Wyndham Hotels
Wyndham Hotels Complaints Continued... (Page 2)
1090+ reviews added so far. Upset? Call Wyndham Hotels corporate: 1-800-466-1589

Ron McDonald
from Punta Gorda, FL
My keys were left behind totally my fault, I offered to pay for shipping but was told I have to go to the post office and fax or email a shipping label, my question is why can't they print the same label and charge my card on file or call me for that info, I'm willing to pay the cost, I called customer service and was told it's not a Windham issue which I find hard to believe, I have been with you for fifteen years and this in my opinion is bad buisnes. Thanks for your time.

Jodi Cory
from St Louis, MO
Accused of smoking in the room. We do not smoke. Very rude. Told they had a pool on the phone but when we arrived. The pool was empty.

Chad Haynes
from New York, NY
Desk personnel was rude. We were refused housekeeping and told if we want the room cleaned we would have to do it ourselves.
Super 8 on central ave in Louisville Ky

Jeffrey stonehocker
from Des Moines, IA
Not really a complaint, try to figure out how I can get a free room at the americann by wyndham in stuart iowa. I was hired to paint all the rooms + hallways and some other things and for the first 20+ days I've been paying to stay there roughly $50 a night and I'm only getting $140 per room I average 1-2 rooms per day and it's just me painting and sometimes a buddy helps me but he charges $50 per room to paint so in the end I'm really not making any money because after they pay me for so many rooms I have to turn around and give them back almost half the check please help!

Mbgrisdale@aol.com
from Chelsea, MI
We have been trying to get out of a fraudulent contract for 2 1/2 years. At this point, we would like to buy our way out to get the bad rating on our credit report removed and improve our credit. Can you help us negotiate a settlement? If you plan to ask for a fee, please don't bother.

James B Crenshaw
from Houston, TX
Rooms had dirty bedding hair dryer broken we planned this getaway and wanted to swim the location is awesome to SeaWorld the highlight of our trip we booked room for 2 nights the front desk day shift in the am this morning were very rude was not very polite the swmming pool has green algae and water is green there is a pole stocking out of it as if it is being cleaned it was there yesterday and is in same spot today so pool is not going to b. Open for our trip there were used condoms on the walkway by the stairs to access the second level not a good sight for a 9 yr old girl this is not acceptable and very not like the laqiinta brand

LeAnn Hostetler
from Decatur, IN
I submitted the following complaint on November 19, 2021, but have yet to receive any type of response. I would appreciate kind of acknowledgement that my experience is being addressed:
On October 11, 2021, my husband and my stay at the Microtel Inn & Suites, 1910 Avalon Road Northwest, Albuquerque, NM was extremely disappointing. The room was old and musty. The bathroom sink had no vanity, only a tiny metal shelf mounted above the small sink that tilted downward so that anything placed on it rolled into the sink. There was black mold in the toilet bowl under the rim. The walk-in showerhead mount was gone, & the showerhead was held by a strap about 5 feet off the floor, making it impossible for anyone to use it effectively. I used 15,000 bonus points for a free night that had taken me a couple of years and many dollars to accrue, and I resented the fact that I had used those precious points for a stay in such a miserable hotel.
We were traveling for a month in the west/southwest U.S., and this experience made us hesitant to choose more Wyndham hotels, especially Microtel. We have, in the past, stayed at Wyndham locations with primarily satisfactory experiences; however, we have not traveled for a couple of years. If this hotel is typical of Wyndham's current standards, I am truly disappointed & will seriously consider staying at other hotels in the future.
Thank you, in advance, for your attention to this complaint.
LeAnn Hostetler

Woody Bailey
from Dalton, GA
My complaint is centering around not one, but all of the Wyndham properties that are located in and around the Chattanooga Tennessee area. I have taken the time over the past few years to give every Wyndham property in Chattanooga a try. Every time, and I mean every time that I stay in a Wyndham property in Chattanooga Tennessee, it is the absolute worst experience that one person could ever have in a hotel/motel setting. The properties in Chattanooga Tennessee under the Wyndham name, are the trashiest, have the worst customer service, attract the absolute nastiest clientele known to man. I don't know anything about the Wyndham name outside of this country, and really even in other areas of this country. However from my research I can see that this is a huge business. The business is much bigger than the Chattanooga Tennessee market. I can say one thing for sure, they are not spending any of the big money that they make to come around and inspect properties especially in Chattanooga Tennessee. Absolutely deplorable, the worst hotel motel property chain that exists!

Kenneth steinle
from Austin, TX
Your hotel Magnolia tex tv directory did not list a conservative channel..why
All the liberal channels were there

Julie Empen
from Clinton, IA
Stayed Saturday nite and very disappointed in quality of room - so much so, I took pictures of the many items that are almost embarrassing to show anyone!
Ceiling falling in inside bathroom
Towel shelf hung up crooked
AC unit hanging loose from wall
Light burnt out in bathroom
Shower faucet pointed off to side
White liquid splashed all over dresser drawers
Carpet had not been vacuumed
Toilet paper holder moved and not painted and didn't remove old one!
Bathroom door damaged on both sides
Hole in wall by shower rod mount

Debbie Cassiere
from Lynn Haven, FL
If you are concerned at all about the NAME and reputation of Wyndham Hotels, someone should absolutely take this hotel off your list! This was the dirtiest hotel I have ever stayed in and will never stay at any Baymont Inns again. I usually stay at La Quinta, but there was no vacancy on the night I needed. I thought Wyndham stood behind "their name", so I booked this one. If La Quinta has no vacancies on the night I need, I will go elsewhere for my hotel needs, not Wyndham.
Let me ask you.... would your top executives like to spend a night in this filthy room?
I have more discusting pictures if you can stomach them.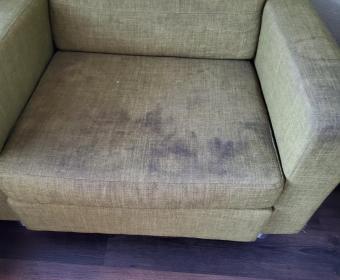 Helen Hollis
from Gibsonburg, OH
We made an online reservation using Capitol One VISA rewards points for the Days Inn by Wyndham at 330 Columbus Road, Athens, OH . This reservation was for Nov. 23, 2021 and cost us 9,005 points, which would translate to $90.05 in cash. We arrived at the motel about 6:00 pm. It was dark outside. The motel was located on a poorly lit road about 1 1/2 mile off the highway. There were no other open businesses in the area. The Days Inn sign was not lighted up. Lighting was poor in the parking lot. The whole place looked deserted. There was only one vehicle in the parking lot. It did not feel safe at all. We went to the check in window to be told the advertised free breakfast was cancelled. We took the plastic card keys, butI did not want to stay there. It did not feel safe and the advertised service of breakfast was not offered. I did not cancel immediately because I wanted to be sure we could find another hotel in a safer location before we cancelled. Luckily, a Holiday Inn Express a couple of miles down the road did have an open room. I called Capitol One to request a refund of the travel miles based on the unsafe conditions. We did return the plastic key cards to the Days Inn location (an experience I would rather not have had, again, as the whole place did not feel safe.) we were denied a refund of the travel points by the Days Inn management. Yes, I did know there was a no refund policy, but I have never had this kind of feeling about a place I booked through Days Inn before. We quit going to Motel 6 a few years ago after some very bad security experiences. Now Days Inn is off the consideration list too.

Pamela Jenkins
from Denver, CO
I am a diamond elite with Wyndham, but that means absolutely NOTHING!! Ads for free nights ate FALSE!! In fine print, u have to re-register for every promotion. This is false advertising/fraud. I called customer service and the repeatedly hung up on me!!
STAY away!! False advertising for breakfast and other claims!! I am going to find someone who will file criminal charges against them#!!

Bettye Ann Luster
from Barview, OR
I decided to us the owner rental.system after much upselling. I asked many questions didn't want to lose points. The rep guaranteed me I wouldn't and told me to call at end of November to put point back if weren't used.
I called today 11-22-21. Was told that I would not get back my points because I didn't call 15 days before 1st reservation.
I was not told that. I called like the rep told me.
Told me I should I read my contract all the information was there. I told her I trusted my rep. Said sorry. Can't get my points back. Also said reps don't know all fine points. Should have read my contract.
I had read about these kind of complaints and wasn't sure they true. Now I know they are. Very dissatisfied.
Want my points back as promised.
Bettye Luster

Angela Brown
from Hyattsville, MD
We stayed at the Laquinta hotel in Clifton NJ on Oct 29th and Oct 30th 2021. We have stayed at this location in the past and had a good experience so we chose to come back.
We checked in later in the eve and we're exhausted from our trip and events from earlier in the day. Some time around 1 or 2 in the morning we were awakened by someone banging on a door near our room. They were yelling and screaming. We tried to call the front desk but noone answered. I layed awake the rest of the night scared. Sat night we just wanted to sleep after another long day and a funeral. Someone had a dog in a room further down the hall that just barked and barked. Another restless night again no answer at the front desk. When we checked out on Sun we were never asked how our stay was. When I started to tell the person at the desk he just shrugged his shoulders and said "oh sorry" and proceeded to check us out. Needless to say we will not be returning to this location unfortunately we do come to the area quite often to visit family.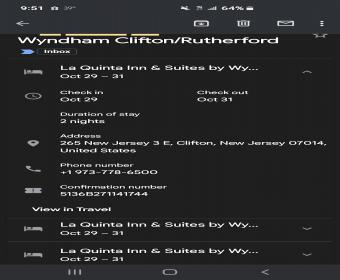 Aaron Birkholz
from Lincoln, MT
The motel canceled our paid reservation with no notice and no reason given. They didn't tell us until we tried to check in. They said the owner canceled us. I had to call hotels.com to get refunded. They did not have any notice that our reservation had gotten canceled. Laws were broken.

Annah Ogburn
from Gulfport, MS
I was not privy to the fact that you have to be 21+ to rent a hotel room and thus paid for the room in advance on 17 Oct 2021. The cost was $158.96, and when I got to the hotel, not only did the woman working at the front tell me I had not paid (I did and had proof), she tried to get me to pay more and then did not refund me when my partner and I were informed we could not stay. It has been over a week since then and I have not been issued a refund by the company and I would like one, considering that I did not get to stay in the hotel at all.

Ryan Greene
from Topsham, ME
My husbands room was cleared out without his permission, many of his personal belongings were stolen before what was left was returned to him. The GM of the hotel, Mark Amin, will not do anything about it. The police have started an investigation. What was stolen was, all of his clean cloths, old cell phone, potable charger, charger for phone, all his toiletries, all perscriptions, perscrition safety glasses. We are deeply concerned with this matter and the fact that the owner/Gm will not do anything about it. Please help us. Erika Greene.

Jack and elfriede kellogg
from Bradenton, FL
Before booking a person named Manuel quoted me a price of $15 for a pet when I arrived we were charged $20 a pet
After checking we discovered roaches or whatever on the walls , we were given another room but no apologies for the inconvenience . Surely not an incentive to return or give a good rating .

Diane Roelke
from Belleville, WI
Had an online booking problem. Called customer help and was told someone would contact me in a few days. Called again after 5 days with my case number. The customer help supervisor was not very friendly. I was told very rudely that I have to wait 10 days before anyone contacts me.

Lynette Schultz
from Sarasota, FL
A recent stay in Asheville, NC for 3 nights booked via my rewards account. NO secure WIFI, NO "FREE breakfast", and NO room attendance. Property was contacted via phone the day before and the day of arrival with incorrect info provided by staff. Manager on site "Baxi" explained all problems due to COVID and no adjustments due to lack of amenities!! Online with reservation "pool closed". Of course pool was open, but we didn't bring suits, due to inaccurate info online. Upon arrival informed "NO breakfast and no room services" due to COVID "unable to get/keep good help", not my problem!! There should be an adjustment to this bill, which the manager was NOT willing to discuss, actually stating "the breakfast was free" and not part of the room charge as well as cleaning services. We placed trash daily outside the room, and could pick up clean towels at the pass thru window after bringing our dirty towels to them. I was vey disappointed with the online info "4 star" rating and the "actual services provided/received" at this location. Wyndym should be aware of what their "properties are actually doing and saying to customers to their brand". Three nights 8/20,21,22/2021. Total bill $652.00.... ridiculous!!!!!!!!!!!!!!! I posted on Trip Advisor and to your website the results of my opinion regarding this stay. "NOT WORTH IT" too little service for too much cost!! i would appreciate a response to this email!!!!!!!! TIA

Glenford Thomas
from Atlanta, GA
On Friday August 15th, 2021, three of us checked into one of your sister hotels The La Quinta Hotel and Suites by Wyndham, located at 1910 Beach Lakes Blvd, West Palm Beach, Florida.
The receptionist was very polite, professional and informative. I was a bit skeptical when she mentioned that the rooms are cleaned once every three days so if we were in need of supplies we have to come to the front desk to retrieve them ourselves. Since we were only spending two nights and a cousin was also staying there we settled for the room.
On Saturday August 16, 2021, around 9:00pm we returned from the burial of my two cousins. It was a very long day so we were preparing for bed. Suddenly there was a knock on the door. It was Deon from the front desk stating that he had several complaints of noise coming from our room and if we keep it up we will be evicted. As we did not fit this profile denied the claim and call the front desk to also file a complaint of being wrongly accused. Moments later Deon returned claiming that he can hear us from the elevator. Our room was three rooms from the elevator. I told him if that's possible then the building was cheaply constructed or the rooms were bugged. He got upset and in a very load voice told us to consider this our second warning and if we keep it up we will be kicked out with no refund.
We asked to speak to a manager to which he stated that he was the manager, so we requested the telephone number to the corporate headquarters. He gave us a number but when I called the number the representative stated that the La Quinta is a chained hotel which is individually owed and each manager has the right to do as they see fit. I was in disbelief of what I was told.
We were told in order to get clean towels, we must exchange the soiled ones at the front desk. Since we were checking out early the next morning, my wife decided to get some clean towels from the front desk.
She returned to the room with the soiled towels. My wife said that Deon refused to give her clean towels stating that we were no longer guests at the hotel because we were being evicted and he called the police to remove us from the pro
perty. He said that if we knew what's best for us we should pack our things and leave before the police gets there.
A minute later there was a knock at the door, it was the security guard stating that we were being evicted because we were keeping noise. The security guard was confused as there were no noise and we did not fit the profile. The security guard called the front desk to confirm the room number because he himself was in shock regarding the situation. He decided to go down to the front desk to have a talk with Deon as to why he was doing this, but Dion insisted that we have to leave.
A few minutes later the police arrived and they too were in shock by the situation. One of the officers decided to go downstairs to have a conversion with Deon. He said they don't know what the problem is with Deon but he wanted us to leave.
The police officers suggested that we call and file a complaint. I told him that I called the phone number Dion provided but the customer service representative said that there was nothing they can do. One of the officers looked up the number for Wyndham and gave us the correct number to call to file a complaint because the number Deon gave us was a bogus number. The police officers and the security guard was very kind and polite, they apology for Deon's behavior. The security guard said this is nothing new of Deon that he does this constantly and he needed to be reported.
We were evicted at 11:00pm with no accommodations elsewhere. This was our first time visiting West Palm Beach and it was a somber day for us after the burial of our two cousins.
We also had a cousin staying in the Hotel on a different floor. She was told the next day that Deon was not a manager.
We were treated like criminals and were spoken to like children. This was by far the worst experience we had. We deserve an apology and a refund. Also Deon need proper training.

James Smith
from Carmel, IN
Upon checking in to the super 8on 12 ave north I was I was charged $111 for what was supposed to be a $90.94 charge online and toki. I paid $120 at which point I was told that they had no change to give me. and no explanation on when or why I wouldn't get change. I had to argue about extra towels with the gentleman's wife a vending machine that ate my money that the gentleman told me to call the number on the vending machine that it wasn't his problem nothing but rude and disrespectful remarks and treatment I contacted door customer care I was put on hold for roughly 20 minutes this is unacceptable I cannot believe you would allow such behavior for one of your franchises

Desiree Robinson
from Los Angeles, CA
I checked in at 3pm on 8/18/21 for a 1 night stay(thank god) when I arrived the host after giving me my key informed me that there was no running water but it should be on in a hour and no refunds were allowed. I proceeded to my room which on my pathway it was littered with shards of glass and nobody cleaning it up. 11pm still no water and glass is still on the walkway.

daniel morales
from Knoxville, TN
Stayed at Virginia Wyndham resort on the beach checked in on 7-25-2021 at 1145 pm . when we started to check in we were confronted with your desk clerk your which really frightened me and my wife, he was so wasted on drugs that I had to take another look to make sure we were at Wyndham and we were. This young male had no clue how to check us in and called someone for help, after almost 50 min we were checked in. Went to our room and the bed had no sheets just a blanket on it, we called front desk multiple times and finally he answered , told him we would like some sheets and said he could not help me at this moment that he was short on help, I told him I can come down and get them and he said he didn't have any. Great now I'm really upset. next morning called front desk and told them of my issues and they were very nice but said they were low on sheets. after checking around for other hotels I didn't have much luck finding a new one due to the last weekend before school started. so I called the front desk and ask if I can keep my room a couple of extra days she said shouldn't be a problem. on Wednesday morning I find a invoice under my door that we were checking out. I called front desk and was told that that room had been rented and I would have to move to another room. So here is were it gets worst they took a deposit from my credit card they never told me so I went to front desk and talked to a tall black man and asked him to credit my card back and I will pay in cash so he takes my cash and credits me but never gives me a receipt I asked why no receipt he said you'll get it when you check that's kind of funny when paying in cash. that morning we went to the restaurant and waited 30 min before anyone came to us to tell us there was only one waitress and could take over an hour to get served of course we left. Went to the pool and come on this pool was dirty oily and needed help. As of 8-9-2021i have still not seen my refund why does it take this long for a refund. I have never ever had these type of issues anywhere that's why I use Wyndham so i wont . Tell me why a hotel as large as yours can have so many problems. Not once did anyone from your hotel ever apologies to me about anything. I am a rewards member what does that mean? I think we should be competed somewhat. our invoice for 07-25-21 - 07-27-21 4910163 room 602 and 07-28-21 4992121 room 308
Yours truly
Dan Morales
865-389-7371

Thomas P. Mauriello
from Nashville, TN
I am at Ramada by Wyndham Nashville. The place is deplorable. There is no airconditioning in the lobby, they advertise free breakfast and there is none, they are not cleaning the rooms each day, the phone in the room does not work, there are holes in the walls, the toilet paper holder in the wall is falling out, doors needing paint, the air conditioner unit in my room has a large piece extending out of it, and there are times when the is no one at the reception desk. The rooms next to me on the second floor have a STOP WORK ORDER NOTICE posted on them from the Metropolitan Government of Nashville for performing construction work without a permit.

Charles Parish
from Tulsa, OK
7/22/2021: Wyndham Garden Sacramento Airport Natomas
Southwest Booking number: 2446539478
My wife and I arrived early and phoned the hotel. They said we could check in early for a $50 fee, which we accepted. The shuttle driver picked us up. I told the driver that we had another party arriving around 3:00 and asked if he had scheduled run to airport, or if they should call when they arrived. He stated that they should call the hotel. I had the same conversation with the check-in desk, and they also said my other party should call when they arrived.
When they called the hotel, slightly after 3:00 PM, they were told that the shuttle was no longer running. I talked to the hotel desk and they said the shuttle driver had already gone home, and that they did not have shuttle service after 2:00 PM. They also pointed to a hand-scribbled note at the bottom of a sign at check-in saying that you needed to schedule shuttle 24 hours in advance.
I told the desk that we would need a shuttle the next morning early. They asked what time and I told them 7:30. They said OK, and wrote it down in a book. The next morning we came down about 7:20. Clerk unlocked the shuttle van and allowed us to load our luggage. The driver was on another run to the airport and returned about 7:25. At that time, a man who appeared to be a manager informed us that the next scheduled run was not until 8:00. I told him that we had scheduled 7:30 the night before. We would have been OK with 7:00 had we been informed, but 8:00 was not acceptable to our schedule. He was quite adamant and obnoxious and said he was going to fire who ever scheduled us for 7:30. The shuttle driver said he was OK with taking us to the airport, which he finally did, over the rantings of the "manager."
The property was advertised as an Airport Hotel, even though it was at least a 20 minute drive from the airport. In my travelling experience, 24-hr shuttle service is standard for "airport" hotels. My other party had to spend $35.00 for a Taxi ride from the airport.
Additionally, I got a text from Southwest asking why I did not show up for the reservation. I responded that I did stay at the property. This appears to be deliberate on the part of the hotel to deprive Southwest of any booking commission they may have earned, and to deprive me of my expected Rapid Rewards Points. When I link to southwesthotels.com site I see that my reservations is showing that it was cancelled.
7/30/2021: Wyndham Garden San Jose Airport
Reservations: WB5BAH6 and WPAYAK8
Based on previous experience, I called hotel in advance to verify shuttle service. I was told that their service was only available from 4:00 pm until 8:00 AM, even though their own web site advertises 24-hr airport shuttle service. Since this was a prepaid, non-refundable reservation, I didn't have option of cancelling; nor did I intend to spend my vacation time in Hawaii trying to rebook hotels because of misrepresentation of service by the Hotel and/or Southwest.
Again, we were stuck with cost of an Uber to go to airport.

Ellen williams
from Philadelphia, PA
100 words are not enough. Reservation#87494EC051010. super 8 175 Tennessee ave, nj this is a dump. If I was Wyndham this place would not be a franchise of mine. I checked out the very next day. Web site is misleading. Dumb me should of read the reviews. Apparently this has been on going and your company has done nothing.

thomas shealy
from Portland, OR
I stayed at a days in bend or on the 28th of June. Upon getting to the room it was disgusting. The TV didn't work and it was pure filth. The couch littered with stains and cigarette burns. I spoke to the front desk and said I was leaving. I recorded a video of me checking out ten min after checking in. I was told to call the third party booker and I would be refunded. They ate 5efusing to do so. I have sent multiple emails to your help desk showing I left and showing my new booking. The customer service is disgusting!! I've been hung up on 10 times now. I will be seeking legal action against wyndham. I've recorded every conversation. They took my money and I refuse to accept this.

Patricia Wilson
from Atlanta, GA
Id booked a room at Super 8 @4500 Preston Hwy Lou Ky thru Booking.com for July 9-11 @ $196.33. Yes I did book a nonrefundable room because Id stayed there a few years ago while it was going thru renovation and it was suitable. For starters, entering the parking lot there were people loitering and hanging in the lobby which smelled badly of smoke. I asked to see the room that I booked, and afterwards decided that there was no way I could stay there. It has been ran down and I didnt feel safe there. I gave the young lady the key back and left. Ive been emailing the hotel as has Booking.com trying to get my $196.33 refunded with NO response. Ive called and been told that the owner would get back to me. No word as of yet. Id like MY MONEY REFUNDED immediately and would advise someone from corporate to visit the hotel that represents Wyndham. Its definitely not a place suitable to represent Wyndham unless of course Wyndham is lowering its standards.

Denise Vierk
from Chicago, IL
I want someone from corporate to please call ASAP . We stayed at the days inn in Monroe Michigan !! It was behind sickening !!!! The parking lot is has nothing but holes. There is drug deals going down constantly !! We had a black gentleman grilling the entire night RIGHT outside our door !! Had another lady that took chair from room and sat outside all night !! We had no toilet paper !! No water in toilet for a while !! floors were sticky and to be honest you should never book another quest there !! No I didn't call the front desk cause I was afraid !! Also when I reported it to the front desk the next morning when we checked out …They knew that this was happening and acted like it was no big deal and no apologies and never even give us credit ! And we have been Billed incorrectly !!! I want a COMPLETE refund !!

Jonathan cooper
from Villa Heights, VA
I booked two rooms through Groupon I only needed one honest mistake once I went to the counter to try to get a refund the lady says I have to call Groupon Groupon tells me that they will refund the money if if Baymont releases the money back.the Chinese lady at the Huber heights Baymont in Ohio is the meanest nastiest lady ever to talk to and her husband is also comes in on the second shiftupon being nasty as they could they explained to me there's no way they'd ever give me my refund back please help if your corporate I'm not trying to beat anyone I paid for one room I just didn't need the other room the other room was not even used

Charlie Taylor
from Norfolk, VA
My husband booked a anniversary trip never checked in. We were told check in is at 4 . At 8:15 pm no room . We spent 4 hours in lobby. The cops were called on irate quests trying to check in. You only had two people checking in quests and they were rude. One customer asked for a AARP discount your person said are you asking me on telling me. Please send some one from corporate to staightened this motel out. Our memories of a great anniversary were because you are under staffed .

Heather Andrews
from Williamsport, PA
Microtel, Wilkes-Barre PA. Fifth time we have stayed. The outside has food wrappers, trash throughout. Checked in 6/13/21, girl at the desk walks up with pizza on a plate, not sure she even worked here. Having to provide $200 deposit for incidentals without a credit card, never had to before, told ATM was down the road. People outside playing loud music and partying. Clientele for most part very sketchy. Not provided clean towels or room straightened up for a two night stay. Will not be staying here in the future, very disappointed.

Jeremy Ford
from Hattiesburg, MS
Waited over an hour past our checkin time. Sheets on bed were not changed just made, waited another 45 minutes for staff to change. Woke up with bites all over my chest and legs. Trash scattered amongst hotel, obviously ok with staff. Manager ignored our complaints when we called. Absolutely the most disgusting experience we have had with LaQuinta throughout multiple states.

Jacqueline Judd
from Owasso, OK
At the La Quinta in NW Highway in Oklahoma City OK, I had made a reservation for May 28-31. I even spoke to the agent about how I was making the reservation in advance because of the Memorial Day holiday. So she mistakenly made the reservation for March. I guess your agents can't understand English. Then when I arrived on May 28, your assistant manager was rude, nasty and condescending to me. He said he had a room but it would cost me $400!! I work for a non profit and don't make that kind of money. He offers absolutely no help to call another place just rude and nasty. Is that how you treat your Rewards members that stay in a La Quinta once per month? He also said I was charged for not showing up in March! I want a refund of that charge and a complimentary three night stay in two weeks at the La Quinta Wichita Airport! I had to drive home and lost $200 in entry fees for a dog show and it was my birthday. Currently I think that you have zero customer service. I have posted that on Facebook and am prepared to go to a local news channel that has a program about crappy customer service that a friend of mine produces. After this next stay I will not stay in one of your establishments again unless you can make this right. This treatment of people who spend money with you regularly is an atrocity and you should be ashamed.

Nicole Stockburger
from De Forest, WI
I was disappointed in the hotel overall. The room was dirty.
The curtains were stained and dirty. The shower was not clean.
The hotel in general was not clean.
The parking lot was dirty and trash all over.
I was in town to race the Ironman .
I would have changed hotels if I could have found another place to stay.
I am a rewards member and generally try to stay at a Wyndham hotel when I travel , but I am going to rethink this in the future. I paid good money for this hotel and do not feel I got my moneys worth .
I would like a refund of my stay.

JOHN M. DICKSON JR
from Norfolk, VA
Howard Johnson's Wyndham hotel 5173 shore drive Virginia Beach Virginia 23455 757 460 - 1151 - I Made reservations for Monday May 17th through Thursday May 20th. Arrived after work Monday unpacked all of my belongings groceries and kitchen supplies went to turn on the air conditioner and it was excessively loud. Went to the front desk spoke with the lady behind the counter who sent someone to take a look at it and had to move from that room to another room. And because according to the woman's opinion of how long it was taking me to move my belonging she called me on the phone to make sure that I was in fact moving. I was excessively tired after having worked for 12 hours in the heat and that's what took me so long. And then she acted as though she didn't want to apologize for the inconvenience and didn't so much as offer any type of compensation for their mistake. I wasn't supposed to check out of the room until Friday morning at 11:00 a.m., Thursday afternoon after work my boss and myself went back to the front desk and paid for an additional seven nights from May 21st Friday through May 27th Thursday night with the checkout on Friday morning at 11:00. When I got off work Friday May 21st I came to the room and all of my stuff had been moved out. I went to the front desk at approximately 6:30 p.m. and ask the lady why my belongings have been moved out of the room seeing as we had paid for an additional seven nights. Her patented response was she had no idea she had just come in that day at 3:00 p.m. she called the day manager who provided no explanation my belongings were handed to me, but my electric razor was missing. No one knew where my electric razor was, so I called the police and attempted to file a criminal complaint of theft. They took the food out of my refrigerator and put it in housekeepings refrigerator and the lady at the front desk didn't tell me that they had put my food in the refrigerator.I went to the dumpster to see if my food and razor were in the dumpster is I was informed that when they move people out that that's what they do they throw the stuff away. I retrieved my electric razor which cost approximately $75 out of the dumpster. It wasn't until Sunday when I went back to the front desk at 11:00 a.m. to have my keys reauthorized that I was told that my food was in housekeeping refrigerator at which point they gave me my food back. On Friday when I went to the front desk the lady who gave me my belongings as I was leaving said thank you insinuating that for having retrieved my belongings for me that I should have thanked her. I told her she has a lot of nerve and that under no circumstances was I going to thank her for having retrieve my belongings because of the outrageous customer service. No explanation was provided for me until Sunday as wide as they had moved my stuff out. The explanation that I was given which is proof positive of the outrageous business practices and customer service that I received was that I was put on a paper list for checkout went on the computer system it indicated that I had paid for an additional 7 nights. No one has offered any type of compensation for the outrageous and grossly negligent business practices that's facilitated my being placed in a room where I assume they knew the air conditioner wasn't working in an effort to use all of their rooms and my belongings being removed from the room and my razor being thrown in the garbage and my food not being returned back to me until 2 Days later. I'm assuming you're going to or there is going to be litigation.

Robyn nygard
from Houston, TX
I had my bags in the room stored for a few hours while we walked around and waited for flight
I have 3 meds I take from my doctor
Blood pressure
Stomach meds
Sleeping pills
Sleeping pills were stolen
guess my bP meds weren't worth taking

SERGE NUTELET
from Rochefort, WAL
Hello Madam, Sir.
This email because, I still have not received any response to my email sent a week ago to: wyndhamrewards@emails.wyndhamhotels.com
Please see the 2 attachments below.
1-Copy of my mail to you
2-Copy of the confirmation send directly to me from Days Inn By Wyndham Ormond Beach FL
Would you please let me know where the investigations are and kindly confirm either the reservation or the fact that my visa cards will not be debited.
Best regards / Serge Nutelet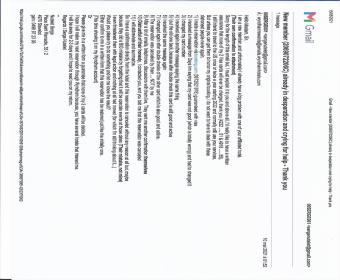 Anne Rhatican
from Manassas, VA
Dirty, bed bug infested, rude, does not return phone calls, cockroaches, desk clerk in pajamas, offered refund on the 2 hours we were there and reneged. AWFUL!

C Covato
from Buffalo, NY
I did a Google search for a "pet friendly" resort on our way to Florida. Half way, we stopped at the Gassaway/Sutton Microtel because it was the closest one to where we wanted to stop.
We were traveling with my mom, me, and my grandmother who is 92-years-old as well as her service dog, and a kitten in a carrier I was taking home to Florida. When we asked to stay for the night, the entire hotel was empty besides (maybe) 3 or 4 other rooms. I informed the desk attendant that my grandma was in a wheelchair and we needed to be on the first floor. Getting my immobile grandmother into the hotel with our bags and her dog was exhausting. We finally get into the room and find one...yes ONE bed for the three of us. We called the front desk and she brought us down a roll away bed. I moved the queen bed that was in the room over to try to open the cot and it wouldn't fit. My mother ended up having to sleep on the same bed as my grandmother, and I slept on the padded window sill.
My grandma is diabetic and takes insulin as well as other pills. When she tried to take her medications that night, we noticed that there weren't any cups in the room. I had to run back to the car to get a bottle of water. The three of us noticed a foul odor in the room when we entered. Not to mention the cleanliness of the room wasn't great, but we were tired and at that point, we didn't care.
Here's where the story gets better. After a 2 hour night of sleep, sleeping on a padded window sill, my alarm went off at 5am and we started getting ready to leave. I told my mom that I would check to see what time breakfast was if she could could get my grandma ready and bags packed. 5:30am, we hear a loud pounding at the door. A woman, who wasn't wearing a mask came down and said that our adjoining neighbors complained about the noise we were making. She said, there were complaints of a dog "barking" all night (which is very untrue, my grandma's dog is trained and does not bark), and when my mom mentioned the kitten, she said, "Oh well, you violated our pet policy, and I'm going to have to ask you to leave. I have your card on file and I'm going to charge you $250.00".
My mom tried to keep calm and said, "we have been packing up to leave." My grandma, visually upset started to cry and say, "I haven't taken my medicine yet." We got my grandma out of there as soon as possible and took her to a local gas station to get a bottle of water and some food to take her medication.
Not only was this a violation of the Americans Against Disabilities Act, but it was also a failure to practice social distancing while putting a 93 year-old at risk diabetic in danger. I have NEVER in my life felt so disrespected or disgusted with a hotel chain. I will not be going back to another Wyndham.
I made sure to take pictures before we left.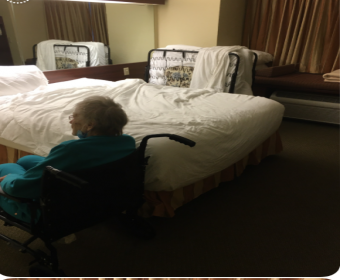 Teresa Gross
from Seven Mile Ford, VA
Stay at Days Inn , in Mt Plaeasant SC at patriots point and Johnny Donna highway . Worse motel ever , we had no housekeeping, the walls were dirty and mold on them our curtain had mold on them , ice machine didn't work Bathrooms were small , the WiFi and tv kept going in and out tv had lines in it , the list side off motel not very clean trash cans overflowing and the Front Desk was rude . We will never stay there again , will not waste my money on a rundown , not friendly motel

Laura Grant and Dona Foreman
from Orange Park, FL
We stayed at Baymont by Wyndham in Jonesboro Arkansas. The experience was absolutely terrible. The first room we were in (104) had no refrigerator and no microwave and wasn't very clean. The window curtain was ripped and falling down. My sister took a shower and about halfway thru slipped because of slime coming from underneath the bath mat. We looked afterwards and found it was full of mold and slime, disgusting. We went to the front desk and the clerk sent us to another room (212 I believe). This room wasn't very clean either, the toilet had a lot of orange coloring and would not stop running. We asked for another room. They gave us the room next door I believe it was 210. This room wasn't very clean either. The lampshade was ripped in several spots, the doorknob to the room next to us was broken off. The security latch was broken, mostly missing and unusable. We had to put a table in front of the door to feel secure. The elevator had something that looked like spilled soda or something sticky all over the chrome by the elevator floor buttons. If we hadn't been on the road for close to 20 hrs and no sleep in almost two days we would have gone to another hotel. I am a Wyndham Resorts rewards member and cannot believe you allow this at one of your resorts. We have pictures to prove all of this, which we can forward to you. We hope to receive a call back as soon as possible

Belinda Tenorio
from San Antonio, TX
hi i stayed at La Quinta Inn by Wyndham San Antonio South Park. It was the most disgusting hotel i have ever stayed at in my life and had to leave. first room TV did not work and the second room was just dirty! the light was very dim in bathroom and there were roaches and big rats in the room. we had left over food in container we were going to eat when we got back from event but the roaches beat us to it! its not fair that we paid for what we thought would be a decent place to stay just to have this horrible experience&have to leave the filth and drive home an hour half away at 3 in morning and be refunded only 30%. This hotel is NOT a good representation of Wyndham!

Bonny Matheny
from Phoenix, AZ
We stayed at the Ramada Inn Wyndham Midtown Phoenix and I have to say that for a Wyndham Resort it was very sad to see one of their properties so ran down. They have very limited parking for guests and what parking there is was taken up by people just sitting in their cars. The rooms need updating with new wall paper that is not peeling, door frames needed cleaned of fingerprints, thermostat needed replaced, elevator needed repair, front lobby needed repairs and updating and hypodermic needle was in elevator.

Nancy Hanson
from Dublin, TX
Worst hotel stay ever!! Days Inn, Amarillo East by Windham. Spent with tax $102. Very dated, very stained chair and very very loud. Besides traffic noice the refrigerator hummed very loudly. Slept maybe 3 hours after a long day of travel. Usually always stay at hotel by Windham but this was awful

Mark Porter
from Chicago, IL
It's really sad how they continue to pass the buck from one person to another and nobody wants to resolve the issues. The last gentleman I spoke to he said he was an account supervisor and advise me of no reward points will be given back to me for the awful stay that I had and the extremely awful way I was treated on the phone by a supervisor for customer care for Days Inn with Wyndham's name being behind it this is awful sad I feel that it was one person just passing it on passing it on passing it on I did not approve of this account being closed because I continued to call in and I got passed off on and passed off on and passed off on I would like somebody from the president's office to give me a call to resolve this this is not acceptable and my phone number is 217-778-2836 and I cannot believe that you would let your customer care people talk to people that way and when he informed me that this was being recorded I said good because I'm recording it also and he says I don't give you permission and nice it's okay that I don't give you permission to recorded either it's a 50/50 Street here and Wyndham is doing nothing this is sad I look forward to somebody from the president's office of giving me a phone call

Dianne Stoudemire
from Newark, NJ
The staff here is wonderful, kind, alert, attentive and courteous. Housekeeping is the same, always willing to help. I do, however, think the GM, ashley, needs some work.. most hotels in San Antonio r offering buffet breakfast, not here. Sometimes, u can't even get a bottle of water. Idk if it's always been this way, but, I've been here for over a month n have seen no improvements. Short staffed for sure.

Demetria Eason
from East Lansing, MI
Harthorn suites by Wyndham Troy Michigan. I reserved a room for $250 for on night to have my family stay. I booked a two kings penthouse loft. Building 9 room 922. The room was awful. The mirror had fallen off of the wall and it was not replaced. I could see the glue and the unfinished drywall portion. The smell of the room was unbearable. It smelled as if someone had been smoking so much it was in the walls of the rooms. The outside of the property is rundown and needs to to updated. The Entire place needs to be updated and cleaned. There was no indication of the rooms being properly sanitized. I went to the store and purchased cleaning items and carpet freshener thinking I would tough if our However I became Nauseated by the smell. I went to the front desk and was told there was nothing they could do for me. Told me to call on Monday.

Vanessa Rodriguez
from Bakersfield, CA
My uncle has been staying at this hotel off and on for a year already. They have been giving him a hard time about being out at 11am! My sister and I have been paying the bill since he been there. It's 52 dollars a day 1560 a month 18,720 a year! I have my bank statements as well! For someone that's giving them that much business they are not giving a later check out when asked knowing that he's been living on the property for a while now! My sister is out of town and I work so we couldn't make it by 11am they were being rude about it I paid another night on March 13,2021 the next day they told him he had to leave for no reason just because we asked for a later check out this! This is unacceptable! I would like for the manager and the assistant manager to be talk to and let them know they are in the wrong! Address is 2700 white lane Bakersfield ca!

youssef mountassir
from Newark, NJ
I writing you this email, to inform you about my bad experience staying at the windham super 8 , going back to january 2021, i have been a windham reward going back to decembre2018, when i satayed at the windham hotel in tempe arizona, i have been sayeing at the windham super 8 motel going back to january this,year , i have asked the front desk latina ladythat work in the morning, , how i can use my windham reward point, her reponse was she dont know anything about it, and you cant use your windham reward at super 8 motels,because its a thired party,when i called the windham custumer service on 3/11/21, to book a new reservation, iwas informed by the custumer service representative that every time i stay at any windham hotel that i wil be getting a 1000 point for every stay, now i looked my account and i see i only been rewarded 300 point for each saty at the windham super 8 in dumpries virginia, also i am asked you company to reward me the point for the 25 nights at have been sataying at your windham super 8 motel ,i have been staying in many windham super 8 motel in different state, i am sure that you can see in in your data system, also i am mention to the custumer service representative, regarding the issue with problemes at this loacation, about people staying here try to sale me drugs,also they alow prostitute staying ,also i had bad experience withe a lady front desk that work in the morning,on 3/11/21, after i booked my reservation true custumer service, she didnt want to give me my credit card receipts, he keep telling me that windham has to charge the fee for us to provide you with a receipt, at first she claim that her PC is frozzing,then she keep telling came back later, i called custumer service 3 time about the issue, it took me 3 hours to get my credit card receipt, also she was very rude , she cant eveen speak proper english, for me to anderstand her, also she was intimidating me ,there for i am going to stay one more night at this location ,but i am never going to use super 8 motels period, i would like your company to repond back to me ass soon as possible , so i can resolve the windham rewards point.
thank you very mutch .
Sincerly: Youssef karim mountassir

Dyeshia Caldwell
from Los Angeles, CA
Jesse is the problem there is always something at least 5 incidents with him he do to much as an employee he does more than the manager meaning it's not a good thing I feel discriminated againsted, harassed and just plain and simple the treatment is not cool and I will not stand for it I need to speak to the manager asap I'm a Wyndham rewards customer who has spent money and points tremendously with Wyndham and to be treated unequally every Hispanic or white person he treats with dignity and goes beyond his means to make it right when for the same situations I get baggered and looked at state plain face like there's no other options

Elizabeth Rogers
from Aliso Viejo, CA
I stayed at the La Quinta in La Verkin, UT on March the 9th. I've been staying at La Quintas for a long time because I travel with dogs. I won't be staying there anymore. They're usually fine. This one was terrible. There were two major issues with my stay. First: I got charged $250 for room-cleaning fees because one of my dogs apparently pooped in the room I was staying in while I was loading the car to leave. I didn't notice. I absolutely told the front desk about my dogs when I checked in. I left at around 11 am. Presumably the problem would've been dealt with within a few hours. I just do not see a single way cleaning up that poop could've feasibly cost them $250. La Quinta is supposed to be a dog-friendly hotel chain - are they unaware that dogs have bowel movements? I'm also waiting on La Quinta to send me pictures of the damage, which they said they would do hours ago.
Admittedly, things did get heated between myself and the woman at the hotel, whom I called about the $250 charge, because I also complained about the second issue: that this La Quinta is not enforcing a mask policy with guests at all, short of posting signs. When I was checking in, there were at least three people not wearing masks in the main lobby; however, when I complained about it just now, the woman said, "we don't mask-police here." While that completely matches my experience at the hotel - in fact, even my pizza delivery person didn't feel compelled to wear a mask inside the hotel - it was still shocking to hear it stated as if their local policy is to not enforce their corporate policy.

Kayla Stefano
from Atlanta, GA
My husband and I stayed at the super 8 in Douglas ga. We were there for work and had our reservations made by our company, portraits international. Our room was paid for by CLC. The manager of the hotel insisted that we use our personal debit card as we did not ja e a copy of the clc card to present upon check out. He charged my card $40, at first because he said I was not on the reservation then he said it was because my son, who is 10 yrs old was with is. We double checked your policy regarding children under the age of 12 staying for free. If he stays for free then why in the hell was my card charged knowing this policy. I have traveled all over the place and have never had an issue with this before. I will not ever stay at another one of your hotels for business or personal travel ever again.

We decided to go to microtel by wyndham, palm coast, flagler during a hurricane because my husband needs to use a nebulizer and we wanted to be guaranteed electric. Electric went out, generator came on. Within hour. Refrigerator wouldn't work, I complained no one came. Spoiled food we brought. My husband had a walker we were told we would get 1st floor, but no rooms were available so we were put on 3rd floor. They turned off elevator so he was unable to go to breakfast. They turned elevator back on next day so we checked out. Paid $277. And only stayed one night. They were suppose to email my receipt but I haven't received it. We checked in Sept 3rd and left Sept 4th. .made reservation based on pictures on website. Hotel doesn't look like picture.

Raymond Mabalot
from Stockton, CA
I need to be refunded all my money back for all my stays for a hazerdous hotel Day's inn Rancho Cordova CA ...I have complained many times I results I complained about their walk sockets are loose it shocked me almost electricuted so I complained they threw me out I need all my money back I stayed thier from 8/17/2019 to 8/27/2019. That last day they threw me out for complaining about their hazerdous motel. It electicuted me so if your management don't compensate me for my stays I want all the money I spent from that dangerous hotel. I'm out of patience my member ID is 195687971 E. My name is Raymond Padilla Mabalot ...if I don't hear from management soon I will take LEGAL actions on Wyndham Brand hotel the fire department needs to inspect all thier wall sockets they are all bad it will electricute someone or it will cause a fire ...it shocked me so I need to be compensated all my money back for their actions throwing me out for complaining. Respond ASAP. Or I will sue Wyndham Hotels Days Inn for hazardous environment. Days inn Located in Rancho Cordova CA.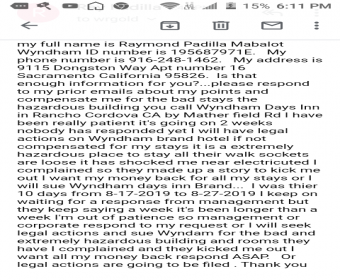 Pamela Stewart
from Bloomington, IL
Hello I arrived to your Wyndham grand chicago riverfront location. Checked in arrived to room then headed out for sightseeing and fellowshipping with family and friends. Arrived back to room around 3am room smelled of mildew which it had been raining majority of the night. Attempted to shower and there was no hot water. Called to front desk to notify them front desk only said ill let management know in the morning did not offer to send maintenance to check it out. Next morning still no followup call to front desk to ask for towels at 10am at 12pm when i went to check out still no towels brought to room so guess who went home without showering. Very disappointed in the stay really expected better for a downtown stay at 200 a night. Spoke with manager about stay and all she did was took down my name and number and email and i still have not heard from anyone

Kelly Rowden
from Morton, IL
Holiday Inn Express : Nashville W I40/Whitebridge Rd
5612 Lenox Avenue, Nashville, Tennessee 37209
Room 238 smells awful. The bed was sopping wet like it had been made wet. We could not get another room because the hotel and other hotels were booked. We considered sleeping in the car, using the shower curtain to sleep on the tile or tub or paying $600 to go downtown. Eventually, we got fully dressed and laid towels over the bed and over us so we could sleep. The night clerk was very apologetic but the day manager Jenny was not. When I told her compatriot at the front desk we would contact corporate or go on social media, she shrugged. (in front of a line of incoming guests) We were not aware that this was such a bad area of TN. There was a deputy outside on the bench when we came in on Friday night. The manager Jenny said she would not reimburse us for the night in 238 after she moved us to 209. After some angry back and forth she gave us 50% off for the Friday night stay. Mind you, we got up so late on Saturday, we didn't do anything except leave for lunch. We missed all of our daytime commitments. My skin and hair smelled and we were exhausted all night Saturday. Never again. We had only used HE for all of our trips for the last couple of years. Never again.
IHG#258603198 Confirmation #43743287. Manager:Jenny. Check in 8/30 Check out 9/1. The manager said they and the head housekeeper checked the room and found nothing amiss. It's a wall of disgusting smell. I wasn't even going to complain until we tried to lie in the bed. I wasn't even going to ask for some sort of compensation until the other desk person smirked at me like it was funny. (black, short hair, blonde/red) Just go there. I can't take a picture of the smell, but i can mail you my clothes. Anyway. I don't want useless points. We should have just driven home. It was a miserable day and night without sleep.
Hi Kelly. Rein here responding in behalf of June. Thank you for letting us know about this.
We make sure every travel is hassle-free but I'm sorry that your recent experience did not match our standards. I understand you had issues with your rooms cleanliness and with how our manager handled your concern. I have documented this and forwarded this to our management. Your comments will be used for retraining of our staff and improvement of our service.
I know this might not be the best stay, but I hope you'll continue your loyalty to us as an IHG Rewards Club member.
Many thanks!
LOL. is this some sort of Joke?
We slept in a bed that felt like it was soaking some sort of gel and your staff SMIRKED AT US! And this is what you say to your guests?
This quote is golden: I know this might not be the best stay, but I hope you'll continue your loyalty to us as an IHG Rewards Club member.
Many thanks!
Chat Conversation End
Type a message...

Jennifer Moore
from Kansas City, KS
I stayed at the Ramada in Franklin Tennessee
I am very disappointed in my stay. I spent nearly $200.00 for an must, outdated room. Cracked tiles in the bathroom and a broken toilet seat. To make it even worse I reported the broken seat to avoid being charged and asked for it to be fixed and no one ever returned. The most disgusting part was when I went to take a bath I found lots of other people's hair. Absolutely unacceptable and atrocious. It was so bad me and my husband refused to eat the complimentary breakfast. Sad when you'd rather pay more money than eat something that was part of your expenses already. I will never return to this location nor recommend it to anyone traveling. I would like some sort of compensation for this or someone to at least call me .

We stayed at Ramada Wyndham on Auburn Blvd. the shower was broken, the power was out half of the night and some of our belongings were stolen out of our room. The manager was not helpful and actually hung up on me 3 times. I proceeded to call back and the manager answered and placed the call on hold. This is the worst experience I've ever had and the worst customer service I've ever received.

Housekeeping was unprofessional and speaking nasty to guest. Knocking on doors saying she has other reservations. Reported it to front desk and they did nothing to help the situation

I was bitten by bed bugs at your La Quinta at 2660 Greenwich, Wichita. Your front desk manager Leah was rude, and un-empathetic and refuse to credit the cost of the room. This was a horrible experience and I recommend emotional intelligence training for your staff and revamp of customer service training.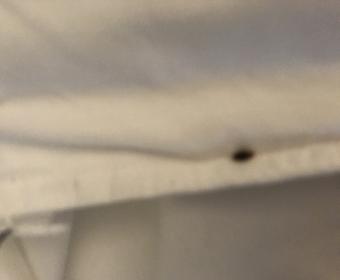 Alex Toor
from Los Angeles, CA
I received a call from the manager, Sal, who informed me that I would not be able to extend my stay due to the fact that I had brought dogs on the property. I informed him they were my service animals. He said he still would not extend because I didn't inform in advance. Per Federal Law and the American Disabilities Act, I do not have to inform anyone I have service animals, just as I do not have to inform anyone I have a wheelchair or am traveling with an aide. I do not want to have to move out tomorrow. I am waiting for my apartment to be finished so I have nowhere else to go. I would like corporate to intervene please. I am a Platinum member and that should count for something. Member #195310582E 4423006733

stacia mason
from Staten Island, NY
I cancelled this reservation the same day that I made it within the cancellation window. I never checked in for any of the three days. I am being charged over four hundred dollars for services that I never utilized or received. After reading the unfavorable reviews which indicated blood splatter on the walls. I am very disappointed after speaking to your customer service representative and the response that I received. I thought that Days Inn under the Wyndham brand was a company with integrity however I have now lost all faith, confidence and belief in your brand, products and services. Trip #191-380-084-37. Hotel: Days Inn by Wyndham Brooklyn (Brooklyn South - Red Hook).

Belinda Morrow
from Powder Springs, GA
On this past weekend 8/30/19-9/1/19, my family pretty much booked the hotel because guest came in from all over to celebrate our Aunt 60th birthday celebration. No-one ever mentioned that the hotel was under renovation at any point until we arrived to check in. Yes, hotels renovate all the time and that is ok, however, the extinct of the hotel renovation this weekend was simply ridiculous. I, along with others was highly disappointed. It is all about presentation and the presentation was horrible. We didn't even know that we had arrived at the hotel, if the GPS had not stated "your destination on the left". How could you all allow all type of materials flying through the air. I suffer with Bronchitis very bad, therefore, I had to walk through and breathe all of that madness just to get inside the hotel. Our guest consisted of elderly on walkers and they were forced to walk through all of that in the lobby, you could barely get into the hotel for all the materials in front surrounding the door. It was just not fair. The front desk was very apologetic and very nice about the situation. They offered to call one of the other hotels in the area to accommodate us, however, we were told that we could not get the same rate as the Wyndham. We were forced to move to another hotel (Hampton by Hilton), where we had to pay more for another hotel, which was an inconvenience. Yes, we could have stayed, but why would someone have to be forced to stay in a place and upset their health without being compensated. If individuals cannot stay at the hotel, then the hotel that you all partner with, should accommodate them also. It is called TEAM work. It would have been a different story had the inside been completed and they were only working on the outside, but that was not the case. They were working inside and outside. We were told to bring our swimsuits because we were going to lounge by the pool until it was time to get ready for the birthday celebration that stated at 5pm, however, we could not do that either. This was suppose to be the best weekend for us as a family as we celebrated our aunt 60th birthday. So, here we are arriving on Friday (8/30) to enjoy family and friends via poolside, only to find out AFTER we arrived, that we couldn't. I have been a Wyndham reward member for about two years or so and have enjoyed my stays up til this point. I would like for a member of Corporate membership to please give me (Ms. Belinda D. Morrow) a call at 404-552-2769.
Signed,
Very disappointed customer

DANIEL BUTLER
from Chicago, IL
I am a dominoes delivery driver in Guthrie Oklahoma 73044. I frequently deliver to the La quinta inn. And been made aware that there is a policy in place that delivery drivers cannot deliver to our customers rooms and must be delivered to the front desk. And I question if this is in fact your company policy or just the front desk clerks policy. If it is your policy its a very foolish one I think. And inconvienent to your customer and ours to not have room service, experience delays, get cold food or not get it at all if the guy at the front desk isnt at his post,which they often are not. And adversly effects the driver having to wait there because his entire job would hinge on the front desk clerk doing theirs. How is that right? Especially when they arent at their post and the driver gets paid per delivery every minute his wheels aren't rolling he's not making any money,waiting for somebody else to do theirs first is just not logical. Also the Guthrie Laquinta locks their enterence doors after dark with still nobody at the front desk to let people in. The sliding glass doors only open from the inside or switch at the front desk after they close them this way. I delivered a pizza there late one night and couldnt get in. I had to have the customer meet me in the parking lot, then after that the customer staying there couldnt get back in to the hotel themselves. Now what if I was a emergency first responder like paramedics or police and couldnt get in? I'd have to just smash the doors in I guess and I would in a heartbeat without slowing down and stopping at the front desk and I doubt you guys want that to happen,and gurantee it will eventually. So we have been ignoring this front desk rule anytime we had to for example when the clerk isnt at their desk. And I was just given a trespass warning by the clerk "Herb" for delivering to both of our customers without checking in with him first even though he wasnt at his post. So I didnt really care about his policy if it adversly effected the customers since I didnt work for him and Dominoes policy is to deliver only to customers at their door to prevent someone else from claiming their food believe me it has happened before. And I do work for dominoes and pretty much do have to follow their policy. So if the check in at the empty lobby is truely a company policy then I'm very happy to be on trespass warning at La quinta and wont have to have my 10 minute deliveries I have to make turned into 30 minute runs. So yes respectfully please advise me regarding this issue.
thanks.

tina eiken
from Chicago, IL
I stayed at the
Baymont by Wyndham Madisonville, this is not a Wyndham ! This was run down not clean I was so disappointed. We has a hole in the wall and a shower that leaked, and dresser cabinet was missing knobs, No made to order breakfast even though the site said it had it. It was what they put out like a cheap hotel. The only fruit they had was a few apples that had been there for a while. I made a complaint to the hotel manager she just went in her office and didn't come out. REALLY?? Also out side there was so many wasp hives we lost count. I wish I would of booked at a comfort in or some where else, (the cost would of been have of what I paid for this. I drove 600 Miles to this hotel to only wish I would of stayed somewhere else. Please do something about this hotel it need to take the wyndham off the title. You look for the best hotel and believe me you pay for it which is fine if that is what you are getting.
Sorry I have never been so disappointed in my hole life.
thanks for listening I know you will have others complain because it is really not a fine hotel like it should of been
Thanks
Tina Eiken

i am an emplyee and was wondering about whistle blowing policy. I belive there are many issues with my upper managment at my hotel that must be aginst standards and practices of your conpany and posibly labor laws. please advise me futher of how to address these issues without legal issues or posiblle emplyment ramidacations

First the check in guy was rude, I thought he owned this hotel. When I ask a question, his reply I could go somewhere else, had I not been driving all day I so I took that. There were people leaving here to go somewhere else. I take the room its not clean. I went out to get my bacterial wipes and start wiping down the tv stand it haven't been clean in I dont k now when. My nose is itching and I and sneezing. Want to leave, but I dont need them holding funds. I went to the front and ask the lady to come and see the room for herself, she would not. For some reason on these jobs workers don't seen to care about the reputation of the company. You got to do better. One more thing the linen was damp.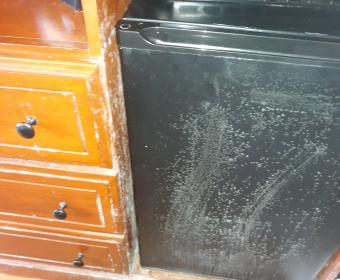 Lydia Rosado
from Valley Cottage, NY
Good evening. The reason for this complaints as you will see from the attachments photos. My slippers were brand new the bottom of the slippers were white as you can see from the picture the bottom of my slippers are black. As you will see from the towel how filthy the floors were. When we complaint to the front desk the answer we received was " well you are in a cheap hotel". You can tell the room not not been clean in months. Although you can tell that the hotel is under renovation the employees do not care for the clients concerns.
I ask as a common courtesy I get a refund. Please do not send be a courtesy voucher to stay at another hotel,
I would be interested as to how you are going to address this matter. I can be reached at the number below.
Thank you
I stayed at Travelodge by Wyndham.
2471 Old National Parkway, Atlantic, GA 30349
Check In. Aug. 17-19th.
My address is 842 Calhoun Avenue, #1, Bronx, NY 10465
Telephone: 917 239 5718

Dear Wyndham Management:
As a family with two working parents with a number of kids, its difficult for us to get away to spend some quality time together. This year we decided to spend time in the Philly Cherry Hill area. When I researched recommendations for a reliable hotel chain, the Wyndham chain came up. I booked a two night stay at the Wyndham in Cherry Hill for Sunday and Monday nights, August 18 and 19, and planned our vacation.
After spending a pleasant and tiring day exploring Philadelphia, we were looking forward to spending our night in a good hotel with a comfortable room. Check in was quick and easy. Much to our chagrin, however, when we walked into our room, we found accommodations that were totally substandard. The ceiling had a large grate with a wooden covering, that was peeling and moldy. The room was painted in an ugly brown color and was chipping. The headboards were discolored. The bathroom sink had a steady drip. And, to top it off, there was garbage on the floor. My wife took one look and was so disgusted, that she demanded we leave immediately. She didn't entertain a room change since this hotel was obviously not what we envisioned. I suggested that we go eat dinner, since we were very hungry. But after dinner, she refused to go back, and I was forced to check out alone. I attach a few of the many pictures I snapped as I left the room. Thankfully, the checkout process was quick, since we never unloaded anything from the luggage cart. We spent the night in Cherry Hill at my brother's house with my kids (who were quite surprised to see us!) and booked a Hilton for the following night. Needless to say, our experience there lived up to our expectations.
After relaying the story to many of our friends and family, everyone seemed surprised. Wyndham has a good reputation, but this hotel obviously doesn't live up to it. Since we couldn't stay at the hotel, we are asking for a full refund. We trust that you will agree that this is a fair resolution to our unfortunate experience.
Thank you.
Moshe Wasser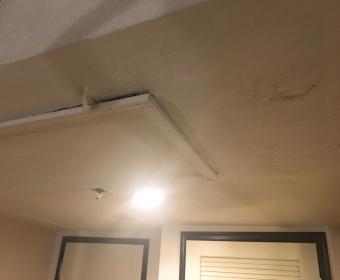 Gordon Bishop
from Union City, CA
Matt, sales manager at Harbor lights in San Diego was extremely rude to us today. We are 13+ year happy 1.8 million point Wyndham time share owners. We love the destinations and use all of our points every year. Quite often we do not attend sales presentations because we're happy where we are and the program is working well for us. We tell anyone asking that Wyndham has the best locations and programs ever.
We went to Harbor Lights sales presentation after being assured by front desk that we would enjoy "owners update" - we did, great group presentations. At conclusion we met with a young lady and told her how much we enjoyed the program and that we were well satisfied with our current status. She asked if we would consider buying more and we told her no. She thanked us and left. In storms Matt! He told us that we were abusing the system by coming and not buying. He stated that he couldn't waste the time of a representative with a couple just working the system. This sounds harsh - it was. During our 13+ years with Wyndham we've met dozens of closers. (and obviously we've purchased several times to amass 1.8 million points.). We realize that they are there to try to get a deal . BUT NOTHING LIKE THIS. HE TOLD US (sarcastically) IN THE FUTURE IF WE WANTED INFORMATION TO CONTACT HIM PERSONALLY AND HE WOULD GIVE US A SHORT BRIEFING.We have never been treated so shabbily in our lives. We are not angry, griping customers. We're happy, usually positive folks. Please talk to, counsel. Demote, reassign or dismiss Matt before he continues to do irreparable harm to a great company. I doubt the recipient of this email has the power to do much about Matt but I feel better having tried to alert someone of the internal corporate peril.
C.G.Bishop

This is a follow up to a complaint filed over the phone several months ago. I can see why your complaint dept. receives only one star. I never heard a word back. My wife and I had a family emergency in Ogden Ut. March 29th and 30th of this year so we spent the night at your Days Inn in Ogden hotel # 05899
It was horrible. It was undergoing remodeling and should have been closed down for it. Construction materials, equipment. and trash everywhere. We had to go around to the back of the building to get in and maneuver around junk blocking the door. The pool was torn up and closed, it was just a big mess everywhere. The room stank, the carpet and paint were deplorable.
If any of this matters to you, we have made a conscious effort to avoid Wyndam hotels since that stay.
If you want to make up for this, our verification # was 82707EC021872
Account # 698-347511
I know this is kind of petty after all this time but it does bug me that after my first complaint, nobody even bothered to call and say "sorry"
Thanks for reading my rant,
Michael Terrell

have stayed in Galveston Tremont several times in past few years,this time however we stayed across the street from main hotel 1st time ever in a small apartment like suite. We at first were offered the upgrade but later found it cost more money. It wasn't that much more,the room was nice clean but smelled of old rotten food, discovered trash under sink of old sea food and pizza was horrible,they took trash out after we called,and left dishes unwashed in dishwasher,and old food in refrigerator,which we threw away.. First and second night there the top floor (3rd) peoples kid ran around all night dropped things hard on floor and in short sleeping was horrible and they blasted their tv till 2.am.which was a nightmare for us.Lastly at 3-4 a.m. lights came on in back bedroom by themselves when they upstairs dropped or ran hard across the floors on each night and in living area which was to say weird but happened,and in alley trash men came at 4:30-5:00 a.m.!!! nice rude awakening after no sleep!!!.We would like to stay again but would like to maybe be on a top floor,and away from the alley,and maybe you all have a room deal or comp a night stay for our prior stay.It is what it is,cant lie on what happened,some people just don't care of their experience,but been going there since youngest was 4 she is now 14! We like the strand the old hotel and history,just 1st time had a bad stay beyond what were used to...My name is Mike Busch 817-771-4824 mbusch448@gmail.com we stayed August 11th to 13th

Pamela Murphy Zoltowski
from Akron, OH
Within a few hours of checking into
Super 8, Fort Mitchell, Ky. Wed. Aug.
28, 2019, we received a knock on our
Room door. Upon opening the door,
Stood a man carrying a cannister in
One hand and a spray wand in the
Other. "I need to spray", he said, entering
The room as he spoke and preceeded
To start spraying, who knows what, around the perimeter of the room and
Our shoes, luggage, and coolers containing food and drink. We immediately checked out. They stil tried
To charge us for the night! We quickly
Called and got a new room at the Super
8 in Harrison, Oh. We were thoroughly
Disgusted and make sure everyone
Knows this. Appalling, to say the least.

If I could rate this zero or negative stars I would.
I stayed at this dump last night and wanted to share my experience with you. It was the dirtiest nastiest hotel I have ever stayed at in my life.
When I checked out this morning I told the general manager who was checking me out that it was the dirtiest , nastiest hotel I had ever stayed at in my life, his response, "good then don't come back".
I was stunned at his response and am pretty sure that Wyndham would not appreciate a GM saying that to a customer.
I will never stay at another LaQunita/Wyndham as long as I live, thanks to this slim ball.
I cannot believe you have hotels like this with your franchise name on them, and have scum like this GM representing them?
Sincerely, a very dissatisfied customer.

Shelia E Bragg #175765088C
from Hampton, VA
I called the LaQuinta by Wyndham, Richmond-Midlothian, 1301 Huguenot Rd., Midlothian, VA on August 15th, to make a reservation, requesting one of the rooms reserved for the Rosa Johnson 25th Anniversary celebration. However, when quoted a room rate of $121.00 by the Reservationist, I explained that according to the invitation the rate should have been $77.00. After being placed on a brief hold, the information I was referring to was found and a room was reserved with my credit card information. I was also told that a confirmation of the cancellation and my reservation would be emailed.
On August 24th, the day of the celebration, I traveled 80 miles from Hampton, VA to Richmond, VA, arriving at 4:00 p.m. to check into a room. After waiting in a line for 25 minutes, I was told by the Guest Service Representative that a room had not been reserved in my name. It was then that I checked my email and found that the cancellation of the $121.00 room rate had been sent, however a confirmation of the reservation that I made on the same day, August 15th had never been sent. The Representative, a young lady, behind the desk would not rent a room to me and asked that I step back because she had other guest in line that needed to check in. I explained that I now only had an hour to get dressed for a formal affair and I needed a room. However, because she could not find my reservation, she chose to ignored me and began to help another guest.
To avoid be late for the event, I felt I had no choice but to dressed in the public bathroom off the lobby. When the celebration was over, I called the hotel several times to see if I could get a room, however the phone just rang, cycling through some options but a live person never answered the phone. Therefore, I called The Hyatt Place Richmond/Chester hotel to reserve a room at a cost of $123.00 plus taxes.
On Monday, August 26th, at 11:06 a.m. and again at 7:49 p.m., I called the LaQuinta to speak with, Greg Havenor, the General Manager. I was transferred to his voice mail and I left a message and my phone number asking him to call me regarding my experience at his hotel. After not hearing from him, I called again on Tuesday, August 27th at 4:09 p.m. and was told that he was not present and again I left a voice message. He never returned my calls.
I am voicing this complaint in hopes that no one else will suffer such extremely poor customer service at the hands of the Reservationist, Guest Service Representative, and the General Manager. They all need to learn what entails good customer service. No other guest should have to be inconvenienced in this way or treated with such lack of interest or compassion. Because I was inconvenienced through no fault of my own, I am asking to be reimbursed for the additional cost I paid at the Hyatt Place Hotel because I was not allowed to stay at the LaQuinta. If you have questions and need additional information such as the copy of the receipt from the Hyatt Place, please feel free to call on me anytime. Thanks in advance for your consideration.
Sincerely,
Shelia E. Bragg
757-827-6939 (HM)
757-303-7982 (CELL)

Coleen Carey
from Rochester, NY
On August 7, 2019 I called and made a reservation at your Milford, MA LaQuinta Hotel. My confirmation number is 88959EC006204 and the account/invoice number is 426-824462. We were given room number 403.
I was traveling with my 82 year old mother and would only be staying for 2 nights. I was told while making the reservation that there would be a mini-fridge in the room and that there was a pool at the hotel. Imagine my surprise when I got there and there wasn't either. I went to the front desk to inquire about the mini-fridge and was told that I would have had to reserve a room with one. I completely thought that I had, since I was told that there would be one in the room . There was no offer to change our room or to bring a fridge to our room.
When we first checked into the room, it was very hot and stuffy. I tried to adjust the air conditioner and discovered that I could not adjust it at all. There was also no shampoo in the room. The shower head is literally pulling out of the wall, and there is a large rust stain on the bottom of the tub. The toilet seat is a complete hazard as it is about to fall off. The hair dryer didn't work, either. After being gone for the day on Sunday, 8/25 we returned to the room and discovered that housecleaning had replaced the towels and emptied the garbage but didn't even bother to make the beds! We were hot, tired and thirsty so we tried to buy some soda from the vending machine but couldn't, because it was completely sold out, and the candy/chip vending machine wouldn't accept any money. At this point we were totally frustrated and just went across the street to the local Stop and Shop to by drinks.
We are very upset that this hotel seems to care nothing about its guests' comfort.

Kenneth N Camp
from Belton, TX
Musty room (115) perhaps water damaged in the past. Room 111 next door had same smell. non-adjustable shower-head.
No room service (clean towels, emptied trash cans, bed not made). The evening Front desk clerk unable to provide a clean set of towels.
Alarm was sounding and front desk clerk unable to disarm.
Plastic cover for eggs/sausage was broken. no handle.
SENT EMAIL TO HOTEL MGR.

Booking website does not allow travel agents the ability to type in the ARC number.
The area is grayed out.
No sense in booking if you cannot get a commission.

Date of Stay : 8/22/2019 - 8/25/19
Hotel Name : Days Inn
Hotel Location or Address : Bloomington Rd. Champaign IL (Hotel ID: 06796)
Confirmation Number: 82900EC015316
My Feedback :
I reserved Non-Smoking room in April of 2019 for a stay at this location in August of 2019. When we arrived on 8/22/19, we were given a room that had been smoked in for YEARS. Holes burned in chair, several old tar/nicotine stains on bathtub near commode, room smelled horrible! Smell gave me a headache. Was told by hotel staff that this was indeed a Non-Smoking room. That was a total BS lie! They would not swap room for me. The Non-Smoking rooms had No Smoking placards on all the doors, identifying them as Non-Smoking rooms, this room did not. Baby roaches were running around in the room. The carpet was dirty and full of cigarette smoke smell.
The reservation stated a total cost for three nights (with taxes & fees included) of $305.07. We were charged $310.08 with no explanation why we were charged more than previously stated. The room had a safe in it which we did not use, or even ask for a combination to open. I think I may have been charged for the use of the safe even though we did not ask for it or use it. It was not stated on the invoice. At any rate, attendant could not tell me why charges were $5.01 more than stated. We did not use any extra services during our stay.
My recommendation:
Take this hotel off of your Wyndham website. It is not fitting for association with the Wyndham Corporation. If this is typical of your Days Inn management, count me, my family, and my friends out as a future customers.
Kelly Harmon

shawn m Lumpiesz
from Taylor, MI
Room was dirty upon arrival, unsure if it was cleaned at all. Still had dirty towels in the bathroom. Upon complaining front desk acted as if I was being too picky, as they didn't have time for complaints. Clerk at front desk insisted I had not paid for room ahead of time, and attempted to recharge my credit card, even after showing him receipt I had printed out. This was at The Pottsville/Frackville Ramada in Pottsville on August 22,2019. Unfortunately, I will not make another reservation at any Wyndham Hotel in the future.

Nancy Gray
from Charlotte, NC
To be specific, I am staying at Days Inn as of Aug. 25th thru 28th. 2019. I am in room 216. I am right under the (absurd idea) of the designated smoking area. I want to keep my window open at all times, but since people are constantly smoking right below me, I have to close my window. I have asthma and smoke is no friend of people with this condition.
If people are allowed to smoke around the area, then make is where people are not affected by it. Last time I was here I night, no hot water, no compensation for that.
I called the front desk, understanding but really they can do nothing about it, so it is up to the corporate office to do something!
Regards,
Nancy Gray

Patrick Kinsella
from Rapid City, SD
I booked a room at the Super 8 by Wyndham Pierre SD for August 24, 2019, through the Expedia web site. My wife paid for the room charge at the time I made the reservation with her debit card. I got to the motel to check in and was asked for a debit card. I informed the clerk that I had already paid for the room and showed my itinerary and receipt. She advised me she still needed the card in case there were any "damages" to the room when I left. I was offended but gave her my debit card anyway. My debit card is different than the one my wife used to pay for the room. I stayed one night at the motel. When I got home and checked my account I was surprised to see a charge that day for the motel again. I immediately called the motel and was advised they made a mistake and would get it corrected. A few hours later I got a notification of a large charge to my checking account with my debit card. I checked with my bank and the motel had again charged me for the room and also attached another $291 charge on my debit card. I now had a total of $388.06 charged to my account. I was a little upset to say the least. I called my bank thinking my card was compromised by the motel employee and had a hold placed on the card. I then call the motel in Pierre where I stayed and was advised they would get it taken care of. I waited a couple hours and nothing was done. I called my bank again and they said the motel needed to call them with an authorization number to get the charges reversed. In the meantime, my account was now overdrawn and I could not even get gas for my car. I again called the motel and gave them the info to call my bank with an authorization number. Jordan from the motel assured me it would be taken care of right away. I checked again in a little while and only 2 of the charged were reversed. There was still the 2nd charge for the room. I again had to call the motel and get them to call my bank again with another authorization number. Finally at 3 minutes before my bank closes the charges were reversed. I don't know yet if there will be any overdraft charges showing up. Needless to say this was a big mess. I took a total of 3 hours out of my busy day of work to get this taken care of. I believe between the bank and the motel I made about 10 phone calls before they got it figured out and taken care of. I don't understand how this can happen and really there is no excuse for this to happen. I almost left the motel and asked for my money back to begin with. It took a good 15 minutes to even get someone to come to the office to get me checked in. The customer relations at this motel is horrible. The motel itself was nice and I did not have any issues with the room or amenities. In fact, I appreciated the fact that the room was so clean and the linen was all very fresh. I am very disappointed, however, if the mess with my debit card. I don't think I will be staying at the Super 8 in Pierre again. My actual charge room for everything I went through should have actually be refunded also as a courtesy. I hope there is some employee reprimands and retraining happening at the Pierre Super 8 motel. I can be reached at 605-484-5817 should you have any questions or wish to discuss this matter further. Thank you.
Patrick Kinsella

Kathleen Cairnie-Sorensen
from Toronto, ON
I purchased one night "get away" through Groupon in May and arranged for a King Room with Whirlpool at the Niagara River Location for August 25. On August 21st I phoned the property to confirm the reservation.
I spoke with the Front Desk Clerk who guaranteed me that there was no such reservation and they were completely booked for that date. I immediately contacted Groupon who said there was a reservation but it was under my email address. I called back and spoke to a person who identified himself as the manager. The upshot of a rude encounter was that there was NO RECORD OF A RESERVATION and I was out of luck.
I contacted Groupon and was told they would get back to me. They were not able to confirm the reservation at the 72 hour prior mark so we cancelled our plans.
On Friday night at 8pm we finally heard that there was in fact a room available. But by that time we could not rebook everything.
I repeatedly mentioned that we have a special needs child an doing things at the last minute is impossible.
I just heard from Groupon that YOUR PEOPLE have arbitrarily decided that since I didnt cancel 72 hours prior to the check in I was going to have to forfeit my payment.
Do I need to point out that it was YOUR staff that said there was no reservation. How was I to cancel a reservation that didnt exist?
I believe you have stolen my money through an act of fraud. And I think this is a disgusting way of doing business.
Please review your records and let me know when we can rebook the room that we have already paid for.
Sincerely
Kathleen Cairnie-Sorensen
Joykath1230@gmail.com

Virginia Bell
from Gurnee, IL
We stayed at the La Quinta inn Wyndham 1975 S. Colorado Denver cherry creek is what they advertise and that is false it was not in the Cherry Creek area... ( When not familiar with area you rely on info from pictures) My room was terrible, bathroom tub was dirty, floor was dirty , dead bag on the floor in bathroom, hot and cold water faucet was in reverse, linens on bed stained ,rug didn't look vacuumed ,found several articles of no value on the floor.. was there for a wedding ...welcome package was left at the desk and for me to receive it I had to go ask for it I had booked two rooms To be close together which they did accommodate us on that and they did print my boarding passes so I do give them a thumbs up on that one but there was no refrigerator and a microwave I would never ever recommend this motel..
I stayed 08-23-2019 and 08-24-2019 rm 261

Kawanee Johnson
from Baton Rouge, LA
My name is Kawanee Johnson, I stayed in room 305 At Wingate @ Wyndam in Destin, FL from August 16 through August 18, 2019. I have been accused of damages which I have been asking for more detailed pictures of the damages since August 19th. I do not understand the delay in this request. There was certainly no delay in placing an extra charge on my credit card. In fact, there was not even so much as a courtesy call before placing that charge on my card. Could you please forward me your policy that shows you can automatically charge a credit card for additional charges without even a courtesy call.
I am absolutely disappointed and appalled that your hotel would assume that damages were done by your guests rather than considering possibilities. I'm sure that we created no damages. So perhaps someone who entered the room once we left created damages. Or, perhaps they were damages that were concealed by previous guests and not found until we left. We did not create any damages, I think it is a shame that we are being blamed for this without consideration of other possibilities.
Our room serviced on the 17th, which means they are saying damages occurred after that service was completed. Unfortunately, we didn't think we needed to take pictures of the room before we left. I was told that an inspector came out and inspected the room and claimed that the counter was burned and heavily damaged, can you please provide copy of that report?
We look forward to hearing from you and reviewing the information we requested.
Thank you for your time.

We had just had a house fire and lost everything ,my son and his family lived with us ,so we put him at the Baymont inn Sullivan mo.While staying there someone stole over $600 worth of new clothes,then they went in again and stole a Kindle tablet and $1.25 in change.We ask the management to look at videos to see if they could see anyone carrying stuff out of the room.they informed me they didn't have time.But they complained they took 3 bags of trash out.i moved them to a different motel because of the steeling.we did file a police report,but if it got carried out by house keeping in trash bags,how can we prove anything.

We attempted to stay at the Days Inn at the Jacksonville, Florida airport. We were told when we called from the airport that there was a room. When we arrived, we were told the reservation phone number had been saying that for 3 days but that there weren't any rooms. Oh, did I mention this was at midnight. It was too late to call anyone else and run around trying to find a room. We ended up driving home 3 hours a away.
Why would a large corporation like Wyndam Resorts not be able to fix a phone service for 3 - 4 days? Very disappointing. Will never call a Days Inn or Wyndam property again. Why should I bother?
Sincerely, Jeanne Leonard

Bonnie Griffin
from Chandler, AZ
I stayed at the Wyndham Garden Shreveport 18-22 August . I accidentally forgot a photo album on the desk. When I called the front desk on 3 different occasions, I was told it wasn't found. This was my mom's last photo album and the pictures are irreplaceable! There should be a policy in place for lost and found items! This is unacceptable! I will never stay at this hotel again.

Stacee L Black
from Laurel, MD
The whole experience was a nightmare from the smell of the hallway the condition of the room the parking the lack of service I would like to discuss this further with someone in detail. 100 characters is not enough space

andrea wilder
from Chandler, AZ
Front desk and restaurant staff were helpful. Hotel is a little shabby with mold in shower. But my biggest complaint, we forgot a photo album and housekeeping threw it away.

Krystal Wooldridge
from Chicago, IL
Well let me start by saying i am absolutely disappointed in the quality of a hotel accompanied with the Wyndham name. My husband,myself and. My mother traveled to Hannibal mo for a one night stay at the days inn to a festival. I read the online reviews for the hotel prior and it was rated 3.5. So not perfect but i did not expect disgusting! Ive never been so embarrassed to take my family somewhere! We reseved two separate room each as bad as the other. Poor service awful rooms! The furniture was stained, the manager was smoking cannabis outside the hotel when we arrived and was rude. The manage refused to give me her name or twll me who the general manager was. Our rooms were not ready at check in and they said i would have to go speak with the cleaning staff to see when it would be ready! The cleaning staff were eating McDonald's and smoking while cleaning rooms, cussing at eachother! I found a bug crawling on the towel in the bathroom. The sheets had stains. There were ripped lampshades and non working lights, missing smoke detectors, and a soda machine that had been broken into. The carepts were so stained they left socks black. Ine of the room was missing a chair the other had a chair so stained i was afraid to touch it! There were old matresses and broken furniture at the end of the building. I photographed everything. I truely feel so disappointed in a hotel associated with the Wyndham name! I will be sharing my experience so hopefully another family will not endure this experience . I will be staying with a different chain from now on! Shame on you for letting this place get so bad! If you would like to see the photos please email me.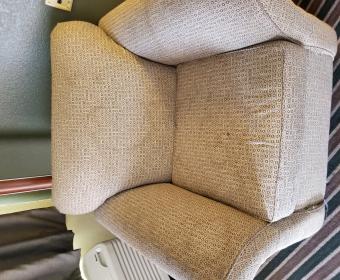 Mark Garvey
from Cedar Rapids, IA
I reserved a room at a wyndom property inadvertently. Then cancelled because I had mistaken the date on the reservation. They canceled. I then ended up mistaking the motel for a separate wyndom property because I did not get a confirmation I was charged for one night at two separate properties on the same night in the same town. We only stayed in one. I will file a dispute with my bank card for the unused hotel.

Erna Lockhart
from San Diego, CA
Needing a hotel for one night with late arrival and wanting the accommodations to be close to the event, my daughter-in-law found the Wyndham North Hollywood, Super 8 motel. Relying on the reputation of the name Wyndham she booked it for me. Following the event I checked in around
10 pm, and was extremely disappointed. The check-in clerk was very curt, and insisted on getting another credit card and ID, though the room hadbeen paid for. "to make sure the charge had gone through" - ! He gave me a key card, and instructions that if I had problems opening the door,to call him so he could open the door for me! I managed with the help from the occupant of the room next to mine, who happened to arrive from the pool. I enter the room - the most depressing hotel room I have ever seen. Turns out to be a room for handicapped - huge, - dark beige paint on walls, , no pictures on the walls, no lamps next to bed, a desk avoid of anything - no paper/pen/information, no chairs except for the office chair in front on the desk. - Bathroom was enormous (to facilitate wheelchair, I assume). It was late, and I did not have the energy to walk all the way to the clerk to request another room so I stayed. Checking out around 9:30 am I went to get a cup of coffee in the lobby! Could not believe my eyes, - dark and dingy, the couch was repaired with duct tape - only cereal and some old oranges were offered (plus the coffee) ! and this motel uses the Wyndham name!! And for this They had the audacity to charge $145.99 plus tax $20.44 = total $166.43.
I would strongly recommend an inspection of this property - sorely needs some TLC - and courtesies.
FYI - I am a senior lady - well travelled, and have stayed at the Wyndham resorts - therefore my disappointment. Perhaps this property is
a franchise? in that case they are not representing the Wyndham name in the proper way.
Respectfully
Erna Lockhart
619-429-4060

Charles Morrow
from Washington, DC
Upon entering the Buena Vista hotel in Orlando, FL we were greeted by a Wyndam Resort employee that was stationed at the first desk with the Expedia Expert sign displayed. He told us before we booked our room at the hotel that if we booked the hotel he would gice us discounted tickets to Disney World. We accepted the offer because our goal to stay on budget was met with the offer. We did everything asked including providing our Id's to him. He then gave us a proce on 4. Day hopper plus fastpass for 2 people for 652 amd said that was half of what Disney charged at the gate. We had our money out ready to pay and he said the system would not let him enter our info and he was calling his manager. We were told 3 times that we would have our tickets no later than 8am today. When we went to the desk this morming we were greeted by 2 other employees who were completely lost and pretty much blew us off statimg they didnt know what we were talking about. Even went to the extent to ask the customer behind me if he could help them. How dare him! I am a guest at this hotel. He also overlooked my concerns and passed them off. I will not let this be until it is justified. I have lost an entire day and also being forced to settle for what I can get when I could have stayed within Disney and had my tickets purchased yesterday. I have also complained to Buena Vista Suites, Good Neigbor hotel contacts, and am going to complain to Disney ticket center amd Disney World customer service, alomg with the better business bureau. This is horrible business done as an affiliated parter of Disney ticket sales, it is scandolous, and overall lacks the class of the resort status you carry to employee people who completely scam customers of another hotel partner and then to have employees to follow up with totally disregard you as a customer. I will pay full price for my tickets but I will not stop until my voice is heard. It is amazing how far an apology and just the attention to my concerns would have gone before I reached this point. I do not know what you can do address this issue but your name is affiliated, and these are employees of the company in which your name is postered all over and I intend to address this until someone takes responsibility. Thank you in advance.
Charles Morrow
(601)201-4880

Thomas Hollingshead
from Newark, NJ
Very disappointed in my current stay. Before making the reservation I called to make sure there was a restaurant on site which I was told yes. Also if there is washers and dryers and I was told yes. I checked it in on the 20th until the 24th of August so I am still here. They put us in a room where the air was not working. I called the front desk and the lady said you just got there you ha e to wait for it to cool off. It was 83 degrees. I waited one hour and called back down and she said you have to wait and maintenance has to come up. They checked it out and said you u need to go to another room. I called the front desk again and told her what they said. Her reply well when maintenance comes and tells me I will move you to another room. Another hour goes by. Finally I call again and maintenance shows up and gave us a key card to another room. No refrigerator and no ice bucket and no microwave. I called and told them I needed a refrigerator for my medicine. Now we go to the next day the 21st. We get up go down for breakfast restaurant is closed for remodeling which that is not what we were told. No fridge no ice bucket no microwave. I went down and she wrote a work order and she said it will be in my room when. I get back later that day. 4 pm on the 21st still nothing. I call and finally they bring a small fridge that the freezer part is all frozen. It needed defrosted and no ice bucket. They said you never asked for one. Finally they bring an ice bucket that was dirty so I had to clean it. Now for the best part. I do not l ow of the link will work but this is what we listened to most of the night from the air conditioner in the new room we have. Called front desk again and said I was a problem and needed to deal with it. I can not get a refund and my check out is not till the 24th. What am I suppose to do. Let's see what the next days bring. Asked to speak to a manager and still nothing. Copy the link and hopefully you will hear what we had to listen to most of the time. Oh yeah wanted to wash clothes the only washer and dryers are on the third floor where we were put. Guess what out of order. Need to employees in all areas and new manager. Needs updated badly. There is so much more but I was thinking Ltd there s no one to contact but the manager and she would not contact me. I have a video recording but I can not upload it.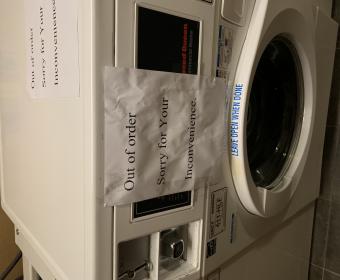 KATHRYN L HEINE
from Erie, CO
Aug 19 we stayed in room 217 at the Baymont Inn & Suites by Wyndham, 1133 Belmont Ave. Lincoln, NE. The bathroom fan did not work, the telephone did not work (no dial tone), there was no room darkening shade so all night the room was light from the outside lights. Also the second floor ice machine did not work and the spa was closed. Not good for your reputation.

Brian Swinamer
from Coquitlam, BC
We have 2 female lacrosse teams(Team NS Bantam and Midget girls) staying at the Ramada in Coquitlam British Columbia Canada.
At first site I was surprised that the Ramada and Wynhdam names are associated with this overpriced 'hotel'.
There have been numerous issues with many rooms our teams are paying for.
Personally with our room we experienced the following...so far...
-on the first night of arrival after travelling across the country to get here we open our room to find on the bathroom floor pubic and head hairs from the previous guests.
-dirt, stains and hairs on the white sheets on both beds
-a ball of hair on the floor under the table by the window, like someone pulled it from their brush and tossed it on the floor
-our key cards to the rooms had to be reprogrammed multiple times
-the top of the mini fridge has a layer of filth on it
-remnants of something not cleaned off the sink counter
I had to go to the office after 10:00pm to get new sheet sets when we were trying to go to bed. And then back to the office again for new pillow covers when we found one of them stained.
These issues were brought up with service clerk on the front desk and he said a report on the room would be started.
There are families here with us that have small children and enjoy the hotel pool experience. The pool is advertised as open from 10:00am-10:00pm. There is no mention on the hotel website or has there been anything said during any
DAY 2...
More multiple trips to the front desk to have the key cards reprogrammed throughout the day.
The hairs on the floor were also brought up with the day shift the next morning and they said they would talk to the cleaners to make sure it was dealt with.
I also told one of the cleaners on our wing about it when I saw them.
When we got back to the room around supper time, after our room had been 'cleaned', I checked to make sure everything was dealt with.
Unfortunately the ball of hair under the table was not touched, still sitting in the same spot.
Also found more stains on the new bedding and had to ask to have them changed again.
There were a few parents that met with the manager and he was not receptive to any complaints about the cost or condition of the rooms. He basically said there will be no changing the price we have to pay even with all the issues.
A parent has also called and launched an official complaint, ref #4297289.
I've waited to send this email hoping we would enjoy the rest of our stay but the first couple of days have just made the stay here unenjoyable for many of us.
Unfortunately I can only attach 5 pictures to this complaint to show some of the other reasons this 'hotel' is overpriced.
Something a worker at the front desk told my wife when she was getting key cards reprogrammed again was that the rooms cost more money this week because of the lacrosse tournament we came here for.
From a 'Very dissatisfied guest'
Please contact me at...
bswina@gmail.com
902-877-3978

Terry N. Tripp
from Orlando, FL
I made my monthly payment to Wyndham on Friday August 26th in the amount of $76.47. I even received an email that was confirmation of receiving my payment. However, I keep getting emails saying my payment is due. No one ever answers the phone number at 888-739-4022, Therefore there service is absolutely terrible!!

Aneta Crisan
from Denver, CO
I am currently staying at LA Quinta in Northglenn (Denver), Colorado. I have my two labradors with me, we were all day in a competition and on return to the room I noticed their special food as well as their seizure medication is gone from the room. After looking in my things I noticed that my Airpods are also missing along with an USB charging cable. I tried to speak with the manager and although she was on the phone with the front desk she refused to speak with me. I made a police report but would also like to make you aware of the poor service in this location. I've been a La Quinta and Wyndham customer for years and spent thousand of dollars at your locations, if this the way your loyal customers are rewarded? Disappointed without words!

Erika Martinez
from Phoenix, AZ
My stay was business related. I chose this hotel it had a very nice lake view and it had four stars on Google. I reviewed some photos and it all seemed to be OK for the area. I checked in and the lobby was very nice although it did have a certain smell to it. I went to my room and was completely disappointed. I was just flabbergasted at the way the room smelled. I was delayed for over 24 hours due to my flight and I had a lot of emails to take care of so I logged into my computer and worked for about two hours before I left to get something to eat. I then returned and went to the front desk and asked if I can switch my room.
The front desk personnel was extremely rude and asked why I waited so long to voice my concerns and complaints to the front desk and ask if I can switch my rooms? I as a consumer in a business traveler who has stayed at many hotels have never heard this?
I was very taken back and advised the hotel staff that I felt unsafe on the first floor as a woman with a broken door and I will post pictures. The front desk personnel proceeded to tell me that I should've let them know as soon as I got there so they can fix the door?? The door is broken if your hotel staff is cleaning it they should examine that and it should've been fixed prior to somebody being placed in that room?? She then gave me dryer sheets so I can place in my wall AC so the room wouldn't smell as bad.
I waited for about seven or eight minutes she said she was fully booked and I said it's fine I'm just gonna stay one night anyways. I had the reservation for three nights but I was not going to stay there more than one night.
(please note I would've left that night had I not been in the middle of nowhere, there is not even street lights at night and the closest city is about an hour away)
The rooms were extremely outdated and disgusting! When I mean disgusting I mean filthy dirty. I will post pictures. The carpets had stains all over them. The toilet seem to have some sort of animal inside of it. The door seemed as though if they try to break in before nobody fixed it. The curtains were extremely disgustingly dirty like if they haven't been washed in years. There was A previous guest clothing stickers on the mirror!
The only thing that I have nice to say about this place is the fact that it has a Lakeview.
Please do not be fooled by these five stars reviews! I would not stay in this place even if they paid me.

Lori Michel
from Pittsburgh, PA
After our recent stay at Wyndham Garden Hotel in Greensboro NC, a $250 smoking charge appeared on our bank statement. My husband nor I smoke or have ever smoked. I was unable to reach a manage at the hotel initially so I called Wyndham customer service. I was told that there is mothing they can do for a smoking policy fee at the individual hotels. It was up to the facility manager's discretion. I also made her aware of similar complaints that I u fortunately read i to after our stay. So in other words. Wyndham corporate Is allowing their hotel managers to steal money from innocent people. I did finally reach a hotel manager, Mo, who after telling me a team of people confer regarding smoke smell in rooms, I assured him over and over that WE DO NOT SMOKE. WE NEVER HAVE. I also relayed to him that in addition to doing the smoking rounds and charging people unnecessarily, they should concentrate on how clean and kept the hotel is. Not a great place to stay. Will never book a Wyndham hotel again.

Charlene Thomas
from McAlmont, AR
I stayed at the LaQuinta in Amarillo Tx on August 23 it was the worst I have ever seen. You couldn't take a shower or bath cause bathtub was nasty. In order to get ice you had to go up to 2nd floor cause the one on 1st floor was not working. The washer & dryers on both floors not working. The next morning for breakfast the waffle irons quit working, food all over the floor,no eggs very little food at all.

Cindy Tynes
from Dartmouth, NS
Property was dirty, in bad repair, broken glass in doors taped, house phone was sticky and dirty. The biggest problem was the pool was in the section we stayed in and there was so much chlorine smell in the room we couldn't breathe, my daughter and myself are both asmatic. Eyes burned smell stayed in our nostrils for 45 min after we left the property. Sheets and bedspread stained. Would not process a refund in fact we paid 196.00 for this dump. Read the website all comments are the same. I have also made a complaint to booking.com and local Department of Health and disputed the charge on my credit card.

Myranda Youngblood& David James
from Oklahoma City, OK
My booking at the Days inn in Sherman texas on Saturday August6-7th was horrible. I want my money refunded& I will unlikely ever book through your site unless otherwise convinced by the issue being rectified. The motel was disgusting! Someone the up on the stairs, we notified the manager& they did NOTHING about it. It was still there the next day. Also..
The carpets were soiled& there were roaches! I'm terrified we may have brought some home. We DO NOT HAVEROACHES IN OUR HOME! Then there is false advertising. We had looked forward to going swimming but the pool was empty of water but not leaves trash& dirt.. It totally put a damper on our trip!I have pictures to back up what I'm saying. Myranda Youngblood& David James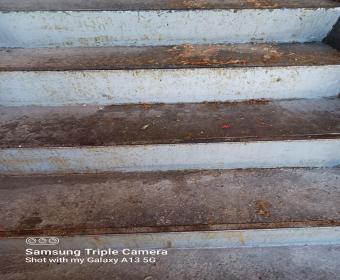 Christine Flinn
from Brooklyn, NY
The Travel Lodge in Williamsburg VA stated that it has a pool. My wife chose this location for the pool After we had checked in I when to the front desk and they said the pool was never open. My wife that we would never visit a Travel Lodge again.

Andrea M Nagel
from Toledo, OH
Booked hotel based on pictures and high point value of 15000 point. I had to purchase 1000 extra because I was short on points.This hotel is maybe worth 7500 at most. Old hotel reminded me of motel. Pool was not running and room was supposed to be smoke free. It smelled so bad of smoke of some kind. And had burn marks on night stand. Found food on floor that was not cleaned up. Room was supposed to have coffee maker. All it had was cups and was missing glass or plastic coffee bowl if was supposed to have one. Room was for 4 adults and had one little bottle of shampoo and a bar of hand and body soap. This was a party hotel with people up outside being loud till after 3:30 in morning. We did try to get a room at the comfort inn next door upon seeing this hotel but it was booked. Not what to expect from a Wyndham hotel and defiantly not worth 15000 rewards points! I would like to get 1/ 2 or all my points refunded to me. Please call if anymore questions . Please do better wyndham. I am club Wyndham club member and was very dissatisfied. Wish i would have taken photos!!!!

Igor
from San Francisco, CA
I wrote complaint and they have not email me back.
Issues overcharged
Pool is out of order. False advertising
Smoking rules don't obey
Poor customer service
No final bill
Smelly rooms
People yell all night no consequences

Nikki reason
from Ajax, ON
I contacted the Travelodge wyndham hotel July 30, 2022 and the front desk Brenda SOOOOOO Rude kept cutting me off and I had to stop her and say I was looking for a rate for 18 days she proceeds to tell me we don't do that, here it's daily I said if i wanted to stay for 18 days you can't give me a rate , she proceeded to say it's daily, her tone is angry and mad that I called. I said I have my perkopolis points from my Company .. She cut me off and said that we do not take that here and I said yes you do, she said she has been here for 5 years and never took that . I said thank you Brenda for you amazing customer service and hung up the phone. This is who you have at the front desk giving customer service I didn't even book my hotel and this is what I am getting

John Cranmore
from Kansas City, MO
We booked at King room at the Chillicothe, MO Days Inn by Wyndham on Monday July 25, 2022 to Tuesday July 26, 2022. Arrived approximately 9:30pm, after a 13 hour day of driving we (my wife and I) just wanted a clean room and a bed to sleep in. The clerk changed our room to a Queen double handicap room(not asked to or requested). The entire hotel is in a shambles, it is being remodeled. Our room was clean but half finished. Again, we just wanted to sleep so made due with it. At 8am the construction crew shows up and bangs on our door. We were asleep still. After showering and getting ready to leave, we opened the door to find a ladder set up in front of our door and tool scattered on the walkway to our car. In the daylight this place is a pit. Why would it be open during a remodel? And if you do stay open you should let people know before they book. If I could have given this hotel less than a one star rating I would have. And I would have attached pictures but all of my pictures are more than your 2 mb max size. If you want to see them email me back.

JoAnn Damiani
from Chattanooga, TN
We stayed at La Quinta in East Ridge area of Chattanooga July 24-26. The TV in the breakfast area was on Fox News both mornings of our stay. Not everyone in the south adheres to the Fox philosophy, and in fact I am repulsed by much of the rhetoric I heard on the channel. I would suggest a neutral channel, or even a completely different kind of program, unrelated to news or politics. I will not be likely to stay at La Quinta in the future, because Fox sets a terrible tone for my day.

Karen Solomon
from Hanover Park, IL
OUR STAY WAS AT LA QUINTA BY WYNDHAM BOWLING GREEN, KY. 7/16/2022 DEPARTING 7/17/2022 HERE'S WHAT OUR ROOM LOOKED LIKE. TUB HAD SOME BLUE STUFF WITH A HAIR ON IT. TOLIT SEAT WAS UP AND NOT COMPLETELY CLEAN. NO PLASTIC CUPS IN BATHROOM ALSO THE SINK WAS STOPPED UP. THERE WERE THINGS THAT WERE DIRTY AND DUSTY, LIKE THE LAMP ON THE DESK, THE PHONE, UNDERNEATH THE VANITY WHERE THE TOWELS ARE KEPT.AND WHEN WE WENT DOWN FOR BREAKFAST AT 8:00 THERE WAS A NOTE WHERE THE EGGS SHOULD BE,SORRY WE ARE OUT OF EGGS, NEXT TO THAT THERE WERE 2 SAUSAGES LEFT. ALSO JUST 2 BLUEBERRY MUFFINS, WHICH WE ATE. OUR DOOR KEYS INTERMITTENTLY WORKED. WHEN I CHECKED OUT THE GAL APOLOGIZED AND GAVE ME SOME SORT OF DISCOUNT FOR MY TROUBLE. I COULD HAVE STAYED CHEAPER AT A MOTEL 6 AND I BET IT WOULD HAVE BEEN CLEANER. I HAVE STAYED IN A LOT OF HOTELS IN MY 75 YEARS AND THIS BY FAR HAS BEEN THE WORST. KAREN SOLOMON

Elizabeth O'Touhey
from Winchester, VA
Terrible hotel in Winchester Virginia staff awfully rude, took payment twice which took our wedding meal money. Room awful and dirty, dangerous jacuzzi with no filter sustained injury, missing jewellery, not a lace I would ever reccimend

Daniel Pace
from Chicago, IL
On July 8, 2022 I had spent night at super 8 Burlington Iowa. I was told after staying 3 nights that I had to leave. No available rooms. So I checked out. Upon check out I was told by staff that I lost my $100 deposit due to smoke. I said this is a pie. I do not smoke. Nice try. Then she says that I had a dog in my room. My friend literally came 2 minutes before this theif knocked on my door, with his service dog. I did not know he was coming. I had no time to notify hotel. Then while I was talking to desk about my $100, the maintainer man who lives there began butting in my conversation very rude like.
I do not smoke. My friend and his service dog were literally at my room MAYBE 3 minutes. I had no time to notify staff. I believe this was to steal my $100. I'll never stay at another until this is resolved. I'll also tell my story to any hotel seeker I encounter.

Donna Ketron
from Kansas City, MO
To whom it may concern,
My name is Donna Ketron. We recently stayed at your downtown OKC location because my mother was mediflighted due to a stroke on tuesday. We looked a various Hotels in the area and thought that one looked great. The lobby does but the rest not so much. All the vending machines for drinks and stuff are broken. There are no microwaves or refrigerators in either of the rooms we have. I'll get to the either in minute. There are 2 plastic cups and that's all for 4 people. Had to ask for more. There is only one trash can in the room and for our 3 day stay there never was. The ice bucket handles in both rooms had been ripped off. And there was still vomit on the toilet in our second room. I say second and here is the either part. Because our first room floor flooded. And the bath tubs don't drain so you get to stand in your own dirty water. We had to use the parking garage which was 12 dollars a day. Now as you can imagine having your mother in icu trips will have to be made back to the room. That gets a little expense if you have to run kids back etc. Although I realize we could have stayed under a bridge or at a cockroach motel. For the price we paid and the money for parking not to mention being physically, mentally, and emotionally drain for the last few days after seeing your 62 year old mother in that state. The last thing you want to do is have to pack up and move rooms at 11 aTuesday. So we have moved Hotels. I would just like to let you know our experience at your hotel. Thank you.
Sincerely,
Donna Ketron

Patricia Barnello
from Clay, NY
I travel to Phildelphia for medical treatment at Shields&Shields. Wyndham Historical District Hotel is listed as giving
a rate discount for patients
I stayed at hotel October 2021&February
2022. Was told by Arvel Hall front desk
manager no such discount existed. When I travelled in June 22 Shields&Shields rep called hotel confirmed that discount should be given. My June bill was adjusted
I feel I should get a refund for the prior stays as their front desk manager Arvel Hall did not charge thr discount rate

Francis P hartnett
from Centereach, NY
I have tried to rent my week, time share, at the Avenue Plaza Hotel in New Orleans. I made the arrangement on 02/04/22. I was notified on 07/01/22 that the assignment was never placed from Extra Holidays. The reservation was from 07/01/22 thru 07/08/22, Reservation #170202699.
The agreement was handled by Cameron. I have been informed that there is nothing that can be done to compensate me for the loss of not only the week, or the rental. I can not believe that after being an owner for over twenty years that this is how you do business. The error is absolutely at Extra Holidays. They did not make the necessary arrangements with Avenue Plaza. I feel that some form of compensation is due me.
Please contact me at one of the following:

Eugene L Curry
from Houston, TX
I have been a customer at Days Inn & Suites by Wyndham Katy (20414 Julie Marie Ln, Katy, TX 77449) for several months now. Ninety-nine percent of the time I am assigned a second floor room. Although I am not handicapped, I have pain in my knees. The elevator has not been operational for several (four or more) months. I'm not just complaining for myself but on behalf of those others who have been inconvenienced by a nonworking elevator and having to walk up and down stairs needlessly. I've been told that they're "waiting on a part".

Gordon Buckless
from Ashburn, VA
As a Marine Veteran, I appreciated the 2 designated parking spaces in front of the hotel. But your flag in front of the hotel was torn and shredded, this is disgraceful and should be replaced with a new one.
Also, our room didn't have any coat hangers in the closet, the door to our room didn't lock properly, the free standing lamp bulb didn't work so maintenance had to replace that.
No restaurant and no bar was very disappointing.

Joseph Keating
from Monee, IL
Complaint Details
I rented a room at this motel and while I was away $10,000 worth of my things were removed from the room. The owner doesn't think he is responsible and refused to address the issue. The doors don't lock and my room was opened several times through the night several times. The manager was very rude about the issue. Contacted owner who was zero help. The hotel also refused to give proof of my stay denieng me of my points.

Pete Kolbenschlag
from Paonia, CO
I believe that the Microtel at the Denver Airport is defrauding travelers and I am reporting my experience to the State of Colorado, to Denver International Airport and City of Denver.
You might talk to Bree (manager who would not gove me her full or the owners name at all) , Go ahead and get her story first, I have all the receipts and they are being submitted to the above. Ask for the lobby video.
Microtel Inn & Suites by Wyndham Denver
2-star hotel
18600 E 63rd Ave, Denver, CO

William Weston
from Teignmouth, ENG
I am still awaiting a legal response from the Wyndham Group. This email is to be copied to your CEO you should also be aware that because of the chance of injury be from building safety or a personal assault I have hard copied this for the future in the event that any customers need evidence in regard to recompense through the courts.
Your customer complaints appear not to be able to deal with Customer Complaints.
Hello WILLIAM WESTON,
Ref: 04606568
Thank you for bringing this to our attention. Please know, we truly value our guests and their feedback.
Rest assured, we will share your experience with the property management. Please look forward to hearing from the property management team within one week. We will continue to monitor your concern to ensure a proper resolution.
We sincerely appreciate your choice of Travelodge for your lodging needs. Thank you for allowing us the opportunity to address your concerns.
r
Jennifer Lynef:_00D1Ikzc3._5004u2fcvDc:ref
--------------- Original Message ---------------
From: [donotreply@wyndham.com]
Sent: 5/14/2022 7:09 AM
To: internet.customerservice@wyndham.com
Subject: TL RESERVATIONS
Topic : General contact message
Brand ID : TL
First Name : William
Last Name : Weston
Address 1 : 18 Regents Gate
Address 2 :
City : Exmouth
State / Province : NA
Zip/Postal Code :
Country : GB
Contact Phone : 07517709390
Email Address : william.weston@sky.com
Date of Stay : 5/10/2022
Hotel Name : Travelodge
Hotel Location or Address : Bakersfield.
Your Feedback : I had to remove my wife, who was extremely distraught and myself due to the illegal activities taking place in room 218. We were in room 219. We checked in mid afternoon and left at 2130. I have repeatedly requested that the manager ring me but to no avail, it appears he is only available at 1100. His customer care is abysmal, the illegal activities should be investigated by you. We will never stay in a travelodge again. Request refund.

victor skinner
from Nogales, AZ
Hi we star las weekend at one of your hotel Howard Johnson fullerton
Everything was good until we got back home we start looking out body with red things and now we have all our body with insect bites like bed bugs now we have to go and buy something or go with doctor I will send the images of my daughter and my son and myself

Cheryl Hicks Kinnard
from Erie, PA
May 20 & 21
Rm 310
This time the stay at the La Quinta Inn Roswell Georgia what's the worst I've ever experienced first of all things were not really as clean as they should have been the bedding's were washed but spotted the room smelled fresh enough the refrigerator was left turned off because of a large ice accumulation but they never came back to clean it so it was full of water when we realized that the floor was wet were the refrigerator was water was coming out I opened it up and it's this huge block of ice and it's coming out I tell the hotel clerk about it he said that he would call maintenance okay 2 hours later they still hadn't come but in the meantime I had taken and open the refrigerator and put towels under it because water was just going everywhere I took the shelves out and I went back downstairs to ask what  happened to maintenance he was going to call him again he said but hell I took the ice out and threw it in the bathtub so I really didn't need him and then I asked for extra towels to clean up the water and he tells me to use the towels in the room hope good enough that it was enough towels for us too because this was in the evening now if that wasn't bad enough after we get that all straightened out get a good night sleep because the next day 5/21/22 I had to go to a graduation for our grandson my husband is sick and has a few issues He mistakenly leaves out of the room and forgets his key card and the key card had the room number on it he couldn't remember his room number just that he was on the third floor he got confused and turned around he was taking his service dog out well  he goes to the front desk to let them know that he got locked out and because my son was the one that had gotten our rooms and it was in his name and my husband didn't think about that part, he had my phone number but he forgot what the area code was the girl at the desk was terribly rude and bad temper toward him not seeing or didn't want to see that he was confused and because I think he knocked on a few doors trying to get some help on that floor she was going to call the police on him if he didn't leave the hotel she pretty much put a 77 year-old confused man outside in 94 degree weather with the dog and no communication to get a hold of us even though I was only 15 minutes away then when we did finally come home I found them sitting outside in as much shade as he could find and he can hardly walk and the dog could hardly breathe then they want to apologize for putting him out instead of trying to get some help or at least  let him sit in the lobby but they said they weren't allowed to have people sitting in the lobby and the fact that they were going to call the police and have him arrested that would have put a sick old man in jail over the weekend and we needed to come back home to Pennsylvania all because he was confused with her yelling at him they just could have given him a little help  she better be glad nothing happen to him he suffers from seizures when stressed I wasn't the only one that was very upset about the hotel situation. Not to mention the weed smoking right out front of the hotel and by the employees  there was nothing but coffee not even tea no water machines no nothing to get water or soda at least something it was nothing like what we usually are used to we've been going to the same hotel for 10 years every year except for last year because the covid to see our grandson this was the worst stay that I ever had at this hotel and I will not ever stay at the hotel again I love the area because it's close to everything that's why we chose that particular hotel but somebody else will get our money from now on I am still pissed about the situation with my husband because he has seizures and if he had a had one in that 94 degree weather and no help he could have died and the only thing that they thought about is he must be a bum because he can't remember his room number and he forgot that our son had paid for the room he was just upset at being treat so bad  passer byers tried to help and one of the employee's got him a bottle of water for $5.you know he took advantage of him.I am glad thats all the money he had on him
I am sure that after reading all of the bad reviews of this hotel nothing will be done about it but I will be posting as much as I can. I have pics also

Theron G Smith
from Gainesville, FL
I have a complaint about the days inn Daytona Florida by Daytona speedway. The hotel is a dump and I'm trying to get a refund from the weekend of memorial day. I have 12 photos but it says the file for each one is to large. I wish I could give -20 stars for the bad service. I'm just wondering if this email complaint will be read or something about the motel be done. The pictures on the website are very different from in person. The place needs to be shut down. All I want out of this is a refund, not a credit voucher for a stay somewhere else. Wyndam needs to do a surprising visit to the dump. Can someone send me a email that I can send 20 photos to??

Brandi
from Little Rock, AR
Stayed 3 nights at Day's Inn noticed itching didn't think much about it the morning of getting up to go explore the town notice what appeared to look like a tick crawling in middle of the bed after research it was a bed bug I first told the house keeper whom blew me off I later reported it to the front desk all I got was a oh I'm sorry and scrubbed off once again very unhappy I was afraid of them being on us or in our luggage seems they didn't care much like it's a regular thing very disappointing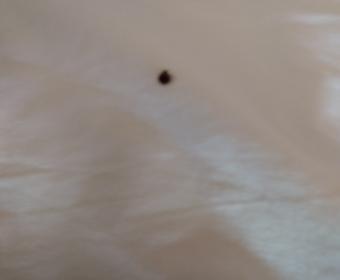 Jeff Saunders
from Garland, TX
I had the pleasure of a short stay at your Springfield, Mo. Super 8 property on Kentwood Avenue. I was travelling back from my mother's funeral (driving) and as it was getting late, I decided to stop and get some sleep before continuing. Knowing that Super 8 is a low-cost motel I was truly only expecting a relatively decent, clean room, with clean sheets and a pillow. What I got was none of the above.
Actually, that's not entirely true - the artwork in the room was nice and there was a pillow - everything else, not so much.
As I can only include 5 pictures here I have a full set of pictures I'd be happy to forward to you if you would like - just let me know. A very short description of the room condition includes cracked tub and dirty shower curtain, cracked toilet seat, both sink and tub dripping profusely, open sink and tub drains, the bathroom fan hanging off the wall (I put it back up before taking the picture), bedspreads and blankets too stained to use (they spent the night on the floor, as did the top sheet just in case), they had some tears as well, damage to the walls (cracks, etc.) and a ruined pair of socks (literally black soles on white socks), simply from walking across the carpeting.
Then there's the pièce de résistance, both BLACK mold on the bathroom ceiling and PINK mold on the caulking!
There's more, but that should certainly make my point. If you choose to investigate, my room was 208.
Now, all that is bad enough...but hey, Super 8 is low-cost, right? When I checked out, my bill was $136.84!!! For THAT room, for less than 12 hours. To quote our current Commander-in-Chief, "Come on, man!"
Please look into the quality of this property and in their rates, especially commensurate with their quality.
I would greatly appreciate a response.
Thank you.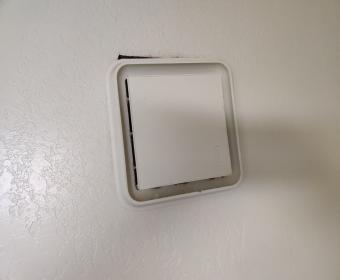 Amanda Vaden
from Baltimore, MD
I had cum stains on bedding the couch that i paid extra to have and the floor the jacuzzi tub didnt work button got stuck and wouldnt turn jets on at all which i paid extra to have also bathroom lights wouldnt work and u couldnt lock the door either to bathroom. Everytime we left the room we had to go get another key bc key wouldnt work when we came back did that 5x i believe . Hot tub down stairs was out for maintance. Also the elevator last day we left was broken and had to lug everything 4 flights. I contacted hotel with no call back everytime ive called over last 2 months. Nothing done!

Harry Evans
from Atlanta, GA
The travellodge at hinesville ga is very unpleasant. I made a reservation for 6 and7 may. When we arrived I noticed how dirty it seemed. I went to a window to check in and a little girl asked me my I'd. She left and an adult came to the window. The clerk said I must pay 50 dollars in cash too get the room. I told them I did not carry that much money. She said I,must have it. I left a went to a hotel next door. The travellodge billed my credit card even though we did not stay. Please refund the $206 they charged without my knowledge. I have complained before but no help so far. I have stayed in wyndham hotel before a,d was pleased. But this incident is not good for wyndham's reputation. You should remove you name to this hotel in hinesville.

Rene Preyer
from Monterey Park, CA
I was stranded at Orlando Airport due to weather. I searched orbitz for a nearby hotel with a shuttle. I saw days inn by Wyndham Airport Florida mall. After booking I found out they didn't have a shuttle as advertised. They were not close to the airport so I ended up spending 50 dollars on a taxi. When I checked in I saw that there were exposed wires. Stained furniture. And poor lighting. I was also told there was no breakfast. But it was advertised to have breakfast. I spent about 100 dollars on taxi fare because I thought this place had a shuttle.

Luc Monterosso
from Guelph, ON
Days inn Erie,P.A by Wyndham. Stayed April 30, 2022. Was in renovation mode on arrival. Toilets in the hallway. Half the lights did not work in room. Sink clogged, night stand sticky from some spillage. And to top it off, large dog barking two doors down from 3am and on until we left at 10am. Did not sleep well. Front desk didnt answer at 4am.

LUC MONTEROSSO
from Guelph, ON
We stayed at the Days Inn in Erie,P.A on April 30. We paid $130 C for that horrible room. The night stand was sticky. Only 1 lamp worked out of 4 lights in bedroom. The sink was clogged. And to top it all off, a big dog was barking from 3am until 8am a few rooms down. Our sleep was terrible. No answer at front desk when i called at 4am. The front desk shrugged it off when i complained in the morning. To have this hotel associated with the Wyndham name is an embarrassment. A refund would be a nice gesture from Wyndham so that we may give Wyndham another chance to make things right. We've stayed in hotels for half that price with better experiences.
Luc

bruce frey
from Madison, WI
The laquinta downtown Austin Tx was the most dirty hotel I have ever stayed in. The carpets and floor were dirty, there were bugs in our room, the parking lot was filthy with cigarette butts everywhere. Nothing had been cleaned. I could list numerous complaints and infractions. The bottom line is we have come to expect great accomadations with LaQuinta hotels. This was as seedy and terrible as we have ever stayed. How can you put your name and brand on this? Bruce Frey

RICHARD ANDERSON
from Syracuse, NY
I listened to a Wyndham sales presentation on April 1st for which I was to receive 500 points. After 2 follow-up calls and now this email, no points have been received. Needless to say, I am extremely disappointed having not received these 500 points as promised but probably even more so that it requires multiple follow-ups. This matter does not speak highly of Wyndham's credibility and its "Rewards" program and customer service. Truly a shame and a letdown from previous high standards!
Richard Anderson
"Gold" Member

Brandy Nicole Kelley
from Silver Spring, MD
I have been staying at your Aberdeen Maryland location got work off and on for the past 2 months I always have received excellent service especially from Brandii at the front desk. I had my first issue last week I extended my stay an extra night when I came back from work my room 105 had been cleaned and everything of mine had been thrown out I was able to recover my clothes from laundry department but all my groceries my husband's inhaler my toiletries etc where thrown in trash I had a do not disturb sign in the door whomever worked the prior shift had put me in the reservation folder instead of the stay over folder I let it go mistakes happen. I go to check in 20 min ago nobody is at front desk the front desk gentlemen is out side smoking and I finally ask him cab I get some help my room was already paid for he ask for us and credit card and proceeds to tell me my card was declined I was like my room is already payed for he says it's for incidentals I have never been charged incidentals ever in all my stays here and to be talked to like I'm an idiot by your employee is just sad I work in the hotel industry I know what incidentals are and I would be happy to pay for then if I had been being charged all along for them but I never have. I will never stay here again you have lost a loyal guest

David Dye
from Pensacola, FL
Still awaiting my promised 3 nights' refund from Ramada
Inn 4901 Palm Beach Blvd. Palm Beach Fl. for 3 nights March 11-14 when hotel was withou ANY electricity and we were asked to leave am of second day without any assistance with other accomadations or even a modicum of politeness.
Spoke with Customer Care representative Monday am. Still no refund nor response.
THIS IS WELL BELOW WYNDAM STANDARD.
let's get about it!

Stayed at a LA Quinta, had a bad experience was told I would get a free nights stay. The points put into my gold rewards account weren't enough to redeem. Except now I'm being told it was for a tier 1 motel. ?? I had to use all of my accrued points to be able to redeem. How is that a free nights stay if you use mine because what points you gave weren't enough. Phone tag for months trying to fix it. But now you're not going to fix it. I got what I got and you are done with me. Thanks for the great customer care. .

Tara Standish
from Detroit, MI
This hotel has crooked staff including the manager of the place. They are so unprofessional. They costed my mother $700 on top of us both losing our jobs. and we are going to court along with contacting bbb and anyone else I can. I want to tell what happened but not enough space to write because I'm limited in this complaint. This place needs to closed down or ALL NEW EMPLOYEES!!!!!! I wouldn't not stay here again if paid to.

Teresa Pearson
from Grant, MI
My mother and I have stayed at many of your La Quinta hotels because of the great service and cleanliness. On March 17th 2022 mom ( Donna Hendricks) made a reservation for the hotel listed above. We did give them a credit card number to hold the room and was told they would not run the card until we checked in. At 3 pm we did check in and received our room cards. We parked the truck and grabbed some bags and up we went. As we walked up the steps we were a little curious because of how dirty everything was. Now we get to our room and open the door, first came the odor. Second we noticed the beds were made with just a sheet. I went and asked a very friendly house keeper if we could get 2 blankets. She told me I had to ask at the front desk for them, so down I went to the office. I did ask for the blankets and was told that she would look to see if they have any left. She did find 2 and I also noticed a sign that said that customers have 30 minutes after check in you can cancel your booking. I hurried back to my room told mom just that, so she (Donna) went down to the front desk and told them we would like to cancel our reservation since we had 10 minutes left. She was told no in a very rude way, so back to the room she came. Next we tried to turn the tv on and that was not working. I again asked the house keepers about how to turn it on and was told the maintenance or front desk had to. Back down I went and talked to the front desk, a lady there told me it should be ok and came up to the room. What she came up with is the tv was broken. Third every outlet in the room did not work, plus the outlet in the bed area where the light was plugged into kept falling out so NO light. The only reason we did not pack up and move on was my mom was not feeling well. We closed the curtains and went to sleep at 5 pm woke up at 2:30 am and left with no shower. What a bad night, this place is giving Wyndham a very bad name. Take a look at all of the bad reviews. Also we did not originally want this hotel, we called a different one but their rooms were 300.00 so that hotel in San Antonio told us about this one. At this time I do wish I took pictures because I was so upset but did not.

Brian Stanton
from Omaha, NE
I looked at several hotels online for what I wanted for a hotel. Online This place showed a 12 pm checkout time and when I clicked on the pool icon it showed a pool and sauna. I picked this place because of the 12 pm checkout time and the sauna. I get here and I'm told 11am checkout and there is a pool but no sauna at all. I live in town a few minutes away and only got this place for my kid to have some spring break fun and relaxation especially the sauna.. This is false advertisement and im not happy AT ALL. I would of picked a different place. I would like someone to call me and talk about this
Brian Stanton
515-681-7553

TERRI MOSHER
from Spokane, WA
I had cashed in 15,000 of my Wyndham Rewards Points to be able to enjoy a relaxing night after a horrible day of flight issues and traveling misery. The guests next to us fought all night long, yelling loud enough the overpowered the TV, and accompanied it with banging who knows what and slamming doors for 11.5 hours straight. We asked to move and were told there were no rooms and we were told to ask the guests to quiet down. Then, the day following my stay nearly $40 was billed to my card, despite me having a receipt showing the charges I was aware of for $19.36 and checking out with a $0 balance. Additionally, the time stamp showed that the charges were made after I had checked out, no one notified me or asked for authorization to charge to my card, but when I have called about it tell me that someone gave my room number so I am responsible for the charges. When I tried to explain to one staff member that as a platinum member I love you guys and have never had problems like this before and they laughed and said better luck next time. I must say this experience was very disheartening and frustrating. Clearly customer satisfaction is not a priority

Deon Van Tonder
from Durban, KZN
Hi I booked a room for 1 night 27 February I check out before 11 the next day . I payed for the room with my debit card I looked at my account today and to my shock I saw that a $96 was taken by Wyndham hotels for a purchase . I never made a purchase at the hotel what so ever so how can you just do that I would like to be reimbursed my $96 please thank you

Tracy Watts
from Gilbert, AZ
We stay at Wyndham hotel in Newark NJ, and we talk to a Denise Daniels about the condition of the rooms and she send me 2 emails in Dec they refund 82.34 and Feb they refunded another 82.34 and they have not been credit back to my account, I was told to contact hotel in 3 days about the refund. I called in Jan to see where the money after being on the phone for 31 min and got charge 75.00 because I did not know the company not in USA by my phone company. If you send me the email address I will send you a copy of the email Denise Daniel send me
Thank you
Tracy Watts

John Jones
from Dunlap, IL
I went down to the front and got a snack its goin on midnight now when i arrived last sunday the front desk clerk told me i was more than welcome to come down and get whatever its free its free go ahead sir itonight was the first time i come down there because i didnt want to drive for something sweet and i knew they had cereal my company spends alot of money to room new hires for training here i will be tellin them about tonight

Lynne Barron
from Sedro-Woolley, WA
Called to reserve a room on 3/6/22,then on my way to Kent from Whidbey island,called to make sure my reservation was still there.they said no.so I went on a site and payed for a room for 2 nights.then I get there they charged me for 2 beds upgrade.30.00 I payed cash.first night was fine.2 'nd day left room at around 12:30 in afternoon on the 7th.came back around 8:30 knock at the door and it was the police.told me we had 15 mins to leave.all because I used a washcloth to wipe off my charcoal mask.they charged me 100.00 for the washcloth?and on top of that had to go to another motel and pay 145.00 for the night.so I have disputed it with my bank.i would like this resolved as soon as possible and my money to be returned.the 67.53,100.00 plus the 15.00 for upgrade.aaron Bath is the one who caused all of this he should be fired.or rephrmended immediately.thank you Lynne Barron my ..

Bonnie J Chamberlain
from James Island, SC
The TV remote did not work. There was no back on it. The front desk said they could not help for 20 minutes! Inside the heater flap was filthy with dead bugs! The front desk clerk was very rude. Also rude to other guest

Jesse
from Scotch Plains, NJ
I'm trying to modify my hotel stay and the hotel hasn't picked up the phone in three days you call customer service they can't do the modifications I want they say call the hotel. The dates I wanna stay are 16th-17th-18th check out the 19

Ron McDonald
from Punta Gorda, FL
My keys were left behind totally my fault, I offered to pay for shipping but was told I have to go to the post office and fax or email a shipping label, my question is why can't they print the same label and charge my card on file or call me for that info, I'm willing to pay the cost, I called customer service and was told it's not a Windham issue which I find hard to believe, I have been with you for fifteen years and this in my opinion is bad buisnes. Thanks for your time.
Have feedback for Wyndham Hotels?
Thanks for your feedback!
Sorry. Please try again later!