Wyndham Hotels
Wyndham Hotels Complaints Continued... (Page 3)
1090+ reviews added so far. Upset? Call Wyndham Hotels corporate: 1-800-466-1589

Jodi Cory
from St Louis, MO
Accused of smoking in the room. We do not smoke. Very rude. Told they had a pool on the phone but when we arrived. The pool was empty.

Chad Haynes
from New York, NY
Desk personnel was rude. We were refused housekeeping and told if we want the room cleaned we would have to do it ourselves.
Super 8 on central ave in Louisville Ky

Jeffrey stonehocker
from Des Moines, IA
Not really a complaint, try to figure out how I can get a free room at the americann by wyndham in stuart iowa. I was hired to paint all the rooms + hallways and some other things and for the first 20+ days I've been paying to stay there roughly $50 a night and I'm only getting $140 per room I average 1-2 rooms per day and it's just me painting and sometimes a buddy helps me but he charges $50 per room to paint so in the end I'm really not making any money because after they pay me for so many rooms I have to turn around and give them back almost half the check please help!

Mbgrisdale@aol.com
from Chelsea, MI
We have been trying to get out of a fraudulent contract for 2 1/2 years. At this point, we would like to buy our way out to get the bad rating on our credit report removed and improve our credit. Can you help us negotiate a settlement? If you plan to ask for a fee, please don't bother.

James B Crenshaw
from Houston, TX
Rooms had dirty bedding hair dryer broken we planned this getaway and wanted to swim the location is awesome to SeaWorld the highlight of our trip we booked room for 2 nights the front desk day shift in the am this morning were very rude was not very polite the swmming pool has green algae and water is green there is a pole stocking out of it as if it is being cleaned it was there yesterday and is in same spot today so pool is not going to b. Open for our trip there were used condoms on the walkway by the stairs to access the second level not a good sight for a 9 yr old girl this is not acceptable and very not like the laqiinta brand

LeAnn Hostetler
from Decatur, IN
I submitted the following complaint on November 19, 2021, but have yet to receive any type of response. I would appreciate kind of acknowledgement that my experience is being addressed:
On October 11, 2021, my husband and my stay at the Microtel Inn & Suites, 1910 Avalon Road Northwest, Albuquerque, NM was extremely disappointing. The room was old and musty. The bathroom sink had no vanity, only a tiny metal shelf mounted above the small sink that tilted downward so that anything placed on it rolled into the sink. There was black mold in the toilet bowl under the rim. The walk-in showerhead mount was gone, & the showerhead was held by a strap about 5 feet off the floor, making it impossible for anyone to use it effectively. I used 15,000 bonus points for a free night that had taken me a couple of years and many dollars to accrue, and I resented the fact that I had used those precious points for a stay in such a miserable hotel.
We were traveling for a month in the west/southwest U.S., and this experience made us hesitant to choose more Wyndham hotels, especially Microtel. We have, in the past, stayed at Wyndham locations with primarily satisfactory experiences; however, we have not traveled for a couple of years. If this hotel is typical of Wyndham's current standards, I am truly disappointed & will seriously consider staying at other hotels in the future.
Thank you, in advance, for your attention to this complaint.
LeAnn Hostetler

Woody Bailey
from Dalton, GA
My complaint is centering around not one, but all of the Wyndham properties that are located in and around the Chattanooga Tennessee area. I have taken the time over the past few years to give every Wyndham property in Chattanooga a try. Every time, and I mean every time that I stay in a Wyndham property in Chattanooga Tennessee, it is the absolute worst experience that one person could ever have in a hotel/motel setting. The properties in Chattanooga Tennessee under the Wyndham name, are the trashiest, have the worst customer service, attract the absolute nastiest clientele known to man. I don't know anything about the Wyndham name outside of this country, and really even in other areas of this country. However from my research I can see that this is a huge business. The business is much bigger than the Chattanooga Tennessee market. I can say one thing for sure, they are not spending any of the big money that they make to come around and inspect properties especially in Chattanooga Tennessee. Absolutely deplorable, the worst hotel motel property chain that exists!

Kenneth steinle
from Austin, TX
Your hotel Magnolia tex tv directory did not list a conservative channel..why
All the liberal channels were there

Julie Empen
from Clinton, IA
Stayed Saturday nite and very disappointed in quality of room - so much so, I took pictures of the many items that are almost embarrassing to show anyone!
Ceiling falling in inside bathroom
Towel shelf hung up crooked
AC unit hanging loose from wall
Light burnt out in bathroom
Shower faucet pointed off to side
White liquid splashed all over dresser drawers
Carpet had not been vacuumed
Toilet paper holder moved and not painted and didn't remove old one!
Bathroom door damaged on both sides
Hole in wall by shower rod mount

Debbie Cassiere
from Lynn Haven, FL
If you are concerned at all about the NAME and reputation of Wyndham Hotels, someone should absolutely take this hotel off your list! This was the dirtiest hotel I have ever stayed in and will never stay at any Baymont Inns again. I usually stay at La Quinta, but there was no vacancy on the night I needed. I thought Wyndham stood behind "their name", so I booked this one. If La Quinta has no vacancies on the night I need, I will go elsewhere for my hotel needs, not Wyndham.
Let me ask you.... would your top executives like to spend a night in this filthy room?
I have more discusting pictures if you can stomach them.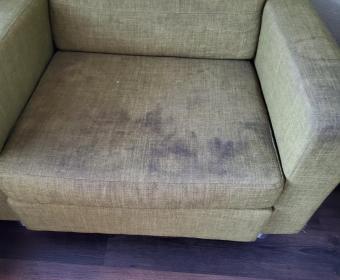 Helen Hollis
from Gibsonburg, OH
We made an online reservation using Capitol One VISA rewards points for the Days Inn by Wyndham at 330 Columbus Road, Athens, OH . This reservation was for Nov. 23, 2021 and cost us 9,005 points, which would translate to $90.05 in cash. We arrived at the motel about 6:00 pm. It was dark outside. The motel was located on a poorly lit road about 1 1/2 mile off the highway. There were no other open businesses in the area. The Days Inn sign was not lighted up. Lighting was poor in the parking lot. The whole place looked deserted. There was only one vehicle in the parking lot. It did not feel safe at all. We went to the check in window to be told the advertised free breakfast was cancelled. We took the plastic card keys, butI did not want to stay there. It did not feel safe and the advertised service of breakfast was not offered. I did not cancel immediately because I wanted to be sure we could find another hotel in a safer location before we cancelled. Luckily, a Holiday Inn Express a couple of miles down the road did have an open room. I called Capitol One to request a refund of the travel miles based on the unsafe conditions. We did return the plastic key cards to the Days Inn location (an experience I would rather not have had, again, as the whole place did not feel safe.) we were denied a refund of the travel points by the Days Inn management. Yes, I did know there was a no refund policy, but I have never had this kind of feeling about a place I booked through Days Inn before. We quit going to Motel 6 a few years ago after some very bad security experiences. Now Days Inn is off the consideration list too.

Pamela Jenkins
from Denver, CO
I am a diamond elite with Wyndham, but that means absolutely NOTHING!! Ads for free nights ate FALSE!! In fine print, u have to re-register for every promotion. This is false advertising/fraud. I called customer service and the repeatedly hung up on me!!
STAY away!! False advertising for breakfast and other claims!! I am going to find someone who will file criminal charges against them#!!

Bettye Ann Luster
from Barview, OR
I decided to us the owner rental.system after much upselling. I asked many questions didn't want to lose points. The rep guaranteed me I wouldn't and told me to call at end of November to put point back if weren't used.
I called today 11-22-21. Was told that I would not get back my points because I didn't call 15 days before 1st reservation.
I was not told that. I called like the rep told me.
Told me I should I read my contract all the information was there. I told her I trusted my rep. Said sorry. Can't get my points back. Also said reps don't know all fine points. Should have read my contract.
I had read about these kind of complaints and wasn't sure they true. Now I know they are. Very dissatisfied.
Want my points back as promised.
Bettye Luster

Angela Brown
from Hyattsville, MD
We stayed at the Laquinta hotel in Clifton NJ on Oct 29th and Oct 30th 2021. We have stayed at this location in the past and had a good experience so we chose to come back.
We checked in later in the eve and we're exhausted from our trip and events from earlier in the day. Some time around 1 or 2 in the morning we were awakened by someone banging on a door near our room. They were yelling and screaming. We tried to call the front desk but noone answered. I layed awake the rest of the night scared. Sat night we just wanted to sleep after another long day and a funeral. Someone had a dog in a room further down the hall that just barked and barked. Another restless night again no answer at the front desk. When we checked out on Sun we were never asked how our stay was. When I started to tell the person at the desk he just shrugged his shoulders and said "oh sorry" and proceeded to check us out. Needless to say we will not be returning to this location unfortunately we do come to the area quite often to visit family.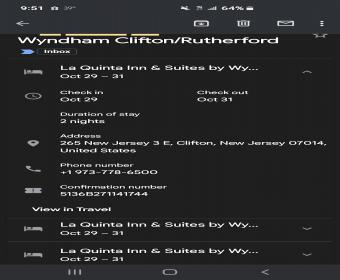 Aaron Birkholz
from Lincoln, MT
The motel canceled our paid reservation with no notice and no reason given. They didn't tell us until we tried to check in. They said the owner canceled us. I had to call hotels.com to get refunded. They did not have any notice that our reservation had gotten canceled. Laws were broken.

Annah Ogburn
from Gulfport, MS
I was not privy to the fact that you have to be 21+ to rent a hotel room and thus paid for the room in advance on 17 Oct 2021. The cost was $158.96, and when I got to the hotel, not only did the woman working at the front tell me I had not paid (I did and had proof), she tried to get me to pay more and then did not refund me when my partner and I were informed we could not stay. It has been over a week since then and I have not been issued a refund by the company and I would like one, considering that I did not get to stay in the hotel at all.

Ryan Greene
from Topsham, ME
My husbands room was cleared out without his permission, many of his personal belongings were stolen before what was left was returned to him. The GM of the hotel, Mark Amin, will not do anything about it. The police have started an investigation. What was stolen was, all of his clean cloths, old cell phone, potable charger, charger for phone, all his toiletries, all perscriptions, perscrition safety glasses. We are deeply concerned with this matter and the fact that the owner/Gm will not do anything about it. Please help us. Erika Greene.

Jack and elfriede kellogg
from Bradenton, FL
Before booking a person named Manuel quoted me a price of $15 for a pet when I arrived we were charged $20 a pet
After checking we discovered roaches or whatever on the walls , we were given another room but no apologies for the inconvenience . Surely not an incentive to return or give a good rating .

Diane Roelke
from Belleville, WI
Had an online booking problem. Called customer help and was told someone would contact me in a few days. Called again after 5 days with my case number. The customer help supervisor was not very friendly. I was told very rudely that I have to wait 10 days before anyone contacts me.

Lynette Schultz
from Sarasota, FL
A recent stay in Asheville, NC for 3 nights booked via my rewards account. NO secure WIFI, NO "FREE breakfast", and NO room attendance. Property was contacted via phone the day before and the day of arrival with incorrect info provided by staff. Manager on site "Baxi" explained all problems due to COVID and no adjustments due to lack of amenities!! Online with reservation "pool closed". Of course pool was open, but we didn't bring suits, due to inaccurate info online. Upon arrival informed "NO breakfast and no room services" due to COVID "unable to get/keep good help", not my problem!! There should be an adjustment to this bill, which the manager was NOT willing to discuss, actually stating "the breakfast was free" and not part of the room charge as well as cleaning services. We placed trash daily outside the room, and could pick up clean towels at the pass thru window after bringing our dirty towels to them. I was vey disappointed with the online info "4 star" rating and the "actual services provided/received" at this location. Wyndym should be aware of what their "properties are actually doing and saying to customers to their brand". Three nights 8/20,21,22/2021. Total bill $652.00.... ridiculous!!!!!!!!!!!!!!! I posted on Trip Advisor and to your website the results of my opinion regarding this stay. "NOT WORTH IT" too little service for too much cost!! i would appreciate a response to this email!!!!!!!! TIA

Glenford Thomas
from Atlanta, GA
On Friday August 15th, 2021, three of us checked into one of your sister hotels The La Quinta Hotel and Suites by Wyndham, located at 1910 Beach Lakes Blvd, West Palm Beach, Florida.
The receptionist was very polite, professional and informative. I was a bit skeptical when she mentioned that the rooms are cleaned once every three days so if we were in need of supplies we have to come to the front desk to retrieve them ourselves. Since we were only spending two nights and a cousin was also staying there we settled for the room.
On Saturday August 16, 2021, around 9:00pm we returned from the burial of my two cousins. It was a very long day so we were preparing for bed. Suddenly there was a knock on the door. It was Deon from the front desk stating that he had several complaints of noise coming from our room and if we keep it up we will be evicted. As we did not fit this profile denied the claim and call the front desk to also file a complaint of being wrongly accused. Moments later Deon returned claiming that he can hear us from the elevator. Our room was three rooms from the elevator. I told him if that's possible then the building was cheaply constructed or the rooms were bugged. He got upset and in a very load voice told us to consider this our second warning and if we keep it up we will be kicked out with no refund.
We asked to speak to a manager to which he stated that he was the manager, so we requested the telephone number to the corporate headquarters. He gave us a number but when I called the number the representative stated that the La Quinta is a chained hotel which is individually owed and each manager has the right to do as they see fit. I was in disbelief of what I was told.
We were told in order to get clean towels, we must exchange the soiled ones at the front desk. Since we were checking out early the next morning, my wife decided to get some clean towels from the front desk.
She returned to the room with the soiled towels. My wife said that Deon refused to give her clean towels stating that we were no longer guests at the hotel because we were being evicted and he called the police to remove us from the pro
perty. He said that if we knew what's best for us we should pack our things and leave before the police gets there.
A minute later there was a knock at the door, it was the security guard stating that we were being evicted because we were keeping noise. The security guard was confused as there were no noise and we did not fit the profile. The security guard called the front desk to confirm the room number because he himself was in shock regarding the situation. He decided to go down to the front desk to have a talk with Deon as to why he was doing this, but Dion insisted that we have to leave.
A few minutes later the police arrived and they too were in shock by the situation. One of the officers decided to go downstairs to have a conversion with Deon. He said they don't know what the problem is with Deon but he wanted us to leave.
The police officers suggested that we call and file a complaint. I told him that I called the phone number Dion provided but the customer service representative said that there was nothing they can do. One of the officers looked up the number for Wyndham and gave us the correct number to call to file a complaint because the number Deon gave us was a bogus number. The police officers and the security guard was very kind and polite, they apology for Deon's behavior. The security guard said this is nothing new of Deon that he does this constantly and he needed to be reported.
We were evicted at 11:00pm with no accommodations elsewhere. This was our first time visiting West Palm Beach and it was a somber day for us after the burial of our two cousins.
We also had a cousin staying in the Hotel on a different floor. She was told the next day that Deon was not a manager.
We were treated like criminals and were spoken to like children. This was by far the worst experience we had. We deserve an apology and a refund. Also Deon need proper training.

James Smith
from Carmel, IN
Upon checking in to the super 8on 12 ave north I was I was charged $111 for what was supposed to be a $90.94 charge online and toki. I paid $120 at which point I was told that they had no change to give me. and no explanation on when or why I wouldn't get change. I had to argue about extra towels with the gentleman's wife a vending machine that ate my money that the gentleman told me to call the number on the vending machine that it wasn't his problem nothing but rude and disrespectful remarks and treatment I contacted door customer care I was put on hold for roughly 20 minutes this is unacceptable I cannot believe you would allow such behavior for one of your franchises

Desiree Robinson
from Los Angeles, CA
I checked in at 3pm on 8/18/21 for a 1 night stay(thank god) when I arrived the host after giving me my key informed me that there was no running water but it should be on in a hour and no refunds were allowed. I proceeded to my room which on my pathway it was littered with shards of glass and nobody cleaning it up. 11pm still no water and glass is still on the walkway.

daniel morales
from Knoxville, TN
Stayed at Virginia Wyndham resort on the beach checked in on 7-25-2021 at 1145 pm . when we started to check in we were confronted with your desk clerk your which really frightened me and my wife, he was so wasted on drugs that I had to take another look to make sure we were at Wyndham and we were. This young male had no clue how to check us in and called someone for help, after almost 50 min we were checked in. Went to our room and the bed had no sheets just a blanket on it, we called front desk multiple times and finally he answered , told him we would like some sheets and said he could not help me at this moment that he was short on help, I told him I can come down and get them and he said he didn't have any. Great now I'm really upset. next morning called front desk and told them of my issues and they were very nice but said they were low on sheets. after checking around for other hotels I didn't have much luck finding a new one due to the last weekend before school started. so I called the front desk and ask if I can keep my room a couple of extra days she said shouldn't be a problem. on Wednesday morning I find a invoice under my door that we were checking out. I called front desk and was told that that room had been rented and I would have to move to another room. So here is were it gets worst they took a deposit from my credit card they never told me so I went to front desk and talked to a tall black man and asked him to credit my card back and I will pay in cash so he takes my cash and credits me but never gives me a receipt I asked why no receipt he said you'll get it when you check that's kind of funny when paying in cash. that morning we went to the restaurant and waited 30 min before anyone came to us to tell us there was only one waitress and could take over an hour to get served of course we left. Went to the pool and come on this pool was dirty oily and needed help. As of 8-9-2021i have still not seen my refund why does it take this long for a refund. I have never ever had these type of issues anywhere that's why I use Wyndham so i wont . Tell me why a hotel as large as yours can have so many problems. Not once did anyone from your hotel ever apologies to me about anything. I am a rewards member what does that mean? I think we should be competed somewhat. our invoice for 07-25-21 - 07-27-21 4910163 room 602 and 07-28-21 4992121 room 308
Yours truly
Dan Morales
865-389-7371

Thomas P. Mauriello
from Nashville, TN
I am at Ramada by Wyndham Nashville. The place is deplorable. There is no airconditioning in the lobby, they advertise free breakfast and there is none, they are not cleaning the rooms each day, the phone in the room does not work, there are holes in the walls, the toilet paper holder in the wall is falling out, doors needing paint, the air conditioner unit in my room has a large piece extending out of it, and there are times when the is no one at the reception desk. The rooms next to me on the second floor have a STOP WORK ORDER NOTICE posted on them from the Metropolitan Government of Nashville for performing construction work without a permit.

Charles Parish
from Tulsa, OK
7/22/2021: Wyndham Garden Sacramento Airport Natomas
Southwest Booking number: 2446539478
My wife and I arrived early and phoned the hotel. They said we could check in early for a $50 fee, which we accepted. The shuttle driver picked us up. I told the driver that we had another party arriving around 3:00 and asked if he had scheduled run to airport, or if they should call when they arrived. He stated that they should call the hotel. I had the same conversation with the check-in desk, and they also said my other party should call when they arrived.
When they called the hotel, slightly after 3:00 PM, they were told that the shuttle was no longer running. I talked to the hotel desk and they said the shuttle driver had already gone home, and that they did not have shuttle service after 2:00 PM. They also pointed to a hand-scribbled note at the bottom of a sign at check-in saying that you needed to schedule shuttle 24 hours in advance.
I told the desk that we would need a shuttle the next morning early. They asked what time and I told them 7:30. They said OK, and wrote it down in a book. The next morning we came down about 7:20. Clerk unlocked the shuttle van and allowed us to load our luggage. The driver was on another run to the airport and returned about 7:25. At that time, a man who appeared to be a manager informed us that the next scheduled run was not until 8:00. I told him that we had scheduled 7:30 the night before. We would have been OK with 7:00 had we been informed, but 8:00 was not acceptable to our schedule. He was quite adamant and obnoxious and said he was going to fire who ever scheduled us for 7:30. The shuttle driver said he was OK with taking us to the airport, which he finally did, over the rantings of the "manager."
The property was advertised as an Airport Hotel, even though it was at least a 20 minute drive from the airport. In my travelling experience, 24-hr shuttle service is standard for "airport" hotels. My other party had to spend $35.00 for a Taxi ride from the airport.
Additionally, I got a text from Southwest asking why I did not show up for the reservation. I responded that I did stay at the property. This appears to be deliberate on the part of the hotel to deprive Southwest of any booking commission they may have earned, and to deprive me of my expected Rapid Rewards Points. When I link to southwesthotels.com site I see that my reservations is showing that it was cancelled.
7/30/2021: Wyndham Garden San Jose Airport
Reservations: WB5BAH6 and WPAYAK8
Based on previous experience, I called hotel in advance to verify shuttle service. I was told that their service was only available from 4:00 pm until 8:00 AM, even though their own web site advertises 24-hr airport shuttle service. Since this was a prepaid, non-refundable reservation, I didn't have option of cancelling; nor did I intend to spend my vacation time in Hawaii trying to rebook hotels because of misrepresentation of service by the Hotel and/or Southwest.
Again, we were stuck with cost of an Uber to go to airport.

Ellen williams
from Philadelphia, PA
100 words are not enough. Reservation#87494EC051010. super 8 175 Tennessee ave, nj this is a dump. If I was Wyndham this place would not be a franchise of mine. I checked out the very next day. Web site is misleading. Dumb me should of read the reviews. Apparently this has been on going and your company has done nothing.

thomas shealy
from Portland, OR
I stayed at a days in bend or on the 28th of June. Upon getting to the room it was disgusting. The TV didn't work and it was pure filth. The couch littered with stains and cigarette burns. I spoke to the front desk and said I was leaving. I recorded a video of me checking out ten min after checking in. I was told to call the third party booker and I would be refunded. They ate 5efusing to do so. I have sent multiple emails to your help desk showing I left and showing my new booking. The customer service is disgusting!! I've been hung up on 10 times now. I will be seeking legal action against wyndham. I've recorded every conversation. They took my money and I refuse to accept this.

Patricia Wilson
from Atlanta, GA
Id booked a room at Super 8 @4500 Preston Hwy Lou Ky thru Booking.com for July 9-11 @ $196.33. Yes I did book a nonrefundable room because Id stayed there a few years ago while it was going thru renovation and it was suitable. For starters, entering the parking lot there were people loitering and hanging in the lobby which smelled badly of smoke. I asked to see the room that I booked, and afterwards decided that there was no way I could stay there. It has been ran down and I didnt feel safe there. I gave the young lady the key back and left. Ive been emailing the hotel as has Booking.com trying to get my $196.33 refunded with NO response. Ive called and been told that the owner would get back to me. No word as of yet. Id like MY MONEY REFUNDED immediately and would advise someone from corporate to visit the hotel that represents Wyndham. Its definitely not a place suitable to represent Wyndham unless of course Wyndham is lowering its standards.

Denise Vierk
from Chicago, IL
I want someone from corporate to please call ASAP . We stayed at the days inn in Monroe Michigan !! It was behind sickening !!!! The parking lot is has nothing but holes. There is drug deals going down constantly !! We had a black gentleman grilling the entire night RIGHT outside our door !! Had another lady that took chair from room and sat outside all night !! We had no toilet paper !! No water in toilet for a while !! floors were sticky and to be honest you should never book another quest there !! No I didn't call the front desk cause I was afraid !! Also when I reported it to the front desk the next morning when we checked out …They knew that this was happening and acted like it was no big deal and no apologies and never even give us credit ! And we have been Billed incorrectly !!! I want a COMPLETE refund !!

Jonathan cooper
from Villa Heights, VA
I booked two rooms through Groupon I only needed one honest mistake once I went to the counter to try to get a refund the lady says I have to call Groupon Groupon tells me that they will refund the money if if Baymont releases the money back.the Chinese lady at the Huber heights Baymont in Ohio is the meanest nastiest lady ever to talk to and her husband is also comes in on the second shiftupon being nasty as they could they explained to me there's no way they'd ever give me my refund back please help if your corporate I'm not trying to beat anyone I paid for one room I just didn't need the other room the other room was not even used

Charlie Taylor
from Norfolk, VA
My husband booked a anniversary trip never checked in. We were told check in is at 4 . At 8:15 pm no room . We spent 4 hours in lobby. The cops were called on irate quests trying to check in. You only had two people checking in quests and they were rude. One customer asked for a AARP discount your person said are you asking me on telling me. Please send some one from corporate to staightened this motel out. Our memories of a great anniversary were because you are under staffed .

Heather Andrews
from Williamsport, PA
Microtel, Wilkes-Barre PA. Fifth time we have stayed. The outside has food wrappers, trash throughout. Checked in 6/13/21, girl at the desk walks up with pizza on a plate, not sure she even worked here. Having to provide $200 deposit for incidentals without a credit card, never had to before, told ATM was down the road. People outside playing loud music and partying. Clientele for most part very sketchy. Not provided clean towels or room straightened up for a two night stay. Will not be staying here in the future, very disappointed.

Jeremy Ford
from Hattiesburg, MS
Waited over an hour past our checkin time. Sheets on bed were not changed just made, waited another 45 minutes for staff to change. Woke up with bites all over my chest and legs. Trash scattered amongst hotel, obviously ok with staff. Manager ignored our complaints when we called. Absolutely the most disgusting experience we have had with LaQuinta throughout multiple states.

Jacqueline Judd
from Owasso, OK
At the La Quinta in NW Highway in Oklahoma City OK, I had made a reservation for May 28-31. I even spoke to the agent about how I was making the reservation in advance because of the Memorial Day holiday. So she mistakenly made the reservation for March. I guess your agents can't understand English. Then when I arrived on May 28, your assistant manager was rude, nasty and condescending to me. He said he had a room but it would cost me $400!! I work for a non profit and don't make that kind of money. He offers absolutely no help to call another place just rude and nasty. Is that how you treat your Rewards members that stay in a La Quinta once per month? He also said I was charged for not showing up in March! I want a refund of that charge and a complimentary three night stay in two weeks at the La Quinta Wichita Airport! I had to drive home and lost $200 in entry fees for a dog show and it was my birthday. Currently I think that you have zero customer service. I have posted that on Facebook and am prepared to go to a local news channel that has a program about crappy customer service that a friend of mine produces. After this next stay I will not stay in one of your establishments again unless you can make this right. This treatment of people who spend money with you regularly is an atrocity and you should be ashamed.

Nicole Stockburger
from De Forest, WI
I was disappointed in the hotel overall. The room was dirty.
The curtains were stained and dirty. The shower was not clean.
The hotel in general was not clean.
The parking lot was dirty and trash all over.
I was in town to race the Ironman .
I would have changed hotels if I could have found another place to stay.
I am a rewards member and generally try to stay at a Wyndham hotel when I travel , but I am going to rethink this in the future. I paid good money for this hotel and do not feel I got my moneys worth .
I would like a refund of my stay.

JOHN M. DICKSON JR
from Norfolk, VA
Howard Johnson's Wyndham hotel 5173 shore drive Virginia Beach Virginia 23455 757 460 - 1151 - I Made reservations for Monday May 17th through Thursday May 20th. Arrived after work Monday unpacked all of my belongings groceries and kitchen supplies went to turn on the air conditioner and it was excessively loud. Went to the front desk spoke with the lady behind the counter who sent someone to take a look at it and had to move from that room to another room. And because according to the woman's opinion of how long it was taking me to move my belonging she called me on the phone to make sure that I was in fact moving. I was excessively tired after having worked for 12 hours in the heat and that's what took me so long. And then she acted as though she didn't want to apologize for the inconvenience and didn't so much as offer any type of compensation for their mistake. I wasn't supposed to check out of the room until Friday morning at 11:00 a.m., Thursday afternoon after work my boss and myself went back to the front desk and paid for an additional seven nights from May 21st Friday through May 27th Thursday night with the checkout on Friday morning at 11:00. When I got off work Friday May 21st I came to the room and all of my stuff had been moved out. I went to the front desk at approximately 6:30 p.m. and ask the lady why my belongings have been moved out of the room seeing as we had paid for an additional seven nights. Her patented response was she had no idea she had just come in that day at 3:00 p.m. she called the day manager who provided no explanation my belongings were handed to me, but my electric razor was missing. No one knew where my electric razor was, so I called the police and attempted to file a criminal complaint of theft. They took the food out of my refrigerator and put it in housekeepings refrigerator and the lady at the front desk didn't tell me that they had put my food in the refrigerator.I went to the dumpster to see if my food and razor were in the dumpster is I was informed that when they move people out that that's what they do they throw the stuff away. I retrieved my electric razor which cost approximately $75 out of the dumpster. It wasn't until Sunday when I went back to the front desk at 11:00 a.m. to have my keys reauthorized that I was told that my food was in housekeeping refrigerator at which point they gave me my food back. On Friday when I went to the front desk the lady who gave me my belongings as I was leaving said thank you insinuating that for having retrieved my belongings for me that I should have thanked her. I told her she has a lot of nerve and that under no circumstances was I going to thank her for having retrieve my belongings because of the outrageous customer service. No explanation was provided for me until Sunday as wide as they had moved my stuff out. The explanation that I was given which is proof positive of the outrageous business practices and customer service that I received was that I was put on a paper list for checkout went on the computer system it indicated that I had paid for an additional 7 nights. No one has offered any type of compensation for the outrageous and grossly negligent business practices that's facilitated my being placed in a room where I assume they knew the air conditioner wasn't working in an effort to use all of their rooms and my belongings being removed from the room and my razor being thrown in the garbage and my food not being returned back to me until 2 Days later. I'm assuming you're going to or there is going to be litigation.

Robyn nygard
from Houston, TX
I had my bags in the room stored for a few hours while we walked around and waited for flight
I have 3 meds I take from my doctor
Blood pressure
Stomach meds
Sleeping pills
Sleeping pills were stolen
guess my bP meds weren't worth taking

SERGE NUTELET
from Rochefort, WAL
Hello Madam, Sir.
This email because, I still have not received any response to my email sent a week ago to: wyndhamrewards@emails.wyndhamhotels.com
Please see the 2 attachments below.
1-Copy of my mail to you
2-Copy of the confirmation send directly to me from Days Inn By Wyndham Ormond Beach FL
Would you please let me know where the investigations are and kindly confirm either the reservation or the fact that my visa cards will not be debited.
Best regards / Serge Nutelet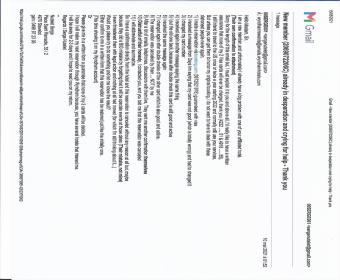 Anne Rhatican
from Manassas, VA
Dirty, bed bug infested, rude, does not return phone calls, cockroaches, desk clerk in pajamas, offered refund on the 2 hours we were there and reneged. AWFUL!

C Covato
from Buffalo, NY
I did a Google search for a "pet friendly" resort on our way to Florida. Half way, we stopped at the Gassaway/Sutton Microtel because it was the closest one to where we wanted to stop.
We were traveling with my mom, me, and my grandmother who is 92-years-old as well as her service dog, and a kitten in a carrier I was taking home to Florida. When we asked to stay for the night, the entire hotel was empty besides (maybe) 3 or 4 other rooms. I informed the desk attendant that my grandma was in a wheelchair and we needed to be on the first floor. Getting my immobile grandmother into the hotel with our bags and her dog was exhausting. We finally get into the room and find one...yes ONE bed for the three of us. We called the front desk and she brought us down a roll away bed. I moved the queen bed that was in the room over to try to open the cot and it wouldn't fit. My mother ended up having to sleep on the same bed as my grandmother, and I slept on the padded window sill.
My grandma is diabetic and takes insulin as well as other pills. When she tried to take her medications that night, we noticed that there weren't any cups in the room. I had to run back to the car to get a bottle of water. The three of us noticed a foul odor in the room when we entered. Not to mention the cleanliness of the room wasn't great, but we were tired and at that point, we didn't care.
Here's where the story gets better. After a 2 hour night of sleep, sleeping on a padded window sill, my alarm went off at 5am and we started getting ready to leave. I told my mom that I would check to see what time breakfast was if she could could get my grandma ready and bags packed. 5:30am, we hear a loud pounding at the door. A woman, who wasn't wearing a mask came down and said that our adjoining neighbors complained about the noise we were making. She said, there were complaints of a dog "barking" all night (which is very untrue, my grandma's dog is trained and does not bark), and when my mom mentioned the kitten, she said, "Oh well, you violated our pet policy, and I'm going to have to ask you to leave. I have your card on file and I'm going to charge you $250.00".
My mom tried to keep calm and said, "we have been packing up to leave." My grandma, visually upset started to cry and say, "I haven't taken my medicine yet." We got my grandma out of there as soon as possible and took her to a local gas station to get a bottle of water and some food to take her medication.
Not only was this a violation of the Americans Against Disabilities Act, but it was also a failure to practice social distancing while putting a 93 year-old at risk diabetic in danger. I have NEVER in my life felt so disrespected or disgusted with a hotel chain. I will not be going back to another Wyndham.
I made sure to take pictures before we left.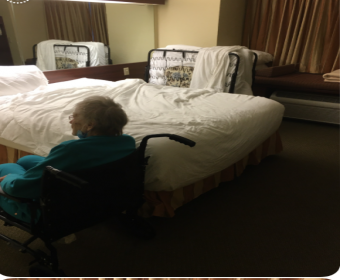 Teresa Gross
from Seven Mile Ford, VA
Stay at Days Inn , in Mt Plaeasant SC at patriots point and Johnny Donna highway . Worse motel ever , we had no housekeeping, the walls were dirty and mold on them our curtain had mold on them , ice machine didn't work Bathrooms were small , the WiFi and tv kept going in and out tv had lines in it , the list side off motel not very clean trash cans overflowing and the Front Desk was rude . We will never stay there again , will not waste my money on a rundown , not friendly motel

Laura Grant and Dona Foreman
from Orange Park, FL
We stayed at Baymont by Wyndham in Jonesboro Arkansas. The experience was absolutely terrible. The first room we were in (104) had no refrigerator and no microwave and wasn't very clean. The window curtain was ripped and falling down. My sister took a shower and about halfway thru slipped because of slime coming from underneath the bath mat. We looked afterwards and found it was full of mold and slime, disgusting. We went to the front desk and the clerk sent us to another room (212 I believe). This room wasn't very clean either, the toilet had a lot of orange coloring and would not stop running. We asked for another room. They gave us the room next door I believe it was 210. This room wasn't very clean either. The lampshade was ripped in several spots, the doorknob to the room next to us was broken off. The security latch was broken, mostly missing and unusable. We had to put a table in front of the door to feel secure. The elevator had something that looked like spilled soda or something sticky all over the chrome by the elevator floor buttons. If we hadn't been on the road for close to 20 hrs and no sleep in almost two days we would have gone to another hotel. I am a Wyndham Resorts rewards member and cannot believe you allow this at one of your resorts. We have pictures to prove all of this, which we can forward to you. We hope to receive a call back as soon as possible

Belinda Tenorio
from San Antonio, TX
hi i stayed at La Quinta Inn by Wyndham San Antonio South Park. It was the most disgusting hotel i have ever stayed at in my life and had to leave. first room TV did not work and the second room was just dirty! the light was very dim in bathroom and there were roaches and big rats in the room. we had left over food in container we were going to eat when we got back from event but the roaches beat us to it! its not fair that we paid for what we thought would be a decent place to stay just to have this horrible experience&have to leave the filth and drive home an hour half away at 3 in morning and be refunded only 30%. This hotel is NOT a good representation of Wyndham!

Bonny Matheny
from Phoenix, AZ
We stayed at the Ramada Inn Wyndham Midtown Phoenix and I have to say that for a Wyndham Resort it was very sad to see one of their properties so ran down. They have very limited parking for guests and what parking there is was taken up by people just sitting in their cars. The rooms need updating with new wall paper that is not peeling, door frames needed cleaned of fingerprints, thermostat needed replaced, elevator needed repair, front lobby needed repairs and updating and hypodermic needle was in elevator.

Nancy Hanson
from Dublin, TX
Worst hotel stay ever!! Days Inn, Amarillo East by Windham. Spent with tax $102. Very dated, very stained chair and very very loud. Besides traffic noice the refrigerator hummed very loudly. Slept maybe 3 hours after a long day of travel. Usually always stay at hotel by Windham but this was awful

Mark Porter
from Chicago, IL
It's really sad how they continue to pass the buck from one person to another and nobody wants to resolve the issues. The last gentleman I spoke to he said he was an account supervisor and advise me of no reward points will be given back to me for the awful stay that I had and the extremely awful way I was treated on the phone by a supervisor for customer care for Days Inn with Wyndham's name being behind it this is awful sad I feel that it was one person just passing it on passing it on passing it on I did not approve of this account being closed because I continued to call in and I got passed off on and passed off on and passed off on I would like somebody from the president's office to give me a call to resolve this this is not acceptable and my phone number is 217-778-2836 and I cannot believe that you would let your customer care people talk to people that way and when he informed me that this was being recorded I said good because I'm recording it also and he says I don't give you permission and nice it's okay that I don't give you permission to recorded either it's a 50/50 Street here and Wyndham is doing nothing this is sad I look forward to somebody from the president's office of giving me a phone call

Dianne Stoudemire
from Newark, NJ
The staff here is wonderful, kind, alert, attentive and courteous. Housekeeping is the same, always willing to help. I do, however, think the GM, ashley, needs some work.. most hotels in San Antonio r offering buffet breakfast, not here. Sometimes, u can't even get a bottle of water. Idk if it's always been this way, but, I've been here for over a month n have seen no improvements. Short staffed for sure.

Demetria Eason
from East Lansing, MI
Harthorn suites by Wyndham Troy Michigan. I reserved a room for $250 for on night to have my family stay. I booked a two kings penthouse loft. Building 9 room 922. The room was awful. The mirror had fallen off of the wall and it was not replaced. I could see the glue and the unfinished drywall portion. The smell of the room was unbearable. It smelled as if someone had been smoking so much it was in the walls of the rooms. The outside of the property is rundown and needs to to updated. The Entire place needs to be updated and cleaned. There was no indication of the rooms being properly sanitized. I went to the store and purchased cleaning items and carpet freshener thinking I would tough if our However I became Nauseated by the smell. I went to the front desk and was told there was nothing they could do for me. Told me to call on Monday.

Vanessa Rodriguez
from Bakersfield, CA
My uncle has been staying at this hotel off and on for a year already. They have been giving him a hard time about being out at 11am! My sister and I have been paying the bill since he been there. It's 52 dollars a day 1560 a month 18,720 a year! I have my bank statements as well! For someone that's giving them that much business they are not giving a later check out when asked knowing that he's been living on the property for a while now! My sister is out of town and I work so we couldn't make it by 11am they were being rude about it I paid another night on March 13,2021 the next day they told him he had to leave for no reason just because we asked for a later check out this! This is unacceptable! I would like for the manager and the assistant manager to be talk to and let them know they are in the wrong! Address is 2700 white lane Bakersfield ca!
Have feedback for Wyndham Hotels?
Thanks for your feedback!
Sorry. Please try again later!