Wyndham Hotels
Wyndham Hotels Complaints Continued... (Page 3)
976+ reviews added so far. Upset? Call Wyndham Hotels corporate: 1-800-466-1589

MATTHEW W HARRIS
from Seattle, WA
I am stunned by the poor customer service that I have received from this group. I was finally successful in setting up my account after being a La Quinta rewards member. The experience was ridiculous as I was transferred and hung up on numerous times. Additionally, the obvious aloofness of the call center operators is equally concerning as it was apparent that they could care less about my issues. To top everything off, I have now come to find out that none of my points from La Quinta have transferred to this new account. Is this correct? Am I really going to be punished because you absorbed a brand that I had been loyal too? Please help me understand the rationale of this. It took considerable time to finally activate this account to finally do so and see that I am starting from zero. There are too many customer service focused brands out there for me to bang my head against the wall and tolerate this kind of treatment. Let me know so that if I need to I can deactivate my account and abandon your brands. I will also be reporting this treatment to our corporate travel department so that they may make a determination on if they want to continue to utilize your brands. I am at a complete loss from this experience.
(Continued)
Had to jump through several hoops as one department could not help another. Asked for a managers contact information and received this response
"I do apologize, I do not have the email that you are asking for. " How is that even possible? This is perhaps the worst example of customer service that I have received in awhile.

Teri-Lynn Glynn
from Lincoln, RI
We stayed at your hotel in Vorhees N.J. 2 weekends in a row while traveling to Virginia. We had 2 connecting rooms. There were 7 of us in our family traveling. The first weekend everything was ok except for the bites. We think they were fleas.
The second weekend we had a DIRTY ROOM. There were pumpkin seeds and other stuff in the bed when we pulled down the sheets. The floor was dirty and there was food in the chair! GROSS! The other bed had some red stuff on the sheets.
When I called the desk, he said there were no other rooms and no one else was working. If we wanted new sheets, we had to come down and get them ourselves and change our own beds. This took 3 trips because he didn't give us everything we needed. This is unacceptable....
I then went to the laundry to wash our beach clothes and that room smelled like VOMIT! The soap thing didn't work either, it was empty.
As if that all wasn't bad enough, breakfast the next day was egg white rounds, soggy tater tots and ham. Not a breakfast most people would like....
I am expecting a full refund on my stay. This is by far the worst experience I've ever had at a hotel and I travel a LOT!
This is my second letter, I've called Lena Rivera twice and left messages as well as left a message at front desk before we checked out.
Thank you
Teri-Lynn Glynn

Joanne Hermance
from Middletown, NY
We rented from the Carolinian Beach Resort in Myrtle Beach SC from 8/1-8/9/2/19. The place was loaded with cockroaches and filthy. I contacted the front desk. They came up and put some spray around the place. I called a couple times because the cockroaches were getting more and more each day. They were climbing up the walls etc. The manager told me that SC is a humid area and cockroaches are attracted to humidity and therefore they have a hard time controlling them. well that maybe true, but i travel to alot of humid places and i have NEVER HAD TO STAY WITH COCKROACHES!! the manager said they would follow up with a vacuuming after they sprayed. Well I had to call two days before they did the vacuuming. The garbage was not emptied each day like it was suppose to which of course would attract bugs. I had to call several times to get new towels. When they did come they would take the garbage and old towels and leave them in the hallway for several days. The bathroom sink water would not go down, the door to the balcony would not open and housekeeping when they did come - i believe 2ce for those 9 days - made the beds with the sandy sheet. We paid $2655 for this so called "suite". The cockroaches are what put us over the edge! the manager said maybe they would have a room to move us to the next day but never called and said they had one. We couldn't afford at that point after paying $2655 to move to another place and we were with the Youth Baseball National and this is the hotel we had to stay at. If we didnt stay at their recommended hotels, we would get a large fine. Wyndham Resorts are suppose to be a good chain and these conditions should not have been. We are trying to get half our rent refunded. They allowed $500 but that is no where enough for the conditions and what we went through living with cockroaches. I do have pictures of these cockroaches if needed.

TRACY FAUST
from Cottage Grove, WI
booked alakai wyndham hotel in wisc. dells for 8/18/2019 thru 8/20/2019 through the wyndham rewards website to accumulate points. recieved confirmation email stating check in time at 3pm...arrived 20 min early...was rudely told i am too early, I showed email printed confirmation and was again rudely told " this is a lie"...."you may use the pool and we will call you when room is ready" ( this is from front staff employee named Juan).......vacationing with 4 young grandchildren...used pool, was NEVER called for room....at 4pm went to desk to be told :"now you can check in".......such disrespect and NO hospitality toward customer! I would have walked out if it wasnt for the fact that i take my grandkids to dells only once per year and they were looking forward to the stay! The suite was nice: clean and great cleaning staff and breakfast staff!!. The outdoor pool was icy cold and the indoor slide pool was temp. shut down to a malfunction however was fixed in a timely manner...the wifi is almost non existent which is almost unexcusable in this day and age...and although the pool was open on time, the kiddie slide area was not....i spoke with front desk...Juan was suppose to turn slides on but didnt for whatever reason and another employee came in and did it......didnt quite understand that action!!? Upon departure, I brought my complaints to the front desk but to different staff and was taken to the "owner" ( Tom? ). He apologized and offered one more night stay for free..this was not doable due to childrens school registration, etc. He then offered 25$ off my bill which is a generous thing to do, however if i was offered a free night, I think the "right" thing to do is take off one of my night stays fee! The kids loved the place and pool and would love to come again but I am reserved. I will be waiting for a response from corporate before I leave my review on alakai website and trip advisor. Im hoping things are made right so I can bring my grandkids back without having to deal with such a disgruntled employee!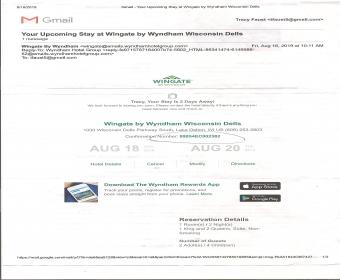 THIS HOTEL IS DEPLORABLE AND BELOW LA QUINTA IN STANDARDS...DIRTY CARPET, DIRTY CHAIR/COUCH, DIRTY WINDOW (HORRIBLE VIEW), AIR CONDITIONER BANGED ALL NIGHT, DOG POOP SMELL IN HALLWAY AND DIRTY CARPET, MELDEW/MOLD ON HALLWAY WALLS AND ROOM OLD FURNITURE!!! UPGRADES REQUIRED ASAP AT THIS HOTEL!!! ADDITIONALLY, DESK CLERK DIDN'T INQUIRE ON HOW WAS MY STAY UPON ME CHECKING OUT. I'LL NEVER STAY AT THIS PARTICULAR HOTEL AGAIN!!! I WISHED I WOULD'VE TAKEN PICTURES OR DID A VIDEO!!!

Bradley Barrington
from Wisconsin Rapids, WI
We make the best of everything, it was our anniversary so we had to laugh things off.
Disappointed at check-in. It was last minute, she was very busy but confused. There was a suite available, wanted to impress my lady so really didn't care how much. But, she said she wasn't authorized to give a discount. Specifically a military veteran discount. I stay in hotels very frequently and this is my first time being denied. I have to say I will go out of my way to avoid your hotels in the future.
Next and probably the most laughable, at some wee hours in the morning, the fire alarm starts going off. Of course I ran out and check our status. We were the only room. It went off, we went back to sleep and BAM! Went off again. Continued to go off more frequently so I went down to the front desk. She blamed it on the bathtub that we hadn't used. Then she asked if I had checked the batteries! She stated the service guy was coming in soon and she would send him up. He got there after 0800, took a while trying to get the unit open (he also stated he had just started so wasn't familiar) then he finally fixed it. I am attaching a pic of the fix. (He removed the unit and didn't return!!)
Again, I really liked the hotel. Felt sorry for the elderly women I interacted with behind the desk. Not too knowledgeable. Disappointed in the fact that the check-in couldn't allow even a 10% discount. Come on...10% of $160 is $16!!! It may have brought me back!
Sincerely,
Bradley Barrington
1SG, US Army
Retired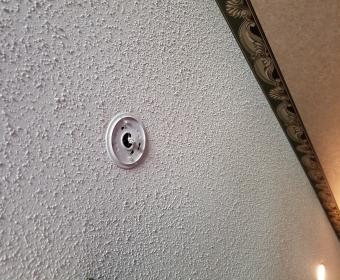 I have already replied to the La Quinta Inn and Suites by Wyndham in Pawcatuck, CT., but I am not satisfied with the results. The woman to whom I responded is Dana. She replied to my initial email apologizing for any inconvenience, but, when I replied back to her requesting that I receive some compensation or voucher due to several interruptions in our night's sleep as we was awakened twice in the middle of the night by a barking dog, I did not receive a reply. I am hoping that you will honor my request; we spent $170 for the night and did not get to sleep half the night. I am disappointed that my initial request was not honored and that my second email was ignored. I look forward to hearing from you.
Thanks you for your consideration.
Josh

Michael D Thraen
from Little Rock, AR
My complain is every time I call Wyndham support for my rewards they hang up on me today for an example I was hung up on four different occasions all because I want to know why my points ain't being calculated and every time I give my Rewards membership to one of your hotels they say that my name is doesn't correspond with any rewards and I want to know why and if this is the case then maybe I need to stay at different hotels and tell her all my friends and everyone I know to stay away from wyndhams

Pamela Thompson
from Los Angeles, CA
I left my room this morning at 6:00 am to go move my things from my home I was moving out of. My 19 year old son was here. I made sure to take the do not disturb sign off the door. My son said the maid came and he asked her to come back in 20 minutes so he could get dressed.When I got back around 2:30 there was a note that said the maid could not clean because The do not disturb sign was on the door. Obviously a lie. I called the front desk and was told they would send a maid. After 45 minutes I called again and the guy at the front desk was rude and almost hung up on me. He just said I'll send someone. Well here it is 4:17 and We still have no clean towels or cups or coffee. I would like a credit on my bill for this. I have a lot of choices for Hotels and there are many that have maid service. I am so Disappointed in this Hotel. I'm tired from moving and I don't feel like dealing with this. I thought being gone most of the day, the room would be cleaned by the time I got back. You need to hire better people. Rude people do nothing for your business but ruin it.

K Williams
from Toledo, OH
Toledo itself is a nice city. They have many nice attractions, good people, and many opportunities. But this hotel is an absolute disgrace to our city's motto of "You will do better in Toledo". This Days Inn on Miami street in Toledo should be shut down, torn down, and or rebuilt. The website definitely gives this hotel a good look. As a consumer, you could be easily fooled. Upon check in things seemed as normal as they could be for a $51 room in this area. We did not expect a 4 star hotel. But what we got was hotel infested with bugs. When opening the drawer to the desk, we saw three live bugs, (which later turned out to be roaches) scrambling to get away. The front desk was called, they came to the room and sprayed it with roach spray and sprinkled a white powder around the base of the room. They stated, the problem should be fixed and we should no longer have any problems. So in the morning as we opened the refrigerator to get our food we noticed roaches crawling all over the refrigerator, on our items, falling from the top of the refrigerator. It was horrible, We noticed at least one baby roach on the clean bed linen. We booked for three days, and was refunded two. They would not refund the first night although the horrific experience was shared with them. You need to send a rep to check it out. They have different rooms on different floors. Some are renovated, some are not. Don't let them fool you.

Richard Kowalewski
from Ronkonkoma, NY
08/16/19 – 08/19/19 Russ / Kowalewski Party
My son and his friends rented two rooms (222 & 224) at the Days Inn Hershey PA for 3 nights @ over $200 a night, spending over $1,200 dollars to enjoy a long weekend at Hershey Park. After they checked-out and were several hours away from the hotel he realized that he accidentally forgot his pillow in the room. When he got home he called the hotel and spoke with "EMI" who asked him what color it was. He identified it as being in a blue pillow case, she acknowledged that they had the pillow and wanted a credit card to charge him to ship it back to him. At that point I got on the phone with her and explained how much they had just spent at the hotel and asked her to please make a customer accommodation. She said "NO" we don't do that, again I reiterated how much they had just spent there. She still refused. I asked to speak with a manager and she told me no one was on site, finally she said the assistant manager was on the phone. and I could hold for her, I said I would hold. After 15 minutes she came back on and asked if I still wanted to hold, I said yes, and then said you know it isn't going to make a difference the rules are the rules and then we were disconnected. I called back and again "EMI" refused to give me the name of the manager and was unable to make a decision to send me back the pillow free of charge. Then she kept claiming the phone was breaking up (same phone I was using before and did not have an issue with) she was very unhelpful and would not provide any contact info so I could get in touch with someone who could help. Then she told me she was the only one I could speak with and starting going on and on about how other customer have left items etc and I am not the only one so basically "Too Bad on me"...... I then asked for the corporate office and she again refused to provide any info. I told her to hold on to the pillow as I would find the number myself and get in touch with corporate to have the pillow sent back. I then went on line looked up the Corporate office for the Days Inn by Wyndham Hershey PA, 350 West Chocolate Avenue, Hershey, Pennsylvania 17033350. I called the Guest support # 1-800-466-1589 the call was answered by an Automated system which kept telling me someone would be with me shortly and then after being on hold for about 10 minutes the phone finally seemed to transfer over and ring, however it kept ringing and ringing over 20 times and no one picked up. I hung up and tried again, this time I let it ring over 50 times at which point it cut off and hung up on me. I then tried the number for the corporate office # 973-753-6000. Unless you know the person's extension all you can do here is go back to the Guest support which offers the option to have a call back but that doesn't work it it cuts you off so then you have to call back and stay on the line which now tells you the mail box is full and no one can help you at this time. This is completely ridiculous. My only option is to file this compliant on line and hope and pray for a reply. Sounds to me like no one wants to take care of the customer.... Again over $1,200 spent in the hotel and I can't get anyone to provide basic customer service. Meanwhile there were some minor issues with the rooms which they choose to overlook understanding that occasionally things go wrong. The refrigerator was not plugged in and they had brought food for the evening knowing they would be getting back late from the park. Unfortunately all their food and drinks were warm because of this. The shower drained very slow so they needed to clean out the tub between people and for some reason on the last night the WiFi wasn't working. I myself have stayed at Wyndham many times and usually have had a good experience. However, I am very disappointed with the customer service level being provided here. Wyndham a huge corporation that relies on accommodating customers to build their brand and there is no access to a live person who has the authority to rectify a problem... Please, please have someone get back to me or better yet call the hotel and have then send me back my son's pillow. 89 Haven Avenue Ronkonkoma NY 11779. Please Help !!!!

bob rispoli
from Lehigh Acres, FL
2nd writing today...no response from this venue and 3 calls to the manager of the Wyndham Miami - Karla Bello, airport hotel, also no response. I am so upset that a hotel would lock you out of your room....twice! This was implemented by front desk person Miguel Ruiz. I will not write another book, so I suggest you have someone call us, as this should not happen to frequent guests of the Wyndham family or any guest for that matter.

This is the review I posted on Trip Advisor for Wyndham La Cantera in San Antonio.
"I had two nights booked here a few weeks back. One night was booked by UTSA (the nearby university). The second night I paid for. Upon check-in, I was told that there were some renovations underway, so the restaurant and pool were closed, but breakfast would be in the lobby the next day. (The website said nothing about the restaurant being closed--and I was without a car.) Well, OK. At 7:30 AM the next morning I awoke to sounds of drilling on the floor and room above mine. My interview at UTSA started at 1 PM, but so much for resting that morning in my room. Breakfast was cellphone wrapped muffins and burned coffee. When I returned at 5 pm, I could not gain access to my room. Even though my card had been swiped and I had paid, the key had only been coded for one night. I had to go back to the desk and wait in line for a replacement. The replacement did not work either. Finally, the desk manager had to bring multiple keys upstairs to the room with me in tow to open the door. The whole process took about 45 minute, and the result--I was late for another standing appointment. Other than this, the bed was comfy and the bathroom roomy. But really, this is unacceptable.
Looking at the hotel website, the only indication of any disruption was the notice that "due to renovations, the pool will be closed." That was it. No other advisories. The photos on the website--of a pleasant lobby and restaurant, etc.-- well none of those were available. Deceptive advertising and poor customer service.

Tammy Rowan
from Lockport, NY
I reserved 3 rooms in your hotel in bath NY.On Aug. 10th 2019. This is the review I left on your website but I want to make sure your corporate office seen it.
Your website said you had a pool . You do not, And it's obvious by the condition of this hotel you have no intention of repairing it.(false advertising) The parking lot is full of pot holes with bums sitting outside all day! Highly understaffed! ONE person working trying hard to take care of this dirty, run down hotel by themselves on a busy sat. night! The carpets are stained and ripped up. The room's are filthy! We had 3 rooms. 1 room you couldn't even get in with key card. The reception told us we would have to come get him every time we wanted to get into the room so he could use his key! The second room had no comforters on the beds! The bathrooms were so dirty and gross we couldn't even shower! Only 1 ice machine working and it was located on the 5th floor. The 5th floor was hot and smelly with parts of the ceiling falling from a leaky roof. The only positive thing I could say is the breakfast was ok. I know it's a cheaper hotel and I am not expecting a 5 star experience but I do expect an older hotel that is cleaned and maintained. I have stayed in Day's inn hotels many times but I will never again if this hotel meets Day's Inn by Wyndham standards.
I suggest you do an inspection on this hotel. Please let me know if you find this hotel up to Day's Inn Standards.

Charles Coldren
from Uniontown, PA
Had reservations at Super 8 by Wyndham Westlake/Cleveland for Saturday August 17 to the 18. My wife has had back surgery so we requested handicapped with roll in shower. Initially we were given room 221 to which I questioned that I needed on ground level and was assured by the clerk that it was. It was NOT. Went back to the office and now I'm told they can't find my reservation ( I was just there 5 minutes ago). Now I'm given room 107. First of all the doors to the room look like they've been beaten in, secondly the door was open. We went into the bathroom to find that the shower was very small, probably 4 feet by 4 feet. There was a shower chair which would not fit into the shower. There were two "small" towels, no hand towels and no face clothes. The toilet moved when you sat on it, the roll of toilet paper was on the floor. No toilet paper holder. We left. Upon returning to the office, there were people everywhere. Couldn't get in the door. It was11:00 at night.. by this time my wife is in pain so we found another hotel. Clearly this place needs work. I would like my money refunded to my credit card. Also I am a retired firefighter and I noticed that the fire alarm panel in the office was in "trouble mode". That is unacceptable.
Sincerely,
Charles C Coldren
45 Princeton Avenue
Uniontown, PA 15401

We stayed at the Wyndam in Marshfield, Wi on Aug. 2nd and 3rd.....it was the worst hotel we had stayed in....the air conditioner and the air/heat vents were full of nasty greasy debris, no one has cleaned them off in years, you could see all the build up. The bedding was clean but had all kinds of stains on them and the coverlets were disgusting with all kinds of stains. The carpet needs to be replaced full of stains and worn out. No one seem to clean up in the entry way for the day, there was food droppings everywhere....
Some one seriously needs to restructure that whole facility as the workers there don't seem to have the will to keep this environment clean and taken care of. There seems to be lack of management, otherwise the hotel would be in better shape then it is. Please have an inspector check this facility out ASAP...
Bonnie Bauer

Cindy Kane
from Salem, OH
I stayed at The Travelodge by Wyndham in Virginia Beach VA and it was the worst place I have EVER stayed in. I will never stay at Wyndham again. The employees were extremely rude, the only room cleaning service we received was towels each morning, the kitchenette did not have any kitchen utensils at all, parking was atrocious, we had to ask for a broom, the bathroom was so small it was almost impossible to bath the toddler with us & you had to go through the bedroom to get to the only bathroom, the exit stairs were crumbling, when we asked about these issues we were told we could go someplace else to stay. I have never been treated so horribly by any motel. We asked others staying there had the same complaints, but afraid to say anything due to watching the police escort a family off the premises after they complained about being checked into a dirty room. I saw the employees sitting outside smoking during the day instead of cleaning the rooms. Your company should be ashamed to even call this place a Wyndham motel.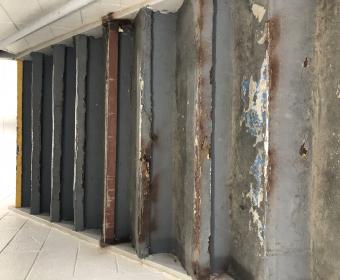 Tina Harrington
from Jonesboro, GA
7/10/19 - 7/13/19
Days Inn by Wyndham in Statesboro, Georgia. Mildew and smoke smell in non smoking room including the furniture. Stain in sheets, mold/mildew in bathroom shower....terrible experience but I had to stay for daughter's orientation at Georgia Southern University. I showed the desk the pictures and no offer for refund. I would like to have my money back for such a horrible experience!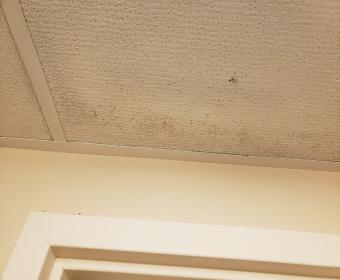 David Godshall
from Quakertown, PA
I am extremely disappointed with Wyndham for not notifying guests in advance that the Lancaster location is undergoing a major renovation. I had no idea that was the case when I made my reservation. My wife and I arrived to find a building that looked like a war zone on the outside. Our room had no ventilation in the bathroom, the room thermostat didn't work properly, we couldn't black out the windows completely from the morning light, the walls were paper-thin, there were no ice machines, and the worst of all: blocked fire exits. How did you obtain an occupancy permit for this hotel? Shame on you, Wyndham. I should be entitled to a refund for this disaster.

Tony Biggerstaff
from Little Rock, AR
Stayed in Liberty, Missouri Days Inn, 200 N. State Rte 291. Terrible. Dirty, not cleaned well. Coffee pot gross, couldn't use it. Shower head broke, shower faucet loose. Trash left in coffee/condiment basket. Tried to get coffee from lobby, out of coffee. Broken window laying under stairwell. Was very disappointed as we always stay at Days Inn. Paid 90 dollars and hope to get some sort of credit towards another stay. I won't book Days Inn again if not. This motel should have your attention as the outside looks should have clued us in on the inside upkeep. (People in next room had no hot water)

Alison Bhola-Dunn
from Elkridge, MD
I had great experience at laquinta Baltimore/white marsh
Date 8/17- 8/18/2029
No complaints great experience
Outstanding service , I'm rating the the front desk clerk Monique at 10 plus
Went above and beyond to make myself and my sister comfortable.
Thank you

Sam Hartman
from Amelia, OH
This is reference to Super 8 301 N. Comrie Ave , Johnstown , NY. We booked 3 rooms on July 20,2019. We checked in about 10:00 pm on Aug. 8th. As the clerk check us in, he put us on the third floor and the second floor. I asked if they had an elevator , he said no. I asked if he had any first floor room, no. I said my wife had recent knee surgery, no response. They do have an access ramp, but it puts you on the landing between 1st & 2nd floor, with 12 steps to climb. We managed that. Upon open the room door ,the order took your breath away, very musty smell (all three room). We checked for bed bugs and found recent signs. The mattress ,box springs and on the floor behind the bed. We found this in all three room (211-217-317). There were also numerous lights out , in all three rooms. We gather our stuff up ,the clerk did not hesitate to refund our money. If you have ever experienced bed bug you don't want anything to do with them. As a corporation such as Wyndham , I find it hard to believe there is not some type of over sight to monitor your property's, if there is it's not working.
I hope this is heard .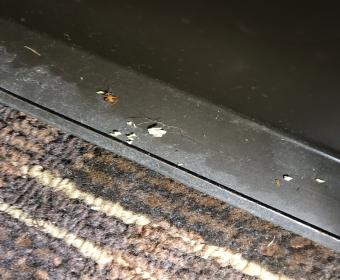 Lori Schroeder
from Chicago, IL
The Howard Johnson in Springfield Il is the most disgusting hotel I have ever stayed in. The room was dirty, rugs not vacuumed, fan vents filthy, splatters on the walls, dead and alive bugs, breakfast was horrible not even a decent cup of coffee! We heard from other customers talking how bad their stay was also. So not just us.
I guess the Wyndham name means nothing when looking for a hotel on line. I am trapped into staying another night there. Very unsatisfied customer. This is the first time I have ever put a complaint in for anything but that was absolutely ridiculous how unclean the whole place was not just the room.

Salina Damico
from Orlando, FL
I have been staying at the Baymont Wyndham hotel by the Florida Mall in Orlando Florida for two weeks. The room is terrible. The sink leaks and the tub clogs and there's constantly water everywhere. I have asked to be moved and been denied. The AC is leaking all over the floor. Room service or housekeeping continuously tries to barge into my room every single morning without my permission. I am basically paying $70 a night for a hotel that should be negative stars.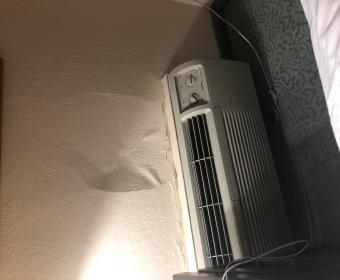 Roger Saunders II
from Stow, OH
We lost power to the hotel and our hallway to our Room was pitch black. The emergency lighting does not function as it should. If you go down to the emergency light and push the button it comes on. That is a life safety issue. I have video of this if you would like to see it. I am staying at the Bay montt and Perrysburg Ohio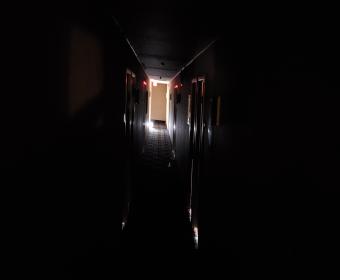 Henderson
from Newark, DE
Not receiveing all my points by the hotel.

Susan Zynn
from Coatesville, PA
My family checked into the Ramada by Wyndham in Indiana, PA resort on August 3, 2019 and departed August 4, 2019. Staff had difficulty with credit card machine but all went through at the time of check in. Upon return home my credit card has been charged twice for the one night. one charge is on 3/3 and the other is 3/4. Each charge was 120.99. We have called multiple times to receive credit for 120.99 but no one will assist us or return our calls. I do not wish to take this to a higher level and am hoping you can assist with crediting my account for the incorrect double charge for our one night stay. thank you for your assistance in this matter. Susan Zynn

Jackie Duraso
from Dublin, TX
For years the Texas Association of Single Squase Dancers have spent the second full week end of March in your property .to start with that was a Thursday ,Friday,and Saturday. We had a 35 room block of witch 2 of the rooms were comps. But there was a GM change and our standing
reservation was wiped out by the new GM no notice was given to us .on Sat when we were paying we found out we had no comp rooms. Finally
I found out about the leadership change and started trying to contact Hieu Tran in June.I have sent many emails requesting contact to resolve problems.Our Association has to work two years in advance ,hiring people who work for us and advertising all over the state also several other states. We want what we had .We are a non profit and we support the Texas Federation and all the different districts in helping deserving
students who word hard in school to receive one of our scholarships.There is much more to say BUT i don't type and this is very hard for me.
Please Call me @ 903-315-9112 I am a Wyndham member And President of the Texas Association Of single Square Dancers
Jackie Duraso Wyndham #143390604H

David Vanderbilt
from DeKalb, IL
I recently booked and stayed at MicroTel in Chattanooga, TN for two overnights. I had also redeemed some reward points to defray the cost of my stay (GoFast rewards).
The front desk staff was just "OK" in checking me in, but were too intrusive (unneccesarily so) regarding the documentation of my ADA-certified "Seizure Alert" dog- who was fully identifable at check in- and after placing information about the animal in my profile.
At the side of Front Desk clerk "Jennifer" was standing an unidentifiable man in casual attire who seemed to be "fawning" over Jennifer. While checking in with "Jennifer" I was asked to provide personal and private financial information for check in...within easy earshot of the male stranger.
I felt rather uneasy about his as I had to submit personal and financial information about myself. After bout an hour or so, I went back to check in with a key issue and noticed the unidentifiable male was still standing there at the counter speaking with "Jennifer".
Perhaps the most unfortuante and avoidable "occurrence" was the very next morning...at about 9AM a large African-American woman appeared at my door with her large housecleaning cart. Since I could not locate a "Do Not Disturb" placard to place on the outside of my doorknob, it was apparent the cleaning lady was there to tend to my room. I opened the door slightly and told her, "I am still sleeping and I really don't need the room cleaned at the moment....I'll be here overnight tonight as well." The cleaning lady prompty and LOUDLY shouted at me, "Well, DID you PAY?"
I was not at all happy over this. I later approached the front desk manager with my complaint....I said to her, "I don't appreciate your cleaning staff
embarrassing me at my room door by shouting "if I had PAID!?"....citing it is NOT the responsibility of the cleaning staff to handle the financial matters of the guests.
The front desk manager was indifferent to me...meanwhile, during my complaints, several additional members of staff were behind the front desk office overhearing my grievance....and they were tittering...."Oh, he be MAD!"
The staff did nothing.... I stayed the night and checked out the following morning. I will say, my room was very comfortable and quiet...and that was important to me since a few days before, I had undergone cancer surgery and needed the rest.
Thank you for listening to my compliant.
David Vanderbilt
449 Wyoming Avenue
Paw Paw, IL 61353
575-654-7167

Amanda the front desk keeper on night shift is a ride and nasty individual. I was locked out of my room after walking my dog and then ten minutes later and she cursed me and started throwing a tantrum

Joseph De Lapo
from Burlington, NJ
Super 8 hotel in Pulaski N Y. Did not stay on Aug. 14 th because it was dingy and stunk moldy. I gave them a $50.00 deposit over the phone and when I got there the place was not up to your standards for your hotel name, I was charged me 162.56. I would like to get my money back on my Visa card. Hopefully we can resolve this problem. Thankyou for your attention for this problem. My e-mail is jdelapo41@comcast.net and phone number is 6093867607. Thankyou again Joseph DeLapo. Luckily we found another hotel for our salmon fishing trip

Gary Kennedy
from Aurora, CO
We spent three nights at your Days Inn Motel located in Port Angels, WA from Tuesday, August 6, 2019 through Thursday, August 8, 2019 (checkout on Friday, August 9, 2019). On Wednesday, August 7 we left our room at 10:30 a.m. and returned just before 6:00 p.m. that evening. When we entered our room we found our wet towels still in the bathtub, no clean towels, unemptied trash containers, and a haphazardly made bed.
I called your Wyndham Rewards phone number to complain and was transferred to your Customer Service Department (reference #4287237). We chose the Days Inn because we thought as a Wyndham property, it would be a good choice. We were wrong! The motel is not worthy of your name, which now makes us wary of ever again staying at another Wyndham property.
Gary Kennedy
18016 East Utah Place
Aurora, CO 80017
303-752-1305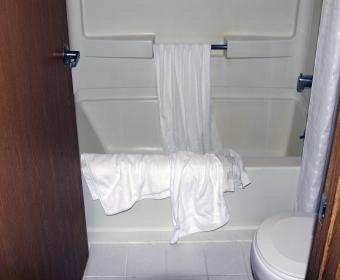 Carl mattheis
from Bedminster, NJ
On July 18th 2019 my girlfriend an i checked in to Marty's super 8 by Wyndham checked out on July 19th was as supposed to stay until the 20th of July was told i couldn't leave my service dog in the hotel alone or the police would be called. So checked out there was mold/black mold in the hotel room as well I've contacted the hotel they have yet to contact me back i would like to get there General insurance liability information i have pictures from the hotel it was room 132 next step i will have my lawyer contact the hotel this hotel was in Oceanside California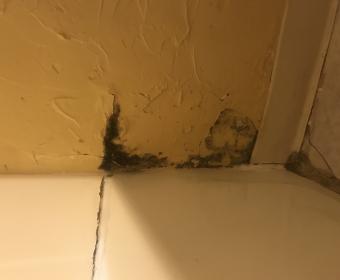 after prepaying for a one nite stay, when I went to check in I was told that I had to pay a $50.00 deposit, My wife & I are in our mid 70s don't think we are going to do damage to the room, or run up a bill for extras, we asked for a wake up call for breakfast it never happen, when I asked the front desk he said oops I forgot, we missed breakfast and had to go out and pay in a restaurant, needless to say we will never stay at a super 8 ever again, our stay was on 8/6/2019, res.# 87263ECO14071

MEDHUL MANMADHAN
from Milan, 25
I expected atleast minimum English communication with Wyndham hotel in Turkey. communication can be left out. But Wyndham hotel that too star suit hotel (Hawthorn suits by Wyndham in Kapakali, turkey) gives back laundry after 4 days that too after requesting and pleading??? is this Wyndham standard? Whenever requesting some service i have to make minimum 10 calls and has to wait for 1 hr. I am fed up. No one to take care of guests issues.
I am expecting a response from one of the largest hotel group of world.
Medhul- 0905333819201

Kelly Barley
from Antigonish, NS
Stayed at Ramada in Bangor Maine. The room was the dirtiest I have ever seen . Opened a drawer on the dresser and it was filled with someones personal papers! Court papers police documents! I am sure we were in another persons room. The tub was so dirty The bed linens were awful, We complained to front desk and the girl said .....no more rooms. Complained again after 11:00 pm shift change and the man at desk put us in a much better room. So that was our first day and night ruined of our 3 day stay!.... We cancelled the next 2 nights because we would have to go back to the dirty room! Our 3 day vacation was ruined......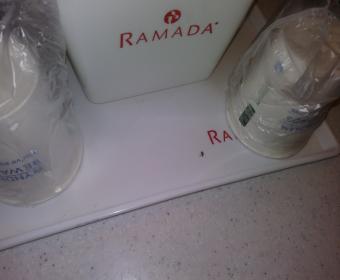 Robyn McCrea
from Mesa, AZ
I had notified front desk @ Wyndham La Quinta hotels of kids screaming and jumping in the pool at night, I had notified them of barking dogs in the room left unattended@ 4-5am, waking me up. When they offered me another room, I found the remote didn't work for TV. No other resolution was given no maintenance was ordered to fix tv. Hotel claims I refused to change rooms, due to TV not working. They lied to Wyndham customer care to avoid refunding my 2nd night stay. I did not stay a 3rd night due to poor customer service. Also dog feces all over the grounds. Really disgusting and is unhygenic. I am a business traveler. Hotel said this is not a good fit for me? What..very poor client skill sehi to blame me when I didn't cause the problem!

Leola Ide
from Lincoln, NE
On Fri, Jul 26, 2019 at 19:08:47 CEST, <waltlea@windstream.net> wrote:
I booked a reservation with you on July 24, 2019 for the Super 8 Motel in Murdo SD. I had been driving for hours and arrived at hotel room to find 2 flat sheets on the bed that looked like rags and smelled of body odor. I went to the front desk and told the desk clerk that I wasn't happy and that I wanted clean sheets. As I was coming in with my luggage he handed me the sheets to make my own bed. I told him I was not going to make my own bed. The desk clerk went to my room and was remaking the bed as he was putting the blanket that is under the comforter he noticed something gross speard on that blanket and jerked it off the bed and balled it up and went and got a clean one the proceeded to put the comforter that was on top of the dirty blanket he had just taken off back on the clean blanket he just put on the bed. This was such a disgusting smelly blanket my niece could not even sleep on it .When I turned the lights out and sit down on the bed turned on my laptop Some kind of bugs came from somewhere in the room hit me in the face and lit on the screen of my laptop. I did kill one of them. We at that point attempted to call customer service, which was closed. My niece and I slept on the top covers of the other bed. In the morning we got a good look at room it was filthy the curtains even had holes in them. I took pictures of everything mentioned above including dead bugs. I am so disgusted that Windham would even have their name connected with this hotel, before my husband passed him we used their hotels. I have contacted findhotel.com that book the room for me I have contacted Wyndham Corporation no one is willing to take care of this problem I spent $92 charge on this filthy disgusting room. I will never do it again and hope others will bypass this hotel it is not decent any longer. I will keep posting this review on every website I can find until this matter is taken care of appropriately by someone.
Leola Ide

Rodney R Chatman
from Atlanta, GA
Dont understand how my points from Wyndham cannot be transferred after a month being in the system. I am at the point of not recommending anymore timeshares to any of my friends, colleagues and family. Now, I have missed out on a sell vacation because Wyndham dropped the ball in transferring my point to RCI that I have already paid for. But yet, nobody can help me I. This matter. All I keep hearing is, nothing we can do.

We stayed at Super 8 in Shakopee, MN
The place is a dive. My only word is GROSS. The toilet moves when you sit down and a/c unit doesn't kick out much cool air. Overall bad experience.for all the Wyndham stops we have done.

The property was rundown and filthy. The first room we were given was a previously used with beds that had been slept in. We return to lobby to get another room which was filthy and stained rugs. The chairs had stains which I didn't want to sit on because I was afraid it had bodily fluids on it . I decide to relax by pool area because we just drove 14 hours from NJ But that was worse. Pool was dirty and surrounded area was abandoned and neglected. I tried to overlook the potato chip like crumbs on the side of my bed. I checked out at 5 am because I just couldn't stay any longer. I was afraid to be there because the area and lobby looked like it had drug deals and addicts hanging around. I called your main office to issue complaints but I was told to take up my issues with the manager at front desk. I had stayed in Wyndham resorts at the El San Juan and the El conquistador in Puerto Rico and never experienced what I just experienced in my life. It was horrible and my stay in Atlanta was completely ruined and dissatisfied. U need to see for yourself. I took many pictures and would love to share. I am looking for a response from this ordeal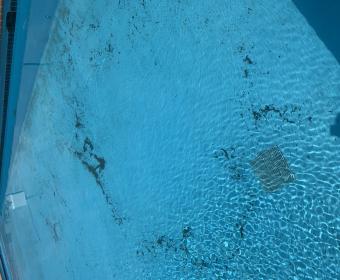 The hotel was dirty and they didn't want to accommodate us with a different room, we drove 3.5 hr and check in @ 10 pm stay overnight because we didn't have choice and left the next day, our card was changed for 2 nights and we stay there only one night in really gross room!!!!!! It was Days inn Chincoteague, because of that experience we will never stay at Windhams hotels anymore!!!! Horrible experience with everything!!!!!!!!! On the scale 1-10 we give them 0 that's how bad it was! I hope someone does something about it!!!!!

Rob Chase
from El Dorado Hills, CA
My wife and I recently stayed at the Days Inn in Englewood, Colorado at 9719 E. Geddes Ave. from 08/06/19 to 8/14/19 in room 301. We found your hotel by searching the internet. Close by there is much competition including Comfort Inn, Staybridge Suites, Stay America, and Sheraton among others. This stay was the worst hotel experience we have ever had in our 70 years. The motel is dirty and in need of much repair. Our room had stained carpets, soiled spots on the sofa, missing paint, and a bathtub that creaked when you stood in it. None of the furniture matched and the headboard was mounted too high to be used as such. The desk chair was torn. The room smelled heavily. Art work had been removed from the living area and large holes remained in the walls. During our one week stay the elevator broke down twice. The room hair dryer literally blew up the second day we stayed. When I asked for a maintenance worker to replace it I was handed a new one with a wall mount. I guess I was supposed to mount it myself? Our room keys quite working 3 different times. Our room was not cleaned for 3 days. When I complained at the front desk I was asked if I had signed the "Weekly Contract", which I had never seen let alone signed. I was told that we were on a weekly rate and the room would only be cleaned once a week. This was the first time we were made aware that we were on a special rate with no services. I had to daily ask for clean towels and coffee. On Monday, August 12 we were awakened by a loud knock on our door at 7:55 a.m.. A women who was the guest clerk handed me a typed, bold-faced notice that read: "Room 301. Quick reminder your weekly rate does not include breakfast. If you have any questions please come to the front desk to speak to management." After dressing I did go to the front desk and ask to speak to management. I was told that the regional manager was not there, that he would be in later during the day but that she had no idea when, and that he would call me when he arrived. I asked for a business card but was told there were none. I never received a call back and was never able to talk to the manager. When we returned to our motel that night the elevator was out of order yet again. We walked up 3 flights of stairs to find the access door to the 3rd floor locked shut and could not get to our room. I had to go back down 3 flights to get a manager to come up and open the door. Our room had not been cleaned once again. The internet did not work. This experience was horrible. The customer service was not acceptable. The conditions of the motel and room were inexcusable. We will never stay at a Days Inn again and will question any Wyndam property. We will tell our friends and family to stay away.

Thomas Bose
from Avondale, AZ
On Jul 28 we spent one night at your Las Vegas, NM Super 8. The room was fine however the continental breakfast was a joke. There were no roles or muffins as advertised. That wasn't the worst thing. Your employee made what he called scrambled eggs. What a joke. They were not scrambled at all but just mixed in a bowl and then cooked in the microwave. They came out like solid rubber, totally non edible.
I would hope that this is not a reflection of all your properties.

I went for a timeshare presentation and the guy was and also rude and disrespectful to me and my wife

Brenda K Blakeman
from Pittsburgh, PA
I am at the Days Inn in Erie Pennsylvania
This hotel is the total opposite of what is promised online. My room was dirty and smelled musty and moldy. All pictures have been removed from the walls and some holes were somewhat patched. The bathtub has not been scrubbed in quite some time . It actually made me sick to spend a night in this room. The swimming pool is closed because it is green from algae and dirty
It cost me $163 for 3 nights in this hell hole

Bernell T Zahm Ezell
from Lake Charles, LA
I would not claim any relationship by Wyndham for the Super Eight in Milford Conn.! The place was Not clean and the people that were there did not understand english or just ignored us when we ask for assitance! I do not understand how a company with the Wyndham name can claim to be associated with this place!
My wife and I were on a 22 day road trip and thought we would try and use our points to travel! Thinking that the Super Eight would be up the standard of Holiday Inns, which we had stayed in before joining the Wyndham Group. We were wrong in thinking that the two were alike!
The next disappointment came when we started back home and visited another Super Eight Motel in Hartford,Ct.! The first thing by wife and I noticed was that the outside walkway was not kept clean and the non-smoking room had a tin can full of butts for cigarettes directly cross from or door! Nothing in this place was well taken care of and it was obvious that the rooms there were used to promote prostitution! My wife was very much aware of this fact! One of the women appeared at the breakfast area in a what appeared to be underwear and a top that covered her breast
and little less!
I will never stay in a Super Eight and would suggest that Wyndham think about having a representative look into the operation of this two and you need a Quality Control individual to check on all of this chain of motels!
I would appreciate your responding to this Complaint! I have never filed a complaint before on any place I have visited and really hate that I have to file this one! But, I would not be doing you are others that would visit these motels a favor if I did not report this and bring it to Corporate attention!

Super 8 hotel Interstate 65 Louisville Kentucky. This hotel is in very poor condition as my wife and I were driving north we stayed here and the place was dirty,unattractive several people were hanging around in the stairwells the parking areas were small and hard to turn in. The staff was slow and no manager was on duty to resolve issues within my concern. The room was dirty chair in the room was peeling stains on the walls and bathroom was dirty as well with cigarette burns on the tub and sink broken shower curtain rod and the smoke detector was inoperable with wires hanging from it. I would certainly not advise anyone to stay here. Morning desk clerk defended the people hanging in the halls when I complained about the situation and asked for a manager I was told they would not be in until later she then became rude saying things low enough under her breath very derogatory. As unexpected our prior booking to this mess of a hotel for the price charged it was far less than worth the cost. I have photos of the things I described. Rating very poor condition and staff no help.

Leonidas Kappos
from Doha, DA
Hi,
I need to bring to your attention a few negative points centered around the gym facility at the Doha, Qatar, West Bay Wyndham:
after 9-10 pm there is no one at the front desk to check who enters the gym, whether the gym rules are obeyed, replenish water and towels, etc.
last night children from the pool got into the gym to get water drenching the gym floor creating a potentially hazardous situation for the gym users (if your gym cameras are working, just check the tapes)
several times, unattended minors are using the facility with no proper shoes (barefoot or with slippers), yelling, teasing each other, etc. bothering the other users of the gym
I have pointed out days ago one machine that is broken urging the front desk employee to at least place a sign "do not use" on the machine to avoid injuries...nothing has been done so far...
Kind Regards
Leonidas Kappos
Have feedback for Wyndham Hotels?
Thanks for your feedback!
Sorry. Please try again later!