Marriott
Contact Marriott Corporate
Toll free phone number: 1-800-721-7033
---
Marriott International, Inc. is a multinational hospitality company that manages and franchises a large portfolio of hotel and resort properties. It is publicly traded on NASDQ:MAR. Revenues in 2015 were reported as 14.4 billion USD. In 2013 employees were reported numbering over 199,000. As of 2016 Marriott operates 30 brands internationally.
To reach Guest Services call 1-800-721-7033 or you may find guest help here. If you would like to write to CEO Arne M. Sorenson, address an envelop with Marriott International, Inc., 10400 Fernwood Road, Bethesda, MD 20817-1102. The corporate office phone number is 301-380-3000.
In addition to Marriott Rewards benefits guests will also be able to book stays at Marriott owned Ritz-Carlton and St. Regis properties. The new Marriott headquarters are being built atop the American Legion Bridge in Maryland. Social presence is found on Facebook, Twitter and Google+.
Marriott Contact Information
Report complaints to corporate and get satisfaction
Marriott headquarters address

10400 Fernwood Road, Bethesda, MD 20817

Company website

1-800 phone number

1-800-721-7033

Support email address

contact@marriot.com

Better Business Bureau rating

A+

Customer service hours

24 hours a day (online)
Browse reviews of other Hotels
Top Marriott Complaints
Browse more than 213 reviews submitted so far

I'm currently staying at the Marriott in Cleveland 150 th st. For business. Last night kids were running up and down the halls all day and night slamming doors and yelling. I called the front desk around 10:30 and they said they would take care of it. At 11:30 I called again and they said they would take care of it, and still the noise persisted. At 12:00 am I finally had enough and went to the front desk myself and still the kids ran up and down the halls all night. I have never had such a bad nights sleep as I did last night. I currently spend a week at a time when I'm working in the area. I stay at your motel because I thought it was a first class operation. I'm very disappointed in my stay thus far. Something cerently needs to change.

Melinda Seecharan
from Melbourne, FL
T,v, had a red line going down the side , there was no comforter on my bed ,air vents in the bathroom covered in dust and grim, me and my 9yr old started itching after laying in the bed, the pool had slime on the walls and floor and when we went to breakfast the pork was cold my husband came down sick, after eating and my 6 yr old son sat on the floor and ate his breakfast the management and other employees saw this and never offered him a seat he shamu in the splash area was peeling paint. I would like customer care to get in touch with me. They supposedly conducted an investigation about bedbugs in my room and they said it came out there was no bedbugs in the room.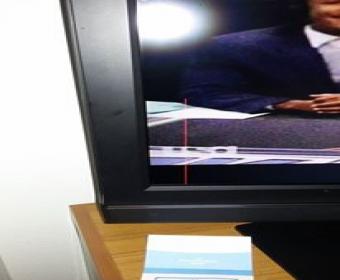 Lisa Brown
from Detroit, MI
Good Evening,
My name is Lisa Brown and I would like to file a formal disability complaint on your Marriott location
28555 Northwestern Hwy Southfield,Mi. I was scheduled to check in today and upon checking in I was notified the elevator was not working and there were no rooms available on the first floor. I am disabled and asked why the hotel didn't have a policy to notify this guest if this prior to the arrival. I found this unprofessional and tasteless. Being that I had to either walk up a flight of stairs or find another hotel. The hotel manager became belligerent and told me he was cancelling my reservation since I was unhappy. I told him that yes I was very unhappy but I still needed the hotel room because surrounding hotels were very high. He then proceeded to tell me no i couldn't stay there and cancelled my reservation leaving me disabled and without hotel accommodations for the night. I feel like I was discriminated against only because I am disabled. I would like to speak with someone from Marriott cooperate department before escalating this complaint. I can be reached at
Thank You
Lisa Brown

D. Lissolo
from Lexington, KY
While staying at the Marriott Residence Inn, Lexington City Center in Aug 2020, I experienced some situations that should be brought to senior management attention as well as the Health and Human Services Dept. The swimming pool was recently opened,with a maximum of 8 guests allowed at any time. I went to check out the pool and it looked like a family of 6 with their dog was enjoying the pool. I'm a dog person, have had Boxer dogs for decades, but even I know you don't put your dog in the swimming pool and help it swim around. I reported this to hotel staff that said they would notify hotel security. This seemed odd, so at my earliest I reached out to the front desk and was told they knew nothing about the violation. I believe this is a health code violation, but I'll leave that to the state of Kentucky to determine.

Robert Albrecht
from Laguna Niguel, CA
General Manager, Townplace Suites, Lake Forest, CA
I am taken back that there had been a decision to assess a charge to my credit card after some questionable accusations. I can say with absolute certainty that I did not nor did anyone else smoke in room 209 during my stay at the hotel and I did not vandalize anything. I touched the smoke detector in an attempt to reset it after it went off. It did not go off because I touched it. The top portion separated from the base very easily without any force as it was designed to do. Afterwards I did not attempt to reinstall myself. and placed it on the counter and thats where it was when i checked out of the room a day and a half later There was no tampering with the unit. I advised the front desk what happened in person that night after i finished with my shower.
After speaking with you today on the phone I had the following thoughts:
The smoke detector did go off and I attempted to reset it which, in most instances, is what is usually done to get the loud beeping to stop (very loud)
- I believe that is what the average person would do in that type of situation (without presence of indication of a further problem)
- I understand now that the smoke detectors are wired to communicate directly with the fire department
- I was not given any information by the hotel regarding the new system and what to do in the event it went off and that it could only reset by the fire department remotely. I dont even think it would be reasonable to expect a typical guest to know that.
I turned on the shower and went to the restroom. I it a small cash register receipt on fire for not more than a couple of seconds and then tossed it in the toilet to cover up the smell. The restroom was primarily filled with steam, not smoke and the alarm did not activate until after iI was in the shower soaping up..The bathroom door remained open the entire time.
As you are aware,the smoke detector is installed just outside the restroom door. You are adamant that these new alarms can not be set off by steam. However they still use optical photoelectric sensors and /or ionization sensors and use led light sources. Until smoke and steam refract light differently so it can be measured which they won't or until a new different light source with different results is found and used then steam will always be a potential for a false alarm. There is a lot of information available regarding that issue. Potential for false alarms is not much of a selling feature and maybe why you were not aware of it.
What these new smoke detectors do do is use multiple types of sensors that helps to identify the density of smoke, steam, dust or other particulates that it is sensing. So in the event of fire the information relayed can aid in the fire department's assessment of type and stage of fire. They don't sense heat but can different between something smoldering or fanning flames, Honeywell is a great company and makes a great product but even the FSP-951 is not foolproof and can have a false alarm. There was no smoking in the room. Very little smoke was released from the receipt (a walmart receipt about 4 inches in length) before it was flushed down the toilet and at the time the bathroom was filling with steam.
Yes the smoke detector is designed to be tamper proof from a standpoint that can't be intentionally deactivated or altered to not work correctly and wire so that an alert is sent when they are removed. THAT IS NOT WHAT HAPPENED.
The smoke detector activated while I was in the shower and in an attempt to deactivate it the top came off like it was designed to do. NOTHING WAS FORCED OFF. Nothing was broken and there were no other pieces or parts of pieces anywhere around to be seen. The top part was placed on the countertop. That's it.. It was not wrapped up or thrown away by me. There is not any reasonable reason to have done so. I wasn't trying to hide anything. i didnt vandalize or tamper with anything.The fire department and the night manager knew what happened.
You said that this was a life and safety issue and everything needs to be checked out and I agree. After the alarm went off nobody came to the room. Not anyone from the hotel. Not the fire department. Not even the next day.Nobody It wasn't until after I checked out u and your staff decided in your own minds that it was only that I was smoking in the room and You were going to assess the fee for smoking in the room. There was no other evidence like a smoke smell in the room or reported to be in the hallway or ashes on the floor or a cigarette butt.I have never smoked ever anywhere let alone your hotel. I find it amusing that as we spoke about the fee you were going to charge me you continually changed what it was for. Are you indirectly trying to get me to pay for the water leak you had on the forth floor during my stay and this is an opportunity to do that. I hope not but trust me the further this goes the more I will find out whats really going on.
There is nothing that had to be cleaned or replaced due to smoke. The only thing that is required to be done is that the top of the unit needs to be put back in place by someone qualified to run the appropriate tests on it after doing so. You already told me your company has a maintenance contract that covers this type of thing. If I was trying to hide anything I could have put it back up myself.
The hotel is not going to incur any additional expense from this but you want to have a guest incur an expense for an unintentional situation. I can tell you that it wasn't a great experience for me having that smoke detector go off while I was in the shower. I have only one story that I have told over and over. No missing facts. i didn't do anything malicious or anything an average person would not have also done given the same circumstances.
If the top part of the smoke detector was in the trash it wasn't put there by me. Maybe housekeeping put it there when they cleaned the room. Which trash and why was someone going through my trash anyways? Was there anything else incriminating you found?
I have never had any problems at any Marriott property or any hotel for that matter anywhere across the Country in over 35 years. I have never written a review on a hotel even tho I have had some exceptionally great experiences. My experience with you may cause me to right my first review. I dont know if you were having a bad day or what when I spoke with you but for you to take the position that you did, make the accusations you did and charge me $300 at the same time is ridiculous..
I spend $12,000 to $15,000 on average annually on hotel rooms. I don't know why you would want your hotel or the Marriott brands to lose out on that business by being so hostile and giving me no consideration for what I was explaining to you. Hopefully the owners and people at Marriott and Town Place Suites customer service will be more understanding. I am disputing the charge and they and the claims department at my bank as already been notified and a copy of this is being forwarded to the ownership/management company.
Unless the charges to my credit card are reversed immediately I will seek all legal remedies available to me.

Carla Radke
from Tucson, AZ
My husband (Daniel L. Radke) and I (Carla is primary guest name) are enrolled in Mariott Vacation Club (Gold and Executive level). We booked a Caribbean cruise (for my husband and me) with Norwegian Cruise Lines to begin March 15, 2020 (from San Juan, Puerto Rico). Our confirmation number with MVC is 3330072 and our cruise line's confirmation number is 43614601. My husband is now 72 years old and I'm 65 years old. He is a disabled Vietnam veteran who receives VA disability benefits. He has PTSD, Agent Orange, heart disease, diabetes, and depression. I have had open heart surgery and thyroid disorder. We were forced to cancel our United Airline tickets and Caribbean cruise with Norwegian because of the COVID19 virus, which is a worldwide pandemic and which is afflicting the U.S. (including Arizona where we live) at alarming rates. We have been medically prohibited from flying or taking any cruises.
We paid thousands of Mariott points to take this trip, WHICH WE ARE REQUESTING BE RETURNED TO US IMMEDIATELY. We contacted a Mariott Vacation Club representative on July 10, 2020 about our dilemma and she gave us the run around and said we had to contact the cruise line because Mariott would not refund our trip points and that our only remedy was to book another cruise with Norweigian. I spoke with this representative's supervisor who said her name was Laura Cortez. She also gave us the run around. I asked her for MVC complaint information, email address of the cruiseline and the contact information for the president of MVC and she told me she could find neither, ergo, this complaint---the form of which I found on-line.
I WANT MVC to do the following: 1. IMMEDIATE REFUND OF OUR MVC POINTS RELATING TO THIS TRIP WITH OUR ABILITY TO USE THEM AND OUR OTHER ACCUMULATED POINTS INDEFINITELY; 2. MVC ESTABLISH A BETTER TRAINING PROGRAM FOR ITS ASSOICATES SO THEY KNOW HOW TO PROVIDE ITS MEMBERS WITH ANSWERS TO THE INQUIRIES WE MADE; 3. CONTACT WITH A LIVE REPRESENTATIVE FROM MVC (E.G., ITS PRESIDENT) SO WE CAN GET STRAIGHT ANSWERS TO THE CONCERNS EXPERESSED HEREIN.
Please respond within 72 hours from my sending you this complaint (which was sent to you on July 10, 2020).

Judith Ryan Graff
from Arlington Heights, IL
June 27th, stayed at Fairfield in Murphysboro, TN. I am furious. Room was FILTHY and uncleaned. No breakfast or coffee. I would like come compensation for my long loyalty to Marriott.

Jacqueline Aviles
from Newport News, VA
Hotel was dirty
Ripped sofa bed
Dirty room
Ac was not working
Broken disposal
Leaky faucets

Keith Ryan
from Rockledge, FL
I recently stayed at the Marriot Savannah Riverfront. Absolutely beautiful place. I loved our stay in Savannah. I booked the hotel at the rate listed. There was no immediate mention about paying for parking. Ok. It was there but not in plain sight. in plain sight was the fitness room ,spa and other amenities were available and were not. Fine. When I approached the front desk and mentioned what my issue was ,I was treated as if I was an idiot and should have known. I then complained and was hit with the common verbal judo practice by the manager. Completely disrespectful. Then I gave them the list of issues in my room. No coffee pot, extension cords on the floor, a big stain on the floor, the air conditioner was off when we entered the room(It was extremely hot) The clock was an hour behind, the security latch on the door was broken. They did not care. I am not looking for anything out of this. It would be appreciated if they had any common decency and not just pass someone through. Especially in these difficult times.

Called reservations to modify an upcoming stay. Talked to 2 different csr with no result. Got transferred to loyalty department. She was very rude and because she couldn't answer my questions, she said she was going to transfer me to her supervisor because obviously I don't understand anything. Her supervisor was not any better. He couldn't help so he just said have a nice day and hung up! These are the people that represents the company. Your customer service department is seriously lacking customer service skills! Job skills/Expectations must not be very high if the answer is to transfer or hang up if you're stuck with questions you don't know how to answer. Will definitely go back to the Hilton after this

Amanda Ingram
from Palatine, IL
Was charged $30/day for valet parking service totaling over $100 when valet was not in operation due to covid. Filed a dispute with corporate and they informed me to contact the branch to try and obtain a refund. The customer service representative Moneise Tollfree refused to provide me with her supervisor's name. I had to file a dispute through my credit card company, who pursued Marriott directly and refunded my money.

Alvin R Bly
from Newport, SC
Have 3 charges of $176.13 from 1-18-2020 , have talked to the Manager and can not get charges removed. Was told for 2 weeks this would be done. Called Discover to correct the charges, got email noting the Residence Inn would not respond. PLEASE HELP. 334-220-7807

Christopher R Lund
from Palmetto, GA
Truly the Worst experience I have ever had.

Rondia Crenshaw
from Spring, TX
I am disgusted by the racist and demeaning behavior that was shown towards my family. I am a Gold member who was working towards Platinum, but after this experience I am not confident on giving another dollar to your company.
I spoke to the young lady at the Courtyard Springwoods Village front desk to advise her that my card had a fraud alert and i had to clear with bank, but I would call her when she can run again for the $17.00 balance that they did not charge when I checked in. She said ok. A few hours later my husband calls and says a woman came banging on the door, he was in the shower so he jumped out because my children were in the room and was scared from the banging. He answers the door in a towel and your employee tells him "you need to come downstairs with me RIGHT NOW, and I will wait for you to put some clothes on and escort you down." She then proceeded to stand outside the door, like she was a police officer. That is very embarrassing. We pay just like every other customer. At this point my husband is confused and upset. He gets downstairs but by this time I am on the phone with another employee giving her my information. I hear your employee tell my husband that he needs to figure something out or get out.
I have been staying with Marriott for years. I train HR in making hotel accommodations for employees and I have never experienced this from Marriott. But I can promise you that none of the 80,000 employees we handle will stay at a Marriott ever again. I will not put them in a situation like me and my family experienced. I am disgusted and HIGHLY disappointed with the brand. I tried to speak to a manager at the location, but I feel it is higher than them. There isn't anything that you can do to take that feeling of racism that we felt, and had to explain to our children what to do in situations like this. But I thought Marriott was better than this.

Rochelle Conder
from Suva, C
I booked accommodation for the Sheraton villa Fiji. We arrived on 26th December 2019. We checked in at 2pm.our room was supposed to be side by side with my daughters room.and isn't. My room wasn't available until 4.30pm.but my daughters room wasn't available until 7pm that night. She has two small children age 3 and 7. We were constantly told they were getting the room prepared but they weren't even cleaning it. This isn't good enough. People come along way and when rooms are supposed to be ready for 3pm they should be. And we shouldn't be getting constant lies from the manager. Other people have been compensated and for not having to wait as long as us. This is our third year staying with this company and with all the hassle it's not worth it.

David D Dean
from Atlanta, GA
I feel like I was over charged in a stay at Marriott in Long Beach, CA in 2016. I have been contacted by attorneys concerning this matter but choose to speak with cooperate off first because of Mr. J.W. Marriott principles and standards. I can be reached by email or phone (337)214-3456.

Points refund but the experience with your customer service staff is appalling. Just read my several email exchanges with them (Reference- _00D37JC9y_5001SrxOAV.ref) to see how bad the experience is.

I recently returned from an interview in Baltimore, MD and i stayed at the Courtyard Marriott near the BWI airport. From the minute i got to the hotel the concierge both Frank, and a young lady were rude, not helpful, and were simply unpleasant. It was my first time in Baltimore i had no idea where anything was, and not having a helpful staff made my experience that much more unpleasant. The lady that handles the dinners at the hotel was rude all around, and also the shuttle driver would complain when he would have to take me to my job interview. I am still in disbelief with how poor the service was, i never wanted to leave my room because i felt so uncomfortable.

Claire Highley
from Stoke-on-Trent, ENG
Myself and my husband booked a double room for last Saturday. Apart from the fact that the hotel is in the middle of a construction site, out room was of such a poor standard that I certainly felt I could not spend a night in it. We were given a room with two double beds, both of which had a huge dip in the middle and definitely need replacement. The room itself was very old fashioned and in desperate need of updating. The TV did not work at all and to top it off it just was not clean. It all felt like a cheap motel and not a 4 star hotel.
Upon complaining to the reception staff we were told there was no other rooms available, when we said we were not prepared to spend the night in that room and asked to speak to a manager (Alex Davies) we were informed he was not available to speak with us.
Eventually we were offered a room at the Radisson Blu Edwardian Hotel. However when we arrived there was no booking for us. The staff at the Radisson were excellent and went out or their way to help us. The Victoria and Albert were uncontactable and we then spent over an hour and half waiting for a booking to come thorough. We eventually got into out room at 8.30pm. Our evening was spoilt and it caused us unnecessary stress when we should have being having a relaxing time. All in all a very poor experience with extremely poor customer service
Yours sincerely,
Claire Highley

Jose Rosique
from Victoria, TX
I would like to express my experience at the Villahermosa Courtyard Marriott. It started from my arrival. The attendant at the door took my luggage from the cab and handed it to me instead of bringing it to the lobby so I could get registered. Now, I am more than capable of carrying my own bags but there is a certain expectation at Courtyard Marriott hotels and that is attention to service. I asked for help printing my boarding passes for my flight the next morning. The lady at the front desk named Carina, seemed annoyed at my request. She did try to help me for the entire 10 seconds she gave me but did not help me print my boarding passes, instead, telling me I could do it myself at the lobby computer; she was apparently busy doing something, I would guess, more important. I was unable to print my boarding passes because I'm basically inept regarding technology. They had the bar closed at 11:00 but the lobby said 12:00. I went to check myself and the guy in charge of the bar said he could serve me but I had to drink quickly. I told him that I'm not in the habit of chugging my drinks; those days were over after college. Instead he sent me to drink at the lobby I front of kids coming to a Quinceañera event. I did not see this as appropriate with so many kids and families. But what I do well is write. So I'm writing to express my disappointment at your Villahermosa Courtyard Marriott. I stay in your hotels mainly for the awesome beds you have. But I do expect service above the rest of the chain hotels. I've stayed in New York , Monterrey and Mexico City airport locations and it has always been outstanding service. I would suggest a little more training in customer service at your Villahermosa location. I'll continue to come to Courtyard Marriott all over Mexico and the US because I do love your beds.
Thank you for your time

My stay at LeMeridian Philadelphia was a nightmare. I was locked out of my room twice. I was overcharged by $ 330.34 before checkout. My room was assigned to another guest during my stay. My bed was not made correctly. The bathroom door was off the track and I was told that they ran out of washcloths and was unable to get a clean washcloth until that evening. The food on the breakfast buffet was lukewarm and the eggs were cold. Definitely not worth $19.

During my stay from July 3rd to July7, 2019 I was overcharged twice. On my second day there my room was assigned to another guest who attempted to enter my room with a room key. Twice I was locked out of my room by the front desk staff. Once when they disabled the other guest and another time when they thought I had not paid. All in all they withheld $930.34 from my bank account for a $600 stay. Upon arriving I was charged for one nights stay which I booked through booking.com and the next day I should have been charged for the additional 3 nights that I booked under a group rate at LeMeridian. I was scrambling to transfer funds to prevent overdrafts to my account. Also my bed was not made correctly. the bottom flat sheet left a foot of the mattress uncovered. I was told that there were no washcloths and had to wait until that evening to get one. The breakfast buffet was just warm and the eggs were cold. I sincerely believe that this hotel does not live up the standard of excellence Marriott has set in the industry. I checked out on Sunday and have yet to be compensated for my horrible stay. I must say that the staff was very friendly, but the front desk staff definitely needs more training.

Beverly Mamikoglu
from Peru, IL
Hello, My complaint is in regards to a stay at the Woburn, MA location on June 19th, 2019. I booked this stay through Priceline and have already went through their customer service which consisted of them calling the hotel speaking to the manager and then denying a refund. The reasoning I was given was "we checked in late" and we were moved from one room to another (Yes, we were moved from the 1st room because it was a closed up musky smelling handicapped room only to find ourselves given another more disgusting handicapped room with urine soaked sheets that smelled 10 times as bad as the first room. Neither Priceline nor the Manager at the Marriot owned hotel seems to have heard of the phrase customer service. The woman that checked us in was also rude instead of helpful. A room with urine soaked sheets that smell and smells horribly is not an acceptable standard for any hotel. I am requesting some sort of compensation from Marriot directly in either the form of a refund or a free upcoming stay.

Antoinette Welch Jones
from Fort Worth, TX
DFW Marriott South checked in 6/28. Clearly stated to the front desk clerk we wanted to pay cash for the room, to only put the incidentals on the credit card. She swiped my card and it charged the room and incidentals. The manager came out and was annoyed with the clerk while she was clearly trying to learn what she was supposed to do. The manager was annoyed with me too because I was telling him what an inconvenience this was. He said that I had to call my bank and there was NOTHING he could do. My husband asked if the had free breakfast and he, still annoyed, responded no, to which my husband said with this inconvenience maybe you could throw in 2 free breakfasts. The power was out and no one informed us when we walked into the hotel. We have a king w/ sofa bed. No bedding or pillows are in the room. My son went to the front desk around 11 to see if we could get 2 towels and bedding. They brought the 2 towels and a blue blanket (see attached photo). Day 2- still have not heard from 1 person giving an apology from my posts on there website. Still no bedding or pillows for pullout sofa. The hotel is HOT- lobby, hallways and rooms. Only 1 elevator is working and they have a couple of events with a number of people staying- thus long waiting lines for elevator. The humidity in the room caused the bedding, pillows and chips to be moist. I am just not happy with my stay. I have 2 Marriott reward accounts where I am a gold member and I am a Marriott vacation club owner. I am really disappointed with this property's customer service and will not be staying here again nor recommending it to anyone.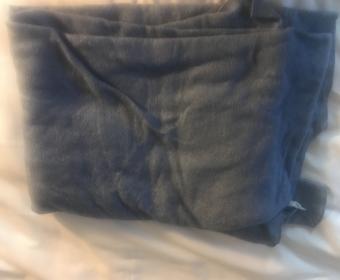 I AM RECEIVING NUMEROUS ROBO CALLS FROM YOU ON MY CELL PHONE.
I'M TIRED OF IT.
MARRIOTT SHOULD BE ASHAMED OF THIS AGGRESSIVE MARKETING TACTIC.

Renee Johnson
from Washington, DC
Good morning to whomever this concern:
Below are the emails that I exchanged with the manager at Residence Inn Airport Norfolk.
I am a US military member and I booked a room for two weeks at the above facility. I am a loyal member to the Marriott Franchise.
I spent 12 days at the Residence Inn hotel with the impression that was paying the Gov rate of $94 dollars and come to find out I was being charged $149.00. I have a choice every time I make a reservation and most of the time its Marriott for me. I asked the representative when I checked in March 10, 2019 and was told that I was paying the gov't rate and it was only $149.00 with taxes included. I am requesting that I get refunded the difference. I/US Govt spend lots of money with Marriott. Even when I am traveling on my personal time I use Marriott. I really don't want this to be a bad experience for me. I appreciate your time and I really wish you would consider my request of a refund to my government card. I don't have the money to pay the difference and I'm asking Marriott to compromise and honor my request. Thanks in advance.
March 10, 2019 - March 22, 2019 my stay at Residence Inn Airport Norfolk
Below are the emails between your manager and myself Renee Johnson 571-558-3678 work or 240-988-3948 cell number
My email address ryjohnson32@yahoo.com or renee.y.johnson@navy.mil
From: Jaymie Beasley <jbeasley@ltdhospitality.com>
Date: June 26, 2019 at 11:03:18 PM EDT
To: Renee Johnson <ryjohnson32@yahoo.com>
Subject: Re: Your Rent Stay
I am sorry for this inconvenience Ms. Johnson. Unfortunately, I this situation there is nothing that I can do given the fact that we do not offer the per diem rate every week in the summer months. The rate you received was government, but not the per diem- instead it was the second lowest- government premium.
Please give me a call the next time you decide to book and I can verify if we have the per diem rate open for use.
Again, I am very sorry and we thank you for being a loyal Marriott convoy member.
On Wed, Jun 26, 2019 at 8:18 PM Renee Johnson <ryjohnson32@yahoo.com> wrote:
Jaymie I find this unexceptional especially since I asked the front desk about my rate when I checked in. They said my rate was the gov rate and that prices included the taxes. I had other military people staying in the hotel next to Marriott at the gov rate and I choose to give my business to Marriott. We have options about where we stay and I stayed at this hotel for 12 days. I always choose Marriott first and I'm disappointed that such a big company such as yours can't accommodate my request or at least compromise. If u look at my stays at Marriott I have been a loyal customer over and over. I pay and never even use points. I'm asking you to reconsider.
Thanks Renee
Sent from my iPhone
On Jun 26, 2019, at 1:47 PM, Jaymie Beasley <jbeasley@ltdhospitality.com> wrote:
Ms. Johnson,
I hope this email finds you well! It looks like on your recent stay you booked your reservation at the 149$ government premium rate as our $94 per Diem rate was unavailable. Unfortunately, since that rate was unavailable at the time you booked your reservation, we are unable to credit the difference back to you.
I'm sorry for any inconvenience this may cause.
Jaymie Beasley
Assistant General Manager
Residence Inn by Marriott Norfolk Airport
www.ltdhospitality.com | 1590 N Military Hwy, Norfolk, VA 23502
EMAIL jbeasley@ltdhospitality.com | PHONE 757.333.3000 x4000 | CELL 757.977.3504 | FAX 757.333.3001
This communication contains information from LTD Management Company, LLC. trading as LTD Hospitality Group that may be confidential. Except for personal use by the intended recipient, or as expressly authorized by the sender, any person who receives this information is prohibited from disclosing, copying, distributing, and/or using it. If you have received this communication in error, please immediately delete it and all copies, and promptly notify the sender. Nothing in this communication is intended to operate as an electronic signature under applicable law.
Jaymie Beasley
Assistant General Manager
Residence Inn by Marriott Norfolk Airport
www.ltdhospitality.com | 1590 N Military Hwy, Norfolk, VA 23502
EMAIL jbeasley@ltdhospitality.com | PHONE 757.333.3000 x4000 | CELL 757.977.3504 | FAX 757.333.3001
This communication contains information from LTD Management Company, LLC. trading as LTD Hospitality Group that may be confidential. Except for personal use by the intended recipient, or as expressly authorized by the sender, any person who receives this information is prohibited from disclosing, copying, distributing, and/or using it. If you have received this communication in error, please immediately delete it and all copies, and promptly notify the sender. Nothing in this communication is intended to operate as an electronic signature under applicable law.

Randy Williams
from Woodstock, GA
I had made reservations for June 27 and June 28, 2019 and had an unexpected family emergency and was unable to keep them. I called around 3:30 am on June 27th to cancel the reservations only to find out the they were non-refundable and was told by the reservations department to call the property and speak with the manager and they should be able to assist me with this request due to the circumstances. I called around 9 am and spoke with a lady who answered the phone who informed me that no one could refund my money and all but refused to let mem speak with the manager. I asked several times to let me speak with the manager who surprisingly was NOT at her desk. The lady then told me that the manager would call me back. Today is June 28th and I have NOT heard a word from the manager of that property. Either way I did expect a return phone call from the manager. I feel that this is very poor customer service. I had all intentions of keeping my reservations but life happens. I do not have money to give a corporation of your size when life's circumstances come along that can not be predicted a head of time. Would some one please contact me as I am not very happy with your company and your representation from your management.

Linday Boyd
from Los Angeles, CA
We stayed at the Towne Place in Hawthorne,Ca and we returned to our room at 9:03pm to find our room untouched by housekeeping. I have stayed at almost every type of Marriott property because they are my preferred chain, but NEVER had this problem before. When I asked to speak with a manager there wasn't one on sight so they let me speak with a Supervisor. Nothing was resolved!! There were 4 rooms booked in our party and none of the other rooms had this problem. I am so upset and extremely dissatisfied with these events. Perhaps it's this location that has such poor customer service.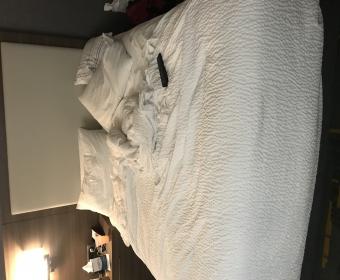 I am being harassed by your calling system despite over twenty requests to not be called back. I even spoke with a live person last week trying to end these annoying calls. I was called again once yesterday and twice today. I have reported this to the Federal Trade Commission. I am very disappointed that my request is not being honored. What more can I do?

Confirmed reservation #72596840 at Aloft Montevideo Hotel. Ready for Check in at the hotel we have been informed at the counter that we have been relocated to the Sheraton Hotel across the street, because they had to lodge a big group.
With a confirmed reservation somebody else is simply taking the decision to tell me that the management of the hotel decides who is staying and who is not, without even sending me any previous notice of such a very disappointing and annoying situation. I sincerely regret being a new member of your corporation to have experienced this very unfortunate moment
Hanna Geller

Theresa Rhea
from Blue Island, IL
I attended a luncheon event on Sunday, June 9, 2019, at Marriott Midway, 6520 S. Cicero Ave. Chicago. IL
The attendants set lemonade out in tables with ice at 12:00 for a 2:00 serving. The guests complained because the lemonade was water by the time of the serving. Cold bread was put on the tables with no bread plates. Soup was the first part of the meal served. My table and several other tables were given oversized tablespoons to eat soup from a half cup bowl. Bread was served after the soup with no bread plates on any tables. The salad came later with a space on the side for bread roll which I had buttered and held in my hand until the salad arrived. The vegetables were steamed but under cooked. The last part of the meal was cheesecake for dessert, no spoon for the dessert and no coffee offered to guests. This type of showmanship is not representative of the name Marriott. I know that this was a fund raising event for Corpus Christi Church, but the food delivery was horrible and not at all a good representation of the name Marriott. I would suggest no other fundraising events at the Marriott. Maybe the event planners got a great price but the representation for Marriott and its long standing good name was deplorable.

ronald lee stocksdale
from Germantown, MD
My wife reserved a room 43 days in advance less then 100 yards away from an event called blues and brews. Since it was a all-day event I went by the hotel 930AM to make sure we wouldn't lose our room to pay or what ever it took to guarantee we would be safe. I was guaranteed since our credit card was on file that we would have a room. WELL after all day in the sun and drinking they had rented our room. Now here 4 adults 55 and older been drinking all day turned away 120 miles from home with no rooms in town. I just want to know how you can rent someone's room out from under you have the credit card if I don't show you still charge. I'm very upset how can a large coop. stay in business this way.

barbie townsend
from Germantown, MD
I made a reservation 43 days in advance even asked for early check-in. Went by the hotel early 10;00 AM to make sure I would have my room at the end of an event I was scheduled to attend and would not be finished until late in the evening. Was told that I had no worries as long as my card was on file I would not lose my room. WELL after a long event and cocktails 4 of us 2 couples went to retire and we were told our room was given away and they couldn't even find another room in the area. We are all 55 years and older. Now having been drinking and no room we were left out in the middle of nowhere I am very upset and demand some response BARBIE J TOWNSEND

Joseph D. Dushan
from Fayetteville, AR
We stayed at this property on 29-31 May 2019. Upon arrival we left our new rental car with the hotel valet parking. Early on 30 May the car was returned to us reeking of strong cigarette smoke. I immediately notified a woman at the check-in desk who identified herself as a manager. She went outside to the car and observed the odor in the car. Her response was to say it was only a rental car. She offered to ask the valet manager to tender an apology. The entire episode is upsetting. Her response seemed unconcerned and not adequate.

Stay at Mayflower Hotel May 25 -31, 2019
complaint file #679969
You have some very serious problems with your customer service. Please read the mail below and respond!
I still have not received a response to the complaint I flied with Mr Haji.
Further to our discussion this morning and the failure of your customer support service to react within 24 hours of reporting the incident, I am requesting you to take immediate action and inform the Executive Director.
There is a serious lack of safety for your hotel guests who are being put in danger from the total absence of first aid procedures or any awareness whatsoever of how to deal with incidents. Initially I was brushed off as if nothing had happened and it was only upon my insistence, in spite of my state of shock, that you took my name and address. This was astonishing in itself considering that I as a hotel guest you had my information on record. Your procedures need to be urgently addressed to avert any further accidents.
As a result of one of your porter's running into my leg I am now experiencing considerable pain and will need to seek further medical treatment as soon as I arrive home. I had to cancel important business appointments on the evening and take a day off my work today.
I have protocoled the incident in detail and trust that you have done the same, although you clearly denied me access to any information you allege that you forwarded to your customer support.
Obviously I am very angry about the whole event which has had a direct impact on the ability to perform my work. If the Marriott fails to follow up the case and resolve the issue appropriately I will take legal action on the advice of my lawyer, whom I have already informed about the incident.

Debbie M Beauchamp
from Nashville, TN
My complaint is not with the hotel itself because our experience has been great at the Fairfield in Johnson City, TN. But we stayed here three nights and halfway home had to turn around and come back. I was attempting to book rooms from the road on my cell and called a place that deceptively looked like your own reservation office. When the total was given I questioned the amount and the foreigner who was hard to understand said, "Whoops, I already confirmed it." He would not refund the money and would not explain the additional charge. He turned me over to another foreigner who had very broken English and he was mean and also would not refund our money. I know you have control over who you allow to reserve rooms and I do not appreciate being scammed like this. I was afraid I didn't even have reservations because they were so shady. I was probably overcharged for the room as well as the taxes and booking fee. I was lied to about the tax charge because we knew what it was supposed to be since we had stayed here three nights previously. Can you refund the difference please? Otherwise we enjoyed this hotel very much but please be more selective about who you allow to make reservations for you.

Robert Rosenthal
from Fountain Hills, AZ
I spent just under two hours on the phone with Marriott today, including one call of 47 minutes which was mostly listening to the music!
My story:
I had a reservation for a free night on June 21 at the Courtyard Waltham Mass.
I wanted to stay an extra night and called reservations. and told them what I wanted.,
They told me they had taken care of it but when the confirmation came through, it was. for points for each night rather than utilizing the free night I had.
It took two more phone calls (including the 47 minute one) and the end result is that my reservation still does not show the free night.
I think I have been with Marriott about as long as Marriott has been around but your reservation service is almost impossible to work with and perhaps it is time I leave!
Can you straighten it out?

I stayed overnight at the Marriott in downtown Philadelphia on 5/24/19. When making my reservation, the person on the line was very helpful and found me a AAA discount. Upon checking in, we were in a hurry to make a concert and failed to notice there were no cups to drink from, and no ice bucket in our room. When we returned, we asked at the desk for some cups and was told they would be brought to the room. They did bring us 2 paper coffee cups. Needless to say, I was very disappointed. I feel for a hotel located in prime historic areas, they would be a little more careful with prepping the rooms. In the morning, we found the shower leaked very, very badly and my husband had to put a washcloth in the path of the door to keep it from opening while I was in the shower. I have always liked and trusted your hotels, but I may look elsewhere in the future.

Dolores Toby
from Overland Park, KS
We stayed at the Lido House, Newport Beach May 13-15. My husband left his dress shoes and pants in the closet. We called the hotel less than 24 hours later and made 4 follow up calls to the hotel. No one could find the items. I sent an e-mail to a Ms Asti( FOH manger) She never replied to me but had the loss prevention person call. He determined that the items could not be found and basically said that was the end of the story. He proffered no apology and his attitude was borderline rude. I felt that I should have received a call from the manager of the hotel to explain why a hotel of this caliber has a theft problem. I will never stay at the Lido House again and I will post my experience in every online review that I can. Very disappointed.
Dolores Toby

Hi, I am the marketing and outreach coordinator for our AAU 15 year old travel basketball team. This is our second year staying at the Residence Inn Newport News, VA. Our young men and their families enjoy the facility and amenities very much. We are a travel basketball team based out of Fort Bragg,NC. We booked our reservations as such requesting to use our military benefits rate of $94 dollars per night. Seventy percent of our families are active duty or veterans of the Armed Forces. We are participating in a Memorial Day Classic tournament and your hotel was one of the few to honor our military ID rate. Upon arrival, the clerk (Ashley) informed us that our military rate would not be honored because we did not have Permanent Change of Duty or Temporary Duty orders. Mind you, our confirmations did not state that orders were required. While my husband and I, owners of the team, rate was $99 per night under a State rate, and we do not work for the state, our head coach and his family were denied any discounts. He had to use his points as well as a voucher to secure his room. This is Memorial Day weekend, therefore, hotels were completely booked. There was not a manager on site to assist. Nor could a manager be contacted by phone. We, as well as our coach, are long time Marriott rewards members, who work for the government. We were told that any of our families who arrived today would face the same rate increase $139 a night plus taxes. My issues is simple, we reserved at one rate, and that rate was not honored upon arrival. Nowhere on our confirmation email did it state that we needed orders along with a military I.D. The staff at the front desk were unyielding and unwilling to help support our military families. I understand and respect rules, however, I find it unconscionable that the hotel would not even consider honoring the military rate, as well as honoring our service members and their families. We have enjoyed the discretion of Marriott many times over in the past. I am confused how and why this situation was any different. I was hoping that a manager would have supported us and the rate that was reserved.
Thanks in advance,
Dr Wanda M. Crawford
Fayetteville Spartans Basketball Association
910 850-2676

Patricia Feeley
from Hendersonville, NC
I am 92 and handicapped so I booked a handicapped room at the Clare Hoel in Chicago for April 17, 18, 19. The only thing handicapped about it was a place to sit in the shower. When I arrived there was no chair in the room so I had to call and wait for one to be brought to my room. The bed was too high for most handicapped persons. I had to call for a stool to get in bed. The second day the room was not cleaned or the bed made. I let it go as it was late when I got back to the hotel. The carpet in the room had a huge stain on it. I have a picture of it but don't know how to send it. The room looked rather old and dismal without the dirty carpet. It was not a room for a handicapped person. I feel I was charged too much when I did not get what I ordered and should receive a refund or adjustment. Also you should find out what handicapped rooms should have in them.

Bob Sharp
from Palm Desert, CA
My wife and I are in the Palm Desert Villas II condo units. I played the JW Marriot near Country Club and Cook and it was in great condition.
Then I played the golf course at the Marriot Shadow Ridge....It was very disappointing. I would never play there again. The fairways were cut very low..extremely ! and the greens were a disaster. They were brown in color, very fast....kind of like a sidewalk.
Please let them know because I I will be telling my friends not to play there for sure.

meir weizman (platinum Elit card no 202314071)
1- I stayed at Sheraton Grand Bangalore India, i spoke with the hotel manager and your customer service but nobody helps me and I'm desperate.
I received in my account only one stay day and point for one day only
I checked in and out every day so am expecting to receive 6,055 Points for every day and total of 6 stays and total of 36,330 Points
2- I also stayed at Aloft Bangalore from April 30-May 1 2019, in this hotel I haven't received to my account the extra point as the welcome give
3- I also stayed at Moxy Stuttgart airport/messe on April 23-24 2019 in this hotel I haven't received to my account the extra point as the welcome give for that stay.
you can inter to my account platinum Elite card no 202314071 and see all my activity.
I have to say that since and joined together Sheraton and Marriott hotels , I am frustrated and always have to check my account and spend precious time.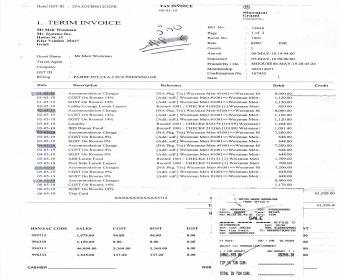 Just returned from a five-day stay at the Visalia Marriott. After reviewing my bill and was appalled at the extremely over-priced room rate plus resort fees and parking.
My total bill, excluding the restaurant charges was 1291.90 or 258.00/per night -- this is including taxes.
I just finished chairing three conventions with the American Rose Society in four years at the Marriott in Monrovia, California -- there was never any outrageous charges like this.
We were at the Visalia facility because of the Odd Fellows and Rebekah's convention and I thought we were getting the convention rate of 109.00/night. I talked to the hotel manager and her attitude was -- tuff! She was to 'research' my issue and contact me but for the remainder of our stay was totally ignored. Apparently they didn't set aside enough convention rooms so those of us that didn't make the cutoff were taken advantage of. To add insult to injury, I asked the girl at check in if we were getting the convention rate and she said yes.
Just thought you should be aware that the Marriott reputation has be sullied because the terrible way this was handled.
Chris Greenwood
MBV# 250568344

Cain Paulette W
from Demorest, GA
Poor desk service
Did not know streets were blocked all Saturday morning
Downtown hotel should know this
Took 5 hours to eat breakfast and get back to hotel

Julie:
Thank you for the email. I'd like to get in touch with corporate to see if I can get the deductable of $500.00 reimbursed. The unit had booked numerous room for service members to stay there for the weekend. I know there are signs stating not responsible for damage and theft but, that may do more to encourage problems than deter them. I'm not sure who the actual property owner is but I need to know who so they can be contacted to address my concerns. Thank you.
Scott Shifflett
From: Julie Andrews [mailto:JAndrews@ficharlottenorthlake.com]
Sent: Monday, April 29, 2019 1:13 PM
To: sshiffl415@aol.com
Cc: Natalie Kea; Rhonda Benbow
Subject: Fairfield Inn Marriott contact
Good afternoon Mr. Shifflett,
Thank you for speaking with me this morning and wanted to provide you my email address should you need to contact me regarding any concerns.
Again, we empathize deeply with the window and door damage caused during your stay and are working with local police to provide any additional helpful information regarding.
Thank you for your patience!
We wish you a great rest of your day!
Julie Andrews
General Manager
Fairfield Inn & Suites by Marriott
9230 Harris Corners Parkway
Charlotte, NC 28269-
704-509-0123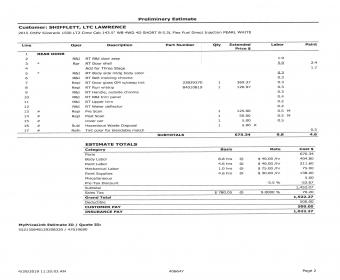 Someone has successfully taken the best travel experience in the industry and flushed it down the toilet. My iPhone app, computer & iPad not longer function together. BONVOY doers NOT WORK.I have made repeated calls for help for naught. My member #318263316. I have the highest status Marriott offers, own 2 timeshares in Aruba and Maui and work in DC. I want to talk to someone who can actually help my situation instead of waisting more time on the phone with people who cannot, only to NEVER hare back from any on the next level. Frankly, I think you likely have a class action suit and a congressional hearing on the way. I leave tomorrow for DC.

CHARLES LA PALME
from Hoffman, NJ
CASE NUMBER: 122788271.
IN MARCH I HAD EARNED 3 E-CERTIFICATES FROM THE USE OF MY MARRIOTT CREDIT CARDS.
In March, I then tried booking 2 rooms in Ocean City, MD. using 2 of the 3 certificates.
That is when all hell broke out.
MARRIOTT COMPLETELY MISHANDLED THE ENTIRE PROCESS . . . IN SO MANY WAYS (please review my "Activity History"). I have spent days (10) and hours 18) and extreme frustration trying to get Marriott to correct its own mistakes . . . to NO avail. I have been put on hold, ignored, hung up ON (7 TIMES!!) and promised a correction which never happened.
My account has been placed "On Audit" for days; my account has had days where "Complete activity is not available"; etc., etc.
Right now, I am showing the 2 rooms booked using my Reward Points AND my certificates are gone !
UNBELIEVABLE.
THIS IS UNACCEPTABLE, CONSIDERING MY STATUS AND MY WIFE'S (#049782923).
WE HAVE MULTIPLE MARRIOTT CREDIT CARDS, ARE MEMBERS OF THE DESTINATION PROGRAM ; OWN 4 TIMESHARES; USE THE REWARD PROGRAM; ETC.
THIS IS INSULTING.
I EXPECT THIS PROBLEM TO BE RESOLVED:
1. MY CERTIFICATES RETURNED;
2. THE 70K POINTS PUT BACK IN MY ACCOUNT
3. AND SOME TYPE OF "COURTESY RESTITUTION
FOR MY TIME , FRUSTRATION AND
CONSIDERATION.
THANK YOU.
CHARLES LAPALME
ELAINE HATHAWAY

Gentlemen:
I used my corporate card to hold a reservation for our trainer, Ted Barac, at the Marriott Courtyard WTC at 133 Greenwich Street, New York, NY 10006 (Confirmation #84365044). Mr. Barac checked in on Monday, February 18 and checked out Thursday, February 21.
Although Mr. Barac paid his bill in full, I was charged $159 (please see the attached March Amex page with the 2/19/19 charge from Courtyard 3A9). I phoned the hotel on March 14th at around 2:00 p.m.
I explained the situation to a Mr. Gabriel Fernandez at the front desk. He checked the records and said that the $159 charge was an error. He tried to transfer me to Billing but the voicemail was full and the manager was not in her office. Mr. Fernandez said that since Mr. Barac paid the bill, my credit card information was no longer in the system.
Mr. Fernandez tried to remedy the situation by getting my corporate card information again in order to issue the credit, but all he succeeded in doing was place another $159 charge on my card and crediting it (please see the attached April Amex page where the $159 was charged and then credited).
I appreciate any help you can offer in order to correct this situation.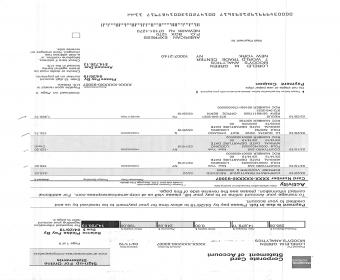 I booked a one night stay at the Glasgow Airport Marriott for April 24. Booking was done through the Delta Airlines link to hotels. Upon check in I was told there would be a 10 pound charge for parking. This was quite a surprise as nothing in my booking confirmation mentioned a charge for parking. This was my first stay at any Marriott hotel and I will not ever stay at Marriott again.
Have feedback for Marriott?
Thanks for your feedback!
Sorry. Please try again later!