Red Roof Inn
Contact Red Roof Inn Corporate
Toll free phone number: 1-800-733-7663
---
Red Roof Inn Hotel Company is an economy US hotel chain and franchise. There are 450 locations with employees numbering over 45000. 
To reach Guest Relations in English call 1-800-733-7663 or in Spanish call 1-877-733-7244. Find Contact Us information and form here. To write to CEO, Andrew Alexander, address an envelop with Red Roof Corporate, 605 S. Front, Ste. 150, Columbus, OH 43125.
USA Today rated Red Roof Inn as one the '10 Best' in the economy category. With pet friendly policies, Veterans discount, Redi Card Program Points, Red Roof Plus and Red Roof Suites, they are 'staying red but going green' on environment. Social presence for pets is on pet social media/Facebook. Other social presence is found on Facebook, Twitter, Google+ and YouTube.
Red Roof Inn Contact Information
Report complaints to corporate and get satisfaction
Red Roof Inn headquarters address

605 S. Front, Ste. 150, Columbus, OH 43125

Company website

1-800 phone number

1-800-733-7663

Support email address

contactus@redroof.com

Better Business Bureau rating

A

Customer service hours

7am-6pm EST, Weekdays
Browse reviews of other Hotels
Top Red Roof Inn Complaints
Browse more than 90 reviews submitted so far

David Bowles
from Oklahoma City, OK
Jon at the front desk was very rude said the key wouldn't work because I was a idiot and told me i would have to wait my turn and shut up. I complained to customer service at Red Roof corporate and they told me not to raise my voice when I never did raise it at all.

Rachel Lucille Donahoo
from Knoxville, TN
My husband and I have been staying at your Cedar Bluff suites since Saturday the 28th of June and we have a very nice king suite with kitchenette. We also appreciate the pet friendly policy, and the free breakfast each morning. However, this morning as I was getting my sausage and bagels, the employee there told me that " you have to eat that down here. Now, we'll let you take it up to your room today, but you have to eat down here from now on."
Mr.Patel, this employee made this EMBARRASSING remark to me in front of at least 10 or more people while I was putting food on my plate! I was MORTIFIED! We've paid for a $100+ per day room for 6 days and taken breakfast up to our room every day without any problems. I passed 3 other people also taking food away from the breakfast area and yet nobody said anything to them about it. For goodness sake...there is a kitchenette , WIFI, and TV in our room, why would we want to eat in the lobby? Does your staff think we are taking too much; do they think we can't afford our own food?
We would appreciate your consideration in this matter. Otherwise, it was a very nice hotel. Thank you.
Sent from Yahoo Mail on Android

Lolita Ramsey
from Houston, TX
My husband and I moved to Red Roof Inn Houston North, at 17111 North Fwy, on it about 06/10/2019. So automatically, we're already aware of, the tax free days and then your rates are supposed to go. We have lived and worked, for awhile, in hotels, inns, and Suites for over 5 years.. Well I get SSI do, and my husband is a day labourer. And to help out, also, clean houses. So about 3 weeks ago, because we were coming in late, I started clashing with the head housekeeper in charge. And, she also would talk crazy to me. Because, there were maybe 2 or 3 days when we didn't get enough money and her and , boss lady , Ms. Vitel, would be huddled up together. She has her housekeeping cleaning, an already cleaned room. So, my sister in law also stayed in the room. We have whole families who might need a night of rest, along with babies. And, yes she opened her door for us, too. But I realized what's been going on is that because she owed my sister over$ 200 for taxes for her being there so long. She started checking us out, without me knowing it. But she would get mad at me if we left our clothes. So, she put us out in the middle of the night, and threatened me with the police if we stepped back on her property. Because I found out that her head housekeeper was snooping in my room. Then she had the nerve to tell me, to pay my rent on time, if I consider this my home. Which there are over 80% if American families with kids living in America. And, we're having to deal with the housekeeper snooping around, and trying to figure out why I didn't say anything about my tax free days. Because, I knew that they were going to lie about it. Their doing families wrong and putting us out. But, they have a whole lot of drug trafficking and prostitute going on that Ms. Vitel is looking over. This isn't right and it's not over. I know for a fact that during Hurricane Harvey, there was a lot of price gauging on their part. And, the night manager is the biggest "trick" of them all. I heard. My. Attorney is also telling me to get in touch with the Attorney General about this.
Thank you,

Charles eakin
from Orlando, FL
Stayed at red roof inn harris burg north Harrisburg pa dirty room garbage in hallway smelled bad told manager still there when I left. Tv did not work first night stay here twice a. Year for last two years never a problem now terrible 238 for two nights will not rebook 4079248839

June 2019 I have weekly stay at North Sioux City red roof hotel requires $50 deposit, when I check out everything is good in room but the manager refused to gave back my $50 deposit, first she said already gave it back to me and then she said she credit neck time I'm stay , that is scamming people

Beau arnold
from Indianapolis, IN
The first room we got the air didn't work the filter to the air was extremely caked with lint or dust or whaterever so we switched rooms and the shower would not drain in the 2nd room and so my wife took her small screwdriver and put down the drain to see if it was clogged and u would not believe all the hair and other nasty stuff she pulled out it was extremely disgusting we both were trying to hold back from vomiting that's how nasty it was I have pics and a video of it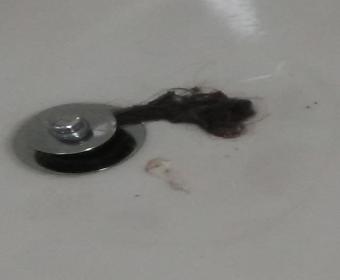 Vanessa L
from Augusta, GA
I stayed at Red Roof in Dillon, SC on July 5th thru July 7th, 2019. Bed Bugs warning- my upper body was attacked and scarred by BEDBUGS. I tried to call the manager and he would not speak with me or return my call as of yet. Clerk returned my call indicating that the manager had an emergency and had to leave the premises. On the day of Check-in, I arrived at approximately 2:35pm, and the clerk was initially pleasant, but not very knowledgeable of the check-in time, and requested that customers return in an hour because system was down and she was unable to contact manager because he was in church. I showed clerk my paperwork indicating that check-in time reflected 2:00pm. After much delay, clerk was able to get me in a room. I informed her that my room should be a Two Queen Smoking, and she agreed, as my room was already fully paid for in advance. I told her to please ensure my room was clean, because she indicated that check-in time was at 3:00pm, and she did not know if my room had been clean. The clerk let the front desk to check on my room and quickly returned indicating my room was clean, and I could check -in. When I arrived at my room, a cleaning person was in the room cleaning. I asked the cleaning person if my sheets were changed after previous quest, and she replied yes. The cleaning person was moving swiftly at this time while damp mopping the floor. This room was clearly not ready for paying quest. You could visibly see dust all over the dressers, night stand, refrigerator, and coffee maker in which not coffee or condiments were in the room. The windows were dirty, and the bathroom was a safety and sanitary hazard; half cleaned and wet slippery floor. I will never stay at this place again. I also advised the clerk whom the manager asked to return my call that I wanted to file an injury report. I am currently still having issues and scarring resulting from being bitten by Bed Bugs at this establishment.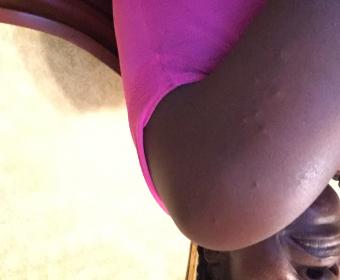 Sharon Lewis aka Brickey
from Lexington, KY
I stayed at the Red Roof Inn in Lexington on Haggard Lane about a week. It was Thursday July 12, a lady named Kim came to my room and said I need to pay for my room. I said okay so after she left it started raining and thundering i called the front desk to see how much I owed she said you have to check out by noon tomorrow I guess there was a special event I did't know about, I thought about it and thought I need to find a hotel where I can stay longer she came back to my door and said I am giving you 10 min I said I am putting things in my car now she came back and said Im giving you 5 min and Im calling the police She called the police,. I paid 500.00 for a week here and they are treating me like a criminal. If I knew there was a special event and the rates would go up I would have known way before I wouldnt have stayed and would have been packed already. I am 62 years old and was going as fast as i could go.They were sitting on the steps watching me. I never felt so uncomfortable. She said you will not be able to come back to Red Roof again.The police came. She just kept coming in there She made me loose my patience. I have stayed at Red Roof for years I am a redi card member I have never got a complaint I never complained I couldnt believe how this lady Kim was acting. When i got away from the property I called Wendy and told her about this lady Kim I mean she yelled at me you would have thought I was a criminal and the other guests that stayed there too. I told Wendy I wanted a refund. I paid 500.00 for a week ( I think I was over charged ) and was treated and yelled at like that .also the police was called on me while I was getting my things out.I do want a refund I will not return to the property I dont know if this women Has a medical condition (dimentia) but i don't deserved to be yelled and harrassed just because of a late check out there are a lot of worse things than that. Sincerely Sharon Brickey aka Lewis tel 859-475-2331

Juel Thomas
from Mesa, AZ
Me and family are new to the Phoenix area and was staying at the west Phoenix plus and had been a guest there for several weeks paying up toward and above $400 a week. I got accepted to an apartment and was going to use the money from my paycheck to get in. I told the hotel that I was going to check out well before check out. They charged my card anyway $447.72. Now I cant feed my grandchildren whom I have custody of. And I have no gas to get to work. I will loose my apartment now.

I recently stayed at the red roof inn's Hometowne Suites in Springfield Oregon. I stayed there for a long extended stay and was continuously shocked by the poor management and frankly illegal activity I witnessed. I believe the victimized us and others in a variety of unprofessional, unethical and in some cases illegal ways.
I have worked as a banquet captain for an industry leading hotel chain in the recent past so I have some insider understanding of the day to day.
My phone never worked. I inquired politely on no less than 15 occasions . And was consistently treated rudely and unprofessionally . It was then suggested by the manager there that I should write a glowing review for her on yelp and things would get fixed faster. I was desperate to resolve the phone issue along with some other inconveniences so I got on yelp and lied like a rug. I feel terrible about that. Unfortunately it did not resolve any issue. It was about this time that several other unethical practices were being practiced by workers and management alike. Thing she like allowing shady characters to stay free in rooms from after dark to before dawn. The manager Angel is rude and demeaning and has almost zero customer service skills. As a cherry on the top she cheated me out of my $50 deposit the day I left. She lied and cheated me out of my deposit. I am filing a complaint with the better buisiness borough as well as alerting the Springfield police about what is happening with drug distribution and prostion. I have never been treated so badly in a customer service environment and am considering getting legal council regarding the money I was cheated. I would hope that you would find a way to make it right but this is happening right under your noses so I'm not too hopeful.
Sincerely
Jacob Pruzynski

Janet burch
from Nashville, TN
Does the red roof plus 510 Claridge drive Nashville Tennessee 37214 offer weekly rates if not is it a red roof policy or at the discretion of the manager

Lisa Griego
from Laredo, TX
We were told we had 6500 points for free room. Never receiving 7000 points promised if stay two nights from June until end of summer which we did 6/3 and 6/12. We were choosing to use free night on 6/13 (stuck in Laredo another day-love it here-work brings us) and couldn't use it. We ended up paying. Not cool. Very upset. Front desk couldn't help but really tried and we were told to contact you. Please correct this. Our work has agreement with RR and we enjoy our stay here. Please get back with me. Thank you.

Lisa Varnes-Rex
from Ashburn, VA
We arrived in Joliet and decided we needed to get a hotel room. Having already stayed in Red Roof Inns on our trip to Ohio we reserved a room at the one in Joliet. We arrived at the hotel sign on door said be back in 10 minutes, it was more like 20 minutes. We checked in and was given room 126. We went to the room and the door key wouldn't work. Back to the office, the next key still wouldn't work. Back to the office, hotel clerk came down to the room, couldn't get the key to work correctly. Clerk walked down to the office got this little machine and finally got the door open. But no key. I asked for a different room, was told he didn't have any more but he would call the maintenance guy that could be there in 20 minutes. Maintenance guy never showed up. Morning comes we want breakfast but can't leave our room because we cannot get back in. went to the front office. Same clerk working. I asked to speak to a manager, was told the manager was not in and wouldn't be in until the next day. I was told that the clerk could call her but she still couldn't fix the problem. While I am there, the cleaning crew is in the office and they over heard the whole thing. They said yeah that lock is broke has been. so I said I wanted a refund. was told the clerk couldn't do that and again the manager would not be in until the next day. I still want a refund. It was the worst experience I have ever had, I felt like a prisoner in the room because I couldn't leave and get back in. Please contact me at leevarnesrex@gmail.com

Gary Yee
from Burlington, CO
Talk about nasty.
Door to room needed painting.
Floor was unswept. Noticed it in daytime when we opened the door and saw all the dust on the floor.
Only one chair in the room.
No personal safe.
No folding luggage stand.
No clock radio (or Gideon Bible and area directory)
No iron.
No ironing board.
No Kleenix.
No plug for sink.
No plug for bathtub.
Wall molding coming off.
Toilet was not clean. Urine on bowl from previous occupant.
Toilet paper left unflushed by previous occupant.
Bathroom door needs painting.
No breakfast.
No lids for coffee cups.
Coffee was colored water.
No ice bucket
No ice..
Handrailing on second floor needs repair.
Walkwak is dirty.
Do you have standards? The only good thing is that we didn't get bedbugs.

James stephens
from Atlanta, GA
This is reguarding to the home town studios in covington ga referring to the manager and other manager stacy tall guy and lisa...they r unruling they r harassing guest they have harassed us so many times and discriminated against us. All we do is work we were told not to walk on the floor at nite we were told to go in to our rooms like children at 1800...these people r out of control...they r gonna get y'all so many lawsuits... I too am discussing this with a lawyer and now were getting kicked out Saturday because someone through cigaretters down off of the balcony onto someones truck and without any proof came straight to us and said it was us...we always pay on time have never been late and not we r not loud yet we were moved rooms because a African American lady said we were being loud and we dont even make no noise...these people r ruining the redroof name cause I am a truck driver and I have stayed at redroof locations a few times and never had issues like this...they dont take care of anything and they try anything to make a buck legal or illegal and u also can not back up ur car into a parking spot and they starting giving out parking permits which is a piece of paper that is printed off these people r really messed up and not fit for managment plz respond and take care of this before it goes to far and they get really unruling and start doing more drastic illegal things

Joanne sacco
from Ashburn, VA
Checked in Friday the seventh of June no tv the whole time I stayed. The hotel workers were hostel whenever I needed help. For example the manager threw the remote at us after they said it was fixed. We had multiple issues with the tv and had a woman come in the morning to try fix the tv while I was on the phone with one of your people in corporate. She was being rude and throwing an attitude. Was stating that we can not do anything and the woman from corporate heard the whole conversation. After the woman came into the room she realized corporate was on the phone and changed her attitude. There are people drinking, blasting music and singing at the top of their lungs next door. We were told to call the front desk if they are too loud and we did. The response was "no one else is complaining". However it is almost 12 am and still the people next door are being obnoxiously loud. One of the workers at the hotel mentioned that this particular room has had problems with the tv since 3 days ago which was before we checked in. They would not move our room due to the circumstances we were under. The worker who mentioned this room having tv issues stated that there were only two rooms available and stated that he can not move our room. I honestly do not think this kind of treatment is Acceptable and refuse to stay at another red roof due to this kind of treatment. Due to the treatment I received, I feel I was discriminated against, also feel violated. There are 8 people sitting outside of the room next to ours and still are playing loud music while drinking.

William Cunningham
from San Angelo, TX
no clean towels, no housekeeping of any kind..usually when staying at a hotel one will get their bed made up, trash taken out, and the room cleaned on a daily basis...nothing was done..won't be staying at your hotel again..waste of money.

Your Colorado Springs location has become an EYE SORE to our community. It's infested with drug addict, broken down cars, homeless people. The grass is never cut, trashy parking lot. Why are you all allowing this property to disgrace our neighborhood. It's unsafe for our children to play in the Park on afternoon circle. Please take care of your BUSINESS MESS ASAP! I WILL TAKE A PICTURE OF THIS MESS TOMORROW.

After staying at various red roof inns 4 times a year since 2012, my stay here at Wilson,NC is the worse. Flys, bugs crawling on floor, bugs in the ice cubes , ceiling pealing and cracked, walls repaired with sparkling and not finished. It has also been the most expensive I have ever been charged. Photos tell the story.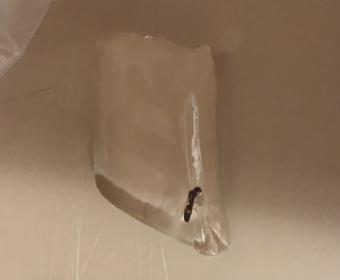 Samuel Grever Sr
from Saint Charles, MO
This place was like watts ghetto. To include loud ass people ,yelling being loud at all times if the night and morning and passing drugs from one end of this shit hole to the other. A body was taken by coroner wagon and scene covered with cops,in room next to mine. This is at red roof inn St Charles mo off zumbehl Rd. Additionally when I went to office to extend my stay , when I went to OFFICE door people blowing weed right there . With out care. Then I go inside there were people not in uniform so I assume the one in uniform was only one that should be hanging in the office. While. Waiting one of these people obviously stoned and holding a plate of ribs was directky in back of. Me. I was pissed this dude was close and invading g my space, I asked am I I. Your way or something he nodded no and kept eating then ,my back turned again people were laughing and trying to intimidate . I'm a desert Storm vet and disabled and I will spread the word believe me on this trap house . Also they are dam lucky I didn't throw thier asses out windows. , LITTLE HINT OK? WHEN TRAVELERS COME THEY WANT A DECENT PLACE TO REST,WITHOUT NOISE ,DRUGS AND BULLSHIT THIS IS WHY ,YOU RED ROOF HERE HAS PITIFUL TWO STAR RATING

First I seen billboard that said 275.00,weekly stays.I get here and they told me 5hunded and something ,I informed them of billboard,they wouldn't honor it.Tgey gave me a deal of 281.00
For 5 days.I just payed again for another 5 days at 281.Second ,there are bugs in the grass,inside the rooms that litterly go under your skin ,there Al over ,body lice ,crabs ,there terrible.3rd there's a big group of people here and young ,they're up to know good .4th they found a woman dead in her room ,144.tgis morning .This place. Is not good,I'm nervous about the uroundings and everything going on,but I have no where to go.looking for a place to live after I was locked out of home and everything stolen.

DALLAS Gray
from Bedminster, NJ
First I have broken glass under my bed and the water is not hot Luke warm is not hot and when I called they said at front desk give it 10 to 15 minutes I let it run and I only got Luke warm if I pay for hotel I should have hot water in 30 seconds not wait 10 15 minutes for it to get Luke warm and I don't need broken glass under my bed that's a real law suit if I got cut I'm at redroof inn in Jackson Mississippi on high street room 208 may 24 2019

Well I just wanted to say that I completely understand how hard it is to work in the hospitality industry and I truly appreciate anyone who puts in hard work and effort in this type of work but my experience was just awful, sad, and hurtful....
I checked in to Home Town Studios in Orlando Fl, off of Delegates Dr. I started my check inn at 4pm the first room I was given had a large blood stain on the mattress pad which I have pictures of unit 234 the next unit I was given 221 the door handle came off after waiting almost 35 mins for MNT to come and fix it once again the same issues the room cleanliness was horrifying I also have pictures the electrical fixture was also broken clearly a shock hazard the next unit they gave me was 116 the unit was dirty after that here I go again to unit 315 where I found blood on the pillow case and again I was horrified I made a video this time there was even blood on the closet door, pennies and debris all over the floor chips in the sheets which to me clearly states sheets were not changed finally the last unit they gave me the housekeeper was cleaning it once I walked in after the unit was completed I found the same cycle in this unit just like all the rest I finally told the housekeeper I will clean my own unit at this time I was just tired she then gave me the cleaning supplies and I proceeded to clean my own room unit 102 I have lots of pictured and videos of all of the units finally at 6:10PM i was in my unit but I was so upset about because I had dinner reservation with my daughter and her friends at Olive Garden as a graduation gift to her which I should up super late. The next day I went down to speak with the GM Mrs. Hill I express my experience the only thing she compensated me for was 1 day because she stated all my issues only happened for one day not two which I expressed wasn't enough because I didn't get paid to clean my own room and for or some reason I wasn't able to upload the pictures and videos but if you can send me a email address I will gladly send them your way. Can someone please contact me I would like to speak with someone from corp my contact me please ASAP either District Manger Rob Powell or President Andrew Alexander of Red Roof Inn my phone number is (863)589-2928 or email me at Mrowaydah@yahoo.com
The ball was dropped big time.......
Thank you for your understanding

I wouldn't even give this place a 1, they let my dog got out of the room Friday night when we stripped out for dinner then I ask why they done it and they just laughed at you .They let people smoke pot outside their doors out was coming into our room we do not smoke there was a used condom outside our door on the ground. We asked for extra towels and they would not let us have even one extra towel the staff is rude the smoke pot cleaning room they were laughing at is has were packing to go home I hope this goes down and closes off this how they are going to year people this place is so shaddy theirs alot that goes on at this hotel. They told me my dog opened the door of the room that's crazy when we asked to see the video of our dog getting let out they would not let us see it....The police were called and they would not let them see the video either. Redroof inn Arlington Tx Watson road

I would habe rated it higher except for the way we were treated by staff the manager Linda Stykes and her front desk emoliyee who butted in during.our discussion. Karen was very disrespectful toward me and my friend. We have stayed several nights with Red Roof Inn on meridian inn oklahoma City. I am trying to find a pllace to rent more permantly meanwhile I am forced to stay at motel / hotels. I really lime Red Roof Inn except for the manager Karen Stykes I realize she has lomg term employment at this location but I have to say this lady needs to educate heraelf on how customer service works because I am 57 yrs old and out of all the many motels I have stayed I have never ever been treated in such a manner as I was at this location by Ms Stykes she is hateful rude all for reasons I woke after checkout houra because I work nights she was threatening to have the police come force us out i heard her. Say this on the housekeepers walkie talkie . when my frie s went to oay after paying cash for several nights Ms Stykes decided we needed to oay 40 dollar cash with rent so my friend came to room stating this i gave her a 100 dollar bill and before she got the room paid the clerk at the frint desk spoke up saying my friend wasnt the registered customer for the room si Karen said then you need to just leave since she didnt have an id . I have not ever heard if anyone denying someone to pay fir someines room whether or not they are the name on the roo. It doeany mattwr who pays it it i ly matters they not be ginmven a room key once paid but to oay aline is crazy obsurd why they did not let her make my payment for me and then to kick us out for this reason is unheard of and I reaent her behaviour she is a manager she may treat her staff like this but she has no right to treat me or my friend in this mamner whatsoever we have caused her no priblems no one i always have cleaned my room Uoon my departure . She crossed the line behaving in the manmer in which she did bottomline kicking usnout for no good solid reason more less threatening calling the police on us it was unreal . She is a employed by you therwfore. She should represent herself with more Care in customer service. Vs giving your company a bad name and I am one of those people because her behaviour was poorer then poor just so uncalled for and extremely unprofessional ! Prior to leaving from our room she was talking on the walkie talkie. again while we were trying to get all of our things packed and put in my car to the housekeeper saying are they out of the room and in there car gone yet? It was the worst experience ever treating us like hardened criminals she is so out of line. She needs reprimanded and. or major training how to treat customers especially those that do not deaerve to be treated so very poorly! I am going to write a honest review as well as my friend . I am so very upset and unhappy over this unnecessary mistreatment by management! Thank you for your time and would appreciate something be done with her horrible managing skills in customer service. Please advise me of any thoughts by you Red roof inn! Thanks again!
Regrets,
Lana Tite

Audrey Scott
from Denver, CO
My husband and I have been staying at your Denver-West location in Lakewood,Co for a couple months now and there are a few things we would like to address that we are very dissatisfied with.I am currently 8 and a half months pregnant and upon the beginning of our stay the room was not cleaned saficiently and while trying to sanitize the kitchenette,the stove range that wasn't even in use shorted out and almost electicuited me.Our fridge shuts off and leaks water all over the floor,spoiling our food and we never have hot water for showering or doing dishes.We are currently paying daily and they change the rate on us on a consistant basis.Never have we been offered a discount,special rate or promo on our room and have only been offered cleaning services i believe twice our whole stay.There is never clean linen or towels and recently I was emailed a promo from your company stating pets stay free at your hotels for animal month or something along those lines and AAA members also get an extra 15% off their rate booking through the site or the hotel directly which is not being honnored because they are currently charging me an additional $15.00/daily + tax for my pet to stay.One of the staff members deliberately has maintanence come banging at our door obnoxiously loud on a Sunday at an early hour knowing we've occupied the same room our whole stay stating something along the lines of the room is supposed to be vacant ,knowing we stay in this room instead of just asking us to call the office with their request.however,there actually are a couple more incidences that have occured Ill be submitting an additional complaint to this one about.Thank you for your time and i hope we can address these issues soon considering this is my fourth attempt now at some resolution to these on going issues while none have been addressed or had any attempt at correction as we are greatly dissatisfied with the level of service we've been given with the amount daily it cost us to stay at your hotel..Audrey Scott 5.6.19

Mark Granier
from Bedminster, NJ
Carpet needs shampooed feet were black after walking on carpet floor was sticky had to were shoes when walking in room. Lafayette la please fix laundry room. Priced right. For night but uncleaned room office door stays locked have to call to get service

Patricia Peterson
from Sevierville, TN
We stayed at the Maryland Heights, MO Inn from Sunday, April 28th thru Wednesday, May 2, 2019. We had difficulty with the key card for the door EVERY TIME we went out. We went to the lobby to have the situation fixed. The day shift desk clerk was very rude. Tried to make excuses as to why it didn't work instead of solving the problem. When I checked out on Wednesday - she didn't even speak to me. Rude - very rude ! ! Her comments to us were totally inappropriate ! ! And I was offended.

We stayed in Maryland Heights, MO. Sunday 4-28 thru Wednesday May 1st. We had difficulty with our room key card - EVERY DAY! ! It had to be re-set every time we went out. The woman (day shift) was VERY RUDE when we went to the lobby to get it fixed. When I checked out on Wednesday - she wouldn't even speak to me. I find this very inappropriate! ! !

NASTY!! I had to change rooms and the second room was no better than the first one! There were no other available hotels in the area or I would have checked out and left the first time. The floors and the beds were filthy. A large sticky spill right in front of sink/safe area, hairs on the sheets, BLOOD on the comforter/spread. There wash trash along the edge of the walls and behind the beds. The second time I simply asked for all clean linens and towels. If DHEC were to investigate, this place would be shut down! The table lamp was full of RUST!! There was also a homeless man sleeping under the stairwell. I stayed at 91 Vision Court Greenville, SC 29607. Yes they gave me a complete refund, but this place needs to be reported to proper agencies!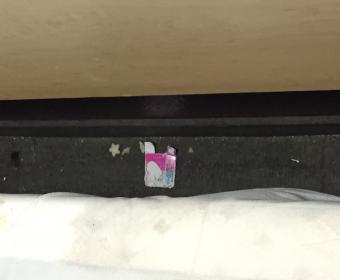 Bed bug : During stay on 26th April 2019, my son got bitten multiple time by bed bug. When contacted hotel staff they refused to share manager or management's contact details. When contacted corporate office they closed my complaint immediately stating Las Vegas location is franchise owned so only local staff could help. Contacted franchise director and she too refused to help stating they can;t do anything except to offer one free night stay. I wish their family suffers the same...

Spencer Webb
from Chicago, IL
My name is Spencer Webb..i just went back and forth to the st louis westport office for over 30 mins because the room door wouldn't work ..then i was told i that i could either leave or stay in the room without a key and was threatened..ive missed work for the night and i feel completely inconvenienced, disrespected, and unappreciated as a paying customer..this is the worst service ive experienced in my adult life and i will be contacting the bbb and anyone else who understands that this is the wrong way to treat your customers

John Doe
from Jacksonville, FL
I am writing this complaint as I want it documented in the event something happens to my wife, dogs or me. I chose Red roof inn in Jacksonville FL. Orange Park, as it is the only hotel in the area that at the time would accommodate my two dogs. This hotel is infested with drug dealers, prostitution and drug addicts. They are constantly arresting someone for selling drugs on the premises. The dealers live in the hotel. Why anyone has not done anything about this is unacceptable. The living environment is dangerous and unsafe. The house keeping is unprofessional they wear no shoes when cleaning rooms in which they do a poor job of that. As the rooms are not thoroughly clean. I will not recommend this facility to anyone. My wife with 30 years of military service and still serving in the military, took this hotel off the list with her command for military soldiers to stay at. (It was deemed unsafe) I have traveled all over the US after retiring from 27 years of military service. I would like to say I have never stayed nor seen an establishment of such poor and unsafe practices. I strongly recommend before a lawsuit is rendered that a team is dispatched, without announcing themselves and observe the day to day occurrences of this establishment. Thank You. Unanimous

Laurel Taylor
from Waycross, GA
I stayed 2 nights. I had to go to office to get fresh towels and toilet tissue, housekeeping did not service my room. The smoke alarm beeped the whole time because batteries needed changed. They served free coffee, but had no coffee both days.

The dresser top in the room was not clean. There were white particles which looked like drugs to me left behind. There was a party going on over my head until 3:30 am! The bathroom was not clean. The guy at the front desk appeared to hate his job. It was an uncomfortable experience altogether. The woman who checked us out didn't ask if we enjoyed our stay, and appeared to care less.

Felicia Conyers
from Chicago, IL
Checked into your hotel on 4-5-19 and when we are in the process of leaving the room the door would not shut from the outside. Contacted front desk to report problem it took the gentleman a long time to look at the problem after I had called him. Once he arrived then he could not fix the problem. Offered another room but at this time I was very frustated and didn't feel safe staying there. I would like a discount like half price for another night stay. I would like to contimue to stay at your facility.

When I called hometowne Studios in Independence mlssouri Kelly the manager answered and I asked her if she could match a competiters price she said yes if it could be verified. One of her employees said something differant and then she said we dont want to rent to you ... Goodby and hung up the phone.

wendy wilson
from Phoenix, AZ
I booked 4 rooms for 4 couples for a Saturday night 2 couples decided to go for the Friday as well, I texted them to see how things were and this is what the replied. front desk service is rude, 1 towel no garbage can, cups, hair dryer coffee, shampoo, ice machine. holes in the walls and bathroom doors. the bathtub looks like someone gutted a small animal with the rust stains. one room only had a sheet no blanket or bedspread. we arrived at 2 but were told we couldn't check in until 3 by then there was about 15 people in the lobby so we retuned 3 times by 410 we waited for our turn only to here SORRY we have no rooms ready I may have lost it a little expressing that was not acceptable I booked almost 4 months prior. They offered a double room to share with one other couple.....Ya that wasn't happening he finally came up with 2 rooms. I have NEVER HAD AN EXPERIANCE LIKE THIS. 1 of the couples had a room I could hardly stand to be in due to the smell of old cigarette smell even though they we all noon smoking rooms. She bought an air freshener but I couldn't even tell all I could smell was stale smoke. I room had a phone without a cord another rom had a cord and no phone....how can this happen??? I looked at pictures before booking only to find out from the staff the pictures are years old. hometowne studio phoenix black canyon hwy conf #8149302982163

Jeanette Cuffe
from San Antonio, TX

I stayed at Red Roof Inn the 15th of February to the 24th of February loureda's management call the police any dick at me I have been fighting a lot of medical problems just had surgery 38 operation one in Cleveland 37 in Minnesota Rochester Mayo Clinic I had all the life-support in there and a lot of my things and I paid $550 I didn't even get a chance to get my stuff out of there cuz she called the police she only gave me 30 minutes to get out I mean they said they did they have a right to keep your personal belongings but long has R I ended up in the hospital that same day the 24th St Luke Hospital with pneumonia keep in mind and had 38 operations I'm disappointed in the system until you guys three times to customer care service everybody keep saying always contact 48 Hours you know how many $40 is going to take to complete this one hear this 12th of March and no one contacted me yeah I'm staying at the Quality Inn now I'm paying $80 a month and you guys was cheaper just service suck that particular Brent 1570 South Reynolds Road Maumee Ohio Lori the manager she's a liar and she's undercover type of person that I really don't like to use this name that title but she profiled me and all I did was pay I did not appreciate how they stoled everything from me she have told you a bunch of lies and yes I put it out there in social media I told her not to play with me that my life is precious but I wanted my things back all my stuff was stolen from her just don't like about 3/4 of the stuff but the important stuff like a diamond mean a stereo we won't talk about my perishable food I can sell Coca-Cola to earpieces that goes in my cell phone and a lot of other things DVDs as well clothing to as she told everybody that I had a little attitude no I had a attitude about the poor treatment that I got the unprofessionals I'll ask her if she let me to get the mail to come to that address which had my other credit card at which they did get and I did read pick up from that address but when I get all my stuff out of there I thought that I had it all nope housekeeping's do whoever packed it up took what they want and left me what was left I want my money back I want did they use at least 600 if not more my stereo and everything they stole it out of there I gave a list to the guests services Tony is one of them bob is another lady that works for you at customer service Lori the manager is a liar I put it out there in social media cuz I ain't got none of my money back or my stuff back I want with belong to me it is sad the jackass unprofessional managers that work for your company they said that they can do it because they said they would private on I said well you shouldn't have had Red Roof name connected to it cuz I'm telling contact number is 507 602-0232 I'm staying at the Quality Inn in Toledo Ohio will 115 said this sucks the treatment that I gave me from that particular Branch they only did time and I want my money or my things is bad this time I know you can't come up with the things so give me some money and do please don't tell me peanuts thank you in advance looking forward to resolving this issue so I can continue to travel the world like I do and use your services again but not at that particular branch I like my lesson

My sister and I booked a room from 03/05/19 to 03/07/19 at Red Roof Inn in West Columbia SC. We arrived Tuesday, March 5th after a ten hour drive. Check in went fine. Got my key card, went to go in my room, the tv was on and the curtain was 1/2 way open... I went back to the front desk to tell the man and he said it's fine to go in. They always keep the rooms like that. I said okay. My sister and I went in the room. The odor of the room was horrific. This was a "non smoking" room. We were tired from driving all day so we said okay whatever. I went to go shower, and I couldn't get the water to turn on. I called the front desk he said, "you have to pull on it really really hard." I said okay. I went back in the bathroom. Pulled "really really hard" and it came on. The bathroom was not very clean. I let the water run for a little so it can warm up.... the water didn't drain. I walk up to the front desk and I told him the water wasn't draining. He comes to the room. And watched it not drain and said, "look it's draining. It's good." I said, "sir it's going to overflow." He said no it's fine so I said okay whatever. I asked for another room and he said no this room is fine. So my sister and I stayed for one night and left the next day. We didn't bother asking for our money back since he has been so unhelpful from the start. There was no point in asking. I would just like to be refunded my $49.49 from the night we didn't stay. Thank you.

Crystal bright
from San Antonio, TX
my husband,daughter and myself come to San Antonio for the weekend of march 1, 2019 through March 3. we booked the hotel for three days and two nights at 6880 Northwest Loop 410.
I have a couple of different complaints about this establishment. The first one being that the elevator did not work properly. After we checked in we went to get into the elevator to go to our room on the second floor the door would close but it never would go anywhere after 4 temps of trying to get to our hotel by elevator a man came over and told us that after the door closes on the inside you have to help it finish closing and then it would take you up to the next floor. The second one is my daughter dropped her toy and it went under the bed I got down on the floor to get her toy from under the bed and discovered that there was a dirty bloody pad left under the bed. The second thing that I noticed the sink to wash your hands had hair all in the sink that was not properly wiped out or washed away. Third the toilet would not flush. So I called down and told them what was going on that the toilet was not working and they gave us another room we moved to room 312. After getting to this room we could put them to unload our drinks and some food to put in the refrigerator there was food left over from the previous guest in the refrigerator. We also found used shampoo and conditioner bottle in the drawers along with dirty use Q-tips. The people that cleaned these two rooms did not do a very good job in my opinion. On our second day after we had been on our sight seeing your we came back to our room to find the maid did not clean our room nor make the bed. Just put fresh towels by the sink. Trash cans still full and bed not made. Of all the times staying at Red Roof Inn this was the worse. I took a few pics of the first room. I did not do this with the 2nd room. Wish I would of to show proof.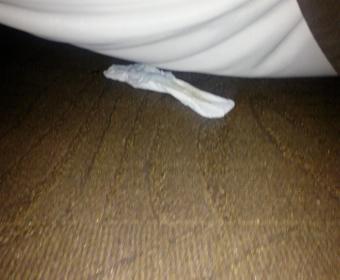 Kevin Dooley and Amy Taylor
from Asheville, NC
Me and my girlfriend have fallen on some tuff times. We have stayed at your Red Roof Inn location here in Anderson SC since a week before Christmas of 2108. I have applied for two positions here for maintenance and I housekeeping to help us get back on our feet. We have come to to the point where we have begged to have a job and both times have been giving the cold shoulder and the run around . We were told to talk to so so and then so so and have been completely disrecptected by the the maintenance , housekeeping and also by the staff here working at the front desk, especially one named Joanne that works the front desk she has been completely rude everytime we have came in contact with her. Iam disgusted with the way we have been treated here. I have offered to work to help pay for our stay here but luckly we have true family and friends. We have had problems with the power going out several times, the tv has worked on and off and the toilet in room runs all the time. I think this is a sadly ran management here and this issued should be .addressed, If you will not address this issue I will personally contact the Better Business Buruea.

crystal Fleming
from New York, NY
I made a reservation through Booking.com and arrived with a front desk manager informing me that I had no reservation. Then she asked what company did I use, I told her Booking.com and she snickered. I found nothing funny when it was a snow storm, I had a crying infant and traveled from New York. I then got a mysterious letter via email from Red Roof accepting full responsibility for the cancellation, then, the front desk manager claimed the Booking.com sent a cancellation list with my name on it twice. Also stating that "Booking does this all the time." I was highly upset and asked if she could accommodate us since it was a storm and I had an infant -she said she will see what can do. In all, we were accommodated but this was abhorrent circumstances with different pointing the blame away from themselves.
Furthermore, the room was hardly appealing, as I could hear the guests next door in the bathroom and sleeping through a connecting door when I requested specifically a suite to accommodate 2 adults and an infant. The room was never serviced after three days/nights. The doors on the side of the building do not work with a key. There were many stragglers hanging around harassing guests. The breakfast on neither days were tended to. It was a struggle to get clean towels/cloths. I was placed by a meeting room that had a ceiling leak near an exit door at the end if the first floor hall with an infant in the freezing cold. Just HORRIBLE! This is the first and last experience I will have with Red Roof and Booking.com

Javana Slaughter
from Chicago, IL
I originally booked a stay at your hotel from January 11th 2019 to January 13th 2019.The purpose of my visit to Milwaukee ,WI I decided to stay another day I booked another night through Hotels.com, I called to the front desk letting the individual in charge know that I added another night to my stay . The individual replied " ok no problem , you just have to sign the new receipt " I replied "ok I'll be down shortly " this was at 10:28 am .  Not even 10 minutes later The individual called me again this time with more vigor in her voice " you need to come sign the documents ma'am " . I responded " could you give me just a few minutes I'm trying to get my child situated. She " responded ok thank you and hung up " At 10:43 she called again more aggressive than the last time " ma'am you need to come right now " this time she hung up with out letting me get a word in. So I hurried to the front desk to only make it to the front desk lobby and the door was locked . I knocked a few times no one answered . By this time I'm highly confused , and unsure of what's going on. So I waited a few moments no one came to the door tried to knock again and this time someone was in there . I went in and said "ok well I'm here to sign to the documents and may I ask what was the rush ? " She replied " I didn't feel like waiting all day for you " . It was the emphasis she put on the "you" that made my heart sink. I signed the necessary documents ;She asked if I still had my original room key I responded "no  , She then let out an irritated sigh and proceeded to make me a new key . When she handed me the newly activated room key I quickly took it out of her hand and hurried out the door . Before I can make it all the way into my car she's at the door yelling " YOU KNOW WHAT I DONT LIKE YOUR ATTITUDE , YOU ARE NOT WELCOMED HERE EVER AGAIN!!!IM CALLING POLICE TO HAVE YOU MOVED OFF THE PREMISES IMMEDIATELY!!"" At this point I'm highly Confused So I went back inside and asked " what did I do to you "?  She never answered me back. The police arrive the first one takes a good look at me and looks at her and says " what's the problem ? was she smoking ? The desk attendant responded " no but I want her gone she's hostile and she was cursing me out of my name " I told the officer " sir , she's lying I never called her out of name and never gave her the sense that I was being hostile. The officer asked the desk attendant " well did she sign the receipt ?" The desk attendant replied " yes but I want her gone " . Im 4'11 African American and not even 100 pounds soaking wet. She told the officer I had 5 minutes to get off the property the officer shook his head and said " NO , she has an hour " . I immediately left the front desk lobby to go gather our belongings. I was so scared I ended up leaving some things behind cause I was afraid of what would happened to me next . I went back in to the front desk lobby I politely asked her " ma'am what is your name " she replied " I'm not telling you anything get it from my manager ". After that I left . I don't care about the material things I left behind those can be replaced . But my life cannot be life . My child's mother ( me)cannot  be replaced. I'm beyond traumatized. I'm fearful to ever return to Milwaukee after this unfortunate situation. I've never encountered such hateful , aggressive, belligerent behavior in my life.

Nabor
from Rio Grande, NJ
The red roof on the 47 in Rio grande nj the dumpst is not fenced in looks like shit ilve rght acoss the Street the fence is knocked down stuff all ove The. Place not write can someone have a talk with them thanks,

Larry Burke
from Rio Grande, NJ
Management. The dumpster wide. Open not fenced in the fence is knocked down pipes all over by the place looks like hell It's right. . In front of my house and I'm sick of it. Can you help me out

Deborah Stewart
from Tucker, GA
Red Roof Inns/Six Flags Atlanta Georgia/ November 30th 2018 / The condition of the Inn
The Red Roof Inn Six Flags in Atlanta Georgia has boarded up windows, debris everywhere outside including discarded mattresses and broken furniture . We honestly thought it was closed and we should be at a different one- one that had been built in its place. When we saw someone come out. we went inside to inquire. To our amazement we were in the right place. The inside smells foul ( some perfume spray to mask odors) and it is dark and gloomy. Asked to see our room which was the worst. One bed in a two bedroom room so half of the room was literally bare. There were two pieces of furniture, a bureau and a piece which would have held a refrigerator if one had been there. The furniture was peeling its top layer. The linoleum on floor cracked and dirty. There were no chairs or table. Would/could not stay. Got this awful feeling that it wasn't safe to be there . Just wanted to leave. Think the desk knew this was no place for us. We always encourage dog friends to use Red Roofs, always happy but not this time. Wonder what kind of quality control you have. Someone in your organization needs to see this place. I think you would be embarrassed to have this one in your chain. It is in your Red Roof book which lists all the wonderful amenities one gets at your Inns. Trust me- not this one. This is not so much a complaint as providing your company with much needed info. I have never been afraid to book at your Red Roof Inns based on what we always received in the past. Now I am slightly more leery as this was a real shock when we pulled up to this one. I must say that the staff were polite if not embarrassed. They let us cancel without a penalty. Thank you your time.
Deborah Stewart account 6004135854 dstewart1@xplornet.ca
Have feedback for Red Roof Inn?
Thanks for your feedback!
Sorry. Please try again later!