Microsoft
Contact Microsoft Corporate
Toll free phone number: 425-882-8080
---
Microsoft is a global technology company founded by Bill Gates and famous for the Windows operating system and the PC computer. The current CEO is Satya Nadella who took over in 2014 for Steve Ballmer. Microsoft is a global organization with thousands of employees, and is headquartered in Seattle Washington primarily, with offices around the world.
Customers primarily complain about Microsoft because of the poor quality of products including: PCs, Windows, Internet Explorer, and Microsoft Office. Particularly certain products have had more challenges than others like the Windows Phone and Windows 10 OS. There are many negative reviews across the internet about these products.
In recent years, Microsoft began outsourcing much of it's customer service department outside of the United States. This makes contacting the company with problems even more of a challenge. Common feedback we see relates to poor customer support, bugs in software, problems with PC hardware, and overall frustration with a lack of innovation inside the company. 
Microsoft Contact Information
Report complaints to corporate and get satisfaction
Microsoft headquarters address

One Microsoft Way
Redmond
WA 98052
United States

Company website

1-800 phone number

425-882-8080

Support email address

support@microsoft.com

Better Business Bureau rating
Browse reviews of other Computers
Top Microsoft Complaints
Browse more than 454 reviews submitted so far

Patrick Zapp
from Sydney, NSW
to who it may concern. since nov 18 2014 to feb 17 2015 I have had 84 visa debits from Microsoft *billing-a north ryde totaling approx $6000.00 which has left my account well into the red and unable to pay rent or buy food, petrol not to mention all the other expenses of a large family. I do not have any money coming in until march, this has left my whole family deeply distressed. the only thing that we have purchased with the debit card from Microsoft was an xbox gold account for my two boys, they have no access to my debit card or the password needed to access my account. I need to know urgently why this has happened. is it a case of fraud?. I look forward to your prompt reply.

Pat Keanep
from London, ON
I have had my email account for 6 years and all of a sudden, it wouldn't accept my password. I know I was using the correct password but none the less, I followed the procedure of completing the online form, 3 times. I set this account up 6 years ago and now their security department is telling me that there is no way of resetting my password because the information I am inputting on the form is incorrect. I had files set up in my email with a lot of information I need. I can't believe that no one in Microsoft has the knowledge or the power to help me.

Bryan Knosen
from Pikesville, MD
My case number is #135642419. My problem is that it literally took 81/2 hours and at least 15 calls to your support line and speaking with innumerable agents and getting continually disconnected and having no one call me back when it occurred. My main complaint is how badly trained all the people I spoke with who tell you nothing of what they are doing and constantly putting you on hold for long periods. Then the next person gets on and you go through the same crap again and get no answers then the next person and again the same thing.
In other words my complaint as I was getting more and more furious while your people in god knows what country would end up lecturing me as I was yelling at them more each time I would get zero help from every single person is that you need to train your people to tell your customers what they are doing instead of putting them on hold for forever and to not have your customer repeat 30 times to every new person the same info they have already had logged into the case they got a number for. What was the purpose of telling the first person your info if y'all your other people do not read it and ask you again. dThey were horrible to be nice about it.
Why do you continue to outsource when it has always been so terrible? It is not worth the possible savings to be getting such a horrible service reputation. Can you tell how upset you have made a customer who will tell everyone he knows?

zaida67@sympatico.ca
from Windsor, ON
I had a technician work on my computer. He has not only lost everything on my computer but left before it was completed. Now that I have lost everything including purchased software I cant use my computer properly. The case number is 1331712948. I desperately need help. I am 82 and use my computer all day but Microsoft is now the worst in my opinion.

jerry klukow
from Pinellas Park, FL
A virus notification appeared on screen directed to call 1 877 282 2041. She identified herself as windows representative and she was allowed into my computer. After some time she said could not be fixed without paying minimum charge of $209. There was also higher priced plans company name was techlive connect? They were using Microsoft logo and so requested she get out of my computer then pulled battery out and put back in it. It works fine now but you should be aware of this scam going on.

mirella mcknight
from Denver, CO
Since September I have called Microsoft to cancel a monthly fee that we keep receiving. Every month they tell us that they are refunding the fee and closing everything such as credit card information. To date we keep receiving monthly charges. This is not customer service to your client. Everyone takes the lead but no one completes the task that has been asked by the customer. I cannot believe being a large company that taking care of your customers are not the top of your business. I would never order or purchase anything from microsoft. I hope that following through on a client request will be at the top of providing great customer service. As for me I am very disappointed on the way this has been handled.

Kiser
from Charlottesville, VA
Unfortunately I'm a novice at computers but I now see I was charged too much! Late Friday 7/29/16 my home pc registered a critical event & an automated voice on a popup told me not to close my computer but to call for technical support at 888-508-5395 which I did.
With all the background noise it was extremely difficult for me to hear this person who had heavy foreign accent & called himself John Harrison. After telling him my problem he gave me some instructions then remotely added Supremo 1 & ShowMyPc to my pc & proceeded to diagnose my computer. He informed me that my Malware bytes was still running Windows 8 & had not been updated when I changed over to Windows 10 about 4 months ago so I had not been protected. There were about a hundred errors & warnings showing) He said I had Trojans & showed me in the event viewer something labeled as csrss.exe and lsass.exe. He said they had to be removed. Basically I felt I had to trust what he was telling me since I'm far from being a computer programmer.
John then transferred me to Sam Morgan. Sam said I needed network security & the best program was Quick Heal Total Security & that once I paid he could install it & get rid of the Trojans. I could not compare prices on the program since he had remote control but he did show me a Best Buy comparison page which listed their price of the program at $399 for a year. I said I couldn't afford that. He then typed up a note on my pc showing what the Security program would do, provide anti-malware software, Network protection, bank protection & email protection & IP protection) as well as the Microsoft price of $199 for a year.
I said even that was out of my reach. I'm a senior citizen with an extremely low income of Social Security. So he said he could arrange a payment of $100 on 8/05/16 and another payment of $99 the next month on 9/16/16. Since I now was in the middle of a critical event where he was in control of my pc & feeling I had no other choice I finally agreed even though that would take up most of my monthly food monies. He had me type out my personal bank card information on the note. I did so even though it seemed a very informal of a way of paying for a program.
As I watched the screen Sam then proceeded to remove the Trojans and then uninstall my Avast, Win8key, Mozilla Maintenance, Team Viewer & Adware Cleaner. He then Installed 360 Total Security, CCleaner & Microsoft Security & Chrome. I said I didn't want Chrome & also wanted to know if he was finished shouldn't he remove the Supremo 1 & ShowMyPc, since they were the programs which remotely were controlling my pc? He said they should keep it on until Monday where they would come back to see if everything was working correctly. It's Monday 7 pm & they have not been back to remove them) He then transferred me back to JH who removed the Chrome & wrote a note that they were finished.
Now since John & Sam were able to remove the Trojans & install a good security program which I would otherwise not know how to do, I plan to keep part of my bargain & pay the first $100, but also plan to tell my bank not to pay the other installment of $99. I should hope in the future Microsoft techs are not allowed to try to charge people more than what the trending price is.

I have tried to give Windows 10 a chance but I am really mad about the password changing. Why do you want me to make a new password when I want to change my password back to my old one? I remember my old one better but it tells me that I need to make a NEW password. What's so bad about changing back to a password that I remember better. And imputing files I don't need and need to constantly delete (pictures inserted)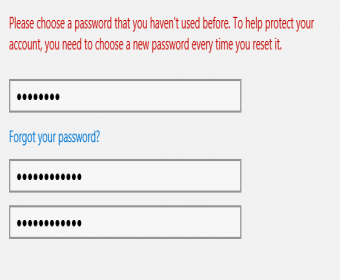 Laurence
from Strathfield, NSW
Well Excuse me but with windows 10 you have sold your souls to the Bloody minded. Do you have any real consciences? Are you predicting and deliberately planning to make people Sheeple? Stop This invasion of our liberties. You are asking People (sheeple) To give to you their rights.
With windows 10 you are deliberately sucking people in with your free offer for the Update. You know full well that what you are asking in return from the people for that free program is information from that program that is sent to cloud? I for one will never do that. I will keep my right to retain my info on my console and leave you blood suckers the hell out of my personal bizz. What you are asking people to do is Freely give you all their details and trust that the information they give you will be safely handled and their rights protected. And you expect us to trust this?
You will sell info, you will find loop holes in the law and you will make your profit at the expense of your clients .. That much I know for sure. So Prove me wrong and withdraw windows 10 directives encouraging people to upload to clouds of any Kind at all In any shape or form. In the mean time I will be telling any one that will listen Not to trust such an obviously personal liberty infringing and Evilly manipulative directive as Load to cloud and save space on your computer ... We all know that you intend on forcing the issue by limiting space on a computer drive so as to encourage people willing or not to use the cloud.
I will not Be Fleeced or manipulated by You Or any other company trying to hide behind Policy or for that matter loop holes in either the public's understandings or letter of the law . I Am No Fool And I am Not Alone in My opinion and suspicion of the true intentions behind this form of personal forced disclosure of the general public's personal information . We ARE NOT (CATTLE ) Don't you dare assume I will sit here and let you round us all up and except your brand. Tell you what Mr Microsoft? How about you disclose to the whole world in an email to all of those who use your devises or software or services all of your daily doings in exchange for what we are being asked to give you and your minions?

i recently had to upgrade my computer i had it formatted new motherboard cpu and all the good stuff and instead of windows 7 32 i got a new disk of windows 7 64 bit after much frustration to get my copy fixed and install proper drivers this morning i got a update which i found when i had to do a systems restore due to a black screen of death caused by something and since it worked before the update i'm assuming that was the issue so if your update is the culprate please fix it because you'll get a very unpolite phone call from me and i'm very patient but if this does it again wont happen and since who ever gets this message is not the causer of the issue i wont be mad at you personally and hope you don't see it that way, have a nice day.

Anthony Loewy
from Palmyra, PA
I was happy with my Windows 7. I tried windows 8.1 and hated it. I purchased Windows 7 to get rid of windows 8.1. Then I let my grandson use my computer and it updated to windows 10 which I hate as well. I only use my computer to listen to the news, do some of my work on line with sales force and watch DVD. Now since this upgrade I can not watch a DVD because it is telling me I have to purchase an APP. I do not want to purchase an app because when I had windows 8.1 it said that the app that I had purchase would not work with the DVD I had on my PC. This is another Microsoft rip off.

Bill Kowalski
from Salem, MA
Windows 10 really messed up my computer bad. Big mistake upgrading. Can't watch videos, can't do anything fast. Apple here I come. Microsoft sucks!

Daniel Hummel Bittencourt
from Osasco, SP
I'm having problem with the played videos on Windows 10; something like 1/3 of the whole right side of the screen have a blurred image, like horizontal risks. If there is any proceeding I can do to fix it, I'm wondering to know how to fix this. Should I call Microsoft support with my complaint or try to fix it myself?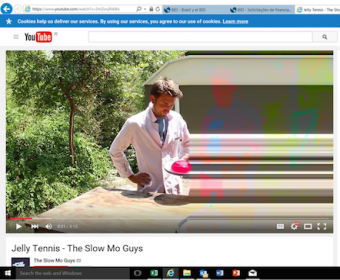 Sujoy Kumar Das
from Kolkata, WB
I was purchased a Microsoft-532 mobile few months ago but it's charger got damaged . So,I go to the nearest Microsoft service center at Barasat, Kolkata-700124, West Bengal, India.They acknowledge the same and give me a acknowledgement no. i,e Jobsheet No. 818504886/150901/022 dated 01.09.2015.But till date I have not receive my charger still now. So, please look-into the matter and solve the problem as soon as possible.

Loni Brown
from Montrose, CO
I am so disappointed you Microsoft! The PC support is a fake! I contacted Tech support to see how to transfer email messages. PC Support page popped up...with a picture of a face named Matt Folsom....! HA! I immediately transferred to someone else to chat....than I was transferred to a man in India....who promptly scanned my computer and told me I had numerous infections.....to "FIX" them I had to pay $149.00 ! What a scam....NOW my computer is really screwed up...from the 'infections' YOUR India man put on my computer. I would like YOU to fix my computer...restore it back...get rid of the infections YOU put in there. This isn't the first time this has happened. Every time I try to navigate these dang 'pop ups' pop up telling me to "FIX" my window errors. YOU FIX THEM. I am going to change from Microsoft as soon as I can....meantime...it would be nice for you to correct the wrong you have placed upon this consumer. I really don't know why I even bothered to contact you and file a complaint.....this department is probably just as fake as the rest of your features!

Lloyd bell
from San Antonio, TX
Microsoft Xbox hotline and revelation were notified by myself and the police detective handling my case that he needed the IP addresses used on my stolen x box one and he was told that no subpoena was needed for the information because a fraudulent charge was made on my account as well but its 12 days later and the detective has still not received the information which now decreases the chance of getting the stolen property back. I find this very unacceptable because if they would have just sent the information the culprits would not have had time to get rid of the x box once I locked it. I find it hard to believe that Microsoft cares so little for their consumer base. I wish someone would contact me and explain why nothing was done even with the direct communication with the detective in charge of my case. I can be reached after 1pm at2103621280 the ccan for Microsoft which was closed before resolved by revelation department.

I am sending you a complaint about your wonderful idea of a windows update, when on a windows machine, it need electricity from the mains to power it in order to make these updates, why on earth would you create the updates to update when you want the computer to turn off and then give the message 'please do not turn power off', have you ever thought of power cuts?! Well I thank you for being idiotic and doing the update that way, because now my computer is bust. Microsoft is rubbish and I am glad that I turned to Apple soon.

john surdy
from Kingston, PA
I don't normally issue a complaint but what you have done to Microsoft Excel is pathetic. I am an avid and expert user of excel and you have taken a great program and made it a mess. You have made Excel far too complicated and confusing to use. This module was made for accountants and finance people to use. WE don't need all the fancy crap. You need to be a rocket scientist to use this now. It is becoming awful to use. There was no reason what so ever to take excel this far.
Please put it back to the older versions. A formula is a formula. Thanks for making this program so difficult Microsoft executives! Now can anyone help me find a good phone number to dial headquarters with feedback? Would love to share this directly to corporate.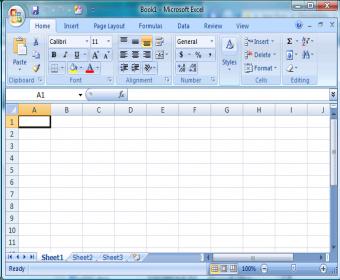 Jeff Ruppe
from Rutherfordton, NC
Windows 10 is a horrible product. I have always been a PC fan and hated Mac but after the last 2 versions you have produced I am seriously considering switching to mac. My computer is not a phone and I should not have to treat it like one. Microsoft has no right to do updates to my computer without my permission especially during my work day. I wasted 30 mins today waiting on updates to complete. I have waited as long as an hour.
There should be an easy way to contact your company to complain about bad products. I know this complaint will probably fall on deaf ears which is fine it is a big company and they can do what you want but it is my money and I will probably change to mac which I have already stated that I hate. I have refused to buy mac products for my kids because of this. But the last several years the Widnows product has consistently gotten worse. BTW I would have given windows 10 far less than a 1 star if I could.

pat reliford
from Denver, CO
Microsoft downloaded some kind of crazy garbage in my computer on 9/4/16. I think is called edge. I hate it and do not want it. How do I find this download and remove it, I can not believe you could install something so drastic without warning. I need help to uninstall this garbage immediately.

Alison McLean
from Florence, KY
I am frustrated because it seems that within my new MS365 account, the program has taken it upon itself to grab up my files from Drop Box and upload them into One Drive and now I'm finding "Delve". What upsets me, in addition to my files being pulled from another site without my authorization, is that I am finding my personal documents from my own Drop Box account, uploaded on my work computer in this " Delve" program.
I would like someone from Microsoft to actually get this complaint, though I am not confident that will happen. Thank you for you effort in trying to get this to someone with decision making ability at Microsoft.

Elaine Klopfenstein
from North Prairie, WI
On July 10, I opened my computer for the first time that day and found a full blue screen with the message saying that Microsoft was unable to finish installing Windows 10. (I had never responded to Microsoft that I wanted it installed.) There was no X in the corner to leave it, and the only option with a square beside it to check was labeled TRY AGAIN. This began a saga that went on for hours, irregardless of my need to use my computer. First I called Time Warner. They said I would have to call Microsoft and gave me that number.
I was then hung up waiting for more than 1/2 hour before I got through to a foreign man. Then we went through numerous moves on my computer as he told me what to do. It went on and on. Hours were passing, and at some point, he said he thought it would be okay. He said he would call me back later to check on it. (He never did call back.) I was resigning myself to calling professionals and paying to get rid of the Microsoft screen. At some point, a message dropped down from Time Warner Privacy with the question: Do you want Windows 10 installed, with a choice of yes or no.
I was finally getting the Start screen. Someone owes me some money for the loss of computer use which I had paid for; no amount could pay me for the frustration I suffered for more than half of that day.

If I ask for assistance, I want assistance. I don't want to read other peoples complaints, because to me that reads out incompetence. I upgraded to windows10 and now don't have full control of my own computer. If you need money go beg some were else, because I'm also poor. Give me back full control or you may keep windows10 for another Microsoft slave.

I have tried to upgrade to Win 10 four times. Each time the 3gig download completed successfully and installation began. Then it stopped & downloading resumed until another 3gig was downloaded. Then the installation failed. Error codes 80240055 & 80200010. I tried various "fixes" I found on the web but nothing worked. Microsoft has effectively robbed me of a lot of cash spent on data. This is quite pathetic and I am very annoyed especially as I felt badgered to upgrade.

Michael Pearson
from Honolulu, HI
I purchased a 150.00+ service and never received a product key. At the time I was having trouble w/ my PC - why I purchased the service to begin with. No matter how many times I contacted this one particular person? I received no results. A few months went by & I'd giving up on the computer. I was so discouraged, I wanted to throw the computer out of my window. Finally, I gave in and purchased the service again. My dad died and I had to fly to Maryland. I have bank statements & date stamped airline tickets to prove my case. I was gone 1 mo. and when I tried 2 activate the service, he told me it was too late and no refunds. that is stealing.

John Sullivan
from Newport News, VA
Resent this forced downloading of Windows 10 upgrade. I hit later and still downloads. You do permit an opt out but only at the end. This sucks. Next computer will be an Apple.

BRYAN HUTCHINSON
from Chillicothe, OH
From 01/27/2015 - 03/05/2015 mirosoft made 63 unauthorized withdrawls from my debit card totaling $1,373.26. Thank you for taking food out of my family's mouth. Beware of buting on xbox live.

Bruce Michael Perry
from Reno, NV
When I was on Facebook.com, I received a Photograph of Mr.Bill Gate's sitting in a chair smiling, holding a piece of cardboard,stating due to tax reasons,he was offering to whom ever,to click share/invite,he would give $5k.per. Click,well,i sent the share onto BINETUSA.@yahoogroups.com, there where over 1,560 members, at $5,000 per click, calculated to, $78,000,000.00 ,I've already sent the original complaint via www.bbb.org I've followed Mr.Gate's instructions, received nothing!,if you would like to have me send to you,info.please send me an email address. i'm disabled and in a wheelchair, getting ready to lose my place to live, due to no income, pending ssi, appeals process,in the emaill, i'll send you my mailing address,we need to get this issue resolved asap,plus i have a rebuilt Dell latitude D610,Laptop,won't upgrade or anything,in my response to Mr. Bill Gates,i was being honest with the man,I was doing this,to obtain,the funds for our first Wiccan Monastary.

Vivian Sullivan
from Austin, TX
I was sold a Microsoft Assure package for $158 and when I tried to get help for an issue I was having with Access 2013, I was told it was a commercial product and would cost me $400 for a contract. I had specifically told the Microsoft people I used Access and was having some issues with it when I bought Assure. No problem, they said! On top of everything, I got cut off my phone conversation after calling and being put on hold (about 30 minutes of wasted time). Microsoft if a bully and some of their products are VERY unstable. Going to try to get my money back, since the Assure package is useless!

Ok so recently updated my Nokia Lumia 520 to Windows 8.1 and it sucks. First off my games used to be separate,but now its in my main menu. Second, they made apps for the photos, music and videos. Wtf ??? Third They put a lot of extra crappy apps on which no one actually uses like storage sense which only slows the phone. Fourth, no file manager or file directory, so I can't do shit with it. And last but not least, the updates keep failing. I can't update apps because it keeps failing.

I received a microsoft surfuce pr on december 27, 2014. I reported the screen crack and the heat of the deivce within 2 weeks of having this product. I have asked so many time where do I mail it back so it can get fixed. I have so many emails from them and they are not doing anything. I truly would like to file a lawsuit agaist this company for customer abuse. This company has not made one effort to follow through with any customer service. This devise is so hot that it almost burned my leg and they did not respond. I need to know what I can do to file a lawsuit against the no response, no care microsoft Inc. This is insane. I try everyday and the email address or phone numbers change. Please help me. My family got this for me because I have breast cancer and it was easier to use during treatment.

I have owned an x box & played all the games since it came out including all of the COD & BO games.
I'm a recently retired combat vet & I played black ops 2 & enjoyed it a great deal & was going out today to buy a new copy for myself.
But...
I have discovered that the same "aimbot" that ruined online play for so many gamers had just been released today & online gaming sucks dick yet again because you all haven't prevented it, or patched those cheating shit bags out of play.
just like the last 2 that came out BO & COD 3.
my friend & quite a few others,13 to count, that I know are telling me it's ruined because of the aimbot being introduced again & they are trading in the game cuzz they are extremely disappointed & pissed.
I for one hope that you as a reputable company will address the major issue & tend to the cheating basterds that can't play with any skill & hack the game to their benefit because they have no skill.
Fix the issue & or kick off xbox live the turds that have the aimbot so the rest of us serious gamers can get & play online again.
Sincerely a real mother fucker & disappointed serious gamer.

Microsoft cancelled the only good and affordable deal they have offered for their over priced online gaming (the xbox live family gold pass). In a world where PS3 has free online gaming I do not understand why they would decide to further , for lack of a better word, stick it to their loyal consumers. If something is not done soon I will be taking my business to Sony. Thanks for the appreciation Microsoft.

My hotmail live account was blocked by micorsoft yesterday under the pretext that someone else was using it. Indeed I have authorised another person access to my account but that is my private decision! I have entered all necesary data (alternate e-mail account, secret question, e-mails of contacts, folders, subject) all I can remember but the account is still blocked!
Since last night European time I keep being told I have to get back in 24 hours time. Does microsoft understand that I access my hotmail account from different computers (I have 3) registered/purchased in different countries, that I travel and do not sit in the same place?! I cannot even ask for support on the standard support page/forum since for that I need to enter my hotmail password and it is refused.
There isn't even an e-mail of microsoft that I can write to. This is outrageous as I no longer have access to my contact list, people are unable to contact me, precious documents are lost.

I had a live account and got message someone else might be useing it so opened a outlook account on my Mobil as I am away getting married when I go to the recovery page I get a secruity message saying this site is not trusted why is that when it is one of your sites and now I get error 500 server cannot be found I have now lost a lot of info and personal messages and possible buisness over this so what you going to do about this farce

I am forever updating my microsoft xp
Every time I finish using my computer, you are always requesting me to update
Even when I click to ignore the update, you still carry out the update
I am sick of the sight of you asking me to update my windows
This makes me want to go out and buy a Apple Mac!
All these updates cost me and my electricity bill! Who has to pay this? Me!
I understand why we need to update our software but in recent months your just taking the piss
I would like a full response as this causes me inconvenience and money!

In a recent set of Windows updates, most of which were fixing security bugs that Microsoft's slipshod programming engendered, users are being denied access to their Word 2003 documents. This company wants users to upgrade to Microsoft Word 2010. Now when I try to load a .doc file created with Microsoft Word 2003, a notice appears with the false statement that only Microsoft Word 2010 can process this file. The system refuses to use Microsoft Word 2003 anymore. So I had to restore my computer to an earlier state to remove the malicious Microsoft program that is trying to blackmail me into buying their upgraded (but not improved) word processor.

I have been on phone with Microsoft for 6 hours - only to be transferred from department to department disconnected and retransferred all over again, only to be told that even though when you buy a microsoft software program with a 90 FREE support, that basically it is not their problem it is the problem of Best Buy where I purchased it and to take it back to them and they will JUST TRADE ME out of the software and GIVE me the correct one.
NO, Best Buy will not do that except for another $199.00..................... The only software product in my computer is MICROSOFT!!!!
Why can't Microsoft help me? I need my Outlook 2007 Back!!!!

Oops! Google Chrome could not find co102w.col102.mail.live.com
Suggestions:
Go to live.­com
Search on Google:
The good news is I still have a Hotmail Account. the bad news is every time I open it i get the above silly message then have to click on to live.com to get into my Hotmail account. I resent this interference. I think I am being pressurised to switch to some new system . I am perfectly happy with the Hotmail system I've known for yeasr, despite the fact that they messed about with the format recently for no better purpose as far as I can see than as part of some cunning plan to detatch customer loyalty from Hotmail. It's just the same with Google - all this pressure to sign up to Google Chrome. I don't Google getting its hands on more personal data of mine just to try and sell me stuff, which is what this is all about. I am perfectly capable of making consumer choices for myself and hate this "big brother " approach they try on with everyone. So what can I do to get rid of these silly messages and continue with Hotmail as I was before? And if anyone tells me it's to improve the quality of our service to you or any of that bilge I shall scream!

Tony Mclintock
from Edmonton, AB
Forza horizon 4, good game, but clothes and horns and emotes is the stupidest things ever for wheelspins. Just cars and cash, only things needed. If included in next horizon, or any forza for that matter, i will not buy or play for free.

I have constant problems for approximately 3 months with Updates not installing, constantly having to reinstall Windows & Office. This process takes at lease 3-4 hours each time. Drivers not installing correctly.
On 2/11/19 I started 7:00 am with my call with Microsoft. It is ow 4:58 pm. Tech support [case #1460729930] I have had 10 other Case #s before -today. I have waited 4 days to never being called. Have lost 3 days of work because system was not fixed. Was told each and every time have to reinstall windows. Presently, Cumulative updates, display drivers, are still issues. MICROSOFT EDGE WORKS WHEN IT WANTS TO.
I WAS TOLD AT 2:30 TODAY I WOULD BE CALLED BACK IN 25-45 IS NOW 4:58 PM. AGAIN NOTE I STARTED GETTING HELP AT 7:00 AM TODAY. That a total of 10 hours and still problems were not fixed.
I will pursue this matter to Better Business Bureau and any other agency that is deemed necessary, for them to investigate how Microsoft treats their customers.

sharon jordan parker
from Alden, NY
I keep getting your msn. is out of date. When I HIT THE button fix it the fowling the day I get the same thing

company sucks cant speak to a person without jumping through hoops like a fucking trained bitch. and when you do get through you speak to forging mother fuckers who cant speak or understand English. the company should be forced to refund all the users 1.5 million usd and be shut down permanently

pau lyall
from Bedminster, NJ
can not download any windows 8,1 pro tried 50 times

mseeley42@hotmail.com
from Spokane, WA
I purchased my grandson a netspend card for Christmas to use on his x-box and you will not accept it. This is total BS. Since there is money on it and is accepted every where else, it should be as good as any other card. Imagine his disappointment in not being able to purchas the game he wanted on Christmas morning.

Lorraine Fagen
from Kannapolis, NC
On December 6th of this year I was denied access to my own computer and spent hours with a technician trying to unlock my account. Because I had an old email address that was in the system everytime I tried to change the account it did not work. I made a decision based on a discussion with an manager to have my system reset and guess what? my whole computer crashed. I have been back and forth with your company and no one is capable or willing to help me. I am $350 in the hole because of your company including Microsoft word which I lost as well. I called today to make a simple request to have this account removed. It has banking information and my old email address and I was told your company could not do that.
If I was hacked it would have been more of a pleasant experience. I have filed a formal complaint with the DOJ in North Carolina and am pursuing possible small claims or a request with the ACLU as this was an assault of my civil liberty to control access to my computer and my account. Kudos go to Geek Squad and to HP for successfully assisting me with downloading a driver for my printer. I wish I could say the same for your support technicians. I called and asked for a technician in the US because I knew overseas did not have any authority to help me but was hung up on. By the way, the technician from HP was from New Dehli and awesome and helpful. Your staff no
All I want is for my account to be removed. I have been a Microsoft customer for twenty years and this is the last computer I will purchase with your software. Shame on your company. I have kept all of the ridiculous emails on the resets and have tried to no avail on my own.

William Bristow
from Arcadia, NSW
I have tried WITHOUT any luck to get help for Microsoft problems and I get a grand tour of all possibilities for my problem. none of which apply. does your company rely on neighbours helping out as I have been told several times OR we will help at a cost. I am basically complaining about the company and the very false hope you have built up before you burst the balloon - I am seriously thinking of changing to APPLE.
I realise I shall NEVER get any response to this email. however I am feeling better for telling your Company my siuation.
Please respond and may I talk to a real person PLEASE

Mary Bourg
from Houma, LA
I have had the same email address since people began emailing, but thanks to you, I no longer can use it. You claim someone tried to hack into my account because I (ONE TIME ONLY) checked my email from my daughter's phone. I cannot give you the address of the latest person I emailed, because I haven't emailed anyone in months, and when I do, I don't put a subject heading.( I will TEXT my family and tell them to email grandkids' christmas list, etc.) I cannot access information emailed to me from my doctor because I can not longer get into my account. I can not believe that you will shut down an account without first checking with the owner. You people are imbeciles. I tried your online form, you keep telling me you can't let me in because I didn't send enough information (for the reasons mentioned above). One of your techs tried helping me, but AGAIN, since I can't answer those two questions, you won't let me in. What a bunch of idiots!!

Gemma Archer
from Perth, WA
Hi there
I have just filled out the form as requested. It is the same form I filled out before.
Much of the information it requests from me I don't have (ie credit cards to buy skype credit as I have since changed banks and haven't bought skype credit), or infomration in my skype account which I can't access as it's through my hotmail account?
Please sort this matter out urgently as per my email below I urgently need access to my account and have provided my phone number for you to contact me.
Kind regards
Gemma Archer
From: Ryan <ryanedgecombe@hotmail.com>
Sent: Sunday, 14 October 2018 12:01 PM
To: unmonitored@microsoft.com
Subject: URGENT: Re: Account recovery request for gemms77@hotmail.com – Update
Hi there
I URGENTLY need access to my account and whilst I wil fill out the form this is getting ridiculous.
My mother recently committed suicide and I need my email today to correspond with various relatives and undertake admin relating to her death before the work week starts, including admin related to the police, coroner and her executor (see my sent emails to verify this). I have sent my kids out for the day so that I can undertake these tasks and now I have wasted 5 or more hours because I cannot use my email.
I am also going away on Thursday and also need to urgently access my email to reconfirm bookings.
Your process is unecessarily time consuming and unhelpful and to be honest I'd rather have access to my account hacked and be able to use it than go through a process that is more time consuming than setting up a whole new account.
Unimpressed and will move to gmail eventually.
Gemma Archer (Australia) +61449685581 - please call me to verify ID if possible!!!
From: Microsoft Account - Unmonitored Email <unmonitored@microsoft.com>
Sent: Sunday, 14 October 2018 10:35 AM
To: ryanedgecombe@hotmail.com
Subject: Account recovery request for gemms77@hotmail.com – Update

justice summers denman
from Medicine Hat, AB
when trying to sign in i am told my Microsoft account has been blocked due to suspicious activity. I go to follow the steps to retrieve my account and it tells me i need to provide a phone number in which i will receive a code to retrieve my account. However when i try to input my phone number or any of my family members it says "cannot send text to this number" which makes no sense as all the numbers i have provided can receive text message. i have been trying to access my account for over an hour now and am getting extremely frustrated with you guys as it shouldn't be this difficult to retrieve my account. There seems to be an issue on your end and i am hoping it can be resolved as soon as possible.
Have feedback for Microsoft?
Thanks for your feedback!
Sorry. Please try again later!