Microsoft
Contact Microsoft Corporate
Toll free phone number: 425-882-8080
---
Microsoft is a global technology company founded by Bill Gates and famous for the Windows operating system and the PC computer. The current CEO is Satya Nadella who took over in 2014 for Steve Ballmer. Microsoft is a global organization with thousands of employees, and is headquartered in Seattle Washington primarily, with offices around the world.
Customers primarily complain about Microsoft because of the poor quality of products including: PCs, Windows, Internet Explorer, and Microsoft Office. Particularly certain products have had more challenges than others like the Windows Phone and Windows 10 OS. There are many negative reviews across the internet about these products.
In recent years, Microsoft began outsourcing much of it's customer service department outside of the United States. This makes contacting the company with problems even more of a challenge. Common feedback we see relates to poor customer support, bugs in software, problems with PC hardware, and overall frustration with a lack of innovation inside the company. 
Microsoft Contact Information
Report complaints to corporate and get satisfaction
Microsoft headquarters address

One Microsoft Way
Redmond
WA 98052
United States

Company website

1-800 phone number

425-882-8080

Support email address

support@microsoft.com

Better Business Bureau rating
Browse reviews of other Computers
Top Microsoft Complaints
Browse more than 321 reviews submitted so far

Patrick Zapp
from Sydney, NSW
to who it may concern. since nov 18 2014 to feb 17 2015 I have had 84 visa debits from Microsoft *billing-a north ryde totaling approx $6000.00 which has left my account well into the red and unable to pay rent or buy food, petrol not to mention all the other expenses of a large family. I do not have any money coming in until march, this has left my whole family deeply distressed. the only thing that we have purchased with the debit card from Microsoft was an xbox gold account for my two boys, they have no access to my debit card or the password needed to access my account. I need to know urgently why this has happened. is it a case of fraud?. I look forward to your prompt reply.

mirella mcknight
from Denver, CO
Since September I have called Microsoft to cancel a monthly fee that we keep receiving. Every month they tell us that they are refunding the fee and closing everything such as credit card information. To date we keep receiving monthly charges. This is not customer service to your client. Everyone takes the lead but no one completes the task that has been asked by the customer. I cannot believe being a large company that taking care of your customers are not the top of your business. I would never order or purchase anything from microsoft. I hope that following through on a client request will be at the top of providing great customer service. As for me I am very disappointed on the way this has been handled.

Kiser
from Charlottesville, VA
Unfortunately I'm a novice at computers but I now see I was charged too much! Late Friday 7/29/16 my home pc registered a critical event & an automated voice on a popup told me not to close my computer but to call for technical support at 888-508-5395 which I did.
With all the background noise it was extremely difficult for me to hear this person who had heavy foreign accent & called himself John Harrison. After telling him my problem he gave me some instructions then remotely added Supremo 1 & ShowMyPc to my pc & proceeded to diagnose my computer. He informed me that my Malware bytes was still running Windows 8 & had not been updated when I changed over to Windows 10 about 4 months ago so I had not been protected. There were about a hundred errors & warnings showing) He said I had Trojans & showed me in the event viewer something labeled as csrss.exe and lsass.exe. He said they had to be removed. Basically I felt I had to trust what he was telling me since I'm far from being a computer programmer.
John then transferred me to Sam Morgan. Sam said I needed network security & the best program was Quick Heal Total Security & that once I paid he could install it & get rid of the Trojans. I could not compare prices on the program since he had remote control but he did show me a Best Buy comparison page which listed their price of the program at $399 for a year. I said I couldn't afford that. He then typed up a note on my pc showing what the Security program would do, provide anti-malware software, Network protection, bank protection & email protection & IP protection) as well as the Microsoft price of $199 for a year.
I said even that was out of my reach. I'm a senior citizen with an extremely low income of Social Security. So he said he could arrange a payment of $100 on 8/05/16 and another payment of $99 the next month on 9/16/16. Since I now was in the middle of a critical event where he was in control of my pc & feeling I had no other choice I finally agreed even though that would take up most of my monthly food monies. He had me type out my personal bank card information on the note. I did so even though it seemed a very informal of a way of paying for a program.
As I watched the screen Sam then proceeded to remove the Trojans and then uninstall my Avast, Win8key, Mozilla Maintenance, Team Viewer & Adware Cleaner. He then Installed 360 Total Security, CCleaner & Microsoft Security & Chrome. I said I didn't want Chrome & also wanted to know if he was finished shouldn't he remove the Supremo 1 & ShowMyPc, since they were the programs which remotely were controlling my pc? He said they should keep it on until Monday where they would come back to see if everything was working correctly. It's Monday 7 pm & they have not been back to remove them) He then transferred me back to JH who removed the Chrome & wrote a note that they were finished.
Now since John & Sam were able to remove the Trojans & install a good security program which I would otherwise not know how to do, I plan to keep part of my bargain & pay the first $100, but also plan to tell my bank not to pay the other installment of $99. I should hope in the future Microsoft techs are not allowed to try to charge people more than what the trending price is.

Laurence
from Strathfield, NSW
Well Excuse me but with windows 10 you have sold your souls to the Bloody minded. Do you have any real consciences? Are you predicting and deliberately planning to make people Sheeple? Stop This invasion of our liberties. You are asking People (sheeple) To give to you their rights.
With windows 10 you are deliberately sucking people in with your free offer for the Update. You know full well that what you are asking in return from the people for that free program is information from that program that is sent to cloud? I for one will never do that. I will keep my right to retain my info on my console and leave you blood suckers the hell out of my personal bizz. What you are asking people to do is Freely give you all their details and trust that the information they give you will be safely handled and their rights protected. And you expect us to trust this?
You will sell info, you will find loop holes in the law and you will make your profit at the expense of your clients .. That much I know for sure. So Prove me wrong and withdraw windows 10 directives encouraging people to upload to clouds of any Kind at all In any shape or form. In the mean time I will be telling any one that will listen Not to trust such an obviously personal liberty infringing and Evilly manipulative directive as Load to cloud and save space on your computer ... We all know that you intend on forcing the issue by limiting space on a computer drive so as to encourage people willing or not to use the cloud.
I will not Be Fleeced or manipulated by You Or any other company trying to hide behind Policy or for that matter loop holes in either the public's understandings or letter of the law . I Am No Fool And I am Not Alone in My opinion and suspicion of the true intentions behind this form of personal forced disclosure of the general public's personal information . We ARE NOT (CATTLE ) Don't you dare assume I will sit here and let you round us all up and except your brand. Tell you what Mr Microsoft? How about you disclose to the whole world in an email to all of those who use your devises or software or services all of your daily doings in exchange for what we are being asked to give you and your minions?

i recently had to upgrade my computer i had it formatted new motherboard cpu and all the good stuff and instead of windows 7 32 i got a new disk of windows 7 64 bit after much frustration to get my copy fixed and install proper drivers this morning i got a update which i found when i had to do a systems restore due to a black screen of death caused by something and since it worked before the update i'm assuming that was the issue so if your update is the culprate please fix it because you'll get a very unpolite phone call from me and i'm very patient but if this does it again wont happen and since who ever gets this message is not the causer of the issue i wont be mad at you personally and hope you don't see it that way, have a nice day.

Sujoy Kumar Das
from Kolkata, WB
I was purchased a Microsoft-532 mobile few months ago but it's charger got damaged . So,I go to the nearest Microsoft service center at Barasat, Kolkata-700124, West Bengal, India.They acknowledge the same and give me a acknowledgement no. i,e Jobsheet No. 818504886/150901/022 dated 01.09.2015.But till date I have not receive my charger still now. So, please look-into the matter and solve the problem as soon as possible.

Loni Brown
from Montrose, CO
I am so disappointed you Microsoft! The PC support is a fake! I contacted Tech support to see how to transfer email messages. PC Support page popped up...with a picture of a face named Matt Folsom....! HA! I immediately transferred to someone else to chat....than I was transferred to a man in India....who promptly scanned my computer and told me I had numerous infections.....to "FIX" them I had to pay $149.00 ! What a scam....NOW my computer is really screwed up...from the 'infections' YOUR India man put on my computer. I would like YOU to fix my computer...restore it back...get rid of the infections YOU put in there. This isn't the first time this has happened. Every time I try to navigate these dang 'pop ups' pop up telling me to "FIX" my window errors. YOU FIX THEM. I am going to change from Microsoft as soon as I can....meantime...it would be nice for you to correct the wrong you have placed upon this consumer. I really don't know why I even bothered to contact you and file a complaint.....this department is probably just as fake as the rest of your features!

Lloyd bell
from San Antonio, TX
Microsoft Xbox hotline and revelation were notified by myself and the police detective handling my case that he needed the IP addresses used on my stolen x box one and he was told that no subpoena was needed for the information because a fraudulent charge was made on my account as well but its 12 days later and the detective has still not received the information which now decreases the chance of getting the stolen property back. I find this very unacceptable because if they would have just sent the information the culprits would not have had time to get rid of the x box once I locked it. I find it hard to believe that Microsoft cares so little for their consumer base. I wish someone would contact me and explain why nothing was done even with the direct communication with the detective in charge of my case. I can be reached after 1pm at2103621280 the ccan for Microsoft which was closed before resolved by revelation department.

I am sending you a complaint about your wonderful idea of a windows update, when on a windows machine, it need electricity from the mains to power it in order to make these updates, why on earth would you create the updates to update when you want the computer to turn off and then give the message 'please do not turn power off', have you ever thought of power cuts?! Well I thank you for being idiotic and doing the update that way, because now my computer is bust. Microsoft is rubbish and I am glad that I turned to Apple soon.

John Sullivan
from Newport News, VA
Resent this forced downloading of Windows 10 upgrade. I hit later and still downloads. You do permit an opt out but only at the end. This sucks. Next computer will be an Apple.

BRYAN HUTCHINSON
from Chillicothe, OH
From 01/27/2015 - 03/05/2015 mirosoft made 63 unauthorized withdrawls from my debit card totaling $1,373.26. Thank you for taking food out of my family's mouth. Beware of buting on xbox live.

Bruce Michael Perry
from Reno, NV
When I was on Facebook.com, I received a Photograph of Mr.Bill Gate's sitting in a chair smiling, holding a piece of cardboard,stating due to tax reasons,he was offering to whom ever,to click share/invite,he would give $5k.per. Click,well,i sent the share onto BINETUSA.@yahoogroups.com, there where over 1,560 members, at $5,000 per click, calculated to, $78,000,000.00 ,I've already sent the original complaint via www.bbb.org I've followed Mr.Gate's instructions, received nothing!,if you would like to have me send to you,info.please send me an email address. i'm disabled and in a wheelchair, getting ready to lose my place to live, due to no income, pending ssi, appeals process,in the emaill, i'll send you my mailing address,we need to get this issue resolved asap,plus i have a rebuilt Dell latitude D610,Laptop,won't upgrade or anything,in my response to Mr. Bill Gates,i was being honest with the man,I was doing this,to obtain,the funds for our first Wiccan Monastary.

Vivian Sullivan
from Austin, TX
I was sold a Microsoft Assure package for $158 and when I tried to get help for an issue I was having with Access 2013, I was told it was a commercial product and would cost me $400 for a contract. I had specifically told the Microsoft people I used Access and was having some issues with it when I bought Assure. No problem, they said! On top of everything, I got cut off my phone conversation after calling and being put on hold (about 30 minutes of wasted time). Microsoft if a bully and some of their products are VERY unstable. Going to try to get my money back, since the Assure package is useless!

Ok so recently updated my Nokia Lumia 520 to Windows 8.1 and it sucks. First off my games used to be separate,but now its in my main menu. Second, they made apps for the photos, music and videos. Wtf ??? Third They put a lot of extra crappy apps on which no one actually uses like storage sense which only slows the phone. Fourth, no file manager or file directory, so I can't do shit with it. And last but not least, the updates keep failing. I can't update apps because it keeps failing.

I received a microsoft surfuce pr on december 27, 2014. I reported the screen crack and the heat of the deivce within 2 weeks of having this product. I have asked so many time where do I mail it back so it can get fixed. I have so many emails from them and they are not doing anything. I truly would like to file a lawsuit agaist this company for customer abuse. This company has not made one effort to follow through with any customer service. This devise is so hot that it almost burned my leg and they did not respond. I need to know what I can do to file a lawsuit against the no response, no care microsoft Inc. This is insane. I try everyday and the email address or phone numbers change. Please help me. My family got this for me because I have breast cancer and it was easier to use during treatment.

Microsoft cancelled the only good and affordable deal they have offered for their over priced online gaming (the xbox live family gold pass). In a world where PS3 has free online gaming I do not understand why they would decide to further , for lack of a better word, stick it to their loyal consumers. If something is not done soon I will be taking my business to Sony. Thanks for the appreciation Microsoft.

My hotmail live account was blocked by micorsoft yesterday under the pretext that someone else was using it. Indeed I have authorised another person access to my account but that is my private decision! I have entered all necesary data (alternate e-mail account, secret question, e-mails of contacts, folders, subject) all I can remember but the account is still blocked!
Since last night European time I keep being told I have to get back in 24 hours time. Does microsoft understand that I access my hotmail account from different computers (I have 3) registered/purchased in different countries, that I travel and do not sit in the same place?! I cannot even ask for support on the standard support page/forum since for that I need to enter my hotmail password and it is refused.
There isn't even an e-mail of microsoft that I can write to. This is outrageous as I no longer have access to my contact list, people are unable to contact me, precious documents are lost.

I had a live account and got message someone else might be useing it so opened a outlook account on my Mobil as I am away getting married when I go to the recovery page I get a secruity message saying this site is not trusted why is that when it is one of your sites and now I get error 500 server cannot be found I have now lost a lot of info and personal messages and possible buisness over this so what you going to do about this farce

I am forever updating my microsoft xp
Every time I finish using my computer, you are always requesting me to update
Even when I click to ignore the update, you still carry out the update
I am sick of the sight of you asking me to update my windows
This makes me want to go out and buy a Apple Mac!
All these updates cost me and my electricity bill! Who has to pay this? Me!
I understand why we need to update our software but in recent months your just taking the piss
I would like a full response as this causes me inconvenience and money!

In a recent set of Windows updates, most of which were fixing security bugs that Microsoft's slipshod programming engendered, users are being denied access to their Word 2003 documents. This company wants users to upgrade to Microsoft Word 2010. Now when I try to load a .doc file created with Microsoft Word 2003, a notice appears with the false statement that only Microsoft Word 2010 can process this file. The system refuses to use Microsoft Word 2003 anymore. So I had to restore my computer to an earlier state to remove the malicious Microsoft program that is trying to blackmail me into buying their upgraded (but not improved) word processor.

I have been on phone with Microsoft for 6 hours - only to be transferred from department to department disconnected and retransferred all over again, only to be told that even though when you buy a microsoft software program with a 90 FREE support, that basically it is not their problem it is the problem of Best Buy where I purchased it and to take it back to them and they will JUST TRADE ME out of the software and GIVE me the correct one.
NO, Best Buy will not do that except for another $199.00..................... The only software product in my computer is MICROSOFT!!!!
Why can't Microsoft help me? I need my Outlook 2007 Back!!!!

Oops! Google Chrome could not find co102w.col102.mail.live.com
Suggestions:
Go to live.­com
Search on Google:
The good news is I still have a Hotmail Account. the bad news is every time I open it i get the above silly message then have to click on to live.com to get into my Hotmail account. I resent this interference. I think I am being pressurised to switch to some new system . I am perfectly happy with the Hotmail system I've known for yeasr, despite the fact that they messed about with the format recently for no better purpose as far as I can see than as part of some cunning plan to detatch customer loyalty from Hotmail. It's just the same with Google - all this pressure to sign up to Google Chrome. I don't Google getting its hands on more personal data of mine just to try and sell me stuff, which is what this is all about. I am perfectly capable of making consumer choices for myself and hate this "big brother " approach they try on with everyone. So what can I do to get rid of these silly messages and continue with Hotmail as I was before? And if anyone tells me it's to improve the quality of our service to you or any of that bilge I shall scream!

I have owned an x box & played all the games since it came out including all of the COD & BO games.
I'm a recently retired combat vet & I played black ops 2 & enjoyed it a great deal & was going out today to buy a new copy for myself.
But...
I have discovered that the same "aimbot" that ruined online play for so many gamers had just been released today & online gaming sucks dick yet again because you all haven't prevented it, or patched those cheating shit bags out of play.
just like the last 2 that came out BO & COD 3.
my friend & quite a few others,13 to count, that I know are telling me it's ruined because of the aimbot being introduced again & they are trading in the game cuzz they are extremely disappointed & pissed.
I for one hope that you as a reputable company will address the major issue & tend to the cheating basterds that can't play with any skill & hack the game to their benefit because they have no skill.
Fix the issue & or kick off xbox live the turds that have the aimbot so the rest of us serious gamers can get & play online again.
Sincerely a real mother fucker & disappointed serious gamer.

I am receiving constant phone calls from 850-280-0055, claiming to be Microsoft, telling me that my Firewall was not turned on and my identity was stolen and to call them back for help. My desktops are protected by McAfee and show Firewalls to be on. I presume that this is a scam or an attempt by a 3rd party to sell me a service. Please confirm whether or not this phone number is Microsoft's or an Affiliate.

When I installed Windows 10 a few months ago I went through all the regular settings just like every other time. I set it to automatically defrag and from what I can tell I am no longer allowed to turn off automatic updates for windows. I always used to do it myself once or twice a month when I had time to give it my complete attention. I miss it. And now my control has been removed and I have no way to tell my computer don't do ANYTHING else while I am trying to play my game. That really sucks. Anyway, here about two or three weeks ago I was restarting my computer and noticed that updates were automatically installing. Must have been quite a package as my computer had to restart a few times to get them all done. when it finally did fully start to my home screen the fans were running at 100%. Oh crap ...that's not supposed to happen . After trying and trying I can't get my thermal controls to function as they did pre-update. I tried windows update chat help. Your tech guy Nelson tells me my computer isn't properly maintained and wants me to pay $99.99 for a fix (to subscribe to something that would allow him to fix it) Nelson has problems. He claims to have told me what caused this problem. At one point he says he told me twice. I cannot find that information anywhere in our conversation. He says my computer overheats when I watch video or play game. I haven't seen any sign of that. It used to stay around 77 or 78 degrees. Now it's hitting 89 and 90 degrees. I don't even know if that is too hot. I guess Nelson doesn't know either because after mentioning how much I would like to know that (several times) he would not tell me. I think that was the most unhelpful chat I've ever had. Then he hung up on me for asking yet again how hot is too hot. What a jerk. Well I guess I did start off by asking if what windows update did to my computer was some kind of malicious attempt to ruin my computer. Unfortunately I am a 54 year old disabled man in poor health with PTSD and bipolar and heart problems and back injuries and even though I have passed at least nine kidney stones ...both of my kidneys are still full of stones even down into one of the tubes that go to the bladder. And I still need two more surgeries to unclog arteries due to severe peripheral artery disease. I kind live in Skyrim. This computer is my prize possession and pretty much the only thing of value that I have. I have no car . I live in a storage building. Windows Update messed up my thermal controls. Look it up and you will see that it has been happening for a while. At least as far back as Windows 8 to 8.1 update. Now no one charged me to mess it up so I don't want to hear any more about charging me to fix it. Nelson says there are missing dll or some services are not running. This Windows 10 install is only a few months old, if it has those kind of problems...again the fault is with Windows not with me. I did not help in any way to program Windows 10. Although whoever did program darn sure should have asked for my help. This really has a detrimental effect on my sanity and peace of mind. My complaint is that your tech guy Nelson is an A-hole and that windows update has turned willingly malicious to Alienware users. Google "Alienware thermal controls malfunction after windows update". This has been going on for a while. I have used and trusted windows update since I had 98 SE. Please tell me how to fix the problem. And please give me a way to set windows update to OFF or NEVER. Don't worry, I'll go in two or three times a month and go through each individual update and see if I want/need it. Like I used to do it. I can't tell you how many times my Skyrim has crashed to desktop because Automatic updates suddenly fired up in the background. Hateful …. malicious …. Mentally and emotionally damaging. Help Me Please

philip mcdonald
from Linden, NJ
I am a 78 year old man living on social security, with my first computer bought on sale ai BEST BUYS, whose technition set up windows 10 WRONG. It had numerous problems updating..After 18 months your technition finally replaced windows 10 & solved the problem. Now while reading the news windows froze. After 15 minutes i held down the on button, like a technition told me in the past. When i turned it on again windows was gone. The next day march 23 i called for help. I was put on hold for hours which cost me over 1,000 minutes eventually over 11 days. I have talked to numerous technitions & also was given a wrong case number, (1440117220 by mr. Anshula) which I read back to the man to varify. At a later date i was told that case had been closed a year ago and given a new case number (1466532728 I have had humerous dates to fix my problem but after waiting hours with out a call I finally called back. and once again today april 3 and was told by a level 2 lady almost 4 hours after my appointment she needed to replace my windows and she will call back in 15 minutes. I am still waiting!. Please help me. philmaceliznj@mail.com. Now i am on my girlfriends windows 7 computer. Thank you for listening to my problem.

got notified that my mailbox will be shut down because I did not respond to updates. what updates???? do not shut down my mailbox. I am a senior citizen and I need my mail.

ter@microsoft.com
Mon 3/25/2019 9:19 PM
Your message to wehelp@microsoft.com couldn't be delivered. The group wehelp only accepts messages from people in its organization or on its allowed senders list, and your email address isn't on the list. blackjack657 Office 365 wehelp Sender Action Required
lee jones
Mon 3/25/2019 9:19 PM
Sir about a week ago I got a message Security Key and it froze my page. It went on about windows blocked an unrecognizable and micoulish software. There were phone numbers for both the UK and USA. It went on to say some ting about a 25 digit code needed and to call Microsoft but I don't have a phone,. So I went on line to contact support some five hours later I was still trying to contact them. I ended up contacting an adviser who transferred me to some else that helped me.
CASE SRX146660408ID
Then I tried to update my other computer with windows 7 on it and got no where. I installed the 7 advisor for it but every time I ran it it failed. So again I went to support for help. If you read the notes for my case you can see what happened and didn't happen. One was suppose to be doing a remote fix but he lost contact and was suppose to have sent me a link to reconnect with him but he didn't send any kind of a link. I was told about the link from the next guy who was also trying to fix the problem. He was going to do a restart and was suppose to have put a link on my computer so he could reconnect with me he didn't because twenty minutes after he restarted my computer I never heard from him. So I'm still trying to get my computer ready for the updates coming up next month but can't get my computer ready to find out if it will take them. Needless to say I am a very unhappy person because your people don't seem to care about your customers Also I was told the support would be free and I still need it. lee

Windows 10 update took away my sound/audio. I want my audio/sound back.
ASAP! Come on Windows 10 idiots, I want my sound back!

Windows issued warning on my screen that I needed to turn off my computer as install updates. I did as told and when installation was complete I had no sound, that was last week I still have no sound. I have come to realize is that you stole my sound output device. I hate you and hope you all have short lives.

While I was playing your solitaire games, I was shocked to see an ad come up for Roundup weed killer. Roundup is a known carcinogen and is now paying millions of dollars to people who got cancer from using Roundup. Why would you support a company like that? Please don't send me or anyone else ads for Roundup. Please don't use their ads no matter how much they're paying you. Thanks for your consideration.

I was told by something that my computer had a virus or malicious bug and that if I did not call tech at18006427676 they were going to lock up my computer if this was Microsoft they already killed on tablet please stop these people thanks

My computer crashed during a Windows 10 installation. During the updates phase I turned the computer off because it was taking hours. I have now talked to 5 techs in the past 40 hours, got elevated to the 2nd level. Received a call from a man that went directly to voicemail. Why my phone didn't ring I have no idea. His message was almost indistinguishable, he spoke so fast I have now idea what 50% of the message said. I now have windows 10 on a USB drive and have tried to install it from there to no avail. Now I am going into a Microsoft store to see if someone that speaks English can help me. This is the worst customer service I have ever received in my entire life. Last night I was told that I was being transferred to a level 2 tech and it would only take 2 - 3 minutes. I was on hold for more than 90 minutes. Terrible training.
At this point I wish there was another operating system that I could use.

easm88@hotmail.com
from Elizabeth City, NC
I bought my Dell computer 3 or 4 years ago & never really had any trouble with it until about a month ago when it started flipping out saying activate windows with a product number but I do not have one because it was in the computer when I bought it . I am wondering why I need to active my computer when it was working fine until these activate messages started popping up .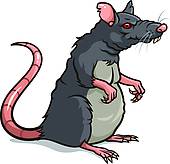 sharon jordan parker
from Alden, NY
I keep getting your msn. is out of date. When I HIT THE button fix it the fowling the day I get the same thing

S Stier
from West Bend, WI
Your online help directions associated with any of your software STINKS! I have yet to go to a help tab on any of your programs and find the appropriate help that will guide me through the support that I need. You make what should be a simple fix so freaking complicated! If the entire world wasn't dominated by your software, I'd surely purchase another software. . . . Hmmm, maybe your dominance in the industry is the reason why you don't seem to care about making support understandable and simple to use.

Marvin Gilbert
from Upper Marlboro, MD
I constantly receive messages from phone number 1-855-855-0670 informing me that my windows license has expired and that my windows no longer work. My computer works just fine and I have no problems with windows. I suspect this is a scam. Could you please check this out and do whatever you can to expose this scam? Thank you for your time.
Marvin Gilbert

pau lyall
from Bedminster, NJ
can not download any windows 8,1 pro tried 50 times

Lorraine Fagen
from Kannapolis, NC
On December 6th of this year I was denied access to my own computer and spent hours with a technician trying to unlock my account. Because I had an old email address that was in the system everytime I tried to change the account it did not work. I made a decision based on a discussion with an manager to have my system reset and guess what? my whole computer crashed. I have been back and forth with your company and no one is capable or willing to help me. I am $350 in the hole because of your company including Microsoft word which I lost as well. I called today to make a simple request to have this account removed. It has banking information and my old email address and I was told your company could not do that.
If I was hacked it would have been more of a pleasant experience. I have filed a formal complaint with the DOJ in North Carolina and am pursuing possible small claims or a request with the ACLU as this was an assault of my civil liberty to control access to my computer and my account. Kudos go to Geek Squad and to HP for successfully assisting me with downloading a driver for my printer. I wish I could say the same for your support technicians. I called and asked for a technician in the US because I knew overseas did not have any authority to help me but was hung up on. By the way, the technician from HP was from New Dehli and awesome and helpful. Your staff no
All I want is for my account to be removed. I have been a Microsoft customer for twenty years and this is the last computer I will purchase with your software. Shame on your company. I have kept all of the ridiculous emails on the resets and have tried to no avail on my own.

Doris Bond
from Sealy, TX
Since the latest update 11/18, when going to print a file from a website I have to save it to a file instead of being able to print outright. How can I avoid saving to a file before printing?

Mary Bourg
from Houma, LA
I have had the same email address since people began emailing, but thanks to you, I no longer can use it. You claim someone tried to hack into my account because I (ONE TIME ONLY) checked my email from my daughter's phone. I cannot give you the address of the latest person I emailed, because I haven't emailed anyone in months, and when I do, I don't put a subject heading.( I will TEXT my family and tell them to email grandkids' christmas list, etc.) I cannot access information emailed to me from my doctor because I can not longer get into my account. I can not believe that you will shut down an account without first checking with the owner. You people are imbeciles. I tried your online form, you keep telling me you can't let me in because I didn't send enough information (for the reasons mentioned above). One of your techs tried helping me, but AGAIN, since I can't answer those two questions, you won't let me in. What a bunch of idiots!!

Eddie Bright
from Bangkok, 10
After the windows 10 update in August, I have not been able to use my memory card reader. I have checked in Device Manager and according to it, windows has blocked my memory card and gave me a code 48. I have tried several different ways to get it to work including asking for help. Nothing has worked and my computer is a Gateway NE71B series laptop. Gateway is no longer in business. There is nothing wrong with my computer, I like it and it runs fairly fast. I need it to edit videos and load them up on YouTube. Can't use any of my video equipment with a memory card now, camera, GoPro, etc. I want to know what Microsoft is going to do about it. I don't believe I should have to pay for something that worked just fine until you updated my perfectly good computer. I'd appreciate a message back and a fix to this problem...
Eddie Bright.
PS I am retired and living in Thailand now.

Tim Cravener
from Brackenridge, PA
renevarc2@hotmail.com (password "2006caddy")
ACCORDING TO MICROSOFT, my Account was "WRONGLY SUSPENDED" SINCE NOVEMBER 2017!!!!!!!!!!!!!!!!!!!!!!!!!!!!!!!!!!!!!!!!!!!!!!!!!!!!!!!!!!!!!!!!!!!!!!!!!!!
FIX "YOUR PROBLEM"WITH Y ACCOUNT!!!!!!
Tim
10/4/2018 20:09 est

Tim Cravener
from Brackenridge, PA
You actually ADMITTED you "wrongly suspended" my renevarc2@hotmailcom, password
"2006caddy", Account BACK IN NOV. 2017, AND YOU WON'T RESOLVE "YOUR PROBLEM" WITH MY ACCOUNT SINCE!!!!!!!!!!!!!!!
You should be embarrassed and ashamed of yourself, Microsoft.
Tim

I cannot buy Xbox live gold because it doesn't have my country in it. make every country in the world possible to buy Xbox live gold.

john shiels
from Westlake, OH
there so many people cheating in all black ops games games are unplayable i pay for xbox live so. i. can enjoy fair gameplay it. a joke call of duty does not have phone complaint department i. wonder micro needs. to step up and hold there feet to the and take responsibility for there. product x box live

Would rate my experience with Microsoft as a MINUS if it was possible
When I purchased my computer & software I was advised that the Microsoft software was perpetual.
Some months ago I took advantage of the 'FREE' upgrade you were offering from Windows 8 to
Windows 10, I am now locked out of everything!!!!!!!!
I keep getting the message "Microsoft Office cannot verify the licence for this product
I have spent hours trying to sort this out but to no avail, I am fed up with your rude Customer Support people that just hang up

Microsoft actually ADMITTED that they "WRONGLY SUSPENDED" my Account, renevarc2@Hotmail.com BACK IN NOVEMBER 2017 AND THAT CAN'T FIX THEIR PROBLEM WITH MY ACCOUNT TO THIS DAY!
Recovery failed too many times to even TRY any longer!
New Account-creations, that I NEVER WANTED, FAILED, TOO!!
How can MICROSOFT be unable to get me back into the MICROSOFT ACCOUNT that MICROSOFT "WRONGLY SUSPENDED" ME FROM?!?
I CAN'T GET THAT AT ALL--THEY'RE MICROSOFT FOR CRYING OUT LOUD!!!!
Thurs., July 26, 2018 19:53

Anna K.
from Bluefield, WV
I called the Microsoft today because I got a message that said they had detected a virus on my laptop. So, I called 1-855-700-0580. The first guy I talked couldn't have been more rude and completely uninterested in actually helping. So, he goes on to tell me that I had several viruses, and that he could fix them in 5 minutes. And it would only cost me $300. I just bought this computer a week ago and told him I didn't understand why I would need to pay anything. He became very upset that he had to explain himself. Then he proceed to access the camera on my laptop while I was talking to him. I told him that he needed to get out of my computer immediately! There was no reason for him to even be in that part of my computer. He refused to stop, so I ended it for him.
I looked up how to fix the problem myself, it only took a couple minutes and didn't cost me anything. It's ridiculous that Microsoft would try to charge for something so simple, especially trying to charge that much. And their customer service personnel is awful! I'll never bother calling them again. I hope that they actually look into the guy that I talked to because what he did is very disturbing to me.

Microsoft ACTUALLY ADMITTED that they "WRONGLY SUSPENDED" my email/Hotmail Account BACK IN NOVEMBER AND THEY HAVE STILL NOT REOLVED THEIR PROBLEM WITH MY ACCOUNT--SINCE NOVEMBER, 2017!!!!!!!!!!
THIS IS JUST GROSSLY WRONG!!!
IS THERE A FORMAL NON-MICROSOFT SITE TO FILE A FORMAL COMPLAINT LIKE THE FCC AND OR ICS?!?
Have feedback for Microsoft?
Thanks for your feedback!
Sorry. Please try again later!