Walmart
Contact Walmart Corporate
Toll free phone number: 1-800-WALMART
---
To file a complaint by phone call 1-800-331-0085 from 8am to 5:30pm Central, Monday-Friday. Other than by phone, Walmart has a corporate feedback form on their website which can be used to submit feeback.
They also have a Facebook fan page and a company Twitter account which can also be used to share your problems with the company. The best email address is feedback@walmart.com but we have not heard a response back yet.
If you do want to write a letter to the Walmart CEO Doug McMillon, email him at doug.mcmillon@wal-mart.com or write the corporate headquarters at 702 Sw 8th Street, Bentonville Arkansas, 72716. Walmart.com is a mega chain retailer that carries consumer goods from food, tires, and pharmacy drugs. With over 11,000 locations and 2.2 million employees Walmart.com is publicly traded on the NYSE: WMT.
The original Walton's store was first opened in Roger, Arkansas by Sam Walton in 1962. It is still a family owned business as the Walton family owns over 50% of the corporation.The Walmart slogan is: Save Money. Live Better. Walmart is the largest worldwide employer and the world's largest company by revenues.
Walmart Contact Information
Report complaints to corporate and get satisfaction
Walmart headquarters address

702 Sw 8th Street
Bentonville
AR 72716

Company website

1-800 phone number

1-800-WALMART

Support email address

feedback@walmart.com

Better Business Bureau rating

A-

Customer service hours

8am-5pm CST
Browse reviews of other Department Stores
Top Walmart Complaints
Browse more than 913 reviews submitted so far

Pat webb
from Rockingham, NC
I shop Wal-Mart every week and I am constantly frustrated because products that I buy weekly are chronically out. This is especially true in the pet section, the shelves are frequently not stocked and are bare. This has been going on for a long time and can not be blamed on recent bad weather. The pet section manager and the store manager are not doing their job. I often have to leave Wal-Mart and go to Foodlion to buy what I need. While the pet section is the worse this problem exists in the grocery section, also. I buy the 64 oz Pure Leaf extra sweet tea every week and the last 2 weeks it is not available. I shop at the Rockingham NC Walmart.

michael sadberry
from Albuquerque, NM
almost years ago i purchased a battery for my vehicle and paid extra to have it installed with some other anti corrosive today --11-23-2018 i had to jump start my car and went to the walmart in deming nm and they checked the battery and it is stiill good and said that the battery cables and post needed cleaning and when i asked the employee if they could do that for me he replied no wedo not do that here that is your problem you the customer has to deal with it your self and bascily treated me like a piece of shit so i went to tinley tee tire and service in dening new mexico and told them about my bad service at walmart and they cleanedit up rel good and did not chage me for doing this service that walmart will not doand i have ben doing business with them for 4 years i am customer and they value my business they know me and take care of me when ineed any kind of service done to my vehicle as well as my moms and aunts vehicle my ame is michael r sadberry 4985 keeler rd nw deming nm 88030 my cell number 5753430964

Elizabeth Dominguez
from Barstow, CA
Shopped on 11/22/18, purchased two 50.00 play station store cards, advertising buy 25-50_100 cards at half price was charged full amount, when I went back today, one manger sent me to c.service, he agreed with, when I went to service dept. they called the store manger Reginald Snipe who stated that they can't honor the tv or other ads pertaining to this item, I just don't get how one team member of management can say yes and the other no.
Store location 301 Montara Road, Barstow, C 92311

Martha Telford
from Kittanning, PA
I stopped at Walmart yesterday about purchasing tires and having them installed and was told that there were too many appointments and the wait would be at least 2 hours. Saw no cars waiting in the parking lot and there were no cars in the garage. I made an appointment for 1 p.m. today. I arrived at 12:45 p.m. and was told that my car would be finished in 30 min. to 1 hr. I returned in 45 minutes and was told that the men did not realize that I had an appointment and that my car had not been brought in to the garage yet. It was brought in , but was never finished until after 2:45 p.m., which was 2 hours after I had arrived. It seemed that when the mechanic knew that I was watching him work, he would work steadily, otherwise, there seemed to be a lot of conversation going on.
There was also another couple there who was told 1/2 hour for an oil change and they were there longer than I with two young children and a very pregnant mother.
Very poor service!

Pat Graham
from Salisbury, MD
Does the North Salisbury, MD store #01890 (so called manager Anthony Durando) even have a manager anymore? I know Kevin left. He wasn't much better but that store, if it has a manager, needs to fire him!!!!I have never seen a worse run WalMart store anywhere and I have been in a lot of them. The shelves are bare...even hear rumors that they are closing. (They might as well) Frozen food shelves bare. What little stock of merchandise is on the shelves is so far back on the shelves , you can;t reach it. Whatever happened to moving the stock forward? Today, a weekend, the store was very busy and there were only a couple of registers open with very long lines. They only seem to want the self service registers open. The few cashiers they have now are very unhappy with their jobs and it shows!! They are very unfriendly and on the verge of being rude. There is going to be a new Aldi store opening this week just in sight of this WalMart and people can't wait. I am sure you will see a big difference in this store. People are so anxious for somewhere else to go shopping. This store really is horrible. I do't know what the "workers", if thats what you want to call them, are doing blocking the aisles with big carts. You can hardly get around in the store. They are not stocking shelves, so I have no clue what they are doing. It seems nothing at all. I have been in a lot of your stores both here and in other states, but never have I seen one managed so shabbily as this one. I ask the cashier if the store even has a manager anymore and she said "I think so,k but I don't know him. I have seen him twice and he never speaks to any of us". Not good!!! There needs to be a complete revamping of management at that store. There were two ladies standing around doing absolutely nothing and I asked the cashier what their function was and she said "They are some kind of managers too and are supposed to open up more registers when the lines are this long, but they don't". It's just a total disaster in this store and you need to do something and soon or there will be no business there. Thank you.

Mitchell D Turner
from Cincinnati, OH
I send money to and from my sister at Walmart. My driver's license name is Mitchell D Turner. My sister sent money by the name of Mitchell Turner. I had the confirmation number for the money and valid identification and was told that it is your policy that since she did not give the middle initial of D that could get the money. She had to go back to the store and add the middle initial. This policy makes no sense in that I had proper identification and confirmation number. My middle initial stopped me from getting the money. Explain your policy

Marge Jones
from Perrysburg, OH
Yesterday I ordered 2 - 1000 text message cards. I still have not received the code I need to get my text minutes. Totally disgusted. I want my money back.

Akash Deo
from Milford, OH
I ordered a spring matress, instead of that, I got a hammock, which I returned, walmart reordered the matress, then after 5 days they say that there is some problem with the system and they will need to cancel the order and will give back the refund, it has been 2 weeks
No refund yet, and the customer representative say now that there is some problem with the refund system as well, well I want to ask, does anything work correctly in your system!!! Ridiculous to be honest, what level of stupidity these guys can go upto.

Ralph Anderson
from Leesville, SC
Asked Donavan for assistance with fire ant killer which seems to have disappeared - very rudely said, it's on the garden shop. I told him I had searched inside/outside of patio, he said, then we don't have it and turned to his cart in hardware and said "what the fuck" , someone evidently set an item on his cart so he proceeded toward the service desk with the item but didn't have time to assist the customer (I went down the street to Lowe's) - on a good note, store was clean and stocked and the self checkout was staffed with a friendly lady. We spent $37 there today. Guess it's hard to teach good manners.

Ron Gillespie
from Mount Airy, NC
I've been shopping at the Mount Airy, NC Wal-Mart since it's inception and have been a regular customer. Over the last year or so, the store grocery section is consistently out of products (empty selves). Products such as crackers and chips are often badly crushed on the bottom and boxes that contain product are damaged. Areas such as clothing is always out of popular sizes. Your prices are the best but it comes a time when the aggravation isn't worth the hassle. Many of my friends have the same complaint and are no longer shopping at Wal-Mart.
I hope these problems will be addressed so I can enjoy your low prices and selection.

Michael Cox
from Fort Worth, TX
Yesterday was my 3rd trip to this Walmart in 7 days looking for 24pk Mountain Dew sodas. And this was the 3rd time they were out of this product. They had 12pks but no 24pks.. The first time I just skipped it and left the store. the second time I asked an employee to look in the stock room, there were none in the back store room. I asked a cashier to call a manager to find out if I could get 2- 12pks for the 24pk price. A manager came to the front and when asked he said no the company did not allow that to be done. So again I left after spending $60. Then this past Sunday 10/21/2018 , we needed a few more Items from the store so I went to Walmart so I could get my 24pk of Mtn Dew.and…….. you guessed it they were still out and I asked for a manager again and the same guy (sorry I did not get his name and I asked if he could do this once due to the fact that this was my third trip there and still no 24's.... he said no and I told him that I wanted My MTN. DEW , he was polite but firmly refused to help me out. I told him that I was sorry but if he could not do this for me then he and Walmart did NOT Care about my business and I would discontinue using Walmart as my primary grocery store.. There is an HEB store less than 1 mile from there and they would be happy to have my grocery monies from a family of Five..He said Im sorry you feel that way but I cant substitute the item.. So I am just looking to find out how the "Management" really feels about a situation like this . Oh and the mgr.started to explain to me that the Pepsi Vendor was at fault and I stopped him and enlightened him to the fact that Management of Walmart Stores are ultimately responsible for the inventory and condition of the store, not a third party vendor.. Vendors will do as much or as little as you let them do and if its allowed, it is the customer who suffers.. Thank You for your time,
Michael Cox
229 NE Amy Street
Burleson, Texas 76028
817-343-1115

marlene crites
from Cape Girardeau, MO
I been going to walmart for a while now.ever since i went to a local grocery store and a snake was in my face at meat department.but every time i go into jackson mo walmart a employee with long reddish hair always gives me dirty looks and watches everything i do.i feel like im being harrassed.ive always use self checkout and she looks over at me and makes me very uncomfortable.well this time she came over and said my chicken didnt ring up.i had several items.she didnt even look at screen.it embarressed me so i scanned it again.2 bags.by then everyone was looking at me.i felt red in the face..well i went on and got home to find out i paid for 4 bags because i did have it scanned .she was very rude and i spend alot of money in there.but i think id rather go back to the other grocery store and take my chances with a snake then go and feel embarressed and she made me feel like everyone thought i was trying not to pay for my purchases.] got alot of christmas shopping to do.cause i have 4 children and 5 grandbabies.i might just have to go to kols.i cant stand being treated this way.when i walked out she headed back to service desk where she was when i came in and was talking to 4 or 5 people.im tired of feeling harrassed by this girl every time i go in there.i work hard for my money and i dont need to pay for things twice. I am a very well known .person around town and noone has ever treated me this way. Thanks..Marlene Crites. Jackson mo.

chelsea riggins
from Oklahoma City, OK
I visit Walmart at 1801 belle isle in Oklahoma city every single day first of all, but on this particular day (10/20/2018 around 330 pm) I visited here and purchased a pack of cigarettes, I waited on the inside bench for my uber but realized I didnt have them so I went back to the cashier to make sure she gave them to me, she said she did so I asked her to get a manager to look at the camera because I did not have them, one particular black manager told me that the camera showed me getting my cigarettes but I don't even believe they looked at no video first of all he said something about me leaving the store when I never left the store. But that's not the part that angered me it is when the assistant manager shood me off and told me that I could now leave the store, that is what sent me over the edge, first of all I spent my money and did not receive my product so now I feel as if Walmart has robbed me and did not care by his attitude, I was never to walk out of that store as angry as I was and I am still angry because I should not have been treated that way. Poor customer service from management!

James Reinsbach
from Fond du Lac, WI
Store 01727 in Berlin Wisconsin. I attempted to return three battery in which the store wouldn't return my core fee of 10.00 because they said I didn't return them in a certain time and they have no way of knowing if they paid the fee back. I know the receipts were from 2017 but there is nothing stating how long I have to return a battery to get my core fee back I looked on my receipt and in the store and seen nothing. A simple hole punch on the receipt like they used to do would know if it was paid it back or not. I know $30.00 doesn't seem like a lot but somewhere it should say or be told to the customer that they need to return it in a certain amount of time. The store took my money for the core fee they should honor it.

Edward Catanzaro
from Tampa, FL
The Walmart on Hallandale Beach Boulevard in Hallandale Florida never has paper towels or soap to wash hands. Never !

Blair Bradley
from Boise, ID
Poor customer service, property damage to my custom rims, loss of income from Idaho Falls Auto Center negligence, managers are not being truthful, claims adjuster Luther Williams isn't investigating the matter timely, corporate and everyone associated is putting responsibility on others when this could have been resolved immediately. I am going to complain everyday until this matter is resolved correctly. They damaged my vehicle and the store has video. I don't understand why it is that hard to replace the rim that negligence caused by auto center isn't immediately replaced. Every effort attempted has been met with resistance and conflict. I was demeaned by the manager and believe it was because of making and incident report and being African-American. The male manager was rude and I have several witnesses to attest to that. My old tire is still missing and I wanted them. It is on the receipt and order.

P Houser
from Bakersfield, CA
I purchased a bath and shower seat with back and lost my receipt. It is a Carex brand, and paid $46.50 for it. In the meantime your stores relayed that department and only carry equate products. I was told that no Walmart would accept it back due to that fact that you no longer carried Carex brand. I told the girl at the counter that I charged it on one of my debit cards and she first told me that the card reader was down, then she scanned my cards and told me that I had not used my cards in 90 days. I then showed her a Walmart receipt that was dated 10/16/18 to show that I had used it within the 90 days. She then told me that the card reader did not keep all transactions. I have shopped your stores for several years and am very disappointed in your customer service. I would like my money back.

David yang
from New York, NY
I don't like being followed by one of you associates Anastasia around the store like I'm stealing some. I've never been treated like this in my life. If this doesn't get fixed I will not shop here again.

Bob k
from Shippenville, PA
Often not stocked of many items. Carts allover lot floors still blocked off for cleaning at 6 am many walkways piled with stock all hours I have been to a lot of Wal-Mart's this one at my home town is the worst in clarion pa

Russ Latimer
from Tampa, FL
Customer Service. In general, my several experiences with On-Line Customer Service have all been poor and resulted in either NO RESPONSES or NO RESOLUTIONS of my issues. The most recent involved three separate inquiries to Customer Service on why a produce (Gatorade G Series "RAIN BERRY" in 32 Oz (UPC 052000324310) in ALL SIZES from has been eliminated from all local stores and customer are unable to order the 32 oz size From Walmart on-line (although other 32 Oz flavors ARE available through on-line ordering), I then posed complaints about NOT receiving any responses - although for each and every query I posted, I received from Walmart an automated response acknowledging their receipt. WHAT DOES IT TAKE TO GET SOME RESPONSE FROM A WALMART REPRESENTATIVE WHOM IS NOT SEVERAL EGGS SHORT OF A DOZEN?

GLENN FINCH
from Birmingham, AL
EVERY TIME I GO IN WALL MART IN ALABAMA THEY USALLY IS NOT BUT TWO REGISTERS OPEN AND BOTH WITH A LOMG LINE I REFUSE TO USE SELF CHECK OUT BECAUSE THAT IS TAKING SOMEONES JOB IF SOMETHING DONT CHANGE THEY ARE GONNA START LOSEING A LOT OF BUISNESS SAM WALTON WOULD ROLL OVER IN HIS GRAVE IF HE KNEW HOW THINGS WERE BEING RUN I HOPE YOU WILL TAKE THIS MATTER INTO CONSIDERATION FOR I PROMICE YOU I AM NOT THE ONLY ONE COMPLAINING LAST WEEKEND PEOPLE STARTED HOLLERING AND SCREAMING FOR A MANAGER IT WAS SO BACKED UP BECAUSE THERE WAS ONLY A COUPLE OF LINES OPEN THANK YOU IN ADVANCE GLENN W FINCH

Beverly Mizell
from La Marque, TX
Why has Walmart cut hours for their employees?? It is ridiculous that this is happening to their employees. Walmart cooperation and stock holders are worth millions. Sam Walden was a good Christian and would have not wanted his family to be so greedy.
Many of Walmart employees are having difficulty paying daily expenses.
I do shop at Walmart regularly but have decided to shop at Kroger or HEB. I also have discussed this with family and friends.
Hopefully, Walmart Cooperation will rethink this bad decision and restore the lost hours to there faithful employees,
Beverly Mizell, RN
bevmizell@msn.com
409-739-4904

Bob DeHamer
from DeKalb, IL
I ordered 66 pieces of chicken on Monday at the Silvis Il. Walmart for Sunday pick up at 12.00. The Silvis Walmart call me on Saturday the 13th and said there fryer was down for me to call the Moline Il. Walmart witch I did. The moline store was very rude and wouldn't help me. They said I needed 48 hours notice ordering I told them I gave Silvis Walmart a weeks notice but there fryer is down they said get ahold of you at Moline Walmart. The Moline representative on the phone said I cant help you we need 48hours notice. I hung up the phone and drove to the Silvis Walmart and talked with 2 assistant managers excuse my language but neither new what time of day it was at least they could have done is call the Moline store and try to help me out but offered me a 25 dollar gift card you no where I told them to put there card. I have 30 people coming for dinner at my house I said the Hell with Walmart went across the street and ordered chicken from jewel with a 12 hour notice. As you can see I will no longer go into Walmart for anything. This is where the Wife and I always shop but no more. Thanks for listing to my complaint but If Managed the Moline store someone would be looking for another job.
Thanks Bob Dehamer

Joseph Shidiskis SWr.
from Alexandria, LA
Four months ago I brought 2 8super MM reels to the photo dept. at store #4295, they said it would take about a month too convert them to DVD's. I have been checking up for three months, they said it has not been returned yet. I went back again and got the same story, an dept. clerk Mrs. Sandra Williams helped me out and found out they were sent to the wrong processing center and sent back to the store. She along with dept. manager Robert Courvelle found them in a cabinet, how long they were there I don't know. Mrs Williams called and was to get the correct shipping label and get back with me. As of yet , still no word!!!!! PLEASE get with them and find out what the HELL is going on. I guess this is what you call customer service and satisfaction!!!!
THANKS'
Mr Joseph Shidiskis
Store is located at colusium blvd Alexandria la.

Ty Baker
from Chapel Hill, NC

Cornelia Warren
from Conway, SC
This store looks like a tornado went through it. Many shelves have not been stocked much less having the merchandise fronted since Hurricane Florence hit SC devastating the town of Conway SC almost a month ago. I will focus on the pet section where I spend a good amount of money taking care of my cats buying large bags of cat food as well as canned, litter, and grooming products. Since the store has reopened the pet section remains in a state of disarray. I had to straightened out the section with flea collars, worm medicines, etc in order to find the product I was looking for which after all the work I did Walmart was out of stock and has remained out of stock since that time three weeks ago. By the way, the was an employee, white male, about 5 feet with glasses that watched me straighten out the section while he shoved merchandise on the shelf near me.
I also purchase the Special Kitty Variety 12 oz case of 12 which has been out of stock for three weeks. I asked the same employee today 10/11/2018, if he knew when they would be receiving flea collars in as I've been checking for three weeks to buy them. He just stated the product is ordered and put out when received and had no idea when they would receive any. I thanked him and walked to the other side of the gondola where I was looking for the canned food and I could hear he and another male employee discussing the inquiry I had just made so maybe they need retraining on customer service. This store overall is out of stock on a lot of items and I do not for one minute believe that Walmart cannot receive an orders of flea collars in three weeks and I'm referring to any kind of flea collar as they have none of the brands on the shelf. The employees are not friendly, lack customer service skills in assisting customers with shopping needs and check out. I try to shop out the other Walmart in the Conway area when I am in that part of town as that store is clean, well stocked, with associates that smile and don't mind helping someone. I am not looking for anything from Walmart but being a previous manager for the Circle K convenience stores for 15 years, the art of customer service and having product in stock is the back bone for operating a successful business and increasing the sale and profit margins. And empty shelves are not a good thing to have. I did not take pictures as I didn't realize they were to be submitted. I hope someone can help this store manager get a handle of the stocking and filling the shelves with merchandise.

leslie gates
from Medina, NY
I went to Walmart and used my own bags (Walmart in Brockport, NY).
When I got home, I was missing 5 items. The cashier must have placed the items in a plastic bag and did not place them in my cart.
I called the store 3 times today. Each time someone answered the phone and I asked for the Customer Service Department. All three times, the phone kept ringing. No one from the service department picked up.
I would go back to the store, but I live 15 miles away.
The total amount of the items I am missing is $8.85.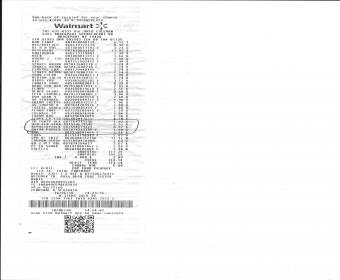 Russell Tillery
from Kilgore, TX
Never even made it inside the store, the "GREETER" told me I had to move to the "outer" parking lot to park my motorcycle or was going to have me TICKETED & TOWED. In the same breath he said that I wasn't allowed to park in the striped areas as well or he would have me towed. When I asked when these parking rules changed, (I always park out of harms way in these areas) he asked me how long I planned to be in the store,....Oh no, too late for that, doesn't matter, I'm NOT risking getting a tow fee OR a ticket for something like this. So I suited back up, left the area & did my shopping @ Brookshires & the Dollar General Store. My plan is to NEVER darken the doors of Gilmer, Tx. Walmart again on account of an ignorant greeter that wants to "BE someone". Even the Longview, Tx. Walmarts (all of them) encourage motorcycle parking in the "out of harms way" spots. The whole situation was ridiculous & uncalled for.

Lila M. Newman
from Ingram, TX
I had a serious experience with your Pharmacy here in Kerrville, TX. It is a long story and I need to discuss it with someone that is head of the Pharmacy Division. I am going to report the incident to the State Licensing Board here in Texas. I feel you need to know of this incident so others can be protected from this type of serious mistake by one of your pharmacist.
You can reach me by phone:
830-367-2025

Lila M. Newman
from Ingram, TX
I had a serious experience with your Pharmacy here in Kerrville, TX. It is a long story and I need to discuss it with someone that is head of the Pharmacy Division. I am going to report the incident to the State Licensing Board here in Texas. I feel you need to know of this incident so others can be protected from this type of serious mistake by one of your pharmacist.
You can reach me by phone:
830-367-2025

John Flud
from Buffalo, NY
I went to get gas in Darlington sc Walmart. The employee had a friend talking in the store she was not buying. O gave her 40 dollars for gas and went out no other customers were at pumps but me. She was talking and never cut pump on . I finally went back in and asked for my cash back. As I was leaving she called me stupid both of them said it . She should be fired immediately.

Pamela Baker
from Boise, ID
I shopped at store #01088 at 2681 CT Switzer SR Dr. in Gulfport, MS. at 22:30:58 this evening and I have to tell you I am so damn tired of giving you my money and the cashier (Kira) could not even speak a word to me. I AM THE REASON SHE HAS A DAMN JOB! I said thank you to her when she gave me my receipt and she still didn't say a freakin thing to me. She just looked past me like I wasn't even there. What the hell people???!!!! Do you not train these people to appreciate the customers? I know, you are a big company and one person not shopping there isn't going to hurt your business. Well, I may not be able to get everything I need a Froogle's but by God I will shop there because at least they ask how you are and they thank you for shopping with them. And besides, most of the time I go into the neighborhood walmart on Anniston, they are out of half of the items I normally buy. I just stopped going there because they no longer sell my coffee, my vitamins, ect. Just tired of wasting my time with bad service and constant inventory changes.

Ralph Anderson
from Charlotte, NC
I'm back in Batesburg-Leesville Walmart. Self check unattended and off line. No upfront supervision. Amazing

allen struck
from Saint Anthony, ID
on sept. 21 I went to purchase gas at the Rexburg Idaho Walmart. was not finished filling up and the pump shut off.
price $75.00 gals. 23.518. went to talk attendant. what happened she said was that my bank card would allow me to
purchase only that amount. I called my bank they told me that Walmart was wrong. I feel that Walmart has no right to
tell me how much I can or can not spend if I have the funds. If they don't want my business I can go to places that do
Rexburg, Idaho Walmart for a new store is the worst one I ever been in.

Rita Adams
from Pasadena, MD
Received Walmart Visa Gift Card (thru Green Dot Bank). Did not register it right away. Now cannot register it on old Walmart GiftCard site nor on the Vanilla website. Card was for $50. Cannot talk to anyone on any of these sites either. Tried going to Walmart store and customer service tried also. They could not resolve issue either. How do we solve this issue? HELP.

Kenneth Davis
from Panama City, FL
I bought a jar of mayo from the grocery section this morning. Got home , wife making dinner waiting on the mayo to finish . Went to eat and the food tasted spoiled. While i was throwing up in the bathroom my wife realized i had gotten a jar of mayo that was out of date since May of this year!!! Its currently Sept so how in the world would this happen. Besides the aggravation of having to run all the way back to Walmart, the service mgr seemed like she was to busy with other customers to take me serious and then ask for my receipt !! I have lived in PCB for over 25 years and use this Walmart for everything, if this is how you people react to bad products and bad customer service then I need to take my business to the large number of your competitors because through the years the customer service at this store seems to lack the passion to make customers happy!! Thanks for your help. Ken Davis 850/866-3350

Tony Lux
from Houston, TX
To whom it may concern,
My name is Anthony Lux and I am a retired Combat Veteran of the United States Marine Corps. I have something to say about a certain WalMart store.
My wife called me about being labeled as a theft at Walmart store #3213. She called me on my cell phone a few times explaining to me that a WalMart manager and a loss prevention officer has her in custody and keeping her in a small room for theft.
I did not know what was going on, I was at work at the time. I called four times to the Wal mart Woodlands store to speak with someone that have any knowledge on what was going with my wife. I was put on hold for a long while or was disconnected a total of four times. Either way I thought this unkind act was very inappropriate and unprofessional on the person part on the telephone (PBX).
I called my wife on her cell phone now very concern on what was going on at that store and why the third degree. My wife is from the Philippines and when she gets upset it is hard to understand her. When she talked to me she was saying that she was being watched by and associate and reported her to the door greeter and accusing her of theft. I said, "What?!" She then explained the whole story, I told her to show that manager that we have over $5000.00 in our checking account, and that you just bought over $200.00 worth of groceries. My wife tried to explain but the manager said to her that she didn't want to hear her side of the story and kept reminding my wife why she is being held.
By this time I was getting very annoyed because no one from the store would answer their phone let alone speak with me. So I called the Montgomery County non-emergency number and had them send a unit out to that Walmart store and if they did have, have that officer call me on my cell phone. A deputy sheriff did call me and explained that they did have my wife in holding and that she is being accused of theft of "Frozen chicken wings of $10.04". I said, "What?! Are you kidding me!?! Then I explained to the deputy that we have much money and my wife has no reason to steal. This is an honest mistake that was made. In fact, I've seen and heard of customers doing the exact same thing and the Customer Service Manager would tell the customer to go back to the register and pay the difference. He concurred but has a job to perform. I understand so that deputy gave my wife a Citation for theft of $10.04!!!
Again, my wife was profiled and looked down on continuously. From time to time she would tell me that some managers told her to speak proper english. Haydee would come home upset and tell me what was said to her. I told her to report this but she would tell me if she did then the retaliation would start.
No one talked with me, No one answered there phones or messages that I have left on their recorders, No one responded to any of my emails.
Where I come from that is consider rude and unexceptable.
Sincerely,
Anthony Lux

Laura Delao
from Nampa, ID
i visited store # 2781 on 08/28/2018 as i was making my way to check out i noticed that they had the candy bar "TWIN BING", i was excited to see that because that is my favorite candy bar and living in Montana i was able to purchase them there. When i moved to Idaho i could not find them at any retail store. i purchased 3 of them and on my way home i decided to eat one. i took a bite of it and bit into the chocolate, on my second bite i bit into the cherry filling and it was so hard i chipped my tooth, when i got home my boyfriend tried it and commented on it being hard. i checked the date on the package and was shocked to see a date of 07/11/2004!!!?????? Being a past employee/assistant manager i was very upset. To me that is very unacceptable, poor merchandising and carless stocking, now i have a tooth that is broken, i do not have insurance. i would like to take care of this without any lawyers involved, but if we have to we can. i would like a response to this asap. you can contact me via E-mail or phone 406-694-5044. Thank you and i will be waiting for your response.

Canera Miles
from Highland, CA
I am a 65 year old Grandfather just trying to buy Beer at your Rialto Branch On Baseline, Upon checking out I was asked for ID. which I did not mind at all. But This is the Drama they put my wife and I Through They would not sell me any beer because my wife left her ID in The car. this little old lady Returning to the car that was maybe 100 yards away she barley made it by a car that almost ran her down. yes she is also in her 60's.
I please this complaint on the day this happened early in August and still received no Conformation If no comply I will be Calling Corporate Office.
Thank you Miles

Robert f.hesse
from Franklin Lakes, NJ
My complaint is as follows . I use only one credit card for my purchases. In the past month i have spent over one thousand dollars between products and prescription medications. I have a walmart credit card which I very rarely ever carry.. I feel if walmar t does not respect me as a customer i will need to go else where to make my purchases. Who's ever came up with the bright idea it was to randomly decline customers credit or debit cards is responsible for losing my business. When I called both the bank and credit card companies and they asked was it at Wal-Mart where my card was declined, I feel that Wal-Mart no longer want me as acustomer. I have bought my medications at Wal-Mart for over ten years and been a purchases of merchandise since 1979. I am disgusted with this treatment and will make daily purchases at Wal-Mart. I have over ten prescriptions which I fill at your pharmacists monthly. It will take a great deal for me to come back. Disgusting policy you will regret i will not be back. Thanks but no thanks

Sonia cordova
from Sacramento, CA
It was on July 6 2018 it was about 630 I had to use the restroom so my husband and i walk in and he goes into the men's and I'm yeti g to go into the woman's i couldn't go in cause the worker at florin in Sacramento her name jovani and siad no I would have to wait 15 min but as I was talking to her there was a customer already coming out of the stall i had asked please I can't hold it she siad I'm sorry it's policy. I even told her I would be quick all that talking and the other customer was just barely getting out and she did say uthere a restroom in the back while I'm dancing up and down I told I can't just go I had3to let my husband know he was in the men's as he got he did get up set and was getting the wrong idea so weas I was walking out I couldn't hold it so I go back in the store as embarrassing
And having a blader problem made it just as worse for me i wasn't trying to make it that obvious it just made it worse by the time I got to the restroom I it was late half on me and in the toilet I was trying to figu6out what to do I was crying and embarrassed I did clean my self but still felt embarrassed so as I was walking twords the front I asked a worker were can I talk to a manger she at the then I go talk to another girl and she gave me the corporate info I called twice I sent a letter and I still haven't here nothing and were going in to September and the incident happened a few months but now I'm at point were I'm just going to get a lawyer and see what are my options in this situation or resolve something I've been waiting for a response and just letting me know that it get looked into I'm mean you guys have cameras there but I also remember the people that I spoke to that day. Than you for taking the time to read this I hope to here from you

Charles Breitzke
from Rogers, AR
Store 64856, Pineville MO, about 1:30 afternoon of 8/29/18 - have always been upset about the out-of-stock condition at this store. Today, they were completely out of cane sugar. I asked a couple of associates working the area, figuring it was a recall or some such. Nope, just out. Blamed it on The System. Told them the store is always out of I want, then discovered that the one type of snack crackers I wanted, the Great Value family pack of cheese squares, was out. On the way to checkout with what I COULD find, a nice young associate was telling another couple that, no, there was none of what they wanted in the back.
Don't feel like going through this process again, so I'll mention that the shopping cart return area in the parking lot was overflowing, and some prime parking spots were blocked by the excess carts.
Finally, this store was too small on the day it opened. They roughly doubled it in size a while later, and it's still too small. I hope the corporate moron that makes those kind of decisions is no longer employed with Walmart.
Rant over, have a nice day.

Timothy Haselden
from Okeechobee, FL
I went to get my prescription on 8/8/18. They did not fill it right. I talked to the clerks tonight at Okeechobee, Florida pharmacy. They were supposed to call me back. I waited one hour, no phone calls. I called back and no one knew what I was talking about. The manager left already. They need to give me my medication, since I already paid for the amount that they were supposed to fill to begin with. This is stealing if it was intentional I don't know. But I need my medication to be filled the rest of the way. Thank you. Timothy Haselden. 863-458-7436. They also messed up on my wife's medication refill last month. Bacflelon. The dosage is 10mg, but the gave her 20mg instead. Customer service is very unprofessional at this store. Thank you. Timothy Haselden, Notice 1.

Judy kirkland
from Roanoke, TX
Took my vehicle in for an oil change, nothing outside with instruction as to how or what to do for service. I parked unloaded 3 grand children an walked inside to a counter where 4 employees are chatting and 2 actually looked at me then continued chatting, on other finally acknowledged us and I asked for an oil change. I was then informed that I would have to take my vehicle around to the last bay at which point I would receive a ticket. I did this then walked back inside where we waited for an hour and a half. Finally was told they couldn't service my vehicle because the oil pan plug was bent and over torqued and I should take it back to the last place it was changed. I did this and they place I took it back to had no trouble with the plug, they brought it out to me and there was no evidence of it being bent. I am 60 years old and the walking is hard, I can understand the wait it happens but I cannot abide wasting my time because they didn't know how or want to do the job is unacceptable. I don't want anything just hope this will improve customer service. Especially at the store in Midlothian, tx.

anthony geonnotti
from Newtown, PA
I want to find out the young lady that assisted me today with my complaint about Nowornever co.. She said I would receive an Email
to write my opinion of how I was treated. I didn't get it yet. She was very helpful which I appreciate VM & I want
her supervisors to know how pleased I was with what she/Walmart did for me.
Thank You, A.R.Geonnotti

Esther Blount
from Brooklyn, NY
Order number 4761855-873004
I ordered of three bikes on 7/24. Two of the bikes arrived immediately the third bike came to the store on Tuesday 7/31. Since that time I have been calling the store everyday, as I requested that the bike be put together. Everyday I am told that bike will be put together before the end of the day. Today 8/2 when I called I was told by Fred Becchetti that the person who puts bikes together is not there and will be there tomorrow. He also informed me that it is Walmart policy, that they have seven days to put bike together. I was never told this in all the time I was calling. I am very upset and I my grandson didn't not have his bike for his birthday. Also I have been left on hold up to 45 minutes waiting to resolve this matter. Today I have cancelled my credit card with Walmart.

SHERRY A. WILEY
from Honolulu, HI
8/1/2018 I went to the Walmart Store on Ke'Eamokuo, Honolulu, HI. Evrerytime I go into this racist store, your employees follow me around the store. Today at the self check out your employees had the nerve to get with other stalkerish customers and debate if I was going to steal the items I bought. Every time I go, your racist employees slander me by making comments about me not being able to pay. Every time. Slandering me and causing other customers to look my way as if I am anticipating stealing. I'm looking for an attorney to sue this store! Sherry A. Wiley

Paul Croteau, 4725 E, Brown Rd #73, Mesa, Az 85205 MY ORDER #471185331284
from Mesa, AZ
I am a Disabled Senior and have shopped at Walmart for many years and I cannot believe how poorly I have been treated after ordering a Samsung phone and combined with Walmart Family minutes plan.The total order came to $118.95 and I only got the phone which was not the phone I ordered as it did not arrive with the blue tooth or hearing earphones on the website. I contact customer service multiple time without any help I went to the local store twice and no assistance. They are telling me the minutes came by electronic mail sparate from the phone. The only refunded the cost of the phone $86.43 and claim they send me the minutes and the can not send me any copy of the electronic e-mail these so called minutes proving they sent them but the also say even if I have received them it would have be too late to get a refund for them 4 days after thew order was placed. I feel I have been treated very poorly and I am asking for the additional sum of $32.52 not returned to me. This transaction was placed on my BBVA Compass credit Card #4638 2900 0073 1934 exp 02/21 I would appriciate if you would look into this......tHANK YOU pAUL cROTEAU 480-696-4138

Jeanette LeVesque
from Minneapolis, MN
I am very angry and frustrated. You have the very worst customer service I've ever come across. The same guy in India made me keep telling him things I'd already told him, then he hung up. He had already hung up on me once. His name was given as Allen Jordan ( not exactly an Indian name.) I also spoke to a woman at the roseville store and told her my problem and she put me thorough to a number that did not answer, just rang and rang. Yesterday I got on with a foreign woman that didn't give me her name. She talked so fast I couldn't understand her and asked her many times to slow down so I could understand her and she did not comply. I asked to talk to another agent and she transferred me to some vendor of Walmart. I was just going to place an order of about $200. I didn't shop at Walmart for years because of their horrible treatment of employees but decided to try. I think you have just lost me again.
Jeanette LeVesque

JOYCE MCNEIL 13707 GILBERT ROAD WOODBRIDGE VA 22193 703-593-9902
from Lanham, MD
On July 28,2018 at 1044p, I visited this walmart and had the worst experience ever. while shopping I came across some bathing suits that were on a rack not 1 or 2 about 20 priced at 5.00 with a sign posted. To be sure of what I was seeing I took to the self service counter and asked one of the employees to check for me it rang up 13.00. I informed her of what the sign read and showed her. there was another employee named Edwin who informed her to give to me for 5.00 because of the sign..I had more shopping to do so they told me to inform the cashier. when checking out the cashier rang up 13.00 I let him know what was said he call the Manager ElSA who would not give her last name. I told her the whole story again and went to get the original cashier who was told to price at 5.00..Elsa stated Edwin was not a manager and had no authorization to tell me or the cashier the price and she would not change and proceeded argue with me in front or other customers and employees not a good example..(unprofessional). I have work in customer service for 40 years and shop at walmart 2 to 3 times a week.....NOT A GOOD LOOK!!!!! FOR $5.00

Milton Allen
from Northport, AL
On July 28,2018 I discovered that there was a leak in tire for which I had a warrant. I took care to the Jasper, Alabama Wal Mart Auto Center. I spent one hour there and was told that there was no leak found in tire. I continued to a funeral in Heuytown, Al. Coming out of Church I discovered that my tire was completely flat. One of the members had a pump and blew the tire up. I proceed to your store in Heuytown,Al. I explained the problem to one of your employees in the automotive department. There was also a lady that had warrant . I watch people come and go. After sitting there for five hours I demanded to know about the tire. I was told that there was no leak. They called their self showing me. I had to pay full price for a brand new tire. I asked that my old tire be put back in my trunk. The tire that I received does not look like mine. I am very upset by this ordeal. I did not get good customer service. The email address above belong to my sister. You may contact me on it.

Kelly Miranda
from Prince Frederick, MD
The Walmart Pharmacy in Dunkirk Maryland is the worse. The only reason my family have kept going there as long as we have is because of the tech PJ. After Fridays on July 27th and today my family will no longer get prescriptions at any Walmart. I tried to pick up my prescription Friday July 27th that was supposed to be ready several days earlier. The lady named Diana was extremely rude. She did not even attempt to force a smile on her face when she told me it was out of stock. Mind you this is after I was waiting for my husbands prescriptions for several hours that were suppose to be ready by 1:30. This was after 4pm. (They tried to tell me I would have to wait until after six pm for my husbands prescription due to be short of staff). I told them I could no longer wait for my husbands and needed them now. When I got my husbands prescriptions that is when when Diana told me mine was out of stock and will be in Monday. I just called the Pharmacy at Walmart in Dunkirk Maryland to make sure my prescription was ready. When the lady answered the phone she did not give her name so I asked. She said her name was Kathy. When I told her I wanted to make sure my prescription was ready she rudely told me no its not because are very short of staff. I told her that was no excuse because it was suppose to be ready last Wednesday and then I was told it would be ready today. She said " well I don't know what to tell you because we are short". So I told her so you are telling me I was lied to Friday and it was in stock. Kathy said again I don't know what to tell.
There is no excuse for this behavior what so ever. I have never been talked to like that from any company. This was horrible service and I will make sure I spread the word in this small community. Shame on Walmart for letting their employees treat paying customers like this.

Teresa Harris
from Miami, FL
On July 29, 2010 I was to meet my son in the furniture area to get a futon, when I arrive he was standing with an VERY RUDE employee name Duane. I have NEVER been so poorly treated and spoken to in that manner at Walmart by any employee. I am in that store on a daily basis sometimes twice per day, I have come to know some of the employees. This guy seems to be new as I have never seen him at this location before which is 5555 W. Atlantic Blvd, Margate , Fl. I am applaud. We were purchasing a futon which was in a very large package, he got the dolly for transport but he refused to assist in taking it to the car. It was raining slightly and the thunder was loud. However it wasn't raining hard. He said to me "I'm not going outside and getting wet" I said, that's no way to talk to a customer, you are suppose to provide 1005 customer service. He said again" with an expression on his face and his mouth twisted "I'm not going outside Period!" My son took the cart and roll the merchandise out thru the garden area where I was parked and I went to report him to the Manager which I did speak to Vade and she seemed not to care either, so that's why I'm turning to you for your assistance. If these young kids don't want to be bothered by customers then they have the wrong job. Thank you for attention to this matter.
Teresa Harris 954-294-9902

Lloyd Pritchett
from Ellijay, GA
I took a prescription to the Ellijay, GA. (store # 1070) for a 30 day supply of Tramadol. The pharmacist called me to the consultation window and the conversation was this way: Pharmacist- Why did the dr. write this script for you? Me- I hurt my knee. Pharmacist- did you hurt it yesterday? Me- no I hurt it 2 weeks ago but I waited until today to come to the dr. Pharmacist- I can only fill this script for 7 days worth of Tramadol or any other pain medication. She had no right to ask all these questions. It's none of her business! All she had to say was I can only fill this for 7 days worth of medication. I will never use a Walmart Pharmacy again!

Carolyn H Landreneau
from Jena, LA
We purchased a pound of Jimmy Dean breakfast sausage at 10 am this morning from the Ville Platte Wal Mart. When I opened it, it was rancid. There was no visible "sell By" date on the package. We live 15 miles from the Wal Mart, so I called to speak to a manager about the problem, hoping we wouldn't have to drive to town again today. The first time I called, I was put on hold for 6 minutes, at which time I hung up and called again. The second time I called, I was on hold for 15 minutes. I gave up again. In my experience,the Ville Platte store has a few good employees, but many are indifferent and appear to be "put out" if you ask them for service. Whoever answers the phones there had to be aware that my call was not answered. I called a third time and was transferred directly to a manager's office this time. No one answered after 35 rings. Wal Mart can be convenient, but next time I'll use one of our small local groceries. There's no excuse for selling rotten meat.

Bill Erickson
from Minneapolis, MN
I shop Walmart a lot BUT that will be changing very soon! You have changed the deli department for the WORSE!!!!!! you had great products Like Hoffmans Super sharp cheddar cheese and many other very popular items and now you discontinued them! STUPID!!! guess we will have to go elsewhere to get the products we want!!! By the way, your staff is VERY unhappy with you also!!!! It is showing in many departments!!

Ailsa Winje
from Brantford, ON
I applied online & received a Walmart Mastercard in the mail. I activated it & used it to rent more points for our Bluegreen timeshare. Our air conditioner quit working on us so I tried to buy a new one with the card shortly after that without even coming close to the limit on the card & it was declined. Extremely embarrassing but I thought it might be because I tried buying it in Oakville & I live in Brantford, ON. So I thought I'd get a much smaller unit in Brantford at Walmart but the same thing happened it was declined. I phoned Customer Service at 1-888-331--6138 & they put me through to Security, I was informed that they didn't have all the information they needed. "Strange to send a card to someone if they didn't have the information they needed wouldn't you think". Anyway I faxed down a copy of my driver's licence & Notice Of Assessment from Revenue Canada as requested on July 17th & was told it would be reactivated 5 days later. I phoned again on July 25th to check if it was activated so I wouldn't have to suffer embarrassment again & found out that apparently the fax was too dark so the card still wasn't activated. I just faxed another copy down from a different fax machine & again I was told it would take 5 days to activate it. What I don't understand is why would a card even be sent to me & activated if they didn't have the information they needed? I figure they won't activate it because the fax will be too dark again so I will just pay off what I have used when I get the bill, I'm planning on sending in some hopefully on Friday but I haven't received a bill yet. If the online application is going to cause all this much trouble I suggest you take it offline. I was going to use the Mastercard to pay on my maintenance fees on my Bluegreen timeshare but doesn't look like that will be happening. I'm extremely displeased with this whole mess!

charley ropp
from Melbourne, FL
Bought my tires though Walmart sat a appointment up 5/18/18 they charged me for new stems not all are new. tire is leaking rear pass. side. weights fell off 2 of the wheels called to make appointment was told to just show up early and take my chances. this Walmart was #03538 service order#485700-41377

Tyrone Howard
from New Windsor, NY
I purchased a potiable jump box from Walmart it ran around 100 dollars plus tax. I had it about 4 months an it just stop charging an jumping vehicles. S o I decided to return it to the store today 7/22/18 just to exchange of course I don't have my receipt. Ok so the store is all out of the same jump box that I have . No big deal, but now they (employees at Walmart i.e. supervisor during the day shifts) acts like the jump box didn't come from wal,art telling me she cant give me store credit without the recipt an the product number to the jump box . S o I go an get the same brand of jump box that's smaller then the original 1 I purchased , she continues to tell me that she can not help me even though I proved clearly that the jump box came from Walmart. I FELT TOTLLAY DISRESPECTED BY THE LACK OF CUSTOMER SERVICE I RECIEVED AT THE NEWBURGH NY LOCATION BY ALL PERSONS OF AUTHORITY. Im a quality customers who shops there frequently an feel as though , as a faithfull customer to Walmart the situation could have been handled better. The supervisor then tells me she cant give me back the 100 dollars an change I spent on the jump box cause its a lot of money . it is a lot of money when I spent it an the product is malfunctioning already. Plus walmarts a billion dollar corporation im sure a store credit of 100 will not effect day to day operations . Sincerly ANNOYED BEYOND BELIEF CUSTOMER!!! A TIMELY RESPONSE WILL BE GREATLY APPRECIATED.

james
from Louisville, KY
Went to store on Greenbelt Road Louisville Ky. Was going to buy Bluetooth wireless headphones. The store had a display set up. Seen what I wanted so I found the person who was suppose to be working that section. First off she says we don't have wireless headphones, I pointed to the display and also box in glass cabinet. She points at earplug type. That is not what I wanted and pointed at box I wanted to see. She finally takes her key and attempts to open. Then tells me they need to get a locksmith. Not a happy young lady. Not helpful at all. Went over to market side for groceries. Seen a employee leaning against a stack of something on phone. Ask where a manager was so I could complain. He said he was. Told him about problem and he tells me that they have called ab out 15 times to have it fixed. Bad service for a multi billion dollar company. I was at that store around 1130 Saturday the 21st

David hook
from Cleveland, OH
Store in Biddeford always it of product and getting worse. Thank you for converting me to another store. And carts are terrible. You have a manager to comfortable in that store

This is for store #1659
I tried to return a tablet for another better one with no receipt. Since it was a gift, I did not have a receipt readily available.
I get it, it's a little bit sketch (The seal was still intact and the tablet is clearly unopened). The first CS rep told me she had to get a manager and I told her immediately I could come back later with an actual receipt from my gift giver since I lived so close. She insisted on getting a manager anyways for approval.
Ok... I thought, if it would save me a trip back, I will wait for the manager. The manager comes and tells me right away that I would be getting less than what the online store price says. I was taken back and argued that the online Walmart sold it for 10 bucks higher. However, at no point did I curse, name call, or even yell. I may have matched my tone with his but nothing more.
He then proceeded to tell me that if the item is more than 50 bucks, they cannot even do store credit without receipt. Then he flashed his "I'm a manager card" and said "Its up to my DISCRETION to help you".
I was already ready to go home, but the way this guy was talking to me it was incredibly patronizing. So I decided to stand my ground in principle.
I told him that NO WHERE on Walmart's page does it say that about the 50 dollar max amount. Check it out here:
http://help.walmart.com/app/answers/detail/a_id/121/related/1
I must have accidentally insulted this guy's mom because he right away decided to shut down on me and told me verbatim "I'm done with you!"
So I told him I needed this escalated. I wasn't going to let this guy working in customer service of all places to treat me this way. And trust me I worked in retail and never in my dreams would I ever speak to a customer like this. It doesn't matter if they guy had a bad day or maybe another customer was a pain in the butt. You don't do that to customers.
Second manager was much nicer and much willing to explain things to me but still was unrelenting to give store credit. I was much more satisfied with her answer partly because she treated me like a human being. The other guy, Ron, treated me like complete garbage.
However, my biggest problem is that if you read that link, no where did that say anything about 50 dollar limit. Why would Walmart not follow their own policy and what's worse is that these managers are so arrogant to assume they know all the policies when a simple google search proves otherwise.
All it says is that if the product price is more than 25 dollars, they can only give store credit or gift card. Needless to say there is a reason why I do not frequent at Walmart. However, from now on, I will only go to Target and if managers at the store is reading this, yes I will also make a complaint at Corporate. This kind of customer service is simply unacceptable.

I was at Walmart in Richmond Indiana and got two 2 liters of Mello Yellow. I lost $14 in the store a ten and four ones. When I asked for help in finding it.I was pffered no help at all. I never felt less mportant as a customer . I was only in the store for a couple minutes so they could of viewed cameras to see where it dropped and who fpund it. The only thing I got was a sorry. Ifl it would of neen their money or item they would of done something. It was money I needed. I shop their couple times a week, but I will not now after the lack of help and compasion.

Susaln Belzi
from Nashua, NH
A little after 6pm today 7/19 I was ending my shopping at your store in Amherst NH. I went to cash out, there were 2 people ahead of me. There was an elderly woman on the register ( I have seen her there many times). When it was my turn a new cashier was going to take over. For the first 5 minutes I had to listen to the cashier coming on complain to the other cashier about her having to do this and that and something about being pregnant...all I wanted to do was pay and be on my way. Well first I had to hand her a personal size watermelon because when I put it on the belt I notice a soft runny spot :( I really craved water melon to). Anyway she starts ringing me up and she had a horrible attitude. She was slamming my items into the bags. My son (not a child he is 38 years old) was walking up to put the bags in my cart she would not spin the bag carousel she just kept slamming the bags on top of it he was pacing because the way she was banging my items was getting him angry and he did not want to make a scene. She continued to slam them. I paid, started to leave saw that a woman manager had come into the little area where they have the cigarettes and said to her and I quote " Your cashier behind you on register 15 has a Piss Poor attitude." I work in nursing in a nursing home and am always shopping there for soaps, goodies to munch on and clothes for my patients because they struggle. I am always at the pharmacy I at least 2 times a week getting groceries and have NEVER ever been treated so poorly. It makes me want to change pharmacies and go back to Market Basket for groceries. Oh yes and when I got home and took out the jar of pasta sauce I bought and paid for and wanted to cook, the jar had a crack all the way up the side of the jar and that is when I really got pissed off and decide to send this complaint. We couldn't eat it because I did not know if any glass was in it. I went on to my banks web page to see how much money I have spend at your store in just the past couple of months and let me tell you I shop there often. I wish I could say I would never set foot in that store ever again but that is unrealistic but I will tell you this I will make certain that my visits will be a heck of a lot less.I do not want an e-mail from you with a sob story as to why this happened I just want you to know that this happened and I am sure it has happened many times over because it is allowed to happen. I should have just thrown my arms up and walked away but after working so many hours one just wants to shop, pay and carry on.

Neil Grimm
from Americus, GA
I have been shopping at the West Macon Walmart for about a year. I usually go two or three times a week. I have always used the self service check out because they never open more than three full service registers. Yesterday I went to check out at the self service check out and was told I could no longer use it because I had to many items. There is no sign stating there is a item limit. I talked to a manager and was told that to many people were not scanning all there items, so you can only use the self service for a few items. There were four registers open and no one waiting to use them, but they still would not let me use it. I had to go to a full service line and waited almost twenty minutes, just to get up to the register. When I left I had to walk by the self service check out and out of the eight registers available, only three were being used and no one was waiting to use them, so the girl who was working that area went to the restaurant to take a break. This is totally stupid to have forty eight registers and only three open, eight self service and no one there. Taking my business to Kroger.

Andrese Al Wakeel
from San Diego, CA
I was called to the management room by the manager( Alberto Adams), in the presence of another manager( Faiz Esho ) fluent in Arabic because he is an ArabIc. Alberto claimed that I stayed in the break room more than 15 minutes and when I asked him to prove that .He said that there were spies told him that I stayed more than 15 minutes . I asked him to confront these spies face to face and I told him maybe those hate me or lie, he refused. But he said there were cameras in line with the spies' words. I work in the maintenance department and it is my duty to clean the break room and wipe the tables throw out old food, open cans and prepare cups for coffee, which may take the rest of my work.Alberto practices a racist policy with migrant workers from Iraq and openly contravenes ( California Discrimination and Harassment Prevention Policy.Alberto is not a direct manager. .My departmental manager respects me and gives me a report that I am a good worker.

Robert owens
from Macungie, PA
Wal-Mart store in Williamsburg, va #03219 op# 006353 te# 01 Ye# 06801 is the receipt on 07/15/18. We bought several items and was over charge on 3 remotes of cloth over $30 dollars.so I call the store when we got home for the mod, manager on duty . They never pick up. Then I call the complaint line which all they said the store will call you back in 1 to 3 days. I am not happy having to drive all the way out to the Williamsburg store. Today we had to go to Newport news, va to see our lawyer and saw a Wal-Mart there. We stop there to get the corrections fix. The assaint manager we had to go to the Williamsburg, va store to get it correct since that store mess it up. That is not fair. I have to waist my time and gas to fix your store screw up which over charge me $30 dollars.so I will loss more gas money and time cause of your incompetence employee.
What can you do about this?
Robert C Owens Sr.
201 tam O Shatner Blvd apt 25A Williamsburg va 23185
484 354 5781

laurie baker
from Blenheim, ON
your corporate office has reduced the hours of our store, it now doesn't open till 8am. I work 12 hr night shifts and would stop daily on my way home from work to pick up items for supper, school lunches, or work lunches. my shift ends at 7:30 and Walmart was the only store in my town open at that hour. There are aprox 200 people getting off work each morning and nearly every face I saw in the store was from the factory where I work. I guess saving a few dollars by opening later is better in your eyes than the huge inconvenience it has created for my small town. I live in napanee Ontario, many of the people from my plant that were shopping there at 7:30 am were from much larger towns on either side of it that simply wanted to pick up things their family needed and go home to bed,

Wilfred Hinchliffe
from Ocean Isle Beach, NC
The check-out policy in this store.(and I'm sure like many of your other stores)…….they have in this store at least fifteen (maybe more) I'll call them stop and go check-outs...you check out your items yourself...…..no one is going to tell me that they were put in your stores mainly for the convenience of the customer. Some people like them, most don't. You want to go to a register where a Walmart casher is and find that out of twelve registers,only three are manned.(Waiting again in long lines (happens a lot) I guess Walmart is saving a lot of money on wages they don't have to pay out.....right??!! just a guess. anyway myself and others would like to thank Walmart for the inconvenience...…………………………..We'll find another store to shop at...…..I'm sure this will bother the CEO's a lot.

Cherie Wirth
from Grants Pass, OR
I am very unhappy & disgusted with Walmart on line ordering. I placed a very simple order (I thought) but it took a total of almost 2 weeks in several separate packages before they were all received. I hate the fact they do not all come at one time. I think it is a way of Walmart to scam the customers. You get so many "little" boxes at all different times you forget what you originally ordered a couple of weeks prior! The 2 day shipping is a joke! There is really only 1 thing that Walmart carries that I can't find anywhere else but I will NOT order on line. I will go into the store & get that item & ONLY that item!!!! My other on line shopping I do through another retailer who not only sends it all at once but I get it within 2 days!! With free shipping also. The last order I placed was order #4511891-522393 on June 29, 2018 & I finally got the last item (I think) on 7/13/18....2 1/2 weeks later!!!! That is so insane------I now see why Walmart is getting such a bad name. I still don't know if I received everything because they were all spaced out so much.
Cherie Wirth

Michael hreene
from Chicago, IL
Need to tell your checkers to stop talking with other employees about their personal lives to each other and check people out, in line so long, frozen pops were melting, no excuse for such lousy service. Had to get them replaced

L Eudy
from Albuquerque, NM
Last month 6/08/2018 I shopped at Walmart on Academy NE in Albuquerque, NM and spent $178.58. The cashier was very rude, I asked if he could please bag my 2 bottles of apple juice which he had laid on the upper part of the bagging area. He said if I wanted it bagged I could do it my self. Also he laid on the upper area a pizza and a couple larger other items which I DID end up bagging myself. I was shocked and very upset and now wished I had left everything behind. I have shopped there again but will stop going so I don't have to be humiliated a second time. I'm sending a few numbers from my receipt so maybe you can locate this rude person. I 14 appr#008893, ref# 1042000314, trans ID 308159685382474, Validation zlfb, Aid a0000000031010, TC d054ef34aba121f6, Terminal # sc010928. Hope this helps find this person. Also while he was checking me out he was goofing around with other female employees. Thanks for your time. I'm NOT a person who complains but this experience was not acceptable.

Ryan Westenberger
from Anaheim, CA
i was stopped by asset protection about 3 weeks ago #1 i was stopped while exiting the first set of double doors AND garret (lp) had stopped me i was basically not even out the door yety he told me to follow him we went into office and he said he would explaian everything i y thought i had haD got home iNOTICED I HE DIDNIM IT WAS THEIR RESPONSIBT GIVE ME BACK MY LIC 2 1/2 WEEKS LATER THE MGR BASICALLY TOLD ME OH WELL I TOLD MGRTTING IT IN THR PROPER STORAGE OR LOST AND FOUND THAT IF THEY LOST MY ID OR DIDNT PUIT IT ANYWHERE SAFE THE MGR HAS SAID HE WILL CALL ME AND NEVER HAS L/P WAS IRRPONSIBLE UPON THEIR BEHALF FORPUTTING MY DOCUMENT IN A SAFE PLACE LIKE THEY DO EVERYTHING ELSE I HAD JUST GOT MY LIC 2 DAYS PRIOR TO STORE 2546 BACK TO ME ON THIS MA6TTER IRRARATABLY MIS PLACED MY CARD ALL I WANT TO DO IS BE COMPENSATED FOR MY LIC COST 88 DOLLARS SOMEONE NEEDS TO REIMBURST ME OR ILL GET A Lawyer cause he didnt give it back to me that very poor customer service and not fully doing his job polkease contactb me @ ryanw714@gmail,com or 7146766140
thank you mr. ryan westenberger

Bonnie Rains
from Ruidoso, NM
The Ruidoso, NM store is in desperate NEED of HELP! Store shelves are not being stocked! Cashiers are in very short supply (and I am one of those objectors who refuses to self-check) - People do need work, and if I succumb to the wiles of corporate greed it only helps YOUR cause. Check-out lanes (the few that were open) were backed up which caused traffic jams. Of course, the garden center check-out was closed, adding to my frustration. I think I can get away from Walmart shopping altogether by using the dollar stores for cleaning supplies and buying groceries at the supermarket. If I see an improvement on my next trip - I will reconsider. Bonnie Rains.

Donna Clark
from Halethorpe, MD
Most recently I have been unable to get my regular products at Walmart since their reorg I guess you would call it. I use Suave hair products in the pump containers, none of which are now available and there are no comparable unhealthy aerosol options there either. I always shopped your Faded Glory and other regular Walmart clothing brands and now I find that everything available is either horrible lookin or nylon, haven't bought any of the new lines - poor designs and horrible patterns. I still see some t shirts from before and do purchase them. There are a few Walmart brands of pharmacy items that have been absent from the shelves since April. I witnesses a manager scream at a salesgirl for opening a register to assist senior customers trying to checkout because their were people backed into the ladies department - there was only one register open. The manager was telling people to check themselves out there was someone in that area to do it for them. Customer friendly at Walmart is no more. I personally have been cussed out by an African American manager AND 3 or 4 of her sales force - wrote to you and NEVER got a response. Is Walmart trying to go out of business. Most of the time associates are in isles sitting on their phones or doing anything but work - don't they have an employee room for that when they are on break Or they are screaming and playing grab a__ in the isle - Time to wake up and take note - My apologies to those at Walmart who are helpful and do their jobs because they are the only ones keeping you going. One more question Does Walmart have a dress code for employees???

kris
from Fredericktown, OH
I have shopped at Walmart in Mt Vernon Ohio since it opened. But after this past week, I will never shop there again. The things I have witnessed and heard from employees ( who are afraid to come forward) are very unacceptable for an establishment in this community! I have been a store manager for another company for over 26 years and I NEVER treated my employees in such a horrible manner! I watched the "store manager" yell, disgrace, demote, and talk in a manner that would be classified as "abuse" to their employees. And ON the sales floor .... in front of customers and other co-workers! These are things that need to be held in private. Although I am sure this is not what your company teaches, it should be held responsible. Due to this action from the "managers", the employees aren't giving the customer service as they did years ago. I believe you should investigate this further. I felt sorry for these individuals being humiliated in public. This is very wrong to treat people like this..... thought Walt-mart was a family ran business?
I will be waiting for your reply.

Rafael Galarza
from Layton, UT
On 7/6/20018 I was in Bridgeport, Ct. I bought at Bridgeport Wal-Mart to set of cell phone. Straight talk LG one for me because the one I had the battery was not good. and one for the ministry. I came back home to Fort Valley Ga. on7/12/20018 and turn in the new Cell phone to the office but unfortunately it was not the one they needed. I went to the Perry Ga. Wal-Mart store to exchange it. I try to explain to the agent what happened and as soon I told her that I have misplace my receipt With out hesitation she said that with out a receipt there was nothing she can do. I ask for her manager. Mrs. Lashandra came and said the same thing, I ask for the complaint number and she just verbally gave me the number and she reply that she will not loos her job over exchanging an electronic product and that she will supply me with the Return/exchange policy. Miss Kayla came back she did not introduce her self to me. But she handle the police to me and show me where it said that with out a recipe they cannot do the exchange, She also said that they tell every customer about the policy. But that is not true. Miss. Lashandra had an attitude, the first agent I talk to said that she did not know that if the product been stolen.
But your Policy state that a customer can exchange the electronic device. That was not explain to me or even try to help me on what they can do to solve my problem. It is very un professional service that your department has. the will not care a bout the customers and the manager nor her employees are aware about you return policy completely only on portion of it.
After I got home red the full policy I whet back to the store the manager on duty had no idea about exchanging merchandise with out the receipt. and to bring him your copy of your Return policy. I told him that the manager had provide me a copy of the policy but he said he had no access and that he can not do anything for me. If Lashandre already decide that she will jot accept my return.
So I have a device that is not good to us thanks to walmart policy according to Mrs. Lashandra and Kayla. Also the evening manager said that there is no way for walmart electronic department find out where the product was purchase.
Your store history said that you are only one organization own by the same family. I feel that the electronic department in Perry Ga. do not meet the customer service expectations and do not provide the customer full professional and positive attitude to customer problem solving.
The staff roll the ayes up , they will walk away and manager will do the same and will not come back to assist me.

glen burt
from Jefferson, GA
had brain surgey paid off my Walmart card what they told me but I owed 11.00$ I got cancled on the card I will not to Walmart any more

william meneese
from Louisville, KY
I went shopping at Walmart at 3:00 am July 12th. I usually dont complain but every aisle I went down there was a walmart worker. Nobody said Hi may I help you and some just glared. You might want to talk to the manager, to train his workers better or have them work where they dont come in contact with people. I was at 175 Outer Loop, Louisville,Ky 40214.

Patricia Schilz
from Spokane, WA
I have applied for a Walmart Credit Card twice in the last two months and I have not received any confirmation on either one. I have attached a screen print of the application receipt thanking me for applying for a credit card with a reference number. I have called customer service twice and they said I would receive a confirmation in an email and physical mail, but have not received either. The last call I made today they said they were unable to send me an email but would send me physical mail which could take up to 20 days to receive. Could someone please help get this problem resolved? Thank you for looking into this, it is much appreciated.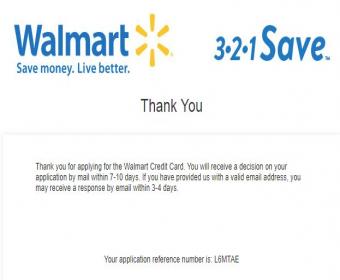 Donna Bazzell
from Santa Clara, CA
About a week and 1/2 ago, I purchased and loaded a Walmart Visa Debit card, initially for the purpose to use for Xbox online game play for my grandson. I registered the card and was told that I could use the card in store in person only until I received the personalized card in the mail. Over this past weekend, I attempted to make a purchase and the PIN which I know was correct was declined. Several attempts were made and finally the store employee assisted me as I used a bank card to complete my purchase.
I did find out that although I loaded the card for $20, that a $5 monthly maintenance fee automatically was subtracted and so the balance is now only $15.
After calling the number on the back of the card and receiving absolutely no assistance or resolution due to it being fully automated as I made multiple attempts to speak to a live customer service person. I called another number found online and spoke with a "Lee" who was helpful and explained to me and apologized that I was mislead about the card. She said that I would not be receiving a personalized card in the mail as when the registration is completed, the system decides either you are allowed a card to use and a personalized one will be sent or you are categorized as only being able to use the card with the balance on it and no more. This is so ridiculous and I was definitely mislead. How can a debit card that is reloadable be denied? That does not make any sense whatsoever. She has inormed that a refund for the card balance is being sent to me.
My fiance' who had absolutely no credit at the time, purchased and registered the card several years ago and had no problems at all, still utilizing it at his leisure.
I have good credit with multiple bank and charge cards in great standing.
Advertising these cards as reloadable Visa debit cards is false advertisement because if the only way money can be put on the card is by the customer doing so, how can they be denied that use when before purchase does not at any time inform it can be denied.
I am a frequent Walmart customer, have been for many years, and I am now totally and thoroughly frustrated, disgusted, unhappy, and prepared to report this situation to BBB as well as to several local newspapers. As a state government Business Services Manager, I find something very wrong about this.
What kind of scam is this?
I would like answers please.
Thank you,
Donna Bazzell
502 807-7575

Missouri Glover
from Charlotte, NC
July 10, 2018
To Whom It May Concern:
My husband and I shopped at your Walmart located at 3240 Wilkinson Blvd, Charlotte NC on 07/06/18. We bought two large packages of skinless chicken breast, 022763040810 cost $8.10 and 022763070935 cost $9.35. I put two of the breast in my crock pot on Friday and they are still cooking today is Tuesday. Those breast are as tough as an OX's rear end, what are we suppose to do with them, the more they cook the tougher the meat become and we can't take them back. It is a shame that kind of meat is put on the market for customers to purchase especially when we are on a fixed income. We spent $169.02 cash money thinking that we at least we has enough meat to last through this month and now we don't, stop putting BAD MEAT OUT THAT PEOPLE CAN'T EAT!! Thank you
Missouri Glover

Yesterday, Thursday, July 5, 2018, sometime during the evening, my wife and I purchased some items at the Walmart store located in Brawley, California 92227. As we paid for our purchased items and headed to the exit door, we were stopped by a female employee, who asked us for the store receipt. My wife asked as to why she was doing this, since the store is not a membership business, such as SAMS or COSTCO, where you are required to show proof of membership when you enter and exit facilities. The employee stated that she was doing her job and for us to take our complaint to their main office. I do not think that this is proper customer service and or a proper way to explain as to why this store is conducting business contrary as to what other stores do. If I want to be examined as to when I enter and exit this store, then; I rather pay for a membership and conduct business at COSTCO instead. Note: I noticed several customers displeased by this action conducted at your establishment. Thank you.

Bryan Keith Freeman
from Bangkok, 10
I am in Thailand, my brother is in Arizona, he went online to send me some money through MoneyGram. I went today to get the money at the bank here. When the teller entered the Ref # she got "Please call the Moneygram Help Center to complete this transaction." She called them and after a few minutes she handed me a phone number in America to call. She said that they would not tell her what the problem was. So I called and got a lady, she said the system was "Down". But the way she said, the tone and the nervousness in her voice told me that she was not telling the truth. So I hung up and called again. I got Jeff Spikoly from Fast Times at Ridgemont High. Not only did he sound like I either woke him up or he was higher than a kite. After I explained the situation a few times, he finally got it and asked for the reference number which was already given twice. He then told me that my brother did not complete the form so my brother needs to contact him. I told him that my brother did it online and that he has a receipt for it. Showing the transaction was completed and got a reference number. He said that my brother needs to contact the help center. I asked if the number I was given would work as I am in Thailand and he is in the states. He asked me "which number did you dial?" OMG, I gave him the number and he said, "Uh, yeah, sure that will work." So I contact my brother and he calls 4 times and got no answer. I still do not have the money and he can not contact anyone. This is what he received:
Your transfer is being sent! Have receiver bring Ref no.31345976 & PhotoID to pick up when ready. http://bit.ly/2FkQcgC for status.

Sam, Soheir
from Hollywood, FL
To Whom It May Concern,
I'm filling a complaint against customer service supervisor her name "Samira" at Walmart store # 02591 in 151 sw 184th Ave., Pembroke Pines, FL. 33029
She was overbearing, Rude and despicable
On Tusday 07/03/2018 at 1:20 PM I try to use moneygram to transfer money to my native country the casheir asked for my social security number which I refused to provide her I told her I did transfer many times I never asked to provide my SS# she said because the transfer money so much I told her what the maximum transfer money I can do without providing my SS# she answered rudely I'm not telling you, I did asked for the superviser, she came with bad attitude without saying hi or either what can I help you, I told her I going to reduce the transfer money to $3,000. Without looking to the computer screen she said I need your SS#, I said to her ok I'll reducet the money to the same amount I did transfered a couple of month ago without SS#, she said very rudly "no" you told me already two different amount of money, I said because you don't want tell me the maximum amount I can transfer money without SS#, you didn't type nothing at the computer or either took the money, she said "no" and turned her back with very low class attitude, I was embarrassed.
She never said "Hi" or "sorry" or "I can't help you or call the moneygram to check how much".
She is unprofessional woman, overbearing, Rude and despicable.
This type of behavior is not at all acceptable.
I request you to look into the matter as soon as possible before the other employees will do the same to get a higher position like their supervisor.
I really greatful that walmart exist in my life I feel safe, comfortable and satisfied when I buy their products on line in terms of price, quality and delivery speed.
My favorite store is the "Walmart" close to my house, so I would like the staff to be an honorable face to Walmart.
Regards,
Sam, Soheir
suesue1010@hotmail.com

Ruth durham
from Arlington, TX
I shopped for my last time at Crowley Walmart . I spend at least $100 a week on pet food and supplies there , I volunteer with animal rescue and appreciate any savings I can get as it helps feed another animal .todays visit I thought yay , got lucky ,30 cents a can for ,13 ounce poultry platter , of course I took all 33 cans but cashier would not honor price,5 employees later ,including 2 that where visiting and supposedly high corporate guys (that where calling to me to have a great day as they refused to honor the price) said I could buy only one can , I should have taken their pictures to post my experience on face book.. I wished I had put back the other $78 .worth of cat food I had in my cart , but had already paid for it while waiting for management to honor the price they had on the shelf .SHAME ON WALMART in Crowley .!!!! What's worse is the disposition of those managers who stood smiling like they ruined my day .by no means , I was prepared to buy it no matter what , just thought I had a lucky day . , but instead they managed to force me not to shop there . I have high ethics and principals that I stand by and Walmart has proven again that they lack morals . It was not me misreading anything , upon me questioning that I could only buy one ,that was not on any item on the shelf stating that .anyway bye bye Crowley .ill spend my money elsewhere

Your PEDO symbolism on the shirts in the boys department in Lewisville, Texas "you want to pizza me" is sic and disturbing it goes to show where Walmart's Moral Value is. You and your company can go to hell in a hand bag. We Americans will expose you and your company for what you really are A BUNCH OF SIC PEDO'S so get ready your times up. #BOYCOTTYWALMART hit em where it counts in their pocket book!!!!! Bunch of SIC DEMONS.

Shirin Purnell
from Sperryville, VA
Location: Walmart store, Culpeper, VA 22701
Date: June 27, 2018
Time: 12:25 and 12:45 p.m.
Where: Bench by a restroom in the front area of the store. After that Customer Service area next to the restrooms.
Today was my last day as a Walmart customer. Our local Walmart's customer service has been going downhill recently. Not sure why but some employees are placed at the exits and randomly stop customers to see their receipts. I understand that some items may beep that would render the checking of a receipt, but being stopped while you already have Walmart shopping bags in hands smells of some racial or some other bizarre profiling to me. I have been stopped rudely last weekend while wheeling out a kids bicycle (their birthday gift) with my little kids and having other Walmart bags in hands. The lady at the door rudely gestured to see the receipt and then didn't even look at it and handed it back to me without any "thanks" or apologizing. What was the point? Can't remember being singled out like that at Target or other local grocery stores we frequent. I had to shudder every time while leaving this store expecting to be pointed at and asked to step aside. Not a pleasant experience at all.
Today was the worst with my mother who is visiting from overseas and doesn't speak good English. She buys all her gifts, necessities and souvenirs at Walmart, and this week alone spent over $500 there. Today I was supposed to pick her up from yet another Walmart shopping spree on my way to pick up my kids from their day camp. Instead I ended up searching for her for 20 minutes since she wasn't where we agreed to meet, and she wouldn't pick up the phone. I was imagining the worst thinking she had some health issues due to her age. Then I finally received a call from her saying that some employee lady approached her when she sat down next to the restrooms while putting the money back in her purse after just having paid for her items, and started asking her questions. My mom told her in her bad English that she was waiting for her daughter and she didn't speak good English. Then the lady proceeded to empty all her Walmart bags (WHAT?) and checking every single item against the receipt my terrified mother produced for her. What the hell? Then she took my mom to customer service and made her wait in a long line while I was losing my mind searching for her. When I finally found them, I got the end of the conversation between the first employee and the cashier accepting refund items at customer service. Turns out that some cheap lip balm has been rung up twice, while the same lip balm in a different shade hasn't been rung up at all by the cashier. Which puzzled even the lady who had to assure the first employee that it was totally fine. I WAS SPEECHLESS!!!! I was so upset, late and mad that I just grabbed my mom and we left. I had to pick my kids and I was late because of THIS?! The lady never apologized, by the way. It didn't occur to me to ask for her name (which I should have), or to see the manager, because I didn't realize the whole ridiculousness of the situation then. Now I am wondering who gives these employees instructions to search bags of elderly ladies who are peacefully sitting on benches inside the store bothering no one. She didn't try to leave the store, nothing beeped, she had a lot of bags with her and her receipt had over $150 worth of goods just purchased. Did she really think someone who paid that much would steal a cheap make up item costing $2? If so, why didn't she take her back to the cashier that made a mistake? What is wrong with you, Walmart? This is how you treat your customers, and in this case foreign tourists???
Like I said. Never setting my foot in your stores starting today, and never letting my foreign guests enter your stores either. Not worth the humiliation and lack of human decency.
P.S. If you are serious about finding out who the employee was, though I suspect the problem is not limited to that one employee only, I could describe her. Or you can always check with the lady who worked the Customer Service desk at 12:40 today. I am sure she remembers.

James Raposa
from Houston, TX
while purchasing tires employee who was doing install got very upset and was throwing tools across the floor and screaming at employees, after getting home I noticed he did not install valve stem caps, and did not replace hub center in rim. Need employee # to watch cameras and check this out. Not the kind of employee I would have working for me. store was in Lumberton, Texas 11 am Josh A 6700 6/20/2018

Judy Ling
from Tehama, CA
Prescription was sent in by doctor 10a.m. I went to pick it up at 12 I was told it would be an hour. I left came back. Asked for the medicine and was told again I would have to wait an hour. I said I have already waited my hour ask the other clerk who took my order, She came over looked at the computer and said you still have 5 min. I have always gotten my prescriptions at Walmart in GA and they didn't have the policy you had to wait one hour no matter if it was ready. I will NO LONGER GET MY MEDICINE AT WALMART CVS HERE I COME.

My girlfriend and i tried to return three items this morning at the lonoke location. There were two employees involved. One was a regular cashier who looked to be stocking in her isle. We greeted her and said good morning we would like to return these the receipt is on her phone. She sighed turned her back and mumbled what sounded like "morning". She began to ring the items up. Then she told me a total. I said no mam we are trying to return these she sighed again and yelled "ms Rita" which was the second employee that came walking up wearing a yellow vest and she said "we don't do returns till 7am" my girlfriend said ok no problem. The cashier snatched the bagged items and laid them on the counter and said we don't do returns till 7am. She was extremely rude and I have never felt like such an annoyance to someone we spend a lot of money with! I do not believe Walmart operates or wants to be known to operate like this. I am
Not sure what we did to upset the cashier but i was also amazed the superior employee in the yellow vest "ms Rita/Nita?" Allowed this to happen and didn't even act like the employee had done anything wrong. We do not APPRECIATE being treated like this. My girlfriend is actually from bentonville ar and a former employee and was shocked at the treatment.

Michael Randall
from Candler, NC
I was in your store on Airport Road in Arden, NC tonight shopping in the electronics department. There you have many TV's playing stuff which is expected but there was one TV on the top shelf that was on some channel that had some black guys doing rap. The language was so bad that I was in shock that the store would be allowed to play something like this. There were children nearby shopping with there parents and it was terrible. I went and complained to the customer service desk and they call some employee by the name of Marc and told him about it. I proceeded to go back to the area and wait to see what would happen. I was shocked that nothing was ever done while I was there which I waited about an hour. Marc and the other employee that finally showed up just stood around and talked. I did not purchase anything from the store tonight and will not shop at that store again. I will be going to another store down the road from Walmart tomorrow and buy what I need. I'm not sure this will even be address but I just felt that a faithful long time customer was completely ignored.

charles cobb
from Mebane, NC
I was shopping in your store and was about to leave when I was stopped by a manager david was his name and he asked out of the blue if he could see my receipt I asked him why without answering my question he goes on a tirate about having the right to ask me for a receipt that might be true while I am shopping but after I pay its mine don't stop me on a hunch I am sorely pissed he followed me around the store he didn't ask for a receipt frankly it was a matter of race profiling plain and simple I want the managers head on a stick I was not raised to be silent to speak out when wronged by anyone

Paula ciletti
from Irwin, PA
You sent me two five dollar gift cards for a bad product i bought .They don't work. And I been trying to contact the mainstay about the gazebo i bought it only lasted four months and it fell apart .I been trying to contact them for months .I paid 200.00 dollars for it it should of lasted longer then that. Thanks paula ciletti .

Patricia Simpson
from Dallas, TX
My sister and I with are grandchildren were in the self check out. We were talking and I paid but truly forgot about my husbands beer at the bottom. My sister was just checking out and I turn to take the cart to her and the woman was standing there and I replied oh I forgot the beer and she just stood there with her arms across her chest smirking. Even when I couldn't find the bar code she offered no help what so ever. I felt bad and said to her I would have caught it and I wasn't trying to steal and as she walked off she popped off and said ya right. My sister was done and we started to leave and she came back stepped in front of my 5 year old grandson pushing his new bike and said loudly I need to see the receipt for the bike which was the first thing that was rung up. I go to Walmart at least once a week and spend anywhere from 150 to 300 dollars. I don't care how far I have to go I will never go there again. Never have I been so embarrassed or so upset. I understand you have to keep your eyes out but it was her very rude attitude that hurts the most. And I'm also aware that she is watching the screens to see what is rung up. I truly felt she was trying to embarrass me my sister felt like she did it because one of granddaughters is mixed race. She was a manager and had the worst people skills I have ever seen. This was at the Harrison Arkansas store and here my sisters and my receipt information 6/15/18 tc#07630779063167289268 time 12:43 tc#11398516894658762727 12:41 tc#72979224918712504515 12:44 if needed this is my phone number and I will save the receipts Thank you Patricia Simpson

Robert Henriksen
from Lebanon, PA
Customer service so bad it drives customers somewhere else to shop.

DARREL W SENTER
from Wrightsville, GA
Hello, I was in your Eufaula, Alabama store yesterday buying groceries and there was a woman with a dog in the store.
One of your employees told her no pets were allowed ln the store and the woman started screaming at the man telling him to leave her alone and to get away from her.
The store manager was called and he listened to her complaint about how a store employee was harassing her about her dog and all he was doing was informing her of store policy. I told the manager I saw what had happened and the incident was all her doing from the get go by bringing the dog in the store and evidently this isn't the first time she has done this and screaming at an employee to leave her alone that she needed her dog with her for her nerves or something.
My point is I don't want damn dogs, cats, pigs, snakes, lizards, horses, cows or anything else in a store where I buy my foods and clothing.
Tell your store managers to get a back bone and escort trouble making stupid people outside. There is nothing wrong with having a pet for companionship, I have 2 cats and 2 German Shepards my self and love them immensely but I don't take them to the damn store with me! Remind customers that they are not in a pet store to shop elsewhere or leave their damn pets at home if they want to shop Wallmart!!!! Thanks for listening and stop this crap now before it gets out of hand. DW Senter Cell phone: 706-957-0086 if you want to call
This complaint is strictly between me and Wallmart customer service and not to be shared with 3rd parties for any reason and is to be kept confidential.

Cathleen naumann
from Chesterton, IN
I'm was the last person in my family to shop at walmart and after my last experience will never again. I went to return an item and waited 25 minutes in line with one register opened and six other employees stand around talking and doing nothing. My time is important to me. Then I waited at the deli forever while employees act like they don't see you, this happens ever time I uses your deli . Then I went to the lawn and garden and bought two bags of mulch, when I asked for a carry out I was told they were too busy, again with multiple walmart employee doing not a lot standing in the garden section. So I guess my family is correct walmart is not worth the trip. Very disappointed shopper

Kay Young
from Woodbridge, VA
Just learning to order online, saw the picture of the phones that looked just like mine---wanted 2 additional ones, so ordered them online with Walmart. They arrived and did not work with my Vtech model... Took them back to my Walmart and was told to contact Marketplace and they would send me a return shipping label......well my total purchase was $38.21 which was paid on my Visa-----Today I had to take pkg to UPS and ship it back to Teledynamics , which cost ME, yes ME a whooping $11.89 WHAT GIVES!! WHY CAN'T THE STORE HANDLE THIS RETURN??
I shop at Walmart 2 to 3 times a month and never felt so ANGRY and USED.. I think I deserve a refund of this shipping charge, how about you???

We recently visited your Walmart in Douglas Arizona and to be honest I was most displease. The store its self was nasty and unkempt. I've never seen one of your stores in such condition and was really surprise. On top of all that they seemed really racist. I took pictures for you but can't figure out where to send them.By the way, they have a leak under the water fountain that could cause someone to get hurt. I reported it and a month later it was still leaking..

Lekeisha
from Pascagoula, MS
I placed an order for a sheet cake that feeds about a hundred people. Told the lady what I wanted on the cake and told her the colors but when I went back to pick the cake up I was in total shock. The appearance of the cake was unprofessional and not up to par with what I know Walmart usually produce. I was not satisfied at all I have attached pictures for your viewing. Please let me know what you think?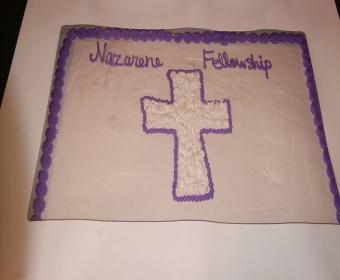 jeramy malcolm
from North Richland Hills, TX
My father and I went to purchase a battery for my Harley Davidson at the Wal-Mart off of Hulen St. after making my purchase we were approached at the exit by an officer and two people employed by Wal-Mart acting as a part of the loss prevention team. I was asked if I had put anything into my pockets that did not belong to me. I and my dad replied no. we were asked to accompany them to the security room or what ever it may have been called. mind you this was after I had already checked out and made my purchase as a paying customer. upon our arrival at the security room,we were asked to empty our pockets. they even took the liberty of searching and violating my dad's personal space. my question is what was it is that I or my dad had taken that I could not have purchased at the checkout, and what relevant excuse the officer had to suspect a paying customer would be shoplifting.

Charles krop
from Englishtown, NJ
I bought new everstart car battery which failed after 1 1/2 years. It says on the battery that it has a 2 year exchange warranty. When I brought it back to exchange it was told there is no warranty. It is clearly deceptive since the battery and display says 2 year replacement warranty. I was forced to buy a new battery.

Charles krop
from Englishtown, NJ
I bought new everstart car battery which failed after 1 1/2 years. It says on the battery that it has a 2 year exchange warranty. When I brought it back to exchange it was told there is no warranty. It is clearly deceptive since the battery and display says 2 year replacement warranty. I was forced to buy a new battery.

Jeanette Wools
from Austin, TX
I went to the Wal-Mart in my hometown of Lockhart TX this morning to buy dog food and two chicken breasts. I am a retired Senior Citizen and no longer buy in bulk. Imagine my surprise when I was told, both by the young man in the Meat Department and Customer Service, that it is "company policy" not to break up packages. I had no idea that Wal-Mart was in the habit of discriminating against Senior Citizens and small families, but HEB is not. I will not shop again at Wal-Mart. HEB had the exact same price for the dog food and sold me two chicken breasts.

Amanda merhley
from Lombard, IL
I got 2 tires. Paying about $200. I bought them on may 8 2016 and by August 3 2016 they were bald and wires are poking out everywhere. When I called wit my concern I was told a manager would call back. Waited an hour no call. I called back talked to a manager then requested to talk to someone else. And I was put on hold for 20 min. Called back and was told phone lines weren't working. Don't believe that.
Then when I talked to the co manager he put me on hold then had someone else pick up and give me the answer I was waiting on. The lady said the manager had to go somewhere. I find it extremely unprofessional to just decide ur done helping a customer. I told the lady that I wasn't done talking to him and she said she cud call him back.
So my bad tires that didn't even last 3 months are still on my car because Wal-Mart doesn't want to replace them. I will never get tires from Wal-Mart again and I will tell others what happened to me so that they will think twice about purchasing tires from Wal-Mart.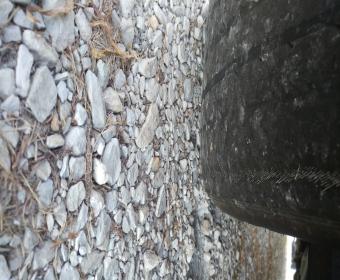 Can you please tell me the Bereavement Time Off Policy (PD-06) for a employee that work 32 hour a work. It my sister-in law. If it not paid time off can they write me up or not give me the time off. Please send me the info asap and if you can tell me where I can get a copy of the policy. thanks

I have a Walmart credit card. I made a substantial payment (paid in full) on August 4 2011. I went shopping on August 11 2011 and my card was declined while I was in line. I had to get out of line, go to customer service and call the number on the back of the card. I did so, and the lady that was on the other line told me that there was a hold on my card that it would not clear until tomorrow and that there was nothing that she could do. I had to pay for my now defrosting groceries with the remaining balance of the card and the rest with my debit card (which was to pay bills).
So, I go home and call 1800 walmart to make a complaint, they told me that I had to call 1-866-611-0048 and ask for a supervisor. So this is what I did. When I was transferred to a supervisor, I tried to explain to him that I made the payment, that it has cleared my bank but it is money that I am unable to use. He then told me that the funds will be available tomorrow. This is not helping me today when I needed the groceries, and the fact that I won't be able to shop tomorrow as I have a job and have to go to work.
So, my complaint is that I can make a substantial payment (over $500), and Walmart can hold it for over a week so that I can not use it, but when I am late on a payment they are so fast to charge me a late fee. Can I charge them a fee for making me wait? I had to call and make arrangements with my electric company so that I can pay for the groceries today that I should have been able to use the card for. Its not like I can use the Walmart card tomorrow to pay my electric bill, now can I?
Where is the convenience of having a card if I can not use it? Why would I even use it if it is not even worth my time and effort? I pay my bill on time and pay it in full so that I dont get charged fees and I am still getting treated like crap!!!

bryan a snyder
from Troy, MO
On November 24, 2015 my wife four month old son and I went to Walmart in Warrenton, Mo. I recently had back surgery, so I have to use an electric cart. We were going through the store looking for Christmas items for our kids. We had been there for about twenty minutes. My wife and I were in the back of the store and the battery for the cart went dead. I saw a manager so I talked to her and let her know about my situation. The manager did not acknowledge anything that I had told her, That being said having back surgery my doctor does not want me walking for long distances. The manager I talked to did not have anyone go and get another cart instead I was forced to walk to the front of the store in a lot of pain.
I had to use a regular cart as a walker. This is ridiculous I was under the impression that managers were supposed to be helpful and courteous to there customers in this case apparently not. I don't know what I did to deserve this, all I know is something needs to be done. I took the risk of falling an would have ended up in a lawsuit which is not something i want to do. The reason I am complaining is that nobody should be treated like this, if the manager would not have walked away so fast I would have her name but i don't. Thank you for your time and hopefully the Walmart corporate office will respond.

tom gualt
from Twinsburg, OH
This seems to be a constant that there is only one or at most two lanes open around midnight. Sometimes before that. There are long lines and the store does nothing about it. I guess hiring one or two more, or even train those stocking to run a register would be asking too much. Very disappointed about finding help during the day as well. I wont stop shopping yet at walmart but I will reduce my spending , even if I pay a little more for the items. Kroger is building a huge complex a stone throw away - and I cant wait. This isn't just a first complaint it has been going on for some time and I guess I'm getting tired of the company falling behind more and more in customer service and customer care.

Ron bricker
from Fort Lauderdale, FL
I read on Facebook where your Medina Stores manager, Janet, was not allowing the Marine For Toys for Tots to stand inside the store. If you want anti-military and insensitive individuals to manage your stores then YOU do not need the military personnel to shop in your stores. I am taking back my Walmart purchases of this past Friday and will not be purchasing from any of your stores in the future. Tell Janet she does not deserve to enjoy the freedoms the military have given her and hers. Next, I will write a letter to the Walmart corporate office in Bentonville, Arkansas and see what the CEO says.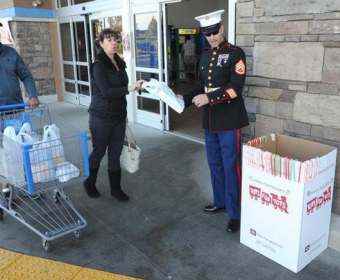 George Motley
from Salem, IL
I'm an electrician, and we do new walmarts, and remodels. Today I was in Salem Illinois and the manager called the cops on us for trying to work. Said she had no information about the work. So basically the cops came and harassed my boss, and when I came, only black guy in this town, he asked for my id. And questioned my car, for some reason. Walmart has to do better.

I won't EVER spend another dollar at the Walmart in Dublin, GA...I found a ladies pocket book in an empty cart in the cart return in the parking lot. I took it inside after asking 2 ladies that i saw walking away from the area, who said that it wasn't theirs. I stopped an emplyee walking by asked if she could take the purse, that I had found in the parking lot, she tried to give to 3 other employees, none of which seemed to want to be bothered with having to take it.
I was a little worried by now that no one would even try to notify the owner.. So i decided to look and see who the owner was, maybe I could let her know that her pocket book was safe. Then the 1st cashier that declined to accept the pocket book, Shouts "Don't let that man go through that woman's purse!", insuating that I was up to no good! Then the first employee that I stopped snatched it out of my hands and took it behind the counter.
If I was gonna do something wrong, I wouldn't walk back into the store, garner a bunch of attention then do it in front of everyone!!! I had serious concerns about whether any them sorry/rude employees was even gonna inconvience themselves enough to try to notify the owner!!! I know that if my wife left her pocket book in public place, that she would worry herself to death until she knew that it was safe! That'll be last time I darken the doors of that store full of sorry, rude, lazy, and inconsiderate employees!!!

emma richardson
from Owens Cross Roads, AL
My daughter's income tax was posted today, and because she don't have a bank account the monies was posted to my wife's (her Mother's ) Walmart Card. However, Walmart card managers have decided to hold the money for the next TEN days alleging 'something amiss, Despite the faxed evidence they requested and received from us today(1-29-2015). we told them that our child is about to be evicted and she has Two children. The card customer service hung up on my wife TWICE, and hung-up again when she repeatedly asked for a mgr. when Emma Richardson finally called corporate they said "they didn't understand why they're still holding these monies but they cant over-ride the(" greedy insensitive ") card mgrs.

Justice Writer
from Madison, AL
Our family, on tonight, September 18, 2016, was met with a touchy situation birthed from a mischievous Leeds, Alabama Walmart employee who goes by the name of Scorpio. Unfortunately, this overzealous, contemptuous and disrespectful Leeds Walmart employee meant evil by calling the Leeds, Alabama police on our loved one who had treated him with the upmost respect when he refused to give cash from our debit card refund when Walmart, all day and night, hands over cash from debit card refunds even when a person would rather have had the refund placed back on the card at hand.
Then, Jerry, likely Jerry Hicks Jr, a new Leeds Walmart employee, who is obviously a "good" friend of Scorpio, pretended to care about the ill-treatment our loved one was receiving when at the end, we discovered that he too was a huge part of the problem of involving the police in a situation that could have erupted into the death of our loved one.
Fortunately, when Scorpio chose to abuse his minute power by calling the Leeds, Alabama police for no reason, resulting in a gigantic waste of tax dollars from hard-working citizens, Officer Breasseal, an understanding police came on the scene. Not only did Officer Breasseal arrive on the scene, but, three cars of officers showed up as well indicating that Scorpio had likely made the situation seem to be that of a true emergency when it was not an emergency at all. We are confident that had Officer Breasseal not shown up, there would have been an assault, battery and bloodshed upon our loved one.
Furthermore, the actions of Scorpio and of Jerry proved that some people should not be given supervisory responsibilities when these hard-working, we're sure, officers could have been addressing serious issues that could have been life threatening. Likely, people like Scorpio and Jerry are against marriages that involve people who are unlike them or perhaps they, like Hitler, are drunk with a little bit of power.
In the end, nevertheless, Officer Breasseal did not make a report against Scorpio and the obvious prejudices Scorpio had cowered upon our loved one; but in the same vein, Officer Breasseal did not treat our loved one with scorn, hate or contempt. He was respectful and may our father bless him and his family, always for that.

Marissa Krysta
from Merritt Island, FL
I am very upset with the whole savings catcher program, I truly believe it is a genius marketing tool and a great way for Walmart to control what they allow in regards to what consumers can save. First shoppers had the BOGO, which was awesome; however I can understand how that would have cost too much to the bottom line since cashiers were not able to check ever advertisement and consumers would take advantage of it. Fail on the consumers part to remain honest and shame on them for ruining it for the honest ones. So then here comes savings catcher, not quite BOGO since we are only refunded the difference on the price of the two items combined. Ok, well, that doesn't replace the BOGO, but it's something.
Adjustment to the savings catcher way - DONE!. Wait for my savings to come back, get my egiftcard but then at the store, have to hold up the line so a CSM can come and put the key in when I redeem my egiftcard.. OK, not the most convenient, but I'll deal with the glares and complaints of the people behind me (normally 8-10 people deep because my Walmart never has enough cashiers) to save a couple of bucks. Over the weeks of using the program, I start noticing that I'm not getting back as much as I think I am. I am an financial analyst, so let's just say math and budgets are my thing. On my last receipt, I anticipated a refund back on two larger ticket items and several smaller ones. Out of the approximately 8 items that were BOGO at other stores, I received a refund on NONE of those. I got a few cents for a difference in grapes. So, I went through my receipt and indicated the discrepancy via the instructions.
I entered in the dates of the advertisement and the competitors name. I waited expecting the difference to show up. I received an email stating that the savings couldn't be found and that I had to submit a picture of the ad in a specific format (not a common format like a .jpeg, .pdf or .bit, but one that I've never heard of) to defend the fact that I'm not getting the proper reward. The email didn't even state WHICH ITEM I needed to submit the documentation for. It's been weeks since my purchases. I am an environmentally conscious individual, so I don't normally have the actual paper hard copy advertisements. I normally do my shopping list on my phone. All this PLUS the fact that I don't recognize the format, I do not have the proper documentation to send in and can't PROVE I am owed the "reward". CONGRATULATIONS!!! You have now made it so difficult to save those extra dollars that I'm done with this whole insane program.
I have to rely on your proper data entry that is obviously not up to date nor accurate, plus I have to PROVE you are missing it... I can understand missing one item, but 8 items?.. that just seems intentional. Walmart now won't "lose" money by giving consumers money back on items that can get be purchased less expensive elsewhere. In return, I will no longer be shopping the deals, will no longer use the savings catcher and will be back to my old way of shopping the deals by going to Winn Dixie and Publix for their advertised BOGO's. I will no longer be doing my weekly shopping at Walmart or dealing with the madness you all have created. You all may have the "best" prices, but you have the worst customer service, the store is filthy, poorly stocked and I honestly feel this whole savings catcher was a calculated move by your marketing people to save face with taking away the BOGO as well as a way for you to control what savings are given.
Well done honestly - at least you have a couple of geniuses working for Walmart and they have done their job... they have maximized your profits. Maybe someone should check on the employees doing the data entry for the savings catcher program. Doesn't seem to me that they are doing their jobs, or maybe they are?

Chad Wilhite
from Fishers, IN
Cancelled Service back on Oct. 27, 2014 when my phone broke and I switched to another company and called to transfer my number to new provider and cancel service at that time. But now I am still getting a bill for $92.64 saying I own for two months. I called to find out why and was told that when you call to transfer your number you then have to call a different number to cancel service. This should all be taken care of with just one phone call not two. So please stop billing me for two months of unused airtime.

Your stores are depleting fast, that's all I'm going to say. Customer service has ultimately died with Sam Walton. Such a shame, good idea, and it is absolutely dead now. I think now, you have over stepped your bounds, and management everywhere I've been, needs intensive training on service and respect.

Barbara Lenex
from Minneapolis, MN
I ordered a tv on thanksgiving day it was supposed to be in the walmart store in Ash Flat Arkansas on Dec 9th 2015 well before Christmas. Well, it not there yet this is 12/22/2015 and no one know where it at or when we will get it. Talking to people on the phone with customer service is a joke be cause no one speaks ENGLISH. It sure would help if they did we might get this straightened out. We ordered this so we would have it for the CHRISTMAS shows. We saved all year for this tv when it came on sale.

Sandi Parker
from Concord, CA
Racial Profiling: on November 3, 2015 I went to walmart in Fremont Ca (Albrae location) after shopping I went to register where a cashier name Narcisco, as he started ring up my items he looked @ me and stated I know this will be with your EBT Card right. I was shocked my daughter in-law and I was caught off guard with this statement, I said no he looked at me and stated you are buying a lot of items, I asked him do you ask every one you ring up the same thing he stated no, so I asked why me because I'm black he just said sorta, I told him you know that's wrong he said I'm sorry, you must not be from this area I said why because I took offense.. I just said wow and showed him my money and asked for a manager he said there is none on duty, and said really I'm sorry.

duane novak
from Rochester, MN
My wife and I shop at Walmart all the time. We buy everything from groceries, dog food, T.V.'s. even change our oil there. We live close so go there multiply times a week. We also have been a member of Sam's club since they opened. They have a 20 or less checkout that I usually use because I go there so much. The last 10 or so times I have gone there, there is always someone with a full cart getting checked out. Why have the 20 or less checkout if you don't use it for that. I have talked to the managers about it and they tell me that they tell the checkout people to use it the way it is intended. The checkout people tell me that the managers tell them to take the full cart people and ignore the 20 or less people because they would rather make the 20 or less people mad than the full cart people because it is more business. I am not making this up. We spend 1000's of dollars a year there and I will simply start shopping somewhere else. I have been to other stores and the checkout people adhere to the policies of the store. It is really upsetting to be lied to when you are a good customer. You are losing a good customer. Maybe it doesn't matter to your company because they are so big. I can't believe that is the fact because that is bad for the store and you will lose a lot of money. The store number of our store is 1971 and it is in Rochester, Mn. Thank-you for your time

Andrea Berry
from Stone Mountain, GA
I called in a re- fill prescription for my pet. I specifically told the worker that I had a new phone number for the Vet. The next day I go to pick up the prescription it is not ready and no one can find it. I have to wait in two different lines to get some sort of information on what has happened. The worker says she called and the vet said the pet needs a new test. So I asked the worker to call the vet back because I had just got a new test done for the medicine 2 week ago. Her response was why would I call back she already has told me she would not sign off on it. So I am like wow this person will not call the Vet to clear up the problem. so I just left and told them I will go somewhere else. Which I did and got the prescription filled without any problems. Turn out the worker had called the wrong vet and not the number I gave her and if she had recalled when I asked that would have taken care of the problem. Wal-Mart in McDonough, Ga. 30353. I will never go back to that pharmacy. The service was shabby from start to end.

Rod Schmidt
from Wichita, KS
I was in grocery shopping and stopped by the meat dept to pick up a whole cut up chicken like I have done many times in the past. I noticed there wasn't any so I asked the person putting out meat and he said they didn't have any and he never has seen any. I asked him for a manager and I waited 10 minutes he had to call her 2 times just so she can tell me the same thing. But she said wait and she would get me another person in which I waited another 10 minutes and Tyler came up and asked me what I needed and I asked him you mean no one told you the problem and he said no, so I go over it all again so he can tell me the same thing. I asked them to please just go and cut me up one and said they can't do that. So after almost 25 minutes of waiting to get a cut up fryer to no avail, I told him well you wonder why people go to dillions for the groceries and told him thats where i will going in the future. So I left and went to Dillons to puchase my cut up fryer and other items I needed for our dinner.The Walmart I was at was 3030 N Rock Rd Wichita Ks 67226.

maryann clare
from Weedsport, NY
I ordered a 7inch tablet for a xmas gift picked up at auburn Walmart dec. 19th ,on xmas gave as a gift worked fine for week, than would not hold charge, brought back to Walmart with receipt no box would not do even exchange and also said was over 15 days so could not return anyway. call the Walmart number they said not whole lot they could do either except for me to file complaint, they also said when you order on line I had until jan. 10th to return.
Was well before that date, very unsatisfied with this and all the time I have had to spend trying to return, than to find out it was within time limit that they should of let me return item. I would appreciate any thing you would be able to help me with this on going issue, and also educate employees on return policy for online orders would much be appreciated thank you

Angela McCoy
from Marion, OH
Today (December 3rd. 2015) I ordered 2 toys from Walmart.com. My local store was out of one of them so the site suggested a store an hour away that had it in stock. I hurried and paid for it so I could pick it up and have it before Christmas. About 15 minutes later I received a text saying one of the toys was no longer in stock. I called the store and asked how long to get the refund back to my Walmart Money Card. He said it was showing it was refunded already. It is not on my card. He suggested I call the Walmart.com customer service so I did. I talked to a man that I could barely understand that informed me it would take 7 to 10 business days. I said no I can't wait that long.
I have a fixed income with 4 children and up to 2 WEEKS is not an option. He said there was nothing further he could do for me. I asked for a supervisor and was put on hold for 2 minutes only for him to come back on the line and tell me the supervisor would not get on the phone. He said the only thing he can do is give me an authorization code for me to call my bank with. The customer representative at the bankcard had no clue what I was asking him to do, saying that wasn't something they did. So now, not only do I not have the toy, I don't have the money. I tried to get on the corporate site for a complaint number that took me right back to Walmart.com. The email is sent to my local store. I am very disappointed and cannot believe there is no way to actually speak to someone at corporate offices.

Stedson Linkous
from Kensington, MD
I am a good Walmart customer. I am a general contractor. I wanted to purchase some Bostitch, 18v, cordless impact drivers for the business to try out. I purchase a lot of tools and like Bostitch products. On line you show this impact driver with 2 batteries (same for drill driver). I read the first couple Reviews where they clearly state this tool comes with 2 batteries. I placed my order. It arrives with only one battery per tool. This makes it almost worthless to me. We have to stop work to recharge the battery or use 2 tools to do the job of one. Had I known this was a 1 battery tool I would never have purchased them. Your advertisement is misleading. I am an UNHAPPY customer. You should modify your advertisement for this tool to correctly show only one battery. My wife, my business, and I have not shopped at Walmart since this happened.

Saturday, May 23rd, 9;00 ish, Platteville, Walmart.... was shopping and went to the automotive dept to get a gas can since I forgot to bring mine to town and needed lawn mower gas. I got it and couldn't figure out cap pieces as to how they went together. I looked for someone and I looked for someone then went to the auto counter and rang the bell 4 times...NO ONE!! Another couple was there waiting for help who haven't yet been helped either.
Finally approx ten minutes later, I dropped the gas can right behind the counter and left so they knew someone was not happy. THEN I had many things to get. In the grocery aisle by the fresh produce, I heard a women explaining to a man why their were no produce bags and she said we are out of them. I looked and their were none so I left without produce.
Then up front between the produce and the check out there were 2 men talking and one looked like maybe a manager openly complaining about not having staff etc etc.... what a downer...with the billions of dollars our CEO makes you sure as hell should have staff and you surely should not have unhappy staff complaining in front of your customers.
I spent 405.00 dollars there which I do 2 times monthly and I will not ever shop there again but then again that doesn't mean anything to you I am sure.... my shopping will be in Dubuque at Hyvee etc....

Linda Tingle
from Sherman, TX
Our Sherman, Tx. store can not seem to keep their shelves stocked. , This has been going on for several months now. They once carried sugar-free orange jello and nursery water with Florida. Haven't seen either in some time. I have talked to workers and mgrs. alike. They take your name, number and never call you back. Other Walmart's in neighboring towns don't seem to have this problem. Getting tired of having to go to other stores to get the things I need.

elizabeth schreiner
from China Springs, TX
As a result of walmart continuing to side with the L.G.B.T. community and supporting the anti God anti Christian majority we will take our business elsewhere and sell our stock in your pro homosexual perverted gay agenda company!

Jeff Hodgson
from Redding, CA
I love the false advertising Walmart does so well, *Near the bottom of the page you will see other heaters for sale and there sale prices, the URL is current. Do you see the Roll Back Price for the Lasko 5790 Oscillating Ceramic Tower Heater with Remote Control Was 44.98 now 35.00. So go click on that advertisement and wow it's on sale from $48.98 List price $59.72 Save $10.73. So what happened to the RollBack of 35.00. Oh yeah that was just to get you in our Doors.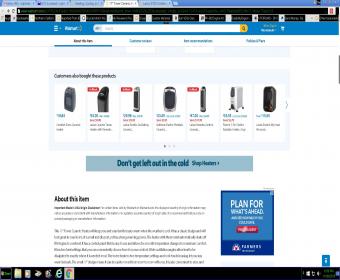 Roy Welch
from Center, TX
I used to live in El Paso Texas. While In El Paso, I discovered a cheese called Mennonite cheese. in 1986 I moved from El Paso to East Texas. I looked everywhere but could not find Mennonite cheese until a couple of years ago. I discovered Chihuahua quesadilla cheese and realized it was the Mennonite cheese that I had so long search for. yesterday I went to Walmart to restock on my quesadilla cheese but discovered that wal-mart has discontinued it. Why is it that everytime someone find something good at Walmart you eventually discontinue It. it may be something trivial to the people up at corporate office however it was something very important to me. and I am sure that there are a lot of people who are extremely pissed about this matter as I am.
I know that the product was a good seller because there was always empty spots of it on the shelf. I don't know what kind of marketing strategy you're idiot and corporate are thinking of but people are getting tired of it and they are shopping elsewhere. You are not the only grocery retailers in the world. I have just about this I did you start doing my shopping elsewhere because to tell you the truth there really is no difference between your prices and your other leaving competitors. since Walmart was the only place that I could find the chihuahua cheese but you don't carry it anymore there's really no reason for me to continue patronizing your business.
I would also like to point out that you need to start training employees on social skills. there are some of the most out of touch young kids working for you who know absolutely nothing in customer service.

Xenia, Ohio,,,March 28th, 2015. Manager and employees treated my family rude simply because we expected them to honor price. Soda sign read as follows.. $3 or 10. So I purchased 10 cases of soda for $3. Manager did not want to honor it and it took 20 minutes before they rudely did. they proceeded to give us dirty looks (employees and manager)...told other customers in line what happened. Openly saying "THAT IT IS PEOPLE LIKE US THAT TAKE ADVANTAGE OF SITUATIONS." Customers gave my kids dirty looks and shook their heads while the employees looked on in their direction with pleasure.

The Shelbyville , TN Walmart continues to allow semi trucks with trailers to park in their parking lot in front of the no truck parking sign. This creates a significant hazard as it is very difficult to see around these large vehicles. I have discussed this with the management on several occasions to no avail. On many occasions I have narrowly avoided being hit by other cars that could not see around these trucks. Does it a take someone getting hit or killed to get Walmart to enforce their own posted rules?
They could allow trucks to park at the far left side of the building between the Ascend Credit Union and the outdoor and gardening section of this store where there is minimal traffic.

I read on the Newspaper that walmarts were matching Competitors prices and their ads but when customers get to the check out it became a whole different ball game. my thing is this if you say you going to do something Please deliver have a meeting with your cashiers so they are all in the same page because it really makes Walmart look bad when you see cashiers are standing there arguring with customers.I love Walmart and I want you to do better see you.

Linda Wingo
from Mauldin, SC
This is in reference to the pharmacy department at this Walmart, my husband and I get all of our prescriptions filled at this Walmart, and in the past month on three of our prescriptions when we call them in and are told they would be ready the next day we go to pick them up and are told they are out of that prescription that the order has not came in, On Monday Feb.15, I called in a prescription for my husband and received a call the same day that they were out of that medicine, but would have it in on Wednesday Feb.17, we waited until Thursday Feb.18 to pick up the prescription and were told then that the medicine still had not came in. so we still have to wait a few more days and go back to Walmart for a second time. This seems to happen at LOT at this Walmart, Whoever is suppose to order all the medicine is not doing there job. Someone needs to check on this matter at this Walmart.

patrick mulligan
from Norristown, PA
Now i don't know if all of this is because of vendors or if walmart tells the vendors what they want but i have a list of products that i have bought from walmart in the bloomsburg and buckhorn, PA. store that i love and bought a lot of and bought frequently and out of nowhere they just stopped selling these products. For example, Jello brand pudding, Boston creme pie flavor, smores flavored rice krispie treats, barbecue flavored goldfish blasted. The list is now up to about 12 products total and i am beginning to think that they watch to see what products i am buying so they can stop selling them just to make me mad. I'm not really thinking that but im not far from it. I love all these products and believe me when i say i bought a lot of them to the point i know they cant tell me they stopped selling them cause they weren't selling good at their store cause i would bet i bought enough myself each week to to ensure they would continue getting them. I'm so dissapointed to the point i am gonna stop shopping at walmart even if it means that my grocery bill would increase 200 dollars a week. Whoever, if anyone reads this thank you for your time and i hope to hear back from you.

Barbara Elliott
from Joplin, MO
I see from this site only having only one star this will be useless to file a complaint but here is my story I bought a Fulton at the Corbin Ky Walmart after getting someone to haul the large heavy box to my home and then getting someone to put together the frame they unwrap the mattress only to find a stain all the way down one entire side this did not happen at my home my husband is 68 and I slightly behind him, after a huge job of taking this back to Walmart we were told we had to bring in the complete set all they had to do was change the mattress we would have taken the display one but after waiting 2 hrs a manager said no had to have frame and all, this is the2nd time and last for me at any Walmart store we bought a TV it went bad just about 1 year from date of purchase we paid 348.00 and they would not change it either , your customers has made this company so rich it don't give a d--- about America or its customers I will never buy from any Walmart again no compensation was ever made for the TV and none for the Futon sure hope all \you Walmart owners enjoy your dirty money you make off people your day will come .Never buy at Walmart again.

Graceann Esposto
from Drexel Hill, PA
I will never again go into you Walmart store in Springfield Pa. The employees that are in there are the most miserable people I have ever seen. They don't smile, say hello, how are you, nothing comes out of there mouth. I work in retail so I know you are suppose to smile, make eye contact with customers, say hello, how are you, can I help you with anything. Also this store is very messy I have never seen such a messy store. Also all the employees that work in this store seem to have a chip on their shoulder. Yes Walmart will never be seeing me again.

Chris Martin
from Punta Gorda, FL
I went to the Walmart in Lehigh Acres, Fl on Sunday to get my oil changed. When I got there, all the techs were sitting inside with nothing to do. However, I was refused service because I just changed phones and did not have it with me and did not remember the number. I called two days later to talk to a manager about this and was told I have to give them my phone number to receive service there. I will take my business elsewhere for now on. Very poor customer service!

letta greene
from Antioch, CA
While waiting in the Express Checkout I noticed the customer in front of me had a cart full of various Easter clearance items. When the cashier did not speak to the customer and ask her to move to another register I asked if I could be rung out first as I had less than the required number of items and the other customer far exceeded the indicated number? While the customer looked at me the cashier (without a name tag) ignored me and began to have a conversation with the customer. I then asked to speak to the store manager. The cashier asked why? Even when I pointed out (again) the cashier failing to honor the Express item numbers the cashier said she is trying to ring up as quickly as possible. I informed the manager the cashier was not following the store policy and I wanted to complain about lack of protocol. While the store manager apologized the cashier never did. Why have Express lanes if your cashiers cannot follow your own company policy, or are to illiterate to read andnenforce policy? This has not been the only time I've observed cashiers failing to honor Express . How often are cashiers trained/retrained? Do they understand English? Why would the cashier not a knowledge my request for faster check out? How often are they trained in customer service and satisfaction? Store #2697 Antioch, California. Op #00004872 Date: 04/19/15 Time: 20:28:31.

Was looking online for portable basketball hoops and searched stores near bu but both stores said not able in store. I then ordered online and am currently awaiting the arrival of the hoop. But went to both said stores this weekend and the exact hoop I wanted was available in both stores with many available. To double check before writing a complaint I again went online and they still said not available in store. Very disappointed that we are currently waiting 5 days later for an item to arrive that was available in store all along due to incorrect information online.

Jesse Simon
from Port Arthur, TX
I bought Kettle Brand Sea Salt and Ground Black Pepper chips at the Wal-Mart in Port Arthur, Texas for a long period of time. Delicious chips that go good with anything. What Happened to them? Can't find them at ANY Wal-Mart in my area. Why does it seem as though when you find those things you simply love and look forward to finding at your stores, it suddenly disappears off the shelf never to be seen again?... Please bring them back, if you haven't tried them you must! They are GREAT! I learned that Walgreen's sells them. its just one more inconvenience I have to go through because you all decided to pull them off the shelf.

Barbara Crank
from Stratford, OK
I recently bought a bag of Marketside premium romaine lettuce mix and it was soaking in water. I couldn't even spin the water off the lettuce in my salad spinner. I will no longer buy Marketside products . I not only wasted my money on the lettuce as it was inedible, but also the salad dressing. It is too inconvenient for me to take a food product back to the store.

Sheena Waggoner
from Columbia, MO
I have went to WalMart store more than twice and received the worse service ever, and I have made complaints to the store manager on duty every time, and his answer is always an excuse. Then have the rudeness to treat me as if I am nothing or nobody, when I spend thousands of dollars at WalMart. The receipt reads at the top ST# 0451 OP# 00005797 TE# 10 TR# 06245, in this transaction the clerk double charged me and I called the store and the man listened to me then he said oh let me transfer me to customer service and the phone just rang. The night before the night customer service manager Mike had no register open then he said he would come to the self check out to assist myself, mom & sister, but never came the clerk at the self check out told us she didn't know how to price check the items we had. It was just a terrible experience. We spend so much money at WalMart to be treat piss more by your staff at this store. And this Mike night customer service manager is very rude along with this Christine customer service manager. I have been in customer service for years and know how to treat customers, and it is oblivious these two individual do not have the skills to wear such a badge that recognize them as customer service manager. I am thinking very serious about taking my family business and money to Target. This store has struck my last nerve. Once a very happy WalMart shopper, Sheena Waggoner.

Re: Mattoon, IL Walmart. I have a few medical problems and don't always know when I will go to the store. I only go every three to four weeks and buy for the month. My husband has a sugar problem and only eats the sour dough bread from Walmart bakery.
At the Walmart in Mattoon, IL and older employee was watching me when I was getting the sour dough bread. She came up to me and asked why I was buying so much sourdough and told me I should leave some on the shelf for other customers . I ask her if Walmart was in business to sell groceries..she said yes..and I said , Well I am a paying customer buying groceries and I haven't seen a sign saying I am limited in the amount that I buy. She gave up and left me alone.
Cosmetics manager also in Walmart, Mattoon, IL. Since I only go to Walmart once or twice a month I have a list to stock up on what I am low on or out of. For three months I have been trying to purchase cover girl foundation and for three months the display has been covered in makeup. It is smeared all over. This month I found someone stocking shelves in the shampoo isle so I stopped and asked nicely if there was a shortage of staff because the makeup section needed some attention.
The woman informed me help had been cut back and she was the only one handling a large area. I told her about the mess and inquired about being out of this paticular item for three months. She said you couldn't get the makeup off of those displays and she didn't have time to get to everything. She was also the manager of that area. Just out of curiousity I went back to the makeup section and took a piece of paper and wiped off some of the makeup from the display. It does come off.
Bottom line is employees were disrespectful...areas aren't being cleaned....stock is not getting to the shelves...so I am deffinately checking out other grocers in the area.....oh and I forgot to mention large sticky areas on the floors

On Jan.8th there was suppose to be the movie *House at the end of the street* dvd & blue-ray put out for sale in their new release section,but to my dismay they didn't put it out even though I really wanted to get this movie. Some how the release of this movie was changed by someone high up & isn't gonna be released until Jan.15th,which to me is Illegal because they have it advertised for release on Jan.8th.
So,since Tuesday I have been hounding my store to get that movie put out on shelves because I believe that they are obligated to honour the first release date for any new releases and if they don't,then they are truelly falsely advertising products in their store and they should be held accountable.

Pat webb
from Rockingham, NC
I shop Wal-Mart every week and I am constantly frustrated because products that I buy weekly are chronically out. This is especially true in the pet section, the shelves are frequently not stocked and are bare. This has been going on for a long time and can not be blamed on recent bad weather. The pet section manager and the store manager are not doing their job. I often have to leave Wal-Mart and go to Foodlion to buy what I need. While the pet section is the worse this problem exists in the grocery section, also. I buy the 64 oz Pure Leaf extra sweet tea every week and the last 2 weeks it is not available. I shop at the Rockingham NC Walmart.

michael sadberry
from Albuquerque, NM
almost years ago i purchased a battery for my vehicle and paid extra to have it installed with some other anti corrosive today --11-23-2018 i had to jump start my car and went to the walmart in deming nm and they checked the battery and it is stiill good and said that the battery cables and post needed cleaning and when i asked the employee if they could do that for me he replied no wedo not do that here that is your problem you the customer has to deal with it your self and bascily treated me like a piece of shit so i went to tinley tee tire and service in dening new mexico and told them about my bad service at walmart and they cleanedit up rel good and did not chage me for doing this service that walmart will not doand i have ben doing business with them for 4 years i am customer and they value my business they know me and take care of me when ineed any kind of service done to my vehicle as well as my moms and aunts vehicle my ame is michael r sadberry 4985 keeler rd nw deming nm 88030 my cell number 5753430964

Elizabeth Dominguez
from Barstow, CA
Shopped on 11/22/18, purchased two 50.00 play station store cards, advertising buy 25-50_100 cards at half price was charged full amount, when I went back today, one manger sent me to c.service, he agreed with, when I went to service dept. they called the store manger Reginald Snipe who stated that they can't honor the tv or other ads pertaining to this item, I just don't get how one team member of management can say yes and the other no.
Store location 301 Montara Road, Barstow, C 92311
Have feedback for Walmart?
Thanks for your feedback!
Sorry. Please try again later!