Motel 6
Contact Motel 6 Corporate
Toll free phone number: 1-800-557-3435
---
Motel 6 Motel Chain www.motel6.com is a chain of budget motels in US and Canada. There are over 1000 "no frills" locations reported in 2009.  Selling price for Motel6 was 1.9 billion USD in 2009.
To reach Customer Service call 1-800-557-3435. You will find online Contact Us information here. If you would like to write a letter to CEO, Jim Amorosia, address an envelop with Motel 6 Corporation, 4001 International Parkway, Carrollton, TX 75007, USA. The corporate office phone number is 972-360-9000.
Motel 6 offers corporate accounts, Studio6 Extended Stay lodging and after 50 years the slogan "we'll leave the light on for you" is still used. Social presence is found on Facebook, Twitter and Google+.
Motel 6 Contact Information
Report complaints to corporate and get satisfaction
Motel 6 headquarters address

4001 International Parkway, Carrollton, TX 75007

Company website

1-800 phone number

1-800-557-3435

Support email address

contact@motel6.com

Better Business Bureau rating

A-

Customer service hours

9am-5pm CST, Monday-Friday
Browse reviews of other Hotels
Top Motel 6 Complaints
Browse more than 332 reviews submitted so far

Helen G Ezzell
from Seattle, WA
I sent my little brother $120 last night, October 17, 2023, for dinner and a hotel for the night. He went into the Motel 6 that is located at 221 NE Chkalov Dr, Vancoucer, WA around 10:30PM-11:00PM, and the woman working the counter refused to rent him a room because he was under 21. I had looked up the motel policies on the Motel 6 website, which stated "All guests registering must be at least 18 years of age and must provide valid picture identification", and sent a screenshot to him right before he went in. When he tried to show her the screenshot, she refused to look at it, and claimed that even thought the official motel policy states that you have to be 18 or older, the machine won't take your ID unless you are at least 21. The entire interaction took place while I was on the phone with him because he called me from his friends car. She was unnecesarily rude, and extremely unproffesional.

Nicole leonard
from Bushwick, NY
I have been here going on 3 weeks.
No housekeeping services, you have to go to the front desk if you need to Anything after a week? Then the pipes busted today flooded the
Building Room That filled up with water. All on my belongings.
The fire alarm would not stop going off for about 3 hours. Can't use the bathroom brush my teeth or even shower the whole day. Because we have no water, we have to wait own front desk to open our doors individually. Because the key card machine stop to working.
So every time I leave my room. I have to wait on someone to come back and open it. And where the water has spilled over all the carpet the whole hotel stinks.

thomas poole
from Salt Lake City, UT
I made a reservation online using my valid credit card as I've done at so many other Motel 6's. Sometimes I pay with cash but usually pay for the room on the card. This Motel 6 (Cedar City Utah) contacted me at 2:30pm local time and informed me my credit card was no good and continued to say "They do not reserve rooms with bad cards". They cancelled the reservation. My card is not bad. I am continuing to check my account so I can be sure they do not charge me for the room. This is extremely bad customer service.

CHRISTIANA Patrice Castillo-rodriguez
from San Diego, CA
There was no refrigerator and there was no ice makers that worked we had a baby that had to have food refrigerated and we couldn't even do that so I said ok I'll get ice and put it in the trash cans and it will stay cold that way but when I went to get ice the makers were not working so there for the food got spoiled it was a inconvenience and out the pocket expense the people that work there keep giving me the run around and tell me athey don't know when the manager will be in or she just left or they don't pick up the phone it's very frustrating and they are very unprofessional I would like to be refunded for my stay

Angie
from Petersburg, VA
Bottom line, Motel 6 Shrader Rd Richmond VA has the WORST staff I've ever seen. They accepted the payment for a guest's room for 2 days by a type of "assistance" program, which they had no issues with. But when the guest checks, they don't even check to see if name matches or anything, they tell her that since no ID, even though they confirmed she is paid for, THE CLERK TOLD HER SHE CANNOT HAVE ANY TOILETRIES, TOWELS...NOTHING since she didn't match reservation, yet they didn't even check that! They also said "crisis better find another hotel for you." Which is outright discrimination based on so many factors. That is just HORRIBLE to do to someone for no reason at all, and just no concerns at all by any of them.

Desiree V Moya
from Albuquerque, NM
I was able to rent for 2 nights only to be told on the third night I was on the DNR NATIONWIDE LIST. I then reached corporate and was told that I had rented out a room in Texas back in Nov. 2020 and left it very damaged. I haven't been to Texas since around 2007 or so. So I am demanding a investigation on this matter. I am also speaking to my attorney for advice on this. Someone rented a room under my name and you allowed it. And it took me 4 yrs since it happened to find out nobody EVER reached out to me. I was then told I have a driver's license in Texas which is also not true I only have one here in New Mexico where I reside. How are you going to fix this asap!! This really damaged me.

Yes mama. I checked into the motel then euless and whenever today they came by and asked if we were staying. We said yes. They had a credit card on file which I told them they could run for the room. They also came by there and ask my wife if she was staying. She said yes. I have to take her to dialysis while was at work once at dialysis and at work the staff decided to go in our room and dig through our personal items claiming they found something and they're saying what and then lock us out of her room kept all of our items and are now though saying that we can't get them right now that they don't know where they are which is ridiculous because they're not allowed to keep your your items. It's crazy. They just dug their stuff and kept our stuff basically because the laptops and so forth are in the room. So if somebody could please get back to me as soon as possible that'd be great

I was placed in the motel 6 thru dss and the rooms are infested with roaches instead of treating the hotel to get rid of the problem they only spray when customers complain which makes the roaches run to another room the people at the desk was very rude about it as well

Brenda Dixon
from Atlanta, GA
First, the price of this motel was to much for bad service we received. The sink, toilet, shower wall was nasty we had the clean it before using it, blood spots on the wall. We paid 120 the first night and 102 the second night. We complained to front desk and he got a problem with when ask for a discount. My husband and I are truckers and stay in different hotels and this was the worst.

Hollie bishop
from Grand Prairie, TX
To whom it may concern,
My name is Hollie Bishop and I have been staying at the 75050 location for a year now and I've been treated horribly. I have a heart condition that has worsened this year and it is keeping me from getting around as well as I'm used to. The "managers" at this location are disrespectful and don't care about their customers nor do they care how we are made to feel by them. Like I said, I've been here a year and have had many health scares during that time. I have had to endure constant badgering, threats of being thrown out, daily, and I was recently locked out of my room, put out on my doorstep, in the freezing cold all because I was late a few hours on paying my daily rent. I have a MAJOR HEART CONDITION and this is how I'm being treated!? I have always paid my bill. Whether it was late or not.. it got paid! Here it is SO close to the holidays and still im being harassed on a daily basis.
Three weeks ago I had to go into the hospital over the horrible way I was being treated the night before by 'managers' and their nasty hateful remarks to me because I didn't pay when they told me to. Sometimes my hubby's home by 5 and sometimes it's 9 but we always pay. On this particular day, I was in the doctor's office being treated for "stress induced hypertension" and because I didn't call the office and tell them about my emergency, they called animal control on my service dogs and literally had them removed under TOTALLY FALSE PRETENSES! THEY REPORTED THAT I HAD "ABANDONED" MY DOGS! I was only away from my dogs for maybe 4 to 5 hours and out of sheer hatred or indecency, they lied to have them literally taken. This caused my dogs to become anxious and scared unnecessarily and I was once again SO terribly upset that I almost had a major episode AGAIN! My service dogs are very special animals. One is a Medically trained service dog that will always alert me if my blood sugar is at a dangerous level so I don't die. My other dog is an emotional support dog. Not only does he comfort and calm me down in different situations but he is also a special needs dog. He has seizures and requires medicine sometimes. They didn't do anything to anyone to have been taken from my room over a totally outrageous lie.
Thank goodness the animal control man recognized my dogs behavior and knew instantly that they were specially trained and extremely well behaved so he acted accordingly and waited until I could be reached before leaving the motel property. Upon my arrival back to the motel, I recognized the silver 'dog catcher truck' and immediately went into a fit over the mere thought of them being hauled away for being late on daily rent.
Am I wrong to feel totally violated? Y'all tried to take my animals away because of what? Being late on a payment? Are y'all trying to kill me? Your aware of my heart condition and yet you tried to have my service dogs taken over what? A power trip?
I thought you were a "pet friendly" motel? That didn't sound like pet friendly to me. I'm making a formal complaint with the media and some not so friendly lawyers on Tuesday day the 22 of November if I don't receive an adequate explanation on why the Motel 6 franchise thinks it's okay to be inhumane to humans and pets and treat us 'tenants' (I've lived here a year) like dirt. I am giving you the chance to explain how/why y'all think it's legal to lie and have pets taken from people out of spite. I've never caused any problems. Never been vindictive over all of this treatment and even offered to help out even though I can't do much. I deserve some kind of compensation for my suffering or some sort of retribution for my dogs in this matter. You can contact me anytime for my personal account or if not, my legal team will reach out very soon to you.
With respect and appreciation, I thank you for reading. I would appreciate a timely response on this matter.
Thanks,
Hollie J Bishop
1410 N State Hwy 161
Grand Prairie, TX
75050

Felisha Cobb
from Miami, FL
I have no heat in my room it's in the 50s in FL and wen I tell the office they tell me to turn off air and room will heat up on its own nothing they can do

Harley Hood
from Columbus, IN
The motel 6 in poplar bluff Missouri took bags out of my room, told me they had them and would give them back, went back a couple times when the manager was supposed to be there, which they were not. The first couple employees I talked to were very nice, but the manager was quite rude. Said I was lying about the bags in the room, I asked if they would look through the security cameras and see if they could check, was told no, she would not check, that if I wanted my stuff back they would not do anything without me getting the police involved with a warrant. This has been very unpleasant and unprofessional experience and I would like to be contacted by someone else who is actually at least trying to act professionally in this customer service situation. Please get in contact whenever you can please so this can be handled cordially and correctly.

HEATHER A MACEY
from Sacramento, CA
Personal information was given to people. not listed or recorded as guests associated or otherwise authorized by ( myself)
Their has to be a privacy law that protects consumers from gathering information about registered guests . This information has great hostile situation and I am flabbergasted that an employee disclosed personal information.

Debbie Begaye
from Window Rock, AZ
My car had stop working recently and I had payed for a 7 night stay(. Motel 6 lucky lane ,flagstaff az 86004) And my son had and appointment today so we had so catch the city bus. I asked the front desk before we left if it was OK. That my dog is in my car, it is a cool day the windows are open and I extra shaded the windows just in case left water in the car. And caught the bus. And when I got back both the evening front desk and the manager were both yelling at me and being very rude and told me she called the animalcontrol on me. I tried to tell the manager that I didn't want to add yo the other people who leave thier dogs in thier room barking all day. So I asked the front desk first . But the manager wouldn't let me get one word in why yelling at me and then kicked me and my 12 yr old son out of the motel.

Robert V Garcia
from Las Vegas, NV
I was employed at Motel 6 Lincoln, Nebraska, Airport, 3200 NW 12th St. from 9/2021-10/2021. I have called the Motel 6 several times requesting my 2021 W2. I've contacted your HR department several times I have been getting the run around with a lot of excuses.
Could you help me resolve this problem for my W2?
Thank You
Robert V Garcia

Shirley Black
from Philadelphia, PA
I reserved a room at the Motel 6 in Elkton Maryland located at 223 Bellevue Hill Rd. I stayed in room 157 from 9/29/22-10-2/22. My room was not cleaned once the morning after my arrival housekeeping took my used towels and has not returned any. The trash has not been emtied the beds have not been made . I was told they no longer service stay over rooms . Why are we paying for a hotel ? To be treated like a hostel? I attempted to attach several images of dirty lamp shades broken fire alarm over flowing trash . And was unable.

Jacob Rettenberger
from Pine Bluff, AR
Was treated horribly and rude I believe because of my race.
Asked To stay another night after checking in to a room that had none of what I paid for and nooney back for the difference in rooms.
Was told a rate for the 2nd night that was 60 dollars more than the one listed on the website, and was ignored by staff while I was trying to see about another night.

Arthur Walas
from Auburn, WA
On August 20th, 2022, my wife and I have stayed at Motel 6 in Seaside, Oregon. Up on the arrival, we found that the stairs and hallways were not vacuumed for quite some time . When we opened the door to our room, the floor was not very clean. It was not properly swept and there were spots in various places, which indicated that the floor was not moped either. Also, for the price that we've paid, we were expecting additional basic amenities in the room. Usually motels provide a shampoo and conditioner for their guests and they were none. Also there were no Kleenex tissues as well. It would also be nice to have couple of water bottles in the refrigerator for a hot weather in the middle of the summer. In the past, I have stayed in many different places in Motel 6, but this one was a very bad experience. So for mine and my wife's discomfort and dissatisfaction, I am asking you to cut the price that we've paid of $348.74 in half, or please consider giving us one free night stay with Motel 6 anywhere in United States within one year.
Thank you so much for your consideration,
Arthur Walas.

Elizabeth Mitchell
from Los Angeles, CA
Upon checking in to a dirty room with soap stuck on the floor dirty floor not swept or mopped blankets with cigarette burn holes, not once did room service offer to clean or provide fresh daily amenities suck as towels shower soaps or hotel hand soap toilet paper. Or a bag to throw the trash out of the bins. They had hired someone to pressure wash the sidewalks and my room was flooded with water and dirt and house keeping didn't offer to clean or provide a mop I asked if they had anything they gave me stained towels and said throw em away when your done. I've been staying 2 weeks and one more to go. With booking error and miscommunication and trying to keep my room I ended missing an ultrasound appointment for my high risk pregnancy that I've been waiting 2 months for on the phone with customer service for help and was treated awfully by man named Nick who smacked his lips and pretty much told me he was stumped and wasn't trained to help took 20 minutes to get to an escalated agent for her to hang up.... The door latch gets stuck and sometimes can't open the door. The door doesn't close unless it's slammed rocking the walls and window. Super loud neighbors

Sharlene M sackett
from Billings, MT
Thank you for reimbursed me but the way we was treated there we should have gotten all of our money back and now when we going to try to get a room we can't get a room we didn't do anything wrong and we kept our room clean because cleaned it our self because the house keeper don't do a good job it still looks dirt half the time they don't even change the sheets and the way they treat people is not ok for custom services half of the front desk people need to leaner good custom services and they don't have none of that some of the people they have living there shouldn't be there I would be scared to let my kids go to get a soda with me or there dad with them it was gotten so bad there cops there all the time I have never been to a motel that we gotten treated the way we did I would never go back to either one of them in billings montana it is sad to say that but it is the true drugs going thought left and right it used to be a nice place to get a way with the family to go swimming and have fun but not any more thank you sharlene m sackett 716 north 15 # 7 billings montana 59101

Elizabeth Martin
from New York, NY
I had been staying at the Motel 6 in Alvin Texas, when they started the remodel and painting of the building. I stayed in room 120 on the side of the forest and the last room in the back. I had just bought a brand new car, 2018 Chevy Equinox, black in color. They had painters that were painting on the opposite side of the building from where I stayed and parked my car. My daughter had told me that there was paint on the passenger door. I looked at it and they were little spots of the paint from the building that landed on my brand new car. I did not tell the manager at the time because I had a lot of stuff going on.
I'm now taking time out in response to the service, the quality of the room, the bug issue and paint that landed on my car on both sides and towards the front. The following day we were leaving and they had finally covered my car with plastic and another car that was two cars down for me. I would like to have the paint off my car that I just bought in June 2022. I take care of my cars and I'm really upset as the painters and the manager probably seen the paint on my car and said nothing. Also I had three cats and a 14-year-old daughter that I had with me as we're going through a transition from living in an apartment and moving into a house. I requested for a room downstairs as I have knee replacement and I've been having a lot of pain to be able to walk up the steps. The room that he gave me head humongous dead cockroaches and had not been cleaned for a while. The room was never used unless you had a pet. I had a potty box and cleaned it multiple times of the day and my cats do not pee on the floor. While I was there I was helping housekeeping and vacuuming and cleaning the room as she was extremely busy with the rooms that she already had on her list to clean, so I was trying to help her out. I paid my money while I was there and we were there for almost a month. I did a walk-through when we left with the manager as they were going to move us upstairs so that that room could be remodeled. And he knew that I was already in a lot of pain as he would see me walking. He was trying to get us out and not return to his hotel ever because of my cats. My cats were not tearing up anything or peeing everywhere except in the cat box. So we left and went to the Webster hotel where they didn't have carpet or a bug infestation problem as in with Alvin.
He later put something across the bottom of the door to slow the buds from coming in. Outside the building there was a lot of dead bugs and none of it was cleaned up and you had to walk over him to get to the office which was disgusting. I had to borrow the broom from housekeeping to sweep in front of the room as there was a lot of dead locusts grasshoppers and roaches. When we went back he refused to rent to us because of my three cats. I am 51 years old and I am responsible for my cat and I clean that potty bites numerous times in the day and I replace the cat litter so that they wouldn't want to P other places . He was rude and mean as if I did something wrong when I was helping him and his staff to clean up around in my room and outside of the building. I paid my daily fees for the room and was appalled when he said that he did not want us to come back. I cleaned that room completely before we left and he did a walk-through and then he started nitpicking on stuff that was already there and trying to blame it on us. There was numerous times we never had housekeeping so that's why I took it upon myself to find a broom or the vacuum to clean the room and pick up all the dead bugs or live bugs in the room.

Allen killebrew
from Los Angeles, CA
My wife and sister is in one of your motels 6 in needles calif when the checked in the bath towels had stains on them by they went to the front and asked for new one the lady said that all the towels are like that because the corporate won't buy any new ones

Barbara Tubb
from Toronto, ON
I am HOMELESS, had to use Visa (which ex already committed FRAUD with) police, victim services were involved. I did NOT have these funds, but had no other choice. This was one of the more reasonably priced motels in the area. Oh boy, what a mistake. First of all, they put me in a different room from the one I did the reservation with. When I opened the door, what a SMELL. OMG I do not know what it was it made me sick, gag. You know what, I did NOT complain. I sprayed, got all soap out cleaned the room myself. The FRIDGE had a HUGE BAD ODOR as well, making my stuff smell. WOW!!! I pay for THIS??? Bed looked not like they had washed it and the curtains had stains on them as well. When it came to leave, I HAD to beause of my situation (domestic, violence, trafficking etc.) and I went to a women's shelter. The guy at the front desk WOULD NOT compensate me AT ALL for any days that I ALREADY paid for, but would not even be there sleeping in that shitty terrible environment of a room. WHERE is the customer service? No MANAGER No OWNER??? I called Booking.com they are good to change things, they are WAITING to get a hold, in touch with the motel. I ALREADY called he will NOT let me talk to anyone else, and they will NOT help to change the dates. I left Thursday, and was PAID UP until Sunday. I NEED and WANT someone to make this right, and give me some money back.

Frank Mireles Jr
from Corpus Christi, TX
I stayed at a Motel 6 on 24 July 2022. The motel is located at7500 Louis Pasteur Drive, San Antonio, TX. The room I occupied was #014. These are the issues I feel need to be addressed for the SAFETY and welfare of other motel guests:
Smoke detector is hanging from the ceiling on its wires.
The handle on the bathroom sink was completely loose.
The floor planking is loose and warping upward; could become a trip hazard.
There was women's hair on the pillow cases.
Loose baseboard trim behind bathroom door.
On a scale of 1 to 5, the cleanliness of the room would be 3.
I realize that Motel 6 is a "no frills" chain. But I strongly feel that the safety and welfare of its guest should be at the top of the list.

Suzanne Hendricks
from Seattle, WA
Pictures were nice actual hotel rooms were God awful!! Nothing was clean!! I've never been so uncomfortable in a hotel. We had to buy our own cleaning supplies and bedding it was so bad. I will never stay there ever again. Location is horrible as well. I'd like to know what the possibilities are of getting refunded for cleaning supplies bug spray and bedding

Sharon Seager
from Cape Coral, FL
No Cups, bedsheets/cover wrinkles, no drain stopper in sink, Window open all night, did not fit frame, screen torn and out, I picked up the phone so I can call front desk, I added four hooks to the drapes that were falling off, Frige leaked water on floor, ad stated Newly refurbished site, no elevator, 78 yr walked up three flights of stairs carrying suitcase and cooler. Pd over $50++

Bryan Lee
from Greenville, SC
my wife and I are having our 20th wedding anniversary today. my wife reserved a room for two days thru booking dot com.
Well the lady here right now said we have to come back tomorrow.....she doesn't know how to check us in. she told us no refunds and she is lazy and clueless on what's going on.
my kids are in another room......the lady earlier did her job just fine.
so now on our anniversary we are sleeping in the parking lot.
Karen lee
8649908577
I called again and she claims they are full. I went and paid for another room but she still says the same thing
The lady just told me she doesn't care and used profanity.
Wow.....that was uncalled for
I told her I was going to call management and she said to tell you she doesn't care. I tried to record it but ....
This lady has no place working there with such bad customer service skills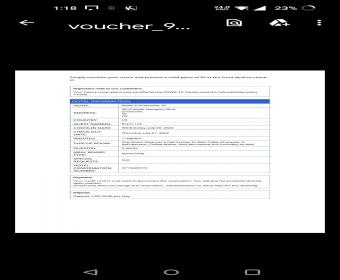 Jessica Lopez, Isabel Kogel
from Los Angeles, CA
I stayed at your motel 6 located at 2081 N. First Street San Jose California, for two days on 7/12/22 and 7/13/22, and it was so decussating, I don't know how you allow this to be part of your chain of motels. I have stayed at others and have never had this experience. My room was a double however it seems like it was a signal turned into a double. The room was musty, the sink was clogged, the bathroom door wouldn't close it was held together with aluminum can tops in the door hinges, (see attached photos), the bed felt like we were sleeping on springs, very uncomfortable I woke with a backpain. Very disappointed I wish could give this one no stars. I know I can't get my money back. I will not recommend your motel to anyone.
On my same trip I also stayed another one of your motels on 7/14/22 and 7/15/22, located at 445 N. Parkway Dr. Fresno, Ca 93706, as I walked in I was relived that it was much better and cleaner then the last one, in San Jose California, however come to notice this room had cockroaches in the room, I could not believe it. You must send someone out to these locations to have the serious problems fixed. corporation How dare you be able to operate such a unsanitary buildings. (Photo's attached are from 2081 N. First Street San Jose California)

John R STIDHAM
from Mesquite, TX
I reserved my room on hotels.com I spent a week in Panama City at a condo waiting for my daughter's Cheer camp to start in fort Morgan so if it was just going to be me I could stay at a lower Budget motel cuz it's just me after dropping my daughter off and getting her checked in at camp I return back to motel 6 Gulf shores Alabama and noticed that the room that I was giving room 106 was infested with roaches nats and the ceiling in the bathroom and in the mainstay was all molded I went to the customer service office at the hotel they switched me to a different room was very nice at first I went and checked out room 111 at the time I saw no bugs no mold after staying a few hours I did notice a roach but I killed it and thought maybe it'll be okay it has been absolutely the worst experience that I have had not only has it been full of roaches smells loud everything was falling apart the phones lightning hit hit I do understand they were waiting for a motherboard for their phones but that should have been listed when someone makes a reservation so they know what to expect once you get down here there's not a lot of options just to up and leave and go to another hotel because everything is always so booked and they know this I pay cash $760 I got no receipt you could look on cameras and it could show what I paid if needed. Saturday the 16th I checked in I stayed Saturday night and all day Sunday and this morning I woke up and I had bugs crawling on the wall right above me I cannot handle it anymore I had to throw all of my groceries away and when I went to the front to try to get my money back the lady bluntly told me I would have to get it back from Expedia after showing my frustration she slowly started to say oh well I don't keep enough cashier oh well I can only do one day or I can only do it on a card it was poor professionalism and I will not stay here again if I had the time I would take this further but I want this to be listed so no one has to go through what I went through.

Cody peacok
from Panorama City, CA
1st night was a party next to my room and 2nd the guy was yelling all day no staft even asked in to stop later that night he bang on my door and weny into his room ......the staft did noting when I told tgem.... All I got was 91$ this all happens Saterday and Sunday I left Sunday night I was booked there tell Tuesday

Marcia R Lefever
from Portland, OR
I have stayed in motel 6 for the last 3 days I've been in room 116 twice and room 15 I had to move out of the first night and slept in 116 I was put in room 115 the next day got 116 the next day and still in 116 the same bed skirts are on the bed the same stains bodily fluids walls are dirty bathrooms are dirty I left 115 the first day because there was black hairs all of my sheets they were not changed this is totally ridiculous you want someone to pay $129 298 if you use an app the the floors are gross furniture is not moved or cleaned under the door knobs the door jams are not cleaned nor or the light switches are under them this is the second complete I made one two days ago and said someone will contact me in 24 hours no one has still contacted me this is completely ridiculous unethical and unsanitary

Claudia Zavala
from Las Vegas, NV
Smoke in non smoking room.
No return call from manager .
Assistant manager a man argued that there was no smoke smell.
He calls us when we're traveling and said we were arguing so hung up.
Mold on shower curtain.
Second reservation better just bugs lots around window.

Jean Lein
from Seattle, WA
I have stayed in Motel 6 for many years but this is the first time I've had this problem. I started using the phone app to make reservations and that seems to be the problem. On the last 3 occasions I made a reservation online with my specific requests. I need a non smoking ground floor room for my elderly dog who can't climb stairs. However, when I arrived at the motel they could not honor my reservation. I want to emphasize that the staff at the motels were very helpful and friendly and did every thing possible to make my stay pleasant.
On June 3 I made an online reservation at the last minute in Pendleton West, OR When I arrived all the rooms were sold out but the manager found a non smoking ground floor room for me. The manager in Pendleton West is very hard working, friendly, helpful, and polite. However, the room smelled like a smoking room. I made an online reservation for June 10 in Pendleton West again. When I arrived all rooms were booked and the only available room was a ground floor smoking room. The room stank, it was disgusting but there was no choice but to stay in the room.
I made another online reservation for June 13, 2022 for Twin Falls, ID and requested ground floor, non smoking. When I arrived the desk person, Carla, politely advised me that my choices were a second floor non smoking room or a ground floor smoking room. Carla discounted the room which I appreciated. Since my dog can't walk up the stairs and she is too big to easily carry I chose the smoking room. The room obviously smelled of smoke.
After these 3 experiences I feel that Motel 6 online reservation service is not being transparent. They are offering rooms that are not available when you arrive at the motel. It reminds me of the airlines overbooking seats. I think Motel 6 needs to resolve this issue immediately and create more non smoking rooms at the motel. I also think you should refund part of my cost or offer me some coupons for a free stay.
I expect a response to my complaint soon or will consider no longer staying at your motels.

Thomas J Allen
from Youngstown, FL
I stay at motel 6 on North Monroe Street Tallahassee FL and I have just been threatened from two employees that are a couple they drove up here on their day off and threatened to hit me and smash my face called me a crackhead and a drunk said that something bad was going to happen me because the new manager Vicki called and said that I said the male groundkeeper washes cars on his shift which camera doesn't lie but I didn't have any conversation with the manager. I asked her for her bosses name because I have to be the maintenance guy and I asked her to just consider it and she said no. So I asked to speak with her boss but now I'm so embarrassed and emotional. If these people are not fired for the threatening of my life and saying that I am a crackhead and I don't have any money I'm nothing. Then it's not right

Serena Wunderlich
from Spokane, WA
Since you are not likely to be able to book your room directly at a motel these days, you must go through their booking company and a representative will book you if you are a 3rd party pay. Motel 6 was at once time, easy, cheap and ok for a simple nights stay for the money. After all, you only need a comfy bed and shower generally right?
I booked nearly a month at Motel 6 for my nephew as they were house hunting. We spent thousands of dollars and there is no such thing as a discount anymore for long term stays. In addition the weekends are a lot higher in cost. The last stay at motel 6 for my nephew came on a Saturday, however due to the weekend they needed to extend until Monday I called to book one more day and the cost was double of what I paid for the week days. Some were a bit higher but this particular day, booking wanted actually more than double. I was shocked as we paid for many weekends there and never had more than a $30 raise in price. I talked to the booking person about why and whether or not it would be better for us to talk to the hotel manager to see if that was the correct price. After a lengthy exchange in reasons and as to why I asked to talk to a manager at booking due to the fact the agent was being very rude at this point. He did say that I could cancel my booking if it was within the window which would be directly AFTER the booking was finished or after he took my credit card info. I said that I would get back to him after I spoke to both the hotel and the booking manager but he suddenly got very upset and told me my window for cancelation was now closed! I reminded him I had not given him my card information or talked to anyone else about the price. He said very rudely to go right ahead and speak to the manager then call corporate if you want (very loud) then quickly hung up while I was asking for the number. The hotel manager could only give me the senior discount which is pennies. How can an employee stay in a position and be that rude and unhelpful.

Dan Pack
from Campbell, CA
In all of the many hotels/motels that I have stayed in both for work and personal this chain is the worst and does not even deserve a 1 star during my last stay in belmont , Ca. employees gave me the wrong room to start and NEVER did give the correct room that I had actualy reserved, after requesting clean towels I went to the office to do that and they did not have any clean ones so I was told to but the dirty ones outside my door which I did and the were NEVER exchanged by the cleaning crew or any other staff. The whole motel 6 staff I have the feeling that they DO NOT care really for there paying guest even though it will be denied by all motel 6 staff and corporate as well LIARS. in my opinion. I will never stay in any of the hotels within the corporate umbrella of motel 6, There are several other veterans that have had similar experiences as well as non veterans and all the bad reviews should say something abut the intergity or lack of integrity and respect that is lacking at this hotel chain and corporate as well. As well as professional integrity NONE AGAIN. Im wondering if my reviews or complaints will even be shown to others. This is my 2nd review today about the same hotel.

Tracey Johnson
from Tampa, FL
I checked in to Motel 6 and was given a room on a top floor with no chain on the door. The lock barely locked securely. I did not feel safe. Kept waiting on food delivery that never arrived and the desk employee was no help. I felt alone and afraid for my safety. I left immediately

I am a quest here in room 149. I came to front desk earlier to complain about the noise , someone tapping on my window and trying to open my door. I am not sure what childish gossip, invasion of privacy behavior is going on tonight but i feel extremely harassed, treatened and neglected by security and any employee working tonight. I am sure security video from tonight will corroborate the activity near my room. I will be making a formal complaint tomorrow with your corporate office. I asked to be moved but was told the hotel was booked completely yer later when getting charger from my car. I saw new quest being checked in. I am extremely unsatisfied and upset.

Ron Long
from Portland, OR
I went to the motel 6 in troutdale and I knew being just outside of Gresham Oregon not to expect anything special it's motel 6 we are talking about here but as I am homeless with my family while looking for housing here in Oregon I've had to go out to my truck a few times over because obviously when you have two small Children and I work odd jobs doing maintenance in and out of the parking lot I have been told we have to leave because I went to leave as soon as my kids wake up

DUANE W WORCESTER
from Bar Harbor, ME
The motel 6 in Bangor Maine is a disgrace to company,1 a 100 dollar deposit was charged at time of check in,2 ceilings and walls were cracked 3 door had to be slammed to keep it closed 4 dumpsters were over flowing and trash piled all around the outside

Hannah Eisenberg
from Oak Park, IL
The motel in Elk Grove Village, Illinois, at 1000 Devon, has had me on their do not rent list for the past six (?) years for an incident that never happened and was a couple of years prior to the new manager, Keith Hampton, was ever at that location. I believe that kind of discrimination goes against your policies. What can you do to remedy this situation?

Lela Mcknight
from Marietta, GA
I stated at this motel 6 for one night, traveling, my room had no shower,no water, o closet to hang cloth, no chair,and some one had eaten in room #24 on the ground floor, plus layed in this bed. I was told there was no other rooms available, which wasn't true, The clerk was overly rude to me as well, and stated she had work for motel six for 5 years, I ask for Military discount , I was told no as well, I was TREATED so rude , I am 71y/old by this erk she had no type of respect at all, several time I went to this office she was sleep, no ice bucket as well, I would like a refund $100.00 return to me as well for no service. Thank You. Ms. Lela Mcknight
Po Box 1675 Tucker Ga 30085

Brenda Clinton
from Chicago, IL
I would like to file a complaint against Motel 6 for harassement, for calling the cops on me for no reason at all, for forcing me out the motel for no reason at all, for having other staff members harass me about getting out the motel and being told to never ever come back after I was told by the manager that I could extend my stay for another week but could not change rooms, I requested to also have a different room due to other guests outside my room door all throughout the night talking loudly and someone above my room running across the floor all day and night while I was there and it sounded like someone was trying to get in my room throughout the night. I was also told to sign paperwork stating while staying at Motel 6 that if someone comes to the motel and kill me that your corporation would not want to be held responsible for someone killing or harming me while staying there. I was also told that I cannot have friends or family members visiting me while staying at the motel, nor phone calls. I was charged a extra 110.00 that was suppose to be refunded to me after I left but has not as of yet. I tried to talk to the manager and the staff who called the cops on me and they refused to answer any of my questions or tell me what the problem was. The only thing they kept telling me is to leave and never come back ever again
The manager started switching my words around and lying on me to the police and trying to make them think that I was crazy and that he did not check me in which he is the person that checked me in. I am filing a lawsuit against motel 6 and corporations for this type of harassing activity towards me

Connie Vendrick
from Alexandria, LA
Had a reservation thru Travelocity over a month ago at the Baytown TX location. It was for Friday,Saturday and Sunday April 22-24. Our plans changed and couldn't get there til Sat. I called the facility and asked to charge me for the whole reservation but that we wouldn't be there until Saturday AM. They did that and said all was good. My husband arrived and was told there was no room . Not only did I call and pay for the missed night they charged me a no show fee. The lady at the desk said we will get it fixed and will have a room that afternoon. They showed up around 5 pm to be told the manager changed his mind, stated he refunded me 111dollars and that the only room available was 200 a night… Got NO resolve, have not seen my refund and had to send them 20 miles down the road and pay another 175 dollars for another hotel….. I am a travel RN and depend on hotels and will ABSOLUTELY post my experience everywhere I can…

Gary McKee
from Bethel, NC
We hv been here a couple of days. We left early one morning put towels n trash outside door. Wen we came back we wanted to shower n had no towels, I go down to get towels n we're told they hv none for the guest unless it's a new arrival. I m really disappointed that we r in able to shower, we hv worked all day n really needed to wash n had no towels or wash clothes to do so. I hope this motel get new management because this place has really gone downhill. The outside sidewalks n stairs, looks like someone took mud an spread it all around People hang out , n most r doin things that u usually don't see done at a motel in less ur at a bad part of the city. It's not somewhere that you would come back to if u were a tourist, well I'm not a tourist but. I m between apartments. Only a week thank god. The lady that is here in the morning, she has a don't care attitude n gets smart with customers, it took us 2 days just to get a bowl of ice. The lobby is filthy n the place where we do our laundry looks like it hasn't been clean in over a year. It's not a clean place the floors in our room were filthy we we came the first night. Employees standing around , won't even speak back to u even if you say hello. No to polite no matter who u talk to. But there were 2 men that did speak back at u one was in all grey n the other had a clipboard.

James keener
from Parkersburg, WV
Motel 6 in Drums Pa. Fan not working on ac/heater. Black mold in window seal. Table between beds not cleaned. There are very few motel 6 I stay in because of things like this. They say they take CLC then pic and choose if or when they will take it I travel a lot and stay in motels about 200 days a year. Adds up to a lot of money.

Larry
from Saint Paul, MN
I stayed for a week in Motel 6 in Albert Lea Minnesota, never again! 1st complaint is I told the front desk that there is cigarette smoke coming into my room and the gentleman that didn't speak English very well told me that the third floor is smoking and I said "it's coming into my room on the 2nd floor and it stinks" to which he kept replying there's smoking upstairs, really didn't seem to care. 2nd complain is after my room was cleaned the floor had not been cleaned and the sheets had been changed with dirty/badly stained, disgusting sheets so I had to get clean sheets and remake the bed myself. 3rd complaint is no hot water one morning and same guy came to my room and turned on the water as if I'm too stupid to know how to turn on hot water and kept trying to tell me 70 degree water is hot water and I told him I would bet the breaker tripped on the boiler but he kept trying to make me think that it was fine. Very overall disgusting experience. I stay in Motel 6 a lot including a 2 month stay in Gulf Shores Alabama with no problems ever! My suggestion is get someone else to run this hotel or close it and protect your name.

Mavis Richardson
from Houston, TX
The manager at the location 9005 Airport Blvd Houston TX 77061 Hotel ID 4495 March 18-2022 at 9:34:07 was extremely rude yelled screamed was high on drugs and called me a liar. The place was unsafe. There's an strong odor of marijuana on the property. I requested a non smoking room my room was smoked out the floor had a strong odor of smoke. The too was unsanitary dirty sheets and towels.

Tamara tate
from San Francisco, CA
The motel had no hot water and tefused to give me a refund id like yo get my recund this was a huge inconvenience
Have feedback for Motel 6?
Thanks for your feedback!
Sorry. Please try again later!