Motel 6
Motel 6 Complaints Continued... (Page 5)
310+ reviews added so far. Upset? Call Motel 6 corporate: 1-800-557-3435

Megan Satterfield
from Los Angeles, CA
I have stayed at multiple motel 6's and I have never had this much trouble. The staff at the San Dimas motel 6 off of arrow hwy. in California has given me the hardest time. Guest services the people are rude, one of them tried lying to me saying there is no iron and ironing board,I got overcharged on a night. I also asked for a room downstairs due to me being handicapped. I can barely walk on my right foot and the front desk put me way cross the parking lot right in the middle room up stairs. They were snarky with the comments and just all over rude.

Denise
from Washington D.C., DC
I had requested the day before to have the room fully cleaned.I had been waiting all day for service so I finally went to front desk and Jasmine was rude so was the housekeeping supervisor. So I removed everything off the bed and left i came back room was cleaned but they didn't GIVE ME FRESH SHEETS INSTEAD THE SAME SHEETS WERE PLACED BACK ON THE BED JUST NASTY IM HIGHLY PISSED NOT SANITARY AT ALL!!

Marcia L Brownfield
from Greeley, CO
Motel 6 in pekin il .staff jus rude no tabel in room hard wood floors cold. Stayed 3 days only asked for towels .spiled my kool aid on counter in bathroom wiped it up with wash cloth no rug to wipe feet snow tracked in floor was wet used dirty towel wipe up floor at check out. Charged me $13 for wash cloth and towel damage .unbelievable should of left mess on counter and wet floor maybe they can purchase some paper towel or napkin and Door rug with my money they riped me off for

Mark young
from Bedminster, NJ
Dirty floors then found drug needles. Quality of motel 6 is just seems to be continually going down. I travel a lot and use motel 6 is occasionally usually when I'm traveling from site to site. After my last couple of experiences not just that this location I'm seriously considering not using them ever again. This is where I move these needles to I found them in the bedspread when I went to turn down the covers.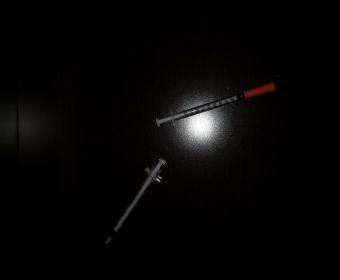 Benny Perez
from Vallejo, CA
First how do I rate a zero star rating for my stay at Motel 6 Palmdale CA; Jan 5 - 9. My confirmation #HJCX5LPJFF was confirmed through Orbitz #740263491551. There were two nights that I was awoken by frightful events and very loud guests. I would like a full refund of $346.21 through Orbitz or Motel 6. Please refund the credit card used to hold this reservation. Thank you.

Dante black
from New York, NY
I was staying at the norcross ga location off Oakbrook parkway and I had guest over and me and my guest was Harassed by the security guard first he sat right in front of my room there was no noise or anything of that coming out of my room he looked at all the License plates down asked for all our ids and we gave them to him then he asked me to pack up all of my belongings and leave the Property so I did as I was instructed he had no reason to keep me off of the property and kept asking me and my guest have we been at the red roof inn the same morning everyone stated to him no and this all happened after he sat and watched my room for 2 hours and stated once I left da property that he would call the Police I stated to him he could do so because I didn't do anything wrong and I left the property this happen at around 6am I'm 01/10/2

Frances Garcia
from Chicago, IL
Third time where NY money NO HOT WATER TWO DAYS DIDN'T CKEARN THE ROOM NO HEAT YOU PEOPLE IN ME TWO DAYS !!

Frances Garcia
from Chicago, IL
Where is my money for two days NO HOT WATER AND MORE

Tamora Beeler
from Hagerstown, MD
motel 6 in chambersburg, pa. i checked in the middle of the night and the guy that checked me in flirted with me (very unprofessional) and made me very uncomfortable. I left after 4 days because hair dryer didnt work, tv didnt work, no internet connection, along with very noisy neighbors. When I checked out I asked for a refund and the guy told me the manager wasnt there and he couldnt issue a refund. I tried to call several times after that and was always told the manager either wasnt there or was at desk but could not answer phone. I hae a balance of 149.85 remaining on that account.
I am either asking for a refund to my card be made or transfer my remaining balance to the motel 6 in hagerstown, md. i can be contacted at 717-491-6405. The account is under tamara mae Beeper at the one in chambersburg and the one in hagerstown is correct and under Tamora Beeler.
I would appreciate a resolution to this matter.

Frances Garcia
from Chicago, IL
Two weeks ago I put this in still no work from thus company. I paid for service didn't receive what I paid for. Two days no HOT WATER.NO ONE CAME TO GET THE TEACH OUT. NO ONE CAME TO WIPE. THEN CHANGE THE ROOM HOUSE KEEPER USE SAME WAGE CLEAN THE BEDROOM CLEAN THE REFREZZER. HEATER DIDN'T WORK ONE THAT RUNNING THE PLACE WANT TO BRING IN A SMALL HEATER. YOU PEOPLE OWN ME TWO NIGHT STAND. $90.00

Unknown recent employee
from Frankfurt am Main (Innenstadt I), HE
The staff is very rude , gives dirty looks, laughs under there breathe..the feeling makes people very uncomfortable. The times I've checks in live gotten shady looks n facial expressions. Seems like they dont like other woman..really stank attitude. If you can plan they say that they'll have somebody come up to fix your complaint they never do you ask for something they say they'll bring it they don't when you call they get an attitude and tell you you have to come to the front desk

Frances Garcia
from Kalama, WA
I been here in Kalama off I5 , 11-28-2018 first no housekeeper didn't clean my room the towels dirty with someone foot print. Had to stay four more days still there. And this morning No HOT WATER, No one came to say there no HOT WATER. I just hear when I was in the office. I spent $456.00 . There Do You Think This is RIGHT ?? I understand thing have been break down, This kind of money even less a day I do want what my money paid for. Make this up give one night free. I'm not only one standing there.

michael rodger smith
from Oregon City (McLoughlin), OR
Last week, Saturday Dec 1, my girlfriend and i stayed at Motel6 in Astoria, Oregon. She was a bit ill so we decided to stop early and get a room. The check-in girl, Kylee? said she had a room on the second floor, room #219. SO i paid and went to see the room. it was half empty, like something large had been taken out. The room was very chilly, since my girlfriend was not feeling well, we decided to stay. I told the duty manager/checkin girl about the missing furniture. no table, and only one tiny chair...Noting that half of the motel rooms were empty, i asked if we could get a table for the room, she said no, i asked for a second chair , she said no. I asked if we were expected to sit on the floor...she said nothing....then something about corporate. The room was very chilly, and we had to spread out all the bath towels on the bed to try to get warm. the heated cycled on/off constantly all night unable to heat the room. Half the rooms remained unoccupied the next morning when i told my complaints to the new desk manager/checkin lady. She said she was sorry and offered me the number to call guest relations for Motel6. Which i did 2 days later. I spoke to a Tyler,,,,he was courteous and took down my complaints....said he would forward my complaints to corporate. Also he sent me an email, but when i responded to the email it got bounced back to me saying no such or valid email address. So now i am writing here.....We will never stay at Motel6 again.....

Lori Hewitt
from Manteca, CA
im suing motel 6 150 northwoods manteca ca....ive lived at this location for 1 1/2 yrs... the owner sam pockets my.payments...charges me city tax everyday....after 28 days your exempt. he enters my room unannounced ..maintenance got paint all over my car.. he lies about money paid...he tells soooo many ppl my personal business...gives keys to my room to just anybody....lots more....

Lynn ODell
from Houston, TX
I have been staying at Motel 6 for several years and never had an experience like the one I did in Huntsville Tx. I rented a room on Wed and paid on my debit card. The next day I told them that I would probably be staying a week since the room was clean and they charged me 300.58 which was a fair price I thought.
Monday night there was loud fighting all night and it was very disturbing to me since I have PTSD. This caused me to start having panic attacks and I couldn't get calmed back down so I had to get to the hospital for stabilization. I left early Tuesday morning and as soon as I was checked in at the hospital I called the front desk. I had taken everything out of my room and left the keys on the desk for the maids since I was sure that they would keep me there so I wanted to make sure they knew I was gone.
I explained my emergency situation with Rachel the clerk and told her that I would not be able to stay the last 2 nights and I would like my money refunded. She refused to work with me and insisted that I needed to sign a paper to get the refund. I explained to her that this was impossible since I was in the hospital in Dallas. I live on disability because of my PTSD and can't afford to pay for a room in which I wasn't able to stay in.
I have no problem paying for the nights I stayed in but not for the 2 nights when I was at the center. I have disputed this charge with my bank. I hope that this can be resolved in a timely manner. I am also planning on filing a complaint with the housing authority since I am on disability and these additional charges are clearly taking advantage of my unfortunate situation.
Thank You!

I was checked into a room with no microwave or fridge after I reserved one because I will be staying long term in the area..the next morning the manager agreed to move me to another room and all I had to do was pay the $34 difference so I went to that room and it also did not have the microwave or fridge so she put me in a kitchenette and said she would adjust the price since it was their mistake..I was told as long as I didn't check out over the holidays my rate would stay the same but if I checked out and back in my rate would go up..once my week was up I was charged full price even though I was told it would stay at the move in rate..called to speak to manager but got a different manager and she was very rude and said that corporate rates went up and if I didn't like it I could move to another room or switch hotels..I went on to explain how my room was dirty when I moved in and have all the pictures to prove it..there was trash under the cabinets and the cabinets and fridge were dirty,the floors were dirty and I found roaches in my room,,my trash was changed and no new trash bag put in Can afterwards,,room has not been cleaned properly before I moved in and still has not been cleaned in the week that I have been there..the sheets have yet to be changed and to top it off my heater went out..I believe they could do better on housekeeping and if you tell someone you are adjusting a price and that it will stay that until u check out then you should honor your word as a business professional..I don't know what you plan to do about it but something needs to be done because I cane a long way and have always enjoyed my stays at motel 6 in Texas but this has definitely not been an enjoyable stay for me.:I will be a long term guest spending a lot of money there if my problems would be taken care in a proper manner otherwise I can just take my money and business elsewhere..thank you misty zeledon(409-460-3923)please feel free to contact me via text,phone or email about the situation as I have till the end of this week before payment is due again!!!P.S.i am renting a kitchenette also and the price is $350 week for a hot plate that is also missing a knob..this is just ridiculous!!!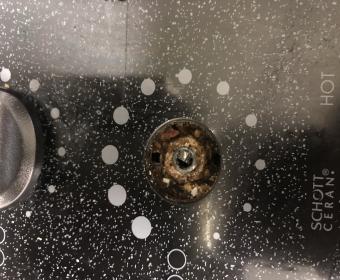 Deborah Sorensen
from Los Alamos, NM
Recently booked a room to accommodate a late arrival flight. Several weeks prior to my arrival, my travel plans changed and I called and cancelled the reservation, spoke with a professional gentleman, I was well within the window for cancellation. On the date of the cancelled reservation, my card was charged. When I called to inquire as to why, the very rude person told me that I had 2 reservations and only one had been cancelled. When I called to cancel, the gentleman who answered (he was very kind, did not ask "which reservation" nor did he state there was more than one) I travel with one child, I would not have made two reservations. When I told her that was ridiculous and obviously an error, she curtly told me that the manager was on vacation, but she would not refund my money because of the special event that was occurring the weekend of my cancelled stay (Balloon Fiesta). That explains why it was very difficult to make the ONE reservation at any hotel in ABQ that weekend, Motel 6 was the only option at $130, which isn't exactly cheap for a "budget" hotel. I don't generally stay at the chain and after this experience, I never will, nor will I recommend. If I could give zero stars, I most certainly would.

Stacy Williams
from Seattle, WA
On the 24th of October at 430am I was GOING to extend another nohjt. But know was at the front desk. I waited 15min, I had to go to work. I left my things in the room which I shouldn't of. I talked to the clerk who was working at the time on the phone. And he was ok with me extending. I go back to the hotel after work and they tell me I can't stay there any longer. Because I was rude to the clerk? I don't ever remember being rude. I've been a customer for years now.

Melody parks
from Phoenix, AZ
I checked in at 3pm and at 5pm a man at the door asking for "Chicago" being as I do not associate with any " Chicago" I did not answer. At 7ish the man came back and I answered and he told me I was lying and tried to enter my room which my fiance stopped. Twice more people came to the door whom I did not know so I called the office to ask for security to monitor the situation. An hour later I got a call from the rudest front office lady named " Jessica " who demanded I come down and show my id which was already on file or else I was going to be kicked out. How the hell do I get threatened with being kicked out when I'm the one being harrased and Im the one who asked for help rectifying the situation I did not create . Worst customer service ever - will gladly stay on the street next time than be talked to like a child/criminal after paying for a room to not only be harrased by transient hookers and John's but also by the motel 6 employees.

Sandra Lake
from Baltimore, MD
1709 Edgewood rd Edgewood Maryland...The bathroom was extremely dirty floors had not been mopped and very sticky, no towels in the room and when I went down to ask for towels I was told i had to wait until 9am when cleaning people got there.
I work for a company with a corporate pus discount card so we stay at motel 6 all over the United States and this was by far the most unclean with the worst customer service possible.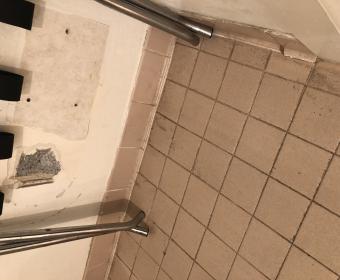 Aeriel Ballard
from Canton, GA
All day we haven't had any water. I feel like if I'm paying this much to stay here ; then we should have some water by now . Nobody can shower or use the bathroom like it's ridiculous!

Nancy
from Philadelphia, PA
I checked in MOTEL 6 in brooklawn, new jersey, AND the room was HORRIBLY DIRTY. I'VE stayed here before ND the room was just as DIRTY. They DO NOT clean the rooms WHATSOEVER. There's mold in the bathroom, I've seen cockroaches, I had found 2 hypodermic needles in the room, blood on the walls ND floor. The sheets on the beds were DIRTY, CAUSE they didn't change them, the floor was disgusting, we swept it ourselves and couldn't believe the pile of dirt that we swept up, THE PILE OF DIRT WAS SO BIG THAT THERE'S NO WAY THE FLOOR WAS SWEPT PROBABLY IN LIKE MONTHS. IM NOT THE ONLY ONE WHO HAS BEEN COMPLAINING ABOUT THESE ISSUES, IVE TALKED TO MANY PEOPLE WHO HAVE BEEN STAYING HERE ND THEY HAVE HAD THE SAME PROBLEMS, IF NOT MORE. I KNOW THE STATE INSPECTION RECENTLY FINED THE MOTEL FOR SOME OF THE ISSUES I MENTIONED ABOVE. SOMEONE REALLY NEEDS TO DO SOMETHING ABOUT THE DIRTINESS OF THIS MOTEL. THEY NEED TO FIRE THE CURRENT CLEANING PEOPLE ND HIRE SOME NEW EMPLOYEES, ONES THAT ACTUALLY CLEAN THE ROOMS!!!!!!

Jackiley Sullivan
from Oklahoma City, OK
Check in about 1030 til 10:00 pm the first room TV was to dark to watch. Second room TV didn't work at all.third room don't know they just told me I had to move again and fourth room where I slept was ok and I got there at 1230. Finally guest behind me had pets and they barked all night long so I couldn't sleep

Lorrie Palladini
from Tampa, FL
I was carjacked in your parking lot by armed gunman and lost all my belongings and my car was stolen. I have terrible PRSD- and the worst part is there was another carjacking in that parking lot just 3 days earlier. No accommodation was made to increase security or cameras.
It has also caused serious financial hardship

Victor Sheppherd
from Arcadia, CA
My son and daughter Ruban and Veronica Marino I pay for them a room for three days at Motel 6 in San Bernardino California I called to check on them 15 minutes ago and employee question me about who's in the room I know who's in the Room Because I paid for the room for Ruban and Veronica Marino I am the father in law I shouldn't be questioned by a snotty Rude employee of Motel 6 when I'm calling to check on the well-being of my children and I think you guys need to have a talk with your employee he's a mail he wouldn't give me his name and he was very Un professional You guys need to do something about this person that you guys have employed there

Holli L Burns
from Sacramento, CA
No security latch no battery in,fire,detector my men,are fighting the Carr Fire and this chain of motels doesn't care enough to provide me with a working fire detector. The fire extinguisher is also,empty. Cockroachs flies in the room. I'm going to sue this company.

Jamie Bourne
from Tucson, AZ
Hello,
My name is Jamie Bourne and I'd like to complain about a few situations here at motel 6 north on 7277 N Camino De Oeste, Tucson AZ 85741.
First of all, I'd like to say that I've been staying here with my 2 daughters after we were illegally evicted from our home in 2016. I've been paying $286 a week for nearly a year now as I have been able to stay in other places only a few times during the past 2 years.
During our time here I've tried to get many agencies to help my family get out of this living situation as my ex and my case goes through the court process. I have been unable to obtain help through any of the government or church agencies so far. So we've had no choice other than to pay $286 a week to stay in motel 6. While we've been here we have been dealing with people smoking weed in the motel and seeing people that are staying here hanging out in the lobby with the staff sitting at the lobby table drinking beer and talking to the staff all night as if it were their personal hang out. My family is staying in a non-smoking area
and I've smelled people smoking marijuana several times since I've been here. I have complained numerous times to the staff and maids but nothing is done about it. Just today I came back from the grocery store and had just paid another $286 for this week then walked up to our room and not only smelled the extremely strong scent of weed but my kids and I could actually see smoke coming into our corridor.
When I walked back down and complained to the front desk, instead of the staff here helping us remove the problem they just say that there is nothing they can do about it and tell us it is legal if they have a medical card.
First of all it is not legal in a motel/hotel and definitely not legal in a non-smoking area. They continue to do nothing about the problem. I've visited many many hotels Hampton/Hilton and worked in a popular resort here in Tucson, Omni and have never encountered a problem like this. They do not tolerate this type of clientele.
Second, I have stayed here for nearly a year paying $286 a week which includes housekeeping (which I have never used, I clean our own room including the bathroom and floors, and change the linens myself daily which I am fine with) but I often have trouble getting clean sheets and towels and cleaning supplies from the maids here. They often don't have enough supplies for us and we have to wait until later to get our needed supplies. When we do get sheets and towels they often look like they've been stepped on with shoe prints or dirty marks or have cigarette burns in them. I have asked for a housekeeping discount from the weekly $286 that I pay, since I never use the housekeeping services yet they refuse to take any of that cost off. Last month I paid $1,200 to stay in motel 6 north while being homeless and unemployed and these are the things we have endured.
I've even asked management about housekeeping employment opportunities so that I may save some money for a down payment on an apartment for my family but have been turned down repeatedly because I am staying here. I have no choice weather or not to stay here because none of the shelters ever have any room for my family and I am not allowed to leave my kids in the motel room alone to go to work outside the motel. When I asked if my 15 year old and 12 year old could be left in the room alone while I went to work the hotel staff was quick to tell me that they would call the police on me if they found out that there were children under 18 left alone in the room.
Can you please help me with this situation because is not good or fair to us at all.
Thank you,
Jamie Bourne

Shay Gregory
from Decatur, GA
Arrived at room and there were bugs on the walls, in the bathroom, and in the bed. There was only one towel and when we requested another one we were told that we could not get one until the next day. There was no shampoo or soap in the bathroom and when we called the front desk to request some it took three calls for them to finally answer. The room also smelled strongly of cigarettes. Terrible experiencell, very disappointed in the cleanliness of the facility.

I last almost a full bottle of shampoo in the shower when I stayed at Motel 6 Roanoke Virginia on the 20th of July 2018 contacted the hotel and they say they didn't have it in Roanoke Virginia now I want to know which made stoled my shampoo and I want to return to me and if they stole that took it home with him I think they should be fired for stealing guest belongings I also forgot I left a pair of jeans about a month-and-a-half ago hanging on the back door of the bathroom they have never been returned to me they were Faded Glory skinny jeans brand new I want my change back or I'm never going to stay at Motel 6 again

Michael Ward
from San Francisco, CA
I checked into the Evanston Motel 6 on July 12 at around 8PM , having noted the sign in front that the room rate had risen five dollars to $55 since I had stayed there the previous month. I registered the fact that I had a dog with the man booking the room and inquired if I was to receive a senior discount as I had on all my previous stays. I have booked rooms in this motel around twenty times for myself and employees over the past four years and this courtesy seemed to have been offered as a matter of course. The clerk assured me that I would get the discount. I paid the bill without examining the receipt and proceeded to pack my luggage and gear into the second floor room I had booked. As I brought my dog into the courtyard she squatted and urinated. I had noticed a sign in the lobby warning patrons to police their dog's excrement or a penalty of $50 would be charged and that there was a comprehensive video system installed to record such incidents. As there was no excrement to remove I continued with my dog to my room.
The next morning as I was packing up I noticed that the receipt did not reflect a discount and that I had been charged full rate. I returned to the lobby and spoke with the man who had booked the room and pointed this out. He replied that I had indeed gotten a discount even though the receipt was quite clear, I was charged $60 and change and there was no mention of the discount. The sign announcing the price of rooms was clearly visible to both of us from the lobby as we spoke, as it is from I80 a quarter mile away. He said that that was the winter rate and he didn't have a maintenance crew to change the sign. When I asked what someone would expect to pay coming off the road in response to the sign, he said that they would pay $5 more. In my astonishment at this preposterous statement , a stone faced lie , I began to argue what I felt were the obvious facts of the situation at which point he asked me why I didn't bring up the issue the night before so he could have refused me service. Then, without preamble, he launched into an accusation that my dog had defecated in the courtyard, of which he had video proof, and what's more, he had already sent for permission "from corporate " to charge me the $50 fine. He then proceeded to gleefully broadcast the serial video of me loading into my room and then the supposedly incriminating scene of my dog peeing. At this point I asked if he had picked anything up after my dog and he said that he had, another lie.
The exchange then became somewhat heated as I felt I was being cheated, lied to, and toyed with, at which point he offered to show me the video of our current exchange so I could see how much anger I was exhibiting. I probably should not have been surprised at this revelation of the depth of the surveillance regimen at this facility, but I must admit that I was genuinely creeped out that it was so efficiently, and in this case maliciously targeted, collected and then flaunted as a tool of the management, as if those renting rooms were the inmates of Motel 6..
The situation then seemed to deescalate a bit, both of us looking for a way to terminate the conversation. He agreed to give me a discount of $10, the sum suggested by him, which was $5 more than I was used to. He ran this on the house computer and handed me a receipt . The last thing he said to me was that he would not pursue the fine for the dog .
As disturbing, pointless and unnecessary as this whole incident was, I might have let it pass without official comment and simply found other accommodations when in Evanston had I not checked my bank account and discovered that not only had the $10 discount been voided, but an unexplained $35 charge had been added. Depending how you're counting, that's two or three more lies, as well as blatant fraud committed by the night clerk in the course of administering the rental of one room for one night, He more than once in the course of our interaction said he did not want my business and that is certainly not an issue at this point, but I wonder if actively alienating a long time satisfied customer who has spent $1000 at your establishment for the sake of a subterfuge regarding whether a senior discount is given or if a dog has peed or pooped( mine did not poop) is a proper way to run a public accommodation. This is a very strange brand of hospitality.
Practically speaking, I expect the unexplained charge of $35 to be reversed or I will pursue whatever remedies are legally available to me. If management, either local or corporate, wishes to corroborate any of the factual material in this complaint I suggest they reference the aforementioned, seemingly ubiquitous videos and the large sign in the lobby stating the policy on pets as evidence.

Thomas N Holladay
from Nicholasville, KY
Due to severe weather canceling our flight out of Newark, we called Motel 6 (Elizabeth) from the airport. The price quoted for the night was $127; however, when we arrived there, the total amount was $213.37. The lady at the front desk flat out lied and said she never even talked to me (I recognized her voice). This "motel" is a disaster, everything about it was just plain nasty. PLEASE send someone from corp to investigate this mess of a place.

jackie harston
from Grapevine, TX
my ac was out so i got a room at motel 6 bedford tx i asked for lower level was told they were all occupied so i took a room on 2nd floor #209 the hotel had a smell of someone cooking the odor was strong and awful when i opened the door to my room it smelled musky and like cigerette smoke but i needsed a place to sleep so i went in the tv didnt work the remote didnt have a cover on the batteres the mgr came and adjusted the tv and brought me another remote told me to hold it so the back woulnd nt come off so i went to bed the peoplp upstairs were very loud kept slamingg doors and thier floor squecked when they walked it was 11pm i asked the mgr could he put me in another room heasaid he didnt have one but he would talk to them i told him not to tell them i complained in fear of retailation im 78 yrs old and didnt want to have any trouble or worry about what they may do i trried to sleep it was impossible they never setteled in or quiented down so i told the mgr i was checking out because of the noise he said nothing he could do ,,,,so i left i forgot my hanging clothes so i called him back and he offered me another room i told him you told mr\e earlier when i asked you for another room you didnt have one im home now and im not coming back its to late and far i paid $66.00 for that room and had to leave i think he should have refunded the money toalally a terrible night a older woman in the lobby said she wAS on the 3rd floor and they had a air up bed i coluld sleep in thrir room i said no and thanked her the mgr didnt offer any thing ..... my name jackie harston email jackieaharston@gmail.com.i i think i should have a refund or ssome compensation for this bad experience ithank you look forward hearing from you ...

RODNEY MARVIN
from Garner, IA
On June 15 2018 I had stayed at a motel 6 in Joplin Missouri. My first impression was one of dissappoint. To began while entering my room flies and other flying insects were in the air. Ok so I over looked it then wanted to check out the t.v. ok no temote so I had called front desk and she asked me to come down to get one so I had gotten it only to find it didn't work so I was told to bring it back and she said she wasn't sure where one was. I told her not to worry then I mentioned the bugs but nothing was done.went back to room to see if I could get a channel manually. Yes I could but only three and none of iterest.ok so went out to eat dinner and just get ready for bed. We were going home to Iowa from Oklahoma Tulsa. Feeling frustrated we went to bed early. Hoping for a good night sleep for our the half of our journey. About 1 or 2 am we were waken by yelling and seraring from our neighbors in room 247. We were room 248. Now awake and tired we continued to hear their loud mouths the rest of the night. We final had enough so at around 6 am we decided to just check out and head home . All the while these ,4 very young men were still going off on each other. Then as we started taking our luggage to our car they came from the room only to herrase my fingers saying nasty greeters to her .we made two trips pass them. The smell of alcohol was very strong they were brunk. I then went to the office to check out and told the attendentbi wanted a refund. He told me the manager didn't come in till 7. Mean while one of the very young men proceeded to yell at my fiance even in the office I then asked them to call the police. He did all the while this young man getting in my face wanting to fight a stanby gentleman stood between as as he tried to prove me. He could not had been of age I thought. Well time went by and the attendentbi was still on the phone with police I swear it was like 20 min. I then said forget it and took off went down the road to get gas and watched awhile no police. Wow! We then continued home. I since had messaged the location and the General manager several times only to receive no response from any one. Please do help to refund my payment in full and see that no other guests would ever experience what we had. This pretty much eliminated any other such chance for us to stay at any other motel 6 .I will go out of my way not to stay at another one. The address and names of whom I write were as follows. Motel 6 3031s. Range line road Joplin Missouri 64804 phone 417 781 6400 The general manager is Dave at same address and phone number. Would also like to know why no response to this issue was given and do the practice this daily? Thank you looking forward hearing from you SOON. And please do get back with me . Thanks

Austin Chappell
from New York, NY
To start out he needed every I'd for 3 ppl when 1 person is buying the room why? Then I walk up to the room there's holes all in the walls place look broke down worst motel 6 ive ever seen. I made it to the room it loos lile someone Shit on the toilet and let it mold to the toilet my sheet look dirty I only have 2 pillow in a 2 bed room not only that these pillows are so small there not even pillows so I went and asked for a few pillows but nope they have none I don't no what this place is doing but this is not how you do business I'm so upset I want something done avout this ASAP this room is not worth 65 at all I want a refund or something needs to be done about this

Sylvia Buatt
from Orange Beach, AL
What I sent to motel 6 with no resolve
Hey my name is Sylvia Buatt
Was looking forwards to my stay tonight at motel 6. Had just booked 2 hours prior, 1 hour prior I received news that this would be my grandfathers last night alive, upon this news I humbly asked for a refund. The polite desk girl (April) called her manager (Rodge?) who quickly refused without consideration. I called corporate whose excuse was that this motel was privately owned so there was nothing they could do to resolve matter. After going back into motel to personally talk to manager on phone he still refused to issue me a refund. I work in hospitality industry myself and am very appalled at how I have been treated in light of my situation. I insist on talking to somebody who can help me resolve this matter. They can reach me at this email or call me at 2xxxxxxxx
I hope we can resolve this, and if I cannot receive a prompt reply I will have to take the incentive to talk to WHOMEVER (legal aid etc) who can to resolve this matter.
Thanks for the time, my time (and my grandfather's precious time) has been wasted and not considered,
Sylvia Buatt
Reservation under: Michael Cage (fiancé)
Sent from my iPhone

Ron
from Flower Mound, TX
I'm in room 118 at the motel 6 in Lafayette, La on North University Ave. it is 10:00 PM. A group of people are cooking outside my room 5 feet from my door cooking and playing loud music.and yelling. This is not a backyard barbecue or a hangout spot outside a barroom. This is a hotel and at 10:00 PM it's time to quite down. Reply from front desk after the second time I called the response they gave was that they have rooms here too. I would not recommend anyone stay here.

Robert Bray
from Sacramento, CA
On Tuesday May 8 I checked in to the Motel 6 in Mammoth Lakes, CA for 2 nights. On the first night I entered the room to find the shower had no tub or any kind of barrier to prevent the water from flooding the bathroom. That evening I tried to go to bed early but the neighbors were watching Wonder Woman at full volume. It got quite cold that night and the bed only had a light spread on it with no blankets in the room. I turned on the heat to find out that even at it's lowest setting the room quickly overheated.
This was the most miserable hotel experience I have ever had. I traveled for work in the computer business and have spent well over 1,000 nights in hotels over a 43 year career all over the world. I once got food poisining in Germany. This was worse. After a night of virtually no sleep I awoke early for my appointment. When I returned at 3 o'clock I immediately checked out but was charged for both nights. The only person on premise was a young kid who was not responsible for any of this. I am demanding a refund. I can be reached at (442) 283-4019.

Alexandra rodriguez
from Newark, NJ
4103 Elizabeth st pueblo co 81008. My wife was there for two weeks and they made her leave because they said she had to much stuff for one adult and an 2yr old infant..when i would stop by the staff was rude the management was unfriendly and called the police on us during checkout for no reason.. The second we walked into the room the room was abismol.. The air-conditioner needed cleaning badly the air vent to.. We saw one insect on the floor and we got poor house keeping... No pillow cases and had to have dirty sheets all week..we paid our room always on time and spent close to $1,000 dollars for a kitchenette for two weeks..i will never spend another dime there... This is discrimination and vary embarrassing for us when they kept forcing us out and we spent alot of money there... Actions must be done immediately or i will take action by sueing motel 6 ...

Randy
from Fort Wayne, IN
Motel 6 in fort Wayne Indiana is a joke first of all your employees smoke weed on property second your mod changes their hours to give them more when they aren't even there. They get clocked in when not even there. The head housekeeper watches Netflix in rooms and not do her job.

Christopher Peckham
from San Jose, CA
We got to our room and a huge cockroach ran out from under the bed. My wife hates them and when we requested a refund the manager refused.

janet branfman
from Wildwood, FL
every two days this motel 6 in wildwood florida, is changing their prices every two days. for two nights they charge me 125.00 , two days later the charging me 179.00 for two nights. can they keep changing their prices.
the next thing is the area where you walk your dog has dog poop all over the place, like no one is cleaning it up. their front yard has garbage all over the place. the rooms are nice. staff some are nice and some have poor service.
but the changing of prices when online is showing one price and they charging another price.

Brenda Walker
from Houston, TX
I had to get 2 rooms for 2 weeks because of Hurricane Harvey. I paid almost $1600 for the 2 weeks. The service at this Motel is the most horrible place I've ever stayed in. I kept asking for my rooms to be serviced to no avail. They said I could only get service 2 times a week. I asked them why I had to pay $400 per room per week. They said that is Motel 6 policy. I tried to call the office in the evening 3 times each night for 3 nights in a row because I wanted to get internet. I went to the office last evening to get internet and asked why they wouldn't answer the phone. She had no answer for me. There was another young lady I met here that had to sleep in her car because she had bed bugs in her bed and she got bit so much she had to sleep in her car. I do not think it's right or fair for me to pay the money I did and Receive the service I got, or I should say lack of service because there was basically none. I will never stay in a Motel 6 again.
Brenda Walker
832-661-7163
brenda@nasae-cigs.com

Jennifer wade
from Seattle, WA
We arrived at the motel in Tacoma south really late. The next day we noticed bloody dirty underwear with a bloody feminine pad in it behind the toilet. We told the office and they said they wouldn't do anything about it since we didn't report it right away. Like I said we didn't get in until late With that being said that is really gross. I had housekeeping come and they still didnt get it I had to throw away myself. I want compensation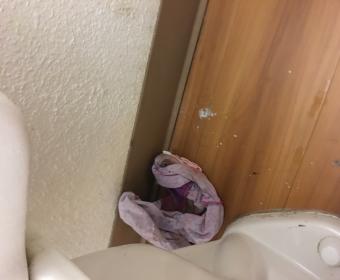 Augusta J Young
from Folsom, CA
Follow up on my stay were i was completely disrespected by the staff at the motel 6 in rancho cordova contact 916-912-1056

Mark Roberts
from Denver, CO
No hot water. Low water pressure.

Sharolyn Davis
from Lakeland, FL
My complaint is regarding your non-functioning internet services...To access the internet to even contact you I am having to pay for data usage...You WIFI doesn't work at all. I am pleased with the cleanliness of the room...but internet access is important and you staff unable to help. I am frustrated and most likely when we pass through enroute home will NOT CHOOSE to stay again because I have tried everything to connect for nearly 3 hours now. Do NOT say you have internet access when obviously you don't...or at least reliable services... I would have selected another place .Your staff admitted they had problems too.VERY UNCOOL.
I was in room 101 not far from office.Feel free to call me (269)5324281.

Senior taken advantage of. Living combined with horrendous loss oparents have to stay at a place thus far costing senior over 22, 000.00. Feces won't pass down toilet.Senior for 2 months + has to put bag in toilet and poop in bag. Disgusting everyday & night. Filthy, smells & I spend $$$on lysol&chlorox. Months suffering.Toilet won't flush paper or FECES.Maitenance ordered new toilet. Said roto rooter did not find blockage. He said toilet brken & water barely goes down (2 yr). Senior humiliated as manager fired maintenance man within two days over month ago would have a new toilet in 2 days. He was fired as manager refused to buy a new toilet.Toilets have been pulled out and new ones in units. Same with new mattresses piled in pool that does not work 15 years. Did not give Senior a new mattress. Many pillows piled on bed so Senior can sleep without pain & old pee smelling mattress. Paid anywhere from 1500 a moth, 1600 &3000.00 a month. Senior extremely clean. Now forcing Senior OUT FEB 6TH NOTICE FEBRUARY 2ND ON DOOR. To show it's not toilet manager& Owner cleverly posted a few notices show no discrimination but false.This manager &owner know they violating laws,fear Senior been diplomatic & carefully asks for new Toilet. Senior sends her clothing to cleaners. Rarely any washer in building works. Infamous outside for one of the dirtiest properties. Senior wasn't given enough notice time. Senior surprised that Manager who wanted 200.00 cash and over 20,000 in cash (avoid taxes) for rental &toilet has audac.
Senior rarely complains out of fear that they will throw her out next morning.Police phrase-squeezing Orchard before Orchard thinks to call health department in time AS WEEKEND. I pass fecal 4 times a day & once at night.Double padded bags, no leaks, (filthy thing to have to do as I have been deep into legal matters for mom.Instead of replacing they find good excuse to back you off. Maintenace lifted TOILET OUT SAID BROKEN DOWN DEEP-OLD.Put faulty toilet back whole- left to get new one. Manager told owner to save her job & fired last two toilet men.Senior ask 2 mth about toilet. Crystaltold to lie to senior & say there is no new toiletman to put in toilet. AS SOON AS I AM PUT OUT THEY WILL HAVE NEW TOILET IN-IN THE POOL AREA. Tonight they threaten to call t ploice & have me out if I cal police.Letterout Nov 6,2017 on my door Nov 2.

Gheezz...............I don't know who I should address this to, Motel 6 or Hilton! Conrad Hilton is probably spinning in his grave. What? Hilton loose a poker bet and had to buy Motel 6? What a shot at Hilton, who usually manages to have better taste.
I just returned home after a visit to Orange County (my former home). I made the dastardly mistake of booking a room at Motel 6 at 3191 N Tustin St, Orange, CA 92865 . Absolutely the worst of ANY motel I have ever stayed in in 70 years of traveling around the country. I have a cat, so options are limited as to where I stay.
Where do I start: Top of the list I guess:
The door security lock was broken, with one piece completely sheared off.
The beautiful TV was mounted crooked and the remote didn't match the TV, thus the remote was inoperative. One needed to change things on the TV manually.
The FREE wifi, in a word, sucked. Half the time it didn't work and the other half is didn't work.
The sink was clogged and slow to drain. The bathtub had hair in it! The tiles in the shower were loose and coming off the wall, allowing water the get behind the times (which will cost someone some money). The table was filthy dirty, with food stuck to the edges. The smoke alarm was hanging by a wire off the wall.......whether it even worked or not is debatable.
These was a ½ inch gap between the sill and the bottom of the door, allowing more than light to come in through the gap. Good think my cat was good at catching bugs.
The floor had several spots on it, from prior animals urinating on the floor and the corners of the floor and walls had grunge caked in them that again, my cat, enjoyed digging thru. I'm amazed he didn't think it was a portable cat box!
I've stayed in better "hooch's" made of plywood with tin roofs that allowed bullets to come thru and foxholes with a foot of water. Had I not already made so many plans for my quick trip to Orange County, I would have left early. I am also surprised that there were no bed bugs. I half expected that.
The only thing that I did like (besides having to park near my room on a hill 45 degrees slant) was the location. Having to spend 5 1/2 hrs on So Cal's freeways to go 40 miles didn't make up for that.
I'd ask for a refund of my $180+, but Ahab and company there would probably send it to me in Drachma's !
Never again Motel 6
Mike Belisle
1246 W Calle Macillo
Sahuarita, Az 85629
Have feedback for Motel 6?
Thanks for your feedback!
Sorry. Please try again later!