Motel 6
Motel 6 Complaints Continued... (Page 5)
277+ reviews added so far. Upset? Call Motel 6 corporate: 1-800-557-3435

RODNEY MARVIN
from Garner, IA
On June 15 2018 I had stayed at a motel 6 in Joplin Missouri. My first impression was one of dissappoint. To began while entering my room flies and other flying insects were in the air. Ok so I over looked it then wanted to check out the t.v. ok no temote so I had called front desk and she asked me to come down to get one so I had gotten it only to find it didn't work so I was told to bring it back and she said she wasn't sure where one was. I told her not to worry then I mentioned the bugs but nothing was done.went back to room to see if I could get a channel manually. Yes I could but only three and none of iterest.ok so went out to eat dinner and just get ready for bed. We were going home to Iowa from Oklahoma Tulsa. Feeling frustrated we went to bed early. Hoping for a good night sleep for our the half of our journey. About 1 or 2 am we were waken by yelling and seraring from our neighbors in room 247. We were room 248. Now awake and tired we continued to hear their loud mouths the rest of the night. We final had enough so at around 6 am we decided to just check out and head home . All the while these ,4 very young men were still going off on each other. Then as we started taking our luggage to our car they came from the room only to herrase my fingers saying nasty greeters to her .we made two trips pass them. The smell of alcohol was very strong they were brunk. I then went to the office to check out and told the attendentbi wanted a refund. He told me the manager didn't come in till 7. Mean while one of the very young men proceeded to yell at my fiance even in the office I then asked them to call the police. He did all the while this young man getting in my face wanting to fight a stanby gentleman stood between as as he tried to prove me. He could not had been of age I thought. Well time went by and the attendentbi was still on the phone with police I swear it was like 20 min. I then said forget it and took off went down the road to get gas and watched awhile no police. Wow! We then continued home. I since had messaged the location and the General manager several times only to receive no response from any one. Please do help to refund my payment in full and see that no other guests would ever experience what we had. This pretty much eliminated any other such chance for us to stay at any other motel 6 .I will go out of my way not to stay at another one. The address and names of whom I write were as follows. Motel 6 3031s. Range line road Joplin Missouri 64804 phone 417 781 6400 The general manager is Dave at same address and phone number. Would also like to know why no response to this issue was given and do the practice this daily? Thank you looking forward hearing from you SOON. And please do get back with me . Thanks

Austin Chappell
from New York, NY
To start out he needed every I'd for 3 ppl when 1 person is buying the room why? Then I walk up to the room there's holes all in the walls place look broke down worst motel 6 ive ever seen. I made it to the room it loos lile someone Shit on the toilet and let it mold to the toilet my sheet look dirty I only have 2 pillow in a 2 bed room not only that these pillows are so small there not even pillows so I went and asked for a few pillows but nope they have none I don't no what this place is doing but this is not how you do business I'm so upset I want something done avout this ASAP this room is not worth 65 at all I want a refund or something needs to be done about this

Sylvia Buatt
from Orange Beach, AL
What I sent to motel 6 with no resolve
Hey my name is Sylvia Buatt
Was looking forwards to my stay tonight at motel 6. Had just booked 2 hours prior, 1 hour prior I received news that this would be my grandfathers last night alive, upon this news I humbly asked for a refund. The polite desk girl (April) called her manager (Rodge?) who quickly refused without consideration. I called corporate whose excuse was that this motel was privately owned so there was nothing they could do to resolve matter. After going back into motel to personally talk to manager on phone he still refused to issue me a refund. I work in hospitality industry myself and am very appalled at how I have been treated in light of my situation. I insist on talking to somebody who can help me resolve this matter. They can reach me at this email or call me at 2xxxxxxxx
I hope we can resolve this, and if I cannot receive a prompt reply I will have to take the incentive to talk to WHOMEVER (legal aid etc) who can to resolve this matter.
Thanks for the time, my time (and my grandfather's precious time) has been wasted and not considered,
Sylvia Buatt
Reservation under: Michael Cage (fiancé)
Sent from my iPhone

Ron
from Flower Mound, TX
I'm in room 118 at the motel 6 in Lafayette, La on North University Ave. it is 10:00 PM. A group of people are cooking outside my room 5 feet from my door cooking and playing loud music.and yelling. This is not a backyard barbecue or a hangout spot outside a barroom. This is a hotel and at 10:00 PM it's time to quite down. Reply from front desk after the second time I called the response they gave was that they have rooms here too. I would not recommend anyone stay here.

Robert Bray
from Sacramento, CA
On Tuesday May 8 I checked in to the Motel 6 in Mammoth Lakes, CA for 2 nights. On the first night I entered the room to find the shower had no tub or any kind of barrier to prevent the water from flooding the bathroom. That evening I tried to go to bed early but the neighbors were watching Wonder Woman at full volume. It got quite cold that night and the bed only had a light spread on it with no blankets in the room. I turned on the heat to find out that even at it's lowest setting the room quickly overheated.
This was the most miserable hotel experience I have ever had. I traveled for work in the computer business and have spent well over 1,000 nights in hotels over a 43 year career all over the world. I once got food poisining in Germany. This was worse. After a night of virtually no sleep I awoke early for my appointment. When I returned at 3 o'clock I immediately checked out but was charged for both nights. The only person on premise was a young kid who was not responsible for any of this. I am demanding a refund. I can be reached at (442) 283-4019.

Alexandra rodriguez
from Newark, NJ
4103 Elizabeth st pueblo co 81008. My wife was there for two weeks and they made her leave because they said she had to much stuff for one adult and an 2yr old infant..when i would stop by the staff was rude the management was unfriendly and called the police on us during checkout for no reason.. The second we walked into the room the room was abismol.. The air-conditioner needed cleaning badly the air vent to.. We saw one insect on the floor and we got poor house keeping... No pillow cases and had to have dirty sheets all week..we paid our room always on time and spent close to $1,000 dollars for a kitchenette for two weeks..i will never spend another dime there... This is discrimination and vary embarrassing for us when they kept forcing us out and we spent alot of money there... Actions must be done immediately or i will take action by sueing motel 6 ...

Randy
from Fort Wayne, IN
Motel 6 in fort Wayne Indiana is a joke first of all your employees smoke weed on property second your mod changes their hours to give them more when they aren't even there. They get clocked in when not even there. The head housekeeper watches Netflix in rooms and not do her job.

Christopher Peckham
from San Jose, CA
We got to our room and a huge cockroach ran out from under the bed. My wife hates them and when we requested a refund the manager refused.

janet branfman
from Wildwood, FL
every two days this motel 6 in wildwood florida, is changing their prices every two days. for two nights they charge me 125.00 , two days later the charging me 179.00 for two nights. can they keep changing their prices.
the next thing is the area where you walk your dog has dog poop all over the place, like no one is cleaning it up. their front yard has garbage all over the place. the rooms are nice. staff some are nice and some have poor service.
but the changing of prices when online is showing one price and they charging another price.

Brenda Walker
from Houston, TX
I had to get 2 rooms for 2 weeks because of Hurricane Harvey. I paid almost $1600 for the 2 weeks. The service at this Motel is the most horrible place I've ever stayed in. I kept asking for my rooms to be serviced to no avail. They said I could only get service 2 times a week. I asked them why I had to pay $400 per room per week. They said that is Motel 6 policy. I tried to call the office in the evening 3 times each night for 3 nights in a row because I wanted to get internet. I went to the office last evening to get internet and asked why they wouldn't answer the phone. She had no answer for me. There was another young lady I met here that had to sleep in her car because she had bed bugs in her bed and she got bit so much she had to sleep in her car. I do not think it's right or fair for me to pay the money I did and Receive the service I got, or I should say lack of service because there was basically none. I will never stay in a Motel 6 again.
Brenda Walker
832-661-7163
brenda@nasae-cigs.com

Jennifer wade
from Seattle, WA
We arrived at the motel in Tacoma south really late. The next day we noticed bloody dirty underwear with a bloody feminine pad in it behind the toilet. We told the office and they said they wouldn't do anything about it since we didn't report it right away. Like I said we didn't get in until late With that being said that is really gross. I had housekeeping come and they still didnt get it I had to throw away myself. I want compensation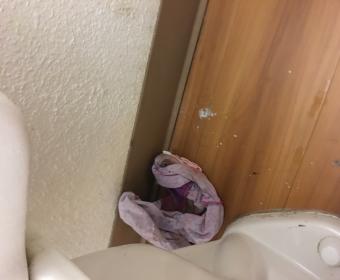 Augusta J Young
from Folsom, CA
Follow up on my stay were i was completely disrespected by the staff at the motel 6 in rancho cordova contact 916-912-1056

Mark Roberts
from Denver, CO
No hot water. Low water pressure.

Sharolyn Davis
from Lakeland, FL
My complaint is regarding your non-functioning internet services...To access the internet to even contact you I am having to pay for data usage...You WIFI doesn't work at all. I am pleased with the cleanliness of the room...but internet access is important and you staff unable to help. I am frustrated and most likely when we pass through enroute home will NOT CHOOSE to stay again because I have tried everything to connect for nearly 3 hours now. Do NOT say you have internet access when obviously you don't...or at least reliable services... I would have selected another place .Your staff admitted they had problems too.VERY UNCOOL.
I was in room 101 not far from office.Feel free to call me (269)5324281.

Senior taken advantage of. Living combined with horrendous loss oparents have to stay at a place thus far costing senior over 22, 000.00. Feces won't pass down toilet.Senior for 2 months + has to put bag in toilet and poop in bag. Disgusting everyday & night. Filthy, smells & I spend $$$on lysol&chlorox. Months suffering.Toilet won't flush paper or FECES.Maitenance ordered new toilet. Said roto rooter did not find blockage. He said toilet brken & water barely goes down (2 yr). Senior humiliated as manager fired maintenance man within two days over month ago would have a new toilet in 2 days. He was fired as manager refused to buy a new toilet.Toilets have been pulled out and new ones in units. Same with new mattresses piled in pool that does not work 15 years. Did not give Senior a new mattress. Many pillows piled on bed so Senior can sleep without pain & old pee smelling mattress. Paid anywhere from 1500 a moth, 1600 &3000.00 a month. Senior extremely clean. Now forcing Senior OUT FEB 6TH NOTICE FEBRUARY 2ND ON DOOR. To show it's not toilet manager& Owner cleverly posted a few notices show no discrimination but false.This manager &owner know they violating laws,fear Senior been diplomatic & carefully asks for new Toilet. Senior sends her clothing to cleaners. Rarely any washer in building works. Infamous outside for one of the dirtiest properties. Senior wasn't given enough notice time. Senior surprised that Manager who wanted 200.00 cash and over 20,000 in cash (avoid taxes) for rental &toilet has audac.
Senior rarely complains out of fear that they will throw her out next morning.Police phrase-squeezing Orchard before Orchard thinks to call health department in time AS WEEKEND. I pass fecal 4 times a day & once at night.Double padded bags, no leaks, (filthy thing to have to do as I have been deep into legal matters for mom.Instead of replacing they find good excuse to back you off. Maintenace lifted TOILET OUT SAID BROKEN DOWN DEEP-OLD.Put faulty toilet back whole- left to get new one. Manager told owner to save her job & fired last two toilet men.Senior ask 2 mth about toilet. Crystaltold to lie to senior & say there is no new toiletman to put in toilet. AS SOON AS I AM PUT OUT THEY WILL HAVE NEW TOILET IN-IN THE POOL AREA. Tonight they threaten to call t ploice & have me out if I cal police.Letterout Nov 6,2017 on my door Nov 2.

Gheezz...............I don't know who I should address this to, Motel 6 or Hilton! Conrad Hilton is probably spinning in his grave. What? Hilton loose a poker bet and had to buy Motel 6? What a shot at Hilton, who usually manages to have better taste.
I just returned home after a visit to Orange County (my former home). I made the dastardly mistake of booking a room at Motel 6 at 3191 N Tustin St, Orange, CA 92865 . Absolutely the worst of ANY motel I have ever stayed in in 70 years of traveling around the country. I have a cat, so options are limited as to where I stay.
Where do I start: Top of the list I guess:
The door security lock was broken, with one piece completely sheared off.
The beautiful TV was mounted crooked and the remote didn't match the TV, thus the remote was inoperative. One needed to change things on the TV manually.
The FREE wifi, in a word, sucked. Half the time it didn't work and the other half is didn't work.
The sink was clogged and slow to drain. The bathtub had hair in it! The tiles in the shower were loose and coming off the wall, allowing water the get behind the times (which will cost someone some money). The table was filthy dirty, with food stuck to the edges. The smoke alarm was hanging by a wire off the wall.......whether it even worked or not is debatable.
These was a ½ inch gap between the sill and the bottom of the door, allowing more than light to come in through the gap. Good think my cat was good at catching bugs.
The floor had several spots on it, from prior animals urinating on the floor and the corners of the floor and walls had grunge caked in them that again, my cat, enjoyed digging thru. I'm amazed he didn't think it was a portable cat box!
I've stayed in better "hooch's" made of plywood with tin roofs that allowed bullets to come thru and foxholes with a foot of water. Had I not already made so many plans for my quick trip to Orange County, I would have left early. I am also surprised that there were no bed bugs. I half expected that.
The only thing that I did like (besides having to park near my room on a hill 45 degrees slant) was the location. Having to spend 5 1/2 hrs on So Cal's freeways to go 40 miles didn't make up for that.
I'd ask for a refund of my $180+, but Ahab and company there would probably send it to me in Drachma's !
Never again Motel 6
Mike Belisle
1246 W Calle Macillo
Sahuarita, Az 85629

S. Elder
from Waycross, GA
I called Motel 6 in Americus, Georgia and asked the person I spoke with to please ring my boyfriend's room. The desk clerk told me that he would not ring the room because I had already called a bunch of rooms, then hung up on me. I called back again and asked the man to ring the room again and he called me stupid and said I'm in trouble because he has caller ID. I tried to explain that there was an emergency and I needed to reach my boyfriend and he just kept calling me stupid. First of all, I'm an adult and DO NOT have time to PLAY on the phone and secondly, I don't appreciate being called stupid, especially by someone who can barely speak english. We stayed at this motel many times in the past, but will NEVER stay there again! This guy was NOT professional at all and was VERY rude.
The rooms are not very clean and the people hanging around outside, look like they're there to meet their dealers.

Amy Hirschfeld
from Madison, WI
I am not usually one to complain but we called 4 hours ahead of time for a room and arrived around 1 am Sun night Oct 2nd. We were given a room 105. The beds were not made. I would not say anything but was handed bed items and made bed myself. The clerk was nice just being charged $71.00 for having to make our own beds at 130 in the morning when we did call 4 hours earlier I dont think wss fair. My 76 year old mom was along and we had to wait 30 minutes before we got items to make our bed. Also had to be out the door before 7 so my boyfriend could make it to work on time. Usually we have a very enjoyable stay. Thank you. Amy

Michael Barton
from Appleton, WI
Firs of all we were told that our reservation was successful and then was checked in and had to leave due to associates misleads us as customers and didnt do their job right....we are very very upset and disappointed in all the services and the employees...this motel 6 is located in appleton, wisconsin.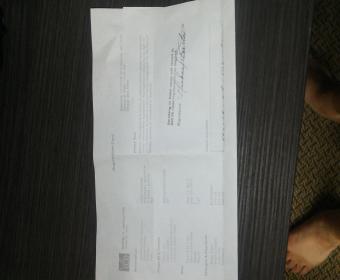 Richard summerhill
from Atlanta, GA
I got no receipt by door would not open or lock mold every where shower was most mold carpet ripped up everywhere fridge didn't work microwave busted ice machine didn't work washer and dryer broke and it cost me 326 dollars for a week I stayed 3 days and got a new room at super 8 Suffolk motel on Petersburg road sucks I might sue

Kisha barnes
from Little Rock, AR
I would like someone plz to call me.I been done soooooo horrible and terribly wrong I was misused talk to abused verbally really bad over the storm I paid my room every day for 7 days it's a lady named Ty that works at Motel 6 Buffalo Speedway Houston Texas I would like something to be done fired or suspended can you please give me a call back at 832-892-4979 if no one calls me I am going to the news thank you.I will not let this matter be on hold or nothing happens plz some call

Danielle Jackson
from Cedar Park, TX
403 corona Del Mar Santa Barbara location WILL NEVER HAVE MY BUSINESS AGAIN.I would give -0 if I could.
I was treated terrible by their night auditor at this location. I had to cancel my reservation because of the hurricane. I personally am safe but the towns around me are flooded and as a result fights got delayed and cancelled. I have already filed a BBB complaint however I will document everywhere I can find to make sure people know how DISGUSTING the service was.
I called guest relations and magically things get addressed. I am also going to share on all my social media accounts.
They will not get away with this.You NEVER treat a customer with disdain or contempt.

Lisa romero
from Fort Worth, TX
Well i love working for motel 6 but since i started working at motel6 on 913 east i havent got a check are anything i would like to know what is going on i have a two work id number they give me but they say iam not in the computer and so i talk to the main boss and he tell me that he give me room and board and iam just waiting for him to take me to court please what can i do

Doug Neal
from Providence, RI
The room was dirty and had black mold spots on the walls and ceiling. The shower curtain was filthy on the inside and had mold on it. I stayed at The Louisville North location in Jeffersonville IN on December 2nd. Nasty place! I have stayed at Motel 6 often and Never had this problem before. A refund would be wonderful!.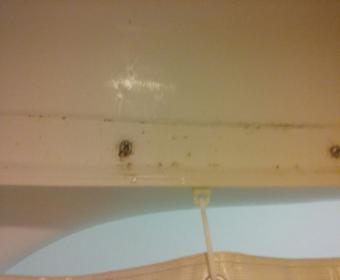 Doug Neal
from Providence, RI
The room was dirty. Black mold on the shower curtain. Pics are attached. Black mold in other places in the room too. Hookers hanging the building. I stayed because it was late and I was very tired. I stay at Motel 6 often, never had an experience like this. I would very much like a refund. I stayed at the Louisville North location in Jeffersonville IN last night on Dec 1st. I uploaded 3 pics.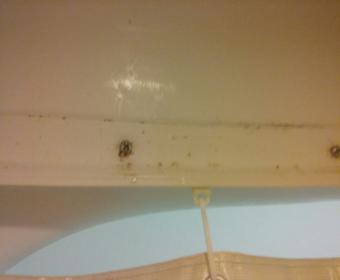 Jose Angel Chavez
from Louisville, CO
Im staying here 3 nights and yesterday they did clean up the room but today all they did was nothing but to leave two more clean towels, and the elevator is not even working, last time staying at any motel 6. Not happy at all also read it was supposed to have coffee maker in the room and never seen it, oh and also forgetting they didn't put and extra toilet paper roll. We almost out of paper and we are leaving until tomorrow morning.

Frankie Cavin
from Kannapolis, NC
This is not a complaint. This is to let you know Motel 6 know that they have a lovely manager at Lawrence Kansas. Her name is CC Tyson. Ms Tyson turned an unfortunate stay at your motel into a pleasant surprise for my friend and I on 11/18/2016. We had arrived after driving approx.500 miles.At 12 midnight we were awakened by fire alarms and were evacuated from our room to the outside until 1 am
It seems a quest on one of the upper floors had had some sort of mental break destroying his room and leading to fire/ rescue and police vehicles to be dispatched.
Needless to say we were somewhat surprised to find the first floor hall and rooms flooded.Our room had some how escaped damage, but getting sleep was all but impossible. The next morning we requested to be allowed to stay past checkout until 3 pm. With no hesitation Ms Tyson apologized for our inconvenience and said by all means take your time. What a pleasant surprise we really expected to be asked to leave so as not to be in the way of the repair crews. She was obviously over whelmed b.y the destruction and still managed to be courteous and kind under extreme circumstances.
She deserves your applause as well as ours. Thank you, a more than pleased customer and thanks for your policy on allowing dogs in your motelsWe look for Motel 6 all across the U S.

James
from Colorado Springs, CO
I spent 2 nights in the orange park motel in Florida. I had in my possession a 3ft cedar cross which I travel with. I left it in the orange room unintentionally. I called on sat morning to let the motel know it was there. They told me the room had not been cleaned, that they would check the room and call me back.(of course they didn't). I made a trip to model to get the cross but no one has seen it. That's employee theft. I'm upset with motel 6 and can't recommend anyone to stay there.

Derek Mark Griffin
from Houston, TX
I booked a room through Motel 6 reservations at a Corporate owned Motel 6 in Columbus-Worthington, OH (don't get it confused with the one right next door which is owned by a Franchisee) They are both on High St in Columbus, OH. I was delayed arrival time due to inclement weather slowing down traffic by one day. I arrived and offered to pay for my entire stay but was told by Laine I could pay for the 28 nights then or if I wanted to I could pay weekly. I took the weekly offer and paid the first week.
First room I was given smelled like smoke and it wasn't the King bed deluxe I originally booked at a special rate. I went back down to the desk and explained to (Laine) about the smoke and asked where is the couch in the pic from the internet. She apologized and gave me the right room. Pleased with the room, except it wasn't sound proof suites and doors adjoining the rooms you could hear everything occurring in the other rooms. The rate I was given before taxes $44.85 per night was a blessing for such a spacious room.
The day before the second week payment was due I went down to front desk and told that the room rate changed to $46.85 plus tax. Not a big increase but an increase just the same. I called corporate to find out why and was told that the rates are subject to change and even though I was still listed for reservation at 28 days I was not guaranteed the same rate as when I first booked it. But, the manager at his discretion could adjust it. I thought great because everyone so far had been so accommodating, so next day I speak with KP (manager) and tell him about the increase and he tells me he will do nothing for me and I must pay the new rate.
I tell him for the last 7yrs I stayed next door at the Franchise Motel 6 and could pay each week with no change of rates. KP tells me that this hotel is not owned by a Franchisee and rates are subject to change. Even after I explained how I was given the option to pay weekly. Being very disappointed I say fine and pay the rate. I am very upset and bring up the disrespect I received from KP to Laine and she states that he should have been a good manager and adjusted my rate and gave me suggestions and who to pursue the matter with.
I come into the third week and Laine finds away to adjust the rate and I am given the original price I booked the room for. Third week no issues but Laine gets very ill and has to take off for awhile, I find this out and keep checking on her, but on the 6th day of the third week she hasn't returned. I go to front desk and ask David (filling in nights for Laine) what is the weekly rate for the final week four? He proceeds to tell me my same room just went up to $56.85 plus tax and he even said that can't be right and tries to adjust it and can't. He suggests contact reservations and see if they might be able to. I say great and thank you.
I contact reservations, they connect me to a supervisor after I explain my dilemma and she reiterates how the manager has nothing to do with corporate rate changes but however in her opinion he should have adjusted the rate to my original price. She apologized for the way I had been treated and she rebooked the same exact room for the same price I initially paid. I thanked her and drove back to the hotel. Stopped at desk with David still there and asked what rate did it now show? He stated $44.85 plus tax. I said we're good to go for tomorrow morning and he said yes. That night after work I go to my room and can't get in my room.
I go down to the desk, the new clerk (Summer) who actually works for housekeeping, but due to Laine's sickness she is her fill in. She asks me what room, I give her my room number and she says that I was locked out until I pay $126 plus tax before the manager allows me back in. I hold my composure and show her the reservation and the confirmation plus price. She also agrees that the manager KP is being rude to me in her opinion and proceeds to call him to tell him of my reservation and the price on the confirmation email. He reluctantly tells her let me back in my room but to come down in the morning and talk with Megan (since he doesn't show until after I leave for work). Next morning I am still upset.
I go down to front desk and talk with Megan. I show her my reservation email and she states first who was I and what does she have to do with it? I told her Summer left a message, she tells me it's the first she heard of it. I'm just a worker and not a manager I can't do anything. I found out later that KP stated he never told Summer to have me talk to Megan. He even threw one of his workers under the bus to save his butt. I was so fed up with the incompetence of this manager I reluctantly paid the $400 plus for my final weeks stay. But I also stated I will be reporting it to the corporate level after I leave and I wasn't finished.
The week four finishes. I wake up the day of check out with a migraine (not safe to drive) so I call down to front desk Patricia tries to extend one more day and comes back after asking KP that I needed just one more day and I wasn't feeling well. I heard him in the background stating the hotel is not an extended stay. I would have to check out and come back (the corporate only allows guest to stay 28 days). I believe, in my opinion it's to circumvent the law that says in many states that if you stay at a hotel for 30days that the guest gets back their taxes on the room. I asked the how long I would have to leave and I was told 48hrs.
Two days added to the 28 days I stayed. Thirty days total. Wow see a pattern! Stay away from Corporately held Motel 6. They are deceptive. They are rude. The customer is last. Oh by the way, I am still waiting to hear from the General Manager Mike who is KP"s boss; in fact I was told after talking to customer resolution that I would hear from him or upper management in a timely manner after it goes through review. That was 14 days ago. Don't Trust This Hotel or chain. Their word is about worth just what their single ply toilet paper cost

David Fleming
from Orlando, FL
We rented a room for a week on 11/3/16 and had pets. We were not told that we had to have kennels (we had leashes). A pet policy was signed, however, the agent on duty did not give me time to read it. She just told me to sign and took it from me. We booked for 1 week and we were thrown out after 4 night's because of this. We were told by the front desk that they tried to enter our room while we were out to do a "daily room" check, not housekeeping. Why would a daily room check be needed?
We never saw other room checks being done. Not only have we not yet received our refund for the days we did not stay, they changed our room rate and did not give me my senior discount. I stayed at the Motel 6 in Palm Bay, Fl. 1170 Malabar Rd. SE. I would like me refund immediately. I have my receipts and can fax them to you.

Bradley Maier
from Sacramento, CA
I stayed at Motel 6 numerous times numerous locations from Newport Beach California to San Diego but I've always encountered the same thing over and over again from Portland Oregon even in Seattle there's always police are unsavory people at these places I don't understand it I feel uncomfortable and it seems like you have a huge transient population that lives in these places permanently?
I was wondering is is that your corporate policy and why are there so many problems I enjoy the price because it allows me to spend more money on the golf course and enjoy myself but to be quite honest with you I don't feel safe at most of these locations?
I rented a lot of automobiles through national and I always worry about my car I stay at other hotels and I don't have that concern. I was just wondering what steps you are taking to address these issues at a corporate level?

Mary Keen
from Sevierville, TN
When we first got here I looked in the room like I always do, However it looks to be okay at first. Got our stuff unpacked and was gonna give my daughter a bath, looked at the bath tub and it still had hair in it. Disgusting so I decided to wash it out with hot soapy water. Finally as I was gonna fill the bath tub guess what? It wouldn't hold water my daughter is scared of the shower so no bath for her. So, I decided to take a shower called front desk no shampoo so I got some, then went to dry my hair and hair dryer was broke. This has by far been the worst hotel stay. We were all disappointed. I know they say will leave the light on for you (I guess cause you have to go back out at night and get the supplies you need for a descent bath).

Tom Brodersen
from Flowood, MS
We are staying at Motel 6 in Jackson, MS, just off County Line Road for a one week period. We received a towel replacement one time (had to ask for the first). A maid service card was placed on our door knob for three days in a row. Upon the fifth day of our stay, after a long day working and a few cocktails afterwards we arrived with, yet, another unmade bed with no new linens provided.
We then went to the office with our sheets and requested a new set...thinking we would deposit the soiled set with the office. We were greeted by a customer service agent by the name of "Ann" who immediately informed us that she would not take the sheets, that we smelled like alcohol (of course, we had just arrived from a long day of work and enjoyed a few beverages). We were neither drunk nor belligerent. Basically, just asking for new sheets and a clarification as to our weekly rate.
To regress, we spent a sleepless previous night because of the party being held in the parking lot. Complaining did not work. Okay, on to "Ann". I have never encountered a more rude or belligerent customer service agent before. She threatened to call the police, kick us out, etc., etc., etc. Honestly, we just requested new linens and a clarification as to our rate plan. I am typing this on the exact evening that this woman threatened a paying customer. I am not warning people not the visit this establishment, but I am asking the management to please re-examine the customer service policy.

Diane White
from Des Moines, IA
Would like to know why shampoo is not provided. I stayed at the Denton TX Motel 6 where Mitch Desai is the manager. I wanted to take a shower and wash my hair and was told that Motel 6 does not provide shampoo. I was told that I could get some at the gas station down the road. I have never been at a motel that did not provide shampoo. Very disappointed!

I had driven 6 hours from calif to portland, OR. I checked in, that went fine. Lobby was a little run down, went to get dinner and when I returned there was no parking in the lot. The owner sells out parking for events that are happening in portland, so I'm tired and now I have to Hassel to find another place to stay, it's pouring rain. Wasn't happy, to say the least. Find another motel, not a motel 6. In the morning I return and only 1 spot left.
Rooms needs up keep, minor repairs. Beds were fine. Room smelled like pot and cigarettes....This is the motel 6 in downtown portland on 518 ne Holliday.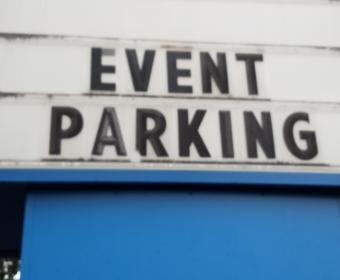 Stephanie
from Harvard, IL
I have stayed here a few times due to me traveling for work an its a halfway mark for me. The last time I was here I had dirty towels in my room I asked for clean ones and no one ever brought them I had to go to the front desk after talking with 3 housekeeper who all said they would bring them and there was hair in the tube, on an in the sink. The time before this they had put me in a room that was under construction, when I told them they put me in another room where the door didn't close all the way an it was not that clean an there was something running that was really loud so extremely had to sleep had to leave the TV on to try an drown out the noise. Also the sign always says 49.99 mon-sun but when the wind comes that price is not honored! I've stayed at plenty of motel 6, an this by far is the dirtiest one.

Michael Donnelly
from Port Charlotte, FL
My brother and I recently stayed at Motel 6 in South Bend, (not the new one), on Indiana ave. We checked in Friday 10/14/16 to attend the The Notre Dame Game Saturday Night. The room was very small my bed was pressed right up to a/c covering half the unit, the tv was from the 90's, we had no dresser and bugs (stink Bugs ) crawling all over room. We left early Saturday morning to attend alumni events and go to game we were gone all day. when we returned to the room no one had done anything beds unmade, trash not taking out , no towels bathroom not cleaned. I walked down to office spoke with a young lady who was very apologetic and assured me she would put us down for complete clean Sunday.
We left the room early to attend Church services on campus and then went site seeing returning back to room around 9:30 PM. Surprise nothing was done, I once again went down to office, and was told people who stay an Extended Stay usually do not get service. I ask for some clean towels he handed me hand towels saying he could not get towels since the laundry room was closed.. ( could have just got a set from vacant room, and had housekeeping replace in morning). I asked to speak with manager I was told she will be there at 9:00 am I was there she was not. I finally got see her and she acted like I was making it up she went to speak with housekeepers, and then returned saying the guy on Saturday was very good at his job and would have cleaned my room, I informed her he did not she gave me $60.00 . 3 days no service $300.00 plus. We ask for our plane ticket to be printed told no internet service.
Now I do not know how aware of the Motel you are but let me enlighten you. There were Hookers working out of the hotel , which staff was aware of because I witness the pimp and 1 of his "girls" paying at desk and my brother was approached by another 1 short fat white girl missing a few teeth. also another "gentleman " was dealing drugs in the rear of motel. and he also went office to pay and settle up. I am a member of Notre Dame alumni Club of southeast region and I will speak about my experience to the over 80,000 members. I have stayed in many of your motels and this was by far the worst motel I ever stayed in. we tried to find another Hotel but all booked up.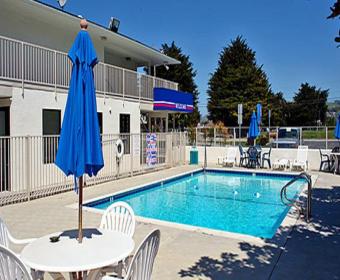 Jane Caryk
from Washington, PA
We were looking for an economical place to stay in Washington, Pennsylvania. We found a Motel 6. While the receptionist was less than enthusiastic that we didn't have a reservation, we checked in. No sense of humor, no friendliness to speak of. When we got to our "smoking" room, it appeared clean and smelled fresh. I spilled something on the floor and grabbed some tissue to wipe it up. I am very unhappy that I cannot take my shoes off while I am staying here. I will be contacting head office about the condition of this room. I don't think the floor has been washed in months.

On the dates of 10/14/16 and 10/15/16 i stayed at one of the locations in Amarillo TX. This has been the worst Motel 6 I have been to. I called to make reservations a full week prior was given a confirmation number by the clerk. I arrive on the 14th around 10pm after nine hours of traveling to find out my reservation didn't exist. After explaining that I still needed a room and I needed it for TWO nights the clerk only booked one. Found out the next morning when the very nice and welcoming housekeeper apologized for disturbing us that we were supposed to have been checked out and the explained how to fix said error by the clerk. 2: after getting settled in to the room on the 14th the very pungent odor of marijuana seeped into our room from the rooms down the hall due to the party that was taking place a few rooms down.
Tried to call the front desk and to no avail no one answered. Door slammed all night yelling in the halls. Fine chalked up to young guest just having fun. On the morning of the 15th after fixing the total number of nights we were staying we get locked out of our room because the keys have been deactivated. It would have been fine if that only happened just once but that happened a total of six times in under 24 hours. After a long day of getting lost in Amarillo I couldn't wait to lay down. Yes the bed are like rocks but I needed rest I was tired.
Did I get any sleep? No! Why because this particular motel allowed people to throw a party outside my window all night. Complete with mariachi music. Tried to call the desk again and wouldn't you know it no one answered again. If there was a way I would demand a refund for this horrible motel. I wish I was able to add a picture of the party right by our window on the night of the 15th after calling the desk three times to again no answer I went to the desk and no one was there and I waited a few mins and no one showed up. This was the worst experience ever with a motel.
While traveling it is cost effective to bring food with us while traveling. So knowing this we brought items that just needed to microwaved. Go to turn on the microwave and it has been burned up from the inside. This might seem petty to complain about these things but I haven't slept in two days. So I would like to thank this motel for turning me off of motel 6 chain permanently.

Ernest
from Worcester, MA
The guy who works at the front desk threw my card, kissed me, was hugging on me against my will. He was drunk and had the liquor bottle in plain site. Also I spoke with the general manager, assistant manager, and manager about my room at motel 6. I asked for the last week for my bedding to be redone and my bathroom to be cleaned. Hasn't been done yet. And I'm still staying there cause I'm homeless and that's all I can afford at the moment. My service by all the members at this motel 6 have been bad. I'm thinking of contacting a lawyer for the motel 6 guy being drunk and grabbing on me and kissing me on my face.

Deborah
from La Puente, CA
We would like a free night we stay at Motel 6 all the time as we are all over for our business. You may look us up for the past 3 years and see how often we stay with this company and never filed one complaint. But this time we have a stained comforter, after walking on the floor for about an hour our feet turned black, two cock roaches on wall near ac, and the ac wont cool room.
Also the water pressure was very low, we need to do laundry but the hours are 9am to 6pm which is a bunch of crap my wife had to wash our clothes in shower because we have a business brunch at 10am. My wife is just now laying down she was up stressed upset oh and one hand towel was stained. My wife is also ill with lupus and she now deserves rest so I would appreciate a different room and Motel 6 pick up the bill.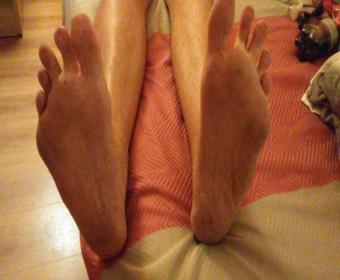 Leslie graham
from Knoxville, TN
Got up in the morning after getting no rest because of commotion going on outside my room half of the night, then found out there was no hot water so I could not even get a shower. When I alerted the morning manager she said let the water run which I did and which is ridiculous.Never got hot by the way, she was very rude, I certainly did not get my money's worth and will advise my company not to use motel 6 in Meridian Mississippi.

Teri Turner
from Valdosta, GA
Reserved 2 rooms 3 days. Motel 6 Valdosa and University. Had to stand in line 1 1/2 hours to finally get rooms. Could not check in until 3:00. Had 10 people in front of me upset because they overbooked and could not honor their reservations. I finally was able to get my rooms. I stopped by at 1:00 to make sure rooms was on ground floor. I had my elderly parents with me. They separated the rooms anyway. They put 1 room on ground floor and 1 room on 2nd floor. Nothing they could do about it.
TV didn't work in one room. Nothing they could do about it. Came back second day. They had not cleaned the rooms. No clean towels. Ask for towels they had none. Nothing they could do they had no bath towels. They gave me hand towels to take a shower with. Rooms are dirty and small. Can't change motel due to hurricane. I have one more night here. Waiting to see what happens tomorrow. Hopefully I get clean towels. This has been the worse motel I have ever stayed in.
My first and last experience with Motel 6. If it wasn't for the hurricane I would leave and go home and of course they would tell me nothing they could do about not giving my money back. I rate this Motel less than 1.

Anice Elmore
from Dallas, TX
I stayed at the motel 6 in fort worth, Texas, the stockyards motel 6. Left my phone and vacuum cleaner in the room when I checked out, Called 2 days later when realized where they'd been left and the mgr. Kris told me everything in the room had been put into dumpster. Is this motel 6's policy? to throw out people's belongings that are accidentally left behind?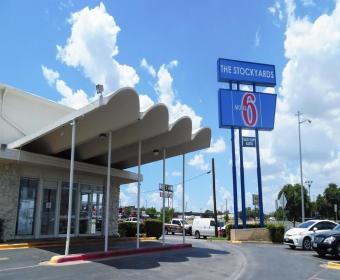 Sheila Cochran McKinney
from Fort Worth, TX
The Motel 6 located at 3195 Portland Rd. NE Salem Oregon 97301. We moved in this past Sunday evening, until our new home gets ready this Tuesday. We are infested with Bed Bugs Bites and I'm have adverse reactions to the bites. I reported the problem that Monday so immediately. To Alex shoed her the bumps that were inflamed. and Alex and a young man from Corporate came up and checked both beds and then had house keeping to change out everything on both beds. But it's my belief they are deep in the mattress. At any rate the damage is done now we've got to treat everything now and we feel we should receive an adjustment, credit and or refund.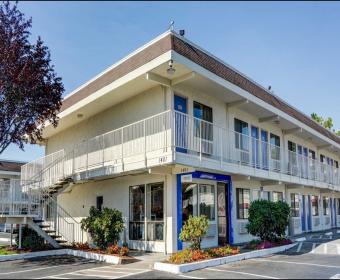 David Hampton
from Mount Rainier, MD
Loud music from cars in the parking lot. I'm on the second floor and its so loud it rattles the windows and wakes people up. Has been going on for days and I work at night. I have seen people coming and going dealing drugs in the parking lot. People camping out in their cars that don't have a room. People arguing and yelling right outside my door. I'm a truck driver and have stayed in many hotels this is the worst one I've ever stayed in. I'm only here because it's the cheapest around but I think the extra money for a room would be worth it I've stayed in the others around here never was it ever like this. If you call the front desk they do nothing about it. Also water pressure is very week in every room I've been in here.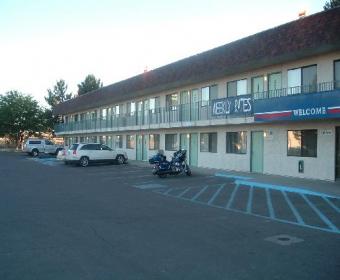 Kelly Hornbeck
from Denver, CO
I recently got a room at the Boise Idaho airport Motel 6. The next day I checked out I realized an hour later that I had left my purse there in their room in which I called to tell them. For two days I have gotten the run around claiming none of their staff found a purse. Therefore it could not have been left there but it was and nobody that works there including the property owner manager person will help me. They refuse any responsibility.

wendy holt
from Texarkana, TX
The rooms were not ready upon arrival. When they finally were ready they were filthy. The sheets were dirty. The bedspread had bleach spots all over them. Crumbs in the bed and found 2 used kleenex under one of the pillows. The bathroom was awful. A big hole on door and cigarette burns on everything. Bottom of toilet was filthy. Mold around bottom of walls in bathroom. Stuff stuck to the walls that looked like dried up poop or boogers. Pillows were old, flat and smelled. Terrible place to stay and we will never stay there again.
Have feedback for Motel 6?
Thanks for your feedback!
Sorry. Please try again later!