Toyota
Contact Toyota Corporate
Toll free phone number: 1-800-331-4331
---
Welcome to the Toyota complaints department, home of reviews and feedback about Toyota customer service. Makers of popular automobiles and trucks worldwide, Toyota is one of the world's largest automotive manufacturers. Popular models include sedans like the Camry and Corolla, trucks like the Tundra and Tacoma, and SUVs like the Rav 4 and 4 Runner.
If you are upset at Toyota you can contact the CEO at their corporate headquarters with your complaint. The address for the United States is 19001 South Western Ave, Dept. WC11, Torrance, CA 90501. Although, that address will likely not get you satisfaction if you are upset with your vehicle. The 1-800 toll free number for Toyota customer relations is 1-800-331-4331. A live person is available Monday-Friday from 5:00am to 6:00pm Pacific Time and Saturday from 7:00am to 4:00pm Pacific Time.
The company also has additional contact information listed on their official website. The company is active across all major social media. So, if you have a problem feel free to leave a comment on their Facebook, Twitter, Instagram, or YouTube company pages.
Toyota Contact Information
Report complaints to corporate and get satisfaction
Toyota headquarters address

9 W. 57th Street
New York
NY 10019
United States

Company website

1-800 phone number

1-800-331-4331

Support email address

support@toyota.com

Better Business Bureau rating
Browse reviews of other Cars
Top Toyota Complaints
Browse more than 259 reviews submitted so far

Justin Young
from Bristol, CT
I've been a loyal customer for the life of my truck. I bought an extended warranty with the purchase of my truck. However, Toyota did nothing in my claim of having an original driveshaft. I still had to pay to replace my driveshaft. Well, Toyota is loosing my business. But I'm sure this means nothing to you. Toyota apparently doesn't value their customers. I repeat, Toyota doesn't value their customers

Robert Maharaj
from Costa Mesa, CA
I have bought four Toyota Camry's from 2000 - 2013 as my last Camry. With all my Toyota Camry's, Never had any major problem except the 2013 Toyota Camry (XLE) (4 Cylinder). I bought the car as new and I have complained in regards to why the car shudders (tremble) when I brake and there is no problem with the rotors nor the brake pads.
Could you, "Please kindly have this inspected because my family/Ohana is at stake since I am upset that one of these days something might happen and it is going to cost my family's life. I bought it at John Elway's Ontario Toyota Dealer. Please, Send me some positive feedback and have the brakes inspected and rotors and to why this problem is occurring. I am at your mercy and my family means a whole lot and their safety.

Robert Krebs
from Stevensville, MD
My concern is about my 2010 Toyota Camry XLE. I have 59,500 miles on the vehicle. Mechanic diagnosed a leaking water pump that needed replacement. My concern is why would a water pump go bad after only 59,500 miles. My 2001 Avalon XLE had 234,000 miles and never a water pump. My faith in Toyota is dwindling!

I have a 2002 camry, 2.4 engine. last week, during cold weather, while driving, the heater began blowing cold air.the temperature needle rose into hot area. i took it to the garage, they found the antifreeze was low. they put a new thermostat, added antifreeze. it drove fine.next day same problem.tuned out to be the head gasket.they found the problem to be the head bolts. research found it's a common problem with this engine.this problem has been known to Toyota for a long time yet it still exists.i now have to replace the engine,or scrap the car. i'm on fixed income,so this is a financial problem. i believe Toyota should have addressed the problem long ago. i purchased this car because of Toyotas reputation for reliability,but this situation certainly has affected my opinion

helen little
from Blackwood, NJ
I have owned Toyota's since 1979. I have never had any complaints with this company. What is funny I get a discount with GM my husband worked there for 41 years.... He owned GM products. As of now I don't think I would buy another Toyota product. I have a 2007 Tacoma, love the truck, It is on recall for the frame. I have been waiting since February 2016 for a frame. The dealership I went to is Lancaster Toyota on Manheim Pike. The service person I was dealing with has since left that dealership. I had a 1998 Tacoma, which they bought back I then purchased the 2007.
I really don't feel safe driving around with this truck with a bad frame. I have a friend of mine that they gave him a brand new truck to drive until his frame comes in. This has been over 6 months he is still driving the new truck his is sitting at the dealership. Why wasn't I given this same option. Again, thank you for your time for what it is worth... I understand there are a lot of trucks on recall but seeing I have been supporting your company since the late 70's I just think what you do for one customer should be for all.

Dr. Amr Mohamed Ahmed Arafa
from London, ENG
I am writing this email to express my feeling and tears of frustration with Toyota corporate policy. This is my complaint against the company. I am from AstraZeneca Pharmaceutical company, live in Saudi Arabia and the owner of this miserable Toyota Fortuner 2012 GX2, VIN No. MHFZX69G0C7030038. Around four years ago I purchased this car from the official agent in Saudi Arabia, . Now the kilometer count is about 101,000 KM usage. Three months ago I've experienced a experienced a noisy voice when using brake. After the check with maintenance in Jeddahfor four successive repeated 4 times , they take money and perform some maintenance every time and still the same problem exist.
I think the use try and error theory, they change part in every time and take money and see wait to see if the problem exist or not. I wish if i did not buy this car or deal with this agent , i lost all my loyal and trust for Toyota cars and their certified agency. Around four years away from this bad day when I purchased this Toyota and depend on this agency , really I am wondering if this is accepted to Toyota or NOT? I was so enthusiastic to Toyota and believe me I was promoting Toyota as a durable brand and committed company to all my colleagues to the extent that I encouraged them to purchase Toyota Brand. Now I feel completely dissatisfied, frustrated and insecure with Toyota because they want me to pay this amount for a reason which is out of my hand and goes for sure to a maintenance defect rather than misuse. Believe me, I don't expect a response from Toyota corporate offices.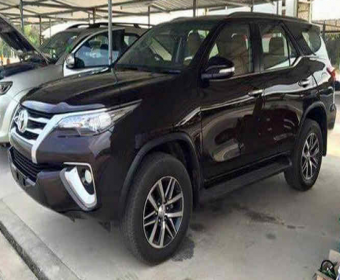 This is our third Toyota Camary we bought new & we never had a problem with the brakes until now & with only 40000 miles on it,I had it checked by a local grauge & they had to put new pads & routers on the back. Later I called toyota & found they were having brake problems with some cars & would have helped me if I had had it fixed at a Toyota dealer. Since it was in the brakes , I didn`t want to drive all the way to the dealer,about 50 miles. I feel if you are willing to help customers if they went to a dealer for the same problem, that I should get the same condsideration even though I had it fixed locally. I have never had a complaint befor, but do feel I should get some compensation.

Bharti gupta
from Shimla, HP
I had the service of my vehicle last week and asked them that my vehicle doesn't pick up in first gear or second gear while the AC is on. your employee give the statement no other diesel car pick up while the AC is on. But as I confirmed from other people having same model with diesel they said it works properly. This is the misguidance Your employees give to the customer. And the cleaning is also poor they have given my car back with wet mats and due to wetness it makes smell in the car.

Took my RAV4 to the Toyota Place service in Garden Grove to fix a constant squeaking brakes. Cost me about 1500.00. A couple of weeks later, the problem was back. Took it back. The technician said it was because the brake fuel needed to be replaced. Why didn't they changed the fluid the first time? A mystery to me. The problem still persists.

My mother in law bought a Toyota professional in December 2014 cash of which it was having too many faults. She filed a complaint and was advised to bring it back and take another one of which there was an extra R10000 that was needed, she paid in the money. After a month or two the salesman called the old lady and said she was robbed of that R10000 she was not supposed to pay in because it was the garage fault at first to give her a damaged car. Even the second car was having a fault and there was service history book, spare key and the front wheel was not having mud guard. We went to the manager and file a complaint and he refused to give back the of which he said it was a pay in for a new car. Please advise what to do. Toyota in Arcadia Pretoria...

Barry Weaver
from Chesapeake, VA
Have been shopping for a 4 Runner. Went to Elizabeth City Toyota 1002 Halstead Blvd Elizabeth City NC 27909. Put 90.00 dollars down on 1/26/16 to hold a vehicle given a receipt # 2009145. Returned on 1/27/16 where deal went South. Told it was too early in the morning to get my cash back on 1/27, they stated I would be mailed a check. No check. Several calls no returned calls. No check still it's 2/23/16. Manager J. Spence, sales person Tully Ryan.

Alex Lanning
from Minneapolis, MN
I own a 2005 Toyota Tacoma. I brought it in due to a recall involving the frame and corrosion issues. Toyota determined that I had a hole in the frame, and my vehicle was unsafe to drive. Fair enough.
I was told that the recall process would take 4 months to complete. In the meantime, I would be given a loaner vehicle until it was completed. Toyota will not provide me with another truck to drive, only a car. I purchased a truck for a reason and use my truck often. Having a car instead of a truck is not acceptable, and I think Toyota should provide me a comparable vehicle while they fix their disaster (they have had this problem in the past and yet have failed to remedy the situation). I went through regional Toyota and onto headquarters and have been told the same thing. I could certainly pay for a truck, but this would be on my dime. That is not acceptable, and their problem should not be my problem more than it already has been so far.
In the past, Toyota bought people out at 1.5 times KBB. This is the right thing to do. If a company produces vehicle with bad frames, a quality company stands behind their product and keeps customers...by doing the right thing. Clearly, Toyota is going the cheap way in an effort to save themselves money instead of maintaining loyal customers. This experience is disappointing at best, and by the time they put the frame in and pay for months of a loaner, they would have been better off buying me out, and I would have purchased another vehicle from them and stayed a loyal customer.
I will never buy another Toyota again and will share my experience with many people to deter them from buying a vehicle from this company.

Gearld Kowalczyk
from Belchertown, MA
My 2006 Tacoma has been in the service dept. going on 6 months for a recalled frame. I was told in Nov. that the work will be done by Feb. or early Mar. It's now Apr. 23rd with no end in sight. A Toyota P.R. Person told me it maybe done in May sometime. I need my truck so I can drive down to Fla. and bring back my boat. I also have work yard work that needs to be done. I bought this truck because I need it and cannot afford to have it held up any longer. My first Toyota was bought in1969 (Corona). Because of this experience the Camry and Tacoma are probably my last. When I finally get it back I'm thinking of a creative way to express my feelings toward Toyota with a sign attached to my tailgate.

On 03-18-15 I have experience an apparently electrical issue with my Toyota Camry 2008, my car is now about 74,000 miles. While running the heat indicator, RPM, velocity, and the air conditioning stop working, the brake light, ABS light, and drive light went off. Then suddenly all is normal again, then back failing. I am a female and I love my car, this is the first time I own a Toyota Camry, but this situation scared me a lot because I drive most of the time during the nights and experiencing all these needles going up and down and the light on and off like crazy is not a comfort experience. I brought my car to my personal mechanic and he did not find anything but the problem still. Do you know the root cause?

purchased a 2008 toyota Rav 4 4cyl. . car currently has 45000 miles. started about 8 months ago noticing muffler noise. I have been monitoring since then. Well took car to a muffler house to get a quote to replace muffler. WOW! was I suprised... as well as the muffler house. they were shocked that a car that new with a stainless muffler would need replaced so early. they proceeded to look for a replacement muffler thru there supplier, with no luck. They also mentioned that they could not just replace the muffler but the whole assembley and converter. I guess that was poor engenering to on Toyota's part. This was my 4th toyota but I will now reconsider other options because I expected more from toyota.

My car never met with any accident. Neither did my car dash against anything from the front side. There is not a single scratch on my car on the front side, which can prove that anything has hit it from the front side. You see…..something hitting from the front side of the car will cause great damage….the bumper will get distorted, the headlights will break. The chrome plates, bonnet plate, the Toyota logo, everything will get damaged. Nothing of that sort has happened in my car.
The foul fitment of the AC hose from the Company itself, which during the course of running the vehicle, has gradually caused a cut on the hose by the loose radiator frame – as the spot welding of the frame had come off. Only due to continuous rubbing of the frame with the hose, the cut developed and the AC gas leaked off. It is not a one day impact issue. I repeat ….only continuous rubbing of the frame can lead to a cut in the steel wire embedded hose.
When the work was carried out in the Dealer's workshop, the technician had pushed back the radiator frame and had tightened it back. This clearly shows the looseness of radiator frame from the company's side itself, which if not have got attended this time, would have definitely rendered a cut on the newly replaced hose pipe once again in future. The damaged hose pipe assy. is still lying in the Dealer's workshop.
Kindly get it confirmed from Toyota Plant about this incident, as this has been caused by the loose radiator frame, at the time of assembling of this car and is not a result of any dashing/impact, etc….
My Car is covered under Toyota Basic Warranty Coverage for 36 months from the date of sale or 100,000 KMs (whichever is earlier), which reads "Toyota warrants that it will either repair or replace any Toyota supplied part that is found defective in material or workmanship under normal use". As such, I must get the replacement under standard warranty.
I do not understand why I should be penalized for defective/foul fitting of this hose pipe at assembly line. Once again I request you to look into this matter sympathetically and oblige
Regards,

My ipod connection in my new 2012 prius 3 is terrible. I have had the car for three weeks and this was obvious the first time I played the ipod. It cuts in and out constantly and makes listening to music on my ipod a poor experience. I have talked to Toyota about this and they said they are aware of the problem and do not know how to fix it at this time. I would like to return the car for a Prius that does not have this problem

John Abdelmesseh
from Basking Ridge, NJ
I got very bad experience with my Certified Toyota Highlander from Toyota Morristown New Jersey. I bought my certified car almost 19k miles and after 4k I start feeling vibration when i am pushing brake. I went to the nearest Toyota Dealer (Toyota Dayton at Rt 130 NJ) they states that I need to change my car's front pads and rotors. And they got surprised how I got a certified car with that brake condition. They proposed to me to contact Toyota Morristown and ask them to get an Authorization to do the job in the nearest Toyota dealer instead driving 100 miles (round trip) to do my car's job.
Spoke with the Service Center at the Morristown Dealer, they said, no way and maybe has Toyota Dayton at RT 130 wanted to do extra jobs for my car to pay them extra moneys. I got an appointment to check my car's brake at Morristown's dealer, after one hour, one of the Customers Service told me that's true I need to change my car's front brake and rotors and it's going to be for free because my car still under warranty. But he apologized because they don't have them on Stock. I got surprised, asked him, how come you don't have pads and rotors for 2014 Highlander, how I am going to drive my car?
He gave me an appointment after one week. I went home and after 2 days I checked my car history in Toyota Owner Website, I found that he mentioned in my car history that my car needs front brake pads and rotors but the Customer does not want work done, Client Declined the Service. Went back on my appointment date, drove 100 miles (round trip) to finish my car's service, after 3 hours and half waiting, the Customer service told me that they just changed the pads and resurfaced the rotors. Told them I am not happy, waiting 3 hours and half for getting an incomplete job, you promised me last week to change pads and rotors, he said no, we have to try to cut the rotors first, asked him why you have changed in my international vehicle report, lying and saying that the customers declined the job, I got no answer.
Spoke with the Service Center Manager to get answers for my question, nothing and still nothing. Wish I can get someone who can help me to change my Car history report and to take action with them. As much am really happy with my Highlander, but really I am surprised how come Toyota can't take any action with them? I have already opened 2 cases with Toyota and didn't get any responses.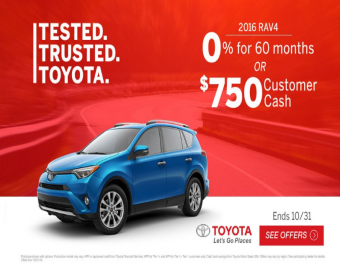 Timothy Robinson
from Uniondale, NY
I purchased 2 Toyota vehicles in 2 weeks my 3rd overall. One of the vehicles I purchased is a 2015 Tundra 1794 edition. I bought this vehicle brand new with less then 20 miles on it in Dec. 2014. I also purchased through that Toyota dealership a remote start for this vehicle and had it installed by Toyota mechanics so I didn't have to worry about any warranty issues. I have 16,000 miles on my Tundra and the key will no longer start the truck. I have to use the remote start to operate the vehicle. My truck is currently in a different Toyota dealership because I moved and they are telling me that because I didn't purchase this vehicle and remote start from them. It is not covered under the warranty. That's ridiculous, this is my 3rd brand new Toyota, I buy Toyota because they are dependable and I travel a lot for work. This to me is a huge problem.

George Varghese
from Yukon, OK
The engine on my 2007 RAV 4 stopped working in the middle of the highway without giving any pre-warnings or signs. It has 84,000 miles and is out of warranty. I bought it from Toyota Dealer (Jim Norton Toyota, 8401 NW Expressway, Oklahoma City, OK 73162) on 08/01/2015 with a clean car fax with all maintenance record, etc intact. Since it was a 'Toyota' vehicle, I did not purchase any extended warranty. Now the dealer diagnosed the problem to be an engine failure and the total cost to fix is about $ 6,800. This is such huge amount for me to bear. When I contacted the Toyota customer service (1-800-331-4331), they don't do any real help in getting this problem fixed. Can you be able to help me in getting this fixed? I always trusted Toyota to be a great company with first-rate products and customer service!

Sierra
from The Bronx, NY
This was my first time financing a vehicle, I brought a 2011 Toyota corolla le, and the service to begin with a prestige Toyota in airmont, ny was the most terrible. The sales agent, Rachel Conway, seemed to be helpful in her efforts to get me into a vehicle that would be reliable for my daughter of 3 years old to get to and from our destinations. I waited for 6 hours in the dealer ship as they took advantage of me.
She started off showing me the now financed car as my only option. Now my credit was about a 600, wasn't seriously terrible but she pretty much shoved the car down my throat then in turn to promise me that my payments would be in the low 3's she then jacked it up to 400! Furthermore her financial team wanted me to lie to the bank as they jacked up the value of the car then then wanted me to lie and say I had alloy wheels and a sunroof when I did not!
After me leaving with the car within the first week the check engine light was flashing took it back and they then said all they needed to do is reset it after the gas indicator popped up and never went away. They just kept giving me the run around as if they did me a favor like I never brought them business nor put 2,000 dollars down ! I was scammed and cheating and I want Justice!!!

I bought a Toyota Camry in 2007. After driven 60000km, my engine oil light starts flash after change engine oil and just drive 5000Km during I use brake. I went to Toyota to ask a test, it is said the normal engine oil consumption is 0.4 to 0.5L/1000Km. If so, Toyota recommends 6000Km for each engine oil change. If so, after driving 6000Km, the engine oil consumption is 3Litre. But each time, the dealer just put 4 Litre oil in. That means there is just 1 Litre in engine after driving 6000Km. Does anybody have standard engine oil consumption? As I searched, even in some undeveloped countries, it is just 0.3Litre/1000Km.
That means Toyota is over too much than this standard. Does Toyota is a trusted car maker in Canada? If is, why could it not get an undeveloped country's standard. Or is Canada's standard is lower than an undeveloped country? I do not believe it.
We have owned 2 toyotas in past and after many years we decided to go with Toyota again. We own 2011 Toyota camry. Recently I went over a pothole and it da abet tire, rim and wheel. I didn't think the bump was that big. And on a car which is only 3-4 months old repair cost over$900. Nothing was covered inspitevof purchasing extended warranty. I am close to 60 hrs. Pld and in all my life of different cars, this was the most expensive we felt. I have no complains yet for the car but about how expensive your repairs and maintainance is.
Will I recommend Toyota to any one, maybe to only rich people. Not average as maintaining Toyota is most expensive. May be someone will read this or delete this, or reply. Anyway I feel it should be told.

I have a 2009 camry and experienced the same problem. The windows stick and make a popping/tearing sound when opened. There is a black crusty substance along the top edge of the window about 3/8 inches from the top. I scraped it off and it came back. I brought the car to the dealer and they said that this problem is common, just scrape it off. There is no fix. I explained that the material is coming from somewhere and could eventually comprimise the seal.
I expect that lubricating the seal with teflon or silicone will resolve the problem but I would like them to make that call. Using a Q-tip to lubricate the seal and not the window makes sense. I would not recommend grease of any nature since it can attack the rubber compounds.

2 times it has failed to shift into eco drive. so far it has corrected itself. Toyota of Dothan told me that they could diagnose the problem unless it was acting up at the time. the problem with this is I never know is going to act up or straighten out. there has to be a part, computer or something that could be replaced. my only complaint, otherwise I love my car.

John Stapleton
from Brisbane, QLD
Hello Hope you can help me .I have a Corolla Ascent 2008 which has only done 39 000 Ks and well looked after .According to main Toyota dealerships it has problems which should not happen so soon .Firstly it started missing very badly so the crankshaft sensor was replaced but only helped for a few days with the mechanical warning light now back on again .The main problem now is very erratic gear changing going from first to fourth and back again within yards .Incredibly the Toyota mechanics keep telling me to go elsewhere as they dont deal with those problems .Result is chaos with numerous different opinions from the computer to solenoids ,inspite of the fact that it is claimed that this is extremely rare .Surely one of your technicians can suggest what the problem could be before spending large amounts on repairs that might not be the problem with no guarantees whatsoever .I look forward to hearing from you .Thankyou John

Kathleen R. Smith
from Fayette, AL
Took car to dealership for oil change & tire rotation. Specified "no Synthetic oil". Had coupon for $19.95 oil change & one cent tire rotation. Was charged $57.30. When questioned the Advisor said "we put in synthetic oil, it cost more" Declined to honor coupon. I will not be going back to McKinnon Toyota in Clanton, Alabama.

Karen
from Castro Valley, CA
1st time- was told I was missing air filter cover. Ordered another and just when I got home it was on the floor of passenger side. Drove back to Toyota to have it put back on and cancel my order. Got no apology from them.
2nd time- wanted a quote on tires. Got the run around and was treated like I was disturbing them. Xmas potluck.
3rd time- after my service was done the paperwork was left on desk and service advisor went to lunch. If I hadn't of followed up with someone else God knows how much longer I would have been waiting. So, 3 strikes your out. Not going back to Carson City NV Toyota again. Will drive to Reno NV from now on.

Frederick Balanger
from Blanchester, OH
I went to Kings Toyota in Cincinnati which is 30 miles from me to purchase a 2018 Camry which I negotiated online. I also confirmed the availability.Upon arrival told car not available. I was then led to a new Avalon.Bait and switch.Unfortunatly I bought it being told that all the scratches would be polished out. WRONG! So I purchased the Strike Force sealant and undercoating being told they would further polish the vehicle and it would be fine. Took car home parked in garage until appointment in 3 days to have it done.Took car in on Thur. 3/1/18 and told it would be done next day. They called next day to say sorry but your car was damaged! Told them immediately I Do Not want that car. They didn't ever call back! I had to drive to dealership 4 days later to find out car in body shop. Again I told them I don't want that car. They told me I have no choice it's my car. I said I don't want it I want the Camry I Originally dealt on. Get this they said I could have the Camry which now all of a sudden appeared but I lose my 10,000.00 down payment. What is that? Today is 3/10/18 and still have no car. Been in repair all week. I DON'T Want this Car! Fred Balanger (937) 677 1762

Carol G Hathaway
from Canton, MI
I have been a customer since 2010, purchased two new cars and have been very happy until recently. I took my car in to have it checked before starting a long road trip. I also requested rear wiper blade be replaced. Which was done. Also, a filter of some kind was replaced. I assumed they would do a free (I think 42 point check) I was charged 79.37. (Can't tell from the receipt exactly what the charges were for except wiper blade) Anyway, I left and drove to Nashville, TN. I notice a something funny with my brakes but not worried at this point. Drove to Athens, AL and stayed for 5days. Didn't drive until leaving when I noticed a sluggish, rubbing noise. Mechanic said it would be ok to drive to Florida where I took it to a dealer. The tech just looked at my tires and told me my pads were bad. Brakes , rotors and calipers were very rusted, brakes and pads had to be replaced etc. I have been in warm climate this winter and last so salt isn't the issue. I drove my previous Prius for over 5 years and never had a break issue. Now to my complaint. I planned to drive from MI to FL to AZ and that's why the check. Apparently, the car was not checked because the brakes were so bad and should have been seen. Not real sure what I was charged for. Had to cut my trip short because I felt unsafe to drive that distance. This is a little petty but my car was not washed after service which has always been done previously. The Service Mgr. Chris, I used to deal with was terrific. Always explained everything to me and gave great service. I'm just very disappointed and am wary of this dealership now. Also , I contacted them by phone previously to sending this Email but they have never responded. I planned to trade my current Prius in for an Avalon or Lexus but as I stated I'm cautious now. COMPLAINT: Car not checked as requested, bad brakes missed or not checked, could have been a real safety issue.

Lt Col Van Den Berg
from Cape Town, WC
Vehicle booked for Friday 9th February 30000 service, at your Alberton branch, this is a operational vehicle used by the SAPS and was confirmed by Toyota staff.
AT the point of hand over I mentioned the brakes needed to be replaced as it was steel on steel !!... I heard nothing during the day and at 16h35 I received a call from Susan who then informed me they needed authorisation to replace the necessary brakes..
I said this is unacceptable, I mentioned upfront the brakes needed replaced, they would also require to phone the bank for authorisation, but this was totally ignored. She then suggested the vehicle stand over until Monday for the financial authority, Unfortunately as mentioned this is a state / operational vehicle and I needed the used of this to be able to perform my duties..
I requested the manager to contact me, to no avail.. then a Ms Greeff contacted me and stated " that I needed to hand in the vehicle with pre-authorisation prior to the service " passing the buck as far as I am concerned ! this is the third time my vehicle has gone into the branch no questions..
My issue, Why did it take them until 16h35 to contact me ?
Why when I mentioned up front about the brakes did they NOT advise me of the pre authorisation ?
I am in the force and NOT in administration / finance, therefore I am not au fait with the SAPS contact in force with Toyato.!
I find this service totally unacceptable, I am now not operational over the weekend due to your negligent / incompetent staff, no offer of compensations except she said I could take the vehicle !!! ( even thought they said there was 2mm usage,) i'm sure you know this would not be covered by insurance plus a danger. Self explanatory.
I hold the post of Lt Col and need to be available to attend various criminal scene when called upon, thus I will not be able to do..
Extremely unhappy with your service and staff.

hany sedky aziz
from Cairo, C
Good Day
I am an owner of a Toyota Corolla car 2008 year South Africa (Gearbox problem)
I have been several times in the Toyota Egypt work shop to solve the Gearbox problems thank you for that but still the car performance is very bad.
Kindly require to replace the Gear pox under the warranty.
I ask you to help in solving of this problem.
With respect and hope for mutual understanding.
Hany Sedky Aziz
0201005009670
Car Data
Toyota Corolla 2008
Chassis no 603022583
Motor no 60193

Michael Duran
from Chula Vista, CA
Been goin here for over 10yrs as I trust(ed) the service dept at Chula Vista toy. First my online coupon wasn't honored as past visits because it's a Lexus. So I got charged more. Brake job was also more than I expected. If I knew I was goin to pay more than usual I might as well take it to Lexus dealer. I enclosed all receipts and my bill of $666 which is about double what it should've been for just a simple oil change and rear brakes.
I hope this email helps in resolving this issue and making your service reps knowledgeable of what good service is. I own 4 Toyota's and doubt I will bring them back again. I also was thinking of purchasing a corolla for son but may go to Honda. Thank u for reading this
619 781 2755
Michael Duran
2490 new seabury way
Chula Vista ca 91915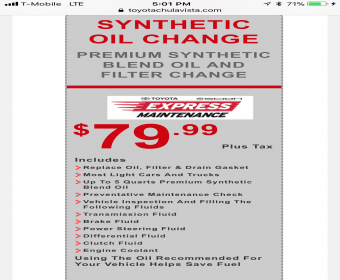 Ahmad AL Maslamani
from Doha, DA
Dear all ,
I have a problem with Toyota .. I entered my car Lexus to repair the windscreen and some scratches by more than three weeks and said it takes three weeks to repair and wait until we get approval from the insurance company because the insurance is comprehensive .. And I have been without a car during this period has not yet contacted On one and whenever you call the customer service number say we will contact you I want to resolve the service and Lexus is bad and did not estimate the amount paid at the time of purchase.
My name Ahmed Salem Almuslmani
Car number 607061 Lexus
Mobile phone +974 55555191
Qatar

Kathy Stewart
from Murphy, NC
My complaint is not with a Toyota product. This happened after the fact of purchase. My husband and live in NC and bought a Toyota Tacoma at Cherokee Toyota in Canton GA. When we purchased the vehicle we agreed to pay the purchase price if the dealership would pay the NC tax. We thought the cap for NC tax was $450 dollars. When we went the tag office to register the vehicle they said we owed another $574 dollars, so the total would have been over $900. The dealership is near the NC line so they have many purchases from NC customers. I feel like they should have been aware of the cost and let me, the customer, know because that would have influenced the purchase. We paid cash for the vehicle and thought the dealership would pay the taxes. I feel ripped off. I should have known more about taxes, but a dealership should be able to say sorry this is the amount you will have to pay. My husband and I have bought 4 Toyotas in the last 6 years and never felt this way. I do not know if this will do any good but am very upset about this purchase and have no confidence in the knowledge of dealerships.

I have went to Toyota 3 weekends in a row to get an oil change and the tech states there to backed up. There was No one inside when I went in they were sitting in the shop bay. I called 3 times in a row no answer. Please get Beyer service in my area. Cookeville TN Toyota interstate drive.

Bertha Nyanda
from Pasadena, CA
I received a message of your awards . Is it true

my car is a Toyota corolla le (automatic) 2009 model
ENGINE CHECK LIGHT HAS BEEN ON ABOUT THREE TIMES. ANYTIME THE LIGHT POPS OUT, THE SOUND OF THE ENGINE GOES UP A LITTLE. WHEN IT HAPPENS SO; 1. THE NORMAL MOVEMENT ON DRIVE GEAR WITHOUT TAPPING ON THE ACCELERATOR PEDAL INCREASES A LITTLE BIT. 2.THE ACCELERATOR PEDAL BECOMES DISENGAGED. I.E DOES NOT WORK..
WHAT MIGHT BE THE PROBLEM? WHAT SHOULD I TELL THE MECHANICS. THIS IS BECAUSE THEY SEEM NOT TO UNDERSTAND ME.

mark hunt
from Chicago, IL
I have never been treated like this before. I was told to come in so they could look at my car First of all its a Toyota pre certified car The man who took my car said that the trans was not covered.a cert Toyota trans is covered for 100000 thous miles.so after that I went to find a manager.he said the trans should be covered.so I make a appointment .Got there at 7.45 am and sat for 4 hrs and not one person cared to tell me that they weren't going to do anything until they talk to another Toyota dealer that did the diagnosis.well I gave that to them and 4 hrs later nothing. I will never buy from this dealer again.

Randy Husky
from Noel, MO
called steve landers of nwa , made a appointment to get a lost key replaced. When I got to my appointment with Toyota ,chris Johnson told me I needed all of my keys for my car in order to make a replacement. I asked why I was not given all that info on the phone when I made the app. I also was not told the key and remote are priced separate until I showed up. Chris was very rude. I have bought two Toyotas one from steve smith of nwa. I hope the service is not like that all of the time now, I will find another place to spend my money.

Francisco Marquez
from Santa Cruz, CA
I took my 2016 Toyota Camry se for the 10000 mile service. I was given a ride home and back to the dealership, up to that point I was happy with the service, then every thing took a 180 degrees turn. The person who went to get my car scraped the bumper against a wall . They were honest about it and rent it me a car. the car rental took about an hour. I was told at the time that because it was a sunday, the body shop was closed.
They would call me and let me know how long it was going to take to get my car fix. Four days went by, I didn't hear from Toyota, so I called and asked to speak to Juan Cardenas, he is the person who attended me on Sunday. I left a voice mail but never heard from him, next day, friday, I called again but Juan was off so I left a voice mail for Bruce, Juan's replacement. I did not hear from Bruce, so I called back to speak to the service manager, Steve, I left a voice mail did not hear from him either.
Why not take 5 minutes and keep the customer inform. Why advertise express service, easy to book appointments. Sunday appointments when they don't take a minute to inform a customer. I still don't know the status of my car.

Brian Jones
from Memphis, TN
I have only one Toyota dealership in my area (without driving over an hour). I have had issues with this dealership in the past (mis-diagnosis or ignoring preventive issues, nickel and diming me with charge after charge) and vowed to never use them again. Unfortunately I had to bring my truck there for the rust recall (February 2016).
They stated that my chassis was 'marginal' but is okay. A few days later I had the opportunity to view and photograph the chassis and was amazed how much rust and steel separation there is. And that's 'marginal'? I disagree. Photos are attached for your consideration. Second recall came regarding the leaf springs (June 2016). They told me immediately that the leaf springs need to be replaced. "Will be about 4 weeks to get the material." That was June; nothing yet. No contact to update me on status.
I do not wish to put myself (and others) in harm's way due to their substandard inspections of serious safety issues. View the attached and advise your thoughts. I know it is difficult to go my pictures alone but this is a serious concern of mine. I would also like some kind of status update on the leaf spring replacement.
If deemed necessary by you I would like to get a second opinion of this issue. I am willing to drive the extra distance in lieu of visiting the local dealership. I have a few more pictures as well and would be glad to get as many as you need for a proper diagnosis. I also wanted to get my concerns recorded somewhere other than the local dealership.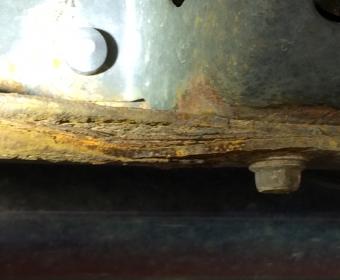 Seam Deal
from Martinsville, VA
I have two Toyota's both has been nothing but trouble. First is my 1994 Toyota Celia GT with a 2200 5 speed love the drive and ride but I have motor problems with it it spun a rod bearing. I fixed that took it up the road done the same thing so I put crankshaft and bearings in it went up the road done same thing again. I have done so much to this car still can't drive it I put a new head on it and been working on it all time I'm disable and I can't do much more to it I'm on fixed income can't afford anything else.
And I have a 1988 Toyota corolla wagon 1.6 5 speed love the way it drives and rides but I been working on it also. I put a head on it didn't help so I rebuilt the carb and had to run vac hoses. I thought I had it opened up great runs great he put in it went up the road it shuts down when you give it gas want pull I done everything but still no luck sits still runs good but not when you try to move it I like Toyota. I always wanted a good one I didn't have to work on but I have not had one yet.
I have a 2000 Ford mercury it has 360,000 miles on it it is rough but it still runs great I have to drive it because I can't afford to put more money in the Toyota's. I just wanted one fixed so I could drive but I cant and I don't make enough to buy anything else just bad luck I guess.

Andrew Cooper
from Los Angeles, CA
The windshield on my 2016 Toyota Van has a 15" stress crack. Nothing indicates any trauma to the windshield. It cracked when we had triple digit temperatures in Los Angeles and the Van was in our driveway facing our house. The wonderfully helpful dealer in Simi Valley looked at it and immediately declared that it is not warrantied. My first Toyota was a 1976 Corona and since than spent literally a few hundred thousand of dollars buying your Toyota and Lexus vehicles for business and personal use. This behavior is not the Toyota honor that I have experienced in the past and hope you will rectify this very soon. A very obvious glass manufacturing defect or the over stressing of the glass in installation must not cost me to fix on a Van that has been used very gingerly by a woman for only 5000 miles and show absolutely no damage other than the crack.

Fernando Rodriguez
from Laredo, TX
I took my Tundra 2012 for oil change in Laredo Texas and the Rep tells me a lug on the truck is not threaded correctly. He then tells me if they make the tire rotation the screw will break. I told them that they are the only ones that performed work on my truck. If I want to replace it, it will cost me $100 flat. I didn't mess it up, it was them who did it and now they're trying to charge me for it. It's always the same story here in Toyota of Laredo.

bobby wilson
from Arlington, VA
I bought two vehicles from a 2016 Toyota Tacoma and 2016 Avalon it was an Impulse buy the Avalon is $1,100 a month to Tacoma is $1,000 a month. I have tried everything every car dealership to get rid of this to lower my payment but everybody laughs at me my family and myself has been taken advantage of. I'm looking for someone to correct this and yes I have good credit but they took my family to the bank. They charge me 10% for the Toyota Tacoma and 11% for the Toyota Avalon and yes my family struggles now. If there's anyone with a conscience in Toyota corporation someone will contact me. Thank you it's only a matter of time before I will have to surrender the vehicles.

Thomas Smith
from Dallas, TX
My 2003 Toyota Tacoma 3.4L V6 4x4 is still for sale. It has 178k miles, automatic and clear title. The price was reduced at $3700 as I need to sell it before October 15th, when I'll be leaving with my unit Brigade Combat Team back to South Korea replacing the troops scheduled to come home. The deal includes free delivery as you may know we can ship a car/bike/etc from home to the base and back one time in a year for free. The vehicle will arrive at your address in 48 hrs so my presence it's not necessary cause I have everything arranged with Amazon. You will have 5 days testing period before I receive any money and if by any reason you find something you don't like about, you can send it back on my expense and you will receive a full refund of your money. The title is clean and free of any loans or liens.

Gisele Landry
from Aiken, SC
The complaint I have and keep hearing from people who also bought Toyota Sienna vans is that the air bag light comes on. If all seat belts and all chairs are in a perfect position, sometimes the light goes out. We put up with this for years as I saw friends go to the dealer and dish out hundreds of dollars and still have this problem.
I replaced the seat belt that was the one that was always hanging up and things were fine for awhile. The air bag light is on again and now a new problem has come up. If so many people have this problem why not a recall to keep customers coming back?
Now, one by one all the warning lights came on. Bob Richards Toyota in North Augusta, SC, said the ABS is going out and all lights will come on, even when my car is not on. This condition will drain my battery. Toyota said the ABS system needs to be replaced. So, $2,970. later the lights go out for three days. Then guess what? The airbag light came back on. The Service manager said the next thing they recommend to do is replace all wiring to each seat belt at $700.00 each.
Is this a China revenge? Do you think thousands will soon learn you do not have a good product?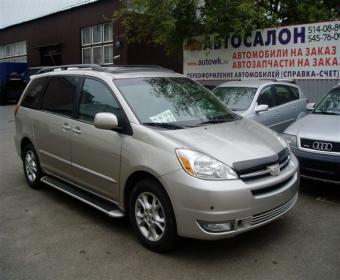 Rob Turco
from Thornhill, ON
On Sept 28, 2016 I had a 9:30am appointment to have my 16,000km service performed on my 2016 Tacoma. After checking in with service reception I wanted 15 min and watched as other customers arrived after me, be called by their advisor. I complained to reception that I was still waiting for an advisor and was told he would be with me shortly. The advisor I was scheduled with was dealing with two customers. I mentioned this to reception and she finally switched me to an advisor that was free.
The service being performed on my truck was basically an oil change and propeller shaft lubrication. I also asked them to change the keyless entry to open all doors not just the driver door and if there was a way to keep the radio on when the engine was turned off. I told reception & the advisor that I was waiting on site for my truck. At 11:30am I was still waiting for my truck, so I walked outside only to see my truck in the waiting for service isle. I spoke to the advisor, who after checking on the status of my truck said it would be another hour wait.
You can imagine my frustration at being told this. I have received nothing but good service from your dealership in the past, but today experience has made me think twice about returning. The total bill for today was $183.79 with tax, for basically an oil change and lube. I know other checks were done, but this amount is ridiculous. The advisor offered to include a no charge oil change at my next visit. Not sure if that means the next (32,000km) service will be free or they will just remove the $41.05 and include the $84.70 in labour.
I finally got my truck back around noon, only to find that the keyless entry adjustment had not been addressed. The advisor was able to get a tech out and remedy that problem. So, three hours later and $183.79 lighter I finally left.

Yuchun Tsai
from Brentwood, CA
I am writing this letter of complaint and my dissatisfaction with the Toyota Dealership Piercey locate at Milpitas, CA that I bought my Corolla at. I had a terrible experience and felt like they not only wasted a lot of unnecessary time with negotiations as well as being sneaky about the different costs of packages. The employee who is financial manager charging me more money than was explained to me.I've been a big supporter of Toyota for over 10 years so I am deeply disappointed by my recent experience with the company. Their costumer server never calls back to me.

Mark Hughes Sr.
from Germantown, MD
I took my 2008 Toyota RAV4 Sport, JTMBK32V886049596, into Dick Dyer Toyota, 240 Killians Commons Parkway, Columbia S.C. 20203 on April 13, 2016, with a complaint of a roaring noise at all speeds. I asked about the Warranty Repair for which I had received a Notice. The service advisor stated that a technician would have to verify that the noise was indeed coming from the rear, and was the part covered under the warranty. If the covered part was not the problem, I would be charged a fee for the diagnosis.
The problem was diagnosed as the Rear Differential Coupling and therefore covered as a Warranty Repair. The service advisor stated that the repair would be completed by the end of the day. On April 14, 2016, I was informed that the parts to repair the vehicle were on backorder and it would take a few more days. On April 16, 2016, I was informed that the Dealership could not determine when the parts would be available. I asked to speak with a Manager about a rental car and put into contact with Chris Ayers. Mr. Ayers offered the use of a Toyota Camry, without charge, until the repair was complete. I told Mr. Ayers that we purchased the RAV4 because we needed the cargo space and that a Camry would not meet our needs. Mr. Ayers stated that he was doing us a favor by offering the rental vehicle without a charge and that we should be grateful and not complain.
On September 21, 2016, I received a voicemail that stated that my vehicle was ready for pick up. I made contact with the service advisor on September 22, 2016, and was informed that although the repair had been completed it had no effect on the growling noise. When I asked what was causing the problem I was told that the service advisor and the manager would test drive the car and get back with me. I had not heard from the service advisor by 5:00 PM on September 23, 2016, so I called the Dealership and scheduled an appointment for 7:30AM September 24, 2016.
On September 24, 2016, I met with the service advisor, Victor, and the Service Manager, Chris Ayers. I was informed that the problem with my vehicle persisted and that they believed that the sound was now coming from the front of the vehicle. I commented that the sound had always come from the rear and that their technician verified the source, which is why it was a warranty repair. Mr. Ayers stated that the sound from the rear was so loud that they did not notice the front noise.
I told Mr. Ayers that I had seen the repair procedure online and that T-SB-0080-13 called for the use of instrumentation to confirm the location of the sound. At this point Mr. Ayers became insultingly contemptuous and stated that I could either take my car and go or leave it for further diagnosis. When I asked about the cost of diagnosis Mr. Ayers stated that he could not quote a price but costs started at $50. As I drove the car home, I noticed that the sound was louder than before the repair, and I could not determine with certainty the origin of the sound.
In conclusion, this ordeal with Toyota has lasted 5 months and two weeks. During this time, I have endured the inconvenience and hardship of not having the cargo capacity of the type of vehicle that I purchased. Then, when my car is returned, I discover it has the same problem as before the repair, only louder. Finally, the Service Manager tells me that they cannot identify the source of my problem and that it will cost me an indeterminate amount just to identify the problem.
I have looked on the internet and I see that Toyota is very aware of noise problems with the V6 RAV4. Forums tell horror stories of fixes that do not work (T-SB-0130, TC1007), that lead to transmission replacement (TC1008), or lead to transfer case replacement, which may or may not resolve the issue. The Service manager at Dick Dyer Toyota has made it clear that my out-of-pocket cost for identification and repair of this problem are of no concern to him. Obviously, I am not prepared to proceed with such uncertainty and potential expense. Toyota should cover known problems of this magnitude by a recall. However, lacking that option, I am requesting assistance in resolving this problem as well as help with the potential continuing costs of resolution. The scatter shot approach the dealership is recommending is reprehensible and financially untenable.
Have feedback for Toyota?
Thanks for your feedback!
Sorry. Please try again later!