Toyota
Contact Toyota Corporate
Toll free phone number: 1-800-331-4331
---
Welcome to the Toyota complaints department, home of reviews and feedback about Toyota customer service. Makers of popular automobiles and trucks worldwide, Toyota is one of the world's largest automotive manufacturers. Popular models include sedans like the Camry and Corolla, trucks like the Tundra and Tacoma, and SUVs like the Rav 4 and 4 Runner.
If you are upset at Toyota you can contact the CEO at their corporate headquarters with your complaint. The address for the United States is 19001 South Western Ave, Dept. WC11, Torrance, CA 90501. Although, that address will likely not get you satisfaction if you are upset with your vehicle. The 1-800 toll free number for Toyota customer relations is 1-800-331-4331. A live person is available Monday-Friday from 5:00am to 6:00pm Pacific Time and Saturday from 7:00am to 4:00pm Pacific Time.
The company also has additional contact information listed on their official website. The company is active across all major social media. So, if you have a problem feel free to leave a comment on their Facebook, Twitter, Instagram, or YouTube company pages.
Toyota Contact Information
Report complaints to corporate and get satisfaction
Toyota headquarters address

9 W. 57th Street
New York
NY 10019
United States

Company website

1-800 phone number

1-800-331-4331

Support email address

support@toyota.com

Better Business Bureau rating
Browse reviews of other Cars
Top Toyota Complaints
Browse more than 314 reviews submitted so far

Justin Young
from Bristol, CT
I've been a loyal customer for the life of my truck. I bought an extended warranty with the purchase of my truck. However, Toyota did nothing in my claim of having an original driveshaft. I still had to pay to replace my driveshaft. Well, Toyota is loosing my business. But I'm sure this means nothing to you. Toyota apparently doesn't value their customers. I repeat, Toyota doesn't value their customers

Robert Maharaj
from Costa Mesa, CA
I have bought four Toyota Camry's from 2000 - 2013 as my last Camry. With all my Toyota Camry's, Never had any major problem except the 2013 Toyota Camry (XLE) (4 Cylinder). I bought the car as new and I have complained in regards to why the car shudders (tremble) when I brake and there is no problem with the rotors nor the brake pads.
Could you, "Please kindly have this inspected because my family/Ohana is at stake since I am upset that one of these days something might happen and it is going to cost my family's life. I bought it at John Elway's Ontario Toyota Dealer. Please, Send me some positive feedback and have the brakes inspected and rotors and to why this problem is occurring. I am at your mercy and my family means a whole lot and their safety.

Robert Krebs
from Stevensville, MD
My concern is about my 2010 Toyota Camry XLE. I have 59,500 miles on the vehicle. Mechanic diagnosed a leaking water pump that needed replacement. My concern is why would a water pump go bad after only 59,500 miles. My 2001 Avalon XLE had 234,000 miles and never a water pump. My faith in Toyota is dwindling!

I have a 2002 camry, 2.4 engine. last week, during cold weather, while driving, the heater began blowing cold air.the temperature needle rose into hot area. i took it to the garage, they found the antifreeze was low. they put a new thermostat, added antifreeze. it drove fine.next day same problem.tuned out to be the head gasket.they found the problem to be the head bolts. research found it's a common problem with this engine.this problem has been known to Toyota for a long time yet it still exists.i now have to replace the engine,or scrap the car. i'm on fixed income,so this is a financial problem. i believe Toyota should have addressed the problem long ago. i purchased this car because of Toyotas reputation for reliability,but this situation certainly has affected my opinion

helen little
from Blackwood, NJ
I have owned Toyota's since 1979. I have never had any complaints with this company. What is funny I get a discount with GM my husband worked there for 41 years.... He owned GM products. As of now I don't think I would buy another Toyota product. I have a 2007 Tacoma, love the truck, It is on recall for the frame. I have been waiting since February 2016 for a frame. The dealership I went to is Lancaster Toyota on Manheim Pike. The service person I was dealing with has since left that dealership. I had a 1998 Tacoma, which they bought back I then purchased the 2007.
I really don't feel safe driving around with this truck with a bad frame. I have a friend of mine that they gave him a brand new truck to drive until his frame comes in. This has been over 6 months he is still driving the new truck his is sitting at the dealership. Why wasn't I given this same option. Again, thank you for your time for what it is worth... I understand there are a lot of trucks on recall but seeing I have been supporting your company since the late 70's I just think what you do for one customer should be for all.

Dr. Amr Mohamed Ahmed Arafa
from London, ENG
I am writing this email to express my feeling and tears of frustration with Toyota corporate policy. This is my complaint against the company. I am from AstraZeneca Pharmaceutical company, live in Saudi Arabia and the owner of this miserable Toyota Fortuner 2012 GX2, VIN No. MHFZX69G0C7030038. Around four years ago I purchased this car from the official agent in Saudi Arabia, . Now the kilometer count is about 101,000 KM usage. Three months ago I've experienced a experienced a noisy voice when using brake. After the check with maintenance in Jeddahfor four successive repeated 4 times , they take money and perform some maintenance every time and still the same problem exist.
I think the use try and error theory, they change part in every time and take money and see wait to see if the problem exist or not. I wish if i did not buy this car or deal with this agent , i lost all my loyal and trust for Toyota cars and their certified agency. Around four years away from this bad day when I purchased this Toyota and depend on this agency , really I am wondering if this is accepted to Toyota or NOT? I was so enthusiastic to Toyota and believe me I was promoting Toyota as a durable brand and committed company to all my colleagues to the extent that I encouraged them to purchase Toyota Brand. Now I feel completely dissatisfied, frustrated and insecure with Toyota because they want me to pay this amount for a reason which is out of my hand and goes for sure to a maintenance defect rather than misuse. Believe me, I don't expect a response from Toyota corporate offices.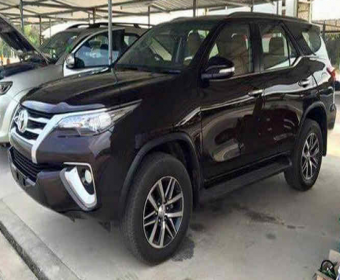 This is our third Toyota Camary we bought new & we never had a problem with the brakes until now & with only 40000 miles on it,I had it checked by a local grauge & they had to put new pads & routers on the back. Later I called toyota & found they were having brake problems with some cars & would have helped me if I had had it fixed at a Toyota dealer. Since it was in the brakes , I didn`t want to drive all the way to the dealer,about 50 miles. I feel if you are willing to help customers if they went to a dealer for the same problem, that I should get the same condsideration even though I had it fixed locally. I have never had a complaint befor, but do feel I should get some compensation.

Bharti gupta
from Shimla, HP
I had the service of my vehicle last week and asked them that my vehicle doesn't pick up in first gear or second gear while the AC is on. your employee give the statement no other diesel car pick up while the AC is on. But as I confirmed from other people having same model with diesel they said it works properly. This is the misguidance Your employees give to the customer. And the cleaning is also poor they have given my car back with wet mats and due to wetness it makes smell in the car.

Took my RAV4 to the Toyota Place service in Garden Grove to fix a constant squeaking brakes. Cost me about 1500.00. A couple of weeks later, the problem was back. Took it back. The technician said it was because the brake fuel needed to be replaced. Why didn't they changed the fluid the first time? A mystery to me. The problem still persists.

My mother in law bought a Toyota professional in December 2014 cash of which it was having too many faults. She filed a complaint and was advised to bring it back and take another one of which there was an extra R10000 that was needed, she paid in the money. After a month or two the salesman called the old lady and said she was robbed of that R10000 she was not supposed to pay in because it was the garage fault at first to give her a damaged car. Even the second car was having a fault and there was service history book, spare key and the front wheel was not having mud guard. We went to the manager and file a complaint and he refused to give back the of which he said it was a pay in for a new car. Please advise what to do. Toyota in Arcadia Pretoria...

Barry Weaver
from Chesapeake, VA
Have been shopping for a 4 Runner. Went to Elizabeth City Toyota 1002 Halstead Blvd Elizabeth City NC 27909. Put 90.00 dollars down on 1/26/16 to hold a vehicle given a receipt # 2009145. Returned on 1/27/16 where deal went South. Told it was too early in the morning to get my cash back on 1/27, they stated I would be mailed a check. No check. Several calls no returned calls. No check still it's 2/23/16. Manager J. Spence, sales person Tully Ryan.

Alex Lanning
from Minneapolis, MN
I own a 2005 Toyota Tacoma. I brought it in due to a recall involving the frame and corrosion issues. Toyota determined that I had a hole in the frame, and my vehicle was unsafe to drive. Fair enough.
I was told that the recall process would take 4 months to complete. In the meantime, I would be given a loaner vehicle until it was completed. Toyota will not provide me with another truck to drive, only a car. I purchased a truck for a reason and use my truck often. Having a car instead of a truck is not acceptable, and I think Toyota should provide me a comparable vehicle while they fix their disaster (they have had this problem in the past and yet have failed to remedy the situation). I went through regional Toyota and onto headquarters and have been told the same thing. I could certainly pay for a truck, but this would be on my dime. That is not acceptable, and their problem should not be my problem more than it already has been so far.
In the past, Toyota bought people out at 1.5 times KBB. This is the right thing to do. If a company produces vehicle with bad frames, a quality company stands behind their product and keeps customers...by doing the right thing. Clearly, Toyota is going the cheap way in an effort to save themselves money instead of maintaining loyal customers. This experience is disappointing at best, and by the time they put the frame in and pay for months of a loaner, they would have been better off buying me out, and I would have purchased another vehicle from them and stayed a loyal customer.
I will never buy another Toyota again and will share my experience with many people to deter them from buying a vehicle from this company.

Gearld Kowalczyk
from Belchertown, MA
My 2006 Tacoma has been in the service dept. going on 6 months for a recalled frame. I was told in Nov. that the work will be done by Feb. or early Mar. It's now Apr. 23rd with no end in sight. A Toyota P.R. Person told me it maybe done in May sometime. I need my truck so I can drive down to Fla. and bring back my boat. I also have work yard work that needs to be done. I bought this truck because I need it and cannot afford to have it held up any longer. My first Toyota was bought in1969 (Corona). Because of this experience the Camry and Tacoma are probably my last. When I finally get it back I'm thinking of a creative way to express my feelings toward Toyota with a sign attached to my tailgate.

On 03-18-15 I have experience an apparently electrical issue with my Toyota Camry 2008, my car is now about 74,000 miles. While running the heat indicator, RPM, velocity, and the air conditioning stop working, the brake light, ABS light, and drive light went off. Then suddenly all is normal again, then back failing. I am a female and I love my car, this is the first time I own a Toyota Camry, but this situation scared me a lot because I drive most of the time during the nights and experiencing all these needles going up and down and the light on and off like crazy is not a comfort experience. I brought my car to my personal mechanic and he did not find anything but the problem still. Do you know the root cause?

My ipod connection in my new 2012 prius 3 is terrible. I have had the car for three weeks and this was obvious the first time I played the ipod. It cuts in and out constantly and makes listening to music on my ipod a poor experience. I have talked to Toyota about this and they said they are aware of the problem and do not know how to fix it at this time. I would like to return the car for a Prius that does not have this problem

purchased a 2008 toyota Rav 4 4cyl. . car currently has 45000 miles. started about 8 months ago noticing muffler noise. I have been monitoring since then. Well took car to a muffler house to get a quote to replace muffler. WOW! was I suprised... as well as the muffler house. they were shocked that a car that new with a stainless muffler would need replaced so early. they proceeded to look for a replacement muffler thru there supplier, with no luck. They also mentioned that they could not just replace the muffler but the whole assembley and converter. I guess that was poor engenering to on Toyota's part. This was my 4th toyota but I will now reconsider other options because I expected more from toyota.

My car never met with any accident. Neither did my car dash against anything from the front side. There is not a single scratch on my car on the front side, which can prove that anything has hit it from the front side. You see…..something hitting from the front side of the car will cause great damage….the bumper will get distorted, the headlights will break. The chrome plates, bonnet plate, the Toyota logo, everything will get damaged. Nothing of that sort has happened in my car.
The foul fitment of the AC hose from the Company itself, which during the course of running the vehicle, has gradually caused a cut on the hose by the loose radiator frame – as the spot welding of the frame had come off. Only due to continuous rubbing of the frame with the hose, the cut developed and the AC gas leaked off. It is not a one day impact issue. I repeat ….only continuous rubbing of the frame can lead to a cut in the steel wire embedded hose.
When the work was carried out in the Dealer's workshop, the technician had pushed back the radiator frame and had tightened it back. This clearly shows the looseness of radiator frame from the company's side itself, which if not have got attended this time, would have definitely rendered a cut on the newly replaced hose pipe once again in future. The damaged hose pipe assy. is still lying in the Dealer's workshop.
Kindly get it confirmed from Toyota Plant about this incident, as this has been caused by the loose radiator frame, at the time of assembling of this car and is not a result of any dashing/impact, etc….
My Car is covered under Toyota Basic Warranty Coverage for 36 months from the date of sale or 100,000 KMs (whichever is earlier), which reads "Toyota warrants that it will either repair or replace any Toyota supplied part that is found defective in material or workmanship under normal use". As such, I must get the replacement under standard warranty.
I do not understand why I should be penalized for defective/foul fitting of this hose pipe at assembly line. Once again I request you to look into this matter sympathetically and oblige
Regards,

John Abdelmesseh
from Basking Ridge, NJ
I got very bad experience with my Certified Toyota Highlander from Toyota Morristown New Jersey. I bought my certified car almost 19k miles and after 4k I start feeling vibration when i am pushing brake. I went to the nearest Toyota Dealer (Toyota Dayton at Rt 130 NJ) they states that I need to change my car's front pads and rotors. And they got surprised how I got a certified car with that brake condition. They proposed to me to contact Toyota Morristown and ask them to get an Authorization to do the job in the nearest Toyota dealer instead driving 100 miles (round trip) to do my car's job.
Spoke with the Service Center at the Morristown Dealer, they said, no way and maybe has Toyota Dayton at RT 130 wanted to do extra jobs for my car to pay them extra moneys. I got an appointment to check my car's brake at Morristown's dealer, after one hour, one of the Customers Service told me that's true I need to change my car's front brake and rotors and it's going to be for free because my car still under warranty. But he apologized because they don't have them on Stock. I got surprised, asked him, how come you don't have pads and rotors for 2014 Highlander, how I am going to drive my car?
He gave me an appointment after one week. I went home and after 2 days I checked my car history in Toyota Owner Website, I found that he mentioned in my car history that my car needs front brake pads and rotors but the Customer does not want work done, Client Declined the Service. Went back on my appointment date, drove 100 miles (round trip) to finish my car's service, after 3 hours and half waiting, the Customer service told me that they just changed the pads and resurfaced the rotors. Told them I am not happy, waiting 3 hours and half for getting an incomplete job, you promised me last week to change pads and rotors, he said no, we have to try to cut the rotors first, asked him why you have changed in my international vehicle report, lying and saying that the customers declined the job, I got no answer.
Spoke with the Service Center Manager to get answers for my question, nothing and still nothing. Wish I can get someone who can help me to change my Car history report and to take action with them. As much am really happy with my Highlander, but really I am surprised how come Toyota can't take any action with them? I have already opened 2 cases with Toyota and didn't get any responses.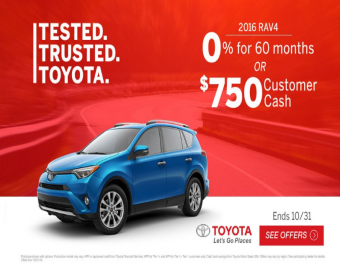 Timothy Robinson
from Uniondale, NY
I purchased 2 Toyota vehicles in 2 weeks my 3rd overall. One of the vehicles I purchased is a 2015 Tundra 1794 edition. I bought this vehicle brand new with less then 20 miles on it in Dec. 2014. I also purchased through that Toyota dealership a remote start for this vehicle and had it installed by Toyota mechanics so I didn't have to worry about any warranty issues. I have 16,000 miles on my Tundra and the key will no longer start the truck. I have to use the remote start to operate the vehicle. My truck is currently in a different Toyota dealership because I moved and they are telling me that because I didn't purchase this vehicle and remote start from them. It is not covered under the warranty. That's ridiculous, this is my 3rd brand new Toyota, I buy Toyota because they are dependable and I travel a lot for work. This to me is a huge problem.

George Varghese
from Yukon, OK
The engine on my 2007 RAV 4 stopped working in the middle of the highway without giving any pre-warnings or signs. It has 84,000 miles and is out of warranty. I bought it from Toyota Dealer (Jim Norton Toyota, 8401 NW Expressway, Oklahoma City, OK 73162) on 08/01/2015 with a clean car fax with all maintenance record, etc intact. Since it was a 'Toyota' vehicle, I did not purchase any extended warranty. Now the dealer diagnosed the problem to be an engine failure and the total cost to fix is about $ 6,800. This is such huge amount for me to bear. When I contacted the Toyota customer service (1-800-331-4331), they don't do any real help in getting this problem fixed. Can you be able to help me in getting this fixed? I always trusted Toyota to be a great company with first-rate products and customer service!

Sierra
from The Bronx, NY
This was my first time financing a vehicle, I brought a 2011 Toyota corolla le, and the service to begin with a prestige Toyota in airmont, ny was the most terrible. The sales agent, Rachel Conway, seemed to be helpful in her efforts to get me into a vehicle that would be reliable for my daughter of 3 years old to get to and from our destinations. I waited for 6 hours in the dealer ship as they took advantage of me.
She started off showing me the now financed car as my only option. Now my credit was about a 600, wasn't seriously terrible but she pretty much shoved the car down my throat then in turn to promise me that my payments would be in the low 3's she then jacked it up to 400! Furthermore her financial team wanted me to lie to the bank as they jacked up the value of the car then then wanted me to lie and say I had alloy wheels and a sunroof when I did not!
After me leaving with the car within the first week the check engine light was flashing took it back and they then said all they needed to do is reset it after the gas indicator popped up and never went away. They just kept giving me the run around as if they did me a favor like I never brought them business nor put 2,000 dollars down ! I was scammed and cheating and I want Justice!!!

I bought a Toyota Camry in 2007. After driven 60000km, my engine oil light starts flash after change engine oil and just drive 5000Km during I use brake. I went to Toyota to ask a test, it is said the normal engine oil consumption is 0.4 to 0.5L/1000Km. If so, Toyota recommends 6000Km for each engine oil change. If so, after driving 6000Km, the engine oil consumption is 3Litre. But each time, the dealer just put 4 Litre oil in. That means there is just 1 Litre in engine after driving 6000Km. Does anybody have standard engine oil consumption? As I searched, even in some undeveloped countries, it is just 0.3Litre/1000Km.
That means Toyota is over too much than this standard. Does Toyota is a trusted car maker in Canada? If is, why could it not get an undeveloped country's standard. Or is Canada's standard is lower than an undeveloped country? I do not believe it.
We have owned 2 toyotas in past and after many years we decided to go with Toyota again. We own 2011 Toyota camry. Recently I went over a pothole and it da abet tire, rim and wheel. I didn't think the bump was that big. And on a car which is only 3-4 months old repair cost over$900. Nothing was covered inspitevof purchasing extended warranty. I am close to 60 hrs. Pld and in all my life of different cars, this was the most expensive we felt. I have no complains yet for the car but about how expensive your repairs and maintainance is.
Will I recommend Toyota to any one, maybe to only rich people. Not average as maintaining Toyota is most expensive. May be someone will read this or delete this, or reply. Anyway I feel it should be told.

I have a 2009 camry and experienced the same problem. The windows stick and make a popping/tearing sound when opened. There is a black crusty substance along the top edge of the window about 3/8 inches from the top. I scraped it off and it came back. I brought the car to the dealer and they said that this problem is common, just scrape it off. There is no fix. I explained that the material is coming from somewhere and could eventually comprimise the seal.
I expect that lubricating the seal with teflon or silicone will resolve the problem but I would like them to make that call. Using a Q-tip to lubricate the seal and not the window makes sense. I would not recommend grease of any nature since it can attack the rubber compounds.

2 times it has failed to shift into eco drive. so far it has corrected itself. Toyota of Dothan told me that they could diagnose the problem unless it was acting up at the time. the problem with this is I never know is going to act up or straighten out. there has to be a part, computer or something that could be replaced. my only complaint, otherwise I love my car.

MATHIAS KANYENZE
from Windhoek, KH
1. Brake pads - short life span. Workshop want to remove wheel drums while they are not fully utilised.
2. Vehicle not tested after service. wheels made noise. Had to take vehicle back
3. Some part lying on back seat not fitted back.
4. Your Customer Services Department not responding to e-mails, prefer to discuss. WHY?
Maybe your Customer Services will respond to Newspapers reports, if I follow that route.

Barbara Garlington
from Midland, TX
My third time in a row I have had poor service.
I'm a single lady trying to take great care of my Toyota Highlander. I have only had it serviced at Toyota of Midland.
My last three services have been unacceptable, but I will just go into today's service.
When dropping off my car for oil change and routine check I gave the service tech a card from a Service Supervisor that had given me a free oil change and tire rotation. (because of poor service in July 2018)
When picking up my Highlander I noticed my spare tire had not been checked? Very important when traveling to make sure spare tire is in good condition. Also, asked if they checked the water levels in my battery? The Tech went and got a man from the oil change bay and he instructed me that they do not check the water in the battery...just check windshield fluid and coolant? I asked him to check and he would not - he declined. Then I asked for a supervisor and explained to him. He did check battery and they had added water. He stated it looked as if the spare tire was checked. I informed him that the check sheet provided to me stated they did not check the spare and I don't believe it was checked. The supervisor was nice but being smart with me. Maybe it is the oil boom around here so they cannot find good help. I have loved my Toyota but the service as been awful.

Terrence Prince
from Denver, CO
I have a 2014 toyota camry and my starter died after just 60,000 miles and there was no compassion or empathy for the customer they prefer to loose customer instead of offering a $200.00 towards help in replacing starter............#19061001944....
Very BAD CUSTOMER service from attendant..........

Dear Sir/Madam,
I am Shirzad Farhikhteh from Iran. Exactly 15 months ago,I signed a contract with the Toyota representative in Iran (Arita Company) for purchasing the model C-HR Hybrid 1/8 HV 4X2, Lounghe, under the contract number 1000140012. Based on the contract content, the agent committed to deliver the car after 90 workdays but now 15 months have passed after the contract date and there is no evidence from the representative to collaborate or to do its commitments, given that I have trusted the name and the brand of Toyota Corporation, and paid $ 51428 to the Toyota representation, it would be very appreciated if the company follow my request as I have lost almost all of my capital.
By the way, it would be very appreciated if you could guide me how to follow up the request from the related persons or agents (except for Iranian agent) through email if you are not responsible to serve me.
Your kind response is highly appreciated.
Regards,
Shirzad

Mthunzi Jack
from Cape Town, WC
I bought a 2008 Opel Corsa Lite from N1 City Branch in Capetown for R69950. It had a Mileage - 156000 and something Kilometers.The Sales Lady told me that i have 30 Days to complain about anything.I bought the car for my mother on the 06/05/2019.
I then drove and took the car to my mother in King Williamstown on 24/05/2019 which was a Friday,while on the way in Port Elizabeth which is about 800 Kilometers from Capetown,I started experiencing problems with Gears,difficulties in changing Gears. I immediately called Shireen,the Saleslady , she promised to call me when she got to the Dealership and she didn't.The next day,a Saturday,I called. her again and she told me that her Manager will only be available on Monday and they will call me ,they didn't,I called Shireen again and she asked me to send the Mileage on the car and it read 157571 Kilometers and after that they told me I am over the 1000 Kilometers that i was granted to lodge any complaint. She never told me about that,I called her while I was still within the 1000 kilometers she suddenly raises , they only attended to my complaint 3 days after i called her and now they say i must replace the Clutch Kit and the Clutch Cable myself.Where is fairness in that.To make matters worse they sold me the car at approximately the same Price that the car was sold for new, more than 10 years ago.Please assist.

I purchased a Toyota sienna 2018 AWD with run flat tires .
who was the brainiac who designed ruin flat tires for the AWD.
I HAVE LESS THAN 20,000 MILES AND THE TIRES ARE SHOT.
they never had a comfortable rire
going to buy a spare compact tire and purchase conventional tires.
or just trade in for another vrhicle

I brought my car into Expressway Toyota, Dorchester, Ma for a scheduled appt on May21 to get an inspection sticker and the snow tires swapped with regular tires, I was told this would take a couple of hours so I decided to wait. Peter Khang was great but the visit was a disaster. 2 hours wound up being 5 hours. When I emailed Expressway they responded with a shabby response that they were short staffed and I could come in and get a coupon for a free car wash, this was insulting, I've had this done elsewhere and the longest it took was an hour and 20 minutes. They owners need to know about the horrible service iI received in their Service Dept.

My Toyota etios liva Back system not proper working after service

Julie A. Beattie
from Elk Grove, CA
On April 29th 2019, I brought in my 2010 Toyota Tundra to the Elk Grove service center, where my vehicle was checked in by Miguel Navarro. The vehicle was to receive a maintenance...oil change, tire rotation, fluid check, your basic multi-checkpoint inspection. Vehicle was left and I picked up the same day and drove straight home to South Sacramento address. On Tuesday, April 30th 2019, I drove the vehicle approximately 2 miles to the post office, to taco bell approximately 5 miles, to Tack Warehouse approximately 35 miles, then back to my home approximately 35 miles with a lot of stop and go traffic. My final destination was to a local grocery store approximately 2 miles there and 2 miles back home. Vehicle sat in driveway for the rest of the evening. On Wednesday, May 1st 2019 around noon, I drove my daughter to a horse center in Galt approximately 15 miles. During this time my daughter and I heard a rattling sound coming from the front part of the truck. It was gradually getting louder as I drove. I dropped my daughter off at the horse center and then immediately headed to the Elk Grove Toyota service department - approximately 10 miles from horse center. I went in to office and found Miguel Navarro who immediately came out to the vehicle and opened the hood. There were no visible signs of cause of rattling. He then reached under the front part of vehicle and when he pulled his hand back there was oil on fingers. I was advised to leave the vehicle for problem solving by mechanics. I waited at the dealership until such time Miguel notified me the problem had been rectified. He then explained to me that the oil filter canister oring had been pinched causing oil to leak - they replaced oil filter element and oring - added necessary engine oil and let vehicle idle for 20 minutes...test drove vehicle, all okay at this time and cannot hear any rattle. They also power washed engine bay and undercarriage of vehicle. This is all documented on invoice. Vehicle was released and I drove it back to my residence. Then, later that evening I drove to and from a local grocery store and vehicle sat in driveway the rest of the evening. On Thursday, May 2, 2019, I drove vehicle to get gas at station and then to get groceries at local grocery store and back to residence. Vehicle sat in driveway for the rest of the evening. On Friday, May 3, 2019, I drove my daughter to the horse center and headed back to my residence in Sacramento. Later that day, I drove back to the horse center in Galt and picked up my daughter. Then, I dropped her off at a residence in Galt and drove home to Sacramento residence, at which time the check engine light came on. When I arrived at my residence, I immediately called the Elk Grove service center and asked to speak with Miguel. He had day off and I was given an appointment time for the next morning, Saturday, May 4th at 7:50 AM. I arrived at service center at 7:45 AM and an advisor named Sulaiman checked in vehicle. I left and received a phone call later that afternoon stating that the diagnosis was that a part called the "camshaft" needed to be replaced. The estimated cost was at $2500.00. I immediately asked if this was directly related to the rattle in the engine and the loss of oil. I was told this was not related, but due to normal wear of the part. Feeling blindsided and confused, I asked to have time to think this over and call back. I then consulted with my father and the original mechanic (owner of Lodi Smog & Services) of the vehicle, as well as, other mechanically knowledgeable sources - ALL concurred that the engine had been effected/damaged by previous oil loss - the rattling sound within engine compartment being the most telling sign. A camshaft is a part within the engine and does not wear out on its own unless there is insufficient lubrication due to lack of oil or factory defect. I decided to address face to face and meet with Service Director that same day, Saturday, May 4th. He was not available that day, but was going to be in on Monday, May 6th. I came in at 9:30 AM and met with Brian Chase (Service Director of Elk Grove service center). Sulaiman addressed the matter first and then I was given the opportunity to present my side. Brian made it clear that this was not something he had heard of and that he was going to consult with the foreman to get his opinion on the matter. He also made mention of how "$2500.00 for someone like me was probably not as big of a deal to pay as it would be for him" . This confused me as I did not understand the relevance to what we were discussing. I found it to be rather unprofessional. I did agree to give him time to confer with foreman and told him that I would wait to receive his call. At approximately 3:10 PM, he called me and left message. I called back a few minutes later and left message. He then called me right back. I was told that the diagnostics had been re-run and that the vehicle had been driven for 27 miles. The check engine light was no longer illuminated and that the vehicle seemed to be running just fine. I inquired about the camshaft needing replacement and was told that it was probably just air pressure that had caused the engine sensor to go on in the first place. It seems confusing to me that several outside EXPERIENCED and CERTIFIED mechanics all come to the same conclusion that the engine was effected by loss of oil - again, evident through the rattling of metal on metal within engine compartment, but Toyota disagrees AND is now saying that there is no need to replace camshaft...a $2500.00 replacement just disappeared? How can this be? SO, this brings me to my conclusion...Since original diagnosis of camshaft replacement was given, I have not and will not be driving my truck until there is reliable evidence that my engine is in good working order. I do believe this is the responsibility of Toyota as a whole, but this dealership specifically needs to reimburse me of any cost I may incur in order to come to the irrefutable conclusion that my engine is uncompromised. In other words, the cost to tow to another mechanic of my choosing and any diagnostic work necessary to come to that conclusion. If the engine is compromised, I will expect that Toyota step up and rebuild it to working order. My experience with Toyota spans over 25 years and I hope to be able to continue as a valued customer in the future. I also hope to resolve this matter to the satisfaction of BOTH parties. Please send email contact information so that I can send pictures of oil in driveway and maintenance invoices. Thank you.
Respectfully,
Julie A. Beattie
Vehicle VIN: AX106365

Grace Chase
from Bedminster, NJ
I bought a 2018 Toyota 4 Runner have had it for a yr it has 21, thousands miles on now, just had to have new breaks, Rotors, calipers you name it. It cost me 1,266.00. Not very Happy now !!!! They were all rusted. I was told Toyota is a great Vehicle an I do like it , but not Happy paying this money out of my pocket , should be a warranty on them!!!!! Back brakes are getting the same way!! So what can you do for me??

I wish to complain about the unacceptably dangerous configuration of head lights on my 2016 Toyota Plate Number 1GDB431 corolla hatch back, which I purchased from Big Rock Toyota 445 Wanneroo Road Balcatta WA 6021. I feel that there must be a consideration That the head light configuration is totally unacceptable for country driving conditions in Australia, as recent experience of mine demonstrates. When driving from Perth WA to my country residence in Katanning, I find that the low beam head lights only aluminate for Two and a half car lengths, at a speed of 110 km per hr this is far to short on roads where there are animal collision hazards and there is oncoming traffic, as I have no chance of avoiding a collision unless I slow down to 50 km per hr when traveling in a 110 km per hr zone on low beam, the same can be said for when negotiating bends in the road in a 110 Km speed limit area, when negotiating a bend in the Road if there is on coming traffic when on low beam, it is difficult to see the bend there for, once again I have to slow to a very low speed to maintain my safety. When traveling on narrow country road where there are many warning signs to slow down in regards to sharp bends, the high beam light does not aluminate the road side warning signs in a satisfactory manner, I am sure the danger is evident in this situation, if I do not see the warning sign to slow down, and I am traveling too fast to negotiate the bend. I have considerable driving experience I hold a heavy haulage truck drivers license and have been driving for over 45 yrs It scares me to think of novice drivers driving a vehicle with such a poor head light configuration, which I feel will lead to accidents and the death of more drivers in Australia.I purchased the vehicle for my wife who is a novice driver, the is no way in hell I will let my wife drive this car when dark. I like the Toyota corolla in most aspects, but am thinking of trading the vehicle in on a different make because of the safety considerations.

Re Stampede Toyota, Calgary Alta
Made an appointment for oil change and a possible timing cover reseal, oil leak..(.was told may take approx 31/2 hrs plus the oil change time).
My appointment was for 9:30 am. Phoned at 2:30 pm to see if my car was ready......much to my disappointment, the car was not even in the shop!
Why make an appointment??? I was told I would get my car back the same day. I did not.
Why such poor service ? The reason for 2 stars , most of the service reps are quite personable and patient while they explain the problems,
This is the first time such inefficient service and disregard for customer service. I had been with Stampede Toyota for over 20 yrs.
I had recommended Toyota , and the service department , to many of my friends etc. but now ,sorry to say cannot. .......why such bad service ?
Helen Yamamoto

Terry Padgett
from Barnwell, SC
Toyota service at jimmy jones Toyota of orangeburg SC , poor customer service , had my 2017 tundra aligned on 4/4/19, and it was worse after the so called service and then upon calling in the issue the following morning they told me when I could drop it off on 4/5/19 but they couldn't get to it until 4/8/19 . This is what you call customer service really, I think they should come pick up my tundra bring me a loaner until its repaired. If not I will NEVER purchase another Toyota product .
Terry Padgett CEO TNTPrintwear

Denise Stuary
from Phoenix, AZ
As owners of a Toyta Camery (2nd) one we have owned. We feel it necessary to let you know we will NEVER buy another one as long as you use that moron Pat on your advertising. It is an insult to Toyota owners.

Gopal Prasad Upadhyay
from Chennai, TN
I am a regular customer of M/S. Uttam Toyota, in last two services I told to my service advisor to replace my fan fuse. They told me that it is not in stock , we will bring it and call you. But till date they could not provide the solution for same , who will responsible for any type of miss happening ?
Always near to my service these executive call me for servicing, due to their service and attitude I shall not handover my car for servicing to them until they will not provide the solution for my problem.
Here you are requested to take appropriate action, otherwise it will defame your brand.
Thanks.

I have owned many Toyota products in my lifetime and been generally very satisfied with your vehicles. The car that I have currently is an 2011 Avalon. Recently the paint on the roof of the automobile has started to peel off down to the undercoat. Toyota in Timmins took a report on it and sent it to your Office to see if anything can be done. Apparently Toyota will not get involved with this repair. I know that this is a problem with this specific vehicle because of a poor undercoating issue (thanks to the internet). I can now understand why you have a 2 star rating on customer complaints. Since the probability of Toyota correcting their problem is a 2 star effort, I have decided to leave your top line product stay exactly the way it is and be happy to show and tell with as many people as possible the type of empathy Toyota has for their customers after the vehicle is purchased.. 0 STARS
Bob Boegel

3/22/19
I am receiving calls from both Toyota and Radius Collection claiming I owe a balance of $566.60 , every time they call the information they supply is different from the previous call, first I owe for the end of the lease, then for the beginning of the lease, then, because I did not purchase another Toyota, now because I returned the car a day late, everytime I prove that everything was up to date, the story changes, this is harassment, I am on permanent disability and did not purchase another vehicle because I am not able to drive more than a few miles and must have a licensed driver with me, so why would I purchase any car, please have this corrected or I will contact my Attorney as well as file a complaint with Consumer Affairs, this pure HARRASMENT.

Kylie Amancio
from Dallas, TX
Hello Toyota,
I was a brand ambassador for Toyota AAA Texas 500 at Cabelas in Fort Worth, Texas on 11/01/2018-11/03/2018 from 10am - 6pm.
I was hired through Xquisite, Vivian was the one directing the event. I was never paid for my job and it has now been more than 90 days of working the event. The event was $20 an hour and I want to know how I can get this resolved as I have waited long enough. I know Toyota is great company and I would hate to have to get an attorney involved for not being paid for being a Brand Ambassador for Toyota.
Vivian's Contact: 248-470-6095
Tj with Xquisite: 334-354-9827
My contact information is the email provided above as well as my phone number 432-978-3644.
Best,
Kylie Amancio

I'm trying to get coupons for brake service for $100.00 off because I can't afford to pay the full price. I've been trying to get in contact with the customer relations manager and I can't get a hold of him/her. What can I do to get these coupons ? ASK TOYOTA won't help me out in any way. So, how can I get these coupons for brake service ? Thank you.

Blanca Brito
from La Mirada, CA
Hi my name is Blanca Brito I purchased a 2019 toyota CAMRY in October 2018 Claremont Toyota .excellent service Bijon(fleet MGR) & Tony (Finance) I was there late evening trying to make a deal n my purchase. When it came time for me to sign the contract the man that was doing the paperwork (unable to remember his name) was a li'l abrupt & I felt he was in a hurry! I was offered an additional package that included different care for my new vehicle in the amount of $4,000.00 which I
refused due to price. well as I said hurridly signed everything & went home returning the following day for an alarm installation. I Love my car by the way . Well about 6 wks to a month later I tok my dtr there o lease a Toyota corolla Rick was the guy that attended to her contract signing & at the end of the he offered her a care package for $1,000.00 that takes care of tires,windshield,enterior etc..... I proceeded to tell him that I was offered the a care package in the amount of $4000.00 when I purchase my ca & he said that is a defferent package. I told him that I would like to purchase that packet for my car & he said I could purchase it anytime that he would help in doing that but had another customer waiting & asked if I could come back another day to d it so I agreed. went back the next day & Bijon (fleets) said Rick is not here can u came tomorrow. Went back the next day finally Rick was there & when sittin in his office he started the paperwork & 2 minutes into it he said "I'll be right back" & went into the other guys that originally helped me w/my contract & was gone for like 6-7 minutes than came back & said "you know what lets do this I don't want you to at $1000.00 for nly 3 years I'm gonna call Toyota to ask if we can atleast get you 5 yrs for that same amount it'll be a better deal call me tomorrow & I'll have everything ready for you just to sign & pay". I agreed but for the next 3 days I would call & the operator would page him overhead transfer me to his office with n luck I went in another two times & he would have them tell me that he would call me cuse he ws with custmers or at lunch etc.... finally I called Tony (finance) told him what had took place & he agreed to talk to Rick & contact me. after 2 days no response so I called Tony again & he just proceeded to tell me that they would not be able to help me because too much time had passed since my purchase, Well I feel that if I had been offered that $1000.00 care package I would have purchased it! I was gven the runaround for 3 weeks just fr them to tell me that! I am very upset because I waisted time,gas etc... just for no reason even Bijon told me the same thing Rick said originally that I could purchase it @ anytime! Bijon even said "I'll talk to them & get u a god Deal" . Please advise

had 5 sensor change needed to be change i don't know lights were on they strip one charged me for it blame wear total charge over 1500.00 does it sound right never going back there again have a 2007 rav 4 hilo hawaii toyota i've been screwed before but not like this.

I have a 2016 Toyota Sienna with less then 20,000 miles. I got a flat tire on 2/11/19. I have run flat tires as it is an AWD vehicle. Upon closer inspection, it was noted that the rear tires were excessively worn and needed to be replaced. I have the premium maintenance package for the vehicle and always have it serviced promptly, as safety is of the utmost concern,as my wife and children ride in that vehicle.
The vehicle was serviced last April (4/18 ) in which a wheel alignment and rotation of the tires was performed. It is obvious that the tires were ruined as the result of poor workmanship by Toyota of Hollywood Fl.
I had the vehicle serviced yesterday (2/12/19 ) and was told that it was normal wear and tear, and had to pay for 1 new tire and a wheel alignment. Toyota financial protection plan did cover 1 of the tires as it was considered a road hazard condition. There is no reason the tires should have worn to the point that they had to be replaced, not to mention that they left myself and my family in an unsafe condition. I feel that I should not be charged for this service due to improper workmanship. I should have been notified of the condition of the tires on my last service that was performed on 11/18 in which they said the tires were rotated.
Your cooperation in this matter is greatly appreciated.
John Salamone
John.salamone@va.gov
crazy113@optonline.net
631-872-8717

Lauren Buck
from West Richland, WA
In September of 2017 I bought a 2017 Toyota Highlander Limited from Springfield Oregon. Since then I have had the tires rotated on a regular bases and Aligingments completed when needed. The Toyota Bridgestone Dulers 245/55R19 are wearing terribly and I have only 15,500 miles on them. I don't tow or go off road with the vehicle, the tread averages from 3/32 to a max of 5/32 depending where you take the readings. I am now forced to buy new tires Michelin Defenders LTX M/S, since they are one of the few brands that wear well with this vehicle. The Store that I was buying the tires from
told me that my Tire selection was good and that Toyota had cornered the market on purchasing of these tires in the past by placing large orders of the tires in order to corner the market regarding this particular brand, knowing that buyers would need to purchase new tires earlier than expected. If this is true, I am deeply concerned with this type of business practice.
What I am only asking for is fair compensation to off set the cost regarding my purchase of new tires, tires that Cost above $800. This should have not occurred, the tires should have lasted at least an additional 30,000 miles.
I look forward to your reply and hope that some sort of agreement can be reached regarding this issues.
Thank you for your time,
Lauren Buck

rajive gupta
from Brampton, ON
I own a 2007 Camry hybrid. I frequently get check vsc system and lights come on my vehicle. I got it checked from Toyota dealer and found out there is no issue with the car. Mileage on my car is 176000 kms.
Please tell me why these lights keep coming and disappear suddenly.

David Arrowood
from Louisville, KY
Bought extended warranty and they lied about putting a new radio in my 2010 Corolla . They said the service was completed but it does the exact same thing . The FBI rated the dealership and closed it down. In Ashland Ky. Please contact me at 606-793-4348 ask for David.

ben fitzherbert
from New Port Richey, FL
When I purchase a 2018 Rav 4 from sun Toyota I was talked into getting Sky link by finance manager I was told it would save me money on my car insurance. My insurance company would not give discount for this. The salesman told me that if I was not satisfied with this I could cancel, When I took my car into service last week I tried to cancel . I was told that I could not cancel this service that it was purchased with car? I am very disappointed with this dealership and would never purchase another Toyota, When I bought car there was money due back to me from previous warrantee finance manager said I would receive check back with in several weeks. After 2 months I called to find out what situation was I was told by women in office that finance manager never turned in paperwork. I told salesman that day could not go over 200.00 a month. Ended up being a payment of 284.00 for 7 years witch being on fixed income has been difficult to keep up with with includes finance charge of 54.00. I believe this dealership deceived me when I purchase car I sent serval complaint and never received response I believe I should be able to cancel out sky link and get money back! When I took car in for 1year service it cost me 100.00 for service on air conditioner and filter? The way its advertised 2 year service is free. I have no trust in this dealership
Have feedback for Toyota?
Thanks for your feedback!
Sorry. Please try again later!