Toyota
Toyota Complaints Continued... (Page 4)
307+ reviews added so far. Upset? Call Toyota corporate: 1-800-331-4331

I have a 2006 Toyota Sienna. When i was about to use the heater last November 2010…it was blowing cold air instead of hot air. I have it checked at Toyota Sunnyvale, California and they told me that heater was not working anymore and the cause is mechanical problem and it will cost me $3,000+ for parts and labor. They said it is not covered by Toyota warranty anymore. The car is only 5 year old with 53,000 miles and the whole heating system is already broken?!!! Ridiculous, isn't it?! Do they gave me a choice?! None!!! They won't even give me a discount right there from their office.
They told me that I need to find a coupon somewhere…an excellent customer service they have. Luckily I found a 10% coupon from facebook. With the kind of customer service that I have received from Toyota and the problem I have encountered with my Sienna. I will never never never ever buy any toyota car in my entire life and i will never never never ever recommend toyota to my friends and relatives…never!

I bought a 2010 Tundra Crew Max 5.7 Limited 4×4 in March of 2010… I've had it about a year and it has been a nightmare. I traded in my 2006 out of anger about the US Govt and media slamming Toyota for the gas pedal farse. I spent almost $50k, putting about 30k down on my dream truck. It was awesome, ripping past people with little or no effort on the freeway. So proud of it I tinted the windows to match the black exterior (with the swirl marks). Then, about 1200 miles, I went under the truck to change the oil. It was like prom night, getting under there for the first time, looking around for stuff, excited to find the oil drain plug and filter. I am an avid AMSOIL user, so 1200 miles was good break-in.
I located the filter under the skid plate and I noticed it was damp. Further inspection revealed it was an OIL LEAK! I located the source.. It was leaking from behind the TIMING CHAIN COVER! What a let-down! I was wondering if I bought a dam Chevy! I noticed that the gasket material was squeezed out from between the block and the cover, so I figured some moron at the San Antonio plant over-torqued the bolts… You know, the same plant that had shut down for a while due to low sales of the New Tundra because gas was hitting $4 a gallon at that time.
Okay, so human error. I get that but I was pi$$ed.. I was already in hot water with the wife for getting rid of a perfectly good 2006 quad cab Tundra with low miles. I took the truck to the dealer where I bought it (Salinas Toyota, CA) and they were mystified. They had never cracked open a 5.7L… The procedure to fix would basically be a timing chain replacement process, just not changing the chain out. After about a week, I got the truck back and let it run with standard oil. I drove the truck to Yosemite in the snow.. Did great. I got home and I wanted to change the engine air/cabin air/engine oil/engine oil filter. I popped off the skid pan and AGAIN THERE WAS A LEAK!. This time there was gasket smear all over the seams where the timing chain cover meets the block..
I was upset. I decided to go to my local dealer, Gilroy Toyota (CA). I took it in and they decided to order a new timing chain cover, in case the original one was warped. SO, the truck now has 5500 miles on it and it went in. The truck came back out and it had a funny whine to the engine, increasing in pitch as the engine spun faster. The thing sounded like it had a double roller chain and blower on it. It sounded like the gear whine that you get from a drag racer.
I was okay with it but it was loud in my garage when I warmed it up. I called the dealer and asked them if they put in a roller cam gear (yeah, right) or is there something wrong. I went to start it and the battery was dead. Jumped it and took it in. They had to jump it too as the battery was bad.. They stated that it was the power steering pump. I asked them to be sure and that if they used a stethescope to isolated the noise, to be sure that the noise was not being transferred from the timing chain cover, all the way through to the surface component.
The dealer assured me that the power steering was the fix.. Well, they replaced the power steering pump and the noise is still there. They still have the truck and they are waiting on a new timing chain cover and oil pump, citing that the oil pump may be the issue. I told them that it sounded like the timing chain cover was rubbing on the new timing gear sprocket, which made it sound bad a$$ but would possibly scatter the engine soon..
I have never ever ever had this with Toyota… I had a 1983 4×4 that ran 300k miles, a 2002 Camry (160k miles), a 2000 Tundra, a 2005 Tacoma, a 2006 Tundra, still have a 2007 Camry XLE, a 2008 LE and now a 2010 Tundra in the shop getting the engine torn all the way down for the third time…
What a nightmare on a dream truck I spent $50,000.00, and added another 4k in tinted windows, trd rear sway bar, clear bra, flipbak tonneau cover, bilstein shocks, TRD dual exhaust (yes the new 900$ one that finally came out for 2008-2010), satellite radio subscription and all weather mats……
What would you do? I am so anal with my vehicles there is not a scratch on any of them… I am freaking out and my wife is "told you so" ing me to death…..
__________________
2010 Tundra CrewMax 4×4 Black Limited V8 5.7 6spAuto/moon roof/nav/etc
2007 Camry xle Aloe Green v6 3.5 6spAuto/nav/moon roof/etc
2008 Camry le magnetic gray v6 3.5 6spAuto/moon roof/etc

I ordered key shells for my 2002 Toyota Land Cruiser. The original Toyota keys, between two, lasted about eight years. The two iKeyless replacements lasted about six months. The plastic is worthless. They case just disintegrated with little or no use. When contacted, iKeyless wouldn't do anything without a return of the keys (which were ground to fit my car). When I explained that the keys were not repairable, they said tough luck. Do yourself a favor. Buy replacement keys from someone else.

My 2008 Rav4 Sport had been making noises so we took it to our local Toyota dealer. When they were done with the repair, they told me that Toyota recommended a new transmission, but that the car was safe to drive. By the end of December, the car was not drivable at all (at least not safely). Jump ahead a month – it is now the end of January. I was told by Toyota Corp that the part should be in between Jan 11th and the 25th. Guess what, it's not here. I am still driving the rental and can't seem to get my contact at Toyota on the phone. I don't even know what to do any more… all I know is I am PISSED!

I went to Toyota Stevens Creek in Santa Clara California, I spoke with Wail Said and this sales person went and talked to his manager Moris Ronen, they latter came to me and told me that they have another lot full of cars but I could not go see it if I was not going to buy anything. How did I take that? Well, I am Hispanic and I felt that when they saw me they automatically thought that I did not have the money to buy a Toyota. You can visit them here: Thanks, Anthony.

My name Denzil Crawford I purchase a 2010 Toyota Camry from Toyota place on task avenue Garden grove California. The main reason why i purchase this car for thirty three thousand dollars was because it comes equip with a GPS system i agreed to the terms and condition. however this GPS system is not from the factory is an after market system that doesn't work i was never told at the time of sale that the Gps wasn't a Toyota product of which i was led to believe it was. I only learn this after i move to another state and having serious problem with it and took it to another dealership who advice me and make aware that this is not a TOYOTA Product.
I have Contacted These two managers Pat Petty &Sam Chaalan who are not coperating in have this GPS system remove and replace with a Toyota product. This System have been work on three times when i was living in california not knowing what kind of a junk they sold me. i am still paying for this piece of junk and it dont work Pat & Sam email me when i tried to get to the saying i should pay to have the system remove and send back to them and they will rapair it and send it back to me. this is unacceptable. can anyone get them to mentain the good TOYOTA IMAGE by selling TOYOTA only Products and stop the scam of sell cheap no good after market parts to coutomer letting them believing that they are buying GENUINE TOYOTA Products.
Would and will never refer or return to this dealer to do any buisness I am awaiting a speedy reply

We had a RAV4 2002 Model, and early this year, problem presented itself as a transmission issue with hard shift into reverse; starting off in 2nd or 3d gear. I brought it to the local Toyota dealership and was told the next day that the transmission and the ECU need to be replaced, and cost estimated about $5000. Too expensive to afford. However, after a couple of months, we got a letter from toyota motor sales USA, inc., telling us that certain 2001 to 2003 rav4 vehicles with transmission problems and had repair before could have the expenses reimbursed. I sent all my documents and expenses receipts to Toyota, but was denied to reimburse to me, because I had my ECU rebuilt/repair, but not replaced. What a stupid policy. We are not happy with this decision and will never buy Toyota anymore.

Ronald Berlet
from Napanee, ON
I purchased a new 2014 Camry XLE at the Ottawa Ontario dealership Tony Graham in October 2013 in my wife's name Diane E. Berlet Vin 4T1BF1FK6EU743053. Approximately 6 months later the Blind Spot Monitor malfunctioned. It operated from time to time, but on average, less than 50% of the time. I reported this to a Toyota dealership where I was having the car serviced Germaine Toyota in Naples Florida when I had it in for a regular service, but due to complications relating to cross country warranties, they were unable to replace the defective parts. Since then I have taken it to 3 more dealerships in Toronto, Kingston, and Ottawa Ontario. Unfortunately when I made these visits, the BSM started to work normally again with the result that no repair was effected. Recently I was in Toronto, at the Toyota dealership where I had previously bought 2 new Camrys and they diagnosed the problem as being either the right hand side mirror or the BSM detector. They did not have the parts in their inventory, and since I was in Toronto for a day only they provided me with a copy of their diagnosis and requested I provide that to the closest dealership to where I live, Kingston Toyota. I took it to Kingston Toyota and discussed the problem with Brian Creighton, Service Manager.
Mr. Creighton was most unhelpful, firstly stating that they could not undertake this work as they had not done the diagnostic and that they would have to reimburse Scarborough Toyota for their work. Needless to say I found that argument unconvincing. He then went on to explain that BSMs are notorious for their sensitivity and there were lots of problems with them. I responded that that might well be the case, but that since the equipment came with the car I purchased I considered it Toyota's responsibly to mend the problem. I took the matter up again With Scarborough Toyota who discussed the matter with Mr. Creighton and told me that Creighton would be contacting me. I waited a few days and not hearing from him, I sent him an email message requesting this work be done on an urgent basis since I was about to depart by car for Florida for the winter and did not wish to navigate the Interstate Highway system without the BSM being reliable ( It now functions perhaps 10 % of the time).
I have since heard nothing from Creighton who obviously considers me a nuisance and chose to ignore my request . I leave for Naples next Tuesday and cannot delay my departure. I would appreciate your looking into this matter and perhaps allowing Germaine Toyota in Naples to undertake this repair under warranty. Please advise if this is possible or what other solution you might be able to make to rectify this problem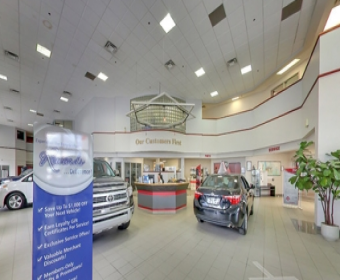 Sami Khan
from Karachi, SD
The new Toyota Corolla 2015 I have bought has severe technical and mechanical issues. There is a unusual sound from the engine when I start the car. When driving there are many creaking sounds from the door and from other parts of the car. On bumps and on sharp turnings there are sounds from the steering and suspension. Just to save cost, quality has been compromised severely. This is bad!

Thuan Trung Pham
from Brossard, QC
I own the Toyota Corolla 2013 with 78250km on the odometer. The problem is the car has a lot of corrosion in the trunk. I brought the car to dealer ( Park Avenue Toyota in Brossard Quebec) and spoke with the technician (Steve) and the technician said some time there was a defect in the painting process unfortunately my car was one of them. The dealer submit the repair to Toyota Canada but was declined by Toyota Canada because the guarantee cover up to 60000 km and expired in July 2015. I spoke to Toyota Canada on September 1 2015 (complaint file 2413047) and they said I have to speak to the service Manager at the dealer.
I met Dealer Service Manager (Patrice Racine), the service manager inspect the car and seem to agree this is the manufacturing defect, want to repair but Toyota Canada will not pay him due to guarantee is over. The dealer repair only with authorization from Toyota Canada. I am stuck because Toyota Canada say go to the dealer, the dealer say go to Toyota Canada. I need help to resolve the issue.

sybil cramer
from Windermere, FL
My car was leaking oil and I took it to Toyoto of Clermont in Clermont Fl. I was told that it would take two men almost all day to repair it and it would cost 877.57. I said it had to be done so I left it there and came home. They called in a little over an hour and said it was ready. There is no way they could have worked on it over an hour. It was a total rip off. I have been thinking of getting in touch with senior services and better business.

M. Harris
from Luzerne, PA
I have had my 2006 Highlander serviced here for years. It only has 125k miles. I took in for an oil change tire rotation as usual. Service rep came out to inform me of bad news. Stainless steering fluid line/ pump needs replacing. "Fluid is just pouring out" I was told. Offered too throw in a bottle of fluid until I could get it back in parts needed to be ordered. Over a thousand dollars if factory parts/ aftermarket parts/ between 7 to 9 hundred. I called around could get work done for considerably less. Anyway. I checked the fluid level after it was properly filled. I was surprised to hear of a "pouring leak".
Observed no leaks of any kind under the car. Parked on cardboard for a week. No leaks. Levels fine. No fluid level drop whatsoever. That's been almost two months ago! Everything fine. Had it checked elsewhere. No problems. I really am disappointed that they would try to take advantage this way. I always experienced good service here, but If this is their new business model they can keep it. I won't be back. Ive driven Toyotas for 30 years. We're buying a new Highlander this fall. Needless to say it won't be from Independence Toyota of Hazleton.

billy williams
from Ville Platte, LA
I purchased a 2015 Toyota Tundra 4x4 at the end of February, 2015 from Supreme Toyota in Hammond, La., because many of my friends commented on what a good truck it was. I took it in for a service visit and talked to them about a spot on the front passenger side (a plastic piece), where it looked like some paint was peeling off. I was informed by the service manager that he felt it was "bug acid" and they would not be able to make this good with a warranty repair. I mentioned to him that I hand wash this vehicle weekly and that it was not possible
for it to be bug acid.
I was in disbelief by the lack of concern with my paint issue. This vehicle was the largest purchase I had made thus far, other than my homes, and I totally felt like I was being "brushed off" after the sale as more often times than not this happens. I certainly will NOT recommend this dealer to anyone and I hope to have as little dealings with them as possible in the future with my vehicle.

judy jones
from Reynoldsburg, OH
On Friday 05/02/2015, I put some chairs in the trunk. When I shut the trunk my back window glass blew out hitting me and my husband in the face and cutting our hands. I am now out 400.00 and the glass is not covered under my warranty according to the Toyota dealer where I purchase my Toyota Camry 2012. I am very upset in this matter cause I don't just have 400.00 laying around and it should not have blew out like that. I am contacting an attorney in this matter. What happens now, I'm afraid of the front and side windows now

nilchand sharma
from Modesto, CA
I went to Modesto Toyota to trade my 2012 Camry xle for a 2016 Toyota Prius. After going through the paper work and figures that I'm under water or my car has a negative value, they value my car $13,500. Then I said to the sales manager in November 2014 that same car valued $18,000 and 6 months later is $13,500. Now I owe $20,000 in loans on the car that in 6 months valued at $13,500!
I was shocked that my car has lost that much value in 6 months. My car is in perfect condition. Only thing that changed was extra mileage, thats all. I was so mad because it did not make sense. Toyota has negative value and because of it I'm stuck with it, so I check with other dealers where I learned that Toyota Modesto dealer must have given me in writing the value of my car at the end of my 3 year lease. I did not know that I should have that important information.
They, Modesto Toyota, charged me $18,000 for 2012 Camry in November 2014. At the end of my lease and now 6 months later, Modesto Toyota says its now valued $13,500. It's how your dealer works robs their customers. I'm a Toyota customer all my life and now this happens. How can we trust your dealers anymore? It's a very sad day for me that I cannot get a Toyota Prius instead end up with leasing a Sonata soon.

pedro alvarez
from Hialeah, FL
On April 6/2015, I took my Toyota Camry 2012 — that I have purchase on 1/22/2015 — to Toyota of Hollywood Fl, for the oil change. When I left the dealership I found out that I have a weird vibration on the steering wheel once I turn on the A/C. I call the service guy JC Reyes, to inform of the situation. He told me to come back on the 4/8/2015. After I was there for 2-3 hours, he said that it was nothing wrong with the car.
I left and I keep having the same issue. I call back, and they said to come over again on 4/21/2015. Once there, they told me that they have to change the Alternator. That was the vibration problem. On Monday, 4/26/2015, I went back to have the Alternator replaced. Today, 4/29/2015 I went back for the issue about the vibration. I spoke with Brian Singletery, the service manager, he said there is nothing wrong with the car.
I request to see another car same year as mine to verified that this is normal. They don't want to show me another car which makes me suspicious. I need to resolve this issue!

I complained about the scratches on my new Tacoma I had on the driver's side door . I saw it on the door before I purchase the Tacoma. The salesman said he would fix it for me. So after I purchased the truck and got it home, I fount some more scratches on the front bumper. I had to go back to Toyota of Bristol the next Saturday to have things put on the truck that I had purchased when purchased the truck.
So I told the sales manger who was there. that I had some scratches on the front bumper would look at them and see If they could be fixed. He said no that it had some kind of coating it. But it is a new truck, it should not have scratches on it. I sent the salesman who sold the truck several times when no response. I think the scratches should be fixed or the bumper replaced. I have seen several more since then.
I purchased the Tacoma on 4/4/15 it has 800 miles on it. This the second truck I have purchased from them and both times. They told me after I purchased that if I needed anything to contact them. But both times they acted the same like they were not interested in helping me. I purchased a 2014 tundra limited and traded for this Tacoma because I wanted something cheaper. If this is not resolved I don't no whether I will purchase another one or not.

francine evelyn
from Leominster, MA
4/22/15 failed 2003 Toyota Corolla vehicle inspection due to driver airbags (light on). Informed by the Shirley Inspection site that I should not drive the car because the airbags would probably deploy. 4/23/15 the Toyota dealer in Lunenburg, MA stated it was the spiral cable under the airbag and even though there is an airbag recall this part is not covered. This part is essential to the deployment of the airbag and should be included in the recall.

Jerry Kaplan
from Artesia, CA
My wife and I both own a 2007 Toyota 4Runner. We have the same vehicle. I have a sticky lift hate handle on my Toyota, yet my wife's vehicle is fine. I investigate this defect, and noticed that it should have been recalled due to the widespread problems with other owners. When I called to talk to someone about recalling my car, the Toyota operator said that they have never heard of this problem before. Really?? You have never heard of the problem of a sticky lift gate handle that over half of your buyers deal with! That operator, and everyone else at Toyota was lying!! I want a refund or at least my car to be recalled and given another one, one that does not have a sticky lift gate handle!!

Julie Weight
from Springville, UT
About a year ago the CD player on the system went out and we had to have it repaired for around 500 dollars. The dealer told us we had to buy a new unit and it would cost 3000 dollars. Now we are having problems with the dvd map drive. In this system the DVD player, stereo, backup camera and navigation work on the same unit. We are looking at another 500 dollars or more to fix it. I've read that this is a problem that occurs often with these units. We have had nothing but problems with the electrical parts in this van. We've replaced both doors and the back hatch, plus the sonar is not working either with a 2000 dollar fix.
Luckily we could just turn that off. We couldn't do that with the doors because one of them broke while it was open and we couldn't get it to close. The mirrors also have broken with a small part needed to fix it, but we were told that part is not made and we have to replace the whole thing for 1500 a piece. We bought the driver side one but the passenger side is taped because the only thing broken on it is whatever keeps it tight in place. It's ridiculous that so many of these little things break and the fix is to buy a new one at an exorbitant cost. Paying for these has doubled the original cost of this car and now we have the navigation to worry about. Needless to say I will never buy another toyota unless I can get a resolution to this problem.

LAWRENCE J MELLOW
from Pawcatuck, CT
I had Valenti Toyota do a brake job on my 2004 Toyota Tundra cost was almost $500.00. Ever since they did the break job - every morning the breaks make a loud disturbing squeeking noise that stops after appling the breaks 4 -5 times. I have brought my truck back to them 5 or 6 times now with no resolution. My brakes did not make any noise for 11 years now since the brake jon it is every day - when it rains it is worse.

Sandra / Scott Grooms
from Elmira, NY
We took our Sienna in several months ago to due to the recall for the spare tire....the spare tire mount was removed and our spare tire was put INSIDE the van. When asked they (Maguire Toyota, Ithaca, NY) said they did not have the parts to repair it....we have been patient but it is ridiculous that these parts are not available several months after the recall. It is 'travel' season and we have NO ROOM in our van to put our luggage, etc.

varinder kumar marwaha
from Panchkula, HR
I am disgusted with the service at Toyota! I took my car in to be serviced and the car tires manufacturing default is not willing to solve the issue and listen to my complaint. I have been patient in dealing with the idiots that work there, but they have made it nearly impossible to get any mechanical problems with my car taken care of. I have never been dealt with so rudely and would appreciate help in getting tires replaced on my car!

Alexis Villars
from Vero Beach, FL
I purchased a brand new 2015 Toyota Corolla S Plus in February and on April 1, 2015 I was in an accident. My car was totaled by the cited insured drivers auto insurance. The car had sufficient damage to be considered "totaled" and I'm receiving a payout. However, emergency personnel, police officers, the emergency room doctor, the tow truck driver and the professional body work technicians all informed me that the airbag should have deployed but it never did deploy. I have done some research and realize that several factors are relivent when a sensor signals an airbag to deploy. For example, the type of impact, the amount of deceleration and the placement of the airbag sensors. According to the above research the airbag should in fact deployed, but it did not,
Please inform me of any other complaints regarding the same situation and circumstances. I realize that through my research there is no active recalls to date on the 2015 Toyota Corolla S Plus.

Naresh Ramsook
from Carapichaima, CTT
When I went for the 35000 miles service to be performed on my Toyota Hilux, I was told that I have to change the brakes pad. The brakes pad must be purchased at Toyota because the van is still under warranty,which I did. On my 40000 miles service which is the next month a half , the maintenace department is telling me I have to change brakes pads again. I beleived when I purchased parts for the manufacturing company I would have received genuine parts. But after one month and a half my brakes pads need changing I think I was given substitute parts for the price of genuine parts.

Gerard Davignon
from West Chester, PA
The following are my observations of the 2014 Highlander xle. Back up screen no use on bright sunny day. Unable to see due to sun light hitting the screen. Gear shift location reflex the sun and the glare may cause a problem blinding the operators vision. Both side mirrors are too large and blocks the operators view of both side at an intersection. The head rest in second row blocks the view of the rear gate window. Both sun visors are too small so the sun is in the eyes of the operator which may cause a problem. Yes I would purchase another highlander. The above information are the problems I have noticed.

amit
from Jacksonville, FL
I purchased a used car Toyota camry 2014 few days back from a private owner. and before purchasing I get it inspected at Toyota authorised dealer (Coggin Toyota Jacksonville). They did checked the car. Based upon their decision that car has no problem and I went ahead and purchased the car. Now not even a month passed and the car has shown some electric problem and I can see some naked wire in harness. when i went back to them, they are not giving me factory warranty stating that the car has some local parts (some plugs and wire) installed from previous owner. I am not able to understand why they are not able to find this problem at the time when they checked the car initially. They could have told me that this car has some loose coupling and local products which could cause the problem and void the factory warranty.
I raised complaint at Toyota customer service, Dealer customer relationship manager but no one paying heed to my problem. We are not mechanic and we are dependent on Toyota and their authorized service center. My complaint reference number is 1504020266. I want Toyota to intervene in this regard and provide me factory warranty.

Went in for 15,000 check over. Didn't even change the oil. Made an appointment 2 weeks ago. Took them 1 and 1/2 to add air to tires and add windshield washer fluid. The 15,000 is silly stick to oil changes for a once over on a car

Eric OBriant
from Knoxville, TN
I have a 2005 Tundra. The check engine light came on so I took it to Toyota of Henderson Henderson NC. They said it was the secondary vacuum pump and because I bought it in December 2004 it was not covered by the toyota service bulletin which says 10 years old and less than 150000 miles. Mine had 143000 miles. It cost me over $2000.00 to have it fixed. I have 3 toyotas and was thinking about replacing my 1995 T-100 this year but after this I am going to have to think long and hard whether to get another Toyota.

I bought a Toyota camery hybrid from Scarborough Toyota Perth(Washington). There was a manager his name is Brad. When I was buying car he said to me he will get me the best interest rate around 5%. But he couldn't do it. Anyway somehow I managed to buy it. But the real problem started when I went to pick up the car. When I first saw the car there was not scratch but when I went to pick it up there were small scratches. And another shocking thing is that the car doesn't have second key. When I asked about another key he said it's not his problem. I should have asked before buying the car. He was arrogant. I want to ask if I am going to spend nearly $30000 on the car wouldn't I want it with 2 keys. It is absolutely ridiculous. How can you employee guy like Brad. I want hear from you asap. Pls I want another key for my car. And I want you to take action against this arrogant guy Brad. Thanks looking forward to hear from you.

Craig Hamilton
from Agassiz, BC
Rupture gas tank internal 2009 rav4 on holidays in Arizona, Usa. $3,400.00 bill. Can not get Canada Toyota to answer our phone calls. Have faxed them the bills and reports from US. Not our fault the US Toyota dealer said. Faulty gas tank and they have improved it now so something was wrong with the tank to begin with They said they would look in to it when they got the bill. The Mesa dealer said car was extremely dangerous to drive. What would have happen if we drove it home. It could have caught fire or blown up. Canada Toyota does not even care.

I have so much to say, I have been leasing trucks through GMC since 1999. I have never really had an issue with the trucks itself it was the service dept that sucked which is the reason I decided to go with Toyota, and boy what a mistake. I knew what I was looking for and I assumed that the quality would be just as good as GMC but I was wrong.These are the things that concern me The sound system sucks, no duel heating system,no automatic tire pressure info, no onstar , passenger side manual seat, middle arm rest in the back doesnt stay up, cheap paint job, cheap windsheilds, punk ass horn, heated seat that you wouldn't even know was on. I ride the highway to get to work and everytime a rock hits my windshield I end up with a new crack in my window. I now have 4 cracks in this window and to replace it I have to go through the dealership because it is a lease. The windshield for my particular truck will be $1500.00. This much for a windsheild that continues to crack. I had paint chip away the 1st week ridiculous. I will be turning this truck in early and I will never buy from Toyota again and trust me I have told more than a friend and they are walking away from Toyota too.

Last year I purchased 4 - 2012 Toyota Corollas and they now all have missing battery caps. I contacted our local dealership, Sierra Toyota, they informed me that they didn't have that replacement part. I've also checked all local parts stores and battery stores, they also don't have these replacement parts. I seem to be left with no choice but to replace the batteries on 4 Corollas that are only 8 months old. I currently own 12 Toyotas (10 Corollas and 2 Scions). I will take this into consideration when replacing these cars.

manufacturing defect in process and material molded to form dashboard. Toyota claims no lkiability after 36 months and claims no legal liability for their incompetant manufacturing after 36 months. How can there be a time limit for incompetance under the laws of tort? Toyota Customer Experience in California provided me case # 12112000827. Toyota already provided me with three recalls with extended warranty for other errors they made which were discovered after 36 months. It seems 36 months limitation on warrenty is meaningless when it suits their purpose and also establishes their liability for manufacturing defects that may occur at any time.

The clip that holds the latch/switch assembly to the Scion hatch has broken and the assembly comes off every time the handle is grasped to open the hatch. Toyota service wanted over $300 to replace the assembly. I have heard from a number of people that failure is common. I believe this is a frequent failure given the design. Two small clothes pin shaped clips attach the assmbly. The constant stress of opening the hatch flexes the clips until they snap off due to fatgue failure. In my opinion this is a very poor design.

I have a 2005 Toyota Sienna xle. It has less than 80,000 miles on it. The A/C is completely non operational. I was quoted a price of 3900 $ to repair the unit. This is grossly unacceptable,the warranty has expired and this cost is blatantly insane. The A/C unit on any vehicle is a non serviceable item. You don't have to change its oil,rotate it,lube it,etc. I was a loyal Toyota costumer,I have owned a Corolla and Mr2 in addition to the Sienna. I googled this problem and found a startling amount of complaints regarding the ac unit in Siennas. You even issued a service bulletin regarding failure of the ac. Because this is not a safety issue I have a better chance being elected Pope than you idiots fixing your fuck up. I will under no circumstances purchase any vehicle from Toyota as long as I breath on this planet. My young children will be told that they will never be allowed to purchase anything from Toyota. My grandchildren will grow up being told tales that Toyotas are evil. You,as a company,is dead to me.

Why would a 4runner bought brand new start to crack in the dash precisely after 5 years and after the warranty is up. i purchased my 4runner brand new and it was always kept in my garage at home under cover or at my job in a parking building. In both cases the vehicle was never in direct sunlight for prolonged periods. The only place where it would get a lot of sun is when I would go shopping and even there, we always park in the multilevel parking, where it would not be in the sunlight. I also asked at Toyota if this would be covered under the warranty and was told that it would not because the warranty had pasaed. It seems to me that the materials used by Toyota for this year in particular was of inferior quality.
In comparision I also own a 1999 4runner which is basically always in the sun since I alwas have it in the front of my house under the sun and never put it inside the garage. The dash on this car is in excellent condition.
I am thinking of buying a new car and because of this bad experience I am not going to buy another Toyota. I would not recommend Toyota to anyone because of this and the fact that they will not cove this under the warranty.

I took my new 2012 corolla for the 15k service, since then the brake light and maintenance light have been on and if they serviced it correctly neither should be on!! I also expressed my concerns on it shifting oddly and the mechanic and director told me if the engine wasn't warm it would do that... After 8 months of driving this vehicle, why would it randomly start now?! I tried explaining my concerns to Jamie the director at Toyota in greenwood and she have me the same run around as the mechanic and told me she didn't want ppl like "me" for customers!! This is completely uncalled for since the mistake was made on their behalf, and what kind of customer am I ?! I paid cash for this vehicle, I'm very loyal as I've NEVER had it serviced anywhere else. I'm beyond upset with company and I want some answers and actions on how Toyota is going to fix this.

We purchased a 2010 Camry XLE with navigation. The GPS system is extremly poor as compared to our Garmin GPS. We thought when we purchased the car we were going to get an exceptional GPS system, however, it does not recognize many roads that have been in place for 10 years or more. Why is this such a poor GPS system? How come the Garmin is so much more accurate, easier to use and it comes with lifetime map updates versus paying over $120 for a yearly update to Toyota? Please tell us why we should continue to purchase the GPS disc updates? We would appreciate you sending us the most current GPS disc at no cost. Our name and address is on the corporate complaint to Toyota.

Hello, can you please forward this to "Help Me Howard"?
I recently returned a leased Rav4 to Toyota after a 3 year lease. It had 23K miles and allowance was 33K. Had no damage or scratches and it had had all services. I had replaced 3 tires butapparently 2 were not exactly the same as the others, although they were the tires I was told were needed at tire dealer where I bought them. The inspector told me I would be charged for 2 tires butsaid I could call TYoyota and dispute it. I did that BEFORE returning the car and the person Ispoke withat Customer srvices looked into it and said they should not charge for different tires and that I would not be charged when I received the final bill with the disposition fee. Needless to say when I got the final bill I WAS charged $342 for two tires. I clled but they refuse tohonor their prior commitment. Because they had earlier told me I would not be charged, I did not buy the correct new tires so that I could keep the other new tires that were on the car and resell those to have at least part of the $ to pay for the new ones. I am nearing retirement and every dollar counts. Now of course Toyota will not return to me the tires I had put on the car. They kept those and insist I pay them for new ones as well. That is basically theft.

In April 2011, I purchased a 2011 Toyota Sienna from Herb Chambers in Massachusetts. The trouble started right away. Shortly after I received the van I was having problems with it not starting and needing to be jumped. We brought it back to Herb chambers and they had it for at least 2 weeks.
They decided that the problem was the automatic car starter was draining the battery. They took the starter out and installed a new one. I received my van back. With in a short time the problem was back and my van needed to be jumped again. They told me to call the starter company and have them take out the starter yet again. So we did. About a month later the company put another starter in. For a short time everything was ok.
Then the problem was back. Last month the starter was taken out of my van for the 4th time!!!!!! We have not had it put back in yet. The other day my van would not start and I had to have it jumped. The following morning it happened again and I brought it to Balise Toyota in Warwick RI. While I was there the van needed to be jumped by them in order to move it.
After a few hours of waiting I heard back from the technician to learn that they can not find anything wrong with my vehicle. I am not even sure how this is possible! Something is wrong!!!!!
In less than two years I have had it jumped at least 4 times by Toyota roadside assistants, at least 10 times by friends, It has been taking into Herb Chambers and Balise Toyota, have had three different automatic car starters installed in my van and I only have 18000 miles on it. I work full time, my husband is in the military and we have three sons to care for. The amount of money that I pay for this vehicle that I can not depend on is insane. I feel very unsafe in this vehicle, I never know when it is going to not start!!!! Do you know how that feels? Something needs to be done ASAP!

To whom it may concern. I have grown up riding in Toyota cars my entire life and now as an adult I have the joy of "owning" a Toyota. I chose the brand for its reliability and comfort. However when a customer service representative calls and tells you your being hard or laughs at you while you explain why your payments have been late; is less than comforting. I do not know what the €œcriteria€ for being difficult is to a customer service representative or Toyota Company but I am ashamed to be on the other line, feeling sick and worried about any other call I receive from Toyota Motor group and their associates. Will I be labeled as such in the data base? Will the next customer service representative give me the same belittling response when I answer questions? I work for a living and to have another individual that lives in the same country as myself not give me the respect as they would like to receive is very unnerving and sad depiction of what it means to be a working class American citizen that is not getting the respect from their fellow citizen.

I purchased my second toyota this past Sat as my matrix that I had over 10 years was totaled in the flood from Sandy. I loved my Matrix so I decided to go back to Toyota. We went to Crestmont Toyota located in Wayne NJ. NEVER GO THERE.
They charged us over $3000 above sticker price and when we went back to speak to the manager we were not allowed to speak to him and had to deal only with the salesperson that sold us the car. he told us that it is common practice for Crestmont toyota to sell above sticker price on lease but the reason given right now is that the prius is in high demand, that Toyota lost 4,000 of their vehicle and combined with the gas shortage, they have to make their money back so instead of helping Sandy survivor victim they screw them. I will NEVER lease/buy toyota again. Do not go to Crestmont Toyota or prepared to be taking advantage of. Andy was our salesperson.

A complaint has been lodged to the dealer from the first day of recieving a new car with a canopy, advised the fleet manager in numeros times about a very annoying noise frrom the left hand back side, the ute was left with the dealer for couple weeks without any investigation, I clearly advised the fleet manager the noise is comming from the back left hand side, few week ago called and advised him that I figur out the source of the noise and most ligkey the damage to the twin cab has occured, he rejected that, and called the canopy dealer, drived to the canopy dealer, and the outcome was the canopy was touching the twin cab and damaged the body badly.
I was very appreciative from the canopy dealer as he advised that he will follow that with the main supplier, and will advise him that the canpy is not fitting the ute, and he will follow that with the supplier. My dissapointement is with the Toyota fleet manager as igonered the fact their is a problem and ignored to investigate and resolve the problem till I figured out, when the damage was done.

Dear Toyota Customer Complaints Department, I have a Toyota Sienna 2011 Vin number: 5TDKK3DC2BS043053 which I bought from Koons Tysons Toyota in June 2010 from Tysons Corner. I took my car to the same dealer for small complaints regarding the engine check light on October 5th. At the Service Department, they diagnosed my car to find the problem. Then they diagnosed cord po301 which is cylinder number 1 has been miss fired. They told me we need to change the coil. I told them it was okay, I need this problem fixed. After several hours of them working on my car they brought my car out with a $412 bill. I took my car back to work and the sign which I had before came up again. When I noticed I called the dealer and they told me to bring the car back to the workshop. I brought back my car to them within an hour on the same day. They diagnosed the car again to find the answer to the problem I had before. Again, they told me we need to change the fuel injector and I said okay.
But the problem with the car was still there. Again they told me after several hours of my car being diagnosed you car needs a new computer engine control, it will cost you $1400 but we will charge you only for the part. I agreed with them to put a new computer engine control. On October 10th I took my car to the shop for a new computer engine control. I waited till 7 in the evening and they told me they couldn't fix my car because the computer engine control isn't a problem and the problems something else. The next day the Service Manager called me and he said we pulled the car a part and took the engine out to find the problem without my permission. They said that it will cost me $5300 to rebuild the engine.
The reason I am writing this complaint is because I am not a rich person and I was not ready to have this much money. I am a cab driver and my income is very limited. I have a family to support and now this situation that I have been home for about 2 weeks without work and the Service Department Supervisor or Foreman told me they can't fix my car, first of all they did not know how to diagnose the problem and get it right the first time. They recommended three parts and finally they opened my engine. Now I am totally frustrated. I went to them to arrange something but they insulted me shouting at me and told the technician guy put his car back and get him out of here, we don't want to serve him. My car still is in the shop and I am out of work. I have a family of 3 kids and lots of bills to pay without a source of income. I now rely on you people. I trust that the Toyota Company Customer Care Deparment will help me. Also put me back on my feet.

I bought a new Sienna and had to travel to a funeral in Texas and had to have my 5000 mile in Oklahoma and returned to Texas to do business pertaining to funeral and did my 10000 in Oklahoma, so when I went to my dealer and told him my windshield wiper blades were defective and I have photos showing such the dealer said too bad no warranty. This response is not what I expected after paying over 30K for the vehicle. The car has not been in snow or ice and very few rains.
I am of the opinion that I will need to report it to the ODI which will cause me more trouble and I hope Toyota a hell of a lot more since I have pictures made on two occasions. Toyota has a reputation of not addressing minor concerns, at least that is what my nephew (U. S. Congressman) tells me. He is interested in where this goes with the DOI if I report it.

To whom it may concern, I recently used my car for work- a recent model Toyota Camry Altise- and was involved in a rear end car accident where I was forced into the car in front of me. The car has been deemed a total right off and the entire front end was damaged beyond feasible repair. Not only this but at the point of impact none of the air bags deployed causing me to suffer severe whiplash, for which I am now suffering continuous back and neck pain and have to have intense therapies to lessen the pain.
During the accident as the steering wheel air bag did not deploy I was thrown forward head first into the steering wheel at which time I was knocked unconscious. I have now been left with a scar on my eyebrow due to the impact of my head on the steering wheel. I was seen by the emergency department at Swan Districts hospital Midland WA and have both medical reports and photographic images of the severe safety concern these faulty airbags pose. I was wearing a seat belt at the time and was estimated to have been doing as little as 25 kms/p/hr, had I not had my seatbelt on it could have been a lot worse. My entire group of both family and friends are shocked and appalled by this fault in a car produced by a company with such a high reputation in safety standards.
I therefore seek a response to this complaint and seek some sort of resolution as I feel that I have paid for a car which I thought would be a family car in the near future, now everyone with a Toyota in my family is very concerned and people I know that were going to buy Toyotas have now changed their minds. I am now without a car and the insurance is much less than the car was purchased for only months ago. This could pose a threat to business if the company does not address this issue and customer feedback/complaint in a timely and thorough manner. I look forward to your response as the inconvenience of this fault has affected both my work and home life/abilities.

Kindly note that I have bought a Toyota RAV4 2012, and after two days it got into an accident, I then have taken the necessary actions to have my car fixed, however the Toyota body shop have taken my car in and did not even provide me with their services as per their advertising. There was no toying truck not a car rental since the Car had stayed with them for more then a month. Furthermore, and after 8 or 9 months I noticed recently that the paining on the car where the lights are and the front of the car is fading away and I had to return the car back in for more then once to have smaller issued solved. Noting that this was done in Jeddah, Saudi Arabia and I could not reach the customer service at the headquarters in Japan or have them here really provide their customers with a better service. Please advice, since the customer service here are not helpful.

I leased a 2012 Sienna in March of 2012. It has 10, 200 miles on it now. In the last month, we have had 3 occasions where the van has lost all power...nothing in the van comes on, keyless remote does not work on car, complete electrical failure. After about 10 minutes, the van just starts up like normal. Definitely know its an electrical failure in the car as the clock resets (like when the battery is dead) after all 3 times it has happened.
I took the van in for the 10K service today (Nalley Toyota in Alpharetta, GA) and had the master electrical tech check it out. Unfortunately, they could not find any issues even after running a full diagnostic. The recommendation was that the next time it happens, I have it towed immediately to the dealership.
As I explained to the service advisor, towing it immediately may not always be an option without me trying to re-start it. Reason being, the whole point of me leasing the van was to use when we have my 17-month old son out and about with us. Otherwise, we use the other cars. The van is mainly to use when my son is with us and/or our monthly trips to see one or the other set of grandparents (6.5 hours away each).
Having a van with a potential electrical problem that cannot be detected is very concerning. Especially as my wife uses it for her and my son to be out and about without me always with them. If it happened once, it would be one thing but this is 3 times now. I did not say anything to the service advisor as not much he can do. I really would expect no issues with a new van like this. Plus, I would expect that Toyota steps in some way to resolve this...if the problem can't be found then Toyota needs to offer a replacement. This is on a lease and under full warranty. Just not acceptable to risk my family being stranded somewhere.
I hope to hear back from Toyota on what the next steps will be to help alleviate and resolve any concerns with the vehicle.

Went to do alignment after changing all the four tires from Costco for Toyota Camry LE 2009 (46300 Mile). While doing alignment, technician showed that two of front struts are leaking and I have to replace them. It will cost me about 500 for the struts to be replaced which I would not expect with this mileage. My warrenty expires November 2012. I do have a Honda accord which passed 80000 miles, no problem at all. I would appreciate your attention to resolve this issue at the earliest.
Thanks

Our Toyota Sienna Driver- side Door makes an AWFUL noise when opened or closed; Our Sienna is only a 2005 with less than 50,000 miles, AND, of course it just went out of Warranty. Our Toyota Body Shop in Escondido Calif. wants $2,400 (with discount) for a new door, because "something cracked inside the door and cannot be welded fixed". Is anyone else out there having this Trouble and why isn't Toyota standing behind their Products... I thought a Toyota was a Great car to Own??? And where on this Web-site is the E-mail Address of the Toyota 'Big Shots'!

on 12/13/2012 i parked my toyota camary in my garage as I always did. i got up on friday the next morning and it would not start. I drove it to work that thursday and back home there was no warning lights on or any noise from the car all was normal. On friday morning the car would not start, after several attempts i had it towed to the Toyota world service dept
on sunday after noon I was called from the service dept and asked if and when i put fuel in the car, I explained it was fill up the day before reg gas and I had my receipt. the next time i got a call was Thursday after several attempts to the service dept with no response during the week.
They ask did i change oil, i informed them my son changed the oil when the service maintenace warning came on, I was told that eh filter was not change due to the factory filter was on the car, I told the service man that with the camry you just buy the inserts and keep the same shell. I was told on thursday that the valves were not working properly and I would get a call back by 10:00 which i did not get a call back.
I called the service dept at 12:45 and was put into the service managers email, at 7:00 pm I called again and spoke with a service tech who stated that his boss called the regional office and would contact me. The car has been there for 7 days, with no good answer only trying to get out of fixing the car.

I have a Toyota Corolla which I bought here in Doha Qatar last October 2011. Since then I had been experiencing something Bad Smell coming from the AC especially if the car is running continously at the speed of 80 kph. The same smell coming out if the car parked outside from morning till afternoon. The milage of the car now is approximately 8k kilometers only. Several times I bring this car to the Toyota workshops here in Qatar and nothing happens. They said the smell is sulfuric. I cannot use the AC properly especially if the internal air circulation mode is on. Please help us on this.

My 2007 camry required a new oil pan since the dealer could not remove the engine oil drain pug to change the oil. I have 160,000 miles on my car and have been pleased with the car but your faulty oil drain plug cost me $329.66. I always have my oil and routine car maintenance completed at my local toyota dealer. Your oil drain plug pan needs to be manufactured to with stand oil changes for vehicles that are expected to last over 250,000 miles. My husband changes his own oil on his ford and has never had a oil drain plug strip or get stuck.

The tire pressure light on my dash is blinking. I visited Toyota and was told that they needed to run a diagnosis on my truck and this would cost $135. I don't want or need this function so I asked to just remove the light or cut the wire. I was told that this could not be done. I consider this to be a form of extortion. An uneeded funtion was put on my truck and it cannot be fixed without spending an unreasonable fee and hours of my time. This is a safety concern as it is distracting. I have called your complaint department and I want to compliment them on their professionalism and courtesy. I want to be on the record such that it is noted in the event that this causes and accident that Toyota is liable.

My family has been owners of a 4-Runner, 2 Tundra's, a Tacoma, and 3 Lexus LX's based on the Land Cruiser build. The first LX saved my fathers life in an accident off a cliff. The second LX saved my own flipping into a river. A lesser vehicle and we would not have made it. So....it is with great pain that my loyalty to this company and its affiliates has been destroyed because they won't pay for an $1100 part that has put my life in danger on numerous occasions on the Tacoma.
My issue is I told them the lights would go out under warranty. That there were electical issues. It is documented that is was inspected for. Now two years later they claim the computer chip is damaged. In hindsight, how was that not the obvious solution under warranty? My 4-Runner had a similar issue, where I complained of lack of engine power for years, but they could never find it until the warranty was long gone, meanwhile I drove both faulty cars around in frustration up until I had to pay myself.
As far as I am concerned a completely classless company, and no way to treat a 7 time customer of $30,000-$70,000 vehicles.

I bought a brand new Toyota Corolla 2010 in January 2011 I bought an extended warranty 5yr 100,000 mile warranty. I have had my car serviced by the Weiss Toyota Dealer in St louis MO every 5,000 miles tire rotation, oil change everything they were supposed to do. So now my car tires are balled called the dealer they told my to call Goodyear since they make the tires. So i called they sent me to a near by goodyear dealer the tires were not the issue. The issue was the car was out of alignment in the front.
So I called the dealer back spoke with another manager. They insist that front end alignment is not covered under my warranty and the issue was not their problem. My complain is that shouldn't the technician that was servicing the car every 5,000 miles should have notice a poroblem when rotating my tires??? I told the dealership at 15,000 miles there seemed to be an issue with the tires looking low on tread already I spoke my concern about them rotating the tires, and were they sure they were being rotated.
The lady said yes they were. SO my concern and complaint is that either the technicians were not doing their job correctly or they didn't care one or the other. The facts of the matter are that the front end is out of alignment and all four tires need to be replaced. I do not feel that I should be responsable for this money wise, due to the fact that I placed my confidence in Toyota to keep an eye on my car for me. And why wasnt this noticed or even brought to my attention??? I would appreciate a phone call or an email back.
I have great concern that Toyota dealers are getting away with not living up to their end of the bargain. I paid $20,000 for a car and in 9 months has these issues already how ironic that I thought toyota was a good company.
Have feedback for Toyota?
Thanks for your feedback!
Sorry. Please try again later!