Toyota
Toyota Complaints Continued... (Page 4)
316+ reviews added so far. Upset? Call Toyota corporate: 1-800-331-4331

We have a 2004 toyota corrolla. Never had a problem with our car until we took it in for a tune up at Toyota of Scion of Lake Norman in NC. I had brought my car in for a 4 cyl tune up. I was told they changed spark plugs, with irdidium plugs, flushed powere steering, E.F. I cleaning , top engine cleaning, and was charged 391.00 on 7/24/09. When I left my car felt weird, so I called they said your just not use to it, give a week. Well in that week my car kept on sputtering like I was running out of gas, kept stalling on me. Then the car started to put out some white smoke. I brought it back to the dealer on 8/8/09 they test drove and confirmed sputter.
They confirmed they left a vacuum line loose from the service and they found some puddling of ignition chemical in the intake system which they said was causing smoke. they said they could not find any other issues wrong with the car and it was great. All working to factory specs they say. It continued to have problems the next week and I called they said it has to get the chemicals out of the system it nay take a month or so,. I was still filling the car sputter a lot like it was going to stall. and now blue smoke was coming out with start up. I brought it back to the dealer again on 9/26/09 and they confirmed smoke. At this time they said it was due to pvc value had oil on it.
They said they removed cover and found sludge. They then offered me a deal on a new engine. rebuild for 5409. or replace with a manufactured at 3800. with a 12 month warrenty. I found it odd that this would just show up, I had also just passed my inspection prior to there first tune up on my car. So I told the dealer I can ot do that give me the car. I then took the car to another garage who said it really was not bad, and he did alittle removel clean up. That was over two years ago and like 35,000 miles agao with out a single problem. On 3/31/2011 I was hit from behine. I was basically rolling 5 miles into a school drive way when a man texting hit me from behind going about 45. They angle of the drive way had my back end up so he kind of ended up underneath the car. He hit the frame so hard that even though I did not hit my head the whip lash knocked me unconcious. That was how I was found.
It has taken them 3 months to reopair my car and now they have finished the body work and frame the car wont stay on. The body shop drove it around and felt it was possibly the timing chain loose. So the body shop took it to the same dealer from before Lake Norman Toyota. They just told them oh no dont work on the car it has sludge. Called there adjuster who called me and said we arent doing anything on your car and return the rental car. I went to Toyota and asked to see a diagnostic report that gave them this conclussion and they did not have one.
They tried to get me once to buy a new engine and now they were un fair again. So I had the car towed to another garage to take a look and give there opinion. Both adjuster are to go out and look at the engine. itnt r a timingybut wont start. The garage that has my car now feels the impact of the ccident jolted it loose, when they continued to drive the car to find the issue additional proiblems maybe occuring at this point. I know alot of toyota had a sludge recal, if this is my issue as the toyota dealer says it is why is the corrolla not included. It is obvious it is an issue in touota cars.

When is Toyota going to come out with a fix for the hesitation is low speed transmission shift problem. At low speeds (when turning on taking off from a low speed coast, the engine will rev up and them the transmission will kick in after 5 or so seconds. I have driven several other Camry of this year and they have the same hesitation in shifting at low speeds….this is dangerous and Toyota needs to fix this problem. I have taken to a Toyota dealer and paid to have the computer reset. Did not fix problem at all. As far as I am concerned, this year and model is junk. My drivers side seat frame is broke.
Very poor quality. I may just sell this car and buy a Honda or other make. I have had 94-2000 year Camry and they have been great. But, this 2006 year Camry is not good! Toyota needs to take responsibility and fix this problem.

When I had my 2008 Toyota RAV in for a recall service item, Folsom Lake Toyota in Folsom, CA discovered my passenger side front window's motor was broken. The car had 30,500 miles on it and given that the "warranty' had expired 3 months before due to the lesser of 36 months or 36,000 warranty, Toyota kindly offered to pay for the part if I paid for the $250 in labor. Sorry, but not good enough…you don't expect that a motor for an electric window will fail on a 3 year old Toyota. I called Toyota's Corporate Customer service, incorrectly named, and they told me they would not override the decision of the Toyota Corporate District Manager and I would need to pay for the labor.
Did I mention the car has another "recall" on it for an airbag issue that can't be fixed by Toyota until approx 3 months from now due to parts not being available. Funny, how Toyota thinks that as a customer it is no big deal for me to take time off work to get my car into their shop, be without a car for a day while it is being fixed for a recall item and that I should have no problem paying $250 for 2 hours of labor to replace a part that should not have failed in the first place.

This is my last Toyota product, a 2001 Highlander. WE had to replace the differential, brake calipers, mass airflow sensor, still getting check engine lights and know I find out that the rear main seal is defective, only $2000.00 to repair…and Toyota wonders why they're sales are falling, I will never buy another Toyota product again after my experience with this 2001 Highlander.

This is our third Toyota Camary we bought new & we never had a problem with the brakes until now & with only 40000 miles on it,I had it checked by a local grauge & they had to put new pads & routers on the back. Later I called toyota & found they were having brake problems with some cars & would have helped me if I had had it fixed at a Toyota dealer. Since it was in the brakes , I didn`t want to drive all the way to the dealer,about 50 miles. I feel if you are willing to help customers if they went to a dealer for the same problem, that I should get the same condsideration even though I had it fixed locally. I have never had a complaint befor, but do feel I should get some compensation.

This was a price bait and switch. We received a trade in voucher on our car so took it in to talk with the gentlemen whom we purchased our last car with at the dealership because we liked him(Ron) and felt his word was good. We had met with the Toyota division of this dealership last fall and got the run around with them doing the switcheroo with numbers with the same out come. We left mad. Anyhow as we had the trade in voucher in which the trade in price on our car was $8750 we had Ron run all the numbers and decided to go through with the purchase of a Prius with the trade in.
Ron took our voucher and also wrote all the numbers down and we agreed. We went to pick up the Prius and somehow the Toyota Division of this dealership had no paperwork(probably got shedded by them). They first said they would only give us $6300 on it but raised it to $8000. We were not happy but wanted the car so did agree but felt totally cheated out of $750. Our mistake was not getting copies of the paperwork that was written up with Ron for proof. As we highly trusted this salesman with a previous history with him so felt a handshake was sufficient.
I still do not think Ron had anything to do with this situation. The salesmen working for the Toyota Division and well as all management (I believe we spoke with all) had the same attitude and I feel like they regularly play games like this with their customers. Anyway we were told our trade in was not even worth the $8000 they gave us but they turned around and sold it for over $12,000 a few days later. Anyway we received a feedback call from Toyota the day after the purchase and told them exactly what happened.
It seems the dealership was able to listen to the taped phone call(we did not know this) and then called us and had my partner so upset he finally had to end the phone call. This was a typical price bait and switch and I want others who purchase from this dealership to be very careful and get copies of everything. I feel the Toyota Division of this dealership is very corrupt. It takes a lot of effort on our part to post this with nothing coming out of it for us. I just hope it helps other prospective customers.
I plan to this this information on every site I can find as well as open a case with the BBB.
*I have listed the complaint but wanted to update to be fair to Fayetteville Auto Park. After listing feedback in several places and opening a case with Toyota as well as the BBB this issue became known by the manager of Fayetteville Auto Park Chris Bunch and he sent us a check for the $750.

I live in the area of Universal Toyota and decided to see about buying a toyota tacoma. I worked out a price with the sales person and a day later when I came up with the money, the manager decided that the price was to low and started to renegotiate again. The sales person was so embarrassed that he left the job to seek employment at another dealership. I was told this was this dealerships day to day tactics. I am an engineer by trade and have never experienced anything like this. I have bought toyotas in the past and have never experienced anything like this at any other dealership.
They treat people like there stupid. People, Customers are lied to and pressured just to see if they can get as much out of them. They tell you one thing, look you in the eye and lie to your face. Working people in this economy, working hard to keep there families alive and well, do not deserve to be treated like this and I am hoping corporate toyota hears of this and acts on this. STAY AWAY FROM UNIVERSAL TOYOTA IN LITTLE FALLS NJ unless you are gulable.

I am writing to tell you that I wrote and complained about my 2001 Toyota Camry. It seems the warranty should go to 100,000 miles I wrote to the motor dept about my problem. I purchased my car in 2006 and had to spend money on other things that went wrong with my car. It seems Toyota does not live up to its name. I am disabled and I brought a car that I thought I could depend on but I don't think so I read other peoples complaints. Some of us cant afford to by another car and we depend on the one we have. Look up the history on my car and you will see. This is my vin number 4t1bg22k61u089285. Have a heart will ya Toyota.

I purchased a 2011 Toyota 4 runner limited last Nov.. The GPS system is totally useless. It does not work within five to six miles of my home. When I get within five miles it says that I am five miles from my destination and that there will be no further information. I checked the coverage of the system and it covers all of Canada, all of the Hawaiian islands and only the large cities in the USA. I checked the Internet and found that the system is made by a Japanese company named Denso which specializes in the manufacture of car parts. It would make more sense to use a company that specialize in Toyota GPS systems.
I have called Toyota with my complaint on three occasions to no avail. I have two Garmin products which work great in my area as well as anywhere in the USA and they did not cost me $40,000 dollars. This is my fifth Toyota and will be my last.

I have a 2006 Toyota Sienna. When i was about to use the heater last November 2010…it was blowing cold air instead of hot air. I have it checked at Toyota Sunnyvale, California and they told me that heater was not working anymore and the cause is mechanical problem and it will cost me $3,000+ for parts and labor. They said it is not covered by Toyota warranty anymore. The car is only 5 year old with 53,000 miles and the whole heating system is already broken?!!! Ridiculous, isn't it?! Do they gave me a choice?! None!!! They won't even give me a discount right there from their office.
They told me that I need to find a coupon somewhere…an excellent customer service they have. Luckily I found a 10% coupon from facebook. With the kind of customer service that I have received from Toyota and the problem I have encountered with my Sienna. I will never never never ever buy any toyota car in my entire life and i will never never never ever recommend toyota to my friends and relatives…never!

I bought a 2010 Tundra Crew Max 5.7 Limited 4×4 in March of 2010… I've had it about a year and it has been a nightmare. I traded in my 2006 out of anger about the US Govt and media slamming Toyota for the gas pedal farse. I spent almost $50k, putting about 30k down on my dream truck. It was awesome, ripping past people with little or no effort on the freeway. So proud of it I tinted the windows to match the black exterior (with the swirl marks). Then, about 1200 miles, I went under the truck to change the oil. It was like prom night, getting under there for the first time, looking around for stuff, excited to find the oil drain plug and filter. I am an avid AMSOIL user, so 1200 miles was good break-in.
I located the filter under the skid plate and I noticed it was damp. Further inspection revealed it was an OIL LEAK! I located the source.. It was leaking from behind the TIMING CHAIN COVER! What a let-down! I was wondering if I bought a dam Chevy! I noticed that the gasket material was squeezed out from between the block and the cover, so I figured some moron at the San Antonio plant over-torqued the bolts… You know, the same plant that had shut down for a while due to low sales of the New Tundra because gas was hitting $4 a gallon at that time.
Okay, so human error. I get that but I was pi$$ed.. I was already in hot water with the wife for getting rid of a perfectly good 2006 quad cab Tundra with low miles. I took the truck to the dealer where I bought it (Salinas Toyota, CA) and they were mystified. They had never cracked open a 5.7L… The procedure to fix would basically be a timing chain replacement process, just not changing the chain out. After about a week, I got the truck back and let it run with standard oil. I drove the truck to Yosemite in the snow.. Did great. I got home and I wanted to change the engine air/cabin air/engine oil/engine oil filter. I popped off the skid pan and AGAIN THERE WAS A LEAK!. This time there was gasket smear all over the seams where the timing chain cover meets the block..
I was upset. I decided to go to my local dealer, Gilroy Toyota (CA). I took it in and they decided to order a new timing chain cover, in case the original one was warped. SO, the truck now has 5500 miles on it and it went in. The truck came back out and it had a funny whine to the engine, increasing in pitch as the engine spun faster. The thing sounded like it had a double roller chain and blower on it. It sounded like the gear whine that you get from a drag racer.
I was okay with it but it was loud in my garage when I warmed it up. I called the dealer and asked them if they put in a roller cam gear (yeah, right) or is there something wrong. I went to start it and the battery was dead. Jumped it and took it in. They had to jump it too as the battery was bad.. They stated that it was the power steering pump. I asked them to be sure and that if they used a stethescope to isolated the noise, to be sure that the noise was not being transferred from the timing chain cover, all the way through to the surface component.
The dealer assured me that the power steering was the fix.. Well, they replaced the power steering pump and the noise is still there. They still have the truck and they are waiting on a new timing chain cover and oil pump, citing that the oil pump may be the issue. I told them that it sounded like the timing chain cover was rubbing on the new timing gear sprocket, which made it sound bad a$$ but would possibly scatter the engine soon..
I have never ever ever had this with Toyota… I had a 1983 4×4 that ran 300k miles, a 2002 Camry (160k miles), a 2000 Tundra, a 2005 Tacoma, a 2006 Tundra, still have a 2007 Camry XLE, a 2008 LE and now a 2010 Tundra in the shop getting the engine torn all the way down for the third time…
What a nightmare on a dream truck I spent $50,000.00, and added another 4k in tinted windows, trd rear sway bar, clear bra, flipbak tonneau cover, bilstein shocks, TRD dual exhaust (yes the new 900$ one that finally came out for 2008-2010), satellite radio subscription and all weather mats……
What would you do? I am so anal with my vehicles there is not a scratch on any of them… I am freaking out and my wife is "told you so" ing me to death…..
__________________
2010 Tundra CrewMax 4×4 Black Limited V8 5.7 6spAuto/moon roof/nav/etc
2007 Camry xle Aloe Green v6 3.5 6spAuto/nav/moon roof/etc
2008 Camry le magnetic gray v6 3.5 6spAuto/moon roof/etc

I ordered key shells for my 2002 Toyota Land Cruiser. The original Toyota keys, between two, lasted about eight years. The two iKeyless replacements lasted about six months. The plastic is worthless. They case just disintegrated with little or no use. When contacted, iKeyless wouldn't do anything without a return of the keys (which were ground to fit my car). When I explained that the keys were not repairable, they said tough luck. Do yourself a favor. Buy replacement keys from someone else.

My 2008 Rav4 Sport had been making noises so we took it to our local Toyota dealer. When they were done with the repair, they told me that Toyota recommended a new transmission, but that the car was safe to drive. By the end of December, the car was not drivable at all (at least not safely). Jump ahead a month – it is now the end of January. I was told by Toyota Corp that the part should be in between Jan 11th and the 25th. Guess what, it's not here. I am still driving the rental and can't seem to get my contact at Toyota on the phone. I don't even know what to do any more… all I know is I am PISSED!

I went to Toyota Stevens Creek in Santa Clara California, I spoke with Wail Said and this sales person went and talked to his manager Moris Ronen, they latter came to me and told me that they have another lot full of cars but I could not go see it if I was not going to buy anything. How did I take that? Well, I am Hispanic and I felt that when they saw me they automatically thought that I did not have the money to buy a Toyota. You can visit them here: Thanks, Anthony.

My name Denzil Crawford I purchase a 2010 Toyota Camry from Toyota place on task avenue Garden grove California. The main reason why i purchase this car for thirty three thousand dollars was because it comes equip with a GPS system i agreed to the terms and condition. however this GPS system is not from the factory is an after market system that doesn't work i was never told at the time of sale that the Gps wasn't a Toyota product of which i was led to believe it was. I only learn this after i move to another state and having serious problem with it and took it to another dealership who advice me and make aware that this is not a TOYOTA Product.
I have Contacted These two managers Pat Petty &Sam Chaalan who are not coperating in have this GPS system remove and replace with a Toyota product. This System have been work on three times when i was living in california not knowing what kind of a junk they sold me. i am still paying for this piece of junk and it dont work Pat & Sam email me when i tried to get to the saying i should pay to have the system remove and send back to them and they will rapair it and send it back to me. this is unacceptable. can anyone get them to mentain the good TOYOTA IMAGE by selling TOYOTA only Products and stop the scam of sell cheap no good after market parts to coutomer letting them believing that they are buying GENUINE TOYOTA Products.
Would and will never refer or return to this dealer to do any buisness I am awaiting a speedy reply

We had a RAV4 2002 Model, and early this year, problem presented itself as a transmission issue with hard shift into reverse; starting off in 2nd or 3d gear. I brought it to the local Toyota dealership and was told the next day that the transmission and the ECU need to be replaced, and cost estimated about $5000. Too expensive to afford. However, after a couple of months, we got a letter from toyota motor sales USA, inc., telling us that certain 2001 to 2003 rav4 vehicles with transmission problems and had repair before could have the expenses reimbursed. I sent all my documents and expenses receipts to Toyota, but was denied to reimburse to me, because I had my ECU rebuilt/repair, but not replaced. What a stupid policy. We are not happy with this decision and will never buy Toyota anymore.

Donald Lewis White
from Atlanta, GA
We purchased 2014 Corolla July 3, 2015 with the promise that certain things would be taken care of. We have yet to have the verbally and written promised things done to our vehicle. we have been back to have it taken care of no less than 5 times, twice within 30 days. The first time was on the 6th of July. three times they gave us rental vehicles and nothing was done each time. Certain items such as touch up paint, I had to basically take care of myself, with the aid of their detail dept. The dents in which they adamantly said they could take out have not been done.
They have continued to insult my wife and myself as if our time, money and energy is of no account as it takes all of these to go to the dealership on many occasions. The customer service and follow up has been horrible. The person who told us these things presented himself as one of the two managers in charge. His name is Mike Salesperson was Alex McGhee, and Brandon...can't remember last name. I want my vehicle taken care of or to be compensated so I can take of it myself. I am tired of dealing with them. The last time I was there was 2 weeks ago. these are horrific tactics to use on a customer.

Mary Marklin
from Hyattsville, MD
I bought a new 2015 Toyota Corolla LE in June of 2015. I noticed right away the design flaw in the headlights. They are not round but cut off at the top which makes a line in the vision of the lights. This is especially bad going down a hill as you cannot see anything above that line. If I had known about this flaw before I bought the car, I would not have bought it. It is very dangerous as like I said, the vision of anything above the line is not there. We live on a very dark rural area and there are lots of deer and animals that come onto the road. This is very dangerous too because we cannot see them.
I took the car back to my dealership as I thought there was something wrong with my lights but they said that is they way they are made and there is nothing anyone can do about it. Well, I just want to state for the record, that if I have an accident because of this flaw, I will sue Toyota and if I am killed, I have instructed my children to sue. So can you please let me know if there is anything I can do to get the correct line of vision on this car? Can you maybe design a round headlamp that is interchangeable with this one so that we can at least get it changed out?
I have attached pictures of the car with the lamps on regular vision going down a hill and on high beams which is what I have to use if I want to see anything above that line. Thank you for your time and I hope to hear from you soon.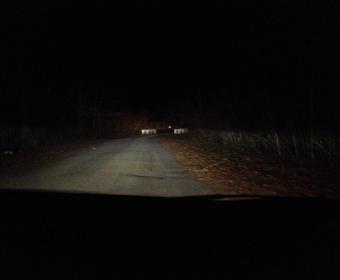 Thomas Ford
from Shreveport, LA
I had a problem with a tire on my new Toyota Tundra that I had bought from Harvey Toyota. We were going out of town and I needed to have it fixed as I did not want to travel without a spare. I called service dept. 4 different occasions and was told that someone would call me right back. I did get a call back the next day asking did I want to schedule an appointment. Everything is all roses when they want you to buy an auto but when you do, they no longer care. I do not intend to do any type of business with this company.

Janice Island
from San Francisco, CA
I am Toyota RAV 4 Sport 2008 owner and have had several recalls completed...I also found that the front bumper on this vehicle seems to pop out of place...I have inquired with the Toyota Auto Body Collision Service in Berkeley, CA and was told that the defect is a common problem in this particular year and model. I would like to have this problem resolved. Your attention and cooperation is greatly needed to resolve this issue.

Jacqueline Richey
from The Colony, TX
I took my 2012 Camry hybrid in for 2 recalls this last Monday to Toyota of Richardson. First off they made me pay for a rental when I had a scheduled appointment and had to have a car forward since they kept it all day. I had oil prints all though out my visors and also the piece at the bottom under my glove box was not reinstalled properly. My passenger seat was also not put back the correct way as the leather flap that is supposed to attach under my seat is just dangling now. I have left messages to Toyota customer service it have not heard back from them as of today. Perhaps I should take my complaint to the corporate offices?

Lau Mee YEe
from Kuala Lumpur, 14
I had bought A Toyota Innova during July 2015. After i took my car,I found that my car front mirror tinted got 2 small bubbles. So during my first service at Jalan Kuala Kangsar, Ipoh Toyota Service Centre on 14 August 2015,I spoke to the Service Advisor Mr Vijaya Guru A/L Panjaimurty about the problem. He took pictures of it and told me that he will make report about it and will contact me later.
But until now I still don't get any reply from him. Recently (17 November 2015) I went the purposely to see him and asked about the problem. The answer he gave to me is he will contact me later. Until now I already call for 3 times,but still no answer from him. I was very disappointed and angry about this. Who else I can complaint with? I also scare that the warranty will get expire. Can you please help me to solve this problem?

Manish Paladiya
from Mumbai, MH
My Innova car GJ-5 JF 1581 and it's hardly a year and half I bought my car. I'm in Rajasthan near Ajmer. My car engine got some problem and it's only 25000 km I'm car has completed and they are refusing my to repair my car under warranty. How can Innova have a engine problem within 25000 km and how can your dealer refuse to repair my car under warranty?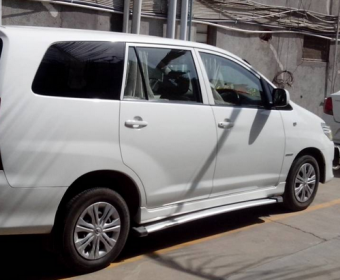 Delores Robinson
from Chester, VT
On Thursday November 12, 2015 I was coming from a side street (Church Street) onto a Main Street in Chester Vermont I was doing less than 5-8 mph trying to stop at the stop sign and the car surged forward. This drove me into a car coming down the Main Street doing what is called a T-bone of that car. My new Venza surged forward across the road finally stopping on the sidewalk. There were no injuries but both cars were seriously damaged. I could do nothing to control the stopping as it simply surged forward on its own. I now find through research that this is a known factor with Toyota. I am afraid to drive the car at all for fear it will simply take over again and surge out of control.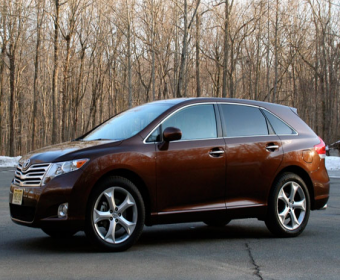 randy nelson
from Sioux City, IA
I leased 2015 sequoia from adams Toyota in lee's summit,mo. the sequoia I leased already came with a factory remote which I paid $600 more for. The remote start is junk. It say's it has a range of 80 ft but mine is more like 50 ft. for $600 it isn't even worth $200.. I have tried return and get my money back bet was told there is nothing they can do. I also paid extra to get the navigation package. They didn't tell me that some of the options on the nav only work's with a h.d. signal which I don't have in my area. So I can't get weather and traffic information. I have talked to Toyota headquarters and the dealer and was told nothing can be done. I paid for 2 things I'm not happy with and I just have to live with it.

Ronald Berlet
from Napanee, ON
I purchased a new 2014 Camry XLE at the Ottawa Ontario dealership Tony Graham in October 2013 in my wife's name Diane E. Berlet Vin 4T1BF1FK6EU743053. Approximately 6 months later the Blind Spot Monitor malfunctioned. It operated from time to time, but on average, less than 50% of the time. I reported this to a Toyota dealership where I was having the car serviced Germaine Toyota in Naples Florida when I had it in for a regular service, but due to complications relating to cross country warranties, they were unable to replace the defective parts. Since then I have taken it to 3 more dealerships in Toronto, Kingston, and Ottawa Ontario. Unfortunately when I made these visits, the BSM started to work normally again with the result that no repair was effected. Recently I was in Toronto, at the Toyota dealership where I had previously bought 2 new Camrys and they diagnosed the problem as being either the right hand side mirror or the BSM detector. They did not have the parts in their inventory, and since I was in Toronto for a day only they provided me with a copy of their diagnosis and requested I provide that to the closest dealership to where I live, Kingston Toyota. I took it to Kingston Toyota and discussed the problem with Brian Creighton, Service Manager.
Mr. Creighton was most unhelpful, firstly stating that they could not undertake this work as they had not done the diagnostic and that they would have to reimburse Scarborough Toyota for their work. Needless to say I found that argument unconvincing. He then went on to explain that BSMs are notorious for their sensitivity and there were lots of problems with them. I responded that that might well be the case, but that since the equipment came with the car I purchased I considered it Toyota's responsibly to mend the problem. I took the matter up again With Scarborough Toyota who discussed the matter with Mr. Creighton and told me that Creighton would be contacting me. I waited a few days and not hearing from him, I sent him an email message requesting this work be done on an urgent basis since I was about to depart by car for Florida for the winter and did not wish to navigate the Interstate Highway system without the BSM being reliable ( It now functions perhaps 10 % of the time).
I have since heard nothing from Creighton who obviously considers me a nuisance and chose to ignore my request . I leave for Naples next Tuesday and cannot delay my departure. I would appreciate your looking into this matter and perhaps allowing Germaine Toyota in Naples to undertake this repair under warranty. Please advise if this is possible or what other solution you might be able to make to rectify this problem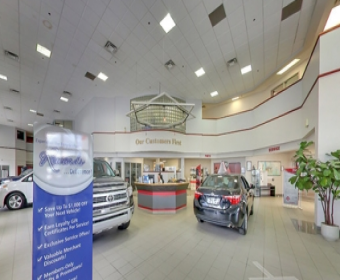 Sami Khan
from Karachi, SD
The new Toyota Corolla 2015 I have bought has severe technical and mechanical issues. There is a unusual sound from the engine when I start the car. When driving there are many creaking sounds from the door and from other parts of the car. On bumps and on sharp turnings there are sounds from the steering and suspension. Just to save cost, quality has been compromised severely. This is bad!

Thuan Trung Pham
from Brossard, QC
I own the Toyota Corolla 2013 with 78250km on the odometer. The problem is the car has a lot of corrosion in the trunk. I brought the car to dealer ( Park Avenue Toyota in Brossard Quebec) and spoke with the technician (Steve) and the technician said some time there was a defect in the painting process unfortunately my car was one of them. The dealer submit the repair to Toyota Canada but was declined by Toyota Canada because the guarantee cover up to 60000 km and expired in July 2015. I spoke to Toyota Canada on September 1 2015 (complaint file 2413047) and they said I have to speak to the service Manager at the dealer.
I met Dealer Service Manager (Patrice Racine), the service manager inspect the car and seem to agree this is the manufacturing defect, want to repair but Toyota Canada will not pay him due to guarantee is over. The dealer repair only with authorization from Toyota Canada. I am stuck because Toyota Canada say go to the dealer, the dealer say go to Toyota Canada. I need help to resolve the issue.

sybil cramer
from Windermere, FL
My car was leaking oil and I took it to Toyoto of Clermont in Clermont Fl. I was told that it would take two men almost all day to repair it and it would cost 877.57. I said it had to be done so I left it there and came home. They called in a little over an hour and said it was ready. There is no way they could have worked on it over an hour. It was a total rip off. I have been thinking of getting in touch with senior services and better business.

M. Harris
from Luzerne, PA
I have had my 2006 Highlander serviced here for years. It only has 125k miles. I took in for an oil change tire rotation as usual. Service rep came out to inform me of bad news. Stainless steering fluid line/ pump needs replacing. "Fluid is just pouring out" I was told. Offered too throw in a bottle of fluid until I could get it back in parts needed to be ordered. Over a thousand dollars if factory parts/ aftermarket parts/ between 7 to 9 hundred. I called around could get work done for considerably less. Anyway. I checked the fluid level after it was properly filled. I was surprised to hear of a "pouring leak".
Observed no leaks of any kind under the car. Parked on cardboard for a week. No leaks. Levels fine. No fluid level drop whatsoever. That's been almost two months ago! Everything fine. Had it checked elsewhere. No problems. I really am disappointed that they would try to take advantage this way. I always experienced good service here, but If this is their new business model they can keep it. I won't be back. Ive driven Toyotas for 30 years. We're buying a new Highlander this fall. Needless to say it won't be from Independence Toyota of Hazleton.

billy williams
from Ville Platte, LA
I purchased a 2015 Toyota Tundra 4x4 at the end of February, 2015 from Supreme Toyota in Hammond, La., because many of my friends commented on what a good truck it was. I took it in for a service visit and talked to them about a spot on the front passenger side (a plastic piece), where it looked like some paint was peeling off. I was informed by the service manager that he felt it was "bug acid" and they would not be able to make this good with a warranty repair. I mentioned to him that I hand wash this vehicle weekly and that it was not possible
for it to be bug acid.
I was in disbelief by the lack of concern with my paint issue. This vehicle was the largest purchase I had made thus far, other than my homes, and I totally felt like I was being "brushed off" after the sale as more often times than not this happens. I certainly will NOT recommend this dealer to anyone and I hope to have as little dealings with them as possible in the future with my vehicle.

judy jones
from Reynoldsburg, OH
On Friday 05/02/2015, I put some chairs in the trunk. When I shut the trunk my back window glass blew out hitting me and my husband in the face and cutting our hands. I am now out 400.00 and the glass is not covered under my warranty according to the Toyota dealer where I purchase my Toyota Camry 2012. I am very upset in this matter cause I don't just have 400.00 laying around and it should not have blew out like that. I am contacting an attorney in this matter. What happens now, I'm afraid of the front and side windows now

nilchand sharma
from Modesto, CA
I went to Modesto Toyota to trade my 2012 Camry xle for a 2016 Toyota Prius. After going through the paper work and figures that I'm under water or my car has a negative value, they value my car $13,500. Then I said to the sales manager in November 2014 that same car valued $18,000 and 6 months later is $13,500. Now I owe $20,000 in loans on the car that in 6 months valued at $13,500!
I was shocked that my car has lost that much value in 6 months. My car is in perfect condition. Only thing that changed was extra mileage, thats all. I was so mad because it did not make sense. Toyota has negative value and because of it I'm stuck with it, so I check with other dealers where I learned that Toyota Modesto dealer must have given me in writing the value of my car at the end of my 3 year lease. I did not know that I should have that important information.
They, Modesto Toyota, charged me $18,000 for 2012 Camry in November 2014. At the end of my lease and now 6 months later, Modesto Toyota says its now valued $13,500. It's how your dealer works robs their customers. I'm a Toyota customer all my life and now this happens. How can we trust your dealers anymore? It's a very sad day for me that I cannot get a Toyota Prius instead end up with leasing a Sonata soon.

pedro alvarez
from Hialeah, FL
On April 6/2015, I took my Toyota Camry 2012 — that I have purchase on 1/22/2015 — to Toyota of Hollywood Fl, for the oil change. When I left the dealership I found out that I have a weird vibration on the steering wheel once I turn on the A/C. I call the service guy JC Reyes, to inform of the situation. He told me to come back on the 4/8/2015. After I was there for 2-3 hours, he said that it was nothing wrong with the car.
I left and I keep having the same issue. I call back, and they said to come over again on 4/21/2015. Once there, they told me that they have to change the Alternator. That was the vibration problem. On Monday, 4/26/2015, I went back to have the Alternator replaced. Today, 4/29/2015 I went back for the issue about the vibration. I spoke with Brian Singletery, the service manager, he said there is nothing wrong with the car.
I request to see another car same year as mine to verified that this is normal. They don't want to show me another car which makes me suspicious. I need to resolve this issue!

I complained about the scratches on my new Tacoma I had on the driver's side door . I saw it on the door before I purchase the Tacoma. The salesman said he would fix it for me. So after I purchased the truck and got it home, I fount some more scratches on the front bumper. I had to go back to Toyota of Bristol the next Saturday to have things put on the truck that I had purchased when purchased the truck.
So I told the sales manger who was there. that I had some scratches on the front bumper would look at them and see If they could be fixed. He said no that it had some kind of coating it. But it is a new truck, it should not have scratches on it. I sent the salesman who sold the truck several times when no response. I think the scratches should be fixed or the bumper replaced. I have seen several more since then.
I purchased the Tacoma on 4/4/15 it has 800 miles on it. This the second truck I have purchased from them and both times. They told me after I purchased that if I needed anything to contact them. But both times they acted the same like they were not interested in helping me. I purchased a 2014 tundra limited and traded for this Tacoma because I wanted something cheaper. If this is not resolved I don't no whether I will purchase another one or not.

francine evelyn
from Leominster, MA
4/22/15 failed 2003 Toyota Corolla vehicle inspection due to driver airbags (light on). Informed by the Shirley Inspection site that I should not drive the car because the airbags would probably deploy. 4/23/15 the Toyota dealer in Lunenburg, MA stated it was the spiral cable under the airbag and even though there is an airbag recall this part is not covered. This part is essential to the deployment of the airbag and should be included in the recall.

Jerry Kaplan
from Artesia, CA
My wife and I both own a 2007 Toyota 4Runner. We have the same vehicle. I have a sticky lift hate handle on my Toyota, yet my wife's vehicle is fine. I investigate this defect, and noticed that it should have been recalled due to the widespread problems with other owners. When I called to talk to someone about recalling my car, the Toyota operator said that they have never heard of this problem before. Really?? You have never heard of the problem of a sticky lift gate handle that over half of your buyers deal with! That operator, and everyone else at Toyota was lying!! I want a refund or at least my car to be recalled and given another one, one that does not have a sticky lift gate handle!!

Julie Weight
from Springville, UT
About a year ago the CD player on the system went out and we had to have it repaired for around 500 dollars. The dealer told us we had to buy a new unit and it would cost 3000 dollars. Now we are having problems with the dvd map drive. In this system the DVD player, stereo, backup camera and navigation work on the same unit. We are looking at another 500 dollars or more to fix it. I've read that this is a problem that occurs often with these units. We have had nothing but problems with the electrical parts in this van. We've replaced both doors and the back hatch, plus the sonar is not working either with a 2000 dollar fix.
Luckily we could just turn that off. We couldn't do that with the doors because one of them broke while it was open and we couldn't get it to close. The mirrors also have broken with a small part needed to fix it, but we were told that part is not made and we have to replace the whole thing for 1500 a piece. We bought the driver side one but the passenger side is taped because the only thing broken on it is whatever keeps it tight in place. It's ridiculous that so many of these little things break and the fix is to buy a new one at an exorbitant cost. Paying for these has doubled the original cost of this car and now we have the navigation to worry about. Needless to say I will never buy another toyota unless I can get a resolution to this problem.

LAWRENCE J MELLOW
from Pawcatuck, CT
I had Valenti Toyota do a brake job on my 2004 Toyota Tundra cost was almost $500.00. Ever since they did the break job - every morning the breaks make a loud disturbing squeeking noise that stops after appling the breaks 4 -5 times. I have brought my truck back to them 5 or 6 times now with no resolution. My brakes did not make any noise for 11 years now since the brake jon it is every day - when it rains it is worse.

Sandra / Scott Grooms
from Elmira, NY
We took our Sienna in several months ago to due to the recall for the spare tire....the spare tire mount was removed and our spare tire was put INSIDE the van. When asked they (Maguire Toyota, Ithaca, NY) said they did not have the parts to repair it....we have been patient but it is ridiculous that these parts are not available several months after the recall. It is 'travel' season and we have NO ROOM in our van to put our luggage, etc.

varinder kumar marwaha
from Panchkula, HR
I am disgusted with the service at Toyota! I took my car in to be serviced and the car tires manufacturing default is not willing to solve the issue and listen to my complaint. I have been patient in dealing with the idiots that work there, but they have made it nearly impossible to get any mechanical problems with my car taken care of. I have never been dealt with so rudely and would appreciate help in getting tires replaced on my car!

Alexis Villars
from Vero Beach, FL
I purchased a brand new 2015 Toyota Corolla S Plus in February and on April 1, 2015 I was in an accident. My car was totaled by the cited insured drivers auto insurance. The car had sufficient damage to be considered "totaled" and I'm receiving a payout. However, emergency personnel, police officers, the emergency room doctor, the tow truck driver and the professional body work technicians all informed me that the airbag should have deployed but it never did deploy. I have done some research and realize that several factors are relivent when a sensor signals an airbag to deploy. For example, the type of impact, the amount of deceleration and the placement of the airbag sensors. According to the above research the airbag should in fact deployed, but it did not,
Please inform me of any other complaints regarding the same situation and circumstances. I realize that through my research there is no active recalls to date on the 2015 Toyota Corolla S Plus.

Naresh Ramsook
from Carapichaima, CTT
When I went for the 35000 miles service to be performed on my Toyota Hilux, I was told that I have to change the brakes pad. The brakes pad must be purchased at Toyota because the van is still under warranty,which I did. On my 40000 miles service which is the next month a half , the maintenace department is telling me I have to change brakes pads again. I beleived when I purchased parts for the manufacturing company I would have received genuine parts. But after one month and a half my brakes pads need changing I think I was given substitute parts for the price of genuine parts.

Gerard Davignon
from West Chester, PA
The following are my observations of the 2014 Highlander xle. Back up screen no use on bright sunny day. Unable to see due to sun light hitting the screen. Gear shift location reflex the sun and the glare may cause a problem blinding the operators vision. Both side mirrors are too large and blocks the operators view of both side at an intersection. The head rest in second row blocks the view of the rear gate window. Both sun visors are too small so the sun is in the eyes of the operator which may cause a problem. Yes I would purchase another highlander. The above information are the problems I have noticed.

amit
from Jacksonville, FL
I purchased a used car Toyota camry 2014 few days back from a private owner. and before purchasing I get it inspected at Toyota authorised dealer (Coggin Toyota Jacksonville). They did checked the car. Based upon their decision that car has no problem and I went ahead and purchased the car. Now not even a month passed and the car has shown some electric problem and I can see some naked wire in harness. when i went back to them, they are not giving me factory warranty stating that the car has some local parts (some plugs and wire) installed from previous owner. I am not able to understand why they are not able to find this problem at the time when they checked the car initially. They could have told me that this car has some loose coupling and local products which could cause the problem and void the factory warranty.
I raised complaint at Toyota customer service, Dealer customer relationship manager but no one paying heed to my problem. We are not mechanic and we are dependent on Toyota and their authorized service center. My complaint reference number is 1504020266. I want Toyota to intervene in this regard and provide me factory warranty.

Went in for 15,000 check over. Didn't even change the oil. Made an appointment 2 weeks ago. Took them 1 and 1/2 to add air to tires and add windshield washer fluid. The 15,000 is silly stick to oil changes for a once over on a car

Eric OBriant
from Knoxville, TN
I have a 2005 Tundra. The check engine light came on so I took it to Toyota of Henderson Henderson NC. They said it was the secondary vacuum pump and because I bought it in December 2004 it was not covered by the toyota service bulletin which says 10 years old and less than 150000 miles. Mine had 143000 miles. It cost me over $2000.00 to have it fixed. I have 3 toyotas and was thinking about replacing my 1995 T-100 this year but after this I am going to have to think long and hard whether to get another Toyota.

I bought a Toyota camery hybrid from Scarborough Toyota Perth(Washington). There was a manager his name is Brad. When I was buying car he said to me he will get me the best interest rate around 5%. But he couldn't do it. Anyway somehow I managed to buy it. But the real problem started when I went to pick up the car. When I first saw the car there was not scratch but when I went to pick it up there were small scratches. And another shocking thing is that the car doesn't have second key. When I asked about another key he said it's not his problem. I should have asked before buying the car. He was arrogant. I want to ask if I am going to spend nearly $30000 on the car wouldn't I want it with 2 keys. It is absolutely ridiculous. How can you employee guy like Brad. I want hear from you asap. Pls I want another key for my car. And I want you to take action against this arrogant guy Brad. Thanks looking forward to hear from you.

Craig Hamilton
from Agassiz, BC
Rupture gas tank internal 2009 rav4 on holidays in Arizona, Usa. $3,400.00 bill. Can not get Canada Toyota to answer our phone calls. Have faxed them the bills and reports from US. Not our fault the US Toyota dealer said. Faulty gas tank and they have improved it now so something was wrong with the tank to begin with They said they would look in to it when they got the bill. The Mesa dealer said car was extremely dangerous to drive. What would have happen if we drove it home. It could have caught fire or blown up. Canada Toyota does not even care.

I have a 2002 rav4 that has the transmission problem. I received a card in the mail last year took my vehicle to the dealer in Corbin Ky. The transmission had been acting up, shifting harsh at times. The dealer said could not find any problem. Just in the last couple weeks started having all kinds of problems, hard shifting. slipping, and almost locking up at times. really dangerous to drive. I took the vehicle back to the toyota dealer in Corbin Ky. said the vehicle had 138000 miles but the time frame for the warranty ran out in July.
Even though I had the vehicle there last year at this time I got no help It is ashame that a couple of months can do that to someone that has no money for repairs so I will have to park the vehicle until I can save up the money for repairs. I have owned 3 toyotas in my life and had gotten good service until now. Unless the God of Heaven changes my mind I will never buy another toyota and if I can change anyone's mind that is considering a toyota I will.

I have been a long time customer of toyotas and as a whole I have been happy. However, I purchased a toyota corolla 2007 and have had to replace hubcabs several time because of a poor design on the latch holding the hubcap to the wheel. I noticed this is not only me and when I try to go on line to purchase they are all out of stock. This should be addressed and a recall should be done and replace all hubcaps with a new design. I have already spend over 500 dollars and ready to buy another one. Enough Toyota.Stand up and take responsibility for your product.

I have been working on trading a car since the second week of Oct. The deal is not going well because of my credit. At least that is what I was told, after I was told twice I would drive off in a car that same day. I had been told weeks ago that I would have had a car by now, however as of last Sat, Nov3 I had to ask my sister to bring me to Toyota of Westchester. She told me I should get my title back from them until I could work out a deal. They said the office was closed.
I called yesterday, Nov 7, 2012 to go over the following information that I will share with you. After this weekend, my sister said I could share her car until I could save enough to put a better down payment on a car. Originally Sean and David said they would give me $3,500 for the Toyota Corolla 2005 that is located on Westchester Toyota because they appraised it there. I gave my title because I though I was driving out in the other car after the appraisal was done. When I called yesterday, David from finance said that Sean made the decision about buying the car straight out so that I can save and put more money done at a later day. When I spoke to Sean he told me he had to discuss this with David and would call me back in 20 minutes.
They have not called me. At this point I need to know that they will buy the car, because I need to get back to my sister. If they buy the car, then my sister will continue to let me share her car. I would have to bring her to work each day, but this way I could earn more money to put down and possibly get a different car with the trunk space that I need. I understand that price might go down a little, since I am not buying right away, however I am sure that it can be worked out when I come in to buy a used car from you in the next few months. I need to be contacted today, before my sister starts to take more action. I need to be emailed back to let me know how much will be given to me and if this can be finalized Friday, Nov. 9.

To Whom it may concern,
In November 2012 i bought a 2011 SR5 hilux in Melbourne. The vechile is now in Sydney, and two months ago i noticed that the struts supporting the hard lid, had popped out of the tub they were screwed into. I took the vechile to a toyota dealership in Sydney, they inspected the lid and sent me down to there pre-delilvery deparment to have it quoted up for repairs. The dealership where the vechile came from are doing everything to avoid fixing my hilux. I have supporting emails from toyota sydney, who have helped out big time, but Garymcmillans toyota in melbourne are not getting anything done. i.e they need to supply a Order number to sydney toyota so the repairs get paid for. I Still havent heard from the melbourne dealership and as a result, i cannot keep my tools in the back as i cannot lock the lid, and this is effecting my work.

This has been ongoing for now 9 months. When I purchased a second hand 2003 Ford Courier ute from Surf Toyota dealership, their second hand car area, it was unknown to me that it was really defective, riddled with rust underneath, purchased from another QLD dealership at a wholesale price of $9,500 a month earlier, and resold to me at $15,000. They put 6 months NSW rego on it getting a blue slip done on it the day before. 6 months later I went to renew the rego but it was knocked back by the RTA due to the worst case of rust they had seen for a car that old (8 years only) I went to a well known car dealership in good faith knowing that things like this wouldn't happen. I was wrong.
Surf Toyota will not reimburse me my $15000 that I paid for it. The car was inspected by an expert who deals with this situation, and I was quoted as atleast $15000 to repair due to it needing a completely new chassis. Another expert stated that if I had come to him to repair he would turn me away due to the extensive rust damage. The car is unrepairable. I have now attended 3 Tribunal hearings but with no result. My next step is to contact a Current Affiar and Today Tonight and get as much media attention and exposure as I can.
I have contacted Head Office Toyota before but all they said was that they could not have any say as Surf Toyota is a privately run business. I am sure when the brand name Toyota is blazed across everyones television screens in Australia you may sit up and pay attention. I am in the right, I have documented proof, photos etc, I am losing hundreds of dollars each week from not have a vehicle to run my registered lawn mowing business here in Tweed Heads.
I can email pictures if you like and inspection statements from experts. The pictures of rust are scary. Please reply and have some positive input as this will not go away. My wife's vehicle is a Toyota Prado and it has served us well, Toyota make great vehicles. It is a shame that Surf Toyota in Tweed South is going to bring your name into a really bad light as it is the main car dealership for the Tweed Shire. You need to get in contact with the manager there asap, Adam HALL. He came up with a limp solution and that was for them to repair it for $3000. This is not acceptable as the car is a rightoff and cannot be re-registered due to the RTA inspection etc.

I had an automatic loan payment set up with Toyota. I purchased a Honda 3 years later and my Toyota loan was paid off. One day I look at my bank account and even though my Toyota account had been closed over a month, they processed a payment of $380 on top of my Honda payment through my new dealership (so in 1 day I was chanrged just under $800 for car payments.) I contacted Toyota to resolve this and to hopefully just be credited for the mistake. Instead they said it would take 30 to 45 days to recieve the reimbursemnt in the mail because they needed to wait for the funds to clear in the bank and then they were not responsible for how long the postal service took to deliver the mail. So they really wanted me to believe that Toyota/Lexus doesnt have $380 to cover there own mistake and they needed to wait for the funds to clear.
3 out of the 4 people I spoke with were very rude and unhelpful. I asked to speak with any type of manager/supervisor and was told that would not be possible. Very dissapointed in this whole experience with Toyota. The car I had was a lemon, even though it was said to be "Toyota Certified" I had nothing but problems with it and will never purchase through or reccomend Toyota to anyone going forward, which is unfortunate because I had reccomended friends and family and probably made the company another $80,000 on top of the $20,000 they had gotten from me. But as always the "man" always gets away with screwing the consumer and did not have any solution to rectify it.

I purchased a Camry this summer. I pd. quite abite more so that I could get a GPS in the car. We plan to travel this winter and while practicing using the GPS I have found out that it doesn't use voice direction in rural areas. I took it to the delership and they told me that we are in a rural area and thats the way it is. They would help with updates etc. when and if they come. I have a smart phone and its GPS is light years ahead of the one I have in this car. My old portable Garmin is much better. I was looking forward in using it but I can't trust it they way it is. It also doesnt track on the road properly. (symbol >) I just can't believe that the GPS this day and age can be of this quality. I will not lease another toyota car if this is the quality of the electronics that they use. thanks for listening! K

I have A 2001 Toyota Rav4 with a 1az-fe engine. I have replaced the fuel injectors nozzles (4). I have replaced the Gearbox (Transmission). No matter what the mechanic does the problem will not go away. The Problem? Erractic shifting, hesitation,engages in reverse with a thump. Symptoms are intermittent, sometimes okay and the next day symptoms are back. I have researched the matter and discovered the the problem is with the Engine control module and that Toyota is aware of the situation. The problem is that I live in East Africa, Tanzania. I am a U.S. citizen serving as a volunteer worker, Missionary. The problem here is that the consumer has very little rights. Also it is not possible here to replace the ECM. I would like to know what can Toyota do to help me?
Stanton

I purchased my 2005 prado from Swan Hill Toyota at 70000km it developed a starting problem . Every time it was serviced i mentioned that it was taking to long to start, at 110000km i was told it had a faulty injector and was out of warranty. I continued to have the car serviced every 10000km but not by toyota, then at about 160000km the starter motor wore out. Kerang toyota supplied me with a new starter motor but it did not fix the starting problem, they performed many tests on the car at it"s 170000km service and felt it was the injecters.
I have now returned the car to have the faulty injecter replaced at about 177000km only to be told they are all faulty and that i now need 6 new injecters at about $1700 . These injecters should have been replaced when the car was still under warranty i am looking for some help from TOYOTA.

Last week took my 2006 Tacoma in for inspection and service, they found a 3" HOLE IN THE FRAME, Passenger side, cost me 127.00 to have it welded to pass inspection. What is being done about the 2006 frames. I had a 1998 Tacoma that was recalled for frame rust, what is to be done or am I victimized by this. I have so far owned 5 Toyota vehicles, will this be the last. ? The dealership has been wondrful (Allegheny Toyota, Franklin, Pennsylvania) but I am questioning the quality for the price ?

Last time ( 4th time ) I went to toyota service centre, kolkata on 10th february, 2013. As per their statement brake drum spring changed. However no improvement occured. self as well as your service people wasted our valuable time. Since the defect couldnot be rectified, I donot know where I stand. I am also reluctant to to visit your your service centre for the same problem. Please advice.

I bought a new 2012 Topyota Rav 4 in Sept 2004. I was told this was a 4wd car and all I had to do was puch the 4wd button. They did not tell me it would drop out at 25 mph or when the brake was applied. I wanted a 4wd vehicle and was looking at a jeep compass at the same time. If they told me how theit 4wd worked I would not have bought this car. I bought the car at Larry Miller Toyota in Spokane Washington. How can they call this 4wd when it drops off at 25mph.

The rear hatch struct blew and does not hold up the door. This happened while in operation and almost hurt a family member. We see that prior models have a recall; however, the 2011 is not covered. This needs to be recalled on the current model as well. It is a safety liability to your customer families. I am glad that our children were not under the hatch when the structs stopped working.

I bought a Toyota car new from Toyota Bury greater Manchester UK. But they sold me the damage right off car one of the sale manager and the sale man I am complaining about. I did not know when I bought the car but when my wife had a accident then we found out the car was damage and sold to me as new once I spoke to Toyota bury but they refusing. Respectfully Dear /Madam I want you to solve my problem.
Or I will be forced in to courts and to the Law to achieve my rights. I request to the Toyota UK high official to solve my ease my pain. respectfully members I will have to go to the media and most respected Law in UK. My car reg MA08 HSZ Toyota Yaris.

Recently had a flat battery and didn't have the code needed to reprogramme the audio system,went to Toyota wyoming nsw service centre and was told the cost would be $60 because if was an hour job.i made a booking and presented to said centre where a lovely chap from Toyota reprogrammed the audio system in under one minute at no cost to myself. Please give me an explanation why I was quoted one hour billing for a job taking less than 60 seconds.

I purchased a brand new Toyota RAV from an Oak Lawn Toyota dealership in 2006. Although it's been maintained by the dealership, it has consistently incurred major and suspicious problems. I believe it was either assembled incorrectly, or possibly Toyota is cutting corners in materials and putting out problematic substandard vehicles, or Oak Lawn Toyota is lying about the problems and the costs. In the last couple of years, I was told this vehicle needed $1400 worth of pollution control equipment including an $800 canister.
I was also told that it needed a $300 windshield wiper motor because when you shut the wipers down, they will not fold completely. And today, I was told that it needs a $2500 repair to fix a dial on the dashboard that freezes and will not turn properly to allow the airflow to come from the defroster, the windshield, the floor etc. However, as you drive, the air flow changes and the dial will free up. They "fixed" it twice for $100/pop but the problem has persisted.
Now it needs a $2500 repair??? These are not normal problems for a vehicle. I've done regular oil changes, mileage maintenance, brakes, etc. The vehicle has also had numerous recalls that have been repaired since I purchased it. There is something wrong with this vehicle, something wrong with the dealership and/or something wrong with Toyota Corporation. How could a 2006 need close to $4500 in repairs? And none of them from the engine??? The vehicle has never been in an accident and like I said, has been maintained by the dealership. I want this latest "problem" researched. This sounds like it should be a recall issue. Even the dealership cannot explain it and said it's rare.

I am writing this complaint to Toyota in place of my Cousin Cindy who owns a ...2003 Toyota Sequoia V8... It is about the DOOR HANLDLES on the Car...I was told by a Service man at Toyota to write in this complaint...So far ALL of her handles EXCEPT ONE ...just Crack off and brake as you open the door from the inside. BUT, Also the Handle on the HATCH BACK broke too...she got that one replaced First...She has had then replaced all but 1 (I think).
They are expensive to replace...ANYWAY. I am writing to see if she can BE REIMBURSED for this... PLEASE LET ME KNOW in any kind of way if she can be REIBURSED FOR THIS...The Tech. at Toyota even went so far as to say that he has known of OTHER cars just like hers that this happened too. I will be waiting to hear from you.
I can't believe Toyota would not stand behind a product like this, it really worries me that they would know about a broken hatch problem, but choose not to fix their models like this. If you know any HELP please let me know asap, so I can fix the defects soon.
Have feedback for Toyota?
Thanks for your feedback!
Sorry. Please try again later!