Wyndham Hotels
Wyndham Hotels Complaints Continued... (Page 19)
1090+ reviews added so far. Upset? Call Wyndham Hotels corporate: 1-800-466-1589

John Dowd
from Satellite Beach, FL
Stayed at the Ramada, Harrisonburg, VA-one night-paid by credit card. A few days later I checked my credit card statement and found I had been charged an additional $10.00. This charged was put on my card the next day. I called the hotel and they told me that it was for potential damages. They said there were no damages and that I would receive the $10.00 within a few days. When did Ramada start charging additional money for potential damages? I believe this hotel is scamming people. I would appreciate an answer. If this is an allowable practice I will be staying at other places in my travels.

Brad fender
from Sliders, VA
I stayed at the super 8 on Atlantic Ave in Virginia Beach . It was dirty the maids had attitudes . It smelled like marijuana . House keeping never came . Had to go to another floor to get ice then the door came off in my hand . I don't like to complain but it was miserable I live in Crewe va I was visiting my girlfriend we decided we would stay there . We stayed 12/23 until 12/27 I wanted to leave the first night

Doris Labby
from Lawrence, MA
On October 30,2018, I was pressured into a timeshare sale of Wyndham points. My husband and I attended an owners meeting to discuss the reason why we were never able to use our points to go anywhere and we were told that because we only owned 64,000 points that we just didn't have enough. We were then asked if we received a notice to purchase additional points at a discounted price, which we did not get. We were told, " I think I can help you". This man was the customer service manager working with Shawn Brooks, went back and fourth for what seemed to be 3-4 hours telling us he could get us a great deal. He failed to tell us what the price was for this great deal until we were in closing! Unfortunately, he acted without integrity or honesty and played us. When he found out my profession, I am a nurse, he put on the tears stating his wife had breast cancer and thanked me for all I do trying to gain our trust. At closing, we were aghast at the process in front of our faces and felt like we couldn't do anything about it. The next day, Shawn Brooks called me and asked how we were doing and I told him this was just too big of a purchase and I couldn't afford it. He told me, " you wouldn't be human if you didn't feel like this". I told him I wanted out of this contract and he told me," I'm sorry Mam, but I can't do anything about that now. You will feel better once you start renting it out and making money off it." After doing some homework and several calls to lawyers, I found out I had 3-10 days to back out of the contract, number of days depending on the state. I want this contract null and voided. Not only was I taken advantage of by buying only 64K points, but now taken advantage of 400K points. I would like someone to call me to discuss this as I am not going to pay for this. Kind Regards, Doris Labby 978-697-5311

Kerri Benjamin
from San Antonio (Uptown), TX
My family and I have been experiencing what I would consider the run-around by the Wingate by Wyndham in Lubbock, Texas, as well as your customer care line staff.
My father-in-law, Scottie Gibson, who is a Vietnam era Veteran, recently underwent emergency heart bypass surgery in Lubbock, Texas. My wife, his daughter, flew there to be with the family during this most difficult time. While in Lubbock, her mother, and special needs brother stayed at the Wingate by Wyndham, arriving on the 13th and checking out on the 19th of November. Because they did not know when my father-in-law would be released, they originally made the reservation for check-out on the 20th of November. Upon informing Rose (last name unknown) at the front desk that they would be checking out on the 19th due to my father-in-law's discharge, Rose indicated the charge for the 20th would be refunded since it had already been charged, and that a bill would be sent via email to my wife whose name the room was under.
It is now the 16th of December and the charge has neither been refunded, nor has a final bill been sent. We have attempted to resolve this with calls to Rose, who says only the owner, someone named Tyryke, can refund the funds, though he never seems to be available. We have also contacted the Wyndham customer care line, both on the 23rd of November, as well as the 4th of December. A reference number of 4137560 was assigned to the complaint, however a Melissa at customer care informed my wife that there was a call made on the 30th of November that said we would accept points rather than a refund. I can speculate that someone else called simply to get this issue out of their hair, but it was most certainly not my wife. Melissa was very rude with my wife, causing her to eventually hang up on this Melissa. I would invite someone to listen to the encounter should you have it recorded.
So all we are asking for is a simple refund of the room and taxes charged for the 20th of November. The credit card number ends in 9503, and the name on the card is Scottie Gibson. The total refund amount is $121.03. This sum is very small, but this entire frustrating series of events displays for me a clear lack of concern and care for customers. Is this indicative of larger issues, particularly with your customer care department?
Your attention to this matter would be greatly appreciated.
Brian R. Benjamin
Colonel
U.S. Army Retired
bbenjamin3@icloud.com

tyshawn carter
from Manhasset, NY
good afternoon my name is tyshawn carter. I have been at the Wyndham travel lodge of manhasset for almost a month and a few days. A lot of things have been going on here but i stayed silent for way to long and i am homeless however hard working and pay a lot of money to stay here. First complaint is a the owner of the hotel lied to me and told me he was only the manager when i was trying to explain that my room is never cleaned when i come from work. secondly he has a smoking station in front of the hotel and told me to go down towards the street to smoke because he doesn't like cigarettes. I AM black i don't even want to mention a racial episode but i must let everything be told. I asked for an application for hire he said this is a family business but within the same hour a white person was filling out an application. ALSO i was going to pay for my night and one of his employees asked me why i don't just rent a room. I WAS APAULD because i am homeless that is none of there concern he should only be focused on me paying my reservation. there are times where i want to leave but my job is close i even seen the owner tell an old man to leave the lobby because he is scaring customers. the person was sitting there waiting for his wife and he didn't like that we were holding a conversation about our lives. if you look it up me and my girlfriend have spent a lot of money with this hotel we deserve better!

LURENDIA HARDEN
from Dallas (Far North Dallas), TX
on 11/28/2018 I reserved a 2 double bed two bedroom suite. I called the hotel because I entered the date in incorrectly, I was to check in on 11/30/2018 and check out on 12/2/2018. Upon arrival to the hotel it had three different names appearing on the hotel which was confusing to start with. I asked the young lady at the front desk if I could look at the suite I had reserved, she was very nice and professional she allowed me to look at the room. The first thing the suite did not have working lights when you entered the room. The sofa in the living area had a big ripe in it. The kitchen was not clean, the stove burners were dirty, the refrigerator had not been cleaned because there were old dry up spill in it. The pantry had both living and dead bugs in it. The bedrooms looked clean. The bathrooms were clean but old the floors were very slippery. I had asked for a handicap accessible room because my mother is 83 and have some mobility issues. I was not happy with the condition or appearance of the suite. I spoke with the General Manager Al who stated that is what you get for the price, we are only charging you $89.10 per night. He then precede to tell me I could go to another hotel. Thank GOD for your other staff the young lady at the front desk look to see if you had another suite which you did not so she checked for two rooms for me and my mother. We stayed in rooms 320 and 323, the rooms were clean but not handicap accessible and again the bathroom floors were very slippery so I requested that they re-mop the bathroom. The housekeeper that had those room did not replace the toilet paper both room ran out of toilet paper the dirty towels nor the bed were made up on Saturday. The pictures that are on the online booking site is a miss-representation of your rooms If I would have had the time and not had my mother with me I would have went to another hotel but she need to take her medication and rest. We were in town for my nephew's funeral, I have never had such an unpleasant experience in my life at a hotel. I have stayed in hotels that were remodeling before but never have I been told that this is what you get for what you are paying. I was grief stricken over the loss of my nephew and over whelmed by the condition and unprofessionalism of your GM and hotel. I had to purchase rubbing alcohol to remove the slick substance from the floor in the bathrooms and mats so we did not fall. The smoke detector in room 320 was in the drawer along with the alarm clock. These rooms should not have been rented to no one. I am still upset about the manner in which I was treated and the condition of the hotel. I wish I would have taken pictures.
Sincerely
Lurendia Harden
2074 Wild Creek Court
Dallas, TX 75253
lurendia,harden@yahoo.com
214/535-1474

Deanna Read
from Livonia, MI
I stayed at the Wyndam Baymont on 3250 E Jefferson Detroit, MI on 12/0-12/9. I reserved 2 rooms as we were from Chicago, Il visiting a friend the live in Pontiac, MI. First of all this was a scary experience. Each of the rooms were a suites with Jacuzzi One was a King suite room 108 and a Double suite room 112. The rooms jacuzzi was unfinished with peeling enamel and was not able to be used. The showers had MOLD all around the grout area and that also was not able to be used. We have to wash in the sink and bath at the friends home the next day. In addition we feared for our lives as when we arrived from our event, there were 8 men standing in the hall smoking marijuana crowded around the rooms as we tried to enter. At around 3 am there was a young lady running thru the hall with a black eye and no shoes asking for help a man was following her he to was without shoes and had scratches all over him. we called the front desk for security several times and there was no answer and no one came after hearing the yelling. we were not able to sleep as we feared someone would kick our door in. I am asking for reconciliation to this matter and a full refund from your company as this place should not be open under the Wyndam corporations

James W Brown Jr
from Bedminster, NJ
Upon arrival at the Wyndham Sea Gardens Pompano Beach, Fl, guest services informed us that there was an Ownership survey that they would like for us to participate in and for our efforts we would receive a $75 Amx card.
Once we arrived on the second floor for the survey we were informed that there was a group presentation, survey, and owner update. We explained what was told to us and was escorted back to the employee at guest services and was told that there was a group presentation and we did not have to participate in an owner update. We agreed and for our efforts he added a t-shirt and bag as a gift. We proceed back up stairs and was seated for the group presentation. We was then approached by a gentleman that explained that he was there to give us an owner update. We explained to him that we were not interested in an owner update only the group presentation and survey.
We were told that all he knew about was an owner update. We were not interested in an update and feel that the employees misrepersented themselves in an effort to sell more timeshare.
We have been owners for years and have no desire to purchase more points with Wyndham due to the misrepresentation we have experienced we are considering selling our Wyndhan ownership and purchasing elsewhere.
Owners should be treated better, lately VIP means nothing.

gail s harfe
from Eugene, OR
My husband and I (both mid-70s) stayed in an ADL accessible room on Nov. 10, 2018 for a park-sleep-fly. Three lights over the vanity did not work as well as the ceiling heater/light; the vanity bulbs were replaced but the ceiling light could not be fixed. We needed to get a staff person to set our thermostat (the room was very cold) as it was high on the wall and we were unable to reach it. When we required an adjustment in the middle of the night, we could not do anything about it. The bathroom floor was very sticky and it was extremely difficult to turn on the water in both the shower and the sink. We informed the desk clerk of these issues he next day as there was no form to fill out.
Upon our return on Nov. 24, we were assigned the same room, only to find all of the above problems still existed. In addition, the entry light did not work. We would have chosen to stay elsewhere on the 24th; however, our car was in your lot and our flight brought us back at 11:45 PM (from the East Coast). We were too tired to change accomodations.
Overall, a very poor experience at the Ramada Portland Airport Motel. Monetary Compensationwould be appreciated. Thank you.
Gail S. Harfe

Lawrence Flores
from Phoenix, AZ
Hawthorne inn and suites 2301 East southern ave. TEMPE AS.
4+MONTHS THAT THEY OWE ME FOR 2 ROOMS
They have not refunded my text except refund for two rooms I had there for over 5 months. I've been ignored, lied, talked to assuring me they would give me my money. The new GM also was going to add it up to pay me still no answer the GM and the manger Nick are liers they look at customer's like pieces of _ _ _ _ especially when they LIE TO YOUR FACE I'VE CALLED MULTIPLE TIMES NO CALL BACK.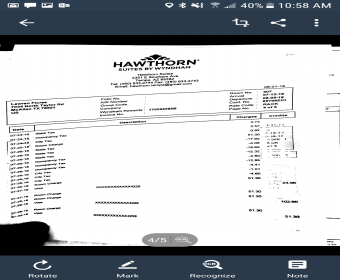 Maureen Krak
from Baldwinsville, NY
Wyndham is one of the four top national chain hotel companies. In the Buffalo New York Area, Wyndham has many locations and a great reputation. I'd like to know how the partnership between Super 8 and Wyndham works? Congratulations for outstanding service and point reward systems. I greatly appreciate the opportunities for points and reaping the benefits of becoming a platinum member. Wyndham locations overall pricing to competitors is very competitive and is typically at the lower end.
The location is typically popular among travelers no matter the day of the week. It is convenient for travelers going from Canada to an area just outside the city of Buffalo. Buffalo is a very diverse city, second largest in the state to New York City. The staff is well equipped and trained to help all travelers. The employees are very friendly and informative. Many of them are bilingual which is such an asset and accommodates a variety of people coming and going through the area.
In early August, I made a phone call to the Super 8 by Wyndham in Tonawanda, New York. I spoke with an employee and set up an agreement for a weekly two-night stays for a few months' duration. However, when I originally planned my weekly stays, I had requested to stay in the same room and to have a refrigerator in that room. The staff say that they cannot guarantee my reservation of the same room every time. I feel as though this is absurd and could have been arranged. I have given the same employee a written schedule of my stays, three individual times after our initial phone call in August. She still has no clue when I am coming or going though it is the same every week. After 13 weeks staying at the same location, I have yet to stay in the same room more than once. I'd like to know if this policy stands for all Wyndham locations?
Wyndham's reputation is the reason I chose to stay at this location. In the Buffalo New York Area, Wyndham has many locations and a great reputation. As a regular customer to Wyndham, I am curious how the affiliation of Wyndham and Super 8 works. The quality of the rooms is poor. Wifi rarely works with spotty connection in all the rooms I've stayed in. The faucets are not fixed properly to the walls, the tub drain stopper does not work and many of the rooms' windows do not lock. As a platinum member, I feel as though these cosmetic and functional defects are unacceptable quality for a place of "hospitality". The security around the hotel is quite poor. There are only five cameras for a two-floor hotel with long parking lots. Just two of the cameras are for outside surveillance. As the Super 8 Pride Statement "Experience the best in quality, service, and overall guest satisfaction." As a customer of Wyndham, I am confused as to how often a Wyndham official checks on the facility's quality. What are the room standards for a Wyndham location?
A major perk of becoming a member is the Wyndham customer loyalty rewards program. Congratulations for outstanding service and point reward systems. Earning points is done in a reasonable manner, though the appearance of the points into my Wyndham rewards seems to take an extremely long time. How long after checking out do the points then become visible on my account? I greatly appreciate the opportunities for points as well as bonus chances for getaways. However, I'd like for my concerns to be addressed by a management team member of Wyndham or Super 8 before I plan my next stay. Becoming a platinum member has encouraged me to write this letter with confidence that these issues will be addressed.

Jane doe
from Houston, TX
Baymont Inn and Suites in Baytown Texas is the most racist place i have ever worked at, they say things about black people and tell you to only take cash from them and not to take their debit or credit cards!! They don't like you to talk to the customers and have a rapport with them.

Sherri Mcbride
from Tampa, FL
I stayed at Days Inn Davenport Florida Twice, as it uses the Wyndham name which I mistakenly thought would make it a better choice, being very ill with a heart condition, and staying there because it was near the hospital and I was to weak to travel, both times this days inn has places erroneous not authorized charges on my credit card, they are rude, unprofessional people and thieves! I have contacted Wyndham, they have done nothing to help me, the charges exceed 300 dollars and I need the money to purchase my heart medication! No help from Wyndham who just sell them the use of their name but apparently has no control about what they do, nor does Wyndham care! Save time and money, they are thieves, and go to Hilton or Marriott, as they would never allow this to happen! This is shameful to do to anyone who is disabled or for that matter anyone at all! Shame on you Wyndham, shame on you! Also read their trip advisor reviews, apparently it's common practice at many locations! Hope I have saved someone from this nightmare!

Deborah Countouris
from Mays Landing, NJ
We callled 3 times as the room was cold. Would not heat up thermostat was not working. Someone came after 3 calls and said yes there was a problem . He said he would fix but the next nght it was hot I asked for help but no one came. Wyndham San Diego harbour view room 459 November 6-11

georgina goudy
from Saint George, UT
i heard that you dont seem to care about the customer iam hoping tha is not ture my son had to be in town so we book at one of hotels doing our stay room was very dirty the sheets where not clean i pulled the covers back and to find hair nasty we left just to let you know.this was in murray of slc we could not get back to you sooner lot of personal things. we.ll never stay at hotels ever

Pamela Asher
from Bellflower, CA
We have been staying at various Wyndams all month as we have been traveling with our dog. Today we were informed by Cecelia at the Phoenix Wyndam on Shea Blvd, that the reservation was incorrect and they needed our room. Or we could pay more and move upstairs for a second night. For one, the reservation was not wrong and at check in, the dates were correct during that time. Last night they said they were overbooked. I do believe they needed the double room and inconvenienced us for other guests that were arriving.
It was matter a fact, and non apoplectic. We are frequent Wyndam people but will start checking into another hotel chain.

Danielle callais
from Raceland, LA
The garden inn in Lafayette is horrible. The staff don't answer the phone or after 20 rings they might but the service you get is a joke. The tv doesn't work in the room and their comment is I don't have another room for you. Wow! The fire alarm went off nonstop and from what we told it's been doing that. The elevator doesn't work. Paint peeling everywhere. Sad excuse for a hotel. We so done with this hotel brand!

Jack Davini
from Cedar City, UT
I hope someone looks at this complaint. This is the second one I've written, the first, no response!! This is not good business!! We stayed at the Days Inn Buena Park on Beach Blvd on Friday, Nov. 2, 2018. Not a great room but OK! we were out for the evening and came back to our room and went to the restroom there was a a cockroach in the tub and another crawling up the wall, I don't like bugs!! In the morning we got up to take our showers and the shower would not come on, the faucet was broken, nice way to start the day !!! we checked out. the previous complaint was for a stay in one of your hotels in Springfield, Illinois, the carpet was soaked with water from a faulty air conditioner. There was mold all over the bathroom ceiling and walls also the ceiling in the area with the bed, unhealthy to say the least!!! I don't think we will stay at a Wyndham owned property again and definetly would not recommend your hotels to anyone!!! thank You Jack and Lynn Davini

bobby d boling
from Indianapolis, IN
Baymont Muncie (IN) - confirmation #: 1061.949.582 res date(s): Oct 19-20, 2018. res was made nearly a year in advance; yet, Special Request (upper-most level room) was not honored. secondly, despite repeated attempts by Booking.com Customer Service to obtain room discount (we checked-out early; didn't stay 2nd night), hotel manger hung-up before they had a chance to state story! (I consider this inexcusable given this is a hospitality industry! :( kindly access customer.relations@booking.com for further details. thank you. p.s. this is my 2nd attempt to file this complaint.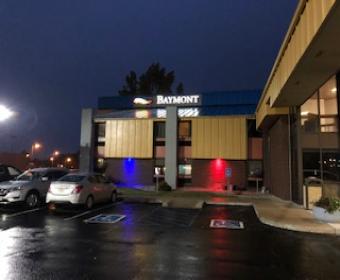 bobby d boling
from Indianapolis, IN
Baymont Muncie (IN) Hotel: failed to meet my expectations re: Special Request (upper-most level room with a res made nearly a year in advance) and inexcusable rudeness of Hotel Manager to listen to our complaint made by Booking.com Customer Service Member employees on at least three separate attempts (hung-up twice while they were trying to explain the situation)! I urge you to contact customer.service@booking.com (Jenna C/Steven/Francisco Javier B) for complete details. thank you!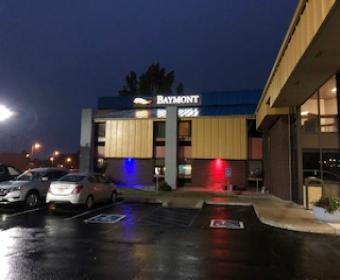 Henry Bennett
from Slidell, LA
I stayed at the Wyndham Gardens in Lafayette, LA on 10/26 & 10/27. This has been one of my favorite hotels to stay at when in Lafayette, which is 6 weekends per year, but that changed on my last stay. I arrived shortly after 2:00 pm but was told I couldn't check in until 3 pm. I asked about coupons for the morning buffet and was told that I didn't qualify because I got my room at a low price, I had actually used some of my points to do this. Next there was a problem with the door to my room due to it sticking and being difficult to open. The controls for the shower were broken and on the last morning there was about a 5 minute delay before I had hot water. Some of the employees confided with me that there are major problems with management at that location and many maintenance problems are ignored.

My boyfriend made reservation through Expedia for me to stay at a Super 8 in Mason, Ohio on Oct. 24 thru Oct. 26. The room was paid for in full through his credit card. He also put the room in my name and sent me the email to show proof of receipt. I drove 7 hours to be here in town, Mason, Ohio, I had business to attend in Lebanon, Ohio. It was about 9 pm when I reach the Super 8 in Mason, Ohio. I ask to check in. The desk clerk asked for my ID and credit card that I made the reservation on. I gave her my ID and told her that I don't have the credit card because it is my boyfriend credit card and the room is already paid in full for two nights. She told me she could not check me in. I didn't understand why not because we have done this in the past. I pulled up the email to show that everything was paid for and she could just push charges through the credit card on file. She said no and then demand $30 in cash or another credit card in my name. At this moment I told her I do not have $30 in cash on me nor another credit card. I asked for a manager and she would not get one for me. I called Expedia to tell them that she would not check me in and Expedia tried calling her to help resolve the matter. No luck there either. I was also on the phone with my boyfriend to see how he could help but she wouldn't help him either. I am tired and I wanted to go to bed, I have business to attend first thing in the morning. She could have checked me in and whatever the $30 is could have been handle in the morning. Instead, she was laughing at me and I had to sleep in my car, in the cold. I took care of my business the next day and went back home, never checked in. I have never in my life been treated so poorly.

Julie R. Bell
from Seattle, WA
My husband and I stayed at the days inn in Ogden, UT 10/20/18. It is by far one of the nastiest places we've ever stayed. The pictures on the website show a nice, clean hotel. It was not. There was blood spatter on the walls, the carpets were filthy, brown water, it reeked of cigarette smoke, the faucets were broken. The room was an absolute biohazard.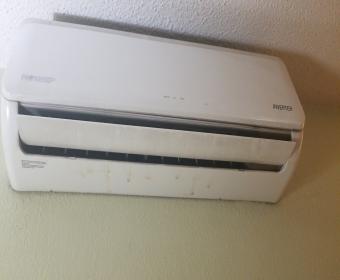 Kimberly Heckmann
from Chicago, IL
Garden Dallas N.location is absolutely in need of some management paying attention to their hotel.Rusty bathroom fixtures, cracked floors in the bathroom, pubic hair is in the bath tub, a hair dryer that was so sticky with the grime I couldn't even bear to use it. We were also given sheets with stains on them, hallways near elevator ihave cut carpeting and floors are filthy with dirt leaves and garbage. The back door of the hotel has a broken lock which left me feeling very nervous. I'm so disappointed! One hotel room should not have so many problems. I love the chain, however I will not be staying at this hotel in the future.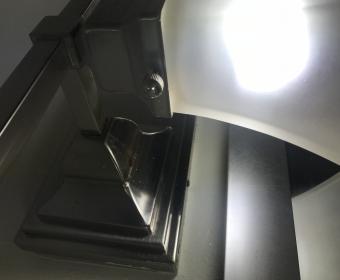 Stooooooooooop calling me. Every single dam day. Stop. If i ever ever ever get a time share (I won't) but if i ever do, because of this, it WONT BE YOU.
To be fair, i asked very nicely for the first 10 times when you called.

Tamara Vlahos
from Stuart, FL
When arriving to our hotel I notified the valet that the key to my car could not be removed from the ignition because it would not go back in if removed. I asked if that was going to be a problem if so I would park in self parking the attendant said that would not be a problem at all. Upon returning to get my car the next morning I was notified that they indeed took the key out of the ignition (when told not to) and the key would not go back in. They said it was policy and a liability to leave the key in the car. I asked why I was never contacted in my room about it because I would've gladly moved my car. They said they don't know why I wasn't contacted. I'm beyond frustrated because it not only made me late to work because of it but the staff didn't seem to care about the situation.

Kimberlee Thomas
from Fort Lauderdale, FL
I reserved a room over the phone and gave a credit card just to hold the room (or so I was told), when we arrived we payed with a different credit card, the original card that was to hold the room was charged and it caused my bank account to go overdrawn......UGHHHHHHHH when I went back to the front desk to let them know, they said there was nothing they could do about backing the charge out, but that they could charge the other AGAIN as they said they showed no record of the other card being charged. So, now the original charge is on my first card and now is also on the 2nd card....

Brenda Merrell
from Philadelphia, PA
Greetings,
My name is Brenda Miller and I stayed at the Microtel by Wyndham Hotel on Friday Oct. 12-14th in West Chester, PA. Upon enteting my room (#104) I immediately smelled a strong odor of cigarette smoke. I went to the front office and spoke to the manager ( Shirley Coleman) on duty who swore up and down I wasn't smelling smoke, reluctantly she came to me room and sprayed an odor be gone spray. I then went to the store and purchased room deodorizer myself because according to the manager the hotel was booked solid and that I could not change rooms. I have emphysema, asthma and congestive heart failure and I have to deal with this along with my two grandchildren who also have asthma.
So that night Friday Oct.12th, as I was getting ready for bed I noticed cigarette burns in the comforter. NOW I'm pissed. So the next morning I went to the front desk again told the manager Shirley Coleman about the comforter and now I'm questioning if my room was even cleaned at all! Ms Coleman is assuring me the room was cleaned, so I asked her well if the room was cleaned why is there a comforter on my bed with cigarette burns? She has no answer, what she did do was come to my room#104 and acted as though she was shocked to see the burns, so she took off the comforter and had the housekeeper change my sheets. Who puts a comforter with cigarette burns on a bed? Then we looked at my grandchildren's bed and their sheets was stained up, this was very unpleasing and unacceptable. Ms Coleman constantly repeated that the room was cleaned and I just couldn't fathom where!!
She then stated that she would adjust my bill for this incident, well when I went to check out on Sunday Oct.14, there was a $20 credit for my inconvenience. That right there is unacceptable. First my room is filled with cigarette smoke, then my bed has cigarette burns in the comforter and my grandchildren's bed sheets was stained up. This is utterly disgusting and unacceptable. And a $20 credit that's a slap in the face.
I have never been so angry about the customer service at the Wyndham Hotel.
I'm submitting this complaint in hopes of something being done about the cleanliness of the rooms, beds and sheets, and some type of refund.
Thanking you in advance for taking the time out to read this complaint!

Carolyn Richter
from Port Orchard, WA
When we got to our room it stunk like mold and stale cigarettes we laid on the beds about 15 minnets later I called the front desk she offered to come in and spayed some air freshener . I told her no thanks. She said the hotel was full. I told her my daughter was not having it. She told me to striating the beds. They gave us another room. It did smell a little better. The bed skirt was ripped up dead bugs were in the window. We couldn't take a shower because it had mold in the corners. It's was the worst hotel I have ever seen. Their was even dog poo in the hall. What I almost stepped in.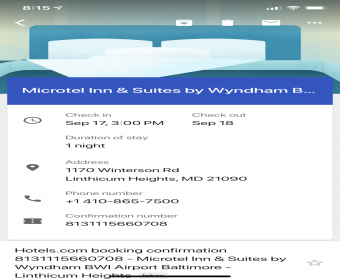 Brenda Merrell
from Baltimore, MD
Greetings,
My name is Brenda Miller and I stayed at the Microtel by Wyndham Hotel on Friday Oct. 12-14th in West Chester, PA. Upon enteting my room (#104) I immediately smelled a strong odor of cigarette smoke. I went to the front office and spoke to the manager ( Shirley Coleman) on duty who swore up and down I wasn't smelling smoke, reluctantly she came to me room and sprayed an odor be gone spray. I then went to the store and purchased room deodorizer myself because according to the manager the hotel was booked solid and that I could not change rooms. I have emphysema, asthma and congestive heart failure and I have to deal with this along with my two grandchildren who also have asthma.
So that night Friday Oct.12th, as I was getting ready for bed I noticed cigarette burns in the comforter. NOW I'm pissed. So the next morning I went to the front desk again told the manager Shirley Coleman about the comforter and now I'm questioning if my room was even cleaned at all! Ms Coleman is assuring me the room was cleaned, so I asked her well if the room was cleaned why is there a comforter on my bed with cigarette burns? She has no answer, what she did do was come to my room#104 and acted as though she was shocked to see the burns, so she took off the comforter and had the housekeeper change my sheets. Who puts a comforter with cigarette burns on a bed? Then we looked at my grandchildren's bed and their sheets was stained up, this was very unpleasing and unacceptable. Ms Coleman constantly repeated that the room was cleaned and I just couldn't fathom where!!
She then stated that she would adjust my bill for this incident, well when I went to check out on Sunday Oct.14, there was a $20 credit for my inconvenience. That right there is unacceptable. First my room is filled with cigarette smoke, then my bed has cigarette burns in the comforter and my grandchildren's bed sheets was stained up. This is utterly disgusting and unacceptable. And a $20 credit that's a slap in the face.
I have never been so angry about the customer service at the Wyndham Hotel.
I'm submitting this complaint in hopes of something being done about the cleanliness of the rooms, beds and sheets, and some type of refund.
Thanking you in advance for taking the time out to read this complaint!

Curtis Goldson
from Green Bay, WI
I stayed at the Days Inn (11775 Lebanon rd. Sharonville Ohio 45241). I arrived on 10-12-18 and was placed in room 161. That room was ok except that the heater wasn't working properly and the plumbing in the tub was clogged up. I had to take a shower in almost a foot of water that took over 2 hours to drain. The next day I told the front desk and they placed me in the room next door (room 159) so I moved my things over into that room. as I examined the room I found nasty towels behind the couch, blunts beside the night stand, bugs smashed on the walls, under the bed looks like it has never been vacuumed, plus other things that are included in the pictures. I'm sorry but I will NEVER stay in this wyndham motel again. Thank you.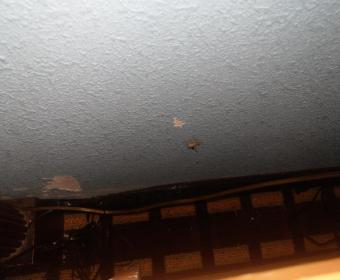 Amanda Pearson
from Norton, VA
I have contacted wyndham with no response as of yet back. I stayed at the travelodge at 602 Thompson Rd Indianapolis IN on Oct. 5th to Oct 7th. I checked in and everything was ok at first until later when I went to take a shower and there was baby roaches crawling on shower wall so I immediately ask for a refund so I coukdnt get another hotel room but I was informed I couldnt get a refund after I been in room after 10mins plus were the vent should be in ceiling it was just a hole and tub stained and other persons hair in corners. Plus you could tell that this must be a hotel for locals to rent by the month and just so much traffic and noise the kids would go by windows from outside and scream and knock on windows. So it was not a great experience I had to leave luggage in car so the roaches wouldn't get in my stuff and take them back home to Virginia with me and then they was on sink counter top and on the walls. Also the mattress had no mattress covers on them the mattress were very nasty and stained up the microwave had no turn plate in it just the ring and only had like 15 TV channels on the satellite this was just one of the worst experiences I had. This is my second attempt to get something of a refund back or another hotel stay at a very discounted rate at a place you could actually be comfortable in. Thank you.

Ruth Short
from Orlando, FL
Got here yesterday for check in and there was a long line and parking to check in was jammed up. I waited a long time until finally it was my turn and the lady I eventually got started talking to another ladies customer making me wait a lot longer and finally she called me up. What was the worst customer service ever was that a blonde girl came up to her asking her questions leaving me standing there waiting while they talked and finally the blonde saw me shaking my head getting mad so she shut up. I put in comments requesting a King bed but only doubles were available which the blonde to rub it in started saying for future call us ahead of time to request. So I guess the notes are good for nothing. And she explained nothing to me I had to ask what to do next. The rude lady helping me her name tag said Shelby. And because of this customer service from the beginning that was terrible it left a bad taste in my mouth and we won't be wasting our hard earned money staying here again.
The beds were like sleeping on rocks and no real blankets I called asking for two extra blankets and pillows and was told I was allowed one blanket and two pillows. And the tv volume in the bedroom goes up and down on its own very annoying. The beds should be comfortable at the price we paid to stay here.
Also my husband is a disabled veteran and in the parking garage there were cars parked in the handicap without any tags on plate or in window on multiple floors.
Went to walk the beach and homeless people sleeping on benches at the hotel. Didn't feel safe enough to walk around the beach.
The pillows are small and hard as a rock.
Not a pleasant experience.

KRYSTAL Moore
from Little Rock, AR
Don't stay here. No visitors allowed. Not overnight, extra, NONE. Can't come to pick you up. I was told not allowed in Andy P parking lot or subject to trespassing allegation. He told me where other hotels where and i could leave. He was acting as if i couldn't understand because i questioned the policy. Ask if i took an Uber and had no transport or was passing though and family came by they could come to my room to see me? He said NO! DONT LET SOMEONE EARN YOUR MONEY WITH THIS POLICY. Andy is giving Super 8 and Wyndham a bad name. Just rude and horrible person and policy.

Ski Ogawa
from San Jose, CA
I was quite upset when I stayed at Baymont Inns in Milpitas, Ca on Main St, and they requested for a $70.00 deposit. What kind of service is this as a gold club rewards member, to require a deposit on a room?
Then come to find out youre not getting your deposit back because they found an empty packaging of an incense stick, and supposedly ashes and butts from a smoked cigarette left behind in the room. And all of this info was never disclosed back to me directly, ever. By this time of my discovering that Im not getting my $70.00 deposit, it had been my 4th or 5th time requesting for my deposit and to please kindly reply back. Well, I never received a phone call or an email not even a form letter. Then, a month later Im looking over my statement, Inoticed I still have not received the deposit back so I call the office and upon that call, I discovered their premise on keeping my deposit.
It was not me that smoked in the room nor would i leave behind signs of direct evidence which would incriminate myself, and i sure did not want to giveaway and lose my deposit of $70. I personally think that this location decided to keep my deposit to make up for their loss from the extensive discounted rate through my redemption of my reward points.
I have never had this happen to me ever. I would like to get my deposit back or i may have to disclose this to another level.

Lauren Williams
from Mason, OH
Hello my name is Lauren Williams, honestly if i could give below a one star i would. I've been trying to get in contact with someone for a week now and have heard nothing!!! I stayed at Baymont inn and suites with my friend on October 5th 2018 in Fort Wayne Indiana, a huge mistake that was. We checked in about 6 pm and dropped our stuff off as we did have a concert to go to. When we got back he noticed there was a huge blood stain on the bed and hair everywhere, the towels were filthy, food on the floor. The room hadn't been clean but the beds were made which means the maids saw it and blatantly ignored it which influriates me. I don't think I will ever be returning to any of your hotels ever again after this experience and I will be sure to tell everyone I know about this. I will need a full refund after that terrible experience, I had informed the staff about this and they just moved our rooms and did nothing else not even a simple apology. This is unexeptable. Attached is a picture of the incident.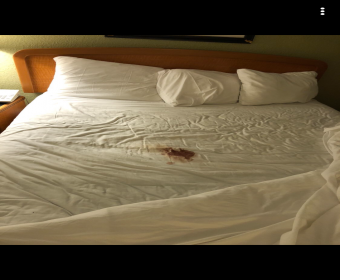 Nasrin Khodadjou
from Monmouth Junction, NJ
I would have given zero, if it was an option. I was forced into buying a vacation by one of your pushy representatives, I did not know about the requirements until I tried to book the trip. So I asked for the tape review and asked to speak to a person in charge, the representative said that I would get phone call back. I had been a week and I have not gotten a phone call. I just called again and spoke to your representative, this time she said , because this is a call center the don't have call back policy. So what the customer suppose to do. I read your reviews online, there are a lot of unhappy customers out there.

ralph consiglio
from Belgium, WI
I stayed at Ramada by Wyndham Newburgh/West Point on 9/27/18 room 130 . 8:30 am I GOT IN THE SHOWER AND THERE WAS NO WATER . WATER IN SINK AND TOILET , NONE IN SHOWER . So I went to desk and explained the problem. he said go back to room and wait for repairman , I asked how long and was told when he can . I cant wait too long I HAVE AN APPOINTMENT AT 10:00 AM 20 miles away , he said well I cant do anything about that and how do I know there's no water ? come with me to the room and see !!! no cant do that . Can I get the manager , gave me a phone # of a empty desk in the foyer . Then called hotel # and he put me on hold and din not pick up for 10 min so I hung up . 36 hours later the manager called me and said there was no problem with the shower and that I didn't know how to work it . And that " you people always want something for nothing and always complain " that's a quote . He and the staff were the rudest I have ever encountered in all the traveling I do . this year alone 9000 miles on the road . thank you

Dario Roberts
from Fort Lauderdale, FL
Hello,
My name is Dario Roberts, please attached my email on my stay at
Days Inn
1700 W Broward Blvd
954 463 2500
My name is Dario Roberts, I was booked at your hotel from Oct 7 - 13 2018. We checked in around 7pm Monday 7, 2018. On October 8, 2018 around 2pm My wife Aisha went to give the 2 babies a bath and notice the bath tub's mat was lifting up from the water and it was EXTREMELY DIRTY AND NASTY! She slightly lifted it up and notice mold and mildew (see pictures attached and video) the SCENT WAS HORRIBLE!!! It gave everyone a headache and made the babies sick.
I went to reception to report the room, a black slim gentlemen who works for the hotel made a most disturbing comment to me "IF YOU DIDN'T LIFT UP THE MAT YOU WOULD HAVE NEVER SEEN OR SMELLED THE MOLD" Sir at this point I was already upset but still decided to work with your hotel. I went to see 2 rooms all of with had THE SAME MOLD!
I was forced at this point to seek accommodations to other hotel for the safety of my family. As the mold had already started to make my babies sick. Sir we want our money back and we want the money we spent on this new hotel we booked because your hotel was nasty.
The Florida Department of Health in Broward County number is 954 467 4700. We will be calling you this morning to discuss if the response is not favorable we will be calling them and forwarding those photos/videos to them, Wyndham International and ALL SOCIAL MEDIA( facebook, trip advisor etc...)
Dario Roberts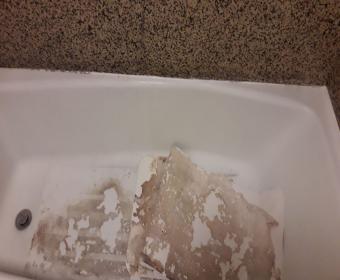 Valerie Anderson
from Richmond, VA
I wanted to report a complaint about your Super 8 in Atlantic City. My husband and I stayed there on Tuesday, August 21st for one night. The pictures online of the hotel are very misleading, as they make the place look quite nice. Such is not the case. The carpet in our room was not clean, at all. It appeared to have vomit on it. We only had one pillow each, since our other pillows were stuffed behind the couch, and we were told there were no more pillows. Overall, the room was so disgusting that we did not want to sleep in it, so we stayed up all night, roaming the boardwalk. The neighborhood did not feel safe either. Lastly, they advertised on their sign outside for what I can only assume means one thing (luring in prostitutes and their customers), which is a bit horrifying.
The following day, I actually saw an inspector there and asked him to come check out our room. He sent the manager up there, who agreed to give us 1/3 off, $50. The prices of the hotels were extremely inflated due to the airshow going on the following day. At the time, I agreed, but we just received our credit card statement with our $100 room charge on it and after some thought, we feel that we should not have to pay $100 for something so unacceptable. I have since tried to look up this hotel and was not able to book any rooms at any time (just checking, not really wanting to stay there again), leading me to believe that it shut down, as it should. I have pictures of our room and the hallways by the stairwell that were stacked with junk. I would appreciate a full refund. Please let me know how I should proceed. I tried to add more photos, but the site wouldn't let me. I can send them another way if you'd like. Thank you in advance for your cooperation with this matter.
 
Valerie Anderson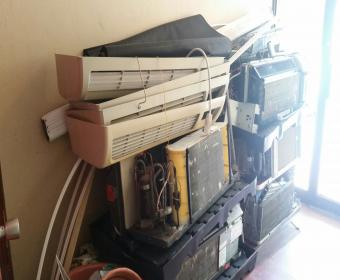 Fred l peil
from Las Vegas, NV
Your Las Vegas (DAYS INN) was undoubtedly the worst hotel experience that i have ever encountered. It took one and one hour to check in.
Paid for two nights in advance. When i arrived they required a 100.00 deposit plus a 18.05 per day amininty charge. The $100. Deposit was to be refunded on check out. (Still hasn't happened. )
Would like for someone to call me. Fred l peil, 702-339-6976. I would be ashamed to call this property one of mine. Not even a 1 star experience.

lisa atkins
from Sunnyvale, CA
Made reservations online for four nights. Checked in and out of motel within one hour. They refuse to give me a refund. I have escalated and am told they cannot force the management of the site I stayed to refund me my $444. No where does it state non-refundable or that when you check in the rest of the nights are non-refundable. My daughter and I felt unsafe, the bed was like sleeping on lumber, no rugs in the room etc. Did research on line but the pictures don't paint the real picture - all deception. I am willing to pay for the first night as I did check in but I canceled my reservation within an hour for the other three nights, or so I thought. NEVER STAY at Wyndam Days Inn 7475 El Cajon Blvd, San Diego. Basically, they have decided to steal $300 from me and you shouldn't trust dishonest management, ever. Wyndham customer service sides with the site management and said there is nothing they can do, it was site management decision and they cannot override.

Tanya Kraft
from Stoughton, MA
Travelodge in Natick, Ma is a very, very poor representative of Wyndham properties. We're in room 115. This place is held together with duct tape (under the sink), orange expanding foam (by the door where someone obviously attempted a break in, a leaky toilet, a broken mini fridge, a coffee maker (looks like a part is missing and there was no in room coffee). Lamp shade is cracked, one light fixture is missing a bulb. There are two splotches of tan paint on an off white wall in the bathroom. I don't believe carpets are ever vacuumed here - there is not a vacuum on the cart that services the rooms. A window in the bathroom has no lock on it - it can open about six inches, and there is a big metal thing that keeps it from opening further - kind of jury rigged. There is a very, very rattling noise coming out of the a/c-heater.
Outside, a sign welcomes you with 'Stay Satisfied' and 'Hospitality at its best.'. At the front desk, this place proudly displays the Wyndham mascot dude. BUT - check Travel Advisor ratings. Wish my hub had done that before he booked. This is a 2 star property at best. It's dirty and not properly cared for.
We're Wyndham timeshare owners and love the Wyndham experience. This isn't one we'll love. This franchisee needs a lesson on how to run a top notch Wyndham branded place. HELP THEM!!!

phillip kothmann
from Llano, TX
We stayed at the Super 8 in Harker Heights on Sept.5. The hotel was nice and clean - no problem there. The breakfast was supposed to begin at 6AM as was posted on the sign. By 6:35 nothing was ready and we could not wait any longer. My coworker and I went down the street to IHOP and spent $22 for breakfast out of pocket. This is probably nothing more than an employee who over slept - but the extra cost is out of my pocket. We always stay at hotels that include the breakfast to keep costs down. This mess up won't be reimbursed -so I take the loss. Please get the problem fixed. Thanks

Willam Keller
from Gilbert, AZ
To whom it may concern,
My family recently stayed at your Wingate hotel at Tinley Park to gather for our niece's wedding. We experienced perhaps the most unpleasant and inappropriate behavior from on of your staff members by the name of Paula Grata.
Let me explain what happened. It was the day after the wedding and I invited a cousin of ours' that lived in the area to visit with us at the hotel. Myself being from the Phoenix area, we hadn't seen each other for close to twenty years, When my cousin accompanied by his wife and son arrived, my wife and I decided to sit back in the breakfast dining area to insure some privacy. I also figured that in that area we would not disrupt the business conducted in the lobby with other guests. There we no signs stating that the area was closed to guests. About a half an hour later a group of about eighteen relatives who were also staying at the hotel came in from diner. They had also not seen my cousin for quite some time. I assure you that none of us had been boisterous and kept the volume level respectable.
This is when Ms Grata entered the area, posted signs and informed us the dining area was of limits to guests. At this time it was about 8:50 PM. She informed us that we were move to the lobby. We did so.
About 10 minutes later she came back out fro her refuge from her office in the back room. I might add any previous time she was constantly away from the front desk in this area. She then threatened to call the police on us. I assure you that were all shocked by her actions and condescending attitude. She even mentioned a very discriminating statement to the parents of a baby present.
Having worked myself in a customer based environment in health care for over 25 years, I recognize the need for customer service. This whole situation could have been handled quite differently with a more pleasant outcome. I would like to sum up this complaint stating that this young woman is perhaps unfit for her responsibilities.
I might add that the rest of the staff were very friendly and accommodating. Thank you for your attention to this matter.
Sincerely, William Keller

Dianne Sawl
from Georgetown, IN
We were at the hawthorn suites in Indiana, IN and they were putting on a roof they wanted to put us in s room where the work was going on . We requested a different room they accommodated but the people who were traveling w us said the roofers were throwing the shingles down the steps they needed to travel and one if the workers broke a light outside their room and left the broken glass near their doorway. My dad who also traveled w us was not able to get into his room til 4 15 even though check in was at 3

Angela Conklin
from Rockford, IL
On September 14, 2018 my daughters and I checked into the Super 8 Davenport Iowa. After lying down on the bed, my daughter saw a fresh blood stain on the sheets. We reported this to the front desk and 2 hours later, our sheets were changed. I was told that a supervisor would contact me regarding my concerns. I did not hear anything so I waited until the next days stay and asked the desk again to speak with a supervisor. I explained the situation and the desk stated that another room had complained that there was fresh blood on a chair and they suspected that there was a possibility that a worker may have been bleeding. I was then given a phone number to contact the supervisor and when I called her she stated that she was not working and could not help me. I had made several calls but did not get a return call. I reported this to cooperate and they stated I would need to wait 6 days for the hotel to respond. I called the hotel back and they told me they could only reimburse me 25%. I was agreeable to pay for 1 night because I had clean sheets for one night. Cooperate told me it was out of their control and I would need to call the hotel back. I called back and despite my concerns regarding blood borne pathogens, I was told that they could only give me 25% refund. I am going to report this to the local health department as I work in healthcare as a provider and understand the risks that this hotel is putting guests in. I am completely dissatisfied with the customer service. I am considering to pursue litigation, only for the mere sake that my health and my daughters health has been placed at risk.

Kim E Mills
from Indianapolis, IN
I stayed at The Baymont in Cincinnati, OH and it was the worse experience in a long time! The elevator didn't work, the hallway smelled and the front desk staff was rude! I will never stay at another Wyndham hotel. I stayed at 10900 Crowne Pointe Dr.
I feel I deserve a refund!

Marsha klein
from Kokomo, IN
A mistake was made making my reservations and all my points were lost ,no one will replace them I'm going to be sleeping on the streets in a strange town and state. HELP ME PLEASE
Have feedback for Wyndham Hotels?
Thanks for your feedback!
Sorry. Please try again later!