Wyndham Hotels
Wyndham Hotels Complaints Continued... (Page 18)
1090+ reviews added so far. Upset? Call Wyndham Hotels corporate: 1-800-466-1589

Ronald Overhultz
from Ridgeland, MS
I stayed at the Howard Johnson on
137 San Marco Ave.
in St.Augustine,Fla.
March 20-22
The rooms were outdated,some of the rooms the lights/electrical
outlets didn't work,some rooms smelled of sewage(heard other people complainting) rooms were
dirty,some had roaches.
Mine was one of them with some of the above conditions.(Room167)
Was a terrible stay!!!!!
Do not recommend it at all.
Needs to be torn down and new motel built.
Please look it up for the photos of
motel.
Cannot believe that this motel is even associated with Wyndham Motels/Hotels.
I was not satisfied what so ever.
The location was excellent for sightseeing. Shuttle service was
on the route at the motel a plus.
The 600 year Oak Tree there was
pretty.
There was vehicle traffic thru the parking lot at all hours.
People walking thru parking lot at all hours also.
No security there.
This motel needs someone from
corporate to do an inspection
of this Howard Johnson.(unannounced)
Just look up on any travel sight
the complaints on the motel.
Trip Advisor or any others that
people sent a complaint into.
It's terrible!!!!!!
Doesn't even deserve a rating.
Not a very good impression of the
reputation that Wyndham has.
Looking forward to your reply.
Thank you
Ronald Overhultz
Pierre Part,La.

Hi I am a platinum member and i have not had an issue with Travelodge in el centro, ca. Until my most recent stay. I feel as a platinum member I should have the privileges of benefits . the room that was booked had spots on pillows and bedding. Curtain had appeared to be a blood stain or oil. The bed was sunk in on one side. I wasn't treat as a platinum member and my rewards is what I go on for my travels. I spent my 3000 points plus cash on a room that wasn't up to member benefit.

Ronald Garbizo
from New Iberia, LA
Booked a room at Days in airport I. COLORADO SPRINGS when we got there they put us in a room that had no towels or shower curtain the couch was so stained up no one would want to set on it . We took pictures of the room and they did change us rooms no towels in that room. No at the desk most of the time could smell cig. Smoke in hall ways . Maids did not speak English so hard to ask for more towels . Asked for a blanket never got one.
.
Om

Jeffrey Kilcrease
from Knoxville, TN
We were staying in a non smoking with someone next door smoking late at night. Called the front desk and was told nothing could be done.
9240 Park West Blvd
Knoxville TN

Alex Gaffney
from Hanford, CA
Days Inn in Tucson Az, room 101, March 19, 2019. The bed sheets had dried blood stains. The sheets had not been replaced from the previous use. I do have pictures. We did not discover this until the next morning as we were tired and checked in very late. I am in able to attach my pictures.

Lingard Ellis
from Manchester, ENG
I was told I had mild emphysema. I was shocked, I had only had minor breathing problems at times. However I had smoked for 17 years when I was very young and had quit over 38 years ago, when I developed asthma. I always heard your lungs were cleared 5 years after you quit smoking, but they don't tell you the damage is already done! Mild is not mild, I am on oxygen all the time.my son purchased herbal remedy for emphysema from solution health herbal clinic ,which i used for 15 weeks and am totally Emphysema free ,all thanks to solution health herbal clinic, solution health herbal clinic also cure all type of disease in humans life. Contact and visit their website at www.solutionhealthherbalclinic.com , details E-mail: (solutionsherbalclinic@gmail.com)

ronald lewis m.d.
from New Orleans, LA
I am a timeshare owner for many years at avenue plaza new Orleans.i found an employee named steven ulich to be remarkable rude and a bully to me and other employees at the informational luncheon.other employees seemed very afraid of him.he told me when I was ready to leave to sit down I was not yet done.the other employees were only too ready to give me his name and said I should complain about him.they said they were too in constant terror of him to complain themselves,and hoped I would.this employee supervisor reflected very badly on the wyndham brand and I usually spread the word what a great organization you have but now must qualify my praise because of this rude condescending bully.i hope others have the strength to share his deficiencies with your corporate office.i found him a blot on an otherwise great experience at your resort.each time I think of the wonderful avenue plaza experience my opinion is tainted with my rememberance of this rude bully.the look of fear the other employees had around him reminded me of my experience as a physician working with battered women and children. it left a bad taste in my mouth for any time I think of wyndham. he is in a position of power and abuse.

Worth Nelson
from Raleigh, NC
The Baymont Motel in Murry, Utah is the dirtiest and scariest one I've ever been in. It was filthy and had very scetchy people living in their cars in the back parking lot. Please go on line and read all the reviews. Lights weren't working in the parking lot, hand rails pulled out of the wall in the stairways (safety). The halls and doors are very dirty. Once we got in the room the bathroom wasn't clean and the curtains were gross with stuff on them. The cops showed up for one of the people dealing from their car in the back parking lot. It was someone staying at the motel that called the cops not the owner. Not one picture on the Web sight matched what it's actually like. I wish I would have taken pictures. I can't believe you put your company name on a business like that.

ronald lewis
from New Orleans, LA
after listening to a guest 1 hour presentation and 1 hour sales pitch.all I said I did not want but was constantly badgered into sitting through. then a rude obnoxious senior wyndham member named steven Ulrich told me I had to stay for more.i said I was done and he said I was not and to sit down.i found his unprofessional manner a poor representative of the fine wyndham organization. please find a better and more people friendly person to be in charge instead of this unbelieveable rude individual.i am at avenue plaza in new Orleans as a timeshare owner.this occurred today 18 march 2019.my phone is 1-904-501-6225.i am a retired physician and tell many friends about wyndhams many attributes but no more.

Your call center are the worst I have ever used .You can not hear what ever they are saying then they can not under stand what ever I am saying to them .On trip to florida I was sent 134 miles to my hotel in the rain and at night .That was to be only 14 miles .When I tried to call back I was told that the hotel had my card number and that it was to late to change ..WHY in this world would you send a call to another country to help find a hotel room in the US .They can not understand and do not speak. english . As for using my points .Why waste my time .As for most of your hotels are find but I feel that house keeping could and should step up .My feet got black from walking on the bare floor in one hotel .NOT Good .Shame on you for farming your call out of this country.Most service person on the phone can not help .I just keep calling back until I get someone that can speak and understand english . Christina Wells Cable Ohio

RALPH MUIR REWARDS MEMBER SINCE 2008 USED FOR MAANY YRS EARLER THAN 2008
from Cranbrook, BC
kelownia bc 13 14 march super 8..march 15 day inn kelownia ,march 16 west kelownia super 8
called for rm on 13...would arrive late.will not take cash.paid 4 two nights on us td visa.asked they put note on file may need third night. hookers in motel parking lot..clerk no cash as always robbed..not good 4 bussines..on third morning told no room....clerk called day s inn near by asked if they had room..they said yes. she did not think to leave me name. she appeared more interested in other things then me. so off to days in at 7 am.days inn wont take cash...need two hundred cash...re damage
asked for second ..but in compter.next morning n room....had to move again this time 20 miles to west kelownia..motel near empty. waited 6 mins no one at counter best room took cash helpful .great clean room water stains on bed. in am of 17 no breakfast..no coffee nothing.........25 plus yrs using your group above from unhappy loyal client
...250 254 0214.

Alfred Holman
from Berwyn, IL
I booked my reservation through Expedia on February 19, 2019 for March 15th 2019 to visit my daughter who is serving in our military based in Newport News Virginia. I have a lot of travel experience considering that I was an airline employee for over 10 years back in my 20's. Therefore, I did consider the Wyndham name sake a reputable hotel. I am also a frequent user of Expedia and other search engines when traveling. This was my first ever visit to Virginia and because this is my daughter's first ever venture away as an adult from her family I thought that it would be nice to visit her and experience the beach location to help ease her stress from being away from home. I thought the beach was ideal to enjoy our stay while in Virginia. Nonetheless, this hotel experience was horrible to say the least. I believe that this hotel at minimum misrepresented itself and even after addressing our concerns I feel that this Howard Johnson by Wyndham hotels showed insensitivity and unconcerned about the safety of their guest.
On March 11, 2019 I received an email from the Howard Johnson stating that BEGINNING March 12, the elevator would not be working.and is being replaced with a brand new elevator. This email was not an issue for me because my wife and I use any means necessary to walk as much as possible. When we visit the grocery store or mall we tend to park furthest from the entrance as a means to unconsciously exercise. Therefore, the email was least bit concerning. We arrived at the hotel I believed around 10pm or thereafter and as we parked our car there was a hotel guest standing in her room while holding the door open smoking a cigarette. My daughter jokingly said to us I hope she doesn't think that is smoking outside the room. We all laughed as we gathered our belongings.
As we approached the elevator there was a sign posted stating the elevator was not operable even though the guest service woman at the desk said the elevator was fixed. Nonetheless, the stairwell was next to the elevator so we proceeded to walk into the stairwell. I immediately noticed that there was no means to secure the stairwell, meaning we did not need our key card to access the stairwell. As we walked up the stairwell there was a loud odor of cigarette smoke which I was upset about because I had to walk up four flights of stairs inhaling cigarette smoke. I told my family that it was really inconsiderate of the smoker and I said it loudly hoping the person heard (smoke smelled fresh and not faint) my concerns thinking they were up the stairs higher than the 4th floor. Our room was number 401 located opposite the elevator and right next to the other stairwell. This later became a problem because it was obvious that other smokers use the stairwell to smoke to stay out of the cold night. It was noticeable because from my room we can hear the door open and close as well as hear the people talking. Once in the room there was an immediate odor we could not describe. It wasn't overbearing but it was noticeable that someone tried to hide a odor from the previous guest. This was still not an issue of great concern. When my daughter entered the bathroom she immediately notice mold above the shower. When I observed the bathroom I took a picture of the mold and said we will talk to the front desk in the morning. We all agreed that we were tired from our long day and closed the door to the bathroom. We agreed that it was too much of a hassle to go back down stairs with all our luggage. There was no guarantee that there was another room available or our room would be better or that it would be closer to the ground level.
At approximately 4am I am awaken by people talking. I initially thought that it was the guest next door that we could hear through the walls. I am obviously not fully awaken but I look at the time and try to go back to sleep. After about 45 minutes I still hear people talking so I tried to call the front desk and no one answered. After about 10 more minutes I tried calling again and still no answer so I decided to just walk down stairs. Once I opened the door there was a couple standing outside our room drinking beer and smoking. I stated to them that I could hear them so they apologized and picked up their 12 pack of beer and walked away. I did not see them go into a room.
At this point I am frustrated especially that no one is answering the phone at the front desk so I immediately went down stairs to complain. When I got to the front desk the door was locked. I am looking inside to see if maybe someone is in there asleep or something so I knock on the door and still no one. As I turn away a gentleman was walking from across the street towards me. I paused and put myself on alert because it is early in the morning and no one is out here. The man walks up to me in plain clothes and asked could he help me, and I didn't respond but, he walks up to the door and unlocks the door. Once I realized that this man who is not wearing a uniform or has a visible I.D. I asked his name which he said it was John. I explained to him that I was woke up by people standing outside my room drinking and talking. And because there was no security devices at the stairs to keep unwanted guest out it was a concern of mine. I had to approach these people not knowing if they were guest or if they would harm me to tell them they were disturbing me. John replies that I should have let him know because he had no problem asking guest to leave because he has done it before. I am angry to say the least at this point because I had been calling the front desk. I go back to my room and when I use the bathroom the toilet doesn't flush. As I am trying to flush the toilet over and over it is visibly noticeable that the toilet seat is worn out. How long does a toilet seat have to be on a toilet before you notice wear marks? Eventually I get the toilet to flush. I take a picture to show the manager in the morning the toilet seat and the mold. Now my wife, daughter, tell me they don't feel safe and the odor is probably because the carpet may have mold in it. Now my family is worried that because of the poor maintenance condition of this hotel the mold issue may be worse than just above the shower. At this point no of us can go back to sleep so I call Expedia and asked them to intervene. Therefore Expedia places me on hold and they said that John can only offer us another room because the manager gets in at 9am.
After calming my family down I suggested that we wait to hear from the manager. At 9am I go to the front desk yet the manager is still not in. At 10:45am I go again but, still no manager. At this point Kamal is the name of the front desk clerk who tells me that nothing can be done for me but, he called the manager and said he will be in at 11am. I reminded Kamal that its 10:50am now. I called Expedia again and they said that they would contact the hotel on my behalf again. Expedia eventually stated that nothing could be done because, John and Kamal had no authority to make any decisions but to give me another room. Simply giving us another room was only going to put us in another room. No assurance for our heath or safety was addressed.They did'nt offer to send someone up to isolate the mold or anything!!! Nothing!!!
That is when I decided that me and my family's concern is only important to us and not the hotel. I had no other recourse but to find another hotel. I tried to work out my concerns with the hotel and at minimum get some assurance that the hotel is working to address my concerns and our health and safety is of upmost importance. I wanted to work out something with the hotel but, no manager or anyone with authority could help me. I called Expedia again and they informed me that my complaint will be sent to their resolution department and once they spoke with a manager they would get back to me to help resolve any issues. After waiting 24 hours Expedia sends me an email asking for more time because they still have not contacted the manager.
I dont know what was more insulting? The poor quality of the hotel, (presence of visible mold and odor) the lack of concern of the staff for our safety, (no attendant available or security locks after a certain time) or the deceptive email stating the elevator is being replaced (no evidence the elevator is even being worked on). But, I think it is the fact that once the manager was finally contacted he said that I will not be getting a refund of any amount due to the policy I agreed to at the time of the reservation. NOW THAT WAS THE INSULT OF ALL INSULTS.
At this point I am safe at home. I feel that this hotel should not even have the right to be offered to customers on websites. Because most sites like Expedia, Hotwire, etc. offer a great deal without exposing which hotel it is until after you have paid. After being insulted by the response and the lack of concern for the safety of my family. My lesson learned is to stop using that method to find hotels. And furthermore NEVER use a Wyndham hotel again especially if that is your policy and practice. Paying a few extra dollars is not worth going through this. I just wanted to have a good time with my daughter who is serving our country and sorely missed to even be bothered by the unprofessional staff at Howard Johnson. She should not be concerned that she may be attacked in the stairwell at a hotel because they do not take necessary measures to ensure our safety. The fact that mold was visible in plain sight yet the hotel took no actions. Because if we saw the mold? How can the staff at the hotel not see the mold?
Everything I have mentioned in this email is confirmed in my phone records such as photos and a video I tried to record of a an employee (house keeping) playing loud music and smoking in the stairwell. I am sending this email via my desktop computer and if anyone at the corporate office is willing to see my evidence I will gladly upload them from my phone. I tried to be as detailed as possible but for some reason I think this email is going to fall on deaf ears which is why I am not going to bother hooking my phone up to my desktop to upload the pictures and video. If corporate takes no action or visits this hotel to observe for themselves, That in itself will say a lot about the name.
I never experienced this type of poor service and if I did at minimum a person of some type of authority would have tried to reach out to me. This is so insulting. Don't take my complaint and not visit this hotel. I can't imagine that this hotel located in this popular area displays such poor quality and has never been observed. It just isn't possible to think and if it is. Shame on Wyndham. Shame on you.
Respectfully submitted,
Alfred Holman
Email: joi2al@sbcglobal.net
Berwyn IL.

r atchley
from Athens, GA
your Baymont hotel in Macon requires a 20$ cash deposit for "incidentals" and they cannot use a credit card ??
what year is this? I rarely carry cash anymore. Also the exercise room is broken and disgusting

I have stayed at many of your hotels and have always been satisfied. I recently stayed at Super 8 in Westminster, CO. Worst room, worst hotel and worst breakfast I ever stayed in. I was there 4 nights. Never did they change my sheets, never cleaned and such a dark, dirty looking room. Big cigarette hole in blanket, rugs were filthy and the breakfast so bad, I had to go out for breakfast. I am so upset and disappointed. I'm not sure I'll ever stay in your hotels again. On that same trip, I stayed in Kearney NE at one of your hotels, it was the complete opposite.

Geoffrey Schneider
from Tulsa, OK
I am staying at the Wyndam in Tulsa Oklahoma as I type this. The inside of the facility is fine. The outside grounds are covered with cigarette butts and paper and other trash. It is a dump on the outside. There are cigarette butts in the landscaping also. We are here for the AKC NATIONALS. I could not find an area not peppered with cigarette butts to walk our dogs on the entire grounds. It is disgusting. The grounds need to be cleaned up. This is totally unacceptable. We're very disappointed. There is a sign as you enter the building that states, "This is a smoke free facility ". This OBVIOUSLY doesn't apply to the outside property.

Joseph Terry
from Merritt Island, FL
We are new to Wyndham, we stayed the first night of our trip at a Wyndham in short pump Va. very nice place very nice people found large bug in bed when pulling sheets back had to be moved to another room. Sighned up for credit card and was told we would get Fifty dollars off of stay.this did not happen. We were just given a credit card number on line.
The next night stayed in a Wyndham in Jacksonville. Tried to use credit card number so we could get Fifty off of room. Desk clerk said he has no idea what I am talking about. He says there is no way he can use that credit card number because it has to be swiped.
Next night stayed in tamp, same story they have no idea what this program is and can not use credit card number. They have no way of entering.
We finally reached our destination on Merritt island Florida. So we decided to chance us Wyndham at the Wyndham grand in Orlando. Gorgeous place. Was told they would have an upgrade for us .they did not have it. We stayed in room 1404 . I spent half the night trying to get the toilet to stop flushing, I have done a lot of plumbing in my day , but have never seen a toilet that flushed on its own every half hour. I did not call front desk thinking each time it would stop, the next thing we knew it was 6am ,and time to get ready for big day at Disney . So much for that we were so tired we went for a little while and then went home.
Needless to say, we are not pleased so far with Wyndham. We are not the kind of people that complain about things and we are in our 70'sand do a lot of traveling. We have never had a complaint with any other hotel chain. But this time I felt compelled to complain because it affected our grand children also. We were meeting them at the park

Katy crawford
from Jacksonville, FL
No Subject[#1179843]
Hello katie
Thank you for contacting Days Inn by Wyndham Customer Care.
We value the opinions of our guests and evaluate each message, suggestion and comment to find out how we can better improve our service to you. We strive to provide services that guests find timely and helpful.
Your feedback from your stay at Days Inn by Wyndham in Hampton SC helps us understand the kind of services our guests appreciate as well as areas in need of improvement. You deserve, and should rightfully expect, world-class service from Days Inn by Wyndham including courteous and efficient handling of inquiries and consistent resolutions for them. With our specialists being the first point of contact for our guests, the service experience they provide is vital to guest satisfaction. Again, your feedback from your stay on Feb 23 2019will help us identify the opportunities where we can focus on making improvements.
After a review of your concern, the best resolution would be achieved by direct communication between the property management and yourself. Please contact the property management team at803-943-0411.We appreciate you taking the time to share your experience with us. We look forward to serving you in the future.
Thank you for your interest in Days Inn by Wyndham.
Melissa
Account Specialist, Customer Care
Wyndham Hotels & Resorts, Inc.
Office: 888-775-3379
I had roaches crawling all over the counters, ceiling and this is my response from them.
Not Satisfied at all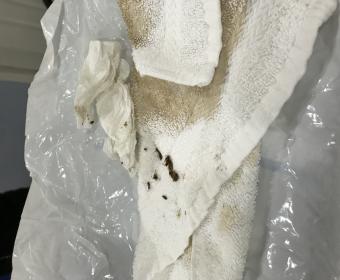 They locked my card up over chargeinh Mr they called police cause I asked for corporate number I had credit company
The phone it's record
Plus the police talked to bank and they said I already paid and today I get another charge for ,,,155
,73.....,,, this motel ripped people off...I'm very disapointed
.ithankyou Trisha McDaniel

kerana Todorov
from Santa Ana, CA
I had reserved a room at ramada by Wyndham Costa/Newport beach for one night March 6 - March 7 via hotel.com
First of all, the hotel does not mention that its airport shuttle service ends at 10:30 p.m. I called for the shuttle at 10:34 p.m. and was told the driver had gone home
I took a Lyft ride ($19.93)
Front desk was kind of rude. But OK. I head to my room. There were two huge fans in there - those commercial fans one rents after an inundation. The smell was awful. I head back to the front desk. They tell me they're going to remove the fans. I say I can't stay there. No one should have stayed there that night. It was not healthy.
Then they said there was no other room even though two more parties arrived and got checked in.
Then the manager tells me to call "expedia" - after telling me to be an "adult.". He said Expedia will find me another room. He made no attempt to call or to suggest where I could go. It's almost midnight. I have never been to Costa Mesa.
Gives me a number that was incorrect (wrong department) --- Got the correct number and ended up being transferred to the right clerk at hotels.com. She reimbursed me for the room -- I'm supposed to get the $115 in a week. But all the rooms in her system were booked. So she suggested I call the hotels myself. Fine. I'm still in the lobby of this horrible hotel. I have to say the clerk was pleasant and did what she could to help me - unlike your franchisee in Costa Mesa.
So I finally get a list from the front desk at this horrible hotel. Found one hotel who gave me a discount $220 - very pleasant too.Got a second Lyft ($13.98) to the new hotel.
Anyway, you guys owe me $250.
I was left alone in a city I don't know with a room that was guaranteed and was not. This hotel was checking people in rooms that should have never been rented because they had some flood issue. Terribly unhealthy.
This is my worst hotel experience.
You owe me $250.

Catherine Caracter
from Plainsboro, NJ
Good Morning,
Honestly, I wouldn't even rate the Ramada Plaza Hotel in Atlanta a 1 star. The service was completely horrible and unprofessional from check in to check out. I have never experienced anything like it before. My plane landed at 11 pm and I was shuttled to your hotel and got there at 11:30 pm. I did not check into my room until 1 am due to the ladies at the front desk. A young lady and several of her friends walked into the hotel and asked to speak to someone and was checked into their rooms without having to wait in the long line because she gave the employee money to skip. There are two cameras at the front desk and I really think the footage should be pulled from that night. As I got closer to the front desk in line, the employee kept whispering that there weren't any rooms left with at least 15 people behind me still that have not checked in. She turned away a mother and her young son at 1 am in the morning it was very disappointing to see. I finally got to the desk and was told I needed to pay $100 for incidentals. She swiped my card and said it dint go through, my bank showed it in my account as a pending charge. She then asked for another card which I provided to her and she charged in $100 and then another charge for $123.Then when I checked out charged me $61.53 At this point I was very upset. Once she handed my room key over I headed upstairs to my room the elevator smelled like marijuana and was very old. When I got t o my room the key didn't work for the door, I went back downstairs to inform the ladies at the desk and they gave me an attitude. The young lady from earlier who paid to skip the line came back down complaining someone was already in the room they provided her. The lady snatched the key from me and said I have to wait. I informed her I do not want to wait any longer and could she call someone immediately, she stated "Well you can just cancel the room then". Again, so unprofessional. The maintenance man came up tried the key and it didn't work, he went back downstairs to grab a charger for the door. While trying to open the door he received a call from another employee which he placed on speaker complaining about how his check was short . Again so unprofessional. Once he opened the door, he explained to me that the door was still broke and he could night fix it until the morning. Can you imagine the feeling to having to sleep with one eye open? As I got into the room, it was disgusting. The room definitely needs cosmetic attention. The floors were stained, the comforter had lipstick stains and yellow spots. The bathroom ceiling had water damage and the blow dryer was off the wall. The sofa had stains and seemed as though it was taken from a dumpster or thrift shop and never cleaned. My TV didn't work and it looked as if an animal was scratching the stand for the television. I have provided pictures as well to this complaint. The next morning I spoke with the new employee and they mentioned that the manager had come in due to the complaints of last night guest... Go figure! I mention my complaint and left my information for her to get back to me, which she never did until 3/5/2019. She called me and was very rude and unprofessional. She said she was actually there the night of my check in so I asked her if she was there why wouldn't she come out and solve many of the guest questions or explain to them the delay. She felt offended by my question and said I was being hostile and she didn't see the point of the call and HUNG UP on me. I proceeded to call your corporate office and file this complaint. If this issue is not handled I will have no other choice than to reach out to the Better Business Bureau to get this type of treatment reported.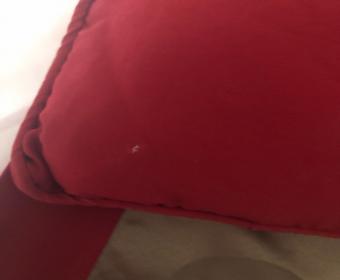 I called them to extend my trial because it expires on September 14, which is my wedding day. We wanted an extension for one week to use this for our honeymoon, not only did they refuse, THEY HUNG UP ON US. We spoke to THREE customer service reps all who were extremely rude. We had every intention to extend our time share and be life long customers. But after that, absolutely not.

Kimberly Schlomann
from Muskego, WI
Hotel in Cameron Missouri looked to be in middle of construction updates. Our room had missing outlet covers no batteries in the smoke alarm and messy grout tile work in bathroom. There were old headboards at end of hallway. Beautiful updates and nice rooms despite needing finishes. Also we stayed at several days inns this weekend and 2 times we didn't get the tv to work with the Direct Tv remotes. Crazy instructions that didn't work. I was too tired to mess with. I just wanted to turn tv on and find out the updates on the storm warning and not have to program a tv input to get it to work. Very bad situation!
To add to our experience the phone reservation person, I had a hard time understanding. The reservation was messed up and the smart kind person at the desk fixed it. But there was no elevator and I asked for a first floor room because of my physical handicap. She told me there was none available. We were deciding to leave and she stated that the first floor was reserved for pets. Which was great because on the phone I had informed them of my service dog. Which I was also charged for. Not sure if that is you policy to not reserve handicap accessible room when there is no elevator. Even with an elevator, handicap people have to be on first floor. How do you plan on getting them down the stairs if there was a fire or malfunction of the elevator? We always stay at your hotels. Just wanted to notify of some concerns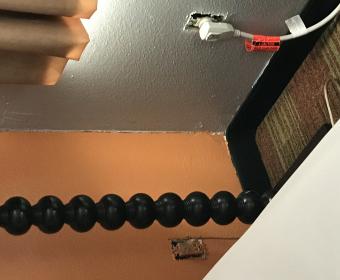 Ronald House
from Fayetteville, NC
Itinerary Number: 5136B92543459 Name: RONALD HOUSE Confirmation Number: 85504EC011361 Hotel Information: Microtel Inn & Suites by Wyndham Newport News Airport 501 Operations Drive Newport News Virginia
United States I have stayed at this hotel a few times because of the cost and location. I needed to use it last Friday and when we checked in there were two or three very derelict looking young men sitting in the lobby. We checked in and went to the room and were very disappointed at the size of the room and darkness of everything. The bathroom was clean and very good condition except for the threadbare towels and hand towels. We left and went to the hospital in the area, saw the patient and returned back to spend the evening. Requested additional pillows and received them. There were now two down and out men sitting in lobby. I walked my pet about an hour later and saw one of the men sitting (laying) in an old car at the back of the property. The next morning I was up early and was the first one to the breakfast bar as I was in need of some coffee. There were the two men (one was the man in car) eating off the breakfast bar. Got my coffee and returned to the room. Hung out the do not disturb sign. When we left the room about 9:30 am I removed the sign. When we got back to the hotel around 4:20 I went to the room and it had not been cleaned, bed not made, no towels etc... When I went to the desk to complain the manager was there and he said we didn't clean the room because of the do not disturb sign. I explained to him that I had removed the sign when we left the rooom that morning, he told me he would have to check his video tapes and see what the problem was; I told him to either clean the rooom, or give me another room, or return my money and I would find another hotel. He cleaned the room, but staff really made us uncomfortable as we waited for the room be be cleaned (stares and under-the-breath talk). This morning there were two other men eating off the breakfast bar. It seems as if the "homeless" are coming in and taking advantage of the free food. The exterior of the property is very rundown and there is not any landscaping on the entire grounds. I just wanted to make this complaint as i have never made one before but I was very, very disappointed. Will never stay here again and this experience may cause me to be fearful of making any reservations with Wyndham properties. Thank you for listening to me.

Michael mackedanz
from Dawson, MN
My family stayed at the American in thief river falls mn. On 2/8 and 2/9 2019 in rooms 117 and 119. We were there for a hockey tournament which our 10 year old grandson was playing in. We did not appreciate being charged $15 to check in 1/2 hour early. We had to be at the hockey arena at 3:15 and it was so cold we didn't want to leave our toiletries etc. in the vehicle until the game was over. If we had wanted to check in at noon I could understand the charge but the rooms were ready and it was only 1/2 hour.
Our 10 year old grandson was chased around the hotel by an adult male guest. Our grandson laughed at something one of his friends said and the guy evidentially thought he was laughing at him and started verbally attacking our grandson. Then he asked him what room he was in and when our grandson refused to tell him he came after him. Our grandson started running and the guy ran after him chasing him upstairs and back down stairs. Our grandson ran to the front desk saying "help help help" and the desk clerk sat there and did nothing. Our grandsons friends ran to get their parents and they finally got the guy to go to his room still yelling. Our grandsons and his friends were visibly shaken and terrified about what might have happened. The adults that witnessed this said the Police should have been called. In hindsight that is truly what we should have done. The front desk needs to be helpful and concerned. (. We had to give the names of each person in each room when we checked in because of sex trafficking they said). Really? Something should have been done.
We don't believe that any of us will be staying there again Our hockey experience in thief river falls was great but the hotel experience was nearly a nightmare.

Very poor service from in house housemaid service, toilet rolls, tissues not replenished, beds not attended a very unpleasant and embarrassing experience.
I have been a Wyndham member for 2/3 years.
I await your reply/email. John Plowright.

HOUSEKEEPING DOES NOT DO ROOMS DAILY HERE, SATYED HERE AND WHILE I WAS OUT ALL DAY MY ROOM WAS NEVER TOUCH, CALLED FRONT DESK THEY SAID THEY WOULD TALK TO HOUSEKEEPING AND CALL ME BACK... GUESS WHAT NO ONE EVER CALLED ME.... I TOLD THEM I SLEEP IN DAY AND WORK NIGHTS REST OF WEEK, WAS TOLD "OH, DID YOU TELL FRONT DESK"....... HOUSEKEEPING IS USELESS AND DOES NOT DO THEY DONT CARE AND APPRENTLY THE HOTEL STAFF DOESNT CARE EITHER..

Tracey Montgomery
from Memphis, TN
I checked in at the Wingate Hote in St. LOUIS, MO. I left your hotel with ants that I didn't bring with me. I called the front desk and person came up to my room and before I left she told me she could get me a discount of $21.00 and I called the manager and by the way her attitude was HORRIBLE attitude. She said that I had left the property and there was nothing she could do. Please assist m with this matter. I have pictures on my phone that can let you know that they were horrible. By the way I now must get a exterminator to come at my own expense. I can send someone a email with pictures included.

Lori Kachowski
from Calgary, AB
To whom it may concern,
Just yesterday I had the very unfortunate privilege of staying in one of your hotels.
( Super 8- Fort Nelson BC) I am a very picky person but can usually overlook to some extent, certain areas of untidiness/lack of cleanliness.
I was so appalled at the overall unkempt appearance and filthiness of your establishment that it has prompted me to file a complaint.
I have included pictures so that you can get a clear understanding of how poorly looked after this establishment is( specifically the room I stayed in)
Everything from filthy carpets, grossly stained sheets and sitting surfaces, hair, soap scum, grime, shower curtain was greasy and blackened from use, toilet area had a build up of urine, hair, and other? Fireplace was broken.. literally falling apart.
Overall a very traumatizing stay and I can't believe I actually paid to stay there. I would very much appreciate a full refund.
I will never stay in one of your establishments again unless I've seen the room beforehand.
Please take this into consideration and be prompt with addressing it. I will be liberally spreading the word about this experience and your hotel warning others until I've received some form of compensation.
Disgusted,
Lori Kachowski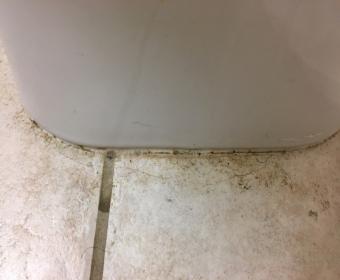 Gary Shapiro
from Seattle, WA
We made a reservation through Expedia for three nights at the Days Inn in Lacey, Washington, for the nights of February 15, 16 and 17. We were traveling from Virginia and arrived at the hotel around 10:00. The agent behind the desk may have been stoned. We waited for no apparent reason for forty minutes only to be told that the hotel was overbooked and they would not honor our reservation. When we asked about a refund, the clerk said to call Expedia - he could not help us. When asked where we should go, he said I don't known, there is a Best Western across the street. Now being very tired with no hotel, we went back to Expedia and decided to try another Wyndham hotel, the Ramada also in Lacey. The staff there was very helpful and the we decided to stay there. Expedia did refund our money from the Days Inn but we had to pay more for the Ramada. I think that we are due $115 for the price difference or should have substantial points added to our Wyndham account - # 154483737C. Also, you need too do something about the ridiculously terrible staff at the Days Inn. I expect more from Wyndham, and you need to honor your reservations, especially when pre-paid.

We have never been treated so rude. We are at your AmericInn West Madison location on Feb 14th 2019. The first night (Feb 13th) everything went smoothly so I booked another night and when I did, the front desk girl checked me in for a second night but forgot to charge my card for incidentals but gave me my keys that worked. She didnt realized she forgot to charge my card for incidentals until late night after all banks were closed. Totally her fault. I went out and spent money at a local bar thinking I wouldnt need money til the next day. The guy on duty that took her place that night called and decided to harrass me for the 30 dollars!!! there isn't 30 dollars on my card and the banks are closed so what do you want me to do?.This is your mistake not mines
.The guy on duty is now threatening to throw me out over their mistake?My room is paid for. You guys forgot to.charge for incidentals and waited until late night to catch the mistake and expect for me to come up with 30 dollars or get out!!! Really?

No salt or sand on icy lot or sidewalks causing fall, Bruised hip.
No lid on toilet tank. Exposed plumbing and water.
cracked shower and bathroom flooring tiles
Needed to get new keys every time returning for 3 days
Marks on doors as though many attempts at breaking in
Exterior door on dark end of building had NO locks and were freely open
We associated Wyndham with quality. We will be reluctant to use their hotels again
This was a Super 8 in OshKosh, WI.
I tried to fill out the form on "about my stay", but it would not send

they refused to give me a night stay on them this place is awful repeating myself so many times Wyndham refuses do you have a nice day in this place is in the worst part of town I requested the airport nowhere near it it was still a thing I was put in the hyndai stairwell single woman late at night like us to 3 in the morning to my knocking on my door don't show their face and I can't get ahold of the front desk I was terrified but Wyndham doesn't seem to think for Wyndham workers a nice chain and they charged me send me something dollars in this place was filthy you still get the pictures had a hole in the door curtains were nasty tub hadn't been cleaned it was black

Lisa Clubb
from Portland, OR
Ambassador lied to get us to buy more credits! Told us the January of 2018 10,000 credits we bought interest rate was 15.49%. Said she could lower our interest rate to 13.49 percent. Increase principal paid each month. When in fact increased our monthly bill $180.00. The 2018 contract had interest rate of 13.49% but was told it was 15.49%. The 1/28/2019 contract is 13.49% interest. We didn't get our interest rate lowered as promised!!! Increased our payments from $36,000 to $52,000. With just 6,000 more credits! Lied about how much money we could get back from the extra holiday credits!!! Found out for 20,000 credits that we are paying over $35,000.00 for we would get about $800.00???? Was told we would get around $2,800.00 depending on where A NON OWNER would book. It's getting to we're owners aren't able to book what we want when we want due to non owners taking OUR slots!!! We get 04cents per credit??? If we use extra holiday??? How is that helpful to owners??? How much are owners paying per credit????shouldnt a non owner have to pay at least $3.50 per credit like we do if they are going to use our slots??? I want to stop being lied to! It was misleading! Your company is going to be getting in a lot more legal issues if this is how your Embassadors get their credits sold!!! We paid $10,000 on a paypal credit for 2018 so your ambassadors got $10,000 commissions! Then in 2019. They put another $5,800 on a credit card so they could get $5,800.00 commission! That's over $15,800.00 with over 16% interest we have to pay on top of that so the ambassadors can get their commissions and we are lied to and don't get any return hardly back if we let someone else use our credits that we paid a LOT of money for??? Just so your company can be on the New York stock exchange?? Really??? We have been owners since 1998. For over 21 years. We don't have good enough credit for your rewards card but you can take advantage of us by increasing our total due to $52,000??? I want to be able to go we're I want when I want and NOT be told there is NO availability! I want to be able to get paid $3.50 per cr sit being used instead of four cents a credit!! When I asked extra holiday specialist how much they are getting for their fees he wouldn't tell me! Sounds lovely i.e. this will be a huge legal issue!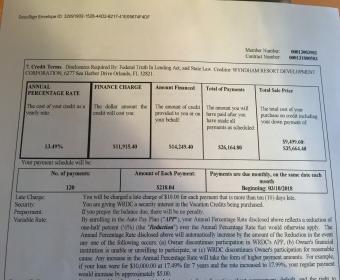 We spent last night at the Wyndham in Lagrange, Ga. It was the worst experience I have ever had in my life with a chain motel. First of all the room smelled like old stale food. We were given a room on the first floor that looked out directly on the parking lot on the side of the hotel. The large window had shear curtains that wouldn't close good and gaped open. The side curtains only hung on the sides, they didn't cover the entire window so the light from outside came shining through all night. (Great idea whoever decided this was a good thing to do.) We had to go upstairs to get to an ice machine. We've stayed in a lot of hotels and motels and this is the first time we've ever seen a floor without an ice machine. The pillows were way too thick, in my opinion a better choice would be 2 pillows on each side so the guest can choose which they want to use. All in all, this was the first and last time we will ever stay there, and we will make sure everyone we know is forewarned about what to expect. Our home is being remodeled and we learned late in the afternoon that we would have to find a room for that night. I suppose because of the super bowl in Atlanta, there weren't very many available rooms in LaGrange. The ice bucket has a liner, which I doubt those buckets are ever properly washed, just probably rinsed out, so we used the liner. When the ice came out it immediately knocked the liner down to the bottom and was useless, if it had been bigger that wouldn't have happened. We were exhausted, we've had 3 to 4 contractors in our home everyday for almost 2 weeks and would have appreciated a decent room that was comfortable. We were so miserable we hardly slept at all and left and were back home by 630AM. It would have been more comfortable to throw some pillows and quilts on our living room floor and slept on hardwood floors. I'm amazed we didn't find bedbugs it was so unkept. I will be putting these reviews on every social media and hotel search sites I can find. I wouldn't let a rat stay in a place like that. Also, the lighting by the exit door was so poor and sloped that it was scary going in and out at night. Beware people, you will be miserable if you book this hotel!

Stayed at The San Diego, California Ramada Airport.
I was told on the phone direct to the property, that the Stay, Parking for the 8 nights ( for a 7 day cruise),and the Shuttle to and from the cruise terminal was $$179 plus tax.
I also asked if they had a ADA accessible roll-in Shower. I was told that they did
I booked the room
Then, I discovered:
that the room did not have a roll-in shower, but a standard home style tub
The parking was only free for for the first night, then it was $10/ day payable in CASH ONLY in advance
The shuttle is only for drop-off to the cruise, not for pick-up after the cruise and that I had to take a cab, or uber back from the cruise
Try that in a wheelchair with luggage for a cruise !!
NEVER AGAIN !!!!

The manager was rude and threatened me. I paid 500 dollars for four nights. The room looked like a youth hostel, and they have no room service past 9 am. This is embarrassing for you guys to have a Wyndham flag. Worst price I ever paid.

I booked a reservation on your website for Sunday January 27 2019 for the Wingate by Wyndham Tupelo. On the website I booked a 2 queen beds, with roll-in shower with bathroom seat, safety bars in shower and raised toilet seat with grab bars. This was reserved since my mother -n-law is handicapped. When we got to the hotel at midnight after driving from Jackson, TN, we checked in and discovered that this was not a handicap room. Tiffany at the front desk said that they do not have a room with those details. They had a 1 bedroom suite with larger bathroom and pull out sofa but nothing available that night. She came back and said that there was one on the 3rd floor that had to be unlocked but at this point by 80 year old mother-n-law was already in bed and I was not going to wake her to go to the 3rd floor.
The second issue was dirty bedsheets! My son laid his head down and discovered make up and hair on his pillow and the sheets. I am outraged by now and called the front desk and got new sheets that I changed myself. When we got the sheets there was oil/grease on one of the pillowcases! This is not acceptable . Tiffany was notified of this as well.
When we checked out the next morning I spoke to the GM Cheryl Foster about my horrible experience and asked for the corporate number. I called on Monday January 29,2019 and spoke to Debbie and filed my complaint with her...my case # is 163694420F
I am a Wyndham rewards member and did not to expect to have such poor service. This was very traumatic for my family since we just drove from Illinois to bury my wife's brother and had a very long road trip back to Florida.
I will be contacting your CE0 Stephen Holmes as well.
Curtis Turner
cturner1906@verizon.net
813-892-1879

Eunice Bent
from Bedminster, NJ
Went to a time share presentation in Nashville. The members of the team were very rude and condescending (except Michael). Specifically, Collin purposefully tried to make us feel stupid and made comments with predjudice undertones. We went from highly consider getting a time share with you all to never in hell.... only postive was a gift package Lee gave us.

Debra Stewart
from Richmond, VA
I rented a room at the Deltona Travelodge on 1-23-19. Horrendous experience. Due to a plumbing issue at home, I needed to get a room in order to shower and dress for a business meeting. Desk clerk would not give me a discount for the brief use of the room. As a matter of fact, charged me an extra $20.00 for early check in!!!!! The room was not clean, the lamp had light bulbs out and the hair dryer did not work. I will NEVER stay at a Travelodge again. I did not expect high end facilities, but they should have been complete and clean. And the clerk said "We do not rent rooms by the hour". I did not appreciate being treated like a hooker!

Nicholas DiGerolamo
from Metairie, LA
Recently stayed (01/19)at a Days Inn by Wyndham in Ormond beach, Florida. Rooms smelled like dog, some towels had mildew on them, and our group of mostly black minors in Daytona to play football, were racially slurred and harrassed by 2 other guest in adjoining rooms. Police were subsequently called, but the other guests were not removed. We had a total of 6 rooms. None were in satisfactory condition. The staff was unhelpful and when we asked for a refund, we were denied. This property should be condemned. This story brought to press. This is a youth organization and for these young men to be subjected to such conditions is unfair and unacceptable. At the very least, our organization should be refunded the full charges of our stay.
Dr. Nicholas DiGerolamo
CRESCENT City Stars Football

Tracey Eckenrod
from Charlotte Amalie, T
Staff rude in restaurant and bar area my husband and I went in for a drink and then a young gentleman arrived and she the bartender ignored us and went right to him. Poor bar service! Multiple issues with not getting correct food. Waited very long for meals to come and wrong order. Electricity went out. Ordered dessert and server said he had to ask Manager for permission if they had it for me to order. Gentlemen brought food out ask for napkin And said not his job.
Ask your server. Asked for our
Check and provided it sloppy wet receipt
And no pen to fill out. Everyone act as
If we were a bother. The girl on day of
Arrival Who said she has a welcome packet also had attitude like she just had to do This because her job and not welcoming her name was, Kinsalyn
and she did not make us feel welcome and Happy to be there to start our vacation. Sad! When asking for something there was a lot of negative attitude as if we were a bother that person. Lots of sighing and rudeness and one girl At breakfast was so rude and said, oh, what do you want.? Seen some staff having confrontations amongst each other and that's not appropriate behavior Very
Upsetting because in life you work hard and take care of people and treat people with respect and come to St.
Thomas Margaritaville and get treat like you don't belong, do not feel welcome or everything is a bother. This does not look well for business and especially after
The hurricanes and your trying to rebuild with a large bulk of money coming from tourists to help the economy.
Said such a beautiful island and treatment very depressing that you regret even coming here. I really feel my husband and I deserve compensated and most likely will be submitting poor reviews. I even seen people in management position who wouldn't even say, Hello or make you feel welcome. Just an all around disappearing vacation.

Tim Schuette
from Greeley, CO
Two occasion I was bit by bed bugs in the same room. Because I reported the bed bugs I have been singled out by the hotel manager for discrimination, and denial of reservation in the future. Filing complaints with Colorado Dept of Public Health, Colorado Attorney General, and Colorado Civil Rights. This is unacceptable behavior to do such. The motel involved is the Super 8 in Windsor Colorado.

Roger Galloway
from Brevard, NC
We stayed at Wyndham, Ocean Boulevard, North Myrtle Beach, SC iSeptember 2018. My wife and I attended their time share presentation on Monday the 10th because we were promised 2 free weeks. The presentation was supposed to be 90 minutes and lasted 3 hours. We have been unable to receive a certificate for the 2 weeks after numerous calls.

Glennece McDaniel
from Akron, OH
Hotel refused to return deposit stating non smoking policy. Im a non smoker. Then proceeded to call police to escort me off premises for airing out my grievances. No response from the property manager and told no action from corporate customer care. Im a rewards member.

Frances Sipp
from Florence, SC
Hello, made reservations for 12/24/18 when reservations asked for early check-in, called again before i lifted the state South Carolina to make sure that i had it, but i arrived to check-in could not due to all rooms was sold out. Talked with manger on duty he told me that he would call me and the rooms come available, waited until 2pm no call so i went back to check-in i was told at that time check-in is 4pm. While talking with the manger once again to help me to understand the purpose of me making reservations, in the mean while other guest checked-in with no problem and it wasn't 4pm. Never had this problem before,stayed at the Wyndham for Christmas for the last 3 to 4 years. Very disappointed. Family and i end up staying some where else.
Frances Sipp

Melissa Fauteux-Ryan
from Toronto, ON
My family booked two night stay in niagara falls NY for new years eve. We were extremely disappointed in the room and service that was provided to us.The bed my husband was sleep in had a huge divot in the middle of the bed with what felt like springs sticking up, one of he pillow cases had dirt all over the edge, the ceiling was cracked, the tub was filthy and the shower pressure ridiculous, the water temp was never very hot. we did ask to be moved to another room and were told there was nothing available. The pool was also not at all clean. there were very few towels available and in fact dirty ones were mixed with clean ones. The under car garage felt very unsafe. the garage had garbage and used items places in parking spaces. We were told we would receive an 80 dollar casino credit which we never did receive. We finally asked and received 2 25 dollar credits to the casino but only after we inquired for a third time. Overall we were very unhappy with our experience. We have stay with Wyndham properties before and have been very happy with the cleanliness however we were very unhappy with the services and room.
i believe i may have a photo of the bed
i would appreciate a response as this was unfortuantely a tradition in our family for new years and it was very unacceptable
thanks
Melissa Fauteux-ryan

Michael Piasecki
from Venice, FL
RE: Baymonts
I used to stay in Baymonts almost exclusively, but no longer.
I just stayed in the Baymont in Florence off of I-95. I actually gave this location a stellar review in 2012, but
what a terrible experience now. I attached some pics that should tell it all, but in addition, why does this location
now hit your credit card for $15 and hold it for a few days before releasing it?
Also, my sister stayed here on the same evening I did, and they did not inform her of a pet charge.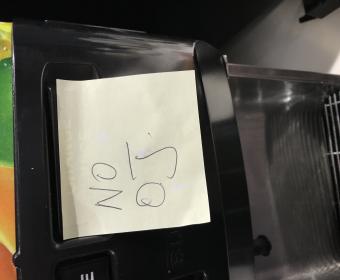 Bruce Griffin member # 11861958k
from Ashburn, VA
I think your log in system needs a some work on the soft ware.Every time I try to sign in it does not recognize either my name or my password and I have enter answer questions which the system does not respond to.
Have feedback for Wyndham Hotels?
Thanks for your feedback!
Sorry. Please try again later!