Sears
Contact Sears Corporate
Toll free phone number: 847-286-2500
---
Sears is one of the oldest department stores in the United States. Originally founded as Sears & Roebuck Co., the business was made famous for their "Sears Catalog" that would come out each year. 
Today, you can find Sears stores across the country selling a variety of items including: Clothing, Mattresses, Eyeglasses, Lawn Equipment, and more. Some states even have Sears automotive centers that can service your vehicle while you shop.
Common issues against Sears generally relate to rude employees, warranty refunds, technical problems, poor quality products, and the automotive center.
Sears Contact Information
Report complaints to corporate and get satisfaction
Sears headquarters address

3333 Beverly Road
Hoffman Estates
IL 60179

Company website

1-800 phone number

847-286-2500

Support email address

support@sears.com

Better Business Bureau rating

A-

Customer service hours

8am-5pm CST, Weekdays
Browse reviews of other Department Stores
Top Sears Complaints
Browse more than 410 reviews submitted so far

Guy Silva
from Raeford, NC
I am extremely disgusted with the repair and customer service we have received from Sears when our front loading washing machine broke down. When we purchased our home a few years ago, we purchased all of our stainless steel appliances from Sears. We purchased the double oven, stove top, refrigerator, dishwasher, microwave , washer and dryer. We also purchased extended warranty for all appliances except for microwave and dishwasher.
We started having issues with our washer and dryer and refrigerator as well and Sears fixed it but this time when our washer started leaking, that's when our nightmare began. They kept sending technicians out but washer kept leaking so they decided to order a whole new drum which according to the technician cost more than a new washer. Which I don't understand why Sears would want to waste money that way but we didn't care as long as our washer is fixed. So Sears out sourced the repair to an outside company and they kept our washer for 3 WEEKS!!!! They kept saying that the wrong part was ordered (3 times) which kept them from Fixing our washer. Meanwhile we had to go to a laundry mat twice a week, each time it was costing us $20.
After the 3 weeks go by any many phone conversation, they brought our washer back. I told them I had an appointment near by and if they call before thy come by, I will run home and let them in. Well they never called me and when I got home, my washer was IN MY BACK YARD!!!!! Needless to say, I was very upset and called these people back and they came and put washer back in my house. They then proceeded to tell me that I cannot use the washer because the hose that came with the parts ordered does NOT fit my washer. We had to go back and forth with Sears again to get the correct hose, had to wait for another week so this has been 4 WEEKS with no washer. They scheduled for a Sears technician to come out between 8am-5pm, I waited all day until 5:30pm, no one showed up.
I had to leave on an errand and when I came back, there was a note on my door that he came at 6:02pm and we weren't home. If they had just called, we would have waited. So we had to wait another week for a other technician to come out , this is now 5 WEEKS we are without our washer. So technician finally came ame lo and behold, the part they ordered was they wrong part AGAIN!!! So technician was talking back and forth with Sears recommending that we get a new washer but they said NO! so we waited another week for new drum kit to come, this is 6 WEEKS without washer. Technician came did the repair a couple of days ago, tested and it appears to be fine. We did 1 load of laundry and so far so good, did 2nd load of laundry and water spwewed EVERYWHERE!!! We have video if y'all need to see it. So we are out of a washer AGAIN! I have never in my life seen such incompetence and lack of caring from any company in my life. We will NEVER and I Repeat NEVER buy anything from Sears ever again.
I think you people are a bunch of crooks who take our money for warranty but do not deliver the service that you promise. I will NEVER USE YOUR COMPANY AGAIN and I will make sure that everyone we come in contact with know about your incompetence. We were promised $100 a month from Sears to do our laundry at laundry mat but we have not seen 1 cent because you are also liars on top of being incompetent. We are suppose to have a repair person come to fix our washer AGAIN tomorrow but I am sure not holding my breath that they would show up much less do the job right or even have the right parts. Something needs to be done immediately or you people will be losing a lot of customers, I know you have lost our patronage for sure!!
I can be reached if you want to bother talking to us. WE ARE STILL NOT ABLE TO USE OUR WASHER GOING ON 7 weeks!!

Ken Burris
from Arlington, TX
Sears was supposed to deliver a treadmill to my apartment on 11 Jan 2015. Because of a mixup in communication it never got delivered. So, at my request, they supposedly canceled my order the next day. I was initially told I would get my refund of more than a thousand dollars within 7-10 business days. When I emailed them and asked where my refund was that was amended to 10 to 14 business days. I don't know how many times I have been told they would submit an inquiry and get back to me within 3-5 business days. That ain't never happened. I have been given so many conflicting answers such as yes, we canceled your order; we haven't canceled your order; we can't cancel your order so you will have to go on line and cancel it yourself; we have canceled your order and your refund is being processed; your refund is being processed and you should get your refund NLT 2 Feb. I haven't seen one dime of that refund. I will never shop at Sears again -- not even for a pair of socks!

Al C Parke
from Westmoreland, TN
Mid january of 2015 our 3 year old fridge went on blink-called sears & they sent repairman-main coil was going-freezer inoperative-fridge holding at 48 degrees-part ordered & new date for service set for feb 06- THREE WEEKS-day before repair date sears called & said part not yet located-would take another week-on Feb 09 called and said part not available fridge has to be replaced-still under warranty-stated would give us $1,999.99 to replace it-we immediately went on line and due to counter depth and black (like our other appliance). The builder of house provided the sears appliances all "ELITE" AND although we had paper work, but not a bill we asked how they arrived at the amount to be replaced-no-one could or wouldn't provide their method.
We went on line & found that it was $2,695-but sears stated that they wouldn't honor another objective estimate. Sears only had six black fridges that approximately met the specs-24 cu.ft.and 27.25 depth, including door-my wife wanted a french door and thus we chose one that on sale for $2899- we agreed to pay the difference-delivery date 3-24-a 5 to 6 week time frame wi/out a fridge or a total of 9 weeks. I asked them to provide replacement for no cost or to provide a smaller fridge on loan basis until our new-one arrived- They would not do either. I told them we would buy a smaller cheaper fridge between 500 to 600 dollars if they would make an even exchange-the answer was no-we don't have authority to do this. These inquiries took hours.

Earlene Groom
from Birmingham, AL
After 15 years of owner a kenmore washer and dryer I felt it was time for an upgrade in Dec. 2013, Seleced set with open drum for more washer space and more load capacity. I have been very disappointed at the wash, my clothes has to be washed 2 or 3 time to get the proper cleaning. Just the other day, in order to get better cleaning of clothes. After loading the washer I full a bucket with water and pour over the clothes in washer so that everthing gets wet and then detergent and then turn it on. Less water in new machine to wash in a bunch of bull. Try to return it on Aug 2014 only wanted to give me 10 discount. After me and my ole man brought $4,000 worth of merchandise.

Bonnie
from Jacksonville, FL
Clothes come out of the dryer with dark black spots that won't come out. Had to hand wash and soak and still won't come out. Filed complaint with customer resolutions and was told to go to the Sears store for refund and return. Went to the store and they said I would have to do it by phone.
The next person I spoke with at customer resolutions was very nice and respectful and I thought we were almost done with a resolution when he put me on hold to get a price approved for the replacement and we were cut off. After waiting 45 min to see if he would call me back I called customer resolutions again. Brittany was rude and disrespectful and was no help at all. She said I had the wrong department when it was the same phone and ext I had previously called. She said that no one in the entire department could make an outgoing call even if they had been disconnected. She said they would loose all info and would just take another call. So I was out of luck because she couldn't help me.
I went back to the store and now they tell me a technician has to come out before they will do anything and I can't get an appointment until next week and I may still be stuck with this piece of junk. Sears today is not the Sears I have been loyal to for 40 years. Apparently they don't stand behind their products anymore and have forgotten what customer service means.

Particulars of a complaint to Sears over shoddy work, lies and the commission of possible fraud. Arrival of the Installers: We begin on the morning of 11/21/2014, a Friday. A tall, dark complected, ruddy faced man who makes no attempt to introduce himself shows up to install a stovetop and an oven purchased at Sears. He is alone. He asks to see the installation instructions, if any, we have already received. We provide them. After a brief period, Installer #1 says something like "Looks like your old oven is not the same size as the new one." I wonder why, but I say, "Well, when will the new oven arrive?" He says his assistant is on the way. A brief period after that his assistant, Installer #2, a Mexican, drives up in a beat up truck. He has the new oven in the back, but he also offers no name. I wonder if his truck will leak oil on my new concrete driveway… I go back to the kitchen. As I enter, Installer #1 is breaking [not dismantling] the old lower oven door off by wrenching it back and forth until it literally falls off at the hinges.
The noise this makes is so loud my wife Cathy hears it all the way upstairs. There is no going back; I get the point. No one says much, but we all look more carefully at each other from this point on. I go out into the garden; Cathy flees back to the upstairs. Next, complicated things begin to happen. Installer #1, ruddy face, tells me the old oven electrical connection was on top, but the new one is on the bottom, so they have to extend the wiring, which will cost extra, something like $90.00. Also the new oven is too big to fit, so they have to enlarge two surfaces of the cabinet by making two saw cuts that cost $68.00 each. I complain about that expense for so little effort, but ruddy face insists Sears sets the prices. They are just independent installers.
They run into these problems all the time with Sear's customers, implying Sears frequently sells stuff that doesn't fit right. Gibberish about inches and dimensions are sprinkled randomly in but nothing seems to make much sense. Foolishly I take ruddy face at his word, because I know there is no going back. But I notice something important after they remove the old oven. The old wiring reaches all the way from the top to the bottom of the cabinet; so it's obvious the electrical connection to the old oven was not at the top, but just like the new oven, at the bottom. I verify that by going out to the beat up truck to look at my old oven. Sure enough, the connection is at the bottom. They have lied to me. I immediately raise this issue with Installers #1and #2 who have followed me out to the truck. Now Installer #1 changes his story. The new problem is there was no junction box at the end of the old wiring connection so they had to add one. I say, "OK show me the packaging or wrapper for the junction box."
They look at me long and hard, but show me nothing, because they apparently have nothing to show. Then Installer #1 says, "Are you accusing me of lying?" I say, "I asked to see the box or wrapping, remember?" Now the Mexican begins to jump in and we go round and round in the driveway, getting nowhere, and it's two against one, so I say, prudently, "Go back in and complete the installation. We'll settle this later." When Installer #1 begins to saw the left and top sides of the cabinet with a reciprocating saw, I sit at the kitchen table to watch everything closely from then on. I notice the saw blade is either dull or too rough toothed, because ruddy face has to exert substantial force to hold the saw in position when he cuts upward instead of downward along the left side of the cabinet. I also notice the saw doesn't cut straight and leaves a jagged edge all along both of the cuts. So, I tell both of them, "I want you to know I intend to file a complaint with the store manager about this entire incident, and you can both absolutely count on that. They say nothing, so I get up with my own tape measure and measure the height of the new oven where it must join or fit into the cabinetry. Then I measure the opening in the cabinetry.
There is the proof; the upper cut wasn't necessary because there was 3/4th of an inch of clearance between the two. I tell them this, in nothing less than the most blunt and emphatic terms. They look at each other, questioningly, as if to suggest "What do we say now? Finally, the Mexican says, sort of apologetically, "I measured it twice." They shrug but continue, and when they begin to insert the new oven into the cabinet, I see the long electrical line when they pull it out of the bottom of the new oven, to connect to the junction box at the end of the old electrical line which as I said reaches all the way to the bottom of the cabinet. It's absolutely clear to me at this point that I'm being scammed. But there's no going back unless I want to spend weeks, maybe months, in a kitchen without a stove or an oven.
So I say nothing. They huff and puff and finally get the new oven in. Then everybody sees the jagged edge of the saw cut above the oven, because the wood removal wasn't necessary in the first place. I throw a fit all over again. But all ruddy face says is,"OK, we won't charge you for that cut." Since further communication on my part seems pointless, I sit there as they rush to complete the installation by pounding in shims to raise the oven to cover the damage ruddy face has agreed not to charge me for. I just want them out of my face, my kitchen, my house, my life. So I write a check for $148.00, and ask for a receipt, which ruddy face says I'll get in an email online, but I never do, no matter how hard I try and how much I complain for over a month… It is only later that I remember the quality of their voices and remarks, which were oddly brief or abrupt, but convincing and decisive. Why? Because they were practiced, and confident. I suspect their game has been perfected over a long period of time, with many other Sears customers…

carolyn LaRance
from Eatonville, WA
I took my 2 vacumes in to get fixed before my warranty runs out. Found out the repair store i go to was closed and no longer there. So i ch ecked online and found a place to take it which ended up being the seatac mall.I go into the sears and they tell me they no longer fix small items, they send them thru UPS to TEXAS. So now im at the UPS store and it costs 49$ just to package 1 up and 97$ to send it plus the same amount to send it back...How is this saving anybody any money. They could of gave me 2 brand new vacumes for the price sears is paying to ship elsewhere...I will think twice before buying anything at sears and buying warrantys too..

Ann Silver
from Atlanta, GA
On August 18, 2015 we purchased an LG dryer, model # DLG3371W at The Northpoint store in Sears in Atlanta GA. It has been a disaster ever since. First, prior to purchasing the dryer, we had a repair appt scheduled on a day from 3-6. The repairman showed up at 7:30 PM! After discovering the dryer was not worth fixing, we went into Sears and purchased above mentioned dryer. The salesmen in the store were not helpful and only interested in selling a product to conclude the "friends and family " sale. They erroneously charged us for delivery which was supposed to be free. This required three subsequent calls on my part to get it credited back to my account. Now that we have the dryer, we realized one feature that affects about 5 cycles, the sensor dry, does not work. We called and scheduled another service call for Friday, Sept 18, from 3-6. At 5 PM I called to inquire as to the status of my service call.
After being cut off 4 times, I was FINALLY told the technician was running late and would call me. I never received a call. I called back two more times(again being cut off) and finally was told they would show up between 7:30-9:30. Obviously, Sears has a huge scheduling problem with it's appointments that is unacceptable to homeowners/clients. When the technician came, he told me this sensor dry feature only works on extra large loads, something that was NEVER EXPLAINED to my husband and me in the store. We feel we were had, taken advantage of and completely misled. Previously all of our large appliance purchases have been made at Sears. This will no longer be the case, and in the age of social media, we have made it clear to all of our friends about our complete dissatisfaction with their lack of concern/honesty over such a large purchase. We are highly disappointed with being misled in the store, the lack of customer service, lack of appropriate scheduling of appts, and difficulty in speaking with a human being when calling.
Sears has disappointed tremendously and has lost ours and other people's business as a result.

doris werth
from Taylor, MI
I bought a snowblower at Sears used it one time and the gear lever broke returned it and wanted another one but they didn't have any in stock they were going to order me one but they said you can't order any because it's out of season it is January. when it snows and I don't understand why you don't have snow blowers I am very disappointed in Sears so now I'm with out a snowblower.

Robert J. Frommeyer Sr
from New London, OH
Received a new Seike 50# television damaged. When I was contacted about the service and delivery I was told via computer voice I would be contacted the next working day. 2 weeks later I am still waiting. Due to health reasons I have to go to kidney dyalsis I am not at home but my wife is and she has not received a call. I purchased the television by phone as I do not or cannot get around well. I am disabled and am recovering from having been hospitalized for over a year and am not able to get around. In good faith and a loyal Sears (or was) customer I used my phone. That's when my troubles began. I was promised everything and not one thing was done that your sales associate told me.
I will not recommend Sears anymore to anyone and I will be sure to tell them why. You can tell me all the reasons why you are closing stores but I can guarantee the main reason for your lack of sales is poor service. Customer service is the # 1 reason I came to you. Sorry your competition will now get all my purchases. Thank you for listening. Also some results would be nice.

lynda Hardin
from Dalton, GA
I purchased a Kenmore vacuum cleaner with a three year warranty. It is so heavy for me I haven't used it a couple of times. I called customer service to see if I could return it and they said no. I am older person on a fixed income so this a problem for me. I would appreciate help with this and I am disappointed with Sears.Thanks so much.

Brenda Beard
from Springfield, TN
February 22, 2015, I purchased a Nordic Track Treadmill...total cost $2063.72. The Sears Associate, Janet Houston, gets a rating of 110....she was awesome!!!!! Delivery and setup is another world...a troubled world! I have made 13 calls in the past two days trying to make sure my delivery was coming on 2-26-15. I rearranged my entire life for that delivery........as of this minute (11:00 a.m. CST) I still have not spoken to anyone that knows where my order is and if it is going to be delivered....ever!!!! Salescheck # is 0138610611333.
I also purchased an IFIT WIFI Module and membership to go with the treadmill ( cost: $109.24). I would have rated zero stars above but the star was already lit and I could not turn it off! If Sears expects to be successful and stay successful, Customer Service MUST be 110% across the board......especially Delivery and setup....Being courteous to your customers is so simple. However, it pays big rewards to Sears. I am so very unhappy and disappointed with this Sears' Delivery!!!!!!!!! This will be my last purchase from Sears. I pray I get my treadmill today!!!!!!!!! I made this purchase at the Sears in Rivergate Mall in Goodlettsville, TN 37072. I wait for your reply.

Bonnie Herrmann
from Pittsburgh, PA
On Friday, February 20 I was at your Robinson Town Center loacation in Pittsburgh, PA. I was buying 2 pairs of gloves. When I got to the checkout, the swipe machine was not really working properly and I had to keep reswiping. Eventually it worked but it also gave me $40.00 cash back. I told the cashier I did not ask for that and did not want it....I wanted it to remain in my account. He said that he couldn't do that and I had to take the cash. Again, I told him I did not want cash back. He called his manager over and that man was extremely rude ! He said there was no way to void the transaction and redo it and I had to take the $40.00.
AGAIN, I told him I wanted the cash put back into my account and wanted to pay only for the gloves. If I had wanted cash back, I would have asked for it. He rudely said to me that if I didn't want the cash taken out of my account I could go into the4 mall and find a MAC machine and put it back in the account. It was the way he said it that really ticked me off. He was rude and nasty and felt it was my responsibility to take care of the situation. If your machine was not working properly, it should not have been in service, but the cashier told me it always does that. So why was this still active? What if that money wasn't in my account and it made my account have a negative balance? This should not be happening and I can assure you I will not shop in your store again. RUDE AND DISCOURTEOUS

I was not informed there would be $154 labor to install two tires. This is outrageous. I can take the same tires and have them installed at a local tire store for $18. I'll buy the other two tires, but I will not have Sears put them on my car. We have bought appliances, bedding, clothes, lawn mowers, tools and more. Never again. I now know why Sears is going out of business.

I purchased an LG washer in March 2011. It quit working on January 15, 2013. I called Sears repairs and got an appointment for January 15. The technician did actually show up, said that the pump had broken and that a part would have to be ordered. The part showed up promptly, but I could not get another repair appointment until January 25 (today). Someone called this afternoon and canceled the appointment.
Reason given: hazardous weather (not true - weather was not hazardous). He said the would call back with a new appointment date. In the meantime, I called Sears repair (the MYHOME number) and promptly got cut off. Finally, after three calls and being shuffled around among four "service(?)" representatives I managed to get the appointment rescheduled for January 26th.
Shortly after that the guy who canceled on me originally with the "weather" excuse called to say he thought he could reschedule me for January 28th. This time he didn't use the "weather" excuse but said that the technician had hurt himself. So who knows when a technician will show up. I have been without a washer now for almost two weeks.
It is bad enough to have a washer break down less than two years after purchase. It is unacceptable to wait almost two weeks to get it fixed (assuming that the technicians show up tomorrow).
Needless to say, I will not purchase anything else from Sears, ever.

Hi, Thursday morning before black Friday I purchased $175 in gift cards at a local giant eagle groceries store. The gift cards, a total of 3, were for sears. I bought the gift cards to purchase a Samsung galaxy 7" tablet. On sale from $250 to $178. I sat in the sears store for hours, prior to the 4am sale began. Once the sale hit at 4am I proceeded to check out. When the sears employee swiped my gift cards he notified me that they read a balance of 0 dollars. I called the grocery store corporate office, and they called sears card services. Sears cards services acknowledged that they some how erased the balance, and that they would return the money back to the cards within 5 business days. The problem is I spent hours on the pg one trying to request the tablet at the same sale price as what I waited in the stores hours for, and out of the 3 people I spoke to they all say there's absolutely nothing they can do for me and that that price is only available during black Friday. I realize that. But it was to the fault of sears that I was unable to purchase the item at sales price. Now the tablet can only be bought at full retail price. I bought an entire homes appliances at sears, and this will

Dorothy Simmons
from Kingston, PA
Purchase a jenn-sir stove (Lorraine Dublis) on Sept. 16, 2015 (wrong type). On Sept. 29, 2015, the installer - my house with stove, in my kitchen he see I have a downdraft electric stove. He left, to take stove back to warehouse. Store sale person (Lorraine) nothing else to sell me. She said "the credit is automatic". Today is Nov. 10, 2015, Im still waiting for my refund. My case #3752742. Each phone call to Sears support tells the same, this is terrible service.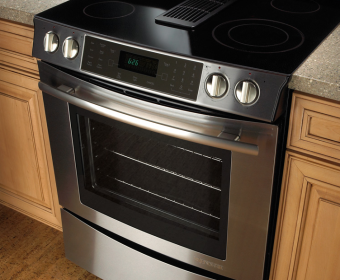 william gonzalez
from Stuart, FL
I bought an item on line from an outlet store, the sale was confirmed that day. The next day the sale was cancelled.I was told the item was no longer available at that store, but another store has that item fore sale. $800.00 more than I paid. the condition of both items was the same .Both were new floor models. I think Sears should sell the item for the price I was quoted.. and ship it to me..I have always bought Sears appliances in the past. But I will shop elsewhere if this is not resolved to my satisfaction. I have all the documentation available..and would send copies if needed.

Frank Bauers
from Rhinelander, WI
I have a sears planner moulder which needs new drive gears. The gears I need sears no longer has. I have over 1500.00 invested in this planner and now you don't carry the parts I need to fix it. All of my tools are craftsman which I have always had good luck with. I have replaced these gears in the past and it was never a problem. Now what am I suppose to do. The same thing happened to me with a radial arm saw from sears a few years ago and I ended up buying a new sears saw which I had to get two before I had one that would cut straight. Your quality and parts available has declined to na point that I will never buy craftsman again.

Vito Trupiano
from Fort Myers, FL
I had a problem with the micro wave oven. Sears were there 5 times to replace and remove broken parts. Then they wanted to sell me a new display board. I said fine, and they said that there is no warrantee and I will have to eat it if it does not work. Also, the last attempt to repair it, they broke the lower oven also. The tech is very rude and has no idea what he is doing. I will never used Sears again and never buy anything from them. I was loyal with Sears for over 25 years. I filed a complaint and called the next day. All the info I gave was deleted. Wow! Sears what happened to you. You became a rip off and liar. So far, they charged me $635.00 and never fixed the problem. And they took off every single part they put on. Shame on you! I am telling everyone how bad of a co. Sears is. Bye and good luck.

lori barber
from Coquitlam, BC
This is a copy of the email I sent to them... I bought my first new washer, dryer, fridge and stove from your store at Coquitlam Centre. Here's my experience: I received the delivery date & was excited as it was my first new appliances ever. I was told before 5 p.m. on that day. I had everything ready for them. I had unhooked and pulled out the old washer, dryer, fridge and stove and taped them so they wouldn't open. I was charged a fee for their removal. The delivery guys came right at 5 p.m.. Fine. I tried to show the elder of the two the best place to park and unload. There is a slope so I knew where the best place was. He wouldn't listen. Instead he spoke(I think Italian) to his younger partner. I told them to speak English(didn't take). They parked the truck facing down on the slope and I thought...this is not good and told them so.
They came up and took away the old ones and that went well. The older guy kept complaining about how he had all these other deliveries after mine that evening. How tired they were. My intercom went off and I was told that there was a "scratch" on the dryer. I went down to look and the "scratch" turned out to be the top of the dryer was completely buckled. It fell off the back of the truck. The guy tried to tell me it was no big deal and Sears would give me a discount. I was very angry at this point. I refused delivery of this. The guys are still speaking Non-English to each other and I am getting really pissed. They brought up the new washer & the old dryer. No offer of connecting even one of them. I had to drag them-on carpet- into my closet and hook them up myself. That's fine-but a little customer service would have been nice. Not Finished. The older guy kept trying to get me to sign the okay on the delivery without bothering to check any walls etc. I told them how mad I was and got no apologies from them.
As soon as I could I phoned your customer service and told them what happened. I was really upset. A new delivery was set up to receive a undamaged dryer. I told her that I did not want the same delivery people. I had to wait a few weeks which was annoying. The new delivery was as it should have been. The two guys even hooked the the dryer for me. I was surprised that your customer service didn't bother to call me to see if everything went all right. That would have been nice. The first delivery guys represent your company. Their bad service is on Sears. Is it worth saving money in this way? THAT WAS THE DELIVERY EXPERIENCE.
Now, the product experience. The Samsung washer and dryer work quite well. I am happy with them. Your store product Kenmore-is garbage. The Range: First time I used the oven cleaning operation it burnt the top of the open door . It cleans the oven very, very poorly. the burner coils burn unevenly and poorly. Difficult to clean over-all. I dropped a spoon on the top and it chipped the coating. My fault-but should that have happened so easily?! Other-all a major disappointment. Now, The Kenmore fridge-is disappointing
the plastic border around the shelves cracked. I had to duct-tape it. There should be something supporting the shelves-obviously poor construction. My fault-for not noticing-the drawers were too small. I had had many old appliances in my past and the majority of them worked a lot better than your new Kenmores. Am I careless with them-no I'm not.
Why am I complaining now? I look at these appliances daily. I know it won't make any difference to you-Sears-but it may help me feel a little better. Of course I will never step foot in a Sears store as long as I live. Or recommend. Sounds dramatic but there it is. Would you? I lived in BC all my long life and, in the past, always heard and experienced good things from Sears-until this. I didn't think I could lose by buying Kenmore products. I was wrong and now I have no trust in Sears. If it was just the delivery issue then I would have simply a bad taste in my mouth- but wouldn't be anti-Sears now. Maybe-which I doubt-this email will make a sliver of a difference. I do not expect a response also, I looked at the BBB and various forums regarding Sears Canada. If I would of done that first I wouldn't have wasted my time on this email. Lots of horror stories worse than mine. I had no idea. Again, this is to make me feel better...

I ordered snow-blower parts from sears parts dept. three weeks ago. I was told it should have been delivered in 5 to 7 days. I haven't received them yet, the parts dept. keeps telling me that they will forward the UPS tracking number via my email address. Every time I call they keep telling that they the order has been filled and they will forward the the UPS tracking via email. I called a few minutes ago and got the same response. The order has been completed and they'll let me know when the tracking number is available.Apparently the order was completed on February 6 but I'm still waiting for the tracking. Every week they keep telling me that I should get it on Friday but the days pass without receiving the parts. For the last three weeks they keep telling me I should get it by Friday. So that's three Fridays in a row.
If the parts were forwarded near February 6th there is no reason that the UPS tracking number shouldn't be available. Also the cost of the parts have probably already been charged to my sears credit card and I would like to have a refund issued and charged when I actually received the parts. Please be assured that I will be cutting my sears credit card when this ordeal is finally over. It is no wonder that sears is heading for bankruptcy. A disappointed customer who will no longer be shopping at sears.

We bought a Samsung high end washer and dryer from Sears two years ago. The dryer is fine, but the $1800 washer is a dud. We are on our second water pump because the machine would not drain the water in the washer. It also gives a signal to the computer if the water is not filled to the normal use for a cycle, yet the machine tries to start, but then plays the music recorded for the washer computer, that drives you crazy. It is always singing in error. So, our computer had problems and needed replacement also. Other parts were installed by the Sear's technician as well. One of the technicians who serviced our washer said his wife did not like the top loader; two complicated and breaks down often.
They went back to the old style washing machines, which are hard to find, but do exist in a reconditioned machine. We have a warranty until sometime in 2012, but we would like to Craiglist these machines now, but if you have a conscience, you would not want your worst enemy to own a top loader Sear's machine, no matter what the brand. That is it for me with Sears, unless they replace the machine with a new one, because ours could have been a lemon, maybe. Now I hear Sear's is going to file Chapter 11 in the next year or so," so goodbye yellow brick road top loader, the dogs of society are howling. You can't put me in your top loader, I going back to my plow."
As I know with all american businesses, this complaint will fall on deaf ears. But here goes, I have been purchasing product from your Sears store in Rancho Cucamonga, California. for past several years, I and my spouse have purchased all our vision needs. My last purchase was less than a year ago in optical, the frames broke while cleaning them and scratched lens. your rep says,"sorry we can`t do anything about that". I`ll have to shell out $130.00 to replace lens, which i already shelled out over $300.00 for. So just in case you don`t see myself or my spouse in any Sears store (anywhere ) again, Its because of the way you treat your customers. I guess you know how much we all care about your store closeures now , huh!!!

Hello I took my family to the Sears photo department today for photos and I am completely outraged by the professional performance of your staff. I made a 530 pm appointment to get photos done, seeing as I have a 3 month old child we showed up early so she would be well rested and happy.
We were not taken back until close to 630, as if that wasn't bad enough, once taken back the room was not set up for us, my boyfriend had to assist with the set up just to get us in and able to shoot! Afterwards we asked to have a family photo done and then my daughters pictures to be taken with the
Christmas background, which did not happen.
The Sears lady who was taking our photos, I'm unsure of her name, was complaining about the other employees, yelling out the room to other staff members and had her thing underwear out the entire time. I was horribly affected. Once the shoot was done she informed us to return back in 20 mins to see out enhanced photos. To be kind we gave her two hours, seeing as we could walk around and see Santa.
When she returned at 830 pm, our photos were still not done, and we received an attitude because we came back. Once looking at the photos we asked how much it would be to purchase the CD with the photos on it, the lady then told us the price and tried to get us to buy the photos unenhanced and said we could do them at home!?
Why would I pay your company to do something at home by myself? I digress, then afterwards she asked me to schedule an appointment tomorrow to look at my photos and said " this way if you make an appointment this time you won't have to wait" as if we didn't have an appointment this time???!
The lady also took the liberty to inform us about her child that has past away which made both my boyfriend and I very uncomfortable. I am outraged by the procedures and actions they took. I wanted to inform Sears before you loose anymore customers. Thank you for your time.

Sears giving me the runaround on warranties, not showing up for appointments or calling to inform customer they would not be making scheduled appointment. Furnished new home w/Sears appliances: dishwasher, refrigerator, cooktop, b/in oven, microwave, garbage disposal, freezer, washer and dryer(Elite models). Repairs already on cooktop (2), freezer (1 popping door continues) and dishwasher (5 repairs including 1 replacement and continue to wait for leveling of appliance as they do not show up for scheduled appointments). Moved in home in May 2011.
Shifted from one person to another over the phone, calls dropped - have to relate total information each time I call or the phone call is dropped and I have to call back. I had an appointment with Sears maintenance the time was between 1-5pm to repair my oven. I waited all afternoon and nobody showed up. I decided to call about 4.30pm and I was told that my appointment was rescheduled because the technician called my house and nobody answered the phone, that was not true because there was no message left on my machine and I didn't leave my house. I got into an argument with the rep and she hung up on me.
I called again the second rep told me the reason the technician didn't show up is because he was working on another job and it took a lot of time and he forget to call me, she also hung up on me because we couldn't agree on another appointment. The reason why I am upset is because nobody bothered to call, if I didn't call I would not have known the technician wasn't coming. I am very dissatisfied with the service I paid for.

Sears was contacted to repair a washer and dryer purchased from them and under warranty. The earliest date given for a tech to come out was 2weeks away. When the date arrives, we waited the given time frame of 1pm-5pm. There was no phone call from Sears to indicate any change in the scheduled arrival of the technician. At approximately 5:10pm, we contacted Sears to inquire whether or not the technician would still be coming out. The service rep indicated that there was not a tech assigned and the appointment would need to be rescheduled.
Loooooong story short......we were told that the next available appointment would'nt be until another two weeks down the line.......SEARS...are you kidding .. where is your professsionalism, customer service, and courtesy!!! Not only did we not get our washer/dryer fixed, we waited for a service tech fors 4 hours, lost time off of work and the frustration of being on the phone with several reps from 5:10-8:00pm. Is this how you treat all of your loyal customers who have purchased all of their appliances from you over the last thirty years.
Once again Sears has ruined a surprise for my husband at Christmas, by mailing information with what i purchased right on the envelope!! My husband picks up the mail and saw then what i had purchased for him. I want $125 in compensation for the aggrevation and frustration you have caused me. This is the second time you have ruined a surprise because you feel you need to seel a warranty agreement, which we never will purchase. I want a call back from someone in management. I intend to visit the store also and tell them about my frustration also. You need to make this right with me!!
You have lost this loyal customer.................

I went to Sears today 11-17-2012 to ask about the amish heaters that they sell.Also in my morning newspaper was an ad about the same heaters that Sears sell.The ad was selling the heaters for 295.00 with the coupon in the paper from the company itself .Sears was 399.00.I just ask the sales associate if they honored the coupon in the paper and she just snapped off at me and said that if i want one of those heaters for that price that i better order it because they would not sell one to me unless i paid the 399.00.I just asked a question .I did not need to be talked down to infront of everyone around me.I buy all my household appliances from Sears but with that kind of customer service i will not be going back there anymore.

I have so much to say that I'll apologize in advance for the length of my corsp. The history is this - last week I ordered an electric dryer on line - order # 286246324 - paid in full by credit card for dryer, removal and installation. I later learned that I should not have paid for installation as I don't need that on an electric dryer, but that's such a small portion of the issues here that I'll just quickly suggest that a nice feature on you site may have been to tell me that while I was ordering - rather than take the extra $ 129 dollars. So while ordering I took a date for delivery of Tuesday the 15th, and received a confirmation e-mail telling me I'd get an e-mail the night before with a window of delivery time.
When that e-mail never arrived I started at 7 a.m. with your online chat trying to find out what happened. That took so long that I had to leave for work, the person I was chatting with said yes they could send me an e-mail following up - which they never did and so began my nightmare with Sears. So after I got to work and still had not hear anything I began my phone calls, those phone calls took me a TOTAL of 147 minutes throughout the day on the 15th - and I was told many different things by many different people that day. Those things included: "oh you didn't need the installation because it's electric so the installation department looked at that ticket and didn't know what to do with it so it sat there" ~ "your physical address came through as xxxxx we can't see the address so we could not deliver"...but the most common thing I heard and by FAR the most frustrating was that I was talking to the wrong department and had to talk to someone else.
Delivery told me that I could not be helped by them because it was scheduled for installation, transfer ~ Installation told me that I could not be helped by them because I didn't need installation, transfer ~ Installation sent me to sears.com because it was my fault that I ordered and paid for installation when I should not have - sears.com transferred me to delivery and so on and so forth. A grand total of 2.5 hours on the phone, losing money on MY job because I was on the phone with your company not working. I make fifty dollars per hour - and thus your merry-go-round cost me $150 so far, not counting the $471 out of my account you took and no dryer.
FINALLY I got a person on the phone - her name was Jeanie or Janine - her supervisor was Cody (one) - who did NOT transfer me - but actually tried to help me. What we finally agreed was this - we would NOT cancel the installation because in order to do that we would have to cancel the entire order and rebill me immediate - but my credit would not arrive for 7 to 14 days - which was unacceptable to me. She told me that she spoke to the installers was letting it go through and that someone would CALL me in 4 to 6 hours - that they said it could be delivered next day and they would give me a time frame. As compensation for the trouble, (i.e. to cover some of the installation costs that I was paying in error) she would send me a $ 100 gift card. Okay great - at least she worked with me to get a plan to get me the dryer etc.
She was nice, helpful, went out of her way and I commend her. Of course it's unfortunate that phone call never came in the next 4-6 hours - but I was SO tired of this whole thing I did not call back again that night - I felt like just quitting. The next morning a call came in from sears - which I missed getting to the phone in time but the message said 'we are trying to schedule delivery but we need your physical address it didn't come through' - now I think that's amazing that I got that phone call because the delivery address was in the e-mail confirmation I originally received - and I gave that address to no less than THREE of people I was on the phone with for two and a half hours the day before - but I was hopeful that my dryer might finally be coming - so I called back.
I got a woman on the phone who would not listen to the story I was telling her and wanted to start again from ground zero about how we HAD to cancel the installation - and I spent ANOTHER 18 minutes on the phone on hold etc. because she said that what my arrg. were from the day before could NOT take place as we had agreed and she had to "see what she could do".
I hung up because now I'm up to my bank account is STILL out $ 471 dollars, I'm looking at another 2 hours on the phone merry-go-round of the sears departments who don't speak to one another and there is no dryer in sight - so 3 hours was the maximum time I was willing to invest on this fiasco. About 2 hours later 2 e-mails came through to me from Sears telling me how a credit was issued due to my cancellation of my order and that I'll need to respond to authorize recharge of my credit card - and that point I knew that not only would I not be giving you another $400 to jerk me around for days, that I'll never buy so much as a pair of socks from Sears again.
I understand that "Sears" is a HUGE corporation and that my little $500 dryer order means nothing in the big picture - but I too work in customer service and I've always held the belief that EVERY order and every customer counts, because when I get done posting a copy of this letter on facebook and e-mailing it to everyone I know, and telling everyone I know this story ~ it's got to cost you at least a little more than my piddly little dryer order. You may be thinking ~ we're sending you a $100 gift card what more do you want. Honestly that gift card means nothing to me at this point - you cost me $ 150 on the phone losing time on my job, I won't have my money back from you for up to two weeks even though you took it in 30-seconds, another 1/2 hour yesterday - my work cost is up to $175 - no dryer and the sheer amazement and aggrevation at your total lack of customer service.
Then there's the fact that I had to order a dryer from a local vendor for $ 50 more than the one I tried to purchase from you - so this little adventure with Sears cost ME $225 out of MY pocket - along with the $ 471 I'm waiting to come back to my bank - I undertsand the girl who said she was sending the gift card was trying to do something good and be helpful and honestly she was the ONLY person I spoke to even really TRIED but by far I would have preferred to get the dryer I paid for on the day that it was supposed to be delivered - I even said that I didn't CARE about paying for installation I didn't have to pay and because your 3 departments apparently have zero communications even that could not happen. I have never been so disgusted and disgruntled by a transaction in my life, it's like I am being punished for ordering and PAYING for unnecessary installation - I don't know how I was supposed to KNOW I didn't need the installation - it would have been nice if somewhere in the online order process Sears had told me that before they took my money and took me on this horror ride.
I thought about contacting the BBB with this little story too - but they'll want to know what resolution I want and I guess it's to late for that really - as long as my money comes back to me - whenever it finally does - the rest I'm never going to recover but oh my a lesson learned. Sears, K-mart any of the stores associated with sears will never see a dollar of my business again - and I do fully intend to share this disaster with everyone I know. When I buy my next applicance - Sears will never again be even a consideration - the absolute most horrid customer service in the world - I'm sure they won't be but Sears should be so very embarrassed by this disaster of a cancelled sale. I do thank you for you time.

I went shopping at Sears yesterday and could not believe that your store does not carry dresses for short people. I do not understand this at all as we need dresses as well as the tall people. We have to drive a distance to get to a Sears store and I was very disappointed that the store did not have a dress for me. I for one will not shop at Sears again unless the store starts supplying dresses for us short people. I hope you get many emails regarding this as I was shocked when I couldn't find any that would fit me and I just need them to wear to church, not a fancy party dress. Thank you.
Madelyn Brooke

I received a flyer stating that Sears had a new service called coloring existing grout in tile. I made an appointment. after telling
the lady that my bathroom was very small and it would be a small job. I was told that the minimum job cost was $99 for any job. I agreed to that and the technician arrived the next week. The worker came in and showed me the tile colors---there were MANY.
I chose two colors. The worker returned to his truck and he stayed for a while. When he returned, he stated that I had chosen colors that
were not in the regular color price. My colors would have to be special ordered and it would be a $65 extra charge. I said no because
I had a worman coming the next day to fix the rest of the bathroom. I asked to see the color chart again and I hurridly chose another color--As it turned out, the next day in the daylight, it was a blue base???There was dye on the wall and the door(It washed off).
I called the manager and he basically said that it didn't pay him to do special colors on small jobs. This was a true bait and switch. Oh yes, there was also an $8 service fee added to the total cost. I am very disappointed in Sears--I am 74 years old and I have been using Sears products for the past 46 years--My first kitchen in this house was all Kenmore. Pleas DO NOT have your tile colored---they don't know what they are doing--It is a mess.

We purchased the top of the line Sears appliances when we remodeled our kitchen. The only appliance that runs correctly is the microwave. All the others have failed us. Our glass top, touch panel slide in stove is the latest to fail. It failed days after delivery requiring replacement of the $1000 computer and panel. It has been losing pixels and now has another ERR report and does not work at all. With Thanksgiving upon us, this is a very disturbing event. The dishwasher gives a flashing green light instead of sanitizing. The refrigerator produces ice but does no longer dispense it.
All these appliances are two years old and out of warranty therefore. We have always purchased Sear Kenmore products believing that they are the most reliable appliances out there. Not so any more. May the buyer be aware.

On September 14, 2007, we purchased a Sears Elite washer, model no. 11027032603, along with a matching dryer. They were the most expensive models in the store, and for the price, we thought we were buying a quality product.
The washer has since quit working. I scheduled an appointment with Sears Repair Service for October 22, 2012. The technician said it had a bad bearing and needed a new electrical timer control. The estimated cost of repair is about half of what we originally paid for the appliance.
The machine is barely five years old. The technician said that is was not used enough to make a bearing go bad. My first washer and dryer were Kenmores and they lasted 30 years with minor repairs. Based on quality of those products, we have purchased a washer and dryer, a dishwasher, stove, refrigerator, and microwave-hood combination, along with a riding lawn mower, cultivators, and other outside machinery -- all from Sears!
To resolve this matter to our satisfaction, and for our continued loyalty, we would like Sears to guarantee the quality of this product, by installing the new electrial timer control and bearing, with any other needed parts, at no cost to us. We are willing to pay for the cost of labor.
Looking forward to favorable response.

I bought a washer and dryer from Sears on Friday, Nov.23 2012. I paid $80 to have it delivered and set up. The delivery guy did what he was supossed to do. He set up the washer and drier and tested them. Once the delivery guy left, I noticed that the washer was leaking from the drain hose. This was at 12:00 noon. I called Sears and notified them of the problem. She told me that the tech would be back in about 1-2hrs. to fx the problem. At 4:30pm, no one ever showed up. I again contacted Sears. I spoke to 3 different people and stayed on the phone for 35min. I was given a $50 gift card for my inconvenience by email, which I have yet to receive. I was told that someone would contact me Sunday night to set up an appt. for Monday. Well, today is Monday and I was not contacted by sears. I once again contacted Sears myself. I was told that I had an appt. set up for Wed., Nov. 28. I didnt set up that appt. for Wed. and was told that there is nothing that they can do to get an earlier appt. No one can come out to fix the problem any earlier than that. I can not do any laundry. It is very frustrating that I was suposse to have a brand new waher on Sat., that works. And today is Wednesday and still no fuctioning washer, and probably wont have a working washer until Wednesday. When I contacted the complaint dept., I was told that I can not file a complaint because the washer is not on my file and they probably can not set up an appt. until the waher is on my file. This is a cluster, you know what. I am very angry and dissatisified. Tracy Dore'

I ordered a refrigerator online on Nov 19th. To make sure that the order was processed correctly, I phoned and spoke to a gentleman to make sure that the model I had chosen would come with an ice maker and a right hand door, and that my old fridge would be removed. A few days later, the fridge was delivered, without an ice maker and with a left hand door. Also, I was never told that a fridge with an ice maker requires a plumber to disconnect it, so as a result my old fridge was left in my kitchen along with the new one. I managed to get a plumber to come in 20 minutes to disconnect my old fridge; however it took over 10 phone calls and 4 full days of waiting for the old fridge to actually be picked up!!
It took a total of 8 phone calls to get the door reversed on the new fridge. And, three service calls!! The first time a service person came I was told that it would cost me $125.00 to make the change. I had been told by a sales rep that the change would only cost $25.00. So, in desperation to get the thing done, I told the service technician that I would pay that amount if necessary and argue about it later. At that point, the technician advised me that he could not do it anyway as there was a part missing!! I waiting a few more days and finally got another visit from the same technician who then asked me if UPS had delivered a part. I asked him what part was he talking about as other people had told me that there was no part required to switch the door. He refused to elaborate.
I asked him to please just switch the door so it opened on the right side. He told me he could not do it without this mysterious part. He left again. He phoned me twice in that afternoon to inquire if UPS had arrived with the part he needed. At 4 p.m. he stopped calling and I had to again phone and talk to several people to attempt to get another appointment!! After being hung up on a few times, I finally reached a person who advised me that the whole problem could be blamed on the french speaking Montreal office!! No explanation what had actually occurred etc. but I have always been polite to innocent people just doing their jobs.
In total, I have had to spend hours contacting Sears and had to wait 3 days for service calls without getting the problem solved. Today, another technician arrived in a Sears truck (the other guy was sub contracted as the truck did not say Sears0 and he changed the doors with no problem and no mysterious part that never arrived and was never needed in the first place!!! About the ice maker, I could not tolerate trying to get that delivered!!
I have been a loyal Sears customer for over 40 year. I have purchased appliances for my rental properties, relatives, my own cottage and all my Xmas gifts. If this is not settled to my satisfaction, I never intend to deal with Sears again,. I would like to have at least $200. taken off the price of this fridge as my time and the amount of irritation caused by this ridiculous situation is worth much more than that. i would appreciate a response. This is the second complaint that I have written to Sears about this situation. No reply came from my first complaint.

Be very aware of what you are buying at Sears. We bought a Samsung fridge at Sears two years ago on 4 years financing. First one got with broken plug, so they sent us another one. After a few months the other one broke down.
Appliance and repair sent a few people (not to mention the number of days off me and my husband had to take) to fix it, but they realized that the fridge which was only a few months old was beyond repair.
Those fridges were obviously low quality, so they recommended us Whirlpool as higher quality one in that price range. That once lasted as long as one year warranty, after that we got problem with.
So, in two years three fridges from Sears were wrong. We have no fridge now, but we have still two years to pay off broken fridge. It seems that products from that come to Sears are lower quality then products from other stores, so be aware when you think to buy staff from them.

Dec 22 - Dryer quit working, called Sears 800 number to schedule warrenty repair. Dec 24 - Capital City Appliance called to schedule appt. Dec 31 - Cap city came out to check dryer and told me they had to order part. Jan 11 Cap city returned to repair dryer. Jan 14 - Some IDIOT from Sears called to tell me how much money I saved by purchasing the warrenty.
I informed him ,that due to their EXTREMELY slow response times I was forced to buy a replacment dryer, negating anything gained from buying the warrenty. Also I informed him I will never purchase another warrenty from Sears - if Sears only goal is to pass their warrenty repairs off to some third party . 20 days,give or take, is too much time to wait to get service.

I put a mattress and box spring on lay away at the end of Janruary 2013 and cancelled the order the first of February 2013. I made a paqyment of 100.00 that has not been refunded to my credit card. I have made several calls to Sears asking about my refund. I have been put on hold several times and then told shoud expect my refund within 5-7 business days, this has been going on since February 3, 2013! I have also been hung up on three different times when calling customer service department asking to speak to a mamager. I last contacted the complaint department March 8th and was told again that my refund would be sent to my account within 5-7 business days, it is now March 18, 2013 and I STILL have not received my refund!

I purchased a Sears Kenmore Elite refrigerator several years ago. The problems started right away. I have never been able to use the water feather, the ice maker stopped within a year because when I put anything in the freezer the element in the back of the freezer is blocked in anyway the refrigerator freezes and shuts down. I have been dealing with this for several years and my complaints have gone unanswered. I have seen the same complaints regarding this refrigerator on the website but I have not seen anything regarding how sears is dealing with this problem. Have they issued a recall or solution to their customers regarding this issue. I have all Kenmore products in my home. In the past I was a cheerleader for Kenmore. However, this problem has me uneasy about replacing my refrigerator with another Kenmore product.

I have used Sears products for years. As others can attest to, Sears is no longer Quality Controlled products. I have a LP Gas Range, I love it, or I did. The burners on the cook top have been leaving a black residue on my pans. This particular repair person has been here before and done a very poor job cleaning out the back of my frig. I ask him to look at the bottom of my pans, this black residue started a few months back.
He refused to look at the burners and under the burners. He claims there is no way to adjust them???? He said it was my pans. I have had this Range since 2000. My pans are older than that. What's with this attitude? My oven was not working properly, he did agree to that. Said it was off by 20 degrees. It was burning on the bottom and the top was sligtly cooked? Hopefully that part works. I will continue to clean the black off of my pans.
I have called my LP Gas provider to see if he can shed some light on the matter. I know that black on the bottom of every pot and pan is not right. If the oven quits again, this will be the thrid third time, I will replace the Range and not with Sears.

I have been a Sears customer for many years and our house and garage are full of Sears products. Lately when we are shopping, you can't get waited on. We purchased a hot water heater on 7/29/11. We stood and waited for somone to wait on us. We were even told they called and someone would be with us soon. They never showed up. A sales clerk from the washer/dryer department saw that we had been waiting for a long time and came over to help us as we were just leaving to go somewhere else. We ended up buying your product and had it installed.
We had heard that it was possible we could get a rebate from Consumers Energy so I checked into it and was told I had to find out if it was installed by a contractor that was a part of this with Consumers. I have tried to contact this department. I was told by an automated message that all sales personal were busy with costomers and would call me back within an hour. That was 10:30 am this morning. I called a second time at 1:55 pm and got the same message. I left my number again, telling them this is my second call. No one called me back yet and it's 2:30 PM.
This is a good way to loose customers and we were about to leave that day. I would appreciate it if I could get a call on the information I wanted to ask and what has been going on here.

I placed an order on sears.com thru a phone rep. ruby lyn.....i asked what the delivery date would be and was told 12/11/12 for a crosley turntable............i said great and continued with the order. the rep had trouble getting a confirmation # so i logged onto my bank site to make sure the credit card was only being processed once........and it was. again i confirmed the price and delivery date of 12/11/12 and was told that was all correct. no confirmation # could be given at the time due to system problems...an email would be sent. confirmed delivery date 12/26/12......
I called immediately back and asked how i get expedite the delivery...extra pymnt....fine. was told no can't do that. i said please cancel order.....cant do that. i have been on the phone and chat rooms for two days and cannot cancel order. can't get refund. told too late sucker!!! insane and unethical 5 minutes and too late to cancel order. i have spoken to every foreign country that handles sears.com and no resolution. sears.com is a rip off......do not patronize them. i want a credit to my account and the order cancelled.
I have ordered the product from an american site and it is on it's way and should arrive in 2 days. sears will never have my business again.......or anyone that i can tell about this experience either. sears.com unethical contacting better business bureau also. 5 minute span on a sunday and too late to cancel order......ridiculous!

Over the Labor Day weekend of 2010, I purchased a Sears Elite Washer and Dryer. I also purchased a Master Protection Agreement. I have not had to use the agreement until I recently scheduled a preventive maintenance appointment because the dryer was taking longer to dry things. I was told the technician would show up between 12 and 5 on November .
I waited around for five hours only to be called at 4 50 that afternoon and told that he had at least another hour before he finished the job he was on. He said we could reschedule.
I rescheduled for November between the hours of 8 AM and 12 AM. I received a call at 11 50 AM telling me that the technician was finishing a job in Punta Gorda and would be late. Punta Gorda is at least an hour away from me so again we rescheduled after waiting around all morning.
By now the dryer was starting to make a strange noise so I schedule a maintenance and a repair. I was given the date of December 4 between the hours of 7 AM to 12 PM. I asked to have the earliest appointment possible because I was getting tired of waiting around all day only to be called at the last minute with the bad news that they were not coming that day.
So now it is 1 PM on the 4th of December. No one showed up, no one called and I am starting to believe that I have been sold an empty piece of paper! How you could put the name of your company on such a shoddy run business is beyond me.
The washer and dryer are beautiful machines. I thought that by purchasing a protection agreement I would insure that they stayed that way. So far I have wasted three days, aggravated myself and gotten nowhere in trying to make sure the machines stay in good working condition. This protection agreement( not cheap at all) is not worth the paper it is printed on.
Update. 12/11/12
I was given this date for a repair appointment. I was apologized to by all sorts of Sears people who sounded sincere. I was told the repair man would arrive between 8 AM and 12 Noon. I again waited ALL morning. At 2 minutes to Noon the repair man called and said he was from Sears, he was given my name for a repair and he could be at my place in about 35 minutes. I asked him if he was kidding and said forget it, it was way too late as I had to pick my daughters from school.
Do the times that are given out mean absolutely nothing? This was the fourth time that I waited and was treated like a piece of garbage.
At this point I don't even want to try again to have a preventive maintenance and repair appointment made. These machines were not cheap and the service contract seems to be 100% worthless. I'll let these machines burn out and purchase my next appliances elsewhere. I remember when the name Sears stood for quality, reliability etc. From the repeatedly botched delivery of these machines to my total inability to have any prepaid preventive work done on them, this has been a nightmare.
At this point I would like to receive the money that I wasted on the service contract refunded to me in full. I have never had anyone show up when they were supposed to and have gotten no use whatsoever out of the contract, through no fault of my own. I have wasted four days waiting on a repair service that could care less about their customers.
After the third time that I was left high and dry, I filed a complaint with the Better Business Bureau. It was filed under Complaint ID#: 94428752. You can be sure that they will receive this latest update.

I filed a warranty repair claim weeks ago for a GE Profile Series Microwave. After filing the claim through 888-518-7208 a Technician came the first time for the appointment scheduled between 1:00PM and 5:00PM and the technician had the courtesy to at least call me at 832-885-8111 and tell me he was running late but he came,
Upon arrival he diagnosed the problem, ordered the part and I paid via Visa Credit Card, $55.00 and he instructed me to call the 888-518-7208 and schedule for a technician to come back and make the repair.
I called the 888-518-7208 and a technician was scheduled to come back between 1:00PM and 5;00PM and showed up a little after 3:00PM and was here less than 5 minutes and said, "I cannot do it by myself, you need to call and reschedule and I can come back with a assistant.
We called last week on Tuesday and scheduled a 1:00PM to 5:00PM appointment on Thursday and no one came or called.
I then called this week on Tuesday to complain and reschedule, and was told that today 04/11/2013 that the technicians would be here between 1:00PM and 5:00PM, my wife was here waiting before 1:00PM, at 2:30PM CST I took off work to pick our daughter up from school at 3:00PM, I called my wife to see if anyone had came or called and she said, "No", I then called the 888--518-7208 and checked on the status and was told that they were dispatched and coming.
At 3:15PM CST I arrived home at 1228 Delano Street, Houston, TX 77003, and waited until 4:30PM CST and called the 888-518-7208 service number and was told that the appointment had been cancelled. I asked why? I told you not only was someone there waiting but provided my number and my Wife's. They said the technician reported that he called and got no answer; however my phone number is ported to Google Voice as well as Corporate Phone Tracking and I checked everywhere no call to me or my wife.
Then I tried calling Legal at 800-475-1212 and no answer, I called the nearest Sears Store, less than a mile away and got hung up in twice, called back and asked to speak to a Supervisor and was put on hold, after 10 minutes and no answer I hung up.
It is 5:40PM CST and I have been on the phone for over a hour trying to get relief. I begged for someone to come today as after 3 total no shows I have lost faith, income, and been ran around until at 6:47PM CST I was told again that the earliest someone could come is this coming Monday, the fact that this problem has been going on for around a month.
I have a lengthy documentation of calls, as well as Conclusive Proof of call tracking that neither I or my wife was ever called during these repetitive "No Shows" and to have to wait AGAIN and not be able to have this request for service elevated is unprofessional and disrespectful.
At one point I was offered a $80.00 Sears Gift Card, which I declined and said, "I do not care if give me a $500.00 Gift Card, it is not about money from Sears, it is about the worst customer service I have ever experienced, and the fact that I am a Executive in a very high Tax Bracket who typically bills $250.00 a hour for my time, and I have had to not only take off work but literally spend hours on the phone trying to get this resolved.
If Sears has any integrity what so ever they will have someone here tomorrow not Monday. Prior to concluding my procession of phone calls for over 2 hours I told the person on the phone that this should have a Elevated Status and anytime tomorrow that some one can come I will make sure someone is here, to be told, "Sorry, we can try and put you on a waiting list but the AMAZING, "I HAVE YOU SCHEDULED FOR MONDAY BETWEEN 8:00AM CST AND 12;00PM CST.
There is no question in my mind why so many Sears Stores are Closing.

I purchased a washing machine and it leaks. Sears service technicians are unable to fix the leak and I am getting the runaround about replacement and or a refund due to "corporate policy". I have talked to multiple people in multiple departments and have continually been told mistruths and been given unacceptable and quite frankly unbelievable reasons as to why there has not been a solution. From my experience it is obvious the different departments within Sears do not communicate internally and have total disregard to customer satisfaction. I am also convinced nothing will result from sending this complaint.

We have suffered very disappointing service from Sears Appliance Repair and Sears Customer Service around the same issue - a dishwasher for which we had purchased extended service. To begin the Maytag dishwasher itself had many repair issues. On three occasions Sears ordered the wrong part, on three occasions the repair was not done correctly and service had to come out again, and we, of course, had to stay home to be there.
Most frustrating has been since we began speaking to Sears Corporate Customer Service about the last repair, which is still incomplete, leaving our dishwasher inoperable. They have been stringing us along since last May around ordering the part that is required. I have spent countless hours on the phone with customer service staff, front line and supervisors, all of whom said that they were attempting to resolve the issues - that the part was on order, or the wrong part was shipped and the right part was now on order and so on. Since the last time I contacted Sears customer service by email they have not responded at all.
In the past we had purchased all our appliances for our home and some rental properties, from Sears. We will no longer be dealing with Sears - we have had far superior service from community based retailers and repair people. We bought a washer on 11/10/10 had it installed on 11/22/10 it broke on 12/ 7 /11 they wont honor the warranty even though its only two weeks out the worst part is this is a vacation home and the washer was only used twelve times, and the service dept. refused to talk to me unless i signed an extended warranty.
I am a contractor and always handle a warranty thats even a month out this guy was so rude that we are remodeling our kitchen with all new appliances i can guarantee none will be Maytag or come from sears

I am very very aggravated with sears credit card service i was enlisted to receive paperless statements ,and I have no idea why that happen but I stayed positive and called 5 times to change the paperless statements to paper statement and have not been receiving them each month i am sick and tired of not knowing what is going on with my sears credit card account all i wish to happen is for sears to start sending me PAPER statements and i would appreciate if the late fee was removed because i dont know what is going on with my account every representative i speak to says they fix my problem but its not fixed please help me!!!!!!!!!

Made a purchase at sears.com, and used my sears rewards points. Only after the sale was complete, a disclaimer appeared that said this item was sold by a third party - marketplace, not sears. This means I cannot return a defective product to sears, and will have to pay to have it shipped back to marketplace. Sears should make this dirty tactic known at the beginning of the sale, not after it is complete and cannot be stopped. Since sears was bought out by k-mart, they have become a second-rate company. I purchased lifetime products like tape measures and snow shovels at premium prices. Sears has now discontinued at their discression, and will no longer honor their lifetime guarantee. Instead of a craftsman lifetime product, you are given a cheap item that could have been purchased for less money at another store like Big Lots or Lowe's.

You had an a/c unit advertized in last sumdays paper. I wne into inquire on the item. I was told i had to come back in a few weeks they will not be on the sales floor until the reset was done. I showed her the ad she said they are in the back but will not be out for a few weeks to come back then. I advised the sale would be off by then. again she said they will not be out for a few weeks. I asked what can be done since it was on sale. SHe said please come back in 2 weeks. If you have an item advertized and do not have it or can not bring it out you should either post an apolgy saying out of stock or at least offer a rain check. I have purchased several appliance and tools off your company over the years. I even purchased a regridgerator and dryer 2 months ago off the otlett here in town. I may need to start rethinking where i purchase my needs. I sent a coment in on the website on monday and have not heard anything back. I even emailed some j brooks the internet said to file a complaint with. I understand resets because i have worked in a chain store myself but you should have least offer rain checks if you are not ready to sell the item. Even i paid more for the item i bought it off of home depot. I do not like shopping at the large hard ware store because of experience dealing with repairs and have never had any problem with sears. If i have purchasing the product or item i may need to figureout another way of buying what i need

I was scheduled for a repair appointment for my dishwasher between the hours of 1:00 and 5:00 PM on Thursday October 6, 2011. Because my fiance and I both work, we had no one to be home during the hours from 1:00 to 4:00 (when I normally return home from work). I took a half day off of work on the 6th. At approximately 3:30 PM I received a phone call stating that the repairman was running late, but would get to me as soon as possible. As of today, I have still received no further notification from Sears about my scheduled appointment.
To say that I am dissapointed would be an understatement. When I called Sears today they informed me that really nothing could be done, and that they could not disclose the reason to me why the repairman never showed. They couldn't even guarantee me a later time so that I did not have to take off of work again. Needless to say, I won't be taking off of work to sit and wait for someone who may or may not show again. The dishwasher I purchased is not even 6 months old and was installed by Sears.
The fact that it already has issues does not make matters better. I am currently in the process of selling my home, and this is not a bonus by any means to a potential buyer. We are building a new house, and we were planning on using Sears for items such as the garage door opener, knobs for the cabinets, appliances (washer, dryer, etc), but will now go somewhere else where customer service is better understood. We (my fiance and I) understand that things happen, but never contacting us, refusing to make a new appointment that helps to fit our needs, and saying nothing can be done is poor business.

I have been going back and forth trying to get a refund back on my credit card. The order number is ********. I have spoken with a manager at the Mesquite Tx store named Jen who said she would call me back and I have never heard from her. I have been going back and forth since 12/21/11 on getting my refund. All I have been getting is the run around. I am extremely disappointed with Sears customer service and willingness to issue my refund for merchandise I have not received. At this point I am tired and frustrated because I am receiving horrible service.
Contacted 1-800-4-myhome to order sevice on my Kenmore dishwasher that I purchased at Sears. (all of my appliances were purchased at Sears). I was given a time for the next day for service between the hours of 8am to 5pm. I was also told I would receive a call and email confirming my appointment.
So, I took off work the next day to wait on the repairman. By 11am I had not received a call or email so I call the 1-800 number again. I was then told that the service was scheduled for NEXT Friday!!! Not today! I am very upset because I took off work for this appointment and Cannot take off again with the possibility that the repairman will not show again!!! I was good enough to give thousands of dollars to Sears for my appliances but not good enough to talk to a person or get service for my appliance!.. I will be contacting the BBB for your poor costumer service and not standing behind your products! I will never buy another thing from Sears, much less the extended warrenties purchased!
Thanks for your feedback!
Sorry. Please try again later!