J.C. Penney
Contact J.C. Penney Corporate
Toll free phone number:
---
Welcome to the J.C. Penney complaints department brought to you by HissingKitty. Experienced poor customer service? We make it easy to file a formal complaint against J.C. Penney online. Simply use our free form and your feedback will be instantly forwarded for review. Need to contact the J.C. Penney corporate office? We have the mailing address, phone number, and email address listed below.
J.C. Penney Contact Information
Report complaints to corporate and get satisfaction
J.C. Penney headquarters address

Company website

1-800 phone number

Toll-free number pending.

Better Business Bureau rating
Browse reviews of other Department Stores
Top J.C. Penney Complaints
Browse more than 368 reviews submitted so far

I had one JCP button that said it was already used and I had 2 $5.00 buttons that were winners and said I'd receive the certificate in 48 hrs. It's been 6 or 7 days and I've gotten nothing. If you ask me which ones they were, I don't know exactly, because I've put them all together, but I did save them. I just don't know the exact codes for those 3 that didn't work.
I've already submitted my complaint, but I just wanted to add one more thing. If you validate my 3 buttons, or whatever you do to make this right, your certificates expire on the Jan. 1st and for people like me who have had a recent problem with your buttons, I feel that you should extend the expiration date.
I would've contacted you sooner about this, but it took me a little while to find out exactly where and who to send the complaint to. Thanks.

Their slogan is "fair and square" but it is far from that. During Christmas I bought a shirt at JCP and on the tag it said $12. But as I get home and remove the tag underneath the sticker it had the original price which said $10. I thought nothing of it, maybe it was a mistake. However, today I went in and i remembered this. As I was picking out things I decided to remove their "fair and square" tag and every single item price was higher than the original. Matter fact, one bracelet was marked at $22 and the original hidden price was $14! I approached one of the employees and asked for a manager, she said the manager was busy and that they could not change the price because the top price was the correct one. I asked her how could that be possible to be over charging people for merchandise and she just said that that was the new management "up sairs" whatever that means. I personally think this is a rip off. And this certainly does not feel fair and square and needs to be changed!

I have entered my JCPenney's Christmas buttons codes and some of them say invalid captcha, also some say I have already entered or sorry it looks like your button code is not valid. I have also won three $10 dollar rewards and four $5 dollar rewards, they have not appeared in my email, they usually send it the next day after claiming the prize.
Its been two days now and no rewards yet. I feel like I'm being ripped off, I have being a loyal JCPenney's customer for years and I just feel like it's all a lye. I'm so dissatisfied.
JCPenney's is promoting a button program to win gift certificates, but the system is not working and it is very frustrating. I have 10 buttons that I cannot enter because it says that there is something wrong with my 7 digit code.
Then I will try again and it will say that the captcha phrase is not correct. This is making me really mad. I don't get a good response when I email or call JCPenney's. I wonder what is wrong with his program.
My husband and I have been shopping at your store quite a bit this Christmas season and receiving your promotion buttons in the process. I am quite frustrated by the lack of response on JCPenney's part when it comes to sending the winning certificate to me.
I am still waiting for two $10.00 certificates I supposedly won on Sun Dec. 16 and my husband is still waiting for one he supposedly won on Dec. 13 - $10.00. I have had 5 buttons that the contest site said were already used. I am very frustrated that a reputable company would be running a corrupt contest.

Your promotion does not work! I spent 10 minutes trying to enter the two code words into your site, and was rebuffed repeatedly. It is no promotion if you anger a consumer enough to decide not to shop at your stores again this year!
I enter my buttons ,gotn3 certificates 2 of which were the same bar code, one of my other buttons were rejected because there were not 7 letters ,although there were 7 ,and spell the two words so we know your not a Christmas robot I typed in 14 spell me's till I was finally accepted, now for the button without 7 digits xvakawe, hello! please get me out of this Christmas funk,as I have read other letters of complaint, I'm not the only one this button thing is very stressful,an answer would be a ,lets say , a Christmas Blessing.
What a crock. Enter the number on the back which is so small it can hardly be read and then enter the two words "for safety" which are difficult to read and all I got was an "error" response. All my buttons are going into the garbage. More junk from China.
My friend told me about the buttons at JC Pennys. So I go in shop go to pay an I ask about the buttons. The lady said you can have one a day. So I got my one button came home entered it an couldnt get it to work. Finally I realized it said enter your 7 digit code an mine was only 6 . So much for my one chance. Here is my code. Pfmuy2
I made a purchase 12/13/12 and received to buttons. I attempted to enter one of the buttons today and a keep getting a message stating 'Sorry! Looks like something went wrong. Please check your 7 digit code and try again.' I did this several times and the same thing happened. This is not the first one I have entered so I know I am doing it right. What is going on? Is jcp running some kind of scam.

Olivia Beltran
from South Jordan, UT
My complaint is that I was in line for the cards your store was giving out and the woman in front of me took my card and she started screaming it was my 100 off 100. I thought you were only allowed one card. At the end I received none because it was the last one. I don't know if the employee knew her but that was the worst experience ever.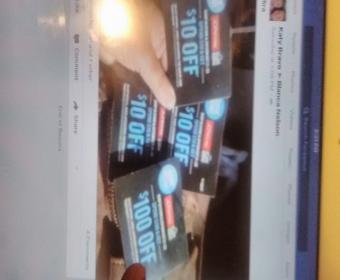 Rachel Curtis
from Omaha, NE
I'm extremely upset with this JC Penney's company support, just had to call over ten times due to the call not transferring. Then they tell me I missed a credit card payment, when in fact I payed my payment. They raised my mind payment & I was unaware of the change. They charged me with a late fee. I'm taking my services else where asap. No wonder nobody pays attention to their products anymore.

I have been a JCP customer for almost 30 years and have always been satisfied with the service. It has been one company I have always trusted and could rely on. However, this past xmas I was very dissappointed. I ordered a necklace in November and after not receiving it for 2 weeks I called and was told it would not even be shipped until the 14th of Dec. but I would recieve it by xmas.
I believed this to be true. Late on December 21st I received an email saying that the necklace was no longer available. This left me without a gift that I was relying on and with no days left for me to shop with my schedule. (I live 45 min. from any jewelry store) I also had a inconvenient situation in Eden Prairie, Minnesota. When I made a purchase I was told that they were trying a new way to place purchases on the card.
It did not work to give me a receipt and I was told to wait for the manager to figure it out. After 10 minutes and the manager not showing up I just requested my money back and return the item. She couldn't even get that to work. Though I was running late to leave the mall, I was told to go shop and come back later for the receipt. Help me to trust your company again. Tracy

JC Penney store in Searcy Arkansas. This store has some of the kindest employees working in the most poorly stocked JCP! This was once a GREAT store and now its turned into a place to pick up online orders at best. Even that had been made more difficult with the closing of the catalog dept! Was that the intention?
While Little Rock is not too (30ish miles!) much further to drive, we in Searcy try to push the "shop local" mantra. I've used the online catalog a lot this year therefor am wondering if thats what you are shooting for? Sometimes it nice to actually shop in the store.
Or it used to be, not anymore at this location. I feel If your store doesn't care about our little town maybe we should take our business to one of the other local businesses that does. Sorry JCP but If I'm going to have to travel the extra distance, there's much better competition for you in Little Rock that I will be utilizing.
I'll miss shopping at JCP and may still utilize your catalog occasionally but my days of shopping inside your stores is sadly gone.Whoever is responsible for these recent changes has thoroughly ruined my once favorite store. Thanks CEO I hope you makes lots of profit. (sarcasm, of course)

I went into your Greece Ridge Center and Marketplace Mall stores and was VERY disappointed. I have been a customer for over 40 years and could always find whatever I needed. On December 1st. I went home empty handed. The Big and Tall mens department had no selection at all.
The jewelry department had very little stock. You discontinued your catalog (I realize people can shop on line) and I don't like the way you advertise your specials. Even some of your employees are not happy. I am telling all my friends and probably will not shop there again any time soon. You keep going and you will be closing all your stores!

My husband goes out to find us a new bed set and new sheets. I wasn't bake to be there and he so wonderfully would text me fit my opinion. After finding one we liked and he continued to shop for sheets. The entire time an overweight, short, short haired lady stands there and watched him like he was a criminal. She never offered to help.
Then once that was too much he gets to the register and a manager with the nastiest manor possible tells him she won't help him and he has to go to the other side if the store. After he does move over the manager decides she can help anyone else but my husband. She speaks right up and takes the next person walking up to her side if the registers.
I will warn all I can from going to this specific store. I'm even returning the bed set and sheet set to the store. It makes me sick to have it. Jcpenney obviously doesn't need customers to help or be courteous to. I will pay more somewhere else just so I don't have to go there.

I was at the Jcpenny store (4/12/13) in Aberdeen SD at around 7pm this evening shopping with a male friend who wanted to buy some hello kitty shoes for his niece that he saw in the weekly add. There were two ladies working at the shoe department. One older blond lady and a younger lady with black hair and glasses! After about 10 minutes of searching for the shoes that we never found we finally dicieded to ask one of the two ladies since niether one of them asked if we needed some assistance which I thought was costomary for them to do anyway!
My male friend asked if they had the hello kitty high top shoes that were in the weekly add! The younger lady with black hair and glasses said, "well we're a smaller store so we don't always have everything that is in that add".
Ok, fine so my male friend said that it would be nice if the add only advertise what was in this store! Then the older blond lady inturupted and said "well it says on the bottom that some items are not available at all store locations".
Ok fine so we walked away and when we were in the mens department we could hear the younger lady with black hair and glasses say sarcastically and very loud "well it is not my fault don't be mad at me I don't print the add". Then the older blond lady began to laugh and say "yeah". I thought this was very unprofessional and rude! She did not have to say anything!
My male friend then responded "if you are going to talk about me make sure I'm standing in front of you and not wait until we start walking away! This unpleasant expierence just made us never to return to this Jcpenny again! I do not care if this is the only one in the area! I will shop some where else! Teach your rude employees to not talk about customers when they are walking away!

karen Sanders
from Rocky Mount, NC
jcp in beaufort sc is not a friendly store....I entered the store feb 7 which was a friday morning i was greeted the cashier was really friendly i stayed in the store looking around . but didnt find what i was looking for ...i asked the cashier who was the store manager she said her name is Gwen she right there ..ok first of all if she is the manager she never once said good mprning can i help you and the way she was dressed i thought she was a customer ..her appearance was not professional at all...doesnt jcp have a dress code for management ...its really sad but i want be returning to this store ever again .belks is a much friendly store and management looks the part..jcp manager lifted her arms and all her stomach was out ....not a good look for management ...so disappointed in jcp

Janice Block
from Choctaw, OK
In the first week of November I purchased two size 3 boys coats and one girls coat size 6x. The brand is Weatherproof. The girls coat started coming apart in two places. I returned the coat to a store in Shawnee Oklahoma and was refused any help replacing the coat or getting credit on a replacement. The service manager was very rude. Penny's has lost a customer that has shopped your stores for years. I went to Kohls and bought my great granddaughter a new coat.

Dorothy Galgano
from Randolph Township, NJ
placed an order 6/26/2019 apprx 5pm order 2019177721101059 118.00 spent with code brought down to 107 when i said how much to get free shipping i was told 66 dollars contacted my grndgtr that wrong you only neededto spend 7 more now 8.95 on limited income helps can adjustment be made to my accnt that customer svc was WRONG

Teresa Horton
from Marshfield, WI
Calling looking for my refund on my credit card. Both representatives hung up on me because I asked to talk to a supervisor. Well, I do know, Ed didn't want me to talk to his supervisor because he was very rude to me via phone.

Joyce venner
from Buffalo, NY
I was walking out of Penny's in Barre Vermont.three cashiers stood at the beginning of the store when a short blond woman said and I had my child with me and the cashier said boy that's an ugly little girl and the mother is fat and my little girl heard it and she cried all the way home. Too bad you cannot keep those bitched busy. This was the worst behavior for adults. It happened at Berlin mall. I will never shop your store again.

Yesterday while standing in line to pay for my item(capital City Mall-linen dept around 4:30 to 5:00 p.n.) one sales girl was busy waiting on customers and answering the phone.(WISH I WOULD HAVE GOTTEN HER NAME!!!) She called for Amanda for help. Well, Amanda was on her cell phone and made NO ATTEMPT to help. In fact see made eye contact with me several times. When she finally made her way to the sales counter the young lady asked her to help the customer on the phone. Sure glad I was not the customer on the phone--very rude--and did not go out to look for what ever the customer wanted---I had heard the other salesgirl say.,"I'm sorry I am with a customer, but will have someone else look for you". Amanda then got off the phone and gave a false appearance of being busy. I finally went to another checkout. When walking back thru the linen dept. I notice hard working Amanda was gone leaving her co-worker to handle everything while she enjoyed her cell phone..
I have never been SO PISSED off in your store as I was yesterday.to have an employee treat another employee in that manner. Also very upset with myself for not finding out the young girls name that was trying her best to help everyone--she needs praised for doing a brilliant job!!
Amanda on the other hand???????( Amanda Counsler)

john visser
from Hixson, TN
My wife and I have been customers of J.C.Penney for years and considered it one of the best stores for clothing and other things we needed. We use the J.C Penney store in Hamilton Place mail in Chattanooga. Before that we used the stores in Kalamazoo Michigan. We always saw them as a store a step above most department stores; About 2 years ago we saw a trend of moving backward so we cancelled our J.C. Penney credit card and started looking for other places to shop. Service was declining and the stores where not being kept up like we have grown accustomed to over the years.. On May 4 we where out shopping and decided it was time to see if J.C. Penny had made some improvements and we were looking for a certain shoe, Ked's Leather shoe for women. We found a right shoe being displayed that was a size 9 (Just what we needed) The entire shoe department was a mess. We than looked for the box with the other shoe in it and never were able to find it, so we decided to see if we could get help. My wife went one way in the store and I went the other. We went around the entire store and could not find an employee. Finally I asked at the cashier's desk if anyone was working that was not at their desk. They told me they where not sure but would try call someone to meet me at the shoe department. In short order a young lady showed up but knew nothing about the shoe department and did the same thing we did, which was look through the mess for the box with the other shoe to no avail. As we left we commented that J C Penny doesn't compare with any of the other department store including bargin stores. I called the manager on duty as we exited the store and after listening to excuse after excuse we made our purchase at another store where the shoes where displayed in an orderly manor and there where people on the floor to help us. I see J.C, Penny slowing losing customers and folding like other stores have had to in the past. WHAT A SHAME GOING FROM ONE OF THE TOP DEPARTMENT STORE TO A RAPIDLY DECLINING STORE. It truly hurts me to see the negative direction of your store. I wish you the very best but you will need to make it without my families support. Thank You
John L. Visser

Elizabeth Prystowski
from Florence, MA
purchased mens skecher go walk max at 39.99 after discounts returned for sketcher memory foam on sale for 59.99 same price as returned shoes would not consider as even exchange had to pay $15.00 extra and when I got home no sales slip in bag not pleased with response of clerk Holyoke mall store don't get why I had to pay extra purchase only 1 week before return

The store wasn't busy at all. We arrive and there is only around 5 people. The clothing is fine, but the prices are overrated. We head to the checkout and the employees took forever to check out everyone! The services is the worst part! I do not suggest JCPennys.

Hi I tried to buy an advertised electric skillet today at Lakeline Mall. I was told I couldn't use the 10% coupon as it was nor valid on electronics. Showed then the flyer I received and it was there in black and white that you could. Neither clerk had a clue so I walked away without said skillet. Then my dad paid cash for a t-shirt he gave him a 20 so that is what he put in the till, my dad realized if he gave him 1 more dollar he would get a 5 back, again same clerk wouldn't do it saying I already put the amount in. Wow totally disappointed with this store and wont go back that is for sure!

I purchased several items yesterday at the Penny's store at 41st and Yale, Tulsa, OK. I paid with a personal check and they ran the check through my bank. I asked for my check back and they refused. I talked to the supervisor for the clothes department who told me that they HAVE to keep all checks -- even though they were run through the bank. I told her that they ran my check through twice last month and my bank had to straighten out the mess with you. I told her that I did not want that mistake to happen again and that MY BANK TOLD ME TO ALWAYS GET BACK MY CHECK AFTER YOU HAD ALREADY RUN IT THROUGH MY BANK. I told the supervisor this, but she told me that your policy is to keep the check anyway.
So, I must keep a close watch on my bank statement this month to make sure that your store does not run my check through my bank AGAIN. If so, I am going to report you to the Better Business Bureau and I will raise the question are you purposefully trying to get an extra payment out of unsuspecting customers.

Karen Barnes Bowser
from Pittsburgh, PA
I will rate this experience as minus 1 million!
Jim and I purchased a wedding band and an engagement ring at the Uniontown Mall, Uniontown, PA. Both rings needed re-sized - Jim's band went from an 11 to a size 13. My engagement ring needed to be a size 7.5 from a 7. It took 2:weeks to come in. When the female person called to say it was in, the Penney caller was so rude and non-professional, I called back and registered a complaint with the supervisor Caroline and then Jim spoke with the manager, Mary Jo. Initially, the rude employee said only the men's band came in. When the manager called, she said both rings were there.
We went to get the rings Saturday April 13, 2019, Jim's band was OK. The engagement ring that was sent to be resized from a 7. to a 7.5, CAME IN AS A SIZE 5!!!!!!!!! How can that happen when the typed instructions stated for the ring to be a size 7.5.
Uniontown only has Penney's as a department store. I would think every effort would be made to keep the residents happy. Well, I am not happy. Spending $1,000 is a lot of my to two retired people who want to get married. At this time, we will have to move our wedding date with the complete error on your company.

Bought Samsung refrigerator in October 2018....and river with dent in door. Still not resolved 5 months later. Working with JCP and Samsung...both parties blame each other......this has been the longest, most frustrating display of customer service. Have been a JCP customer for over 30 years.......I need a new door or credit if my problem not resolved.

I went to the Appleton avenue store for a watch battery. I spent over ten minuets in the jewelry department before one of the 1/2 dozen employees, who were milling around talking to each other, managed to ask me if I needed help. Then I was told that only watches that were purchased at the store could have a new battery put in. I would view a watch battery as revenue and an entry purchase, but I guess JCP has all of the customers and revenue they could want. Customer service is really what you sell, so if you do not change you will be out of business.

Marsha Chesbro
from Erie, PA
I RECEIVED A BILL IN NOV.3 2018.I WENT TO jCPenny in Erie,Pa.at the Millcreek Mall and told the manager I wanted to pay the bill.she informed me that I could not pay the bill.sHE Told me to call the number on the bill.Icalled the number on the bill and I was informed that I could not pay the bill.So here it is 2019 and I have been harassed because your people are incompetent.i will only pay what the original bill.next stop attorney general if this is not resolved within 14 business days.

Just visited store in Flint, MI. Purchased a pair of jeans and tee shirt. Tried to use a coupon I received on the weekend which stated on coupon "use now through April 14". Was not allowed to use because Manager said it was not valid yet. Then I must have a different meaning of the word "now". Would not have gone if I had known I couldn't use coupon. Been a customer for 30 years or more. Not sure if I will shop there again

Patience Essien
from Omaha, NE
I was tried to make payment in my account ended at 7289 the machine said there is no payment needed at this time. I received bill for this account number. I tried to get a whole of live person was not successful. I have made several complaints about this situation nothing is done to correct it. Something it should take few minutes to complete would an hour. If the company can not correct the problem they should have live person to do the job. The way this machine is computed would force customer to leave the company because it takes too long to solve problem of two minutes. Yur sincere customer.

Cory Porter
from Forney, TX
I arrived at the jewelry department store in Town East Mall in Mesquite Texas on March 9, 2019. I stood in line but was ignored by the sales person named Elvis who was Hispanic. He served two other Hispanic customers until I stopped him and told him I was there first. Elvis ignored me and kept doing what he was doing. Finally he asked me if he could help me, but he was standing at the opposite end of the display. This was an obvious case of racism. I returned my item and refused to make another purchase with JC Penney. Later another worker assisted me in my purchase. As for JCPenney, if this does not get resolved, my wife and I will never shop at your store ever again. I can't even sleep tonight because this is eating me up!

Monday I went to the hair salon in Toledo, Ohio. My hair was 6 to 7 inches long. The beautician spoke about the length immediately and I said I wear it long, I do not want it cut off. She said she could do that. I said she could trim 1 inch off possibly 2" at the bottom. I have bald spots and need the Longer hair on my crown to cover them up. Also my hair is very fragile on my crown and breaks off faster than it grows; and has a cowlick on the top where it flips forward like a mans hair line. It has to be a certain length like 5 inches for it to weigh enough to lie over the cowlick and not flip forward.
When she complained about the length and how much time to put it up, I reminded her again it could be trimmed . She replied that only taking off 1 to 2 inches wouldn't matter which to me is not valid. It took her an hour to put it up on very large perm rods. She said she had to piggy back the rods since my hair was so lomg. Since I thought I had long hair I let her use the larger curlers which no one has ever used before. She said she should charge $10 to $15 dollars extra for the extra time. No one has ever charged me before or even mentioned it.
After being there for 2 hours, I was tired and my neck hurt since I had neck surgery. I was wet since rinsing my hair soaked my clothes and she couldn't get them dry with her heard dryier. I said I live 5 minutes from the store, I would go home and get my clothes and hair dry. It was snowing when I left. I was freezing with wet hair and clothes. When home, I had to hurry and get dried off. Then I looked in mirror. I was shocked at what she had done to my hair. My hair is now 3 to 3.5 inches on the crown and maybe 4 to 5 inches around the neck and sides. It stands straight up in the crown and shows my scalp, cowlick and bald spots. Now I understood why at the end she said she was not going to charge me for curling the extra length...she had maliciously cut it all off at the end when I thought she was snipping off a few over permed ends. No one should ever be given such a horrible haircut. It is the worse and shortest hair cut I have ever been given. What's even worse, She did it on purpose.
She walks away and doesn't have to deal with the consequences of this bad hair cut. I have to live for a year with this horrible hair cut for it to grow back out at the bottom around my neck line. Unfortunately, it may take several years to grow back the length on my crown if I live long enough and don't go bald there. She knew what she had done or she wouldn't have told me she was not going to charge me for the extra time. I repeat, she did this on purpose. I will never understand why. I will never come back to this hair salon.
I am sending a picture of the crown area. I have another showing the cowlick in the back and how it stands straight up.
I will try to send it. Obviously, I no longer have any hair 7 inches in length.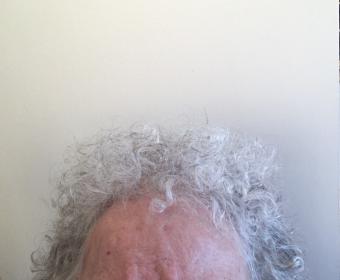 Novy Glass
from DeRidder, LA
I went to the Lake Charles, La. J.C. Penny's today to buy some men's shoes. There was only one guy working that side of the store. He was helping someone else and never got to me. The shoe dept. was a mess. I couldn't find me size or style. There was no place to even sit to try on shoes. I felt like I was the only one in the store. Frustrated, I left and went to Academy sports an bought my shoes at half the price of Penny's. I am a J.C. Penny's stockholder. If we continue to do business like this we will go bankrupt! I read on Yahoo, that they compared J.C. Penny's and Macy's and the service at Macy's was great as well as the Merchandise was presented well, and clean. J.C. Penny store the Merchandise was a mess and nobody came to offer any help. If we are to survive people at the stores need to wake up. Their jobs are at stake and our shares are at stake. If this kind of attitude and service continues we are doomed. Somebody needs to start Kicking somebody's butt and getting people in gear before it is too late! I was very disappointed with my entire experience!
Thank you,
N.L.Glass

I went to the store in Raleigh nc and they has a refrigerator that had a wrong price. I tried to buy the item but they manager said it was a pricing error and he cannot the price. I was advised by the associate to call cooperate office. Corporate office stated they cannot tell a store to sell it to me at that price. The best the manager can do is offer a 20% off regular price. very disappointed customer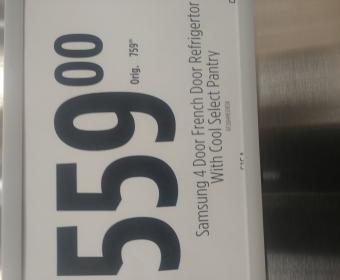 Recently I purchased women underwear Underscore briefs at a cost of $16 per package. I purchased 4 sets including the cotton kinds. After only a few short weeks the nylon leg rubber is coming a part. I thought it would only be one pair but it is all of them. That is quite a bit of money to spend on underwear that does not last at least 6 months. The colors were white and beige. I would like a JC Penney credit or refund. I am embarrassed to take worn underwear back to store. I am senior citizen and need plenty of underwear. They were a size 7.Thank You. The purchase was made in 2019. I do shop at the store frequently. JC Penney in Lake Charles , LA
Gale Valerie

The Kingman az store has old, filthy, mildewed carpeting in the dressing room...I will shop elsewhere if New is not put in..such a small space come on folks..care about your customers

I got these sheet set in queen & gray & AFTER 1 WASHING the seams that go around mattress all ripped & I dont have a sewing machine!!! Whats going on JCP usually have good products?? Im so upset with this is Im on SS & cant afford to throw my money away!!! LOVE LOVE LOVE the shets but after one waswing fell apart on seams?? Com'n thats not right to do to customers that buy from yr stores & websites all the time?? Please look in to this matter Like i said only 1 washing cause just got for cmas ordered Nov 25th & the seams are all ripped around mattress Grrrr makes me so upset 720=4150D

Maryann E Mazur
from Jacksonville, FL
Ordered 4 items online for Christmas on 11/23/18. Received 3 out of the 4 and 4th was still showing in transit as of 12/5/18 - never rec'd it. I called customer service & was told by a representative, Brian, that I had to file a claim with UPS. I asked why I should file a claim as I paid JC Penney and they should refund my money. He was very rude to me and said how do they know I didn't receive it? I said if you look on UPS tracking it shows - "in transit" and not delivered. Every time I tried to speak he talked over me. I asked to speak with a supervisor and he said he was a supervisor but could only give me first name and not last due to "security issues". I filed a claim with UPS but said they have to reimburse JC Penney - when I asked why I was not being reimbursed for an item that I had already paid for and not received, they said that is how it works with JC Penney.
As of this date, I have not had my money returned for the item nor has anyone reached out to follow up with me. Very poor service. My shipment order no. was 2018-3276-2146-2434. I never received the product which was a sterling silver necklace which was supposed to be a Christmas gift for my daughter-in-law. I want my money back asap and will probably not use JC Penney online in the future as too much hassle if an item is not received.

Charles Williams
from Bedminster, NJ
Placed a order for adjustable bed frame and mattress 11/12/18.
A told shipper cancelled part of our order and have lost the other. We were advised to reorder which we did. As of today we are still waiting to hear from anyone and have been charged for both orders.

Monique Pettaway
from Raleigh, NC
To whom it may concern
My mother (Peggy Pettaway 252-864-1866) bought my daughter a bracelet from JC Penny for her birthday in August 2018. The bracelet was on sale if she used her JC Penny's credit card, in which she did. My mother used her credit card AND gave the cashier the money for bracelet. A month later my mother received a bill for the bracelet and went back to the store (in Greenville, NC) and showed her receipt that she paid for the bracelet. My mother explained to someone in customer service that she already paid for the bracelet. The manager said she would look on the camera to see if she actually did pay with the credit card and pay the money but the manager stated she couldn't find the video. My mother finally told the manager that she would pay for the bracelet again but she would never enter or buy anything else for the store. The total for the bracelet was over 100.00 and it is not fair that my mother has to pay twice for this bracelet. My mother shops has your store often and you have lost a valued customer.

Carolyn
from Pleasant Grove, PA
I was at the camp hill JC Pennys 12/19/19. I saw these earring on a table for $25.00. It was a special. I picked up a box and asked the associate if they were $25. She said yes. So I went to purchase the earrings & she said the ones I picked up were more. They were a bit bigger of a stone. I said I asked you & you said they were $25. She said well these pair are not. I showed her the empty spot on the table where I picked them up. Turns out they were the only ones of that size. If all the ones on the table the ones I picked up were more. I asked for a manager. Manager said oh these are more than &25. They were I think she said $149. I said I should get them for what the sign said. She said well the ones I picked were more & the sign said the smaller stone was $25 but there was one sign, all the earting boxes were the same size & I picked the ones that were a bit bigger not knowing they were any different. They would not give me the earrings for the same price so all the stuff I bought at Penny's over $500 worth, I'm taking back. So disappointed!!!!!

TREVA BARR
from Atlanta (Downtown), GA
The worst store ever. Hiram Square has the rudest employees on the planet. They do not care about their customers; therefore, they do not care about people. I have been waiting on an order to be delivered and they are not helpful at all. Keep telling me to buy from another store without providing me with the items I have already paid for.

joann mclain
from Woburn, MA
i purchased 3 xersion lightweight womens puffer jackets lst year 2 of them the zippers are broke i would think that they should not have any issues being year old and to get new zippers would cost me 30.00 each which i am not going to do,will you take care of this problem
joann mclain

Karen Medina
from Clifton Park, NY
You just finished the Sweet Sale tonight. I could care less about the candy but wanted the discount as I was buying Christmas Presents. I ask one associate where to get the candy..she said Mens Dept. I went to Mens Dept and I found a person walking through that worked there and she said it's over..we ran out about 3pm. It was 5pm when i got there from work. She started walking away and I said can I speak to a manager..she,said she was. Is there any way i can get a discount of any kind. She said no. So i put everything down and went to kohls. How fair is it that because i worked and finally got there and get turned away and they could care less. They could have ran out on Friday and no one would have gotten any Saturday. She could have even offered me the lowest discount and I would have been happy, but nothing!! So much for Customer Relations. It was a wasted trip and wasted time. This was the Saratoga Springs, N.Y. store.

VEENU KHUBNANI
from Lake Mary, FL
I ordered a bed from JCPenney, and delivery guys (XPO Logistics) showed up with only 1 part, and we refused the delivery. Even though the item on my account shows "Returned", still JCPenney has not returned my amount and they say that my item was delivered; despite the fact that the delivery sheet clearly states "Pick UP ONLY", they are not even ready to take this as an action item to follow up with their equally dishonest delivery partners XPO.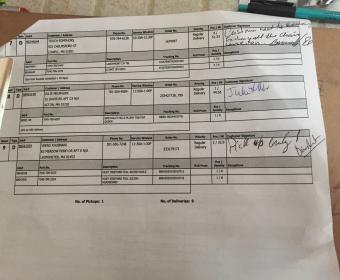 Yolanda Phillips
from Houston, TX
I came in your store on 9/28/2018 in Pearland Tx made a purchase for4881.02 on Major Appliances with a delivery date of 11/23/2018 I took off work for this delivery I got a call about 9:30 am that the drivers was behind on deliveries and he needed to reschedule my delivery the earliest Wednesday the 11/28/2018 I got a call that morning that my order would be coming between 1- 5 but the driver would call 30 min before coming I waited and waited about 4:45 some ruled lady call left a message that my order is on back order I dont no when you gone get it when we no we will call you back I call the number no one answered over and over So I call the store to speak with a manager her name was Melissa I told her what happen she put me on hold said she talk to Samsaug and my order still coming came in the store on the 29 for a full return Marisol Reynoso had trouble doing a return because she said Samsung was close she told me she would take care of it that Friday and call me she call me and said its been done the return and it takes 48 hours and your money will be in your account on the Dec7,2017 I ask do I need to come in because this was on a Jcpenny card and I need something saying it was done I got a email I guess this is custmer service that it was being process Came dec7,2018 no money I call custmer service again I spoke with Carol Davis she stated that order was not canceled and was very nice about helping me Carol told me it would be canceled by6 the Dec12,2018 and I will get a refund by the 21 or 22 of December I feel that your company is wrong for holding my 4881.02. All I want is my money I talk to a manager Phillip at the store on the 7 of Dec and he told me nothing could be dont until they find the Appliances and the he said I had a delivery date for Dec4,2018 that was true and he goes to tell me they would not have taken the money if they hadnt been shipped I told him Sir I dont have to lie I place a new order at a different store Best Buy and I can show you I will never purchases any Appliances from Jc penny I am a long time customer and card holder I will not be shopping with you all this has really hurt me and this is Xmas time and I cannt get my money now I really think I will have to get my attorney involved its going on 3 months this is VERY POOR CUSTOMER SERVICE 2018-2715-4357-1122 IS MY ORDER # MY PHON#832-715-9108

Me
from Columbia (201), MO
I purchased this necklace on your website I put it in my cart bought it next day or two I got email saying it was canceled I was very upset if it wasn't available would it say OUT of stock? So I called customer service told them I talked to three different managers they were all rude and making jokes about my order getting canceled I have never been treated so disrespectful from customer service and I have never bought anything online then days later an email saying it's out of stock, I order online all the time too. If I was able to put this necklace in my cart purchase this then it should be mine not out of stock.

Sharon
from Simpsonville, SC
Ordered an electric blanket for an elderly neighbor- store to store. Its seven days later and it still has not arrived. Had I known it was going to take THIS LONG, I would have ordered it from Amazon or Walmart and had it 2 days later. Yea, it might have cost a few dollars more , but at least he would have had it before the winter storm hits this weekend. Have not shopped with JC Penneys in years, and now won't do so again. Very very disappointed. Lesson learned.

Carla R. borstrel
from Orlando (Southwest Orlando), FL
I purchased items in the Naples store on November 30, 2018 with my Discover Card in the amount of $94.58.
Upon returning home I did not find the receipt in the bag.
The items purchased are Christmas gifts, men's clothing. Is it possible to get an itemized receipt.If not, how will I return the items if it becomes necessary.
The purchase on my Discover account says: J C Penny 2132 if this is any help to you.My phone number is 239 352 9294.
My email address is: cnanaknit@aol.com.
Thank you.
Respectfully,
Carla R. Borstel

Linda White
from Jackson, MS
The person waiting oon me was yawning all the tome I was being waited and the person that approved the transaction was very rude. Took almost 30 minutes to get check out with only two pair of jeans. I usually shop online but my greatgrandson needed jeans because it was so cold. Hopefully someone else will check me out if I ever go back to shop in the store again.Maybe I want have too. I love Jc Penny's cloths just a bad experience with two very rude people.

maria de angelis
from New York, NY
I ordered a mattress+box on the 11-13-2018.jcypenny call me on the 11-26-2018 that the mattress got lost.I was requested to make a new order which I did.Now when is this order number:2018330582067598 going to be delivered to me?

Mary Murphy
from Midlothian, VA
Purchase beauty-rest mattress on 10/21 receive on10/31 found defect same day reported to JC.Penny on 11/01. Order NO 2018294540596918. I have called corp. customer service 4 times Each time they said they would call JW Logistics to pick up mattress. The last time I called he gave a request No. T68944937 and request to pickup mattress . Today (11/27 I was informed I must pay for a restocking and delivery cost for the first time.
I have been a customer for almost 50 years and I would expect JPPENNY to pay for the restocking fee. and clear this matter quickly.
1311 Tannery Circle, Midlothian, VA 23113
Phone No. (804) 739-1787
Have feedback for J.C. Penney?
Thanks for your feedback!
Sorry. Please try again later!