Walgreens
Contact Walgreens Corporate
Toll free phone number: 1-800-925-4733
---
If you need to report a product or service at any Walgreens you may call 1-800-925-4733 and press 'option 4'. If you would like to contact CEO James Skinner, write to Walgreens headquarters at 200 Wilmont Road, Deerfield, IL 60015. The corporate phone number is 1-847-914-2500.
Walgreens has live chat and a login for multiple uses that you may find here.  Assistance 24/7 may be found at 1-800-925-4733. The company was founded in Chicago by Charles Rudolph Walgreen in 1901. You may find social media presence on Facebook, Twitter and Linkedin.
Walgreens is a subsidiary of Walgreens Boot Alliance. The merger between Walgreens and Swiss based Alliance Boots was completed on December 31, 2014 and is publicly traded on NASDQ:WBA. There are over 8200 pharmacy stores filling perscriptions in all 50 states and net earnings in the fourth quarter of 2014 were reported as US 714 million.
Walgreens Contact Information
Report complaints to corporate and get satisfaction
Walgreens headquarters address

200 Wilmot Road
Deerfield
IL 60015
United States

Company website

1-800 phone number

1-800-925-4733

Support email address

customer.service@walgreens.com

Better Business Bureau rating
Browse reviews of other Retail Stores
Top Walgreens Complaints
Browse more than 191 reviews submitted so far

William Little Anderson
from San Bernardino, CA
On Thursday, January 09, 2015, my pain management doctor namely Dr. Jonathan K. Lee, Arrowhead Orthopaedics Facility, 15095 Amargosa Rd. Ste. #106 Proscribed me some pain medication consisting of 90 tablets of 30mg Oxycodone. On the same above-mentioned date I took the prescription to Walgreen Pharmacy to get it filled. I was told by an employee that they would have to call my doctor to verify the prescription. So, I left the prescription there and returned on Monday, January 12, 2015 to check on the status. when I arrived it took them an hour to locate my prescription. I was told it was filled under my first name as opposed to last name. after all of this commotion I was told I needed an additional authorization from my insurance carrier. On Friday, January 16, 2015, I returned with the requested additional authorization. Again they refused to fill my pain medication prescription on the predicate another employee documented on the computer it failed to meet Walgreen's requirements. I inquired what requirements did my prescription did not meet? I was told that they could not reveal that information to me. I have been wrongfully deprived of my pain medication and subjected to unreasonable pain and suffering due to prejudicial measures performed by Tia Tran, Rph, Pharmacy Manager at the Walgreen's establishment located at 1301 W. Baseline Street, San Bernardino, CA 92411.

Jay Anderson
from Phoenix, AZ
I dropped off three prescriptions for refill on 03/02/16. I was told they would be ready in an hour. I decided to pick them up the next day. I received a call from Walgreen's telling me that the meds were ready. When I showed up at the counter, the employee was less than pleasant. One prescription was ready out of the three. The other two couldn't be filled until 03/04/16. This employee made me feel like a criminal for trying to pick up my meds (I thought were ready). If I was told when I dropped off the prescriptions that they couldn't be filled until 03/04/16, I wouldn't have made a special trip to pick them up.
I have multiple sclerosis and it is not easy for me to have to make extra trips to be humiliated. Today, 03/04/16, I went back to pick up my meds. I asked to be removed from the telephone notices. This was the same employee, male, maybe 30, dark hair and beard. While I was waiting for him to retrieve my meds, he made a derogatory comment to one of his coworkers. He said "that way I wouldn't have to look at your stupid face".
He said this to a female employee. As a customer, I don't want to hear that and if I was the employee he said that to, would have been embarrassed having customers hear this. This male employee needs to be called on the carpet for how he interacts with customers and employees. He has no respect for anyone except himself. You don't need this person representing Walgreen's. If I experience anything remotely to this again, I will discontinue being a Walgreen's customer!

jorge flores
from Chicago, IL
I was waiting for my insurance company to a prove my medicine so went ahead and purchased at Walgreens two pills that cost me $89.00. Two days later my insurance company approved my prescription. Walgreens did not want to submit the 8 pills they only submitted 6 pills to the insurance company because I had payed out of pocket for 2. I was approved for the 8 pills! They didn't even want to call the insurance help desk so I payed $89.00 plus $30.00 copay for 6 more pills. Walgreens pharmacy was no help at all!

one day i came home and saw my dad pulled out tons of meds including OTC and some rxs and dad also mentioned he pay alot for copays so i took a look at his meds. What really disturbed me was when i saw him pulled out two cough meds so i asked him not to take it at same time. I went thru all of his meds and more than half of his pickups were Otcs which he paid arm and leg for which i could have bought it cheaper for him. But i'll let that slide for this time and i asked my dad if the tech asked him if he needs consultations from the pharmacist which is not just walgreens policies but it is a protocol from state board of pharmacy aka ITS THE LAW. Dad said no one asked him if he needs consultations so he left. i was upset bc i moved my parents' meds there for reasons and the 2nd time i am for sure i will report to the state board regarding to the one of the tech's irresponsible act of untrained and uncaring. I picked up my mom's that day and it was the first time she took that med and i have already mentioned it is the law no matter what, pharmacist needs to give consultation and i waited, the tech didnt ask if i needed one and i left pharmacy knowing i would never return back. I recall the day before when i came to pick up my mom's med and it wasnt ready, i brought up the issues w my dad's med few days prior to that visit and the pharmacist at the time was so adamant about 'ITS WALGREENS' POLICIES WE ALWAYS GIVE CONSULTATIONS TO PATIENTS' , so this time i am going to report to the state board to see what they would say about it. I will have to move my parents' meds to another pharmacy which is more trusting and more careful bc they almost killed my dad by giving him two cough meds which one was robitussin dm and promethazine dm at the same time while he has high blood pressure. This is one big disappointment and would ever go back to walgreens? absolutely not.

Walgreens is unbelievable. I reside in Saint Lucie county FL and my physician resides in Kissimmee Fl and because my residence is in a different county than my physician Walgreens will not fill my prescriptions. Unfortunently i am forced to see the physician that i have for he is the only physician that can handle my multiple health issues...In addition, there is no physicians around this county that can handle my health issues. In my opinion as well as many others (i will have sign a petition for the media to advertise for us, possible class action suit) this whole walgreens not filling for patients whom need their medications is horrifyingly out of control. Someone has to do something about this dillema that all of us patients are encountering.

Shawn Goad
from Berkeley, CA
I just tried to get a prescription filled at the Walgreen's store 2801 Adeline St. Berkeley, CA 94703 at 8:30pm just before all pharmacy's in town close. The prescription that was written for today November 23, 2016. The pharmacist says "its not do yet and can only be filled two days before your 30 day prescription is up". I started the last one on October 27, 2016 today is the 23 rd of November 2016. That is day 28 of a 30 day prescription as October has 31 days, thus meeting her rules, your rule everyone's rules I have followed! Tomorrow is Thanksgiving and your store is closed.
Why did I get treated this way? A pharmacist job is to count. I have never not followed directions from my doctors I have taken this medication for 10 years and I am really upset at...basically being treated so poorly for no reason. She has done her best to ruin my holiday. Thank you Walgreens. My family will have a nice time at the river without me. I am going to follow this up. I think my right to good healthcare was treaded upon. Perhaps she was tired or has her own medical problems but I do not believe she is fit to be in medicine.

Appollonia Lee
from Arcadia, LA
I have been with walgreens pharmacy for years, due to living in a small town. I have had instances where the workers don't help with contacting doctors for a prescription such as birth control. I was over that but this is the last straw because I went to walgreens in bastrop louisiana on 3/10/16 to quickly get my prescription so I thought. As I waited in the drive thru no one greeted me or came to the window but I stead she was sitting down eating cake, so I made a blank trip to the pharmacy and still in need of my meds. not to mention it was around 4:30 pm when I went so no they were not closed. I am getting really fed up with the bastrop louisiana locations rudeness and something needs to be done ASAP!

aliece
from Doylestown, PA
They have a new person everyday are not timely in filling rx. Not understanding of proper business. I been going over 20 years to them and no one knows my name this Ashville highway knoxville tn. Would appreciate if you would acknowledge this complaint with correspondence.

I want to make a complaint about a pharmacist that works at this Walgreens located at: 2551 W. main street, Alhambra, CA. 91801…
While i was trying to get a nasal decongestant. that in the pass years i would pick it up off the shelf in the store. Now i have to stand in a line at the pharmacy counter. Which i did, but while standing in line, this pharmacist person was treating me bad, then he throw a dime on the counter. I think this pharmacist thought i was a bum, because of my beard, and wanted money? so i left the Walgreens. while i was leaving, the store manager said something to me. i don't know what he was saying. I told him i'm leaving.
I think he was being a jerk as well as the pharmacist that blow up at me..
All i wanted was a cold & allergy medicine, Not a bunch of shit
from this China Man.

Lloyd baker
from Mansfield, TX
I have tried calling the Walgreens pharmacy several times and I get put on hold for 10 min and then it hangs up on me. I even tried just calling for general help and the same thing happens. I have to keep going to the store, in person, to take care of something that I could do over the phone. It is the Walgreens in Mansfield, Texas on Walnut Creek.

I had a prescription for Vicodin ES . they told me 20mins a whole hour went by and i was told nothing. then the people in the back started going on break. nothing the lady came to me and said that they had to call my doctor. about the strength of the meds. and then a whole hour went by i am still sitting there while other people . are getting there meds. and then two hours later she tells me the doctor is gone for the day and they where waiting for the nurse to call back. i sat there for two hours for nothing 6 people working in the back and i got nothing but complaints

i seen one of your managers at a store i was in the other day, and they where taking a few items to the back and didnt pay for the them. Then I seen this same person go outside in her car on break and smoke a joint on the premises. This same person I have seen use profanity towards other employees while customers where watching. This same employee when she goes outside to smoke a cigarette she stands right next to the front door where customers come in and out at. her name is tj and she is a black woman.

Richard Bauer
from Myrtle Beach, SC
My wife worked for Happy Harry's and then Walgreens for almost 30 years in Delaware. I took her to work and picked her up many times in Noreasters. They tried to stay open almost all the time. We now live in Conway Sc and today was ridiculous and I will never set foot in another Walgreens and talked to a lot of people that are upset. I thought I had another 90 day supply of a medicine I need for a heart condition and when I woke up this morning I didn't have any.
I wasn't sure whether I had any refills so wanted to call Walgreens and was told they were CLOSED. So I called my doctor who was open and told her to send a prescription to the 24 hour store in Conway, SC which said it was open. I got a text from them saying it was ready for pick up, drove over there and employees inside said they are closed. I said I need this prescription and employee told me to go to drive in. I went to drive in where 2 cars were in line and an employee was outside saying they are closed. I was fuming and said I got a text saying my prescription is ready and an employee inside yelled out to me to go to drive in. After arguing they finally let me pick it up.
We have an evacuation in order for just directly along the coast for a storm that is suppose to hit Saturday. Today it is beautiful out. The store I went to is located about 20 miles inland where there are no evacuations in order and they are predicting 35 to 40mph wind and rain. They wanted me to drive to Florence another 60 miles from Conway. CVS was open, Costco and mall which was 5 miles from coast was open all Walmart were open. A couple of restaurants and small stores were closed and all the Walgreens, ridiculous. The GM in this area should be fired!! Like I said I will not shop Walgreens again.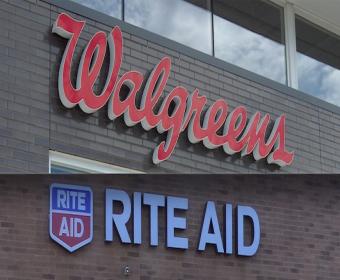 This is the most unprofessional pharmacy I have ever used. The pharmacists think they are the doctors and it's their place to question prescriptions a real medical Dr. writes for you. They will hassle you, refuse to fill the prescription, make you run all the way out before you can get a refill, literally run out, and then call your Dr. to question their diagnosis and prescription dosage. Is that their business or their place? They didn't graduate from medical school. What entitles them to do that?
They make customers feel very uncomfortable with their judgmental approach. The customer service at this location is so poor, the pharmacist will literally turn their back and walk away from the customer. They are very ungrateful for your business. Go somewhere else where they will respect your Dr.'s orders and not make you beg to fill a valid and current prescription. It's not suppose to be an interrogation every time you need a refill, yet it is at this location. I will gladly give a smaller pharmacy my business to avoid this in the future. **Side Note- I am a Type 1 diabetic, not a customer you want to lose. We are your bread and butter and will be until there is a cure.** Foolish how you are losing business.

Margaret Cain
from Bradenton, FL
Walgreen's filled a prescription without reading my drug allergy profile. My profile at Walgreen's stated I was allergic to Atropine & Epi...both Anticholinergic drugs. They filled a prescription for Hyoscyamine Sulfate...which is an anticholinergic. My doctor made the first error but shouldn't the pharmacist have alerted the doctor or just not filled the prescription in view of my allergies? I was too sick to read the drug information sheet till the next morning after I was having severe palpitations, dizziness & difficulty breathing.

Robert Przykucki
from Alpena, MI
I'm not in a good mood but will try to relate my many negative Walgreens experiences as best as I can. If this were just one experience I wouldn't bother but it happens most times when I shop at Walgreens. (I try to limit my stops). I usually drive by the store before I shop to see how many cars are in the lot.
Tonight there were only 2 cars so I figured I shouldn't be ignored and shouldn't have to waite. I had to pick up a prescription from the pharmacy. I received a recorded message the day before that my prescription would be late and would be notified when it was ready. I waited a day and was not notified. I stopped to check. There was one customer in front of me and her, the pharmacist, and the clerk were all having a discussion about anything and everything. I thought it might be a family reuinion.
When the customer finally left, the pharmacist quickly ran to the back to be out of sight. The clerk ran to the window looking for a possible drive-up. Either employee had the least bit of concern that I was standing in line for some time and would like to be waited on. I voiced my displeasure but they didn't seem to care. I left with part of my prescription being filled. I'm still missing part of what my Dr. ordered for me.
I'm too frustrated to return. I'll just tell my Dr. that Walgreens didn't fill it and didn't tell me why. This happens to me every time at this store. Maybe they just don't like me. Going forward I will find another pharmacy to fill my needs. I'm done with Walgreens and will not shop there again. I know I am only one customer and no big deal. I just had to let off steam. Maybe you could relay to your employees that they receive a pay check because of customers like me.

Robert Faust
from Palatine, IL
This a.m., Sunday 9/20/15, we visited the Walgreens at 12000 Princeton Drive, Huntley, IL 60142 to have have a prescription filled about 9:20 a.m. We were told the prescription was sent electronically to another Walgreens on Reed Road, Huntley. We requested the prescription be transferred to this Walgreens? OK. However, this Walgreens (Princeton) does not have the medicine available? Requested the pharmacy to inquire that the Reed Road store had the medicine. YES! While exiting the store (Princeton) we were summoned back to pharmacy by loud speaker. We don't have the medicine either? As all of this was going on we were told the pharmacist was making phone calls to locate the medicine. About 1/2 hour later, after numerous requests of what is going on we were told they could not find the medicine at other Walgreen locations.
Now, another 10 minutes later we requested that the pharmacy call the Walmart across the street to ascertain if they have the medicine available. Customer service less than attentive. Informed store manager who responded that Walgreens telephone system takes a long time to get through to other locations. A multi million dollar corporation and a telephone system that doesn't work to the advantage to the loyal customer? Suggest the pharmacy under the control of the pharmacist and store manager, be advised that their customer service requires an attitude adjustment! (While all of this was going on another pharmacy customer became somewhat irate at the length of time and lack of interest shown by pharmacy staff). Walmart filled the prescription if 15 minutes.

Angela
from Chattanooga, TN
I would like to let know who it concerns that I will not be returning to any Walgreens store in the future.I visited the store located at 8714 East Brainerd Rd. Chattanooga,Tn 37421 and was completely appalled at the TERRIBLE customer service.I purchased a box of your store brand ibuprofin at another walgreens store on 3/3 and realized I picked up the large tablets instead of what I usually get,which is the smaller round ones.I happened to be in the East Brainerd area and stopped by the Walgreens I listed above to get an exchange.Well when I explained to the cashier Penny that I would like to get an exchange she was insulting and rude.First she accused me of not even buying the the medicine at a Walgreens,even though it was a Walgreens brand.Her attitude was very rude,accustory and unfriendly.
She hatefully said without a reciept she would need to get a manager.So she called a manager up and he was just as rude as she was.He repeatedly asked where I purchased it from even though I clearly stated where I bought it from.As he was trying to scan it,it wouldn't show up on the screen,so he asked the original cashier we were dealing with why it wasn't showing up and she said it was because it didn't come from Walgreens!!Basically implying we were trying to pull some kind of scam! Well yet another person was called up front to assist,and it turns on he wasn't clicking price check before scanning! I even asked if they can look up my card number to validate that I did indeed buy this item from Walgreens. I Was simply met with accoustory glares.
The female manger named Danzania was the only one there being decent and professional.The older male continued to be rude.I even stated where I purchased again and he said,"Yea, assuming you are telling me the truth" To say this was out of line and unprofessional is a total and complete understatement.To be accused of wrong doing before checking the facts is unacceptable.I did get the item exchanged but only after being humiliated and embarrased.I will not be returning.

This Walgreens never has any meds. It always take 2-3 days to get any prescription filled. It never keeps any meds in stock for customers. I had 1 prescription they told me to go to another store to get cause they wouldn't fill it. I went to another Walgreens and had it in 10 mins. It's a shame I have to drive 30 miles out of town to get the prescription at another Walgreens!!!!! They never get it right. Today they forgot my insulin. I am tired of giving this Walgreens my business.

When I got to the check out counter I was in obvious pain and using the store cart to hold me upright. The check out girl asked if I had rewards and when I said no she asked if I wanted to fill out a card and I answered not at this time. She saw the items I was checking out! A heating pad, ice pacs, ibuprofen! The store manager was checking out right next to her. When I questioned her about some of the prices she said I could not have sale price without a card! Now, I respect stores that have their own cards for discount like Safeway, Frys, etc. I have them! But there has never been a problem with using the store general discount card or I have often provided my card to purchasers before and after me. I was obviously in pain. I did not want to stay and fill out a card. Never once did she say "I understand", "Would you like to take home the paperwork and bring it back?". And the manager just looked my way and did or said nothing when I told her I would never come into a Walgreens again and I will pass this info along to my friends! I have also taken your survey and asked for a rep to call. I think this is poor management if you are trying to make people use cards or sign up for cards while they are in pain. At least in the grocery stores it says "this is the price" or "this is the price with card"! Your items just say sale! Not cool!

Charlie and Mary Ellen DuPont
from New Port Richey, FL
First of all we will never shop at a Walgreens again. We have been dealing with Walgreens for over 30 years. This Walgreens here in New Port Ritchey is the WORST Walgreens ever. They are on Main Street and Rt 19 here in New Port Ritchey Florida. They are not friendly to deal with. and getting meds is the biggest joke. I had to get a scrip for my meds to get filled and I live one block from this Walgreen but, because my doctor is 15 miles away that wrote this scrip they won't fill it. They told me I had to drive 15 miles to Hudson to get this filled. I am getting ready for back surgery I can't ride for that far. So we are going to have all my husbands scrips filled now at CVS which is 2 blocks longer for us. This is just the many things that have happened to us. This is a horrible thing for me. I am in so much pain with my back. This Walgreens doesn't have enough people to wait on when someone is getting their meds. We went to the Walgreen is Fort Meyers we never had this kind of problem. We hate this Walgreens in New Port Ritchey it should be out of business.

Christy Rash
from Liberty, MO
Pharmacy Manager (Martin) in Liberty, Mo. Refused to refill my perscription on date that was on my bottle refill, very arrogant and we had words this is not the first time I have had issues or listened to other people arguing at this Walgreens location, I will be transferring all my perscriptions! customer service horrible and the fact that the managers are suppose to be setting examples not acceptable as a customer service. Manager AVP I would fire all the managers as the story is now tainted!

Walgreens pharmacy's customer service is horrible. I called a prescription in 2-3 days early and it wasn't filled. To make it worse, I wasn't called. i had to call in to find this out. And when I got upset, the person on the other end of the phone was very rude. I asked for the manager and was told she would be coming off of vacation on Monday. When she called me on Monday, she was very defensive and blamed the doctor. I am tired of this "defense." I DON'T KNOW whose fault it is and I DON'T CARE. I thought I WAS THE CUSTOMER!!!!!!!!! Anyway the manager (Greta Roos at the Metairie , LA Walgreen's) could have CARED LESS. What happened to Customer Service?????? I will look for a company that has good customer service.

My name is Donna Lucas I have been a loyal walgreens customer for many years. Today I visited the take care clinic in Aurora on N Randall Rd. My experience at the clinic was awesome. I am new to the area and do not have a physcian out here yet. My complaint is directed to the pharmacy. I recieved 3 prescriptions from the clinic walked to the pharmacy was told it would be about 15 mins after about a half an hr the tech told me that the computers were down it would just be a few more minutes. Another 15 mins passed now the tech is trying to contact my insurance co for co-pay amts.Mind you I'm really not feeling well and am still not getting anywhere. So i have two questions why in Gods name would you be working on your systems as one tech finally told me while the Pharmasy is stll open but unable to despence meds. and my second question is why dont i just take my business to CVS.

On December 19, 2012 at 4:30 Pm at walgreens store in Fountain Mesa I gave Mrs. Sue my prescription and was told to return in one and a half hower to pick up my medication. Well I returned for my medication and she misplaced my prescription that was giving to her and I was not able to get my medication that i needed for the day. I'm very disappointed in how dis organize this pharmacy workers are in this store could you imagine the type of mistakes that maybe happening there like giving customers the wrong medication etc, for been disorganized.

On August 30th 2013 I requested a pain medication refill, that has to have Dr's approval. I called Walgreens on Sat. and was told the Dr.'s office did not return their request. This was labor day weekend, so I waited till Tuesday to ask if they had the Dr.'s approval yet. I was told No again, but they would resend it. Wednesday morning I called Walgreens, and again told there was no approval sent. So, I called my Dr.'s office, and they said it was approved on Friday, and approved again on Tuesday. I called Walgreens again, this time speaking to the pharmacist. She told me they were out of the medication (hydrocodone) and it was their policy not to even request an approval from the Dr. till they had it.
Big lie, she also told me that they were expecting a truck tomorrow, Thrus, and maybe it would have the medicine or maybe it would be Friday. And besides that as of Jan. they would no longer be carrying hydrocodone. She let me know that she was a rotating pharmacist, so she really didn't care (that was in so many words). Told me to feel free to call another Walgreens and see if I can get it filled. So, I did, I live in Claremore Ok, and had to drive to Owasso Ok, my prescription was filled no problem. They no trouble finding the Dr.'s approval. I am having a knee replacement very soon, and then I may be facing a hip replacement not that it's any of your business. The Walgreens in Claremore did the same thing to me last month, it took 4 days after my Dr.'s approval to get my meds.
The Walgreens in Claremore is the most hectic, people running around not knowing what's going on, it's a mess. When I wait in line for medicine everyone in the line complains about Walgreens. I tried to get a flu shot there last year, filled out their paper work, and after no one ever looking my way again, I just threw it down, went to Walmart got my shot and it was a lot cheaper too. Oh did I mention that I got a call from Walgreens, Claremore this morning saying my medicine was delayed. Kind of stupid when it's already been refilled. You may think I am just mad, and I am, but everything I am saying about the Claremore Walgreens is the truth. I know CVS is going build in Claremore, and all of my meds scripts will go to them. Several of my friends have already changed there's to CVS in Owasso.

At Walgreen's located at 70 main st. Florence, i went to fill two prescription, i waited for about 40 mint., took my medication, and came home, i was in lots a pain, so when i got home i notice that it was a mistake, i called and the attendant told me it was my doctors mistake, and i should call my doctor, so i said, thank you and hang my phone to call my doctor.
The attendant called me back,saying that i hang the phone on her face, i was upset, and told her, i was about to call my doctor,she insist o me hanging the phone, i then got mad and said a bad word to her,she should have not call me for that, she was personal and unprofessional, and am sick, and these calles are monitor.
I just said, thank you and hang up,i never had any problems before,she did not had to call me and be personal,please take care of this, because, this is the pharmacy, i always go, thank you for your concern on this matter.

I usually have my Rx filled at USA Drug and since Walgreens bought them out I was told to go to my ocal Walgreens, located on Bowman Road in Little Rock, AR. I use Tricare and told the pharmacist that before giving them my prescription (they told me it would not be a problem)the manger told me they cannot accept Tricare and there was nothing they could do for me in a VERY rude manner (to put init nicely).
He was very rude and treated me like I was less than human. If this is typical of your employes, I will never buy even a stick of gum from your business. I am totally disgusted by your employess treatment of a customer especially after telling them my insurance was Tricare. Feel free to contact me with your reply.
501-708-5579

Black fri. around 4am at the Walgreens on County Line rd in warminister, Pa. I went in to get to 4GB mp3 video, $19.99 ea.I pulled up and on side of bldg. was a black man leaning over a small car. He walked up to the store went in and stood by the door looking out, not sure if he was there to rob it I waited, he stared out the doors and I stared in, I noticed a tag on shirt, and realized he worked there, I went in said Hello and went over to get the Mp3 players, the sale sign was up there was about 4 left and I went to him to ring up. It rang up to 79.98.
I said no they are on sale for $19.98 he looked at the paper, and said that was yesterday sale, I said you have the sale sign up, he said Im sorry we forgot to take it down, I was psssssst. Instead of being outside doing whatever he was doing, he should have been going around taking Thursday sale signs down, I have to wear glasses to read small print, but Walgreens don't they honor their sign hanging.

Robert Laffitte
from Spring, TX
I went to pick up my wife's prescriptions at your 11970 Spring Cypress Rd, Tomball, TX 77377 store. I used the drive through and there were no cars in line. When I pulled up to the window I could see three employees (2 ladies and one man) standing there talking. I didn't see anyone at the counter inside and I was the only one at the drive through window. I waited for service and it didn't come. The there emplyees were having a conversation. After a few moments, one of the ladies took a step towards the window but then stopped and started talking again. I waited a few more moments and the pushed the call button. She talked a bit more and then came to the window, picked up the phone (intercom), told me she would be with me in a minute and hung up. She then turned and continued to talk with the male employee for a bit longer. She then came back to the window and asked me if she could help me. I told her I was picking up two prescriptions for Laura Laffitte. She said wait a moment. She then went and got the prescriptions, asked me to verify my address, told me the amount and asked for my drivers license. I got my license out and put it in the drawer she had opened. Looking up she was gone...back to talk with the male employee. She then came back and finished the transaction. But while she was doing that she turned around to talk to the other female employee. She did say thank you Mr. Robert and have a wonderful day at the end. I guess she felt like she could ignore her job and be rude to a customer and saying something nice at the end makes it all alright. I beg to differ with her. I really don't have a problem with employees having conversations. But when a customer comes up they should quickly finish their thought, take care of the customer and then go back and finish their conversation. I saw her name badge. Her name is Lolita. I would appreciate if you would do some customer service training at this location.
Thank you,
Robert Laffite

sharon brown
from Philadelphia, PA
I have been shopping at your center city store on one south broad street for over 5 years. I have never been so rudely treated until today when I went in to buy some much needed items, your cashier Matece is the rudest person that I have ever met. I had my hands full of products while at the register so I put my items on the counter and while she was ringing them up I noticed that you had M&M's on sale at the counter. I walked over to where they were put the M&M's on the counter. looked down at my phone because I received a text message. I handed her my money she put the items in the bag and proceeded to ask me as I was walking away about the M&M's. I said well I put them on the counter and you took my money and put them in the bag. she proceeded to tell me that most people tell you when they are putting items on the counter. I was so appauled that she would accuse me of stealing some 59 cent M&M's, especially after I just spent close to twenty dollars. when I asked to speak to a manager so flagged me and walked away. I would like to be contacted about this issue asap. please email me. Sharon

Dianne Sisk
from Huntsville, AL
I left prescription at Walgreens, corner of Jordan Lane and University, Huntsville, AL on 4/2/18. Received message delayed due to insurance payment. Called blue cross and asked if problems. They advised Walgreens had put in wrong and it was ok. Received later message that it was ready for pick up. I arrived at store at 5:05. I advised them out of courtesy what blue cross said and the girl had attitude after saying when I dropped it off that she did not like doing insulin processes. They still did not have prescription ready. I did not leave until 5:30 pm. There was no sense in it. If it was not ready I should not have received the message stating it was ready. The pharmacist said it was doctor fault. I have used Walgreens for over 15 years and my doctor now does not know how to write a prescription. Give me a break. Those people have terrible attitudes. I am only one person but I am taking my prescriptions to another pharmacy. I have always loved Walgreens but those people have no idea what customer service is.
Dianne Sisk
256-682-3369

Mary M. Mc Kain
from Lancaster, CA
I went into a Walgreens on Ave "J" and 20th west, in Lancaster, ca..Pharmacy drive up window. I had a bottle with the
prescription on it, previously filled by Walgreens.It still had 3 refills on it. I was told that they were going to lunch and that They would fill the prescription @ 15 to 20 minutes after lunch. I informed them that I had another prescription that also needed to be refilled. They said they had no record. I came back at 4pm for the one prescription. The man at the window said it was ready I had gone home and pulled the former prescription that had been filled by Walgreens. The man told me that it would take 10 to 15 minutes to fill. I waited, he filled the prescription and I paid. When I looked at the envelope he had
not given me the original prescription. I buzzed and lady told me it would be another 15 minutes to fill. I told her I had already been told the prescription was already filled. She ignored me and told me I would have to wait. period. I went
inside to complain to the manager. I was told that there is no manager on duty. I talked to another employee, who went back to Pharmacy and was told that they wouldn't renew my prescription unless I paid cash. Neither prescription was
for narcotics. One for thyroid and the other for vitamin D. I have had problems with Walgreens Pharmacy before. I
wind up having to go back 3 and 4 times before I get my Prescriptions. The other Walgreens is on Avenue "L" in
Lancaster, California. I stopped using Walgreens there for 3 years. I decided to try you again. MY MISTAKE!

Carrie Gray
from Jacksonville, FL
My mother and I just wanted over two hours trying to print pictures from my phone of my grandchildren, her grandchildren, and her great grandchildren, as well as a very sentimental picture of my husband and I from the day he proposed to me. My mom went and found the manager, when we told him the problems we were having printing he basically told is that it's not his problem and it just sucks to be us. He was very rude to us and didn't even try to offer us and apology, maybe some coupons or discounts or some kind of compensation for the almost two full hours that we wasted. Neither my mother nor myself will ever do any business with any Walgreens store or pharmacy ever again in our lives.

MARTON H KOONCE
from Casa Grande, AZ
Refilling Humalog on 02/09/2018 was suppose to pick up 3 boxes of pens was given only 1 at that time and told to come back on Monday to pick up the rest of my prescription. Was told that I could pick them up for according to Pharmacist that I had all ready pick it up and I was only picking up 1 box. While my recite shows that I was picking up 3 boxes. I call your corp 1-800 and was told that they would get this fixed today 02/16/2018 and as of 6:29 p.m. nothing. Rx number is 4764431-04344. Your people do not follow thru what they promise. Very poor performance, and after this is if corrected I will never set a foot in any of your stores again.

Due to your recent policy of allowing gender neutral restrooms my family will not be shopping at Walgreens any more. And we will be advising all of our extended family and friends to follow suit. Shame on Walgreens for bowing to the PC crowd !

Walgreens has made a very poor decision in making their store restrooms gender neutral. I am adamantly opposed to the idea of a man using the same restroom as my wife and other female family members and female friends ! There we will not shop at Walgreens and we will advise All of our very large immediate and extended family and friends to take the same position. Perhaps Walgreens can make enough money from this small minority to make up for the large majority they are about to lose due to their pursuit of political correctness ! Shame on Walgreens !

debra reinhardt
from Lake Havasu City, AZ
I will never come into Walgreens until you change that horrid bathroom policy... NO "gender neutral" -! Men Women...

Karen
from Greensboro, NC
I understand that your company will be allowing men to use women's restrooms if they want to. This is the worst decision your co has ever made. If you have been following targets same policy you would know of the incidents etc that have taken place in their restrooms and dressing rooms .Therefore, me and my family will no longer patronize your store. Your store is jeoparding the safety of women and girls.
Shame on you.

Joanne Boudreau
from Boca Raton, FL
Prescription ordered was NP Thyroid med.& I had a coupon from Good RX for $13. and was paying outright with cash. The girl Told it would not be ready for an hr. When it was ready 1 ½ hr later )the medication rang up as $29. I asked why & she said the coupon was no good.( But she did give me a discount to $25.
When I opened the bag the med was Armour Thyroid instead of NP. The girl told me thats what the Dr Ordered. I checked with the Dr & they had a photo of the prescription that said it was NP. Then the girl told me NP was not in stock & would not be in until april.
NOT GOOD BUSINESS PRACTICE - I SHOULD HAVE BEEN TOLD THEY WERE SWITCHING BRANDS AS ALL ARE NOT ALIKE! ESPECIALLY IN THYROID MEDICATIONS. PLUS THE COUPON WAS GOOD AND THE REASON IT DIDN'T WORK WAS BECAUSE IT WAS A DIFFERENT ITEM AS LISTED ON THE COUPON! JB

Former Customer
from Darien, IL
Walgreens (or you) have the wrong CEO name on the site. The CEO is Stefano Pressina.

Joanne Boudreau
from Boca Raton, FL
Prescription ordered was NP Thyroid med.& I had a coupon from Good RX for $13. and was paying outright with cash. The girl Told it would not be ready for an hr. When it was ready 1 ½ hr later )the medication rang up as $29. I asked why & she said the coupon was no good.( But she did give me a discount to $25.
When I opened the bag the med was Armour Thyroid instead of NP. The girl told me thats what the Dr Ordered. I checked with the Dr & they had a photo of the prescription that said it was NP. Then the girl told me NP was not in stock & would not be in until april.
NOT GOOD BUSINESS PRACTICE - I SHOULD HAVE BEEN TOLD THEY WERE SWITCHING BRANDS AS ALL ARE NOT ALIKE! ESPECIALLY IN THYROID MEDICATIONS. PLUS THE COUPON WAS GOOD AND THE REASON IT DIDN'T WORK WAS BECAUSE IT WAS A DIFFERENT ITEM AS LISTED ON THE COUPON! JB

Dora Hawkins
from Chicago, IL
On Monday , February 5,2018, I went to the Walgreens store at 55th and Lake Park to pick up a prescription. After waiting in line for a few minutes, I came proceeded to the counter and gave my name. The lady behind the counter went to the back and asked me to verify my name and date of birth. I put my debit card in the machine and entered my PIN number. As I was waiting for the transaction to go thru, Joy who said she was a manager , was behind the counter with money in her hand, Before I could take my card out of the machine, she said in a raised voice take your card out of the machine. I immediately asked her, how many people does it take to finalize my transaction, Both Joy and the lady that was getting my prescription both starting to laugh. I commented to both of them that their actions were unprofessional and I would be contacting the corporate office. They both laughed again. Their actions are unacceptable. There is a need for additional customer service training by both of them,

This is the most unfriendly Walgreens I have ever been to. unlike all other Walgreens there is no greeting when you walk in no acknowledgement they don't even talk to you till they tell you the price

Theresa Krutzsch
from Woodbridge, NJ
Rude cashier that I refuse to go back into the store. Agreed to pick up prescriptions at drive thru. The drive thru is horrific. Long wait and if an employee sees you, they just ignore and go on with their business. Twice in one week I had to wait over ten minutes to be taken care of. I had to blow the horn on my car. Walk ins take priority over pickups. The prescription is already available for pic up and I have to wait. Walgreens has really gone down the tubes. If I could find a different pharmacy I would. Your pharmaceutical staff is professional but your techs need to go back to school and learn customer service techniques. I am really disappointed. I used to love Walgreens.

Rebecca Rowe
from Washington Court House, OH
At the Washington Court House, Walgreens in Ohio the parking lot is dangerous. This is my second complaint to you. There is a traffic light and motorist thinks that the parking lot is a thru way in which they speed past the front doors of the store to the traffic light. If I hadn't stop quickly coming out of the store I would of been hit by a speeding car. Elder come and go out of that store and I fear for their lives. Something has to be done, speed bumps or stop signs. Please do something before someone gets killed on your lot. Thank you, Rebecca Rowe.

Rudolph K Lorenz
from Chicago, IL
Hello, My contact with you is due to the fact that in a week no one from Walgreen has contacted me regarding the claim I submitted to customer relations 1/I0/2018. A copy is located below. It explains my problems. Please help me in obtaining a credit from my secondary insurance Sav-Rx for prescriptions that were not filed correctly by Walgreen's Shorewood, IL. location. Sav-Rx states that I cannot file for the claim and that it must be done by Walgreen. This does not seem to be a lot to ask and I do not understand why it should take months to get it done. Please let me know that something is being done to obtain this credit. My contact information is: 815-725-4522 (okay to leave a message) or rudy.lorenz@att.net
Attachment: 1/17/2018 Below:
Message sent to Walgreen Co at the following website:
https://www.walgreens.com/mktg/contactus/contact-us-forms.jsp?tier3Id=1075
Message:
ATTN: Consumer Relations
Walgreen Co.
200 Wilmot Rd, MS #2002
Deerfield, IL 60015
Walgreens Corporate Customer Service Dept. 1/10/2018
Hello, I am contacting you about an issue I have concerning overpayment to Walgreen's due to misfiling of my insurance. I am looking for help filing the claim and a speedy refund. On 9/24/2017 I had several prescriptions refilled at the Shorewood Walgreen. 1160 W Jefferson St, Shorewood IL. and was charged over $1300.00. The clerk explained that I fell into a Medicare notch group and my insurance was no longer paying the same percentage. I believed this and paid for the scripts. Then after a prescription went through correctly on 1/3/19 I contacted my insurance United Healthcare and Sav-Rx when I learned that Sav-Rx was not charged for any prescriptions for me from September 9/8/17 thru 1/318. That is how I found out about the missing insurance credits.
I contacted Walgreen's in Shorewood 1/3/2018 after talking to Sav-Rx requesting the pharmacist to cancel and refile anything between the stated dates and resubmitting my claims. This was what Sav-Rx stated was necessary, I cannot submit myself, it must be done by Walgreens. The pharmacist stated that she could not do anything for me other than filing a third party claim with Walgreens that could take as long as two months for a response. She also stated she would include a request for someone to contact me so I would know what was going on. No one has contacted me to date.
I've used Walgreens for all my prescription needs for years and haven't had other issues. I am retired and living on a fixed income. This money is important to me. Can you do something to get this issue resolved for me? Please respond and let me know what to expect or what I can do to help get this settled. Feel free to contact me via email at Rudy.Lorenz@att.net
Rudolph K Lorenz
807 Colonade Rd
Shorewood, IL 9044

Tamara Davis
from Louisville, KY
No matter what day or time it is this Walgreens pharmacy is so unprofessional and disrespectful and doesn't make sense I was told my prescription was getting filled and it would be ready in 5 to 10 minutes just for them to fill my prescription and set it to the side and I'm sitting there for over an hour and 45 minutes just to have to get back in line for another 30 minutes to ask for my prescription they knew I was sitting there waiting for and dont nobody knowledge a customer or even say hello welcome to Walgreens I will not return. I will not use this Pharmacy ever again I will not even go to this store location again ain't no way in hell my doctor appointment was shorter than me sitting there for 2 hours to get my damn prescription. The hikes lane location in Louisville KY

Kelly Jones
from Van Alstyne, TX
Once again I went to a Walgreens to simply purchase a box or Alcohol Swabs. When I entered the store, I
Asked an employee where I could find Alcohol Swabs. She made a face like someone has force fed her a dose of castor oil and stared that IF they had them they would be on the back wall. She then turned around and continued stocking a shelf. I proceeded to call he back wall and of course, they were not there. I searched for another 5 minutes and finally had to interrupt a busy Phamacist to help locate a 2$ Box of Swabs. The way I see it is that the Store Employeee get paid to be there. I do not. Why should I spend my valuable time lookIng for something that the clerk should have taken the initiative to find out where the item was? When I finally went to the front to check out, there was one checker and six people ahead of me in line. I never bought a large t in Walgreens but I have shopped there some but never again. I will take my business to CVS, Dollar General or any place other than that time sucking Walgreens.

Cheryl Young
from Kaneohe, HI
I walked into your Walgreens location in Kailua Hawaii @1:00pm to get two items there was no line at the time so I grabbed one of the items and waited in line since the other item was locked up and I couldn't find someone on the floor. I told the cashier that I needed a locked up item and she told me it was her fris t day and she didn't know anything so I would have to ask her co worker and dismissed me The co-worker was assisting another customer but told me he would be right back to unlock the item I waited for over five minutes and then saw him assisting other customers i finally found someone after ten to fifteen minutes coming from the back you should never keep a person waiting that long.
Have feedback for Walgreens?
Thanks for your feedback!
Sorry. Please try again later!