Walgreens
Walgreens Complaints Continued... (Page 3)
243+ reviews added so far. Upset? Call Walgreens corporate: 1-800-925-4733

I usually have my Rx filled at USA Drug and since Walgreens bought them out I was told to go to my ocal Walgreens, located on Bowman Road in Little Rock, AR. I use Tricare and told the pharmacist that before giving them my prescription (they told me it would not be a problem)the manger told me they cannot accept Tricare and there was nothing they could do for me in a VERY rude manner (to put init nicely).
He was very rude and treated me like I was less than human. If this is typical of your employes, I will never buy even a stick of gum from your business. I am totally disgusted by your employess treatment of a customer especially after telling them my insurance was Tricare. Feel free to contact me with your reply.
501-708-5579

The miford walgreens two times now I have waited over an hour for my perscription and I had to go up to the window just to find out it was filled for 45min or better. I think that is so ignorant. Im hearing that from others about the same location.thank you mike

The check out clerk said she could not accept my debit csrd as payment for y selected items. I have a straight debit card, but not a credit/ debit card. I am a frequent shopper a Walgreens and i have never had a problem using it previously. The cleck looked at my card and said I could only use it to withdraw money from an ATM, even though I said I had purchased others items at various stores yesterday without a problem. I finally told her to take the items back and I would buy the items at a different retailer.
I asked if Walgreens has changed its policy, as I know there are some stores who do not accept a straight ATM card. The question elicited no response. If that is the case, I would undestand, but , if so, the employees should be made aware of policy changes,

Walgreens is unbelievable. I reside in Saint Lucie county FL and my physician resides in Kissimmee Fl and because my residence is in a different county than my physician Walgreens will not fill my prescriptions. Unfortunently i am forced to see the physician that i have for he is the only physician that can handle my multiple health issues...In addition, there is no physicians around this county that can handle my health issues. In my opinion as well as many others (i will have sign a petition for the media to advertise for us, possible class action suit) this whole walgreens not filling for patients whom need their medications is horrifyingly out of control. Someone has to do something about this dillema that all of us patients are encountering.

Thank you very much for closing the Drug Warehouse near our home and forcing me to use Walgreens. I hand walked a precription into the Walgreens @ 701 W Houston, Broken Arrow, OK 74012, on 10/8/12 received a recording three days in a row stating that my prescription was ready and everytime I went to the pharmacy was told it wasn't ready. I talked to a different employee everytime and was assured that it would be ready the next day. The last time on Thursday, 10/11/12 was told it would be there when I got off work. Again, it wasn't. Was told it would be ready for sure at 11:00 A.M. on 10/12/12, I even waited until after noon to go back, again it wasn't ready. I'm sorry to say I blew up marched out of the store and will not be using Walgreens. I feel I was very patient for the four days I gave the pharmacy to fill my precription that I have filled at Drug Warehouse for a year with no problems. In relaying my story to friends, I found I'm not the only one with issues of incompetency at Walgreens pharmacies.

My name is Donna Lucas I have been a loyal walgreens customer for many years. Today I visited the take care clinic in Aurora on N Randall Rd. My experience at the clinic was awesome. I am new to the area and do not have a physcian out here yet. My complaint is directed to the pharmacy. I recieved 3 prescriptions from the clinic walked to the pharmacy was told it would be about 15 mins after about a half an hr the tech told me that the computers were down it would just be a few more minutes. Another 15 mins passed now the tech is trying to contact my insurance co for co-pay amts.Mind you I'm really not feeling well and am still not getting anywhere. So i have two questions why in Gods name would you be working on your systems as one tech finally told me while the Pharmasy is stll open but unable to despence meds. and my second question is why dont i just take my business to CVS.

This Walgreens never has any meds. It always take 2-3 days to get any prescription filled. It never keeps any meds in stock for customers. I had 1 prescription they told me to go to another store to get cause they wouldn't fill it. I went to another Walgreens and had it in 10 mins. It's a shame I have to drive 30 miles out of town to get the prescription at another Walgreens!!!!! They never get it right. Today they forgot my insulin. I am tired of giving this Walgreens my business.

On December 19, 2012 at 4:30 Pm at walgreens store in Fountain Mesa I gave Mrs. Sue my prescription and was told to return in one and a half hower to pick up my medication. Well I returned for my medication and she misplaced my prescription that was giving to her and I was not able to get my medication that i needed for the day. I'm very disappointed in how dis organize this pharmacy workers are in this store could you imagine the type of mistakes that maybe happening there like giving customers the wrong medication etc, for been disorganized.

I had a prescription for Vicodin ES . they told me 20mins a whole hour went by and i was told nothing. then the people in the back started going on break. nothing the lady came to me and said that they had to call my doctor. about the strength of the meds. and then a whole hour went by i am still sitting there while other people . are getting there meds. and then two hours later she tells me the doctor is gone for the day and they where waiting for the nurse to call back. i sat there for two hours for nothing 6 people working in the back and i got nothing but complaints

I walk into walgreens to return 2 items and the managet was pretty much yelling at me in front of other customers saying that i stole the 2 items and that the cashier seen me so i ask mrs Heap to show me the video she refusef so i said well if i stole them and yall seen me why didnt anyone stop me. Dso she says im never allowed back so i left crying and very imberresed.
I went to another walgreens to exchange the items to fimnd out that she emailed every walgreens in houston texas to tell them not to assist me that im a theif she gave them every description as to what i look like. I am very very imberesed and bel beleive that this rude person should be fired someone with that much anger should not be in customer service.
I am going to sue walgreens and press charges on her due to the fact that she was yelling at me and accusing me of this and i did not due and she emailed every walgreens. Im very upset

Walgreens pharmacy's customer service is horrible. I called a prescription in 2-3 days early and it wasn't filled. To make it worse, I wasn't called. i had to call in to find this out. And when I got upset, the person on the other end of the phone was very rude. I asked for the manager and was told she would be coming off of vacation on Monday. When she called me on Monday, she was very defensive and blamed the doctor. I am tired of this "defense." I DON'T KNOW whose fault it is and I DON'T CARE. I thought I WAS THE CUSTOMER!!!!!!!!! Anyway the manager (Greta Roos at the Metairie , LA Walgreen's) could have CARED LESS. What happened to Customer Service?????? I will look for a company that has good customer service.

Today I went to the Walgreens located Jefferson and Main in Newport News, VA. I purchased several personal care items and attempted to use coupons. Two of my coupons were for buy one get one free shampoo products, the cashier took my coupon, range up the products and then changed the price of the coupon from 3.99 to 2.74. I have never had any facility change a price like this..including other Walgreen stores. When I questioned the cashier about this she was very short, rude and to say the least..embarrassing.
I also had 2 coupons for Brut deodorant, I offered both my coupons and the woman told me I could not use both coupons because it was a BOGO offer. I know that it may seem like a small complaint and a small amount of money, but I was embarrassed and feel that this was against policy. I did not see the manager around and I was so uncomfortable dealing with this woman, that I did not want to be in the store any longer than I had to. I will not be returning to this Walgreens ever. At one time, I thought Walgreens was one of the better drug stores in the area, after today's experience, I will find other options for my prescriptions and personal needs.

When I got to the check out counter I was in obvious pain and using the store cart to hold me upright. The check out girl asked if I had rewards and when I said no she asked if I wanted to fill out a card and I answered not at this time. She saw the items I was checking out! A heating pad, ice pacs, ibuprofen! The store manager was checking out right next to her. When I questioned her about some of the prices she said I could not have sale price without a card! Now, I respect stores that have their own cards for discount like Safeway, Frys, etc. I have them! But there has never been a problem with using the store general discount card or I have often provided my card to purchasers before and after me. I was obviously in pain. I did not want to stay and fill out a card. Never once did she say "I understand", "Would you like to take home the paperwork and bring it back?". And the manager just looked my way and did or said nothing when I told her I would never come into a Walgreens again and I will pass this info along to my friends! I have also taken your survey and asked for a rep to call. I think this is poor management if you are trying to make people use cards or sign up for cards while they are in pain. At least in the grocery stores it says "this is the price" or "this is the price with card"! Your items just say sale! Not cool!

In sept2012 I walked to Walgreens in 113 degree temp. I got there I passed out I went inside from the drive Thur to cool off. I walked around waiting on the script they were getting ready. I feel like I was going to pass out again I went to pharmacy to see of my script were ready.
They were giving me a run around well I want to buy some candy incase it was my sugar level well the kid ask for my I.D so I gave it to him. Well I guess he was confused as to what I wanted he keep asking for my I.D I explained I just want to buy the candy cause my sugar might be low. I said forget went to the front I went to pay with debit card she ask for I.D .
I laid it on counter I guess she didn't see it she asked again so I showed her it rejected it again so I went to the A.T.M to check balance. I feel like I was going to pass out & have another seizure so I braced myself against the A.T.M seeing my vision was going in &out.
The next thing I know a cop is there giving me all kinds of greif. I went to jail and had seizures the whole time. Also someone died in the parking lot an was there for hrs without medical help that could of saved his life... IM taking this to the press and sueing your company there is witness to how I was abused in jail.

At Walgreen's located at 70 main st. Florence, i went to fill two prescription, i waited for about 40 mint., took my medication, and came home, i was in lots a pain, so when i got home i notice that it was a mistake, i called and the attendant told me it was my doctors mistake, and i should call my doctor, so i said, thank you and hang my phone to call my doctor.
The attendant called me back,saying that i hang the phone on her face, i was upset, and told her, i was about to call my doctor,she insist o me hanging the phone, i then got mad and said a bad word to her,she should have not call me for that, she was personal and unprofessional, and am sick, and these calles are monitor.
I just said, thank you and hang up,i never had any problems before,she did not had to call me and be personal,please take care of this, because, this is the pharmacy, i always go, thank you for your concern on this matter.

The Walgreens Store Manager in Boise Idaho located on Fairview and Milwaukee location is a real jerk. He is this young cocky arrogant kid that expects customers to call him by Mr. I hear him talk down to employees at the store I hear him be rude to customers who have to return something. I had a complaint and it was about him and he made me leave the store. My complaint was he was being very rude to the cashier in front of me and several other customers in the store. This kid should not be a manager of a store if he can't be respectful of his employess. Due to this arrogant manager I will not shop at Walgreens ever again.
I have been a Walgreens customer for several years but no more after tomorrow. I was in the Elizabeth City N.C. Store last week to pick up a prescription and saw Loreal make up products on sale so I picked up a couple. Of course when checking out, both rang up at full price. The manager totally ignored the cashier that paged her to resolve the issue. After waiting 25 minutes I went to the photo booth where she was just talking to another employee. Today when trying to pick up my prescription, they had filled the wrong one so I'm waiting for 25 minutes again. I guess you have too many customers and service has gone away so in turn I will take my business elsewhere too!

Is it common practice for your Pharmacists to throw back a pain meds perscrption at a Cancer patient and tell them they don't have the product and refuses to order/fill it?? Ihave had Cancer twice and currently dealing with Arthriris AND hiv. I do not appreciate being treated like some fool with nothing better to do but spend my waking moments being chased out of the Pharmacy. The location is congress ave , boynton beach fla. The person who should be repremandeds name is Gabby. I'm contact6ing an Attourney to see what my choices are, if I don't drop dead from my ailments in the meantime.

My doctor called in pain medicine for me around 9am.. I went to the pharmacy at 10am and they said we dont have it and it may be on their voicemail, they told me to check back in 15 mins. So as soon as I left, I called my doctor to make sure they called it in and they told me It was called in earlier. So I called Walgreens and told them its on the voicemail and the lady who answered the phone said ok, I'll watch out for it. At that time I was in the parking lot waiting. I logged on to my walgreens mobile app so I could see when it would be ready but the mobile app was having technical difficulties So I waited another 30 mins and went back up there around 11:30 am So this time when i got there they told me its gonna be 45 mins and that they have my prescription finally.
At this time, im upset because Im late for work because they cant get it together at Walgreens. So I go home and wait an hour and 15 mins just to be on the safe side. My mouth is in so much pain, i dont know what to do. So I arrive around 1pm hoping everything is ready for me, and when i pulled up at the drive thru I knew something was wrong. The person at the window said " the pharmacist wants to come talk to you." So yhe pharmacist says, i couldnt make out what prescription your doctor called in for you.
Whats your doctors name, he says. I told him and then he says, im gonna try to get a hold to them. Then walks away. At this point Im so frustrated because I have been up here several times and they could have called me and told me that they couldnt understand the message on the voicemail from the doctor. So now I decided to come in and wait for them to call and get my prescription. Late for work, in pain and frustrated, I continue waiting. Its been another 20 mins so far. So from 9:30 til 2pm Ive wasted my day folling with Walgreens. I would never come back here again and I would never have been here if my USA Drugstore hadnt of been bought out by Walgreens. Awful experience.

On 2 occasions I've been to Walgreens located on 121st St in Parkland, WA. Two separate individuals waited on me. Neither of them were friendly. I expect more from professional people. I am unimpressed and may take my business elsewhere. A courteous greeting with a smile would be nice.

TOM
from Scotts Valley, CA
This is no one time experience! Going on for at least over a year now. When you call you are almost always put on hold then after five to ten minutes it's like someone picks up then hangs up the line! Maybe Walgreens monitors it so the pharmacy does this to not get a bad mark? If you come up to the walk in it looks like they are trying to find any other possible thing to do other than help the customer standing there. If there are 2 cars in the drive it's at least 20 minutes to go. But no matter how bad the service is they always say be well! Maybe they think that will make up for your time they wasted? I am changing my prescriptions to CVS Now the regular Walgreens store I like a lot they are normal speed of service and very nice to the customer! I would find out who the pharmacy manager is because he/she allows these customer losing negative qualities/actions and give some training.

jorge flores
from Chicago, IL
I was waiting for my insurance company to a prove my medicine so went ahead and purchased at Walgreens two pills that cost me $89.00. Two days later my insurance company approved my prescription. Walgreens did not want to submit the 8 pills they only submitted 6 pills to the insurance company because I had payed out of pocket for 2. I was approved for the 8 pills! They didn't even want to call the insurance help desk so I payed $89.00 plus $30.00 copay for 6 more pills. Walgreens pharmacy was no help at all!

Nathan Alston
from Buffalo, NY
On this morning (01/24/2015), at about 3:30am, I visited the Amherst, NY - Sheridan Drive and Parker Ave - store location to make a purchase. As my purchases were few (just two items), and I knew of their locations in the store, it was no more than two minutes before I was at the register. As it was late, the stores a bell system set up, to alert storage store employee(s) that someone either has entered the store, or that someone has approached the register. I was at the register no later than 03:33, and waited for someone to answer the bell alert. No one came. I continued waiting and, still, no one came. After about five minutes I walked back, a little, to have the bell sound again. Another five minutes elapsed, with no one coming to the register. It was 03:43 when I yelled out 'HELLO' , in an attempt to gain someone's attention. Then there was a wait of another three minutes, with no response from anyone. At 03:46 I left my intended purchases on the counter, and walked out of the store.
That was purely unacceptable. I am a very frequent shopper at Walgreens, and I have never, EVER experienced anything like this before, at any of your stores. You haven't lost a customer, but I don't think that I will ever go to that location with any late-night purchasing concerns.This matter needs to be addressed.

William Little Anderson
from San Bernardino, CA
On Thursday, January 09, 2015, my pain management doctor namely Dr. Jonathan K. Lee, Arrowhead Orthopaedics Facility, 15095 Amargosa Rd. Ste. #106 Proscribed me some pain medication consisting of 90 tablets of 30mg Oxycodone. On the same above-mentioned date I took the prescription to Walgreen Pharmacy to get it filled. I was told by an employee that they would have to call my doctor to verify the prescription. So, I left the prescription there and returned on Monday, January 12, 2015 to check on the status. when I arrived it took them an hour to locate my prescription. I was told it was filled under my first name as opposed to last name. after all of this commotion I was told I needed an additional authorization from my insurance carrier. On Friday, January 16, 2015, I returned with the requested additional authorization. Again they refused to fill my pain medication prescription on the predicate another employee documented on the computer it failed to meet Walgreen's requirements. I inquired what requirements did my prescription did not meet? I was told that they could not reveal that information to me. I have been wrongfully deprived of my pain medication and subjected to unreasonable pain and suffering due to prejudicial measures performed by Tia Tran, Rph, Pharmacy Manager at the Walgreen's establishment located at 1301 W. Baseline Street, San Bernardino, CA 92411.

one day i came home and saw my dad pulled out tons of meds including OTC and some rxs and dad also mentioned he pay alot for copays so i took a look at his meds. What really disturbed me was when i saw him pulled out two cough meds so i asked him not to take it at same time. I went thru all of his meds and more than half of his pickups were Otcs which he paid arm and leg for which i could have bought it cheaper for him. But i'll let that slide for this time and i asked my dad if the tech asked him if he needs consultations from the pharmacist which is not just walgreens policies but it is a protocol from state board of pharmacy aka ITS THE LAW. Dad said no one asked him if he needs consultations so he left. i was upset bc i moved my parents' meds there for reasons and the 2nd time i am for sure i will report to the state board regarding to the one of the tech's irresponsible act of untrained and uncaring. I picked up my mom's that day and it was the first time she took that med and i have already mentioned it is the law no matter what, pharmacist needs to give consultation and i waited, the tech didnt ask if i needed one and i left pharmacy knowing i would never return back. I recall the day before when i came to pick up my mom's med and it wasnt ready, i brought up the issues w my dad's med few days prior to that visit and the pharmacist at the time was so adamant about 'ITS WALGREENS' POLICIES WE ALWAYS GIVE CONSULTATIONS TO PATIENTS' , so this time i am going to report to the state board to see what they would say about it. I will have to move my parents' meds to another pharmacy which is more trusting and more careful bc they almost killed my dad by giving him two cough meds which one was robitussin dm and promethazine dm at the same time while he has high blood pressure. This is one big disappointment and would ever go back to walgreens? absolutely not.

I want to make a complaint about a pharmacist that works at this Walgreens located at: 2551 W. main street, Alhambra, CA. 91801…
While i was trying to get a nasal decongestant. that in the pass years i would pick it up off the shelf in the store. Now i have to stand in a line at the pharmacy counter. Which i did, but while standing in line, this pharmacist person was treating me bad, then he throw a dime on the counter. I think this pharmacist thought i was a bum, because of my beard, and wanted money? so i left the Walgreens. while i was leaving, the store manager said something to me. i don't know what he was saying. I told him i'm leaving.
I think he was being a jerk as well as the pharmacist that blow up at me..
All i wanted was a cold & allergy medicine, Not a bunch of shit
from this China Man.

i seen one of your managers at a store i was in the other day, and they where taking a few items to the back and didnt pay for the them. Then I seen this same person go outside in her car on break and smoke a joint on the premises. This same person I have seen use profanity towards other employees while customers where watching. This same employee when she goes outside to smoke a cigarette she stands right next to the front door where customers come in and out at. her name is tj and she is a black woman.

Went to drop off my daughters prescription, they hand it back and say we do not have it you will have to go somewhere else to get it. This is not the first time that this has happened, and I do realize that stores do run out.
But my daughter has been taking this same medication for well over a year and I do believe that the least they could do is to check and see if there is another walgreens that has it, but if you ask them they say they cannot find out that information we will have to call them ourselves. Talk about sending your business elsewhere! The pharmacy employees at this store think that they are exempt from be courteous or even a little bit helpful. My daughters prescription medications are well over six hundred dollars a month (focolinXR30mg, nasonex, advair 115,focolin 5mg, xopenex45, xopenex for nebuizer and singular 5mg) and that does not include the medicine that is over the counter (mirilax and zyrtec, which are not cheap either).
Maybe that is not a lot for walgreens but it is for us! I know that I will most probably will not even get a response from Walgreens but I did need to vent. I will start looking for a different pharmacy because I do not feel like anyone needs this kind of aggravation just to get prescriptions filled. Had they even tried to help I would not even be complaining because like I said stores do run out of things it is mainly the way I was treated, like our business means nothing to them!!! But then it is not their business it is yours and they are just employees they will get paid no matter how they act or treat people.

I can't believe that it is near impossible to compliment someone at Walgreens. Assistant Store Manager, Mindy went so far beyond exceptional customer service that the top brass needs to hear about it. But apparently Walgreens is not concerned about the employees that exemplify outstanding customer service, just the ones which make people angry.
Sanford, NC
Horner Blvd. Store

im aware of certain policys that is in place for this special medication , oxycodone 30mg 120 tablets. as i presented my prescription and explained my situation to the pharmacist she told me she has to call to verify it that was fine, im in your system with the same doctor for the last year or so i was sent to that pharmacy from my regular walgreens cause they was out the pharmacist said i could never get a prescription filled there i asked her why she said because of certain criteria i asked what was the criteria she could not answer the question , i asked is there some one else who i can speak with she said no, i asked to see the criteria or for a copy she stated its walgreens policy and choice to who they serve , im very aware of that but a person that is a caucasion was given his medication no questions asked he wasnt in there system and we was at the same doctor , i feel tottally profiled against it was blantant stero typed, and racist i want to continue doing business with walgreens but not if im going to be treated this way im injuried with chronic pain for the rest of my life i havent had my medication because of this my doctor called and it still wasnt good enough for them i would like to see something done bout this asap.

I hate to complain because I know how difficult the pharmacy department can be. But due to several illnesses of 2 family members, I have found myself at my local Walgreen's almost every day this week. Each time there is both a line of 5 or more cars in the drive thru (which i give up on) and at least 3 people in line inside the store with only one or 2 people helping the customers at the counter.
Many times I will wait in line just to drop off an RX. Several of them new due to recent illnesses. In one case today (which prompts me to write this email), I had some intense oral surgery at my dentists' office. I left with 2 new RX's to fill, one for pain, which I really really needed. I waited in line at the pharmacy inside the store.
By the time it was my turn, my dentist's office had closed by 8 minutes so the pain medication could not get approved. I have to now wait tonight, in pain because this Walgreen's store is completely understaffed and ill equipped to handle the demand. I suggest a line for folks just dropping off RX and one for picking them up at this store.

In Nov. of this year I filled a prescription at the local walgreens on East 33rd street in Des Moines Ia for my son, who at the time was less than six weeks old. The information on the bottle was incorrect, and the instructions read to give two teaspoons of the med. I was told by my doct. to give one mililiter. The medication was for Dilantian and was 5 mg/ml and was for a procedure he was having (hita scan). If I would have given my son the dose on the bottle I could have killed him. Being an Lpn I knew it was wrong and contacted the pharmicist. He said it was mislabled and a reprot would be filed.
I have since used the same pharm. for myself and had several problems. I have turned in prescriptions only to be told they do not have the med. "in stock" and had to wait days for it to be filled. Also, recently i was prescribed an xr med which needed a signed note from my doct saying that it was necessary so my insurance would cover it, I spoke with the nurse and she told me it would be taken care of the next day. Now almost two weeks later still havent been able to get my medicene that I really need, and during it all no "I'm sorry ma'am" or offered coupons or anything to compensate for the inconvienence.

On January 14, 2013 at approximately 2:30 pm I decided to try the Walgreen's just out side our gated community which is located off Kings Hwy and Rampart, Port Charlotte, Florida. I thought it would be easier to run to the drug store that was 2 min. away instead of fighting all the traffic on Kings Hwy. going to Wal Mart. I have been taking percocet 5-325 off and on for some 40 years. I was severely injured in Viet Nam. I gave to script to the Pharmacist, after waiting for 10 min. he stated that he was not going to fill it, I asked why not, I have been taking it since I was in Viet Nam, he said that 240 pills were to many pills, and that I should not be taking this script, (He knows nothing about my medical history) he further stated that Dr. Memon does not know what he is doing by prescribing this medication for me. Then he accused me of selling the pills, I then took my key chain Walgreens card and tols him to shove it where the sun does not shine. I am also going to file a complaint with the Medical board for practicing medicine without a license. I am also going to inform Dr. Memom of the slnderist statement made by your employee.

on12/18/2012 i purchased an amazon.com gift card from walgreens the next day i tried to use the card and was told it was invalid so i went back to walgreens and they acted like therr was nothin00g the could about it and gave me a number day is 1/3/2013 and they still have done nothing but stole my money this is the same letter i am sending to don giriffin action9 news here in charlotte i think after all the inconven

This Saturday i stopped by a Walgreen s located on the corner of breed st and Cesar E. Chavez ave in los Angeles well what happened ws the following , i was looking for for a gift fue a little boy so they had a special in were you buy 2 toys and get 3rd free.. well I got two for him and one for my daughter when i got to the register to pay i nicely asked the guy cashier to explain the special offer to me so here did, but i had taken an extra toy car ., so he scanned everything as he explained . so o told him to take out the extra car i didnt wanted it, well he did take it out but still got charged for it. i never check my receipts but as i sat on my car i ws wondering why I got charged so much so i told my husband to go back but we were already late for the party after i ask him to stop by but he said that what was the point that they weren't gonna believe me and i could go back and take the gift back.. my point here is that right now with this ecinomy we cannot have the luxury to be throwing money away .. this xmas my daughters only got one present from santa each compared to other years it was really nothing!! So for that casier to make such mistake is not acceptable ia

For the first time ever I purchased a patriot candle instead of Yankee candles and this almost cost me my home. The glass used is obviously thinner than that used by other brands as the patriot candle glass cracked leaking wax and burnt a hole straight through my wood flooring. If I had had carpet this could have been a different story. I have photographic evidence but need an email and contact name to forward these on to you. For several years I have used candles and this is the first time ever that this has happened, I dread to think what may ave happened if my 9 year old daughter didn't discover the cracked glass and burning floor when she did.

I called in a prescription that had no refills left. They have been refilling my prescriptions for over 2 years now. I received a call today from Sabrina telling me that she called the number that I have her and that my Drs. office said that they don't do refills. She told me that she had done her job and that if I still wanted to get it refilled, it was my place to call them myself. OMG! After finishing my conversation with her, I immediately called my doctors office and their answering service answered. They were at lunch, and of course the answering service does not do refills. Called Ms Sabrina back and told her and she told me pretty much that her job was done. WOW!

Went to same Walgreens in Belfast Maine as always to purchase 2 packs of cigarettes. A gentelman about the age of 80 was in front of me, also purchasing smokes. The saleslady asked for his drivers license. I thought I would have to catch him as he fell over, but he gave it to her, and she put his DL # in the computer!!! He kinda left disgusted. My turn, same routine (I am 56). When I asked why, she said store policy, state law. NOT.
I can understand age verification, but putting my DL # in their system is outright invasion of privacy and potential for identity theft. I told her this had never been asked before, and what if I didn't have a DL? She said she would have to call the manager, and I would be denied the sale. Then she just smiled and asked if I would like a bag. No thanks, you'll probably want a credit card or social security number for that, I smiled and said you have lost my business as a regular customer, forever. Have a nice day, she said.
Maine law requires that anyone who looks under the age of 27 be IDed for tobacco purchases, and that any photo ID, DL, passport, state ID, etc., will be accepted. No where in Maine law does it require a store to enter your personal info in their computer system or deny you a purchase if you do not have a valid DL. You must be 18 to purchase tobacco. I do not think the poor gentelman ahead of me looked a day over 79, and last time I looked, I pretty much appear to be every day of 56.
This is a ridiculous store policy, an invasion of privacy, personal info and an open door to any employee of the entire company to gain access to private info. Do you have any idea how much info can be gathered from a DL??? Google it sometime. Absolutely terrifying.
I will file a complaint with corporate, but it is Saturday and apparently there are no complaints on weekends as that department is closed til Monday, and you can't file a complaint online withut the store ID#, address, phone, etc., etc. Who the heck takes their receipt for a pack of smokes. Whoever came up with this crazy idea should be immediatley fired and have all of his/her computers, disks, whatever, taken away. Just think what a disgruntled employee could do with your information.
It's happened before, and this is prime example of exactly how it does. Man, am I MAD, and it takes a lot to get me going. TA-TA Walmart, and I will make sure everyone who can hear me knows about it.

I went to the Walgreens on # 6 in SC, the Redbank store. I do not live on that side of town I was running a few errands and decided to stop by there. I was told when I dropped off my prescription, which is an antibiotic ointment for my eye, that it would take 35-40 minutes. I thought that was odd but ok. I got back over an hour later and they told me that it still wasn't done. 15 minutes later they tell me that they don't have it and they called the Walgreens downtown and they don't have it either. I asked her to call the one by my house, she waited a little bit to call, they didn't have it.
Meanwhile I have groceries in my car that are defrosting over this. I understand that stuff happens but they need to make sure that they have the medicine in stock before they let us leave the store or parking lot. This incident today has pretty much made my mind up to find a new pharmacy.

Black fri. around 4am at the Walgreens on County Line rd in warminister, Pa. I went in to get to 4GB mp3 video, $19.99 ea.I pulled up and on side of bldg. was a black man leaning over a small car. He walked up to the store went in and stood by the door looking out, not sure if he was there to rob it I waited, he stared out the doors and I stared in, I noticed a tag on shirt, and realized he worked there, I went in said Hello and went over to get the Mp3 players, the sale sign was up there was about 4 left and I went to him to ring up. It rang up to 79.98.
I said no they are on sale for $19.98 he looked at the paper, and said that was yesterday sale, I said you have the sale sign up, he said Im sorry we forgot to take it down, I was psssssst. Instead of being outside doing whatever he was doing, he should have been going around taking Thursday sale signs down, I have to wear glasses to read small print, but Walgreens don't they honor their sign hanging.

It is truley sad that a Walgreen's Manager is treated like they are I am really pissed. The district Manager should not be allowed to judge a person when they have no background as a manager at all. Walgreens has become a sorry company and I am going on facebook and twitter and anything else because of such crap going on in your company that a good Manager gets the boot because of a make up girl who has no background in managent at all is a district manager. There is alot that has changed in Walgreens and I hope and pray that I get this my message across.
I have 4000 thousand signatures for the Manager, but He does not want to go back because of your new polices and the arrogant individual that is the district manager. Your loss walgreens and it will be alot more when all is said and done look at all the crap that has been done wake up be a company that cares because you really do not give a crap.

Do the employees really have to smoke out in front of the store? I shop at walgreens alot but i wont be shopping at this store anymore!The store is at the corrner of Florida ave & San Jacinto st,Hemet,Ca.92543 Every time i go their to shop i have to walk thru a clowd of smoke from a employee that is always smoking next to the building on sidewalk wear people are walking to and from the store! She must go outside every half houre to be in the same spot every time i go shopping their.She needs to smoke in her car or stop smoking at work!! ( she has a chapped ass attitude as well).

i have had 2 very bad experiences at walgreens in the past 2-3 weeks. i will not be shopping at walgreens again and will be returning everything i have purchased recently. the first incident occurred at the falls of the neuse store in raleigh nc. i was overcharged for 2 items. i did not realize right away. i came down with the flu and was rear ended in a car accident so i could not go in right away. when i did go in, 2 walgreens managers, said they were not going to give me the money back b/c it had been over a month, which it had not. anyway, it was their fault for overcharging me. i had to argue with them for over 30 min. then they said they would do it just this 1 time. did not apologize that i was overcharged and were very rude.
this past incident, i was using the rr coupons at walgreens. the purchase came to 3.36. i was told i could not use the rr coupon b/c i was .33 short of the 3.00 rr coupon that i had used. i was told i needed to buy something else. well, there is nothing in that store for under .40 except candy, which i did not want. the cashier put a piece of candy on my act, but i told her to take it off. i went around the store and got an item for 1.00 and still i was told that even w/ the additional 1.00 i could not use the 3.00 rr coupon. i paid for it w/out the rr coupon. i noticed she did not take off the candy. she called the mgr, who was so rude, she did not say one word to me, not even apologize for the error.
i walked out to my car and thought abt the price and went back in and asked for the mgr to see why i could not use the 3.00 rr coupon. she did not even look at the receipt, refused to recalculate or do anything. she was again rude. very poor customer service. if i had had the items w/ me i would have thrown them in her face and told her she knew what she could do w/ them. i went home and emailed walgreens the next day, no response, i have called over 5 times in a wk and still no response. the mgr at the walgreens store on rogers rd, wake forest, nc was to call me, he closed out the complaint stating that he had spoken w/ me. not true.
i asked for a regional/district manager to contact me but i was refused b/c i was told the store mgr would have to talk to me first. he never called. i called several more times and still not response. i am returning everything that i have purchased at walgreens recently and will never shop there again. there customer service is terrible. the managers are rude. if you need to ask them a question while you are trying to locate something, it is like you are asking for the world. i will be filing complaints w/ consumer affairs and the atty generals office. they have had over 7 days to contact me and have refused.

Went to walgreens Sunday, a few hours after the sale started. I was told the last of the items on sale in the coupon were just sold. This is something that always pisses me off. A sale item, designed to bait people into the store for a week, is sold out in the first few hours! I'm no genius, but i think I'm probably not the only one that gets sour tastes in their mouths over this. I can somewhat understand running out a few days into the sale, but not a few hours. This walgreens seems to be understocked on sale items often.

Kelly Jones
from Van Alstyne, TX
Once again I went to a Walgreens to simply purchase a box or Alcohol Swabs. When I entered the store, I
Asked an employee where I could find Alcohol Swabs. She made a face like someone has force fed her a dose of castor oil and stared that IF they had them they would be on the back wall. She then turned around and continued stocking a shelf. I proceeded to call he back wall and of course, they were not there. I searched for another 5 minutes and finally had to interrupt a busy Phamacist to help locate a 2$ Box of Swabs. The way I see it is that the Store Employeee get paid to be there. I do not. Why should I spend my valuable time lookIng for something that the clerk should have taken the initiative to find out where the item was? When I finally went to the front to check out, there was one checker and six people ahead of me in line. I never bought a large t in Walgreens but I have shopped there some but never again. I will take my business to CVS, Dollar General or any place other than that time sucking Walgreens.

Cheryl Young
from Kaneohe, HI
I walked into your Walgreens location in Kailua Hawaii @1:00pm to get two items there was no line at the time so I grabbed one of the items and waited in line since the other item was locked up and I couldn't find someone on the floor. I told the cashier that I needed a locked up item and she told me it was her fris t day and she didn't know anything so I would have to ask her co worker and dismissed me The co-worker was assisting another customer but told me he would be right back to unlock the item I waited for over five minutes and then saw him assisting other customers i finally found someone after ten to fifteen minutes coming from the back you should never keep a person waiting that long.

Leslie frans
from Phoenix, AZ
I purchesed a manual blood pressure machine..I could not figure out how to work it. I paid cash for product, had receipt, current state i.d. and was told that I could not receive cash back as was store policy on certain items.( that info is provided on back of receipt you receive upon purchase) I was them informed that I was not able to purchase items like tobacco , alcohol or DAIRY items. I spent cash that was able to purchase any of the above listed banned items and am now limited to what I
can purchase! I live practically next door to the walgreens store and am a daily, multiple time customer and am sincerly considering contacting my extremly large wide spread family and banning our use of your store as well as contacting the Better Business Bureau.

julia brown
from Norcross, GA
walgreens refusal to send my medication. there staff screws up and they hold the customer accountable; my health is such that without my blood pressure medicine I'm likely to have a stroke; knowing this walgreen is consistent in their lack of integrity an ability to monitor an maintain their product. I have been without my bp medication now for 2 weeks, if I have a stroke I will seek out an attorney to correct the wrong that has been done to me by all partners of walgreens.

Denise Sharpe
from Brooklyn, NY
I filled a perscription at 1551 Richmond Ave in Staten Island 10314. The prescription came back with instructions to take 1 tablet twice a day for 10 days. It also said to dispense 6 tablets. Instead of the pharmasist calling the Dr. for clarification, they dispensed with just 6 pills. When we called for Walgreens for clarification, they told us to call the Dr. This is not professional. I thing Walgreens should have made the telephone call BEFORE giving us this medicine. I said I would call the Dr., but after consideration I felt it was Walgreens responsability. I spoke with Megan who was condescending when I asked them to make the telephone call.
HORRIBLE way to be treated. If this was given to someone that didn't know better, they would have taken the incorrect dose and never would have known

Gail McClain
from Apollo Beach, FL
On Sat. Oct. 28,2017 at approximately 8PM i picked up my filed perscription for my Diabetic Syringes. When I arrived home I found the wrong size syringes were in the bag. Sun. Oct.29 2017 I called my local Walgreens 705 N.Pebble beach Blvd Sun City, Fl. The phone was answered by a very RUDE young man. When he finally let me speak I tried to explain that my order was wrong. He never let me finish he began to tell me I was wrong and he could see that I picked up the correct size syringes.He was screaming at me. When he took a breath...I asked to speak to a Pharmacist. He continued to yell at me . Again I asked to speak with a Pharmacist. He kept insisting my order was correct. For the 3rd time I asked to speak to the Pharmacist. With that he transfered my call. The Pharmacist was very helpful. He said the order I had was a mistake and to bring it back to Walgreens.. I brought the syringes back . I was given my correct refill order. I told the Pharmicist what happened . He said he would.. speak to the young man. Every time I call Walgreens the automated voice says my call is being recorded for Quality and training purposes. Great! I hope someone reviews my recorded experience. I was shocked and upset by the nerve of this young person to scream at me.. He really needs some training and to learn some manners. BUT do not take my word for it. Listen to the recorded record. It was at Sun. Oct. 29th at 11 A.M. I sure hope this is taken serious. Thank you. Gail MccClain

WAYNE WIKER
from Pinellas Park, FL
I HAD TO SWITCH FROM CVS AS OF THE FIRST OF THE YEAR MY INSURANCE NO LONGER WORKED WITH CVS. I SIGNED UP FOR THEIR AUTO-REFILL PROGRAM. ITS A JOKE! I CONSTANTLY HAVE TO CALL TO GET MY PRESCRIPTIONS FILLED EVEN AFTER COMPLAINING SEVERAL TIMES. I HAVE BEEN FIGHTING A SINUS INFECTION AND MY DOCTOR PRESCRIBED A STEROID, ANTIBIOTICS AND A NASAL SPRAY. THEY ONLY GAVE ME THE STEROID AND HALF MY PRESCRIPTION FOR THE NASAL SPRAY AND TOLD ME THATS ALL THE SENT. AFTER GOING BACK TO THE DR BECAUSE IT HADNT GONE AWAY HE SAID THE ANTIBIOTICS MUST NOT HAVE WORKED. AFTER I TOLD HIM THEY DIDNT GIVE ME THEM HE CHECKED AND VERIFIED IT WAS SENT. AFTER GOING BACK A DIFFERENT PHARMACY TECH CHECKED AND YES IT BEEN SENT BUT SOMEONE MUST HAVE OVER-LOOKED IT. WHEN I TRIED TO GET THE REST OF THE NASAL SPRAY THEY SAID CHECKED AND DID GIVE ME ONLY HALF BUT THE INSURANCE WOULD ONLY PAY FOR IT OUNCE BUT THEY FILL IT AGAIN ON THE 26TH AND TOLD ME IT WOULD BE THERE THEN. I STOPPED TO PICK IT UP ON MY WAY OUT OF TOWN AND IT OF COURSE WASNT READY. AFTER RETURNING 5 DAYS LATER THEY STILL HAVE NOT FILLED IT. THIS IS THE STORE AT 54TH AVE IN PINELLAS PARK FL. I THOUGHT THESE PEOPLE WERE SUPPOSED TO BE PROFESSIONALS. I AM A LICENSED REALTOR AND IF I MADE AS MANY MISTAKES AS THESE PEOPLE I WOULDNT HAVE A LICENSE. I HAVE HAD NOTHING BUT TROUBLE SINCE I SWITCHED TO THIS PHARMACY.

Al sager
from Everett, WA
Shoreline location located on the corner of 175 th and 15 th ave ne I've been using this particular Walgreens for over 15 years but no more you're pharmacy can't eveh speak English I understand diversity and all but why do I have to learn Mandarin Chinese or Vietnamese or Thai depending what day it is because Walgreens doesn't bite people who speak English furthermore you're pharmacist lied to me about my prescription today and yesterday I'm leaving out of town I've been on a medication for over 15 years same location ouckung up from I'm traveling I want to pick it up to take with me for the last 3 Days been battling with your people over a 72 hour rule of releasing prescriptions early now you've made me reschedule my flight 2 times to the tune of $5,600 and I'll have my medicine tomorrow now but thanks to Walgreens automated phone set up I was all set to pick it up Saturday am how was i to know they're would be a problem and the on weekend can't raise doctors office way to go wallhreens you really got this shit down

Charlotte staples
from Virginia Beach, VA
My doctor requested a refill for lorazapam0.5mg. This has been my drs office since age 28. Now I am 67. I am 6 days ahead of schedule due to leaving town and only have three left. I am not seeking pain medication but need this for depression. Walgreens refused to refill. He said my dr would have to verbally call. I hope my doctor is in town and if not I will not have my medication. I believe the pharmacists is not my doctor and should call if he was in doubt. I feel this pharmacist is not very pleasant as he went into this lecture. I am 67 I do not need someone causing me anxiety. I alerted my doctor and hope he is in town to call. I hope I do well if I can't get my medication.

Zohra Fadli
from Somerville, NJ
The wrong medication was provided during a regular refill for my daughter. The name of the right medication was on the vial but the wrong pills were inside. Luckily, my daughter noticed the pills were different. When I called the local Walgreen pharmacy they immediately jumped to the conclusion of generic versus not but when I did my own search I found out the medication given to my daughter was for Parkinson disease instead of acne.
very poor customer service and extremely disappointing follow up. This happened on 09/08/17. I haven't heard from anybody just yet.
I am filing a complaint to the Florida Board of Pharmacy and will initiate formal legal complaints against Walgreen pharmacy " Address: 8917 San Jose Blvd, Jacksonville, FL 32257". This is a public health issue and I want the necessary actions to be taken.

Not Saying
from Spokane, WA
Went in to pick up an order at the photo shop desk. Almost didn't buy anything because the E. Wellesley Walgreen's rarely updates sale prices as advertised in flyer. They always have a flyer to haggle prices at the check stands. But, the long line whittled down so I bought a couple items to make lunch under $3. Seth at the register rang me up and I paid cash then asked for me to type in my number. I said my number just changed and was about to ask how to update their system as I wouldn't be in it for the company card for rewards, but Seth just got weird saying "no pressure, I don't make anyone give their number" then I started to ask again, and he expected me to argue and said "no pressure" and continued his tangent!! By the third "no pressure" I knew this guy shouldn't be dealing with the public and should be reported. He had no idea what I was about to ask, yet thought otherwise. He came off as creepy. Perhaps he interrupts all women customers. You can tell he won't listen to a woman. If you have sound on security footage, it happened between 11:15 and noon on 9/11. Seth needs a new position.

Marie Cashat
from Saint Augustine, FL
I normally have scripts filled by Express Scripts. Walgreens won the gov't. contract away from CVS effective 12/2016, much to my dismay. Our local Walgreens has a much deserved reputation for poor customer service, including among other things, exceedingly long waits at both the inside counter and the drive thru.
In particular a script that should have gone to Express Scripts was inadvertently sent to the Walgreens located at the corner SR 16 and International Golf Pkwy. in Saint Augustine, FL. 32092. When the error was discovered I called Express Scripts, who are by the way amazingly helpful, prompt, and responsive for a quasi-governmental agency.
Anyway, I was told by the associate that the fastest and easiest way to "un-scramble this egg" was to have Walgreens phone 877 363-1304 in order to release the script so Express can fill it.
So, on Sept. 7th I phoned your store and after waiting thru 2 transfers I was finally able to reach the pharmacy. I explained my problem to a pharmacist named Ms.Mitchel, and asked her to please call the above number in order to expedite the process. She asked me why I didn't want to pick up the meds (generic version of Cymbalta ) from your store. I responded that I'd prefer to spend the $30.00 cost on other monthly expenses. She then informed me that she didn't think she could find the time to make the phone call because she was very busy. I politely said that I'd very much appreciate it if she would make the call at her earliest possible convenience as I was nearly out of this med. She sounded annoyed (or possibly harried?) In any case she left the strong impression that she was disinclined to accomidate me.
It has now been 4 days and the call has still not made the call.
Yes, I know that we are expecting a hurricane but a friend who works near your store told me that there was very little activity in your parking lot .... especially today.
Apparently Ms. Mitchel has no intention of helping me without intervention. Hence this message to you in an appeal for your help. Without your help my only option will be to pay the $30.00 or miss dosages.
Please help me at your earliest convenience.
Advance thanks!
Marie Cashat
1260 Paradise Pond Rd.
Saint Augustine, FL. 32092
(904) 940-0890

Nikki Landrum
from Brandon, MS
I was in store #3918 on 09/05/17 at 7:15 PM. One of your managers waited on me. I knew he was a manager because he wore a grey vest with the logo on it. His whole demeanor was very rude, and intimidating. I felt threatened by this man. I placed the card into the card machine wrong, and he became frustrated and impatient with me, and he Sighed loudly as he Took my card from my hand as he said rudely, "Here, let me do it." I have always enjoyed shopping at Walgreens, but I'm not sue that I want to go back to a store where I feel intimidated, nor would any of my friends want to shop there either.
Sincerely, Nikki.

Denise Hunt
from Kings Mountain, NC
Today August 29, 2017 after being very sick for several weeks, I went to an urgent care center. The medical staff called in my prescription to the Walgreens Pharmacy #05877 and stated that I would be able to pick up the medicine today.(item 1) I understood that I would have to wait for the medicine to be filled, but I did not expect the treatment I received from the pharmacy clerk at the drive thru window. She provided me with the first order and stated in a non professional manner, that it will be $75 because I had a 3,000.00 deductible and that my company would not pay for the medicine. (item 2) I stated that it could not be correct that I had a 3,000.00 deductible and she stated in a very stern and sarcastic sounding tone, that I needed to contact my insurance company. She then took a marker and circled a form with information about my ded.( Item 3) I asked her for my other prescription and she stated that only one prescription was called in and that if it came it I would be called to pick it up. I tried to show her the paper from the doctor office showing both of my medicines, and she did not try to view the paper. I asked for her name and she stated it and made the motion of a air kiss at me. I drove off and parked at the front of the store to call the urgent care center. The receptionist stated that she did indeed sent the prescription online and stated she would sent the second prescription again and that I should return in the store to get it. I went into the store to the pharmacy and I waited in line. When my turn came the young black girl with a very ugly manner stated to the other person that she will have to deal with me. The other person came over and looked up my prescription (the pharmacist) and stated that it would be available in 20 minutes. I took a seat and waited. I was called up to get my medicine and charged $55.00. I immediately questioned the amount, and the pharmacist stated that my doctor office had sent in the prescription for the albuterol solution and an albuterol inhaler. (item 4&5) I told her that my prescription was for antibiotic and albuternol solutions. She gathered the two orders sent by the doctor office to show me that she was correct, and I showed her that both stated albuternol solutions. (item 6,7,8) She apologized for her error, and I can accept her apology,but I suspect she was accepting the rude behavior of the clerk because she also stated that I needed to contact my insurance company when I tried to show her that my ded amount was the acculmulated ded. She should not have allowed her staff to treat customers in this manner without reason. Amazinly, This person's bad vibes actually corrupted the entire pharmacy. My suggestions is that she should be monitored closely and if her rude behavior continues, another job not in direct contact with the public should be considered. Most of the time my experience at Walgreens has been a friendly experience. This was not and if this behavior is allowed with others, I believe that Walgreens will lose faithful customers. After today, I am thinking of using another pharmacy. I am attaching the forms so that you can locate this staff person with the time and date stamp on the receipts I will attach the other two forms on a separate complaint

Fenton Delaney
from Scottsdale, AZ
I have had numerous problems with your pharmacy, located in Buckeye, Arizona , 85326. This time the Buckeye, Az. employee lost or misplaced or who knows, the hand written prescription that I delivered personally to her on August, 24, 2017. My prescription is for Aciphex 20 mg. and Celebrex 100 mg. refillable at 90 days x 2 refills = 6 months, per my Doctors request. I hand delivered my prescription on August 24, 2017 and today your Buckeye, pharmacy tells me they do not have it !!!!!!!!!!!!!!!!!!! Today, I took the last medications of aciphex and celebrex that I had.. Your pharmacy is at fault for failure to refill my prescriptions! What are you going to do about this discrimination against me ?????????
signed,
Fenton Delaney
dob,06/06/1939

Georgieann Macaluso
from Iselin, NJ
Waiting in drive thru line for 15 minutes, then told there is no prescription ready, then told the pharmacist is filling it. The sad part is that I received a phone call on 1/12/16 that it was ready for pick up. Nobody answer the call button, can't understand name or phone number, am told that I don't exist--if I weren't so annoyed it would be funny. Secondly, I was the second in line and as I drove up the person disappeared. Now, that is ridiculous.

Oscar Pagan
from Staten Island, NY
Out right discrimination. I am a Union member who really should not be buying my prescriptions from Walgreen's. However since its my local pharmacy and I don't like doing mail orders I go to this Walgreen in my neighborhood which is a pretty diverse neighborhood. We have a pretty large amount of Hispanics in this neighborhood. My complaint is about the way we are treated when we go to their pharmacy.
Very nasty attitude with us but I have sat down and observed how they treat White folks very nice and polite. The majority of their workers behind the Pharmacy counter are white. They speak to us in a very condescending way. My plans are to boycott this Walgreens for their unfair treatment of their Hispanic costumers.
I am planning to organize the Hispanics in our community to boycott this store. Someone in your regional office needs to contact this Pharmacy and hold a meeting about their unfair treatment we experience at this pharmacy. I need to hear from someone assuring me that this problem has been addressed or I will go through with this boycott. We have already made a company loose a multimillion contract with Home Depot in our community. For selling us outdated air condensers that came with a 5 year warranty instead of 12 year warranty that they were suppose to with their contract with the Home Depot.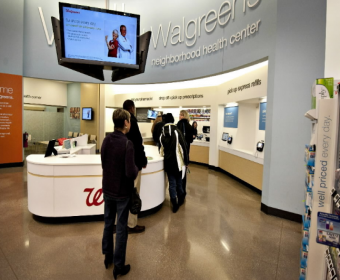 Gladys Woynowskie
from Grand Junction, CO
I received inaccurate medication. I received a computer call from Walgreen's saying my prescription was ready. I had not instigated or interacted with this call, but it was close to time for me to get a med so I went and picked it up. When it was time to refill my little containers at home, I realized this was not the med I was expecting, in fact, it was an old prescription (same chemical but the potency had changed) and I cannot use it. I called the pharmacy and was told that I took it home so no refund. The main point from the pharmacist was that I should have checked it first. To me, that means I was foolish to trust Walgreen's. He said he would check with a superior and let me know. It has been three days and he has not followed up with me. To me that means "I expect you'll forget about it."
At the time of my call (Tuesday Oct. 18) to the pharmacy, I also asked him to refill the Warfarin. We needed to get refill approval from my family doctor. On Wednesday I got a computer call saying there was a delay. Today I called my family Dr. and was told that Walgreen's had never contacted them. I called the Pharmacist this afternoon, and he said he'd faxed Dr. Lynn, but it was the wrong Dr. Lynn so that was the reason for the delay. He added he had also faxed my Dr. Lynn. I don't want to call him a liar, (maybe my Dr lied) but it was a bad time for a mix up like this. I have switched pharmacies as of today. I am sorry, but I need to be able to trust my pharmacist, not be second guessing the procedures.
I want to say that I think 90% of this problem has to do with inadequate automated system. With the #1 problem: I trusted that system but it was sending me the wrong med. and the pharmacist trusted that system and filled the wrong med. The pharmacist said, I must have approved the automated call or it would not have been sent to him. It appears that he thinks I had used the phone system to verify the medication. I did not interact with an automated call at all. Something messed up there.
With the #2 problem the pharmacist relied on the automated system to communicate with me. All it said was there was a delay which to me is only a red flag warning; it doesn't tell me that anyone is fixing the situation.
No doubt the #1 problem is the most serious. I had used that med at that dosage earlier in the year, but since then I have had two prescriptions of the same med, but each one of successively lowered potency. Why would on old med show up again? I might have been given anything from my history of meds at Walgreen's. That disturbs me.

Linda Morales
from Elk Grove, CA
I was at Walgreens at Laguna Blvd, in Elk Grove to pick up a prescription on Tuesday October 10, and the Black girl at the counter wearing a smart watch was so busy her contacts/messages couldn't she see the long line of customers that were waiting to be helped. Walgreens should have a policy against the personal use of cell phones, smarts watches etc. when customers are at the counter waiting to be helped.

Margaret A. Spradlin
from Cincinnati, OH
At lunch time today, I went to the Walgreen Store #9775, located at 406 Main Street, Cincinnati, Ohio 45202. When I was ready to check out, I went to the first cashier in the front of the store and asked if he could do an employee discount for me. I have my rewards card and retiree spouse card with me. As soon as I said "employee discount" there were about 3-4 other employees that came running like I'd done something wrong and wanted to know why I wanted employee discount - they wanted to know why and if I was an employee and I told them I was not but that my husband has been and was Assistant Manager in Corryville for 25 years. The cashier went ahead and rang up my purchase and was charging me full price.
I looked at him and said, I asked for employee discount and he looked at me and said he could not do that - only a manager was able to do that. Do you want me to get a manager? I told him yes. Well, the manager - name on his tag was Jason, he was very rude and went ahead and rang it up but told me that he would not do it any more! Do I understand that? Well, I do understand that. I've been going to that store every since they opened several years ago and have never had any problem. I told them that I understood perfectly clear and I would not go back to that store ever. They talked to me like I was stupid or whatever.
I just wanted to report that. The cashiers have always been able to do that. I told them that a lady in cosmetics "Joyce" that had worked with my husband in Corryville did all of the time and he said well she can get in trouble for that, she's not allowed to do that. I was very unhappy to say the least. Thanks for letting me vent.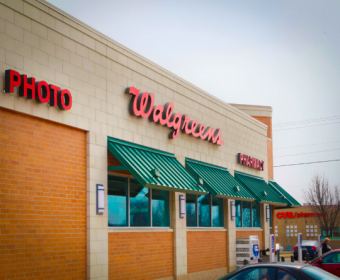 manuel santos
from San Francisco, CA
I have experienced rudeness from a lady cashier this Thursday morning @around 7:15, September 22, at a branch between Old Navy and Westfield Shopping Center at market st. San Francisco, Ca. I was returning an expired item specifically Cranberry Juice and told her I wanna changed. Straightly, she asked for a receipt and I hand her over while telling I just bought it last night of September 21, 2016. She checked the cap that printed the expiration which says April, 2016.on the bottle of Cranberry Juice plus the receipt.
While I was telling her that the item was expired she intercepted in higher tone of voice if I wanna change or wanna the money back. I told her you don't listen," no, i am listening", she responded, and retold her I wanna change it. Anyway, there was something wrong in the taste when I was drinking the said expired juice during my lunch break and I was upset of my discovery I took pictures of the said item just in case I need an evidence or any purpose it may serve me. Going back to the said cashier lady she did not let me talk.
Instead, she hums and try to avoid my complaining. I do not believe her attitude is a part of a training of the Walgreens to encounter this kind of problem. And I don't believe a good reputation of this store will tolerate the lady's behavior. The Cashier lady is look-alike filipino and not pretty.

Johnny Smith
from Waukegan, IL
My complaint is against Walgreens at 6121 N Broadway St., Chicago Ill 60660. Today My doctor faxed a prescription to this Walgreens while I sit in his office. One (1) hour later I arrived at Walgreens I was told I had a hours wait because they had over (100) prescriptions to fill I am very ill and need this medication as soon as possible. Why would my doctor fax it if not a emergency and necessary for me to take as soon as possible.
This is the worst Walgreens in filling prescriptions and answering phones. I as a customer am appalled with the service. I did not wait for the prescription because it being a arthritis medication I cannot sit or stand long so they do still have the prescription.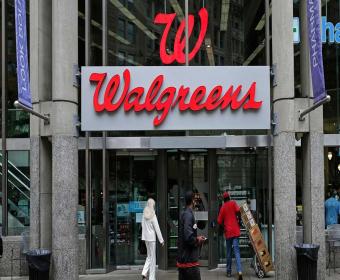 Edwin Wittmayer
from Modesto, CA
They filled a prescription in July and when I went to pick it up, they said it was too early. I went in yesterday and now it has somehow vanished. I now have to wait for my insurance company (Worker Comp) to authorize it again. It is for an opiate and I might have to go through withdrawals before I get the meds. Been in the hospital and am 76 years old and tired of all the BS this is doing to me. I will never go to this pharmacy again and thank God for the internet so I can advertise what kind of service your pharmacies provide.

Ed O'Donnell
from Darien, IL
Very rude and unprofessional behavioral in the pharmacy. The staff was standing around talking and ignoring customers. After waiting for the time they said it would take, the girl behind the counter said it was ready. It was in Darien, I'll and the medicine was for a toddler. Told there is a co-pay and asking about the co-pay, the staff got upset about having to explain. Paid the money and then told they had to make it. It is ready and I have to make it are not the same thing.
The doctor had said take for ten days. When the medicine was ready, the girl said take it for eleven days. She got upset about explaining the difference and said we could quit before eleven,. The staff at this pharmacy were unprofessional and it was clear that they treated customers with disdain.

Rosalie A. Mikich
from New Berlin, WI
First of all I get all my medications at Walgreens. Went yesterday for my medication and also got cigarettes. The person behind the counter gave me the wrong kind which I realized when I got home. I immediately called and they told me to bring them back and they would exchange, Went today and (unfortunately I had two bags from Walgreens and thought I had the right receipt which I didn't have, left in the other bag I had) Got there and the manager, who was not very nice about the whole thing told me she couldn't return under federal law.
Ok I have all my medication filled there and I am there all the time. I just very angry that she was not very nice, didn't say sorry just sorry its against the law. I know the another manager would had did it because I am such a good customer, buy medication, makeup and everything else in your store. I don't know if I will ever go back there. I was so upset, came home and took a medication to relax myself because my heart was just pounding because of your manager.

Ronald Gorton
from Pinellas Park, FL
Recently I discovered a stash of gift cards purchased for my wife and I over the years as gifts from our 5 grown Children. Somehow we had put them away and forgot about them. We have since used most of them with no trouble until we came to our Walgreens card. We discovered that had a stipulation that after one year of non-use there would be a $2 per month service fee charged which apparently has swallowed up the entire value of the purchased card. This is nothing short of Corporate theft of customers funds. There is no cost for maintaining computerized records which would justify this extremely disturbing Walgreens policy. I am seriously considering taking all of my future (Walgreens) business to the abundant CVS stores in our area.

Gisele Hayek
from Los Angeles, CA
I am an expecting mother, 8 weeks pregnant and this complaint is in regard to the quality of service and advice I received from the pharmacy department. The ladies who work at the pharmacy department at the Walgreens store in Santa Monica 1932 Wilshire Blvd were inexcusably rude and unhelpful today as I will describe, but I would also likely to add that they have been rude and dismissive during each of the two prior encounters I have had with them in the last few months since moving to the area. I believe one with curl dark long hair and glasses is the pharmacist. And the other with long straight brown hair is the pharmacy assistant. I had been to Rite Aid and CVS looking for high quality pre-natal vitamins with no luck.
The only pre-natals on offer at my local stores were the inexpensive brands that had received scores of B- or below on sites like LabDoor.com and others. My doctor had advised me that unless cost was an issue, I should stop taking the One-a-Day prenatals I had been taking as they had low quality and in some cases potentially harmful ingredients, and had recommended several higher-quality prenatal vitamins that were also understandably more expensive. Walgreens was the only other pharmacy in my area and after a quick scan of the relevant section, it looked like I was out of luck. The selection seemed to be particularly poor so I thought perhaps I was missing something. I approached the pharmacy where there were no other customers waiting nor being helped.
When acknowledged by the pharmacy assistant, I asked "Hi there- I am looking for higher end prenatal vitamins- and I have already been to CVS and Rite Aid with no luck- it seems like you guys don't carry them either. Do you know what stores might stock those?" Before I could finish the assistant was shaking her head saying I have no idea and then asked the pharmacist who was standing right next to her. The pharmacist shot me a dirty look and said sarcastically "well I can't help cause I don't know what she means by higher end" so I smiled and said- higher quality. The brands that tend to be most recommended by medical professionals. With a great amount of attitude and vigorous head shaking she said "well I don't have any idea about that. we have three or four kinds here- I don't know what's wrong with those" and sort of chortled. So I said "well- they get low ratings on the health websites so I'm just looking for a higher quality. Do you not have any idea where I might be able to get those kinds of vitamins?"
And she replied- no I don't have any idea, so we can't help you here. And went back to typing. This encounter leaves so much to be desired in terms of courtesy, customer service, and sound medical advice. I don't think I need to detail the various problems. its a shame that the quality of the pharmacy departments at the chain stores has dropped so significantly, but I have always thought Walgreens was a bit better than the rest. This experience has really changed my thinking. And I am extremely disappointed.

Mary Russell
from Alexandria, MN
We called Walgreens pharmacy in Alexandria and told the person who took the call that we wanted to move our scripts to their store. The person who took the called said she would be happy to have us as customers and explained how it worked. We were moving from Target pharmacy to Walgreens. This move also included a small valid pain contract and she said that was fine. About three hours later Target called and said the manager at Walgreens (Nicole) said she was going to refuse taking us as customer and gave Target no explanation. I was baffled. I called to speak to Nicole to find out what the problem was with taking our scripts and she said because of my pain contract. She told me she had called my doctor and he had said I had broken my contract back in February this year.
She also stated she called my insurance company (ChampVA) and she claimed that they told her the same thing because I had paid cash for one of my scripts. Well, none of the above is true. I immediately called ChampVA and they said they told her no such thing and I could pay cash anytime If I wanted to and they had no record at all of her calling them.. They record all incoming calls I was informed and could find no such call. I am still getting my script each month and have never been told I broke my contract. I have no idea what is going on. No such thing occurred. Please check into this for me as my husband and I are both disabled and this is the first time this has ever happened. This all occurred at the Alexandria, MN pharmacy and the only name I was given was Nicole, pharmacy manager who did this. Thank you for your assistance.

Snow
from Des Plaines, IL
I've had an ongoing courtesy to have delivered to my condo multiple cases of Swanson White meat canned chicken in cases of 12 to which I have ordered numerous times. This courtesy was extended to me originally from Kyle and when he was transferred to another location then Randy continued to have delivered my cases in multiples of less 7 or more than 7. Unfortunately, you have an assistant manager Paul, who is so discourteous as to wonder what his problem is to never answer a coherently response and his only answer is "sure" or Okay" with no data is when where and if my delivery has arrived and when will be delivered.
I was in need of the Swanson product in earnest whereas it sat in the backroom and I was not notified after more than a week. I was to be notified when the shipment arrived arrived at the Walgreens location so as to pay for it in advance of the delivery. It was not forthcoming! I called multiple times and said it was delivered last week .... "sorry"....and so when I called I was confronted with verbal abuse by Paul, assistant manager, who said it was a courtesy and I should not yell at him, but rather asked for an affirmative confirmation when it would be delivered.....but much to my dismay this person.
Paul, seems to as usual when in the store, walk away from responding to my question and disappears, and if that is not strange, when I call his repoonse is such that Walgreens is doing me a favor even though I pay the delivery to my condo for gratitude in doing so. The person Paul who is supposed to respond rather than doing me a favor should appreciate the large sums of cash per month for purchases to Walgreens.
For instance, when I tried to ask this person, Paul, assistant manager, to please call someone to open the locked case for Prilosec, he was rude, loud, arrogant, and said he was busy and ignored me whereas I had to walk to the front of the store and ask for someone to open the locked case. Whatever you ask of this person, Paul, is met with an response of "sure," or "okay", and a walk away from me, but nothing comes of the request, which is strange and a complete waste of time if he will come back but never does. Add to that when I called to ask if he was sending the seven cases of Swanson canned chicken he said "sure" and accused me of yelling at him and hung up."
Totally bizarre and this person, Paul, is in need of some type of communication and customer relation skills, or even to suggest that he has some type of problem dealing with the public contact as not within the realm of normal courtesy and response or courtesy to any customer seeking in need of purchase. Very strange for a walkaway or one word response as stated. This person is inept and incompetent to deal with the public and rude beyond comprehension. He has a problem that has an undercurrent of being beyond rude and should not be dealing with the public servitude capacity!

Niki A French
from Brockton, MA
I drove up to drive up window and handed the woman my prescription. She asked me for my drivers license, which I gave her and then asked when did I want to pick it up. I asked in an hour? She said perfect. I drove off. Now I want to say that I have been going only to this pharmacy for years, I am a senior citizen and never had any problems until now. I also want to add that I was extremely sick with a cold at the time and could barely talk. So I really needed my prescription asap.
I drove up exactly one hour later and was told that my insurance no longer covered this cough medicine. I asked how much would it be out of pocket and she said $22.00 so I said ok. She said it would be ready in ten minutes, so I pulled over and waited a few minutes and went back to the window. This time the pharmacist appeared and said he could not fill this prescription due to a new company policy. I couldn't believe this was happening. I was prescribed Guaifenesin AC cough syrup 120.
I was so agitated by his excuses that I asked for the prescription back and drove straight across the street to Rite Aide drive thru and they filled it in less than 20 minutes! I will never do business with Walgreens again. Just total nonsense and when a person is sick who needs to hear it? Not me that is for sure. I thanked him for wasting my time too.

Shirley Montgomery
from Blackwood, NJ
When the selling of the Red Noses first began I bought 2 on April 20, 2016 from store #11333 in Riverside, NJ at 11:45 a.m., one for my grandson who is in kindergarten and one for my granddaughter who is in the 4th grade. There were commercials constantly on the television so when they would see one and every couple days after they saw the first commercial they would ask me if it was Red Nose Day so they could wear the noses. The day finally came and they left my home that morning very happy because this was the day they could wear their noses. My grandson came home in tears. Both children said that their teachers would not permit them to wear the noses and that there was no such thing as a Red Nose Day. I am not sure where the miscommunication between your stores and the public came but just as a suggestion, please make this information clear in the future if you intend to do this again. To lead the children on and then have them let down on that day is cruel.

Robert Clause
from Asheville, NC
I have been going to your Asheville, N.C. store on Tunnel Road for about two years now to buy prescriptions for me and my wife. Between the both of us we fill 8 to 12 prescriptions every month and I also spend approximately another 200 a month shopping at your store. But today that all came to an end. I am legally disabled and have hardware in my spine. Over the last few months my pain has been off the charts and am having surgery next week to help fix my pain problem.
I am also a diabetic so I deal with that pain as well. I have a great team of doctors who look after me and they know what kind of hell I have been going through. So this week before the surgery my family doctor and my spine doctor loaded me up with pain medication, Vicodin and Oxycontin. Now law requires me showing an ID every time I get a script filled and I can only get one script filled every 30 days. So I drop off a prescription for my Oxycodone and was told it would be ready in about an hour. The last time I filled this script was 4/7/16. Today is 5/24/16. So I waited nearly seven weeks before I needed to have this filled again. I went to pick up my script and your so called pharmacist did not fill it.
She started asking me all these personal questions about why I was buying these pills and the Vicodin. Now I'm getting mad. For one, who the hell is she to question me about anything health related. I have real doctors looking after me and she had no idea what I have been going through. As I said, I have been going to your store for over a year and everyone knew me and no one ever asked anything about my personal situation. But this pharmacist was acting like she was my doctor telling me she wasn't going to fill it. Listen, I have never done anything wrong when it comes to my meds and I have a line of real doctors to back that up. I take what I need to take when I need to take it.
Then along comes this wanna be doctor questioning me and my doctors about how I get my meds. Now I don't know her name but she was the head pharmacist there on 5/24/16 at 5:20 pm. She was talking to me like, well I'm the pharmacist and I have the right to ask you these personal questions. Not, I'm sorry Mr. Clause but I will need to talk to your doctor first even though I have been filling these scripts for over a year. She could've at least called me at home before I drove all the way over there. But I guess she thought I didn't deserve a phone call. Did I mention how much PAIN I'm in getting in and out of my car? But your a big company, you people don't have time for disabled folks so losing our business isn't no biggy to you guys.
A business that bought about a thousand bucks a month of insurance money and our money. So I told her to give me my script back and I went to a brand new pharmacy that just opened down the street. I went in there and talked to their pharmacist and I told him what happened at your store. I just wanted to make sure there were not going to any repeats of this day in the future. He assured me as long as my doctors give me a script to have filled, it will be filled, no questions.
This is my and my doctors business, not some ( I wish I was a doctor ) pharmacist. So good bye Walgreens you actually did me a favor by this happening today. I found a new pharmacy that treats me with respect and will deliver my prescriptions to my door for free. No more dealing with a dumb ass pharmacist. I just wish that all of you could feel my pain for one hour. You would all be crying like babies. But as I said. You just don't care. Now I'll go spread the news to my family and friends to see if I can cost you even more out going business.

christine
from Oak Lawn, IL
I am a registered nurse in a group home for the intellectually disabled in Alsip IL. I am responsible for obtaining the diabetic supplies for a few of the individuals in the home. There has never been a time that any of these prescriptions have been available on time at Walgreens. The staff in the Pharmacy dept. at the Walgreens located at 12290 S. Pulaski are usually extremely rude, inconsiderate and useless. In the last week I have waited several times in the long line at the pharmacy dept. and heard several other customers voice the same complaints. I am in the medical field and I was always under the impression that we had to work as a team to provide the best health care for individuals, this is not the case at this pharmacy location. I will be transferring all of my client's prescription n to another pharmacy location (and it will NOT be a Walgreens)!

geoffrey wander
from Yuba City, CA
My wife has severe allergies and the most effective medication for her condition is Allegra D. Walgreens stores will routinely only sell her a 10 pack of pills so that when she runs out after 10 days and tries to buy more the store tells her she is over the limit. This is a problem that we only have when we use Walgreens. Because of this continued hassle as a result of your absurd store policies our family will not darken the doorstep of any Walgreens no matter where it is situated. Rite aid, CVS or any of the other independent pharmacies are not so unreasonable about these medications and understand that 10 pills will only last 10 days.

Charles Bergeron
from Houma, LA
I had been dealing with the pharmacy at 5831 West Park Ave. Houma La. for 11 years. I submitted my usual prescription for a pain medication I have been prescribed for about 5 years. I received the text notification that my prescription was ready (which indicates that my insurance had approved the medication). Out of the blue I get a phone call from the pharmacy manager (I do not know her name as that does not appear on prescriptions, and I doubt that she would have told me) telling me she would not fill the prescription because of other medications I have been prescribed from other doctors. She even insinuated that I was going to different doctors (doctor shopping) for other meds, as she named off the doctors and the meds they were prescribing to me.
I tried to explain that I had filled all of the same prescriptions there before with no issues, my doctors all know what meds I take, and it all goes thru my insurance. She claimed there was a new policy she had to follow. When I went to the store to pick up the prescription, she was arrogant and seemed to not care at all that I was offended. She had an arrogant tone and blank eating grin on her face as if she was enjoying the situation. I told her that if I was going to be treated that way, I would take my business elsewhere and I wanted to speak to her superior. She simply stated that she was the manager and I could call 1800-Walgrees if I wanted to. I asked for a copy of the new policy. She told me that it wasn't really a policy, but a guideline, and would not give me a copy of that either.
She developed the same very arrogant grin on her face again, enjoying denying to fill my prescription, and could not have cared less that I was going to take my business elsewhere. If she had used a more "customer friendly" approach, I would have accepted that I just had to fill the one prescription elsewhere. She offered no apology and no desire to keep my business. Since this happened, they have even told on of my doctors that I was no longer doing business with them. Either way, Walgreens has lost a loyal customer of 11 years because of her arrogance in the situation. I'm sure no one there will care, but had to submit this on matter of principal.

Graham Bramlette
from Greenville, SC
I was the victim of a scam and was instructed to buy an iTunes cards at walgreens . After purchasing the cards ( for $500.00) I realized this was a fraud and refused to give the information on the cards to the people running the scam. I had all the paper work and the cards still just as I had purchased them. I returned to the store and was told by the manager the store did not issue returns and I would have to to go the Apple store. There I was told to go back to Walgreens. The store in question is in Greenville S.C. on Augusta street. I want to know what I need to do to cancel this sale.Do not tell me I can not get refund. Expedite the complaint immediately.

Cindy Phillips
from Whitesboro, NY
Walgreens on Genesee St in Utica NY was such a good place for prescriptions when they first opened. I recently had several problems from waiting in the drive thru for 15 minutes to pick up prescriptions while the girls in the pharmacy were standing around chit chatting then half of my scripts were not refilled. Now I have been waiting for an inhaler which my ins company called me today and said it was all ready approved. I called Walgreens to be told it was not and when I told the girl the pharmacy that I had just hung up with my ins co she was rude and said let me see and sure enough it was approved. This drug store has gone way down hill and as of today I will be moving my scripts out of Walgreens. I will never shop in this store again.

Janet Massari
from Oak Lawn, IL
On 4/12/16 I purchased 4 items and when I got home I noticed one of the items was not in my bag even though I was charged for it on my receipt. Not wanting to go back that day, I returned to Walgreens the following day 4/13 in the evening and explained that one of the items was not in my bag. I was told that the girl remembered my and that she did put it in my bag. They must have called her at home because I did not see the clerk that waited on me at the register.
As a matter of fact while chit chatting about the weather, she said she hoped it would be nice tomorrow because she would be off the next day. I find it hard to believe she could remember every single customer and their purchases. What ever happened to the customer is always right! It was only a $2.00 can of hairspray but I am a good customer, and purchase drugs for my mother and myself monthly. I would not lie about a $2.00 purchase. I was embarrassed because the manager did all this in front of many people.

Robert Pelis
from The Villages, FL
My wife purchased mini Dingo bones at the Walgreens located at Colony Plaza in The Villages, Florida. After eating the treats my dogs became ill and had many very bad diarrhea episodes which ruined our bedroom rug. It is far to soiled to have cleaned and needs to be ripped out. I went out and priced replacing the rug today and will replace it with vinyl at a cost of $1004.36 with do-it-yourself installation. A rug in the entry way has been soiled also.
I went to the store at The Villages and an assistant manager basically said, tough luck, and call corporate. One of the dogs still has bad symptoms and is going to the vet on Thursday. Thanks for selling this toxic product made in China. It is probably made by one of the same factories that Lumber Liquidators uses. For your reference the Item# is 26003/18-11524 and the bar code number is 15650 26003.
I'm sure you are going to say tough luck also. My next recourse will be to call Chanel 6 in Orlando which deals with and airs consumer complaints.

Harvey Fisher
from Fort Worth, TX
I went to your website and submitted 2 prescription transfer request and it was confirmed that it was received. I waited 2 days and went back into my online account and didn't see anything. I submitted my transfer again. I waited another 2 days and went back in to check on status. Still nothing. I started a chat with a tech and she went in to check my account and didn't find anything. She said she would take my information and submit the transfer for me. I gave her all the information to start the transfer. I went back in 2 days later to see the status.
I didn't see anything so I started a chat again with a Roberto. He checked my account and didn't see any transfer's in progress. He was willing to take my information again to start the transfer. I said I am going to go to Walmart pharmacy to do the transfer because Walgreens customer service sucks. I am so glad my health is not dependent on those medications. This is so unacceptable. I have already received notification from Walmart that they have received the transfer and it is in progress.

Michael Gray
from Birmingham, AL
On February 23, 2016 I shopped at the the Walgreens on Montclair Road in Birmingham, Al. After selecting several items I looked for a buggy or small basket. None could be found and I advised sales staff and the acting Manager who explained those items had been stolen over the Christmas Hoildays. My response was that was 2 months ago and the problem has not not been corrected. The cavalier attitude of management annoyed this long time customer. Please advise as to correctve action to be taken.

Maysoon Hasan
from Tinley Park, IL
2 weeks ago Walgreens had ocean spray ice tea on sale 2/$5 for the 96oz bottles,my husband and children love this ice tea.I can tell you its the best out there. I bought 26 bottles.Mind you I have been shopping at Walgreens for Years. This morning as I was opening a bottle,I glanced at the expiration date. I was flabbergasted to find out that it was all expired either DEC 2015 or JAN 2016. I had only 3 bottles with march 5th as the expiration date. I don't have any receipts, as I disposed of them.see attachment for reference. I would like to be made whole by having Walgreens reimburse us for the cost of drinking expired Ice tea and also by making sure that their stores are constantly checking there shelves to make sure whatever is expired is off the shelves.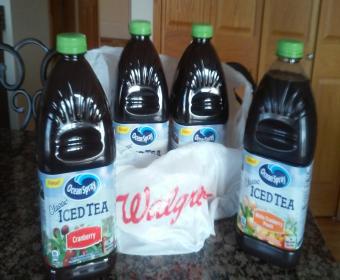 Bruce Hupe
from Woodland, CA
Walgreens said they do not take my U.S. Military Tricare insurance and then would not even let me pay over the phone with a credit card so my daughter, who is a college student at San Jose State, could get an antibiotic she needed after she had swelling following removal of her wisdom teeth. We are in Davis, California. Our oral surgeon called in the prescription to the closest pharmacy to the campus in San Jose which is 100 miles away. The woman at the pharmacy was rude, arrogant and condescending first to my daughter in person then to me on the phone. We are transferring the prescription to CVS where we usually go, but in the meantime that's 18 hours without my daughter's needed medication and her face is very swollen.

Yagdeed Chandra
from Woodhaven, NY
My doctor sent prescription for 2 medications at the local walgreens pharmacy at 103-09 Liberty Ave in Ozone Park Queens NY11417 tel #718-659-9621. I was not informed by the pharmacy that I exceeded my refills. Hence, My insurance company refused to pay. I am now sent a bill in excess of 500 dollars from Walgreens. To make matters worse they gave me 3 months supply rather than a single month which could have been a smaller amount of out of pocket money for me. If there is any recourse to at least wave something from that large sum of money that I have to pay I will be grateful.

Fiona Nelson
from Fort Lauderdale, FL
I am a patient Advocate assisting a patient with getting free medications though our program. Ive been on hold with Walgreens Pharmacy located on 2500 E Franklin Blvd. for over two hours waiting to give a billing information for a patient to pick up their medication. Its ridiculous how someone can wait on hold to verify if a prescription is received or to give a payment. I then contacted the customer service side and still no answer form anyone for over 45 minutes! I'm extremely upset being that Walgreens Pharmacy is a major Pharmacy that people uses with Insurance, Medicare Part D and even with they're own funds to not be able to reach a Pharmacist or a customer Service Rep. I need answers to this lack of service Walgreens is providing to valuable customer.

sandy kossmeyer
from Gilbert, AZ
I have two issues. First I get phone calls to pick up prescription and when I get there is no prescription to pick up. Second I have orders fill for me and my husband that they didn't use the insurance for some reason. I understand it could be to early or not time for the insurance to pay it but the store should let you know that the insurance didn't pay for it at all before you pick it up and then you have to pay for it. When you pay for it you can't take it back after you pay.

Every time I call the Walgreens pharmacy in Markham IL, I hold for a very long time before anyone picks up the phone. Sometimes, I hold so long I just hang up. They need to get better customer service. Patients should not have to hold that long before a pharmacist picks up the phone.

Santos Avila
from San Antonio, TX
Because of where I live, I frequently shop at Walgreen's at #12479, W. Commerce & Zarzamora, Walgreen's #4552 W. Commerce & General McMullen, or Walgreen's #3354 Culebra & Zarzamora. My problem is not with the employees or products. My problem is with the beggars outside asking customers for money. About 90% of my visits to your stores, I am approached by someone asking for money.
I personally have not complained, but have heard others do so. I am complaining now because this evening I went to one of these Walgreen's and was asked for money. I said I was sorry but I didn't have money. The person then went on talking to me and then cursing me. I went inside and informed an employee. I hope something can be done about this, but if it continues, I will be forced to take my business elsewhere.

Dr Charles Sauvageau
from Seattle, WA
Walgreens (1/22/16) My issue with Walgreens isn't complicated. On 1/18/16, I got a prescription of Tamsulosin filled at the Enumclaw, WA, Walgreens. I picked up the Tamsulosin at the pharmacy counter. I examined the contents. I found the pharmacy gave me 90 pills instead of 180 which the prescription called for. I pointed out the error to the pharmacist himself. I had a feeling I should talk directly to the pharmacist. He checked his computer and agreed a mistake was made. He told me the prescription would be corrected.
I returned on 1/22/16 to pick up the Tamsulosin. The pharmacist told me that he gave me 180 pills on 1/18/16 and refused to give me the 90 missing pills. The store manager would not help and refused to fill the 90 missing pills. My daughter counted how many pills I actually received on 1/18/16 and I only received 72 pills in total. This would be a "he said / he said" situation except my caregiver was with me on 1/18/16 and heard the pharmacist admit to the original mistake. She heard him promise me he would correct the error.
This is just one example of the errors the Enumclaw Walgreens Pharmacy has made with my prescriptions.
Have feedback for Walgreens?
Thanks for your feedback!
Sorry. Please try again later!