Walgreens
Walgreens Complaints Continued... (Page 4)
243+ reviews added so far. Upset? Call Walgreens corporate: 1-800-925-4733

Wanted to exchange an item went in store and went to aisle were wrist braces are sold... Needed to try on too see if it was more comfortable then the previous one purchased. When fit to the counter the cashier was RUDE as hell about I should have brought theorem to her first. I understand store policy but I don't need to be spoken to like that or did she have to repeat herself 3-4 additionally times about the same thing. I am not a child being scorned by a parent. I will not return to this walgreens and will be taking my monthly prescriptions away as well. I don't need to spend my money where the cashiers are RUDE. Walgreens on magazine and pleasant New Orleans.

Manda Haskell
from Weatherford, OK
We went in to the Walgreens pharmacy on January 18th, 2016. My daughter was asking one of the helpers in pharmacy a question. She was so very rude, that I can't even explain how she made us feel. She would not answer our question, she wouldn't look at us and she just kept on doing other things. When she did answer us it was with a very put out voice and my daughter finally asked to talk to the pharmacist. The pharmacist apologized for how the other girl behaved. My daughter could hear her at the drive-through talking to other people and how she was so very rude to them as well.
It honestly makes me want to switch to Walmart if I have to deal with this lady again. Her name is Taylor Brinky. I could just imagine if this lady was trying to help an elderly person and how she would make them feel. I rarely complain, but when I do it is serious. I would like to hear from someone, or find out what is being done about this lady. My phone number is 405-761-7516. I have used Walgreens everywhere I have lived, but if I have to deal with this lady again, and be treated the way I was treated, I will switch to Wal Mart!

Donald Truett
from Atlanta, GA
I went in to Walgreens on the way home to pick up several things. I normally spend $ 100-150 dollars most every visit. I received a weekly add on my phone that Cottonelle was back at $ 3.99 from $ 4.99 so I asked the clerk if I could get a case of the blue Cottonelle as I have been doing for the past 3 years.
He got on the intercom and requested help. When I went back there to see if I could help. The girl had loose rolls packs on her chart and I ask if she did not have a case. She said she could not sell it in s carton. I told her that I was just wanting to have the carton to store it. She began putting the packed in the bin. I said to her I just wanted 6-packs please. Instead of giving them to me she said there right there pointing to the shelf? I said ok, so I pulled 6packs from the shelf and went back to the front counter where the associate was ringing me up. Then the same girl said that I could not purchase only 3 packs after I had already brought all 6 packs to the front counter. I could not believe the attitude I was receiving.
I purchased the 3-packs and other material and left. Her name was Jane from Walgreens on 1583 E County Line Rd # 15485 in Jackson, MS, 39211. The store phone number is (601) 952-2979. My RFN # 1548-5218-9272-1601-1003. I trade with two different Walgreens but I swear I will never go back in there. Will transfer all my business with Walgreens if I don't hear from your company. There is nothing about a limit on my cell phone add I can see. I could not believe the bad treatment I received. There was no reason for this. I was in a great mode until this occurred.

Sharon Turcotte
from Wenatchee, WA
The Walgreen's Pharmacy in Wenatchee, WA has horrible service. Waited in line at the drive through for 1/2 hour a day after the doctor called prescription in. Then, the clerk tells me they processed it through insurance wrong and it would be ready in a couple hours since they are really busy. I waited after the holiday weekend and called back. After being on hold for 12 minutes they couldn't find which one. Then they tell me that they shelved it and it would take at least three hours to refill because they are busy (again). Horrible service.

Pethy Dowe
from Fort Lauderdale, FL
I ordered a photo book after creating it online on 12/22/2015. It was for same day pick up. The store called to say they did not have the paper an that my order may be ready on Wednesday, 23 or Saturday 12/26. I ask the photo rep, Danella to please call me as soon as the order was ready. After not receiving a call I called the store to find out what happen to my order on Saturday 01/2/2016. I was then told." your order has been ready since 12/28/2015". Of course I was really disappointed I was not called and my order has been sitting.
I went to the store and paid for my order and briefly looked at the book because the line was long. When I got to my car I was yet again disappointed the picture cover that was not properly placed and was off centered. I took the book back into the store and ask that the cover be fixed. The photo rep advise it would take 1 hour. I was fine with that and told her I will come back in 1 hour. As I sat in my car and began to drive , my phone rang...it was the photo rep telling me she cannot re do the over because the order is no longer available for her to process.
She advise I would have to go back online and resend the order. I advise her I was out with my family and did not have time to do that. I ask if there is no other way to pull the order. She said NO. At his point I was really frustrated. I said if you can discount the book I will just take it as it is. She said her manager would have to approve the discount and proceeded to transfer me. After a short hold, the manager came on the phone and ask how can I help you. I proceeded to explained to him " Courtney" what had happen and that I was willing to accept the book as it is if he would discount it for me. He advise he can only do 15%. I did not agree.. He did say I don't know what happen but this is all I can do. pretty much take it or leave it attitude.
I said to him when an employee request a manager, wouldn't the manager ask the employee for a reason why a customer is requesting to speak to a manage.. He flat out said NO! I said to him it would be best if you do so so that you can have a plan and offer better customer service to your customer. At this point he had a big attitude and really did not want to hear anything further from me and proceed to speak over me as I was speaking to the point I had to say, " wait a minute here" you would better understand what I'm trying to relay if you would just listen. He continued with the same behavior so I hung up as I was not getting anywhere and went to the store. My husband and I went to the photo department and ask that the manager " Courtney" would please come to assist us.
He walked over and as soon as we mention the issue with the photo book he began to get loud and very rude. I kept my composure and my husband even apologies to the other customer who was in the area for the confusion, which he did not have to do. I asked the photo rep to please give me the book so that I may show the manager the issue. She gave me the book and I pointed out the area that was not done correctly. His exact words were " I personally had nothing to do with the book and all I can agree to is 15% ".
He then looked at the photo rep and said give them 15% or nothing!. I said to him, as a manger you represent all areas of the store weather you processed the order or not... I then said you did not even apologies for the mistake. He then said in a sarcastic manner, I apologies "but" I can't do anything else. At this point my husband and I was so frustrated with the lack of customer service skills and the way we were being treated we asked for a refund and left our precious memories behind. This was a very bad start to our New Year. The manager had no accountability or did not even care. I wouldn't say I would not go back to this store, but I will know that if there was any issue it would not be resolved in the right or correct manner.

Val DeVitis
from Palm Springs, CA
I had a doctors visit 8am on Wednesday (12/23/15). My doctor's office called my prescription in. I went to pick up my prescription after 11am. The girl told me it wasn't called in. I went home called my doctor's office & they said it was called in. I waited until Sunday called Walgreens pharmacy. The pharmacist told me one prescription was ready but she was working on the other one as I had 2 prescriptions. She said it would be ready when I got there. I told her it would take me 10minutes to get there. She said no problem.
So my husband and I went to pick up the prescription. Well, it was not ready. I ask her why it wasn't ready as they had my request in the computer since Wednesday. Her answer was "we are very busy". That wasn't the answer I wanted to hear. The pharmacist told me to wait as it would be ready in a few minutes. I waited over an hour for my medicine. I complained to the manager but it didn't do any good. This Walgreens located in Desert Hot Springs, Ca., is the worst. Maybe it is the town & that is why we don't have the help we need. Most of the employees are of Spanish decent & speak Spanish constantly. We have a different pharmacist there every other day. You never see the same pharmacist.
I know we have a lot of snowbirds here during the winter months, but that is no excuse for the service. They need to hire more employees to take care of our needs. Also, I think a representative from the main office should come here to evaluate this situation. I have lived in this town for 15 years. This is the worst service I have ever received. Every time I go to pick up my prescriptions, there is always a wait. There is no type of consistency here. I have complained in the past but nothing has been done. Why is that? Is it because of the town, the people or what. I believe I have put up with as much as I can take from this pharmacy & it is time to take my needs to another pharmacy. Thank you for any consideration you can give to this town.

Roy R Harris
from Winslow, WA
Whoever made the decision to close pharmacies for two full days (December 31 and January 1) should be made to realize what a miserable inconvenience they have wreaked on many ill and elderly customers. Both my wife and I needed to be on antibiotics which were called to your pharmacy on Kitsap Way in Bremerton early on New Years eve. Imagine our surprise when we arrived at the store to pick them up to find the pharmacy closed until Saturday. Apparently, even the doctors offices were not notified. On Saturday (today) they are so covered up we find that we cannot pick the prescriptions up until sometime in the afternoon. The local store employees are exceptional and my complaints are not directed at them but to the corporate level from where this damaging and may I say "dumb" decision emanated. I spent a lifetime career in the retail business and a decision such as this, if I had made it would have had serious consequences.

Angelette Hendon
from Akron, OH
I have been a loyal Walgreen customer for over ten years, as of today I will not return to Walgreen again. I continued to stay loyal to Walgreen even when they processed my worker compensate claim under my regular prescription drug coverage. I should not put my trust in them to do the right thing without verifying that the prescription was process correctly.
Second, one of your pharmacy technician called me a ghetto negro, before she was transferred to Walgreen on Arlington Street. The pharmacist told her to take a break. He didn't think that I heard what she said. When you work in customer service you need to be able to maintain your personal opinion and attribute.
Recently I contact customer services in reference to my prescription 1456629-03279 and 1415370-03279 to inform you that the prescription was not right and I have ben on this medication for over ten year and I know how the medication should taste and smell. The sad thing I when to Walgreen today to pick up my prescription and I asked for a bag to put my medication in and the technician informed me that they do not give bags. She told me to get a bag at the cashier desk at the front door. This is a form of retaliation and you allow your employees to treat your loyal customer like this.
I think it is bad business to treat your customer like that as if they don't matter. How do you expect to stay in business when your employees don't value their jobs.

Lisa
from Spring Hill, FL
Pharmacy in Springhill, Florida. Store number #05858. I would not give a star at all if that was an option... I dropped off my 2 scripts on Tuesday. I called them on Thursday because Christmas was Friday and I knew I would not get to go in they would be closed. I called Walgreens on Thursday to confirm they would be ready. Walgreens said, "My scripts were in the computer" I told them I would come in on Saturday. I am on a lot of medicine and I can not drive. I went in on Saturday and asked for my scripts.
The attendant told me there were no scripts for me. (In a rude tone)... Her name was Maxine. I said, there were scripts for me. I dropped them off on Tuesday and I called on Thursday and they told me they were in the computer. By now, there are several people lining up behind me.... She then said, oh wait... I think I saw them some where... And she goes down by the pharmacist area and pulls them off of the wall behind him. As she came back to the counter saying, you shouldn't drop these off early... They could get thrown out by someone. It is not our responsibility to keep track of your scripts. I said, again... I dropped them off early, because I have no transportation. That was the only time I could.
She said well with narcotics, You can not fill them until they are due. I told her they are due. as to embarrass me within the customers lining up behind me. Then she said, well with the DEA and everything you can not drop these off early. We are not responsible for holding the scripts. Again, I said "I have no transportation. That was the only time I could drop them off. When I said that, I could hear the people behind me... Huh. As they seemed to be shocked as to how many times she was saying this to me as well. Then she said, Well, I will get these to the pharmacist but it will take probably an hour, hour and a half wait. You can walk around or wait. I said, I will wait right here. (I am disabled). And have never been treated so badly in my life.
I stepped back to the chair and sat down. Keep in mind. I was never rude to her at any time during this conversation... My friend that drove me, came over and sat with me after she had done her shopping. and she said to me... You're still waiting? I said yes, They did not have them ready, even though they told me Thursday they would be ready..... I whispered it to her... so Maxine would not hear me and make me wait any longer.... So my friend says, Are you kidding me? I said "No". Then Maxine jumped into the conversation, You do not understand, We can not fill these early due to DEA regulations. I then said, They are not early. My friend then said, I would take my business elsewhere then to be treated like this. You are supposed to look out for your customers and help them. Then Maxine said, " Go ahead! I would not go there if I were you" Pointing her finger. (In a loud manner...) Maxine then said. I will give you your prescriptions back right now if you like.
As she went running right back to the pharmacist and was talking to him telling him lets go ahead and give the scripts back to her so she can go somewhere else. The pharmacist looked back at me. I then said, (with a confused look) she just threatened my friend! He walked up to the counter. My friend then said to the pharmacist, "She needs her scripts!" He looked at me, and said he was working on them right now. I said Thank you to him. Then Maxine said I did not say that. She claimed. "I Said, I would not go there if I were you!". I said exactly. (This is 35 minutes into this craziness). Maxine was still running her mouth, Saying we go through this with people every day all day long... when my friend said to her. Will you stop talking to us!
My friend then looked at me and said, she is not worth it! I agreed with my friend. And my friend and I did not say another word. Then Maxine started to say something else... My friend said to her... " I asked you to just stop talking to us!" She finally closed her mouth! About 5 minutes later the pharmacist came up to the counter and said thank you for waiting. I said alright to him and thanked him for getting my scripts ready for me. And I paid and walked off with my friend. I am going to call corporate about this matter.
They need to fire her. And train their employees to be nice to their customers. I spend about $3,000 a month at their store for my meds and more.... She should not be discussing my meds loud so other people can hear what I take. I could have been robbed in the parking lot when I walked out. There was plenty of people out there. People get robbed in parking lots all the time here in Florida! And all of my family and friends will hear of this as well. I am going elsewhere... I want to hear from corporate about this matter. I will also contact the newspaper as well.

I am not one to complain usually, however, my last two visits to Walgreens Bay Village, Ohio store resulted in about 20 minutes at the checkout counter, and this is not including wait time. The people Walgreens has in this store are simply unqualified to be doing what they're doing. I bring up the last few visits, but I shop at this store frequently due to simply not having many choices in this small town. The associates don't know the ad or the products most of the time, and when the customer has educate the employees of the store as to what's going on, you've got issues. Maybe time to rethink the personnel.

Michele Harrison
from Milwaukee, WI
On 12/2/2015, I ordered Christmas cards (60) didn't get envelopes for the cards- had to make a 2nd trip. While there they asked me to prove it with a receipt. That was after I called before I came asking if I had to purchase envelope for photo cards. On 12/6/2015, I ordered a custom photo book it wasn't bound and the pages fell out. I took it back- the 2nd one wasn't bound. (Frustrated) I was then made another one but still paid over $22.00 for the book. On 12/26/2015, I ordered a custom photo book received e-mail it was ready at 9:19 PM when I got there, the manager stated they were out of book and paper.
I asked if I could transfer it to a different store they told me no they would have to download pics and I should come back tomorrow and he would make it a priority. I went home and re-ordered it at a different Walgreens and so now I hope to get the book at 11:30 PM. It took me 4 hours to make the book for a gift I need that the store guaranteed in an hour. (Frustrated) Wasn't offered one thing and all of these were at the same Walgreens located at 4730 s. 27th Street, Milwaukee, WI, 53221. Very upset and won't order photos from there ever again.

Therese Maurice
from Concord, NH
Scanned in pictures with my daughter so she could make a calendar for Christmas gift. Was told it would be ready in two hours I said I would come back the next day to pick it up. Went back to pick up and was not happy with what I was given. Pictures were not in the order that was picked when I asked why they are not correct. Was told I was the only one that was saying that my order not being correct. Not true I was not the only one not happy standing there. Got told I would have to start the process over and I would have to purchase again and no guarantee the pictures would be in the correct order. Really all that work and I purchased it with no guarantee. I now have calendar with pictures not in the correct order and questioning why I went to Walgreen. Not happy with your photo department.

Margaret Schmid
from Chicago, IL
I have learned of Walgreen's corporate agreement to partner with Providence Health in Washington and Oregon states. You present yourself as the nation's pharmacy. It is unconscionable that you would partner with an organization that believes in forcing its religious doctrine on others, especially given the private and person nature of prescriptions such as those relating to reproductive health and the right to a dignified death. Even though I do not live in those states, I fear that this ill-gotten partnership will spread if you find that the profit margins it generates are to your liking. As a result, I am no longer shopping at Walgreens, even though it is the most conveniently located for me.

Jimmie Green II
from Fort Worth, TX
We always shop at the Walgreens on 377 in Benbrook, TX, and the staff is usually very friendly and helpful. However, when I went in today (12/18/2015) there seemed to be something off. There were about 7 employees in the store and none of them could greet me because they were too busy goofing around. They were too busy playing with Christmas toys to help me. When I went to check out the girl at the register (she looked like a manager) was on the phone, clearly on a personal call and couldn't even put her phone down before just pointing me to another register. Apparently too busy to actually talk to customers. There were no smiles and no customer service. I expect more from Walgreens and I've experienced better service. I won't be returning to this store.

This morning I went into store # 03154 Keene NH, I was treated rather poorly to say the least. This is not the first time the pharmacy tech, Joselyn, I could have the name wrong but she is the only,Jo?. I understand she has worked their for years. However her and I don't seem to see eye to eye. I did complain to the district manager. She did improve up until today. Therefore I am moving my business of $1890.00 estimated monthly cost of meds. I am 55 an disabled. I don't have the patience for games. Therefore if I do no receive an apology from her, or Walgreens Corporate, I will move my my business to the almighty CVS, I drive by CVS to get to Walgreens. I prefer Walgreens but I will not subject myself to monthly negativity.

Joshua Coleman
from The Bronx, NY
My complaint is that I was shopping in the Walgreens store on Dec 7th around 8 when i picked up their Guacamole chips and purchased it from the store. i went home and opened up the chips and started to eat it. A little bit later after eating the chips i was starting to fell nauseated. I went to sleep and when i woke up i had diarrhea and notice that i had caught the stomach virus.

Colleen garcia
from Minneapolis, MN
I had a prescription filled and because you no longer carry that medication by the manufacturer which is the lower price it was automatically filled at another manufacturer which is a different name and also at a higher price. When I went in the girl reviewed it and said she would call me back on Monday if they were able to order the original medication.
Here it is Tuesday I did not receive a call back from them on Monday nor did I receive a call back on Tuesday. Tried calling the store but of course you don't let your calls go directly to the store so I got to a call center which they were very happy and tried to call the pharmacy directly which they never could get through because nobody picked up the pharmacist from your call center. Did try calling the store manager to see what the issue was and he did not pick up her call. Very bad customer service when the customer can get through and even your own employees can't get through to the store manager the store is Oak Lawn Illinois on 95th and Cicero.
Because of your automated systems it just automatically fills what they think is the same prescription being that it is not the same name just the same ingredients when in fact the pricing is different too bad you don't have real people to talk to instead of just automated systems. All your customer service has gone down the drain because you want to save money and have it sent relocated thinking that this helps your customers when in fact it does not after this time I will be transferring my prescriptions back to Walmart which they still have personal attention to the customer.

Suzanne
from Ossining, NY
More than once I have been disappointed in the photo department. They either have forgotten to put pictures in my order or have not printed my order with no phone call. I put an order in at10 in the morning came back after 5pm and no pictures the manager said oh well they will give you a discount tomorrow. I do a lot of pictures at Walgreen. Not good customer service. I would like to continue to use Walgreen photo but this is happening to often.

Frances Hogan
from Mount Vernon, NY
I have always had a good experience shopping at our local walgreens until today. I ordered photos and hours later called the store to make sure they were ready. It was well after the time they said they would be ready but to be on the safe side I called. I was informed the photo department was closed. I asked why and was told the store was so short staffed they had nobody available to work in the photo department. I think this is unacceptable. I just checked my emails and apparently my photos are ready for pick up which has to be incorrect since your store representative told me otherwise. We have a lovely cvs near walgreens and if walgreens continues to provide this type of service they will lose a lot of customers. The store I had a problem with is the Yonkers New York store 1046 Yonkers avenue.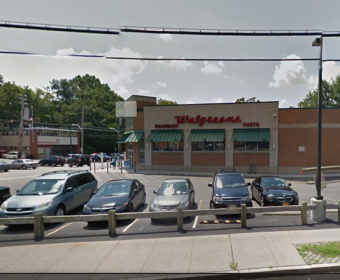 Lynn Gibson
from Atlanta, GA
The Walgreen's pharmacy tech would not fill my prescription. Wouldn't give me any reason says she just will not. I took my prescription to another pharmacy and she called and told them I had already filled it. So the pharmacist said I'm not going to fill it. I will never use Walgreens again for any reason. I am going to also tell all my family and friends of my awful experience with your company.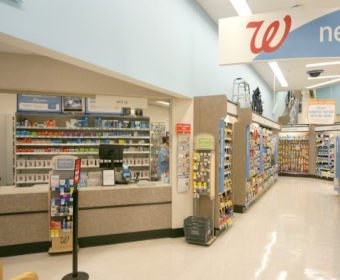 Annie Allen Robinson
from Houston, TX
Went to the Walgreens located at 107 W. Rankin Road, Houston, TX 77090 and was refused service there for getting a narcotic drug filled by the Pharmacist and the Pharmacy Manager: Melanie Solon. Was told that I had to travel back to the Walgreens which was located about 45 minutes from where I relocated in order to get it filled. After being notified of that, I called the Walgreens that use to fill my prescriptions and was told that the Rankin Rd Walgreens should have filled my prescriptions and that I should not have to come back to the Jones/Louetta location to get them filled. I feel strongly that I was mistreated and discriminated against because of what the history of the area may be. I would like for someone to please contact Walgreens at the Rankin Rd and myself regarding this issue.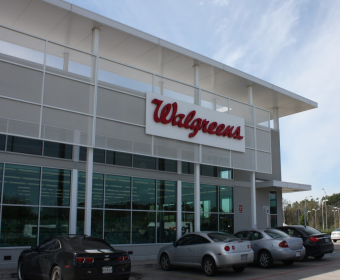 Kristy barbour
from Corsicana, TX
Today during my lunch hour I went to walgreens in Paris, Tx. During my shopping I notice two under privileged geltemen discussing the the savings they would have if they purchased something as advertised in the paper and were excited about the savings. As I was approaching the checkout the cashier asked for their rewards card. One of them responded he did not have one. I offered them mine as I do anytime someone does not have one and always allowed to. I also noticed there was a woman that looking over the cashier.and she refused to allow my using my card for theses men she stated it was against policy.
I added that this is often allowed and never has there been a problem. She was not friendly, apologetic and in my opinion lack customer care qualities. I asked the men what was the price change and it was .49 cents so gave the men that amount of my own money. After the men left I said to the woman she should be ashamed of herself and ask to see that policy and she denied allowing me to see it. Now I need to mention the cashier checks me out all the time, we talks and laugh each time but she was very emotionless today she acted like she did not even know me. I shop at walgreens all the time. I have my scripts filled there as well . But I must say if this is how walgreen's treat the lower class people I am shopping the wrong place.

john cifreo
from Atlanta, GA
My wife called to check on prescription at Walgreens. They have been giving her a run around for a week on finding prescription. They said they would handle it. They called back and when they could not speak to her because I said she was busy and could not come to phone and I would take the call, the caller by the name of Ratasha started with an attitude and said they could not solve the problem and we could look else where if we wanted to but possible the prescription would come in. When I said we have been waiting a week the attitude got worse and she stated it would be in Monday thank you and hung up with out waiting for a response. I called back and the same person when I asked her name said I was rude and shouting which was never the case and gave more of an attitude. I tried to have a conversation with her but she said she was busy. I was treated like donot bother me I am Walgreens you are a problem customer.

sidney cain
from Denver, CO
I purchased a web utility ramp customer order number 9399419137 on 8/12/15 for $439.29 for my mobility scooter for a trip planed for early October. when we tested it in late September we realized the suv was too high off the ground to accommodate said scooter. when I tried to arrange return I was advised by a very polite phone agent that I had exceeded the 30 day return policy which I was not made aware of at the time of purchase! in my opinion this policy is foolish since I did not internally exceed the 30 days nor was I aware of limitation.
I now have a $439 ramp I can't use and I have been a customer for over 40 yrs and between my wife & I we have close to 20 Px & she buys much of her makeup at your highlands ranch store. if an exception is not made on the ramp we will move to another store-not walgreens, file a complaint with BBB and record our displeasure on net & verbally to everyone will listen. Please reconsider & and advise-we leave for Arizona in 9 days.

Anna Reyes Olan
from Orlando, FL
Pharmacy-schedule 2 rx fill request denied, stating that although ID & local address verified, request denied because according to corporate policy the pharmacist needed to call doctor's office to verify script because zip code was in Orlando 32806 and my zip code is 34743, same as pharmacy. I used to fill rxs there yrs ago but pharmacist at that time was not very friendly. Health problems prevent me from taking traditional rheumatoid arthritis meds, therefore a scheduled 2 controlled medication is substituted for pain management. I was told to return Monday when office is available to verify rx. Security is one thing but this is demeaning to be treated this way by a so called educated healthcare professional. The rest of the store employees at least treat customers with respect. I should know, I'm a healthcare professional too!

Tamara Starks
from Phoenix, AZ
This is the complaint I filed with my employer. The Walgreens pharmacy at 1305 S Greenfield in Mesa was SO SUPER RUDE to me when I called that I am actually shaking. I explained that I am a nurse that works for ____ Residential Drug Rehab and we are trying to fill some prescriptions this evening, and the pharmacy person, his name is Medine or something like that, basically treated me like I was a drug addict trying to plagiarize orders to get medications, and told me that they would not fill any prescriptions for me unless I brought in a hand signed doctors order, or had an electronic faxing system and assured me that they had never filled a prescription for us.
I explained we do have an electronic faxing system and that was what I had sent the order through, and that is the system we always use and it has always worked at which point he turned away from the phone and said, "Now she's saying we fill prescriptions for them all the time" like he was mocking me to his coworkers. On top of this another client is irate that her 10mg of Zyprexa is unavailable and also demanded that we fax it to the Walgreens, her order came out looking odd and the pharmacy guy said he didn't have time to help me with this and hung up on me.

Marie Hanson
from San Jose, CA
I've tried to email, on Walgreens main web page, to no avail. The difficulty I am having currently, is that the Terra Linda, Ca Walgreens, is again, putting"out of order" signs, on both, the women's and men's bathroom, on Saturdays and Sundays. I come in, with my 79 year old mother, who needs a restroom, while I shop. I don't think, Walgreens, understands, that many of their customers, are senior citizens. I'm a little confused, at this point, on what it is, this store would like to achieve.
Are they wanting, to eliminate the bathrooms? Are they selectively, vetting, who they will let in, to the bathroom, and who, they will not ( the bathrooms, are locked, and a Walgreens employee, has to unlock, for each customer)? Are they discriminating, based on age, or disability? Are the employees, simply, lazy, and would rather, eliminate this service? Seniors, should not be treated, like this, it violates, the ADA, act ( the Americans with disabilities act).

Bettie L. Bishop
from Houston, TX
I pulled my back, and suffered excruciating muscle spasms. Dr. Norman's office called in a prescription for a muscle relaxant, last Friday AM. Walgreens called me that they could not fill it due to insurance (Medicare), but that they were working diligently on resolution. As of Monday, 8/17 I got the same automated message, with no update. I was unable to speak to a pharmacist. The price of the much needed drug was under $20. When I went into Walgreens, I immediately offered to pay for this drug. Only then was it filled. If Walgreens were a true friend, someone would have called me and offered me the option of paying, intervening over a week-end of physical misery.

I can't believe that my 24 hour Walgreens will no longer off 24 hour pharmacy hours. You have the slowest pharmacy i have ever been to, waiting for a new script sometime is a 2 hour wait and if you are picking up a script i have waited for 45 minutes just to get to the window and the dive up is not faster, and now your cutting you hours. The only reason I use this Pharmacy is because of my work schedule i can pick up at 6:30 in the morning or 11:00 at night. for those who work the late shit you have made it impossible for us to continue the use you pharmacy.

Dian Jones
from Baytown, TX
I have been a Walgreen's customer for many many years and was delighted when a store went in about 3 miles from my house. Use it for everything. I have been buying all of our vitamins there but Imagine my dismay when I purchased Ultra CoQ10 for my husband for the umpteenth time at the price of $41.99 and discovered just by accident that it was sold at Walmart for $28.99.
Same brand same everything. So very disappointing. I have the photos to prove it. And I have since found it cheaper everywhere else among a few other things that I thought I was getting for a good price.. Will not be purchasing any of my vitamins at Walgreens any more. It will have to be a really good bargain that I have checked out thoroughly before I do. Same goes for most make-up. It is cheaper at Walmart also so will not be buying it at Walgreen's unless really good deal.
I love Walgreen's but now I am beginning to wonder about quite a few things.

Randall Linden
from Independence, KS
Went in to buy Coke and saw that chewing tobacco was on sale. Sign posted the old price vs the sale price. Cashier was extremely rude. Rang up the items which the tobacco rang up at full price. Told her that the tobacco was on sale and she said no it isn't. I said mama the sign says 3.99 per package not 6.99. She said the tobacco prices were going up the next day. I said but that's not today. She called the night manager to the front which took three calls before she came.
The manager took the tobacco to the back. They finally decided it was on sale and gave me the sale price. The cashier then decided to tell me that even though the sign posted the sale price they didn't have to sale it for that price. Then she informed me that her dad was in law enforcement and she knows all the laws. Hard to believe someone of her age knows all the laws. Have e-mailed Walgreens and called customer service but not one response. This happened at the store located in Independence KS on 06/30/2015. Walgreens must not care about customers.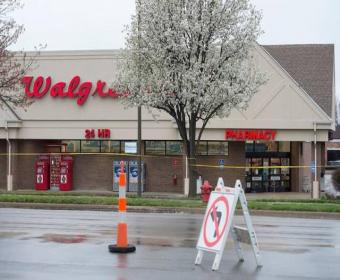 Michelle August
from Holland, MI
The store you have on Butternut and James in Holland MI has a lot of problems. I have been going there ever since you opened. I live right across the street, I have lived there before you even built that store, in fact 25 years. Every time I go in there lately there are so many new employee's and they are to young to sell alcohol and they are at the register's all the time; so you have to look at every other counter including cosmetics, photo and even the pharmacy to get checked out.
This was not a problem 6 months ago. I also get phone calls from your automated services that tell me I have a prescription ready and when I go there they say there is nothing for me. They keep hiring people that can not check you out because they are to young. I think you should start paying your workers more money so you attract more people that are able to handle selling alcohol, on top of that the pharmacy has went to far down hill it is not even funny. I have been going there for the 25 years that I have lived across the street, because it is so convenient for me. I think you need to look into changing who you hire and what age they are. I have worked in the customer service for many years, as my parents have owned 4 restaurants and the other places I have worked for.
I have a degree as a paralegal and also 3 years of business management. I work at a Country Club and managed there to. I am not the only one that has said this about this store. Please look into what is going on at this store and make some changes. I knew almost everyone that worked there by name and the same for them. Now it is a really big mess and you need to do something about it. Thank you for listening to me and hopefully you can correct this problem soon.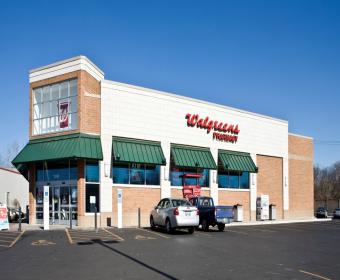 james michael johnson
from Murfreesboro, TN
I am a customer at the Walgreen store located 8110 Hwy 100, Bellevue, TN 37221. Ron Norris works in the pharmacy and he is always condescending and rude to me and also my wife. Yesterday he argued with my wife and was not helpful at all with our pharmacy order.
This person has bad manners and is not the person to represent Walgreens. We are not the only ones to complain about this person. I am not the type person to cause problems or to be argumentative. The store is close and we prefer to remain a Walgreen customer.

Wanda McFarren
from Pickerington, OH
I had just had gum surgery and took the prescriptions to be filled to the pharmacy. I told the girl who waited on me that I had surgery and needed the pain medication as soon as possible. Should not have been a problem as I was the only person waiting. She told me it would be 20 min. As I sat waiting the pharmacist got on the phone to order lunch. There was a new menu and so the pharmacist had to talk about what was on the menu. After 25 minutes I went up to the counter to ask how much longer it would be; and as I stood there I saw the girl that was counting out the pills drop one on the counter and then pick it up with her hand (that had just handled money I presume) and drop it in the bottle.
I asked the pharmacist if that was my prescription and he said yes. He said pills often drop on the counter often and are put in the bottle and that it happens everywhere. I demanded a new prescription and that he fill the prescription. He did. He said the girl is the counter of pills. Why couldn't she be the one on the phone ordering lunch and he--the pharmacist--fill the prescription? He was wearing no name tag and I asked his name and with a snarl he replied--Nate. This is not a clean environment. I do not expect dropped pills to go in my bottle.
Nate said if it had fallen on the floor that would be different; but, it just fell on the counter. But what about the girl's dirty hands picking it up? And how can a girl with no training be expected to count out pills and can it be from the correct bottle? It scares me enough that I think I should change my prescriptions to another drugstore.

Ruthie Watson
from Little Rock, AR
On June 5, 2015 I went to the Walgreen store 071284 located at 14820 Cantrell road for the first time in Little Rock Arkansas. I purchased 4 bottles of Sally Hansen Miracle Gel to give to my daughters. They did not like the colors I had chosen.
Including tax totaled 43.58. On June 6, 2015 I returned the Nail gel to the store. the clerk was very friendly made the return in two separate transactions in the amount of 21.78 each one receipt showed 12:03 pm and the other showed 12:04pm. On June 8, 2015 one of the transactions in the amount of 21.78 credited back into my checking account. On June 9,2015 I called the store and spoke to Mr. Kennedy. he told me to wait another day to see if it hit my checking account. It did not. I called spoke to him again was told to come that evening he would tell. Mr Bradley. I went Mr. Bradley was at lunch told a cashier he was not aware of the situation.
She called Mr Kennedy at home. He told her what to do. She tried the system showed no record of the transactions at all. I then Mr Kennedy back on Friday June 12, 2015. Said he would have your posing system check it and call me back. Have not hear from him since, Spoke to Ms. White 6June 16,2015, she offered me a gift card when I spoke to her. I told her no I wanted my money back. This has bee a very unpleasant experience and Will not shop your store again.

April Adams
from Fulton, MO
My son was wrongfully fired from Walgreen's over an issue with cups at work. A girl named Molly at the Ava, MO location is lazy and is not a good employee. She told my son that he didn't have to work on days he had to work, and in November of last year we went in to have lunch and Molly was washing dishes in cold water, and kept staring at us while eating. It made for an uncomfortable experience. I won't be coming into that store again due to her behavior. Secondly, everyone liked my son's disposition and I feel that he was wrongfully terminated.

Michelle Williams
from Boston, MA
I was harassed by the security guard today at 10:50 am at the Walgreens in Roxbury Ma on warren st.He asked me for my receipt after I paid for my items. He saw me walk by with two items in my hand but did not realize that I went to the side register to pay for my items. He assumed I stole them. He did not see me with the bag when I was leaving so he should not have asked me for a receipt. I could have put the items back for any reason. I could have left my wallet in the car and placed the items down. I felt very insulted and embarrassed that he assumed I stole items from the store. He did not see me put items that I did not pay for in my bag. I think this was inappropriate and uncalled for.

Jovan Franklin
from Fresno, CA
I filled a prescription at the Walgreens on Palm and Shaw and was told that my insurance wasn't good so I paid cash for the prescription they told me if I could show that the prescription should be paid for by my insurance within 5 days that my $120.00 would be reimbursed which I did today now they are saying they gave me more than a 30 day supply which my insurance will not cover so basically im out of luck the customer service there is horrible I don't understand why they would tell me this and not follow through on their end that they had given me to many pills if I had known this I couldn't been prepared for this.
I am currently on disability with very limited income and paying for my insurance out of pocket have been with walgreens for years getting my meds. I will be filing a complaint with the BBB because of this matter no one seems to want to help me to get to the bottom of things. if I had known this ahead of time I would have been prepared but in the past my medicine was covered 100% and the people there should take a little more time to do their job and inform of things first before saying I would be able to retrieve my monies. this has put me in a hardship. I will never fill another prescription with this store again and will tell everyone I know and all my 5000 facebook followers not to go to walgreens either. Horrible place of business.

Genna Salera
from Memphis, TN
Walgreens Hickory Hill and Knight Arnold Roads Memphis, TN. It's so obvious Walgreens pharmacy can't handle the sales volume
and they don't have enough employees between approximately 4:00 p.m. to beyond 7: 00 p.m. I brought my prescription up there about an hour ago. It still isn't filled and most likely I'll have to pick it up tomorrow after work instead of taking my medicine tonight like I'm suppose to.
They wrongfully are glad to make their customers wait 45 minutes to one hour and longer. This is terrible. This is one of the worst. Today is Thursday May 2, 2015.

Shauntia Chaney
from Norcross, GA
I had a prescription from my doctor stating that My prescription be Claritin, they gave me there brand unknowingly. I got home and realized it wasn't Claritin. I instantly came back to the store to return it. It was over the counter Claritin, but because I use Flexible spending That's the way I have to do it. The manager of the pharmacist told me She could not take a box of unopened medicine back. I immediately transferred the medicine to CVS next door.
Walgreens never ask if you want there generic brand, but forces it on people. I am very distraught with Walgreens at 325 Parkway East; Birmingham, AL 35215. On this same visit, my son had amoxicillin. They didn't even give me a dropper, they never have enough pharmacist tech, always a long wait. I have been using Walgreens for years, but as of today, I have changed my mind.

David Hatt
from Boise, ID
Since the head pharmacist left Ontario, Oregon, in December, the service has been getting worse. They say they have not gotten prescriptions from doctor. After calling the doctor they said they had sent prescription but they would call again. Then Walgreens said they are out, then half hour later Oh we have it.
Also it takes 2-3 hours to get prescriptions filled. When are they Ontario Oregon Walgreens going to get a new head pharmacist? I do not want to change where I go. Some of the staff are really trying hard to help, but there are a lot of new faces that do not seem to care.
a

kenneth earl posey
from West Monroe, LA
I called the Walgreens store on Cypress in West Monroe, La. The first time I had to wait 24 minutes before someone picked up. When I started to give my information, the tech or whomever, put the phone down and began to wait on someone at the counter. She finally hung up the phone. I called back and was placed on hold for 18 minutes. I called a third time and after 5 minutes someone finally answered.
The tech found my name and script and said " yeah ok, it will be ready at 1:30 and hung up. I have lived in San Antonio, Nashville, and Baton Rouge. Larger populations, busier stores, and I have never received this type of service. I am a loyal customer and will continue to be, but I just thought someone should know
By the way, I get excellent service from my Walgreens pharmacy at Jones Creek in Baton Rouge

ruby white
from Odessa, TX
Pharmacy was awful in checking insurance information. Had insurance call them and still they refused to call a number that was asked by them. Insurance company even told them they were contracted to call for verification. Manager at Walgreen's refused to call or make any Attempts to call the number provided by insurance. Had to take my prescription else where. All together really BAD customer service. Walgreen's on bulverde/Evans rd. San Antonio . this was our first time and only time I will ever go to this Walgreen's.

Gwendolyn Mckissack
from Clinton, TN
I went to Walgreens today April 27, 2015, to the photo dept to have photos placed on a DVD which I ordered a total of seven copies. When I picked my order up, which the total cost was $61.10, I went home to play them on the DVD. Well for some reason, they weren't correct so I took them back to the store and the sales lady which her name is Haley said she would try and correct them and to check back. So I left the copies with her except two because I had sent two copies in the mail prior to looking at them.
Well, she tried to correct them but was unable to, but that was okay. I can understand situations are not always completed in perfection. What really upset me was the way she treated me totally unprofessional. She never looked at me when talking, she walk away from me several times and left me standing there for some time. I just ask for a refund, and I never had to wait so long in any store for refund as long as I waited at this particular Walgreens.
I have always been a customer at Walgreens for many years and never experienced a very rudely unprofessional lazy individual. I could clearly see she had no time for me, no people skills and the manager named Chad totally ignored me and really did not want to give me a refund. This particular visits has raised my blood pressure today, four trips to Walgreens today which I feel was a total waste. It wasn't because of the DVD's it was the unfriendly service I received from the sales lady name Haley.

I went into Walgreens at 31st and Harvard to talk to pharmacist about a mistake that his pharmacy made. The pharmacist name is Fong Lou. When I explained to him what happened he just kept saying by law when you turn in one prescription it cancels the other which in the past they have never done that this time he then started telling me he knows what the medicine is he knows that we abuse it but he gives us the benefit of the doubt. I was very offended I did not expect to walking to Walgreens and pretty much be called a drug addict in front of a store full of people by the pharmacist. I will never go back there again I got angry and told him it was bullshit what he said and he told me to leave or he was calling the cops.

I have a complaint about a pharmacist named John ? ( refused to give me last name) my first incident happened 3/5/2015 evening when he took it upon himself to call my prescribes, an physician asst. and tell her that was too much pain medicine for me and she canceled one of my scripts, I had to wait 5 days to get in touch with her to get my meds, when I went to fill it, he was looking at my prescription and talking on the phone for a long time, I asked if he was going to fill it he said"I don't have to fill anything I don't want too". I took it to another Walgreen's that had no problem filling it. My 2nd complaint happened today 4/7/2015 at 1:00pm when he seen my prescription, he said they were out of stock when I asked if they could order it, he said no, when I asked why, there was no answer! This store is located at 251 Cumberland ave. Morristown, Tn. 37813. I have been using this pharmacy for 6 yes and have never had a problem..please reply to this complaint

I have given Walgreens and Davenport Iowa on West Locust Street business for years.been a lot of money than a loyal customer.AM disable gail on fixed income...5 weeks ago on a Saturday freezing cold night, about last night of sales.was in there.have bad discs,..don't have time to mention everything else can share with new line manager patty came up have no clue what she was doing talk to me like I was in 1st grade will bring this all over one by one I am using shampoo coupons and rewards before.told her she'd have to put in my phone number again for the discount and tried to give her the coupon didn't put in my phone number Thomas said that wasn't the right Groupon even though done this many times.total ass out of me but she was wrong hello other customers making remarks.after 15 minutes I hurt so bad had to leave.sure she didn't tell anyone about all the money they lost the monster.
I went home and called asking for corporate number she answered and told me to look it up myself.I told her to do.she gives me a number to another store in town.that guy was very helpful but too far to drive for him to take care of me.another gal manager there sweet one supposed to have guy in charge there call me and obviously they didn't have them,..even have a three dollar item I need to take back.when to drive up window for medicine a couple times 34 but due to the embarrassment the and like I was a dog come back in the store or any other.major computer glitch wonder if they know how much they lost that night and since.I have been nothing but nice to them.call home office supposed to be investigating haven't heard from them so that's a pile of Crap.tell me 5 on reward card.

I went to Walgreens(Richmond Road, Lexington, Kentucky) on a Sunday evening for some OTC medication but needed to ask the pharmacist a question about it. When I went to the counter another customer was waiting there to pick up some prescriptions and the pharmacist was on the telephone. I waited for almost 10 minutes before he got off the phone and waited on the woman ahead of me. He was friendly, not in a hurry and made small talk and took what I felt was an unacceptably long time checking her out. By this time I had been there waiting to ask a question for more than 15 minutes! Just before the woman ahead of me was finished, a car came up to the drive through and as soon as he finished with the woman ahead of me the pharmacist said "I'll be right with you" and went to wait on the drive through and left me standing there!! They had questions and he was looking things up for them so I just left and went to a pharmacy that actually has customer service.

Laverne Duchscher
from Chandler, AZ
when I filled a prescription for an ointment for itching from my eye doctor, the prescrip was filled with a tube that cost $84.00!! it was 45g!!! like a large tube of toothpaste!! why would I be sold that large amount for a small itchy area by my eye? For the money, of course!!!!! I will take all future business to CVS.

Dr Stephen Netzel
from Sun City, AZ
I am a dentist of 33 years & used Walgreens' Rx extensively throughout my practicing years. Change of medical insurance always reeks havoc when it comes to filling Rx & hoping the pharmacist processes the insurance properly. I have had a RX for fentanyl patches for 4 years now. The refill of my Rx has been a nightmare with walgreens' pharmacists. They don't process the same from pharmacist to pharmacist even thought the same Rx. Too many things to discuss here. Need someone to contact me for telephone consult.
Have feedback for Walgreens?
Thanks for your feedback!
Sorry. Please try again later!