Lowes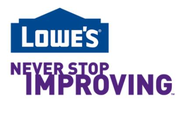 Lowes
Most Popular Complaint about Lowes
Posted by Ebi Koin-Murray on Jan 12, 2015
On September 21, 2014, I bought a Decorative Fabric Blind form Lowes. I asked for black-out and my understanding was I was giving a black out. A week later the blinds was installed. I started having migraines and was wondering why. I have not suffered from migraine for over 10 years. I noticed my migraine was as a result of the blind in my room. The blind generates heat during the day, the blind gets so hot that it burns. I immediately contacted Lowes. I explained the situation to them and they told me they will replace it but I have to pay for the replacement first, which I did. On January 11, 2015, an installer from Lowes came to install the new blinds. He unwrap the box and informed me that the new blinds has gap. I told him I am aware. He told me that the sun will still reflect in my room. I told him that I ordered blackout and I was told my Lowes representative that these were black out. The installer told me that he has installed several of these blinds and advised me to get the vertical blind if I want no sun. I became confused and told him not to have it install till I talk to Lowes. He stated he was going to call Lowes and advised them that the blinds was not what I wanted. I told him to call in front of me but he stated he will do so while he was driving to another home to install. He also reinstalled the blinds in my bathroom and told me he would not recommend the roller shades, that they will always give me problem. He reinstall the blinds and did not clean up after him. I immediately called Lowes via telephone and explained the problem to them. They informed that the installer had no right to advise or recommend, and that his job was to install. I was told they will get in contact with him. I contacted the installer on the phone and have the blinds install. He told me he cannot come back a the moment and told me he will be returning in the afternoon. He stated he will call me back after he calls Lowes. I received a call from Lowes about 1pm stating the installing will not be returning today. I was frustrated, angry because I had called off to make sure the blinds are installed today and felt I am being played with. I have lost a whole day of pay and now they are asking to reschedule after their installer was too lazy to install instead he was giving me recommendation and advise and put me in state of confusion. This is time wasting and poor customer service. I am asking Lowes and their contract installer for a refund. Thank you.
1 Customer agrees with this feedback
Did Lowes provide poor service?
Yes
or
No
Do you have a complaint about Lowes?
Contact Lowes
Corporate Address
Phone Number
Website
www.lowes.com
Email Address
Thanks for your feedback..!
Sorry. Please try again later..!