Lowes
Lowes Complaints Continued... (Page 8)
906+ reviews added so far. Upset? Call Lowes corporate: 1-800-445-6937

Alan E. Tonks
from West Palm Beach, FL
First, two years ago Lowe's remodeled our kitchen. We bought the majority of our products from Lowe's and used your design services. We were greatly satisfied with the kitchen remodel. We spent between $22,000 to $24,000 with Lowe's.
We are using the same contractor and ordered the cabinetry for our master bathroom from Lowes. We ordered on 7/4/17 a Jacuzzi whirlpool tub at our local Lowe's for our bathroom remodel. It was delivered on 7/13 and several days later it was unpacked by our plumber who advised that it was damaged (crack on middle lip of tub with scratches in the fiberglass lip surround). We notified Lowe's who re-ordered and delivered 2nd tub on 7/23. The plumber came and unpacked to discover this tub also damaged (corner was chipped/cracked, all kind of scratches and the plumbing was falling off the tub). We advised our local Lowe's. Third tub was delivered yesterday. Plumber came today and this tub is also damaged (same damage as first tub). We believe the first tub was re-delivered by Lowe's as it had the same damage.
Our expectation is that Lowe's will send us a new, undamaged tub without delay and credit the costs of our plumber having to come 3 times to install to our credit card. If the 4th tub is damaged, it will be returned and full refund of the tub, any delivery fees we may have been charged, taxes and a check for the costs we've incurred for the plumber to come on 3 separate occasions to install this tub.
Each time we called Customer Service, it took 2 to 3 people to finally speak with us and get a re-order done. Several times we were disconnected and had to call back.
Please advise what you will be doing to correct this horrendous customer service nightmare. To say we are disappointed with the local Lowe's and the customer service dept.is an understatement.
I expect someoneto call me once you've decided what you will do to correct the problems created by our local Lowe's at 561-801-1002.
Alan E. Tonks

Angela Sadler
from Owensville, MO
My name is Angela Sadler. My husband, Ben, and I entered into a contract with the Lowe's of Sedalia, MO, back on June 17, 2017 for a PSI project. This was to span from full kitchen including cabinets, countertops, backsplash. Flooring, ceiling texture, and paint in the kitchen, dining room, living room, hallway, two bedrooms, and main bath. The bath included the demo of old vanity and cabinet and replacing both. This is a quick explanation of the work we wanted done, but is not all inclusive.
The project manager that we worked with for many weeks, and finally signed the contract with was Ben Banner. Our cabinets were set to deliver by a freight company on the 25th of July, and the work to begin on the 3oth.
Simply put, when the project manager was separated from the company, our entire project was left unaddressed by anyone. When the 20th of July rolled around, Ben and I went to the store to find out the status of our cabinets. We were advised that the freight company had been trying to contact us since July 11th. I immediately called them, seems that since they were unable to contact us by phone they were also emailing the store repeatedly, with no response. At this time we asked that our contact number be corrected so no further issues with calling us would occur.
Our projected date for completion was the 18th of August. Due to the scope of work that was being done, my husband and I chose to stay in a hotel until enough of the work had been completed that we could comfortable move back in with minimal interruption. At this time we are still in a hotel, and may not be able to get back into the house until the end of the month.
The sole reason for this letter is to let it be known that every issue and delay of this project could have been avoided 100% had someone accepted the responsibilities of the open projects and followed through with them accordingly. Unfortunately to this date, when we go to the store and ask for a manager we are told they are on the phone or busy in a meeting. We are very disappointed with the lack of response and elusiveness that we have received.
We fully understand that we are bond by a contract with a $50,000 dollar price tag and our hands are tied. What is even more damaging is we are required to pay for this project up front before any work is even begun, and now we wait while our home is completed at their leisure.
And now add insult to injury, we continue to pay daily with the cost of hotel stay, unable to cook a meal eating out every meal, and the discomfort of not being in your own home. It has not only taken a toll on us financially, but emotionally as well, and are at our wits end.
I understand that anyone who reads this is unable to do much about it now, the damage has been done, yet we would truly like to see someone come forth and acknowledge that this has not been properly handled and maybe even offer an apology. We surely could not consciously recommend this program to anyone.
Thank you for your time,
Angela Sadler

James Sullivan
from Feeding Hills, MA
August 7, 2017 Lowes representative came to my home for a roofing job estimate. He instructed me it would be two to three days and I would have an estimate. It is August 28 today. Three weeks has past. I called after the 1st week and was told the store manager would get back to me the very next day. Never happened. Following week I wrote twice directly to the sales person that did the roof estimate. Still nothing. I canceled my card at Lowes and now Home Depot has my business. Happy ending.!!!

Sidney Grimes
from Byesville, OH
October 31 2016 I purchased a refrigerator from Athens, Ohio lowes. Delivery was scheduled for Nov 6. Nov 5 lowes called saying refrigerator had not arrived at the store and that someone would call when it arrived. Nov 11 went to lowes customer service counter to check on delivery status. Was told it was in the store and i should have already been called. I was not called. Customer service rep made arrangements for delivery on nov 13.
Called store a.m. Nov 13 to check on delivery time. Was told delivery was not scheduled for today. After asking to speak to manager and being placed on hold for about 5 minutes i was told they would get it on a truck and it should be delivered within 2 hrs. The fridge was delivered on 13 Nov. This is the second appliance i have purchased from the Lowes Athens Ohio and the second time I have had issues getting it delivered as promised. No more purchases that require delivery by lowes for me. The management at lowes Athens needs to to a much better job!

Patricia H. Ford
from Griffin, GA
In August we purchased a very nice screen door for our screened in porch. It was just what we wanted and we were assured that we had the right size for our opening. The first door was damaged, then, the Lowes from McDonough, Georgia forgot who bought the door until we called again. We paid extra to have the door installed by a professional since we are both senior citizens. The installer literally threw the door up leaving large gapes at the top and the sides.
He told us that was the best he could do and we needed to go buy some weatherstripping and fix it ourselves. Of course Lowes kept the installation fee. We complained and are still waiting for someone to call us back. All that we ask is to have the door fitted to the opening. Now it looks like my eighty year old husband is going to have to climb a step stool and try to fix the door himself, it looks so amateurish at this point. I just hope he doesn't fall. We have been loyal customers of Lowes for years, but no more. Shame on Lowes for such shoddy treatment for such a minor installation. I know we are old and don't buy as much, but we should be treated with some respect.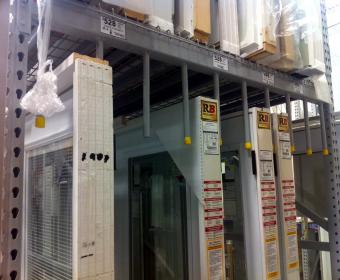 Linda Desormeaux
from Normangee, TX
My husband and I shopped at the Beaumont, Texas store today, Sept. 23, 2016. As soon as we walked in the door we had a question about where an item would be located in the store. I walked to customer service where two female employees were whispering to each other, one was looking directly at me and never asked me to wait a minute, or her fellow employee to wait a minute. They continued on until I raised my eyebrows and said to her " REALLY?". At this time she asked if she could help me.
By this time I'm already angry! We got several things on our list and went looking for a cleaning supply that you show on your website, but we couldn't find in the store.....we also couldn't find a person to ask, or a button to push. I finally saw a male employee on his phone ( I believe) , Lowe's may have radios employees hold up to their ears. I chased him for four aisles trying to get his attention, and never could. Now, I'm seventy years of age and five feet tall and he was well over six feet, so his stride is a lot longer than mine, but I was furious.
By the time we got to checkout, the poor checker got the brunt of the anger. That us not fair to her, and not having employees on the floor is certainly not fair to the customers. We will not shop in this Lowes store again, and advise others to shop elsewhere also.

Mel & Pat Bolz
from New York, NY
We purchased a very expensive, new refrigerator less than one year ago, and to this day, the ice maker will not work. We have received multiple service visits and it still does not work. Right now my 82 year old husband has severe bronchitis and needs ice with which to drink his increased fluids and we have to go out to the store to buy it. Can someone please either give us a new ice maker or fix the one we purchased new. I am at my wits end with Lowes and their "service" companies.

Bernie Kranz
from Troy, MI
What a nightmare - Never thought this would happen with a national chain like Lowes - Here's the short story. Signed a contract in early April for 12 new windows, one door, and one door wall, all new siding, trim, gutters, etc. Windows had to be ordered, told it would take 4 weeks, job should be done by end of May 2016. It is Sept 16th and it is still not done - Windows came in the wrong size, so rough openings had to be changed to make them work, other materials incorrect, etc. Two windows were totally wrong (we ordered wood and they were vinyl), so they had to be reordered.
Contractor left 3 weeks ago with the job unfinished, and the original material - windows, siding, etc has been left in our driveway and around our yard - unbelievable. Gutters have not been installed so our backyard is washing away (we live on a sandy hill). Calls unanswered, sent Lowes an e-mail, was told we would be contacted in 2 days - no contact. Never sign a contract with Lowes!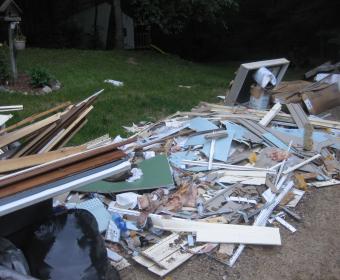 John lucari
from Vineland, NJ
Poor poor employees, all they won't to do is try and pass the buck to someone else . Went to place a lumber order for pickup the next day . 1st employee told me they are real far behind , won't be able to pull order today . Told him I need it tomorrow, he told me again they couldn't pull it today. Then told me to rewrite my list , too much for him. Then he disappeared!! 2nd employee, told me before she starts to make list how do I wish to pay I told her I had an account! Then she wanted all account info 1st.(took my business to Home Depot). Thanks lowes credit card is canceled!

Gary Hild
from Shepherd, TX
It has been quite an experience trying to allow you to match prices with Home Depot,especially when your stores are across a freeway from each other.In the past I had to make a copy with my printer of the exact article even though it was probably manufactured by the same company and only the UPC was different. With respect to electric conduit, I have bought many hundreds of feet of the 2" X 10' and had to make a copy as it was not enough to bring a receipt from HD dated the same day with the same manufacturers name on it.
Today HD only had one 1/2" diameter long sweep elbow from the maker Cantex and your was from Carlon, but the very same plastic article ,but priced $.06 more expensive,but the same article and I must say of lesser quality but acceptable for what I was using it for .In the past you and HD have both bought from the same manufacturers and I have found the different names in your stocks of plastic electrical conduit. Several weeks ago I bought 5 of the 1/2" long sweep 90 degree elbows and had to make a copy of the HD price to allow you to match it otherwise you would not have done so and today I had the receipt from HD and the same product in my hand and the two side by side and your people stated they had to be from the same maker not allowing themselves to realize that the two articles were the same, but with a different makers name on it.
I use the internet exclusively to make any purchasing decisions and plan my trips to make those purchases or else I have them delivered if they are not available locally at a price that warrants travel versus online ordering, not paying taxes as we are sales tax exempt and most times free shipping. In future I will no longer allow you to match prices even if HD is out of something that you stock at a higher price. It is just to frustrating when I can just await a time when it will again be in stock at Home Depot.
You must have better people making determinations concerning prices and what actual differences exist between very simple products that are not different in the first place.This problem happened at your Cypress store #2371 and the Home Depot store was across the 290 NW freeway. Also your internet stocks are not so easily found online when I visited your sites. Maybe that was due to some other problems associated with lazy employees who had little or no knowledge of the products they were listing of the products information that were not understandable.
Do not think that I will be so quick in the future to shop Lowes when price matching remains such a laborious endeavor and if your prices are not competitive and shown online as such.

I drove 40 minutes to pay my Lowes bill. I have a six month same as cash charge. I handed customer service a different credit card which I use to pay all my bills. I was told that y'all don't accept credit cards for payment. So I asked what if make a purchase and get cash back. I was told no problem I could do that so I went and got some purchases and asked for $20.00 cash back on my purchase since I had $5.00 cash and wanted to make a $25.00 payment. I didn't have more cash because it was a holiday weekend and I plain forgot that banks wouldn't be open today, the day my payment was due without additional late fees added. So the cashier told me I couldn't get cash back on my Visa card.
So I went back to customer service and the lady that had just told me I could said oh that's right you can't get cash back on a credit card purchase only a check or debit card. I don't have a debit card. So I had to leave well in my car I had a merchandise card from lowes for $18.00 and dug around in my car for the other $2.00 in change plus my $5.00 it would be $25.00 payment. Went back in the store and was told I couldn't use that card either. It is the same as cash can be used on any purchase and I choose to use it to go towards my hot water heater purchase. So now after spending more than an hour in your store I had a 40 minute drive back home without being able to make a payment.
Ok that was Sunday 9/4/16 now on Monday 9/5/16 I go to the Internet to use a gift debit card to make a payment. After filling out all the information to open an account I go to make a payment and it says I'm sorry you can't make a payment because we can't get you a secure connection. This happened 3 times. Finally I decide to call my local Lowes and get put on hold for a manager, no one answers so I hang up and call the number on the back of my Lowes card. Some woman answers from some foreign country and after explaining my problem says let's walk through this again. Well I'm not interested in going over everything and entering all the info again. All I want to do is make a payment and be done. I will never again shop at Lowes after this.
She took the info an gave me a confirmation number although her being in another Country I are no idea if she even knew what she was doing. After this hot water heater is paid off I will never step foot in a Lowes again. I will take my card back to the store and have them destroy it. This makes me sad because I did like Lowes over Home Depot but Home Depot will get all my credit card and cash business from now on. I'm sure you could care less rather I shop there or not. I doubt I will even get a response to this complaint but I wanted to get it out of my system and that's done.

Tim Benson
from Ormond Beach, FL
I am 66 year old woman, own a small van, had a family project with my handicapped 44 year old son, build a small 2 foot fence down side of house, 1st day went to lowes, right by my house, asked to cut off 12 inches of sheet, lowes stated they only cut wood, next day went with measurements for wood fence, needed 6 - 10 ft 4x4's cut in half to fit in van, employee rude and stated they won't cut wood 4x4's in half. Asked for manager and stated this lowes is right up by my house and I come here for everything, he stated "i don't care if you've come here once or 20 times I still won't cut wood in half".
I walked out and went to home depot, they cut everything to the size I needed, walked out helped me load and gave me basic instructions on how to build the small fence. Are you there just for the money, buy it as it is take it or leave it, do you hire horribly rude employees? My son said go to lowes mom they have nicer stuff, I say go to Home Depot they are there to actually help you. When I went into home depot there must have been 6 people that said "ma'am, do you need help", when I go in lowes I get "sorry that's not my department, I know nothing about that". What a sad excuse for a home improvement store!

Barbara McKeon
from Lake City, FL
My complaint is about the 'up to 35% off appliances' Labor Day sale 2016. I was excited to hopefully purchase a refrigerator for my home. I purchased a home that needed a lot of work and did not have any appliances. I am on a fixed Social Security disability income, so I have been watching sales to find appliances for my home. I went to the Lake City, Florida Lowes and was extremely disappointed when I was told that the prices marked in 'green' were already the marked down price. I talked to the department manager and told him that the prices listed have been pretty much the same all summer and did not understand how that was a good deal. The advertisement says up to 35% off appliances $398 or more.
Please explain to me how this store can practice this scam. The dept. manager said the dates change every week. I told him the dates might change, but there's very little differences in the prices over the summer compared to this Labor Day sale. Also, there are two refrigerators side by side that are listed as the same size, yet one is clearly shorter than the other. I told the manager that I took pictures of the same refrigerator over the summer as the one I looked at this past Wednesday. I do not think I should get something for nothing, but how can this situation be righted? There is a Home Depot in Lake City that will welcome my business if I cannot get some resolve with this incident.

Thomas and Ann Van Laere
from Covington, LA
We purchased carpet at Lowes in Covington Louisiana and signed a contract for the purchase price $4328.24. We were told we would get a discount at the register on the purchase with discounts that my husband had. The receipt says we were discounted 927.52. But we were charged 3992.04. 4328.24-927.52=3400.72 doesn't add up. We were over charged 591.32. We have been to the store and talked to them several times and no on wants to help us. We feel we were over charged the difference. What do we need to do to get this reapplied to our credit account. I am going to go ahead and pay the bill in order to not get the interest charge. I tried to attach a copy of the contract and receipt but it will not let me. The file is a pdf file.

David Yoders
from Wheeling, WV
On may 20th 2016 i purchased a vinyl fence and was going to have Lowe's install it. We were told that a contractor would be in touch with us to discuss the job before starting, that never happened . On June 15th the contractors men showed up to begin the job with out their boss and had no idea what to do. I went over what i wanted done. They were here 2 days. My wife noticed that fence was not level in many places along the fence and pointed it out to them. They said, "That they were not done and that they would fix it ." On the second day I noticed that they were installing the gates.
I mentioned to them that I was not happy with stability of the gate panels and he got mad and pushed the fence in a diagonal manner, bending the fence clear to the corner post. At that point they called it a day and I haven't seen them since. The fence is not level in many places along the entire fence, there are gaps between many of the fence panel and posts. And the 3 gates are no level, have gaps in them and they can"t be opened. Basically I'm trapped in own backyard. There is concrete mess on some of the posts top cover caps all blew off when it rained the next day.
Contacted Lowe's numerous times to try and get this fixed and were assured that it would be by several different managers. Two weeks later the boss of the contractors shows up wanting us to sign a release after he fixes everything. My wife showed him everything that needed fixed and told that she would sign anything till iI got home to check the job. He continued to work for a few hours and has not been seen since. The job still is not finished. It is now August 16th and I went to Lowe's and speak to a manager about the problem. He assures me that this is going to be taken care of, and that another contractor will be out to redo the entire fence on the 22nd. It is now the 24th and it is a no show and no call.
The summer is almost over, my yard is a wreck from the spilled concrete and the pallets of parts have killed the grass. I'm in the middle of siding my house, I cant get to the materials because the gates won't open and same goes for the the deck that i had planned to install around my pool this season. This fence project has ruined my entire summer.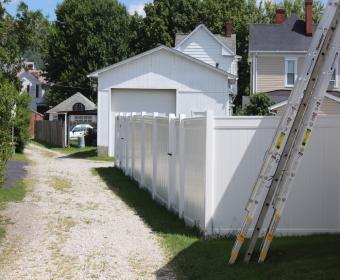 Greta Loney
from Concord, CA
I contracted with Lowes on May 20, 2016 for a full fence project. After more than a month. The actual install started in early July., 2016. The fence installers did not complete the job to the specifications that we paid for. I worked with Brad Roberts, who normally got back to be in a timely fashion. Brad assured us that we would get the fence completed very soon. I called Brad weekly, and always accepted his response, thinking that we would be given some type of expedited service since we contracted in May.
The last time Brad communicated with me was Thursday, August 6. I was told that the crew that installed my fence was fired, and that a new fence crew would contact me soon. How can a huge company like Lowes have mom and pop contractors to do their work, and why am I being put off for so long. The extra fence parts are warping as they continue to lay and take up space on my driveway. I want my job completed. I cannot schedule my fence to be stained because it is not finished. Its probably 1/2 a days work, but it needs to be done.. I also expect that new wood will be delivered to compensate for the warped wood laying in my driveway, along with a wood pallet.
I have been a very patient customer, but that patience has run out!

Karen Jones
from Jackson, MS
I love the new mobile app! LifeShield unveiled a mobile app recently which allows users to control and monitor their LifeShield security systems from their smartphones. We use the iPhone version and it's great as long as you have good Wifi.
I am a fairly savvy shopper and did my homework before buying. If you are a nerd like me you might like to know the system uses DECT. What is that? Basically it's used in cordless phones to send messages between the wireless sensors and the base unit. Makes signal strength much better!

James Watson
from Lake Butler, FL
I live in live oak fl bought 2 refrigerators from lowes in lake city fl. About 20 miles away. A lowes employee put it on my truck and tried to tie it off. I ask him is that going to ride he told me no problem. Well it blew out on the way back and a car hit it. Well I got out and made sure the lady that hit it was ok. Put the busted up fridge back on my truck took it back to lowes and the guy that tied it off would not come to front. Lowes then gives me another refrigerator and tells me they would not tie it off. Ok but they did nothing about the damages on the lady's car.
So I buy another refrigerator from lowes in lake city little over a year ago with extended warranty. Well when they came from lowes in lake city to put it in they noticed that there was a copper pipe hooked on the back and said they could not hook it up with that pipe on it. I told them I would go to lowes and get the right hose they told me they did not have time for me to go and get it so they left the copper pipe on it and my wife and I went out of town when we got back our house was flooded.
Lowes then send somebody out to look at fridge and they said lowes was in the wrong and lowes did pay us for the damages but my wife has cancer I am a disabled vet we had to go to motel as my wife could not breath all the mildew that had grown. Ok now this same refrigerator witch we bought extended warranty has a problem with the freezer where it freezes up solid even when it is all the way up. So it freezes up and my wife pulls door and it pops off.we called lowes and they sent A&E out to look the first week of June and they told us no problem we are on it.
Days later we got a letter in the mail saying we were turned down because my wife abused it. Well I got on the phone with some body and the said they would send some one else. Well Hammons came out and said it was not her fault and a door would be on the way.that was over 8 weeks ago. We were going to get a loner from lowes in lake city but Hammons told my wife door was going to be here in a couple of days so we did not get it.well 2 weeks later we told them to bring it.they left it on the back porch.so after all of this I talked to Sidney and told her what happened.she said if door was not here by the 11th they would buy it back or give us a new fridge.
I called on he 11th and they told me that the day was not over yet and Stephanie would call me back that day.she did not.I call on the 12th and talked to Lorraine in New Mexico and she told me I was misinformed.that Sidney had made a mistake.then she tell me to hold on phone. Lorraine told me she called Hammons and paula said it came in on the 11th the day I was supposed to get new fridge and they would be here next week to put it on.
I tried to explain to her the problem is with the freezer and if they put door on it will do it again.I was told I would have to file a complaint after new door was on.how many more weeks to they do it. With my wife being sick and all of this has not been easy on us.a new door is not going to fix the problem.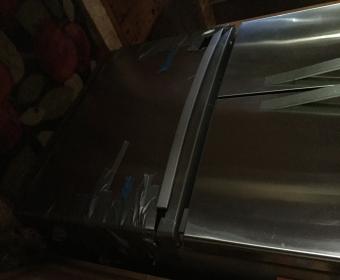 leslie turbeville
from Sarasota, FL
Less than three months ago, I had a Cali bamboo floor installed in my 9 year old daughter's bedroom. All appropriate acclimatization periods, moisture tests etc were performed, Best, most expensive adhesive used. After one month,all boards "cupped". Lowes notified and Sean at Venice Fla store headed investigation into problem. Fast forward, fifty phone calls, numerous inspections by installers, Cali rep, Lowes personnel, and still issue has not been resolved because of infighting regarding responsibility.
I have even been required to purchase replacement material, at my additional $2600 expense, for the eventuality that this issue gets resolved. I have begged Lowes for weeks to resolve this issue before my nine year old daughter returns from her grandparents home for summer vacation. She returns this Thursday, job has not begun. Where will she sleep? Do I get a motel?
This is a really outrageous, irresponsible and completely unnecessary inconvenience at my expense for a botched job performed under the auspices of Lowes. I should be compensated for this mess. i sacrificed a summer vacation trying to,unsuccessfully resolve this issue!! The entire episode has been a nightmare and I have spent tens of thousands of dollars at Lowes as a faithful customer over the past several years.

Peggy Ruch
from Rio Rancho, NM
We ordered carpet, tile and wood floors over the Memorial Day holiday. Tile was installed first, then carpet was to follow. It is the 15th of JULY, and we were informed today the carpet delivery was not made to the Farmington store and it will be a long time before they get it. This is completely unacceptable. Everything is paid for. I will NOT do business with the Farmington NM store ever again.

William & Valerie Barnett
from Danville, KY
We have been a long time customer of Lowe' to furnish products for our home and rental property for many years. We purchased a Samsung Refrigerator, Dishwasher and Stove as bundle mid Nov 2014. Our problem is our dishwasher. We had to have repairs done to our dishwasher from the day we purchased it. We called our Danville Ky location and spoke with the store manager Jessie who told us he could not help us because it was out of warranty even though we are still paying for it. This is disappointing as we have been loyal customers for many years. Please have someone contact us to discuss. Looking forward to your response.

Claudia Jones
from Mount Sterling, KY
First off I would like to say that at one time I would only do my home renovations and landscaping projects solely with Lowes. Over the past weeks I have noticed an increasing rudeness and hostility with the management at the Lowes in Winchester, KY. I am currently renovating a home from the foundation to the roof with an addition of 1,500 square feet. I buy rundown houses and renovate them and I spend a great deal of money every year doing this. Yesterday, April 18, I was in your Winchester, KY Lowes and the rudeness and disregard to your customers was the last straw. I will now take my business to your competitor.
Management at Lowes, namely Joanie in paint and Juan in lumber, have no respect for the customers. I was asking questions regarding indoor and outdoor paint samples. I like the new Sherwin Williams color schemes and Joanie was assisting me. She was not very informative on the product (I had previously used Valspar but wanted to try a new paint) and she talked to me like I was wasting her time. The short answers, no knowledge of the product and just the complete disrespect was embarrassing. There was a young lady with dark, short hair that was very helpful and extremely informative on the products that I was inquiring about. Hope knew about the products for my indoor needs as well as the exterior paints I was questioning. Her salesmanship on flooring and blinds almost sold me until Joanie stepped back into the conservation and completely insulted Hope and dismissing all the information she had provided to me.
When my husband James and I walked away from the paint department we walked over to look into drywall, insulation, doors, windows and lumber. The first thing we heard as we approached the departments was the department manager Juan yelling at the sales associate in a manner completely unprofessional for a store manager. When he caught us glaring at him he continued to berate the young man. We heard the young man state that he was doing a job that one of department managers had ask him to do but Juan continued to scream at this employee. This store has become a complete fiasco trying to get any assistance due to the fact management wants to "show their asses and flaunt their authority". No box store, or any other store for that fact, should treat their employees in that manner. You learn a lot about a place when you just walk around, as I have done for many years, and listen/watch how people act.
I was always a devout Lowes customer, whether it was Winchester, Mt. Sterling or Lexington. I would shop at all three locations due to the fact each store had a little something different to offer. I will no longer step foot into another Lowes store as the Winchester location has tarnished the Lowes image. The sales associates that I have dealt with have been marvelous and very attentive to the customer's needs. Lisa, Willa, Hope, Darren, Lloyd and Al have always been great to work with. I have meet a lot of great employees at the Winchester store and I just wish more of the management team was like Whitney (he is remarkable at working with the customers).
I wanted the corporate team of Lowes to know exactly what is going on with the Lowes in Winchester. At this pace with the management in the store all the customers will start shopping elsewhere, not only for better deals but also staff that does not mind helping the customers with questions and assisting with no attitudes.

Michele Joines
from York, PA
My husband gave original military ID card along with drivers license and was denied discount and told he needs to apply for a new card they no longer accept original ID cards that were issued through the army.

Robert sonnenberg
from Salt Lake City, UT
I am a Vietnam veteran. I have it on my driver's license but that wasn't good enough for Murphy NC Lowe's to get the veterans discount. I have got the discount there before. The manager today refused to Honor my license. I felt discriminated against. I wish I had got her name. I fought for this country and I don't appreciate being treated like I was asking for something just because I didn't have the right veterans card.
How do they think I got it on my driver's license ? You need to Honor all veterans ID . we spend a lot of money at Lowe's but we can shop else where they treat us better. Very disappointed in the Murphy Lowe's. That manager needs to be fired if she doesn't know how to treat a veteran. How many has she disrespected.

Fred Boeckman
from Stilwell, OK
We bought lumber that has to be picked up in the back. We got back there and no one could run a forklift to get the lumber we had already paid for down. Finally after about an hour a worker came and tried to get us to just take the $45 a board lumber that was down on the floor instead of the $15.38 lumber we had paid for. We said no that's not the right thing to do. Not in a very happy mood then she walked over and got a fork lift. She had trouble even getting it started and running the fork lift and scared us to death getting down the lumber.
She then started turning the forklift with the huge load of lumber up in the air instead of lowering it before turning. When she finally got the wood down she rammed into the fender of our trailer with the forklift. She didn't even apologize or anything and acted like it was no big deal she cratered the fender if our trailer. 2 other employees witnessed her hitting our trailer and one of them went to get a manager. He offered us a 35% discount on our today's purchase to just forget the entire thing. We said no we want our trailer fixed!
We had to get tools and pull the fender away from the tire to not ruin the tire getting home. They acted like this was no big deal! She hit our trailer so hard it jerked our Vehicle we had hooked to the trailer. The employee was not the least bit apologetic or helpful. She expected us to just ignore the fact she cratered our trailer fender with a load of wood o a forklift she was driving. She obviously didn't know what she was doing & had no business driving the forklift to begin with. Her training was obviously insufficient and her attitude was terrible.

Thomas Gibbons
from Sussex, WI
Ordered a refrigerator on line along with an ice maker which your company was supposed to hook up. They hooked up the ice maker & it is not working which they knew about when they left my house. After numerous calls to your Kingston, mass. store & to corporate I still have an ice maker that doesn't work because NOBODY wants to help me they keep blowing me off. You have a lot of rude people at your Kingston, mass. store who always say they will call me back & never do, what a joke. My next phone call will be to the better business bureau if this does not get resolved soon. I'm done calling your Kingston, Mass. store because like I said nobody want's to help me & they are rude.

Thomas Gibbons
from Plymouth, MA
Ordered a refrigerator on line was delivered the next day delivery guys couldn't get in & out fast enough acted like they didn't want to be there. Refrigerator has stains on it & blue wrapping which in some spots I can not get off. They hooked up a ice maker that I bought from your store & it does not work & they knew that after hooking it up & left anyways & said call the store, these guys were very rude including just about everybody at your Kingston, Mass. store.
When calling your Kingston, Mass. store & talking with a couple of customer service managers they tell me they will call me back & never do they are blowing the thing off. I want what I paid for & that's a nice refrigerator & a ice maker that works & I have neither. This whole experience has made me sick to my stomach & I will NEVER shop at any of your stores ever again.

Hilda Heyliger-Cox
from Stockbridge, GA
Bought a stove online 12/28/15. My phone number is 407 361-3655. Order # 319674248. Order receipt have delivery date 1/11/16. Received call from third party delivery center on 1/10/16 about 7 pm, that stove will be delivered 1/11/16 a window period of 10-12 pm. No owner of stove home all morning. No delivery made and no call received from the store. I purchased the stove and called the third party delivery center at 1 855 825-3538. I spoke to a person at the delivery center and was told they received a call at 9:45 am today and told to cancel the delivery. Person said they did not know why and that I had to call the store to find out why. I called the store and my call was transferred to speak to about 3 persons.
I spoke to a Tyrone a supervisor in delivery he said the stove just got in which was about 1:45 pm that I spoke to him. I asked to speak to someone who would take responsibility to solve the problem as the responses that I received did not explain what happened. He transferred the call to Toney the delivery manager and the call never went through the operator two times who said she would page Toney. I waited about 10 minutes and the delivery manager never picked up and the problem was not resolved either. I called the Corporate office as a result and the representative said she would call the store to get a delivery date. I told her getting a delivery date is fine, however I still needed to complain.
I believe the personnel at the Osceola Florida store were not honest and saying what actually happened. I am not satisfied with how the store handled the problem. This is the second stove that I bought from Lowes in the past 3 months and consider this very negative experience. A simple call or apology could have made the situation right. The store employees are not living up to a situation that went wrong. I went ahead to make this written complaint as I am not sure a verbal will get follow up. I want to make sure that it does not happen again. I also want to honestly know what went wrong and make sure this time the rescheduled delivery goes right. Thank you for the opportunity to make a written complaint against Lowe's online.

Dennis Moeller
from Pasadena, TX
Lowes apparently feels it needs to sucker it's customers by offering multiples of a certain item called a contractor pack such as caulking at a slightly better price if you buy that exact number. In this case, I bought a four pack of silicone caulking. I had expected to use all of it but figured if I did not, I would return the unused tubes and be refunded my money at the individual tube price.
I ended up having one tube left over and when I tried to return it to the Lowes in Pasadena, Texas, I was told one can only return the whole contractor pack for a refund. I ended up contacting Lowes.com and received an apology from their customer service representative and was told to expect a call from the management at that store. When I followed up with Rasheed regarding this matter, he reiterated the same thing I was told when I wasted my time trying to return the silicone caulking to his store.
As a matter of principle, I do not do business with a company that I feel does not treat their customers fairly so I explained this to Rasheed and said I would no longer shop at his store, having spent well over $1000 in materials on a recent project. He replied he was sorry to hear that and wished me a good day. Unbelievable!

Dee Dee Thompson
from Minneapolis, MN
I wrote a complaint out about 2 weeks ago and still have not gotten a response back from Lowe's. I'm not sure if lowe's just don't care about their customers or if my complaint wasn't that important to them. The Monett Mo store has definitely showed me that their customers are the last thing they care about, and by them not responding to me, that just shows me how they do take care of customers. I'm wondering if I was treated the way I was, is because the woman taking care of me can't deal with other women, and they may not know how to respond?

Long
from Heath Springs, SC
I ordered cabinets from Lowe's that costed 3,200. When they got dropped off started to install and when we got to bottom ones new it was not right the map that was draw out from corner to out side edge of door opening is 96" we she did cabinets to the 96" and there is no way to put trim on or bow noise top because it will stick out 1 1/2 into opening. So that reorder cabinet that coated me 3,600 more when it on the lady that did the lay out.
Tried to show her what was wrong and told me next time to go smaller but she got cope and so do I where it shows drooping. And besides that cabinet ar not 100 PC 24 or 27. 1/8 inch bigger so time you get to end it has grown over 1/2 into door opening and that's not with counter top that will hang over a mother 1 " 1/2 more so I'm thinking she new it was going to hang out 2" in to door opening or if she dent, then why am I get charge $3,200 more.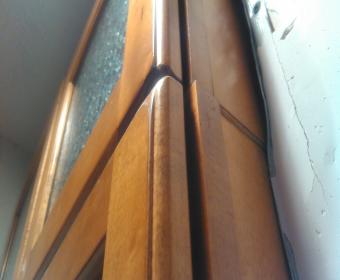 Stefanie Peacock
from Midvale, UT
Hello, I am really not sure how to start with all of this, except to say I am truly upset. Back in March of 2016 I went to the Sandy Utah Lowes (Quarry Bend) and spoke with a woman named Clair in the flooring department. I told her about our first experience with the flooring put into our home almost 10 years ago by Lowes, and how the man (older gentleman, small in stature with a mustache) installed the lanolin flooring and told me he had hooked all the machines back up and the floor was all done. Taking him at his word, I went down started a load of laundry and went to go pick up my girls. When I came back the basement was flooded and the brand new flooring was lifted and the seams looked like bubbles.
Well, I got on the phone immediately and spoke with someone at Lowes and they said they would send the man right out to fix the flooring and someone to hook back up all the machines. He also apologized profusely saying the next time we wanted flooring done in that laundry room we would get it installed for free. Well, I am not one of those people that jumps the gun and gets all mad firing off emails. So, I just said okay sounds great. - Which brings me to the email now, when I spoke with Clair she told me that would be no problem.
So she had a woman come out and measure my flooring. I called back in a few days later and talked with clair about the measurements and she told me she had talked to her manager John and he said he was not able to honor anything I was told all those years ago. He said he would have to open an investigation and I would be contacted in the next few weeks. So I thought, okay that's fine, I am sure they will find all the info they need. 2 months later I had not heard anything, I called back in and talked to John probably 3 or 4 more times and he kept saying the same thing, it's being investigated someone will contact me. no one did. then months later I talked to Josh another manager, who said the same thing as john. Then I heard nothing back.
The email ended before I could finish the entirety of my story. So after being told several times by John that someone was going to contact me and that it was being investigated and no one ever did, I then called back and was directed to another manager named Josh who then told me that it was being investigated and someone would reach out to me. Now this was 7 months later after the initial meeting with Clair who told me that would be fine that I would receive free instillation and sent out the lady who measures the flooring. So after never hearing anything back from John or these supposed "investigators" I called the store again and spoke to a Lindsey who said she would be willing to give me 10% off on everything and would send someone out ASAP to remeasure.
That was back at the Beginning of December 2105, I told her we were having a lot of family come in for Christmas and I needed this done ASAP. and she told me I would be her top priority and she would get this fixed for me ASAP. Here we sit and it is Jan. 2nd, the floor is STILL NOT DONE and I have not heard back or seen anyone come over to measure again. I am BEYOND frustrated with this whole situation, Here I was with my basement flooded and the brand new floor lifted, having to have someone sent out to fix the floor again, promised the next time we wanted flooring in that specific room it would be installed for free, then I am told you will have 10% off and someone will get this in before Christmas... to still nothing. I am so upset with all of this, I really expected more out of Lowes.
For over 10 years we have used your services, bought products from Washers to screw drivers from your store and this has been a nightmare. 10 going on 11 months of a nightmare. I am pretty patient and understanding but this is ridiculous. I need someone to contact me and let me know what is going to be done about all this. My floor needs to be put in NOW and not in another 10-11 months. Please get back with me.

George Grimes
from Galloway, OH
I'm a long time customer at the Lowes at georgesville sq in Columbus,Ohio. And was just given some outstanding customer service by your appliance manager did not get his last but Josh was his first he deserves a pat on the back for a job well done. It's people like him that keep me coming back.

Went to Lowes 1930 keystone dr in Erie, PA on Friday December 2, 2015. I got a few items and went to check out. When time to pay I swiped my debit card and entered my pin for $63.84 and the touch pad machine went black. Usually it's and instant process. Well it wasn't this time and the nice associate said "sorry it didn't go through please swipe again. So I swiped my same debit card again and entered my pin again and it went through like normal. So, I get home same day and check my account and Lowes has debit me TWICE for same amount as if I made 2 different purchases of the same thing at the same time!!!! I call Lowes on keystone drive to bring to attention 2 hours after leaving their store.
They say call back tomorrow (Saturday) and talk to management. I call Saturday morning at 8:00 and talk to Management (Beth). She says I talked to corporate and they flagged it so it will be back in account.she also gave me a paper email from Lowes corporate (Bobby) that I still have that was faxed to my credit union stating the reversal was going through. Seven days Later Wednesday December 9th still nothing. I call my credit union and Lowes on keystone drive. Lowes is now saying they only see one payment taken and my credit union says no you took 2 payments here is the proof! Now my credit union is involved and contacting corporate!
My credit union will sort it out but in the meantime my bank account is jacked.

Bret Freeman
from Greenville, TX
I ordered approximately $6500 to $7000 worth of windows for my existing house and a new addition to my house on 10/1/15. They came out to size the windows on the existing house and the install went well. We ordered five additional windows for the new addition, obviously we were trying to meet deadlines with several subcontractors working for us....first, the wrong colors were ordered which delayed it approximately 14 days, second....the wrong sizes were ordered and delivered to my house, we ordered 3-4x6 windows and 3-4x5 windows were delivered. We chose to send all the windows back. This resulted in another (approximately 14 day delay). I received a text from the salesman on Nov. 20th that there were issues with ordering the smallest window and took it to mean the remainder were ordered.
Spoke with Lowes today; Nov. 30th to get an update, nothing has been ordered. I was told by the Lowes corporate office that calls were made to me to give me updated but have no calls on my cell phone or voicemail. It has been VERY VERY frustrating and I'm still giving Lowes a chance to "make it right". I have been discounted $600 dollars with the first wrong order but nothing since and need resolution. This has been an ongoing issue that needs to be reconciled. I would like full reimbursement on these windows with installation because it has really been an inconvenience on my family and my subcontractors. Please make this right, because my customer service has been sketchy at best.

Shawna Goodrich
from Vernal, UT
I went to Lowes, store #2834 in Vernal, UT. I asked for one of the associates, the head cashier on duty, named Gabie, was extremely rude, really ignorant as if was a bother to even answer my questions. This is not the first time this head cashier has treated me this way. So after several times of her being belligerent to me and other customers in the store I decided it was time to say something. Oh and one other thing while I'm on the subject of this particular head cashier, she treats the cashiers and co workers the same belligerent way if not worse. And it is my understanding, several customers, and most of the employees have complained about Gabie to Lowe's corporate management.

Ralph Archer
from Southington, CT
It seems like whenever I go to Lowes, there is an issue and as always, it goes unresolved and I question why I ever opened a credit card at Lowes, instead of Home Depot. Today, my wife and I went to Lowes on Executive Boulevard in Southington, CT to look for an artificial Christmas tree and a new vacuum. The tree that we liked was not in stock, but the Customer Service Manager (Mike in Blue vest) said he could check to see if it was available in another store. He told me that they had 4 in Plainville, CT, the next town over, and he took my name and said he called over there and to go to the Customer Service desk when I walked in the store and they would have it for me.
My wife and I decided to finish our shopping at the Plainville store and we left to take the 15 minute drive. When we arrived the tree was not at the customer service desk. They called the seasonal department and the inside seasonal department and no one had my tree. I was directed to go out to the seasonal area and there I was looking for the tree, when the young woman who was helping me told me that they did not have any left and they had even sold the floor display. I called the Southington store, spoke with Mike, who informed me that he was an ASM, and I told him what happened.
I told him that everyone that I spoke with in the Plainville store denied speaking with him and I told him that they did not have any of the trees left. He could not tell me who he spoke with, but continued to claim that he had called the store (I confirmed I was in the store he claims he called) and told them to hold a tree for me. I told the ASM I was not happy and that everyone in the Plainville store thought I was nuts because no one had called there. He offered nothing to fix the problem. I then spoke with the girl who was helping me, and told her that the ASM continued to claim he called their store.
She offered to show me a different tree and I asked if it would be at the same price she told me it didn't work like that. I left disappointed, and went to Home Depot to buy my tree. The Lowes store is a mile from my home and I think it is pretty sad that I will be driving out of my way to go to Home Depot to buy all of the stuff I need to do all of the projects I have going on. What is even more disappointing is that one of your ASMs clearly lied to me, never called the other store, and then let me leave to drive to a different store to get what I was looking for, when he didn't even know if they had the item.
I plan to share my disappointment with my local Lowes store with all of my email contacts and thousand Facebook friends, but I will wait until I see if I get a response to this email before I send out the message.

brenda james
from Madisonville, KY
Bought self stick flooring tile on clearance for 69 dollars at the Lowes checkout I was informed they were 1.55 per tile. They are now priced per square foot. I have been buying self stick tiles since the 1960s. They have always been sold priced per tile.unlike carpet or other flooring they are sold by box or individually and should be priced by box or individually. The purchase was made at madisonville ky. I felt this is not a local issue but cooperate. I learned when shopping at Lowes always check the fine print. You may not be getting the bargain you expect.

Joseph westerfer
from Medford, NJ
Bought new refrigerator at the Plymouth meeting Pa., beginning of November and wrong ice maker was sent out when it was delivered. They wanted me to send back refrigerator that was just delivered and paid for by my visa and me re charge a new refrigerator on my Lowes card to be delivered with correct ice maker installed in the refrigerator back. Does this make sense? No, of course not. Next plan was to send someone out with the correct ice maker and install it. No one ever called me until I called today. Call you backs mean nothing in Lowes. You have to do the follow ups or you will be forgotten. I was told someone could come out this weekend maybe but not sure. I have a commitment this weekend so could not do. Katie will call me back on Monday to reschedule? Place bets if she will? Bet not! Two weeks without ice is not good. Sorry I got rid of my old refrigerator.

Russell Dayton
from Riverview, FL
On veterans day I went to a Lowes store #1911 in Riverview, FL. I live 1 mile from the store and spend a lot of money there. I was on my way to my American Legion post for a cook out. I wore my proud to be a veteran T-shirt. Purchased 2 items and bill was $24 and change. I asked the young man running the register if he was going to give me a 10% discount, then I handed him my DD214. He didn't even look at it, said I need a photo I.D. So I showed him my FL. DR. License to let him know it was me on the DD214. He asked why there was no "V" on my license? I was upset, humiliated and belittled in front of scores of people. I guess us Viet. vets should be well used to that by now. I have been getting crapped on since 1968 when I went into our nations military service. After e-mailing Lowes corporate got an e-mail from Lowes #1911 ASSISTANT mgr. with a very insincere apology,a copy of their policy on military discounts and said he would instruct the employee as to what a DD214 was. I was so upset that day I went home and sat alone rather than going to my posts cook out. And all I get is an assistant mgr from the local store sending me a phony apology.

Went to Lowe's the first of July and signed a contract for them to install a picket fence around my yard. We discusses the purpose of the fence was to keep our little dog in our yard. It took them 2 months to install the fence, but it has many high areas and unlevel areas. They were to come back and correct the mistakes. It is now November and no one has returned to fix the fence. Have talked to many people at Lowe's, managers, installation personal, and still no fence. That is five months and I was told it would be no more than one month when this all started.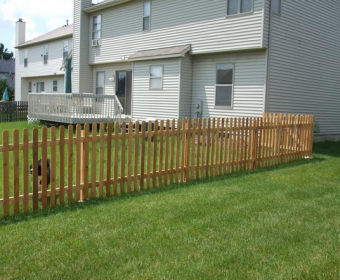 Monique Cavalli
from Rutherford, NJ
Where do I begin? I contracted with Lowe's store in East Rutherford, NJ to do a total renovation on my bathroom. The demolition began on May 4, 2015 and only concluded on October 20, 2015. Yes, 24 weeks and 1 day to complete 1 small bathroom! Only 2 pieces were custom orders, a vanity and a side cabinet. The side cabinet did not fir properly and in the end leaves me with 12 inches of dead space in my bathroom. To say that I am beyond disappointed in Lowe's is an understatement! The entire job was purchased on my Lowe's credit card and I never missed a payment even though my bathroom was not able to be used for over 24 weeks. This company should be ashamed of themselves that they employ such unreliable contractors. I have many pictures to support the awful work that my first contractor thought was acceptable. Where do I go from here? I feel I should be compensated in some way.

Robert Taylor
from North Little Rock, AR
My complaint is not with Lowe's as a whole but with the North Little Rock store. I have been a satisfied customer of Lowe's for 20 years or more from the Carolina's to now in Arkansas. However I recently moved to North Little Rock and as after a move I went to the local Lowe's. It in no way has been a satisfying experience. First I purchased a new washer and dryer. The delivery "children" were absolutely pathetic in every way.....from talking on their cell phones to girlfriends to constant talk of zombies. No call from store to see how installation went.
I let it go with them being kids. Next I ordered new front door and two storm doors. Took a month to finally get doors in. Front door shows up at the house with both sides of door facing damaged...was told by installers I could accept it or wait another month....I took the damaged door and the installers tried their best to make it as presentable as they could. No one from Lowe's has ever contacted me about either purchase though I was told they would. For all the years I have been a customer at Lowe's they have been Johnny on the spot, doing their best to make sure all was good and right.....Not at North Little Rock store. Pathetic customer service......will not be shopping at this store anymore.

Craig Eickmeyer
from Tucson, AZ
I called the lawn mower replacement department at the Marana, Arizona Lowes store and spoke to an employee identified as Barb. I attempted to verify the availability of a Kobalt 21" push lawn mower blade (KM210) in which the online department indicated 1 was in stock. Barb advised she did not have the part in stock and in a rude tone informed me her inventory was not correct and I could look for the replacement part wherever. I asked her when she expected her next shipment and she advised she didn't know. There was no effort on Barb's part to provide customer service excellence. She was rude and condescending. She provided no help what so ever and provided a disappointing shopping experience to say the the least. At this point I will be cancelling my Lowes card and taking my business elsewhere.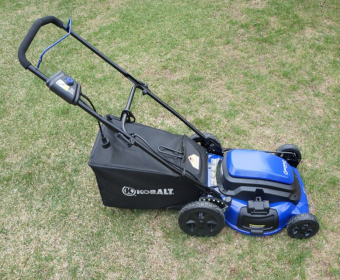 Bonnie Waara
from Minneapolis, MN
I ordered a bird seed block from your store on 10/30/15. I was very happy to see that your store was a bit cheaper than some of the others i saw on line. I bought a ground feeder from Backyard boys and thought this block would work out nicely in there. The package came quickly and the box was cute. I opened the box and the block was packaged very well. I was glad it came and in one piece. When i started removing the paper packaging i noticed some little black bugs. YUK!!!! I know birds do eat bugs but wasn't expecting the food to have crawling bugs and all over in the box. I further noticed the bugs had started eating on the block. Again YUK!!!! I know this probably isn't something you had control over but I'm sending this message so you can check if there is a spread bug problem with these blocks. I put the box in my garage in hopes that our colder weather will kill them off. I would put it in the feeder and b done with it but i already have a block in i purchased at Fleet Farm i want to use up. Well guess that's all i have to say, so hope there isn't further issues with these blocks. I want to order from you in the future with the cost lower but leery on what i might find when i open the box.

Debora Brooks-Coney
from Toledo, OH
I called the Lowe Westland store on November 4th 7:30 p.m. I was connected to a person that identify themselves as Christi I asked her if she can tell me if flowering trees were still in stock in the store or if she can refer me to any stores that may have them she rudely said I don't know, I have no idea I asked her for the West Road location number she again rudely said again I don't know of any store on West Road I dont know what you're talking about. I told her since you don't know what I'm talking about and don't seem willing or care to help and very rude please connect me to a supervisor. I was put on hold for quit awhile, then was told he was on a call and he had two other people holding to speak to him. This young lady was very rude and unhelpful and unprofessional I felt as if I was interrupting her day by calling there and I told her this before hanging up. I was given the "800" to voice my complaint.

Beverly guthrie
from Carmichaels, PA
Tonight my husband and I made a special trip to Lowes in Washington PA 15301 to purchase some green light bulbs to put outside to honor the veterans from the commercial we saw on TV. I know that I asked at least 4 clerks and not one knew what I was talking about. I thought this was unbelievable since I saw it was from Lowes. We are loyal Lowes customers and this is really disappointing. Someone needs to address this with the store!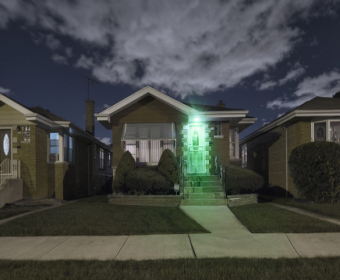 R Mayville
from Burnet, TX
First time this particular cashier treated me very rudely was 3 months ago. The product I purchased was inferior, and when I returned it, she refused to even help. Everyone at the store knows me, and I've put so many thousands of dollars through the Marble Falls, TX Lowes, they've never given me a problem...until her! Today, at approximately 11:15 AM, I was at her register, when Roger walked up. Being polite, I asked if I was cutting in front of someone(which I wasn't). Roger said, "No. She'll ring you up first anyway, because you've only got 1 item. As Roger turned around and walked away, she proceeded to deliberately walk around me, and began to scan a cart full of items behind me.
This girl is a short, chubby Hispanic girl. I only use these words for descriptive purposes, as I have many Hispanic friends. I highly doubt anybody will read this, let alone respond to this, but let me just say something for the record. We are about to buy thousands of dollars worth of lumber and materials, every month, from somebody local. Lowes was at the front of the line, because of the proximity to my shop. Since Lowes does NOT seem to care about the rudeness of their people, Foxworth Galbraith will be at the head of the line. The people at Foxworth are professional, courteous and knowledgeable...something Marble Falls Lowes seems to be sadly lacking at times...and frankly, I'm tired of being ignored, when I'm in a hurry.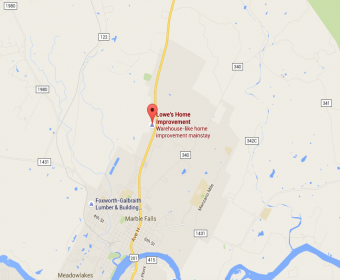 Janice Sexton
from Lincolnton, NC
Bought a washer and dryer from the Lowes store in Morristown, TN was told it would be delivered on Saturday Oct. 31, I made plans to be there on that day was called and told they were behind and I can understand that so it was rescheduled for Sunday. I was called at 8 and told it would be delivered between 10 and 11 which meant I would have to miss church but okay now they call me this morning and said very rudely they did not work for the Morristown store and they would be here between 2 and 4 I was rude so he said rudely do you want to reschedule it I told him no just bring the darn thing I do not like this at all and am seriously thinking about taking my business elsewhere. My whole day it shot wondering when they will be here and what kind of mood they will be in.

Tim brown
from Silver Spring, MD
Have literally spent at least 10,000 over the years at the Lowes in Abingdon, Md. Went in today to purchase some rakes and extension cords. Only line was self checkout. Could not get it to work and employees just stood and watched. I put it all back and left. As I said, I am a very loyal Lowe's shopper, but this was a big turnoff.

James Campbell
from Glen Saint Mary, FL
Around five oclock on Monday10/05/15 I was at the Middleburg store buying a TroyBuilt tractor mower. The one they had was still crated and they didn't have anyone to break it out and make ready that afternoon, That's fine, I understand, so agree to come in the next day 10/06/15 to pick it up. Next day I wait till noon, no call. Finally call store and they inform me it wont be ready till five oclock...kind of getting pissed at this point. I tell your clerk to just deliver it the next day, as I'd borrowed a trailer to pick up mower but had to have it back to my friend that evening and didn't want to rush around in the mood I was currently in. The clerk agreed to delivery next day on 10/0715, okay, things happen and I try to be understanding.
This morning, having no confidence in anyone at the store, I call at nine a.m. and am told mower is being loaded and the driver will call within the hour to let me know approximate time. Didn't get a call till three hours later at noon to tell me.....now get this.....it wont be delivered till @ five pm. I work construction and know how things are, nothing goes as planned even in the best of times. But this is unacceptable and I will be hesitant the next time I deal with Lowes. And that's a shame because I have been a loyal customer for over thirty years now and prefer your store over others.

Caroline
from Idaho Falls, ID
We ordered a window from the Idaho Falls,Idaho Lowes store. The window was ordered on August 18.2015. We were told the window would be shipped to the Lowes store in three weeks. As of today September 26,2015, the window is still not here. My husband and I have either gone over there or called. Each time no one knows nothing. Messages have been left with Lorin, who says he will call Millgaurd,but never calls us back. The last conversation was with window manager Brandy who assured me the window would be delivered by the Millgaurd sales rep himself, on Thursday, September 24,2015. Now today, August 26,2015, we call to make sure the window is there.
Again, my husband was told its not there. I called Lowes and asked for Brandy and now she is backtracking on what she told me and tells me it will now be here this coming Monday,September 28,2015. If she knew it wasn't there Thursday, why didn't she call and tells us. None of them do their job over there, right down to the assistant manager and the main store manager. He was also going to find out where the window was and never did call. We are now pushing towards six weeks and still no window. We get lied to because we ordered a triple pane, instead of a double pane, that it takes longer. I have been told by another window dealer that is a lie. We need to get the window in, as this is for my parents who are in their 80's.
They are two hours away from Idaho Falls and it is getting colder where they live. Corporate needs to make a house call and find out why the customer care sucks so bad at this store. This is one reason why we should all be supporting small business because the corporate chains really don't care. We have spent a lot of money at this store. I do believe, after this, we will be doing business elsewhere. I'm sick of the lies and excuses.

Henry Christian Jr.
from Chesterfield, VA
On Saturday I went into the lowes store in Chester Virginia 2601 Weir Place 23831. I talked with lowes customer Sandy at the service desk at the door section, wanted a estimate on purchasing two doors, and front and side door. Later I returned on Sunday to start paperwork with another gentleman at this same location in Chester Weir place Chester. He did paperwork and said that a contracted installer will call me in two days to set an appointment with you. The contractor, named Jerry called on 8th September and left message that he will be out on September 10th 2015 to measure the doors. I call to talk with Jerry to set date because, he need to talk with customer first before setting date. Jerry and I talk and I said I would call back by end of day. I called Jerry at around 4:00 and he had cancelled the appointment for the 8th of September. I ask him why and no explanation.
Then I called a lady in lowes to talk with dept mgr and she said they will call me on next day, no reply waited until 15th of September in which then I called back to Lowe's store in Weir place in Chester va. And talked with Sandy again. She indicated Jerry would call me the next day. No called up into the 19th of September 2015. At this point I drove to the Lowes store, talk with Sandy and told her no one had called me. She was sparked. She had indicated to me that Jerry had went on vocation. I told her at that point this is not good for the customer and she said I would get another installer which his name is Horace. I told her I was very upset with the way the customer was treated and wanted to talk with store and department manager. It has been going on the 4th week and still I have to wait until the 25th of September to get the door measured and probably two more weeks or more to get doors put on home, and they are in stock at every location. I am am very dissatisfied with this experience.

Mark Barker
from Manitowoc, WI
I tried to purchase a Dishwasher and install for my rental house in Mobile AL. I contacted the closest store W. Mobile, AL 7760 Airport Blvd. Mobile, AL 36608, Store #0549.
My first attempt to call them put me through a 15 minute wait for an Appliance specialist, which ended in being disconnected. My second attempt I was also disconnected after about 10 minutes. My third attempt again took nearly 20 minutes being transferred to various departments. I finally had someone at the service desk attempt to help me, but advised me I needed to talk with the appliance department, and they seem to be busy. I explained my situation and told them I understand, left my contact information and asked when the associate has some time during the day, please call me to place this order.
I waited all day and never got a return call. This morning I called again and got the exact same run around with phone transfers eventually getting the service desk. I asked to be transferred to a Manager who eventually answered. While explaining my dilemma, I was disconnected again. I tried to re-call the service desk. I let the phone ring about 50 times with no answer. Realizing I was never going to get anywhere, I called another store Store# 1599 who answered the phone and assisted me.
I was an Operations Manager for Lowes for over 3 years in Wisconsin. If any of my associates performed in this manner there would have been hell to pay. Since leaving Lowes, I still use them for all my home improvement needs on all six of my properties. Being a stock holder with Lowes I am very concerned when a store allows customer service like this. I am appalled that Lowes would allow this lack of service and will never use this particular store again.

Donald Boline
from Lake Worth, FL
On Jan 21, 2015, I signed a contract to replace all windows in my house. Installation was scheduled for April 13, 2015. When they delivered the windows, one half moon window was broken on the truck. The truck was over crowded with deliveries and probably was the reason for the breakage. The installation team determined that the other half moon window was the wrong size and could not be installed.
For some reason, it took eight days for Lowes to order the replacement and as of May 20, 2015, the remaining two windows have not been installed. It is now over five weeks since the initial installation and still no schedule for the installation of the remaining windows. This is totally unacceptable. I've made many follow-up calls to no avail.

Frank F. Suhich
from Youngstown, OH
On May 7,2015, we visited your Boardman, Ohio store and purchased a John Deere tractor item 623854 for $2349.00. The tractor was in stock but you assembled it and we were told the tractor would be delivered on May 15, 2015 which it was.
Yesterday, we received your Memorial Day ad which offers a rebate of a $250.00 Lowes gift card with that tractor purchase effective 05-13-15. We were never told about the upcoming rebate or we would have waited until May 13th to purchase the tractor.
I feel we should be given the rebate since the tractor was not delivered until 05-15-15. The invoice number on the transaction is 023317018814 and the store number is 0188.

Nancy Tucker
from Kalispell, MT
Last night, May 16th, I went to the Nursery Dept in Kalispell, Montana to purchase some flowers to plant in my yard. I was appalled to discover the see the condition of the plants! The entire stock was drooping or dying from lack of water. I asked the clerk, who was on Duty around 7:00 PM, why the entire produce on the floor was being allowed to die for lack of water! She told me Lowes can't find anyone to water the plants, yet she was just standing behind the counter with no customers but me in the garden area.
She said there is one person that works only 3 hours and can't do it all. She said she couldn't leave the cash register so there she stood while the store loses thousands every day. I told her I have been here before and found many plants dying from lack of water but never have I seen so many. She said there was a new shipment in the back and I could find fresh plants there because they had not been placed on the shelves yet.
I went back there and found those plants too were drying out. A complete shipment worth thousands of dollars and the store management could not find anyone to water! The employee told me that was routine and they just moved the plants to the markdown section and then just threw them out and another one would come in.
If a responsible person in charge at Lowes in Kalispell were aware of this practice, the store would serve the public with good products and the store wouldn't lose thousands of dollars each year. I am a gardener and plant lover and in good conscience I cannot remain quiet and let this continue....doesn't anyone care anymore about customer service, common sense and good old fashioned work ethics?
I know if Corporate Management were aware of this practice, the bottom line would determine changes must be made and changes would indeed be made to solve the incredible waste and neglect that is happening in Kalispell, Montana. But because no one does their jobs anymore, I doubt anyone will read this and if anything I'll receive a pre-prepared form letter thanking me for my interest and the insanity will continue while I find another store to buy my garden supplies from.

Arlene Johnson
from Indianapolis, IN
I absolutely love Lowes-first! I do most of my home improvement shopping there.
But, I applied for two positions there met with Jeff Espenship and Nancy both directors and the VP. All went well except I wasn't selected. That is their choice.
I just interviewed for the the Sr. Manager Operations job and Dour Dinsmore stated I almost did not get an interview because they thought I was the same Arlene Johnson that interviewed with the VP, but they did research and I wasn't. He said negative things that this Arlene has applied for every job they had---untrue. Janice Beltran in HR stated that I could apply and they sent me an email on their job fair.
I want this to go to their corporate HQ because they should not be discussing another candidate in an interview, and guess what? It was me they were discussing and didn't know. The other issue is that HR was in the room as well.

Eva Friday
from Chicago, IL
I purchased a refrigerator and grill from your East Peoria, Il store. The clerk who waited on me (Amber) was the rudest sales clerk I've ever had. She hassled me about my 10 percent off coupon. I had to ask to see the manager. After that was worked out not even a thank you from her, I said I need to know where to get the propane tank. She snottinly said "just wait out front, someone will load it"... Waited 10 min had to go back in and no one had been paged to load it. I work with the public at the Post Office. I know how frustrating it can be. I was trying to be as pleasant as possible. I left there shaking with anger. I had just spent $1,300 dollars and was treated like garbage!!

Crystal Johnson
from Old Fort, NC
I purchased cabinets and counter tops at the amount of $7,000.00 at the Murphy NC 28906 store on March 30th. The Installer was to show up 4 days after my purchase. My husband and I removed the old cabinets and flooring ourselves so there was nothing left for the installer to do but to put my cabinets in and counter tops. It is now May 11 2015 .We have give them the benefit of the doubt but now I am very angry with them.We have complained to the Kitchen designer at Lowes, the managers, the installer and now to you guys. I have yet to get a phone call from anyone explaining to me why no one has been to my house. I will get my money and I will take my business elsewhere. I shouldn't have to chase around people to get them to work at my house. That should be Lowes job to make sure the job is started and finished. Someone better get this resolved ASAP. I will take this matter to court. There's no sense In the unprofessional service that I am getting from Lowes. I have the receipts of our purchase, you better get In touch with the manager at the Lowes In Murphy. His name is Mike Finnegan the number at Lowes is 828-835-4660. The kitchen designers name is Lori Curtis.

Dawn Hogan
from Hatboro, PA
I purchased a whirlpool refrigerator a little over a year ago; I also purchased the extended warranty with it. My refrigerator as broke down now 3 times and I still do not have it resolved. I called the Lowes plan line today (Saturday May 10th) 4 times. I have also spoken to a supervisor about this continuing problem, she was to call me back with an appointment and at 12; 50pm I called and spoke to Britany and was disconnected, with no return phone call, I than called back and spoke to Johnathan who did not understand why I did not receive a return call and why NO ONE HAS TAKEN CARE OF THIS PROBLEM? I'm more than disappointed in Lowes and the people that represent them! You would think someone would want to resolve this problem, instead of allowing this to continue!!! Lowes you score a 0 out of 10 for taking the time to help your customers! I requested an appointment for today, and I was more than dissatisfied with the response I received. I will be the first to admit that I was less than pleasant on the phone, however 3 times is more than enough to have a product not work.

John Barber
from Vacaville, CA
On 5/1 I visited your Vacaville location to purchase some redwood lumber to start a project. I drive a small vehicle (RAV4) and therefore don't have a lot of room, maybe 7 ft. max. Upon entering the store, I asked one of the checkout clerks if I was to purchase some redwood 2x6's would they be willing to cut them in half equally, i.e., 10' to 5' etc. Her exact words were "Oh we are very finicky about cutting lumber, but let me ask." She deferred to another clerk who said they don't cut lumber as they don't have the equipment to do so. I retorted by saying, "I think Home Depot will" and the reply was "maybe."
I immediately went to Home Depot as they are directly across the freeway and they were more than happy to accommodate me. In fact they helped me pull the lumber I needed. Long story short. Since 5/1 to date (5/8) I have purchased from Home Depot approximately $700 for my project. All of this product could have been purchased from Lowes had your personnel have been more accommodating. I'm not sure what's happened in this store as everyone was always very friendly and this is why I went there first instead of Home Depot. Perhaps the wheel is turning. I think it's worth looking into. I'm only one customer.

Loren Wilson
from Kennewick, WA
I have been to the Kennewick store twice to look into a water softener. The first time I wanted Info on the Whirlpool model. My wife and I waited for someone to help us and it took 15 minutes to get someone. After five minutes more it was clear this man new nothing about water softners.
The 2nd time I went it to get info on the Krystal Pure system. Again they send this same guy who didn't even know Lowes sells Krystal Pure products. He had no idea if I could get the system I wanted or how to get it. He also didn't know anything about the new Krystal Guard or how to add it to the system I wanted. On Krystal Pure's website they say you are suppose to carry their whole line of products. Trying to get any info online is a bad joke. I have been to your store twice I won't go a third time !

Ron Volz
from Metamora, IL
The fact that I just paid $ 50.00 for a MWF refrigerator water filter in E. Peoria, IL when I can buy it on line for $ 22.00, is a is total insult......(they used to be 15.95) Oh , I know, I'm just a stupid senior citizen. May I never shop at Lowes again. At least I had my say.

Dikesh Patel
from Tallahassee, FL
I ordered a 22 chest Frigidaire from online on 04-15-15 invoice no. On the receipt, it says store 417 and PO # 5451880. One store from Tallahassee (Florida) and it said free delievery one week later. I got called from Lowes saying that your freezer is ready and he asked whether I want to pickup or do they want to deliever to us.
The delievery date was 5-6-2015 as per schedule. I said just deliever to me since it said online free delivery. They called me 3 to 4 times asking same thing. I stayed on my point saying just deliever to me and on 5-6-2015, he called me in the morning saying that my delievery box is broken.
I said since you called me 3 to 4 times before, why you didn't mention me that time that my freezer was broke. He said it will take another 4 to 5 weeks to get another one. Anyway, I cancelled my order since I came to know that they don't wanted to deliver my order they wanted me to pick it up. Could you please look into this matter? If you need any further information about my order, I will send you my whole invoice.

Robert Breland
from Mobile, AL
I am a maintenance supervisor at Ahepa Affordable Housing at one of the properties in Mobile, Al. We have had a commercial account with Lowes for several years and until 5/6/15 have had good service. I went to the 1599 store on 5/5/15 and made a purchase of some plumbing supplies and paid with the company card with no problem.
The next day I went back to the store 1599 on Rangeline Rd. to buy more plumbing supplies for the property. When I went to check out I was told I could not use the card as I was not an authorized user. I informed my property manager of this and she showed me that I was an authorized user and have always been. When I told the cashier that I had just made a purchase the day before and have been using the card for several years she called her supervisor over.
The supervisor looked at the screen and with a very flip attitude said "sorry". Needless to say I was not only embarrassed but became very angry. I have had a personal Lowes Visa card since this branch was first opened and have used it often since. Last week I bought a new lawn mower and if I had not already used it I would have taken it back for a refund.
I went home and cut up my Lowes visa card and I promise I will never shop a Lowes again. I told my property manager even if the problem is resolved I will only use the account when I have no other choice. I will buy company supplies from HD Supply from now on. I will buy my personal materials for home improvement at The Home Depot.

jeff smith
from Gulfport, MS
I've spent many of thousands of dollars thru a company with Lowes. In Diberville, ms.,and many other stores thru out southern states. I'll have to say that you have the most rude people at your customer service station in D'iberville, Ms. . One lady named Carmin and another named Linda. I have been insulted and ignored by these two "ladies" for the last time. I'm taking my business elsewhere. I hope you can find more people friendly personnel. I'll continue to use Lowes in the other areas as your products are good.

Mary Lee Wachter
from Hubert, NC
I went in to buy some wire for a craft project. I was directed to aisle 14 or 15. After finding the wire on aisle 15, finding an employee to cut the wire was almost impossible. After searching for an employee, he said he could not cut the wire. He directed me to another employee who was working on a ladder. I said I would wait at aisle 15.
I waited and waited and waited. I went back to find her but she was not at the same site. I searched for her until I found her at another aisle. She said she thought that was where I needed her. How would she know? I never talked to her. After finally getting my wire cut, paying and leaving the store, it was 1:00pm. That is TERRIBLE CUSTOMER SERVICE.

We purchased a refrigerator and a stove. We were expecting a morning delivery however, they called us and said we could only do an afternoon delivery between 1-4pm but I called and told them that it has to be in the morning. We were told yes.
Next day no one called us till late afternoon. I told the driver to take it back because I need it in the morning. Next day, Tuesday, we went into the store early, and we were told guaranteed morning delivery again. Nothing in the morning told the driver to take it back.
Today, we canceled the order and spoke to the manager, and he said it was a miscommunication. He lied to protect the person that did not want her job.

Phillip Staton
from Garner, NC
I purchased a pressure washer from one of your stores on 5/3/14. I used the washer one time last year to wash my house, which took about 4 days. I pulled it out of the garage on 5/4/15 and the washer wouldn't start. I took it back to the Lowe's in Greenville, NC to well after only using the thing one time.
The team at Lowe's told me the only thing they could do was to send it off to have it fix. My question to them was why would I want a new washer to be worked on. The manager told me that he could send it off to have it fix or I could take it back with me and have someone fix it, but there was nothing else he could do for me. After exchanging words with the manager, he told me to leave the washer to be fixed or take it with me on the way out of his store.
After being a customer for over 15 years, it's a damn shame to be treated the way I was today. I purchased that washer for more than $275.00 and only got to use it once. Now I have to get it fix. I just purchased a refrigerator from Lowe's last week, which was over $1500.00. What a damn joke my day has been with Lowe's today. I will make sure that I don't have the same problem with the refrigerator, because I'm calling them tomorrow to have them come get it because my 30 days run out and it stop working. Thanks for the last 15 years and so long.

David Jones
from Clinton, SC
I went into the Woodruff Road, Greenville, SC Lowes on Tuesday May 5, 2015. I usually avoid Lowes and shop at Home Depot because very similar experiences in other Lowes stores, particularly the Cherrydale store in Greenville. I came in around 11:30 am to purchase five bags of concrete.
As I walked into the door at the contractor desk, I got in the checkout line that already had three people in it. As soon as I stepped into the line, two other customers got in line behind me, making the number in line 6. The lady at the register was doing all she could, but was dealing with a price check issue, or something along that line.
There were two gentlemen working at the contractor desk; one was on the phone, and one was standing at the register punching keys on the keyboard. Both of the men kept their heads down as if they were unaware of the huge line at the next register. The comical thing was that they kept looking up to see if anyone was looking at them. As we saw this happen continually, all of us customers in line started laughing and mentioning each time they looked up.
Finally the lady at the register asked them to open the other register, to which they both feigned complete confusion at what she was saying. She had enough and opened the other register next to her, but since she could only ring up one customer at a time, it went no faster. In fact, the customer in front of me took the laser scanner and scanned all of his own merchandise to try to speed up the process.
Finally, one of the men opened the register and took all of the people in the back of the line, making those of us that had been there the longest, the last ones to finally be checked out. I explained my irritation to him, and asked to see a manager, who said he would pass this problem on to his "higher ups". I told him that I doubt anything would be done, because most Lowes stores disregard the "if there are 3 people or more in line, we will open another register" policy. I would prefer to deal with Lowes because it is closer to my house, but because this has happened before, I drive past Lowes to go to Home Depot.

I bought washer/dryer set & Lowes extended warranty with them & after not even a year experienced problems with the washer/dryer set. So we called Lowes. They sent people out about 9 times & problems have still not been resolved. We were denied for our replacement. Really frustrated because washer/dryer should not have problems less than a year bought. Had a washer/dryer set previously for 10 yrs & never once had it maintenance done on it.

I live in Georgetown, Ky and shop frequently at the Lowes there. I went there today and had a basket of items to purchase and ask for my veterans discount. I showed them my drivers license which has veteran stamped on it which you cannot get without showing your dd 213. Your employees state they cannot accept this.
How can your company treat veterans like this after giving their lives for our country? I have shopped in one of your Lexington Ky stores, and they were nothing but kind and had no problem giving me my discount. Even if I have to go out of my way, I will not do business with a company who treats veterans this way. No one could cheat by having this put on their license. You have to show proof for them to put this on your license
-Disappointed Veteran

maurice desormeaux
from Colorado Springs, CO
I was buying plants this morning and the check out in that area was 6 deep on two counters so I went inside where the lines were shorter. When I reached the checkout the clerk got a phone call and was told she was 30 minutes late that morning and appeared to be instructed to go home. (She denied being late) The person who made that called is the one who should have been fired and would have been if I was running the store as that person had no idea what was going on in the store at the time as you were short people at the cash registers and you were sending one home (who happened to be one of the best you have). That manager is the one that should be gone. This is the store in CO SPS on Powers.

Laurel, Lanham MD...I live near the Laurel Lowes, and have shop there since it open, but through the years the service has dropped drastically. there is no service, no help with materials needed, no one knows where thing are, if you order something most likely it will be wrong. I just simply hate to walk in your stores, you can't reach a store manager, I have never been able, example: today I called your LANHAM store asked if they carried the Adhesive Grout all in one, he said he didn't know! put me on hold and shortly hanged up. called again and was told they did have it, made a visit to the store to find they have not carried that product for a number of years. I am a 30 year Vet in the Construction Industry's in all areas, my personal experience is that you don't care who you hire, don't give Customer service abdicate, you have people working in areas that have no experience and don't care to learn provide service with some smile.
I work all over the State of Maryland, Virginia, Delaware and Pennsylvania. my best experience ever has always been the Summerset PA. they do every thing right, they greet, if you ask, where is? they take you there, they help you load, if you have a big order they will drop it off, for a small fee. I am always impress what will they do next. please sent some of your employees to this location and have them train them. you need to start making drastic changes to the Laurel store, from Management down, I called today to talk to Manager from a prior complaint, waited, phone rings, waited, no manager finally hanged up. what is a Person or Contractor to do if you can't reach anyone to assist you in moving the ball. I am in your store to BUY SOMETHING, i want to give you more MONEY, that's all help me help you to help you to my MONEY. please, please response is needed. ASAP

Warren Haislar
from Fenton, MO
I have been shopping at Lowe's in south St. Louis since it opened, and in 2012 a store clerk told me about Veteran's 10% discount if you have a Veteran's ID card. I was told to pay extra and get one with a picture ID because the one without the picture can be passed around to any one and they can use it. Now, I have been using my card there since Dec. 2012 and on April 18 2015. The clerk told me she cannot honor a picture ID Vet card, so I asked for the manager, and he said I never could use it. Sadly enough, I have receipts showing they did honor it since 2012. If your going to have a promo then get it together.

Karen miller
from Myrtle Beach, SC
Purchased a vent-less fireplace in February. When having installed had problem with unit igniting. Gas company said faulty valve. Called lowes... Was told seasonal item by assistant manager. He said he would call the sales rep to see what to do then. Said came in at 8 next morning would get back to me by 10. Well he did not! I called him that day at 2 said he called rep and he said seasonal item would have to see if he could locate one somewhere in country (REALLY) and that! Would have to probably wait till next September or October!!! Common since says they do not stop make these fireplaces just because it is April. I decided to figure out on my own. Got out my paper work found #for manufacture contacted them and found out it was a very simple problem. Fireplace is now working. You would think that either he or your rep would have known to call the manufacture directly. Absolutely no customer service here AT ALL!!! You have no idea how many thousands I mean thousands of dollars I have spent in your store. We have owned our home almost 30 years and done all our remodeling on our own purchasing everything at lowes. My business will now be at Home Depot! The store I am complaining about is Surfside Beach SC.

whsale@twlakes.net
from Livingston, TN
We are a business serving the middle Tennessee area. Your Lowes store in Cookeville Tennessee is the worst of the worst !!! I placed a phone call 3 different times this afternoon at about 1:15 PM on 4/16/15 trying to reach the plumbing department to get some pricing for a job. On all three times when the call was placed into plumbing it just kept ringing then went back to the operator all three times. The fourth time the operator got very nasty with me saying the store was busy & my call can't be completed . ARE YOU KIDDING ME !!!!!! I have NEVER been told that from any store, and we call many stores for estimates on materials for our jobs. We will drive the two hours & purchase our materials from Home Depot in Nashville from now on. They are so much more friendly & will bend over backwards for ALL their customers. Your store in Cookeville SUCKS !!!!! This is one of many complaints we have had when we attempt to get pricing and/or service at that store. I wish Home Depot would open up in the Cookeville Tennessee area ---------Lowes would go completely out of business there !!!!

Dorothy M. Jones
from Mobile, AL
On 5/25/2014 we purchased a Briggs and Stratton Troy Bilt Power washer for approx $440.00 at Lowes store #0549 Mobile, Alabama. We used it once last summer to power wash the house. We stored ii for the winter and followed the instructions to the letter, for winter storage. It was covered over and placed in our enclosed garage out of the elements. When we went to use it. on or about 3/i5/2015, it would not start. We called the Briggs and Stratton customer service people through the recommended 800# on the instructions that came with the power washer. We gave them the model and serial numbers and after a lengthy discussion to determine what else we could do to get it started, The Briggs and Stratton Rep. stated that the equipment was still under warranty as we had purchased an extended warranty at the time of the purchase from Lowes. We were informed to take it to the closest authorized repair shop, Alexander Hardware in Theodore, a Mobile suburb and in all likelihood there would be no cost to us for the repair. This was on 3/18/2015.
Alexander Hardware called us the next day to inform us that the carburetor had to be replaced and they, Alexander Hardware, would not pay the cost, that we would have to pay approx $80+ dollars. We returned to pick up the power washer from Alexander Hardware and next, we would return it to Lowes #0549, in hopes of a replacement machine. This was on or about 3/21/2015. Lowes kept us there for over 1 hour at the return desk as they went back and forth on the phone, calling everyone. We had our receipts and all paperwork necessary to guarantee us a replacement machine. After all of this we were put on the phone with a very rude man who said that Lowes would not replace the power washer and if we left it with them, meaning Lowes, then we would have to pay the cost of repairs. We refused to be treated like we didn't matter to Lowes and considering our long purchase history from Lowes and the thousands of dollars we have spent over the years with your company, we decided to close our accounts. That same rude man stated that, " you know that if we close your account, you can never open another one". Excuse me, but we are not criminals, and if a protest such as ours, of closing an account put us on Lowes bad customer list, then there is something seriously wrong with your company.
Questions: 1. Why the heck did you sell us a bogus extended warranty policy that was basically worthless? 2. Why were we told that the equipment was under warranty by Briggs and Stratton, when, clearly, it was not? Do you consider unhappy Lowes customers to be your enemies by barring them from future accounts with Lowes? We now shop at Home Depot and have opened accounts there. In readying our yard for Spring we have already spent about $ 2,000. for plants, landscaping trees, rock, mulch, planters and pots, etc. We have been treated with great respect and helpfullness. They load our cars and thank us for the purchases. They even tell us if we have any problems with purchases, to come back for a prompt resolution. We plan to never shop at Lowes in the future.

Dana Rorvik
from Powder Springs, GA
Bought a troy bilt mower on 9.2.13. Self propelled electric start....never has worked properly. Bought extended warranty. Spent over $400. Could not register it BECAUSE some MORON keeps telling that MY phone number that I've had for 20 years is registered to some illegal. Unfortunately do not have receipt but DO have credit card statement....called the 800 number this morning, got the same bull from this young woman that could barely speak English. She refused to let me speak with a supervisor...never again will I darken a Lowe's door...WHY didn't they say something about my phone number when they asked for it when I bought the extended warranty???

denver counts sr.
from Stockbridge, GA
I bought a 42" cut troy mustang on 4/10 @ lowe's in stockbridge,ga. I paid cash for it. They del. it on 4/11 2015. After the driver got it unloaded, I asked for the paperwork & keys. He said he had left the plastic packet zip tied to the mower. Needless to say, the packet was no where to be found [blown off during transit]. This was @1:45pm. He said he would be back by 5pm. I waited till 4pm & called the store & talked to the mgr. [Angela]. She new nothing about any of this & confirmed that it was their driver & that she would call him & find out what was going on. She also said there was no way he could be back here by 5p. I expressed to her that the mower was sitting in the middle of my driveway. I ask her to call me & let me know what was going on & to let me know when I could expect the missing items & told her my new mower couldn't sit in my driveway overnight.
She was to call me back [she never did] so I called her back around 6p & said she was just getting back from lunch & from what she said she hadn't seen the driver & hadn't talked with him so the driver shows back up @6:40 p with my packet. I checked it & there was only 1 key [should be 2 keys]. He told me I could go to the store & get another one. By this time I'm having a hard time keeping from getting upset [but I did]. I called the transportation dept. & complained to them. He said he would check in to it & call me back. I'm still waiting on that return call. I was going to buy some more items from that store.but not now...I still haven't rec. my 2nd key either! This is a good way to lose customers

Thomas Sawyer
from Cary, NC
I asked for a Friday morning delivery on the 10th and setup my schedule to be home during these hours. Around one o'clock I called the store to find out where my purchase was. I was told the truck was running late and that they would call me 30 minutes prior to delivery. The delivery never came. I missed a 2:30 appt. because of this. After several more attempts to get some satisfaction I was told by one of the associates in delivery that they had me scheduled for the 17th. After complaining that the delivery was the 10th I was told that the delivery would be made the following day, Saturday the 11th. Again I set aside my schedule to receive my delivery. Seeing that they missed the Friday delivery; one would expect that the store would get my refrigerator to me first thing Sat. morning. After waiting again for hours, again cancelling appointments, around 1pm I called the store inquiring about my delivery. I was told that they had put it on the afternoon schedule. Why would any business screw up the delivery date and then setup to deliver late the next day. This is the worse customer service I've ever had. The meats that I brought Friday morning had to be throw away, I missed two appointments and messed up days of my days which I had scheduled. I was supposed to be in Charlotte Saturday Morning. What is Lowe's going to do to fix this issue with me. Call the store and verify this. Very much dissatisfied with Lowe's.

Joseph Bellomo
from North Bend, OH
Went to Tri County Lows and asked for someone to help us with new wood TREX for my deck. There computers were down so they told me to go to Colraine Lows. So my wife and I went there. They had a computer that worked. I told them what I needed and they proceeded to draw up a deck. Not what I wanted. I have a deck. Just need to change the deck and the rails and have a new set of steps made up. Not hard you would think. So they do all of this like its a new deck and then he tells me well I really don't do this so I will give to someone Monday and they will call you and give you a price on what you need after they fiqure it out. No one has called. So you lost a 3000.00 dollar plus deal. Manards new exactly what I wanted and got it done. So I just wanted you to know about this.

Shannan Bodwell
from Winterport, ME
On Friday 4-10-15 my husband and myself bought a dishwasher for my birthday 4-11-15, to be delivered on that day between the hours of 11am and
2pm. The driver was to call before arriving. On that day 4-11-15, which by the way was my 50th birthday, we received a call from the driver @ approximately 11:30am stating that they would be there in 45minutes. At about 2:30 we still had not seen nor heard from anyone. So we called the store to see where they were. We were informed that all deliveries were going to be made between 11am and 2pm, it was already 2:30. So we explained that the driver had called and not arrived, so she said she would call the driver and have him call us back. No calls for 2hrs. So we called again and got the same answer. Two more calls and 3 more hours later we got a call from the driver stating that he had delivered the dishwasher and that we were not home, so he left it on the deck. (we do not have a deck, and not only were we home, but waiting.) We told him that he must have delivered it to the wrong address. We had an argument that I apparently did not know where I lived, that he had delivered to the address that was labeled. I had to scour out neighborhood for my dishwasher, which I did find, at a neighbors house, and not even a close neighbor! Thank goodness for honest people, they could just have easily taken it inside and claimed they never saw it.. What I really liked was that when I spoke to the driver again, he still claimed that he delivered it to my neighbors when I clearly had the correct address written down!
Apparently dishwashers can wander off. At not one time did anyone believe us, call us in a timely manner, apologize, or treat us with any courtesy at all. Great way to spend my birthday! By the way this was at the store in Brewer Maine. I'm not a huge complainer, but I have never been treated so rudely in my entire life. ( I will share this story to whom ever will listen, and I like to talk.)

Jequita Ruple
from Sherwood, AR
The managers in the Jacksonville ,AR store are the worst. last year I needed countertop paint that the store could no longer carry but could order it. They were required to order 2 cans I only needed one but had to buy both instead of them putting one can on the shelf and selling it I had to buy a can I did not need. the Managers best deal was to take off 10%. Still did not need the extra can. that was last year. Last year I had been looking for the deep crimson red azaleas, found them at lowes. I bought 7 of them. I came home planted them when they bloomed this year they were pink not the red that the tag said they were. Again I called the manager he wants a receipt and for me to dig them all up and bring them in. I am sure you value your time, well so do I. I have shopped ad Lowes for many years but I have to say driving a ways and going to Home Depot is looking good. I bought them at your store , planted them, now he wants me to produce a receipt from last summer and did the pinks ones up and bring them in. Thank you for your consideration in this matter. I am just tired of their attitudes.

Jimmy Popwell
from Montgomery, AL
Went to Lowes in Montgomery Alabama on 4-06-2015 .On the way into the store a older lady ask if I could help her load some bags of top soil on her car, that she had been waiting for 20 minutes and no one would help her. I did load her soil for her and in the process of loading my 78.00 dollars of flowers and other stuff, I help four other ladys load stuff on there carts and help them put in in there autos.i told my wife that when I needed a work out all I had to do was go to Lowes and help folks load there autos.
So I told myself I would never go to that store again and would just go to the one in Prattville Alabama, I did with the same results. Service sucks. It seems like all these so call employees are always in the back of the store doing something when they are needed up front to help CUSTOMERS. Do I think this complaint is going to make a difference . NO Do I have the option of going to another store? HOME DEPOT. I will finish my garden with HOME DEPOT stuff

Jacques o'jaygee
from Westwood, NJ
I needed Lowe's to service an $800 samsung dishwasher showing 1E errors. They send me to some A&E services. I ve got scheduled for a month later, the agents that came didn't know what they were doing, they raised the temperature of my hot water to dangerous level. They didn't get it done. I finally have to call Samsung who came and changed the sensor. Don't waste your time with Lowe's . Go directly to the manufacturers.

Douglas Mayhew
from Hacker Valley, WV
I am a small contractor and president of the local habitat for humanity org. On 4-4-15 I visited the Bedford va. store for items for habitat. After collecting the items I needed I proceeded to contractors counter, this is where our credit card number and tax exempt status is store. When I got to checkout the young lady had no idea where our folder was due to it being stored under one of the employees file cabinet drawer.After considerable amount of time some lady found the folder only to be told our tax exempt was not valid.
This is the third time in six months this has occurred.After nearly an hour had passed and no success I told the assistant manager to just charge me the tax and we could check on it on Monday.During this time the young lady helping me went to help three other people so after another fifteen minutes I threw the folder down said im out of here. My biggest concern is why would you put a teenage girl in contractor sales that has no idea about building materials. This is not a isolated case. Why would you not have someone with at least a little building experience in this area.I buy many thousand dollars a year at this store and this is the reason I know its not a isolated case.
This store seems to employ more teenage kids than any place I have ever shopped.You guys better hope a home depot doesn't come to this area because your store will be in deep trouble.Seems like you could have some of your knowledgeable teenagers if that's what you employ be stationed in contractor sales. This store pulls people from anywhere in the store to fill a spot only and certainly not to help the customer. I will buy only what I have to from there until customer service improves.Thank you for your time

Ken Goodman
from Greer, SC
Last week I sent an e mail complaint in regard's to the rude lawn care area employee at the Lowes in Greer SC. he walked by me as if t did not exist to interact with his dealer, as stated before I am not paranoid or making this up. would like a response is all. the date I was there was 4/1/2015 next time I visit lowes and I see this individual I will leave. thank you hope to hear from you.

Gregory and James Smith
from Oklahoma City, OK
On March 21, 2015 we went into Lowe's 0205 to look at carpet for our new home. Travis the asst mgt was helping us through the process of getting set up for having our home measured. We were very satisfied with his knowledge and professionalism of this process. We stressed that we would be closing on our home on April 8th and asked if that would be a problem to have it put in right afterwards before the furniture was moved in the home. We were assured that wouldn't be a problem. We then paid for the measuring (mileage) and put deposits down on the carpet samples we took home which was right at $209.18. On March 23rd a representative called to set an appointment to measure the home on March 28th at 2:30pm. We also showed up at the same time with our interior designer when Chris was there on the 28th to ask any questions which we might have for him too. At that time he stated he was not only measuring the bedrooms that we wanted to replace the carpet in but also the whole home and they would have it for us if we wanted to do any other rooms. He also said after he got all of his "tweaking" done on the schematics of the home and measurements we could have our own copy of them and could pick it up at the store when we went in. We were still very satisfied at that time also.
On March 29th at 1:33pm Sean from the Lowe's Store 0205 and left a message stating that there was a problem with creating something with the measurements and that the vinyl would have to be a separate transaction. I couldn't figure out what he was talking about vinyl, since that wasn't what we wanted. So, I immediately started trying to return his call at 1:40pm. I was transferred numerous times to different departments over and over again. Disconnected a couple of times and then was told to do Ext 4814 which was no help. I called back to speak with management and was never connected to them either. This went on for over an hour until my frustration got the best of me and decided that someone will end up calling me back sometime. Not at all impressed with that day of dealing with Lowes 0205. On March 1st a young man named Alex called me to address that the measurements we ready for us to come in and get things set up. Stated again that the vinyl would have to be a separate transaction..... I told him that we were not getting vinyl from Lowe's because Travis told us in the beginning that the installers do not prepare the floor or tear up the old vinyl..... So that wasn't what the measurements were for. I said that my partner and I would be in that Friday the 3rd on our day off to get the estimate for the carpet we decided to go with in the bedrooms.
On March 3, 2015 James and myself arrived at Lowe's 0205 around 2:15 pm to get things set up for estimate and installation. We went to customer service to return the carpet samples to get our deposit credited back to our card and back to flooring we went again. There we were met by Alex which told us we needing to pay again for a carpet measuring since they did a vinyl measurement. At that time I told him that we already paid $155 for measuring for carpet and I would not be paying again. He said the "system" has us put in as a vinyl measurement and for that we must pay to set up for a carpet measurement. I again explained that Travis set all of this up and we discussed that Lowe's doesn't prep the flooring for vinyl so that wasn't even an option we considered since the house we are buying has old vinyl glued down in it already. Also explained that we put 2 deposits down on carpet samples and didn't even have vinyl samples since that wasn't an option. Alex said it would be another 48 hours before he could have access to the carpet measurements then and we needed to come back at that time. I then said that Sean had called me Sunday the 29th and I spent over an hour trying to return his call to no avail. So he called Sean over to speak with me about the confusion. At that time Sean came to the flooring dept and said that I would have to come back in 48 hours when they got the measurements for carpet and I needed to pay again.
I repeated everything again to Sean why this wasn't even an option since we already paid for carpet measurements. Also I said I was on the phone for over an hour trying to return his call Sunday when he left a message. He said with a sarcastic tone that he didn't even work Sunday and didn't know how I got a call from him. So at that time there was three associates standing there... Alex, Tammy and Sean. I asked all of them if Sunday was the 29th and we all agreed that it was.... So I pulled out my phone and placed it on speaker for all of us to hear that Sean indeed left me a message on that day he said he wasn't there. Sean acknowledged that was him and at that time he just walked off stating he was not dealing with this! I told Alex and Tammy that I needed management to come and speak with me now and if Travis was in the store for him to come too. Carol showed up and I explained the whole thing over again.... She said there was no way to get it until 48 hours. I insisted that wasn't acceptable and something needed to be done since I had already been lied to by Sean, orders all messed up and we drove from Alva which is 75 plus miles away. So Carol got busy calling and investigating what the mix up was and who was responsible. During that time around 3:45 or 4:00 Travis shows up to confirm everything we said was the way it was ordered. So Carol found were Travis did put in the order March 21st for carpet Not vinyl measurements.
So another wait... Around 4:45 Alex brought us the supposedly the correct schematics of our home, which was not to pick out the quality of what carpet in what bedrooms. So again another wait... At 5:15 Travis came with the right one and we proceeded to choose what quality for what bedrooms. So at 5:30 or sometime he took it back to the back to be figured. During all of this time of waiting and stressing out about how a company could be so unprofessional in handling a situation we had the associate Tammy wanting to discuss her legal battles with the Harper County Kansas police dept and district attorney. Wow... What a truly Good Friday that this was turning out to be!!! At 5:40 we left to go check out carpet at another store while Travis was to figure carpet prices. Finally we got a phone call at 6:15 saying it would be Monday before they could get it to us. We asked if we could come at least get a copy of the schematics of our home since Chris (the guy that measured) said we could and we paid for that too. We were told no. So 4 hours of total hell was what we really paid for to get treated this way.

My fiancee called to check up on the status of application he filled out for your company in Evans GA and was met by a rude and condescending operator. The operator refused to give her name and told him that "If she was interested in hiring you she would have called you. She doesn't accept calls about status." Then promptly hung up without a good bye or any kind of sign off. I called to check for myself if she had this type of attitude with everyone and I was given the same treatment. I found her behavior and treatment of us unprofessional, unacceptable, and emotional disturbing. Is it her place to try to make that kind of statement? Is it her place to make a person to feel that they are unworthy? I believe that a retraining on professionalism on phone etiquette is required for this person and to let her know what she is allowed to say to a potential employee or customer. Its this type of treatment that truly makes me and my family reconsider if we want to do business with your company.

Brought my troy built push mower that I bought in September of 214 due to it not starting (only used it 5 times before it became winter). Was told it would have to be sent off but they only ship items on Thursdays. Was told they would call me to see if I wanted it fixed after they told me the price and what the problem was. Well that never happened. I was called about a week and a half later and was told your mower is finished and back at the store and ready for pick up. I went to pick it up this past Saturday and it was $74 repair because they said it was just dirty in the lines and the carburetor and that is not a warranty issue.
My problems are as follows. They didn't call me to see if I wanted the repairs done. If it was an older mower I would have said no and bought a new one. The worker at the Lowes in Newnan, Ga. didn't know how to scan anything and had to keep asking. There was a note not to completely lock down the handle screws so I could fold the handle down to fit tin my car. My screw was hand tight but the other was completely screwed down. Asked customer service for someone to bring a pair of pliers or wrench and waited 20 minutes and no one showed up. then someone in the parking lot had some pliers so they unscrewed it for me. By this time about 45 minutes passed and still no Lowes worker. The mower had been left outside and it rained on it because the bag with the paperwork was full of water. my mower stays in my garage at my house. I Finally get home and the mower is making a loud cracking noise like something is rubbing or hitting something so now I have to go back again.
Terrible warranty/fix process and also lazy, lazy, lazy workers. Customer service making jokes with each other and talking about what happened the night before or about what happened to friends. Oh and by the way I went here about 3 weeks before that with a gasket for my shower head. The rubber gasket was leaking and the Lowes worker told me just go down there and match it to the washer board until you find the right one then look in the bags for it. Not I will help you it was go do it yourself and he walked away. I have became a loyal Home depot customer now due to all this crap. Unfortunately now I have to take my mower back and naturally its going to be my fault even though I haven't used it since it came back from the Lowes shop.

I bought a kitchen through lowes at springhill fla.,I paid over 13000.00 for this kitchen,the contracter they used did a very shoddy job,the moulding under the cabinets are loose,they failed to put quarter round under the cabinets.they were to replace a light switch for us,they did ,it did not work,they have been out twice,it still does not work.the baseboard moulding was not caulked,nor cut properly,once there they tried to charge us extra for work that was in the contract,we went to shane the store manager of the springhill fla. store,and he stopped that.they also had an employee that stole items from our house tools,broom etc.I have talked to the head of install sales at the lowes store in springhill fla.,he said we have to continue to use this contractor,because its a contractual agreement,that I have no choice or say in the matter.iI thought lowes policy was to have a satisfied customer,but I now know that I was wrong.

I had a new water heater installed on 3/25/15. I took a pic of the horrible mess they left at the ceiling but I guess I am not able to attach the pic. I was charged 600.00 an hour for the installation of the water heater and I am so disappointed on the shotty work that was done. They left a big hole showing when all that would have to be done is to get a larger diameter plate that the vent feeds through! it looks awful and I don't like the idea of being able to see a hole in my ceiling. At 600.00 an hour I expect a better job than that. Am I going to have to live with this hole in my ceiling or is Lowe's going to take care of this mess. I already had to agree with them cutting out my box that was attached to the floor and while that was holding my old water heater on so now I also have a chunk of floor missing under the heater.

Judy De Rose
from Ballwin, MO
You have an commercial on tv to sign up for a chance to win 4 tickets to the NCAA final 4 games in 2015 however when you type in Lowes.com/Teammates on the computer there is no where to sign up for the contest. Very disappointing!

Carol Lee
from Bowling Green, KY
First may I say that I planned & saved money for a year in advance to replace carpet in 2 rooms of my home. It has taken 5 weeks of nothing but problems to get my carpet installed. It's as if no one at the BG Lowe's knows what the proper process is to selling carpet. I started out choosing my carpet and a young woman named Stephanie explained I needed to pay a fee of $35 to have my room measured and if I bought the carpet that money would go towards the carpet. Fine. So she takes all my information and puts it carefully in the computer and reads it back to me. She tells me everything is set and the installation co. will contact me in 1-2 business days. This was on Saturday, so I waited patiently all day Monday, Tuesday and by Wednesday afternoon around 4 p.m. I called Lowe's to see what was going on.
After being transfered around the store to several people I finaly talked to the manager Rich who finallly asked if I had been giving a print out to take up front and pay the $35 measuring fee. Noooo, at no time did Stephanie give me a print out and say that fee must be paid before they will contact me. So I make my second trip to Lowe's to pay for this. Finally the installation co. calls and comes to measure my room. Then I make a 3rd trip to Lowe's to order and pay for my carpet and a vinyl material that was to be an insert by the door so there was room to come in from outside and wipe your feet. . While there I found a large carpet remnant for another bedroom that I bought and paid for while there. Lowe's told me I had to take that with me though as they wouldn't deliver that. So in 2 days I made a 3rd trip to Lowe's to try and get this carpet remnant on my husband's truck. It was too large though and wouldn't fit so they agreed to hold it till my other carpet arrived and bring it all together at once.
The installation co. calls me a few days later to tell me that the paperwork they received is differnt from what I told them. When I checked with Lowe's someone had changed my order and instead of the waterproof vinyl product for the insert in front of my door it had been changed to "peel and stick tiles with grout" which was definitely not what I had ordered and paid for. So I make my 4th trip to Lowe's to get this problem straightened out and the correct product scheduled to be delivered with the carpet and I specifically if everything had been paid for and was ready and was told yes. Then a few days later the carpet installation co. call me to tell me that I had not paid the carpet installation fee, to which I went over all of my reciepts and sure enough the Lowe's salesperson had not added that into my total bill, so I was able to pay for that over the phone, but I had to request a reciept be sent to my email for proof that it had been paid. All of this had me and my daughter a nervous wreck and had I not already ordered & paid for the carpet I would have canceled the whole thing.
I was furious.......I spent over $1100 on this carpet and I am told that part of the product might fail and have to be re-done!! This entire project from the get go has been a nightmare. My husband is mad, my daughter and I are furious and I wish I had NEVER started this home improvement project with Lowe's. It was my intention to do these 2 rooms first, then move furniture and I have another bedroom, hallway and living room that I was going to replace the carpet. Well the carpet will be replaced in those areas, but I am through with Lowe's!! I will never buy carpet from them again. The sad thing is I love the quality of the carpet and would have loved to have had the same thing in the other areas of my home, but not when I have been through all of this. Lowe's just lost about a $3000 sale from my family.

Theresa Schenk
from Willow Grove, PA
Hello my name is Theresa Schenk I purchased two storm doors and had them installed . Two weeks later the door closer fell off and I called lowes and they sent their installer out who sad no problem they would replace them under warranty. I just received a call from the install department saying it was wind damaged and would not be covered. I have only had the door for 3 weeks and the door has been locked closed. Till we opened it and the closure fell off.

Melissa Merritt
from Knoxville, TN
I has an issues with the install of my counter tops from Lowes in Jefferson City TN. Placed a complaint they said would follow up and get back in contact. They did said going to make up for it and compensate us and would need to know what could do and was going speak with the store manager and called back once and I missed the call and not call since. Such bad Management for customers.

Lisa Guzzo
from Sussex, NJ
I bought wood flooring at Lowes with a lifetime warranty. The floor was around 3000 and the install about 3500. I hired an installer. The floor looked great but little by little I started to notice cracks in some of the boards. I then noticed when I moved the couch the floor was dented underneath the weight of the couch. I called the store and they said they would send someone to look at it. It took four months. When Allen and Roth ( a division of Lowes) came to observed the floor he said it happened because of the weather. I told him it was a beautiful summer with hardly any humidity or rain and that was ridiculous, he quickly changed his story and said it was the install. I since have had three builders come and look at the floor and say it is a manufacturing defect and the floor should be able to hold up under the weight of furniture. This has nothing to do with installation. For eight months they have been telling me they are escalating this and they don't ever return phone calls. When I finally caught up with the store manager Marcus he told me to come in and buy something else and he would give me fifteen percent off. It took us twelve years to save up for this floor and its pure crap! Furthermore their complaint process is bogus its like complaining to your boss about his son they never find anything wrong with their products.

Fred Link
from Twin Falls, ID
I went to Lowes to buy curtain rings due to that's where we started buying them. They had 1 box, so I asked about when the next shipment was going to come in. The lady said that was all they had and they were dropping the line, but she looked on line and they had 8 boxes in Pocatello Id. I called and talked to them and the gentleman said it would be easier if I would go back to our Lowes and pay for them and have Lowes send them on their truck to Twin Falls Id. I went to customer service and told them what I was told. The woman said she had never heard about doing it this way. She went to her boss and he said they would not due it due to it being done away with and they would not do it on such a small purchase. Lowes lost a customer and if they continue to do business this way they will not be in business long.

Roy Covey
from Silverdale, WA
We contracted with Lowe's in Silverdale WA for a complete kitchen remodel. Part of the job is to remove two existing walls to open the space. We informed the Lowe's rep one wall was load bearing. No problem, we will install one or two posts to bear the weight he said. We were told there may be additional costs due to unforseen circumstances. There is a structure problem that needs corrected and we are "now" being told Lowe's will not fix it. We came to Lowe's because we trusted your name. As an Navy Veteran your word is your bond and at this point I don't think much of Lowe's word. Our project has started and now is on hold with no usable kitchen. Going to find the store manager today. We are requesting Lowe's corporate to assist in this project completion. Roy Covey 360.620.0547

Joe Plata
from Brownsville, TX
Ordered windows at lowes manufacturer is Pella, since the first wk. of December. The delivery date was changed 3 times, and finally delivered to your lowes store January 08th. Spoke with all levels of management during this incident.
After crossing this hurdle, Mr. Lucio, a contractor for lowes, was suppose to contact us, to arrange an installation date. "Freddy", in charge of installations for lowes called him numerous times, and finally made contact, informing Freddy that he would call us that same day, Tuesday, which was yesterday. Mr. Lucio, the contractor never made that call to us. I am getting very frustrated at this lack of professionalism, and want some accountability. I made 2 payments when waiting for the merchandise on my lowes card, and am making payments for this contractor to do his job. I am giving lowes one wk., to sort this out before I ask for a full refund. I feel this transaction is being carried out in bad faith.
My name, Joe Plata
jooopoo@yahoo.com
Tel# 9562039153

Joe Roger
from New York, NY
Would give 0 stars if it let me. After making an order online I did the survey. Before the survey I used to never get any soliciting. Since the survey I have gotten 14 phone calls from solicitors.
It's against the law to sell people's data. Ask Mark Zuckerberg! What your doing is illegal and you should be ashamed of yourselves.
After this I'm only shopping at Home Depot and Walmart. I will be following up to make sure your not leaking anybody else's information as well. I would attach the photo of my phone logs to show you but afraid you will leak my info. I am putting the word out on Twitter and other social media bc this is a big deal.

George Warren
from New Port Richey, FL
I went online to make sure the wrenches I wanted were available. I found the for $59.99 at the Port Richey Fl. store, but they were out. The chat service said I could order them for home delivery. I also noticed that the Tarpon Springs Fl. store had them but they were list at $89.99. I told the Lowe's chat person that I needed them for a job the next day, I really needed to go to a store and get them so I would have them in time. I asked if I could print out the add he and I were looking at and take it to the Tarpon store and get the $59.99 price. He said "Sure, we have a low price match guarantee. You will get the same price." I have been shopping at it was old.for many years. There was no reason to not believe him. So I drove to the Tarpon store with the print out of the ad and was told, no the add was old and the would not approve the lower price. I relayed all the info to them above and she still said no, it was old they could not honor it. WOW !! Today, I will go elsewhere and purchase the tolls I need for today. As I said, I have shopped here a long time. This could well be it for me and Lowes.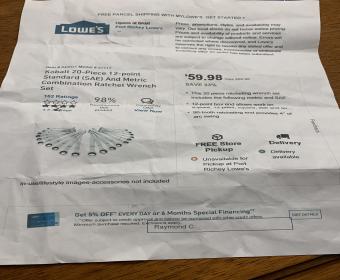 Paula Whittington
from Upper Marlboro, MD
Install a new roof, siding and kitchen. Roof continues to leak. Never stopped. Taking forever to get this attended to. Took gutters off the house and a the downspouts. This flooded the basement and cannot get any attention to this matter. The new roof has been leaking since the install and a mess is in the yard on the roof and nails all around. Need the leak repaired, the basement repaired and the mess cleaned up
Contractor refuses to address the issue. Calls it condensation. A buck full of condensation.
Paula Whittington 1 313-5802470

Waldemar Berlinski
from Lockport, IL
I wanted to file a complaint for service in one of Lowes stores ( Arlington Hts IL.)
On October 27, I bought the range online on your website..
I was waiting so long for this range.
Finally (19 of December) I received my order # 358261735.
This gas range should have self cleaning oven and there is no feature like that.
I sent an email ( several) to the local store asking how we will solve this problem. I proposed that if they have a different model - no important brand, if it was black and had a self cleaning oven, then they can just exchange - of course for the same price for which I bought.
I had a big problem communicating with the local store.
With the help of Lowe's Customer Care finally, today (09 January), they took the stove to the store. They should take it yesterday, I waited for them all day, but they failed to get there because they were going to wrong addresses. When they finally came ,they
were rude and aggressive.
I am still expecting reimbursement for everything that has happened.
If you like to hear a conversation, I can send you recordings all the time when your employees know that the conversation has been recorded.
If they were working for me, I would immediately fired them.
Now I know why I'm not shopping in your store and this will not continue with the service like this.

mr summers
from Augusta, GA
WE wanted storm doors for are house we went to Lowes. we payed 300.00 per door they charger me 450 per door to install them they are not even square the rub as they close We have called Lowes a number of times but no one have came out to fix's them

Walter Rice for Mother Thelma Rice
from Birmingham, AL
Went to Lowe's Fultondale back in mid October. After 4 visits I was able to purchase a garage door on sale (sales ended on 10/31)Dove Overhead Doors came out on 11/06/18, measured the door. Said it would take 3 weeks. Start calling 4th week. Kept getting the run around. One excuse after the other. It is now 2 months later, No door as of Janurary/08/2019, was told last week "installer will call on Jan. 7th with door ready to be installed" not true!!! Was told today by Lowe's install team "door was order yesterday, will have in warehouse on Jan. 17.2019 but will not know the install date".
Are all your customer treated this way. My order # is 84020320. I have neighbors who I know have used Lowe's as their home improvement source. I will confer with them to see did they get this kind of service for installations here in this revitalizing Norwood and North Birmingham area. I will not think twice in the future because of this experience.

Gloria Farre
from Cape Coral, FL
We purchased a refrigerator at Lowes on NE Pine Island Road location on 11/19/18 for $699.00 and as part of the promotion for this product it came with a free ice maker. Delivery was set for one week from the date of purchase but they called and cancelled stating that the refrigerator was not available. One week later they called and left me a voicemail letting me know when the refrigerator would be delivered. I tried calling the phone number back but it was not accepting calls. I called the store and advised them that I was out of town and we had to reschedule but they still send out the refrigerator. By the time they actually delivered this item it was almost three weeks later and the ice maker was not included. I went to Lowes and spoke to Casper from that department. I advised him that the delivery person told me the refrigerator was a floor model and he gave me a refund of $56.00. I also told him the ice maker was not included and he promised to look into it and get back to me the next day which he did. Casper told me he called the Sarasota store and had located an ice maker and if I could wait one more week it would be sent out to me. this was more than 2 weeks ago and still no ice maker.
My daughter brought a town house and could not move in until the refrigerator was delivered because she has two small children and this was a critical appliance to have. I know that this store does not have a store manager and am very disappointed that things are not going well. For the past 13 years I have been a faithful customer of Lowe's and have purchased ALL my appliances and when it came time to upgrade the windows in our home did so through Lowes.
I would appreciate someone reaching out to me with a solution to our problem. I work for a major hospital in this same area and clearly understand that customer satisfaction is critical to the survival of every business. As a customer I am definitely not satisfied with the service Lowe's has provided. My experience has been very poor.
Gloria Farre
233 NW 15th street,
Cape Coral , Florida, 33993
Tel: 239 989 2314 - cell

Christopher Peets
from Redding, CA
I purchased a ceiling fan from Lows, cost $120.00, I wanted 60' blades, as the one I have were 44'', I took the origional fan down and installed the new one, only to have it move a couple times and stop. I checked everything and it was not going to work. I had to take it down and drive back to Redding. I live in Anderson. So now I've got a hole with wires hanging from my ceiling, and a couple hours time with checking everything, removing, and install, and now gas and driving time, then having to put together a bunch of blades, then hang the new fan. Lowes gave me my money back, and I went to get a replacement fan. No more fans like it. There were cheaper ones, but the blades were like the one I originally took down. The only ones that matched, were $19.00 more. I assumed Lowes would give me that fan as a up grade for the same price. Manager said sorry but no. Were standing in check out with a bathroom celling fan, and a light globe we liked for another project. We took our money and left the other items with the cashier. Not long ago we bought out stainless side by side form Lowes and our new dish washer as well. To just be told no, was a slap in the face, I assure you, no one from our family will bother stopping there again. sorry this is so long but It's late and I'm still pissed off
Sincerely
Christopher and Britney Peets
effectou812@yahoo.com

KRISTI WOOD
from Germantown, MD
I AM WRITING THIS COMPLAINT DUE TO THE UNACCEPTABLE SITUATION MY 84 YEAR OLD AUNT IN MOBILE, ALABAMA (MRS. MONA PORTER) HAS GONE THROUGH.
ON THE OTHER HAND I LIVE IN ARIZONA AND I AM IN CONTACT WITH HER ON A REGULAR BASIS. HER WATER HEATER QUIT WORKNG BEFORE CHRISTMAS. SHE WENT TO YOUR MOBILE, ALABAMA STORE TO BEGIN THE PROCESS THAT LOWES HAS IN PLACE; WHICH I FIND TOTALLY UNACCEPTABLE. HAVING A CONTRACTOR COME OUT TO MEASURE THE HEATER, THEN GO BACK TO LOWES AND GIVE THEM THE WORKSHEET THAT THE CONTRACTED PLUMBER GAVE TO HER. PAY LOWES AND THEN SIT AND WAIT AGAIN. WHEN THE MAN CAME THIS PAST SATURDAY AND INSTALLED IT HE NEVER WAITED TO SEE IF IT WAS BEGINNNG TO WORK. HE LEFT SAYING THAT SHE SHOULD HAVE HOT WATER IN ABOUT 3 HOURS. WELL THAT DIDN'T HAPPEN. IT DIDN'T WORK.IT NEVER GOT HOT.
SHE WANT BACK TO LOWES THIS PAST WEEKEND AND WAS TOLD THAT THERE WERE NO MANAGEMENT IN THE STORE ON WEEKENDS. SO SHE WENT HOME AND CALLED YOUR CORPORATE OFFICE AND SPOKE WITH A LADY NAMED MERCEDES. SHE STATED THAT A REPAIR MAN WOULD BE AT HER HOME TODAY BY 11:00 AM. HE CAME AND SAID IT WASN'T THE HEATER THAT IT WAS AN ELECTRICAL ISSUE; HE THAT HE ISN'T AN ELECTRICIAN AND LEFT.
KEEP IN MIND THIS UNACCEPTABLE RUN AROUND IS BEING DONE TO AN 84 YEAR OLD WOMAN HAS BEEN WITHOUT HOT WATER GOING ON THREE (3) WEEKS.
POINT-IN-CASE HAD THE FIRST PLUMBER THAT CAME OUT HAD WAITED TO MAKE SURE THE HEATER WAS WORKING ALL OF THE CONFUSION AND FRUSTRATION SHE HAS BEEN THROUGH COULD HAVE BEEN AVOIDED. TODAY SHE CALLED YOUR CORPORATE OFFICE AND SPOKE WITH MERCEDES AND SHE SAID IF THE WATER HEATER THAT WAS EXCHANGED OUT THIS PAST SATURDAY HADN'T BEEN DESTROYED THEY COULD HAVE COME AND EXCHANGE IT AND PUT THE OLD ONE BACK IN AND TAKE THE ONE THAT WAS INSTALLED. BUT NO, THIS IS JUST MONDAY AND SHE WAS TOLD THAT THE WATER HEATER THAT WAS REMOVED THIS PAST SATURDAY HAD BEEN DESTROYED. WHICH WE DON'T BELIEVE.
SO NEARLY $800.00 LATER SHE SITS ALONE WITH NOT HOT WATER...
WHEN MY AUNT TOLD ME THAT SHE HAD CONTACTED LOWES TO START THE PROCESS I TOLD HER I HOPE THEIR SERVICE IS BETTER THEN THE LOWES IN BULLHEAD, AZ. THIS PAST SUMMER MY HUSBAND OPENED AN $8000.00 LOWES CREDIT CARD.THE FIRST TIME HE WENT TO USE IT HE COULD NOT GET ANYONE TO HELP HIM. HE RETURNED HOME AND CANCALLED THE CARD. WE ACTUALLY GO BY LOWES TO HOME DEPOT NOW WHEN WE ARE IN NEED OF MATERIALS. WE WILL NEVER SHOP LOWES AGAIN. THIS IS AFTER PRIOR YEARS OF HAVNG PURCHASED FOR (4) MAJOR APPLIANCES FROM LOWES: STOVE, MIRCOWAVE, DISHWASHER AND REFRIGERATOR. OH YES, AND TWO WATER HEATERS THAT MY HUSBAND INSTALLED...
SO I'M NOT SURPRISED! MY HOPE WAS THAT SHE WOULD HAVE RECIEVED SUPERIOR CUSTOMER SERVICE. WHAT SHE RECEIVED WAS A TOTAL DISREGARD FOR HER SITUATION. A TOTAL DISREGARD FOR THIS SWEET 84 YEAR OLD WOMAN...
SO LOWES HAS MADE A NAME FOR THEMSELVES. IT IS ONE OF NO CUSTOMER SERVICE. IT IS ONE OF MAKING A "BUCK" AND TO HELL WITH THE CUSTOMER...
IT SEEMS THAT LOWES OWES MRS. PORTER SOME TYPE OF CONSIDRATION GIVEN THIS TOTALLY UNACCEPTABLE SITUATION.
I/WE APPRECIATE YOUR REVIEW AND REPLY TO THE EVENT THAT LEAD UP TO THIS MESSAGE...

Garry Dickey
from Germantown, MD
I have a kobalt 80volt chainsaw with a 5 year warranty that had a broken washer on the chain sprocket and called kobalt about it and was told since that part was not listed anymore to take it back to Lowes for a replacement. We drove the 30 miles one way to lowes and of course took everything that came with it and was told they would not replace it because it was bought a little over 2 years ago but has a five year warranty and we were told by Kobalt to return it for a replacement then why would they not just replace it. The manager sent word to the return desk he or she would be glad to sell us another one. Is it your policy to not stand behind a products warranty? Or was it just that the store did not want to deal with it. Please respond to this email so I can decide weather to voice my opinion of Lowes on social media. I have been a good customer for many years and loyal to Lowes over home depot but if I hear nothing from this I may have to start doing business with Home Depot. Below is my name and address.
Garry Dickey
197 Bingham Rd
Madisonville Tn. 37354
ps the store was Athens, Tn. 37303

Carol A Busche
from Olympia, WA
I was unable to bring back Christmas lights that did not work until a few days after Christmas. This would have been the 3rd time I had to take lights back as they would not work after a few days. I was told that they couldn't take them back after the 25th of Dec. I could not believe that. The clerk said that there was a sign up. I never saw any sign stating that and that is not what the receipt says. The clerk was very nice about it as it was not her fault. That is a ridiculous policy. It was not my fault the lights didn't work. I had only had them 2 weeks total and they didn't work before that time. I will no longer shop at Lowe's even though it's right down the street unless an emergency. I can certainly see why they are closing stores if this is the type of policy they have.
Unhappy customer

david l tipton
from Morehead City, NC
Dave <ncdave28570@yahoo.com>
To:investorrelations@Lowes.com
Jan 4 at 10:20 AM
UPDATE : TODAY is Sunday Jan 6, 2019'
Orig. delivery date was Dec. 27th, 2018' , we were given three dates for delivery. I have zero toleration for missed delivery appointment times, and yes I have been a customer for well over 30 years at your establishment and you can bet i'm giving your place lots of P.R., At this point i would normally tell you to remove my Lowes account, but surely the other lowes, other than Morehead Lowes could not be as bad. The present order is just $700 plus. If this store #0622 Morehead city manager was on my staff he would be on the express road out of the organization , to who ever could tolerate this individual, it might sound harsh, but just think, we have three days of waiting for your misdeeds, time we will never recover in life, hope you fare better than what i have in mind.
To Lowe's Companies Inc. Dec 30 at 5:52 PM
Hello :
Hi David Tipton here, and yes this is not a congratulations letter, On 12/22 Sat. we placed our wood delivery order, and was told it would be delivered on Thur 12/27,
On Thur after waiting all day, No delivery, no incoming phone call from Lowes , wife called and was told they were running late , will deliver on Friday 12/28,
On Friday 12/28 , waiting again, No delivery and No incoming call from Lowes, wife called
On Saturday 12/29 waiting all day again, Nothing at all
On Sunday , Nothing, and it is now dark out. Let me ask You , do you think there is a management problem at this store #0619, Morehead City, NC.
It appears I have had my time wasted from 12/27/018' to now 1/7/019'.
Just for info sake, Our building history, has been with Lowe's Corp for over 30 years. Our 3400 s.q. house was built by us, from your Lowe's contractor dept. in Jacksonville. In the 90's, re up-graded in 016' & 017' and yes we are talking many thousands , yes, you can pull up our history from the 80's to present . Also to add to this enlightening story, we had a friend fly into town, to help me re-build our arbor project this week end,( at present I am 72, and help is a necessity at certain times) and yes, he is now back on the plane to his home. I do not enjoy writing this letter,, but I felt it was necessary to notify anyone in Top management, to stop this from happening to someone else. At present, it is time to end our customer delivery relationship, (forever) , (when ever) this last wood load arrives, except, for store carry out we can make do with Guy C Lee Lumber maybe we will meet new delivery friends that can be counted on to deliver when they say they will.
Hope this helps some one, or mgt. or the new CEO's info data base
Thank you for your time (at least you didn't get your time wasted for one week) or more yet to come
David L. Tipton
It has now been over a week , Jan. 4th, 2019 (Nothing- , does anyone run this #0619 store)

Diane
from Bridgewater, MA
Hello. My husband and I are currently renovating our kitchen. We are loyal Lowes customers and have recently spent over $4000.00 there. On the bottom of one of our receipts was a spend $50 get $10 off coupon. So on one of our frequent trips there we decided to redeem it. At first it would not go through even though we were spending over $300.00. So the cashier had someone over ride it and she said we were all set. Once outside I checked my receipt and the $10 had not come off. My husband was upset so went back in and the same woman who overrode it in the first place said "oh yea, that won't work because you used your Lowes charge card. First, why weren't we told this at the beginning of the transaction and second, the store would actually try to discourage people from using their card? We easily could have used another card. This makes no sense to us. Just had to let you know we were disappointed and frustated. Thank you. Diane Parris

Karen O'Connor
from Germantown, MD
After just last month paying off a $16,000
Promotional within the 18 month period for flooring and other items , I went to my Lowe's in Kingston NY to buy shelving and a floor covering pad etc.
when I was checking out I noticed the price of the rug/pad the cashier rang up was different than the price shown where the item was on the shelf . I mentioned it to her and her response was that "I need to go back and take a picture of the price
And come back and show it to her" ???
Really??? Me the customer needs to do this?? Meantime I have this huge cart with a heavy shelf unit on it. What is happening to customer service. ?
And then she hands me the receipt and asked me to fill out a survey??
I have spent over $24,000 . Dollars in Lowe's in the past 18 months on my new home build. I'm questioning myself if I'm ever coming back to this store.
My transaction # 34250232 on 12-19-18

Karen O'Connor
from Germantown, MD
After just last month paying off a $16,000
Promotional within the 18 month period for flooring and other items , I went to my Lowe's in Kingston NY to buy shelving and a floor covering pad etc.
when I was checking out I noticed the price of the rug/pad the cashier rang up was different than the price shown where the item was on the shelf . I mentioned it to her and her response was that "I need to go back and take a picture of the price
And come back and show it to her" ???
Really??? Me the customer needs to do this?? Meantime I have this huge cart with a heavy shelf unit on it. What is happening to customer service. ?
And then she hands me the receipt and asked me to fill out a survey??
I have spent over $24,000 . Dollars in Lowe's in the past 18 months on my new home build. I'm questioning myself if I'm ever coming back to this store.
My transaction # 34250232 on 12-19-18

James W Robinson
from Trenton, NJ
Sought to purchase a ceiling fixture at West Windsor, NJ store on 10/22/2018 at about 5:30 PM. Located one we wanted to purchase and with an installation contract. No one in electrical department or apparently anywhere else in the store. Found an associate finally in another department. He was very polite but said he did not know how to write up a sale with installation. After about 10 minutes he returned with another associate who claimed to know how to do it. She filled out papers and we finally checked out of the store an hour after we entered. We waited about 3 weeks to hear from the electrician. Upon investigation discovered associate had written wrong phone number on order for contractor. He showed up a week or so later, did some measurements, and promised a prompt return. A couple of weeks later 2 supposed electricians showed up and partially installed the fixture. They said the box showed evidence of having been opened and was missing some needed parts. They left the partial installation on a 12 foot ceiling, with parts scattered throughout the house, and took the box which they destroyed. After waiting again, we gave up and returned to the store on 12/14/2018 to seek a refund. The refund person did not want to issue a refund until we furnished the box and all the parts. After debating for 30 minutes, we finally got our refund. I have been a small shareholder in Lowe's for many years and a shopper at other Lowe's stores. I know this is not the way Lowe's wants customers treated!

Dawnelle Weaver
from Germantown, MD
I went to Lowe's in Martinsburg, WV on 12-12-2018 an ordered a pressure tank. I have called when I was told it would be delivered to my home an they knew nothing. I went in an still nobody knew anything an no managers would talk to me. I went back on 12-27-2018 an still nothing. An a customer service lady called for the managers Crystal & Max an both refused to come talk to me. Finally I was told that the manager Crystal said nothing she can do an can't refund me. Well thank goodness their was a very nice older lady that understood an refunded an I still reordered it again. An it was suppose to be there no later than 1-3-2019. I went in on the 2nd an Maggie helped me an really looked for it. Than said it would be in on tomorrow which was the 3rd. I called an nothing again. I called again today 1-4-2019. An I was told might be in on the 7th. I never had such bad service. This has been a really big inconvenience and stressful time. I would be so thankful if I could please get some information an discount for all this. My number 304-261-0431

Went to lowe;s today never in my life have I seen employees so rude and disrespect, every one I ask for help said that is not my department so I ask can you call some one over here that works in this department, as I still wait I said to the cashier is anyone working today, she replied I will try to call some one for you,wellAnd here it was thinking first time in lowe;s as I was still waiting did not still get any help so sad I had to leave and go to home depo.. VERY BAD EXPERINCE.

Joseph Phoebus
from Raleigh, NC
Today I went to the Lowes store located at Orange Park, Florida.
I have a home project to be completed. I went to the contractor counter and greeted your service rep with "Good Morning, Happy New Year" She responded with a similar greeting. I started to asks the location of foundation blocks. She then stop me cold and responded "You need to talk to him" and walked off. saying something under her breath.The individual she pointed to, was named Joe. He had a disappointing look on his face with the handling of my question. Joe did assist me with my question.
After thinking more on the customer service from her. I decided to take my business to Home Depot. I did not look for her name tag, but I am sure I will not use this store or any other location for sometime.
I have been a faithful customer with your organization for many years. If I can give a half star I would.
Very Disappointed Customer.

John Ball
from Palm Bay, FL
I just spent over 5 hours trying to try to purchase a new counter depth 17.5 Cu Ft Samsung Refrigerator from the Cagan Crossings Store in Clermont, Fl. There was no one I was able to contact there who knew what they were doing and could not get anyone, including the operator to answer the phones when I retried to contact them the Appliance Department, I ordered the new Fridge online (because the lady at the store told me I could not order my Fridge by phone), got a confirmation and order number via email. Today the lady from that department called and said she was going to cancel my order because she only had the floor model left and could not sell me that one. the phone call dropped and there was no answer when I tried to call back several times. I then called the Haines City store and was able to contact a Man named Mitch at the Professional Services Dept. He was helpful and went back to the storage area himself to verify that there was one in stock at that store. He called me back and said he had one for me and told me I should call and cancel my order with the other store first before buying that one he had in stock.
I then attempted to contact the Cagan Crossing store again that proved to be another hour of time before. finally reached customer service and a man there cancelled the other order for me,
I I then got hold of Nevile who worked in Mitch's Department, in the Haines City store. and even though he didn't work in the Appliance Dept helped me reorder the Fridge he had in stock and then said he was going back and put a sold and will pick u tag on my new fridge and I could come get bit when I wanted to. He then manually sent me a copy of the invoice to my email confirming the sale. He is a cfedit to you operations. As for the Cagan Crossing store, I will never shop there again, They are ill trained, are destroying your customer relations and obviously too lZY TO EVEN ANSWER THE PHONES! Respectfully, John Ball 804 694-6899

Charles Polarek
from Cicero, IL
Went to the store to buy installation for our house. My wife went and starting talking to a customer service person there named bob in ref. the best to get for between 2x4's. The person was not very nice at all. Very rude and condescending. I can see why Menards next door is doing so well. I wanted to leave but my wife said "lets go thru with the purchase". So we did. This took place on December 29th in the morning.

charles w harvey iv
from Jacksonville, FL
We bought a dishwasher last Dec.. We just found out that's when warranty started,it wasn't delivered until Jan. 2018. The Kitchen aid washer has a problem and Kitchen Aid will not cover unless we can prove deliver date. I called lowes and they couldn't find delivery date in your records.Your system only works to find delivery date by knowing the Date it was delivered. Customer service has to go over day by day with your name to find day. The store in St.Augustine only keeps records for 6 months of delivery. Because of this Kitchen Aid service is $ 98.00 plus parts since I can't prove a deliver date that started Warranty. We have spent a lot money at Lowes , customer service should be much better, that is why we stopped buying at Home Depot. With all the new computer stuff you records should be Better and easier to find answers for a good customer.
Thank You
Charles W Harvey IV

Randall Butler
from Arlington, VA
Loaded cart full of lumber, was told your saw has been broken for some weeks now, I needed few pieces cut to size, left cart in isle went to home depot, their saw works. lowes Sanford nc please fix your saw.

Scott Casuto
from Cincinnati (Central Business District), OH
Bought a refrigerator from store. Item that was delivered has broken pieces in it. Pieces were returned to store for replacement. while at store, we came to realize that we recieved the "floor model" of the unit after paying for a "new" unit. Store verified the erroneous transaction and offered me price reduction. I accepted the reduction, but that does not excuse the fraudulent activity.

Michelle L Randall
from Warren, ME
I had a family member perform a return without a receipt due to my hospitalization. Upon my release I went to use the card the return had been filed on and I was refused to make the purchase of my desire. The clerk tried to explain the policy and I rebutted the effort The issue is the person that did the return is now passed away. I enjoy business with Lowe's > I am sure this is not the only event that someone may experience in reference to this policy.

Thomas Navatier
from Lehighton, PA
On 12/21/2018 I purchased a Samsung Duo range from your Lehighton Pa. store. I cant say enough about your sales woman. She was very helpful. The range was in stock so I took the range with me, no delivery. I asked the sales woman what to do with the old range and she instructed me to leave it in the rear by their trailer where other discarded appliances are. So I went home, installed the new range and then discarded the old range as I was instructed. after unloading the old range I had some dirt on my hands so I washed them off with some bottled water that I had in the truck. Then I heard something, turned around and here comes a woman from your storage area yelling at me telling me that I need to pay for that. I told her I that I purchased a new one and was only doing what I was instructed. She was very rude and had an attitude. Then she accused me of Peeing on her concrete and that they had cameras. Not sure but when she saw me washing my hands she must have thought I was doing something else. I shop there often and no customer deserves to be treated like that. I was so upset that I went back and complained about this woman to the store customer service. I paid a lot for the new range and would have had no problem paying another 25 dollars to discard the old one. This confrontation with this employee has left me very upset and will not shop there again as long as this woman works there. Thomas Navatier

Willie McKoy
from Fayetteville, NC
Ordered appliances in October and they still have not been installed! This has been a nightmare!

Jack Grumet
from Savannah, GA
Purchased carpet at Lowe's,Abercorn st. Savannah, Georgia September 28 2018. Installed on 8 November 20181 of 2 bedrooms did not have enough carpet. I told measuring man that I would pay extra not to have a seam in hallway. On 14 November 2018 installers came with wrong color. 30 November 2018 installed 2nd room of carpet. I asked installer about thresholds and he said he did not have them. Came back on 19 November with dark material when I told meaure Man man I wanted same light color as old ones. Other big problem....carpet cut short by this installer, even though I informed him that I ordered thresholds to be installed. I was told that someone from Keller installers would call to come and check on this! I have corporate offices to no avail. My next step is the consumer help line at a Savannah TV station after Christmas holiday. BTW I lived with the contents of the room in my bathroom, dining room and living room for over 3 week! I have purchased many appliances and fixtures and installations from this location with out a problem. This treatment is shameful

Teresa Goodman
from Atlanta (North Brookhaven), GA
I placed a large order for windows in April 2017 (costing over $21,000.00). I was told the installation would be in June. Over the past 6 months, there have been numerous delays and problems. There are still 5 windows and a sliding door that are not installed. These were scheduled for install on Dec. 21st. I just received a call from Lowes stating that these would not be installed until Jan. 15th. I have scheduled vacations/ and work around this project! This is the worse purchase I have ever made. I have not been offered any type of compensation for this inconvenience- I was billed for the entire project in April- yet Lowes has failed to complete this project within a reasonable time. This is very poor customer service and unacceptable.

Craig Sears
from Walden, NY
My G E dishwasher, purchased about two yrs. ago with a three yr. extended warranty plan, has stopped working. I caledl lowe's for warranty service. They were helpful and set up an appointment with C & E appliance service, out of Conn., about 80 miles away. After waiting about 10 days for the service rep,, he was a no call, no show. C & E appliance service does not answer their phone and thus far has not returned my call, after leaving a message with them. I have since read many reviews on this service company and the reviews are generally horrible. Now the holidays are upon us and our dishwasher will sit idly by, because the company that you contracted with for service repairs is worthless. Therefore my extended warranty, that I paid good money for, must also be worthless!! If C & E appliance service is my only option thru lowes extended service plan, then please refund the fees that I paid on my three appliances / three yr. service plan and I will find a more reputable appliance service co.

Steve and Barbara Carney
from Plainfield, NJ
Having our kitchen remodeled. Have had numerous problems and the biggest issue is NO ONE returns phone calls. Wrong size cabinets were ordered for the island setting the project back 4 weeks. Project was paid in full at the end of May, did not start until September 10th. The back splash was installed incorrectly with the wrong pattern. Contractor was given wrong plans. Still waiting 3 weeks later to have back splash fixed and NO ONE has contacted us. Incorrect spice rack was ordered, still waiting for correct ones to be delivered, 3 weeks later. Still waiting for additional hardware for cabinets, 3 weeks later. We are now over 3 months since the project started and still not finished.
We used the store in Hackettstown, NJ. Lowe's employees assigned to the project NEVER get back to us. Very poor customer service considering the cost of the project plus we purchased all new appliances from Lowe's.

Jack White
from San Mateo (Central San Mateo), CA
I purchased and paid for in full a new Pella garage door at store # 1176 in Decatur AL on the 23rd of October 2018, Project #559933343. I was told there would be a considerable wait and agreed it was necessary. My local Lowe's called me early in December and said my door would be in on the 14th and they would call me on the 17th or 18th to arrange for the installation.I haven't gotten any calls and when I call the store (256-301-0652) I either do not get ANY answer, or my call is diverted to another number that never answers. After a very long wait while the phone just rings and rings. I get cut off and a busy signal ensues.
I would really like to talk to anyone in installation services about scheduling the installation so I can be available when they arrive.
I realize it is the Christmas season and everyone is busy, but can't someone, anyone, at least answer the phone?
Jack White
256-350-8072

Peggy Golden
from Tifton, GA
I moved to Tifton so I could shop locally and our local Lowe's has the worst service in tools. I tried to buy a tool box for my husband. Had to go to the store twice and took 2 hours to find out they could not even find merchandise I wanted. It said they had 3 in computer but no one could find in store. Finally went out of town to get my gift. The employees were terrible.

Doug Brom
from Birmingham, AL
Still waiting on delivery ordered three weeks ago. Store can tell me nothing. No calls, no communication at all.

Gilbert DeLeon
from Dallas, TX
In November 10,2018. We purchase a washer and dryer and two pedestals. The sales lady told us that the delivery would be on November 26. It didn't come in. I called Lowes . The sales lady told that it hadn't came in. She told that the washer and dryer were on back order. Then I got a call from a delivery man, he said they would deliver the washer and dryer on tuesday Dec2. We waited for them and they never came. I called the manager. He gave me the round around. I called the next day. I talk to a manager, he said that he had the appliance there. They deliver them Friday. Now we are still waiting for the two pedestals. I went to Lowes and talk to a manager. He told that the pedestals were on back order.Today is December 16. We still are waiting. We paying for 2 pedestals that we don't have. This my trans# 14886664. We needs answers. When are we supposed to get this pedestals. This is the Lowes Home Center address where we purchased the appliances. 7843IH 35S. Phone#210-334-3150. Thank You
Mr. Gilbert DeLeon

Leticia Lopez
from Denton, TX
On 12/15/2018 I was expecting a delivery for a stove microwave, dishwasher and refrigerator. Delivery was 11 am to 1pm. at 115 pm called Lowes in denton tx asking where my items were. manager said he would call.. I called back 15 minutes later, manager said what they haven't called you (NO) manager- let me call them. 20 minutes later I get a call from driver Zackery he said we are on Coronado, krum. he said will be there soon, I gave the cross streets to my home and stated in denton. well I look up Coronado in Krum. No such street. I spoke to Zackery again and ask where and when are you coming. he stated we are in valley view. I said what.. you said you were on your way to my house. I spoke to another manager from lowes since the previous manager went home. she said that they left a ticket saying they missed me on Coronado street in denton tx. how could that be since I gave them the cross street and they had the address to my house because I told the first manager the delivery address 3001 Weston dr. that ticket was before 1 pm drop off. they later said they were never on coronado st in denton. when I first made the order for the 4- appliances' the seller asked if I wanted the items set up. I asked don't they set them up? he said well for them to set them up you must purchase the hardware. I said ok go for it, throw them in. when the delivery guy brought the items he wanted me to sign off. I asked aren't you going to install the appliances. he said no that it stated I did not want anything installed. again I said "what" by this time I was very mad. not only did the items arrived at around 430 pm (arrival time 11 am to 1pm) the contractor sat there doing nothing for almost 3 hours. they were installing the floors in the house. They lied about not being in denton, saying that they were in krum. (when the, we missed you ticket was in denton Coronado st, I contacted the person that lives there and yes I have pictures of the note and the dings) to not setting up my appliances. To finally dinging the refrigerator 3-times and the stove (corner glass part) I usually have good services with your company but this was the worse and no one was calling me back to talk to me. they can't say they had the old number because I gave the number to the sales person the to the delivery person because Zackery called me back finally. I am so upset that no one talk to each other leaving the customer hanging... Yes I'm very very very upset. but no one called back at all

Donna Novak
from White Marsh, MD
My husband and I were in search of a double wall oven and cooktop for our kitchen. We went to our neighborhood store in Frederick, MD, over the Veterans day weekend promotion. We had to schedule a contractor to come out to do measurements. The contractor came to our home on Tuesday,Nov 20th, 10 days past our store visit. The gentleman advised that as long as the appliances are available they would be installed by Dec 18th, since one of their team members were going on vacation out of the country until the end of January. He also advised that we should hear from Lowes with their costs and recommendations by that Friday. That Lowes would have the info by Friday morning. As.per my experience with this store, we of course heard nothing! Sunday, Nov 25th my husband and I went to the store to inquire as to whether the detail info was received. The salesman popped open his drawer and there it was, no one bothered to notify us. We paid $70 to have this completed and they didn't offer the customer service that we should have received, nor did they apologize for their lack of customer service. At this time, we placed our order for the two appliances. I advised the salesman of the contractor time crunch prior to ordering. As he was inputting the wall oven, he stated that's good. Then he imputed the cooktop and hesitated , turned to us and said, it appears that we won't be able to get this item until Dec 10th. I asked if this would be enough time for the contractor to do the install, it should was his response. So we continued on with the order.
On Dec 9th my husband, happened to be in the store and stopped by the service desk to inquire about the status of our order. The woman at the desk looked up the info and told my husband it was coming in tomorrow Dec 10th as scheduled. Again, no customer service, i called the store on Tuesday the 11th to see the status. I spoke to a very snippy, inpatient salesperson who looked up the info and told me that the items were sitting in their DC and would not arrive until the 18th, no apology offered, just a sarcastic nothing we can do about it. I tried to explain to him that this was ridiculous, he talked over me until I asked him to stop talking and listen to me! I explained that these appliances will not be able to be installed until the end of January or early February due to the contractor going out if town. This was unacceptable since we started this in early November. He stated if the installer can't get to you, its not our fault. I told him had i known how,I would be treated I wouldn't have placed the order with Lowes that I am considering canceling. He said well then cancel!
After thinking about the total lack of customer service I received moonTuesday morrning, on Tuesday evening I called the supervisor and explained my dilemma. He looked into the contractor info and also advised that both appliances were on the truck to be delivered on Thursday. He also told me to check in with him the next night,that he would make a note to himself to update me if there were any changes! Guess what! Haven't heard a word since. I called him the next evening, he was out on break, I left a message for him to return my call. He did not! I spoke to someone else who looked up the info and was told the cooktop was in the store but the wall oven was on the truck for a delivery on Friday,Dec 14th.
Last night I had to call yet again to check the status and spoke to the first person who actually tried to help and was very conscientious about customer service! Her name is Brenda!
I explained my situation to her and my dissatisfaction with the way I was being treated as a customer. She looked into everything and contacted your CPO department as well to see about the install,since obviously the current contractor won't be able to do it in a timely manner. Brenda found out that the wall oven was still sitting in North Carolina stuck because of the recent snowfall and that at the earliest it would arrive on Dec 20th. She also advised that upon speaking with your CPO that I would have to wait for the current contractor to return because they completed the detail and no one else would work with another company's measurements.
Bottom line, I sit here in limbo! This is completely horrible customer service! The time to deliver my order, ridiculous, especially since I was never advised the oven would be a problem! After all the time, it will have taken over two almost three months to have these appliances!
Good customer service would have been the salesperson who probably earned a commission, or even the department supervisor,who promised he would take the time to watch and advise me, call me to give me the info that the wall oven was not expected until Dec 20th! I am the customer and should not have to continue to do the legwork!
The next thing that is upsetting to me is deal to receive the discount for using my Lowes card, I need to pay the charges for these items by December 20th otherwise I will not get the discount and will have to pay interest! So, now I am expected to pay for items, that I do not have, not sure when or if will receive them, or if they are installed correctly or even work properly! Tell me when us the last time you paid for something that you didn't receive or know for sure if you are going to receive!

gerald kruk
from Guntersville, AL
Why should it take 21/2 months to get a new appliance from lowe's and they promise you a delivery date. Then they keep on changing it and saying it is in the warehouse and it will be delivered on a certain date. Then they call and say it's not here yet and we need to change the delivery date. I think they tell you what you want to here and promise you a lot of BS.
The holidays are here and I'm stuck without my frige and alot of lies from Lowe's

Ellen Bouchard
from High Point, NC
My daughter ordered new appliances for us for Christmas. We were told to have every appliance out of kitchen. Thursday, Dec. 6th they were taken out. New appliances tom be delivered Dec. 11th. Daughter was notified that they could not deliver until Dec. 18th. She called and talked to a lady who said she would call her back in 15 minutes......it has been 7 days and that 15 minutes has not come yet...we are having cabinets and counter tops installed and they wanted appliances in before they started! The way it stands now...Lowe's is saying they can not be delivered until the 18th. We have been without oven and cook top stove, dish washer, range hood, will be 14 days and we are two senior citizens...Sandwiches have been a little to much! Is this the way to treat customers especially since everything has been paid for? Poor customer service when the lady said she would call back in 15 minutes! Lowe's were to install appliances when they were delivered....is this going to be a problem too! They have been paid to pick up appliances also! Is this going to be a problem too!

Roger lee Werner
from Louisville, OH
the last three trips to my local lowes store in alliance ohio were very disaspointing

I truly dislike Lowe's for many reasons such as being profiled having my bags checked at the door after I paid for my items been harassed by employees been made fun of my employees for what I was wearing but that's not what I'm complaining about this time. My complaint is that my debit card does not work at any Lowe's anywhere in my state of Colorado but for some reason I have never had another problem anywhere else with the same exact card it's really a nuisance when you're a contractor and you have to either remember to stop by an ATM to draw out cash before going to the store or finding a Home Depot close by. But in all honesty I would much rather go to Home Depot. I never would a Lowes

Audrey Vargas
from Suzhou, JS
Hello Please I would like to let you know in the last two months I have purchased a washer, dryer , and stove for my house in Idaho , and a refrigerator, and stove for my house in San Jose. Stove Order number 361491733. Recently your delivery service made a delivery to my house in San Jose. They were supposed to deliver 12/12 between 2:30 pm and 6:pm, so I made arrangements for my daughter to be at the house, the delivery service called at 11:56 am and told me they were done early and coming over, I informed them that I did not have anyone at the house and they said they would have to come at another time, I called a friend and he said he would come, so I called them back and told them he would be there in 20 minutes. The driver stated he had one drop off and then would come to my house to deliver the stove. Two hours later I called and he said he forgot and his shift was over. My friend left, then he called me back and said my house was on his way back and he would come by. By this time I did not have anyone at the house and he dropped the stove off in my front yard and ruined part of my new lawn. The stove was supposed to be installed and the old one was suppose to be removed which did not happen. They are planning on coming back on Saturday the 15th to pick up the old stove, but I need them to take the new one into the house, unpack it, and install it. This was purchased online from store number 775 Ridder Park Dr, San Jose, CA 95131. Please review and advise.
Mind you I am on business travel in China and had to do this at 3:00 am to 4:00 am my time in china. Not very pleasant. Phone 408-314-1574

Charlie
from Port Angeles, WA
I went to Lowes to look for a Welder for a Christmas present for My Son and found one on the web site that I liked so on the 2 of December I paid almost $1000.00 the Welder and I was told it would be here December the 5th which was Great. I called on the 7 to check on it and was told it wasn't in. BUT they would call the supplier and find out when and get back to me. between then and now I was told there were six calls to Lowes but no return calls to me . Today December the 12 I talked to Carlee in customer care and She called back and said She called and Left a message and would send a follow up Email to them. She Called Back and said Bad News it is out of stock and wont be here until mid February. At least a reply. I called back to see if I could up Grade to a Larger Welder. Lowes doesn't want to help I was given the Phone number to the Company that Makes the Welder and told to call myself and cut Lowes out of the Middle . I used my Lowes Credit card to Purchase the welder and Have made one payment already and by the time the Welder Might get here I'll make two to three more payments on a Christmas Present I can't get. I Hope Home Depot has time for Me Tomorrow . No wonder everyone is shopping on Line and Not in Stores.

Ed Hughes
from Germantown, MD
I purchased a Kobalt 1-1/2 PVC cutter several years ago with a lifetime warranty. I tried to replace it today at Lowes in Marion, OH., where I was told that the tool is no longer available and there was nothing they could do about it. Customer services suggested that I contact Kobalt directly. Tried that but now I find out that Kobalt is not a company, just a brand for Lowes. How can I get this replaced? The PVC cutter number is 361945. I was willing to take another cutter but they could not swap it out? The tip of the blade is broken. If you can send me another blade, I will fix it myself.

Lisa Castanhinha
from Fountain Hill, PA
Zero stars for today. I am extremely upset with the customer service from two associates at the Lowe's Easton, Pa store. I was in the store an hour ago with my adult son to purchase an over the range microwave. Product # 848355. First off they did not have the item. We kindly asked if we could pay for it and pick up in another store. "Ron" the associate who works in appliance was rude and acted like he had no desire to help in any way. He reluctantly called the Phillipsburg store in NJ and was told they had one left. We agreed to pay and pick up in that store but then he told me his computer was "slow", and I had to go up to customer service to do the transaction. Hannah who was also not helpful, acted like she did not know how to do her job nor did she want to. She was able to pull up my temporary credit card, but then said we had to go all the way back to the store to purchase with "Ron" who now had other customers. After a wait, he rolled his eyes at us and started the transaction to purchase, then stopped and said "nope you're going to have to purchase in store" stating that he did not have all my credit information and he could he call the Phillipsburg store to ask them to hold the item. I feel he was discriminating against us because we our of ethnic background and/ or that we are military veterans. His rudeness is unacceptable. He made sure that we were not going to be able to purchase this fairly simple item. I shop at Lowe's often due to the fact that I have recently purchased a home and two of my sons also have purchased a home this year which I have been helping them with items. Both my son and I went to this Lowes over our lunch break and it turned out to be a giant waste of time. More importantly we left the store feeling discriminated against. Is this the type of people Lowe's employees? Sad. I'm embarrassed that I am a " My Lowe's member. Doubt I will be back for a very long time,if ever!

Betty Whitfield
from Washington D.C. (Downtown), DC
Good morning,
Up to now I have been completely satisfied with the customer service and products I have gotten from Lowes however a recent problem has popped up that if not resolved to my satisfaction will create bad will to the point I may never shop at Lowes again.
I contracted with Lowes store #0655 to install full face overlay kitchen and bath cabinets along with quarts counter tops. The sales rep Christopher Huling assured me that since they were measuring for the cabinets they would be responsible for any problems that would arise. There have been several cabinet sizing issues that arose and Lowes has corrected them however one still remains to be resolved. The 36" cabinet above the fridge is going to require a 3 inch spacer which is far too much and will be an eye sore and evidence the cabinets were just thrown on the wall. Conversation with Mr. Huling conveyed this was done because it was a full face overlay. If this is indeed a true statement then I contend Lowes should have ordered and installed a 39" cabinet and installed a spacer of a more reasonable size, perhaps .5 to .75 inches. This would have been easy enough to do since the end of the cabinets do not butt up to a wall. I have requested for the 36" to be replaced with the 39" and the cabinet installer stated there was enough room to install the 39" however the manager at store 0655 has refused my request. In addition Dustin who was assigned to keep me updated on my installation has also refused my request.
I hired Lowes to do the installation for them to assume the responsibility and liability that the cabinets would be installed professionally and correctly however they are stating I would have to purchase the new cabinet at $244.34.
I have spent nearly $19,000 with Lowes in the last 2 years and Lowes has been my primary source for home improvement items. So I can't believe the Lowes manager would be willing to create a dissatisfied customer by refusing to replace a cabinet that only equates to 1.5% of my total spending with Lowes for the last 2 years. I have just recently purchased my house and I have plans that will include new flooring, windows and a patio in addition to other things. I have $2,000 worth of products (range, faucets, sinks etc) to be installed with the new kitchen that I haven't even unpacked yet and I am giving serious consideration to having them returned and purchase replacement/new products elsewhere.
Please understand my issue does not lie with Christopher, Dustin or the cabinet installers and they have been very courteous and pleasant to deal with but solely with the denial of the one cabinet issue that currently is being discussed. And as I stated above, that cabinet replacement represents less than two percent of my total purchases in the last 2 years so I am at a loss as to the reasoning behind the decision.
Please be kind enough to reach out and give me a quick response. Your attention to this matter is greatly appreciated.

I called your store on Chandler Blvd in Chandler to check and see if you had a certain item. I was transferred to the plumbing department and was told to hold. I was on hold for 12 minutes. I hung up because I thought he forgot about me and he did not come back in between. I had to keep checking to see if he hung up on me because there is no hold music or any type of recording letting me know that i was still on the line. I called back a second time and was hung up on before i could finish my sentence, asking for plumbing. I called back again, to ask for plumbing. i was put on hold for 5 minutes, and the phone must have rang again on her end, i asked for plumbing again and was hung up on. I called to speak with the store manager. After holding for 10 minutes, i was told that they did not know where the store manager was as they were not picking up. They asked if they could transfer me to one of the assistant managers. I said yes. The phone rang and one of the regular representatives picked up. I think they transferred me to the wrong desk/department. I asked if he was an assistant manager and he said he would transfer me to one. This is very disappointing and frustrating trying to speak to someone to assist me on an item and being hung up on several times. Extremely poor customer service.

Betty Whitfield
from Washington D.C. (Downtown), DC
Good morning,
Up to now I have been completely satisfied with the customer service and products I have gotten from Lowes however a recent problem has popped up that if not resolved to my satisfaction will create bad will to the point I may never shop at Lowes again.
I contracted with Lowes store #0655 to install full face overlay kitchen and bath cabinets along with quarts counter tops. The sales rep Christopher Huling assured me that since they were measuring for the cabinets they would be responsible for any problems that would arise. There have been several cabinet sizing issues that arose and Lowes has corrected them however one still remains to be resolved. The 36" cabinet above the fridge is going to require a 3 inch spacer which in my opinion is far too much and will be an eye sore and evidence the cabinets were just thrown on the wall. Conversation with Mr. Huling conveyed this was done because it was a full face overlay. If this is indeed a true statement then I contend Lowes should have ordered and installed a 39" cabinet and installed a spacer of a more reasonable size, perhaps .5 to .75 inches. This would have been easy enough to do since the end of the cabinets do not butt up to a wall. I have requested for the 36" to be replaced with the 39" and the cabinet installer stated there was enough room to install the 39" however the manager at store 0655 has refused my request. In addition Dustin who was assigned to keep me updated on my installation has also refused my request.
I hired Lowes to do the installation for them to assume the responsibility and liability that the cabinets would be installed professionally and correctly however they are stating I would have to purchase the new cabinet at $244.34.
I have spent nearly $19,000 with Lowes in the last 2 years and Lowes has been my primary source for home improvement items. So I can't believe the Lowes manager would be willing to create a dissatisfied customer by refusing to replace a cabinet that only equates to 1.5% of my total spending with Lowes for the last 2 years. I have just recently purchased my house and I have plans that will include new flooring, windows and a patio in addition to other things. I have $2,000 worth of products (range, faucets, sinks etc) to be installed with the new kitchen that I haven't even unpacked yet and I am giving serious consideration to having them returned and purchase replacement/new products elsewhere.
Please understand my issue does not lie with Christopher, Dustin or the cabinet installers and they have been very courteous and pleasant to deal with but solely with the denial of the one cabinet issue that currently is being discussed. And as I stated above, that cabinet replacement represents less than two percent of my total purchases in the last 2 years so I am at a loss as to the reasoning behind the decision.
Please be kind enough to reach out and give me a quick response. Your attention to this matter is greatly appreciated.
Thanks for your feedback!
Sorry. Please try again later!