Lowes
Lowes Complaints Continued... (Page 8)
534+ reviews added so far. Upset? Call Lowes corporate: 1-800-445-6937

Gary Thurman
from Garland, TX
Have ordered over 10,000 dollars of cabinets back in early may to this day haven't revived all pices of cabinets. Don't understand why your store in Gunbarrell City,Tx can't put the heat on cabinet builder to get correct pices from manufactor so we can put our kitchen back together, they have sent wrong pices several times and still waiting on pices with no luck of this happening in timely matter. The store even tells me they can't get manufactor to reply and do there job as a Lowes vendor??

brandi and stephen phagan
from Gillsville, GA
I ordered my appliances ($$4100.00 worth) online and when they arrived at store I was contacted to set up delivery. I set up delivery for 6 days after which was a Saturday. I was told I would receive a phone call giving me a window. Well the phone call never came. when I called I was told that whoever I spoke with had entered in the computer incorrectly for a pick up instead of a delivery. Then they said it would be Sunday before hey could be delivered. I had a electrician coming in on Saturday to install and had to reschedule him and he doesn't work Sundays so I had to take off work Monday to meet him. In the mean time the delivery guy called me back and explained that my double oven that had been sitting in the back for 1 1/2 months ( plenty of time to be checked) was the wrong color and I would have to wait 3 weeks for the correct color to be delivered. Which means the electrician has to come out twice to install and I would be moved in my new home without my oven.I don't understand why that wasn't caught when it was checked in. (poor training and poor systems in my opinion. The entire experience has been a huge inconvenience and costs me 2 service calls for an electrician. This happened at the Lowes in Gainesville GA and when I called to speak with Jason the manager he said he would make it right and call me back with a solution and I never have received a call from him yet. That was 2 weeks ago.

Cheryl Regan
from Centreville, VA
I am extremely unhappy with Lowes since it has now been 3 months since I ordered my special order blinds for my condo in Reston, Virginia. I ordered them from the Lowes of Fairfax store number 3274.
The installer has now been out 3 times to order the same blinds and he says he put the order into Lowes but each time I check, three blinds out of 9 never get ordered. One set of blinds was ordered, they were damaged & ordered again. NOW they are the incorrect size.
I have spoken to one of your representatives at Headquarters but they do not seem to give a damn. I have also spoken to the representative at Lowes that put in my order, Julie, but she and her manager blame the installer. I really do not care who is to blame, I just want my order of blinds completed.
I wish I had never ordered my blinds from Lowes and gone to Home Depot, instead. I am so disgusted with the service that Lowe's has shown me. I paid $741.00 for these special order blinds and I know it is not a lot of money to you all, but, it is an extremely a lot of money to me.
I called Lowe's this past Sunday to see if the order had gone in, again, from this past week's measured windows. Guess what, it had not and nobody has followed up on it. I expect I will get a call sometime in the next few weeks to say that they have to come out again for the 4th time to measure the same windows since they lost the order for the 4th time.
I hope that somebody from your office will check into this problem as I am now wanting a credit for this order and if you don't want to complete the order, then you need to tell me.

Michael Demetriou
from Fort Wayne, IN
On April 25 2017 I purchased a Larson Tradewind in door Glass/Screen door from store 1105 Fort Wayne IN. I have had good luck with Lowes performing the service and installation on other items so I elected to have Lowes order and install the door.
Up to installation time it went well. After installation has been nothing but a nightmare. Immediately after the first rain storm we noticed water coming in the door and the screen was bowed out baldly. We contacted the store and was told to contact the warranty department. I was put in contact with a Anthony Conner email Anthony.conner@lowes.com. Whom I sent pictures and video and description of door issue. Larson then requested more information and refuted claim On May 27 2017 I sent Anthony more information requested. Finally at end of June Larson agreed that we needed a new screen set but the water was just due to poor clauking. So Anthony was going to get the screen and then have his installer call him at point and time of installation to verify proper install. Finally after waiting for the screen to arrive and schedule install date on August 21 the day of the install. I received a call from the installer who stated that while paper work told him the screen was there at store 1105. He went to pick it up and found it was not there. Additionally his installer reported that after my first complaint I should have been advised that I did not need a new screen or more clauking but rather a WHOLE NEW DOOR. So now it is Sept 4th and I have tried for days to get ahold of Anthony and no luck. He has helped but I think he is tried of this and moving on. So now I am escalating to Lowes as a valued customer to fix this and give me a proper door. I have pictures, video and paper work if you require more information. I have all the emails with Anthony as well. Please let me know how we can resolve this.
Mike Demetriou

Jose medina
from Lake Mary, FL
My name is Jose medina, and my complaint has to do with now that I've been in contact with your customer service dept twice to complaint about a bad experience I had with your store in sanford Florida. I've spoken to one of there store managers who told me he would take care of the matter. I never got a call from this store, it's been 3 weeks now, and your office said someone will be in touch with me, some did call me saying that the manager will be in vacation until the 28th of aug, but I understand there are two managers , the communication between the store and your office have left me very disappointed , hoping that this would have been resolve already. My number is 407-232-0966 I would appreciate a call for a update if possible

My brand new water heater (Lowes/Whirlpool) caught fire and neither Lowes or Whirlpool will replace it. Lowes says I have to disconnect it (I am not an electrician) and "bring it in" for a refund, and Whirlpool says that they will replace it but the cost of a new install is $600 that I do not have. I am now with a non-working water heater and no way to replace it.

Robert Hailey
from Jacksonville, FL
Last night on 08/31/2017 about 2115 hours I submitted an online order,
Purchase Details
Date:
08/31/2017 Location: E. Jacksonville Lowe's (904) 855-8088 Order #: 339123302 Status: In Process Total:$328.80
Today 09/01/2017 at 1030 am I went to pick up my order. The woman at the customer service counter had no idea of what I was talking about or any idea of what I purchased. She tried to call associates for 20 minutes with no response.
Finally I was like " I will go pull my own order", I grabbed a buggy, went to the electrical isle, started to pull the items I needed, Lowes was out of 1-1/4" sweep 90's PVC, an associate was walking past me and I stopped him and asked for more of the fittings, he said they are up top somewhere and walked off.
Now I have been in the store for more than two hours.
I walked back to the customer service desk where at least 6 sales a.ssociates were posing for photos in front of a hurricane awareness sign, again I asked the woman " does anyone know about my order"? She said it should have been pulled last night"
Is this really how customers are supposed to be treated? I had a job that was supposed to be done today, that's why I did an internet order. Now I am a day behind.
Two thumbs down, zero stars for Lowes.
Bob Hailey

Alan E. Tonks
from West Palm Beach, FL
First, two years ago Lowe's remodeled our kitchen. We bought the majority of our products from Lowe's and used your design services. We were greatly satisfied with the kitchen remodel. We spent between $22,000 to $24,000 with Lowe's.
We are using the same contractor and ordered the cabinetry for our master bathroom from Lowes. We ordered on 7/4/17 a Jacuzzi whirlpool tub at our local Lowe's for our bathroom remodel. It was delivered on 7/13 and several days later it was unpacked by our plumber who advised that it was damaged (crack on middle lip of tub with scratches in the fiberglass lip surround). We notified Lowe's who re-ordered and delivered 2nd tub on 7/23. The plumber came and unpacked to discover this tub also damaged (corner was chipped/cracked, all kind of scratches and the plumbing was falling off the tub). We advised our local Lowe's. Third tub was delivered yesterday. Plumber came today and this tub is also damaged (same damage as first tub). We believe the first tub was re-delivered by Lowe's as it had the same damage.
Our expectation is that Lowe's will send us a new, undamaged tub without delay and credit the costs of our plumber having to come 3 times to install to our credit card. If the 4th tub is damaged, it will be returned and full refund of the tub, any delivery fees we may have been charged, taxes and a check for the costs we've incurred for the plumber to come on 3 separate occasions to install this tub.
Each time we called Customer Service, it took 2 to 3 people to finally speak with us and get a re-order done. Several times we were disconnected and had to call back.
Please advise what you will be doing to correct this horrendous customer service nightmare. To say we are disappointed with the local Lowe's and the customer service dept.is an understatement.
I expect someoneto call me once you've decided what you will do to correct the problems created by our local Lowe's at 561-801-1002.
Alan E. Tonks

Angela Sadler
from Owensville, MO
My name is Angela Sadler. My husband, Ben, and I entered into a contract with the Lowe's of Sedalia, MO, back on June 17, 2017 for a PSI project. This was to span from full kitchen including cabinets, countertops, backsplash. Flooring, ceiling texture, and paint in the kitchen, dining room, living room, hallway, two bedrooms, and main bath. The bath included the demo of old vanity and cabinet and replacing both. This is a quick explanation of the work we wanted done, but is not all inclusive.
The project manager that we worked with for many weeks, and finally signed the contract with was Ben Banner. Our cabinets were set to deliver by a freight company on the 25th of July, and the work to begin on the 3oth.
Simply put, when the project manager was separated from the company, our entire project was left unaddressed by anyone. When the 20th of July rolled around, Ben and I went to the store to find out the status of our cabinets. We were advised that the freight company had been trying to contact us since July 11th. I immediately called them, seems that since they were unable to contact us by phone they were also emailing the store repeatedly, with no response. At this time we asked that our contact number be corrected so no further issues with calling us would occur.
Our projected date for completion was the 18th of August. Due to the scope of work that was being done, my husband and I chose to stay in a hotel until enough of the work had been completed that we could comfortable move back in with minimal interruption. At this time we are still in a hotel, and may not be able to get back into the house until the end of the month.
The sole reason for this letter is to let it be known that every issue and delay of this project could have been avoided 100% had someone accepted the responsibilities of the open projects and followed through with them accordingly. Unfortunately to this date, when we go to the store and ask for a manager we are told they are on the phone or busy in a meeting. We are very disappointed with the lack of response and elusiveness that we have received.
We fully understand that we are bond by a contract with a $50,000 dollar price tag and our hands are tied. What is even more damaging is we are required to pay for this project up front before any work is even begun, and now we wait while our home is completed at their leisure.
And now add insult to injury, we continue to pay daily with the cost of hotel stay, unable to cook a meal eating out every meal, and the discomfort of not being in your own home. It has not only taken a toll on us financially, but emotionally as well, and are at our wits end.
I understand that anyone who reads this is unable to do much about it now, the damage has been done, yet we would truly like to see someone come forth and acknowledge that this has not been properly handled and maybe even offer an apology. We surely could not consciously recommend this program to anyone.
Thank you for your time,
Angela Sadler

James Sullivan
from Feeding Hills, MA
August 7, 2017 Lowes representative came to my home for a roofing job estimate. He instructed me it would be two to three days and I would have an estimate. It is August 28 today. Three weeks has past. I called after the 1st week and was told the store manager would get back to me the very next day. Never happened. Following week I wrote twice directly to the sales person that did the roof estimate. Still nothing. I canceled my card at Lowes and now Home Depot has my business. Happy ending.!!!

Linda Desormeaux
from Normangee, TX
My husband and I shopped at the Beaumont, Texas store today, Sept. 23, 2016. As soon as we walked in the door we had a question about where an item would be located in the store. I walked to customer service where two female employees were whispering to each other, one was looking directly at me and never asked me to wait a minute, or her fellow employee to wait a minute. They continued on until I raised my eyebrows and said to her " REALLY?". At this time she asked if she could help me.
By this time I'm already angry! We got several things on our list and went looking for a cleaning supply that you show on your website, but we couldn't find in the store.....we also couldn't find a person to ask, or a button to push. I finally saw a male employee on his phone ( I believe) , Lowe's may have radios employees hold up to their ears. I chased him for four aisles trying to get his attention, and never could. Now, I'm seventy years of age and five feet tall and he was well over six feet, so his stride is a lot longer than mine, but I was furious.
By the time we got to checkout, the poor checker got the brunt of the anger. That us not fair to her, and not having employees on the floor is certainly not fair to the customers. We will not shop in this Lowes store again, and advise others to shop elsewhere also.

Mel & Pat Bolz
from New York, NY
We purchased a very expensive, new refrigerator less than one year ago, and to this day, the ice maker will not work. We have received multiple service visits and it still does not work. Right now my 82 year old husband has severe bronchitis and needs ice with which to drink his increased fluids and we have to go out to the store to buy it. Can someone please either give us a new ice maker or fix the one we purchased new. I am at my wits end with Lowes and their "service" companies.

John lucari
from Vineland, NJ
Poor poor employees, all they won't to do is try and pass the buck to someone else . Went to place a lumber order for pickup the next day . 1st employee told me they are real far behind , won't be able to pull order today . Told him I need it tomorrow, he told me again they couldn't pull it today. Then told me to rewrite my list , too much for him. Then he disappeared!! 2nd employee, told me before she starts to make list how do I wish to pay I told her I had an account! Then she wanted all account info 1st.(took my business to Home Depot). Thanks lowes credit card is canceled!

Gary Hild
from Shepherd, TX
It has been quite an experience trying to allow you to match prices with Home Depot,especially when your stores are across a freeway from each other.In the past I had to make a copy with my printer of the exact article even though it was probably manufactured by the same company and only the UPC was different. With respect to electric conduit, I have bought many hundreds of feet of the 2" X 10' and had to make a copy as it was not enough to bring a receipt from HD dated the same day with the same manufacturers name on it.
Today HD only had one 1/2" diameter long sweep elbow from the maker Cantex and your was from Carlon, but the very same plastic article ,but priced $.06 more expensive,but the same article and I must say of lesser quality but acceptable for what I was using it for .In the past you and HD have both bought from the same manufacturers and I have found the different names in your stocks of plastic electrical conduit. Several weeks ago I bought 5 of the 1/2" long sweep 90 degree elbows and had to make a copy of the HD price to allow you to match it otherwise you would not have done so and today I had the receipt from HD and the same product in my hand and the two side by side and your people stated they had to be from the same maker not allowing themselves to realize that the two articles were the same, but with a different makers name on it.
I use the internet exclusively to make any purchasing decisions and plan my trips to make those purchases or else I have them delivered if they are not available locally at a price that warrants travel versus online ordering, not paying taxes as we are sales tax exempt and most times free shipping. In future I will no longer allow you to match prices even if HD is out of something that you stock at a higher price. It is just to frustrating when I can just await a time when it will again be in stock at Home Depot.
You must have better people making determinations concerning prices and what actual differences exist between very simple products that are not different in the first place.This problem happened at your Cypress store #2371 and the Home Depot store was across the 290 NW freeway. Also your internet stocks are not so easily found online when I visited your sites. Maybe that was due to some other problems associated with lazy employees who had little or no knowledge of the products they were listing of the products information that were not understandable.
Do not think that I will be so quick in the future to shop Lowes when price matching remains such a laborious endeavor and if your prices are not competitive and shown online as such.

Tim Benson
from Ormond Beach, FL
I am 66 year old woman, own a small van, had a family project with my handicapped 44 year old son, build a small 2 foot fence down side of house, 1st day went to lowes, right by my house, asked to cut off 12 inches of sheet, lowes stated they only cut wood, next day went with measurements for wood fence, needed 6 - 10 ft 4x4's cut in half to fit in van, employee rude and stated they won't cut wood 4x4's in half. Asked for manager and stated this lowes is right up by my house and I come here for everything, he stated "i don't care if you've come here once or 20 times I still won't cut wood in half".
I walked out and went to home depot, they cut everything to the size I needed, walked out helped me load and gave me basic instructions on how to build the small fence. Are you there just for the money, buy it as it is take it or leave it, do you hire horribly rude employees? My son said go to lowes mom they have nicer stuff, I say go to Home Depot they are there to actually help you. When I went into home depot there must have been 6 people that said "ma'am, do you need help", when I go in lowes I get "sorry that's not my department, I know nothing about that". What a sad excuse for a home improvement store!

Barbara McKeon
from Lake City, FL
My complaint is about the 'up to 35% off appliances' Labor Day sale 2016. I was excited to hopefully purchase a refrigerator for my home. I purchased a home that needed a lot of work and did not have any appliances. I am on a fixed Social Security disability income, so I have been watching sales to find appliances for my home. I went to the Lake City, Florida Lowes and was extremely disappointed when I was told that the prices marked in 'green' were already the marked down price. I talked to the department manager and told him that the prices listed have been pretty much the same all summer and did not understand how that was a good deal. The advertisement says up to 35% off appliances $398 or more.
Please explain to me how this store can practice this scam. The dept. manager said the dates change every week. I told him the dates might change, but there's very little differences in the prices over the summer compared to this Labor Day sale. Also, there are two refrigerators side by side that are listed as the same size, yet one is clearly shorter than the other. I told the manager that I took pictures of the same refrigerator over the summer as the one I looked at this past Wednesday. I do not think I should get something for nothing, but how can this situation be righted? There is a Home Depot in Lake City that will welcome my business if I cannot get some resolve with this incident.

Thomas and Ann Van Laere
from Covington, LA
We purchased carpet at Lowes in Covington Louisiana and signed a contract for the purchase price $4328.24. We were told we would get a discount at the register on the purchase with discounts that my husband had. The receipt says we were discounted 927.52. But we were charged 3992.04. 4328.24-927.52=3400.72 doesn't add up. We were over charged 591.32. We have been to the store and talked to them several times and no on wants to help us. We feel we were over charged the difference. What do we need to do to get this reapplied to our credit account. I am going to go ahead and pay the bill in order to not get the interest charge. I tried to attach a copy of the contract and receipt but it will not let me. The file is a pdf file.

Karen Jones
from Jackson, MS
I love the new mobile app! LifeShield unveiled a mobile app recently which allows users to control and monitor their LifeShield security systems from their smartphones. We use the iPhone version and it's great as long as you have good Wifi.
I am a fairly savvy shopper and did my homework before buying. If you are a nerd like me you might like to know the system uses DECT. What is that? Basically it's used in cordless phones to send messages between the wireless sensors and the base unit. Makes signal strength much better!

James Watson
from Lake Butler, FL
I live in live oak fl bought 2 refrigerators from lowes in lake city fl. About 20 miles away. A lowes employee put it on my truck and tried to tie it off. I ask him is that going to ride he told me no problem. Well it blew out on the way back and a car hit it. Well I got out and made sure the lady that hit it was ok. Put the busted up fridge back on my truck took it back to lowes and the guy that tied it off would not come to front. Lowes then gives me another refrigerator and tells me they would not tie it off. Ok but they did nothing about the damages on the lady's car.
So I buy another refrigerator from lowes in lake city little over a year ago with extended warranty. Well when they came from lowes in lake city to put it in they noticed that there was a copper pipe hooked on the back and said they could not hook it up with that pipe on it. I told them I would go to lowes and get the right hose they told me they did not have time for me to go and get it so they left the copper pipe on it and my wife and I went out of town when we got back our house was flooded.
Lowes then send somebody out to look at fridge and they said lowes was in the wrong and lowes did pay us for the damages but my wife has cancer I am a disabled vet we had to go to motel as my wife could not breath all the mildew that had grown. Ok now this same refrigerator witch we bought extended warranty has a problem with the freezer where it freezes up solid even when it is all the way up. So it freezes up and my wife pulls door and it pops off.we called lowes and they sent A&E out to look the first week of June and they told us no problem we are on it.
Days later we got a letter in the mail saying we were turned down because my wife abused it. Well I got on the phone with some body and the said they would send some one else. Well Hammons came out and said it was not her fault and a door would be on the way.that was over 8 weeks ago. We were going to get a loner from lowes in lake city but Hammons told my wife door was going to be here in a couple of days so we did not get it.well 2 weeks later we told them to bring it.they left it on the back porch.so after all of this I talked to Sidney and told her what happened.she said if door was not here by the 11th they would buy it back or give us a new fridge.
I called on he 11th and they told me that the day was not over yet and Stephanie would call me back that day.she did not.I call on the 12th and talked to Lorraine in New Mexico and she told me I was misinformed.that Sidney had made a mistake.then she tell me to hold on phone. Lorraine told me she called Hammons and paula said it came in on the 11th the day I was supposed to get new fridge and they would be here next week to put it on.
I tried to explain to her the problem is with the freezer and if they put door on it will do it again.I was told I would have to file a complaint after new door was on.how many more weeks to they do it. With my wife being sick and all of this has not been easy on us.a new door is not going to fix the problem.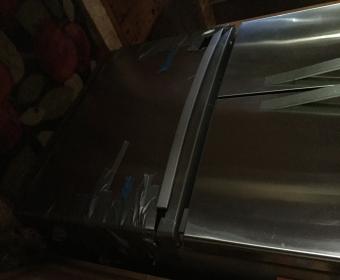 leslie turbeville
from Sarasota, FL
Less than three months ago, I had a Cali bamboo floor installed in my 9 year old daughter's bedroom. All appropriate acclimatization periods, moisture tests etc were performed, Best, most expensive adhesive used. After one month,all boards "cupped". Lowes notified and Sean at Venice Fla store headed investigation into problem. Fast forward, fifty phone calls, numerous inspections by installers, Cali rep, Lowes personnel, and still issue has not been resolved because of infighting regarding responsibility.
I have even been required to purchase replacement material, at my additional $2600 expense, for the eventuality that this issue gets resolved. I have begged Lowes for weeks to resolve this issue before my nine year old daughter returns from her grandparents home for summer vacation. She returns this Thursday, job has not begun. Where will she sleep? Do I get a motel?
This is a really outrageous, irresponsible and completely unnecessary inconvenience at my expense for a botched job performed under the auspices of Lowes. I should be compensated for this mess. i sacrificed a summer vacation trying to,unsuccessfully resolve this issue!! The entire episode has been a nightmare and I have spent tens of thousands of dollars at Lowes as a faithful customer over the past several years.

Michele Joines
from York, PA
My husband gave original military ID card along with drivers license and was denied discount and told he needs to apply for a new card they no longer accept original ID cards that were issued through the army.

Fred Boeckman
from Stilwell, OK
We bought lumber that has to be picked up in the back. We got back there and no one could run a forklift to get the lumber we had already paid for down. Finally after about an hour a worker came and tried to get us to just take the $45 a board lumber that was down on the floor instead of the $15.38 lumber we had paid for. We said no that's not the right thing to do. Not in a very happy mood then she walked over and got a fork lift. She had trouble even getting it started and running the fork lift and scared us to death getting down the lumber.
She then started turning the forklift with the huge load of lumber up in the air instead of lowering it before turning. When she finally got the wood down she rammed into the fender of our trailer with the forklift. She didn't even apologize or anything and acted like it was no big deal she cratered the fender if our trailer. 2 other employees witnessed her hitting our trailer and one of them went to get a manager. He offered us a 35% discount on our today's purchase to just forget the entire thing. We said no we want our trailer fixed!
We had to get tools and pull the fender away from the tire to not ruin the tire getting home. They acted like this was no big deal! She hit our trailer so hard it jerked our Vehicle we had hooked to the trailer. The employee was not the least bit apologetic or helpful. She expected us to just ignore the fact she cratered our trailer fender with a load of wood o a forklift she was driving. She obviously didn't know what she was doing & had no business driving the forklift to begin with. Her training was obviously insufficient and her attitude was terrible.

Thomas Gibbons
from Sussex, WI
Ordered a refrigerator on line along with an ice maker which your company was supposed to hook up. They hooked up the ice maker & it is not working which they knew about when they left my house. After numerous calls to your Kingston, mass. store & to corporate I still have an ice maker that doesn't work because NOBODY wants to help me they keep blowing me off. You have a lot of rude people at your Kingston, mass. store who always say they will call me back & never do, what a joke. My next phone call will be to the better business bureau if this does not get resolved soon. I'm done calling your Kingston, Mass. store because like I said nobody want's to help me & they are rude.

Hilda Heyliger-Cox
from Stockbridge, GA
Bought a stove online 12/28/15. My phone number is 407 361-3655. Order # 319674248. Order receipt have delivery date 1/11/16. Received call from third party delivery center on 1/10/16 about 7 pm, that stove will be delivered 1/11/16 a window period of 10-12 pm. No owner of stove home all morning. No delivery made and no call received from the store. I purchased the stove and called the third party delivery center at 1 855 825-3538. I spoke to a person at the delivery center and was told they received a call at 9:45 am today and told to cancel the delivery. Person said they did not know why and that I had to call the store to find out why. I called the store and my call was transferred to speak to about 3 persons.
I spoke to a Tyrone a supervisor in delivery he said the stove just got in which was about 1:45 pm that I spoke to him. I asked to speak to someone who would take responsibility to solve the problem as the responses that I received did not explain what happened. He transferred the call to Toney the delivery manager and the call never went through the operator two times who said she would page Toney. I waited about 10 minutes and the delivery manager never picked up and the problem was not resolved either. I called the Corporate office as a result and the representative said she would call the store to get a delivery date. I told her getting a delivery date is fine, however I still needed to complain.
I believe the personnel at the Osceola Florida store were not honest and saying what actually happened. I am not satisfied with how the store handled the problem. This is the second stove that I bought from Lowes in the past 3 months and consider this very negative experience. A simple call or apology could have made the situation right. The store employees are not living up to a situation that went wrong. I went ahead to make this written complaint as I am not sure a verbal will get follow up. I want to make sure that it does not happen again. I also want to honestly know what went wrong and make sure this time the rescheduled delivery goes right. Thank you for the opportunity to make a written complaint against Lowe's online.

Dennis Moeller
from Pasadena, TX
Lowes apparently feels it needs to sucker it's customers by offering multiples of a certain item called a contractor pack such as caulking at a slightly better price if you buy that exact number. In this case, I bought a four pack of silicone caulking. I had expected to use all of it but figured if I did not, I would return the unused tubes and be refunded my money at the individual tube price.
I ended up having one tube left over and when I tried to return it to the Lowes in Pasadena, Texas, I was told one can only return the whole contractor pack for a refund. I ended up contacting Lowes.com and received an apology from their customer service representative and was told to expect a call from the management at that store. When I followed up with Rasheed regarding this matter, he reiterated the same thing I was told when I wasted my time trying to return the silicone caulking to his store.
As a matter of principle, I do not do business with a company that I feel does not treat their customers fairly so I explained this to Rasheed and said I would no longer shop at his store, having spent well over $1000 in materials on a recent project. He replied he was sorry to hear that and wished me a good day. Unbelievable!

Dee Dee Thompson
from Minneapolis, MN
I wrote a complaint out about 2 weeks ago and still have not gotten a response back from Lowe's. I'm not sure if lowe's just don't care about their customers or if my complaint wasn't that important to them. The Monett Mo store has definitely showed me that their customers are the last thing they care about, and by them not responding to me, that just shows me how they do take care of customers. I'm wondering if I was treated the way I was, is because the woman taking care of me can't deal with other women, and they may not know how to respond?

Long
from Heath Springs, SC
I ordered cabinets from Lowe's that costed 3,200. When they got dropped off started to install and when we got to bottom ones new it was not right the map that was draw out from corner to out side edge of door opening is 96" we she did cabinets to the 96" and there is no way to put trim on or bow noise top because it will stick out 1 1/2 into opening. So that reorder cabinet that coated me 3,600 more when it on the lady that did the lay out.
Tried to show her what was wrong and told me next time to go smaller but she got cope and so do I where it shows drooping. And besides that cabinet ar not 100 PC 24 or 27. 1/8 inch bigger so time you get to end it has grown over 1/2 into door opening and that's not with counter top that will hang over a mother 1 " 1/2 more so I'm thinking she new it was going to hang out 2" in to door opening or if she dent, then why am I get charge $3,200 more.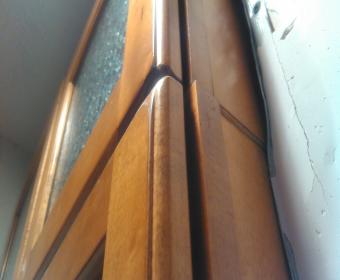 Stefanie Peacock
from Midvale, UT
Hello, I am really not sure how to start with all of this, except to say I am truly upset. Back in March of 2016 I went to the Sandy Utah Lowes (Quarry Bend) and spoke with a woman named Clair in the flooring department. I told her about our first experience with the flooring put into our home almost 10 years ago by Lowes, and how the man (older gentleman, small in stature with a mustache) installed the lanolin flooring and told me he had hooked all the machines back up and the floor was all done. Taking him at his word, I went down started a load of laundry and went to go pick up my girls. When I came back the basement was flooded and the brand new flooring was lifted and the seams looked like bubbles.
Well, I got on the phone immediately and spoke with someone at Lowes and they said they would send the man right out to fix the flooring and someone to hook back up all the machines. He also apologized profusely saying the next time we wanted flooring done in that laundry room we would get it installed for free. Well, I am not one of those people that jumps the gun and gets all mad firing off emails. So, I just said okay sounds great. - Which brings me to the email now, when I spoke with Clair she told me that would be no problem.
So she had a woman come out and measure my flooring. I called back in a few days later and talked with clair about the measurements and she told me she had talked to her manager John and he said he was not able to honor anything I was told all those years ago. He said he would have to open an investigation and I would be contacted in the next few weeks. So I thought, okay that's fine, I am sure they will find all the info they need. 2 months later I had not heard anything, I called back in and talked to John probably 3 or 4 more times and he kept saying the same thing, it's being investigated someone will contact me. no one did. then months later I talked to Josh another manager, who said the same thing as john. Then I heard nothing back.
The email ended before I could finish the entirety of my story. So after being told several times by John that someone was going to contact me and that it was being investigated and no one ever did, I then called back and was directed to another manager named Josh who then told me that it was being investigated and someone would reach out to me. Now this was 7 months later after the initial meeting with Clair who told me that would be fine that I would receive free instillation and sent out the lady who measures the flooring. So after never hearing anything back from John or these supposed "investigators" I called the store again and spoke to a Lindsey who said she would be willing to give me 10% off on everything and would send someone out ASAP to remeasure.
That was back at the Beginning of December 2105, I told her we were having a lot of family come in for Christmas and I needed this done ASAP. and she told me I would be her top priority and she would get this fixed for me ASAP. Here we sit and it is Jan. 2nd, the floor is STILL NOT DONE and I have not heard back or seen anyone come over to measure again. I am BEYOND frustrated with this whole situation, Here I was with my basement flooded and the brand new floor lifted, having to have someone sent out to fix the floor again, promised the next time we wanted flooring in that specific room it would be installed for free, then I am told you will have 10% off and someone will get this in before Christmas... to still nothing. I am so upset with all of this, I really expected more out of Lowes.
For over 10 years we have used your services, bought products from Washers to screw drivers from your store and this has been a nightmare. 10 going on 11 months of a nightmare. I am pretty patient and understanding but this is ridiculous. I need someone to contact me and let me know what is going to be done about all this. My floor needs to be put in NOW and not in another 10-11 months. Please get back with me.

George Grimes
from Galloway, OH
I'm a long time customer at the Lowes at georgesville sq in Columbus,Ohio. And was just given some outstanding customer service by your appliance manager did not get his last but Josh was his first he deserves a pat on the back for a job well done. It's people like him that keep me coming back.

Ralph Archer
from Southington, CT
It seems like whenever I go to Lowes, there is an issue and as always, it goes unresolved and I question why I ever opened a credit card at Lowes, instead of Home Depot. Today, my wife and I went to Lowes on Executive Boulevard in Southington, CT to look for an artificial Christmas tree and a new vacuum. The tree that we liked was not in stock, but the Customer Service Manager (Mike in Blue vest) said he could check to see if it was available in another store. He told me that they had 4 in Plainville, CT, the next town over, and he took my name and said he called over there and to go to the Customer Service desk when I walked in the store and they would have it for me.
My wife and I decided to finish our shopping at the Plainville store and we left to take the 15 minute drive. When we arrived the tree was not at the customer service desk. They called the seasonal department and the inside seasonal department and no one had my tree. I was directed to go out to the seasonal area and there I was looking for the tree, when the young woman who was helping me told me that they did not have any left and they had even sold the floor display. I called the Southington store, spoke with Mike, who informed me that he was an ASM, and I told him what happened.
I told him that everyone that I spoke with in the Plainville store denied speaking with him and I told him that they did not have any of the trees left. He could not tell me who he spoke with, but continued to claim that he had called the store (I confirmed I was in the store he claims he called) and told them to hold a tree for me. I told the ASM I was not happy and that everyone in the Plainville store thought I was nuts because no one had called there. He offered nothing to fix the problem. I then spoke with the girl who was helping me, and told her that the ASM continued to claim he called their store.
She offered to show me a different tree and I asked if it would be at the same price she told me it didn't work like that. I left disappointed, and went to Home Depot to buy my tree. The Lowes store is a mile from my home and I think it is pretty sad that I will be driving out of my way to go to Home Depot to buy all of the stuff I need to do all of the projects I have going on. What is even more disappointing is that one of your ASMs clearly lied to me, never called the other store, and then let me leave to drive to a different store to get what I was looking for, when he didn't even know if they had the item.
I plan to share my disappointment with my local Lowes store with all of my email contacts and thousand Facebook friends, but I will wait until I see if I get a response to this email before I send out the message.

Joseph westerfer
from Medford, NJ
Bought new refrigerator at the Plymouth meeting Pa., beginning of November and wrong ice maker was sent out when it was delivered. They wanted me to send back refrigerator that was just delivered and paid for by my visa and me re charge a new refrigerator on my Lowes card to be delivered with correct ice maker installed in the refrigerator back. Does this make sense? No, of course not. Next plan was to send someone out with the correct ice maker and install it. No one ever called me until I called today. Call you backs mean nothing in Lowes. You have to do the follow ups or you will be forgotten. I was told someone could come out this weekend maybe but not sure. I have a commitment this weekend so could not do. Katie will call me back on Monday to reschedule? Place bets if she will? Bet not! Two weeks without ice is not good. Sorry I got rid of my old refrigerator.

Russell Dayton
from Riverview, FL
On veterans day I went to a Lowes store #1911 in Riverview, FL. I live 1 mile from the store and spend a lot of money there. I was on my way to my American Legion post for a cook out. I wore my proud to be a veteran T-shirt. Purchased 2 items and bill was $24 and change. I asked the young man running the register if he was going to give me a 10% discount, then I handed him my DD214. He didn't even look at it, said I need a photo I.D. So I showed him my FL. DR. License to let him know it was me on the DD214. He asked why there was no "V" on my license? I was upset, humiliated and belittled in front of scores of people. I guess us Viet. vets should be well used to that by now. I have been getting crapped on since 1968 when I went into our nations military service. After e-mailing Lowes corporate got an e-mail from Lowes #1911 ASSISTANT mgr. with a very insincere apology,a copy of their policy on military discounts and said he would instruct the employee as to what a DD214 was. I was so upset that day I went home and sat alone rather than going to my posts cook out. And all I get is an assistant mgr from the local store sending me a phony apology.

Went to Lowe's the first of July and signed a contract for them to install a picket fence around my yard. We discusses the purpose of the fence was to keep our little dog in our yard. It took them 2 months to install the fence, but it has many high areas and unlevel areas. They were to come back and correct the mistakes. It is now November and no one has returned to fix the fence. Have talked to many people at Lowe's, managers, installation personal, and still no fence. That is five months and I was told it would be no more than one month when this all started.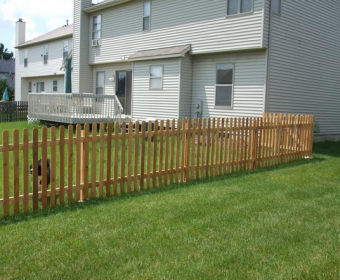 Monique Cavalli
from Rutherford, NJ
Where do I begin? I contracted with Lowe's store in East Rutherford, NJ to do a total renovation on my bathroom. The demolition began on May 4, 2015 and only concluded on October 20, 2015. Yes, 24 weeks and 1 day to complete 1 small bathroom! Only 2 pieces were custom orders, a vanity and a side cabinet. The side cabinet did not fir properly and in the end leaves me with 12 inches of dead space in my bathroom. To say that I am beyond disappointed in Lowe's is an understatement! The entire job was purchased on my Lowe's credit card and I never missed a payment even though my bathroom was not able to be used for over 24 weeks. This company should be ashamed of themselves that they employ such unreliable contractors. I have many pictures to support the awful work that my first contractor thought was acceptable. Where do I go from here? I feel I should be compensated in some way.

Robert Taylor
from North Little Rock, AR
My complaint is not with Lowe's as a whole but with the North Little Rock store. I have been a satisfied customer of Lowe's for 20 years or more from the Carolina's to now in Arkansas. However I recently moved to North Little Rock and as after a move I went to the local Lowe's. It in no way has been a satisfying experience. First I purchased a new washer and dryer. The delivery "children" were absolutely pathetic in every way.....from talking on their cell phones to girlfriends to constant talk of zombies. No call from store to see how installation went.
I let it go with them being kids. Next I ordered new front door and two storm doors. Took a month to finally get doors in. Front door shows up at the house with both sides of door facing damaged...was told by installers I could accept it or wait another month....I took the damaged door and the installers tried their best to make it as presentable as they could. No one from Lowe's has ever contacted me about either purchase though I was told they would. For all the years I have been a customer at Lowe's they have been Johnny on the spot, doing their best to make sure all was good and right.....Not at North Little Rock store. Pathetic customer service......will not be shopping at this store anymore.

Bonnie Waara
from Minneapolis, MN
I ordered a bird seed block from your store on 10/30/15. I was very happy to see that your store was a bit cheaper than some of the others i saw on line. I bought a ground feeder from Backyard boys and thought this block would work out nicely in there. The package came quickly and the box was cute. I opened the box and the block was packaged very well. I was glad it came and in one piece. When i started removing the paper packaging i noticed some little black bugs. YUK!!!! I know birds do eat bugs but wasn't expecting the food to have crawling bugs and all over in the box. I further noticed the bugs had started eating on the block. Again YUK!!!! I know this probably isn't something you had control over but I'm sending this message so you can check if there is a spread bug problem with these blocks. I put the box in my garage in hopes that our colder weather will kill them off. I would put it in the feeder and b done with it but i already have a block in i purchased at Fleet Farm i want to use up. Well guess that's all i have to say, so hope there isn't further issues with these blocks. I want to order from you in the future with the cost lower but leery on what i might find when i open the box.

Debora Brooks-Coney
from Toledo, OH
I called the Lowe Westland store on November 4th 7:30 p.m. I was connected to a person that identify themselves as Christi I asked her if she can tell me if flowering trees were still in stock in the store or if she can refer me to any stores that may have them she rudely said I don't know, I have no idea I asked her for the West Road location number she again rudely said again I don't know of any store on West Road I dont know what you're talking about. I told her since you don't know what I'm talking about and don't seem willing or care to help and very rude please connect me to a supervisor. I was put on hold for quit awhile, then was told he was on a call and he had two other people holding to speak to him. This young lady was very rude and unhelpful and unprofessional I felt as if I was interrupting her day by calling there and I told her this before hanging up. I was given the "800" to voice my complaint.

Beverly guthrie
from Carmichaels, PA
Tonight my husband and I made a special trip to Lowes in Washington PA 15301 to purchase some green light bulbs to put outside to honor the veterans from the commercial we saw on TV. I know that I asked at least 4 clerks and not one knew what I was talking about. I thought this was unbelievable since I saw it was from Lowes. We are loyal Lowes customers and this is really disappointing. Someone needs to address this with the store!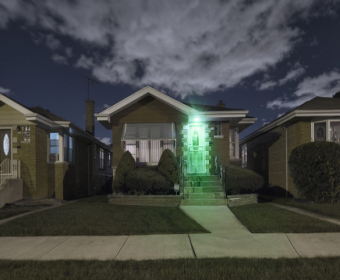 R Mayville
from Burnet, TX
First time this particular cashier treated me very rudely was 3 months ago. The product I purchased was inferior, and when I returned it, she refused to even help. Everyone at the store knows me, and I've put so many thousands of dollars through the Marble Falls, TX Lowes, they've never given me a problem...until her! Today, at approximately 11:15 AM, I was at her register, when Roger walked up. Being polite, I asked if I was cutting in front of someone(which I wasn't). Roger said, "No. She'll ring you up first anyway, because you've only got 1 item. As Roger turned around and walked away, she proceeded to deliberately walk around me, and began to scan a cart full of items behind me.
This girl is a short, chubby Hispanic girl. I only use these words for descriptive purposes, as I have many Hispanic friends. I highly doubt anybody will read this, let alone respond to this, but let me just say something for the record. We are about to buy thousands of dollars worth of lumber and materials, every month, from somebody local. Lowes was at the front of the line, because of the proximity to my shop. Since Lowes does NOT seem to care about the rudeness of their people, Foxworth Galbraith will be at the head of the line. The people at Foxworth are professional, courteous and knowledgeable...something Marble Falls Lowes seems to be sadly lacking at times...and frankly, I'm tired of being ignored, when I'm in a hurry.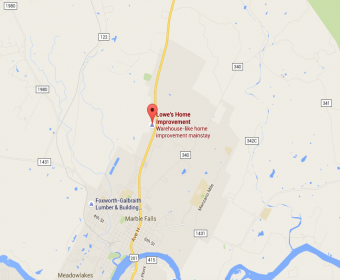 Janice Sexton
from Lincolnton, NC
Bought a washer and dryer from the Lowes store in Morristown, TN was told it would be delivered on Saturday Oct. 31, I made plans to be there on that day was called and told they were behind and I can understand that so it was rescheduled for Sunday. I was called at 8 and told it would be delivered between 10 and 11 which meant I would have to miss church but okay now they call me this morning and said very rudely they did not work for the Morristown store and they would be here between 2 and 4 I was rude so he said rudely do you want to reschedule it I told him no just bring the darn thing I do not like this at all and am seriously thinking about taking my business elsewhere. My whole day it shot wondering when they will be here and what kind of mood they will be in.

Tim brown
from Silver Spring, MD
Have literally spent at least 10,000 over the years at the Lowes in Abingdon, Md. Went in today to purchase some rakes and extension cords. Only line was self checkout. Could not get it to work and employees just stood and watched. I put it all back and left. As I said, I am a very loyal Lowe's shopper, but this was a big turnoff.

James Campbell
from Glen Saint Mary, FL
Around five oclock on Monday10/05/15 I was at the Middleburg store buying a TroyBuilt tractor mower. The one they had was still crated and they didn't have anyone to break it out and make ready that afternoon, That's fine, I understand, so agree to come in the next day 10/06/15 to pick it up. Next day I wait till noon, no call. Finally call store and they inform me it wont be ready till five oclock...kind of getting pissed at this point. I tell your clerk to just deliver it the next day, as I'd borrowed a trailer to pick up mower but had to have it back to my friend that evening and didn't want to rush around in the mood I was currently in. The clerk agreed to delivery next day on 10/0715, okay, things happen and I try to be understanding.
This morning, having no confidence in anyone at the store, I call at nine a.m. and am told mower is being loaded and the driver will call within the hour to let me know approximate time. Didn't get a call till three hours later at noon to tell me.....now get this.....it wont be delivered till @ five pm. I work construction and know how things are, nothing goes as planned even in the best of times. But this is unacceptable and I will be hesitant the next time I deal with Lowes. And that's a shame because I have been a loyal customer for over thirty years now and prefer your store over others.

Caroline
from Idaho Falls, ID
We ordered a window from the Idaho Falls,Idaho Lowes store. The window was ordered on August 18.2015. We were told the window would be shipped to the Lowes store in three weeks. As of today September 26,2015, the window is still not here. My husband and I have either gone over there or called. Each time no one knows nothing. Messages have been left with Lorin, who says he will call Millgaurd,but never calls us back. The last conversation was with window manager Brandy who assured me the window would be delivered by the Millgaurd sales rep himself, on Thursday, September 24,2015. Now today, August 26,2015, we call to make sure the window is there.
Again, my husband was told its not there. I called Lowes and asked for Brandy and now she is backtracking on what she told me and tells me it will now be here this coming Monday,September 28,2015. If she knew it wasn't there Thursday, why didn't she call and tells us. None of them do their job over there, right down to the assistant manager and the main store manager. He was also going to find out where the window was and never did call. We are now pushing towards six weeks and still no window. We get lied to because we ordered a triple pane, instead of a double pane, that it takes longer. I have been told by another window dealer that is a lie. We need to get the window in, as this is for my parents who are in their 80's.
They are two hours away from Idaho Falls and it is getting colder where they live. Corporate needs to make a house call and find out why the customer care sucks so bad at this store. This is one reason why we should all be supporting small business because the corporate chains really don't care. We have spent a lot of money at this store. I do believe, after this, we will be doing business elsewhere. I'm sick of the lies and excuses.

Henry Christian Jr.
from Chesterfield, VA
On Saturday I went into the lowes store in Chester Virginia 2601 Weir Place 23831. I talked with lowes customer Sandy at the service desk at the door section, wanted a estimate on purchasing two doors, and front and side door. Later I returned on Sunday to start paperwork with another gentleman at this same location in Chester Weir place Chester. He did paperwork and said that a contracted installer will call me in two days to set an appointment with you. The contractor, named Jerry called on 8th September and left message that he will be out on September 10th 2015 to measure the doors. I call to talk with Jerry to set date because, he need to talk with customer first before setting date. Jerry and I talk and I said I would call back by end of day. I called Jerry at around 4:00 and he had cancelled the appointment for the 8th of September. I ask him why and no explanation.
Then I called a lady in lowes to talk with dept mgr and she said they will call me on next day, no reply waited until 15th of September in which then I called back to Lowe's store in Weir place in Chester va. And talked with Sandy again. She indicated Jerry would call me the next day. No called up into the 19th of September 2015. At this point I drove to the Lowes store, talk with Sandy and told her no one had called me. She was sparked. She had indicated to me that Jerry had went on vocation. I told her at that point this is not good for the customer and she said I would get another installer which his name is Horace. I told her I was very upset with the way the customer was treated and wanted to talk with store and department manager. It has been going on the 4th week and still I have to wait until the 25th of September to get the door measured and probably two more weeks or more to get doors put on home, and they are in stock at every location. I am am very dissatisfied with this experience.

Mark Barker
from Manitowoc, WI
I tried to purchase a Dishwasher and install for my rental house in Mobile AL. I contacted the closest store W. Mobile, AL 7760 Airport Blvd. Mobile, AL 36608, Store #0549.
My first attempt to call them put me through a 15 minute wait for an Appliance specialist, which ended in being disconnected. My second attempt I was also disconnected after about 10 minutes. My third attempt again took nearly 20 minutes being transferred to various departments. I finally had someone at the service desk attempt to help me, but advised me I needed to talk with the appliance department, and they seem to be busy. I explained my situation and told them I understand, left my contact information and asked when the associate has some time during the day, please call me to place this order.
I waited all day and never got a return call. This morning I called again and got the exact same run around with phone transfers eventually getting the service desk. I asked to be transferred to a Manager who eventually answered. While explaining my dilemma, I was disconnected again. I tried to re-call the service desk. I let the phone ring about 50 times with no answer. Realizing I was never going to get anywhere, I called another store Store# 1599 who answered the phone and assisted me.
I was an Operations Manager for Lowes for over 3 years in Wisconsin. If any of my associates performed in this manner there would have been hell to pay. Since leaving Lowes, I still use them for all my home improvement needs on all six of my properties. Being a stock holder with Lowes I am very concerned when a store allows customer service like this. I am appalled that Lowes would allow this lack of service and will never use this particular store again.

Donald Boline
from Lake Worth, FL
On Jan 21, 2015, I signed a contract to replace all windows in my house. Installation was scheduled for April 13, 2015. When they delivered the windows, one half moon window was broken on the truck. The truck was over crowded with deliveries and probably was the reason for the breakage. The installation team determined that the other half moon window was the wrong size and could not be installed.
For some reason, it took eight days for Lowes to order the replacement and as of May 20, 2015, the remaining two windows have not been installed. It is now over five weeks since the initial installation and still no schedule for the installation of the remaining windows. This is totally unacceptable. I've made many follow-up calls to no avail.

Frank F. Suhich
from Youngstown, OH
On May 7,2015, we visited your Boardman, Ohio store and purchased a John Deere tractor item 623854 for $2349.00. The tractor was in stock but you assembled it and we were told the tractor would be delivered on May 15, 2015 which it was.
Yesterday, we received your Memorial Day ad which offers a rebate of a $250.00 Lowes gift card with that tractor purchase effective 05-13-15. We were never told about the upcoming rebate or we would have waited until May 13th to purchase the tractor.
I feel we should be given the rebate since the tractor was not delivered until 05-15-15. The invoice number on the transaction is 023317018814 and the store number is 0188.

Nancy Tucker
from Kalispell, MT
Last night, May 16th, I went to the Nursery Dept in Kalispell, Montana to purchase some flowers to plant in my yard. I was appalled to discover the see the condition of the plants! The entire stock was drooping or dying from lack of water. I asked the clerk, who was on Duty around 7:00 PM, why the entire produce on the floor was being allowed to die for lack of water! She told me Lowes can't find anyone to water the plants, yet she was just standing behind the counter with no customers but me in the garden area.
She said there is one person that works only 3 hours and can't do it all. She said she couldn't leave the cash register so there she stood while the store loses thousands every day. I told her I have been here before and found many plants dying from lack of water but never have I seen so many. She said there was a new shipment in the back and I could find fresh plants there because they had not been placed on the shelves yet.
I went back there and found those plants too were drying out. A complete shipment worth thousands of dollars and the store management could not find anyone to water! The employee told me that was routine and they just moved the plants to the markdown section and then just threw them out and another one would come in.
If a responsible person in charge at Lowes in Kalispell were aware of this practice, the store would serve the public with good products and the store wouldn't lose thousands of dollars each year. I am a gardener and plant lover and in good conscience I cannot remain quiet and let this continue....doesn't anyone care anymore about customer service, common sense and good old fashioned work ethics?
I know if Corporate Management were aware of this practice, the bottom line would determine changes must be made and changes would indeed be made to solve the incredible waste and neglect that is happening in Kalispell, Montana. But because no one does their jobs anymore, I doubt anyone will read this and if anything I'll receive a pre-prepared form letter thanking me for my interest and the insanity will continue while I find another store to buy my garden supplies from.

Arlene Johnson
from Indianapolis, IN
I absolutely love Lowes-first! I do most of my home improvement shopping there.
But, I applied for two positions there met with Jeff Espenship and Nancy both directors and the VP. All went well except I wasn't selected. That is their choice.
I just interviewed for the the Sr. Manager Operations job and Dour Dinsmore stated I almost did not get an interview because they thought I was the same Arlene Johnson that interviewed with the VP, but they did research and I wasn't. He said negative things that this Arlene has applied for every job they had---untrue. Janice Beltran in HR stated that I could apply and they sent me an email on their job fair.
I want this to go to their corporate HQ because they should not be discussing another candidate in an interview, and guess what? It was me they were discussing and didn't know. The other issue is that HR was in the room as well.

Eva Friday
from Chicago, IL
I purchased a refrigerator and grill from your East Peoria, Il store. The clerk who waited on me (Amber) was the rudest sales clerk I've ever had. She hassled me about my 10 percent off coupon. I had to ask to see the manager. After that was worked out not even a thank you from her, I said I need to know where to get the propane tank. She snottinly said "just wait out front, someone will load it"... Waited 10 min had to go back in and no one had been paged to load it. I work with the public at the Post Office. I know how frustrating it can be. I was trying to be as pleasant as possible. I left there shaking with anger. I had just spent $1,300 dollars and was treated like garbage!!
Thanks for your feedback!
Sorry. Please try again later!