Howard Johnson
Contact Howard Johnson Corporate
Toll free phone number: 1-800-221-5801
---
Howard Johnson is a subsidiary of Wyndham Worldwide Group and has 393 locations worldwide including China and Mexico
To reach Guest Relations call 1-800-221-5801 or click here. You may write to Wyndham CEO, Stephen P. Holmes by addressing your envelop with Wyndham Worldwide Group, 22 Sylvan Way, Parsippany-Troy, NJ 07054, USA.
The Wyndham Rewards are extended to Howard Johnson guests and the 'sleepover makeover' of HoJo rooms and suites include the signature "orange roof" theme from Niagara Falls to Vero Beach to Scottsdale, AZ. Social presence is found on Facebook and Instagram.
Howard Johnson Contact Information
Report complaints to corporate and get satisfaction
Howard Johnson headquarters address

22 Sylvan Way, Parsippany-Troy, NJ 07054

Company website

1-800 phone number

1-800-221-5801

Support email address

contact@hojo.com

Better Business Bureau rating

A

Customer service hours

Monday-Friday, 8am-6pm
Browse reviews of other Hotels
Top Howard Johnson Complaints
Browse more than 83 reviews submitted so far

Stephen Bajada
from Mississauga, ON
My Itinerary number was 18316918422. I stayed at the 5905 Victoria Ave | Niagara Falls, ON, CA L2G 3L8 location between July 16 - 17. I have not stayed at the Howard Johnson in many years when visiting the falls. Even though there were more affordable accommodations we decided to try it. 1st of all the hotel is nice and very well located at the falls. The booking experience was excellent and the check in staff were great. The problem we experienced is with the customer service we needed at 10 pm in the evening. My wife and I came back to our room 614. We settled in for the evening and I tried to make my wife a coffee. The machine stopped 1/2 way through and I understand that things happen. With most hotels we stayed at all we needed to do is call the front desk for help. When I called the front desk the person who answered the call asked me what I experienced. I asked him if there was anywhere in the hotel where I can get a coffee for my wife. He told me "No, we don't do that here. If you want a coffee just go across the street to Deny's". That was not what I expected. I thought I might be told that we can provide you a replacement coffee maker or come down and pick one up from the front desk. I realize you are not in the coffee business but I was under the impression you were in the customer service business. I am sorry but there are better ways to deliver bad news instead of going across the street to Deny's.

Catrina Thames
from Fort George G Meade, MD
I was first out in room 325. The room had a file order, the bed was low, it was small and close and the bathroom wasn't clean. I was then moved to room 330 which was near an exit. Preferably I don't do exits. The room was clean and spacious. There was no smoke sector, wires where hanging from the wall, the door frame is separating from the door, toilet was not working properly we had to double flush the toilet for urine and toilet tissue to wash down, standing water in the shower as you bathe, let's not forget the unmentioned 15 dollars charged per night for parking on top of me being overcharged for my room and parking. The night staff was ok. But the am staff acted as though it was going to kill them to speak back. Absurd! When I asked to speak to the manager on two different occasions, I was told management wasn't there. I am requesting 1/2 of my money back. I was charged 330.82 and I should have been charged for 262 and some change. The $30 dollars would round my bill to 300 and some change but I also have an additional pending charge for 30$. I've attached a copy of my statement as well.
I can be reached at (502)-475-4896. Totally dissatisfied.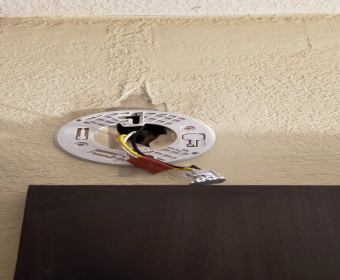 Denise L. Manthei
from Denver, CO
We made reservations & arrived on time. Our room was changed & we were already charged on a card we were told could not be accepted. They took our entire hotel room budget for my graduation. The manager, Liem, refuses to do a refund. This is fraud. We were not made aware before the card was charged that they will not accept temporary bank cards. Which was acceptable on the website. I expect immediate response. This is a open & shut case of fraud.
Thank you.
Phone #: (402) 469 9669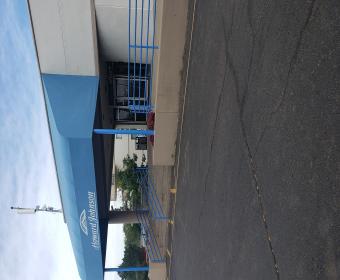 Sara Harrold
from Fenton, MI
We booked online through Agoda. Pictures etc looked fine. We have stayed at your hotels before. We got there and it was the dirtiest hotel I had ever seen. We didn't even think it would be safe for our 1 year to crawl around. It smelled of marijuana, smoke, and was just filthy. Sheets, carpets, floors, bathroom etc. Were completely disgusting. We had to bail and were refused a refund or credit. Just want a credit, refund, or something do e to this hotel.
Thanks,
Sara Harrold

Robert.r.Perry
from Greenwood, IN
I found hair all over the bathroom walls and in the shower. I also asked them if they could clean the Windows, because they were really dirty like nobody ever cleaned them . and they told me they didn't want to. And the hotel some parts smelled like piss , and some of the staff was really rude. All in all we want to come back but I hope things get better their. And me being a Military Veteran they did not show no respect what so ever. But that is all I have to say. Except maid or room service did not do their job.

Michael Robles
from Gaithersburg, MD
We submitted a complaint to the manager and we still have not heard from him:
My second day in the Hotel Water was falling from the ceiling and my wife was taking a nap while she got all wet from the water that dropped from the bathroom of the people on the second floor. My wife shortly after told you about the situation and came back to the room waiting for the janitor and the housekeeper! An hour went buy no one showed up we decided to take of the sheets , cleaned the area the kids were getting hungry , so my wife went back to tell your front desk service representative that we were tired of waiting that we will need to get some food and that we need someone to help us later. We came back from having dinner and the only one that finally show up was the housekeeper. We still didn't know if the problem was solved, I explained to the housekeeper and she got a hold of the maintenance guy "We finally learned that it was from a flooded bathroom and that it was not clean water." The janitor just stated that it was from a bathroom and I'm sorry speak to the manager about getting another room or discount..

Alan Price
from Santa Barbara, CA
First of all my room had bed bugs and was pretty disgusting, secondly I was charged more then quote received by email, lastly I tried emailing the hotel manager directly on 6/11 to discuss not only the overcharge but also I feel I should not pay or at least given a large discount for the 2 out of 5 nights I stayed in the bed bug room! I have several other pictures I can show you of the multiple bites I received and the condition of the room.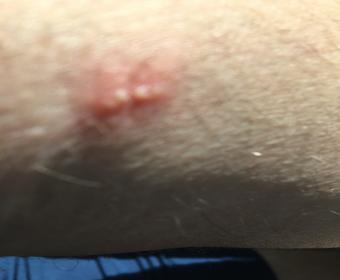 Vivian Boatwright
from Dothan, AL
Member # 164669056H
Member name: Vivian Boatwright
Never in my life have I been made to feel so unwelcome and treated so rudely. I have three people in my room and I went to make plates for each person at breakfast. When exiting with the plates Linda a black lady at the front desk gave me a horrible look and said who is all that for. I told her 3 people and she proceeded to act like I was lying about even staying there and wanted my room number. Never have I been so embarrassed in my life and there was two other couple in the lobby that heard this. I was so embarrassed I didn't even go back to make my plate and I only had two plates for the two other people in my room.. I have attached a picture showing exactly the amount of food that I had that she flipped out on me about. That's for three people! That is not hardly anything for three people! I am so angry and furious that this is how I have been treated after being a loyal customer here. I am a platinum member and have spent a lot of money at this hotel, but that ends today. Never will I step foot back into this hotel. I am supposed to be a guest and treated like one not a criminal.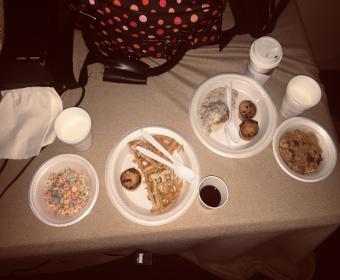 A stay at your hotel location on 42nd st and vanburen in phoenix arizona and my speaker was stolen from my room upon me leaving thw room for it to be cleaned. When i went to the front desk to ask who had cleaned the room the rep was VERY. rude and condescending twlling me it was my fault it was stolen because i left the room. But i left UPON THEIR request so thw room could be serviced. It was right on the nightstand and when i went back it was gone. We are rewards members and have stayed at many hj hotels in the past and have never had any type of issues. This person you have representing your company is a theif and more than likely a drug addict. I fully expect to either have my speaker given back or we will be filing theft charges against whomever was in that room as well as calling news channel 3. They love doing stories like this.

Gregory Grice
from Grand Prairie, TX
I waited all most 2hrs for my room the man had charge my card to the wrong room and person. And the rooms need to be updated our beds where on the floor.

Shirelleriggins
from Atlanta, GA
I have been staying at the Howard Johnson Collegepark ga Phoenix Blvd may stay was great UNTIL yesterday!!!!!!! A friend of mine paid my reservation at the front desk for me then 5 hours laters decided to go back to the front desk and demand his money be put back on his card. He didnt know what room i was in so he had the front desk to call me twice to come down. I came down and a MANAGER named DEE told me that she was giving him a refund and i had to pay or leave the room. I explained that we had an agreement and part that was for him to pay for my room. My "friend" was there saying as loud as a he could I want her out I dont care. DEE THE MANAGER said basically just as loud pay him or pay me or you have to check out By 6 because we are really busy tonight and can clean and rent that room. I told her we had an agreement once again then my boyfriend tried to reason with her on the phone. She still refused. Finally she called a co worker over after my " friend" had everyone's attention amd explained it just as loud what room i was in , what room he was in and our issue. The co worker explained that I And my "friend" problems was not Howard Johnsons. DEE THE MANAGER agreed and i went back to my room. About a hour later my " friend" and his girlfriend was banging on my door. He has never been to my room. I had to scream thru the door to stop harasseing me. I told him i would call the cops if he came back. 15 min later the. Cops are knocking. I talk to the cops we went downstairs again. The cops explained for hin to cut it out or go to jail ( he was drunk) that the problem was between the two of us. I stayed up all night fearful that i would be thrown out in a rain storm with my kids by THE MANAGER DEE. the next day i went down to pay because of the rain storm and my car being broken down and once again DEE THE MANAGER is harassing me about did i pay my " freind" back his money. I politely told her the cops handled the situation the day before. My "friend" and his girlfriend once again in the lobby. When i told DEE THE MANAGER the cops handled it she then said well you owe $50 dollars extra becase the first day you check in you never paid a deposit. I asked her why am i just being charged a deposit she said because the person who checked me in was new and i owe $50 extra to stay. So long story short i gave her the extra 50 amd felt humiliated once again because other people was there listening again. She grabbed the sign beside her and said see it says it here. I was having a good stay until someone let their personal feeling get involved in something that absolutely nothing to do with them get in the way of me staying comfortably and the hotel making money. I feel stupid for being here as long as i have and dont even want to go down for breakfast in the morning. I cant wait until my car is fixed because i am ready to go. I am choice hotel member and can easily check back in with them. Im not happy at this point and dread the moment i have to go back down and pay again tomorrow because i know DEE THE MANAGER will make me uncomfortable once again.

My stay (May 22 2019) at Howard Johnson s in Lubbock Tx 5108 I-27 was disappointing
The place is filthy dirty from the parking lot
( cigarette butts ,cans , bottles, trash ) to the inside of each room ...the toilets & bath tubs have not been cleaned ..room stinks like mildew & floors needed vacuuming
Swimming pool was closed & very filthy not fit for a desperate homeless bath
The place NEEDS INSPECTIONS
I WAS BIT BY A DAMN BED BUG
I TOOK A Pic & ran down stairs to the desk to show '& complained I needed a full refund
The night desk auditor refused to hear my complaint & said that's the chance I take when you book rooms here
If that's the ATTITUDE FOR CUSTOMER COMPLAINTS... the place needs shut down
I will Not ever stay at Howard Johnson's again
They refused to solve the complaint or give a full refund & I left as a very dissatisfied customer & I will let others know about the whole situation
Bed bugs are a BIG NO NO IN MY STAY of Hotels/ Motels
I might could have tolerated other stuff but not BED BUGS !!!!!!
Corporate NEEDS TO GO CHECK OUT THAT HOTEL FOR THEMSELVES & MAKE SURE TO CHECK FOR BED BUGS IN ROOM # 317 & enforce CLEANLINESS & pass inspections
Unsatisfactory on Howard Johnson's part
I sure hope I didn't carry NO HITCHHIKERS HOME
DISAPPOINTED CUSTOMER
T .LAMBORN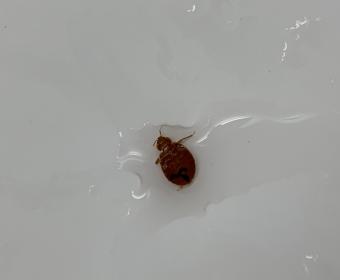 I began staying at the Howard Johnson hotel, room #205 in Wheat Ridge, Colorado on April 15 paying a monthly rate. Everything was fine until a week ago when I noticed 3 different bed bugs crawling near me as I sat on the bed at different times Saturday May 18, 2019. I verbally informed the management at the front desk the next day on Sunday May 19, 2019. They spoke of making a room inspection, but such never occurred. I brought in my own vacuum cleaner and have been vacuuming daily. Didn't see and more bugs all last week and was happy thinking maybe it was just last remaining few from next door room #207 which they had brought in a heater system for 3 days in that unit. Unfortunately, last night (Sunday May 26, 2019 I witnessed 2 different bed bugs and a tiny baby one. I sent management here an email this morning alerting them to the situation and requesting a new room. I have yet to recieve a response or any form of communication. I simply want a different room being I prepaid for a month which expires June 10, 2019. Not only am I shocked at the lack of customer service and care, but also that there doesn't seem to be any concern by the management about being made aware that one of their rooms has bedbugs and maybe an infestation is beginning. This could become a nightmare for the owners and the corporate name. Maybe the lack of urgency is because there already is an entire building infestation.
Thanks,
Jeff Rickstrew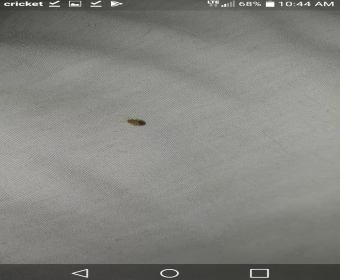 Stayed at Howard Johnson in Daleville VA twice in last 3 weeks. We have stayed here numerous times over the years. Like location and though prices have raised, still comparable. Motel has declined in quality:
1. Grass a foot tall
2. Showers only hot or cold.
3. Very moldy shower curtain and dirty bathroom and bathtub.
4. Sink stopped up.
5. Carpet smelled.
Buildings in disrepair, paint chipping.
6. Breakfast not nearly as good as a year ago.
7. Prices higher
8. Dirty pillow covers and bed sheets.
8. Manager said he took over in May, housekeeper quit then, so doesn't have good help.
9. Overall this place has become a health hazard. I'm surprised city did not close it down.
I suggest Wyndam inspect it

I was lied to when making reservation. I was told there would be a microwave, refrigerator, WiFi and hot tub. I ended up having spoiled food. The outlets were all broken in the room. No refrigerator, no microwave, WiFi did not work. Front desk clerk was zero help. Told me it's too bad. This ruined my plans for my special occasion. And there was no blanket or towels. Honestly feel like I was taken in for a scam. I paid good money and got nothing but a bad stay with zero amenities. I plan to leave reviews so others do not have their special night ruined either. If your hotel offers no amenities then be honest about it before some one makes the long trip for nothing.

I was lied to when making reservation. I was told there would be a microwave, refrigerator, WiFi and hot tub. I ended up having spoiled food. The outlets were all broken in the room. No refrigerator, no microwave, WiFi did not work. Front desk clerk was zero help. Told me it's too bad. This ruined my plans for my special occasion. And there was no blanket or towels. Honestly feel like I was taken in for a scam. I paid good money and got nothing but a bad stay with zero amenities. I plan to leave reviews so others do not have their special night ruined either. If your hotel offers no amenities then be honest about it before some one makes the long trip for nothing.

My husband and i stayed at the hotel often. Last night they gave me a key to someones else's room. I walked in on them being intimate. That was not ok. It could have went really bad. It was humiliating. I had to go back to office and wait and it took another 15 min to get straighted out. Very upsetting and professional.

Jordan Allnutt
from Denver, CO
Adressing:900 medical arts, Albuquerque, NM. I have emailed the manager and he hasn't gotten back to me. Manager name is Jerry. My complain is about the three front desk ladies whom we're very rude. And did not want to cooperate... I accidentally booked two rooms and they did not want to give me a refund for one of the rooms. The next morning I woke up and had bug bites all on my back left arm... Woke up in discomfort, inflammation, and itching... This is from room 114. Which the windows to the room seemed not to be sealed properly.the room service lady was going to give a refund for this room but the front desk lady whom was working morning shift 05/04 said that there was no proper reason for a refund after being bitten by so many bugs in your hotel
If you could close the hotel cause I have only seen bad reviews for this hotel. Not to say but the worst experience in my life. I will gladly report you if this is not resolved properly.

First of all I paid for a week I'm a Wyndham Rewards Diamond member I've stayed at the same Hotel on 44th and Ward Road on and off for 4 years I have two service animals what are very famous been all over the TV and the news I was put into a room with bed bugs I was at I asked to move they put me in another room with bed bugs very rude very nasty made me leave two days early without giving me a refund of my deposit or the two days that I paid for I'm very very upset and I want my money back for the whole week

I booked a room at Howard Johnson in Norco CA on May 1, 2019. I went out to the store around 12pm and came back around 1am to find my room key had been demagnitized by my cell phone. Martha, the clerk on duty refused to remagnitize my key even though she verified that it was in fact the key for my room. The room was in my girlfreinda name who was fast asleep in Eastvale and not answering her phone. The clerk Martha left me out in the cold all night and refused to contact of bosses or supervisors and the next day the GM refused to give me a refund

Hello,
My name is Kim Dawkins, I was a guest at the Howard Johnson by Wyndham Mystic, Mystic CT from
Apr 12, 2019 - Apr 16, 2019 which was an anniversary stay for my husband and I. Check in was pleasant and the front desk personnel was very friendly and accomodating, i ecspecially liked the young man Jacob. when entering the corridor to get to our room the hallway we were immediately met by the smell of marijuana. We overlooked the odor because once we entered our room we could not smell the aroma any longer. We later attempted to take a jacuzzi bath at which time we found long black hair in the tub. I had no problem cleaning the tub to take a bath, so I did. The next day my husband and I decided to do some site seeing and went to the casinos. Upon our return I found that the bed had been spread up and that one of my own personal blankets were missing ( I arrived with 2 of my own personal blankets) and the remote control was missing. I called to the front desk to advise them that my blanket had been taken from my room. I spoke to a young lady who told me that it was no problem and that she would locate my blanket and bring it to my room. I advised her that we would be going out and that she could just leave the blanket in the room. Upon my arrival, no blanket. I called to the front desk and spk to a young lady who apologized for no one following thru and assured me that she would go to the laundry room and get the blanket for me. I thanked her. I heard nothing back from her the remainder of the evening. We eventually fell asleep. The next evening I spoke to the gentleman (Jacob) who was the young man that checked me in upon my initial arrival. He was very nice and I really liked him. He said that he is not sure what is going on but, he had heard about my blanket being taken from my room and would go to the laundry room himself to try and locate my blanket. He said that there were some issues with things being taken. I told him that there were several requests and several people had already told me they would locate my blanket and NEVER got back to me. He then told me that would not happen again and that he would call me and let me know what the issue was. I thanked him and went to my room. I woke up the next morning a little upset because the blanket had sentimental value to me. I immediately went to the front desk and spoke to a gentleman who advised me that Josh quit the job! I was astonished. I could not figure what was going on. Nevertheless, I had not had my room cleaned in 2 days and the jacuzzi had a black ring around it that was due to a black film coming from the jets. I then saw a lady come from the back office because she heard me explaning my blanket situation. She told me that she is sorry for the matter of the room/bathroom not being cleaned for several days and that she is the General Manager and she had been out of town and that she has also been short of staff. She said that this is not the way the hotel is normally run. So, at that point she agreed to PERSONALLY go to the laundry and locate the blanket herself. Meanwhile, she sent a young lady to clean the room who arrived and then with her sneakers on, she stood in the tub with a dry rag and sprayed a liquid on the rag and wiped the inside ring in the tub. She then got out of the tub and said that she was done. She never used any water or washed the part of the tub that she stood in with her sneakers on....needless to say she never attempted to make any beds or change any linen after we had been there for 3 days at that point. Oh my goodness, by now I was ready to go.....We had one more night so, since I didn't hear back from the GM who swore that she would NOT be like her staff and not respond to me after searching for my blanket.....I still for the 4th time NEVER. heard back from anyone whoever said that they would look for my blanket. Luckily, upon my checkout the next morning the GM was the person at the front desk. Immediately upon seeing me approach she began apologizing for not getting back to me yesterday and attempted to give me a false apology that I could see through. She said that she would email me a discounted room rate which of course she NEVER did! I never received my blanket Unacceptable!
I am writing you to let you know that this was NOT a great stay and that it would be my suggestion that someone from corporate go to this property and check it out. I'm sure this is not the experience that corporate would like for their patrons to experience.

Dorothy Payne
from Burlington, ON
I had sent another email with address dorthypayne@bell.net, it has been changed to paynedorothy72@gmail.com.
This complaint is in regards to a booking 3/27/2019 at the Beckley Howard Johnson. I had booked online and was informed a therapy dog was not required to pay the $20.00. I had my documentation to offer front desk and was informed I still was expected to cover the $20.00. I am hopeful I can be reimbursed this US amount. Please reply Dorothy Payne

John Sutton
from Sierra Vista, AZ
I recently stayed at the Howard Johnson hotel in Perry, Georgia. The issue I had was with the front desk and the billing. I was charged for my stayed more than once. I am currently in the process of disputing the charges with my bank but this is fraud. The front desk people will run your card and tell you it is denied "by their system", then run it again and each time it is run you are being charged in reality. I have had to spend more time on trying to get my money back over the numerous times they ran my card than I should. This hotel could be independently owned however, it is ruining your name and reputation. Before I go to slamming Howard Johnson on social media, I would appreciate an email acknowledging my problem.
v/r
John Sutton

Tonne L Miessek
from Las Vegas, NV
I Tonne Miessek, made a reservation at Howard Johnsons on Tropicana on 04/07/2019. When I arrived they stated the room wouldnt be ready until 3pm. I left and came back at 3pm. Upon arrival the manager Tanya Lopez stated that I was on the DO NOT RENT list. When I asked why she stated that my dog made a mess. NOTE: I was not even the registered to this room. I know without a shadow of a doubt that when I was at howard Johnsons with Theresa Brassfield that I picked up and cleaned the room. I feel that the women here are discriminating which is illega according to a court of law. I also know that some of your employees working here are evil and are affiliared with the devil.

My question to Howard Johnson is in regard to a booking on Mar 27, 2019 at the Howard Johnson in Beckley WV. I made the booking with the knowledge of having a pet therapy dog with me there would be no $20.00 service fee. I had the information documented on my reservation. Upon arrival at the HJ in Beckley and registering, I was informed there would be a $20.00 service fee. I had my documentation for my service dog, but was told it wasn't required and all pets had there service fee. My confirmation #84874EC009296 - Acct # 083-919839. My receipt indicates I used and Amex Express card to book which is incorrect. Please advise if I am to access HJ in the future. Dorothy Payne

We stayed at the Howard Johnson in Burlington, Iowa on October 12, 2018. Complete disaster. Very dirty and cold with no heat. Complained to the front desk and they said nothing. So, we emailed assistant manager, Karen Sawyer and she replied back on October 19. 2018 and said she was going to credit our Mastercard 25% refund. Still have not seen that credit. So emailed again on March 22, 2019 and told her it has not been done. She has yet to respond with that email. Thanks for you time.
Bruce and Sue Wunder.
Should give that hotel a -rating.

chad gillingham
from Victoria, BC
We are staying in Victoria Canada at the HOJO 310 Gorge rd. E, Victoria Canada
i first want to say i have never filed a complaint but this needs to be addressed asap.
1st the pool area woman showers don't work, bandaid on the floor in the hallway mens bathroom has one toilet that is Full with waste.
the workout area is real bad and the small window ism broke and hanging on plus I'm not okay with a deadbolt on the entrance door that has a key on the outside and knob on the inside meaning a creep could lock his self in the pool area with a deadbolt and your trapped. i domino feel safe and especially my wife and daughter.
please do something with this place it has your name and isn't closer to what I've seen from your properties. if you want pics email me back i check out in the morning around 10:30 PT

I am here at the Howard Johnson hotel 407 Reisterstown rd Pikesville Maryland. I was here between 3/28/2019-4/5/2019 and have complaints: (1) no complimentary breakfast Was served as advertised -instead we (me and a friend) were given a $5.00 gift card for breakfast at McDonald's (one $5.00 gift card for the two of us). The gift cards were rejected at the McDonald's at least 2x and we were told that the cards had no money on them. (2) the toilets are too low in these bathrooms. I am a handicapped wheel chair bound individual with an oxygen tank. I could definitely use a higher toilet. And in my opinion I think we deserve reimbursement for this phony advertisement for breakfast that was suppose to be included in our stay. I will circulate this message and talk about these issues involving this hotel and will warn others so they won't have To go through this.

Bernardo Pegues
from Charlotte, NC
I stayed at HOJO in Greensboro NC on Saturday 3/23/19, I was checking out Sunday morning as I was going to my car at 10:41 checkout is 11 room service went to clean my room so I left. When I get home I realized I left my necklace at the room (115) I called they said no one turned it in I'll have to call in the morning and speak to Latoya or Latanya, no she said she has to check with room service and they are not there yet, 4 calls later still no necklace. This may seem like a little trinket to the person that took it but it had VERY sentimental value to me, it was a bday gift from my twin sister, with inscription on the baclock "Wonder twin forever" she, the ring that was on the necklace from my grand mother who us no longer with us. All I want is my necklace back, I know they have it, it's where I left it, the man that went into the room didn't come out but the front desk said they don't know if the room was cleaned yet, but then I call again and they say the room has been occupied the whole time, why different stories? I just want my necklace PLEASE, room service should not be allowed to keep personal property PERIOD

Left three items at the Howard Johnson, Yuma on the weekend of February 9/10, 2019. Phoned and a receptionist confirmed the lost items:
toy red fox with red bow, cds and earphones. Asked her to check with manager to see if they could be shipped free or that I arrange to pay.
Placed another customer service call - they were to phone back. 1-705-444-0816 (my home number) No phone call.
Emailed twice.

Rita Gendron
from Germantown, MD
I reserved a room at the Howard Johnson's Motel on Van Buren St, Phoenix for Sat, 3/23/19 for my brother-in-law, Joseph Gendron. Unfortunately, it was a necessitated last minute reservation, so I had no previous knowledge of the motel. My brother-in-law is handicapped and elderly and stayed there with his grandson. I hated to leave them there, but being last minute and needing to get a shuttle early the next morning, we had no other option. The door's hinges were coming right out of the door frame! In addition, the inside latch was ALSO extremely loose, attached to another piece of wood, between the latch and the door, itself AND even then, it was not securely attached to the door. The latch was attached by loose screws which left the latch about a half inch to an inch away from the door. With the door coming off its hinges, my brother-in-law's grandson had to slam his shoulder into the door to open it. The entire motel looked to be in the same dis-repair, so we did not go back to ask for a different room, as my brother-in-law could not walk upstairs and needed to be on the ground floor. The room number was #123. Not only do I think my brother-in-law should be refunded his money, I think the motel should be closed.
Thank you for your consideration.

Roberta Romero
from Albuquerque, NM
Customer service so unprofessional not phone ettiquette at all your employees when asked a question not helpful like they don't care!!

Barbara Lee Mason
from Denver, CO
I have been staying here at the hotel since the 27th of February and when I booked online it stated it allows pets. When I got here I was then told not cats. If I had a cat they would fine me $500. Well today I got to my room and hotel staff was in my room and locked me out and are refusing to give me my belongings. I am paid until tomorrow morning and I just want my things so I can leave. I don't even have my cats food or a change of clothes. They can charge me and sue me for the $500 fine. Now they want $50 PER day for storage & $200 for packing up my belongings. I think they are trying to strong arm me into paying them for outrageous fines and charges!!!! Stay away from this hotel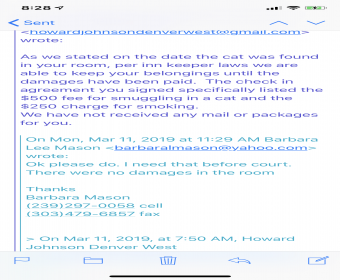 I've been a on and off guest of Howard Johnsons for over 7 years the one located on 5173 shore drive Virginia Beach Virginia, And i've Never been treated so bad in my life the general manager is beyond rude and nasty she act like she doesn't Care and talked to her employees and guest as if they are not people. After getting my breakfast this morning i walked up to pay for another week and she and another employee were talking so i waited very patiently till they were finished in the mist of waiting the gm was screaming at the young lady and threatening her job and i was so confused because I've never heard her talk to anyone like this in my time of coming to this hotel, after the young lady left i was still waiting to be help i politely said excuse me i would like to pay for another week and the manger turned around and said don't you see me talking to someone you will have to wait and remind you she was on HER cell phone so i waited after 15 mins she walks back to the front and said very rude now what are you here for again as if she didn't hear me the first time or like it wasn't important the time that i told her so she asked me my room number and i told her in the process of her extended my stay i asked for her name because i seen no name tag i asked her what was her name and she ignored me i politely asked again and she said April very very nasty as if it was a problem i was asking for her name. As a guest a general manager she/he are supposed to set high standards for their employees and she has non nor does she set a good example for her staff , i told her i had changed my mind about extending my stay that i would just check out today and she returned with the comment well that's fine you can check out right now. I'm highly disgusted in the way i was treated and talked to and very surprised that she treats her employees the same as a general manager your supposed to set high standards followed with leadership and she show non of the above, after today she gave me a reason to find another local hotel stay at when i travel i will not be treated anyway because a staff members/employee/GM can't or act like they don't want to do their job or woke up on the wrong side of the bed and have it be tooken out on me

If I could do a negative star that'd be what they deserve! I had a reservation a week in advance for 2 rooms (side by side) on bottom floor for an 11 year old bday party. They put me in the 2 nastiest rooms, upstairs, in smoking, outside on back of the building. I complained, tried 2 more sets of rooms and they charged me for all 6 rooms and the charges were pending for 3 days! Also my 11 year old and her friends found a crack pipe in the dresser! I took it up with the staff and they were terribly rude and refused to give me my money back!!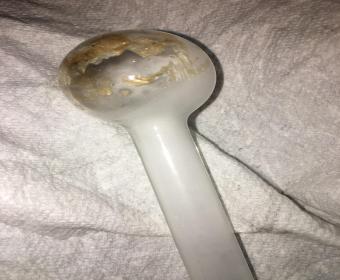 Amanda Carrero
from Metuchen, NJ
Front desk threatening to put me out due a co worker dropping keys off to me! Said I wasn't allowed to have guests after 10pm and if she's not gone within 5 minutes he will have me removed with no refund! I had my son sleeping in the room and he was extremely rude and unprofessional. I paid to be here and this place is filled with cockroaches.! It's seriously disgusting and I will never book here again! Horrible service, rude employees, and filthy rooms!

Goble chris
from Little Rock, AR
We had stayed there two times in the last week both times wer displeasing both the conduct of the management as well as the behavior of the employees we are very displeased and would like a refund we figured to give the benefit of the doubt on the second time and the room that they set us up with smelled to high heaven the stench of feces was terribly strong replace the complaint they put us in a different room and that room had a smell of mold was excessively strong the experience we had with check out both times was rude at 11 a woman opens the door with a clipboard and proceeded to antagonize us with verbal conflict the last time we stayed there it was a hassle just to get our our deposit back the way she handled business was both unprofessional and abusive the Wheat Ridge Hotel that you guys have is not longer a place will ever consider to stay again or refer for anyone if anything we will make sure that people understand the type of behavior that you guys allowed to take place in your hotels and the conditions in which they are in we would like a full refund on both nightstands a sincerely Chris Goble family

Jennifer
from Phoenix, AZ
Called reservations got this great lady named Opal, she gave me a great rate explained everything well, made her pitch for the rewards program etc. I had to call back since I needed the company approval to book the room so I did. Got a lady on the phone who did not know where Portland OR was, asked if it was in Australia, then got disconnected while she put me on hold to "find the hotel". Then I called and got a very feminine gentleman on the line who placed the call on hold without answering it first, picked up the line and abruptly saying "how can I help you" I asked him if there was an Opal working there, he says, "what, do I have a what" again, I said "is this the front desk, is their an lady named Opal working there?" he says "yes, no, DO YOU WANT TO MAKE A RESERVATION OR NOT?" Now....I know all too well about having a bad day, being stressed, being overwhelmed with work etc etc, after all I am old and and experienced a lot of days; but raising your voice to a customer and being so rude and unprofessional is beyond unacceptable. I of course hung up, I dont need to be treated that way by anyone. I did call back and get another guy by the name of lauren on the line who was awesome, got a great rate, was a pleasure to do business with.
Now for the obvious. If your reservation agents do not know where Oregon is then perhaps you should offer a class in geography or at least provide some type of map and educational material so they can learn on their own time. For the rude dude who raised his voice and got belligerent and disrespectful with me.....no room at company for that type of behavior. Perhaps some counseling on customer service skills can help him. I am very unhappy with these two people from your company and very happy with the other two.

Morgan Stevens
from Nashville, TN
We live about an hour and 20 minutes from the hotel we were supposed to spend the weekend at in Conway Arkansas. We chose this hotel bc the pictures looked very nice and it offered an indoor pool & jacuzzi. My husband and I were just trying to take our children (8, 6, 5, 4 & 11 months) on a relaxing weekend getaway. When we arrived we noticed how run down the place looked, but decided to check in and give it a try since we had already paid. We soon found out we should have drove in the parking lot and drove straight back out!! There were groups of people standing in every corner of the hotel (not sure exactly what they were doing, but it definitely looked suspicious and made us uncomfortable), our room smelled SO bad, the walls in the room were literally falling apart, the pool was cold, the hot tub was FREEZING, breakfast was horrible, around 9PM the noise level went from 0-10 QUICK. We had people running past our doors screaming and cussing and the people above us were obviously having a lot more fun than us because they were jamming to some explicit music and what sounded like beating in the floor. My kids barely slept. We ended up leaving around 615AM on Saturday when we planned on staying until Sunday afternoon. My 11 month old is not so snotty and having trouble breathing since we were stuck in a musty/moldy room. This is absolutely ridiculous and we will NEVER be back here. I am so disappointed in HoJo, but I am more disappointed for my kids as they were really excited to go spend a fun weekend away. I seriously would sleep in a cardboard box before I EVER stepped foot back on this property.

Herbert Shelton
from Mansfield, OH
We stayed in your motel in Houston tx area as our son was a patient in the Houston Methodist hospital. He was in ICU and in serious condition. My wife and myself drove down from North Texas and our Daughter flew in from Virginia. She is disabled and she had a accident (wet bed) one night. The manager of your motel screamed at our Daughter and said he was going to add a $400 charge on our credit card because of the accident. We stayed a week at your motel and I think another way to handle that was in order.
Waiting to see how you handle this before we seek other action.
Thank you for your time and am awaiting your reply.
HW Shelton

Jennie G. Nieves
from Chicago (Near South Side), IL
I stayed at the ROACH MOTEL Howard Johnsons at 16644 Snow Rd. For 2 miserable weeks!!! The owner is a SLUM LORD if you will, the manager Ashley Jarred was useless and LAZY!!! DO NOT EVER GO THERE!!! THEY HAVE BED BUGS AND ROACHES!! THE PLACE IS EXTREMELY DIRTY AND UNCARED FOR. WAY TOO MANY Bad situations going on there...its a wonder they are still open.....YUK!!!

Norman Lee Baker
from Wheat Ridge, CO
What is a room if you do not have time to sleep. The room was cold, curtains did not cover the windows.

Rita Zegarelli
from Boca Raton, FL
I checked in at about 1am and the desk attendant came out of a van with a crying baby with her. I should have known this was not the hotel for us. But beacause it was late, we checked in. When we get into room, the room smelled musty, mildew, my husband pulled the cover off the bed and there were bugs in the sheets and sheets were all stained.
I went to attendant and told her room was unacceptable and to cancel our 2 night reservations and she took the keys and walked away. They refunded me only one day. I paid for 2 nights. How does a company with your name have such a disgusting and dirty hotel? The hotel was Howard Johnson 2726 N. Monroe St Tallahasse, Fl
Thank you for reading my complaints and look forward to hearing from you.
Rita Zegarelli

Joseph Andryshak
from Glendale, AZ
Reservation 84776EC007641
I made this reservation Aug 19, 2018 directly with the Howard Johnson desk in Lakeland, Florida.
I was quoted a rate that I thought was too much money. I then asked for a lower rate. The lady I spoke to then said she could give me a rack rate of $55.00+. I said OK. I received an Email confirming the reservation. See attached.
Last week I tried to call Howard Johnson at Lakeland Florida to ask for a lower level room as I develop knee problems and could not climb stair without pain. For some reason the 800-333-9878 number would not connect all day.
The next day after trying the 800 number again to no avail, I called the Wyndham reservation number.
I spoke to a lady Whose email address of mraniya33@gmail.com
I advised this lady of my request for a lower level room.
She said she would contact the property and advise them via email of my request and would send a copy to me. She assured me that the nightly rate would be the same.
The copy to me came back with a different nightly rate. I immediately sent an email to mraniya33@gmail.com and told her of the nightly rate error, and asked her to correct it and send me a copy.
I never heard back from mraniya33@gmail.com
I resent her the email next day.Still no response.
I then called the direct line for the property given to me by Wyndham for Howard Johnson Lakeland, Florida. I spoke to the front desk clerk.
Their response was that the original reservation (attached) was an obvious error and that they could not honor the original reservation as they have remodeling costs. The $55 was the 2018 rate.
I was told a lie as the published rate today for the room I wanted is $55.00.
Obviously a seasonal supply and demand rate rather than remodeling cost.
Howard Johnson Lakeland Florida will not honor this reservation. After increasing rate to $87.50 per night, I cancelled.
I request that in good faith my original reservation be honored and reinstated.
Thank You
Joseph Andryshak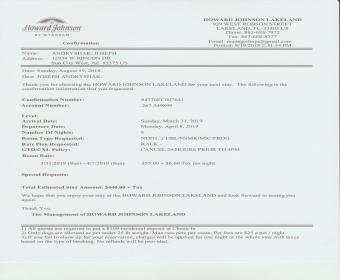 Crystal Jones
from Newark, NJ
This hotel is extremely filthy! The rooms online look completely different than in person. The smell is horrendous from the lobby to the room. I can't convey how soiled this hotel is everywhere. The room had water spots all over the ceiling, with peeling paint on the walls. The curtains have little black spots that looks like mildew all over them with stains. The bathroom has cracked tiles, rusted door edges, and black spots that look like mildew everywhere. The walls, door, bed throw, lamps, furniture all are dirty. It's great they offer complimentary shuttle service to and from the airport but this place needs an extreme makeover. Newark, New Jersey airport location.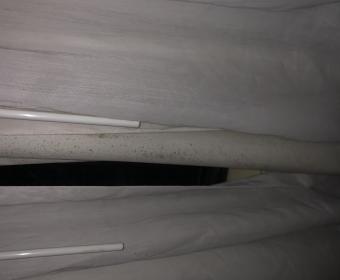 Dianne Lovingood
from San Francisco, CA
We spent 3 nights (10/18-20/21) in Newburgh, NY. We made a last minute decision to attend Family Weekend at West Point but our usual hotel was sold out! There were not many options but I checked Expedia & Trip Advisor for information! There were mixed reviews, many bad but mgmt. response was that they were renovating! I even called & asked how the renovations were progressing! The Wyndham name should not be associated with this property! It is old, smelly, shabby & reflected NO improvements! Painting over obvious defects with no attempt to repair is misleading! Long past its prime & possibly beyond bringing up to an acceptable standard, it is a great disservice to mislead the public in booking a room that is far from acceptable! The attached photos show the drapery with the foam backing worn away in sections. The other is the chair which I would not even sit in! To their credit, the breakfast was appealing, clean & offered a nice variety! Please resolve this or I will be posting on the West Point Parents blog to avoid this hotel! I hope to receive a response! I was unable to post a review on Expedia because I never received the link?!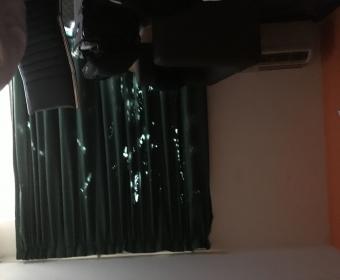 Bryan Pittman
from Dothan, AL
My gf and I are victims of Hurricane Michael. We were left homeless because of the storm. Upon arriving to our room in Dothan, AL, we realized there was no handle on the door. We called the front desk and we were told someone would be up to fix it. This was at 5pm. Someone FINALLY came to our door at 12 MIDNIGHT after we repeatedly called the front desk because we couldn't get out of our room. The manager HANDED me a door handle and said "Put it on. Problem solved" Then proceded to walk away. I was furious at this point and told him I wanted a refund because of this (along with 2 roaches, 3 spiders, and bedbugs) He told me to "File a lawsuit and take it up with an attorney" I paid $90 that I could not afford to try to have one night of relaxation and instead was basically slapped in the face because of negligence on the manager's part. I hope this is not how all of your hotels are run.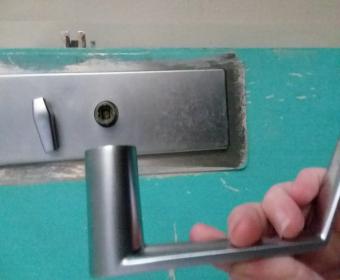 Lighting fixtures on wall didn't work. No bulb in the desk lamp. No bag to put dirty towels in. No ice bucket or plastic cups in the room.
The Owner is totally incompetent. As the line grew longer, she was gone from the desk about 15 times over a 40 min period. When she left the desk, she went to the parking lot to use her cell phone. Meanwhile, her assistant didn't know enough about entering computer details, so everything stopped and the customers got more frustrated. It took me 45 minutes to to get to the registration desk and another 30 minutes to oget our room key. She bickered with us about the confirmed price of the room we reserved online. She was screaming at other customers. One customer came in and his room was flooded. She castigated the assistant for giving him a new room at the same price!!!!!!
I will never, never go to Howard Johnson's again!

Lakshmi Pandey
from Atlanta, GA
Conf. # R1186597416
I was looking for a total charges including tax and services and it got confirmed by mistake. I did cancel it immediately but did not realize that it was nonrefundable charges. Would very much appreciate a refund.
Thanks
Lakshmi

On the 12th of July 2018, I arrived at the hotel. The first thing we notice was that the bathtub was filthy dirty and it had pubic hair on the wall near the soap dish and that same night my son's dad stayed while I went out and he indicated that he killed a roach. My pajama pants were black, when I got out of and remove the sheet I found a long gray hair (mind you I have short hair). I went out and bought cleaning supplies to clean it. There was a strong smell on the hallway we had to rush ourselves to the room because the smell was bad. I guess the hallway rug was damp. Another thing that I almost forgot to mention is that in the bathtub is a rubber mat that mildew (which could lead to bacteria) as if they don't remove it to wash under. The wash towel inside that bathtub had mildew (also unsanitary may have bacteria) stains at the end of the bar. I stayed because I wanted so bad to see my son at his graduation from bootcamp after an 8 week training and I traveled from Puerto Rico.
Have feedback for Howard Johnson?
Thanks for your feedback!
Sorry. Please try again later!