Howard Johnson
Howard Johnson Complaints Continued... (Page 2)
84+ reviews added so far. Upset? Call Howard Johnson corporate: 1-800-221-5801

On the 12th of July 2018, I arrived at the hotel. The first thing we notice was that the bathtub was filthy dirty and it had pubic hair on the wall near the soap dish and that same night my son's dad stayed while I went out and he indicated that he killed a roach. My pajama pants were black, when I got out of and remove the sheet I found a long gray hair (mind you I have short hair). I went out and bought cleaning supplies to clean it. There was a strong smell on the hallway we had to rush ourselves to the room because the smell was bad. I guess the hallway rug was damp. Another thing that I almost forgot to mention is that in the bathtub is a rubber mat that mildew (which could lead to bacteria) as if they don't remove it to wash under. The wash towel inside that bathtub had mildew (also unsanitary may have bacteria) stains at the end of the bar. I stayed because I wanted so bad to see my son at his graduation from bootcamp after an 8 week training and I traveled from Puerto Rico.

Yadira Alvarez
from Framingham, MA
To whom this may concern (General Manager, Regional Manager, or Corporate Headquarters),
My name is Yadira Alvarez. Back in March, 2018 I planned our yearly family vacation with my mother, my children, my sister, and my little nephew. This year, since my fiancé is serving in Iraq, we decided not to travel too far, so we decided to go to Hershey Theme Park. We planned our trip for June, right when school was out, but made our reservation with your hotel in May. So, in the morning of June 28th, at 6:00 am, my family and I made the 8-hour road trip (including a 2-hour traffic), for our yearly vacation from Boston, Massachusetts, to the Howard Johnson hotel located at 473 Eisenhower Blvd., Harrisburg, Pennsylvania, 17111.
During the planning of our vacation, I searched and called around for different hotels until I found the right hotel (so I thought) for my family and I. Apparently, it had exactly what we were looking for. I called and made reservations in May, early in advance so that there would not be any problems with booking the connecting rooms. When I booked the reservation throw Booking.com I requesting connecting rooms. I also called the morning of our arrival on June 28th to make sure that our family had the connecting rooms that we requested. I spoke with a lady. She told me over the phone that she would make sure she'd put us in a connecting room since they had not cleaned the rooms yet. When we finally arrived 8 hours later, a gentleman by the name of Ross greeted us at the front desk and after checking us in, he says, "Ok, here is the key to your connecting rooms, enjoy your stay". My family and I grabbed all of our luggage and headed upstairs to our rooms.
When we get to the room, the room(s) were NOT connecting rooms at all. I go back to the front desk and explain to the gentleman that our rooms were not connecting rooms. Not only were they not connecting rooms, BUT THE ROOM HE GAVE US WAS QUITE DIRTY INDEED. The rug had not been vacuumed, the table was dirty with some sort of crumbs on it and what appeared to be a stain of dried/sticky juice, the microwave was dirty and also had crumbs inside, the coffee maker had not been cleaned from use, the ice bucket had a bug in it and was very dirty, the bathroom was dirty, and outside on the porch was a cup of soda with some liquid inside it. We were moved to a newer (non connecting) room on the first floor, so again we moved all of our luggage to a different room. This "newer room" although was pretty, had a very stinky smell to it, so we were sent back up to the second floor to the same room that was dirty but we made them clean the mess. At this time, it became very embarrassing as there were on-lookers wondering what was going on.
On Friday June 29th, I took my family to Hershey Park and stayed there till closing. We then drove an hour to pick up my mother at Sight & Sound Theatres located at 300 Hartman Bridge Road Ronks, PA 17572. When we returned to our room at 1:00 at 1 AM, after some hours, our air conditioner stopped working. I understand things happen but...does your staff know what's going on in the rooms and, does your hotel have a preventive maintenance program to avoid these (bad experiences)? Our family of 7 at almost 1 in the morning of Saturday, June 30, had to change rooms a third time bc of the AC. We were not happy and having to move all of our stuff out to a new room AGAIN, so late in thd night.....i mean, this is not what we paid for. The third room was not cleaned either. Food was on the floor, the toilet in bathroom was not cleaned, and we were dead-beat TIRED. They were supposed to call us early that morning to they repair/fix the AC before we left and it was around 10:30am and no one had come to repair/fix our AC. We did not want to go to Hershey Park knowing our AC hadn't been repaired/fixed and our personal belongings in the room without one of us there. I got a call from Ross saying that the AC in the room was not repairable and that he would move the 2 cot beds to the other room and we would have to move all of our stuff when we got back. So we were not happy about that since this would be our fourth time having to move AGAIN and our 2nd time having to move everything out of the room at 1 in the morning. We had small children with us. We returned late from Hershey Park after closing (around 12 AM, since we are 30 min away and the Hershey closes at 1). So when we got back to our room around 12 AM, we noticed that they took out the AC and left it on the floor. There was A HOLE from where they took out the AC and they also left the porch door wide open.....AND OUR BELONGINGS WERE IN OUR ROO. THE ENTIRE TIME!! Bugs were flying around the room, on the pillows were bugs, the bed had bugs, and my children's personal pillows had bugs. The maintenance technician that went into our room KNEW our our belongings were in the room.... why would they leave the porch door open and not put the AC back but instead leave a whole on the window were the AC goes????? We were trying to rush a fast as we could since these bugs were getting on our food.
Our stay was not great with all this happening. We had to go throw away our food, and Ross was not helpful at all. We wanted to speak with the General Manager but Ross said I could ONLY speak with him. He said the Hotel owner doesn't speak with people about these problems and would not give me his number or anything and the only thing that they could do for us was give us 20% off the bill that was $232.66 + 14 something for the cot. The total stay price with the 20% off was $196.12. I am not happy about that price being everything we had to go through since the first day we arrived, till the last day. Also, they even charged us for 1 cot which I was not aware of since it was not my fault that they didn't have the connecting rooms that I requested since May and I called that morning of our stay and Ross even handed us our key and said, "here is your room key to the connecting rooms".
My intentions are not to give you a bad review and/or lower your hotel scores and rating. These are NOT my intentions and I would like to believe that the staff at this particular hotel work hard to maintain and keep customer satisfaction at a high. I do ask however, that you put yourselves in my situation and tell me:
1) What could you do to fix this matter and,
2) How would you have taken care of our unpleasant experience?
Thank you in advance for your time in this matter.
Yadira Alvarez
508-250-9848
yadiraa2009@yahoo.com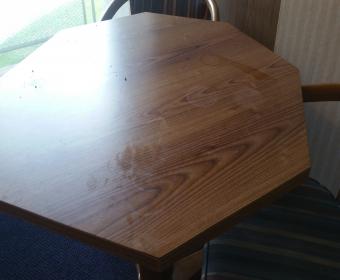 Timothy William Riley
from Chicago, IL
D Hotel doesn't have any Internet that we could use it from our room our own service one work on our phone and we pay for unlimited internet even the phone wouldn't work housekeeping barely came in to take care of her unit they didn't vacuum every day they barely made the bad every day they didn't vacuum every day couldn't clean the bathroom everyday the key cards won't work in the room don't walls are peeling wallpaper and you can see the wall they're just a bunch of terrible people that own this place and a very bad thing for the Howard Johnson name and logo they were willing to give me a 50% discount if I came back to that hotel unfortunately I live in any reason and now I think you guys should give me something because of the experience I had

Shaun Comish
from Dartmouth, NS
The Howard Johnson's by Wyndham in Moncton are frauds and liars. We booked a room here via Booking.com and after paying for our room went to settle in. When we entered the room it looked like something that should have been rented out by the hour. The sheets looked grey...dirty and wrinkled as if they had not been changed. The rug smelled and looked like it had never been cleaned. The so called white walls had so much dirt on them that I could barely tell it was white....at one time. The toilet actually still had excrement in it. After they showed us a room which was not any better we asked them to cancel our reservation and give us a refund. They refunded us for our dog and told us we had to get the remainder of the refund from booking.com. We have been back and forth for weeks now with booking and the hotel. First the hotel told booking.com that we actually stayed there AND they offered us a 15% discount on our next stay...WE DIDN'T EVEN HAVE A FIRST STAY!!! We left and booked at another hotel for our stay in Moncton! After producing receipts to booking for our other hotel...Howard Johnson's are now claiming that we never canceled which is ANOTHER LIE! My husband said he had heard the desk girl calling someone to take the charge of our room immediately....now we know why.....they have obviously been through this before. I am going to formally lodge complaints with the better business bureau and contact the news media....all stations near and wide...including the Moncton news stations. I will also contact and any other form of business and social media that I can to relay our experience and to warn others about Booking.com and the Howard Johnson's. This experience is the worst we have ever gone though for a hotel!!!!!!!!!!!! At the end of weeks of being on the phone....Booking.com offered us $25.00 for our troubles and that was probably off of our next booking though them.....WE WILL NEVER book through them or book at a Howard Johnson's EVER again!!!! They are fraudulently taking our hard earned money on lies and deception.

Miguel Garcia
from Cerritos, CA
I booked a room at Hoard Johnson in Salinas for July 1 to July 2, 2018. As I arrived at the hotel with my family a party of 4. I noticed a swarm of flies right by the Hotel entrance lobby and bud smell around the parking lot. I got my keys to the room and as we headed to the third floor I noticed the same smell of rotten fish around the rooms in every location. while in he room my wife sensed a very strong smell covered with some strong cleaner. I contacted the front desk to see about getting a refund based on nuisances of irreconcilable nature. Front desk clerk was not able to help and said that I needed to contact hotel manager Cynthia. I corporate office and stated my complaint and I was given incident number 4049122. On July 3, I contacted Manager Cynthia to request the refund and her the bad experience the hotel had given us. Cynthia told me she would call me back by 5 p.m to respond to my request. No response was received and I called July 4 and she told me they would not provide the refund because I spend two hour in the hotel and I did not tell them of my disagreements sooner. I explained to her that most of the time I was in the hotel I spend it trying to see if I was going to get a refund and booking another hotel room to spend the approaching night. Other reasons hotel was not disappointment were leaky shower, smaller bed than expected and the cleanliness of the hotel, accommodation in the lobby, the size of the complimentary breakfast room. Thank you in advance for attention to my request.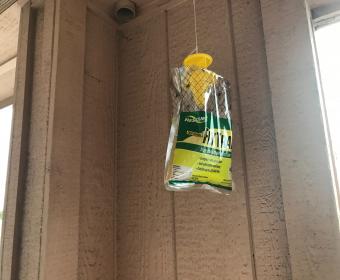 Zikea Wise-hughes
from Philadelphia, PA
My stay was not horrible at the va beach location. Until an incident occurred on 6/22 ruining our last night no reports were filed and no issues were resolved... I was given a business card with the front desk phone number on it. I called corporate waited the 7days for a call that disnt come. So I sought help online I received an email sending me the same unhelpful phone number to the unprofessional managers. How do your employees drop a broom 5 floors on my vehicle and no incident report is filed or manger available for assistance at 3 on a friday. Its this how you handle complaints passing people around. 8563927820

Denice Clapper
from Millerton, NY
Had wedding guests stay in 5 rooms at your Saugerties NY hotel, they all paid for their own rooms and they are charging me $713 for those rooms , you are getting double payment. manager I spoke to Jacob was very rude and told me I could not get my money returned, because "he" is the one to make that decision.... told me good luck trying... this is very poor business. I am prepared to go as far as I need to , to be refunded the money that was taken from me. I never signed anything with anyone, I never asked anyone to hold or reserve any rooms for me. I would greatly appreciate this matter being taken care of ASAP....

Hayes Murray
from Dallas, TX
Charged me 300$ for smoking in a room now there trying to charge my card 150$ more. Breakfast was not once ready at 6. If manager is getting it ready it will be past 7. They searched my room went threw my personal belongings. Place i teams on my bed. And attempted to black mail me. 27 years of hotels this was the worse. Management here is totally racist on white people. I have many videos to prove all my facts.

Phillip Tango
from Washington, DC
Woke up to power in hotel all morning even through check out would not give refund, never again

Margaret Sherman
from Philadelphia, PA
I am staying at a Howard Johnson hotel in Harrisburg on Eisenhower Blvd. The front desk gave me the key to room 213 I walked into the room it was not cleaned. Bed not made and trash on the tables. I went to the front desk and they gave me room 109. Open the door. Room is clean but door is off hindge. Manager came and said I just have to lift the door when I close it. I asked for another room and he said this is the last room. This is very bad customer service. I am with a group from Philadelphia here for a bowling tournament and we have many rooms booked with many complaints. I would appreciate if someone would address my situation. Margaret Sherman and Kevin Washington. June 23 into June 24, 2018.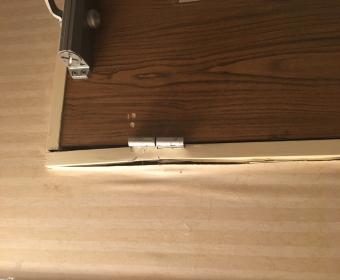 Beverly Harris
from Monmouth Junction, NJ
My family and I stayed at the Howard Johnson at 1300 Tonnelle Ave. in Jersey City. This was the worse Hotel I ever book to rent. My children arrived at the Hotel and the room smelled of cat urine. We opened the windows up and that didn't help. The carpet was so smelly and moldy. I started to vomit and the smell made me so sick. I am Travel influencer and I would give this Hotel a -0. I would never advise anyone to stay at this Hotel. I am also sending a complaint to BBB about this Hotel as no customer should ever have to endure this.

JO Ann Fear
from Boca Raton, FL
I was 2 1/2 hour early to check in, they told me I would have to pay 20.00 for checking in early.???? Never heard of such a thing...Also the rooms were dirty, trash all over the place..Customer service was terrible.!!! This was in Kissimmee Florida....I have pictures of the dirt, trash, etc....please contact me and I will inform you of more than YOU want to know about your MOtel the Tropical Palms Inn in Kissimmee.!!!! JoJo53@aol.com

Ange Miller
from Plymouth, WI
I reserved 3 rooms or March 10 - 11th for my husband and I and two other couples. My husband and I had to cancel our room, which we did in plenty of time to still get our money back for our room. I have the cancellation confirmation to prove it. They said we didn't cancel in time and won''t give my money back! This is BS! The other two couples who still needed their rooms said the internet pictures were very misleading and people behind the desk didn't know what they were doing and didn't even know how to use the credit card machine. I want my money back and will never be using or recommending Howard Johnson again!!
I sent the below email to the email address the guy told me to and haven't heard back yet.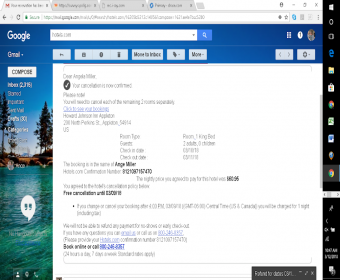 sharon hartling - dustin high
from Kamloops, BC
hello we payed 900 for a month stay here at 530 Columbia st Kamloops bc we where here one week and our key card to get in our room we told front desk right away and after many attempts to fix the problem we where told to only lev our room one at a time well this worked for a day or two the hotel master key worked but instead of moving us we where told to use the window witch we did for two weeks till the day came we had forgot to unlock window and I had went to our storage and came back with many bags to sort out on eve I went to front desk and asked to be let in they gave me a card key and pls keep in mind there is always the same worker who lives here and sometimes the owner anyway ov course it dident work as to the fact the lock was still apart so worker came up and tried his master key now this was not working care taker then came up tried keys nothing he left and returned with tools he tried to pryv the window and door work then said he must call owner he did and returned with a key to 109 he told me to stay in there for night keep in mind I just hauled ten bags myself uo stairs to my room door I said no this is not so care taker and another tenant continued to help me and they forsed the door in now they are trying to kick me out with phone calls every day adding to my stress also ther was a leek behind the wall witch was leeking down into another unit we where told to have baths not to shower now in Kamloops there is a shortage of affordable housing due to this many people end up like us in the motels never the less I have been taken advantage of and made to feel very worried about whats next now im from sault ste marie ont and worked at a hj motel for a very long time I know this is not up to standards by far I feel I should get at the very least my cash back from thease people for making my stay here very uncomfortable and upsetting

We checked into 2 rooms at the Howard Johnson Inn & Suites Toronto East 22 Metropolitan Rd. Our rooms are absolutely disgusting and do not resemble the pictures on line whatsoever. We have food splatter on the walls, there are stains everywhere mould in the bathrooms. The hallways smell like marijuana and rooms smell like smoke. Hotel staff will do nothing for us when we put in the complaint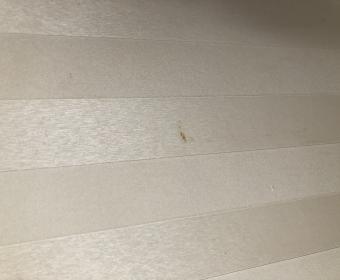 Tammy Blonde
from Scarborough, ON
When checking in our room keys did not work. Our rooms r full of mould and ceilings peiling... Our room for a NON SMOKER is full of mauraua(smoke) the beds r not queens like we ordered. We did not get pull out couches and the pictures advertised is NO where near what our room is.... I would like a refund of my room and free stay at another location...
Please email me back.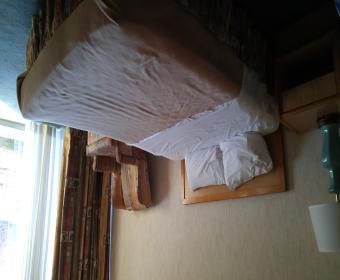 Tracy ledbetter
from Riverside, CA
I stayed at the Howard Johnson in Bakersfield I believe 4 timers. The first 3 were awesome and the staff was amazing. This last trip was absolutely awful. When I got there they stuck me in a room that was absolutely disgusting. So I asked to be changed rooms it was earlier in the evening no problem we'll they put me in another room that when it got dark mass amounts of cockroaches started coming out of their homes. Not little ones these ones were huge and no they weren't water bugs straight cockroaches. I called staff at around 1 am she said she'll move my room I tell her my 6 year old is asleep she tells me she'll notify management so in the morning I go tak to management she says she'll have someone come deal with it. Mind you this is early morning didn't hear nothing from her I asked the maid as she walked by about the roaches and she acts totally shocked to hear about them. So I call the office at 5 and say to management hey what's up with sending someone down here for these roaches she calls someone and low and behold it's the maid . She knows exactly where to spray she knows that there is a problem here with them. Mind you I told management that my items were now infested that's how many roaches there were. So this is after 5 pm I was notified to leave the room so they could spray blah blah blah so I had to sit outside of a room I paid for so it could get sprayed. I go back in around 6 give son a bath get him ready for bed and low and behold the roaches are coming out again so I'm killing them in the walls and then I realize hey this is not acceptable I call the office it's now after 9 pm and tell them I'm leaving . She says I have to talk to a manager about any type of refund because lord knows they were notified about these huge roaches( not water bugs) so I pack my things and drive back to Pomona before my scheduled departure. Call the next morning manager gives me the run around about some type of discount i then let her no I no exactly what her job is and she's gonna have to understand my point if view. Now mind you these people were awesome in all my previous stays. I mean amazing. She then gives me the run around about getting back to me after she talks to someone else higher up. I tell her you no I'll be back I think you guys are awesome because they really were. Well it's time for my visit to Bakersfield once again and I call the office just to see what was on my memo because I knew it was some reason I wasn't contacted by management. The woman tells me I'm on the do not rent list. Imagine my surprise that just because I complained about a massive roach infestation I.D be put on the do not rent list. O yeah please keep in mind I had a rental car and like I said my things were infested so that being said the rental had cockroaches also. Absolutely disgusting stay at the Howard Johnson in Bakersfield ca. The managers are the 2 sisters. The surveillance cameras can be looked at just to verify that all this happened. To be out on the do not rent list ... wow

Dawn Huebner
from Bolingbrook, IL
Requested 1 night was charged for entire week 454.86 plus she charged card again without my authorization another 105 and 2 dollars filed fraud against them They hang up on me when I call gonna call news station on them scammers

Angela García
from Buenos Aires, C
Dear Customer Service,
I'd recently stayed at the Howard Johnson Florida in Buenos Aires, Argentina. I was so disappointed and unconfortable at the hotel that my family and I decided not to stay there anymore. The hotel was full and the service was terrible. We arrived on a Saturday and we booked two rooms through booking.com. We wanted to be honest and talk to the person in charge but the person at the reception had no idea of how to solve our situation. No manager present, which surprised us very much since, how I mentioned before the hotel had no rooms left. We were aware that we couldn't cancel our reservation since we already checked in and we had to stay for two nights but we had another reservation after a night staying in Uruguay. We wanted to cancel those two other nights but the manager refused to talk to us after we waited for him to arrive to the hotel around 10:00 am Monday morning. After insisting he decided to come out and said to us that although he had the power to cancel our reservation he chose not to do it. He said he was his will due to our complaints. We accept your terms and conditions of your cancellation policies but we feel we were unheard and we found a very hostil service. We were even threatened by the house keeper. We were upset because they didn't change the bed linens and she said that we were going to be charged if we had stained them. That didn't make sense to us at all. We had insist to get new bed covers, when she said she had none and we had to sleep only with blankets.
We decided not to stay there even if we're going to have our credit card charged. It's really sad the experience we had at your hotel. Just wanted you to know that this is happening in Argentina. We had stayed at your hotels before and had wonderful experiences but not there.
Best Regards,
Angela García

Stephen Jackson
from Vacaville, CA
On Friday 8/25/2017 I went on Expedia and purchased a suite at the Howard Johnson in Seaside CA address 1893 Fremont Blvd. My reservations were for 08/26/17 to 08/27/17. Originally I intended to purchase the Hotel in Santa Cruz. When the Hotel was booked I realized I made a mistake right away and attempted to cancel the Hotel and obtain a refund. I talked to Taje at the Hotel where he stated he had no authority to put in refund and his manager will tell me the same thing. He advised me to call Expedia.
So I called Expedia and they told me they had to call the Hotel and request a refund on my behalf since the Hotel had a no refund policy. Expedia was unsuccessful with the refund after talking to Taje so I just told Expedia that I would just deal with the mistake I made and stay at the hotel. Upon arriving at the Hotel at 1030pm after driving 45 minutes from Santa Cruz Taje informs me that he cancelled the room on behalf of Expedia.
I was furious! I had my family in the car traveling with 2 small kids and my wife, and Taje tells me that he resold the room I prepaid for while attempting to charge me in addition! Taje flat out blamed Expedia for him cancelling it so I called Expedia in front of him. They noted from my previous calls to them and showed the reservation still active and no requests of cancellation on their part. All of a sudden Taje had the authority to issue a refund... go figure! He also offered me a standard room from another location when I paid for a suite. However, it was one or the other... I could either take the refund or a substandard room. So I took the refund, but Taje should have offered me both given the fact that I had 2 small kids with me, close to midnight, and home was a 2 and a half hour drive.
It was clear to me that Taje was hoping that I wouldn't show up for my reservation in expectation of getting double money for a room. However, Taje was acting on behalf of Howard Johnson... and getting over on customers is not a good business practice that I expect Howard Johnson to make right by me putting me in a dangerous situation with 2 small kids on the road on a Saturday night. All because Howard Johnson had a incompetent employee with bad customer service skills and bad judgment.
What I want out of this is for that employee who gave me the run around, and initially refused my refund request then honored it forcefully to be reprimanded and a apology from Howard Johnson in some kind of monetary action. I hope this makes it to the right person. I can be reached by email but I can also be called at 707-580-2935.

Last weekend I stayed at the Howard Johnson on i95 in Saint Augustine I previously wrote an email explaining the:
- broken refrigerator (I specifically needed)
- no working outlets
- No hot water
- Stained sheets
- Cigarette holes in the sheets
- Dirty room
- Broken curtains
- and extremely rude manager to myself and another woman checking out with no working outlets and unhappy stay.
The manager at the time told me "no manager was available and he was the one to refund me and or talk to me. He then gave me an email. I wrote and got no response. I then called and called and finally got someone this morning "Viny".
He says he's the manager and he was the only one working that day and he "Can't help me bc I didn't talk to him when I checked out." I believe it was the same man all along just not wanting to deal with upset customers. At 145.00 I feel I was incredibly ripped off. I got in so late bc of the competition I was in town for I addressed it at the earliest time I could. I have pictures if those will be helpful to you. I just wanted to speak with someone of intelligence and with some business sense.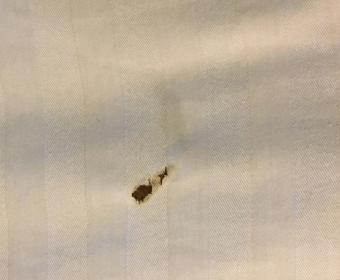 Alice King
from Denver, CO
Filthy rooms. Hair on floor and tub. The room stank of cigarette smoke and made it hard to breathe. Bedding has burn holes. Blanket was old and nappy. The side door was propped open with a rock providing little or no security. No hot water. I have pictures of hair,bugs, blankets, and overall disrepair and filthy conditions.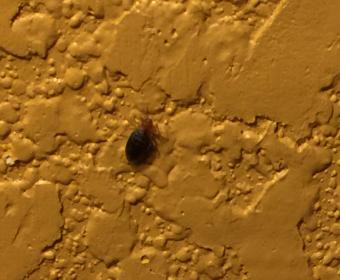 K.tunstull
from Detroit, MI
The hotel in Bartonsville, PA was the worse experience ever. The harsh mold smell that hits you when you walk into your room. The customer service sucked, the toilet flooded in the room and when I went to the front desk the questioned how many times did the child flushed. A worker name Frances suggested I take the plunger to the room to handle the toilet. Excuse me no i am a guest that's not my job, I demanded another room. I felt very offended that he suggested I do their maintenance work. I will never stay at another Howard Johnson hotel.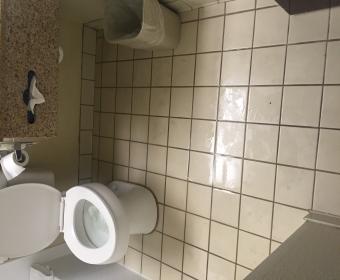 Linda Kay Slater
from Cheyenne, WY
I was informed on check out my deposit of $60 would be mailed to me but guess what no check and it's been over a week. Liars. Thieves. Deplorable room conditions. Howard Johnson in wheatfield co is nasty. I want my deposit refunded as well as a full refund.

Filthy room. We had to leave it was infested with spiders, some beetle looking bug, dirty walls, toilet, table, phone. Not just old looking, seriously filthy dirty. I have never had such an experience. We did not end up staying, we had to pay again for another hotel. We booked through Hotwire.com ( we have used this in past) non refundable. Howard Johnson management has definitely lowered there standards. It's a big rip off now! Sorry pictures didn't capture very well.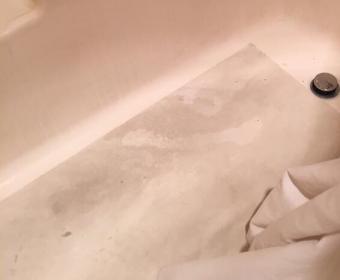 Tim smith
from Phoenix, AZ
I reserved a reservation in the wrong city. When I asked if I could just have my money refunded and switch a reservation to another Howard Johnson. The lady working the front seat told me know. This is definitely something that will keep me from doing business with this chain for future travels.

Bruce Lenamond
from Houston, TX
The owner and GM of the Howard Johnson is a very low down coward. My mother was in a head on crash the same day we check into the motel so he gave us the room for a week possibly six and seven been up for three days we do not have AC and award icebox nor Mike White work and still does not work.
Then he accuse mod disabled mother that can't even breathe the smoke emergent wanna in the room, and your multiple staff to say they smelled marijuana coming from the room when in fact they never did and I have confirmed all this with each and every member that works here. So you try to have a guy named Billy call me up to the front office and told me all of them $100 for smoking in the room which we never smoke in the room cigarettes. He was going to lock us out of the room well that didn't work for Michael called him and he still didn't want to do it so my recommendation is to never ever.
Howard Johnson is going to work Six Flags fiesta Texas it is not work it is not worth the money for the headaches and will go through the out of country gotten there is only one thing in mind is making money and not paying taxes back on the money they borrowed to start these businesses that's why they switch it into a different families names of names every 10 years 0% interest rate on it it is also a drug invested and he runs prostitution ring out here also.

Tom Samblanet
from Alliance, OH
My wife and I recently stayed at the Scott La. location: May 10th. We were looking forward to a relaxing dip in the pool, (as advertised), after a long travel day. The pool filter was in pieces laying in mud, the pool gate was chained closed with a dead mouse and debris floating on it. To make matters worse, we were a couple rooms in from the entrance; opposite the main entrance. The bldg. door which should have taken a key to access, looked as if it had been opened with a crow bar. All moving parts and locking mechanisms missing, hinges were sprung so it would not close flush. No security what so ever. We were extremely disappointed and would like compensated!

Jean becker
from Chicago, IL
We checked into a Howard Johnson in Addison. Being a familiar name hotel, we were going to stay several nights due to I was on crutches and couldn't get to my 3rd floor apartment. We checked in late but found ants on the floor in the bathroom in the middle of the night and when I seen a bedbug we decided to check out, as I was checking out another couple with children had the same problem. The lady told me there was no manager on site and then proceeded to ask for the corporate phone number, which the referred to not having one. Howard Johnson is a well known name, and I called the health department to find out Howard Johnson is on the list for the county being reviewed.
There wasn't a apology, discount, or even a concern with this problem that was brought to Howard Johnson's attention. I have stayed at Howard Johnson's before and never came across being unsatisfied like I was today. I suggest taking care of this problem before Howard Johnson's name is ruined.

If I can help it I usually stay at a Howard Johnson motel. They tend to be cleaner than most and well managed. No complaints here, the customer service it top notch.

Planning a trip and have a low budget !! Well not to worry when Howard Johnsons have the right planning. Here you get some amazing deals like we did. We had got discounts on the bookings done through them. The hotels were neat and tidy. Service was really excellent and worth every penny. My family loved the vacation stay and we planned to go through Howard Johnson in the near future too.
Have feedback for Howard Johnson?
Thanks for your feedback!
Sorry. Please try again later!