Extended Stay
Contact Extended Stay Corporate
Toll free phone number: 1-800-804-3724
---
Extended Stay America is an American hotel chain that is publicly traded on NYSE:STAY. Catering to long term occupancy there are 69,000 rooms in 629 hotels in US and Canada. Revenues were reported in 2015 as US1.3 billion with 8500 employees.
To contact customer service call 1-800-804-3724. You can find contact information by visiting here. If you would like to send a letter to CEO, Gerardo I. Lopez, address an envelop with: Extended Stay America Headquarters, 11525 N. Community House Road, Charlotte, NC 28277. The corporate office phone number is 980-345-1600.
Started in 1995, Extended Stay America residences include fully equipped kitchens, on site laundry, free wife, pet friendly policies, and a "never pay over per diem" guarantee. Social support is found on Facebook, Twitter and LinkedIn. 
Extended Stay Contact Information
Report complaints to corporate and get satisfaction
Extended Stay headquarters address

11525 N. Community House Road, Charlotte, NC 28277

Company website

1-800 phone number

1-800-804-3724

Support email address

support@extendedstayamerica.com

Better Business Bureau rating

B+
Browse reviews of other Hotels
Top Extended Stay Complaints
Browse more than 79 reviews submitted so far

Frances G Kingston-OConnell
The room we received at 77$ per night at Louisville Kentucky on Dutchman rd was horrible . I had my disinfectant wipes to go around and clean things because we have compromised immune systems. They came out gray and dingy after wiping off surfaces. People were BBQing in parking lot . Elevator was so disgusting looking with fingerprints , I questioned our decision to stay two days . We thought we might stay longer but I can't wait to get out of here . I'm not in the habit of cleaning a room when I travel but this was disgusting ,dirty and totally unexpected . This was the first time and the last time I will ever stay here. Oh and by the way the sink would not drain properly . Sorry to be so brutal but this was so unexpected .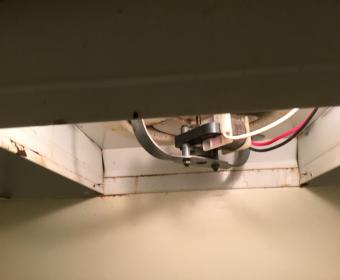 Gracey Walker
from Estero, FL
I Gracey Walker made reservation for 7/6/19,through the 7th in which i paid in advance 197.00 on arrival the ladies in the office said i check out that morning
i i ask what were she talking about then she said wait she didn't see it the computer after a long ride i paid for Friday night, Saturday morning we were kicked out my husband and I are seniors, with health problems, we were there for our GRANDDAUGHTER wedding one hr later i got a call with from the manager saying they were sorry they made a mistake and were refunding 197.00 we were treated so awful, it were incredibly bad, it cause anxiety, and hurt, and rushing to find another hotels this is the worst i ever had to experienced your office in brandon fl need to re train staff members they were worng nite shift and morning should be held accountable for the pain we endure iam still upset about the fact that i had paid thank you. Gracey Walker °

Johnnie Barnes
from Ridgeland, MS
I was charged $100.68 for a reservation that was not honored. I booked a two day king suite for 7/12/19 and 7/13/19 through hotel.com. Upon arriving to check in I was told someone else has the king suite and I could get a double and they would try to accommodate for a king suite on 7/13/19 or go somewhere else. So, I canceled my reservation and asked if I would have to pay any penalties or extra charges, The clerk (dreadlocks) replied "No, it would be as if you never made reservations." My daughter stayed and her room was horrible the pull out sofa was filthy with matted hard candy attached she complained and the receptionist replied " We're not responsible for the condition of the mattresses. My daughter took pictures. I called the hotel Sunday to speak with a manager and was told to call back on Monday. I call Monday, July 15th, 2019 and was informed I would have to leave a message with a contact number because the manager was busy. No one called me. I call back the evening of July 15th, 2019 and was told to hold on. After waiting 15 minutes the receptionists pick up the phone and stated"are you still there", I replied yes, he then stated hold on again and then he transferred me to an extension a recording came on and stated " I'm sorry, no one is available to take your call, please leave your number and someone will return your call." Guess what? Today is Thursday July 18, 2019 and no one has returned my call or reached out to me. I registered my complaint online and submitted it to the Corporate office on Tuesday July 16, 2019 and I still await a response.

VERY UNSAFE HOTEL. Door keypads were broken anyone off the street could enter the building at anytime, locals can enter the pool area as well, again keypads broken. Questionable activity going on in parking lot at dark. NO security whatsoever. 2 toddlers with an infant in the hallway at 1:30am unsupervised until the father stumbled off the elevator at 2:30am, the kids (not their fault), were very loud, but again totally unsupervised. This is the worst hotel I've ever been in would NEVER recommend or stay ever again even if it was free! Didn't feel safe, I wouldn't even let my 17 year old daughter go anywhere in the hotel by herself. Again very questionable activity going on late at night as well. Front desk staff were barely around had to wait for a long time 3times! Unacceptable, but I'd take that over the unsafe conditions of this establishment.
4919 Miami Blvd, Raleigh NC is where we stayed, HORRIBLE DO NOT STAY HERE EVER

Johnnie Ruth Barnes
from Dallas, TX
I booked reservation through hotel.com with Extended Stay America-Memphis-Wolfchase Galleria. for two nights 7/12 -7/13/19. Upon my arrival to the hotel, I was told that someone else booked the King suite that I made reservation for (Reservation #8066564652276 King suite) with a check in time for 3pm -12 midnight local time) I arrived at 11:45 on 7/12/19 and was told by your employee (dreadlocks) that I could get a queen suite and maybe get the king suite for Saturday night (7/13/19) or I could go across the street or some where else to stay. So, I requested to cancel because this is absurd. I showed the young lady my picture ID and my reservation number but it was a waist of my time. I also asked the employee if I had to pay any penalties for the unfortunate problems and she stated "No, we can just cancel you and it will be as if you never registered". However, this is not true. My credit card was billed $100.68. So, I called the hotel on Sunday evening 7/14/19 and was told to call back on Monday 7/15/19 when the manager is on duty. I call Monday 7/15/19 and was told to leave a message with a contact number and the manager would return my call, this never happen. I called Monday evening 7/15/19 and was told to hold on because the manager was busy. After waiting 20 minutes, the person that answered the phone came back on and stated " Are you still there", I replied yes, then finally I was transferred to an extension and the message I received was "I'm sorry there is no one available to take your call at the moment please leave a message and someone will return your call. I am still awaiting a call back and today is Tuesday, 7/16/19. I just want a refund of 100.68. My email is jbarnes1017@comcast.net and my contact number is 601-503-7545. My address is 125 Bridgeton Circle Canton, MS 39046.

Emma N
from Los Angeles, CA
I would like to report a complaint regarding the front desk staff name Sam. He is rude, unprofessional and does not deserve to be working at the front desk to deal with guests. The worse customer service rep I have ever dealt with. I have been staying at Extended Stay Simi Valley since 2008, I've seen employees come and gone. Some good ones had left and moved on, and some who are still employed are good as well, specifically Melanie and manager Marina. Melanie and Marina are the greatest. They provide excellent customer service, very professional and show with care. Sam on the other hand has no manners, rude, the worse human being I have ever dealt with!

Chad Ward
from Atlanta, GA
Complaint is avengers piss poor he sorry ass customer service reservation system with a Hotels.com and for your own people and your own corporate place of employment I've booked a reservation through Hotels.com today for $71.30 in Jackson Mississippi I booked the same hotel through your app on my phone for 6320 so I had 2 reservations, same hotel same night I. , I called hotels .com and Canceledone with Hotels.com. Dude called the hotel to confirm the cancellation and said I would not be charged any penalties. I got I got a confirmation email About the cancellation from them as I'm sitting in the parking lot of the hotel to go check in under your app reservation So before I could get out of my truck into the hotel lobby motherfucking charge card was charged $71.30 from that cancellation so now the hotels cancel the reservation and I can't check it because my car but go through because I don't have the money on my card he might because you drew it out. Oh tell Kirk can do it then because she said that there was that the chickadees she sent me on my way there's two rooms that I'm in a room in I'm stuck in the middle of nowhere in the middle of the night all night long and nobody can help me hotels.com blames you and you blame them I want my goddamn money 3 to 5 business days to get the fucking money back I don't have a room it is your fault the fuck out of your company both of y'all I'm diabetic and I'm sick and I'm going to be in the hospital before the mornings over if I don't have a place to lay my head nobody will help me and I think that's a piss poor goddamn customer service if I ever seen in my life I will never ever use you again Play away from these hotels do not ever use these companies everyone of them fucking face I don't give a fuck about anybody

It was my worst experience in my life. I was put in a room that had problems. The problem was not resolve. I contacted Guest Relations over 4 times. Problem was ignored. I was not offered an upgrade nor a discount on my room. They had 4 days to fix the issue So they left me no other choice but to contact the Health Department and considering hiring an attorney . My rating is minus 5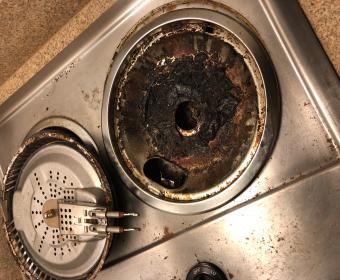 Underwood
from New Iberia, LA
Housekeeping refuses to clean our rooms. The night auditor told one of our crew members that he was getting to much coffee in the mornings. I'd make three cups, one for me and two for my coworkers. The staff is so rude that you hate asking them for anything. I went to pick up the vacuum and when I got upstairs with it, it wouldn't stay on cause the bag was full. Tried to get another one, I was told that they were out. Never once offers any kind of solution. This is, by far the worst hotel/motel I've ever have stay at. The rooms are dirty. I've been here for six months and only been asked for service twice I'm that 6 months. I clean my own room because they won't. My ac isn't working well. I was told there was nothing that can be done. So we're just supposed to sit here and sweat. I work outside all day I'm this heat and would like to get off of work and come to a cold room. There was no resolution to that. I can keep going...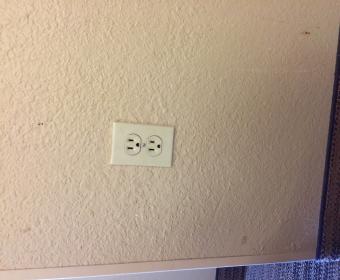 Christine Chunn
from Seattle, WA
Booked a suite. Hotel gave room away. Front desk staff horrible. Tried to put 5 people into 1 room and charge for the same price as a suite. Rooms given were dirty and not cleaned. Mirror cracked in one room, shower was dirty with hair stuck to walls and shower curtain; toilet seat broken. Other room finally given after complaining loudly so others could hear and embarrass the front desk staff, the door to the bathroom was broken and wouldn't close. No sheets, pillows, or blankets for the pull out couches. The mattresses on the pull out couches are disgusting and discolored and stained. For amount paid for the room expected better accommodations and better management and staff. Cannot use keycards to enter building from other doors as the card readers are broken. When one set of key cards did not work after just given by front desk the girl accused us of erasing the cards so they didn't work. Received the cards wrapped in a piece of notebook paper with the room number written on the outside of it. I will not willingly choose this brand if available and will let everyone I know how bad and horrible extended stays are. This is an overprice crappy hotel with horrible management, staff, and cleaning service. Extended stay #9852. I don't believe I should have to pay for the horribleness and harassment received from staff due to them giving away a room already booked and confirmed. And then to be treated horribly over it. Completely unacceptable.

In ft lauerdale florida if you want to be yreated bad and be discrimated. and told one price and they change rates on you stay there the door s dont allways lock at some of the hotels and drugs and hookers are allways there what i sean and they let it go on i allways stayed at a esa i will never again and i hope others boycott them to i tryed to speak with corporate management but they don't get back to you

Natsuko Hamada
from Torrance, CA
Hi
When I arrive this hotel I lost my cash from here .
I just came from LAX by shuttel .I have money staffs . I went to the Japan and I exchanged money from yen to dollars .
My cash was envelop . I went to Walmart and only here. I checked camera at Walmart . I want to see security camera this hotel
I am staying third floor . I left my bag inside room and front desk . I want to see those security camera.
I called police already.
Please help me up . It is almost $4000
Thank you
19200 Harborgateway ,Torrance ca 90501
room 313

Rick tancreto
from Piney Point, MD
We've been out of tv service for a month at ESA Lexington Park, MD. Senior management for this property has not shown any urgency to correct the problem. Sent a team of techs out yesterday and not only did they not fix it, but the internet at the front desk of the hotel is now down.
This is my 7th year staying at this location, each time for 90 days, but never experienced such a problem. Missed the NBA final, Stanley Cup finals, US Open (golf) and the French Open (tennis) during my stay. I also watch church services on Sundays but unable to do so.
HELP!

DEVON HUGHES
from Denison, TX
I reserved a room at the location 5831 Overton Ridge Blv Fort WorthTX 76132
United States of America for a friend through booking.com. I reserved the room in his name but used my card to guarantee the booking. He checked in 12am on April 26th. He gave the attendant his credit card and license upon his arrival. According to your fine print, a customer have to submit a license and credit card when checking into the hotel. Unfortunately the attendant did not give my friend a receipt once he checked in. Later that afternoon when he checked out, he called me to tell me that the hotel charged his credit card more than double for the one night. They apologized and stated they would return the appropriate amount within 3 to 4 business days. My card was then charged a few days later more than doubled the cost of the one night stay. They refunded the 115 dollars but still left the cost of the one nights stay on MY credit card. I did not check into the hotel nor did I authorize the charge on my card. According to your fine print, A card as well as a license should have been submitted upon check in with a signature. The hotel manager has yet to explain to me why my card and my friends card was charged. Please follow up with me ASAP regarding this matter. I am enclosing your policies at the bottom of this email. There was no pre-authorization or prepayment taken off my card at the time of my reservation.
House Rules
Extended Stay America - Fort Worth - City View takes special requests – add in the next step!
Check-in
3:00 PM From 3:00 PM
Guests are required to show a photo ID and credit card at check-in
Important Information
Please note that only weekly housekeeping services are provided. For a stay of 8 nights or longer, the provided weekly cleaning service includes dusting, vacuuming, emptying the trash, cleaning the bathroom, cleaning the kitchen and more.
Fresh towels and linen can be exchanged at the front desk at any time. Daily housekeeping services are available for an additional fee.
The grab-and-go breakfast served includes breakfast bars, muffins, hot cereal, coffee and tea only.
A valid credit card is required at check-in for payment, cash is not accepted.
Guests are required to show a photo ID and credit card upon check-in. Please note that all Special Requests are subject to availability and additional charges may apply.
Pre-authorization: A pre-authorization is just a validity check that temporarily blocks on your credit card an amount roughly equivalent to the cost of your reservation. The amount will be unblocked after a certain amount of time. How long this takes will depend on the property and your credit card provider.
Deposit or prepayment: Some properties require a deposit or prepayment at the time of reservation. This policy is clearly highlighted during the reservation process, and you can see it in your confirmation email as well. If your reservation allows for free cancellation, this amount is returned to you if you choose to cancel it.
If you feel you've been charged in error, our Customer Service team is happy to find the best possible solution for you. Please https://secure.booking.com contact us with your reservation number and details of the charge made, and we'll follow up with the property on your behalf.
In most cases, Booking.com requests credit card details to confirm your reservation with the hotel, on your behalf. Your credit card may be checked (pre-authorized) to ensure that it is valid and/or that sufficient funds are available. After the check, the full amount will be available to you again. In some cases, your credit card details will be used to process the payment for the reservation at the time of booking. Your credit card will only be charged if you have requested a prepaid room or if the cancellation policy, found under "Hotel Policies" and room "conditions" has not been followed.
Generally, the property is responsible for charging your card. If payment is instead handled by Booking.com, this will be stated clearly in your booking confirmation.
You usually can expect to pay during check-in or check-out at the property. However, there are some exceptions, like properties that require a prepayment for all or some of the total amount. Again, this will be stated clearly in your confirmation and payment policies.
If there's no prepayment policy, it's also possible that the property might take a test payment from your card before you stay. This is a temporary hold, that's used to validate your card and guarantee your booking. Unlike a real charge, this test payment will be returned to your card.

Alison Aboushaheen
from Ashburn, VA
I stayed at the Crabtree location in Raleigh NC. Last night. June 13 ,2019. As soon as I walked in the door the foul odor of mildew and mold was so noticable it smacked me right in the face. I am appalled that the manager would allow to occupy this room with such a bad odor. Mold spores I'm absolutely sure are present. It's a breeding background for anyone with a history of respiratory problems as myself should steer clear. I'm worried about the public health of wake county. I believe that this needs to be resolved in a timely fashion. Hope that no one rents the king suite 287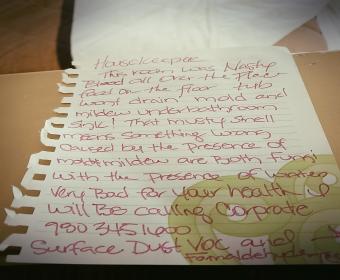 Marcus Robertson
from Houston, TX
I awoke at night to find roaches scurrying about the room. Their were roaches in the bathroom and sleeping area. This was such a bad situation that I checked out early after shaking out my belongings.
Please have those rooms fumigated; I could never recommend to hotel to anyone until this is rectified.
Marcus Robertson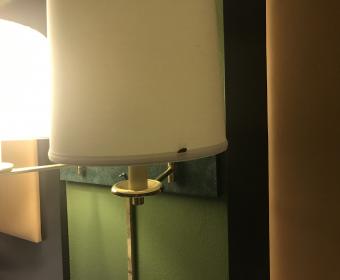 Raquel Chaparro
from Plano, TX
Check in time was 2 hrs late, I was told the maids had just gotten there at 3.
No discount, manager never responded after I let the clerk know I wanted to speak to her.
Our room smelled like urine
No towels available on 2nd day/night- it's 8:38 pm right now. The first time I called clerk said if I could get quarters in 5 min bc she was on her smoke break. At 5:30 she said towels would be ready in an hour and ten added another hour and a half- no towels
Hall carpets not vacuumed,
We play softball everywhere and this was one of the worst experiences!

Douglas Jennings &Barbara Hanson
from Abilene, TX
June 5-2019- Douglas Jennings and I checked into your hotel located @12270 Greenville Ave. Dallas,TX following his cancer treatment. The American Cancer Society had reserved the room for us. We checked in at about 2:40PM Room 204. From the lobby it was too far for Douglas to walk, so I moved our vehicle to the back entrance and we used the staircase. Approximately 5pm we exited to go get Mr. Jennings something to eat, in the hallway we were confronted with the strong odor of marijuana. We returned approximately 1 hour later to an even heavier odor of marijuana in the hall. At approximately 1:40 am the odor became more than we could bear and we were forced to check out. When he checked out Mr. Jennings brought this to the attention of the desk clerk, who showed no interest in the obvious problem, took the key cards and gave us a receipt. At the time we checked out, leaving through the back staircase we encountered used syringes laying on the stairs, people blocking the exit and refusing to move causing us to walk over the curb and out of our way to get to the parking lot. Mr. Jennings has stayed at other of your facilities and has been comfortable, he is going to request the Cancer Society not send him to this facility again. Is there anything you can do to make this right?

Chris Martin
from Marshfield, WI
I stayed in the hotel for one night. I saw a few bugs when I first walked in but figured I wouldn't be in the room for long and was in a rush to get to the convention I came in town for. I woke up to cockroaches running around the room everywhere. I had a bag of open pretzels in the work bag, and there must've been 10 cockroaches that scattered as soon as I grabbed my bag. The room smelled awful too. Just a terrible experience.

Advanced Reservations quote a price for a one to two month stay, then the various braches of Extended Stay in the Waltham MA area refuse to honor the quoted rates and they refuse to honor 55+ and military discounts. After speaking with reservations, you are to assume that you are all set. That's not the case. Every day at the Waltham facility has been miserable. I am of the opinion that the majority of receptionists (male and female) are ill informed or just plain rude. In addition, when a customer comes into the office to book, I am appauled at the fact that in many cases the person behind the desk is just too casual and act like they are talking to their own close acquatntances. I am ther for business. In Waltham, I found trash under my bed. Very disgusting and disappointing.
Contact me (Ana Gajate) directly at 805- 620-8218 as soon as possible.

Monique Long
from Phoenix, AZ
Ask housekeeping did they clean my room prepaid till June 3 they put me out: june1

Bennie & Lora Iwuoha
from Cleveland, OH
I am a guest here at Extended Stay and an employee named Sammy and Angel have repeatedly been giving me and my mom poor service and giving us dirty towels. The policy of the guest is to give the staff dirty towels in exchange for clean towels. Sammy refuses sometimes to give me toilet tissue and she always gives us dirty towels with hair on it. I pointed out the hair and she got angry. I told Sammy and Angel that there is hair on my towel and Sammy and Angel gave me a nasty attitude. Sammy told me to get a job and wash my own towels. I told her no. She also lied and said there was no mail for my mom one day when in fact there was mail. Then she came into my room to complain to my mom which added insult to injury. This is the worst service I have ever experienced and it is a poor reflection on extended stay. They need to be terminated.

Why is a sex offender onMegan's List allowed to live at the Red Bank, N.J. He list your hotel as his home address on Megan's list. The hotel is full of children and sex offenders are never cured.

Made reservations with a rep on phone gave me advance payment rate, which didnt explain cancelation policy is 24 hours nor that I'm getting advance rate. Now you will not refund me since I need to cncl. Even my email confirmation didnt say advance payment.

My complaint is that there are never any bedding nor towels available. I have just moved here from out of state and get up each morning from 6:30 a.m. til 6 oclock p.m. to bust my butt to find a job. I have rented a room for 7 days and the pricing was $513.00 dollars total . I come back from moving most of my belongs in a storage and asked for bedding while stripping the sheet I looked under the bed and had trash pilled high under the mattress that you could see the other side. I have stay 7 days for spring breaks and had issues with the room. I'm in the same exact room! Extended use to a 3 or 4 star tho it gets any stars from now on. This is ridiculous.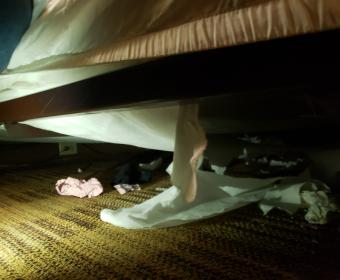 They dont change they sheets I saw I worker not change the sheets in like 3 rooms & there's roaches they dont call nobody out to kill them, and the boss do know about it he keep it a secret they talk to the guest unprofessionally they smoke weed in back i saw them driving pass an you can smell it on them every one in there be high they steal stuff an act like they don't know what happen this is the worse place ever. I spent a week there an my cousin work there an she tell me everything the boss name is Mitchell.
(5315 Carnaby St, Irving, TX 75038 ) DONT EVER GO THERE I REPEAT DONT EVER GO THERE!!

I have more than one complaint unfortunately. But the most pertinent is the price fluctuation and the lack of customer service I have received in resolving the matter. I tried to make payment yesterday (Sunday may26th) when it was due and was told to come today to make payment because the person on duty could not fix the rate to reflect the correct amount due. Today the manager told me I am 3 days behind which is untrue since payment was due yesterday. I have been attempting to pay since Friday and was told it was due Sunday. Now the amount is $652 instead of $612 and the explanation given was that I am 3 days past due! Besides that being inaccurate I have been given no explanation of the $40 additional charges added to my account except that im 3 days behind. Besides being paid through Saturday and payment being due yesterday (so 3days behind is false) If my daily total is 87.44 then $40 doesn't make sense at all. I was told it wasn't a late fee! Now if I don't pay 652 today I'm being told we have to move out today! I was also told because I'm late are reservation will not be pushed out past the end of June. So I'm being told we can't stay past the end of June because there is a new system that the associate couldn't figure out when I tried to make payment the day it was due. I was yelled at by the person working yesterday morning! This whole situation is unfair and I am baffled by the lack of customer service. It's unfortunate that their are 2 associates out of the entire staff who have good customer service and common sense. Both of them have tried but they are not the managers so they couldn't fix the rates! I would like someone with the authority to correct this mistake to call me back at 707-685-0952. I've spoken with an associate at guest services and a supervisor that both told me they can't override the managers decision so I don't know what the point is if having guest relations # to call.

I work at extended stay I can get into my adp again can u please call me at 7049659774

My complaint is that I stayed at one of your Hotels over the weekend. The service was very poor although there was one lady that knew how to conduct herself in a professional way the majority of them didn't. I had never stayed at a Hotel where you couldn't receive services throughout the night, there was no one at the front desk to service me and my complaints to start. My other issue is there were roaches in my room, I asked for an upgrade due to that and the size of the bed. It was said that the bed was a queen but it was more so like a full size bed my husband is a big guy so the full size bed had us balled up together. I have a queen at home and it's never sleeping like that. On Sunday night around 8 or 9 I went to the front desk and asked a question the clerk act like she wanted to fight me for asking a question she was very rude. I was told I could get a cot for my last night due to us having to transport our grandchild back home and it would cost 10 dollars well that never happened for one I was told one would be set to the side for us but when we got back it was around 9 and that's when the clerk got rude with us told us there weren't any cots. Tried an hour later to go and purchase another room and no one was there the front desk was closed so that led to us laying on the floor. I had never had such an experience at any Hotel I had been to in life and I don't complain that often. I paid all that money to be inconvenienced, disrespected and I was afraid to even say too much.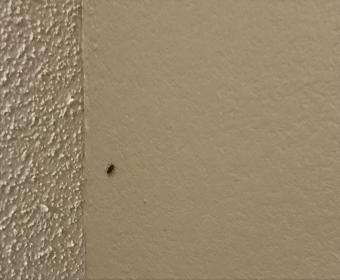 The man that worked on the sunday night shift on May 19 at the suburban extended stay navel base in Pensacola florida, is a very rude person...after we check in, he then ask me for my license..when I place license on the counter..this man went on to say that i didn't have to put my license down like that...after I ask for my license back,and I put them on the counter...he said, we can. Leave, he wasn't gjven us a room .When my wife ask him for the money back on the card ..he said ,again very rude, of how long it took to get it back..he is selective bully that use his job to vent anger

Michael kopp
from Belleville, IL
My girlfriend and I stayed at extended stay in st.peters ,mo.off veterans memorial Pkwy.We received a room ,rm 200.it only had a shower no tub.The shower head you can take off and and use by hand,or put it back up in adapter to make free standing so we extended our stay and asked If we could have a different room with tub.They would tell us to check In the morning,and we did ,and they never accomadated us.also the shower head adapter to hold shower head was broke ,so you had to hold by hand or a let hang.we left yesterday and told I have (2);$100.00 dollar cash purchased on my card ,I called bank card they informed me it was the extended stay ,st.peters.im very dissatisfied why this was taken from my account without me knowing? Also I believe I made reservation for Fri May 10 til my 11,which I would like to cancel that reservation,it's in my girlfriend's name Terrie Peterson.

We did not notice our room in extended stay America in Temecula California on Jefferson Street the room we had was horrible full of dog hair underneath the beds on top of the radio and also on the dresser this is unacceptable since my daughter is allergic to dog and cat hair she did not sleep good we did not notice until the morning we came in in the evening and did not notice this until the morning I did report it to the front desk but this is very unacceptable and the room next to us had a dog that kept barking all goddamn night and I had to go in for surgery on front Street at 6:30 in the morning I will never stay again at extended stay America. Thank you a disgruntled customer. Tony Perez

Greg Morris
from Keller, TX
Hotel location - 3015 Denmark Ave, Eagan, MN 55121
I reserved a room on line for 2 queen beds on 5/2/19; the reservation was for 5/3/19 to 5/4/19. When my wife arrived at 9:06 the room with 2 queen beds was no longer available and she unknowingly was given a single bed room. At 9:20 pm she went back down to the desk and explained she needed a 2 bed room. Since my wife had flown to Minneapolis to pick up daughter from college she needed 2 beds in the room. The first lady she encountered was real nice and tried to help. The second lady who took over was rude and unfriendly. My wife was given a choice of a second double bed but for an added $20. When When I was booking the rooms a one single queen bed room was $2 cheaper than the 2 queen size room so I booked the 2 queen size room. Charging another $20 for not keeping the reservation and giving my wife a 2 double bed room is absolutely ridiculous. What's the purpose of a reservation if your staff cannot keep it. It appears that the reservation process for your hotels is a way to get more money from your guests when they arrive. The sign at the front desk says that your hotel staff can refuse to give anyone a room who may be argumentative which pressures a customer into taking whatever the staff says in fear of not getting a room. That's how my wife interpreted it and paid the extra $20. SO now instead of paying $71.58 we had to pay an additional $27.54 for that second bed. With this experience we will never stay at another Extended Stay hotel again. I will be passing on our experience to others as well so they don't fall into the trap we fell in to.

chelsia Johnson
from Dallas, TX
Ok so I have been staying at extended stay from April 28th to now May 4th 2019, and I'm reaching out because the customer service is horrible , reason being I stayed in room 303 first and the room was half way cleaned and guess what If you shut the bathroom door you basically locked in and my boyfriend had to struggle to get me out the bathroom door i then informed the staff about it a few days later because i work 10am-7pm and was later moved moved to room 327 where I then informed them of the horrible cleanliness and pet odor that smelled so bad as well as dirty floors , being my guy is allergic to dogs we told staff we needed a new room which we never received one , manager doesn't work on weekends and I'm requesting my money back or a new room with free nights stay i have spent alot of money for horrible service received and should be compensated for the lack there of .

Elizabeth Goodis-Lytle
from Hubert, NC
GM very rude. (Tracey) she took down health and sanitation rating off wall. "Didn't see any sense it being up" was her response. I told her it was illegal for her to take it down. I had pointed out to her that her inspection was overdue. Rating was from 2017. Pillows were flat as pancakes. Called and Made reservations at front desk. Asked for queen size beds...was given double size at queen size price, "continental breakfast consisted of plain oatmeal/grits packets and coffee, broken handle on door, no dishes or utensils like brochure states, drawers were filthy, etc. If I could give a zero stars I would.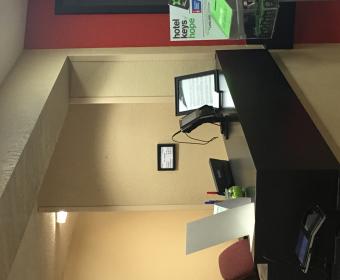 TYRONNA LEMMONES
from Kansas City, MO
I check into extended stay on April 5th, 2019, I had 3 rooms reserve the room that I had stayed in with my family was 208, once we had check-in we took our things upstairs and ran back out, for an appointment, once we got back I had gone to the room and notice that the room was not clean, there was trash all under the couch, ketchup packaging under there. the phone in our room was not working, and the oven was dirty, so I couldn't cook anything. I went downstairs and told the asst. The manager who was working the desk and she told me that she would get someone up there to take care of it. She also told me that she couldn't move us because they had overbooked and didn't have any more rooms. the room stayed like that the whole weekend. when I checked out I ask to speak to the Manager and I guess she wasn't available, but the guy that was at the desk gave me a card and told me to call on Monday after 9 am. I have been calling every since and nothing. not one time have I gotten a call from anyone. I have put in a report with guest relation and nothing. I stay at Extended Stay all the time and this is the first time this has happened. I would really like a call or something.

I was charged $250. for smoking in a none smoking room. I don't smoke! This was in Clearwater Fl. on Clarion. I live in another state so I can't face to face, so... they have free reign of my credit card number.I will never stay at a extended stay hotel again.It is illegal to use unauthorized credit card numbers. Hope this catch'es up with them. Criminal.Don't you think corporate would see this action and do something about this. Could this be there standard, gouging the customer? Easy money. Shame on them. Don't stay there!

Belinda Sims
from Washington, DC
My complaints:
Been staying here for 300 days,
- almost no housekeeping
- over charging me every week
- ceiling almost fell on my head... insulation and all in the bathroom so I had to switch rooms...
- management doesn't manage the place
- they are messing with my money
- charging each week not done on same day so one week they charge me on Saturday the next on Wednesday
- Called coorporate office before had a scheduled time to call me and never did!!!!
I PAY OVER 8000 EACH 3 MONTHS AND I DESERVE BETTER SERVICE THAN THIS!!!!

Upon arrival at the extended stay of America, in Atlanta, Ga, I was told that the 3rd party from which I booked my room through had currently been overbooking at this location and there were no rooms available, after traveling 4 and 1/2 hours this was very upsetting, the front desk clerk then went on to tell me that I could have a room that belonged to another guest that did not want the room, being in a city, away from home, where there were no other hotels available I had no choice but to take it, I was also charged more than what the initial agreement was online...The next day my toilet was stopped up, I called down to the front desk and I was told that there were no other employees here and the only option was to come down get a plunger and unstop it myself...My stay here has been an horrific experience with awful customer service, even after reaching out to customer relations, I was told to go down to the front desk, which is where the problem originally started!! I would never stay at an Extended Stay ever again!!! This is just unacceptable!!!

Annciel Bullchild
from Phoenix, AZ
At the chino hills extended stay your employee Laura was so rude and cussed at me when I was asking what the master pass was cause the card I had was not working. She told me to get out now. I was in a emergency situation and I have never been treated so awful in my LIFE. I want something done about this employee or I'm going to report this to the BBA the Better Business Bureau is something is not done about this employee I have never been disrespected so badly in my life and so I suggest you guys need to do something about this lady or I will report you guys and I'm and I'm seriously not playing and I in whatever you feel that I should be accompanied by or like accommodated for after I had made a reservation they charged my card they told me they didn't but they did so now I have to wait for a 7 has a refund and I don't have nowhere to go because I have my animal with me and I needed to be at a friend at pet friendly motels that an emergency situation so you guys get back to me as soon as possible thank you so much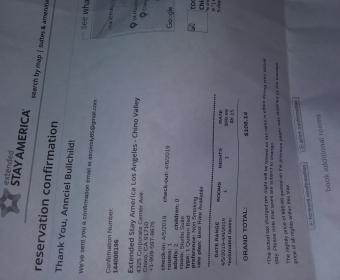 Kevin Nell
from Naples, FL
The satellite tv is Dish and multiple channels continuously go out. The main NBC channel has been out for over a week, with no real attempt to get it resolved. The TV is not even in HD, but a service call could have been easily been made by now and the reception fixed. When the front desk is questioned, the response is "I don't know what the manager has going on to fix it"

Charice Kendrick
from Atlanta, GA
Coming in from miami flordia to support my family in the flordia relay!!! To enter to a dirty room 337!!! I called front desk to inform them of the problem. The young lady at front desk stated that she would write the comment down. It should be taken care of tomorrow!!! Well i am mad!!! This is not good bussiness!! This is after me cleaning the floor!!!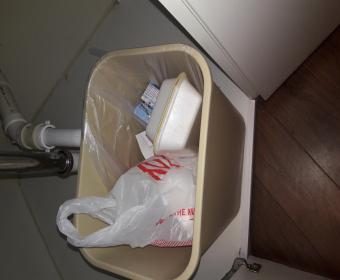 Kamilah Tolliver
from Denver, CO
I stayed 3 diffrent exstended hotels for 3 years and was treated rudley by 4 employees my edarly moms money on her card was stolen 290 dollars my 100 refund was not refuned to me i was lied on by one hotel staff for signing a check for the refund that i did not cash the refund eas sent to another adresss that was not mine i went in to grab coffee and breakfast the hotel staff then retaliated against me and told me not to come back in the hotel for breakfast the staff then mentioned my 100 dollar refund that they new about and the employees new who i was cause i was homeless abd also paid at those hotels for 2 years some of the hotel staff let some customers check in a room with out paying and the tryed to blame or have other customers confused for fees owed by other customers i talkex to the corporate offuce about my 100 dollar refund they still have not corporated

Joanne Weiler
from Washington D.C., DC
Blood and drug Filled uncapped syringe under my bed...noticed on 4th night! OmGod!!! Noone, after telling nasty supposed manager, did Anything to Remove it or file a report!!! I found Corporate phone #s...omG etc...cant...just cant go on w the HORRORS N TRAUMA IVE BEEN THRU W THESE DRUG PROSTITUTION ENABLERS OF CORRUPTION...* DANGER ZONE!!! MY ROOM WAS BROKRN INTO AT 4AM WHILE I WAS SLEEPING...TRASH LADEN PROPERTY...BLOOD ON TOWELLS IN COMMON AREAS...N ON!!!!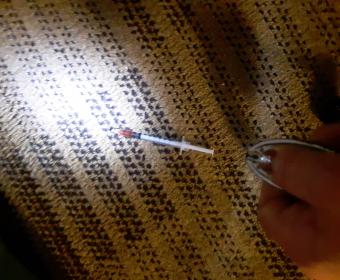 Drug USE Presence Rampid, insinuation of the SYRINGE filled w BLOOD AnD Narcotics was NOT in MY Room prior to Me POKIN Myself on the UNcapped Blood/DNA FILLED DIRTY NEEDLEBENEATH MY BED!!!! ON My 5th Paid night stay
Stating to me "well that room has(212) was thorouly cleaned....before.YouArrived" omG, relly?! No she t7qm inHorshm, Pa. 19044- DI NOT INCINUATE THE DRUGS/BLOOD FILLED SYRINGE HAE ANYTHING TO DO W MY ARRIVAL?!!!????,!!!!! #PUKING ! SO she wants Police and NewsMedia?! Okay...or a Week Compensation pls.
The TRASH Strewn ALL OVER OUTSIDE IS HIDEOUS!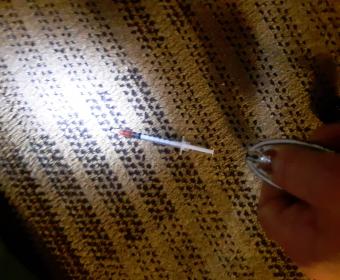 Markeith Rodgers
from Bedminster, NJ
Ok I purchase a room in my name and one of your customer services rep gave a person my room key without my constant didn't call my room or nothing to get my consent I'm very upset and when I call to confront her about the situation she got very loud and hung up the phone in my face

Maria Zapanta
from Oakland, CA
I want to file a complaint at extended stay America in Fremont blvd Fremont CA. First of all I want to say that manager at that location was rude and unprofessional. Her name is Grace I believe. We expect for manager to help and resolve issues for the customer. But this particular manager doesn't do that. She is not qualified to be manager I feel bad for all her staff. Now I don't want to recommend this place to everyone. And the front desk personel lied to us told us that the manager was always busy. What kind of business are running there. I'm really disappointed. I rather go to extended stay warm springs Fremont CA. The manager over there her name is Kelly Mitchell. She's amazing! She will do above and beyond to satisfy customers. Wish all managers be like her. Then all us customers will be happy and want to stay and recommend your company.

Mariaelena Moreno
from Sacramento, CA
I have called front office 4 times this morning between 3:00 a.m. till now 8:30 a.m. there is a child or something or someone running back-and-forth since 330 this morning making really loud noise making anything noble vibrate and we have not slept there was no point of renting a Room to rest this is ridiculous I want a refund

Robert Braschko
from Topeka, KS
I stayed at Extended stay in Chicago/Ohare/Des plaines due to a fire at my residence. My mother ended up passing despite my attempts to pull her out of the house through the flames. I also lost my beloved pet who alerted me of the fire. While at the hotel i was taken by ambulance and hospitalized for several weeks. All my property that i was able to salvage and sentimental items that can not be replaced was in my room. I got out of hospital and called about my property which can not be located. I was told several different reasons what happened to my property. This is not acceptable. Is there any way i can get help getting this property back. If not i believe i should be compensated for my loss. Thank you. I can be reached at 630 854-3056.
Thanks Robert Braschko
Have feedback for Extended Stay?
Thanks for your feedback!
Sorry. Please try again later!