Amazon
Amazon Complaints Continued... (Page 14)
794+ reviews added so far. Upset? Call Amazon corporate: 206-266-1000

Chase Whitters
from Costa Mesa, CA
I have been going hell trying to deal with the amazon seller central department and its now causing many issues that are unnecessary. This all started around December 8th, 2017 when I received an email in regards to items on my sellers list. I understood the email and replied promptly to reduce the chance of further issues, but that seemed to do me no good! I have emailed amazon seller central 8+ times and spoke to many representatives. It seems each time I am told it will be handled the next day and I have yet to hear from anyone, and to add to it every few days the problem just continues to gain in size! This is unacceptable service considering my situation and willingness to work with amazon to fix the issue. I have a big portion of my life savings riding on selling on amazon and I am very upset with the service amazon has provided in this horrible time for me! I am asking that you send this letter to a very well established amazon employee (Manager, General Manager) so that we may move forward.
Thank you!

Zaphod Beeblebrox
from London, ENG
I purchased a pair of boots that were faulty, and returned them. The amount paid was refunded but not the cost of shipping. Despite raining claims, emails, phone calls to Amazon, they failed to obtain this refund. Under UK consumer law I am entitled to this refund. Amazon CS really could not have done anything less. They repeatedly ask for the same information previously provided, close claims as they like. I would not recommend purchasing anything from Amazon because they really do not give a fig, unlike ebay who I have always found the be really good in the event of a problem. Never again Amazon.

Christopher Falco and Anne Falco
from Toms River, NJ
re: order #112-9756091-8529028
150 lb. Marcy home gym
My order was delivered without the (15) 10 pound weights. I would like them delivered immediately and would expect expedited shipping for this inconvenience. Not only was this order incomplete, it was delivered one week past the promised delivery date of
Dec 2. It was delivered Dec 9 without the weights.
Christopher Falco
Anne Falco

After cancelling an order Amazon then claimed to be refusing shipment when the package was already at a nearby Amazon facility, according to the shipping records. Two weeks and one day later the package hasn't moved, I haven't gotten my money back and so I contacted a representative. Khris (the inept representative), gave me a quote of 1-2 weeks for the whole returns process. When in reality it has been more than two weeks and the process is still not complete. On top of all that he claimed that my money would take an additional 3-5 days to return to my account AFTER the process has completed which is a lie. The website notes under each return that the money should only take 2-3 days to process. This is the single longest "return" I have had in my many years of shopping online. With customer service this poor I cant imagine shopping there again in spite of having bought so many things from them in the past.

Yang Xiao
from Chicago, IL
Dear amazon complaint department.
I write this message because I felt exhausted. I canceled my order # 112-6164368-4505063 on October 28, but I still didn't get my money back. I contacted with my bank, and the bank said my money still frozen by amazon. I gave many calls to amazon customer service and my bank, but I still didn't get my money back. Tonight, I called the amazon customer service again, and a customer service (her name is Sheena,time: 23:28pm, 24/11/2017), Sheena's attitude was very bad, and she spoke to me in an impolite tone, and you can check the record on that time which I wrote.
I don't know how to do. I still don't understand why I canceled my order, my bank said my money was frozen by amazon. Can amazon solve my trouble?
Thank you!
Yang Xiao

Caleb Busch
from Springfield, MO
My complaint is someone used my credit card fraudulently and I am trying to find help. Someone used my personal credit card $105.29 on 11/09/2017. My last transaction was on October 31st so I do not know what this transaction is. Please contact me so I can dispute this charge and have it credited back to my personal debit card. I searched my account and there is no charge for this fraudulent amount but it shows on my bank statement and I would like to know what this charge is. Please if this is not the right place to ask for this help please email me and let me know what action to take. Thank You for your time.
Caleb Busch.

ejenkins107@yahoo.com
from Winchester, VA
I will not be ordering from amazon in the future because it is Nota secure site. This is the 3rd time my banking information has been hacked. I called your customer service department and after explaining what happened to the representative for a long time she sent me to another department and there I was placed on hold and no one ever
Picked up. Amazon is not a secure site for the customer and I am calling the better business bureau.

Zdzislaw Nagengast
from Glen Ellyn, IL
My order #112-2067762-2169865 is delayed. Second problem out of my last two orders. How can your tracking system tell me my package is on schedule and then an hour after it was supposed to be delivered, tell me it will be late by two days? This is close to becoming a pattern. If you want to see any more of my business this better not happen again. I am extremely, emphasis on extremely, disappointed. Get your act together.

Russell P. Carreiro
from Bristol, RI
ordered a casio ladies watch . the watch is packaged in a very thin casio box. the watch was shipped to me in a small mailing bag . no support at all. the casio box was crushed around the watch ,which was a gift, sending a bad rating worded like i explained here was considered bad language not accepted for posting. All i wanted amazon to know is a proper box and fill should have been used to ship this product,and this isn't the first time Thank You Russell Carreiro

BARRY Edwards
from West Babylon, NY
I ordered a playstation 4 for my grandson for christmass and had it delivered to my daughter in Virginia and she found the box at the bottom of her stairs instead of it being placed by her door.I am very angry about such careless handling of a package I paid $353 for .Driver may have been running late because my daughter has never had a problem like this before but I still find it wrong when I order so much from Amazon.Thank You Barry Edwards

sue christoff
from Boaz, AL
the fingerlings i ordered about 2 months ago have still not arrived! these were ordered for my 8 year old great neice birthday...her birthday is nov. 5th and they have still not arrived! i could have bought them at my local walmart..kmart ..and freds..and brought them home the same day! i will NEVER order from AMAZON again!!!!!! 2 months!!!!!! REDICULOUS!!!!!!!!!!!!!!!!!!!!!!!!!!!!!!!!!!!!!!!!!!!!!

Janusz Topor
from Bellevue, WA
On June 25th i made the following purchase: Ordered on June 25, 2017 Order# 114-3566216-9330666, which was desktop computer. Along with it I have purchased Smart Guard Protection for 4 years for the above computer: ORDER # 114-9333055-3388211.
On October 23rd my computer suddenly stopped functioning for no apparent reason. I have performed all necessary updates and system checks recommended by manufacturer and arrived at the conclusion that hard drive is defective. On October 25th I have contacted seller of the computer asking for help. I received response the next day that they will follow up in a day or two. There was no follow up and I did not received any response after I emailed the seller again in that matter. I have initiated the claim with Smart guard on their website as well and agin i have heard nothing from them. I have all screen shots from computer messages, communication with sellers as well as dates. I am wasting time, money and productivity. I need new machine after this one ws bought 4 months age with insurance. Please investigate and let me know what is the remedy for that. Now I need to go to the store, purchase new machine install all new software needed waste time and spent money again. The indifference and lack of responsibility of those sellers is below any of mine expectations and i hope Amazon will take action to solve this issue. If this is a wrong department to tackle this, please transfer me or direct me to appropriate people that deal with this type of things.
Thank you.
Sincerely.
Janusz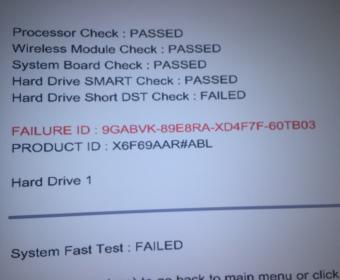 Robert Smith
from Franklin, PA
Place a furniture order 10/02/2017 Sofa, chair and ottoman. So far I have received the ottoman! Called AM trucking to see where the rest of my order was and some how my sofa got cancelled! Called Amazon 10/19/2017 to see why the sofa was cancelled! They had no idea how this happened! (We have had no living room furniture since 10/10/2017 expecting the furniture I ordered to be here by this time!) By the time the customer service heard my story and calmed me down, He talked me into reordering the sofa and offered $100 off on the purchase. He also promised me that even though the sofa was not in stock it would be shipped within 7 days and I would have it before Thanksgiving! I have been watching tracking information and as of today 11/01/2017 it has not even shipped this is 13 days after I reordered! Meanwhile the chair to this set had tracking information saying it would be delivered 10/24/2017 and when this date passed I checked the tracking information and it changed the delivery date to between 10/26/2017 and 10/28/2017! This date passed and 2 days latter 10/30/2017 I again checked the tracking information and it stated that I should have received my chair on 10/24/2017! I again called Amazon and they told me they do not know how this happened but the maker of the doesn't make it anymore and cancelled the chair and issued me a refund! I called the Furniture maker of this chair and was told they do still make it and it is on back order! So I decided I would get the chair through them and still wait for the second sofa I ordered through Amazon which was to be shipped within 7 days and delivered by 11/02/2017 - 11/07/2017! Since the sofa has not even shipped as of 11/01/2017 I decided I would purchase it through the company which makes it. I tried to cancel the sofa on 11/01/2017 and was told I can not cancel the sofa I have to wait until it is delivered and refuse to accept it! I called Amazon and the customer representative told me there is nothing they can do until the shipper releases the tracking # for shipping this sofa Then I am supposed to call Amazon and tell them the name of the shipper and hopefully they can stop the delivery and return my payment! I am not holding my breath as I am ready to explode any minute! Stay tuned! If I don't blow up I am sure this story is not going to end favorably!!

Elizabeth
from Sun City, AZ
I have been reading the books that you provide for my Kindle. I love reading Mystery Detectives books. Most of this books are from UK or other countries. I don't the way they talk (for example (blok) also they are usually short stories. If your company can't provide good US mystery detectives books I will be going back to get my books from the Phoenix Library.
Sorry but I just can't get any good books from you list.
Thank you
Elizabeth Kline

Kathryn Watkins
from Cambridge, MA
Since Amazon instituted one day shipping and is using its own delivery service, the service to me and my building has been atrocious. Twice in the last few weeks, I have had packages promised via the free two-day shipping which, at the last moment, changed to being a three-day delivery. UPS, Fedex and USPS manage to use the package concierge system in my building's mail room. Amazon delivery just throws the packages all over the mail room, often blocking the mailboxes and sometimes even leaving packages outside the building. Packages have gone missing. This service makes us feel a lack of respect. I look forward to you addressing our issues. Thanks for your attention.
Kathy Watkins

nora awad
from Cliffside Park, NJ
Today for the 2 nd time a amazon delivery person, Monica Smith (this time I got her name) came to deliver.
I was sitting with my 2 children at the kitchen table when my door sensor beeped and my front door was opened by your courier!!!
She literally opened my house door??
When I ran up and asked her what was going on she said she is new and didn't know its a house???
I am shocked and this is invading into my house.
This is not the first time.
A few weeks ago it happened and my husband was home the exact same scenario. It was a male driver but for some reason did he not ask for the name . I was going to call amazon right away but the whole thing got lost and I forgot to call.
This time it is unacceptable. this is invading my privacy!
I will not let this pass again with no consequences.
Nora

Donna Cox
from Marietta, GA
Order # 111-8131100-3877033 and Order # 111-0816947-7780215 Delivery man posted: Your package was left in the mail room. MAIL ROOM????
Saturday afternoon my package was left in the dirt at my mailbox on a busy city street. Please let this delivery man know that this is not considered a mail room !!!!! I have always received packages at my front door and I would like to continue. Thank you, Donna Cox

Jill Friedman
from Bellflower, CA
Amazon has refused to correct an error on my invoice. They claim that I only paid for part of my order when in fact my credit card was charged for the entire amount. I have wasted many hours on the phone with customer service plus online on their website and they refuse to acknowledge the error and that I paid the full amount.

Richard Wishart
from Fernandina Beach, FL
11 E Forsyth St Apt 1501
Jacksonville FL 32202
We live in a high rise downtown apartment. Our mail and Fed-ex packages are delivered to our door. Recently the Amazon contract delivery packages are being left in the lobby, mailbox area which is the common area of the building open to all residents, and service personnel. They are simply being put on the floor near the mailbox area. There is no notice or attempt to deliver these packages to our apartments. I think Amazon should be made aware of this issue concerning their contract delivery operation.

puranjan kumar Dansena
from Indore, MP
I am not recived product & show Deleverd
Ordered on 4 October 2017 Order# 403-3279485-7137949
Amazon Show -Kelo Vihar Colony Raigarh,C/o Balkrishna Dansena Police-C.G., House No.49/960,Near Upbhokta Phoram Near Mob.9109950933, RAIGARH
Package was handed directly to customer The delivery receipt was signed by Puranjan Kumar Dansena
But Iam Not recived this product
Refund my amount or product
call me 8120486907
puranjan kumar dansena
dainik bhaskar groups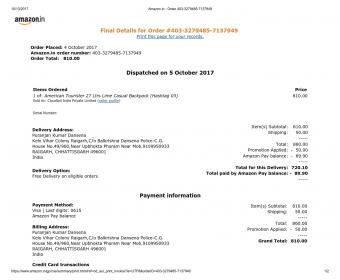 Kimberly Mazulo
from Austin, TX
Order #112-7178004-6106667
This is the second time I have ordered something labeled "Prime" and received confirmation of a delivery date not within the promised 2 day delivery window. My most recent order was an order of 2 - (6 doz.) beaded necklaces. When I placed the order, it did not tell me that only 1 order was available. It wasn't until I received my confirmation that it had a delivery date of the next week. I called customer service and the kind woman explained to me that there was only one available which was the reason for the far away delivery date. She was very nice and helpful but that is not why I am complaining. My complaint is that twice in a row I have ordered items through Prime for the purpose of having them delivered for certain events and both times, I was not told they were on backorder or that only one was available (my first order ended up being on backorder). I don't think it should have allowed me to order through Prime for items on backorder or for the amount that was not available. I am now re-thinking my renewal of Prime. Thank you.

Kenika
from Yuba City, CA
I wanted to order some talking clocks for my brother who is blind. Amazon would not let me JUST ORDER THE DAMN closks!!!!!!!! They wanted me to sign up for an account with them.... bullshit!!!!!! I just wanted some clocks - not to get involved woth all their damn scams and information that they DO NOT NEED for a credit card purchase! JUST a way to get information to SELL to whomever...

Gail Eichelman
from Springfield, OH
I ordered - and returned as received - Brake pads for my 2009 suburban. They were the wrong part both times. Then I was told that there would be no refund of my funds since the problem was mine and they would not refund. How can Amazon let this happen when the order was through Amazon? They kept my $80 and nobody at Amazon seems to care.

Bernard Ridder
from Huntington Beach, CA
UPS DELIVERY IS GREAT. Always put package wonder the roof extension by the front door away from the sun and sprinklers.
Your contract deliverers are CRAP. I have for the past year talked to them frequently but nothing good happens.
I live at 19401 Merion Circle, Huntington Beach, CA 92648.
These contract scum put the packages either outside the my gate where anyone could walk off with my package or just inside the
gate where the sprinklers wet down the package.
Fix this problem or I will in a very nasty way if I can catch either that person or the truck. I'm fed up with this crap.

Bought an item on Aug 22 it is Sep 4 and the item has not even been shipped yet, note that it was sold by Amazon.com and had a Prime tag on it. I must say Amazon fulfillment has been getting worse by the day, definitely cancelling my Prime membership - a waste of money.

Cheryl Gibler
from Gilbert, AZ
I have been on the phone with Amazon all morning trying to resolve problems. Talked to 5 people not one of which I could understand. I had 4 orders floating around, all of them prime that I had not received. Amazon cancelled two of those orders but told me there was nothing else they could do. So I reordered the cancelled prime items. They then showed a deliery date to be two weeks away. I called AGAIN and was told my option was to either wait for it or cancel the order. No compensation offered. These people make horrible ambassadors for amazon. Very very unsatisfied prime member. No sure Prime is worth it at this point.

Alice Brooks
from Jonesboro, AR
I've been a customer since 2007 and have had more positive than negative experiences until Amazon instituted Prime and began to systematically punish customers who do not want to be Prime users. Shipping used to be quick and easy, now Amazon sits on orders until the last possible day before even "preparing for shipping" or shipping at all. Now Amazon put a lock-out on my account, in effect, by putting a two-step log in on the account. An Amazon number is sent to email, requiring one to be logged in to email as well as logged in to Amazon. Very inconvenient to be sure, but totally unwarranted and unwanted. Over and over we've tried to log in with this system and 100% of the time Amazon has given us a "time out" message. Amazon has rejected our business with this nonsense.
When I called your rep promised to send a message to "that department" to have the two-step log-in removed from our account. I've waited almost a week and it still has not been done.
The order I tried to make went to Walmart and was delivered within two days. Same thing if I order from Ebay. Amazon has, in effect, screwed itself. Makes no sense whatsoever for you to discard customers, there's too much superior competition. Your loss, not ours.

their customer service sucks! Their promise is nothing! Liar!!!

RayJ Meagher
from Phoenix, AZ
RAY J. MEAGHER
3036 E Utopia Rd, Lot 73
Phoenix, AZ 85050
Mobile 602-810-2823 or Home 602-539-2037
E-mail: rmeagher@centurylink.net
Or rmsps@centurylink.net
Monday, August 28, 2017
Subject: Amazon poor service past few months
I have been an Amazon customer since 2005 and have been buying most of my items needed here. In checking my purchases since 2005 they total $18,300.23.
I had Prime for a number of years but canceled this time when due as it does not have much for decent benefits for me. I see no point in paying 108.00 a year for Prime as many of us can no longer afford it for poor benefits it gives us now. I wanted the quick shipments and the movies, which was all I needed, but past year movies are mostly foreign films or some other junk I do not watch. They have now started charging extra for many older USA movies that I would like to watch. That is unacceptable & I have had Netflix for many years they do not do that. The Prime shipping has been getting slower also on many items, many of the sellers & Amazon Centers are not too reliable, packages have been coming in poorly packaged, items damaged or broken which creates more aggravation for me. I recently ordered several items that said had to be over $25.00 total for free shipping ,I did that & it was indicated would be shipped in several days, after I paid for order than told would be a week before got items, yet when I got a week later both were delivered by local Amazon truck. Looks like trying to force me to get Prime again. I have switched my buying to EBay & other online retailers & have been getting better pricing with free shipping than Amazon so you have cut your own throat with me & many others for these practices. I also am a Korean War veteran 87 years old and am very disgusted with the trend of the way big business and our country has went in past years since 1965 ,it has swung now to Socialism Liralisem,and communism that I fought against to protect our Constitution in 1952 & our Soldiers are fighting for today. Big business has also swung to this destructive way and seems to want to keep getting bigger controlling markets with Monopoly. Most of our young people have become indoctrinated with this so called Liberal idea and have resorted in destruction of our country, our constitution, statues etc. I will no longer purchase from this type of company. The recent purchase of Whole Foods is an example of Monopoly by Amazon. Most companies now seem to think they have to keep getting bigger regardless if it destroys smaller companies then they have clear field to raise prices to whatever they want as no longer completion left. This totally against what our country was founded on and a small & medium size business cannot compete today as they did a few years ago. I owned several small businesses and raised a family but today not able to do that as big business destroys us. Go ahead Jeff Bezos with trying to Monopolize and destroy other business as I feel it is going to come back & bite you in long run. Many people are very angry re Whole Foods Take over & direction of where you are changing your companies standing & direction. I see you also own Washington Post, a sleaze ball paper for Fake News & lies Against our President, whether you like him or not he is our president and a big improvement over the last Illegal owned Puppet we had for President. I will soon be canceling my Account with your company.
Thank you,
Ray J Meagher

Stefan Farrell
from Grand Ledge, MI
Order Number #111-9854738-4240221
Bought 48" Undercounter 2 Door Commercial Restaurant Stainless Steel Refrigerator, TUC48R, 11.9 Cu. Ft. April 29th 2017
Unit stop working August 12th 2017
We contacted company the manufacturing company MCP distributors at 760-639-8346. They first tried trouble shooting the problem over the phone for a couple days,(said to be sure it was defrosted). August 21st 2017 at 6:15 pm and I was told they don't have anyone in my area and they would have to find someone. We waited couple days and didn't hear anything, so we called number again and as of 8-24-2017 number just rings until you get the message the Verizon wireless caller is unavailable,
The kicker to the problem is I bought extended warranty and I am told that the manufacture warranty will need to take care of this issue first so nothing there is nothing they can do until the manufacture warranty is over. Before I file a complaint with better business bureau and attorney general and anyone else that will listen and before I never buy anything from amazon again..... (please look at my last year purchases) I would like you help to either get the unit fixed or replaced. This is causing my company Distress we need that cooler to efficiently run the kitchen. Our customers have to wait longer for their food because we have to keep food in another storage unit. I paid good money for the unit and for warranties!!! This needs to be fixed ASAP Amazon and MCP distributors are on notice My attorney advised me to give both companies 8-29-2017 to at least have game plan on what action will be taken to fix this problem!!!
Stefan Farrell
8-24-2017
517-719-2086
stefanfarrell@ymail.com

Teri
from Huntington Beach, CA
I ordered 14 multiple items totaling $254.15. On the same day, I cancelled one item. Amazon has so far charged me $341.95. I contacted them, escalated my complaints to three people and they all told me it was because I cancelled one item, now the order was being charged all over again. They refused to do anything and said I have to contact my bank and ask them to remove the authorizations. They are double charging my account and they won't fix it. Beyond frustrating.

Rey Turcios
from Kent, WA
I had to cancel an order because of gift card issues, i call customer support 4 times to resolve. Had to cancel orders and re-order them. Now they will arrive after Xmas! Then support wanted to charge me $25 for next day and still items arrive after XMas! WTF I'm pissed! As a loyal amazon customer this is unacceptable. What are you going to do to resolve this!

Mary
from Ormond Beach, FL
Ordered an electric scooter which Amazon reported was delivered on 12-13-16 at 6:59pm. I have been home since 5pm and no delivery of any kind arrived at my door. This is the worst service ever. I will be calling the number and will also file with the BBB, not the first time I have done this. I want a refund of my money, or my product.

Frank Jackwin
from Hartland, ME
I purchased A Dream on me 3 Portable Crib Mattress on order no# 002-1041061-3198619, was scheduled to arrive on Dec 7.... I received an email on Dec 7, stating there was a delay in shipping.... However this item is still listed on your web site as being in STOCK 12 days later, and sold by Amazon LLC.... I called customer service today to find out why there would be a delay in shipping, if the item is still listed as being in stock and when it might arrive. Customer Service could not tell me anything as to WHY, or when it might arrive, or even what the delay was... I would understand if this was a third party shipper, But it is not, The Item is Sold by Amazon LLC and yet no reason could be given.
This was not my only Disappointment with Amazon... On the same day I ordered this Mattress, I also ordered a crib from Amazon order No# 002-4999107-2065004 Dream on me crib, I ordered black and They sent Cherry, so I had to return that one, and reorder Black... I ordered both order numbers from Amazon on Nov 27, I only order items from amazon that are controlled by Amazon LLC and Shipped by Amazon LLC because you have control over Them, I just don't understand what has happened to The Great Service Amazon once was known For, More over As a long time Amazon Customer I will Have to to Look else where in the future for items I wish to purchase.

Clifford Curtis
from Grantham, ENG
On the 24 November 2016 £79 was taken from my account by Amazon Prime which I understand is for information news items. I have no recollection of having agreed to this and as a 80 yr old pensioner I hope you will let me have my money back. Thanking you in anticipation.

Zubin Parihar
from Vancouver, BC
Amazon will not refund fraud, even to longtime customers. I'll keep this short. This is a warning to my family, friends, colleagues and others who are planning on shopping Amazon in the future. I've not had a good recent experience with them...borderline terrible in fact. Over the past 3 years, I've bought 177 items between Amazon.com and Amazon.ca where I've also been a "PRIME" member in which I pay $99 USD to Amazon.com and $99 CAD to Amazon.ca. I probably make 80% of my purchases through those sites, so I feel that I'm a pretty good customer.
Recently, I went to purchase a Nexus 6P phone that was being sold for a decent price of $390 USD through a 3rd party seller on their site. It turned out to be a scam and fraud. The seller had actually sent me emails that were branded identically to what Amazon emails look like including the date of when it is arriving, however, when you look really carefully at the email domains names, rather than it being '@gift.cards.amazon.com' it was '@gift-cards-amazon.com'.... very subtle and not something I'm only the lookout for, especially given my relationship with the site (177 purchases over the past 3 years). The email walked me through doing a $390 Payment through the Amazon Gift Card site - meaning my money went through Amazon.com - the site and company had accepted my money, and my bank account shows that my money went to Amazon.com.
When I didn't receive my phone, I called in to find out what was going on. After 30 days of dealing with them to sort out this issue here is the summary:
- Amazon DOES NOT verify who their 3rd party sellers are. Any Joe-blow can start their store claiming to sell stuff.
- Amazon Cannot Track their GiftCards!!! Apparently, you can use a Gift Card to Purchase another Gift Card, and then another and then another. Amazon cannot track this.
So my money has been lost and redeemed through this ridiculous program and eco-system that they have set up, and they had said that they cannot refund me! Now, I'm down $390 USD for the Christmas purchase system, and this Multi-Billion company won't Protect me or Refund me. Online purchases are still not safe, even with the biggest guys.
It seems so funny because it feels like they do more checks on the customer than the seller... So much for the "A-Z" guarantee that they said they have to "protect" the customer.
I feel betrayed. I've given them my business and my money for a long time. As a result, I've successfully cancelled my PRIME membership on both Amazon.com and Amazon.ca, I'm going to stop any Amazon Kindle Purchases and move over to "Kobo" E-Readers and then I'm also going to recommend all my Tech peers: don't use Amazon Cloud, use Microsoft Azure or Google Compute, or some other Cloud Company.

Prajval Shet
from Arlington, TX
I had ordered skull candy earbuds 2 weeks ago. The order summary says that I have successfully received the product but I have not yet received the product nor have got the amount returned to my bank. I request you to transfer back the sum I had paid for this product.

Richard Norman
from Las Cruces, NM
My complaint is that on several occasions I have placed orders for coins on games and received only a couple. I have called the phone number listed and only once did they correct the problem. The rest of the time I was advised to contact the game owners. I have placed three orders for game coins in the last two weeks (the last being 12-3-2016) and a message comes up starting they have been added to my account, I have yet to receive anything. I have received notices that the money was credited to this company, yet I got nothing in return. I would like the coins I ordered or the return of my money.

Penny Temple
from Germantown, MD
On cyber Monday I ordered the Alex's echo white. The cost was $139.99, it was not available until mid December.I also ordered the remote for it. I did not mind waiting as the price was good. However, I received a note today that the price went back to the original price as cyber Monday was over.It was not my fault that it was not available when I placed my order, it was yours. I feel that I was cheated.

Kristie Ashton
from Raleigh, NC
I have had 3 separate problems with Amazon in the past year. I will only describe the most recent but there is a common theme. On Sunday Nov 27 I ordered a pressure cooker for $119.95. On Tuesday Nov 29 the product arrived and I checked my order only to see that the price dropped to $68.95. I contacted Amazon via their online chat function. i was told that "sorry but the policy doesn't allow for a refund of price difference." The item was sent directly from Amazon as opposed to a "3rd party" so I was surprised that they would not honor the price difference. I was told to refuse shipment and reorder which I am in the process of doing. It's a terrible policy and makes no sense for them since they will be paying an extra shipping charge each way. I'll post separate reviews for the other 2 problems.

Donna Grant
from Cary, NC
I did not appreciate winning a gift card or having the opportunity to do so and then be redirected to a free gift only to be a trial membership offer; what a scam. Your Amazon come on.

Alexandrea Greenwood
from Philadelphia, PA
Here is a copy of the complaint I filed with the BBB and if my outcome isn't fulfilled in the next 3 days I will be filing a report with the FBI on your fraudulent conduct. This Business was Accredited at the time the Complaint was made. I ordered a package (amazon echo) on November 23rd. 2016, The package was supposed to be delivered on November 25th. When I received a text message for the package being delivered I immediately went to my front door to retrieve my package and it wasn't there.
I then went downstairs to my lobby to retrieve the package and it wasn't there either. I called amazon to confirm delivery and to see where they could have left my package. I talked to a person claiming to be Anthony S. He asked me to go back downstairs and to look again for the package claiming that the delivery driver could have dropped It off at the side of the building, it wasn't there. He then said I would get a replacement echo on November 28th 2016. When I called on November 28th, 9:10am the customer service rep. couldn't help me put a replacement. I asked to talk to a supervisor and he told me they couldn't give me a replacement date.
When I asked to get an Id# I was told that they didn't give out Id#'s. When I asked to get a name of the person who I was talking to they said they couldn't give out the names of the people who I previously talked to just the person who I was talking to presently. I called back to talk to "Soni" who later claimed his name was "Chris", when I proved he was lying I asked to talk to a supervisor and "Max" from management came on and he gave me his Id# 30213583. And made another promise stating the package would be delivered November 29th between 8am and 5pm.
He also stated that he would be emailing me a new order number and a email with the names and Id# of the people who I talked to earlier. It never came. I was on the phone with amazon for approximately 2.5 hours. That is unacceptable for any company rated A+ by BBB standards. They lied, they concealed their names and they fraudulently kept a package that I paid for.
I want all the real names and Id#s of the people I talked to and I want a confirmation of their reprimand for lying and defrauding me. I want a copy of the recording of each conversation I had with the representatives on November 25th and November 28th. I also want a free amazon echo for the inconvenience.

Ben Ebihara
from Cleveland, OH
Amazon has been placing orders into my account without my authorization---they're shown on my email with a confirmation number. I have checked only one of them and have been deleting the rest of them assuming that they were scams. Your complaint dept checked and told me that they were legitimate orders sent by Amazon. I asked the dept to stop the practice of placing those unauthorized orders but nothing has been done and they are continuing to come in.
What must I do to prevent such unethical practice by your company? Tell how high in you organizational management must I go to stop such practices? I trusted Amazon until now and have not been placing any order since and contemplating on cancelling my account.

Margot Yalcin
from Palm Harbor, FL
I ordered a merchandise and I payed with my Amazon credit card. I returned the merchandise and the Seller return the money but Amazon put this money in a gift card without my authorization. I didn't know that the refund was in a gift card and I ordered other products and Amazon use the gift card for payment.
I have a big amount left in the gift card and I don't need to use it, but I have to pay it!! I called and spent several hours on the phone with Representatives because I want to return the gift card they said that I already used part of the gift card and they can't refund it, I explained the charge on the gift card was automatic but they didn't listen to me and they don't understand. I asked if I can apply the money that is in the gift card to pay my Amazon credit card balance they said no.
I am so frustrated Amazon applied my refund to a gift card to obligated me to buy more merchandise this is not fair.

Gloria Stewart
from New York, NY
I have emailed this company several times about the wrong product sent to me. I don't understand why I am getting a hard time in exchanging this product or refunding my money. I did get a phone call from one of their representative and complied with what she asked of me. I emailed both Big &Cheap and Amazon no response about my wrong product. Why do need to jump thru hoops just to get the right product or my money refunded. The wrong product is sinus relief. I was ordering allergy Relief Plus both products are not the same. Please tell me where to upload the picture of the wrong product so, I can get the right product or a refund.

Don Brooks
from St. Augustine, FL
When I call Amazon Customer Service for help, the agent that answers the phone does not live in the US, nor can they speak understandable English language. When you have a US customer call for help, its appropriate they get to speak to an employee from the US, not some third world country. Amazon certainly like the Dollars generated by US, you should be employing US citizens to staff your company. Its very frustrating to try and understand someone from another country to try and resolve a problem when you can't understand them and they make you repeat your conversation. If Amazon corporation is based in the US, so should your employees be.

Pamela Milazzo
from Jim Thorpe, PA
Back in June I ordered the DVD Set, Season 1-4 of the series Prison Break. I have been waiting patiently as you kept postponing delivery. Finally, a few days ago December 7th popped up as delivery. Yesterday I tracked it and it was almost 80 per cent here. Today I went in and it said "not shipped yet" and then disappeared from my orders. It is no longer there including The Final Break a single disk which was delivered. It also is no longer in my history. Check my history and see all the buying I do from Amazon. Please stop jerking me around.

My order was scheduled on 2 nov, with amazon app showing delivery person contact no. That no was switch off whole day. I had complained two times for this reason. Today I got message from Amazon support care. Due to customer not available amazon will reschedule my order delivery. How can I am not available when amazon not contact me? Amazon must give me compensation.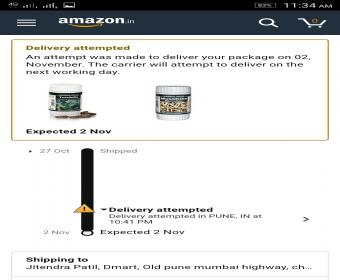 Tanya
from Gaithersburg, MD
My items, supplements are rarely on time these days and to remedy it all I got was "I'm sorry." This is the 10th time in the last few months. When Amazon can't deliver in two days as promised and I have to waste loads of time on the phone trying to track down lost shipments and sometimes cancel and reorder Amazon should do something to make it right.

Ruby Mauldin
from Madison, MS
My complaint is with the Amazon store credit card issued by amazon and synchrony bank. For over 3 years I have been a customer, very satisfied with the service. I spent hundreds for Christmas gifts for my grandchildren, children and others. Recently I forgot to send in a payment and all of a sudden I am flooded with phone calls, emails, etc. about paying on my account. This is not a problem other than I get 2-3 phone calls a day and at least 1 email every day.
What is the issue is that after 3 years or more my credit limit was decreased. I missed one payment folks which I will catch up on. This is ridiculous. So sorry Amazon, but you need to change banks that sponsor you cause this one just caused you to lose a customer. I may continue to buy in small quantities from you guys but I will be ripping up my store credit card and using you guys as little as possible.
Have feedback for Amazon?
Thanks for your feedback!
Sorry. Please try again later!