Mingle2
Contact Mingle2 Corporate
Toll free phone number: (415)-373-4066
---
One of the largest dating websites in the world, Mingle2 offers singles a place to meet other singles easily. The site touts no fakes, better profile matching, and lots of options. If you have a problem with the best way to get a fast response is by using the contact form on the website. Or you can call Mingle2 customer service pohne number at (415)-373-4066.
For billing complaints or a refund request on your account, you can email the billing department directly at billing@mingle2.com. They also have a FAQ page and a Help Forum with support information as well. There are many common complaints and problems that users have with the website. If you need to contact Mingle2 corporate headquarters, there are several ways to do so.
First, you need to understand that the company is technically owned by NextC or Minglenet, which is the real name of the business. The hours of operation for support are 24 hours a day, but you will need to reach their offices during normal business hours. The address is 645 Harrison Street, Suite 200, San Francisco, CA 94107. 
Mingle2 Contact Information
Report complaints to corporate and get satisfaction
Mingle2 headquarters address

350 Sansome St, San Francisco, California 94104

Company website

1-800 phone number

(415)-373-4066

Support email address

contact_us@mingle2.com

Better Business Bureau rating

A

Customer service hours

24 hours a day, 7 days a week
Browse reviews of other Social Media
Top Mingle2 Complaints
Browse more than 78 reviews submitted so far

I'm an existing member of this site but recently I couldn't send any messages. Each time I try, it tells me "We need additional information from you to prove you are a real person. This is to improve the experience of our members from not receiving spam. To continue to use Mingle2, please request an admin review on your account"

Victoria Murphy
from London, ENG
I have been on mingle 2 now for nearly five years with no complaints. I was talking to someone on the site earlier today and without any warning was cut of and banned with no reason given as to why? Could I have an explanation please because I really do enjoy using the site and have never been banned from anything before in my whole life.

We need additional information from you to prove you are a real person. This is to improve the experience of our members from not receiving spam. To continue to use Mingle2, please request an admin review on your account: iam not able to solve the problem kindly notice it and solve it. Where is the best customer service phone number?

Cindy
from Belle River, ON
My account has been in lock down for a week now, and I don't know why. Please contact me ASAP. Normally I would not be upset about using my account but this has gone on long enough with little to no help from the company. I signed up looking for an easy to use dating site, but that is not what I have received.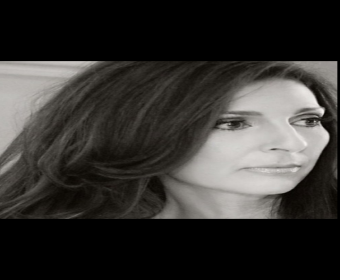 Veleta Mobley
from Adana, 01
Instantly my Mingle2 account locked down and I don't know why. Without explanation how can they lock it down? We are the ones who are real there and I never use slangs or swear or insult some one there even if they are scammers and money frauds. I demand Mingle2 to release my account as soon as possible at least explain me whoever complained me. With my best regards to the customer service team.

Famo Lausoi
from Reykjavik, 1
I have a horrible complaint about Mingle2. I am so fed up with this site and I have made complaints since day one of signing up to the website. I cannot log in to my account and nobody from customer service will respond to my emails or letters. Please help me find a solution or otherwise I will be forced to cancel my Mingle2 account and move on to another dating website.

James Gentile
from Newark, NJ
Keep getting a gentleman who will not verify who he is who keeps asking for money to send to a third party in the African continent also getting a lot of strange emails this gentleman contacted me through your site. I wish to have my Mingle2 profile totally removed and it will not seem to remove it. Please get in touch with me before I hire an attorney

famose olusoji
from New York, NY
Hello it is my pleasure to contact you. Please, I want ask you why did Mingle2 lock my account. Likewise did i commit any offense or i kick against to the rule and regulation sincerely speaking. I was on mingle2 for the past 2 years now just to seek for my soulmate and i have a right to contact several woman at least one or two will respond back. Moreover am not here to play a game or scam, so check your machine whether I scammed anybody or not. Please do something fast about it I have a mail in my box but i could not read. Please, Mingle2 open my account it is unfair to lock my account without any genuine reasons thanks.

Miss Lisa Jayne Major
from Leeds, ENG
My account was banned a few months ago and I finally managed to contact mingle2 and they unbanned my account. Then a few days of being on it it was banned again for reasons unknown to me. I would most appreciate it if you could contact them on my behalf and get back to me

I was banned from Mingle2, Don't know why, no bad pictures, honestly trying to find relationship, after my wife passing away in Feb. this year. I'm 67 years old,, Actually aggravating, seems most people on here haven't been heard from in months, yet their profiles just stay there. I've never talked bad to people, actually very nice and respectful, yet I'm the one that gets banned. It would be kind of funny,, but it's not... At my age it's nice to just have friends on Mingle2 to talk to. I don't think it's very nice to just banned someone without a reason or a chance to say anything... Heck I get scams from young ladies all the time, I just ignore it,, but if you going to just go off what someone else says there will be a lot of us banned for not doing anything other than what your Mingle2 web page is suppose to be for. I was just going to forget about this but I couldn't stand it.. whether this thrown in the trash or not...
Thank You

I need to cancel my account but the address on file for the account is no longer accessible and no longer exists. Can somebody please cancel that account or tell me how I can do that. I found someone I don't need this account anymore and I haven't been active on it in a very long time so I don't know why I'm still getting emails on it. Thank you for your time.

I got ban from your dating site, bec i guess i posted info. senstive to violate your rule...sorry i just joined your website in April 1st, didnt aware any place has rules set to be obeyed.
I am real person just a normal office lady in china, i just stated what i experienced that before (i was scammed by fake US soldier...sorry i can only attached 1 page for checking, the other pages failed to be sent all together), never mean to scam on any who i met from your site.
Pls check i never got complain from other members since i joined. All my conversation will be a good proof, pls help to check & verify.
What should i do to make your site to unlock my account so that i could use it as before? Is it possible pls?...
Pls release my ban, i dont want others on my chat list think i am a scammer, to harm my reputation....just bec i put the sensitive info. on, but never ask any who to give me anything... pls handle my case...
Thanks!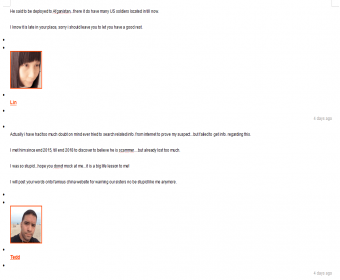 lisa milligan
from Plattsburg, MO
I am lisa milligan I have been on mingle 9 years I had logged on 4-21-19 I tried to answer some messages and I was trying to message some one who viewed me then this message come up about needing more verification of who I am mingle 2 should know who I am that im not a spammer scammer I don't put my phone number in my messages I put only my e-mail I want to know what the problem is and I want to know now thank you lisa milligan
I attached my photo of who I am I now where my hair shaved I just wanted to send you a pic of when I had hair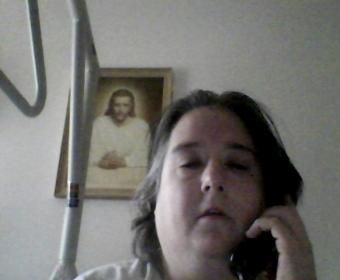 David Volenine
from Indianapolis, IN
I was banned for no reason and would like to be unblocked so I can deactivate my account. Thank you

I was deceived into thinking making only monthly installments for this service, instead of paying in full 6 months. Also when I roamed local dates all the listing's of females were not in my location. I think this service needs upgrades and improvements. I am dissatisfied with the service and will deactivate my account thank you for your time.
Sincerely,
Richard Pigott.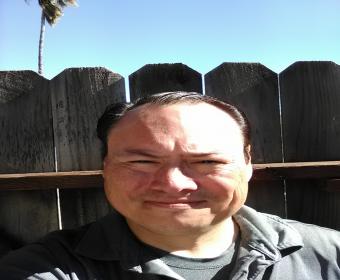 this dating site is shit because i cant receive a verification email...your company is playing with their customers

this dating site is shit because i cant receive a verification email...your company is playing with their customers

Uploaded wrong pic and got banned! Please help.

JOHN AEICHELE
from Jacksonville, NB
Paid for membership and nothing works still ask me to subscribe I dont want to be charged for anything till this is resolved

I don't like it when I decide to deactivate my account and I wind up banned

Your site is being used for very nefarious reasons. In Arabic man who calls himself Jude 074 has been identified as being someone illegally in the United States suspected of terroristic activity. I have been with the police and the FBI all day. I've not met this person in person. I do however have tons of pictures of him multiple recordings, hundreds of texts. I also have everything downloaded from his phone through friends of mine who were able to do that just by knowing his phone number. The things that were found were so alarming, I am now being questioned about my interaction with this person and willingly allowed them to download everything off my phone. You people are fucking scammers and dangerous. You know what the fuck you're doing, and I'm going to do my best to make sure the American government does the same thing to you that they did to Backpage and Craigslist.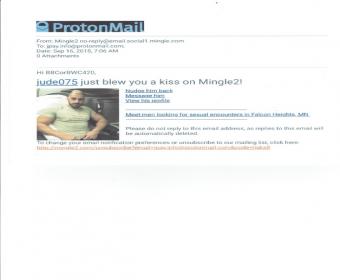 John west
from Croydon, ENG
BEWARE Do not use this site it is full of scammers. And they wont let you delete your account after joining it. Its full of email scammers and hardly any genuine real people on there! Dont join it!

mary lisbarg1
from Lagos, LA
i was unable to send message to my friends i was ask to request for admin to proof am real

Alan Colgrove
from Windsor, CA
Why was I banned fro mingle2 website? I was not given any notice or option to correct what may be the problem! I want to know that all pictures that I uploaded have been deleted permanently and are definitely not being used or sold by any of your affiliates!..
You should communicate with and contact people who you think violated any rules and let them know why so it can be corrected or they can choose to leave and delete their account themselves!
All you have to do is lock their account and first then ban them if they do not correct whatever!!!! I better not find my pictures on another website used to draw people in - is this site and others a scam? I'll be watching............

For past 3 days I have been getting a repeated message that I should ask for Admin. review. I must have done that at least a dozen times. I continued to get the Popup message immediately on clicking send button for any message sent by me. I then wrote about this (twice) on the page which appeared on clicking contact us button at the bottom of the page.
Finally today morning I received a mail from Mingle2 that my account has been cleared and that I should now try to login to the site. To my horror I got the words banned when I tried to open the mingle2 site.
I will be grateful if you kindly help and explain why all this is happening.
warm regards
Anil

why does my account come up banned

I have a admin message showing every time I want to send message or read message and this is getting on my nerve already. I can't send a message out nor read anything, so please do something to this and be fast about it thanks. My attempts to contact Mingle2 support have ended in nothing but frustration so far. I have tried the help forum as well to chat with other users, but that is no help.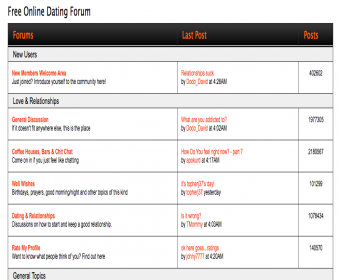 I have a admin review pop up that is very annoying and appears every time I send a message. Since Mingle2 will not removing it I am adding my complaint here. Please have it removed or I will cancel myself off the website.

Rita Short
from Fortuna, MC
The entire dating site is full of scammers. It is a breeding ground for dishonest men with false profiles assuming different identities. One particular man claimed to be an American doctor working in Syria. He later messaged me, in broken English that he wanted to meet a European woman, thinking that he would have access to come to Europe. This has really shaken me a little bit because it is vey depressing. The war in Syria, has nothing to do with me and I am not interested in these men from countries at war. It is very unsafe because they could be terrorists. I am very concerned!

Not receiving the verification code for my account. This thing is ridiculous, I wanted a simple online dating website.

shane tobin
from Tallaght, L
Still no reply back to any of my complaints. At this point I am absolutely fed up with this at this point why have I not gotten a reply. I had logged in numerous complaints and no reply from Mingle customer support.

Robert Malloy
from Charlotte, NC
I try use my profile but l can't login. The login will not take my email or user name. Please correct this so l can use my profile and start messaging again!

I have problem with sending messages it's been blocked I can't send messages help me...and please. I have requested administration but it's too late response, still I didn't get that it's been two days free my account.

This site is showing banned on my mobile. Can someone help me restore it immediately?

Dennis Bushee
from Ellicott City, MD
I have been locked out of my account and I am not sure what I have done so. I would appreciate a immediate response because without cause this should not have been done and if I have been accused of something I have right to know who the accuser is and what complaint has been filed against me. Maybe your prodigal should be ask questions of the person that is being locked out or I would imagine it could end up in a law suit. I am not sure but I think there is something that has to do with standards in which you go by and I would grateful to know what that is!

emiterio escobar
from Los Angeles, CA
I would like to know why i was automatically locked by your abuse reporting system? I don't want to return to Mingle2 I am afraid. I met too many scammers and who knows what they are capable of doing when they get upset and angry when they don't get what they want like money or personal information. I want to delete my account but not able to go in. what did i do wrong? I want my account deleted.

emiterio escobar
from Los Angeles, CA
Why was my account blocked for abuse reporting? I did not do anything wrong. I met several scammers and maybe someone angry that i did not give money to or someone i did not want to continue chatting with because i believe they were scammers wanting my checking account or copy of my driver license, or sending money to my account, etc. I take caution with many people on the dating site. There are too many scammers and prostitutes on the dating site. I am seeking an honest and sincere lady to meet and start a relationship. I have no idea what i did wrong. After this happened i am so afraid to use Mingle again.

christian dworecki
from Essendon, VIC
i was chatting to a girl and said nothing offencesive but suspected she was fake and all of a sudden my account was frozen and im not happy because i have done nothing wrong my opinion both accounts should be stopped!

marlene hefferman
from Caerphilly, WLS
I want to know why I have been locked down when I have nothing wrong. I was chatting to somebody when this happened and have no other way of contacting them. Please unlock me as soon as possible and tell me why this happened.

I was locked out for no reason and I can't download my photo but I was able to download my bath vanity? How can I fix this as soon as possible.

About a week ago, I went to get on my account and it's saying that I'm on lock down..and have been for a week or so now. I was wandering when I'm gonna be able to get back on there and read all my messages that I've missed. I don't know what I done to be put on lock down, besides blocking guys that were being rude or annoying. So please if you can get me back on there, I'd appreciate it.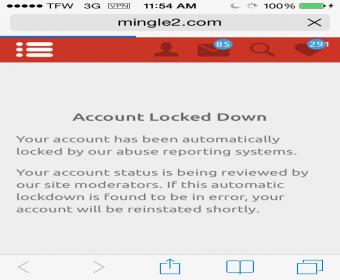 When i send the email. Email is not going. System wants more, and we need additional information from you to prove you are a real person. This is to improve the experience of our members from not receiving spam. To continue to use Mingle2, please request an admin review on your account: where i send additional information.

Collins Anthony
from San Francisco, CA
I can't send messages to people and can't also receive replies from people, all it keeps saying is Admin verification in which i don't understand. How can I contact this company if I cannot even login?

I've been on Mingle2 for roughly three weeks. Last Sunday, upon trying to open my messages, I received an error message stating that the Admin needed additional information from me to confirm that I was a real person inorder to avoid spamming other users. I complied and sent several requests to an Admin so that my account could be re-activated. However, I have logged in every single day since then and yet I always receive the very same error message and I am unable to do anything: send messages, nudges etc. I decided to find the reason behind this and I stumbled upon some information that suggested that I was blocked- and I don't know why as I have been nothing but courteous and have tolerated a lot- Could the Admin kindly do something about this?

albert chris
from Ben Arous, 13
This was the message I got from logging in. Mingle says, "We need additional information from you to prove you are a real person. This is to improve the experience of our members from not receiving spam. To continue to use Mingle2, please request an admin review on your account:"

I was locked out of my account. I believe it was for reporting fake and scammer profiles I reported 5 and now I can't use my account? You want people to have fake accounts and try to scam people? This is pathetic this is why the reviews are God awful.

I just signed up today on mingle2. After uploading my picture. And providing my contact info. I was sent an e-mail by mingles2 to verify my identity. In which i confirmed. I should, at this time. Be able to use the site. For some reason. Their system is not allowing me to send messages. Send nudges. Or send friend requests. Making the site useless to me. Can somebody please fix this problem for me? Thanks.
Have feedback for Mingle2?
Thanks for your feedback!
Sorry. Please try again later!