Burger King
Burger King Complaints Continued... (Page 9)
1013+ reviews added so far. Upset? Call Burger King corporate: 1-866-394-2493

I went to Burger King @ 741 and 725 on April 12,2013 around 1:50pm. I ordered 3 bacon burgers, 2 whopper jr. meals no cheese extra mayo, onion rings and fries and med cokes. My total was $12.22 I handed the girl a $20.00, one dime 2 nickels and 2 pennies. There was 3 girls at the window when this took place. A guy handed me my food and said here you go. I told him I didn't receive my drinks.He handed me a medium coke and small red drink. I told him I ordered 2 medium cokes. He then handed me my medium coke.
I didn't realize at the time they didn't give me my change back until around 4pm when I went to pay for something else that I realized I didn't get my change. I went back to Burger King and was asked if I had a receipt. I told the manager they didn't give me a receipt or my change back. He told me that the other manager counted the draw and it wasn't over. I asked him what time these employees came back to work and he refused to tell me.

I walked into the lobby of Burger King 11511 at 6255 Blue Bonnet in Baton Rouge at 10:59 on Wednesday, October 3, 2012. I stood at the register for 11 minutes while the manager took orders for the drive thru from that same lobby register. She never acknowledged me. No greeting of ant kind. At 11:10 I asked her I'd she was going to at least greet me and give me some idea of when she could serve me. She started telling and telling me who was on break. So I informed her that I would file an official complaint and said "do whatever!".
J. Anderson
773-255-9858

I have been going to the Burger King in Presque Isle, Maine for years. I'm not sure who the manager is at this store now. But the business is going downhill fast. Someone needs to check them out.
Tonight was the last straw, my husband and I ordered a couple of meals, and drove to our next stop which was five minutes away if not less. When we got here we took he food out of the bag, it was stone cold, I had ordered a Whooper Jr. and the cheese hadn't even been melted. Don't know if it was every warm.
There are times when they forget things you order etc. Just had enough of it and decided that someone should know how franchise is being run. It would be a perfect place for coperate to check out.
There is a Burger King in Caribou and they have it together, the food is always awesome and their workers are on the ball.

I went to bk in california,MD and was disappointed. First of all they were serving regular size sandwhiches on mini burger buns and when I asked the manager why thinking maybe it was just made wrong,I believe her name was billie, she was very rude and bitchy to all the guests AND her employees. No wonder I didn't see a single smile in the place. It was dirty, it was slow, and employees were extremly rude. The manager didn't seem to care when I said I will never return and tell everyone I know not to go there either. Instead of going to this bk 2 mins from my house I'd rather drive 20 mins away to the ghetto.
Every time i order i order the same thing 2 whoppers plain and get it home and everything but the kitchen sink is upon it and its not busy when i enter theres to much playing around i have to repeat myself at least 3 times and they still cant get it right burgerking is not just around the corner it takes gas to get there so now it seems when you order to go you must take your order take everythiny out unwrap it open up each burger and check them for it seems that you can no longer have your way anylonger is it only i that they just seem to throw anything to and they are rude also such as its a burden to take my order it would be unfair to say its all burgerkings but this one store number 9854 is to be desired...
While at the Attica NY Burger King I had placed an order and waited 10 minutes for the order to be filled . While standing waiting for my order, the person serving me was VERY rude the MANGER is also VERY rude .This was a young school age girl (must of had bad day at school ) .This not the first time I have had problems there ! I am a school bus driver and take many sports trips with school age kids .After this happening I will think twice about STOPPING at the Burger King in Attica N.Y. I think that this should be looked into I work for First Student bus service and we have many drivers that drive for these trips.
MAYBE WE SHOULD JUST STOP SOMEWHERE ELSE different restaurant company (we are located in western NY severing Erie ,Gen Wyoming Orleans & Monroe counties.Your attention on this matter would apprecated.

on 10/28/12, at burger king in warrenville, il. at 4pm, i was informed that the customer is not always right.oh, did i mention this happened in america?i ordered two dble cheeseburgers off the grill and fresh fries. reminding the girl again that it was to be off the broiler. after i was asked for 12.41. i said that was alot, and the girl said she made a mistake and had to ask the manager for help. he took control of the register and i reminded him i wanted it off the broiler; as i was watching the cook take the already cooked patties out of the cold pan to be microwaved. the mgr.[ julio gomez, he told me was his name ]said off the broiler. the cook then made one, and the mgr. bagged it. i then said, i ordered two,and the mgr. informed me i was wrong, and had only ordered 1! that i had only paid for 1! the girl said, "he paid for two" after all, he had taken care of the order after she had erred. he asked me if i wanted another one, and i said that i wanted two, just like i had ordered! he then repeated many times that i had only paid for one, that i had ordered one! i said isn't the customer always right?, and he said more beliggerently, no, the customer is not always right! well, that hit me as pretty confrontational for something that was entirely his and her fault. when i asked for his name, he replied, "julio" then i asked him his last name "gomez", he said. i thought that it sounded a little common, but i am writing this letter thinking it will be his real name, though i suspect it isn't. he was overly aggressive and his attitude was one of disrespect. he seems to be a little arrogant, and needless to say, his store will be the last place i order a meal, in the future.i hope someone will read my letter and not dismiss it per se. i am not a typist, and it took me longer that you can imagine to type it.! i'd like a response to this letter, thank you.

Went into Burger King today as its what my daughter chose we ordered and everything was not appetising at all ! The burger bun was dry and had no sauce the chips were freezing ! I didn't eat mine I took my little girls back and said I'm fine with not changing mine because I had been put off but wanted her chips replacing they made some fresh chips and then put them in the kids bag with the cold ones still in there I said the cold chips are still in there and the women replied you have got fresh chips in there as well so why are you complaining ?!? Needless to say I am appalled at the service I got and don't think I will be going back ! It's not very often we take my little girl out for something to eat as she has milk allergies and Burger King are usually good with us but this experience is not a nice one I would understand if they were busy but I was they only customer being served and 3 tables had been used it is unacceptable !

On 4/13/2013 we went through drive thru ordering our items. When we drove off, and got home, we found out we were missing a Bacon Cheeseburger. Due to us being clear across town and having a baby that fell asleep, I called the Burger King Resturant and asked what can be done. The manager said 1 of two things.. 1) I can come back and get it or 2) she can mail me out a coupon, but the coupon could take up to 2 weeks to be mailed out! I was furious at the type of service this manager was giving me. To waste my gas and time going clear across town for a bacon cheese burger that I paid for and didnt get, or to wait at least 2 weeks to see if they were going to send me out a coupon for something that wasnt my fault!
I never would go back to this specific Burger King again. Terriable service and awful managment.
Its horriable to have a resturant take your money and not give you your item you paid for, Then to tell you to wait 2 weeks! Pathetic!
Burger King # 13029 2504 O Street Lincoln Nebraska 68510
402-476-3050

Hello. I am filing a complaint about the Burger King located at 500 N Martin Luther King Jr Drive in Winston Salem, NC 27101. This facility is the worst that I have seen in quite some time. I noticed that there are a lot of teenage workers who do not have manners at all. The hours of operation clearly states that the facility will be open until 12:00am, but around 10:30 every night, you are free to order, but no one will answer to take your order, and when you pull around to the window, the employees look at you as if you are crazy, and continue to talk to each other and on their cell phones. Burger King is not the same.

I am on the road a lot during the week and quite often use fast food restaurants for lunch. I have noticed that there is an increasing number of Burger King restaurants in the Holland, Zeeland, MI area that are getting slower and slower with their service. It appears that one person is handling the front counter and the drive up window. I can get through the drive through line at a McDonalds much quicker than at Burger King. I prefer the Burger King fish sandwich over McDonalds but cannot afford the long wait at Burger King. I also like vanilla shakes. The vanilla shakes at Burger King taste like frozen Cool Whip. It is not ice cream by any stretch of the imagination.
Starting to think Burger King may be getting in financial trouble and cutting back on staff and quality food to lower costs.

Every time I go to your store located on Port Washington Road in the mornings on my way to work, I either wait for 5 minutes or better, or I leave. The store # is Burger King #5369.
I just noticed online today that this store doesn't open until 6:00 so the first two times I was there, I understand why I waited, as I got to the drive through between 5:55 and 5:58, but still, I waited one of those times until 6:06. This morning I got to the drive through at 6:04 am and at 6:10 AM I drove off. Nobody even came to the window.
When I left I saw someone in the drive through window making coffe or doing something, but never even acknowledged me. I do not have a Burger King in my town so this is usually a treat for me for breakfast since I really love their breakfast sandwiches but I will tell you this, I am completely irritated and frustrated with this store.
I am not to sure I will be going back there. Hopefully the rumor that we are getting a store in the Saukville/Port Washington area is true, othewise I will just have to go to breakfast in West Bend on the weekends when I feel like I want it.

your store number #1736 BURGER KING OF HACKETTSTOWN<NJ, has the worst bunch of morons i have ever seen run and operated of a kindergadren based mentality that it take to perform there duties. everytime i goes to this store,they get the simplest of orders wrong. i had been going to this place weekly for years.and always got horible service...so against my better judgement,i went there again today...and as ALWAYS. they screwed up my order. "have it your way" REALLY? i have to get the right order t least once outa 25 times to get it my way....someone needs to fire that manger,and crew and start from fresh...you could put Chimps behind the counter and they would do a better job.

I went to the Burger King at 2295 w. stadium blvd Ann Arbor mi 48103 on 4/12/13 for lunch before heading to work. I asked for a FRESH chicken sandwich +onion and FRESH onion rings. Needless to say onion rings were ok but my sandwich was anything but fresh. It's so irritating to order something pay your money and bother what you asked for. I understand its much easier to give someone a fillet/ patty that has been sitting for 15-30 min but not everyone eats that kind of food. I like my food fresh and don't mind waiting 7-10 minutes to get fresh food. Why can't these workers just give people what they ask & pay for.? The sandwich didn't even have onions on it. My receipt says off fryer which I assume means cook a new one. I've been trying to call the store for over an hour but they won't pick up the phone. Now I'm at work for 7 hours and stillness something to eat. I know the manager will say I'm sorry we will replace it which is not helping me right now.

In burien burger king, Every time i go to that burger king, they always get my orders wrong or charge me extra . Well i just got back from burger king twice and i found a hair in my burger , i had to throw away because it made me not hungry anymore. Last time i went there, i ate in. It was not a clean place to eat at all. While i was eating , there was a fly buzzing by me , making me feel dirty and the table wasnt wipedclean.

My Fiance and I eat at Burger King every other week. Last night I was so embarrassed by the rude service we will never go back and I will make it my life's mission to advise everyone I know never to eat there again! I came in around 11:30pm on November 27th at the Burger King located near Yonge and Eglinton. I asked for a spicy wopper (meaning the whiplash burger or whatever) and the manager Laura refused to serve me! WTF what fast food restaurant refuses to serve someone? Drunk homeless people come in and still get served! I asked for a complaints number and she gave me the number to her restaurant. Her and other collegues had a good laugh! I will never to back to any Burger King unless I get a verbal and written apology from LAURA! I'm sure nothing will come from this complaint but Burger King lost about $400 annually from my fiance and I and I'm sure a lot more after I tell my story. Burger King has been boycotted unless I get that apology from Laura!

Burger King you got to do better!! I had to do this because it makes me mad when come to spend my hard earned money and you have such terrible service not once but twice.
My first bad experience, my order was wrong and on top of that,cold!The drive-thru attendant told me that they ran out of onion ring sauce. When I got to the light after leaving Burger King I turned around to return the food inside.I asked for the manager to get a refund, he gave me my refund and asked what was wrong.
I advised him that the food was cold and the order was wrong and plus you ran out of onion ring sauce. The manager said to me that they did not run out, they had plenty. So the drive-thru attendent lied just because she didn't want to get me the sauce. Who does that??
My last experience that made me send this email, the customer service was the worst ever. I've never been thru a drive thru where the the only thing the attendent says to you is "your total is..." No hello, how are you. I asked for barbaque sauce, she said noting, just passed it too me. She never said thank you, have a good night, nothing.
Also not to mention when I approched the window they were changing money, or changing the drawers, which was not a problem because I understand that has to be done but not once did she say sorry for the wait.
Nor did she come and knowledge me waiting for close to 5 mins. How do you give someone a job dealing with customers when they have no customer service experience? I'm not having it my way at Burger King!!
Burger King on Ironbridge Rd.Richmond,VA 23237

I don't complain about a lot in life. But since this is the second incident at the Burger King In Ottawa, KS, I have to say something. Today, 1/28/12, I ordered the whopper (no lettuce and no onions), onion rings, and a coke. When I was given my order, I asked the gal at the window, "No onions or lettuce,right?" Her reply was "There shouldn't be". Well, guess what sister? There was both onions and lettuce on my order. And the coke tasted like it had antifreeze in it. $6.00 bucks shot to hell. I will NOT be going back to this establishment. I'll take my business across the street to McDonalds!
I'd like to say that when i entered into the Burger King restaurant I was walking into a PARTY SCENE or though it seemed! I entered in the rear of the building and could hear a bunch of playing, joking, laughing, and cursing! I almost didnt order. No manager in site, a hefty bi-racial woman with glasses was present she was dressed different from the others, she was well occupied with who i at first assumed to be a child of hers in regular clothing (no burger king attire) until i seen them kissing in the kitchen area, needless to say then i realized different. My order that was suppose to be a whopper with cheese no onion with chocolate shake took me 9 minutes to get and was AWFULY COLD..
I was very dissapointed but i chose no to even go back inside once in the car, i however did call and try to make a complaint but someone who answered the phone never directed my call to any management? Needless to say i will probably never go back in this restraunt in the evenings.

Last night I felt really ill so ran in burger king to use the toilet then I felt sick so ran out side to be sick and asked for a cup of water and didn't get one , I needed to toilet again so I ran back I was being sick , the security gaurd opend and unlocked the door whilst I was in the toilet I was trying to ring my sister to come and pick me up a woman who worked there's had hold of me trying to pull me off the toilet I was asking for water and they refused , in the end I got up off the toilet and as I walked out they was shouting at me saying don't come back here again I am unhappy with how they treated me I couldn't help being ill , this is in the manchester picadilly mcdonalds.

I went through the drive through at BurgerKing#13903 at 101 W Euless Main in Euless Texas. My order number was #2. I ordered 2 sausage biscuits, a sausage egg and cheese biscuit and a bacon egg and cheese biscuit. When I got home to eat I discovered that the biscuits were hard as a rock. Almost like a crouton. Unfortunately I have no teeth so this made it very difficult to eat. And the sausage on the sausage egg and cheese biscuit was dry like it was over microwaved. I have been going to this Burger King for a long time now and I have never received such poor quality food before.

My husband and I left a basketball game and stopped by for your fish sandwiches. We both ordered combo meals. One fish was to have no lettuce and extra tarter sauce and the other to have no tarter sauce and only lettuce. The gentleman taking our order repeated it back to us with our 2 special orders and he repeated it back correctly. We finally received our order and drove across town to our home. Upon arriving home i noticed that NEITHER one of our sandwiches were made correctly. It was not feasible to drive back across town to return the food. It was really aggravating and frustrating to get home to eat dinner and find out that I could not eat my sandwich because of the lettuce on it, and my husband could eat his but had to scrape as much of the tarter sauce off that he possibly could. This is just not acceptable to me because the gentleman taking the order repeated exactly what we wanted back to us and they were still not made correctly.

When I walked in it took 10 minutes to be served, and once served it took so long for my meal I sat down. When paying for my meal I gave my army ID and they said they don't give HM forces discount in which I find disgusting. I am a war veteran so Why does another Burger King give HM forces discount and another not, I think that this is discriminating the British armed forces in which I shall be talking to Land about this. When I actually got my meal after another 10 minutes, I had one piece of bacon, cold burgers and a stale bun, I took my burger back to compliant about it and they were helpful about the matter but when getting burger back the bun was worse than the first one stale. This is discussing for such a popular fast food restaurant.

I arrived at burger king on desiard st in monroe,la a little after 6 on feb 20,2013.. I stood insince line for about 10minutes and from my expierience since I was white I wasn't being waited on..I stood in line and blacks that were entering after me(their orders were being taken) there was two customers that purchased food but didn't have all the money and ran to get change,while they were gone the older black customer was asked what she wanted to order and she said she wasn't ready so when I finally got a chance to place my order I was told that the screen was tied up and I couldn't place my order yet..that was bullshit and I will be contacting a lawyer..besides it should all be on camera..

I was at a Burger King store with my brother. I notice that there were people that was behind me getting there orders. I went up to ask what was taking so long, the girl did not offer me a explanation so I told her to refund my card (the bill was 16.02). I then left. Upon checking my bank account, it did not show the account credited. The next day I went in again and ask to talk to the manager, she told me that it take 24 hours to go through, again I left. On Monday the 29th of October 2012 I looked at my account it was not credited. I went in to talk to the manager I could not understand what she was saying and again told me it would take 24 hrs, it was now 48 hrs. I became frustrated and told her that I would just like to have my refund, she stated that I would have to go to the corporate office. Then threatened to call the police on me because I was frustrated and raised my voice. I left defeated and angry. I was not offered another meal at a different time, apology, and I could not get my money back.

I have just got a whooper meal and the chips was cold the burger was slapped together and looked a total mess and when i ordered the drink that was ment to bed coke cola and i was given a cheap substute that twisted nothing like coke and COKE COLA was advertised on the BK menu board. plus i was standing in shop for 20 mins waiting for my food.
How you can call tyhis fast food it was more like RIPPING CUSTOMER OFF !!!!!!!!!!!

I went to the Burger King on Ruth st in Sulphur Louisisan 02/03/2013 at 06:30 am. I ordered a frappe mocha and as I was dringking it, i kept getting little white hard stuff in my mouth. I thought it was one of my teeth had chipped off. Well when I got to the bottom of the cup it was a huge white cap in the bottom. It was all beaten up. It also had lots of fragments in the bottom. I called the store and spoke to the manager on duty. I tell her and she says she is sorry and she will replace the drink. This is unsafe. Its know telling how many fragments I have drink. I brought it to another burger king and it was said to be a syrup cap. It was in the blender and was blended with my drink. This could have really damaged my throat and insides. I very upset of the lack of concern at the resturant. I would like a call back from someone at corporate offices of BK.

I live in Hudson, NC. I visit the Burger King location on Hickory Blvd. 3-4 times per week for a frozen Coke. Each time I am told the machine "is broken and Corporate won't fix it". Now I truly understand machines are just that and they do breakdown, but 3-4 or more times each and every week?? Come on now, that's a bit much to swallow. However, if it is true, then the item should be taken off the menu. I don't believe this is the case each time, I believe it's employees who don't want to clean the machine and do it before the store closes. I would like to see someone resolve this issue or else remove the item so it's not offered at this location. Thank you for your time. Sandi Phillips Hudson, NC.

I would like to tell everyone about the experience i just had at Burger King in bonner springs kansas, i went in to get my son husband and i lunch at about 11:30 am, gave my order,and went to get my son his fasta orange drink, the new machine they had in there quirted orange soda all over my new top,new shoes and all over my hands, it literally stained them, I ask to speak with a manager ,he came out ,and it sprayed out at him as well.i wanted to get lunch home to my son n husband befor it grew cold,which it did anyhow befor i got home, the manager didnt take my name number or anything down ,it was the most horrible thing , i could ever imagine... this is terrible that these fast food restauraunts doe NOT take fault for what happens with their equipment. i am very upset with this matter.

Today, 9/29/12, I drove by the Burger King located in the 1300 block of West Irving Park RD in Chicago, IL and noted that the large American flag in front was torn loose from one of it's mounts, appeared dirty and dangling almost to the ground. Having lost an uncle in WW II and aware of the thousands of young Americans who lost their lives or limbs in defense of what that flag stands for, I am sickened and appalled by the lack of respect the Burger King company has for this country.
Approximately one week to ten days ago, I had first noticed the condition of the flag and reported my concern to the manager of that facility. She had even come outside and visually confirmed the tattered condition of the flag. Several days later nothing has been corrected. I have no idea how many days, weeks or months the flag has been displayed in this deplorable condition. I fully intend to make as many people aware of this situation as I can.
Why is this situation allowed to continue and why has it not been corrected?

Burger King was one of my best fast food restaurants. All my children love it. Since I travel a lot to the UK and the US Burger King is my first choice during my travel. Unfortunately Burger King is owned by one of the most known people supporting terrorism in Bahrain. I hate politics and never interested in such a thing but the way the owner of Bahraini branch of Burger King supporting terrorism and attacking the silence majority people of Bahrain had a bad image on Burger King. It reached to the point that if you love your country and don't support the opposition you should stop buying anything from Burger King restaurants. I know that the worse thing for a business owner to be involve in Politics.
Today I was at City Center one of the most known malls in Bahrain and now our Eid season when all the malls are busy people buying gifts and cloths for Eid. I stopped buying from Burger King from February 2011 and I only enjoyed it during June and July when I was visiting Orlando. Today at lunchtime I went to the food court in City Center and since it is one of the busiest seasons all other fast food restaurants were very busy and waiting was really long and the only restaurant with almost no customers was Burger King.
My four years daughter was hungry and I told myself I have a good excuse. I went to the counter were two Philippines were serving food in a restaurant without food!!! . I asked for Chicken Nugget Kids meal. Do u know what was the answer? We don't have any chicken nuggets in a very rude way without saying Sorry!! Then I asked what kids meal you have and also said in a very rude way we don't have any kids meal only two sandwich Chicken or Beef burger!!!!! I am sure even if I asked for a burger they would find a way to say we don't serve food.
I am really shocked how a big and famous food chain like Burger King is allowing them to do so. I can provide with the exact time and it was early as the mall stay open until late. Everyone knows about the Riffa branch of Burger King and it was closed because all people living in Riffa were really mad about the owner. Do u know that when the owner hire people to remove the furniture and everything in the restaurant with the logo, pictures were taking by normal people and it was everywhere to tell everyone that we r winning and anybody supporting terrorism will have the same thing.
I miss Burger King food so much. My other daughter asked me when will I be able to eat from Burger King and I told her only when we travel!!!!!!

On may 5th 2013 at 3pm my family and me stopped to eat at burger king in parsons ks. When my fience went to open his hambuger it had a big bite out of the sandwich. My dad took the sandwich up one of the employees to it threw it in the trash and got him another hambuger. The manger on shift didn't look at the sandwich but explained it off as it was because sometimes the hambuger falls apart. There was no apoligies. There was a perfect bite out of the sandwich bun and all this was no meat falling aprt thing. The manger acted like it was no big deal. I would just like to let you know how buger king in parsons kansas is being repercented and that me and my family and friends will no longer be goin to burger king.thank you for your time the

I don't normally do this, but the last few times that my family and I have been to the Burger King in Hastings MN; the food and service have been horrible! Today, my daughter and I went out to eat lunch and bothe the service and food were horrible. I knew that we were in trouble when we walked in because I saw two fries and chicken nuggets sitting there...not even under any warming lights, mind you! Now, I understand that fast food doesn't mean that I am foing to sit down to fine dining, but I do believe that my food should be warm and the staff should be curteous. So, our food was indeed cold and when I asked the staff to warm it up in the microwave, they proceeded to heat it up...too long and the food was beyond chewable. The bread and meat were cooked to the point that it became hard, as well as everyhting else. The staff was irritated with me for wanting my food warm. I don't really understand why I was such a bother, considering they were just standing around, laughing, and doing nothing. I have been to many Burger Kings across the country actually and Hastings is by far the worst that I've ever been to. Your staff in Hastings should take a lesson from the staff in Lake City MN. The establishment in Lake City seems like a supper club compared to the Hastings store. Lake City always has HOT food, curteous staff and really want to let you know that as well! Thank you for your time, Sincerely, Derek Dickinson

I was just at your Green Bay store on military ave, I bought a crossant sandwich meal. When I got home and opened it, it looked like they just threw everything in the bag, the sandwich wasn't wrapped and had fallen apart and the tater tots were all over the bag. If the staff at this store don't care anymore tell them to quit and go work somewhere else or have them retrained. I won't go to that store anymore. If they present there product like that then I sure don't want see what the condition of the store is.

My husband and I went to the drive thru at the Burger King on Middle Country Roach across from the Centereach Mall in Long Island on Sunday, October 21st and purchased 2 Chicken Parmesian Sandwiches. We sat in the parking lot to eat them and half way through my husband bit into a piece that was almost jelly like. He looked down and it looked like gelatin, it was raw. We went back to the drive thru and showed the person at the window and they took it to their manager. We waited almost ten minutes at the window and no one ever returned. After the ten minutes the same worker came back with another Chicken Parmesian sandwich and my husband refused it as he did not want to take a chance again and that he would either want a burger or his money back. The worker then said he would have to go back to the manager. Another five minutes later the gentleman comes back with a burger. The manager never came to address the issue with us directly to apologize or anything. That night my husband suffered very bad stomach pains and was vomitting through the night. Burger King is my families favorite burger place but after this and the type of customer service we received I'm not so sure how often we will frequent the establishment. Maybe new training needs to take place.

I'm employed at the Burger King in Atlantic Highlands, New Jersey. Store Number 13283. I'm always finding breaking of the store policies going on inside the store. Not only are two of my managers dating each other but I've always turned my head and caught them "making out" which disturbs me to deal with in my place of work. I find it to be highly unprofessional.
My GM has also multiple times been rude and down right nasty to some of our customers with the excuse that "she doesn't want to deal with people today." When you work in a fast food restaurant half the work you do is dealing with customers, and when you're rude to them you lose business which isn't a good thing for the corporation.
My manager has also recently been cutting hours of some of the workers due to personal reasons rather than work related reasons. She's cutting hours to fulfill the hours of their daughter and son who are also employed there. When we're not even short on staff she's constantly hiring more which also causes a drop in hours for the good workers who've worked there longer.
They also won't work some workers on the same shift as some of the other managers due to reasons implying racism. They've stated they're sexist against female employees, not necessarily the ones who work in the store but others she's worked with recently. I don't find this to be the best store you could possibly make it to be because of all the things that go on in it.

Dear Burger King, I am so pissed off I can hardly write. I've been going to this particular Burger King for over 10 years.. I was never insulted like this before. I am a handicapped senior citizen. I ordered lunch and usually sit at one of the 3 tables with chairs. you worker in the pictures had stuff on all 3 tables Including baby stuff and a baby bottle, I had to squeeze in sideways at a both right next to him. he completely ignored me and was sitting at the first table texting on his phone.
while the baby was throwing his keys on the floor and running around my table. he never asked if I needed one of the tables he was occupying. there was another employee having his lunch at the last table. At first I thought the boy was just a rude customer, until I noticed he was talking to the worker next to him and the manager behind the counter. also in pictures. I was just about done eating.
then I took out my cell phone and started taking pictures, that's when he stopped texting, got up cleared the table he was sitting at and got the baby off the floor. He went to the side door and talked to his manager, they both looked and the boy went back to work, trying to hide from me. they never apologized or nothing. I really pissed off. I think your help in this store needs a talking to, I'm not looking for any free hamburgers, I'm just pissed, cause I eat at Burger King about 3 times a week .
I hope this helps you control some of the attitude at this store. What got me so pissed is he could see that I was having a hard time fitting into the booth. but was having fun watching me struggle.

There was a bread tag on the bottom of my chicken sandwich and I could of choked on it if I was not paying attention. I want something doen about it cause this could of choked me and really no food coupons will be excepted because it could be a lawsuit if i would of choked.

I went to the Post rd. store in warwick to order a double cheeseburger with a large fry. My fries were extremely cold and when i asked one of the girls, i believe her name was Sam, if i could have a new fry she rolled her eyes and said sure with an attitude. I had already been waiting atleast ten minutes for my order. The store was not clean and could have been ran better by monkeys. The manager (Rebecca) was yelling at all the employees as she stood in the same spot and didn't seem to work at all herself. She was very rude and unprofessional telling the employees she was going to "cut someone head off". Another lady behind me asked to eat in the dining room, the employees put it in a bag, and when the lady asked for it to be on a tray they said "oh they're all dirty we dont have anymore". Overall the place was a disaster and i wouldnt be caught dead going back to that store.

I purchased a double stacker at the drive-thru. The board said the sandwich only was $2.00. Was charged about $.40 more (never got receipt, which is usual for this BK). Asked to only be charged amount shown, but they refused. Told them I wouldn't have ordered it if I'd known the actual cost. Believe I should have only been charged what the board said. It's called good business, but apparently they could care less about the customers. Also, twice in the last week, I, along with many other customers, backed out of the drive-thru lane after 15-20 WITHOUT ever placing an order. Don't know why service is SOOOOOOO SLOOOOOW. I used to love the breakfast ham, egg & cheese croissanwich. Used to be fluffy and fresh. Now they grill or do something to them. Hard as a rock and sometimes burned. Won't eat at this one ever again, even though it's close to home. May not eat at any BK restaurants anymore. Tonight with being overcharged, and them not honoring what was on the board was the last straw for me. I tried to find a number for them, but the 2 numbers I found through Google weren't for the restaurant. I know $.40, plus tax, isn't a lot, but it is the principle of it.

I work 1 block from this Burger King so I go here almost everyday and every time I go to that location there's never a cashier at the counter and there's always a line of 3-4 people waiting for someone to take their order. And I've had to wait up to 30 min just to order my items. The staff their are really slow, the manager tries his best to comfort the customers and apologizes politely for the wait, but that doesn't make the experience any better. I only order about two value items every time and always end up waiting 10-15 minutes just to get the items I ordered. This bad experience defeats the purpose of having a fast food restaurant. I think that if there was one more employee hired at that location then the wait times would decrease and the experience would be a much better one than what many customers experience on a daily basis. The location is 825 N Nova Rd, Daytona Beach, FL. Please take care of these problems or I will start referring my friends and families to the Checkers across the street. Thanks.

Burger King 2622 W. Broadway in Louisville ky, 500 feet away from the Taco bell that I just saw a complaint on, entitled, "Ghetto Taco Bell". Anyway, there is a McDonalds right beside this BK that is so busy, all the time, that you would think there was no other place on the planet to eat. But this Burger King doesn't have 3-5 customers at 12:30 in the afternoon..at lunch-time! Let's see why. At any given time the 5 people in the back are talking to each other and ignoring the customers..including standing there with someone's food in their hand, talking to other employees about -anything but work-while the customer is at the counter waiting. Hmmmm. Good mgmt there. It takes up to 15 minutes, on many separate visits, to get your food when your the only one at the counter ordering. Hmmmm. I have stood there for ten minutes, in the past, and waited for my buger, and only then do they realize they have no fries..."oh we gotta drop your fries, they will be ready in 6 minutes", is what they told me. All the while I've got an already luke warm sandwich getting even colder. The food is awful, typically. I always get a whopper combo, the whopper is room temperature, NEVER, microwaved (before dressed) as per company policy. It always tastes funny..it's never fresh and clean tasting. The fries are always old...like they make them all in advance an hour earlier. They don't toss them out and make new every so many minutes, as per company policy. You have no access to ketchup, napkins or salt..it's all behind the counter and it's slow to get. The bathrooms are locked, you have to go get a big dirty key on a stick, from the people handling your food. The bathrooms are filthy and so is the dining room, always. I swore I wouldn't go back...ever, but today I broke my rule again because I was near here and every place else is busy at lunch time. Of course I walked in at 12:15 Wednesday afternoon, lunch time, and there was one person eating here..IN THE MIDDLE OF DOWNTOWN LOUISVILLE! A trillion people and no one eats here. Anyway, today was awful...it's just awful, the fries were dark yellow from sitting in the oil, they tasted terrible..and my sanwich was cold again... and I won't break my rule again, Lord willing. No more West End Burger King

I used the drive thru for my order. I was taking the food home to eat. I was half way home and realized that a Whopper Jr. was left out of my order. I had to turn around and go back taking extra time. I went in to get the Whopper Jr. and I told the host that I wanted my other 2 Whopper's replaced with fresh hot one's, because by the time I got home, they would not be good to eat, from the extra time involved in going back for the Whopper Jr., that shouldn't have been left out to begin with. The host told the manager what I wanted, me the paying customer, and the manager refused to do it. This is the worse service I've ever had before. By the time I got home the Whoppers were not warm or hot, and not any good at all. I will never go back to that location again, and the manager that doesn't care enough to make customer's happy, shouldn't be a manager.

Hi, i visited burger king in istanbul the one by jawahir centre in the st called Halaskargzi cad, i bought a double whopper menu and it costs 14.45 lira approx. I gave the cashier 200 lira and he gave me the change i thought it would be the correct change but when i got home i found it was 50 lira less, when i went back they pretended they do not speak english and did nothing, i have always used BK but never tteated like this,

On Friday October 18th at 5:05 pm I entered the Burger King located at 1745 Silver Star Rd, Ocoee, Fl. I was with my Wife and 2 kids. There was nobody on line in front of me and there was (2) Female Employees I am assuming Supervisors (one had a white shirt and the other had a dark gray shirt) who were standing at a register talking amongst themselves. After approx 5 minutes another female employee came to take my order. By this time a few more customers arrived and waited on line while the (2) female supervisors continued their conversation and never acknowledged the customers. Approx 10 minutes later a young male employee who appeared to be overwhelmed handling drive through and now dining came to assist taking orders.
It took approx 20 minutes for my family to receive our food (not the complaint). A couple who was standing on line for approx 20 minutes approached the young male employee asking him if he is always working hard with no assistance from management. The couple then advised the (2) Supervisors (who were still having their conversation) he had taken their photos and is going to contact the district manager. I was appauled when they both responded by laughing in his face and telling him he should have let them know he was going to take a picture so they can pose for it.
At that time the couple left the business without purchasing any items. Upon the couple leaving the Female Supervisors began to laugh louder and calling them names loud enough for the whole restaurant to listen. My family and I left the establishment at approx 5:55pm and both Female Supervisors were still standing at the register talking and ignoring any customers who entered, leaving all the work to the young man.
I have been a Burger King customer for as long as I can remember and I have never seen such unprofessionalism and disrespect by an employee let alone a supervisor. My wife was so disturbed at what she had seen, she refuses to ever step foot into a Burger King again. I understand that socializing in a workplace is common, but it should be refrained in an area where customers might feel they are ignored. I understand I am only one voice and I will probably be ignored, and my family not eating at your establishment will not bankrupt your company, but I do feel this issue should be addressed.

Burger King # 12076 in Corinth Texas. I went through the drive through trying to place my order. The lady said she couldn't hear me and I should pull up to the window; I did.
I started ordering a burger with nothing but a patty and bacon, but keep in mind, I no longer have the menu in front of me as I am now at the window. so I ask what they have that meets my requirement and she says, a stacker from the dollar menu. I asked for that instead.
Well, after I pay, $8.22, for a dollar menu burger, I realized I was over charged, instead of saying she made a mistake she immediately starts blaming me and told me she figured I just wanted 2 Burgers. (Not sure if that was supposed to be a target since I'm not a tiny girl)
I asked for a refund but she said the GM was the only one with that authority and wouldn't be available til the next day. I was okay with that until the other girl came up to the window and rudely towards me, defended her coworker and reiterated everything the other girl said, but with a bit more sass I might add.
She then asked me to hold as she went to make my food.
After all that attitude and anger, there's no telling what she went to do to my food; heard too many fast food horror stories. Either way, they insisted on me taking BOTH burgers after I clearly said I only wanted one! I got fed up and drove off with NO FOOD AND NO REFUND.
I went next door to Jack in the Box and at first they started walking towards Jack in the Box, I thought they were coming to give me my food. But I guess they decided against it and went back to work. It's been 2 days, I've left messages, GM still hasn't called back. needless to say, I'm never going back.

On Saturday December 15, 2012 I used the drive-in at Burger King 5490 @ 517 Cahaba Park Circle Birmingham, AL. When we begin our initial order the worker was very rude and short. After we completed the order she then asked us to hold on, and then after several minutes she returned and asked that we repeat the order again. We asked about the special promotions that you advertised and she was very short and nasty in her response. Upon arrival at the food window our food was just dumped into our car and when we asked for ranch dressing-we paid for it and it was dropped into our car. There was never a greeting or even a thank you. I am not a regular BK customer because of the continued poor service I have received from your stores. The quality of your food has dropped drastically in the last few years and as just one consumer who would return I would suggest that your workers develop some speed in fulfillment of orders and some people skills realizing that without us there would be no need for them.

I bought 2 chicken royal meals and asked for no mayo as daughter is allergic to egg . They came with mayo on. Took them back and asked for them to be exchanged . Was told they would be brought over when ready . Twenty minutes past and went to ask about them ss i only get 30 minute lunch break . The assistant then asked for someone to make another Royale and then practically through it at me and only gave me one Royal when i had paid for two . I had t leave by this time as i had t get back to work and leave my daughter to eat her lunch on her own whilst i got no lunch except for a diet coke.Absolutely disgustin customer service and basically a waste of money . I would appreciate a reply

Hello and how are you doing? I stopped @ Burger King Store #5020 located @ 106 S. First Street, Garland, TX 75040 @ (972) 275-6599 to get some lunch. I asked for a Mocha FRAPPE and some chicken nuggets. The lady gave me the FRAPPE without the mouse in it. It was horrible.
I asked her why would I purchase a FRAPPE without the whip cream, I might as well drink the chocolate milk. She was unaware that she sold me a FRAPPE without the whip cream. Well, I was just in a hurry I drove away.
I would appreciate if Burger King refunded my money please. Thank you.

We visit the local Burger King on 98th street in Albuquerque, NM. Labor Day, we went in there and ordered lunch. The music was so loud we couldn't talk to each other and my wife is hard of hearing so she shut her hearing aids off to avoid getting a headache. It was still too loud. Also, this is the United States of America. They had a loud Spanish radio station on with no reference to the US. We are 65 years old and moved here to be with our Daughters family. I have had run ins with this store before for cold sandwiches. I will not go back to this place and will tell all my friends not to. You have another store on Coors and I40 that treats us great but we live too far for a quick meal. We tried to call the manager and he was not home. His voice mail was not set up so we decided to complain to you.

My god, the Chicken Parmigiana grilled sandwich is awful. It is not up to the standards that i have found at BK. I have been a customer of yours for decades. and nothing before prepared me for this. First- i cannot imagine that the chicken had ever come close to the flame grill -- it had to be microwaved. The flavor was non existent. The chicken would not stay in the bun the marinara sauce made it so slippery it kept sliding out.
It is not that hard --- grill the chicken to give it some flavor - put some parmigiana cheese on it put a little marinara on one (1) side and serve.

On Nov. 22, 2012 my fiancé and I went threw the drive thru at the Burger King in Browns Mills, NJ. I ordered a carmel and fudge sundae, I asked the girl taking my order if they had any sprinkles. She was very rude and ignorant to me and replied "NO!" with a very harsh tone. I completed my order and pulled up to the window. When I got there the girl that took my order refused to come over and take the money. She called over another employee to take my money and give me my order. The rude employee that took my order had a very bad attitude and bluntly refused to take my money or make my order, or hand me the items. I regularly go to this Burger King and every time their employees have horrible attitudes and treat customers like garbage. It's unfair and makes a bad reputation for this store. I rarely complain, but this one employee just really disrespected me for no reason. I am not happy with the customer service I received and I do not plan on returning to this store again.
Thank you for listening,
Brittany Jean Dickerson

Once again I wanted fast food, i was in a hurry and stopped by the Lafayette In location on Teal road. I only order the bk stacker with no cheese and no sauce. But every time, it is all messed up. I was the only car in drive thru. I got onions and a got of that sause which i despise, only to discover it when i get home. Plus the fries were cold...but they always are. I dont like to complain, but your burger king sucks there. I always get wrong food, and have to pay for something i cant eat. So you might say, just take the onions off, still taste like onions. I might tell you, oh sorry we added dog shit on your sandwich, just take it off..for real, i never going back there. And i ahould be reimbursed for all of the times my order was scrwwed up and i didnt have time to go baxk. I work tqo jobs and breakfast was convenient for me there. I qould stop by every morning, until i had enough of the breakfast ppl being just plain hateful and nasty. Imagine how much more business you lose because of bad attitudes and consistantly messed up orders. I would think in a recession, those things should matter.

Burger King has been my favorite "Burger" Restaurant for may years. I am not one to seek and complain but your Franchise has got to be notified about a certain location, if it has not already been. I am compelled to write to you today with concerns on your location at corner of
Lewis Street / Hwy 90, New Iberia, Louisiana, 70560. For over one month now this location has not taken debit/credit cards. Also have noticed the service has gotten extremely slow. I have been avoiding this location because of this and also the building is dirty inside and out! You really need to send representatives anonymously to review this place.
Best Regards,
Art

On March 15,2013 I went to the Burger King located at 4545 West 95th Street in Oak Lawn.
I wanted to order the Friday Lunch special which was the Alaskan Fish sandwich for 4.99 (included drink and a fry) The worker at the counter told me there was a deal buy one fish get one free. So I opted for that deal. After a fry and a drink my total was 7.33.
When I tasted the fish sandwich it was awful. It tasted like it was bad. I threw both sandwiches out.

The burgerking on Mendon Road Cumberland, Rhode Island 02864. I asked the manager and register worker if they accept debit cards because there were none on the counter, the attendant answered yes as long as u have money on it. She then asked me if i was set as i told her i was unamused with her answer. I then asked where was the menu because the wall behind them was empty. The attendent then pointed too a tiny sign hanging from the ceiling saying the three burgers on it were the only thing they were able to make. As the three burgerking workers laughed including the manager. Thanks for nothing as i left with no bk burger caring that they were loosing a sale.
If i wanted to be treated to a bad comedy stand up routine and no regard, i would have been in the right place. I'll never go there again.

My mother and I went thought the drive through at the Burger King in murphy NC. The young girl working the window was so rude and unfriendly. She didn't use any type of manners and didn't even directly speak to us. She was too busy carrying on a conversation with her co-worker. I have a hard time understanding why people have to be rude. Especially those working with the public. it is your job to be friendly! It's so frustrating. We defiantly won't be coming back to Burger King beig treated like that. We asked for a packet of honey mustard after she rudely handed our bag out the window she stormed off and grabbed the packet. It was just mind blowing to see someone act like she did.

Elena Camacho
from Port Saint Lucie, FL
On 2/9/2015 My daughter and I were driving home to Port Saint Lucie from North Port Florida. We stopped at store number 6400. An employee by the name of Carlos was acting very unprofessional. He took a fried and threw it to the back where the cooks were. He went to the soda machines and when he went back behind the counter he didn't go through the door he went over the counter, this he did two more times. He was yelling at other employees "in a playful manner" I will never make a stop at this location. Every now and then managers should take a look at the videos of the daily course of the day. They will be surprised at the many things their employees do while on duty.

Randal Hyde
from Springfield, MO
I was in the Burger King store on North Glenstone in Springfield Mo today, Feb. 4, 2015 at 12:30 when I heard the manager make what he thought was a joke in front of his workers. I assume he is the manager, he dresses differently than the rest and is always telling everyone what to do. I will mention that he is Afro American only so that you can better identify who the offender was. Today I was waiting for my meal when a very short girl came in with two tall young men. The main cashier is an older, very friendly guy and he said something to the rest of the workers about how short the girl was and how tall the two young men were. At that the manager loudly stated, "Well at least her knees won't get tired, if you know what I mean." Then one of the women working stated in a disgusted voice, "Oh we don't have any idea what you mean." I thought his comments were totally inappropriate and in especially poor taste given how very young people often work in there. I know that this Burger King is independently owned but hoped you might be able to have some control over such behavior.

Elizabeth Fuller
from Rugby, ENG
On Tuesday 27/01/15 I took my 6 year old nephew to Burger King as a treat, on entering the store I noticed it was very untidy, there were wrappers and food all over the floor and there was not one clean table, We waited in the queue for a while which was not a long queue but it was taking a very long time to get served, during this time there were at least 3 people behind the counter but only one seemed to be serving. While we were waiting no one attempted to go and clear the tables so I asked who appeared to be the more senior member of staff if anyone was going to clean the tables, this was not received very well by the staff member who made me feel as I was wrong to ask, she grudgingly said she would clear the tables. We waited another 5 minutes or so and still the tables were not cleared and there was no sign of getting served. So we left. I appreciate that this is a new store and the staff may not be fully trained but basic cleaning is a must in any eating establishment.As is Politeness and good customer service, non of which were evident in this store.And to top it all my nephew was disappointed as he had been looking forward to his treat. i would like to have removed the one star on the rating but this wasn't possible !!

Linda Dilling
from Spring Hill, FL
I ordered a 10-piece nugget from the Burger King on Commercial Way (Highway 19) Spring Hill, Florida. The service was fine, but the 2 sauces (1 honey mustard and 1 ranch) were each served in a one ounce circular plastic container with a lid. Each container was less than 1/2 full (1 tablespoon, not one ounce) per container. That was not enough sauce to dip all 10 nuggets. A posted sign said that additional (1 tablespoon) sauce would cost an additional 25 cents. The taste was good, but not served with the amount of sauce that I discovered online should have been served with the nuggets, which would have been plenty.

Stephanie Roby
from Memphis, TN
The burger king #11934 is not a good place. Employees have bad attitude in the last two weeks I have got wrong order and I buy it daily. Spoke with manager who was just as bad after explaining my experience she said okay and nothing has changed. Each time I ordered a icee and was told it was not working at drive thru after wrong order went inside and the icee machine was working, today I ordered it and got same response from Chitara not working I asked her to check due to day before it was working. Each time I was on break had to take 20-25 to correct a order. I will not shop there anymore due to lack of customer service. I don't know manager's name this happened today and yesterday and many other times. Today was just enough!!!!!!

I went to the burger king in Bessemer Alabama. And plainly said no mayo on all 6 of my chicken sandwiches and got halfway down the road and started passing food out and there was mayo on my sandwiches. Not happy at all. If I r one of my kids was allergic. To something n I said no whatever n they do it and me r my kids ate. It n died it would be there fault.

Brenda L. Markley
from Wooster, OH
I am a regular customer about 2 to 3 times a week for 2 plus years for lunch at your Burger King on Cleveland Road in Wooster Ohio. I was given a $20.00 Gift Card by my Supervisor at work. I tried to use my gift card today (1/15/14) and apparently the internet was down and the card would not work so the manager asked me for another form of payment. I did not have enough money on me to pay for this. Thank goodness a friend was with me and had the money.
My problem with this is - why did you not just give me the cash off the gift card and once the internet was back up and running then they could have run the card or the other option since I am a regular customer the meal should have been for free.
The manager was very rude and not understanding at all. Just keep repeating not her fault the internet down but you need some sort of other payment. I do not know the manager's name but we ate in there around 11:10 a.m. The lady at the register was much nicer than the manager and kept repeating how sorry she was. Your Manager never said she was sorry.
After this incident I will never ask for another gift card for Burger King for Christmas as a present. I am also reconsidering whether to eat there anymore. I felt very humiliated in front of the other customers like I was trying to not pay for my meal.
Very unhappy customer - Brenda L. Markley

I now know why McDonalds has such customer loyalty. At the very least their product is consistent, Burger King's is not. I visited the Jerseyville location via drive thru today and it was far from fast, convenient, and satisfying. It was rather, a waste of both my time and money.
In the drive thru I ordered a double Whopper sandwich, a bacon cheeseburger, onion rings, and sweet tea. Upon receiving my order from the drive thru I began to pull out of the parking lot taking a bite of my bacon cheeseburger and could not taste any burger. When I opened the bun I saw a slice of cheese with 2 strips of bacon and no burger. I turned around parked and went in. I informed the young woman working that my bacon cheeseburger had no burger and showed her my sandwich. She took it laughing loudly threw it away and hollered to the cooks "I need another bacon cheeseburger, this one has no burger". I stood waiting, after a few minutes a man (looked like a supervisor or manager) grabbed a sandwich from the warmer tossed it on the counter at me and said "here you go". I took the sandwich and left, amazed at the lack of empathy and apologies.
When I got into my car I opened the sandwich to look at it, this time it had a burger and I guess you could say it had bacon. It had a piece of bacon that was about an inch long, it was as long as it was wide. I should have gone back in but by this time my sanity and time were worth more to me than this sandwich. The onion rings were undercooked and cold by the time I got back in my car. My family member told me (who loves McDonalds and never wants to go to BK, now I know why) that the sandwich had meat unlike mine, but lacked any flavor at all and was @ $5, so not worth it.On a bright note, I can report to you that the sweet tea was good.

There was a pile of dirt on the floor and instead of picking it up they stacked chairs to block off the area beside the pop machine. Rude and crappie service,asked for two whopper Jr and the guy rang up two whopper Jr meals then I order a kids meal for my kid obviously and he asked if I wanted to get anything for my baby as if I was neglecting her. Then to top it off my wife orders hers and he looked at her and just rang up a large when she said something he said I just assumed that you would want that, implying that she was just large. Crappie service and that is being polite.

I purchased food from the Burger King #7252 at Maplewood Plaza, Coral Springs, Florida 33071 and brought it home. My four year old granddaughter took three bites of a chicken sandwich and we noticed it was raw. I went back to the restaurant and all the manager could say was he was sorry. I have pictures of the sandwich and it is in my freezer. I am done with Burger King other than contacting my lawyer and posting the pictures on facebook.

On April 4 ,2014 I went to the Burger King in Imperial Beach, CA 91932. I ordered 2 Angry Whopper Combos, when we got the order I had my passenger check to see if we had 2 orders. When I got home we preceded to eat our burgers when we noticed it was just a regular double whopper. Fast food is notorious for leaving out items in the bag but this is ridiculous that I have to open the box to check my order too. There wasn't any cheese, the burgers were watery. I was very excited to have a Burger King back in our neighborhood but this experience has left me questioning my enthusiasm. I would appreciate some feedback.
Thank you,
Pamela Craver

Every Friday I treat myself to a breakfast on the way to work, and usually stop by this store before 07:00 am. They never get my drink correct and I can usually catch it and have it made correct, this morning my total order was over $12.00, and no receipt and when I ask for one there is always an excuse. When I stopped by the store later to talk to them, the manager in the afternoon only wanted to know where my receipt was. I brought back the original cup and he told me it was a small cup, when I told him I always get a medium he only wanted to know where my receipt was. When I tried to tell him the person in the morning never gives a receipt, he just kept repeating "where is your receipt". I now wonder what is being charged for my order, and not knowing what I am being charged I suggest you may want to audit their accounting on what is being charged to customers. The other big problem there is usually someone who cannot speak clear English and getting the order incorrect. I will not go back to this store and the owner needs to make some big changes because it is terrible, and the lack of manager ability is really bad and this is not a way to run a business. I am very unhappy with this Burger King in Chantilly, Virginia and I suggest no one go there. You may want the health department check it out as well.
I would suggest the health department check this place out, and make it mandatory to get a receipt, and find people who know how to manage the store and knowledge of good customer service as well. Not getting a receipt even when you ask for sends up red flags for me. Not a place I plan to every go back to, you would think Burger King would be upset with these actions and try to make corrections.

This complaint is being sent as a result of one of you Brooklyn Franchises not having satisfries. I arrived at the store around noon today and was told by the sales clerk that no more satisfries were being made today. I told her it was only noon. I was in the drivethrough so I could not understand her reply but never the less, I left with no satisfries. This is the second time in three months I have had this same problem with this particular store. Is this a problem with this store or a company wide issue?

I went in to Burger King this past Friday morning, which is located in Rittman, OH and it was a dirty mess. The counters were not cleaned and pop machine area was a mess. The elder lady behind the counter, her clothes were so dirty to look at, that I almost walked out. Apparently, the people that work at this Burger King does not take pride in their restaurant or themselves.

Just went to Burger King, store #1621, at 13721 N. Cleveland Ave. N. Ft. Myers, FL 33903. The girl at the register didn't know how to ring up my order, got the "manager" who said I could not use a buy one/get one coupon with a value meal. I said this place has always done it.
She rang everything separately, DID NOT give the extra large fries nor the extra Big King burger that was buy one/get one. She charged me for each item separately then did not give all I had ordered which was for my grandson. When I got home, we went through the bags and not everything was there, as is what happens a lot. They were not busy at all. I was there at 3:03pm. Since I have been sickly this week.
I did not feel well enough to go back to the store since it is a ways from where I live. If Burger King cannot get people who can do the job properly, I will not be going back there no matter how many coupons come in the mail. It's not right to charge those higher prices and then not get what I ordered. I worked at Burger Chef many years ago and would have fired on the spot if I didn't get an order right the first time. These days, no one knows what they are doing and they still work! It's not right. I was charged almost $6.00 for food I didn't get.

Went to lunch today with a co-worker along with multply orders from coworkers. I was told I could not order more than two orders per car. Why? If all your odres have to have names on them and they are numbered as they are taken. So what does it matter how many orders are in one car? Any way I was shorted my drinks on the inside lobby area because we couldn't order thru the drive-thru. So not only was iI inconvienced I was shorted my items that I ordered and paid for. So How do I get my money back without recepits they also forgot to hand out. Asked for a carrier for the drinks I did and was able to order thru the drive thru and was told they didn't have any. Who's the owner of this place I'd be glad to offer to turn your business around for you. and be more effienent with the lack of staff for the volume your doing.

My partner and I took my daughter to this Burger King on the 6th of march at aprox 5pm. Pretty much straight away I was made to feel uncomfortable by a member of staff who kept looking at me funny. After placing the order I decided to add cheese bites, as the rest of our food was ready and the place was very quiet (no wonder really) we took a seat thinking someone would kindly bring them over once they had been prepared. A little while after was aware of the cheese bites being ready and could see the member of staff looking at them and picking them up n putting them down and then returning to moping about. A couple of times she sent another member of staff out on to the floor and each time I thought he would perhaps be bringing them over on his route but no.
She finally proceeded to put the bites back in the kitchen and then came out on to the shop floor herself….my partner and I were baffled as to why she didn't just bring them with her also. It was clear she was trying to be awkward and it was very petty as well as rude. Enough was enough and my partner went up to the counter to complain to a manager who had now appeared only to be point blank ignored for what felt a very long time as he stood right infront of her! I couldn't believe was I was seeing. We wont be back in this Burger King as it was one of the most uncomfortable meals I have had anywhere. It all sounds a bit silly now I am writing it down but there was just no need for any of it at all.

I have been to numerous Burger King locations in several states the past ten years. I normally get an order to go either through the drive thru or in store. More times than not the order is not correct when I get home. Locations are Marietta, GA; Warren MI; Indianapolis, IN. I am not trying to get anything for free. I think your regional managers should step up the training. It's like the person making the hamburgers just ignores the order. I like the taste of Burger King more than McD's or Wendy's but if I get too aggravated I'll stop choosing Burger King altogether. Just FYI.

Today marks my 4th and last trip to your store on Nashville Pike in Gallatin, TN. I went to this location to order satisfries(which I had gotten in Alabama and was delicious). The satisfries that I recieved in Gallatin, TN were very greasey and tasted terrible. I thought maybe they were having a bad day and decided to cook them in regular oil. So today, marks the 3rd time I have gotten them since the 1st time, today an extra manager was there so I am assuming they baked the fries, which were undercooked and still cold in the middle. The chicken crisp that I had ordered turned out to be the regular chicken sandwich so I was charged more for my meal. I normally do not complain about anything I recieve that is bad, I just dont go back. Today I am writing this and I will not go back to Burger King. Sorry for this negative but truthful complaint.

I'm writing in regards to the ancient cashier whom received my party's order. She seemed as though she has been working for too long and was in a complete panic when a group of polite, yet traveled musicians made a single filed line in her empty establishment. We took a few minutes to work out what special value we wanted, and how we wanted it, which, to my surprise, completely unnerved this cashier. During the first order I tried to calmly explain to this woman that this was going to be a lengthy order, full of changes, and that she please be patient as we just want it our way, or so the slogan has been for Burger King as far as I've known. She did not take well to this request to take the order slowly for some reason despite the atmosphere being much like a western ghost town, no activity and no need for panic.
After a few orders, naturally, someone realized they didn't want mayonnaise, and another decided on spicy "chicken" instead of bland "chicken" and this sent the poor dinosaur into another panic, shouting order changes and clear excuses to her staff that it is our fault and surely not hers for being impatient. I can see where fault gets confusing for her, as no doubt, early stages of Alzheimer's is beginning to set in due to the fact she chose to work at your establishment during the same hours that the remake of Dallas is on TV. Have you seen that show? I'm not talking about the old version, even though I really like Mac Davis. He was an actor and musician, he knew how to have it his way. No, I mean the current one, my grandmother watches it and considers anyone who doesn't, a fool.
Anyway, now I can get to my point of this complaint, my issue is not all with this poor woman trying to earn a hard dollar but with your training for such situations. My suggestion is that maybe you guys practice breathing exercises for times of apparent stress. You could maybe pair up with a planned parenthood organization, which I'm told offer not only help to women in search of a way out of parenthood but also offer help to expecting mothers and how to have a better birthing experience. This partnership may even gain an edge on those filthy bigots over at Chic-Fil-A.
Not that I personally feel strongly about pro-life or pro-choice issues or think you guys should have any stance in the situation, but I feel this could be a good pair. Much like a woman who chooses not to be with child, a customer may feel much safer in an establishment that allows them to not to have onions on a sandwich if they choose without discrimination or judgement. It's the whole philosophy behind "have it your way".

My husband and I had lunch at Burger King in Ames on Saturday. Between the two of us we had two sandwiches….all 3 had dry buns and hamburger patties that were not even warm. The fries were hot and that is the ONLY positive thing that can be said for the meal.

After a long day at work stopped at daycare to get my daughter, stopped to get gas, and final stop was BK's drive thru. Order placed was 2 whopper jr. meals, but I think if I had ordered kids meals I would've got more food. Once at home got the food out of the bag I was in such a a shock and very disappointed, the whopper jr. was soooo small, the beef patty was as big as a dollar coin, a tiny piece of lettuce, two half strips of onion, half of a tomato round and a tiny pickle. fries the box was huge for the amount of fries in it. Overall I was very disappointed with the food, paying $10.13 was not worth it. I thank you for your time and attention to this matter.

I purchased breakfast on Saturday morning March, 8 at the Haleyville Store and it cost 4.56. All I had was a 100 dollar bill. I handed it to the girl working the window and she looked at the lady next to her and stated that she did not think she had change for that big bill. The lady which I think was the manager on duty and I think her name is Linda. "Linda" stated that she didn't have time for that and then the drive through window closed. At that time, Linda stated that it is ridiculous to bring a 100 dollar bill up there and that anyone that does should be shot.
I do not appreciate the fact that she was so rude. She thought that I couldn't hear what she said but I did. I guess I will take my 100 dollar bills elsewhere from now on and I will pass the word around that some of the staff is rude. I have already filled out a form online and have heard nothing from it. I haven't found a phone number to actually speak to a person.

On 3/7/14 area had bad ice storm. We arrived at Burger King at 11:30 am. The placed had a lot of customers in line. We stood in line1 hour and ten minutes. While standing in line we observed the following: Only one cashier on duty , four employees tending the drive-thru. Cashier stopping line talking on phone. Cashier turns out to be manager. A woman comes into restaurant and stands at the counter. About 15 minutes later two bags of food was handed to her by another employee. The woman goes to her car the comes back in.
A man comes in and sits in dinning room. The man says he doesn't feel well. Cashier stops line and goes to man. She say she is calling 911. No other employee jumped on register Man was fine, he walked out with a paramedic. After about six minutes, I went to her and reminded her the line stopped and she needed to go back to the register. We the customers would have called 911, if she hadn't intervened. This was the worst customer service I ever received. I told the manager that I was going to file a complaint about the service. After all that time, we went to dinning area to eat. Then we found that our food was cold.

Went through drive thur in Webster Ma. to order a meal place the meal get to the window to pay go to hand the manager the money it was a 50.00 dollar bill she proceeds to say this company doesn't except 50.00 dollar bills
I say ok its all I have give me a second I have a lot of change I will see if I have enough to pay in change and she gives attitude walks away and has someone else stand there and wait. I hand the man the change he hands me the bag then my drink and when I don't drive away he was rude and says well are you all set, I look at him and say yes if I can have a straw so my son can drink his drink. So needless to say I will not be going back there and I will make sure I let all my friends know what kind of people work there.

This is the second time I am filing this complaint from over a week ago to no avail Your restaurant did not have change for a 50.oo dollar bill and I was with my daughter grandaughter and husband and we were spending over 20.00. They did not go out of the way to get change and I left with no food and was told by a woman named Jocelyn to have a blessed day in a sarcastic manner. We than proceed to go to Wendys with no problem getting change from our money. I since have not stepped foot at your restaurant nor do I plan to until this complaint is answered in a favorable manner.

I live at 2834 14 Lane in Kenosha Wisconsin. There is a Burger King restaurant on 22nd ave and 18th street. This location is horrible. I have lived here for 8 years and can not think of a good or even normal service from this location. If a customer goes threw the drive threw no matter what you order you have to pull ahead and wait for someone to bring your food out. The minimum time in the drive thru is 5 mins. This is unacceptable for a fast food restaurant.
So trying to give your company the benefit of the doubt we tried going into the restaurant thinking maybe the problem lyes in the drive threw. But we were once again let down by Burger King. Slow service poor attitude and equipment that is constantly broken (milkshake machine). Please keep in mind that this is not one experience. This has occurred over dozen of visits and everytime I was disappointed. I have spoken to several managers over the years and in most cases they were just as unperfessional as the staff before them. I do not want free food or anything like that. I am simply bringing this bad location to your attention since it is giving your company a bad name. For example even when I'm in another town I don't even consider going to Burger King to eat. I just assume that I will get the same bad experience.

This morning on 04/10/2013 at 6:15 am went trough drive true some body asked me about menu specials than turn off lights waited no answer drive trough window and was open lights off at kitchen drove around saw Laddy inside , so i went to HEB store and came back lights were on so drive trough and they turn off lights again so i had to make another stop at another restaurant that make me to be late to work tanks to Burger King employes when all they had to tell me that they couldn't help me so that I could find me another place fast enough so that way could make on time to work . So you need to teach your employees that no matters what is the reason " Burger King" employees need to let customer know reason for why customer can't be help at that moment. Same reason people stop going to Burger King at Old Pearsall Road.

I work at a burger King In Dilley, TX. It is a fairly new restraint, and receives a lot of business. Although I know my customers do not always get satisfied with our performance, I try my best. I am complaining about a manager, elida samudia. She is always on Facebook, and expects me, an 18y.o. high school senior to do her job. I told her Monday April 1st, to go home, because I said I would not put up with her on Facebook, while I ran the front cashier and drive thru position. She got mad and sent me home. On April 2nd, I was told I didn't have to go in because she would be working. That Thursday and Friday I wasn't put to work because she worked the night shift. Then I was told Friday night that I had to be at work at 5 Saturday morning. Not only was that a late notice since prom was Saturday, but the schedule for the week was never created on Monday as its supposed to. I'm fed up, since I've worked for them, for 2 years, and I still get treated unfairly.

I was ezshausted agter work and chose to get a sweet tea and water at Bruger King. I got a tea no sugar and water .I paid with a twenty and I drove off and realize she didnt give me my change and was already at Walmart so i shop and went back. She said they had no sweet tea and would not give me money back or count the cashier door until 10:00pm, So now I made two trips with bad service both times and have to make another one to see if I get my money back or if she just ripped me off. I told her check the cameras they would confirm since she acted like I was lieing. My ten year old witness all this. I would appreciate a little better customer service and treatment then what I got . this was at Lebanon Mo. Burger King. Thank You for your time.

Hello, I was recently at the store in Indianapolis Indiana off of 96th street and Keystone area on Wednesday April 3, 2013 between 5:30 and 6:30 in the dine in area. We walked in and what looked like could possibly be the manager but she had no name tag, was off to the side and talking on the cordless work phone.
She walked up to the register and stayed on the phone, then walked back to the back and was still just talking on the phone and it was definitely a personal phone call because she asked what the person on the other line was doing and wanted to know if they wanted to go out. Once she finally got back up to the register she said hold on to the person on the phone and laid the phone on her shoulder, and just looked at us.
Not can I help you or nothing. As soon as we were done ordering she picked that phone right back up and was on it most of the time we were there. When we were walking out which was at around 6:30pm the girl who took our order and also the boy who was working the drive through which I am quessing is Eric because that was the name on my receipt were both leaning on the fry machine texting away.
I dont know about anyone else but I dont sit on the plates I eat off for a reason, that is very unsanitary. My favorite fast food restaurant is Burger King but a lot of the Burger Kings in Indianapolis are not properly taken care of. The ONLY one I will go to around my area is off of 82nd street in Castleton.
The one on Shadeland needs to be checked out also. If you have any questions feel free to email me.

I went to burger last saturday march 30 in salt lake city, utah. i was hoping to get a free product by purchasing a whopper. I was told that the bk cards are no longer being used. There was no notice of this on the internet or at the store. I could use my points, but I had 974 points. I talked to the manager. He was very cold and unapologetic, as was the cashier.
I needed 1000 points to get a free product. The manager said that his hands were tied and there was nothing he could do. Then, I went to purchase some chicken nuggets and I was two cents short. The cashier wouldn't help me out, so I had to break a $20 bill. I had cut out many coupons for Burger King, but I won't come back unless I am treated better.

This store is close to my home so the wife and I stop at least three times a week. Each time we go thru the drive up they totally mess the orde up. Lately we go inside and every time they are out of something( onion rings, ice cream,chicken nuggets ) I have seen a number of customers just walk out. I've spoken to severaal people at this store and they do not seem to care so maybe I'll take my business to your compitition who does seem to care

I ordered a value burrito and double sausage crossanwich, burrito was fine, crossandwich was sausage and bacon, beard was burnt so bad you could smell it without even seeing it. Also was in drive thru , never received a receipt, or any napkins. Honestly only went to the sulphur , la location on cities service hwy cause McDonald's wasn't open yet. I do not, I repeat, do not have any intentions to visit any burger kings again due to such horrible food quality, in attentive employees, and overall, extremely slow service. This appears to be the company policy, cause multiple people I know have complained about this actions at Burger King. Next time I will gladly wait the extra 15 minutes till McDonald's opens.

The menu and structure of the Burger King on South College in Auburn Al are really good, but the service is below poor and the kid's area had all the tables filthy (thank goodness I had brought some wipes with me.) Also, three different customers at three different times had to wait and wait for someone to come to the reigster. Several times we could see her in the back chatting. When she did arrive, she was not happy to be waiting on her customers–we were an inconvenience! This was Sunday, January 20 between 4 and 5 p.m. We also use the Burger King on 2nd in Opelika Al and have not found this depth of poor service or uncleanliness, but an upgrade in customer relations would be recommended.
I looked for a number to call to issue a complaint locally but found none. Both of these Burger Kings need accountability!

We called in at around 6pm last Friday evening to Burger King on the Boucher road in belfast, 1 customer was eating so it wasn't busy, we got to the counter to find the employee leaning over the counter on his mobile phone, when he saw us coming he actually tutted, we were then told by a member of staff in the clothing department downstairs that they were trying to get closed early to get home because of the bad weather(snow) which is fair enough but we couldn't relax as every bite was being watched as to say hurry up!! We ended up putting my 2year old sons food back in the bag for him to finish in the car. I couldn't complain about the food as it was good infact find it to be the best fast food outlet I just think some staff should get more training in dealing with customers. I work in a hotel myself and although its not the same if I saw one of my employees on their mobile or even slouching in front of paying customers they would have a lot to answer for.

The other day I came into the store in Pueblo, cO that is located on Vinewood Ln. A tall african american male, who appeared to be the manager on duty was getting ready to take the order of a woman in front on me, and she asked him if she could have just a moment to look over the menu, and he told her :"Aren't you ever going to order before your'e dead?" That comment really upset me and I decided not to order, and ended up going to another place to eat. I believe something something needs to be done about this man.

On Sunday Jan. 13, 2013 I went to the River Road in Keizer, OR, Burger King. I placed my order and paid at the drive thru window. I was asked to pull around to the side to wait for my order. I followed the instructions. Then waited and waited……….. Finally I went inside and inquired about my order. They had forgotten me and my order. (I had used the drive thru as I had been painting I was tired and didn't want to be seen.) There was no apology, nothing. Needless to say I was disappointed in the service. Just thought you should know.
Debra

I am a youth pastor in Tiffin, Ohio and I took my youth group to New York for a ski trip and stopped in austinburg  ohio at BK # 7305 for supper and received the most horrible service I've ever had anywhere.  Not only did my co-youth pastor here the manager say the F word in front of my youth kids, but I ordered a number 7 with cheesy tots and after pretty much everyone after me had been given their food and literally 38 minutes after I ordered I got mine.  I hope you can take care of that.  I was given a hershey pie for my wait, but i still felt a bit ripped off, not to mention we added an extra 38 minutes on to our already 4 hour trip. Thanks.

Upon entering the restaurant, my family and i had to wait 20 minutes before being served, the restaurant was not busy and neither was the drive through, there were several members of staff on duty although only a couple appeared to be working, the rest were just standing about. When we were finally served by the only person on the till, whose English was not very good and he also appeared to not know how to work the till as he asked a couple of people what buttons to push. After ordering the food, we had a further 10 minute wait for our food, during which the manager asked if we were ok as we were waiting for a while, the order was completely wrong and was quite cold. I then took the burgers back to change for new ones, it was a furthe 10-15 minutes and I still didn't have the burgers, I went back up to till and due to lack of communication through the staff my fresh burgers had went to another person, by this point I had had enough and just left, while all this was happening, there was a number of people complaining within the restaurant and also some complaining from the drive thru, this was at the Burger King in Aberdeen at queens links on the beach boulevard, I can easily say this was the worst experience I have had in a fast food restaurant and can easily say that I won't be returning any time soon!!

Since we always cook at home, my kids have asked me to get some fast food last night (01/03/2013), so we drove to the closest BK and ordered four whoppers to take out. Then drove back home (few blocks away) and ate what appears to be very strange looking whoppers with unusually cold meat. The very next morning most of my family, including me, have had really bad food poisoning. I am planning to contact the local health department on Monday to prevent such happening to other people. Lesson learned.

Wednesday 2nd January 2013 my husband,my granddaughter and myself stopped at Castlebellingham Apple Green station and visited the burgerking to have a meal, everything about it was awful, first there was only 2 staff members, 1 serving & 1 cooking, neither had any hairnets or hats to cover their heads, the girl that was cooking had red shoulder length hair and it hung around her face as she cooked, when we got the food it was digusting the fries had been reheated over & over and the chicken royale meals that we got were cold & like rubber, in all my years eating at burgerking I have never come across this, when I went to complain to the girl(Niamoi) who served me it wasnt possible as she was struggeling to deal with a lot of people on her own & we had to continue with our journey.

When Burger King first placed the Whopper on their menu, it took two hand to hold this sandwich. Now, where is the meat? Your your own worst enemy. Place your menu back the way is was and prepare your sandwiches the way it was originally planed. The other fast food style restaurant can not prepare a burger as the old style Whopper!

I went to get food from the store number 16622. I went for my wife and she had to leave my 12:45 in order to get to work. I went to the store, ordered a kids chicken nugget meal. I ordered at 12:25 and didn't receive my food until 12:48. I went inside because there was a huge line outside. Inside there were 7 people waiting. The kid at the register Don said they were short staffed. The drive thru lady was standing there, the huge guy in the back was staring at the monitors then making something without gloves, the other two employees were also moving incredibly slow. I work at a bank and under our rushes we don't move as slow as these people, we do something at least, and we always say sorry or explain the problem. No one seemed concerned, all the guests were angry, and it took so long my wife had to leave without eating lunch. I don't plan on going back, and will further my story on to others, even though it's not as if anyone says "Let's go to BK, their service and food is excellent."

I have wrote to you as we'll about Romford branch I brought 3 meals from you I ordered normal coke and diet coke and fanta well I was watching your staff she half filled the diet coke with diet coke then add normal coke to it and brought them over to the tray none of them was marked when I asked her which was which she didn't know then just picked one lucky I was watching I asked her to change. Them she. Wouldn't I am a diabetic so I can't have sugar so it is very dangerous to have to much sugar I was with my kids so I didn't want to kick up a fuss the way your staff treated me was disgusting you are lucky I didn't take the drink for testing your suppose to be friendly to your paying customers yet I was treated badly from vikki Johnson

What the hell man. I was angry when you first got rid of the spicey chicken. And now, you put out a plan chicken patty with buff. Sauce and call it a spicey chicken? When I saw the sign saying, "One dollar spicey chicken everyday" I was so happy you brought it back. Then I went through the drive-thru, and I was smart enough to get only 1 because I knew there was a chance you guys did some stupid thing like this. It is not bad, the sauce is good but it is not the spicey chicken. So don't call it that. Buffalo chicken, hot chicken, kick'n chick'n, whatever. But spicey chicken is very misleading to the people who loved the origonal.

Anthony Price
from Nashville, NC
Ordered breakfast: 2 croissant meals from store RoanokeRapids, N.C. and the sandwiches were old and dry. The totes were cold. I called back and they said that I needed to bring food back to the store before lunch but I told them I got off at 6pm. Never received anything in exchange for bad food.

In the late evening of Tuesday, April 9th I went to the neighborhood convenience store to get two beers for a tenant of mine. She is 72 years old and in a wheelchair for the rest of her life.
After leaving, I suddenly had the urge for Burger King's 10-pc. nuggets for $1.49. In the past I have found them to be delicious....……...when they are fresh. At our local BK--South Haven, Michigan-- that has not always been the case.
They are only a short half block from the convenience store. So I drove in and went to the counter. When the young man took my order I told him I wanted mine made fresh, that I was not interested in anything that had sat around. That my previous experiences here was that when they are too old they are stale, tough to chew, and not very tasty. I also ordered a Hershey's chocolate pie. He did not say anything about the order.
I then paid for them--$3.48 with tax at 9:08pm. I have the receipt.
I then watched carefully as to how my order was bagged. Sure enough, the older woman employee there grabbed a package of them off the heat shelf. I informed her that I had requested that mine be made fresh, not something that had sat around. Her reply was that these were not that old. She then handed the bag to me. I was very tempted to immediately ask for a refund of my money since my order was not what I requested. But I didn't. I took them home hoping maybe she was right.
She wasn't. They tasted old, stale and were tough to chew. Too crispy on the edges. I ate four of them and threw the rest away. I then vowed they will not get me again. This particular Burger King seems to have a lot of issues with food quality. And when you don't fulfill a customers order as they requested you should not wring your hands over your fate when the next time they drive down the road a half mile to McDonalds.
That's it. I'm done at this BK. This incident of less than satisfactory food was one time too many.
In an unrelated rant I have an opinion on something. Years ago BK had a sandwich called the BK Broiler...an excellent chicken sandwich. Far better than your Original Chicken sandwich. In my opinion, you kept the wrong sandwich to sell.
Thank you for taking the time to read this.
John Davis
P.O. Box 523
South Haven, Michigan 49090
email: bugsyklitty @frontier.com
No phone listed as I am about 85% deaf.

I went to the Cowansville Burger King (#12369) last night for supper with my husband & 2 children. We went there because I had some coupons to use + there is an indoor play area & it was wet & cold outside. These coupons have no expiry date. As you can see on the image attached. 2 Whopper trios for $9.48. This price was not accepted by the clerk & she brought the manager up to deal with it. The manager also confirmed that the system would not allow that price to go through. So, he charged me 11.49$ and had nothing to offer to make up for it. Instead he showed me how to get more up to date coupons with the current prices on the Mobile App. I will not return to any BK for this reason unless there is an offer that will convince me to give it another chance. I have gone to that BK in the past with similar coupons & the managers at those times always accomodated by giving an extra discount or free item to compensate. I will opt to go to McDonalds play parc with my children instead.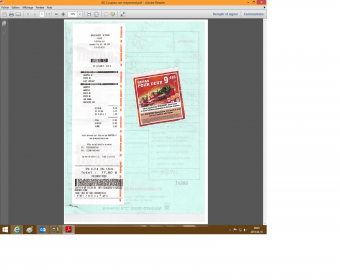 Walked in & placed our order, then 2 employees come walking in from the parking lot, they had to to open 2 doors to get inside then punch a code in door handle to get in the kitchen.
Neither 1 of the 2 employees washed there hands then they proceeded to start getting my order around. When I said something about north washing your hands after coming from outside, I just recieved dirty looks from 1 & the other employee was actually polite & ended up washing his hands. I'm sorry but that's about as unsanitary as it gets. Every one who comes inside touches them doors. GERMS.COM

Sandra
from Clearwater, FL
Store in largo fl on Missouri Avenue was busy spend 16$ And food was terrible couldn't of been any colder so you know the temperature was not like it should be at all never go back zero stars

At the Covington ,VA Burger King they offer Frozen Cokes. Only occasionally are they available. MY autistic grandson loves them, he is a very picky eater. He gets upset when they tell him the machine is down. Please check to see if this is a machine problem, or EMPLOYEE problem. Thank you

This past weekend I took my family into the above mentioned Burger King. Upon entering and standing in line to order we noticed there were two TV's blasting none other than CNN news, who was in the process of bashing our President and our country. I do not believe people should be subjected to this when they just want to go somewhere and eat lunch with their family. If they want to have TV's on, it could be on sports, weather or even cartoons, but definitely not CNN News! Regardless of your political affiliation, I should not have to watch/listen to that while I am trying to eat lunch with my family! As a result we walked out. I am disappointed because this BK is located in my neighborhood and I love to eat there. I will not be going back until those TV's are moved or changed. Neither will the rest of my family. Thank you.

Carlos Murray
from Houston, TX
I am at Burger King on 10205 E Houston Tx 77029. I ordered multiple sandwiches. I ate them , almost choked so I asked the manager MEAGAN LOWE for water and she refused. She stated there was no free cups and that people usually get soda instead. I told her she can watch me get water but she still refused, I told her I was going to call cooperate but she said she didn't care and then gave me her full name.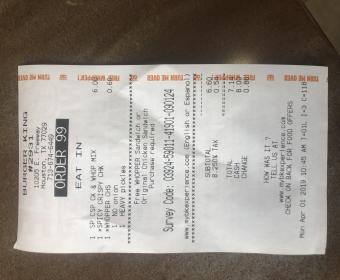 Burger king at Spanaway, I came in to make an order, I stood there waiting to for somebody to help take my.order, there were 5 people working at.the time I was standing there all talking facing away from the customer line, waited for 5 minutes but they don't seem to care, so I walk out,poor service.

Barbara Maitland
from Cedar Rapids, IA
The image for the BK chicken sandwich is false and misleading advertising. The image shows lettuce leaves extending out beyond the bun. In actuality, one receives a few measly disheartening flecks from a bag of lettuce salad (see photo of coupon image and of the actual sandwiches I received).
Please either change your picture illustrating this sandwich or else instruct your franchises to live up to your advertising photo.
I expect to receive an answer to this complaint.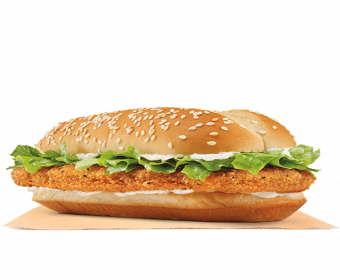 The image for the BK chicken sandwich is false and misleading advertising. The image shows lettuce leaves extending out beyond the bun. In actuality, one receives a few measly disheartening flecks from a bag of lettuce salad (see photo of coupon image and of the actual sandwiches I received).
Please either change your picture illustrating this sandwich or else instruct your franchises to live up to your advertising photo.
I expect to receive an answer to this complaint.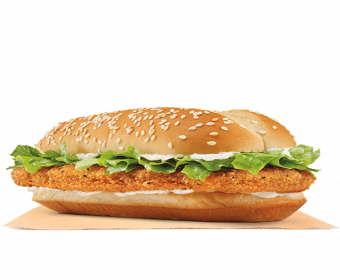 Your updated app no longer works on my iphone 5c. Its asking me to update my SSW on my iphone. The iphone 5c I have is at the latest SSW on it and they're are no further updates. How able I suppose to make purchases at Burger King with being a select member of your clientele? Please come up with a fix for me. I tried numerous ways to contact Burger King vie: phone email and know one is responding to me in which case I just go to Wendy's and McDonald's.

What is this fascination with Hawaiian buns ??? Burger King has always had, by far, the very best buns ever. Now you have decided to use tasteless Hawaiian buns on your fish and chicken sandwiches. I chocked them down and didn't complain but those buns completely ruined what has traditionally been the best nonburger sandwiches ever. Please rethink your decision to force those tasteless buns on your customers !!!

Linda Pisano
from Washington D.C., DC
Placed an order inside Restaurant and stood in back waiting for order,. A couple came up and ordered, and the cashier handed them a bag The couple walked away and I still waited for my order. The couple came back, handed the cashier the bag she gave them and told her it was the wrong order, Cashier called my order, and must have handed me the same bag that was returned to her from the couple since it was what I had ordered. I left and when I opened the bag fries were all over he bag and it looked like the sandwich was opened and re-wrapped. Disgusted.

John LeForce
from Topeka, KS
My wife and I went to your drive through last night 03/26/2018. I would just like to inform you that the wait unreasonable. There were two cars ahead of us in line. I'm not sure how long it took but we waited long enough I was ready to drive off but could not get out of line. From that point it took 19 minutes to get to the drive through window. That does not include however long we had already been sitting there. We were not greeted just met at the window with the total belted out at me. She took my debit card handed back to me then made two orange drinks which we had ordered two sprits. We got that straightened out she handed me the bag. She did thank me so she did make an effort for customer service. When we got home my order was fine but my wife had asked to add bacon and cheese to her Whopper Jr.. She did get bacon but there was no cheese on the hamburger. I got the receipt out of my pocket to see if they had charged us for the cheese and get a phone number, but it was not legible. Nothing but black streaks running down the page. We just recently mover here from Dodge City and always enjoyed the Burger King there. There is too much competition here I can't say I will come back for awhile.

alan hecker
from Suffolk, VA
WANT TO THE BK ON HIGH AND AIRLINE ON 3-23 IN THE AM ORDER 3 EGG AND SAUSAGE AND 3 SAUSAGE ONLY WHEN I GOT HOME THERE 3 SAUSAGE BISCUIT AND 3 BISCUIT ONLY FOR THE LAST FEW TIMES I HAVE HAD TROUBLE WITH MY ORDER ,I AN DISABLED SO ITS HARD TO GET AROUND ,I THINK YOU SHOULD CHECK OUT YOUR STAFF THANK YOU, CONCERNED CUSTOMER

I went through the drive thru and a girl kirana was at the window her eyes were bloodshot and she reaked of marijuana. She seemed spaced out when she spoke with me. This is absolutely unacceptable! This was at Ashtabula Ohio. I will not be returning.

Chris Eastep
from Elizabethton, TN
I'm so sick and tired every time my wife goes to work at burger king she get made fun of because she has health problems and the breakfast manger tell her to suck it up they also tell her she is faking being sick something need to be done about this manger because I'm sick and tired of my wife coming home upset and crying because of her sorry ass coworkers and mangers treats her like crap this burger king in 1209 North Eastman Road Kingsport TN 37664 phone is 423-247-7787

Jim Watson
from Jefferson, GA
Came to purchase burgers and fries. Gave ticket for free whopper I had received for survey. Placed order,noticed higher than it should have been. I was told that coke and fries must be purchased with the free whopper. I told her that was fine and since I only needed two please refund me fo one since I was to pay for the one with coupon. She didn't so I thought oh well we will have extra fries with our burgers. I got home and only two fries,I paid for 3. We come at least twice a week not going to stop we like the food. Just thought that wasn't right. The survey leads one to think free whopper that's true but must purchase fries and coke.nread small print I guess. Jim
PS- we are seniors we always pay full amount we don't take advantage. But fair is fair.

Nicole
from Vicksburg, MS
The Burger King at this location 3121 Halls Ferry Rd, Vicksburg, MS 39180 has poor customer service.the Manager there name starts with a "T" is very rude & unprofessional..she refused to refund me my money back after I receive burnt fries..A major concern is that very frequently she says the broiler which is used for the buyers is down for long hours,which it is not, mostly on Sundays and late at night..
I know this not true because a employer I know once said ,"Saying the broiler is down is a reason NOT TO WORK" I'm sure the company is loosing thousands of dollars..I love burger king and I hate I couldn't order my family food on 3/17/2019 around 3pm when the manger said, broiler was down & they were only frying fries and fried items..This location needs a audit or a regional manager to stop in sometimes,this has been going on for over a YEAR PLEASE DO SOMETHING ABOUT THE UNPROFESSIONALISM IN THIS ESTABLISHMENT & THE EMPLOYEES LYING TO CUSTOMERS SAYING THE BROILER IS DOWN.THIS IS THE ONLY FAST FOOD ESTABLISHMENT IN VICKSBURG MS WHICH IS A TOURIST AREA THAT PROHIBITS THIS POOR SERVICE.

Dynita Nelson
from New York, NY
They put my 16 years old out and said she can't buy food and said they have to be 18. When that became a new policy. 3103 gentian Boulevard Columbus Georgia 31907. My number is706)580-8178.

Michael Lauer
from New Orleans, LA
Poor customer service at BK on St Charles ave in New Orleans. Ordering food at drive up, employee answered on headset making lots of noise changing cash drawers, gave her my order, she replied , I cant hear you, I replied if you stop making noise with trays, you might be able to hear me. Her response was "that's what we do here, Make noise" . Did not place an order, drove to window, ask for store number, was refused" Very poor customer service.....Re trained??????

CARNIVAL MALL BRAKPAN IS THE WORST SERVICE YOU HAVE TO WAIT SO LONG FOR YOUR ORDER.
THEY CHARGED ME FOR TWO BURGERS AND I GOT ONE.
THE MANAGER ON DUTY WAS VERY RUDE.
THEY OVERCHARGED ME ON THE ICE CREAM AND GAVE ME THE WRONG FLAVOUR.
WE ASKED FOR PEPPERMINT CRISP AND GOT KIT KAT
BAD SERVICE

John Teeters
from Centerburg, OH
I ordered a croissant sausage,egg and cheese sandwich the croissant was dry and crumbling. I also ordered French toast dips and when they served them(after I had paid) they said they were out of syrup. I took them anyway which was a mistake , they were hard and dry. I don't know if I'll ever stop at Burger King again.

Michelle franklin
from Springfield, MO
I have came to eat at this specific location for years and service had slowly went downhill to unbearable. I usually eat at location 525 s. National springfield,no 65802 store #7203. I don't know why or what the issue was tonight there were several customers in and I ordered chicken nuggets and onion rings. The chicken was pure cold and the onion rings were so old that they were terribly hard and misshapen. This was the worse food I ever was served. I think that this should be looked at asap.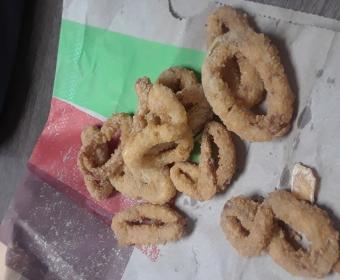 Roxanne Shelton
from Springfield, VT
Extremely POOR service with BURGER KING CLAREMONT NH manager! Several customer service left, including me and my best friend! (3/9/2019 at approx. 3:30 PM). Manager SHOULD BE FIRED as extremely poor taste!

Shelly Barth
from Chicago, IL
I stopped at Burger King in East Peoria IL this morning Thursday March 7 2019. Three people were working, one taking care of drive through and front counter one making food one it looked like was cleaning fryers. The young boy making sandwiches noticed people at the counter and told the girl. Her comment was they will just have to be patient. Wrong thing to say!! I should have left right then. These people think they deserve $15??? Wrong again! Please teach appropriate things to say such as "I am sorry for your wait, I appreciate your patience"

I was a a local burgee king on 902 phillips avenue at 11:00 pm on march 2. I ordered a double whopper meal and a whopper jr meal. The manager was cleaning the machine with purple gloves on and made our drinks with the same gloves on and put her fingers in the cup with the gloves. We get home and get our food out to eat and the double whopper was not a double it was a single whopper. I would like my whole order to be replaced and the manager to take classes on how to make drinks please

Dru Meyer
from New Bremen, OH
We ate lunch at the Burger King in Celina, Ohio today and boy was the service slow. They had a long line at the carry-out and people inside and we were all waiting. We could see the guys behind the counter making the sandwiches and they sure didn't know the meaning of hurry up people are waiting. When we finally got our meals, we were never asked if we wanted any sauces for the onion rings. AND the buns were very dry. It was like they had been leftover from another day - not soft and fresh. We were very disappointed. We had been looking forward to a whopper and then it wasn't even that good. I hope this gets rectified at this restaurant and others like it. Thank you. Dru Meyer

I drove through burger king in Dunbar pa. I ordered a grilled chicken sandwich with no lettuce or tomato.add mayo. The drive through lady goes it comes with mayo. Well it had honey mustard on it no mayo. So very unhappy to pay for a sandwich and even asked for it and got something else.

Judith Goodsell
from Waldorf, MD
On February 17th I talked my daughter into taking us to Burger King. It is my favorite fast food restaurant. We stopped at the Burger King, 15785 Livingston Road, Accokeek, MD 20607 and placed our order at 1:21 and waited while they served everyone else. After about 30 minutes, yes 30 minutes, I have the receipts to prove it, I asked the acting manager Bryant Parker what was taking so long. He told me he was busy at the window and I would have to give him a few minutes to go check, to which I replied I had been waiting a number of minutes. He then ignored me. When we finally got our order, I had to come back because they did not put in the onion rings. We then headed down the road when my grandson said, Nonna," I have to pick the mold off my bun."..…….yes, we discovered the entire bottom of two of the buns on the chicken sandwiches were covered with green mold. We turned around and went back. It was 1:53 when we returned, we had only gone a mile down the road. I went in to ask to speak to the manager, Bryant Parker, he saw me, turned his back and completely ignored me. The shift leader Xavier Waddell (names were taken from a "REAP" board at the counter) finally came up to ask what the problem was. We showed him the buns covered in mold. He threw them in the trash, did not even tell the "shift Manager" and then gave us a refund and fresh sandwiches. This was by far the worst experience I have ever had in ANY fast food establishment. The food was not eatable, the "manager" was rude and ignored us, and the entire experience took almost an hour...….yes and hour to get 4 sandwiches...….If I could have rated this experience less than one star I would have.

i was at your locate about a half hour ago i want threw the drive threw an i only live10 mins away but i got a family bundle on a coupon an it was three whoppers an three cheese burgers an three fries an the lady asked me if i want cheese on my whoppers an i said yes an when i got home my food was cold so i called burger king on ohio river blv an they was very rude an hung up on me now they did'nt give me a recipit an they could'nt help me so thats why i am getting incontace with you so my phone number is 412 415 1944
thank you ms mayhugh

Lincoln City Oregon
One customer been waited on---
Two employees VISIBLE
Waited 4-5 MINUTES and NO ONE ACKNOWLEDGED my PRESENCE
WALKED OUT AGAIN
THIS PLACE is a ZERO

On Feb.21-2019 at 12:54 PM my wife & i purchased a Whop JR & Regular 10 PC. Nuggets . The nuggets turned out to be very spicy which we could not eat. the woman at the window was very rude &almost threw our order at us.I know we are only talking about a $1.00 here but also the rude service.My wife aired a complaint on 2-20-2019 & received a standard letter stating we are so sorry but thanks for letting us know. If your people can't be civil when dealing with the public they have no business working there. We will not be visiting again any time soon. If you care to contact me please do it by e-mail:
lonewolf4378@aol.com
store #24786
Thank You: Frank Cullen

Received a gift card from parents that was purchased on Amazon. The following week I went to a local Burger King NJ to use my gift for a meal. I was told that the card could not be used and needed to be activated? The next day I went online but could not activate nor check balance - kept getting error message. I called Customer Support at 866-394-2493 1/24/19 who took my information and said they would have someone contact me. Never received a call. Called again today 2/22/2019. Rep said card seemed to be bad and for me to send pictures of card and then email to BK at: guestrelations@whopper.com. He said I would receive a replacement. Email came back not deliverable. I called back and woman I spoke to said to try guestrelaton@whopper.com (why doesn't anyone know the email address?). She then said card needed to be activated and that I needed to go back to a local Burger King and activate card??? Why wold I have to go to a local BK I asked. Why can't I activate online? She also said I needed to tell the the local BK to put money on card (about $5) and that I had no money on the card, which is ridiculous and absurd. If card is NOT activated then how can there be no money on the card? This is a $25 gift card that has never been used. I now am going to call Amazon and file a complaint as well as to write to the corporate headquarters about the incompetence of their customer service department.

Burger King on Malabar Rd...in Palm Bay Florida.......rude workers( probably not all of them i'm sure,) but the fat one that took our order was only nice to the black guys....and the place is nasty....won't ever go back there....

WE HAVE SEVERAL OF YOUR STORES IN OUR AREA. EVERY ONE I'VE BEEN TO HAVE ISSUES WITH THEIR STORE BEING CLEAN. MY WIFE AND I TRIED ONE OF YOUR NEWER STORES AND THE SAME THING. I WENT INTO THE BATHROOM AND HAD TO HOLD MY BREATH IT STUNK SO BAD. THE FIRST THING WAS WHEN WE WALKED IN THE MAT AT THE DOOR WAS FILTHY. WE ORDERED OUR FOOD AND HAD TO CLEAN A TABLE OFF BEFORE WE COULD EAT. I LOOKED AROUND AND ALL OF THE TABLES WERE DIRTY. THE FLOOR LOOKED LIKE IT HAD BEEN MOPPED WITH A DIRTY MOP. IT HAD STREAKS EVERY WHERE. THERE WAS FOOD AND TRASH ON THE FLOOR THROUGHOUT.
I AM NOT LOOKING FOR A FREE COUPON OR ANYTHING. I'M LOOKING FOR A CLEAN STORE WHERE I CAN ENJOY MY MEAL IN A CLEAN ENVIRONMENT. WE WERE THERE AROUND 1 PM AND THE STORE HAD ONLY ONE OTHER CUSTOMER IN IT. NOT SURPRISING. THE EMPLOYEE WAS CORDIAL.I'M NOT ASKING FOR A RESPONSE OR AN APOLOGY. I ASKING FOR A CLEAN STORE WHERE I CAN ENJOY MY FOOD.

It was 3:30 pm And I went through the drive thru and asked for some coffee,. I was told that they didn't make coffee on this shift. I was told that I had to request it and that I'd have to wait for it. I didn't have time for all that so I went to McDonalds instead. This was the Burger King In Marksville La.

The new location at 6501 W. Kilgore Ave, Yorktown IN has the WORST management ever. I, along with a line of cars in the drive through waited every bit of 25 minutes. There is no reason for this type of service. They call it a drive through for a reason. 2 cars drive off and went across the street to McDonald's and got served before we did. I will NOT be going to this location EVER AGAIN! IT'S THE SAME INSIDE. Hey did of the current management or this location will close down before you no it. I wondered why they never have business!!!

BOB HAYNES
from Gouverneur, NY
MONDAY BOUGHT A 2 CHEESEBURGER, FRIES, & DRINK $3.77 TOOK RECEIPT HOME DID THE SURVEY AND PLACED THE CODE ON BACK OF RECEIPT.
TUESDAY WENT THRU DRIVE IN AND BOUGHT THE SAME MEAL FOR MY SPECIAL NEEDS SON AND ASKED FOR THE FREE WHOPPER AND GAVE THEM THE RECEIPT WITH THE CODE ON IT,THEY WERE RUDE, CONDESCENDING AND REFUSE TO GIVE ME THE WHOPPER WITHOUT PAYING AN ADDITIONAL $5 THE BILL WAS $8.77. THIS IS A VERY BAD STORE THEY ARE ALWAYS SCREWING UP ORDERS AND NO ONE SEEMS TO KNOW WHATS UP HALF THE TIME. I WILL NEVER GO TO THIS STORE AGAIN I'LL DRIVE THE EXTRA MILES AND GO TO THE NEXT TOWN IN POTSDAM,NY
THIS COMPANY NEEDS TO FIX THE MESS THAT'S IS GOING ON IN CANTON,NY.
VERY ANGRY NEVER BEEN TREATED LIKE THIS AT ANY FAST FOOD PLACE BEFORE.

I am a frequent visitor to my home town BK and especially enjoy the fries, but as we traveled this past month we stopped at 995 West State Road 42 in Brazil, IN. ( 7806) We ordered several things and found the French Fries very dry and to be more like cardboard than fries. We were very disappointed, and will be careful not to eat at BK on the road on our next trip.

The weather was bad and it was closing in 15 minutes I ordered a large onion ring and 10 piece nugget When I gotmy order the onion ring werehard and cooked until they looked like fossils. Iwent back to the drive up window and I showedthem to the staff an done of them said there was a fresh order up and I also returned the nuggets too cause there was a rubber band in them.A heavy set guy told me to pull to the front for my order Iwaited and and employee came out with more nuggets and I said wheres my onion rings and she said you got them and I said No I didn't and she walked away.I waited for almost 20 minutes and she never brought them out but she kept looking out I think checking to see if I were gone If the couldn't provide the food I should have been given a refund.It happened at the kent wa. burger king at 22442 84th ave s. I would like my refund due to how the whole thing was handled It happened 2-11-19 between 3 30 and 4 pm

This Burger King on 1117 Central Ave . Summerville S.C> does not even deserve a one star ! My husband likes Burger King better for the most part versus McDonalds ,
. Today he had enough! First bad service the place wasn't even open at 9:00 am ! Second was he wanted biscuits they had none at 8:00 am so had to get crossants . Next visit he wanted crossants and they had none so he had to get biscuits and they were cold . Today was his limit , he asked for biscuits and they were not even baked done , they were doughy . He stops at the same time every week around 8:00 am at the same location on his way to golf . He has not tried to resolve with management because he feels they don"t care anyway . He said they must not care since new management took over . I have had issues as well at another BK . but this complaint is about this location . My husband Jim has had enough and you probably have lost a customer . It makes me wonder how internally the place is ran . Is it clean ? Very disappointed customer

I ordered take-out breakfast at the BK in Millennium Station on 11-11-19 about 8 AM, The filled orders were not marked with numbers or by contents. I picked up the bag the young clerk set in front of me and started to walk out.. Apparently, I was not familiar with how they served and was accused of "snatching" the bag of the person waiting behind me. I returned the bag unopened and apologized for my error.
The clerk was unfriendly and continued to ask me why I had picked up the bag. She continued to give a nasty look and stated she had called out the numbers, This BK clerk needs customer service training.. The older person who took the order was more pleasant.
In contrast, Dunkin Donuts has both the receipt stapled to your order and calls out the contents to minimize pick-up errors. Their service is friendly and makes you want to return. BK can take a lesson from Dunkin Donuts.

We ate that Burger King in Batesville Arkansas yesterday food was cold not cooked properly restaurant was cold my wife and I both got sick after eating there we were sick all night don't think We will be going back to Burger King

linda Fiore
from Stamford, CT
hi i went to the new remodeled burger king in stamford ct on high ridge road.the bathrooms were filthy toilet paper all ove the place.ordeered my food got in my hamburger was cold the soda had no fizz and was flat tasted like colored water.when i was at the soda area there was melted ice all over the place 3 young kids that worked there were stnding there doing nothing i mentioned the mess and not one of them grabbed something to wipe it up.someone could have eaily slipped on that ice and got hurt. Isnt there a manager that stays there and watches these kids .before it was remodeled the place was clean.the spanish ladies that worked there were always wiping and cleaning.i think someone needs to look in to this.a friend of mine was just there same expierience.thank you linda fiore

I ordered the Big XL as it is a new burger and was so excited -- the burger was such a disappointment, small patties, little torn pieces of lettuce, they didn't even put a large piece of lettuce on the burger, it looked like lettuce scraps. Then I noticed there was no tomato on the burger. I would think a new burger called Big XL would have all the makings of a good burger, this one didn't. And the fries were a bunch of small hard fries. I was truly disappointed in the fries as I've been hooked on Burger King fries since I discovered some months ago how long and beautiful they are and how much you get in an order. This was not the case, I promise you, I probably was given ten regular size fries and the small hard left over fries.
This happened at the Mancheser and Bellanca location. Thank you for your time!

Teena L Alexander
from Rienzi, MS
I just went to the Booneville, Ms Burger King. While through the drive thru I had to repeat my order 3 times to a very rude young man. Then once at the window I see him taking orders rolling his eyes making fun of the other people. I was ask to pull around as they stated they needed to cook my meat for the sandwich fresh. I pull around and some cars pull around behind me as they were ask to move forward as well. Once the same young man came to my car the order was in correct even after 3 times of telling him how we wanted it. I took the sandwich inside and the same rude young man was now working the front register. I did ask who the manager was and was told he was. I am in total disbelief that a company would allow a young man that is this rude and unkind of staff and customer hold a position as manager. As a manager is supposed to present themselves in a way that others would want to follow along. Making fun of people, rolling your eyes, and being flat out rude is not the answer. I am blown away at this actions.
Have feedback for Burger King?
Thanks for your feedback!
Sorry. Please try again later!