Burger King
Burger King Complaints Continued... (Page 5)
808+ reviews added so far. Upset? Call Burger King corporate: 1-866-394-2493

At the Covington ,VA Burger King they offer Frozen Cokes. Only occasionally are they available. MY autistic grandson loves them, he is a very picky eater. He gets upset when they tell him the machine is down. Please check to see if this is a machine problem, or EMPLOYEE problem. Thank you

This past weekend I took my family into the above mentioned Burger King. Upon entering and standing in line to order we noticed there were two TV's blasting none other than CNN news, who was in the process of bashing our President and our country. I do not believe people should be subjected to this when they just want to go somewhere and eat lunch with their family. If they want to have TV's on, it could be on sports, weather or even cartoons, but definitely not CNN News! Regardless of your political affiliation, I should not have to watch/listen to that while I am trying to eat lunch with my family! As a result we walked out. I am disappointed because this BK is located in my neighborhood and I love to eat there. I will not be going back until those TV's are moved or changed. Neither will the rest of my family. Thank you.

Carlos Murray
from Houston, TX
I am at Burger King on 10205 E Houston Tx 77029. I ordered multiple sandwiches. I ate them , almost choked so I asked the manager MEAGAN LOWE for water and she refused. She stated there was no free cups and that people usually get soda instead. I told her she can watch me get water but she still refused, I told her I was going to call cooperate but she said she didn't care and then gave me her full name.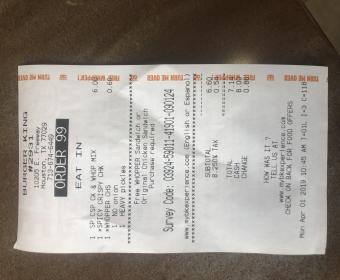 Burger king at Spanaway, I came in to make an order, I stood there waiting to for somebody to help take my.order, there were 5 people working at.the time I was standing there all talking facing away from the customer line, waited for 5 minutes but they don't seem to care, so I walk out,poor service.

Barbara Maitland
from Cedar Rapids, IA
The image for the BK chicken sandwich is false and misleading advertising. The image shows lettuce leaves extending out beyond the bun. In actuality, one receives a few measly disheartening flecks from a bag of lettuce salad (see photo of coupon image and of the actual sandwiches I received).
Please either change your picture illustrating this sandwich or else instruct your franchises to live up to your advertising photo.
I expect to receive an answer to this complaint.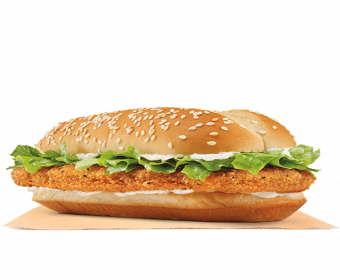 The image for the BK chicken sandwich is false and misleading advertising. The image shows lettuce leaves extending out beyond the bun. In actuality, one receives a few measly disheartening flecks from a bag of lettuce salad (see photo of coupon image and of the actual sandwiches I received).
Please either change your picture illustrating this sandwich or else instruct your franchises to live up to your advertising photo.
I expect to receive an answer to this complaint.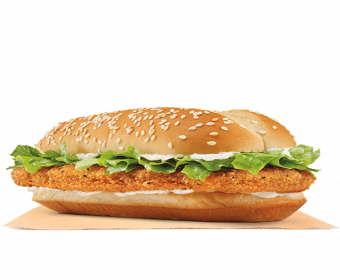 Your updated app no longer works on my iphone 5c. Its asking me to update my SSW on my iphone. The iphone 5c I have is at the latest SSW on it and they're are no further updates. How able I suppose to make purchases at Burger King with being a select member of your clientele? Please come up with a fix for me. I tried numerous ways to contact Burger King vie: phone email and know one is responding to me in which case I just go to Wendy's and McDonald's.

What is this fascination with Hawaiian buns ??? Burger King has always had, by far, the very best buns ever. Now you have decided to use tasteless Hawaiian buns on your fish and chicken sandwiches. I chocked them down and didn't complain but those buns completely ruined what has traditionally been the best nonburger sandwiches ever. Please rethink your decision to force those tasteless buns on your customers !!!

Linda Pisano
from Washington D.C., DC
Placed an order inside Restaurant and stood in back waiting for order,. A couple came up and ordered, and the cashier handed them a bag The couple walked away and I still waited for my order. The couple came back, handed the cashier the bag she gave them and told her it was the wrong order, Cashier called my order, and must have handed me the same bag that was returned to her from the couple since it was what I had ordered. I left and when I opened the bag fries were all over he bag and it looked like the sandwich was opened and re-wrapped. Disgusted.

John LeForce
from Topeka, KS
My wife and I went to your drive through last night 03/26/2018. I would just like to inform you that the wait unreasonable. There were two cars ahead of us in line. I'm not sure how long it took but we waited long enough I was ready to drive off but could not get out of line. From that point it took 19 minutes to get to the drive through window. That does not include however long we had already been sitting there. We were not greeted just met at the window with the total belted out at me. She took my debit card handed back to me then made two orange drinks which we had ordered two sprits. We got that straightened out she handed me the bag. She did thank me so she did make an effort for customer service. When we got home my order was fine but my wife had asked to add bacon and cheese to her Whopper Jr.. She did get bacon but there was no cheese on the hamburger. I got the receipt out of my pocket to see if they had charged us for the cheese and get a phone number, but it was not legible. Nothing but black streaks running down the page. We just recently mover here from Dodge City and always enjoyed the Burger King there. There is too much competition here I can't say I will come back for awhile.

alan hecker
from Suffolk, VA
WANT TO THE BK ON HIGH AND AIRLINE ON 3-23 IN THE AM ORDER 3 EGG AND SAUSAGE AND 3 SAUSAGE ONLY WHEN I GOT HOME THERE 3 SAUSAGE BISCUIT AND 3 BISCUIT ONLY FOR THE LAST FEW TIMES I HAVE HAD TROUBLE WITH MY ORDER ,I AN DISABLED SO ITS HARD TO GET AROUND ,I THINK YOU SHOULD CHECK OUT YOUR STAFF THANK YOU, CONCERNED CUSTOMER

I went through the drive thru and a girl kirana was at the window her eyes were bloodshot and she reaked of marijuana. She seemed spaced out when she spoke with me. This is absolutely unacceptable! This was at Ashtabula Ohio. I will not be returning.

Chris Eastep
from Elizabethton, TN
I'm so sick and tired every time my wife goes to work at burger king she get made fun of because she has health problems and the breakfast manger tell her to suck it up they also tell her she is faking being sick something need to be done about this manger because I'm sick and tired of my wife coming home upset and crying because of her sorry ass coworkers and mangers treats her like crap this burger king in 1209 North Eastman Road Kingsport TN 37664 phone is 423-247-7787

Jim Watson
from Jefferson, GA
Came to purchase burgers and fries. Gave ticket for free whopper I had received for survey. Placed order,noticed higher than it should have been. I was told that coke and fries must be purchased with the free whopper. I told her that was fine and since I only needed two please refund me fo one since I was to pay for the one with coupon. She didn't so I thought oh well we will have extra fries with our burgers. I got home and only two fries,I paid for 3. We come at least twice a week not going to stop we like the food. Just thought that wasn't right. The survey leads one to think free whopper that's true but must purchase fries and coke.nread small print I guess. Jim
PS- we are seniors we always pay full amount we don't take advantage. But fair is fair.

Nicole
from Vicksburg, MS
The Burger King at this location 3121 Halls Ferry Rd, Vicksburg, MS 39180 has poor customer service.the Manager there name starts with a "T" is very rude & unprofessional..she refused to refund me my money back after I receive burnt fries..A major concern is that very frequently she says the broiler which is used for the buyers is down for long hours,which it is not, mostly on Sundays and late at night..
I know this not true because a employer I know once said ,"Saying the broiler is down is a reason NOT TO WORK" I'm sure the company is loosing thousands of dollars..I love burger king and I hate I couldn't order my family food on 3/17/2019 around 3pm when the manger said, broiler was down & they were only frying fries and fried items..This location needs a audit or a regional manager to stop in sometimes,this has been going on for over a YEAR PLEASE DO SOMETHING ABOUT THE UNPROFESSIONALISM IN THIS ESTABLISHMENT & THE EMPLOYEES LYING TO CUSTOMERS SAYING THE BROILER IS DOWN.THIS IS THE ONLY FAST FOOD ESTABLISHMENT IN VICKSBURG MS WHICH IS A TOURIST AREA THAT PROHIBITS THIS POOR SERVICE.

Dynita Nelson
from New York, NY
They put my 16 years old out and said she can't buy food and said they have to be 18. When that became a new policy. 3103 gentian Boulevard Columbus Georgia 31907. My number is706)580-8178.

Michael Lauer
from New Orleans, LA
Poor customer service at BK on St Charles ave in New Orleans. Ordering food at drive up, employee answered on headset making lots of noise changing cash drawers, gave her my order, she replied , I cant hear you, I replied if you stop making noise with trays, you might be able to hear me. Her response was "that's what we do here, Make noise" . Did not place an order, drove to window, ask for store number, was refused" Very poor customer service.....Re trained??????

CARNIVAL MALL BRAKPAN IS THE WORST SERVICE YOU HAVE TO WAIT SO LONG FOR YOUR ORDER.
THEY CHARGED ME FOR TWO BURGERS AND I GOT ONE.
THE MANAGER ON DUTY WAS VERY RUDE.
THEY OVERCHARGED ME ON THE ICE CREAM AND GAVE ME THE WRONG FLAVOUR.
WE ASKED FOR PEPPERMINT CRISP AND GOT KIT KAT
BAD SERVICE

John Teeters
from Centerburg, OH
I ordered a croissant sausage,egg and cheese sandwich the croissant was dry and crumbling. I also ordered French toast dips and when they served them(after I had paid) they said they were out of syrup. I took them anyway which was a mistake , they were hard and dry. I don't know if I'll ever stop at Burger King again.

Michelle franklin
from Springfield, MO
I have came to eat at this specific location for years and service had slowly went downhill to unbearable. I usually eat at location 525 s. National springfield,no 65802 store #7203. I don't know why or what the issue was tonight there were several customers in and I ordered chicken nuggets and onion rings. The chicken was pure cold and the onion rings were so old that they were terribly hard and misshapen. This was the worse food I ever was served. I think that this should be looked at asap.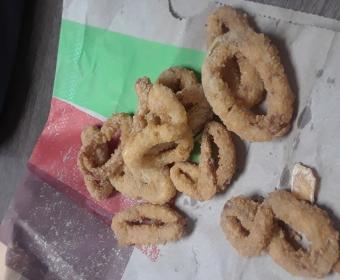 Roxanne Shelton
from Springfield, VT
Extremely POOR service with BURGER KING CLAREMONT NH manager! Several customer service left, including me and my best friend! (3/9/2019 at approx. 3:30 PM). Manager SHOULD BE FIRED as extremely poor taste!

Shelly Barth
from Chicago, IL
I stopped at Burger King in East Peoria IL this morning Thursday March 7 2019. Three people were working, one taking care of drive through and front counter one making food one it looked like was cleaning fryers. The young boy making sandwiches noticed people at the counter and told the girl. Her comment was they will just have to be patient. Wrong thing to say!! I should have left right then. These people think they deserve $15??? Wrong again! Please teach appropriate things to say such as "I am sorry for your wait, I appreciate your patience"

I was a a local burgee king on 902 phillips avenue at 11:00 pm on march 2. I ordered a double whopper meal and a whopper jr meal. The manager was cleaning the machine with purple gloves on and made our drinks with the same gloves on and put her fingers in the cup with the gloves. We get home and get our food out to eat and the double whopper was not a double it was a single whopper. I would like my whole order to be replaced and the manager to take classes on how to make drinks please

Dru Meyer
from New Bremen, OH
We ate lunch at the Burger King in Celina, Ohio today and boy was the service slow. They had a long line at the carry-out and people inside and we were all waiting. We could see the guys behind the counter making the sandwiches and they sure didn't know the meaning of hurry up people are waiting. When we finally got our meals, we were never asked if we wanted any sauces for the onion rings. AND the buns were very dry. It was like they had been leftover from another day - not soft and fresh. We were very disappointed. We had been looking forward to a whopper and then it wasn't even that good. I hope this gets rectified at this restaurant and others like it. Thank you. Dru Meyer

I drove through burger king in Dunbar pa. I ordered a grilled chicken sandwich with no lettuce or tomato.add mayo. The drive through lady goes it comes with mayo. Well it had honey mustard on it no mayo. So very unhappy to pay for a sandwich and even asked for it and got something else.

Judith Goodsell
from Waldorf, MD
On February 17th I talked my daughter into taking us to Burger King. It is my favorite fast food restaurant. We stopped at the Burger King, 15785 Livingston Road, Accokeek, MD 20607 and placed our order at 1:21 and waited while they served everyone else. After about 30 minutes, yes 30 minutes, I have the receipts to prove it, I asked the acting manager Bryant Parker what was taking so long. He told me he was busy at the window and I would have to give him a few minutes to go check, to which I replied I had been waiting a number of minutes. He then ignored me. When we finally got our order, I had to come back because they did not put in the onion rings. We then headed down the road when my grandson said, Nonna," I have to pick the mold off my bun."..…….yes, we discovered the entire bottom of two of the buns on the chicken sandwiches were covered with green mold. We turned around and went back. It was 1:53 when we returned, we had only gone a mile down the road. I went in to ask to speak to the manager, Bryant Parker, he saw me, turned his back and completely ignored me. The shift leader Xavier Waddell (names were taken from a "REAP" board at the counter) finally came up to ask what the problem was. We showed him the buns covered in mold. He threw them in the trash, did not even tell the "shift Manager" and then gave us a refund and fresh sandwiches. This was by far the worst experience I have ever had in ANY fast food establishment. The food was not eatable, the "manager" was rude and ignored us, and the entire experience took almost an hour...….yes and hour to get 4 sandwiches...….If I could have rated this experience less than one star I would have.

i was at your locate about a half hour ago i want threw the drive threw an i only live10 mins away but i got a family bundle on a coupon an it was three whoppers an three cheese burgers an three fries an the lady asked me if i want cheese on my whoppers an i said yes an when i got home my food was cold so i called burger king on ohio river blv an they was very rude an hung up on me now they did'nt give me a recipit an they could'nt help me so thats why i am getting incontace with you so my phone number is 412 415 1944
thank you ms mayhugh

Lincoln City Oregon
One customer been waited on---
Two employees VISIBLE
Waited 4-5 MINUTES and NO ONE ACKNOWLEDGED my PRESENCE
WALKED OUT AGAIN
THIS PLACE is a ZERO

On Feb.21-2019 at 12:54 PM my wife & i purchased a Whop JR & Regular 10 PC. Nuggets . The nuggets turned out to be very spicy which we could not eat. the woman at the window was very rude &almost threw our order at us.I know we are only talking about a $1.00 here but also the rude service.My wife aired a complaint on 2-20-2019 & received a standard letter stating we are so sorry but thanks for letting us know. If your people can't be civil when dealing with the public they have no business working there. We will not be visiting again any time soon. If you care to contact me please do it by e-mail:
lonewolf4378@aol.com
store #24786
Thank You: Frank Cullen

Received a gift card from parents that was purchased on Amazon. The following week I went to a local Burger King NJ to use my gift for a meal. I was told that the card could not be used and needed to be activated? The next day I went online but could not activate nor check balance - kept getting error message. I called Customer Support at 866-394-2493 1/24/19 who took my information and said they would have someone contact me. Never received a call. Called again today 2/22/2019. Rep said card seemed to be bad and for me to send pictures of card and then email to BK at: guestrelations@whopper.com. He said I would receive a replacement. Email came back not deliverable. I called back and woman I spoke to said to try guestrelaton@whopper.com (why doesn't anyone know the email address?). She then said card needed to be activated and that I needed to go back to a local Burger King and activate card??? Why wold I have to go to a local BK I asked. Why can't I activate online? She also said I needed to tell the the local BK to put money on card (about $5) and that I had no money on the card, which is ridiculous and absurd. If card is NOT activated then how can there be no money on the card? This is a $25 gift card that has never been used. I now am going to call Amazon and file a complaint as well as to write to the corporate headquarters about the incompetence of their customer service department.

Burger King on Malabar Rd...in Palm Bay Florida.......rude workers( probably not all of them i'm sure,) but the fat one that took our order was only nice to the black guys....and the place is nasty....won't ever go back there....

WE HAVE SEVERAL OF YOUR STORES IN OUR AREA. EVERY ONE I'VE BEEN TO HAVE ISSUES WITH THEIR STORE BEING CLEAN. MY WIFE AND I TRIED ONE OF YOUR NEWER STORES AND THE SAME THING. I WENT INTO THE BATHROOM AND HAD TO HOLD MY BREATH IT STUNK SO BAD. THE FIRST THING WAS WHEN WE WALKED IN THE MAT AT THE DOOR WAS FILTHY. WE ORDERED OUR FOOD AND HAD TO CLEAN A TABLE OFF BEFORE WE COULD EAT. I LOOKED AROUND AND ALL OF THE TABLES WERE DIRTY. THE FLOOR LOOKED LIKE IT HAD BEEN MOPPED WITH A DIRTY MOP. IT HAD STREAKS EVERY WHERE. THERE WAS FOOD AND TRASH ON THE FLOOR THROUGHOUT.
I AM NOT LOOKING FOR A FREE COUPON OR ANYTHING. I'M LOOKING FOR A CLEAN STORE WHERE I CAN ENJOY MY MEAL IN A CLEAN ENVIRONMENT. WE WERE THERE AROUND 1 PM AND THE STORE HAD ONLY ONE OTHER CUSTOMER IN IT. NOT SURPRISING. THE EMPLOYEE WAS CORDIAL.I'M NOT ASKING FOR A RESPONSE OR AN APOLOGY. I ASKING FOR A CLEAN STORE WHERE I CAN ENJOY MY FOOD.

It was 3:30 pm And I went through the drive thru and asked for some coffee,. I was told that they didn't make coffee on this shift. I was told that I had to request it and that I'd have to wait for it. I didn't have time for all that so I went to McDonalds instead. This was the Burger King In Marksville La.

The new location at 6501 W. Kilgore Ave, Yorktown IN has the WORST management ever. I, along with a line of cars in the drive through waited every bit of 25 minutes. There is no reason for this type of service. They call it a drive through for a reason. 2 cars drive off and went across the street to McDonald's and got served before we did. I will NOT be going to this location EVER AGAIN! IT'S THE SAME INSIDE. Hey did of the current management or this location will close down before you no it. I wondered why they never have business!!!

BOB HAYNES
from Gouverneur, NY
MONDAY BOUGHT A 2 CHEESEBURGER, FRIES, & DRINK $3.77 TOOK RECEIPT HOME DID THE SURVEY AND PLACED THE CODE ON BACK OF RECEIPT.
TUESDAY WENT THRU DRIVE IN AND BOUGHT THE SAME MEAL FOR MY SPECIAL NEEDS SON AND ASKED FOR THE FREE WHOPPER AND GAVE THEM THE RECEIPT WITH THE CODE ON IT,THEY WERE RUDE, CONDESCENDING AND REFUSE TO GIVE ME THE WHOPPER WITHOUT PAYING AN ADDITIONAL $5 THE BILL WAS $8.77. THIS IS A VERY BAD STORE THEY ARE ALWAYS SCREWING UP ORDERS AND NO ONE SEEMS TO KNOW WHATS UP HALF THE TIME. I WILL NEVER GO TO THIS STORE AGAIN I'LL DRIVE THE EXTRA MILES AND GO TO THE NEXT TOWN IN POTSDAM,NY
THIS COMPANY NEEDS TO FIX THE MESS THAT'S IS GOING ON IN CANTON,NY.
VERY ANGRY NEVER BEEN TREATED LIKE THIS AT ANY FAST FOOD PLACE BEFORE.

I am a frequent visitor to my home town BK and especially enjoy the fries, but as we traveled this past month we stopped at 995 West State Road 42 in Brazil, IN. ( 7806) We ordered several things and found the French Fries very dry and to be more like cardboard than fries. We were very disappointed, and will be careful not to eat at BK on the road on our next trip.

The weather was bad and it was closing in 15 minutes I ordered a large onion ring and 10 piece nugget When I gotmy order the onion ring werehard and cooked until they looked like fossils. Iwent back to the drive up window and I showedthem to the staff an done of them said there was a fresh order up and I also returned the nuggets too cause there was a rubber band in them.A heavy set guy told me to pull to the front for my order Iwaited and and employee came out with more nuggets and I said wheres my onion rings and she said you got them and I said No I didn't and she walked away.I waited for almost 20 minutes and she never brought them out but she kept looking out I think checking to see if I were gone If the couldn't provide the food I should have been given a refund.It happened at the kent wa. burger king at 22442 84th ave s. I would like my refund due to how the whole thing was handled It happened 2-11-19 between 3 30 and 4 pm

This Burger King on 1117 Central Ave . Summerville S.C> does not even deserve a one star ! My husband likes Burger King better for the most part versus McDonalds ,
. Today he had enough! First bad service the place wasn't even open at 9:00 am ! Second was he wanted biscuits they had none at 8:00 am so had to get crossants . Next visit he wanted crossants and they had none so he had to get biscuits and they were cold . Today was his limit , he asked for biscuits and they were not even baked done , they were doughy . He stops at the same time every week around 8:00 am at the same location on his way to golf . He has not tried to resolve with management because he feels they don"t care anyway . He said they must not care since new management took over . I have had issues as well at another BK . but this complaint is about this location . My husband Jim has had enough and you probably have lost a customer . It makes me wonder how internally the place is ran . Is it clean ? Very disappointed customer

I ordered take-out breakfast at the BK in Millennium Station on 11-11-19 about 8 AM, The filled orders were not marked with numbers or by contents. I picked up the bag the young clerk set in front of me and started to walk out.. Apparently, I was not familiar with how they served and was accused of "snatching" the bag of the person waiting behind me. I returned the bag unopened and apologized for my error.
The clerk was unfriendly and continued to ask me why I had picked up the bag. She continued to give a nasty look and stated she had called out the numbers, This BK clerk needs customer service training.. The older person who took the order was more pleasant.
In contrast, Dunkin Donuts has both the receipt stapled to your order and calls out the contents to minimize pick-up errors. Their service is friendly and makes you want to return. BK can take a lesson from Dunkin Donuts.

We ate that Burger King in Batesville Arkansas yesterday food was cold not cooked properly restaurant was cold my wife and I both got sick after eating there we were sick all night don't think We will be going back to Burger King

linda Fiore
from Stamford, CT
hi i went to the new remodeled burger king in stamford ct on high ridge road.the bathrooms were filthy toilet paper all ove the place.ordeered my food got in my hamburger was cold the soda had no fizz and was flat tasted like colored water.when i was at the soda area there was melted ice all over the place 3 young kids that worked there were stnding there doing nothing i mentioned the mess and not one of them grabbed something to wipe it up.someone could have eaily slipped on that ice and got hurt. Isnt there a manager that stays there and watches these kids .before it was remodeled the place was clean.the spanish ladies that worked there were always wiping and cleaning.i think someone needs to look in to this.a friend of mine was just there same expierience.thank you linda fiore

I ordered the Big XL as it is a new burger and was so excited -- the burger was such a disappointment, small patties, little torn pieces of lettuce, they didn't even put a large piece of lettuce on the burger, it looked like lettuce scraps. Then I noticed there was no tomato on the burger. I would think a new burger called Big XL would have all the makings of a good burger, this one didn't. And the fries were a bunch of small hard fries. I was truly disappointed in the fries as I've been hooked on Burger King fries since I discovered some months ago how long and beautiful they are and how much you get in an order. This was not the case, I promise you, I probably was given ten regular size fries and the small hard left over fries.
This happened at the Mancheser and Bellanca location. Thank you for your time!

Teena L Alexander
from Rienzi, MS
I just went to the Booneville, Ms Burger King. While through the drive thru I had to repeat my order 3 times to a very rude young man. Then once at the window I see him taking orders rolling his eyes making fun of the other people. I was ask to pull around as they stated they needed to cook my meat for the sandwich fresh. I pull around and some cars pull around behind me as they were ask to move forward as well. Once the same young man came to my car the order was in correct even after 3 times of telling him how we wanted it. I took the sandwich inside and the same rude young man was now working the front register. I did ask who the manager was and was told he was. I am in total disbelief that a company would allow a young man that is this rude and unkind of staff and customer hold a position as manager. As a manager is supposed to present themselves in a way that others would want to follow along. Making fun of people, rolling your eyes, and being flat out rude is not the answer. I am blown away at this actions.

When I do my weekly shopping, I always stop by Burger King in Midlothian, Va. or Burger King in Farmville, Va. I order the 10 piece nuggets meal with medium fries and coke most of the time. The price is $4.50 + tax .24 - total $4.74. Sometimes I go to Henrico, Va. and purchase the same meal. I have never felt like I was being over-charged at any of these locations.
Recently, a new Burger King opened in Powhatan, Va. which is closer to my home. I went there on 2/7/19 and ordered the 10 piece nuggets meal with medium fries and coke. the price was $6.89 + .37 - total $7.26. I understand the difference in the tax but not in the meal price.
Why does the meal cost $4.50 in 3 locations and $6.89 in Powhatan?????
I asked the drive-thru woman and she was very rude and said some stores charge a higher price for the same meal. The price was $2.39 higher.
I not only will never go to that store again but will also advise my friends they need to consider the higher prices. There are several fast-food stores in Powhatan including McDonalds which have not over-charged on their meals --what is so great about the Powhatan Burger King?
It's nothing special----the same food but apparently the owner wants a bigger profit.

When I get off work, its already late into the night (10:30 pm) so I would go the Burger King #2463 located in my town Temple, TX. an order the 2 for $6 meal. The past two times that I went to burger king to order my meal, I have received burgers that were made wrong, fries cup filled half-way or just thrown into the bag. I would look into the drive thru window and I could see are the employees just joking around. At one time I came thru the drive-thru and placed and order at 10:30 pm, I was told the store was closed because they were expecting a truck. I was able to place my order but it was rashly put together and put into my bag.
Yesterday 2-6-19, at 10:34 pm, I drove into the drive-thru because it looked like the store was already closed. I asked for the 2 for $6 meal and I was quickly informed that they had no more meat paddies for burgers. I became very confused because as famous as Burger King is, I never imagined a store running out of meat paddies. I asked the cashier what was available and she responded "only chicken products". I said okay and order 2 spicy chicken burgers (plain) and 10 nuggets. After paying for the meal, I was told to drive around to the front of the store and someone will bring out the meal.
After waiting 10 - 12minutes, two employees came out thru the front door to smoke. Both employees looked at me and one yelled back into the store in telling them to make my 2 spicy chicken burgers. My order was not placed and I believe one of the employees that came out to smoke was a supervisor ( very unprofessional and very bad customer service). When I received my order, my fries were just thrown into the bag. It took roughly 20 - 25 minutes for my order and I was the only customer.

why doesnot store number 8850 recognize viet nam veterans and senior ciitazens I don't understand for a discount

So I went to the Burger King drive thru in East Bay in Provo, Ut. I ordered 3 Whoppers w/o onions, since I'm highly allergic. I also ordered a crispy Chicken sandwich. One of my Whoppers had onions all over it. I tried to call and complain and was hung up on 4 times. Someone even said, whatever. This order was taken at close to 1p.m. today. I was gonna just try to get my sandwich replaced, but the fact I was hung up on 4 times is ridiculous. I'm now beyond frustrated and angry. I refuse to call them anymore today. I wanna know what can be done to rectify this situation.

I was in the Burger King tonight to order food for my boys and ordered a whopper meal and Chicken meal as well as chicken nuggets. When I got home the french fries were missing, but what makes this bad was when I was there the time before they forgot the whopper so this is why I am complaining. It seems to be a habit at this BK. I had to go back for the whopper but I was not going back for french fries, as suggested or getting free ones next time.
I don't believe this should be acceptable to you, it is not to me.
Have feedback for Burger King?
Thanks for your feedback!
Sorry. Please try again later!