Burger King
Burger King Complaints Continued... (Page 2)
937+ reviews added so far. Upset? Call Burger King corporate: 1-866-394-2493

Joanne
from Abbotsford, BC
On Saturday May 14 at 1:32 pm my family and I went to the drive thru at Burger King at 1843 Sumas Way. We did our order and when we got to the window we had a coupon on the phone for free fries and drink. The lady, older, would not take it, she said we should have told her when we made the order. We said we saw no sign to indicate this and asked to use the coupon and again she said no and shoved the debit machine towards my son. RUDE, NO customer service skills at all. If we cant use the coupon at the window there should be a sign saying this when you order at the machine. Not everybody is a mind reader.

Bonnie Jolly
from Arvada, CO
My husband ordered a double cheeseburger and a order of fries off the value menu. He told the gal at the front counter and even ended up telling the guy that was on the grill as well as another gal that he wanted light mustard only! He told them three times. We had already rated 20 minutes to place our order inside of the restaurant. He gets to the table open the sandwich up and it has everything on it. I told him it looked like it been on the floor as well. He said he was too hungry and did not want to wait for 20 more minutes and worry about them doing something else to his food. They were all speaking Spanish. I guess they didn't realize that my husband was very fluent in Spanish. They were being very disrespectful and they had absolutely no reason to be disrespectful. I took the hamburger wrapper with everything that was on the sandwich that was not supposed to be there to the front counter. I set it on the counter and I told the girl to come over and I told her that my husband told her three times as well as the gentleman in the back on the grill that he only wanted light on the mustard nothing else! She just looked at me like I was stupid and she did not care. I get it they don't make that much money. I don't make that much money myself. But if they're going to work someplace and totally not listen to the customer no matter how much they spend and be disrespectful about it I won't be going back to your business. I didn't spend very much money less than five dollars but it's the principle of the thing. I got food poisoning from a Burger King here in Colorado about 25 years ago. I just started going back to your restaurant. I guess I will have to quit coming back with the kind of service and attitude that I got

Elaine Geary
from Orlando, FL
I'm not sure where to start, the new BK on County Line Rd in Lakeland is worse than horrible. I live 3 min from here and I try not to come because of the quality of food ,poor service and the fact that its always wrong.But today might have topped the cake when I was ordering in the drive through told me "I CAN COME INSIDE THE LOBBY TO GET MY TEA BECAUSE THEY WERE OUT IN DRIVE THROUGH" ! And my sandwich that I asked could be fresh , WASNT but instead not even barley warm and hard.

We had a Whiskey burger today but it wasn't like you advertised on tv. There was very little sauce and the beef was tastless.

Joann harris
from Jackson, MS
On Wednesday May 4,2022 , approximately 1710 hours , my sister and I entered Burger King located at 1470 Canton Mart Rd , Jackson Ms. There was one customer seated and another picking his food up from counter from employee #1. There was another employee , I assumed to be manager because her uniform shirt was different. She came over I thought to get our orders but instead she fumbled with the card machine on counter for probably ten minutes or more. Not once did she say I'll be with you or give me a second or even acknowledge us in any way. Employee #1 began bagging orders and at least twice looked over at my sister and I but never asked to take our order. We stood maybe 5 more minutes and still no service. My sister then said come on Joann we don't have to stand here like this and not be served. Even after that statement neither employee said anything or motioned for us to stay. We frequent Burger King often but usually that location. We have never experienced such rude and horrible experience. This experience has left a bad taste with me. I would not want my business represented by these so called employees. They were clearly rude unprofessional and uncaring. I Wanted you to know the type of service being rendered at your establishment. This is not fair to your business or the customers. We just were not treated right today. Thank you for listening
Joann Harris
Rosemary Harper

Jennifer R Phillips
from Antioch, TN
I went thru drive on hall road in alcoa around 6:45 today and I had a coupon for 2 whopper meals,as I was trying to order ,when I finally got up to the speaker the person that was taking my order was rushing me and asking me if that was all before I could finish telling him how I wanted my burgers but I managed to to tell him that I wanted both with cheese only pickles, ketchup and mustard on one and on mine no lettuce or onion, when I got home to eat I noticed that my burger was wrong and they didn't put a receipt in the bag,but when I tried to call nobody answered, I thought they were in a rush so I waited a little longer to call, finally at 8:57 I called and a girl answered the phone but I didn't get her name,I asked for a manager and she said that the manager was busy and paused for a minute and I asked when I could call back because I needed to speak with them and she told me 10 minutes, I waited til 9:07 and finally got ahold of the mgr,Josh and I explained to him what had happened and that I had been trying to call since 7:00,he basically dismissed me and acted like it was my fault that they didn't put a receipt in my bag,I explained to him that I had saved my uneaten burger and simply wanted what I paid for remade and he said he got in trouble for replacing food,I can understand,not being able to replace my whole order but he wouldn't replace my one burger that was made wrong,I was the only person that didn't get to eat tonight and I paid for it

Brian Romero
from Los Angeles, CA
Brian Romero here after spending $25 for the family and I to eat at you burger king restaurant and besides the wait have the food come to us as poorly prepared missing cheese but having mayo which was not asked for fries not of standard temperature. I'm requesting my money back this is last time these teenage kids will get over on me .Just a refund thank you.

Patricio Cordova
from Denver, CO
I went into the BK because of the posters on the windows advertising the 2 for $6 special (choose from one of three sandwiches) and the $5 meal special. I went to the counter and inquired about the 2 for $6 special and asked what the three sandwiches were because I couldn't read the poster from where I was standing and the lady/manager told me that they didn't have that special. I asked why not and said that legally, because it's advertised, they have to offer the deal because otherwise it's false advertising, deceptive advertising or something to just lure customers in. She said that they hadn't yet put the offer into the computer. I said that even though it's not in the computer, they could still give it to me and I could pay what the cost is. She refused. She did the same for the $5 meal special.
I'm a senior on low income so I thought I could get a meal for $6 or so, but since they wouldn't give me what was advertised I ended up paying $8.85 which is more than I planned on paying, more than I can really afford.
Also, when going through all the "contact BK" choices online after googling it, most of them don't seem to work.
BK seems to be pretty inept and I don't see how you can be competitive in the current market. I, for one, will not patronize BK again, and that's sad for me because I like the sandwiches better than Mc Donald's, Wendys, etc.

Andres Madrid
from Los Angeles, CA
It's past 6 am and they haven't open the restaurant doors.. I can see the lady's laughing and now they ignoring me and my spouse. I been a loyal customer for the last 10 years at least.

W. J Ramoutar
from Jacksonville, FL
Burger King (Burger King 302 Racetrack Rd Nw) We went into the restaurant at around 3.45pm on Sunday. We walked to the front counter. there were three cars in the drivethru and about six people eating in the tables. We waited for about ten minutes before a young blonde girl turned and said pleasantly someone will be with you shortly. We stood for a further fifteen minutes until the young girl walked back to the office I'm assuming and an older lady came out, walked up to us and when I went to say what we wanted she said, we do not have any burgers from #1 to # 6 available as they are not up to temp. I said well what do you have she said the #7 and up.... I ordered the spicy chicken for me and the big fish sandwich meal for my wife. I paid the nineteen dollars and we waited while employees checked out one after the other and fifteen more minutes later we were called to the counter for our order. By this time there was I assume the older lady who spoke to us and the blonde girl left. The food was coldish and certainly took too long to prepare because if you are assembling the meal and don't wrap it quickly it goes cold. I have been in catering and ran restaurants with 50 and 60 staff but I believe we were lied to as the staff were not there to handle the orders as small as they were. Everyone who walked in was told the same as us and after we were served all the staff had left and the blonde girl went out to sit and vape on the front window. We were never apologized or even smiled at with such lousy service I wish them the very best because they are going to need some luck to stay open when none of the staff care about the customers enough to apologize or even be pleasant or advise the customers the food is going to take much longer than usual. I have to say in thirty five years of being in America I have always preferred the taste of the Burgers from Burger King but when you can't get one and no one cares I won't be back to that location. I understand the manager could have been under stress but then the owners need to support her before they have their store close. When we left there was no one in the drive thru or customers in the restaurant. Sad experience. I threw away my receipt etc so I apologize that I cannot prove this but I hope you will take some notice of it.

Daniel Hanson
from Shickshinny, PA
I go to the Burger King in Shavertown, Pa. ( not offten) NO MORE - The food is always luck warm/room temp. - Check there sales - probably not up to par - I only go there when the line at McDonalds is out to the road and the same at Wendys - The food is always not up to par at this Burger King - This place should get a MINUS Star - don't want anything

Lenzy Huffman
from Tazewell, TN
Some of the worst service I've had placed order then went to the window service ask me what I ordered then took my money and then she came back and ask what did I order so I told her again then she wanted me to pay again showed her the receipt and then I got my order was not my order so I asked about my order three other customer had problems also they just couldn't get there orders right finally had to ask for a refund ( just wanted mustard ) for my orders

Anita Hardy
from Ashburn, VA
I got a take out order from the Burger King drive through in Brandenburg,KY(#20639).I ordered two Whoppers with cheese, a fish sandwhich, small fry, and two coffee. When I ordered the coffee, I was told they didn't have coffee "right now". When I asked if they were making some, I got a blank stare. Finally I told her I would wait while they made some, which they grudgingly did. When I got home and looked in the bag, there was no ketsup, one tiny, thin napkin, and all sandwhiches were cold! All in all a really bad experience for 20.92! I realize the kids working there are not highly motivated, but this is ridiculous! They will not get another penny of my hard earned money, and I will warn everyone not to go to this location!!

Warren Norberg
from Portland, OR
To whom this may concern,
This is just an FYI that my family and some friends of ours will not be visiting Burger King until you close down your businesses in Russia.
Warren

Tracie S
from Gladewater, TX
My order was completely wrong. I was yelled at by a young lady who said she was the manager & blamed me for bringing it to her attention that my order was wrong. I asked for her name & she told me her name was "name". "My name is my name"! I didn't understand her hostility toward me. I told her, it's not that serious because mistakes happen. It was a mobile order and the only receipt I had was my mobile receipt. She preceded to tell me that she didn't know how mobile orders work. I told her I was not mad, hoping she would de-escalate the situation. So, she Yells in the back at the cook saying "Ugh, GET THIS LADY ORDER SO I CAN GET HER OUT OF MY STORE "!.. I was appalled by her behavior! One employee, an older lady, kept apologizing to me for this manager's behavior. I don't want anything from BK but we are living in stressful times. This lady is dangerous to have as a manager in your establishment because one day, she is going to speak to the wrong customer and it's going to be a war at the Bk in Longview, Tx off 701 W Marshall Ave. I work down the street at the hospital and that's the only reason I stopped. Other than that, I would have gone somewhere else. My co-workers, peers, and family will no longer patronize this store because of this one person's bad attitude! I am a 57 yrs, old nurse & I see attitude with patients because of illnesses & stress but this young lady will cause a war in your store if you don't get her the training she needs.

Lisa ayres
from Newark, NY
We went to Burger King on 3/8/2022. We were not explained how to get the 10.00 2 whoppers 2 fries and 2 drinks meals very well and she got nasty about expecting it to us. Then when we got it the roll was dry and hard the Burger was cold like it came straight from the fridge. The fries seemed like they had been around for a while.

Marie Antanelis
from Lincoln, NE
My friend and I went thru the drive-thru at the Burget King on 17th and South St in Lincoln, NE, she wanted to use three coupons and the person working told her she could only use one coupon because there was only 2 people working. I worked for Burger King for 7 years and we always had more than 2 people working
I would like to know what is going on at this Burger King that only 2 people work there. That is just ridiculous.

Mercedes Gagas
from Amherst, WI
Tonight I was served raw chicken nuggets after sitting in the drive thru for almost 15 minutes for 2 things… when I called about the raw nuggets I was laughed at and mocked by the employees and told "aww that's too bad I'll be more than happy to assist when I'm done with my new customer" the employee then put the phone down and proceeded to laugh at me with others to which my boyfriend began recording the phone call because he was just appalled. During the time waiting for her to acknowledge I was still on the phone I felt the urge to throw up. Which I did… all over my car and had to abruptly end the call. My boyfriend sent me home to get cleaned up and drove to the Burger King and asked to speak to the manager and asked what the gentleman's name was who was serving me to which he was asked, " why what for" he responded with you served my girlfriend raw nuggets to which the associate said " no we didn't" my bf informed them we had a picture and video of the nuggets and a recording of the rude service we recieved. Associate was quiet for a bit before responding," we told her we would REHEAT them for her. I'm calling the cops for you recording you know I can call the cops for you recording the phone call" my bf informed him that by law we can record wi state law requires only one person has to have knowledge that anything is being recorded unless it involves sexually explicit content to which your employee responded " well then I'm calling the cops for harassment" and slammed the window in his face. I now have to pay to get the puke out of my car and missed out on about 60$ extra door-dashing due to the carelessness of your employees and suffered 2 panic attacks due to the insensitive treatment of your staff. I'm appalled. It was as simple as treating me with common decency. I would have been happy with just a true apology to be honest but instead I was mocked laughed at humiliated and treated with no dignity and respect. As well as my boyfriend. They were raw nuggets. Soggy gross and even cold in the center.

Jeffrey Harwood
from Ashburn, VA
Waited 5 minutes at speaker,said hello got no response pulled up, another 5 behind a car, . The .anger opens the window and was informed we had to pull up speaker didn't work. She all it called us liars and told us per policy we had to go back around. Time spent being pissy with us could have taken our order and parked us but she chose to refuse service as if we had been rude. I have never been through such a n indifferent hostile

Unknown
from Fairmont, MN
Went to have lunch on Sunday the 20 February 2022 and went threw drive threw placed order for three people all order messed up burnt food and missing items assistant manager did not even come to fix anything staff was rude and didn't care sad I use to work there and it was so much different back then now no respect dirty unclean nasty food over charged asked to talk to manager they refused to show their face asked for regional manager number was refused WOW SO UN COOL. All staff need firing and manager included and assistant manager no one even knew how to correct anything

Kristina Perez
from Beeville, TX
THE BURGER KING IN BEEVILLE TX IS HORRIBLE!!! THERE IS 1 YOUNG LADY THERE I BELIEVE HER NAME WAS BENITA SHE WAS THE ONLY ONE THAT LOOKED LIKE WHAT SHE WAS DOING. I HEARD A MANAGER CUSS TO AN EMPLOYEE I COULD NOT BELIEVE WHAT I WAS HEARING. I BELIEVE THE MANAGERS NAME I BELIEVE HER NAME WAS KRIS!!!! SHE LOOKED LIKE SHE HAD NO CLUE OF ANYTHING. I WILL NOT GO BACK WHEN THE "MANAGER KRIS" IS THERE.

Store #949
Store had table dirty.I ask for a towel to clean the table I was given a dry paper towel. I ask again for a wet towel to clean the table the employee was Bothered about it. Restroom is nasty men are using the women Restroom when the is a men Restroom too. That is unsanitary.

Kristopher Banks
from Waterloo, IA
I have never had a good experience at your store location at 111 East Donald Street in Waterloo Iowa. From getting the wrong food to getting cold food and now trying to order any kind of food 20 minutes before closing your only choices are whatever they have already cooked. I honestly think I will never stop at another Burger King again because of the way things are handled in the store, this is ridiculous

Dennis Brown
from Arnold, MO
After waiting for 20 minutes for my order no other customers ahead of me I got my whopper and junior whopper meal. Both of th find on the burgers we're cold and hard the Patty's were cold as well as the fries. Edges of the buns were soggy very bad service and food was inedible. It was the burger king in cape Girardeau Missouri on mount auburn street. Very disatisfied former customer.

Dennis
from Charlotte, NC
Name is Dennis with your Burger King is the drive-through had two cars ahead of me 15 to 9 before closing to Cars pulled off and I went to the speaker it that time it was 8:53. She said go ahead with your order I said I had three orders she waited for about 10 seconds. Came back and said she was close I looked at my clock and it was six minutes till nine before closing very disappoint did not get to eat. Very upset went back to work with my friends not have no food. Just burger kings in Newton North Carolina and it was last Thursday night thank you for listening hope they get in trouble

Jorge Montoya
from Garden Grove, CA
On January 28 2022 at 8:00 am I went to this Burger king located on 304 w. Century Blvd Los Angeles , CA 90003 I went to the drive thru when o wanted to place my order nobody answered on the speaker of the drive thru so i went to the window and i told the young lady at the window that nobody answer me when i tried to place a order her response was that she didn't answer because she was busy then i ask her can you take my order now and she and another guy told me no they told me that i have to do line again and the line was already too long they both refuse to take my order and walk away hopefully something can be done so this doesn't happen to another customer again thanks

Valerie
from Alexandria, LA
I am sending this concern on behalf of my elderly Father. He went inside to place an order for this wife, foster child and himself on today at the Burger King at 3705 S. Mac Arthur Drive, Alexandria, LA 71302. The staff refused to take my father's order stating that on another occasion that he threatened to shoot her. My father tried to explain to the staff that she has him confused with another person. He doesn't know this lady or never threatened anyone. The staff didn't want to hear my father's explanation and threatened if he does leave that she would call the police. My father is very troubled about this whole ordeal. This needs to be addressed. Thanking you in advance!

John wommer
from Philadelphia, PA
Went thru the drive through at the bloomsburg store today I always go there ordered my meal I was in a hurry so I didn't check my order I was short my cheeseburger I know it's under two dollars but I'm on a limited budget, they should have a system that double check drive through orders !

Charlene courts
from Chicago, IL
I have had food that was over cook and dryed out nit fresh I took pictures I was gone go on social media to shoe how bad 7225 s Stony island serve breakfast food .. this is inhumane . I could of got food posion merchant # 450203753995/Receipt# 8310 order# 25.. this is not my 1st time having bad experience at this location

william adams
from St. Petersburg, FL
For the second time in 2 weeks I have been extremely disappointed with my experience at Burger King. I love the food but my order has been grossly bungled or shorted and my wait time in the drive thru has been ridiculous. The Burger King on Park Blvd in Pinellas Park, Fl is the location. On the first occasion I ordered 3 Whoppers with cheese minus pickle and onion along with 3 large fries. All of the Whoppers had no cheese and only onions and pickles, the opposite of my request! Also, I only 2 fries and they were small orders, not large. I waited 21 minutes total. There was also no napkins in the bag. I was frustrated but let it go rather than drive 4 miles back to the restaurant. A few days ago, I went there again and ordered 5 Whoppers with cheese and one double Whopper with Cheese. I also ordered 4 large fries and 2 apple pies. Well it happened again. I was shorted 1 Whopper with cheese and the double whopper with cheese. Also, I only got one apple pie and again no napkins and waited 18 minutes. I don't complain easily but this was too much! I would appreciate this being addressed with this location and compensation for the missing/and botched food. My name is William Adams.

Pam Murphy
from Portland, OR
Visited a BK restaurant to pick up dinner. Long line. Got to order box when server told me he would be right back. A half an hour later I gave up and pulled my car up and around the drive through to find 2 cars parked. 15 minutes later got to the drive through and stopped to tell the server how disappointed I was to have no one take my order. He assured me he could help me right then. Got my drinks and was told to pull around the front and they would bring it out to me. 35 mins later went to the door and had to pound on the door to be let in. No one at the counter, although many of the boys saw me standing there. Finally a young man asked if I needed something. I explained about my order and found some sandwiches sitting on the counter. As I waited I looked around at how disorganized and dirty the place was. It would never had past the muster in any other time period. I certainly empathized at how they must be short handed, but I counted 7 to 8 workers meandering around. I asked to speak to the manager and he came over to the cash register when an employee asked if he was going to comp me for the cold meals I received after over an hour wait. He said no he was in the middle of a refund. I had witnessed what the refund snafu was about. One of the employees had taken food out of the customers sack to eat and then dipped back in for more. The customer saw it and was furious. Kid didn't seem to get what the big deal was. One of the workers was trying to explain it to him. I was sickened and afraid to take the food home to my immunocompromised husband. I will be contacting the health department in Pierce County Washington to have them investigate the store on South Hill Fred Meyer complex.

Didn't get kids meal tried calling several times rings appropriately 20 times picked up then hung up. Call back then busy signal. This happened several times. Burger King #11 @ 5200 west charleston, Las Vegas nv 89146 my order number was 54, Oct 31,2021 @ 1:39 pm

Susan Smith
from Clinton, MS
On Friday, October 15 at about 7:00 I went to Burger King in Clinton Ms. they were out of all burgers and ice f probably should have left but I went ahead ordered chicken sandwich with fries and Dr Pepper with no I've. (Thinking it would still be cold. Dr Pepper was hot and tasted flat. I pulled up to wait on my sandwich which took another 20 min. After the other two cars got their food and left I backed up to let the girl know if it wasn't ready I didn't want it she said it was almost ready. I told her it's been 20 min and she said I know. I'm not sure if the cook had walked out but a red truck pulled around and a "manager" yelled at them a guy got out and went into the kitchen area so I am assuming he was the cook. Manager yelled and cussed the entire 20 min I was in line waiting. She had one car pull around after she never answered the intercom she told them she refused to take their order from the window. They left! Very disappointed in the service food was just ok.

Tiffany A Dove
from Hampton, VA
I would give this resturaunt 0 stars if I could... I was working at Burger King in hampton va,, it was the most worst job I've ever had.. if you get to work you would be standing outside the building for a whole hr n a half knocking on the door and calling the store to let me in... they won't let you in or answer the phone making you late so they can write you up saying no call or no show... I experienced numerous of racist comments while working there,, I had started my monthly while at work they refused to let me clock out and go 2 minutes down the street to get sum pads the manager gave me a dish cloth washer and told me to use that till end of my shift... the manager Charlotte was rude,, treated me differently then all the other employees.. I got taken off the schedule due to no calls no shows when I have proof on my phone for all them days that I called them numerous of times trying to get into the building and they refused to answer.. as well as lfyt rides I waisted money on getting rides to and from work them days because after a hr of calling with no answer on store phone and knocking with them not answering the doors I got tired of being up there that long not getting let in I left.. I have witnesses as well that know I was there them days and witnesses that heard how the mangers talked to me and treated me... I don't think rasism or showing favoritism from one emplee then the rest should be tollerated... that manager should be fired and held accountable for how she treated me...

Jesse Walker
from Sacramento, CA
The man at the window was the meanest rudest disrespectful person I cannot believe he even still has a job I had to wait in line even after he would not take my order

I went to the burger king on Fairmont Ave in WV. There was 2 girls standing there talking one on her phone, while the drive thru was wrapped. The girl doing the fries used a pair of tongs filled it half way, it was the same tongs as she used for picking up nuggets. Completely nasty. My fries were cold, my burger tasted nasty, my dog wouldn't even eat it. The drink tasted flat. This is absolutely ridiculous.

Susan K Ferguson
from Morristown, TN
Gave that because you don't have the option to give negative!! I just was in the burger king on eureka in Southgate mi biggest mistake I ever made will never ever go there again, stood there 15 minutes listening to the crew bitch at each other! Then got an attitude from the so called manager, they lost my order when I tried to tell her what it was I got don't yell I was barely talkin!! She then gave me a cold cheeseburger even though I ordered a bacon cheeseburger and it like it came from a freezer I threw it on the sidewalk hope to let people know avoid the asshole workers and business!!!!!!

Frankie Alonzo
from Carthage, TX
Whoever is taking orders at the window is a smart ass making fun of me saying he wants to take my $10 thank you I am a cage fighter he's lucky I didn't get out and beat his ass it's terrible to have disrespectful employees

Sandra Malott
from Orlando, FL
Original chickens were ordered hot but were barely edible onion rings were the same way didn't have time to go back in store on my to see my son in rehab I got no receipt so I have no number of the store or anything don't think I'll eating at Burger King I'm going to mcdonalds

Jerry
from Panama City, FL
My wife and I visited the restaurant yesterday afternoon in Springfield Florida.We sat in the drive through for around 20 minutes after ordering our food. The young gentleman who took the payment and gave our drinks was very nice. The manager brought our bag of food to the window. Upon checking it was not our order. I went inside and told them we got the wrong order and gave them our receipt. The manager got rude and said she didn't make a mistake. I told her to read the receipt she did screw up. Upon opening the bag she said what is wrong. I said we ordered two sandwiches and two fries. She got a nasty attitude with her crew. Stating they needed to start doing there job right. I told her she was the one that screwed up not them. I also told her she should be ashamed to pass out cold hard fries. She only wanted to blame the crew. She never apologized and handed me a bag with two sandwiches no fries and walked off. She doesn't need to be a manager or employee of Burger King. I will not be coming back to this location.

Rudy Cera
from Pottsville, PA
I just called the Burger King in Hamburg Pennsylvania about a new burger on their website called "spicy as fire" whopper and a worker called my mom a "smart ass" for asking about a burger that he didn't know about. He then called back and said "do you have a million dollars I can borrow"

Sharon Gaynon
from Stilesville, IN
i order on your mobile app, And paid with my credit card 40.00.When I got there to pickup my order through the drive through, and the guy said very RUDE we don"t have no order,so I told him it was a burger king app order,he said we don"t have one.again very Rudely.So I drove up to the window and he just turned his back at me.So drove around and went in and asked for manager,she comes out and says their working on your order now it came up in back but not in the front .She then asked me if I had any drinks with this order I said, yes 3 choc.shakes.She said the machine is down because of inch of ice is build up on it.I am not happy after that. I get home with burnt chicken sandwhich.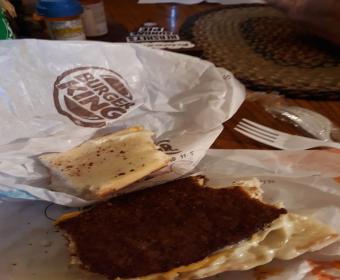 Aliyah Chatman
from Charlotte, NC
Hi I usually go to a Burger King that's located in knightdale NC. I work overnight and noticed that their schedule says that they're open for 24 hours. But everytime I go there they always come up with some excuse not to serve us just to see that same person just sitting down on their phone which is really disappointing.

Jackie Laughlin
from Arlington, TX
Nasty food ...threw away most of it...no salt or pepper...went toook for it and found filth under the counter....will not be back

David Firlik
from Taylor, MI
I went to your store on Fort street in Lincoln Park. Their broiler was down which ment no food there. I still wanted to go to Burger King so I went to the store on Eureka and Dix in Southgate. I gave the snotty girl a coupon code 8952 for the family bundle. she said it didn't workI had used the coupon at the Lincoln Park store last week with no issue. The manager at that store told me that the coupons never expire. The date on that coupon was 12/20/20. I prefer BK but settled with the Golden Arches today, only because of the rudeness of your employee. thanks!

Jesse Rodriguez
from Bradley, IL
The Burger King in Bradley on Kennedy Drive, 60915 needs to close, it is a poor reflection of a restaurant, today was the 4th time this month I was told we are out of biscuits? I want to know why so Bradley can have an explanation, many of my friends and relatives have warned me not to go there because of the piss poor operation, but i am 3 blocks from my place of employment, I dont want to drive across town to eat at a Burger King, if your signature breakfast item cannot be sold it needs to close, point blank, I am going to social media to ask who else has had this experience, you cannot have these TV commercials for just certain stores if this is not going to run correctly close it.

Terry Wallace
from New York, NY
On May 1st as I left Burger King in Pocahontas Ar , when I opened the door the upper door jam came off the door and hit me in the head. I pointed it out to a crew member sand he got the manager. My injury was a scratch on my head with a few drops of blood and a bump. When the manager came out he gave me an employ accident report sheet. I am not an employ. Later he brought me two other sheets to fill out. Never once did he ask me if I was ok or if I needed medical attention. Fortunately I had a witness at another table. When I took the papers back up to the counter a crew member took them and walked away with out saying a word. So I left with a bump and a bad headache. I am forwarding pictures of what hit me. I am just thankful I was not holding my grandson that day.

Judy Dalton
from Ottumwa, IA
This afternoon my partner and I stopped to order a couple sandwhiches through the drive-thru at Burger King in Fairfield, Iowa. The new special chicken sandwiches looked good and were 2/$11 something and a medium sweet tea. Got our food in a very timelyanner abd hesded for home in Ottumwa, Iowa (21 miles). By the time I got the sandwiches out snd ready to est we were half way home. I was amazed at what a big piece of chicken was on each sandwich but noticed that it looked greasy and darker than other chicken sandwiches I have eaten at our hometown BK. Being hungry we dug in and right away we could taste the rancidness of old grease. As the old found a peanut song goes....we ate it anyways. By the time we reached home both of us felt sick to our stomachs.
Just thought you might want tp know this so someone else doesn't get an adverse reaction.
Thank you for listening
Judy Dalton.

Sharon E Pole
from Escalon, CA
i have so much to say I need a rep to contact me about ALL the burger kings in central california, My first job at 15 1/2 was burger king. I am amazed at the quality that is allowed to continue with this brand, Are you guys just waiting for the market to crash are r u going to save this brand. I have had rude service, i have had filthy facilities I have watched a cook drop a burger and pick it up and put it back on the bun put ketchup and pickles an glance at me staring at him THEN he threw it away, I have seen 4 employees standing while one ius busting their butt while 5 customers are waiting for their order, I have had a clerk tell me that burger king is not fast food bc they make it fresh although I saw her micro wave the burger and when I worked there we had to make a whopper in like 92 secs ( or close) and I did it I was waiting for my food for 14 mins, I have had the store drive up do one car at a time take the order then take the money then get their food and then the next R U SERIOUS... i have watched a clerk put fries in the bag and grab some and eat them, and the best is in fresno, when to the drive thru and got informed that the eggs were frozen so if i wanted them it would be a min, so I ordered a sausage egg and sorry we are out of sausage, then i ordered a cheese burger and was told THEY HAD NO BUNS. r u serious. I went to the one in Modesto and was told, they had no cheese or buns then run to the damn store or go to another burger king. someone please contact me, i want to hire on as a store spotter, I also havent been able to fill out my survey bc the machine at all of the stores are not printing the entire information, 209-253-9874 sharon i want a call back

Judy Robbins
from Carnesville, GA
Workers are rude. The store its self just stays nasty and unclean. The workers wear their hair down men and women explains the hair in the food. And very slow workers they dont get in a hurry for no one. It took over and hour to get my food and order was still wrong.

Dorothy Smith
from Richmond, IN
Worst experience ever.ordered at 9 :17 pm had to 35 minutes to get order while waiting. The workers cussing like crazy dropping dishes that hold hamburgers and fries .when finally got order left go home to find order is all wrong both in at all I order I called and never got an answer.very disappointed in the workers there tonight and I rate them a 0 star

Betty Green
from Ormond Beach, FL
Hey my name is Betty Green myself and my daughter stood in the inside of the Burger King on Gulf to Bay just across from the Clearwater High .As we stood in the line we were recognized by a taller black female when she asked in a very nice soft tone if there's anything she could help us with upon taking our order. I heard her say to another young lady that was acting very irate that it was gonna be okay and not to get frustrated when this younger black female started to swear at her really loudly.The younger female begin to toss things from the back when the taller young lady meantioned to her you don't have to do that the younger lady started to swear again from the back . I told the taller young lady she was doing a good job and that I would report this.The taller young lady didn't deserve to be treated this way she meantioned to me she was new but wouldn't give the other younger females name she stated she didn't want her in trouble that it would be ok .This younger black female needs to be repimended her attitude was horrible

Rod Griffiths
from Layton, UT
Drive thru waited 18 minutes for two Whoopers and two fries. Plus they didn't take the cars in sequence and drivers were getting mad in the drive thru.

Coquiesa Jones
from Irving, TX
I have been trying to contact the owners of Burger King for over a year I worked there and when the pandemic started I did get my W2 they will not answer the phone at the store on Irving Boulevard in Irving Texas they don't answer I've been calling for months I reported this two weeks ago to headquarters no one call me back no one contacted me I want to file my taxes I need my W2 I need the employer number to the stupid franchise where I used to work

Krista L Sterling
from Flanders, CT
It should be a negative 5 and from what I can see from other online complaints you have a lot of work to do! Nobody seems to be paying attention though. I am so disappointed and upset by your lack of concern that your company has so many horrible reviews. My most recent visit to a Burger King was Saturday March 21st 2021 at around 2:30 pm Store #1421 in Concord NH on Loudon Road. I have kept my receipt for this purpose because I refuse to give up after basically throwing $20 in the garbage. My spicy crispy sandwich was a piece of shoe leather and my wife got a original chicken sandwich that she took one bite of and had to spit it out, smelled and tasted like FISH!!! the fries she got were burnt on the edges and limp and cold in the middle. the whole meal was a complete disaster! The girl at the drive thru was snappy and unfriendly and frankly rude. please do not ignore this message because I assure you I have no intention of letting this go you owe me an eatable meal or my money back.

Michelle Oliver
from Nashville, NC
3/10/21 - As far as a rating goes I would give it a zero out of five! Ordered from the Nashville, NC Burger King - only 1 order out of 4 was right. Took food back to be redone and same thing with second order - only 1 order right. Jalapeño poppers the cheese was dried, nasty and cold on the inside, the sourdough bread sandwich had no bacon and was not toasted either time; I also ordered a whopper Junior with cheese no cheese either time. Employee wanted to have a little bit of an attitude when we tried to have the order redone. Very unprofessional . We hardly ever visit Burger King and now I definitely will not be going back to the location in Nashville North Carolina. Had to get money back - guess that's why the place never seems busy.

Christine Gilliam
from Bossier City, LA
Burger KING Bossier La on Airline are not wearing mask. Have them on but not over mouth and nose. On 3/15 12 noon @ drivethru and manager wasn't cover either. Critical time to be negligent to customers

Kedric Williams
from The Bronx, NY
On 3/13/21 I placed an order. Upon arrival I discovered it to be less than satisfactory!.
Missing items:
Ketchup none
2. butter none
3. BBQ sauce none
4. Chicken & Bacon sandwich none
5. I ordered 2 containers of large fries, I received 3
I spent iover $33.00 for this very disappointing meal because it was too cold to venture out. Next time I will choose another alternative!.
The address of the deivery:
127 West 43rd Street Apt 402
New York, NY 10036
I didn't get close to the food or service I was overcharged for!!!

Muhannad Alhanooti
from Kuwait City, KU
Burger King (Salmiya Co-op branch) in Kuwait added water and ice cubes to my order of vanilla milk shake (delivery). Whether it is because they ran out of shake material or lack of managerial oversight, please relay to BK Corporate.

Dora Grissett
from Fultondale, AL
The other day Me and my brother went to your Burger King in Troy Alabama. We placed our order and my brother gave the girl a $20 . And she gave him his change back but we stood there waiting for our order and we watch her slip the 20 he gave her into her pocket. And I went to the restroom and saw one of the girls talking on her cellphone. She walked out behind me and one of the employees made a remark. Brandi how many times are you going into the bathroom to use your phone girl you're going to get caught one day when you're suppose to be working but she wasn't the only one using the cell phone we noticed 2 more employees using their phones. What are your managers doing apparently not their jobs. We said we wasn't going back to that Burger King anymore. It looks like their concerned about what they want to do instead of your customers. I have never seen the beats of this place. It was totally ridiculous. Just wanted to give you a heads-up on how your store in Troy Alabama is running. We like Burger King but not that one. Might be something you want to check on.

THOMAS BERGGREN
from New Orleans, LA
2 - person preparing food very loudly exclaimed "We do sell more then just burritos, if i have to make another burrito i will quit, 7 in 10 minutes.
Ordered an egg-normous burrito. I shouldn't have to feel like im bothering someone who is getting paid to do their job. Last time I go to Burger King, always a problem, will be going to chic-filet, pay a little more, but staff is alway friendly and helpful. No I don't want any coupons, just letting you know how your employees treat customers. Burger King 1800 block of Lapalco Blvd. In Harvey, La. 70058

David tomlin
from Minneapolis, MN
Today I stop at the Burger King in ozark al. This was about 12:15.The workers were out in the eating area,no ice in the drink machine.The drive through was all the way around the store.i order from the $10.00 menu and it took for ever to get the order.when I got it it was cold.we ate them any way.my wife wanted a refill on her tea,she was totally igorned.my point is your Burger King in ozark will close unless you get a good manager.i will never go back to this Burger King.

Precious
from Toronto, ON
The Burger King at woodbine mall usually has such pleasant service until last night an older Indian woman that served me had made horrible comments that made me feel degraded. Maybe some extensive classes on how to behave appropriately is necessary. From now on, I will never buy another King Meal Deal due to the degradation that I felt. Please deal accordingly
Sincerely, ex Burger King customer

Brent Moist
from Elk River, MN
Called to complain about how long it took to get my order and the manager hung up on me . Worst service ever.

On July 20, store number 3781 I used the drive thru, after arriving home I was missing a sandwich that I had been charged for on the receipt. I called the store and was told that the only thing he could do was refund the money I had paid for the sandwich and give me another sandwich if I drove back to the store and got it. What a joke, as it took me 29 minutes to commute both directions and my family ate while I was gone, it was also a combo meal and all they did was give me another sandwich my fries were stone cold at home. This is not the first time I have experienced a missing item from my drive thru at your store, maybe its time to up your quality checks. He said the only reason he could not do more than that is he could not get ahold of his GM, really now, the joke is all on you there at Burger King.

Debbie Hall
from Morgantown, WV
I only gave it one star because I couldn't go any lower. My husband has been wanting to try your tacos so we went today and I would not feed these to my dog, they looked like they were shipped frozen then microwaved to heat them up, they were so hard my husband said he could break a tooth with these needless to say he wont be getting them anymore and neither will anyone else if they look like the ones we had, I will attach a picture of the tacos you advertise and the tacos we received. Hope to hear back from you.
Thank you
Debbie Hall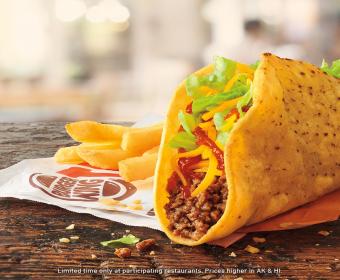 Lesia M Veit
from Waterloo, NY
I am in the business to provide quality service to our partners. When we were in the Seneca falls, NY burger king we ordered your new feature - tacos. First of all the pictures are deceiving, our tacos had very little filling in them. I understand just for a $1.00 but it should have had more filling in the taco. We ordered three, my husband ate one, I tried the second one and said to him - 'this is not good' he agreed. We went back to the counter and let the manager (at the time- after 5 pm) know they were unacceptable. She in response said we are not returning any money because you ate one. I ask you where is the customer service? I wasn't asking for any money and to be frank with you we were ordering other items, a dollar credit would have been ok but her attitude was unacceptable. It is not about the money, it has to do with customer service. If you look at the web-site for the Seneca Falls, NY burger king, I am sure you will see a lot of complaints. I do have the number for the manager - I did not call him. I think it would be best if I let you know. If the people that are working there are not happy, perhaps they need to find another place they would be happy to work and be civil to the people they come in contact with. Thank you for listening- it took me two days to write to you. We still will be using Burger King.

Poor customer service profanity language yelling change my on order she yell at me as to why

The Burger King at woodbine mall usually has such pleasant service until last night an older Indian woman that served me had made horrible comments that made me feel degraded. Maybe some extensive classes on how to behave appropriately is necessary. From now on, I will never buy another King Meal Deal due to the degradation that I felt. Please deal accordingly
Sincerely, ex Burger King customer

Joseph Mancuso
from Fairmont, MN
As you know there is a trend of licking peoples food etc so I ordered 7 tacos and a cheeseburger and a small fry with a side of chicken nuggets I stood there the whole 15 min I ordered my food and then a worker from back came upfront to just chat so I chated with that person and then in the mean time my burgers were waiting and nothing was being done so a few min later the lady started boxing old frys that sat there for the past 15 min and a gentleman worker coughed she looked he shook his head no and the made it clear why so the lady then proceeded to make frys and I waited till frys were done then went home I live close so no big deal however I found hair and I mean a wad of it not a single hair but multiple hairs so I proceeded to cal my local bk and they didn't answer so I tried again immediately and no answer i called 4 different time that day to complain i was watching my kids so i couldn't come in to complain so the next day o go to my local store and asked for cory who was the manager at the time they said he isn't there and wont be all weekend so I asked for the manager who was there I get Danny lamonte who earlier in the year stolen a Lenovo tablet from me in the store I talked to his step dad but he did nothing and the case is still open so I proceeded cautiously and notice that one of the workers in the back kept trying to but in the conversation or hear it and so I asked the manager Danny to step to the side for it's a privet conversation and dany rolled his eyes and said na just say what u need to and then I noticed when I said let's go over hear the worker went to the other side and was pretty much in the front now and then I asked why anyone hasn't answered the phone and he proceeded to say he did and that hes been here all day noone called etc so then I asked for him to call cory to straighten it out he refused then proceeded after I started getting load from frustration because he still didn't ask what was the issue and procedded to call the cops instead of finding out what the issue was and to try and reconcile however I was treated with such disrespect and paid for food I never git to eat so I'm not happy for the simple fact he still to this day wich is two days later know what was wrong with my meal wich could bring repercussions such as an investigation of the cleanliness of the kitchen erc

The new Trinity/Mitchell Plaza Florida~ Burger King is the worst!
Consistently receive missing items. Extra salty fries!
The most recent time ordered a custom Grilled Chicken (Premium) with just lettuce. Received a sandwich with extra mayo top and bottom of the Bun. (See picture)
It was appear to that the store and staff do not care but worse are seeking to poss people off!
Don't waist your time with store 27010!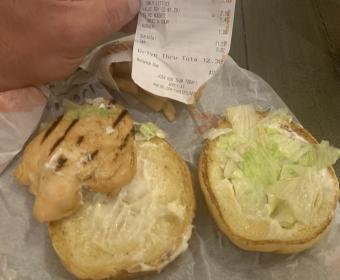 My brother was on a bicycle this evening and went to a drive thru in Hyannis Ma on North Street, he was refused service! The restaurant was closed inside but not the drive-thru. We have lived here all our lives, I remember when the Wyman family had this Burger King, at that time from how I knew them no person would have been treated as badly as my brother was treated this evening! Unfortunately if he was a "foreigner" he wouldn't have been refused. I work within the public eye and I will every chance I have let this be known.

michael j horn
from Pine Bush, NY
Please I don't how you get away with the new tacos they are simply horrible . The photo is really a fake advertisement I can't believe you selling them like this you goner hurt your business .P.S. Food for thought. SincerelyYours, Michael J. Horn

The Burger King at woodbine mall usually has such pleasant service until last night an older Indian woman that served me had made horrible comments that made me feel degraded. Maybe some extensive classes on how to behave appropriately is necessary. From now on, I will never buy another King Meal Deal due to the degradation that I felt. Please deal accordingly
Sincerely, ex Burger King customer

Precious
from Toronto, ON
The Burger King at woodbine mall usually has such pleasant service until last night an older Indian woman that served me had made horrible comments that made me feel degraded. Maybe some extensive classes on how to behave appropriately is necessary. From now on, I will never buy another King Meal Deal due to the degradation that I felt. Please deal accordingly
Sincerely, ex Burger King customer

Precious
from Toronto, ON
The Burger King at woodbine mall usually has such pleasant service until last night an older Indian woman that served me had made horrible comments that made me feel degraded. Maybe some extensive classes on how to behave appropriately is necessary. From now on, I will never buy another King Meal Deal due to the degradation that I felt. Please deal accordingly
Sincerely, ex Burger King customer

Rosemary Herrel
from Myrtle Beach, SC
On vacation Myrtle Beach from Texas had lunch at franchise #1215 on S King Hwy this is the nastiest most filthy restaurant I have ever seen the so does were so dirty you could not see out of them! The floors and counter were covered with trash and EVERY table was. DIRTY. The self serve drink machine was out of order so I went to the counter and ask for a refill knowing another ma nine was available for drive thru. I was told to wait for the broken machine a guy finally came out to show another emp!over now to "reboot" the drink machine ....In the almost 30 minutes this all took, I shot video of the disgusting condition for your viewing should you want to see. My first thought after seeing the dirt buildup on the front of the counter next to the drink machine, the employees handling food with NO gloves and the 3 homeless people filling theoretically is from the kitchen machine, was to call the Health Department! Please check into this franchise I am sure this is not the type of representation you want or deserve. Thank you for your time. Rosemary Herrel 1218 Elder Carrollton, TX 972 395 3676 rosemaryherrel@yahoo.com

AMANDA HILAIRE
from Philadelphia, PA
HI MY NAME IS AMANDA,
STORE#2947
MY NAME IS AMANDA AND MADE A PURCHASE ON THE KIOSK, WHICH RESULTED IN VERY UNSATISFACTORY BEHAVIOR OR CUSTOMER SERVICE FROM STAFF MEMBERS. i DID ASK FOR A REFUND AND WAS INSTRUCTED TO CAL;L MY BANK, MY BANK SAID THEY GAVE ME FALSE INFORMATION AND TOLD ME TO GET BACK INTOUCH WHICH I DID. HOWEVER, THE YOUNG LADY WHO ANSWERED THE PHONE SAID THERE WAS NO MANAGE RON DUTY AND THE SUPERVISOR IS BUSY AND SHE CAN TAKE THE CALL, , UPON ASKING HER , HER NAME, SHE HANGED UP THE PHONE. I CALLED BACK AND ANOTHER LADY ANSWERED AND WHEN PROMTED FOR TO SPEAK TO THE MANAGER SHE SAID I AM THE MANAGER. SHE TOO WAS VERY UNPROFESSIONAL, WHAT'S THIS ABOUT , I TOLD HER MY NAME AND THEN ASKED HER HER NAME WHICH SHE SAID WAS SHAKIRA. SHE SAID TO ME I HAVE TO SPEAK TO TONI WHICH IS A MANAGER ABOVE HER, WHEN ASKED WHEN WILLL SHE BE AVAILABLE SHE SAID SHE DON'T KNOW.
CAN SOME ONE PLEASE ASSIST ME WITH MY REFUND AND GETTING THIS STORE UNDER CONTROL?
THANK YOU.2679718092

Sharon Mitchell
from Denver, CO
Employees eating while waiting on customer and another while she was gathering the fries and burgers. I asked the manager, do your employees not get a break, he was putting ice in the machine...I getting ready to go said the Manager. I was trying to talk to him in Confidential. He started smiling then proceed to get loud saying, where, where. I said to him what difference do it make. He had just warned the employees of what I was saying.
I don't take this lightly when it comes to health because I'm at the point that I'm ready to contact the health department. Burger King do have cameras. These people was so relaxed with their chewing and eating if this is a normal thing for them.

George Cron
from Rockledge, FL
I have been eating at your restaurants for 50 years. Went to BK on Barnes blvd in Rockledge/Cocoa to pick up lunch for my family and the family next door. I was the only car at the order window with cars further ahead of me. Finally a voice says be right with you. Waited 4.5 minutes and then i said is anyone there. A womans voice says be with you shortly. I then waited 3.5 more minutes and then I said are you there and the response was be with you shortly. I responded by saying I could go somewhere else to get lunch and the female manager told me good bye. I stayed there as i wanted my food. After placing my order which included 6 tacos I asked them for enough hot sauce for the tacos as we all like hot sauce and after another short wait received my order. I received 4 packs of hot sauce which would barely work for two tacos and I am sure the manager told them not to give me anymore than 4. Today is the last day I will ever eat at BK thanks to her. Regards, George Cron
have never

Bruce Sampson
from Lincoln, NE
Store #13029
July 17 2019 8:11 am
Tried the app for the first time it dident work when I hit Iam here button told that to the speaker he dident seem to concerned after he said he had no order I said I would pull up to window got to window he still wasent much and there was only 1 car behind me when he got around to opening the window I had to ask him if he still had no info on order and in the same manner he always has at the window he said no that was it no what can we do what can we get you etc etc This guy SHOULD NOT BE IN PUBLIC SERVICE he is rude and uncaring when it comes to people as I said this is not the first time he has acted this way everytime he is at the window he is rude nothing at all like ALL the other people who work at this BK
Survey Code for this order was 82137-10120-17019-091935

Daniel cayer
from Calgary, AB
Went to get a whoper combo salad was old or out dated tomatos where gross forgot the ketchup on my whoper it was gross fries where cold i have been a customer to burger king since im 16 years old and im 48 now and this eestaurant was the worse one i ever went my name is daniel cayer my cell is 5062527955 i hope you will have a talk with this restaurant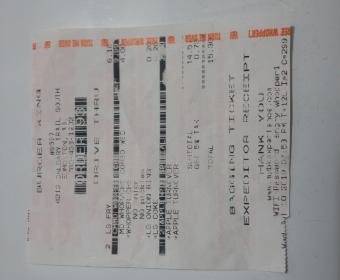 Karen Sanders
from Jones, MI
Your 99 cent tacos are the worst! Ordered 10 for the family, kids wouldn't eat them to spicy! Shells are to hard! No shredded cheese! They just slapped a piece of sliced cheese on them. I would like my money back please!

Stopped at southside Sheboygan Burger King for burgers at approx. 2:15 PM today. Three employees were taking a break in seating area and another was cleaning in the kitchen. I stood for a few minutes, looked at the group on break and the guy in the kitchen, but no one would even look my way. After a few more minutes, it was obvious nobody was disposed to wait on me. I walked out and on the way I said in a strong voice: "Thank you.…...for nothing." Nobody reacted at all !! My next stop was Culvers.

Trudi Deyoung
from Chicago, IL
Dix McQuire Burger King Store: 05455. Drove through the drive thru. The person over the PA said the Drive Thru is closed please come inside. This is the 4th time this has happened in a week during lunch. Once inside I asked why blockers were not up at the Drive Thru service person said because people drive over them. Placed my order and was told the only drink they have is Dr Pepper. When I took a drink of the Dr Pepper is was nothing but awful soda water.

Bruce Simpson
from Seaford, DE
I ordered two whoopers for lunch, and when I got them home, they were a mess. The first one had a whopper jr. burger in the bun and and about half a head of lettuce. It tasted horrible. The second one was no better. At least number 2, didn't try and hide anything with a head of lettuce. I couldn't eat them.
I called the store manager, and I got half way through my complaint and he HUNG UP on me. This store is located in Seaford, DE, This is the last thing you need with a new McDonalds, Arby's,, and a couple other places. I will NEVER step foot in your stores again. That's it for me.

joanne boyd green
from San Jacinto, CA
My husband and I went to burger king Friday July 12,2019, he wanted eat the tacos so badly before we went home from the doctors office,
To make my complaint brief once our order was done the tacos delivered to him as I went for water I turned around walk toward my husband he had a disappointed look on his face I asked him wants wrong he open up the taco showed me the taco had little meat a slice of broken up cheese on it , and they didn't have taco sauce in packets. The tacos advertised on commercial look nothing like the tacos my husband purchased. so he sent the tacos back and didn't. want them, so he asked for the value hamburgers.

Bruce Simpson
from Seaford, DE
I ordered two whoopers for lunch, and when I got them home, they were a mess. The first one had a whopper jr. burger in the bun and and about half a head of lettuce. It tasted horrible. The second one was no better. At least number 2, didn't try and hide anything with a head of lettuce. I couldn't eat them.
I called the store manager, and I got half way through my complaint and he HUNG UP on me. This store is located in Seaford, DE, This is the last thing you need with a new McDonalds, Arby's,, and a couple other places. I will NEVER step foot in your stores again. That's it for me.

Zevon
from New Cumberland, PA
After seeing your commercials about your new taco I decided to try them. The tacos that I saw in your commercials that drew me to your store showed a fair portion of GROUND BEEF taco meat with lettuce, tomato and cheese and it looked appealing. THE TACOS I GOT WERE NOT! There was a thin strip of some kind of a meat paste that looked like it came out of a tube, no visible cheese, no tomato and the rest of the taco shell was filled with 'rabbit food', aka lettuce. The taco shell was so greasy it almost slid out of my hand on the way to my mouth! I have to tell Burger King that you have failed miserably in this pathetically lame attempt at serving a taco that is wholesome and looks appetizing. What you show on TV is not what you are serving in your restaurants. Just once in my lifetime I would LOVE to get your food the way it appears on TV. Do you folks have any conscience at all about serving food that is so remarkably alien than what you show in your commercials? I normally prefer Burger King over other brands of fast food restaurants but lately I have found myself questioning this preference. I've watched your Whopper sandwiches go from a tasty burger patty of decent thickness to one that is pretty much see-through and wafer-thin, and which resembles more of a salad between two pieces of bun. You don't need two hands to handle a Whopper anymore, unless you count one hand holding the top bun while the other hand removes most of the filler crap BEFORE a person tries to eat your flattened pancake of a burger. It's time for the King to get with the program!!!

Diane Lauterbach
from Chicago Heights, IL
On 7/14 at 6:00pm I drove to Burger King on 183rd St. in Hazel Crest, Il. Drive up to drive up, ordered 4 tacos and was told their machine was not working and I would have to come in. The girl on speaker was very difficult to understand and she had to depart to me. So I parked my care in 90 degree heat and went in.. There were no adults behind counter, but 4 teens who were having a great time goofing around. Also the cash register inside was working, so they could have taken my order and had me just come in to pay/pickup....too lazy. This is not the first time I have had problems. The Icee machine is always "not working". When this establishment first opened last year service was pleasant an efficient, but it is so bad now. From now on I will go across the street to McD's. These kids should not be running your business..to them this is a funtime, not a job. As a teen i worked at a McD's so I know that this service is unacceotable. And I know I am not alone.

Just watched as 3 of your employees prepared my food without a single one of them wearing gloves on top of that they messed up my order 2 fold by forgetting a sandwhich and a toy for my sons kids meal...if this is not delt with in sanitary conditions at your location in manchester ia i will be reporting it to USDA or whoever i need to...and in my person for your terrible service by you i will no longer be a returning customer unless this is not corrected. john gager phone num 563-880-8124

I don't think the Burger King in Long Beach, MS even deserves one star. I got a Whopper and Chicken Sandwich along with a large order of fries.
The burgers were cold, but the chicken sandwich was so hard that I couldn't eat it. The fries were old and cold. This is ridiculous!
Your employee's that worked the drive-thru windows were not friendly, but I've been in the service industry and know sometimes you're going to have a bad day.
I don't know if I will be ever going back to this Burger King. I guess McDonalds or Sonic will get my business.
Don't get me wrong, I have always loved Burger King, but this just about broke me.
Thank you
Christie Wise

we went to the burgur kings in Istanbul (Turkey) at the beginning of the street in Istiklal it was so dirty and poor service most staff they can't speak English
and they are so cheating on us and charge us too much, so one of the staff which is he is named(TARK} so was rude and he made us so angry. I recommend nobody go there.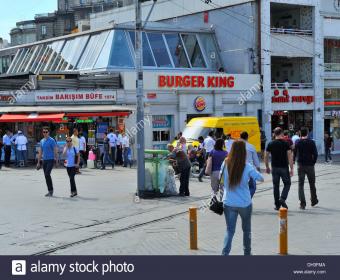 Larry Plummer
from Pawtucket, RI
Burger king Taunton ma horribly slow service. Breakfast in the morning hard biscuits and french toast. Lunch and dinner extremely slow. Long waits resulting in lukewarm food

My husband stopped in burger king on his way home today from a doctors appointment to get some of the great looking tacos that you are advertising. Well what you have done is tried to copy Jack in the Box tacos and failed badly. I had taken two bites of one and there were pieces of a tooth in it. I quit going to burger king years ago because of poor product and we will never go again. What kind of meat are you buyimg or did your employess lose parts of their tooth in our food?

the service was horrible the automative to place orders was broke the place was jam packed and full of smoke I stood there for almost 40 minutes and they still got my order wrong they were rude and unorganized, I will never go there again.

lillie rhodes
from Mountain Home, ID
I really don't like to complain, by the look of things your company has more than they can handle so I will get right down to it.
I saw the add on TV your NEW TACO it looked really good full of meat and lot's of other goodies so we thought we would go get some and see what they were like . Well I have to tell they looked nothing like they did on TV I ordered 2 there was hardly any meat and what Was in the Taco was dry I don't think it was even meat . I was very disappointed it was not money well spent I'm sorry to say matter of fact we didn't even eat them they went in the trash, such a lot of grease on the shells. Only one more thing I have to say I know you can do better than this. So come on you guys fill those TACO'S up with some good stuff and get rid of the grease.

charles allen
from Burton, MI
I wouldn't have given zero stars if I could have. Im not a hard person to please but the experience today 7/11/2019 was appalling. I took my two grandchildren to B.K at 11325 S,SAGINAW grand blanc mi 48439 for a late meal at 8:00 pm ,the place was dead yet it took 5 minutes to be waited on . and another 20 minutes before I asked for my money back and left. DURING the 25 minutes I was there the young cook in back continually was wiping his gloved hands on his pants after toughing food, the 1 customer in front of me complained about it and was aggravated she had been waiting so long too. the shift manager told the kid to change his gloves and as I watched he continually kept wiping his hands on his pants ,I should have took a picture of his pants (greasy and stains all over his pockets, a lady came in wanting her debit card back from the drive thru that the girl "accidently" hadn't returned after I asked for a refund the shift manager didn't apologize for the shoddy service,had nothing to say about the cooks hygiene and proceeded to short change me $6.00 which I promptly pointed out , he didn't apologize or even speak. I requested the store number and he couldn't provide it? I never got belligerent, I didn't get mad ,all I did was tell him the service was terrible and the cooks habits were unacceptable and I would be complaining to corporate as well as calling the health department tomorrow. AT no time did the shift manager acknowledge anything I was saying and offered no apology. my grandson really wanted bk so on the upside we went to the store on fenton rd flint and got excellent service and great food. I will never go to the grand blanc bk again and will make sure to tell everyone I know how bad there service and especially the hygiene is on the evening shift. . respectfully charles allen

Richard Vickerman
from Salome, AZ
The young girl (Madeline) that helped me with my order on Wed. July 10, 2019 @ 08:13PM, of 6 Taco's and a Large Fry and a Large Onion rings appeared great but the Taco's were not! I just watched the Burger King commercial on TV which shows a great Taco with visible Hamburger meat and packed with Lettuce and Tomato and topped with Yellow Cheese in a fried shell. My Six (6) Tacos only had a thin meat paste and no Lettuce and Tomato and no Yellow Cheese but did have the fried shell! The Fries and Rings were OK but not what I have experienced at many other BK's. The Store number is 5230 and my Order number had a survey code of: 03757-31022-10210-091000 with a merchant Id. 456204594992.
I make a trip to Palm Springs Twice a week from my home in Quartzsite, Az. 85346 Box 1888 G1 about 25 miles from this store and when I return home I always stop and pick up dinner at some of the Fast Food Stores that abound on S. Lovekin Blvd. in Blythe, Ca. 92225.
I just thought you should be told about this experience and of my displeasure with your Taco's! Richard (RC) Vickerman

Stephanie Burt
from Nashville, TN
I recently visited a drive thru on poplar Ave in Memphis TN 38104. Ordered 3 double cheese burgers only to get home with 3 regular cheese burgers. I stated my order very clearly to the drive thru attendant. Was very disappointed , did a complaint online, I was suppose to hear back from you all within 24 to 48 hours but never did. Thanks! Dissatisfied customer!

Marquita
from Stephens City, VA
I want to burger king on valley ave about 11:10 pm Monday. I had just got off at 11. I had kids at home hungry. As well I was after work. The dude helping had an attitude because it was the family meal. So I get to the window he still had an attitude. I asked him is there a problem. Was he good? He said he was but I come there ordering a family meal at that time at night. I'm not thinking 12 they close. But still he had like 30 mins left to close. So I called at 3 yesterday to speak to the manager. I just happened to get him. Which he said he was the manager. Still rude what I want. I said I want to complain cause he didn't have to do all that. Then he hung up on me. His name is something like A'shawn

Allen Billings
from Navarre, FL
App sent order to wrong location, Navarre Florida, before submit button hit. Tried to cancel immediately but no option. Tried calling location but they refused to answer phone. The location I was at told me the order isn't started until customer check in and if no checkin order cancelled at closing. App sent me to website for help. Email sent but reply said too bad but I can still pickup order. As I wasn't in town that was not an option. Well Navarre Burger King charges me for an order they didn't prepare and they knew it. No ability to contact human on the phone. Have submit a bogus charge to my credit card company.

Phylett
from Shreveport, LA
Everytime I go to burger King on hearne ave in Shreveport,la. My food is always cold, patty taste like it's been sitting up for hours and the fries too. People work too hard for their money for them to serve people cold food. I am a cook myself and have been for 20 years. I wouldn't dare serve no one cold or old food or throwed together food Prices are up on everything. You have no room to be wasting or having people complaining. If they stay off their phones and stop having friends hanging out up there, the food would probably be better. It's been 2 months since I ate at this same burger king and they still serve people cold and stale food. Please get to the bottom of this. I am so upset about this. Please handle this situation.

Christopher Averino
from Buffalo, NY
On 3/8/22, as soon as I Christopher Averino walked into the 0ne Warren Street, Burger King Glens Falls NewYork, the manager Christina Ellinwood said that I'm not allowed in here. I asked her why, and she failed to provide me with an answer, and just yelled you got to go. So I yelled back and said I didn't do nothing.
Soon after I that, I proceeded to leave the restaurant, but was prevented when the team leader Emily Bennett got in my face yelled at me and said that she will kick my butt. This went on for 5 min. Finally the Police arrived.
I gave the Police my story, and was advised by the officers to contact Corporate.
From 3/9/22 until August of 2022, Icountless phone calls to the 1-866-384-2493 number. As of 1/3/23, I have yet to receive a response.
Each time I called, I was promised by customer service within 3 to 5 business days, there would be a response to my complaint.
All I know, I Christopher Averino walked into the restaurant with one thing in mind, to order food. Christina Ellinwood provoked me, and her coworker Emily Bennett threatened physical harm to me.
10 months. No response. What is going on here?
This incident should not be left without being looked into.
It is important that someone contacts me about this.
Sincerely,
Christopher Averino

David Sweeney
from Canarsie, NY
How is it possible that a burger king, center street,manchester ct has no salt?

Sophia johnson
from Lorain, OH
I waited in drive thru for over 10 minutes!!!! It's suppose to be fast food and every time I go there they always tell me I'll be right with you..usually when there's like at least 5 cars sitting forever...it's ridiculous!!!

Shereen F.
from Irondequoit, NY
I just came from your store at 3491 Mount Read Boulevard Rochester New York and I expect a full refund I was giving a bag overfilled with old food and an incomplete order. The time was 4:00 p.m. on 12/26/22 and I was met with attitude when I requested another bag and my receipt but a red-haired lady with wavy hair said the printers down the guy who brought us the order refused to give me another bag the whole place was just attitude and a mess. They didn't bother with our drinks or ice cream and this guy who gave me the bag just said no and talk to my manager. Then a skinny African-American woman came out and said whatever okay and didn't come back another guy came out got mad went inside finally. Finally a red-haired woman with wavy hair and a ponytail came out asking what the problem was. I explained that the bag was falling apart and that I cannot see if everything is in the bag she claimed the printer was down. Then as she went inside to take a picture of the order so we could go through it I heard her saying what is wrong with this woman? I asked her when she came back out if she insulted me and she claimed she was upset with the store and having to come in to help clothes and about how unorganized the place was. Half of my order I was positive was missing because when we got home we found a few sandwiches not the amount we ordered she even said that she didn't see some of my items on their seat so how was my order $43.43 then? She claims she packed it herself but of course every single thing including the Nuggets were hard and cold nothing was fresh, I was disgusted, we decided not to eat anything since we did not trust the freshness from the look of things. And I have never been treated worse in my life. We had had a great day before this and this ended our day awfully. I was there at 4:00 p.m. and I want a full refund of my $43.43 and they made us wait 15 minutes just to get the order. I think the general manager should be fired and every employee I saw looked sloppy and was rude so I will never go there again. You need to get your regional manager to get this place cleaned and straightened and do not keep the food so long and give it to customers it's disgusting. Thank you you can email me if you need to but I expect a full refund ASAP. So not only did the bag break from the grease and the things inside some of the food Not only was all over the floor that we had to clean up but the drink that they brought out after I complained was not the drink I ordered so frankly we just threw everything out now.

Neal Boyd
from Portland, OR
Today my wife went to buy the deal for whopper fries and coke for 2 @12.00 and she bought this 2 times. Told she wanted cheese on the whopper (all 4 of them didn't have cheese) The employee not only didn't give her the cheese, and messed up the drinks. Didn't give my wife a receipt and my wife gave the lady 100 dollar bill and received back 67.00 which was way more than what the food should have cost. My wife stated she was so upset with the wait time, said I didn't get my receipt and was so frustrated she had to go back to work. She than told me about it when she gave me and some other co-workers the food. The address at this Burger King is 17218 S.E. Powell Blvd. PORTLAND OR, 97236
5036613083

Aaron Ginn
from San Antonio, TX
I went to the BK on 8th st in meridian ms. Service keeps going down there. All of them here to be honest. I go through the drive thru. Place my order. Double whopper with cheese. Just the sandwich. No onion. No lettuce. No tomato. Heavy Mayo. I start to leave. Check my burger. Has no Mayo on it. Things like this has been happening a lot. I never get fries. I never get a drink. Just burger. Not that hard. I had to repeat it four different time. Had to repeat it three different times at the window. Still no Mayo. I go inside. Put the bag on the counter and said it has no Mayo on it. Everyone just stands there and looks dumbfounded. No one moves. I walk out and leave. I don't have time to wait. No one even bothered to try to stop me to help. So if that's how y'all are gonna run your business and service just keeps getting worse, then I'll just not go there. I spend quite a bit of money with y'all. Good luck

William T. Young
from Belmont, CA
Like most people out running around shopping when I thought I would take a lunch break. I used the drive through and I ordered a Whopper with no cheese. I was the third car in line so paid and picked up lunch drove to the parking lot. First of all the bread was previously frozen which makes it crumbly. What I had in my hands was a COLD disgusting burger cheese I did not want, the bread crumbled in my hands made it inedible. Yes I could have ordered another burger but would get the same thing. I threw it to the seagulls not even taking a bite and left swearing I would never step foot in a Burger King again.
William Young
49 Sea Bridge
Alameda, CA94502

Robert Laigle
from Sarasota, FL
I use to love your whopper and I am very disappointed in recent purchases. I order off the grill but still get cold and dried out burgers and buns that are not fresh!!! I live in Englewood fl and 2 locations same problem. There was a site next to Home Depot that closed but never had a problem there. Always great service and product.

Jaquilla Robertson
from Elgin, SC
I order a double bacon cheese burger from burger and I got back to office i checked my bag it was single cheeseburger with no onions.

Joshua Linehan
from Fort Lauderdale, FL
This is actually not going to be a complaint this is a praise and appreciation for the general manager that you have operating your store on 1p725 east sunrise blvd in Ft.Lauderdale Florida. The gentleman name is James that runs that location. James is the most professional and compassionate general manager that I have ever had the pleasure of talking to and getting 5 star customer service from ever in my entire time of eating at fast food restaurants. I am a homeless man here in Ft.Lauderdale and I usually don't get any food or water some days. Today I walked into the store in the morning and I approached James and I humble asked him if I could get a cup of water out of the sink in the bathroom. He replied to me that he was surprised and greatly appreciated me asking him for the water instead of just taking it upon myself to just take it from the soda machine
O. My own. That compliment he gave me made me feel so god because everybody just looks down on homeless people link filth.jamez gave me a cup of sprite to help quench. thirst. He deserved in my opinion to be recognized for the outstanding service that he provides here every day at burger King and all the other general managers should follow the way that he provides service to the public every day with out falter. Thank you for your time and reviewing my message and please give this gentleman a call to let him know how great he is and to keep providing the 5star service that burger King provides.

Brandy Hernandez
from Orlando, FL
I live in Oviedo Florida and we have a Burger King right around the corner on Alafaya trail, I must say this is the worst Burger King I have ever gone too!!! Today 12/6/22 at 6:36pm I waited online in the drive through for 10 minutes with only one car in front of me. In this ten minutes we both had no movement or any one on the intercom. I then reversed out of the drive through parked my car and went inside, as I wait inside with no one there no one greets me and I wait another 5 minutes with no one taking my order or even saying hi! I literally left the building went across the parking lot to Wendy's got my food drove off and saw the same car that was in front of me now finally at the service window. This is really unexceptable and unfortunately I will never go to this restaurant again which is unfortunate because it's by my house. And this is not the first time I have had bad service here but it will be the last time.

Shayla Tolbert
from Colorado Springs, CO
12/1/22 at approximately 7:55am, i was in the drive thru of the Burger King located at 4010 Lakewood Dr. I placed 3 orders and on the 3rd order as I was stating that I would like a small vanilla iced coffee, the lady taking the order cut me off to say that they were out, so to make sure i heard her I said "I'm sorry i didn't hear you" she replies "WE ARE OUT, O-U-T" I then replied "well you don't have to be disrespectful and you know what I don't even want it you won't spit in my food." I then proceeded to walk into the burger king to address the issue further. I asked the young man (manager) who was taking drive thru orders and proceeded to explain to him what happened, as I'm speaking with her the lady taking the drive thru orders walks up to the fry area to prepare an order and she's smirking about the situation, which I felt was even more disrespectful and at this point taunting. I have never had an experience as such at this particular store. And to add insult to injury, she was a black woman and I am as well and I found her attitude to be completely uncalled for at that time of morning. If she was having a bad morning should've stayed home or gone to take a smoke break. I work in the customer service industry as well and speaking to your patrons of the establishment in that manner will definitely put a stain on the businesses reputation.

Brainard Clark
from Mehlville, MO
Hello how r u I'm not da 1 to complaint but this was ridiculous I waited for 30 min for 1 of the best fast food burgers in got bam boozled my 2 whoopers we're cold as nd I ask for no cheese and it had cheese particles on the wrapper with no mayo or pickle and I specified extra mayo and ask for o-rings and got fries my wife had our mind fixed on some good burger king because y'all are 1 of our favorite when we eat burgers I didn't making a mistake but burger was extra cold with particles I'm allergic to cheese it was sad coming from da King and I was on break so it wasn't no need to going back complaining and it was 1 of da good BK's in Mphs on stage in Barlett we're alot of customers come I like to thank you for your time I'm not upset but Barlett Bk need to tighten up Happy Holidays and blessings to you....

Carol Proud
from Escondido, CA
Fish burnt,dry and overly salted, bun soggy, lettuce brown and no utensiles

Evie Lagon
from Tampa, FL
I am elderly we've been eating at BK for many years. My fish was cold my French fries were cold. We ate inside the placed our food on a greasy tray. When I complained I was
Ignore We Love BK
Thank you

Wallace
from Lakeland, FL
Not upset. Curious.
Why is hwy 5 Douglasville ga not taking app offers. They show on app as available for that location.
Thanks

Kitty Shore
from Bolivia, NC
I love Burger King but the local one has really gone down hill. Just tried again today to get a double whopper and a jr whopper. Both were cooked but the hamburgers were cold. The fries were not fresh. The lettuce was brown. Had to take all the lettuce off and then heat both burgers in the microwave.

Jon Adam
from Antioch, TN
On 23 November 21 I walked to the burger King on Signal Mountain Blvd in Chattanooga, TN at 11:30am since I work a couple hundred yards from there. The lobby was open as usual only to be told the registers are only working in drive thru. I was not allowed to make my order because I wasn't driving and so I went to Zaxbys instead. I didn't know my money wasn't any good there because I hadn't driven my car. Poor service and nonpeople skills.

George R Pleasanton
from Woodland, CA
I ordered a whopper combo and when I checked my burger I was missing all the veggies. When I brought this to the counter they thought it was a joke and started laughing about it. I will never go to another Burger King in my life. Woodland ca

Tom Coleman
from Sevierville, TN
I ate your Royal spicy chicken sandwich meal at your North Broadway location in Knoxville and it was terrible. The sauce was slipped all over the sandwich and the bun broke apart. My boss (who I asked to lunch) were both extremely disappointed with the total experience.

Joshua diaz
from Orlando, FL
Store#44149 is a joke! After waiting almost 25 minutes in the drive thru to place my order I was met at the window with an attitude instead of a gracious apology for the wait or even an explanation. I was only told my order total again with the driest attitude! I ordered a chicken bacon Swiss meal with American cheese and what I received should have had this location shut down it was beyond ridiculous after the amount of time I waited! Instead of making sure that customer service and orders are a priority the staff was too busy talking, laughing and joking with each other. Maybe if they would remove their headphones and focus on work this wouldn't be an issue there are absolutely no standards at this location. Upon returning my order and entering the establishment I thank God my order was wrong as I witnessed employees with no gloves handling food, employees without hairnets, tables and chairs with stains and food all over them and the sound of my shoes sticking to the floor. I was refunded my money with no problem but the idea that a major fast food chain like BK looking the way it did was embarrassing to say the least. Employees could be heard laughing and playing around throughout the entire establishment. It seemed more like a place to hangout and collect a check than a fast food place. This location needs a major management upgrade who can focus on quality, customer service and holding employees accountable for the standards of their performances. Over all I keep wanting to never come back to a BK every now and then I say hey why not and give it a go and it's always a disappointment but this experience above all was the absolute worst.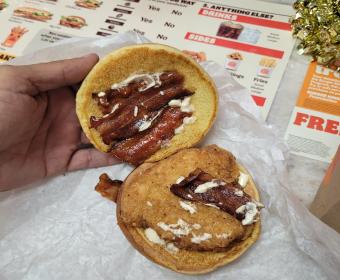 Joseph A Carregal
from Kingstree, SC
If I could give No stars I would.
Long wait, then told a 30 minute wait.
Today I sat in line 15 minutes and the line did not move 1 car, I left again
This restaurant in Manning SC, 29102 is a discredit and a disgrace to BK name!
Never again!

Faye Corder
from Loganville, GA
Nasty customer service skills
The drive through clerk was simply nasty, rude and disrespectful
If you can't be polite when serving others find a different job
She needs to be retrained and or Re skilled
2357 Main Street east in Snellville
Store #5266

Dianna Davis-Doud
from Ottumwa, IA
I went to the drive through at the Burger King in Fairfield, IA on 11/12 TWICE. The first time was around noon and the service was incredibly slow and I mean slow. The wait in the drive through was not good at all. I frequently visit fast food chains and believe me this was the slowest. We were instructed to pull around and wait in the parking lot and so we did. I thought well things happen and not to judge. The second time later in the day, we pulled up on the outside lane and waited to place an order. The car next to us pulled through and we waited and waited and waited. A truck pulled up (replacing the car formerly there) and again we waited. The speaker box told us there was an issue and they would get to us shortly. SO we waited and waited and waited and waited. Then we heard him take the order for the truck instead of us who had been waiting and waiting. I waited for them to take my order and waited and waited until I lost my patience. I drove through to the parking lot and went inside. There were 3 customers seated. A total of two cars in the lot including mine. I signaled to the young man who had previously waited on me earlier. I told him I had a problem with service. His response was "We have been busy." We exchanged verbiage. Check the video of both the inside and out at approximately 12:30 PM. Listen to the exchange between us. He told me I was never welcomed back to Burger King. I asked him if he owned the franchise or the business. VERY POOR service and a real dumb worker. Also, while we were chatting, one of the employees walked behind him and signalled to me a sympathy sign. She rolled her eyes in agreement. Best check into service there because BURGER KING could get sued for his arogance. Thank you. Dianna Davis Doud

Angela Ann Olson
from Dallas, TX
Been at burger king since September. I had all work load put on me why employees just stood there. There is alot of favoritism showed with certain employees. They cuss through fits in front of customers an gm lets it continue allows them to be late work. Work with food with dirty hands after handling money an so much more. I was let go bc it was told about her being partial.

Michael Ray Burton
from Otway, OH
Might as well shut down at 11 because they start cleaning and can't even get fries

Ziad Haddad
from Barcelona, CT
At burger King- Barcelona Airport branch, my order was ready and was displayed on the ready screen. When I approached the staff to get my order which was not ready in fact, they all refused to speak in English to me. Nobody attended to my order and they didn't serve me until I got angry.

Specifically asked for NO PICKLES & got EXTRA PICKLES! As 8f the drive thru worker barely speaking English I could understand wasn't annoying enuf! I'm livid, because I don't have time to turn around and go sit in the drive thru for 15 more minutes!

CHARLENE WINDHAM
from Hattiesburg, MS
DO NOT HIER AL RICKY SIMPSON HE IS ON DRUGS THE LADY FROM
KFC .IS THE MANGER HE LAST JOB WAS AT WENDY HE CAN NOT WORK AT NO WENDY IN HATTIESBURG MS .HE WORK AT kFC.

Michael R Devitt
from New York, NY
I've only eaten impossible whoppers from tnis location, qnd in South Burlington. On Saturday on my second pass through I got a surprise. When I bit into my Burger, the texture was off, qnd the FLAVOR ! Long story short, it was not very good ! And the Patty was dry and unrecognizable, and there was remnants of bacon on it. PLEASE help me, make it better, and just to let your peeps know that that happened.

Shelli Williams
from Muncie, IN
Burger king manager in Muncie in on Kilgore Ave Big dude that manages nights,likes to keep people's money after making them wait for their food forever then want to cuss cause he short staffed then call police say he is being harassed that no food was ordered we had to leave cause he didn't give us reciept ,so hope he enjoyed that free 20 bucks ,he needs to be fired no image to attach ,so you see how do I send an imagine of payed for food never received it ,,EXACTLY HE WILL GET HIS KARMA

Undra Williams
from Mobile, AL
I went to burger King they closed early 11:30 and I think one of y'all employees followed me home. I take my privacy serious and I may sue if y'all don't do something. It was nov. 1 11:30pm

Scott stolle
from Seymour, TN
On the 26th of October I entered Burger King in Seymour, to. I heard screaming and yelling between two people behind the counter. There was a lot of profanity and threats being made it was plainly disgusting. Nobody was attending the counter and being subjected to this very disturbing event I was just about to leave when a young man noticed me and came over to take my order. I said "sounds like a lot of excitement going on, I told him that that kind of dispute should have been taken behind closed doors not out in public". He explained a person came in through the back door and started the argument with employee. I thought it was close enough to call police but obviously they didn't want that kind of attention brought on the restaurant. I could go on but I won't. This occurrence left a very bad taste in my mouth even the my to go order tasted fine. I don't know wether or not I will go to this Burger King again or not. Hard to forget.

Terrance Maurice Burnett
from Knoxville, TN
I recently visited store number 12107 and had the worst experience in customer service ever. I ordered 2 whopper combos with cheese and bacon cut in half, one with potato bread and no pickles and the drinks were sweet tea and dr.pepper. The cashier said rudely we don't have no potato bread, I said ok ,can I change one to a chicken sandwich. She said rudely we out,I said ok just give me the 2 whopper combos. There was a long 4 to 5 minute pause before she anything, then she said rudely like I was getting on her nerves is that all. Once I got to the window to pay she said my total was 23.49 as I am giving her my card I see another lady grab the tea dispenser and say just tell him we out of tea. I said just give me a sprite, I just wanted my food and go home. As the cashier is giving me my card back she was more into her cellphone than making sure my order was right. Once I got home the order was 2 whoppers both with potato bread ,both with pickles ,both not cut in half and the bacon was missing. I understand that it was 11:15pm an everyone was tired but when I spend my money I expect to at least be greeted with a smile and the quality of the food be worth the money I paid. I will never visit that location again, I think customer service training would be helpful at that store. The store number is #12107 transaction number is #301204812216121121739.

sandra knight
from Phoenix, AZ
The Burger King at 9668 E. Riggs Rd, Sun Lakes, AZ.
The store is frequently only open to drive thru. and closed for in store dining.
The lady at the drive thru at 5 pm today was extremely rude and when I commented I couldn't come back if the service stayed this bad, she said "Fine, please don't come back". Is this the way to treat your customers.
This store could again be a very busy store if we could count on it being open when we got there.

Walter Rogan
from Archdale, NC
I stopped this morning at the burger king in Thomasville, NC at the corner of Hasty School Road and National Highway. I ordered 4 loaded croissants and four small hash browns. After getting to work I find that none of the croissants had all the meats which makes it loaded and one had no meat on it all and the hash browns were so over cooked they were hard as rocks. Of course it is to far to go back to complain. I have been going to this particular store for years and have had no complaints until the last few weeks. Two weeks age I ordered the same thing and there were hardly any hash browns in the pack. Both of the times it has been the same crew and this is beginning to be very unacceptable.

Henry
from Morristown, NJ
I love the Burger king on Russell Parkway in warner robins- staff is friendly, food is great- BUT ITS SO SLOW cant eat here anymore and I am a 6 day a week lunch customer- People have to be out of the drive through line in 10 minutes under 15 max- mcdonalds takes about 8 minutes
Let me give some pointers :
Cant be slow for guest during lunch- people have have short lunch breaks
Time is money to people
Turn on fryers at 10 am not 10:30 when you start servicing lunch- think ahead
when cooking food on a line- you always put down whatever takes the longest first - so example for a burger with fries- you drop the burger, after that the friend, after that get bun- now get the wrapper ready- when bun is done put it down, add sauce, get burger on the bun, scoop your fries- and go- you got cook in correct order when cooking food.
If you turn your fryers on in advance, and cook food in the order of what takes the longest to cook first- your solid- and once the longest item to cook is done, the rest of the food should already be prepared- that's my Line cooking 101 for the day.

Tomeko kazumura
from Denver, CO
After a really long days work My husband decided he wanted to go to Burger King near us to aint near us to get the new ghost Burger unfortunately when we arrived one the door was locked A gentleman inside came to the door and unlocked the door until my husband and I that unfortunately they were not taking orders at the time because they were on a break this is a fast food restaurant I understand that they are probably under staff which I would have been completely understanding if they would have told me that my food would take a little while not that they're on break for the next hour and a 1/2 are you kidding me. We went to the location in Racine Wisconsin 5400 Durand Avenue worst place ever now we'll never go again I would love to give this place a 0 star rating but unfortunately I and a but unfortunately I amunable to.

Brandon bolton
from Donaldsonville, LA
Burger King in Donaldsonville they got pll dat been working there they got fired for no reason they hired pll dat all the way in br to come help dem like we do our job she messing everybody schedule up they be stealing money blaming on ppl like who finna pay that

Barbara
from Hanover Park, IL
I am very curious as to why all burger kings do not have tacos I have frequently purchased tacos in the afternoon @ the Hanover Park IL location
However once again , this evening No tacos !! The last visit - I had the employee sitting ON the Counter - while saying - "nope no tacos tonight - we're not making them ". There's never a thank you or kiss my a$$ from any employee either .
Once I settled on burgers - I got home only to find out I had stale bread !! I tried to avoid cold food by going inside opposed to drive thru . I did get the hot burger , but -I then had stale buns !!
I understand now Why the lines @ McDonald's far surpass any line @ Burger King
You either get burgers that have sat out
Cold fries - stale buns
& NO TACOS !!
Why ??? Because they simply weren't making Tacos tonight !! OR no delivery - !!???
I understand Help is difficult these days - but this has been an ongoing happening @ Burger King
$ 30.00 later here - & couldn't get what we truly wanted !!

Carter James
from Cleveland, OH
A simple cheeseburger combo was all that was ordered. Pulled up got drink. Window closed few seconds later the young man open the window and said it'll be a minute your fries are coming up right now. And then an African-American woman behind him says you please pull up. I said he said it would just be a minute I'll just wait she close the window. And open the window back up so I asked you to move up I went wow how do you treat people like that so I said I would just wait. She close the window again she's ranting and raving to all her employees that are standing there and mind you they are three teenagers three teenagers watching it the whole time they're not getting my food could've been done by now . How do you treat your customers like that. I'm a professional I am I job if my employees ever did but she did they would be fired immediately. I understand you had trouble getting people to work but this is unacceptable. I will not be back to Wadsworth Burger King. Nor any other Burger King. And I will tell my friends in anyway I know not to shop at Burger King this is unacceptable all over a cheeseburger

Angela G Felts
from Atlanta, GA
American flight last week because the Burger King in Athens Georgia on Highway 29 is never open in the afternoon that we can see the employees in sitting well they're open now but they're closing for shift change 20 to 30 minutes probably but they will not serve any customers during this time either it just seems like there's always any excuse to close the restaurant and nobody be there to serve food

Marcia Shannon
from Pittsburgh, PA
Worst customer service I have ever received. I dealt with the manager on duty at the Burger King located at 1931 Earl L Core Rd., Morgantown, WV., on Friday 9/30/22. I placed my order and was advised of the total. When I arrived at the pick-up window, the young man waiting on me could not get my order to appear on his register. He asked for help, another worker came over and instead of showing the young man what to do, she screamed at him and she rung my order in again, with the total coming back a $1.00 more. When I asked what was the difference, her comment to me " that is just the way it is". I advised that was not a good answer and she started screaming at me. I have been an insurance advisor for 37 years and responsible for the local Morgantown office. I can assure you, if I talked to a customer the way I was talked to, we would not have any business. When I asked for her district managers name, she said she did not know who it was. Transaction ID 81149-9121-00539-021849

Jasmine jones
from Seymour, CT
Whoever brought my food out was a miserable little girl who was rude to me my mother and child

Janice E Benitez
from Fort Lauderdale, FL
Found hair in my food at store number #04475 the girls that work there did not have hair nets on
Have feedback for Burger King?
Thanks for your feedback!
Sorry. Please try again later!