Burger King
Burger King Complaints Continued... (Page 2)
1013+ reviews added so far. Upset? Call Burger King corporate: 1-866-394-2493

Joshua Linehan
from Fort Lauderdale, FL
This is actually not going to be a complaint this is a praise and appreciation for the general manager that you have operating your store on 1p725 east sunrise blvd in Ft.Lauderdale Florida. The gentleman name is James that runs that location. James is the most professional and compassionate general manager that I have ever had the pleasure of talking to and getting 5 star customer service from ever in my entire time of eating at fast food restaurants. I am a homeless man here in Ft.Lauderdale and I usually don't get any food or water some days. Today I walked into the store in the morning and I approached James and I humble asked him if I could get a cup of water out of the sink in the bathroom. He replied to me that he was surprised and greatly appreciated me asking him for the water instead of just taking it upon myself to just take it from the soda machine
O. My own. That compliment he gave me made me feel so god because everybody just looks down on homeless people link filth.jamez gave me a cup of sprite to help quench. thirst. He deserved in my opinion to be recognized for the outstanding service that he provides here every day at burger King and all the other general managers should follow the way that he provides service to the public every day with out falter. Thank you for your time and reviewing my message and please give this gentleman a call to let him know how great he is and to keep providing the 5star service that burger King provides.

Brandy Hernandez
from Orlando, FL
I live in Oviedo Florida and we have a Burger King right around the corner on Alafaya trail, I must say this is the worst Burger King I have ever gone too!!! Today 12/6/22 at 6:36pm I waited online in the drive through for 10 minutes with only one car in front of me. In this ten minutes we both had no movement or any one on the intercom. I then reversed out of the drive through parked my car and went inside, as I wait inside with no one there no one greets me and I wait another 5 minutes with no one taking my order or even saying hi! I literally left the building went across the parking lot to Wendy's got my food drove off and saw the same car that was in front of me now finally at the service window. This is really unexceptable and unfortunately I will never go to this restaurant again which is unfortunate because it's by my house. And this is not the first time I have had bad service here but it will be the last time.

Shayla Tolbert
from Colorado Springs, CO
12/1/22 at approximately 7:55am, i was in the drive thru of the Burger King located at 4010 Lakewood Dr. I placed 3 orders and on the 3rd order as I was stating that I would like a small vanilla iced coffee, the lady taking the order cut me off to say that they were out, so to make sure i heard her I said "I'm sorry i didn't hear you" she replies "WE ARE OUT, O-U-T" I then replied "well you don't have to be disrespectful and you know what I don't even want it you won't spit in my food." I then proceeded to walk into the burger king to address the issue further. I asked the young man (manager) who was taking drive thru orders and proceeded to explain to him what happened, as I'm speaking with her the lady taking the drive thru orders walks up to the fry area to prepare an order and she's smirking about the situation, which I felt was even more disrespectful and at this point taunting. I have never had an experience as such at this particular store. And to add insult to injury, she was a black woman and I am as well and I found her attitude to be completely uncalled for at that time of morning. If she was having a bad morning should've stayed home or gone to take a smoke break. I work in the customer service industry as well and speaking to your patrons of the establishment in that manner will definitely put a stain on the businesses reputation.

Brainard Clark
from Mehlville, MO
Hello how r u I'm not da 1 to complaint but this was ridiculous I waited for 30 min for 1 of the best fast food burgers in got bam boozled my 2 whoopers we're cold as nd I ask for no cheese and it had cheese particles on the wrapper with no mayo or pickle and I specified extra mayo and ask for o-rings and got fries my wife had our mind fixed on some good burger king because y'all are 1 of our favorite when we eat burgers I didn't making a mistake but burger was extra cold with particles I'm allergic to cheese it was sad coming from da King and I was on break so it wasn't no need to going back complaining and it was 1 of da good BK's in Mphs on stage in Barlett we're alot of customers come I like to thank you for your time I'm not upset but Barlett Bk need to tighten up Happy Holidays and blessings to you....

Carol Proud
from Escondido, CA
Fish burnt,dry and overly salted, bun soggy, lettuce brown and no utensiles

Evie Lagon
from Tampa, FL
I am elderly we've been eating at BK for many years. My fish was cold my French fries were cold. We ate inside the placed our food on a greasy tray. When I complained I was
Ignore We Love BK
Thank you

Wallace
from Lakeland, FL
Not upset. Curious.
Why is hwy 5 Douglasville ga not taking app offers. They show on app as available for that location.
Thanks

Kitty Shore
from Bolivia, NC
I love Burger King but the local one has really gone down hill. Just tried again today to get a double whopper and a jr whopper. Both were cooked but the hamburgers were cold. The fries were not fresh. The lettuce was brown. Had to take all the lettuce off and then heat both burgers in the microwave.

Jon Adam
from Antioch, TN
On 23 November 21 I walked to the burger King on Signal Mountain Blvd in Chattanooga, TN at 11:30am since I work a couple hundred yards from there. The lobby was open as usual only to be told the registers are only working in drive thru. I was not allowed to make my order because I wasn't driving and so I went to Zaxbys instead. I didn't know my money wasn't any good there because I hadn't driven my car. Poor service and nonpeople skills.

George R Pleasanton
from Woodland, CA
I ordered a whopper combo and when I checked my burger I was missing all the veggies. When I brought this to the counter they thought it was a joke and started laughing about it. I will never go to another Burger King in my life. Woodland ca

Tom Coleman
from Sevierville, TN
I ate your Royal spicy chicken sandwich meal at your North Broadway location in Knoxville and it was terrible. The sauce was slipped all over the sandwich and the bun broke apart. My boss (who I asked to lunch) were both extremely disappointed with the total experience.

Joshua diaz
from Orlando, FL
Store#44149 is a joke! After waiting almost 25 minutes in the drive thru to place my order I was met at the window with an attitude instead of a gracious apology for the wait or even an explanation. I was only told my order total again with the driest attitude! I ordered a chicken bacon Swiss meal with American cheese and what I received should have had this location shut down it was beyond ridiculous after the amount of time I waited! Instead of making sure that customer service and orders are a priority the staff was too busy talking, laughing and joking with each other. Maybe if they would remove their headphones and focus on work this wouldn't be an issue there are absolutely no standards at this location. Upon returning my order and entering the establishment I thank God my order was wrong as I witnessed employees with no gloves handling food, employees without hairnets, tables and chairs with stains and food all over them and the sound of my shoes sticking to the floor. I was refunded my money with no problem but the idea that a major fast food chain like BK looking the way it did was embarrassing to say the least. Employees could be heard laughing and playing around throughout the entire establishment. It seemed more like a place to hangout and collect a check than a fast food place. This location needs a major management upgrade who can focus on quality, customer service and holding employees accountable for the standards of their performances. Over all I keep wanting to never come back to a BK every now and then I say hey why not and give it a go and it's always a disappointment but this experience above all was the absolute worst.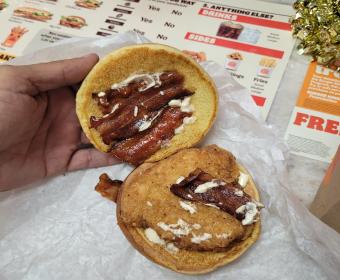 Joseph A Carregal
from Kingstree, SC
If I could give No stars I would.
Long wait, then told a 30 minute wait.
Today I sat in line 15 minutes and the line did not move 1 car, I left again
This restaurant in Manning SC, 29102 is a discredit and a disgrace to BK name!
Never again!

Faye Corder
from Loganville, GA
Nasty customer service skills
The drive through clerk was simply nasty, rude and disrespectful
If you can't be polite when serving others find a different job
She needs to be retrained and or Re skilled
2357 Main Street east in Snellville
Store #5266

Dianna Davis-Doud
from Ottumwa, IA
I went to the drive through at the Burger King in Fairfield, IA on 11/12 TWICE. The first time was around noon and the service was incredibly slow and I mean slow. The wait in the drive through was not good at all. I frequently visit fast food chains and believe me this was the slowest. We were instructed to pull around and wait in the parking lot and so we did. I thought well things happen and not to judge. The second time later in the day, we pulled up on the outside lane and waited to place an order. The car next to us pulled through and we waited and waited and waited. A truck pulled up (replacing the car formerly there) and again we waited. The speaker box told us there was an issue and they would get to us shortly. SO we waited and waited and waited and waited. Then we heard him take the order for the truck instead of us who had been waiting and waiting. I waited for them to take my order and waited and waited until I lost my patience. I drove through to the parking lot and went inside. There were 3 customers seated. A total of two cars in the lot including mine. I signaled to the young man who had previously waited on me earlier. I told him I had a problem with service. His response was "We have been busy." We exchanged verbiage. Check the video of both the inside and out at approximately 12:30 PM. Listen to the exchange between us. He told me I was never welcomed back to Burger King. I asked him if he owned the franchise or the business. VERY POOR service and a real dumb worker. Also, while we were chatting, one of the employees walked behind him and signalled to me a sympathy sign. She rolled her eyes in agreement. Best check into service there because BURGER KING could get sued for his arogance. Thank you. Dianna Davis Doud

Angela Ann Olson
from Dallas, TX
Been at burger king since September. I had all work load put on me why employees just stood there. There is alot of favoritism showed with certain employees. They cuss through fits in front of customers an gm lets it continue allows them to be late work. Work with food with dirty hands after handling money an so much more. I was let go bc it was told about her being partial.

Michael Ray Burton
from Otway, OH
Might as well shut down at 11 because they start cleaning and can't even get fries

Ziad Haddad
from Barcelona, CT
At burger King- Barcelona Airport branch, my order was ready and was displayed on the ready screen. When I approached the staff to get my order which was not ready in fact, they all refused to speak in English to me. Nobody attended to my order and they didn't serve me until I got angry.

Specifically asked for NO PICKLES & got EXTRA PICKLES! As 8f the drive thru worker barely speaking English I could understand wasn't annoying enuf! I'm livid, because I don't have time to turn around and go sit in the drive thru for 15 more minutes!

CHARLENE WINDHAM
from Hattiesburg, MS
DO NOT HIER AL RICKY SIMPSON HE IS ON DRUGS THE LADY FROM
KFC .IS THE MANGER HE LAST JOB WAS AT WENDY HE CAN NOT WORK AT NO WENDY IN HATTIESBURG MS .HE WORK AT kFC.

Michael R Devitt
from New York, NY
I've only eaten impossible whoppers from tnis location, qnd in South Burlington. On Saturday on my second pass through I got a surprise. When I bit into my Burger, the texture was off, qnd the FLAVOR ! Long story short, it was not very good ! And the Patty was dry and unrecognizable, and there was remnants of bacon on it. PLEASE help me, make it better, and just to let your peeps know that that happened.

Shelli Williams
from Muncie, IN
Burger king manager in Muncie in on Kilgore Ave Big dude that manages nights,likes to keep people's money after making them wait for their food forever then want to cuss cause he short staffed then call police say he is being harassed that no food was ordered we had to leave cause he didn't give us reciept ,so hope he enjoyed that free 20 bucks ,he needs to be fired no image to attach ,so you see how do I send an imagine of payed for food never received it ,,EXACTLY HE WILL GET HIS KARMA

Undra Williams
from Mobile, AL
I went to burger King they closed early 11:30 and I think one of y'all employees followed me home. I take my privacy serious and I may sue if y'all don't do something. It was nov. 1 11:30pm

Scott stolle
from Seymour, TN
On the 26th of October I entered Burger King in Seymour, to. I heard screaming and yelling between two people behind the counter. There was a lot of profanity and threats being made it was plainly disgusting. Nobody was attending the counter and being subjected to this very disturbing event I was just about to leave when a young man noticed me and came over to take my order. I said "sounds like a lot of excitement going on, I told him that that kind of dispute should have been taken behind closed doors not out in public". He explained a person came in through the back door and started the argument with employee. I thought it was close enough to call police but obviously they didn't want that kind of attention brought on the restaurant. I could go on but I won't. This occurrence left a very bad taste in my mouth even the my to go order tasted fine. I don't know wether or not I will go to this Burger King again or not. Hard to forget.

Terrance Maurice Burnett
from Knoxville, TN
I recently visited store number 12107 and had the worst experience in customer service ever. I ordered 2 whopper combos with cheese and bacon cut in half, one with potato bread and no pickles and the drinks were sweet tea and dr.pepper. The cashier said rudely we don't have no potato bread, I said ok ,can I change one to a chicken sandwich. She said rudely we out,I said ok just give me the 2 whopper combos. There was a long 4 to 5 minute pause before she anything, then she said rudely like I was getting on her nerves is that all. Once I got to the window to pay she said my total was 23.49 as I am giving her my card I see another lady grab the tea dispenser and say just tell him we out of tea. I said just give me a sprite, I just wanted my food and go home. As the cashier is giving me my card back she was more into her cellphone than making sure my order was right. Once I got home the order was 2 whoppers both with potato bread ,both with pickles ,both not cut in half and the bacon was missing. I understand that it was 11:15pm an everyone was tired but when I spend my money I expect to at least be greeted with a smile and the quality of the food be worth the money I paid. I will never visit that location again, I think customer service training would be helpful at that store. The store number is #12107 transaction number is #301204812216121121739.

sandra knight
from Phoenix, AZ
The Burger King at 9668 E. Riggs Rd, Sun Lakes, AZ.
The store is frequently only open to drive thru. and closed for in store dining.
The lady at the drive thru at 5 pm today was extremely rude and when I commented I couldn't come back if the service stayed this bad, she said "Fine, please don't come back". Is this the way to treat your customers.
This store could again be a very busy store if we could count on it being open when we got there.

Walter Rogan
from Archdale, NC
I stopped this morning at the burger king in Thomasville, NC at the corner of Hasty School Road and National Highway. I ordered 4 loaded croissants and four small hash browns. After getting to work I find that none of the croissants had all the meats which makes it loaded and one had no meat on it all and the hash browns were so over cooked they were hard as rocks. Of course it is to far to go back to complain. I have been going to this particular store for years and have had no complaints until the last few weeks. Two weeks age I ordered the same thing and there were hardly any hash browns in the pack. Both of the times it has been the same crew and this is beginning to be very unacceptable.

Henry
from Morristown, NJ
I love the Burger king on Russell Parkway in warner robins- staff is friendly, food is great- BUT ITS SO SLOW cant eat here anymore and I am a 6 day a week lunch customer- People have to be out of the drive through line in 10 minutes under 15 max- mcdonalds takes about 8 minutes
Let me give some pointers :
Cant be slow for guest during lunch- people have have short lunch breaks
Time is money to people
Turn on fryers at 10 am not 10:30 when you start servicing lunch- think ahead
when cooking food on a line- you always put down whatever takes the longest first - so example for a burger with fries- you drop the burger, after that the friend, after that get bun- now get the wrapper ready- when bun is done put it down, add sauce, get burger on the bun, scoop your fries- and go- you got cook in correct order when cooking food.
If you turn your fryers on in advance, and cook food in the order of what takes the longest to cook first- your solid- and once the longest item to cook is done, the rest of the food should already be prepared- that's my Line cooking 101 for the day.

Tomeko kazumura
from Denver, CO
After a really long days work My husband decided he wanted to go to Burger King near us to aint near us to get the new ghost Burger unfortunately when we arrived one the door was locked A gentleman inside came to the door and unlocked the door until my husband and I that unfortunately they were not taking orders at the time because they were on a break this is a fast food restaurant I understand that they are probably under staff which I would have been completely understanding if they would have told me that my food would take a little while not that they're on break for the next hour and a 1/2 are you kidding me. We went to the location in Racine Wisconsin 5400 Durand Avenue worst place ever now we'll never go again I would love to give this place a 0 star rating but unfortunately I and a but unfortunately I amunable to.

Brandon bolton
from Donaldsonville, LA
Burger King in Donaldsonville they got pll dat been working there they got fired for no reason they hired pll dat all the way in br to come help dem like we do our job she messing everybody schedule up they be stealing money blaming on ppl like who finna pay that

Barbara
from Hanover Park, IL
I am very curious as to why all burger kings do not have tacos I have frequently purchased tacos in the afternoon @ the Hanover Park IL location
However once again , this evening No tacos !! The last visit - I had the employee sitting ON the Counter - while saying - "nope no tacos tonight - we're not making them ". There's never a thank you or kiss my a$$ from any employee either .
Once I settled on burgers - I got home only to find out I had stale bread !! I tried to avoid cold food by going inside opposed to drive thru . I did get the hot burger , but -I then had stale buns !!
I understand now Why the lines @ McDonald's far surpass any line @ Burger King
You either get burgers that have sat out
Cold fries - stale buns
& NO TACOS !!
Why ??? Because they simply weren't making Tacos tonight !! OR no delivery - !!???
I understand Help is difficult these days - but this has been an ongoing happening @ Burger King
$ 30.00 later here - & couldn't get what we truly wanted !!

Carter James
from Cleveland, OH
A simple cheeseburger combo was all that was ordered. Pulled up got drink. Window closed few seconds later the young man open the window and said it'll be a minute your fries are coming up right now. And then an African-American woman behind him says you please pull up. I said he said it would just be a minute I'll just wait she close the window. And open the window back up so I asked you to move up I went wow how do you treat people like that so I said I would just wait. She close the window again she's ranting and raving to all her employees that are standing there and mind you they are three teenagers three teenagers watching it the whole time they're not getting my food could've been done by now . How do you treat your customers like that. I'm a professional I am I job if my employees ever did but she did they would be fired immediately. I understand you had trouble getting people to work but this is unacceptable. I will not be back to Wadsworth Burger King. Nor any other Burger King. And I will tell my friends in anyway I know not to shop at Burger King this is unacceptable all over a cheeseburger

Angela G Felts
from Atlanta, GA
American flight last week because the Burger King in Athens Georgia on Highway 29 is never open in the afternoon that we can see the employees in sitting well they're open now but they're closing for shift change 20 to 30 minutes probably but they will not serve any customers during this time either it just seems like there's always any excuse to close the restaurant and nobody be there to serve food

Marcia Shannon
from Pittsburgh, PA
Worst customer service I have ever received. I dealt with the manager on duty at the Burger King located at 1931 Earl L Core Rd., Morgantown, WV., on Friday 9/30/22. I placed my order and was advised of the total. When I arrived at the pick-up window, the young man waiting on me could not get my order to appear on his register. He asked for help, another worker came over and instead of showing the young man what to do, she screamed at him and she rung my order in again, with the total coming back a $1.00 more. When I asked what was the difference, her comment to me " that is just the way it is". I advised that was not a good answer and she started screaming at me. I have been an insurance advisor for 37 years and responsible for the local Morgantown office. I can assure you, if I talked to a customer the way I was talked to, we would not have any business. When I asked for her district managers name, she said she did not know who it was. Transaction ID 81149-9121-00539-021849

Jasmine jones
from Seymour, CT
Whoever brought my food out was a miserable little girl who was rude to me my mother and child

Janice E Benitez
from Fort Lauderdale, FL
Found hair in my food at store number #04475 the girls that work there did not have hair nets on

jason Weiss
from New Port Richey, FL
Went to Burger king on 3063 disciple lane in new port richey ,fl. Went inside, and was asked what i would like. Had a free whopper t mobile tuesday, and was told that their computer system wont take the code. Then i proceeded to take an offer from the app for a bogo whopper. She then proceeded to tell me that they have trouble with that code as well. I dont understand how you can have offers on your app, but then you cant use them. I ended up paying full price for everything, and am not happy about it. It will be a while before i go back to a burger king because of this. Fix these issues!
-Jason Weiss

Brian cooper
from Charlotte, NC
I would love to know what's going on with the brand new Burger King in Inman sc. they always out of stuff last week didn't have meat today didn't have large or medium cups or soda drinks. I mean really this is a brand new store and there always out of stuff. It's really sad to be honest and y'all should be ashamed of this store!!

Terry Williams
from Florence, KY
Very nasty location in Burlington, Kentucky drive thru window will make you sick. It is very dirty and nasty outside of building is in need repairs also the parking lot is filled with large pot holes all over the lot needs repair.

Derryn blendall
from Kansas City, MO
I just went to Burger King at 6:15 AM and I ordered two small lunch burgers the lady told me it would be a 15 minute wait I said OK no problem and then she turned around and said never mind the grills not ready we can't do that at all and then I told her that you guys serve lunch all day it should be ready to go all day And she told me that if I ever got burgers at 6 AM they were probably heated up in the microwave an old from the night before and then she proceeded to tell me that she was the manager so I'm about to report it to food safety and everything else because I'm tired of you guys not helping with the problem thank you yes I spent way too much money here to not be heard

Stephanie Lynn Wargolet
from Milwaukee, WI
I did not realize 4 inch plastic nails on a food service worker was OSHA approved. That's just the beginning of my experience.
The smell from the old oil in the restaurant was putrid. I feel the need to contact local health department after my visit.

Glory Price
from Atlanta, GA
The Assistant Manager Melissa has the worse attitude. If she act rude what do she expect her crew to do. Didn't appreciate her tone at all. If she was hurting she shouldn't be at work. Just complaining about her knee, just learn to treat your customers better.

Shirley Ashbrook
from San Antonio, TX
Burger King Complaint and Discrimination Against Me
Receipt
Burger King #25707…06:06pm
Order 54, Friday, July 22, 2022
Auth: 851942
CTroutd:26398
Merchant ID:456206245999
Refund $10.25
This happened at the Destiny Mall in Syracuse, New York at the mall at Burger King. I am a 71 year old lady, a little disable due to my legs and a white person.
I was standing in line five people in front of me and approx. 5 people behind me. I was the only white person. No whites working at your Burger King collecting drinks, food and at register. There were three working in front collecting food to give out, drinks and register. There was an ordering station in the wall at the right 2 people used it while I was in line. This is where the issue is.
Your people would take an order at the register, leave the register between orders at least 3 to 5 minutes between orders. Keep in mind they were 3 people working and 5 people in front of me.
It took me at least 15 to 20 minutes for me to get to the register. I ordered the Junior Meal. He asked me if I want to size up. I asked him at least 3 times if there is an extra charge. He told me 3 times no. I said yes. I looked at the receipt he charged me extra. I said you told me no extra charge. I asked for a refund for the extra charge. The lady came over, I assume was the manager, she said she heard me ask about the supersize charge and she heard him say no. The manger refunded. She refunded the whole amount. She handed me the receipt and I noticed the refund amount and I said I want to order the regular meal.
She told me……..I had to get back in line to reorder. I was shocked. I said what…… she said I had to get back in line to reorder. I said I want my meal and I'm not getting back in line again to wait 20 more minutes to reorder. She would not put in my order and told me again to get back in line. There were already 5 people in line behind me. I walked walk off.
I'm on a fixed income and every dollar is important to me. I can't believe she did this to an elderly disabled person and the only white person in line, plus she was not a friendly person at all when she refunded my order. I have every right to order and pay for what I want. I should not have been asked to get in line again, after waiting 20 minutes to get to the register the first time. She should have accommodated me then and put in my corrected order at that time.
My mind is still blown. You never do to a customer what she did to me and to an elderly person. This has left a bad taste in my mind about Burger King. I'm also sending this complaint to Burger Kings Headquarters.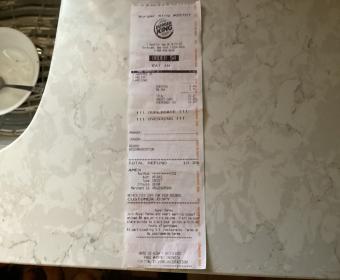 Well when I came in the door burger king employee s he automatically gave me a dirty look kept watching me the whole time while I was in the lobby and just continue harassing me while I was at the store and it's she was not very customer service friendly got a nasty attitude and this was looking at me real nasty and I had to put my head down when I was on my tablet and she came over there and like pounded on the table and telling me don't sleepintgband I'm like I'm not sleeping I'm on my tablet mumbling something underneath your beathand just continuously to sleep in your nasty and give me a very uncomfortable feeling which made me want to leave and not being better than me anymore I think it is very good time because I was homeless and that's not very me for somebody to face on

KeAra Burnett
from Harrisburg, PA
Burger King on Paxton Street Harrisburg, PA is very unprofessional. They take your money without confirming the right order, if you DoorDash they don't have your order and have you waiting for more than an hour. Mess up orders and people have certain food allergies (cheese). Slow service and unprofessional customer service.

scott
from National City, CA
App no good, jack,McDonald's, Carl's Jr good bknot user friendly even in their restaurant with a whopper network

Scott greth
from Salinas, CA
Your app is not user friendly at all, it locked up over several times. Did the same on friends cell phone as well, even in your restaurant using the whopper wifi. Never a problem at jack, McDonalds or Carl's JR just BK. It may keep me away from BK.

Joti Neger
from Surrey, BC
Burger was hot and tasty. Ordering process was awful and slow. order, payment, and receiving food was all at 1 window. Abbotsford sumas way location

Mr. Donald J Liberatore
from The Bronx, NY
I was under the impression Burger King finally had a hit on the spicy chicken sanwich store 5151 westerly RI 02891 only to experience to my total disfaction how the quality and product dropped 75 % and I will NOT go Again. The store manager said the item cost increase to $8.00. For sure I'm going elseware And will relate this to my friends

Dolores Miller
from Hummelstown, PA
I stopped at Burger King in Roherstown Pennsylvania on August 20th 2022 at 945pm. When I arrived at the speaker to get my order I was asked to wait I waited 5 minutes before someone came and took my order which was a large fries and chicken mcnuggets with a coupon my bill was $3.74. There was no one in front of me and there was no one behind me. I paid for the order and they asked me to pull over in the parking lot too wait for my chicken nuggets I waited and additional 10 to 15 minutes before my order was brought out. In the meantime no one elseother cars came so they were not busy and when I was at the window there was 4 employees stand in there talking. After they brought my order out I reached in to grab the fries and they were ice cold. I went to go inside and the doors were locked so I drove around to go to the window and there was a cone saying I could not go through so I moved the cone and went to the window blew my horn and someone came to the window and said we are closed. I said my French fries are ice cold hes again said we are close I said than give me my money back he went to get the manager and when she came to the window she gave me my money I gave her the bag of food and I left when I got home I realized she only gave me $2.71 so after sitting more than 20 minutes waiting for an order I got screwed out of a dollar and 3 cents. I wanted to leave a review but they never gave me a receipt there was no receipt in the bag and the bag had a slit down the center of it so it was also torn so I so I will never go to that Burger King again if I ever go to a Burger King again I am very displeased and very angry that I very rarely eat out and I decided because I had a coupon and I was hungry I would eat out this one time I expect this to be made right. I also expect someone from Burger King headquarters to contact me . And the person that brought me my food out was the same person who said she was the manager and gave me less money than I paid.

Called to talk to manager in Silver Springs Ocala fl. I told her that my big fish sandwich was dry and not editable. She started out by asking if i were sure and the sandwich could not be that way. Then she hung up on me in the middle of me asking for a refund. Never seen anything lile it before. She the manager at 5 oclock pm on Aug 16. She sould be trained in good customer service. In my opinion.

Donna Michelle
from Daly City, CA
I was at burger King at Powell Street, I had $14 on my gift card. The people wouldn't take my gift card. The card was on my phone so I was trying to pay with my phone. They wouldn't accept it.

I was in burger king in Bellaire and the manager named Asia was talking very sexual yelling screaming and crying at one of the workers ..she is so rude and ignorant wit the other workers she talks very down to everyone this was the most unprofessional thing I have ever seen from a manager

I waited 12 min. to get my order in the drive through, I was asked to pull up front the car behind me got there order before i did, my food was cold and the drive through speaker was not working the kid at the window was rude. This is the Burger King in Toltec, arizona

Charity Strong
from New York, NY
On a return trip from Arkansas Children's hospital from an appointment for my 15-year-old son we stopped at the Burger King store number 25304 in Greenbrier Arkansas. They were not yet serving lunch we were okay with that so we ordered four different breakfast off the menu no special orders. Pancake and sausage two breakfasts burritos a third breakfast burrito and then sausage and cheese biscuit meal. There were no lids at the drink station it was dirty. Tables were dirty. I had to go back up to the counter and request the sausage that goes with the sausage and pancake. The crew seem to be having a good time visiting with one another but customers were not receiving the service that they should have. They also left the syrup out and I had to make a second trip up to get the syrup. I think someone needs to look into this we won't be eating at Burger King for a long long time because of this. It's been 2 years since we ate it to Burger King it'll probably be at least another 2 to 3 years before I step foot in one again. This is not a way to run a business

Charity Sandlin
from Columbus, OH
West side of Hamilton sign is blacked out cannot see any of the menu employees are very rude about it no customer wants to be talked to the way they talk to customers not real smart for business to have rude employees

Carolyn Leverette-Rodriguez
from Jacksonville, FL
The burger king in Springfield, Florida (bay county)
Transaction id:77197-75221-23221-021350
This was the worse experience I have ever had in my life.
I placed an order and I was told to pull over to the side and they would bring it to me but they never brought my food to me so after 30 minutes of waiting I went inside and the manager said they had made the order but don't know what happened to it and they had to remake the order. The bag they gave me was full of grease. Everytime I have gone to this location my orders have never been right and this time was the final draw. I will go there again and I will be letting everyone I know not to go there and actually everyone I have spoken to has stated the same thing about that location
You need to either shut that location down or get a whole new sta

Bill Jowers
from Panama City, FL
We have visit the new Burger King in Spring Hill FL often , but during the last two visit. We order 2 # 1 when we got home no cheese or tomatoes. Today we order 2 kids meals chicken tenders. When we got home no chicken in one of the meals . No receipts on either .
We love burgers king meals , but disappointed .

Rudi Yanto
from Jakarta, JK
Burger king gading teras.dalam hal pelayanan sangat buruk.karyawan kurang profesional.mudah mudahan pihak burger king dalam merekrut karyawan tidak asal asalan

akash
from Chandigarh, CH
I had ordered 9 burgers on 12th July 2022 from Burger King outlet located at BESTECH SQUARE MALL, MOHALI-59 with bill amount Rs 576.36 and order number was 2326. The distance from the outlet to my house was less than 2 kms but i was so harassed that day that the order didnot come for more than an hour. I had some guests waiting for the order who had to leave the town that day but they kept on waiting and waiting. We were so embarrassed that day. We kept on calling the customer care and got no assistance. We called the store number but it was coming off. We called the deliver boy number sent to us but that number was with some boy sitting at burger king store . He said that the order has been sent but still after waiting for another half an hour order didnt come and he ultimately switched off his number as well. Later he gave another number of delivery guy which said that he was given order just now which was approx one and half hours after the ordered time. I just want to say that if this is the kind of service been offered by such a reputed branch , you will loose alot of customer base in India due to some non efficient staff. And no staff was supportive enough to call and console for the order delay and harassment we faced. Really disappointed with the services of Burger King. I am a regular loyal customer of burger king but they have lost a loyal customer now.

Geraldine Riley
from Fuquay-Varina, NC
Like i said before I received 2 burgers and 2 fries and no sodas which I payed for. There response while dancing was no ice all machines broke but no signs saying out. All Jessica wants to say is you can get $5.00 toward a new order. I never got my money back for the sodas I didn't get. All I know is management is lacking and corporate is not doing their job.

Rudy brown
from Brooklyn, NY
I stop by Burger King at 70 airport road in Hartford, Connecticut to grab a bite, but before I did that I went to the men's room to pee, upon entering the men's room, the floor, walls, toilet faucets and urinal had feces all over. I was blown away by the condition the men's room was in, so I went to the manager to let her know that the men's room is in a beastly state and needed some attention. Surprisingly, the manager immediately got offended and aggressively by informing me that she doesn't go in the men's room and so the cleaning crew will clean it some time later when they arrive. MMM. Immediately the only thing went through my mind was, so isn't all those young men and women I see back there preparing meal's for customer using the same disgusting restroom customers are using! This is bad, awful, I'm done with fast food restaurants…especially Burger King! They made sure to hire enough staff to serve and grab our money, but ignored the health and safety of the customers.

I went to the Burger King on park street in Regina saskatchewan I ordered just special that 2 for $8 I've got the king deal and the quarter pounder I've seen it sitting there for about 10 minutes 15 minutes the staff are running their around they don't even know what they were doing He doesn't even acknowledge that their customer's standing at the tells she looked like she was running around with her head cut off

Paul Petrovic
from North Versailles, PA
I visited your North Versailles Pa. store and what a joke to say the least! In line for the drive thru for 20 mins get to box I hear the girl 4 times itold her I could barely hear her for 10 mins, so I pulled up to window and told her and said want to order she told me to go back around I said where's the manager. Well she was at the other window and me to come in she'll take my order so I did reluctantly. I place my order for 2 original chicken sandwiches with heavy pickles med fries large onion rings well the rings were so damn hard I pitched them almost 3.00 out the door and my sandwiches barely had lettuce and no pickles What a waste of my 11 plus dollars I really appreciated that!

cugrad16
from Grand Rapids, MI
Most of the 20 locations in my area have closed in recent years, if that says anything. Blame it on the Covid or what. Professional service flew the coop apparently. The last few times I visited one of the few remaining stores left, they had 3 workers on-duty, who were somewhat courteous, and got my order right. But the price hikes got ridiculous, with declined food quality. A small fry that was $1.69, is now $2.29 etc. I know I'm not game on that, when I received a pack of fries that aren't fresh. And going back through drive-thru becomes a waste of time. The workers no longer seem to care. Sick of working fast-food I guess. Its insane how much the stores have declined over the years. Vehicles once wrapped around the buildings during lunch/dinnertime... now just empty lots. Its truly sad because I enjoyed a good whopper sandwich on occasion.

Barry Pittard
from Atlanta, GA
I really jus waited almost 40 minutes & then still got my order wrong I spent almost $30 & didn't even get som of the stuff I jus wish I could get a refund because I'm unsatisfied

Myra
from Philadelphia, PA
Worst experience ever slow service wrong order wen I addressed my issue a young kid claiming to be a general manager was completely disrespectful when I asked to talk to his boss he was completely ignorant to my problems with this store and his answer to me was don't come in my store again this happened in Buena NJ totally unprofessional will never go back to that store again

Miller Gary
from Charlotte, NC
So I went through the drive through and ordered two hamburgers one double-bacon cheese burger plain and a small onion ring. So I got to the window she read my order as two double bacon double cheeseburger I told her that is wrong. She said no it is not. I said yes it is. Well that's what I got a wrong order. This was 5;00 last night at the Bk on leetsdale in. Denver Co.

Mellody Jones
from Highland, IN
I recently had a issue with an order that was placed and I was compensated with a $10 off coupon so I placed my order again to redeem at the restaurant by my house which doesn't close until midnight however they decided that they were going to close at 11:30 which is against the law like you can't just close when you want to close and that's the problem with this restaurant they have hired workers who don't want to work and they're unprofessional and I'm sorry they're disrespectful and I'm tired of it.... so I placed my order and I pull up mind you they don't close till midnight I pull up at 11:30 and the lady lies to me and says that they're closed and I said I have a mobile order and it's already been redeemed she then asked me what my order is and I stated it to her only for her to lie and say everything that I ordered supposedly is out of stock so now we have blatant lying I not only want my money back for the original order but I want to be compensated for this as well this is ridiculous my first order was messed up then I was compensated for the issue then I go to the restaurant and they close 30 minutes early their sign says they close at midnight they closed at 11:30 then lied and stated that none of the items I ordered were available.. when I asked her how could I get this fixed she stated that she had no idea how to fix it she had no idea how the mobile app work nor did she have any idea of how I can get my money back now this is one of your workers she needs to be fired to be honest and she works at the Griffith Indiana location located on ridge Road this was placed at 11:30 tonight so it shouldn't be hard to see who she was but she needs to be fired you're lying to customers you refusing to fill their orders simply because you don't want to like this is not how the restaurant industry works I am a small business owner and thankfully can work for myself but I used to work in the restaurant industry and I know that you can't close early because you don't want to work and you cannot lie to customers nor can you take their money and you need to be informed of what they need to do to eradicate situations she may know attempt to eradicate anything so this is ridiculous this is my third complaint

Lodgy J Dugas
from Lafayette, LA
on 06/03/ 2022 I arrived in Franklin La. to visit friends from NY. I stopped at Burger Kind 1829 Main St, Franklin, LA 70538 for coffee and a sandwich because I was a little early, at the drive thru when I was handed the coffee the top was not put on correctly and the whole thing spilled in my lap. The manager came and filled out an accident report, She told me someone would get in touch with me as of now i have not heard from no one. I had to drive back to Lafayette La. to change clothes and return back to Franklin forty eight miles away.
Plus the seat cover on driver side was was destroyed . It is bucket seat and only driver seat is involved.
I would like to get this resolved with out having to employ a lawyer, all I want is to recoup my extra mileage and my pants and seat cover.
If i don't hear from anyone from Burger King I will be forced to talk to a lawyer to see what can be done about this.
Hope to hear from some soon.

Jeremiah Ferguson
from Mount Vernon, OH
We order a lot to Burger King and the store on South Main St. Mansfield Oh ,on June 12/at 8 I done a online order and It said my food was enroute to my door and it never showed this has happened several times . I was charged for it . The store closes early a lot and the managers are very rude . I feel this store should be checked out BC this has happened more than one time. Whoever is in charge dont care what the workers do either BC I've been though there drive thru and they messed the order up and instead of fixing it rote there they made me go back and get in line before they would fix my order before . Ridiculous service I hope somome checks into this place BC chargeim people for food they domt receive is theft. Ty have a great day .

The manager had a bad attitude. When she came out from the back room to run the cash register. She shook her head in disbelief. As if she could not believe there were this many people waiting to order. My wife mentioned we were not able to get into another Burger King's so we came here. She memtioned to my wife there were not enough people scheduled. The manager said she was about, and later did, close the dining room. After she took all of the people's orders. She locked one of the two entrances. When she saw people come into the dining shd raised her voice and told them the dining room was closed.

Diane Kelly
from Phoenix, AZ
Went to Burger King SW FL Airport catching a flight last night at 6pm to St Louis. The flight was slightly delayed so went into BK. I should of known the whopper meal would not be any good just by looking at the restaurant and how dirty the tables, floors, everything was filthy. I should of walked away but was hungry. So my husband & I had a whopper meal each and the whopper was stone cold and the fries, I'm sure, had been sitting for some time. Not crispy at all. Wanted you to be aware how my favorite place to eat let me down. Whoever manages that BK needs to look at the lack of cleanliness. Get the health authority in. The 2 guys working were chatting not busy at all. Needs much improvement.

Cyndi Miller
from El Paso, TX
I came in and got a double Walker Texas meal and to your waymeals and they screw them up they brutum up the gave my husband a small fry and his drink was completely wrong and they didn't make a Burger right at all and then the your way meals were missing the chicken. I called the manager and she said she would put my name in the book and the sky here saying that he can't find my name so I'm sitting here waiting for the manager to come back and I'm now gonna be late for my day because she didn't put my name down like she said she would. I feel like I am not being treated like a good customer and I don't think these guys motor on the store the floor is disgusting and filthy which which that's pretty normal for a fast food place but good place but it seems kind of stupid that I have to sit here and wait and the more I look at the floor the more I think I don't wanna eat here.

Yovana D Brown
from River Park, FL
It's ridiculous how this location at 7667 is never open on time in the mornings and in the afternoon it be closed early it's ridiculous that's why they don't have any customers come here now because they have no employees they open late they close early how do you have breakfast if you're not even open at least by 8:00

Joanne
from Abbotsford, BC
On Saturday May 14 at 1:32 pm my family and I went to the drive thru at Burger King at 1843 Sumas Way. We did our order and when we got to the window we had a coupon on the phone for free fries and drink. The lady, older, would not take it, she said we should have told her when we made the order. We said we saw no sign to indicate this and asked to use the coupon and again she said no and shoved the debit machine towards my son. RUDE, NO customer service skills at all. If we cant use the coupon at the window there should be a sign saying this when you order at the machine. Not everybody is a mind reader.

Bonnie Jolly
from Arvada, CO
My husband ordered a double cheeseburger and a order of fries off the value menu. He told the gal at the front counter and even ended up telling the guy that was on the grill as well as another gal that he wanted light mustard only! He told them three times. We had already rated 20 minutes to place our order inside of the restaurant. He gets to the table open the sandwich up and it has everything on it. I told him it looked like it been on the floor as well. He said he was too hungry and did not want to wait for 20 more minutes and worry about them doing something else to his food. They were all speaking Spanish. I guess they didn't realize that my husband was very fluent in Spanish. They were being very disrespectful and they had absolutely no reason to be disrespectful. I took the hamburger wrapper with everything that was on the sandwich that was not supposed to be there to the front counter. I set it on the counter and I told the girl to come over and I told her that my husband told her three times as well as the gentleman in the back on the grill that he only wanted light on the mustard nothing else! She just looked at me like I was stupid and she did not care. I get it they don't make that much money. I don't make that much money myself. But if they're going to work someplace and totally not listen to the customer no matter how much they spend and be disrespectful about it I won't be going back to your business. I didn't spend very much money less than five dollars but it's the principle of the thing. I got food poisoning from a Burger King here in Colorado about 25 years ago. I just started going back to your restaurant. I guess I will have to quit coming back with the kind of service and attitude that I got

Elaine Geary
from Orlando, FL
I'm not sure where to start, the new BK on County Line Rd in Lakeland is worse than horrible. I live 3 min from here and I try not to come because of the quality of food ,poor service and the fact that its always wrong.But today might have topped the cake when I was ordering in the drive through told me "I CAN COME INSIDE THE LOBBY TO GET MY TEA BECAUSE THEY WERE OUT IN DRIVE THROUGH" ! And my sandwich that I asked could be fresh , WASNT but instead not even barley warm and hard.

We had a Whiskey burger today but it wasn't like you advertised on tv. There was very little sauce and the beef was tastless.

Joann harris
from Jackson, MS
On Wednesday May 4,2022 , approximately 1710 hours , my sister and I entered Burger King located at 1470 Canton Mart Rd , Jackson Ms. There was one customer seated and another picking his food up from counter from employee #1. There was another employee , I assumed to be manager because her uniform shirt was different. She came over I thought to get our orders but instead she fumbled with the card machine on counter for probably ten minutes or more. Not once did she say I'll be with you or give me a second or even acknowledge us in any way. Employee #1 began bagging orders and at least twice looked over at my sister and I but never asked to take our order. We stood maybe 5 more minutes and still no service. My sister then said come on Joann we don't have to stand here like this and not be served. Even after that statement neither employee said anything or motioned for us to stay. We frequent Burger King often but usually that location. We have never experienced such rude and horrible experience. This experience has left a bad taste with me. I would not want my business represented by these so called employees. They were clearly rude unprofessional and uncaring. I Wanted you to know the type of service being rendered at your establishment. This is not fair to your business or the customers. We just were not treated right today. Thank you for listening
Joann Harris
Rosemary Harper

Jennifer R Phillips
from Antioch, TN
I went thru drive on hall road in alcoa around 6:45 today and I had a coupon for 2 whopper meals,as I was trying to order ,when I finally got up to the speaker the person that was taking my order was rushing me and asking me if that was all before I could finish telling him how I wanted my burgers but I managed to to tell him that I wanted both with cheese only pickles, ketchup and mustard on one and on mine no lettuce or onion, when I got home to eat I noticed that my burger was wrong and they didn't put a receipt in the bag,but when I tried to call nobody answered, I thought they were in a rush so I waited a little longer to call, finally at 8:57 I called and a girl answered the phone but I didn't get her name,I asked for a manager and she said that the manager was busy and paused for a minute and I asked when I could call back because I needed to speak with them and she told me 10 minutes, I waited til 9:07 and finally got ahold of the mgr,Josh and I explained to him what had happened and that I had been trying to call since 7:00,he basically dismissed me and acted like it was my fault that they didn't put a receipt in my bag,I explained to him that I had saved my uneaten burger and simply wanted what I paid for remade and he said he got in trouble for replacing food,I can understand,not being able to replace my whole order but he wouldn't replace my one burger that was made wrong,I was the only person that didn't get to eat tonight and I paid for it

Brian Romero
from Los Angeles, CA
Brian Romero here after spending $25 for the family and I to eat at you burger king restaurant and besides the wait have the food come to us as poorly prepared missing cheese but having mayo which was not asked for fries not of standard temperature. I'm requesting my money back this is last time these teenage kids will get over on me .Just a refund thank you.

Patricio Cordova
from Denver, CO
I went into the BK because of the posters on the windows advertising the 2 for $6 special (choose from one of three sandwiches) and the $5 meal special. I went to the counter and inquired about the 2 for $6 special and asked what the three sandwiches were because I couldn't read the poster from where I was standing and the lady/manager told me that they didn't have that special. I asked why not and said that legally, because it's advertised, they have to offer the deal because otherwise it's false advertising, deceptive advertising or something to just lure customers in. She said that they hadn't yet put the offer into the computer. I said that even though it's not in the computer, they could still give it to me and I could pay what the cost is. She refused. She did the same for the $5 meal special.
I'm a senior on low income so I thought I could get a meal for $6 or so, but since they wouldn't give me what was advertised I ended up paying $8.85 which is more than I planned on paying, more than I can really afford.
Also, when going through all the "contact BK" choices online after googling it, most of them don't seem to work.
BK seems to be pretty inept and I don't see how you can be competitive in the current market. I, for one, will not patronize BK again, and that's sad for me because I like the sandwiches better than Mc Donald's, Wendys, etc.

Andres Madrid
from Los Angeles, CA
It's past 6 am and they haven't open the restaurant doors.. I can see the lady's laughing and now they ignoring me and my spouse. I been a loyal customer for the last 10 years at least.

W. J Ramoutar
from Jacksonville, FL
Burger King (Burger King 302 Racetrack Rd Nw) We went into the restaurant at around 3.45pm on Sunday. We walked to the front counter. there were three cars in the drivethru and about six people eating in the tables. We waited for about ten minutes before a young blonde girl turned and said pleasantly someone will be with you shortly. We stood for a further fifteen minutes until the young girl walked back to the office I'm assuming and an older lady came out, walked up to us and when I went to say what we wanted she said, we do not have any burgers from #1 to # 6 available as they are not up to temp. I said well what do you have she said the #7 and up.... I ordered the spicy chicken for me and the big fish sandwich meal for my wife. I paid the nineteen dollars and we waited while employees checked out one after the other and fifteen more minutes later we were called to the counter for our order. By this time there was I assume the older lady who spoke to us and the blonde girl left. The food was coldish and certainly took too long to prepare because if you are assembling the meal and don't wrap it quickly it goes cold. I have been in catering and ran restaurants with 50 and 60 staff but I believe we were lied to as the staff were not there to handle the orders as small as they were. Everyone who walked in was told the same as us and after we were served all the staff had left and the blonde girl went out to sit and vape on the front window. We were never apologized or even smiled at with such lousy service I wish them the very best because they are going to need some luck to stay open when none of the staff care about the customers enough to apologize or even be pleasant or advise the customers the food is going to take much longer than usual. I have to say in thirty five years of being in America I have always preferred the taste of the Burgers from Burger King but when you can't get one and no one cares I won't be back to that location. I understand the manager could have been under stress but then the owners need to support her before they have their store close. When we left there was no one in the drive thru or customers in the restaurant. Sad experience. I threw away my receipt etc so I apologize that I cannot prove this but I hope you will take some notice of it.

Daniel Hanson
from Shickshinny, PA
I go to the Burger King in Shavertown, Pa. ( not offten) NO MORE - The food is always luck warm/room temp. - Check there sales - probably not up to par - I only go there when the line at McDonalds is out to the road and the same at Wendys - The food is always not up to par at this Burger King - This place should get a MINUS Star - don't want anything

Lenzy Huffman
from Tazewell, TN
Some of the worst service I've had placed order then went to the window service ask me what I ordered then took my money and then she came back and ask what did I order so I told her again then she wanted me to pay again showed her the receipt and then I got my order was not my order so I asked about my order three other customer had problems also they just couldn't get there orders right finally had to ask for a refund ( just wanted mustard ) for my orders

Anita Hardy
from Ashburn, VA
I got a take out order from the Burger King drive through in Brandenburg,KY(#20639).I ordered two Whoppers with cheese, a fish sandwhich, small fry, and two coffee. When I ordered the coffee, I was told they didn't have coffee "right now". When I asked if they were making some, I got a blank stare. Finally I told her I would wait while they made some, which they grudgingly did. When I got home and looked in the bag, there was no ketsup, one tiny, thin napkin, and all sandwhiches were cold! All in all a really bad experience for 20.92! I realize the kids working there are not highly motivated, but this is ridiculous! They will not get another penny of my hard earned money, and I will warn everyone not to go to this location!!

Warren Norberg
from Portland, OR
To whom this may concern,
This is just an FYI that my family and some friends of ours will not be visiting Burger King until you close down your businesses in Russia.
Warren

Tracie S
from Gladewater, TX
My order was completely wrong. I was yelled at by a young lady who said she was the manager & blamed me for bringing it to her attention that my order was wrong. I asked for her name & she told me her name was "name". "My name is my name"! I didn't understand her hostility toward me. I told her, it's not that serious because mistakes happen. It was a mobile order and the only receipt I had was my mobile receipt. She preceded to tell me that she didn't know how mobile orders work. I told her I was not mad, hoping she would de-escalate the situation. So, she Yells in the back at the cook saying "Ugh, GET THIS LADY ORDER SO I CAN GET HER OUT OF MY STORE "!.. I was appalled by her behavior! One employee, an older lady, kept apologizing to me for this manager's behavior. I don't want anything from BK but we are living in stressful times. This lady is dangerous to have as a manager in your establishment because one day, she is going to speak to the wrong customer and it's going to be a war at the Bk in Longview, Tx off 701 W Marshall Ave. I work down the street at the hospital and that's the only reason I stopped. Other than that, I would have gone somewhere else. My co-workers, peers, and family will no longer patronize this store because of this one person's bad attitude! I am a 57 yrs, old nurse & I see attitude with patients because of illnesses & stress but this young lady will cause a war in your store if you don't get her the training she needs.

Lisa ayres
from Newark, NY
We went to Burger King on 3/8/2022. We were not explained how to get the 10.00 2 whoppers 2 fries and 2 drinks meals very well and she got nasty about expecting it to us. Then when we got it the roll was dry and hard the Burger was cold like it came straight from the fridge. The fries seemed like they had been around for a while.

Marie Antanelis
from Lincoln, NE
My friend and I went thru the drive-thru at the Burget King on 17th and South St in Lincoln, NE, she wanted to use three coupons and the person working told her she could only use one coupon because there was only 2 people working. I worked for Burger King for 7 years and we always had more than 2 people working
I would like to know what is going on at this Burger King that only 2 people work there. That is just ridiculous.

Mercedes Gagas
from Amherst, WI
Tonight I was served raw chicken nuggets after sitting in the drive thru for almost 15 minutes for 2 things… when I called about the raw nuggets I was laughed at and mocked by the employees and told "aww that's too bad I'll be more than happy to assist when I'm done with my new customer" the employee then put the phone down and proceeded to laugh at me with others to which my boyfriend began recording the phone call because he was just appalled. During the time waiting for her to acknowledge I was still on the phone I felt the urge to throw up. Which I did… all over my car and had to abruptly end the call. My boyfriend sent me home to get cleaned up and drove to the Burger King and asked to speak to the manager and asked what the gentleman's name was who was serving me to which he was asked, " why what for" he responded with you served my girlfriend raw nuggets to which the associate said " no we didn't" my bf informed them we had a picture and video of the nuggets and a recording of the rude service we recieved. Associate was quiet for a bit before responding," we told her we would REHEAT them for her. I'm calling the cops for you recording you know I can call the cops for you recording the phone call" my bf informed him that by law we can record wi state law requires only one person has to have knowledge that anything is being recorded unless it involves sexually explicit content to which your employee responded " well then I'm calling the cops for harassment" and slammed the window in his face. I now have to pay to get the puke out of my car and missed out on about 60$ extra door-dashing due to the carelessness of your employees and suffered 2 panic attacks due to the insensitive treatment of your staff. I'm appalled. It was as simple as treating me with common decency. I would have been happy with just a true apology to be honest but instead I was mocked laughed at humiliated and treated with no dignity and respect. As well as my boyfriend. They were raw nuggets. Soggy gross and even cold in the center.

Jeffrey Harwood
from Ashburn, VA
Waited 5 minutes at speaker,said hello got no response pulled up, another 5 behind a car, . The .anger opens the window and was informed we had to pull up speaker didn't work. She all it called us liars and told us per policy we had to go back around. Time spent being pissy with us could have taken our order and parked us but she chose to refuse service as if we had been rude. I have never been through such a n indifferent hostile

Unknown
from Fairmont, MN
Went to have lunch on Sunday the 20 February 2022 and went threw drive threw placed order for three people all order messed up burnt food and missing items assistant manager did not even come to fix anything staff was rude and didn't care sad I use to work there and it was so much different back then now no respect dirty unclean nasty food over charged asked to talk to manager they refused to show their face asked for regional manager number was refused WOW SO UN COOL. All staff need firing and manager included and assistant manager no one even knew how to correct anything

Kristina Perez
from Beeville, TX
THE BURGER KING IN BEEVILLE TX IS HORRIBLE!!! THERE IS 1 YOUNG LADY THERE I BELIEVE HER NAME WAS BENITA SHE WAS THE ONLY ONE THAT LOOKED LIKE WHAT SHE WAS DOING. I HEARD A MANAGER CUSS TO AN EMPLOYEE I COULD NOT BELIEVE WHAT I WAS HEARING. I BELIEVE THE MANAGERS NAME I BELIEVE HER NAME WAS KRIS!!!! SHE LOOKED LIKE SHE HAD NO CLUE OF ANYTHING. I WILL NOT GO BACK WHEN THE "MANAGER KRIS" IS THERE.

Store #949
Store had table dirty.I ask for a towel to clean the table I was given a dry paper towel. I ask again for a wet towel to clean the table the employee was Bothered about it. Restroom is nasty men are using the women Restroom when the is a men Restroom too. That is unsanitary.

Kristopher Banks
from Waterloo, IA
I have never had a good experience at your store location at 111 East Donald Street in Waterloo Iowa. From getting the wrong food to getting cold food and now trying to order any kind of food 20 minutes before closing your only choices are whatever they have already cooked. I honestly think I will never stop at another Burger King again because of the way things are handled in the store, this is ridiculous

Dennis Brown
from Arnold, MO
After waiting for 20 minutes for my order no other customers ahead of me I got my whopper and junior whopper meal. Both of th find on the burgers we're cold and hard the Patty's were cold as well as the fries. Edges of the buns were soggy very bad service and food was inedible. It was the burger king in cape Girardeau Missouri on mount auburn street. Very disatisfied former customer.

Charles Wood
from Bloomfield, CT
I went into your restaurant on foxton boulevard New Haven Connecticut and I wanted to go into the bathroom to wash my hands before I took my lunch break and place my order at the counter you might want to get checked into a couple. The manager oh I thought was very rude said to me that I had to order something before I could use the bathroom to wash my hands. I felt very offended by this to the extent of being discriminated against!

Meghan Jackson
from Burlington, ON
The new butter chicken burger has a crispy chicken patty instead of a normal chicken patty. The reason I am complaining is because actual butter chicken has nice juicy chicken in it but the burger has a hard not as juicy chicken patty it does not make sense.

Tara Wright
from Halifax, NS
Missing item as missing toppings

Khalil Hill
from Philadelphia, PA
Yesterday around 12:40 I went to your establishment on DuPont Highway in New Castle Delaware and received horrible service. On top of the long wait in the drive thru I ordered a spicy crispy sandwich meal. While eating the sandwich I started feeling sick. After stopping and examining the sandwich I noticed that the middle was RAW and uncooked. It made me vomit and have multiple times throughout that day!! I'm attaching a picture of the sandwich aswell as the receipt of my refund. I would like you to know that I will be contacting an attorney concerning this matter. This is the worst experience I've ever had at a restaurant and I will not be eating at any Burger King establishment ever again. That discusses me…I also tried contacting corporate office but got no answer.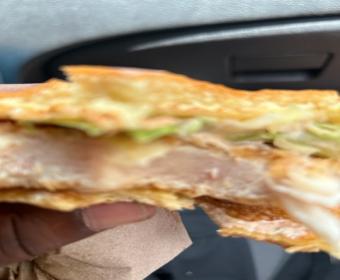 Tracie Mclean
from Fuquay-Varina, NC
To whom it may concern,I visited your burger king restaurant on July 18,2023 in Cameron, North Carolina. Between 5:pm and 60:30pm, now for a quick service restaurant I waited a over half hour for my food.The employee that work there rung my second order on someone else's bill.The manager is rude and her and the employees that work for their need to be retrained. Truly, yours Mrs,McLean

Taylor gennusa
from Dallas, TX
I went and put a app in at the vidor texas locate to only be called a dope head and all kinda things and when i comfronted said person in a message about one choose to ignore it and the other said well she wasnt the only one to say it when i dont even know one of them who said it however she did admit to saying it i do plan to sue and the general manager was rude when i called to ask for a way to report what they had done it has costed me alot and i dont appreciate it at all I needed that job and being called out my name is far from ok with me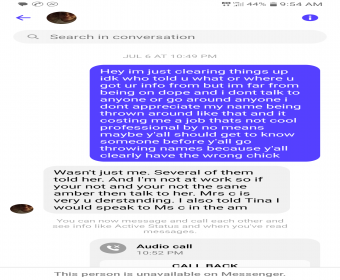 Helen Kennedy
from Toronto, ON
Please leave Canadian poutine alone! Butter chicken poutine is an insult!

Jolie Katz
from Loxahatchee Groves, FL
I went to the drive thru and ordered 2 burgers, a large fry, and two 8 piece chicken nuggets. When I ordered, the lady was rude to begin with. She asked what sauce I wanted for my nuggets which I told her I wanted BBQ. When I got to the window my first mistake was that I didn't check my order. I requested some extra BBQ sauce. The lady immediately yelled at me stating she gave me sauce. She said she gave me 2 honey mustard and 2 bbq. I told her I only wanted bbq. She proceeded to yell at me and tell that she gave me honey mustard and bbq and if I wanted more sauce I had to pay. Again I didn't even look in my bag. I told her I had no problem paying for sauce. She charged me for 2 sauces with a really nasty attitude and I took my stuff and left. When I got home, not only did I have only 2 sauces in the bag, I had no order of fries. I will never return to this location. Something needs to be done. That was the worst experience I had at a drive thru

Cynthia garcia
from Dallas, TX
I order thru door dash to pick up my son's order because he is handicap and it's hard to get out sometimes... Lately my last few orders were incorrect, I make due because I can't get out there. I took a chance and ordered again, and still order was incorrect this is so frustrating! I try to call to make sure they get it right and they never answer the phone. And when I was able to get there it always looks closed and the employees are very rude. Please make some changes at 102 E. Jefferson Dr I will definitely not be using that store again..

christopher maddaford
from Loughborough, ENG
we have visited burger king in newmarket many times,but on our last visit on 18/2/2023,we recieved through the post
a parking charge,as we were in restuarant more than allowed time of one hour,i subsequently complained,stating that my wife is disabled,we parked in a disabled bay,as my wife is a slow eater due to a stroke affecting her swallow,i had ordered a second burger while my wife ate her first,also the staff had a conversation with us advising us to sign up to burger king app so we could benifit discounts and offers from burger king,this all took time we did exceed the one hour time allowed of one hour,i have checked with other local restuarants including the recedntly opened macdonalds
none of them have this one hour max time,we have not visited any burger king since,i await an early reply,
CRM

Carol J Wall
from Columbus, GA
I have always had good experiences at all Burger King locations regarding food and service. I also appreciate your investments in great playgrounds. So, I am a Burger King fan all around. However, I am asking you to stop broadcasting political news stations, especially the divisive Fox News. We have enough problems in this country without bringing them into a family oriented restaurant. Restaurants are no place for politics. I can hardly stand to go into a Burger King anymore with my grandchildren. If this doesn't change, I will be ending my relationship with Burger King. This is sad to me. I am a retired teacher of 30 years. Please let me know what you are planning to do about this. I am not the only person in this town who feels this way. Thank you.
.

Debbie J Hampton
from Bartlesville, OK
Went thru drive thru today at 12:27 pm. Was greeted and told it would be a few mins before they took my order. It's 92 degrees outside and I sit and wait. Exactly 5 mins later. He comes back on and says it will be a few more mins. There was no one ahead of me. I told him I had already waited 5 mins and was in a hurry. He just switched the microphone off. After another 5 mins (10 all tot) he came on asking for my order. I told him I felt like having to wait 10 mins in the heat I deserved a discount. Said he would have to talk to his manager. When I approached the windows, the manager asked what I wanted. He looked to be in his early twenties. Certainly had no customer service skills I asked why it took so long. He told me I only waited a couple of mins. I told him I had waited over 10 in the heat. Told me they were extremely busy in the lobby and he had to close the drive thru down for awhile. I could see the parking lot and there just maybe two cars I. The whole lot I told him if they couldn't handle both the dining room and drive thru they needed to close one. He said "they did" I told him I was going to contact Corp and he told
Me to go ahead. He made no apologizes for the wait. I ordered a whopper Junior. Had to wait 4 more mins once I got to the windo to get my food. I opened it to eat while driving and it was as cold as ice. Bun had not been warmed. Meat was cold. Had no mustard on it. Maybe a half squirt of ketchup and two big pieces of onion. No pickles, tomatoes, lettuce. It was horrible and a complete waste of my time and money. I am contacting a health dept tomorrow because I have reason to believe it is an unsafe place to eat. Someone needs to take that manager down a notch or two and explain to him about timelessness and disrespect to the ppl who pay his salary. I will not ever go back to such a horrible place. Used to be one of my favorite places. McDonald. Heee I come and along with all my friends as well!!! I would like to hear back from you as to why u allow such ppl to be in charge of a store. It's costing u a lot more than u realize

Brandi suire
from Lafayette, LA
Several times I've gone to the Burger on Moss street and the Woman that I think is the manager is rude and last night June 20 2023 the manager which I think made me and my boyfriend back our vehicle to the where we could not see her she made a young woman take our money that was cas I got no receipt and my I didn't get the receipt or the correct chargange and the we didn't eat the food bc I know she spit in my food that was 27.09 dollars and I gave 40 and I I got 5 dollars back with no receipt so I will never be back again and I expect all my money back and something needs to be done to both workers especially the older woman with the braids

David hobaichan
from Clifton, NJ
On 6/18 I placed an order at Burger King, Hackensack ave location(order#92, I was unable to pick up order. I called the phone but was unable to get a ringing tone. I had an online chat to try to cancel the order, I want to know if I can pick up the order at another time or get a credit for the order

Kevin mcloughlin
from Marbella, AN
My Dearest burger King myself my wife and 3 children went into burger King in estapona on Friday 16th of June we spent 55.00 euros on food we have been going to burger King for 15 years now and what we received was the most horrid meal we have ever had the onion rings well there were no taste on them at all .y burger was cold and uncooked the lettuce was black the tomato was white look I could go on and on about the meal but I'm not going to ok went over to the waiter or young man and returned it and he never even flinched he just shrugged his shoulders and said nothing I was appalled omg to make things worse as we rushed to the toilet to get violently sick jesus we met with a horrendously bad smell excuse this but there was shit all over the place and stank of urine and it was all over the floorr never have I seen this in my life it was like a saw film because of this its like KFC my kids don't want ever ever to go to burger King again shame on you shame on burger King sorry but that's is how I feel today.
Yours sadly Kevin McLoughlin
Corskeagh Strokestown
ROSCOMMON
Sent from Yahoo Mail on Android

Marla Jean Paulhill
from Orlando, FL
For approximately 3 months my daughter and I have given your company chance after chance to get our orders correct but today you have lost our business because everytime we have ordered from your company you have gotten at least one item WRONG. I'm sure this is of no concern to you but I thought you should know!

Jerry Posey
from Deltona, FL
I filled out the receipt given to me daily and I eat there for lunch daily , for the past 3 weeks same girl at the window only this time I could hear the girl in the order telling her buddies that I come there everyday with a filled out receipt getting a free Whopper so this time a black guy gets on there and says they don't validate my coupon and said no more free whoppers white boy so I drove up to the window and pretty much got laughed at by the whole black crew I'm not a racist person by no means this is stating only a fact of a black run store and a white customer

Michael Davis
from Charlotte, NC
Manager was very rude,bad language, and waiting for my meal was extremely long,the burger king on vernon has poor customer service.will not return.on Weds June 14 I was not pleased with service.

Arvie Larkin
from Houston, TX
Walked into the Burger King I had a coupon I asked if I could get fresh food and cashier acted as if he didn't hear what I said because he gave me food that had been sitting under lamp. The food was a little on the dry side. I also asked for fresh chicken fries and as I watched them get the fries that were already cooked I told the cashier I didn't want those he took them back and the guy that was working in the back took them and put them back in the grease and sent them back up front so I told them that I wanted my money back. What I can't understand is why does the commercials say you can have it your way but for real it's false advertising. If there was a space for zero stars I would have definitely given it. Very unsatisfied customer

Barbara bailey
from Tampa, FL
I went to the burgerKing in Ybor city in Tampa fl they had me waiting on my food for 10min when I got the food it was old like it had been sitting ffor hours so I took it back when u get inside in complain about my food they working in the back started givensmart remarks and than the boy that were workinginthe front dropping the fries cup on the floor pick it up in put fries inside than went to put it in my bag in I said he'll no that's nasty I dnt want that he just drop that than the manager started talking shit so I ask for my money back in she threw it on the counter 22nd and 13th Ybor city location in Tampa fl there were other costumer came back for the same thing old food

David Griffith
from Ashburn, VA
Well finally after waiting 15 after I ordered. Because the cooks were on a smoke break. The employees were cussing across the kitchen. My food order was completely wrong. I'm really dissatisfied with you guys. Once was my favorite burger joint.

joe pikulski
from Plymouth, MI
Haven't ate a Burger King in a while since the pandemic Waited in line for approximately 12 to 15 minutes when I got up to the window they told me they were closed and this is at 12:30 in the afternoon no explanation They could have done this very differently and put a sign in the window

Melody Jones
from Bakersfield, CA
My husband and I took our 2 little kids to BK they wanted to try the spider verse meal. They didn't have it so they settled for a bk meal and a happy meal. I really wanted to eat else where but figured since I'm here ill grab a whopper. My husband thought it was a good idea so he said he'll get the same. I took my daughter to the restroom. Cynthia took our order and was so nice. Food still wasn't ready so we waited some more. When the food was ready the order was wrong. So I took it back up front told the Manger Amanda. She said OK. Ten mins later she calls me up to get my food and it was the same wrong order the second time. By now our kids are done eating my husband and I are starving didn't eat all day. I asked politely if I just could get my money back for the two whoppers. Manager Amanda said No! Your gonna get what you ordered. My husband is allergic to mustard and the impossible whoppers she kept giving us had mustard all over them. She didn't want to give me a refund or the whoppers I wanted. She started talking and wouldn't stop. When she was done saying what she had to say . I told her the second time I came up here I told your my sandwichs are impossible whoppers I just want regular whoppers and you said OK but you gave me the same wrong thing for the second time. I'm the middle of me explaining the situation she kept cutting me off and talking over me. Didn't care what I had to say at all. She turned her back on me and started taking care of other customers. She said I'm not taking care of you
I said what?why? She started cussing at me and my husband and told us to go sit down like I'm a dog or a child. My husband said your very unprofessional and that's not how you treat good paying customers. We told her how she gonna cuss as a manager for Burger king with my two little kids right here. We didn't cuss at her or disrespect her. My husband used to work for burger king and knows how a burger king manager should of done or said and it's not what AMANDA did at all. She shouldn't work for Burger King. AMANDA has poor choice of words for well paying burger king customers. AMANDA should be investigated and FIRED Immediately . I will be trying my hardest to have her job title and removed from Burger King. It happened at 4:30pm -5pm June 12 2023 Burger king white lane and Hughes Bakersfield Ca 93304.

Robin Clinker
from Miami, FL
I ordered food at the Fort Lauderdale Airport. It was busy but the staff still had plenty of time to joke and exchange stories
Acter waiting 35 minuyes I got a cold whopper with cold fries. I had no time to render so I boarded my flight without eating and I'm a diabetic. Terrible food terrible service. I often get food from the Burger King in Leander but wanted you to know this has turned me off on Burger King forever. Same complaint from people on my flight. Robin Clinker

We stopped to get coffee and water at Los Colobos in Carolina, Puerto Rico. Just for curiosity, I asked the cashier named "Mercado" if they had refills and with great sarcasm she said "I don't know why people ask for refills when there are no machones outside" I was in awe and could not believe what I heard. I said I just wanted to know. A simple question. I told one of the managers and he asked me her name. That was very disrespectful and I told him that I was going to make a formal complaints with the Corporation. I don't live in PR and this never ever has happened to me in the States. Customer Service at this place needs to improve. Bad, bad, bad!!!

Adrian Gantt
from Greer, SC
On 6/1/23 I made an online delivery order on the app, everything was ok as usual until the order was about 2-3 minutes away from my address. All of a sudden the app said order was declined. I looked outside and there was no order. I then called the driver the phone ring all the way through until voice mail picked up. I called back 2 more times and got nothing but the voice mail. I then reached out to support on the app and basically got accused of being in the wrong. I never received my order or had this issue resolved. I've been trying to get this resolved for the last past couple of days. Can anyone help me out?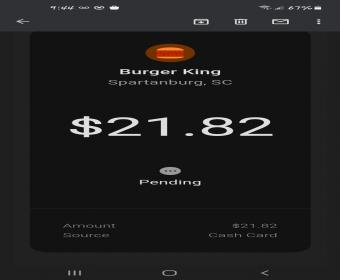 We got food from your 7 Mile & Middlebelt location in Livonia and it was disgusting! It used to be good but today around 8pm we got a few sandwiches which were ok but the fries and onion rings were absolutely cold, hard and dried out! Obviously they were sitting around for a long time and of course when something is wrong, it never fails that they didn't give us a receipt! I don't know what's happened to BK but they sure aren't my fave any longer. I don't want anything other than corporate to know that this location is a very poor example of your business. For $25.00 we feel ripped off since we had to throw the fries and onion rings out. We definitely won't be eating at BK for a long time if ever again.

I ordered a bunch of food at moncks corner sc food was cold and they put stuff on that I didn't ask for I usually love Burger King but I had a bad experience

mohamad abdul
from Jdaidet el Matn, JL
most of the store here in Lebanon they don't advertize specials , so when you walk in customer must ask if there any special available , they don even have picture for the special offer.

Mary Berry
from Taylors, SC
I regret that I will not be able to receive emails from you because I have changed my email address from mcberry1954@twc.com to southcarolinanewbie@gmail.com I have tried to change my email address in my account but there is not any way I can do that, so I guess it is goodbye to Burger King because I no longer receive your ads anymore.

Margaret Brooks
from Santa Clara, CA
I ordered, drove up to the window. I gave the guy a gift card. He couldn't do it. Another girl told me that it was not activated. I came home and found the receipt that showed it was activated. You need to show your people how to process gift cards. This happened at the store at 2532 Channing Ave, San Jose, CA 95131. I was there around 5pm yesterday.

Marjorie Hall
from Salt Lake City, UT
Ordered through door dash, burger cold, fries cold and chicken fries old and double dipped! I used to run a burger king I know old food!

Daniel burrillo
from Binghamton, NY
Ordered $28.64: worth of food but when we went to pick it up was told the restaurant was closed and haven't been able to get a refund we deserve. How do u guys take online orders and the money knowing it was closed?

Leticia Pacheco
from Mission, TX
I hope I get a response from someone here. I just got back from Burger King drive through and it was a very unpleasant experience. I ordered two Spider-Man combos, 1 mind me I'm ordering and the girl taking the order got upset because I asked her to repeat the order to make sure it was right, she starts complaining and cussed about me, but she forgot to take herself off speaker so I heard her. The manager handed me the orders doesn't even say thank you, he just shuts the window. On top of that my order was not at all correct. I tried calling but they don't answer the phone. All in all the customer service was not a good experience at all. They need better and more customer service training.

Dale Ervin
from Milwaukee, WI
My wife had a lousy experience at your Oak Creek, Wi store on May 21. She was treated rudely by not only the order taker, a young lady she believes may be named Makenzie, and the young man who brought her order out to the the car.
This young fella told my wife "Don't come here anymore", after overhearing my wife tell the young lady that this is the reason she goes to
your competitors more often.
We are both senior citizens, and understand that respect is not what it once was I know you understand that these types of encounters
are not good for business.
It all involved a misunderstanding regarding the usage of coupons. But it was the rude manner of the young lady employee that brought
everything to a confrontational level.
Thank you for listening.
Dale Ervin
414 651-2034

Jim Desormeau
from Kamloops, BC
We have been a Burger Kings customers for 20 plus years, but today we travelled through Merritt BC with my son in law and grandson, and I can tell you it was disgusting. The place was absolutely filthy and the food was no matter. It was hard to know where to sit as everything was so dirty and the bathrooms were repulsive. On top of that the E Bus for our interior area stops there. I can't imagine what those folks must think. I don't want to give up on our favourite fast food restaurant, but this has made us all re think where we eat. I truly hope you investigate and either clean up this place or clean it up, before someone gets sick, or worse yet get food poisoning. We live in Kamloops BC and I am telling you I will never eat again at at BK in Merritt, and our circle of family and co- workers is large and unless you fix this we will ensure everyone is aware. Thank you for your time. Jim

Michael Fisher
from Meshoppen, PA
My order was completely wrong. I ordered two cheeseburgers with just cheese and ketchup there was no cheese on the burgers. I didn't receive a medium French fry that I ordered. The kids meal was supposed to be a cheeseburger with just cheese and ketchup add bacon. No bacon and there were pickles on the burger. I also order 4 eight piece chicken nuggets and received 4 four pieces.

Tracy
from Philadelphia, PA
Wanted to use my Crown Rewards, took over 3500. In rewards, then wanted to charge me over 25.00 dollars. So I lost all my rewards crowns, and canceled the order. Manager was very rude. Girl at register had no clue how to use the rewards. Won't be back.

Debbie wood
from Seattle, WA
When visiting the Lathrup CA Burger King and purchasing 3 breakfast, I could not use the restroom because a non customer skateboarder was in one of the bathrooms for over 15 minutes and they would not let me use the other bathroom stating that only employees could use that one. Both bathrooms were unisex. I think Burger King should know this policy. They're running up that particular store. They finally let me in the other (employee only) bathroom after 15 minutes. These bathrooms are both designed by your company for customers. This is the only Burger King I've ever been more. They had one shut down for employees.

TERRY O'BRIEN
from Chicago, IL
we went to the Burger King in Orland Hills, Illinois to get our free whoppers from T mobile and the extremely rude employees refused to give us the offer. We had our two phones with us but they said they would not honor our request.

I went to Burger King (near Dodge and 75th) today at Wed. 10:00PM and went through the drive through. The lady speaking was so quick I could barely hear her. I was not sure if I was asked to my order so I asked again. After finishing my order, i did not hear anything, no acknowledgment or a word.
I didn't want to order anymore because maybe she is mad, not in good mood to the point to add the "special sauce" on my food. My kids inside the car were also surprised. No Burger King today for all of us. I thing we might drive 3 extra miles for the one at Grover and 72nd (never had an issue other there).
I can provide my dashcam video if you want it.

Lorenzo
from Charlotte, NC
Please hire a completely new staff at your 1601 Trolley Road location in Summerville, SC or at least automate your stores. There is always a line at the drive through. There's always a long line and the employees don't care to do better apparently. I shouldn't have to wait 30 plus minutes for only 2 cars being in front of me and someone still hasn't taken their order. I've seen 6 cars pull off and this is a reoccurring theme, which is bad for your business.

Susan Vars
from Phoenix, AZ
Went through your drive-thru in Chino Valley, Az,
ordered a bacon melt, girl told me it was no longer available and you just haven't taken it off the board...with a snotty attitude. I told her your store does that to me a lot-don't take stuff off your menu board and then tell me it's not available. She said take it up with corporate with a completely rude attitude. So I said "between your attitude and your poor service, never mind" and she told me to get out of her drive through! I cannot believe that you allow somebody like that to work at your company that would tell a customer to get out of her drive through when it's your fault the item is still on the board!! She should be fired. But you're such losers you won't do it. I will never ever come to Burger King again and I will tell everyone I know what happened. I am sick of the lack of customer service at your stores.

Cartrina Jones
from Gloucester, VA
The Staff at the Burger King in Gloucester County, VA is so rude, disrespectful and extremely unprofessional. I drove off and took my business elsewhere where I was treated like a valued customer!

Marla Kemp
from New York, NY
I wasn't even in the door yet and the person behind the counter asked if she could help me in a very harsh tone. As far as I could tell she seemed like she could have been a manager. I've done management before and that's not how you talk to customers. No hello, thank you or anything. And the lady who ordered after me was treated the same way. If dealing with the public is an issue for her, she might want to consider other jobs.

David Smith
from Pittsburgh, PA
On 4/14/23, on the WV Turnpike between Beckley & Charleston WV, I stopped at a travel plaza that had a Burger King. I attempted to use on of YOUR coupons on the back of a previously received receipt from a BK purchase. I was told VERY rudely that "we don't accept coupons here" ! What the heck ?? A Burger King that won't take one of YOUR coupons from the back of YOUR receipt ?!?! I go to Burger King 4 to 5 times a month because I like your product over other fast food, and I find this TOTALLY UNACCEPTABLE !!! You can do better BK !!!

Patricia Clark
from Hillsboro, OR
This is my final complaint. I have gone to the store many times, but to no avail. I have loved Burger King since 1971, and have considered it my go to when I want a burger. However, the last 4 years I have gotten substandard food from every bk I have gone to in the Beaverton and Tigard area in Oregon. The food is cold and old, and when I ask for them to remake my burger or fries they refuse. I then asked for the manager, and they shut the window in my face. I am so bummed about this loss for me but I have found out that your company really does not care about how I feel as a customer. I have been in customer service for 40 years and I would want to know if I was loosing a good customer like me who used to order 2 times a week. I hope you treat the other customers better in th future.

Jim DelRe
from Gulf Breeze, FL
Burger king Navarre.
4-16-2023. Last night I experienced the most bizarre and rude treatment from one of your staff members. I was in the drive through... ordered,.....and pulled to window. The person who took my order over charged me (because they took my order wrong). I questioned the employee handed them my card for payment and told them to correct the order. She ran my card two times, over charged me, and denied my refund. She told me it was to late to change the order. Then said I was told was being rude and to go somewhere else. Thigs got elevated as this progressed. She threw my credit card at me when I wanted my card back. She reached through the drive through window into my truck to grab me because I said I was going to call corporate over her treatment. She frightened my 11 year old Son and we had to get out of the truck to find my card on the windshield from her throwing it at me. My money still has not been refunded. (15.37 and 26.68) The police was notified and I gave a statement and your employee has given a statement. I would like my money back..... your employee should be fired.....but that is up to you.
made a debit card transaction of $15.37 with BURGER KING #7736
Account ending in (...4865)
Made on Apr 16, 2023 at 8:59 PM ET
Description BURGER KING #7736
Amount $15.37
debit card transaction of $26.68 with BURGER KING #7736
Account ending in (...4865)
Made on Apr 16, 2023 at 8:59 PM ET
Description BURGER KING #7736
Amount $26.68
You are receiving this alert because this transaction is more than the $0.01 limit you set. Visit chase.com/alerts to view or manage your settings.

anthonytonymedlock@gmail.com
from Rogers, AR
They messed up my order at lunch today and made me out to be the bad guy leaving me sitting outside the restaurant for 10 minutes before they agreed to remake what they screwed up I had to take the burgers back in the restaurant and wait for him to make them I would say a total of 20 minutes at your restaurant at the drive-thru. If I had known you your policy doesn't follow USDA guidelines I would have just brought them back through the window because I knew they were messed up but I parked instead and had to bring the food back in there the french fries are cold at this point and made the fool out of me as best as they could in front of other customers.
Have feedback for Burger King?
Thanks for your feedback!
Sorry. Please try again later!