AT&T
AT&T Complaints Continued... (Page 15)
1222+ reviews added so far. Upset? Call AT&T corporate: 1 (800) 331-0500
I went to 3 AT&T stores to trade in my phone and tablet. Finally in Victorville they had phones and everything I needed. Although they charged me a 35$ stocking fee, I was told to call AT&T and they could possible credit the money. When I called They finally said they would and then got disconnected. When I called back they said that there was no way that could happen and they wouldn't do that and couldn't do that.
Zalane Kunkel
from Kingston, PA
NO SERVICE AGAIN..I HAVE A SICK PARENT THAT I TAKE CARE OF IN WHICH I USE MY PHONE INCASE OF EMERGENCIES...WHAT IS THE PROBLEM AND WHAT IS AT&T DOING TO FIX THE PROBLEM????
Felix
from Miami Beach, FL
I was riding my bicycle Northbound on Indian Creek Drive (Miami Beach FL, 33141). Indian Creek Drive has parallel parked cars between Harding Ave and Byron Ave . According to Florida Statute 316.2065, a bicyclist is required to stay 4 feet from parallel parked cars, therefore I know I was well within my rights. On this segment, an AT&T Vehicle (Licence Plate BQZ M14) began tailgating me, and honking his horn for 2 blocks because he wanted to turn on Byron apparently. I would like to send a complaint to HR and have this driver reprimanded for reckless driving and possibly assault with a deadly weapon!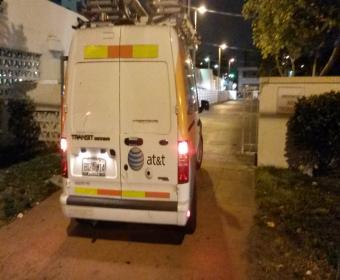 Eddie Graham
from Flourtown, PA
I was attempting to request repair in my phone due to a data usage problem! I was informed "twice" that a supervisor would call me to handle the issue! Still no contact. However I get a bill reminder "promptly" every month from the billing department.
Robert Bryon
from Shawnee, KS
Our front yard was torn up last fall while installing underground service. The repair off the lawn is unacceptable, it is rough and the seeding grass will not grow in the poor dirt quality. Other ares in the neighbor hood had been prepared for sod. Ours is on a cul-de-sac and out of site to daily traffic. I want my lawn repaired like others
Alex Figueroa
from Oviedo, FL
In February 2016, AT&T came to our subdivision, Kingsbridge East in Oviedo, Florida to install Uverse fiber optics. With the recent rains in March, the area excavated by AT&T had collapsed revealing a three inch hole in the sewer line resulting in raw sewage flowing through the hole onto the exposed ground. The hole is approximately 3 feet deep and 4 feet across and next to the sidewalk. On March 26 we called the repair line at 1-877-737-2478 and opened a ticket as this was an immediate concern for health and safety.
Not having any response from AT&T by March 28th we were forced to call a plumber and have repairs made that totaled $544.27.As of March 29th we still have yet to hear from AT&T. We have attempted to call to find the status of the open ticket and were given the runaround. We are long term wireless customers and are extremely disappointed wi response to an immediate health and safety matter. We expect reimbursement and to have the hole filled. AT&T equipment appears to be damaged also.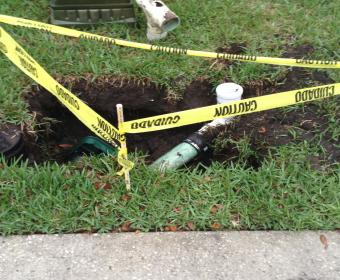 Stacy heath
from Houston, TX
Hard to write with limited time. Techs came yesterday upgrade service. Now nothing works spend3 hours on phone missed NCAA playoffs. So upset. TVs out internet out after speaking last tech over an hour lost connection and never called me back even though we confirmed call back number. He also mad me cancel the appointment I had set up for tech before he would help me so my poor experience will get worse when I need call again tomorrow. So frustrated!
Cesar Chaffo
from Concord, CA
In March 21, 2016. I ask for update the phone service from limited service to unlimited service adding $10.00. with the representative over the phone the total amount will be $57,00 plus taxes. Today I received an e-mail showing a combination the statement with Direct TV what we never touch in our conversation. Please correct or keep two separates statement one for DTV and another for phone an internet. I wish to fix this matter as soon possible. I hope to receive an answer to my claim.
Rhonda Mooney
from Lilburn, GA
in January 2016 At&t called us about changing from At&t internet to U-verse service. The Customer Service Agent explained that they was changing DSL to U-verse because they was discontinuing DSL. She explained how U-verse would speed up the internet because they was switching to fiver optics. My husband agree to the change. She stated the bill would be $62.00 plus taxes for 12 months. He asked her would their be any problems with the switch. She stated no because I'm putting in the computer. She gave him the date and time.
On January 16 2016 around 2:00 pm a young man came to my home to install the U-verse equipment. In February we receive a bill from At&t for $77.28 I pay the bill at the At&t store after paying the bill. U-verse send us a bill for $161.13 for February and March with a $9.00 late fee stating that never received the payment for February. I called the representative and explained how we received two bills for one service and your representative blame us for not looking at bill he when on to say that we will receive a check for the $77.28 by mail in for to six weeks.
I got very upset with the Supervisors Lopez ID XY92B32 he was very unprofessional. He told us he would split the payment, on March 11, 2016 we would pay $80.56 and on March 26, 2016 we would pay $80.57 this was the arrangements. Now they saying we can't get my $77.28 back no one knows where my money went to but it is showing on my At&T bill and i have my receipt. I'm paid two bills for February.
My question is where is my $77.28 and why couldn't they transfer the money from my At&t account into my U-verse account. I'm entitle to my money back. They never cancel my At&T bill now I have two for one of service. I'm hoping to hear from you soon.
Candace Smith
from Cleveland, OH
If I could give a negative star I would. I waited for over 3 weeks for service to be set up after a move. I was told the first time there was a problem with tje outside box and the installation guy couldn't fix it. Inwas rescheduled for another week out for the second installation guy to say the problem was never fixed. After spending 2 hours being bounced around on the phone no one could give me a straight answer or guarantee my services would be fixed. I still have no service and not one employee at att can help me or tell me the problem. This is the absolute worse service I have ever seen in my life.
Anselm Joseph
from Atlanta, GA
I am the Manager of Richard's Buckhead Collision and we have been loyal customers of AT&T for along time and have had several business that had chosen AT&T. I was very disappointed and frustrated that I could not get to talk to any customer service and my calls were automatically being transferred to a collection agency. Our account is current and we do not see why I could not have the opportunity to talk to live person to understand what was going on. Attaching a bill showing our account is current. I need an immediate explanation of what is going on. If I do not receive an immediate response, will take action to report to appropriate agency.
Ronald E Walker
from Alameda, CA
I dealt with three different employees. The problem was a difficult one, and it took two referrals and three employees to resolve it. The first employee (AT&T Mobility) gave poor help. She could not deal withn the problem and transferred me to the wrong department (billing). The employee in Billing did not have the resources to respond to my problem but found and gave me the number she had for the problem I described. She also was helpful and patient even though she had no resources for dealing with it. The number she gave me was disconnected but gave a new number to call. At that number (U-Source) the service representative gave good service, seemed to have access to the resources to deal with it, and gave me other useful information.
The situation was that I was receiving multiple calls from "the Federal Investigation Department" threatening to "go to court" with certain unspecified charges. I knew the falsity of the calls and called the number given twice to ask that they stop calling me. After repeated additional calls (six times yesterday) I verified that the incoming calls and the return call were from the same number and that it traced to AT&T Mobility. I called AT&T Mobility, described the problem and suggested they investigate. They told me they could do nothing unless the calls were coming to my cell phone. I explained the calls were coming to my land line, not my cell phone. Finally they said I should request a blocking order. I requested to be transferred to the proper department to do that.
The department I reached was the billing department. The woman I spoke to there was patient and helpful and researched the number to call. The number I called had been disconnected. I called again to make sure I had dialed right and got the same message but noted a new number, which turned out to be the number which connected to a U-Verse number where I got the blocking order and obtained other useful information.
SUMMARY: the AT&T Mobility service was neither helpful nor forwarded my call correctly. The billing department was the wrong department but patiently went over the problem and gave me the most recent information she had, which was outdated but apparently correct. The only flaw was that she didn't sem to have received information about the change. The U-Verse service was excellent.
RonaldEWalker@aol.com
Weiping Hu
from Bellevue, WA
Still get shutdown. On Sunday, March 13, 2016 at 11:45 PM I emailed my complaint directly to AT&T Customer Care at attcustomercare@att.com. I wanted to tell them about the requested AT&T wireless account change. Apparently my phone's SIM card was disabled when I change SIM card for my son's phone. After hours I still can not get my phone restored. Please fix it, the number is linked to a very unhappy customer.
Dana Yoshioka
from Kane'ohe, HI
I had one of the most upsetting, disappointing, and stressful experience with an AT&T employee the last night. I had a problem where the charger connector could not connect to the port on my iPhone. I went to a female employee at the Kaneohe location (#808-236-4494) and she assessed the situation as a loss and that I would have to file a claim to get a new one. She told me to get a cheap phone from Walmart or Target until I receive my phone. I then proceeded to Target and purchased a $15 flip phone and $30 refill card. I wanted to get a second opinion, so I went back to the same AT&T today and met with one of a representative whom I fully trust. He looked at my phone and just said that there was lint in it, so he cleaned it and it worked great! He said that it was a common problem for those who put their phone in their pants pocket. He was then able to charge my phone.
So, I went back to Target to get a refund on my items, but unfortunately, they could not refund me the $30 refill card. I would still have to pay this bill on my credit card! I feel that AT&T should refund me the amount for the refill card since the purchase of these items could have been avoided. I don't understand why there was such a discrepancy between the two representatives. Is it due to lack of training? Ignorance? Incompetency? I feel that AT&T needs to remedy such unfortunate situations such as these. I have told my friends and family about this and I know this will have an impact on this company unless something is resolved. I am a loyal customer to AT&T and I want to continue having this company as my carrier. Please let me know what the solution will be. Thank you very much for your time and support regarding this matter.
Kelley C.
from Las Vegas, NV
On 10/14/2015, I called AT&T to ask if there were any options available that would lower our wireless bill and to also ask about upgrading my iPhone 5s and my husband's iPhone 4. I was transferred to AT&T's "Retention"/"Loyalty" Dept. (I put those in quotation marks because I am not sure if the "Retention" Dept. is the same as the "Loyalty" Dept.-I don't think that some of the AT&T customer service representatives know if there is a difference either!)
When I was finally connected to the "Retention" Dept.; I spoke with a representative named "Mary Ann". Mary Ann reviewed my bill and said that she could double my data (from 3GB to 6GB) at "no extra charge." I was happy with that and she said that she would have that taken care of.
During this same conversation with Mary Ann (on10/14/2015), I asked how much it would cost for my husband and I to upgrade our existing iPhone 5s and iPhone 4 to either an iPhone 6, 6plus, 6s, or 6s plus. I specifically asked what the monthly cost was for the different GBs of each iPhone model under their NEXT plan. I also asked her how much each phone cost if bought outright.
Mary Ann informed me that if I upgraded BOTH phones, my bill would be $116.66. (She also offered two free Otterbox cases.) I reviewed the amount of my bill with the two upgrades 3 times; to ensure there was no misunderstanding when I reviewed this with my husband.
In addition, I asked Mary Ann to note my account to document what we discussed (the doubling of data from 3GB to 6GB at no additional charge, the 128GB iPhone 6s Plus pricing, two free Otterbox cases and what my bill would be if I upgraded BOTH phones). I asked her to note this discussion on my account to avoid any confusion if I called AT&T to order the iPhones or if I went to an AT&T retail store to purchase the phones.
Little did I know that this was the beginning of an ongoing and still unresolved NIGHTMARE. Since my initial call with Mary Ann on 10/14/15, I have called AT&T at least 5 times; with each call lasting anywhere between 45 minutes to a little over an hour. I have been transferred, hung up on, and have been told that there is nothing that can be done. My most recent call was yesterday, 2/29/16, which lasted 2 hours and 8 minutes.
Mary Ann failed to properly document our conversation regarding the price of the phones she quoted and what she quoted for my bill. She also failed to double my data as she had promised, which resulted in some inept person messing up my data plan, being charged for a "change" in my plan and losing rollover data.
Yesterday was the straw that broke the camel's back. I was told by AT&T Customer Service that "there is nothing more that we can do for you". And that I will need to go to an AT&T retail store to resolve these pricing and billing issues. That didn't make sense to me, but since I needed to pay my bill anyway, I went to the AT&T store in an attempt to resolve these issues. This turned out to be a waste of time. At the store, it was suggested to me that the only way to lower my bill was to lower my data plan to 2GB.
I almost lost it! I explained to them that my data plan is not the issue, since I was receiving 6GB of data for the price of 3GB due to the double your data promotion in October 2015. Rosa, the manager at my local AT&T store was just as inept and unhelpful as Customer Service! She said that this was a Customer Service issue; so I could come back when I had more time and I could contact Customer Service while I was at the store. For what?! So she could look at me while I call Customer Service?! That was ridiculous.
The Customer Service at AT&T really sucks. They lie and lead you to believe you will be receiving what you were promised; then purposely do not document you account. Which then leaves you on the hook for paying way more than you were promised, or having to decide if you want to pay a termination fee to get away from them, their shady practices, their crappy customer service and their overly inflated cost of services.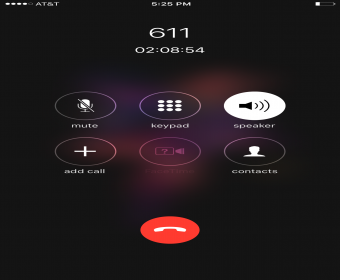 Faith hall
from Fort Lauderdale, FL
I had this service for five years. I called because of I was having trouble paying the bill. I had to cut my favorite stations to get a discount. I went without channel 7 for almost a month. If I called the customer service I will not get any help.
Bruce Reichenbach
from Arlington, TX
At&t Hasn't provided a reference channel line up card with numbers any time recently. I can down load a colored chart, but it lacks channel numbers. When I select movies, news channels, etc the channel names and numbers are shown, but when I hit print the same color coded chart, with no numbers is displayed.
When I try to print the pages that show all channels by plans each page must be printed separately, which will use hundreds of pages. Universe should provide a durable color folded card by service from basic through 450. In short AT&T should provide a quick reference card or come up with a way to print one. I like universe, but find feed back to the company lacking and is not to be found.
Robert Kontout
from Bradenton, FL
I bought a Beatbox Portable Devise around three years ago. I notice it was not working so I bought it to the Apple store. I bought it from the Apple Store for around $399. My family loved the bluetooth box. It was so maddening when the Apple Store said they do not work or replace any items on the Beatbox to date.
Really AT&T, you say that to a customer who has phone service for their family and who purchases items from you on a regular basis. Apple said to go to a store that fixes Iphones or computers that works with AT&T items. I took the beatbox and they cannot work on it because they cannot get the parts. How many companies put an item in their stores that retail for $400.00 and do not have replacements for this item to be fixed after three years.
Our contract is coming up with our phones and we are very disappointed in your service for a very expensive Beatbox that cannot be looked at or fixed. Shame on your company for the consumer. I would like to have a response from your organization on this matter. Something to believe that you care about your consumer. I bought the box at the AT&T store in West Chester Ohio. I live now in Sarasota Florida. I just took it to the AT&T store in the UTC Mall, 2831 University Pky-Sarasota, FL 34243.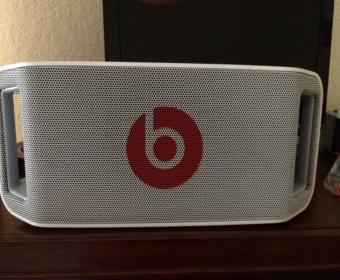 On 1/15/16 I called Customer Service to check on Account #847-674-3342 because the phone in my husband's room in a nursing home wasn't working. I was told that 3 bills were sent and not paid. I didn't receive the bills. I found out they were sending them directly to the nursing home and they were not forwarding to me, I talked to Joshua in Customer Service and requested they make sure the address on the bill was my home address.
This month again I didn't get a bill. I talked to Antonio in Customer Service and he again changed the address. He said he woud take another billing cycle before this change would be in effect. I don't understand why it takes that long to change an address. My husband depends on this phone to contact me about any issues that come up in the nursing. It is very important that I receive this bill on time.
Edyln
from North Augusta, SC
I am learning disabled and choose to write over calling. Warrenton, Ga 30828 is where I live. The internet service here is beyond poor especially in the morning and evening. During the day it is fair. I see where my connections are coming from a tower in North Augusta, SC. That is ridiculous. If you cannot provide me with faster and more stable connection, i would like to discontinue my u-verse & at&t account if we cannot resolve the issue. would need a technician to come to house and do all the work for me...i cannot take instructions over phone.
I will use all resources to register this complaint and express my most unhappy experience that started when U-verse was installed. Also, you don't even have this service at all at my cabin. Thank you to the customer service person who finally helped me with this this. I know nothing is your fault, but your attention to this matter would be appreciated.
Bryan Godwin
from Oklahoma City, OK
I am wondering why your employees have to lay to us. The told me and my wife when we went to the AT&T store in Moore, OK. to see about if we could get a better deal on a new contract. First they told us we would have to go to Directv because they are getting rid of uverse tv. Also your installers told us the same thing the you were finding out uverse services. Your installers said that new customers would have to have directv that they were not going to fade out uverse all together. We are about 75% satisfied with our service.
We told our neighbors that they said about uverse being fading out. But the came over and said they got a new uverse contract from the same store. They told them that they were not going to fade out uverse. Now I fill stupid that I told them anything. So five employees lied to us. So I would like for you to have your service people come out and do there work in the future and just not speak unless spoken to. Now the contract is in my wife name and not mine. I just want you to know that I do not like or need to be lied to.
Rodriguez
from Chicago, IL
I`'ve had to contact AT&T customer service representatives since January about adding and having a technician out to connect internet to my services. On February 3rd I called off of work and they were scheduled from 1-3pm. No one showed but I received a text stating " they were sorry they missed me"!! I was home from work waiting.
They rescheduled for Saturday the 5th from 11-1 and at 9 am I receive a text again "sorry I missed you" ! I have been on the phone all day with one department to another just to get rescheduled again. Who makes sure these technicians are following through? Is there even communication between departments?? This is the worst service ever.
Don McCarty
from Tampa, FL
I was never told I had to wait 6months to unlock my prepaid phone. I want to switch carriers but can't. So if I want more Data on my hone I have to pay $15 more if I stay with AT& T. I bought the phone and don't owe any money, I should be able to use my phone where ever I want to. We will be filing a complaint with the BBB and telling everyone we know to stay away from AT&T. Your customer service reps are not very helpful. Told us you bought your phone at Walmart they don't know anything about AT&T. Well it wasn't just them that didn't tell us your cs reps didn't either.
James Arnold
from Dallas, TX
We have contacted customer service more than 20 times now. We have been given the run around with several departments. We have been having the same trouble with land line for over a year now. The phone has a humming noise that is so bad that you can barely hear the party speaking. We have had technicians out and they have not been able to fix it. The last technician said that the underground cable to the house is bad and needs replacing. That's been over 6 months now and no one has been out to replace it. We have been paying our phone bill on time and have not missed a payment. We really feel that we are getting taken advantage of and being charged for a service that cannot be used. We have bundled with our cell phones.
Jeannine M Ruse
from Homewood, IL
01/25/16 Made a credit card payment over the phone to pay off the balance of an installment plan for a phone purchase. 01/25/16 ATT misapplied the payment to the phone bill in general rather than the installment plan. Made several phone calls to several different departments to get this matter corrected. The best ATT can do is refund the payment to the credit card. 01/25/16 ATT refunded the payment back to the credit card. 01/26/16 Made a second attempt to pay off the installment plan with a credit card over the phone. Was careful to explain the problems from the previous day to insure this would not happen again.
01/26/16 ATT misapplied the payment again to the phone bill in general rather than the installment plan. 01/27/16 Am now on the phone with ATT for over 2 hours and 22 minutes to have yet another refund of credit card charges and will now have to pay a 3rd time to try and get this installment plan paid off. No words can express the incompetence of a company that can not take a payment and apply it correctly.
The week of 2016 New Year, my landline started giving Static, dropping calls and hearing conversations from unknown persons. By New Years Eve I had no phone service. Unfortunately it was ;late when I realized I had no service, and the Office was closed. So Saturday Jan 2 (my birthday) I called and was given a date of a service repairman to come out on Tuesday January 5th.
I waited all day as instructed and no one came. Called on Wednesday, they said they would send someone out on Thursday which was totally unacceptable due to business contacts, as well as I am also caregiver for my elderly disabled Sister, and have a 8 year old daughter, and with no phone and I leave home no emergency call could be possible. I requested immediate service and someone came out Wednesday afternoon. Service seemed restored, but on Thursday, the next day service was off again. I called again as was given an appointment for Monday and repair was made and service restored.
Unfortunately this is not the first unpleasant encounter I have had to stress through. A few years ago trying to get internet service, for some unknown reason was without phone or internet service for 2 or 3 weeks, which really brought me to tears. I have been offered and accepted service to increase my internet speed, which absolutely did not work. I can not believe a company of this magnitude has so many problems. I never complain about anything, but enough is enough. I am totally disappointed at this time and hope this is the last time.
Ryan Ragan
from Orlando, FL
I would like very much to speak with someone in corporate about my complaint. I was promised a new phone I got the wrong phone it's too small for my vision and I wanted the one that was two years advanced upgraded to galaxy note 5 that I was promised.
Instead they sent me the galaxy 6 at 6 or something. I've activated I tried to use it for a week my eyes are used to my other phone that I've had for 3 years and I'm getting older. I can't use the phone that they sent me they told me that they were sending me a replacement but a two year newer version of my own phone instead I got this the at 6.
I do not want this I can't see with this phone and I was promised this or one of three choices now they're saying that I didn't return it within the two week period which she told me I had 30 days to return it. The girl on the phone so she must have made a mistake as well as sending me the wrong phone it's not the phone I ordered or requested and I can't see. I been with AT&T for a very long time through my business for 17 years this is my personal line and I don't want to cancel my service with you guys.
I've been very loyal to AT&T for 17 years my personal line for 3 years I'm very very hurt and upset and I need someone to call me asap.
Nina Hauser
from Ann Arbor, MI
I ordered an Apple I Pad Pro before Christmas from the Apple website. As soon as I received it from Apple, I called AT&T to order internet service for it. No one ever told me that I have 14 days to try out the internet service, after which I am signed up for TWO years. I returned the iPad a few weeks ago because it doesn't work for me as an artists but I forgot to cancel the internet service until yesterday (1/18/2016) When I spoke to the representative, she was quite unpleasant, telling me that I Cannot cancel the service because I am on a two year contract. I do NOT have the ipad any longer, and yet I am expected to pay for service for it.
I think this is outrageous. I have been a loyal customer of AT&T for many years , using it for my TV, Internet, two phones and one would think that's it just good business to grant my request to cancel it. Now I'm expected to pay $146.00 to get out of the contract. I am probably going to switch to t-mobile. I've heard that they have much better customer service. I know AT&T won't care one bit. I find that sad.
Elaine Boudreaux
from Delaware, OH
There wa phone that my mother returned. I am authorized on the account and have POA. I have the email memo that ATT received the phone. The account was never credited for the phone and the whole phone amount was due. I went round and round with ATT saving all chats with them. The bill was always paid, just not the phone amount. ATT in agreement with that as well. After many months still no resolution, no credit for the phone ATT received, and no phone returned. Then ATT suspended the account without resolving the issue. SO now 2 whole phone amounts due and no phone, no service.
After many months, now when I call, they finally after trying to explain months worth of the problem, they transfer me to retention dept where calls are not returned as promised, and one guy even hung up on me. I have made a federal complaint with the FTC. The phone number involved is wrong. I can provide all chat info and the power of attorney to resolve this matter on my mothers behalf. My mother has always and still does have a superior credit rating and has ALWAYS paid her bills!! Again, the lack of ATT resolution to this matter, and now ignoring my mother has resulted in elderly abuse in my opinion.
I also want all future communication and bills to STOP being sent to my mother.
Danielle adams
from Madison, AL
Bought new iPhone 6s online 12/20/15. Somehow I got singed up for the next payment plan program. I intended to buy the phone for 299.00 and have a two year contract. Not sure how I got the next plan. I only noticed it because my credit card was only charged $75.00.
I called customer service on 12/28/15. Explained my issue. Was told nothing could be done. Rep transferred me and then I was disconnected. I called back. Rep said I needed to bring phone to att store and return phone. They would then start over and have me buy a new phone. 1. That is stupid. 2. My area was under a tornado watch and I couldn't leave the house. 3. I was flying out the next morning. Rep said she could file a case and it would be handled from their end. It would be faster to go to the store, but this would work. Rep said case #J05879992 and that I would be contacted.
1/15/16. I called att because I was not contacted about my case. Rep asked what my issue was and I told her I was following up on my case. She put me on hold. Rep came back and said what wa the case about. I said here is the case number. She said she didn't need the case number and out me on hold. She came back and asked me what my case was about. I told her my case number and what my case was about. She said she my case has not been looked at. I asked her to get me a rep that could help me find out about my case. She transferred me and then disconnected. I called back.
Rep said my case has not been looked at and said she would have the case expedited. She then said I had to pay for my phone $800. I said no, and repeated my issue. She said I should have gone to the att store and returned the phone etc. I asked for a supervisor. Transferred to supervisor. He told me my case was looked and and rejected. I said I was told by two reps that my case had not been looked at. He said case had been looked and and was rejected.
I asked why I wasn't notified of the rejection. He said they don't notify customer. He then said that I a new plan stated 1/8/16 that only allowed for the next plan. No more 299.00 two year contracts. I said I was never told about the date and I had proof that tried to resolve the issue on 12/28/15. He said I should have gone to the store and too bad. Nothing could be done. I asked to cancel my account and he transferred me to the DSL department! I hung up and called the cancelling dept. rep told me I had to talk to the retention dept.
I was transferred and disconnected. I called back. Rep said he would sorry about my issues and could understand why I was so upset. Rep said he could see the supervised transferred me to the wrong dept on purpose. I never told this rep I was transferred to dsl. He could see it somehow. I was then transferred to retention. Rep said she understood why I would want to cancel my service. I told her att reps were fraudulent. I was tricked into a next plan, told it would be taken care of, case was never handled, lied to by several reps, disconnected repeatedly, transferred incorrectly on purpose. Rep said she would talk to her supervisor. Put me on hold.
Came back and told me nothing could be done. I said cancel. Rep was quiet for a long time. I waited. Waited. Rep said she was having connection issues. Rep then said if I cancel your service it will disconnect mother current call. I said don't cancel, I'll go into the store and handle it there. She said I already cancelled the other lines. I said why did you do that without asking me a date for cancel etc? I told her to not cancel and I would go into the store and talk to a human.
Gerald Bell
from West Monroe, LA
i cancelled my landline phone service with AT@T on Nov 30, 2015 my number was supposed to be ported over to Verizon at that time. i talked to AT&T before doing this to be sure I could keep my DSL and they said i could. i rec my bill for the billing period of Nov. 29th thru Dec 28th and my landline charge was still on it. I called A T @T to get this corrected and they told me it was not ported and if it had been that I could not keep my DSL.
I have a wireless box for Verizon and they are telling me I was ported on Nov 30th and I am being charged for both companies. I do not understand what is going on. I have tried to contact them by phone about 5 or 6 times and they keep hanging up- Verizon will charge me $175.00 to cancel. But I'm not hooked on the phone line for AT&T I'm on wireless for Verizon. Would you please get this corrected. I have talked to the Better Business Bureau and filed a complaint.
Michael Jordan
from Brighton, MI
Not sure WHY you don't add routers but this address 204.255.137.154 is choking my connection to a server I have been using for a decade. Since switching to AT&T last year this connection is bad and THAT address is the one router set that has made it worse. Why you can not invest in your business to maintain internet is beyond me....a YEAR for Christ sake and this major choke point has not been resolved. is it time for a class action suit against AT&T? Getting tired of AT&T service standing in a circle and everyone pointing to the left and hearing a chorus of "it's not our area it's theirs" the pingplotter image attached is from a GOOD day.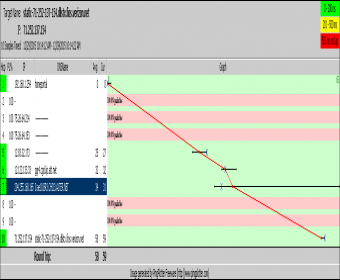 It's 12:46 PM and I am literally still on the phone right now for 49 mins and 10 seconds waiting for a "manager or supervisor" since 12:18 PM. I was calling them because they "updated" my service today (DEC 21, 2015) without my permission. Lady on the phone with customer service said to me that she doesn't see any new order confirmation on my account. The reason I called in the first place is because I received an email confirmation on my new order!! And i definitely do not want to re new my service because they are so rude and so expensive every year to re new service. My bill goes up $30 every year.
They do not care if you're a returning customer or not, they just make promises they can't keep when you sign on the first time. (it's 54 mins now and she said "I am still waiting on a supervisor lets go over this one more time together." I said no I will wait for a manager) The area I live in only has Comcast or ATT. I think I will just take my laptops and devices to Starbucks Coffee down the street. The baristas there are 10,000 times nicer then the people on the phone. Oh look i finally hit 1 hour on the phone with them and still no supervisor. I really hope people can get together and some how shut down this company who claims to have fast reliable internet, when their system is constantly crashing during a call (every single time I call).
Cristy Minear
from La Fargeville, NY
I've been with AT&T since it bought out Cingular. I'm VERY disappointed that I can no longer upgrade my iPhone by signing up for a 2 year contract and purchasing the phone at a discounted rate because I have a value plan. I guess being a loyal customer doesn't matter to AT&T. I will consider changing companies once all phones are out of contract.
Harold Burtt
from Orange Park, FL
Promotion on my two year contract expired on 12/12/15. I tried for a week before it expired to reduce my service to the same amount that I had been paying for two years. One night I waited in hold for at least an hour the next night more then forty minutes. My complaint is about the AT&T billing department, it is a joke could care less about customer service. Supervisor William needs some retraining in Customer Service not interested in fixing a problem just pass it on to someone else. Would love to have the customer retention dept give me a call if they want to keep me as a customer other wise Comcast here I come yes William as a retired manager if my employee treated my customers with the could care less attitude you have you would be looking for a new job.
Sherry Means
from Maryville, TN
Horrible time getting AT&T service set up at new address. It took a week later and twenty phone calls to customer service at AT&T before phone and internet were on. They didn't cancel service at old address when scheduled and now getting bill and didn't live there at time. Two months and still calling them.
Xiaowei Li
from Kalamazoo, MI
About a month ago, my Galaxy S6 Edge phone stopped working. So I contacted AT&T customer service. They sent me a new one and asked me to return the defective one since it was under warranty. Today I received my defective phone along with a letter stating that it was water damaged because the liquid indicator was activated, and $606 was charged on my bill. I agreed with the term of return because I did not do any liquid or physical damage. My phone simply stopped working overnight. I also have a witness who can prove that the phone did not make any contact with any liquid. The indicator was activated does not mean the phone was water damaged within my procession, it can be activated when AT&T received it. I talked to a customer service warranty dept representative and a manager today.
They kept telling me it has liquid damage, and if I don't pay the full amount they will disconnect my service and going to debt collection. If there was a liquid damage why would I return the phone. I would have just gone through insurance. I am extremely disappointed at how my issue was being handled after being a customer of AT&T for over 11 years. If this issue can not be resolved, I will file a complaint to Federal Communication Commission, Consumer Affairs, and Hissing Kitty, and start with other mobile providers.
Cherr're Jones
from Roanoke, VA
I have been an AT&T customer for a little while now and I have had something happen that is going to make me change carriers. I have insurance on my phones my son has sent is phone back three times. The third time we sent the broken phone back they said it got scratched in shipping and because of that I have to pay for a broken phone. I have not even finish paying for the orginal phone and they say I have to pay the balance of the broken phone by Dec 18th or my service will be paid off I was willing to pay 100.00 over the amount of my monthly bill until it was payed off I was told that will not work must pay balance of be cut off.
.
Randy Helmonds
from Campbell, CA
During June – August I tried to update my AT&T account to include Passport Plus plans for my two sons. Despite at least 10 attempts utilizing: my AT&T account, chat, Customer Service and International Customer Care, I was unable to activate the Passport plans or completely resolve the billing charges. This included receiving an email confirmation the account was activated. After additional calls on 11/2 and 11/3 in which AT&T agreed to adjust the billing, there have been no credits to my account. I have accumulated over $1,500 in international services, most of it from AT&T's failure to activate the plans. I have invested too much time and patience with AT&T, and I need assistance to escalate my case.
Marsha Richmond
from Dahlonega, GA
I opened an AT&T internet account in September of 2014. At the time I told the AT&T rep that I would only be at that residence for 9 months (I moved the first of June 2014), and I was then told by the rep that I would have to pay for the contract for a full year. Since there was no other alternative internet service where I lived I did not have a choice but the pay for the 3 months I wasn't going to be using the service (or so I thought). In August of 2015 I got a phone message saying I needed to cancel my account because someone was moving into that apartment and wanted to sign up for AT&T. I called back and explained to the rep that I was told I had to pay for a full year. It was only then that I was told I could have canceled when I moved.
Needless to say I was irate because I had paid for THREE MONTHS that I didn't need to (approx. $150!!!). I told her I wanted to cancel the account then and she said I would have to talk to another rep so she transferred me. I was extremely upset about the situation but I never cursed at the rep or called her names (since you record calls for "quality purposes" if guess you can hear the call). As I was angrily telling my story the second rep HUNG UP on me. That was so totally unprofessional and rude! I would have hoped you had trained your staff to handle upset customers. A couple of weeks later I started wondering if either of the reps had cancelled my account, so I called back and spoke to a very nice gentleman and found out that in fact my account had NOT been cancelled.
My guess is that was done out of spite. The man on the phone said he would go back to that August date and cancel my account as of that date. Since I had paid $46 on 8/6/15 he said I would be getting a bill for the difference between the billing date I already paid for and the date the account was cancelled (which would have been probably under $20). Instead, I get a bill for $100!!!!! Not only was I lied to and overpaid $150, but now I was (I guess) lied to again and I was asked to pay an additional $100! I do not feel that I owe this money and intend to fight it by lodging complaints with the BBB and whoever else I can. Not only have I over paid and was asked to over pay again, but now this matter had been turned over to collection.
I was going to transfer my phone service (3 phones) to AT&T, but if your staff can't handle something as simple as setting up and canceling an account, needless to say that transfer will never happen! I would appreciate a quick resolution to this problem from the corporate offices in Dallas.
Theresa Kimbrough
from Lombard, IL
I called the billing department at AT&T to have my service transferred from one apartment to other apartment. I told the person that's all I wanted to have done. She insisted in all ways possible, including harassment, attempting to change my service plan. after telling her over and over I didn't want the new service plan offered she insisted It would be cheaper and that I should be glad to have it, I said no. The last time I heard No meant No. It was such a simple request and she made it like having hot coals being applied to your feet. I didn't appreciate the harassment, I have being a customer 40 years. Unbelievable that customer service has gotten to this low level. I don't this behavior is customer service, I wasn't being served I was being Harassed. I hope who ever read this c/o, know I don't take this lightly, in forty years I have never had a complaint with AT&T until today.
jack conrad
from Hanover Park, IL
AT&T technician was to come out and install cable and or tv left work early to meet, when I got home I called my wife with home phone to her work to let her no that technician had arrived home phone worked fine. Technician leaves and we have no phone service. The technician left at 5:20 pm we have been on the phone with at&t trying to get someone to fix the problem to no avail. They tell us they cannot get anyone out here until tomorrow. I am starting to deduct payment since it is your technicians fault also your tech left.
I get 1.5 Internet speed. My husband plays online games and the AT&T connection to online is very poor I have called a couple of times to see if I could get faster Internet I am even willing to pay for it but every time I call, they are telling me that they can not offer no faster service to this area and I thing that's a load of crap. All I want is faster service but they are telling me that I can't do that unless they put anther box here and they say AT&T is working on other areas right now all I'm trying to say is that I am seriously about to disconnect my service with you all, and make sure I never suggest AT&T again to another person I know so if AT&T does not want to start losing customers and fast it would be best to do something about this.
Stacy Holland
from Oviedo, FL
"move with AT&T and receive $300" What a load. After myself and husband both called to ask why our reward was only 150$. We were told that we were ineligible. My husband called to see if your new house was in the service area. He then said that he would move service. He was told for a bonus he would get a 300$ bill credit and 100$ gift card. Instead, we got a 150$ gift card. My husband and I both called to see why it was different. I was told we were ineligible because I had chosen a 5$ a month discount on my cable bill. (I did not). My husband was told it was because he didn't make the changes online. When myself and my husband asked to speak to a supervisor we were both hung up on.
I took a picture of the times AT&T hung up on me. Then the "supervisor" called me back 15 minutes later to tell me again that was was wrong and that I had no proof. In all, we were over-talked, told different stories, lied to, and hung up on. What a shame. The funny thing is, I recorded the conversations. I guess I have learned my lessons. You have to record the conversations to have any proof with this company. You guys are running scams. I'll be looking into a different company. Sad really. We have been with you for cable, phone and internet for over 10 years. You'll lose customers over 150$? My bill alone that I pay every month should make you want to keep us as customers.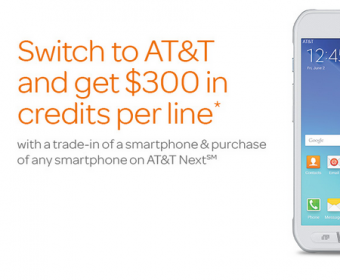 gary sanders
from Carrollton, GA
AT&T has the worst service for cell phone, internet and tv services. if the wind blows the internet stops and the tv stops. cell service is random at best. my internet service is so slow I believe I could mail a letter using the usps and get an answer back faster. 5 years ago I was sold AT&T u-verse and after about 2 weeks of trying they decided that their u-verse was not available in my area. I have changed my personal cell phone and will change 5 more family cell phones to Verizon asap. I have contacted a satellite internet service and am looking to change back to dish network from direct tv. I have had AT&T service as long as I can remember cell was with singular until they bought them out and ruined the service I had. I have no use for the land line that is required for internet service and will be dropped as soon as my new provider can install their equipment. Thank you AT&T for the sorriest service and your we don't care attitude.
Wes Breaux
from Dearborn, MI
On November 10th, I informed at&t that I would be moving and would like to have my home phone transferred to my new address. The rep told me the soonest they could have it done would be November 13th between the hours of 9am and 11am, we sat home all day, calling them at least six times and no one showed up, each time they said someone would be there before 8pm, well it's now 8:36pm and no one has come yet, We have been loyal customers of at&t for 24 years, have been late paying my bill only once in 24 years. I think that's pretty dam good. No one called and said the technician wasn't coming or anything.
They instead cut my phone off at the old address and I am now left without a phone. I guess Monday morning I will be calling comcast to connect me a home phone. I am getting rid of u-verse and their internet service. I can spend my money elsewhere. Just got u-verse on the 10th. This is really sad how you treat people and still think they are to be loyal to you, to hell with at&t, your name is is small letters for a reason, this shows just how much I think of you. If I was half ass paying my bill you would worry the hell out of me everyday. I will call you on Monday to come pick up all, you u-verse equipment and I am not paying a cancellation fee.
Curtis Washington
from Stafford, TX
Ever month the service go down. This has happen each month for the last five month not for hours but days. I pay my bill every month on time. I called on Tuesday to tell them my phone, tv, and Internet was out. They said Mr Washington we will have someone there Friday. They did not give me an explanation no reason if I don't pay my bill they cut me off if I pay my bill they cut me off I can not win. The most reliable company out there I am losing business every day because of this company AT&T.
D.V. Pasupuleti
from Flint, MI
Our cell has been giving problems and we are getting bounced between AT&T and Comcast and still problem is not solved. We are AT&T customers for decades. Today at 4:45pm we went to the AT&T store in Grand Blanc, MI. There were three techs helping 3 customers. We stood there for 5-10 minutes and the manager Kelly comes out from break room and goes back and forth and doe snot acknowledge our presence.
Finally I have to ask her if anybody can help us. Her answer " I am the manager, wait for the techs". Meanwhile 4 people walked in one by one, 2 white ladies, 2 white males and immediately she greeted them and to them to sit down. Here are the 9 things I hate about AT&T customer service.
1) Your service is getting lousier and lousier each time we upgrade the I-phones (5 of them).
2) Our I-phone does not forward calls when patients call and directly goes to voice mail and patients are upset about this.
3) Our phone problem was not resolved.
4) You have no problem hiking prices and with false charges and paying penalties in millions because it's a slap on your wrist
5) You have no gratitude towards loyal customers.
6) You get tons of complaints and do you actually care?
7) Teach your employees not to show racism and discrimination because we all pay the same hard-earned dollars like white folks.
8) Just to let you know I am a physician for 40 years and racism in America is the worst in last 36 years I have been here.
9) Don't ignore customers genuine complaints and teach class and tolerance to your employees.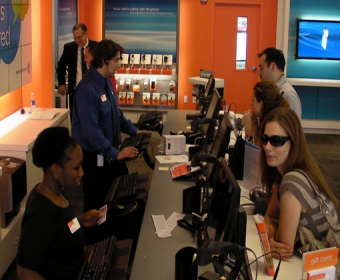 Randi Whitcomb
from Garland, TX
Y'all no showed after we took off work for internet installation; we called and were told they'd reschedule us in 2 weeks. I called to complain about it because I think that it's ridiculous to not fix the issue asap, especially when it was not our fault in any way, but only got an I'm sorry. No one seemed to want to FIX AT&T's issue or compensate in any way for y'all problem. I can understand if we weren't home or needed a reschedule having to wait 2 weeks, but why should we be inconvenienced, yet again, because y'all didn't show?
We were inconvenienced by taking off work for the original appointment, we did our job by being home, we called when y'all no showed because y'all didn't contact us at all; we're inconvenienced by having no internet for any period of time, let alone for 2 weeks, and not just for leisurely use, but we can't work from home, which we both need to be able to, so that makes us have to stay at work later/go in earlier, or not get stuff done when it could be to let things pile up because we have other priorities. We have to be inconvenienced again by taking off work again, and not being able to work from home while waiting...and who's to say if y'all will show or no show again?
In every way, we did our job as a customer, but AT&T never seemed to do yours. I'm sorry doesn't cut it. How about getting out and doing the job when your scheduled to and when a "mistake" happens, not waiting 2 weeks to fix it and overly inconveniencing your customer repeatedly.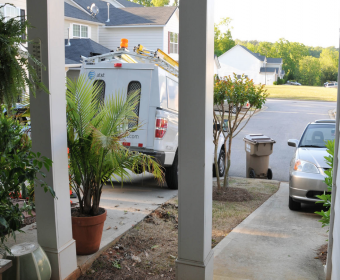 Barbara Sainte
from Marietta, GA
My services were temporarily disconnected without my knowledge. On 10/6 all of my services were disconnected. My bills were up to date in payments. My next bill was due on 10/13. i paid the bill before time and still was not able to get my service restored. I had to get out of my house to go to an AT&T location to get my service back. I was told that my 19 years old son cell 404 7190707 had a past due balance and since I had him on my plan they disconnected me. i was also told that someone called me on a number that i don't have to inform me of such. AT&T has my primary number on file they never called me and all my minors children. I'm more upset because I'm a health care provider and my hospital was not able to contact me on the phone that they pay me for.
Furthermore my 13 years old was unable to get in contact we me for hours in the dark in the yard of her school. This was the worst costumer services ever. I am very disappointed at AT&T. On top of that I was told that I may get a $40 re-connection fee. I'm a very busy person I don't have the luxury of time to spend talking for hours to clarify stupidity or to get out of my way to an AT&T store. I'm a requesting a written apology as proof of such misconduct. If this issue persist I will take all my business elsewhere and I BETTER don't be charge for early disconnection. I have 4 phones , cable and internet with AT&T I deserve better than that.
Thanks for your feedback!
Sorry. Please try again later!