AT&T
AT&T Complaints Continued... (Page 12)
1248+ reviews added so far. Upset? Call AT&T corporate: 1 (800) 331-0500
Marion Simpson
from Wichita Falls, TX
I was calling about my bill and was supposed to be transferred to billing when I got cut off. I called back and had to go thru the same routine and listen again to recordings. I asked to speak to a supervisor and the lady (Brenda) said they would call me in three to five minutes. It has now been 50 minutes and still no phone call. Why cant someone do what they say they will do? I have had problems since we switched our plans. Please contact me.
Kim Conkle
from Carthage, MO
Signed up the for next program in the middle of the month with when updating my phone. I was offered the u-verse phone option at that time so I signed up for that too. I had a combined billing that was due at the end of the month. AT&T did the split around the 20th. I then received a bill from ATT cellular (same billing dates) and a separate bill to pay u-verse internet and phone which I did two weeks before they were due. The following month I get a collection letter from the combined services that state I did not pay my bill. After 2-1/2 hours and getting hung up on several times and calling back I found out they were closed. I called back the next day they told me a claim will be filed and someone would call me.
After two weeks no call, I called them said it was still in process and I would get a letter by the end of the month with the resolution. I never received a call or letter I just figured it was taken care of. Another month goes by and now I am getting calls from a third party collection agency on this bill. Called AT&T back and they cannot find any records of my combined account and have no idea who to send me to. After being transferred 10 times and 45 minutes later no resolution. I got hung up on again!!! Next step will be finding an attorney.
Paula Villarreal
from Raymondville, TX
I was ready for an upgrade my daughter and I switched phones she gave me her Samsung Note 3 and she got my upgrade. She got the Samsung Mega cell phone that was on sale for $150.00. My daughter decided she did not like the Mega phone and went back to AT&T store to get another cell phone she was told she could trade the Mega for another cell phone. I notice on my cell bill that I am being charged for the cell phone she returned for $500.00 dollars. We were never told that she still had to pay for the Mega phone even if she traded it for another one. I feel that AT&T is misleading the customers, and are not upfront with the rules at the time of purchase. I have made several phone calls and I am told that I have no choice but to pay the mega phone even though it was turned in.
J Frawley
from Fort Worth, TX
I called ATT today about an email I received (1/8/15) letting me know that I had been "undercharged" for the last few months. Due to discovery of this "error" I can expect my service to increase by $5. Now, this may not seem like much, but 1-they notified me after they had made the change (on 12/29/14), and 2-I was already paying the regular rate (as was verified when I called them 8/2014 after my new customer rate had ended). They are entitled to increase their rates, as I saw a notice on their website indicating higher 2015 rates. That said, my Dec/Jan bill specifically indicates that I ("You") made a plan change that instigated this increased rate. And, because they made the change mid-billing cycle, I got to pay almost $3 more in taxes. Thanks, ATT! <Not really.> Now, I'm at $8 more on my current bill, which I find ridiculous for the spotty internet service we get. Unfortunately, (if you can believe it) given our location in Fort Worth, TX, there is no other internet service provider for my geographical area. So, I guess I'll just pay my bill and suck it...for now. But, I wanted the world to know...ATT sucks!
ijames99@hotmail.com
from Los Angeles, CA
ATT has outsourced the jobs to Asian countries where the tellers are incapable of helping customers since they do not know the US. The tellers just read the computer screen. Totally useless people. The American tellers just promise appointments yet nobody shows up. Nobody knows what they are doing. Completely irresponsible! Waiting for internet service for over 5 days.
Michael De Witte
from Houston, TX
I have a complaint about the local AT&T stores that I have been to for problems with my cell phones. The customer service is below all expectations. Whenever you walk in one of their stores they greet you very nicely but the seem not to be able to help you. Cracked screen? Go to website x. Bad battery? go to website Y. Camera does not work? Go to website W. So basically all the do is sell you service plans, once that is done you are on your own...
doug campbell
from Dallas, TX
I have been a very good customer but continue to have issues with no resolution or a sense of urgency from AT&T. This organization does not have the capabilities of servicing a customer from a start point to a resolution with out going through therr ridiculous processes. I currently have an issue with a AT&T line and live box hanging in the middle of the alley due to the City of Dallas moving a power pole. Trying to explain to customer service was a nightmare as I was transferred to multiple divisions including billing. After being on the phone with these folks for two hours they finally were able to book a service tech. They arrived the next day and understood the importance that that the line hanging in the middle of the alley needed to be relocated so the customers hooked up to this live box would not lose services.
They did not have the capabilities to move the line and called in another department to do so. The next service tech showed up to explain that the active line hanging down from the powerline in the alley was acceptable and he was not going to move it to the new city power pole. He went on to send in a message that his job was complete and I received a text message indicating my services were resolved. Since I have had Uverse TV, Internet, Phone I have been with out services for 9 days this year because of incompetent service techs in the field. If you want a company that provides customer service and solutions to issues you will have with this provider , please do not pick up the phone and call AT&T Uverse.
Darrell
from Cleveland, TN
At&t allows unsolicited calls to be repeatedly sent to my phone number. At&t knows of these calls and the numbers from where they are being placed. Our local authority (Sheriff Dept.), is aware of the harassing calls to many of the area phone numbers in this city as well as others counties around us. You cannot block the numbers since At&t allows their numbers (multiplies), to continue their service. I have cell phones also but not with At&t.... My consideration now is to totally disconnect from At&t my phone line which will include their U-verse internet service. I guess it is all about the money since the harassers have so many numbers they (At&t) profit a hundred times more than what I pay them...
Padraic
from Deerfield Beach, FL
On Jan 16, 2015 my 88 yo widowed aunt was billed for IDL Teleservices on her AT&T bill for a recurring $4.95/month plus fees. She has no computer and allows ALL incoming calls to go to voicemail because of scammers (ie she did not "sign up" for services). Thanks AT&T...just so you don't feel lonely at the top I did file a complaint with the FCC and Florida State Attorney General's office. Happy New Year.
In Ocala, Fl AT&T Call Center is employing a woman by the name of Yvonne McDonald-Garcia who has a serious substance & alcohol abuse problem. McDonald-Garcia abuses prescription drugs, cocaine, & alcohol at home & during her work shifts at AT&T. McDonald-Garcia has a number of illegal drug transactions taking place within her home regularly. McDonald-Garcia has also connected with other AT&T employees who is aiding her in hacking numerous internet accounts/profiles & cellphone accounts for individuals, a service I believe she is collecting financial revenue for providing.
myself
from Willoughby, OH
My land line number is or was 1440 9516218 mike steele cell phone is 440 5374742. I used this land line for my heart monitor only which is as critical of a line as you can have. It was disconnected because i did not have the money. When i finally got it i paid it on 1-21-15 i paid the bill in total and called to have it connected again . In the period of 3 whole days i talked to at least 6 at&t agents from all of the country and world and was promised and guaranteed it would be on at any hours and never happened at all and there was not even any paperwork put in to have it done. I had a small dispute with the last agent and he told me it would be put back on on the 21st but as the day went on it never happened as usual. I called late in the day and got a hold of at&t and was told oh no its not going to be hooked back up till the 28th of January. Shocking i was penalized almost a week to get my HEART monitor put on because of the complaining of never getting the job done. Finally a woman supposedly helped me on Friday afternoon packaging all 3 of my services with a connection of my land line this Monday the 26th. I have been a faithful customer but this is the worse service in the history of services. My u verse account is 4405374742 which is my cell phone number and my new package is 4405255492 what a disgrace with the way this has been handled. My next stop is anyone that will listen to me i told everyone of them that this was for a heart monitor and got the same story from everyone, terrible.
loretta vaughn
from Cleveland, OH
My phone don't answer sometime it drop calls it don't pick up apps at&t app expire etc but i have to pay for service from july-oct without int they say that a part of the contract i will pass the work about these service i will never call for any service from ar7t again soon as my contract is up i rather use a government phone. I am so so so so so disappoint with at&t with all these bad bad bad service so good bye in november i wil be filing a complaint with bbs and whom ever will listen and do something about this rip off.
marco starac
from Mountain View, CA
Att has been nothing but a severe let down and depressing choice of wireless carrier. Service sucks. Garbage. Utter crap. If you like customer service I would recommend you go anywhere else BUT Att.
SC Trum
from San Diego, CA
You would think there would be a maintainable level of respect with this company but it does not exist. Clearly the mobile phone industry is way to big for its britches and AT&T lead the pack in bad behavior. The remedy is unclear but I'm starting by buying my own phone and having the ability to move on in 6 weeks. disgusting people....
Leigh
from Huntsville, AL
AT&T has become such a big conglomerate that their employees and CEOs have lost sight of their Missions. I have been with AT&T for a very long time and with having AT&T products such as: 5 wireless numbers, Direct TV and I have just recently added U-verse (home phone and Internet) one would think that I would be considered a Loyal customer and treated as such! Not the case, I have to do 2 each combine billings on all of these AT&T services. I have these set up for an automatic banks withdrawal (ACH) and have done this for years never had a problem. So to my surprised, I received a letter in the mail from a Collection agency this week stating that I have been turned over to them to collect my debt (which was paid by the bank).
My nightmare begins, when I try to call and discuss this matter with any and all AT&T Representatives. I ended up talking to 10 different Representatives to include supervisors yesterday and got 10 different responses on what the problem was. Finally, on my 11th attempt, I finally got someone and told me immediately what had happen. It seems like when I switched from a DSL and Home wireless account to a UVERSE account that account was closed (no AT&T Representative told me this would happen when I ordered this).
The bank draft was posted to the closed account. The AT&T Representative She immediately reversed the bank draft from the closed account to the new account and all actions were cleared up immediately. I feel I should not have had to endure this kind of mental anguish to try and correct what is apparently several broken processes with the AT&T Corporation. I feel mentally beat up and when my contract expires, I will move on to a different provider. May I suggest A Lean Six Sigma Process for the whole Corporation. Just remember you're as strong as your weakest link.
jessica arnott
from Pacific, MO
I just want to say I have been a loyal customer since 1999 and I have always been satisfied with service and product until the last 3 yrs. I have 5 phones for my husband myself and 3 kids and I have had to replace 22 phones either threw warranty or just plain by new ones because none of then work after a couple wks. The product really disappoints me these days and it does not matter if I got a 40$ phone or a $600.00 phone they r all junk. Then u call customer service and those people treat u like crap then charge u to send a replacement then sometimes the new one comes and sometimes u have to call again and get charge more money to wait on another junk phone all the while the mins that I have paid for are not getting used but that's ok cuz u guys got paid for them even when I don't have a phone to use them on for wks. This is ridiculous! I pay for data because half the time the phones won't connect to WiFi. Sometimes u get ur phone calls sometimes u get ur text and sometimes ur boss wants to fire u because u never returned the phone call u never got and sometimes when ur kid is in the nurses office and needs to come home sick or with a broken arm just maybe u will get that phone call. Please stop making new phones and fix the ones u already have out so they actually work more then sometimes. I am a very very disappointed dissatisfied long time customer that is about to change all 5 of my phones to a new service provider if I don't get some acknowledgement on this problem u have been causing me.
timothy ingham
from Fort Lauderdale, FL
This complaint starts from the day I ordered a new iphone 6 plus. My personal assistant, Patty called AT&T on October 14, 2014 and spoke with Frank Victor who placed the order for me. She explained to him that I was up for an upgrade so I wanted to do the two year plan. However, for some reason he placed me on the Next plan and was unable to change it at the time. He told me to call back in 24 hours to have it changed. My credit card was charged $57.00 for the order, which to date I have not gotten back! When Patty called back on October 15, 2014, she spoke with Jarmain and she said that it cannot be changed in the system that we have to wait for the phone to be activated and anytime within 15 days it can be changed...AFTER ACTIVATION
She did say that it shows I will get my phone in 28-35 days.
Continuously called all through November and December for when the delivery will be there and kept asking if there was any way for the reclassification to be done. No progress. On December 17, more than two months later, I finally received my phone. Patty calls to activate it on December 18. That was no problem, but when it came time for them to switch the classification, Patty was told it could not be done. She spoke with Cindy Wood who got with her supervisor Jason Pofhal and he explained that it was another department to make the changes since the order date was so long ago. I explained that I had spoken with several representatives and was told that the phone has to be activated. He said he will make notes and get someone to call me back. He assured me that I would have to only pay $499.00 which is the upgrade contract price and not the next price of $949.99.
couple days later, Jim called and told me to get in touch with the IT department. After several tried for that department, I was told that no such department exists and that I should get in touch with the Premiere Department. Spoke with Connie, he said he cannot help, but to try back. Finally got in touch with the premiere department and spoke with Carol, she said there was nothing that she could do and would check with a supervisor. I was on hold for more than an hour and spoke with Saundra who said she looked at all the notes and couldn't understand why this was not done in the beginning by the department that the supervisor Jason was in. All in all, I was on the phone for about three hours and she spoke with another supervisor in another department, Seeta who was absolutely no help and was not even nice to talk too.
Saundra decided that she would put a note on my account that I can try taking it to a store and if they would take it back I can repurchase another one. I did not want to do that since I already used my phone on a recent trip and did not want to lose the pictures, etc. on it. I am very disgusted with this service and all the back and forth. we were never told to cancel the order completely and start over...I think it's a ploy for people to pay double to own a phone. I am also filing a complaint with www.ftc.gov for this absolutely poor service to deal with a situation.
Bobby McFarlin
from Hermitage, TN
I am ready to call the Better Business Bureau or someone about all the annoying calls to my home about switching to U-verse. I have asked to be removed from their list but the calls just keep on coming. I am feed up with this annoyance. I have told the callers over and over again I am not interested in switching but it does no good.
Gilberto Pazo
from Bedford, TX
To: President and CEO. Dear Mr. Stephenson, I have been a loyal customer to your cable, internet service for 3yrs now. I remember living in New Orleans when At@t came out with cable services, with the antenna ,before At@t left New Orleans. Now I live in Texas I had your services for 3 yrs. now and in those 3yrs. is have been nothing but problems. I would like you to look at my whole history to see all the problems I have since signing up with AT@T. I was been over charge after I was put in a promotion, I have automatic pay and because of the over charge I was been overdraft in my account, I'm disable and I live in a budget. I took 4 month of credits to my account and to get is straight. My wife and I would like to add extra channel to our services and for some reason they cannot do it because of some error that keep occurring into my account. so far it have been 2weeks since my request to add channels but they can figure out the problem. I have been in touch and put on wait in my cell phone up to 2 hours and the problem still exist. This is totally unprofessional and disgusting. customer service promised to call back and they don't. After various complaint a manager keeps calling me now to give me updates, but all I'm getting is (we still working on it). You guys are AT@T the (Nasa) of programing. Why can the fix this problem this is ridiculous and unacceptable. I have been very passion about this but not anymore. As today I'm looking to change your services to Time Wagner cable. I don't even want satellite because I find out AT@T own them. I might be only one subscriber , but is one less for you guys.
Cathy James
from La Grange, GA
I used to have internet and telephone service with AT&T. Until about 7 months I had my telephone turned off because each month in would be a different price plus they was going up monthly. I left a balance with my telephone $68.00 I still have my internet I was paying $10.00 each month on telephone balance. Until they stop allow me to pay the $10.00 thru my online account next thing I knew they have put it collection. First it was Franklin Collection. I don't understand that I was paying them. My balance was 38.00. Now the have sent it to another collection agency. I just received my bill for my internet service and it has almost double. I look to see what they was charging me for. They stated in December I removed their service and in the same month add it back so they charge me for that. I never called them about anything in December. You can't call and talk to anyone anyway. What is going on with AT&T. I am going to contact Public Service Commission. And why do they goes up every month on telephone service?
Julianna Krizsan
from Grapevine, TX
I talked to a gentleman about getting only internet that was compatible with Netflix. He signed me up for a $34.95 promotion that was going on which included home phone. I told him that I only wanted internet and he told me that I did not need to use the house phone because it came with the internet and it was a bundle. I looked at my e-mail and it stated that I have my own house phone number and everything. I called back today (1/19/2015) and told the lady that all I wanted was internet compatible with Netflix and it was cheaper than what the gentleman said it was going to be. If I did not call back then I would have been paying for what I didn't want.
Lucius Woodson
from Naperville, IL
I moved to this area two years ago and I settled on one side of the Morse Reservoir and then moved to the next side, which is Noblesville. I had good service until some towers were upgraded and no one had dealt with the problem for over seven months. I have heard all the excuses. The fact is that if I want to use my cell or tablet (both ATT), I must drive from my residence out to route 32 to get reception. It affects my email, internet, and wireless phone service. I have encouraged everyone else who is experiencing this problem to file a complaint with the FCC. If my phone, internet service, and hot spot worked ok before why not now??? Someone had done something during the upgrade that has caused the tower not to see my wireless equipment (phone and tablet, both ATT). I am retired and single and I need a reliable service so I am shopping around so that the next job that I can replace this service after I take on work again.
Greg Lawless
from Greenville, SC
I was going to wait until 1/24 to cancel AT&T home phone and internet since the home phone is paid through that time frame but I am going to call sooner, guess this weekend to cancel service . Not only has AT&T called every day for the past two weeks but now are calling two times every day, I have told them its not a got time to talk due to a death in the family and they always say NO PROBLEM , do not text and drive, So tonight after the 2nd call from the them today I told them the AT&T account holder died ( my mom three weeks ago) and I will be calling to cancel service and they say NO PROBLEM do not text while you drive I will never will have AT& T for any thing in my life No empathy and they could care less about my mom dying after 91 years of age and having having AT& T services her entire life NO AT&T for me , Its not American anymore , its a corporate money hog
Bedia Sears
from Worcester, MA
I'm a customer with AT&T for 15 plus years. I called customer service on January 16 to talk about charges on my wireless bill. I was charged data for roaming in Aruba. I did not use my cell phone, could not connect, was still charged for it. I paid over $ 400.00. Next month i was charged for calls received but not answered by me, after my billing cycle. I have a family plan with 4 cell phones on for many years and we should not be charged for phone calls not received and billed after the billing cycle. We are not happy because we are being charged foe a service we did not use. I'm traveling to Germany often and i add text messages to my bill. Text messages received are not being charged but phone calls received but not answered being charged? If AT&T does not credit me the $ 167 i have choice to switch my cell phone carrier. Thank you for your time and i hope we can solve this issue to my satisfaction. Sincerely Bedia Sears
Bonnie Hill
from Albuquerque, NM
I bought a contract with AT&T. I have one phone and it isn't even a smartphone or iphone. I pay $47.00 a month. I went online to change my account information. Having done that I thought it was going to be automatically debited to the new account. I went to check the old debit account and found it was still being debited by AT&T. So thought I'd call them and they still had the old account listed on my profile, even though the new account was added. I got a letter from the old account saying it past due. That how I found out they didn't change the account information. I also do not like the service. I rarely get and make calls and when I do I most of them are dropped. I want out of my
contract and don't ever want another one.
Charles Luellen
from Austin, TX
In 1953 my wife and I became Ohio Bell customers. During 61+ years since then (until 12/26), we've had service from various Bell operating companies or ATT.
For 23 years in Austin TX we were SW Bell/ATT customers -- 2 land lines, TV, internet and 2 cell phones. Poor TV and internet quality compelled cancellation of those 2 services. But land line and cell service continued with ATT -- despite the annoyance of static on both land lines following virtually every heavy or even moderate rainfall.
Last month we moved to a new house, less than 10 minutes from the previous house and in the same zip code. Transfer of the same numbers to the new house was promised. More than 2 weeks after requesting transfer of the 2 lines, a service rep appeared on Christmas eve (only one day later than promised). He couldn't do the switch because the next door lawn (where some ATT equipment is located was locked and the owners were out of town.
So I scheduled phone service from Time Warner on 12/26. That very day ATT cancelled service to the old house, without notifying me.
Throughout this through-the-looking-glass- exercise in absurdity I made many calls to ATT, always with stupendous wait times. The record wait time, I'm ashamed to confess, went on for 1 hour, 36 minutes.
The final call (I deluded myself to believe it would be the last) was in early January. A live female ATT rep in Wichita assured me that all our remaining ATT accounts would be closed. After 61+ years. Time of that call to Wichita? A mere 46 minutes.
Yesterday an ATT booklet arrived by mail, welcoming us to the ATT family, and revealing that for a mere $96.51 a month we get 2 land lines in Austin; numbers 512-453-2799 and 512-453-5530. The same numbers cancelled by ATT less than a month ago.
None of this is or could be made up. It happened, exactly as described. Kafkaesque, you think?
Sandra Ambrose
from Lincoln Park, MI
I called AT&T because I had a problem with the cable box and the TV not connecting. When I called AT&T I got a representative, who told me what to do here at home. This lasted around 45 minutes, the problem still wasn't solve it got worse. The TV screen stays black nothing come on. I was getting upset so I told the rep. to send out a technician to come to the house, to replace the cable box with a new one. Why should I be doing this when I pay to have someone fix the problem. He said if AT&T send someone to the home, I might have to pay the around $99.00. I told him the problem was the cable box not the wiring. I asked to speak to a supervisor and he put on the phone a person name Joseph. I asked Joseph what was his full name he refused to tell me. He stated that supervisor were not suppose to give out their last name. I never heard of anything like this before. I would like for AT&T to send someone to my home and replace the cable box with a new one.
gwendolyn peeples
from Atlanta, GA
Not one representative a spoke with on yesterday, had no experience when I needed some billing information on a miscellaneous account(mailbox in the sky) I was on hold for an hour, I asked for names of supervisors, district managers, also operations managers. I was put on hold and my issue was never resolved. These employees need to be trained better to handle all calls. I retired form AT&T and there is no way I would ever suggest that any customer should call for assistance, because all they are going to get is a bunch of round arounds. Irate as HELL
It has been 4 weeks since AT&T dug up a portion of my front yard and left a big mess upon leaving and never have returned to clean up the mess…one of the workers said would return soon to finish the job of restoring my yard to prior condition…no one has has returned….who at ATT do I contact for resolution?
February 22, 2014 we went on a cruise, right before we left I contacted AT&T about going out of the country and our data usage we just purchased an iPad Air. The person I talked to changed our plan to save us some money and told us we would be put on international rate while we were out of the county. When we left port in Galveston TX and were out to sea we tried to use our phones and we had not service for calls, texting or the iPad. We put them away until we got back in port at Galveston TX on Sunday March 1st. The person I talked to told us our normal monthly bill from now on should be $171.80 until the iPad was paid off. Today I checked our statement on line and it shows we owe $288.65. I called support and asked why so high and was told we made some texts with video and were charged a roaming rate. I again told this person I was talking to our phones and the iPad did not work on the cruise and we put them away until we got back in port in Galveston TX to use. I asked how it could show we used them out of the country and he said that is what the system shows and that is what he has to go by.
We have been with AT&T for a long time, if this is the way you are going to treat us we will look at our options.
I have paid my monthly bill statement on the 19th of March by debit card via automated service. On the 25th of March my bank statement shows I was charged same amount via bank check. I was trying to get clarification and direction from a problem was redirected to a different none existing issue. I am frustrated and disappointed.
3 weeks ago I called and spoke with a customer service rep. that explain incorrectly how the international plan works. I explained in detail what services I was looking for and she assured me that ATT could provide that. Well that was incorrect. My son is in South Korea in the Army, we were with T-mobile which has an international plan with unlimited data and text and calling/ 10 cents a minute. The problem with them was we were getting a lot of drop calls so I called ATT to ask questions about international plans to call South Korea and for my son to call us from South Korea. The lady stated that the international plan was $5.00 per line to add and that each call made would be 8 to 10 cents per minute. So we continue to talk about data and unlimited text and talk.
So I went through with joining att based on the answers I was given to all my questions, so 2 phones and a sim card was sent out to me. The phones were for me and my mother and the sim card was for my son whose in South Korea with an ATT phone. So once he got the sim card which took about 14 days to get there he was unable to get the phone to work. So I continue to call all through out the days to try to get things right. As I called and spoke with different people was being informed different things. 1st the plan we had didn't support calling to and from south korea, then we were told on yesterday the phone still isn't able to work do to some technical difficulties for not being able to reach south korea network.
Then I was told that he would have to purchase a calling card. and the story goes on and on and on …lies…So today I was told after they added the international plan that the phone would work. the only happen was a billed that generated for over 900.00 in less than 6 hours and my son still is unable to call or text…so now I want to go back to T-Mobile where we atleast were able to communicate with unlimited data , text and calls. I was lied too in order to switch. Very disappointed when my son is serving his country and can't communicate with his family just for a company to gain money for a service they couldn't supply. I would like a phone call, and to terminate this 2 year contract for being told a straight out lie!
I have tried to explain twice that I am not able to connect to the network (my iPhone) on my computer/IPad/or Laptop. They are not listening to what is actually happening and keep going down the path that I can't get to the internet on my IPhone. I've never had any problems before. I now realize how lucky I've been. Support tells me the problems I'm seeing then hang up. Very disappointing.
I just realize that ATT added a dollar to my equipment rental. What is the reason for that when the equipment is in my home and has been accounted for. When I called and ask for a good reason for this, I was able to talk to Daneil and unceremoneously disconnected. How rude. They know my number and can call back. I can not find an email or something to air my grievance.
I have a Samsung Galaxy Note which was an upgrade in September 2012. My phone would not charge. I tried multiple chargers and still would not charge. I ended up having to wrap the chord around the phone to put enough pressure on the insertion site for the phone to charge. The problem was the phone, not the charger. When I went to the AT&T store on Lankershim (in Los Angeles), I explained to the store clerk what was wrong with my phone. He laughed at me and proceeded to try multiple chargers in the store before telling me it was the phone. I informed him I had insurance on the phone and he told me he would not help me and i had to call AT&T myself, which I did in the store. While the gentleman on the phone was a little bit helpful, not by much, the store clerk stood in front of me rolling his eyes and laughing at me. The gentleman on the phone instructed me on how to resolve my problem in the store and he spoke to the clerk over the phone.
Once we concluded the phone call, I asked the clerk if we could fix the problem today. He stated he would not help me in the store and i had to call customer service and they could do fix my phone problem over the phone. Which was why i was on the phone to begin with. The guy on the phone told me the store would fix it and the store said no, they wouldn't fix it. I asked for the manager. When he came over he stated no one in his store would help me with my phone issue. I told him i had been an AT&T customer for 19 years and had never been treated like this. I informed the manager and the clerk that i would be dropping them and they laughed while i was walking out the door.
Now, I must give a disclaimer up front that this story is rather involved and completely a "first world problem", but it's my problem so if you care to listen read on. My wife and I's lease on our house we were renting was ending and sadly we had to move. I previously had service with Wow!, but they didn't offer internet/cable at our new address so I was in search of a new company to go with. I spoke with many of my coworkers and they informed me that AT&T was the best company to go with.
A few days prior to moving, I went online and spoke with a representative and picked out an internet plan and they informed me that a tech would go by my house and they would send me the modem in the mail for me to set up. The day came where we started moving in and there was already something on the door indicating AT&T had been there and the modem had already arrived in the mail. I thought to myself, "Man, they are efficient".
The day came (Tuesday) when our internet should be working so that evening I attempted to hook up my internet and low and behold nothing worked. I called their customer service number only to have the first person I talked to tell me he couldn't find my account number or any record that I had service with them. Now, keep in mind, I had their modem, someone had been to my house and I had two papers with my name and a new account number with a phone number associated with my new AT&T internet. I was transferred to another guy who couldn't find it and then conference called with a fourth person.
None of these people could find my account. I was then put on hold again for over 30 minutes where I gave up and simply hung up. The next day, after work, I was at home trying to get the internet to work again (which it didn't) so I called again. The 5th person I spoke with told me he couldn't find my account number, surprise surprise and he advised me to call the customer service number that I had called to reach him. So I hung up and called the 6th person who did offer me a slight glimmer of hope.
She had me try both phone jacks in my house and informed me she didn't see any signal, but she could send someone out the next morning to fix the problem. I informed her that I wouldn't be home, and neither would my wife do to our work schedules. She said that wouldn't be a problem and that the technician could complete the service call without coming inside.
Well, she was wrong. My phone rang while at work on that Thursday with the technician informing me he was about 15 minutes from my house. I told him that was fine, but I wouldn't be there because I was at work. He appeared flabbergasted and said, "Well you need to be there, I am going to have to put this appointment on hold until Saturday and I will come back by then". I completed my work day and being that no one had done anything of value for me so far, I decided to call just to verify the appointment I supposedly had on Saturday. Well, wouldn't you know it, no appointment existed. The customer service representative I spoke with, Caroline, (who may I remind you was the 8th person I had spoken with), was professional and seemed to have a good head on her shoulders.
She tried switching my appointment but informed me she was having trouble taking the hold off of it. She told me she would work on the matter and call me back. She did a few minutes later, but told me she was unable to do so and would call me back the next day. Long story short she was unable to move my appointment and I had someone else apparently make me an appointment on Saturday (which they didn't) even though they gave me an appointment number to verify my imaginary appointment. I ended up mailing the modem back and canceling the internet service without every getting to see if it was any sort of a good product.
The main reason for this complaint is that AT&T stresses how much they care about their customers and in reality they do not. They simply tell you what you want to hear knowing you will probably never interact with that person again when they don't do what they say. All I wanted was the internet. I wasn't asking for anything out of the ordinary. AT&T's company revolves around the transmission of information, whether it's thru the internet, phone or television. But, everyone, other than Caroline, didn't give me any worth while information. 80% of the people I spoke with couldn't even find my account. And, even when having two people independently of one another, verify my Saturday appointment, in actuality I never even had one. So what's the point of giving someone a reference number for their appointment if it doesn't exist?!
Overall, this was the worst customer service I have experienced in my entire life in any sort of realm. Nothing positive was gained from it, only negative. I realize too that the sad thing is I don't matter to AT&T at all. They are such a large company, someone will just fill my place.
Disclaimer: This complaint was submitted by Adam on 03/12/2014 at IP address 50.76.193.97 using our AT&T complaint form. This opinions contained in this AT&T customer review titled, "Worst Customer Service Ever" do not reflect the opinions of this website.
My wife interacted with a person called Josh around about January 16, 2014; and she was not told that our phone service would have a limit of 200 minutes. Our bill this month included $86.00 worth of calls. We have always had unlimited minutes local and long distance. I spoke to Jamie at ATT who is supposed to set up our phone service the unlimited local and long distance service for $35.00 per month. However, there was no indication that ATT would lower our bill. This was a mistake made by their representative who did not inform us nor did he change our service to what we originally had which was $35.00 a month. This step was supposed to save us money instead our bill skyrocketed. As retirees we cannot afford these bills.
Every month my bill goes up. And I have had uverse service for 2 years and my bill has never been the amount I was told it would be. I love the service just want my bill to be correct. I am and have always been on a budget and told the agent that when I changed to uverse. Not happy with my billing.
We recently moved 15 miles away from our previous home. We had placed a work order for internet and landline in our new home to be installed the day we closed. That was on 30 Aug 2013. We have been delayed 5 times now with excuse after excuse. Today again we were supposed to finally have a technician to arrive between 2 and 4 p.m. Guess what another no show, and no phone call to explain why or when we would be rescheduled AGAIN. My husband is on the cell phone with someone in another country that just keeps reading a script and not helping. What in the world do you have to do to get service. My husband works from home a lot and needs access to the internet and a landline phone. This is causing a lot of problems and I just don't get it. I wish we could use another service because we would have after the 2nd appointment was cancelled. But our little town only has AT&T. They have us by the u know what and nothing we can do. I hate this!!!!
Moved to mt. Nernon Ohio to help ailing parents. Upon arriving I find that I have no service from AT&T. After numerous cantacts with AT&T I still have no service and no recommendations. I even drove to AT&T stre an hour away to try to remedy the problem. Nothing happened and I continued getting bills. My contract was cancelled and I was still being billed plus other charges for service I never received. I have been with AT&T for 7 plus years. Never thought they would treat their customers this way . they are sending me to collections for problems they caused.
I am living in my rental while waiting on a home renovation. When my wife called ATT to return service to our renovated home she was not giving a timely frame for a tech to come to our renovated home (which is already set for ATT). Due to massive miscommunications problems between departments at ATT my wife called to confirm that both residences were receiving services until the move was complete and ATT confirmed it would not happen. She was on the phone for 3 hours verifying this because she was kept on hold or hung up on most of the afternoon.
The sales or customer service rep came back and said no services would be interrupted and a tech would be at our renovated home on the 2nd. On the 30th ATT (due to a note error on the part of the customer service rep) caused all service at our rental to be deactivated. My wife has spent the better part of two day and possibly up to 40 reps between tech support, sales and tier II agents trying to resolve the issue. Bottom line we lost our tech guy coming out today in order for her to restore service at the rental. My wife is a online student due to a disability getting her MSN in Nursing.
She failed two exams yesterday due to the interruption as well as a near fail on a huge final paper for graduation. Finally at 10:30 last night internet and phone were restored, however – the television will not come back on and we had to cancel our new service at our renovated house for restoration of service. I have U300 and now being told that we don't? She has no television and is afraid to order new service due to the fact of disruptions of service. In two she spoke to clost to 50 reps between the different departments and no one can seem to fix anything or get it right.
She has been hung up on, treated rudely and this is all due to a customer service error. Now we have movers coming – no service at the other address. I'm very disheartened and frankly angry that my wife was treated this way by anyone. The ticket numbers and orders are confusing and the different departments have excessive miscommunication between them – as she was told 50 different stories before finally a man told her that her service had actually been disconnected at our rental and all he could do to restore anything was cancel the tech coming out to inspect the equipment and make sure the service was operating properly.
I hope in the future inter personal skills is a must for these positions, as you are one of the more expensive bundle carriers. You are about to lose me and everyone I've told about how great you were, and we are all going to go back to Buckeye Cable in Toledo, OH. I will laugh when ATT comes knocking on my door. As I was typing this – my wife was just disconnected again.
It is my purpose to alert you of my recent encounter w/ an AT&T retail store manager with the hope to have a better experience should the need arise for me to have to visit there ever again. On 5/3/13 I sought out a site to assist me w/ my newly purchased Gophone b/c the SIM card had locked up on me for attempting too many times to secure my phone w/ an incorrect PIN. I located the nearest store, 641 Indian Hill Blvd, Pomona, CA. Having aided me in changing my SIM card I further asked Miguel, store manager, to assist me in secring the phone, but he said he didn't know how. I then asked him how come he didn't know how; this was an AT&T store and I had an AT&T Phone? Obviously aggitated at my insistence for help, he then made some unsuccessful attempts before quitting and handing me off to an other sales person, Jessica, as if I was some nuisance child he couldn't be bothered w/. Jessica, was great, she very patiently helped me seek out the answer to the question I was having difficulty solving by dialing customer service.
Shame on all the top leaders in AT&T company. One of the worst companies to handle your problem. They don't understand their team is a reflection of them. I have 2 business lines and 3 personal lines. I have called for different reasons to speak to a supervisor and not even once the supervisor has been available. I called 11 days ago and left my information to an associat named Noriel ID#hd097q, he said a supervisor will call me and he is yet to call me back after 11 days. Then I called today and apoke to Craig Jones ID#cj405q
He told me someone will call me and hung up before giving me the supervisor's name. I called back again today and spoke to Yolanda Gorde ID#YG463T. She was the most inconsiderate person that I have spoken to. She didn't allow me to talk when I asked if there is any note from Craig about my call that was made earlier today, she responded no there was no notes. Then I asked how they are held accountable for making a note on my account. She said it doesn't matter who cares why do you want to know about that. At this moment I was furious that not only she wasn't apologizingm, she was telling me who cares about the customer I asked to speak to Bobby Jhonson the supervisoe, she refused to put me through. I told her that I wanted to disconnect my lines and she responded that she could do that in seconds and there is no need to involve a supervisor. She repeatedly told me there was no reason for me to talk to the supervisor despite my request and disconnected me. I will reach out on any social media to ensure everyone is aware of your service and why we can't speak to a superviser after 12 days. Why are your supervisors so busy that they don't care about an upset customer. I expect to hear from you ASAP and will reach out to channel 7 ( Help me howard ) to understand what your philosophy is. You can email me back and I will call you on a number that you provide me.. You should be ashamed of your mission and vision for your company. Without your customers you are nothing. One unsatisfied customer informs 10 other people. Looking forward to hearing from you.
Sam Moshkani
I paid my bill online the amount is says is due. Well then I get a letter saying I owe like three times that amount. When I paid it online it showed a zero balance but then they said they had it returned twice and I let them know that there was no way and that I paid my boyfriend ATT at his home and it was fine. I have always had enough to pay in this acct. Well I had taken my auto pay off when I closed my checking and they had used it anyway not only on the debit but also the checking routing way. Two ways they were not authorized to do. Now I have talked to them and am told I will have to pay this amount and that is that. Then about a week later I get a letter that says I had asked to take me off autopay and thought it was strange since it was about the same time as all this occurred. They just went and did there own thing and didn't look to see I was using a different card to pay. It doesnt' even show the card number I paid with. just my acct info from when I first started acct with them . I made a payment on the over 100 balance instead of the 34.95 that I was shown to have owed and have another payment due this month by the 7th on balance. Now today got a letter that is thanking me for signing up for auto pay. GEEZ could it get any more screwed up with this company. I let them know that I will be stopping service at both homes as soon as I get another service.
I had complained that my bill had gone from $77.06 to $83.28 then to $93.29 and finally to $97.11. The bill has a statement that I am saving $76.49. How is this possible when my bill had gone up $20? I have phone service and internet, how could that possibly be? $97.11 + $76.49 = $173.60. The agent on the phone said he could save me money if I bundled. I asked him if it involved a satellite dish, (I asked him several times) and he stated no. I then was convince that a bundle would save me money.
The next day a Direct TV truck pulled up. I had stated that the dish system does not work where we are. I had cancelled the service however I have been trying to get back to AT&T to cancel my order #183731524. I tried to call but the call was dropped and I was told to try again later. This is not acceptable. I a seriously looking into another service with another provider. After calling Vernon, Raul, Tracy & Josh, I finally had an associate by the name of Reno that has taken all of the information and has cancelled the Uverse order and straightened my bill out, I hope. Really need to clean up you web access.
This morning at 0900 approx, an ATT Tech driving ATT Tech Van # OW498 almost caused the destruction of the Exit Gate to our neighborhood. I got a call from one of our residents that he had witnessed this Tech drive into our neighborhood through the exit gate while it was closing. Apparently he thought his time was more valuable than his customer's expense of putting up a security gate.
He managed to squeak in by the thinnest of margins to the point that he got out of his van to check the rear bumper to see if any damage had been caused. Subsequently, after taking the residents call, I went up to check the video of the incident and confirmed the resident's account of the matter. I then went in search of the driver and found him at one of the main connection nodules here on the Island. When I asked him how he thought his management would view his driving behavior he got belligerent.
When I asked him his name he told me it was OW498……the number on his service van. It was only after I told him that we had just put that gate back into operation the day before after an extended period of being out of service due to a previous accident, that he then took a civil apologetic tone with me without apologizing for the near-miss.
Mr. Stephenson, as stated above, we had just put the gate back into service on Tuesday April 23rd after a $10,000 accident took the gate out of service for nearly 4 months. Understandably, I am very upset with your Tech's attitude and driving behavior. We have numerous ways to contact residents here on the island. Your tech(s) typically, do not want to take the time to use the Neighborhood Directory keypad to call the residents they come out to service. I once was a customer of ATT.
But after a surly customer service incident last year, you lost a 30 years plus account. I will inform our HOA of the incident this morning. I will instruct them to ensure that they tell the Service Center that the Techs need to use the keypad directory to gain access. I have video of this incident. I expect that Mr. OW498 be disciplined for his irresponsible driving behavior. His loss of employment would certainly provide a lesson but I'm sure your union rules will not allow that.
I expect that he receive a refresher in Customer Relations when confronted with a justifiably angry customer AND that each and every ATT account on Eagle Bend Island receive an apology from ATT (preferably the driver) for the irresponsible behavior of this tech that almost cost them (the residents) another extended period of time without key HOA security infrastructure.
I went from another company to AT&T ..Direct T.V for tv service they did everything they said… Direct tv sent me to AT&T for internet and phone.. I was expecting a bill of about 40.00 when my bill came it was over $200.00. No i would not at this point recommend AT&T.. The money is what i am most upset with.They also drilled hoes and attached stuff to the out side of the house on my siding. I wish they had ask permission first.
I am completely unsatisfied with my services with AT&T. I have only had DSL and home phone for roughly less then 24 hours and i have had nothing but issues with AT&T since i have attempted to get service. When i first ordered my services there were so many things that I didnt know (hidden fees) that i almost cancelled right away. For instance, needing a new modem, install fees, i needed a new phone jack placed in the wall, these are all things i didnt know about. Then on the day my services were supposed to be installed (4-08-2013) the technician dispatched to my home was given my new AT&T home phone number (that has yet to be installed) as my contact number so when he showed up to my house he called it (obviously with no answer) and left because i didnt come to my door. They were supposed to come back that evening, no show, they were supposed to come out on 4-9-2013, no show, then they finally showed on 4-10-2013 and installed the line. The technician was very good. He came back out on 4-11-2013 and finished the job. So i started to set up my internet and then it wouldnt work with my router so i had to spend the next 5 hours calling AT&T to try and figure out why the DSL modem wouldnt connect. Finally after dealing with the setup i finally got my internet to connect and work. Later that night my download speeds dropped to 5kbps when i assured to have 6mbps download speed. Now on 4-12-2013 (within 18 hours of having service) my DSL and home phone do not work. My phones lines are static and my DSL resets every minute. So now i have no home phone, no internet, no on demand feature with direct tv and no home security system all due to AT&T's wonderful services. When i call to get it fixed they dont want to send a technician out until 4-15-2013. So now all these services that I am paying for I cant use. I am absolutely disgusted with AT&T.
My internet and home phone services went out on Saturday. I called ATT numerous times on sunday. They were suppose to send a technician. I had to borrow other peoples cell phones to call and use their minutes up. Every time I called ATT I had to go thru the automated phone services. I had to repeat every thing over and over every time I called (this took time on other people's cell phones). I was placed on hold numerous times. The technician called and stated he wouldn't be there that day. He would come the following morning. Which now is Monday. He spoke to my mother not myself. FINALLY, after numerous more calls and be putting on hold over and over and using other people's cell phone's and repeating myself for the 5th time, they finally had a tech. person show up Monday evening. He had no success. He changed wires inside home first. He checked wiring outside home. He drove down road and concluded it was an exterior problem which he could not take care of. He submitted a ticket to someone else at ATT. The 2nd tech. person showed up late evening. He found the bad connection down Blair St. EXTERIOR problem. He thought he fixed it. We had internet service when he left but still no phone. I stated this to him. He stated sometimes it takes a while to work. The phone worked for about 45 minutes that evening. The next morning NO PHONE SERVICE AGAIN. I called ATT back again Tuesday. I was very frustrated. Due to the fact I have my elderly mother living with me which has been sick. My house is up for sale and I could not have any contact by phone with the realtor. This is very frustrating. I called ATT back again Tuesday from my work because we do not have phone service at home. They stated someone would be there between 12 and 4 p.m. …I waited until approximately 9 p.m. Gave up and went to bed. I called ATT back again from my work on WEDNESDAY. Still no service. I called them back again on Thursday from my work. I asked to speak to a manager. They stated I had to have a call back number for later in order to take care of my problem. Really? This is why I am calling you from somewhere else and paying a monthly bill to you!! Finally they stated a tech. person would be there between 12 and 4 p.m. today (Thursday). I got home from work they had already been there. The phone is now working almost a wk. later. However, because the problem was found inside I will have to pay the $99 fee. I did not touch the wires that hook into anything. The first tech. person is the only person who worked with the wires. My internet and phone worked fine for a year. Then first 2 technicians agreed it was an exterior line on Blair St. Only the last technician said it was an interior issue (which is a $99 charge).
I feel as though this is terrible service from ATT. I was always satisfied with them before, but this experience with them has been a nightmare. I have not received a bill from them yet. However, I should not be billed at all. I missed a full days work and was on the phone with them 3 evenings. Therefore, I do feel they somewhat owe me!!
Had to purchase a new phone.Went with the cheapy.You used to give this to me for free when I signed a new deal.When I got it home I could barely hear it more than a few feet away.(And no don't dare ask me about the volume control)When I researched in the phone I discovered I only have a single ringtone! When I went to the app center I found I would have to pay 2.50 per month for a ringtone!
Let's see now,you sold me a phone you knew was piss poor and that I would have to pay extra just to make it acceptable to me.
The reward here is for me to take my business elsewhere.The idea of rewarding someone who's policies are an intentionally designed screwing is not acceptable to me.
So,screw you cocksuckers
When the Phillies or the Eagles have a home game I get little or no cell service when I am in my home. I live in South Philadelphia in the shadows of both sports arena's. My daughter is a RN and she is on call on weekends and most of the time the Eagles or Phillies are playing when this happens she is unable to receive any call or send any out same with me I cannot use my cell phone I asked AT&T to let me out of my contract with no cost to me they will not do it , I pay close to $300.00 a month for service and I feel I am being cheated they are stealing from me each month. Last year I tried a device that AT&T sent me it did not work . This is not fair I pay my bill every month and I have been a AT&T customer for over 15 years. I haven spoken to several AT&T employes and nobody can help with this matter, The only thing for me to do is to move on to Verizion they are not having this problem. I gave AT&T 2 years to fix this problem and still nothing .
Hi we have been loyal AT&T customers for a few years now. All way fine until we moved we currently have no signal anywhere especially in our house we have to go outside to place phone calls. This is wry unpractical as I have two young daughters. In fact when I went into labour with my second I could not contact my husband cause guess what no signal either at my house or where my husband works. We have complained several times to at&t however switching towers and booster thing does not work. We asked to cancel lines and switch provider as feel it's unfair to pay for service that we are not reciving and it's dangerous for me not to be able to contact anyone whilst at home with two little ones. However AT&T will not let us with out a 140 doller fee despite the fact we only have a few months left.
Before AT&T downgraded our Internet, it was OK, not great Internet. Now they have downgraded our area and we pay $33 a month for horrible service. Not just horrible but below horrible. I do work from home and it is almost impossible to get anything done as fast as I was doing, and that wasn't that fast. I cannot believe that you,AT&T have the gall to charge $33 for a junk Internet service. When I was getting OK service I was paying $39. $6 less is way too much to pay for what I am getting now. If I could get something else for less I would be gone. I have already changed my phones because you upped my phone $50 more. AT&T, you are a mess!
I ordered a smart phone through Frontier Communications. Have now spent over 17 hours trying to clear up the confusion over my billing. Yesterday I was on my land line for 2 hours and 40 minutes regarding this situation with both Frontier and AT&T. I was billed by both Frontier and AT&T for a 507 area code (Grand Rapids, MI), and for a Land Line. Neither of these are correct.
I live in Edmonds, WA. The billing began on Feb. 8, 2013, and I did not receive the cell phone until Fe. 14, 2013. I paid the original bill to your company, and have also received two refund checks. Bill paid-$102.73, refund checks-$42.60, and $23.62. The cell phone # that I was given on Feb. 14th is area code 425. I requested a Senior Plan, confusion here as well.
I have never had a land line with AT&T. To date, I have now paid only $4 less than the bill from Frontier. I presume the Late Fee was dismissed–how very thoughtful of your company! It is obvious that my time and trouble has never been a consideration, and I am quite sure that if any other questions arise regarding your billing, I will throw the phone in the trash, cancel my service with both Frontier and AT&T.
Your disregard for customer satisfaction is blatant, and I am most unhappy.
I am customer with ATT from the last 20 years,ever since i moved to my present home in 2009,i have very poor ,week wireless signals most of the time the calls are dropping and dont have a single signal bar,i called millions time ATT and have been admitting they are planing to fix or install new tower in my area,and have many other complains as well,but at the same time,on the upper lever they wont do any thing,instead ignored.
i called again on april 1st,2013 ,i was on phone 2 hrs,after all that time,the tech dept,Amy tech support,completely ignored and lied to me that there is no problem in my area and refuses to fix and was very rude…… ATT is completely out of control and sucking our hard money and not sincere with customer ,its shame for that big company to ignore and ripp off customer with poor service
On Weds March 20 my DSL was disconnected by AT&T- not by my request. It took one week, 7 hours on the phone and talking to 15 different people before they were able to reconnect my DSL. It was an extremely frustrating experience and I worry now about a future unauthorized disconnect. How was this able to occur and why was it so difficult to resolve.
I am writing to express my extreme dissatisfaction with AT&T' billing/customer service. I signed up with your wireless service, I am customer for over 5 years and every month I have to spend 1-2 hours dealing with your customer service/ billing. You have fraudulently, charged me for a service/subscription that I never ordered or applied. I am not sure how many previous bills have I been charged. Your billing is so complicated that without an accountant, it will be very hard to understand all the charges and prorated amounts.
I can't spend 1-2 hours every month to fix your billing system issues and track all the credits and changes month by month. I am still working with your customer service. They told me I will get credit next month. This month they told me next month. Plan Changes: Data Plan automatically changed. New data plan added and then different charges prorated amounts with many dates made it so confusing that I can't understand it. Customer service told me they can't do anything because those are legal but can explain it to me how 2 months data plan be charged in one. They told me this is how prorated works. Well, I don't understand.
DataPro 3GB for iPhone on 4G LTE with VVM 29.00CR. This plan is $30.00 per month. You removed this plan on 02/26. You received a credit for the days you did not use this plan 02/26 – 03/24. DataPlus 300MB for iPhone on 4G LTE with VVM 19.33. This plan is $20.00 per month. You added this plan on 02/26. You are charged at the new plan rate from 02/26 – 03/24. DataPro 3GB for iPhone on 4G LTE with VVM 29.00. This plan is $30.00 per month. You added this plan on 02/26. You are charged at the new plan rate from 02/26 – 03/24.
The problem is I have NEVER-EVER gotten a bill for the correct amount, every billing cycle I have to call to get the bill corrected. It takes several calls for me to get at least closer to what it is that I am supposed to pay.
First issue with that is that I don't have the time to be on the phone to get a bill adjusted (when is supposed to be correct from the beginning) . I work full time Mon-Friday regular business hours, I have to use my 60 minute-2 hours every time I have to call. It is exhausting and this situation is getting old.
I feel like a recording, every month is the same issue. I have to repeat everything over and over from names of previous customer service representatives- supervisors, pieces of conversations, prices, what was said, what was being done. I am extremely dissatisfied with my service; all I have asked for from day one is that I get what I was promised. I don't want any account credits; I don't want any unnecessary service.
My bottom line is that I don't care who has to take care of my issues, but somebody has to do something; As a customer I have rights, I am entitled to get a service I was offered. If you as a company are not going to honor a product-service package you are advertising than you need to shut down your business.
It is not fair for people like me that struggle through life trying to make a decent living that companies are trying to get advantage of us stealing our money- making fake offers. I want you to do an audit of all my bills since I am customer and send me a confirmation about any/all fraudulent charges for subscriptions you added to my account without my permission. I am so frustrated that I told them to cancel all my phone lines and they did it in a heartbeat.
I want the service I was offered, a simple bill that I can understand, and/ or the opportunity to cancel my contract without any penalties or fees.
ATT uverse is a rip off, I want to warn every last one of YOU not to sign up for their service. When I moved into my apartment several months ago I had no choice but to sign up for their bundled package including phone, internet, and a television services. I have to say that the first month was cheap as expected, then the horror started.
Each month my uverse bill went up, and each month ATT was harder and harder to call on the phone. I was tired of being put on hold, only to have to threaten to cancel just to get part of my money back.  It's funny how the words "terminate" can make you money with their outsourced customer service reps. Just threaten to cancel and they give you all kinds of discounts.
Why don't big companies like ATT care about the customer anymore!?
I am writing to express my extreme dissatisfaction with AT&T' u-verse (billing/customer service). I am a relatively a new customer, I signed up with your U-VERSE bundle service because after researching carefully and calling different companies you offered the best- internet/cable deal. That is exactly when all my problems began.
I am a single mother of two that currently lives in a budget. All my bills and expenses were planned based on how much I could pay for each- my cable/ internet budget was 75 to $80 per month; based on that my search for company that could fulfill my expectations begun. I came across many dif companies that offered similar plans but because AT&T offered the best I signed up with you- <<also the fact that the AT&T is a reliable and well known company.
After the first bill everything change. When I signed up I was offered a combined bill $72.99 per month (out of which internet was 14.95 and 1 year contract with $57.99. The problem is I have gotten a bill for the correct amount, every billing cycle I have to call to get the bill corrected. It takes several calls for me to get at least closer to what it is that I am supposed to pay. First issue with that is that I don't have the time to be on the phone to get a bill adjusted (when is supposed to be correct from the beginning) . I work full time Mond-Friday regular business hours, I have to use my 15minute breaks and my 30 minute lunch every time I have to call. It is exhausting and this situation is getting old.
I feel like a recording, every month is the same issue. I have to repeat everything over and over from names of previous customer service representatives- supervisors, pieces of conversations, prices, what was said, what was being done. Finally AT&T sends me because is their billing (they can change charges/ they don't understand why their bill is different <>. I am lucky whenever I get a customer service rep that cares enough and tries to help.
I am extremely dissatisfied with my service; all I have asked for from day one is that I get what I was promised. I don't want any account credits; I don't want free fancy movie channels, all I requested was 1 Spanish channel and some cartoons channels.
They give me a monthly $5 credit (but I have to call every month for it), a whole different deal, they always say they can do anything, they don't have such package, they can't do anything about my bill (and they send me back to AT&T because I did not signed up for services.
My bottom line is that I don't care who has to take care of my issues, but somebody has to do something; whether is AT&T or whomever I want my bill to be correct without me having to call every month. As a customer I have rights, I am entitled to get a service I was offered. If you as a company are not going to honor a product-service package you are advertising than you need to shut down your business. It is not fair for people like me that struggle through life trying to make a decent living that companies are trying to get advantage of us stealing our money- making fake offers.
I want the service I was offered, and/ or the opportunity to cancel my contract without any penalties or fees.
On January 22nd at approximately 4:45 pm, I attempted to use my phone and there was no dial tone! Nothing! I went to my door and noticed an A T & T U Verse van across the street. I yelled to the driver who was busy packing to end his day, and asked if he had messed with my telephone line. His reply, in essence, was "No. Not yours. But I did notice your line on the pole seemed to have some activity possibly made by squirrels or chipmunks. You should call and inform them." Being of unsound mind, I returned to my phone site but of course had no signal so how could I call them. Your prompt attention to this matter will be appreciated.
I went to AT&T store on sahara and decatur, las vegas, NEVADA. I spoke to their manager (Mitchell) and sales rep (Natalie) regarding about my extra charge on my monthly billing. I was paying extra charge of 9.99 monthly since July 2010, the charges was about celebrity games. The manager checked my billing history and told my that I was paying it since July 2010, he told me that you have to call customer service and there is nothing he can help me and I was told from (Natalie) that it is my fault for not checking my monthly charges, she stated that our company has million of customers and we don't have time to check everyone. The manager just walk out and stated that you can give customer service because I can't not help you. Called customer service and they said that they can only give me 6 months refund, I wanted them to do right way, give me my full refund and at least apologize for the way I was treated. I was been with this company for a while now and I expect them to be honest and professional.
I purchased an I phone 4 plus case and car charger from the AT&T store in Gulfport, Ms. The salesman picked out the car charger and put in my bag. They were out of phones so it was shipped to me. When I received the phone and tried the car charger it did not fit. He had picked out and sold me one for the I phone 5.
So I went to the store in D'Iberville,Ms, the Manager Jason Holder was very RUDE and would not exchange the charger. I understand if he could not exchange the charger, but he did not have to be rude and abrupt. But I should have known, we have never had any good experiences at the AT&T stores. We are only with your service becauce my husband was with AT&T thru Northrop Grumman and the nice folks at Sams Club.
Based on my expereinces You would be better off closing the AT&T stores. While looking for your complaint email I found many other folks have had problems at the stores. I must say I have had good service on the phone, but the stores are your reputation. Please call me for a follow up. My husband does not appreciate someone being unnecessariarly rude to me.
I am sure your company is grateful for my business however I am not grateful to have switch to AT&T from COX. I have had issue after issue with your company and the only service you provide me is internet. I signed up through DirecTV and had to use your company for internet since they did not provide this service. Its took me 3 weeks to get a modem as your company kept pushing back the date of delivery which was a hassle since I work from home and that was my only source of income.
It was around the holidays and I lost 3 weeks of pay to contribute to my family. Finally after consistently pushing them they sent a tech out with a modem. He then started complaining that the wiring was a mess. I questioned this since I had COX there for years and the service was flawless. He made a mess in one of the rooms with wires and we had to walk around them for a week because we did not want to move them. After I had pushed to get this modem the person on the phone stated I would not have to pay for installation. I confirmed this 3 times with him because I was so upset. He stated he made the notes.
We then went a week with out internet (Making 4 Weeks no pay for my job), because the modem was faulty. They bought out another one and it finally worked. But then the technician told me that I needed to mail the faulty modem back or would be charged for the cost of the equipment, He gave us no box or return label just a location and stated they would know what to do with it. We spent a total of 5 days trying to go back and forth between this location, other locations and your customer service department because when trying to mail back every location provided turned us away. Finally we got a hold of a person who emailed us a label, (WOW this would have save me precious time from the beginning). And we finally got it mailed.
Now my problem is with billing. I set on the phone for over 2 hours and 53 minutes trying to get it resolved with this department because I was told by DirecTV it would cost me $19.95 a month for internet through your company and the bill I received was over $200.00, Now I have a 2nd bill because I haven't paid the first one due to trying to get it resolved, and the total bill is now almost $500.00, really for internet. Your company is charging me over $200.00 a month. Installation is still being charged from what I see. The person I spent all this time on the phone with must have given up because he sent me back to customer service and at this point I was not willing to sit on the phone another 3 hours to start all over again.
If this issue is not resolved you can cancel my service and I will go through DirectTV since they do have an addition 3rd party internet provider, but I choose your company since my cell phones are through AT&T, which I have had over 13 years by the way. Same numbers and same account. Switching to your company has not only caused me financial issues but stress and strain. No one should have to spend this much time trying to get help.
I purchased an iphone5 and a contract (2 yr) on my husbands discount site for AT & T. Well they sent me an email for confirmation and when I got the first bill and all subsequent bills the discounts were not as stated on the confirmation email. I contacted you and was told that the discounts can't be give on the phone charge even though the confirmation email shows it.
I want to know why your company is allowed to get away with disceptive (fraudelant) contracting. Because I am now committed to a 2 yr contract that is not what was originally agreed to.
My husband and I were in the store to order new phones, and the red Nokia 920 cell that I wanted was not in stock. It had been ordered for me, and arrived within the week just as I was told it would. I want to express my sincere disappointment in the wait time of almost 2 hours–I experienced when picking up my cell phone from the store. The excessive wait I experience occurred at the store on Atlantic Boulevard, Jacksonville, Florida. My original salesman, Robert was not at fault! He, actually was the only salesperson working when I walked into the empty store that had one other customer. There was a young girl at the front (I guess a greeter) and three, yes three other gentlemen (sales, or managers—do not know) fiddling with merchandise display boards on the walls in the store.
Since I saw Robert was busy, I went to the opposite side of the store after I noticed another salesman come from the back, Robert was still working diligently with his customer, so I asked this other salesman about my phone order. He said he was busy on the phone in the back, with a customer but would help. Another 10 minutes or so had passed when Robert came over acknowledged me, and said he would be with me in a moment—he was still engaged with the customer he had been working with since I had come in.
What was extremely frustrating was three, yes three others (who obviously were employees )fiddling with taking down and changing (advertising) wall boards while a customer waited, and waited for over an hour! They found that task more important to do than waiting on a paying customer (and needless to say phones and phone service is not cheap). I worked in retail for 15 years, and that type of work they found so important to do at that particular time–while a customer was left unattended seemed to demonstrate poor managerial decision-making, and equally poor customer service.
My whole experience in the store took almost 2 hours! One hour plus of waiting, and another approximately 45 minutes, because the "voice mail" was not operating correctly. Robert was working feverishly with tech support on the phone, and I waited outside in my car. By now I was too upset because I had many errands to do on my day off, and this was taking way too long for a store that had only me in it at this time. About 15 minutes later I returned inside the store, and Robert informed me the voice mail problem had been solved. When I asked how, he told me another salesman (maybe one of the three wall fiddling guys?) help him out. Once again, my salesperson Robert, was wonderful. But his co-workers seem to give him no visible support until…well, I do not know who or when, but I think it is reprehensible that no one helped him out before so much time had elapsed.
Separately, I was given as part of a promotion–a free black wireless charger. When I had inquired about a red wireless charger to match the red phone I was picking up, I was told only white or black was available. Right about the time the whole pick-up, and voice mail debacle had been satisfied (approximately 2 hours later), one of the "wall" guys came out with a piece of paper with a item number on it, and remarked—you can get the red, but it'll cost you $50.00, and then he returned to wherever without another word being said.
This felt insulting to me because he had made no effort to help in any mode or manner previously in the last several hours, and when he did speak to me—it was to ask for more money. More $$$ for that type of service was just appalling, and left me really dismayed with the entire transaction.
I called customer service tonight and spoke to a cancellation dept. associate as well as her manager. I believe her name was Sara. My husband recently passed away on 9/1/12 and he had a wireless contract that expires this June. I have been cutting my expenses and have cancelled my landline so I've been using the cell number and paying my bills on time every month.
My daughter has offered to pay for a cell phone for me with her current provider to help save me money, therefore me calling AT&T to ask how to cancel my late husband's contract and waive the termination fee. I was told by both people I spoke to that they cannot do that because I have used the phone for my own purposes.
I was trying to do the right thing and let them know why I wanted to cancel and they said that I would be responsible for the fee because he was my husband. I did not sign any contract and in fact it took my husband to call AT&T to even discuss any issues over the phone with me before anyone would even talk to me.
So why is that different that he was the primary provider and unless he gave permission for anyone to speak to me he had to give his consent. I thought that AT&T would have been more sympathetic to my circumstances but apparently not.
I work in a customer service field and I would hate to think that the company I work for would treat someone this way. I will continue paying the $75 a month, even though it will be a hardship for me, and believe me I will cancel the day the contract is up and tell everyone I know about the service you get from AT&T.
I closed my at&t account and paid my final bill of 21.66, and they say i owe them 5900 + dollars, for international calls,I thought I was on international calling plan but I guess not, but why was I not told of this outrageous amount earlier? I am unable tolog into my account online now, and i ask if they can reduce it and they say no, I ask about getting on a payment plan and they say no, I have no way to get that kind of money, SHAME ON AT&T, I filed a complaint with the fcc and I will be filing a complaint with the better business beareu, I will dispute any negative marks on my credit report, customer service is terrible, and i get put on hold for 30 minutes, THANKS FOR ALL THE EXTRA STRESS
On December 27,2012 around 12:10 p.m. about my service been cut off , and a representative came to the phone and stated it was because the payment arrangments had been broken. I was shock because my payment wasn't due until the at Friday but she stated it was due on he Dec. 24,2012 and I told her know way because I didn't get paid until that Friday. She stated know when your phone is turned off you need th full past due payment or you need to speak to a Supervisor and I said OK. I waited about five minutes for a rude SUPERVISOR Mrs. Jennifer Banks ID-JB330 and I explainted to hear the reason for wanting to speak with her and she didn't hear my story it was basic pay the past due or that is it, but I would like for someone to pull the phone call because it was just too much to talk about. Found out on my bill they had been charging me for a phone I never had was explaining her the situation and she stated you should have been looking at your bill and you will have seen the charges. She had me on hold for twenty minutes reviewing my acct. and told her I was at work thinking she would have said let me call you back when i complete my investation but no she made me wait. I think the part that really took the cake was I was so mad was crying and she didn't even care she stated everytime you call seem to never understand but I told no one person understand on the same level and you can hear everything in the tape. Also stated you want to cancel your service right know instead of trying to work with me and I've been with the company two years and my contract will be on Dec.31,2012 and I will not renew my service. If she is talking to her valuable customer how in the world is she treating her employees if you continue to have on your staff look for decrease in sales, and serious customer complaints. Please I strongly urge to listen to the tape so you can understand my sorrow having to leave ATT because of a rude,rude, supervisor. Just think how many times this could of happen and know wanted to get involved with the complaint but it doesn't hear will e-mail the CEO of the company if this what it will take for someone to remove her from the Supervisor position.
I have been a customer for about three months the first bill I was charged 72.00 including insurance I did not sign up for. I called they said I would get a credit but I had to still pay the 72.00 which was debited out of my bank account. was very upset. The next bill comes I have a 25.00 credit but has been double billed for services bill total comes to 101.00, I was so mad, I called and was told I was double billed and it was a glitch he would take off the extra 40.00 that I did not owe, he even connected me to the billing office where I was told they would only charge my account 61.00. I got charged 81.00 out of my account. I was signed to a bundle home phone and internet for 48.00 plus extra 10 for modem. I cant afford to be debited out of my account random amounts. then get a credit but bill me more next month. I was told this was the best service to have. I decided to try AT@T. I have been upset every month since I have had them with this bill. I would like the extra 20.00 I was charged to be put back on my account. I want to be charged what I agreed to nothing more or less my bill should not be more than 62.00 or less. This is not very good service, adding insurance and then constantly over billing making me pay and offering credits that dont make a difference because you get that back in bogus billing . My address is 116 Engleman ave apt G, Burlington, N.C. 27215
AT&T hijacked my yahoo e mail and replaced it with their own, added several addresses to my contact list and will not accept them as legal addresses, i want my yahoo e mail page back and i want AT&T the hell off my computer and out of my life, they are as bad as the U>S> government about being obnoxious, arrogant and great rip off artist. you also have a stupid way of making this site hard to use.
I called At&T on December 7th 2011 to inquire when my contract end date was. I was told by the CSR my wireless contract would end January 4, 2012. I wanted to change services. I cancelled my contract the day after the informed date and later received a bill for $1000 in cancellation fees.
I called to inquire about the bill and was informed that my contract did end January4th on MY cell phone, however the contract end date on the other 3 phones on my account did not. Hence, the cancellation fess for each phone! They had a record that I had infact called AT&T on December 7th, but since they could not verify the content of the conversation I was liable for the fees. OMG! Really? How stupid do you have to be.
Why would I intentionally cancel 4 phones early?? I wrote several complaint letters and NEVER received one reply. Oh wait, yes I did, when they sent my account to collections!!! I had to pay the fees to save my credit. But I think it is an outrage that #1 cancellation fees are ridiculous expensive for no reason #2I never received one reply from AT&T #3 they are so stupid and lack any common sense to realize I called to find out when the contract on my ENTIRE ACCOUNT ended!
It seems absolutely absurd that in order to speak to someone about telephone problems, you have to wait ten minutes (at least) in order to speak to anayone, and then sometimes, you are cut off, or you deal with someone who is clueless as to what the problem may be.
I have had AT&T just about all of my adult life, and have been a very loyal customer. I recently got my wife an upgrade, and got the Apple I phone 4S. I was planning on doing the same thing for myself, but I couldn't until July of 2013. I let my son use my upgrade a while back, and because of that, I can't get one. I know we have to have rules, but for a customer who has been with you well over 20 years, you would think you could make an exception.
TI am writing this letter regards to AT&T monthly service hidden charges. I been with AT&T U-verse Internet Service for many years. However recently I realized they are applying hidden charges to take full advantage of there customers. Month of April 2012 I was behind on my monthly payment for few hours and as I realized disconnected internet service; with in second I paid $29.99 service charges. However, I was reviewing my monthly bill online and realized AT&T charging $30 restoring fee, $5 late fee and $5 convenient fee.
Added all up to $40 extra fee charges that is more than 130% late fees charges top of monthly bill. So I called AT&T customer service and spoke with Katrina id# MJ6810; First she refused to understand my question and than she applied by saying these are AT&T terms and conditions. So I asked to speak with manager to understand why AT&T charging more than 130% late fees charges top of monthly bill of $29.99; total = $69.99. Manager Name:
Sandy id# SS11E, spoke with me for more than 30th minutes however same respond. ("130% fees charges is AT&T term and condition and we are following the company policy."). I asked please explain what and how AT&T asking 130% late fee charges and what work AT&T did in few hours that costing me 130% late fees charges. In return no clear respond; so I asked to speak with her manager. Sandy asked me to wait for 24 hours for her manager to call me back. I am very surprised and disappointed with AT&T customer service. AT&T is taking full advantage of there customer and if you ask a explanation, AT&T respond to wait for a phone call.
Please AT&T I am requesting further more information regards to this issue. Also during 2011 I had many times disconnected internet service which I had called several times. I need copies of all the work orders and complaints I made during 2011.
I bought a iphone and case from an AT&T store for my wife. The wife wanted a different case. A few weeks went by and I tried to return it. There was a 30min wait! There were only about 15 customers in the store! I said, why don't you have a register that caters to quick transactions like a refund.
They were like, ya, that would be better, but we don't. I got upset and left. I tried again a few weeks later and the same thing. Too long of a wait. I tried again a few months later in the morning and they said they can't do a return past 30 days. Weak! Any other big box store would be like, "ok, let's see what we can do". And maybe offer me a store credit.
But no, not the AT&T store. I have a family plan cell phone service, U-Verse (with cable and internet) and a home phone all through AT&T. And now I'm really ticked off over a dumb $25 case. What I probably hate the most of the situation is there is nobody to complain to within that organization. There is nobody to stick it to. Just left here to simmer in my angst.
The reason not listing name is no one returns AT&T  compliants in past. Many citizens here in town have continually complained about the service at the store at IH45 and SH 30.I have been a customer a long time both landline, mobile, and work mobile. I filed a previous compliant on same store two years ago trying to get my work phone fixed cause of problems. They did nothing for me. I even purchased my phone from that AT&T store.
I had to go to Bryan and get it fixed and they were friendly. Had problems a few months later and went back to the Huntsville store to no avail. I went to Bryan and made it work. Was told it would probably have problems down the road. The Bryan AT&T store worked with me and I upgraded and got an iphone. No thanks to the store in Huntsville where I lived that did not care about my business.
Seems all they ever want is sell sell. One of my sons needed a phone. Could not work with the local store, just guess where we had to go. I then took my second son to the store in The Woodlands because local $300 or so dollars because it was not covered under AT&T insurance. I asked is that all they had and told yes. I asked about rebuilt phones and she then said store had rebuilt (cheaper phones) in one section on wall. OK we going to buy him one. She asked for the phone number and gave her number.
She asked name and told her under wife's name cause under family plan. She said that she had to call her to get vertified, I told her not necessary because the other locations when purchased phones never asked it, all AT&T and better service. If it was not an emergenccy cause he needed the phone when going to work early in morning, I would not have purchased from the Huntsville store because of their rotten service. I called my wife on my cell phone and handed it to the girl to get whatever she wanted.
Big Mistake–Why–Read this and if it does not upset you then I know you will not take any action against this store here. I get my phone back from her, did not listen to their conversation. She ask for the money and I pay her. I then get a phone call from my other son who asked what has happened to my son. He tells me this woman from AT&T cause about needing info and phone broken. Whatever was said, my wife thought something serious happened.
I was speaking with another customer that knew me inside the AT&T store when this happened and waiting to get the phone set up. I tell my son on the phone what happended because my wife was out of town at his town. He tells me the call upset her and she got worried. I get home and talk to the manager named Andrew and tell him how upset I am. He said he can relate, but it is FFC rules that all this had to be answered, this is bull.
I told him this because I have been in the store before seeing other AT&T customers getting stuff update when husband not with wife and no calls required. I have only experienced two people in the Huntsville store since they opened that have good servie and none of them management.Your current manager is not customer friendly at all. He would argue over the phone. Now do you see what kind of problem you have here, many people would like the store to be more customer friendly.
It will be a long while before I step back in this store because I do not wish to support it because of its bad personel. I will continue to use Bryan and the Woodlands like so many here because of the friendlier staffs.
I was told that if I switched to AT & T high speed internet service that I would get a $100 rebate check for the modem that I was billed for which would make the modem free. This was not the case. After being on the phone for almost 2 hours I was then offered a $30 credit on my bill or I could hold and talk to a supervisor regarding the rebate I was offered.
I opted to hold and the lady in consumer affairs stated they did not offer me that deal and that she would be will to give me $87.05 for the inconvience but I would have to pay for the shipping which was $12.95 I informed her that I should not have to pay for shipping when I was told it would cost me nothing to receive the modem. I am so mad because I have now cancelled my time warner account to switch to AT & T and I did not receive what wast offered to me and also my internet hardly works it kicks me out every 15-30 mins.
This is the second time they have promised me a rebate and they never send any rebate the first time was in I think 2008 when U-Verse was fairly new in my area and they promised me a rebate for signing up for service and when I called to inquire about the rebate they had no clue of what I was talking about.
(1) I signed up for the $14.95 a month internet access plan. I was told that I would have to pay more at the start but then I would receive credits for the over payments in a few months. DID NOT HAPPEN! (2) I was told that I had to pay $100.00 for their modumn, even though I had several of my own already, but that I would receive a $100.00 rebate check in a few months. DID NOT HAPPEN!
(3) Several months later my mother died unexpectedly. Then after 8 months I had to move in with my father, who is going blind, to take care of him. When I called to cancel my service I was told that because of the circomstances I would not be charge the early disconect fee of $75.00. Since I had a credit I was told that it would take a few months to get the check sent to me. DID NOT HAPPEN!
(4) My November 2011 bill showed a $160.00 CREDIT! I heard nothing during December 2011. I had the service cut off and moved out midway through December. I received a LAST BILL in January stating a $55.00 CREDIT. (5) I went by the AT&T store outside the Beavercreek Mall, Beavercreek, Ohio). The person there called and talked to someone else and I was told that the statement was correct and that nothing more could be done for me since my account has been zeroed out.
(6) How can my bill go down $105.00 for only 2 – 3 weeks of internet usage, in December, that was suppose to be only $14.95 per month? Also, what good is a $55.00 credit or any credit when I no longer have AT&T? I was warned by many people no to go with AT&T but the sales lady was very nice and convenceing. I have sure learned a lesson!
It has been about a year and a half since I contacted AT&T to partake in their promotional ad for a $14.95 DSL internet special. I called AT&T on November 15, 2010 to be included in this special, and was told that special installations would have to be done before the special could take place. I scheduled an appointment for this installation on November 19, 2010 and received excellent service from the serviceman. However, it became obvious that after three months, AT&T failed to honor that special DSL rate.
When I received my February 2011 statement, I saw that the bill reflected such a high rate I decided to call to find out why there was such an increase from the previously quoted promotional rate. After talking to at least seven (7) different representatives and being placed on hold for as much as 10 to 15 minutes at a time, I was told there was no record of my every being given the special. In fact, there was no record of any serviceman being dispatched to my home for DSL service installation.
Although I have expressed my dismay regarding the decision that there was no record of the November 2010 promotional offer, I was willing to accept another offer with some type of credit for the error ($19.95). Several representatives told me they could not offer any credit from the previous error because there was no record of my request. Also, I was told that AT&T did not expect so many customers to try to take advantage of this offer, so they did not have the staff necessary to man this offer.
After several calls, I was told that the situation was being looked into, and someone would get back with me shortly. I have tried to contact someone/anyone regarding this situation for over a year now, but to no avail. I just wanted to let AT&T know that I needed to work out a plan with them that I could better afford. Nonetheless, I kept getting charged whatever AT&T wanted to charge me and no offer to work with me regarding these charges.
I have been a valued customer for over nine years now, and would like to have AT&T contact me to work out some type of credit arrangements to continue my phone service. The land phone service has been discontinued because of the DSL dispute.
To whom it may concern, My 83 year-old mother, who lives in Jacksonville, FL, is having a very bad experience with her AT&T service. Because of some health concerns, we recently moved her from a house she's lived in since 1953, to a retirement facility. I will tell you up front, that she doesn't like change, and doesn't do well with change. She has had the same phone # since 1953, and we were hoping she could keep this #, for sentimental reasons, and to have one less stress during this difficult time.
I went down to FL, to help her move, after Christmas, and on December 28th, 2011, I called AT&T, to transfer phone service. The representative told me, that to keep her old phone #, she would have to switch to U-verse. So I agreed. She proceeded to tell me that my mother wouldn't have service until January 20th 2012. My mother moved on December 29, 2011, and had only her cell phone, which doesn't work well in her new apartment. Then, on January 20th, she received a huge box of equipment that she was supposed to hook up to get her service. She said the box was so big, that she couldn't lift it, and had to get help to get it in her apartment.
She didn't know what to do with it, and really didn't want it, because it took up too much toom in her tiny apartment. My mother has a computer, but doesn't use it, and doesn't want to use it. She only wants phone service. On January January 23rd, I called AT&T, and literally spent all day on the phone, between getting put on hold, or getting disconnected, and talking to about six different people. I was very frustrated, and my mom was so stressed out and depressed, I was very worried about her. I told AT&T that didn't want U-verse or the equipment, and to switch her back to traditional AT&T service.
They told me that they could do that, and she could keep her old phone #, and she would have service, as soon as she called a phone # and activated her phone. Well she couldn't get a dial tone to do that. Finally, a new friend of her, an 89 year-old man, who is retired from AT&T, spent hours on the phone, and found out that to switch back to AT&T, she can't keep her old phone #. She is supposed to get service on Febuary 3rd.
I hope that my mother will not be charged for service, for the last month, since she hasn't had any service. I also hope that someone from AT&T can come and take away the U-verse equipment for her, at no charge. I am in Fort Mill, SC, a six-hour drive away, and am not able to do this for her. Your assistance in this unfortunate matter would be greatly appreciated. Thank you.
Well it all started the day I decided to get AT&T wireless internet, I go to the store and the girl there was either anxious to sell me a router or did not know what she was doing,because she charged me and said thank you and was on my way, so i get home and i called cust service, And they tell me i had to go back to the store to verify my id i dont live close by actually i live very far from the nearest store so i asked if there was anything they could do, and they did they tell me it is scheduled to be done in two days. So i wait and nothing happened so i called back apperently there was a mix up so they rescheduled it finally I get my AT&T internet connected so i think everything is OK.
Then I look at my bill and to start off I was set up in the 19.99 plan the pro plan and was getting charged 82.50 so i called to complain and they fix it so it was done after a while I was getting charged the amount I was told until now, they are charging me 35.57 for Nov and 86.10 for Dec I asked why and without telling me they changed the plan and they stated that they sent me emails when I didn't even get one now I am trying to resolve this problem and AT&T keeps hanging up on me or transferring me to the main line.
This is ridiculous I have been on the line for three hours now and they haven't been able to fix my problem.Help me please!!!!!!!!!!!!
Recently, I requested a MAC order to disconnect my existing DSL service and have new DSL service installed on my home phone line. The customer service representative was very happy to assist me in this request and told me the new DSL service would be up and running by Wednesday, November 2, 2011. It was. On November 10th I talked to Shawna from AT&T and had them disconnect my original DSL line, explaining to her I now had DSL service on my home phone line. She told me that would take a couple of days to take effect but they would pro-rate the disconnect to November 7th since I was already using the new service since November 2nd.
On Saturday, November 12th I lost both DSL services. When I called the tech services department on Monday, Ken told me he would find out what happened and call me back. I waited for his call and when he never returned the call I tried to call back. Unfortunately, not only was my DSL disconnected but now my home phone service was also disconnected. A tech came to my house on Tuesday to see why I was having DSL problems and told me there was nothing he could do without phone service. I finally got a hold of Jeremy at 10:45 for a reconnection.
He told me both lines were disconnected because I was deceased. I assured him I was not deceased and requested that the phone be reconnected. He did this and I was up and running within 30 minutes. Unfortunately, now my DSL was not. Jeremy didn't know why this did not come back also and sent me to Sara who in turn sent me to Brad in Little Rock, Arkansas.
Brad could not figure out why the DSL was not working either and sent me to Jason in Texas. Jason worked on the problem for a while, could not get an answer and sent me to Martin in San Francisco. Mind you, it is now 12:07 PM. I have been talking on my cellular phone all the while and using up my minutes (by the way it is NOT an AT&T plan). Martin finally explained to me that when they reconnected my phone service even though I have the same phone number, I now have a new account number, which in turn needs a new DSL order to be completed. In light of this, he, being tech support, cannot complete that request and sent me back to Carla in Chicago.
Carla, I may add, should NOT be in customer service. She was the rudest person during this whole ordeal. As I told her my story and requested to have new DSL service on my new reconnected, old phone number, new account telephone line, she informed me that DSL was no longer available in my area. It was strange to me that I had just had DSL service two days prior to this. As I informed her of this she continued to talk, very loudly, over me and said I could not have my DSL back. I explained all my neighbors had DSL, how could this be? She said I would now have to get U Verse.
When I explained to her I didn't want U Verse, I wanted DSL she told me I could not have it. After asking to speak to a supervisor and waiting another 20 minutes, she told me that one was not available to speak with and she would "see what she could do". She came back on the line and informed me she would put in a request for the DSL to be enabled again in my home but would not have an answer for me until late Thursday, November 17, or Friday, November 18, morning. Mind you this is Tuesday, November 15.
I have been a satisfied AT&T customer up until now. I work from my home so not only am I unable to work, I could not receive any phone calls on Monday or Tuesday until around noon, and I have used my cellular phone minutes on basically one telephone call to AT&T that lasted 2 hours. I would hope you would reconfigure your customer service to have it done locally again. In fact, Steve, another AT&T rep called from the Philippines on Wednesday night trying to get me some answers! Unfortunately, he couldn't either.
Jeff, the local tech who did come to my house was the most helpful representative in this scenario; one man out of six representatives in five states and over seas who was able to explain and help me.
Of course Friday came and left. I finally called Internet Services on Friday, November 18, at 6:00 p.m. Veronica, in the Chicago office, was more than happy to set up new DSL service for me. Unfortunately, she was unable to have it "installed" until Monday, November 28th at 8:00 p.m.
Not only did Carla, who told me I could not have DSL because it was no longer available in my area, did not return my call as she said she would, she also gave me false information that I could not longer have DSL and I now have to wait another week before it is installed. I feel if I would have placed the order on Tuesday when this all happened, I could have been up and running the week of November 21st instead of waiting another week.
After going to my local library to check my email, since I had no internet service, I found that AT&T had sent me a customer satisfaction survey. Only after filling it out with all dissatisfied responses did Nick, a representative call me on November 21st to see why I was dissatisfied. I told him my whole story but of course he could offer me nothing except sorry for my inconvenience.
Well, Monday, November 28th comes, still no new modem/router sent by AT&T. Finally at 4:00 UPS delivers the modem while a tech is here. He connects it and everything seems to be working fine. Tuesday and Wednesday everything is working fine. I am able to connect to work from my home. Thursday comes. I am able to work until 8:30 PM when the modem shuts down and gives me an error page saying something is in the DSL line/filter. I call tech support. 45 minutes later the tech, Don, ticket #G02398027, is able to reset the modem remotely. At 11:00 PM it happens again. I call tech support again, ticket #G02410072, but this time the technician tells me its outside my house on the DSL line after he had already "pinged" the modem. How can he ping the modem if there is a problem at the box outside the house? So, needless to say, I lost an hour of work time due to this outage.
I decided to trouble shoot myself. I unplugged the modem, waited the standard 15-20 seconds, and restarted my computer and it worked fine. Friday evening I decided to use my laptop to go online. Again, the modem would not recognize my wireless laptop. I had to restart the modem to reconfigure it. That worked. I feel the problem is in this modem not in my DSL line/filter. I had this line and filter since the end of October without a line problem. I have researched online thinking maybe I needed a firmware update or software update but couldn't find any. Most of the forums I was able to read on say this is a bad modem with nothing but problems. Personally, I think it is much slower than my original DSL service.
On Sunday, December 4th I received my AT&T U verse statement. It has charges of $183.30 for service dates of 11/28 to 11/30/2011. On November 18th at 6:00 PM when I spoke with Veronica from the Chicago office to set up my service, she told me the charges would be $19.95 a month for 12 months and that AT&T would waive the modem fee of $100 because I told her I had a modem and didn't need a new one. I was also charged a $36.00 activation fee, which if AT&T hadn't disconnected me because I was deceased, I would never have lost my original DSL service to start with!!
I spoke with Donna Dunigan on Monday, December 5th, from Chicago. Explained my billing concerns and she referred this issue to her supervisor, Mrs. Cox, who is to return my call within 24 hours. She did explain to me that the service was at $19.95 a month ($43.00 fee plus $23.05 bill credit). Although I was charged $4.30 for November 28-30. $19.95 a month divided by 30 days is only $2.01 NOT $4.30.
My wife and I have been an AT&T wireless customer since the release of iphone 3GS. For this period of over 2 years, we had terrible reception causing missing and dropped calls for both lines. At our house, we can't receive most calls. Upon the introduction of iphone 4S, we decided to switch. Before the termination(a couple of weeks prior to our billing cycle end date 25th of the month), I called AT&T regarding prorating the last month's charges. Initially, the CS rep told me I had to pay for the complete month even if I cancel before the billing cycle.
I told him that it does not make sense that I have to pay for the days that I'm not longer an AT&T customer and specially having to endure poor service for over 2 years. He checked with his supervisor and informed me that a final bill will be generated upon cancellation with prorated charges.
On Nov 4th 2011, I called AT&T to cancel my wife and my lines. The CS Rep again told me that I had to pay for the entire months. Then I repeat the same conversation and told him I had called previously and was informed the final bill will be prorated. After talking to the supervisor, he told me that the charges will be prorated for my wife and my line. However, I can leave my son's line(additional line) and only pay $9.99 for the remaining of the bill cycle.
On Nov 9th 2011, I called to cancel my son's line as well. Again I had to go through the same conversation regarding the prorated charges and the rep finally informed me the final bill will be prorated for all the lines.
On Dec 28th 2011, I decided to call AT&T since I still have not received my last bill. The CS rep again informed me I had to pay for the entire month. We went through the same conversation and pointed out to her that I had 3 previous called to AT&T regarding this issue. However, she refuses to accept that citing there is no prorating last month for pre paid customer. This completely does not make sense to penalize good standing customer that paying for the bill on time either month. I told her that I will only pay for the 10 days of usage for my wife and my lines and 15 days for my son's line.
I would like to see if others have experience similar issue. I plan to file formal compliant to PUC for this unfair business practices and poor customer service. I will also send this same post to AT&T via email and US postal mail customer service as well.
I called Att for computer service only and ended up with bundle. I received the bill and found out it was two times the amount promised. I lost some services I already had. the tv, and computer freeze and have to be boosted or restarted with start up repair. The telephone has about a 12 sec. pause after the number is dialed. The entire service shut down All the boxes blank and cause all the lights in the house to blank and the telephone shuts off and flashes. The telepnone voice flash the number on tv is the only thing work cannot check numbers or any thing. The tv keep recording one program cannot stop can only erase. Have not received any rewards for the entire bundle as promised.
The tech service is a joke they were out 3 times and wanted to be payed when they needed to come out again to fix what they messed up when the were out.
5/16/11 First I was not made aware that MacAfee was expiring or did expire, I don't read spam or popups, if I get a message that upgrades were ready to install, I would click install. I was online with several different service techs 3 of which remotely took over my computer, after those 3 could not repair my problem, I got a fella who didn't seem to know what he was doing, I told all concerned that I did not want to lose my documents or pictures. His first comment was we need to reformat your computer, I said don't you understand I don't want to lose everything. I asked him if he really knew what he was doing (job wise) I have been a customer of AT&T for many years, I need and expect respect.
I wasted over 8 hours of my time I ended up calling my local AT&T phone service, I just pushed a key to connect to whoever came on the line. I explained to them what my problem was, I had lost just about everything in my computer, no connection, couldn't type anything. After talking for a few minutes with her it was suggested that I take the computer into a Staples or Office Depot, which I ended up doing. I started out paying $29.99 for checking out the computer. They told me I have 100's of virus's & Trojans on my computer. I told them too I did want to lose any pictures or documentation, I lost my wife to cancer July 3, 2010 and there were alot of memories stored in it. They couldn't guaranty that they could save anything.
They said the total cost could be over $200.00 with no guaranty on saving anything. I asked them what a new computer compared to mine would cost, they told me with what I have already spent and try to download my pictures and documentation and Norton Anti-Virus software was $597.60 and that's what I did and I believe AT&T & ConnectTech should reimburse for this cost. I have all the receipts showing these costs. I am still paying Connect Tech monthly charges because I was told if I canceled the service I would have no recourse. I have not received any response to this problem. Everytime I call and ask to speak to someone aabout the problem, I get put on hold or transferred to a non-excisting dept.
When I call AT&T and tell them my problem with Connect Tech they tell me Connect Tech is seperate from AT&T. I remember calling AT&T tech support and them telling me I would have to contact Connect Tech for support, AT&T farmed it out to Connect Tech but I feel AT&T is responsible for Connect Tech, they hired them. I have all the imformation I was given from them including a Case#
To the AT&T Company,I cannot understand how you stay in business. Bravo for fooling the Apple people into letting you handle the iPhone. The iPhone is a wonderful thing. But your customer service is horrible. Actually, I think it should be called something else, because you're certainly not serving the customer.I am appalled. My daughter's phone that we've had since march broke. I pay for the insurance each month. Her phone just quit working. So, after getting the run around from several people, because apparently no one at your company has any records of a customer's calls or issues, I went to my AT&T store. That's right, 2 people in customer service said that since it was less than a year old, I didn't even need the insurance, just go to the store and they'll replace it.
Well, when I went to the store, waiting a half hour and told them this, they laughed at me. I believe the quote was "who told you that?". So then the guy at the AT&T store placed the order online for me for the replacement phone. I told him that my daughter is going to New York City and she HAD to have the phone by today, (Tuesday, October 25), so he asked if I was willing to pay $12 extra shipping to guarantee that. I said yes. I was told it would come in the mail by today.When I went to check on the order (they told me I could track it), my order said they were sending me a "headset".
I was concerned this was the case, so I called AT&T Customer Service (ha, ha), I talked to Stephen who said on his screen it said they were sending me a phone, not a headset. I have the screen shot of what mine said. He guaranteed everything would be fine. Said it would be here Monday, Tuesday at the latest.Well, surprise, my mail came today and it's not here.
I am just sick to my stomach. So I called AT&T (customer service ha, ha, that's so funny), and I talked to Cynthia. She then, I guess, transferred me because after reiterating the entire story, I was suddenly back at the main menu ("if you are calling about a problem with a different phone, dial that number now…"). I really think it is polite to tell someone if you were going to transfer them.
Next I talked to Ciera. Poor Ciera, I was pretty much a crying mess when I talked to her. I had promised my daughter her phone would be here by today. She is leaving tomorrow for New York City. I feel like I am going to have a heart attack, I am so upset. At least Ciera called the "shipping company" for me, she said they said it may be here tomorrow or Thursday. Well, that does me no good whatsoever.
But, I'm pretty sure AT&T hasn't done much good for anyone. Ciera did tell me I could take my new iPhone 4S back to the store and return it and only pay the $35 restocking fee. We'll be seeing if that's true because I plan on taking it back as soon as I leave work. And I'll probably get AT&T's signature line.." Who told you THAT?" Seems to be a way they can get out of actually helping anyone.I hear Verizon carries the iPhone now, I may check it out. Can't decide. I so love the iPhone. But I will NEVER, EVER, EVER buy another thing from AT&T, and I encourage everyone on the planet to stay away from them. They are horrible.
Their customer service is not even a joke. When we had US Cellular, they were at least very helpful. I wish they carried the iPhone. With Verizon getting in on the iPhone, I can't imagine too many people with stay with AT&T. Truth is, people are going to need help with things and if your customer service and your website are so horrible, eventually people will go somewhere else. I know that's what my family is going to do.Sincerely,Rita Krause
I called Direct TV about 4:00PM with a problem regarding connecting their Direct TV connection kit to our internet. I was transferred twice at Direct TV then once to AT&T. No one was able to help me. I was put on hold by an AT&T rep at about 4:50. It is now 5:45 and I am still on hold, I know I am on hold because there is still music playing. I was just hung up on. We just started our service Monday, October 10, 2011. As you can imagine, we are not very pleased right now. The first thing I asked the AT&T rep before switching to AT&T was whether or not the bundled program offered on demand and was told it did. That was one of the reasons we switched to AT&T.
I hope this is not the service we can look forward to for the extent of our contract. I want AT&T to be aware of this situation and I hope no one else has to go through this.
The new AT&T U-Verse they advertising for $14.95 per month the real cost per month is $48.95 but they have a program that they do not tell you that they give you a $23.00 per month credit back to you account for the 11 month up to a year. Equipment cost is $90.00 but they give to you for $75.00 but you have to hunt for a reward of $15.00, there router can't be buy in the store so if go broken after 90 day you will be spending another $90.00. Installation $36.00 that is not really installation you have to do yourself because if you want the technician to go to your home and do the job is another $95.00 for installation.
The first bill will be at your home is $174.95 for the first month and they sent you a welcome letter that you have to hunt for the reward bundle or credit back to you or you will be paying $48.95 per month and all the hitting fee, if you don't get this offers they hitting in the complicate web site, you will be stock with a big bill that other carrier can offer you for $39.99 without any hitting fees.
June, 2011 AT&T offered $250 in rebates for a U Verse 300 bundle including TV, phone and internet online. I had some questions so went to the local AT&T store and was told the store would give me the same $250 in rebates as online offered so I signed up for it there. I received 1 $100 prepaid debit card but have returned to the store 4 times and this week was told the balance of $150 was not available. I had been a Direct TV customer for several years and got great service. Never would have changed except for the $150 rebate offer. AT&T has terrible service and this is a warning for others.
In 2006 i put a no long distance account on my phone but apparently AT&T caught hold of my account and changed it so that it shows that i do have long distance which is not true. Because of AT&t's foolish mistake, it now shows that i owe $388.00. im asking you to take this fee off of my account because i was unaware of such actions taken place. it should be no hassle for you to discreetly remove these unnecessary fees from my account because i did in fact follow the neccesary procedures to remove the long distance from my phone account.
i am writing this complaint to inform you that i do not have long distance and shouldnt be charged such fees for a factor i did not use and for a factor i attempted to get rid of. please, correct my account so it will show that i indeed have no long distance and remove the fees that i have been billed for. please be aware that i have also contacted the federal trade commision, i am waiting to recieve a reply. there have been several people calling and hanging up on my phone also and many have been long distance, although i have not recieved the calls, it still shows that i have and i am very perplexed, please correct these problems and thank you for your cooperation
Since august 5, 2011 i stopped getting daytime calls to my i-phone. I have spoken to countless "technicians" at At&t who all tell me the same thing. "we're working on it". Today is 8-26-2011 and the problem continues. I am so frustrated and disappointed with this company and will tell anyone that I can not to use them. The last person that I spoke to had a weird accent, very difficult to understand and put me on hold, then I was disconnected. I sorely regret the day that I ever began with this company and would just like for someone to tell me how to cancel, which I've tried to do and they won't instruct me on what to do!!!
My name is Greg Stephens, I've been an AT&T DSL customer going on my 6th month. AT&T are ripping me off too! I've read hundreds of complaints from AT&T customers. I'm posting this message on every complaint site and to every dissatisfied customer. I'm sick and tired of taking it in the @$$. I want a class action lawsuit against AT&T. Get on your Face Book and tell your friends and have them tell their friends. If you're interested my e mail is gregstephens1956@yahoo.com If we get enough people to stand up to AT&T then I'm sure we can find an attorney online. This has got to stop!
About July 28th we had a storn in Shebville,Tn 931 684 0238. So after six days calling and reporting my phone and DSLis down. I was driving to nashville and found a worker from AT&T and he sent somebody out but tono avail as usual. He he said it was in the box where the problem was at and that he could fix the phone but he needed another part to fix my dsl.
So he called another AT&T worker that said he had the part. Your worker left to go get the part and has never came back. This is ridiculousand you cannot taalk to a human. The service is lousy. This is just Bad Customer Service from AT&T DSL Internet.
So I just gave up after 3 1/2 hours trying to speak to someone at AT&T to set up a time to disconnect my home phone service. I tried to go about it online and found that I wasn't allowed to disconnect online, though it was possible to sign up for the service online without ever speaking to anyone. For such a large company you would think that they would have someone sitting at a phone to do this kind of thing. I am tempted to just stop my payments and be done with them. There is no excuse to leave someone on a phone for that amount of time. I feel sorry for whomever I speak to if I decide to call them another day.
At&t dug my yard up over a 2 months ago, left a pile of dirt sitting there with an open hole in my yard for a nother month, finally someone came to fill the hole in and done a very poor job. now my yard has sink holes forming where at&t dug up my yard. I have called verious times just to be blown off no one has came to put my yard back in the condition they found it. I have ticket#s 0005014 also ticket# 0490151, they are very nice on the phone but seem to refuse to do the work. I simply want my yard back the way it was before you dug it up.
For years I have been able to access my email with my email address & password. As of today AT&T has screwed the whole approach up enough I have tried multiple times to access my email. I have followed AT&T instructions on how to change my password and now that does not work. I miss the old days when all AT&T could do was screw up your telephone. Now that they have expanded into the Internet the can screw things up on a world-wide basis as apposed to just the US. AT&T you are a shameful an deporable company. Don't worry, you guys will get so out of hanjd that the govermentt will have to come in and bust you up just like we had to in the 80's.
To bad AT&T didn't learn it's lesson teh last time.
We have a business phone with AT&T. We changed suite address in the same building and started getting double billed by AT&T. When we called to complain about the double billing the next action by AT&T was to disconnect our phone. We called AT&T when we became aware of this late Friday 7/29/11 and we were told we would get a callback on the following Monday 8/1/11, otherwise there was nothing they could do. So the phone remained disconnected over the weekend. On Monday morning when we called we were told that the phone was disconnected because of an outstanding balance and that due to the double billing the balanced had been adjusted with some credit given to us.
Further we were told that the service would be turned back on by 2:00pm on 8/1/11. As of 6:00pm 8/1/11 this has not been done and now we are getting more excuses. This is unacceptable.
August 1st, 2010. To Whom It May Concern, I have been without AT&T Telephone service for about a week. I called in Tuesday,July 26th, and was given a Srvice Call promise for sometime,over the next week, maybe as late as Sunday, or Monday. I went a week without my telephone. Today, Monday, August 1st, the Service Tech finally came. He worked on the side of the house awhile, and then came in, and said there was a short in one of my telephone wires. I said that we needed to check my telephones to see which one it was.
We did, and he decided that it was the telephone line upstairs, as it was the only one that did not have a dial tone when the other phones were unplugged. He said that phone was bad to throw it away, I did. He said that he had to go back out side and pull the wire with a short in it, now that he knew which one it was. When he went out side my front door, I still had a dial phone on two phones, one that I had taken from the kitchen,(which was working),up to the bedroom,(I checked, and it had a dial tone), and the phone down stairs, in my tv room. Both phones had a dial phone when he went out to work some more.
I heard him working on the side of the house for awhile, then he got in his truck and left. He did not come back in to check his work.
Later when I tried to call out down stairs, I had no dial tone. I ran up and checked the other phone, and it did. The Tech pulled the wrong wire, and I can not hear my upstairs phone ring from down stairs.It gets worse.
I called AT&T #1 888-757-6500 at 5:20 PM, and listened to Your recordings until, 6:30 PM, 1 hour, and five minutes until Vernella answered. I explained to her everything that had happened. She said she was transfering my call to the Service Repair Dept, I begged her to stay on the line, but I heard a "Boop…Boop…Boop tone,and then my cell phone went dead, I was disconnected.
I think I deserve better service that this. Fifty years ago, Bell South would have had someone out here the next day. I know there are more telephones now, but that is not the whole truth. I remember in the 1990's when AT&T cut off six thousand jobs. I am highly dissatisfied with Your shoddy service, and justly so.
Hopping Mad
Clifton A. Bode
Had phone line for 20+ years with AT&T. Had home phone removed as it was not being used and was not working. We had been told 3 times by the original person that there would be no interruption in internet service and later was told several times that it would be corrected. Later we were told the Internet was hooked to it and they had to reset everything. (they left my business phone line, fax line going ). Wednesday of last week, 6.22.11 was the first date I was not able to use internet in the home that I rely on for business. I requested service from AT&T on Wednesday 6.22.11. They talked and I listened and then I had to call back many times as it was not working.
I called back on Thursday and Friday and Monday and Tuesday with no resolution to date. Friday a technical person was to have come out and did not. On Monday 6.27.11, after I called and explained again a tech came out and placed a splitter on phone line for internet stating that that was the DSL line. Modem then showed up as Ethernet was green as was DSL. I could still not get into internet. 3 more calls on Tuesday to get internet going with me telling all the different service people the same story and was finally told not to be upset and that it was a connection problem again and would need a techinical person to come out again between noon and 4 pm. I cannot tell you how many business hours lost, had to take off three days for tech support that was to come out and still nothing. It is now 6.28.11.
After my call again this morning and was told another tech is coming out as it seems to be wired wrong. I lost business for 5 days. missed days 3 staying around waiting for technical person and worry over being laid off because of this. I was told today that I may have to pay if this is not fixed on the outside. I am so upset with AT&T, their initial phone answering machine which is irritating mechanical machine that only made me angrier and did not apply to most of what I wanted. I told my story at least 7 times to service people, tech people, testing people and they basically did not care or I would have got resolution. I am tired to repeating myself and stating same issues over and over again , of telling my employer this is the day and having it go bust.
Had AT&T home phone service for over a year. My monthly bill would come to $55 a month, which included all taxes. I felt that this was a little too much, seeing that I had two cell phones with AT&T and was paying over $200 a month for those phones. Anyhow, I called AT&T to discuss options to reduce my home phone bill. The first representative I spoke with informed me that he had a plan that could save me around $15 a month. I was expecting my $55 phone bill to come to around $40 a month on this new plan. Well, long story short, my monthly phone bill went up (even though I had unlimited local and long distance calling).
My bill went to $85, next month $65 which there was no rhyme or reason why my phone bill was a higher (and different) price each month. I spent countless hours on the phone with customer service trying to rectify the situation. After each call, I was assured that it was taken care of, and unfortunately each billing cycle it wasn't. I became so frustrated that I just canceled my phone service, because I don't have the time, energy and money to be consistently illegally ripped off every month. I probably won't pay my last phone bill and will inform the credit agencies that AT&T was fraudulently charging and making up their own price per month for service.
Veronica Brown
from Dallas, TX
I spoke with a rep regarding my telephone bill. I have been a customer for about 17 years. I had some concerns about my bill and a credit that a sales rep told me I could get if I were to call customer service, which I did. The male rep I spoke with on 07/11/2018 was extremely rude he kept cutting me off and over talking me. He had way to much "sass" in his voice, and lack understanding which made me completely feel as if my concern didn't matter. He put the manager on the phone, and he didn't try to help at all. This is the worst customer service call I've ever had from at&t which left me crying because the rep was so rude! And nothing got resolved.
Narcille Morton
from Waco, TX
I called back in the beginning of April I believe. (I don't have my notes with me right now). We went over on our phone internet and were charged an extra $15.00. I called to see how much it would be to up the usage some. The girl told me I could get unlimited internet on all phones and it would save me $20 a month on my wireless phones, and $15 a month on my Direct TV. My wireless phones ran $205 a month. So she assured me my wireless bill would be $170 a month and my direct tv bill would be another $15 off a month. She said it started right then. Well my next bill WENT UP to $303 a month. I called and it I was told it would be fixed, that it would run $186 a month plus tax, not including my direct tv bills, and that they would give me a credit that would show up on the bill that would be due on the 17th. Well the credit was never put on. I called again and was told it would be $186 month plus tax, not including the direct tv bill (the $170 a month was never mentioned, when I asked they said it was $186). Well I was assured it was fixed. My next wireless bill was $280. I called again and was told that it was not correct, and he would fix it but it would run $240 a month plus tax. My husband did get a phone but that was only $18 a month. The guy told me he saw how many times I called in and that he would have someone call me. Well that has been over a week and never heard from anyone. Every time we have ever changed anything on our phone we ended up getting overcharged and if it is fixed it takes forever. Once our phones and contract are paid off I will switch to someone else. I am not the only one who has trouble with ATT. I have never been lied to so much.
I just came from the AT&T store in ElDorado, Ks. I went there to see about getting my cracked screen protector replaced. When I first got my iphone from you the clerk asked if I wanted a screen protector put on the phone, i said yes. She never said the protector would need to be registered to get the warranty. Later I cracked the screen and when I went to have it replaced I found out it would cost me $50. The clerk at the time asked about registering the new screen protector with Gadget Guard and I asked her to go ahead and do it. This afternoon I went to see about getting a new screen the clerks claimed they could find no registration. The clerks were not only not very helpful but acted like I had never registered the screen. I know the screen was registered by the clerk after the first one was replaced, it makes absolutely no sense that we would not have registered the screen after the first broken one. When I could not remember the password to get to the Gadget Guard account they claimed my e-mail address was no good, I can assure there is nothing wrong with my e-mail address. I am being told that the only way I would get a screen protector is pay $50. I know I was registered and feel that the clerks were trying to take advantage of me. My account no. is 444019670.
Thank You
Larry Doornbos
Michael Fetcko
from Fountain Inn, SC
High speed DSL department is a joke! Their Reps are incompetent & when you finally get through after multiple calls & excessive wait times they state "wrong department this is Uverse I'll transfer you" then they just hang up! Then if by chance you finally get though to the department for DSL which is handled by Bell South [no fiber optic out here] on 855-466-2691 and get their "code of the week", which is useless as it goes to voicemail of some fictitious Rep who asks you "give all your info all over again and what problem you are having". Ridiculous/stupid/incompetent as well as the computer answering system they have! All the while they want you to "Pay your bill today" for their crappy service! If I could give them a minus 5 star rating I would! These outages happen every month and last a week or more. AT&T cares? NOT!!!
Juan Mendoza
from Idalou, TX
I applied online for service, was approved had to pay a small amount. amount was paid, went to store to pick up merchandise and was told had to pay 500. i was approved in the morning and mid afternoon was not i have emails saying was on zero down payment. and now i cant get my phones. its sad that people get treated like this and cant even speak to someone of higher authority.
Robin Tice
from Plainfield, IN
We have had DirectTv since about 1995 in California. We moved to Indiana and signed up for the service 2 years ago. When the promo for Direct TV and internet was coming to an end, we went to an ATT store near us to see if there were other options. This was a authorized dealer, not a corporate store which we didn't know at the time. The difference between the two, ended up costing us in the long run.
We asked what we could do to keep direct tv, since our bill was about to double in price since we are on a fixed income. The manager said there was nothing they could do about keeping the cost the same for us. His option was Uverse, that was owned by AT&T. He told us that it wasn't cable, it was all fiber optic. And the internet would be about 4 times as fast as our current internet and no weather interruptions like satellite. Since there was no help from Direct TV as far a price, we chose to get Uverse. We also switched our cell service to ATT, got new phones and got the Uverse TV and internet package. The main reason we even considered it was that he said everything would be "better", as far as internet speed. We would have rather stayed with Direct TV, we have never had any issues with them.
When the installer arrived, I found out there is no fiber optic anywhere near our area. So everything they installed is running on CAT-5 phone line. The tech told us our internet was exactly the same as before. He said its running at 6 megabites and no where near the 4 times faster we were told we would have. I took it for granted the manager at the store who helped us, knew what he was talking about. We found out that's not the case. He looked up our address online, so he knew exactly where we lived. The install tech told us the only fiber optic in the area was a new sub division was a new sub division being built now. I feel like I was deceived, in order to make the sale.
I contacted the Direct TV loyalty dept.which told me they were very sorry but couldn't do anything to help me. Contacted AT&T to find out about returning the Direct Tv boxes, explained the situation to them and received another, I'm sorry. They did say I could double my internet speed to 12 megs for additional $50 a month. So much for the help...Customer service did say we have 30 days from installation of Uverse to cancel. But none of the terms were put on paper at the time of purchase.
I was surprised and disappointed no one at At&t / Direct TV loyalty dept. wanted to work with us.
Here is the store we went to:
At&t
Justin
2683 Main St
Plainfield, IN 317 838 3099
These authorized dealers are using your name, to make money and deceive your customers. We have 30 days from install to decide to keep or drop everything.
Concerned Customer,
Robin Tice
154655975
Chris McReynolds
from Itasca, IL
Have the unlimited plan worked great went and got a new phone now this unlimited plan has a limit and it made my hotspot absolutely worthless after 10 gb that wasn't in the plan we paid for have been customers for decades and this is how they treat us? Upgrade your phone and downgrade your plan? $1000 phone that I can't truly enjoy because the hotspot is worthless not what I call good service. Speaking of service we'll that isn't great either.
Dennis L. Harris (334) 507-0955
from Moundville, AL
As an AT&T customer for over 20 years and an Apple user of more than 10 years, I have been very displeased with my services with AT&T for the past 3 to 4 months. I have an iphone 7+ and cannot have a work or personal conversation over 1 minute. I have called for assistant several times and I can truly say that the young ladies have really did their best to help; from walking me through resetting my network to referring me to help from customer care. On today (July 5, 2018), I received a very important phone call, but was unable to communicate with the other person due to drop calls back to back. The same thing happened yesterday and the day before. This has become an ongoing issue. I depend on my iphone for work as well as personal uses. Today the representative walked me through resetting my network again. After she finished I requested to be reimbursed for the inconvenience for the last 3 to 4 months, she informed me that I would have to speak with some one in customer care. I was transferred to customer care only to hear that I was only entitled to $25.00, in which I refused to except. The representative then informed me that $25.00 was all that AT&T would reimburse to customers. I informed the representative that I had been a loyal customer for over 20 years and I wanted to speak with a supervisor. The supervisor informed me of the something. I also informed the supervisor that I would not accept $25.00 for reimbursement for missing work-related calls as well as personal calls for the past 3 to 4 months. After speaking with a colleague about this issue, I was informed that the information that was provided to me from the customer care representatives was not correct. I was advised to call AT&T complaint center and make a formal complaint. After speaking with the representative in the complaint center and sharing the past discussion, he informed me that someone had already applied a $25.00 waive on my account. I instructed the representative to remove the $25.00 from my account. He placed me on a brief hold, after he returned he advised me to choose another data plan which was cheaper but had less date to save money. I informed him that I didn't want another plan. He also informed me that I was not using a lot of data on my current plan. I then informed him that this was the reason I was calling; my phone is dropping calls and is not working correctly when trying to use the network. I informed the representative I was seeking a waiver for the 3 to 4 months that I was unable to use my device reasonably, a device that I pay for each month, a service I have been a loyal customer to. $65.00 is not an adequate or a reasonable amount to waiver for 3 to 4 months of unsuitable service. I am requesting a waiver for one full month. Please contact me if needed (334) 507-0955.
Thanks for your support.
Todd Laviolette
from Marquette, MI
I scheduled a repair appointment because I wasn't getting anywhere near the speeds promised I currently have the 1000 Mbps plan and was only getting 250-400 Mbps the appointment was suppose to be between 10 am and 12 noon. It currently is 1:45 pm and they still have not arrived.
Sarah Bailes
from Fresno, CA
This afternoon, between 4:00 & 4:30 PM, I started a job application, which took 2 or more hours to complete. Problem was that a resume writer sent my updated resume by email. I opened another window to assess my email. Now since the email icons/functions have changed, & I am unable to just click on "Move" & transfer it to "My Documents" as I had before, I needed instructions/assistance to walk me through this process. So I called AT&T for tech support. I talked to a female who's directions were unsuccessful. Then, and only then did she tell me that there were no tech support persons on duty tonight, they wouldn't be back until tomorrow. So I said," Hope u have a good night", before hanging up. I realized that she did not tell me what time tech support would be returning in the AM. I called back, just for that that information. I asked the next person, "What time will tech support be back tomorrow morning, & got no answer. Instead he also tried to have me try things that did not work...I had asked a few times during this interaction, "what time will tech support be in/back, in the morning ? ", each time he ignored my question; he even tried to redirect me to another company for help, so unprofessional, when I know AT&T usually have an excellent support team. That is inexcusable. Before hanging up, @ 9:00 PM, My resume that was on my email & the application have both been deleted, and I still don't know what time the knowledgeable tech support team will arrive in the morning. I work in a field in which these applications need to be carefully worded, & it takes a considerable amount of time to compose, so I am very upset about this extremely poor service, & especially the persons whom are obviously not capable to solving a basic issues.
Donna Makowski
from Chicago, IL
my uverse has not worked for weeks and I have called and complained and no one fixes this problem. Mark a service tech installed another service and charged me again and it is still not working. I want credit for the month of June. I also want a service tech to CALL ME before he comes, not to show up when I am out of the office. This is ridiculous. The service is terrible. The ban # 285544238.I want a credit for all the time of non-use. Donna Makowski
Edward Hedin
from Las Vegas, NV
Directv Account 35056717 Had a service appointment today, 6/28/18, between 8 and noon. Received an email yesterday reminding me of the appointment. Received another email this morning at 10:00 am saying I was still scheduled. No show by 2:00 pm so called 800-519-1823. I was told the technician came to the door and I cancelled. No one came to the door and I did not receive a phone call saying he was coming. I did not cancel the appointment. I confirmed the technician had the correct address, 2848 Carmel Ridge Drive, Las Vegas, NV 89134. Obviously he went to the wrong house. Doesn't he use a GPS. I am asking for a month's bill rebate for my lost time and inconvenience. BTW, rescheduled appointment is not until July 10th. Poor service.
Eloise Miller
from Atlanta, GA
I received an administrative broadcast from ATT regarding an application today
(June 27, 2017.) Your technical support is familiar with this broadcast and could not assist me.
I had previously requested that ATT not call or email me about selling products or service, yet you disregarded my request and force this message on me and taking up my time for the past 4 hours to get the mess you made cleared up.
Just as soon as I can find another carrier, you have lost me as a customer. You failed to respect my request to not contact me, especially to sell a products and services and then made it impossible for me to delete the message.
The call was spoofed on my caller ID that showed it came for Allstate Insurance.
of which I am not a customer.
This voice mail cannot be deleted by me using the regular way from my phone voice mail. I had requested that ATT not call me or email for any product. I am furious and will file a complaint. You are just like all the other business no respect for the customer.
christopher robinson
from Ashburn, VA
TO WHO IT MAY CONCERN,
MY NAME IS CHRISTOPHER ROBINSON..
I'VE BEEN AN AT&T CUSTOMER FOR A VERY LONG TIME.. LAST YEAR AT&T INSURANCE DEPARTMENT BEAT ME OUT OF $250.00 FOR A IPHONE THEY SENT ME WAS MESSED UP! I ENDED UP TAKING IT TOO THE APPLE STORE AT LENOX MALLS IN ATLANTA, GA. WHERE THEY REPLACED IT FOR FREE DO TO THEY STAND BEHIND THEIR PRODUCT... I STILL ENDED UP PAYING AT&T FOR A MESSED UP PHONE WHICH I SENT BACK TO THEM.... NOW THIS MONTH, MY TABLET WHICH I HAD A ONE YEAR CONTRACT EXPIRED THIS MONTH ON JUNE 14, 2018... THEY DIDNT EVEN TAAKE THE TABLET OFF! I STILL GOT CHARGED FOR THE TABLET THIS MONTH!! WOW!!! INSTEAD OF THEM TAKING THE TABLET OFF MY ACCOUNT WHICH I WAS TOLD THAT IT WOULD COME OFF MY ACCOUNT AUTOMATICALLY.. I HAD TO CALL THEM AND TELL THEM TO CANCEL THE TABLET OFF MY ACCOUNT!! WOW!! THAT'S SOME BULLSHIT!! NOW IM UNHAPPY AGAIN BECAUSE IM BEEN RIPPED OFF TWICE BY AT&T!! THAT'S REDICULIOUS!!! I JUST WANT THE CEO OR PRESIDENT TO RESOLVE THIS ISSUE!!! I LOVE BEEN AN AT&T CUSTOMER AND WOULDNT TRADE YA'LL FOR THE WORLD, BUT IF THIS ISSUE CANT BE RESOLVE THEN IM LOOKIN' TO GO TO VIRIZEN WIRELESS... PLEASE CONTACT ME 404 990-0925 OR EMAIL@: christopherrobinsonsr.197401@gmail.com
THANKS,
CHRISTOPHER ROBINSON
Steve Hawryluk
from San Francisco, CA
June 2018 - I called AT&T to let them know that the address they had on file for me had the incorrect house number. I spoke with a representative who kept questioning if I wanted to move my internet service to another location. He could not grasp the concept that I was simply calling to correct a clerical error. I asked to speak with a supervisor after 30 minutes or so and was quickly told that the steps that had been taken were the correct ones. I was told that their system required that they disconnect my service from the "old address" and then reconnect my service to the "new" address. I was told that I may have a brief period of time where I did not have internet access while the system "moved" the services to the "new" address. Remember, that I did not actually move anywhere. The equipment never left my house... I simply wanted to correct the house number they had on file for me.
1 week later
Tuesday - I came home from work and my internet service was not working. I called AT&T to speak with resolve the issue and was told that my services were disconnected because I was moving to another location. I spent another 2hours on the phone with some poor tech guy until he finally said there was nothing more he could do. He suggested I call back the next morning when the correct people would be in the office.
Wednesday, Thursday, Friday, Saturday - Each day this week I have called, spent about 2 hours each day on the phone, and spoken with 2 to 4 different people each call to try to get this resolved. EVERY person I spoke with said one of two things... 1. I will get to the bottom of this and you will have internet shortly... OR 2. I need to dig into this, contact the "back department", and you will receive a call within a few hours with an update. I have. I have not received a single call back and, you guessed it, It's Saturday and I still don't have internet.
The most frustrating thing about this situation is that there is no one accountable at AT&T. Each time I call I speak to a new person, and have to spend 20 minutes reviewing what has happened so far. Then, an hour or more later, I get off the phone with that person (or multiple people) and they are off the hook. There is no follow up, no need for them to every question or check to see if their customer's issue had been resolved.
AT&T,,, please help me. I don't know what else to do here. Unfortunately, AT&T is the only internet service provider in my area so I don;t have the option of going with someone else.
JIM RYAN
from Stockton, CA
I CALLED YESTERDAY WITH QUESTION REGARDING BILLING ON MY WIFES PHONE, 1-209-603-2629. THIS PHONE HAS NOT WORKED SINCE MAY 3 THIRD. YET I AM BEING CHARGED $93.95 A MONTH FOR A PHONE THAT DOESN'T WORK. IT NEEDS A NEW BATTERY AND CHARGE PORT NEEDS TO BE REPLACES. THE PERSON I TALKED TO TOLD ME TO BUY A NEW PHONE, I WILL NEVER BUY A HAND HELD COMPUTER WHICH ARE THE NEW PHONES YOU SELL. ONE I AM ON SOCIAL SECURITY CAN'T AFFORD THE OVER PRICED PHONES. THE MAN I TALKED TO SAID THERE WAS NOTHING HE COULD DO ABOUT THE CHARGES FOR A NON WORKING PHONE. I A HAVE A LONG TIME ATT CUSTOMER FOR MANY YEARS. I DON'T APPRECIATE THE AGENT IF YOU CHOSE TO CALL HIM THAT HIS ENGLISH IS TERRIBLE COULD NOT UNDERSTAND EVERY THING HE SAID WHEN I ASK FOR HIM TO SPEAK UP HE STARTED TALKING LOWER . ALL I AM IS A FAIR DEAL REGARDING THE PHONE. IF THIS CAN NOT SETTLED I WILL HAVE TO FIND ANOTHER CARRIER FOR MY SERVICES.
Gary Rutherford
from Dimondale, MI
Have called 5 times...…….Can't get anyone that speaks good English...…..asked to be switched to someone in the U.S...…….response..call back please...…. Unbelievable that a corp. as large as you has such bad manners...…..never again...…….
Ron Wilchek
from Cleveland, OH
We had at t tech come in and upgrade our router. After he left out Wi-Fi printer is off line. Called customer service. They informed me it is not their problem. I should call the printer manufacture. It was working fine before they showed up. My money their way. Zero stars !!!
Mk Jeskey
from Houston, TX
I had Uverse installed in my new home in March 2018. After 2 weeks a TV issue appeared, could not access recordings or pause a live viewing. Tech came and fixed it, said it was a bad box. Same issue returned this past Sunday (no recordings access, no pause). Tech comes Tuesday. End result without consulting me, he deletes all my recordings on the grounds the disc was full (it wasn't), 2 of those recordings I needed for work (3 of those service calls were Sunday-Wednesday this week). Not 10 minutes after he leaves I lose Internet. Another call to "customer service". Eventually get the Internet back. I return to the TV and THE SAME ISSUES ALLEGEDLY JUST FIXED! Except now in addition to the recordings/pause issues, I can't record at all. For the third time this week I call. I'm told a tech will be here between 4-8pm last night (Thursday, June 14). NO ONE CAME AND NO ONE CALLED!
Rating ATT with 1 star is 5 stars too high.
+richard l green
from Harlingen, TX
after 61 years with same phone# my uncle86 and aunt82 feel betrayed by you. a letter said they must upgrade so they made an appointment.3 guys came in took away landline and DSL[they did not ask for this] and put in VOIP. no amount of calls has resolve this. it seems everyone involved is denying any wrong doing. so, congrats to you ATT customer service. they have only been with you 61 years
Richard
from San Jose, CA
Our landline is out of service. No dial tone and the phone doesn't ring when called. I checked and there is no dial tone at the service box on the side of the house (the demarcation). I found it very difficult to report the repair issue to AT&T. When 611 is called you are put through various levels of automated nonsense before being routed to the wrong person, generally in the sales department. Finally got through to a human who made a repair appointment 4 days out with a 4 hour window. On the appointed day no one showed up and no one called. Called back to complain and AT&T has no record of either the repair request or service appointment. So I made another appointment, 4 days out and with a 4 hour window. I waited all day and no one from AT&T showed up. Tried to call AT&T, but by then their call center was closed. Today is Saturday, they will reopen on Monday. I will call on Monday and make another appointment. I will wait all day and they will probably not show up again. It's not like they can't find us. Their RT is at the end of my driveway. Meanwhile, we will continue to get billed for the phone service that we don't really have - payment for which they will continue to demand on, or before the due date...
Susan Conca
from Arvada, CO
I called to pay my bill. First call use automated service, didn't work. Second call, talked to billing customer service. I was told amount and it would cost an extra 5.00 to pay with James. I explained automated service was not taking my information. In fact it tried to have me pay someone else's direct tv account. I only have a wireless account. Was told try again at *611. Tried the automated system tried to add 40.00 for me paying my bill. Called back spoke to Casey she took my payment charged me 5.00. When I asked about my bill I was referred to app. Spoke to Randy supervisor. He was rude, nasty and talked down to me because at this point I had been told 4 different balances not including what the app said, 5 different balances. I tried to tell Randy I had never had another carrier but that was going to change. I have had a car phone before they had cell phone to now a cell from age 16 to current with AT&T. Randy basically said AT&T didn't care about my loyalty and should leave. Last time I checked AT&T was doing better but still in the forest and not even close to the woods let alone in the clear. I don't understand why Randy (supervisor) is able to talk like that to anyone! Randy needs a mouth wash and a very long time out, possible long enough he is no longer on AT&Ts payroll!
Stephanie
from Garland, TX
I am so extremely disheartened with AT&T customer service. I have had several issues in the last two months related to Internet and DIRECTV. I've spoken with countless customer service agents and multiple supervisors who have not not only not helped at all but have also been dishonest and none have returned calls as promised. I've invested at least 15 hours in phone calls. I'm at my wit's end and still have no resolution. I am ready to take legal action if I cannot get a resolution to my billing and contract issues.
Sherry Stephens
from Royal Oak, MI
ATT U-Verse service went out at approximately 2 AM Saturday, May 12, 2017. Spoke to 3 representatives and 2 supervisors starting at 7 AM who had me do a reboot before telling me it was a problem in my area and would be restored in 2 -4 hours to telling me I would have to wait until Tuesday, May 15 for a repair.
walter asbell
from Neodesha, KS
some one called me from at&t but instead of fixing my problem he just wanted to give me a few bucks and that's makes things alright? why do you not fix the problem. then told me he would take phone back but would give the taxes I paid
C. Montgomery
from Houston, TX
Our beautiful lawn is DESTROYED from your company (AT&T) digging up my yard to put in new lines and the DEAD SOD and ROCKS that was put in to replace the dug up holes looks like TOTAL CRAP and I AM VERY UPSET. I would like AT&T to put down sod that is actually alive and make it look like it did before my lawn was destroyed!!!!!!! I already cleaned up most of the rocks so the lawn mower doesn't hit them as well as fixed the huge bolts that had springs in them which I had to take off for the bolts to fit level to the ground (nothing like a trip hazard) very dangerous. PLEASE FIX THIS ASAP!!!!!!!!!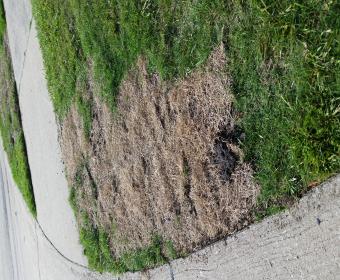 Danny neeley rome ga 30161
from Rome, GA
You lied multiple times about our bill an the perks you supposedly where letting us have what a joke charging us twice for phones that where supposedly free or we would not have gone this route maybe that's why we havent received a paper bill for 3 months no happy customer here ever wonder why? Even the so called credit cards where nothing as to what you advertised to us amount cut in half per Pam @276 254 9587 she said would return calls an never had please pull taped phone call if you don't believe this !so why am I receiving so much dung from this so called customer based company you can contact me three the snail mail @ Danny Keeley 1480 ward my rd rome has 30161 of you have the gonads to I'll be waiting today is 5/10@8:45pm
walter asbell
from Neodesha, KS
your sell man lie to me I have been with you for years time to look for new company
Roy Holton
from Stowe, VT
On April13 I made a call to the ATT service department reference my direct tv not working properly. On this date I'm not sure if I spoke to a person or not about getting it fixed. On April 15 I spoke with a person who set up a service call for me for repairs on the 16th. The 16th came and no one showed up advising road conditions were too bad to get here. Personal in the survey department called wanting to know if my tv had been adequately repaired at which time I told the person no one had showed up. This person set up another repair date for April 19. Again no person showed up for the repair. I called the repair service once again asking why. The lady advised that she would have the service supervisor call within the hour. Needless to say no call. I pay 124. dollars a month for a service that I'm not getting. I feel that ATT show prorate my bill for this inconvenience and I will be looking elsewhere for tv service.
Chad Schwartz
from Stroudsburg, PA
I needed to purchase a new cell phone. I'm an HVAC service tech and I'm crawling in and out of attics and crawlspaces all the time. My old Samsung flip phone was a military grade phone and has been through the war. I asked for a rugged phone and was pushed to an $850.00 phone plus a case. I didn't need a smart phone for where I was working, I knew it wasn't going to last. I was offered one flip phone which is a cheap piece of plastic for 63 dollars and change. But, I can buy 6 of them and still save 500.00 dollars over the smart phone which will only last two years anyway. I called tech support to find out how to import my contacts, there isn't anyway to do it. I have to input 239 contacts by hand. He told me I had 14 days unconditional to return the phone so I went back to the store to return it and was informed there is a 45.00 restocking fee on a 63.00 phone. So, I'm keeping it while I go out to bid for a two new phones and carrier, did I mention there are two phones on this plan and carrier. I've been with AT&T for 13 years now, but I guess that doesn't mean a thing. You're only as good as the new money they want you to spend in there store. I now understand why they are rated the worst of all the carriers for customer service.
Carolyn
from Gainesville, FL
I am a handicapped seventy year old. I came to this store to pay a final bill for a family member. Three people behind the counter and I have been waiting over 30 minutes and no one is taking my money. This is unacceptable
Howard L. Love, SR.
from Little Rock, AR
0n 4/2/ 18 I spoke with an agent regarding a $40.00 charge for a mini genie that a tech left at my home & a $9.00 late charge. advised the agent that I had contacted agents in feb. & mar. 2018 and was told that the non owed $40.00 & 9.00 late charge would be removed. this did not happen. the agent that they were generating the paper work to effect the removal of these charges.also onthis date i advised the agent when I attempted to schedule $153.52 payment due 4/ l7/18 the system was showing a payment for $151.51 was schedule for 4/13/18.the agent advised me she entered and scheduled the $153.52 for 4/7/18. in checking bank account on this date I did not find the that the payment had not been processed. an agent advised me, after inquiry that they were unable to process the schedule payment because my banking information was not available and because of this I would have to pay $5.00 or processing fee and, be charged a $ 9.00 late charge on my next billing I schedule my paymentst to be drafted from my checking on the scheduled due date. when I do this it shows my banking information is stored in the system. the time I have spend on the phone waiting and the thank you for being a valued at&t customer at the closed of the call is not true. I trust that your response to this complaint will make it true.
Taylor
from Milwaukee, WI
I have been promised a credit on my account since November of 2017. Its now April 2018 and every time i call, I am told the exact same thing. The rep sees all notations on the account for every month I have called and promises me that the credit will be applied to the next months bill. Today I was transferred to 7 representatives. 7! And they each claimed that they were transferring me to a supervisor to apply the charges. Finally after the 7th rep tried to transfer me, I just hung up! ATT is the worst company I have ever dealt with! Not only will I never do business with them again, I am making it now my personal mission to express in every outlet my dissatisfaction as well as notes of names, dates and recorded conversations I have contacted.
I feel compelled to contact you in support for the young students at Stoneman Douglas school. I would like to ask that you think about being on the "right side of history" and DO THE RIGHT THING and drop your support for the laura Ingraham show. She is a loud mouthed bully and should not be allowed to act in such a manner, without being held accountable. Please, DO THE RIGHT THING. BE ON THE RIGHT SIDE OF HISTORY!
the boatwrights from Oregon
Jonathan Stern
from New York, NY
I am a longtime customer of ATT with a family plan that costs us about $4,500 annually. I notice that ATT advertises on Laura Ingraham's show, and am very upset that she was so cruel to school shooting victim and high school student David Hogg via Twitter. (Her subsequent apology was just to save face and advertising support.) I hope you are very upset by her cruel words too and will stop advertising on her show. I'll wait to see if you stop endorsing her to decide whether or not I stop using your services. I don't want to give so much money to a company that supports such cruelty. It makes me feel like, indirectly, I'm supporting her too. Please stop supporting such a mean-spirited person; it's not in keeping with the spirit of your company.
Jimmy Patterson
from Benton, AR
I purchased a new 6S apple smartphone from AT&T, during my first month the phone was checked and found to have some defects and AT&T filed a warranty claim and replaced the phone, 2 to 3 months later my phone was stolen and then AT&T filed a insurance clam and replaced my phone again, I am now having issues with that replacement phone with missing screws from the charging port and have been told that my phone is not a new phone as I had purchased but a refurbished phone, I made 7 calls in one day trying to have my issue resolved, 4 calls to the techs at call center, 1 call to the billing management, 1 call to technical support, and 1 call to Apple waranty. I am only asking for my phone to be fixed or replaced with another refurbished 6S since I paid and bought in good faith a new 6S from the begining and with all that I went through from the time of purchase AT&T had replaced my new phone to a refurbished phone that I could have bought at a pawn shop for way less money. No one was able to help me with my defected refurbished phone. I am elegiable for a upgrade but find it hard to upgrade with a company who in their good faith sent me a used phone to replace a new phone and now want even help with the repairs of 2 small screws to fix their refurbished phone that they know clearly and without doubt that they shoud step up and resolve this petty issue which could become a major repair for this phone in the future. thank you for your attention with this matter and your time
Thomas A Turco
from Fort Myers, FL
I write to you not just to complain about poor customer service but hopefully someone in the corporate office can rectify the situation. My complaint is long so please bear with me.
On Friday, March 24, 2018 we 9 my girlfriend and I) went to the AT&T store located at 8646 Gladiolus Dr. in Fort Myers, Florida to see if any promotions were in effect.
We were told by the woman staffing the office that there is a promotion, we could upgrade to a Samsung S-9 for only half the price of the cell phone. She said the phone normally is $789.99 however we could get it for $395.95. My girlfriend asked is there anything we have to do other order the phone and we told "no', just pay the sale price. However we had to go to the store located at 4125 Cleveland Ave, Fort Myers, Florida since that is where I purchased my phone. So across town we go, there we are told the same thing, S-9 phone for $395.95. My girlfriend up grades her phone, however I cannot, I must go to the store located at 6 Mile Cypress Parkway. Before closing the sale my girlfriend asks the saleslady(Dana Brown) it is half price, no other commitments, she says "no". She never shows us the paper work but puts it in a folder and we leave. The only number she signs for is the $42+ - sales tax. Never saw any paperwork or image on the pad for the price of $789.99.
We go to 6 Mile Cypress store and wait for a rep, when I tell him I want to upgrade my phone he tells me I must get Direct TV. I couldn't believe it. No one before mentioned Direct TV to us, as a matter of fact we asked at both stores is there something else we must do to get the phone at half price and both times we were told" no". We then look at the paperwork and we see the $789.99 charge. We were told that my girlfriend would have responsible for the entire cost after 14 days and there would be nothing we could do about it. We were so mislead, to the point I would classify it as a scam.
Now we have to go back to the store on Cleveland Ave. and undo the whole sale. Mind you we have already spent 4 hours on this process.
We get there, and Dana Brown tells us it was just a miscommunication!
To add insult to injury she want to charge us a restocking fee, nervy.
We started out at 11:30 a.m and ended up leaving the Cleveland Ave store at 5 p.m.
We have been long AT&T customers and I am not going to threaten leaving, although I have had many offers to leave. I am happy with the service but not with the AT&T representatives as some of your stores. They are the face of your company, to many the first impression of AT&T, don't let them ruin your reputation.
I hope and expect a response, Thomas A Turco, 203 400 4922 my email is tat71647@yahoo.com
Marilyn Curry
from Tacoma, WA
Account #298089494794. I received my February bill on 2/16/18. I mailed my payment 2/17/18. It was posted 2/27/18 and I was charged a $5 late fee on my March bill. I received my March bill 3/19/18 with a due date 3/24/18. There was no way my payment would reach IL from WA so I had to spend $24.70 on next day service. P. Van signed for the payment 3/22/18 at 5:48 AM in Carol Stream IL so I know my March payment will not be late. What I want to know is why I was assessed a late charge when I mailed my payment timely and have had no late charges on this account in 6 months. Please credit my account with the $5 late fee. Is there any way you could mail my payment to me a week earlier to avoid this problem? I have tried and will keep trying to set up an online account but have had no meaningful help from customer service.
Graciella Nilson
from Buena Park, CA
I am very Upset about a situation with AT&T INTERNET BILL ,I have been told 2 months ago I will pay $34 for 1 year of promotion,and today 3/24/2018 I have recived a Bill for $40. Rude !
This is very not right !
Graciella
from Buena Park, CA
I am very Upset and disapointed! I had a VERY BAD EXPERIENCE at the AT & T store located at Beverly Bvd,(and La Cienega) Los ,Angeles CA 90048.This is the second time I went to ask for help to downdload an App.and No only the employee didn't have a knowledge at all, he couldn't respond any question. that he lied and was disrespectful.His name is LUIS, he was trieing to make buy a new cell,when the one I have I bought it 5 months ago,He said I need a biger phone,becouse I don't have room for texting??????
LUIS ,need training and education,this is not right to treat a costumer and lie to make me buy a new cell. Are they in comisions on sale??? This is the second time that happened!
Joseph Petras
from Carlsbad, CA
For 3 months in a row I have received my bill 2-3 days before the pay date.one time actually after the date all resulted in a late payment.
There is no way other then going into an outlet to pay this on time. Paying by check through the USPostal service which is the most convenient way for me it is impossible to be on time, so, go ahead and charge me the $5.00 late fee.
The closing date on bill this month was 03/07/18. I received it today 03/23/18 16 days after the closing date, the due date 03/28/18 Today is Friday the check goes to Atlanta If I pay the bill tomorrow the chance of it being recorder by the 28th is absolute zero.
I believe this is fraud committed by the nations largest telacommunications co..
, account under my wife name, account Number # 063 015-2433 211 7
from Oklahoma City, OK
Had DSL internet. Always had problems with account . Connection problems, lose of broadband and signal due to signal lose to packs . I tried for 3 to 4 years to work with A T & T. They even lowered my monthly rate to 28.00 . But they never fixed the problems and I finally had enough of their none action and customer service. They were none carrying. They sent final statement to be paid after I had told them I had not had internet due to them for 4 weeks. I should not have any billing. And they also for about 3 to four months had been charging me 88.00 to 95.00 for DSL. Why would I have the slowest internet for the cost of the fastest which is about 20x's faster at that price ??? We can not even get faster service in this area .... I have tried to talk to the complaint department with no successes at all. I need to talk to someone that has the power or authority to fix this issue and so I can go on down the road. I told them that I was contacting my rep. and also the BBB and Attorney General of the state due to their none carrying and none comment to help customers. Have copies of billings and also, copies of monthly checks going through bank. Bank statements validate our payments and also we should not have any late charges on an account which never really ever worked to its specs.A T & T owes us money for over charge and also for so called late fees, which is a joke .I've been lied to, been rude to, been maneuvered, been manipulated , and even been hung up on. I am a customer and I do not work for A T & T. I fail to see why anyone should be treated like this from a company that projects so much friendliness. False advertisement .I have tried to conclude this event of lack management . This is just the start I feel and I am up to the task !!!!!!!!!! 3 / 20 / 2018 .... Phone # 1-918-271-4160
i got a lg v20 back on march 11 of 2017 the deal was 50\ off of 829.99 over 30 months but att made me pay 249 of the phone upfront that left me with 580.99 over 30 months they were giveing me 13.37 a month as a creidt over 30 months but are now saying i ported my number out so now i owe 829 not 580.and not takeing off any creidts i have so far after 13 months of billing
Jean Conley
from Dallas, TX
On March 14. 2918, an AT&T serviceman worked on a telephone line in the yard behind my house. Before his arrival, I had no problem with my service. I did not call him. Shortly after he arrive around 9:15 A.M., I list the dial tone on my LANLINE. I waited to see if my service would be restored after he finished. He left around 3:30 P.M., but my LANLINE service was not restored. I immediately called AT&T to inform them of the problem but was told it would be Thursday of the following week before anyone could come back out and restore service to my house where I didn't have a problem until the servicemen worked I. The line. I complained that I WAS A DUSbked elderly woman with severe rheumatoid arthritis and that my ADT SECURITY security system would be greatly comprised by that arrival date. The agent then told me that the soonest they could come to my house would be March 21. I asked to speak to a supervisor and was referred to Ryan who assured me they would expedite the repair and someone would be out the following day, March 15 between 8 A.M. and 8 P.M. At around 3:30 on that date, I called to check the arrival status of the serviceman only to discover that no order had been established. Ryan lied! I complained because of the risk to my self and home security because my ADT alarm operates on my LANLINE. I informed Louise that my home had already been broken into once and I didn't want to face another danger like that, especially silly with a compromised system that has lost service because of A mistake made by an AT&T serviceman. Louise assured me that someone would be out between 5-8 PM, but needkess to say, she LIED as well. I pay my bill on time and AT&T does not have to call me for lack of payment and to be treated with such lack of concern for the customer's well being has become the trademark of AT&T. You all don't care about customers. Not only I'm I without service but I'm at risk because my ADT system is compromised but I'm using cellular data I should not have to use, possibly costing me financially in the long run, because I don't have the security of using my home Wi-Fi. No one from AT&T visited my house on March 15 to fix a problem your company caused. I ask that you send someone to my house first thing on Friday morning to repair the problem your service man caused. I ask that you discount my bill for lack of service from 9:30 A.M. on Wednesday, March 14 until those repairs are made. I also ask that you discount my cell phone to atone for data used that would not be used. I have had similar problems in the past where I have been accused by AT&T of using data beyond my plan while aim sittiting at home all day long relying on a Wi-Fi that may or may not be working through no fault of my own. There was a time when AT&T appeared to care about their customers. Where is that concern now? I live alone! It's not a very comforting feeling to have someone break into your home, and the thought of my security system being disabled because of a mistake on your part is REALLY frightening for me! When I faced that dNger before, it was well over a year before I slept at night. Please don't make me relive that incident, which is becoming very real for me.
Judy Foster
from Baton Rouge, LA
On or about March 2, 2018 I made a promise to pay by phone using your automatic services for 3-21-2018 and on Tuesday my services were interrupted. I did receive a notice in the mail for the 8th of March service interruption. I was approved for that date and someone tried to get into my gated community and was unable to get in. I can't get in and out of my gated community because the last four digits of my phone number is the gate code. It is so sad to offer a service and not honor it. Services needs to be restored immediately. I also spoke to Linda Wilson and she said she showed no record of a promise to pay by date. I also explained I had 2 surgeries and I was running a little behind so I would make payments on my account as much as I could. Linda stated that she could not restore my services unless I did a promise to pay by with her by check or credit card. Why would I call and say I did a promise to pay by and give her the dates and amounts if I didn't schedule one. If they were going to interrupt my services, why didn't they do it on the 8th as they say was scheduled. Obviously it seems as though my promise to pay was deleted. I used my phone as recent as Monday night. I have been a customer for many many years under a different last name and city since it was South Central Bell.
Kristen McCumber
from Oklahoma City, OK
I have been dealing with this issue since May of 2017. My services were transferred from the home that I was staying in to the home that I have bought. Since then I have called every month to get everything taken care of as far as my billing. Someone on Direct TV took it off of combined billing and I didn't find that out till September because in June they stated that everything was fixed. I still wasn't getting my bill to upload so couldn't pay it. In September they told me to register which I did and was only able to pay once on there because every time I log in it directs me to combined billing. I have called every month been promised call backs I never received, been told it was fixed, and just wait to make a payment until they could fix it. I called every month to due my part as a customer. This experience has been crap and something I shouldn't have to call in monthly and speak my weekend on the phone 3-4 hours at a time.
I spoke with supervisor Frank Employee #FR371B who tried to say that I didn't do what I have been doing calling in trying to pay even when they said I had 0 balance and I even went to a store you couldn't find it in the system and speak two hours after work. I understand there is valid charges because I can't disconnect them but all the work I have put in your company never responded. Frank then stated that I can only adjust 100 dollars due to the unfortunate circumstance which he has the power to due the balance. Im not trying to get off easy but for my difficult situation and been provided bad customer services I'm not paying charges I can physically pay because they don't pull up or they can't find them. I will continue out paying once everything is fixed and start with my combined billing the way it is suppose to be and the correct amount. As I stated to him. A a supervisor you are suppose to go beyond for the customers and satisfy them. I never had an issue till I moved and never missed a payment. This is not on me I haven't dropped the ball ATT/DIRECT TV did. The balance should be credited and what should happen is credit and pay the early cancelation fee because I'm done being a DIRECT TV customer with the horrible experience I deal with every time I call in. I will go to cox where I have never had an issue and think about getting a new cell phone and internet plan as well. Ive been a long time customer and this experience has left a bad taste in my mouth and when your friends and family ask are you calling direct tv again that is an issue.
Jason Stratton
from Vandalia, OH
Just had corporate gentlemen that came by to see how Dave (our installer) did they opened the gate without my knowing to check on install and failed to shut the gate behind them. Now my dog is running loose NOT a good start for your sevices.
Jason Stratton
512/765/0706
Harold Burtt
from Orange Park, FL
The month of Jan I dropped my fax line my bill was reduced by $52.00 the bill was $151.57 this month my bill is $222.66 ..
I made multiple calls before I actually got to speak to someone in the US and they pretty much said this is your bill and when I said that ATT was going to lose me as a customer pretty much got the oh well. I said Comcast would like to have me as a customer and the ATT lady said would you like for us to cancel your account or wait till you call Comcast.
With my wife's cell phone bill is separate from the other ATT services that we have all totaled we are spending over $300.00 per month and really disappointed in the ATT attitude towards their customers.
That lady in Kentucky needs some customer service training she was supposed to be a supervisor in Customer Retention.
Happy to hear that so much is going well for ATT that they no longer need to keep their customers.
Thanks for listening I feel better now hope to hear back from ATT but not expecting too will be searching for other options.
Harold Burtt 904-272-0788
Allen Ingram
from Louisville, KY
I'm having grave difficulties trying to get the plan agreement your company and I entered into (see below) correct billing info. I've spoken to billing and the loyalty departments on several occasions within the last few days with each time receiving feedback via email from them of plans that was said that I had agreed too, but didn't. I have spent numerous of hours on the phone within the past few months and days trying to correct these issue with negative results. Agreed to services and plans timelines: 1. Change in monthly services cost (03.08.17). Directv - $15.99; Internet - $31.99. No contract. Total monthly cost including taxes - $52.00. Effective date: 03.26.17~03.26.18. Had many issues with billing thereafter. 2. Change in monthly service cost (08.06.17). Directv - $15.99; Internet - $31.99. No contract. Total monthly cost including taxes - $52.00 with $36.60 due 08.26.17. Current balance: 0. $32.30 removed from my bill. Conf #: 3531967603A. Rep name: Taja. Problem in Aug: Bill was great and the service person was very good. However, my upload and download speeds were changed without my knowledge or consent. 3. 02.12.18: Receive email stating change in services. Bill increased, contract added. 4. 02.15.18: Called AT&T to address concerns. Asked to speak with a Mgr. Rep said Mgr would call me back. Mgr never called. 02.16.18: received email stating same as item 3. Reps that I've spoken with: Jevone, Tre, many others. My request and expectations are that your company adhere to the service plans and agreements that we entered into in Mar and Aug 2017. No contract, download and upload speeds at 18 mbps and 3.0 mbps, respectively. I look forward to your response as soon as possible. My telephone: 502.695.3707 (H) 859.492.3707 (C). Acct #135252206. Pass Code: 5217
Thanks for your feedback!
Sorry. Please try again later!