AT&T
AT&T Complaints Continued... (Page 14)
1222+ reviews added so far. Upset? Call AT&T corporate: 1 (800) 331-0500
Katherine
from Darien, IL
I ordered a new SIM card because the old one didn't work, but with one time visit at&t store, one time phone order, one time online chat order, and more than two week's waiting, I got no SIM card. When I talk to the online customer service, chatting with a person named Jennifer, the woman is even worse. I think I deserved a refund for so long a time not being served, but she didn't think so, and without asking if there is any question, she finished the chat!
We were promised 3 services for $68 dollars a month. Had them for 3 months and every month we are charged almost $100 more than that. End up spending 2 hours or more each month talking to numerous departments. They lower the bill, eventually, but the amount they take off is added to the next month's bill. They are unethical, I'm so fed up, I'm switching all my services to another company.
Maria Doody
from Houston, TX
My youngest son called a the week before to get service on Saturday, September 9th. Came to my house so that he could assist the AT&T service people with any questions. He spent a good part of the morning trying to find out where the service tech was. Speaking to someone in another country who knew nothing. I called later in the afternoon on Saturday to see why they still had not shown up to come check our equipment, since we believed that Hurricane Harvey had fried our receiver. This was a no show and a lot of static on the phone. Now I am being sent out new equipment that should arrived today (Tuesday, Sept 12) . What service, I am so tired of being jerked around with them. 281-484-4902
My oldest son had the same experience yesterday at his apartment NO SHOW, NO CALL- This service SUCKS!! 346-900-3989
So you know what AT&T Uverse needs to reimburse us for our time and does not deserve even one gold star.
Christine A. Lamachy
from Santa Clara, CA
Account: 116979669 [see attached image]
For TWENTY YEARS - - ALL my checks arrived on time and cleared my bank.
I got notification that a check (sent on Aug 12th) had not arrived by Aug 22nd (confirmed by bank. that it had not been posted to them)..
[Note: the USPS, apparently, has had some sort of deliver problem. because a first Comcast/xfinity check (mailed the same day that my first AT&T check was mailed) also never arrived, and i had to send a second check, too (on the same day as i sent my replacement check to AT&T]
I called the Philippians AT&T Support Center and spoke to "Lea" [ID no. 60197-5014].
She failed to document this: that i would be charged a late fee even if i sent a second check.
[Note: i could have walked 20 mins to a AT&T store at a mall to pay with cash or check or credit card if i knew i was going to owe an addition $10 that i can't afford]
MY UNDERSTAND WAS THAT I WOULD NOT (NOT) GET A LATE FEE CHARGE.
I understood from "Lea" that everything would be Okay, since i was sending a second check, SO LONG as it arrived before Sept 15th, WHICH IT DID (confirmed by my bank / posted Aug 28th).
I now have a new billing that includes a $9.00+ late charge with the bill totaling ten dollars more than normal.
[09-11-17]: Successive and Repeated phone calls to your incompetent Philippines' AT&T Support Center produced only people wanting to do power over me and not be supportive. [Hanna/ID= 4504 and Rachel/ID= ?] Repeatedly they refused to connect me with a supervisor who could remove the late fee which should not have been there in the first place. Then Hanna said she would call me back in 30mins. SHE DID NOT. || An hour later i called again (Rachel), and was finally to someone who was supposed to be a supervisor. I got to Bryan/ID= V3FP7Y6, who, supposedly, was a supervisor. His language was practically impossible to comprehend. His demeanor was the opposite of helpful. He kept trying to say i did not have the correct Account Passcode. I did. I always give it and it always is correct. Then he said he was in the cellphone department. It seemed to me he wanted to do-power over me and have control. The hostile attitude of Filipinos is generally combative, not polite and not accommodating. They demonstrated this toward me, an American [a 70 year old white lady in my case]. This is not good for your AT&T reputation and not good for your PR. || — IT WOULD BE SMART BUSINESS PRACTICE to honor the No Late Fee understanding i had and credit my next bill.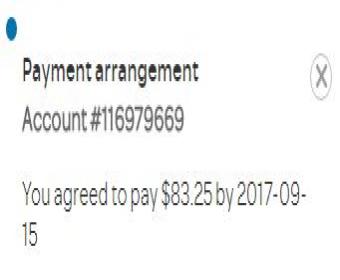 Yogita More
from Irving, TX
I was ATT Corporate store Employee. I was getting 50% discount. I lost job on 27th July 2017. I called same day to customer service to know up to which date I will get discount and they said up to that billing cycle. On 19th August I went to Beltline ,irving store and changed plan from post paid to prepaid and next month I got bill around 106 dollars. I did chat with customer service they adjusted amount and told me to pay $ 73.97, which I pad immediately. Still I was seeing 32.50 still needed to pay. I again called customer service and told them that I changed my plan the very first day and they said still I have to pay $32.50. As I was charged for whole month even though I have not used it. From her tone she was not ready to look in the matter or asking supervisor and was not ready to give me email added for making complaints. I am very upset with this. As an employee I was always feeling proud for working for my company and Team and I thought they will help me out as much as they can.My account no, is 177056942461. Please help me. Thanks.
X Alvarez
from Austin, TX
my bill is never the same every month and never in my favor.
when I call, get no help and when I asked to speak to supervisor they are not available and will call me within an hour RIGHT
no call back. I am very unsatisfied with their customer service ..
Cynthia Kalman
from Oak Creek, WI
Ive been a loyal customer of att for over 10 years. I bought my house and moved in 2 1/2 years ago. I transferred my u-verse to my house. I had noting but problems with it going in and out all the time. Countless phone calls and men coming to my home would never solve the problems. They convinced me that by installing direct tv, drilling into my brand new roof to install a dish would solveall these problems. I expressed concerns about my new roof having holes drilled into it. Att said it was the best option. Direct tv never worked properly. I had so many outages with internet and tv going down all the time. By all the time, I mean many times per week. I was charged 100 the day they came with the service man telling me I had to pay this fee or they would not install it. Then I find out I never should have been charged this because I was a current att customer. I never got reimbursed for this. Finally, after over a year of this, with service men coming out 5x in one week we decided to cancel due to att not providing the service in the contract they promised. The past 6 weeks, I have been on the phone with att to get the termination fees reversed as they told me they would do. The final bill is almost 321.00. I have been transferred 11 times in one almost 3 hour call, hung up on, the managers, customer care people and billing managers that promised this bill is being escalated and would be reversed in 24 hours, stated they would leave notes in my file, it is still not taken care of. Now my credit scare reflects late payment. I have a great credit scare and this does not sit lightly with me. The notes they state they cannot find. The agent id numbers I give them, they refuse to look up and ask them. I have asked for the ceo email or name to file a complaint, they refused to give me any name or email. They never reimbursed all the money I aid for services I could not use. ATT is quick to take all my payments, never late once in 10 years, but as soon as you cancel, they shun you. I'm to the point I am going to call my attorney and let him handle it. Why can't they reverse the charges and just do the RIGHT THING? Do NOT get att service. They do not take care of their customers before, during or after service.
Account# 103701486
Whitney DAiley
from Atmore, AL
They are selling Asurion Insurance for phones and not telling that they only cover liquid damages and physical damages for certain zipcodes and making you pay the same price for the insurance and will not find the address that does and mail the phn to be repaired and mail it back so everyone would ge treated equally. Why cant we get the same coverage for everyone if we all pay the same price for insurance but only have one option. you should tell customers this up front.
Cathy Pardee
from Carmel, IN
Hello,
I have tried to submit a complaint 4 times and get an error, talk again message only AFTER I finish filling out the form and submitting.
On Wednesday Sept. 6, 2017 between 5:00 and 5:30 p.m. EST my UVerse U200 cable went out briefly. When it reset and came back up local Indianapolis channel 13 WTHR had been taken off the lineup and was no longer available. I found that there is a contract dispute between ATT and WTHR.
To be clear I am not upset with WTHR, I am ANGRY with ATT. This type of contract dispute should NOT affect or involve customers!!
Customers pay a high cost for cable and if they want cable they have to pay it. This channel is not available since last night and still not available. I am still paying for cable! It may seen like a small thing since it is one channel BUT it is the principle that this type of thing is passed on to customers. If WTHR does not want to pay what ATT is asking, that should NOT AFFECT CUSTOMERS.
I am strongly considering leaving ATT. I will be following up and continue to voice my complaint through all resources.
Cathy Pardee
from Carmel, IN
Hello,
This is my third try to email a complaint. I could get all the way through and submit, then I would get a # (1504742100), an error message and it said to try again later.
On Wednesday September 6, 2017 between 5:00 and 5:30 p.m. EST my UVerse 200 cable went out. When it reset itself and came on, Indianapolis local channel 13 WTHR had a message that it had been taken off. I looked online and it has to do with a debate about money between ATT and WTHR
I am NOT angry with WTHR. I AM ANGRY with ATT. This type of thing should NOT affect paying customers!! Cable cost a lot and if you want cable you have to pay the price. If WTHR doesn't want to pay what ATT wants, that should NOT affect customers.
I will continue to voice my complaint and follow through.
Cathy Pardee
from Carmel, IN
Hello,
On Wednesday, September 6, 2017 between 5:00 and 5:30 p.m. EST, my UVerse U200 cable went off for a brief moment. When it reset itself and the cable came back on, local Indianapolis channel WTHR was not available. It seems there is some dispute between WTHR and AT&T re: money. So WTHR, cable channel 13, is unavailable to me, a paying customer.
Let me be clear-I am NOT upset with WTHR. I am ANGRY with AT&T. Contract and money disputes should not affect customers who pay quite a lot for cable. If WTHR does not justify paying what AT&T wants, it should NOT AFFECT CUSTOMERS!
I am strongly considering leaving AT&T. Cable charges are way too high and people have to pay it if they want cable. Now this.
I will be voicing my complaint to AT&T in any way I can and will continue to follow.
Thank you
Cathy Pardee
from Carmel, IN
Hello,
On Wednesday, September 6, 2017 between 5:00 and 5:30 p.m. my UVerse 200 cable service was interrupted for a brief couple of moments. When it reset itself, local Indianapolis channel WTHR (Cable channel 13) was not available. There was a message stating that this channel was removed "despite our efforts". I looked online and saw there is a contract dispute between AT&T and WTHR over money. I confirmed this by phone call with AT&T.
Let me be clear-I am NOT angry with WTHR. I AM ANGRY with AT&T. This contract dispute over money should not affect customers!!
I pay a good deal of money to have cable which is already too high. If I want cable I have to pay it. Customers already pay too much. I am strongly considering leaving AT&T. Whether WTHR is willing to pay what AT&T wants to keep in on cable SHOULD NOT BE TAKEN OUT ON CUSTOMERS.
I will be voicing this complaint in as many ways possible and will continue to follow up.
cheryl burke
from Augusta, GA
I have been having trouble with my land line phone for some time now . I called to have my lines worked on , the first guy that came out here said the problem was down town . and they would have to fix it down there . a while went by and i was still having trouble . so i called again . they said they would send some one out in 2 weeks . the next guy came out he said it was the underground wire out on peachorchard rd and he was not authorized to go under ground . so i waited longer for someone to fix it . when nothing was happening and i was still having trouble with the phone service i called again and asked if they were going to take some money off my bill because the phone service was not right still . he told me he would take 27.00 off .that was aug 8 to the 15 . it is now sept . l have tryed to get the phone fixed from before july . and still having trouble with the phone service . I think i should not be charged for service until it is fixed or turn off the phone until the company can fix this .the only other thing i can think of doing is to report it to the bbb. because im not getting nothing done like this . and to think when i call to report the problem they try to sell me more services . i dont think so if you cant get one service fixed.
my name is cheryl burke
address is 3515 old tobacco rd augusta ga 30906
phone number 706-796-9381
lamego_nelson@yahoo.com
from Detroit, MI
On Aug 28, 2017 ATT was supposed to install my internet service, so I had my daughter to take a day off from work and stay home between the hours of 8am-8:00pm. I called on Aug 27, 2017 that morning to see if they could narrow down a time I was told no but they would be more than happy to call me 30minute before arriving. I get an email on Aug 28, saying that I cancel my Appt. So when I call back they told me it was due a payment not going threw, I said if that's the cast when I called on Aug 27, they look up acct. information every was thing set to go Aug 28. When talk to att. customer service rep. she told me she apologize and she can set up Aug 30, I paid ATT $100.00 payment . On the 30th no one came out I was told between the hours of 8:00am -12:00noon no show no call. So called back they I was told I don't see appt. for you we have you down for Sept 5,2017 8AM-12:00 NOON I said could please see if I can be there first stop she said I will put in the notes. Sept 5 get here I get email 11:38AM saying they will not be able here by noon. So I explain to them this would be my 3rd install date and was lack communication on Att. How sad I had buddle packages with Direct TV SO I CANCEL MY SERVICES ITS POOR CUSTOMER ALL WAY AROUND.
ken reese
from Riverside, CA
on 9-1-2017 I called on 18008940374 for a down phone line in my yard got transferred to 18002882020,8773770016 got someone fro india two time gave a# to risk management 6268174294 got one more # one hour pass called again talked to jill she sent me to a line that I could speak the language called again was transferred to 611 talk to steve told me that some one will be out to fix it now to day is 9-5-2017 not done my dogs or kids was told to stay away I called the city utility serves got a number got it done 5 days later very pohave re serves that why I have cable and will never have att
Jerrold W. Schwarz
from Hilliard, OH
Charged twice to purchase Direct TV equipment .In Store i was told you never sell the equipment ! I have spoken to at least 10 customer service agents and no one can help me
Account No. 251237543
Case # 1-209873458253
Jerrold W. Schwarz
614-499-3474
Sandra Orlowski
from Skokie, IL
I spent over 20 minutes on the line holding to complain about exposed wires in my garden. I am a DirectTV customer but I did not have a service call but apparently my neighbors did. I spoke to 2 ATT techinicians that were on site.
I am on hold not for another 10 minutes and still waiting for resolution so submitting this as well.
The one told me that he wasn't the one to burry wires. It is unsafe and very unsightly for my yard to have exposed wires. I have landscapers coming this week to work in that area of my yard to clean it out.
This needs immediate attention.
thank you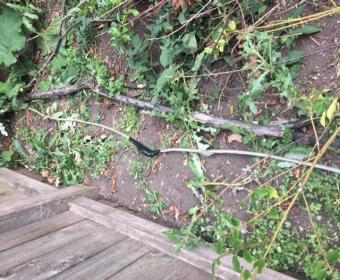 Richard Fiser
from West Plains, MO
I applied for the Directv / ATT Wireless special pricing in February of 2016. I was overcharged more tan $100 per month for 14 months and then they offered me $25.00 credit every month to add HBO if I had unlimited talk/text/data wireless plan. I agreed and have had to call in three times and still no $25.00 credit. They owe me over $1100 in overcharges for my Directv service and they stole over 13 hours of my time calling and fighting with them for 14 months. I truly wish each incompetent person at AT&T that has been involved in screwing up my account could feel and experience my frustration and disappointment.
Can anyone imagine 16 months of incorrect bills and calling into customer service one or two times a month for 16 months? AT&T so pathetic in their intercompartmentalizations, it results in complete stupification of every employee!
Victor
from Orland Park, IL
I signed up for new Internet and Direct TV services based on a advertisement sent to me home. the deal was for a 2 year contract I would recive Internet TV for $55 a month with a $20 discount on my mobile phone bill and a $100 Visa card
The day of insulation the rep told me Direct TV could not be used even thought I had this service before. The only option was universe and that would be an additional $25 per month but all of the services were the same. Today I called because I had no premium channels per the deal. I found out my monthly cost is $133 per month and after 2.5 hours with your customer service I'm told the only thing I can d is cancel service
I would never have switched had the prices be HONESTLY told to me at insulation.
After 1.4 hours on the phone a team manger named Vaughn was rude and condensing telling me I lied about the package bought. This experience has left me doubting that AT&T is a quality organization
I fully expect AT&T to honor the CONTRACT we agreed too
Maria Valencia
from Visalia, CA
I did an online AT&T purchase on June 21, 2017 at 6:24 PM for an Netgear 7550 Accessory for a total of $107.75. I received this online purchased on June 24, 2017. I was not happy with this purchased and on the their return policy for a refund, it said to return it to any AT&T store. No luck. Me and my son went to three different AT&T. First stop was at AT&T in Dinuba, Ca.they said we needed to take it to a bigger store. We went to AT&T in Visalia, Ca, they said they do not take item like that and we need to take it to the post office. We took it to the AT&T in Tulare, Ca. and they told us the same thing, take it to the post office. This is June 27, 2017 we send it back through the USPS. I called AT&T on August 4, 2017 I was on the phone for over 2 hrs, they kept transferring from U-Verse to Wireless back and forth.I spoke with Anika, Austin, Natanya, Richard, Samuel, he was able to find through tracking number and return label, that they received it! I was transferred again I spoke with Jennifer, Loren and Janet. Janet said it takes 90 days for refunds. She said the last of August I should get the refund.I thought it was too long. On 8/8/2017 I did an online chat with Sofiya G. Let her know the Online purchased of Netgear Model 7550 was returned back on 6/27/2017 and wanted to know when I would get my refund! She said she would have her Supervisor give me a call. At 11:13 a.m. James her supervisor called me and said he would fix everything , not to worry, I would get my refund back in my account in 48-72 hrs. That didn't happen. August 21, 2017 I called and spoke with Edward from Refund Costumer Dept. he tells me it will take 30 to 40 days more for the refund of $107.75. I have been waiting since June for a refund. AT&T has their product, I haven't received my refund. All they are doing to me is lying. Hope you can help me! Here I'm sending my order forms, Account Activity where &107.75 was taken out and my Return slip from Visalia Post Office. Thank you, Maria Valencia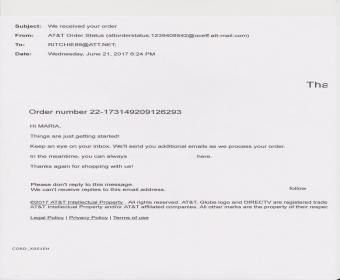 Tabitha
from Peculiar, MO
When switching to at&t from Verizon I was offered a promotional deal to cover the cost of my cancellation fee (up to $650). Then later on I was asked if I wanted at&t to buy my cell phones or keep them and sell them. We asked how much they would be willing to buy them for, AT&T offered $200 each ($400 total, they were in really good shape). We figured we would probably only get $125 each, so sounded like a good idea. We had the manager come over to confirm that the "deals" were separate; One deal to buy our phones. Second deal cover cancellation fee up to $650.
We got our final bill from Verizon, took it into the at&t store and they uploaded everything and we were told we are good to go. We would get 2 visa giftcards in about 8 weeks ($220 each to cover the cancellation). All is well with the world.
Then I get the email stating that my cards have been approved and put in the mail... $20 each. WHAT?!?! At this point I click the link attached to this email to discover that they are NOT separate deals and that you had to trade in your phones and they DO subtract it from the amount they are going to "cover" for you to switch. Not to mention all this happens after your first 30 days so you can't just cancel.
I called customer service only to be transferred 4 times, totally over 2 hours, just to be informed that they are not AT&T (they are a third party - Extra Measures) and cannot do anything and they suggested that I go to the store, but it doesn't matter because they told me wrong and at&t will not honor it.
So I go to the store, wait 30 mins just to be signed in. But I was happy to see both the girl that helped us and the same manager were working that offered us the deal. I was told when I checked in that they can text me when I'm next in line if I want to run some errands, but she would wait if it was her because they were moving fast and had 2 more employees coming in. I wait another 45 mins and don't get either the girl or the manager. I explain to the nice new lady what all happened and that $400 is a good chunk of change and I want it. She writes everything down and says she has to talk to the Manager (super nice about everything). After 15 mins of her and Manager in the back room, they both come out and walk over to me. The Manager then starts to tell me that I somehow misunderstand and that herself and the girl that tried to help us the first time are "actually really good about explaining the deal" so there is no way she told me that. I explained again and she claimed she would never say that and there is nothing they can do. Again "she is really good at explaining it and we have to trade in our phones." I say, again, BOTH my husband and I didn't misunderstand you, we confirmed several times. She just shakes her head at me. At this point I am so angry I just start to cry (not ball, but I ask for a minute). I tell them I will have to talk to my husband and walk out thanking the new lady that tried to help me. I had to leave because it was either I leave now or I throw a BIG SCENE.
I am tired of being lied to. I just want what I was promised that made me switch to at&t. Sprint offered the same deal (but explained it better, because we understood the cell phones would come out of the $650), but that is why we went with at&t – we thought they were offering a better deal. That is also why we ASKED SEVERAL times are "you sure these are separate deals?" That is why we asked the MANAGER to come over to make sure we understood them correctly! So, in other words Sprint and at&t were/are offering the same deal, however at&t is doing a bait and switch (aka lying about it until you are a customer).
My question... how do I make AT&T honor the promotion I was promised when signed,because they wait after the 30 day period so I can no longer cancel without HUGE fees?
Edelmiro Ramirez
from Austin, TX
My wife and I went into your Floresville, Texas store on August 27th around 4 pm and asked one of your reps to help us understand why my Iphone 5 had a black screen. The gentleman that we were dealing with was new and did not really know what was going on with the phone. He told us he was in "training", he keep going to the back of the store and speaking with someone and coming back to speak with us. Finally a female rep came out to help him and us. She informed us that the phone needed to be replaced or fixed by another company. She explained about the "BOGO" deal and told us we needed to change our phone numbers in order to get the deal and we could not get the Iphone 7 like we wanted because of our eyesight. After we had been there for about 30 minutes or so, she informed us that their system was down anyway and we couldn't buy any products until Monday so we needed to go back to the store on Monday. We disappointedly agreed and we left with my cell phone still not working. We went back to the store on Monday, August 28th and none of the people that were there on Sunday were working so we spoke with Seth. We explained the situation to him and he stated that we could get some good deals but he would have to speak with his manager Justin Sixsmith so we needed to come back on Tuesday because the manager wasn't there but Seth assured us that he would be working the next day until 8pm. Again, we left very disappointed and upset that we were not getting anywhere with our situation. We returned to the store on Tuesday, August 29th around 6:45 or so and lo and behold Seth was not working!!!!! There was another rep there and he informed us about the "BOGO" and we told him about the situation and asked to speak with the Manager. He said the manager would be out in a bit and continued to look at the ipad for more deals. Finally, after about 15 minutes, a gentleman came out from the back room and I asked him if he was the manager and he said yes. I explained the situation and he did not care, he stated that we could get "BOGO" but we needed to add a line or take one off and get a new phone number and told the other rep where to look for the deals on the ipad and told us that he needed to leave because he was suppose to be off at 6 pm and he had personal things to do. He just left us standing there with the other rep. The rep then told us to come back in September because At&T would be offering good deals on the Iphone 8. We just left very upset and couldn't believe what was going on with your store. We have been customers for a few years and we are very, very upset and disappointed that your reps could not/would not help us get a new phone!!!! My name is Edelmiro "Eddie" Ramirez. My wife's phone number is 956-236-2207. I still can not use my phone (956-220-8799).
Suzanne Yanta
from Austin, TX
AT&T digital life is the worst product on the market. They came out to repair one digital door lock that had a key. The new digital door long no longer had a key. Needless to say, it did not function and lock me out of my home. I had to pay a locksmith $180 to break me into my back door, currently the only door that works. They have promised me over and over phone calls, on site visits to correct the problem, supervisor phone calls, etc. – Nothing has happened. I have been with AT&T for over a decade I spent in excess of $8700 a year with them on their wireless plans Internet and DirecTV. At the very least they should treat me with respect They do not. If they cannot treat someone who spends the kind of money that I spend with them with a modicum of respect then how are they going to spend the average AT&T user. I am demanding to be let loose of my digital life contract immediately and I will be taking my phones elsewhere in addition to my high-speed Internet and I will be dealing with DIRECTV one on one without AT&T and Bault if that is not possible I will deal with dish network. AT&T is officially Lost all my am business. We live in a capitalist society and the only thing that these big corporations understand is the loss of money. It has been three days now and I still cannot get into my front door; The last customer service person this morning had the audacity to tell me that there is a technician coming to my house today but no one has called me to see if I would even be home today to receive a technician. This treatment is out rages. They have lied to me now on four separate occasions for this one instance
Joe & Millicent Monk
from Birmingham, AL
I have written several letters regarding the repeatedly bad phone & internet support,and subsequent poor repair service I have been receiving from AT&T since April 2017.
I have contacted the local AT&T office several time and had over 15 technicians here in my home within the past 4/1/2 months and the issues have not been resolved.I cannot understand why no one at AT&T can correctly identify and fix what should be a simple problem.
Dorothy Munsey
from Bethlehem, PA
I went to at&t to ask about switching from Verizon. the sales rep at the Quakertown pa store advised that there would be 3 gift cards for 650.00 so I wouldn't owe Verizon anything. I offered to pay the deposits on the phones at that time. However the sales rep used the credits for the deposits on the phones without my authorization. I am stuck with a 1500.00 bill from Verizon which now has me in collections .I traded in 2 Iphone7 and an IPhone 7 plus I got credit for 3 IPhone 7's. I am also going to contact better business and file a complaint . I have been to the store in Quakertown the day after I switched and several times after that with no resolution. If I knew this was going to happen I would have stayed with Verizon
I did try and contact the regional manager and they would not return my call . My supervisor at work advised she has had the same issue and is filing a complaint with bbb and she is going back to Verizon. I will also be leaving att and advising anyone I know not to switch to att. If you are trying to send away customers this is a good way to go about it. I am so sorry I ever left verizon
Carol Anne Watkins
from Irmo, SC
I moved from Georgia to SC in July. In June, I established new service with AT&T which included DIRECTV + AT&T internet bundle for $80.00 per month. This included free installation, free premium channels for 3 months and a $200.00 Visa Rewards card. After signing up online, I received Order Confirmation Number: 22-173667914113234. Later that day, I received another email from AT&T asking me to contact them because they could not complete my order. It took 5 phone calls (one lasting 1 hour and 26 minutes) to explain to the AT&T reps that I was moving and wanted to sign up for the current promotion. The representatives were so busy reading a prepared script they were not actively listening to what their customers are saying. I finally had an installation date of July 18th with the AT&T rep telling me they would honor the same promotion $80.00 per month, free installation, free premium channels for 3 months and a $200.00 Visa Rewards card.
On July 18th, my internet was set up at my new address by AT&T. Later that day the DirecTV tech came to my house to hook up cable. He advised that he could not hook up DIRECTV because there are too many trees in my backyard. I called AT&T again and was told they would hook up AT&T U-Verse on Friday, July 21st and honor the same promotion of $80.00 per month, free installation, free premium channels for 3 months and a $200.00 Visa Rewards card. My appointment was set between 11:00am - 1:00pm. The technician did not show up until 3:30 that afternoon and although he was setting up 2 televisions, he only brought 1 remote.
Two weeks later, my premium channels were cancelled with no prior notice. When I contacted AT&T I was advised I was not eligible for the premium channels at no cost for 3 months even though I had been watching them until they were disconnected. I eventually resolved that problem. A few days later I noticed that I was charged an installation charge of $35.00 and charged for cable service beginning on July 18th even though it was not hooked up until July 21st. I again had to call AT&T to resolve that problem. The AT&T rep issued a credit to my account and confirmed that I would be getting my $200.00 Visa Reward card in approximately 3 weeks.
Five weeks went by and I had not received the information for the $200.00 Visa Rewards. I contacted the AT&T Reward Center and was told they did not show any rewards for me. The rep said he could issue rewards in the amount of $150.00 and he would transfer me to AT&T Customer Service to obtain the additional $50.00 in Visa Rewards. I requested to speak to a manager and was supposedly transferred to a manager named Matthew. Matthew told me he would issue the additional $50.00 in rewards. That was 5 days ago and I still have not been issued the additional $50.00.
AT&T has poorly managed my account since the day I signed up. AT&T incorrectly bills its customers, fails to honor promotions and won't provide any meaningful resolution to their customers.
S New
from Douglasville, GA
I spent four and a half hours today calling AT&T customer service regarding my account. I had a new bundled account with Direct TV, landline phone with unlimited long distance and internet that was to take effect in December 2016 and was a 12 month agreement. I have not received the same bill two months in a row. I have called every month and been told things that I knew were not correct. Today was no exception. I was disconnected numerous times. There were a few representatives that were rude and clearly were not going to assist me. A forty plus year customer should be one that you would want to keep. Not so. When they can not tell you why your bill has not been the same for eight months in a row and are rude you no longer have my respect. Asking you to read your bill to them while they look at it on their end and say "good job" is unacceptable. I did my work by keeping records of names, dates and times. They will say anything to get you off the phone. They do not even think about some of the ridiculous things they are saying and when you call it to their attention they just stop talking or hang up on you. Looks like you would WANT to retain long standing customers. Guess AT&T does not care.
Ellaird Bailey
from Altadena, CA
This saga starts mid-afternoon Wednesday August 16th coincidentally within 5 minutes after I had called Spectrum Time Warner to order their 100 MG Internet Service, and right before I called AT&T to cancel my internet service. An AT&T representative just happened to knock on my door, informing the residents in my area AT&T had just installed a new fiber cable. He told me I could get Direct TV and Internet service with a total savings of about $50.00 per month, and that AT&T had Internet speed available at 1000 MBPS (1 GIG). The reason I called Spectrum was they advertise 100 MBPS for $49.95 per month. I was told by the representative, I could get 1 Gig Internet speed for only $70.00 per month. My first thought was 10 times the speed with AT&T (and I'm already with AT&T) for only $20.00 more a month, that is a no-brainer, what a deal. I signed up for the Direct TV package, plus the upgrade to my Internet Service. Sounds good, but………. I was told the following Friday the 18th AT&T would be out to install the service. I took off work Friday (1) for the person to install the services requested.
When the man arrived, he told me he was only out to install the Direct TV order. I presently have 6 televisions in my home with 6 cable receiver boxes. The installer informed me with Direct TV I could only have 3 or 4 active receivers and for anything above 4 boxes I would have to activate and de-activate a box each time I wanted to use the 5th receiver. Also, he and whoever sold me the package were 3rd party vendors and in spite of the fact the person was wearing an AT&T ID card they are 3rd party vendors and will say anything to make a sale. When I called AT&T to verify what the installer had said, I was told what the installer had said was correct. Anything above 5 boxes I would have problems. I cancelled the order, and kept my original U-Verse service with 6 boxes.
When I asked what time, the installer would be out to install the Internet service I was told there was no order placed for service. I was under the impression the person I placed the order with had placed the whole order, but was later told since he is an independent contractor, and NOT an AT&T employee he does not have access to the AT&T ordering system and that I would have to start the whole process over again. At that time, I placed an upgrade to my Internet to 1000 MBPS (1 GIG) and was told an installer would be out Tuesday August 22nd between 09:00 and 11:00 am. I took another (2) day off work expecting to be able to return later that afternoon. After about 4:00 pm I called AT&T and spoke with a supervisor named Swami who issued another trouble ticket and told me he would be monitoring the job and that someone would be out that day. The installer finally arrived around 5:00 pm and stayed until after 7:30 pm. He told me his job was to install, THE FIBER ONLY, and that someone else would be out the next morning, to complete the job. Consequently, I had to take another day (3) off work Wednesday the 23rd.
Sure enough, another installer showed up around 08:30 am and he was here all-day Wednesday. One of the problems he mentioned to me was, there was something wrong with the way the order was blocked in the CO and that it reverted back to copper line speed and it would take 6 hours to correct. He called his supervisor and everyone else associated with the order and within about ½ the time the problem was corrected. The installer was here over 12 hours trying to get the service working, correctly. When he left he told me 1 was getting over 1 GIG download speed and 750 MBPS upload speed. He left and everything was working great.
Saturday August 26th, I just happened to check the internet speed, I was getting and according to www. att.com/speedtest I was only getting 38 MBPS upload speed and 51 MBPS download speed. I again called AT&T and scheduled an appointment for the next day Sunday the 27th between 08:00 am and noon. When I realized there was a conflict with the times I called back and re-scheduled for between noon and 4:00 pm. The technician showed up and within 10 minutes was gone telling me there was an outside problem and he would refer it to the correct department and someone would be back that same day. Thankfully, I didn't have to take another day off work but, I wasted another day waiting for someone to get my internet working, all for nothing. About 6:00 I called into AT&T again and spoke with another supervisor Mel who issued another trouble ticket J 864 994 56 and told me the problem was outside my house and he would be "monitoring the job and that someone would be out that day, and that they would be working until about 10:00 pm."
Before I left going to work Monday morning the 28th I thought I would give AT&T another chance. I called again, spoke with someone named Jason and he issued another trouble ticket J 866 391 10. He gave me the standard phrase about monitoring the problem……We agreed before I take another day (4) off work he and the technician would call me at least 30 minutes before the technician arrived. Within 15 minutes he called me saying the guy was on the way. The tech arrived about a couple of hours later. The first technician, polished the connections and said whoever was here the previous day (Sunday) did not do everything he was supposed to do and he would refer the trouble back to him. I explained this had been referred, referred, and referred again, but the service still was not working correctly. He called and got someone from the same department as the original technician who came out Sunday and together they made the following conclusions: (1) my desktop computer is working wireless, as opposed to being hard-wired, which is the optimum, (2) the network interface card in my computer is too old and cannot operate at 1 GIG speed, and (3) that there are too many programs operating on my computer, in the background. In order to solve the first problem, I would have to authorize an additional charge to "hard wire" my desktop. I authorized the charge, and when he finished hard wiring it still did not meet the minimum requirements. After he finished, my internet speed is only 138.1 MBPS download and 143.0 upload. It improved about 10 % from the download speed of 32.5 and an upload speed of 36.9, but nothing close to what I expected or what is acceptable. I'm paying for 1 GIG speed and I find it extremely hard to believe AT&T is advertising 1 GIG speed and in reality only offering less than 15% of what is promised.
When I asked the installer that question his response was I should expect 1 GIG leaving the office, but only 500 GIG, (under perfect circumstances) at the gateway, and since my computer is in such bad shape, I should replace it. AFTER I PURCHASE A TOTALLY NEW COMPUTER SYSTEM, and the absolute best I can expect is 300 GIG at my computer.
Concern – Every time I call AT&T I get an agent who is extremely apologetic, very sorry I have a problem, and they are more than willing to help. The problem is they never solve problems just refer them to someone else. Please consider teaching your foreign agents how to test problems, or bring that function back to the US, where the testers are? Results matter to me as a customer, not someone who is being condescending.
Question: How do I get what I'm paying for 1 GIG Internet Service, without having to take another day off work, or going to another vendor? I'm a retired AT&T employee who chooses to do business with AT&T, exclusively.
Ellaird Bailey, bailey3507@yahoo.com
Account Number – 104 800 705
Home 626 798-6755; Cell 626 644-2778
Lessie Jackson
from Murfreesboro, TN
Landline goes dead often. Phone has been dead for almost 2 weeks. Previous request to check line with no results. Tired of paying bill when service is not available. Mrs. Jackson is 100 yrs. old and needs her phone to work in case of an emergency. She furthers needs a reduction of monthly bill charged because of her age and service of the phone.
Thank you for your attention to this matter. This is our 3rd request to fix the landline of 615-895-1312.
Patsy Highland, Daughter
Cell Phone # 615-585-7030
Hetan Patel
from New York, NY
My bill is different every months. I called few times to AT&T but those people don't understand. It's look like they are reading from computer screen. When I requested to speak to manager the person said we have no manager or supervisor. I'm going nuts with AT&T wireless customer service. Alot of people talking in Spanish and hard to make them understand. My phone number is 732-692-7038. If my issue is not resolved then I have to cancel the service and move to another company. Someone pls give me call from management to resolve my issue.
Jennye Miller
from Oak Ridge, TN
On 8/15/17 I contacted AT&T to change my U-Verse TV package to reduce cost. Since I also have my landline, internet & cellphone services with AT&T I requested any other "deals" for these 3 additional service. That call ended with reduced costs for TV, landline & internet but not cellphone. Several days later I received in the mail a printout of the changes. All 3 (TV, Internet & landline) changes/reduced costs were incorrect. On 8/21/17 I contacted AT&T regarding these errors & at end of that phone conversation was guaranteed all errors would be corrected. On 8/28/17, 1:20a.m., when the changes to the U-Verse TV package happened, a number of channels were not included that were guaranteed to be available. This began a series of phone conversations with 3 different representatives on 8/28/17 & the error is still not corrected. The final conversation ended with the representative telling me someone will contact me in approx. 1 week regarding the additional TV channels that should have been included in the revised U-Verse TV package. It is extremely frustrating that a change to a TV package & revised costs for these 3 services can not be coordinated by AT&T in a timely manner. Each time I talked with representatives (different city, different reps, etc.) they all indicated incorrect information/data had been entered by the previous representative. Nothing like "passing the buck", so professional. Any AT&T Customer Service rep anywhere in the country should have immediate access to each customer's complete "file", including previously quoted costs, dates of service requests/changes, etc. I have recently retired from almost 40 years in the Hospitality industry. I have hundreds of contacts in various organizations, companies, groups, businesses & associations throughout the US that I will gladly share this AT& horror story with immediately.
Claudia O'Connor
from Corona, CA
My service was canceled after one year because AT&T said that my address does not exist! they gave my address and number to another customer. My business was left without a phone number! ATT has not resolve the issue I talked to customer service who advise me they would take care of the issue.
Nothing has been done and I just received a call from collection saying my account was sent to collections.
I do not want to call customer service since we been trying to resolve the issue for months and nothing has been done I don't know where to go from here I don't have a phone number and I have unpaid bill for equipment that AT&T supplied to me when they open my account .
account number 152406439
Mike
from Pompano Beach, FL
I have tried a dozen times to get someone to change my service to make my bundled internet and Directv affordable. Customer service keeps transferring me to another department then hanging up. This is the worst service I have ever had. I will try once more then cancel it all.
Matthew
from Indianapolis, IN
I think it's a shame that AT&T does not support its military. There are no special deals for soldiers and Airmen being deployed overseas. They want us to buy into the standard international plans. As if we were businessmen traveling overseas. It's very expensive to use your phone to call loved ones back home when you're serving your country. I'll be telling everyone I know that AT&T does not support our military.
Carol Sterner
from Cameron, MO
Two different days last week I visited the at&t store at highway 152 and Flintlock Rd in Liberty, Missouri. Both days I was greeted by a woman named Sue. She was very cold the first visit and the second time, 9/27/16, she was rude and not helpful at all. I finally went around her and asked my question to a representative. He was very patient and helpful.
Linda Ensley
from Pine Bluff, AR
I am having a hard time getting my u verse account transferred, however AT&T has no problem auto drafting the amount out of my checking account on a monthly basis. I have been given the run around for about 2 weeks now. Every time they give a scheduled date to have it transferred they never show up. When I call about the situation they tell me they will be out on the next day, and they still haven't showed up yet. I took off from work on Tuesday and they never showed. I had some stay at my house on yesterday and they never showed up.
I called them on yesterday and they assured me that the tech was still coming, but guess what no one never showed up. The lady I spoke with on yesterday evening would not let me talk to her supervisor. She indicated that she would call me back in thirty minutes and guess what I never heard back from her. I called back to day and they told me that my appointment was scheduled for tomorrow. Is this a joke or something? Will I be able to get my service transferred or will I have to discontinue my services. If no one shows up on today or tomorrow I will take my services elsewhere where I will be greatly appreciated.
Jonathan Riley
from Studio City, CA
I called At&t customer service by phone with a billing inquiry. Although the agent was polite and friendly, she told me she could not help me because she can only handle wireless accounts so she transferred me to another department... Then this new agent told me she can't help me either because she can only handle business accounts so I was upset at this point due to loss of time and effort. So she transferred me again to an automated phone menu and I still had to wait again on hold to speak with someone in the U-verse department.
Then when I finally got to talk to this agent, she refused to answer any of my questions because she said she could not verify my "passcode" but I have not requested any security protection to my account. This made me angry because she not not answer any of my questions. All I wanted to know is why my bank statement does not show that my check went through on September 01, 2016. She would not even answer that simple question. She then said she would call me back but nobody ever called me back and the problem has been left unresolved. I don't want to go through this again and am thinking about switching my internet and phone service to a different carrier.
I'm requesting that AT&T merge all departments so that they can handle any account instead of the current system where there are several specialized departments that can only handle a specific type of account. Please remove the security passcode and security question protection from my account because I cannot remember them and have never needed or requested password protection for my U-verse account. If my bill payment is late then please waive any late charges because I sent the checks in advance and did everything I could to try to resolve the issue responsibly but AT&T customer service was unwilling and or unable to handle my request by phone.
Live chat would not open and I could find no other email support other than this one.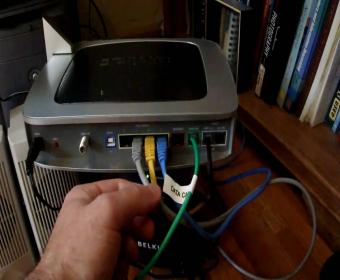 Erika Bartusek
from Augusta, GA
I have been active duty in the military for two years now and began my attempts for my military discount in May of 2015. It is currently September 2016 and I still have not received this discount, going on well over a year. I've gone in store a handful of times to resolve the problem and each time my information is resubmitted and I'm told that it should take a couple of months for the discount to take effect, but to no avail. I've shown my CAC card multiple times for the purpose of sending a confirmation email to my government email account and in none of those instances did I actually receive the email.
I have also brought my LES into the store which I watched the representatives scan in, but again, to no avail, I was told that there is still no record of my discount in the system. At this point I'm willing to drop AT&T as my service provider as the problem has been recurring for the past year. How can you possibly advertise a military discount it you are unwilling to provide it?
Shirley Clayton
from Hayward, CA
I called on August 24th because my U-Verse cable was receiving some pixelated images. A technician was sent to my property and determined it was a wiring issue. He contacted a second technician and left. The second technician arrived and did some work outside with the wires, he determined we would experience a service outage of a couple of hours up to three days while the issue was resolved. I called on August 25th to check the status of the repair. I was then told that it had been escalated to a contractor since dig work was required to repair the wires and that the project had an estimated completion date of August 31st. Since I work from home, I attempted to see if AT&T could provide me with a mobile hotspot while my internet service was down.
They could not do this for me but adjusted my account an additional $50--they claimed this was for the cost of the device and the service. They advised I go to a local AT&T store to get this hotspot and add it on the account. When I arrived at the store I was informed the device itself was $50 and the service was an additional $50. I was so unhappy with this blatant lie from the customer service rep I had spoken to that I went to T-Mobile and walked out with a hotspot and 6 GBs of data for $28. Throughout the proceeding days, I kept contacting AT&T to inform them that I had not seen any dig work being done around my property or neighborhood. They insisted that I be patient. On August 31st, I called twice --once in the morning and once in the evening.
The morning of the 31st I was told that there was a window from 8AM to 8PM for the work to be completed. When I called in the evening, I was told that the work had not yet been completed--or even started for that matter--and that I would be contacted the next day. I was not contacted on the 1st and I called myself to figure out what was happening. Now the project had an estimated completion date of September 7th. I attempted to call billing and see if my account could be adjusted and the "account expert" that I spoke to was horrendously rude.
First, she insisted that I had an overdue balance of $50 and this was the reason my services had been suspended. When I explained the situation to her and told her how unhappy I was and that I was considering switching all of my services (cable, internet, 3 mobile phone lines and home security) she told me--and I quote--"I highly doubt you have any type of home security, much less AT&T home security".
When I asked to speak to her supervisor, she informed me she would be transferring me and promptly hung up. Later that day I saw an AT&T technician outside of my property. He informed me he was checking the wires (despite already knowing it was a wiring issue). He told me that whenever the contractors get there, it would probably take three working days to repair the cables. I called technical support who told me the contractor would contact me the following morning between 8 AM and 12 PM to keep me updated.
On September 2, having not received a call from the contractor, I contacted AT&T again. This time I was told that there is a ticket but no one has been assigned to the ticket. AT&T has no information regarding when this work will be done and I have been without service (cable and internet) for over 9 days now. If the technician was correct and it takes three working days to do the dig work for the cables, the earliest I can expect my services returned is September 6th. And I highly doubt this work will even be done then since no one has been assigned. I have had an awful experience and immensely regret switching to AT&T. I wish I could give zero stars and go back in time before I ever decided to switch to AT&T U-Verse.
Julia Ramirez
from Temple, TX
AT&T Wireless customer service failed to provide at best, minimal Network Connection for the very basic of wireless phone service. Starting the VERY first evening (after 9pm) spending from 3pm - after 9pm at the AT&T store activating our NEW service with AT&T, we began to see that we had if we were lucky, 1 bar of Network signal. I contacted AT&T Tech support, maybe around 10pm or a bit later to troubleshoot what could possibly be causing this.
I spent well over 2 hours performing the steps the Tech directed me to do, at one point she even asked permission, which I gave to access my phone remotely so as to see if there was an issue either with an app or settings, she did at that time direct me to change settings for the Mobile Network Type, the Roaming, the MIN and I think the PRL version settings.
This resolved nothing, my phone still registered barely 1-2 bars. I was on the phone with her until well after 1am. The very next day…the same issues. This was experienced on my husband's AT&T Galaxy S7, my daughter's Galaxy Note 4 and my Galaxy Note 4 (these were ported over to AT&T) from Verizon Network. This problem was relentless, it existed not just in our home, but outdoors, in our backyard/front yard, in our vehicle traveling throughout the city of Temple, TX, just up the block and ultimately at the foot of the building where the AT&T tower in our area is located just off of 1st St.
Not only were we plagued by the lack of 3G LTE and 4G LTE Network signal, but incoming and outgoing calls were so poor, it was as if we were using two way radios, completely choppy to the point that neither person could understand what the other was saying. During several poorly connected calls to your Tech Support personnel, conversations suffered being dropped causing either myself of them. If they made note of my number, to call back.
At one point, I had to contact my bank regarding my Debit Card being compromised requiring my card being closed and contacting them to have a new one issued. I found that trying to enter the numbers requested to reach a representative through an electronic call direction was absolutely futile. It kept saying, it could not understand my number entry on the keypad. This also happened even "speaking" the information. After 3 tries I was locked out and had to call their fraud division directly to unlock it.
Yet another incident happened while at the Walmart store located on West Adams. I had to call my daughter to see if she had prescriptions to pick up, I received a message that stated "your call cannot be connected" another attempt just rang and rang, yet another attempt went immediately to Voicemail or went immediately to Voicemail without ringing.
Maxine Covington
from Gadsden, AL
I have been a customer for 16 years, and I am not a person who complain. On August 20,2016 .AT&T debited 231.19, from my checking account without my authorization. Not only was this unethical, but, it is against the law to go into somebody bank account without their consent. August 24, I talked to AT&T customer service representatives (James) he was no help, other than telling me there was nothing he could do.
I asked to speak to his supervisor, he told me his supervisor wasn't available, and she would tell me the only thing I could do was go to my bank and have them to do a reverse payment. This is the second incident I have had with you all this year. On February 11, I called to have my service bundled, the representative told me it would be at least 1billing cycle before I can see my statement combined and lowered. It was 4 months later(June) before they bundled my statement and I had to call them to see why it wasn't done.
The representative I spoke with said that it was supposed to be done in February. When I asked why wasn't it done, again they don't know. I asked what could they do to take something off my bill, she said we can only take off $25.00 . My combined service is supposed to be less, but, I realized it is actually 10 to 15 dollars higher than not being bundled. I know I am not the only customer that has a complaint against AT&T. It is time that AT&T start taking their customers serious. Like, I said, I am not a person that complain, but, this incident that happened on August 20, going into my bank account without my authorization and doing nothing to rectify the situation.
I look forward to hearing from someone so AT&T and I can come to some understanding. If not, I will forward this to the (BBB) Better Business Bureau.
kevin g murphy
from Leesville, LA
Once again, a tropical event with heavy rainfall and flooding (hurricane Katrina ring a bell?) and no cell phone service for 3 days! AT&T, one of the biggest companies in the world, cannot grasp having their 'switching station' in a place or location that can't be flooded to prevent this from occurring again. They must be a little cash strapped and lacking money for capital expenditures. Good thing I'm paying for the land line also. Can't wait to switch to Verizon where I can travel the country and get reliable service.
Adam Allen
from Carrollton, TX
I love ATT but I will never get the passport plan again as only the texting portion was really working I guess because we were home using WIFI. The data plan, I give mixed reviews. The passport locations were never near us especially in Paris and had to actually be in front of the café for it to connect and once it did it was very weak. I wasn't able to constantly surfing the net or sending text/e-mails with photos, couldn't post pics online so I can remember where all the photos were taken or save space on my device. It worked at home mostly then call 611 for assistance with but still had to constantly enter the city in order to locate a hotspot.
During an emergency used the phone a few times to call my sister and even had to refill my RAZA account to make calls to the us and Africa because the hotspot wasn't working so couldn't use WhatsApp while away from home; but I still got billed $200 for roaming which I think doesn't make any sense at all. I have record of when and how I made my long distance calls and tried to explain that to agent I was talking to few weeks ago but we got disconnected and I was hopefully for 4 minutes that he would call me back so I don't have to explain myself to another agent.
Room for improvement, for better customer service if a call drops while agent is research an issue the best practice will probably be to customer the client back since as I customer I don't have the ability to contact that agent directly or were told they cannot locate the agent :( That didn't happen and you can already imagine that my heart was broken and I was tired. Lesson learn next year I won't use passport and hopefully I won't be with ATT anymore and wouldn't recommend it to anyone who likes to surf online for every single thing.
My advice to everyone who uses att passport plans keep in mind because if you are the type that likes to talk and text on the go and not "wait till you are at a cafe that has Wi-Fi or back at the home where there's Wi-Fi," then these free apps/services might not be as helpful and you're better off getting a mobile that is unlocked and get a SIM card once in Europe. An example might be, you and your travel group/companion are separated and need to communicate each other's whereabouts and maybe you need to do so rather quickly, rather than find a wifi hotspot. This is very sad and not worth it.
Marisol Alfonso
from Burbank, CA
My account number is: When we first got the U-verse a month ago, on July 9th, David, Customer Service Representatives, told us you we're not going to charge us the installation fee, order 2237569906A. But we received the bill from you charging us the installation fee, and on July 29th, Hernando, from customer service (Medellin, COL Center) told us that Bryan, his supervisor, would review the tape from the sale to confirm whether there were or there were not installation fees, and they will have an answer on the next 5 business days.
We called them on August 5th and Christian, Cus. Ser. Rep., told us that Bryan, also his supervisor, would call us in 3 business days. And he would drop the installation  fee from the statement. Until now, nobody has called us, and the bill remains the same, including the installation fees. And it appears on my account as past due, when your representatives told me this wouldn't affect my credit report, but it is affecting it.
Nobody is taking care about this nor they seem to care on helping us, and we haven't received any answers. We feel frustrated and disappointed with your U-verse service. My family and I regret to finally accept U-verse service.
Abygail Sanchez
from Miami, FL
The technical support number takes me to someone that is obviously reading a computer. She speaks very poor English, keeps repeating same question (very frustrating, and even if I ask a technical question she continues to read off of something and doesn't answer the question. Its feels like I'm connected to a person which is located in an efficiency in Hialeah. Its always the same person. I dare anyone at ATT to contact her and go through what I went through.
You'll want to beat yourself and that's the honest truth. When did you guys start doing this? In addition, because I was frustrated on having to be charged $199 to get a tech out to my house and replied no thanks and I will replace cable myself. Cable is not worth $199 and I hung up. My system was completely deactivated for several hours. I sure hope they can't do that but, its funny when my husband called again and made an appt. the system came back up.
Stephanie Skinner
from Austin, TX
This survey is forcing me to give a one-star review however my review for AT&T and the service I have received over the last 4 hours is a -25. Chantal at the Galveston location has the worst people skills and customer service skills of anyone I've ever met in my life. My husband and I are on vacation and my phone quit working and rather than assist me I was transferred to every department within AT&T and it's warranty department as well as hung up on several times. I have been a loyal AT&T customer for several years I have also been a customer at my business but after the service that I received today I will be canceling every account that I have with AT&T.
It's no wonder that you have a 1.93 rating because after the customer service that I received today, you should be out of business. Train your staff AT&T, teach them how to learn conflict resolution, teach them how to treat your customers but most of all teach them how to fix the problem in the first place.
Elizabeth Johnston
from Houston, TX
How do I remove the 1 star? No stars or negative stars would be accurate. I live in a rural area. I had a landline with ATT for 35 years. Switched to ATT cell phones about 2.5 years ago because the ATT cell service in this area was great. Well approximately 4-6 months ago something changed. Cell service became awful. Internet sketchy. I have called Customer Service probably 20 times since February. Yes I have sat patiently on the phone with them for 1.5 -2 hours while they trouble shoot my phone, take remote access of my phone, put me on hold, consult with a supervisor, etc,etc,etc. Bought a new phone. Same problems. They suggested replacing or warranty out brand new phone. Fine.
Same problems. Sent back warranty phone and kept my NEW phone. Problems continue. Consulted with ATT store locally owned by a very good communications company. They tell me they can see a problem with the tower nearest me when they pull up their map. During my calls to ATT customer service they see nothing wrong. 2 tickets have been opened on tower. Backtrack...out of all my calls 1 rep did say she saw something wrong with tower signal leading to the 2nd ticket being opened Friday and someone would call me back in 48 hrs. Got a text this morning requesting that I call ATT at blah blah number to discuss my technical issues. I called. Basically I was told there is no problem with tower.
Tower is operating as designed. Well...there was no problem with ATT cell service until a few months ago. It was great! But SOMETHING has changed! I noticed it in February. Calls dropped but not just dropped. The phones will freeze. You can't end the call. You have to turn phone off. Internet on phones freeze. You have to turn phone off. Phone will not ring but you have a notification you have a voicemail. Not getting incoming texts. Outgoing texts aren't received. The problems are not being experienced by just me. It's a rural area. I have several family members here. I know lots of my neighbors. It's a widespread problem. We are all having the same problems.
Unfortunately like myself several people have bought new phones only to find out there was nothing wrong with our 2yr old phones. It's so ridiculous that the "Mark the Spot" ATT APP won't even connect or report until we leave this area. Then when it reports it reports some other tower where you have traveled to. It's maddening I guess because service here WAS so good. Something has changed. ATT refuses to admit anything has changed and insists there is no problem with the tower. Maybe if ATT sent a human being out to the tower someone could figure this problem out. Or maybe ATT spent all their funds acquiring DirecTV that they now can not maintain their equipment. I know ATT considers my account a drop in the bucket. But I will not call ATT again. I will spend my time researching other carriers with hopes someone else has cell coverage in my area.
paul brant
from Statham, GA
I have been able to used as admins on this line for over 5 years the primary is Marie my wife of 10 years. so when my daughter went to your Bethlehem store some ASSHOLE named Richard refused to let me approve the new sim card. I had all the correct info, and when my wife called the woman she spoke to said i am on the account to do these things. They had my granddaughter with them who is sick and had to wait for this butt to flex his muscles. As soon as our accounts expire goodbye AT&T!
A. Millhouse
from Brooklyn, NY
On May 11th, at approximately 9:15 am, I entered an AT&T service location on 34th Street, NYC. The place was empty. I was "greeted" with an annoying glare of the "gentleman" behind the counter. My daughter's phone was deleting her text messages and turning off unexpectedly. I asked Diadre, the "pleasant" associate to please take a look. Acting like he was doing me a huge favor, he scrolled through the phone and informed me that her memory is depleted and she needs to delete her text messages. That would make sense if it wasn't for the fact that ALL of her text messages were, in fact, deleted - thus my visit to the help center. I tried explaining that to him as well as asking him to see if there was anything else he can find since there were other issues with the phone. He interrupted with a quick "I just told you what is wrong with it..." To that I responded that, I know but there are other issues that might have to do with another problem. His response was not to insult his intelligence and he shouldn't even be helping me because this is an Apple Store issue. I got upset and asked for a manager. He said he was the manager. Things escalated and he began to threaten me with calling authorities. Then he said that I will probably start calling him racist names. I was floored. I wanted to know if he is actually getting paid for this. This is not the first time I experienced horrific treatment at AT&T. They just don't care because they don't have to. I will be changing cellular providers.
Thanks for your feedback!
Sorry. Please try again later!