AT&T
AT&T Complaints Continued... (Page 7)
1191+ reviews added so far. Upset? Call AT&T corporate: 1 (800) 331-0500
Keri Hessels
from Hartford, CT
Dear Sir or Madam,
I have been a loyal AT&T customer for several years. I recently purchased the iPhone7 and added an additional line. I asked to switch my unlimited plan to a shared 9GB due to myself and my mother not using much data. I inquired about a 25% discount through my employer as well as autopay discount of $20 per month, and possible waiving of my activation fee. The individual that I spoke to, Steve, via online chat on AT&T's website told me everything I wanted to hear.
1. Activation fee WAIVED
2. 25% discount through my employer
3. Auto-pay discount
4. Iphone7 $15 per month for three months followed by $5 per month until phone was paid off
5. My plan was switched to a shared 9GB as requested.
6. Monthly bill of $118 for three months and then it will be reduced to $108 per month
He promised all of the above and confirmed it THREE TIMES (I took screen shots of the conversations for proof in case something like this were to happen).
First issue: I requested a 203 area code and when I received the phone in the mail it was a 475 area code so I had to contact AT&T to change that number which they did without issue. HOWEVER, I was being charged for THREE different numbers when I only have two.
Two weeks later I received my first bill from AT&T with all of the supposed discounts/packages listed about (1-6). To my surprise, my bill was $225.00! I called and wasted another hour or so arguing back in forth with this time, Daniela, who is also an AT&T representative. She apologized for Steve's wrong doings and issued me a credit of $82.38 to make up for all of the overages. I received (and still have) a confirmation letter "AT&T Post Call Notification Summary of Changes to Your Account" from Daniela confirming that there was a pending credit of $82.38 in my account. A few days passed and after checking my balance daily, I realized this credit was NOT pending and my balance has not changed. AGAIN, I had to contact AT&T for a third time, wasting more of my time and energy on something that should not even have to be fixed in the first place. This time I talked to Charles who had no idea I had any credit on my account and apologized for Daniela telling me that I did because I did not in fact, have any credit pending. Charles more or less told me that I was responsible for the full amount owed, my bill will not be $118 as promised, the activation fee is not being waived, and that I was being charged for two plans instead of one. I was being charged for my original unlimited plan and the shared 9GB the original representative told me I was switching to. They treated my line as being three phones and two separate plans. I honestly have no idea what they did but it was a giant mess. This last representative ended up apologizing for both Steve and Daniela and issuing a credit of about $60.00 which does not come close to what I was promised from the beginning.
A credit of $60.00 does not makeup for all of the time I spent arguing back and forth trying to fix AT&T's mistakes. I have never been lied to so much from a company that I have been so loyal to. I would like to be compensated for my time, stress, and OVER CHARGED BILL!
Thank you,
Keri Lee Hessels
73 Academy Hill Road
Derby, CT 06418
Khessels@sbcglobal.net
(203)278-7398
Hi everyone,
Coming here to ask for your help and suggestions on what you think should be my next steps. This is probably the most dishonest company I had business with in the past years.
Last February I called AT&T to discuss my wireless plan and complain about the so called "connection fee" ($20/month just to connect my smartphone to my plan, like I could use my plan in any other way). After being transferred to the Loyalty department and discussing with them I was offered an upgrade from my iPhone 7 to the new iPhone XR at a discounted price ($349 if I remember well) and asked to call back on the closure of my billing cycle to change for an unlimited plan. I asked and the agent clearly stated that from then onwards I'd pay a lower amount vs what I was paying at that time.
Fast forward, they have INCREASED my connection fee to $40/month, my plan was not changed and now I'm locked for 2 years in the contract because of the discounted phone. Which btw there's almost nothing discounted there, because on top of the $349 already paid I have these extra $20/month disguised as connection fee for the 2 years of the contract, so another $240 on the price.
Spoke to the Loyalty department yesterday and they say there's nothing I can do about it, I requested them to pull the recording of my call with the Loyalty department and they say that's not possible also, informed also that if I change providers I'll have to pay the early termination fees (around $300). On top of it to unblock my phone it would take about 2 months, since they say I have to pay my early termination fees (about 1-2 cycles after I leave) and then request it to be unblocked.
So my questions to you:
- Any suggestions on how to proceed from here?
- Does anyone know how to accelerate the unblocking of the phone once I transfer to another provider?
And my suggestions: don't EVER do business with AT&T!
Thanks!
divachic_45
from Maryville, TN
Worst mistake ever coming to this company!!!! Service has never been right from the start, Bill never what they promised. Over charged for services every single month causing hours of hold times every month to get it straightened out. Then my account was hacked!!! Someone was actually able to lock me out of my account. Order 2 new phones and stick me with a $2500 bill. Their Fraud department is supposed to be handling the issue but my service continues to be turn off every month. I hate AT&T!!!!! I have to explain the situation every single time I call and get transferred six different times. this is no less than 3 hours every time.
Kathleen Ross
from Marshfield, WI
As a customer of At&t, and as a leader in the OUTDOOR AMUSEMENT INDUSTRY, I am respectfully asking you to remove the OK Carnival advertisement.   Safety is of upmost priority and your portrayal of the ride being UNSAFE is false and effects my business adversely. 
Kathleen Ross
President National Independent Concessionaires Association
Julie Combs
from Auburn, CA
Misleading promises about reward card, Never received it, THEY claims it wasn't valid. My agreement for service installatio shows a $200.00 reward. When Direct tv came out to install our service, THEY had to reschedule due to the rain!! We did not cancel! They finally did install service a few weeks later. I recently called ATT customer service because I hadn't received the gift card. I was told the reward was not valid because a new service agreement was set up for the installation and the reward was not included? THIS IS RIDICULOUS!
MARTIN SVRCEK
from Gaithersburg, MD
The ATT television advertisement that implies that carnival rides are unsafe and operated by those who do not care about quality and safety is a characterization that demeans a group of hard working folks. The need to falsely represent the ride industry to the gain of ATT is a display that should not have occurred and shows a character flaw within the corporate structure of the company to allow this to occur. It is in the best interests of all concerned to remove this marketing tool and work to improve the ATT brand with non-judgmental advertising.
Martin E. Svrcek
I have been a AT&T customer since 1997 with the one rate program. I am writing about the Horrible commercial you currently have running about the Carnival. I have been in the Carnival Business all my 60 years. My family goes back to '46. It is a difficult business dealing with the DOT, Insurance. The biggest being help and this Psychopath president does not help.
The commercial is a slap in the face of my family and me. Note, I am into food not a actual carnival it self. There is a movement with the OABA to stop all dealings with AT&T . I am in a contract so I cannot right now but hope I don't have to.
Please stop the sickening commercial.
I pay my mother bill who is 85 yrs of age. Your online payment system in which I set up keeps changing security questions which in return makes it impossible for me to pay her bill. Your entire billing system horrible
I have not received my lge v40 slim armor case black I was told it was 2 weeks ago and I have not yet gotten it
Beverly A Dennett
from McKinney, TX
Wanted to settle a billing dispute with a Supervisor, but was denied by an AT&T Agent. His/her tactic was to keep you going in circles until you were too frustrated to continue. I have a $2000 a year contract due for renewal next month. Right now I have no incentive to renew with AT&T.
Beverly Dennett can be reached at 972-658-3832
Sonja Mapp
from Columbus, OH
This a complaint about services received by AT&A customer service representative named Zachary J Bastian zb406@att.com, 614-208-1140. He came into my home 11/27/18 approx. 9: am as we were moving in. He convinced me to sign up for a "Switcher" promotion with many promises including paying off Verizon, lower monthly payments for the same services, better services and even a discount on our Uverse account. I traded in 7 phones and switched 8 lines from Verizon to AT&T. This experience has been a nightmare for me and my family. He convinced me to sign up for a "Switcher" promotion with many promises including paying off Verizon, lower monthly payments for more phones and for the same services, better services and even a discount on our Uverse account. We have been conned into becoming ATT&T customers by offering a promotion, guaranteed payoff of our previous carrier and matched services, and not following through and honoring the promises. We have contacted several AT&T employees and reached out to Zach with no resolve. We turned in 7 phones and AT&T has no record of 4 of them which Zach collected from my children. I have received several notices stating invalid AT&T Reward Submission invalid, which Zach convinced us that he would handle everything right in my kitchen. I still have an outstanding bill with Verizon $2,727.95 which he promised would be taken care of. This will definitely negatively affect my credit and also my relationship with Verizon whom I have been a loyal customer to for over 25 years. I called AT&T, to find out how to deal with this problem. After I had been on hold for several minutes, with different Representatives on numerous occasions. I had to explain my problem to them several times because they did not seem to be listening and therefore asked me the same questions repeatedly. They put me on hold for several minutes, and then returned to say they could not help me. Needless to say, I was quite frustrated. I expected a much higher level of service from your company, and I am quite disappointed. Because I do not want to spend any more time on this problem, My fiancé Lorenzo Jackson and I have been on the phone for several hours with AT&T reps who we spoke to were rude, did not help and gave me the run around and refused to give me the appropriate department to resolve this issue, and even tried to blame this on me. I found out that the phones were uninsured when I received an offer in the mail, which Zach promised we would get everything we had with Verizon. We have had other problems with the service from ATT as well. This is outrageous that this is happening to us with such a reputable company as AT&T, that you employee people that would misrepresent you and you have a promotion that does not honor what you promised. I turned in 8 phones, switched from a reliable company like Verizon based on your promises. I would appreciate this being resolved at this level without involving a third party. I am asking for at least $2,000 to reimburse Verizon as we were promised and that Zach Bastian is reprimanded for misrepresenting your company, lying, fraud and theft of our phones and ultimately termination. I have numerous correspondence with Zach and myself via text to support this complaint. Please contact me to assist in resolving this matter. I will be informing my friends and family regarding this experience, and perhaps the local news station, BBB, and the Attorney General's office.
Gee logan
from Marshfield, WI
Att store in tupelo,MS 2436 main st. 38804 has terrible customer service and the parking lot is to small with people having to park there cars behind each other is accidents and lawsuits soon to happen but back to customer service there they are slow and rude and every time I go there for a problem people are waiting in line complaining about this store I mean I've been here a few times and they were sitting at tables doing nothing while we waited and like 15 minutes in line asked who need help I mean there very lazy at this store and making att lose customers someone with authority needs to check on this store its terrible
While assisting my 92 year old father with dementia with his bills etc. yesterday I discovered a cell phone sent to him from AT&T and a recent bill for $95.31 for his first month wireless bill. He advised me he called originally to see about getting a metered number of calls to his house telephone, but instead the lady talked him into a cell phone and wireless service. He was trying to get a lower bill because of financial difficulties and very few received or made phone calls. He felt his $41.00 a month bill is to much for how much he uses it.
The problem now is he was talked into the cell phone and service without knowing exactly what was going on because of his condition. He has never used a phone and does not understand all that happened and now I believe I have him convinced not to talk to other people besides family members!!!! This was not his first time getting confused on the phone., but he definitely has no use for the cell phone and I would appreciate your help on this so I can send the cell phone back and get his money reimbursed for the phone. The bill for $95.31 is due tomorrow but I had no idea he had the phone or the service bill until yesterday. The account number is 243030743129
Fathers Name: Joseph R. Linville 1213 E. Bacon Street Indianapolis, In. 46227
Thanks in advance for your help getting him back on track.
Michael J. Linville
Kimberly Holloway-Hill
from Stockbridge, GA
I live in Georgia and had AT&T for about 5 months. I had on going issues with my services the entire time. I had problems with either my cable or my internet. I gave AT&T several opportunities to come out and fix my issues. My final straw was March of 2019 the internet was not working properly in my home. When ever we tried to log on either the computer or our smart Tv's that need internet we couldn't. We kept getting messages saying there was no internet connection. I called AT&T and made an appointment for an technician to come out. I was given the date Tuesday April 2, 2019 between the hours of 10am-12pm. On Tuesday morning the technician arrived at approximately 10:33am. I explain our problem with the internet and walked him around to each room and showed him that the internet would not connect to my Tv's nor to my computer. The tech told me that all of my Tv's and my computer was broken which had nothing to do with the AT&T services. I then explained to him that I had just moved into my newly built home in July 2018. I bought everything in it brand new which included all the Tv's and the computer. The tech then told me it was nothing he could do and walked out my front door. I asked him for his name or a card and he refused. He yelled out " call 18002882020, they can look me up." I called AT&T to make a complaint and to cancel my services. My date of cancelation was Friday April 5, 2019. I called today Saturday, April 6, 2019 to confirm that the services were canceled. I was then told by the Customer Care Rep that my services wouldn't be canceled till the end of my billing cycle which would be after April 19, 2019. Even though I no longer have AT&T and now have another cable company due to AT&T failure to provide adequate services, I'm being forced to pay until April 19. I was told that AT&T bills me a month in advance so I'm responsible to pay. This is a total rip off.
IN FEBRUARY OF THIS YEAR I CANCELLED MY SERVICE WITH YOU AND REQUESTED TO HAVE SOMEONE COME OUT AND REMOVE THE DISH (SLIMLINE) FROM MY PROPERTY. ALSO IT WAS NOTED THAT I COULD EXPECT A CHECK FOR A CREDIT OF $113.58. TO DATE NONE OF THIS HAS HAPPENED. I DID CONTACT SOMEONE BY PHONE AND THEY SAID IT WOULD BE SENT SOON. PLEASE LET ME KNOW IF EITHER OF THESE THINGS ARE IN THE WORKS. I WOULD LIKE TO FINISH UP THIS SERVICE ON A GOOD NOTE. THANKS, ROBERTA A. BREBAUGH
Angela LeMay
from Richmond, TX
Recipients
AT&T Customer Service 31 March, 2019
From Angela LeMay
RE 11060737705
On 20 March we called to inquire about continuing U-VERSE TV and internet service as the first year of service was over. Your rep gave us the usual sales pitch, when it came to cost we told him we are currently with Verison , it costs $70 per month and provides good service, so we are not interested in AT&T wireless phone service or Direct TV.
He continued to press bundle sales of TV, internet and cell phone, we declined cell phone and Direct TV. After the ongoing sales pitch we asked for a different sales agent and got the same run around. The new agent finally gave in and told us he had signed us up for U-Verse and internet after our repeated request for U-VERSE and no Cell Phone service.
Within a few hours we got an email from AT&T congratulating us for selecting your bundle of Direct TV, wireless and cell phone service.
Over the next three day we called nine times and spoke with different sales staff asking for the manager after being told they didn't have the authority to change anything. Several times we were transferred to a Manager. Always they said its fixed, often given a policy change request number. Each time we got a email from AT&T telling us we'd be receiving more instructions and SIMM chips for our cell phones. We called again and were told it's fixed and to just throw the SIMM cards away when received. Which we did.
We got a statement from you advising us our monthly cell would be $188.07. I will advise my credit card company to deny any auto pay charges from AT&T. I will pay for the TV and wireless service by check.
Please have a manager who can get this mess straightened out. Someone in the USA, not one of your out sourced agents in a foreign country.
Angela LeMay
(254)681-1715
Send
MHarshaw
from Charlotte, NC
This has got to be the worse service ever....I do not get any high definition Channel therefore cannot do playback...AT&T has high jack MY EMAIL ACCOUNT - DRIECT TV CALL MY PHONE AND pretends to be WellsFargo Bank and if I receive another call I will report you guys to the communication authority. Paid my bill and AT&T lost the information and blame it on my bank even after I got a confirmation -- bank stated they were lying no payment had been returned.
The bill pay is horrible and it is long and exhausting.....I hate this service you guys need to be put out of business.
Blas and Silvia Torres Landline 816 452-3231 Cell Phone 816 868-1276
from Kansas City, MO
My complaint is with your whole company. I had landline, Direct TV with you. An AT&T came to my house and told me he would save me money if I went wireless on 2/4/19. 1, My landline quit working. Called several times and waited for repairman to come (3 whole days) Finally, a man came reconnected landline but disconnected my Internet. After numerous calls, I was informed that I had a port and AT&T had given away my port. So I said give me UVerse. After answering all these questions, the man told me they could not check my credit report, because Missouri has an issue with AT&T. However it will be resolved in 2-3 months. By the way we had AT&T for 50 years but that doesn't count. So, I went with Spectrum. One phone call, I had Internet and TV in one day. I had Verizon since 1996. No problems with Verizon. The AT&T representative told me I would be reimbursed $700 to pay Verizon for cell equipment. I have submitted the paper work via email (denied). Sent all information including last Verizon bill with equipment costs via UPS. Not a word from AT&T.. Now Verizon wants $700 for my equipment. My cell phones are 816 868-1276 and 816 868-5461. My landline 816 452-3231 charges me $60/mo. I just received a bill where they charged me for a long distance phone call ($80.42) when I clearly indicated that I call Bolivia all the time. I have a sister there and needed a long distance plan. Also, you unbundled my bills. I would not recommend AT&T to no one. The right hand does not know what the left hand is doing. Your customer service is a sham. No follow through... You do not even deserve 1 star.
I'm complaining about the rude and disrespectful customer representative that,I spoke today on my cellphone about my account.And the customer representative that was suppose to set up my payment arrangement on my account and she didn't set it up for me because when,I got home my service was suspended and,I'm a very unhappy customer because how the customer representative was talking to me on the phone.So,I'm canceling my service with y'all because,I'm not happy with y'all no more.And you contact me on my cellphone because,I don't be getting no email or nothing from y'all my cellphone 615-848-4865
Unfortunately, I cannot rate AT&T a ZERO. I've been a customer for over 30 years with a break of a couple of years in 2002 2004. My most recent experience started March 21 when I got a bill that was nearly double what I had been paying for DirecTV, 100mbps internet and home phone. After spending well over an hour on the phone with various departments I canceled home phone service. No discussion with"Customer Retention" just IMMEDIATE (in the middle of our conversation) disconnection! More time on the phone to finally get a $20 credit on the phone service. Then came negotiating with DirecTV, pretty much the same treatment so I canceled it. NO attempt to keep me as a customer. Then I get an email estimated bill for just internet for $105 a month. I had been paying $118 a month for two years with various bundle credits. I need the internet, no question. All my doctor and medical information are digital and only accessible to my health network via the internet. A retention specialist told me if I subscribed to DirecTV NOW, I could keep my internet discount (it was supposedly for "life") Sorry, but DirecTV NOW is pathetic for $50 a month. Constant buffering, error message, screen lockup, and no direct channel access or guide. I was unable to ever speak to a live person, only chat with a woman that really knew nothing about the service and keep me chatting by asking the same questions over and over with 5 to 7-minute pauses between chats and responses. Disgusted, I finally just ended the chat. For the last three days, March 28, 29 and 30, I've spent just under three hours on the phone (again) with retention specialists, supervisors and I don't know who else, some that could actually speak and understand English to finally get my bill to $150 a month for basic TV and internet 100. $32 a month more for fewer services! Makes a lot of sense. I'm 71 years old and retired. Of course, my wife (75 & retired) and I watch a lot of TV and spend time on the internet. We're on Social Security; fixed income. I don't expect any sympathy or compassion as I know you're only interested in profits, NOT people. Finally, when this one-year agreement is over I intend to cancel all AT&T services. I don't care who I choose or even what they charge, anyone is better than you.
I went overseas in March of 2018. Prior to leaving, I contacted my wireless carrier, AT&T, to inquire about data packages to add to my existing plan to use my service while out of the country.
I spoke to a customer service representative who detailed to me a data plan that I could add to my service to provide "unlimited" data while traveling. I added the service to my plan.
Upon returning, AT&T sent me a bill for overage charges - about $400.00. I promptly called AT&T to resolve this matter, as I believe it was a mistake.
I spoke to another customer service representative who informed me that the original rep I spoke to had misinformed me, but that I could dispute the overage charges and have them removed from my bill. I filed a dispute, and was informed that AT&T would contact me within 10 business days with a response.
Weeks go by, and I received no communication from AT&T. I contacted Customer Service again to inquire about the status of the dispute. I was informed that AT&T had not yet issued a decision, but that I could file another dispute to expedite the process. I was also informed on this call that I did not have to pay the overage charges while the amount was in dispute.
More time goes by, and late charges start to accrue. I received no communication from AT&T and the bill was nearing $1,000. I reached out to the company again to inquire about the disputes, but also to arrange a payment agreement to pay down the bill as the total amount had become much too high for me to pay all at once.
I spoke to AT&T's billing department - I was informed they would not be able to allow me to pay down the bill overtime and that the total amount was due all at once, but that once again, I could either file another dispute, enter into arbitration or contact customer care.
I reached out to several department heads, managers, and customer service representatives to complain about this dispute process, and resolve the outstanding balance.
I received different answers each time - some customer service representatives advised "waiting it out," others advised filing more disputes.
Finally, the bill has reached more that's $2,000 and AT&T has cancelled my service, threatening collections actions.
I have worked tirelessly for the past year to resolve this issue with AT&T, all the while they have not provided me with a workable solution to resolve the bill.
The overage charges are the result of being initially misinformed by their customer service representatives, and they have not acknowledged this initial issue was their fault. Further, I have reached out to AT&T in several attempts to resolve the bill by asking for entering into at least a payment agreement, but they have refused to work with me on this, even though this matter is their fault.
Further, the late fees and cancellation fees are the result of their negligence in handling the dispute process in a timely manner, and having under informed customer service representatives provide me with misinformation, causing confusion, stress, and a lot of lost time.
I would like for an organization to help resolve this matter. I do not wish for this issue to be resolved in a collections process, as I've done everything that I can as consumer to be responsible, responsive and proactive in informing AT&T's channels of customer service and billing about the ongoing issue with my account, but never received any helpful or accurate advise, assistance, or resolution.
I would like for an organization to interface with AT&T to present this information and impress the importance of treating their customers with dignity and respect, and to acknowledge their fault in this matter, to remove the erroneous overage and cancellation fees, and to work as a organization to improve how they interface with their customers and public.
I went to playa Vista location supervisor name Bella on March 26th was rude disrespectful and Agrresive and threatening towards my self and my 10 year old daughter, I asked for a hot spot device and said I don't have it and go to another store, told he what time the store closes she said now , which was 7:30 pm , I giggled and the time show 9:00pm , she didn't like I searched, She was on cellphone all the time and was bothered helping me ,I asked for her name and she got upset and said to me my child she was on a demo phone looking to buy a phone, she said get out my store , I will call security, I said my daughter wants to buy a phone she said in a very bad way and looking at my 10 year old daughter and insulting her and saying you mean you are telling me she can afford a 700 .00 phone
My child got so scared and traumatized.
We left s store , called and filled a complaint, no one has contacted , I have bee a customer of AT&T since 1995. I have never been treated like this , she discriminated us and insulted and a child so vulnerable, she verbally attacked my child and emotionally insulted her.
My child and I couldn't sleep that night,my child got trumatized and scared
Sincerely your,
Farideh Knapp
Faridehknapp@aol.com
Tel 310 77955128
can ANYONE tell me what the ATT service actually costs....in dollars and cents? I HAVE AUTOPAY....had a two-year contract which expired in March.
Just wanted to KNOW [!!!!!] how much it costs to keep my bundle. How hard is it to come up with a price? First I was told the price would go up from 107 dollars to 163 dollars....firm. Then someone told me about discounts....and fixed a price at 85 dollars...wow. loved that. got a letter confirming the discounts and new price....the a bill arrived for 155.01....they will charge that to my checking account and I have no choice in the matter!!!!
is that extortion? is this even legal?
if I buy a product...is it my right to know the price? or can ATT take what they want when they want? must I close the checking account to cancel the payment? So, now I want to cancel ATT and Directv bundle....can I do this? how????
the lowest price they quoted was 87 dollars for the bundle....is that truth or fiction? how soon can I find out?
Spectrum is offering a no-hassle no-strings-attached deal for 81.95 dollars....ATT and Directv can't beat that....minus the frustration and annoyance.
there is no way....that I'll pay 155 dollars per month for this nonsense....Don't even watch cable....have a pre-paid cell phone for ten dollars a month.
I would give no stars if possible. My husband and I pay more than $200 per month for phone service and see NO SERVICE on our phones. We live 4.7 miles from the AT&T Tower in our town and cannot get service. Forget the internet. It is impossible to do anything with NO SERVICE or 1 bar. Sometimes, if we go to the exact spot in the yard where we can get service, we can make a phone call. I'm so disgusted with their service and their customer service. I'm told that it is 'just the way it is'. What the heck does that mean. What am I paying for if I cannot make a phone call from the comfort of my house? Don't be fooled. AT&T Sucks! Go with someone else.
walter goldman
from Greer, SC
Dealing with ATT has been a nightmare. Direct Tv went in with few problems but promised $300 reward card using code wbk 11 received $200.
Uverse internet high speed -Rep. took a week to get in service and lost a week internet. Took many calls and 120 days to get line buried. It took many calls to get $100 reward card. Mobile free phone I am still working on , $30 added to bill each month for free phone. Customer service has no clue. The company is run like three separate companies. I have spent 40 hours dealing with one problem and then another. I got billed on March 19 for$213.20 which was correct. On March 20 I got billed $213.20 which was double billed. Since I was in auto pay I called bank to get one cancelled. On March 22 I get email from ATT that they made a mistake on charge which they credited out. However, with the bank holding the $213 and ATT credit it shows that I did not pay bill so I was kicked out of auto pay.
Is today a legal National Holiday that I'm not aware of? I've spent the past 30 minutes on the phone trying to get someone at AT&T to just answer the phone. I''m put on hold for several minutes and then, either asked to leave a message (great service) or am disconnected and asked to call back later. This is unbelievable. I'm trying to order a phone for my wife and had several questions but can't get anyone to just answer the phone. The store involved are 110000 N. Pt Washington Rd, Mequon, WI and 6150 N. Pt Washington Road, Whitefish Bay, WI
I have three cell phones, Direct TV, WI-FI and a landline, all with AT&T. Maybe it's time to look elsewhere.
What gives? More business than you can handle? Understaffed? Very disappointed in AT&T Maybe one of your competitors can at least answer the phone.
Ian wrench
from Howell Township, NJ
Won't honor price given monthly after phones paid off dishonest service unhelpful insist they are helping when in reality they still won't honor the original price jump you around from person to person they are very good at misdirection and misleading so big a corporation they don't care been with them for many years will try to find honest carrier.
I just noticed that I am being billed $32. Per month for a home phone. I do not have or ever had a home phone. I have two cell phones and an iPad.
At the current time I have been on hold for 1 hour and 16 minutes. This is my second call, the first one said they were transferring me to a specialist which turned to be a non-working number.
I called the number for customer complaints and so far have been on the phone for 12 minutes without an answer.
This is a extreme example of poor customer service.
Enrolled in your buy a phone give phone promo on 8/15/18. Salesman said all I had to do was add a line. I did turns out i bought two phones called customer loyalty people (christina) called me liar. All this after 21 Years as a customer. Just paid off both phones so I can get them unlocked and shop for new service. I want not to believe what your customer loyalty person said to me and how rude she was. I trusted you (ATT) thought you were the best. My mistake was not looking at my detailed bill which comes electronically. I just pay it and trusted you. I now truly believe that customer service does not exist. Went to cancel you guys cause of bad experience with you customer service i got conned into the buy one get one free when you add a line. Look at me as a customer since 1998...504-495-4537. Contacted you back in August about the bad experience via this same platform. Never heard from as I'm sure I won't this time
I have disabled parents that have a At&T landland that is not working. I refuse to speak with your automated service. I received a text yesterday 03/20/2019 that it would be (6) days before someone could repair their phone. This is unacceptable. You method for trying t call and get a human being on the phone is the worst I have ever experienced. I have 5 AT&T cell phones and I am seriously thinking about dropping this ridiculous excuse for a company. I want my parents landline repaired NOW. Priscilla Owen-Fredieu - (817)946-3554
Elizabeth Koltes
from Minneapolis, MN
I got treated rudely by 1 manager who was cashing his attitude was nasty towards me in front of the customers because I went in to subway to get a seafood sensation he also had an associate involved in the matter which I am upset about. The associate had dark skin had a foreign accent one manager had glasses on the associate than told my friend to get out of subway just because he was not ordering anything the associate for involved with the 2 managers and than the 3 of them gained up on me by words the managers yelled at me just because they worked overtime I than told them that it wasn't my problem it was yours
Ana Bacellar
from Los Angeles, CA
I'm not from the US and more than a year ago I came here to study. I got two pre paids, one for me and one for my mother. We stayed here from january until mid march 2018, and, on my last day, I went personally to an at&t store just to be sure that bot lines would be cancelled. When they said it was properly cancelled, I went back to my country and forgot about it. Even though we did not enroll for autopay, after a month, we received billing for each of the simcards in our creditcard. We tried to solve the problem online, but the website said our numbers were cancelled, so we couldn't access it, only via telephone. We called, which is pretty expensive since we live in another country, and after a long talk, they said they couldn't do anything because our lines were cancelled. This last months we tried to solve the problem several times, including calling the bank and asking for them to refuse the payment (they said they couldn't do so, that AT&T was the one that shouldn't charge).
Now it is march 2019. It's been a year since I asked AT&T to cancel my two lines, but I'm still getting the bill. I came to the US for other reasons and already went 3 times to stores and spent a few HOURS on the phone with them. Today, I talked to Jane and Anna on the payment phone number. Firstly, they were both very nice, but said they couldn't refund us.
Jane found out that we're being charged because of two numbers from 2017, which doesn't make much sense - even though yes, we also came to the US at the end of 2017, we also didn't enroll for autopay and didn't start being charged until 2018.
We didn't have any numbers from 2017, only two from 2018 that, as they keep telling us, aren't at the system.
Jane first said that they could refund only 90 days for each line, but the line magically was cut when we told her that we wanted a refund for the whole year that they billed us the 40 dollars without our permission. When we called again and Anna picked up, she said they wouldn't refund the 90 days, even. When we complained, the line was cut again.
We tried calling a few more times and the line kept being cut. A girl called Maya picked up one time, she said she was going to check something out and the line was cut. We kept calling, until Jane said that they wouldn't do anything for us and that we should stop calling, that she was trying to help her customers. We told her we are customers and she said "you WERE customers" and the line was suddenly cut again.
We're extremely upset, extremely angry and chocked that a company would treat their clients like that. It was clear to us that Jane shouldn't have said that they would refund 90 days, and when she realized it, she cut the line and all the other assistants would do the same.
We're going to cancel our credit card and ask for a new one so AT&T can't charge us anymore, but we still want a refund. It is absurd that I have to get to the point of writing this review, but I lost all hope of talking to AT&T.
Would never buy any of their services again, and not only I will not recommend, but will recommend to NOT to buy their services.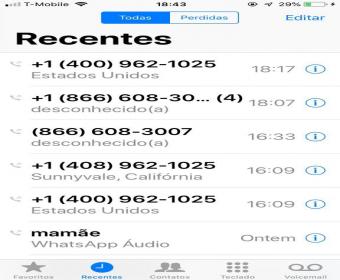 Johnny Parker
from Panama City, FL
I spent over 2 hours on the phone with AT&T on March 13th,2019. I was advised after timely conservations I could not put my cable and internet on vacation, due to already using this privilege 3 times in the past year. I cannot understand why you would give up a good paying customer of 3 years.
I live in a community which only offers AT&T cable and internet. I wish someone in authority would give me a call at 256-759-5535 after looking up and either listening or reading conversations made to AT&T on March 13,2019! I finally asked to have my service cut off since I will be out of town. I was not offered any concessions to work out my problems!
James Hartness
from Marshfield, WI
The only way they addressed my problem was asking me to leave the store. I did... the problem with my phone (256 620 2139) is I had an old Yahoo account. My wife and I came into ATT Cullman, Al 35055 store. We got two phones and paid them out on a two year contract. Her phone crashed and got a new S-8 phone through insurance. My phone some how picked up this old Yahoo accout. Had to be my mistake. Anyway, yahoo took over my Google account. I have been in the ATT store my fourth trip to get it fixed at the front door. They get me back on my google account. Then after using the phone, yahoo takes back over and I can't use it for what I need. I go to the store for the fourth time explain to the store clerk my problem and how I am aggravated. I still did not get my phone working. And the manager asked me to leave, in which I did... All I Want is my Phone Working.... thanks bohart7122@gmail.com
JD Kuhn
from Columbus, OH
Purchased a new IPhone 7 last week NO cell sevice in my apartment despite the fact I had no problems with my old 4.I now have 1 star and must go out into my buildings hall way to use the phone!!!!I have called ATT probably a dozen times over the last week to no avail....
Matthew Handt
from Oakes, ND
I was promised pricing and discounts by a salesman that flat out lied about all of it to get me to buy more phones and add another line. I recorded the conversation to show the level of fraud that your customer service reps are guilty of and this is the second time this has happened to me. I would really appreciate a call to straighten this out. I called in on March 8th around 10 am and talked to a man named rashief from Jamaica so please take a listen to your recording of the conversation or if you would like I can send you a copy of mine.
Alfred Mary surwin
from Ventura, CA
LATE PAYMENT CHARGE $9.25 BUT WE DID NOT PAY LATE
our invoice was under-paid by $6.60 on a total bill of 80.60 in ERROR ONLY UNDER-PAID NOT LATE
YOU CHARGED US $9.25 ON AN UNDERPAY OF ONLY $6.60 REALLY
IS THAT OVER 100% PENALTY
COME ON THIS IS ABSURD BUT PROFITABLE
Kevin Lehan
from Champlin, MN
I had changed services and was with At&T for 2 days. You attempted to charge me for an entire month of service. My wife called and had it reduced to $56.89. Really, for 2 days of service? I called on three occasion with no progress and told them to send a revised bill. And you did not. And now you add a $5.75 late fee!!!! Furthermore your bill is unclear.
Clearly your policies get in the way of your customer service.
Regards
Kevin Lehan
The problem began in January. I went into the Sitka, AK ATT store to sign up for a travel plan, the passport, around January 3. I wanted one for me and one for my wife. This was after I attempted to do it on line, which was also frustrating. I understood I could begin the plan within thirty days of implementing it. I asked that it begin January 17. Several days later I received a notice the plan was in force. I was in Ketchikan, so I went to the ATT store there. They looked up my plan and saw it was already in effect. Seeing me in Ketchikan convinced them I was not in Costa Rica, so they told me they were terminating the initial plan and would begin a new one beginning January 17. I am certain you can look at my record and see one phone call and lots of data use between January 17 and February 8. So now I have been billed twice, totaling $120 for each incident, two passports for two months.
I called 611 around February 11 to explain the problem. I was given an incident number and was told it would be looked into. After a week or so waiting, I called again. I was told it is being looked into. I asked to speak with the department, who does the looking into and was told that is not possible. Even with an incident number there was no one to speak with or a supervisor to speak with to learn what was going on with my billing problem. This is after trudging through several menus, being placed on hold and being cut off. As of now I'm still waiting for a refund.
As a customer I am completely frustrated. Unfortunately, I have no choices in wireless carriers where I live or I would switch. As a shareholder in ATT, I am concerned about our business practices. Clearly I am not the only customer who experiences this appalling service.
I request that my claim be quickly resolved and that your practices for managing customer problems be vastly improved. I would even expect some form of extra compensation for all the time I have put into communicating with ATT but will not hold my breath for that.
Michael F Hubiak
from Birdsboro, PA
DirecTV Complaint about customer service, budgeting billing, FEES, the high COST addons, Satellite and TV performance, TERRIBLE.
I chose DirecTV because of a lower monthly cost for TV. This not true anymore, it's very embarrassing that DirecTV would be so deceitful, billing/price extortion, fraudulent and unlawfully acts. THIS NEEDS ATTENTION!!!
I Was told in September 2018 (from your Loyalty department) that I would continue to receive a -$15.00 credit on T.V. for 12 months, of course 6 months later it has fallen off and they wont put the credit back on. This was promised on 9/12/2018, AND WAS SUPPOSED TO LAST 12 MOS. They also needed me to commit to another year, which I did and I have paid every month on time. OK for them to breach the contract, but not the customer!!! Every three- six months you have to call them to complain that the bill is not what was told. Today- I told the rep I was speaking with, this is your guys problem not mine, I told them their customer care calls are recorded and to go back and pull the recording from that day and honor it. He told me he didn't have any promotion he could add to my account at this time. I want AT&T TO HONOR WHAT THE HELL I WAS TOLD FOR ONCE IN MY LIFE! By god I'm going to file a complaint with the CEO of AT&T, BBB, FCC, Ohio State Attorney General Office. Your lousy practices NEED to STOP!
Nasim Ghayoumi
from Urbandale, IA
I contacted costumer service 3 times and before the problem was solved I got disconnected and did not received a call back. I was provided with wrong offer detail to add a line and now I am being charged for without my consent. I have been an att costumer for over 8 years and this is the type of service im getting for being a loyal costumer. so disappointed and after all this time I have to move on and do business with other competitive wireless providers. att loss $350 a month.
shannon Handy acct # 250333229 address: 4711 Conward Dr 77066
from Houston, TX
Last year I caught several employees lying to me about my account and service and when I filled complaint/law suit I was called from the office of the President, she left me a message and told me that they would give me a payment of 27.00 per month indefinitely as long as I didn't miss any payments. I then called her back and got the same information from her verbally.
Now they have increased my bill again stating that I was on a promotion which I was not.
Now I don't know how that had to fix it in the system to make my payments 27.18 but I know I was not on a promotion so if they DONOT correct my bill, I will continue with a new law suit.
kenneth croft
from Palm Coast, FL
when they call to sell directv they will lie to sell you the service soon as they put the dish on your house they got you they change the service they sell u to what they want you to have have to call every time I get a bill they never make it right I think one star is to much if you stop service they charge about 400to 500 complaint do not help thanks
Suzanne Newman
from Deerfield Beach, FL
Dear Mr. Stevenson,
Re: Account #101303582
Hi, I would like to introduce myself and tell you what recently occurred with my experience with an ATT representative and really hope that you can help us out with the situation. I know that you are really busy, but I am hoping that you can take the time to read this.
My name is Suzanne Newman I am 74 and live in Coconut Creek, Fl. I have been a long-term customer of ATT (internet, Direct TV & land line & always trusted your brand to be honest and forthright.
I was contacted by an ATT Rep asking if we wanted to increase my internet speed & agreed to have a technician come to our house on Friday 2/22/2019 to check the wires for the ability to have the speed increased . The same day a Mr. Marco Vergara from Integrated Solutions Constant in Home Solutions, rang our bell asking if he could talk to us about cellular service.
He was selling ATT cellular, we made comparisons with Sprint our current carrier. He advised that there was a promotion now that ATT would payoff our contract with Sprint.
He promised new phones, a drop in our Direct TV bill and the if we switched, we would be entitled to free HBO & a choice of another premium station for as long as we have our phone. He also said that he sent to his manager for us to get a discount on our cellular bill and for the internet.
I agreed to switch since he said that he could match our Sprint monthly bill he left & returned to provide us with a new I phone and a Samsung Android for our 2 numbers. We transferred the data onto to the new phones and he said that he would return the next day to erase our old phones and take them with him.
He also said that he was leaving on a 2-week vacation, but that he would set us all up before he left. He advised me that I would need to call ATT's number to have the HBO started.
I called 800-288-2020 and spoke with several customer service reps. I spent about 2 ½ hours on the phone trying to txt words to a 5 digit # to start the HBO, I asked to speak to a supervisor, but none were available. I gave up after I was placed on hold for over 20 minutes.
Mr. Vergara returned on Saturday to erase our old phones and take them with him. He left on vacation
I called back and spoke to Marvin, I provided him my account number and when he looked my cellular service & advised that I didn't have the correct (more expensive plan) that entitled me to the free HBO.
Therefore, Marco Vergara misled and misinformed us of the information, to switch from Sprint to ATT and I am very unhappy with this poor customer services. On Monday we went into an ATT store to see if they could help us. The issue is that we were paying $135 a month with Sprint, and he promised that he would meet that monthly amount with ATT, but we understand that is not true, but will be closer to $177. We are both on social security & can not manage that amount of money. Since we have been customers for a long time and have our other services with ATT, I am hoping that you can help keep us by matching our bill with Sprint and provide the HBO as promised by your representative. The issue is that we can not find our old phones to even switch back to Sprint, so we really need you help. Thank you so much for your consideration in taking care of this. Suzanne Newman
Lorie Howard
from Gainesville, FL
My cell phone only works in a few rooms in my house and not very well in any.
My wi fi and internet comes and goes.
A tech has been here 3 times and never fixes the problem. As soon as he leaves modem goes out again. I am a real estate agent and this is killing my work at home. Cell phone has no signal in my office. Friends phones doesn't work here either. I have had service for almost 20 years and this problem began a few years ago. I used to have good service.
patricia a fowler
from Sudlersville, MD
I BOUGHT A T&T phone at dollar store. Paid 30.00 for minutes. Had to return phone as it got stuck on Dutch language by mistake and it wouldn't correct itself. I returned the phone but I am out $30.00 and I need that money. I am 82 years old and on a fixed income. Very upset that the phone did not work. I had to buy AT&T minutes because of your policy. Would love a refund.
Lynda Malone 5809 Eldorado Ave Louisville, KY 40291
I am registering a complaint against your company because iI feel like I have been scammed. I signed up with your company after I was told by your customer service rep that if I bundled my phone service and internet service it would be cheaper. At the time their was a special that I would receive a 300.00 Visa card for joining. I did this. I received a 100.00 gift card. After spending 3 hours on the phone and internet trying to get an explanation why I did not get my 300.00 I was told I only had 120 days after joining to spend this on my bill. I was NEVER told this on the phone. I spoke to numerous customer service reps and was told that there was nothing they could do for me. One was Gil at the Loyalty Dept. and a supervisor by the name of Crystal. I have worked in Customer Service for 32 years and we have never treated a customer in this manner. I feel that I should be reimbursed my 200.00. The Better Buisness Bureau needs to be notified of this scam so it does not happen to others. I am a widow and on a limited income and I was looking forward to the money. I can be reached at sdf2lmm@ups.com or 502-544-6321. My rating is a 1. I look forward to hearing from you. Again as I stated earlier I was never told any of this on the phone when I signed up. My account number is #4764-7501-0418-2017 Lynda Malone
I am following up my phone complaint with a email for documentation. I spoke with Yanira last nite about my complaint about a service tech that came to my house. I received a call saying the service tech coming out to my house was going to be a female and i asked that someone call me before they came out as my road was flooded and was going to give directions around the water and i was going to put my animals away so the tech didn't have to work around them. I am a single female that lives in the woods with no one around me so i was glad they were sending a female tech. i was outside when a very poorly maintained truck with no identification on the vehicle pulled into my drive, not thinking of the tech because they were suppose to call, a very large man with a burly appearance pulled into my house. i became very frightened not expecting this person. He had no identification, no uniform, or marked vehicle. as i was screaming at him through his window..DO NOT GET OUT OF YOUR TRUCK!! over and over. as he was opening his door.. I finally yelled at him, WHO ARE YOU!!!??? AND WHAT DO YOU WANT!!! He replied I'm hear to fix ur tv.. Very surprised I yelled ..YOU WERE SUPPOSE TO CALL FIRST!!! AND YOUR BOSS SAID HE WAS GONING TO SEND A GIRL!?? I want to express my concern about how this tech was sent to my house and his boss did NOTHING that he said he was going too. As I said i spoke with Yanira, she was very helpful and had the most respect for my feeling the way I did and that this was a very inappropriate way for them to do business and that it shouldn't have happened. Please see that this doesn't happen again to anyone it was a terrible experience .
Thank you
Krisanne Waske
I changed my service from spectrum to direct tv in December 2018 . I was told an i have a contract that my bill would be 147.99 for 12 months. I am on disability so that would save me about 25.00 from my old company i said ok and my bill has not been this amount yet every month higher and higher more than what I was paying with spectrum. I am very disappointed at how me being disable and trusted your word an i have this in writing how I am being treated. I am going to contact channel 9 news action reporter . Julia Vickers
Thanks for your feedback!
Sorry. Please try again later!