1800flowers.com
Contact 1800flowers.com Corporate
Toll free phone number:
---
Welcome to the 1800flowers.com complaints department brought to you by HissingKitty. Experienced poor customer service? We make it easy to file a formal complaint against 1800flowers.com online. Simply use our free form and your feedback will be instantly forwarded for review. Need to contact the 1800flowers.com corporate office? We have the mailing address, phone number, and email address listed below.
1800flowers.com Contact Information
Report complaints to corporate and get satisfaction
1800flowers.com headquarters address

Company website

1-800 phone number

Toll-free number pending.

Better Business Bureau rating
Browse reviews of other Online Shopping
Top 1800flowers.com Complaints
Browse more than 148 reviews submitted so far

Shirley England
from Phoenix, AZ
I ordered flowers to be delivered on 1/10/23 They were not delivered until 1/12/23. It was very important that the recipient have them on the 10th. The excuse of not being able to find address is not acceptable. I provided phone numbers if anything was needed.
I would like a refund for this delivery. Very
Dissatisfied and your customer service was like a robot telling me nothing that resolved the late delivery .
Please respond promptly
Regards
Shirley England

Mary Burk
from Chagrin Falls, OH
I was sent flowers for my birthday from my out of town brother last Friday. My brother called my to ask if I received them. I check the front door and the side door, no flowers. The next day my brother checked and apparently FED EX left the flowers in FRONT of MY Garage, which was literally 6 feet from my side porch, over night in Freezing rain. Needless to say the flowers were ruined and this is not the first time I have received flowers from your company in poor condition. To further make matters worse my sister had flowers sent by FTD and they were hand delivered to me. They are still healthy. I know you won't do anything about this but I just wanted you to know that i for one will spread the word about how awful your service is. Mary Burk

Meredith Evans
from Wilmington, DE
Good Morning! So I ordered 2 different orders for 2 different people for Christmas. My Grandma received her Lavender Christmas Tree & the box it came in just completely fell apart & then for the other person I ordered for, I had ordered Candy Cane Lillies & they were delivered as just regular Lillies which are beautiful, but the point is I saw the Candy Cane Lillies on the 1-800 Flowers website & thats what I wanted for her. So I reached out to Customer service & they said they would send the correct ones, only for her to receive days later AGAIN regular Lillies & ontop of it they looked so bad, like they were dying.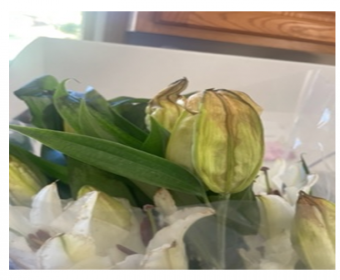 Jordan Krook
from Marquette, MI
Our flowers were supposed to arrive on 12/23, and have just arrived 12/27 due to a snow storm that hit our area on 12/23. Needless to say, the flowers were completely dead when we finally got them, and were half frozen indicating they were kept outside during the delay. I understand that the weather cannot be controlled, and no one is directly at fault for this, but as a loyal customer to 1-800-flowers I am sure we can be reimbursed, or sent a fresh bouquet of flowers. Attached are photos of the dead flowers, as we received them. Please let me know what can be done to make this situation right, as this was an almost 70 dollar purchase! Thank you in advance, and I look forward to hearing from the company.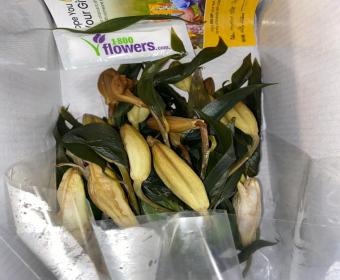 Kim Willis
from Wesley Chapel, FL
My daughter ordered me beautiful flowers what I received was embarrassing. Roses with stamped Christmas trees I tried to upload the pictures of course they make sure you can't upload the file what a scan company

Juanita Carter
from Queens, NY
On Dec 10,2022 my brother tried to send me a fruit basket. The first order was flowers he called they apologized and said that the fruit basket would come on 12/13. That order was a basket of cookies. Another call and apologizes and a promise that I would receive it on 12/15. Another order of flowers came. Called asked for a supervisor told there was none. She said that she would help me. She hung up on me. Finally I spoke with Justin who wanted to make it right I said no 3 wrong orders and canceled it. I refused to accept the last order.

Adam Ramos
from Land O' Lakes, FL
Ordered flowers for wife on anniversary. Didn't get what was shown online, it wasn't even comparable. The delivered flowers were totally wrong. This is wrong. Not even the note was included. Messed up anniversary with wife. More attention should be placed on the accuracy of orders. See attached files.. very obvious what i ordered vs what was actually delivered.
Order #: W01005807701760
Order Date: 12/11/2022
Billing ZIP: 34637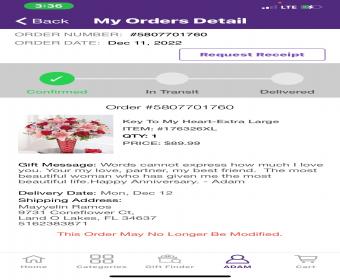 Andrea Esparza
from San Francisco, CA
If I could give 0 stars I would. I'd only give 1 star to the one customer service guy who helped and the lady who helped the other day. Their other customer service representatives were no help. One of them was laughing and kept putting me on hold and kept asking me the same questions over and over. My order was never delivered. It was rescheduled to be delivered. And when it was going to arrive. They cancel it. And they don't even know why on their system. I had to get my money back. When you are ordering for a special occasion. You order ahead of time and expect the item to arrive on time. Never did and I was left with no flowers to give. I'll never buy from them again.

Eric Lyons
from Pomona, CA
I placed an order 2 days in advance for a noon delivery today. Right before 2:00 I checked the status of the order. Found out it would by there by 8pm. The problem is a paid extra for a before noon delivery. Your company wanted to get a new one out by Monday. How would that help me if the person's bday was today.? So I cancelled the order in full (which took a long time) and in the process ruined the surprise of the gift that never got there. Needless to say I am very unhappy.

Flo Wallace
from Rock Springs, WY
Ordered flowers for my sister's new home... picked "Spirit of the season" because I thought it was very nice. She received it and sent a photo to me. It frankly looks VERY poor compared to the one I ordered. I will include photos below. It certainly does not
look like the $103.86 one I chose....very disappointed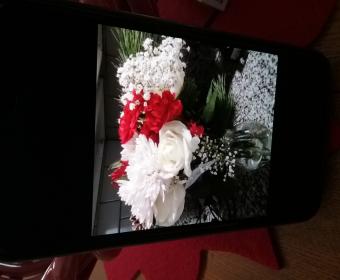 Anita Lowe
from South Lyon, MI
I called to place two order with 1800 line. It took the agent 40 minutes to place one order. Needless to say I did not place the other order with her. Regarding the phone order I did place last night, I was told it would be delivered today. However, I received a call this morning stating the florist does not have the item I placed and I need to call back to change it. I called the 1800 number back this morning and was told to disregard the phone call because there were no notes on the order.
What is happening with my order? Is the large peace plant that I paid over $100 for being delivered? You service has gone down tremendously and I use to use your service frequently but no more.

Florence N.underwood
from Phoenix, AZ
I ordered one delivery of flowers on September 26th got charged for 3 was told 3 times I would get a credit of $152 still no money.

Paula Lopez
from Denver, CO
I ordered a funeral spray for my father-in-law's funeral six days before the service and received a confirmation email. Called the morning of the service to confirm and was told the local florist was unable to fulfill the order. No phone call or email notification of this. Spoke with a supervisor who stated they found another florist and the spray would be delivered before the 7pm rosary. Flowers never arrived. Called after the service demanding a refund and after being placed on hold numerous times, was offered a 20 dollar credit for the "inconvenience". Told them to keep the 20 bucks as I will NEVER use this company again. Total nightmare and if I could give them 0 stars, I would.

Magalie LaFont
from El Segundo, CA
Hello
I purchased a large birthday flower boutique for my sister's 50th birthday back in September 2022
The flowers never arrived. I called back and was told the order wasn't available because it was a farm delivery and they didn't have those flowers in the warehouse
The manager provided me a second option in which I agreed. The manager told me she would compensate me $50 and send me a gift card
Three weeks later I still hadn't received the gift card and I called back, which was another long wait time. The phone representative said he would give me a 19 digit code/pin for the agreed $50 credit
Today (November 28th) I purchased flowers and went to redeem my credit from September
Turns out it was a $20 credit and not the $50 credit #60357104 5552 5557 499 (Pin 0135)
I'm disappointed that I've had to continue to call and try to get a representative to rectify this and it's even more frustrating that the manager didn't follow-through
I'm requesting my $50 credit from the September mishap on your end. In addition, if an order is out of stock, your team should have contacted the customer directly and informed them. Verses me having my sister wait around at home for a boutique that never arrived
I request someone to contact me and correct this
Thank you
Magali LaFont

Katha Pollitt
from New York, NY
I ordered flowers on Nov 17 for my daughter in law's birthday that day. They were not delivered. When I called on Nov 18 a very nice young man probably in India told me the flower shop didn't have enough flowers! They could have called, I could have changed the order, but they didn't. He cancelled my order and gave me a $20 credit which i have not yet received. But that does not make up for the failed order. Order number W01005834185136.

Maria Bello
from Miami, FL
I ordered flowers to be delivered overseas. They said certainly we can help you with this. I specifically mentioned 5 times it was a delivery for South America. I gave them a complete address and they insisted I give them an Zip Code. I looked up the zip code for the town and gave them the info… my flowers never got to South America and ended up in NJ. Where I received a message your Flowers have been delivered! Then got charged not once but twice

Kimberly Lebron
from Louisville, KY
A very special friend sent 2 dozen roses to surprise me at work (as he has before with your company)flowers always arrive looking petrified and not fresh cut at all. This is very disappointing as he continues to use your service. product code:104518MV2 Tracking code :029302273

Terrible customer service unable to help with issues dude to incompetent employees and lack of management.

Lauren Jones
from Allen, TX
I ordered flowers to be delivered to my friend's grandmother's funeral. They did not arrive. I did 2 live chats and a phone call to resolve it. They assured me they'd be delivered to my friend's home by 8 pm that day since they missed the funeral. They did not arrive. Grief is not something to be messed with. They screwed up big time. I will never use them again.

Kimberly Barth
from Tavares, FL
I have been charged twice for the same order and cannot after three attempts get it corrected. The amount was $74.73, which I was charged, but then was also charged $129.15!

Linda C Elissalde
from Crystal Beach, TX
I ordered flowers, mylar balloon and bear from 1800 Flowers on October 25, 2022. There were to be sent as a get well gift from my church to Janet Leigh Davis, Jennie Sealy Hospital, 712 Texas Ave, Room 1130, Galveston, TX USA, 77555 (409) 772 1011. They were to be delivered October 26, 2022. Today is October 27, 2022. They have not arrived. The reception desk says that they were not delivered. After spending a long time with the auto answer equipment, I finally was able to talk to a person who said the flowers had been delivered. Again, I called the hospital, no flowers. Chat agent at 1800 Flowers say that they were delivered. 1800 Flowers was willing to redeliver to Janet Leigh Davis' HOME address. She is not at home,she is in the hospital. They will not redeliver to the hospital. When I ordered them, I marked hospital as the delivery place.
If you cannot fix this, I would like my order canceled, my money refunded, and I will try another company. I have been a faithful customer to 1800 flowers for many years, and am surprised and disappointed with this treatment. It is sad that a very ill person cannot received a get well gift.
Linda C Elissalde

Alfred Mackie
from Tampa, FL
Personalized order was not delivered as promised, then 800-flowers could not locate the order, then lost the order, then said the order had a Delivery Exception? Then wanted to cancel the order, then wanted me to order it again even though the event that it was needed for had passed, ruining the surprise.
Missed the surprise birthday, then spoke to the customer service rep who I could barely understand. Then learned she was in the Philippines! Nothing wrong with her being in the Philippines but at least she could speak clearly so I would not have had to ask her to repeat herself 35 times!
Will never do business with 800-flowers again. Will also share this story with my family, friends, co-workers, government agencies, business bureau, bartenders, garbage truck drivers and random strangers walking down the street.

Alyssa Collins
from Charlotte, NC
I have attempted to use this service on 2 occasions. 1occasion flowers were delivered late and not the same as the bouquet I ordered from the website. I was offered a credit toward my next purchase for inconvenience. Placed on order today for same day delivery. I was contacted that the flowers were out of stock. Customer service rep hung up on me when speaking to resolve the issue. I contacted customer service and chose new flowers that were "in stock". Got another phone call stating that those flowers were out of stock as well. Cancelled order.. I will never use this service again.

Sutanna
from Lithonia, GA
If I could rate this a 0 stars I would. The customer service rep. Bau, Anjelly Shawna K . and Lynn I am complaining about all of these ladies who could not help me resolve my issue and every time I ask to speak with a supervisor either they hung up on me or they try to divert the conversation. I never got a chance to speak with a supervisor for my refund and for my broken vase that was delivered. I'm a very UNSATISFIED CUSTOMER!!
Please BEWARE!!!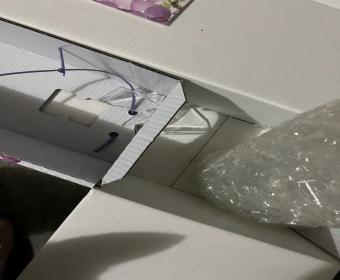 bre
from Atlantic City, NJ
i ordered the under the sea strawberries one dozen 49.99 in total it was 70.75 it was for my daughers birthday september 1 i would appericate if you could find out what happen to my order, you can reach me at the above Email

Ondre Miles
from Dallas, TX
I am currently in Iraq I order my wife birthday gifts that was to be delivered 3Aug 2022. Order number W01005823323698. It is the Aug 5 and the delivery has not been made. This is the third time this has happen the last was flowers that was withered some dead at the time of delivery. I am a constant customer and have become impatient with this poor service. If this isn't resolved I will be filing a formal complaint with the BBB.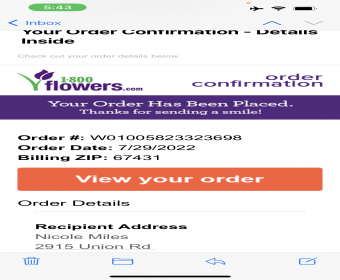 Carla Simoes
from Avenel, NJ
First I give one star because I can't give a Zero one !
I order an arrangement for funeral 3 days before the viewing.
Not only was not delivered but no one contacted me to let me know about this.
I have to call 1800 flowers in the middle of the viewing asking for my arrangement.
We are talking of a $300 dollar one.
Their service is horrible , poor.
Now I'm trying to get this issue resolve don't know how.
Very Sad that our last form of sympathy to our loved one was not honored with flowers.
There is no excuse what so ever for this to happen.
And no one told me if my order was not been delivered for some issue no chance for me to order from a different place on Sunday afternoon in the middle of the viewing… not acceptable! Will never never order from them again.

Catherine S Caviness
from Falls Church, VA
I ordered the LARGE Fathers' Day Arrangement for my 93 yo Dad who lives two states away. The cost, with 'fees' and shipping was over $100. The small print said that the local florist might substitute similar flowers, if necessary. I drove to see my Dad the next day.
The arrangement was small. No more than 8 inches tall and not very wide. In the advertisement, the main feature was large sunflowers, and multiple color flowers throughout. They 'substituted' a few small nondescript yellow flowers hidden in the arrangement of mostly greenery. No big featured flower in the place of the sunflowers. If it had been larger, had large featured flowers, and a full colorful arrangement, it would have been lovely. That is what they advertised. It was neither of those things. (See the two pictures below.) I paid extra for the balloon which turned out to be the only thing that was 'as advertised.'
I was very disappointed and wondered if they thought they could get away with it since I was shipping to another state. It was their main Father's Day arrangement. How many others were ripped off? I do not recommend.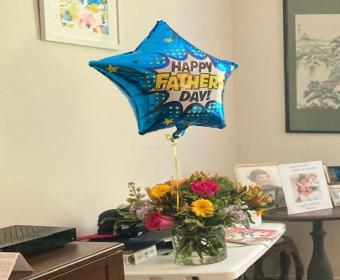 bessie puchovsky
from Concord, MA
I place the order on February 10 with FLOWERS ON LINE to delivery one dozen chocolate
covered strasebrry to MAGDA KRESAK APT 1409 3430 GTALT OCEAN DR FL 33308 TEL 954 5669517
I GOT THE MESSAGE The order was delivered same day around 4 PM to the front desc
But never reach her apartment. I thought she got the order so did not even occur to me to keep the order number/
After few days I learned that she past away before the delivery date.
lf the delivery person was instructed to give the FLOWERS tel number to call in the case of emergency my order could be saved instead of getting rotten by sitting in the receiving area.
I paid for the order $66.32. The amount was charge to my account on 2/11/2022,,
I am 80 yerars old with vision problems. Took me a while to save money for this order
But I want to give her something as I learn she just lost her husband the previous year.
I just want to ask you to take the above into considerations as I asking to replace the order.
Thank you
Sincerely Bessie P UCHOVSKY

beth buchanan
from Cabot, AR
first off they screwed up mothers day and didn't let us know that they didn't deliver the flowers till after mother's day and then instead of calling us they sent an email and then they refunded money back to cc but then we tried it again and the person didn't receive the flowers and no one has contacted us at all about the delivery we can't even find out the florist and contact them directly its totally ridiculous. horrible customer service

Dione McCantsO
from Charlotte, NC
On 5/20/22 at 9:07am I placed an order #5817768142 to be delivered that day due to my Mothers 85th birthday. at 1:10pm i received a phone call stating they couldn't produce the flowers I ordered but will provide a comparable one. I asked to send me a photo via email. They stated they would. Photo was never sent. At 2:41pm I received a call stating the driver forgot the flowers and they would be delivered 5/21/22. I informed them that is unacceptable today is my mothers 85th birthday. If they couldn't deliver them then cancel the order and I can place an order elsewhere. They stated that wasn't possible and would attempt to contact the driver to return and retrieve the order and would call me back in 15 minutes to confirm. At 3:00pm I placed another call inquiring about my order. I was informed there was nothing that could be done and refused to give their name. At 3:17pm I called and spoke to Arvaina I requested the order be cancelled and my money refunded. I requested she email me stating the order was cancelled and the return would be forthcoming in 5-7 day. The email was never sent. I want my $92.50 refunded. This is horrible customer service. I'm appalled a company with a long standing history be so laxidaisal and handle orders so haphazardly.

R. Reynolds
from Upper Marlboro, MD
I ordered a bouquet for my lovely college classmate who died after her third fight with cancer. Many of my classmates contributed to a beautiful and the most expensive arrangement that we found. They did NOT deliver the flowers to the funeral, stating they would deliver it at 8PM to the family that evening. Who wants flowers AFTER they buried their loved one? They did refund my money but it was not good enough. You CANNOT redo a funeral. I spent hours on chat and on the phone with them during a day that should have been reserved for grieving. You had ONE job and failed at that... I will NEVER order from them again!

Wanda JohnsonWright
from Houston, TX
I ordered flowers for Mother's Day for my 93 year old Mother in law & they never arrived. We waited until after 9p.m. Sunday night, no delivery. We were told that the florist would have an arrival time of up to 8p.m. which I thought was an unusual time even for Mother's day but we gave them the benefit of the doubt. Still no delivery. At 9-:19p.m. I called to cancel my delivery., and spoke to Rose who attempted to offer a delivery date of Monday or Tuesday and $20 off my order. Seriously! I want my entire $90.25 back on my card today no more excuses, no more talking to people who have so much noise in their background that you can barely hear to place your order. I want my refund. Also I strongly suggest you not do business with The Florist in Kansas City, Mo. ever again as you sub contract out your business because you are losing customer's this way.

Nichole Ruiz
from Los Angeles, CA

Annette Snyder
from Cañon City, CO
Complaint #1: Flowers never delivered to memorial service site. Complaint #2: Wrong item sent. On phone over an hour with 3 reps, many long holds and transfers, and "dropped" call. Had to redial. Still not yet resolved.

Angel Matherly
from New Port Richey, FL
If I could give a lower star than one I would. I ordered flowers for my Mom for her birthday which also just happens to be a few days before Mother's Day. From the picture on the website, the flowers looked beautiful and I knew my Mom would love them. When ordering, I was asked what kind of place they were being delivered to and I said that it is a school. They also asked if I would be okay with them delivering a day early and I said yes. The flowers were delivered a day before they were supposed to. I was okay with that until I saw that the delivery time was well after the school closed for the day. So, I can only assume that they sat out in the hot sun for a whole day before the school opened the next day. Already being annoyed with that, I heard from my Mom that she received the flowers. She said they were really pretty but that each flower had a net over top, there were supposed to be 24 flowers. She was able to get each net off of the flower but not without a few not making it. This all happened on a Thursday morning. On Friday afternoon, I traveled to see my Mother. We do not live close to one another. Upon my arrival, I looked at the flowers and almost lost my mind. Not only were they all almost dead, there was NOT the 24 that I originally ordered and way overpaid for. I have ordered from 1800 before and haven't had this issue. We took them out of the vase, cut them and gave them the flower food but that didn't seem to help. By Mother's Day, they were all dead. Not really happy with the whole situation, not to mention that was a lot of money to be shelling out for flowers. Next time, I could pick a bouquet from Publix and hold them for a few hours, a flight, car ride and a day later and they would last longer than these did.

Chris Stein
from Raleigh, NC
DO. NOT ORDER FROM THEM. Placed multiple orders for Mother's Day fliers and not a single order was delivered. Called multiple times and terrible customer service. Will NEVER order from them again.

Judith Geystan
from New York, NY
I order flowers for my mother for Mother's Day, they were suppose to be delivered on 5/7/22, that's the date I requested when I did the order. My mother never received the flowers, she waited and waited! I called the company and told several representatives that I had called FedEx to see why the update was still showing the flowers in Texas? The supervisor of FedEx called my mother a I on a three way and said that the flowers were not supposed to be delivered on 5/7/22. I call the flower company back and asked for a refund and the representative would not give me my refund back , so I call Captial One to debut the charge and I told them way! I would like someone to call me from the head office,, Thank You!!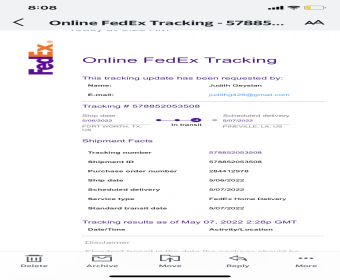 Doreen Newman
from Windsor, ON
I called the day I saw my passbook renewal. I was charged twice. They assured me the first was a soft charge and it would fall off. The second one is still deducted from my banking account . Here it is May 5 and it is still not resolved. I have spoken to many people at that company. Seems very scammed. My full refund should be 101.54 x 2. So gar as of May 4 I received 96.22. This absolutely makes no sense. I want my money back. Order number W01005812401212

Leah Staley
from Myerstown, PA
I tried 3 times with them to have flowers delivered for Easter. Was able to get 1/2 my money back. After looking online and seeing pictures of flowers that other people did receive, I'm kind of glad the flowers didn't come.

Aaron T Johnson
from Dennison, OH
I did the online order with them and wanted to change my order
I go to the online chat option and spent almost 2 hours trying to find out if I could update an order. I never got the answer. I told them I wanted to cancel my order then the replacement offered me 50% off my current order if I stayed
Then they're gone for a lengthy period of time. They come back and tell me that offer was not for me ot was for another customer. So the while time he was keeping me waiting he was also assisting another customer while giving me bad Information. I tried to get a discount on my next order due to the long wait time I spent in limbo waiting for a response and the incorrect I fo he gave me
The response was no there would be no discount of any kind even though I spent hour and half trying to get accurate information. All I wanted to do was update or add to an order that I made the same day. They are slow and live chat socks because they are not knowledgeable. I would not recommend them for any reason just go to your local florist probably get a better price and customer service.

Accepted order for local delivery then calls next day,which was day the flowers were to be delivered, and says they can't deliver them. I put in recepients zip code when ordering and they accepted the order. Cost me more to do same day deleivey via another company that was able to deliver flowers.
Customer service rep was extremely unhelpfu, sounded like I woke him uo when I called at 9:30 am.

Marcia McGrory
from Holly Ridge, NC
I placed an order 4.14.22 and still not delivered..for a funeral...i can not access customer service. When i tried required me to open an outlook account which i did but there is no email address to send complaint too...
W01005809881466
4.14.22

Paula Roberts
from Norristown, PA
Very disappointed with the floral arrangement sent to recipient for birthday. Arrangement was not what I ordered, much smaller with different flowers. To top it off, flowers arrived wilted and dying. Will never use 1-800-Flowers again.

D Pruente
from Frankfort, IN
I can not believe that the plant I ordered was being sent from Florida. No wonder the shipping fee was 25.98. Couldn't they find a florist that was closer then Florida. Order was placed in Chicago and delivery was in Chicago. I will never order from them again.
Have feedback for 1800flowers.com?
Thanks for your feedback!
Sorry. Please try again later!