Wendy's
Wendy's Complaints Continued... (Page 15)
1668+ reviews added so far. Upset? Call Wendy's corporate: 614-764-3100

Dayna Molloy
from Oklahoma City, OK
I want to thank Wendy's for being so kind to my daughter today. We went to the Wendy's on 6th street in Stillwater Oklahoma around 11:00 AM today June 10, 2016. My daughter has a peanut allergy and due to a reaction a few months back, she has alot of anxiety. She asked the cashier if there were any nuts in the frosty. The cashier had the manager come out and talk to her. The manager took her over to the allergen chart that they have posted and showed her the Frosty with only allergen as milk. She made my daughter smile. When we got our Frosty's, they gave her one size bigger at no charge. Later the manager came by and asked her if it was good and my daughter had the biggest smile. The manager told her that she is allergic to pine nuts and that she understands nut allergies. I did not get the names of the cashier or the manager but we are so thankful for their kindness : )

Johnson Theresa
from Chicago, IL
What a terrible joke of a product. I watched the television commercials and thought I could use it to repair a leaking bath tub. Actually ends up it is now worse than before!

Aaron M
from Bourbonnais, IL
My cheeseburger was raw on the inside and I had to throw it out and I will never visit another Wendy's and I will never recommend Wendy's to anybody..I eat there about once a week cause I really like it but Iam very sickened by my cheeseburger being raw..so thank you Wendy's for a horrible meal

Lakeisha Ross
from Brookhaven, PA
In the month of may 2016 I went to the Wendy's restaurant in Boardman Ohio I purchased a large container of chili I went to my car to eat the chili I ate 3 spoon full of it. On my 4th spoon of chili when I dipped the spoon in I realized that it was black ink all on my spoon &in my chili and all on my hands. So I took the chili back in the Wendy's & confronted the manager & showed her the chili &she said someone must have dropped the ink marker in the pot of chili that just have been made & she would have to change the whole pot into a new pot.
She act like she didn't have a bit of concern about this ink marker being in the chili didn't say sorry or I apologize for ink being in your chili the same night I got sick. Vomiting nausea diarrhea &chills. The point is the ink in the chili made me sick &nothing was done about it when I approached the manager about it. &now meantime I'm seeking a lawyer to get something done about it. Because Wendy's doesn't give a dam about their customers.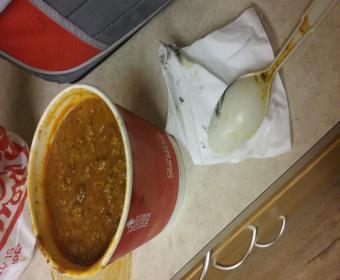 kalee burnett
from Odessa, TX
On may 29, 2016 I was punched in my side by another coworker and I told my manager on duty that night what he did and she didn't say anything to him about it so I text my mom and told her what happened and she told my dad what happened and my dad came up their and talked to my coworker who punched me in my side and the my coworker threatened my dad. My dad didn't threaten hm at all cause I was beside my dad and then my dad called the cops and waited for them to show and the general manager Lupe I am filing assault charges on him and I want Lupe fired and I want brice to talk to bobby about what happened.
I contacted bobby and so did my dad and he hasn't returned any of our calls and I want to talk to brice personally and fill a lawsuit against wendys for firing me for no reason and I didn't do anything wrong. Do not go work at Wendy's on parkway in Odessa next to hooter they treat y like shit and find away to get rid of u or make u quit. I want wendys corporate office to be aware of the situation and handle it properly and if it doesn't I will take legal action.

Sharon Foster
from Charlotte, NC
Employee Tianda took my order for two kids' meals. She told me there were no toys available. I then ordered two small Frostys. While I was waiting for my order, the shift manager called Tianda over and told her to offer me two free Frostys, in place of the no toys. When she brought the rest of my order, I asked her what the lady said. I had heard her, and wanted to know what the employee would say. Taken aback, she relayed what had been told to her, and when I asked why she hadn't said anything: she indicated it was because I had already Bought the Frostys. I asked for a refund for them. She was not happy. Refund was a multi-step process. As I left, I stopped by Tianda at register and told her I didn't appreciate what she'd done, and while I was speaking, she gave me a dirty look and walked away. I expect the worst at Walmart or McDonald's. Wendy's should be a cut above. Dave would not be pleased.

Sue Anderson
from Valparaiso, IN
I have noticed a declined in customer service at this location 2019 Lafayette Ave Wendy's. Tonight on my way home from work around 8:00 pm. I placed my order at the window, 1 small Chili. When I got home I had 2 Chili's NO spoon to eat with or napkins. But worst thing was the Chili tasted VERY bad, I asked several members of my family to try it ( I wanted to make sure it wasn't just me) everybody agreed it was bad, it left a nasty "after taste" that lasted several hours. Day 2, Returned to Wendy's 2019 Lafayette Ave. Terre Haute, IN. Asked to speak to the manager.
She finally came out, took my sack that had the "Chile" in it. and without speaking to me or acknowledging me throw the sack into the trash, another manager came out and said she had spoke to Jeff the district manager. he said since I didn't bring it back last night they couldn't do NOTHING about it, ( note it was 10:00 pm when I got home and storming outside). I feel this was very POOR customer service!

Veronica Brown
from Chester, VA
On yesterday evening around 5:00pm at the Wendys on Belt Blvd in Richmond Virginia on the southside. I ordered a 4 for 4 and stood in line waiting for thirty minutes along with the other customers that were waiting. They got the orders confused looked like they needed help one person was doing the food. They were rude and very ghetto no type of professionalism at all. They all need a training class it makes no sense the employees have to act or talk in that manner especially when the customer at livid waiting on food and had to go to another job at 6pm which there awful customer service made me late. I was very inconvenienced so a gift card with some food that I can get on my lunch but I will have to go to another store. They are just too slow unorganized and unprofessional. The service was a -1 but there was no star for that. Hope this issue is addressed asap.

Can't stand the staff at the Port Clinton,Ohio Wendy's! I don't mean all of your them but a great majority. I have nothing but problems from that place. From dry hamburgers, nasty too salted fries and thin watery frostys. The last experience was with a small cup of chile. I got it home and it wasn't even half full. It was nothing but water and tomato broth. It looked like someone had just skimmed off the top of the Chile pot. They didn't dip down inside and get the meat and beans. I called when I got home and the girl gave me some lame excuse that they fill it only so full as to leave room for crackers. I don't eat crackers in or with my Chile. Alot of people don't!
I said I would come down there and show them this, and she said that I would be wasting my time because that's the way they do it and I would be turned away because of it. I thought "Oh Hell No!". I marched right down the and first told my story to a kid at the counter that acted like he could have cared less. He got his supervisor who acted like I was a bother. There was a female employee that took one look at that Chile and said she couldn't believe that anyone would serve such a thing. I was given another Chile but it was just their attitude. They all certainly need an adjustment.

Jo Ann munsey
from Boise, ID
I have no complaints with service at mineke. I go there for all my repairs etc. Everyone is also couteous.i had a 5 hr wait yesterday for a/c repair. Thats not the problem. I went in the restroom closed the door pushed on button to lock. I repeated it twice to be safe. Half way seated on commode there was loud bang on door & door flew open. A worker standing in the door way. Couldnt see his face but i recognized the uniform. He did not even bother to use door knob. I complained at the fron desk he assured nothing was wrong with the door assuming i did not lock it securely. A customer told me her 3 year old opened it with no problem she thought something was wrong with the door. Needless to say this was embarrasing & humiliating. I'm suggesting is to change to a dead bolt lock for a public rest room which reads in use. This is not whats installed.in the denham springs la 2261 s range 70726. I arecommend you take care of this as soon as possible or you will be hearing from me again.

Mary McCorquodale
from Baytown, TX
I placed an order. I paid and brought it home. Employees couldn't be bothered with cup holder. So melted ice cream running down side of cup got all over my 800.00 purse and car seats. French fries were glistening with salt. They must have been salted half a dozen times. Inedible. Asked for ranch but got none. Burger was way too salty.Bun was dry and hard and beef was tasteless. Dave Thomas would be crying about now. This is the worse 19.00 meal I have had in a long time. Wendy's you should be ashamed.

Sheila Reese
from New York, NY
My experience is the workers at the establishment is to slow, I work at the New York Presbyterian Hospital at 165th Street &Broadway in Manhattan, I work the night shift, every time I come there the line is long and the workers are to slow, I can't get my food because I'm on line to long, I have to cancel my order to get to work on time. Thank you!

My girlfriend took a french fry from my sons chicken nugget kids meal to eat and when she bit into it, something hard inside the fry chipped her back tooth. We were driving and when she bit into it, there was a loud pop sound, which startled me. Followed by immediate pain on her tooth. She felt around in her mouth and found the chip immediately.

Celia Coats
from Smithfield, NC
I go to the Wendy's on hwy. 70 in Clayton, NC about 3 times a week to get an apple chicken salad. I ordered a full size apple pecan chicken salad and told them that last time my salad did not include the blue cheese crumble so I asked them to please make sure it is on there this time and when I got home and took out my salad I noticed it did not have an blue cheese. This was on Thursday March 10th around 7pm.

Michelle Van Pelt
from London, ON
I ordered a baked potato with cheese and bacon, when I got home and began to eat it I found a piece of broccoli. I am not sure broccoli is on your menu and I am concerned it came from an external source (employee's supper). Even if broccoli is somewhere on the menu cross contamination between foods is evident.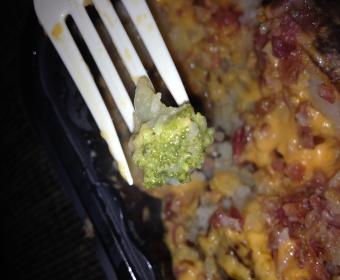 Susie Bierman
from Cresco, IA
I stopped at the Wendy's at 362 33rd Ave. SW off I380 on the South side of Cedar Rapids Iowa on March 3, 2016. Upon entering I ordered a Cod sandwich. First off, the attendant dumped the change from $100 bill into my hand and I had to ask her to count it out to me. Red flag...Shift workers were engaged in lots of laughter and chatting to each other. One bite into an almost cold cod sandwich, it appeared it had been cooked long ago. Tough crust around the edges, and the filet appeared to be ground cod rather than a filet similar to Culvers fish sandwich. This was what I was expecting. My husbands junior burger was barely warm also. Facility appears to be on its way out and they definitely need some expertise and supervision in presenting an acceptable meal.

Triana Finn
from Toledo, OH

Tyrese Eggleston
from Tallahassee, FL
On 2/10/2016 around 8:30pm 9:30PM I visiting a Wendy's location in Tallahassee, FL on AppleYard Drive. I ordered the pick 4 and well as added a junior bacon cheeseburger for $1.99 extra. Total after tax it came to about $8.25. Confidant that my order was correct I drove off to my destination about 25 mins away where I would begin to eat the food. I first noticed I only had a drink, fry, COD sandwich (I did not order) and I realized there was no nuggets. But I did relieve my Jr bacon cheese burger. Too far home to go back. I was dissatisfied for the first time ever. Not only because I was charged for what I did not get, but the fact that I did not get what I was supposed to get. Order was so simple, staff needs to pay attention better.

Michael Perrone
from Garden City, NY

Becky smith
from Carrollton, TX
Went thru drive thru tonight 1-31-2016 at 8:46pm. I ordered half size Apple Pecan salad , grill chicken sandwich and hamburger combo. Below you will see picture of my order. 1st REALLY Ranch dressing w Apple Pecan Salad. 2nd where are the pecans. 3rd grill chicken was so hard on outside I had to cut it off before we could chew it.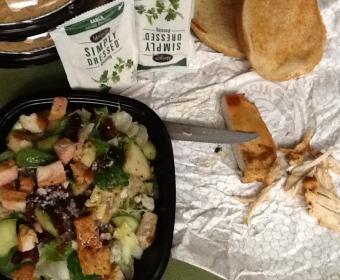 Jacob lucero
from Houston, TX
This is in a Austin area location, so I seen a video on snapchat of my friend recording one of ya'lls employees walking around eating around the food they serve to customers which is very unsanitary. It won't allow me to add the photo but if y'all email me I can show y'all the picture.

i ordered 2 baconater combos almost at closing time 12/30/2015. boy told me to pull up, waited like 10 mins watching 5 customers drive by, waited another 5 minutes, got out of my car thinking they forgot me after taking almost 24 dollars and gave me 2 cokes, finally after waiting more i beat on the front door. Then i seen two guys, one young guy smiling thinking it was funny. He left laughing at me, the other after walking over to call the police, another one black with mustache grinned and said to me ty. The fries was cold 2 w combo 3 without, the sandwichs i was afraid to eat because i figured they did something to them. This happened at rockville and ronald reagan pkwy. i will be seeing a manger tomorrow to lodge another complaint.

Tommy Long
from Paducah, KY
I went through the Wendy's located at 3150 Irvin Cobb Dr, Paducah, KY 42003. I ordered 2 orders of 6 piece chicken nuggets, a plain baked potato with butter on the side, and a chili and cheese baked potato. My wife ate about half of the plain potato when she found what appears to be some sort of bug in her potato. This is absolutely disgusting!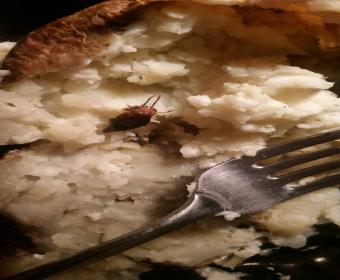 Sarah Reynolds
from Port Arthur, TX
On 12/14/2015, I visited your store by Drive thru located on Twin City Hwy in Port Arthur, Texas. I received the worst service from an employee. I ordered 1.99 cheeseburger, senior citizen coke and chocolate frost (Key chain). Total 1.07 I asked if for the bun to be toasted, when I got my order it was cold and the bun was not toasted. I gave it back to the employee, she had the worst attitude I have ever seen at Wendy's. When she returned it back to me, she had some smart remarks. GOD BLESS YOU, Merry Christmas and Happy New years laughing and joking. I drove away from the window.
I decided to eat my burger and guess what? It was still not made to order. I returned back to your store,the drive thru had a few cars of distance, so I parked and went to the window and told her I wanted my money back and I need to speak with a manager. The manager came to the window, I told her this was the worst service I have ever received from Wendys and I want my money back because I don't trust this employee. Whether I spend 1.07 or 5.00 your service still should be better. I been in management before and this should be. I visited this store quite often and I plan to continue but only in the daytime.

Cindi gast
from Wellfleet, MA

Ryan
from Harrisville, RI
I went to the Wendys on eddy street in Rhode Island on Saturday November 28. I waited 20 minutes to place a order and when I got the window I was told something happened and my order was not present and I would have to go back around. This was very frustrating when I had just waited for my order. The manger "Kimberly " if that was her real name was not being cooperative and did not want to help me. I thought the customer came first? I will not be visiting this Wendys! This customer service is not acceptable and I will not give my hard earned money to people that are so rude. She should be fired

Demi Dabney
from Washington, DC
There is a manager named Lisa that works at the Wendy's on Veterans & Cleary that talks harsh to the kids. Whenever she is reported she plays the victim. I have seen a kid escorted out by the police when Lisa was on duty! I've seen her sent kids home, simply because she can. Lisa starts arguments and from what I understand no matter what....the managers are always right no matter the situation. In my opinion, audio recording should be allowed in stores because Wendy's have and will lose some great employees.

Mr. Parker
from Simpsonville, SC
My daughter made a purchase for me on Nov. 21, 2015. Register 4, cashier Chris F. at 07:52:42 pm the drive thru. She purchased for me a S Gouda Bacon CMB. The burger was made with the ends of the tomatoes, that's the top of the tomato and the very bottom. To me this is not acceptable, your burgers cost to much not to get a decision cut of tomatoes. I will not continue to visit your stores , because this keeps happening. It seams that you get anything in the drive-thru window. Get home and there it is. I don't enjoy complaining, but as said your burgers cost to much not to look like your billboards with the perfect looking burger!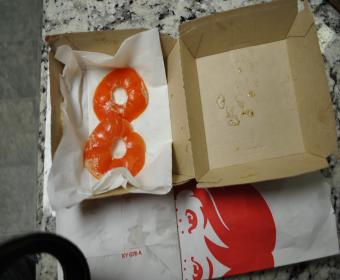 Patricia Thompson
from Mansfield, OH
The food at the Swanton Ohio Wendys is horrible. I got a cheeseburger with a ton of mayo and mustard dropped on it, friess hard as a rock and cold and the place is consistently getting worse. Fire them all and get new personnel I am done buying food there. Yuck, I almost threw up. I am a 65 year old woman so you know its got to be bad.

John
from Grand Rapids, MI
I use to work there. New professional store. Unprofessional leadership. I'm a veteran left Wendy's because of the leaders and I'm already getting raises at KFC. Managers talk to crew members about their pot use. Managers show up late to open the doors. Managers treat cooks like their retarded for not getting stuff done on time but they have an unreasonable work load for the amount they get paid. Mike at the Morris location was told to go play in traffic once. Kayla a GM from minooka once pinched mikes cheek and patted him on the head like he was a child. If this was a man it would have been called sexual harassment! I mean the leaders are garbage but the crew is a wonderful crew like a family. The only good leader they have is Luis. I have to be honest. If u have any questions feel free to reach out. The crew deserves better.

Shuna Freeman
from Charlotte, NC
On Monday, November, 16th approx. 7:20 pm .. I went to the drive thru at location in Charlotte, North Carolina, 28215 . I ordered two meals/combo and requested that my drinks were made without ice. I get to the window and notice a line of drinks pre-made. The agent at the window gives me my drinks both filled with ice. I advised I ordered no ice she then proceeds to "drain" the ice off the drink into another cup. I'm thinking to myself, why would you do that? The drink was pre-made sitting while the ice was melting and now I have 2 watered down drinks that was transferred from another cup. I then asked to speak to the manager and advised in the future they aren't not to do this.. the manger wasn't apologetic at all neither did she offer to make a another drink. I then canceled my ordered and ask for my money back. What a bad experience for something so simple. Had the manager and or cashier took the time to be emphatic and care to what I was requesting by offering a new drink I wouldn't be sending this complaint. Perhaps, more training is needed for soft skills.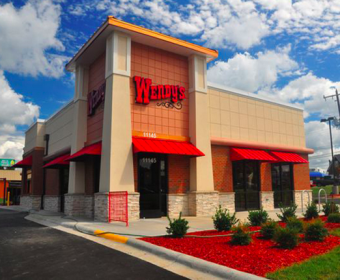 Mariano Reveron
from Orlando, FL
Went to drive thru at 1250 am on November 14 2015. Store lights are on all around and menu board is lit so I know store is open. Spent almost 7minutes getting ignored at the ordering microphone. I pull around and the person working the drive thru window is having a lengthy conversation with a young male and female who are standing at the drive thru window not in a vehicle at all. They both looked right at my vehicle as well as the person at the window and just went back to there conversation ignoring me completely. At that point I was seething with anger since I sat there with them ignoring me again. I pulled out past them and left. I have been coming to your store as well as other Wendy's locations for almost 30 yrs. I will never ever enter a Wendy's again. Will take my business to checkers or any other food chain that cares about serving their customers. While the loss of one life long customer may mean nothing to Wendy's these incidences do build up and you will continue to lose people until you are nothing but a memory just like wetsons.

N. Thompson
from Trenton, NJ
This Wendy's location is at Springfield Ave Newark, NJ. I went through the drive-in window at approximately 3:15pm 11/11/15. I paid for my items and was given change. As I was counting the change the cashier distracted me by asking me questions. I did not count the change at that time. After I received my order, I drove to a parking space on the Wendy's lot. I then counted the change and discovered that I was not given the correct change. I had given the cashier a $20 bill for a three dollar order. I discovered that from the change due I was shorted by $5.00. When I checked to look at the receipt, I discovered also that I was not given a receipt. I admit that I should have not allowed myself to be distracted as I counted the change in order to make sure that it was correct. However, I assumed that Wendy's cashiers are honest and would "do correct things for the customers"
I, at that time, called the Wendy's store and spoke to the manager (name :Tonya or Tania). I told her what happened and she asked me for some information about the order. She stated that she would check the register at that time to see if there was an over amount of money in it. I was "on hold" on the phone while she supposedly did this. Eventually the phone went dead. I called back to speak to the manager. She did not answer the phone . However another person answered the phone and said the manager was next to her and the manager did not find an over amount of money in the register. The manager would not speak to me. I indicated to this other person that I was upset about the issue and that I wanted to complain about the situation that happened with the cashier. I informed this person that I was not lying about the situation, that I do not have a reason to be dishonest. I informed her that the situation did happen with the cashier. I believe that the reason the manager did not find any extra money (if she actually did look for anything; which I am not certain that she did) is because the cashier had already put the money in her pocket.
I am really upset about being cheated out of my money. I am also upset about the manager's behavior by not speaking to me when I called her back. Wendy's should do checks on the people that they hire to make sure they are honest individuals.

Warren Gullickson
from Mountain Home, ID
I am not sure what the hell happened. At the drive in speaker I asked for a baconator sandwich only. she asked me twice more what else I wanted. When it finally registered, she then said that will be 4.82 at the second window. At the window she said 4.81. OK, I gave her a twenty and a penny, she came back with 15.09. I got her attention and asked what was this? She said it was 4.87 and that was my change, 15.09. I asked if she knew what she did and she said she did, then a manager jumped in and defended her and I could not believe this was going on then it pissed me off I left after I said to piss off. Now I am sure you, Wendy's, do not care and I am sure you will not text back but I'll go to some other place for a burger from now on. So, what the hell happened?

J. Cline
from Metairie, LA
Decided to go to Wendy's for lunch and ordered the grilled chicken combo with side Caesar salad and an unsweet tea. The ice tea I received was flavored, can't tell if it's raspberry or what. Almost like it was mixed with fruit punch....in garbage. My side Caesar salad has tomatoes and ice berg lettuce---I didn't order a regular side salad.....in garbage (just because it has a packet of Caesar dressing it doesn't make it a Caesar salad). Chicken sandwich was great! My visit was a waste of money since I had to stop at store and get a drink and no salad that I could eat. P.S. My order was printed correctly on receipt so I as a customer I would expect my order to be the same.

paula stepp
from Cornersville, TN
3 visits to Wendy's in Lewisburg TN. 1st Manager screaming, and hollering at employees. Our food always has people reaching over it, unsanitary. 2nd visit again manager screaming at employees. One young employee burned hand in chili container, and other employees started laughing. 3rd visit drive through this time, did not want to eat inside due to the screaming, and language being used. Drive through answers with Dam! Oh can I take your order. I (We) have not had a good experience at Wendy's ever since new manager has taken over. Lewisburg, Tennessean Ellington Parkway. We really love Wendy, and due to these activity's, we will not be returning to the one in Lewisburg TN. Please address this problem, it is very uncomfortable to go to a restaurant were the management is screaming, and demeaning there staff. Never have I been in such an atmosphere at any other Wendy's establishment. Wendy would be ashamed. Thank you for your attention.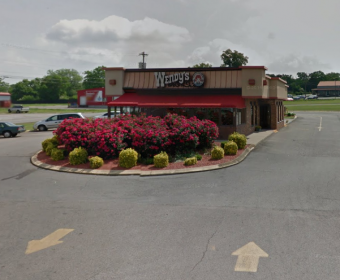 lisa holmes
from Palmdale, CA
My fiance and I went to visited a wendys in lancaster ca on 10/06/15. We placed an order and went to go sit because we was dinning in. About 3 to 5 groups of people came in after we did and order. They all received their food before we did and they was not of color. We waited between 10-15 mins before we had to say something, they never called our number. We asked for our money back and got it, we also got the meal we order. We would of been sitting of not had said anything. We don't appreciate the way we was treated because we are of color, ignored, disrespected and looked over. We never ever want to visit another wendys no matter what state or city it's in. We are and still feel pissed off and disappointed in the behavior of the employee.We are appalled at this situation. We was only treated this way because of color. The manager didn't seen to care to much because she gave us our food and money and went back to work. The employer needs to pay attention and look at who they have hired. We are just so upset at this situation. We are disgusted and lost for words.

Olivia Howell
from Cordova, TN
On October 28 I went to my local Wendy's. I purchased the four dollar meal with a large drink priced at $4.92. The transaction drafted from my bank account immediately like it always does. However, this evening I looked at my bank statement only to realize that my account has again been charged today for the same amount from the same Wendy's. The store I used is on South Gloster St in Tupelo, MS 38801. Tomorrow I will be speaking with a manager personally in complaint of this problem. I get paid tomorrow which means in reflection of this transaction occurring today, my bank account will now have an unnecessary overdraft fee of forty dollars. No more trusting the Wendy's franchise.

vivian patterson
from Birmingham, AL
Went into Hwy 31 Pelham AL to eat lunch. stood in line 10mintues, there were 2 ladies finishing an order. Gave clerk a chance to fill drink order expecting her 2 start ours. She totally ignored.me & and hubby. Waited on employee refilling his drink and another customers. Never acknowledged out presence. Even walked back into prep area and came back empty handed. Sorry I was the wrong "color" for her to wait on us.

Gary Dunn
from Ottawa, KS
I live in Ottawa, Ks. and our Wendy's has gone to crap. Tonight I got to the drive through and there were 6 cars ahead of me. I waited for 40 to 45 minutes to complete my order and leave. 2 or 3 weeks ago they were out of baked potatoes, a few months before that they were out of baked potatoes. A couple of times they were out of chili. I don't understand how this can always happen at this location. I will say the home style chicken we got tonight was very good quality and nice and warm. I guess if you wait for almost an hour they should be able to get it right.

John Blackburn
from Manchester, TN
Brought my family into Wendy's in Tullahoma Tn on Sept. 18 around 3:30 p.m. Ordered several items including two of the new BBQ sandwiches that were pictured on posters in the store. After getting the sandwiches and sitting down, I noticed that they seemed to be small. I took the bread off the top of one and saw about a two table spoons of pork and a tiny bit of slaw. Nothing else! The other sandwich had the same but a little more meat. I showed a lady who works there the first sandwich. I said it looks very little like the picture.
She totally agreed and took me to the counter where she pointed it out to other workers. They said they would make it right. I went back and sat down and never heard from them again. I took another look at the picture plus saw it in a TV ad later. There was supposed to be onions and French fries on the sandwich along with the BBQ pork and slaw. The sandwich with tax cost more than $5. I feel terribly ripped off and by all means don't appreciate the workers at Wendys in Tullahoma -- other than the lady who tried to help. I cannot believe their attitude nor can I believe they would serve me or anyone else something like that ridiculous and overpriced sandwich.

william ford
from Nashville, TN
I went to Wendy's store #00003129 09/25/15 11:25am, ordered 2 #1 to go. service not good and the hamburger buns was all mashed up and soggy, lettuce was all wilted and the hamburgers and cheese half way off buns. I'm very dissatisfied with this service!

Michelle Artuso
from Cleveland, OH
Wendy's on Ridge road in Parma, Ohio. While eating our dinner in this Wendy's my family and I were sitting trying to enjoy our meal in the dining room. Two seemingly teenage boys were sitting in the corner laughing and giggling. The boys got up to leave and all the sudden the whole restaurant starting coughing and hacking. Two other patrons had to get up and stand outside. We think they must have sprayed some sort of pepper spray or something? One of the patrons went to tell the manager and the manger came out and walked outside for 2 seconds and came back in and said sorry about that. In the meantime everyone was still coughing and wheezing . I was there with my 8 year old child watching her gag. The manager simply replied oh sorry I think that was a kid and his friend that used to work here I'll talk to them. When leaving the restaurant on the way home my daughter actually vomited up her meal. We spent roughly $24.00 at your restaurant to eat dinner. What a waste and now I have a car full of puke and I'm minus $24.00.

Angela Williams
from Detroit, MI
Your Company has been advertising a special for your 10 piece chicken nuggets that comes with fries and a drink with creamy Sriracha sauce for $4.00 On September 23 2015 at one of your Wendy's location at 15101 E 12 Mile Rd Warren Michigan 48088. I ordered this deal and they denied me the chicken nuggets deal for $4.00 they said that they don't sell the deal for $4.00 and here we sells our at regular price. I left there and went to McDonald's. I would like to know how are your other restaurants sell the $4.00 deal and this one does not.

Sandra Jenkins
from Cleveland, MS
I usually love Wendy's in Clarksdale, MS. The lady at the first window who takes my money is wonderful. There must be new people elsewhere because the girl who took my order and the guy who handed it to me were rude. I ordered a dill chicken sandwich and small chili, and the girl said we don't have no salad like that. I said, I wasn't ordering a salad, I was ordering a dill chicken sandwich. She said so you want a chicken sandwich. We did that a few times, so I just said ok.
When I pulled up to the window to pay, I told the lady what had happened. She called back to them that it was a dill chicken sandwich. When I moved up to get my food, the guy practically threw the bag at me and slammed the window. I said thank you and just sat there. He opened the window back up and said "what?" I said, "I said thank you" He said "oh" and slammed the window closed. I have never been treated this way at any Wendy's. This was 5/20/15 at about 1:00 pm.

Clare
from Reynoldsburg, OH
I visited the Wendy's location in Canal Winchester, OH 5/19/2015 @ 11:00pm. This location is off Brice road near Huntington Bank and Krogers. I proceeded to order 2 Jr. Bacon cheeseburgers and a frosty. The young (rude) "woman" chuckled and states they were out of frosties?! I then requested a large chili.
To my surprise, the "woman" chuckled once more and stated this Wendy's was out of chili??!!! This was the most disturbing experience I have EVER had with fast food. This is obvious because I am taking the time out of my busy schedule to report this.
Now, how would ANY Wendy's ever be out of both Frosties and Chili? Seems like a scam to me. I am going to follow up on this, as again, the most unprofessional, embarrassing and misrepresentation of what "Wendy's" tries to portray.

Joan Williams
from Brooklyn, NY
Giving everyone has an off day, it was noted on May 17, in Paramus NJ. That the server was a bit short. If speed is an absolute must, then politeness has to be a mandatory prerequisite. The Cod Fish meals were ordered and were luke warm at best. The fries were not fresh, they looked and tasted like they had been sitting under a heat lamp for a good while. The bread on the sandwich was hard. It was not worth the $15.+ dollars it cost. I expect better service for my money with hot not luke warm items. I expect courtesy and not the inference that I need to hurry along. I annoyed and disappointed and I am hoping that this concern matters.

Michele Parker
from Mt. Morris, MI
Arrived at restaurant anticipating a hot, delicious lunch. I was greeted with no smiles or courtesy simply "can I help you?" After taking my order, I was herded like the customers before me to wait for my order to be completed. Sitting down in one of the few tables that did not have the remains of previous patrons. I unwrapped my sandwich which was not what I ordered.
I immediately returned to the counter and reordered it and after several minutes I asked "Did you forget about me?" When the counter person checked with the grill person, it was obvious she had forgotten about my order. I received my original sandwich ordered and sat down to extremely cold fries...actually they were still frozen...seriously?
I then made my second trip to the counter and asked "How does this happen?" The fry girl said when she filled the fry basket some of the frozen fries fell into the freshly fried ones...they did remake my fries. What a terrible experience, and very unsatisfied with this restaurant. My name is Michele Parker and am very upset over this whole situation.

Marsha Collier
from Santa Fe Springs, CA
I have been going to your SunCity, Ca location every wednesday for years after I finish volunteering at a food bank there. I always order the same thing and say plainly, "I am a senior, off the dollar menu I would like a jr cheese burger and fries." For years I have paid the same sr price.. twice in a row now the NEW girl has quoted a different price.
When I get to the window and tell her about her mistake she says...'oh, you want value fries.. '.. what about value menu does she not 'LISTEN' to.. she smiles and says sorry, but twice is one time too many.. How many people is she ripping off? This sounds like a cranky old lady but she does not have the personality for her job. She should be grateful to have a job and LISTEN to what people are saying when they order. The lady that worked that window for a very long time was WONDERFUL...

Carol Rauch
from Cincinnati, OH
On April 14th, around 4:30 in the afternoon, I went through the drive-thru at Wendy's on Beechmont Avenue, in Mt. Washington OH. I ordered 7 sandwiches and 4 large orders of fries. All sandwiches were to be plain, due to severe allergies in my grandchildren, where I was taking this order.
When I arrived at their home, and they got ready to eat this order, four of the sandwiches had ketchup, etc. so they couldn't be eaten. In addition, there were only three orders of fries. I called the restaurant, and spoke with a man who declared he was the 'district manager' who happened to be there. He asked if I wanted to pick up a corrected order, and I told him I was too far away (about 15 miles), and was baby-sitting, so I couldn't. He offered to send me a gift card, or certificates to replace the messed up order. He took my name and address, and assured me he would mail them.
Three weeks later, I still have not received them. This is not the first time I have had difficulty at this Wendy's--but since I live in the neighborhood, was able to take things back in quickly. I would like my money back, or at the least, the promised 'rebate' on the order that was wrong. I emailed last week, and the website indicated I would hear something back within three days--still no response.

Kraig
from Kansas City, MO
I went to Wendy's after my long day of work, they were somewhat busy, this is around 9:30 pm. Anyhow, I have now received my order before the 2 customers ahead of me. About 1 minute later they called one of the customers to receive there order, with about 1/8 of what they actually ordered. Customer says you guys "you are missing these items from my order." The worker then demands to see there ticket and customer has no ticket because they took down his name. Customer then ask "what are you going to do about this?" The worker ignores him and walks off.
Now the customer behind him and before me has received there order and still ignoring the previous customer. Anyhow the customer does receive his full order, after they find his ticket on the floor behind the register with his name on it. I was shocked to see how poor the customer service was at store #28. I end this complaint with I went to Wendy's and I don't plan on going back if workers treat their customers like that.

Patti MacDougall
from Toronto, ON
Drive thru on Friday April 24 at New Castle Ontario, at 7:55 p.m. Fries warm at best/ some fries very limp/ asked 2 different times for ketchup in the bag-- did not get it/ ordered a 1 patty burger- the meat was dry, and warm at best, so just warm in fact the cheese DID NOT melt at all! Paid 9.32! Worst experience at a Wendy's ever!

Bonnie
from Middletown, IL
I just left a Wendy's in springfield il on Dirksen. The service and food was fine. It was an employee that was sitting at a table across from my family that I had an issue with. He sat at a table with another employee and was carving something into the table. I find this to be very disrespectful. He was laughing as he was doing it. I had to walk by his table to leave and could not believe he had wrote f*** you. He actually wrote it out. How horrible is it going to be when a little kids sits there and reads that? This was not a young employee either I would say late 30s. If not older.

Gavin Perrett
from Hyattsville, MD
I am completely disgusted at being treated so badly at Wendy's on City Ave, Philadelphia. I am white...I have been to the drive through before and got a look of disgust, and this time I went in and got completely snubbed for 10 minutes in line. I WAS THE ONLY ONE IN THE LINE FOR 10 MINUTES. The fact I was the only white person in there between staff and customers, says to me this was a racist attack. The staff all were looking at me and completely ignored me. One girl stood right in front of me and said nothing the whole time. Two others looked at me and whispered to each other. I left because I was scared my frosty may have got spat in. I have never felt like this before and I will be taking this further!

I was on my way to work, stopped by Wendy's drive thru in Durant Oklahoma. Some young man immediately ask for my order. I asked about the prices of the sizes and prices of the frosty drink. At the time I didn't have much cash and did not know what size I could afford. The young man told me he wasn't giving info for all the sizes. That I needed to know what size I wanted then he would give me my total. I tried to explain to him why I was asking. He did not care and was extremely rude so I drove away.
As far as I am concerned you have lost my business since you can't seem to hire people that are respectful. I have went to this store before and every order has been wrong. Once I get to work ( I work Nights) I can't leave to have my order fixed so I either eat something I didn't want or do with out my dinner.

Paula Phyllis
from Metairie, LA
3325 Causeway Blvd Metairie La. One of the employee is hard work person work at Wendy's. But her manager give her to work to do. Will you Please send someone there to see what going at that store the manager do not give no break. went make salad the manager have something to said put went the other in employee make the salad said nothing put to go a help the one of my co-work. And went you on the cashier Elienne Richard Manager there And other come form the Claiborne in ew Orleans la to work at Wendy's causeway Metairie La.

Partha Mitra
from Astoria, NY
This is the worse experience I had in my life today while visiting Wendy's 4416 Queens Blvd Sunnyside, NY. I ordered for food, and they kept me waiting more than 20 minutes in the line. Not because there were a lot of customers, because they were very unorganized. When I got my salad ready my Chicken wrap got cold, and I had no other choice to request them to change it. Manager was not happy about it, and ultimately he gave me another one.. which was also cold. This was so funny! I think they gave me the same back after 5 minutes. I requested earnestly like a beggar they got me ultimately a new hot chicken wrap but with a wrong dressing. I was sad and asked manager why they kept me waiting for 30 minutes and manager was so rude to reply me. All the customers in the store were pretty much tired of their behavior and was happy to see me that I raised my voice.
I invite you at my home for dinner, you pay $10 for your food and in return make you wait for 30 minutes and mistake 3 times and give you hard time as your bonus points. You're tired and hungry! What will you do when you're at your dinner table ? Please let me know.

B Hencheck
from Loveland, OH
Went to drive thru at Wendy' Cherokee. Very long wait as it was a Saturday night & the inside was closed. Tried to order a small Apple Pecan Chicken salad with a full order of chicken. Also ordered a single hamburger with everything BUT onion. They wanted to charge me $2.50 for the extra chicken. Here in Ohio the charge is $1.25. The Manager?? Was very rude. Said that their prices had gone up & that they don't do 1/2 order of chicken any more. So we canceled that order. When I went to eat my hamburger it was VERY dry. Tasted like it had been sitting for awhile. Also it had onions on it. Glad I am not allergic. Terrible service & food. We will not go back again. I would appreciate some kind of response on this matter.

Rene
from Springfield, MA
My wife and I went to Wendy's for supper the other night. We went there because we both wanted a baked potato. Well, guess what? For the third time in a row there are no baked potatoes. I said it is 5:00 o'clock. It is meal time and no baked potatoes. We sold out. WE will have some in 40 minutes. This time we did stay and had food. Last time we left. We will now plan ahead to go to another Wendy's as we are finished with this one. I will post this on my Facebook page and Craigslist to let other people know how this place is. Management needs to be spoken to. PLAN AHEAD PLEASE. But not on our account from now on. Hope this place closes down.

Deb Tarnaski
from Youngstown, OH
I went into your establishment at the location listed above to get a sandwich and stepped up to the front of the counter and waited my turn. A gentleman ahead of me had placed an order and was waiting for his food. At that time we were the only people in line. The gentleman ahead got his food and walked to his party at a table. I stood there waiting to be waited on while the girl at the front counter started to fill bags for the drive- thru, standing with her back to me and did not even look up to see me. I stood there a bit longer while she finished with the food order at the drive thru and then she stood with her back to me TOTALING IGNORING ME. I watched while a male person who was in the area look at me and walked away.
NO ONE bothered to ask if they could help me. Needless to say, I walked out and went to the sub shop next door and ate there. Obviously, if i wanted something from Wendy's I should have went thru the drive-thru to get waited on. I see how disrespectful the younger generation is today and I am sure you deal with it with your employees. I guess I thought that Wendy's trained their employees better but I was wrong. I will not go back to your establishment and will encourage others to do the same. There are too many other places to go to out there. I am writing this so you will understand why people will not be coming to your store.

Brenda Daniels
from Cedar Falls, IA
We stopped at the Wendy's in Hannibal, MO at 8:00 pm last night to grab two salads and 2 large chilis. They took our order and payment and at 8:30 we were still waiting to receive our chili. I approached the young man taking the orders after the first 20 minutes(they were not that busy last night) and said we still had a 3 1/2 hour drive ahead of us and needed to get going. They said sorry, but we ran out of chili and it's just about done. They gave us our salads and wondered if we wanted a substitute. We declined the substitute, but at that time said we would just take a refund and be on our way. They said "It's just done now, they are adding the meat and we'll have it right out to you". Another 10 minutes later I approached a different gentleman up front and was told the same thing only this time it was because there was someone new added to the "it's done" comment.
We then asked again for a refund and a lady walked by and rudely said "WELL IT'S DONE NOW!" but still no chili delivered to us. She then disappeared to the back. My husband then went up and asked to talk to the store manager and it was the rude woman that commented that it was done. She then gave us a refund and we left. If they had explained to us at the beginning that they had run out, we would have gotten the salads and then continued on down the road and stopped in Palmyra to get the chili. The manager was full of excuses that she had been on break, but the service was beyond slow. A gentleman that ordered a chicken sandwich and fries right after we ordered was still waiting on his meal. Another two men finally left after 15 minutes of the wait, not sure if they got any of their order.
We have stopped at this same Wendy's for years on our trips to and from St. Louis. It will be our last for a while.

patt hogan
from Meridian, MS
We had to go to Meridian MS. I have always had good service there, but this time the service really bad. I only ordered a little and had to wait for 15 to 25 minutes. I don't no what to say if other customers were treated this bad. The food was cold and we had to wait so long. Wendy's is going to lose business. The store number #00007923 order number232497 price 764 on my visa. The manager. Bob Dominy, please get them right

On the evening of Friday April 10, 2015 I placed an order in the drive through of the Macclenny, Florida location. As I got to the window the gentleman working (I didn't catch his name) would not even look at me as he took my money. Once it was paid he just kind of threw my bag out the window (luckily I was paying attention) and then continue to hand me my order without even acknowledging me and in the meantime as he is handing me my drink he has it leaned sideways and its pouring coke product down the side of my car. When I told him he was spilling it he just plainly replied with "it's just coming from the top". Very rude and unprofessional

Darlene Semino
from Albuquerque, NM
I went through the drive through 4/10/2015 at 12:06 pm in Anthony TX first the female taking orders does not speak English very well at all so could not understand her so I just hoped my order was right. Second my burger was raw the out side of the patty was seared that was it the fries were cold and rubbery. This is the WORST Wendy's I have ever been to and makes me not want to go to Wendy's anymore at all and to warn my family and friends not to go to Wendy's this was horrible

Elizabeth coles
from Brooklyn, NY
I came there around 6pm and I never had such a bad experience coming to this Wendy's. This is going to be my last time I set foot into this establishment. First off, his name is Pablo and as soon as he greeted me he looked very disgusted at me. I felt uncomfortable as I place my order. He threw everything into my bag and said have a nice day with an attitude . I work with customer service and I never treat customers this way. A "Hello how may I take your order?" would have been nice not a rude "what do u want" smh pls this needs to be addressed and fixed . Next time I'm going to Burger King !!!!!

Sarah Davis
from Cookeville, TN
I was ordering at the drive thru which I do about 10-15 times a week. We have a busy schedule and go there often to eat. I try to still eat healthy and I like to get a grilled piece of chicken and the baked potato. I went to order as I have for the past couple of months of ordering the grilled chicken. Normally, I am charged 2.50 for a piece of chicken and normally I have to wait for the cashier to find the right key on the computer to charge me 2.50 for the grilled chicken. Tonight was a different. The cashier told me that she was going to have to charge me for a chicken sandwich without the bun. I explained that I had ordered before and not been charged that way which would end up being 4.59 for one piece of chicken. I asked to speak to the manager and she said she was the Manager. It was tonight 4/7/15 at approximately 9 pm. She was rude and didn't have an explanation why the last 2 months that I have been getting the grilled chicken it was twice the amount. What a good example that she is setting for the employees, if she is the Manager. I can go down the road to BK and they will sell me a piece of grilled chicken for the 2.50 that is what I had been charged in the past. Why would pay 4.59 and have a Manager to tell me that's the way it is without explaining why I'm being paid double. I believe the Manger had no clue where the right key was on her computer to charge me and nor did she care!!!!! I was really disappointed and she needs to get another job ,if she isn't going to be nice to customers and do her job. We did pull out of the line and go to BK. I guess I will take my business to BK and my family did eat at your restaurant at least 10 to 15 times per week. Thank you for listening and please tell your Manager that she needs some lessons on how to to communicate to customers.

JODI brawe
from New York, NY
I waited 25 minutes on line on a Monday afternoon at 300 to be served!!

First of all I am not a prude by any means but, I am appalled about your commercial that I just heard on the radio. I can't believe that Wendy's who caters to children has stooped so low to used the Fuck word and the shit word in a commercial. Even though it is block out children know what the beep stands for. My two grandchildren who are 6 and 8 heard it and said grandma they just said the F word. That is no way to sell hamburgers and in fact I will be sure not to go to Wendy's in the future. I called your customer service number to complain and the girl there did not seem very interested in what I had to say she told me she never heard it. I think the person who thought that up should be fired. It is really a low blow for a company like Wendy's. I see that you only have one and a half stars for customer service complaints, so I don't expect that you will even take into consideration to take that commercial off the radio.

My husband and I ate at Wendy's in Allen, TX and it was disgusting. Tables and floors were dirty, some of the drink machines not working and trash was full. Also saw a man making burgers in the kitchen wearing gloves with his fingers sticking out contaminating the food. If an health inspector had walked in they would have failed inspection big time

Recently went to the Wendy's on rte 352, Middleton twp, Delaware county, pa, and ordered a baked potato,and hot and juicy hamburger. Was told they had no potatoes so substituted a cheese burger. The fact that a basic staple ,like a potato was not available,bothered me. Further when I returned home, both sandwiches where far from "hot and juicy" but cold. Obviously the ingredients had been laying around for a while. I'm not sure what the overall problem is,but if not corrected Wendy's will lose business the the several nearby fast food establishments.As for myself, I will hesitate to revisit Wendy's for a while. Thank you for your time!

joe
from South Weymouth, MA
i ordered at the drive thru window and was told my bill was $7.37. while waiting i collected the the needed cash to pay, i had no 5's but i did have a $20 and several ones. i got together a $20, 2 ones and .37 cents, so if you have any concept of math, i would get back $15. i was given $12.00 i called the cashier back and she proceeded to give me $14.00, insisting i gave her $21.37 after explaining to her that she was i given $22.37 she essentially called me a liar and started roiling her eyes in disgust. is this how you want the NEW Wendy's to be perceived? it seemed as if she felt entitled. after asking to speak to a manager she proceeded to tell me how long the drive thru line was behind me and told me to go. i stayed... at this point i was fuming from the treatment i was receiving. when the manager did show up i was pissed and expressed how that girl was dealing with customers ... i so wanted to tell her that the young vulgar girl needed to be counting fries and not money. i'd like to know who counts the drawers of your cashiers at the end of the shift ...... mainly because that girl is more than likely scamming you and your customers and the funny thing is i was never given a receipt ....... another sign of scamming. i was there at roughly 1PM on sunday march 29. i ordered a number 1, small sides. you know i like Wendy's, you say the burgers are never frozen and the chicken is a a real breast. i just can't grasp why someone with that type of attitude is allowed to deal with customers .....

Saundra Carson
from Las Vegas, NV
The Wendy's at 4507 W. Flamingo Rd Las Vegas, Nv served such bad food I had to throw it all away. The french fries were cold and soggy, the hamburger meat burnt and dry and the fixings were soggy Everything was cold. I had been sick in bed for 4 days and ventured out because there was nothing left in the house to eat and thought that Wendy's burgers were always juicy and Fries hot and chrispy. What a mistake. I'm 73 years old and on a limited income and to have to throw away food that is uneatable makes me furious. I'll be a liong time before I try your food again.

Wards Rd Lynchburg, Va. 3/29/15 @ 6:30 pm. Service and food were great!!! However, blonde hair female manager was very disrespectful. She yelled at crew in front of lobby full of customers and told them that they had no common sense. She is a bully and uncouth at best. She lacked professionalism and leadership. I am a middle school English teacher

We went there expecting to get 3blue cheese combos and they said they dont make them any more. That was one of the best things you had and I ate one a week ago. Then they were out of fries!!! Then their frosty machine was down!! We left and went to Burger King. That was the Wendys at Summer & High Point in Memphis. They are always out of something.

Alyssa Murphy
from Clifton, NJ
At Wendy's on Main Avenue in Clifton, NJ they completely got my order wrong. Too crowded and too many people to keep track of. Very dissapointed.

Alice Arrigo
from New Orleans, LA
I go to Wendys very often and never have any problem. Today I went with my gift card ,Before leaving ,I checked my last receipt, which said balance of $7.06. Didn't bother to bring it with me. The clerk said the card had no balance---so I paid .When I got home and checked on the computer Balance 7.06. I know his is petty ,but it got me!

Kendylle Sma
from Naperville, IL
I was at the store 11111183 on 3.28.15 when our host Lauren was told to stop taking orders and bag when we were next in line and only one left Bly a female employee in a black uniform. She then told us her coke machine didn't work and we said that's fine. But another pregnant female employee made a sarcastic remark behind the counter saying the dark pop doesn't work that's all you need to say. While I witnessed rude behavior by the black uniformed employees our host was also beibg picked on while she the only one seemed to be doing her job!

Laura Cirino
from Langhorne, PA
I want a call back ASAP what happened was a disgrace, unprofessional, rude, and by far the most unaproperiate response and actions that i have ever had to deal with, especially being in a family restaurant that has many children occupying it. My phone number is 2154323291 I expect a called first thing Monday morning or sooner. My family, friends, co-workers and all associating people will not use their money any longer to purchase food at this restaurant. The list is rising because of this incident. And, to let you know, I did have 2 children with myself at the time of this incident and they were under the age of 10. So, please tell me, what is this showing the children and younger generation??? That its ok to tell off the customers!!! WRONG..

Josh Harbison
from Lexington, KY
I order my food like any normal day when I got the food I drove to a parking space to check my food and it was all wrong I had 2 combo meals and In the bag there's chili and dollar menu burger and a baked potato when I went in to fix the order I got one combo and the same food I made them take back they made again! "Fresh" none of this is what I ordered I got home the chicken sandwich was wrong, diet pop instead of regular.... Thumbs down experience I want a refund of 17.82 or I want a gift card this is ridiculous it wasn't even busy.

Cindy Dilliplane
from Ashburn, VA
I ordered a large barbecue chicken salad . The lady when she gave it to me she said you ordered a large chicken salad but we made it a little small and want you to know next time we will make it bigger when you order it again .I ordered this thru the drive thru with my son . We were like so confused when she was saying this.never heard anything like this so unreal.. well I will not be ordering salad recommends in shamokin pa.

Ron Tupps
from Columbus, OH
I live in Dublin and work in Whitehall, OH. This last week I have had several order of chili from Wendys in Dublin. it seemed even better than usual. Meaty, and much thicker in consistency. Today, I had chili from the store on Main. st. in Whitehall. I was so disappointed that I threw away half of it. It was thicker. but not much meat. It was mostly beans. More like bean soup than chili.. Obviously someone is not following the recipe.

Tabetha Clay
from Richmond, VA
Well I went to the Wendy in Richmond Va on Midlothian ,spent 15.00 on a chicken Asiago Homestyle and 2-10 piece nuggets. The sandwich was a spicy chicken and the fries where drowned in salt and even the nuggets had salt on them. Somebody was very heavy handed with the salt. so it was a meal that I could not eat at all and it was too late to go back to this restaurant. The only thing that was good was the lemonade. I would like to have my money back I don't want new food this will be the last time I will eat from there. The salt content alone could give you a heart attack.

Norma Bokaie
from Downey, CA
I ordered a fish fillet comno, While I was eating my sandwich I felt something in my mouth. It was a big screw in the food. I told Lupe and she apologized and gave me a free salad to compensate. I wanted to speak to the manager since it made me nervous to find a screw. I called Jose Penate the manager and he apologized said this never occured before. They gave me my $ back and a 20% discount for a year.

Dennis Kirkpatrick
from Rockford, IL
I came to Wendy's late night and ordered two fish sandwiches. When I got home and bit into my sandwich, the fish was dry like cardboard as though it was sitting under a heat lamp all night. The fries weren't any better. They were cold and stale. I feel as though I paid almost $15 for garbage. They offered to replace the sandwiches, but it was late at night and I wasn't wasting my gas to go back there. They said that I could come back tomorrow but right now I am disappointed about the whole matter. You just don't claim to serve freshness and then turn around and sell garbage. As far as I'm concerned, the integrity of Wendy's has been damaged. I don't think I'm willing to return. Definitely not at night.

Marc Zoblockij
from Elgin, IL
Your wendys in carpentersville illinois is the slowest place for a fast food place t6he service is bad ive seen people come up to the counter and wait 10 minutes before anyone helps them i myself was in there one time and waited for over 10 min. no one came out from the bad room so i went next door to taco bell something has to be done about this. All this goes on around lunch time.

Francoise Padro
from Youngstown, OH
I visited you drive thru at the mahoning location in youngstown, Ohio. I asked the person did the salad come with pork she said yes bacon. I said I wanted it without pork, please. I'm muslim, I had a head cover it was clear that I didn't eat pork, however the strips of bacon were very visible right on top of my salad.

Wilk Wa
from Portland, OR
I have been a customer of Wendy's since it open, I have enjoyed your food over McDonalds hands down, however I just purchase a lunch from your #3066 location I got 2large Chilies which look like the small chilies both are watery no meat no flavor . I also got a large strawberry-lemon drink this cost me over $3.00 total cost for my entire lunch was $10.80 receipts # 3066 @ 11:54, the day before I had lunch at Wendy's got a sandwich it looked like a kid meal this also cost me $12.00 I toss this one. I just want to say this will be my last meal at Wendy's. At lease at McDonald or Jack in the box, or Burger King you get real meat and what you pay for (the 2ndary chilly was purchase for dinner). $22.50 in two days this is highway robbery for what you get.

I just went through the drive thru off Wendy's- on Freedom park , Cumming Ga, way about 30 minutes ago, I normally check my food, but had to pick the grand kids. My fries were not in the bag and my baked potato was smashed like they dropped in on the floor or something. I started eating it, but bite into grit or something. Not very satisfied. Why is it asking for a company name, I am a consumer. I had selected one because it will not submit my complaint

Terese Bass
from Odenville, AL
I am very offended by your Commercials advertising the cod fish sandwich. The Bleeped out cuss words are something that I don't want to hear on the radio. Wendys use to be a wholesome copmany.

The service is sloppy and beyond slow. On 2 separates visits to your 81st & Memorial location it has taken well over 20 mins. On one of the visits we went inside to eat, the only ones there and it took more than 15 mins. And one of the employees was actually eating out of the fry ben.

Crystal Nicholson
from Brooklyn, NY
Went to wendys #5 at 469 Flatbush ave today 3/19 and ordered a spicy chicken sandwich medium meal. When I got home what I found in my bag was kind of triple cheese burger. I do not eat burgers and it isn't realistic to go all the way back to the store. This is disappointing and annoying.

Karen Luddington
from Greenfield, MA
03/18/2015 @ 12:43pm - Host: Matthew #3073..- Reprint# 1 - Order type: PUW
First off...
We have ALWAYS chosen Wendy's over ANY (Especially Burger King)!
Today, however we were so very disappointed with the food.... not service.
Our order was: 2 Jr Cheeseburger ($0.99)
3 Jr Cheeseburger Deluxe ($1.39)
The Jr Cheeseburgers.... Patties have become very small and thin, it was overcooked and dry.
Bun was very dry (stale maybe?)
ONE tiny ring of onion!!!
Asked for extra Pickles got two total!
I had ketchup but no mustard....... cheese was not just a strip this time it was bigger then usual.
The Jr Cheeseburger Deluxe(s).... Patties were very small, thin, overcooked, and dry
NO Lettuce
NO Mayonnaise
Tiny ring of onion!
One pickle
Very disappointed.
Might I suggest you change the dollar menu to advertise.... "New Dollar Menu! SLIDERS!".
Instead of just these "burgers" we got today!
This way you can save money with smaller buns, smaller cheese, meat (keep that the tiny size it is or you'll have to call it a "coin" and you can advertise Stating....."Same Size Patty"!.
Use one pickle, and (at least TWO tiny onion rings), scant lettuce, small piece of tomato, dot of mustard and dot of ketchup, and tiny 'spray' of mayonnaise..... see where I am going?
Then you can keep the same price......... and continue to make more money.
I am hoping to hear back from someone from you department, but sadly, not counting on it.
Now we need to figure out where to go in this area for a quick drive thru during our many busy and restricted time days
Thank you for you perfect burgers in the past....
Karen

Cathy Green
from Big Spring, TX
I recently went in to eat at Wendy's in Big Spring, Texas. There was a foul smell in the whole establishment, it smelled like suer. The smell was so bad we did not stay and order, because the smell was upsetting my stomach. I feel like maybe there is some health code violation.

On the menu...there is an Asian Cashew Chichen Salad.....first of all.....you are selling a salad that is advertised with an asian dressing, yet they tell you that it is discontinued and its not available. Also it is advertised as an Asian Cashew Salad....but they just give you a little bag of Pecans!.....Hello...I know the difference between cashews and pecans.....and If you advertise something.....well thats what I expect.....I feel used and cheated since I believe that is False advertisement to the consumer.....If you don't have in stock what you advertise, them simply pull it....but dont keep selling it and deceiving people....as to where you get home and when you open your food to eat it...it is not what was advertised........if I dont hear from you soon...to see what you are gonna do about it....Im gonna file a suit against false advertisement........and believe me....I will.....Im tired of big companies getting away with doing whatever they want and thinking that us...the consumers wont do anything in regard... Thank you!

Thomas Wolfe
from Fort Worth, TX
I was at Wendy's store #9032 4200 Highway 528 Rio Rancho NM 87004 . The food was great. I was leaving when i stepped on a metal roofing staple in parking lot. I filled out a report with manager on 3-6-2015 . Haven't been contacted 3-12-2015.

Angela D.
from Greater Capitol Heights, MD
Greetings, My visits to this location always result in unsatisfactory service; no matter the time or day of the week. For example; no large cups for large order of chili, no crackers for the chili, no chocolate frosty (free per key tag), ask for extra pickles/no onion- instead I get extra onion and no pickle. No matter the concern, I barely get an apology and/or the same old excuse; our truck hasn't come in yet.

Shaniel Brown
from Miami, FL
On 3/21 9 55pm I visited Wendy's 2281 W, Florida-834 Pompano Beach Florida 33073. I had a horrible experience at the drive through. The associate that was working says welcome to "Wendy's what you want". So I said excuse me she said what you want. I'm like I don't feel welcome why you sound like that I work overnight 12 hours. I understand your tired and may want to go home but that's not how you greet valuable customers that keep the business going. She said the value for what your buying can't even pay me. Then she said you know what I'm going to let some one else take your order. The manager greeted me well and I said to her that sound like someone who wants to work. In the background I heard a loud obnoxious laughter and then she said that homosexual better going somewhere else because I will spit in this wrap. So I said the the manager to tell that "word outside of her name to go home" At that point I definitely didn't want to proceed but I drove to the window to get names. When I got there the manager said Oh can't take your payment or honor any service to you because you called my employee outside of her name. Reluctant and blatantly said she won't give name with all name tags off. I said to her in the background I heard everything she said so what do you plan to do about that. She said I will handle her and then two person joined her at the window possible the girl and another associate one of them saying Let me see Who this is. One walked back and said oh get him together let him know we all from the same place so we stick together. This is a horrible store and They are chasing away customers and making the fast food industry look bad and Delfinately making Wendy look bad. The manager said she will handle her yet she was laughing with her and at me being very discriminating so let me see what corporate will do. As I will take my homosexual money somewhere else.

Denise Martinez
from Cleveland, OH
We waited in line in the restaurant just to order for 20 minutes. Then when I went to order potato they were out of potatoes. No apology or nothing just that they didn't have potatoes!!!
My rate is a 1!!! Service was not good!

jdiuliano@yahoo.com
from Springfield, PA
Was waiting in line to place a lunch order and receive my order for over 20 minutes. There was only 3 people ahead of us. The employees
were fooling around. When I complained and my friend did as well the women who usually works the drive thru window started mouthing off
at us like we didn't have the right too. Then the shift manager who may have less class than the other girl was worse. I worked as a manager
for Pizza Hut for 10 yrs and never saw anything like this. They didn't include a receipt knowing that we probable would complain. This was the
store on Mac Dade blvd in Ridley Pa

Richard Pruitt
from Arcola, IL
Food is always great and people are good. My complaint is about the store in Urbana, Ill on Prospect Ave.. Your manager and zone manager should be ashamed, the parking lot is full of holes big enough to wreck the front end of a car and not just in one area, it's the whole lot. I won't be back till it's fixed. Don't have any photos of me, doing nothing or I would send one.
Thank You
Richard Pruitt

Deedee
from Bedminster, NJ
Ordered a spicy chicken salad told them I wanted pecans instead of croutons she said no substitutes and charged me .50 for the pecans the week before they forgot my salad dressing in drive thru

Natalie Ellison-Renk
from Marshfield, WI
I already posted my rant and rave on my Facebook but I figure nothing will change unless Wendy's is contacted directly. Had I gotten a receipt I'm sure there would have been a number on the back I could have called. My local Wendy's has the worst customer satisfaction I've ever experienced and it's every time. Apparently, I'm not the only one because many others also left their comments on my post about their negative visits at the same location. I'm not kidding when I say every time I pull through that drive through it's as if I'm an inconvenience to the workers. My order is never right or complete. Basic things like utensils..... yesterday I ordered a salad, 2 chili's, baked potato and nuggets. There wasn't a single fork, spoon, butter, salad dressing, and they were out of sour cream! I had to call the lady back to the window twice to request everything and she responded as if she was bothered or annoyed by my request. I'd normally just let it go but because this is every time over the last 5 years or so I just can't take it anymore. Sure I could find a new location I suppose, but this is the most convenient and the most slow. I just had to share my frustrations because it's not right and I don't think that's the kind of legacy Dave Thomas wanted to leave behind.

Lorraine Brown
from Little Rock, AR
I dined in at Wendy's on March 18, 2019 @ 1:01 pm. I prefer the biggie bag. On my burger I asked for no onion as I'm allergic. They put onion anyway. When I took it back to the counter they took the onion off right in front of me and handed the burger back. My fries were cold and so where my nuggets. I left it at the counter and asked for my money back. They would not refund me. I was very unhappy. I have not eaten at Wendy's and decided to go for my lunch hour. I will not be visiting your restaurant again.

Sean Hess
from Columbus, OH
Wendy's on Broad Street across from town and country have some of the rudest employees, The manager was just nasty and not a nice person! Wanted to argue and just not own the fact that they messed up....just make it right and let's move on!

TAMARA LYNN HIELDBRANT
from Sunnyvale, CA
TAMARA HIELDBRANT
80 SOUTH MARKET STREET
SAN JOSE, CA 95113
408-300-4739
TAMARAHIELDBRANT5378@YAHOO.COM
OBJECTIVE~
LOOKING FOR POSSITION AVAILABLE~
I AM A VERY HARD WORKER, FRIENDLY, AND ENTHUSIASTIC,
I HAVE WORKED IN RETAIL, WAREHOUSES, RESTURAUNTS AND ANIMAL HOSPITALS
I AM GREAT WITH CUSTOMER SERVICE, A VERY HARD WORKER, AND DETAIL ORIENTATED, AND I WORK LONG HOURS AND DON'T COMPLAINE.
EDUCATION~
CENTERAL INDEPENDENCE HIGH SCHOOL- SAN JOSE CA
WESTERN CAREER COLLEGE- SACRAMENTO CA
EMPLOYMENT~
LYON'S RESTERAUNT- SACRAMENTO CA.
TOTAL CARE ANIMAL HOSPITAL- ANTELOPE CA.
VETSMART PET HOSPITAL- RANCHO CORDOVA
I HAVE BEEN OUT OF WORK FOR SOMETIME NOW BUT I AM REALLY ENTHUSIASTIC ABOUT GOING BACK TO WORK AGAIN.
I WOULD LOVE TO WORK FOR YOU AND JOIN YOUR TEAM
PLEASE CONSIDER ME FOR THE POSSITION AVAILABLE.
CONTACT ME VIA E-MAIL OR TELEPHONE
I AM AVAILABLE FOR INTERVIEWS ANYTIME
THANK YOU FOR YOUR CONSIDERATION~

Brandi Anders
from Clarksville, TN
I go to the Wendy's in Clarksville Tn ,on Tinytown road, to order lunch on 3/16/2019 around 2pm, I order the awesome sauce burger combo #4 and i told them no pickle or tomato. I also ordered my wife the number one no pickle or ketchup. On my combo the number 4 all that was on my burger was onion , sauce and hamburger meat. My wives combo was drowned in ketchup, after I drove all the way home to eat it I seen this and didnt have a dam receipt. My wife calls and they tell her they have to have a receipt. What a dang waste of almost 18.00 on two meals and it wasnt our fault we didnt get a receipt . This is two times we have ate at this location in the last month and this time was by far the worse. THe first time the meat wasnt done and the sad part me and my family loves Wendys but I guess since this place offeres poor service we will have to go else where.

Billie Bisong
from Stockbridge, GA
Every night at the Anvilblock location in Ellenwood, Georgia, there is a long line and long wait. The cars are at a standstill. This has taken place night after night around 10pm. I like Wendy's but I end up getting out of line after 20 or 30 minutes when the line is at a stand still. Please FIX THIS PROBLEM!!!!!

Teresa Semo
from Sliders, VA
I was waiting in Drive Thru waited 2minutes for someone to take order when they did woman said get back with me. Then I could hear her talking to other co workers about specifics of the job at Wendy's, then she answered a phone call or talked to someone in walk-in dining she kept on and on finally I left cause was die at work. I give no stars to Wendy's at broads st / Tuckernuck Richmond Va all I wanted was a Wendy's burger befor my shift started.

Brenda Solomon
from Hillsborough, NC
We just ate lunch at Wendy's in Wake Forest, NC on Capital Blvd. and Wake Union Church Road. It was just filthy! The place where the orders are taken had not been cleaned lately, as well as the area behind the counter. Looking into the food prep area had not been cleaned in eons. An ice cream dispenser looked out of order, not fixed and dirty. In past years I have never encountered anything like this at a Wendy's restaurant. I was told the manager of the day was Chris. If this was owned and had my name attached I would fire all workers and start over. I can't imagine how dirty the food is if they cannot even clean their work areas. I saw a lot of standing around but no one was industrious and cleaning or doing anything productive. AND they were not swamped with customers!!! How do you continue to stay in business if you run your restaurants like this one? When Dave was alive this did not happen. I am VERY disappointed in the eatery!! Not sure if I will ever go to another Wendy's again. Do you ever send corporate to check out these places??? I will be interested to see if I get a reply from you. Thank you, Brenda Solomon

Pat kiefer
from Northridge, CA
Ordered a pecan chicken salad- no chicken, no pecans, no feta cheese. Ordered an avacado salad-no avacado. Nothing in it but lettuce, cheese, and tomato bits. Too far to drive to take it back. What's up? Usually your salads are great. Pleas respond.

tammy stevens
from Dudley, NC
The night assignt manager Named Estebone, cussing at other co worker, threating other co work in presence of customer, flirting with minor kids and co worker. saw him once handing something out of the drive threw windows and wasnt a wendy bag. my son worked there and he said he used to close at night and estevon would void stuff and take the money and he would take off to take some girl home while he is on the clock this is Wendys in Goldsboro Nc on Wayne Memorial Drive. My son finally quit he also said his friend was given a pill that got her high and very sexual and that her and estebone went out to a bar. i wont be coming back to wendys unless this is delt with i live not that far from this store

Robert Sullivan
from South Yarmouth, MA
I use to use the Wendys app on my phone for special offers but it no longer works. I called the customer service number and they said the new app will not work on my phone because the new app uses 5. Well I have a Samsung Mini4 smart phone which is a few years old. I am 71 years old and I do not plan to buy $1000.00 new smart phone to use the Wendys app which requires the new 5. I know Tvs are going 5g in the future but I guess Wendys is so advanced that it is using 5g now. I go to Wendys everyday for lunch and have for the past 14 years. I think this new 5app is ridiculous and the idiot who designed should be fired. I am sure many old people like myself do not have new 5app phones. You are at better at burgers than you are at apps. Horrible service! I would rate your app 0 stars if I could.

Wanda
from Bedminster, NJ
I wish I cld have given them zero stars. Wendy's on Chuck Dawley Rd in Mt Pleasant SC is the most unprofessional experience I've ever had at any Wendy's. A vehicle sat in front of me for all of 10 min so I went around them to see if the restaurant was open. There was a car sitting at the drive thru window forever. So I waited behind it and the car that was in front of me drove off. The woman at the window was rude and extremely unprofessional. They said they were outta sweet tea, chocolate chip cookies and then burgers. Then they took first to bring us our food. NEVER AGAIN!!

Phil Gallina
from Toronto, ON
I ordered 2 spicy chicken wraps a small chocolate sunday and a medium Coke Zero
When my order was complete I asked for 2 barbecue sauce packs
I was told that it would cost me .30 each.
I think this is outrageous and will not spend my money in your establishments unless you change your policy.

levern wilson
from Cherryville, NC
ive already sent my complaint to you twice about wendys in kings mtn n.c. 28086 about the mgr alex being rude and hateful to me and wanted to know whats been done about it.

Tom Kakadelis
from Ashburn, VA
Purchased a Dave's double large combo. Food was cold. Fries were greasy and cold. Very disappointed. No stars. Want my money back and my appetite too!

I tried your new cod fish sandwich today and was very disappointed. Have always thought Wendys food was very good, but this sandwich didn't measure up to your standards. There was more coating on the fish than there was fish. Also the batter was hard and caked up on part of the pattie. I will not be having anymore of the fish, I'm sure that others will find the same if all the cod is prepared like the one i had today.
Thank you

Giant JBC. had what appears to be one piece of bacon broken into six small pieces on it in total. Add says double the bacon. Also store employee would only wait on one customer at a time getting them their food before waiting on next customer. There was a long line and my fast food took 25 minutes to get when I was 4 th in line. Counter person said manager won't allow them to take more than one order at a time.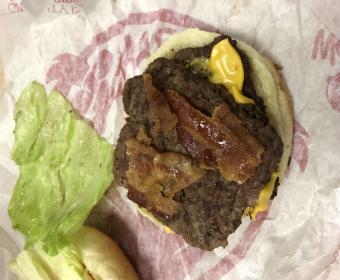 I got a quarter pound single and asked for it without certain condiments in Oskaloosa, Iowa. First, the speaker was so bad, making scratching noises. And the worker at the window was talking to the person at the pick-up window while she was talking to me. That's very irritating. Then when I got up there to the pick-up window, even though I had repeated 3 times what condiments I didn't want on my sandwich, she had to ask me again and turned around to tell the person. I think they just took a sandwich that had been in a warmer and took the stuff off because it wasn't wrapped up nice and tight, the sandwich was not hot, and the top of the bun was so dried out that it made a popping noise when I bit into it.

I ordered 2 $4 meals Jr bacon cheeseburger chicken sandwich and fries. Once I received my order , I checked and realized both orders were missing the chicken sandwich. It was lunchtime so I had to get out my car and go inside. Once I spoke to Manager explained my order, she still refused to give me what I was missing. She said everyone here has head sets on and that's what your husband ordered. I was in the car I know what he ordered. The window team member did not give me a receipt. They never do. Manager did not give me what I was missing. So I would like some compensation for this. Or something....

Larry Savalli
from Dimondale, MI
Not a complaint as much as a tip for one of your units. I spent 21 years in the restaurant industry in management and middle management. I realize the importance of building sales in order to cover expenses and hopefully build profits. Your restaurant in Lansing just off I96 and MLK and Bishop Rd. has a problem. with PM sales.
I drive pass this unit each week night on my way home from work. Once in a rare while will the sign be turned on to attract business driving by. This sign needs to be on before it gets dark outside. This is a highway restaurant that could pull in MORE business if only people knew where the restaurant is located. This was a peeve of mine when I was a unit manager and a district supervisor of a different chain.
I believe that if this problem would be corrected you would see sales improvements immediately.
Sincerely,
A Concerned Citizen
Larry Savalli

Richard
from Little Rock, AR
I Made an order through drive thru at the eagle co Wendy's on March 8th and when I arrived at the pick up window I saw two females horse playing (physically hitting each other.) And being loud. And my order was not made properly. The burger was messy, the fries were cold and it wasnt wrapped properly.

Went to Wendy's #264 at 3422 Taylor Blvd Louisville KY. Got order along with a lemonade. After I drove off, I took a drink. It tasted like some type of cleaner was in it. It smelled almost like alcohol. I went back to the store and the manager Tim acted like he did not believe me. I asked him to smell it, and he refused. I told him that I wanted my money back but he said no since I had said the f word to him. He said get the money from corporate. I warned the manager that the machine may need to be drained and cleaned. I called the corporate headquarters about 2 hours ago, no followup yet. I called the health department and tried to file a police report to no avail. I felt slightly dizzy from the drink and still have the drink with me.

I went to the Wendy's out in Granville, Ohio on Cherry Valley Rd last night to pick up dinner for my husband and myself. I usually don't have any problems at that Wendy's as that is the reason that I continue to go back there. Last night was a different story. I am usually not one to complain but the girl that was taking orders at the drive thru window ( her name was Paige) Well when I pulled up to give my order I kindly ask if she could give me just a minute and she did not say anything, I repeated myself as I know that she heard me because I could hear her breathing. I said hello, can you please give me a minute to look at the menu and she shouted YES very loudly. It was just rude. I then gave my order and ask her to repeat it back to me so that I knew everything was correct and she acted like that was a bother. I have never been treated so badly at Wendys. then I pull up to the window to pay her and just her whole attitude with me was very rude. She did not even say thank you, handed me my debit card and quickly walked away. I knocked on the window and said ma'am can you please give me your name and she asked why. No name tag and she finally told me her name. I said thank you and pulled away. I work for Licking Memorial Hospital and if I treated our patients the way that she treated me, I would be fired. I am not trying to get this girl fired by no means but she really has no business working in customer service. She should be back flipping hamburgers as far as I am concerned. It was just a bad experience and I will not be going back to that Wendy's nor will I recommend anyone else go to that one for the way I was treated. The guy working at the food window was very polite and I appreciate his politeness but Paige was very rude. Thank you for taking your time to listen to my experience.
Thank you,
Lee Ann Webb

liza
from Cartersville, GA
The first time I experienced bad quality was when I got a frosty I opened it to lick the lid and I saw little black things It was either hair or fiber. Today I went back cause I thought it was a one time thing turns out a long strand of hair appears when I open the lid and last time I went I went back to get another it appeared again I am disgusted with it someone needs to shut the machine down ill further notice.

I ordered a Dave's single hamburger. I got my order and went home to eat. My order was wrapped with a hamburger wrapper. But inside was a chicken sandwich that I did NOT order. And it's cold! It's not rocket science! The store was in Athol MA. So in future I will have to unwrap my order in the store to see it I am given the right order. On second thought I will just stop going there. Too much trouble to get the right order. Your service is a total failure!

Tuesday March 5 2019 @ 1:30 or so, I visited a wendy's located on Cassidy ave near Airport Rd. I ordered a $5.00 burger and chicken deal with a small frosty. I gave the girl at the register a $ 20.00 bill. my change was supposed to be $13.94. in a rush to get back to work, I pushed the change into my pocket, grabbed my order and went back to. once at work, I counted my change and found I had been shorted by $ 5.00. I did not have the time to go back to dispute this nor could I prove this after leaving. This was the only time I have ever been in that store. this could have been a mistake but after talking to my co-workers, this goes on at that location. this happened to two of my co-workers last month on different dates.
I am not looking for reimbursement as I don't have any proof but I will not visit that store again. If this is an example of the type employee Wendy's hires, I will not be visiting any Wendy's ever. I will not go out of my to bad mouth your brand but I will tell my story to all workers on every job site I am on. I work construction and I contact a lot of people every day.

Alyssa black
from Cleveland, OH
I went into Wendy's with my mom to get food for dinner and the lady did not know what she was doing when she took our order I wanted a crispy chicken and got a chicken BLT.... I can not stand cheese or bacon on my sandwiches...which is why I ordered a crispy chicken... not to mention they put the food on a tray when when we ordered To go and kept switching the food from bag to bag repeatedly touching the food with there bare hands.. the food was cold and disgusting...and they gave us kids cups we ordered a small 4 for 4 so we expected small cups not kids.... and we know they was kids cups because my mom had stopped at a different Wendy's with my brother so he could get something to eat before he went to work... see the difference between my cup and my brothers? This was at the cambridge Ohio restaurant on southgate between the car wash and subway....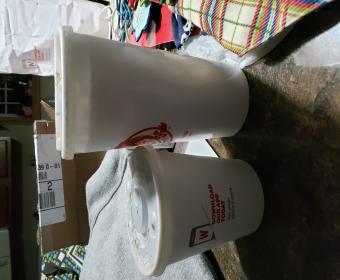 Cathy Bohrer
from Herndon, VA
?artinsburg wv 25425 fox croft ave my husband myself 2 childern walked in this restraunt to eat we had to turn around at door and leave the sewer smell is so bad my husband got sick we love your food please correct this problem or ull loose all costumers at this store to be excat there was no one in this store it was dead and if you smell it y ou know y thank you

Anonymous
from Topeka, KS
So, I work at the Wendy's in St. Robert Mo and I worked for 11 hours or more in 2 weeks and I'm pregnant so that part is understandable but I worked for 11 hours and I only got $56.00 on my check when I should have gotten more and it has me really angry I should of gotten at l eww at a little over $100 and I was supposed to go see my sick grandmother today but because of them I cant and I'm struggling with bis as well so that money would have helped wonders

We were asked last year to buy Wendys' key tags for $2.00 each to help out Dave's kids. We were told that you will get a free frosty for one year. Nothing was said about buying anything but I did ask if we bought two tags can we still get two free frosties when we buy One of the 4 for $4. We were told yes that it wouldn't be any problem. For the past 2months we have been purchasing 1-4 for $4 and getting two free frosties but as of today now we were told we had to start buying something extra to get the second free frosty. I don't feel that changing policies in mid stream is fair to the ones who have getting their orders as we have. For granted $4.36 isn't much to spend in a day for a lunch that my husband and I split but when you times that by a whole year just think how much is being spent at your store. So as of today we will never purchase any more of your key tags. If I could I would send both of them back for a refund and never buy anything else from any of your stores. Go ahead and laugh as I know that you probably are but times $4.36 by a whole year and see what one of your stores have lost.

Ordered a mushroom swiss and got a dry dry overcooked with no mushrooms very very very thin swiss, 3 little pieces of onion, and I asked for no peppers, and guess what, they took them off and the juice wss still there. I watch the commercial on TV and what I received was awfully. I am disabled and look forward to a good meal. Wendy's should be ashamed.

I will no longer be going to the Wendy's is pleasant hills Pa. Every time I go there my order is wrong. I don't know how hard it is to do their job right. That Wendy's is the worst. Service is BAD. I was sort a drink and fries this time. This is at least the 10th time this has happened. I shouldn't have to wait 45 minutes Inline when there is only 6 cars total. The people working the window have attitude problems.

David Cole
from Detroit, MI
Restaurant was not attentive to cleanliness and was discouraged to find out they no longer have plastic knife utensils.At restaurant on Ford Road 18430 #00001229

Larry McLean
from Bedminster, NJ
Ill send you a pic it says it all

If I could give them a 0 I would. My mom ordered $30 worth of food and didn't receive any of it. We ordered via door dash. The driver went MIA with the food and her tip. When I called the Wendy's it came from the manager was extremely rude, aggressive and very unprofessional. He told me they don't work with DoorDash and I'm mistaken. I spoke to a manager from doordash and she was unable to get a hold of the driver and could not understand why the manager would claim that they don't work with door dash. She even took their phone number to make sure I called the right location and it was. Your manager lied to me. I am a manager in retail and I have come across situations at my job. And the way this manager at your Wendy's handled it was uncalled for. This is our local Wendy's and they not only lost our business but they better believe we will be spreading the word In our neighborhood.the location was Wendy's
69-02 Northern Blvd
New York NY 11377

On 2/23/19 we stopped at your 1202 Lincolway LA Porte Indiana restaurant. While placing our order the girl played with her hair, handled money then preceded to handle food. Then our order was incorrect. I returned to the counter to get my correct order and they argued with me and wanted to refused me. Had to show them receipt to prove they were incorrect which caused a bit of a scene. Then we noticed the dining area was VERY DIRTY. And they had MOLD on ceiling. I would hope this would be unacceptable and you would correct this immediately. This restaurant really should be reported to the state board of health and closed.
We are in that area quite often and will NOT stop there again.

steven w merlin
from Sanford, ME
my wife and i were in mass to visit her mom in icu we were heading home it was around 730 pm stopped at wendys on rt 1 in pebody mass i ordered a asigo chicken meal and my wife ordered a chicken sandwich with just cheese and mayo well i got a grilled chicken sandwick with thousand island dressing which was not asigo chicken meal and my wifes didnt get mayo and where this store is you cannot just turn around (went through drive thru so we can get back to maine) to turn around you'd have to go about 4 or so miles to turn around was not very happy got the wrong meal paind around 9 dollars for a meal that i ordered and got totsly wrong and they weren't busy at all.

Barbara Haynie
from Baltimore, MD
McCullough Avenue in Baltimore, Md.
The Manager and Employees were very rude. The manager's name was Lisa. They were very discourteous and rude. I wouldn't go back there at all.
Thank you.

Melissa Cobb
from Allentown, PA
I was not given a receipt, but the address is 10410 Blue Star Hwy
Stony Creek, VA 23882.
We waited 40 minutes for a cheeseburger and a chicken wrap.
The wait is bad enough, but the 3 people working were in absolutely no hurry.
One lady only bagged fries and nuggets, could have cared less about the 30 people waiting.
The man working was in the middle (literally burger on the bun) of making someone's meal and he just left to use the mens room. Did not tell his coworkers and left the burger on the counter to get cold.
The third person working seemed a little concerned, she realized the man had left and she washed up and went to start preparing sandwiches. This is a very very bad reflection on your company and I thought you should know.
Thank you for your time.
Melissa Cobb

Gene hodges
from Cumming, GA
Third time visiting this particularWendy's in Cumming a that the chocolate frosty machine was broken. Seems to me if you have asignature item that you would be more attentive. I usually stop by there every other day.

Kristina Ledee
from Lakeland, FL
I visited the store located at 4308 Sterling commerce Drive, Plant city, FL 33566 this afternoon around 2:30 p.m. The line was very long so I tried to order at the kiosk. I could not use the survey coupon, and I could not get a senior drink this way. I wanted to ask the manager after I got my order, but it was not possible to wait long enough. I lost out on the BOGO with the Spicy Chicken Sandwich. I was not even given a receipt. I spent almost $17 .I am a senior and I treated my daughter and grandson to lunch. I could not even get to talk to anyone because it seemed like there were not enough people working. It was very chaotic. Please help me with some compensation. I am on fixed income. Thank you.

Amadis
from Greensboro, NC
Okay so for one I waited in Wendy's yesterday night for my food for, 20 mins just for a 4 for 4 and the lines were pack but everybody was walking slow like there wasnt people waiting in line.a little boy came inside with his food and said my mom said we missing 2 chicken nuggets the person who work there gonna say we need a receipt,, so the boy said yall didnt give me one and when I looked I didnt get a receipt either this caucasian women didnt give their receipt to nobody she sat it on the table.and then the little boy went outside and came back and said I dont have a receipt and the worker said well I cant give you your 2 chicken nuggets then.and so then the mom came in angry and THEN they wanted to serve him like. Why does it take so much to get one little thing . It wouldn't have hurt that man to give that little boy his food like wow. That's sad !!,,but yeah that what I had to say,, HORRIBLE customer service. I hope this is fixed immediately!! Oh yeah and just for me to get my food late, it was cold.

I just went through the drive through and ordered a chicken sandwich meal with no mayo. Got home and there was lots of mayo on my bun. GROSS. Ruined my meal.

Have feedback for Wendy's?
Thanks for your feedback!
Sorry. Please try again later!