Wendy's
Wendy's Complaints Continued... (Page 10)
1668+ reviews added so far. Upset? Call Wendy's corporate: 614-764-3100

Bruce Koski
from Germantown, TN
Saturday 24 November 2018 Cordova TN 528pm store 00004891
customer # 1081
arrived at store- employee Nicholas was our problem--- very short curt poor customer service no greeting---asked for dbl c/burger combo and chili
NO CHILI I drove to Wendy's for this---oh well wife asked for 1/2 size harvest salad-- I don't think we have a half size---Go Look Returned ok one left paid14.84 waited for meals--- went for drinks---drink machine out of all selections I wanted---went to counter apprised Nicholas=== asked him if he was having a bad day as poor service YES I AM I then told him about drinks---I AM VERY BUSy HAVE NOT GOTTEN TO THE MACHINE filled my Dr Pepper at counter---- gave us our meals-- fries cold---Nicholas grabbed them and said I would have to wait ---I asked for Manager--short black man came to counter what is wrong explained the matter No response of sorry or anything else he said fries will be out in less than a minute== got our food and went to table wife found her salad with no walnuts--- and lettuce wilted... bit into burger my lettuce was wilted and soggy--yuck...come on wendy.s Freddy.s is next door maybe we should look past you next time--
POOR CUSTOMER SERVICE ALL AROUND---FROM NICHOLAS TO MANAGER ps MAYBE RETRAIN MANAGER
I have not even mentioned the cleanliness counter dirty-stained soda machine area filthy overall a 1 for being open zero for overall remaining categories
Thanks Bruce Koski 901-443-5734

Clarissa Turner
from Liverpool, NY
The food looked and tasted old and not fresh at all. It looks like it's been sitting under a warmer and it tastes terrible. I barely ate 4 bites. And my fries are undercooked and hard. This isn't even the first time either! It's just the first time I'm finally complaining. I'm so sick of this poor food and wasted money as always! Your employees at this location clearly aren't doing their jobs right. I've even worked in fast food myself, and this service is appalling.

My daughter works at Wendy's in orem utah. She was very sick this week with a stomach bug the manager would not let her call in and told her she had to find someone to cover for her which she was unable to do. She made her come in sick, she was throwing up while working! Also the week before a another girl called in sick and the same manager did not make her find someone to cover for her and let her stay home this does feel like playing favorites. I don't think people handling food should do so when they are sick that is gross and can make other people sick. I no longer want to eat at Wendy's if this is what is ok. My daughter should be able to feel safe in her work environment and not feel like she will be fired because she got sick. I also feel like telling other people Wendy's let's sick people handle their food. I hope this is something you can work with managers about.

Kathie R Tucker
from Detroit, MI
GM at Wendys never has time to interview or do orientation. Continue to put the school young adults on hold never with intent to hire. Acts like he is high or on some type of medication. My grandson has been put on hold. Have been calling for three weeks just to be told " Its too busy to do orientation or he is on his way home". After asking him to come in. Just to dismiss him. Not professional at all. For three weeks after starting orientation, which stopped because it was time to close. Never completed orientation, but never finished. Very unprofessional.Please contact me at 517-977-6168

Rachel Burns
from Plainfield, IN
I went to the Wendy's on November 15, 2018 which I been to this restaurant at least twice to get salads and they where out of lettuce and today they where out of chili at 5:30 in the evening so couldn't get my Taco Salads. The Manager was rude and ask if we wanted to cancel are order. Then he asked if we wanted are money back. He really didn't want to give are money back. Please check into this restaurant , it is Plainfield on Us 40 and Main St .
ThankYou,
Rachel Burns

Christian Collins
from Perry, FL
Its late night in Madison Ms and I just pulled a dould at work. Too tired to go home to have to cook. So pulling up what's open after 10p.m. in the area on my phone I see 3 choses. Wendys being what I thought would be the best out of those choses. Boy was I wrong, I got to the speaker box and the young lady comes across and asked for my order. Politely as usual for me I tell her what I want. She replies with ,"all we have is chicken". I'm thinking that sounds like fate why not Wendys chicken anything is always great. So I order again with what I was told was available. She returns with "sorry sir but we're out of that too". So no bacon no beef just anything they can through in the fryer. 30 minutes before closing they shut down the grill and proper customer service. I will be taking it to the manager because that night crew is just collecting a check.

Cynthia Smith
from Chelsea, AL
Let me begin by saying this was worse experience ever. I managed a Subway just blocks from the Moody Alabama location. I came the drive thru at 3:31 and this horrible experience lasted for over an hour. I order a lifestyle chicken sandwich plain with cheese only, a large fry and a large chili. I asked the young man to make sure that sandwich had cheese only and he assured me that it was. I decided to check when I was half way home only to discover that it had all the regular fixing on it. I took it back another young lady came to the window and I explained to her what my order should have been. She brought everything back nice and fresh and hot. I asked if the sandwich had cheese only and she said yes. I pull off and because traffic was slow I thought I would say on my drive home, only to discover that they have me a spicy chicken sandwich because of serious sensitivities. I took the food back and asked for my money back. All of the employees were peeping at me through the window and laughing as if I had done something wrong.I could hear and see one of the employees telling whom I assume was the manager what the situation was. In the meantime I was sitting at the window waiting for him to refund my money, but he never came to even address the situation. I yelled through the window can I please get my money and is anyone going to apologize to me for wasting my time and my gas money. The manager said, "look I just got here"
This was ridiculous, insulting. Something need to be done about this.

Everything went well as far as the taking of my order. I ordered the 4 for $4. An extra burger, small frosty, and sugar cookie. Also I mentioned I had the key chain frosty In order to receive my free little frosty. Which personally I couldn't imagine costs all that much. When I proceeded to the window I was given my bag of food. Inspected my purchase briefly. I looked back at the window to obtain my small frosty and drink that has been paid for. The lady said where's the key chain? While holding the frosty to her chest as if to show she will not be giving it to me. My wife was looking for it and I asked for my other frosty and drink. Another woman approached and stated I need the key ring. I said I'm getting it however I still need my other beverage and frosty. Confused look on Face she reluctantly handed me the small frosty. Then walked away. At this point I presented the key tag. Only then i finally received my free little frosty. Only to have the window closed on me. When said lady opened the window back up seeing I have yet to leave, she said what did I need. "My purchased drink." Attitude and all I finally got my drink. Ultimately I think that was very rude, uncalled for, not professional and totally disrespectful. Had she not been so concerned in guarding a free small frosty with her life as if to be an antidote of sorts. She would have had done her job correctly therefore providing me with the customer service I deserve. I can see maybe someone pulling a fast one and trying to scam the place out of a Jr frosty, had they not spent ten dollars on food. I Seriously feel though that was uncalled for how this lady treated me and acted towards me. I wasn't provided a receipt with my food. I did mention this to her and she walked away. Had I acted in this manner, I might not have a job or possibly may have been written up.

Charlotte Stone David
from Waco, TX
I went to Wendy's on 11/10/2018 store# 00005617 1004 n.loop 340 Waco texas...I ordered 3 burgars and fries with a drink. Before I left I realized I had asked for a medium order and they gave me small fries and a drink so I had to go back in after driving off and exchange that. Then I got home and bit into my burgar and realized it wasn't cooked all the way. I called and talked with the Manager and told her the problem. All she said was that she was sorry and would check the oven temp. I spent $17.28 there. This isn't the first time I've had a problem with this place. After complaining several times about how terrible their drinks taste. Always something. I just told Manager I wanted to bring the stuff to her attention so the problem could be corrected. I am so fricken tired of paying for the things and they aren't right. I love Wendy's out of all the places around here but I refuse to keep paying for stuff when the people/Managers can't do their job right. Come on! I know I would be fired if I worked at a place and the my job wasn't done right...Train your people or get rid of them! Clean your place up. Maybe I just ought to call Channel 25 News and have you investigated.
Please people GET YOUR ACT TOGETHER! I hate so much that Mr. Dave died. This place is just not the same! Shame on his kids for taking it down.....

sandra j ashby
from Philadelphia, PA
went through Wendy's drive thru last night Monday 11/12/18 5:40 pm. ordered 2 baconators and 1 large fry, $14.88, got home was given a double cheese burger and a baconator with nothing but 2 slices of bacon on, I could not go back as I did not want to drive in traffic again, so I am making this complaint to you, I was given no receipt at time of payment or when I received my order. Sandra Ashby 920 Tustin St 1st floor phila pa 19111 Wendy's on Oxford Ave and Cottman ave.

Ted koba
from Kenosha, WI
I have emailed my complaint 3 times already. I received the worst possible food at the Kenosha Wi 52nd Street Wendy's that I have ever had. I ordered a frosty, 2 double stacks and 2 orders of your new Amy size $1.00 fries. I cannot believe how cold the food was. The fries were absolutely horrible the burgers weren't even Luke warm. I can't believe you allow your restaurants to serve food to customers like that. My email is Ted.koba@yahoo.com or 262-620-3272. Hopefully my 4th attempt to contact you will get a response. I have never had a worse customer service experience as I have had with Wendy's not only the restaurant but the corporate level also

Tim Laug
from Middletown, OH
Your Delhi store in Cincinnati is consistently the slowest and most inaccurate fast food delivery I have ever experienced. It has been this way for a long long time.

Eileen Andersen
from Ft. Pierce, FL
Wendy's in Fort Pierce, Florida on US1 and Midway Road has been declining in recent years. The inside dining room needs updating, torn booths, needs painting. Tonight went no lights on outside & no lights on drive thru menu board. I like Wendy's but will not be back to this one. It doesn't seem like the manager or corporate seems to care about the appearance of the restaurant. I feel that it should be brought to your attention.
Thank you
Eileen Andersen

Scott McCallum
from Paw Paw, MI
The Wendy's in paw paw mi. Is probably one of the worst fast food restaurants in the country . You wait for food that's over cooked it's terrible in taste What are they doing , I used to love Wendy's it's like the burgers are being cooked and then reheated ..... we miss Dave , when he was around that stuff did not happen its like going to McDonald's nobody cares about quality just $$$$$$$ it's sad really sad

did not gwt my fries called it in thay was to call me back no call back thanks a lot

I did not get mf fries with order

Carol Casiano
from Auburn, IN
I waited almost 10 minutes to place my order at the drive up, gave my order, pulled up, paid and was asked to pull up to wait on my order. After another 10 minutes while watching the 4 cars behind me pull up get their food and drive off i backed up to the window and asked about my order. I was told it would be just another 20 seconds but as I watched the 4 people inside it took another 3 to 4 minutes just enough time to actually make my sandwich. It finally came to the window and no one said we are sorry, it was just handed to me. How can it take 15 minutes to get a sandwich. The location was Apple Glen in Fort Wayne IN. What I noticed is that an order was placed, next person pulls up and they wait. They give their order the next person drives up and waits again. Many fast food chains take your order, start preparing your order then take the next. The line is usually to pay not to place the order. It seemed like they didn't take another order until the one they were working on was done.

Doug Strachan
from Indianapolis, IN
Talked to a Regional Manager on Sunday but haven"t heard back yet. A few more days and I will go the the local authorities. The situation is Friday night a purchased some oil for my summer car at our local Meijers. I paid with a $100.00 bill ( have the receipt) I received (3) $20.00 bills, (1) $5.00 bill and (3) ones. I put them in the back of my wallet where I have my ones. Not thinking and it was dark I pulled the 3 twenties the five and 4 ones thinking they were all ones. I purchased a #1 for $7.78. I received 22 cents back. Saturday Morning I was getting ready to get the oil changed and went into my wallet and couldn't find the $68.00 from the night before. I went back to Wendy's to see if they had an overage. I left my phone number for the regional manager to call. She did Sunday morning and haven't heard anything again. I am hoping the local authorities can get you film from the camera. Will continue to pursue this matter. Wendy's will never be on my menu again and will go on social media about this theft. Doug Strachan

Belinda
from Cupertino, CA
OK so I went too wendys this morning and I ordered two junior bacon cheese burgers with no tomatoe well I got the sandwiches and my fries well the sandwiches had no bacon seriously I was so mad bc I had too go too work so I didn't have time too check them till I got too work plus I has too wait on my food so I thought oh good it will at least b hot this time we'll I was wrong the fries on top were hot but the rest were so cold they were horible and so were my sandwiches and I could not go bk bc I had too go clock in for work and the way they did the fries were wrong I have seen the dump out half the old fries before and put hot in and serve them it's not right everything should b fresh it could make someone sick I work in food service should b glad I don't report it I am sick of going too wendys and not getting fresh food esp when they just open not too long before I get there I went too the tridelphia west va store I have no recipt bc they never give me one but I did spend almost 8 dollars unless u can tell me u can make sure I can get fresh food the next time I will never ever go back too a wendys and neither will my family or friends and I have a bunch of family who go to wendys and friends also

Hello and hi. What about a very big change for the pulbic. And making the public very happy. All you have to do is. Change the way you cook your fryed foods. How about getting commercial air fryers for all your fast foods. Too make your food products to make your food more healthier for the plubic. And just think how happy you made the public. And your the first fast food. That did it .

Michael Nix
from Mountain View, CA
Store Number 3275 485 N Mathilda Ave, Sunnyvale CA 94085 Arrive Time 10:59PM
First the Employee are not very caring. It took over 10 minutes for someone to speak to us at the drive thru. The drive thru speaker is not working very well and block the menu. When we finally got our food it was cold. The fries were cold and taste very old. The burger were not fresh and I know Wendy is know for it fresh cook Burger. This is a bad Wendy in Sunnyvale CA. About month ago we went to this Wendy at 11:00pm and no one spoke to us thru at the Drive Thru in was like there were closed. We saw no one at all, but all the lights where on. We left and went to McDonald down the street. I enjoy Wendy Burgers, but this Wendy has turn me off to Wendy do the the bad Service and the attitude of the evening staff. Wendy need to do a secret manager shopping at this place thru the drive thru. Please get this Wendy back on track.

Wyndee Sanchez
from Burbank, CA
I went through the drive thru at the Casa Grande Az Franchise and ordered a chilli cheese fries and I get home and there's no chilli just chilli juice, so I called them and told them and the cook got on the phone and was very very disrespectful and rude. She said she cooked them and put slot of cheese and chilli on them , I told her I see 2 pieces of meat and no beans what so ever and chilli juice.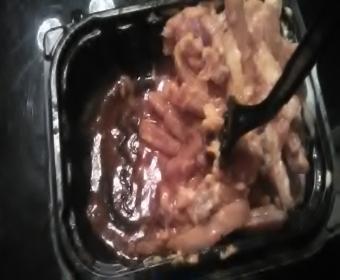 Store 00002354 at 5055 Library Road, Bethel Park, PA 15102 Receipt #3318
Went through the Drive through at Wendy's last night. Sat in the drive through for over 35 minutes to get my order. Finally get to the window and the girl was so rude. Handed me my coke with coke running all down the cup. I said you expect me to put this in my car like this and she laughed at me. I get my order and the food was cold. My Frosty was complete liquid. Our wraps fell out of the wrappers because they were not wrapped correctly. This store has continuously gone down hill for months now. I fell someone needs to know about this store.

I am a former employee at the Wendy's in jerome idaho, 83338. I took 3 days off for hunting season and they gave it to me, but after that they took my name off of the schedule all together. I haven't heard a single thing from a single Wendy's employee or manager. I just assumed I was fired, so I took my uniform in. We got paid October 20th, and I went around the 27th to turn in my uniform, pick up my check, and my last check. The refused to give me my last check. 2 weeks before I got "fired" they were drastically cutting my hours so I only worked 2 days in 2 weeks. So my check that I got in the 20th (27th) was a whopping $33.97. They tried to tell me that was my last check combined. No way. The stub has the pay period on it. And I work 7+ hours at least 5 days a week the first 3 weeks I worked there. I no I'm supposed to get paid because I had to wait 5 weeks before getting my first paycheck. Not to mention the fact that a manager went through my person belongings, and all of my information was shared with every employee.

Dave Kashikjian
from London, ON
A service representative is blatantly misleading customers regarding 1$ donations to the Dave Thomas Adopt a kid foundation, saying you get a coupon entitling you to 1$ off your next meal without specifying that it has to be a combo or large entree salad. The amount of money involved is insignificant and it is indisputably a good cause but it is very debatable whether this justifies deception of customers. Fortunately I live in an area with every fast food franchise known to man and have plenty of other options !!!!!

Glenda Dent
from Winnetka, CA
I went to store# 00008491, 301 Floyd Thompson, Hampton, VA 23666. Phone # (757)865-6841 today for lunch. I went thru the drive thru. I ordered the $4.69 chicken strip meal, and a small frosty. The cashier charged me $9.05. I ask how is it that much for the meal. She said she didn't hear me order the meal but would change. The manger then came to the window and said my bill was $9.69. I told her how did it get that much by just changing it to a meal. The mgr began to yell at me saying," Y o didn't ask for a meal and now I have to ad fries." I ask doenst the meal come with fries, She Continued to ad fries as a separate charge instead of making it the chicken strip meal. She was hanging out the drive thru yelling at me and I told her to forget it I didn't want anything. She became very disrespectful calling me sweety and honey. I told her not to address me in that fashion. If the manger acts that way how can customers expect her to make sure her employees behave in a respectful manner. I will never go to that restaurant again and I go there everyday for lunch as well as my co-workers.

Jean Kessinger
from Xenia, OH
If I could give it no stars I would. Wendy's chili used to be my favorite chili but no more. I just got an order of chili and a chicken sandwich. I threw most of the chili away and the chicken patty was as dry as sawdust. I got a couple of beans in the chili and no meat! It was really just tomato juice and onions which was so hot with chili powder that I had to throw it away. I have heard so many complaints about the Hillsboro, Ohio Wendys that I had to message you. I will not go there again.

J Robertson
from Portsmouth, VA
This Wendys location is by far has the slowest drive thru I've ever experienced. When its no line it's slow when its busy they can't pump out orders fast enough to make it worth being in a drive thru. When we finally get to the window the women don't speak. This place definitely needs management counseling to get this location up to par.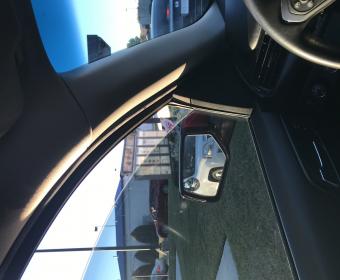 J Robertson
from Portsmouth, VA
This Wendys location is by far has the slowest drive thru I've ever experienced. When its no line it's slow when its busy they can't pump out orders fast enough to make it worth being in a drive thru. When we finally get to the window the women don't speak. This place definitely needs management counseling to get this location up to par.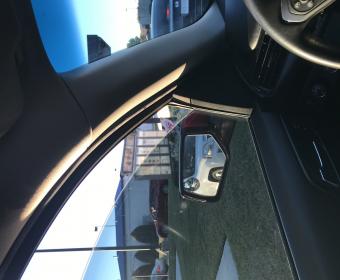 Unique
from Charlotte, NC
The cashier was very rude and nasty to me I asked a question she rolled her eyes and answered with an attitude and than when it was time for me to pay for my items I handed her the money in her hand and walked away to get a straw and she layed my money on top of a counter where i was nowhere near to grab it and continued to help another customer. Just saying what if that customer would have thought it was his/hers I really don't understand..!!! Lanesha was the cashier name she is horrible... I want something done about the situation and she stated that it was to early and they just open at five.. I don't care if you open at 3am still treat your cusromer how you would want to be treated!!!!

Omina Grant
from Brooklyn, NY
On more than 1 occaision when I purchase order through the drive through, always missing an item of food . Today I purchase apple pecan salad , no pecans to be found.. Why does this happen so many times?

Ahart Blevins
from Cleveland, OH
waited in drive thru over 15 min just to take my order got mad went inside and was not waited ,, was force to go else where to buy dinner and is was not wendys ,,,dont know about the future but for now never again will i buy for my family of 4 there

John king
from Detroit, MI
I order a number six had to wait 15 minutes to make new ones which was fine but then the girl at the register decided it was time to play games with all her friends that came in had to wait another 10 minutes to get my meal and then I get to work on my lunch break it was a double with cheese and chicken nuggets and fries and I didn't not eat it and threw it away because that wasn't what I ordered

Timothy Thomas
from Dallas, TX
I am pissed that the location pulled the OLE BATE AND SWITCH on the prices. I went to Wendy's to simply get the free nuggets once I bought a $0.99 item. WELL NO WAY was this going to happen since I got a VERY HARD time with the counter person. I clear asked about why the prices weren't the same and was told some BS about different stores Well thats not my problem. I want what I saw and it was a recent ad so Whats the problem. Then i had to buy someone else burger to get what I wanted and then was made to download the slow add which made me late for work. Once I got the app the Counter person didn't even have hot water to sell me for .99 to get the FRICKING NUGGETS.. I am very pissed about and and being a US VETERAN I will tell other about my experience at this location and NOT TO EAT THERE OR SUPPORT IT AGAIN.. Dang Where the Hell is Dave At..or Wendy.. I am pissed they sold out once Dave has passed. I will never eat here or at Wendy's again until They Do Better.
PS: Thanks Mac Donald's for there $1.00 menu with no hassle
I can be contacted if you would like to talk about fixing this major issue @ store Wendy's 5215 Spring Valley Rd:Dallas texas
Tim Thomas
214-586-3777 Cell
Wendy's 5215 Spring Valley Rd:

Joshua Sherm
from Aurora, OH
I went to Wendy's in Warrensvile Ohio on Emory road by the Jack thistledown. It took 25 minutes for 4 cars to move and was worst managed store I have ever ever seen. When I finally got my order they shorted me a junior deluxe burger. I went inside and only 2 people were in line. The girl did not know how to use register and it took 11 minutes to help first person as she not only couldn't work a register, but was also making fries for drive thru customers and txting on her phone. I held my bag up and tried to get a manager or anyone's attention. 3 people saw me and not a single one said a word and one smiled and walked into the back. I am disgusted and beyond upset and was robbed a meal.

Michael Stafford
from Elberta, AL
We stopped at the location in 410 East Meighan Blvd, Gadsden, Al, on the evening of October 18, 2015, at approximately 6:30pm. My wife ordered a Homestyle chicken sandwich. The chicken was so tough she could not bite through it. She took it off the bun and still could not bite through the chicken. This was not what we expected from Wendy's. I will say, my spicy chicken was good. We were disappointed as we were traveling from out of town and had been to the hospital to visit a sick relative. Just thought you needed to know how bad that sandwich was.

Martha Hodges
from Knoxville, TN
I am at a Wendy's in cherokee nc.One person working,line out the door,manager sitting on his ass.Pitiful,never coming back again.Get rid of that stupid idiot u call a manager.

Jane James
from South West Bend, ME
On my way home last night, I drove thru Wendys in South Portland, Maine. I have been there many times and often commented to my friend that the service there is always slow. Last night however, was the last straw. I was in line to order around 7pm. There were about four cars in front of me. I got up to the order station around 7:11pm. I was frustrated that I had waited so long to even place my order but it would have been difficult to get out of line as the car in front of me and behind me were close. I also was on a schedule to pick up my nephew near by at 7:30 so I waited it out. I placed my order: bacon, cheeseburger. 3piece chicken strip, large fry and lg. coke. By the time I got to the window to pick up my order it was 7:17. I had been in a Wendy's drive thru line for 17 min's !! I pulled over to unwrap my burger to eat on the way to pick up my nephew and noticed, no bacon, lettuce falling out, sandwich put together VERY sloppy and it was cold !!! I am not a complainer! I have never written a letter of complaint. However, I feel that someone should check up on whatever crew was manning that window, that night. Oct. 22....7pm. I could not eat the burger and did not have time to go back as I would have been late for my nephew. Very disappointed in the service and food.

Neil Wright
from San Bruno, CA
Hello
Good job on remolding your restaurant located on 499 El Camino Real, San Bruno
My suggestion is that you make the black screen on the back of the register show prices so the customer can see what is being rung up.
It wasn't until I was given a receipt that I could see what the prices were.
Its like going into a grocery store like Safeway and the screen was blank not showing what the prices were until you were given a receipt.
Other wise the employees were top notch and the food hot and fresh.
After all...If your busy and tired and you don't want to cook come to Wendy's restaurant and take a look! and take a look!
Thanks much from Neil Wright

Gregory Almond
from Palm Beach Gardens, FL
Visit our local Wendys in Palm Beach Gardens on a regular basis but on this occasion received the "WORST" Spicy Chicken Ceaser we have ever had! The chicken was so dried out and over cooked! I wouldn't even serve it to my dog! Visit this location on Northlake and Military a few times a month but will never visit your restaurant ever again!! Poor quality of food!!! Would have taken a picture but went in the "TRASH"

Manya Medrala
from Mays Landing, NJ
Last week I was in the Egg Harbor Two,NJ Wendy's,made a complaint online got no action so guess it went right to that store which will not help.
I ordered the 4 for 4. Short skinny older black lady gave me the double stack and beverage container so I wait and wait quite a while and see her disturbed and finally she said I was done. I said I think you owe me more food like nuggets and fries...she checks order and goes and grabs items real quick and says I'm good Tiago without an apology.
When I sat down, I tried the nuggets..very lukewarm,fries nice and hot, burger was lukewarm with top burger reddish pink. I took burger back and showed it to same server.
She asked if I wanted another. I said no that was done eating there and dumped burger in trash and started out door. Server went to beverage area to work. I grabbed my drink and way out of store she said you know we do have a refund policy if you want. I said, ok.Testy!!

Went to Wendy's this morning because I am sick and really wanted some chili. I got the 4 for $4 and a large chili. Got to the window to pay and they had me pull forward because they were "waiting on fries" which is fine. I work in the food industry so I understand how the process works. I also understand there are mistakes at the window BUT when you pull someone forward there should be no mistakes with the food. They asked if I wanted onions or cheese. I said no to either. They brought the food and I went home. Once I got home I got my son set up with the nuggets and fries, all was fine there. But when I went to eat my chili it was a bowl full of onions with meat, no beans. So I started pulling out all the onions thinking I would just eat it once they are out. Well that was half the bowl and at the point I didn't even want it anymore because it was still just onions, broth, and meat. So I moved on to my burger and it was raw. I am attaching the pictures. Highly unsatisfied with my whole experience today and will not be going back to the Wendy's in Champions Gate Fl.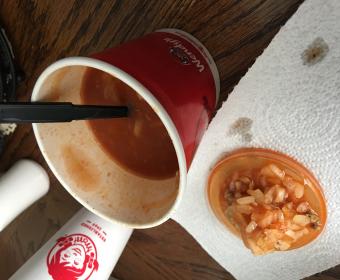 ANGEL DIAZ
from Spring Hill, FL
On 10/20/18 at approximately 9:30pm we entered into the Wendy's restaurant
located at 1100 S. Broad St Brooksville Florida phone # 352799-0878
Store #05101784. We were greeted by Host Kristi myself and my wife headed for the restrooms. I knocked on the men's room door which has a security camera directly above it. I smelled Marijuana coming from the locked bathroom door. I decided to go place my order with Kristi after that I went back and knocked on the door. I got no answer and now the Marijuana was even stronger. I was forced to have to use the Ladies room as my wife stood watch. I came out and the Men's room was still locked. We walked over and reported this to Kristy she seemed not to know what to do or say. Suddenly a young employee Hispanic or light skin Afro American came out. Im sure the camera has a nice picture of him. He was approached by Kristy and the two went out of sight. We sat down to eat dumbfounded by the incident. Then Kristy reappeared and apologized several times. She made the statement that its hard because there is nothing that can be done because Marijuana is now legal. I advised Kristy that is if he had a prescription for smoking marijuana which is legal in the state of Florida it should not be done on premises or on company time just as smoking cigarettes is not allowed to be smoked in a Restaurant. We did see the marijuana smoking individual as he was taking out the trash and he was smiling. We left shortly after that. I am a former Deputy and my wife has 20 years in the restaurant business we have seen a lot and this was clearly wrong. These employees need to be trained on company policy and discipline left to management. Maybe he should be sent for a random drug test.
We have decided to no longer visit this Wendy's location

Aharon Williams
from Redford, MI
I Ordered An Chicken Homestyle Sandwich With An Free Chicken Sandwich Coupon With Purchase Small Or Large Drink And Fries.Tha Sandwich That I Ordered Had Been Sitting For Awhile And It Was Hard. I Requested For An Fresh Sandwich,But Instead I Was Served With An Old Azz Sandwich!I Didn't Like The Employees Attitudes Like They Don't Give An Frank!As Of Tonight I Will Never Eat From Any Wendy Restaurants Again!Point!

Brenda Deshazier
from Naperville, IL
I have been to this place twice and both times my orders were wrong, which were four for four meals. This last time the meat was very old and it upset my stomach.

Jason Wood
from Atlanta, GA
I went inside the Wendy's at the Locust Grove Georgia location because the drive through was extremely backed up. Only one register was open at lunchtime. Employees were just standing around doing nothing. I was actually next in line but did not order because I stood there waiting to place my order for five minutes all the while people that did place their order were still waiting for their food. The one guy at the register was doing all the work while no one helped him. The line inside now stretched all the way around to the front door. Frustrated, I along with several other people, left.
I just saw I could've uploaded a picture. I'm sorry I didn't take any. It would have shown one employee working a register, others doing nothing. A very long drive through line and very long inside line.

Joel Williams
from Chicago, IL
My complaint about this Wendy's Restaurant store number #06611743 145 south Western Ave Chicago Illinois
On October 19 2018 at 4:53pm .. My experience with Some the employees need more training dealing with customer. I came in with a receipt with valid confirmation number from going online taking your brief online survey for a free Dave single or Chicken Sandwich. One of your employees did not about this and what I was trying to receive she ask another employee and that employee was so rude to me. This Wendy's need better employees who know all business transaction of your corporation. I am a paying customer who come in the restaurant very often. The restaurant was in a mess very unclean. It's not the first time that I have visited the Wendy's at this location. I am very unhappy with the. Situation. I would like you to contact manager and let then know the problem.
Sincerely
Joel Williams
1155 s. Mason Ave. apt 207 Chicago Illinois 60644

Lois
from Ellwood City, PA
My husband and I went out to grab something quick for dinner. While we are ordering we hear the MANAGER mfing and calling an employee an idiot. I have never been so disgusted with someone who is supposed to be a professional. The managers name was April. And someone really needs to fire this lady! Disgusting behavior, she should be ashamed of herself. I doubt we will go back.

Margaret Prather
from Mocksville, NC
Mine is more a question than a complaint. Wendy's Restaurant #00005077 159 Turnersburg Hwy Statesville NC
Why is this restaurant soooooooooo slow? The last 2 visits, it took 30 minutes or more to get our food.

Pamela Berry
from Florissant, MO
I was watching the news.the story came on about the customer being called CHUBBY it was reported by the media cooperate office told the young man that
there was nothing cooperate can do.Think about the customer every penny earned is a penny gained for the company.. something can be done beside firing the worker perhapes check out the entire store. All the worker the cleaners if the store Call the young man . But never say nothing can be done. That was a total shame hurtful sad stupid and down right bad looking for All the restaurants it's me thinkwhat will they do to our food that might be funny but nothing can be done Right!!! I will keep that in mind that a customer dies not matter.

Fiona Miller
from Oshawa, ON
I entered the Wendy's drive thru at 9:18 PM, got to the payment window at 9:31,received my order at 9:38. I mentioned to the cashier that I had been waiting for twenty minutes. Her response "so was a lot of other people" then she closed the window, neglecting to give me a receipt.
I have heard complaints from some of my followers online regarding this location, but I personally, have never experience this type of blatant disregard for my patronage. All this lady had to do was acknowledge the fact that people were waiting unusually long for service, in way of an apology. However, she choose to be rude and dismissive instead. This is unacceptable. I have never submitted a complaint prior to this, but this was revolting behaviour. I have not gotten to my meal as yet, since I have seriously lost my appetite.

James
from Merrillville, IN
I stopped going to this store last year because the cashier at the time made a disparaging remark about my ethnicity. I finally go back today, the cashier, during a non-existent drive through line, can't be bothered to open the sliding door more than to stick his arm out to take my payment. Never says a word to me and to finish it off, the sandwich was wrong.
Fix your store, Wendys. I 100% believe this one is laundering drug money. It's an honest to goodness shit hole, which is unfortunate because they just renovated it in the last couple years.

james mitchell
from Newport, TN
The wendys in Newport ,tn needs to really check there employee. They had a young female outside trying to sale drugs to people going through drive threw. then she went in back door a male came to my window and asked if I needed anything to get to feeling good . When we said no he asked if we need some smoke/weed. we left the line and went to taco bell. we will never go there again. this store seem to have a lot of problems with the management.

Elizabeth Turnipseed
from Cookeville, TN
The manager at this location is very rude and unprofessional. She is disorganized and do not set a role-model example for the employees. The food is never fresh. It's almost like they are giving us the customers anything. Something needs to be done about this, this is my third time visiting. I love Wendy's, this location is closest to me. I just wish something could be done about the lack of business, at this location.

John Welsh
from McKeesport, PA
I was just recently at your Wendy's in Homestead there was a girl named Alicia McDonald's working the window which was very rude second of all I've never heard that I couldn't add an order of fries at the window when there's absolutely nobody in drive-thru third of all after I get through drive thru they didn't they missed giving me one of my sandwiches very disappointed very rude for as far as customer service

Sharon Camara
from Modesto, CA
I went to Wendy's on my lunch, walked up to counter to someone saying I'll be right with you. She went to the bathroom. I thought OK, as others past no one offered to help. I thought OK, shirt handed. When the other girl came back from the bathroom, she proceeded to counter, put on apron, walked over to a girl behind counter and proceeded to chat with her. As I'm just standing there looking dumb for a few minutes and nobody offered to help. I turned and walked out. Very disappointed

Joseph Delorenzo
from Daytona Beach, FL
Trainee at register during lunch time....line was out the door!Restaurant is filthy which I reported to my county health department.Absolutely disgusting threw my order in garbage.Staff has a bad attitude!!!

M. Kahoe
from Redford, MI
Ordered chili to go (for the second time) it was luke warm and watered down. Order cashier has to take payment and fill orders resulting in long wait time when you're in a hurry. Luke warm chili I might report to health department. Not a happy customer.

Pam ruff
from Greensburg, PA
Wendy's Greensburg pa 15601 route 30 Greensburg. Horrible service. Workers are rude waited almost 15 min in line to pay. French dies were cold. This happens to me all the time there. Ask for Diet Coke but always get regular coke. Have to throw it out and I paid for it. Then I even asked the last time if it was diet and she said yes. It wasn't. I love your food but need to work on customer service and listening to what people order.

Deb Chojnacki
from Salisbury, MD
If I could give no stars I would. Went through the drive though and got a burger. Got back to the office (barely a 5 min ride) maybe 10 mins later and my burger was cold. Neither the manager or customer service rep clearly understood my issue. The manager wanted to give me a refund - all fine and good but my lunch hour is over. My questions was once I have paid for a burger I cannot eat, what do you suggest I have for lunch? I am at work, with no time left on my lunch hour and with a burger I cannot eat. So now what? And no I cannot reheat it in the microwave, to much stuff on it... as a diabetic need to eat lunch... any suggestions Wendy's? Maybe if you made the manager's drive out to the workplace and replace the burger they will comprehend the issue better and train their employees.

Jamie Williams
from Apopka, FL
I am tired of spending a ridiculous amount for orders that are incorrect.
I also went to our Wendy's in downtown Apopka, FL at 8pm on 10/10/2018 and the main sign was not lit up.... It usually is not, and the menu signs were lit up but no one was in the store except for one person that I could see talking on a cell phone in the seating section.
I then went to the Wendy's in East Apopka to order and they did not have the dressing that goes with the salad I ordered.

Monica Tibbit
from Shreveport, LA
Cashier that takes money at first window does not give change back. I ordered $1 chicken nuggets w/tax $1.09 and gave her $1.10 She said thank you and that was it. I said I gave you $1.10 and she said I don't have any pennies. It is not the fact that it is a penny, it is the fact it was so easy that she kept it. So if she did that to me then what other nickels, dimes and dollars is she keeping? She could have gone to the manager to get correct change. If your policy is to not give back exact change, then you need to post it on your windows for customers to see. Please check into this employee. This was at store 8487 at 5:43pm central time,

Debbie Coffey
from Leitchfield, KY
Ordered the 4 for $4 with spicy chicken wrap for lunch when I got back to work to eat it. In the weap was a long strip of chicken little lettus n some cheese with sauce. The chicken wasn't even the size of my finger as you can see in the picture. I a woman with regular size hand. I was like oh my gosh. I took a picture. Went back up to our Wendy's restaurant. The manager apologized as if I'd like a frosty. I didn't order a frosty. She took my name and address said they would send my a coupon. I hope it's not for a frosty. Oh my. Just put my name in the drawer for another wrap would be easier. I eat different stuff up there all the time but this is a first time ut has ever been this small. If the chicken is that small may I suggest they put the whole piece on it. I have attached a picture.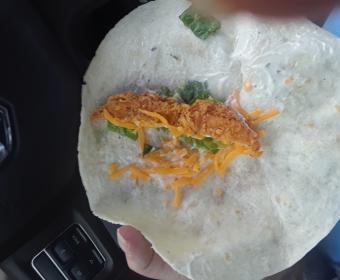 Mark Ingalls
from East Lansing, MI
Wednesday 10/10 I came in to get (2) two for twos with the double stackers. I asked to have one of the double stackers with just ketchup and mustard only. In addition I orded a jr cheese deluxe and a crispy chicken sandwich just plain. The chicken sandwich was marked the others were not. How was I to tell the difference with out opening and checking to see which one was the the one with just ketchup and mustard? Also they put cheese on both including the one I asked for with just ketchup and mustard. After trying to wrap them up I was pissed off. I went back in and told the same lady after waiting in line again that the I need to get two new ones due to me having to man handle to tell difference and that my work crew should get warm food. I again orderd two double stackers and stressed one with just ketchup and mustard and the other regular and to please mark the one with just ketchup and mustard. She said so you want cheese on both right? I once again repeated the order. She then charged me for the two plus 6% Michigan sales tax. I reluctantly paid it and then went down to the pick up area and explained to that person, thinking she might make it right for me since the order person just didn't get it. After some time she handed me a bag with the one marked so I could tell the differnce and said have a good day. I replied to her that "this is not the end of this" and subsequently wrote this complaint. The store in question is the one in Okemos Michigan. After this experiance, i'm am not sure that I will ever eat at Wendys again. I can't believe it!. I bought the right to tell anyone and everyone that story for less the $5.00. I'm just putting you on notice. I doubt any response on your part and not sure if I want to pursue this any furthed based on principle alone. Signed Mark L. Ingalls, 6082 Pheasant St., Haslett, Michigan, (517) 285-5805.

Sheryl J Gary
from Upper Marlboro, MD
Today I went to Wendy's and it was a lot of people there so I waited for my turn placed my order and waited about 15 minutes for my food. There were two Sheryls on the screen and he said order for Sheryl and I walked forward to get the order and I said to him crispy chicken. He said NO!!! With a attitude. I think that he is the manager. He is African or Jamacian and speaks with a accent. He also talks to the people that work there with a serious attitude. This was a meal for myself. I work with door dash and the forestville and Temple hills store will have you waiting for your food for ever. I no longer go to Wendy's for any door dash I decline it.

Susan
from Gettysburg, PA
Today, 10/5/18 at 1:00, was the worst for me, usually I just get the wrong thing. I know they were busy, but today I was told that they were waiting for chicken tenders to get done. I moved forward as requested and waited 20 minutes. I had to return to work so I left. I knew going in was not going to matter as I was told by another that they were having problems inside also. I will not return to the Gettysburg Wendy's again.

Patrick Primus
from McKinney, TX
the Wendy's on 3710 Belt Line Rd, Addison TX 75001 one of the employee's his name was Dontaveous is loud and belligerent 24/7 everytime I come here he's become somewhat of a disturbance to everyone here and it's not as peaceful when he's here. I'm sending this message because I believe that this sort of behavior should not be condoned espially by the employee's of this food establishment you should not walk into a restaurant to eat and enjoy a good meal and have to feel uncomfortable that is all. I believe that by sending this message a solution will be made and this ongoing problem will be over. I don't think anyone should not get to enjoy peace in eating at an establishment they paid for service.

Ida C Young
from Columbus, OH
I would like to see you change to paper cups to help the environment like many other food services such as Starbucks have done. I'd like to be proud of one of my favorite places for "take Out" here in Columbus. As a amatter of fact we have a small chili in our frig that we are having over rice for supper this evening. As a positive I really like the Senior drinks as I am 82 years old. We have a Wendy's a short distance away in both directions North and South here in Clintonville in North Columbus. Ida Young

Linda Isles
from Connellsville, PA
This is not a complaint about your service of your restaurants it's a complaint about how your management treats employees my son recently got hired there and today October 4th he asked the manager on how to make something that he didn't know how to make in she said ask someone else and proceeded to laugh very rude and then his starting shift was at 11 a.m. he asked if he could take a break at 3 and she said no ,,Really now as an manager i thought is there to help in anyway,,in any situation ,,,,I know i have been in alot of businesses such as grocery stores and restaurants it's just very discouraging for these young kids today to try to make a few dollars and feel they're being disrespected it's his first job,,,, to show him responsibility and respect for others so with all this said I hope for the best for your companies and more understanding and friendlier managers and the furture,,,oh b4 i go its goin on 5pm still no break,,,,this is not right,,,for this to be happening,,,no break insane,,,

MD Wendy's Customer
from Chesapeake Beach, MD
Consistently, Wendy's in Prince Frederick, MD delivers terrible food. I decided to give them a break and not go there for 3 months after years of bad service. On Monday, October 3, 2018 I decided to give them a try. I ordered a double, with everything except pickles, I opted for the meal. My burger had 4 pickles on it, and was so cold the cheese didn't melt. Literally, it was still in its original form. It was like they made it for someone else, didin't use it, and gave it to me, knowing full well I asked for no pickles. The fries were ice cold as well. I wound up trashing the meal, and vowing to never go there again.
It is like they do not care what they serve people, as long as they get their money. Disgusting and I am through with them. You can tell things have changed at the chain as they do not advertise as much as they used to and their ranking amongst other burger joints has them rated low.

Kelly
from Canal Fulton, OH
The Wendy's on Arlington St. in Green, Ohio has to be the worse Wendy's I have ever been to. Tonight it took them at least 8 to 10 minutes just to take my order at the drive thru, never received a receipt or apology for my wait. They messed up my order and then gave me old fries that had to been sitting there for a long time not to mention I ordered 2 baconators without mayo and I got 2 double cheeseburgers, or whatever those were, with mayo on them. The place is dirty, the staff doesn't know what they are doing. As people were waiting they were talking on their phones, shoving a burger in their mouth, putting their hand in people's food, wiping their nose while cooking food and didn't know how to operate the screens that displayed orders. When I got home my children went to eat this so called expensive food I had just bought and said it was horrible tasting and had stuff on it, we dont even know what it was. We ended up throwing the food out that cost me alot for 2 medium size baconator meals. Worst customer service, dirtiest place and worse food we have ever had. From the time I got in line for the drive thru and finally got my food I would say I was there for about 20 to 25 minutes I thought this was fast food! I will NEVER return to that Wendy's again! I really hope someone takes this complaint serious and makes the necessary changes to that restaurant so no one else has to experience what I did tonight!

KISA KOWALEWSKI
from Williamsburg, VA
Hello. Unfortunately I have a complaint on the Wendy's in Williamsburg Virginia. Store number "00000482 1989 Richmond road Willimsburg Virginia 23185.
Tonight at 6:57 at night my family and I went to get something to eat. We waited almost an hour to get food and was yelled at by an employee. The employees are locking the doors to the restaurant, which I find extremely dangerous considering the customers are still in the restaurant. They don't want anyone coming in so they yelled at my son when he opened the door for a lady and her daughter. She screamed at my son to stop opening the door! There was a mentally disabled man in front of us that didn't get his food so he asked for a refund, which they would not give him!! He then got upset because he said he missed his bus to get home. He kept begging the manager for a refund and the manager wouldn't even acknowledge him. We finally just walked out, after we found a door to get out of!!! What in the world is going on with place?? I'm considering calling the Williamsburg fire department and telling them that they are locking the doors with customers still in the building, what if there was a fire?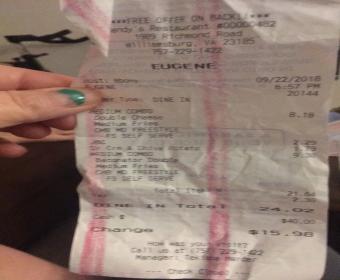 bob
from Beverly Hills, FL
asked for Hamburger got JR not large. Clerk at window stated that is what you ordered. Not so - pull the tape. Asked for regular size manager showed up " now problem I'll just charge you for the difference." My comment no you will not- I asked for her name- she then said no charge. I just left a store where attitude sucked- came to you instead of your competitor right next door. Just purchased a dinners last night and get this BS.- intent defuse- resolve issue- seems this staff needs a hell of a lot of training? Rt 50 Cortez Blvd Brooksville fl.

Timothy Petersen
from Greeley, CO
The most dispicable filthy place I have ever seen. I let them keep my money for my order as it was so dirty and disgusting I could not have not ate my meal. The French fry packets stored on the floor. I am going to contact the health department as I have never seen such a disgusting mess. I asked for the manager and she could have gave a shit less.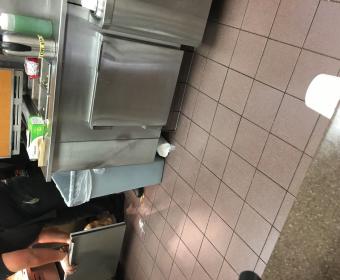 Sue Petrosky
from Tempe, AZ
9/20/18 @ 4:00 pm Store 11633 ( ZERO stars for this store)
I went inside the store to avoid a very long line of cars in drive through. Kevin, who took my order, did not acknowledge me, acted as if it was a imposition to take my order, did not thank me for placing the order, and then walked away. I wasn't even sure if he had placed the order.
Eventually my order was sitting on the counter, but no one would give it to me, and Kevin had strangely disappeared. Finally a lady came up and tossed the bag on the counter. I took it and left. I would have left this terrible excuse for customer service pass, but when I got home I realized they had only given me 2 dressings for my "full size" salad when I requested four.
I have placed this same order a hundred times at other Wendy's, and never has my request gone unanswered. I did call the store manager about this lack of customer service, and she asked me to come back and they would correctly fill the order. Why would I go back into heavy traffic to complete an order which they should have gotten right in the first place. This store is in serious need of customer service skills and attention to detail.

Marti Bielmyer
from Lyman, SC
Ashley was very rude to me when I tried to swap sweet tea for unsweet tea. She refused and said, Well, the server got it out of the unsweet machine and it is UNSWEET. I said, it is sweet. She disappeared and left me at drive thru window. I flagged down a lady i thought was manager. she apologized and said she would handle it. A nice guy swapped my tea with a smile
Manager said not to call corp. It would come down on her. Im a customer over 25 years and always treated so nice until today

Linda Williams
from Wilmington, DE
I went to Wendy's @ 4300 Kirkwood Hwy, Wilmington, DE 19808 to get a half Harvest Chicken salad with extra chicken as I always do, I usually have no issues but then again I usually go to the Wendy's a little further away in Elsmere, De because they are on the mark there and always good--But today I was in a hurry on my lunch went through the drive through @ 4300 Kirkwood Highway Wilmington, DE 19808 and order the same as always--I arrived back at my office to eat my lunch in a hurry as time was close and there were literally 3 small chucks of chicken-- I immediately call the Wendy's 302-998-1804 and voiced my complaint to a female who told me she was the manager-- I asked her name and she avoided giving me any information-- all she said was I could bring the salad back and they would refund the 1.50 which they charged me for the extra chicken that was not there-- I repeatedly said the $1.50 is one issue the other is the fact there was only 3 pieces not filets...not strips just pieces (3) she took my name said they would refund the me the 1.50 when I again asked her name she hung up on me-- I tried several times to call back and got a recording-- I am so frustrated because I don't have a receipt which WAS NOT given to me and I honestly didn't think anything of it as I paid cash $6.29--- This is the worst Wendy's by far and Dave Thomas would be extremely disappointed to say the least.. My name is Linda Williams and my contact phone# 302-299-9909

phillip layton
from Chicago, IL
My wife ordered food from you at opening, 10:30am. On the first bite I got a mouthful of hair. I opened my burger to see a fly so my assumption is either someone dropped my food or swept debris into it. I tossed our food onto the counter and told the cashier that I wanted a refund and that he needed to check their kitchen. Long story short the day manager, Ryan, kept telling me I was unreasonable and my actions were uncalled for. My actions being demanding they check their kitchen because they are selling tainted food. ZERO concern from him. If I could rate you 0 stars I would.

Virginia Murphy
from Pittsburgh, PA
Wendy's #00002347 located at 603 Clairton Blvd Pittsburgh PA 15236 on 9/19. Once again and this was a lunch time went through the drive thru and burger was warm bun was burned and fries were not even warm. When you go through a drive thru that means to me your on your way not sitting in the parking lot. We have gone through this drive thru several times and different times of the day dinner, evening and food was not Wendy's standards. I've taken items back in to have them made over. I have always enjoyed Wendy's but will never use this one again.

EDDIE COOPER
from Nashville, TN
The food was okay. No real problems with that. The problem is the freestyle drink machine. I love Coke, but these machines ruin the flavor of Coke. I'm surprised Coke distributes their products this way. I am starting to avoid restaurants that use these machines. I like Wendy's but have decided to not eat there much as a result of a bad lunch experience yesterday. Thanks for the baconator but I'm out.

Sharon Farley
from Senoia, GA
Went to drive through around 11am on Sat., 9/8/18. Only one windown open, so paid and got my food at one window.
Dealt with 2 people. BOTH of them just handed me things. NOT A ONE said ANYTHING, most esp. thank you.
RUDE> in addition no receipt was given. Girl took a long time to make change, seemed fishy.
To top if off, my order was wrong when I got home. What happened to this Wendy's???????????/

Went to Wendy's west side Spartanburg last night. Ordered two double cheeseburgers with mayo only, and one with lettuce and tomato. Got one double one single and the one with lettuce and tomato had the greens from the salads on it sprouts and all. All of the staff were laughing inexperienced teenagers. Everyone that came in was laughing at them and making fun of them. They also announced they were out of chili! A police officer ordered something at the window, drove off and had to come back, come in and get his correct order. The meat was very old and dry and made both my wife and I sick! I had to stay home all day today due to this. WE WILL. EVER PATRONIZE A Y WENDYS RESTAURANT EVER AGAIN.

John dial
from Alexandria, VA
I went to lunch at Wendy's in Annapolis, md on West Street. They did a Reno on dining area, it is horrible seating is like school seats. Seating is uncomfortable and the food was not fresh. I will probably never go there again. What were you thinking when you did the dining area.

I purchased a grilled chicken sandwich from Wendys on Howe Ave in Akron Ohio. The Sandwich had a long piece of hair in it. They would not give a refund or replace my sandwich. I will NEVER go to Wendy's again.

Rebecca Hunt
from Blanchester, OH
I usually and in many many years have never had any problems with the accuracy of my food orders from any Wendy's in my area and beyond, but for the first time on 09/04/2018 at 8:15 PM at the Wendys store at 900 N. High Street Hillsboro, Ohio.....After 2 days and all day in the middle of moving myself and my family, I myself drove through Wendy's for a meal. Over the intercom the server at the Drive In window was confused as to what I clearly said and ordered (this usually never happens either! Wendys is always very attentive and quick!!)
He finally heard my order and it showed on the screen correctly I drove up and paid but again.... he was confused and asked.... Did I order a Frosty? yes.... Did I order a lemonade? yes...... At this point after going over my $10.47 order again I was sure he had heard me correctly and my food was on the way. I was in a hurry yet paid for my food and was given it through the window and mistakenly didnt really look at my order or think about what was missing until I had pulled away and when I discovered I DIDNT receive 2 items I had paid for (2 drinks) I did not want to fight traffic to go back and do what I had just done AGAIN. And thought it wasnt worth my trouble but I was and am very disappointed that after years, decades! of driving thru Wendys I had such a problem in my order being complete.

Kimberly Nelson
from Prophetstown, IL
I just visited my local Wendy's for the last time! They are rude at the Sterling, IL location. I just visited on Sunday, September 1st and the guy acted as if he had never worked a minute on the job but come to find out has been there a while. They gave me the wrong order, which was meant for the car behind me in drive through. They have never been efficient or had smiles!

Donald
from Fort Scott, KS
Ordered at the one in Fort Scott, Ks. ordered with onion got one ring of a slice of onion on my sandwich. At over 5$ a double you should give a full slice on your sandwiches. You need to use dill pickles instead of bread and butter pickles.

Michaela
from Hollywood, FL
My order was not ready when I pulled up to the second window for pick up. I was told my chicken tenders were not done cooking and was asked to pull over to the side and someone will bring it out to me. That was fine with me and figured at least I have hot food. I waited 10 minutes finally my food was brought to me, grateful I drove off. Once I got home my tenders was warm, rubbery and old looking. I am highly upset top say the least. $7.10 wasted again at Wendy's.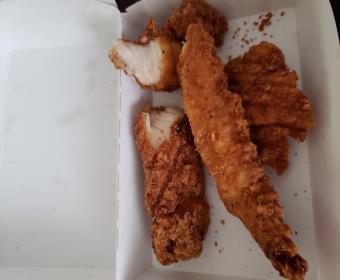 Marcia Drake
from Traverse City, MI
My husband and I ate at Wendy's located at 1942 Munson Ave in Traverse City Michigan this evening and couldn't believe what took place. The night manager was barking orders at all of us telling us exactly how we should order our food and telling the gentleman in front of us he only had two hands and was totally rude to him and everyone in line. When we left, another man came over to us (in the parking lot) and remarked that he also had never experienced this in a fast food restaurant or any restaurant. Cannot imagine working for this guy!!! If you are having problems with this store he is the reason. We will not go back as long as HE is in charge, what a jerk

Karan Cross
from Borger, TX
Came into your Canyon Texas store. No one was anywhere behind the counter. Several people finally came and looked at us but didn't wait on us. One guy looked like he had been asleep. We listened to 3 songs play before someone finally spoke to us. By that time we were headed out the door! Went to McDonalds. Not likely to come again

Shaheedah Johnson
from Charlotte, NC
I went to your location at 8720 Rachel Freeman Way, Charlotte, North Carolina, the cashier was Danisha at 1:43 for lunch. My co-worker that was on lunch with me started ordering her food first, which was fine. I told the cashier that the orders would be together since I was paying for them, she then replied that information was irrelevant at that moment. I didn't like her reply but I didn't say anything because my lunch is only 30mins so I wanted to hurry up anyway. So I placed my order and in the process of paying, your cashier then says "ooh that baby got your belly button poking out". IM NOT PREGNANT, NOR DO I LOOK PREGNANT. She assumed that my pants buckle was my belly button. so at that point, she could tell I was not happy with the service so I took my cup from her and went to get my drink. One of the other customers that heard her because she was very loud about it came up and whispered to me that I don't look pregnant and she just doesn't have any manners. So while we were waiting for our food and standing near the drink machine, she asked me from behind the counter was I still mad at her. I said, yes especially since she keeps deciding to talk like she was talking to the whole restaurant, then she goes and gets our food and hand it to us. I didn't even eat my food. I didn't trust what she could have done to it. I didn't see her give anyone else their food, she stayed at the register, but she goes and gets mine after I said I was mad.
What really made me mad is that I lost my baby in March so her bringing that up just made me think about my baby more. I wasted my money because I was afraid she did something to my food and now I'm never going to that location again. I'm not sure if you give any type of customer service training for your cashiers but she is definitely the worst cashier I have ever come across. She was talking to not just me but other people like she knew them. That's not good customer service, its good to relate, but its bad to assume things and its even worse when the rest of the customers can hear it. I know this email is about 3 days late, but I couldn't find my receipt until today. It was still in my co-worker's car. If I could give no stars I would. I don't know how the food was because I refused to eat it and the service was the absolute worst ever. Not one part of that short time being in there was a good time. Even worse, the other people behind the counter heard her but no one said anything. Either there was no manager there at that time or they just didn't care as long as the orders got out. I would say she belongs in the kitchen away from customers but she shouldn't even touch people's food anymore. I have been in customer service for over 18 years and every teacher I have had would pass out if they saw how she speaks to people.
receipt info
Host: Danisha
8/28/2018 1:43 pm
10090
I used my Visa ending in 1048 total was 8.66 auth#154638
It was listed under my co-workers' name Ky but it was my debit card that was used to pay for it.

Mary Poskitt
from Jupiter, FL
I never go to the Wendy's in Jupiter, Florida. It is the worst ever. Today, in a rush , I broke my promise and went again through the drive in . I got there at 5:25 pm and waited until 5:45 to give my order at the drive thru. I stated I wanted a plain Hamburger with just ketchup and mustard. NO CHEESE. I went to the pick up window and again reviewed my order and stated NO CHEESE . I drove home and got a hamburger with mayo , mustard, pickles , lettuce tomato and CHEESE. To say the least my son would not eat it and now he is hungry and I am looking for something to appease him before he goes off to practice. THE WENDY'S IN JUPITER ON INDIANTOWN ROAD IS THE WORST WENDY'S IN THE NATION. IT IS CONSTANTLY GETTING ORDERS WRONG AND THE DRIVE THRU IS THE LONGEST WAITS. THIS HAS BEEN GOING ON FOR YEARS AND SINCE THIS WENDY'S CAME TO JUPITER. YOU IN CORPORATE DO NOTHING TO FIX THIS MESS. I WILL NOT GO TO WENDY'S EVER ANYWHERE AGAIN.

Jason Rollins
from Columbus, OH
Wendy's Address:
1483 Olentangy River Rd., Columbus OH
Around 6:30pm 8/18/2018
one of my security friends was getting me some food at your Wendy's drive through, he went through and afterwards, realized he didn't get the frosty from the receipt, so my security officer friend swung back around and ordered a frosty for himself and a double stacker, as he approached the first person your drive through lady didn't realized he ordered a new frosty and she owed a frosty from the last recipe and had a receipt for the last order that he didn't get the frosty from the first order, so she leaned over to look inside my security officers friends car to check if he was hiding a frosty. Not only that, your guy on giving out the food at the delivery said to my security officer going through the second time around that you guys don't have any honey mustard, so my security officer told him he just got a couple on the last order how can they be out in the middle of the day, then the guy gave him a couple more.

Archie
from Fort Lauderdale, FL
Wendy's 2434. 1100 nw 54th st Miami. Drive thru line has a wait if 4 to 5 minutes before they answer. Each car just sat there until someone answers.

Larry Bernhardt
from Lancaster, PA
We were at the Wendy's next to Hershey Park in Hershey, PA on August 13th, 2018 at 1:30 pm. The service was very slow at the counter and very inefficient, with a number of items missing from the order for a family of seven.
However, my main concern. was the management having only one person at the counter at the time, take orders, taking the money, and then getting the food items without washing his hands or putting on gloves. He would package the fresh fries, make the frosties, and touch all of the packaged food he placed in the bags. As you know this is a violation, and an embarrassment to the company when violations like this are made public.
Larry Bernhardt

Gary Johnson
from Hagerstown, MD
I bought over $18 worth of items at Wendys on the Sharpsburg Pike in Hagerstown, Maryland this afternoon.
One of the items was a large Southwestern Salad. The only items in the salad was lettuce and a slice of tomato.
Nothing else.
I live in Smithsburg about 10 miles from the Sharpsburg Wendy's and did not realize what was missing in the Salad until I got home.
I feel this was really poor customer service.
I'm 66 years old and don't make complaints often. But this was just poor service.
Gary Johnson
9 Grove Creek Circle,
Smithsburg, Maryland 21783
301-824-3073

Harlod thomas
from Kalamazoo, MI
how can you go into wendys at 4301 W Centre Avenue, portage mi at 6 pm lunch time and get cold , mushy food?? this has happened more than once....you need a new manager....

I have ordered lettuce wrapped sandwiches for quite a few years. They come in a plastic container so you can use a fork and knife because the lettuce you use isn't big enough to wrap and you don't put wax paper around them. This has been great. Now for the past 4 times I went the employee say that they cannot use the containers. Please, I am diebetic and can't have a bun. It is very messy the way your store wraps them. Please if no plastic containers, at least look at the way other business wrap them. I love Wendy's but I may have to go other place because of the mess on my clothes. Please please. Thank you.

Dear Wendy's,
I really enjoy your state of the art restaurants and your delicious food. However, I read an article on Yahoo this morning that turned my stomach.
https://www.yahoo.com/lifestyle/wendys-employee-fired-bath-restaurant-si...
The story highlights an employee taking a bubble bath in the restaurant sink. I am often on tour in Florida and usually have my lunch at Wendy's restaurants. But after reading this article, I am repulsed and infuriated. The story was featured because the employee posted the video online. I am sick to my stomach, just contemplating how many times this kind of behavior may have gone unnoticed?
It's chicfila for me going forward.

The wendys on MCall in Sun City CA has new management. I work around the corner from this location at a school where many employees used to eat here. There is not many options for a quick lunch in the area. Since this management takeover that have been understaffed. I have sat in the drive they for over 20 minutes. Today there is over 12 people in line. Still 5 ahead of me and have been waiting 10 minutes. People walk in and out of the door. You would be surprised how much business this store has lost since this takeover. This drive they used to be one of the quickest drive thru locations I've ever been to. NO MORE

We stopped at the Wendy's in Marshalltown Ia and pop machine was out of diet pop didn't have any behind the counter they wasn't worried about it this is twice in two days that I've ate there and didn't have diet pop I have a diabetic on my hand so he can't have regular pop didn't get receipt with nothing it's just like they don't care they're anymore I will be eating elsewhere if this isn't resolved

Last night, Thursday May 23 at @ 8:10 pm I arrived at Wendy's East Avenue/Winton Rd store in Rochester NY. After waiting in line to GIVE my order and not moving for over 12 minutes I pulled out of line in frustration. I drove to the Wendy's in East Rochester to try again as I really wanted one of your delicious sandwiches, only to be greeted with the same type of non-moving drive through line.
I ended up leaving that line after 8 minutes of not moving and went to the Burger King a couple of miles away where I received prompt and friendly service. (mediocre food)
If there was truly a problem within the two Wendy's stores, there should have been a manager on duty at each who knew enough to walk out to the people in the drive through lane and explain what was going on.
Manager training is of utmost importance in the fast food business and it looks like Wendy's Inc. needs to check up on at least these two store managers
.
Joesph Blackburn

Gautrelle Spears
from Petersburg, VA
Service was way too slow, the employs was moving like it didn't matter weather the order got done it a timely matter. Once my order did come up I had to take it back because it was cold and it had been more than 2 minutes or longer before we got the order after I took it back for them to remake another order it felt even colder. Me and my family were very disappointed and my money was wasted for a very unsatisfied order and not to mention the place needed to be clean and this was dine-in because the drive thru was backed up as well and the orders was coming back in the front door because they were wrong. 5103 Oaklawn Blvd Wendy's in Hopewell, VA needs a whole new crew with better training and employs along with an experience manager that really wanna work and feel proud about serving fast food. I myself work in Food Service and the service me and my family received tonight wasn't quality service at all.

I went through the drive through & got my order which was $48.45..before I left I was checkin my food & the lady at the window was like it's all there..guess they was rushing me cause they had a long line behind me so I pulled off only to find out once I got home my order was not correct...I was missing 2 10 piece nuggets & I ordered a chicken BLT with bacon & there is no bacon...this is the 2nd time this has happened with this Wendy's & now I refuse to go back there..

I have more of a question than a complaint. I went to your store in Gallatin TN on 5-22-19 ordered a spicy chicken wrap I believe I paid around $1.89. Was the first time I bought one so the next day I decided I would see if I could by the strips separately to take for my lunch. Keep in mind the wrap is made with one flour shell, ranch,cheese, and a piece of chicken costing $1.89. So I ask how much just for a pice of chicken. She said it cost $2.50 each . How can you sell a wrap with more ingredients for less than one pice of chicken strip. Needless to say I did not purchase just did not seem like a fair price. Thank you for your time.

There was one car in front of us in the drive through, and it took 17 minutes of waiting for the one car's service to go through. After they were done serving the car in front of us, I drove up to the ordering window and they responded by asking me to wait even longer since their frosty machine was apparently broken. I had no intentions of ordering a frosty. Service took too much time, and the workers were unresponsive, causing me to leave. Overall, I would not come back, and the service I received was very poor.
Richard Toth

My son and I went to your store in Savannah Tennessee, after walking into the door, we were not greeted or waited on. The children that work there were yelling at each other and the amount of employees that seemed to be there they couldn't move in the kitchen. We waited for a good 10 minutes at the register and they didn't even acknowledge that we were standing there. The drive thru was empty, so it wasn't that they were busy. The lady that they were waiting on wasn't even in front of the register, they seemed to be more worried about flirting with each other than waiting on customers. I frequent this store at least once a week. I am very disappointed in the conduct of the employees. This was on may23, 2019 at 4:00.

Wendy's recently remodeled the interior of a store on Cedar Avenue in Fresno CA. This store is located across the street from Fresno's largest church. Much of the weekend business is elderly people from the church. Unfortunately the new design does not cater well to this age group, especially the high tables. I can understand the need to satisfy today's spoiled millennials but in this case it was a poor decision to remodel . One should anticipate a major decline in business at this location. Each store should look at their demographics instead of doing a cookie cutter remodel on all stores. The new design is very sterile and not very inviting. Why eliminates booths and tables that can accommodate larger groups. Please help me to understand.

The new Ranch SUCKS! It Taste like crummy "Great Value" Ranch!

Kevin ostrowski
from Bellmore, NY
This is the third time my order was wrong at the hicksville ny location this time the receipt was correct but if they do not speak English where they put the order together what good is it.got home had to through in garbage.other location I got half cooked food so after this wendys is off my list .you should have better quality control there is a lot of other places competing for business out there.also a mop once in a while would help

I Just finished explaining my recent visit to your wendys location in VA Beach 4892 Princess Anne Road, Virginia Beach, VA 23462 · I really want to make sure that " Catina" the manager appologizes to myself and classmates for her behavior. She was beyond unprofessional. It was a total of 4 classmates we were all embarrased.

Carolyn Damron
from Ashburn, VA
3 homeless people & 2dogs absolutely blocking door. Would not let you through. Go to other door and emp scrubbing walk with soap. Went inside cashier had no teeth at all. This is not the only bad thing but it's the worst. This restaurant is the worst it's ever been. Nobody came out to ask the people to at least unblock the door. The time was 11am on 5/23/19 cattlettsburg ky

After watching video of man washing.in sink in Milton Wendy's the meals we got in Crestview Wendy's we all placed them in the garbage.just lost our appetite. Hope this is isolated incident.

Kathy
from Bedminster, NJ
Bastrop Louisiana Wendy's is awful!!! Cashier was smacking on gum and took forever to take our order. Chili was too thick and not edible! It took us almost an hour to get our food. Ice machine is always broken. I will never go there again!

Lisa Owens
from Longmont, CO
I went through drive through about 1050 05/22/19
Ordered a bacon cheese burger ,dry with just lettuce and Tom ,disgusting burnt bacon about a 1/4 of mayo patty and a bun that's how I received it no napkins to even wipe off all that disgusting mayo and who would put all that when asked for dry not funny disgusting ,I called the store and no one spoke English and that's after the phone ringing over and over. Wendy's you used to be so much better than this ,will never go back .

LEVERGIA ELDER
from Atlanta, GA
i go to wendy everyday going to stop can't take it anymore either the are very slow or the food is not ready i have to wait at least 30minutes that is so crazy to me
they stand around an be talking to each other saying things like people call in so we are short
suppose to be fast food and it never is i enjoy the salad potatoes and the frosty i also get a chicken breast for my dog but they never have the chicken ready i always have to wait enough is enough

Dehserraye Tillery
from Columbus, GA
I went in to a Columbus Ga Location on 5-22-19 at 13:45 and they left out part of my order and then I ordered sweet tea and when I got to work it was unsweet tea. I always order my boss the cookies and when I got to work none of the cookies I ordered was in the bag I tried to call and it was a busy.

I eat at the Milton Florida Wendy's four or five times a month. Maybe my business is not big enough to be important to you but where is the manager and guidance these kids should be getting bathing and who knows what else they are doing, especially to the food. My stomach is so upset thinking of the food I have eaten there in the past.

We went to Wendy's at 803 East center Madisonville ky on 5/22/19 @9:55. We are from Tennessee and was in town for a graduation and as we got there there was a pregnant girl outside cleaning the parking lot and speaking to her mom about how she isn't allowed to get a break today and that she has to work 7 hours. Now I do know that this is against the law. Everyone is entitled to a break especially a pregnant girl. Then the manager comes out and yells to everyone that we are open. I didn't care for that attitude at all. Then while inside I over hear a repairman state that there was oil all over the floor and he was having problems fixing the fryer. Now during all this time the manager still fusses at all the employees. Now I don't appreciate this attitude as well. He kept going in and out and didn't help anyone but barked orders. Every employee was on edge, but they were very friendly. Good job from all of them. Maybe someone needs to explain to him that he shouldn't talk or act like he does. Now from my knowledge a store should be closed for repairs when you have oven and fryer problems and can't serve everything. I don't believe that I will ever be in this store again if he is still the manager
He is Not management material. I fell sorry for all the employees under him. Please do something about him.
Thank you for your time.

I visited the Victoria,Tx location on Houston Hwy. Wondering why the managers/leaders don't were hair nets. The workers in black uniforms had on caps/sun visors. But the worker in maroon and the one in gray uniform didn't. Yet they are putting food together for customers. I thought all foodservice employees are required to wear proper hair coverings. This is not sanitary nor is it professional. I will not be returning. Thank You

Went to Wendy's on waters ave in savannah ga,they where playing the fries was cold we took the fries back in manager was rude we waited about 25 minutes on food got home got
1 asigo chicken sandwich and a awesome bacon chicken sandwich the both was sour.I spent 24.00 there will never go back who and I got 2 of the 4 for 4's.

Sheila Hutchins
from Arvada, CO
I went to Wendy's store number 211 around 1630. Order small chill and chicken wrap. Receive chili and had to ask for chilly sauce and crackers. Chicken wrap extremely cold. Told the clerk and she finally ask did I want a fresh one. I told her no because I was completely turn off about my food at this point. Never was offer to refund me my money. So I assume I wasn't going to get it back. Went ask what was the store number and the manager came out and give it to me never once did she ask why I needed it. Truly unprofessional place of businesses. I will not be patronize this Wendy again.

Wendy's Elko NV
Haven't been to Wendy's in a very long time, mainly because so much has changed. But - I went today, just because I wanted a Frosty. The Frosty is no longer served with a spoon, but with a straw - so obviously it's no longer a 'frozen' dessert (as it once was) - just another 'run-of-the-mill' shake drink. It no longer has the slight 'peppery' taste that I loved so much.
And the bacon used for the 'Baconator' - sliced so thin you hardly know it's there, and tasteless. If I want tasteless bacon I can purchase a pound of 'ready to eat' bacon at the grocery store.
Fries (if that's what you want to call them) were burnt. I used to love the Wendy's fries over any other fast food facility - but no longer - they're practically inedible.
Very disappointed in Wendy's and won't try them again. I can make a chocolate shake at home, if I want one, and it'll be much better than what I got from Wendy's today. Can also make better bacon burger and fries.

I live in Bensalem,pa. I have been wanting to send this for about a month, I go to Wendy's, everyday to get a salad and a burger. I use the drive thru to order. I can understand waiting every now and then, I was a manager on a area restaurant for over 18 yrs. so I know about problems that happen on a daily in ''tis type of business, but for over a month , I have tried and the same thing always happens . Not durning a busy lunch or dinner hour either . I tried another Wendy's at the other end of the township, and same thing, I waited so long, the two cars behind me left, so there is A customer loss , I would not like to see the Wendy's close because of some type of mis-management. There is a lot of competition in this area . I hope someone in your district management staff will be able to solve this problem, Thank you, sincerely, Mary Estes

I received a gift card for Christmas that is showing no balance . It has $15 on it. I have reached out to the store purchased at as well as cooperate . Each told me there is nothing that can be done . I would think that as a major chain they would want to keep a valued customer . I will no longer be going to Wendy's and will let my family anc co workers know of the poor customer service

On went to the Wendy's on 412 in Hellertown, PA with my Grandson. I was standing in line waiting to give my order and three customers were waiting for their meals for 20 minutes. The person taking the orders started cursing cause her shift was over and no one was there to relieve her. She was started to curse about Management and how slow the service was. I asked her to stop my grandson did not need to her that type of language. She continue to curse - so we left the premises and went to McDonald's. The most disappointment management was there and did nothing. I wish I could rate that franchise less than a one.

Unknown
from Washington D.C., DC
My complaint is that u have people that work there that like to break up relationships. I can't believe u hire people like that especially when there ain't supposed to be relationships within the company so I want to thank you for having people that have no problem taking people out of a long relationship and think nothing of it.

Micheal Williams
from New Orleans, LA
I came and ordered a biggie bag. My sandwich was cold, the fries was old, and they didn't have the correct drink I wanted. Every time I come here it's always something. Than the manager has a nasty attitude. Y'all need to do something with her. This is my second time with this experience with that manager at work

How can you run a special on .50 frostys yet when you pull up to order they tell you "no one in the area has them". What the heck is that, how could you have no frostys oh yeah .50 is a scam. Thanks Wendy's.

My complaint is why would you change the barbecue sauce that you had for so many years that was so good that went with the chicken nuggets and also you change the chicken nuggets I find that sauce too sweet not favorable and the chicken nuggets as well awful please bring back the old sauce and the old nuggets

We made the unfortunate mistake of stopping at Wendy's in Hamburg PA on Saturday 5/18 @ approx. 6:15pm. The service was absolutely horrible and the food was worse! It's a shame I had to witness how SLOW every employee in that place moved. Seriously! It's FAST FOOD people! I could have built a dozen burgers in the time I watched one of these workers make ONE! We stood in line for 15-20 minutes so I had a front row seat to this "shit show". There were 3 people ahead of me all placing small orders. We took our food to go and of course when I unpacked the items, everything was wrong and tasted awful! I think I could have used my chicken patty as a tire to drive my truck home! This place is a disgrace to the Wendy's food chain. HONESTLY...I HOPE THEY SHUT IT DOWN!! Those people don't deserve to keep their jobs! They obviously don't want to work! Most people work hard for their money so when they spend it...you should feel honored they chose your establishment.I won't make that mistake again!

Actually I have a good complaint.Wendy's roasted pecans that come with the Apple pecan salad should be packaged for retail.
I can't get enough of them . They are perfect for snacks and even on ice cream.TRY IT!!!!

U need recyclable bins waste should not be garbage can u open 930 instead of 1030am

Last night I ordered a Southwest Avocado Chicken Salad through DoorDash. When I got it there was no Avocado on it. The tomatoes were a very pale pink (almost white) and did not taste like tomato. I called the store and the woman stated they did not have any avocado and that I could bring it in and they would remake it. The reason I order from DoorDash is because I'm handicapped. I don't know what kind of "Mixed Greens" were on that salad but it tasted like iceberg (which I have an intolerance to). Plus the chicken didn't taste totally cooked.
Wendy's use to have awesome salads.
I also ordered one of your Frosty Sundae's which was melted by the time it got to me which was a good thing because there was no spoon in the bag just the fork for my salad. So I drank my frosty and used my fork to scoop the cookie up.
Not the most pleasant experience.
I should've taken a picture of it last night but have already thrown out.

Howard Rivera
from Alvin, TX
I just seen your tv ad. And I must say your sending the wrong message. People jumping in a fountain, stealing money to buy a 50 cent frosty. Man I could have sold you a better ad then that trash.

I visit store in east point ga on Shelby lane At around 8:50 pm on 5/7/19 the driver thru line was extremely long and the lobby was close when I call inside a young lady answer phone I ask why was lobby closed she said it just is when I ask for store number she gave wrong store number would not give me corporate number then few minutes later as I was still in drive thru a young man call back saying he was manager and said he didn't have enough people for lobby to be open and etc and i place order and got half my order than pull me up for 2 bake potatoes which I waited for at least 25 mins after I got most of my order I wait over hour for my food the manager on shift Cedrick if the potatoes wasn't ready they could have state that poor customer service and very rude then a young come out and say it's going be another ten min wait so I just ask for refund very dissatisfied with service They have wrong store number on recipients for you make a complaint on store did not get receipt with my refund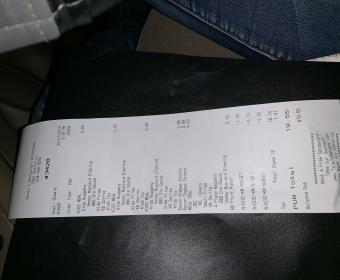 I visit the Wendy's store in Stockbridge GA Restaurant #00004573 address 3847 Highway 138
Me and my husband waited in line for 30 minutes at the drive thru only to get all of our food cold that have been sitting there the whole time.
The service was horrible and very poor. I get to the window and I asked the young lady what took so long and she told me they were trying to get this one lady homestyle burger. They advice me to pull up to the door and brought my food back out and it was cold. I sat there another ten minutes just to get the same food. My burgers wasn't hot, fries was cold and nuggets. She ask me did I want her to remake it and I told her no after waiting all that time made me and my husband very upset. We wasted almost 45 minutes for very poor service and I just wanted to bring this to someone attention because I am a paying customer and didn't pay for cold food. We ended up throwing the food away. I hope to hear from someone soon. Thanks

Manager Mrs A was cursing at her employees in front of customers. She picked up fries out of the garbage and served it to another customer. This is after one of the employees received the fries from another customer that did not like that they were cold. I ordered a potato and the inside of the potato was brown. There wasn't any paper towels nor toilet paper in any of the stalls . She seemed to be in the office more than actually managing. I love Wendy's this store gives your company a bad reputation. It's the closest one to visit my grands and family night is special to us at Wendy's

My wife and I had dinner at the Wendy's on 55th street in Countryside,, IL tonight. We ordered off the kiosk and were kept waiting for nearly 30 minutes for our food. Several other customers were complaining about the length of time it took to get their food. Complaints to the manager and cashier were met with complete indifference, not even an apology. The service was completely unacceptable.
In defense of the staff the restaurant appeared to be understaffed and they did appear to be very stressed. The manager did a terrible job of organizing everybody.

Dale MacDonald
from Western Springs, IL
My wife and I went to dinner tonight at the Wendy's on 55th Street in Countryside, IL. We ordered off the kiosk in the restaurant and were kept waiting for our food for nearly 30 minutes. This is

I was there ordering earlier there today around 6 and there were two of your employees were arguing. It was a tall man and a young lady, she was very aggressive towards him with foul language.

I was there ordering earlier there today around 6 and there were two of your employees were arguing. It was a tall man and a young lady, she was very aggressive towards him with foul language.

This Wendy's in Miamisburg Ohio 45342 on Heincke Rd is the WORST SLOWEST OUT OF BAKED POTATOES! I have never since this "1" has been here got a hot and juicy burger they are always old and dry like cardboard. I can go to any other and get a juicy burger! DO SOMETHING

I would like to file a complaint against the manager Lashawna at store 00000810. I am actually an employee there and am treated unfairly when she runs a shift. For example, there is a high school worker, which is a minor, that comes into work almost everyday high. Lashawna knows she is high and acts like it is okay. The highschool worker, asks to leave early and she told the manager the reason was to go to Walmart to get a detox kit to pass a drug test, and Lashawna let her go 10 minutes before her shift ended, and I was stuck saying 30 minutes after my shift ended because they needed people.

Stephen McNally
from Little River, SC
Went to store #00003976 yesterday. In 10 minutes from the work area clearly heard 2 asses, 1 damn, and 1 bitch from the staff. Even worse a lady I assume was the manger was standing right there! I have cursed more than I should but never at work and NEVER in front of a lady. I will never step foot in there again. I will spread the word in Ocean Drive SC to stay away from such a toxic environment. Pretty sure y'all blow it off but at least I got it off my chest. Shame been eating doubles since y'all opened.
Have feedback for Wendy's?
Thanks for your feedback!
Sorry. Please try again later!