Wendy's
Wendy's Complaints Continued... (Page 11)
1668+ reviews added so far. Upset? Call Wendy's corporate: 614-764-3100

We at dinner at Wendy's in Defiance Ohio, I ordered a small serving of fries and got a large, the fries tasted old. My hamburger looked like a mac truck ran over it and it looked like it was sitting for awhile too.
So I go to the condiment table and the floor was so sticky it actually took my shoe off of my foot!!!!!
The carpet needed to be tidied up too as food was laying on the carpet. No it wasn't busy as the workers seemed to have time to lay over the counter!
Thank you

Margaret Hearn
from Acworth, GA
I went into Wendys today to get 2 large chocolate frosty's. Chanise was talking to a man about job openings. He said there were openings at Dollar General and others around Wendy's. Chanise said I hope so I can not work here. Finally, he saw me and stepped aside. I ordered and Chanise brought them to the counter. I looked and the frosty was over the cup all over the sides on both. She said to me, I thought they were for here, then she says the lids are over there. I looked at her and said under my breath. Are you for real! The Customer service at this location is very poor at times. Does the manager see or know what goes on? I was there at 3:29pm on 08/09/2018. The store # 00001131. My ticket #20081.
I do not want anything. I just want you to know about the service from your employee. She does not like her job this is for sure.
Thank you for listening.
Margaret Hearn

Carol Westfall
from Camillus, NY
I just bought lunch at Wendy's in Camillus, New York, which was a chicken sandwich. I never had a chicken sandwich that was actually TOUGH. It was like eating a grizzly piece of chicken. I even looked to see if it was all grizzle. It wasn't. But it was horrible. I had to throw it away.

Richard Barzelatto
from Miami, FL
Ive never been cursed or yelled at from a wendys or any fast food chain EVER in my life. I requested a bbq sauce and was told I could only have one sauce so I said ok ill have a bbq. They insisted I had already been given one so I replied ok no I haven't but ill pay for an extra. I was attacked by 3-4 employees and felt threated and racially profiled for a BBQ SAUCE. I requested a refund and kept being told I was holding the line up?? Finally I was given my money back and went to mcdonalds and was given 4 sauces of my choice. SOOO disappointed in this and Wendys as a whole.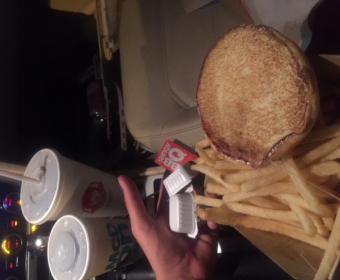 James Marin
from Phoenix, AZ
Restaurant conditions sweltering hot in Louisiana in August , fountain drinks out of service, told after we started to order. Card POS glitchy to pay with debit card. Flies in restaurant.

James Folck
from Springfield, OH
I stopped at the London Ohio Rt 42 Location 7/ 7 / 2018 - 12:30 . I ordered a small chili a large chili a small Frosty a fry, double stacker and a Dr Pepper.
We received no spoons to eat our chili and no small frosty. We where 2 miles down I-70 before we discovered the missing items.
This is the second time we visited the location and got shorted on items.
We stop at this location on our way home from Columbus. My Mother loves the Frosty's.
Think you need to retrain the staff.
Thank You James

I went to family with my partner and his two children. We received half of our food cold. The manager fired a gentleman while we were sitting there and yelled at the rest of the staff for twenty minutes. I went to the counter and asked to speak to her and was waved away. I called the corporate complaint line twice and was on hold for over an hour with no one picking up.

Michael Ferrin
from Boise, ID
I went with my family yesterday evening thru the drive thru and received poor customer service. We also did not receive a receipt with our meal. We waited in line for more than 10 minutes and we were the first in line. We also didn't receive chocolate milk with our kids meal so I had to go inside to get it.

valerie tyler
from Rock Springs, WY
I live in Ashland, Oregon. We only have 2 fast food restaurants. One being Wendy"s. The manager that used to run the place is no longer there.
You can tell a difference in the building inside and the service. I was inside sitting waiting for my order. One small combo of the double burger with
cheese, no onion. One chicken taco salad. When I got home the burger was a bacon burger and the chicken on my salad was awful. you couldn't even chew through it. I drove back to replace the salad and tell them that they gave us the wrong burger. Manager apologized. I waited for fresh chicken to be cooked. 7 minutes. They have a new young man at the counter who is very polite and very apologetic. He does not know how to multi task. He could only take one order, wait until order completed then take another persons order. One woman waited at least 12 to 15 minutes to place her order. The clerk, maybe Mark. Kept looking at her and smiling. I finally said, your going to have to speak up because he wont take your order until the others are completed. She was the only person in line. He heard me and looked at the woman. She said all I want are two chocolate
frosty's. I probably waited 15 minutes for my freshly cooked chicken salad. While waiting I was noticing how dirty the place is. Carpets had food on them. The floor had soda spilled and dried. The wall are dirty with food and just aged in general. Also where pictures might have been there are screws in the wallpaper. The wood paneling around the walls is dirty and lacking paint. I know this Wendy's has been here a long time and believe me it shows. I think a regional manager needs to come in and take a seat and take a close look. Time for this wendy's to have a much needed facelift.

Dorothea Joyce
from Pittsburgh, PA
WENDYS IN HOMESTEAD PA, PICTURE ATTACHED, I WOULD LIKE YOU TO GUESS WHAT IT IS. I SHOWED THE PICTURE TO THE MANGER ED OR TED?? He was working, on a Sunday, around 1:30pm. I SHOWED HIM THE PICTURE, HE DIDNT SEE ANYTHING WRONG, NO APOLOGY, NO SHOWING OF FEELING OR KINDNESS!! HE DID NOT REFUND ANYTHING OR OFFER A COUPON, NOTHING, NOTHING. THIS PERSON SHOULD N O T BE WORKING AT WENDYS OR ANY PLACE TO ANY ACCESS TO CUSTOMERS. HOW DOES HE MANAGE, HE D O E S N O T........... I AM CHECKING JUST TO SEE IF HE IS STILL THERE. HE NEEDS FIRED...THIS IS NOT THE FIRST FOR HIS HORRIBLE WAY TREATING CUSTOMERS....!!!
DONT HIRE BELOW DAVE THOMAS' STANDARDS!!!!!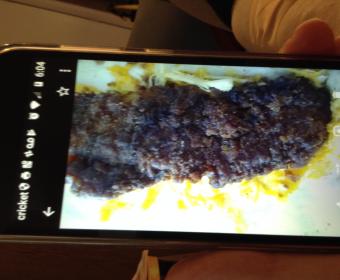 Paula/CaryBauer
from Lilburn, GA
Store # 7404. It took on an average of 20 to 25 minutes for them to get orders out. It was really busy I do understand inside and the drive-thru. I do not know what was taking so long but our food was cold and we even didn't get it all until we complained. The manager took my husband's sandwich which was very cold and said something and nastily threw it in the trash. She has been there for a long time and once I saw her remove her shoes, place them on a table that customers use and then change into others. She is very sloppy in her dressing too. By the way we weren't the only ones that we were waiting-the front lobby was full and spilled over into the eating area. People complaining everywhere. People who came in after us got their food way before we did too.

Marvin wilson
from Cornelia, GA
Fries were cold and the dark haired guy named joey, possibly a mgr was very rude when i asked for fresh hot fries instead of the cold old fries i was given. This happened about 2pm in the thompson bridge gainesville ga location. I also asked for a receipt because the cashier forgot to give it to me and he said that he couldnt do that, and that i should have made the cashier give it to me, then dumped my fries in a bag and shoved them at me and walked off i was very appalled at his behavior.

Mark S Schultheis
from Aurora, CO
Hello, so three times I have ordered the Asiago Chicken sandwich at Colfax and Chambers in Aurora , Colorado, in the drive thru, and each time I have received a Daves double. This has been in the last 6 months. I haven't gone back in the last 3 months because I didn't get my correct order. Today - after a meeting out near DIA (Denver International Airport) we stopped at the Wendy's at Chamber Rd and I-70 because my boss was hankerin for a Wendy's. I ordered a double because I knew that - that is what I'd get anyway no matter what I ordered. My boss was teasing me about the messed up orders I get. So he ordered a double and a side salad. when we got back to the office, he had his double and fries, but no side salad - he received a backed potato. I received the double w/ fries. So they seem to have the doubles thing down. Please tell me- what is the secret to ordering and getting what you want at Wendy's? Or should I just avoid Wendy's all together.

Annette Pemberton
from Nazareth, PA
I was at your store in Hellertown PA on Saturday July 28th at about 2:00 pm with my grand children, we have been eating at this location for years. As we were placing our order a man approached the drive through window and started screaming out the window at somebody in a car. He was screaming fuck you hitch over and over along with many other obscenities.I was shocked that someone in your store would act in such a manner,my grand children were freitend and wanted to leave. The girl taking out order was so flustered that she totally messed up our order.She couldn't apologize enough and explained to me that the man doing the screaming was the manager and the person he was screaming at was his girlfriend.She said it happens often and because he's the manager they are afraid to say anything for fear of losing their jobs.I find this behavior appalling and unacceptable for a family resturaunt.I don't think we will be going back there that language is not the kind of thing I want my grand children exposed to.I'm sorry that we now need to find some place else to eat

Corey PRatt
from Aurora, IL
My wife I was coming back from the doctor so we decide to dinner from our favorite place to eat Wendy's. I went to the drive through placed the order, received the food as he went to check it the food was open not wrapped properly the stuff was falling out of the burgers into the bag one of the burgers that I ordered was a mushroom melt. But instead of saying we don't have that on the menu they gave us something of their choice. Plus asked 2 people receipt and was completely ignored by the drive thru window person who is a tall white kid with a rude attitude and black kid with braids who has the personality of an idiot. They completely are the 2 biggest idiots in this world and have no idea about customer service. This all took place on July 30th at 5:45pm at the Naperville location. NEVER GOING THEIR AGAIN BECAUSE THOSE MORANS
Wendy's
1560 N Route 59, Naperville, IL 60563 · ~6.1 mi
(630) 961-9683
Open until 2 AM tomorrow
Sorry for them that I need to email this about this but you better do something about training those idiots or getting rid of them.
Plus, here is also complaints
Recent reviews Any rating
Jessica W.
Nov 13, 2017
SLOWEST DRIVE THROUGH EVER!!!! Employees look and act like they hate their lives and are so rude! More
Vito M.
Aug 26, 2017
Drive thru is terrible. Waited 8 min. Terrible service. Don't go through drive thru if there are more than 2 cars in line. More
Rosemarie M.
Apr 20, 2017
Horrible to have their employees and manager treat a new employee awful with physical and emotional abuse. I will not frequent an establishment that employees these kinds of people and allow this deplorable behavior. You should all be ashamed of yourselves at this location during the day shift. The manager allowed this so that only means that she condones it. I'd rather go anywhere else then to the… More

Dian Jones
from Church Point, LA
The manager at Wendys restaurant n Waco ,Tx.811s 5th str.. The manager Alma there she's very rude and disrespectful. This matter has been reported to Jim,Alma manager,but the problems has been takin care of. Alma has been really rude and unprofessional. She's why the employees are keep quitting.

Pissedoff!!
from Ashland, KY
In Ashland, KY one of your employees called the police on my son. He and 2 coworkers drove thru to get food on July 11th, 2018. The passenger in my sons car had an open beer can. My son was non disruptive and was a paying customer simply ordering food. Neither me, my family, friends or coworkers will ever order food at Wendys again. My son worked in 95+ degree weather landscaping all day & had a couple beers during work. This high school dropout had the audacity to call the police on my son. I will spread my story all over the place. I've never experienced such a redass thing from a lowlife restaurant worker.

Shelly
from Windermere, FL
A homeless man is camping out in front of the restaurant, with all his unworldly belongings. This is a health hazard. Management is unable or unwilling to do something about it. The address is 1550 Pleasant Hill Road, Kissimmee, FL, number: 18010647.

I went to Wendy's on tinsley court rock during lunch the lady at the drive thru was so rude snatch my money the food was cold called back spoke to the manager she was also rude she said her name was Betty Graham I never go back there

Anonymous
from Canton, MA
This is in regards to the Wendy's location on 520 Southern Artery, Quincy, MA 02169.
The General Manager who goes by the name Suzette is very problematic and I do not know how she obtained that position. She belittles and humiliates her employees in front of customers all the time (she thinks that this makes herself look better and asserts her power). She's unprofessional and does not know the definition of confidentiality and respect. She is always standing around gossiping instead of helping her workers. She makes people work the front by themselves during lunch rushes. She's cheap and tells her employees to skimp out on fries and the amount of food to give to customers. When there are customer complaints or if anything goes wrong, she is so quick to pin blame on people. She humiliated an elderly Asian man in front of a busy dining room who didn't speak English and allied with a screaming customer behind that old man. Another time, there was this middle aged Asian woman whose job was to make sandwiches. A bunch of the shift managers constantly called her stupid, when she clearly seemed to have some psychological issues, and put their hands on her to make her clock out.
Suzette needs to lose her job or needs to be retrained. There is no wonder for the bad turnover rate. If she keeps treating her customers and employees like this, she will lose both.

Claude Riggan
from Mechanicsville, VA
Sometimes when you are hiring people you have to look deeper. The person or persons I am referring to
dont even need to be named, if your management cant see these problem people. To start with I think Wendys
has a good name and product, but you can still not get it right when you have people who let the product be
cold or not appealing. These two stores I am referring to are both in the Mechanicsville VA area. I guess if you only
sell salads its ok for the food to be cold. Part of the reason is that the employee let my food sit so it was already
colder than it should have been. I come inside the store and order my food to go, so I am very aware of what is going
on. The folks making my burgers had them ready and we are waiting on fries and chicken nuggets. That would have
been ok but the person working starting taking other orders while my food sat, the burger makers make the burgers
and thats it, no help, the person who took my order forgot what she was doing . More than 5 minutes went by and
my fries were sitting, Ok, then i have a 8 minute drive home. Food is dead cold, I have decided to not go to Wendys
any more as this has happened at least 3 times, We want even get started about the Gift Card program which doesnt
work most of the time. What ever happened to HOT and JUICY!!!

Barbara Bargas
from Meridian, ID
We tried the new buffalo chicken sandwich and was so disappointed..we usually get the spicy chicken from McDonalds but figured we would try Wendy's...bad choice..the bread was doughy...cold..there was not enough sauce to even guess it was spicy buffalo...and as far as chicken..tasteless...yes we only spent $1 for each but it was not worth a dollar for the four! Back to McDonalds

The Wendy's on Randleman Road in Greensboro, NC is the worse. For the 4th time, I have had horrible food from this location. This time my husband brought me lunch to work and the chicken for the Asiago home-style sandwich was burned and no dressing was in the bag for my salad. One time I sat and waited for a replacement order and they still made my order wrong. This is beyond terrible and I am so unsatisfied. Continuously replacing my order is not what I want. I want my food right the first time. I told my husband to never go to that Wendy's again.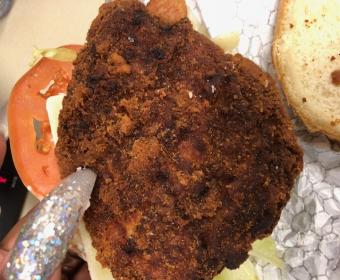 This particular Wendy's has gone from bad to terrible, and I gave this place three chances. There is a Mc Donald's right down the street. I'll just go there.
The biggest issue with this Wendy's is the filth, and dirt in their dining room. I'm surprised there aren't rats running around. Dirty tables everywhere. And garbage all over the floors. The staff is too busy talking and playing, as if they were on a big vacation.
The restaurant number is 06610417.
Phone # us 773-685-4093
I should of taken pictures of this place. It was disgusting

This particular Wendy's has gone from bad to terrible, and I gave this place three chances. There is a Mc Donald's right down the street. I'll just go there.
The biggest issue with this Wendy's is the filth, and dirt in their dining room. I'm surprised there aren't rats running around. Dirty tables everywhere. And garbage all over the floors. The staff is too busy talking and playing, as if they were on a big vacation.
The restaurant number is 06610417.
Phone # us 773-685-4093
I should of taken pictures of this place. It was disgusting

This particular Wendy's has gone from bad to terrible, and I gave this place three chances. There is a Mc Donald's right down the street. I'll just go there.
The biggest issue with this Wendy's is the filth, and dirt in their dining room. I'm surprised there aren't rats running around. Dirty tables everywhere. And garbage all over the floors. The staff is too busy talking and playing, as if they were on a big vacation.
The restaurant number is 06610417.
Phone # us 773-685-4093
I should of taken pictures of this place. It was disgusting

This particular Wendy's has gone from bad to terrible, and I gave this place three chances. There is a Mc Donald's right down the street. I'll just go there.
The biggest issue with this Wendy's is the filth, and dirt in their dining room. I'm surprised there aren't rats running around. Dirty tables everywhere. And garbage all over the floors. The staff is too busy talking and playing, as if they were on a big vacation.
The restaurant number is 06610417.
Phone # us 773-685-4093
I should of taken pictures of this place. It was disgusting

This particular Wendy's has gone from bad to terrible, and I gave this place three chances. There is a Mc Donald's right down the street. I'll just go there.
The biggest issue with this Wendy's is the filth, and dirt in their dining room. I'm surprised there aren't rats running around. Dirty tables everywhere. And garbage all over the floors. The staff is too busy talking and playing, as if they were on a big vacation.
The restaurant number is 06610417.
Phone # us 773-685-4093
I should of taken pictures of this place. It was disgusting

This particular Wendy's has gone from bad to terrible, and I gave this place three chances. There is a Mc Donald's right down the street. I'll just go there.
The biggest issue with this Wendy's is the filth, and dirt in their dining room. I'm surprised there aren't rats running around. Dirty tables everywhere. And garbage all over the floors. The staff is too busy talking and playing, as if they were on a big vacation.
The restaurant number is 06610417.
Phone # us 773-685-4093
I should of taken pictures of this place. It was disgusting

This particular Wendy's has gone from bad to terrible, and I gave this place three chances. There is a Mc Donald's right down the street. I'll just go there.
The biggest issue with this Wendy's is the filth, and dirt in their dining room. I'm surprised there aren't rats running around. Dirty tables everywhere. And garbage all over the floors. The staff is too busy talking and playing, as if they were on a big vacation.
The restaurant number is 06610417.
Phone # us 773-685-4093
I should of taken pictures of this place. It was disgusting

This particular Wendy's has gone from bad to terrible, and I gave this place three chances. There is a Mc Donald's right down the street. I'll just go there.
The biggest issue with this Wendy's is the filth, and dirt in their dining room. I'm surprised there aren't rats running around. Dirty tables everywhere. And garbage all over the floors. The staff is too busy talking and playing, as if they were on a big vacation.
The restaurant number is 06610417.
Phone # us 773-685-4093
I should of taken pictures of this place. It was disgusting

Rick Arrowood
from Spartanburg, SC
I visited Wendy's Restaurant (08559) in Newberry, SC on 07/18/2018. The host/server was Keyonia, I did not get the manager's name. I ordered for my first time two Buffalo Ranch Crispy Chicken sandwiches. After waiting several minutes, the manager addressed me and said they were out of the Buffalo Ranch Sauce and asked would mayonnaise be okay instead, at that point I had little options. The manager made no effort to offer anything such as a drink, fries, etc. This was extremely disappointing since I have been a loyal customer of Wendy's for over thirty years. There are many choices for fast food, and for the most part I have always chosen Wendy's, but with service of this nature, it may be time to look elsewhere. Rick Arrowood

sherry manuel
from Westerly, RI
I was just at the wendys in westerly ri 02891 I usually go there 2 times a week spending an average of 3000 I have never witnessed such a disgrase I waited 30 minutes for my order a heavy set blond woman and a front shift manager get into a screaming match, the F word was used constantly. customers behind me left. this woman was on the drive thru window wanted to go home the customers at the drive thru left. being a restaurant manager myself I thought you would like to be informed I I found it very offensive. it was at 400 pm today thanks for listening
s this.

Jeff Moore
from Fernandina Beach, FL
If I could rate "0" stars, I would ! We had traveled / flown all day to get to Jacksonville. We decided what better way could we rejuvenate, than to have a "hot & juicy" experience at Wendy's......... we arrived at the store at 12135 Lem Turner Road between 5:30 and 6 p.m.. There was only one other person in the dining room ahead of us waiting for his order. We stepped up to order and my wife ordered a #1 combo meal. She decided to have a Sprite and she was told they were out. She ordered water. I ordered a # 1 combo meal with unsweetened ice tea. I was told that they were out and only had sweetened. I said I would have water, but that I wanted some kind of consideration on the price of both meals. The counter person was flippant about my request. I asked to talk to the manager on duty. She reluctantly came to address our concerns. I explained that we were disappointed in our experience. She said that they were out of Sprite, Dr. Pepper and unsweetened ice tea and we could make another choice or not, not the kind of an answer you would expect from a member of the management team. My wife explained to her that carbonated beverages, other than Sprite, causes her to have kidney stones, not her diagnosis, but her urologist. The manager, for some reason, wanted to tell us of her medical issues and proceeded to tell us all her problems that had resulted from being "stabbed in the stomach 15 times" !!! Why ? After receiving our order we sat down in the dining room. We began to eat our meal, the sandwich was lukewarm and the fries were cool. The ketchup for the fries was either on the verge of being spoiled or this location uses an off-brand, it was thin, room temperature and had the taste of vinegar. All in all, a very disappointing experience compared to our Wendy's in Kansas City !!!

Patricia Brock
from Weaverville, NC
In the last month I have been to Wendy's several times to eat. Twelve of those times I went to get bake potatoes. I has always been between 5:00 pm and 6:00 pm. For some reason they never have potatoes. I live in Marion, North Carolina, is there some reason they never have them. They always say we are out of potatoes. I say really, it is dinner time!!! They just say sorry we are out. I can see every once in a while you would be out. However, 12 times in less than a month. Do you just have those at lunch and when they are gone you do not bake more. Perhaps I should start calling before I go and see if they have them. I really do not understand this situation. Please advise.
Also the Frosty's are hardly thick, so not sure what is up with that. Last time they said the machine can not keep up with the demand for frosty's. It has been like a thin milkshake. I love to eat at Wendy's, however just about to give up on you guys.
Every Halloween I always buy frosty packets for the kids that come to my door. Not sure I will do that this year. Disappointed in Wendy's!

David Gardner
from Panama City, FL
I love Wendy's untill today ! Lynn Haven Florida Wendy's was very unprofessional and immature today during the lunch hours. I stood in line with 3 people behind me in line for 15 minutes while 2 off work employees played grab ass with the young lady that was taking orders . I asked politely twice for someone to take my order and was told to hold on so I waited 5 more minutes then ask to see a manager and was ignored then I asked again and allowed her tone of voice to see a manager and still was ignored so me and everybody in line turned out and walked out the store very disappointed. I'm going to Wendy's for my whole life and love you all soon but that was very unprofessional and immature acts from the employees at the store. I'm not the one to complain this is actually my first complaint I've ever put in for anywhere that would be nice to see them employees to spend it or let go thank you have a nice day !

Shirley Skidmore
from Colorado Springs, CO
Went to Store #00003552 in Colorado Springs last night with grandkids. The place was NASTY, just looking in back of the of the counter at the filth under it would turn even your stomach. Food was cold. Needless to say I returned the whole order and we went across the street to Taco Bell.
Maybe you need to send someone undercover to check out the place. I did tell the Manager to look how filthy the place is and she stated she would get someone to clean. Can't believe it would take that for any fast food place to care about cleanliness. It was not busy at all. My husband said I shouldn't have said anything and just took pictures, but then I would have wanted to post them somewhere for people to see.
I can only hope you will deal with your Management to tech employees that cleanliness in the stores is probably the best policy.
Thank you
Shirley Skidmore

Desiree Kelly
from Modesto, CA
We pulled into the Wendy's drive through at 9:57 am on Thursday the 19 in visalia at the marys vinyard location and no one greeted us even after we asked if anyone was there. Once we got a response it was "Were not open" so we asked what time they opened. No response. Asked again what time they opened we got a "what was that?" So we loudly ask what time they opened when she blatantly said "10." We looked at the time it was exactly 9:59 and counting. "We said in one minute?" We got no response and just sat in shock as to what happened we pulled through and watched this person with a headset walk out of the other part of the store and out to a car to talk with someone (not b uisness, personal). I understand that yes we may have been THREE whole minutes early but that was disrespectful and unnecessary. She could have offered to take our order and process it as soon as the time strikes or asked us to wait patiently etc it was blatant disregard of care of job, and service. We will now be driving ACROSS town if we decide to give Wendy's another try anytime soon.

annette dean
from Sandersville, GA
Went to the Wendy's on Vaughn Road in Montgomery, Alabama on Tuesday, July 17, 2018. Got the shock of my life. I have always had good experiences at the Wendy's Restaurant and mostly use the one on the Southern By-Pass in Montgomery, Al. Took a church friend there after I had taken her for a doctors appointment. Ordered both of us the Double Wendy's Combo meal. Lady gave me the cups so we went toward the drink machine and another customer was there and said the Ice Maker is not working. There was ice all over the rug in front of the machine and all around that. I knew not to try to walk on ice as it could easily cause a fall and my guest was an 88 year old lady, whom I certainly did not want to risk her falling and hurting herself. I took our cups and went back to the cashier and asked her if she could get our drinks from in the back as I know they have machines for the drive ins. She said nothing and went and grabbed a bucket and mop and went to the machine and begin sweeping it up, then she tested the machine and it just spit our more and more ice. She fiddled with it awhile, then declared it fixed. A customer in front of me said, it is still not fixed. I went again and asked her if she could get us some drinks behind the counter. A customer she was waiting on, said to me, go and get your own damn ice. I said I cannot it is not working. She told me again to leave the cashier alone and go get my own damn ice. We then exchanged a few words, the customer and I and I told her it was not any business of hers to butt in, and she told me that was how people got shot the way I was acting. I was not being rude at all. Thankfully, I had a guardian angel that day who came up to me and told me to follow him and I said, they have my cups. He said, she is going to get you some ice, which she handed to him and he helped us to a table. That put a very bad taste in my mouth for the way I was treated, and I am afraid our lunch that day was spoiled by being treated so badly. I know also under better circumstances the burgers would have been awesome as usual. I will not avoid Wendy's because of the poor service from this employee, however, will never set foot again inside the Vaughn Road location. Thank You, Annette Dean

Heidy Mullins
from Hollidaysburg, PA
The service was great but my spicy chicken sandwich was under cooked and had a yucky hard blood red piece inside.

Bryon Hyer
from Edison, NJ
I have been frequenting your restaurants for over 30 years and normally I have always had a good experience. Today was different. I went to the new location on Route 1 in Woodbridge NJ and had a terrible experience. Here was a list of the issues
Two drive thru lanes which one was closed... Except for the lady who flew around me and was waited on. IN THE CLOSED DRIVE THRU LANE.
Repeated my order three times which I figured would ensure accuracy.. Two out of the people I was buying for got the wrong order.
Was handed my three drinks out the window without being offered a carrier.
Found little pieces of plastic in my vanilla frosty.
Like I said normally you offer a good product and a well trained staff... Today you guys failed... I will promise not to go back to that location since I feel its prob more of a management issue as apposed to a company wide problem... This is not the type of location representing you're product.. May want to send a regional manager in to check on them.. Just my opinion

What has happened to Wendy's in Akron, Ohio? These stores, the one on E. Market and on Manchester Rd. are terrible. Dirty parking lots, trash on floors, very poor service (girl on phone instead of taking order), food cold. Manchester had a hand written sign in the door on a Friday evening "Closed - No staff came in Use drive through". Is there any supervision and/or management? I remember when they were good and this is very disappointing.

Denise Larkin
from Gainesville, FL
Exit 283 off of I10 Florida Live Oak and Jasper Exit. A Contractor was with a Wendy's Manager and the Contractor's dog was running loose in the Wendy's dining room and almost knocked me over. No apology! Not Cool!

precy costa
from Bakersfield, CA
i went to one of the restaurant here in Bakersfield California and food is so nasty I order homestyle asiago club the chicken is hard it taste like the sandwich is been sitting in the warmer for a long time the is fries is saggy

D. Miller
from Downers Grove, IL
Arrived at Wendy's after church today. An employee had just dumped a full mop bucket full of water onto the floor in front of the counter. We ordered from the kiosk and they agreed to bring out our food so we didn't have to wade through the soapy water in our sunday shoes.
Subsequently, the employee proceeded at the manager's directory dumped 2 more buckets on the eating area floor flooding 3/4 of the seating and the entire are in front of the drink machines.
When we complained, the manager explained that we were wrong to complain, and that they needed to wash the floor an it should not be a problem for us to wade through soapy water - picture attached.
Unbelieveable - I would send the same photo to a company manager, but apparently they don't list any emails, and their company feedback form doesn't accept photos.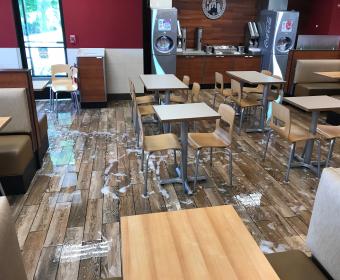 Will Smith
from Raleigh, NC
$23.00 Purchase, waited forever, received burnt oil dripping food, oil appeared not to have been changed for a long time, 2 grandchildren up all night with stomach issues, (they ate on the way home), I didn't know until I got home. Called the store with no answer, returned to the store waited for the manager on duty, showed them the black oil soaked sandwiches and she wouldn't let me speak. Refunded me $10 with no apology. Didn't give a @#$!. Refused to give me my original receipt back. I have the photos and will be contacting corporate. 7460 Louisburg Rd. Raleigh N.C. If they don't respond I will take the photos to the health department in hopes of shutting this location down until they get things right. If I could select 0 stars I would. HORRIBLE FOOD & HORRIBLE MANAGER

Went to Wendy's in Lapeer Michigan and ordered two Single meals. We had to wait for the food. When we received the food the fries were hot. The hamburgers were not single burgers. They looked like they have been re-heated several times and were old from sitting all day & night. Looking burned and shriveled up. They had very little condiments on them. And the very little toppings that were on them were dried out and shriveled up. Definitely not edible. And were very cold and disgusting. The food definitely was not fresh.

Worst Wendy's ever been to ordered unsweetened tea and asked if they had
Responded yes. They had 3 containers for tea 1 marked sweet however all 3 had sweet. They finally came out and got 1 container to change however that didn't happen before we left. Also no lemon for tea. They didn't carry. The 2 trash cans inside were over flowing with trash on the floor. This was at 2:30 in the afternoon. It took 30 minutes to get an order of chicken tenders 2 drinks and fries. Never did get unsweetened tea Place was dirty
NW Passage and capital circle in Tallahassee. We won't be stopping at Wendy's again

Jacquelyn E Hightower
from Cedar Hill, TX
Bad service and customer relations. I would like to talk to a high official on professionalism at Wendy's #8264. The manager Beatriz and server Monica was wonderful. This happen around 10 ish P.M on 7/13/18. If it is said nothing happen it is a lie. You need to do better on hiring people who is a bully at work against management. I have more to say this is the second time I tried to report it. The screen cut off. I will not be going back to this store, I rather drive several miles to get satisfaction pleasant run and Hwy 35. GOOD Customer service.
My number is 469-261-9510. I work during the day will not be home until after 6:00. If you are concern call me are let it escalate and nobody is going to help the manager. Nasty mouth and stupid reflection on a young man with issues. I hate my grandson seen it.

Annette Johnson
from Elizabeth, NJ
Visited the Clinton, Md store on 7/13/18, only one register operational. The clerk took the order as well as preparing the order for the customer before me. I waited 4 minutes for him to come back to the register while 3 to 4 people stood around doing nothing. This has happened several times prior to this visit. My order was not filled and I left frustrated. I enjoy coming to Wendy's but having only one register operational with customers constantly coming in makes no sense. What is the rational for this.

Leigh Nelson
from Brainerd, MN
Dirty. SLOW. Didn't even bother getting food - waited too long inside in line. What a cluster behind the counter. Oh - sure looked like the drive thru was moving, but after seeing how dirty the inside is, we won't be back. And we aren't tourists - we live in Alexandria, MN! Off our list forever here!

Seth
from Rock Springs, WY
There is no air conditioning in the restrauntt,it has been over a year since it worked very very hot in there I feel sorry for the workers it has to be way hotter in the kitchen something should be done to fix this problem I wontt go back till it is fixed along with many others someones going to have a heat stroke.

Angela Jenkins
from Chesapeake, VA
I purchased a Junior bacon cheese burger. I stated twice to Sebastian no cheese, no mayo and extra pickles. When I got home. I had everything I requested no to put on my burger. I am the only customer in the store. I take this matter very seriously. I have food allergies. Wendy's Restaurant #00001211 957 Battlefield Blvd 757-547-9780. My gas and time.

Jennifer Funderburg
from Philadelphia, PA
On or about July 12, 2018 @3:30pm. I ordered from drive-thru 3 cheeseburgers deluxe, 2 value fries and med Sprite. City line ave and st. Joseph. All the burgers were cold, old lettuce on all the burgers, the fries were old and cold. The Sprite tastes awful. I did not check order until I got home. I was very disappointed with the quality of food that was served.

Linda Hicks
from Erie, PA
I am complaining about an incident that occurred on 7/12/18 . I tried to call to place the complaint but the phone number rang busy after it would ring once. The service was extremely slow so you waste your lunch break only to not get any of the items you ordered. I am upset that I had to use my half an hour lunch to file this complaint. In addition,I do not have time to go back to get the correct order. I would appreciate a phone call from a manager to address my issues.

Priscilla Santillanes
from Oceanside, CA
I visit Wendy's often through the drive thru and usually service is great. Great food, great workers and the wait is short. But tonight for some reason I was stuck in the drive thru line for 20 minutes and hadn't ordered yet. And then waited an additional 10 minutes to pay and receive my food. I also received the wrong order and the cashier wasn't in a good mood at all. This usually doesn't happen at Wendy's so I wanted to bring to your attention.

jasmine harris
from Park Forest, IL
me and my mom was up at wendy on monday the lady up at the window didnt believe my mother when she said she had her frosty key tags

Debra Olson
from Taylorsville, NC
To Whom it may concern. There is a TJ at the Taylorsville North Carolina Wendy's.... My daugher gave a two week notice because this manager bullied her into quiting. He just started not to long ago as a manger of the Wendy's . She is sweet girl and works very hard. She has been there longer than him . He has been rude to her and the employee's there since he resently started. Please take care of this situation. No one need to work at a place where the are bullied and treated disrespectful by this manager. Please talk to the employees about this manager. My business has been lost. Thank you very much. I would like to remain anoyomus . Thank you for taking care of this issue right away.

John W Kirschner
from Jacksonville, FL
Visit to Wendy's, 6021 Argyle Forest Blvd, Jacksonville, Florida. Site location 00011399. Location phone number (904) 265-0823.
Men's restroom had no toilet paper nor any paper towels. Fountain Service area with two soda dispensers only 1 worked. There were no straws, one ketchup dispenser was inoperable, the countertop was wet and sticky and when our order was ready we were told the establishment had no croutons for the side salad. Side salad consisted of lettuce only. The salad had no tomatoes, cabbage, or other ingredients usual to a Wendy's side salad. While eating our meal we were constantly interrupted by a woman with a child looking for a handout as she claimed she had no money to feed her child. She would not leave us alone until I gave her $10.00. We will never return to this location ever again. The money we spent on our lunch was wasted as we threw half of our meals away. We were so uncomfortable with the entire experience we decided to count our losses and leave. This Wendy's is a disgrace to Dave and the fast food industry in general. Yuck. No, that's inaccurate. I should say yuck, yuck, yuck. I have no photos as we entered this establishment to dine not to take pictures. If an inspection by the Health Department had been scheduled for today I'm sure the doors would have been locked and the key thrown away.

gerry houseman
from Columbus, OH
Windys used to be one of our favorite fast food resturants but.......after numerous times going there and getting no frostys because the machine is down,we pretty much switched. Last night my daughter stopped for a salad and they were out of all salads!! Come on-they must have bags of that in a cooler somewhere. And Windys is famous for their frostys and the machines not working!!?? Not good!

Lisa Holdt
from Akron, OH
My son loves your nuggets. I go to the S. Arlington Road, Akron, Ohio restaurant. The staff is the worst. Cars don't move in the drive thru. They sit forever. I went into the store on Sunday to avoid the long wait. There were 3 people in front of me. It took 45 minutes to get my food and of course the salad was wrong. When I asked the cashier what the problem was, he said they only had 3 people working - one at the window, one at the cashier and one helping. A young boy (around 6) came out of the bathroom and announced to his mother that the bathroom was disgusting. The whole restaurant looked dirty. I could probably remember one time where I got my food quickly. This store has gone from bad to horrible. My son has no choice - he has to find a new favorite. I'm never going back!

Nicole
from Minneapolis, MN
Every body was good, but I got a berry burst chicken salad with almonds, but the almonds where out of date, so the manager on duty called the head manager and that person say it was out of date, but it was, the almonds where exspired April 26 of 2018, and I was in there around July 7 2018. I thought your head managers are supos to be on top of that. The crew that was there today where very excellent. The place I went was 255 Maryland Ave E St.Paul MN 55117

Brad J. Obbink
from Lincoln, NE
What a horrid experience.
2645 South 48th Street Lincoln NE 68506
Saturday 7/7 7:30-7:45 PM
Ordered 2 sandwiches and an order of fries at the drive thru. After driving all the way home I found there were no fries and NO RECEIPT in the bag. I drove all the way back and requested my fries and RECEIPT. No one apologized for my inconvenience, and they acted as though they were doing me a favor by addressing my concerns I was given fries and told they were fresh and hot. By the time I drove back home my sandwiches were inedibly cold. The "fresh hot" fries were not only cold, they weren't even fully cooked. Additionally, I STILL didn't get a RECEIPT. Which is incredibly unhelpful when your customer service website requires information from the receipt I want to complain about not getting. Whatever happened to the Wendy's that cared? Bad food, bad service, bad attitudes everywhere.

Christopher Buckley
from Washington, NJ
I go to my local Wendy's about twice a month. This Saturday I ordered a few items, including a Baconator meal. I was handed my bags at the drive-thru window and didn't check them. I should have. My total bill was $19.56. I did not receive my Baconator sandwich or fries and I didn't discover this until I was home, five miles away. Oh, and, I had to ask for straws! I immediately drove back and went in. I told the girl at the register that I had not received my burger and fries. The Manager/Cashier(?) didn't apologize....it was as if to say...no big deal. Meanwhile, 2 male workers, who looked like criminals in their do-rags, were giving me dirty looks. I was thinking to my self....really??? Are you freaking kidding me? What ever happened to hairnets? Very unprofessional...and quite frankly...scary. This is not the first time I have had been given the wrong order at this Wendy's in Muhlenberg Twp. (5th Street Highway, near Reading, PA). I usually don't bother to complain...but this time...it was my whole meal...and I was disappointed by my response at the cash register upon explaining my problem. They replaced my burger and fries. Great. Now I can drive all the way back home. I will tell you this..... I will not be back.....warning my friends, co-workers and family members about this.

Now I know why McDonald's 2 doors down is packed!
I was in your 86th St. Brooklyn, NY 11209 store today and was forced to wait 15 minutes!!! for my food bc "...the French Fries needed to be cooked" said the clerk behind the counter. 7 other people got their food before me as I stood there fuming. It was only when I said I had waited too long and asked for my coffee that they finally gave me my coffee at least & then I still had to wait for my Junior Burger & chicken pieces.
The baby changer in the restroom is BROKEN & tilts dangerously towards the tiled floor. This is a lawsuit waiting to happen. I could not change my infant because of this lack.
Also, the stupid tables and chairs are counter height and need to be like the normal ones in McDonald's that are standard height. There are also too few tables and chairs and you feel like u r in a high school cafeteria.
While the food was delicious, there was also no salt or pepper to be found anywhere & I received my coffee without a stirrer & there were no stirrers to be found, The red coffee cup also has an opening that spilled hot coffee all over my stroller as I walked with it in the container clot and it also stained my blouse. You also do not serve decaf -- a major turn-off whereas McDonald's does and you forced me to open 4 creams and put them in with a straw to stir bc there were no stirrers laying around. HOW UNPLEASANT!!!
I do not have these problems at McDonald's and will go there from now on.

Patsy Walter
from Chicago, IL
We had quit going to Wendy's because food was barely room temp. After several months we decided to try again odered no salt fries so they would be hot my husband likes salt on his I don't. Fries and chicken nuggets sat on front counter for several minutes while they made burgers. By the time we got food it was barely room temp,fries were limp.My husband couldn't eat his food I ate couple bites of mine because I had to take medicine. Have you ever eaten a cold burger.I complained to the manager she said she couldn't imagine fries being cold because they were no salt. I said probably because they sat on counter for several minutes while they fixed our burgers. She said I'm sorry. We left. Today I called to speak to another manager but it was same one. Again only I'm sorry. I told her it wasn't right to serve cold food and it was over 11.00 down the drain. Her reply I sincerely apologise and hope you have a good day. My reply I hope district gets in touch with you. I'm sorry but when food is suppose to be made to order why isn't it hot. Other Wendy's we have tried in same town the food has been hot, and good service just not at this location. We brought rest of order home and gave it to the dog we had ordered him a burger too. The only thing missing was 1 bite off my husband's burger and couple off mine because I had to take medicine. Since this is the only location we get room temperature food maybe someone needs to make surprise visits more than once to check temp of food being served. My husband is a stage four cancer patient and cannot risk eating food that is not correct temperature. Thank you.

Donna Amos
from Hillside, NJ
I ordered a fish sandwich meal. I understand the drive thru and dine in areas are very busy. My order was a take out I was going to bingo which is 3 blocks blocks. My sandwich was old and cold the bread was cold the fries were cold. The next time I order from Wendys I will asked for fresh food. Very disappointed in my food. Bloomfield Ave in Newark bad service.

Angel dishman
from Macungie, PA
Girls at drive thru were very rude..didnt five my drinks and I ordered combos..2 Hot potatoes and 2 sandwiches 2 fries all shoved sideways in bag..turned around went back for drinks..didnt believe me..I said here is my receipt..she just stood there shaking her head then shooed me away..I spent 12 dollars..the other girl asked what drinks..she said I dont know..she said we owe her drinks..finally got drinks.tea very weak .unsweet..not sweet..window shut as soon as she sent them through..started dancing and laughing..got home..bag was wet from condensation of hot potatoes and sidewsys..bag busted on the ground..I took a picture to prove it..Got chilli day before..so watery..no flaver..so it could be stretched as far as possible..meat was barely cut up..it was terrible..
This was Danville va..wendys..store 3117..south Boston rd..host. Demeka
Cashier Natasha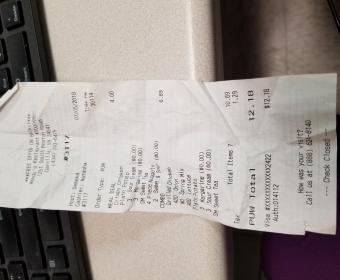 merlinsfamily@outlook.com
from Cranston, RI
I have complaint against manager and how he treated me and his cashier. She was great
he was horrible. Why no email address????
Gerry Trubeville

ginger holmes
from New Orleans, LA
I visit Wendys at least 3 times a week because i have a granddaughter that is in love with
the chicken nuggets. However, this particular Wendys is terrible.The wait time in line is
horrible and the nuggets are always cold. I am never given a receipt and usually i get the
wrong order. Poor customer service. The location is New Orleans , LA on Bullard Ave.

ROY ODONNELL
from Winter Haven, FL
I did file a complaint and did receive a phone call back and a person who identified himself as the General Manager, he was very courteous and asked me to come back to the resturant that day. I said I'm not coming back that day so we agreed on a day. I asked him to make sure if I came back that they would have my name by the register so I would have no problem. Now something came up and I was not able to get to the resturant, the next day I called just to make sure I wouldnt have a problem. I let it ring 15 times, no answer. Tried again , no answer. Waited till after the holiday, no answer. As you might guess, I dont want to go there and be embarrassed. My original order was two crispy chicken sandwich meals and a cup of chili. Meal was terrible, flat tasteless chicken and cool limp fries. Chili had see better days.

theresa Terhune
from Kearny, NJ
Went to Wendy's in Lyndhurst, NJ on June 29th 2018 at 11:50 pm my daughter ordered a spicy chicken wrap and it was raw. Very disappointed they gave me another wrap however my daughter was sick that night and missed a bridal shower the next day.Very unprofessional

Wilbur Holloway
from Newark, OH
Me and my family goes to the Wendy's On N21st Newark Ohio. The service there has become so bad when it comes to getting there food out . It dose not matter if you go in or the drive through you will wait an extra long time for your food. Since Dave Thomas has died this store has went downhill in there service and the way the food is prepared. Please fix this for my family loves going there but will find another place to go if not fixed .Thank you very much

Dawn Smith
from Boston, MA
If I had the option for no stars that would be my rating. I have a allergy to onions (severe) and I informed the drive thru clerk several times to not even let an onion touch my food. Well back at the office my sandwich was packed with onions. I went hungry and I am a diabetic and that is not healthy for me to skip meals and go hungry.
Also 2 Items were missing from my order that we as an office paid for.
So $38.00 and change later, I had no lunch and some of my co -workers as well.
I have sent complaints before and NEVER even got a reply so I do ot even expect it.
I used to love Wendy's
NOW I WILL NEVER EVER go back

Sara Keltner
from Chicago, IL
We have gone to the Owatonna, MN location 8 times in the last 2 months and walked out 6 times. The times we stayed the food was cold and terrible and the service very slow. I would suggest you do something about it. We will NOT go back.

willisha barber
from Spokane, WA
I WAS WORKING AT STORE #17 IN SPOKANE WA, the boss joe was very unprofessional and as a resoult i had to quit my job. I WORKED FOR WENDYS AND HAVE ALSO NOT BEEN PAID. i have my sol card and it cant be activated. These are my complaints. Something sould be done with how the boss conducts himself amoung the workers.

Austin Cox
from Euless, TX
My experience was at Wendy at 3924 Hwy 121, Bedford, Tx 76021
At the drive thru at this location yesterday 6-22-2018 3924 Hwy. 121, Bedford, Tx 76021
1. I ordered a side salad with honey mustard dressing - did not get any dressing.
2. Ordered a bacon cheese baked potato. The cheese and bacon was on top of the unopened potato. Extra charge was 60 cents for 3 bacons.
The menu did not indicate an extra charge for bacon. Probably less than one slice of bacon. Have ordered this same item before with no
extra charge for bacon.
3. Ordered a small vanilla frostie and received a small chocolate frostie.
Thank you for your attention.
Sincerely,
Austin Cox
2008 Windstone Ct.
Bedford, Tx 76021

kyle bernhardt
from Monroe, NC
I stopped at Wendys in Darlington SC at 989 S Governor Williams Hwy around 1:35PM today 6-22-18. I stood there waiting and all the employees behind the counter ignored me. I finally left the building and the guy waiting for his food came out behind me and said I don't know how this place stays open. He said he was waiting for his food for over 20 minutes. They never greeted me as I stood there waiting for them to take my order. They were all in the back just talking. They saw me standing there. I wish I knew the owners name of this establishment and I took some video. They should know what their employees are doing.

A. Milligan
from Arlington, VA
On Wednesday, June 20, 2018, I visited the Wendy's Restaurant (Store #00004376, located at 6210 Kenilworth Ave, in MD) and I am VERY disappointed with my experience. I'll start this correspondence with some positive feedback: Emanuel (the cashier/host) was very friendly and greeted me with a smile. Nonetheless, after placing my order, I ended up waiting 30 minutes in the lobby for my food. It should be noted that once I arrived, there were zero Wendy's patrons in line waiting for their orders. As I mentioned, I patiently waited in the dine-in area and observed five (5) new Wendy's customers arrive and subsequently leave with their orders, after I already placed/paid for my order. After waiting for an unreasonable time (30 mins), I approached the cashier and conveyed my concern to the cashier. He apologized and I waited an additional five minutes for my order (the double cheese combo with bacon). Upon receipt of my order, I left the store disappointed. Once I made it to my destination, I determined my order was incorrect - there was a single with bacon & I have a photograph), instead of the double. While I understand that "fast" food restaurants have to effectively balance customer orders, manage inventory for continuity - this should not have occurred, especially since I patiently waited for my missing order. There was also a condensation leak from the vent above the register, which is a potential health code violation and/or food safety concern. Subsequently, I'm strongly considering never returning/patroning Wendy's again, because of this issue & other sub par interactions with other Wendy's representatives. I decided to bring this disappointing incident to your attention and I'm hopeful that your office can rectify this issue by improving the training/education for your personnel.
I appreciate your time and attention to this matter.
A. Milligan
amilliga@kent.edu

Mike Maximo
from Davenport, FL
We stopped at one of your restaurants. Waited for 30 minutes and never received the salad that was ordered. Requested a refund and received attitude. Called and waited for another20 minutes and after explaining what happened got blown off. Completely unacceptable and worst experience with a company that we've ever experienced.

Frances Lewis
from Riverhead, NY
My husband and I went into the wendy's on commonwealth ave 904-693-1540 on 5/16/2018 and ordered one apple pecan Pomergrante Half salad and
one Avacado Half salad the price on the sign said one was $4.29 and one was $4.99. When the girl rang up the sale the receipt said $4.99 and
$4.69. I proceeded to tell the girl that the price on the sign and the price on my receipt were different and she said I JUST WORK HERE. You have to talk to the Manager. Which I did she said the price on the sign was wrong and I had to pay the price on receipt.
She gave me no satisfaction. She just walked away. I know it is just 70 cents difference but she could have been more professional. If the sign says
one price that should be the price I pay. No impressed with your employees.

David Gay
from Fort Lauderdale, FL
I am a coach of a speech and Debate team staying at Doubletree on Sunrise Blvd in Fort Lauderdale, Florida. I walked across the street to get a burger from Wendy's. The dining room was closed so Iwent to the drive through window. A young girl opened the window and I explained Iwanted to order burgers for my students. A very fat woman who seemed to be in charge told me 'we don't serve anyone without a car". I turned in my rental as we leave in the morning. She refused to take my order. I asked again because I have hungry students. Then she told the nice girl, just shut the window door in his face.
I will never go to another Wendy's again and you can be assured that I will use my social media to let teachers know how they are treated when they visit Wendy's. Your customer service is very abusive.

Rita Previtera
from Little Rock, AR
Today i went to Wendy's and got 2 4for4 the girl said $8.88 , so I gave her my Wendy's gift card that had $4.85 on it and a $5.00 bill, so she used the$5.00 first leaving a balance of$1.48, most gift cards I get use card first. I asked her if I had change back, she said no I used the cash first, I didn't know what you wanted to do. She should have asked me. I will not be going back just for $1.48. burger king will have my business now.

mark heppler
from Layton, UT
to whom it may concern I don't want to get my wife in trouble since she works there but I feel that you should know how your Wendy's store is being run first of all your district manager Jaime I don't know her last name does not do a very good job in making sure things are running smoothly and for one I feel she should be fired for what she did and what I mean is she set up a person to get fired and the person who helped her stills works there if this is what a district manager employed by you does I feel that you really don't know what is going on because this person who was fired made sure the store was running at its best and now with these new general managers you have they hire people who been fired 3 time for destroying company equipment and they would rather sit around and play with their phones than work, if I would of ran my store like your Wendy's is being run right now I would of gone bankrupt, so if it were me I would either fire these new general managers and regional reps or retrain them and make sure they know what their doing and follow up every 6months so you don't lose profits because these new managers you have now have a I DONT CARE ATTITUDE and I feel they need to be put in their place also these new managers are turning away customers and when that kind of word gets out it could ruin you well I will say this if it was not for my wife trying to prep for the day nothing would get done and the same goes for the grounds keeper and stalk person please try to understand I don't like seeing how your store is being run because I was in business with my father in another type of business for 20 years I would like this to stay anominous so my wife does not get fired and thank you for your time
get

melissa myers
from Greenback, TN
my husband came in to the store on chapman hwy in Seymour tn the store was dirty my husband's order was a chili 2 jr cheeseburgers a frosty a tea and a frie we waited at least 10 min on his to go order. When we finally got home the fries were ice cold and flaky he had a hair in his frosty much longer than his because is bald! and the tea was sour he was so degusted he throw the rest of the order in trash. the manager that night was a man with a bunch of tattoos on his arms and the cashier was a girl with dark short hair with glasses. it was Friday around 6 30 on 6/15/2018 we have eaten wendys for many years and when your tired and you just want something fast and hot and you pay for and have to put in trash..... we well never eat at your store again I hope you clean it up and run your crew better and retrain people person hygiene some of the long haired girls did not have their hair pulled back I could sue you for the hair in the frosty

Jane Farady
from Ipswich, MA
Supporting Sam Bee? Guess you don't need my business!!!!

bill stafford
from Haddonfield, NJ
visited the wendys in Collingswood new jersey on 6/15/2018 my daughter entered the store at 2pm to get 2 large cokes at 2:14pm I entered the store to see if there was a problem, no they were just slow moving employees , my daughter said the one taking orders was yelling at the challenged employee for drinking soda in front o customers. but all of the above is not my complaint just a fyi , my complaint is calling wendys a fast food restaurant , is amazing when it takes 15 minutes in a line of 2 to get 2 large cokes to go. makes sense why mcdonalds right next door is packed and your lot is empty, a lesson learned for us.

Every time we visit they are either out of ketchup or the drink machine has very few drinks. We tell them but most of the time it gets ignored.

Alan & Deidre Cheney
from Bella Vista, AR
As long time customers of Wendy's, we are very disappointed that Wendy's is still advertising on Samantha Bee's TBS program. As you well know, this host recently referred to our president's daughter in a very foul way and suggested that she should wear sexy, revealing clothes to ask her father, our President, a favor. Surely, this doesn't represent Dave's or your corporate standards. We hate boycotts, but in good conscience, we can't eat at our local Wendy's until you clarify your financial support of this vile show.

Andrew Herrell
from Boise, ID
I visited the location off of eagle rd and Fairview rd in boise Idaho this afternoon. I eat here maybe once a week, but today was the worst customer service I had ever gotten. Despite being the only one in the drive through and repeating my order not 3 but 4 times, I waited a solid 15 minutes for 3 jr bacon cheeseburgers and a large fry, which ended up being 3 cheese burgers with a half full large fry box with cold fries. As I told the window attendant to have a nice afternoon she carried on with her personal conversation with her coworker without acknowledging me. I am extremely disappointed and still hungry as I am back at work with an onion allergy, unable to eat the food I paid for, and unable to go back to get it corrected. I hope you can fix this issue at that store or else I wont be in attendance to any of them any longer. Thank you

I really do like Wendy's over a lot of other fast foods.
I like the new soda dispensers and all the choices available. But for some reason my choice is always out and whats worse for us that have to avoid sugar there are times there are no diet drinks at all available. After waiting in line for long period of time last thing i want to do is go back to the counter to get attitude when asking for ice or my first choice in drinks,
I leave in Columbus Indiana

Ceanora Grant
from Newark, NJ
( State Farm Parkway) I visit this location often on 6/8/18 I experienced a manager with her shoes off while making sandwiches there was a cashier very polite and attentive. The manager mixed all of the sandwiches giving them to her in the wrong order an didn't make one order correctly the manager started to belittle the employee yelling and not fixing the situation blaming the cashier while there were several customers in line. The customer who was at the register was taken back by the managers attitude he tried to encourage the young lady by saying try to hang in there this is a hostile work environment. So I latter called in a compliant. The Store Manager called and she stated that her managers feet was hurting and she was walking on the back of her shoes and obviously she wasn't because she walking in her socks. The manager then told me her feet too hurt she has been with the company 32 years and her assistant 20 years and they are both tired and need to retire but they cant she stated that she would tell her that she has to keep her shoes on. She went on to say as far as the employee is concerned These children come In here and just want a check. I asked her if it was appropriate for her to do all that yelling on the front end of the store in front of customers she then said that she told her manager to talk with her in the back but her manager is stuck in her ways. I asked her why would that behavior be acceptable that they provided poor customer service and training and development seemed poor and her reaction to my compliant was not helpful at all it indicated that she allowed that type of actions from her managers and it was okay. Being in retail management for ten years I know that how you treat your employees is vital to the stores success. The manager did not talk as if what went on was a problem and it was clear by her conversation that the behavior that I witnessed will continue and by visiting that particular location I would constantly see different people because of turnover. This is just my opinion but the managers need to be trained properly in order to train new employees properly and if those managers are that tired to where they feel that they can do and say what they want to employees is not a good look. I did ask her if I could talk with her District Manager because her calling me was a total waste of time. She said that she would let that person know but I never received a call. I will not visit that location again.

jackson hardaman
from Reno, NV
i ordered 2 double cheeseburgers fries and soda,the cheeseburger had set to long in my guess,the bun was hard around the edges,the fries were not hot,this around 2 pm,horrible experience,i wish i had not stopped here to spend my money,yours truly jackson hardaman

Sarah Behrens
from Denver, CO
It has become a guessing game as to weather I get home with a fresh cooked sandwitch. I stop at least once a week, if I am lucky my food ranges from warm to cold half the time. My store is at 120th and Sheridan , Westminster Co. I have started waiting until a busy hour in hopes of getting a fresh cooked sandwitch which I did this afternoon, 6:00 PM, guess what the wrapper & bread was COLD the meat only slightly warm. Called the manager He offered me bring it back and it would be replaced or money refunded. Sorry, I'm not driving back again for what I sould have received the first time. GOOD BY WENDYS!

Lenore Jennings
from Toledo, OH
The worst wendys in Toledo Ohio on e. Alexis rd. Had to wait 30 minutes in drive thru line this is an ongoing problem. Will never go to any wendys again

Dan Ward
from Toronto, ON
On May tenth, I tried the special cheese bacon deluxe at the location on Victoria Street in Prince George British Columbia. The burger looked good, but tasted disgustingly like fish. If that would have been my first Wendy's burger it would also have been my last. Just hoping they will be asked to improve there ingredients separation. Thanks Dan. 250-296-3449.

Yesterday I went through the drive-thru at Wendy's in Corinth, Ms. From the time I placed my order, it was 27 minutes before I got the food. There were only 2 cars ahead of me. This seems to be a problem at that Wendy's location, because this is not the first time that I have had a long wait. When I finally got to the pick-up window, there was no one there--was about 3 minutes before anyone came to the window. I have never had a problem at other Wendy's locations.

Any time I go to a Wendy's and order a HAMBURGER they give me a cheese burger! what's up with that? I don't care what wendy
s I go to it is always a cheese burger! Teach your people right!!!!!!!!!

My husband & I went into the Wendy's at 4308 Portsmouth Blvd. Chesapeake Va. on May 3rd at 7:35 PM. This had got to be the nasty restaurant I have been in. The floors are slippery, the tables are nasty the counter were the drinks, straws etc is very nasty. The hamburger was half cooked and cold.

Melissa
from Norcross, GA
I went to the wendys in Norcross, ga off of indian trail road this afternoon. I work for a food delivery service and my customer requested wendys. I ordered through the the drive thru as usual and the girl at the window (cal or kay, something like that) refused to give me my order for my customer. After mins of patiently waiting she finally threw it at me but it was missing one of my customers meal. After a few more mins of back and forth she finally completed the order but refused to give me even one sauce for my customers 4 nugget meals order. I hate to say it but I do believe it was a race issue with her. I eventually went inside and spoke with the manager, who wasnt much help but finally gave me my sauces that my customer had ordered. This is not the first time I have experienced this time of treatment at this particular location and im sure its not going to be the last. I will no longer be bringing my business to this eatablishment and after telling my customer about it they will not be either. If a person doesnt not enjoy servicing customers they need to get out of the customer service business. I really hope this women gets more than a slap on the wrist for this, if it happened to me im sure im not the only one.

Rude employees, they claimed to be out of all condiments and when I walked in the employees is in the back using explicit language.

Douglas Devine
from Amherst, OH
We were in line at the drive through for 38 minutes just to make an order. Then we asked if they still serve chicken strips and the reply back was we do not sell bacon strips. We the repeated that it was chicken strips ahead again said no we do not sell bacon strips. So we ordered chicken nuggets 10 pieces. We then pulled up to the first window and sat there for 3 more minutes and no one was there. Two of the workers just stares at us so we moved to the second window and we sat ther for 5 more minutes. Then we finally got our food after 2 minutes more. I do understand it was at 7:00 PM on a Sunday but at 48 minutes thru the drive thru is a bit excessive. Then I get home and find out that I only have a 4 piece chicken nugget. If this was the first time I would not be complaining but this happens every time.

Michael J. Murphy
from Staten Island, NY
On 5/3/19 my wife and I had lunch at Wendy's Restaurant #3397 . The restaurant was filthy and the bathrooms were unusable. Also one of the two soda dispensing machines was not working. Lately this restaurant located at 1761 Forest avenue has been pretty bad. Up until recently it was exceptional. You need to send a corporate inspector out to see what is wrong.

Dena Flores
from Reynoldsburg, OH
Straight to the point! after visiting the wendys location on livingston ave. near yearling rd. in Columbus Ohio for the past 40 yrs. Im sad to say that its a filthy dump now.
the service is half assed, food is old or not cooked.
I've attached photos of the trash at the drive thru.

Loretta lewis
from San Antonio, TX
Stopped for Sunday lunch. Went through drive through and thought we had our food. Went home food was cold,fries over cooked and nothing for my husband to eat. Had to drive back to Wendy's to get his lunch. Enough mayo on sandwich that it was falling apart. Took off spoon of mayo. Lettuce tomato was running off sandwich from so much mayo. No mustard that was ordered. Sandwich was so wet it fell apart. Think you should know about bad service as the one in Jacksonville, Texas just opened. It is a small town so it needs to have excellent service in order for the farmers to eat there.Thank you for your time. Loretta Lewis
9898 FM 2138 North. Jacksonville,Texas. 75766.
817-994-1111
80 years old

I tried filing a complaint with the store directly. We were at the Wendy's in Pekin, Illinois. We ordered a Biggie bag and wanted to upgrade the fries and soda and would have paid the difference in price. I got an answer back from the manager there, but she was very rude. We won't be back!!

Misty scooter
from Birmingham, AL
My food took forever to get. Was not fresh and was wrong. Went back to get it right the manager Chadsity a black female was ride said I shouldn't be getting this much food. And was also drunk. All you could smell was Alcohol and this lady is over the store. What does Wendy's really have going on.

Priscilla Arnold
from Dallas, GA
I went to Wendy's after hours drive- thur 3442 ernest w Barrett Parkway, waited at the drive-thru window about 15-20 minutes watching the workers walk back and forth cleaning finally one of the guys came forward near the window with the food in his hand put it on the counter picked up the lettuce and tomato off the food and I start talking at the window and he came to the window and I said to him you all do not wear gloves when you're handling food he said yes I only picked up the bacon and the lettuce and I told him that didn't matter to return my money because I did not want the food they left the window open a lady I assume manager said give her her money back she finally came to the window with the money and I asked her do the employees wear gloves while fixing food and she said they do I'm going to get on to him about that this is unacceptable I think this particular store or any other Wendy's need to stress safety of preparing food very unacceptable

I walked to the Wendy's to get something to eat at 3030 West Pensacola St in Tallahassee Florida. It's pouring down rain at 7:45 pm. The door was locked I asked an employee that was standing next to the door smoking a joint and on her phone asked her was they closed she looked at me and rolled her eyes. I asked again she turned and walked off a lil ways. Another customer walked to the door and tried to go in he asked the same thing. She cussed him out and told him to go somewhere else and eat. I was not happy with the vulgar language even though it was not directed at me. Very bad experience.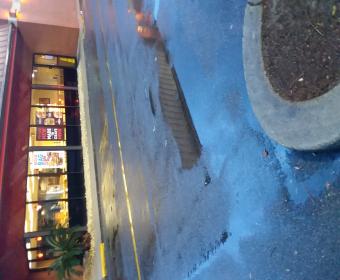 We went to the drive through at the Rogers Mn store at 6:30 on Saturday. We received our order but was missing a frosty. All if the food was cold!! We brought it back and the doors were all locked. At the drive thru we were told that there are only 2 people working. They would remake our order and bring it out. That took awhile. If there are only 2 people working why not call in more people?

Joyce Wright
from Cincinnati, OH
That should really be no stars.
My husband and I stopped at the Wendy's on Delhi Pike in Cincinnati about 4:15 pm on Saturday 5/4/2019. There were two young ladies standing at the register. We stood at the register for 5 minutes waiting for one of the ladies to acknowledge us. Neither one said anything to us like, "may I help you" they just stood there looking at us. I finally asked, are you ready for us? One of the ladies nodded her head. We ordered, I got out drinks and I helped my husband to a table, he is blind, and I went back up to wait for our order.
We ate our food and my husband asked if I would go back up to the counter and get him a chicken go wrap. I went back up to the counter, the same two ladies were at the counter, again they never acknowledged me, the just looked at me and began to get orders togethers. I understand that they were busy, but they could have at least let me know that they would be with me shortly. I got tire of waiting for someone to wait on me so I went back and sat down. My husband and I left. I will no long be going to that Wendy's location for sure. They were very rude to my husband and I. I am not sure if I will EVER eat at another Wendy's. I will have to be starving before I will stop at another Wendy's restaurant.
Joyce Wright
Cincinnati, Ohio

Betty the manager was very rude and not helpful they put a hold on my card and I didn't get my food either they charged my card about 20.00 I'm very disappointed I worked for Wendy's for two years and have never been treated that way or treated anyone else that way I will not be back to this location us. 25 in London ky.

We had ordered a 4 for 4 and a side salad. The side salad had mild on the cheese. We called and talked to brook who apologized and said stop in and we will replace your whole meal. I told her we were on the interstate heading to go mushroom hunting and would be back in a couple hours. We came back they handed us another side salad with mild on the cheese. We let them know at the window this salad had mold on the cheese. They handed us another salad with mild on the cheese. We pulled forward sat for at least 10 min. I walked in and they had the food ready. No manager said sorry on the second stop after receiving two more moldy cheese (I asked the person who handed me the food what the managers name was she said Tiffany).I dont want anyone fired just crazy how we waited nicely to receive a total of three sales with molded cheese. This Wendy's is 1300 Archer Dr, Troy Ohio 45373. Thanks. My fiancee has pictures on her phone. Thanks

I stopped at the Wendy's on interstate 40 exit 150 last night at 7:30 for dinner. I was surprised to see that NO CUSTOMERS WERE THERE as it was early in the evening and Wendy's always has a crowd for dinner. I ordered a garden salad and was going to order a burger and fries but the man at the register abruptly told me he didn't have a garden salad. So I ordered a different salad. Then the manager said "he told you we don't have a salad". I asked if she could make me a small salad. I mean, how hard can that be? She said I have a half of a taco salad if you want it but I am not going to make any more salads. Well, I went across the street to McDonalds. They didn't mind making a salad.
That's a shame. Your company tries so hard to have a good reputation and an employee with a chip on her shoulder does this. It's just a shame.
Exit 150 interstate 40 in Haw River, at the Pilot truck stop. I won't be going there again.
Thank You
Barry Coleman
Captainbarry388@gmail.com

Michael Dalton
from Puyallup, WA
Your removal of chicken tenders from the menu has turned a 2 times a week customer to a 0 times a week customer.

They never on time I had to wait 30 minutes on 2 ice creams they had everybody's food messed the day before they messed up my food I did not get some of it and did not have the gas to go back and get it they do this every night wenys in Grover nc

amy williams
from San Jose, CA
Just spoke with Crista from the complaint department and said she'd send my complaint on but I wanted to also file this online. I just got home from the Wendy's on 782 S. Bascom Ave, San Jose, CA 95128. She handled my complaint very professionally and apologized for the poor customer service I received. When I got to the window tonight to pay, the female worker asked me what I ordered. I told her. She then rung it up. She handed me my dime (change) sticking her hand out the window without looking at me. I noticed they were busy but the same thing happened when the other worker who took my order stuck my bag out the window never making any eye contact or even looking at me. I said to him "maybe you could look at the customer when you are handing the food over?" He ignored me, turned away, took another order. I sat waiting for him, I even said excuse me several times to get his attention. He ignored me. He was not taking an order. Then the other worker came back to the window and I said I was trying to get his attention but he won't help me, he's ignoring me. I told her what I had said to him about looking at the customer when you hand the food over. She said "oh maybe he's taking an order." I said "no I've been waiting and he's ignoring me." I told her what I said to him and simply wanted to ask "did I offend you?" I'm very upset with such poor customer service, literally none. When I asked to speak to the manager she said it was him. I asked for his name. Shocked someone like that is showing other employees how to not provide customer service. I was in retail 15 yrs and know it's a tough job but if he's not able then he shouldn't be at the window. She couldn't remember even the Store Manager and first said the "Jose" District Manager which I wanted anyway so that was fine. But I was again surprised she couldn't tell me THE store manager...I waited, she finally remembered it was "Judy."
These logo's about customer service was not my experience. It was terrible. The basic courtesy of handing an order to the customer, saying thank you, looking at them, the most elementary customer service missing...thought you should know. If he does this to me, he's done it before. You will lose customers like me who want to simply make a quick stop, grab some food and go home without the rudeness that I experienced tonight This guy Alex needs some retraining, maybe the female coworker too. Alex certainly shouldn't be in charge, not acting like a very good representative of Wendy's! They need to learn to work under pressure when it's busy, when they're short staffed, whatever without taking it out on their customers. It's part of the job to handle pressure and not be rude. Too many other fast food places to go. Too bad they forget it is the customer who is keeping them employed by frequenting the place they work. I don't think Alex gets it. Please pass this complaint onto him. Sometimes consequences are the only way people learn. I hope to hear back from the District Manager. Thank you.

I waited 10 minutes to order and 15 minutes to get the food. I asked for my money back. Nina the cashier was rude. Will never go back to Wendy's in Ashland, Oregon.

We waited 45 minutes and our name fell off computer so our order was cancelled, they said it would be anther 30 minutes for our order. They were very busy and a lot of the customers were experiencing the same problem I was having. We are on a tight budget since we are senior citizens on a limited income. What made it even worse was the manager was rude, she acted like it was the customers fault for their inexcusable service. We have never had this problems at other Wendys we have visited. We finally just walked out, it was disappointing to say the least.

After numerous attempts of reporting the poor quality of iceberg lettuce I received when I purchased the Southwest Salad at Newark's Liberty international Airport and have failed to receive any type of return corespondent, ( 4 texts to the number via a google search and 2 on Wendy's fb page). I decided to reach out to your corporate office. The pic I'm attaching does NOT show all the lettuce that was brown and apparently days old. I threw away the brown lettuce that was on the very top, only to find more and more brown lettuce, until I was so disgusting that I decided to take a pic of the remaining lettuce I kept pulling out of my salad. I've been eating at Wendy's for over 4 decades and I have never experienced such poor, disgusting quality of food as I did from the Newark airport I received on Sunday, April 28, 2019. I purchased my salad just minutes before I had to be on my aircraft, therefore, I did not open up my salad to eat until after we took off or I would have returned immediately to have the problem corrected. If corporate is not aware of situations like I experienced, then it cannot be corrected for future customers like myself.
Thank you for your time.
Dawn Summers

I drove thru the drive thru 5/2/19 in El Centro CA and I am so fed up with the people that are waiting for their food just barely pulling forward instead of pulling off to the side like had to do to get my order. When they barely pull forward that puts me in a situation where I either sit there or try and work my car around them. One time I sat for 10 minutes and I was so upset. I talked to the manager and told her to train her gals to tell people to pull off to the side not just forward.

Debby Graham
from Phoenix, AZ
On May 2nd I ordered from a Wendy's using Doordash for delivery. I ordered the $5.00 combo with bacon hamburger, chicken nuggets, etc. I requested extra ketchup, and napkins which I didn't receive! I also ordered a chicken wrap with the spicy sauces but add mayo. What I received was a chicken patty throw on a bun with lettuce. It was over $3.00 for the wrap which I didn't get. The wraps used to be under $2.00 and they were delicious!
I've complained to Doordash but this problem seems to occur every time I order from Door dash to every restaurant! The only correct item was the Frosty and that hard to screw up!
I live in Phoenix, AZ now!

Ericka Rivers
from Norcross, GA
Been to the Wendy's in Centerville Georgia Centerville Highway on many different occasions. in the last two weeks and on three of those occasions they have been out of items.... totally done with this Wendy's. Oh and today they out of toys in a kids meal but no one says that out of toys when you order the kids meal or even when they give it to you but I'm checking to see if the order is right and I ask abour the
Toy then they say don't have a toy is that all ya without you want a frosty no we don't you out of toys and juice boxes get it together

Stephen (Steve) Jones
from Cabot, AR
I worked for Wendy's from 1978-1985, but have not worked for the company in close to 34 years. I was a unit manager and had been promoted to a new position of being a unit supervisor while still being the unit manager. The company started at least over a year ago to run commercials in which the commercial made untrue and unfair statements about me personally. I complained about this to the local company but didn't even get a reply. They stopped it for a while last year, but a good while back the problem has started again. It sounds like they are using the paid commercial time to take "cheap shots" at me personally. I am now 66 and grew up working in the business, but I am now retired. I am not involved in politics and do not believe this is the type of advertising that will help business of your company. I am still single and never married, but I can't have the negative comments being unfairly broadcast. Please try to correct the audio of the commercials once again and be fair!

Taschia
from Bedminster, NJ
I love Wendy's and don't want anything for free but customer service at the window is horrible. I place or at speaker and it was repeated back correctly but got to window and it was wrong. Lady at window didn't want to touch my hand to get money so she dropped the change on the ground and wanted me to pick it up and last but not least I ask for cesar dressing and got ranch and my salad had hair in it!!!!! This store is in MARSHALL TX

Angie Sizemore
from Atlanta, GA
I used the drive up on 1343 Kildaire farm RD Cary NC 27511 on 5/2/2019 around 1:55-200Pm I ordered 4 nuggets. when I goy back to work, I only had 3 nuggets and no sauce. I did not get a receipt to do the survey. If the people can't get a simple order like 4 nuggets and a sauce right, I would think about retraining the people there.

Manager refused to honor senior discount even though there was a sign saying it is offered. Both clerk and manager were NASTY!

Good Morning
I ordered 3 biggie bags last night in the drive thru. All the burgers had meat that tasted and looked old. The fries and chicken nuggets where very good. The 3 burgers, not so good.
Order Number 3284
Wendy's #00010596
325 E Franklin Ave
Minneapolis, Mn 55408
Thank You so much
Tim Gisi

Covington TN Wendy's is the shittiest place to go. They stay open til 2, but they r usually closed WAY before then.

RYAN AMUNDSON
from Marion, IL
About 10pm I got in line at the drive-thru at Wendy's in St. Louis, Mo at 3801 Gravois. After 10 minutes or so it was my turn at the ordering intercom and the employee said to go ahead with my order when ready. I immediately stated my order but recieved no reply. Since that is not unusual i proceeded to inch along the line to the pick up window, finally reaching it after another 15 minutes. The employee asked me for my order, which I restated. He said they did not have that order so it would take another 7 or 8 minutes. Although I was not irritated about the situation, the employee was. He gave me my total but said he really was not supposed to take orders at the pick up window. I told him that in fact I did place the order prior. I gave him the money for the order as he continued to insist that I must not have placed my order prior to arriving at the pick up window because he was on the intercom the whole time. Until this point I was completely calm and unconcerned. I asked him, "Are you saying that I am lying?" His answer was "Yes." What an insult! I didn't question his honesty nor really care much that he missed taking my order the first time. Whether there was a technical hiccup or a mistake didn't matter and I didn't wish to speculate. I just wanted my chicken sandwich after waiting in line for a half hour. However the employee didn't want to just move on with the transaction without insisting that I must be lying. What would be my motive for remaining silent in response to his invitation to place my order? What would I get out of that except for an additional wait? His stubborn accusation was just so unnecessary and nonsensical, not to mention so inconsistent with every principle of customer service that it makes me wonder what he is doing interacting with customers in the hospitality industry. I am very forgiving and easy-going when it comes to dealing with fellow wage workers, but in this instance of being called a liar I have to admit right there I lost my cool and told him to give me my f-ing money back and I called for a manager. I had to pull my hand back quickly when he handed me the money to avoid getting the window shut on my wrist. He gave me a smirk and, I am regretful to say, cursed him angerly then drove off to a Jack in the Box drive-thru for a normal non-accusatory transaction. I have visited that particular Wendy's many times throughout the last several years but will not be returning unless I recieve some kind of apology and acknowledgement by Wendy's management that they view such service as unacceptable. I can overlook the inevitable mistakes and even the occasional attitude of an employee having a bad day, but calling a customer a liar for no good reason is inexcusable.

Lavon Gates
from Fort Lauderdale, FL
This Wendy store the worker's and very nasty attitudes. They custom is nasty. Store #3448 Tonight trying to order because I had a coupon the spicy chicken meals two for $10. I can't eat spicy will to pay extra changing the meat. 2workers was so nasty. So I had to pay $15.39 no I that I had to buy for separate meals and I always go to this Wendy at least three times a week

Wendy's drive thru in Norwood Mass location is taking 10 mins to get through. Many cars are just leaving and driving away because of the time it takes to place an order here. I got in the drive they line st 2:45 it now 2:57 and I am just getting to the windiw

Wendy's is 2 minute's drive from where I work and I left my office at 11:03am. My order was taken right away at 11:06. I pulled up and I saw two car's in front of me so I thought I should make it through this Drive Thru fast. First car 5 minutes then 6 minutes pass, finally they get handed a drink and they are off. Second car pulls up wait 5 minutes then 10 minutes then 13 minutes and is handed a salad. I had tried to back out but there are cars behind me so I am stuck. I get to the window and a lady by the name of Barbara takes my money. Barbara hands me my card back looks at me and tells me could I pull up to the Handicap parking spot and my order will be brought out. I then responded "I had to wait 15 minutes while the other cars were waiting for their orders and you never told any of them to pull up". I then asked her how long would it be and she told me 8 minutes, had she told me that before I paid her I would have left. I waited an additional 11 minutes to get my salad. I did call this incident in. It took me 25 minutes for a salad at a very slow time.
RIDICULOUS!

After waiting 20 mins in the drive thru, the Parmesan chicken salad I ordered had no chicken on it. I have a limited time for lunch and going back was not an option. Very disappointed.

I HAVE COMPLAINED BEFORE ABOUT THIS WENDY'S THEY GET YOUR ORDERS WRONG. YOU NEVER GET A RECIEPT. EVEN ASKING FOR A SIMPLE LEMONAIDE GETS MESSED UP WE TRY NOT TO GO THERE UNLESS WE HAVE TO WE'VE SEEN PEOPLE DRIVE OFF OUT OF THE DRIVE THRU. AN WHEN YOU GO TO TELL THE CASHIER ABOUT THE ORDER NOT BEING RIGHT YOU GET THE ROLL THEIR EYES ATTITUDE... I'M TRYING TO LET YOU KNOW ABOUT THE SERVICE THERE ….ITS TERRIBLE! THIS WENDY'S IS AT 2910 Emmorton Road, Abingdon, MD 21009 AN IF THE MANAGER KNOWS THATS EVEN MORE PATHETIC!!! ON A SCALE RATING 1 TO 5 ITS A 1 AN I'M BEING NICE IN SAYING THAT MUCH!!!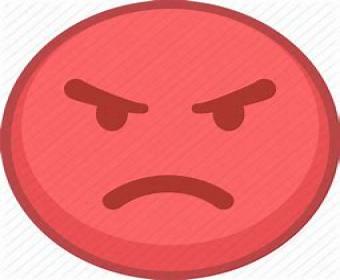 i was ar your st charles drive up this past sunday.i waited 15 min to get to the microphone then another 15 min waiting for the girl to take my order...when i vot to tje window i asked the girl what took so long.she looked the other way and shut the window in my face...hen she came back i thanked her for shutting the window in my face.she gave me my food and slammed the window again.said nothing to me..my bill was almost 30 bucks and the food was awful..it was cold and looked like it had been there for days.i know this is fast food but this was just unnacceptable...certainly not like wendys used to be and definately not cheap...also no condimates on any sandwich like there should have been

So went to Wendy's at 1344 Walton blvd around 10:30 on 05/01/19. They open at 10. The lobby was still locked and they were only taking orders through the drive thru. All I'm saying is when you're on lunch from work and walk somewhere to get something to eat for not only you but 3 other people and the place isn't open and has no signs stating why that's an issue and deters business

Dania stopjik
from Winter Park, FL
Every single night i try and get frostys from one location they never have them. This is why i quit going to wendys for a while because of this store... The girl must be to lazy to do her job. And i will be calling tomorrow as well. Because something needs to be done about the night shift people at that place.

Heather Werrbach
from Chicago, IL
This is the second time I ordered chili before 9 and they were out. Location: Wendy's on Pulaski and Montrose Chicago Illinois.

I went to the wendy's on 126th and L st. In Omaha NE they completely forgot to give us one of our meals this is not the first time it seems every time I visit this location they mess up my order in some way the last time I went there the fries were inedible at this point it will be hard for me to visit Wendy's in the future at the very least this location

Staff was fighting with each other and customers. Threating to go into the parking lot and fight. As a off duty police officer was close to having to step in and break it up. The ghetto talk was running amuck and was totally embarrassing while waiting for my food. This was the west locust location Davenport iowa

Been in line for over 20 min still haven't been able to place order

Filthy, nasty.. what has happened to Wendy's... so dirty. And people were standing around doing nothing. It's not like they were busy it was 430 in the afternoon and they were only two customers in the place.

At the drive through, I ordered two crispy chicken sandwiches and a small fry and they said my total was $12. I corrected them because the sandwiches cost $1.29 each. She said I confused her by saying "grilled." I explained I didn't and repeated my order. She cut me off and said: "yeah yeah, I got you. When I got home I realized she charged me the $12 and gave me the sandwiches I didn't order and don't like.

The Wendy's in Jacksonville, Alabama is ridiculous. It should be closed. The wait in the drive thru is pitiful. I just waited 10 minutes in the hot sun for 10 minutes for chicken tenders. After placing my order at 4:00 pm in the drive thru I was told when I got to the window it would be 3 minutes and to pull in a parking slot and my food would be brought. At 4:15 on I went into the store for my food and found it sitting in the counter. I will never go back to this disgusting place again.
Have feedback for Wendy's?
Thanks for your feedback!
Sorry. Please try again later!