United Airlines
Contact United Airlines Corporate
Toll free phone number: 1-800-864-8331
---
United Airlines is a major American airline headquartered in Chicago, Illinois and is publicly traded on NYSE:UAL. With 8 domestic hubs and 1 international hub the United fleet is 715 strong with over 375 destinations. In 2014 revenues were reported as over US 38 billion. There were over 84,000 employees reported in 2015.
If you have a problem with your United flight, call 1-800-864-8331 or with baggage call 1-800-335-2247. You will find helpful contact numbers here. Or if you need to call support while mobile, try the mobile phone contact information. Common problems include flight delays and customer service complaints.
If you would like to contact acting CEO, Brett J. Hart you may address you postal correspondence with United Airlines, Willis Tower, 233 S. Wacker Drive, Chicago, Illinois 60606. Mr. Hart was appointed acting CEO in October 2015 after then CEO, Oscar Munoz had a heart attack.
United began in 1926 as Varney Air Lines and has a rich history of holding many 'first in the airline industry' innovations. The Gershwin Rhapsody in Blue theme and slogan 'fly the friendly skies of United' are iconic. Social presence may be found on Google+, Facebook and Twitter.
United Airlines Contact Information
Report complaints to corporate and get satisfaction
United Airlines headquarters address

77 W. Wacker Drive
Chicago
IL 60601
United States

Company website

1-800 phone number

1-800-864-8331

Support email address

customer.service@united.com

Better Business Bureau rating
Browse reviews of other Airlines
Top United Airlines Complaints
Browse more than 228 reviews submitted so far

Donna L Cookson
from Waterville, ME
Flight UA986, Gate 43 Seat 38J CDC-ORD Paris to Chicago Gate 43 Time 11:40 am. I am a retied 71 year old female professional. My seat was at the rear of the airplane therefore I waited to board. The incident happen while trying to get to my seat. The incident was with a male flight attendant. He as heavy set, reddish/blond hair, working I think in first class. He was working the left side of the plane as you board. While boarding I observed first class relaxing and enjoying there drinks. The attendant was ahead of me coming toward me. He was very agitated and made it obvious he was not happy. I continued toward my seat, but there was a newspaper card in my way. (Perhaps he was trying to give out newspapers?)
This attendant came up behind me, took my right arm, lifted my arm and oversized handbag, placing it on the cart. The attendants touch was hot, and his anger was pliable. I moved forward and another male (younger) attendant was coming toward me. I voiced my complaint that the attendant behind me was very, very rude. His eyes go big but said nothing. I found my seat and tried to calm myself down. I was very upset for being treated this way. I do not know why I was treated so poorly. I do know from my work life these types of situations can go bad. You need to stay calm. If I had engaged him, the situation could have escalated. Please do not let this happen to anyone else. I feel he needs help.

Jeremy Schureger
from Hoboken, NJ
To United Airlines corporate offices. Here is my complaint. My name is Patricia Moore and I've been a long-time, loyal United customer. It was with excitement, that my husband, Jeremy Schurger, and I booked a trip to New Orleans on October 31st, 2015, 6 months in advance with 10 of our friends. We had group outings planned for Halloween and spent a good amount of money on elaborate costumes. However, these plans were disrupted on that day. After checking in our bags, we proceeded to our gate in Terminal A. We met all of our friends and proceeded to the gate for boarding. At this point, my husband and I were randomly told to step aside, that there was a weight restriction, and we were the last to check-in, so we could not get on the flight. A flight that was booked and confirmed 6 months in advance.
After asking the gate attendant for an explanation, she became very abrupt, did not offer a satisfactory explanation, and let another stand-by passenger board the flight, after telling us only 1 could go. The attendant proceeded to put us on the next direct flight, 7.5 hours later. We were compensated $150. Needless to say, our luggage continued on to New Orleans, and we missed all of the pre-planned activities with all of our friends. As you can imagine, we were quite upset. Our vacation was ruined. This flight was not overbooked. We were told our seats sat empty.
Upon our return, we did some research, speaking with associates who are United employees. We were told that this is common, but the protocol is to FIRST ask for volunteers to give up their seats. This DID NOT happen. We have many witnesses that can attest to this. Secondly, if they could not find volunteers, it is United's policy to compensate 4 times the original price of each ticket. The $150 was an insult. I don't know the name of the gate attendant, but she was very unprofessional. At this point, we are so upset with United, we are vowing to never fly them again, take our story to the news, etc, unless we are compensated the amount 4 times our cost, as per your protocol.
I would appreciate a prompt response, and hope to resolve this matter. Our flight info was UA4255 on October 31st (EWR-->MSY) in Terminal A.

LAWRENCE SIMMONS
from Olive Branch, MS
I purchased a ticket from memphis, tn to newark, ny, on unitedflight ua4411k/ date 1/15/2015, from there to beijing people china, on flight us89, then to yichang, china . When i arrived at airport in memphis, tn. I checked my bag.
I was told the plane had a problem, and i was going to miss the connecting flight to ua89 to china. I was given the option of flying the next morning at the same time. The next morning i was told my bag had gone to newark on another flight. It was not there. I have called united over twenty times, told the first 2 days my bag was still in memphis, tn. My father and mother went to the airport, got with the supervisor of baggage, she called newark and was told the bag was there, and they would put a rush on it and send it on to china. We called the toll free number for united 800 335 2247, and was told it was still in memphis. We were give a number to newark baggage, which was never answered. We called back and was told newark would not look for the bag. My parents again went to the airport, and were told they were couldn't do anything because they can't track a rush. Bag tag, which their company put on the bag. We have contacted air china, they say they never got the bag and united has it. The united people told us unless i filed a lost bag claim in china at the final destination i would not be reimbursed. When i first landed i attemped to do this but was told the bag might be on next flight. I insisted upon filing on the 20th and they brought the forms to my hotel, which i have copies of. United refuses to help, i furnish copies of my telephone bill with over 30 calls to united and air china. Enough is enough, what can i do. I have only two outfits which were in my carry on, i am here for three weeks, what can i do. My parents who are 80 and do not ceed to be going to the airport from mississippi, are going again tomorrow

We've had 2 delays In 1 week due to maintenance of your aircraft. I've had this current trip planned for a few months now. Paying around $1500.00 for my tickets and this continues to be a very big issue for me. Please give me 1 reason why I would continue to do business with United Airlines? I think United should take a better look at the 100 hour inspections. And now we just had our flight canceled. Thanks a lot

Roger Bryan Bocus
from San Fernando, SFO
Here is my complaint to the United Airlines Customer Services Manager. HC4LT9. I am a business man who travels regularly. Timing is very important to my business for schedule meetings and my customers contact and business. I was scheduled to fly from DCA to IAH to POS on the 15/02/2016. Your airplane was already taxing when encountered a maintenance (Computer) problem. We all sat on this plane for a period of over 3 hours (that was disgusting).
We were finally returned to the gate and left for Houston not until 1:30pm arriving after 4:00 pm missing my connection to POS. You customer care personal was not so caring after being told there was no accommodation for the group of us now stranded. After a loud out-bust by some of the customers one of your agent contacted Washington to find out the real reason for the delay (It was maintenance and not the weather). That was then corrected and vouchers were given for accommodation.
The wait to the Hotel was over 90 mins and I had to assist two of the passengers with their incidental deposit as to be able to spend the night in the hotel (Park Inn Suite).
The flight to POS on 16/02/16 was also delayed. We all had to deplane (due a maintenance problem) and re-board another plane again. I missed my scheduled meetings which I had rescheduled for that night at the airport.

Lin Fong Hom
from Los Angeles, CA
What is the protocol for duplicated seating assignment? On Feb. 16, 2015, I was en route to New Orleans from Los Angeles, via a layover in Houston. I was already settled when a couple rudely stated ," You're in our seats!" I took out my boarding pass and sure enough I'm in the correct seat. The white male attendant then took my ticket, not theirs, and proceeded to have my boarding pass reprinted, so that I was reassigned a new seat. Upon returning to the plane, he handed the ticket to a female attendant who proceeded to hand me my newly printed boarding pass w/a new seat. At this point, I am pissed to say the least. I told her that I was first to board the plane, first to settle in my assigned seat, and in no way was I going to move because if anyone had to give up the assigned seat, the couple w/ the duplicate seats would have to.
I demanded to know why I was being assigned a new seat when the male attendant did nothing w/the couple's tickets. Switching attendants to settle the same problem is horrendously unprofessional. She replied with, " I know nothing about the situation, but this is your newly printed boarding pass. I refused to move and in my mind if the Fire Marshall had to called in so be it. I felt that the situation was racially biased. I am Chinese American in my late 40's and so were the anglo couple also in their late 40's. Please respond as to the proper protocol regarding duplication of assigned seats. As a supervising manager, the actions of both of these airline attendants were unacceptable, especially in light of the fact that the couple effortlessly were reassigned new seats.

TiffanyNameth
from Tiltonsville, OH
Plan was delayed 20 minutes from Pittsburgh due to deicing the plan; arrived in Houston at 11:30 missed my connecting flight to Lafayette: which was suppose to depart at 11:25 a.m. Scheduled another arrive Flight to take off at 2:46 p.m. delayed until 4:40 p.m. on December 19,2014. December 28th,2014 arrived at Houston on time; flight was suppose to take off at 7:10 p.m. delayed until 8:30 p.m. Had made prior arrangement to have a service pick me up at the airport; had to call and tell them my flight would be delayed. Flew United years ago at that time it wasn't that much of a hassle. Wondering if I should even venture flying United again!

I was traveling on a business trip from Washington DC to Redmond Oregon on Friday March 28th. Our plane got in from Chicago to San Fransico at approximately 9:00 PM. At 9:35 PM the intercom said that our flight UA5414 was cancelled. We were told to go upstairs to the United desk for further instructions. The united agents said that there were no flight on other airlines and United was not going to put on an additional flight. They told us that they could not get us out until Tuesday April 1. They said that they would put us up in a motel for 2 night which is 2 nights short of the time United was going to delay. I had to get home to take care of animals and get back to work of which I had a important meeting on Monday. The United staff was very callis to what inconvience that United created by cancelling the flight. They could of rented a van or bus to drive us to Redmond which most passingers would of done. United did not offer any vouchures of any kind to help soften the blow. Out of the blue after 2 hours of offering us no real solutions they said that they would put on an additional flight Saturday morning. Some people left the airport and did not know about the additional flight because they took the information the agent gave them offering them no solutions until Tuesday. I feel that United owes us an apology, a truthful explanation and a flight vouchure before I want to fly and recommend United to anyone. I have flown on several airlines and I have never been treated so poorly and unprofessional as we were treated by United. Other airlines will do anything to make up for their mistake and this was United's mistake.
Bill Lang
6424 SE Scenic Drive
Prineville, Oregon 97754

Dear United:
As a 1 Million miler, I greatly resent your pulling UA Flight 5177 away from the terminal on 28 March only to sit on the Tarmac.
As I write this, we have been on the Tarmac for 1.4 hours and now the airport is shut down or closed.
I am in an upgraded seat 2C but would far rather be in the terminal.
Why on earth would you not leave everyone in the terminal until the weather passes?
It can't be to maintain on time departure because we left late anyway.
Gary Jones

Teresa Langley
from La Quinta, CA
On July 27 th I traveled from Florida to California. No problem with my flight. But I traveled with 2 pieces of canvas style roller luggage ~ one piece is totally unusable now. The piece has small area holes that were not there before. I had to purchase two new pieces for my return trip to Florida. If there is a number for United Airlines corporate complaints, I would really appreciate it!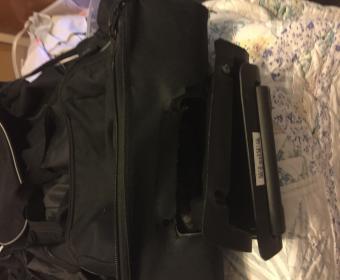 jackie O.
from Destin, FL
My husband is a contractor for the military. He has orders from the government for us to move to Japan. I called United Airlines Saturday, May 2nd for the first time to inquire about our luggage restrictions. i was told that since we have orders we were able to take 4 bags. Today, he checked in and was charged $400 for his third bag. I called after he told me that I could take 4 bags when I flew on June 2. I called United again today, May 8 and requested the information again with the hopes I could get it in writing via email. I was transferred to someone who spoke English as a first language (no other person I talked to fully understood me maybe? But, is that my fault??). The lady I was transferred to was RUDE when I told her what I was told and the outcome with my husband's check-in. She did not have good customer service skills.
I think it is horrible customer service on United Airline's behalf that my husband serves his country in a HUGE capacity. He is an aircraft electrician fixing the Air Force's F15s. His job is crucial to the military. We have moved THREE times in less than a year. Our life is very much like the military only much LESS stable. And, we have orders from the US Government, but are only allowed to check two bags at 50 lb each even though we are to move for 8-12 months for him to complete his job. My husband is no longer active duty with the USMC, but he is serving the Air Force. It's horrible you treat people like this. We are not just traveling. We have ORDERS from the US GOVERNMENT.
If my flight was not booked, I would definitely find another airline who is more respectful to customers on the customer service line and who trains customer service personnel correctly. Why did it take me getting transferred on my 4th call to get told the "correct" information (even if it was in a rude tone)?

Had 48,400 miles removed from my frequent flyer account because I did not have activity for 18 months. Asked to have them reinstated and they refused. Gave no options such as a penalty fee for reinstatement. Got screwed and without recourse. American Airlines allows miles expired after 2002 to be reinstated for a fee of $200 for up to 50,000 miles. American also sends out notifications of miles about to expire. Did not receive any notification that miles may expire and now am looking at getting screwed out of about a $1,000. There sole intent is to have as many frequent flyer miles expire worthless so as to reduce their liability. No one at United to whom I made this accusation argued my assertion. Horrible, horrible program. No wonder their customer satisfaction is so low. Sorry I could not rate them with zero stars.

Daniela Vargas
from Chatham, NJ
2 of my family members and I, were supposed to fly from NEWARK Airport to DULLES in Washington DC, to catch a plane there to SAN JOSE, Costa Rica. The flight to DULLES was delayed, which made it impossible for us to catch the connecting plane to Costa Rica. I made a huge line to ask the lady in charge of my boarding gate what to do, because we weren't going to make it on time to board the plane in DULLES. The lady never got to me before they ended the boarding there, I had to interrupt her to get an answer from her which didn't even make sense.
She told me to go to the customer service. I went and made another hour and 1/2 of angry people line there, and when I finally got to the end, the guy told us that the only option for us was to wait until FRIDAY 01/01/16 (Today being WEDNESDAY 12/30/15). Now we need to wait 2 DAYS to reach our destination! Our whole purpose of the trip which was to spent the 31st of December with our family was ruined because of some delay the United airlines had on their end.
Not only that but our bags left the airport already so now we have to let them sit in Costa Rica while we wait for our flight on Fri 01/01/16. This has been the worst experience we've had and I am 100% sure I will never use this airline again! If a customer months in advance for an airline to take you somewhere on a specific date, it's their responsibility to assure that this happens. I was at Newark airport from 4 am- 9.30 am, spent all this time there just to know that I am not reaching my destination until 2 days later.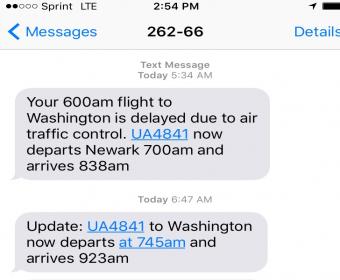 Me and my wife was catching a flight UA1764 from Orland to Newark 3.30 on the 25.11.15 to catch a flight to London-Heathrow.We got the on plane and as we was about to move away from terminal the captain said there was something wrong with the baggage door, after about half an hour we were told to take our small hand baggage and go back to the terminal as the plane needed to be pressurized, after another half hour we were told to collect all our hand baggage from plane as it would not be flying.This meant we would miss our connection at Newark, we were then told to go to gate 48 to fly to Newark and then fly to Heathrow the next day at 7pm as this was no longer an option for us as we had family commitments.
So my wife asked if we could get another flight, after an hour we was told we could fly with Virgin that night to Gatwick so we had to go to reclaim our baggage which took another hour as they could not open up the plane straight away. Then we had drag our cases to the main terminal to the Virgin desk after all this stress because we had to fly to Gatwick then get a taxis to Heathrow as our car was parked there which cost £91.00 which really stressed me out. so I would like the taxis fare back and compensation for the stress to both of us .we are 67and68 year old and this does not help at our age.

Kip jones
from Naperville, IL
I'm 6'8. I'm on flight ua5396 on mon feb 9th flying to Fort Wayne in. from Chicago at 12:45. I set in my assigned of 10b. All passengers were aboard. I ask to move to an open exit isle seat. The stewardess said no. Company policy is no unless you pay extra for those seats. Really??? Wow??? That's certainly some greed over common sense!!!

I had to change a flight date from March 26th to March 30th. I was charged $200.00 to make the change plus an extra $132.00 for the extra fare, which I agreed to because I had to be back in Wi by 4:00 PM. I was booked on Flight UA 4823 IAD-CLE which was to leave at 12:06. The plane was delayed over an hour and I missed my connecting flight to Milwaukee. United had to rebook me on a later flight UA4987, I did not arrive in Milwaukee until 6:00. United change the flight on me which I now I feel I deserve a refund of the $332.00 because that ruined my plans. I had the expection of being in Milwaukee at 3:30 not 6:00. For that I could have booked a 1 way ticket a lot cheaper.

RUINED ANNIVERSARY THROUGH SPRINGFIELD/BRANSON AIRPORT
An anniversary trip to Jamaica we booked approx.8 weeks before our anniversary.
We were to leave SGF on March 7 @ 5:57am from SGF arriving 3:55pm in Jamaica to celebrate our 34th wedding anniversary March 8th.
SGF to ORD to Jamaica on United Airlines.
We made arrangements for someone to care for our animals, kenneled our dog, spent the night at our daughters so they could take us to the airport.
Arrived at the airport at approx. 5:00am got in line, everything was good, when we heard a lady in front us say United had just cancelled the flight and a few moments later cancelled appeared on the flight board. We continued to wait in line and after 10-15 minutes, then a man comes around giving us an 800 number to call. We called the 800 number and gave them our conformation number and were told that we were booked on a flight for March 10th an and I told them no we were booked for the 7th and was told there was nothing they could do and we could stay in line and see what the agent had to say. At about 6:00am we got to the counter and the agent told us that we had booked at a bad time and everything was full in all the airlines. We asked what happened and we were told it was just something that happens!!! And the soonest they could get us out was March 9th going through Delta airlines and they would extend our vacation returning on the 16th, but we did not know if we would have hotel reservations through the 16th. We asked what kind of compensation we would receive and we were told not to worry about that now and nothing more was said. All they could do was get us out on the 9th and at that point another agent spoke up and said if we wanted to leave today then we need to go to another airport. We asked if United would get us a rent a car and the agent stated No, since we were dropped off, we needed to call who dropped us off to come and get us and take us to another airport! Because we were not going anywhere from SGF and that we had to go to another airport
We were able to get our son in law to pick us up, and that made him late for work! We drove back home, picked up the dog from the kennel costing us $16.00, calling the caretaker for our other animals.
Spent 2 hours on the phone trying to rearrange our resort with airlines and finally our resort helped us coordinate with the airlines the best they could.
Then we arrived at SGF on 9th went to check in with Delta airline arranged through United and were told we needed a Visa to go and then we needed to pay for our bags because we were not going Intl, so going back and forth until I was again in tears, we were finally Oked for the flight after almost an hour it was just chaos no one knew what to do (4 different agents). We did not arrive until 8:00pm and did get to the resort until 10:30pm missing the whole day and nothing was open to get something to eat.
Now to our return trip on the 16th.
We were returning on United airlines departing at 1:14pm, when we arrived at the gate it says departing at 12:20pm great! Then it was changed to 2:24PM and we connected at ORD at 8:13pm, got through all the chaos at ORD at the gate and now the flight departs at 8:40pm we just made it, then it changed to 9:35pm, then after 9pm it changed to 10:30pm, then about 10:00pm they cancelled the flight. Leaving us at customer service with about 50 people ahead of us. An employee passing by made a statement why don't some of us go downstairs to the ticketing counter. We made our way with 10 people ahead of us and finally at the ticket counter to book our flight and get a hotel room and to make them aware that I was a disabled veteran on meds and would be out in the AM . There were no flights available until 8:13pm on the 17th leaving us at the airport 24 hours then may be we would be able to get a flight, but we could get on a standby list. All food was closed and was told to call the hotel and was given a number for the shuttle, I called and it was the wrong number waking some poor lady up and then we had to go back up to the counter and get the correct number. Finding the shuttle pickup was almost impossible with the directions we and about 6 other people received. We finally made it to the shuttle and about 45min. later got our shuttle. When we got to our room we had 5hours before we needed to get back to the airport.
We arrive back at the airport at 6:00am and we are on a standby list and at this point my husband has no more meds and is a Disabled Veteran. We are 2nd and 3rd on the list, we were able to be ticketed for the first flight out, we entered the plane and found that there was only two seats available leaving me standing and had to returned to the counter. A passenger had boarded the plane without checking in! I was then put on standby for the next flight so I waited until the flight was on the board and ask if I would be able to get on the flight and to my amazement I

A sonig
from Cherry Hill, NJ
a rude employee at the gate C101 , Newark airport . Time of rude behavior 4.05 pm .
Name is emoliyee: RYAN T
My flight UA4401 was delayed by over 2 hrs . I politely moved to the gate officer Ryan T . And stated - HI ! Is the aircraft here . He replied good afternoon . I said , great . He again replied good afternoon , sarcastically for 3 times amd chose not to answer my question . I was completely take a back . This is the first time , I am complaining against an United airline employee . I am a premier member , never felt the need . This was horrible . My tone and demeanor was very pleasant through out .

Per the travel center Ghana where I was traveling required a 3-day PCR test 3 days before departure. We took the test on Monday at 11:00 because I was concerned about the turn around for the results. Today on Wednesday we called th testing lab to inquire about the results because we need to be at the airport tomorrow at 11:00. They sent them, I uploaded them to find out that we took the test 3 hours to early because the 72 hour clock
Starts from the time we take the test to the time the plane leaves. Why didn't the travel portal say that?..... Now we can't fly out and have to oh a $500 difference to change our flight . My husband is a retired veteran we don't have extra money to just throw around. Update the content on your site for clarity . Also update the FAQ 's for customer service because they are confused. This is a mess
That is costing us!!!!!

Amy Inglesino
from Delray Beach, FL
I would like to file a complaint. I had a flight scheduled for Sunday 3/24/21. I booked my flight with my in cabin pet (paid $250 rt which wasn't easy). I tried to check in the night before via United app. Couldn't do so, was informed had to check in inside at desk. Such a nightmare to accomplish that. I was treated horribly, I've never experienced total chaos, lack of assistance and total abuse by the United staff. I was never informed that rabies vaccination certificate was needed! I've flown with my pet numerous times on United, however not in recent years. However, United allowed me to book and pay for my pet yet didn't advise there were new regulations. I experienced severe anxiety at the airport, waited hours for assistance, was scolded, shamed and treated abusively by United employees. Literally yelled at! I've never experienced such chaos and learned that I was the 3rd passenger to be refused to fly with my pet by 9 am that same Sunday morning. I also witnessed 2 other United passengers experience the exact same abuse and traumatic experience. The damages are as follows: extreme stress and anxiety, abusive treatment from United employees, my dog (11 year old 7 lb Pomeranian with no teeth and provided email proof from vet) my dog was in an approved airline carrier, I had paid for transportation to the airport, was forced to leave and incur another fee to get home, lost the prepaid rental car at destination, spent hours on calls to United to get refund, suffered anxiety, sleeplessness, my dog was suffering in his carryon bag, became stressed and sick from the trauma he endured during the total chaos at EWR. The employees seemed to get satisfaction having the power to deny me and my pet to get on our booked flight. I will also state I felt the employees were prejudiced. I would like to file a formal complaint and demand an investigation. I hope to hear from you very soon, please advise as to how to proceed. I will be seeking legal assistance if I do not receive an anticipated appropriate response to my complaint.

Gerardo cruz
from Plainfield, NJ
I have several complaints.
1st- when making reservations I was told the price and flight info. After 24 hours and not receiving any email I had to call several times to get my flight confirmed. At that time I was told price was a lot higher then the original price I had booked.
2nd- I was told I could have a carry on and when I arrived I was charged $30 for luggage including return flight another $30
3rd- On the return trip back from San Juan PR to Newark airport I was sitting next to an annoying gentleman. He did not care how much room he took by extending his legs out and not leaving much room for others. he also kept getting up out of his seat to use the restroom causing the others including myself to constently have to get up and down to let him go. He also had extra baggage with him that he kept on his lap or on the floor that kept moving around which made it very uncomfortable.

kathleen mcreynolds
from Chiyoda, 13
the 9/9/2019 676 ua142 first flight from japan to Denver was delayed 4hours also the attendants were not attentive at all . the flight back to Bangkok was delayed 3 hours we sat on the plane because they had no water I missed my flight in Japan they told me to go to gate 59 b which was going to Singapore after running thru the airport which was a 10 min walk away to be told that was not my flight I could not find the right flight I finally went to a gate and demanded help they finally took me to the right gate which was already boarding I missed my ride in Bangkok to my hotel and did not get to my other hotel until 1 am my next flight left at 6 15 am which gave me only time to take a shower ua 43 to Tokyo flight tg677 to Bangkok also last year when I flew to usa I filed a clain and never heard back from that claim what is you problem I have always been a united flier case 19013591 I realy hope I hear from you on this matter

Russell Lee Sandridge
from New Iberia, LA
It took an agent any phone 48 minutes to reschedule my flight from Lafayette, La to Midland, Texas
I gave her my TSA number but yet she DudNot put it on my Ticket
I was told that First Class was full from Houston to Midland and that I was going to be put in Upgraded Economy right behind First class instead I was put in 22B after I call an ask the morning of my flight to get a better seat before that I was in seat 24D WOW what an upgrade
I was also Charged $200.00 for the rescheduling this flight
So my TSA Wasn't put in after I gave it to her
My right behind 1ST class seat that I was told I was getting was a Damn Lie
Overall This Flight and the monies
I paid did NOT reflect the service that I should have received
Nothing I was told was correct
Overall this airline
Putting it Very lightly
Put yourself in my shoes
If the shoe was on your Feet so to speak
Hopefully one day you receive the same service I did

On July 8th, 2019 at 4:10pm at the (RNO) Reno airport on flight 1571 I proceeded to board the plane and the United agent was very rude and yelled at me that I could not board the plane with a small bag and my purse.. I was charged $65 to check my bag in.. $25 for handling fee.. My friend whom had two bags was not charged to check bag or was anyone else on the plane that boarded with two bags.. On July 3rd I flew out of XNA with these same two bags and never charged.. I was unaware of this issue or I would of checked my bag in for $40 and avoided a $25 fee.. I felt singled out and no explanation of why I was the only one being charged and no one else.. I believe this was unfair and I felt discriminated against.. This was an awful eperience for me and I wanted to be compensated for the unnecessary fee...

Dominique Yarbrough
from Huntsville, TX
I'm a disabled vet and called United about appropriate accommodations for my flight. I contacted customer service for questions regarding my upcoming flight and first waited over 1 hour and 30 mins to speak to an agent then once I spoke to an agent I was placed in hold for an additional 30 mins only for her to hang up on me without answering a single question. Very unprofessional for an airline I've utilized many years.

Kathy Counts
from Milton, DE
My daughter (Zoe Elzey15) and I (Kathy Counts) had our flight 934 on 6/22 from Newark Airport to Heathrow Airport delayed 12 hours. We live 3.5 hours away from the airport and we only has 5 days in London available to us on this trip. I am a senior citizen and we were forced to sleep in the airport after standing in a line for over an hour only to be told there were no more hotel rooms available for the night. We understand that this was a safety issue and are grateful you make safety a priority. However, the United Airline staff were very unsympathetic in their comments and attitudes and could have been much more helpful. They could at least given us a toothbrush and wash cloth or a better place to sit. There was a nice lounge available to the United Airline Staff, but not to us. The delay caused a complication with my hotel reservation that forced my daughter and I to walk accross London very late a night and stay in a spare (single bed) room the first hotel night, and lose one of our precious few vacation days. The attitude of the staff made things worse rather than better. My husband and I have flown with United Airlines quite a bit over the years and this by far was the worst experience we have ever had.

Planned 30th wedding anniversary with a Viking River cruise and business class airfare. The Viking cruises are so popular they must be booked over a year out, plenty of time for price checking airfare. Based in Houston, decided to fly United to Amsterdam. Belted in and they announced entertainment system down. Crap. Bad enough for our first class four hour Las Vegas to IAH return at Thanksgiving but now 10 hours overseas. Thought we would settle in and hopefully lay dow and sleep in for overnight flight but NO, my expensive, highly touted Polaris flat bed seat would NOT work. Oscar, the first cabin attendant tried mightily to crank the seat hut could only get the leg rest up. No other seats available on the plane and I was forced to sit upright...with no movies or entertainment...for 10 hours. United C/S offer was a measly $300. Seriously? A one way business class fare was way over that compared to premium economy. I cannot believe no additional value or a first class upgrade was offered. $300 does not begin to equate to the discomfort, fatigue and just plain old irritation that that is all they think Polaris class is worth. And that I have to beg for appropriate compensation. Please help.

Gina Bhalla
from Gaithersburg, MD
I am premier silver member. I had an inquiry about my mileage plus account. Agent by the name of Ms Polk took my call and was very unhelpful and unfriendly.
I was extremely disappointed with her courtesy levels. I would highly recommend giving her some basic training on friendliness and good customer service so no other customer feels as disappointed as I just did.
Thank you in advance to looking into this matter and taking the appropriate steps.

Lise Lysight
from North Bay, ON
Poor assistance for a person with a disability. I was on a return flight from Hawaii and I had requested a wheelchair with assistance. When I got off the plane in Toronto the wheelchair was there but no one was there to bring me to pick up my suitcases and make my next flight. I was travelling with my daughter but she too has medical problems and should not have been pushing me but had to. We went to speak to a United Airlines representative and when we started speaking - there was no one around him or speaking to him but us, he put his hand up in my face and refused to speak to us. He kept shaking his head in a no way and didn't speak just kept placing his hand up to show he would not speak to us. I have travelled all over the world and have encountered some rude people but never from an airline representative. I was quite shocked and angered by his behaviour. if you are not able to assist with a question you should direct the people to a different person not put your hand up to someone's face and not speak. Because I didn't receive assistance we ended up missing our flight to our next location. I have flown on United many times and have always had good service, this was not a good experience at all. If I were travelling alone I would not have been able to get my luggage and to my next flight. I wouldn't want this to happen to anyone else and hope it doesn't. Shame on the person who did this and I really hope someone is able to address this issue with the employees in Toronto.

Joji Jacob
from Daly City, CA
Dear United Customer Service Representative:
My family endured a very stressful and humiliating experience today with United Airlines. My flight was UA flight 59- SFO to Frankfurt on 6/10/19. The flight time was 1:50p We arrived in line for check in by 11:30 and met with the ticketing agent by 12:00p I provided the agent the above confirmation Codes- PRT96M- this was for my children, Jonah Jacob, and Jeslyn Jacob. I also provided Confirmation code- N8L292- for myself, Joji Jacob, Bobby Jacob (wife), Yasmin Jacob, and Sherin Jacob- 2 dtrs. The agent stated "there is a problem you only have 4 tickets ticketed and confirmed" I tried to ask what was the issue but she became very short and kurt with me, saying " I am working on it.I need you to relax." Then a supervisor said that my kids Jonah and Jeslyn were not ticketed and only have a confirmation code. He said, "They have not issued a ticket only booked a reservation" I was confused by this but whenever I asked questions, I felt the agent getting more agitated. I called my travel agent who said the tickets are in fact ticketed for my children and sent a text showing the ticketed information. I tried to show this to the agent but she refused saying she need to get confirmation from her supervisor.
Much time was wasted going back and forth. If she would have the patience to listen, read the text, she could have resolved the issue. This agent had a very arrogant and bossy demeanor. She left us for a good 10 min, stating " I am done with you." Finally, the supervisor spoke to my travel agent and got the ticketing info for my kids. By this time it was close to 1 PM. The agent printed our boarding passes for ALL 6 travelers in my family. I asked the supervisor to please inform the gate that we are on our way and wait for us, We rushed through security and when we reached the gate, passengers were still entering the plane. The gate agent stated she did not recognize these boarding passes and stated our luggage was not on the plane. How can this happen?? We actually had boarding passes and baggage claim tickets- how could the gate agents not find our tickets in the system?? !! They said the ticketing agent nor the supervisor had called them. The gates closed as the agent could not find us in the system.
I believe the ticketing agent and supervisor were negligent. How could you issue boarding passes and the gate agents say "we can't find you in the system." The gate agent tried to pass the buck off to the ticketing agent. There were no other available flights that night. I truly feel this was a degrading and humiliating experience. NO ONE helped us. The United agents kept saying I need to call Lufthansa since it is a " Lufthansa flight" All the agents kept saying is call your travel agent to find another flight. I felt like my family and I got the runaround and everyone wanted to pass the buck.
My agent called Lufthansa and United. He mentioned that the ticketing agent documented that "passenger was angry." In fact, I was just asking questions and trying to advocate with my travel agent re the ticketing issue. This leads me to believe the ticketing agent did not in fact call the gate agent nor did she input the boarding pass correctly in the system. Moreover, her impatience and refusal to hear me led to wasted time and contributed to our being late to reach the gate. I feel this was negligence and malicious intent on her part. I do not recall her name but I know she is a younger woman of Philippine descent. I checked in 6 bags but when we missed the flight, we had to walk all the way to terminal 3 United baggage claim. I suffer from post polio syndrome and the physical and emotional stress was more than I could bear.
Once we got to the gate, the baggage claim agent said, "It looks like couple of these claim tickets were erased and not in the system." We found 5 of our bags and still waiting for the last one. Now it is lost due to this same ticketing agent's willful negligence. I truly feel this person should not work in any form of customer service. She is very disparaging to customers.
I will miss a family wedding ceremony now due to this fiasco. This ordeal has caused me much mental stress and I am considering to seek said damages. I would appreciate a reply in writing to my email at joiman10@gmail.com within one week. If I do not hear a response within one week, I will escalate this with a formal complaint to the department of transportation and dept of corporations. I am considering seeking a claim for my financial loss of tickets, negligence, and emotional pain and suffering.
I hope and pray that no one should have to endure this experience.
Sincerely,
Joji P Jacob, LCSW
650 296-6282

James Taylor
from Glasgow, SCT
I was charged $300 to change a flight reservation. Barrhead travel have confirmed that I should not have been charged as the flight time was changing anyway due to a schedule change. Please refund my $300.

My husband and I have been with Mileage Plus for over 20 years. The actual flight from Seattle to Denver on June 3rd at 6:30 am went fairly well. I thought the crew was exceptional. The major thing that wasn't o.k. with my experience was the fact that I couldn't be prepared with my boarding pass the night before because I wasn't checking in luggage. I was worried about returning a rental car and getting to an early flight on time, adding to that the need to have an United rep check me in was ridiculous. Luckily there wasn't a huge line at the United SeaTac counter, but the night before I was worried about that too! We fly a fair amount and want a comfortable, easy experience. This pre- flight experience was very stressful. Please don't punish people for traveling light, post the new rules and let us get organized the night before.
*Not sure if anything can be done about this, but there was a young child that literally screamed about 1/2 of the flight. He seemed to be able to turn it off when he wanted to, but I have never been around such ear piercing noise in my life.
Thank you,
Laura Marshall

Arrived 0530 on 20 May for my 0700 Flt from Charlotte NC, connecting in Houston, Tx for San Jose, Ca. Bag Ck had seven lines but only two (2) ladies asst in Bag's, and boarding pass ect. they ran fr one station to another ( We had our boarding pass and pre paid bags). At 0610 (40 min wait) We were told our flt was "CLOSED" No more bags, no flts for today avail. We had 50 min tell flt time (??) Lady gave me 1-800 number to call. 40 min on hold and was told we could get a 0625 Flt. on 21st. Stayed in Marriott overnight. arrived at 03:30 for a sure processing time. We paid for an up grade of seats for the 20th flt but had to take what was available (21st) Charlotte to Denver connect for San Jose, Ca. Seat were was good except for San Jose flt. we had Middle seats far separated. I would like a refund for the up graded seats paid for 20th for two of us was total of $110..00 (2X $22.and 2X$33.00) Also asking for Hotel stay, Rm $140 plus taxes= $160.00 (Approx). I missed my V.A. Appt on the 21st and had to reschedule which would be another 2 Months. NO Wheelchair at the arr at San Jose, I am a 100% Disabled Veteran (Thank you very much).If you ck my dates and flt times, you could verify my complaint, (William A. Cooper and Hannelore C. Cooper) I also have a receipt for hotel IF you would care to reimburse

christopher taugner
from Minneapolis, MN
I was on flight UA 669 from DEN to MSP on Monday May 20th which was supposed to depart at 19:50 but was delayed until a 20:45 departure time. Boarding ended at 20:30 and we were kept on the concourse until we took flight at 00:00 which is 3 and 1/2 hours of waiting on the tarmac which is illegal. I am 6' 2" and have back problems. This caused severe cramping and took me about 2 days to recover from it.
When I look up the flight it shows it landing at 00:39. That is a complete lie and cover up since it did not land until almost 03:00.
I expect someone to get back to me on this rather than forcing me to go to the Dept. of Transportation to file a complaint.

My wife and I booked a trip on Feb-5th for a May 10th vacation, as we often do with United. This trip was to the Bahamas ( Exuma ) to be specific. The flight Friday morning was delayed 30 min due to bad weather. Totally understandable, this had no impact on our final flight as we had a 1.5 hour layover in Ft. Lauderdale. This is where the trouble began with SILVER AIRLINES FLIGHT TO EXUMA !! The flight ( UA 3072S ) boarded 1 hour late as we watched the maintenance crew in the tail of the plan we wondered what was going on. We then proceeded to leave the gate, then abruptly turned around and de-boarded. We were told for 5 hours that Silver was bringing another plane to take us to Exuma. After 6 hrs of waiting in the airport they cancelled the flight. The next morning the flight was delayed another 3 hours because the plane was not at the airport. Suddenly a bright pink plane named "Bella" showed up. We arrived in Exuma around 3:45 or so on Saturday afternoon. I cancelled a fishing trip because I was so exhausted. We tried to make the best of the remaining time we had, however I became suspicious when I could not check in on Tuesday, went to the airport and no one was there. The office across the street was closed also. After an anxious near sleepless night wondering if were we going to make it home we arrived at the airport the next day to find the return home flight was indeed CANCELLED !! without any notifications from SILVER AIRLINES OR UNITED AIRLINES. We later learned that Silver cancelled the am flight and combined them into one afternoon flight. Of course all of us would have missed our connection flights if we waited. Delta Airlines Got all of us home. Delta's staff was professional, apathetic, offered us a free drink and upgraded our seats at no charge, and we did not book with them. Excellent customer service from the top down. The lack of communication and pure incompetence of SILVER AIRLINES is astounding not to mention the overall extreme bias and rudeness of all the SILVER STAFF. UA may not know about the this but when I called Silver they said it's out of our hand I have to contact United. We are long time UA members and card holders of United but my wife swears she will not fly with United again. I believe that UA should be aware of these facts, investigate the root causes to take corrective actions and the opportunity to make restitution to it's customers. I would like to note that we have flown with Bahamas Air 2 x prior with zero issues.
Sincerely,
Robert Crowe
409-383-3553

Terri Ann Martin
from Bowie, MD
May 7, 2019
Terri Ann Martin
2814 Eliston Street
Bowie MD 29716
To whom it may concern
I am writing to seek your assistance about my recent extremely frustrating experience I had with your airline. On April 26, 2019 I was scheduled to fly on united airline flight number UA4ON. Ticket number 0162443205462. Washington Dc to Newark, NJ then Newark NJ to Port Of Spain Trinidad.
After arriving at the airport , well in advance of my flight. I was informed that my Flight was canceled. In return I was given a ticket to take Amtrak. Train was leaving @ 5:45pm took a taxi which I had to pay out of my pocket. Which cost me 35.00 because it was rush hour. Got to the train have to get help with my bags which was 20.00.
Got to Newark Airprt they mess up my ticket entering wrong name. It took them 45 minutes to correct errors which was not my fault. The attendance had no clue what she was doing, which was very frustrated.
Leaving Trindad to return home got to airport, I was told my flight was canceled by the agent from Newark. It took one hour to correct error.
I feel that because of this distressing experience I am entitled to compensation,I would like to request two first class ticket round trip tickets to any destination, as well as the sum of 500 as compensation. My sister Karen Francis was also on the flight.
I look forward to hearing from you within 10 days about the resolution of this matter. I can be reached at 240-350-2660 or my email address hottrini99@aol.com. Thanks in advanced.
Sicerly
Terri Ann Martin

Had a flight to Lubbock Texas on April 24th which was very good, but the return flight on April 30th was the most frustrating flight I ever had.I called 3 times to get information but nobody seem to knw what to tell me. They were suppose to call me back and I never got a call It wasn't any better at the airport either. Was suppose to have a window seat and got an aisle seat. Your Houston staff is very unfriendly and not very helpful. I fly to Lubbock frequently but not sure I will fly United again after all that frustration.

Steven Sorcold
from Canton, OH
Locator T892ZM. April25, Departed CAK to Houston. Flt 6041. Ran from plane to gate to catch Flt 6292 to Tucson and status showed early. We weren't that late and they let the plane go. Also an unannounced gate change after the sprint to a different gate area not nearby caused a missed connection. Offered standby on next flight, food coupon and $75. OK. On return flight 4/30 Flt 1062 weather in Chicago prevented n on time departure but the connection was delayed the same amount so should be ok. Before we took off the connecting Flt 3876 to CAK was cancelled. It is the last flight to CAK. got put onto a Flt to Cleveland Flt 2204. wife had to get kids out of bed to come get me. Can you do anything to compensate me for the issues? The weather was good enough to land and take off on different flights why was mine cancelled?

June Robert s
from Eugene, OR
i checked in at 6 am for a flight from Eugene Oregon to Ontario, CA; I chose luggage
which had a sticker saying it was officially take aboard size.United is well known for
th;eir one bag policy so i had all my items in the one bag including my laptop. The ticket agent
said i would have to check the piece and charged me $30. All my medication was in the bag/
I noted many people who had oversized luggage including duffle bags on the flight. In San
Francisco, my one stop, after missing a connection, having no medication and carrying my
purse and laptop for 4 h ours I was sick I noted a flight to Eugene and the attendant was telling
the travelers they would collect bags ala carte without a charge. i a disabled older woman requiring
a wheelchair and i feel this wad a clear case of discrimination. We landed in Ontario and they had lost my luggage.
I called at 8 am after a harrowing night wit h pain, they said it wad i route. In fact it arrived after
3 pm.

Tatzyana Sue Wachter Holden
from Oak Park, IL
I would like to file a complaint first of all with your Disability Department. Amanda Kreiss who is disabled and I travelled on Wednesday the 17th of April from Chicago to San Francisco and then on to Maui. Our first flight was 499. The disability desk took forever to get Amanda checked in and we had very little time to get to the gate. When we arrived in San Francisco there was nobody to pick her up although she had been told by disability that they would help her all through her trip. We went to Customer Service in San Francisco to confirm that there would be someone with an aisle chair to take her onto the plane. When we got there there wasn't one and the disability person took her in a chair that can't fit on the plane. She was not doing well and managed to get on and was placed in the wrong seat by the stewardess. Meanwhile I was trying to handle Amanda's wheelchair and her bags. When I got on passengers that had the seat Amanda was sitting in complained and another passenger and I managed to move her to the right seat. At no point did any of the crew offer to help. The purser on Flight 1749 to Maui is one of the rudest and uncaring persons that I have ever met. She did not move a finger and complained when I told her that I needed to store parts of the wheel chair in the closet. She told me that she had no record of someone with a disability as if that made it okay to treat someone that has a disability the way she did. When we were moving Amanda to the correct seat (Eddie, they would not give me her last name) the purser, continued to say over the loudspeaker to get out of the aisle so that passengers could get through that just caused more anxiety in Amanda. The lack of compassion and understanding just amazes me. Amanda just traveled to Seattle with Delta and she said that she has never been treated so kindly and efficiently. I have traveled with United for so many years that it really makes me sad to think that the people that are there to serve their passengers are either not trained properly or really couldn't care less. In this case I think it is actually both. The sad thing is that none of the crew even bothered to come and make sure that Amanda was okay. We then had to remind them to have a aisle chair to get her off the plane in Maui so that we could get her into her wheelchair. I am worried because Amanda will be flying back to Chicago on her on in the middle of May and if she has the same experience we had I have no idea how she will make it back. So, I would like to hear back from you and I truly believe that the purser of flight 1749 owes Amanda an apology.

Guido Kraus
from Herndon, VA
My family and me are heading for the spring breake to Europe. Due the delay of the flight from ORF to IAD this afternoon, Apr 12th, we missed our flight to VIE for 5 minutes.
The next connection even with an additional lay over via FRA has dealyed us for about 12 hrs and we had to wait with our 7-year old daughter for about 5hrs in Dulles.
Hence, I had to feed our family for $80.- and we´re starting much too late in order to catch with the people, who are waiting for us.
Asking at the United desk at the C1 gate dealing with the flight to FRA depating at 22.20, UA932, for an upgrade as compensation or a voucher, we were rejected.
It´s not the first time that United is perfoming like that.
My frustration is manifest and paramount.
I´d pay double the price, if there would be an alternative to your airline.
One thing is certain - I´d do everything possible to tell the people what creepy airline United is.
I´ve been flying a lot - but United is one of the worst airline in the modern avaition community. - Baaad job -!!!

I traveled Business Class from Heathrow to EWR yesterday (March 31) on UA 940 Seat 3L to find the seat not working. The plane was full and my wish to sleep was prevented. The crew member who tried to assist told me to complain to you. It was a most uncomfortable flight.

Prof. Robert Cope
from Aberdeen, WA
​A year ago I called United Reservations to cancel the remainder of an itinerary that would have taken me round trip from Seattle to San Diego, Costa Rico, New Orleans, Denver to home. I had reached San Diego. The $2,000 or so remainder, good for another booking, if made within a year.
When called to re-book, I was informed, as I didn't show up for the flight out of San Diego -- the flight I cancelled -- l lost the $2,000.
As the request to cancel was not recorded, my request now to use the unused sum has been, so far, denied.
I have been a United member for over 30 years and feel cheated.
Professor Robert Cope, University of Washington, retired.

VICKIE HARVEY
from Dansville, NY
MY HUSBAND FLEW OUT OF ROCHESTER ON 3/2/19, WHEN HE ARRIVED AT THE AIRPORT IN PLENTY OF TIME, HE WAITED IN LINE FOR 45 MIN. AS THE KIASS WHERE NOT WORKING RIGHT AND THERE WAS ONLY TWO WORKERS, ONE FEMALE AND ONE MALE. THE MALE ACTED LIKE HE DID NOT KNOW WHAT HE WAS DOING AND THE FEMALE WAS VERY RUDE. PASSANGERS WHERE VERY UPSET BECAUSE IT WAS GETTING LATER AND LATER. WHEN IT WAS MY HUSBANDS TURN TO REGISTER HE HAD A CARRY ON AND A PERSON ITEM (VERY EASY CHECK IN) UNTIL HE WAS TOLD THAT BECAUSE HE BOUGHT AN BASIC ECONOMY TICKET HE COULD NOT HAVE A CARRY ON AND HAD TO PAY 30.00, I WISH WE WOULD OF KNOWN THAT IN ADVANCE, BECAUSE HE PAID 5.00 LESS THAN THE PASSANGER NEXT TO HIM HE GETS CHARGED,THAT IS DISCRIMANATION. HE JUST FLEW ON A DIFFERENT AIRLINE TWO WEEKS BEFORE THAT AND DID NOT HAVE TO PAY FOR A CARRY ON. THIS WAS THE WORST EXPERIANCE THAT HE HAS EVER HAD AND WILL NOT FLY UNITED AGAIN. MAYBE YOU SHOULD GET RID OF THE BASIC AND TREATED EVERYONE THE SAME.
Vickie Harvey

Jeanette T Bulk
from Lakewood, NJ
on Feb. 20 2019 I was scheduled to fly flight UA 3496 to Key West from Newark. We were supposed to board at 12:20, fight cancelled at 12:00, I had just spoke to a pilot in the terminal and asked if he thought there would be a problem because of the snow. HE CHECKED HIS PHONE AND TOLD ME OUR CREW AND PLANE WAS THERE, THERE SHOULDNT BE A PROBLEM. Next thing our flight was cancelled we should all go to customer service. we get there and 1 person taking care of everyone, 1 person. After approx. 45 minutes we get to the counter and we stand there another 45 minutes in total because our rep couldn't figure out what she's doing and low and behold our flight is re-instated. Now scheduled to take off at 5pm, load us at 4:30 and we don't take off till 6:45 but wait it gets better. WE land in Key West 9:30 and I get a text sorry lost your baggage, go to customer service, guess what, 1 person working. 11/2 hrs latter I'm sent home np baggage. I did not receive my 1 bag until 7:15 Thursday night. I find this kind of thing completely unacceptable, how do you cancel a flight and assign 1 person to handle the everyone by themselves for at least 45 mins.? Do you know what it's like to fly into a tropical location in winter clothes and then have nothing to wear, no toiletries, no hair brush, no sandals NOTHING. I was going to visit my sister-in-law who just lost my brother and is not doing well at all, a very sad trip and your airlines just made it so much worse. Doubt I will ever fly United to Key West again, Delta and American also fly there.

Vickie Harvey
from Dansville, NY
My husband used your airline recently and we looked on the web sight to see what it said about a carry on. Arrived at airport and waited in line for 45 minutes most of the computers for self service did not work properly, they only had two workers, one did not act like he know what he was doing and the female was rude. Finally got waited on and he had one personal and one carry on, per web site his carry one was the right size, but because he had basic economy he had to pay 30.00 unbelievable. So because we paid 5.00 less than the person next to him he gets penalized for it and the people in line almost missed their planes. He was suppose to arrive in Chicago at 9:03 am but he is just now arriving unbelievable again. You wonder why you only have 1 star out of 5. Two weeks ago we flew out of the same airport different airline and could have a carry on at no cost and had NO trouble. Out flights where early at arriving to our destination. Fly with United is a negative. Vickie Harvey

Vickie Harvey
from Dansville, NY
My husband used your airline recently and we looked on the web sight to see what it said about a carry on. Arrived at airport and waited in line for 45 minutes most of the computers for self service did not work properly, they only had two workers, one did not act like he know what he was doing and the female was rude. Finally got waited on and he had one personal and one carry on, per web site his carry one was the right size, but because he had basic economy he had to pay 30.00 unbelievable. So because we paid 5.00 less than the person next to him he gets penalized for it and the people in line almost missed their planes. He was suppose to arrive in Chicago at 9:03 am but he is just now arriving unbelievable again. You wonder why you only have 1 star out of 5. Two weeks ago we flew out of the same airport different airline and could have a carry on at no cost and had NO trouble. Out flights where early at arriving to our destination. Fly with United is a negative. Vickie Harvey

Maria Onuigbo
3226 Cherrybark Oak Dr.
Houston, Tx 77082
February 19, 20019
On April 17, 2018 I purchased two travel tickets for my son, Mr. Stanley Nwatarali and myself to travel to Enugu, Nigeria, From Houston Texas (IAH), U.S.A. The travel was scheduled as stated in the attached itinerary.
I am certain those tickets were genuine because United Airline accepted them and issued us boarding passes. But at the boarding gate we were told the plane was full already. None of the airline officials we talked to helped. United did not care to find us any viable alternative. I was made to understand by one officials that that plane was in fact not full when it left Houston for Chicago.
When we asked to have our luggage back, United Airline claimed they were already gone to Chicago. We were told that some of their planes would still be coming in from Chicago, and that we should come back to the airport the following day. The luggage was still not there when we went back the next day and as of the time I filed this complaint.
Note that I took off from my job in order to make this trip. The tickets cost us $3,139.22. We spent $561.00 for renewal of expired passport and emergency travel certificate for my son, as required by the Nigerian embassy. There are disruptions and inconveniences that the cancellation of this trip has caused on our lives and on some other people's lives for which I cannot put price tags on: My mother has been practically homeless for some time, moving from one person's home to another to squat. I finally was able to be going to secure for her a place of her own, but this flight cancellation has cancelled all my plans. there is no telling how much it will cost, in money for me, and in inconvenience for her between now and when I will be able to prepare for another trip. My son was going home to see his ailing father he had not seen for 6 years, and who dearly wants to see him before he dies. It's important mention that all our cloths and other daily-use belongings, including my medications, are in the luggage the airline is yet to account for.
We are therefore seeking a fifty thousand ($50,000.00) dollar damage compensation to alleviate the trauma that this unnecessary negligent maltreatment we received from United Airline has caused us, and is yet to cost us.
Maria Onuigbo

Shawnda Binkley
from Chicago, IL
I stood in line in the basement of Denver airport for over 30 minutes. My back is killing me. I just had an all night flight and this is more exhausting then that. What inconsideration! Any explanations? I'm about to broadcast this on Facebook!

We purchased tickets day of flight for a United Flight to Aspen, Colorado...direct flight from Houston to Aspen on Dec. 27, 2018.
There were four of us traveling with 5 checked bags, one being an ice chest with 50 lbs of prepared food and 4 bags of ski clothes for our trip.
We arrived in Aspen with 2 of our 5 bags...one of the missing ones, being the ice chest and 2 clothes/equipment bags.
We immediately filed a lost baggage form...there were 8 flights from Houston into Aspen and still no bags. This resulted in expenses and time to and from the airport 3 times and without ski gear until Saturday evening, with the ice chest arriving on the evening of the 3rd day.
We had a file number of ASE34979M and spoke with various reps. over those days, including requesting the ice chest be expedited and meds in the baggage as well...We got approval on the 2nd missed ski day to purchase replacement clothing for skier, including 2 jackets and ski pants.
We have a receipt from Patagonia for $1309.36 and would like reimbursement for the following food items that needed to be replaced upon arrival, incurring a cost of $400 additional dollars, not including labor or the inconvenience of our vacation time spent attempting to recover these items.
Please call me at 337-288-7417 or email me at rcbreaux@yahoo.com for further info, or discussion.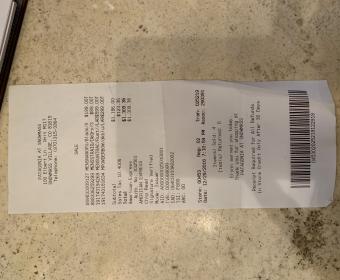 Have feedback for United Airlines?
Thanks for your feedback!
Sorry. Please try again later!