McDonalds
McDonalds Complaints Continued... (Page 7)
1011+ reviews added so far. Upset? Call McDonalds corporate: 800-244-6227

Lesley Fagan
from Liverpool, ENG
On Saturday 19th January I went to your Upton branch on the Wirral on 2 occasions first was between 6-7 pm ,I spent over £19 paid cash ,,I bought 4happhy meals 1 6 chicken nugget meal and a cheese burger meal ,I waited and was told to park up as it wasn't ready ,I waited for about 10mins then they brought the meals out ,I received the meals then left only to relize I would have to go back for the drinks k did so and received them ,then I went back with my other grandchildren at 9ish again through the drive through and was left at least 5 mins waiting to place my order while the other order point had 3 cars through,when I mentioned this to the assistant she said they had a mobile order,I use your Upton branch quite often as I have 9 grandchildren,but I was very disappointed with the service I received today,.

William D. Hand
from Colorado Springs, CO
I have traveled the world and frequented your restaurants everywhere. I would estimate the number of restaurants that I have visited to be around 400, maybe more. I do not feel any other fast food chain can compare to the product you provide to your customers. However, there have been a few that have disappointed me throughout the years.
There is one restaurant in your chain that I recommend you send someone to evaluate. That MacDonald's restaurant is the one located in Falcon, El Paso County, Colorado. I moved my family to this vicinity 2 1/2 years ago. We often stop at the restaurant when we travel to visit our daughter in Elbert, Colorado. The restaurant is about half way from where we reside to her house. I feel comfortable in saying we have frequented the restaurant at least 25 times since we moved to our home in Colorado Springs. Once in awhile the service is spot on. Most of the time not very good and more often than not, we never get the correct food order. Today was the WORST DAY EVER, any I would never recommend anyone to eat at this facility. I went through the drive through and sat in line for over forty-five minutes. My order was incorrect and the french fries were cold to the touch, They appeared to have been placed in the frier for maybe one minute because there was absolutely zero heat to them. I am confident that there was little, if any, supervision at the store because a manager would never allow such food to be served and definitely never allow anyone to wait in line for such a long time. I again emphasize someone needs to go to the Falcon MacDonald's Restsursnt to evaluate the operation of the store. The bad service I have constantly received there certainly must effect other patrons and I am sure they would share my opinion. By the way, I would say that my family and I have spent many thousands of dollars at your MacDonald's stores, so I am pretty sure I know what I am talking about. I think this is the last time I will stop at Falcon, they have disappointed me too many times and that is sad for me to say.

Bonnie Heming
from Batavia, OH
The McDonald's store in Harrison, Ohio . Has the worst ice tea I have ever had . It tastes like it has. been setting for ever never tastes fresh.
I quite going to this McDonald's. Thank you
Bonnie Heming

reva brontiu
from Elmvale, ON
I would like to know why in Elmvale Ontario the food and coffee are way more pricey than other McDonald's? a med coffee here is 2.02 vs other McDonald's at 1.75 there meals are also priced at 1.00 to 2.00 more per meal. when asking them why such a difference you get familiar answerers as this is not part of the McDonald's franchise??? how's is that!!!!! you are a McDonald's and you sell McDonald's food?? stupid answer. it is greedy managers as far as I am concerned.

George Egler
from Bedminster, NJ
My wife and I stopped by McDonalds restaurant #29955 in Fort Myers Florida to get some lunch. We got in line at the register around 1:30 in the afternoon today (1/5/19) behind another couple. We waited for well over 10 minutes with no one coming to take our order. Finally someone we presumed to be a manager yelled across the floor from behind the counter saying we had to use the KIOSK if we wanted food and then turned away. An employee standing near her echoed her comment and also turned away. The restaurant was not crowded and neither the manager or employee were doing anything and could well have taken our order.
This was nothing less than a display of ignorance and arrogance on their parts. We left and went to Burger King where they still are customer service oriented. We are not going to use a KIOSK and we sure aren't going to be bullied into using one by arrogant employees. I honestly don't believe the McDonald's corporation wants customers to be treated in this manner. I also believe that the McDonald's Corporation would want to know if people like the ones we encountered today are in their employ. Their attitude was pathetic and about as unprofessional as it could be..
Our phone number is 302-399-1625 if you would care to speak with us.

Audrey Gates
from Birmingham, AL
Good Morning,
To whom this may concern. 1st I would like to say I moved to the neighborhood 2 years ago with my now teenage son. We moved so he would be able to attend a better school and have a better success in life. Last night we went to McDonalds at 1907 CenterPoint Parkway Birmingham, AL (205)854-4362 for dinner. I purchased a Big Mac Meal, the 2 Cheeseburger Meal and a Fish Filet Meal for myself. We had another child with us. When we got home and I open my fish filet the bread was hard as a brick you could not bite through it. Now I am not a complainer I like things to run smooth. But this was the second time this has happened to me on the fish sandwich the bread was hard. So I decided to call not to get anything back in return just to let them know that what ever you are doing to the bread on the fish sandwich was not good because this was my second time and the bread was very hard. I asked for the manager when I call. I was very polite as I explained to her that this was the second time this has happened to me.She told me she was sorry in a very ugly voice and told me to bring it back. I told her that I live to far to bring it back. She rudely said what do you want me to do about it. I told her it would cost me more money in gas to come back. She hung the phone up in my face. I Called back no one answered, I called back again someone picked up the phone and then hung it up again. I called back again the phone rang for a long time someone finally answered I asked for the managers name she said Ashley and she will be here in the morning. I am sure that was not the correct name. I am not asking for a refund nor am I asking for anything free. I hope this email does not fall on deaf ears. I am just letting someone no what is going on at the McDonald's in CenterPoint. I will not go back. Who ever the manager was at 7:00pm January 4th at this location should not be in management. She handled this very poorly.
Thank you,
Audrey Gates

Barb Germain
from Sioux Falls, SD
I have been a customer of Mcdonalds for years. In Aberdeen SD they said the hazelnut iced coffee was no longer available The manager said that some flavors were discontinued. Hazelnut flavor is a very popular request by many people. I do not understand why they would make a good seller like hazelnut become not available to the customer.
Barb Germain home phone 605-225-9881

Donald coykendall
from San Jose, CA
Breckenridge tx everytime fillet o fish are on sale 2 for 5 dollars there fish fryer is broke went to eastland they sell them ok this is second or third time that this has happened this is my favorite sandwich that is sold at mcdonalds sure would be nice to get them at sale price in my own town

steve lawson
from Kingsport, TN
your store in Rogersville tn. has the laziest emplyees they are always out of salads because they are to lazy to fix them just went again to night to order a bacon ranch salad and again we are out of salads twice in one week so I ask if salads was discontinued she said no but when I drove to second window to pick up sundae it had more caramel on out side of cup than it did inside I got it all over my hands and car but I really like Mcdonalds but Im done with the one in rogersville

albert lock
from Bromley, ENG
when to one of your drive though at Downham at 5 45 on the 02 01 2019 it took 20 min to get to were you collect your order still not ready ask to wait in car park very angry

sandra newsom
from Jonesboro, AR
my husband and I went inside to get something to eat and drink and the music was so loud we couldn't hear each other talk so we walked out and went to the window

carl raska
from Kennewick, WA
Its really frustrating when I order a fish sandwich plain they always put cheese on it even when I say no cheese it don't take a rocket scientist to see when it says plain that means nothing on it I live a few miles out of town so you don't just go back to the store to fix it I have complained to the manager before usually when I stop there I'm in a hurry so I grab and go finding the screw up after I'm home I have family and friends that have told me they stopped going to mcdonalds because of the crapy service I should have taken their advise sooner I learned my lesson and will not be going back

Linda Jones
from New Iberia, LA
I went through Mcdonald on today and when I arrived at my house my food wasn't right and tried to call back they didn't answer..that's the second time I tried to them and no answer..I went back they was rude...They didn't address it at all...they did give me my food...I didn't understand my food was paid for was left out of my order...LJ

Theresa Pams
from Charlotte, NC
The restaurant was very unclean. There was trash all over the floors and counters. A broom and dustpan was lying out . One of the workers came to work and asked if a tornado had come through! The workers were using profanity and very unprofessional. An eating establishment should never look like this. I ordered my food but decided to get a refund after the workers began arguing about how understaffed and busy they had been all day. Please correct this situation immediately.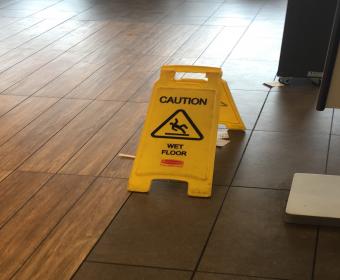 i went to mcdonalds at 5am today ordered 1-burrito meal 1-mcgriddle meal 1- big breakfast 1 extra hash brown and 2 extra burritos When i got home they was only one burrito in the bag. I not didn't get the 2 extra burritos but i never even got a full meal. and i never received my receipt for it. This is not the first time something like this has happened to me.
Thanks for listening.

Robert Silva
from San Antonio, TX
Every time I stop at this McDonalds there is a African American worker is working he is very rude and today when I go I ask for oatmeal and he gives it to me without water. I call and talk to mgr and he is also very rude.

amanda Driesen
from Washington D.C., DC
The wenatchee McDonalds is slow there dude and I've gotten food so old the nuggets crunched when you bit into them tonight took over half hour to get thur drive thur and made me late to work and I didn't have time to eat after that the people are rude there they dont do anything to make right there wrongs there .

20 min. from lot to pay. Window 2 says "no eggs", wait at Window 3. I waited at Window 3 for 12 more min. then informed window 2 I entered lot 35 min prior, still waiting. 3 min later I was given a sack. The person showed zero gratitude, zero apology, zero concern. Asked if she thought an apology might be warranted, she didn't understand English well. Zero concern. Begrudgingly wished her well and left. My order was 1337. They gave me order 1228 (how long ago was that?). I got the wrong order, AGAIN. Called Phelan Mgmt for survey. Recording says leave feedback at beep - there was never a beep, only repetitive loop. EVERY menu option led to false statements -not one chance to leave message or speak to person, no chance to enter survey code, during normal biz hours. Next called store and they refused to answer phone - it hangs up. Called for Phelan Mgmt again 12/27, phone menu had changed but yet again, the menus lie. No tones sound enabling messages. NO opportunity to speak to a person. Unable to provide feedback to Phelan. Are they sincere or going thru motions to satisfy corporate? Documented, w/ evidence 8 negative aspects in single visit. Asian Phelan's playing games w CUSTOMERS

Teresa Dodds
from Lafayette, TN
Went to McDonald's in Portland, Tn.last week and found hair in my hamburger. Today being Christmas, not a lot of choices. Went to McDonald's in Gallatin, Tn.. My bill was 5.56, I gave him a hundred dollar bill and 56 cents.He had to ask for help with the register and still shorted me 10.00. The man behind me also getting his order paid for, this boy could not count and as I sat there, he had to have help with every single order, and my two cheese
burgers were cold. I understand decent help us hard to come by, but at least train what you
have.

Anne Stroker
from Irving (Las Colinas), TX
I visited McDonalds in Hasselt, Belgium. It was a nightmare.
We had to wait 45min before receiving our meal.
The kitchen was covered with food rests, empty frie boxes, etc...
The whole restaurant floor was dirty and shining from grease.
As a result, not only was our food cold, but due to this soiled floor, I slipped, fell on my leftside on the floor and hit my head very badly against a doorframe. Many people witnessed this and helped me getting up. The McDonalds personnel did not even bother.
At that moment I did not experience and discomfort, apart from a big bump on my head. However, yesterday and today 2 days later, I'm in more and more pain. Especially my head; neck; shoulder; left arm and hip. I'm filing this complaint, but will also contact HQ in Chicago and Belgium, as well as the food inspection.
I've never experienced this before with McDonalds. This restaurant is not worth to remain open. It's the Christmas holidays, when unfortunately no doctor can be consulted here and as such I will have to wait till at least December 26th before getting treatment and in the meantime suffer from pain.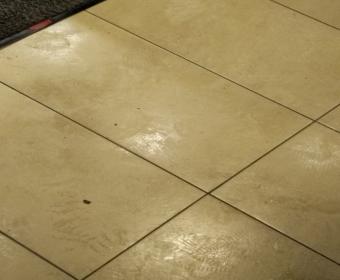 Justin Thornhill
from Fort Worth, TX
If I could give the McDonald's in Sherman Texas a no star review I would because this place is trash and the people that work there overnight are useless and need to find a job that they want to be at because the last 3 times I have been there I've got some bs excuse on why I couldn't get anything to eat because they are too lazy to do their job and cook the food. I've been told they can't take a card, and even though I have been there plenty of times and got food they have told me twice that they only have breakfast even though I've been there and got cheeseburger and fries after they told me that and then I just got told that again I will never go back to this place ever again and I encourage other people to stay away also if I had the time on my lunch break to go to the next town I would

cheryl pinckney
from Buffalo, NY
I went to McDonalds on 1630 Jamaica Avenue on 12/22/18. I ordered one $2.00 sausage McGriddle and a small coffee I put my credit card in the slot before realizing the amount was $4.36. When I questioned why it was so much, I was told you ordered the special and because you ordered one sandwich the coffee was $2.00. I told her I ordered the $2.00 McGriddle which is clearly on the $1,$2,$3 menu and the small coffee (which is $1.39 I go to McDonadls often) I told her again I ordered the $2.00 McGriddle, and a small coffee why was I being charged $2.00 for a small coffee. Another cashier told me they had no control on the way it rang up, that -that is the way the system works pointing to the cash register WHAT!!!!! I told him that made no sense, he told me they had no control of how things are rung up and I can always go to Dunkin Donuts and get their coffee WHAT!!!!. I asked to speak to the manager and explained to him what happened, he looked at my receipt said I ordered the egg cheese and bacon McGriddle, and because I ordered one sandwich I was charged $2.00 for the coffee. I told him I did not order that sandwich I ordered the $2.00 McGriddle again which is clearly on the menu, and a small coffee. He refunded me, but for the wrong amount $5.76 ( which I still do not see on in my bank account) and charged me for a small coffee??????Really your staff made a big mistake, made me feel like I did not know what I was ordering, took three of you all to figure out what was going on and still charged me for the coffee, but did not order me another sausage McGriddle. I told him that was very bad customer service and obviously the cashiers did not know what they were doing. I was so annoyed I took my coffee and left. I went back to the same McDonalds on 12/23/18,(different cashiers and manager) ordered the same thing I ordered yesterday and the total was $3.27 at least someone knows what they are doing. I may have let this slide but when the cashier told me I can always go to Dunkin Donuts and get their coffee, and had they been a little bit apologetic, I would have let it go.

Mary Biddle
from Washington D.C., DC
On Monday December17, 2018 and Tuesday December 18, 2018 we saw Mcdonalds commercials on tv that stated If you purchase a big mac you could purchase the second big mac for a penny on Wednesday December 19th only. The same commercial stated that if you purchased a 10 piece Mcnuggets you could also get a second 10 piece Mcnugget for a penny. On Wednesday December 19, 2018 after shopping we went to our local McDonalds in Arcadia, Florida. We ordered the big mac and the 10 piece nugget. My husband wanted the second big mac but we had to pay full price. We left with two big macs $7.58 and only one 10 piece nugget. I still have my receipt. When we arrived home and while we was eating our food we saw the exact same commercial offer with the big mac and the 10 piece nugget. Very frustrating and aggravating. Seriously!!!
Mary Biddle

kim veale
from Roanoke, VA
Visited the McDonalds on Airline Blvd in Portsmouth VA today for lunch and was not satisfied with services. First, staff(young) were all playing around and goofing off, laughing, talking about personal relationships and stuff in front of customers. Observed some team members looking at their phones and not interacting with customers. Secondly, I chose to dine in, however all the tables were dirty and no one came to the dining area to clean tables or sweep floors. This location is poorly managed, I have been there several times for lunch. A mature staff and manager needs to be present instead of children. The cleanliness is horrific.
Sincerely,
Unhappy customer

Sarah hughes
from London, ENG
Ok me and my family have been to the tonypandy branch twice this month for a ice cream.the first time we quid for ten mins in the drive thru only to be told when we got to the window there was no ice cream...today we went back for a malteesers ice cream for the four of us only to be told there wasn't any...I'm disgusted and will be telling friends about this.

vanisha chetty
from Randburg, GT
I visited McDonald's Old Fort Road, Durban, South Africa on 16 December 2018. Till Slip 4309. We used the drive through. We were told to park our vehicle in the parking lot and someone will bring the order to us. We drove to the parking lot and had to park in the disabled parking as there was no other parking.. We waited 15 minutes before our meal was brought to us. At that stage the milkshake was melted and the cool drink was warm. Note that I enjoy having my French fries with my milkshake. I informed the lady that brought the order to the car. She did not say anything. I am a regular Customer at McDonald's. I would like a reimbursement of my meals. Thank you.

Gerry Hambrick
from Jackson, MS
We stoped at McDonalds in Winchester Tn. on Sat 12-15-2018. My wife's bis egg and bacon was so hard that she could not eat it at all. My McMuffin was also very hard. I was able to eat it, but it was not the best. We were going on a trip and could not turn back. We love McDonalds and will continue to eat their, just thought you should know. Order number 59 at 07:12 AM

Gregory Suzanne sr.
from Saranac Lake, NY
Hello, I talked to you're CEO this summer early. the manager Mike served my wife again after all the former problems she had with him asking for KETCHUP. she just went through drive thru for a salad. the girl gave my wife her change and threw it all over the ground. she was served her salad by manager Mike at window. the SALAD was tipped all over the bag!!! this is NOT professional to McDonalds standards. I believe this manager is going to give McDonalds a bad reputation. I believe a harsh reprimand is in order sir. regards Greg Suzanne Sr. 5186376552 oh, I would of attached a photo of served salad if she wasn't so upset!

Rhonda Shaffer
from Naperville, IL
the new ordering system at ur Ann Arbor rd Jackson , mi Location is the biggest pain at lunch time its busy enough without having to try and order and then it takes 20 mins out of the 30 min lunch !!!!!!!!!!!!!! I can tell u first hand my co-workers and myself will no longer be eating at McDonald's for lunch Wendy's is a block away and u get REAL service not some stupid ass computer to order our food ..whom ever came up with this idea is a complete moron have a good day

T. Henry
from Baton Rouge, LA
I went to the McDonalds on the corner of Perkins & Bluebonnet in Baton Rouge, La. for lunch today around 11:30. I don't have the store# because I accidently threw my receipt away. Though my customer service experience was good and my food was fresh, when I went to sit down in the dining area, I hear the Manager on shift loudly fussing at an employee about being 10 minutes late from his break. Then, she proceeds to yell out loudly to the entire staff about taking orders correctly. This was very unprofessional to talk to the staff like that in front of customers. It got so bad, she and one of the employees got into an altercation (fuss match) about how she was talking to them. The Manager proceeded to say things like 'you are below me', 'I make twice what you make', 'go home and clock out or I can call the police'. The employee she was yelling at, I could barely hear what she was saying but I'm reporting this because every time I go to this particular restaurant - it's always something. I had stopped going to this one and starting going to the one on Siegen Lane. I think the Manager needs some managerial behavior classes. No one wants to be talked to like that and I'm sure she doesn't either and her professionalism was awful and did not show very good leadership skills to the other staff. Someone needs to handle that because I know I don't want to hear hollering and fussing while I am eating my lunch. Thank you.

vicky harvey
from Jackson, MS
I when too mcdonalds after I got off work it was 2.30 in the morning I am a food server anyway I when by there too get a sauge biscuit anyway I had when by there 2 nite ago but for 2 days they said they were closed it suppose too be open 24 hours anyway I sit there for 15 minutes waiting for my biscuit finally when I got it I was asking the girl that was working why it took so long she slam the window in my face I am 64 years old I dont need some young treating me that way the place is located in Gulfport on coward road an I-10 these people need too wear name tags well that done it with me I will do without before I ever go back there again this happen on dec.12 at 3.00 in the morning these young kids need too be train better

Christine Kelly
from Garfield Heights, OH
Let me start by saying I love your products! The coffee is especially great, and this is the ONLY reason I go to the awful store here in Garfield Hts, OH. I have been going to this store since 2009 and at least 3X per week. I spend $5.79 every time I come and if my addition is correct, I have paid this store about $10,000 over the course of the last 9 years. The store in which I am referring and filing this complaint has been sub par for the past 5 years. It has changed ownership and was doing a little bit better for about a month, then the owners turned it over to the managers. The service is Slow at best. I have made comments to the manager about staff working like they strolling through the park on a Sunday to no satisfactory change. The customer base at this store is lower- middle wage working class and 9 of 10 times, we are just trying to get our coffee before going in to work. Over the course of the years of coming here, I have realized that if there are more than 2 cars in the drive through, I can expect to be in line for at least 20 minutes. When there are more than two cars, I used to just go inside because it seemed to be quicker. Until, they hired this woman who is easliy confused, never makes my coffee correctly, and mumbles under her breath that she will "pray for me" when I correct her on what I want in my coffee. Today was the final straw when I ordered a blueberry muffin as I always do (they are GREAT) and this woman attempted to put it a cookie bag as I watched through the drive through window. When I tried to ask her to put it in a small sandwich bag as to not smash it, she again mumbled something and when I asked what she said, she denied saying anything. The MOD just watches everything that happens there and I have never seen her try to train or correct any staff member even when a customer has complained. It is obvious that Im not much of a complainer as evidenced by this being my first time comtacting corporate, but I am seriously thinking of switching breakfast food restaurants in the search for better and faster service. I hear Taco Bell has a pretty good breakfast with cinnamon delights.
Thank You,
Christine Kelly
Intake Coordinator
Charak Center for Health and Wellness
216-587-6727 ext 3403

Patricia garcia
from San Jose, CA
I came into McDanolds today it was 49 degrees outside. Inside it was cold. I ask the personal if they could put the heater because it was cold. They said, they didn't Know how to move the control. There were three counting the supervisor at night. They laughed and shrugged there shoulders. The supervisor told us I don't know. No one turned it on for us. We are clients of McDonald's every Saturday we are here along with 8 more people. I can't believe the supervisor is not trained on all the lights and controls and the other Co workers. That is a shame being we are locals. Please have more training on your employees. I feel at night it's more like a game for them instead of caring for customers.

Cheryl Perry 0408 675 424
from Alexandria, NSW
EVERY morning since McDonalds have opened up in Gordonvale I have bought a large lactose free coffee..This Monday morning 10.12.2018 waiting in line in drive through I was told NO lactose free milk...Had to wait till all other cars have there order before I could go..was not happy. Not all people can have full cream milk. Today I go back again to give them one more chance and NO Lactose free milk again! You are in a service station get the milk from them! No we cant do that.. I feel this is terrible customer service for anyone who can't tolerate full cream milk! I will be going to Zarrafas froM noW on where I know I get what I order.. A few months ago we were abused by one of your managers in the drive through and I put in a complainT and received a phone call the next day with an apology and was advised you will receive a voucher so you can buy your coffee each morning,,Guess what?? No voucher was ever received ... I don't think McDonalds take any complaints seriously and I will not be going back there again and will be voicing my opinion on social media as this is not good enough. I feel like I have been discriminated against due to being lactose intolerant.

Raymond Moore
from Albemarle, NC
Our McDonalds on Hwy 52 in Albemarle N.C. has the worst service of all the McDonalds I have ever been in. I went there for breakfast on my way to church, Dec 2nd 2018. They were six people standing in line waiting to be served. After about 4 or 5 minutes of being ignored, a man called for the manager. The lady working behind the counter identified her self as the manager. He ask her if we were going to be waited on and she said they had to wait on the drive up first. She announced loudly, she did not make the rules she just worked there. Almost all the people walked out. This is a very unfriendly staff. No one likes the kiosh ordering, but looks like it is being forced on us. This staff needs additional training.

Sabrina Ranking
from Atlanta, GA
For start this McDonald's is absolutely beautiful from the outside, so I decided to go inside and order. I noticed one of the employees had on a bonnet. Not any type of bonnet, but the one that you sleep in, and then when I received my cup I went to the Coke machine and there was garbage everywhere. Just nasty. Honestly I got very little ice and coke. My food was hot when I received it, but upon eating it I realized that my fries had been reheated. I was literally sick. I will NEVER go back to that McDonald's again. I love your food, but this experience has been the worst ever. If I could I would give this store 0 stars.
Restaurant # 38758
4640 S. Orange Blossom Tr
, Orlando FL 32839
, n407-839-3840

Ray Collins
from Amsterdam, NH
I live in the Philippines and probably order at least five times a week. Several times made online orders for delivery...I have three branches within a mile or less from my house and several times I'm told the branch doesn't not want to cater my order or that they can't find a branch to accept my order. Tonight I was told they no longer take 24 hour orders and then when I found out by going to the branch I was told that the branch stopped accepting orders after 1130pm cause they had to many orders. I explained that they should not cancel the order but call me and state they are behind and my order would take x-amount longer to be delivered and let me decide if that is acceptable. But, they refused and said that branch won't accept the order and the other two branches said they wouldn't cause it wasn't their responsibility to handle a branch that can't keep up with orders. That isn't acceptable! Why keep letting franchises be franchised if no matter how many you put around me they wan't catter my orders. My primary branch is at RMR square Tandang Sora Ave Philippines. They are also indangering their customers cause there is only one entrance and exit to the branch...they chain locked their second floor doors and their two other exits are always locked. I have told the security and management this is a fire concern but they just scrug their shoulders and do nothing.

Suzanne Stewart
from Elmira, NY
I had ordered two egg sausage cheese mcgriddles and got home and had two mcmuffins called the restaraunt about this and was told i would recieve coupons for my sandwitchs and recieved nothing after a month called back was told the same two more months go by nothing i guess my service means nothing and my voice is un heard not happy being lied to.

Betty Garrett
from Henderson, NC
I went to McDonald's on dabne y dr. in Henderson nc. on December 4th 2018 with 11.00 am. It the cashier 4 minutes to come to the cash register to take my order . Then it took 20 minutes to get my food. It was 7 cooks in the back cooking. The cooks in the kitchen were laughing and talking to each other. I hollered back them and asked them where was my big Mac then it took them 5 minutes. to fix it then. The McDonald on dabne y dr. In Henderson nc. Is always real slow. You need to make it the turtle restaurant please please do something about it.

Pamela Jones
from Bedminster, NJ
I cant ever get this app to work. It works perfect everywhere else (other restauurants) but not mcdonalds. Since i go there about everyday i have missed out on a lot of food and free frappas. When you buy 5 the 6th is supposed to be free. This is very disappointing. I asked the employees about it and they said other people are saying the same thing so its not just me. I am beginning to go other places more where i can get rewards. Please fix this issue. Thaznk you.

Sandra Crow
from Raleigh, NC
In the past 4 visits, I've received an egg mcmuffin that only included the muffin no egg, cheese or ham. 1 of the other visits (today) I ordered the classic meal and there were no french fries. The other 2 times the food was cold. They were busy on their cell phones and laughing and talking about what they're doing over the weekend. It's becoming where I have a hard time understanding the employees also.

Joe Condino
from Saint Clair Shores, MI
I went to the McDonalds in St. Clair Shores Mi on 9 Mile RD. between Jefferson and 9/Mack Dr. I ordered a double fish sandwich a double mushroom\swiss burger and a large fry . I paid then when I pulled up to the food window the girl ask me what I ordered I told her then she wanted to see my receipt so I gave it to her. Then she told me to pull up they had to make the burger . I pulled up and waited there for about 10-15 minutes . I ended up going in to see what was going on . When I went in and ask what's going on the kid that was at the counter said what wrong in a rude tone. This McDonalds has gone downhill within about the last year with my orders being wrong !
Looks like I'll just go to a McDonalds further away or just stop going to McDonalds all together !!!!!!!!!!!!!!!!!

Jim thorson
from Bedminster, NJ
McDonalds at the pilot truckstop in Whitefield Indiana. Server at counter never once made eye contact. The condiment counter was out of catch up in both containers, and also out of large list, as well as being disgustingly dirty. I waited eight minutes for my food, and when it still was not ready, I asked for and received my money back and left. I've never posted a complaint, and sadly this was not my worst experience at a McDonald's store, but it may be my last.

doyle wilson
from London, KY
where do they find so sorry workers. they cant get your right you make an order get home they left something out. at least seven times I have order things got home at least 5miles from their store look inside package what doyou know they left something out again.makes me very mad I don't want to drive back to store to change so I let it go things I paid for but didn't get if they cant your order right and package it right fire them hire some who can makes me very upset when I go to mcdonals pay them for my order to find out something was left out when I get home thing about going to hardes from now on.

Jeffrey
from Siloam Springs, AR
I have been to mcdonalds twice n 2weeks i go wrong food cold food additude and they sent me coupons and today i use 1 and they did the same thing somebody needs to contact me now!! Manager snatched my reciept away and i dnt have a copy

myrtle armstrong
from Washington D.C., DC
I stopped at your McDonalds at 2485 Blanding Blvd in Middleburg Fl I placed an order for 3 hamburgers and 2 large sweet teas that was at 1244 am and was not served my items until 1am. This was at the drive through with me being the only car in line. The 3 hamburgers were cold and there was grease dripping from the wrappers. I went back through the drive through and spoke to the manager about the problem. Her response to me was that they had a new trainee. And she would have the burgers remade. Now you expect me to wait another 15 or so minutes? This not exceptible for service or food. I find it hard to believe that a manager would blame an employee for her not doing her job of training. How many people have to become sick or stop going to you stores before problems like these are corrected?

Carolyn Starr
from Lexington, KY
I was at your store at 2483 Nicholasville Rd, Lexington, KY 40503 , a lady came in bought food sat down said a prayer and proceeded to eat the food she bought there , when your fatass employees started harrassing her for no reason , told her she had 30 minutes from the time she walked in to finished her food and get out or they were going to call the police on her !! I will never eat at any Mcdicks ever again !!! this was so uncalled for, it is cold here in Ky . she is probably homeless and justed wanted to eat and get warm .. Your staff is the most heartless bunch of maggots I have ever seen !!!!
Have feedback for McDonalds?
Thanks for your feedback!
Sorry. Please try again later!