McDonalds
McDonalds Complaints Continued... (Page 3)
1296+ reviews added so far. Upset? Call McDonalds corporate: 800-244-6227

Alan Van Weerthuizen
from Webster, NY
over last 2 weeks this has happened 3 times. First time i ordered a large coke and 2 mcgriddle. I recieved 1 mcgriddle and 1 large coke. Upon going back the next day to the drive thru the manager was rude and said just give me a buck and did give me 2 new mcgriddles and a large coke. While this was resolved it certainly wasnt resolved profesionally without attitude and i really feel she should have just comp me the full meal replacement but whatever on that. Next time i got the correct amount of mcgriddles but i got 4 of them wrapped in one and my large coke while technically this was correct and okay only because this was for just me. Yesterday repeat of the 1st one where i ordered and recieved 1 mcgriddle and 1 large coke but paid for 2 and a large coke. Today i was charged for 1 and a large coke replacing the one from yesterday and at the window where i get my order from i recieved 1 mcgriddle and 1 large coke. This was to correct mcdonalds charge but not recieved and if i had not opened bag i would have only recieved 1 and not the repalcement 1. I did get 2 after the girls say it only says 1 but on menu board it did clearly say 2 and a large coke.
i Feel that the proper way to handle this isnt to just replace missing food item but to compensate for the whole meal as i suffer hunger due to this mistake. Its not the money its the fact that the customer had to do without what was paid for and when u complain the attitude is like okay here is the replacement but zero regards to fact the day before the customer had to go hungry while mcdonalds held the customers money on something customer didnt recieve. Its as if this part of the customer issue isnt relevant to them as if they really dont care or understand that we cant just go back thru drive thru after at work as there is no time and thus customer goes hungry on something that they paid for and they just dont seem to understand nor care. The manager is almost as if who cares here u go now leave atttitude. Im just writing this to u so that hopefully u can correct the behavior ran at ur store in wilsonville Or.
Thanks
Alan

Tina Metz
from Washington, DC
I'm going to make this very clear I'm so feed up with this one McDonald.. I go to McDonald's mostly everyday.. this one manger in the morning at 7415 Richie Hwy Glen Burnie MD 21060 she has a total attitude problem. This morning I did a curbside order I usually get park anyway when she bought the food to the car she had a total attitude with heading the food I said have a nice day she mumbled under her breath and walk away with a attitude I'm getting so feed up with her attitude I have a speech impediment I always order by the McDonald's app because of this. I don't need to be treated liked this with a dam attitude problem this is the first complaint I put in because I had enough something has to be done about this she is liked this to mostly everyone… I know your company won't do anything anyway so this is probably a waste of time. I don't complain about things but I'm done dealing with her attitude all the dam time. Have a nice day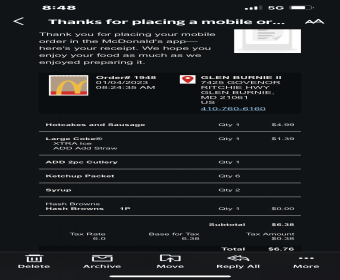 Randy Chappell
from Leo-Cedarville, IN
I was very disappointed that the guy up front helping take orders forgot what he was doing. After five cars went thru the other lane, I yelled. He told me he forgot he was taking orders, while laughing. I said something at the window. They pulled me ahead, and the manager ( who I've had trouble with before ) told me I could not come back. Im a twenty thousand a year customer. ( They will have no problem verifying this. I wrote you yesterday. I thought I'd atleast get a response ?

Luis morelos
from Dickinson, TX
Am making a formal complaint every time I go to MCDONALD'S I order something to eat to go they always give me the wrong order I hope you follow up with this complaint this is the location of the Macdonalds restaurant 4505 n hwy 146 bacliff texas 77518

Sarah Sizemore
from Chicago, IL
On December 26th I had gone to the Oak Lawn Illinois location off of 105th and Cicero Avenue. It took a while for them to take my order while they had taken five other orders from the other lane. Once they took my order she told me to hold on, then I waited when she got back to me I told her I had already placed my order then she rudely had told me then why didn't I pull up? So I proceeded to pull up and of course they did not have my order. I then again place my order again which was one sandwich and two fries not complicated. I paid for it left the change with them when I got to the second window they still did not know what my order was and asked me to pull to the third window no problem. The so-called manager of the location came to the window to hand me my order while she was on the phone and asked me what my problem was while on the phone. I asked her if she could please put the phone down and she said no she was on the phone with her child. I asked her if her child was in the hospital or dying since I was raised that customer service you need to address the issues with the customer and give them all your attention. She had a massive massive attitude with me but told me the reason why she was giving me an attitude was because I gave her an attitude first. The only reason I was talking to her is because I asked wanted the manager's name for that location and she told me it was Tyra Banks, I was like oh the Victoria's Secret's model? She said yes I said always is that you and she said yes. So now we have all the staff behind her watching how she interacts with customers and they're now thinking it's okay to treat people like that. After our interaction and me telling her about the issues I was having I didn't even get to finish my story and she slammed the window in my face and walked away. This is completely and utterly inappropriate as I am an FBI agent in the Chicago area and this is not the respect that should be given to any customer let alone somebody of the agency. The rude and disrespectfulness that this location has shown is beyond sickening. Not to mention once I did get home they had poured so much salt on the fries that I had to throw them out and the hamburger was cold as it was not cooked and I could not eat that either. This was actually a meal I bought for my mother-in-law so she was not able to have dinner that night. If this is the way your locations treat customers it's going to be all over the Internet pretty fast as a lot of the people I interact with are going to hear about this story and from there it's just going to explode this woman needs to understand what she did was wrong and needs to apologize to me for what she had done. The problem with people this age nowadays think it's okay to be on the phone all the time and it's not. Slamming windows and doors and people's faces is completely disrespectful. I look forward to a response as soon as possible to clear this matter up in a timely manner. Best regard, agent Sizemore

I ordered a plain wrap with chicken and cucumber in and no sauce beacause I'm allergic and it came with sauce not happy

Emma smith
from Nottingham, ENG
Very disappointed with our mcdonalds receipt number is 1789we had 2 happy meals 1 was missing fries the other had no drink, both cold. My husband had a double 1/4 pounder meal but we both had medium size again both cold, we were charged 19. 46

Phumeza
from Cape Town, WC
I was in Canal walk today and I bought 2 mcfeast large meal and fold over meal large when I get my order my son first noticed that the drink was watery and I told the lady and she gave us another drinks it was a take out when I got home I noticed that the fold over is not here I'm so disappointed they supposed to check the order before they gave it to a customer I'm very very hurt and angry at the same time my money go with water just like that.

Benjamin
from Orlando, FL
Good morning, my name is Benjamin and I am a Dasher with DoorDash. In the past I have filed complaints about a specific member of your team, and I noticed that she is back at this McDonald's unfortunately. The team member in question is a large woman with a neck tattoo, who is rude and very unprofessional on a regular basis. I do not know her name but I think she might be a manager. This morning I arrived at McDonald's to pick up an order for a customer, she rolled her eyes at me when I entered the building, and proceeded to drink her coffee and gossip with her coworker instead of asking for the order number. I tried multiple times to get her attention so I can pick up the customers order, I repeated the last four digits of the order number Three times and still she ignored me. When it was convenient for her, she handed me the bag that had been sitting on the counter for five minutes and did not know the order number or the order that was in the bag. I had to confirm everything for myself that this was the customers correct order . Her behavior is very unprofessional and not very secure for both McDonald's and the customer placing the order. I do not mind pick it up from this location, but her attitude makes it very unpleasant to work with you guys. The McDonald's in question is located in Ocala Florida on the corner of Easy Street and SW. 27th Ave. (2827 SW 27th Ave). Please feel free to reach out to me if you have any further questions. Regarding my complaint. Thank you for your time and understanding. Happy holidays!

Gina Hart
from New York, NY
Very very upset that the peppermint flavoring is not in all McDonald's restaurants this year for the iced coffee in Etc that was a bad move that is something I look forward to all year

Nisha
from Kuala Lumpur, 14
Hi good evening, The toilet wasn't clean and very bad smell looking so ugly, the table was not clean, make sure you should take more responsibility tq .

I was just at Macdonald's Settlement City, Port Macquarie. I ordered an sundae as advertised on thier drive through screen. I was the informed that they had run out of icecream. What type of Macdonalds runs out of its supplies by 2:30 pm? This not the first time.

Michelle
from Adelaide, SA
On upon ordering food from mcdonalds freville from uber .they had a set time but then the time got longer and longer I messaged the uber person said why such a wait ? He responded the same thing and asked me to ring them why as he couldn't get answers .so I tried ringing, no answe at all. Food arrived much later and chips were cold and the burgers looked as just slapped happy put together . The uber guy apologised and didn't know what was going on .I said to my partner it's suppose to be a fast food outlet I could have cooked a 4 course meal . And the adds are so deceiving looks great big burgers ect and when you get them so small. I can't remember when the last time I had a triple cheeseburger I nearly fell over backwards at rhe size of them today.. disgusting and pay for that ridiculous prices .

Hey they don't clean and also they have been trying to get people in trouble and set them up and Steven never do his part of this store and I mean he let all these manager eat and make burgers anytime and let them do what they want and sometime they don't use gloves and I order a burger and it was so bloody it have made me loose my Appetite of my meal and also they make people feel soo uncomfortable in drive through and service and even there employees I heard a lot of people say it really dirty and also nasty and the manager for night shift Vanessa has an attitude to the employees and customers and people complain to this place and I have multiple weakness and I'm also a very honest person and I'm very religious and I didn't have the time to get it on camera.

Janine Smith
from Phoenix, AZ
McDonalds at Shea Blvd and Scottsdale Rd, Scottsdale AZ - in line for drive thru for thirty minutes. No person at window 1. Ridiculous. Never returning to this location.

Miss Carr
from Parksville, BC
I was in Macdonald's for lunch in Parksville BC with a family member when there was a homeless person sleeping at table that didn't bother me but the staff did. I had ask the staff to just call the police to have the person removed but instead some staff was screaming clapping their hands and one staff member was really very angry bagging things around screaming at me cause I ask them to call the police instead of making a scene. I felt scared the way they were handling this situation cause some people can become violent which could put customers at risk. The one saff member stared being very agresisve with me and my family member we were just watching on how they were handling the situation. He was cleaning banging things around screaming at us sitting their. This was very upsetting the homeless person was ok but the one staff member wasn't and I was scared. I felt he was going to hurt us so we finished our food and left. T

Dana massey
from Denver, CO
We went to diner at the mcdonalds in castle rock colorado onpsrk street on 11/29/2022. My 6yr old daughter wanted 2 cheese burgers her normal. We go there alot as a family. We came home and ate. My daughter had one 30 min later she said she had a stomach ach ,so we went to bed. At around 1030 pm she woke up and went to the bathroom had dihreah she then threw up. She went back to bed for the night she woke up in am on 11/30/2022 and ate all her breakfast. Mt guess is she ended up with food poisioning. We will prob not go back to this resturant location and tell people not to eat there.I was also going to call health department. There were a couple of other things that was bad at this location. Everyyime we have eatin inside there were alot if flys.

Karen Nowell
from Red Oak, NC
We ordered a 6 piece chicken nuggets with hot mustard and received no sauce, we were also not asked if we wanted apples or extra fries. Apples was on the the receipt and we were given extra fries. We also ordered a quarter pounder with cheese and no onions and it was covered with onions. Very poor service.

Russell williams
from Winter Park, FL
Drive threw not open 11.04am.went to only window open mgr tells have to go back around to order.fire mgr for rude sttitude.ruinex my dY.she horrjble.

Tianna Kelly
from Redding, CA
After dealing with the rudest drive through person that couldn't take a proper order we received did so inedible we had to toss out. Hamburger undercooked fries so over cooked could have been used as nails. Only edible food was nuggets. No sauce, order not prepared as asked. This has been an ongoing issue with this site and we keeping saying understand covid, but we will not return. This is simply not the first time for bad food and service at this location.

Harriet Wezena
from LaSalle, QC
On Saturday November 19, i went to Mc Donald's located 430 28e Av., Lachine, QC H8S 3Z4 and purchased 2 breakfast trios with a coffee and apple juice and requested 2 creams and 2 sugars on the side.
I was served and when I got back to my car the cream and sugar was missing. I went back and asked for the cream and sugar and the employee asked me for my receipt. I told her i was just here a few minutes ago and my daughter is waiting in the car with the order and my purse with the receipt and why would I be here asking for the items if didn't already pay for them.
The employee that gave me my order came over and confirmed she gave me my order and I reiterated my order is missing cream and sugar.
They both insisted they couldn't give me the cream and sugar until I produced my receipt.
I left the restaurant amidst several waiting customers, went to my car and brought my receipt before I was given the cream and sugar.
I have never felt so humiliated in my life until this day. I wonder if I were a white female instead of black I would have been asked to produce a receipt before being given "2 CREAMS & 2 SUGARS". I'm beyond livid! Suffice it to say, I have lost my appetite for Mc Donald's.

Sterling
from Charlotte, NC
Sit in the r drive through for 15 minutes waiting for someone to take my order I had to call into the store then someone took my order

Overnight/Evening shift management needs to be retrained on why one should not harass people for being autistic and disabled. It is not "funny" or "entertaining" to deliberately cause issues so you can laugh at the person with autism flounder around for a suitable response. Retrain management BEFORE it becomes an public incident... your management are cruel and heartless and Evil. Who makes fun of people less advantageous than themselves for entertainment and amusement? You should be ashamed of yourselfs!!!

Mad Rivas
from Silver Spring, MD
43345 Junction Plz Ashburn Virginia,
So dissatisfied on this McDonalds! I have complained before about their bathrooms and now they keep the lunch room so cold no one likes to eat in!
We are bus driver for the schools and this location is convenient for us to eat breakfast! But now we just decided to go to the other location in Ashburn! The staff at this store I seen how they ask customers for their phones so that they could do the review and then they give them a coupon to the Mcdonalds! I seen one of the manager do that! The service poor! They don't want to take order at the register anymore! We all have complained to them letting them know how cold it is in the lunch room! But they don't do nothing about it! This Mcdonalds location gets worst and worst! It seems they don't like to work in favor of the customers!

Ivelisse Garcia
from Newark, NJ
I just ordered food from the Saddle Brook nj McDonald's I came home and my food was all wrong the burger was disgusting I asked for a Big Mac extra cheese no pickles I got a freaking Big Mac no cheese no sauce and full of pickles like totally opposite and then Frozen cold fries and a water down drink McDonald's is going down the drain with these damn workers that they don't even speak English plus they didnt give me a receipt that i ask for they said there was an issue with the register unacceptable

Dusty Hupfer
from Saint Marys, PA
I just drove all about 5 miles at 955 to b told i couldnt get 4 mcflurrys and 4 soft serve cones. They are always tearing down the ice-cream machines bfor 10 when they don't close till 11. They r sending customers away and loosing business because they are too lazy to take 10 minutes after close to clean the ice ream machines. Ive heard from friends all they do is soak the parts and the morning shift puts it back together so y are they tearing down over n hour early. I could understand if it was 1045 but not 945 or 1015 this is the 20th time we were turned away eventho the online app lets it go. Its the only place in town toget it besides burgerking that closes at 10. Dairy queen is only open in summer months. Do you like your employees turning away business and your customers wasting gas for nothing. The place was dead too how hard is it to put it back together quick? The south stmarys street McDonald's in stmarys pa 15857

Rosanne Hamilton
from Spring Hill, FL
I placed and order and when i got the order there was something wrong with every item in the bag. The fries were old and over cooked. The mc rib was horrible. The iced tea was nothing but a large sugar water. I could not even taste the tea because there was so much sugar in it. They are serving food thats been sitting around and old.

Rich Rohe
from Chicago, IL
I wish I could leave a 0 out of 5. Apparently 24 hour drive thru at the downers Grove McDonald's at 63rd and I 355 actually means close before 11pm. Don't claim to be 24 hours and leave lights on if you close before 11pm like Google says

The wakanda commercials are extremely offensive!

Shana
from Manchester, ENG
I spent 20 on 2 meals payed £3 delivery fee for him to be over 20 minutes with my food. The food was cold and tough I couldn't even eat my mckrispy I nearly snapped my tooth trying to bite into it. I had no sauces with my nuggets even when I selected them on the order. The nuggets and chips were freezing I had to warm up myself and it still didn't fix them. I will never be ordering from McDonald's again and I would like a full refund of my order. Thanku

geraldine nazario
from Fort Lauderdale, FL
Every since it reopen, it has been nothing but trouble and I am sick of it. First it is the employees not knowing thier products and making me feel stupid even though I can read clear as day. Then it is the employees telling me something is broken even though it is not and they just don't want to clean it- that is called LAZINESS!!!. THE LAST BIT IS WHEN MY HUSBAND ASK THEM FOR A CUP CARRIER YET THEY SAID THEY DONT HAVE IT AND SWITCH TO THEY DID NOT KNOW WHAT THAT WAS. HOW DO YOU NOT KNOW YOUR PRODUCTS WHERE YOU WORK AT. HOW?! I CAN FIND A FIVE YEAR OLD YOU CAN RUN THE PLACE BETTER. JUST BRUNCH OF LAZY YOUNG PEOPLE. THE DISABLED DO A BETTER JOB.

ordered food on the mobile ap. I selected the curbside # and it said a 5 minute wait. I waited 20 minutes and then went inside, my order was on the counter and it took another 5 minutes for anyone to help me. My food was cold, the manager who handed me the food took the food out and replaced it but put the incorrect food in bag, I had ordered a Mcdouble and was given a double cheese burger. Then he tipped over the coke I had bought and got coke all over my pants and shoe. He never apologized and just walked away.
address is 416 N Michigan ST. South Bend IN 46601

Tim mitchell
from Burlington, IA
Fries are hard as a rock sandwiches are cold after working 10 hour days I wanted a hot meal will not ever go back unless it's fixed! I go at least 3 times a week and the last 2 times this has happened.

Walnut and Akers Visalia. 20/26/2022 at approximately 1030, a Mexican female employee working the window took 15 minutes to get me a cookie, when I nicely asked what took so long, she said none of my business, but the truth was every employee was joking and ignoring customers. She then told me to piss off and slammed the window on me and told me if I don't line it to not do door dash. She acted like a typical low class person.

Larry bush
from Williamsport, PA
You need to pull your sponsorship of Bubba Wallace. I will not eat at your restaurant again until you do.

Mark a. Lynch
from Glenwood, MN
My complaints with McDonald's in north Vernon in.i am a truck driver of 46 years, I haul out of this town three four times a day day in Day out I stop at McDonald's their sign says 6:00 opening till 10:00 p.m. the doors are shut at 6:00 the manager the workers look at you standing outside in the cold just wanting a cup of coffee so I can go do my job but this is not so everyday they're never open at 6:00 I just wondered why somebody was set out there and let a man sit in the cold not open the doors and get a cup of coffee to go I can't drive my rig through your drive-thrus this seems like this is the best and easiest way for these people to work this is not only here this is everywhere I Go people are afraid I don't get it Hardee's McDonald's all fast food restaurants there is people out here besides themselves that are hungry in the mornings want a cup of coffee and so on I have drink McDonald's coffee for the last 45 years I'm thinking about going somewhere else.

Janet Reed
from Dallas, TX
Order placed thru App 10/15/2022 @ 2:29pm for delivery. Never rec'd the order. Couldn't reach driver.
Reached out to Customer Service, was told a full refund was coming back. I still haven't seen a penny. It took you all all of 6-7 seconds to take my $, it shouldn't take more than 5 to replace. I'd like to get it back yesterday! I'm getting older every day.
Janet Reed
Oklahoma City OK 73122
Store # 21432
Amt due back $36.52
Check on this please. I'm not very patient.

Cheryl Pavlovic
from Knightdale, NC
RE: McDonald's Restaurant #10148
141 Wakelon St.
Zebulon, NC 27597
TEL# 919-269-6650
I have lived in the Zebulon community for over 29 years and this particular location always had such a great reputation and excellent Management and Team for decades. However, in the last few years it has continued to decline in efficiency, attitude and customer service which definitely reflects bad management skills. It use to be the fastest McDonald's in Wake County. You can now go in the drive thru at any given time and whether it's busy or not they will always make you wait. They never let you know they acknowledge your presence at the speaker and when you finally speak up and say hello, you get attitude and they tell you to "hold on a minute" or "I'll be right with you". Then after several more minutes you're lucky if they ask you to take your order. Meanwhile more customers are piling in behind and being held up in their orders and wait time. I have specifically avoided this McDonald's location to go to others that are better equipped to handle their customers. It seems there is definitely something going on. I have spoke with past employees who now work for Bojangles because of the "Bad Management" at this particular location. I use to always compliment and thank the employees there in the past but those days are definitely in the past. I would like to continue to go to this location because of the proximity to my home and time allocation. Thank you so much for your consideration in this matter and all that you do to feed our communities.
Best Regards,
Cheryl Pavlovic

I just went to the Franklin McDonald's 03235 and while I was there the Manager Sarah (tall woman looks like a man) was absolutely rude and disrespectful the entire time waiting. I asked for ranch she gave me ranch and than said "next time learn how to order" to me. I called her out. Every time I go to this McDonald's there is always an issue with her. I have other friends and coworkers that are there and say the same thing about her. She is absolutely awful!!!! She needs to be spoken to or fired

Pat Clark
from Hamburg, NY
Worst food ever eggs cold pancakes cold sausage cold potato patty cold only hot thing was the coffee. No forks or knives? There are several stores close enough to walk to they could not go get some silverware No juice either. My six year old ate nothing it was so awful. Will not be returning!

David Bleakney
from Portland, OR
Bad service l never did get served this was inside the restaurant. Your Spanish people have a bad attitude. I don't think l will ever eat in a macdonalds again.

Tara Doss
from New York, NY
Every time I go to your restaurant my burger is raw. Ive taken two pictures of two different times of them being undercooked one time it was nearly Raw and I could have gotten sick not only are the burgers raw every time I go there you never ever get it right every time I have to ask them to not put mustard because I'm allergic and every time they put mustard anyway.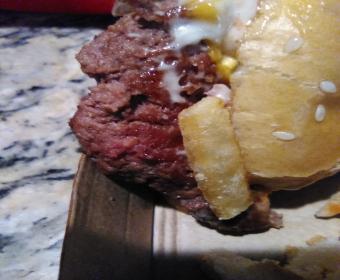 Donna derr
from Commerce City, CO
I was at mcdonalds#35249 on 10/01/22 and had a coupon for bogo 2 sausage McGriddles.. there was no cheese nor scrambled eggs on them only the sausage.. I did not have time to go back.. I am very disappointed in the service since I had driven 8 mikes out of my way

Nichole Phillips
from Lethbridge, AB
Went through drive thru ordered quater pound with cheese 2 Mc doubles and 2 cheese burgers with a med sprite. What I got was fries in stead of the sprite. And manager woukdnt fix it will go back

Michael H
from Monterey Park, CA
Got breakfast orange juice was less than before and last month manager wanted to tell a customer they cant park in a certain area..and they forgot to give me my extra hash brown that i ordered. And why is there privilege parking when it comes to upper management or employee...shouldnt they be parking all the same...also management was rude to the elders last month as well when is was really hot outside. Also increase the file size so we can send multiple pictures for you guys to see..no point of me trying to do it over and over again

Monika Prior
from Boston, MA
I got a quarter pounder with cheese the bread was stale it had cold cheese Throne on it and the burger was cold. My French fries were burnt and I only had small pieces of fries.

Wes Logan
from Rising Sun, MD
I'm back...
Yesterday I contacted you about POOR service at your Rising Sun MD facility.
It happened again!
It took them 3 tries get My order right: 2 bacon/biscuit; 2 hash browns; 1 danish.
PITIFUL!
This is 5 days in a row they've scr ewed up my order.
YAGOTTADOSOMETHINGNOW!!!!!

Robert Zygai
from Sterling Heights, MI
On Monday at about 10AM at the McDonald's on 18 Mile Road in Sterling Heights, MI., I had a problem with the manger accepting my promo coupon for a buy one, get one free egg mcmuffin. Because of the poor printing, I could not input my survey code and thus could not get a validation code. The manager insisted that I have a validation code and said there were ways of getting on the computer and doing this. I am 77yrs old and often struggle with the computer plus I was already there and in line. Since, I still have my promo receipt, what are these ways? Manager could not/would not provide. I will never go back to this McDonald's again and still have what appears to be an unacceptable receipt. A of this for one dollar.

Anthony cordero
from National City, CA
This all started Sunday and today Monday night went to thecdonalds drive thru Sunday at 1139am and ordered my usual double quarter pounder with cheese the jokers there at the juniper serra Blvd McDonald's Daly city gave me breakfast instead.then I went in Monday night tonight at around 639 and ordered my usual again double quarter poundereal with fries and drink but they messed up again no fries or drink complete morons .

Nichelle Perman
from Portland, OR
Okay so like two or three weeks ago I got some french fries and the French fry container when I got home had about a quarter of the fries it was supposed to have in it and I complained. Never got a response never had anybody contact me to make it right so then I go there tonight being September 19th and I place my online order I walked all the way there at 1:00 in the morning. It was a $1 purchase and they told me they couldn't help me not okay I will never go to this McDonald's again and I probably won't ever go to any McDonald's ever again I've had enough it's messed up. If they had good customer service skills they would have gave me my French fry for a dollar for free because they couldn't help me considering the fact that I walked all the way down there for nothing. I guess it's not worth it for McDonald's to give good customer service. It was a dollar item if I was the manager there like I have been before I would have gave the customer the French fry just to know they'll come back again but no they didn't give me anything I walked there for nothing and I'm super mad

Michael Clanton
from New York, NY
I'm not gonna keep writing reports on my experience at McDonald's in Holly springs Ms I'm tired of playing games with these people my lawyer is handling this

Peggy culver
from Atlanta, GA
A ho was there that robbed my house

Michael Clanton
from New York, NY
I had a bad experience at the McDonald's in Holly springs Ms in June with a hamburger that had blood running out of it they have not done a thing all I hear is they'll get back with me so far they seem to be not trying to do anything so I talked to a lawyer I have a witness so we're fixing to get the ball rolling y'all are the most unprofessional people I ever seen me are my family no longer go to any McDonald's y'all just don't care but u will soon I promise u that

Robert pearce
from Varna, 03
Staff very rude. Bought childs meal and adult meal in Varna Bulgaria. The price 41 Leva (£18:98p). When I questioned the price all I got was" what's your problem ". My sprite was a flat coco cola. Fries were rubbery. Altogether a bad experience. The 2 girls were talking in Bulgarian about us and laughing at us.
Robert pearce

Robert Pearce
from Varna, 03
Ordered a McChicken sandwitch meal and a happy meal.. it came to 41 leva ( £18.98), we were in Varna Bulgaria on holiday. We asked why it was so much and was told golden sands prices and whats your problem. In England it would cost a fraction of the price. The staff were very rude to me. We eat our meals as we were hungry, my coke was flat. I have never been spoken to by McDonalds staff in this way before
Your
Robert Pearce

Tiffany owens
from Asheboro, NC
Called today to check on my application was told to come in at 12. Come in at 12 and was told I need to come back Thursday at 2. They have someone willing to work there anytime and I feel like since I'm not the same race they just giving me the run around and I'm starting not wanting to work their anymore

2028 Sheridan rd Zion il
Two Mexican women tried to make my son pay for a free large fries that comes with the McDonald's app. I was highly upset about this then we were in the restaurant for about thirty mins waiting And arguing with them about trying not to give him the large fries , asking for the code again but he already used it and didn't receive his fries. They should definitely be fired. I don't know why they appeared to be nice but on the inside just evil. Please respond
sincerely
Joseph Dunn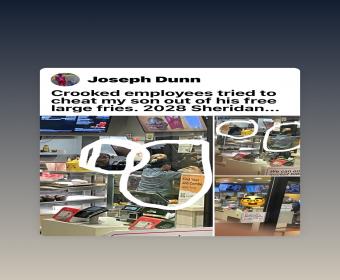 Kody
from Minneapolis, MN
I'm a ex employee of McDonald's and have a problem with a Manger telling me inappropriate and gross as well as uncomfortable sayings. I will no longer be spending my money at your store if you can't control a Manger from saying inappropriate things to a customer. I pay for my meals i expect good customer service not to be belittled by your management. Brandy is her name. I will be taking this to corporate if this keeps happening.

Tins
from Birmingham, ENG
Ordered food for 3 people only food came for 1 person, but took the full amount, and add insult to injury left it on the doorstep. Cape hill restaurant Birmingham 18

Phyllinda
from Singapore, 01
Hi,I was visited you store at Ang mo kio AVE 3,at 15.28pm
Your staff reserved me at the payment counter, (Her name is Jolene it is a Chinese women)
The way she asking me regarding my order very unpolite,her tone is very bad seen like not happy,the way she give me the queen no is 82 also rude
I hope you guys should take action about this matter
Because the timing she serving is not crowded at all
I think she is not suitable for service line.im you royal customer since 2009 til now,all the staff is very polite and respectful, this is my first time facing to this problems
Hope you guys will take action
Thanks
Regards,
Phyllinda ong
23/8/2022
15.37

Jennifer Buffa
from Roseville, MI
This is about McDonalds Restaurant #1766
I drove up to the drive thru and ordered lunch for myself and my husband at 1:10 pm on August 22, 2022.
Order was number 63
I had asked for bbq sauce when I ordered .
After I paid and reached the pickup window and received my food, I checked the bag and did not see any bbq sauce.
So I asked her for some and she threw them at me in disgust.
I have never dealt with anyone so rude in my life from a fast food restaurant. Not one person in this establishment even bothered to say hello.

Donald Medley
from Chesapeake, VA
The Emporia,Va is the absolute worst McDonald's I've ever encountered. I've gone through their drive through a couple times going through Emporia and it takes over 30 minutes every time. Yesterday, there were 5 cars in line and it took 30 minutes to get through. The people there act like they don't want to be there and are not courteous at all. Stay away from this McDonald's at all cost.

Jason Murphy Murphy
from San Bernardino, CA
I was tryted rudely and judgapounf because o be homeless they over c charge me an order that I asked them to cancel and when I confronted them about it they finally admitted it too they sent to an extent they gave me a refund slip I then accidentally misplaced it so I went back after being rude accused of lying I went back and asked him if I can please get one more copy of the receipt I lost my message intern they told me that no to get out and they can only print one a day so I left and then I notified McDonald's head of staff Michelle and a corporate office and I can tell now how McDonald's gets where they get their attitude from cuz she was no better thanks Ronald I won't be shopping at I won't be going to McDonald's anytime soon and I will let my friends know not to go either

Debra Keene
from Massillon, OH
Everytime I go to McDonalds in Massillon Ohio my order is cold or wrong item.today I asked for an ice mocha coffee they give me a hot one. Sometimes they re really rude like they hate witing on customers. If it wasn't for my grandson wanting a happy meal I would never go back.

Brian webb
from Wantage, ENG
why can I still not get a coffee at McDonald's made with Soya milk. fed up customer

Bought the big borrie classic med. Meal x2. It was the most unappetizing burger i have eaten. It was so dry and had about 4 pieces of onion on it. Iam very disappointed with the meal i got.

Holly Jeppson
from Oakland, CA
I'm a door dasher that delivered an incomplete order that was sealed and not allowed to check and see if complete order is there. Store wouldn't admit they missed items. Two employees denied making the order when I personally saw them. Then manager said she made it and claimed order was complete. Told by customer they would get refund from door dash. NOT HAPPY

Eugene J Manchas
from Cleveland, OH
Rude and Slow. I have to listed to managers rant and complain about other rude customers when they are the ones that were slow and ignored them.

Andrew Gideon
from Durban, KZN
Hi got to mcdonald's drive threw ordered a meal , no stock, ordered anther meal , no stocks , ordered the 3rd meal no stock of French fries. I just drove off waistimg 10 minutes of my time.

James M Fritz
from Zephyrhills, FL
On 16 July 2022, my family and I visited the McDonalds at 1485 Van Buren, Eureka Springs, Arkansas. It was the most horrible experience I ever had with a McDonalds in my life. First, we could not place an order in the restaurant except by using the kiosk. We entered our order and paid for it with a credit card at the kiosk. When our order was finally prepared I asked for a receipt since the kiosk did not print one. The workier/manager said that the kiosk was out of paper and he did not have a key to reload paper so no receipt could be printed. Why wouldn't the "manager" have a key? The order was not correctly filled. First, the large fries did not even fill half the container. And the burgers were not correctly prepared. Condiments on the burgers were not correct as ordered. We tried to get a worker/manager's attention to correct the order and no one would come to the counter. There appeared to be three workers in the restaurant - someone preparing the food, a young girl mopping the floor and the person so said they were the manager. They could see us standing at the counter and simply ignored us. There was one other couple in the restaurant and they also complained about the service. The place was filthy with spilled food on the floor, tables which needed to be wiped. The lady from the couple had grabbed some napkins and was trying to clean the table so they could sit and eat. Just deplorable. Since I did not get a receipt, I could not give you the store number. Having arrived in Little Rock airport earlier in the day, this was the first day of our vacation and I must say it was not a nice way to start our vacation.
I do not normally complain but this was a most horrible experience.
Sincerely,
James M. Fritz, 35824 Diamond Head Court, Zephyrhills, FL. 33541

Rosa Gould
from Crofton, KY
Rude people working there could not understand so they proceeded to yell at me they did not give me credit for my code so I ask for refund they yelled even more

Yelled and argued with me saying they don't have a Combo Pack

Dawn wilson
from Jacksonville, FL
The restaurant was absolutely filthy dirty . I have never been in a McDonald's that was so unclean. I had to clean the table myself in order to even sit down. My husbands Big Mac was dry and did not have enough sauce and the cheese was missing When leaving every garbage can was overflowing. We had to leave garbage on top of the can. I understand restaurants are short staffed lately but the store was empty.

Allan Rhodes
from Navarre, FL
I have been a customer of McDonald's for over 40+yrs, I have been purchasing Breakfast and lunches every day, sometimes for My Boyscout Troop. The portions were Shameful!! LATELY!! I must have spent THOUSANDS of dollars on your product in 40yrs. I will seek other Restaurants for my Family and I, What a Disappointment, and I will also contact all that I can to do the same.

Crystal Battle
from New York, NY
First we go into the lobby and get yelled at that the lobby is closed, even though there is about 5 family's in the lobby eating already and it is only 5pm. Then when we FINALLY get our food we literally just get a bunch with mayo and lettuce on it and missing a sandwich all together. I don't know what is happening here anymore but the customer service is so terrible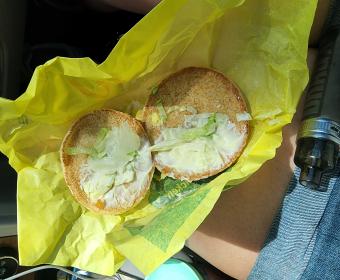 Patrick pluck
from Dublin, L
I oder 2 Breakfast but the Two hashbrowns we're not in it I paid 13 euro for it I'm not happy about that the Service

M Harris
from Atlanta, GA
Auburn Ga. Asked for medium chocolate milkshake. They gave me vanilla with one little squirt of chocolate. When I mentioned I wanted chocolate they said machine makes it that way. It was disgusting and definitely NOT chocolate. I threw it in the garbage

NELL KLUTTS
from Leon Valley, TX
THE SERVICE IS HORRIBLE AND SLOW AT THIS LOCATION ALWAYS I GO ALMOST EVERYDAY BUT I AVOID THIS ONE IT HAS HORRIBLE MANAGEMENT AND IS ALWAYS SLOW. ON 6/20/22 NEAR 220 PM I WENT THROUGH THE DRIVE THRU. THE LINE WAS NOT MOVING AND THIS CRAZY DRUNK MAN IN A WHITE FORD F 150 PICKUP WAS AGGRIVATING AND NOT MOVING UP IN LINE ON PURPOSE HE BACK UP AND NEARLY HIT MY TRUCK. I GOT TO THE SPEAKER AND ASKED THEM TO CALL THE POLICE SO HE COULD HEAR HIS WINDOW WAS DOWN SO HE WOULD SETTLE DOWN. THE MAIN MANAGER WHO WAS EXTREMELY RUDE CAME OUT. DID NOT LISTEN JUST STARTED TALKING NONE STOP HE HAD NO LISTENING SKILLS. HE DID NOT LISTEN TO ME CUT ME OFF SAID HIM HE COMES HERE EVERYDAY , SO DO I. HE DID NOT DO ANYTHING. THE LINE WAS HORRIBLY SLOW LIKE USUAL. THIS IS THE WORST LOCATION IN THE CITY OF SAN ANTONIO, TX. THE MANAGER HAD THE ONLY BURGANDY SHIRT ON AND BLACK PANTS HE WAS JUST PLAYING AROUND EVEN THOUGH HE WAS VERY BEHIND ON ORDERS. I NEVER GOT A RECEIT , WHEN I GOT TO THE WINDOW THEY DID NOT HAVE MY ORDER SO THAT SLOWED THINGS DOWN FURTHER. I ASKED FOR THE MANAGERS NAME AND THE PHONE NUMBER TO CORPORATE. HE GAVE A WRONG NUMBER AND NO NAME.

Harold
from Rock Hill, SC
The McDonald's in the 29730 and 29732 zip code never has working equipment or machines to make ice cream or frappes.

Cheryl Branaman
from Saint Augustine, FL
Waited 30 minutes at pickup! Finally went inside & met guy at door! Half my food missing! Fries missing, drink, nuggets not spicy as ordered! Food cold!

Lisa Borchardt
from Chicago, IL
Still sitting at drive thru at 620. They open at 6 am. This is not the first time. They should at least let us know if they r opening late today. Again not the first time this has happened!!!

Jose Medina
from Matthews, NC
Good afternoon,
Wanted to make a complaint directly to you because I send several complaints to corporate and no one did anything to stop this women manager from this location at waverly, Charlotte NC.
I bough a deal though the app and they always forget to add the Querer pounder and went back through the drive through and spoke to Michelle that with a discriminatory answer told me there is no food for you stead of being professional and explain to me as a "manager" she said there no food for you get of my drive through, I said what's you're name she said Michelle, I said I'm calling corporate she go e head like she don't care.
As I was pulling out she said fucking FAGOT ! This is not the first time she treats me like this me and my husband. I live here in waverly for 5 years and I refused to use this restaurant because of lack of professionalism, she needs to be fired from this Macdonald.
I'm calling my lawyer and will sue the company is this lady keeps working there.
The location is: 11620 Waverly center Dr
Charlotte, NC 28105
Thank you,
Sincerely
Jose Medina

Sonia Alarcon
from Des Moines, IA
My name is Sonia, i work for the McDonald's on Fleur . Ever since we got a new general manger . She has me in kitchen by myself me and another employee opening the store with out a certified manager present.

George Nelson
from Hurricane, WV

Stacie Edwards
from Sheffield, ENG
Mcdonald has really gone down hill they concentrate more on deliverys than they do other customers its meant to be a face food restaurant and its terrible I will not be eating here anymore

No Pie Guy
from Duncan, SC
I went to the McDonald's in Duncan SC. Asked for 4 apple pies. Said they didn't have any. I asked at all or none ready. She said none ready. Said I'll wait. Pull up and hear two women talking. Lady at window asked her if she wanted to pull me up to wait. Other Lady: No, I'm just go pop them in the microwave. So mind you, I've already said I'll wait the 12 to 14 minutes it takes to cook them. She gave me soggy dough. I told her that the pies were not done. And gave her a little talk about customer service. I offered to wait for the pies bc I Love Mickey D'S apple pies. She didn't have to sell me raw pies. In food service, It's an Absolute must that you play by the rules. U could make someone sick or even worse, bc of ur negligence. Just take the job more seriously!!!! Customer service in food service! Is the Holy Grail. In my eyes.

patricia foote90s
from Garner, NC
The two McDonalds in my town are dreadful. The food is mediocore and the served warm and forget about the french fries. I've been hoping for some time that the situation would improve and had hope for the new one at Flowers Plantation which recently opened. I'm done. There are too many others options here in Clayton to waste more money at McDonald's.

SAID UNDER BREATHE ABOUT POLICE AND I WAS JUST ORDERED THE BURGERS SO OBVIOUSLY MC DONALDS IS BREAK THE LAW TO TRY TO PLAY SOME SPECIAL ORDER THAT THEY WONT GET TO

Ronald Dorsey
from Leominster, MA
Ordered 2-Big Breakfast with pancakes and another order just pancakes. One order of Big Breakfast did not come with pancakes, missing hash brown and other things should have been included. This is not the first time it happened to us. Many orders has been incomplete. Frustrating thing is thinking we have everything in the bag when we get home and we should have to drive back to the location to complaint. They have this number and it goes directly to voice mail. There is no one to pick up a call. What kind of service is this. When we go there in person, they are busy speaking in Spanish and ignore us sometimes. This is unacceptable. They spit on your food when you complained I heard. The manager doesn't do anything to resolved these problems. What should we do as a customer?

Dr Amr Ramadan
from Al Waraq, KFS
I live in Cairo, Egypt and i bought two Chicken Caesar salad boxes from hotline 19991 but they sent it to me without toast just the chicken breast and lettuce and parmesan sauce and that is all i phoned them to fix this problem but they said it comes with toast specially for delivery and they don't care about my complain
please help me with this issue
thanks in advanced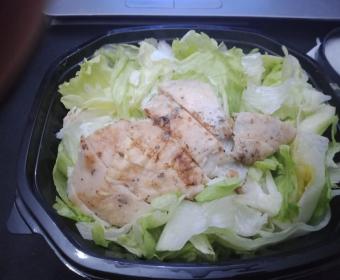 Lawrence glindeman
from Fayetteville, NC
Crispy chicken sandwiches ordered two of them 10 minutes later when I got to my destination to eat them they were slimy and tasted like fish wasted my money

Stephen Cook
from Deltona, FL
I sent a complaint in yesterday and entered the wrong McDonald's. It was not the McDonald's on Enterprise Road in Orange City. The proper McDonald's I was complaining about was the one on Deltona Blvd. By Doyle Road in Deltona, Fl.

Savannah Orton
from Hickory, NC
If I could give 0 stars I would . Worst experience ever with a company who couldn't do their jobs . And I would attach a file of my receipt but they don't give those.

Angelina Centeno
from Allentown, PA
terrible management the managers would talk about you as if you weren't standing right in front of them,,, i worked here for a couple months and my cousin had also worked there but she had to go on maternity leave, but when she went on maternity leave i noticed that they had also stopped scheduling me, i stood quiet and just thought it was because they didn't need any more people at the time, but then when her maternity leave was up we waited like a month and decided to go into the store and ask why we hadn't been scheduled and the mod seem confused and went to check the system and apparently one of the managers took it upon themselves to remove us from the system without telling anyone, and the MOD said she would give us a call to let us know what happened and when we could start working again, but she ended up never calling us. So we were both basically illegally removed from our positions for no reason.

Ebben
from Virginia Beach, VA
Went thru the drive thru and the French fries were not fully cooked( has happened many times at this location). I ordered a Big Mac with no pickles and extra Mac sauce. When I got home there was absolutely NO meat on my Big Mac. I called the location and she asked why I couldn't come back when I was only down the street. Last I checked I paid for the food and went out there once. She told me to bring the receipt tomorrow and write her name on it so I can get a replacement.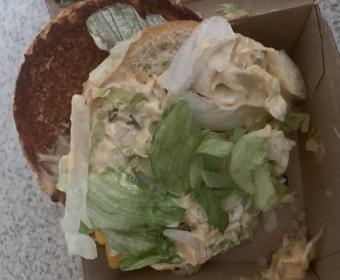 Keyshawn
from Philadelphia, PA
My Oreo McFlurry had strawberry ice cream on it and it had ice cream everywhere even out side of the top and the top was not precisely rounded and my brother got a Normal cheeseburger with onions on it instead of a normal McDouble

Thom Tarver
from Dallas, TX
Yes I'm standing here at the door of mcdonalds at royal ln and 35 in dallas tx and the employees know I'm here and ignore me as if I don't exist because i walked here I just got off work and they are on my way to train station I'm very hungry and they know I'm here I've been coming to this same mcdonalds for 20 yrs or more they know me and I can't get served it says hrs are 5 am to 12 am but I cannot get service how rude can you manage to get to your customers that pay your wages and keep you I n business I think this is disgusting to be treated this way very unhappy and veryet down and disappointed don't know if I'll ever come back after being treated so rudely thanku hope you havd a nice day Bonita danilson Thom tarver

Brenda
from Los Angeles, CA
Worse customer service girl had a bad attitude ignored people and food took 15 mins plus

Judy Clark
from New Bern, NC
I places an order for 2 large teas. It took 21 mins to get from the speaker to the window. I did try to go inside , dinning room was closed . The young man at he window seemed to be the only one working. You are really loosing profit at this location . Just sad. Aug.7 2023 9:02pm KS# 15.

Brenda Misien
from Los Angeles, CA
I bought a double cheeseburger chicken nuggets fries & 2 drinks. Paid & next window handed me my drinks & told me to park & they. Would bring order to me. After waiting 22 minutes for the remaining ,3 items I went inside gave them the receipt & the ladyyemplo yee Said very rude YOU ALREADY GOT YOUR ORDER &. POINTEDl to the time on receiptm. Wth I said you had me park. They found my order m. I said I want my order hot that bag sat. There ,22 minutes. The manager turned & said rudely Only GIVE Fresh FRIES NOTHING ELSE. THIS WAS THEIR fault & never apologized for accusing me of already receiving my order & still I left with cold food.

Mikel oyd
from Atlanta, GA

Matthew Hutchins
from Arlington, VA
Lazy workers. Was told that lunch would be served starting at 10:30 at the BWI airport. I waited to order and then I was told that it would not be served until 11:00 because they had not dropped the food yet. So I went to a different store in the airport and spent $40 to get food I did not want. Then when I walked back by the McDonalds at 10:36 they were already serving lunch.

Christopher m. Wilson
from Sumter, SC
To whom it may concern, my name is Christopher m Wilson and I have a qenuine concern about my career at that McDonald's brand , have been working for company over 25 of experience in the corporate standards of operations and I have a conflict of interest to General Manager Regina Brown and would like to continue my career with the McDonald's corporate brand..

Crystal Mandley
from Oshawa, ON
Why have a drive thru if every time you order .. your asked to park and wait for 15 minutes or more for your food. I was even told by drive thru.. that skip and Uber come first.. before customers that show up. I have complained to head office on several occasions and all I was told is I'm sorry. The clock is ticking when it's drive thru and they are timed. But never offer anything free for the time and gas you waste. Not my fault that the business cannot handle online orders. Used to be if they make you wait .. your order is free. Maybe time to bring that back. Being parked for an ice coffee.. is ???

Barbara Hill
from Dalton, GA
Has McDonald's changed there roasted coffee? Thru the week coffee has that roasted flavor...but on weekends it does not have that aroma or roasted flavor. I love the McDonald's breakfast and coffee..on the weekends the kids are working and it is not the same..the store is in Ringgold Georgia store # 5276.
Thanks Barbara Hill

Robert Forte
from Cleveland, OH
On July 30 2023 at McDonalds on Turney Rd and Rockside I had a mobile order (1644). Food was to be ready in 5 minutes. I watched numerous people come in and get their food before me. I watched a worker by pass my ticket to give someone else an order. I tried to get the manager attention but was ignored. About 30 minutes later my order disappeared from the screen. I went to the counter and told a worker what had happened. Finally I got my food. This was ridiculous. Want refund.

They put poop INSIDE MY MCCHICKEN AND MY GRIMACE EVEN THO IT TASTED GOOD IT WAS STILL POOP AND I GOT A INFECTION IN MY THROAT BUT IT WAS STIIL GOOD SO IM GIVING IT A FOUR STAR❤️

Chris Kittle
from New York, NY
I ordered 6 Big Macs and only got 2. This was unacceptable and very expensive for me. My kids didn't have time to eat because I had to work

Tammy Aranza
from Houston, TX
Employees give u this attitude like they aren't happy to work there and the managers are rude they don't take pride in what they do I've been with jack in the box since I was 17 years old and still with them 42 now so that tells u a lot about me I love my job I'm a store manager I take pride and commitment to my job but this company needs to make it there priority on coaching there employees to be friendly to the guest without guests no money company falls apart please make these changes

Nichole Kleinpeter
from Baton Rouge, LA
Every single McDonald's I go to gets my order wrong. The employees are rude. They smash the food and just throw it in the bag. I am so done with McDonald's!

Samm Svenningsen
from Whitwell, TN
Went to McDonald's in Kimball Tennessee last night arrived 9:15 drive thru left at 10:15 ordered 2 big Mac meal large
And cheese burger Happy meal and 2 LG Carmel frappes xx Carmel paid 31.00 was in drive thru left went home food was cold no Carmel in frappes and happy meal was missing cheese burger and a toy ! I'm very upset and nobody has gave me refund or anything I am furious I would like you to please respond back asap

Susan D. Schluter
from Gulf Breeze, FL
Went for a quarter pounder meal today 7/23/23 at approximately 12:30. The whole restaurant was a mess. It seemed like two other families received their meal before us as they used the order submitter after us. Nearly everyone that had ordered had to go back up and complain they did not receive all of their order, or it was not correct. There was no salt, no catsup, the trash was overflowing from the deposit bin. The employees were just sauntering around. The french fry machine beeped constantly without being tended to. Our fries were overcooked, the quarter pounder had dried out quite a bit before we got it. The one employee that seemed to be "doing it all" customer service-wise was a sweet, young black girl named Keasia. Is there no management there? This was at the Highway 98 McDonalds in Gulf Breeze Proper (just off the Chappie James 3 mile bridge). This certainly did not have near the competence and ambiance that was there when I took my children back in the 1980/1990's, Next time I will just come home and fry a burger.

Danelle
from Mishawaka, IN
I stood at the counter for 30 min bwfore i was told they dont have an employee on register today i have to use the kiosk. I only have cash. They arent taking cash inside i have to use the drive through. I didnt come here in a vehicle. My kids have been patiently waiting dor food they will never have and we have to walk home still hungry.

Doordasher
from Memphis, TN
This is a very big concern for Savannah Tennessee McDonald's. I am a Dasher. The night crew needs to be trained to get orders out. The manager swears saying the f word and damn etc etc. And then tells the employees to watch their mouth because the customers can hear them. I don't know what shift it is but it is early evening. I came to pick up food as I was doordashing. And had to wait a full 21 minutes for the food. Other door dashers are also complaining about it. I hope they have gotten a hold of you also. When I am in there customers are wondering why their food is not being served in a proper amount of time. One customer last night told me so much for fast food. I believe that the manager at night is not doing his job correctly and or he has not been trained to do so. And again I heard him swearing quite a few times last night and then told someone else that was said something vulgar to watch their mouth other the customers can hear them. The bathrooms are filthy constantly. The floor is slippery when you walk in. The morning and evening shifts employees are not friendly at all. One other thing just to let you know my wife walks in to get the orders from doordash and before she comes out I have counted 17 cars go through the drive-thru that's order the food pay for the food and receive their food and they're gone before she walks out with our doordash order this has to stop somebody has to help me. And all of the other doordashers Please reply

Tallen Macon
from Dallas, TX
The McDonald's in Conway, AR that are open 24/7 are never working and force my food to be refunded often around 12am to 3am. I work nights, and both Oak St McDonalds and Dave Ward Dr McDonalds have done this. The employees are standing outside not doing anything. How is it broken every day of the week.

Ksye Andre
from Memphis, TN
I've been at the drive-thru at McDonald's in Savannah Tennessee for almost an hour, and I'm still not to pick up window yet.
I picked up food and my McChicken sandwich was cold and hard on the edges.
NEVER HAD SERVICE THIS BAD!

VIOLA BRYANT
from Grosse Pointe Woods, MI
AT THE DRIVE THUR AT THE McDONALS ON EIGHT MILE & KELLY ROAD, I PAID FOR TEN CHICKENS NUGGETS, WHEN I GOT HOME AND OPEN THE CONTAINER, THERE WERE ONLY EIGHT IN THERE. I HAVE AND WILL KEEP ASKING YOU FOR MY TWO CHICKEN NUGGETS, UNTIL YOU COMPELTE MY ORDER! THANK YOU AND HAVE A GREAT WEEK...

Samueline Kerrigan
from Washington, DC
Went to McDonald's in princess anne. ,md I had to repeat my order 3 times n once I got to window 1 sat there while the cashier is having customers behind me got thru repeating process then when cashier decides to take my money says what was you'll again I tell her then says again what is your order I messed something up can u tell me again this was 5 times I tell her I want a cheeseburger with mayo ,lettuce n onion only n a lg sweet tea xtra ice 3 lemons comes to.4. I gave her the 4. She never bothered to give me a receipt so I go to window 2 I get my sand n tea .I go to bits in my sand .these cheeseburger had mustard ketchup onion pickle n lettuce this is not what I ordered how stupid are they at this location I tell them 5 times my order n still can't get it right how sorry this place
hires such idiots I'll never understand

C Buchanan
from Kalispell, MT
First I signed up on your app. Used it to order breakfast sandwiches. Paid full price. Then your app shows buy one breakfast sandwich get one free only good today. What the heck. A bit late for me to use it today.
I eat my breakfast sandwich. Holy heck I get a migraine that has rendered me laying down in agony the rest of the day. Since when or why are you using ingredients that are harmful to people with migraines. Guess I had my lady food from McDonald's forever.

Toby Isaac
from Arlington Heights, IL
Just visited the McDonald's on portage Road and Winters Drive in Kalamazoo Michigan and also I can say is that place is a complete dump on the inside. The bathrooms were filthy dirty. The windows and doors are filthy. Dirty floors are terrible service. They just look at you and finally come and wait on ya, I can't believe the health department lets that place be even open

Maria
from Eagle Pass, TX
On my commute to work I stop at McDonald's located at 1860 S.Veterans Blvd and also other times at the one located 2401 Del Rio Blvd both in Eagle Pass Texas 78852 not only have they closed early (before 10pm) but they never seem to have frappes,I have been told to go to other restaurants???? terrible customer service not only am I considering going to your competition but other co workers as well.

rebecca m
from Chicago, IL
The Employee at location 15712 Mendota il E 12th ST (Jade Braddy) I have a son who works at this location and every time I swing by I see this employee behind the counter not in uniform grabbing things for free. when I asked if she can take my order because she was behind the counter she gave me a dirty look walked away to another employee and laughed. This really unacceptable! she needs to be fired. I am pretty sure she worked here before and quit and now shes back?! This store is losing more and more customers everyday the way the G.M and managers run it. I went by in the morning to get a coffee before my shift and she was there. worst mood ever no customer wants see that especially in the morning before a shift. my kid always tells me about her and does not feel comfortable seeing her he does not wish to talk to the manager about it because he say that they are best friends and nothing will be done. He says that shes always flirting with the guys there and making dirty jokes. she needs to be removed or i will make my son quit and go to corporate's office if I need to.

Marilyn Medford
from Ashburn, VA
Fries were cold. No napkins. Wait it drive thru was very long

Mike t
from Woonsocket, RI
She forgot my order ...when i botvto window and was missing something i ask for receip nope it didnt wrk...so i ordered 3 shakes and lg fries when i got home large fri was only a small with hardly nuthing inside ....uggg im pissed this is not only time thos store screes up look at the reviews it should have a better manager !!! Or sht down!!!! This is fkn rediculas over an ova again .....

Thomas Davis
from Dyer, TN
I stopped at a macdonalds in Jackson Tennessee located north of Jackson just off of hwy 45. I ordered 1 large and 1 medium mocha frappe at approximately 1:30 pm. When I got to the window the person working at the window first only handed me 1 med frappe. I told him that I also ordered a large 1. He then grabbed another medium frappe and tried to pass it off as a large. When I reminded him that I ordered a large he told me to drive around front and they would bring it to me. After waiting about 5 minutes I felt like something was wrong so I went inside to see. It took several minutes for anyone to notice me. When the person working the window saw me he said out loud that he forgot about me. I heard him and told him that he needed to hurry up because I was getting pissed. He came over and challenged me and told me I should go back outside and wait on my order. He also said that I had no right to talk to him and called me bro. I am not his bro. I am a customer.
No one ever apologized for either of the 3 mistakes they made. It was over 20 minutes waiting to get a drink that I would not have gotten if I hadn't gone inside after it.
I expect a written apology from Macdonald's and both the manager and the person working the window should be reprimanded because it appears that neither the person or the manager have been properly trained or they are ignoring what they should have learned. I will not visit another Macdonald's restaurant until I am satisfied that this won't happen again.

Brandon D DuSavage
from Chicago, IL
Customer Service is pretty much non existent most of the time your lucky if you get greeted at all and when you pull up to the pick up window they hand your food to you and don't say a word no thank you,have a nice day nothing and lucky if they even look at you while doing so.Ive worked in fast food so I know how it is and I always tell the people at drive thru thank you and even then they don't respond it's very rude.Today I got a sweet tea and tasted it I held it out to give back to person in drive thru and she just looked at me in disgust and put her hand on her hip I said this doesn't taste right and explained the last 4 times I was there the sweet tasted like they didn't put sugar and asked for a Coke instead she said nothing just grabbed it got me a Coke no oh I'm sorry about that or ill let someone know nothing. They have absolutely no people skills this is at Store 2648 but in general most are like this now

Nancy Bradshaw
from Greensboro, NC
Today I purchased 10 piece chicken McNuggets, small French fries and medium chocolate shaken I ordered using the McDonald's app. Voice code BV28. I picked up my order at approximately 4:1pm at 706 College Rd. Greensboro, NC location.
Got up to the microphone to say, I was picking up an online order. The voice on the other side, a female asked me for my order. She did not say welcome to McDonald's or thank you or anything I got up to the window, waited a couple of minutes for her to gather my order. When she open the window to hand me my order I asked her if the order was fresh remade and she said it was. I got home in about 15 minutes later I discovered that the chicken McNuggets were old. They must've been sitting under heat lamps for several hours. this has happened several times. I pay good money for this order, and I expect the food to be fresh. In addition, I expect the person that is handing me my food to show some courtesy. She never looked at me never said, thank you never said come back again never said anything, just handed me my food and walked away. This is why I choose to go to Chick-fil-A whenever they are open. I can see why McDonald's is losing favor with the public in general because your service lacks in courtesy professionalism and freshness of quality. My total order came to $11. 92. I would like to have a refund or credit , please feel free to contact me to discuss further.

Trina Bradley
from Denver, CO
I ordered breakfast on FATHERS DAY from the online app! Order TX84 - then I called spoke to a girl told her my husband is picking up order to PLEASE make sure ALL ITEMS are in the bag! So my husband gets home from picking it up and MISSING HIS MEAL of all things! Tried calling store spoke with same girl I asked are you the one I asked to make sure everything was in the bag? She set the phone down did not reply and it rang busy I called 12 times! She did it on purpose for sure!!!!! I added a copy of the receipt and my outgoing calls! This store always is missing items constantly that's why I called! Store #5562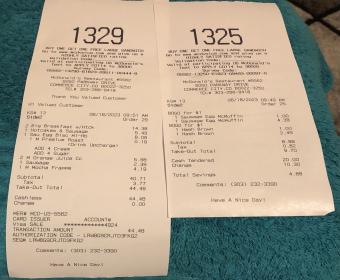 The McDonald's in Anna TX has a lot of young kids and all but some are even adults. The evening people that work watch tik tok . I am a door dash driver and the people even managers see's me there waiting and they don't even ask if I am waiting on something. There has to be better customer service. As a door dasher we are trying to make our customers happy as you are and it start by giving them order as promptly as we can. I know for a fact last night there were some kids doing nothing and the line outside was wrapped around the building another gentleman that was also a dasher left angry cause no one bothered to look over to ask him anything. I'd rather get orders from Melissa TX instead. I hope this changes soon and managers need to put a stop to all these people just standing around doing nothing while a line gets longer

SHARON PENDERGRASS
from Byron, IL
We stop and order Iced Mochas 3 or 4 times a week. Usually have no problem but two days in a row ordered was messed up. First day they gave us a medium when we ordered a large and I told employee and she said that is a large, But the large has L on cup not an M. Then went back next day and ordered iced mocha thy definitely did not make it right. More like a vanilla iced coffee no whip or chocolate. This is Oregon Illinois McDonald's my receipt says #12850

McD's Valparaiso IN on Rt 30. Terrible service to walk in orders. Restaurant dirty snd not stocked for eat in customers very disappointed in the priority put in mobile orders.

Joseph Hartle Jr
from Franklin, PA
Franklin PA Mc Donalds ....... worst service ever ! Slowwww is a understatement !

James Johnson
from Homestead, FL
The McDonald's on the 3000 block of US 1 in Homestead Florida they're understaffed they never opened the door and when they do they say they don't have enough people to wait outside another 10 minutes

Patti
from Plymouth Meeting, PA
I can only place my order by kiosk. I am a grandmother taking my young children. I wanted to place my order with a person and I couldn't - kiosk only. I left with two young children crying. Will never go back. Keep things simple for the older generation.

Barbara Heard
from Reno, NV
We went to McDonalds in Selma Ca last night and our burgers weren't even hardly cooked at all.It looked like they put them on the grill and turned them over once on each side and took them off.Not only that they park almost all there customers and we sat there for 30 minutes.McDonalds is getting very bad and disgusting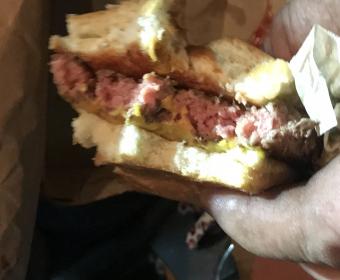 Mark coulter
from Garden City, GA
At 10am they tried to not take 1 100 dollar bill because they'd have to ask their manager to change it out and literally told.me they didn't wanna mess with it. Low and behold that's all I had and the lady at the 1st window in tompkinsville ky then jerked it out of my hand and made me wait a solid 20 minutes before she even hollered at her manager.

Chris deuel
from Sanford, FL
112 french ave sanford Florida store at about 1 am....There was 2 girls at the window a older white lady and a younger black lady when I got to the drive thru speaker they would not answer then I drove up to the window the ask me why I didn't stop at the window and I told them because no one would answer me then they where just plain rude for no reason and would not let me order anything I even drove back around to the speaker again and they told me they where closed so just left I will never come back to that store again

Susan Thurmond
from Orlando, FL
This McDonald's is the worst McDonald's in the history of McDonald's!! 70/33rd Ave Bradenton Fl. It's like they have one person working. Terrible

Mario mendonca
from New Lenox, IL
Ordered nd payed 2$ I never got service still they just ignore me

betty hagerman
from Bridgeville, PA
Ellenboro wv mc .it is so official the worst mc I have been to the food is cold .I asked 4 no salt on fris I get salt I n thay wher cold asked for hamburger what do I get McNutt. The other time I went there no mack sauce at all so no big mack . N thay r so slow I was with n saw a friend he left because wating to long

Sue Dionne
from Boston, MA
I ordered a crispy chicken sandwich It took more than. 15 min and I then when I got my sandwich it was cold and the roll was hard. If my sandwich was hot and fresh I probably wouldn't be complaining.
The mc Donald's was in Londonderry NH

Tom franks
from Indianapolis, IN
So many of the McDonald's screw up your order so easily I am a regular customer I order two egg biscuits subbed on well done English muffins what the round egg and I tell them at the window please make sure the muffins are well done and they don't put cheese on it so I get to pick up window I know the muffins were not done then I send it back second time it comes back after a half hour they have cheese on them did I order an egg McMuffin no I did not this comes from just about every McDonald's they don't care I even told the manager after me waiting a half hour you know I deserve my meal free well we can only give you your money back they do not care when they have to start giving me your money back then and only then we'll then make sure the orders are done right it's not them who's late for an appointment it is you McDonald's has really gone

Mackenzie Mason
from Abilene, TX
I ordered 2 spicy Mc chickens a delux spicy mc crispy 10 pc nugget a Dr Pepper and a large fry. When I got home to eat my dinner I was missing my 2 spicy Mc chickens and my sticky Mc crispy was not a spicy Mc crispy. The window worker was flirty and was slowly running her hand down my boy friends arm, made us feel uncomfortable as well as mad that she forgot our food , no receipt was handed to us, they weren't using the system cause it was down. We were there around 2:20-2:35 in the morning

Wallywiedig
from Seattle, WA
Live in tacoma washington 818 97st e tacoma wash 98445
I'm a 3year customer 3 times a week and the night crew is awful
10 people passed me up when owas there first and theone manager cussed at me do something I'm not comming back tell you get it worked out

Victorino Muro
from Temecula, CA
This restaurant had me waiting for over 5 minutes before someone helped or noticed me.
After several minutes a female comes and states are you ready to order!!! Takes the order charges and walks away to food bin. There she gets on here phone and starts talking to someone in Spanish. Obviously not for business ! Where is the customer service! I.e good morning, welcome to McDonald's! Can I take your order!! The store was empty inside and you can hear a conversation going on in the back. Another customer enters and he is waiting for someone to help him. I live close to this store and is convenient but service is terrible. Normally the lobby dirty trash on table and people waiting for service. This why I am launching this complaint.
Have feedback for McDonalds?
Thanks for your feedback!
Sorry. Please try again later!