McDonalds
McDonalds Complaints Continued... (Page 6)
962+ reviews added so far. Upset? Call McDonalds corporate: 800-244-6227

MARILYNN HEARNE
from Brooklyn, NY
I just came from your Mc Donald's in Levittown, N.Y. 11756--first off the drive thru line was so slow--we spent over 10 minutes --it was both at the money collection end and the people who gave the food. When I got to the last window the girl made a comment that the orders she had on her counter were way ahead of the people who were at the window--meaning me--so I said well we have been waiting for over 10 minutes--she totally ignored me and said have a good night---then to top that off-I ordered a Filet of Fish--and when I got home it had no tartar sauce on it and it was completely dry. I threw it in the garbage--this is not the first time I have had problems with this restaurant--but I assure you it is the last--I, nor 17 members of my family, will be using Burger King from now on and I will let everyone know, thru the internet, how poorly your company operates.

Betty Garrett
from Shinnston, WV
Once again the MCDonalds in Mannington poor service is disappointing ,,,Tisme foe new Manager cannot get hash browns with breakg=fast agin ...if they don.t want to make something they saym they are out of it and why put gravy over biscuit on carryout..soggy Gee please check on your store in Mannington WV 26582

PISSED OFF
from Wickliffe, OH
THE MCDONALDS IN WILLOUGHBY OFF EUCLID AVE - BY LOWES - WHAT A JOKE - REALLY? DEC - 14 -17 5PM - 600PM LOOK AT VIDEO - TEENAGERS GROUPED TOGETHER VERY LOUD - LANGUAGE WAS BAD EMPLOYEES WERE JOINING THEM AT BREAK YELLIND ALONG WITH THEM - PLACE IS VERY DURTY - SMALL BUGS FLYING AROUND GARBAGE AND FOOD - PEOPLE WERE LEAVING - VERY BAD ATMOSPHERE ! BAD! LOOK AT VIDEO YOU'LL SEE - PLACE SHOULD BE CLOSED -- BAD FOR PEOPLE WITH KIDS OR JUST WANT TO EAT IN A GOOD ENVIORMENT -- NOT THERE THEY LEFT......... YOU HAVE A BIG ISSUE LOOK AT VIDEO

Dakoda Redden
from San Antonio, TX
Dear McDonalds corporate;
I regret to inform you that I am under harassment by your workers at your 71241 location.
I am unaware of their names Sir/Ma'am.
They have been SLANDERING my name, DEFORMING my character and making my experience at your food chain EXTREAMLY unprofessional/upsetting.
It has been CONTINUOUS and if they wish to CONTINUE SLANDERING my name, DEFORMING my character I WILL seek SETTLEMENT through your corporation.
Thank you Sir/Ma'am for your time/consideration on the subject.
Sincerely yours, -Dakoda Redden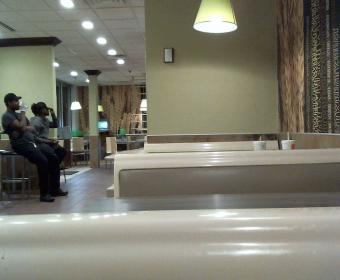 Joanne Masciopinto
from Centereach, NY
I went to McDonald's at 9:15pm this evening and ordered my food when I went to sit in the dining area the girl said the dining area is closed but they are open til 10pm. Soo I had to stand with my family and eat our food. Another woman and her 2 yr old daughter came in and a stool could have fallen on her because they were staked. And it almost did. Soo the woman asked to speak to the manager which didn't even come to the counter right away. When they weren't even busy to speak to the customer. No saying sorry basically telling that's what they are told to do and that is it. Extremely poor people skills not to mention the girl in the dining room having a hissy fit because the woman and I said something than she proceeds to say we can sit in the dining area but drenched the Seats with spray. Now I worked in this industry and never saw such unprofessional behavior by a manager and worker. It's baffling to see a person mopping the floor around a c customers feet while he sat and ate! That is a liability if he fell than what. This was a horrible experience I hope these workers are retrained because really seeing the girl in the dining room saying I'm just doing my job stomping her feet basically was pathetic. She watched us eat standing up and didn't feel bad or even care! I hope this issue gets corrected. Thank you for your time! This incident took place inside Wal-Mart McDonald's Setauket By

Sosene Seupule
from Leichhardt, NSW
I brough 2small sundays&2large sundae both large sundae wer same as the small sundae i was unhappy how totaly poor the service was in anycustomers eyes this is wrong&needs tobe corrected i stand up on what i belive in paying for something thats is not right canleyvale maccas has a totaly poorservice thats need tobe corrected this is so poorservice i will never buy from any maccas again!!!

Mike Bommarito
from Brighton, MI
I went through the drive-thru or two orders of hotcakes and a sweet tea they didn't give me no syrup no silverware and when I call them to try to get new meals they said they would not reimburse me they give me one not both I've called multiple times the owners called me 3 times and he will not do anything to fix the problem I'm going start picketing until they resolve this problem

john nichol
from South Shields, ENG
I took my daughter to McDonalds drive through opposite the marriot hotel at the metro centre tyne and wear at 9 30 am this morning there was about five cars in front of me we did not leave until 10 am nobody was moving when I inquired what the problem was I was told they just didn't have the staff the last thing I wanted to do on a sat morning was wait half an hour for a McDonalds breakfast a disgruntled customer !

cold burgers no ketchup on burger cold French fries poor service

Absolutely no french fries throughout the day, I went without and that was part of my order. French Fries are a main entry on the menu there should have been no problem.

Michael O'brien
from Hollywood, FL
I had a very terrible experience when i visited this Mcdonald's restaurant located in Florida. This Mcdonald's address is 1400 South US Hwy 1 Delray Beach, Florida 33483. The managers there are very rude and unprofessional. On Wednesday 22, 2017, at 8:05 a.m., I went there to eat breakfast. I ordered a cup of coffee with a sandwich then payed with my bank debit card. A young black lady, ( and I believe she is Haitian by national) served me a cup of coffee which was not warm but cold. I told her that my coffee was not warm but cold she raised her voice in high pitch and said something to me in Creole which I did not fully understand but I knew that the language was Creole because the Haitian community here in South Florida is vast. So I knew it was Creole that she had spoken to me because I am familiar with little Creole words here and there. Anyway, she said what said and I did not understand it but I knew it was rude and unpleasant. Then she. The her hand up in the air with her eyes wife open as she kept on talking. As she was talking, I looked over and saw another woman who was making my sandwich, spit in the sandwich. This woman did not see me due to distance parameter. When they presented me the sandwich, I refused to take it. I called the managers who were a man and a woman both of them, I believe still are Haitians by national, these two managers told me, " if you don't like it, leave it!" Then they started to laugh. I continued to express my discontent about what I saw and what just happening, the black Haitian man came over around the counter and stood right before me in a threaten manner and with his fist tighten and told, " get the fuck out of here, we run this here!" By this statement, I take it this Mcdonald's restaurant they are working in has become franchise, maybe that is why they are behaving this way. This is still unprofessional and not good for business. Please remedy this poor action by a removal process of these two managers.

Dave Hood
from Holland, OH
On 11/16/17 I was in your Mc donald's in Fostoria, Ohio and had to wait over 20 minutes for 2 cups of coffee and a hamburger,and
with that being said there were only 4 other people in there I thought this in being very very poor services and uncallrd for.
I went in there again tonight 11/21/17 ordered a Large cup of coffee and paid for it and after 10 minutes of waiting I walked out
they are not only getting slower and slower it is very disappointing to me as my wife and I use to go there on a regular basis
but due to poor services we will no longer be going there and I will be sure to let everyone I know not to go there as the services is very poor.
I would hope someone would do something to correct this problem.
Dave Hood a very upset customer that will not return to this store.

Anthony Brown
from Honolulu, HI
At this location is where I had trouble one of my friend I buy coffee for said she couldn't get a refill of coffee I even gave her the receipt so she wouldn't have any trouble cause she didn't buy it but I buy it for her. I was told from a employer that she would not give her a refill cause I buy it for her the employer said I have to get the refill for her why is that, it happen when I wasn't with my friend but today I got her a refill of coffee as of 11/21/2017 this morning. I even told that is my friend that I buy coffee for and y'all refused a refill of coffee to her when I buy it for her wow. Also one of the employer was very rude to me.

Ruth Ann Fitzgerald
from Florissant, MO
I went to the 1090 Shackelford & Mullanphy , Florissant, MO. 63031..@ 2:01 p.m. 11-16-2017 Store was NOT BUSY, 3 or 4 workers were in the cooking area No one was behind the counter or anywhere to be seen. Then a couple of workers walked behind the counter never asked if they could help us. One was throwing a rolled up paper ball up in the air. catching it. Fed Ex. finally hollered to a guy walking around & asked if we could get waited on. he said I'll see and went thru a door. No one was by the drive up window. Finally after about another 3 minutes a girl came over that was walking around & waited on the Fed Ex guy, cause I knew he had to get to work. Then a young girl comes in to the counter and the girl behind the counter started to wait onher. I am 83, I said, " I have been here for awhile". She gave me a look that could kill & looked at the young girl & said I have to wait on her. The store is dirty. Every other McDonalds --as soon as you walk in they greet you and Say Good morning or afternoon. can we help you!! This is not the FIRST TIME --SERVICE IN THIS STORE IS TERRIBLE.
This one has been noted for the bad service. I called the # 1-618-676 3289 THREE TIMES Left my name & number . No one ever calledI called three separate days

Richard Sp[ika
from Lombard, IL
On Nov 17th, 2017 I had a problem at MacDonald in Lombard at, rt38 and Stewart. The manager did a very nice job in rectifying the problem. She gave me two "Be Our Guest Free 4pc Buttermilk tenders, extra value meal" coupons which expires on 12/31/2017. Today on Nov 21st 2017 I go to the same MacDonald and try to use the two coupons, they advise me they are out and I would have to go to another location. I asked if your out than how can you fill the orders list on the menu in the driveup. Could not give me an answer.
I next stop at the MacDonald at Rt64 and Bloomingdale Rd and order two from the above noted coupons. They also advise not only that they are out but will no longer have. I questioned this as you can still get the four pcs chicken tender. They than said the promo was over, I advised them the coupons is good till 12/31/2017, something is wrong here. i told them I would be contacting corporate as they were unwilling to fix this. They had the 4 pc tender meal, all they had to do was make it a large fry and drink, DONE, They refused again to do even that, Rather than argue further, I am writing to you (Corporate). Several attitudes at this location were not very friendly, Will most likely not go back to this location! If this promo is truly over than why give coupons that expires 12/31/17.

Nelda Ervin
from Portsmouth, VA
My son works for London Blvd Location in Portsmouth Va 23704. The managers and team leaders there are HORRIBLE. My son been working for this company for almost 9 months now he only missed 1 day due to sickness. He had a really bad headache and cold. He was scheduled to work on 11/20/2017 from 3-8pm. He get right off of school and head to work. He was sent home because he was told to not leave the drive thru However he seen a new team member struggling he help her for a split second and returned back to his destination. The manager then sent him home. That is not a reason to send some one home especially when they already need all the help they can get. He was very respectful. A lot of the team members feel used and abused. The managers Monique and Vivian are very disrespectful and rude. Monique had a customer who made a mistake and drop something on the floor pick it up herself. Poor customer service. Most of them don't speak don't say thank you come again or nothing just hand you the bag and move to next customer. Mrs. Vivian is extremely rude she yells and screams at the team members. Please help and investigate. Some of the employees stand outside smoking weed.

Pat Wilson
from Charlotte, NC
The breakfast burrito is the most disgusting thing possible. It looks like baby poop. Runny, yellow with little pieces (very few) of i think sausage, hard to tell. The taste is as bad. If it is supposed to be egg, cheese and sausage it is NOT. I will never try those again. I love Burger Kings and thought it would be similar but not good at all.

PISS POOR SERVICE SLOW ORDERED A CHOCOLATE SHAKE WAS GIVEN A VANILA TOLD IT I WANTED A CHOCOLATE SHAKE LOOKED AT ME AND SAID THAT IS CHOCOLATE. I TOLD HER IM NOT GOING TO ARGUE WITH YOUR DUMB ASS I WILL FILE A COMPLAINT.
HERE IT IS .

linda wade
from Birmingham, AL
I went thru the drive thru approximately 30 min ago. I ordered a large sweet tea and a large hot chocolate.
I was told to drive to window 2 for my total.
I was very surprised at $4.72 for two drinks but paid. I was not given a receipt nor any change. Granted $.28 is not
much but it was the attitude of the guy playing with the other clerk as they handed my drink back and forth and ignored
the fact that I am watching them play. Apparently there is no management at night at the Tarrant location.
Not only did they play for several minutes before finally giving me my drink (which I ordered hot chocolate and it
was not even lukewarm. Appeared they used warm tap water to mix)
I dp not mind paying for what I order however, this is always the case. They NEVER charge me correctly for tea
at nite and apparently now you cant get ANYTHING there. No hot chocolate no change no receipt but the guy and
the girl can flirt and play and ignore the cutomer.
This is NOT ACCEPTABLE BEHAVIOUR in most business but apparently no one cares at the Tarrant location.

Ruth Steigerwald
from Littleton, CO
I was visiting a McDonald's on Monday at lunch time. I had my 2 year old granddaughter with me. I had seen a lighted sign that said "buy a happy meal, get one free" I made sure that deal was still good by checking with cashier Before I ordered. I ordered 2 happy meals and was charged $3.77. She gave me a numbered sign to put on my table, so food would be brought to me. I then went in the play place and let my granddaughter play. I was waiting for quite a while, which seemed like forever. Finally the lady brings me my food, no eye contact, and left to speak to 2 other people at another table. I then opened my burger and found that it was stone cold, and the fries were stone cold. And to top things off, I only got ONE meal. Not asked if I wanted apples or gogurt. I assumed she would come back and bring the other meal. But no. Problem was I had a very temperamental child, who would have pitched a fit if I had taken her away from her play. So I decided to take it up when we decide to leave. But by then, it had many customers coming in for lunchtime. It was 10:51 when we arrived. So there was no way I was gonna stand there forever while trying to hold my granddaughter. I also have a very bad back. I usually don't complain cause I don't like confrontation.. I let a lot go. But NOT this time. I was very angry. Another point, if I had to wait so long to get my food, you would think it would be hot. But it wasn't even warm. I threw it away, I would like to get this resolved.
Thankyou for your attention to this matter
Ruth Steigerwald

Ruthie Steigerwald
from Littleton, CO
I was visiting a McDonald's on Monday at lunch time. I had my 2 year old granddaughter with me. I had seen a lighted sign that said "buy a happy meal, get one free" I made sure that deal was still good by checking with cashier Before I ordered. I ordered 2 happy meals and was charged $3.77. She gave me a numbered sign to put on my table, so food would be brought to me. I then went in the play place and let my granddaughter play. I was waiting for quite a while, which seemed like forever. Finally the lady brings me my food, no eye contact, and left to speak to 2 other people at another table. I then opened my burger and found that it was stone cold, and the fries were stone cold. And to top things off, I only got ONE meal. Not asked if I wanted apples or gogurt. I assumed she would come back and bring the other meal. But no. Problem was I had a very temperamental child, who would have pitched a fit if I had taken her away from her play. So I decided to take it up when we decide to leave. But by then, it had many customers coming in for lunchtime. It was 10:51 when we arrived. So there was no way I was gonna stand there forever while trying to hold my granddaughter. I also have a very bad back. I usually don't complain cause I don't like confrontation.. I let a lot go. But NOT this time. I was very angry. Another point, if I had to wait so long to get my food, you would think it would be hot. But it wasn't even warm. I threw it away, I would like to get this resolved.
Thankyou for your attention to this matter
Ruth Steigerwald

Ruth Steigerwald
from Littleton, CO
I was visiting a McDonald's on Monday at lunch time. I had my 2 year old granddaughter with me. I had seen a lighted sign that said "buy a happy meal, get one free" I made sure that deal was still good by checking with cashier Before I ordered. I ordered 2 happy meals and was charged $3.77. She gave me a numbered sign to put on my table, so food would be brought to me. I then went in the play place and let my granddaughter play. I was waiting for quite a while, which seemed like forever. Finally the lady brings me my food, no eye contact, and left to speak to 2 other people at another table. I then opened my burger and found that it was stone cold, and the fries were stone cold. And to top things off, I only got ONE meal. Not asked if I wanted apples or gogurt. I assumed she would come back and bring the other meal. But no. Problem was I had a very temperamental child, who would have pitched a fit if I had taken her away from her play. So I decided to take it up when we decide to leave. But by then, it had many customers coming in for lunchtime. It was 10:51 when we arrived. So there was no way I was gonna stand there forever while trying to hold my granddaughter. I also have a very bad back. I usually don't complain cause I don't like confrontation.. I let a lot go. But NOT this time. I was very angry. Another point, if I had to wait so long to get my food, you would think it would be hot. But it wasn't even warm. I threw it away, I would like to get this resolved.
Thankyou for your attention to this matter
Ruth Steigerwald

Ruth Steigerwald
from Littleton, CO
I was visiting a McDonald's on Monday at lunch time. I had my 2 year old granddaughter with me. I had seen a lighted sign that said "buy a happy meal, get one free" I made sure that deal was still good by checking with cashier Before I ordered. I ordered 2 happy meals and was charged $3.77. She gave me a numbered sign to put on my table, so food would be brought to me. I then went in the play place and let my granddaughter play. I was waiting for quite a while, which seemed like forever. Finally the lady brings me my food, no eye contact, and left to speak to 2 other people at another table. I then opened my burger and found that it was stone cold, and the fries were stone cold. And to top things off, I only got ONE meal. Not asked if I wanted apples or gogurt. I assumed she would come back and bring the other meal. But no. Problem was I had a very temperamental child, who would have pitched a fit if I had taken her away from her play. So I decided to take it up when we decide to leave. But by then, it had many customers coming in for lunchtime. It was 10:51 when we arrived. So there was no way I was gonna stand there forever while trying to hold my granddaughter. I also have a very bad back. I usually don't complain cause I don't like confrontation.. I let a lot go. But NOT this time. I was very angry. Another point, if I had to wait so long to get my food, you would think it would be hot. But it wasn't even warm. I threw it away, I would like to get this resolved.
Thankyou for your attention to this matter
Ruth Steigerwald

Bonita Cumberworth
from Denver, CO
Drove there on my lunch break, awaited in the long drive thru lane. Made my order known, pulled to the pay window and could not find my debit card, so I paid with a 100.00 dollar bill and was told they do not accept 100.00 dollar bills. I had to go to sonic where they did accept it, but couldn't finish my lunch because I was late getting back from lunch. Totally uncalled for, scince when can't a busy resteraunt take a 100.00 dollar bill

Ms. Jayne Jefferson
from Ashburn, VA
Dear McDonalds, I have been a patron of your restaurant since its 'inception. 2 days ago I went to your restaurant @ 2091 Stewart Ave. which is now named Metropolitan Pkwy. The store hours are posted to open @ 6:am, however the store did not open until 7am. When the man who cleans up in there opened the door he left the keys in the door! I walked in to place my order after telling Ms. Julia what I wanted only to be asked out along with the customer behind me. I was refused service. Why? Ms. Julia said she did not have a cashier! You lost 5 customers that morning. This is the 2nd time she has refused to serve me, stating she did not have a cashier although there were 3 other people standing around doing nothing. Your people are very rude and don't seem to care. On another day the air condition man came off the roof, walked behind the counter, got a soda cup, filled it up with soda and went to the back. On another day the manager came in in Bermuda shorts and a hat on(street clothes) and began to bag up has browns because the help was moving tooooo slow, I was livid and called your office to complain. Taday you lost 15 customers because the line was tooo long and people refused to wait. we all went to wendys, also it is tooo cold inside the restaurant but we were told , we cannot regulate the temp. Sorry I'm done, not coming back!!!

charity mcgee
from Fort Worth, TX
The night crew that works at the McDonalds on 80 in Marshall TX is rude and doesn't know how costumer service should be id be checking into their crew really

Dan
from Lake Elsinore, CA
A waste of time to complain when no one will read this. At least it makes me feel a little better to say Mac Donald's got their last dime from me tonight. I am sure this is really going to hurt their bottom line considering the 6 billion other costumers that are not so sensitive to rude employees..

ERNESTINE MULLINS
from Villa Rica, GA
after school my great grandaught wants to get nugget happy meal. she always looks for the toy. last couple times we get a little book, all Spanish, no English. this not only upsets her but me. we are total American, speak or read on Spanish. I took one back and threw the others away. when going yesterday I ask the girl what the toy was, when I told her we didn't want the book, she answered well you should teach your child Spanish. H--- no I live in America. she informed me the toy was a pink mask. My grand daughter was ok with that., get home and no toy at all. I guess we will be going to wendys. I know one order don't amt. to anything with a big corp. but I still need to say this. I am 72 years old have been taking kids to mcdonalds for so many years and never been this mad until the girl gave us that ans.

Christine pommerening
from Greenslopes, QLD
Good morning
For the last year and a half I have been going to MacDonalds Wakerly for my coffeee which is a large cap 2 sugars and caramel the young man that has been serving me for I don't know how long and the young lady before him never once did they ask for 70 cents on my free coffee if you add up Monday to Friday every morning for a year and a half that's a good customer I found this young man yesterday 1.11.17 and today 2.11.17 very rude which resulted in me never returning to MacDonalds
Have a great day
Christine

I went to the drive through and ordered a small pumpkin spice latta the teller said the order right but when I got to the window to pick up my order it was a small iced pumpkin spice I told him i ordered a hot one and he said he was sorry and he would make me another one he also gave me the cold one which I thought was nice and I had never tried one then he came back and said I am sorry about that I said that was ok and I left with my hot cup right it was not! When I got down the road I went to take a drink and it was in a small coffee cup but was COLD like the other one . I was in a hurry and did not check it before I left . He was a nice guy but I don't know how that happen I was also nice to him. I know in the mornings they have a lot of people that come in. We come to this McDonald's every Saturday morning and Sunday morning for coffee and some times to eat breakfast. Because of the price and I think your better than Starbucks ! But that pumpkin spice latta made me mad being in a coffee cup and being cold! I know thing happen. Just thought you should know. Hatch road and michell road in Ceres ca

Daniel Gilbert
from Danbury, CT
For years I've been stopping at the McDonalds @ 3435 West 16th Street (46222-2659) on my way to work M-F. The service has always been bad and the food quality have gotten worse. I continue to stop because I like their coffee. Well this morning I had enough. I get to work only to find that my egg mcmuffin was very noticeable burnt. Who would serve that to anyone. I'm DONE! See photo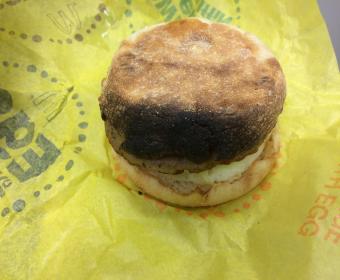 Fran Bryant
from Waycross, GA
Was served an egg white delight and egg white was in puddle around muffin. It was not even cooked enough to stay together on muffin. I showed it to my waitress and she said or did nothing like it was no big deal. I do not eat raw egg white. I have eaten at this location since it opened many years ago and this is the worst service ever.

edwin peters
from Brooklyn, NY
I will not purchase any of your products as long as you continue to advertise on the NFL and so will all of my friends and business associates
Both my son are active duty ARMY and most of my family have served

Daisy
from Brownsville, TX
It's the second time that I order the Orangeade Minute Maid. The first time was at the location inside Walmart in Brownsville, TX. I had it remade because it had chocolate chips in it. Today, I ordered it from the location on International in Brownsville, TX to go. I'm seating in my office drinking an orangeade that tastes like coffee. The first time I was told that they use the same blender for coffee and slushies and that's why they come out that way. THAT IS VERY WRONG!! And I'm pretty sure there's a poor food safety problem there. We order slushies not slushies that taste like coffee. McDonald's should provide their locations with 2 blenders one for coffee and one for slushies so these type of things don't happen. And the staff has got to CLEANED THEM!!! It is gross and disgusting what they do!!

Bob Boyd
from Little Rock, AR
On several occasions I have waited in the drive through line for some time before being asked for my order. Tonight there was no one else in either of the 2 drive through lines and only 2 or 3 cars on the parking lot, and yet I had to finally ask someone to take my order. Tonight about 8:20 there were 2 other drive-through customers sitting waiting in the 2 reserved spots for their orders and I had to pull up next to the door rail and wait for mine. Recently my wife went inside to place an order and waited much too long for her order. She said one other customer, a man, got fed up waiting and walked out.
The location where we have had this problem several times, is at Rodney Parham and Breckenridge Drive in Little Rock, Arkansas, the location nearest our home. I asked the girl who finally brought my order out (the other 2 cars were still parked and waiting) if they were short-handed and she said yes. I don't know who owns this Little Rock franchise but I may check records to see. They need to know what's going on. It is a frequent occurrence here. We also occasionally go to the Cantrell Road location and the West Markham location and have not had these exasperating delays there.
We usually go to McDonald's on the average of once a week. I know that is not meeting your standards. I might suggest you have an inspection team go around and check all your franchises and make a written report to the home office. I think it would be money well spent. Your company is held in high regard in comparison with your competition, but incidents like these can cost you your high rankiing if they are endemic.

store29039 was there staff is most of the time very rude nothing working ice-cream machine most of the time the way they serve food and the was they packed the food its really horrible they serve most of the time cold food and when asked the guy who was working in the kitchen slam the food on the tray this location is horrible but we work there so some time no choice we go there but its really horrible there with service. today they serve me cold 10 pieces of chicken nuggets when asked to replace the guy who was working in the kitchen slam the nuggets on the try and walk away have to wait 5 min and come up with cold chicken nuggets again we spend money there don't deserve this kind of treatments and they are making your name looks BAD DO SOMETHING

Earl alspach
from Birmingham, AL
Went to McDonalds for breakfast this morning, Saturday, October 21, 2017, at the store in Meridianville, Alabama, and my wife placed an order for an egg, bacon, and cheese biscuit. Upon receipt, the bacon was cold and there was no cheese. When queried the manager delivered an new egg, cheese and bacon biscuit. Again, the cheese was cold, as well as the bacon. We left the place, and told our car club about the experience. Our club was meeting there for a day long drive out.
The manager did nothing to remedy the situation. Again, I have told many people of our experience and will not patroniz your place again.
You may reach me at 2566035772, address: Mr Alspach, 224 Woodland Lake Dr, Laceys Spring, Alabama, 35754.

Jane Okelley
from Spring Hill, FL
Yesterday I stopped at Mcdonald's in Spring Hill, I ordered 10 chicken tenders with buffalo sauce, when I got home I had 10 chicken nuggets I paid $10.32 for. I call the store spoke to Manager Marsha, very professional and concerned, I explained I live off 50 and I didn't want to drive back to there, she understood and asked if I would go to the one on 50 she would call the manager and I could go through the drive thru. I thanked her and I went to the one on 50 took the nuggets and my receipt with me, explained to the person in the drive thru she got the manager he asked if I had my receipt yes I do, he came to the window took the nuggets and receipt told me to pull up to the second window, the girl there said for me to pull into one of the parking places, well, 20 minutes and several employee's asked if I was waiting on various orders that were not mine, finally after 5 more an employee brings me my tenders , no sauce, I just left I was over it.
Not a very good experience.

On October 19 went to drive thru, girl couldn't hear me well told me to come to the pay window. At the window I gave her my order which was a boys Happy meal 4 pc nuggets with the yogurt honey mustard and barbecue sauce and chocolate milk. and my grandson also asked for a hamburger with extra pickle, onion and ketchup, ,2 #3 value meals medium sized,' diet coke and regular coke ..I gave her my credit card, told me to drive up to pick up window.. A person comes to the window, said they charged me someone else bill which was 7 dollars and change and she credited me back. My bill was 13.01. Now she credited my card back. That was first wrong thing. NOW she hands me the happy meal, I handed it to my grandson, then she gives me the chocolate milk. Now hands me the bag which was suppose to be 2 quarter cheese, 2 french fries and the hamburger. My daughter passed to my grandson his burger, he opened it and there was nothing on it but the meat., Handed it back to the girl, which in turn they gave another burger, he opened it up, only one pickle was there, no onion and a drop of ketchup. My grandson refused to eat it being it wasn't what he asked for., now she hands me a diet coke and the yogurt. I said, the order is missing my value meal which was the #3 with regular coke. she said its not on the receipt, I said suppose to be I told the girl 2 # 3 an one diet and one regular. They don't know what they are doing in there, whole order was wrong and held up the line 10 minutes. They need training and put on their listening ears. The girl who took the order didn't understand english spoke broken language. The store I went to was 150 Route 17 S. Mahwah, NJ 07430 Had to ask again for the sauces, cause they weren't in the bag, restaurant 12002. If survey helps you who this was the survey number is12002-13221-01917-13385-00130-1

Darlene Hernandez
from Baldwin Park, CA
Went to McDonald's, store #19375 Baldwin' Park, California..ordered 2 double cheeseburgers..the meat was do burnt it was black. I as a a frequent customer d McDonald's. Do expect better food service this particular McDonald's i go to because of its convenience close to my home. I've taken coffee back cuz of being cold old..services windowsthrugh drive up dirty which i brought that to the manager. Stood in line 15 minutes or k.her bcuz of customer Did Not get those order right which made the customer be then start to argue. I do believe someone from.your corporate need a to get down to that store and check.it out. I am.a frequent customer of McDonald's for years. But I will no longer patronage at this McDonald's any longer. From a very unsatisfied Customer. Look on Yelp..youll see their ratings

Dawn Shively
from Austin, TX
I stopped at McDonalds at Slaughter Lane and Manchaca in Austin Texas at approx. 6PM today, October 20th.
I entered the store and waited more than 10 minutes for someone to take my order. I finally asked a McDonald's employee if someone could take my and other customer's orders. With no apology for making us all wait, your employee stated that they were too busy filling orders for the drive-up window and we would just have to wait and she did not say how long that wait might be. Taken aback by the insensitive remark, I left your McDonalds store and it will be an extremely long time before I visit any McDonalds store.
Something needs to be done about the poor customer service.

Sherri Delay
from Spokane, WA
First trip to new McDonald's and my order was messed up but I said nothing. Next time it took forever to get through the drive thru line. I make my order but when I get to window my order is all messed up. Next window my order is still messed up! I asked for three burgers but only got one. A very rude person came up, never apologized but said I need to pay more money if I want the burgers. I told them to hell with it, take my food and start to drive away. While I'm moving these idiots start laughing at me! So rude I can't believe it! I call the manager and she's nice and offers me coupons which I'm not sure I want but figure since I work in a grade school I can give them to s student. Well, I'm still waiting after 2 weeks. So now I've been lied to. I've made sure and let everyone in the school know about it plus everyone in the school district. Lots of people! Bad sevice, extremely rude people and liars! Plus slower than slow! I'd be embarrassed.......

Mrs. Willie Mary Nash
from Milwaukee, WI
Purchased your new item, Chicken Tenders, Saturday 10/14/17. What a soggy, wet mess I received. Chicken Tenders were awful, I have had some bad experiences with some items from your menu, but this was way below your standards. I did not receive a receipt for my purchase. The McDonald's is located at 6409 W. Bluemound Rd.

Dennis
from Parramatta, NSW
Shop Manuka MacDonald .. aprox 19 minute waite time through drive through i asked to speak to the manager i asked his name very reluctant in giving it and presented aggressive displayed grandiose behaviour " like he has a substance abuse problem " when I complained re excessive waite time . He made no apology refusded to aknowledge me as a customer refused to take payment for my order because i was complaining or indeed give me my order .. I have never ever experienced this level of rudeness or disrespect from anyone in the service industry let alone from a big Corp brand like MacDonald s .. he is a disgusting human being and a 19 minute waite time in drive through with no empathy or appology " just rage " and rudeness explains his performance levels . Date 15th October 2017 time .. of incident approx 8.45 pm .. . How dare he treat MacDonald customers with such rudeness and disrespect !! I look forward to your response.. yours kindly Dennis Labathas

Rubye Miller
from Prattville, AL
My granddaughter and I went to the McDonald's on Fairview Avenue in Montgomery, Alabama at approximately 8:00 p.m. We had gone through the Drive through and I ordered the buttermilk crispy chicken for the two of us and two slushes. After paying for my order we receive the two slushes, but we had to wait for the chicken. So we were waiting and I drank out of my granddaughter 's drink by mistake. She of course got upset, so she went in to see if they would give her another one. The manager told her she had to bring in the other one, but I had already poured the rest into my cup. So I went in to see if I could get another one and ask since we had been waiting for at least 30 minutes, if I could get a complimentary slushy for her. The manager then began to say no,we don't give out free drinks, and if you want one, you will have to pay. So I began to give her the money and she pointed to the line and said you get in the line like everybody else.Then she began talking about me to her friends like I wasn't even there. So I said excuse me, and she came to the register to ring up my order. Now a young lady was already there but, she wanted to show her control over, so continued to talk to me in a belittling way. So I asked for a small slushee, and she said we don't sell small, all in a nasty voice. I then told her that I didn't want it. She then told me to get out , get out of her store right now. I didn't move so she had the security to put me out and the security was a big woman who literally push me towards the door until I told her not to push me again, but she did it three times. I am 61 years old, and about to be 62 next month, and I never been treated this way in my life. I am a regular customer of all the McDonalds all around Montgomery, Prattville, and surrounding towns. I am just glad my granddaughter was in the car because we would probably both have been locked up tonight over some foolishness. The young lady is named Eleanor Givner, and she is very rude and inconsiderate. She yelled at me in that store and other people were in there and they were just looking surprised. Other workers were scared, they wouldn't even give me a number to make a complaint. I had to come home shaking and find another manager to get the district manager and call in a complaint.She litterallly has the workers scared and she is very unprofessional. I hope you can get someone else to do that job, because she is bad for your business.

Beryl Voss
from Perth, WA
We took our granddaughters to your Yanchep store for a treat, what a joke. The tables, chairs and floors were dirty, the rubbish bin was so full you couldn't put anything in it.
The staff were to busy playing ball games.
I spoke to some young man who said he was the manager and told him how disgusted we were with the condition on the shop, he said he would get someone to clean, it was still dirty when we left.
Also it is the only McDonalds store that doesn't give seniors discount unless you buy a happy meal.
Our first and last visit to that store.

Thabang
from Johannesburg, GT
I went to mcdonald westdene, Bloemfontein with my family, the order was mixed up, chicken big Mac is beef, I bought happy meal for kids n there was no juice. Cream soda tastes like water even the water that I paid for I didn't get. Staff members were fighting at a window. I wasted my money and my time.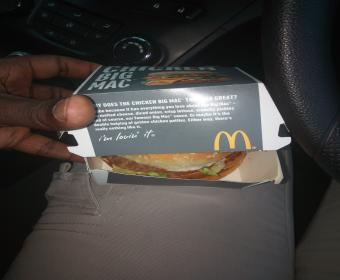 Teresa Stahl
from Continental, OH
Went through drive through and placed my order
4 plain CB
2 reg CB
20 pc Chicken nuggets
10 Butter Milk Chicken Strips
2 McChickens add cheese No Mayo
3 Large Fries
1 Large Diet coke
1 Med reg coke
1 med sprite no ice
the order total on one price than it was cheeper . i know that they combined and make meals to help with pricing. Paid and pulled to next window. they asked me to pull ahead was a wait on the Butter Milk Chicken. so i did . I waited for 10 min. the person came with my items and I stated that the order did not look to be enough. so i checked the order. they forgot the 3 large fires. so she ask for my reciept i gave it to her . she stated that the fires was not on there. so she said she could go and find out how much it would coast . I gave her a 10.00 bill and told her to just pay and bring them out. I made statement that the time i had to wait they should be free. and also stated the kid that took order must have deleted the order instead of putting it into meals. so she went in and 2 or 3 min went by . she came out with my money and said no charge but there was a 37 sec. wait on fires. my point is i already waited 10 min for order to begin with. than messed it up and was paying for french fries and yet instead of just waiting on the fries and bringing them and my money same times would have saved time for me. i took my 10.00 back and as she walked away she was walking so slow looking around i just left. this is not the first time that i have waited and have found order messed up and than have to wait again i do not know what is wrong with the McDonald in Paudling Ohio but it is the most aggravating McDonald i have been too. poor service , too slow and always messing up orders.
Thank you Teresa Stahl

I went to McDonalds in Farrarmere. How disgusted am I after I left there. I bought a CHOCLATE OREO MCFlurry and obviously expect everything to be in order. When I got my mcflurry there was no sauce on top and when I asked for sauce they only gave me a splash. Could have leave it instead. I am as a usual mcdonalds customer highly disappointed after the service of today.

Rudy Jeffers
from New York, NY
I am very unimpressed with the attitude of this manager this morning on 10/13/2017, l often visit this location and witness the manager announcing after a several minutes of waiting on one single lines, that there is always two lines at all times, two cash register is always open. Well this morning I entered there were two customers on one being rung up by the manager on another line so I waited on that line, she then called someone else from the other line ignoring me, she helped that customer and was calling another one so I stated politely that I am standing here, she then rudely stated there's only one line and I am pulling from that line another customer who walked in after behind me said to her she was here let her go before me, I then said to her you stated before that there are always two lines, I reminded her of that and then I walked out before she could further embarrassed me. I find her attitude to be very aggressive and I will advise my friends who often eat there to be aware and to pass the word along to their friends. This location's manager needs to receive some customer service training, I walked away because I would rather file a complaint than to agree with her. I spent my money elsewhere and received great customer service.

Barbara murphy
from Greenville, SC
This is the 2nd time I've had a problem with this Mc Donald's. I went through the drive through on 10/10 and my bill was only $4.32 but today I checked bank statement, I was charged 2times for same amount. Location is across from memorial Hospital/Greenville S.C.

Regina Detwiler
from Dunbar, PA
Just wanted to let you know, there is nothing about "FAST FOOD" that applies to the Mcdonald's in Connellsville, PA (Memorial Blvd). Average wait time in the drive thru (during evening hours - after 4) is 15 minutes. Actually, tonight's wait was 17 minutes at 8:30. I believe the problem is, not moving people forward to one of the two spots reserved for people waiting on drive thru orders. They will seriously keep customers sitting in line at the window (waiting on orders) before moving them forward, so the drive thru line can flow. And I think this is ridiculous. Word around town is "Connellsville's Mcdonalds is the worst!" and I have to agree.

Richard Santilli
from Peyton, CO
McDonalds in Peyton Co. the buns have been stale. the meat is always cold, fish is old . its like they don't care..HOPE something happens ....

Kenneth Schmitz
from Sioux City, IA
The McDonalds in North Sioux City South Dakota has everyone complaining. Wait tieme for food is 30 minutes.
The person taking orders can't understand English. When you receive your food isn't right. I ordered medium fries twice on two separate visits and both time the carton was half full at best. I made a special trip to see the manager and was told they called in sick. Corporate better do something quick about this location

Adan Rodriguez
from Salt Lake City, UT
I was at the McDonalds on Sandy restaurant #36055 and order my 2 for $5 2 filet o fish and 2 for $5 big mac drove up to window paid but never got a receipt when I go to 2nd window and I looked in the bag I was missing a big mac I asked the lady at the window who later I found out her name was Laura she asked me for my receipt and I told her I did not get one , she said that they don't mess up orders I just did not order right, I said that was not true but since I was in my lunch time I said ok can I pay the difference and get my 2nd big mac she was very rude and said no now if you want it you must paid full price which I though was not right since my order was messed up inside, she then said to move forward because I was holding the line but I was waiting for my turn my self and now just wanted to take my food and leave but still trying to stay calm I moved to spot #2 she did not come out to help me I them walked inside and asked to be helped ill pay the dIfference and ill take my 2nd big mac and leave she said now I need to pay full price and she cant help me from all the years I been going to this McDonalds I have never had a problem with my orders or been mistreated by any of its employees for sure this changes and will not be going to this McDonalds again.AGAIN THIS WAS AT THE SANDY LOCATION STORE #36055

Dom Fiore
from Boston, MA
McDonald Restaurant #19456
NY 32/ NY 23
Cairo, NY 12413
Tel# 518-622-8720
At 10:15 E.S.T. the Assistant Manager was belligerent and would not honor a Survey for a buy a sandwich, get one free. I also spoke to the Manager and Franchise Owner Manager and received lip service. Very poor way to serve a McDonald guest.
Yo can contact me at 518-653-3638

There is a lady that works at the McDonalds on Staples Mill Road in Henrico,VA. She is an African-American lady who has a few tattoos, some piercings and has a skinny build. I want y'all to know she is the sweetest, nicest lady. She's always polite and attentive to the customer. She had mentioned to me one day going through the drive-thru she had a son and that he played football. Maybe a program or something to help her pay for the cost of her son playing sports would be pretty cool. As well as help other employees like her. I am so proud of her for getting a job with y'all so she can support her family. She honestly deserves a raise and a promotion.

This morning 21st of sept about 830am in new town Wellington Mac Donalds drive through, I had a incident with one of the staff members there. As I pulled up in the drive through I had wined my window down as I attempt to turn my music down the team member over the speaker said turn your music down and don't be so rude, before I could turn it down.due to volume button faulty. eventually had turned my music down then told me he wasn't going to serve me and to leave the drive through I thought that was abit rude and asked for his name he refused to give me his name and left fuming because I was late to work getting my sons breakfast down at the basin reserve Mac Donalds then back to day care in newtown. That was bad customer service and I am a regular customer to that Mac Donalds because I am local BuT having that experience this morning wasn't a good start to my day if this could be actioned and dealt with that will be much appreciated.

JODY RICHARDS
from Bedford, TX
I went through the drive through the drive thru at that location on 183 and Central . I ordered 2 cheeseburgers large French fry and large chocolate shake .
When I go to the window for my food - She attempted to hand me the shake, I told her I asked for a Large Chocolate Shake.. She told me that it was a chocolate shake, I told her is was not. She again insisted that it was, The shake may have had some chocolate syrup in the top part but the bottom of the shake was white. I do not like vanilla ice cream and asked her if they could put chocolate in it and mix it up .. (Hence the request for chocolate shake) . Someone came and got the shake and the girl asked me to pull up to waiting spot 2. I told her ok , as I started to pull off she told me to hold on, so I waited, she hands me the shake and it looks like they might have attempted to mix what little bit of chocolate they had on top but didn't even mix it . I didn't realize it was so difficult to make a chocolate shake, but it appears that you are overloading the location with so many types of coffees, drinks, slushy drinks they don't know how to make them. I took the shake from her hand and told her I was not happy with the shake but apparently they didn't understand the request . As I am leaving to pull out of the parking lot to head back to work with my food- I reached in the bag to get a French fry- (which was really why I went to McDonalds) and the fries were cold . ARE YOU KIDDING ME . Trying to rush me out of the drive through line , cant take the time to mix a shake properly and then give me cold fries. Not life threating issues of course but very disappointing. I won't be visiting that location again but I thought you should know how horrible the service was . And it was 11:40 am. I don't have a problem waiting a few minutes for my food to be done right . I do however have an issue with poor service and cold food.

Bonnie Reeves
from Spring, TX
I ordered breakfast on September 18. Two gift cards were swiped and they both said: transaction not approved. I was not given a response as to why two cards were not going through, such as: maybe the system was down. Is there a way that workers can check to see if systems are down? Just imagine the embarrassment of having 2 cards rejected! Fortunately I had my American Express card with me, so I was able to have breakfast this morning! I called the McDonalds 1-800 number to check my balance and there was money on both of my cards. This happened at the McDonald's at Louetta Spring Crossing, Spring, Texas.

Charissa Ragsdale
from Tulsa, OK
After going to McDonalds on Southwest Boulevard in Tulsa, OK for over 4 years every other morning during the work week, I had a terrible experience with this McDonalds and will never, ever go back. I saw the add Sunday night for either a sausage muffin or sausage biscuit with a hash brown for $1.50. We went there this morning and requested the muffin and hash brown and they told us that they did not have it. We got to the window and asked why they did not honor their TV add since they do have muffins and hash brown, seems simple to me to honor the add and not hold up the line and argue with us and make a regular customer mad, but they chose to do this anyway and were hateful - I will NEVER go to McDonalds from now on - Carl's Jr. here I come!!!!!!

Good morning
In Cape Town there is a taxi strike this morning. This morning, as I do every morning after I drop my child at school, I stop at the Plattekloof McDonalds for a cup of coffee since I only have to be at work at half past eight. The time 7h42.
Upon getting there, I tried to open the front door, but was shown, via a hand sign by the person behind the counter, to " go around", which I interpreted to be the door around the corner. Get there, but that door is also locked. Back to the front door and knocked, only to be shouted at by the person behind the counter that " their is a staff shortage, go around to the drive through".
I cannot begin to describe how outraged I was by this behaviour. A list of questions come to mind:
1. - you don't shout at the customer from behind a closed door.
2. - are the staff trained on how to deal with events such as these
3 - why is there not yet a sign on the door
4 - where is the night staff manager ( or was this member the manager?)
5 - oh!, and the best of all, there were customers inside the restaurant already. How did they get there?
The training of this branch's personnel has been a concern since I started going there about a year ago, and there are some other points to be addressed as well:
1. As I mentioned, I am a regular customer who orders coffee every morning. Every morning I have to ask to be given a tray, not offered.
2. No eye contact is made when I place an order. I have to fight with the conversation going on in the background ( between the personnel) to be heard. Not a "good morning, please may I take your order".
3. Trying to have a telephone conversation on your cell phone or the person sitting across from you, is out of the question, since the conversation between the personnel is too loud.
This is not the way I am used to or expect to be treated as a customer. The personnel is not at all client orientated, and carry on as if they are in their own kitchens at home. NO, absolute NO professionalism whatsoever. NO pride in their work. The customer are treated as an inconvenience which have to be gotten rid of as soon as possible, so they can continue their private conversations.
Please address this matter urgently, since this branch of McDonalds are not living up to expectations whatsoever.
Regards
Dee

Kvpintagro
from Jamestown, NY
On Saturday sound 7 pm I entered the Foote Ave location and placed an orderived for 3 adults and 4 children. I waited over 20 min for my food, patently bc I myself worked in McDonald and know dinner time is high volume. When my friend received his promotion sandwich the chicken gauqamoly, the chicken was dry to the point we couldn't even bend it to brake. When my friend asked politely for his chicken to be replaced he was told it was with in shelf life, and if he wasn't happy with that chicken he wouldn't be happy with any chicken. And there was NOTHING HE COULD DO. I then approached the counter and asked if he really just told him there was nothing he could do. I myself was a manager and know it's nothing to just replace the chicken on a $32 order. So I then took out my phone to take a picture of the sandwich and get his information to report to corporate. At that point my husband then began to record. The Manger tells us we need to stop talking pictures and videos now he will have us arrested. At this point he go's back to the office, I had recieved the information I needed and went back to the play area to join my kids. About a 30/45 min later an officer came to excoriat myself and my children off the property. I then upset and in disbelief posted a picture of the food I received and explained the situation. At witch point Deny Coca, his friends, and a few fellow employees begin to comment there opinions. Comments such as "we should have spit on it if it was to dry" to "his manager said he was in the right" . I myself have worked for the company and know that this is not corporates hospitality standards for management. I do not reflect one person actions on the company. I do expect the issue to be addressed.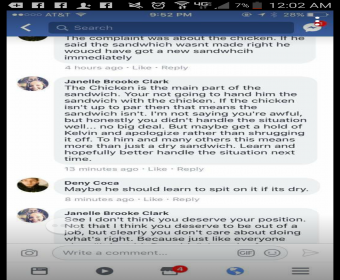 Manager refused to let an African American United States Air Force Veteran into his store in Castle rock Colorado at 1100pm. His reason was that he had no employees.Meanwhile an elderly Caucasian man was standing in the store waiting for someone to take his order. This was the exit 194 McDonalds.

Jeff Kosloske
from Des Moines, IA
I usually never have a issue with McDonalds, But the one tonight we went to pick up food at was terrible. I love Big Mac's and the fries are the best anyplace but when we got to work with our dinner it looked like our dinner went thru WW3. We are in Des Moines and went to the McDonalds on University Ave by Mercy Hospital. My god the fries were cold and burgers were all tossed in the box, Literally had to re-make them before we ate them. Its what Grandpa wanted for dinner in the hospital. It was very sad and the worst experience I ever had. Like I said I never complain but never ate at this one also. I always go to Urbandale where I live. I was so disappointed cause it might be Grandpa's last Big Mac and it was horrible. I will not ever use this one again and start going back to Burger King by work. Sorry even though your fries are the best around.

Denese Allen
from Charleston, WV
I went there yesterday sept 9,2017 my big Mac was cold and very nasty the fries same way the box the big Mac came in was all greasy looking on top I think they need to hire better help very rude employees

Alan Bazzini
from Grass Valley, CA
The Cameron Park McDonald's is by far the worst McDonalds ever.They run out of certain items. They do not have specials as advertised on t.v. and the help is poor to say the least.I end up going to Taco Bell a couple of doors away and everything is run like a fine tuned machine.Sorry for the lost business but someone needs a good quality check on this location.

Edith M Bergh #157 13401 Rancho Vistoso Oro Valley AZ 85755
from Tucson, AZ
I love my Mc Cafe drinks. But when I try to buy 5 and get one free it fails to give me my logo. It has happened at least 3 times now and I am tired of it.
What can I do.? I am a retired lady and I want my coffee. By the way I love those drinks. Please help me. I have at least 3 logos coming.
Thanks
Edith Bergh

From what I can affirm from. Mcdonalds does not like children. They fired my fiancé in Delphi, Indiana nearly 2 years ago for missing work for a miscarriage. I am now putting a youtube video together explain why mcdonalds is against children. I noticed as well that when the Delphi killer was around all the camera crews went to mcdonalds. OK so when mcdonalds fires a woman illegally for miscarrying a twin when the other lived in a risky pregnancy its OK, but when 2 kids get murdered its not. Mcdonalds is going down. I have everything in record with medical records for my fiancé. How much is a discrimination against a medical illness and pregnancy settlement for? couple hundred thousand,? maybe even a couple million? especially when she HAD doctors notes and written from her actual manager that it was ok to take time off for the doctors appointments but then turned around and fired her when she missed a day for miscarrying.!!! FUCKING BASTARDS YOU WILL PAY!!! I will make sure I destroy your food chain reputation in Delphi... I will be testing your managers legally as a customer and recording it on a hidden camera!!! btw I have heard the new one say spick, nigger and faggot quite a few times behind the line.... Fuck you mcdonalds Your Delphi Indiana food chain reputation will be ruined. :)

Gloria Sala
from Hollywood, FL
Came through Mcdonalds at 18250 NW 27th Ave at approximately 6:30 this morning which was September 1, 2017. The lady that took my order was very polite and energetic, her name was Mrs Janet, she's very professional. I'm garunteed to get awesome customer service when she's in the drive-thru. I haven't seen anyone else demonstrrate this type of service. I paid with my credit card, she informed me that the credit card machine was slow. It took 7 minutes for my payment to go through. Mrs Janet was very attentive to me as I waited, she apologized at least 3 times. Mcdonalds needs to do something about this.

Hope Lumpkin
from Baltimore, MD
WENT TO THE MCDONALDS ON PAXTON STREET IN HARRISBURG PENNSYLVANIA AND THE NIGHT MANGER WAS RUDE..ON 8/29/ AT AROUND 1239 AM EST MY SPOUSE PULLED UP TO THE ORDER BOX AND NO ONE WAS THERE..MY SPOUSE LATER BLEW THE HORN..THE MANAGER QUICKLY TOLD MY SPOUSE HOW HE BLEW HER EAR DRUMS OUT..WHICH BECAME A DEBATE FOR HER..BUT MY SPOUSE APOLOGIZED..AND SHOULD NOT OF HAD TO BECAUSE NO ONE WAS AT THEIR STATIONS AT THIS HOUR...THE MANAGER GOT RUDE AND LIPPY WHICH CAUSED AN EMPLOYEE TO DEFEND THE MANAGER AT THIS POINT STATED AHE HAD HEARD MY HUSBAND BLOW THE HORN WHICH HE STATED HE DID BECAUSE NO ONE CAME TO THE WINDOW...THIS LOCATION HAS POOR SERVICE, MANAGERS ARE RUDE AND THE EMPLOYEES ARE ARGUMENTATIVE
I WE LOOK FOR GOOD FOOD, BECAUSE WE PAY OUR HARD EARNED MONEY.....I CAN NOT STRESS ENOUGH
THIS LOCATION NEEDS TO BE CLOSED OR REHIRE NEW PEOPLE....SOMEONE NEEDS TO CONTACT ME

Dan Cortez
from Riverside, CA
Went to Mc Donald drive through on Spruce and Iowa in Riverside,CA I ordered a number 4 double quarter pounder meal. Just one meal. paid went to the window received my soda and was told to go to window two. Well nobody was at window two. After watching seven or eight cars behind me roll up get their food and leave at window one. I was frustrated it was 108 degrees outside and I'm stuck waiting. after ten minutes I left. Tried to call but the phone just said voicemail hadn't been set up. I got that message for half an hour. I don't know what their excuse is quite frankly I don't care. What I would like to know is Does McDonalds simply not want me at their establishment? It's an honest question.

Rafael Vicente
from Hollywood, FL
On today's date, 08/28/2017, I went to the Mcdonalds located at 17850 NW 57 ave miami, Fl. 33055. At the time of the visit, I went through the drive through and ordered a double cheeseburger which according to the sign was $1.69. When I got to the window to pay I spoke with a rude manager named Yaleny (would not give last name or id #). Yaleny stated that the price was $2.19. I told her several times that the price they have advertised is $1.69, she said no. I said every Mcdonalds I go to it's $1.69 she said so. She proceeds to tell me that she is pregnant and doesn't care. She was laughing and being unprofessional. There was also a worker behind her being unprofessional making comments about it not being a big deal. I know Mcdonalds does not care about any one customer but at the very least your workers should be polite and be able to explain any differences in price. All I wanted was for the price advertised to be honored. I left this Mcdonalds and went to one at 16701 NW 67 Ave and the price was $1.69. I believe Yaleny doe snot know what she is talking about, I know her English is not the best so I spoke to her in Spanish but she still did not understand about there being an error in the price advertised and the one that is being charged.

Robert Pena
from Phoenix, AZ
Your person at the register on Socorro N.M., very rude. I was paying with my card and swiped it then he said Chip, Chip, needs customer service training, then was in the process of handing my ice cream cone to the person behind me. I have never experienced this before at any of your other restaurants. Just a heads up from a frequent cistomer. at some of your other Mc Donalds

I feel that the McDonald's corporate office should be a little more concerned about how their employees are treated by the management personnel you have as managers. I wanted to contact McDonald's directly but instead they put me on hold waiting on the phone for 32 minutes! My experience at the Robertsdale location was very disturbed. I have never been to a fast food restaurant and have heard or seen a manager speak about customers in such a way that it wanted me to get up and leave the store. I also didn't appreciate the way she talked to her co-workers. Corporate should also be doing random drug test on employees.
The conversations among your staff is also not appropriate. I over heard employees talking about the young female manager being a drug user. That would explain her outburst behaviors. I have worked jobs where customer service is very important. My complaint is about Sharon. I can honestly say if I had a friend or family member working at this location I would be ashamed. In all honesty I probably will not be returning to this location. This would be the reason why McDonald's is always needing help. Customer service and team work is greatly appreciated no matter where you work.

Thomas Hunkin
from San Marcos, TX
Went inside and placed a to go order. Got home and started eating the fries when I noticed the fries were not only stale but had ketchup on a few of them. I had not even unwrapped the burger so I know it did not come from that. I dumped the fries on the table and found more with ketchup. Everything went into the trash. I live too far away to deal with poor service. This was at the Mcdonald's in San Marcos, TX, IH35 and Center Point Rd.

Jordan Astek
from Salem, IN
I know people make mistakes, but its completely uncalled for when your order is messed up. I use to come thru the Salem (Indiana) Mcdonalds every night between 7 and 8pm. I dont know why I keep going back because just in the last two weeks it has gotten worse. Lazy worker who cant get the orders right and there so slow. I have better things to do than wait 10 minutes for my food. Its even worse when you go inside. The workers and management dont care. Its the same issue over and over again. Thats why I wont return anymore. I can spend my money elsewhere and get better service.

William Wasson
from Kansas City, MO
Went to the newly built store on the north belt highway in St. Joseph in Missouri. The service was so slow people were pulling out of the drive though lane and going somewhere else. This store, before it was torn down, had the slowest, laziest, employees I have ever watched work. My guess is poor management. McDonald's needs to start over and rethink their hiring practices. I love McDonald's and would hate to see their business fail.

Judy spinnati
from Portsmouth, OH
I was in McDonald's at Wheelersburg, OH this morning and went in the restroom. A worker came out and walked right out without washing her hands. I didn't order anything after that I just left. It was 8:30 a.m. No name badge when I looked at her behind the counter but everyone else had blue shirts and hers was red,she was around 20 yrs old. This is 8/13/1916. We always drove over from Portsmouth, OH.

Me and my son always we go to McDonalds in Mecca Maca mall. I asked for happy meal with 6 pieces but the lady on the cash did not know how to do it because I asked a toy with it. The same manager who always I had issues with him interfered and raised his hand and point it into my face (it was after 9 o'clock evening on 10,08.16) . The manager in duty his name is Mustafa is always rude and I do not believe that he should represent such well know chain like McDonald's. I officially raised a complaint by calling the phone number for the store by the manager hung up on me. So, I hope by posting it at Hissing Kitty I get some help!

Christie Rose
from Amarillo, TX
I sent in a complaint last week and I received an email back giving me some dumbass link to go to. I went to the link and it sent me right back to this page. I emailed back asking for explanation about what to do and heard nothing back! The last time I had to complain about this store I wasn't given this link so why this time? Pretty bad when the complaint department gives you the run around! So who do you complain to about the complaint department?
My initial complaint was about the McDonalds at 45th and Teckla in Amarillo Texas. Don't know the store #. Short version of my complaint, they are slow and never get orders right. Sat in drive threw for at least 20 minutes. 10 of those 20 minutes was being asked to pull to the side because my order wasn't ready yet. It was a Large Iced Carmel Mocha for crying out loud! Which by the way, they never get right. I always end up with a Chocolate Iced Mocha which tells me they do not know the abbreviations. They got 3 other orders wrong in this 20 minute waiting period. Last time this happened and I complained all I got was a sorry about your bad luck. Not going to cut it this time! Not only did I get the wrong thing, I was late to work because of it.
This needs to be fixed. Not only with me but with this store. And I don't want an email back telling me to go to some link that sent me back to this page.

Sue Holli
from Fort Wayne, IN
McDonald's double drive throughs are absolutely ridiculous! People don't pay attention as to who's next, but assume they are! These drive throughs cause too many problems! Most people have an equivalent 5th grade knowledge capacity, so this is too confusing for them. They should really please find a way to "dumb this down!"

Tammy Weldon
from Carrollton, GA
I went to the drive-thru at around 3am one friday night. Not a customer in sight. First of all, I waited 8 minutes for someone to take my order. Then I paid for it and went to the next window. There were , at least 2 employees in there. one white girl and one black. They glanced at me and snickered, a lot. After about 10 minutes, i went home.

Rick Ferrell
from Jonesboro, AR
I have been ordering a sausage and biscuit every morning for several years. I have noticed lately that the quality of the sausage is terrible with fragments of bone in every patty. i usually go to the Mcdonald located on the corner of Nettleton Ave and Caraway Rd in Jonesboro, AR. but lately I have switched to Burger King.

wayne burse
from Grimsby, ON
I went to get a fish filet at McDonald's in beamsville on at 4:30 Tues 2016 the fish was over cooked and the cheese was dried out and hard. This is the first time it happened it must of been sitting for hours for it was not even warm, if this how they serve (hot ) food then it will be my last. There is always A&W and Wendy's.

Annie Gilmore
from Baton Rouge, LA
Every Friday night and sometime during the week there's a bunch of employee in the store none of them working and the McDonald's On Essence Lane, Baton Rouge is always closed before time or the frapple machine is always broke. I thought the purpose is to make money, not have a bunch of lazy people on the clock Friday at 11.30 they are close several cars pull in an was told they are closed I reported this to management once before.

Claudette H Parker
from Jacksonville, NC
I ordered 2 ham biscuits on 4/8/16 paid for it at 7:14 and was told to wait at the 2nd pick up window, I waited 20 minutes and nobody ever came back, so I went inside and waited another 7 minutes at the counter and was ignored. I would like to have a refund for $4.90 and you will not have to worry about my business again. I was discriminated against because I am a senior citizen.

Tamra Kae Wheeler
from Broken Bow, OK
I am writing this for my ex-husband. He doesn't know a thing about emails or computers. He asked me to submit his information to McDonalds. He is an aggravated customer about McDonalds serves breakfast all day. He says that McDonalds is false advertising because every different McDonalds that he goes to in Oklahoma tells him that after 10:30am and some McDonalds say that after 10:00am he can't get breakfast. McDonalds does advertise breakfast served all day. Any how that he is his complaint. He has spent a lot of money at McDonald's for a long time.
He wants breakfast whenever he wants it and says McDonald's is false advertising about breakfast being served all day. He asked me to tell McDonalds to call him at his phone number above. If he doesn't answer, please leave him a voice-mail and what number to call and speak to someone in upper management and leave a person's name to speak with along with the phone number to call back if you reach his voicemail. Please call him or write to him. You can let me know via email what McDonald's plan is to settle this complaint from him. My email is twheeler7931@yahoo.com. I have no complaints about McDonalds. I don't like anything from McDonalds at all.
Sorry, but it is some awful food to me. Mr. Wheeler, however likes McDonalds breakfast. Please respond to me via email and/or call Mr. Wheeler at the number that I have provided for McDonalds. Please respond in a timely manner. Thanks.

Ginger Delvecchio
from Warsaw, IN
We took our grandsons to the McDonalds on Hwy 28, Mulberry (Miami Twshp/Milford, Ohio ) on Easter evening, April 27,2016. They each ordered a 6 pc. chicken nugget happy meal with fries and when asked what drink I asked if they could have a small shake, the worker said yes. When I was paying I noticed that I was charged for the happy meal and a separate charge for a small shake for each of them. When I questioned this I was told that the shake was a separate ordered item-it was not offered as a drink with the happy meal.
So I said since I paid separately for the shake that I wanted the 2 soft drinks that the boys would have gotten with their meals. The manager said it "doesn't work that way" and would not honor the happy meal compete meal purchase. With my meal and theirs it was a $19. + meal purchase, and I will not go back to that McDonalds again. After we ate, the boys, age 8 & 10 played in the play area-then 3 teenage boys went in and climbed into the tunnels and hid. I went and told the manager who simply looked in, didn't see the boys because they were hid in the tunnels, and did nothing. I had my grandsons come out & we left unhappy.

Jane Johnson
from Middletown, CT
I am a daily customer at my local McDonald's and buy hot coffee every day. On a visit in late February I ordered and received my hot coffee with 2 creams on the side. When I lifted it to put my creams inside the lid came off and the coffee spilled all over my hand resulting in 2nd degree burns. See photos below.. As a chemotherapy patient any infection can lead to death as my immune system is compromised by the maintenance chemotherapy that I receive every 6 weeks. I was treated with IV antibiotics and healed eventually.
As a citizen that doesn't believe in frivolous lawsuits I let it go but in reconsidering the seriousness of this situation I am hoping to receive a satisfactory response from McDonald's on my own. Please see photos below to verify the seriousness of the burn.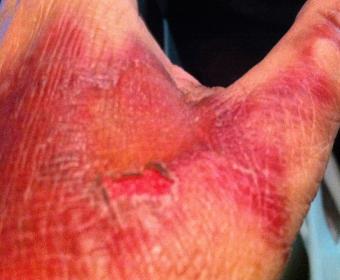 John Patterson
from Athens, GA
Ordered 20 piece chicken nuggets. Asked for 2 sweet sour sauce, 2 hot sauce, 2 barbecue sauce and received nothing but a 20 piece nugget that was hard as a rock. on top of that the expediter was rude and unprofessional. this seems to be a problem @ most McDonalds. I have had enough of the negligence and incompetence with the workers in this franchise. McDonalds needs to up there game and hire better quality people if they want to continue to be competitive in todays fast food market. the store in question is 3825 Atlanta Highway Athens, Georgia 30606.

Betty Stromer
from Bridgman, MI
I am not complaining about anything except for the lack of chairs, the owner will not get new chairs, so they are about 8 short. I am a daily customer every morning for years, since it opened. The crew and manager are wonderful, but since there are so many of us, we use chairs to sit at a table for 4. Yesterday someone could have been hurt, as the chair had a bad leg and one of these days they will have an injury. The manager Tina took it away.
I am a stock holder at McDonalds and my husband worked over 10 years in Michigan City, IN for a company run by the Lubeznick family, now they were very, very good business people who saw to it that everything was always fixed and in order. This owner, whoever he is, has a wonderful set up with 94 being right there and busses coming in, I believe he owns other places in MI also.

Andray M deCordova
from Milwaukee, WI
This morning I went to the McDonalds at 4925 W Hampton Avenue, and was very upset with the level of service there. The workers were extremely slow and the manager was useless at best. She was busy making fun of some customers and joking around with her staff. After I ordered my breakfast number 2 with a medium orange juice, and I saw customer after customer complaining about the service. I mentioned it to another customer and he said that he has gotten used to it. I told him it only takes one time for me.
After seeing that there was no change in the level of service asked to speak to the manager and asked for my money back. She just handed gave me the money and walked away. I wanted to tell her that I did not mean to be difficult but never had the chance to do so. I am a manager in a public utility and in my opinion she is in need of more training, mainly people skills. Lastly I would have been more patient if it was actually busy.

Mark Bennett
from Washington, DC
For 50 years, McDonald's fries have been one of the joys of my life. For the last year or so, Winston-Salem, NC area franchises have started a practice of pre-scooping fries into cartons and racking them under the lamp, RATHER THAN allowing the fries to remain in the bin until ordered. I understand this may be seen as a time-saving measure, but the end result is a few hot fries on top, and the remainder of the carton being lukewarm, or worse. I'm wondering at what corporate level this decision has been made, local? Regional? National? This may seem trivial, but has resulted in my hesitation to select McDonald's for lunch, with so many nearby options.

Barbara Hobbs Pollack
from Cabot, AR
McDonald's on 67th and Camelback had the flag upside down, so I went and ripped the rope and fixed that disrespectful scene. Not only is it illegal but so disrespectful to all our brothers and sisters in arms, let this incident go viral, and share it to all America, let everyone know that they disrespect all of us, share and tag others, please don't let this go unheard, God bless america and our troops.
This was written by a very angry marine in the Phoenix, AZ area. His name was Elizas Duarte-Muzeleno. He is sharing this all across Facebook along with a picture of the flag upside down. It came across mine and I live in Arkansas. Thought HissingKitty might want to see how it is representing McDonald's company.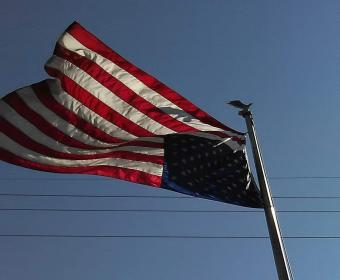 Mike Termini
from Pewaukee, WI
My name is Mike T. and I went to the McDonald's this morning located on 1425 West Av in Waukesha, Wi. My number receipt number was 370. I ordered a Sausage Egg Biscuit meal with a large coffee. I arrived at 9:40 am. Another 3 customers came in and had much larger orders and all received there meals before I did. At 9:55 I went to the girl at the register and told her that I had not received my order and for just to return my money and charge me for the coffee which by the way was luke warm at best.
The girl called for the manager who was approx. 5 feet from her but she was busy. I waited yet another 10 minutes to get the managers attention. Not mind you it is now 10:05 am and no one has yet to get my order. So make that 25 minutes and I'm still waiting for a sausage egg biscuit meal. Finally after I practically laid on the counter to get the managers attention she asked me what I needed. i told her that after waiting 25 minutes for my order that I wanted my money back. She returned my money and did apologize. Now let me say that the is not the first time that i have had issues at this restaurant.
One time I was there and there were 5 people ahead of me and only one person taking orders. I was in a hurry and left and as I was leaving I noticed a man in a white shirt and tie in the parking to smoking a cigarette talking two men who were outside a truck drinking a beer. now mind you it was 8:30am. I approached him and asked him if she realized that there was a back up at the counter. he said that he was on his break and would be in there shortly. This place has a habit of only working one person at the register and there is a back up at the counter. I have seen other people walk out. Ironically I can honestly say that i will not be going there any time soon as I'm moving to Florida tomorrow. I have gone to a Mc Donalds every morning now for coffee now for the last 5 years.
This store is probably the worse that I have been to. On a scale of 1-10 I give it a 1. Then tonight I tried the McDonald's at 1635 E. Main St. in Waukesha. I ordered the Buttermilk Chicken sandwich meal and a shamrock shake. I received 10 minutes later just the sandwich. I had to argue with the person who took the order that i ordered a meal. After finally showing him the receipt he said , OH! and then I got cold fries. I left everything on the counter but the shake and left. Your prices continually rise and your food gets worse tasting a service is terrible. I'm to the point that I an done with Mc Donalds.

Yah ayah Conteh
from Philadelphia, PA
I visited a McDonald's restaurant at 7500 City Line Avenue, Philadelphia PA 19152. Store #: 10545 @ around 8:49am. I ordered 2 egg white sandwiches and paid $7.75. To my surprise, the sandwiches were poorly prepared, watery, and completely unsafe for someone to consume. I immediately alerted the teller who mounted an aggressive argument and shows no sign of professionalism.
Since I was powerless not been allow by the teller & her teammates to express myself, I gave them back the sandwiches and left the restaurant with no recovery of my money. This type of behavior is totally unacceptable and a violation of customer service. I am not complaining to recover my money, but for the disrespect and misrepresentation of the staff persons towards valuable customers. I believed I was mistreated because of my accent. Had it been someone like them, that would have been a different story today. Praise God, I was able to restraint my self to avoid any further incident.

Carol Anello
from Victor, NY
Just left your establishment after a few months. We decided to give it another try, hoping the last fiasco was a fluke. NOT. Same crap, different day. We went to the Farmington, NY branch. Ordered 1 Fillet O fish, and 1 chicken nuggets with a small fries and drink: My husband ordered a double 1/4 pounder meal deal. The order was done and on the tray before we even paid for it. Right then I knew something was seriously wrong. First, our fries were COLD, they brought us new, microwaved fries.... Really? We ate a couple. They were chewy, but hot. The nuggets were OK, nothing to write home about. My fish smelled. You shouldn't be able to smell the fish.
I took it to the manager who refused to smell it. That says a lot, huh. Now I know why it's been a while since we ate there, and never again. I will surely tell everyone I know not to visit this franchise. The manager offered to make a, "different" one. Not in my lifetime. I think we're just done with the Farmington franchise. Tired of being sold old food and not even being offered a refund.when there was only one bite taken out of it.. I'm sure I'll never hear from you, so I will do my part in banning this franchise from selling to the public before they make someone sick. Why should I have to give them even one star. They deserve so much less than that.Thanks. Carol Anello

Shirley
from Albuquerque, NM
I live in Silver City ,NM the Mcdonalds here is really getting bad. I caught one of your managers Max on 1/19/19 and a co worker (I couldn't read the name tag) doing drugs in the men"s restroom. I:m not talking smoking marijuana either. This manager was yelling at the other young ladies that were working there. He was telling them that if they didn't like the way he was doing things for them to get the hell out> Excuse me but with customers in the area that language is so unacceptable. It is not acceptable in my world for any manager, shift lead or whatever he is to talk to anyone in that way, Besides the Service itself is getting bad, no one can get an order right and then when you say anything the employees get yelled at by whomever is in charge but the manager never comes out to say anything.
I don't think the owners are even trying to correct things or even want to acknowledge what is going on in this store. My family and I used to go in every sunday for breakfast, and I would stop on my lunch break because it was quick and good. Now we go somewhere else and for me going to get lunch somewhere else is faster. Just thought you would like to know what is going on in that store when no manager is present. Or even when a manager is present. A concerned customer.

Lesley Fagan
from Liverpool, ENG
On Saturday 19th January I went to your Upton branch on the Wirral on 2 occasions first was between 6-7 pm ,I spent over £19 paid cash ,,I bought 4happhy meals 1 6 chicken nugget meal and a cheese burger meal ,I waited and was told to park up as it wasn't ready ,I waited for about 10mins then they brought the meals out ,I received the meals then left only to relize I would have to go back for the drinks k did so and received them ,then I went back with my other grandchildren at 9ish again through the drive through and was left at least 5 mins waiting to place my order while the other order point had 3 cars through,when I mentioned this to the assistant she said they had a mobile order,I use your Upton branch quite often as I have 9 grandchildren,but I was very disappointed with the service I received today,.

William D. Hand
from Colorado Springs, CO
I have traveled the world and frequented your restaurants everywhere. I would estimate the number of restaurants that I have visited to be around 400, maybe more. I do not feel any other fast food chain can compare to the product you provide to your customers. However, there have been a few that have disappointed me throughout the years.
There is one restaurant in your chain that I recommend you send someone to evaluate. That MacDonald's restaurant is the one located in Falcon, El Paso County, Colorado. I moved my family to this vicinity 2 1/2 years ago. We often stop at the restaurant when we travel to visit our daughter in Elbert, Colorado. The restaurant is about half way from where we reside to her house. I feel comfortable in saying we have frequented the restaurant at least 25 times since we moved to our home in Colorado Springs. Once in awhile the service is spot on. Most of the time not very good and more often than not, we never get the correct food order. Today was the WORST DAY EVER, any I would never recommend anyone to eat at this facility. I went through the drive through and sat in line for over forty-five minutes. My order was incorrect and the french fries were cold to the touch, They appeared to have been placed in the frier for maybe one minute because there was absolutely zero heat to them. I am confident that there was little, if any, supervision at the store because a manager would never allow such food to be served and definitely never allow anyone to wait in line for such a long time. I again emphasize someone needs to go to the Falcon MacDonald's Restsursnt to evaluate the operation of the store. The bad service I have constantly received there certainly must effect other patrons and I am sure they would share my opinion. By the way, I would say that my family and I have spent many thousands of dollars at your MacDonald's stores, so I am pretty sure I know what I am talking about. I think this is the last time I will stop at Falcon, they have disappointed me too many times and that is sad for me to say.

Bonnie Heming
from Batavia, OH
The McDonald's store in Harrison, Ohio . Has the worst ice tea I have ever had . It tastes like it has. been setting for ever never tastes fresh.
I quite going to this McDonald's. Thank you
Bonnie Heming

reva brontiu
from Elmvale, ON
I would like to know why in Elmvale Ontario the food and coffee are way more pricey than other McDonald's? a med coffee here is 2.02 vs other McDonald's at 1.75 there meals are also priced at 1.00 to 2.00 more per meal. when asking them why such a difference you get familiar answerers as this is not part of the McDonald's franchise??? how's is that!!!!! you are a McDonald's and you sell McDonald's food?? stupid answer. it is greedy managers as far as I am concerned.

George Egler
from Bedminster, NJ
My wife and I stopped by McDonalds restaurant #29955 in Fort Myers Florida to get some lunch. We got in line at the register around 1:30 in the afternoon today (1/5/19) behind another couple. We waited for well over 10 minutes with no one coming to take our order. Finally someone we presumed to be a manager yelled across the floor from behind the counter saying we had to use the KIOSK if we wanted food and then turned away. An employee standing near her echoed her comment and also turned away. The restaurant was not crowded and neither the manager or employee were doing anything and could well have taken our order.
This was nothing less than a display of ignorance and arrogance on their parts. We left and went to Burger King where they still are customer service oriented. We are not going to use a KIOSK and we sure aren't going to be bullied into using one by arrogant employees. I honestly don't believe the McDonald's corporation wants customers to be treated in this manner. I also believe that the McDonald's Corporation would want to know if people like the ones we encountered today are in their employ. Their attitude was pathetic and about as unprofessional as it could be..
Our phone number is 302-399-1625 if you would care to speak with us.

Audrey Gates
from Birmingham, AL
Good Morning,
To whom this may concern. 1st I would like to say I moved to the neighborhood 2 years ago with my now teenage son. We moved so he would be able to attend a better school and have a better success in life. Last night we went to McDonalds at 1907 CenterPoint Parkway Birmingham, AL (205)854-4362 for dinner. I purchased a Big Mac Meal, the 2 Cheeseburger Meal and a Fish Filet Meal for myself. We had another child with us. When we got home and I open my fish filet the bread was hard as a brick you could not bite through it. Now I am not a complainer I like things to run smooth. But this was the second time this has happened to me on the fish sandwich the bread was hard. So I decided to call not to get anything back in return just to let them know that what ever you are doing to the bread on the fish sandwich was not good because this was my second time and the bread was very hard. I asked for the manager when I call. I was very polite as I explained to her that this was the second time this has happened to me.She told me she was sorry in a very ugly voice and told me to bring it back. I told her that I live to far to bring it back. She rudely said what do you want me to do about it. I told her it would cost me more money in gas to come back. She hung the phone up in my face. I Called back no one answered, I called back again someone picked up the phone and then hung it up again. I called back again the phone rang for a long time someone finally answered I asked for the managers name she said Ashley and she will be here in the morning. I am sure that was not the correct name. I am not asking for a refund nor am I asking for anything free. I hope this email does not fall on deaf ears. I am just letting someone no what is going on at the McDonald's in CenterPoint. I will not go back. Who ever the manager was at 7:00pm January 4th at this location should not be in management. She handled this very poorly.
Thank you,
Audrey Gates

Barb Germain
from Sioux Falls, SD
I have been a customer of Mcdonalds for years. In Aberdeen SD they said the hazelnut iced coffee was no longer available The manager said that some flavors were discontinued. Hazelnut flavor is a very popular request by many people. I do not understand why they would make a good seller like hazelnut become not available to the customer.
Barb Germain home phone 605-225-9881

Donald coykendall
from San Jose, CA
Breckenridge tx everytime fillet o fish are on sale 2 for 5 dollars there fish fryer is broke went to eastland they sell them ok this is second or third time that this has happened this is my favorite sandwich that is sold at mcdonalds sure would be nice to get them at sale price in my own town

steve lawson
from Kingsport, TN
your store in Rogersville tn. has the laziest emplyees they are always out of salads because they are to lazy to fix them just went again to night to order a bacon ranch salad and again we are out of salads twice in one week so I ask if salads was discontinued she said no but when I drove to second window to pick up sundae it had more caramel on out side of cup than it did inside I got it all over my hands and car but I really like Mcdonalds but Im done with the one in rogersville

albert lock
from Bromley, ENG
when to one of your drive though at Downham at 5 45 on the 02 01 2019 it took 20 min to get to were you collect your order still not ready ask to wait in car park very angry

sandra newsom
from Jonesboro, AR
my husband and I went inside to get something to eat and drink and the music was so loud we couldn't hear each other talk so we walked out and went to the window

carl raska
from Kennewick, WA
Its really frustrating when I order a fish sandwich plain they always put cheese on it even when I say no cheese it don't take a rocket scientist to see when it says plain that means nothing on it I live a few miles out of town so you don't just go back to the store to fix it I have complained to the manager before usually when I stop there I'm in a hurry so I grab and go finding the screw up after I'm home I have family and friends that have told me they stopped going to mcdonalds because of the crapy service I should have taken their advise sooner I learned my lesson and will not be going back

Linda Jones
from New Iberia, LA
I went through Mcdonald on today and when I arrived at my house my food wasn't right and tried to call back they didn't answer..that's the second time I tried to them and no answer..I went back they was rude...They didn't address it at all...they did give me my food...I didn't understand my food was paid for was left out of my order...LJ

Theresa Pams
from Charlotte, NC
The restaurant was very unclean. There was trash all over the floors and counters. A broom and dustpan was lying out . One of the workers came to work and asked if a tornado had come through! The workers were using profanity and very unprofessional. An eating establishment should never look like this. I ordered my food but decided to get a refund after the workers began arguing about how understaffed and busy they had been all day. Please correct this situation immediately.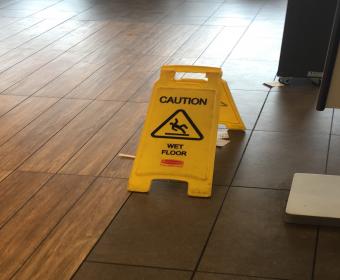 i went to mcdonalds at 5am today ordered 1-burrito meal 1-mcgriddle meal 1- big breakfast 1 extra hash brown and 2 extra burritos When i got home they was only one burrito in the bag. I not didn't get the 2 extra burritos but i never even got a full meal. and i never received my receipt for it. This is not the first time something like this has happened to me.
Thanks for listening.

Robert Silva
from San Antonio, TX
Every time I stop at this McDonalds there is a African American worker is working he is very rude and today when I go I ask for oatmeal and he gives it to me without water. I call and talk to mgr and he is also very rude.

amanda Driesen
from Washington D.C., DC
The wenatchee McDonalds is slow there dude and I've gotten food so old the nuggets crunched when you bit into them tonight took over half hour to get thur drive thur and made me late to work and I didn't have time to eat after that the people are rude there they dont do anything to make right there wrongs there .

20 min. from lot to pay. Window 2 says "no eggs", wait at Window 3. I waited at Window 3 for 12 more min. then informed window 2 I entered lot 35 min prior, still waiting. 3 min later I was given a sack. The person showed zero gratitude, zero apology, zero concern. Asked if she thought an apology might be warranted, she didn't understand English well. Zero concern. Begrudgingly wished her well and left. My order was 1337. They gave me order 1228 (how long ago was that?). I got the wrong order, AGAIN. Called Phelan Mgmt for survey. Recording says leave feedback at beep - there was never a beep, only repetitive loop. EVERY menu option led to false statements -not one chance to leave message or speak to person, no chance to enter survey code, during normal biz hours. Next called store and they refused to answer phone - it hangs up. Called for Phelan Mgmt again 12/27, phone menu had changed but yet again, the menus lie. No tones sound enabling messages. NO opportunity to speak to a person. Unable to provide feedback to Phelan. Are they sincere or going thru motions to satisfy corporate? Documented, w/ evidence 8 negative aspects in single visit. Asian Phelan's playing games w CUSTOMERS

Teresa Dodds
from Lafayette, TN
Went to McDonald's in Portland, Tn.last week and found hair in my hamburger. Today being Christmas, not a lot of choices. Went to McDonald's in Gallatin, Tn.. My bill was 5.56, I gave him a hundred dollar bill and 56 cents.He had to ask for help with the register and still shorted me 10.00. The man behind me also getting his order paid for, this boy could not count and as I sat there, he had to have help with every single order, and my two cheese
burgers were cold. I understand decent help us hard to come by, but at least train what you
have.

Anne Stroker
from Irving (Las Colinas), TX
I visited McDonalds in Hasselt, Belgium. It was a nightmare.
We had to wait 45min before receiving our meal.
The kitchen was covered with food rests, empty frie boxes, etc...
The whole restaurant floor was dirty and shining from grease.
As a result, not only was our food cold, but due to this soiled floor, I slipped, fell on my leftside on the floor and hit my head very badly against a doorframe. Many people witnessed this and helped me getting up. The McDonalds personnel did not even bother.
At that moment I did not experience and discomfort, apart from a big bump on my head. However, yesterday and today 2 days later, I'm in more and more pain. Especially my head; neck; shoulder; left arm and hip. I'm filing this complaint, but will also contact HQ in Chicago and Belgium, as well as the food inspection.
I've never experienced this before with McDonalds. This restaurant is not worth to remain open. It's the Christmas holidays, when unfortunately no doctor can be consulted here and as such I will have to wait till at least December 26th before getting treatment and in the meantime suffer from pain.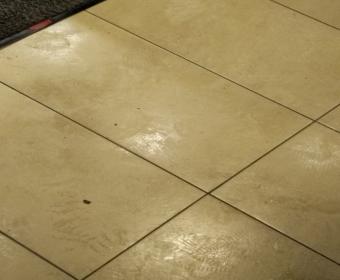 Justin Thornhill
from Fort Worth, TX
If I could give the McDonald's in Sherman Texas a no star review I would because this place is trash and the people that work there overnight are useless and need to find a job that they want to be at because the last 3 times I have been there I've got some bs excuse on why I couldn't get anything to eat because they are too lazy to do their job and cook the food. I've been told they can't take a card, and even though I have been there plenty of times and got food they have told me twice that they only have breakfast even though I've been there and got cheeseburger and fries after they told me that and then I just got told that again I will never go back to this place ever again and I encourage other people to stay away also if I had the time on my lunch break to go to the next town I would

cheryl pinckney
from Buffalo, NY
I went to McDonalds on 1630 Jamaica Avenue on 12/22/18. I ordered one $2.00 sausage McGriddle and a small coffee I put my credit card in the slot before realizing the amount was $4.36. When I questioned why it was so much, I was told you ordered the special and because you ordered one sandwich the coffee was $2.00. I told her I ordered the $2.00 McGriddle which is clearly on the $1,$2,$3 menu and the small coffee (which is $1.39 I go to McDonadls often) I told her again I ordered the $2.00 McGriddle, and a small coffee why was I being charged $2.00 for a small coffee. Another cashier told me they had no control on the way it rang up, that -that is the way the system works pointing to the cash register WHAT!!!!! I told him that made no sense, he told me they had no control of how things are rung up and I can always go to Dunkin Donuts and get their coffee WHAT!!!!. I asked to speak to the manager and explained to him what happened, he looked at my receipt said I ordered the egg cheese and bacon McGriddle, and because I ordered one sandwich I was charged $2.00 for the coffee. I told him I did not order that sandwich I ordered the $2.00 McGriddle again which is clearly on the menu, and a small coffee. He refunded me, but for the wrong amount $5.76 ( which I still do not see on in my bank account) and charged me for a small coffee??????Really your staff made a big mistake, made me feel like I did not know what I was ordering, took three of you all to figure out what was going on and still charged me for the coffee, but did not order me another sausage McGriddle. I told him that was very bad customer service and obviously the cashiers did not know what they were doing. I was so annoyed I took my coffee and left. I went back to the same McDonalds on 12/23/18,(different cashiers and manager) ordered the same thing I ordered yesterday and the total was $3.27 at least someone knows what they are doing. I may have let this slide but when the cashier told me I can always go to Dunkin Donuts and get their coffee, and had they been a little bit apologetic, I would have let it go.

Mary Biddle
from Washington D.C., DC
On Monday December17, 2018 and Tuesday December 18, 2018 we saw Mcdonalds commercials on tv that stated If you purchase a big mac you could purchase the second big mac for a penny on Wednesday December 19th only. The same commercial stated that if you purchased a 10 piece Mcnuggets you could also get a second 10 piece Mcnugget for a penny. On Wednesday December 19, 2018 after shopping we went to our local McDonalds in Arcadia, Florida. We ordered the big mac and the 10 piece nugget. My husband wanted the second big mac but we had to pay full price. We left with two big macs $7.58 and only one 10 piece nugget. I still have my receipt. When we arrived home and while we was eating our food we saw the exact same commercial offer with the big mac and the 10 piece nugget. Very frustrating and aggravating. Seriously!!!
Mary Biddle

kim veale
from Roanoke, VA
Visited the McDonalds on Airline Blvd in Portsmouth VA today for lunch and was not satisfied with services. First, staff(young) were all playing around and goofing off, laughing, talking about personal relationships and stuff in front of customers. Observed some team members looking at their phones and not interacting with customers. Secondly, I chose to dine in, however all the tables were dirty and no one came to the dining area to clean tables or sweep floors. This location is poorly managed, I have been there several times for lunch. A mature staff and manager needs to be present instead of children. The cleanliness is horrific.
Sincerely,
Unhappy customer

Sarah hughes
from London, ENG
Ok me and my family have been to the tonypandy branch twice this month for a ice cream.the first time we quid for ten mins in the drive thru only to be told when we got to the window there was no ice cream...today we went back for a malteesers ice cream for the four of us only to be told there wasn't any...I'm disgusted and will be telling friends about this.

vanisha chetty
from Randburg, GT
I visited McDonald's Old Fort Road, Durban, South Africa on 16 December 2018. Till Slip 4309. We used the drive through. We were told to park our vehicle in the parking lot and someone will bring the order to us. We drove to the parking lot and had to park in the disabled parking as there was no other parking.. We waited 15 minutes before our meal was brought to us. At that stage the milkshake was melted and the cool drink was warm. Note that I enjoy having my French fries with my milkshake. I informed the lady that brought the order to the car. She did not say anything. I am a regular Customer at McDonald's. I would like a reimbursement of my meals. Thank you.

Gerry Hambrick
from Jackson, MS
We stoped at McDonalds in Winchester Tn. on Sat 12-15-2018. My wife's bis egg and bacon was so hard that she could not eat it at all. My McMuffin was also very hard. I was able to eat it, but it was not the best. We were going on a trip and could not turn back. We love McDonalds and will continue to eat their, just thought you should know. Order number 59 at 07:12 AM

Gregory Suzanne sr.
from Saranac Lake, NY
Hello, I talked to you're CEO this summer early. the manager Mike served my wife again after all the former problems she had with him asking for KETCHUP. she just went through drive thru for a salad. the girl gave my wife her change and threw it all over the ground. she was served her salad by manager Mike at window. the SALAD was tipped all over the bag!!! this is NOT professional to McDonalds standards. I believe this manager is going to give McDonalds a bad reputation. I believe a harsh reprimand is in order sir. regards Greg Suzanne Sr. 5186376552 oh, I would of attached a photo of served salad if she wasn't so upset!

Rhonda Shaffer
from Naperville, IL
the new ordering system at ur Ann Arbor rd Jackson , mi Location is the biggest pain at lunch time its busy enough without having to try and order and then it takes 20 mins out of the 30 min lunch !!!!!!!!!!!!!! I can tell u first hand my co-workers and myself will no longer be eating at McDonald's for lunch Wendy's is a block away and u get REAL service not some stupid ass computer to order our food ..whom ever came up with this idea is a complete moron have a good day

T. Henry
from Baton Rouge, LA
I went to the McDonalds on the corner of Perkins & Bluebonnet in Baton Rouge, La. for lunch today around 11:30. I don't have the store# because I accidently threw my receipt away. Though my customer service experience was good and my food was fresh, when I went to sit down in the dining area, I hear the Manager on shift loudly fussing at an employee about being 10 minutes late from his break. Then, she proceeds to yell out loudly to the entire staff about taking orders correctly. This was very unprofessional to talk to the staff like that in front of customers. It got so bad, she and one of the employees got into an altercation (fuss match) about how she was talking to them. The Manager proceeded to say things like 'you are below me', 'I make twice what you make', 'go home and clock out or I can call the police'. The employee she was yelling at, I could barely hear what she was saying but I'm reporting this because every time I go to this particular restaurant - it's always something. I had stopped going to this one and starting going to the one on Siegen Lane. I think the Manager needs some managerial behavior classes. No one wants to be talked to like that and I'm sure she doesn't either and her professionalism was awful and did not show very good leadership skills to the other staff. Someone needs to handle that because I know I don't want to hear hollering and fussing while I am eating my lunch. Thank you.

vicky harvey
from Jackson, MS
I when too mcdonalds after I got off work it was 2.30 in the morning I am a food server anyway I when by there too get a sauge biscuit anyway I had when by there 2 nite ago but for 2 days they said they were closed it suppose too be open 24 hours anyway I sit there for 15 minutes waiting for my biscuit finally when I got it I was asking the girl that was working why it took so long she slam the window in my face I am 64 years old I dont need some young treating me that way the place is located in Gulfport on coward road an I-10 these people need too wear name tags well that done it with me I will do without before I ever go back there again this happen on dec.12 at 3.00 in the morning these young kids need too be train better

Christine Kelly
from Garfield Heights, OH
Let me start by saying I love your products! The coffee is especially great, and this is the ONLY reason I go to the awful store here in Garfield Hts, OH. I have been going to this store since 2009 and at least 3X per week. I spend $5.79 every time I come and if my addition is correct, I have paid this store about $10,000 over the course of the last 9 years. The store in which I am referring and filing this complaint has been sub par for the past 5 years. It has changed ownership and was doing a little bit better for about a month, then the owners turned it over to the managers. The service is Slow at best. I have made comments to the manager about staff working like they strolling through the park on a Sunday to no satisfactory change. The customer base at this store is lower- middle wage working class and 9 of 10 times, we are just trying to get our coffee before going in to work. Over the course of the years of coming here, I have realized that if there are more than 2 cars in the drive through, I can expect to be in line for at least 20 minutes. When there are more than two cars, I used to just go inside because it seemed to be quicker. Until, they hired this woman who is easliy confused, never makes my coffee correctly, and mumbles under her breath that she will "pray for me" when I correct her on what I want in my coffee. Today was the final straw when I ordered a blueberry muffin as I always do (they are GREAT) and this woman attempted to put it a cookie bag as I watched through the drive through window. When I tried to ask her to put it in a small sandwich bag as to not smash it, she again mumbled something and when I asked what she said, she denied saying anything. The MOD just watches everything that happens there and I have never seen her try to train or correct any staff member even when a customer has complained. It is obvious that Im not much of a complainer as evidenced by this being my first time comtacting corporate, but I am seriously thinking of switching breakfast food restaurants in the search for better and faster service. I hear Taco Bell has a pretty good breakfast with cinnamon delights.
Thank You,
Christine Kelly
Intake Coordinator
Charak Center for Health and Wellness
216-587-6727 ext 3403

Patricia garcia
from San Jose, CA
I came into McDanolds today it was 49 degrees outside. Inside it was cold. I ask the personal if they could put the heater because it was cold. They said, they didn't Know how to move the control. There were three counting the supervisor at night. They laughed and shrugged there shoulders. The supervisor told us I don't know. No one turned it on for us. We are clients of McDonald's every Saturday we are here along with 8 more people. I can't believe the supervisor is not trained on all the lights and controls and the other Co workers. That is a shame being we are locals. Please have more training on your employees. I feel at night it's more like a game for them instead of caring for customers.

Cheryl Perry 0408 675 424
from Alexandria, NSW
EVERY morning since McDonalds have opened up in Gordonvale I have bought a large lactose free coffee..This Monday morning 10.12.2018 waiting in line in drive through I was told NO lactose free milk...Had to wait till all other cars have there order before I could go..was not happy. Not all people can have full cream milk. Today I go back again to give them one more chance and NO Lactose free milk again! You are in a service station get the milk from them! No we cant do that.. I feel this is terrible customer service for anyone who can't tolerate full cream milk! I will be going to Zarrafas froM noW on where I know I get what I order.. A few months ago we were abused by one of your managers in the drive through and I put in a complainT and received a phone call the next day with an apology and was advised you will receive a voucher so you can buy your coffee each morning,,Guess what?? No voucher was ever received ... I don't think McDonalds take any complaints seriously and I will not be going back there again and will be voicing my opinion on social media as this is not good enough. I feel like I have been discriminated against due to being lactose intolerant.

Raymond Moore
from Albemarle, NC
Our McDonalds on Hwy 52 in Albemarle N.C. has the worst service of all the McDonalds I have ever been in. I went there for breakfast on my way to church, Dec 2nd 2018. They were six people standing in line waiting to be served. After about 4 or 5 minutes of being ignored, a man called for the manager. The lady working behind the counter identified her self as the manager. He ask her if we were going to be waited on and she said they had to wait on the drive up first. She announced loudly, she did not make the rules she just worked there. Almost all the people walked out. This is a very unfriendly staff. No one likes the kiosh ordering, but looks like it is being forced on us. This staff needs additional training.

Sabrina Ranking
from Atlanta, GA
For start this McDonald's is absolutely beautiful from the outside, so I decided to go inside and order. I noticed one of the employees had on a bonnet. Not any type of bonnet, but the one that you sleep in, and then when I received my cup I went to the Coke machine and there was garbage everywhere. Just nasty. Honestly I got very little ice and coke. My food was hot when I received it, but upon eating it I realized that my fries had been reheated. I was literally sick. I will NEVER go back to that McDonald's again. I love your food, but this experience has been the worst ever. If I could I would give this store 0 stars.
Restaurant # 38758
4640 S. Orange Blossom Tr
, Orlando FL 32839
, n407-839-3840

Ray Collins
from Amsterdam, NH
I live in the Philippines and probably order at least five times a week. Several times made online orders for delivery...I have three branches within a mile or less from my house and several times I'm told the branch doesn't not want to cater my order or that they can't find a branch to accept my order. Tonight I was told they no longer take 24 hour orders and then when I found out by going to the branch I was told that the branch stopped accepting orders after 1130pm cause they had to many orders. I explained that they should not cancel the order but call me and state they are behind and my order would take x-amount longer to be delivered and let me decide if that is acceptable. But, they refused and said that branch won't accept the order and the other two branches said they wouldn't cause it wasn't their responsibility to handle a branch that can't keep up with orders. That isn't acceptable! Why keep letting franchises be franchised if no matter how many you put around me they wan't catter my orders. My primary branch is at RMR square Tandang Sora Ave Philippines. They are also indangering their customers cause there is only one entrance and exit to the branch...they chain locked their second floor doors and their two other exits are always locked. I have told the security and management this is a fire concern but they just scrug their shoulders and do nothing.

Suzanne Stewart
from Elmira, NY
I had ordered two egg sausage cheese mcgriddles and got home and had two mcmuffins called the restaraunt about this and was told i would recieve coupons for my sandwitchs and recieved nothing after a month called back was told the same two more months go by nothing i guess my service means nothing and my voice is un heard not happy being lied to.

Betty Garrett
from Henderson, NC
I went to McDonald's on dabne y dr. in Henderson nc. on December 4th 2018 with 11.00 am. It the cashier 4 minutes to come to the cash register to take my order . Then it took 20 minutes to get my food. It was 7 cooks in the back cooking. The cooks in the kitchen were laughing and talking to each other. I hollered back them and asked them where was my big Mac then it took them 5 minutes. to fix it then. The McDonald on dabne y dr. In Henderson nc. Is always real slow. You need to make it the turtle restaurant please please do something about it.

Pamela Jones
from Bedminster, NJ
I cant ever get this app to work. It works perfect everywhere else (other restauurants) but not mcdonalds. Since i go there about everyday i have missed out on a lot of food and free frappas. When you buy 5 the 6th is supposed to be free. This is very disappointing. I asked the employees about it and they said other people are saying the same thing so its not just me. I am beginning to go other places more where i can get rewards. Please fix this issue. Thaznk you.

Sandra Crow
from Raleigh, NC
In the past 4 visits, I've received an egg mcmuffin that only included the muffin no egg, cheese or ham. 1 of the other visits (today) I ordered the classic meal and there were no french fries. The other 2 times the food was cold. They were busy on their cell phones and laughing and talking about what they're doing over the weekend. It's becoming where I have a hard time understanding the employees also.

Joe Condino
from Saint Clair Shores, MI
I went to the McDonalds in St. Clair Shores Mi on 9 Mile RD. between Jefferson and 9/Mack Dr. I ordered a double fish sandwich a double mushroom\swiss burger and a large fry . I paid then when I pulled up to the food window the girl ask me what I ordered I told her then she wanted to see my receipt so I gave it to her. Then she told me to pull up they had to make the burger . I pulled up and waited there for about 10-15 minutes . I ended up going in to see what was going on . When I went in and ask what's going on the kid that was at the counter said what wrong in a rude tone. This McDonalds has gone downhill within about the last year with my orders being wrong !
Looks like I'll just go to a McDonalds further away or just stop going to McDonalds all together !!!!!!!!!!!!!!!!!

Jim thorson
from Bedminster, NJ
McDonalds at the pilot truckstop in Whitefield Indiana. Server at counter never once made eye contact. The condiment counter was out of catch up in both containers, and also out of large list, as well as being disgustingly dirty. I waited eight minutes for my food, and when it still was not ready, I asked for and received my money back and left. I've never posted a complaint, and sadly this was not my worst experience at a McDonald's store, but it may be my last.

doyle wilson
from London, KY
where do they find so sorry workers. they cant get your right you make an order get home they left something out. at least seven times I have order things got home at least 5miles from their store look inside package what doyou know they left something out again.makes me very mad I don't want to drive back to store to change so I let it go things I paid for but didn't get if they cant your order right and package it right fire them hire some who can makes me very upset when I go to mcdonals pay them for my order to find out something was left out when I get home thing about going to hardes from now on.

Jeffrey
from Siloam Springs, AR
I have been to mcdonalds twice n 2weeks i go wrong food cold food additude and they sent me coupons and today i use 1 and they did the same thing somebody needs to contact me now!! Manager snatched my reciept away and i dnt have a copy

myrtle armstrong
from Washington D.C., DC
I stopped at your McDonalds at 2485 Blanding Blvd in Middleburg Fl I placed an order for 3 hamburgers and 2 large sweet teas that was at 1244 am and was not served my items until 1am. This was at the drive through with me being the only car in line. The 3 hamburgers were cold and there was grease dripping from the wrappers. I went back through the drive through and spoke to the manager about the problem. Her response to me was that they had a new trainee. And she would have the burgers remade. Now you expect me to wait another 15 or so minutes? This not exceptible for service or food. I find it hard to believe that a manager would blame an employee for her not doing her job of training. How many people have to become sick or stop going to you stores before problems like these are corrected?
Have feedback for McDonalds?
Thanks for your feedback!
Sorry. Please try again later!