Wells Fargo
Contact Wells Fargo Corporate
Toll free phone number: 866-878-5865
---
Wells Fargo is one of the United States top banking and financial services corporation. It is publicly traded on the NYSE:WFC and employs over 250,000 nationwide. In 2014 revenues were reported as US 84 billion.
If you need help with general banking call Wells Fargo customer service at 1-800-869-3557. If you need is online or mobile banking call 1-800-956-4442. If you need fraud help call the general banking number. If your need is business fraud call 1-800-225-5935. To contact the CEO, John G. Stumpt you may address your correspondence to him at 420 Montgomery Street, San Francisco, CA 94104. The corporate office headquarters phone number is 415-396-7152.
Wells Fargo was founded in 1852 by Henry Wells and William Fargo in New York City. The slogan is 'together we'll go far'. You may find social media presence on Facebook, Twitter and helpful videos on YouTube. Overall the most common complaints filed against Wells Fargo include home mortgage problems, loan problems, rude bank employees, and poor customer service.
Wells Fargo Contact Information
Report complaints to corporate and get satisfaction
Wells Fargo headquarters address

420 Montgomery Street
San Francisco
CA 94104
United States

Company website

1-800 phone number

866-878-5865

Support email address

customer.service@wellsfargo.com

Better Business Bureau rating
Browse reviews of other Banks
Top Wells Fargo Complaints
Browse more than 241 reviews submitted so far

Carol Britt
from Lawrenceville, GA
I have been with Wells Fargo since the 90's. Over the last few years I have noticed something wasn't right and so did my daughter. Every month I get charged for insufficient funds fee that I could not understand how and why. I wake up one morning after morning with different balances and debits that have been paid then the next day they went back to pending. This happens all the time. I have multiple sclerosis and I have problems with just letting things go because I don't want to deal with the stress and also I did not want to think my bank would steal from me. I woke up this morning to find out my account was totally off, hundred of dollars off. I am on social security disability and I can barely live as it is much less have my money stolen.

Even though Wells Fargo is under review. They continue to scam money from customers. Today 9 -30 - 2016 I had a check come through this morning for 100.00 with a deficiency in my account of 15. Well Fargo has already charged me a $35.00 fee for a delinquent in my account. Even though today I will deposit money in my account to cover the check. The funds are in my account today to cover this check. But this "does not matter" to Wells Fargo bank. In Fact this has happened to me many times. And when I call Wells Fargo they have actually said to me too bad. We do are banking in the morning.
Now your probably thinking that this is my fault. But I am a victim of this economy. I have a small business and I live month to month. I work 80 hours a week and can barely pay my bills. Almost all the checks that I write are for shipments I must get out. Wells Fargo is a "Wolf" who knows that middle class (Which I am no longer) are suffering, and they "prey on us" Last year Well Fargo made over "3 Billion" dollars just scamming their customers with fees for insufficient funds in accounts. I am slowly pulling away from all banks because my trust with Banks Especially Wells Fargo and Wall Street is "0".

Wells Fargo refused to expedite a new debit card for me. I have no access to funds for use to purchase gas, groceries, cash through the ATM machine etc. I cannot visit a local branch as my work hours do not accommodate those hours. I offered to pay an expedite fee and they still refuse saying I should take off of work to get a card. I will be pulling all 5 of my accounts and my 20 year relationship with Wells Fargo as they are nothing but money hungry hogs. They want new business, new accounts, new loans every time I walk in the door but can't perform a single customer service request to accommodate me?

Wells Fargo closed out my credit card because they believed someone was using my card # to make purchases(never saw anything hit my account). So they closed that card # and opened a new card for me transfering the balance over to he new account. The only problem was they did not transfer the payment that I pre-schedule to pay balance. I called the customer service dept. I was first told that it was not her problem. It was the dept that takes care of the eb ite. I spoke to them. They said not their problem. They transfered me back to customer service. After being on the phone for 45 minutes I final talk to a supervisor who told me that they were going to take care of it . Well they didn't. A couple of days later I called customer service(dis-service) again.
They were lost and did not know how to handle it.. I was assued by the supervisor that I would not be charged any late fees or interest charges on the balance. I then give that person my checking account infor to draw money out of that account and pay the balance that was due, that they lost.
On 3/25/14 I went on line and saw the payment that I authorized and a credit for the late fees, but not for the interest charge. I called customer service again and was told they wll take care of it. Today 3/28/14 I went back on line and no credit was issued. Again I called customer dis-service. the person who took the call could understand what I was talking about. I asked her to read all the notes in my file. She still was in a daze. I preceeded to ask for a supersior who told me that I had to pay the interest charges first and they will give me credit in 2 billing cycles. If i did not pay the interest charge , I would be charged interest on it.
Plus knowing Wells Fargo this late payment, etc will go against my credit rating.
This is crazy. They screwed up not me.
Once this is corrected I will most likely close out my account.

Craig Payne
from Valley Village, CA
Terrible, Wells Fargo closed my account long ago for reasons unknown I was told to bank elsewhere. Went into your bank today with a check and was told it had to be verified, check was drawn on your bank all the proper ID was shown. I called the insurance company and was told it was not necessary to verify the check and they issued no such directive, it was solely at the bank branch's decision! I went into another Wells Fargo and they cashed it, no problem.. you guys are a joke. No wonder you're being sued you're crooks. I'll take my business elsewhere.

On 9/12/11, I deposited a $20,000 check written on a local bank from a prestiguous law firm. I told the Wells Fargo manager that I needed the monies for a funeral and that since the bank was local, the check should only be held for a day or two. The bank manager had the teller stamp and write all over the check and printed out a receipt that said they would make $5,000 available on the 15th and the balance on 9/22/11. I asked the teller why she wrote all over the check when I said no I did not agree to a hold and she said the manager told her to. Customer service said the check cleared on the 13th. I went into the Wells Fargo bank on the 16th and asked that the hold be taken off.
The manager refused. I called customer service and the Executive branch and was told the branch managers have the discretion of holding any check. I replied that I knew the check cleared on the 13th and what was the grounds to hold the check further. They said because the manager can; which means that Wells Fargo manager, of the Torrance & Figueroa branch just wanted to stick it to me in a time of need.
I scolded the teller for not telling me they were insisting on a long hold especially when I was at my lowest trying to bury my dad. The executive branch, supported her action wholeheartedly. Wells Fargo stinks, it just stinks. My dad's funeral had to be held on the 22nd due to mortuary/church restraints and I had to beg to get the mortuary to take care of my dad before my check to them cleared. This bank stinks.

Rocio guevara
from San Jose, CA
I went to the Wells Fargo branch to ask for a streamline refinance and was giving a very good rate and great closing price. This was back in July and now we are in November and they kept changing the closing fees to thousands of dollars. The wells fargo lady didn't seem to know what she was doing. So after 4 months of waiting on a 30 days streamline refinance i told her to cancel the paperwork. She said she would and that i would get a letter in a week saying i cancel the paperwork but instead I'm getting payoff information and Fedex envelopes from wells. I keep calling the rep but she won't answer the phone and turn her machine off so i won't leave her any messages.

Karen Green
from Fort Worth, TX
I had a checking account with large deposits during a certain time of year, the first 6 months of the year and my balance was over 3,000 monthly. I used my account mostly to pay monthly bills and ATM cash withdrawals. In July 2016 my account was overdrawn an I knew it should not have been and upon further inspection of my account there were several unauthorized charges made but my account was still not what I knew my balance should have been. In August I received a notice from a company that I did business with advising that my account information attached to my debit card was compromised and it went back for over a year before the company realized that customer info was breached.
So I looked back further at previous transactions and found several more unauthorized charges and I disputed the charges and even provided the notice I received from the company about the data breach and length of breach. A Wells Fargo employee took it upon themselves to include a transaction I didn't dispute and that transaction was used as basis to deny my claim because the transaction was determined to have been done by me. When I advised claims department that I didn't include the transaction I was told oh well they would not review my claim anymore and the denial would stand. Then I spoke with a manager in the resolution department named Carlos who claimed he would have an agent look into the matter and call me in a few days but no one ever contacted me.
What do you do when an employee commits fraud against one of your customers?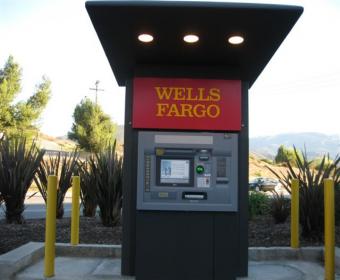 edna little
from Jacksonville, FL
My complaint is that I have been with this bank since 1999. In the month of June fraudulent activity was done in the amount of over $4000.00. After numerous calls and visits to the bank and a devastating hold placed on my checking account funds, for over a month with numerous checks that was locked out for this. It caused insufficient funds to pay them due to the hold on my checking account. After that situation was resolved I was charged several finance charges on the fraudulent money ranging from $98 to 94 dollars in interest fees.
Tina the bank Supervisor was able to correct the problem. Great everything resolved, so I thought. This month October 22nd the loan balance that I owed personally to the bank showed on my statement that my loan balance was paid in full. the next day it was added back to the account but split up into (2) transactions not only did that happen but, I was charged a transfer fee and interest on both the transactions.
This was very, very upsetting to say the least. I called the 1-800 number and now they see the problem, admitted it was error on their part and that it would take 3-5 business days to resolve the problem. This is not going to happen as I have experienced this from the previous incident it is going to take me probably 3-4 trips to the bank 3-4 telephone calls to the 1-800 number before this is cleared up. Please bank customers of Wells Fargo be on the alert for any unusual activity.
Check your bank accounts, checking or savings and especially your loan account activity I discovered all the discrepancies on my own initiative. It is frustrating but please stay alert or you will be paying back money that you do not owe. The news alert has really kept my eyes opened. But as for as Wells Fargo as soon as I can refinance the loan I owe I will no longer need your service. So to all banking customers beware.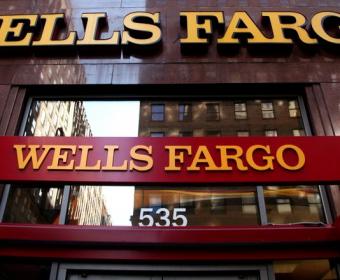 Nancy Moore
from Long Island City, NY
My husband passed away 4 years ago. I was only 55 years old and he was only 58. I switched my IRA accounts to my name because I thought I had to. My financial advisor never advised me of the fact that I could have left the accounts in my husband's name to avoid the 10 percent penalty if I ever needed money.
Well now I need the money. I couldn't foresee 4 years ago that my adult son and my parents were going to be dependent on me. Also, home repairs added up - a new roof, new chimney liner, plumbing issues, electrical issues. My husband was handy and always took care of household repairs. All of these things combined, quickly used up my life insurance money.
I am just very upset that I was not advised at the time I switched my accounts. I need money now at 58 years old and I could have avoided that 10 percent penalty if I had left the accounts in my husband's name. I should have read the Motley Fool, but I was too busy caring for my dying husband.

Lisa Kemmerling
from Burbank, CA
I am not happy with this company. Everytime I need help, the people have an attitude. I was going to make a fraud complaint and the person was horrible. I at the point of going some where else.

Carolyn Y. Wilson
from Miami, FL
Mr. Scott Coble, can you please help my with this dilemma. (11-09-15) I entered the branch at 2500 NW 72nd Avenue, at 2:45 signed in. I saw the manager sitting at her desk talking to another staff person, When the person left, I ask to see her. She stated that as soon as she get one of the office workers, Well, she took the clipboard and walked around the bank for a good 10 minutes, touching things on the counters, looking in the different offices, completely ignoring me. Another man came up after me she directed him to what he needed. I saw that I wasn't going to be waited on so I left.
What I wanted to know from her was why Wells Fargo was holding over half of my deposit. I deposited 12,617.08 on the 4th of October, they said there would be a hold on the check I asked, why they said because the funding source changed banks. I have never heard of such a thing they released $5,000 on the 6th. and is holding the balance until the 16th if this month, I run a program and we have to pay bills, also payroll and they all will be late, and we will incur penalties. I need this issue resolved or I will have to do our banking elsewhere.

I will immediately get to the major points of my complete frustration and the financial loss I have occurred while working with Wells Fargo Financial and Wells Fargo Mortgage on my refinance. Please note Wells Fargo Home Mortgage has my current mortgage. I'll state the facts out briefly and later in my message I will provide any clarifying information you may need to fully understand my frustration and complete dissatisfaction with your organization.
1. I have lost approximately $9119.18 (a + b below = $9119.18) in paid interest; which includes, monthly out of pocket expenses due to the delays that continue to occur that are preventing the closing of my refinance. None of these delays were created by me. I responded immediately to any requests made of me.
a. I am current paying an additional $658 per month out of pocket each month this refinance does not close. This is the difference in the current mortgage payment amount and the new mortgage payment once the loan is closed. In addition, I currently pay an additional $300 per month for homeowners insurance and property taxes; these are not escrowed in my current loan. The Initial closing date for this loan was 8/24/10 – 12/24/10 (4 months) x $685 per month = $2740.
b. Each day the closing of the new loan is delayed it costs me approximately, $51.45 per day in interest charges. Based on the original closing date I was given by Wells Fargo Financial 8/23/10; the total interest cost to me is 124 days x 51.45= $6379.81 (8/24/10-12/24/10)
After a detailed review of your web site it appears Wells Fargo Mortgage and Wells Fargo Financial are definitely promoted as one in the same. Prior to writing this letter I reviewed your web page regarding your company's mission and values. Based on my experience over the past 6 months you are not adhering to or successfully meeting the expectations of your commitment to the customers you serve. In fact, I reviewed several web pages and found information regarding loan refinancing options that appear to be a much better financial option for my situation.
Other options of loan programs were never discussed with me when Wells Fargo Mortgage took over my initial application for a refinance from Wells Fargo Financial due to inaccurate information provided by their staff. Wells Fargo Financial took full responsibility for the issue and assisted in transferring all necessary documents and information to Wells Fargo Mortgage to ensure I did not experience any additional challenges with the refinance process. I've included at the bottom of this email specific information from your websites that appear to be a much better programs than the current one I am locked into.
I would like to know specifically, why these programs were not discussed with me and why I was not provided with all the options available to me at the time this loan was initiated. The initial closing date provided on the application completed with Wells Fargo Mortgage is 10/30/10, currently 54 days past due.
I respectfully request your immediate reply to my concerns and request I be compensated adequately for the money I have lost due to the poor and inadequate service provided by Wells Fargo. I do not believe the $1000 offered by Randy Smith is adequate due to the amount of money I have lost in doing business with Wells Fargo, the continued inadequate customer service; and, my refinance still has not closed nor do I have an accurate summary statement for my review.
It appears in your Code of Ethics section A. subsection 3, 2nd bullet you have the ability and authority to waive fees and offer discounts. Please get back with me right away to discuss those options you are willing to offer.
Respectfully,
Suzi Pulczinski
907-982-1374 email: suzip@gci.net
To ensure you have specific details of my experience working with your organization I have included a detailed recap of the circumstances, consistent issues, and what appears to be a total lack of disregard for your customers.
Summary of events:
Initially, I was contacted by your Wells Fargo Financial office located in Wasilla, Alaska a few years ago. I was extremely impressed with the customer service provided by the loan specialist and the office manager, they were knowledgeable, answered all of my questions, explained the risks and long term advantages of the options they could offer, and were true to the promises and agreements made with me both verbally and in writing.
I was contacted by Wells Fargo Financial to inquire about my interest in refinancing my current mortgage, due to the very high rate of 10+%. This contact occurred in April or early May 2009. I immediately followed through with the requirements to make application for the refinance. I was given a closing date on the signed contract of 8/23/2010 at the latest. During the application process I was assured by the loan processor that at the time of closing I would be able to lock into the current interest rate if it was lower than the 5.1 we currently figured in the loan. The loan cleared underwriting and an appointment was made to close the loan. The date of the closing I contacted Wells Fargo Financial to ensure the interest rate was adjusted to the current low rate of 4.5. At that time, it was explained I had been given miss information by the loan processor and the interest rate could not be adjusted. During this conversation with Chris the local manager he said the only option was to start the process over to get the lower rate. He stated his office was unable to do it but he would connect me with another Wells Fargo office to complete the refinance on my loan.
Immediately upon referral to Wells Fargo Mortgage in your Wasilla office I was contacted by loan processor Jay Larson. All my information was transferred from Wells Fargo Financial to Wells Fargo Mortgage and confirmed by Jay. In approximately 1-2 weeks Jay contacted me to explain I would need to come into the office and sign the new loan application. We scheduled a time and date and the application was signed and the interest rate was locked in on 8/24/10. During my initial phone call with Jay and again in person when signing the loan application I asked Jay about closing costs I would be expected to pay. He stated an estimate of $200 or so but he could not be certain. At that time, I said, no problem but a few thousand would be an issue. I also explained my loan with Wells Fargo Financial would not require any money from me at closing and I would assume this will be the same. Today, I was told by Jay my anticipated closing costs would be approximately $3600; the actual summary sheet he provided shows the closing cost I must provide at $4606.
Periodically, throughout the past 4 months Jay has checked in with me. Often, I initiated the contact to check the status of my loan. I called several times with concerns of my appraisal expiring before closing. Jay reassured me initially we should have no problem closing before the appraisal will expire. However, if it does we can request an extension. I was contacted by Jay on November 1st or 2nd, he told me everything looked great, the loan was ready to move forward and we should close within about 10 days. Needless to say, it had already been 90 days with Wells Fargo Financial and another 60 days with Wells Fargo Mortgage I'd been waiting to close this loan. I was very excited we were finally closing. In approximately mid-November I contacted Jay and asked what happened why haven't we closed yet. He indicated they were very busy and the case was set and ready to go through underwriting.
I was then contacted a day later requesting additional information from another Wells Fargo employee indicating he was following up for Jay and that a couple question had not been completed on my initial application and he needed to ask me those before the loan could move forward. I answered his questions. I explained to this employee I was concerned because my appraisal was expiring in a few days and Jay had indicated we would have closed around mid-November and it was now late November and the appraisal expires 11/28/10. He stated he would do what he could. With still no update on my loan closing I went to the Wells Fargo Mortgage Office in Wasilla, on approximately 11/30 after several attempts to get clear and accurate information over the phone. At that time, I spoke with Jay and Brenda who indicated she was the area manager. I expressed my frustrations; she explained she just became aware of the situation and would look into it and get back with me the next day. Jay apologized by saying he is only as good as the information he is given.
Brenda did contact me the following day in a timely manner. She explained she had contacted underwriting and that the appraisal expired so they requested an extension. She explained the appraiser agreed to do it right away. Brenda explained once that was received she had the file tagged so it could be routed immediately to the correct underwriter for completion. She stated she would call me with an update the following day. Jay and Brenda also indicated they expected we would close by Wednesday 12/8. I explained I would be in Fairbanks for business the entire week. Brenda indicated arrangements could be made to close in Fairbanks. She would let me know once we had a firm closing date. I received no contact from Jay or Brenda until Monday 12/6 or Tuesday 12/7, which was initiated by me. I had not received a return phone call on, 12/1, 12/2, or 12/3 from Brenda. However, she later left me a voice message stating she did call me on one of those days, however a check of my voice mail at all contact numbers I did not have any message from Brenda. Jay did return my call early in the week 12/6, he explained we should close any day. I explained I was in Fairbanks and to arrange the closing for Monday 12/13 or 12/14 if necessary. I was again contacted by Jay on Tuesday 12/7 requesting I provide additional copies of my paystubs, since those provided initially were now too old. These were provided to Jay via fax within hours of his request.
Upon my return to Wasilla on Saturday 12/11 I had not heard back from Jay about a closing date. On Monday, December 13, I called Jay. During that conversation he explained we were still not ready to close. He said he could tell the loan was in the process and we should have it ready for closing any day. At this point, I requested to talk with his Supervisor Brenda's manager because it is clear neither he nor Brenda have the ability or authority to correct the issues.
I immediately contacted the local area manager Rod. He was out of the office so I left a detailed message of my concerns and requested a call back. Rod returned my call within a reasonable amount of time. He indicated he did not have the details of the situation; however, throughout the conversation it became clear he had talked with Jay or Brenda about the details of my concerns. I explained the challenges I have experienced throughout my dealings with Wells Fargo, beginning in June. He stated adamantly he would not take responsibility for the poor service provided by Wells Fargo Financial. I explained from the customer perspective they are one in the same. I explained the issues and the concerns I have about the unacceptable customer service I have received in addition to the money I am losing each month this loan does not close. In my attempt to explain exactly what I was referring to, Rod interjected his opinion several times, which unfortunately were inaccurate to the situation I was attempting to explain. These are the facts I requested he consider for every month this loan does not close:
1. The appraisal expired and had to be recertified.
2. My current mortgage payment is approximately $1525 per month.
3. My monthly expense for taxes and homeowners expense is approximately $300
4. New mortgage estimated payment including taxes and insurance $1250 per month
Current monthly mortgage, taxes, and insurance: $1825 per month
New loan estimated monthly mortgage, taxes, and insurance $1225 per month
For every month this mortgage closing is delayed costs me $658 (per Jay's calculations) per month cash out of my pocket.
Rod explained he would have to confirm with Jay that this was actually the money I was paying out each month; he stated once he verified it he would consider providing me with a $400 discount on the loan. I explained that was unacceptable. I requested the name and phone number of his supervisor. He provided the name and phone number for Randy Smith.
I contacted Randy Smith immediately and left him a detailed message of my concerns. Randy returned my call a few hours later, approximately 5pm Alaska time. He acknowledged my frustrations; however, was unable to assist in moving my loan forward so a closing date could be set. We also discussed the monthly amount I was losing just by paying the mortgage, taxes, and insurance on my current mortgage $658 total more than if the refinance had been closed. Randy confirmed he checked with Jay and I was having to put out about $658 more a month than if the loan had closed timely. He offered to compensate me with $400, I explained this was unacceptable. I had already lost over $3000, he stated he was unwilling to even consider that amount. I suggested he at least cover the cost of the 50 days plus Wells Fargo Mortgage has delayed the loan which cost me in only monthly costs $1400 (not including the interest costs I am incurring for each day the loan does not close.) Randy then stated he liked round numbers and offered $1000 which I agreed to. I asked him specifically, when the loan will close, he stated by the end of the month. I again expressed my complete frustration of unacceptable service – I have been waiting since June. He stated he had no control over it and could not guarantee a date earlier than the end of the month. I explained to Randy, that if the loan had not closed by Friday 12/17 we would be talking again because I would expect additional compensation for the continued delays. It is now December 23, an accurate summary statement has not been provided to me, nor has a closing date been set. However, I was assured the loan was approved by underwriting.
It was explained last week the reason we could not close yet was due to waiting for a payoff on my current mortgage. On 12/14 the pay off still had not been received. Jay contacted to confirm my November mortgage payment had been made. I assured him I had, but then checked my account and realized I had neglected to electronically transfer the payment. I did so immediately on 12/14. I contacted Jay again on 12/17 because I still did not have a closing date. He stated the payoff had been received but did not reflect my current payment. Considering my current mortgage is with Wells Fargo Mortgage and my refinance is also with Wells Fargo Mortgage it seems very odd that an accurate payoff would not be available immediately or at least within 24 hours.
Throughout my discussions with loan processors, Branch Managers, Areas Managers, and Regional Managers it was clearly conveyed they did not care about the customer service they provide and often discounted or quibbled with me regarding the details of information we discussed. In fact, at least two of these employees eagerly agreed they are working in a broken system. It was also clearly conveyed to me they would give no consideration to the poor service provided by Wells Fargo Financial. However, I will state again in reviewing your web site it is clear Wells Fargo Financial is a member of the Wells Fargo Company.

Ashutos barua
from Lynwood, CA
I apply for my home improvement like home equity line of credit I hv two beautiful kids and my wife we live in one three bad room home 2008 I brought this house around 225000.00 now home value proximately 396000.00 i apply to long beach city to build a another three bad room top on home they approve me I have 14000.00 credit card bill house payment 1325.00 me and my wife we make almost 8000.00 month please just tell me y they declined me I'm Indian that's why or what and y they play game with me please if I tell u guys wrong call me my cell, thanks I'm nice person before I though Wells Fargo is good bank but now I know Wells Fargo bank not a helpful bank or they Don't know how to keep good customer or respect sorry to say that.

Haley
from North Las Vegas, NV
On a Saturday, I go to a shop and my debit card was declined. I had sufficient funds available and contacted Wells Fargo banker immediately. I was told there was a maintenance issue something about two servers of some sort being "down" and it appears to have affected random customers.
Never have I heard of this happening in over 10 years of being a customer. I had my doubts this was really the case. Especially since the cashier at the store said, they always have transaction problems related with Wells Fargo card holders. But that was the story the banker was sticking to. He said the problem could carry over into the next evening. I decided to go to another shop and use my debit card-it worked fine! Clearly, the bankers are trained to recite standard BS to it's customers just to buy time or because they are not equipped to help. After shopping, I later get a fraud alert phone call from Wells Fargo?? Doesn't make any sense. Especially, since I was already in touch with them earlier about my issue. Two days later, try to make an online charge-transaction declined again! What is really going on? Getting the impression Wells Fargo is not forthcoming with it's customers. This ongoing/random inconvenience is a disservice to a long time customer.

Crystal Cestel
from Dublin, GA
Problem with my secured card. Out of town trying to use my card. Money in account continue to be told that a hold is on the account. Withdrawal from my account on April 02,2015, still can't use my card. There were so many different stories that I was told. Will not refer anyone to this bank.

James U. Moore
from Mount Airy, NC
Every few days I have to reset my password due to Wells Fargo system's failure to recognize my current password. I know passwords are being entered correctly as they automatically default to sign in page. When this happens I cannot gain access even when I erase the defaulted passwords and reenter them manually, so I windup resetting my passwords every few days. I spoke to one of your representatives who wanted to verify my identity by asking security questions based on public records. For example: i was asked which was a correct current phone number. the actual answer was none but i recognized one number as a former phone number and GUESSED that public records showed it as a current number; otherwise I would have answered incorrectly. I had a similar experience with a credit card account with another company. Public records are not all that reliable!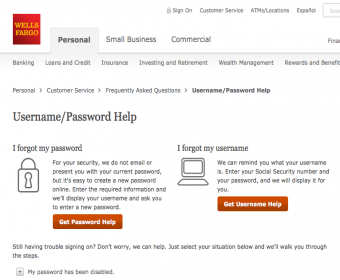 Alice Langello
from Jonesboro, GA
Stopped at the bank around 2:45. (We remarked that there were no customers) went thru the drive to cash a 500.00 check in my account. There were two women working the desk and talking and talking ignoring a customer. We waited and waited, finally my husband rang the bell. I was asked for my debit card, as my drivers license was not enough. (A debit card doesn't have a picture ID ?) so I asked if my military ID would do.
Check cashed and we are leaving, I count the money and I'm 100.00 short, so we turn around and I go into the bank. Now I have to wait over twenty minutes for the woman to cash out to find her error. Now I'm late to were we had to be and I'm told, well we found the error and corrected it. I ask how much the check had to be before a second ID had to be given, I was never told an amount.
I have never had any problems at this bank before, the women always go out of there way to be friendly and helpful. Needless to say this was very upsetting and the looks were like I was not telling the truth. Someone behind the counter at the bank should know how to count!!!!! Been a customer over 20 years and never had a problem till yesterday.

Sonia Voluck
from King of Prussia, PA
Horrible customer service with online banking. Incompetent bankers…after long waits was told he would open a file to research where funds went that were transferred to my son's account which is also Wells Fargo. The funds never were transferred but were deducted from my account. After complaining about my frustration he hung up on me. So disappointed in Wells Fargo!

Ron Jones
from Covington, TN
What I am complaining about is that I have been buying a van financed by Wells Fargo for a number of years. I did get behind on a payment or two but was able to catch up my payments quickly. Talking first to Brenda Hess, the only one that could represent Wells Fargo in this matter. I counted down the payments until today when we called to verify this as the last payment. We couldn't talk to Mrs. Hess as she wasn't in so we spoke to DeAnn (the name she gave), and she verified that this was the last actual payment, but that we still owed a small late fee for the payment that we were delinquent on. This I had NO problem with. We made the payment as usual at the Bartlett TN. Branch and had it posted immediately.
When we returned, knowing that this may have not as yet reached your system since we were informed that after a payment post, it takes 3 to 5 days to get on your system, we called anyway being excited at the prospect of getting this paid off. However, now, one person says the we have 3 more payments, another says that they don't know, and this just keeps going back and forth. We then contacted the auto loan manager but he responded that he had no way of finding out anything. So he passed the buck and gave us the phone number right back to where we started.
I am getting the run around and for this I PROMISE that I will not use Wells Fargo ever again, and I will use every essence of my being to deter anyone from living this nightmare of incompetence as I have. My grievance is not with a particular person, but to all of the incompetent people that I have had to deal with in this matter. I would appreciate it if someone that DOES NOW SOMETHING would contact me or my wife Sandy Jones and give us a straight answer ... What do we owe and how doe we do this??? I guess I'll never know...

Ronald Craddock
from Charlottesville, VA
Wells Fargo Auto Finance reported late payments to all major credit reporting agencies that did not occur after refusing to accept my final principle payment on my loan. Never during the loan did any payment ever exceed 30 days past due, based on the payment due date and instructions received from Wells Fargo Auto Finance while dealing with late charge payments. This is evidenced by the data reported to all three major credit-reporting agencies during that time. It was not until after the loan had been paid off that the negative information appeared. I believe this was due to my challenging them on the late payment validity. WF removed most of the charges AFTER heated discussions but reported late payments that never happened.

Michael J. Okun
from Santa Monica, CA
Eugenia Sheerwood has been handling the loan for Susan and Phil Favre. We have been an escrow for two months. We have been promised loan documents everyday for the past two weeks. We have reached out to Joshua Oleesky to escalate the issue and have received no response. As of this morning, we still can received loan documents.

helen mosko
from Miami, FL
I own a home in Woodstock ga. My son-in-law was approved by wells fargo to assume the existing loan he paid the processing fee and all the paper work was done the closing was today at 5pm. At closing what was told when he qualified for the loan and what was at the closing was done fraudulent . Since the house is own by me. I have been a customer with this bank for over 35 years the people at closing told my daughter and son-inlaw that I was being stupid and naïve . This fraudulent practice will be reported and my I will no longer do business with wells fargo. I will going Monday morning and close my account. My husband had been a customer too. You will need to investigate this practice for further investigation.

paris dodd
from Kinston, NC
I have made a settlement for an acct that my Ex-Husband used with out me knowing, and I ended up having to settle a payment of $3,131.88!! Bad enough that I HAD TO pay this when I DIDNT even use this revolving credit acct!!!! It ended up on MY Credit Report sooooo I got stuck paying it. Now WELLS FARGO has given me a run around for over 2 months (starting back in Nov) to get this acct settled, once the head lady got back from Vacation, she told me what I had to settle on. SOOOO, I PAY it...with a cashiers check from my bank, I send it off to them,,,THEY get it. I DONT HEAR A WORD FROM THEM...I HAVE to call them and ask for a receipt of some sort or a letter stating that the acct is PAID AND CLOSED!! Well I get another run around, they gotta figure out a way to send a letter to me, soo I was told it would take 10 days to send it. WELLLL, 10 days came and went, I called them again....They said it was processed or sent out on Feb 20,2015 and it would be 10 days from that day. Seriously Im about to call my Lawyer about this!! I WANT MY RECEIPT From this bank!!!! CAN YOU PLEASE HELP??? THEY got my money, all I want is a freakin letter of paid and closed on this acct!!!!!!!!!

In March 2011 I received a letter from Wells Fargo stating I did not have enough "escrow" money in my account and my payments would be increasing. After spending several hours calling insurance company, and then Wells Fargo again, the issue was discovered to be an insurance payment fault on Wells Fargo's end.
Today in the mail I received a refund from my insurance company due to Wells Fargo AGAIN paying the incorrect amount of insurance.
Wells Fargo paid the deductible amount rather than the actual cost of the insurance, hence the refund check. After another round of calls to both my insurance company AND the not so helpful individuals working the phones at Wells Fargo, I was told "they will fix it". Now I have to spend my time cashing a check, wiring the money to a different bank, and then mailing a check back to Wells Fargo TO PAY FOR THEIR MISTAKE AGAIN THIS YEAR.
Who makes sure invoices are correct and payments are accurately made? In this computer age why was there not a flag raised when there was a 70+% increase on the insurance premium from one year to the next FOR TWO CONSECTIVE YEARS????

Rhonda Wood
from Alexandria, VA
I want my $600 back I had my lawyer look into the Charge off or set off and she said that what you guys did was illegal Wells Fargo took $600 from accounts that was not linked together and my account was not in the negative for 180 days

Surya N. Satapathy
from High Point, NC
The manager at Wells Fargo in North Main St., High Point, NC whose name is Gina A. (i don't remember her full last name but it starts with an A., was making eye contact with me to disapprove of what I think of my receiving financial disability from the government. She knows I am receiving disability from the computer screen at Wells Fargo Branch. When I confronted her with this complaint in the presence of my mother, she flat out denied it (in other words, lied). She and I and my mother got into a heated discussion of what I think was an insult to me and my mother. I am not going to bank at this bank in the future. The tellers at your Wells Fargo banks all ask me about my working status and i feel this is a personal matter (when I work, what my daily plans are, and what my medical diagnosis are). It's none of their business. I am very unhappy with your bank. You do not live by Courtesy sir.
Surya

Jerry Cruitt
from Minneapolis, MN
Dear Sirs - Almost specifically a month ago (within a day or 2) I had an appointment in downtown Minneapolis at the Hennepin County Administration Building. I was told there I needed a copy of my bank statement (I should have remembered, but I inadvertently forgot). Fortunately it was pointed out there were 2 large Wells Fargo buildings, side to side on Washington Avenue, 2 blocks from where I was. Now as a relevant aside allow me to inform you I have a deformed leg (created by a doctor when I was 12) which causes me a great deal of pain increasing in gradation the more I walk. I made the painful stroll to the bank to obtain the simple, easily accomplished, bank statement. I talked to an Asian gal and showed her, by request, 4 different forms of I.D. however I do not have a drivers license. Her name was Pa (or so she claimed) and refused me said statement despite 4 ID's, and my offer to take my valid Visa card and use the PIN obviously known only to the holder of the account - ME! This, of course, she declined. This denial caused me a great deal of unnecessary time, pain from walking on my leg, and further effort the next day. I am using this venue to see what you plan to do. I am checking on small claims court. I don't know if I was treated so poorly because I am White and it has become quite vogue to treat Whites poorly. I have had a checking account for circa 10 years. Thank you.

Denise king
from Charlottesville, VA
Your Wells Fargo service manager at fashion square location had a retail customer ( the pantry) come in this week asking about a couple of team members. Sherry Turkey replies to her that The lead teller was fired for trying to steal money and The other service manager she left but between me and you I think she was stealing too she also added that the svm that left got surgery to get some enhancements done. All untrue!
This service manger should not be speaking negatively to customers about what goes on in Wells Fargo and definitely shouldn't be giving her personal opinion about people she thinks was stealing. If this doesn't cease immmediatly she will be hearing from an attorney and since she is your employee the company is as well. This is an awful look for the company a service manager telling merchants she doesn't personally know that she thinks other team members were stealing.

CK Tan
from Zhangzhou, FJ
We made a wire transfer to Wells Fargo bank from China with a mismatched beneficiary name and account number. Wells Fargo bank telexed our China bank informing us on this discrepancy and asking us what we wanted to do. China bank telexed back asking to cancel the transfer and refund the fund back to CHINA. 3 days later Wells Fargo Bank said the fund was "passed thru" to the account, inspite of the reported glaring discrepancy. We asked for refund and received total silence from Wells Fargo.

Darrell Davis
from Montgomery, TX
I mailed a check for $500 to Holly Hunter (469-951-6919) in Dallas to thank her for some assistance she had provided me. When she tried to cash it at the 1420 West Mockingbird Lane in Dallas, 75247, heavy Hispanic lady at drive thru teller would not cash it and called the police. They took Ms. Hunter's identification and branch manager George Gonzalez was abusive to her and they would not cash it because I had wrote "Thanks" in the subject line. After almost an hour they finally called me to verify the check. When Holly asked for an apology, they said she didn't deserve an apology. I have been a Well's Fargo client for over 30 years and this is no way to handle your customers. I am considering changing banks if you employ individuals who treat their customers like that. All they would have done was say hold on while we verify the check! You owe Holly Hunter an apology.
Darrell Davis - Account #8327398338

Vincent Allen
from Washington, DC
Approximately a month or more i had a disagreement with a Bank teller over a address change on my debit card and State id i gave the teller my address as i often do (this is the first time i had service from this teller.). I'm mostly served by teller Ms.Anna and i never had any problems with my cash advance request so i knew the problems existed with the teller whom was assisting me and my address change.as I've stated i gave the teller my address as i always do with Ms.Anna . for some reason my cash advance was denied and i was personally offend behind the fact the teller was not forthright in my card being denied i left and went to a atm in which my card was accepted i return to the bank and explain all this and i question her again hopeing she'd admit her mistake and she didn't over my address at this time words past and a manager steped in and the matter was closed.since then i have used the bank with out problems and teller Anna has service me and a clear record serach will verify my statement that since my mishap with the other teller I had been serviced by teller Anna.Therefore i don't understand her actions on or about 9/26/18 when i went to her window i was advised by teller Anna that the next teller could help me with my cash advance so i went to the next teller whom was pleasent and professional before my my business was over teller Anna came to me in front of the other teller and advised me she could no longer be of service to me over the disagreement i had with the other teller over a month or so ago and i stated this to as she walked off saying she didn't care.what confusing to me is why reopen a issue that old and resolved unless you're trying to create a incident or you've subcome to your personal prejudice towards a person of color.I believe her racist veiws gave her the opportunity to deny me service without due process and voilates my consittution rights to fairness and discrimination.I was not barred from the bank or pose a harm ful threat to anyone in I've other employees in disagreement and they've return to the bank and receive service without facing discrimination. I'm going to pursue my claim against teller Anna because i believe stronly....it was projudice and race related.yours turly, Vincent Allen

JULIET BENIN
from Brentwood, CA
To corporate office and all customer service members of Wells fargo Bank:
Today 9/21/18 i have encountered a shocking and impossible thing that your bank cannot do for a customer service.
My payroll department where i work did a direct deposit to account which of 1,215.91$ the achtranaction but just sitting there, it did not or WF personnel did not transfer to my new account. I have tried several calls to several wells fargo customer service including the ach department.
My calls just went down to back and forth, then i went in to the branch where i opened my new account to seek their assistance so that i can with-
draw funds but still no one can transfer the amount to my open account.
I am the most frustrated human being possibly on this very moment of my life. There's just got to be a way to help me, after all the money is there!
Your system is not completely helpful. i have to wait till Monday even tuesday i am told.
My appeal, begging, calling, goin in branch 'NO HELP" I dont have money to live for three day??? im on medical leave during this time.
Is there anyone left in this institution that knows everything?????.
desperate customer,
Juliet Benin
9257871222/acct#7958791704
P.S. my employer is also wells fargo customer

sylvia
from Mooresville, NC
The branch on Reynolda Rd in W-S, NC is the worst branch to deal with. They are very incompetent and do racial profiling there (that is the bank manager). I would give them a negative 0. Please use another branch or get another bank. I was picking up letter from prior interaction with banker rep. since he was not there the BRANCH MANAGER came and says I'm gone check your account for FRAUD and then tell me the same thing I was there for and wrote the letter with how I needed to explain to the company about future checks. No then he says I AM WRITING IN BLUE IT SO IT WOULD NOT BE COPYED. I ask for the statement so company could know what they was saying about the check as to stop me from having to get it verified everytime I come to do BUSINESS. I did not ask to check account nor ask for advice I already spent 30 or more minutes with the prior rep and just wanted the statement of what they saw as a way to not have them go though the same process each time. Then says well its cearly your money. RACIAL PROFILING

Christian
from Des Moines, IA
Keep receiving spam emails even though WF told me that they would take care of the problem... last year. It is coming from one of their employees (Katherine E. Hunt, katherine.e.hunt@wellsfargo.com) sending me links to sign up for services.
Not a WF customer at, all.

Clara Barksdale
from Colorado Springs, CO
I went into Wells Fargo Bank to make a deposit into my sister checking account. I am not a signer, she lives out of state. I told the teller that I needed to make a cash deposit to her acct. I had her full name, address and phone number if she could get the account # and deposit the funds? She told me she was not allowed to look up information on customers that I needed to give her the number. I asked for the manager and told her that since I am not on the acct. I have no acct#, The manager informed me that she could not accept cash deposits I thought this was a joke. She said they could take a check or money order, but no cash due to money laundering. I said I am money laundering $70.00?. She said we have the rules no cash policy and we can make no exceptions. She refuse to take my $70.00 cash deposit which was legal money, but would take a check which could have bounced all over Colorado and the information could have been bogus. You are so scared of money laundering that you are scaring yourselves out of business. I worked in banking for 19 years and we had a limit set on how much cash deposits could be taken due to money laundering. I think that manager could have made an executive decision she knew $70.00 was not money laundering. I informed my sister of the incident and made a suggestion that she should close her account with Wells Fargo Bank immediately. Please understand my anxiety and there are others who think the way I do especially you older generation who are the ones with the money.

E-mail id
from South Haven, MI
Location: WFC-McAlpin-Savannag, Ga.
Complaint: Refusal by Teller & Branch Manager to accept WFC check for processing. ID provided with
eyewitness-endorsed in Staples "permanent Thin-line Duramarker" as I've done may times before.
Even with properly provided ID; Branch Manager (had to ask teller to get) said WFC policy did not allow for this type of instrument ("Sharpie") to be used for endorsing checks and would not complete the transaction. She said I had the right to go to another WFC branch. Your Manager's actions were irregular, inappropriate, nice, but inexcusable condescendingly rude and bordering on, if not, WFC non-customer discrimination.
I had with me my wife who is a WFC identifiable account customer (proof provided & verified) and still denied check processing until I was verbally forced to endorsed check with a ball point pen. My wife also endorsed check, produced ID and additional ID of her bank card. I left the bank "hot under the collar" and she continued with transaction.
I need to know if it is WFC policy(I was told by your Branch Manager it was) NOT TO ACCEPT a WFC, properly endorsed, witnessed and properly ID check for cashing if the endorsement is in INDELIBLE PERMANENT INK and not ball-point pen.
Please advise so I will know how to proceed.

Jessica Foberg
from Denver, CO
Shame on you Wells Fargo. Yet another aweful experience courtesy of you Wells Fargo. Line out the door on a Saturday to cash my check on my break been here for 40 minutes they won't let me use the bathroom and there's a line leader / bouncer I guess. Instead of standing there looking at your customers in line open another lane. Cooperate America gotta love it. Probably close this account

JOHN CAMERON BAYNE
from South Plainfield, NJ
Hello:
Today I came in to the bank to cash a USLTER BANK CHECK for almost 80,000. Ms. Cisco was exceptionally unprofessional, combative and hostile in a vindictive manner at all attempts made by Mr. Brewster to assist me as he was instructed by your district manager in the past.
I spent two hours at the LYONS AVE branch with little or no assistance from Ms. Cisco to Mr. Brewster. She purposely sabotaged all his attempts to cash the verified by phone bank check without a ten or two day hold with a portion of funds released to pay WF DEALERS ACCOUNT and account balance on checking which were my goals today.
She refused his attempts to cash the check as first agreed and decided to leave the bank as I was still sitting with a very patient and professional Mr Brewster as I was held hostage from 3:30 to 5:30 pm with the most disturbing, disgraceful customer service.
I had no idea that she seemed to be making a personal attack against me because I asked questions regarding policy and turned it into a personal debate and competition rather than a customer service issue. This seemed in retaliation for past issues and bad customer service I reported in the past she was involved with as well.
I felt threatened as she seemed to escalate the situation unnecessarily to create a scene as I sat speaking with Mr. Brewster. I was never asked to leave and she seemed to be calling the police on me to escalate the bank guard to become unprofessionally aggressive where there was no need. I am taking this disgraceful and disrespectful situation to corporate immediately tomorrow, Tuesday. I walked into the bank at 3:30 and was held hostage until 5:30 as she refused to help Mr Brewster who again was exceptionally professional, calm and business oriented to solve the issues at hand of a PMI customer. I can only take her unethical behavior as a direct attack of a vindictive nature. I was professional at all times as she refused to assist the young man who again was designated to assist me by your district manager and you. I will be bringing this to the district manager and corporate office.
I will not accept this denigrating behavior in my community bank. Our Mayor's office and business affairs will be informed of such unethical hostile bank services in our community again. Please assist me with contacting your district manager to file a formal complaint. This is the second large check I have posted at WF. I left I wasted two hours with disgraceful unprofessional and unethical customer service. WF is trying to improve it's public record and community relations.
I understand you are on leave with you new arrival; congratulations! Please don't let this upset you. However, I am taking this complaint against Ms Cisco very seriously; as a business and community man in my fifties this repeated atrocious customer service must be addressed throughly and rectified.
Sincerely,
J. Cameron Bayne
347-528-4343
Sent from my iPhone

Barney M Perez
from Rhome, TX
Dear Corporate:
On 19 July 2016 we went to the Wells Fargo Bank Branch 3570 S.W Military Drive, San Antonio Texas. My sister and I were escorting my father who is a main account holder Mr. Barney G Perez. My father needed some answer that he was questioning on his account. Of course our other sister has a POA to his account. So your customer service rep at that bank a lady named YESMIA totally disrespected my sister and I stating that we had to no authority to help my dad out at the bank and he was present as well. She stated that even though my father gave us permission to ask questions on his behalf, she would not allow it. All she did was send messages to our other sister that has the POA, by text and computer that we were at the bank with my father. This is totally un-professional and cannot be tolerated. My dad had questions about the POA Holder this is why he wanted us to take him. But this lady YESMIA treated us like common criminals. We confronted her to go get here manager, she left and never returned with herself or her manager. So we were forced to leave without rectifying the problem. I called your complaint line already, and the manager has been emailed but has never returned my call, that the WELLS CARGO REP IN VIRGINIA DIRECTED HERE TO DO BY EMAIL. I was truly thinking of opening my business account at Wells Fargo, but with people of this character working at certain branches has changed my mind totally. I cannot believe that branch people like YESMIA AND HER MANAGER totally disregard any directives that come from your corporate branch. That is total disrespect to your own organization.

Let the l harris
from Albertville, AL
Been customer at this bank over 20 years ..got a major complaint have always paid my payment on time always sent my daughter there to pay my may payment to be told by Gina Smith in drive through her payment was pd?? I said pd??? She said through a direct draft??? Argued with her she don't do direct pay???!! Now we are sent a bill for 72 dollars closed my acct ??went to pay next month told acct closed?!!!!I am 79 years old disabled in oxygen 24\7 cannot even get out house have had to get out in 100 degree heat to go to bank still not for fixed???this bank manager Christy and Gina Smith knows they made this mistake not my issue???I have turned you into the fdis justice dept we want this acct back to good standing where it has been for 20 years I want this girl fired for extreme mental abuse of a elderly for putting me through this horrid experience

Elroy Tompkins JR
from Houston, TX
Close to a 1000$ was taking from my wife and I,joined account, purchased a rental from Enterprise for (around) 222.00$)wk rate which my wife and I authorized, another payment for half of week rate. Around (115$) the rest of the transaction taking from Enterprise after the first to is a crime, we did not authorize for our account to be emptied of our last and was put 400$ into overdraft..we had intention on maintaining our account and growing and that was snatched from us and we have not received any form of help to obtain our funds..pls help Thanks very Much..God Bless!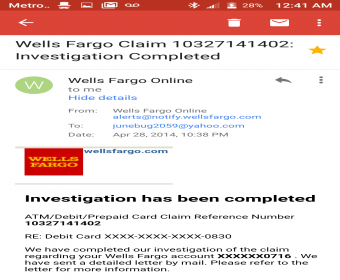 Sean R Murray
from Young, AZ
The Pleasant Valley Fire District had purchased and financed through your company a 1994 International 4600 Fire Engine. The Loan wa spaid off but we have yet to receive a cleared title from you. Can you find and clear this issue up as we are attempting to sell the engine and need the title
Contract: L003088
Issuer Number: PLEASANT01
WFS CUSIP: 727993AA5
Purpose: 727993AA5: Muni Lease; Purchase of 1 used 1994 International 4600 Fire Engine
Sincerely,
Fire Chief Sean R Murray, PVFD

Sandra K Lavely
from Orlando, FL
I am 62 yo and became a widow on 12-25-2017. That was traumatic enough but on my accountants advice I went to the bank to make my daughter a beneficiary in the event of my death and had to remove my husbands name. We have been with this bank since 1981 when it was Atlantic Bank and every other name in between, married and all joint accounts. My husband had bill pay set up several years ago as he did the finances and the day after he was off the JOINT account all my bill pay was deleted. Nobody ever told us it was connected to his social security number and it would be closed and not only that all my bill pay history is gone. My banker has set me up my own account now, extremely stressful as I have had to make numerous phone calls to find account #'s, addresses, etc. It was our understanding that bill pay was a service to customers with checking/savings accounts which in our case were all joint- Roy 'OR' Sandra. How would I have ever known all my info would disappear because it was associated with his SS#. Nobody explained that or asked me for my SS# when they opened my new bill pay account. This has been more traumatizing than I can express. It should not have happened and I will go through the court system if need be to get that history back. I am not threatening lawsuit I just want back what is mine! I deal with the Wells Fargo Bank Orange City Fl. 32763.

Maria Chiasson
from Tampa, FL
Knowing check were fake but still cleared them and put them in my account.Now they expect me to pay for them even though they knew they were fraundent. Need to check youself.

Eileen Hirschhorn
from Allentown, PA
After rolling over IRA CD into savings IRA new acct was not set up to distribute by bank as were previous CD

Russell Marley
from Phoenix, AZ
Have a Wells Fargo account have been in the hospital for the last 5 weeks made arrangement with my mortgage services to change my payment to the 14th. They still put it thru when they felt like it so Wells paid it an started a land slide of fees they just sent all the small drafts. Same thing this month not something you want to deal with after coming home from hospital.. about 800 in fees so far

Robert Bodoh
from Madison, WI
Hi,
I bank at your Gammon Road branch in Madison, WI (Branch number 1403)
I went there today and wanted to use one of the outside ATM machines. It was raining and the roof above the AMTs
only comes out about 2 feet!! So to use an ATM I would have to stand in the rain. If you really care about your customers
you should extend that roof to at least 4 feet or maybe install an awning to keep your customers dry.
Bob
P.S. Since I was there during business hours, I went inside to do my transaction.

Arlena Chisholm
from Tampa, FL
I have many accounts with wells fargo (personal and business).
Misrepresentation by a Wells Fargo reoresentative regarding a merchant machine that I have been paying on since 2016 has caused me much anxiety. The machine stopped working in 2017 and we reported the malfunction on several occasions to wells fargo. We were at these times advised that we would need to contact another vendor. We were never advised that a vendor was involved initially when the contract was signed.
I have been paying $57.70 for 1.5 years with no functional machine. It is unacceptable for Wells Fargo to offer this machine and service only to refer me to a vendor when issues are presented.
I have sent a formal complaint to the branch that offered the contract and the response is ... "You must contact the vendor." I am making thus last attempt prior to seeking legal assistance. It is totally unacceptable for anyone to expect continued payment on a merchant machine that does not and has not worked for a year!
Again, this misrepresentation has caused me much anxiety over the year.

Arlena Chisholm
from Tampa, FL
I have many accounts with wells fargo (personal and business).
Misrepresentation by a Wells Fargo reoresentative regarding a merchant machine that I have been paying on since 2016 has caused me much anxiety. The machine stopped working in 2017 and we reported the malfunction on several occasions to wells fargo. We were at these times advised that we would need to contact another vendor. We were never advised that a vendor was involved initially when the contract was signed.
I have been paying $57.70 for 1.5 years with no functional machine. It is unacceptable for Wells Fargo to offer this machine and service only to refer me to a vendor when issues are presented.
I have sent a formal complaint to the branch that offered the contract and the response is ... "You must contact the vendor." I am making thus last attempt prior to seeking legal assistance. It is totally unacceptable for anyone to expect continued payment on a merchant machine that does not and has not worked for a year!
Again, this misrepresentation has caused me much anxiety over the year.
Have feedback for Wells Fargo?
Thanks for your feedback!
Sorry. Please try again later!