Nissan
Contact Nissan Corporate
Toll free phone number: 615-725-1000
---
Welcome to the Nissan complaints department brought to you by HissingKitty. Experienced poor customer service? We make it easy to file a formal complaint against Nissan online. Simply use our free form and your feedback will be instantly forwarded for review. Need to contact the Nissan corporate office? We have the mailing address, phone number, and email address listed below.
Nissan Contact Information
Report complaints to corporate and get satisfaction
Nissan headquarters address

Nissan Motor Company Ltd
Franklin
TN 37067

Company website

1-800 phone number

615-725-1000

Better Business Bureau rating
Browse reviews of other Cars
Top Nissan Complaints
Browse more than 129 reviews submitted so far

While driving with young children over avon mountain one of the most dangerous roads in conneticut my transmission failed, only to find out it was because of a now well known manufacturing defect where the radiator coolant leaks into the transmission. luckily I was able to avoid an accident and cruise onto a side street. I have high milage on my 2007 xterra well over the extremely modest warranty nissan is offering.
I don't see why I have to spend over 4000$ for a manufacturing defect regardless of how many miles it took to happen. Nissan knows they're wrong or they wouldn't have even offered any extended warranty. No one was killed or even hurt this time but I guess you guys won't take responsibility until a few people are. you people should be ashamed of yourselves but you're probably laughing all the way to the bank!

colin john beardsworth
from Manchester, ENG
I bought a Nissan micra from fairsway garage in leigh I paid cash for this car after my second free service I went into the showrooms at fairsway leigh I saw Bernard McGee the sales man who sold the micra to me he showed me a brand new pre reg pixo and gave me a cash offer and part ex on this new pixo he also said that he would give me a free three year service warranty with this deal. I did not want to change my micra but I thought about another three year trouble free motoring so I accepted his offer mainly for the three year free servicing so I booked my first year free service then I booked my second year free service but two days before my pixo was due to go in to fairsway leigh.
I received a phone call from a young lady telling me I could not have a free service I told her that a three year service was agreed with Bernard that is why I bought the pixo that I also paid cash for she then got someone called frank to ring me he told me that Bernard had left and that he got the deal wrong but to bring the car in as booked and they would do the free service when I took in the car I was then told that they could not do the service for free I was very annoyed I booked a morning off work and traveled down to fairsway leigh and this is the result I got I was going to buy again cash a Nissan note at the end of this year but Nissan will never get anymore business off me. I am disgusted in Nissan and I will be telling family and friends about this nasty break in my contract I wish Bernard had put this in writing for me what a nasty trick to play on me I have spent thousands of pounds with fairsway Nissan leigh all for them to break their promise I am so gutted about this from a very upset Nissan customer.

i bought a pre-owned 2005 Nissan Pathfinder w/low miles never thought i was going to run with all this mechanical issues. it ran alright the first year, after that year, the dealer started to mail in extended warranties and recalls. my miles were over the warranty, so i had to pay out of my pocket $2058.70. that was for the exhaust catalytic converter. then i received another letter for wrong assembled radiator again the miles were over the warranty. two days ago i received a recall for ecm relay. took the car to the Nissan service department for transmission oil change and i was told that the fluid of the radiator went in my transmission because of the radiator being assembled wrong.
now i need a radiator and new transmission. they quoted me for radiator $800 and $4800 for transmission. this letters were send to me a few months ago after 7 years, after the miles expired. so they could make more money off me.

In this world you shouldn't trust even your own mother. Before buying Nissan Altima 2002 4 months ago, I spent almost $140 on Carfax reports, police reports and examination. As a result – I bought a perfect car. It's sad that in this world you will perform the full check before buying a car, you have to no matter what kinda car it is! My Nissan drives great, but my last few cars have had tons of problems because I didn't check things out beforehand! Always beware of car dealers and never trust anybody looking to extract dollars out of you!

Winni
from Woodbridge, NJ
I was very disappointed with the service I got from 4 Nissan dealership in NJ, Sansone in Avenel, Pinebelt in Keyport, Edison Nisson and North Plainfield Nissan. You see my eyes was set at leasing a Rogue because it's easy on my wallet so I look at the Internet which Nissan dealers has special promotions for the 4th of July. I was contacted by the Internet specialists from those 4 dealerships and had phone conversations with them. I was very very very transparent with the Internet specialist and sale reps., I told them I liked Rogue, but I don't have a down payment, what monthly payment I can afford and my score is not high. These Internet specialists stated "no problem we can work with you just go to the appointment". Here are the some of the sale person told me " we are the specialist in making it Work for you" " we are the best Nissan dealer out there", " no need to go to other Nissan dealership we will let you drive today". I was optimistic but did not last long. The Internet rep should have inform me before driving and wasting my time & gas to the dealership. I was honest and transparent with you and NISSAN dealers were not. BAD CUSTOMER SERVICE!!! Jessica Acevedo, Esperanza Maldonado( Sansone), Stacia Hargrove & Pellegrino Mongillo (Pine Belt in Keyport) Alex Castro & Mr Brown (Edison Nissan) Jass, Tony Kyme & Lawrence Kyser ( North Plainfield)

Bonnie Smelser
from Hartshorne, OK
we have been to the dealership in Mcalester OK. several times in the past months concerning our Nissan rougue sport with the problem our car surging as we drive it. we were told at first that it was an easy fix and they needed to reset something and it would be fine!! after 8 months of asking for this to be fixed I was told by the service manager that they didn't know how to fix the problem!! I have my records where we contacted the service manager more that 12 times so therefor we have retained a lawyer and are proceeding to initiate the LEMON LAW clause!! Nissan is no help what so ever and we are taking this car to the dealership and let them know that they can have it back since they don't seem to care one way or the other. we need the phone number to Nissan motor company customer service and complaints!!!

Karen Downing
from Brazoria, TX
TODAY MY HUSBAND TOOK MY 2017 NISSAN MURANO TO GET THE OIL CHECK . WHEN HE WENT TO GET THE CAR HE WAS TOLD THAT HE HAD TO PAY. I BOUGHT A WARRANTY WITH THE CAR BACK IN DECEMBER THAT I WOULD GET AN OIL CHANGE EVERY 5000 MILES.
THIS IS THE SECOND TIME WE HAVE BROUGHT A CAR INTO YOUR SERVICE... AND HAD PROBLEMS.
AT THIS TIME I WANT A FULL REFUND OF THE WARRANTY WE BOUGHT FROM YOU ON THE OIL CHANGES.
I AM BECOMING EXTREMELY FRUSTRATED WITH YOUR DEALERSHIP. I DEFINITELY WILL BE HESITANT TO EVER BUY A NEW CAR FROM YOU. PLEASE GET BACK WITH US ON REIMBURSEMENT OF THE PLAN I PURCHASED WITH MY CAR. I WILL START EMAILING EVERYONE IWTH A NISSAN EMAIL UNTIL I SENT THISTO SOMEONE THAT CAN ADDRESS THIS ISSUE.

Irene Mix
from Wilkes-Barre, PA
My 2011 Nissan Sentra has been at the dealership for almost 2 months. Nissan Corp. was going to pay for 70% of the work when it was thought to be the timing chain. Now that it's not they aren't paying for any of it. The dealer says it the toner wheel which is bolted to the crank shaft is bad. But my son who has 12 yrs as a advanced master mechanic, says that is one part that should never go bad. It has 66,000miles, which is 6000 out of warranty. But again they were going to pay for it then, but not now. I've bought 3 new Nissans in the past and this is way they treat their loyal customers. Very unhappy

Robert Medina
from Hacienda Heights, CA
I have had the srs warning light indicating, there is a problem. Just shortly after I have bought the car from universal city Nissan. I have since returned to the dealer, and they assured me that they looked into the problem and it had been repaired. If the light wen on to return again. I find out that the dealer only deactivated the light, but it went on again a short time after. every time I had brought my vehicle to the dealer, they assured me that they looked into the problem and had the mechanic look at it and they determined that the problem was fixed and resolved. and if there was further problems to return again for re-examination. If it was even taken care of the first visit in the proper manner, it would have been covered by the warranty. now they tell me that I must pay for having this problem looked at with a special tool, and that I must pay to get it fixed, the way I thought they had resolved the problem in the first place. I believe that the mechanics failed to fix the problem during the warranty period. now they declare that they cannot even tell me what is wrong unless I sign a contract making myself responsible for payment. It would have been under warranty in the first place if they had properly inspected the problem when I first reported the problem. before that, the dealer just told me that the light should disappear. soon, if it stays lit, to take it to the service department. and now they want to claim that the warranty will no longer cover the problem. I even bought an extended warranty. I suspect that the dealer has committed fraud in making me feel that they had the problem was repaired, just to let time go by so that the warranty will expire, and have me return and disregard giving me proper customer service and bring my car in more often for repairs so they can gain more customers. I bought the car cash. now they disregard me as a loyal customer. This is the second car I bought cash. I had bought five other cars from this dealer. that is what gets me that they no longer appreciate doing business. guess they just want to separate the customer from their money, then give them the silent treatment. not a fair way of doing business. I do not appreciate buying great cars, then be given a lemon. they should try to work with me on this problem, not fight hard to cover up their mistake. I will be satisfied if they can only take a little time to listen to the customer and do the job right the first time. they claim that their work is guaranteed. first they have to do the right diagnosis as professionals, do the work correctly, then back it up. I was re assured that they had properly taken care of the problem. a professional mechanic would know, or make an effort to find out what the problem is and correct it. I have made a report with the b b b I will now use the media to expose such improper treatment of clients who buy a vehicle in good faith, and later get the runaround customer service which they claim to give a satisfactory service. I want the vehicle I paid good money for, not to result as a lemon deal. wish they would not stoop to that level. I am sure there is something they can do but are playing dead, so that I will leave. I am sorry but it will not end there. I am going to make sure they do not try to dupe other hard working American?

Harry Wallace
from Saint Augustine, FL
Your bad service I been waiting for your return call (waste of my time) I read on line how Nissan could care less I believe it . If Nissan wishes to change my thinking about YOUR COULD NOT CARE LESS customer service which I guess begins at corp. level and continues to the dealers such as the useless NISSAN OF ST AUGUSTINE .
Wasted my day waiting for your return call to deal with my lasted Nissan problem (should have known better by now)
Do you have a WE DO NOT CARE MANUAL??????????????????????????????/
Guess my best option is legal one STAR IS TO MANY

William Carter
from Midland, TX
Nissan of Granbury has had my truck for 3 weeks and can't find out what is wrong with it. they haven't called me in a week last time i called they said will call me back that evening no call. Not to happy with my Nissan Experience this is the first Nissan and maybe the last.

Pedro Nunez
from Brooklyn, NY
I purchased a cat 2013 Nissan Rogue first day I brought it home heard a noise we took it back the next day they did not give us a loaner we come to find out the car needs a new transmission. After a week there finally we get a loaner 3 weeks later the car is still there at the dealership . I was promised by the used car manager that he would keep me posted he called to let me know the tires were changed. Now this is 2 weeks later and no one know about my car. I would never purchase a Nissan vehicle again. this is the worst nightmare Nissan 112 in Medford NY Nick Galeja used car manager I feel I been robbed. looking for a layer. Please help me 631 790-1390

Susan Hughes
from Middletown, CA
this is the 4th letter and not one peep from you, wassup, is this site for real or what, so much for the complaint dept my complaints seem to go no where, some kind of a response would be nice, guess I have to go directly to the Nissan main office.'
Thanks for nothing, just makes me even more upset with Nissan, didn't think that was possible......
lemon car lemon complaint dept

Iupeli Lee Maneafaiga
from Santa Ana, CA
i bought my 2015 Nissan Titan truck used from Cerritos Nissan in California 4 months ago. I took the vehicle in after a month for service because there was a transmission delay upon acceleration. The problem was addressed but not completely fixed. I have since taken the vehicle in for service several time for the same problem. The service department said they cannot do anything because there is not a service light activation to address.The service writer said I would have to contact the cooperate office so someone can approve additional repair. I would like to talk to a representative about addressing the acceleration delay in my transmission. Thanks 714-925-0862 Lee Manea text or call. Ps. really love my truck and would like to take care of this issue. Thank you

Krina Mashruwala
from Jalalpur, GJ
We have booked a datsun redigo from nissan petal navrangpura branch. We booked the car on 28th September and the sales person promised us to deliver the car on dashera that is on 30th September the loan got cleared in one dat from hdfc bank but at the time of delivery the sales person said that the monkey climbed on it so cant deliver today..it was dashera n we boight the car only with the condition if the car will be delivered on dashera n the sales person n team manager both came to my home to take down payment and promised in front of my family that they will deliver the car on dashera bt when the loan passed they lied by saying that the car was not rdy to deliver and when we asked them to see the condition of car they denied to show us n when we asked them when they came to know about cars condition they said that they knew it by evening n still they came to take downpayment as they thought we would not know about their lie and they also lied about the rat of interest on loan from nissan which was explained to us at 7.99% n at last taken at 8.75% so ultimately they knew that there was no car of our requirements available on dashera still they sold it to us in higher int bcz of urgancy n still not gave us the car if our booking and after all this quarrels and their lie we compromise on the colour j took another colour bt still they were behaving too rude , on next day when we call them to complete the accessories work they blocked us and behave too rudely i want to takto strict actions against them do the needful .
Thier names were: manish patel
Krutarth zapa

WILLIAM E LINN JR
from Mt. Morris, MI
WE HAD A 2012 NISSAN ALTIMA, SEPT,5 2017 WE JUST HAD THE OIL CHANGED AT A VALVOLINE DEALER, I FOLLOWED HER IN MY COMPANY CAR, WE WENT TO A RESTAURANT APPROXIMATELY 5 MINUTES AWAY, WHILE PULLING IN TO THE RESTAURANT ALL OF A SUDDEN THE ALTIMA SURGED FORWARD LIKE BEING SHOT OUT OF A GUN JUMPING THE BUMPER CURB AND CONTINUING THRU THE GRASS AND OVER A HILL , MY WIFE HAD NO CONTROL OVER THE CAR, I'M WATCHING ALL THIS IN MY CAR, FORTUNATELY THRU THE GRACE OF GOD AND TREES THAT STOPPED MY WIFE FROM GOING OVER APPROXIMATELY 150' DROP , MYSELF AND ANOTHER RESTAURANT PATRON FORCED THE DRIVER SIDE DOOR OPEN AND MY WIFE GOT OUT.TERRIBLY SHAKEN UP THINKING SHE WAS GOING TO DIE, I ALSO THOUGHT THE SAME THING.WE HELD EACH OTHER AND THANKED GOD, MY REASON FOR WRITING THIS IS TWOFOLD HOPING THAT NO ONE HAS TO GO THRU WHAT WE WENT THRU, AND ALSO CALLING OUT THE DEALER WE BOUGHT THE CAR FROM NEW IN 2011 . THE CAR HAD 71,000 MILES NEVER A PROBLEM , WHEN I CONTACTED THE GENERAL SALES MANAGER OF WEST HILLS NISSAN IN MOON TWP HE WAS TOTALLY UNINTERESTED IN MY EXPLANATION EVEN AFTER TELLING HIM THIS WAS THE THIRD CAR I BOUGHT FROM HIS DEALERSHIP , NEVER ONCE DID HE ASK HOW MY WIFE WAS, HE SAID LETS JUST WAIT TO SEE WHAT NISSAN HAS TO SAY, THE CAR HAS BEEN TOTALED, NISSAN DID CONTACT ME TO SEE WHERE THE CAR WAS BEING TOWED TO WHICH I STILL DON'T KNOW, HE DID CALL ON FRIDAY AND ASK IF I NEEDED ANYTHING TO MAKE SURE TO CALL HIM NOT SURE WHAT HE MEANT AGAIN NOT ASKING ABOUT MY WIFE. I WILL NEVER BUY ANOTHER CAR FROM THAT DEALERSHIP I WILL PERSONALLY MAKE SURE THIS STORY GETS TOLD AND EXPLAIN HOW I WAS TREATED TOTALLY LIKE HE COULD CARE LESS. I WAS BOTHERING HIM . SOMETHING HAPPENED TO THAT ENGINE TO MAKE IT SURGE LIKE THAT AND IT DEFINITELY WAS NOT MY WIFE'S FOOT, I JUST BOUGHT ANOTHER CAR, AND IT WAS NOT A NISSAN .

Susan Sartori
from Philadelphia, PA
Buyers beware at Autofair Nissan of Chelmsford. I've encountered some shady practices but this was a whole new level. Showed up to purchase a Demo car with an appointment on Sunday at 11:15 right when it opened, only to be told it was sold at 9:30 pm the night before. The Sales agent, Dillon was new and he blamed his inexperience on the whole mess. His Manager, Steve got involved and shared it was an oversight with many apologies. They proceeded to try and get me to look at a new 2018 fully loaded and after about an hour of me upset came back out and said the people who wanted the car couldn't do the loan so it's available again for purchase. We were taken to the back room to inspect the car and were sitting for paper work and then had a new sales manager come out to say we cannot buy it. He states nobody was buying it last night at all, the GM wants it to remain at the site for a loaner car. So the two salesmen who kept apologizing for the car being sold from under us were trained to lie and had moved the car to the back room out of site, making up the story. We wasted three hours of our time. it appears this type of Sales fraud is a normal ploy for this location and several people have written in complaints about it on their Facebook Page. The last Sales Manager that came over was very smug and just kept saying, sorry you can't buy it. Not only was there a major lack of integrity and sales ethics happening at this site but the sales team kept trying to engage my husband and on several occasions eliminated me from eye contact or dialogue.
My husband kept saying, talk to my wife she is the one purchasing the car. We were both appalled by the treatment we had. I will be letting the BBB and Attorney General know of this behavior.
I recently posted this whole experience on my Facebook account and was surprised to hear that a friend of mine knows the owner, Andy Crews who he felt would NOT be okay with the way we were treated. I would love for him to hear about this seeing how he just won the most respected business man in NH award. This office needs to get rid of the Management that is in place and hire sales woman and men that have integrity and human decency.
Susan S-

Gabriele Zavala
from Orlando, FL
Courtesy Nissan in Tampa Florida.
Customer Service is the worst. I got the run around. I told the sales person Moe to keep me up to date about if I where financed do to my low credit score. Even had my daughter co sign for me. Than he ask me if I had another co signer. I mean come on. I feel treated very badly just because my credit isn't good enough. He promised he would let me know something. Keep in mind I was at the dealer at 10 am. Left at approx 11 am and gave Moe my phone number so he can text me. He said he will do what he can and want to see me happy so I can get the car I want. I am super disappointed how customers get treated differently with no down payment and not to good credit. Obviously finance and sales didn't want to work to hard to get me approved. Because it is past 9 pm and Moe have not replied to me period. Not even to inform me about my status approved or not. Very disappointed and upset. Will not never ever send someone to this dealer in Tampa, Florida. Matter of fact my credit will be better one day and I am for sure won't purchase a new vehicle at Nissan for sure. Worst experience ever.

Michael Young
from Oakland, CA
I bought my 2011 Juke to the dealer because the check engine light was on this was on for 11:17 I got a bill for repairs in the amount of $577 and was told that the problem was not repaired and I need a new engine my question is why did I need to spend $577 to be told that my car with only 38,000 miles on it needs a new $8,000 engine my father in 1965 but our first Datsun and we've been buying Nissan's ever since my wife and I currently have a Nissan pickup a Pathfinder in the Juke we are concerned about the quality of the vehicles and I don't understand why that engine went out at 38,000 miles can you can you please respond to this question at your convenience thank you

george rimkus
from St Louis, MO
I just closed on a car at Bommarito Nissan ..Ballwin MO.14747 Manchester RD.. $500 dollar deposit was made on a Rogue sport on 8/21/07
at 12:30 8/28/17 we waited for 3 hrs and 30 minutes waiting for car prep on a brand new car the dealer had a week to accomplish.
This turn the new car buying experience to shit..
George J Rimkus

Curtis McGhee
from Chicago, IL
I was in one of your dealer ships on 11/14/2016, continental Nissan in country side Illinois, my wife and I were shopping for a red Murano 2017 with cream color interior, in which they didn't have in stock, they said they can get it, then ask me to leave a deposit in which I did not want to leave a deposit they pleaded with me to leave even my truck I said no, then the manager ask me to leave a deposit, he also said I will get my money back we don't operate like that, so I trusted him and left $200.
Next morning I changed my mine, and when I contacted the dealer ship they said they're not giving me my money back, they showed me some papers that they said my wife and I sign said no refund, what we sign did not say no refund, and my receipt that I have doesn't have no refund on it either, your response to this issue will be appropriated in a timely matter, this is the second step in the attempt to resolve this issue.

Geo Clemen
from Lady Lake, FL
Had thought about purchasing a Frontier until I reviewed the gas mileage, very poor for a 4 cyle with an automatic. Your engineers are asleep at the wheel with gear ratio installed. You need to install highway gears. Very foolish on your part. I have a muscle car that gets better gas mileage than your trucks. Your engineers should be terminated.

Rodney Burton
from Tampa, FL
The VIN for my 2017 Nissan Armada is JN8AY2ND9H9000322. The registered name is Rodney Burton. I purchased my first Brand New Loaded Nissan Armada back in 2004. I drove it for the past 12 years and serviced it at Auto Nation Nissan in Brandon Florida. During those 12 years I never really had any major issues with it. I have had the same discussion with my wife for the last 5 years about getting a new vehicle and my answer to her question was always.
I really like my Armada and if I had to buy something today it would be another Nissan Armada and the same color. So as the new year started and I had to make a couple of repairs to my older Armada I started thinking its time to start looking for a new vehicle. I started doing some research and then I saw something online about the 2017 Nissan Armada redesign and it spark alot of curiosity. It finally came down to 3 vehicles the 2017 Nissan Armada, 2016 Infinity QX80 and the 2016 Lexus GS 460. I started calling the Auto nation Nissan dealer ship in March for information on when the new Armada would be released.
The sales person did some asking around and call me back the next day saying it will be released in early June. So at that point I continued my research on the other vehicles in the mean time. I called back in April to Auto Nation Nissan and was told that now the 2017 Nissan Armada wouldn't be released until early September. I had seen the unveiling on the Auto Show where the 2017 was showcased for the first time in a burnt orange color.
As you can see I have had an eye on this vehicle for a long time. I felt that after watching the auto show it was now between the Armada and QX80. I made more calls to the Auto Nation and discovered that they were going on 7/12/16 at 10 am for the dealership to check it out and get trained on its features. So I took a couple hours off work to check it out. Once I saw it...It confirmed that my next vehicle was going to be the 2017 Armada. So on 9-15-16 I visited the Auto Nation dealership to take a test drive the Armada.
Just a thought for you...I never test drove the QX80 or the Lexus GX460. I decided to purchase the Armada that same night and trade in my 2004 Armada. My wife and I was at the dearlership till almost 10pm trying to close the deal. Unfortunately time ran out but we still took the New Armada home and came back the next morning to sign the rest of the paper work and allow the dealership to detail and finished removing the plastic on the interior. I had to run to a couple of banks that morning to move some money around for the down payment.
During the drive to the bank the engine light came on with only 28 miles on the SUV. Once I arrived at the dealership I informed my salesman Charles about the issue. So they took it back to the service Department while we continued with the paper work and demo on another Armada along with some videos to explain the new features. The repair shop consulted with Nissan Engineers and they determined they should just reset the computer. So the next weekend I hook up my boat for a fishing trip and I noticed a strong odor coming from the exhaust. I thought to myself it must be because its a brand new vehicle. I awakened on Sunday and headed to church only to notice that the engine light was back on again. So I took it home and dropped it off at the dealership to have it looked at again for the same issue as before.
The technician Bryan and Hamza the Repair Specialist kept me in the loop about my issue. It seems it was another issue that had to be escalated to the engineers and sensor was ordered. So now that makes 2 trips to the dealership and now 5 more days the vehicle was down. At this point i'm very frustrated about the issues with my new Armada. I make a complaint to Nissan Consumer Affairs on that Tuesday with case number 24220704. I had several conversations about the 2nd trip for repairs with them. I explained to the Regional Represenative Diamond that I felt the truck would be back in the shop for another repair because there is something wrong with the truck i selected.So 2 more weeks pass and I started noticing acceleration issues between 20 to 40 miles per hour.
I thought to myself your just overreacting because of the past issues. During those 2 weeks I pulled my boat an hour away to have the boat wrap replaced. Then I had to pick it up again and the Armada was struggling to reach 60 miles per hour while towing the boat. Im thinking once again maybe there's something im not doing correctly with the tow mode feature. So I go back to the dealership to ask about the tow mode and I was doing everything correctly. So the next weekend I take the boat out for a fishing trip and noticed the same issue again struggling to accelerate between 20 to 60 miles per hour.
I take the Armada back to the dealership for the 3rd time and now I know there is something defective about this particular Armada. So I call to escalate my issue multiple times with Nissan Consumer Affairs because the engineers cant seem to figure out whats going on with brand new vehicle. I was told that the last issue with the exhaust had 3 other vehicles down in the country as well. This process goes on for a week now and no answers that will resolve my issue between the Auto Nation Service department and Engineering. Im so frustrated at this point because I cant get any answers on whats wrong or how long it will take to figure out the problem.
Between going to the dealership to talk face to face with the mechanics and speaking to the Nissan Consumer Affairs department i'm in a bad place at this time. So now its Tuesday and I receive a call late in the afternoon from Raven and Executive Specialist from Nissan Consumer Affairs about meeting with a field engineer on Wednesday at 1pm. I informed Raven that I would have to take off from work early to make this appointment.
She also sent over an email reminder about the appointment. Its now Wednesday about 11:50 am and I receive the worst possible phone call from someone in Nissan Consumer Affairs office that the meeting and the hour drive with the engineer was canceled. Here I am excited about finally driving my vehicle so that the engineer could gather more information from the data recorder that was going to be installed before we took the drive. This was also going to allow me to ask direct questions and get some answers about whats going on.
So now i'm really feed up with the whole situation and stressed to Nissan Consumer Affairs on their recorded line once again about all of my concerns. I just keep hearing lets get the vehicle repaired first the we can talk about some sort of compensation or buy back. On another note I had my previous Nissan Armada wrapped with my business as advertisement on it...but with all the issues going on with the new truck I have had to cancel previous appointments and actually change companies because I was too ashamed to face them anymore because of the issues with my truck.
So I found another company and started the design process again only to have the same thing happen again in which I was supposed to have the wrap installed Thursday a week ago. I haven't been able to advertise for my business since purchasing the new Armada. I'm losing business everyday that the truck is in the shop. It has been 2 weeks now and the recorder has been installed and the truck is still in the shop.
So please put yourself in my shoes now Knowing all the details about what brought me to the Nissan page to make the post you came across. How would you FEEL right now and everyday since the day I made the purchase. For the most part my days are filled with anger and frustration along with regret. I wanted to be the first to purchase the new Armada in my area and look all the pain that I deal with on a daily basis.
When they canceled the appointment I thought I was going to have a heart attack because my blood pressure was so high. Well Rebecca as you see from this message it took a while to express in detail my Nightmare. I look forward to hearing from you. Here is my contact information 813-416-9797 and Resultshealthnutrition@gmail.com. Thanks

Inez Parker
from Manchester, KY
I bought a 2005 Frontier new, after about 6 months the electric blue paint started to peel. The dealership painted the left front fender. 1 year later the hood was peeling, Nissan painted it. Later the roof top started peeling I had to pay for that. Now both fenders and tailgate is coming off in sheets. Nissan refused to help. When the problem started Nissan should have painted the entire truck to prevent future problems.
Nissan knows they have a problem with electric blue paint and refuse to stand behind their product. This has been an on going problem from the beginning. I would not recommend a Nissan to my worse enemy.
I can now not sell my Frontier or trade it in because of the paint without losing money on. Heck I probably would not be able to even give it away. Other than the paint my truck is in prefect condition. I would love to park it on their lot so other people can see for themselves the quality of service the Company Nissan gives. My hometown dealership's mane is on the back of my truck for the whole town to see. Maybe I should have it enlarged for people to see it better, or have a cling made for my back window that says "Paint by Nissan".

Terry Boland
from Peabody, MA
When I turned on the defroster or AC the system made an audible noise. Also white smoke came out one time. I took it to the Nissan dealership in Sanford and told them about the noise and smoke. I also told them that I'd had the AC recharged but it hadn't kept the charge. I wondered if there was something wrong with the blower. Also the " Check engine light" was coming off an on. I was there for hours and they eventually came out and told me that they could fix everything for @ $200+ but $300+ if they found a leak. I was not shown a definitive breakdown but was relieved that the check engine light was just a malfunction. They found a bulletin on it and said they'd reset the sensors. I thought they were fixing the air system problem for the amount quoted.
They were running dye to find a leak and i waited. Eventually they said there was no leak. After four hours they were done. They charged the higher $300+ price but had done an inspection and there were some small side lights replaced. On the way home i could still hear the noise when i turned on the air. When I examined the bill more closely they had just recharged the AC and put in dye but not done anything to fix the noise. I was surprised that they charged for the bulletin item and that was $186. I would have thought it was a Nissan Malfunction and that they should fix it. Since it didn't actually mean anything I don't think i would have paid that much for repairing something that could just be ignored.
A few days later i was unable to defrost and had to pull over because it wasn't safe to drive. I called and made another appointment to bring it in to fix the problem with the air. i was treated to a demo on how to turn my air and AC on and off by the service manager. He was very condescending. When he finally listened he could hear the noise and said that they would check it. Apparently no one had bothered to listen to it when i first took it in. Then he said it was the compressor. But he couldn't fix it that day, i'd have to take another day off and bring it in.
I am upset that they misled me about the charges; that they didn't bother to listen to the system when I first took it in, that I took it a second time and nothing was done and that they now want me to take a third day off or pay to rent a car. They do have a shuttle but I could not get them to commit to a time that would allow me to get to work.
They were also very defensive and quite fresh when i spoke to them today. They took great pride in fixing the sensor issue (which I consider a Nissan malfunction); told me I agreed to the charges (I was given round figures for a repair that was not actually successful and not shown any breakdown that itemized the sensor problem as included, and ignored my issue with them not bothering to listen to the noise coming from the air system in the first place. They merely recharged the AC, claimed they didn't see any leak and called it done. It wasn't.

Don Ritchie
from Charleston, SC
2012 Nissan Frontier 49,402 miles and the weld broke on the exhaust manifold. Dealer wouldn't replace this part under warranty. I paid $1,122.40 at the dealer to replace this defective part. I didn't want to argue with the dealer on this issue and I needed my truck. I also have the part for examination to show that it was a cold weld. Truck Vin #1N6AD0ER8CC408553. How can I get Nissan to pay me back to repair this defective manifold.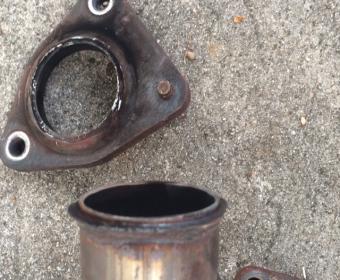 Don Ritchie
from Mount Prospect, IL
I purchased a new 2012 two wheel drive Nissan Frontier and now I have 49.400 miles on the vehicle and the Exhaust manifold breaks under normal wear and tear on this truck. The dealer is charging me over $1,100 to fix it and says it not under warranty. However this had to been a defective Exhaust manifold from the beginning and just took vibrations over time to break it causing it to leak. I have them keep the part so it can be analyzed why it broke. I am having the work done at Hudson Nissan in North Charleston SC. Can you review this problem on my truck and let me know? It been a very excellent truck up till now with no problems.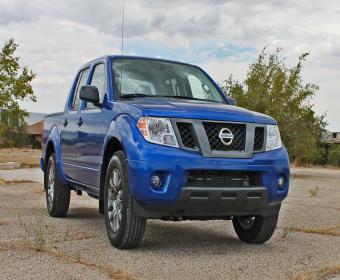 David Quinton
from Queenstown, EC
Here is the letter I would send to the Nissan team, unfortunately my letter today is not based on an experience I choose to repeat. A brief background. I have been a loyal supporter of the Nissan brand dating back to 1988 when I bought a 2.4 Hardbody shortly after launch. After more than 550,000km this truck is still in operation! Since then I have purchased several Nissan products (2.0L Workhorse, 3.2L 4x4 Hardbody, 2.5L 4x4 Navara D/Cab), and most recently 2 of your flagship products, namely a Patrol Pickup and a Navara 3.0L DCI V9X LE A/T 4X4..
The last purchase (DCI) is, however, turning into a regrettable experience. This vehicle was purchased as a second hand unit from your dealership in Aliwal North, and included a Beekman Executive canopy, which they had fitted to the vehicle by Beekman Bloemfontein. I have attached some photos for your information of the canopy as fitted to my vehicle. You will notice that the canopy does not even fit the vehicle properly, and is definitely not worth the R20,515 I paid!
After trying on numerous occasions to address this issue with the Mr Gary Dampier (Aliwal dealer principal), I have decided to escalate this issue to your attention. After my last discussion with this person, at which point he was rude and unprofessional, I am no longer prepared to have any further contact with him. He is clearly not interested in resolving the issue. The vehicle should never have been allowed to leave his showroom floor. His suggestion to have the rubber seal on the back of the canopy redone will not solve the structural fault of the canopy itself. In my opinion this canopy should be scrapped - the quality is completely unacceptable.
I would really appreciate your assistance in solving this problem. Ideally I want my money back for the canopy. I look forward to your response and action to resolve this unnecessary waste of everyone's time on a poor quality product, as well as the unacceptable manner in which a loyal customer was treated.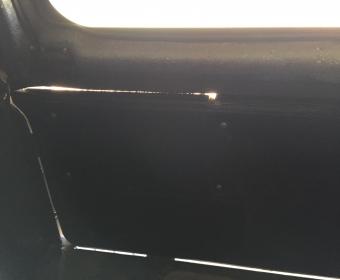 gary webb
from Tellico Plains, TN
I bought my new Nissan Altima coupe in 2008. Loved it until the dashboard started getting sticky. Later it started melting! It caused a glare in the windshield that was so bad I couldn't see to drive.I called Nissan and after several calls they told me to take it to my dealer, dealer said it was bad but Nissan finally said they would pay half replacement. By the way, Toyota had the same melting dashboard and they paid 100% replacement on cars up to about 15 years.I researched Nissan melting dashboards and 100's of the same model has it. I'll never buy another Nissan.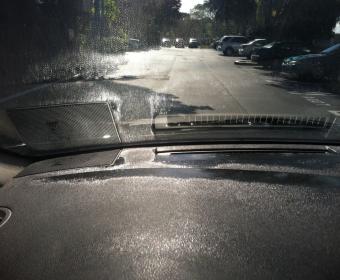 Kathleen Pucciarello
from Hawley, PA
Bought 2013 Murano, paid cash on 6/24/16, and to this date have not received title and registration. We have spoke to Kayla (who sold us the car) and 2 weeks ago she said it was in the mail. Jack, manager, told us we would have it in 72 hours, no calls to say they have, I have never dealt with anything like this. We bought a 2014 Rogue and no problems. We have made numerous phone calls and twice went to the dealer. I think they do not have a title for that car, this car is not good to us without a title. So either give me the title and registration or take this car back and give me my money back Please help us, we are 70 years old and do not know what else to do.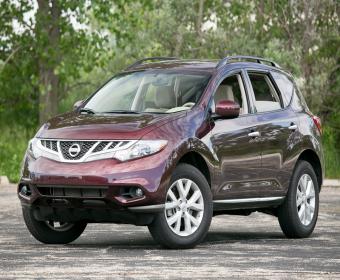 Charles Memering
from Homer Glen, IL
Good afternoon, I am writing this letter on behalf of my father who had purchased the 2016 Nissan Maxima Platinum edition. I believe he made this purchase in October 2015 for the 2016 model. I myself own a 2014 Nissan Altima, and have no complaints except for the recall for the hood latch. The car my father purchased was his dream car, most possibly his last car as he is now retired. He chose to get this car fully loaded, everything to offer on this vehicle.
The exterior color is color is red. He loves the car! Already he has had the radio/navigation replaced as it didn't function properly, (but assumed that this was a bug and he did not sweat it). Nissan promptly fixed this issue. While visiting my father I was admiring the beauty of the car. It is very nice. Unfortunately, I did come across a pretty big flaw in the exterior paint. Actually the flaw is so large, to say it is 98% of the cars paint job that is the issue. The other 2% is the paint on the cars plastic substrate, bumpers, etc. The whole paint job, with the exception of the bumpers and black windshield trim, is severely "orange Peeled".
For just about any ordinary person looking at the paint job they may not know what exactly they are looking for. But I can assure you, it is completely obvious to me. When you look at the car from any angle, part, hood, door, trunk; you get a distorted reflection. The paint is definitely orange peeled, and it isn't just a section, it is not poor lighting or angle. I am not sure how this could have escaped inspection at all. His vehicle had just broke the 2000 mile mark.He hardly drives at all and the interior is as good new as the day he bought it.
He is not happy about this at all, especially now he feels like a consumer that was taken advantage of because the car was allowed to pass inspection and "some one will buy the car with the bad paint job-they wouldn't know the difference". From my experience working for automotive paint specialists, as a quality engineer that investigates complaints for automotive and custom made paint defects ranging from every known defect possible, (especially orange peel!), I can assure you I am not mistaken by my visual analysis of the paint on his car.
This "defect" is not really debatable. It is clear as day. As a very expensive car, most of which he paid in cash for, having this car taken back to Nissan twice for work on the navigation and radio, but now for the paint job. His car is in perfect shape as the day he bought it. Still looks 100% brand new. But this defect can not be ignored and I feel responsible as a complaint investigator not only as my career, but as a son looking out for his elderly father. I have not told him yet of this revelation, his wife and my mother recently passed and this car is what makes him smile in the morning.
But if he paid as much money as he did, he should get the full value out of the vehicle, including the appearance. Please have technicians at least look at this defect (orange peel) and it should be plain as day. Finally, we are faithful Nissan fans, love the vehicles and the customer service. I will continue to be a loyal consumer, but this issue does need to be addressed, and I hope someone takes the time and response to this letter.

Margaret Laguana
from San Carlos, CA
I purchased a 2014 Nissan Altima thinking it would be a good commuter car but I was wrong. when I purchased the car I had people telling me not to get one but I didn't listen. so far, I had to replace the transmission TWICE! My mileage is at 93,000 and my extended warranty covers up to 100,000. I hope the problem was fixed and I won't ever have to deal with a transmission issue with the car. I will never buy another Nissan or refer any friends and family to purchase one! so very disappointed and unhappy.

Brenda Oxenreider
from Reading, PA
September 10, 2016 - Nissan Eisnehauer in Wernersville, PA. Went to talk about my lease ending, after purchasing a used vehicle in 200, a Murano in 2005, and another Murano in 2010, and then trading the Murano in for a 2014 Pathfinder Platinum. Unfortunately, we are in a open Chapter 13 for two in a half years, never missing a payment on vehicles. Landed a new job at UGI, husband take hone at 80,000 and yet Nissan has been rude to us. Not want to help us in our next vehicle.
September 17, 2016 Decided to try Apple Nissan, York PA. Same treatment after sharing at first how they thought Eisenhauer was rude and they could help us. Wasted our time, called out attorney to get more information on us for our good terms. Decided to let us know after all that, they could not work with us. Will never purchase a Nissan again, after promoting these vehicles for years. I never knew how people can go through tough times and work hard to get back on their feet and still don't get the help, or support from American companies. It sadness me...
To think we were once military people that served the best country ever, to fight for what we believe.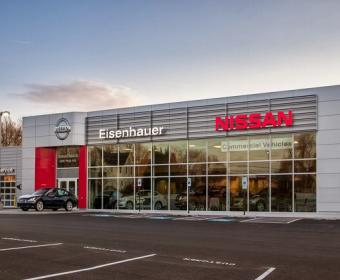 Reginald Moore
from Los Angeles, CA
August 30 I went to Universal City Nissan (UCN) to replace my 2015 Nissan Frontier that was totaled out in an accident. Since I purchased the car from UCN in the first place I thought I would get more consideration. I bought the car that day went through the paper work and rang the bell. I gave them two checks, one for $400 and the other one for $3600, for my $4000 deposit. I was told to go home they weren't sure when the 2016 Frontier SV, ling bed, would be ready/located. They were suppose to call me the next day. They did not.
I called and he said they were still looking. On day 3 I called again and was told that they had not located the truck. I told my sales Rep. "Rodrigo" to cancel the deal and tear up my two checks. I live 50 miles from the dealership and did not want to make the drive under those circumstances. On September 9 UCN cashed the $3600 check. I called immediately and was told to provide proof: I sent a copy of the canceled check and a copy of my bank statement showing the transaction. Meanwhile I had found the truck at Metro Nissan in Ontario and purchased the truck. I wrote a check for $4000, which was returned because of UCN. I contacted them again Monday and no one will commit to speak to me.I tried today, Carol, in the business office has yet to return my call.
So far I'm out of my $3600 plus a $35 return fee.. I need some help.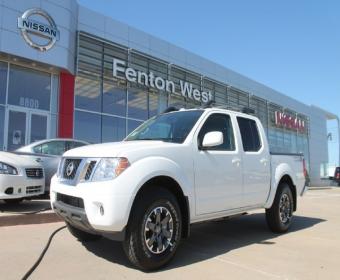 Reginald I Moore
from Los Angeles, CA
This fiasco began August 30 2016. I had recently totaled out my 2015 Nissan Frontier that I had purchased at Universal City Nissan. I went in and looking for a Nissan Frontier SV long bed, gun metal in color; similar to the one that was totaled. I bought the car gave them two checks, one for $3600 and one or $400. They told me not to wait on the car but it would be located and they would call me. Three days later they still hadn't found the truck. So I spoke to the salesperson "Rodrigo" and told him to cancel the deal.
I live 50 miles from that dealership so I told him to tear-up the checks. I proceeded to find the truck and purchase it from Metro-Nissan, on September 2, 2016. On Friday September 9, Universal City Nissan cashed he $3600 check. I contacted them on that same Friday and they had me supply them a copy of the canceled check as well as a copy of my bank statement showing the transaction.I have spoken to several "business leads" Carol and someone else. Since this morning no one has returned my call and no one is available to address my concerns. I'm so disappointed. Something must have changed at that dealership from February 2014 when I bought the 2015 to now.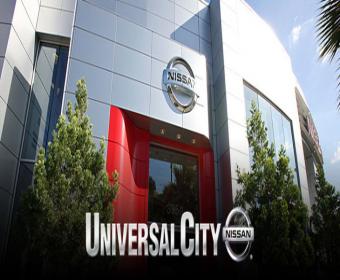 Reginald I Moore
from Los Angeles, CA
This began August 30, 2016. I am a long time Nissan Frontier owner. I totaled my 2015 Frontier and went to purchase a new one from Universal City Nissan (bought the 2015 there). I qualified they congratulated me and they sent me home. I was told they would have to find the particular truck I wanted, the 2016 Frontier SV long bed. Three days later they said they couldn't find it. I had to call them every day, they never called me. At this point I said fine I'll find it myself.
I bought it from Metro-Nissan in Ontario, CA. I live 50 miles from Universal City so I told the sales person "Rodrigo" to cancel the deal and to tear up the two checks I wrote: one for $3600 and one for $400, my $4000 deposit. Well on Friday, 9/16/16 Universal City Nissan cashed the $3600 check. This caused my check of $4000 to Metro Nissan to be returned. I have been in contact with the business office at Universal beginning yesterday. I sent copies of my bank statement showing their withdrawal as well as a copy of the $3600 check # 5158. No one seems to understand the urgency of this situation.
So they sold me a truck they couldn't deliver and cashed my deposit check anyway and I'm waiting on my refund and $35 for a returned check. Wow!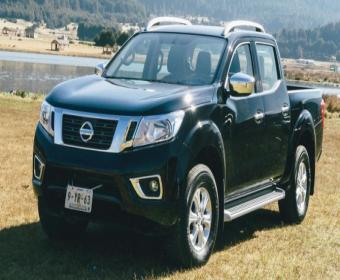 Darryl Pace -(0405-582329)
from Ballina, NSW
On Wednesday 17 August 2016, the vehicle I was driving in (Nissan Pathfinder ST 2015 model) was involved in a motor vehicle collision. The accident occurred in the Ballina (NSW) area just before lunch time. The vehicle I was driving was one that I purchased band new from the Nissan dealers in Penrith only few months ago. It was new and I paid $40,000 for it. The accident was not my fault and subsequently I have lodged a claim with me insurance company NRMA to have the vehicle repaired.
The damage sustained to my vehicle was on the drivers side door and rear passenger door. The impact of the accident was enough to deploy all airbags down the right hand side (drivers) of the vehicle from the front right to the rear. As a result of my accident once again outlining I was not the driver at fault, my vehicle was towed to Car Experts in Ballina for assessment and repairs.
I have since been notified by Car Experts this week, that the parts to have my vehicle fully repaired and back to the new state it was in when I purchased the car would not happened until on or around the 25th November 2016. This delay is as a result of parts not being available in Australia and having to be imported in from China via a number of other countries. That will be three (3) months or longer that my vehicle will be off the road and unable to be driven.
I am of the firm belief that this delay is unacceptable and parts for new vehicle especially should be readily available here in Australia. My vehicle was due to a major service, clean and polish on the day the collision occurred. Again I purchased it brand new and it was always well looked after for the short time I have it, Not having my vehicle for months will and has been an inconvenience to me and my family.
I would hope that Nissan Australia would review my complaint and reply or contact me with an alternate outcome.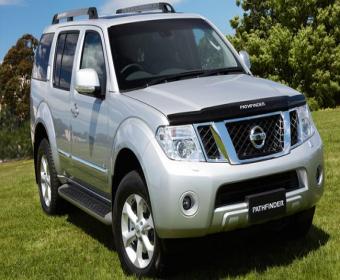 Sam R. Staggs
from Gainesboro, TN
I took my car to Cookeville, Tennessee Dealership to have my parking brakes checked. They were making a growling/grunting sound after I pushed the break pedal down, and when I took my foot off the brake pedal, the car moves slightly and makes a grunting sound. I have had the car for over 6 months and then this started. The dealer said it's ok. It's getting worse and I'm afraid to leave it parked on a hill now. I took it to them twice already. They say the same thing, nothing is wrong with my parking brake. There is definitely something wrong with my parking brake!

Wayne Vince
from West Salem, OH
On July 7th I took my car to get an oil change. It is a 2016 Nissan Rogue. The dealer had told me it would use standard oil change. Walmart service employee told me it would take synthetic oil only. I told him change it anyway he said it would void the warranty. Told him never mind I'll take it elsewhere just close it up I'm done. I apologized for being short with him being the auto dealer gave incorrect information. I smelled something not right on my drive home.
At home I opened up the hood to find engine oil all over the underside of the hood and engine and my oil cap missing. Called the Wadsworth ,Ohio store asked if they had my oil cap ,told her what happened , she told me the automotive manager would contact me tomorrow because he was gone for the day. Heard nothing, I had to walk to a parts store to buy an oil cap and a quart of oil. Spent 2 hours cleaning engine needless to say I didn't come back for the oil change. It is over 24 hours haven't heard nothing not sure if oil cap fell into block area and hit heat shield.
Either way someone needs to contact me from Nissan headquarters.

Jason keltner
from Orlando, FL
Tried to come to a deal with salesperson Kevin, who was fine, realized we were too far apart, so I asked for my car keys to be returned since they had the, to evaluate my trade, I asked multiple times five minutes later, a man named Jesus Guerrero, Sales Manager, asked to sit with me, finally gave me my keys, he then told me they could not do this price, I said thanks anyways and proceeded to get I my car, then another man approached and said he was to actual sales manager and the Jesus guy had made up fake business cards and he was not manager, then this guy says he can do deal except he proceeds to insult my current car, 2012 Kia Rio, as a throwaway car and offers me a lower amount on my car to make up difference on price. Do not trust anyone at this dealership, they lied to me and insulted me and then tried to take me for a fool.

Sarah Powell
from Lafayette, LA
I bought a 2012 Nissan Versa and the road noise is horrible but the worst part is it has a CVT transmission that are notorious for going out. My son in law has a 2011 and his transmission went out. He said get rid of yours before it goes out. I didn't and now it's going out. I still owe over 3000.00 on it! He owed 4000.00 when his went out. I called Nissan Corporate and they said no we fixed that problem in 2009. I had a recall on it 12/15 for the transmission and this is what I get? I will never buy another Nissan!

Mr Jeffrey Fearn
from London, ENG
I purchased this car from Vospers Plymouth on the 7th June 2015 and as part of the deal we had cared4mot cover and cared 4 warranty we returned the car because the near side front and rear windows would go down but not return on the local control only on the drivers door control and the rear off side is very slow.
Today I took the car into Vospers for the MOT which was booked six weeks ago approx 23rd March informing them that there was a brake judder the Windows still don't work. On collecting the car I was informed that the car had passed its MOT with an advisory that the front brake discs are pitted and corroded and a quote to put this right.so according to the MOT engineer as it is done on a rolling road dos not cause the steering wheel to shake and the car to judder even though it does it on the road this falls within the parameters so is not covered by the insurance yet as it is on the advisory it should be done.
As for the Windows they said that they had been oiled and we're working OK both near side windows went down from the local control but still would not close from them only the master drivers door. And to add insult to injury I was told that the Cam belt needed changing when I informed that the it had been changed by them 11months 3000miles ago and when we first took the car in I was inform it was to have a diagnosis check @£106 Labour when challenged was told no it did not need that.
It seems to me that Vospers Nisssen Plymouth have no after care for their customers and I shall not be looking for another Nissan or any other car from Vospers southwest I wait your comments and the car can be at your disposal should you wish to drive it. As we intended to drive down to the south of Spain in this car and have lost all confidence in it I have had to cancel these plans and booked a flight instead on the 17th May.

Deborah Grumbach
from New Port Richey, FL
I was advised by mail that there is a recall on he hood latch. I contacted where I purchased the car 15299 US HW 19N, Clearwater, Fla I told them I was coming in for a oil change and there was goo on my front tires that was there when I purchased the car. I also needed the recall problem done at that time. I made an appointment one month b4. When I drove down they told me they had to order the recall part. They did the oil change and then brought the car out and the goo was still on the rims.
I asked, "don't they look at orders on the ticket?" I then had to wait again for them to take off the goo. I told them I would go to the Nissan Dealer around the corner from me to do the recall item. Clearwater was too far to come back. I stopped at the Nissan Dealer in New Port Richey, Fla. They ordered the part and one parts man said it would take 2-3 weeks. Then another ordered it and said it would be in a few days. I received a phone call Tuesday night and they said the part came in and to make appointment. I proceeded to do that and made the appoint for Friday April 29 at 11:30.. They even sent me an e-mail to confirm such. I went down today at 11:15 and one guy said the part wasn't in and then another guy looked for it and found it but there was no appointment for me.
He said I can consider you a walkin and there is 5 cars ahead of you. I couldn't believe this service I received. Your parts department has no clue what the other one is doing. No one tries to accommodate the customer and just treats them badly. This is my second Nissan and when I had a recall on my previous Nissan I incurred the same problem. Sloppy work and no record of an appointment. I was thinking of purchasing another Nissan Altima for my home in Pa but that is out of the question now.
Since I didn't get my hood latch fixed I am holding Nissan responsible if any problem incurs because your dealerships can't seem to keep appointments.

West Ballas
from Easton, MD
I bought a Nissan rouge June 2015. It was the top of the line for that model, so you know I paid a lot of money for it. My complaint/concern is I hear a lot of wind noise it is really loud inside the card. I think it is coming from the bars on top of the car for luggage etc. Before this purchased I had a 2011 Nissan Pathfinder, loved it! But when I purchased it the same wind noise. Nissan eventually issued a recall to fix that problem. I was hoping your company will do the same for the Rouge I have looked on line and Found many having this same problem different years. Please Please find an answer for me. Since the care was well over 30K one would think you would not have this issue. I am not sure if it is the luggage rack some said the doors. I just want some help I came back to Nissan because of the quality and service regarding cars. Please let me know something before my warranty runs out.

My boss offered me his car Nissan Altima 2013 Sedan with 84000 km. Since he is my boss I trusted him when I met him and the dealer at Nissan Stadium Calgary AB Canada. Signed an agreement and the dealer was so rude! After I signed the agreement of $24,700 plus 6.99% finance I found out that the car worth should not be like that. I went to other dealer and to other Nissan branch, with my surprise I was cheated on the amount of the car.
The value he mentioned to me based on his drive test on the car and the status of this car is only $9000. One more thing that really shocked me when other Nissan branch showed me that it had a record from Carproof of $8000 damaged last July 2015. They did not inform me on this issue. Now I want to totally get rid of the car without paying any single penny. But I don't know what to do. I am struck on this.

Joseph Migden
from Akron, OH
My complaint is with the Nissan Motor Acceptance Corporation. I have financed two leased cars with them over the past 6 years. My new lease began on Dec. 14, 2015. I sent paperwork in for monthly payments through my checking account and received no feedback on the status of my payment request. I finally called NFMC and spoke to a customer representative who said my payment plan was set for my Feb. 20,2016 payment. I lacked confidence in their capabilities so, on about Feb. 20- 21, I called my bank and was informed that no information had been submitted by Nissan Finance regard direct payments from my checking account.
When I found this out I immediately sent a check in for my Feb. 20 payment. Had I not called my bank I would have been late with my payment which would have adversely affected my credit rating. I called NFMC back again and was notified they could not set up my direct payment in time for my Feb. payment but it should be ok for my March payment. Where was the communication to me? A poor example of Nissan customer service.

Joyce Thomas
from Marysville, CA
My husband took his Nissan frontier to the dealership 3 weeks ago and every time he calls about his truck they give him the run around. We will never buy a Nissan again. It started when he was involved in a minor fender bender and they told him because of the accident it cause the component to go out and that he would have to have the insurance company paid for it. He told them that he was having problems with the dash board lights before the accident and was going to bring it in.
But the next day he was involved in the accident. The service department at Yuba City Nissan is poor. I will be filing a complaint with the Better Business Bureau and tell everyone I know not to buy at that dealership nor buy a Nissan. The sad part about this is that it is a 2016 and had only 5000 miles or less and still under factory warranty. My husband was not offer a loaner car until he finally told them he needed to get back and forth to work. Luke promised him the truck 3 times and promise him that he will contact him instead my husband had to call him.
My husband talked to Luke yesterday and he said he would contact him after 1pm well guess what my husband had to call him again. Now Luke said the truck will be ready tomorrow morning after 9:30 am lets see if this will happen. Poor customer service and poor management.

terry nacey
from Las Vegas, NV
I took my altima in for a trans. problem to planet nissan in las vegas and they gladly replaced the trans.and also the a/c compressor,and i asked them to check the brakes they came back and informed me that i needed all brakes. I told them i couldn't swing the cost at the moment, and i would come back when i could afford it. Which i did and then they informed me i only needed the rears done. They told me they would replace the pads and turn the rotors.
I also had too tell them the a/c was NOT blowing cold air and they did not turn the rotors. I worked professionally in the the automotive field for 16 years and i know the difference between a resurfaced rotor and not. I was ASE certified in all four categories of certification so here i sit without a car now for so far 5 hours on my day off and things i need to do, while they repair a comeback. Not a happy camper. Also at the time the a/c was blowing cold.

I am not a Nissan owner and will never buy one but I am amazed at the lack of creativity in your auto adds on tv. How many killer snow men, walking trees or mud monsters have you ever run across? Come on where is your truth in advertising? These commercials are so stupid we turn the channel whenever they come on and anyone I talk to agrees. Get some creativity and honesty in your ads.
Have feedback for Nissan?
Thanks for your feedback!
Sorry. Please try again later!