Nissan
Nissan Complaints Continued... (Page 3)
176+ reviews added so far. Upset? Call Nissan corporate: 615-725-1000

colin ledger
from Maidenhead, ENG
I have a 14 plate note I have a problem with a noise coming from under the bonnet the car sounds like a tank it has been into the Nissan garage 3 times with the same thing up to now. The last time I took it in the man on the service desk had a look at it and said they all have this fault apparently it is where the air filter pipe comes from the air filter the pipe comes loose. They have put 2 screws x 2 in it to hold it but they have worked loose leaving 4 holes and it just vibrates and this is what is making the noise.

Joseph Risigo
from Colchester, CT
Have a 2013 Altima purchased new at Middletown Nissan. The passenger airbag malfunctions on a regular basis. Complaints to the dealer resulted in one computer reset shortly after the vehicle was purchased. Reset seemed to work for a couple of months. I've learned to shut the car off when the light come on and restart it. The light normally goes off but we are not convinced the bag will function properly. I spoke to the service dept people several times asking for a remedy to the problem.
They do not have a solution to the problem. During my last service at the dealerships, November,2015 I was told that it is child safety issue. My passenger is (140lbs). I understood the service person to say up to that weight the airbag will not go off to protect a child from any airbag injury. I can't buy any of this. Does Nissan have procedure to correct this airbag problem or is Nissan's intention not to have the airbag go off for anyone 140lbs and under?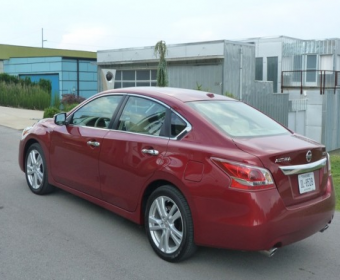 Mohamed daya
from Harrow, ENG
Took my Nissan Murano car for repairs and they charged me but could not diagnose properly and now demanding more more the car still not sorted. This was at my local Nissan dealership and I have called the complaint line many times to try and warn corporate this place is destroying their reputation. Maybe next time I will buy a Honda instead!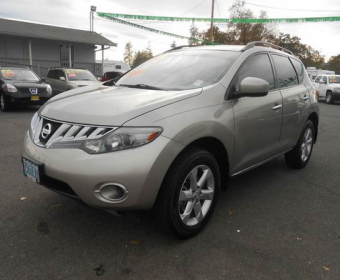 Saliman Bin Juda
from Belconnen, ACT
2012 I purchased my new Nissan Wagon. I have done 90,000Km driving from Seisia to Cairns over the last five years to find my air con unit not working. I had my vehicle serviced and found there is no filter in the cab to stop the dust entering the Evaporator unit. Now this is going to cost me $2000.00 the dash has to be removed. Why is there no filter installed this is a vehicle made to drive on dirt roads? Nissan has to think of people like me who needs to travel long distances on dirt roads?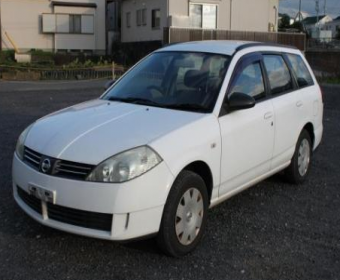 Cynthia Guzik
from Cleveland, OH
I took my Murano in for service today and found out the front differential needs to be replaced. I only have 88,000 miles on the car and to spend $5,000 for repairs is ridiculous. I have read several article about the issue the Nissan's differentials among other parts.
I want to know if Nissan is will to do anything to assist with this issue. I have been a Nissan owner for many years but if this is how vehicles are being made, made to fail even before the car is old, then I may decide it is now time to move to a different manufacturer. Please tell me you can help me with this MAJOR problem.

James V. Scogin
from Carriere, MS
I took my 2008 Nissan Altima to the local dealership (Nissan of Picayune, MS, 239 Frontage Rd, Ph. 601-889-5469, service John Porter) with a key fob problem. When I unlocked the car, a window went down as well. Drove the car to the Picayune dealer. After 8 days, the dealer wants $3,200 to change the wire harness, computer and key fob. All I want is to drive it out like I drove it in, not load it on a trailer.
The dealer contents there must be a short in the wire harness after trying a new computer/fob. They installed the old parts and can't get the car to start. That is not my problem. I am walking while they refuse to return the car in the condition it was given to them. Help from customer service at Nissan would be great.

Krystyna Dryja
from Romulus, MI
Since 2002 when I purchased my Altima, Nissan I have been very happy with my car and its performance, I get lot of compliments on the way I keep my car, make sure that the oil is changed on schedule, I just replace my original brakes and that's when we noticed that the underbody floor is just rusting away. Not too long ago I heard on TV during the news that I'm not the only one that has the same problem.
I called the dealership regarding the recall on the Altima cars build between 2002 and 2006, they were not informed or maybe just try to ignore my complaint. I'm waiting for Nissan to do something about it, this should newer happened if the car was properly built. I'm curious how this complaint department will handel this. Hope I will hear from the Nissan corporate offices about my complaint.

Nermeen Gamea
from Cairo, C
I'm the Supply Chain Manager for North Africa in GSK consumer healthcare and located in Cairo Egypt. I bought a brand new Nissan Qashqai in April 2012 from the Agent in Egypt Nissan Auto-motors with automatic gearbox. Since I bought the car all the services are done at the official agent service center and all services are registered in their logbook.
In 26th of August 2015, Although I could move the gearbox to the position "D" and the car moved normally, suddenly the car was not moving as if it is in the position "N", the car can go to reverse with position "R" and move smoothly backwards. But it totally refused to move forward if I put the gear on "D" or "L". I only drove with it 96,000 km and i shouldn't find such a fault after this short period and distance. The breakdown in the gearbox should be totally covered by Nissan.

Oscar Martinez
from La Puente, CA
Purchased a New 2015 Altima 2.5S last month. I do not want the Guardian Shield Protection Plan (They charged me $2,500) for it. It was useless talking to staff and manager at the dealership. I was dealt with in bad faith and forced to pay for a product that I don't want/or need. I will not take my car in to have the Theft Protection System installed. I hope that you can resolve this matter. I need a refund of $2,500.

wanda scott
from Dallas, TX
Purchased 2014 Nissan Altima with 1200 miles in March 2014. Brakes starred squeaking and dragging, blue tube would not work properly. Never would pick up phone book or could not make calls from the steering wheel function. Speakers sound some time jump from one speaker to another. Hood was shaking when driving. I took car to dealer and explained with written information on the blue tube issue, speakers and the brakes. They put new pads on. They told me the blue tube issue was with my phone.
They stated that there was a microphone issue not working internal and suppose to have repaired this. I took my car back after buying a ne phone foe this same issue. They kept my car for 1wk and 1day suppose to have received an up date from Nissan to download to their system to find the problem. They still have not found the problem or fixed the blue tube. In the meantime since they worked on this issue my radio looses signals and my C D's when played are as hot as fish grease when I take them out. I told service manger and he said he would replace the radio but could not fix the blue tube until he knew the what was wrong with it to fix it.
So after having my car for over a week and all the down loading information from Nissan he still say it is an AT&T issue which I know better. I have a been a long time Nissan customer and have never had a problem with any of my NIssan's in the past. I am very unhappy with this car. I have had 4 Nissan's in my life time and was sold on them until now. The radio, CD Player and of course the Blue tube is not working properly.

Peace Awuyah
from Bakersfield, CA
I bought a 2012 Nissan armada from Fontana ca I payed for extra warranty I live 160 miles from Fontana each time I have a problem with my Nissan and I go to my local Nissan they tell me I need to go back to Fontana and it's almost 3hours away, right now the seat adjustment button it falling off and went to complain. All I got was you have a good warranty you need to go to Fontana. Ok now my brakes is very bad, do I need to go to Fontana 160ml. I cannot be paying that money every month and driving unsafe vehicle around.
I need some one to take of this problem I call the vehicle protection 1-888-859-8025 who is ready to sell more warranty when I ask. They also the guy told me you need to call your dealers, who is my dealer and who did I pay all that money to.he told me your warranty with us ends 7/10/15 I told him I will call corporate office. I cannot buy a vehicle and pay all that money no one to help me fix the problem of the car next time the story is going warranty is over. I need this problem taking care of now I will report this to my local tv station. And if something happen why driving the car it's now on Nissan.

Elizabeth Whelley
from Hollywood, FL
My 2009 Nissan Altima would not start. Had it towed to Nissan of Pembroke Pines, FL. It was diagnosed as a steering lock and belt problem. The total cost was $1800 for the repair. In researching online, I have seen numerous complaints about this problem for 2009 Nissans. Many owners were successful in having the money for the repair refunded as it seems to be so prevalent as to qualify as a recall. Even repair staff indicated that this should be a recall and that I should not have to pay. Additionally, he car is still not working right, slow to start, ac problems and I'm out $1800. Please advise as to whom I should speak and what documentation is needed.

Retha Thomas
from Charleston, SC
I am a senior citizen, and I purchased a 2015 Nissan Altma 4/24/2015 at Hudson Nissan on River Ave North Charleston . On my way back home from church, a warning sign came on stating low pressure. I was on highway 26 before I could get to exit 11B. The car started slowing down before I could get to the filling station. I stop and looked at the tire and it was busted all around the rim.
I called the sales manager at Nissan, and he told me that was my responsibility but he will speak with his supervisor when he got in. The supervisor called and was very rude. I told him he should have told me to bring the car in and check it out. The first thing he said was that I had to have hit something and fixing the tire was my problem.
I bought the new car because I was putting money fixing the old car. Now I brought a new car and I am right back where I was, the tire cost over $200. I checked the complaint site, I found a lot of people complaining about the same thing. They also have a recall site. I ask them to take the car back, they said no So please get back to me and let me know how we can solve this problem. I will not drive an unsafe car, and I cannot start putting more money in a new car.

Julie Jaramillo
from Brownsville, TX
I bough a 2015 Nissan Rouge at Charlie Clark Brownsville dealership on 04/25/2015. I got approved on my loan, signed all required paper work that the finance sales people requested from me, they send the information to my insurance company, car got cover. I went to pick up the car as we agreed it was missing a part, they ordered for me, give me the books and the key, never explained to my the operation of the car, never went with me with any check list, just told me you can go, they took my trade in, received the keys and a week later send a REPO people to my house, took the car to their dealership illegally, without any legal reason, muy payment was going to be due on 06/09/2015, I have an excellent credit, have bough MANY CARS FROM CHARLIE CLARK NISSAN in the past, never been late in any payment and when I contacted the person in charge of customers complaints she told me that they will not do a business with me, and for me to go and pick up my trade in.
Can you believe this? After all paper work was done and all was accepted, after sending to my house a REPO company and take it the car in front of my neighbors and friends, without advising me or sending any letter and me not been in my house at that time this was happening. This actions are against the law, uncalled for, with a very bad customer service and now they have my car without any legal reason in their dealership, wanting for me to sign a paper saying that they explained to me the features of the car and that we went over when this never happen, they want for me to lie and I will not do this, I am not a liar and now I had to hire a lawyer and I have to expend money I do not need to for the gross and I legal behavior of the employees of Charlie Clark Nissan Brownsville dealership. Hope you can put sense to this people and they understand there is a law in this country and their behavior is illegal and uncalled for.
I signed all the paper work presented tome when I bought the car, I went to pick up the car and they give it to me, and I complied with the requirements from them. I will be waiting from an answer from your department.

Tamara Montgomery
from Augusta, GA
I bought a brand new 2010 Nissan Xterra in 2010. When a person buys a new car they expect their cars to be dependable because parts are new. However, the radiator placed in my new 2010 Nissan and other 2010 models are bad. Basically, the radiator on my Nissan Xterra is like a time bomb waiting to explode. I should not have to wonder each day if my radiator is going to bust, mess up my transmission, and leave me stranded on the side of the road.
I feel Nissan should replace my radiator at no cost to me. Nissan knows they put a bad radiator on many cars. Nissan should stand behind their cars and the consumers who support them like myself. I went to the local Nissan dealer where I bought my 2010 xterra and voiced my concerns. They told me I needed to contact Nissan. Poor business practice!
If I bought my 2010 Nissan Xterra used I could understand Nissan not wanting to replace the radiator. But, I bought my 2010 Xterra brand new. Nissan should replace the radiator at no cost to me because Nissan put a faulty part on my Xterra. If Nissan does not replace my radiator I will never buy a Nissan again.

Juie Jaramillo
from Brownsville, TX
On April 25, 2015 I went to Charlie Clark Nissan in Brownsville, Texas. I bought a Nissan Rouge 2015, and I had the most terrible experience a person can have on this deal.
I had been a client for Charlie Clark Nissan Harlingen and Brownsville for the last 14 years. During this time, I had bought several brand new vehicles and some times the sales people had been so and so, but this last time it was horrible.
The sales person "JD" was very unfriendly. He does not understand the meaning of customer service. He did nothing to do the sale, nothing for me to have a good experience and more importantly when we went to pick up the car he left us there standing and left the dealership without taking care of me as a customer.
I ask the manager of sales in charge "Josh" if he had somebody to help me in order for me to get the booklet and the spare key for the car. I was left in the sun for 3 hours without anybody helping me or going over the car features or anything.
I asked another employee in the dealership if he could help me and he told me he did not work in the sales department and he did not know anything but he went and he got the book and give it to me. He looked for a screwdriver and helped me to put the temporary plate and that was it. Nobody from the sales department or any other department, NONE helped me to get my car, to go with me over the features, to help me in what I needed and they left me to dry for three hours in the sun.
Few days later "Josh" and "JD" had being sending me threating messages, that I need to sign the form that is needed for them where they were supposed to go over with me about the car. I told them that they never took care of me, never went over with me explaining me anything about the car, they left me 3 hours in the sun waiting for them and NOBODY took the time to explain or to help me with the temporary plates.
Now they said they will take away the car. If I do not sign the form they have where they went over with me in regards to the car, (well they did not do it and I refuse to sign a lie) even though the deal is done, I did signed all the paper work financing requested for me to sign, I qualify for the loan (I do have a great credit line).
I need help because I do not appreciate being lied to, mistreated, and now receiving threats because I do not want to sign a document that never happen.
I want to make a formal complaint. I want for a member of Nissan Corporate to held somebody accountable for this threats I had been subjected to and I want so ask "WHAT HAPPENED WITH CUSTOMER SERVICE???" I know of several customers that had gone for treatments similar or worse in this particular dealership by the supervisor already mentioned, but I believe in fairness, in customer appreciation and more importantly in not been subjected to threats and demeaning behavior for people that do not practice and understand customer service.
Please read this complaint and let me know what can you do to stop this illegal and abuse behavior to people like me that all we want is to buy a nice car from NISSAN, because we believe in the quality of our cars.

I purchase a 2014 Sentry Nissan 11/2014 at Nalley Nissan Decatur Ga. I took it in for service on 04/27/2015 because of the rubber on the inside of the coming apart on the passenger side . The service man is trying to say that we some how did this which is not true. I need help in the matter! Please email in this matter asap. Thank You.

sharman johnson
from Citra, FL
9/28/2013 I bought a Nissan Altima. During the time I have owned the car I have been taking back to the dealership to fix a leaking sun roof and wind noise on driver door window..3/30/2015. I was told to call Nissan to file a complaint. I asked for all the receipts when i have taken my car in for repairs on the sun roof and wind noise. To my SURPRISE. I found and collision repair invoice dating 2/2013. This information was not disclosed to me during the purchase. My contract states NEW and I paid over $29,000 for what was suppose to be a new car..Called the dealership to inform them of the collision damage..They did not try to work with me..They wanted me to pay sticker price for a Rogue over $29,000. I asked about taking off over $9,0000 of the vehicle since they did not disclose such information and unable to fix the leak in my sun roof and wind noise..
Alex the sales manager at Rountree-Moore Nissan told me that I have driven the car for a year and 1/2..I stated that doesn't matter I have the LEMON LAW..I am entitled to all my money, the fee's that were charged to me and the taxes..They were trying to use the car asa trade in and taking my GAP so they say to show as a down payment. I told them I'm not paying sticker price. NISSAN OWES ME A CAR..I walked out and they called me to come back the next day saying they spoke with the highest manager. Still they were not willing to take off the money I am out for their dishonesty..They said the value of my car was X amount and the trade in value is $19,900.
The car is not a trade in NISSAN OWNS THAT CAR AS PER THE LEMON LAW.. The car is null and void and not involved in this deal...Once again, I walked out and asked for the money that is owed to me that I don't want what they have on the lot...My claim # is 18528601. I have all the information and I am asking for Nissan to make things right if you value your customers as the company so states.. If I am not treated fairly then I will have no other recourse than to find an attorney and file suit and have in the clause that Nissan pay for my attorney fee's..

Oscar Garcia
from New Brunswick, NJ
Bought a Nissan juke 2015 ABOIT 2 months ago, I only ask for the color & fog lights, 2 days later I got the vehicle no fog lights, they promise they will install them at no cost, witch why will they charge me anyway I ask them to be included in the vehicle price when I ask for it, anyway they call me 2 weeks later and said please bring the car we will install you lights, so we make the appointment, I bring the car in, while I am waiting singing papers for the loaner vehicle they tell me they cant install the fog lights because they need some special brackets for them, so they tell me we call you when is here, 3 weeks later they call they said parts are here make appointment, so I did, I bring the car in, get a loaner they said few hours we call you.
A few hours later they call and said they missing a few parts, they wont be in till later today or tomorrow, ok I said fine tomorrow, the next day they call in and said we got our parts manager looking for you parts will be in today or early tomorrow, ok I said fine again, the next day they call me up again and tell me I got good news and bad news, I said ok what is it, they said they missing part wont be in till may 18 the good news is that we ordered, I ask with a very polite tone off voice what part are we missing or waiting for? they said is the bracket that holds the fog lights, I when to the dealer pick up my car and talk to them about why are we missing the same part that they knew they needed on the first place almost a month ago ? all they said was we very sorry etc. I don't get it.

Margaret M. Kirchhoff
from Newton, NJ
I own a 2009 Nissan Rogue, this is the 4th Nissan that my husband and I have owned. Always happy with Nissan and we both commute so our Nissans provide good service and high mileage.
Three weeks ago, I noticed a tremor in the front of my Rogue, I brought it to my mechanic and was told it was a cracked drive shaft. He ordered one from Nissan. In the meantime, I had to rent a car because I was told that my Rogue was unsafe to drive on the highway. My drive shaft was supposed to be in on April 15th over a week after it was ordered. It is now the 21st and our mechanic called to say that Nissan has NO idea when my part will be in. Not only will this repair cost me a lot of money, I have already spent almost 900.00 in car rental with no end in sight. I am surprised that a problem like this would occur in a 6 year old car and I am appalled that there are NO drive shafts available anywhere for my 2009 Rogue and none of your dealers, suppliers have an answer. Can you please help me to locate a drive shaft for my car?

After having my Maxima towed to a dealer (far from home) at a cost of $500 and waiting for the dealership to call back, I did some online research and discovered the problem is rampant. The car will not start due to steering lock system, which will set me back about $1000. Haven't heard from the dealership, but pretty darn sure it is the same issue described by many. Nissan needs to recall this issue. They will not take care of it nor will they give me a refund! I am tired of the way they treat their customers and am tempted to go elsewhere.

Sathia Seelan Ramasamy
from Kuala Lumpur, 14
Complaint has been lodged to nissan customer service in Malaysia but so far it has been four months they have not reverted to me. I have to call each time to find out my status. Only update is management is still looking into my complaint. Whereas the management hasn't got the time to look into my problem. Their after sales is very poor and their only concern is pre sales.

Sathia Seelan Ramasamy
from Kuala Lumpur, 14
I bought a black metallic nissan sylphy 1.8 on 16th December 2014. I got the car from a nearby dealer at my place. When they gave me the car it was not even washed. I send the car for washing and apparently I could see white shadows in my black colour car. I have complaint and twice they brought my car and apparently the white shadow does not disappear and I could see polish marks on it. When I complaint again they wanted to paint the bonet of my car only. I refused to accept their offer and demanded to get the whole car to be painted. I had lodged complaint to the customer service and many times I have to follow up with them regarding the case. Unfortunately until now I haven't receive any updates from them. Adding to my annoyance, my cousin has bought a black metallic Honda car recently and the car colour was shining and looks elegant. I think nissan should look into their products quality and their service in order to be a market leader. I'm very unhappy with the service being offered to me. Appreciate if your management could look into my complaint immediately and give me a favourable answer as soon as possible. Thanks.

Marlene Morneault
from Denver, NC
Driver power seat left back side broken. No longer connected to floor bracket. My mechanic investigated and said the rod the seat is attached to is broken in two places. This is a huge safety issue. My vehicle is a 2007 Murano. In case of an accident the pressure of the crash would snap the seat and God only knows the outcome.

My granddaughter purchase a 2009 Beetle in 2014 and the sale person and the manager told me and my granddaughter that the car would last for years, it did not it just lasted five months. We had the oil changes and and we were told that the car would need $1,657 worth of work the timing belt,timing gears, the water pump valve cover gasket and five different leaks . The Nissan salesman and the sale manager lied to my granddaughter and me she is in college and she has loan to pay she don't have that kind of money to spend on a car. The sale person promise that Nissan would not sell a car with problems we found out later the car is a lemon and there is lemon laws in California, but are not enforced. The car that my granddaughter was certified 2009 Beetle Nissan forgot to say the Beetle was a certified LEMON could you please share this with others there are many other college students out there.

I have Alloy painted rims and the paint started to blister . I am buying and replacing the real bad one but the other 3 are showing signs of the same defect in the paint. I have been to dealers and they said that has not happened to other cars. The millage is 22,300 and was bought new . I saw this when I bought the car and I was told nothing will happen over the years but sure enough it has . I have owed Nissan cars for many years and never had problems with the rims blistering and peeling . I plan to have this car for another 5-6 years and I would like to have the car looking good . I would like to continue to by Nissan cars as I also have a 12 year old 350 Z in mint condition and rims are fine. I would hope that you would look into this issue to resolve it. I have been on the phone for a week and no one will address or own up to the defect in alloy painted rims. Let me know if other owners have had problems because I am lead that there are not and it is my model only. Thank you and I will wait to hear from you. Debbie

I went to rt 33 Nissan in Hamilton nj. They were totally unprofessional. I went for several reasons... mainly for a recall in my 2 Rogues. I also inquired about turning in my vehicles for new cars. They took my recall notices , never returned them and when I went all the way bk for them they refused saying they shred them. It was my personal mail and they used it for the vin#. Now I have no notice to fix my cars and would never buy a vehicle from them. They should have to being my recall notices to me.

Jean M Goodfriend
from Watertown, NY
Driver's Village of Syracuse. 3/25/15 sales person hung up Mark Summers on me then his manager Tom Major called and was very rude to me. Need to know who to complain to about this issue.

Juan Valadez
from El Paso, TX
My situation is that I bought a Nissan Juke 2011with (9967)last of my vin number, last year and everything was going good but this past month I had a very bad fuel leak on my vehicle. It really scared me because I saw an excessive leak coming from the front middle part of the car. I called the Nissan 1800-Nissan-1 and I talked to Sheriddan I believe that was her name and which she was not able to help me with my situation. Then I talk back in El Paso Nissan with Thomas and I asked them how much would cost the part and he reply to my that the part is sold with the fuel pump which was going to cost me approximately 700dls. I also talk to I believe a manager of the reparations Robert and he explained a little bit on the policies and he told me that they do not replace the items neither on the older or newer cars, what they do is just a simple adjust on the torque of this part. I got concern about it and I researched on the internet the recalls on this vehicle which one of those was a FUEL RAIL PRESSURE SENSOR with part number 45PP2-1 and serial number 103022 851 61, that apparently under the system in the Nissan organization in EL PASO TX was already replaced. One of the ladies told me that they do not replace it again due to policy of this organization. I took it to a mechanic and found out that this is the part that is being on recall from Nissan. The research on the internet said that is caused fire due to excessive fuel leaks. I was concerned for my own safety.

William J Wroblewski
from Bayonne, NJ
On febuary 28 i purchased a 2014 nissan sentra all was well i drove the car home the next day. I recieved a call from the dealer finance manager to go over a old contract from the dealer in which i purchased my trade in a 2006 nissan maxima which was a lie he wanted to tell me that he had recieved a fax from another nissan deal stating that on dec 4 i had been turned down by nissan credit and by do so i could not purchase my vehicle from nissan credit and had to have me sign another contract with wells fargo i had asked him why and all he had was a fax not a legal document to show me the day your people ran my credit score as far as i know all was well because my credit score was not the best but ia m not a dead beat and this is what he made feel like and had to step down to his level this is not my way of life i have been in law enforcement for thirty years and i can tell when a man is lying to me why i dont no i just know i feel screwed for no apparent reason this is not a good way to run a business.i hope some good will come of this not only for me but other customers also.

Shelley
from Lexington, KY
I have been a loyal valued customer since 2006. I've owned 3 Nissans. ( all sentras). Recently my 2009 Nissan Sentra with 64,000 miles started smoking under the hood. I was out of town at the moment. I pulled over and turn the car off then got out and looked under the hood where I saw oil everywhere and smoke. I change my oil regularly. I knew it wasn't that. So I waited until it cooled and try to start my car, it would not start. So I called my local Insurance Agency to help with a tow. I towed it to a local car shop in TN. They told me basically that it would not start and that I needed to bring it to the Nissan dealership. So I towed it back to Louisiana to get someone to look at it. I called Nissan to set up an appointment for the car to be looked at. Brought it in to fix.
The service department begin to give me a quote around 1200 not even knowing what was wrong with it. That was basically for labor. Then about two weeks later they called and said it could not be fixed. And they would have to auction it off. At this time I only owed 3k. I needed a car and they knew that. So this was their opportunity to take advantage. They sold me another Nissan sentra 2014. I did not want another Nissan sentra but I could not afford another tow at another dealership so I went with it thinking they could not fix my car. So here recently I received an email from Nissan which had used cars for sell. And one was my 2009 Nissan sentra with 64k on it that at one point could not be fixed.. I have Emailed them several times to ask why they Continued to say that my car was going to be auctioned off and of course NO REPLY! I am very upset about this. I am now in debt well over 20,000 dollars to them and they continue to profit off the shady business practices they employ.

Qualandra Stokes
from Warner Robins, GA
Once in the Finance Department, preparing to close the deal on a 2014 Nissan Maxima, Steve (finance dept) accused me of changing the percentage and monthly payment rate on the document. Once Don Johnson (manager) verified the salesman (Billy Folston (?) changed the numbers. I was never given an apology by Steve, nor did I purchase the vehicle. I've never in my life experience such bad and unprofessional customer service. I immediately grabbed my belongings, gave the manager back the new set of keys and left the dealership having no intentions of returning.

I lease a 2013 Nissan Pathfinder Platinum Edition which I got brand new. What a horrible horrible mistake...paying for $600 a month for a vehicle that has had more issues than the 2007 Pathfinder previously owned. Engine stuttering. Upon mentioned and bringing car back to Dealer where purchased Decormier Nissan in Manchester CT (Talk about a bigger Joke. STAY AWAY FROM THIS DEALER TRUST ME WHEN I TELL YOU THIS) I then became the paranoid customer, crazy you name it. Then engine slow to respond, Issues with airbags, and as recently as last April, July and December I have been reported a certain message being displayed regarding Sonar which they stated never heard of any issues and only then I informed the Service Manager John that there was issue with the Sonar did he check and came back with with some information on it needing to be replaced as a "Technical Bulletin" whatever the hell that means was out and the part needed to be ordered that was on 1/17/15.
Today is 2/17/2015 I called the dealer to follow up on the part as I had not heard from anyone and come to find out that the part was ordered and still no part received. My so called BRAND NEW VEHICLE which has less than 20,000 miles has been more at the dealers for service issues than on the road. They keep overnight only to state "We can't duplicate" therefore we can see what the problem is...or we have not heard of other customers complaints. Looking online there have been tons of these issues with these Pathfinders.. I'm so for returning this Freakin Headache but of course they will screw me for early termination fee and the year left on the lease....

I recentely purchased a Nissan Sentra with my brother, in Cool Springs, Tn. I traded my Juke for a car that would get better gas miliage and picked the Sentra. I was not offered a test drive, nor were all the buttons in the car explained to me. I had to bring the car in to find out why it slipped so bad on wet roads and your service dept. (which was great), explained to me about the sport button. I do not like the lack of power in this car and am un-satisfied with the car. At this time I have parked and will not drive it. The store in Cool Springs was un-willing to do anything. I now have a car of no use to me at all. This is my 3rd Nissan and I am truly disapointed. What can I do?

I purchased a used Nissan and have had an intermittent problem with the sending unit in the fuel tank. I have never taken it to the dealer ship as it has not affected the safety of driving. I use the odometer to track miles of fuel. I took the vehicle in for inspection and was told it would not pass due to the service engine light for the sending unit. A $800 repair which I do not have.
Called Nissan to complain and they said that it would be a $50 charge to have it diagnosed (I know what the problem is, DUH!!). Low and behold it had the same code as the garage I take it to for inspection. NOW on top of the sending unit I was told that I need to have the timing chain replaced (a $1510 job).
BUT if I take it and get estimates they will TRY to match the price. WOOHOO spend MORE money that I don't have!! I also got a notice of a class action suit for antifreeze fluid contaminating the transmission which could render the trans USELESS. All I wanted was to have the sending unit replaced due to the "recall" that Nissan had sent me BUT it's over the mileage that they would do the repair on. I thought a recall was a recall! They know the problem exists but they will not fix it!! Never again will I purchase a Nissan product. Do I have any recourse with them?

Since November, when I purchased a Maxima from Atlantic Nissan in West Islip, N.Y., I have been given the run-around in getting my car repaired. I am at the end of my rope. Would you like to try to settle this before I take further action? If so, please contact me.

On November 29, 2012 Nissan of Saratoga performed an oil change on my Nissan 350Z. Something happened that the plug was sealed so that no future oil changes could be performed without replacing the oil pan. Upon my next scheduled oil change on April 27, 2013, I was told that they couldn't do the oil change without replacing the oil pan and the estimate was $340. No other explanation was given at that time.
I took my car to a Oil Change Specialist to see what the problem was and they told me that the plug was sealed and they didn't have a tool to remove it which left me with no alternative but to go back to the dealer to have the work done.
After the work was completed, I was told that sometime during a oil change an aftermarket plug was used which damaged the oil pan. The last oil change performed prior to having the oil pan replaced was at Nissan of Saratoga. I believe that something when wrong during the oil change which necessitated the need for a oil pan to be replaced and I don't feel that I should be have to pay for the work. Please review and respond to my complaint.

I have given my car on 10th November 2012 for servicing of my Nissan Xterra. And they did an accident when doing the test check. They completed the Police formalities by themselves and used my Insurance Company for the claim. They provided me with another car till the matter is sorted. Later after more than a month they told my car is repaired and I can take the same.
But I told I will do the Inspection outside before taking the possession. When I did the inspection I found my car chasis has been damaged and repaired. I refused to take the possesion and discuss the matter with the Service Manager - Mark Bailles - Qatar Divsion. Now it is nearly 3 months has passed and I am just getting the reply from them that it is under discussion.
My car insurance is finished and my car licence is also due in 15 days time. I don't know why Nissan which is a very reputed company hanging my case for so long. I hope your intervention in this matter to sort out my matter will be highly apprecated.

Steering wheel all of a sudden became VERY difficult to turn regularly when driving/turning. After a couple weeks the steering column became very loose and caused the steering wheel to wobble. When turning the wheel I would notice a severe grinding sound. Upon detailed online research the same occurrence has happened to several 2006 Nissan Pathfinder owners with similar mileage. After taking my car to the Nissan dealership for further investigation we have found that Nissan has issued a service part to correct this issue. My repair will cost an upward of $1300. I feel that Nissan should make this issue a recall as the dealership informed me that if I continued to drive the car the steering wheel would lock up and potentially cause a hazardous accident!! This is a severe issue for myself and others.

during the accident nissan 2011 model tida vehicle air bag not opened. the imoact and damage was hewavy , which was charged 25000 QAR by nissan service centre. what is the safety aspects in nissan car , i feel that life is not guranteed if owns nissan car. the other car of different brand , the air bag opened and saved the driver life. if i am not getting the justie , i will prmote this wildly.

 I have purchased a brand-new Nissan Z370 from Alrustumani Nissan Agent in Dubai on 12/04/2012, for Dhs. 197000. I was surprised to find out on the begging of 2013 after I have received a call from Al Rustumani that the same vehicle model 2013, is offered for Dhs.139000.
A difference of Dhs.58000, which is equivalent to app. 30% drop in price for the new model. After I have complained twice to Al Rustumani and promised that they will investigate about the issue and call me back, nothing has happened since 3 weeks the date of my first complain. I seek your assistance in that matter and your fair judgment regarding a compensation to my benefit, after all Nissan is a world class car producer and I am sure they will not accept that any dealer treat clients in this way.

There was a TS bulletin to change out the cylinder heads. Warranty was out at 60.000 miles for this TSB. The car is only 4 yrs old which means that Nissan is not even covering the standard 15,000 miles per year. Pretty bad that a motor won't even make it to 100,000 miles without a major motor issue. As far as I can research, the car has been well maintained. Show room quality interior / exterior. It is my first and last Nissan and I'm even a component supplier for Nissan. We have numerous quality awards for our service and components from Nissan. Too bad Nissan can't stand behind their product.

On December 14 I tried to set-up second auto service at Oxnard Nissan but, could not due to a system failure. So I called and arranged an appointment for Saturday Dec. 15, 2012 at 12:00 pm. When I arrived on Saturday everyone keep asking me why I was there, three employees were working, one on some paper work, one with a customer and one on the phone. I kept asking if there was someone else that could take my information but, they kept saying someone will be right with you, just stand by your car.
Finally another employee came in and asked me if he could help; I said yes and that I was there for my second service scheduled appointment, he said ok someone will be with you. So I asked him; do you know how long this will take because I have a ride waiting to take me to the hospital to see my father. He said right now you have two and onehalf hour wait, but you can reschedule. I purchase a new car every five years and will never purchase another car from OXNARD NISSAN.

I own a 2007 Nissan Quest which I bought from Tamaroff Nissan. Since I bought this Nissan I have been having problems with my front passenger side window and couple of other items in the car. I took a six year warranty besides the warranty that comes with the car.
Since I got this van I have taken it to the dealership about 4 to 5 times for this window to be repaired and each time they always find a way of getting the window to work for about a month, and the window will stop working. They never for once attempted to replace the motor which I think was a factory defect. When I ask what was wrong with the window they will just reply that it was a minor problem and they have fixed it.
Now that my warranty expired, guess what? They want me to buy a new motor. When I have the warranty they did not change it because they don't want to spend the money, but I was expected to buy a new motor. I am really disappointed to know that they were not willing to honor my warranty when it really matters but was coerced into buying the warranty. I am considering buying another car and if I do not have any favorable result from this problem I will opt to buy a Honda Odyssey this time around. This is my third Nissan and really disappointed with the way I was treated.

I brought 4 new tires from WINDSOR NISSIAN auto service. They guarantee my tires for year, i brought it back car to fix because my tire had nail on it.When drove to home everythnig seem fine.I driven the car several more time it was fine.When I drove my car for New York back Newe jersey I started to heard a funny noise, which sound like flat tire.
when I check all 4 tires, evrything was fine. I driven the car next day, agian, the noise got alouder. I felt uncomfortable with that noise.So, I drove my car back to Windsor Nissian auto service, the manager service claim that brought my car to other garage to fix my tires. When my tires was guarantee. He accussed me on th spot and not comfort the customer issue that could of cause me car in to hugh accident and would cause my life and family. I felt it not pforfeesional service. I was really upset about the remarked.
When I got back my car,i driven the car to test drive that night. Found out the noise came back again. so check all the tires bolts was in place found out I was missing a tire bolt. Call back again, explain to the manager service one of my tires is missing bolt. His excuse is that somebody was stealing my tire bolt. I let him know know that it was my Anit lock bolt was missing. He was silent on other end of the phone. NOW I more fuming at this point, This MANAGER do not know how to handle problems and have no peopel skill.
Just let everybody know that if you go to the any car dealer service you need to double that everything before you auto service area. You cant trust anybody touching your car. If I rate Auto Service Manager and their employee. I give 1 star not handle the problem correctly.

I purchased a 2005 Nissan Pathfinder and it turns out 2 years later the fuel sensor was faulty, the dealership is not claiming there was anything wrong with it when I purchased it and this is a KNOWN problem with the Nissan Pathfinder. Why has a recall not been issued for this?? I feel that this is a manufacurer issue and a recall should be issued. I am now going to have to pay over $900 for something that you manufacured improperly and feel that this should of been a recall and should not have to pay this, I would like an explanation and this issue rectified.

Since i was younger i always wanted to buy a nissan and finally in May 2013 i purchase an altima 2013 a very nice car I'm in love withy car but a few weeks after i had it i noticed that the bumper was popping out on the passenger side i called immediately and took it back to the dealer and was told by the sales man Juan Median (nissan in bakersfield California) that the bumper was defective and that they were goin to fix it and they did . After that a few weeks passed and the bumper again the same thing popping out again i called and took it back again they did see ir and was told that they were going to call me to schedule an appt to have it fixed again ohh md by the way the radio was defective too some of the lights were not turning on this is a nightmare!! They called me after a month cause i went on July 5th . Today i went to pick up my car and was told that the bumper is suppose to be like that that the service manager said that there was nothing wrong with it i wish someone would contact me so i cn send pictures they don't want to do nothing an i bought a brand new car . Sorry to say but this has not been a good experience with nissan Please someone do something I don't deserve this I'm a single mom and i feel that they are not treating right

Jim M'lady Nissan dealership - My daughter traded in her old car on a purchase and the license plates were not returned. The trade in was driven (after we no longer owned it) with our plates and racked up a bunch of tollway fees.
After contacting the manager of Jim M'lady multiple times over a 4 week period and promised a refund no money has been returned. It has been a run around of calls and lies.

Normally I should be starting by saying that I am a proud owner of a brand new Nissan Maxima 2011 that I have purchased from branch on the 07th September 2011, but I wont be saying that I am a proud owner because I am not happy after spending all of that money over something that I thought was not over priced at first. The reason behind my frustration is the paint job for the front and the back bumper. On the front bumper; it is very easy not even for an expert to distinguish that there is not a slight but a huge difference in color between the original body paint and the bumper. The paint job quality is quite nasty.
The rear bumper on the other hand is the main issue, it has the same issue of color difference similar to the front bumper and the color is pale (not shining as it should be). I have no complaint on the paint job of the car itself but the back bumper is a disaster; at first I thought it was just in my head since the front paint is bad, but then I started inspecting every other maxima on the road and it does not seem that they are suffering from the same issue as I am.
Their rear bumper is shining for some reason, then of course I had my doubts that the rear bumper was scratched or something and it was repainted and sold as new; so I took the car for a professional garage for inspection over my own expense just to kill my doubt if the bumper was repainted. The gentleman from the garage told me that both front and back is factory painted; but the quality of paint is seriously bad.
I don't know if this is a storage issue from the authorized distributor (Arabian Automobiles) since the condition of the car when it was brought to me (of course it was washed and "polished") had grains of sand all over even under rubber of the moon roof.
My third issue is the navigation system, not the system itself but the version of the map they have installed on the vehicle. I purchased the car at the second week of September 2011 and I end up with a 2009 – 2010 outdated map; and here is the catch, when I called the service center I was told that the new software is available only I have to pay AED 4000/- to get it ($ 1089/-) and when I told them that my ar is new and should have the latest version they said that my car came from the manufacturer with this version!!!!!!!
I would understand if I have purchased a 2010 Maxima to buy such an amount to upgrade, but for the 2011 is clearly a rip off just to have the client pay more money than what he should and it's not enough that in this regon we pay more than any other and we get the worst quality in terms of safety options and quality of built
The mileage on my car at the moment is 2200 KM and I already feel like I want to sell it because of these issues that I have highlighted. And honestly saying; I don't think I will be recommending a Nissan car if this is how things are being processed. Kindly find a way to address these matter on short notice in order to keep your client happy and satisfied.
Looking forward hearing your positive response.

i recently signed up for a hot spit with boost. i was shocked when a day later they turned the speed of my phone down to the point that i cant watch you tube, check email, and constantly get dropped calls. when i signed up it said unlimitted. now i called and complained. the young man gave me a special number and instructions, saying they would restore my speed when called. when i tried they told me i was crazy. i asked mario ua 069195 to listen to the call r just give me the refund. hecwas very rude. i am so pissed off at boost and all this stuff happened when my bill was reduced due to shrinkage. i am ready to start blogging about all my issues with boost because its not right what u do
Have feedback for Nissan?
Thanks for your feedback!
Sorry. Please try again later!