Walmart
Walmart Complaints Continued... (Page 3)
1336+ reviews added so far. Upset? Call Walmart corporate: 1-800-WALMART

James Neville
from Los Angeles, CA
You've probably already heard this many times but I need to say something. I'm an OTR driver. I've been sitting here at the D.C. in Buckeye, AZ for 7 hours waiting to be unloaded. Why does it take so long. I get paid by the mile, not for sitting and waiting. If I try to complain to someone inside, I'll be here longer. This is not good living. Someone should try a little harder to appreciate the effort we put forth to serve you. I figure this will fall on deaf ears, but I have plenty of time. Thank you and have a wonderful day.

Jacqueline Scott
from Edmond, OK
my package never arrived I work from home and I see everyone arriving from my office window. Noone from Fedex came to my home. Tracking#169070413746 package was not delivered.

Yulanda Watkins
from Chicago, IL
Hi to whom it may concern,
I'm a regular shopper at Walmart in Rockwall Texas and other locations for several years. The treatment I've gotten while inside the store is so frightening due to being followed around by Walmart employee, managers and store security. I can't shop in peace this causes anxiety before going to Walmart and while shopping there. I feel harassed the entire time I'm inside the store. There's been several occasions after I've paid for my items with a cashier or self checkout to show my receipt with a door greeter as if I've stolen something. Walmart has camera's at the register and all around the store. I've witnessed the door greeter not check certain customers receipt without their items inside of bags and instead check different genders or different ethnic backgrounds.

Jeff akright
from Plainfield, IN
the auto center at the Delavan store is way under staffed.I've been waiting over two hours for an oil change and I was the second person in line when it opened at 7am. my vehicle still hasn't been touched. this is an unacceptable wait for a 20-30 minute job

Elsie NATAL
from Englewood, FL
I was given less pills instead of 90 it was 67 today is my last pill they owe me 23 pills, my doctor ordered 90. MY CHOELESTROL IS HIGH. ZIP CODE PHARMARY IS 34224

David Broussard
from Opelousas, LA
Have no idea if this will get read or if anything will be done about it after reading the comments on your corporate headquarters site. Anyway, here it is: My personal cell phone broke. I go to Walmart Supercenter in Opelousas, La. Store #543 to purchase another on 7/19/19 at approx. 5pm. BIG MISTAKE! I selected a phone and asked associate to see the phone, he told me he could not open it. Okay, I purchased the phone. Before I left the store grounds, I opened the packaging. What do you think was in there? A phone with a broken screen without any of the contents listed on the box. The phone in the box did not match the listed phone on the package! The box was also damaged! Went back in store to return phone or get refund. The male associate ask me for the contents listed on the box. Tried to explain there were no contents in the box. Associate turns investigator, accuses me of switching phones and refuses to exchange phone or provide refund! I ask for a Manager. Manager named Miranda shows up. Approached me with an attitude, totally rude and disrespectful!! She said I must have switched the phones. I know the person who may read this does not know me from Adam, but believe me, a thief or a crook I AM NOT!! Suggested that they view Walmart cameras and show me such outrageous accusations and offered them to search my vehicle. She said no! She chose not to give me another phone or return my money! Instead, manager of the year called the police because she said I was loud. She probably was right, in my opinion, so was she! I was upset with her response and attitude. I did nothing wrong so nothing happened. I left! I am disabled with back issues. I know $55.00 is nothing to a company whose net worth is 386 plus billion dollars and a Manager like Miranda who receives a competitive salary from Walmart. However, it is a lot to me! When on a fix income and everyday of your life is in pain, those 5,500 pennies are treasured. She was adamant about her wrongful accusations! The only person that got something stolen from them that day, was me! Well enjoy! because it will be the last red cent Walmart gets from me and all 138 (yes I counted, that is just how petty and thorough I am) of my loyal family and friends who live nearby along with the 5 that has business accounts!!!!! Miranda's poor judgment has just become your liability! #WEHAVEOPTIONS Awaiting your corporate response, I Remain
David Broussard
337-678-0018
337-692-9598

I want to check the status of a refund for order number 4491996-196764

Dear Sir's Ma'am
I'm now a rehire due to scheduling error and that's all that I was told. All information was from the DM office and Mgr. of store whom has left the store from my understanding. I was suppose to have had a call from the office around the holiday time and no reply in which I've called to cover most ends if not all sir's/ma'am. My position's are now probably closed due to the failing of? Please consider my applications as followed. Part Time still morning Morning til 2.30 or 3pm. I could probably do an on call for nights. I'm not sure on the travel time for nights. Would you all be so kind please to sign me up for classes as well I'm not really sure on where to go on web site. I got paid the very first time 8.25 I think I pissed her off she took to long to return the call after testing. What an punishment. I had to work my way up and the $15 was offered at another location after the 90day's. oook. Thank You
DebraGrosly. CSM/CSA/Door Greetr/Stocker/

Robert Collins
from Houston, TX
7-17-19@12pm-110pm, making me late from lunch.I came in to store 4139 in Bryan Texas to look for bicycle for my wife. I frequent due to location in proximity of my job sites. I work for Britt Rice Electric as a superintendent , managing installation of scope work to our major client TAMU. I am very fluent in the art of taking care of my customer as its important for long term customers in my field as well as yours.This turned into a 1hr event , due to the miss management bike department. I was lucky to find a representative by calling the front desk from the bike department because no one was to be found.. An older gentlemen after the page issued , I know face from the hunting department . The gentleman was older , but helpful and kind, yet lacking the training in this department never gave up trying to make me smile.90% of all bikes on the racks were miss labeled prices and types making this frustrating. The older man never gave up. Although throughout the process I kept asking , if a item is placed where a price is , that's the price customers should not have to call management to have bar codes read to them (very misleading). At this point I was uneasy buying a new bike because, I wasn't sure the price could change on the way to the register. So I opted with a used bike with a rusted chain, brake lines and disc brakes rust, along with paint, this bike had a yellow tag of $88.58. I was uncomfortable I just wanted get out because I was confused. I asked why the bikes where so organized, and the older with a smile , that guys so I cant answer that question. My wife asked for a comfortable seat so I walked to the bike isle with the helmets on the other side. While looking for new seat for my wife's comfort. I turned around and looked up , and saw blacked out mongoose listed as super T ( I thought this was a model type) and thought 58.68$ is a hell of bargain and I want that bike. The mongoose in question was on a rack by its self pretty straight forward I thought. So I went to find the nice old who had helped me earlier , he must have been filling in for someone else in a different because I could not find. I waited 6-8 minutes hoping a employee. This never happened , so I called front desk and asked for management to be sent to my area. 10-12 min no one had showed, I noticed short red headed lady walking with a taller black girl. I waved at as I needed , and they approached (still have not seen management). I aske d the two young women if this a model super t mongoose and the if the price as labeled. She did not scan (must known something of the disarray) quickly as she was roughly 5'11'' - 6' tall scanned (not the label of the single on the single labeled as super T 58.68$) Management still has not arrived. THE taller young lady informed me that the actual of this bike is not 58.68$, yet 200-250$. So again I pondered what to do. I looked at watch realized that I was already late for lunch , might as well see what the manager has to say. I began thinking that manager would understand and realize I've been taking through process that a customer should not experience. About a minute in from the two young ladies departing , wanting to not get involved as I asked a question ---IF A LABEL / OR ITEM IS MISSED PLACED AND OR IN WRONG AREA , THE TAGGED PRICE SHOWN IS THE COST OF THE ITEM ?- THE YOUNG WOMEN SAID I CAN GET A Manager, I replied have been waiting for when I flagged you two down. As they waked off short middle women walked around , I assumed she was the acting manager. She was very kind throughout our talk , and kept referring to the bike in question Mongoose whatever was not 58.68$ but 200-250 or something , I began to do ever want to come back to the store because no one owning the problem. I told her that in my line contracting for clients that the customer is always right , they entrust labels are correct and vested by management . I also stated that if mistake was made and costing the customer time he did not a lot for this process , which should 15 min , we are 45 min, and no solution. I said if one of employees made mistake , I own it , I would eat the cost and let the customer (who has opted used bike , to un organization of pricing. That I would do anything to make day and keep as a long term customer. She then that she would to go get the general manager of the Bart and that is dealing a situation , and could be a few more minutes. At this time I felt as though they were hoping I was going to leave because they were covering co-worker who was not there today, as the first old gentlemen told me earlier. I had no hope that any right was going to be done towards me as customer and thinking about how I never want to come to Walmart again. Walmart maybe convenient , yet lost ouch with customer base , and managing the long term customer relationship which is needed for successful business. Then I look up and Bart was walking with the middle age lady(with intent ) as the decision was already before he could hear me out. Bart approached with kind greeting , then informed that it is not Walmart's to own up to the mistake of the mislabeling of the bike(this is not true have spoke to many people in the area, who had completely different experiences , same store , ticket value was honored, and customer left happy, At his point I kept asking is this how you correct a over looked problem with all the labeling , hardship you have go through now what the price is. He stated and mistake was mad and he would 20$ of the bike , this was insulting to me , because I lost more than in pay , waiting for someone to make this right. He stated that he will sell the mongoose for the ticket price of 58.68$ because his employee made a mistake. I informed that I was customer this not a good way to handle , with the problems the customer had to go through to make sure he knew the actual price. This lead to believe that it is now the customer responsibility to ensure the price has been missed tagged. As I stated above , if did this to any of my clients at TAMU , I wouldn't have a JOB with Britt Rice electric. I gain sked are you going to honor the ticket price and let be on my way , he stated this is no longer in affect. I asked what I did to be mislead by pour quality control of a area in a building He owns responsibility too. He stated again 20$ was the max of the cost , I stated no you need to honor your price as Walmart has done the whole 38 years that I have been on this earth. He said no way and seemed he more pressing issues than my discomfort. I asked gain please honor the tag , take the time sort your area and hold someone else responsible and let be on my way. He gained replied with no. I asked are you sure you want to do this as I have taken pictures , and voice recordings of all conversations and that I would be following this up with a email, also posting on social media of the non sense you though at this Walmart. He said go ahead send the email , it does not got corporate it gets forwarded to me and that's where this will end. I then realized that, he was not going nothing for me , I looked at the used with all rust and thought ask it to be lowered , but I had no faith as I was being treated that this was my fault for coming to his store and expecting good outcome. I replied that I have taken pictures like I said earlier and recording this mistreatment of me , I also said I come all the time, and want to keep coming please sell the bike for the sticker, fix situation and move as management should when employees make a mistake,. This should never be presented in a manor of the customer is asking to much for the prices to be correct. This is why I use amazon lot of the time. I stated I was going even though he had control email and would never make it out of his hands. So I went and paid for the used bike I settled for because it was the best option I felt in the automotive section because that's where I park for convenience. I began to the man checking me out the situation , and he just shook his head in disgusted, I asked what the store was this location because I'm going file verbal, then email, but also hold all recordings and pictures until right is done by me. I feel as I should have been sold bike for the sticker price. I then went to my vehicle , asking my self what just happened , then thought that I need to look a number to call because I was afraid that he some how was going to delete and make this like no big , had to get back produce major problems . I looked up the customer complaint line in the parking before leaving , a said to my self I'm to get to the bottom of this. I called the number which was listed on the internet . Had short three minute wait , then soft women's voice came over the phone asking how may she of assistance , this was first anyone seemed concerned of my discomfort of the shopping , she did even not know my name yet. I let her know the current situation in all detail as listed above , she was not happy with my treatment during the shopping experience. She asked to verify store number and location , as well as Bart's name. She then put me on a short hold and came back two , to ensure that I would be taken care of , I let her that I would be willing to pay the 58.68$ and be on way , with nothing told to anyone of the experience I just endured. She then said she did not have the clearance to approve this change because she did not have the clearance. I said ok I understand pecking orders and others responsibilities in a large corporation. She then told that in 1-3 days either the tagged price will be honored hopefully but she did not for sure , but said I had every right to be upset because I had been mislead and could not get to a solution with onsite management. I thanked for her time as she was the best and knowledgeable help from Walmart during this now 1 hr. and 15 min(still late for work). So I then called the front desk and let Bart know that it had made its way to where needed to be in corporate and he was going to get a call to hopefully honor the price , I said if he honored the mistake and sold bike I would cancel and say thank you and the ticket price right now . He said he would for very arrogantly , I did reply to him and say I'm gonna get this correcting my favor , because in the line of business , the customer is the most important thing we have. I also told him again that as of 135pm 7-17-19...started the 72 hr counted before I published my agonizing and dragged process of purchasing a bike from Walmart store 4139, in Bryan Texas and the level of professionalism experienced. He seemed to have no care and said arrogantly will see what happens. I have waisted the entirety the rest trying manage a large installation of a faculty on the rellis campus BRE , installing for TAMU. This has taking more money than the total of the bike , as my attention is set on the experience an d sending hoping that Bart did not delete this before anyone could see other than, I have also copied cut and pasted this message incase Bart tries to delte as he said the eamils will stop with him. I would love to know the solution that a large corporation , of which in every city know is going to make this right. I make good living and have family did not go in looking for anything but to purchase a new bike for as a surprise, so we couldride this evening with our son together had no intrest abike for but when say tag I said that's I l buy , but I did not it was going to ruin the rest of my day, and I will wait to here from you all my phone number is 9795955768, and personal line is 9792556275. .

i called in ahead of time to inquire if I could bring my daughter's prescription in for butran (Melissa Lowe, d.o.b. 2/23/1987. I explained my lack of transportation, as well as limited funds. I was assured by a representative that they had one box and I should bring the prescription in. I sent my daughter via lyft to get the prescription and she was told they did not have it. Whomever the person I spoke to apparently was not there and I was told that she would be spoken to and "sorry for the inconvenience." This was not just an inconvenience. My daughter is in extreme pain 24 hours a day(she has a chronic spine condition that she has suffered with for 21 years now) and I don't appreciate the games being played. When I made the call, I should have been told that they did not have it!! this is such bad customer service not to mention the assaultive nature of the entire encounter! I am livid. I take care of my elderly mom as well as my daughter and this treatment turned an already difficult situation into something unbearable. These techs need to be accountable. Honestly, I don't expect any satisfactory response but needed you to know how patients are being treated. Address of Walmart 1436 dogwood Drive, Conyers, Ga 30013

william
from San Antonio, TX
called 1235. on hold for 28 minutes called back asked person in charge talked to mike 2 minutes later have automotive on phone. needed tires this is the closest store called other stores and answered within 2 minutes. so instore issue. please solve this issue because this is my store but having to go to different store is a inconvience and not right.

how come the price on the internet is different then in the store. this is just another version of bait swich

Richard Milner
from Dallas, TX
Bought my grandson a ride on 4-wheeler in January of 2018. It quit charging around th 1st of May.
I also purchased a warranty.
I called the number provided and followed instructions.
I got one letter back stating they need more info.
Sent the inf I thought they need.
This morning, I got a call need and they need model and seriial.
These foreign companies do no put a number that will stay on the product.
It is not visable on the outside. This information should be on the warranty for future reference.
I believe Walmart needs a local repair center to take care of warranty work.
The way it is now you want the customer to screw around will all the BS till they throw the product in the trash.
The world is turning into a throw away society. BS. I will try Target the next time.

Mario Fernandez
from Orlando, FL
Very similar situation to mine  has happened here to other customers there is a patron of corruption check other victim here :
https://www.facebook.com/208869909162258/posts/2194038087312087/
( This person bought laptop when arrived home there was another laptop inside the box when he talked to assistant manager he was threatened with call on him the police.Sound familiar? )
https://www.facebook.com/241837812505414/posts/2033200690035775/?sfnsn=m...
( This person was horrible suffered also horrible discriminaction for being transexual)
My case :
Assistant manager lie to the police to get client banned from his Walmart location!
Assistant manager Harold B (employee number 33780 ,) is negligence, rude ,lier , abuser of power angry person incapable of acts as manger ,he bully me & kicked me out from Walmart because I was making more sense than him in my argument about a product return ,he is unable to use logic or to have a civil conversation if you don't agree with him he will make up any lies to kick the client out of the store , two other employees told that is not the first time that he does that.
Yesterday I went today to Walmart since before yesterday I bought in company of my boyfriend a $140 dollar tv but when we arrived home we found out that  the box doesn't have the item that matches the tv description instead have Samsung TV  .I talked with the assistant manager Harold B (employee number 33780 , which from the beginning of our conversation he acted in a  homophobic way  asking me  in with rude tone if am gay ( he assumed that for the way I talking),that is no of his business I said and  also after he told me that 'his" employees don't make mistake,( talking about the wrong item selled or putting in the wrong boxes) I asked him  if they aren't human ,and I told him  we all human make mistakes, I talked in a very peacefully way  trying to change his initially rude way and  get over with this situation to get  my money back and be free to go home far a way from this angry person , but isntead he yelled me and told me : ." -You know what  you must go now ,call the Walmart number ,you must go! " I was so shocked that turned on my camera to have evidences & protection but instead of he calm down he acted defensively & more angry,he called the police and he made the police officer give me a fake reason for the warning of traspass that say "disturbance 'when I didn't do anythinh wrong & even  when I was asking him why he wanted me out of Walmart, he failed to give me any reason as the video shows ,my boyfriend was there also and  he witnessed everything .
Store located at 2500 S Kirkman RD Orlando Fl 32811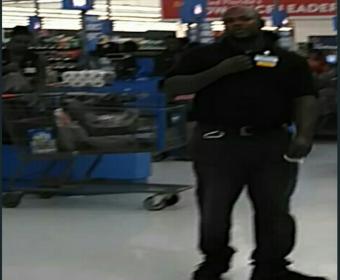 Darlene Smith
from Richmond, VA
Darlene Y. Smith
5711 Crenshaw Road Apt G
Richmond, VA 23227
Crystal Allen
Claims Management Incorporation
702 SW 8th St
Bentonville, AR 72716
July 16, 2019
Dear Ms. Crystal Allen,
The State of Virginia does not recognize my 2004 Escape truck as a semi-truck or trailer. A semi-truck requires a commercial driver license.
Wal-Mart indeed, provide private parking for their customers. I am expecting you to return my vehicle and "just compensation" for my inconvenience.
Sincerely yours,
Darlene Smith

Jeffrey McKenzie
from Miami, FL
I ordered a 65 inch TV 11 days ago, I received updates and correspondence verifying that my delivery date was July 15th. I called your delivery company on the 16th and they told me that it won't be delivered for another week that's complete b******* I paid my money I waited my time and the dates were verified for July 15th now your delivery company tells me I have to wait unacceptable. I will never order or recommend anything from Walmart again you people lost a good customer.

daniel duhaime
from Moose Creek, ON
Now another complaint about Walmart in Cornwall Ontario has been filed,I complained about being laughed at ,and given dirty looks ,and nothing was done!now another complaint was submitted at being mocked and laughed at ,making front page news ,of the freeholder in Cornwall!about senior citizens treated the same way!I suggest the ones involved should be given five hours of community service for bad behavior!

took my truck in to delta Colorado auto shop to get oil changed told the girl at the counter that if they counld not fill the truck up with 5-30 oil then don't do the oil change I would do it myself, she went ahead and filled it up with 5-20 witch she was told not to do itold her to drain it out and do what I requested she started getting really smart mouthed and acting like a total ass, in return I treated her back like she was acting . I requested a manger ,they shipped a manger back and asked what the problem was I told her all she could do is stand their with a smerky little grin on her face and acted like she didn't really care never been treated like that in any store before there for we will not go to that Walmart ever again poor way to treat customers my number is 970-964-8327 jerry

Peggy Payne
from North Garden, VA
I ordered 8 64oz. containers of veg juice, great value. and 3 of the container are really caved in so that they wont sit on the refrigerator. shelf.. I don't think they leak but I am very disappointed in the way everything was thrown in the box .I had zone perfect bars in the order and the juice was thrown on them messing up the boxes but I think the bars are ok just very unhappy the way I received my items. I like ordered and having items sent to me but not in the condition these came in. Do hope walmart will do a better job if there is another time.

I don't speak very well English. Yesterday 13jul2019, Walmart refuse to give to my husband the money send it with money gram from Romania how I was do it another time. nobody told him there is a problem with money gram, only was told that I am from Romania being an immigrant this is the problem. Trying to make an complaint online about "store experience", noticed the online complaint before submitting is block. trying several times. chatting with a costumer him refuse to provide me emails addresses and refuse to address the issue about the online complaint, forcing me to write that I don`t have a choice beside to contact FTC and attorney general, and DOJ, the chatting Walmart person suddenly disappear. I considering Walmart stolen my money, because no was any legal reason to refuse to give the money to my husband(history transaction are there, the amount was small, and no was raise other issue beside me being an immigrant from another country, they create me a prejudice also, the money was need it to pay a bill which cost me late fee. also Walmart betrayed costumers of they rights to making complains online, or in other ways in writing.

Deby Hammett
from Washington D.C., DC
On July 12th my husband I used the disabled carts provide by Walmart for seniors who have problems getting around the store. After we checked out and headed to our car an employee informed my husband and I (who each had a electric cart) that we could not take these carts to our car. I said both of us need the use of these carts she grabbed my cart said NO YOU CANT TAKE THEM OUT IF THE STORE!!) I kept going. My complaint is you allow walking people to take carts to their car...why am I descriminated to not take it to my car. This isn't the first time this has happened but it won't again since I will no longer go to a store that is so insensitive to the physically challenged. A complaint will also be filed with the American Disabilities Act. SHAME ON YOU WALMART!!!

Will be calling your 800 number also. We were just at your 2450 Allentown road store in Lima Ohio. We found a box of Legos that had a clearance tag of from 99.00 marked down to 60.00 which we thought was a good deal. When we checked out they ran up for 99.00. I let the first asst. manager Sara know what the price was then finally the manager Kari came up and she went with my husband back and the price had been changed from the clearance price of 60.00 back up to 99.00. I said to the assistant manager Sara the the tag had been changed back when she went back there by herself then when my husband went back with the manager Kari my husband said he could tell someone had pulled on the tag. After waiting for a 20 minutes for a manager to come up from I basically was called a liar to my face and in front of other customers waiting. I have never felt so insulted by someone at Wal-Mart and I shop there at least once a week. Neither manager thought this was no big deal. Very very disappointed to the point I will be shopping at Meijers. You know bad experiences feel the wildfires 10 more then a good experience.

Sharon S
from Waterford, MI
Grand Blanc MI store 03726. Last year I moved back to the area of Grand Blanc and I occasionally find myself at Walmart. On my first trip back to this store I was approached by Henrietta upon leaving. Wanting to check my receipt. I asked why, (only because I had watched several people leave before me and she had not checked theirs) and she explained that this was something new. OK. No big deal I shop at Sam's Club, I do this there as well.
Several times in the past year I have visited Walmart. Occasionally, I would be asked for my receipt. I began to observe that every time Henrietta was working as the Door Greeter, she would ask some people (those who were white) as other's were able to continue to exit and not be stopped. When exiting on one occasion I was asked to wait, which I did, so that Henrietta could check my receipt (but not the black family that was exiting after me). The family was not asked to wait and their receipt was not checked! Weird?! NOTE: She is the only one I have witnessed doing this. At times, after entering the store and finding Henrietta at the door, I have stood and watched her and who she stops and who she lets pass. I have also stopped to watch other "Door Greeters" and until today, I have never said anything.
Upon exiting this morning 07/12/2019 09:33 am I stopped and waited for Henrietta to finish whatever task she was dealing with. I could have just walked out. I gladly turned over my receipt and she scanned it and then proceeded to check 5 different items in my cart! I became upset when she pulled items out of the bottom of the cart, dumping my purchased groceries that were on top (breads, crushing the package) I found this totally uncalled for. If I would have known she was going to scan most all my groceries then I would not have used the U-Scan. I deal with the public on a daily basis. I get how a large store has big losses from shoplifters, frauds, scam etcetera causing this action of checking receipts.
What I do not understand and I do not appreciate being discriminated against and frankly humiliated in the presence of others.
I have not observed any signage at your store that requires me to stop and show my receipt. Please educate Henrietta so that your customers do not feel discriminated, humiliated or victimized. Once I purchase items from your store she had no right to damage and frankly rummage through them in such an unprofessional manner. Respectfully, Sharon


I brought a 50" flat screen television on line either Saturday 7/6 or Sunday 7/7/2019. Thought it was a great price $179.00 and was said to be delivered on Wednesday 7/10/2019. To my surprise when it was delivered upside down from UPS, and once taken out the box (to be set up) I/we noticed that the brand new television was broken from within the screen. There was no cracks on the outside of the screen (plastic seal still on TV) however the shatter part was in side of the television. Needless to say I was very upset & disappointed (waited all this time for delivery/to only received a broken television. Well their goes my husband "Birthday Gift" (yeah right) immediately I call the customers service line to report this terrible incident. The customer service rep. was excellent to speak with. However that just want not enough. Is their any compensation that you would be able to give me for my time. I would gladly appreciate it.
Wanting to still be a loyal customer of Walmart , however this was very disgraceful.
Erica Palmer/Philadelphia, PA

timothy morris
from Chicago, IL
I was banned from Wal-Mart by a store manager chris white over a rumor and not true . how can I get back in Walmart in butler mo

George Staudt
from Bradenton, FL
It is over 6 weeks now repair problem which is under a Walmart repair warranty that your TV repair staff has been working to resolve my TV receiver .My first returned receiver was deemed not worth repairing by your repair crew. The 2nd one, a brand new Samsung 32" was returned because of diminishing video. When are you people going to resolve this unfortunate delay and repair this 2nd failed receiver?

Paul K Bublitz
from Portage, WI
It is 8:30pm here in Portage WI. I just called and asked the person on the phone a question regarding an item in the Automotive Dept. She said that the automotive dept was closed.. Yes I know the shop is closed this was a question that an associate could have answered. All I needed to know was the name brands of oil filters on the shelf. I know that Fram was one I needed to know the other brand. Any associate could have put me on hold and went to that aisle and return with the answer to that simple question. Very poor customer relations. This is not the way you should handle this at all. I am very dissatisfied with this store. There is so much wrong it's unbelievable. Here are a couple more besides the one above. The power carts are not charged half the time. They are allowing them to be taken out into the parking lot and then they leave them in the sun and yes the battery goes dead. (They should NEVER leave the store. You have to walk inside to get then leave it where you found it plugged in. Merchandise left in the aisles where if you have a power cart you can't get through and no one is around so it sits there. This store needs lots of work and more staff that are not afraid to get the job done. 3 regular check outs open people standing in lines to checkout and the self checkouts are empty because no one wants them. You have people in yellow vests that can see people waiting in lines and no other lanes will open to assist with this. This is always a problem here.

patricia mcneill
from Nice, CA
I don't understand why it is so hard to buy or order sams diet caffeine free cola, from my local store. you will direct me to stores far away for pickup,Im not driving 40 miles for soda, i would like to purchase up to 6 twelve packs per month but it is never avaiable, so im forced to buy pepsi from my local safeway, not very good advertising for you, im sure you really care,

george trice
from Thomaston, GA
i like going to Walmart here in thomaston,ga but lately they're letting people bring dogs in the store that's not service dogs which i don't believe need to come in either but anyway people let the dogs sniff on the produce and some have did their business I've spoke to the manger but he not listening also i been in contact with the u.s agriculture plus getting a petition with 500 names so far to stop this practice on one occasion one lady dog growl at me and if i got bit i was going to sue her and walmart so if you can please do something about this police walmart the only store that does this beside the pets stores

Katherine Stanton
from Los Angeles, CA
I found the bathroom facilities at the Walmart on Pleasant Grove Rd in Rogers Ar was extremely nasty. The trash bin was overflowing. Toilet paper all over the floors. One of the stalls had toilet paper hanging to the floor from the toilet. I would have walked out without using the facility had I not needed to go and couldn't hold it. I did not feel comfortable using the sink to wash due to the conditions of the restroom. I did inform customer service but her reaction was not an urgent matter to her. I guess cleanliness is not important to her. You don't see this going on when the share holders are here. Unacceptable conditions.

Rick and Pamela Inosencio
from Baytown, TX
Baytown, TX store #194 at 4900 Garth Rd, Baytown, TX 77521. We have shopped at this store for along time. Each week the store is getting worse then the week before. It is never never stocked well and is always filthy. The associates for the most part are very rude. The associates that were good and helpful have been fired or let go. The tension in this store you can cut it with a knife, the associates seems to be very unhappy and the morale is very low. We will be going to your store at 8700 N Highway 146 Baytown, TX . store 2439. This store is well stocked and the associates seem to be happy, and helpful and the store is always clean.

Brad Yoder
from Santa Ana, CA
Arrived at the Gallup Walmart at 3:30 on Sunday 7 July, 2019.
The meat department was poorly stocked. Bread & Ice cream no graham crackers or chips in general where almost empty.
This is the third time within one week that this has been poorly stocked at just about any time of the day. Don't they stock at night like every other groceries store anywhere?

Guillermina Osoria
from Newark, NJ
Your Walmart Store on San Mateo Blv in Albuquerque, New Mexico, # 831, customer service department are disrespectful, discrimination against the color of your skin, treat everyone with no dignity. San Mateo Blvd has a high number of homelessness. Your employees at your customer service department to do your returns are not following the company policies. The employees including the service manager, Joyce, employees, William and Lina from money services are a disgrace to your organization.
Here is your mission and your staff don not follow the mission.
Your employees William did not know that I am A Hispanic Woman and was making false accusations about me in Spanish with his ciustomer service manager Jose. When I confronted him by telling him in Spanish that he was not being truthful about me he was shocked that I responded to him in Spanish. He automatically assumed that I didn't speak Spanish because of the color of my skin and my hair. This is unacceptable! Unethical and simply wrong. Walmart need to suffer the consequences for their action. I will be filing a law suit against Walmart. Sore #831.
Walmart policies is displayed in the store and state that if you are unsatisfied with their product you can returned the product with or without receipts within 90 days. This didn't happened at San Mateo Blvd Walmart #831, Albuquerque, New Mexico.
Here is their mission and this is not being honor at San Mateo Blvd Walmart# 831,
Walmart is committed to providing you superior customer service and a pleasant shopping experience. Walmart does not require a receipt to facilitate your return. My items were a pineapple, salad packed, a basil package all which ever bad or went bad in two days of purchased.
This is not honoring your policies.
Your managers, employees are making their own rules at store #831.
My rights as a consumer has been violated. I will be moving forward with further actions.

Dorothy Crockett
from Branford, CT
I live in Branford, Ct. I am trying to have my local Wal-Mart carry the following item in their store - Pennington select sunflower chips, 5.5 lbs. bag for birds. Until about 2 years ago they did carry the item. Since then, they have not. I have asked all the managers to stock this item. Still no result. The last manager I spoke to this week told me Corporate chooses the items to be stocked in the stores. She also told me to order it on line for delivery to the store for pickup. She thought this might cause the store to begin stocking the item again if I kept ordering it. Unfortunately, I cannot find this item on line. Both the Guilford, Ct. and New Haven, Ct. stores regularly stock this item, so it is available in the store, but not on line. I don't believe I should have to travel 10 miles from my home to get this bird seed when it should be made available to me in my local store. I hope you can arrange to have this stocked in my local store.

William McGann
from Philadelphia, PA
Warminster, Pa.
The last two times we visited Walmart for grocery shopping, we found the shelves near empty. We shop every other Wednesday and until recently, we had an enjoyable shopping experience. We get in around 10 AM and the place is filled with workers and their carts. Our Walmart is not a 24 hr store. Do the stores employ overnight stock workers?

Michael Steinberg
from Lakewood, CA
On 6/22/2019, I ordered two Bird-X Yard Ultrasonic Animal Repellers, sold by ADVENTURER'S BAG to be delivered to my home address: 7036 McManus St. Lakewood CA 90713. Order #4441993-310505.
The order had to be delivered on 6/26.
On 6/23 - 6/25, we received emails stating first that the ordered cannot be delivered, and then that it was already shipped.
On 6/26, we received an email saying that the order was delivered. In fact, we never received it..
Today, 6/28, we called the Walmart headquarters at 800-925-6278 and filed a complaint. We were told by the representative by name Rosie that our order was delivered by mistake to another city and advised to get refund and make a new order. When we required talking with a supervisor, we were put on hold and then cut off.
Such service is really outrageous.
Please have the order to be finally delivered to us as soon as possible..
Thank you,
Michael Steinebrg

hi I purchased a battery on June 22,2019 for my daughter car that I just had bought her for working and achieveing some of her goals and getting a promotion on her job I purchased the battery and was told by Walmart employee that I bring my old battery In I get a core charge so I went home which I don't stay that far from Walmart on Jonesboro rd morrpw ga I get home put battery in then i took old battery back to Walmart and on the way back home we see smoke coming from hood we jump out of car and call police and they called fire department and they arrive and put fire out and investigated it and stated the cause was the battery the battery was melted in there we called and got it towed a couple of days later we went back to Walmart on Jonesboro rd in morrow ga to speak with someone about this matter after waiting and waiting for so long the lady tells us that we have to go to package pick up area to talk to someone we get back there and waited and waited again finally a manager by the name of keetra tells us that we will have to bring battery back so we tell her how are we suppose to get battery out cause its melted and battery acid is everywhere she stated that her boss stated that so we tell her we can get it towed to Walmart for them to come out and take a look so we left Walmart and called corporate office and spoke with a lady by the name of Alma and told her we just let Walmart that they wouldn't let us file a incident report she tells us to go back and tell them she sunt us to speak with a salary manager and to file the report we get back to Walmart again go to area waiting and waiting and waiting again for someone to assist us finally a employee comes out and say can I help you and we told him we was waiting in salary manager he stated she right behind those double doors hiding you can pull ya cameras and you will see who that employee was after he goes back to back 5min later a manager comes out and say she is the salary manager but she cant do the incident report that the guy that does it is in court today o she said let me text him she texted him and she told us that he texted back and said he was done with court but still no show she states with a attitude im telling you now Walmart investigaters or going to investigate you and everything like we where criminals i told her they can investigate I have nothing to hide I just purchased a battery so I ask her so what are you saying I need to get a lawyer she states oh you said lawyer I cant talk to you anymore and walks off my daughter is 19 yrs old and is so hurt behind all this with no way to work please contact me about this matter I have my receipt and pictures they treated us like we where criminals but all we did was purchased a battery I wil be contacting Wsbtv channel 2 News to address this matter if no one has contacted me and addressed this matter within 24hrs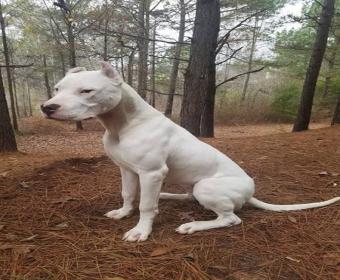 Ronald Mann
from White Sulphur Springs, WV
I was just at your store in Lewisburg and when I went to check out there was only one register operating. The line was backed up into the Isle and not moving due to a family of Mexicans which were taking their time unloading a buggy full. The woman unloading it kept looking back through the store and then four more males all with a few items came walked past everyone so they could check out. I work for a living and have to go to work in the morning and do not have time to stand after I had already stood there twenty minutes. If you do not care anymore about your customers than to force them to use the self check outs then I will drive a sort distance further and shop at Kroger. This is a slap in the face of every working person in America. This was the final straw I know with all the business you do you can have more registers open you're wasting more money paying people to stand around than it would cost to operate two or three registers. I do not have to be subjected to this so if this is how you continue to treat people I will not be a customer again.

john galietta
from Schenectady, NY
I HAVE A $100.00 GIFT CARD THAT WAS NOT ACTIVATED AT THE STORE AND I NEED TO GET IT ACTIVATED. I CAN'T GO TO THE STORE AND GET IT ACITIVATED BECAUSE I AM HANDICAPPED I DO NOT HAVE A RECIEPT BECAUSE IT WAS A GIFT AND LIVE IN A NURSING HOME. WOULD YOU PLEASE HELP ME. YOU CAN CONTACT ME AT johnnygman13@mail.com

DEBORAH CARSON
from Dover, DE
We love Walmart and shop all the time at the 36 Jerome Drive Dover, De store. We also go to the Middletown, DE. Store. The Distribution Center is right in Smyrna De. less than 10 miles and a little more to the Middletown DE store. I don't understand these two stores stocking merchandise on the shelves time frames, but they're ridiculous. Some items are not replenished for 2 or more weeks. I thought I was just imagining this issue, but I started asking around and everyone has been complaining about the same thing. I've been so disgusted with the stores, that I now order thru Amazon and shop at other stores. I refuse to use your mail order or p/u at store later. Found some of the products I want more expensive that way and I prefer shopping at the stores. Put it this way, you're losing major business. So, my over $100.00 weekly or more shopping bill, is <less then $50.00. You either need to re-evaluate your entire stock shelving orders or you'll going to be losing a whole lot more business. You've lost us.

Susan Megonigle
from Milwaukee, WI
shopping at the Walmart in Greendale Wisconsin I go there all the time. I sent a complaint in recently haven't heard back. For your employees making $15 no one is watching over them. Two employees this morning guys yelling back and forth to one another as loud as can be about there night out. Talking about pooping and carrying on as if no one is there. I went to an employee to discuss this behavior and she laughed and I said no you don't understand this is rude and in poor taste. They are close to the back room and act like no one is shopping no hellos nothing. I worked in retail for many years and if I was doing this I would be fired right away. Then two women in back discussing their night and how tired they are no hellos. I did kind of make a noise and she then realized someone was near her, I enjoy shopping there but not lately first it was a bunch of people in produce talking about sex with a female employee and baby momma and she said you wish the whole time he is training a new employee wonderful! I shop around 7:30 to 8 in the morning when I am there. I refer to scan my own purchase some people who check you out talk to much. I don't have a problem but I wonder if they pay attention to details. I am a very warm and kind person I say hello to the employees so they are aware there are nice people. I hope something can be done soon hard to have a good shopping experience

Delta Waters
from Medford, OR
My vision is not the best. I have different pairs f glasses for reading, diving and working on a computer monitor. I don't tend to carry all three pairs around with me, For that reason, I need to go through a regular check out.line. I also like to pay with cash. Today, there were only two regular lines, stretching back into men's clothing. There were a bunch of self service lanes, and almost all of them were empty. A Walmart employee came up and motioned me to follow. I thought she was opening another line. What she did is take me to a self service kiosk. Before I could protest, she began scanning my items. At least she read the numbers on the produce that I would not have been able to read. But when she was done scanning, she started to walk away, even as I was asking how much do I owe? And where do I put the cash? She motioned vaguely at the computer screen and was gone. I took a guess at the amount and shoved some bills at a slot that looked like it might take dollars. It took multiple tries, and then some change came out underneath. it was a very humiliating experience. Thanks, Walmart for reminding me of my impairment. Clearly, in theiir push for self service, Walmart has no concern for customers with disabilities. Get a clue, Walmart. Some of us have reasons for not wanting to use self service.

Keli
from San Antonio, TX
The following is a copy of an email, which is being followed by a letter, I sent to Doug McMillon, the CEO of Walmart:
I have shopped at Walmart since the stores first opened. I never shopped elsewhere because I never had any problems with items and the customer service was unmatched. However, I have become so angry every time I step in the store that I swear I will never shop there again. Your products are very poorly made, your prices for shoddy products should be illegal, the customer service has become laughable if it weren't so despicable. I have found myself literally CHASING employees down to ask a question who either pretend not to hear me or literally just walk away from me without a word!
The honest reviews that are supposed to be written by legitimate buying customers have been replaced by people who post as a requirement for a contest and more often than not lie to get a freebie! For example, today I am shopping for luggage and while reading reviews I realized that ALL of them were written as a requirement of a contest! The attached set has NO reviews from actual buying consumers.
Seriously, Walmart! Your company used to trustworthy but you have seriously slipped in the last several years. I spend way too much money at Walmart but the dishonesty, wishy-washy policies and the fact that not only do you want me to buy from you, you have now decided I should check out my own items as well! I'm not your employee who is getting a paycheck to do this job! Also, no matter the day or time, there are a maximum of three checkout lanes open out of 15 - 18! In a Superstore! I'm beyond disgusted and It's time for me to follow in my communities footsteps and spend my money in another store who actually appreciates my business. Bah-By Walmart! I'll be watching as your doors close one by one. Sad.
Disgruntled Ex-Customer,
Keli Embrey
Helotes, TX

This manager named Brandon (black short guy) was very rude and ignored me while i was trying to locate an item. He was unhelpful but i did catch him checking out my daughter butt. He needs to be removed because you lost me and my family as customers.dont shop at store1090 on 103rd

John Fryga
from Wilmington, NC
I have been a Walmart customer at the Sunset Blvd. Lexington,SC store for almost 28 years. It used to be a pleasure shopping there but ever since you went to almost all self check out my experience has been a nightmare. In detail-over 3 last experiences were bad. One time I had my groceries were checked out and I asked for cash back from check and it was a mess. I had to take all my groceries out of the bags and get them rechecked.I chalk that up to just plain error so nobody is perfect. However, the last 2 experiences makes me feel like i am treated like a criminal.I go through the checkout and present my check then have to present ID,then the cashier gets the store manager and we then go to customer counter and get rechecked and again present ID.Anybody else would not come back but I am a glutton for punishment.So my question is when I show back up next time do you all treat me like dirt again or what?Your thoughts please!

Ann Bremer
from Shreveport, LA
None of the local Shreveport stores are carrying the Great Value Yogurt any longer. I am lactose intolerant and cannot eat ice cream. They carry it for a while and then quit. I file a complaint and they start again, after several months, it is gone again. Please restock it in several flavors and continue to stock it.

Leah Vandenberghe
from Napoleon, OH
I purchased a patio set from the Henry County Ohio Walmart. After having it for awhile I went back to purchase new cushions for the chairs to this set only to find that Walmart doesn't carry these particular cushions. I have literally been searching for replacement cushions for these chairs for over a year without success. I've provided pictures to employees all of whom have said, "well I've never even seen cushions or chairs like that before." Funny, I bought them from this store. How can Walmart sell an item, but no sell the items that go along with the original. You can't sell toys without selling batteries. These chairs are completely useless now and they weren't cheap.

Selina Durham
from London, KY
I went to Walmart to have 2 canvas photos made for my mother's birthday gift at 1:30 p.m. The photos was suppose to be done by 5:18 p.m. my moms party was at 6:00. So I get a text from Walmart saying my order is ready to be picked up: I go to Walmart to pick up my order, the employee working said they are not here. I said look again they should be here. He continued to look, and they were no where to be found. He looked in the computer to check the order. He said the order was not made, he said the canvas machine had went down. Ok by this time I really upset. I asked why they couldn't have picked up the phone and called me to let me know this so I could've went to office depo to have the photos created. He said he did not know why. So I asked for a manager he called for a manager. I stood there for 15 minutes waiting on a manager, no manager came to assist me. By the time I stood there waiting it was almost 6:30. Okay so now I missed my mother's surprise party, due to Walmart being so unprofessional and so unreliable with my order. I mean really they should've contacted me to let me know that my order wasn't made but yet could text me and say my order was ready to be picked up. So this is how paying customers are treated, I'll do my shopping elsewhere if things with my order can not be made right. Very hurtful about this.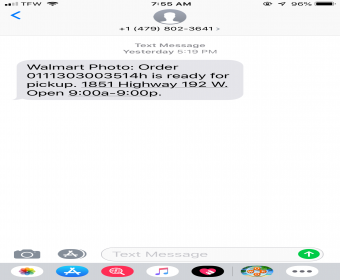 Store 05883 has been in decline for some months now. Since winter 2018. There are unstocked shelves throughout the store. Especially in the grocery section. It is a disgrace. Not to mention they "reorganized" everywhere.
We shop at WalMart to get everything in one place and now must shop elsewhere because of this chronic stocking problem.
Called for assistance last time and no one bothered to show up to help.
Employees are great. For the most part. Too bad management isn't doing their job.
We shouldn't walk into your store and have it look like a natural disaster had occurred. That your store had been looted for food.
If this does not improve, and soon, we will be shopping elsewhere.
Thank you.
Have feedback for Walmart?
Thanks for your feedback!
Sorry. Please try again later!