Walmart
Walmart Complaints Continued... (Page 4)
1336+ reviews added so far. Upset? Call Walmart corporate: 1-800-WALMART

Anthony
from Fullerton, CA
This email sent this morning to the CEO of Walmart.
Attachments9:02 AM (3 minutes ago)
to doug.mcmillon, bcc: tlf514
Very doubtful I will get a reply, but am going to try anyway.
Attached is copy of our receipt shopping at Store 05687 on 2/01/2019 at 1307hrs. Also attached are 2 coupons, printed directly from the Walmart coupon web site for (1) Hillshire Farms Product and (2) Yoplait Yogurt.
As USUAL at this store only a couple check stands open along with the self check out. The line we were in took 25 minutes to get to the actual conveyor belt to place our items. During this time it looked like the on duty manager was on a phone or intercom to call additional checkers, but that was a joke as only one showed up to relieve another for her BREAK. Clerk rings up our items, but the coupons would not scan. Here again this is typical and has happened several times that the untrained clerks say the coupons are not valid. She tried calling someone to come assist her but after 5 minutes I said forget it as the lines were so long. I then go to the Customer Service Desk to ask to speak with the manager, but she is going out the door for her break. The 3 clerks here did not understand what I wanted. It was to speak with someone to ask why these coupons would not scan and that I WANTED them to be honored. They said I had to go to the P/U counter to talk with another clerk, but he was helping another upset customer and walked away. At that time I was REALLY PISSED and walked out, not worth trying to get back $1.05. Then what do I see, the manager with the other clerk sitting out front on their break. GO WALMART!!!!!
This is the most worst Walmart I have been in here in Orange County, Ca. The shelves are ALWAYS EMPTY in all departments, never any staff to assist on the floor if needed, and NEVER sufficient check-out staff.
Bottom line is there must be a District Manager that should visit this store and be concerned about the lack of groceries on the shelves along with long lines when checking out, and clerks that do not know how accept coupons from Walmart's web site.
Do YOU GET THE PICTURE??????
UNFORTUNATELY this site will not let attach copies of the receipt & coupons.

Dear Sir or Madam,
This email has surfaced out of sheer disgust resulted by my recent gift card purchase, and the way some members of the customer service department handled it. I purchased a gift card as I usually do weekly and sometimes I have issues with the card not loading or either card is defected. When this happens I have to go to the Customer Service department to resolve the issue. It took one hour, three supervisor, and one team member to assist with gift card problem. I can understand things can get disarrayed for some reason or the other. But, I feel it is your responsibility to correct a problem promptly when a customer has an issue. But, none of this sort was done.
Moreover, not only did I have to deal with gift card issue I also had to deal with poor customer service. I was treated very rude by Nina (supervisor) verbal and nonverbally by way of body language. However, I would like to shout out two employees who really went above and beyond and turned my negative into a positive. Marisol (supervisor) she was determined to fix the problem and did everything in her power to assist. I also would like to shout out Sarah ( customer service rep) she was so very helpful, kind, and patient. She actually fixed the problem by calling the gift card servicing department.

The Thomasville Store in North Carolina shelves are a mess--not fully stocked--one week they might have what you want the next week it isn't there. Very often the produce is not up to par. The people who work there are great--they have their hands full. Your new check out system is very unsatisfactory--not everybody likes to check themselves out. You could use Robots in the cashiers jobs and save more money. Don't know if this is just poor management or headquarters ideas.
Pat Nicolia

Hello We are having the same complaint as before w/ the Pet dept. at your Bremen Wall-Mart store # 856 When we went to purchase the Hertz Cat Litter. code # 00237001-4913 it was not on the self and there was none in the back stock room Also None available at the warehouse near by. This is not the 1st time w/ this Issue. We have contacted Hartz Corp. and let them know the lack of ordering this product and keeping it on the self at all time. We have 9 cats and use the " Hartz Brand all the time. Our Transpiration is limited at this time. So we can not keep running back and fourth. to find out if you have it on the shelf or not. ???? and it's frustrating You carry tons of the other brands which cost a lot more. and dose not work as good as the Hartz. Trust me we have tried every brand on the market. So please contact the Wall-Mart Store # 856 and get some one in charge to over see this issue and have it taken care of ASAP.... Thank you for your time and consecrations in this matter. Also note it's not the people on the floor fault for the lack of this product. your MGR;s should be on top of this. Sincerely Annemarie Cain

lea johnson
from Fond du Lac, WI
on Tuesday January 29th. I went to my local Walmart and bought minutes for my track phone, the clerk quoted me the prices, and when I told her no they are this price, she said now they are this price , I said okay, she should know, she has the scan book right in front of her. when I got home and tried to activate it was told it was not for the track phone it was for a different phone. when i went back they gave a me some what of a hazel as they said they do not do credits or refunds or exchanges on phone cards, well this was not my mistake so finally the service desk manager did a gift card and hopefully sold me the correct one, she said I should always go back to the electronics to purchase my time, I told her they told me a long time ago I know had to go to the registers up front to purchase them, she said no that is wrong, you can do it back there as they are more up on the items. then we are up front, say what!!!!!!!!!! I am not in the greatest of health and then to get this kind of run around is uncalled for, especially since not my fault at all.i am very disappointed with this experience with Walmart. lea

I was shopping at Walmart on January 23/2019.
I needed eggs, I had to lean over into the case and stretch to the back of the case, as I am only 5' 1" tall this is not easy for me.
I injured my ribs, a few days later I had to go back for more eggs.
I saw a manager who's name is Cody.
I talked to him about my issue and his response was telling me to stand on the round rail around the bottom of the case.
I'm still in pain on January 30 2019.
I've had a difficult time getting done all the things I needed to do this past week.
Thank you
Cassandra McPherson
Camden, Arkansas

Dear Mr McMillon,
I have purchased goods from Walmart for over twenty years as well as used the optical services without incident until my last prescription eyeglass purchase in August 2018. I refilled my eyeglass prescription at the Foxon Boulevard, New Haven, CT, location and have been having problems with the eyeglasses ever since. I returned the eyeglasses to the location and was told that nothing could be done. I find this unacceptable, because I work hard every day, and cannot afford to give $250.00 away. I am not able to wear the eyeglasses purchased in August 2018 --I am not able to see clearly or read when wearing them, and am wearing eyeglasses previously purchased from the Walmart, Foxon Boulevard, New Haven, CT, location. I would like a refund for the August 2018 purchase because I cannot use the eyeglasses.
I would appreciate you looking into this matter, and look forward to a favorable response. I can be reached by telephone 203 623-8025 or by email: adt8462@yahoo.com.
Sincerely,
Angela D. Thigpen

Not only is Wal-Mart stores always understaffed but I called 3 different auto centers and only one had enough tires for my 2014 for focus, they told me they had 6 of them (size 215 55 16). when I got there I waited 20 minutes before getting acknowledged then 1-1/2 hours later I get a call saying that their inventory was off and they only have 2. This is not the first time this has happened to me at Wal-Mart.

Kim Grande
from The Bronx, NY
I ordered a very expensive Treadmill for a Christmas gift. It was not delivered when promised, When I spoke with a supervisor and they rescheduled delivery, it still was not delivered, but returned to store. On the third phone call I filed a complaint with Walmart Customer Resolution Team, till this day I have not heard from them at all, Ive made several phone calls and even with a complaint number, nothing!! horrible experience and will never order from there again.

We employees of 3462 are being bullied and abused. Lots of unethical issues. Please when you come this week question all associates on all shifts, department managers, etc. We need scanners to do our jobs, we are yelled at constantly and even assistant managers (christina) are grabbing and hurting people. Many lawsuits have been talked about. (Store manager) and other management bullying people. Please come out to speak with all associates.

grannysmith224@yahoo.com
from Bradenton, FL
We buy your steamable vegetables all the time. Lately the bottom of the bags have been leaking the juice out..Not happy bout this

Kenneth D Ayers
from Canandaigua, NY
Not really a complaint, but your shopping carts are in terrible condition. Wheels stick or steer hard, some carts have rust in basket, jammed together in staging area( hard to separate). I'm wondering if getting a good heavy plastic cart would be better. Just saying!!
Thank-you for your time
Kenneth Ayers

Dorothy Burton
from Albuquerque, NM
I shop at the Walmart in Los Lunas NM and am thoroughly disappointed shopping there. They are in the process of remodeling and the STORE IS A MESS!! And you can't find anything now, even more than you usually can't. The shelves they are moving are more than half empty. Before the remodeling its hard to find what you want and now IT'S EVEN WORSE!! There is no rhyme or reason for the aisles that are relocated in different areas of the store now. This store on a regular basis is a disappointment to shop at. You can't find what you want, shelves aren't kept stocked and who is the idiot that decided to put items on shelves 10 feet in the air. Not even the tallest male can reach some of the things on those shelves. You have customers climbing on the lower shelves to reach the items on the higher shelves. There never seems to be an associate available to use a latter to help reach items on the higher shelves. Waiting to hear when someone has something on those higher shelves falls on somebody's head. Right now the customers AND EMPLOYEES are frustrated with the REMODELING MESS!! It's bad enough normally when I have to reach 2 liter bottles of soft drinks that are 4 feet above my head. I've even written the store manager in the past and received no response concerning the display for the 2 liter bottles and that at least 10 different items on a regular basis I can't find available. I've even noticed customers seeming frustrated shopping and commented to them that it was frustrating shopping at this Walmart and how hard it is to find things and MANY HAVE AGREED WITH ME!! We have also agreed that maybe shopping at our towns Albertson or Smith would be better. Also some of the high up employees in charge have an attitude. They act like its your privilege to make believe they are helping you and addressing your concerns. I even wrote to the management complimenting 3 of their outstanding employees and later asked those employees if they received recognition and of course the answer was NO! Come on people get your organization in order before our Walmart is forced to shut down.

Kent clemons
from West Helena, AR
Helena west Helena parking lot lights needs to be fixed

yvette starks
from La Mesa, CA
I experience severe racism at Super Walmart College Grove, San Diego Walmart SuperCenter 3412 College Ave, 92115
619=858-0074. 0071
One of the associates working at the self-check out department was reluctant to help me with the self-check out machine in the store. He walked over slowly to me, and quickly dismissed me--took him a long time to respond to me, I had to beg him, please help me. But I noticed he helped others eagerly, and quickly, and was happy to do so; he even stood by them to make sure everything was okay, but not me. Furthermore, I noticed that he spent a longer time helping the other customers. I spoke to the manager, Gregory who was also racist toward me; he refused to help me with the incident of racism---they both should be fired. This happened on January 23, 2019 about 10:10 am, to about 10:25 am

MBREWER
from Greensboro, NC
I RELOADED 2 GIFT CARDS ON 1/12/2019. I USED PART OF ONE ON THE SAME DAY. THE CARDS WERE PLACED IN MY PURSE AND FULLY IN MY POSSESSION AT ALL TIMES. ON 1/22/2019 I WENT TO USE THE CARDS AND THEY WERE BOTH EMPTY. I WENT TO CUSTOMER SERVICE AT THE STORE - NO HELP. I CALLED THE NUMBER ON THE BACK OF THE CARDS- NO HELP. I CALLED THE STORE AND ASKED TO SPEAK TO A MANAGER, HAD TO SETTLE FOR A CLERK IN FINANCIAL SECTION. WENT BACK TO THE STORE TO SPEAK TO HER- SHE SYMPATHIZED BUT COULD NOT HELP. SHE DID GIVE ME A COPY OF THE TRACKING OF THE CARDS. I THEN WENT TO THE POLICE AND FILED A FRAUD REPORT AND GAVE THEM ALL THE INFORMATION. I LOOKED ON LINE-NO EASY WAY TO GET TO THIS AND I CALLED THE TOLL FREE NUMBER 1-800-925-6278- ABSOLUTELY NO HELP!! NOW SENDING NOTICE! THE ONLY WAY THIS COULD HAVE HAPPENED BEGINS WITH THE RELOAD AT THE ORIGINAL STORE. BOTH CARDS WERE REDEEMED ON 1/17/2019 AT DIFFERENT STORES FOR THE BALANCE ON THE CARDS.. WILL YOU HELP?

Pat Philson
from Lakeland, FL
First off. Wal-Mart is carrying fewer and fewer of the items or brands I like in favor of their own Great Valu garbage, yes garbage.
The stores are not anywhere as clean as they should be. Today I needed honey and the shelf was all sticky like a container leaked and nobody wiped up the sticky before reloading the shelf. Many of the container were sticky no only the bottom but the sides too.

On January 2 I placed an online order for a Ball Stylus Dotting Tools Pottery Modeling Tools 18pcs Clay Sculpting polymer Modeling Set for Pottery Sculpture, Mandala Rock Art, Polymer Clay & Ceramic Pottery Craft, Embossing Pattern, I was told I would receive the item by Jan 14. I have not received it, INSTEAD I received an item I DID NOT PURCHASE! I WANT MY MONEY BACK. Ships from NOWORNEVER INC
Arrives between
Shipping To
Tue, Jan 8 and Mon, Jan 14
We'll send an email with tracking info when your order ships.
​Linda Brown
​102 Harbor Drive
​Palatka , FL 32177
Item
Qty
Total
Ball Stylus Dotting Tools Pottery Modeling Tools 18pcs Clay Sculpting polymer Modeling Set for Pottery Sculpture, Mandala Rock Art, Polymer Clay & Ceramic Pottery Craft, Embossing Pattern
$10.94
1
$10.94

Robert Webb
from New Orleans, LA
Store in New Orleans, LA (Bullard Ave) employs rude and racist associates. I was trying to return an item and was ignored, called names and ultimately denied service. Avoid this place at ALL costs.

sue carlson
from Port Charlotte, FL
I live in Port Charlotte, Fl. We have 2 Walmarts. I use the Kings Hwy store. All I have to say is it is becoming more and more frustrating to go
to the store and find shelves empty. Doesn't matter if it is food or clothes. I mostly buy food however and it has become the norm to have to wait
until your computer system catches up. I hate it! Hope this will change back to the way it use to be!
The employes there are always nice. Always helpful and efficient.
Thanks,
Sue

Lisa St Hilaire
from New Hartford, CT
I am a steady customer and have been for years ! Lately the store in Avon Connecticut has hired the rudest and most unpleasant cashiers there ever was ! One woman is Jamacian and has the worst attitude ever when dealing with customers ! She shouldn't be in this position ! The second is a Indian man with another attitude towards customers. I have reported this incident to the manger at the time.
This all began when, I bought a dog toy on clearance and it was reduced to 5.00 but the label stated otherwise. I tried to explain this to the cashier and it was then that her attitude came out. I went and got the floor manager and she looked and told the woman that, I was correct and it was reduced. The glared at me for daring to call her out ! The same thing happened with the man only this time, the correct reduction price was on it and he still gave me a difficult time until, I called a manager ! This is a terrible store to go into and rest assure, they lost my business !!!!!

Ron Allen
from Chesapeake, VA
This morning by wife and I bought a basket full of stuff at the Walmart on Battlefield Blvd, Chesapeake, Virginia. We have shopped there for about 30 years; but, unless some major changes take place, I WILL NEVER SHOP there again.
We have seen the quality reduce drastically ever since new management took over in the last year. Many times, there are NO regular registers open (only one 20 or less open) and we have stood in line for as much as 30 minutes waiting to check out. Almost ever time we shop, there are items on our list that we can't get because the shelves are bare of that product. Plus, we can seldom find an employer to help us find a product.
Many employees have privately told us that they are unhappy and that moral is very low among employees. They are afraid to say anything because they fear losing their jobs.
This morning, I had enough and asked to speak to a Manager. When they FINALLY found her, I confronted her about the complaints. In my opinion, she was rude, obnoxious and acted as if she really didn't want to hear it. Her only response was concerning the registers. She said that I should use the Self Check Out. That's when I lost it and probably raised my voice louder than I should have.
I DO NOT LIKE self checkout (particularly when my basket is full). Additionally, these checkouts areas have no place to put all the products while checking out.
If SELF CHECKOUT is a corporate idea, I believe it will continue to drive customers away.
P.S. I must have touched some nerves in re my run in with the Manager because I had several customers behind me that thanked me for saying what I did and that they were getting tired of it too.
Ron Allen
Chesapeake, Virginia
Several times, we have faced a "pep squad" meeting being held in the front of the store in a major aisle. We have to go several aisles out of our way to get around. This is a STORE, not a football game.

Otis Quattlebaum
from Portland, OR
I have been spending $100-150 per week at the Walmart store on McLoughlin in Milwaukie, Oregon. You recently made a big change by replacing most of the check-out lanes with self-scan stations even though most of the time in the past there were only one or two maned stations open which caused a lot of backup. The new self-scan stations still require two people to stand there and monitor their use. From my viewpoint this is not saving me time, but only causing inconvenience. I DO NOT LIKE THIS. I know where most things I need are located and can usually find them when they are not being moved around. I believe scanning and bagging the items I purchase should be Walmart's job. There is a big Fred Meyer store just a couple of blocks away. They appear to be very nice, friendly and helpful. It looks like I need to learn where their items are.

Kim Grande
from Somerville, NJ
I placed an order before the holidays for a treadmill, order number 6191869-380768, besides not being delivered on the promised date, the delivery company 1st called to schedule an appointment, confirmed it then called later to tell us it was returned to the Walmart store. Several phone calls later we rescheduled the delivery, I filled a complaint, with the customer resolution team, #190104-007337 and a supervisor assured me this would be rectified, the item would be delivered that Friday and I would hear back from them. I have not yet heard back, it was not delivered on arranged date. I finally received a call from a new delivery company and scheduled the delivery. They did delivery and insisted someone be there to sign but would not carry this few hundred pound item into the house. I am applauded and disgusted with this whole ordeal and with Walmart all together. I will no longer order any items from Walmart and I will also file my complaint with the BBB!

Vincent Beagle
from Tecumseh, MI
The warrenty service you have is a rip off. Im done with walmart. Very deceptive and crooked.

Jorge Vazquez
from Bellevue, WA
So Walmart is now proudly serving Nathan's Hot Dogs hot ready to go at the deli and I'm talking the neighborhood Walmart at 433 South Avalon in Orlando Florida 32828. Picked up two hot dogs today take it out to the parking lot and they are downright cold. Food Service safety rules require a minimum of 140 degrees keeping temperature. Anything else can be considered negligence and cause foodborne illness. Obviously they don't care because at mention of it the deli worker looks at you like you're bothering me for a dollar twenty-five Cent hot dog? So typical of Walmart customer service. I've never been treated with respect whenever reporting a problem at a Walmart store in Orlando. Always get the role of the eyes no matter if you're dealing with an employee or a manager. I think I will call the city and report them for this food safety violation. I challenge a manager to walk over to any Walmart deli pick up a hot dog on rapid see if it meets the standard . Stay away from the supposedly hot food at Walmart.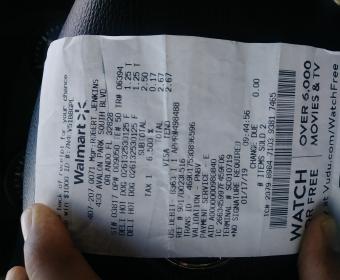 Paula Spain
from Gardendale, AL
On January 11, 2019, I took my 2006 Honda CRV to the Walmart located at 2473 Hackworth Road, Birmingham, AL 35214 to have the oil changed and to have all bulbs checked and replaced if needed. I knew I needed a front turn signal light and a lower beam headlight. I left my car in the automotive department around 2:30 pm and went out into the store to shop. I paid for items, and the ticket shows a checkout time of 15:49:37. When I went back to automotive, my car had not been moved into the bay. (There were not a lot of cars ahead of me.) Eventually, my car was moved into the bay and sat there with the hood up until I was told it was ready. I paid the ticket at 17:46:07. Only the oil had been changed, but no bulbs. I was told Walmart didn't have one of the bulbs, and the man's hands were too big to change the other. Nobody bothered to tell me that while I waited. I would like to have known. As I look at the Walmart Auto Care Center list, I don't believe they actually checked anything. My car had been slow starting for awhile, so I thought the list would show a bad battery, but it says my battery tested good. I continued to have the slowness in starting, so on January 15, 2019, I went to Autozone to have the battery checked. The battery tested bad. I got a new battery and went on to an appointment. The car started instantly.. There have been several more starts and stops, and my Autozone battery starts the car instantly! The list stated the carpets were vacuumed. They were not. I don't trust anything on this list. I looked out at the car many times during my long wait, and the only thing I saw was the hood up (nothing going on with the car), and then the hood closed and moved out for me to pick it up. I can't trust that they did anything on the list. I do believe they changed the oil, because the car sounds better and drives better, But I can go to Express Oil and have the oil changed in minutes.
I will not be taking my car back to Walmart!

Lisa Meeks
from McKinney, TX
I went into your store located at 6300 Oakmont Blvd, Fort Worth, Tx to purchase a few items. I had 2 coupons that I had just printed out from Proctor Gambles website. One was for Downy and the other for Tide. When you print out the coupons you only have1-2 days to use the coupons and then they expire. When I checked out the register would not accept the $2.00 Tide coupon but it did accept the Downy coupon. When I asked the attendant to override the 0 amount it gave me for the coupon she informed me that they don't take printed coupons. I at that point asked for the assistance of someone higher up to handle the matter because as I stated to her I never had trouble in the past using these coupons. When this rude and I do mean rude person posing as a manager came over to the register she told me that it was their policy not to take printed coupons. When I explained that I never had trouble in the past with the other Walmart's she rudely told me then to go to those other Walmart's because she was not going to assist me. I will NEVER give that location my business again.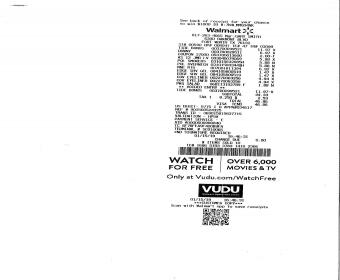 lois bruyere d bruyere
from Ogdensburg, NY
Completed shopping for food products 1/15 19 at 10 .30 am .upon arriving at front there was only 1 checkout operating as 10 customers stood in line with full carts and more were arriving with there purchases..I went to service desk and asked if more registers could be opened. The rude response was I will get to it when I can, I am busy.. Other store patrons were complaining on lack of help and attentiveness of management or staff. My husband went to jewelry counter where 3 staff were standing and also asked for more help. 10 min passed ,then 1 extra register opened. Many customers stated that we will go to aldi store now where service is prompt and they call help up front promptly when needed. We spent 136 dollars today. In future we will spend our money in another store. Your automatic checkout out are failing and loosing you customers. The checkout lady was professional and pleasant. She appoligized for the poor service and long wait.

Kellie Nuara
from Naples, FL
I have been a loyal Walmart customer for over a decade in Pennsylvania and Florida. I have visited stores in more than 10 States and I have lived in Erie County Pennsylvania most of my life and a customer of all Eire and Erie County Stores and now Collier County Florida for the past 3 years and I have never experienced a consistently disappointing shopping experience as I have at Store 3417 on Collier Blvd in Naples Fl 34114 where I now live. From unfriendly experiences by employees on the floor (particularly at the Deli in this store) to unknowledgeable staff seemingly storewide, this store is severely broken and in need if leadership.
Two recent experiences have caused me to finally write this complaint:
The Pharmacy disconnected me twice and I was unable to refill a prescription I had questions about and;
yesterday my husband dropped me off in front of the store and I noiced a piece of cement missing from the sidewalk right in front of the entrance doors because part of my foot dipped into it. Recognizing that this condition could hurt someone, particularly, an elederly person as there are so many who visit that store, I immediately walked in and asked the cashier at the self chek out if he could let the MOD know. The Cashier ws no inly completely uninterested in what I was trying toxplain, but also kept repeating "What is MOD"? Another empployee was walking by so I attempted to ask that person to get the MOD and he also said he didnt know what an MOD ws. When I eplained that it was the manager on duty said "I didnt know that" and kept walking. At that point, I just gave up. No one showed the slightest bit of curiosity about what I was trying to express. There appeared to be other "yellow vest" around, but no one cared.
There is never enough staff on hand, let alone any that know what they are doing. Nothing is ever in the same place and the work ethic is not good. Unfortunately, this store probably akes alot of money so, nothing will hange, but if I am ever asked, I will not recommend this tore to anyone.

beverley rowell
from Surrey, BC
Went to Walmart in Langley BC today Jan 13, 2019 to pick up a few groceries. After completing our shopping went to check out and found there were no cashiers to ring through our purchases. We were told we could go through self serve but we have no interest in taking our purchases through self serve checkout. One of the employees told us we could go to Customer Service to pay for our purchases as long as we did not have anything that needed weighing. There were a number of staff standing around talking among them selves. Upon going to Customer Service the lady there said "she's working" referring to the ones talking among themselves and she had no interest in helping us at all. So picked up my purse and left the items in the basket and perhaps when those that were so interested in talking among themselves and had no interest in helping a customer can put the items back on the shelves. We frequent this Walmart at least 3-4 times a week but after this experience we have not interest in going back to this particular Walmart. We will do our grocery shopping at other retailers and if we need anything from Walmart we will go back to the Walmart on 24th Ave in surrey where we have always been treated with respect and as valued customers. (We have no interest in self serve)

Marie Sloop
from Kernersville, NC
At the Wal Mart I go to in Kernersville, S Main St Kernersville, N.C. the staff is frequently rude to me. Not all of them but enough of them to almost make it intolerable to go in there. I usually stop by every Morning between 2 and 5 and look at the home décor because I am decorating my apartment. It is the closest wal mart to me.People have made very rude comments to me and this has been on going for 6 years now. I am sticking up for myself more, saying I never was late on my mortgage, I have never missed a court date and I've had close to 80 and I have attained enough jobs to have pretty good resume, I have done enough volunteering because I do care.
When I was hanging out with Bobby Coleman he told me he use to steal 100's of dollars in merchandise from wal mart then go return it getting cash back when he never paid for it in the first place.

Sharon Fuller
from East Peoria, IL
Online shopping carts in aisles. Cant get around them. They tell you they'll be out of the way "in a moment." Twice have I been charged for the same item. always out of stock, poorest Walmart I have ever been in. Will not be going back unless I'm desparate and then it will be thru the self check even if my cart is overflowing.

chris keorkunian
from Williamsburg, KY
we had purchased two tires for my pick-up truck this last Saturday from the Harrodsburg Ky. store. last month we had gotten two tires for the front. this month we did the rear tires. the last time they mounted and balanced and installed the last two. this time they "tried" to install the rear tires but was having trouble removing one side. so after a few minutes, one of the service technicians' came out and told me that they couldn't remove the passenger side wheel because it was "rusted" and there was no way to remove said tire's they couldn't perform the installation of the new tires that i had purchased online and had picked up on that saturday. having grown up in my fathers' body and fender shop and having experienced the same thing from time to time, i had asked the three guys that were attempting to do the job," did you lift the vehicle so that you can spray some lubricant from the inside tire rim and tap the wheel from the inside to free it up in order to remove. they told me that they gently tapped the tire with a sledge hammer, but to no avail. when i asked where they sprayed the lubricant, he showed me. he sprayed the tire where it meets the wheel, and not from behind. they had a sledge hammer available, but as i watched the whole thing from the waiting room, looking through the window, the had NEVER ONCE USED THE SLEDGE HAMMER TO "TRY" AND LOOSEN ANYTHING. so i proceeded to ask all three of them why don't you put the lift up, spray the lubricant around the hub where the wheel is mounted. Well all they did was come up with excuse after excuse why they couldn't make a real attempt to remove the tire because they would not be responsible if something broke. so they ran and got the assistant store manager, who was clueless about anything concerning auto, especially tires. in her panic she called some guy that was off that day to ,"come in and deal with a customer who was unhappy. this gentlemen got out of his car,(not that it mattered at that point because i was leaving with both of my tires in tow), so i got out of my truck and started speaking with this so-called guy that has worked in that dept. for fifteen years began to treat me,"the customer" like i was some kind of enemy attacking the department because they were incompetent to remove the tire. this guy knows that sometimes a tire can be a pain to remove thus the rocking back and forth with a hammer to pry it loose. never in my life have i ever experienced a tire shop having to tell a customer that your "tire won't come off, so we can't perform the service that you all advertise. so called your manager and his shop a bunch of incompetents and that they would be a laughing stock if i took it somewhere else to perform the same service and the job done...... well i took it down the road to Danville,Ky to Towery's tire shop, and within five minutes the wheel came off the hub. the service tech used a small hand held "rubber mallet", it came right off.I WAS COMPLETELY AND UTTERLY DISCRIMINATED AGAINST BY YOUR EMPLOYEE'S YOUR MANAGAMENT, AND THE SO-CALLED MANAGER OF THAT DEPT. THAT HAD TO BE CALLED IN ON HIS OFF DAY BECAUSE EVERYONE ELSE THERE WERE TO INEXPERINCED IN HANDILNG AN EASY CUSTOMER COMPLIANT. all it took was five minutes of extra effort to take it off. i have never seen anyone ever make up lies as to why they WILL NOT do a job they are getting paid for. please don't tell me about liability for your business, when you do tires, some times you have to forcibly strike a tire wheel in order to free it up. my wife and i just moved down to this part of the country two years ago from Chicago,ill, your employees think that we just fell off the turnip truck. the both of us use the pharmacy at this store on a continuing basis, and all through the summer. my wife and i feel that we will sever all transactions of any kind including the use of another pharmacy and for other domestic needs.btw. the service tech's at the tire shop had the best laugh, especially when all they needed was a rubber mallet and struck the tire only twice. where your three men never even picked up and used their sledge hammer. it was all a set-up. i guess they didn't take to kindly that i still had an illinois plate on the front of my vehicle. may be if they saw the rear plate and saw that i was local maybe then they wouldn't have discriminated against me. my next step is hiring an attorney and file suit for discrimination. as i watched from the window by the waiting room, i watch this whole charade come together by way of the older of the three. i guess he wanted to teach them how to turn down a customer................

Charleen Hardin
from Austin, TX
went o auto shop with a tire that was going down. when i arrived they told me it would be four to five hrs. I told them i would wait so i waited all day before they could pull up my warranty I told richard i had a warranty at round rock tx he said i didnt so i ask him to just let me pay for a tire He told mere he didnt have a tire in stock. I had to call round rock and gert my own invoice number. I have been dealing with walmart for over twenty years and knew my ttire came from walmart. why did i have to stay to closing for them to tell me all this how come they could not tell me this from the begining the money order machine was broke all day. batlhroom up front had no paper towels the lines were long three toilets broke paper eveyrwhere a mess.and i has to stayt there allmost to closingi give the customer this information when they w first come in not when they are closing i can be reached at 512-7172409

deborah a gibson
from Batavia, NY
I ordered on line a coat which was suppose to be a women's 2xl and when I received coat the coat was more of a kids size. I have been on the phone all morning trying to return this item. Well, just to let you know I will most likely NOT use Walmart . com again. This is very bad service and I will make sure I tell my friends and family all about this return service! If I could I would have given Walmart zero stars. Unsatisfied customer.

Kay Bean
from Springfield, MO
I am tired of shopping with a store that allows dogs in the store and up in carts! I know you have to allow service dogs,but make them show papers or a collar that shows service dogs! I often see a cart with three puppies in them, none of them weighing over ten pounds and none with service collar. Yeesterday Sunday Jan. 6th I was shopping in Walmart at Branson,mo where I am complaining about. Two grown men probably in their forties,dirty clothes,and a large dark dog a mixture of breed but large, having to pull the dog down the isle when all of a sudden it "Shit" all over the floor! Everyone was stund,I left with nothing, telling the cashier and greeter at the Garden in that I would not be back,that a dog had shit all over floor and was not a service dog! I am calling a manager and calling the Health Department!

Rebecca Grantham
from Batesville, MS
Back
Back
Archive
Move
Delete
Spam
A response to your Walmart.com inquiry [EXT: please help]
Yahoo
/
WXOBS EXAMPLES
Walmart Customer Care <help@walmart.com>
To:
granthams1946@att.net
Jan 6 at 3:55 PM
Image
Recently you requested personal assistance from Walmart.com Customer Care.
Below is our response and a summary of your request.
Reference#: 190106-008802
Response email (01/06/2019 03:55 PM)
Hello Rebecca,
Thank you for reaching Walmart.com.
I do apologize for what happened, I appreciate your feedback and we understand your concerns. We value you as a customer and thank you for taking the time to provide this feedback. Be assured that I will report this incident to the right department and we will work diligently to avoid this kind of issues for future orders.
Thank you for contacting Walmart.com.
Yours,
Christian Paul A.
Walmart.com Customer Care
In closing, if you are selected to receive an email survey, the last set of questions will be in regards to your interaction with me. I would greatly appreciate your feedback in in regards to my level of customer service.
Customer email (01/06/2019 03:42 PM)
Dear Mr. Christian...thanks for your response...cannot believe that I have the item here
on my floor and Walmart does not believe that I have received it. they keep saying that
it has not been shipped. This certainly leaves a bad taste in my mouth...I have even taken
it up to the store...they say that "they" do not have proof that it has been shipped and then
USPS says that I have received it...this is so "sad". If it has not been sent and if it will be
shipped...maybe I'll receive two then...having two would be nice...
On Sunday, January 6, 2019, 10:13:10 AM CST, Walmart Customer Care <help@walmart.com> wrote:
Response email (01/06/2019 10:13 AM)
Hello Rebecca,
Thank you for reaching Walmart.com.
I do apologize for the inconvenience this has caused you. As much as I want to process a refund, or replacement for your order however I do not have the ability to do so. Do not worry I have already escalated your concern to one of our supervisor in order for us to assist you further with this. Please expect a response from our supervisor within 5 business days.
Here is your reference number: 190106-008802
I hope this email may address your concern. If you have other questions do not hesitate to email me back.
Thank you for contacting Walmart.com.
Yours,
Christian Paul A.
Walmart.com Customer Care
In closing, if you are selected to receive an email survey, the last set of questions will be in regards to your interaction with me. I would greatly appreciate your feedback in regards to my level of customer service.
Customer email (01/06/2019 09:17 AM)
Please help !!!!!!!!!!!!!!!!!!!!!!!!!!!!!!!!!!
I ordered an item last week...it arrived Friday by USPS=#9405511899223097647403
The package was damaged...I called and called Walmart...so many times that I cannot
tell you how many. I received NO help...All I want is to return it and received credit so
I can make and another purchase...
No help...My order number =# 2731985-334402
The people at Walmart just keep saying that the order just says it has not been shipped..
the package is sitting here right my side and I have proof that it was was sent and
received....
PLEASE...PLEASE HELP ME...BY CONTACTING WALMART HERE IN
BATESVILLE TO HELP ME...
Mrs. William (Rebecca) Grantham
347 Fox Meadows Road
P.O. Box 1646
Batesville, Mississippi 38606
Archive
Move
Delete
Spam
A response to your Walmart.com inquiry [EXT: please help]
Yahoo
/
WXOBS EXAMPLES
Walmart Customer Care <help@walmart.com>
To:
granthams1946@att.net
Jan 6 at 3:55 PM
Image
Recently you requested personal assistance from Walmart.com Customer Care.
Below is our response and a summary of your request.
Reference#: 190106-008802
Response email (01/06/2019 03:55 PM)
Hello Rebecca,
Thank you for reaching Walmart.com.
I do apologize for what happened, I appreciate your feedback and we understand your concerns. We value you as a customer and thank you for taking the time to provide this feedback. Be assured that I will report this incident to the right department and we will work diligently to avoid this kind of issues for future orders.
Thank you for contacting Walmart.com.
Yours,
Christian Paul A.
Walmart.com Customer Care
In closing, if you are selected to receive an email survey, the last set of questions will be in regards to your interaction with me. I would greatly appreciate your feedback in in regards to my level of customer service.
Customer email (01/06/2019 03:42 PM)
Dear Mr. Christian...thanks for your response...cannot believe that I have the item here
on my floor and Walmart does not believe that I have received it. they keep saying that
it has not been shipped. This certainly leaves a bad taste in my mouth...I have even taken
it up to the store...they say that "they" do not have proof that it has been shipped and then
USPS says that I have received it...this is so "sad". If it has not been sent and if it will be
shipped...maybe I'll receive two then...having two would be nice...
On Sunday, January 6, 2019, 10:13:10 AM CST, Walmart Customer Care <help@walmart.com> wrote:
Response email (01/06/2019 10:13 AM)
Hello Rebecca,
Thank you for reaching Walmart.com.
I do apologize for the inconvenience this has caused you. As much as I want to process a refund, or replacement for your order however I do not have the ability to do so. Do not worry I have already escalated your concern to one of our supervisor in order for us to assist you further with this. Please expect a response from our supervisor within 5 business days.
Here is your reference number: 190106-008802
I hope this email may address your concern. If you have other questions do not hesitate to email me back.
Thank you for contacting Walmart.com.
Yours,
Christian Paul A.
Walmart.com Customer Care
In closing, if you are selected to receive an email survey, the last set of questions will be in regards to your interaction with me. I would greatly appreciate your feedback in regards to my level of customer service.
Customer email (01/06/2019 09:17 AM)
Please help !!!!!!!!!!!!!!!!!!!!!!!!!!!!!!!!!!
I ordered an item last week...it arrived Friday by USPS=#9405511899223097647403
The package was damaged...I called and called Walmart...so many times that I cannot
tell you how many. I received NO help...All I want is to return it and received credit so
I can make and another purchase...
No help...My order number =# 2731985-334402
The people at Walmart just keep saying that the order just says it has not been shipped..
the package is sitting here right my side and I have proof that it was was sent and
received....
PLEASE...PLEASE HELP ME...BY CONTACTING WALMART HERE IN
BATESVILLE TO HELP ME...
Mrs. William (Rebecca) Grantham
347 Fox Meadows Road
P.O. Box 1646
Batesville, Mississippi 38606

INA CRONE
from Yarmouth, ME
My sister bought me a Walmart visa card for 25 dollars at Walmart in Falmouth Maine. I went to Falmouth Walmart to buy some things and use it.I opened it there and the person said it didnt work. So I am out a Christmas present and she is out the 25 bucks that should have been on the card. So you dont stand behind your products? I am very upset but I thought I would give you a chance to straighten it out before I let the people on my face book know. How can you not stand by this? So I payed for my things with my debt card and shouldn't have. I couldnt afford it. I sure hope you make this right. I appreciate you help on this bad situation. Thank you , ina Crone

Jerry Friedfertig
from New York, NY
I have been a long term customer for purchasing online and having my order shipped to my address.
The prices of items in the last few months for those things being shipped are much higher than those
same items being picked up. I do not have a car, so pick up is not possible.
I GUESS I WILL JUST LOOK FOR A BETTER PLACE TO SHOP.
Jerry

Glenn-Ellen Howell
from Saint Cloud, FL
We go grocery shopping at the neighborhood Walmart on Nolte Rd, St. Cloud Fl every Saturday.
When the store first opened, they had nice looking vegetables, now they are old, bruised, dark spots, etc.... and just don't look good.
Also, they are always stocking on Saturdays, with the carts in the way and half the items are not out by the time most shoppers go. I usually cannot find items I'm looking for, as the shelves are almost empty for certain items.
I do not like shopping there anymore because of the isles being blocked and a lot of the items are not stocked. They should stock on Thursday or Fridays when it is not as crowded. The employees also pull the cart out in front of you while we are moving and can not even say excuse me or apologize. They think they have the right to just walk out in front of you and again, no apology.

Maggie May
from Grand Island, NE
Walmart online is awful. They pack tiny items in huge boxes so then the items fly everywhere in the Box and get damaged while shipping. Or Walmart will actually put some packing material about 3 miles long of paper for one can in a massive Box. So I not unbelievable wasteful.

Jamie Arias
from Santa Rosa, CA
To Whom it may concern,
On Sunday, December 16th I went into Wal-mart to utilize my lifetime rotation service. I dropped off my car and returned about an hour later. As I waited in the lobby I was called by the Shop Manager (whose name I believe is 'LC') he told me there was a problem with my vehicle. As he walked me towards the shop where my vehicle was still present he began to tell me he recently purchased a manual transmission vehicle and he is always concerned when he is taking his car for service will the techs know what to do with a "stick". First of all, this information was irrelevant to me I never have that worry because I assume I am taking my vehicle to experts. Nonetheless, he walks me over to my vehicle, proceeds to show me my hood has been severely damaged because the technician working on the vehicle didn't realize it was a stick and when he turned the ignition the car "jumped", I suspect he wasn't in gear or hadn't depressed the clutch I'm not sure. Either way, this resulted in my hood becoming severely damaged to the point of needing replacement. As well as damage to my bumper, increasing the crack in my windshield and possible mechanical issues which I still need to have that looked into. 'LC' assured me this would be taken care of and had me complete an incident report, although I was not a witness to the incident I just documented what I was told. He told me he would call me the next day with instructions.
I never got that call instead I had to call the store and was transferred around never successfully connected to the manager, even hung up on several times. Finally, I looked up the number for corporate got ahold of someone who then provided me a claim number (Claim: 8670588) and the name (Adjuster: Eramn Facio) of the adjuster assigned to my claim. I was even given his contact info (800-527-0566 x57962) . I was transferred over, no answer so I left a voicemail. I have called and left multiple messages over the next couple weeks, even for the supervisor ( 57829 Jeremy) and sent an email to him as well, Jjrasmu@zmiw.com. Still no contact no response. Finally, the shop manager called almost a week later with no helpful info at all, no instructions on the process pretty much useless and the claim number which I already got on my own. Then I receive a phone call and an email from the adjuster stating he received my fax of the estimate and he needs my car registration he left a voicemail on Weds 1/2. Then sent an email saying he had been trying to reach me and if my number 415-595-4051 was still good. I never got a phone call until that day or an email. I immediately called back and replied to his email and faxed the requested information. It's Friday 2pm PST still no response no expectations set no instructions, nothing. This is unacceptable. I spent my holidays driving around with my car looking awful spending most of my free time and taking time from my work day, calling your adjuster getting nowhere. I even got a response from your twitter account before I finally got the phone call. At this point, I deserve a lot more than just the repairs to my car, for starters a refund for my lifetime rotation, and compensation for my time I'm wasting and some sort of explanation on how to get my car fixed. If the adjuster has my email why is he not utilizing it? I can guarantee I will never get my car serviced at any Walmart again after many years of taking my vehicles there. Your staff is incompetent. I'm not sure how I can trust someone to work on my car that doesn't know the difference between an automatic and manual that's the most idiotic excuse ever. I have never experienced this and have taken my 5 other manual vehicles for service there in the past. Not only did you provide terrible service, but also your lack of response is unacceptable. The cherry on top the lack of ownership on behalf of your adjustor is despicable. his implication in his email that he's unable to reach me when the truth is I couldn't reach him or his superior and he never attempted contact shows a lack of effort to correct your wrong. I demand response and for my car to be repaired and I will be compensated my next steps may have to be small claims court. There is no excuse for how this was handled.

Rochelle Wright
from Boise, ID
I purchased 732.00+ dollars on black Friday some of the items I purchase service warranties. As I made a couple of returns today 1/3/2019 one of the items unopened and unused had the service warranty Walmart refused to refund the warranty because it was over 30 days old. They told me I needed to call the service center to see if they would refund the warranty. I feel that I should have been explained this when I purchased to warranty and I would have had the decision not to purchase it also with the purchase being a Christmas gift Walmart should be more understanding and allow a grace period to get the refund. To say the least I have no more patience with Walmart and will probably no longer shop with Walmart

annie clark
from Thomson, GA
returned gift was told I could not get a gift card or cash by an asociate named de dee at store 1658 Thomson ga

valerie pitts
from Tukwila, WA
I was a customer at the Walmart in auburn wa.
I purchased wine in the self serve check out.
lady working the self serve area came to me for id.
when I showed her my id thru wallet plastiv window she asked me to take id out and hand it to her.
I will be 60 yrs old next yr. have NEVER been asked to pull id out and to any cashier EVER in my life except by police when pulled over as you are well aware, since everyone has been over at one time in their life.
When I asked to speak to manager, SHERIE I believe her name was, came and stated to me that's its store policy.
I have since purchased alcohol and of course never asked to take id out and hand to cashier.
BAD BUSINESS FOR WALMART TO ACT LIKE POLICE>>>>
my phone number is 2063731369

Tameka parker
from Chicago, IL
I just left Walmart on 83rd and Stewart in Chicago,IL. First off I spent 1:15 min in the store searching for things on my own because all the workers are huddled up in the back of the store on their phones instead of helping customers. Once I FINALLLY made it to check out I'm told that I can't ring my 2x 100 vanilla gift cards because the money center doesn't open for another 20min. Omg you mean to tell me I have $900 in groceries and a manager can't even ring my gc but the Walmart on North avenue and Kostner is the total opposite...guess this rule is only enforced in the majority black neighborhood. So instead of leaving Walmart with all my much needed groceries and $900dollars less I left with my pocket full of money. I spent 0 hundreds in Walmart I'm so disgusted at this point I'll NEVER patronize this store EVER AGAIN

Terry G. Turpen
from Columbus, OH
The Reynoldsburg, Ohio store is the worst shopping experience possible. The parking lot is always littered and the store is a mess. The Dairy isle - milk and egg coolers are filthy. Today's (12/30/2018) experience was the last straw.
My wife and I arrived to do our shopping at 6:30 am, at 7:30 we were ready to check out with a large basket full of groceries. The only way to check out was to use self check, which is always a problem. I asked at the service counter if a cashier was available and was told "none have arrived, it will probably be a few minutes". Ten minutes later a women,Tanasia, who was very helpful, asked if she could help even though it obviously was not her job. She rang us up at the self check out and was not able to enter the store coupons and the register "froze up". Next, Tanasia took us to another register and re-rang the entire order. The entire check-out process took well over 45 minutes. Many staff members were milling around the front of the store, but seem unconcerned with the customers walking out because of the inability to check out. I personally observed two customer leave baskets of food in the self check out area during this time.
I asked to speak to the store manager, who I was told was not available and did not respond to the cashier's request.
The Reynoldsburg, Ohio area has many grocery store choices and this Walmart store, by far, is the worst store of any of the other choices in the area. After today's experience my wife and I have decided not to return.
I suppose if I wanted to look for a positive from this fiasco, it would be that Walmart might be a stock to consider shorting.
Terry Turpen

VICTOR ALEXANDER
from Oak Park, IL
I was in the self service check out counter in Walmart at 4005 167th Street, Country Club Hills IL 60478 on 12/29//2018. The receipt number is TC 565541984509845488779. I called a Walmart representative for assistance to take off 2 brown gravy pouch for 4.96 each because the price on the shelf said .88 cents each, she took the two items off the receipt and the merchandise was left on the counter of the register in the store.
As I walked through the first door out the store I was stopped by a African American male security employee telling me the camera saw me take 3 gravy pouch and I only pay for one.
I told him to check my receipt so he can see that was not true and to question the people looking at the camera eyes. He checked my receipt and my bags only to see I did not take anything that was not paid for. He allowed me to leave the store and told me he did not want to make a scene and to pay for items I did not have. People and employees in the store were starring me up and down like I was a criminal.
I informed him every thing in these bags are paid for and he could check them with no problem.
This was a humiliating experience and I plan to speak with my attorney for this racial profiling or whatever the reason was for this action.
When I called the store to speak with a manager, they simply kept me on hold listing to music for 1 hour. I called back twice and was put on hold with no manager or anyone else came to the phone.
My phone number is 773-301-0675 . This is no way to treat a regular Walmart customer or anyone else for that matter that is not stealing from your establishment.

Margaret Clark
from Freeport, IL
On December 26, 2018, I initiated a cash transfer at the Galena, IL Walmart to be sent to a Walmart in Chicago, IL for pick up. My stepson went to the Skokie, IL Walmart on Touhy Ave., and was told the name on the transfer had to match how his name is written on his photo ID (which has his middle initial on it). Galena only requires first and last name, and I have done several transfers from Galena successfully. My 3 attempts to reach customer service at Walmart Skokie resulted each time in ringing several times and automatically going to music with no person contact. Your associate Walmart general tried and reached the same result and stated that she would report this to management. Having set ID criteria within your organization for doing these transfers would alleviate these circumstances. I contacted RIA Financial Services to get remedy for this frustrating circumstance.

Weldon Sanford
from Washington D.C., DC
I was checking out at the self service check out. After scanning several items, I tried to scan out a can of paint.
But when I grabbed the can to put it on the scanner the top came off and spilled on everything. All my clothes got paint on them. I ask the manager for a complaint form, but she said the only file complaints when someone is hurt. The clothes that I was wearing added up to about $300.00 and they are all useless now. I am looking to be compensated for my loss.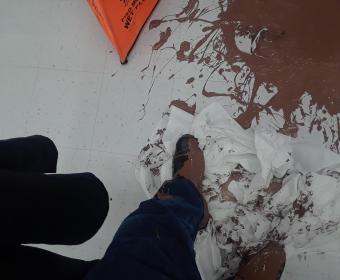 Dale H. White
from Chester, NY
I contacted you and you said you would call in 24 hours. It is now going on 64 hours. My phone number is 319-504-4752.

Joshua Stanley
from Clarksburg, WV
I placed an order yesterday on Walmart.com that I decided to cancelled right away so I did the order was cancelled correctly and in time but I still received the order and I was still charged I contacted support and they told me they can't process refunds for egift cards but since I cancelled the order correctly the refund should have been made correctly

Frank sorce
from Mount Prospect, IL
Received the wrong item from internet
When returned to store there was a 18.00 fee that I had to pay.
I was told that it came from one of Walmart's companies and that Walmart had to charge the return fee
Since that is the case, you have lost a customer, not only me, but all the people I can tell about this.
As far as I know, I bought from Walmart and returned to walmart. Poor customer service
Frank Sorce
847 878-6800. Cell

Donald Lemmons
from Memphis, TN
Walmart store in Collierville, Tn. 38017 is the worst managed store I've shopped in. Example- Went to buy groceries Saturday night around10 o'clock. They had one line open and at least 20 customers standing in that line. No other register was open. Self check-out was the same way. I went to ask for a manager and was told there was no manager there. I said well someone needs to open another register. The lady said they didn't have anyone to open up one. This was ridiculous! This is the holiday season, the most busy time of the year.

mary h
from Las Vegas, NV
I ordered photo greeting cards from the Harrisville Walmart in Utah. The email I had was that they would be ready for pick up after 6 pm on the 20th. I spent all day making Christmas goodies to deliver with the cards this evening. I went to pick up the cards at 630 and the lady with blue hair ran around for 10 minute trying to find them and finally looked online and said the order had be auto canceled because they were out of ink for the printer. (She also said the printer had been out of ink for 2 days). I was not notified when I ordered them or anytime after that about this problem, had I have known I would have sent the order to a different location, this was the closest to me and was 30 min from my home. The lady in the photo department blamed someone else for why I was not notified and when she tried to give me a refund it took an additional 30 minutes to get someone to come unlock the register, apparently she was logged in under someone else and when she put in the request for a supervisor they were looking for the wrong person. She and that super made light of the situation between the two of them after she shouted for him across the neighboring department that she had a pissed customer-pissed doesn't begin to describe how I was feeling at that point because of their incompetence! The blue haired lady at the counter then suggested that I START OVER on the order and send it to the wall ave store....start over because they had cancelled it- I glad she thinks I have all the time in the world to redo that very cumbersome process! We not only didn't have cards to deliver to neighbors we missed the party we were supposed to attend and the only time I would have had all my kids together this year to see Santa. I stopped an assistant manager on my way out and all they could do was say sorry we didn't know anything about it. The super did look up and see that not only was their store out of ink for days but wall ave was out of ink as well.....so I could have started over for nothing. In a pinch I called the riverdale store and they said the did have ink but they are closing early today because they don't have enough help to run that department today. My holiday gifting is in shambles thanks to Walmart and all I can get from Walmart is the run around as they each blame someone else for the problem. Bah Humbug to Walmart this Christmas!!!!!!!!

Cornelia Morris - morrisconnie468@gmail.com
from Ashburn, VA
Saturday, Dec 17: I called Vortex Computer Technician and talked with John Parker who said the company was located in Phila,Pa. He fixed the problem, then told me I could make money by going to Wal Mart to purchase 16 Wal Mart gift cards at $500.00 each, come back home and scratch off the numbers on the back and call and give him the money andhe would put it back in my Welsfargo bank. I went to BBT bank, took out $8,000.00 to buy the cards. He had told me he would put my money back in bank plus an extra 350.00 for my service. He was dealing with a bank named Chase bank, so he told me. As of now, Wednesday, he has not reimbursed me for my money. I did some wrote down the number he called from, it was: 215-688-5531. I did some computer research on this John Parker and the message came up saying: IF YOU GET A CALL FROM 215-688-5531 to report it. I checked for more info on "John Parker" in Bensalem, Pa and Phila,Pa. If there's any way your company can help me get my money back, I would appreciate it so much. That was my life savings. I am 84 and live alone. I would appreciate your response as to what else I could do to get my money back. I am going to contace the Police Dept in those two cities and have already contacted the police dept here in Greenville, N. C. I am really in need of my money. There must be a reason why that telephone number is listed. Thank you for anything you can do for me. My telephone number is: 252-757-1168. I need my money to pay my December bills.

Alphonso Burnett
from Phoenix (Camelback East Village), AZ
On the day of November 21st, at your store in Ravenna, Ohio, I went to return exchange a baby breast pump. as I entered the store I noticed workers looking at me suspiciously, but I paid no attention to the unwelcomed looks. when I approached the customers service counter to speak with one of the sales reps, took my item out of the bag and asked the sales rep to throw the bag in the garbage. I Told the sales rep that I was looking to exchange the pump for a manual breast pump. after standing there for about 30 minutes a police approached me and asked me where was my receipt. I explained that I don't have the receipt. He then told me that I couldn't go anywhere until I prove the pump was mines. I told him that I paid for the pump myself and I was getting it for my sister, however, I lost the receipt. Officer then held me against my will and threatened to arrest me If I failed to present some Identification. After being held for another 30 minutes the security came from the back and told the police that, I, Indeed, walked inside of the store with the item. And I was free to go. I asked the store clerk for a bag to cover my merchandise, but she refused to give me a bag. I then asked the manager and he refused to give me a bag. I explained that I walked in the store with a bag and they threw it away, it is required for you to give me a bag. they refuse to give me a bag even though the sales rep who i gave my bag to, comfirmed that I gave her a bag to throw away. i seen a empty bag on the desk so i decided to take it apon myself to take a bag to cover my merchandise. i was totally embarrased, and hamiliated. I felt like i targeted and that this is done to alot of black people who shops at Wahlmart. i want diciplinary actions taken immediately. this cannot happen to the people in the community, who spend there hard earned money at Wahlmart. Im sure they accsed me of stealing something that I spent my hard earned money for.
Wahlmart have survailance cameras set up so that you may observe the incident at hand..
After diciplinary actions are taken with every employee who participated in this traumatizing night, call me and leave a message or talk to me personally to inform me of what actions was taken, if these requirements are met, I may decline consulting my attorney.
thankyou
Alphonso Burnett
216-432-8285

Joanne Wiley
from Urbana, OH
I purchased a Walmart gift card on Dec. 7, 2018 for my grandson for Christmas. When I got home I checked it's balance and it had $35 on it. I gave to my grandson on Dec. 15, 2018. He took it to our local Walmart in Bellefontaine, Ohio and tried to use it and was told their was no money on but had a balance of 0! I believe an employee in the Bellefontaine Walmart acquired the numbers (before it was sold) and then used the money. I was told by their customer service that they must have the physical card to swipe but a clever employee could do it with just the numbers. The printout (attached) is confusing showing redemptions and reloads. But, bottom line is the money was gone by 3 a.m. Sunday morning when my grandson was fast asleep in his own bed. I received no satisfaction from my local Walmart. My money was stolen and I'd like it back! Joanne Wiley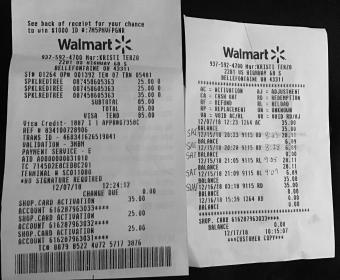 sonya mayes
from Charlotte (A), NC
I ordered a cake on sunday 12/16/2018
I asked for red roses to be on the cake w/red writing Happy Birthday. When I arrived for the cake the attendant was there, I stood there about 5 minutes and I said excuse me ma'am. she finally noticed me. she presented me w/a cake. I looked at the cake and it had only 1 (one) Rose with green scibbles on it. I told the attendant I asked for roses on the cake. she corrected it. I did explain that I would be contacting you back once I picked up the cake. I found it very discouraging to get a cake at Walmart. I have literally stood on the other side of the bakery cabinet calling from my phone. no one would answer and even called the service desk to page for assistance. I be on a schedule an to place an order to be ready at 11:00am and to get it almost 25 minutes later is not acceptable. we order for lunches and this has been not acceptable. I am considering not using Walmart in the future for our company needs. we have monthly parties and have been dealing with this for several months that it is a big problem. you order and hope that you can get it correct and in a timely manner.

Audrey williams
from Mount Sterling, KY
Order # 6181867887550.. online order pickup at store Walmart 1859 bypass rd Winchester ky. Said 2 items ready for pickup. Then associate gave me necklace item but said jeans were there but I couldn't have them or Walmart would think I stole them ??? I ask how you figure I have my records and pictures of order and shows paid . He then says I have to come back another day it's a bug in system. I then contact customer service and they said it clearly shows both items ready to pick up . This is rediculous andvim very offended at being told Walmart would think I stole my own order ! I don't appreciate this at all . Inconvenient, offending, no help from anyone so far .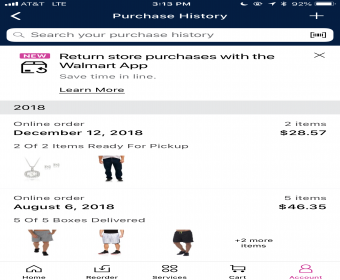 Barb Johnson
from Greenville, MI
Came shopping this weekend with my family , we came in at 10 pm on Saturday and Sunday both nights as we took the weekend to get shopping done. Why is there only one lane open? and the wait time was 15 minutes,there were employees that were just standing around and shrugging their shoulders and talking bout the very slow long line. there was a few customers that walked out. if the self scan lanes were open people should not have to wait like this , very ridiculous, will be going to another location.

Richard Preston
from El Dorado, AR
I live in Corsicana, Texas, and this store is always running out of grocery products. Some times they are out for weeks at a time and no one can tell me why or when they will restock. A lot of my friends have started to shop at other stores because of this problem.

Richard N. Smith
from Sugar Grove, NC
Too many times I have entered the restrooms at your Wilkesboro Store only to find a toilet out of service...on a busy night such as Saturday with the line long, that means rushing to the back of the store to use the one next to customer service. How long has that toilet been out of service? Why is there not a plumber in there right now working on it...seems with the cash registers full of people/customers, the store could afford to have a plumber fix the toilet...I recently had colon surgery and when I need to go, I need to GO. With the move toward self checkout perhaps we need to start towing a port-a-potty behind the truck. Fix the TOILET. Please

I shopped at Capilano Walmart. used my Mastercard. i was happy to get it and spent 1800$ in a week. buying electronics, food and what i needed or wanted. i had tried to return 4 flatscreens and an entertainment unit. after i went back 3,4 times they refused to take the stuff back. the only proof is i bought it on their card. these items were resold and parts were missing! they refused because of this. i told them that is how it was when i bought it. i called to complain and they said talk to the manager. he said the same, no receipt parts are missing! got upset explained how much i spent, i was kicked out and told they dont want my money, and to fuck off! don't come back for a year? and now i am here trying to get my money back for items i don't have $1000 or more. sad!! pissed they are wrecking my Christmas!

Donald Lang
from Oakland, NJ
I purchased a Sodastream, 3 months ago, had no problem returning the carbonator until yesterday, your employee refused to take back the empty would sell me a new carbonator charging $29.00.

Christine vansnick
from Moncton, NB
Hello, Im so sick of being treated as a burden when it comes to shopping at your walmarts i bought a jacket for my husband as an Xmas gift when getting to cash the cashier was completely ignore me and refused to provide a bag for my items because APPARENTLY the item i bought was too BIG! after much fight and assistants from might self she help me put the item in the bag with attitude while leaving she stated that it doesn't even fit when it did, now idont care and i dont mind paying for bags but i should have to fight to get one when i have no vehicle and was walking home with the things i purchased , in told another employee about my experience before leaving and she told me they just dont have the bag to provide for large item which is a lie i will no longer be shopping at any walmart after this experience and i will make sure my story is heard.!!

out of 21 or 22 registers only 4 were open and all were ran by the slowest people that work for Walmart
I had close to 1000.00 in my cart but left after waiting for 20 min in line and not even one customer was
finished being checked out I will no longer shop at Walmart I will go to other store as Fred mires were
there customers are treated with respect and they do there jobs

Corey Osburn
from Ashburn, VA
I shopped a the Walmart on Academy Drive in Bessemer, Alabama on 13DEC18 between 5:30PM and 6:30PM . I informed the associate that the items I had purchased that the amount was not adding up and I was being charged to much after I used my $5 and $10 Walmart gift card and she showed no concern about the over charge and no one in customer service new what to do about this incident for them to refund my money. After over 30 minutes of standing in customer service they refunded me $30 because that's what I was told the over charge was. I am sending this compliant because I shop at this Walmart all the time and I have never had to deal with anything of this nature and I did not appreciate the lack of concern or lack of interest of what happen this evening. I hope something can be done after I report this incident so it does not happen to anyone in the future. The store number is (00764), Stores address is 750 Academy Drive Bessemer, AL 35022.

Corey Osburn
from Ashburn, VA
I shopped a the Walmart on Academy Drive in Bessemer, Alabama on 13DEC18 between 5:30PM and 6:30PM . I informed the associate that the items I had purchased that the amount was not adding up and I was being charged to much after I used my $5 and $10 Walmart gift card and she showed no concern about the over charge and no one in customer service new what to do about this incident for them to refund my money. After over 30 minutes of standing in customer service they refunded me $30 because that's what I was told the over charge was. I am sending this compliant because I shop at this Walmart all the time and I have never had to deal with anything of this nature and I did not appreciate the lack of concern or lack of interest of what happen this evening. I hope something can be done after I report this incident so it does not happen to anyone in the future. The store number is (00764), Stores address is 750 Academy Drive Bessemer, AL 35022.

Nakeemah McCray
from Washington D.C., DC
I received my direct deposit onto my walmart money card. I keep my funds in my vault until I need it. They are now having "technical issues" and refuse to issue my funds to me. Ive been on hold for over 2 hours and all the agents can tell me is wait. I have responsibilities to take care of and I can not do so until they release my money. I feel violated and helpless and I can not get any help. What am I supposed to do next? Its too cold to be homeless.

Sharon Keasling
from Chester, NY
Appalling. There was a long line and only one checker and that was #14 lane that has a short belt. Let me first emphasize this is not about the checker. She did an amazing job considering what she was up against. Those of us standing in line could see 7 Walmart employees in the customer service area just visiting among themselves. The gentleman behind me ( and yes he was a gentleman ) went over to ask about opening another lane. What they said to him was beyond rude. When he came back he said they told him if he didn't like the wait to unload his cart & leave. He asked to speak to a supervisor. So, supervisor Cody, showed up. Cody said that he would help the man unload his cart. WHAT?? Then Cody said that there was 2 checkers but the other one was on break. I kept silent up to this point. Then Cody said that scheduling was done at corporate and for the man to contact corporate if he wasn't happy. I told Cody that it wasn't the scheduling as much as the attitude. My career ( a passenger service agent for a major airline at an international airport ) was based on customer service and I know how important customer service is to a company. His entire demeanor was too bad so sad leave. Now, Wal-Mart isn't known for customer service but this was OUTRAGEOUS.

Krystal Harkless
from Austin, TX
My husband and I ordered the KidKraft Ainsley Wooden Swing set on Black Friday for our children for Christmas. At the time I placed the order it said estimated deliver was on 12/4/18. The order was placed under my husbands email since he has an account (bjrharkless@yahoo.com). We got no further information. On 12/4/18 my husband received an email stating that the item had not been delivered yet as their was a delay and they would send an email when there was an update. However, upon clicking on the tracking it appeared that the item was showing it had been delivered to the Wal Mart in Pearland on 288 and 518. We had chosen to have it shipped there and pick it up. My husband then finds a shipping label under the tracking that shows the item was delivered and signed for by Rose Bukowsk on 12/4/18 at the Pearland Wal-Mart. So my husband tries to call the Wal Mart. He calls on Monday and spends 30 minutes on hold and never gets an answer. Today, Tuesday 12/11 he calls 3 different times. Each time he asks for a manager and is told one is not available and keeps getting put on hold for 20 minutes or longer. He was told by an associate that the item had shipped but had not been delivered. When my husband told her about the tracking information that shows it was signed for by a Wal Mart employee on 12/4, the employee just responded "ok'. She then stated that she conferred with a manager (still not allowing him to speak to one) and that shipping is not guaranteed. He again explained that it was showing delivered and that our checking account had just been charged for the amount indicating the order was complete. There was still no resolution. The last time he called and waited 30 minutes to speak to a manager he was given the District office phone number of 281-313-1746. We have both called this number twice and no answer. We have both left a message. First of all this gift is for my kids from Santa. Secondly the customer service is horrible and outrageous. How can there not be one single manager available to answer a question during the busiest time of year. I need someone to call me and have this resolved TODAY. My husband is going up to the Pearland Wal Mart when he gets off of work so maybe then someone can find a manager. If not, we will be taking our business elsewhere, which I'm sure would not matter anyway.

ann murray
from Sheboygan, WI
talked to someone last week about my complaint with Walmart 1276 deli. Its was about a chicken order that they couldn't do and they called me 45 minutes before to tell me! They suggested I call the other Walmart in our town and I said they should and there manager said they couldn't do that I would have to. In any case time was ticking and my company was coming and I was going crazy! The other Walmart did fulfill my order, thank goodness. Such poor ordering at 1276....and I order a week ahead and still they let me down>

Richard
from Montreal (Rosemont—La Petite-Patrie), QC
In store looking to buy Nintendo switch none in the Nintendo display they were all at the phone counter the guy that worked at the counter didn't want to let me look at the Nintendo switch box which was locked in a glass sliding window so he called security on me and he told management that I swore at him which he lied about there was no customers at the counter I was the only one he could of let me look through the glass and call someone to help me customers should get good service this guy was a big zero

Mae Singletary
from Wilmington, NC
On Sunday night, December 9, 2018, I called customer service for help on an order just submitted. That person explained to me the problem was being fixed and that someone should give me a call in 24 hours. He stated if I do not receive a call to contact Walmart.com and Customer Service would handle. I called back on December 10, 2018, the representative, who said her name was Martha, states she didn't know anything I was talking. She was very unprofessional and act like she didn't want to help me. In the meantime I'm out of $95.00, because I was told I would have to wait until this order gets to me,(which is not scheduled to get to me until December 20th) then I would have to fill out a return form and wait for my money. I can not get my grandson the hoverboard he wants for Christmas because I have to wait for my money. (order #6141863-045426).

Gina Trude
from Show Low, AZ
My daughter mistakenly purchased a soy sauce alternative instead of regular soy sauce.....My daughter had thrown away the receipt when she put away the groceries..I said No problem and drove to walmart for an exhange or store credit so I could get regular soy sauce..a $4.67 item...the person wearing an asst mgr badge (Corena) said where's thge receipt ..I told her it was thrown away mistakenly...Corena said "You need to download the walmart app" I told her I only had a flip phone....She said then "I suggest you save you receipts as we are doing away with paper receipts...I said what about the return policy posted on the wall for returns with or without a receipt...Corena said well we don't have to refund if we don't want to... This is all said within hearing distance of my friends..who encouraged me to file a complaint....I was made to feel like a thief or something with her berating me....ALL FOR A $4.67 item....Corena then said I'll give you a store credit card this one time.....Well from now on I plan to shop at Safeway for my groceries....and plan on bringing up my experience at our club meeting this next week......

Dakota Kell
from New York, NY
Ordered a bedding set online on 11/19 with a guaranteed delivery date (per website) of 11/28. On 11/28 called customer service because the item had not shipped- was told it was stuck in shipping and I needed to cancel the order and resubmit it; which I did, this time with an expected delivery of 12/5. It is now 12/7, still not received. Called customer service multiple times, they claimed to escalate it, but have no idea if the order will ever ship. Was told again, I needed to cancel it and submit it again- I refuse. This is false advertising on Walmart's part- this is exactly why Amazon is the leader in the online market- Walmart only cares about taking your money, you will never get your product!!

Franklin Claude Keeter
from Bedminster, NJ
wal'mart store 2705 franklin va 757-641-8881 my number this has been a on going problem here for a while now but today I reached my boiling point. First off they have no cashiers (2) everyone is pissed off not a very good shopping experience (3) I personally grand open that store and worked for the company for 10 years that's when sam was still living ( we met) his son too they were great! (3) my wife and young daughter shop there on a constaince basis and bad elements are surrounding the whole store (4) im not the only one here others are very concerned (5) soon there will be a uprising on this store and tremendous lost (6) MY NAME IS FRANK KEETER (757-641-8881) (7) certainly there are other stores (Wal-Mart) to shop we just enjoy this one but looks like its wearing thin im afraid - sincerely frank department of criminal justice (dcjs va)

Pamela West
from Cleveland, OH
I purchased No Boundaries Jegging faded jeans and loved them...great fit, and got 3 compliments. So, I went back and purchased 4 more pairs. I washed them, and they stunk horribly...strong chemical toxic smell. I researched how to get rid of chemical smell in jeans,& followed the recommendations.I washed them 5 times using detergent, borax, vinegar, oxi clean, perfumed crystals, and also tried laundry baking soda at times, all to no avail! They still stink strong chemical smell. Will this smell ever go away, and is it toxic to wear???!!! I really want to keep and wear them, if it's ever possible!

JOHN MAXHAM
from Pompano Beach, FL
walmart davie florida went to return 29 series marine battery no stock to exchange with bad busines went to hollywood florida to exchange again no stock walmart doesnt stand behind their sales i have 15 walmart batteries for my boats either exchange this battery wich is under warranty or refund me for all batteries and ill go elsewhere, you dont have any batteries to sale in either store a hint each time you sale one order one i drove 63 miles to get battery should i be happy .

CHRISTY WARD
from Rocky Mount, NC
EVERY TIME I GO TO MY LOCAL WALMART THE PRODUCTS I BUY ARE NEVER IN STOCK!!! I THEN HAVE TO DRIVE ACROSS TOWN TO THE OLDER STORE TO PURCHASE MY GROCERIES. THIS IS REALLY INCONVENIENT BECAUSE I WORK FULL TIME AND THIS TAKES AWAY FROM MY FAMILY TIME! WHAT CAN I DO AS A REGULAR CUSTOMER TO MAKE SURE THAT MY LOCAL STORE HAS THE PRODUCTS THAT I NEED? ANY HELP WITH THIS IS GREATLY APPRECIATED

Chris Hallos
from Walla Walla, WA
My pick-up with my dog in it was stolen from Pendleton Oregon Wal-wart parking lot on Nov 27 2018 . After paying a bill and shopping for a total of 15 min I walked out to my truck horrified to find it and part of my family( my dog) gone. I ran back to a bell ringer who had observed me walk in and he automatically said " hey man what's wrong". I said I think my truck was just stolen. I asked him if he had seen exactly where I had parked. He answered with a yes verifying that my truck and pup were definitely gone. I ran back into Wal-mart to call the police at the courtesy counter. I went in and told them my truck and dog had been stolen and not one person did anything they just stared at me like I was crazy. I asked one of them to call the police and one of them finally took the public phone and turned it towards me.I said will you please dial the police for me so they dialed. When I got someone on the phone it was my cities chambers of commerce . I said would you PLEASE call 911 they finally called the police for me . when the police showed up they refused to let police look at the video. They said only two women in town are allowed to review video and they are not here. They gave the police the number for the women but police could not reach them. Three hours later I went back to Wal-mart and had to demand to talk to a manager 20 minutes later a manager came to the courtesy counter. I said My dog and truck were stolen from your parking lot why can't you review the video. The man said I can you can't. I said the police need it and he said well where's the police. I said trying to contact the only two women that can review it. He chuckled and said I can review it if there was a cop. I'm asking what's so freaking funny he said my names James have the police contact me if there's a problem. I said what do you mean IF there is a problem my freaking truck and dog were stolen and you guys have already wasted 3 hours of get away time. I proceeded to call the officer on the case and told him there was a man who said he would review the tapes with an officer only. The officer did not believe that because he had already been told only the two women could review the video. The officer then said I will call this James guy. I then walked back into the store and found James at the money center I was trying to get his attention but he was ignoring me while talking with 2 other associates. They all just stared at me like what do you want from us. Finally he was paged to the phone and it was the officer. His attitude started to change after that . The officer soon showed up and they reviewed the video and got the vital information we needed almost 4 hours after the fact. Not one associate asked me if I was alright or if I needed anything. If someone stealing your truck and part of your family was not bad enough try having Wal mart treat you like some sort of deviate while felling like someone just put a knife through your heart !!!!!

shawn whittington
from Omaha, NE
this complaint is about your pharmacy staff and the people that fill the scrip.the women there is very rude,she doesn't want to help you in anyway.the gentalman is not much better.i am moving my scrips to another location,in hopes they may be better,the staff there is a joke,know nothing about what they are doing. they will not get a scrip ok'd before it runs out,making me drive an extra trip to get the scrip.HY-VEE always have mine ready, have never had any problem w/ them,in fact,they will call me telling me I have one ready...….

Lynn Glodich
from Latham, NY
I recently purchased 2 tires on your Walmart Site ( Market Place ) and am very unhappy with my purchase and experience. Advertisement reads as follows 225/55R18 102T XL Nokian Nordman 7 SUV " STUDDED " Winter tire sold by Tires Easy. The tires were delivered on Friday but when I looked at them they weren't studded. I contacted Tires Easy this morning regarding the issue and was told by them it was a mistake on Walmarts
site they way it was printed and they did not come studded. Not being happy for paying for a product under false pretense I contacted Walmarts and was told by the associate that they only print what was given to them by Tire Easy. I am very annoyed with the run around I'm getting with no satisfaction. I shop at Walmarts 3 to 4 times a week and find this unacceptable. I realize we all make mistakes but I own up to mine. It's very unfair to mislead customers regardless if it's your store or theirs.

Hello there. I tried to order a Smart TV three times on Walmart's website. Every time I ordered, my account got debited and I also received an email from Walmart letting me know my ordered had been received. However, for each order attempt, a couple of hours later I received another email from Walmart telling me my order had been canceled. And guess what happened to the price? It increased a lot. I only could order the Smart TVs if I paid the full price.

delbert solomon
from San Francisco, CA
purchased a ring was very satisfied except the jewelry dept has noone on duty at the fresno store on kings canyon rd.to get it sized its christmas everybody should be on duty poor management just thought you would like to know. Shopping at target

Joanne S. Neale
from Boston, MA
I have just experienced the worst customer service I have ever had with any store. I shopped today at Walmart in Salem, NH which is about 20 miles from my home in Massachusetts. I purchased a number of items there because my local Walmart in No. Reading, MA did not have some of the items I needed. Upon my arrival home, in unpacking my bags from the store I noticed that a package of Duracell batteries never made it into any of my bags, but were listed on my receipt. I went to my local Walmart in No. Reading, MA with my receipt and explained that I did not get one of the items on my receipt. I was informed that they could not and would not replace the item at their store and that I had to drive back to the store in Salem, NH to retrieve the item that was missing. I was told that this policy is because of inventory for each individual store and therefore if I bought them in another store they could not replace them from their store. I also work in retail for a store that has 80 stores throughout both Massachusetts and New Hampshire. If a customer came in to our store with their receipt and was missing an item from one of our other stores, we would automatically replace the item for the customer, no question. That is true customer service. We too have individual inventory for each one of our 80 stores so I find your policy about not replacing something that was bought in one of our other stores, but did not make it into the customers bag. Shame on Walmart for their ridiculous policy. The item was worth $6.94 (a package of Duracell batteries) and it ended up costing me twice that amount in gas to go back to the store 20 miles from my home to retrieve the item that the store neglected to put in my bag. I am sure that one item as small as the package of batteries was not going to make a huge difference in your store inventory. If anything, the store managers could have recorded the one item in both stores so that inventory for that store would not be off by one item. I know how retail inventory works as we do it every year in all of our stores and believe me I would venture a guess that most likely there is more than one item that isn't accounted for when you do store inventory. How sad and ridiculous that a corporation as large as yours could be that petty over a $6.94 item. Again, shame on Walmart for not even attempting to rectify there mistake. Customer service should not be a word used by Walmart. It was, in fact, very poor customer service on your part. I am so disappointed with Walmart and will use social media to let people know how ridiculous this policy is and how infuriating my experience was with Walmart.

tim w. tolbert
from Cabot, AR
30 Nov 2018 @ 1700 murphy's oil-pump #3 $27.71/14g did not print receipt for customer's record? ON WALMART CREDIT CARD #-6032 2036 5375 7913(7913-254). ASSOCIATE DID NOT ISSUE UPON DEMAND? 1 CAUCASIAN/NAI DECENDANT ALSO REFUSED? 1 ASSOCIATE REMARKED-"ARE YOU SURE YOU BOUGHT GAS HERE-NEGLECTED MAXIMAS? THIS IS THE TRUE AND THE BEST OF MY KNOWLEDGE? I WILL ADMIT AFTER TEN MINUTES AND @ 1.97/G I LEFT FAIRLY MAD?THE MURPHY'S WALMART WAS BACKED UP WITH FELLOW TENNESSEEE CITIZEN'S-A MAD HOUSE? THANX TIM TOLBERT SHERIDAN AR

Debra J Cobb
from Garner, NC
My name is Debra J Cobb and I just want to let you know what poor services we as customers receive from your store located at 4500 Fayetteville Road Raleigh North Carolina. I live right around the corner from this location and I don't care what time a day I come, the lines are so long and it takes forever to get waited on. I have spoken with managers and it is still no better. Tonight the line was all the way back to register 12 as there was no lines open except for the self check out. The managers back in the office and I would think that you would be out there ringing up the customers is your staff called off as that was the excuse tonight. This is not the service I would want to present to my customers, I work in retail and to have a line all they way back to register 12 and no one serving the customer is very poor management and should not be tolerated. I work as a manager for 30 years and to keep coming up in this location and seeing this type of service displayed to your customers is a very poor explain of customer service. Hopefully with me sending in this complaint someone will look into this. Thanking you in advance.

Rhonda Farmer
from Tucker, GA
This is concerning the Wal-Mart in Cedartown Ga 30125.
On 11/29/2018 around 5 pm I was checking out my mothers groceries. i was forced to use the self checkout due to there was only 2 registers open. After completing my checkout of $ 145.00 worth of groceries i put $ 100.00 in the machine and chose required buttons to indicate that i was going to pay the balance by check. Sales Associate came over tapped a few buttons and said she would be over at her register to take the check in a few minutes. Finally after 10 minutes or so she comes over and says that there is a problem and a CSM is on her way. So I go back to the self checkout and wait. The CSM comes over talks with the Sales Associate - mashes a few buttons and says you can't pay with 2 transactions. So i said fine i would finish paying it with my debit card . By then she handed me my $ 100.00 back and said i would have to pay the Sales Associate and walks off. So i am left just standing there, the screen says that Sales Associate must enter their ID. Finally after 10 more minutes and everyone in line behind me leaving she walked by and i asked her what i was supposed to do. She said I could just pay it and i told her to look at the screen she had to enter her ID #. Which she does and it deletes the whole order. She leaves again and finally comes back and I ask her what am i supposed to do now. She said that I should not have Cancelled the order. That i would have to check it all out again. Mind you there are no registers open i have just spent an hour trying to pay for $ 145.00 worth of groceries. I told her no I was not going to check them out again. She referred me to the Customer Service Desk. While Pushing my groceries there i ran into the Assistant Mgr. Anna Williams. She said she was sorry but she could not help me. Referred me to Customer Service. I wait in line for 10 minutes or so to be told that Customer Service does not ring up groceries. They don't have a scale. So again I ask What Am I Supposed to Do? She says I will have to get in line and ring it all up again. I told her no that was ridiculous and I was not going to do this. So I left the groceries there. I just want someone to know how they are running this store. This was ridiculous and if you could have seen all of them it was like " They had no interest whatsoever helping me".
I cannot believe that Corporate would allow this store to operate like this. Thank you. Rhonda Farmer

Delores Cain
from Fayetteville, NC
I am senior who has patronized Walmart for almost 20 years. I recently bought another set of tires at Walmart at 4601 Ramsey St, Fayetteville, NC 28311. I went to this store after work around 6pm for a possible leak in one of my tires. The Auto Center is in the back of the building and is not well lit at night so I parked close to the door. I entered the automatic door and noticed no one was at the counter. When I tried to leave, the door would not open so asked an associate to open it for me. He could not. I asked him if I could speak with the manager who he named as Lynnis , because my vehicle was in sight and I have health issues that make it difficult for me to walk. Lynn sent a message that he was sorry but he could not open the door for security reasons. What security? The door opened for anyone to walk in. I ended up walking around the building in the dark, in harms way. It would have only taken a minute of his time to show some kind of concern for a customer. Your "manager" needs to realize it's the customers who keep the store open.

George Siegel
from Owings Mills, MD
My wife and I when shopping at store #03804 this evening at 7:00 PM EST. We found what we were looking for and went to get in line to check out. Its a big store with lots of check out lanes. The problem was there ONLY two cashiers and LOTS of customers. We stood in line for 25 minutes. The cashier told us there was one other cashier besides himself. Not a great to run a store that size. Where was the manager and what was doing about the situation? There no reason to go back to that store ever again.

Jeff Rupert
from Morristown, TN
i tried to load my walmart money card with my paycheck . it is supposed to cost 3 dollars to load my check on to my card. they charged me for cashing my check which is 4 dollars. when i explained tht they made a mistake this dawn lady was extremely rude and pushy and over talked me the whole time. the whole reason i got the walmart card was to save the dollar extra on the check cashing fee, for months i have been loading my card for only three dollars. the dawn person the continued to talk down to me and berate me. telling me check cashing fees have went up. i know they went up thats why i am loading my card. when the manager came he didnt know a thing about the situation and said the computer charges you what it charges you. that is a lie. the whole p;rocess has now taken over 20 mins. i will not pay to cash my check when i specifically asked for it to go on my card which costs 3 dollars not 4.. these three people sat and argued with me that thats the way its always been and they can do nothing to help. i will be there to see the manager tommorow i hope ther is some one there that is adult then. i did not cash my check and it costs three to load my paycheck it says so on the advertisement for the card. when i asked for my money back then they said they couldnt do that . the manager finally gave me the dollar . the total lack of customer service is unaccecptable.
jeff rupert 865 202 3422 sotwtn79@gmail.com

Purchased a Samsung Black Friday deal online at Walmart ca, I got the confirmation and pick up date and was happy! Same day I get "important update to your order" email which tells me the item is out of stock, but here's the kicker - if it doesn't come back in stock within 3 days they will cancel my order????
I ring customer services who chirpilly tell me "Oh no cancelled it already!" So in other words WALMART are false advertising deals for stock they knowingly don't have and cancelling them straight away. Tell all your friends about our great TV deals then in 3 days when the fake sale is over we will cancel your item!

Get bowman halacheff
from Mebane, NC
My husband left his phone at the checkout. On his way back to see if it was still there, I tried calling in the hope that it was turned in. The service desk never picked up and it finally stopped ringing. I then called the pharmacy who connected me to customer service maybe because I was never greeted with a department and didn't know if he was talking to me or that I was listening to another conversation. I continued to say hello and eventually responded with a what. He then put me on hold for 25 minutes before I finally hung up. I understand that it's a busy time of year but I've worked with the public my whole life and I know that the phone is a great customer service tool. The quality of associates is worst than ever. Mr. Walton is probably rolling over in his grave.What goes on in Wal-Mart today is nothing he would have envisioned for his customers or employees!

Bruce McCutchan
from North Fort Myers, FL
The local walmart here in Cape Coral, Fl. (Del Prado Blvd.) has continually gone downhill for the past few years.I have been shopping there for over 22 yrs.and have now come to the point where I don't even want to go into the store. It is dirty, the shelves are not being stocked and maintained, the produce section is always with bare bins, but even worse, the produce is rotten and you don't realize it until you get home and go to use it. Wanted to buy eggs, had to go through the remaining 5 boxes to remove the broken eggs (6) to get one good dozen. This is not an isolated case, but is a continual problem You have let this store continue to decline to the point that I will take my business elsewhere. I complained to an employee and she agreed with me but said there was nothing she could do. She suggested I contact corporate and express my concerns because store management is not listening. I feel like when I go into the store, I am going into some used item, scratch-and-dent filthy store.

Jacqueline Judy
from Garden Grove, CA
Date: 11/22/2018 – Time 11:35:31 #Items Sold 14
Store N0. 05644 – OP# 009054 – TR# 09255 – Ref# 832600679726 – Terminal #SC010113
TC# 8019 2806 6490 262 8209 1
On 11/22, Thanksgiving day I went shopping at Walmart while I was on self-check-out register, I was approached by a Walmart employee by the name of Cathy and she said, "I feel you had 15 items but only scanned 14." I responded to her by saying what makes you think that way? Check my receipt and match all items in the cart maybe I missed one, Cathy walked away. Couple of minutes later, she returned and said, "You did not pay for the 15 item." I told Cathy that I have scanned and paid for all items in the cart check my receipt. She walked away and then returned again the third time and said, "You did not scan 15 items." At this time my patience ran out and I was filled with disappointment and embarrassment, I walked to the main entrance for exit, Cathy yelled out calling Angela (receipt checker) who was all the way at the door exit saying, "Double check that woman's items, she had 15 items and only paid for 14." I spent $149.12 at Walmart that day, what drove this Walmart employee to think that I'm capable of stealing! Maybe because I'm black and I was wearing a hood, could be! This is racial profiling at its best. I'm sure this not Cathy's first time targeting people of color accusing them of stealing. This is simply wrong and unacceptable to me
Profiling me for not paying for all my items in the cart by this one Walmart worker (Cathy) made me feel angry, sad, frustrated and humiliated at all the same time. In reference to California's Unruh Civil Rights Act, a law that prohibits businesses from discriminating against customers on account of their race. "I just feel that we need to be treated equal." This is not only the law but it's doing good business.
I spoke to the Store Manager Branden Yonkosky about this incident and said he will investigate; I hope he did. "Our lives begin to end the day we become silent about things that matter." Martin Luther King Jr.

James Richards
from Windsor, ON
I live in Windsor, Ontario, Canada. I use the East End Walmart for my 85 year Father-in-Law. He has coverage for his incontinent "Tena's"
On the Sunday November 25th, my wife and I were out of town (40mins away) when we received a call from the caregiver that we were coming close to the end of my Father-in-Law's supply. My wife called the Walmart Pharmacy to check on the order and if the order wasn't ready, she wanted to know if there was a supply on the shelf that we could pick up until the order was filled. My wife spoke to the female worker who eventually passed the phone onto the Pharmacist (Nilesh Bhavsar) . My wife explained the situation and Nilesh became aggressive and louder as he said he could not help her. She explained a second time and Nilesh raised his voice to almost yelling and said, "I am not going to check, I am not a diaper expert, that is the girl's job! You come and check!". Since we were on Bluetooth and Nilesh was verbally abusing my wife with his aggression, raised voice and sexist comments, I interrupted the conversation and started to ask Nilesh if he understood what he was saying. Nilesh continued with a raised voice and said, "yes, I am not a diaper expert, that is the girl's job and I am busy!". I explained to Nilesh that we are out of town, he works in a public service industry and it is impossible for us to be there right now. I asked Nilesh to check the stock levels so we don't make the drive for nothing. Nilesh yelled and said, "NO! I am not going to check. I am a pharmacist and I have to fill orders, I am busy!!" I asked Nilesh if he felt that he was above doing something like this and he answered with, "yes, that is the girl's job! and hung up".
My wife and I decided we would go to the store (40minute drive) to see if there was product available on the shelf that would carry us over until the order arrived. When we arrived, my wife did not feel comfortable going to the Pharmacy if Nilesh was going to be there. My wife felt threatened, descriminated as he felt he was above everyone becasue he was a pharmacist and belittled for being a woman.My wife remained in the car. I went into Walmart and I found 2 packages of Tena's that were on the shelf 10 feet away from the center of the pharmacy drop off. I went to the counter and asked to speak to Nilesh. The man who I asked said he was the Pharmacist. I asked his name and he responded with Nilesh and pointed at his name on his white coat. I politely said, "Nilesh, we were out of town and you couldn't check to see if these were on the shelf for us?" He LOUDLY said, "NO!!! I AM HERE ALONE! I AM A PHARMACIST AND I AM NOT A DIAPER EXPERT, THAT IS A GIRL'S JOB!". I said, "So, I am going to ask you a question so I understand completely ... are you telling me you are above this?" Nilesh quickly responded with agression, "YES!! I AM A PHARMACIST AND I DON'T HAVE TO HELP YOU, I AM HERE BY MYSELF!". I said, do you know who you are talking to? I am a customer and you should try to help me. Nilesh continued with his raised voice with aggression, conitnued with his derogatory comments, insulting sexist address and superior conversation around his distinction. I asked if he was the owner or manager and he agressively grabbed a business card and slammed it on the counter, yelled at me and said,"THIS IS MY MANAGER!" Nilesh grabbed another card and slammed it on the counter, yelled at me and said, "THIS IS MY CARD!" and walked away. At this time I started to make calls regarding his behaviour. Those are the details. Unprofessional. Sexist. Agression. Superior.Discriminating. Abusive. Insulting.

Virginia Mendoza
from Phoenix, AZ
My complaint is at two different times I specifically called because I cannot get to Walmart for I have no transportation so I have to take the bus my first complaint was I called to customer service at 8:30 at night to see if they had quarters for sale the lady from the clothing department and for me they said they sold quarters I specifically told her I do not have a car I'm taking the bus she said we have quarters just go to the customer service when I got there they said they didn't sell Corners I ask for manager and the manager did nothing about it he agreed with them that they did not supporters and I told him I came all the way from on the bus cuz I know Transportation at night I'm a female not the best I would encourage anyone to walk at night let alone a female at night and the manager did nothing he didn't ask the clerk to come up front he didn't say he would talk to the clerk he didn't apologize he absolutely did nothing once again this morning I woke up and they forgot to put my bleach in my bag yesterday after I spend $143 I called cuz I called and somebody from don't recall what department said I had to bring my receipt in they have a logbook at the front and they would check my receipt so I said can you transfer me to customer service please she put me on hold and left me on hold I called I hung up and I called back was the same girl that answered and put me on hold again and nobody came to the farm after 10 minutes of sitting on the phone I hung up and decided to file complaint with you

Wyatt Mullin
from Claremore, OK
I have always kept my distance from Walmart based on what others have told me. Today I made a trip to compare prices for a certain item. I went early so as I could get in and out quickly. I went straight to the product I was interested in then stood in line at registers for over 20 minutes. There was apparently a shortage on employees who could work. I have been a manager most of my life and as a manager if you have call outs You get out there and get on a register. Your guest don't wait in line for 20 minutes.....I will keep my distance and give bad reviews to all I meet. I was giving you the chance to change my mind but apparently all I have heard is the truth. Now I have personal experience to tell. Thanks for a bad experience and reinforcement of my decision.

Richard Bennett
from Abilene, TX
My wife and I looked up a cordless Dirt Devil vacuum cleaner BD22050 on your website and it gave a price of $59.99, showed in stock for pickup today at our local Wal Mart. I went to the store and they had it priced at $75.00 so I showed them the price listed on your website at which time I was told they don't price match your web site pricing in a very rude manner. I told the associate that this was bullshit and they could keep their vacuum, She then slammed the vacuum down on one of the checkout counters and stormed off telling me to leave. What I find most upsetting about the whole thing is my wife was able to order it online at the lower price and get free shipping to our home. To me this is a rather asinine way to do business as we got the cheaper price and you all are out the cost of shipping. Maybe you should rethink your business strategy as it alienates your customer base.
Dirt Devil Power Swerve 16V Cordless Stick Vacuum, BD22050
Average rating:4.1737out of5stars, based on259reviews259 reviews
Dirt Devil
Walmart # 558157193
$59.99
$68.00
Free 2-day delivery
Arrives by Mon, Jun 10
Free pickup today
In stock at Abilene, 4350 Southwest Dr
Add a Walmart Protection Plan
powered by Allstate
None2 Year - $5.003 Year - $7.00
Qty:

Judy Bell
from Phoenix, AZ
I purchased a summer dress. Probably three or four weeks ago. I tried it on last week it is too short. So today I returned it. I am really really upset. First let me say I shop there at that store three to four times a week . Pay with debit card or cash. I really try to keep my receipts for a month. well I did not have the receipt for the dress . so let the function ... She said she checked for the last ninety days a d did not show on her records. So that left cash. So now she says the dress is on sale for $7.00 so I cannot get a full refund. HELLO!!! that dress has not been in the store for more th a. a month .... You know it is not fair to a good customer to be treated like I am trying to pull a fast one on Walmart.but is is ok for them to take almost three dollars from me. I do understand thAt people try to pull fast ones on stores but I am NOT one of them all I wanted was a full refund. I must say I will rethink shopping there as much as usual I just want to be treated fairly. Oh yes I had the price tag for the dress just not the receipt so unfair thank you for your time

Vickie L Gray
from Marion, IL
What a piss poor excuse of a store Wal-Mart has become!!
I live in Richland County IL, I have shopped in the Olney location for 30+ yrs.
Todays trip just about topped it...
There are only 2 checkout lanes open with people backed up into the bathing suits and clothing because they refuse to use the new and ever present
self-checkouts...including ME!!!
I hate them and absolutely refuse to use them!!! There were numerous elderly people standing in line waiting, leaning on their carts and shuffling from one foot to the other...I felt SO sorry for these people.They are NOT convenient for the elderly because they just don't understand them, nor are they convenient for people with disablilties.
Someone from the CS desk finally opened up a lane, and I could clearly see that she did not like checking people out...well, TOO BAD!!
She didn't make eye contact with anyone, not even me and barely managed a thank you when she handed me the receipt.
There is ABSOLUTELY NO CUSTOMER SERVICE ANYMORE!!!
You people wouldn't know what it was if it hit you in the Ass!!
You're supposedly all about creating jobs...CRAP!! When you put in self checkouts, how does that create jobs???
Customers are doing the employees jobs by being FORCED to check themselves out and bag their own groceries!!
WE don't work FOR YOU...we DON'T GET PAID BY YOU!!
If I'm good enough to walk my Ass off around the store to get what I need, I'm good enough for someone to check me out and bag my things!!!!!!
And then, you are going to start charging us so much per bag??? That's total BULLSHIT!!!
Wal-Mart isn't the only game around...there are other places to shop!!
Your Wal-Mart FB page is FULL of various complaints!!
You need to start LISTENING TO YOUR CUSTOMERS!!!...they're getting fed up!!
You can sit back and laugh at my little email...I'm sure you will.
I will be taking my grocery shopping somewhere else other than Wal-Mart, as many other people will or already have...BECAUSE THEY ARE FED UP WITH YOUR GREED...THAT'S RIGHT...GREED!!
I would hate to think how many times Sam Walton has turned over in his grave because of how Wal-Mart has become...
Corporate Assholes don't have a clue!!!

Angry Customer
from Saint Robert, MO
St. Robert, MO Walmart employees at the checkouts said that they were told that the Corporate Office in Arkansas TOLD them to close all but the few self-checkouts at 10:00 PM nightly. This is incredibly inappropriate, unsuitable and inconvenient for customers----especially for those who have a cart-full. Who wants to act like they work for Walmart by doing that anyway beside it being a huge hassle?? Then I found out today by calling Corporate that the Corporate Office DID NOT give the order to the St. Robert, MO store to do what the staff is telling customers (which is to only have the self-checkouts open after 10:00 PM). I hope to see at least ONE lane open after today for those who shop after-hours and DONT WANT TO CHECK-OUT THEIR OWN GROCERIES!!!

Tina Ridings
from Maryville, TN
I shop at a Walmart in Maryville, Tn. The staff is great. So what is the complaint. You need to hire more people to work in your auto department. I went there on Saturday, June 1, 2019 to get an oil change. The time was around 3:00 p.m. I was actually turned away because they were too busy. So I tried again after work on June 6, 2019. Time was around 4:30. I waited until 7:15 p.m. and was told it would be at least another hour. For an oil change? The women setting next to me said she had been there 4 hours waiting to get two tire put on. Another man and his two kids told me that they had been there for 5 hours for an oil change and tires. Finally I went to the desk and told them to pull my car out of the bay. I hate that I had already wasted the time I had but I could not sit there possibly another two hours to get an oil change. I used to go to that Walmart all the time and get tires and oil changes but no more. The people in the setting area with me were saying the same thing, that they would never return. Can you not see that they have more help or at least check to see what the problem is. They are not in there rebuilding engines, it is mostly tires and oil changes, etc. I don't blame it on the staff, they are just simply overwhelmed. I won't be back and I am sure if enough customers quite going, they will have a lot of extra time to do oil changes, etc... but your company will certainly lose business.

Judy Mattson
from Chester, NY
I have been a regular customer of Wal-Mart for many years. This store has been declining ever since. They will hire almost anyone, suppose it's because of wages. I grocery shop there about three times in a month, which adds up to a lot of money. The most recent is regarding the "Snickers fun size crunchy peanut butter 21.50 oz. Pkgs." For quite some time now (about a year) they are containing bars that are open, half of it missing, and some are hooked together with nothing in it. We find this in almost every package. I brought them back( two pkgs) to customer service and explained everything that has been happening. She was not really concerned at All! She more or less made me feel like a jerk.. Her last words to me were "this is not a Wal-Mart issue". We are thinking maybe it's time to take our business elsewhere since this is not the only time we've had a problem. This store is in northern Mn. And started out as a very good place to shop. Don't. Like to pay for something We are not getting.

PAMELA RHINES
from Baton Rouge, LA
Good evening,
19 of my family members were in Pensacola for our vacation and we went to Walmart for groceries and swimwear supplies. I had 3 of my grandchildren therefore their mother gave me her Louisiana Purchase Card to get them some snacks. I paid $60.58 for the food items and my cash total was like $51.00. The register froze twice and the pregnant Walmart employee tried to assist me but it didn't help. Once she got it to work again my cash total went to $102.00. I explained to her that it wasn't right and she paged for management twice. Over a 30 minute wait no manager came and I told her to cancel the sale and I would pay for it. She apologized several times and stated that the food stamps would be back on the card in 6-8 hours. I spoke to BJ (she stated that she was the front end manager) Sunday June 2nd and she apologized but she stated that the food stamps should be on the card by Wednesday June 5th. I called your store Wednesday morning and asked for BJ but I spoke with Melissa. She stated that BJ was off. After explaining to her what happen she took my contact information and stated that she will call me Wednesday as soon as she find out what to do. She said if I wasn't out of state that I could come in and she would put the stamps back on the card. After she didn't call me I called your store Thursday and I was put on hold over 10 minutes. I called back and the receptionist asked if I wanted to be placed on hold because BJ was on the phone with the main office. I waited 5 minutes and ended the call. I called back one hour and a half later since I'm typing this complaint and I told the receptionist it was me again and I needed to speak to BJ. I am still on hold and it's been over 30 minutes. I took it to be extremely busy Saturday that I waited 30 minutes and no one came to assist me with my sale but to be put on hold today and no one pick up not even the receptionist. I think it is absurd to be treated so harshly. We spend a lot of money at Walmart and we don't deserve to be treated to unfairly. After over 30 minutes the receptionist picked up and asked how could she help me. I explained to her how long I waited and she asked if I wanted to speak to any manager. I asked her what was her name and she stated that the Operator can't give their name. She asked me to explain to her why I was calling and I did. FINALLY BJ spoke with me (didn't apologize) and she remembered who I was. She stated that Melissa didn't return my call Wednesday because your store was closed for several hours because of a bomb threat. She also stated when I asked why did she have me on hold so long that all the managers were in a safety meeting because of the bomb threat. She took my contact information again and told me that she would mail me something today before she go home. If your customer service is this horrible all the time I don't know how your business is making it. Please help me with the situation. This store management staff need more training.

LeRoy Evertsen
from Sun City, AZ
Hello
Would like to let ou all know of m dissatisfaction with our all..
Ordered a L G 65" TV order # 4061969-120832 on May15th, to be delivered on May21st. Did not finish unpacking TV noticed that TV was already broken,
called customer service, they were helpful.Ordered replacement LG 65". order # 4121972-7669674..Had Fed EX picked up broken tv sent back.on May22
RePlacement was to arrive June 4 but moved to June 6.
June 6 @ 6:45 order arrives to find that the warehouse sends a TCL 65" tv not even close to a LG 65" REFUSED order
Again called customer service Had to order another LG 65" order #4281982-107089
Order to delivered June 20.
Now I have to wait 2 more weeks for the order when the first order took only 5 days from placement to delivery
Why can't the order be expedited (less than 2week) after all it was you alls mistakes NEED BETTER QUALITY CONTROL
NOT AT ALL HAPPY
LeRoy 480-708-0333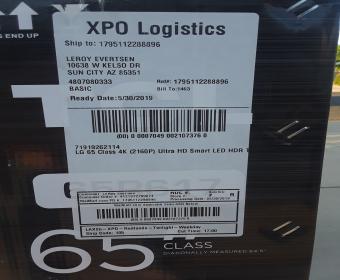 Your door greeters DO NOT need to see my receipt if my items are bagged. I will be taking my business elsewhere if you don't retrain them immediately. This is the last time I will be harassed by anyone employed by your company.

David Hirrlinger
from Panama City, FL
The best idea is replace who ever is in charge of your Pier Park Store on Panama City Beach, Florida. you must get a lot of complaints about how this store is operated. Last time in store 3 days ago after shopping for 45 minutes in the grocery dept. I go to check out at self check out and it was closed, "You need to go to the other end of the store to check out," I let over a $100.00 worth of stuff setting in the cart after one of your employees said this to me and 3 other customers wanting to check out. They all agreed, dumbest or stupidest thing they had heard, We all walked out together.
Whoever came up with the idea to move things around so not even your employees know where items were moved too. I'm so tired of hearing the same answer from your store employees "The item out want used to be on isle 7 but they moved it and I don't know where it is now". It's bad when your employees don't know where to find an item, How do you expect your customers to find it. I have started shopping at Publix and what a pleasure it is to shop there, employees know where almost everything is and not have to stand in line for 30 minutes or longer to check out. Price is important but CONVENIENCE is also important. You idiots don't seem to care about convenience for your customers. Tried your free pickup and sure enough you could not get this correct either, Waited for 10 minutes at pick up and they could not find my order...what a surprise.. You have a problem at that store, its not my problem it's yours. Hope you can figure this out, good luck. Won't ever shop at that store again.

Adassa Fisher
from Fort Lauderdale, FL
On 6/3/19 one was at Walmart at 3001 N State Road 7, Lauderdale Lakes, Fl 33313 at the pharmacy dropping off one's prescription. The attending pharmacy technician was on the phone for approximately 10 minutes without coming to one's assistance. After making an attempt to get her attention one's request was further ignored and one was told to have a seat. One's pain was very unbearable and needed immediate attention. The next attempt to get service, one was told by the technician that she the technician was on the phone. One had to resort to raising one's voice to be heard to get attention. One was told at 9.30am that the prescription would be ready for 10.15am pick up. At 12 noon one had a family member to pick up said medication, said family member was told that there was no drop off and after several failed attempts it was found under a different name. This kind of customer service is unacceptable.
Awaiting your respond

Sherry Cornell
from Columbus, GA
I have been a Wal-Mart shopper since 1988. My husband and I had a motor home and traveled all over the US.I have been to 134 stores. My home is in Columbus,GA and recently decided to no longer shop at Walmart. It began with shopping our local neighborhood Walmart. The store now carries mostly great value brands, which some are ok but there are products that I would rather stay on brand. Then came the self checkout lines. I really don't mind that if I have a few items but not with a cart full. Then I noticed that there would only be one regular checkout and sometimes only self checkout so I stopped going to then neighborhood. I then just went to the regular Stores. We have several here. Now there is the same situation. This past Monday I went to the store on Airport Thruway at 4pm. There were 2 registers open with lines of people waiting. an employee was badgering customers to check themselves out. I had $237 worth in my cart. I am 53 years old and in Renal failure. I don't have the strength to shop,scan, bag, load and unload my own groceries. I've decided I would rather go to Publix and pay for the convenience. Many of my friends at church are making the same choices. I know times have changed and it works for some people but there are many that are like me and it doesn't. Thanks for years of good values but if I wanted cheap off brand food that I have to bag myself, I'd shop at Aldi's.

Beth booker
from Aiken, SC
My two year old was tired and upset. Which I dont know what two year old who hasn't thrown a fit in public. Your worker Constence mocked him by whining at him. That is not okay. She also reached out to try to touch him. I told her it was not okay to touch my child. In today's day and age you dont know if my kid is autistic or a sensory issue. He didn't give his consent to be touched. I let her supervisor I'm store know it was unacceptable but she didn't seem to care. This store was in Blackstone Virginia. I have a receipt as my husband checked out.

Nena lee burnsworth
from Brandon, FL
THIS IS MY PROBLEM MY BROTHER CAME HOME FROM LEAVE FRO KABUL HES MILITARY AND HAS BEEN GONE FOR 4 YEARS SO IT WAS A SUPRISE THAT HE WAS COMING SO WE RUSHED HIS BIRTHDAY TOGETHER AND I HAD TO MAKE A FEW TRIPS TO STORE WELL I GOT HIM HIS FAVORATE CAKE VANILLA WITH BUTTERCREAM AND THATS WHAT THE LABEL SAID ANYWAYS IT WAS CHOCLATE AND HE CANT EAT CHOC AND HASNT BEEN FROM YOUNG. SO NEEDLESS TO SAY THE STORE SAYS THAT THEY DONT LABEL THEM THEY DO IT AT THE WARE HOUSE SO IGUESS THEY COULDNT HELP ME BUT CUSTOMER SERVICE HAD NO PROBLEM GIVING ME MY MONEY BACK AND DOUBLE FOR ALL THE TROUBLE OF HAVING TO GO OUT AND GET ANOTHE CAKE AND PAY FOR IT
AND THE OTHER PROBLEM IS THAT I GOT HIMD A REALLY CHEAP FISHING POLE TO FISH WHILE HE WAS HERE AND WHEN I GOT TO CASHIER IT WAS MORE THAT ITHOUGHT SO I SAID I DIDNT WANT IT SO SO SCANNED IT TO REMOVE BUY IT DIDNT REMOVE AND SHE KEPT THE ITEM PLEASE PLEASE HELP I HAVE MY CASH RECIEPTS FOR BOTH SITUATIONS IM AT MY LAST NERVE WITH THIS PLEASE HELP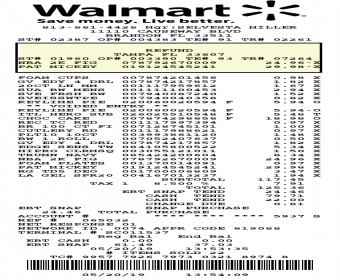 Mr.Boneta
from Newark, NJ
Deceptive advertisement . And self check out machines that steal your money. Walmart store 1125 N Pine St, Deridder, LA 70634.On May 30 2019
we shop there and pickup pack of chap sticks which placed in a slot that said 1.00. when puchase price was 4.00 at check out also check machine cheat us of 2 pennies. it doesn't sound like a lot but imagine this done thousands of times with other consumers. I can only imagine the thousands of dollars stolen by a giant global co. who already reaps in billions and who don't care for their employees, Very sad. this episode has happen in the store here in Derider LA and in Leesville La Walmart. Very unhappy customer shame on you Walmart you are thugs . You don't rob with guns but you use technology and deceptive practices....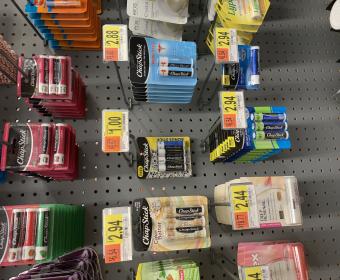 Fred Williams
from Philadelphia, PA
I have not received the replacement gallon of paint that was damaged when it was delivered to me and I put in a complaint about it weeks ago . 215-477-8734.

I keep seeing dogs in the store. They come in in purses and on ropes. They are in the food area, the clothing area, everywhere!! These are not service dogs. I know a service dog when I see one. These are pets and hunting dogs. Store employees say they can not stop them from entering. What type of customer do you want? Someone who plays by the rules or someone who makes up their own ?I can guarantee if I lit a cigaret inside I would be told to leave.

The pharmacist Olivia at the Beebe Wal-Mart store sold us an inhaler that doesn't work, she refused to replace it, refused to refund the purchase price and refused to give us back the prescription. Her only solution was for us to take it apart and fix it ourselves. My wife is still suffering without the meds and had to return for a new prescription. I told all this to the store manager Connie, she doesn't care and told me to leave. Been complaining to cooperate ever since, but so far nothing. Don't know we're to go from here.

William Finnegan
from Mesquite, NV
I arrived at my local Walmart like I have done in the past 14 years. parked in front stall, and sat there for about 15 mins. then I decided to go inside and talk to the manger, One of the young kids runs in side, tells me it would be about 15 min! I looked at him and said, you could not tell me it would be 15 mins when you walked past my vehicle about 7 times!!! He got smart with me! I asked him his name! He told me it was none of my business! I told him I would never come here again, his replay was that's not a big deal. I'm very disappointed in the service that I received! I will not go back and I will voice my concerns with my friends and family.
Sincerely disappointed customer,
Bill Finnegan

RE PENNEY
from New York, NY
One would think that returning a defective Walmart battery well within the warranty period with original receipts in hand would be a hassle-free, straightforward process. Think again! Leaving my disabled European vehicle behind in Cypress, I managed to make it to this Long Beach store, battery and receipts in hand. I presented the battery, and receipts, to the auto center personnel. This was done after guidance by the customer service department. The receipts revealed that the battery, Walmart's top-of-the-line " EverStart, 5 year, 3 year free replacement" , had failed after only two years. The failure was verified by another facility, and the in-op vehicle itself was proof-positive. But Walmart's succinct, & clearly printed warranty served only to confuse the auto center employee. He did not seem to comprehend the word "warranty"; obviously not comfortable with the many nuances of the English language. He immediately became loud and pugnacious, demanding I present the receipt from the shop that tested the battery! (What shop issues a receipt for a free battery test?!) "Where is the shop?" he demanded. "I want the receipt" he angrily continued. Becoming smug he then stated "it will take an hour to test the battery". I remember thinking "what country am I in?". It became clear the employee seemed to have been schooled in the realm of "mordida", and my continued presence would yield nothing but continued insult. So I unhappily departed, defective battery in tow. I am certain, if Sam Walton were watching, he would be saddened and disgraced. REP, Laguna Beach, Cal.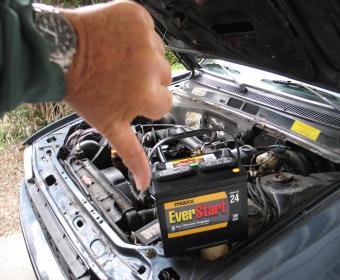 george ellsworth
from California, PA
trying return a tv that was purchased at your store. they were very rude. I would like someone to call me. your west Brownsville, store

****MILITARY ***** (Navy) son has horrible experience at this Walmart location on Memorial Day leave. On leave looking to purchase some headphones so he could use when back in Virginia.. VERY SAD that he had to deal with this and especially to be treated as he did something wrong. I asked for Walmart to step up and do the right thing. Here is the story: We stopped in to purchase a set of Apple Airpods only to walk out of the store and open the package to find a lighter, vape pen pieces inside the case. Someone had repackaged and placed it for sell. We went into the store right away to speak with Assistant Manager, he stated that it was not a legit product. He would not replace or refund the item even after verifying the video surveillance. We were told to call Apple. Had to call the police and file a report at the store. Next Day spoke with the Manager Ruby, she wanted to review the surveillance and was going to get back to us and of day. That did not happen, I called back after waiting for a return call only to find out she left early for the day to attend a family event. Nice to know what she was enjoying herself while our family had to deal with the aggravation. Called again next day and she started they couldn't do anything, she did call the Vendor and Apple stated they were not going to handle. I've requested a response from her corporate office but don't expect much. If you purchase electronics or higher dollar
from Walmart it would be in your best interest to verify the merchandise before leaving the store. I get the store would be leery of scams but this was minutes of leaving the store. This has gone beyond the money and is more about principle. I've reached out to a few local news papers to share the story in order to prevent other from having to deal with this.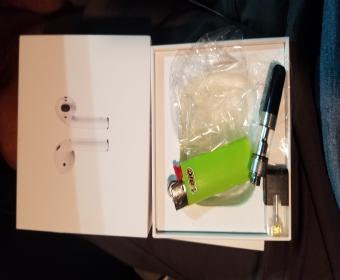 I went shopping at your Duarte, CA store. I was going to purchase 12 pack Shock top, 4 pack red bull and 4 pack monster. As the cashier was ringing up the items she asked for an ID, I let her know I did not have it on me, I was surprised since I am 56. My 32 year old son walked up and showed his ID. As the manager walked up, the cashier said she could not sell the beer to us since I did not have an Id. The manager said it was policy and that they could not sell it to my 32 year old son even if I was not with him for a 24 hour period since I did not have my ID. Unbelievable! Every one in line was staring at us, your employees were cavalier and seemed inconvenienced by us, that we were bothering them by needing clarification on the policy. I am happy to report that my local Albertsons had Shock Top for a good price as well and sold it to my 32 year old son even though his 56 year old mother did not have an ID. I agree with a policy of verifying the age of individuals prior to selling alcohol but once my son showed his ID verifying he was over 21 the sale should have taken place.

Today was the 2nd time I have tried to buy a tv at the Harrison Walmart. The 1st time was last year. First I could not find anyone to help me.
Everytime I asked for assistance, I was to told to wait and someone would be with me soon. New customers enter the department and someone would walk up to them and if they needed any help. I was very stupid because I waited an hour before I left the store. I went to best buy in Branson and was help within minutes and they answered all my questions and were very helpful. Today, dump me, went to Harrison Walmart to buy another tv. I did find some to help. this is what happened. I asked two questions about the tv,s. He answered both and started to walk away. This is Friday ant your ad on the Walmart page stated a sale for the holiday weekend. I asked if the sale was on or if it was just on Monday. He stated the sale started earlier in the week and all the sale products were gone and if I wanted to buy a tv that was on sale I should have been there earlier in the week. I don't know what is wrong. I guess I am not young or pretty enough because those employees will spend lots of time with them. I am just one person and I know my business does not mean that much. I don't buy groceries there and most likely still will. But anything else I will go somewhere else. You should tell you employees that it may be a lot of fun to wait on the young and pretty, but it is the older people that have the money. And trust me, WE will go somewhere else, Our money matters, and I do not have to spend it at Walmart..
Like I said, I may still by grocerties but any anything else I may need including electronics I will go somewhere other than Walmart
Margaret Metzgar

why is it when you purchase some Great Value products you get sub standard quality, i purchased a 12 oz package of Great Value thick cut sliced bacon after opening the package the bacon has a couple strips normal sliced (not thick sliced) and the rest is almost paper thin this is very deceiving i am very disappointed in your product i would think you would have better quality control standards than this

Hi, This Mahesh, I am this Reynoldsburg Walmart customer last 19/20 years, used to be a business customer also, and getting Tire and Lube service for me and my brother's family, around 6 to 7 cars and vans. This time I am terribly disappointed with Walmart Tire dept. at 2793 Taylor Rd. Reynoldsburg, Oh. 43068. who's selling Goodyear Tires and not honoring either Road Hazard warranty or Goodyear 65000 mile warranty.
I purchase Two Goodyear Tires Assurance Auth from Walmart in Reynoldsburg, Ohio, in Nov 2016 with 43034 ml. both installed in front. As of routinely for the rotation and balancing, I went to Walmart this past Sunday morning, May 19th, they were balancing and rotation, but in the same evening with my bad luck I ran over somewhere on Nail and Screw on each tire. I went there for repair on Monday, May 20th evening at around 4:30pm and found due to some reason they closed the Tire department. Timings are 7am to 7pm. Then I went there on Tuesday, May 21st. at 2pm and explain to Mr. Tom. The way he acts, I feel like he is not in mood to honor the road hazard warranty and Mileage warranty. He makes excuses like I bought the tire 3 years ago (acutely 2yr and 6 months) and your tire don't have enough tread on the Tire so we cannot replace your Tires, and he was forcing me to buy two new tires. In our conversation at one point he said (You just want free tires. He doesn't have right to disrespects me like that) and I told him I am not here to get free tire I have a road hazard warranty and you guys should replace these tires under road hazard warranty. And then he calls Mr. Garly to handle this, they have more than 5 minutes' conversation in between. Mr. Garly he acts like a supervisor and he also said my tires are not in good shape and refuse to honor me with road hazard and Mileage warranty. If my tire is not in good shape, then why they didn't tell me at the time when they rotate and balance the tire and they did not even mention on their service order sheet. I told him how long I have been coming to store for all kinds of services and you guys treating me like this. Also in the rotation and balancing time they totally ignored that pothole cut. Most of the people working in Tire and Lube department are totally nonprofessional and non-technical and careless, and don't care about Customers safety. When I ask him can I talk to the Manager then he said he don't have any manager available right now. When I ask him to find some manager then after 12 to 15 minutes he came with lady Manger from some other department, and she repeats the exact same thing what Mr. Tom and Mr. Garly told me.
On first tire I have 4/32 and on second tire I have 2.75/32, They still in good shape to drive another 15K to 20K miles. Right now I have 86242 ml. means I drove only 43208 miles. I still have 21792 miles to go, according to Sam's Club, Tires still in good shape and Walmart should honor the Road Hazard warranty or Manufacturer warranty.
I would like to know how Walmart management justifies this situation and punish those people.
Today May 21st I purchased 4 Goodyear Assurance Comforted Touring Tires from Sam's Club with the best deal. I am pretty sure of myself and my family, Walmart lost valuable customers.
I am still holding both Tires with nail and screw in it. And one of it also have pothole cut on it, Pease see attached pictures. My contact number 614-961-2803 and email add. bharat168@gmail.com
My contact number is 614-961-2803. And my email add. bharat168@gmail.com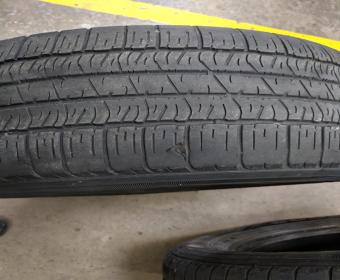 I was on your website and I wanted to buy your v7 dyson cordless vacuum cleaner for $299.99 When I looked up the website a day later It said that vacuum was now $399.99.I complained to your corporate head office and all I got was a woman named Sabrina V who I could not hear properly, Im pretty sure she was doing that purposely because 1 minute you could hear her clearly and the next you couldn't. She kept on asking the same question about the vacuum cleaner and then would go away and check,.she did this many many times, finally she said she found the item. I asked her if she would order it for me since I couldn't find it on the computer anymore and she said yes. My visa account number was given to her plus my adresse then she again said she would CHECK! when she came back she told me she would put me in touch with another customer service rep. That rep gave me the same bull and I was getting nowhere so I hung up. If walmart advertises a product on line and does not say when the sale is over they should honor that price for the same item!!

Yesterday on May 21 2019 I went to Walmart in the Ephrata area. I bought a 16 oz container of Wilton Rich Chocolate Icing. When I tasted it it tasted terrible. I looked at the expiration date and it had expired August of 2017. I was very disappointed as I had expected a good rich quality tasting icing. Also this was for my cake I was decorating for someone's birthday. Is there anyway this can be looked into and steps taken to fix the problem? I would like to see the old icing taken off the shelves of the Ephrata Wallmart in Pennsylvania.

I live half a mile from this store. Automotive department has a SLOW NICE gentleman working at cash register. He needs second young man at cash register. It ALWAYS takes LONG time to give a service. PLEASE send help!!!

I purchased a comforter from Walmart.com $57.49 on Friday 5/17/19.
It won't be delivered until 5/23/19.
Today I got an email from Walmart that the price dropped to $24 . So I contacted Walmart for the price adjustment. I was told that the item came from another vendor and Walmart won't adjust the price. When I order and pay my Walmart credit card I expect Walmart to honor the adjustment. If I wanted to deal with another company I would have gone to their website. I use Walmart trusting the integrity of the company.

I visited store #577 on Friday and again about 1 month ago to buy diapers for my granddaughter. On both occasions I am now being stopped at the door on my way out because the box of diapers are not in a bag, now you imagine putting a big box of diapers in a bag, but mostly you don't have bags to fit over them. Really so now your going to treat all of your customers as thieves because your large bulky items that DO NOT FIT INTO BAGS are thieves..... Its discouraging when I have to frequent this Walmart many times because I have to struggle to go to the mall or other places to buy items for my 15 month old grandbaby plus my 2 kids and husband and I. I suggest that if you dont want stuff not in a bag then you need to stop selling these items and put your stores to stuff that will only fit in a bag. Its very upsetting when people are starring at you like youve done something wrong and you have like 5 other bags in your cart plus a box of diapers and a potty chair. ( LARGE ITEMS) it's really disgusting of THE NOT SO GREAT WALMART TO TREAT THERE CUSTOMERS THAT WAY WHEN THERES NOT MANY PLACES TO SHOP AT. So I think you need to fix this issue with me now that this has happened to me now twice and I am almost sure if I go buy another bulky item that this will happen again. Fix your stupidity and don't blame me if your employees can't do their job correctly and catch thieves. Don't treat me as a thief when I have stood in your rediculous line because you won't hire people to work the registers and expect people to work for free by doing the self check out. So fix it, your not so happy customer......

I called to Walmart (1825 Rockbridge RD, Stone mountain Ga 30087) I asked to be transfer to the meat dept. I was left on hold for about 5mins, then call drop. I called back spoke to a African American women, I ask to be transfer back to the meat dept. She stated she couldn't transfer to that dept. She asked me how can she help, I ask her did you have the case of whiting, she stated I just left from over there and there is not no whiting today. To me that was very odd, I went a step further and use you Walmart app, that stated you all have whiting fish in stock, so surely I took the drive to the location, and discovered there was over 6 boxes of whiting fish. She straight up lied. I use a gift card that was giving to the school for us to by items we needed for the kids picnic on this past Friday. I used $73.34, which left a balance of $26.66. I went to you your Centerville store and the card decline. I'm like I know there should be $26.66 remaining on the card. I went to customer service, where it was discovered someone use my gift card. I had to pay out of my personal money, because you all have fraud. I was told to notify the Rockbridge store. I called and spoke to Timothy he advise me that I have to go back to the store where the card came from, however I live 1hr away from this store. He also told me that you all are aware there is a scam going on. With that been said, I don't feel like I shouldn't have to commute the other Walmart which is off of Peachtree industrial, to get my money back. I have been dealing with this since Friday, what a inconvenience.

Razvan Petre
from Québec, QC
Hi,
I have made an online order on the Walmart website with the option "Pick-up in store" on 13th of May. I have received the notification that it was delivered on 15th of May but the store is telling that they don't have it, not even after several days. The store is telling me to call Walmart Canada, Walmart Canada is telling me to contact the store. This is the worst experience I've ever had.
Regards,
Razvan

Large Holiday order from Walmart.com was received damaged and defective. Returned in person with store manager. Promo codes were received to make up for AWFUL experience. Final code did NOT work. Upon questioning with on-line chat my account was deactivated. Call center supervisors created new account for me so promo code could be applied. The new account was also closed. Tried a third time with supervisors instruction and assistance. Third account closed. All returns were accepted as an item cannot be returned without being accepted. Walmart has a return policy, yet they penalize a customer for using it. Items ordered from Walmart.com ALWAYS arrive with problems. Boxes, bags burst when thrown from whatever delivery service. Items inside boxes defective and damaged. You can NOT shop Walmart.com with confidence. I suggest Amazon as they appreciate their customers.

This is the second shipment that has been damaged in shipping. First it was almond milk not properly packaged and 2 half gallons leaked out completely before it got to me. This time I have 2 bags of flour torn and all over the box, and I am missing 5 pounds of sugar! I am in a very small town and have transportation issues now so I can't even get to the nearest Walmart, which is 16 miles away. I guess I quit ordering from them and start ordering from Target

This is a consumer complaint.
Yesterday, while shopping at the Grants Pass, Oregon Walmart, I was walking down an isle to get some Tums for my sick husband. While pushing my basket down the isle, an above cameo was filming me, and snapped pictures of me. I was not stealing, nor was I near any products, yet I could hear the camera click and two bright lights flashed off in my eyes. That is not acceptable and feel very violated by Walmart's tactics to invade my privacy as a customer and to take away my personal space and right to shop in peace.
I am appalled at their intrusion of privacy at my shopping trip of 5/6/19. In the past, I worked for attorneys and a Police Department and have never stolen a thing from Walmart!
When I called to complain, my call was given to an Assistant Manager, who said no pictures were taken and denied it happened. Then she said, apparently the camera was just "rebooting".. I do not agree.

I shopped 5/5 at store # 02955. I bought 2 outdoor chair cushions. I paid for them, with a basket of other groceries through the self-serve check-out. After scanning them, I placed them on the bottom of the cart while I scanned the rest of my items. Apparently on my way out of the store they must have slid off the bottom rack. They were lightweight and the material was kind of slick. After driving about 8 miles home and unloading groceries I realized I did not have the cushions. I have tried to call customer service 7 times in the past 24 hours. Either I get no answer at all when I call the store phone number, or if someone does answer they transfer me to Customer Service and then no one answers there. I let it ring and ring and ring. I would like to know if anyone turned in the two cushions. Of note, this Walmart store (133rd State Line, KCMO) has steadily gone downhill , in my opinion. It is the closest one to my home and I shop there on a weekly basis, but I am now willing to pay a little more to simply cross the road and give my business to Target and hopefully receive better customer service. These c/s issues arise and there is no one to address them. If you don't care, you'll soon find there will be many less customers to care for.

Daughter had a tire fixed and 12 hours later it's flat try to get it off lug nuts start breaking off. Call wal mart and he has no answers as to how I'm getting this tire off. So now I'm having to pay a mechanic to get it to his shop and get the tire off. On the 2 remaining lug nuts. Should also mention that it was already missing 1 lug nut before the tire was fixed. Found this out on paperwork. And when we tried to get the tire off.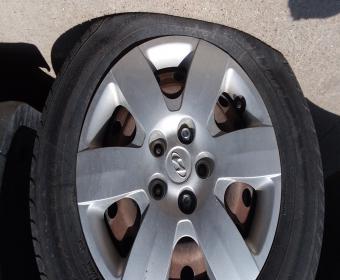 antoinette merlino 757-345-2376
MY COMPLAINT IS ,HOW RUDE AND INSULTING THE MANAGER IS AND 2 OF THE EMPLOYERSARE. 2 TO 3 WEEKS AGO I HAD AN ISSUE REGARDING A RETURN ON SLIPPERS. I KNOW THE RULES ABOUT HAVING A SLIP,. I';VE BEEN SHOPPING AT WALMART SINCE
2003.I MISPLACED MY SLIP I HAD THE ITEM IN FULL TACT .THE GIRL SAID NEW RULES, NOSLIP ALL YOU GET IS $3.00 REFUND AND
THE ITEM WAS $11.99 NOT ON SALE. THAT IS NOT POSTED ANYWHERE IN THE STORE,. FOR CUSTOMERS TO SEE.
SO I APPROACHED THE MANAGER AND HE WAS RUDE COULDNT UNDERSTAND HIM. AND WOULDNT HELP ME. AND SO HE WARNED
ALL CLERKS AT THE DESK,DO NOT REFUND $11.88 .THEN THIS SAT. WHEN I WENT SHOPPING 5/4/19 THERE WERE 2 CLERKS
ON GUARD. ONE WITH A 2 WAY PHONE AND ONE POSTED AT THE DOOR WATCHING ME LIKE I WAS A THIEF. I'M VERY INSULTED.
I RESENT THIS ATTUTIDE TOWARDS ME WATCHING ME LIKE I Was THIEF AND FOLLOWING ME. ANTOINETTE MERLINO

Kathryn Pullman
from Des Moines, IA
I purchase the majority of our groceries at our local Walmart Store located at 5101 SE 14th St in Des Moines, Iowa. Recently I have noticed that our store no longer carries the Rotella Bread that my family loves so much. I spoke with a Rotella employee at another store today (where they still sell Rotella Bread) and asked him what had happened. He said that he had heard that Walmart was going more nationwide with the merchandise that they carry. I personally believe in buying local. With stores all over the U.S., I would think that they would prefer to stock the shelves in each location with local products.
I would like to see the Rotella Bread back on the shelves at all of the Walmart store in Des Moines. As is since Walmart is not providing that choice at this time, I find myself going to other stores that do and that is an inconvenience for me, but worth it.
Please reconsider your decision to remove Rotella Bread from the selves by putting it back on your shelves.
Sincerely
Kathy Pullman
Des Moines Iowa

Rodney cochran
from Granite City, IL
the pharmacy in granite city would not fill a Doctors prescription saying I need to talk to the Doctor it is not the job of Walmart to pry in my wifes medical history I will talk to a lawyer about hippa rights and Walmart.

May 3, 2019. I took a unopened DVD BLACK complete First Season 31398 28380 to the Customer Service counter 1650 W. Maloney Av Gallup, NM 87301 505-722-2296.I did not have the receipt. The cashier said it was Item not found. I told them it came from their store.
I asked to talk to the manager. An Assiatant Manager Vilda, said it did not come from thier store and refused to listen.
In front of a store full of people, she basically called me a LIAR.
This is Gallup, NM, the store employees are Navajo, and I am a white women, and flet attacked. The manager took no time to help, but continued to embrass me in the store.
Right now, returning the DVD is not an issue, but the act of discrimination is!
The DVD did come from Walmart, for Gallup, NM is a small town and there is no other place to buy DVD's.
The assistant manager is rude, neglectful, prejudice, and not a people person, and cannot handle store situations.
Maybe I need to seek other legal advice...
Geneva C Davis
1801 W. Aztec
Gallup, NM 87301
505-870-8167.

Frank & Deloris Readnour
from Oakwood, IL
The gates you have installed is a pain in the you know what. You have added more self check out lanes and taken away full service. I hate this and so does every one I have talked to, I have gone to Walmart for years but I am seriously thinking of switching to Meijer in Danville, Illinois, Please do something to correct these problems. IT IS A MESS!!!!!!

OXFORD, MS
I WENT TO MY LOCAL WALMART STORE 00699 NEEDING TWO TIRES AND AN OIL CHANGE!
I WAS TOLD I COULD NOT BUY TIRES BECAUSE THEY HAD NO BALANCING WEIGHTS TO BALANCE MY NEW TIRES.
I SAID WELL CHANGE MY OIL THEN! I SPECIFICALLY TOLD THE WORKER THERE THAT I WANTED 10-W 30 OIL BEING MY CAR IS AN OLDER MODEL! THEY PUT 5-W-30 OIL INSTEAD. I TOLD THE WORKER TWO TIMES WANTED 10-W-30 OIL!
THE WORKER TOLD ME ALL 4 TIRES WERE BAD! THAT IS NOT TRUE MY 2 REAR TIRES WERE REPLACED AT MY LOCAL WAL MART 4 MONTHS AGO! THIS GUY DOES NOT SEEM TO KNOW WHAT HE IS DOING!
I WILL TAKE MY BUSINESS ELSWHERE FROM NOW ON!
NOT A GOOD EXPERIENCE IN OXFORD, MS.
ROY PITRE

we purchased a ATT sims card at your store in AZ we moved prior to using it lost our receipt only to find the sims card is no good...……...

robert d rupert
from Galesburg, IL
too long of line checking out..more cashiers please..thanks.

All of the self check out lines. If you have a cart full of goods the last thing you want to do is check yourself out. there are 4 lanes that are not self serve. you can wait in line up to 45 minutes to get checked out. I used to be a checker at Albertsons if I wanted to be a checker and get paid for it I would still be a checker. there is no incentive to self check, how about 10 to 15% off since you are not paying a checker or a bagger. I normally do all of my shopping at Walmart but have changed to WinCo as my time is valuable and I do not have time to check and bag a cartful of items. Sad

I bought some pork rids at your Ephrata wa store. they were so bad that they were rotten they stunk . I never buy meat and food from your wall mart again. you .need to clean up you meat dept .. .people do not have money to buy rotton products . I will tell people not by from wall mart
Have feedback for Walmart?
Thanks for your feedback!
Sorry. Please try again later!