T-Mobile
T-Mobile Complaints Continued... (Page 5)
880+ reviews added so far. Upset? Call T-Mobile corporate: 425-378-4000

Michael Baumann
from New York, NY
I'm sorry to say that it's not worth saving a few dollars on a plan if part of the price is lousy customer service and being without a phone for two weeks. My wife took my phone for servicing to the local T-mobile store in South Orange, New Jersey, on Tuesday, November 3, explaining that it wouldn't hold a charge. The sales rep took the phone, asked my wife for $5, and said a replacement would come in the mail, Monday, November 10. Not same-day service like other vendors provide, a never-before-mentioned charge, but "acceptable" as trade-off for a cheaper contract that works well in large cities.
November 10 -- no phone. My wife called customer service and was told (for the first time), "Sorry, backordered. You won't have it until Monday, November 16." After an escalating conversation with periods on hold, my wife was successively offered $20, then $25, then $30 to hang up and go away. I have to tell you that when anyone mentions T-mobile, this exchange will be the first thing that comes to mind to mention.

Mardry Puente
from Beijing, 11
I have had the worst experience with T-mobile. I cancelled my account back in April because I moved to China. However while in China I realized that my credit score went down and this seems to be due to an account sent to collections which surprisingly seems to be my old t-mobile account. I decided to contact t-mobile, but they do not have access to the accounts, so I contacted the collections agency and they referred me back to t-mobile, after much back and forth the collection agency was able to tell me that this balance was owed due a device charge since my device was payed in installment plans.
However, when you request to cancel an account in order to do so you must pay your device in full. I requested a claim to be filed on this account, and again, for three weeks I had no sort of notification nor did I heard back from t-mobile. After calling many times and being transferred to many departments because apparently nobody has full access to my accounts, or they just don't want to bother, I was able to reach someone who seemed to have access and that wanted to help me, everybody else didn't seem too customer service oriented, and if anything they seemed annoyed at my request for more information for they claimed they did not have it.
Sadly, I did not get her name and for some reason we got disconnected. She told me that I was sent a refund back in may for $145.39 because I over payed my bill when I closed the account. in the form of a card, which is very interesting because I cancelled my account because I moved to China, and of course I never received that refund. Now what doesn't make sense is, how come t-mobile refunds me $145.39 and then charges me $189 for device charges in May. I payed off this phone, and I did not use the t-mobile account in may because I believed I had cancelled it. As far as it goes nobody has been able to help me in this situation, and the last I got was a number to a different collections agency, which I called, but they couldn't transfer to the right department, which I called and it just said that it had no reprensentatives available at this time.
For me it is 3:30 am here in China, and I've been on the phone since 2am. And I do have to work at 8, so you can only imagine how frustrating is to have to be up this late dealing with a situation that apparently could've been avoided. This experience has been the worst, and I have spent so much time and money trying to solve this issue and still nobody is able to explain things clearly to me. I never got access to the refund, so what happens to that money? How come I cancelled my account in April and I owe $189 for device charges in May? What kind of fees are these? I would really hope you fix your customer care system, because you may be a big company but it should still appreciate each and every single one of their customer, and value their time.

LaTonya Brown
from Richmond, VA
I had been with t-mobile for over 10 years. In September 2015 my new Samsung Galaxy S5 screen blinked on a Friday, so I called t mobile to let them know that hey my screen blinked out on my phone so I need another phone due to the fact that I don't have a home phone and it's the weekend. I called and t mobile rep told me we would place your order but until then go get a loner phone from your close location so I called my area stores and no one had any. So I was scheduled to work until 6:30pm that a afternoon so I called t-mobile back to inform them that my location did not have any and the store front location close at 8pm so after getting off work and driving to a store it was 6:50. I then called customer service to ask them what I could do to get a phone because I need a phone for emergency over the weekend. The customer service representative for t mobile informed me that he could not do anything so I explained that the store was closing soon and I needed to have some type of phone for the weekend just in case of an emergency. He put me on hold plenty of times and came back to the phone with I have to have my manager handle it.
The representative then got on the phone and said if you are in the store we will apply a credit and just buy the phone and after a few days you can go back and request a refund. So that is what I did. He was on a recorded phone line and the fact that I had been with t mobile they had done right by me. I set in the store while the representative over the phone applied the credit. The in store representative then Said yes I can see the credit. So I was informed by the phone rep to purchase the phone using my own funds and t-mobile would reimburse me. After a few days I called to request the refund and I was told ok it's being processed in the mean time I was told I was scheduled to receive the phone that suppose to be sent to me via handset replacement on that following Monday but instead received it on Wednesday. But I called t mobile customer service several times and I'm at dead end I need to money to put back on my credit card that gaining interest ever month I don't want the credit on the account. Please help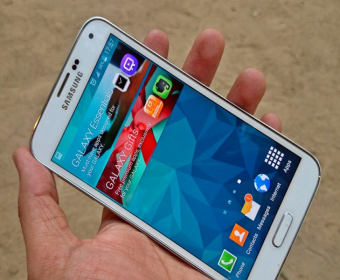 Gislene Hart
from Málaga, AN
I got 4 I-phone 6S in Danvers, MA Customer Service rep. told me about the 14 days policy. Unfortunately the area I work and around my town my phone has absolutely zero bar connection, went to the other store and got new phones and went back to the Danvers store to return still under the 14 days policy and they refuse to take the phone back even I am paying the 50 fee for stock. I don't understand, have being T-Mobile for over 10 years while lived in other town and now this is the treatment I get? I don't know why they are so difficult to deal with.

My husband and myself recently switched with the promise that it is hassle free. All we have to do is give them our phones and they will pay for what is left on them and the cancelation fees so there will be no cost to us just send in a form and our last bill. So we did. 5 weeks later we get a letter saying that they need a bill with a break down on it, which our previous carrier did not provide. We went to our previous provider and they were able to pull it up. My husband faxed it in to the representative and called her back to confirm she received the fax. Now almost four weeks later and late fees adding up from my previous provider they send me a card worth half of what is owed. I call the number for customer service that came with the card and the gentleman tried to help me but had to pass me off to another department.
This guy started off nice and admitted the reimbursement was wrong but the number he gave me still didn't cover the phones and cancelation fee. So then he proceeded to tell me that he was going off my final bill and they had no record of the breakdown that my husband faxed in. Not having much confidence in them at this point being we just got notice from Experian that our information was part of the recent data breach and now they have lost a fax with my personal information on it?! The guy gave me an attitude that he was doing me a favor then transferred me to another department that transferred me back, but this time his department was closed for the evening. This is the worst service I have ever received anywhere and I work in a retail environment that would have my job if I ever treated a customer like this. The only reason I gave two stars was or the two representatives that really couldn't help me but were very pleasant.

James halikas
from Tinley Park, IL
I have been a customer for over fifteen years and have three lines total and my bill has escalated to twenty dollars more than I usually pay due to and this is your reps explanation that there is no more 20 dollar loyalty discounts and no more contracts right later that evening I watched a T-Mobile commercial that advertised unlimited talk text and 10 gigs of data per line for 30 dollars per line up to four lines and a 18 month contract and I told that to you rep and she said your commercial was wrong and I clearly read and saved it watching and reading all the particulars on freeze frame and your rep told me a bold face lie that it is 100 dollars for the first two lines and 20 dollars every line after that would actually increase my costs.
I told her that she was totally incorrect because that is not what you commercial depicts no where in your ad she was rude and told me that the ad is not what it states if that is the case then that is fraudulent advertising and being a long time customer to be treated that way is unheard of I need a corporate rep to contact me in this matter at my t mobile number to resolve my complaint and get to the bottom of this or this . If not on I will go to the proper authorities on how blatant the discrepancies are from your ad to what your reps in your resolution dept tell your customers I still can't believe how you have your reps trained to be so rude and unhelpful and talk to your customers like they are stupid.

Laura Santiago
from The Bronx, NY
I purchased a Studio 5.0 Blu Android 1 week ago and two online SIM cards from T-Mobile. The phone was not reading the SIM cards and after speaking to a tech from T-Mobile, he was suggested I go to a T-Mobile outlet. I received the worst customer service from a woman by the name of Ashley. After I explained what had transpired with the phone and SIM card, she kept telling me "I did not make sense." To boot, she took out the SIM card and adopter out. She proceeded to insert the adopter, and inserted it upside down, without the SIM card. The adopter was stuck and the manger had to flat small silver instrument to retrieve the adopter out.
The fibers that make contact with the SIM Card have been damaged because of Ashley's carelessness and belligerent behavior. The outlet is located in the Bronx, New York 10451 on the corner of 149 Street and the Grand Concourse. Another issue, was that, the music in the store was so loud I had to speak above my regular volume. They need to be trained in Customer Service relations. It was an absolutely horrible experience. They are young and hopefully, more trainings will continue to enhance their professionalism and public service attitudes.

Sharon Bodiker
from Newport, RI
Ever since I updated to lollipop 511 on my phone, I am not getting phone calls, calls are not even registering on my phone, voice mails come in 1-3 days after the fact, and basically over all my service is awful. My husband has contacted customer service 4 times now with various T-Mobile complaints. Every time it is something different to resolve the issue and every time before disconnecting with customer service my husband is assured the situation is resolved. Last night we were told that we were talking to a supervisor, Lou was his name. After Lou did everything in his power to blame the issue on us and continually refused to even hear that the issue started after the 511 update, the issue remains. Lou went on to tell my husband the issue was a result of my phone not being on wifi calling.
Really so for my t mobile phone to work I have to be constantly connected to wifi calling and I have to stay home to receive phone calls? What I do not understand is how did my phone work so well before 511 and now my phone does not work? Lou was rude, accusatory, unhelpful and simply put an ass! Lou finally said well since you have insurance on the phone I will send you a new handset at a $5 cost to us, and proceeded to lecture my husband on how the phone that I would be returning better be in mint condition. Not worried about that because my phone is not even a few months old and basically is in mint condition, but then he tells us that I may not receive a new phone but a refurbished on. Come on! I send my new phone back to T mobile because of an issue that is obviously their fault only to get a used phone in return.
Then Lou repeats that the issue is all our fault because we don't use wifi calling and he would be happy to sell us a router for my house to make wifi calling even better. Give me a break! This is the worst customer service I have ever experienced. Being that I am someone who has worked in customer service for 20 plus years, I can tell you that someone like Lou would never be employed by me and T mobile would never be some place I would ever recommend to my family or friends. I am sharing my T-Mobile complaint with everyone I know.

Thomas Jenkins
from Detroit, MI
In the Beginning of October 2015 I purchase three devices and paid with them with my debit card, then on October 27, 2015 the same charges were applied to my debit card again, causing my account to be over drawn and have numerous of over drawn fees. After talking to over ten people, countless hours on the phone, being told they couldn't find the charges and being hang up on i was finally informed that there was an issue with the system causing charges to applied twice.
From there i was told that I have to wait twenty-four to forty-eight hours to wait until my money was return that I never authorized to be taking out of my account. I have only been a customer for twenty days and this is horrible service that i have never experience form any other phone carrier in my life. I would not refer anyone to this company, poor customer service skills, holding time for resolution horrible and horrible results.
So at the end of the day Im out of $305.21 that im waiting to receive back in my account with over $70..00 worth of overdraft fees, but hey at least the Customer Service Rep did notify me there nothing else that can be done.

Sam J. Smith
from Paris, KY
I have a Microsoft Lumia and it's not allowing me 4g service which is what I have been paying for since day one of purchasing this device at the local Walmart. I don't know if I'm doing something wrong or not but I know that I'm only getting 2g. Help me please the T-Mobile service department is not responding and I cannot find their contact information anywhere on the web.

Corina Aguilar
from Peoria, AZ
I cancelled my t mobile service due to repeated dropped calls and the high fees. I am now being charged a cancelation fee when I was not under a contract and have not been for about 3 years. I have been a long customer but lately your fees became unmanagible. Am also being charged for a table that at the time i went in that they were offering a free table. i flat out asked him "what is the catch' He said no catch it is free a we're having a promotion and just want you to connect service with Tmobile and that was it. Well I guess he lied to me. If this doesn't get taken off billl I will have to complaint with the attorney general's office. This is not right.

letitia reynaud
from Seattle, WA
I called tmobile yesterday concerning the security breach to make sure I was one of them that wasn't affected and when I gave the verbal password that has always been on my account since 2011 the young man I spoke to which happen to be very nice and professional told me that wasn't it and that wasn't it that my password was numbers which has never been so he changed it back however every other time it has been the right password and they say there was nothing showing it had been changed I want to know how a number password before the young man I spoke with changed it back got added and no one can answer that

John Amrich
from Youngstown, OH
First off their service coverage is not that good at all. I eventually got fed up with all the non covered area and dropped calls. Never under contract or had a phone purchased through their store or website. My phone was a T-mobile bought at Walmart! Now 2 years later found a friend of mine needs a phone for ATT network. I cannot get my phone unlocked from T-mobile now till they send me a code by email so I can give the phone away!! WOW. BTW Metro PCS is an affiliate of T-mobile companies for anyone interested. Also did you know T-mobile is owned by a foreign company that operates under that name in the USA!

Eddie Rochester
from Hilliard, OH
Seven months ago I bought an i-phone 6 plus from T-Mobile in Hilliard, Ohio. I was up-sold insurance for $12 dollars a month only after inquiring about the requirements for a replacement phone if I needed one. The representative assured me there was no limitations, and no deductible since i was paying the highest premium. Again and again the rep said if something happened to the phone I could replace it no problem. I reiterated that I did not want the insurance if that wasn't the case and the salesperson reassured me over and over again.
I dropped my phone a week into use but the damage was so minimal and the phone worked so well I chose to keep the phone. 6 months later my phone has started glitching. While in the middle of conference calls it flips to mute and often hangs me up; booting me from the call. Group texts have also been a challenge, often having to restart my phone in the middle of texting to get my keyboard to work properly. I went to T-Mobile and the rep said I would have to pay $106 for the phone and another $176 for insurance to replace the obvious Apple 6 plus lemon.
I have been an apple user for many years, for the most part they have been dependable, not this one. I've only been T-Mobile user for seven months (never again) and would recommend to everyone to stay away from T-Mobile. Terrible customer service and worse sales techniques. They up-sell with no thought of their customers, only their commission, absolutely unwilling to help and backup their promises. Buyer BEWARE!

Charlene Rhodan
from Philadelphia, PA
T-Mobile promises to pay off your contract...that's a joke. Beware of Tmobile's promises. They promise you a full refund and then come back and say that your refund is minus taxes and fees. Therefore you are stuck with paying off your cancelled contract. And, if that's not bad enough, you have to pay your old contract additional late fees for waiting your reimbursement with T-Mobile. They say it takes 8 weeks; actually it is taking mine over 10 weeks (I'm still waiting). As a group of dissatisfied consumer, we need to get a class-action suit against T-Mobile. Any lawyers seeing our complaints, step-up.

Emily Smith
from Sofia, 22
I have been a customer of T-mobile for more than 10 years. Not a day late with a bill. Later they put some charge for a service that I have deactivated. Called 4 times to remove. Recently, I have tried to cancel my account due to travel, and the representative did not follow trough...Then call internationally, chat, call, chat just to cancel. Altogether, around 8 times at least. Meanwhile, they withdraw money from my debit/credit card and sent me a final bill + international call charge and with a collection notice. Until I am not even around. They refused to remove any charges. Unresponsive management/ customer service. I guess some commission is everything for them. Do not switch and be very careful. Just an advise from experience.

Maureen Lynch
from Brooklyn, NY
On June 26th, 2015 I called T-Mobile to switch my service from Verizon to T-Mobile. The customer service rep. I dealt with was very nice. I received the new phones but did not like them. I called T-Mobile to let them know I was returning the phones and would like to get different phones. I was asked to verify the last four digits of my social security number and was then informed my social security number does not match, therefore they are unable to give me any information. I returned the phones to T-Mobile by tracking number and the phones were received by your receiving doc in forth worth TX. on July 9th at 10.00am. My bank of America account was charged $285.63 on June 29th,2015 and I would like to have my refund back in my account. Furthermore I received a letter from T-Mobile denying me approval, so why was I sent phones and charged?

Colleen Reed
from Gulfport, MS
I was a T-Mobile customer for years and recently changed to Verizon. When we first joined T-Mobile, my husband was stationed (military) in Virginia Beach, VA. We had great service! However, in 2014, we moved to Gulfport MS where we've had nothing but problems with service, connection, dropped calls, etc. T-Mobile sent us 2 boosters, and still, our problems remained. On June 4, 2015, we decided to change carriers. My husband is active duty military. He travels and also has to conduct military business from his cell phone. On the day that we switched carriers, I called T-Mobile to let them know that we were changing carriers. The customer service representative Nicole said she was sorry to see us go, but completely understood why we were switching over to Verizon.
While on the phone, I told her that we wanted to keep our numbers (again – husband is military and he receives calls to that number from all over the world), and asked if there was anything that we needed to do or expect. She said no, that it they don't charge extra for stuff like that, and wished us the best.
Today, June 29, 2015 I received my final bill in the mail from T-Mobile, to which, has double charges (simple choice plan $40 for May 19 – Jun 3, and another simple choice plan $40 for June 4th). The double charges total $83.50. I called T-Mobile to inquire (I spoke to 4 different people) and was told the below answers. That's just how it is. I don't know why but it must be right (Debra). If you transfer a number from us, we charge for the whole month versus if you just go to another carrier.
Nothing I can do to help (Silvia). We charge for the whole month regardless of whether you transfer numbers or not. Nothing I can do (Mason). When someone leaves T-Mobile, we always charge for the whole month regardless of whether or not they port numbers. That's just how we do it. It's in our policy (Scott). Between the 5 people that I have spoken to since June 4th, there seems to be various information that I have received. Besides the various different things told, I do not see how it is possible to double dip on funds or charge someone for a service that they are not using. According to the bill sent, they charged one amount for May 19 – June 3rd, and then the same amount for one day (June 4th). This is unacceptable and needs to be fixed!

Valerie Merkes
from Bonney Lake, WA
My brother wanted my mom and I to join his T-Mobile plan. We went into their store in Auburn WA. They took two hours once it was out turn just to transfer data, charged us tax and phone charges, transferred phones, etc. We left the store. The phones do not service our area. They took our phones as trade ins. Within 2 hours I called the store, they said they would give us our Verizon phones back. In fact, they still had them because some more data was unable to transfer that day. When I went back to the store, they refused to give me my phones back, rendering me with no phone or phone service. I told them my mother was elderly and could not be without a phone. They said "she has a phone, it just doesn't work where she lives!!".
They were little rips off artists, obtained about $50 cash that day, $100 restock fees and took my Droid and my mother's flip phone. I never ever raised my voice or threatened them, but I did call the police. They told the patrolmen that they were wanting a trespass order, when the patrolman told them in that case they should give me my phone, they decided not to do that. My phone was sitting in the building. But when I first demanded it back they said it was already gone so they couldn't. Then another employee said it was still there since I had not loaded all my data, they told me no way, I signed a deal that they could keep my phone. Contacting Attorney General tomorrow. Very upsetting. I feel tricked. That is how they get some of the money they make.

Chia Ying Lin
from Bonney Lake, WA
I want to complain about an employee called Shayne at T-mobile on 39th & Meridian store in Puyallup. This is the second time, I really don't appreciate the female employee's attitude towards a customer. She just tried to argue with me about returning the device that didn't work for me and I was willing to pay the restocking fee. And the attitude was horrible since she had to do the return and do the paperwork.
In the end she didn't even give me a bag for the paperwork and the new phone I just purchased it while I was holding a child. And I said "thank you" she only replied "yep" back??!! This didn't happen before with the other male employee at all. I worked at retail store for so long and the customer is always right. You just have to satisfy their needs and make them happy when they walk out. Hopefully I will not come back this store anymore. Huge disappointment.

BRIAN HOANG
from Canoga Park, CA
In the morning of 05/02/2015, I could not find my phone anywhere and I believed that I have lost my phone (it is an SAMSUNG NOTE 2 with original carrier AT&T) I reported lost online right away with T-mobile. 5 minutes later I found my phone on my driveway so I chat with T-mobile online to report that I found my phone. They told me no problem and stated that nothing has been changed and they will put a note on my account that I found my phone and I should not worry at all. 3 hours later I could not make any phone call, suspiciously I check and clearly my phone is blocked due to lost/stolen. I called and chat with T-mobile they said they do not block my phone because it is an ATT phone and suggested me to call samsung or ATT. I called samsung they refer me back to T-mobile/AT&T. I called AT&T they said because I do not have ATT account, nobody called to report my phone lost/stolen and my phone does not attached to any ATT account so nothing to do with them, they did not block my phone, it must be from T-mobile when they reported to the US blacklist data base. Now I am stuck with the brick phone nobody is responsible. Anybody can help me

Diane M Dawe
from Parker, CO
It will not let me take the one star off. Your company has the absolute worst service I have ever seen. I have been with your company for 8 years, and about 3 weeks ago, I called up to INQUIRE about adding my daughter on my plan for text and voice since she cannot get the internet on her phone with your company. I was told it would be $10.00, then when I went on to pay my bill, the person in sales put me on a family plan. This is fraud!.
I plan on following this up with the FCC. I called in about 7 days ago and they apologized and said all the right things and your customer service department said it would be corrected, and I would see my corrected amount on line. I went on this evening and NOTHING had been done. I spoke to your rep, Grace, who was very nice, and assured me this would be fixed. I then spoke to her supervisor Becca and told her this nightmare story and also told her that I have never paid my bill so late in the month due to your company's error.
She then told me the bill was fixed, and I would see the credit in 24 hours. Let me tell you, this is what I was told 7-8 days ago, and nothing was done or corrected! I then asked her if I could pay this right now, she stated of course, but it would be a $5.00 charge. I'm suppose to pay for your company's error???? But I could be transferred to the auto pay, and it would not cost me anything. Have you people no sense!!! I will tell you, which I'm sure at this point no one will do a thing since I am referring to nothing was done until I had to call a second time, I am NOT going to pay the 5.00 and I am going to Verizon. I have had it with your company and the incompetence and fraud that you pull. Again, I am going to the FCC. Something needs to be done about your unlawful and deceitful practices.

gary yocom
from Phoenix, AZ
I am responsible for 10 lines that I have with T-Mobile. It is supposed to be a family plan. brothers sisters sons daughters. I have tried and tried to get an exact break down per phone as to how much each # cost so I can collect from my brothers and sisters what they owe. Every time I call I get a different amount. And it never adds up to what the bill I get. So I wind up getting screwed out of about 60.00 bucks out of my pocket. This is ridiculous. I got you ten extra customers. and I am doing the collection from all the family members, but I come out in the hole every time because your employees can not or will not give me a break down. Upset in phoenix.

Gevaugn
from Burlingame, CA
I have replaced several phones due to a variety of reasons, but I must say that service disruption is at the top of the list! The most recent replacement that I have gotten does not load my email, which plays a HUGE role in my life, seeing that I use it for work! (OVER 200 EMAILS A DAY) Just this past weekend, a client of mine was stuck overseas for 2 days!! in Frankfurt!!! all because he couldn't get a hold of the person that helped get him there!
Due to this faulty network, that seems to be on a VOLUNTARY basis! I am now in debt to the company that I work for, $2,452 and some CHANGE, because that is how much a one way BUSINESS CLASS seat costs from there back to Seattle! I tried to reasonably handle it with the agent, and his supervisor, but it seems that everyone is to busy maintaing a quote or trying to make a SALE. I don't expect T Mobile to pay my debt are anything; that's just not how this scheme gets down. But after being told that I could have a $102.00 credit, and then transferred all around their office just to be told by some other clown trying to play Supervisor, that that wasn't something that was said brought me to complete halt.
Because at that point I realized that T Mobile's call centers are actually fulfilled with a squad of monkeys! I have been going back and forth with the exact same nonesense, and life's just too short for that. My even BIGGER complaint is, who the heck hires these people? PLEASE LET ME KNOW, CAUSE I COULD FOR SURE RUN ONE OF THESE LOCATIONS, it wouldn't be hard at all; just pick up the phone, transfer it to you, you transfer it back to me, I'll put them on hold for 10 minutes, transfer it back to you..............and then we will flip this coin to figure out who has to say "Sorry, but no" to the person on hold. I just want to know if there is actually someone professional running the whole company itself, because there's no way it's just 611 that handles everything.

Linda Sanders
from Rio Rancho, NM
I went to a T-mobile store in Uptown Albuquerque, NM with a friend who was having problems with her phone. While there, I was persuaded to convert my service from Verizon, whom I had been with for many years to T-mobile with the offer of a free mini IPad and buying out my current Verizon contract. It just so happened that Jessica Keith, a Field Support Manager from AZ was on business in that particular store at the time, and she was actually the person that waited on me and completed the conversion process for me. I had an IPhone 5 that I had purchased at Verizon which I was allowed to keep and have my data converted from Verizon to T-mobile with no problem; However I was told that I would need to bring in a trade in phone for my husband's line.
The next day I took in another previously owned IPhone and my hunsband's Motorola Droid Razar which we had recently bought and were still paying for with Verizon. I told Jessica that my husband really liked his Droid and really wanted to keep it and that I preferred they take the IPhone. She informed me that they could provide me with basically the same phone and we could include paying for it on my monthly bill. I informed her that we were still paying for it (my husband's Droid) and she assured me that T-mobile would take care of it when they paid out my Verizon contract and "It would be a wash." So she took the Droid as the exchange.
I did finally receive the Visa payment card to pay off the Verizon contract; and assumed all was taken care of and well. Subsequently, I received a letter from Verizon Go Wireless charging us $300 for the unpaid Droid phone which I assumed had been included in the Visa paycard. I have tried numerous times contacting Ralph at the Uptown store and Jessica (I still have her business card). Ralph promised to call me back and never has. I left Jessica several voice messages, she finally returned my call ONCE, but didn't even bother to leave me a message. I have called and left her more messages and have still not received a return call.
In addition to the initial $300 charge, I have now received a letter from Aldous & Associates, Attorneys at Law threatening legal action and now wanted $300 Delinquent Balance, plus $90 pending collection fee for a total of $390 within 30 days. I would greatly appreciate it if T-mobile would stay true to their word and take care of this debt before it becomes a problem on my credit report.

Rhonda Leegaard
from Chicago, IL
I tried to pay my prepaid bill with a credit card and was denied. i finally talked to someone in the billing dept and they inform me that a payment in January was cancelled and reimbursed to the card holder. It is now almost May and have never been notified for it or had my service suspended. Last month i had to call and talk to tmobile reps because i paid the bill and it was posted on the persons account that owned to phone before. i have since January used credit cards to pay and never was told or notified of this matter. I would like to know what i could do to fix this and stop the invoices i am had to deal with Thank you for your time.

SALAHEDDINE GHAZI
from Houston, TX
I want overseas to Morocco, while there I was checking with customer service about an existing issue that"s when I found out that I am being charged over $400 for texting when I spoke to so called account specialist he assured me that texting was free and that I shouldn't worry, only to found out that it was a total lie once I got back to the state. I spoke customer care but nothing was accomplish totallly disappointed with a company that I have been with for over 12 years the perfect picture of corporate greed .

Ali Barakat
from London, ENG
My contract was ended on the 4th of January 2015 as I was informed by Alexa one of your members of Staff responding on my request yesterday the 15th of April 2015 at around 12:40 , along with my wife's contract too and it will be followed by my other three children's contracts which will be ended on the 1st of June 2015. I was not alerted by T-mobile company about the nearness of my our contracts end or receiving new offers! I was not given a Nano memory card along with my Experia -S Which was offered to me with my last contract! . I requested it yesterday through my call to Sanalia/ Member of Staff and I was charged £10:21 and to be delivered to me within three working days.
The surprise was today as I found my SIM inactive on my mobile phone and I can not make or receive calls on it and I believe that it has been disabled by your technical team before I receive my new SIM card! On my enquiry call today Thursday the 16th of April to a lady who is called Lee and who asked me about characters of my password and later about my Sim card number which I should have had it in the box of the phone as I am still using my old Sony Ericson Model C902. I explained to her that I do not know my password or the SIM card number as I am busy at present for preparing for the Tax Financial Year. she kept on repeating my first name without giving any alternative way that we could reach a solution for my problem and she hanged up her phone in a rude way!
I recalled again around 11:28 and a member of staff called Ian answered me and he repeated the same questions to me and I informed him that I had no time to go and search for my Sim card number and I do not know my password and if he can e-mail it to me . His answer was that he can not help me without obtaining them. You put me in a dilemma and I want you to get me out of it immediately please. I am considering to leave your company with my family members .

Randy and Nichelle Price
from Cedar Hill, TX
On April 14, 2015 At store #9795 my husband and I encountered the worst customer service in our history of affiliation with this company your representative Danny. I signed In on the customer wait list. We were later beckoned by Danny whom was on the phone as if we were animals, instead of him addressing us as loyal customers to T-Mobile. We did not move, finally Danny came over to the area we were sitting and once again Danny didn't address us respectable customers. We then began to explain our problem. We quickly discovered from Danny's lack of experience he was unable to assist us. We then asked for a manager. Instead of Danny respecting our request to obtain the manager he went and brought back Jazmin the representative that created the problem for us on April 13th.
We again explained to Jazmin that we needed a manager. Liz the manager came to our aide 15-20 minutes later. In the mist of waiting on Liz I asked Danny whom wasn't assisting customers to give us the number to customer service. He rudely told us he didn't know it and he was new. We responded by saying go and get it from someone that knows it. Danny then exhibited a major attitude and starts shaking his head as if we were bothering him. At this time Liz enters the sales floor and we explain to her that we have a major problem with Danny. She explains to us that she will speak with him and have a meeting on Saturday. The customer service in this store is horrific!!! Where is the diversity at this location? This store is employed with all Mexicans. Where are the African Americans and Caucasians? There are so many other mobile carriers on the market now. The behavior at this T-Mobile Store is unprofessional.

nasima dada
from Mary Esther, FL
I have several complaints:
1. I switched over from Verizon in December and was asked to send my IPhone 5s to T-Mobile and I would get a $352.00 reimbursement for each phone. I sent 3 phones in December and have yet to receive credit on my account. When I tried to follow up I got transferred over 5 times staying on the phone for over 30 minutes and no resolution
2. The T-Mobile service is not very good in our area. I have complained several times and hasn't got any better.
3. While I promised my bill would be lower than Verizon, my bill is the same with worse service.
Without getting any resolutions I am ready to go back to Verizon unless this is resolved immediately.

I had to get a new phone because water damage to last phone. Went to T mobile store and t mobile representative sells me a boost phone so I'm no longer on boost. I had just paid my bill a week prior. So I guess the t mobile representative knows what he's doing so I walk out with a bogus galaxy III had to go back 2 days later because was not getting any phone calls in and got switched back over to t mobile from the very upset representative who processed to switch my galaxy III to a broken Nokia Windows phone yet where's the 3 weeks prior money from when the t mobile representatives changed my company. Now all the sudden the whole account has disappeared but your getting paid twice. You should take the t mobile account from this crook

Gary Fletcher
from Medicine Lodge, KS
I recently tried to discover what sim card my pre-paid Alcatel One Touch Evolve 2 used. There was no indication whatsoever to the one that i needed. The sim slot looked small so i bought that one, it was wrong. Again, i bought the regular sim card and it was too large. I contacted customer service,and even they had a hell of a time trying to figure it out.Walmart was the same. WHAT IS WRONG WITH YOU PEOPLE!!! How hard can it be to put the type of sim card needed on each phone package? NOT HARD AT ALL!!!!!!! I lost $50 dollars because you can't apparently use any common sence!! P.S.- You probably love the confusion just so you can make a few free dollars.!!!

caroline licursi
from Riverside, CA
I am a current customer and have been since 2007. I received a collection for $138.00 from Convergent via TMobile. TMobile told me the bill is from 2011 but just sold the debt to Convergent on Jan 24, 2015. Yet they never informed me that I had an old bill and my current phone has been the same since 2010 and with TMobile. They told me they cannot discuss it as the supposed debt belongs to Convergent as they bought it? I filed a complaint with the FCC and am sending a copy and a letter for demand of explanation or removal within 7 business days of receipt by TMobile and Convergent and am paying a tracking number via the Post Office. It seems like a scam is starting with TMobile again and I wonder if anyone else is getting this problem? I am leaving TMobile this time for good and I have no debts ....but then again they might create one and sell it to someone as it seems this has happened above!

Jeannine Moore
from Dallas, TX
Purchased phone and plan for grand-daughter. Was told bill would be $60 a month. Was given a card that was free for IPad for wireless. Told them I have wireless at home but said free take. Took and went back in store because could not figure out what to do with card. They said Ipad was older would not work. Found out you was charging me. Found out I had many charges because bill was never at $60. Cancelled plan and you guys keep saying you are sending box for the connection but never have received box. I call - nothing, I go in the stores to say I have not received box - nothing. I feel as if I am being set up to pay a fee because I cancelled. Why can't I just bring your equipment in the store??!!

If I could give a negative rating to them I would, I WILL NEVER EVER GO BACK TO T-Mobile AGAIN. I'm beyond pissed with this horrible company. Back on February 23,2015, my husband and I switched providers over to AT&T ( BEST decision ever!!!) The representative's for T-Mobile I spoke with over the phone and in their store, had told us that our bill would be updated in 3-4 weeks. and that they would mail us the final statement. After that we could come in and pay our final bill. which was fine, whatever so we put money aside to make sure we wouldn't spend the money we had to pay off our bill and phones we had with them.
On March 1, our account was charged $166. to close out what we needed to pay on our account. no statement in the mail, no email about the charge and nothing about the phones so we waited another week and a half to see if anything would arrive late, or anything else would be charged on our account so on March 9 ( a total from when we canceled about 4 weeks ) when I decided to finally call customer support and ask about our bill we hadn't see anything about the phones still at this point and wanted to know what was going on with our account if it was closed completely or not. the customer service rep said there was nothing showing up on our account with them about phones and that it appeared to be closed out COMPLEATLY. which I thought that was a little fishy ( I've been screwed over many times by bills coming out late or charging one account and not the second, so I wasn't going to let this one get me), so I went down to the T-Mobile store and asked the same questions. they came back with the same answer everything was closed out and nothing more appeared on our account. so I asked for a print out of the statement. to see with my own eyes and have proof and sure enough reads 0 on everything.. okay cool, maybe I just got lucky and paid enough on the phones they wouldn't charge me anything else..
NOT!!! then today April 1 I get a charge on my account for 600$ ( NO money in my account what so ever, I used the 600$ to buy new baby items ) and a Month and a half after I close out my account with them .. What the HELL!! literally. so of course I call Customer service to ask what is going on I have my print out that say I didn't owe anything more. Then the rep proceeds to tell me that the $166 they charged me on March 1 was for the billing Cycle from January to February ( No shit SHERLOCK, I know this because I paid for it the beginning of March. meaning it was from the previous billing cycle) and that our bill was not updated yet, on March 9 and wouldn't have shown the phones. She then proceeds to say that bill for the phones wasn't updated till March 11 because it was on a different billing cycle from the February to March cycle, WHY DIDNT ANY FREAKING ONE TELL ME THIS out of the 4 people I contacted the first 2 being the day we switched providers who said 3 weeks our bill will be updated showing everything we own on our account INCLUDING the phones, and the other 2 who I contacted on April 9th after the $166 was with drawn..
Not one of them could tell me that there would be another "billing cycle" as the lady who I spoke with said.. No one could look at my account and say hey looks like you closed it out this day which would put your last billing day on this day so a final payment will be taken out in April.. IM SO FED UP WITH T-MOBILE they charged to much for their SHITTY service. and their customer service Reps need to be in training longer to learn what they are dealing with on customers. its ridiculous 4 people, 4 people who told me the same thing not one of them could catch this..

Needed to jump note 3 to note 4, it quit charging, after 1&1/2 months note 4 lost sound & would not ring for incoming calls..told I had to wait for shipping of refurbished phone. I purchased a new phone from store now it can't be replaced except with someone else's issues..30 yrs. Of being with Verizon I chose tmobile with expectations of an honest company. Buy new product, should be replaced with new product within store of original purchase. I have 5 phone lines, a hot spot, & ipad. I pay my bill diligently every month as is my obligation & promise to tmobile. My belief as a customer, tmobile should respond in the same manner of courtesy & respect to customer needs..now I'm without a functional phone & at 70 yrs. Old if a emergency arises I'm s.o.l. thank u for the inconvenience & hardship.

Your service is TERRIBLE. I regret the day we left Verizon. I wanted to go back but we've already bought phones through you guys so my husband wont allow us to leave. My son and husband bought brand new LG3 phone when we signed up with Verizon. We also purchased insurance for these phone so that we'd have the piece of mind that they can be replace if anything happens to them. NO ONE EVER TOLD US that we would have a $175 deductible, which was the first shocker. Secondly, no one ever today us that our phones would not be replace with new phones if ours were broken. I am even unhappier with T-Mobile then I already was. My son broke his pone and I'm stuck with a refurbished phone. Had I known this I would have saved myself the money and bought a refurbished one on my own. I called Assurance and they said that they do sent new phones if there is not a new phone available. I WANT A NEW PHONE!! I want to actually leave T-Mobile all together. But since I have to stay, I WANT A NEW PHONE! I will not stop complaining until I get it.

Dec. 16, 2014 I had been with ATT and was tired of not being able to get service on my cell phone so I called T-Mobile to see if the tower in my neighborhood was theirs. They said it was so I left ATT to go with T-Mobile. I was going to keep my phone and my same number and just buy one of their sim-cards. The sim-card came in and it was wrong. The very first thing was wrong dealing with T-Mobile. Anyway after a month dealing with them just trying to get the correct sim-card I stayed because they said the tower in my neighborhood was theirs...they lied!! It belongs to Verizon. So January 27th 2015, the correct sim-card arrived and I activated my service. I could not get service. My phone would either say "searching" or "no service detected". It used up my minutes so I had to purchase more useless minutes. I purchased $40 more and still could not get service and since the "number" was used...(searching or not detected) was considered use of minutes. The 2nd of February I cancelled with T-Mobile and called the home office. They said no problem they understood my frustration and I would get a refund. After they get you to someone who can do something...they hang up on you or being on the phone with them so long your battery dies...I've kept calling back getting the run-around. So in-short...T-Mobile will lie just to get your money! DONT USE T-MOBILE...THEY ARE CROOKS!!!

Tina Nguyen
from Temecula, CA
On January 14, 2015, a year and a half after I originally opened my account with T-Mobile, I was a victim of identity theft and T-Mobile allowed someone to add 2 new phone lines to my family account which I had been told already had a maximum of 5 lines. This individual then charged more than $1,600.00 in equipment and fees to my account, charges that I am still being held liable for. I discovered these 2 new lines 2 weeks later as I discovered a range of other purchases bought on my name and credit. I called and reported the fraudulence immediately.
The fraud department, instead of assisting me by closing the lines and removing the charges on my account, told me that I, the victim, had to name the suspect in order for them to release my responsibility. They alleged that my family members were in contact with the criminal citing call logs showing 1 minute calls coming to one of these new lines. Initially, I thought that this information must be the result of computer error for the call log to show that my family was calling this line because none of us knew the suspect and we had never made any calls to this line. In addition, these alleged call logs conflict with our own records, which have been printed from my accounts on T-mobile's own site.
Recently I contacted T-mobile with the name of a suspect in my identity theft case, after receiving an update from an officer at the San Diego Police Department. I faxed them copies of the police reports and of a signed affidavit of fraud. T-Mobile refused to accept this new information and demanded the police report with the name of the suspect, knowing very well that the police would not release the documents because T-Mobile had not been cooperative in helping them catch the criminal, and because the case is still under investigation.
After working with the police and with several stores in the San Diego area, my experience working with T-mobile has left me with the strong belief that T-Mobile employees were involved in the illegal fraudulent activity on my account. They allowed someone to remove my PIN and add new lines to my account when I had set up the PIN as a protection measure, and while the company has my ID and my signature on the file. They then altered the call logs to shift the responsibilities to me. The fraud department wouldn't take my report as a victim of Identity theft seriously and wouldn't cooperate with the police to help catch the criminal.
Please investigate these illegal activities at T-Mobile. A large national telecommunications company should be responsible to its customers and should be participating in ethical business practices. Their capital and influence should not be a tool to criminalize and victimize their customers, especially ones who have already been victims of crimes.

T Mobile initially lured me to them with their cheaper than Sprint plans and the "We'll pay your Early Termination Fee" routine. It should be called the "You pay your Early Termination Fee and we may or may not reimburse you depending on how many flaming hoops your willing to jump through or till we get sick of you bothering our customer service department". I've had so many promises to fix this refund problem by so many reps and each has failed, Purposely?. Hey T Mobile, I get it, you're a big huge mega business with an army of lawyers to keep the riff-raff customers from defending themselves from you. You win, keep my money. Good bye T Mobile and I'm taking all five of my accounts with me. BTW, I'll pay my final bill in six to eight weeks in a $10.00 prepaid VISA card. And when you call me for payment, I'll promise you the check is in the mail with a cheery attitude every single time.

Geeta Budhu
from Brooklyn, NY
My family has been with t mobile for over 12 years and the service we're receiving is beyond unsatisfactory. Recently my sister and I decided to come off of our parents plah and be on our own. Upon speaking with a few representatives, we decided to stay together and not be on our own because we would receive more data together. My sister however, did not sign the authorization.

I tried for years to get my wife to join my T-Mobile plan to save us money. She handles all my appointments since I am 100% disabled, with 4 different doctors, due to a nerve disease. She eventually did join my plan, was sold a 600$ smart phone and we had to sign a 2 year contract. After 22 months her phone quit working. After weeks of changing phones, installing new stem cards, 4 trips to the store that sold us the phone, and about 5 calls to technicians we were told her phone was a 4G phone and our nearest tower was a 2G tower. This, we were told, means it will never work, and they were suprised it ever worked.
I told the last supervisor I talked to that I had to leave T-mobile and find a new phone provider. She insisted that I pay 100$ to get out of their contract. I got a little upset at this and told her it would be a cold day in he!! before I paid another penny to someone who screwed me out of 600$ already( for the phone they sold me that won't work where I live). Instead of billing me 100$ to break my contract my bill is now over 600$ and continues to go up! Please tell me what I can do about this injustice that keeps on going. Can I make them pay for the harassment and destruction to my perfect credit. We've called them and they don't care one bit about what they've done to us.

Paula Kilgore
from Raleigh, NC
Why want you close my account , no longer with you ???

Colleen Martin
from Titusville, FL
I called customers service to get a new phone, My current phone from tmobile is broken again! I talked to a rep about a phone, but was not sure I wanted to spend that much on a phone. The Tmobile rep assured me that he could take $100.00 off the price since I was a loyal customer of many years. I received my contract for the financing via my email and the amount was wrong; It still has the original amount on it. I have tried to call customer service back to tell them what happened and I was told that tmobile does not discount their phones but if I sign the agreement for the original amout they would take $100.00 off after 30 days. I was also told that there was nothing about the phone being discounted from the other rep. I asked to get it in writing but was informed that could not happen. I do not feel that this is a trustworthy deal,and since by phone is still broken I can not wait. So much for my loyalty...I feel like I was taken advantage of, and I think I will go to another company that is down the street from my house.

kathleen lavelle
from Manchester, ENG
on about the twenty third of February I got a message saying if I topped up five pounds within five days I would get five pounds credit free I topped up five pounds on February twenty sixth and still have not got my five pounds credit.I have rang you twice about this on both occasions being put on hold,first time I rang I was told the money would go on within five days, today after over half an hour and being put on hold twice for over 10 minutes I was told someone would ring me back within two hours that was at 13.30 it is now 16.20 and I am still waiting.I am absolutely disgusted with the service I have been given Kathleen lavelle.

John Paul chambers
from Motherwell, SCT
I used to be with Vodafone and got told about your smart pack so I changed over to t-mobile got my £10 smart pack first time no problems last month I had to complain because I had over the £10 credit and only text your free numbers 441 and 150 and now the same thing has happened to me again top up £10 so I had £10.09 credit all I have done is try and get my smart pack 10 this month again but I have texted 441 and 150 and now I only have £9 credit but only texted your free numbers and can't get my monthly smart pack so I would like to see if we can stop this from happening and make it as simple as it said it would be before I changed networks and I would like my smart pack added as I have not spent any of my credit so I would be greatfull if it could be sorted for me as soon as possible please

francis
from Brockton, MA
I am seeing a lot of complaints about T-mobile on this website. They are stealing money from me and it make me feel crappy. Why won't someone make it stop?

Cindy Graves
from Nashua, NH
They took money out if my debit account. Without my authority for 3 days every one I spoke to said I would have it back in my account in 3 days on the 3rd day it still was not back in my account. So I called again this time they put me through to a refund specialist who bluntly told me I was not getting a refund so everyone else I talked to just told yes to get rid of me. THINK TWICE BEFORE CHOOSING T-MOBILE as your phone carrier they like to take your money earlier then they should & won't refund your money. i am calling the BETTER BUSINESS BUREAU ON THEM DEFINITELY.

Cherie Allgood
from San Mateo, CA
I have been dealing with T-Mobile for months now regarding two tablets that were defective and returned to them. Back in October T-Mobile said to return the 2nd defective tablet, and once they received it, all the charges would be removed. At the time, the representative credited 3 charges having to do with the tablet. She also said that from that point on, we would no longer be charged. They did not stop charging. But I kept paying. I finally got tired of paying what I did not owe, and waiting for them to credit my account and stop the charges. Last month I paid the portion of my bill that I did owe. I subtracted everything regarding the tablet from my balance owed. I have just spent my entire lunch hour speaking with four different people, and all of them kept saying the same thing, that the charges are legitimate.
T-Mobile had also been calling from a number I did not recognize, and not leaving a voicemail. I finally had to search the number to found out it was T-Mobile. I have been with T-Mobile for over 10 years. Two years ago I got a bill with over $400 of text charges. I have unlimited texts. It took over an hour with one representative putting me on hold and coming back with a reduced amount I can pay for the text charges. After I told her that I was tired of sounding like a broken record, I finally was able to speak with someone who took care of everything in just 3 minutes. Now, why couldn't that happen today? I even told them my past experience being given the run around by them. I said again to two people that I was tired of sounding like a broken record, and was tired of hearing them sound like a broken record. I finally had to hang up because my lunch hour was over. I will have to try again tomorrow.

called and a replacement on a warranty got a sg2 sent it back within days and got a lgl9 because the gs2 did not work rite.they charged me for it the whole time over 300 bucks and they have the phone.do not buy phones from t=mobile warranties will rip you off and don't ever do bussness over the phone with them you will get ripped off. I bought my phone from hsn got a better deal 50 dollars cheaper and a better warranty with it. they will give you nothing but a run around. their service I have no problem with buy will never buy a phone from them.if you do deal with them keep records of everything and if you send a phone back to them put tracking on it just don't send it back in the box they give you they don't want you to track it going back.and if you do not ask them everthing whe you talk to them they will throw in charges you don't know about go over all details befor you hang up that check on them latter to make sure.

ekundayo orisadahunsi
from Houston, TX
I need to bring to your notice the way in the past few months I have been receiving different billings as in regards to clear usage of my lines. I have been frustrated every month in having to deal with my bills and sometimes it seems it is a deliberate effort to frustrate and forcefully make your customers pay for what is not used. I started with Tmobile by paying $176 +/-, the 2nd month it went to $200 above, and that is how I have been receiving the bills on monthly basis, it is either someone is nit communicating right because by the time I will eventually get someone to listen to my compliant, I will find out that each individual working with the customer service has a different understanding on what packages you guys have so there is always a wrong information been passed down by CS representatives. this has made people like me to have to pay in excess to my monthly bills. last month after a whole day trying to resolve my bills, I eventually got like $23 reduction in my bill and was asked to pay $211, which I eventually pay $176 to balance $35 at a scheduled date. on of the reason they gave in respect to my fluctuating bill has to with international calls made through an APP installed on my phone to make international calls 'REBTEL'.
I was told that the app wasn't working to specification that was the reason I still get billed on tmobile even with the fact I still don't believe I make international calls through tmobile, but in anycase the REP that attended to me said they could block my lines in furthering making international calls without my notice and I said they should go ahead to block any service put in place that interfere with me making international calls through REBTEL. Now, checking my account this night Feb 24th, 10pm, I saw an outrageous bill of the $255.82, now if you deduct my outstanding of $35.36, the total comes to $220. Please what is this amount for again. I try my best to keep to my limit so that I don't defaults in contract and all this boils down too integrity, that I will not want it to be harmed by tmobile. I ma sick and tired of the frequent problems. please I need this service to look into this problem because as it is, i cant pay a dime from the bill I see in my account of $255.82.

My name is Janika Padio I have started services with T-Mobile less then a year ago. Since then I have several problems with my phone after several calls and going into an authorized store a warranty exchange had been put in on January 26th 2013 at the time my address was 2902 Deats rd. apte4 Dickinson, Tx 77539. I have never received the replacement phone each time I call customer service I am told that the phone was mailed to me. my problem is that I am being charged for a phone that I never received. I feel that no one at T-Mobile is listening to me and is only concerned about charging me for a phone that I never received my current information is Janika Padio 8601 Emmett F Lowry apt96 Tx City 77591 832 561 6837

I been Having Problem with My phones and My bills I wast tall Before I buy and Sing contrac the person sales was layer because never respec my contrac he tall me I only have to pay $210.00 Amounth and since Octuber 8 , I been pay more money and I dont Agree this Because I been call coustomer services and they tall me to go to T-Mobile and I go to The store and speack to a person at the store and they tall me I have to call you back because they cant do anything They check the phones and they orther a new phones and ,I only recived two phones and the 3rd phone never show I call back and they tallme I have to waite intull they recived de phones, my phone dont work , and the oter phone Dont turn on either I bring this two phones to the T-Mobile And they check and trid to turn On and dont work this is the second phone , I Am so desapoiment At this point because the services you provime is not good please take care this or gime other new phones Before I take this to legal department If you dont responding me I need to Cancel this services because I never Have this Issues and another company Before and I like to responde before I cancel my services and chargme for this cancelations My Phone # is 925-565-5801 and 925-339-0816 and 925-956-3009 please Call me at 925 565-5801 is My husphen phone . Thanks

I was having trouble with my phone, so in may of 2012 i went into a t-mobil store on 14th and university in des moines iowa, I was not told that my contract was up, and by getting a new phone i would be getting a new 2 year contract, I am on disability and 78 dollars a month is hard for me to pay, I stopped in that same store today to pay my bill, and told the store clerk what had happened to me,they told me to call customer service and my contract would be voided, I have always paid my bill on time so there should not be a problem, I went home called costomer service and they told me to go to this e-mail and write out what happened to me, I know I still have a year left but as I told you the bill is hard for me too pay, If the store clerk would have told me by getting a new phone i would have a new contract, I would of never done it....the lady I spoke to in cutomer service today also told me there should be no problem in having the rest of my contact cancelled...

I signed up for t-moble, I was told the only way that I could get $49.99 A month is A 2 year contract.I found out later that you can do $49.99 on A month to month.I also found out that I was over charged on my cell phone G2X cost $400.00 every one else was chargeing about $120. to$150.I put my trust on the sales associate.I for got he works on commission.Now the fun part,They gave me A used phone ,had someone else E mail and numbers on the phone already.
Now the service,they showed me the map.It's all green in sutter creek and jackson CA,but no service,when I went there.I have A 4G phone ,but only got 2G 90 percent of the time,and getting charge for 4G.I was told that I have 4G unlimited,but it's only for the first 2.after that it's slow not 4G any more.It's funny cause even before the first 2G I'm not even getting 4G.
I should have listen to my gut when I was reading the contract without A magnifying glass the lettering were so small.now I see it was for A reason.For this I canceled my contract.I,m not going to pay you over $3000. for 2years.Yes you made some money of of me,but what you do after you read this make's A difference on your future,Because A person's voice is louder and faster than lightning,but lightning also don't happen much in stockton depending on your forecast so Please help me help you,remember your customer's make you who you are.

I have a contract with T-mobile until May 18th 2012. On March 30th I called T-mobile customer service to see what my options would be and was told that my best option would be to go with your prepaid plan as I am a senior citizen that is on a fixed income as well as being disabled. I was told that my prior contract was taken care of with no penalties or fees.
It was a 2 hr. conversation as I wanted to be clear about my choices and responsibilities. I realized after trying to use my email on my phone that it was not working. I then contacted T-mobile the next day and found out that I was not told the truth as my phone is a Blackberry and I would need to pay an additional $10 per month in order to use my email services.
I clearly asked the representative about the email as I have transitioned before and had problems with email. She assured me that there would be no issues. I was also informed that I would need to pay an early-out fee for changing my contract which contradicted what the representative told me.
I immediately asked that I be transitioned back to my old contract to be allowed to complete my contract as I was concerned about completing my obligation and this transition took place. I was told that "your credit will not be affected" but yet T-mobile turned around and reinstated me on to a new contract without my knowledge. My understanding is that there has to be "offer and acceptance" for a contract to be valid and this did not take place.
Because of the aforementioned deceptive practices, I will be completing my business relationship with you as of the end of my original 2 yr. contract date of May 18, 2012. I did not request that I be given a new 2-yr contract. This change was made in error and without my permission. My request was to be returned to my original contract as I could not afford to commit to another 2-year contract. It was very clear to the representative what I was requesting .
She went behind my back and wrote a brand new contract without my knowledge or permission. You did not even have the decency to give me the greatest benefit for my money. You had free phones and a $59.99 plan for unlimited text, unlimited web, and unlimited talk with a 2-year contract pus my email would be operable without any additional fees. I was offered this and I clearly said no because I could not afford it. In my opinion that is worse than stealing and/or literally robbing someone. Its common sense.
Why would I commit to such a thing without taking advantage of the available contractual benefits to a customer that is taking on a brand new contract? This entire venture occurred between Friday the 30th and Sunday the 1st of April, so there are no ussage issues.

I was lied to by a t-mobile associate to make me agree to a 2 year contract with t-mobile. The associate said that my phone bill will be cheaper and i was eligible for a free phone, she said if you do the contract it will help your phone bill and go along with the phone. bottom line she said i needed to do a new contract for 2 years to get a decreased phone bill and free phone so I did it. She said with the contract my phone bill would be $57.61 monthly.
I call to purchase my new phone and another t-mobile associate says I cant get a free phone since im an existing t-mobile customer, and says I will be charged more than i was before by 10-15 dollars. She said with the contract my phone bill would be 71 dollars and some change.When discussing the contract and free phone with the other associate she never said anything about the contract making my bill increase and the phone was not really free.
So now Ive agreed to a contract that has nothing I want, because she said i was going to get a free phone and my phone bill would be decreased. Im upset that this is how T-mobile treats a veteran customer, I've been with t-mobile for 4 or 5 years and this is how they treat me. plus i had the run around by several employees who lied constantly and would send you to another department that would not help but transfer you to another dept. that was no help either.
They would say the same things over and over again with out solving your problem. I was lied to by an associate so they would get me to agree to the 2 year contract. Then I could not do the loyalty rewards because I forgot my password and my phone was broken and as ridiculous as it sounds they can only send your password to a T-mobile Phone by text message. so nobody at the t-mobile database could help how stupid.
So after devoting 4 or 5 years to t-mobile I am excluded from this loyalty rewards. because there isnt a t-mobile outlet where I live. what a waste people can only use it in stores so they cant do it over the phone or online how ignorant!!! worst phone company experience ever!!

Feeling the need to rant a bit about TMobile. I've been with them since day one for cell service. In September of last year, we went into their store to inquire about my daughter's account (she is on my plan). She was hoping to either upgrade her phone or switch to her father's plan. We were told by the store clerk that she was eligible to switch on October 20th. She checked with her dad and it was determined that she could get a better deal by switching. Just to be safe, she waited to switch until October 28th.
A few weeks passed and I got a text message from TMobile indicating my bill was past due and needed to be paid. I went online and discovered my balance was significantly higher than normal. This led to a call to their customer service line. I was told that I was charged a hefty "early termination" fee for Morgan's line. I was outraged. I explained that we went into the store before she switched just to be certain this wouldn't happen.
The person I spoke with transferred me to a supervisor then it was taken ever further up to a manager. The end result, they refused to credit this back to my account and I was stuck paying. I was furious. And, I'm stuck with them until my other 3 lines are up for renewal when, you can bet, I will be switching to someone who wants my business and employs people who are trained in what they are selling and DO NOT misinform their customers. THE END.

I was told to contact "ContractReview@T-mobile.com" to file my charge dispute....I have not been able to get to the actual site after many attempts. This site will hopefully contact the T-mobile review dept.
I have been paying for 4 lines with T-mobile for about 7 years. In the past 4 years, the connection was horrible, difficult to do business or contact my family (often within the same house) by calling or texting half of the time... Very frustrating and not good for business.
2 of my lines were out of contract as of July 27,2012...( I confirmed this many times by calling t-mobile and checking my online account many times, it was written there).. I knew I would have to pay $200.00 for each of the other 2 lines which were still under contract.
I cancelled my T-mobile service Aug.12,2012.
I am unfairly being charged early termination fee for all 4 phones, $800.00 instead of $400.00..
Plus, all of the sudden, excessive Tax and Surcharge Fees. Normally my tax and surcharge fees are $17-20...I am being charged $142.63!! a difference of $124.63...(September's Bill)
In October I received a bill for an additional $325.00. The bill says "One Time Charge". When I called to question the fee since we had not used the lines since Aug 12, I was told it was the service fee for the phone usage last month??? Our usual monthly total bill for 4 lines has been $262.00. So I don't know where they are getting the $325. fee...
September 20,2012 I did pay $400.00 for the 2 phones under contract because I feel that is fair. I was always told there would be a $200.00 per line early termination fee.
The other charges are unfair. I am being charged an extra $1,104.33 !!!!`
Just because T-mobile is a strong company they shouldn't take advantage of their customers

I just went to cancel my contract at T-Mobile account #818094301, and was told that i still have a year, cant cancel till July 13th, 2013, i signed a contract with T-Mobile on Oct. 18, 2010, a two year contract, so i want to cancel on Oct. 18, 2012, they informed me that i had a flex account and then when that ended my contract started.. I did not authorise a contract extension from Flex pay to classic plan. I want to cancel my plan, i have met my two year plan, on Oct. 18, 2012. Thank you, Vicki Davey

I had been a tmobile customer for 12 years. I called in December to inquire about when my contract was up, I was told that 2 of the phones on my family plan were not under contract. During my conversation not at any point did this person send my call to the retention department. I changed plans with the 2 phones that were not under contract. I went to the Tmobile store to change from a family plan to a single plan, at this time the representative did not inform me that by going to a single plan, my contract would be extended another two years. I was very disappointed with my single plan coverage. I opted to leave Tmobile. I did understand that I would be charged a fee, but I thought the fee would be 100.oo considering I only had 10 months left on my contract. To my surprise I was charged 200.00. I hope that you will be able to help me with this discrepancy.

Customer since 2006 - good standing. For the past 2 years the quality of phones being sent to us (for my daughter) has been truly unacceptable. For numerous reasons we have had to return phone after phone and even purchased a phone on my own. My understanding was that my contract should be ending Nov. 2012 but I was informed that it had been extended until June 2013 and this is not what I want. My satisfaction with T-Mobile has been totally lacking and I would like to terminate my contract without any termination fees because of the service I have had to endure for the last two years. I would like to go from the current contract to a month-to-month deal immediately. I pay way to much money for the service I receive. This issue needs immediate resolution. My daughter needs her phone so much for school and work and she has had to go without a phone on several occassions for a few days or more.

I placed an internet order on October 24 2012. Paid the required deposit by Mastercard. On the 25th I called in reference to the services I ordered and was told that there was an error in processing and my order had been canceled and I would receive my funds credited back to my card in a day or two.
Its been a week and I still have not received my $225 back. Each time I call I am told things from there is no record of the order to we have to file a lost money claim which by the way takes four to six more weeks, to give it a few more days we are not holding your funds your bank is (all lies). They also promise to investigate and call back and they never do. All I want is my money I am a single parent and full time student and I can't afford to have my money STOLEN! Its real simple release my funds thieves. My next report is to the better business bureau. I regret ever doing business with t mobile.

4 months ago I got a free t'mobile galaxy phone with a contract that I been a customer for 8 years, I have a number 919-730-5555 to renew my number for 2 years, but the lady put a second number that I never ask for or used or nobody ever called me on , so I get a bill today of 489.00 and I talked with them when I saw that they put a 2nd line on my contract so they tell me to hold on to my number 919-730-5555 my org number , I would have to close out the other line 200.00 but they were gonna give me 150.00 volcher then u will only see a 50.00 charge and we will give you a new contract, and 3 months ago I said fine and he said you will only see 50.00 more on my phone bill and they will wave the line I never ask for, today I get a bill of 489.00 which my bill is never over 100 dollars, I been on the phone for 5 hours today and 3 hours over the last 3 months, I have a unlimited plan I had for years and I been with suncom and never had to go through this in my life, my phone was cut off today, and I talked with your manager and she said to file a complaint, and ether you don't resolve this or I want out, I never been so unhappy in my life, I had this number 919-730-5555 for over 15 years and today I was ready to walk and I refuse to pay 200.00 terminate and 2 months of a line I never ask or used in my life and I don't even know the number they gave me, he is my claim number 589162910 your manager was very nice and she said I was in the right that you would help me.... please call me 919-730-55555 to get this off my back esp the holidays are here ... thank you , Joe Posillipo attorney at law...

I have been a T-mobile customer for at least 10 years. Last summer (I can't remember exactly when) I stopped at the T-mobile store in Lexington, Kentucky for the purpose of upgrading my plan. At that time the salesman did ask if I wanted to obtain a new phone but I did not do that and now wish I had. In October I began having several problems with my phone including not being able to charge the battery. I went to the same Lexington store to see if I could get a new battery. They said they could not replace the battery and did tell me the name of a store that sold just batteries and might be able to help me. After some discussion about that option and possible success I might have with that path, I decided I should just buy a new phone. I paid full price for the Samsung Galaxy XIII S because they said I should have bought the phone when I last upgraded my plan. I accepted that and went ahead and bought the phone which is paid in full. The problem is that I'm now under a new two year contract and I am thinking of changing carriers to have more coverage. Do I have any recourse that would let me out of the contract without paying $200 for breaking the contract?

On October 5th, 2012, I spoke with Crystal, your customer service representative regarding a upgrade on my phone. We chatted for a few minutes on what I was looking for. I was offered the Galaxy III phone for 130.00 and the LG my touch for free, 2 phone lines unlimited everything, $10.00 off for being a valued customer and 500 minutes for my third line for $5.00 . Per our conversation, she was well aware on how much I wanted my overall bill. She told me that my total bill will be $114.00 a month. I proceeded to ask her several times ( is what I will be paying every month)and she replied back yes. She never once mention to me the that tax was not included which would bring my bill to $154.00, which I cannot afford at this time. I have never been so dissappointed with your company to allow this kind of deception to be acceptable. I will hope that you will take the time to review this case. I will most definitely end this contract and inform everyone I can about how this company manipulate their customers

T-Mobile Customer Relations
P.O. Box 37380
Albuquerque, NM 87176-7380
December 1, 2012
In November, I call to upgrade my phone to the new Samsung Galaxy. I was told that I needed a new plan for this phone. We discussed it and I said I would change to go along with the phone. Ordering online the upgrade priced showed that I would pay $150. I explained to the rep that I didn't have that amount at that time. I asked about installment and she said that I could pay $78.00 and could pick the phone up from the store at the mall that was close to my residence and the rest would be spread out. Again I asked about the cost and she said I would only be paying $150. I went to the store the following day and after waiting in that store line for 2 hours was told that I couldn't get the phone because the $78 was only the deposit for the Blaze. I said that I never discussed the Blaze and didn't even know what the Blaze was. I came home and called T-Mobile and spoke with another rep who said that she could help me. Again no one even mention that I would be paying $600 for the phone. I'm still under the impression that I was paying 150 with the difference of $72 as my installment cost. When I received the electronic contract I looked at the bottom line and saw again that $600 number. I called back and told them that I didn't want the phone and to put everything back to my original plan where my contract expires in January 2013. I was told that my plan would go back to the original since I wasn't getting the new Samsung phone.
On December 1, 2011, I called to find out what day my contract would end to verify that it had been changed back to the original and was told that it expires in 2014 since I had upgraded my plan. I got very upset because I didn't agree to a plan upgrade on my old phone. The plan upgrade was to be on the new phone that I thought I would be getting. I spoke with Kevin ID# 0623071 who stated that he was sorry that things were no explained fully. I told him no that It seemed that the reps omitted a lot from their explanations as far as I am concerned this is like a switch and bait.
It seems as if your reps were only writing /putting things in where they would benefit from a commission and omitting what the fine print of the sale. Not noting everything that the customer has requested.
I never authorized it or renewed it or consent of extending my contract. I am so unhappy and want this fixed.
I am requesting that my old contract be restored back to the expiration date of January 4, 2013.
Thank you,
Roslyn C. Avant

After about one year i came to know that i am in cotract with t-mobile. Year ago i requested to add 2GB data value with my plan .Before that i was pay-
ing whatever i was using which was little expensive than this $10 plan .store person did not told that he is puting me into contract otherwise i might
have refused that time. I am with t-mobile from so long and i was on special valued customer plan .very few people had this plan back then.This is what
happens to valued customers with t-mobile As your valued customer i request u to cancel my contract s soon as possible.

T.mobile Rep put two corporate lines to our account, with no similar cards and no devices, we are being charged for them and the lines are not being used. He said to me that it will make are bill lower. And that he could. Make an profit. Also if my sister. The account. Holder would. Agree we called her and she spoke with him, he told her the same thing. He told me and she agreed. After this our bill went very. High for the last few months, making it hard to pay on time, we do not need thease two extra lines, #646-236-9074 #646-243-5107 or01 the Tmoble. Store. Is not an corporate store, it location is west40 Th and 7 thave please we need u to look into this matter ASAP in order to get this off our account its not fare my sister had been an loyal. Customer. For almost 15 years can u please help thank you Debrah. Smith brother. James smith., my mobile # is 914-426-8087 the account, holder account # is-851368686 the last four digits to social. Is. 6140. There. Is an corporate store on 610 9 Th Ave where the sales Rep herd my complaint. And told me that two other T-Mobile customers was treated the same as me from the sales Rep at the west 40 Th and 7 Th Ave Tmobile store please investigation. On this matter the 9thave corporate store sales rep# is 2025817 she has my name and mobile # I gave her the complaint, thank u, contract. Review. For your time I'm waiting. For. Your responce on this matter, loyal customer Debrah., james smith

I was a long time customer of T-Mobile company. I purchased a Garmin phone from them and paid for insurance coverage for it. In September 2012 I started experiencing problems with my phone. It would shut off and come back on several times during the day. I went to the store in Greenwood and complained that the phone was not acting right.
The clerk there told me that the phone was shot and that I needed to purchase a new phone. I explained that I had insurance to cover the phone and was told that he couldn't do anything about it. Then a few days later I went to another store and was told that the phone needed to be updated. She did that and it was fine for a few days. Then I started experiencing the same thing again. On and off all day long with no service in most of the areas where I live.
I proceeded to go back to the store in Indianapolis in January 2013 and the young lady there witnessed that the phone was going on and off by itself. She told me that I could get one of the cheaper phones to replace the one that I had. I did not feel that that was fair to me considering that the phone that was acting up was an expensive phone to begin with. She told me to call the loyalty department of T-Mobile which I did.
The young lady at that department told me that I could get one of the top 3 phones but I would have to sign a 2 year contract., which I didn't want to do. I felt that this was not right considering that I had a phone that was not working and that I had paid for the insurance to cover it for over 18 months.
A few weeks later (February 2013) I went to Best Buy and purchased another phone with a different carrier. This was necessary because I was going to a place where there wasn't a land line and I needed to have mobile service. Now I am being charged for a termination of service when in reality I haven't had very good service from T-Mobile since September 2012. I feel that this isn't right. If you purchase insurance to cover a certain item it should be covered if that item quits working.
My husband and I live in an area where the coverage has gotten worse over the last few years and feel that since we didn't have good service with T-mobile and that they didn't honor the insurance replacement that we were in our rights to find another carrier who would take care of us. If they had treated the situation differently I would probabily still be with their company.

I was with T-moblie for 11 years when they where called voice stream. After waiting 3 years for them to start selling the iPhone, since every thing I have in my house is a mac. I got feed up and cancelled my policy and went over to AT&T. I had 5 lines with them, so since a rep. a year ago talked me in to changing my serve plan at no penalties to save 5 dollars I did it. Now that I cancelled they say I owe $200 for each line and another month of service that I don't even get to use.
So after 11 years of being a loyal costumer they say I owe them $1,474.00 for not having service with them. How is that even fair. Something needs to stop this crazy billing companies think they can charge when ever they want. The best part is once nice agents now not so nice since I cancelled. They stopped my t-mobile account on line so I couldn't even log in to get help on this issue. They have lost me as a costumer, not even if they would get the iphone would I go back with them.

I dont recall when i changed my phone minutes that i was notified that it would start my contract over. I was told i was just elegible for upgrade. I dont like my service thru tmobile any more and am unhappy about never being told when my contract dates are up. I have never been notified when this is going to happen. Also my daughter has not used this plan since about march or april 2012 and has been on another plan and i cant have her cancelled. She changed on her own.

In December I made a change to my contract, your agent told me only my phone line would be extended and it would not effect my sticks and other phone lines. This was a bald face LIE!!!!!! no one at 611 can help me. they tell me that is just how it is going to be. I have been with T-Moble a long time. I want some help on this matter. Should you decide to do nothing for me I will end my service with you. I am printing this request to you and forwarding it to my Lawyers for their advice. This matter is in your hands and up to you to decide if you will help or leave me out in the clod. My business would not last a week if I lied to my customers or misled them. Do the right thing.

I went to Superstition Springs Mall To T-mobile to see what could be done about my daughters phone malfunctioning. They told me they would upgrade her phone to a cheap phone for 10.00. That it would add 2 months on to her contract which was due to expire in March 2012 when my other 2 contracts expire. So that would put her phone at May 2012. I never left that day with a contract in my hand they just switched out the phone. When I recently paid my bill at a different store I asked about my contract and they told me I signed another 2 year contract on that phone line. I said no why would I do that when my contracts all expire at the same time. So I went back to the mall and they lied and said no you signed a two year contract it was the same two guys who had done the phone swap.
I said no you told me that the swap would add two months to that contract. They said no we didn't. I asked to speak to the manager and he pulled up a contract and handed it to me. I did not sign anything when they did the phone swap.
I am reporting that they are doing what ever they want to peoples contracts. This is unfair and I wont be taken advantage of by people switching or changing contracts on things I did not sign or approve. I am going to contact the news channel in my area who does customer complaints. While posting this complaint. I am not the only one that has had the same problem with contracts being added onto without permission. If this contract is not cancelled as I was told two months prior to March 2012 which would make it may 2012. I will contact the news station to have this investigated. I have read other complaints so obviously I am not the only one who has been lied to.

Want to end my contract when called to find out when it ended they told me July 2012..which is crap called customer service they told me it was because my contract was updated do to an employee discount through google which is funny cause I don't work for tmobile or google I am a preschool teacher. My contract was updated without my knowledge which is bull...I went to a kios in the swansea mall complained about my service the rep said we will give you a discount on your bill without me knowing upgraded my contract 2 years.. this is a scam >.all i want is OUT of this contract.
I recently moved to a new town and tmobile does not have well coverage in this area witch tmobilw did not tell me about so i called them up numerous times stating i have very little to no service in my home at al they sent me a signal booster witch did not work they sent over someone to the tower to try and fix it did not work and the last option they told me was to buy all new phones for me and my family witch was upsurd so i made them pay for it they said it was free and without telling me over the phone it would renew my contract now if i cancel i have to pay 1000 dollars for the etf (early termination fee).
Witch is crazy because they never stated the contract would not include sevice in some areas if they said this i would most certainly not have agrred because this is way i called them in the first place i would just like to cancel without being hassled with 1000 dollars worth of etf.

First of was when i had to upgrade one of my phones to the iphone 5 the lady couldnt understand me and it was hard to know what she was saying anyway i upgraded thinking nothing would change in my flex and friends and family contract but just found out about a week ago my sons bill was more than it shouldve been so i called n spoke to mark on the sunday he told me it had canceled my friends n family n my sons international numbers had been canceled meaning he couldnt speak to his girlfriend in poland or it would cost him which it didnt before so now i had to send it back when the bag came i sent it on the mon i called tmobile on thursday the member of staff was very rude n spoke over me at every point also felt like a child im sorry to complain but the service with tmobile has been a nightmare ..also i had to get micro sims sent out which took 3 attemps to get rite ,so im still not got the contract canceled n put it back to the old flex then to call back up n re order my iphone which has been alot of time wasted

My wife's phone has been having issues for the past 2 weeks and doesn't charge. We visited 2 stores in the past 2 weeks and even one of them provided us a battery for her phone. The phone is still having issues. We visited another store on January 7, 2011 and the rep was extremely attentive and helpful, however, when she tried to go the extra mile......her own representative from customer care was rude and unhelpful. The rep from the store even became frustrated and hung up with them and said she was sorry, but we would have to dispute over the phone. We did and it was the worst experience EVER.
Why does this company brag about customer service and solutions when they did not provide any....the phone they sold us has so many issues that they do not even have any refurbished phones to send us. My wife is 5 months pregnant and works in a rural city 30 minutes from our house, she drives every day and hits the morning traffic, T-Mobile will not have phones until Tuesday and will ship after that. We are talking about 3-4, maybe 5 days without a phone and they would not provide ANY options other than that.
I advised that they guarantee that if anything happened to my wife while without her phone they would cover all expenses and they would not (of course). So here we are without a phone and now having to invest so much time out of our day to try and get her a replacement or another phone. This is not what we expected when my wife opened her account 5 months ago. This is very unfair and very POOR customer service! If anyone reads this, please think twice before trusting this company as your wireless phone carrier!!!
This is the worst company I have ever delt with you lie and put people on contracts with out there knowledge I have been a great customer. I spent over 300.00 dollars on phones that dont work in our area and then had to buy two more phones that are a piece of crap .And know where in that was the words contract but guess what one just appeared without my knowledge funny how that happens. I no longer want too have anything to do with a comany that lies and cheats there customers. I once was proud to be a customer of yours but no longer, I will never tell people about you and if anyone asks I will tell them what a rip off you are. And that you lie and cheat people.

This is highway robbery. I have been a customer for 8-9 years. This $200 fee to quit is
just a nasty way of putting me in handcuffs. It happens in no other business. These
guys are not their customers friends. We are just $$$$ to them - no decency, no fair
play. My wife and I are so pissed off with them we will pay $400 to quit and feel good
about quitting them for the rest of our lives. Everyone I talk to is pissed off about these
``contracts''. It is more like ``bondage''. There is no justification for this at all.
And their CEO makes millions - greedy SOB. He does give a damn about me. or any
other customers.

Bueno el problema que tengo con ustedes es, que mi contrato de celulares terminaba en septiembre, tengo con ustedes 4 anos , pero , los 2 anos anteriores , yo fui ala tienda a cambiar los telefonos , no hiba renobar contragto y el muchacho , me ofresio celulares grais, pero en la factura siguiente me cobraron 4 celulares, pero nunca hice cambio de contrato , se tomaron atribusiones que yo no autorise, y ahora salen ustedes que hay cambios y que el contrato termina en el 213, siguiendo con el segundo punto , cuando yo firme contrato con ustedes pedi que los celulares no tubieran internet si respetaron tres anos, y se lo agradesco pero un tiempo para tras han actibado el internet a los celulares, y yo hable y me dijieron que habia reglas nuevas., si yo soy cliente tengo derecho por escrito de ustedes, desirme esos cambios, mi factura empezo cada mes pagos distintos y el problema era el internet en los celulares de mis hijas, y ustedes no bloqueaban los celulares me salio una senorita que atiende al cervicio al cliente que era un delito federal bloquear el internet., yo pregunto a ustedes quien paga el telefono el gobierno o yo !? y yo he de sidido terminar con ustedes mi contrato, alguien que te defrauda, ya no tienes confianza para trabajar con ellos tercer punto y ultimo cuando hice el contrato con ustedes por primera vez yo agarre un telefono que en ese tiempo era nuevo en el mercado y pague$280.00 sidekick y no sirvio me lo quisieron cambiar no , solo se hisieron tonto el dinero se fue a la basura, me dijieron que tenia que hacerlo por escrito mi problema a ustedes y espero que pronto se resuelba y n o voy a pagar hasta que ustedes resuelban este problema gracias,

first my complaint is change done to my account to extend it without my approver done back in 2009 or 2010 around nov or dec of that year. second is an unapprover amount of $200 dollars to be taken out for payment. whch approver amount is only $40 dollars out of checking account. and also the representative did give me a conformation number, and which hung up the phone on me right after I gave my checking information. My old mobile number is (915) 850- 8558 which I closed already. You can contact me at 915 792 2812.

When my contract was up in August 2012, I decided to upgrade my old LG to a Smart phone, and wanted a local phone number and area code as I moved from NYC to Seattle. However, T-Mobile decided to charge me for my my old and new phone, therefore locked em into a 2 year contract for 2 phones. I called and emailed T-Mobile Customer Relations however their replied was practically "Too Bad". My current bill is $696.65.
I left a voice mail for T-Mobile customer service to call me back; once they do, I will cancel both lines and of course, I will have to pay 2 termination fees as well as paying the $696.65. I am done with T-Mobile.

T-Mobile refuses to reverse the early termination fees due to an existing contract with less than 1 year remaining on it. The problem is that when I cancelled service, I asked the representative if a current contract existed and the response was no contracted existed. After several calls, no representative ever warned me About the early termination fees getting charged.
The reason service was cancelled was because signal service in my area failed and I later determined that tmobile materially changed the contract by charging more on my monthly recurring bill which should void the contract. Tmobile has all their notes and logs and documentation. They cannot seem to provide me with that informAtion

Back in April I was talking to a supervisor on the phone. I was having problems with dropped calls. What the problem ended up being was tower problems. The lady was looking at my plan and suggested that I change to a different plan. I had two lines so I told her that I only wanted to change my primary phone. My secondary phones at the time did not have a contract. I did not want a contract on it because I was planning on doing away with it. ENDED UP SHE PUT IT ON A CONTRACT BY MISTAKE. So I have been going around with your other supervisors trying to get this fixed. I thought in July we had finally resolved it. October 29th at 1:08 am the secondary phone was reactivated NOT BY ME I HAVE NO IDEA WHO DID IT LOOK AT THE TIME IT WAS DONE I WAS ASLEEP!!!! They are telling me it was suspended. Not true. It was supposed to be cancelled. That was the way we discussed it and then someone went and reactivated the secondary number. Who has authority to do that besides myself when I am the PRIMARY person on contract? Nobody has that phone so it is not in use. All I want is my primary number. I have been with T-Mobile since May 2007. Prior to T-Mobile the phone company I was with lasted over 13 years. I did not want to change but I had no choice because they did not have coverage where my job was taking me. Back then T-Mobile had somewhat fair coverage there, not the best. Now it has improved a little but I still have some problems because T-Mobile rents towers nearby. My phone will go searching and bounce off towers which in turn will drop calls or not even connect some calls. I have been looking around at other networks and there are some better ones out there. Generally I prefer to stay with one company because I can get to know someone in a local store to help when things go wrong. The people at the store here close to where I live when I am not at work have been good. The people I get stuck talking to when I have to call customer care are no help. You cannot ever talk to the same person to get things taken care of. So you end up having to start all over trying to resolve a problem. You do not get the feeling that they even care about the fact that I am a paying customer. Please just fix the mistake about the secondary number that I did not want anymore. I do not think that I should be responsible to pay that contract fee because I did not want that line renewed to begin with. The supervisor that put that line on a contract made a mistake. Thank you, Doug

I want out of my contract with T-mobile and not pay for it.. I have had problems with my bill for the last 4 months. last month they said they would wave the migration fee for me to get a different plan.. and that they would credit me for a free month and fix the other issues which they did .. Now I get my bill and the migration fee is on it so I call and they say NO the credit you got for for the migration fee THAT IS NOT WHAT I WAS TOLD.... I am tired of having to spend 2 hours of my time every month to straighten out my bill with T-Mobile I have other things to do with my time.. so I want out of my contract with them and not pay for it, I have been a costumer of theirs for 14 yrs.. so I need to hear from someone on this A.S.A.P. Thanks Tammy

I was told at Wal-mart that the bill will be month to monthI used it for the first month and had the number changed to another provider.My phone was shut off,I paid for the phone and a card for the first month,then on March 8 I had switched over,ever since then I have gotten a b ill saying I owe 76.00 for something I did not use,so can use PLEASE fix this I do not need this on my credit report,for something yall did,I need a pay as you go phone not something I have to pay on a contract.

During about the middle of each month, I am unable to check usage & messages online. This is the second month this had happened & I've only had service for two months! I have called and complained Numerous times and spoke to numerous supervisors & get the Run around each time. I am told it will definetly be fixed in 12 to 24 hrs Which usually means 3 weeks. Tmobile has bad customer care servuce As well as bad reception service, I constantly loose calls.

My name is Manubhai Mecwan , My Account Number. to day i foundout that without my knowdege you had exteded my contract from last Nuvember 2011. to day i given complain to T-Mobile. I Like to Cancelle my Contract with T-Mobile service because There is no Coverage at night time at my home. some time somebody calls me at night the call goes direct to voice mail, some time evening sms come next day so there are many problem we are fashing so please cancelle our contract with mobile service with you.
I have three lines on my account one of my lines contract ends on 9/24/2012 and the second line expired three months ago I call to renew the contract on the line that was expired but not on the one that ends on 9/24/2012 instead they renewed both lines wich i did not ask. Please contact me when you can.
Mecwan

had a past due bill that i had payed the last amount of 39.73 along with my payment of 26.34 for my new number 740-407-8591 on march 1st on march 14 i called and let them now that my phone still wasnt turned on at that time i payed the 45 dollars and forty fivefive cents for the month of april with no service so on april 29 i payed the 26.34 and they finaly restored my phone on may 1st. i would like my money back i payed to much for no service. i expect the 26.34 since i payed twice to get my phone turned on and 45.45 for the month of april for no service and my web pack that is being deleted off of my phone that was put on the same time which only sixteen dollars left on it the total is 79.79 credited to my account or send in mail to p.o. box 1459 lancaster ohio 43130

I have been a long and loyal customer to T-mobile for over 8 years now. Unfortunately, due to my husband's recent unemployment, we can no longer afford our monthly payments. I had called the customer service on Friday, October 5th to inform them about my situation and to terminate my account at this time because we have NOT renewed our contract and phones for over 4 years. However, the representative informed me that I would be charge $200 because my contract does not end until February of 2013. According to the representative, my account was modified on February 28, 2011 when I inquired about the extra text charges on my bill and accepted a 'promotional deal' to continue and stay with T-mobile.
The representative never explained to me that by doing so this would extend our contract for another 2 years. If this was explained to me, I would have never agreed to make any changes on my account. Furthermore, I did not receive any electronic or mail confirmation regarding such changes in my account. I did not give the representative my consent to extend my contact. Please reverse the $200 termination fee because my account was illegally extended without my full consent and knowledge.

I got a call from your customer service thanking me for being an 11 year (loyal) customer. I was told that I could recieve a special deal if i renewed my contract for 24 months. I would get a free months service for November, and an upgrade to (3) Smart phones($50.00 charge each)mailed to my home. Also, 250 minutes added to my plan. I called a week ago to find out when the phones would arrive and was told by customer service that they could not find anything about the phones on my account!??? Am I now locked into a 24 month contract under false pretence? I am not happy about this!!! Please advise

I was a T-mobile costumer for 5 years. I recently switched to be on my husbands plan and to get an iphone. I payed my final bill and was then sent another bill for over $300! There was a $200 contract termination fee. I was never on a contract and always paid cash for my phones. I had changed plans 18 months previously because I has an incredibly outdated plan that was costing me too much. I did this change of plans online and I know I read everything very carefully because I DID NOT want to be on a contract. I even called and asked if it would put me on a contract and was told no. Well, apparently it did. And, I was charged $43 for a partial month from 02/27 - 02/27.
Its not about the money, although that is going to hurt this month. I am so angry that these companies can get away with anything and there is nothing I can do about it. I asked for her to send me something that states this policy and she said I could mail their service department and they will mail me something back! Really? She also suggested I just reactivate the line, because that would be cheaper than paying the cancellation fee. I told her that was absurd.

I just spend One hour trying to reach a helpful agent and unfortunately, I was either hung up on or I was transferred to one department after another. I have been with T mobile for many many years and I was really surprised with their service! They are very unprofessional, I even heard someone singing in the background! I have requested to have my mom's line taken out from my account and transfer it to my dad's account with tmobile.
After getting hung up on twice and talking repeating my request to 3 agents, one was able to transfer the line. However, he transferred the line before telling me what the rate will be! When I ask him, he told me that it will be more than double of what my dad is currently paying! I asked him what's the cheapest plan there is since my mom only uses the phone occasionally. He than told me that he does not do priCing and of course he'll have to transfer me to another department! And not to mention, I was cut off AGAIN while being transferred!
I was having difficulty with phone coverage with T-Mobile, so I went to the store to inquire about my lack of coverage and was told in the discussion that I needed a new phone but was not ready for an upgrade due to my contract. I do not have nor have I ever had a contract with T-Mobile. I found out that an employee signed me up with T-Mobile without my consent and authorization and may have even forged my signature. What recourse do I have against T-Mobile? Thank you for your attention to this matter.

We bought a phone from Wal-mart and bought the replacement plan. We mailed the phone back UPS Reference number 72172623. We got a response that they would be mailng a voucher to get a new phone within 24 to 48 hours. It has been over a month that we have been dealing with this and still do not have a phone.
Wal-mart told us when we took it back that this process would take 7-10 days. I have e-mailed twice and my grandson has talked to people twice on this matter. Last week it was suppose to be 24 hours to get the e-giftcard for the new phone. This has not been a very good experience.
Disclaimer: This complaint was submitted by Roger Lennox on 12/09/2013 at IP address 174.20.171.91 using our T-mobile complaint form. This opinions contained in this T-mobile customer review titled, "getting a voucher for a new phone" do not reflect the opinions of this website.

Please help me my name is Lauretta Christy i have been a loyal T-Mobile customer, since 2003. My complaint is .i originally had five lines on my phone. I am the original customer , who added my adult children rather than go to another phone company. When i last renewed my contract. I was under the impression that they would lower my T-Mobile bill. with a monthly bill of $50.00 a piece with unlimited talk text, and the inernet would be divided. The only reason i renewed the contract they gave me the impression that my bill will be lower, i am guilty of of using 411 information, lol an i dont have aproblem paying what i use my daughter who was on my line 5060 decided she wanted to set up her own acct i talked her to staying with t mobile she wanted to keep her same number they told her no, she would have to go with another number, which didnt make any sense , i was just on the phone with customer service last month for almost 45 minutes, assuming we got my bill back to $325.00 dollars, now T-Mobile are chrging me $200.00 cancellation fee for her wanting to establish her on credit i was brought you another customer. I was told byAngie from customer service that when my daughter decided to have her on phone line it was bad enough they wouldnt let her keep her same number Angie stated they should have done what you call a change of responsibility. And for the past year when you talk to a customer rep, or tech or even a supervisor they give you different answers. I am so frusted with T-mobile i cant seem to get any satisfaction. The only reaason i renewed my T-Mobile contract, i was promised better service. each time i talk to a rep im on the phone with them for thiry minutes, at a time. i cant afford to keep going on like this somebody please get back with me ASAP. im about to call it quits. I dont have the energy to fight with you anymore. PLease call or e mail with an answer Lauretta Christy

10 year (former) T-Mobile customer. Phone service was always good, but customer service was always horrible. Wanted to switch my 2 phones to IPhones which T-Mobile doesn't have. Called customer service and asked when my contracts were up. I was told one was up on Nov. 25 2011 and the other on Dec.5 2011. I waited until Jan. 3 2012 to switch to Verizon. Got my final bill from T-Mobile and was assessed an early contract termination fee.
When I called to dispute the charge, it took 30 minutes and 4 transferred calls for someone to finally tell me that the contract were not up until Dec. 2012 - which I know is a lie. I was told I had to send in a formal dispute, yadda, yadda, yadda. I asked if I could speak to a supervisor and was told that all disputes have to be handled by e-mail, fax or mail. I have no confidence that T-Mobile will do anything about the disputed charge - except cause me to have a blemish on my credit record if I don't pay it.
So, I guess I'll pay it, but I will be sure to spread the word that T-Mobile is a crooked, dishonest company. I hope AT&T buys them and fires all the decision makers that have ruined that company!!! T-Mobile, you should be ashamed to treat long-term customers this way. Good riddance.

I i was a tmobile customer from 2002 i am in truckee ca i did not get no 3g and some area i go tahoe donner 89 north and south glenchier . and down town truckee to my cell signal is poor no 3g at all i need a good signal then i whent to verizon they are good signal and 3g in truckee ca and tmobile said to me we dont have the buget to make the tower 3g at all that why i whant out of my contract please if your where better with cell signal and 3g i would stay with tmobile just had to swich cell company and keep my same number . well my mobile number with tmobile is 5304140880 and last ss number is 3757 i am on disabilady and i need a working cell phone to call out thanks for all your help sence 2002 i had to move on to verizon
thanks ignacio cortez from truckee ca 10040 estates dr 14 truckee ca 96161 ps to get out of my contract please

I late November, I went into a t-mobil store located in Mokena Illinois near Route30 and Wolf rodad. I reviewed my options and the phone committement was expired and I was Elligable for an upgrade for # 708-979-1151. I clearly asked them in the store if the phone contract was expired and they said yes. I continued to shop and and found a better deal with another provider and eneded my service. I logged into my account and was disapointed they charged my account 200.00 for ending the service. Customer Care said it had to do with a phone I purchased in November of 2011 and would and the phones started over. I feel like you guys are pulling a fast one on me, I clearly asked them in the store, Ive been a loyal customer for over 15 years and understand the process and would not have put myself at risk to pay any penalties for early termination. Im hoping you condider my request and waive the 200.00 fee. I have two other phones and hope to stay a customer however i want to feel like you guys are looking to treat me fairly.

In November, I call to upgrade my phone to the new Samsung Galaxy. I was told that I needed a new plan for this phone. We discussed it and I said I would change to go along with the phone. Ordering on line the upgrade priced showed that I would pay $150. I explained to the rep that I didn't have that amount at that time. I asked about installment and she said that I could pay $78.00 and could pick the phone up from the store at the mall that was close to my residence. I went to the store the following day and after waiting in that store for 2 hours was told that I couldn't get the phone because the $78 only was for the Blaze. I said that I never discussed the Blaze and didn't even know what the Blaze looked like.
I came home and called T-Mobile and spoke with another rep who said that she could help me. Again no one even mention that I would be paying $600 for the phone. I'm still under the impression that I was paying 150 with the difference of $72 as my installment cost. When I received the electronic contract I looked at the bottom line and saw again that $600 number. I called back and told them that I didn't want the phone and to put everything back to my original plan where my contract expires in January 2013.
I was told that my plan would go back to the original since I wasn't getting the new Samsung phone. On December 1, 2011, I called to find out what day my contract would end to verify that it had been changed back to the original and was told that it expires in 2014 since I had upgraded my plan. I got very upset because I didn't agree to a plan upgrade on my old phone. The plan upgrade was to be on the new phone that I thought I would be getting. I spoke with Kevin ID #0623071 who stated that he was sorry that things were no explained fully.
I told him no that It seemed that the reps omitted alot from their explanations as far as I am concerned this is like a switch and bait. It seems as if your reps were only writing /putting things in where they would benefit from a commission and omitting what the fine print of the sale. Not noting everything that the customer has requested. I am requesting that my old contract be restored back to the expiration date of January 4, 2013.

Unable to find my Bill, I called T-mobile on thursday Nov, 15 to do so. The lady I spoke with gave me my balance and it had $88.40 in overage charges. The representative noticed that my agreement had just expired and she offered to waive the overage fees and put me on a new plan that had unlimited minutes. I said that I was thinking of changing carriers and she said she could also waive my December bill (excluding taxes) and set me up with free phones if I would re-sign with T-Mobile. I mentioned that my intent was to get two smart phones and asked what data packages would she recommend. She said that the 2 gig plan was $20.00 and was the best way to go. I agreed and was ready to order the phones but was not sure which phones to order for lines xxx-xxx-1863 and xxx-xxx-1864. I knew that I wanted to order a Galaxy SIII for line xxx-xxx-2360 so she started my order and said when I found out she would call back on Saturday Nov. 17th around 1:00 to finish the order. I did not order the phone on Thursday and was not even asked what color I wanted. It was agreed that I would finish the order on Saturday. I did not receive a call on Saturday afternoon, so I called T-Mobile back at around 6:00 Saturday night. The representative that I spoke to told me that I could only get a rebate (which was not mentioned on Thursday) for the phones and it would take 6 weeks or longer to get my money back. I was not happy about that but decided to proceed anyway. I ordered a phone for line number xxx-xxx-1863 (flip phone) and was told that there would be an $18.00 shipping fee for each phone. I asked why not ship them all together and she said this (individual shipping charge) was the policy. At this point I was getting frustrated but decided to proceed with ordering a phone for xxx-xxx-2360. Before I ordered the phone I said that I wanted the 2 gig data plan for $20.00 and she informed me that I could only get the rebate if I ordered the $30.00 data package. I informed her that this was not the deal I had made on Thursday and I wanted to speak to a supervisor or the lady I had spoken to before. She said she could not get me in contact with the other rep. but that she would get a supervisor to call me back within 1 or 2 hours. I reluctantly agreed, but went along with her suggestion but asked her not to proceed with anything until I spoke with her superior. I waited for 2 days and never got a call back. This was 2 times in 2 days that I expected a call and never got one. I called again after 6:00 to inform T-mobile that I did not want the new agreement and to cancel the phone I had ordered on Saturday and was told that the phone had already gone out and I should just "refuse delivery" and the funds that had been charged to my credit card would eventually be refunded. I told her I wanted to cancel the service and she transferred me to a cancellation specialist. The young lady I spoke to ( can. specialist) was very professional and rescinded my phone order but then noticed that line xxx-xxx-2360 was under contract until 2014. We decided that it must have been extended per my phone conversation on Thursday the 15th of Nov. She then told me to come to this website and state my complaint. I never completed this order and should not be charged any early termination fee if/when I decide to use another carrier. Thank you, Dan Newton Your timely response will be appreciated.

You can only email their contract review department there is not phone number to call. Customer care keeps you on the phone forever puts you on hold, they make it sound like they can help you and then at the end tell you there is nothing they can do to help you and say that it has to go to contract review. I have talked to them 3 times this week resulting over a half hour each time but it the end they are powerless to help because they are contract review. I asked them to call me back with the archive recording of me buying the last phone. I purposely asked them not to be in contract and told them that I would like to pay full price. They said they would call me back and never did. Then today shen I called again I was told they would be unable to do that. Why do they say they are recording my calls if they aren't saving them.

brandon levy
from Washington D.C., DC
When changing accounts and having a remaining balance on the old account, T-Mobile in all their infinite wisdom needs someone to remember their password for the old account. if they do not have that password they can not access it. So after trying to pay on the phone and being told we could not, we were told to send it by snail mail. So Within a few days we got a letter from a collection agency (please keep in mine we have NEVER been late and always had our bills deducted from auto pay). So after multiple phone calls with people who are not fluent in English, the advice was to go to the local T-Mobile store and pay in person. Mind you, we have been told before on several occasions to go to the local store and when we get there we are told that that particular service or action can be done on phone or online. The complaint is that it is absolutely absurd that someone needs to remember a closed out account's password and if this was going to be such an issue then we should have been told to remember it when we closed out the account. Few things are more fun that having to repeatedly call a company and explain to people who are not fluent in, English (Yes, I know the Philippines teaches English at all grade levels and is considered one of the country's official languages along with, Tagalog but that doesn't mean they are fluent) repeatedly...and god forbid the line disconnects and you have to explain the situation again to a different person. Seriously....T-Mobile can not access an old account without a password? My bank has never had an issue. My mutual funds have never had an issue. My cable company has never had an issue, my internet provider has never had an issue....so why is it so damned hard with T-Mobile? So after over 11 years of ALWAYS paying on time, as a thank you, we get a letter from a collection agency because the company can not perform one simple process and throws it back on the customer.

Isaac Ortiz
from Ontario, CA
t mobile is a great service to have but their insurance is B.S. I got ripped off for a 100 dollars for a phone I only used for a couple of days..... then when you call they want to charge you another 100 for maybe another phone that might be a POS as well

Kristin Bamfield
from Toledo (Southside), OH
The 1-800-397-8997 rep, transferred me to a Resolution Specialist; Madison. This individual was the rudest person I have ever spoken with at T-Mobile or any call center. She refused to get me supervisor or manager help and told me "I'm the highest person you can speak to". She had no care for the hours I have spent in your stores, on the phone with Customer Service and Assurant. People like Madison are the reason people leave companies - I am highly considering leaving T-Mobile due to your lack of care and concern. It has been over a week dealing with this phone issue and I am NOT 1 step closer. Madison should be fired and not allowed to speak with ANY customer. She refused to give me any employee ID, manager name or state she worked in

Deborah Kent-Cochran
from Columbia, SC
I placed an online order via the website around 11;59 on 11/19/18. The rep was very helpful answering my questions about service, plans, phones and a rebate. I was told that I would receive a $750.00 credit to my account with purchase of 2 lines of service and trade in of an eligible phone (iphone 7 plus). I continue with the service order, he requested MEI of my trade in and we proceeded with the service agreement. Esigned and completed via online. I received an email that my phones shipped on 11/21/2018. They were received on the 23rd. The package included the phones and an extra charger I ordered. There was no instructions as to how to send in my trade nor any mention of the rebate so I called customer care. They said they would take care of it and allow 10 days to see it applied. I was under the impression that instructions for my trade in and a return label would be sent. Having still not received anything, I called on 11/30/18 and spoke to Christina. She assisted us with the transfer of our phone numbers from Verizon to TMobile. I inquired as to the trade in process and not receiving any information, she looked something up and said I could take my phone to nearest TMobile store to turn in my trade. I questioned that and she said yes it could be accomplished at the store.
I went to the store closest to me Killian Rd, Columbia, SC. Omar assisted me and he called several customer care, online service, and back to customer care only to be told because it wasn't on the order they couldn't give the credit to me. I also spoke to the rep and said there were notes supposedly placed in the file when I called twice before. She was firm that I was not going to get it. I am considering cancelling service and sharing this with all my social media friends. If this is the service you give, this isn't the company for me. I would like a credit and someone from corporate to remedy this. Order #1180044522*0838738549

Nasr Kamel
from Fort Worth, TX
I really wish this message reaches out the hands of executives, It's a long suffering with an order has been recently placed, and actually it was originally an old promotion. The story begins when I signed up this current service, I was convinced to buy one device and get the second one free, Because the slow process of T-Mobile, that promotion was expired but I was promised by the agent who handled my conversation back on November 2017 that I would be notified for any future promotion. That was not happened, but I found theses days another promotion of a free Samsung 9 with a new line, so I called to T-Mobile to find out if I could get it instead of the old promotion which was Samsung 8, the answer was no. I said ok let is do trade in with iPhone5 S ($150 off its price) then I was offered to get Samsung Galaxy Tab S4 at 50%, I asked where is my old promotion.. Any way, last Saturday, Ann Leah from "Team of Expert" promised me to escalate this issue to get this tablet free and no line added. Meanwhile, on 11/20the order of Samsung 8 S was ordered as I paid its tax with also a promise to be shipped within 24-48 hours, what happened is very strange, and I really want to share with you these odd things:
On Black Friday, UPS left a notice on my door for missing the package delivery, I never thought that on black Friday where all Americans nationwide don't stay at home , they go out for shopping. On Saturday (following day) I called UPS to find out when 2nd attempt would happened, at the beginning they refused, I asked where the location to pick it up, they provided an address not found. The address is 13000 Trinity Blvd, Euless, TX 76040, by the way based on this address, I live 2 miles away from it. I didn't find this UPS Access Point. I called UPS again as I explained that the address is not correct, I asked then for this location phone number for a help to get directions. What shocked me they don't have that place phone number. Imagine the have a phone number of their agent, I asked how do you communicate with them. I really don't know this strange stuff. I was promised by them that on Monday, the package will be delivered to me around 5 o'clock, I waited as no body showed up, I called I was told delivery would be Tuesday around same time, I waited with my wife who cancelled her Dr.'s appointment because we have now only one car, Of corse UPS didn't show up.On Wednesday early morning, one of the UPS managers called my wife as she assured to her that the package would be delivered today noon, we again waited and as usual no delivery. I called UPS again to find out what's going on, I was told that the request just completed yesterday and we don't know the day or time of delivery, so I asked to speak with a manager, she hanged up on me. I called agin UPS and asked to speak with a manger, the person who handled my call transferred me to a Survey instead, I called again UPS, but this time I succeeded to reach a supervisor (Scot) who assured me that some one would contact me WITHIN ONE HOUR, AND THE PACKAGE WOULD BE DELIVERED TODAY, I cancelled again another appointment at the dealer to get my car from the shop, I cancelled agin the appointment and waited until 8:00, As usual no delivery. I called agin as I was told this time that the package has been lost and it is under investigation.
What do you think after long journey of suffering to get my device.. This is the UPS where you do business with them and provide fake and not exsist location, no location phone number, and play games with the customer. What made me mad that they kept everyday telling me tomorrow we would deliver the package and they originally lost it and our schedule has been messed up.
I think this is enough for loyal customer like me and been long time customer with T-Mobile whether with group or individual account holder.
You judge now...

Naeemah Israel
from South Easton, MA
My card was recently charged on 11-02-18 for $178.54 and on 11-30-18 for $213.00. I called Tmobile on 11-25-18 to inquire about the second charge and I was told that there's no information that they can give me as to why I was charge. I would have to wait till my bill is generated through the system in order for them to have a answer. To me it's unacceptable to charge someone's account and not be able to tell them why the charge exist, 5 days after their card was charged. I'm very unhappy with how I was treated.

Maynard Marvin Young
from Freedom, NH
Your new commercial with the screaming kid is driving me crazy, Its the most irritating commercial I have ever seen. I don't really expect you to do anything just thought I would give you a heads up, It might be time to get a new ad agency. they dropped the ball on this one.
thank you, Maynard Young

Riffel Sabbagh
from Rochester, MI
Went to the T mobile store in Rochester hills MI located at 1168 S Rochester Road Rochester Hills MI 48307. I was looking to purchase 2 new phones and transfer over 4 lines from Sprint. I was having a nice discussion with a young man who was honestly trying to help me understand the "deal" currently being offered. It wasn't until we were disrupted by a rude dark haired women who was obviously trying to go home early. She was condescending and very unprofessional and basically spoke down to me because I wasn't understanding the benefit of the deal. I have a masters in business and deal with numbers on a daily basis for my job. I can only assume she couldn't explain the deals properly to sell it to me. Because of the this experience, I will stick with my current carrier.

Ann Watters
from Salem, OR
The workers at the T-Mobile store in Salem, Or. Downtown Store was pathetic..Particularly from the manager. He was cold and was very rude. This occurred 11/15/18 at 10Am when store opened. Fire him and get people in the store that can explain in simple terms how to correct problems without trying to sell me a new phone. Plus I have a prepaid phone and now for 10.75 I only ghet 30minutes added on for that price @ 33.cents a minute. I was on a 10cents a minute plan..What Happened. The man was so rude and di not care about what he was sharing with me. Did not look at my account. The women did but did not look at my history. I have had this phone since 2010..Fix your problems. Plus coverage is poor Here

Harshit Bakshi
from North Andover, MA
I hesitate to give a 1 as that would mean 20% satisfaction which I am not. I am a new customer and it took over 6 hours to get me set up. I had several orders canceled for no fault of mine and one canceled since the change did not go through. This happened because the credit card company sensed a fraud due to the several changes initiated by T-Mobile. Hopefully T-Mobile realizes that customer acquisition is an important aspect of customer service. I am available to speak to anyone in management about this. I hope no one goes through this.
HB

Jacob Blalock
from Los Angeles, CA
How can you sell a product that your employees do not understand and cannot help/refuse to format at time of purchase? If you cannot help a customer format the iphone to icloud, stop selling Apple products. I spoke to a Tmobile employee at your 11925 Wilshire location in West LA. He was the second employee I had spoken to concerning this phone. His name was Raymond. Today Raymond refused to help format my phone to icloud. I purchased this phone from this location two weeks ago. He instructed me to go to an Apple store. He spoke over me and wasn't listening. Someone needs to properly train Raymond. Its not okay for Raymond to talk over customers and refuse to help customers if he uses a formal prefix such as "Sir" while doing so. His tone and attitude stunk. It was clear to me that unless I was purchasing an additonal service or phone, Raymond didn't want to be bothered. I asked Raymond to close my account. He then suggested that I use one of the phones in the store to discontinue my service. I plan on going to another service provider this week to help me with that. As far as I'm concerned, Tmobile sold me a phone I can't use.

virginia aman
from Fort Wayne, IN
I had paid my next month bill when I got the notice on 11-9-18 at the T-mobile store in goshen in, but my service was still disconnected 11-11-18. I filed a complaint. I was able to get the manager at that store to check into it. He found the problem and I got my service restored. He was very helpful and professional. The problem was taken care of quickly.

virginia aman
from Fort Wayne, IN
I paid my bill for the next month when I got a notice on 11-9-18 at a T-Mobile store in Goshen In. I got a receipt for it. I paid for it with my Visa. Now T-Mobile has turned off my service after I paid for it. PLEASE restore my service. I have done nothing wrong. my phone #574-327-1035 Virginia Aman.

ignacio soto
from Hialeah, FL
Hi,on dicember 20 I got a deal hookup at the Miami lake store,2 lines and one tablet for $80 dollars.The reason was that I have a tenet discount program and the store manager give me a free tablet with $20 dollars credit back each month.for all this months I call or visit the Miami lakes store until today that a new manager say that my bill is $100 and that I have a $30 dollars balance on my account.I pay the $30 dollars and I call customer service over the phone,the 20 dollars service was found by the customer service and advice me to call and complain because the agreement on free tablet as a hookup store is on my dec bill.Also I coment to the store manager to change wireless carrier to sprint and is like they don't care to loose customers.I return back to the store and spoke to the same manager because she charge me $30 dollars for a free promised tablet and nothing happen.I feel like they don't care if the customer is happy or not.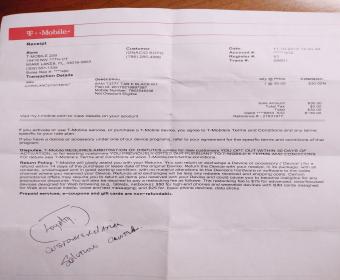 Arun verma
from Lynnwood, WA
I am t mobile customer from 10 years
4257864911
I made auto pay
I did not know why they say it is not working
I am on hold for 1 he with music
Poorest service

Cassandra Tate
from Cleveland, OH
I purchased an LG Stylo 3 phone from T Mobile this past Feb.2018. The battery is swollen, and about to explode. T Mobile sent me warranty information with the phone, but no time frames. I've only had the phone approx 8 mos. I've taken good care of the phone. I'm disabled and need a cell phone at all times on me. But right now I feel like the most undervalued, and hoodwinked customer on the planet. I've dealt with a lot of shady businesses throughout the years, and all that advertisement about all the good services you provide, and how you value your customers is not true, T mobile...and I hate being lied to; being bamboozled, hoodwinked, now that I'm having problems with my phone!!! The hoops that you are making me jump through is unreal, and ain't gonna happen. I pay you...you are not paying me for the service. You have to know that all of these hoops you make us jump through, when you should be exhibiting stellar service in our times of need with your devices, says to me, that you have lied to me, and that you have no value of me as a customer what so ever!!! You are a multi billion dollar company. I can get better service than this from my local small time cell phone provider around the corner from my home. I've been reading and hearing about your review when it comes to issues/problems that you are creating for your customers...because when we have problems with a relatively new phone, you should be jumping at the chance to resolve this issue for me. I've been on the phone talking to T Mobile for the past 3 days about this matter, and all I'm getting is passed on from one representative to another, who leaves me at the same level of no resolve as the last Representative did. As a result of this. my chronic pain has gotten out of control. You should be ashamed of how you treat us!!!! We may be dumb about a lot of things, but we're not stupid. I have been a good customer of yours for over 6 yrs. The 1st phone i had with your service was a hand me down from my daughter (Samsung Galaxy S II). it worked well for 4-5 out of those 6 years. here i go buying a brand new phone from you, and it malfunctions in 8 mos time, and you hoodwink me about your warranty. I'm gone...I will tell all my family and friends what you've done to me, and tell everyone I hear asking me about your service (even if they don't ask). I am going to tell them about my experience and warn them about you. You are unethical!!!! You got all this enticing advertisement about your service, but it doesn't even hold water. Some of that lavish money you spend on advertisement should be assigned to better warranty, replacement device/parts service, so we don't have all of this difficulty getting the parts we need under warranty/replacement; you don't make your warranty clear in the 1st place...and this is a start. Why you want to make your service so difficult for us to obtain when we need you to rise to the occasions with these issues? Why do you pretend to be such a world class service, and show your ass like this when I need you to honor me as a devoted, and loyal customer? I'm hurt at how your are treating me. I believe there may be hundreds of thousand of customers who may have experienced the same feelings. Is this really who you are, and what you are about?????????

Frank A Mercantini JR
from Blackwood, NJ
100% disable Vet need your with billing problem stared when T Mobile billed me twice for 140.63 on 5/17/18 once on visa card ending in 8164 and on discovery card ending in8266 when I got credit card bills in june 2018 called T Mobile billing for the next Month spent hrs on phone with no results then fax Info 2x each time said never got have names and dates because of not getting any help drop service in 7/18 kept getting bills in Sept went to T M obile store Clementon NJ one of the Reps name ED WITTS called and spoke to superviser Latora ID no.1232103 after30mins said every thing allright in 10/18 resived bill for 51.50 said FINAL BILL so to end this I PD. it in full T Mobile cash CK. 11/6 recived an bill for 40.01 call 11/7 8.09 am spoke to nekia on line 23Mins disconnect call back 8.11am they said suoer will call 15 Mins now 11.07 no call and now saying I owe 160.00 for refund they to give back to credit card CO which was their mistake from when they charge me twice on 5/17/18 so please can someone help me thank you Frank Mercantini VET WITH PTSD home # 856 783 5579

Susan Iniguez
from West Covina, CA
My complaint is that my last 4 numbers on my social security is still being update I went in person last Monday October 29th to get it taken care of. Why is this taking so long? I was told 24 to 48 hours. They should not tell their customer that is misleading and wrong information. Today a week later it still being updated. I cant access it to find out when the hot spot device I purchased. This is ridiculous.

Muriel jackson
from Skokie, IL
The company went into my bank account 17 days after I transferred to a new cell phone company and 17 days after I called to stop auto pay and 17 days after I was told that my final bill will be between 17 and 27 dollars. The company as horrendous customer service and I've literally spoken to over 10 different people. And did I mention that a return call that I was supposed to receive around 8:30pm turned into a midnight call from T-Mobile. HORRIBLE CUSTOMER SERVICE!!

ian Sweet / Sweet Futures 1, LLC
from Downers Grove, IL
I dropped one of my phones and a couple of days later the phones screen turned green and the phone was unusable. I spent over 4 hours on the phone getting transferred back and forth from T mobile to Assurant insurance company. I wish T mobile corporate can listen to my phone calls to listen to their customer support representatives giving me the run around. A couple of days late I get an email from Assurant saying I am denied on my clam. I don't want to call back because the service is so bad and I don't have the time to talk to people that don't know what they are doing. You are told one thing and something else happens.

mark manzutto
from Denver, CO
I am having issues with dropped calls. I am in the Denver, Co area (80211) and spoke with your representative at a local T-Mobile outlet. He completely dismissed my concerns with the excuse of my owning an older phone. It is a Samsung 6 which is still for sale and claims to be compatible with your network. A one year old phone should still have the ability to acquire a signal unless somehow your towers no longer function. When I say an issue with dropped calls I mean that I have not had a complete conversation for two days. Your representative shrugged at my concerns and suggested I change carriers if I cannot afford a new phone. This is unacceptable. I expect some response to my complaints other than an off-hand glance at my device and curt comments about my needing to buy something else.
If I do not get an acceptable resolution I will escalate this further, something I do not want to pursue.

Pamela Williams
from Atlanta, GA
Hello, My complaint deals with when I first signed up for T-Mobile service. I took the promotion for senior at said I get two phone. I switched from Sprint to T-Mobile. I was told that we give up the phone and got new phones. I called sprint while there in the store and was told I must return the phone and any electronic equipment or I will have to pay $640.00 for the phone. The associate heard this message from Sprint stating they need the phone or pay the cost of the phone. The T-Mobile associate said that T-Mobile will send a VISA Card for the cost of the phone to pay for it. Oh we did ask what they are going to do with the phone and was told it would go to the warehouse.
\Once I got the final bill like requested I took it to the T-Mobile store to get assistance to upload it to the system. I was told that I would be contacted and they would pay for the phone.
2 weeks later and after calling customer care center and told that they could not help by one person stating she had one hour before she got off and send me back to the original phone care associate. Mary who is a supervisor for night shift said she would work on helping me and getting information on how to help me.
This was last week. Now I still have not gotten this resolved. Since the phone was taken and said they needed it I am asking for you to pay this $640.00 phone bill.
Help me
Pamela Williams
3754 Olson Drive Austell

Sue Kim Mortensen
from Fort Lee, NJ
Hello Complaints department,
I have tried to transfer my company's phone number to me (change of responsibility), and it has been the hardest and the most frustrating experience. Most of all, I am very unsatisfied with employees at T-Mobile store #7721 located in Fletcher Avenue, Fort Lee NJ 07024. I have dropped by this store more than 5 times physically and called them several times. And my problem has not been resolved yet. I suggested to put a reminder to check my number and inform me back once a day, they said they couldn't. I have tried so much to be in the store personally and call them. They said they are too busy. I am ALSO busy!!!!!! It is not only YOUR EMPLOYEES who have things to do! What kind of responses am I getting from them?!!!!! Being busy cannot be an excuse to not treat your own customer with attention and care. A few items to highlight are listed below:
1. Unprofessional and untrained employees - They are not trained properly. Instead of actively listening to the customers' problems and issues, they (at least 4 different employees I talked), cut me off with what they thought the problems would be. So that I had to repeat myself in numerous times. Also, no one employee tries to own my issue, so I had to literally repeat myself with my problem every time I came to the office. I know a few employees already knew my problem and concern because I already talked to them. They should have stepped in and come and try to help me instead of new employees. At least I had to be in this store for multiple times physically to confirm if my company's phone number has transferred to me or not.
My question is that why one employee can own one customer's issue/problem and resolve them. When I am walking in, I can also feel that the employees are negligent and not attentive to the customers. They tend to talk impolitely and rash. Do they even train to be a representative? Do they even care about the customer satisfaction? I am asking for treating customers like a king. All I am asking is to try to respect them and listen to the customer's issues and problems to resolve.
2. Locked into the point of sale device tablets - Although the employees confirmed that the company number was finally handed over to me in their "COMPUTER", they could NOT sell me the phone because the store's point-of-sale device TABLETS are not updated and they don't show me as a new owner for the transferred number. They say that the updates from the T-Mobile computer system to TABLETS would take longer than 3 or 5 days. Why do these take this long? My phone was transferred on Friday morning and it has not been updated in their TABLETS as of now, which is 7:30 PM Saturday night.
3. Store employees have been ignoring me when I called to check on my phone number in TABLETS. I called 3 different times and all of them they put me on hold longer than 7 minutes. I had to hang up and re-call them again. Although I called them again, they once again put me on hold. Is this a way to distract customers?
4. Store employees continuously say that it is NOT MY FAULT. They are taking their jobs personally. Since nobody was helping me and I have been sick and tired of calling them and putting on hold for a long time and numerous hang-ups, I asked them to check my number once a day and confirm back to me (via text or phone whichever is easier). The employees said they cannot. Why can they put a reminder and note to check customers' account status and contact back to them? I am not asking for checking 7 days and 24 hours. All I am asking is to put a reminder to check my account for once in a day and confirm back. Can this simple request be managed? All I am hearing is that we can't without clear explanation and asking me continously calling them. Well, although I call them it seems like those who I already talked for a few times don't seem to remember my issue.
Please train employees adequately. I was about to buy a phone from this store because it is located near my home. Now, I am definitely going to another t-mobile store for purchase. Also, once the number is transferred, I am transferring to one of your other competitors. Unbelievably frustrating to get customer care and I am truly unhappy with this process.
Best regards,
Sue Kim

Joe Hartigan
from Detroit, MI
I signed up for a payment arrangement which was scheduled on I believe September 10, 2018 for the amount of $77. On September 8, 2018 I called him to T-Mobile on my cell phone and pay that balance off. A couple days later T-Mobile took that money out for the schedule payment arrangement. I got a text message from T-Mobile saying that I still owed money. I did not understand how I old money because I had just paid over $140 within a 48 hour time span. So I called T-Mobile and spoke with probably 10 or 12 different wraps over the past 35 days about the problem at hand. Nobody helped me, everybody just kept passing me down to another rap to another rep to another rap nobody could give me answers. I acquired overdraft fees from my bank account I acquired late fees from T-Mobile. Just today I got a text message from T-Mobile stating that they found my last payment and that it would be applied to my account. So I contacted T-Mobile again and I spoke to a representative today and I asked her if she could reimburse me for all the late fees and overdraft fees that I received it because of this missing payment. She replaced all the late fees that I acquired. Then I asked her if T-Mobile could compensate me in anyway and that they need to for this inconvenience. I had to take a full days work off because I had to drive to my bank get a big statement print it out then I had to drive to the T-Mobile store and present them with the statement because the representative that of told me that's only way to get reimbursed, long story short I had to take A whole day off work to solve a problem that T-Mobile caused. T-Mobile made the mistake, not me I'm the consumer I pay T-Mobile which is the provider my bill but T-Mobile lost my bill my payment for a month. I'm very upset with how I was treated and how everything went down. I asked to simply be compensated and they flat out told me no. I've been with T-Mobile for three years now I switched from Verizon that I was previously with for 10 years because my mother told me that T-Mobile was the place to be. I've had countless problems I've already purchased 3 pound phones out of my own pocket because representatives that the past three years while having your service have said that my phones were in adequate enough to receive tower signals. I'm done with the problems and issues if I'm not compensated in some way then I'm done with T-Mobile for good. And I'm gonna go to Fox two news station and Tom about my experience with T-Mobile and I'm also going to tweet about it and Facebook and let everybody know my negative experience with T-Mobile.

Ernest s williams
from Bartow, FL
Hi My name is Dorothy i went to your store in winter haven florida store # 5733 .997 Havendale blvd NW. to pick my husband phone. on Tursday October the 4th , because t moble has sent the phone there. when i got there. the guy told me it will take a few minites.i said i am going to the store. i will be right back. he told me it would be ready when i come. so i came back to pick the phone up. it had not finish as yet. he told me my old phone just need up date. noting wrong with it,so i told him, why it keep cuting off and getting hot. and can,t keep the charge.he have me waiting for two hours in the store. and was nasty to me.and charge me $ 6. 00 if these are the type of people you guys going have in the store you will not have any customer. no how to talk to customer he lucky my husband was no with me. my phone # 863-521-3330

don rice
from Cleburne, TX
Fraud by your local dealer here in Cleburne Texas. I tried your 2 week special to see if your phone would pick up better than At&t South of town. Employees told me I could try it and return phones and switch back to At&t. They said they did not have a tower south of town but to try it. It would not even receive calls one mile out of town on Highway 171. I returned one phone in 3 days and meant to return both, but was informed I needed to switch to another carrier or lose my numbers. So they recommended Consumer Celleur, which I got phones issued and the line changed. Went in and they ok all changes to consumer celleur and assigned my number to consumer celleur. I asked and they said I was in the 2 week return policy, but since the signal would not work south of town the time limit didn't matter. They said they had to get my $125.00 deposit returned to the store and they would credit my credit card. I went back in 2 or 3 weeks and told them I had never got my money credited. I got a story about T Mobile had not sent it. they acted a little strange and I asked for owners phone number which is required to be posted as a contact and was not. They claimed they did not have it. I also say when I was there and they pulled up my account it showed I had an account with T Mobile. I asked the Black lady and she said it was an error and she would correct it. Now I had AT&T for 20 years and I doubt that I should have been charged a deposit anyway. Both employees have been fired for similar deals but mine was never corrected. I got a notice recently that a collection company had filed a charge off from T Mobile on my credit bureau. This needs to be corrected immediately of I will have my attorney go ahead and sue T Mobile and ask the DA to look at possible charges for theft by T Mobile employees. I also want my $125.00 back. Thanks Don Rice. PS it should be easy to verify this by checking my signup date with consumer celleur.

Contacted CS since we were overcharged; asked for explanations and corrections. CS kept on insisting everything was fine; after a bit started asking for full credit card information to "correct' whatever issues there were - despite that information being in the system and previously successfully used.

Joannie P. Elerick
from Anaheim, CA
I was a previous customer of T-Mobile and switched to Metro PCS. On August 23rd I visited Metro PCS Store at 2815 Lincoln Ave Anaheim, Ca 92806. I was met by Store Manager Joe. I informed him the CoolPad Phone I purchased did not meet my needs. I told Joe, I wanted my CoolPad to be transferred to my Samsung. 20 minutes later Joe handed me the phone and said it was transferred and ready to go. After arriving home, I found that the phone wasn't transferred at all. The following morning I visited Metro PCS in Hesperia, CA. Sales Rep Judy attempted to activate the phone and was unable to. I was there for approx. 30 mins when she told me there was nothing she could do for me. She told me to return to Joe for further assistance. I returned to Joes store, and was greeted with Sales Rep Frank. Shortly after Frank attempted to check out my phone, Joe enters the store. I informed Frank of the above mentioned and to please check with Joe. Joe was reluctant to assist Frank. I felt bad for Frank for the way Joe was treating him and not wanting to correct the issue. At that point I asked Frank to please give Joe the phone and let him know he needs to rectify the issue. To my dismay, Joe started assisting customers that entered long after I had been there, and just left me sitting there. I was at Joes store for approx. 1 hour before I heard Frank again ask Joe for help as he stated, "I have spent hours on that phone, and I can't figure out what's wrong". I immediately approached Frank and Joe and stated, "I paid you the transfer fee and you told me my phone was activated. You lied to me and it is your job to provide customer service especially a paying customer". Joe attempted to argue with me, and informed me to go to the Corporate Store in Fullerton. I argue with nobody as I took my phones and left very unhappy and unsatisfied. The following day I drove to the Corporate Store in Fullerton as I asked to speak to the Store Manager. I was greeted by Manager Felipe and shared with him my experience. After speaking with him, he informed me there was nothing he could assist me with either. He stated, I needed to file a complaint with GoogIe, and tell them what has happened. I am bewildered beyond comprehension at this point. Why is this happening to me or to anybody for that matter. I have been extremely mistreated and still can't use my phone. I have a heart condition that is of serious concern to me as I live alone and now have been left with no phone. I am asking to please assist me with the horrible experience I have had and to address my treatment, run around and concern. Please call me anytime (But soon please) at 760-992-1581. Thankyou for your time,
Sincerely,
Joannie P. Elerick

As I said, T-mobile shut-off my phone, without warning, FOUR days prior to payment coming due.
After being on hold for more than 3 hours (not all at once), hung-up on twice and with ZERO resolution, I am dropping T-mobile.
T-mobile customer service is the WORST I've ever seen. I don't mind waiting in the que, but after being bounced from one que to another-to another-to another-to another... with no help whatsoever. You can imagine my frustration.
To hell with T-mobile.

Terry Vaughn
from Maryville, MO
I recently tried T Mobile and was told it had great service where I lived. They lied!! I got home with the phone and was immediately dropped with no service. I worked with the representatives for almost 2 weeks but to no avail. I canceled the phone at the advice of the rep in Springfield, MO and was told I would get my $50 sign up fee back. She lied!! Then I was told to go back to the store in St. Joe, MO where I bought the service and they would refund the money. She Lied!!!!! This seems to be the mantra of T Mobile, they get you and then lie, lie, lie!!! DO NOT DO BUSINESS WITH THESE LAIRS!!!

Zen Espinosa
from Los Angeles, CA
T mobile in North long Beach has REALLY bad customer service to the client. When you employee raises the voice to the customer that is really bad. They NEVER have a Manger on duty , What is up with that. All the times I requested to talk to manager the manager is never at the store. Really that is so bad. The employees covering all the bad service with each other, cannot continue. Please someone check this store out, things are not right at this location

Kevin Moore
from Norman, OK
I am writing to complain about the call center that I used to file a claim on a malfunctioning phone. I went through My T-Mobile to file the claim. Everyone I talked to were courteous and helpful. The problem is the wait time. My first call I used their call back service since all technicians were busy. They were to call back in 15 minutes according to the recording. After 25 minutes, I decided to just call again and wait until a representative could get to me. That too approx. 20 minutes of waiting and listening to some poorly recorded, static laden music. The representative who took my call was friendly and took my information and then sent me to call the warranty company they use called Assurant. My phone call to Assurant then led to a 25 minute wait for one of their representatives. That rep was also very friendly and gave me the information I needed to file my claim and asked me to call T-Mobile again and file a warranty exchange. This entailed another 25 minute wait with the crackling and popping obnoxious music recording for an available representative. (yes, I timed them) After that I was finally able to arrange for them to send a replacement for my faulty phone with my local T-Mobile store. I am supposed to make the exchange next week after it has been shipped. That adds up to over an hour of my time waiting on hold and listening to that poor sound quality piped in music. Once again, all representatives were courteous and nice, but the wait time to speak to them is ridiculous and I still have to wait 5 days for it to be delivered to the store and then I have to drive there to make the exchange. The call center, while helpful and friendly, is dreadfully slow and the background music is terribly recorded and cuts in and out. This was very inconvenient to me and not a pleasant experience!

Wayne E. Benson
from Arlington, TX
I called in regards to having my service restored. A CSR by the name of Brashay answered the phone. I then explained that I needed a supervisor. She then put Trey on the line who said he was a supervisor and would assist me. He had the audacity to lie to me and say he would credit my account $30 and restore my services ASAP. However, hours later he did neither nor did he document the case which led me to believe he wasn't a supervisor at all. As a customer that's the last thing you need is a liar when you're in dire need of assistance. Thanks for your assistance Bri for doing what you said you would and could do.

Alan Bayless
from Orlando, FL
I was misrepresented and told 1st payment would be $60.00 when I paid $93.35 under protest. We have gone with another carrier on 7/23/18 because of the problems. Now I get a bill for $76.64 for equipment that was paid in full at time of purchase.
Please contact me...

Barbara Rivellini
from East Haven, CT
I ported my numbers on 6/21/18, called to verify the account closed on 6/22/18 and found that they still took another $145.00 out on 7/5/18 (for 7/13 to 8/13. I have called to get the proper refund and expect the payment of 6/4 to be prorated (since it covered 6/14 to 7/13). I have talked to several reps, asked for supervisors, been disconnected and on hold for long periods and still have no refund and no answers (although each time I've heard a different "reason"). Most of my calls are documented so I can provide additional info if help is available to me.

nancy zebracki
from Detroit, MI
All of my bills give a month to pay. T-Mobile usually gives 2 weeks
today the 16th I received a bill due on the 27th
Why so little time?
Don't get it

deborah sowell
from Lufkin, TX
On July 16th, 2018 mine and my husband's phones were deactivated. When I called to question why I was told we had went over 50% of data roaming and our phones would be deactivated for 90 days. I was told they had sent me a text message about this in June which I did not see. I can't understand why I did not get a written notice or a phone call regarding this or was not told of this when my service started. I spoke with personnel at local store where I got my service started and they said they had no knowledge of this policy. When I got my service the first question I ask was does T mobile have service in my area and was told yes and they were well aware that the only tower close to my house was CellularOne. I have lived at the same place for over 25 years. I do not want to switch my service and would like to have this problem resolved. Thank you for your consideration in this matter.

michael barkley
from Vallejo, CA
had to buy new simi card to get my old phone to work , LOL , thier simi card would not work in it ! IT"S T-MOBILE PHONE ! oh refund my money , HELL NO!

Judith Frees
from Lodi, CA
Unable to make calls or receive them. Very poor connection. Phone keeps peeping noises but not from caller. Very frustrated with Tmobile service. May have to go with different carrier if nothing can be done about reception in my area.

Nadya Glu
from Roseville, CA
T-Mobile is the worst company in the world! I supposed to get my rebate a month ago but they still did not send me anything. I called and spoke with customer representatives but they all useless because it's been 3 months and I did not get BOGO rebate. It's a bogus company!
I can't stand their lies and empty promises! If they don't resolve this problem I will call local news and the problem will be known to the whole Sacramento region!
STAY AWAY FROM THEIR LIES AND HORRIBLE SERVICE!

Franklin Payne
from Sumter, SC
T- Mobile store location: 212 B East 98th street Brooklyn NY
My name is Linda Hailes / sister to customer
Customer Name: Franklin Payne Visited store on 8/1/18 to pay phone bill. Bill $94.20 which was upsetting to Franklin. Store employee explained that bill was past due and added late charges increased telephone bill. My brother could not comprehend what she was explaining to him and called me. I spoke with your employee and understood what she was trying to explain to him. I explained it to him and he paid the bill plus late charges. I handle his finances so I keep a close watch on his checking account. On 8/2/18 I was monitoring his account and saw that he had been charged for two separate purchases at T-Mobile store on 8/1/18, $94.20 plus an additional $63.00 which the store employee failed to mention as well as not give him a receipt for it. when asked about it he had no idea that he had been charged for two purchases. On 8/2/18 he went back to the store to inquire about the extra money paid. I spoke on the telephone; with franklin's permission, with someone who stated that she was the manager when I asked to speak to the manager. She stated that she did not know who helped him the day before but did see that he have a $63 credit that would be applied to his bill next month because the store policy is no cash refund. My issue with this is that the error was made; if it was an error, and it was not addressed nor was a receipt given for the money taken from his account. I had to call them on the mistake which they already knew about for them to mention it. After speaking with the manager on the phone and mentioning how untactful this was handled my brother received a text from T-Mobile thanking him for his payment of 6, whatever that mean. We don't have an issue with using the $63 dollars as credit toward his next bill. The issue come in with why the extra $63 was taken to begin with and why it was not mentioned before he left the store. That is very dishonest and untactful business. I have pondered, just how many other older customers have fallen to this type of business transaction from this location. This is a serious matter and I hope will be addressed with this business location. I travel a lot with my job so I cannot always accompany him in his business transactions but I do monitor his finances closely. During his first Telephone purchase he informed that he could not pay his bill until the first of every month and needed his bill to be due on the 1st of the month. He was told it could be done that way, then the phone calls started coming informing him that his bill is due before the 1st and his phone would be disconnected. Is there any way his phone bill can be rescheduled to be due on the 1st of every month. your cooperation in this matter would be greatly appreciated. Thank You! L. Hailes / Franklin Payne

Susan Cujdik
from Trenton, NJ
I was told when I signed up with T-Mobile that my bill would be $60.00 plus $25.00 for my phone. that would make my bill $85.00 for a month and now I am being billed $95.00 due to they are telling me that I was no Grandfather in??? But I was told from 3 others That my bill would be $85.00
my phone number is 609-410-6068

Benny Lopez
from Ruskin, FL
Account ********218 I received on July 29 a mailing label indicating that if I did not return Signal Booster I would be charged $289. The Booster was returned on 7/14/2018 to your store T-Mobile-5624 at 5036 N US HWY41, Apollo Beach, FL 33572-3504 Sales Rep #****463 Trans #3329 SKU #000000610214693518. Please confirm the everything is correct and that there will be no charge. Unfortunately we could not get internet service through our phones and the service had to be cancelled. Booster Box was returned unopened to store.

joseph bowe
from Islip Terrace, NY
I am contacting you because I am not reviving any help at either a store or customer care level. the problem i am having is that my lg g5 is now stuck in a boot loop (a known lg issue) after i did the latest software update yesterday. both said i was i have no recourse but to buy a new phone or go through my insurance. which would be $175 because a insignificant chip in the top left of the glass which, does not affect the functionality at all of the phone and i was perfectly fine with using the phone in that way. i find it disheartening that i have so few options when something happens through no fault of my own. im simply asking to have my g5 replaced with a functioning one. my wife and i have been with t mobile since 1998 ( VoiceStream Wireless) and have been loyal customers. please any help or insight you can give will be greatly appreciated.
sincerely
joseph bowe

After many dreadful (zero or one-star) experiences with the Manila call center, I was finally routed to my home customer service center in Richmond, VA. Wendy is amazingly knowledgeable and stuck with me (multiple call-backs) to solve all the phone porting issues that Manila had been unable to address. Jeff, in the Oklahoma City call center, was helpful along the way. Manila is required to send you to a US customer service center, if you request that. (Unfortunately, all agents don't comply -- so just persist!)

Jennifer Miranda
from Los Angeles, CA
I recently upgraded my T-Mobile phone to a S9 Samsung in June, more than a month after my camera stop working for one day to another. I called T-Mobile customer service and the representative tried troubleshooting and nothing work. The rep aid that T-Mobile will exchange my phone and they will order a another phone and have it sent to the t mobile store. My phone was sent to STORE # 133E AT 1619 W. PICO BLVD. UNIT #A LOS ANGELES CA 90015 213-384-3370. My phone arrived on 7.25.18 to be pick up at store 133E for the exchange. When I walked in to the store I was not even greeted properly by the rep on the floor his name is JOSUE long hair young guy. He ask what I needed. Customer service started out wrong already, after he asked me what I needed I told him and showed him the text I had receive my T-Mobile. JOSUE went to the back room to grab my phone that was shipped. JOSUE ask me what is wrong with my current phone and I explain hat the camera stop working. He check the camera, phone and lense and then he says that my lense on the camera has a crack inside not outside. He approach the assistant manager SHERMAN and another co worker of his and started to whisper in a very unprofessional way ( Hello the customer is standing right behind you!!!) Then SHERMAN assistant manager approach me and said that he will call his manager and check in with her. I called my husband and told his to call customer service care at the same time JOSUE also called customer service and spoke to a rep and claim that my phone was physical damage. The store and rep on the phone noted that on our family account. My husband was told that information when he got some live on t mobile. When I told JOSUE why did he LIE about my phone being physical damage he immediately blamed the rep on the phone to get himself put of the situation. The rep will not note anything unless JOSUE told to do so. JOSUE also said that the assistant manager was literally next to him when he was talking to the REP. ANOTHER LIE FROM JOSUE SHERMAN half of the time was in the back room and when he came to the front he was standing on the other computer on the desk on the right. SHERMAN SAID TO ME THAT HIS MANAGER SAID BECAUSE THERE'S PHYSICAL DAMAGE they will not exchange my phone. ( don't ever judge or said sorry we can't help you when you did not see my phone at all. VERY POOR OF THE MANAGER TO DO THAT, YOU WERE NOT EVEN PRESENT AT THE STORE. The Rep that my husband was talking to was very helpful and guided me to get a second opinion at another t mobile store. JOSUE NEEDS DISCIPLINE AND NEEDS AN ACTION FOR HUMILIATING ME AND CAUSING UNNECESSARY STRES AND ALSO FOR WASTING AND MAKING ME FEEL AS A CUSTOMER WE HAVE NO RIGHTS and WE DONT MATTER, before I walked out of the store without my phone I did tell JOSUE BECAUSE OF HIS LIES HE HAS CAUSE A BIG PROBLEM AND THAT I WILL FILE A COMPLAINT AGAINST THE STORE AND PERSONALLY WITH HIM. HE GOT REALLY NERVOUSE BECAUSE HE KNEW WHAT HE DID WHATS WRONG. I drove to a T-Mobile near my home and had a second opinion by two workers female and male, both apologize for the embarrassment I had to go through and said that my phone is in person conditions NO DAMAGE AT ALL, AND NO CRACKS AT ALL. My phone look exactly like the rep that help me at the t-mobile store near my home nothing wrong. He cx the exchange at the pico union store and order another phone to be deliver at the t mobile near my home. They were surprise how I was treated and noted a LIE BY JOSUE when non of that was true. This has cause me a lot of mistrust and stress due to what JOSUE CAUSED. I personally want to file a honest complaint against JOSUE. No customer should go through what I went through. This is unacceptable and I deserve and apology. I will also email and contact Glenn Zaccara, Michale Buttler, Corporate , (Stewart Assistant vice president ) and Kelly Spindle. Thank you

roland
from Washington, DC
On July 25, I went to a t-mobile store for a 7 pm APPOINTMENT, and Guillermo from T-Mobile on K st in dc between 18th and 19th st., took an entire HOUR to verify my ID. Per T-mobile's rules I presented him a valid FEDERAL ID and G refused to accept it. He pouted and complained about how he couldn't find a hologram on my federal ID so he wasn't sure if it was real, as though he is the issuer of federal IDs. Randomly, subsequently a DC law-enforcement officer walked into the store for a personal matter and attested to Guillermo that my ID was in fact a valid federal ID. The officer said that's the ID feds have. Guillermo responded saying that the only ID he'd accept was a drivers license, visa, or passport, and that he was unfamiliar with my federal ID. When did Guillermo become Mr. t-mobile? Is he one your policy committee or something? I then asked him to show me the written policy saying that Tmobile doesn't accept federal IDs, but he couldn't find such a rule. Instead, the policy he found, expressly said that t-mobile accepts federal picture IDs with expiration date exactly like the one I had already presented to him. I re-presented my ID, and then He said that I needed two forms of ID. I asked him to show me that rule but he couldn't. At this point it was extremely clear that he was obstinate and didn't want to help me, the fraud victim. After an hour passes, I ask him to calls his supervisor who finally instructs him to accept my ID. Simply ridiculous.
If this wasn't upsetting enough, when Guillermo calls t-mobile they tell him that the fraud issue was resolved TWO days ago (mind you I was in a Tmobile store two days ago and was not informed of this) and i should receive my refund in FOURTEEN DAYS. Why does it take t-mobile one day to take money from account WITHOUT authorization but 21 days (fourteen days plus the week it took to "investigate") for me to get my money back? Unacceptable. Super frustrating. Despicable service. I'm the victim, I'm the (thank God) former customer, and also the one being punished for your incompetence. I hope your business fails, because entities like you don't deserve to exist.

Don hartley
from Pensacola, FL
I went in for the buy one get one free good deal not so good,after a week I knew the phone or service was not up to par took the phone back they wouldn't take them back

fernando m cruz acevedo
from Las Vegas, NV
I spoke with Caleb today around 10 AM wanting to receive information on a bill i was not able to see on my app because of malfunctions. He was not able to assist me at all saying it was too hard for him to figure out, although it is his job. I've been with the company for a few years and have NEVER had any issues. I was so disappointed and it was just a horrible experience for me. Please look into this. We spoke on the chat customer service line. Thanks.

Charles roybal
from El Paso, TX
Over payment made via bill pay on 5-3-18 in the amount of $8,750.00 for a $87.50 payment. Have spoken to about 6-8 customer reps. On 7-9-18 spoke with (Corey sienior rep in Alb. N.M.) had odtiand upper level management permission to have refund be direct deposit into my personal checking account. As of today no deposit from T-Mobile.
PEASE assist...this amount of money is a very difficult financial problem as I am retired 68 yr. old on Social Security income.
Your assistance is greatly appriciated.
Charles Roybal
Have feedback for T-Mobile?
Thanks for your feedback!
Sorry. Please try again later!