Pizza Hut
Pizza Hut Complaints Continued... (Page 5)
1150+ reviews added so far. Upset? Call Pizza Hut corporate: (972) 338-7700

After waiting an hour and 15 minutes for a large stuffed crust pepperoni pizza I was told it would be six more minutes. While waiting inside I check 7 minutes later she said it is almost done. A gentlemen comes in and hears me and said Skidmore. Here is your order I got back to work and it isn't mine. No wonder papa John's is doing so well and Little Caesar's is coming.

On May 23, 2019, I ordered 2 large pizza's on line for a delivery at 11:45am.Store #032465. I received a call at 11:20 am telling me that had had some problems and if it would be ok if it was a little late? I asked how late and was told I would have it by 12:00pm. I told them it would be ok if they could have it to me at noon. At 12:30 I still had not seen it or heard from them. I called Pizza Hut here in Rolla, Mo, where it was coming from and they told me it was on its way. It is maybe 1.5 miles away from where they were delivering it. I met the delivery driver at the elevator at 12:50. There were 8 of my employees who did not get a lunch because of this. I would not recommend your store at all. When we did get the pizza, it was cold.
Becky Peterman
573-578-8359

Kevin Simpson
from Germantown, MD
Pizza Hut I. Broken Bow Oklahoma filthy,rude service out of everything no air conditioning flies everywhere. And it's like this all the time.It used to be a good place to eat but now I wouldn't let my dog eat there the health dept should close it down.

I dealt with the Sydenham Branch, Christchurch.
I ordered a thin and crispy, super supreme. I had to upgrade as it did not come in small size.
When I got home it was a pan, which was undercooked and very doughy.
I telephoned, at the time, to let them know so they could get their act together. I was informed they would write in a book my issue and give a refund.
I went in today to show my receipt and get a refund.
The counter staff, were very dismissive, and no apology, and no sorry for the inconvenience.
No customer service whatsoever, which after all the hassle I actually had was pretty poor.
I feel you need to do some retraining of staff to be more polite and expect better customer service from this outlet.
If this is how I am treated why would I bother to go back!
Y M McDonald
37 Acorn Close
Waltham
Christchurch 8023

Please monitor the Lewiston, Idaho pizza hut on Facebook at "LC Valley Reviews Closed group" every couple weeks there is yet another negative post about the local Pizza Hut restaurant. You Closed the Clarkston, WA one and it appears that just maybe you closed the wrong one.
Are you wanting to close the Lewiston location also? Your manager and crew there are ruining your business... and from the looks of the complaints on your website, it's apparently happening all over.
I went through GM training at Taco Bell in Bakersfield back in the Spring of 1995, and I know that what is going on at the Lewiston, Idaho Pizza Hut shouldn't be happening..
Sincerely,
Kerry Moser

Bryandria duff
from Cleveland, OH
Hello I am writing this letter with total anger with one of your locations 4300 macsway (eastland)Columbus Ohio 43232. I placed my at 3:44pm est delivery said 4:30 as I am typing this complaint my pizza just got to my door at 5:48 all the food was cold and not to mention I couldn't even try to cancel nor check the status of my order because they quit answering the phone and then I called the hotline and I spoke with 4 different people to transferred numerous of times and to tell me their is nothing they can do because the call center can't see online orders. To say the least I am furious with my service and the company totally angry. The service was so horrible my driver suggested I keep calling to get my order remade and to get a credit on my account because I was not the only customer complaining and sent their food back to have remade. I am asking someone please to contact me back in regards to this matter cause something needs to happen. My confirmation number was 3190520144420001331035525 and my telephone number is 6149722081

mya wilson
from Sugar Land, TX
I placed my order for delivery at approximately 7:15pm, & my credit card was debited for $37.00 dollars. I was told I would have my order within 30min. 1 hour later no delivery, I contacted pizza hut 3 times following up and they kept telling me my order would be arriving within minutes. Finally 2 hours later I called and waited 5 min on hold to finally hear that they could not deliver my order due to weather. what is this all about. I called dominos placed my order and had my delivery within 20 min. I am most certain pizza hut does not want to service there customer this way. Do you not think they could have at least apologize to me...they were so rude. I will be sending the corporate offices of pizza hut a service complaint letter with the details to my evening which was inclusive of 3 hours and 15 min of my time being spent in placing an order that my family and I never received. I am sorry for having to be so negative but, really this was a terrible evening for us and I just felt I need to spent my time in letting others know. God Bless. MMW

Claudia Marshall
from Jacksonville, FL
Ok I used the online ordering today. I thought I had ordered a Specialty pizza and a pepperoni pizza. I ordered this @ 12:35 p.m. the online app said that it would be there in 30 to 40 minutes. The place is 5 minutes from the middle school where I teach. So @
1:25 p.m. he arrived I had 3 minutes to wolf down a piece and found that not only did I not have a specialty pizza. I had two pepperoni pizzas. So I called back, to complain about the order. Unfortunately, we had a fire drill. I had to stay with my class so by the time I got back he was gone. I called the store this afternoon. The manager said or the assistant mgr said I could only get 10% off and they were writing off one pizza. But my price was 29.00 dollars! I just don't think they were understanding how messed up this was. I got mistakenly 2 pepperoni pizzas in the middle of the day and I had bought Cinnabon's also that should have been there on time. I can't return food easily that was my lunch now. I was treating some coworkers with this lunch also. I also got a complaint from the manager about how he only had one driver. So should I get the wrong order late because he can't get a driver? I already like Marcos better but I was using Pizza Hut cause I was gonna buy Pizzas for my students. I feel like you guys cheated me and didn't try to make a good faith effort. If you don't fix this better than you have. I will go to Little Caesar's. I will find every opportunity to complain. Can you make this right?

russell eppinger
from Austin, TX
I order pizza at 6:03pm on 5/6/19. Estimated delivery time: 36 - 46 minutes. called into pizza hut to get a update at 6:56pm and they said that my pizza is ready but it will be another 30 minutes and hung up the phone

Rev Joanne Lewis
from Phoenix, AZ
The bible class of our senior community ordered 8 pizzas from the store on 43rd ave here in Phoenix AZ for our annual pizza party.
The delivery was on time; the pizzas were great,,, but we discovered that we had been shorted three pizzas. ( we paid for 8 and only received 5) We thought the delivery person would notice the error and deliver the missing pizzas,,, he didn't. ( and we tipped him generously,,) guess its our bad for not checking before he left. we didnt notice the error until we ran out of pizza, and we should not have,,, we ordered enough for each person to have 2 slices.
really disappointed in Pizza hut cheating us

Bob and Pat Nesbitt
from Asheville, NC
Called to order dine-in pizza. Automated call picked up when local store did not answer. Local said we could not order ahead and dine in, but allowed us to. Got there at 9:10 pm. Closes at 10:00 pm. Salad bar ready to take down. No spoons or serving utensils. Had to ask for fork to eat with. Ate pizza out of box. Going down for some time, but this did it. Time to complain. Thank you. The only waiter said he had to leave in 20 min. Proceeded to take salad bar down.

Sue Latham
from Wentzville, MO
5/5/19
Good Morning... my name is Sue Latham. I am a senior citizen who just wanted to go sit down and have a pizza with my husband and our friend. We went to the Pizza Hut located in Troy, Missouri on Friday May 3, 2019 around 6:30 pm. We called our friend and ask him if he wanted to go get a pizza and he said yes and he would pick us up in 15 minutes! I grabbed my phone (which has my debit card in a slot on the case) and off we went. We went in and the waitress was just delightful. Could not have ask for a friendlier face to represent your company. The two guys (both over 50 years old) ask for an ice tea and I ask for a bud light. The waitress ask for my ID... of which I giggled since I am in fact over 60 and she said the manager had to see it. I didn't have my ID with me as I was not driving. So one of the guys ordered a beer. The manager came over and looked at my friends ID and then they served him a beer. Yes... I drank it.... It is good to drink with pizza and by the time the pizza came one of the guys ask for another beer. The manager (Craig... rude Craig) came over and said he knew I drank the beer and we could not have another. He said he had to see my ID. He said he could lose his liquor license for serving me. We thought he was kidding because again.... everyone at the table is OVER 50 and I am over 60. We giggled... He said he would have ask us to leave had he not known us. (I had never seen the guy in my life!) He was just rude.
The pizza came (overcooked would be an understatement) and we ate it and the guys walked outside and I went to the little window to pay. I ask for Craig and when he came to the window I told him... the law states you have to be over 21 to drink alcoholic beverages and it was clear I was and there was no chance of him losing his liquor license and the only thing he lost that evening was future business and a bad name for how he treated me as a customer, a senior citizen at that... and for me to notify the corporate office of how he treats his customers. I told him from the number of people in the restaurant it didn't appear he could afford that. I handed him my debit card to pay and he ask me to move over to the other machine. I was fine there and said I would wait there. He said the guy standing there was on his machine and to move over. I said I was fine there and he threw my card at me and ask me to leave. There was no one waiting in line to pay nor was there anyone there to pick up pizza thus not necessary for me to move. Yes I was angry by his rudeness at this point. Social Media is a big thing now and I have not posted anything yet, but I want you to know how disappointed I was in his behavior and service.
I feel bad for the little waitress as she did her job and she did not get a tip because I always add it with my debit card. Not only was Craig rude to me, he prevented one of his own employees from getting a tip she deserved. Again... what a shame.
Thank you in advance for addressing this matter with Craig. His rudeness was unacceptable. I will wait until I hear from you before I turn to social media.
Regards,
Sue Latham
218 Lincoln Lane
Winfield, Mo. 63389

Keanna P Branch
from Wausau, WI
I visited pizza hut at Dexter Missouri tonight at 10:55pm. This was the worst experience I have ever had at a pizza hut. We walk in and start hearing sexual noises being made by two of the employees. We were not greeted at all when we walked in, they just stared at us and continued making the noises. We were the only customers in the building and we sat for 10 minutes without being waited on. Once we were finally waited on, we waited 30 minutes for our one pizza. Before we got our pizza, two employees began yelling at each other very loudly making us feel so uncomfortable that we got a to go box and did not even eat a bite of our pizza. This is my second time visiting this location and the employees were absolutely disrespectful and unprofessional both times.

Daniel Zimmerman
from Baton Rouge, LA
Pizza Hut #033389
13214 Coursey Blvd, Baton Rouge LA 70817
Server: Carl
Ordered the pizza online. I arrived and was told my food was just coming out of the oven. 20 minutes later I was told my last item was coming out. After that item came out I was told we had one more item that would be another 5 minutes. I was waiting for a total of about 40 minutes before I received everything. When I got home, I opened the box for my P'zone to see this (see attached image). I could not drive back to trade for another one, since that pizza hut is across town and I had my two young children with me AND it was getting late. They were very unhelpful whenever I'd asked how much longer it'd be, either on their personal phones or talking with one another.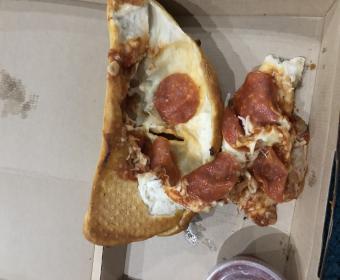 Britney Jones
from Topeka, KS
The Pizza Hut in Seminole OKlahoma never do their job and they all smoke weed in the back away from the cameras to not get caught. I have witnessed them doing so in their cars and etc. the managers that are supposed to fire people and make sure employees work do nothing about their poor customer service and they cannot run the business properly. A delivery driver named Chris steals the other drivers deliveries from the board as well.

We were at the Pizza Hut in Siloam Springs Arkansas today for lunch1. Service was poor 2. We waited for thirty minutes on our food which was not even ready at that time. 3. we told the waitress we were leaving and they charged us for our drinks. another customer in the store was having the same problem. they did not offer any compensation for our wait and did not explain why the pizza was not made yet. The only explanation was and I quote Sorry about that end of quote. plus the sign said buffet and there wasn't one they said it was other days which I cant remember. WE ARE REALLY DISAPOINTED IN THE WAY WE WERE TREATED! I THOUGHT PIZZA HUT HAD BETTER CUSTOMER SERVICE. I KNOW THEY HAVE IN THE PAST BUT I GUESS ITS NOT NOW. To rate my experience I wouldn't even give it a 1 MAYBE 0

It was not cool it was stuffy and when gave us the menu it was so worn out could hardly see what was on menu apparently mgr does not care walked out

My daughter and I had a very bad experience with the lady working there. She was very rid from the time we walked up . I asked her prices and she's like they are up in the board and I ask her if she was making fresh pizza amd bread sticks ,because the ones that were there we're expired . She was rude about that also . Then when they were finally done she have my daughter the old ones anyway and told her they were still good but they weren't . And my daughter was holding her hand out for the change and she threw it down in front of here . So so rude . She was throwing the old pizza in the trash with attitude when we ask for fresh . Was being so so rude with attitude the whole time . If you hate ppl don't be in a job u have to deal with them on a daily basis and I they will lose a lot of costmers because of her ruddness . She needs to be told about it or fired .

Dylan Johnson
from McDonough, GA
We ordered delivery and one pizza was burnt and the other was burnt and incorrect. We ordered pepperoni and got sausage. Also, we ordered a 2 liter and the driver did not give it to us. When we called they told us they would have him bring it back and he never did.

Ok you only driver was less than respectful and took my change with him and tried to snatch the pizza out of my hand when I wanted my change before I could call Pizza Hut and ask why I wasn't able to have my change. Anyways that alone the first pizza room an hour and 30 minutes to get here. We got a refund pizza (still only got one drink even though we had two now) and he told my brother (143 minutes of waiting) to tell 'your girl to learn to have respect for people'. Talk about disgusting and disrespectful I hope I can take this farther because I'll take some rude shit like this to court I have none of my change and still missing a drink this is distant gross and the first one wasn't even warm but the banana peppers were burnt.

Pizza hut in Farmington Mo. Is the filthiest eating establishment I've be in a long time. Only one person waiting on people. No tales had been cleaned, trash on the floors. We finally just walked out. All i heard while I was there was how hours had been cut and corporate only cared about profits. A sorry restaurant indeed.

james l liverett
from Talladega, AL
I have been to 3 locations for a meal and was given poor service and bad attitude. Store in Jasper Alabama was closed at
2:30 PM and employees were inside and would not come to the door. I went to store in forestdale alabama and treated very rude, because I was white. They did not want to wait on me. Store in Gardendale Alabama was received with bad attitude from the manager and the food was bad. All three locations have bad food and bad attitude. If this is the way you run your business, I will not be visiting your stores any longer. I may add that I report a problem to your customer service rep and he assured me that I would receive a call from the district manager. I never received the calls after complaining to corporate Headquarters. You may not care about my complaints, but you have on record 928 other complaints. You use to have a great business, but not anymore.

I have been reaching out to corporate by phone and email for the last two weeks about an experience I had where I was threatened by a staff member. 11 days later and still no response. Filing a complaint with the better business bureau.

Barbara Montgomery
from Saint Joseph, MO
When I placed my order, I requested extra marinara for the family order of breadsticks which was part of my order. After looking at my receipt when I returned home, I noticed I was charged .75 for the extra marinara. When I requested the sauce I was not told it would cost $.75. If I had been told, I would not have gotten the extra marinara. I was shocked that a little cup that size would cost that amount of money. I do not believe 2 cups that size of marinara are enough for a family order of breadsticks. Otherwise, everything was good.

I made a order with the call center they got everything right but one thing was still missing from my order some cinnamon buns. Well I called them back but no one will give me what ordered or refund the money.

Claudia Marshall
from Orange Park, FL
Ok I used the online ordering today. I thought I had ordered a Specialty pizza and a pepperoni pizza. I ordered this @ 12:35 p.m. the online app said that it would be there in 30 to 40 minutes. The place is 5 minutes from the middle school where I teach. So @
1:25 p.m. he arrived I had 3 minutes to wolf down a piece and found that not only did I not have a specialty pizza. I had two pepperoni pizzas. So I called back, to complain about the order. Unfortunately, we had a fire drill. I had to stay with my class so by the time I got back he was gone. I called the store this afternoon. The manager said or the assistant mgr said I could only get 10% off and they were writing off one pizza. But my price was 29.00 dollars! I just don't think they were understanding how messed up this was. I got mistakenly 2 pepperoni pizzas in the middle of the day and I had bought Cinnabon's also that should have been there on time. I can't return food easily that was my lunch now. I was treating some coworkers with this lunch also. I also got a complaint from the manager about how he only had one driver. So should I get the wrong order late because he can't get a driver? I already like Marcos better but I was using Pizza Hut cause I was gonna buy Pizzas for my students. I feel like you guys cheated me and didn't try to make a good faith effort. If you don't fix this better than you have. I will go to Little Caesar's. I will find every opportunity to complain. Can you make this right?

I ordered a Italian sausage pizza carry out and when got home had just a cheese pizza. Tried to call them back and they wouldn't answer phone. Rawlins wy Pizza Hut. Will not go back

Robert Fieler
from Dayton, OH
Tonight I've been treated so poorly that I feel like was 100% your company in Mt Gilead Ohio's fault. I ordered delivery from your company this evening at 738 and tied to pay through my PayPal account. The manager Natalie said my payment was denied and so I told her I would pay cash . 30 minutes later the pizza was deliveredand I paid 20.even , giving driver almost 4 dollar tip. As soon as he left I seen that the manager made a mistake and charged my card 16.36. I called and brought it to her attention that it went through. She then said it was denied were not giving you your 20$. Or refundimg your card
She insisted there was no way she is giving us refund on card or my cash
She said I would have to come to her. Angrily that it's an obvious mistake I drove down to show her transaction I'd from her sever
.I'm a known homosexual and have been treated so so horribly in this town for years I even left for 15 and just recently came back to marry my best friend who is Mexican American citizen. Even though I'm gay we are married. As soon as we walked in the door we could tell she thought very little of us the manager at Pizza hut in . Mt. Gilead Oh. She acted like we were inconveniencing her and literally wouldn't even talk to us . I was so upset left my card at the house a d had to go back and get it .then she said how do I know thabthis is this pizza hut refusing to check to see if my payment cleared after all she said you forgotnykur card and I just wanted cash . I just wanted to be treated like at humn being who just paid for a single service 2 times. After debating with her about why she won't just refund my cash since the payment obviously came out of my accounts she supposedly refund my card but really was being obviously racist or whatever wouldn't even talk to me ,she said you obviously only want cash . I don't know what was less obvious that I wanted my money back since they charged me twice. I only wanted what was right. I have never felt so poorly treated in my life . It had taken me 25 years to come out of the closet and didn't believe this kinda hate still exhisting in this town. I'm going to let it be known that pizza hut has Managers in there corporation treat homosexuals and minorty woman like we're just scamming them. I work hard for my money building homes and swinging the hammer every day. Then a multi million dollar company can't give a customer 20 back after they realized there error. I'm so hurt and this totally consumed all of my night. I just wanted my rightfully deserved refund. She acted like I was just some queer that doesn't matter. I'm filling multiple complaints and will probably find out of there is any legal action I should take.
Sincerely.
Rob Fieler and Joedi Carlos/Fieler

Alyssa Conlon
from Shamokin, PA
I ordered a stuffed crust pizza from coal Township Pennsylvania Pizza Hut and I got the wrong pizza went I called and complained they gave me a different pizza that was cardboard pizza no cheese on the pizza at all it was disgusting I threw it away. I'm very disappointed

Alex Holbrook
from Trion, GA
Okay, I usually have no problem out of Pizza Hut, but I went to Atlanta for a concert this weekend, and it ended at 12:00, while Pizza Hut closed at 1am. I understand no one wants to work past closing time, I have to close a grocery store consistently, but we were super hungry and wanted a decent bite to eat. We ordered 2 medium pizzas at 12:30, and the order was accepted, saying the order will take a maximum of 45 minutes. I know it would be after 1:00, but only by a few minutes. The app said the order was being made, and even sent a text alert that it was on its way around 1:30 or so, but it was taking unusually long. I stayed up until 3:00 because the app was saying a delivery driver was on its way. This was really upsetting, since we haven't eaten since 3:00 from being on the road for a majority of the day.
The next day, we stop by the Pizza Hut we ordered from (25 Piedmont Ave NE, Atlanta) which was 5 MINUTES AWAY FROM THE HOTEL, and the cashier went and got a manager I think, and he showed me a cancellation report where my order was on it. I told him that the app showed the pizza was on its way, but he completely blew off that we waited forever and just said the money will be refunded sooner or later. There is no reason that the order should've been refunded at all. I understand working is hard, especially after midnight, but there should've at least been a prompt saying that the order wasn't coming. I don't know, I feel like the staff could've handled it better, rather than just completely cancelling my whole order and giving my money back because they didn't feel like "working over". Usually encounters like these don't bother me, but the lack of care really pushed my buttons, and I do not plan on ordering delivery from the Atlanta restaurant again.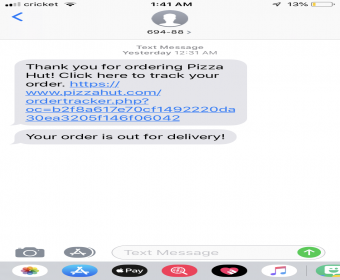 Moffatt
from Rock Hill, SC
I am a customer that patronizes cherry Rd pizza Hut in rock hill sc 29732 frequently. They have messed up my pizza the last 3x. I called go get my "so called free pizzas" and the information was not available in the system. If pizza Hut messed up an order- then state they are going to make it right but then take the information out of the system... How is that good business?
Cherry Rd in Rock Hill SC has poor service and does not attempt to do better.
I just whatt is due to my family. Pizza Hut made a mistake and should pay for it as they offered... I didn't request anything they offered to make it right.
I want to work with pizza Hut but not at my expense.

I was in sanducy and heard the manager swear at her employee. This isn't the first time this has happened. Your manager at this branch is rude and degrading. Her name is Vicky.

Amber Denton
from Chicago, IL
Had to wait almost 2 hours for our food about 30 min for drinks our waitress was a crack head her teeth were all rotted out she couldnt be still and she didnt turn our oder in. We were suppose to get a discount and didnt even get one. Worste experience ever!!!

Alex Peach
from Racine, WI
Only because I had to give it a star. Not only was the food cold, wrong, it took TWO HOURS. Tried calling to cancel and was on hold for 20 min. So we just accepted that we couldn't cancel it. Ordered a hand tossed pizza and got cold, hard thin crust. Also ordered a chicken Alfredo and it was overly loaded with pepper and the chicken wasn't cooked fully.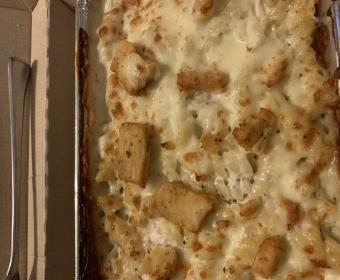 I went the Hut on Route 9 North in woodbridge to get a Pezzone the TV said $ 5.00 when I reached the store I expected to pay 5.00 + tax then I was told it was $ was 5.99 and tax that's not was advertised

Garold Dungy
from Plattsburg, MO
First of all the server was not engaged in her work, no smile, no thank you, no refills on drinks or checking on us to see if all was fine. I ordered a pzone meaty sandwich, when I got it the sandwich was not good, it tasted very bad, it had a very bad taste to it and I did not eat it. It was mostly full of cheese. Actually I had an upset stomach a short time later after eating only a few bites of it, it was evident something was wrong with it. On top of that the restaurant was not very clean and our table had a sticky surface. Pizza Hut has always been my favorite pizza until lately, what we are experiencing now is it seems like they are thrown together quickly, greasy, and almost seems like they are not fully baked kind of mushy? I also blame management training for the shortfalls in product, service and clean restaurants. One more thing, maybe things would improve if the help put down their phones and quit playing grab ass in kitchen and focused on the job they are being paid for and had some pride.

The driver was so nasty. Bad hygiene, rude, etc.. And smelled of weed. Name tag said Kembryana. This was the Garden City Location in Georgia.

Jessica Hearn
from Katy, TX
It should not take over an hour everytime we order from the Firethorne Katy Tx store. This store has the worst service and the home number never works.


Delivery driver was really rude, and our pizza was under cooked I would I like full refund otherwise I will make a formal complaint.

On March 31, 2019 i called to order a pizza to be sent to another address, i had to repeat myself several times and the young lady was not
understanding the information i was providing so i got frustrated and disconnected the call. I then disconnected the call and then called back
to speak with a supervisor and i told the young man that i wanted to speak with a superviser concerning this issue and he placed me on hold and
never came back to the phone. I then called and the same young lady who initially answered the phone took the call and i asked to speak with
the supervisor, the supervisor did pick up the line quickly and then i advised her of what happend on the call and she took my order and she
seemed like she had an attitude and the told me the my card was declined and i had just used my card with another merchant. I then called my
bank and they told me that pizza hut declined my card. I asked my bank (Wells Fargo) did they decline the card or did pizza hut decline the card
and they told me that pizza hut declined the card. I asked can they do that he my bank said that pizza hut has the ablity to decline the card. So i
then went into the same pizza hut and ordered the same pizza and used the same card and the charge was approved. I was very disappointed
in the way i was treated. I have worked in customer service for at least 20 years and have NEVER been treated so disrepectfully and so horribly.
This was one of the worst customer service experiences that i have ever had. I will be reporting this the to the better business bureau and consurmer affairs. There have got to be better people you can hire. Very disappointed with the service of one of my all time favorite pizza places. I will NEVER, go to this pizza hut again. Thank you Shri Brown, 762 524 2433, Columbus, GA. Pizza Hut# 025857. I still have my receipt from that day.

JOE ROEBERRY
from Hutchinson, KS
I was just at my pizza hut on 30th street in Hutchinson KS, I bought a meaty pzone to go and the order was totally wrong. I was told they can not add a item inside the pzone up they can leave stuff out. first of all this is a stupid policy. I ordered a meaty pzone, minus the ham, minus the sausage both kinds, I wanted beef and pepperoni, and bacon but I was told you cant add the bacon to this food item.....but when I got home my wife's dinner was WRONG.... I got sausage, and three pieces of pepperoni, my wife can not eat sausage so this pzone had to be thrown out. my ticket number is 0058 server name is RUSSEL, the amount charged was $6.50...….today's date is 4-21-19 this is not the first time that my ordere was wrong. please do a better job in the quality of your food ordered. This the only full service pizza hut in my home town, so I might have to not go there in the future. That will depend on your response to this complaint if I go back.
my Unhappy wife,,,,,
Joe Roseberry

Susan Pope
from Little Rock, AR
North Little Rock Arkansas - Warden Rd
I have called this pizza hut several times and it kept saying they were closed. When I finally got ahold of them they put me on hold and I'm still on hold. It's been 17 minutes.

Rosanna Hope
from St. Marys, GA
St marys Georgia Pizza Hut. My husland and I after watching tv commercials about the PZones we ordered by phone and I picked up the order. 3 pzones 1 meat lovers and 2 pepporoni. The bread was good on these, the size was larger than expected but had hardly anything inside. Pepporoni ones had very little pepporoni maybe 5 on each side and no cheese at all. I opened them up and put my own cheese inside. Meat one was eatable but not really what expected. Commercials show lots of cheese. Really a false and misleading thing. Not satisfied at all with my food. Thought you should know. Service was good food was not. Rosanna hope

Call in to store #4762 located on 241 South Main Street. I called in 11 pizzas and when I arrived they had only made 10 pizza but charged me for 11. I told them I want the pizza because it was a special made pizza for someone... I then asked for a discount or an extra pizza for free for the inconvenience because this was their mistake. The manager said she can either give me my money back or make the pizza. Pour Pour Pour customer service to the MAX.

on Friday at 9:28 am I called to place a order for delivery I placed a order for 10 pizza's and 2 orders of wings, to be delivered at 11 am to my job for a work crew at 11:20 I called to ask where my order was no one seem to know where my or was. finally I spoke to someone in the woodlawn store and she informed me that my order was on the was on the way. 1:15pm still no pizza we all went without eating .I called back this time I checked with the call center spoke with Robert he said no order had came in but my ccard ending in 8660 was charged $76.57.such poor Service I was so disappointed I always order with Pizza Hut great food but the Service Really got me so upset.i called my ccard company to stop payment. I called and spoke to 4 different people no apology or northing I work at a call center my self if I gave that kind of service I would be without a job.one employee at woodlawn said she could make the order but she would have to charge me again imagine that.

Kimberly Campbell
from Stafford, TX
I order pizza often from our local Pizza Hut often. Tonight I was faced with some very rude and unprofessional employees!!! I ordered my pizza online, watches the tracker, as well as my surveillance cameras at home. I received an out for delivery text and 15 minutes after that still no pizza (mind you I leave approximately 3 miles from the destination-one turn!) 30 minutes after the text I decide to go to Pizza Hut. First I was told that my order had already been delivered which was impossible because I didn't see a driver in route to the store! We sat there while the employee supposedly called the driver. About 10 minutes later the driver comes up and says she never even left to deliver the pizza yet and pulls it out of the warmer then hands it to us. I asked to speak to the manager whose name was Cameron-he was no help at all. His response was "oh well you was misinformed" then he walks away! Some manager you have running your store! I'm not satisfied at all with the actions of your workers at all and I will not stop ranting until something is done!!!

Robin
from Pflugerville, TX
Store lied to me about my order being out for delivery twice and took 3 hrs and still never got my food. When I called the store the final time, the lady was rude and short with me. Still tried to make out like I did something wrong and still tried to tell me my food was out for delivery. The store isn't far from my home. It doesn't take 3 hrs.
Have feedback for Pizza Hut?
Thanks for your feedback!
Sorry. Please try again later!