Pizza Hut
Pizza Hut Complaints Continued... (Page 3)
1051+ reviews added so far. Upset? Call Pizza Hut corporate: (972) 338-7700

Rebecca england
from Miami, FL
I ordered on line. Once my pizza showed up I looked at them and seen that the 1 pizza that was supposed to have bacon on it had if I was luck a teaspoon full of back on the whole pizza so I called the store and spoke with a gentleman and he looked up my order and said they don't deliver where I live after 8pm that he would be more then willing to remake it at no cost if I was to come pick it up, I proceeded to tell him that I did not pay for delivery for me to have to go pick it up and he kept saying there was nothing he could do so I flat out told him either deliver my correct order or send your drive who is only a couple blocks away to bring me my money back and take the pizza and he hung up on me then bout 15-20 min later the driver showed up and gave me the amount for the pizza and walked away no apologies or nothing

Casey Lyon
from Falconer, NY
I don't typically like to complain, but I had a frustrating issue today with Pizza Hut in Jamestown, NY tonight. I called to order 2 pizzas and let the employee know I had coupons for 2 free pizzas I'd received from a charity fundraising event. After giving my order the employee told me they could not place my order because they didn't accept those coupons, and said I could come in the store to order. I drove to the store (about a 30 minute drive from my house) and placed my order and was told by employees that they didn't accept the coupons I had. After a lengthy explanation of how people forge coupons, the employee said that she would honor the coupon anyway. I ordered and then waited the 15 minutes for my food to be made. This was a bit irritating because I tried to order ahead to speed up the process of grabbing some dinner. I brought the food home to realize that one of my pizzas was made incorrectly. I had ordered ultimate cheese lovers and the pizza had marinara sauce on it instead of Alfredo sauce. I called the store and was given to a manager to speak with. I let the manager know that my food was made wrong and she said she could make it correctly and I could pick it up. I let her know that would not be possible today as I live 30 minutes away and had a commitment to be at and asked for a credit. The manager said she could give me a $10 credit. I questioned if I would be able to get the ultimate cheeselovers with the several toppings I'd ordered for only $10. She then said "oh you were the one with the coupons we don't take." I replied that yes I had 2 coupons for free pizzas anyway I'd like them. The employee did not apologize once for the mistake but said if I gave her my phone number she would put a credit in for me. I again clarified that it would be a large ultimate cheeselovers with as many toppings as I'd like, and she replied if I had an issue to ask for a manager and it would be resolved. I'm not too confident in that happening but hope it will. I was disappointed in the customer service I received at multiple occasions today. From when I called to order, then had to go in the restaurant to order, to when I called when my order was made incorrectly. What was supposed to be a quick dinner for my family before running out the door turned into a frustrating night where someone wasn't able to eat dinner due to an issue with tomatoes. I hope my issue will be resolved, but I also wanted to make Pizza Hut aware of the poor costumer service at this store. (I did not receive a receipt to attach). Thank you for your time.

Tom gough
from Ashburn, VA
Tried going to Petoskey Michigan's pizza hut at 4:30 PM Friday 3 /22/19 waited 15 minutes with another customer who said he was there 5 min before us. I left after the 15 minutes without seeing a single pizzahut employee ! There was 3 tables that had pizza and all had empty glasses . Really really disappointed

Today I tried to order a pizza with a voucher that I received it wouldn't go tru I tried a few times then the payment went tru not the voucher but I didn't mind as I was treating the kids to pizza I was waiting then I rang to inquire about the pizza but there was no order gone tru but my account had Been deducted the money after ringing customers service the first girl was was half asleep spoke quiet and just not interested at all then top it off she hung up the phone i asked to speak to someone more senior she. Said she was busy and will call me back before 10 pm this was at 4pm so I rang back the second person blamed my bank for the problem at 7 pm I received my phone call back from the manager she was very not interested the fact that I had too send my kids to bed with no pizza she seemed to find it amusing and I felt I was getting laughed at I could hear people in the back ground I found it very rude and unacceptable and the need to train there customers service team it ruined my Saturday evening and my kids too as I promised to a Pizza Hut night and out of pocket disgraceful the way customers service deals with these issues when clearly it was a issue problem on Pizza Hut.behalf I shall not be ordering from Pizza Hut again and I advise people to think twice as customer service seems to think that the problem was not there's

Angela Jenkins
from New Iberia, LA
Order a pizza online it say 15-25 minutes but had to wait an hour then the employees are so unprofessional and have nasty attitude.

Shane Nichols
from Portales, NM
how do you do a national campaign about the pzone and then local restaurants do"nt have any to sell i will not be a pizza HUT customer anymore tonight it is Dominoes instead what a waste of advertising sheesh

I ordered a pepperoni lovers pizza. The pizza was made wrong, it had bacon and pepperoni on it. I called the store about it. The guy told me that was a day manager and this manager had just came on. He stated he wanted to see the pizza when they replace it. I said no problem and had pizza waiting. They never showed up and he didn't seem too even care. We get a lot of pizza from this store and the past 3 orders we have not received a great order. At the same time as this order, I also placed another order for a supreme lovers large. They sent us a medium and no reason why. In the past 2 months 1 order was 2hrs late, I've cold and looked like they laid something on kid so cheese was stuck. We have received wrong stuff. I don't know if this store has new people or what but service has been going down hill.

Sheena Hamilton
from Bedminster, NJ
I was at drive thru and my food was not ready on time. My pizza was left out by the window to just sit for over 30 minutes. I was told it would be 10-15 minutes before I could get a refund. Employees were coming to the window complaining about their problems. I am about to stop completely supporting Pizza Hut.

I can not express the disappointment that I have felt with the Pizza hut in American Falls, Idaho. We loved the Sandwiches that they use to have on the menu and those were taken off the menu. Then we would go in and order a salad to go and that was removed from the premises. I also use to order a personal size thin crust pizza and they would make it without hesitation. Now they refuse. We live in the country so we do place orders to go frequently but most of the time we get the wrong order and after traveling 14 miles I do not have the energy to take it back. What is wrong? Why is the Pizza Hut having so many problems? It has no competition, We are a small town and should be given good service?

Doug Hughes
from Cheyenne, WY
I live 2 minutes away from YOUR restaurant on Western Way. Yet I'm unable to submit an order because I can't get my DAMN PASSWORD RESET. I called your Customer Service #, ONLY to be told I could sign in as guest. WRONG, there's NOTHING TO SIGN IN AS GUEST OFFERED.
PAPA MURPHY'S GOT OUR BUSINESS.
ONE MORE COMPLAINT
Your STUPID SYSTEM WON'T TAKE MY EMAIL ADDRESS
duggiedean@hotmail.com

Vishal Thadka
from Thane, MH
I have ordered a meal for 4 from Pizza Hut, Majhiwada, Thane(w). They have cancelled my order without my knowledge and delivery boy was late to 20min.I haven't receive any refund till now nor any solution.
This is how you treat the customers????
Very dissapointed by the Store manager behaviour and response.He was very rude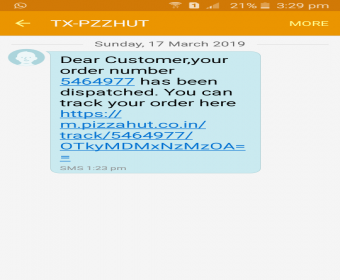 Rogelio Benavides
from Reedley, CA
3/16 2019 around 6;15PM pizza hut in Selma, California would not accept my 100 dollar bill (MONEY!)" DUE TO THE RULE THAT THEY DONT ACCEPT 100 DOLLAR BILLS". The manager at that time said it was due to all the fake 100 dollar bills lately, I said don't they give you a pen to check the bills or get training to identify a fake bill. She said you did not. Your rule for 100 dollar bills is complete garbage, not everyone uses a debit card or orders online. Seems to me that probably why you are a dying company, total lack of service to all people. Good riddance pizza hut I won't be coming back
Rogelio Benavides

Carnell Matthews
from Marrero, LA
I made an online order and waited for 45 mins and it never showed so I called the store and the young lady stated that she cancelled all deliveries. I asked why was the tracker indicating that it was being made. She had no reason to the fact. This was very disappointing my kids were upset for the sleep over. The store was located in Manhattan Blvd unit D Harvey La 70058

Kiranjeet kaur
from Thrissur, KL
I got my order cancel after paying for it through credit card then I didn't get my refunds back in my account and that was the worst experience of my life with pizza hut .

Derrick
from San Antonio, TX
I was given the wrong pizza. Both were made incorrectly and one was cold without the extra cheese I ordered.
My new email is cooksdd@outlook.com

Donald E. Voyles
from Calhoun, GA
I went to the Calhoun GA Pizza Hut, address 613 Hwy 53 East SE 30701. I went to this store ordered my pizza and waited. When it was ready the checker just looks at me and walks off, KNOWING my pizza was ready. She had just finished checking out several other customers and looked dead straight at me and left, went to back and was wandering around like she was lost. One of the other guys from the back and told me my pizza was ready, and had to call the girl back up to check me out. When she got back she had to get my pizza from the warmer, when she should had went ahead and checked me out in the first place . I mean it was just plain rude the way she did. If these people do not want to do their jobs and do them right maybe they should just stay home. Donald E. Voyles

Gloria Burk
from Overland Park, KS
I am offended by a new Pizza Hut TV ad where 2 young women swear (« Oh my god »). Isn't there enough words on our language without teaching our young people to take the name of God in such an inappropriate manner? Shame on you!!!

bill swearingen
from Elgin, IL
In your latest commercial with the two young ladies, the one girls says, "Betsy, oh my God look at that pizza !" unquote. While I realize that we live in uncaring world, I do not like people using GOD'S name so casually. Let's have some respect for the ALMIGHTY.

Victor Gonzalez
from Jacksonville, FL
Good evening,
It is Inconceivable that I did order on line to Pizza Hut and the drink on delivery was open.
This is a very delicated matter even the Health Authorities should be involved on this matter.
The branch is located at 25 High street, Witton, Middx, TW2 7LB, London, phone number 02088933003.
When I went out to check for the driver he was already gone.
There are millions of people out there ( millions of pounds ) expecting to change their preferences at any time and with this sort of incidents it is easy to do it.
Thanking you in advance for the attention to the above written,
Victor Gonzalez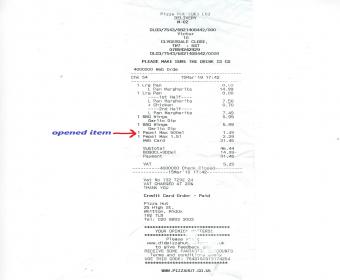 Cindy Maas
from Mankato, MN
Faribault, Mn 55021 Pizza Hut delivery we has was on 3/11/2019. Ordered at 7:36pm on line and it was delivered at 8:05pm which was fine delivery time but they forgot the wings on my daughter's Allison order. So I called them back at 8:06pm and let them know. They said that they would get them out right away. So at 8:45pm I called again to say they still were not here. Again I was told that they would check on the driver and if they had them and get them delivered. Amy told me that they were slammed with orders all at once and they would get them to me hopefully soon. So again at 9:19pm still not having the wings delivered, I called for the 3rd time. I told them that I also work in food service and when a mistake is made, the delivery mistake usually gets bumped up to the first delivered the next time the driver goes out. They finally had an adult female deliver the wings and a lame order of mini cinnamon rolls as an apology for being almost 2 hrs late with the remaining part of our order.
Now, I myself like Pizza Hut and this is the only time it was time bad other then the one time our order was late and I received a free coupon for it. Nothing was offered like that which struct me as not good customer service. I know how things are when you get slammed and I know your drivers my be on the younger side and may not full understand the goal of good customer service. I hope that Faribault can work on this with their workers and drivers. My family prefers I not long order from you anymore, especially my husband who was extremely upset with the service.
Thank you for your time.
Cindy Maas

RACHEL M BYERS
from Laplace, LA
I had order two boxes of pizza online and they both did not tease right and it had smell bad had to throw both boxes of pizza away did not want it to me the kid sick it had my stomach hurting

tim harmon
from Glendale, AZ
1300 S Watson Road
Suite A103
Buckeye, AZ 85326
The manager came out an ranted at my 62 year old wife. She was very upset by this. A worker at the store, parked right behind her, she back up and didn't see the car because it was hidden from her view. The manage ranted at her about her having a back up camera. So what there is no need for this behavior!

Sharon
from Bedminster, NJ
The driver was rude. When we asked for grated cheese and pepper and garlic butter he rudely said we should have ordered it.
The new store manager there said the drivers do not deliver inside the mall. What is he use of delivery drivers if they are not going to bring it to your door.
The manager and the driver were both rude

Jennifer Dyer
from Kansas City, KS
Good Evening,
I hope all is well. I am very disappointed with the Pizza Hut on page I'm St. Louis, Mo. I placed my order at 5:25pm and didn't receive my order till 6:45pm. Please note: When I ordered the delivery time stated, it may take up to 20 - 30 mins. I also received a text stating the time of delivery will be 6:05pm.
I'm sending this email because I didn't get a sorry from the delivery guy or the manager, when I called. The delivery guy stated, we have a new guy. I signed my receipt and he left. I wasn't given a copy of the receipt. When I called to speak to the manager and she asked, what wrong with the order. I said nothing( because I refuse to wait again for another order). I just told her, I was upset for waiting so long. She stated, oh yeah we're busy. Really?!? No apologies! She provided a discount and I ended the call.
I proceeded to eat my pizza and I realized the pizza was cold, I barely had sauce on the chicken and no garlic sauce on the pizza. So now I'm stuck eating a dry pizza and plain chicken. I ordered the big box. I have NEVER received such bad service from Pizza Hut. I'm so disappointed and I hope things change. I feel like I just wasted my money. Ugh!
Dissatisfied customer,
Jennifer Dyer

Cynthia Yosten
from Paris, TX
I quit going to our local Pizza Hut in Paris, Tx for a year because of poor service and never got pizzas right. I started back a couple months ago to try it again. Time before last I got a pizza and when I got home it was wrong. Called and manager said she would give me a 10.00 credit. Ordered a couple weeks later and it was 6.50 and the manager again talked to me and said I still had 3.50 credit. So I ordered tonight March 13th at 5:30 from a coupon you sent me on line. Got to Pizza Hut and Manager and I did not get along, never seen her before. Pulled up to window set there with no one in sight two cars came in behind me and a lady with a full mouth of food came to the window. I did not want to see that and she brought me my order and it was 6.50 and I told her I had a credit. First of all she new nothing about the online special and she was head manager. Secondly I told her I quit coming here because of service for about a year. She let me know I could quit again. She said if I had used part of credit I lost the rest. Even though other manager before told me how much credit I still had left. She went to back of store and I could hear her ranting while I was setting in my car. She told me if I wanted the special I had to order on line and I told her I did. She was completely clueless and did not want to listen to me cause she felt she was right. She told me I was being hateful cause I was trying to get across to her what I had been told before. If she doesn't know the special and cannot work with public any better than that she doesn't need to be there. Won't be back for another year or maybe never. There's so many pizza places here I don't have to put up with this. Don't understand why this Pizza Hut can't keep employees and have grown ups running the place.

i got my pizza the driver put the wings intop of my personal pizza when i got the personal pizza all the cheese was stuck to the top of the box told the lady about it she gave me a audited, soo i tried eating the pizza and it sucked so i went online and cancel the order, then the lady calls me 15 minutes after and tells me she is coming to pick up the food i told her i tried eating it so it will be mostly gone by now, then she starts to trash talk me on the phone then tells me she will call the police on me it was just a total shit show how do they have people like this as managers i cant believe it wont ever order from here again and i legit have thousands of point with u guys like i order every other week LOL crazy employees run background checks plz

I have deliveries to my home from Pizza Hut in Downey California. Someone is Chicago logged into my account? and used my credits, picked and ordered merchandise under my name and added a phone address to my Pizza Hut order page. I have deep concerns about your security and how they got into my account. The store was not helpful.
Pizza Hut - 5401 S Wentworth Some named KOBE. How do I know they did not get my credit card information and then I cannot reach anyone at Pizza Hut to discuss.

Kevin
from Vegreville, AB
I think that the toppings on your pizza has been getting less and less at the vegreville. Alberta. Canada location

MELONY GALLOWAY
from Neenah, WI
I have now ordered two times at the Pizza Hut on Oneida ST Appleton, WI. My first order came to me cold. I did not receive all I had ordered and paid for. The manager told me he would have a $20 credit for me to use with in a months time and to call to get credit. Pizza Hut 25.86
Hi, Melony! My Order
Delivery To : 431 E Eagle Flats Pkwy, APT 409 Appleton, WI 54915
(The price of your order has changed from $20.79 to $30.29.) I had a 35% off my order. My total order came to $20.79. With my credit, I should've had to pay .79cents. I have a copy of my order below. When I called and placed my order, first they said they couldn't find my credit then, the manager said he would give me my credit but, I didn't have enough ordered to have my order delivered. So I had to add chicken alfredo pasta with bread sticks. He said my order totaled $18.52. When I received my order, I was told I would have to pay the $18.52. I have always ordered Pizza Hut pizza but, this store makes and deliver nasty pizzas. I always get extra cheese and the pizza looks like there is hardly no cheese at all. I hate to go to another pizza store. Can you please help me. I feel I am owed $18.52.
Create Your Own Pizza Edit
Medium Thin 'N Crispy ®, No Sauce, Extra Cheese, Garlic Buttery Blend Crust Flavor, Pepperoni $13.38
Extra Sauce Order - 50 Garlic $0.60
Baked Cinnamon Sticks With Icing - Single Order $4.99
Icing Dip Edit $0.60
Stuffed Garlic Knots With Marinara Sauce $6.29
Subtotal $25.86
Delivery Fee $2.99
Tax $1.44
Total $30.29
The price of your order has changed from $20.79 to $30.29. My 35% off order disappeared.

JAMES WESLEY RAINEY
from Chesterfield, VA
I ORDERED A PIZZA FROM 6203 BELMONT RD ONLINE IT SAID PICKUP IN 10 TO 20 MINUTES IT TOOK WELL OVER 35 TOTAL ALSO SAW EMPLOYEES HANDLING FOOD WITH BARE HANDS ONE EVEN HANDLED MONEY THEN HANDLED FOOD NO GLOVES FLOOR WAS DIRTY WITH DROPPED PEPPERONI AND FIXINGS DONT THINK I WILL BE GOING BACK

Mark A. Canfield
from Hardin, KY
The ultimate cheezy crust commercial.
This is the worst PH commercial I have ever seen. How do you think two bug eye girls and one cross eyed and the hip sway and whip sound is funny NOT AT ALL. Totally stupid, tasteless. I cringe ever time that commercial comes on.
You can do a lot better. Go to You Tube and see all the negative comments on it.
Just my opinion
Mark A. Canfield

Miyoshi Barrett-Davis
from Hampton, VA
There was something in my food, they charged me for food I did not order and the driver gave herself a tip.

constanceberry27@yahoo.com
from Atlanta, GA
I really don't have a complaint But I would like to know if you guys could go back to he small pizza size or make the personal pan in thin Being a senior I cant eat a med. But a small will work. for me and my dad. or even the personal size in thin crust

Heidi Atkinson
from Stanford, CA
On February 16th I had a very negative experience with the Pizza Hut in Heber City, Utah.
We ordered 6 pizzas for delivery 4 hours prior to the delivery time. When we were first delivered the pizzas (they arrived late) and there was no large supreme pizza (instead a smaller one topping pizza we didn't order), my sister called Pizza Hut and asked them if they could bring the correct pizza. They said they couldn't get in touch with their dispatcher so our only options were to give us a $10 store credit (which isn't even as much as we paid for the pizza) or we could come in to pick up the pizza. So she said we would come in to pick up the pizza right away.
I drove the 10 minutes to pick up the pizza. When I got there the employee at the front asked for the name for the order to which I gave him the name and explained that I was there to pick up our pizza they made a mistake on. The employee looked up the name and then went to the back to ask about the order He was standing behind some metal shelves (which I could hear and see through) and told a lady back there that I was there to pick up my pizza to which she replied "We're too busy. We can't make it. Tell her we will just give her a $10 credit." He came back out and explained to me that they hadn't gotten to making it yet and that I would need to come back to get it later or they could give us a $10 credit on our account. I explained that I didn't want the credit, I wanted the pizza that I was told I could pick up right away. I said that since it was their mistake and I had come all the way in only to be told that I didn't have a pizza, I thought it was only fair that they make the pizza and have it delivered. The worker then went to the back to explain to the lady that I had asked that they deliver the pizza since they told me I could pick it up to which she said "I already told her we would give her the f*****g credit. WE aren't making her a f****** pizza!". It was at that moment that I spoke up and said to them in the back "Excuse me. I can hear everything you are saying. If you have a problem come out here and talk to me to my face but don't talk to me with that language." Immediately the front employee and another man came running out front and told me I needed to "bring it down" and "calm down". I got very frustrated and said "Do not tell me to calm down. Your employee is the one who is raising her voice and using very inappropriate language." He said "she's actually the manager here. We've been so busy that she hasn't slept for over 48 hours and that's why she said that." After much talk, the man agreed that they would make the pizza but they would not deliver it to me. Instead he said I could pick it up in 30 minutes (they made it clear that delivering it was not an option).
I went back 30 minutes later, was completely ignored by all the workers and after waiting 30 more minutes, went home without the pizza. When I arrived home without the pizza my sister called Pizza Hut again. They acted very apologetic and said that she would make the pizza herself and have it delivered right away. She double-checked the address and we waited for the pizza.
Two hours later, the pizza STILL had not come, so I called again. By that point, we had gotten other food so we no longer wanted the pizza, we just wanted a refund. I called and explained that we had still not gotten our pizza after four hours of trying very hard and doing everything they said in order to get it. He said they had the pizza right there, and I said that at this point we no longer wanted it, we just wanted a refund since it had been 4 hours. He said that the problem with doing that would be that he would have to refund our entire order. I suggested that he do that since they had put us through such a hassle for four hours trying to get our pizza. Upon suggesting that, he got extremely hostile and started yelling at me over the phone. I'm not exaggerating when I say yelling. He said that although they were "partially" to blame, they had been very swamped that night (as though that was my fault). He literally screamed the words "the customer is not always right!" (I promise if you have a recording of this call you will hear this). Upon being screamed at in this manner and generally treated so rudely, I told him to just go ahead and give me the store credit, but that $10 did not even cover the cost of the pizza, which was $17. In a very condescending manner, he said "fine, I'll make it $17. Is that good?"I said it probably been a little more with tax but that was fine. He responded in very snotty voice saying, "fine, I'll make it $18". I can't underscore how much his tone with me was rude, snotty, and down right hostile.
At the end of the day, what needs to be understood is that we ordered a pizza that was never delivered or made for us when we went to the extra trouble to pick it up. 4 hours later, the store still refused to give us a refund on the pizza we paid for. On top of this, we were treated incredibly rudely and unprofessionally through the entire experience, being blamed as if it were our fault that they were so busy. Although we were given store credit, it really doesn't help the fact that we didn't get our pizza. Our aunt paid for the pizza, and she lives on a small island in the pacific where they don't have pizza hut so she is never going to get her money back. And after an experience like this, who would ever want to return to Pizza Hut again?

Robin Thomas redrobinthomas@gmail.com

On March 6, 2019 at 6:02 P.M. order (order #319030618025800258001333034240) a pizza online, before the pizza was delivery I inform the manage by phone that I only had a $50 dollar bill. The pizza was deliver cold and the delivery driver didn't have change had to give the driver $3.00 over my bill. This service was sad.

I ordered two family tus chicken and they were the worst we ever had, The pasta was dry lacking and sauce a very little chicken. my ticket #27,invoice #16 for a total of $25.38. I would never reamend Pizza Hut to anyone from what food we received.store#010690

Averi
from Washington D.C., DC
I placed an online order at 8pm on 03/06/2019 with a time for delivery was 85-95 minutes. I called about the timeframe at 9:50 pm and was told by Alvin that the pizza was only 18 minutes late it should be on its way at 10:07 pm I called back and spoke with Alvin and the supervisor name Shelby on duty she advised me that the order would be cancelled. At 10:17 pm I received a phone call from the driver stating that my order was outside. I then advised the driver that the order was cancelled over ten minutes ago. I didn't get an apology or anything I have been in customer service for 15 years and that was beyond unprofessional. I ordered a pizza a week ago and received my order from the same location that looks like the pizza was dropped with a hole in the order and the cold wings. Every time I order from this location I have an issue or concern about my order. Customer Service at its worst.

Judy Waggoner
from Kernersville, NC
This Pizza Hut, located at 3460 Robinhood Road, Winston Salem, NC, was absolutely filthy on February 18, 2019. There was paper, food and chairs in total disarray when I walked in to order a pizza. The manager was the only waitress and she was also making pizzas. There were two drivers and only one filled any orders. No one answered the phone within less than 10 rings and no other customers at the counter or on the phone. There were two children, approximately ages 10 and 4. It appeared they were there waiting to be picked up and the youngest moving from table-to-table leaving it a mess and leaving with the manager. She may be the manager's grandchild, I'm not sure. There were several uncleared tables; approximately eight, but I was the only customer. There was a broom out as though someone had the intention of using it, but in the almost two hours I was there, the broom never moved from its position leaning against a table. The manager delivered my drink after 20 minutes, a second female employee came on their shift and she delivered my pizza and no one ever came to my table again. I had to flag one of the employees in the kitchen to get a box to take my leftovers home. It was the WORST experience I have ever had at a Pizza Hut! I have attached pictures for your review.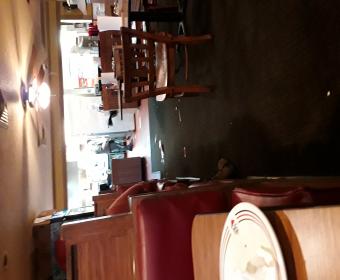 Judy Waggoner
from Kernersville, NC
This Pizza Hut, located at 3460 Robinhood Road, Winston Salem, NC, was absolutely filthy on February 18, 2019. There was paper, food and chairs in total disarray when I walked in to order a pizza. The manager was the only waitress and she was also making pizzas. There were two drivers and only one filled any orders. No one answered the phone within less than 10 rings and no other customers at the counter or on the phone. There were two children, approximately ages 10 and 4. It appeared they were there waiting to be picked up and the youngest moving from table-to-table leaving it a mess. There were several uncleared tables; approximately eight, but I was the only customer. There was a broom out as though someone had the intention of using it, but in the almost two hours I was there, the broom never moved from its position leaning against a table. The manager delivered my drink after 20 minutes, a second female employee came on their shift and she delivered my pizza and no one ever came to my table again. I had to flag one of the employees in the kitchen to get a box to take my leftovers home. It was the WORST experience I have ever had at a Pizza Hut! I have attached pictures for your review.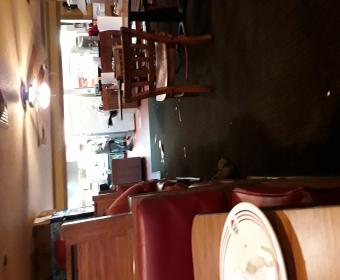 penny cramer
from Billings, MT
I order against my better judgement as ive had bad luck with this store in the past. I FINALLY got my pizza 25 minutes later than they said it would be. when I started to eat it it was dry and ice cold, so was the dipping sauce for the bread sticks. when I called to voice my concern the manager "John" said im sorry. didn't offer to replace it just so much off the next one. there wont be a next one ive given them their last chance!! this is piss poor service! I want my money back. the store was the Laurel montana one on bernhardt rd 406-628-6382. in my opinion John should be fired! I will spread the word. laurel is a small town. thank you Penny Cramer 1130 11th ave laurel mt 59044 406-628-7512

Ms Gregory
from West Valley City, UT
Just watching a commercial on Fox for Pizza Hut. Two female teeny boppers - one of them said, Oh my ???
Try to teach my children not to use the name of deity in vain. That was not cool - scrap that add.

Alan K. Hancock
from Blue Springs, MO
Pizza Hut; North 7 Hwy, Blue Springs, MO.
Called for a delivery pizza which was not delivered. Called one hour later and was told the order was for Carry-Out, which it was not, And was told as soon as they got a driver (no time just when they got a driver) it would be delivered after sitting there for a half-hour+. No offer to cook a new one just to deliver the one that had been sitting there. I have ordered pizza from this Pizza hut twice a month for twenty plus years (check your records). Something like $10,000+ in pizzas and you have lost me as a customer and I will happily tell everyone I know of how I was treated. On my way to Godfathers to pick up a pizza right now.
I will never eat another Pizza Hut pizza in my life because of the way your franchise treated me. Way to go. Amazing!

April Burnette
from Hixson, TN
Ok 2nd time having to do this on the soddy Daisy tn Pizza Hut. My delivery was 20 minutes late after getting confirmation that is was out to deliver. My food was cold I didn't get correct pizzas and I didn't get got wings instead they brought cinnamon rolls. It's aggravating because I like Pizza Hut and my kids to but this Pizza Hut is horrible. I called them and told them and they told me to file a complaint!!

if there was an option of -20 stars I would, on Friday 3/1/19 In new braunfels tx I ordered @5:40 pm for delivery then 7:20 come along and nothing called nd of course its answered from another pizza hut from another state which is just idiotic and transferred me o the local ne and said they lost my order so they were going get on it, here it is an our later and no delivery they finally called about 8:20 to see if we still wanted the pizza we said yes and here its already 8:45 still no delivery which pizza hut only 3 miles away, we called the local number back that the employee called s from but we only got a busy signal and here are Monday and still no delivery or an apology call.. I did post on my local social media and I guess this is normal
customer service.....how is this establishment still open is mind blowing!!!!!!!!!!!!!!!!!!!!!!!!!!!!!!!!!!!!!!!!!!!!!!!!!!!!!!!
thanks from a non return pissed of customer

Ta'Wuan Howell
from Peachtree Corners, GA
I ordered pasta from my local pizza hut and it came in a pizza box. When I opened the pizza box my food was falling out of it and its spillage throughout the box.  When I called in they agreed to remake it and send it out. An hour later I recieved nothing so I called back.  When the associate picked up he told me they haven't made it yet and it'll be 40 mins. I began to tell him I just want a refund. Before i could finish talking he hung up on me. This is terrible customer service and an overall bad experience. I would like a full refund due to this terrible service.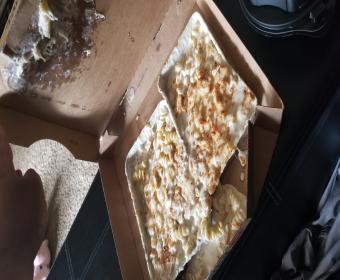 Martha
from Birmingham, AL
I ordered a large meat lovers for delivery - 2 hours later I still haven't heard from them , so I called and they stated that they no longer had a delivery driver. There was no phone call to tell me that the driver was gone and they couldn't deliver. The payment was on my card and the money was taken out and it still has not been returned to my card. Just horrible service and they actually got an attitude with me like it was some how my fault! Ill never do business with this particular place - 2145 Bessemer Rd. Bham al 35218

Wenceslao Nocon
from Calamba, 40
I have been a customer of Pizza Hut eversince my return to the Philippines in 1996. I have lived at 280 Pasic Ave, Bucal, Springhomes Subdiv, Calamba City, Laguna, Philippines. I have dined at Pizza Hut, SM Calamba and Pizza Hut in Los Banos, Laguna. I have also ordered pizza via Pizza Delivery service. Today, I can't get hold of Pizza Hut delivery service. The local number is no longer in use for Pizza Hut Halang, Calamba!
I tried calling the provincial delivery number #1-11-11 but could not get a response. Please advise.

Brent Tanner
from Kansas City, MO
Pizza Hut 9515 Blue Ridge kc I. Terrible customer service. Will never buy from Pizza Hut again after dealing with this location. Never reimbursed me or brought my boneless chicken, Wich was paid for. They just grabbed random sodas only one was correct.
I called corporate before the Pizza gave me food poisoning. And they told me to take my refund up with the 9515 blue ridge kcmo location. When I started throwing up viciously for 2 days. I called corporate again about my 41.07 refund from very neglected customer service delivery. And they tried to offer me coupons for more after telling them no that I was still sick they told me I had to be hospitalized for the refund. I also missed a days work. I didn't have health insurance at the time. I'm very sure corporate know about this specific location having very bad reviews.
If I had known I would have never went.
Used to be my favorite pizza place. Never will spend my money again with them. And will detour all my family and friends from buying from them. Since they choose to have fault customer service and break health codes.
I'm not into proving anything. Like they want . I'm not in court. I was their customer. I wasted my money on thier knowing that this location is complete crap.
I've even scene

Angie Oorlog
from Sioux Falls, SD
Put my order in and paid for it 3 hours before I needed it. Order came they forgot a pizza I had ordered and paid for. Called them about it. Was told it was on its way 45 minutes later still not here. Called again the guy that answered the phone was rude and hung up. I then called again asked to speak to a manager and the same guy was rude again and asked me what the issue was. Finally I got to speak to a supervisor which she was nice, ended up getting our missing pizza and a refund for everything. But now today I got another charge for a totally different amount, no idea what it is for probably my missing pizza that was supposed to be refunded anyway. The food we did get was not great at all, was cut terrible. Very disappointed in Pizza Hut in general after this and getting charged for something I should not have. Customer Service is awful as well at least it was Saturday night. This was the Pizza Hut on 41St in Sioux Famls

GM and DM st Joseph Mo fired for refusing to work sick bringing me to think how I'm treated and how much$$$ is stolen by their dispatching practice. I want to work but not when I am vomiting and certainly not for free. Jim Colby and Jen and Liz at 22 and st store
Please respond

Punitaya
from Kuala Lumpur, 14
Good day. I have experience in many branch. All is quite fantastic the workers commitment. Unfortunately I have experienced few times in Pizza Hut tampin the service was so bad. If take a way take too long time even no customer. Hopefully take note this issue.

Kelly Seigle
from Spencer, IN
You advertise, that when a person offers breadsticks or garlic knots , that you receive a marinara sauce with it. It even states on your web site when ordering online. I have never received any! I am presently speaking with an attorney about filing a lawsuit for false advertising.

Matthew tabb
from Laurel, MS
I order a large pizza from pizza address on Broadway drive in Hattiesburg ms.39401 and the pizza was not done! I called back and the operater reordered the pizza ! At 9:44 someone who say their the manager at pizza hut on Broadway dr. Call me and reply that wat i order they cant fix! Very rude!!! Because ask why can't get what i ordered he begin to get mad ! He was very nasty and replied he aint got time for this mess and will call authority about a pizza!! Very unprofessional! Im very disappointed in the service i have received tonight! 6019663958

Linda
from Bedminster, NJ
Ordered a medium. When got to pickup window, we were told that we could have had a large for $6 less than the medium offered. When asked why they didn't tell us when ordering, they laughed. Really bad service

Keith Rowell
from Charlotte, NC
Your Crestview Florida store is run by a bunch of idiots. Ordered a take out and it took over an hour to get two pizzas. No wonder y'all suck

Amber Cole
from Chicago, IL
I called to make an order the attendant answered the phone and put me on hold to never to return 40 minutes I made it to the store and still no answer. I placed an order left went shopping at s schunks and my order still not ready. I asked to speak with management in which no compassion was given towards my situation. That is not the first time this have happened. I was refunded my money and I took my business to IMO pizza. I like Pizza Hut but I refuse to be treated in this manner. Corrected action is requested

Melissa
from Indianapolis, IN
The employees were really roude the pizza was disgusting and I'm tired of getting treated bad by the employees

Jimmy
from Washington D.C., DC
Me and my family went to the dillonsc location my son and his girlfriend which are mixed these people are very racists had bad attitude s we spent 66 dollars we will not be going back store#012687 they had very bad attitudes

Pamela Brown
from Atlanta, GA
I put a order online and waited about a hour and called them they kept me on hold and came back and said that my order would be free and it would be on it way,I waited about 2hours and called back they said their driver had been out here and no one came to the door lies from hell he told and they cancelled my order didn't no one call,they then turned around and told their supervisor that they thought it was a prank call and the driver had been out here two times not one and that someone peeked out the door the first time smiling and that's why they thought it was a prank even though I had paid my money and the supervisor told me well I can only give you a $35 gift card do you want that,my family orders too much out of the forestdale Pizza Hut for this kind of treatment,you don't give businesses that don't deserve your money learn how to treat good customers period!

Sophia Reynolds
from Pottstown, PA
If I could rate this Pizza hut it would be a negative %. I ordered at 6:09 pm on March 1, 2019. When I ordered the amount of time for delivery was 60-77 minutes. It is now 8:48pm. I have received no call have not received a text message to inform me of the problem. I ordered these pizzas for my daughter birthday. She has friends that are spending the night. My order number is it was 3190301170927001411028200. When I placed my order I received an e-mail stating my order would be delivered on March 1, 2019 at 7:25 pm. Still nothing. I called the and was waiting for 15 minutes hearing the same stupid message over and over. Finally someone picked up the phone and then just hung up. Unfortunately I paid with a credit card so I could get some deal on pizza. Since have not received the food I believe pizza hut stole my money which also includes a tip. I decided to look online and website said delivery closed. Never again will I ever order pizza hut again. My husband was just now able to get through and the pizza still wasn't made. Reason is due to a manager who quit tonight. he cancelled the order . I will be checking for a refund on a daily basis. Thanks for nothing..... My daughter is extremely upset and is crying at her own birthday party. Thanks for ruining her party. Pizza hut should be embarrassed for having such terrible service. If you can't run a business based on customer service then shut it down. At the very least since pizza hut embarrassed her they should apologize for their idiotic service. Completely disgusted. Such a shame.

Went to pizza hut with my young daughter and her friends for her birthday. Getting seated was a situation in itself. 5 ppl shouldn't be a problem considering there wasnt 10 ppl in the whole place. Waited 15 minutes and wasnt even asked about beverages. Waited 10 more still noone. After that 10 mins a group of 4 was brought in and sat next to us. Beverage order was taken right then and there as should be. So I gathered my family and friends up and left this is redicoulas service. My child looks forward to coming here and it is her favorite pizza place to eat. I cant believe that any manager would allow an establishment to be run this way I'm a paying customer who tips very well so the loss is not mine. I'm a firm believer in giving what respect you receive this will be my last visit to this establishment and anyone I know or see will know why. Thankyou and have a good day. The pizza hut location is Salisbury md on mt. Hermon rd. Hopefully you can resolve the problems here and bring back the old ways of the great establishment thx.

Tonya Vazquez
from Denver, CO
Came to the Pizza Hut in Kemmerer Wyoming tonight at 1905pm order are food. At 826pm our pizza was not out. Everyone that came in 15 minutes after us got there food. So went up to the counter and asked why everyone else was getting there food and we did not have ours. The guy looked at said our order was put in at 736pm and that it would be out shortly. At 820pm the guy came over to. Our table and stated that our order was not put in and he didn't know what to tell us very rude. Finally received our food at 836 pm.

I have loved Pizza Hut but I'm going to patronize another company it's become a inconvenience to order pizza the people answering the phone are not helpful and there is always difficulty getting deliveries the cost has increased and the service is terrible.im so disappointed in this only order online service and it's terrible to have to order pizza online just to take family to eat there and in house prices are ridiculous

If I could rate the location at 5252 W. State Road 46, Sanford FL 32771 a ZERO, would.
I spoke with a driver named Chris and a Shift Manager named Patricia on 2/28 at 6:20 pm.
Both were extremely rude and uninterested in taking the call. I placed an order online and it defaulted to carry out when I wanted delivery. So I called my local store to have it corrected. Chris, had no interest in assisting me. It sounded as if I was putting him out and taking him away from more important things. When I asked to speak with a manager, he informed me that they were too busy for me to do so. Nice, right? I then demanded and Patricia came to the phone. I asked her title and she paused for a long period of time, leading me to believe she wasn't truly a manager. Finally she responded with, Shift Manager. I wasn't born yesterday and know that there has got to be a level of management in between a shift manager and General Manager, but I wasn't given this option. Patricia informed me that she was the highest level of manager at the stores. From there i5 went to the GM. She too, was very disinterested in not only helping me but to listening to anything I had to say. When I began to ask her questions about the stores location # she informed me that she wasn't allowed to share personal store information with me. I'm not even sure what that means. What is personal store information??? Then I asked for the name of her supervisor. She informed me that the GM was Melissa but she wasn't allowed to provide me with a way to reach her. I then asked for the corporate phone number and she told me she didn't know it. At this point I was furious. I therefore asked that my order be cancelled and my credit card be credited. If I don't see this credit tomorrow we will have a whole other issue to deal with. All I wanted to do was change my, already paid for, order from carry out to delivery. Unbelievable!!!
I can't even begin to express to you how rude, impersonal, uncaring and awful my experience was with this group of people. If these individuals don't want to work at Pizza Hut then they should allow others to do so, who would appreciate you. This type of behavior can't be good for your business and I would hope that you would take something like this very serious. You may, or may not. I can't control that. I would like a call back tomorrow to discuss further. If my voicemail is received, please leave a call back number on my voicemail. My number is(954) 652-9789.
Thank you!
Sarah

Tuesday night I pre-ordered 2 Pizzas for 6:45 so my dinner would be hot after noticing one was incorrect. I immediately called my corner store half a mile away to place correct order. Automated hold took me to a corporate number all I needed was a pizza guy to change order.
This continued for 2 hours people hanging up on us my husband called on his phone too. After 7 the pizzas arrive we tried to ask him for help when he spoke no English. I am shocked at this company they have been delivered to us for many a year and we told them Tuesday we just want a refund but hang up over and over. Today received email saying since pizza was early we can have free ones! Never want to do business with them again. Redicuous not having anyone to talk to on phone.
What kind of communication is this?

I've never had a problem with the service or the product. However, I am offended by the ads on tv where the two girls exclaim "oh my god!" When they see a pizza. Gods name is to be revered.

I ordered online and paid online. I got there a few min. earlier .ended up waiting 20 more extra min. And watch my pizza sit at the end of the oven finally it was moved to cutting table and sat there for sometime also ordered cheese sticks they forgot to put them in the oven all the while they were playing and cutting up.. not checking on the food, pizza wash cold ..... I had no time to wait for another one I thought it would be faster to order online and pay . Not very efficient.pizza hut in Rock Hill s.c Cherry Rd ..will not be back..

Stephanie Shy
from Los Angeles, CA
If it was possible to write this company as a -negative 5 I would.
They have been other little small incidents that I live past but this was the last straw.
After being charged 2495 for three pizzas which actually was a good deal, I was told I was not able to get any condiment cheese I would have to purchase it! Are you effing serious? I was told that I would have to purchase a dollars worth of cheese if I wanted it there are no more condiments cheese packets.
And you're trying to grasp the public with these advertisements more like grasp more money out of their pockets! Any and all restaurants should at least offer condiments with purchased food, ok charge if it's excessive if you must but charge right off the bat? Bye-bye Pizza Hut!

When I received my pizza and bread sticks, both boxes were smashed almost flat and he did not check to bring the sauces I paid for (3 sauces) and when I went to tell him, he had already sprinted back to his car. I yelled it to him and he was quick to dismiss it. Not using them again.

ordered 2 large pizzas at 12:00 pm. was on the answering service told him 3 times and spelled it 202 s. neilson ave, 81001
. they told me delivery would take 58 minutes an hour later the delivery driver calls and and is on s. nelson ave .gave here directions to my house.
40 minutes later still no pizza. so I called the bonforte store they said they had no pizza for me there. so I called the other two stores and the one on northern had my order but cancelled it because I wasn't in there area. I had tried calling driver multiple times after her initial call. why they never called and said my order was cancelled is still complexing

I always order from Pizza Hut, the pizza is great. The last 2 times I ordered, my pizza was really bad. The crust was not good. I ordered one of the new pizza's with the cheese crust circles, it looked nothing like the commercial and the crust was flat with no taste. I ordered a second pizza, hand tossed, it was not even close to hand tossed, yet it was not thin either. It looked like bread that doesn't rise, just flat with no taste. My code would not work for the survey so I had to go this route. SORRY, I never complain, but you should know the quality of your pizza's going out are not good.

on 2/23/19 I placed an order online with the jefferson location in newport news, va. At 8:13 pm I received a phone call from the location stating they were out of the stuffed crust dough and would be unable to fulfill that order. The gentleman offered me a pan pizza with a discount, I requested instead of a discount could I just an order of the cheese bread sticks, he stated that's fine. I received an email stating my order should arrive at 8:47pm. A little after 9pm I called the store to inquire if the order had went out as the app (tracker) was not showing anything. A gentleman answered the phone, i asked about my order he stated they still had 19 minutes to deliver it, I explained that was not accurate. He proceeded to call me a liar stating they still had time and that my order was already out for delivery and had left the store about 15 minutes prior to our call. I asked about the time it was out as I didn't want it cold. He asked me if I wanted to speak to a supervisor and I stated yes. I was transferred to call center where a young lady confirmed that my order was late by 20 minutes at that time, she called the store and discovered my order was in fact still there and not out, so I told her to call the store and let them know I will be picking it up and to refund my delivery fees. By now I am extremely upset as I was called a liar and then lied to. When I showed up to the store I requested to speak to the manager and to my surprise the manager was the guy whom I spoke to on the phone who called me a liar and gave me false information. I had him write his name down and he states its Courtney.
When the manager gave me my order I was still forced to pay regular price and it was cold to where I had to recook it in the oven when I arrived home. Being a woman of age I was raised on Pizza Hut, but now I am reconsidering my choice, ESPECIALLY AT THIS LOCATION. You may want to evaluate this facility a little more closely.

Frank Feagan
from Hampton, VA
After seeing your commercial with two ladies entering a Pizza Hut and leading with "Oh my _ _ _!" i am highly offended and will no longer be purchasing Pizza Hut pizza nor eating any.
"You shall not invoke the name of the Lord, your God, in vain. For the Lord will not leave unpunished anyone who invokes his name in vain." Exodus20:3
Nothing short of a public apology and removing the commercial permanently gets my friends, family and myself back into or phone ordering from a Hut.

Whitney Ray
from Williamson, WV
We drove 45 minutes just to get Pizza Hut and only to get home to find the cheese was burned on pizzas and didn't even add cheese to our breadsticks our order was $53 I think my grandchild could of done better.

Mary Jane Skowron
from Reading, PA
Ordered(2)$5.00 med pizza thin & crispy worst pizza ever it was like eating cardboard. Everything was dry,could not taste sauce & onions were burnt. Will be a long time if ever I order again. This was not our first order. Last one was also dry,but we thought we would give it another try. NO MORE!!

Angel kendrick
from Mount Airy, NC
To whom it may concern,
I am a regular customer in at your Pizza Hut in Mount Airy NC 27030. Tonight on 02-23 at 6:30pm I placed an online order for the 7.99 large pizza carry out and some breadsticks. I ordered the thin crust, half pepperoni and onions and the other half cheese. I got to the Pizza Hut at 7:00pm. I went ahead and paid the total which was 13 and some change. I was told it wasn't ready yet. So 30 mins later, I was giving a large pizza-pepperoni and sausage. NO breadsticks. I went back in to return and they took it back and made me wait again. 20 mins later got a second pizza that was wrong AGAIN and they gave me breadsticks. So I went back AGAIN and they took that pizza back and made me wait another 20 mins. I finally got my order almost an 1 1/2 after I was supposed to receive it. The whole store was filled with customers with wrong orders and complaints. I am very disappointed in this whole situation tonight. I was not offered any free items nor a discount or for them to take care of the bill. This is very unprofessional for a food business. My family will NOT be back to this particular Pizza Hut.
Matthew and Angel Kendrick
336-673-8243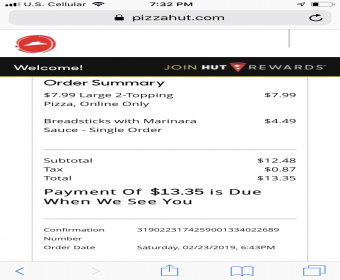 Susan Rucker
from Carrollton, TX
I was watching your tv commercial where s girl sees the new scalloped edge pizza and then proceeds to say-'oh my —-! That made me not want to order from your Pizza Huts any more. Please remove this add to stop broadcasting God's Name in vain.

Donna
from Alpharetta, GA
I called South Main Street location in Alpharetta they put me on hold for 15 minutes and then when I tried to call back and make an order they acted very clueless and kept putting me on hold and I called five or six times. When I called back the last time I told her I had already placed my order she kept asking for my telephone number and I said look I've already placed my order tell me how much it is and she just kept saying give me your telephone number so I hung up tried to call back to say I was going to report her and she would pick up the phone and hang it up pick up the phone and hang it up I have all the calls to show you . No wonder this Pizza Hut has a very bad rating. The only reason I go there is it's right across the street from my house. Please contact me and let me know what you plan to do about this

Jennifer
from Vancouver, WA
After waiting over 2 hours for our order and being hung up on twice, our order finally arrived... Cold. The marinara sauce tasted like it just came out of the fridge. We ordered a LG regular pizza, a gluten free pizza and bread sticks. The gluten free pizza dough was raw in the middle. The cheese was sour on both pizzas. We had to throw our pizzas away because we were afraid of getting sick from the undercooked food and apparently old cheese. So.... About $40 down the drain and we had to go get something else to eat. Totally disgusting.

Ordered pizza from the Derr Road Springfield, OH location. I've never been so disrespected on the phone before in my life. I called to inquire about my delivery order which was placed at 533pm. The quote time was 45-55 minutes. No big deal. However at 700, 90 minutes after placing my order I called to check on the pizza. I worked a 12 hour shift, and was hoping to be able to feed my children pizza. The lady on the phone proceeded to tell me it would be another half an hour. I responded I can't wait another half an hour to feed my kids as they have bedtimes. This set the lady on the phone off, Sandra or Pamela or something of that nature. I was then told about how she only has 1 driver and what do I want her to do. When I attempted to respond, she proceeded to hang up on me. When I tried to call back, it just rang and rang and rang. The driver showed up shortly after that with my food. Oh, which by the way we had to heat up before we could even eat it. I place an order, pay for it online, get yelled at, hung up on and avoided. I understand being short people, but that's not my problem or my fault. I ordered pizza which is supposed to be delivered hot, it's luke warm at best, I'm yelled at, hung up on, and avoided. Absolute bullshit and no way to handle customers. I spent 30 bucks for cold pizza and a bad attitude on the phone. Driver was very nice, and apologized more than once, but extremely upset with the disrespect and lack of care by the employee. I'm pissed and super unhappy. If I don't hear back from someone about this, I will never eat at another Pizza Hut again, and I order pizza at least 1 or 2 times a month when I've had a long day at work and the kids are hungry. I work in customer service and it would never be tolerated at my job to ever deal with a customer like this.

I called on 2/17/19 about a deliver service and still haven't received any email or response, my complaint is Me and my fiancé ordered on Sunday night at the Brandon ave pizza hut in Roanoke va 24015, it said the delivery would be 25-30 threw the complete process and even when we had to verify the order , then after we entered the credit card information and submitted it said 80-90 minutes, then it was 30 minutes later than that so to get our order it took 2 hours UNACCEPTABLE AND NOT RECEIVING A RESPONSE ON THIS COMPLAINT IS UNACCEPTABLE!!!!!!!!!!!!!!!!!!!!!!! The pizza was cold and the chicken wings were all dried out this is not acceptable from your company.

Mark Brown
from Denver, CO
Ordered my food online. Pan pizza and 6 wings for 14 bucks. Wait 45 mins and head over to the store to only find out that they have not received my order. I ask to be refunded, lady said yes. As of today 14 bucks was charged and never received no food. Thanks Pizza Hut.

I ordered a cheese pan pizza online for the #026794 store in South Boston, VA. I picked it up and looked at it, but it was not a pan pizza, it was very thin. I told the woman at the register, she went in the back and told the manager, the manager didn't come up front but told her that all of the pan pizzas were turning out like that. when I got home to eat, it didn't taste like a pan and had very little cheese on it. it was the worst pizza hut pizza I had ever eaten.

Last night while watching a basketball game I saw your ad and I was shocked and insulted. I have been a loyal customer for years and even started a program at my former school. We served your pizza every Friday and were always satisfied with your service and reputation. When we had a teachers meeting, we would order pizza.
The ad I am referring to showed two young girls (high school age) one girl said loudly and emphatically "Oh my God" look at that crust. I waited and watched it again to make sure that she was really saying "God". The message was very clear, it is perfectly acceptable to use God in that manner. In this age it is already very difficult to instill Christian values within our youth, but to use an ad that reaches so many young people is deplorable and out of place as an example of moral and Christian attitudes. I am very disappointed and will do whatever I can to see that anyone I can influence will no longer
frequent your stores until there is a positive change with your advertisements.

My complaint is not about the quality of pizza or service at any Pizza Hut. I would like to express my displeasure at the recent ad involving the
two girls coming up on the pizza with the different shaped crust. Of all the excited exclamations your advertising department could have come up
with why did the powers that be decide on "oh, my God.?" As a Christian, I find it offensive and inappropriate.

My son placed an online order @ 1/20 for delivery @ 1 pm. I called @ 9 pm because we never received the order. The manager said they had no drivers after my son had been told after he called twice that the order was on the way... The manager said he was crediting my account $30, but I had to call rather than order online to get the credit. Today I tried to use the credit only to be told it's not showing. Spoke with the manager who seems to not remember any of this! Darrell Raddens refused to give me the corporate/complaint # & hung up in my face! He's the store manager & has this type of behavior! The level of customer service or lack there of is horrible & I don't think it is up to your standards or the public for that matter. I have been a long time customer of Pizza Hut, but now you're with Papa Johns (I'll never order anything again)! Someone will need to contact me because this is RIDICULOUS! (205) 821-7353

Richard Stinson
from Pensacola, FL
after receiving my pizza and cheese sticks they were both burned, then when my wife called to complain the second order was the same, the driver said the reason they appeared burned was because of the cheese, which is an insane answer, also upon 2 request we were not give the packets of crushed peppers, I really can't believe the poor quality of service we have gotten in the last 3 purchases, seems like training of the employees in the kitchen needs to be improved, I cannot believe that I payed $33.00 for a meal that was worth no more than a store bought pizza, I'll be surprised if I get your response to my complaint, please know that if this is the service I'll be getting in the future then I will not indulge in this poor service of your products.
Respectfully,

Cindy Cumberledge
from Dayton, OH
Your new commercial "OMG" is offensive to God and to me as a Christian. There are so many other phrases to choose from, for your delicious pizza.

Aquita Russell
from Lancaster, CA
I order online & was highly disappointed. I spent $44 dollars & I didn't enjoy my food first my order was warm not hot & I stay right around the corner, my food on had 6 wings & I had brought an 8 wing order the sauce for the breadsticks where watery & I really am unhappy with the food I didn't even eat. I will never order from Pizza Hut again online

Katie Gingery
from Winter Park, FL
Really offended by your commercial aired during Daytona 500. Oh my G** is not something I want to hear.

William Krug
from Clifton Park, NY
Your TV commercial has a teenage girl exclaiming "O my God!" over a pizza crust. I am a Christian and believe we should not use God's name in vain. Please respect Christian values and edit that exclamation to "O my gosh!"
I will not buy Pizza Hut until you do.
Thank you.
W. Krug
Clifton Park, NY

Robert Quarzenski
from Chicago, IL
Driver forgot my wings called pizza hut said he was coming back he never did

Bridgeport pizza hut bout to be on news for allowing toddlers in restraunt & kitchen while parent works & knowing (Alyssa Custer) the childsmother doing pills & smoking marijuana at work.. I went to school with her never changed came to eat not smell that an see pills getting done by workers in your bathroom.

I order basically the same thing when I order (might change up the flavor) 6 pc wing and fry. I ordered 6 pc garlic Parmesan with lemon pepper fries and side of ranch just a few days ago and amount was $12 and change. I added tip to equal $15. Today I go to order the same thing because I did enjoy it last time and the woman who took the order said it would be $14.98. I asked why the price difference and she said delivery charge went up 29 cents. Ok mathematically that does not add up. I said to cancel my order and I will order else where. I am not sure if the employee's are making their own prices and pocketing the difference because that's how I felt. It's a shame because I did really enjoy Pizza Hut until now.

Pizza hut doesn't care customer satisfaction even loyal customers.
I'v been using pizzahut in sharjah university city.
I'v been ordering more than 20 times in less than 4 month.
it means I order more than one pizza almost every week.
Of course, I've ordered pizza a lot. and pizza hut made a lot of mistake because I tried their pizzas a lot. It's quite natural.
1. they made seafood pizza in a poor quality. that's why I never order seafood pizza.
when i ordered the seafood pizza, bad squid smelling was from pizza. also squid looked very dried and small becuase it is already dehydrated.
dehydrated squid means the storage of seafood is very poor and worng. especially squid is easy to be bad compared to shirimp.
2. poor customer service reaction.
Even though they delivered wrong pizza to their customer and their customer service staff told me that i can get the pizza which is supposed to be my place later whenever i want. and i can eat the pizza so i ate it then, what they say is because i ate the pizza, they will offer me the smaller size pizza later.
what the poor service mind is? ok then after 1 week i ordered the free medium pizza which is supposed to be here but they say totally differently.
they told me that I must order one pizza and then they offer me the free extra pizza.
I really don't understand their attitudes to loyal customers.
I now understand why their rate of score is less than 2 out of 5 on zomato application.
I don't want to use pizza hut anymore which doesn't have any morality and profressionalism.
they don't care people. they only care money. Actually making pizza is one of the profitable business
Because it's very easy to make it, and the source of ingredients such as mozarella cheese and dough and sauce are very cheap.
and they get the more than 60AEd for one large pizza.
such poor company is.
.

After waiting an hour and 15 minutes for a large stuffed crust pepperoni pizza I was told it would be six more minutes. While waiting inside I check 7 minutes later she said it is almost done. A gentlemen comes in and hears me and said Skidmore. Here is your order I got back to work and it isn't mine. No wonder papa John's is doing so well and Little Caesar's is coming.

On May 23, 2019, I ordered 2 large pizza's on line for a delivery at 11:45am.Store #032465. I received a call at 11:20 am telling me that had had some problems and if it would be ok if it was a little late? I asked how late and was told I would have it by 12:00pm. I told them it would be ok if they could have it to me at noon. At 12:30 I still had not seen it or heard from them. I called Pizza Hut here in Rolla, Mo, where it was coming from and they told me it was on its way. It is maybe 1.5 miles away from where they were delivering it. I met the delivery driver at the elevator at 12:50. There were 8 of my employees who did not get a lunch because of this. I would not recommend your store at all. When we did get the pizza, it was cold.
Becky Peterman
573-578-8359

Kevin Simpson
from Germantown, MD
Pizza Hut I. Broken Bow Oklahoma filthy,rude service out of everything no air conditioning flies everywhere. And it's like this all the time.It used to be a good place to eat but now I wouldn't let my dog eat there the health dept should close it down.

I dealt with the Sydenham Branch, Christchurch.
I ordered a thin and crispy, super supreme. I had to upgrade as it did not come in small size.
When I got home it was a pan, which was undercooked and very doughy.
I telephoned, at the time, to let them know so they could get their act together. I was informed they would write in a book my issue and give a refund.
I went in today to show my receipt and get a refund.
The counter staff, were very dismissive, and no apology, and no sorry for the inconvenience.
No customer service whatsoever, which after all the hassle I actually had was pretty poor.
I feel you need to do some retraining of staff to be more polite and expect better customer service from this outlet.
If this is how I am treated why would I bother to go back!
Y M McDonald
37 Acorn Close
Waltham
Christchurch 8023

Please monitor the Lewiston, Idaho pizza hut on Facebook at "LC Valley Reviews Closed group" every couple weeks there is yet another negative post about the local Pizza Hut restaurant. You Closed the Clarkston, WA one and it appears that just maybe you closed the wrong one.
Are you wanting to close the Lewiston location also? Your manager and crew there are ruining your business... and from the looks of the complaints on your website, it's apparently happening all over.
I went through GM training at Taco Bell in Bakersfield back in the Spring of 1995, and I know that what is going on at the Lewiston, Idaho Pizza Hut shouldn't be happening..
Sincerely,
Kerry Moser

Bryandria duff
from Cleveland, OH
Hello I am writing this letter with total anger with one of your locations 4300 macsway (eastland)Columbus Ohio 43232. I placed my at 3:44pm est delivery said 4:30 as I am typing this complaint my pizza just got to my door at 5:48 all the food was cold and not to mention I couldn't even try to cancel nor check the status of my order because they quit answering the phone and then I called the hotline and I spoke with 4 different people to transferred numerous of times and to tell me their is nothing they can do because the call center can't see online orders. To say the least I am furious with my service and the company totally angry. The service was so horrible my driver suggested I keep calling to get my order remade and to get a credit on my account because I was not the only customer complaining and sent their food back to have remade. I am asking someone please to contact me back in regards to this matter cause something needs to happen. My confirmation number was 3190520144420001331035525 and my telephone number is 6149722081

mya wilson
from Sugar Land, TX
I placed my order for delivery at approximately 7:15pm, & my credit card was debited for $37.00 dollars. I was told I would have my order within 30min. 1 hour later no delivery, I contacted pizza hut 3 times following up and they kept telling me my order would be arriving within minutes. Finally 2 hours later I called and waited 5 min on hold to finally hear that they could not deliver my order due to weather. what is this all about. I called dominos placed my order and had my delivery within 20 min. I am most certain pizza hut does not want to service there customer this way. Do you not think they could have at least apologize to me...they were so rude. I will be sending the corporate offices of pizza hut a service complaint letter with the details to my evening which was inclusive of 3 hours and 15 min of my time being spent in placing an order that my family and I never received. I am sorry for having to be so negative but, really this was a terrible evening for us and I just felt I need to spent my time in letting others know. God Bless. MMW

Claudia Marshall
from Jacksonville, FL
Ok I used the online ordering today. I thought I had ordered a Specialty pizza and a pepperoni pizza. I ordered this @ 12:35 p.m. the online app said that it would be there in 30 to 40 minutes. The place is 5 minutes from the middle school where I teach. So @
1:25 p.m. he arrived I had 3 minutes to wolf down a piece and found that not only did I not have a specialty pizza. I had two pepperoni pizzas. So I called back, to complain about the order. Unfortunately, we had a fire drill. I had to stay with my class so by the time I got back he was gone. I called the store this afternoon. The manager said or the assistant mgr said I could only get 10% off and they were writing off one pizza. But my price was 29.00 dollars! I just don't think they were understanding how messed up this was. I got mistakenly 2 pepperoni pizzas in the middle of the day and I had bought Cinnabon's also that should have been there on time. I can't return food easily that was my lunch now. I was treating some coworkers with this lunch also. I also got a complaint from the manager about how he only had one driver. So should I get the wrong order late because he can't get a driver? I already like Marcos better but I was using Pizza Hut cause I was gonna buy Pizzas for my students. I feel like you guys cheated me and didn't try to make a good faith effort. If you don't fix this better than you have. I will go to Little Caesar's. I will find every opportunity to complain. Can you make this right?

russell eppinger
from Austin, TX
I order pizza at 6:03pm on 5/6/19. Estimated delivery time: 36 - 46 minutes. called into pizza hut to get a update at 6:56pm and they said that my pizza is ready but it will be another 30 minutes and hung up the phone

Rev Joanne Lewis
from Phoenix, AZ
The bible class of our senior community ordered 8 pizzas from the store on 43rd ave here in Phoenix AZ for our annual pizza party.
The delivery was on time; the pizzas were great,,, but we discovered that we had been shorted three pizzas. ( we paid for 8 and only received 5) We thought the delivery person would notice the error and deliver the missing pizzas,,, he didn't. ( and we tipped him generously,,) guess its our bad for not checking before he left. we didnt notice the error until we ran out of pizza, and we should not have,,, we ordered enough for each person to have 2 slices.
really disappointed in Pizza hut cheating us

Bob and Pat Nesbitt
from Asheville, NC
Called to order dine-in pizza. Automated call picked up when local store did not answer. Local said we could not order ahead and dine in, but allowed us to. Got there at 9:10 pm. Closes at 10:00 pm. Salad bar ready to take down. No spoons or serving utensils. Had to ask for fork to eat with. Ate pizza out of box. Going down for some time, but this did it. Time to complain. Thank you. The only waiter said he had to leave in 20 min. Proceeded to take salad bar down.

Sue Latham
from Wentzville, MO
5/5/19
Good Morning... my name is Sue Latham. I am a senior citizen who just wanted to go sit down and have a pizza with my husband and our friend. We went to the Pizza Hut located in Troy, Missouri on Friday May 3, 2019 around 6:30 pm. We called our friend and ask him if he wanted to go get a pizza and he said yes and he would pick us up in 15 minutes! I grabbed my phone (which has my debit card in a slot on the case) and off we went. We went in and the waitress was just delightful. Could not have ask for a friendlier face to represent your company. The two guys (both over 50 years old) ask for an ice tea and I ask for a bud light. The waitress ask for my ID... of which I giggled since I am in fact over 60 and she said the manager had to see it. I didn't have my ID with me as I was not driving. So one of the guys ordered a beer. The manager came over and looked at my friends ID and then they served him a beer. Yes... I drank it.... It is good to drink with pizza and by the time the pizza came one of the guys ask for another beer. The manager (Craig... rude Craig) came over and said he knew I drank the beer and we could not have another. He said he had to see my ID. He said he could lose his liquor license for serving me. We thought he was kidding because again.... everyone at the table is OVER 50 and I am over 60. We giggled... He said he would have ask us to leave had he not known us. (I had never seen the guy in my life!) He was just rude.
The pizza came (overcooked would be an understatement) and we ate it and the guys walked outside and I went to the little window to pay. I ask for Craig and when he came to the window I told him... the law states you have to be over 21 to drink alcoholic beverages and it was clear I was and there was no chance of him losing his liquor license and the only thing he lost that evening was future business and a bad name for how he treated me as a customer, a senior citizen at that... and for me to notify the corporate office of how he treats his customers. I told him from the number of people in the restaurant it didn't appear he could afford that. I handed him my debit card to pay and he ask me to move over to the other machine. I was fine there and said I would wait there. He said the guy standing there was on his machine and to move over. I said I was fine there and he threw my card at me and ask me to leave. There was no one waiting in line to pay nor was there anyone there to pick up pizza thus not necessary for me to move. Yes I was angry by his rudeness at this point. Social Media is a big thing now and I have not posted anything yet, but I want you to know how disappointed I was in his behavior and service.
I feel bad for the little waitress as she did her job and she did not get a tip because I always add it with my debit card. Not only was Craig rude to me, he prevented one of his own employees from getting a tip she deserved. Again... what a shame.
Thank you in advance for addressing this matter with Craig. His rudeness was unacceptable. I will wait until I hear from you before I turn to social media.
Regards,
Sue Latham
218 Lincoln Lane
Winfield, Mo. 63389

Keanna P Branch
from Wausau, WI
I visited pizza hut at Dexter Missouri tonight at 10:55pm. This was the worst experience I have ever had at a pizza hut. We walk in and start hearing sexual noises being made by two of the employees. We were not greeted at all when we walked in, they just stared at us and continued making the noises. We were the only customers in the building and we sat for 10 minutes without being waited on. Once we were finally waited on, we waited 30 minutes for our one pizza. Before we got our pizza, two employees began yelling at each other very loudly making us feel so uncomfortable that we got a to go box and did not even eat a bite of our pizza. This is my second time visiting this location and the employees were absolutely disrespectful and unprofessional both times.

Daniel Zimmerman
from Baton Rouge, LA
Pizza Hut #033389
13214 Coursey Blvd, Baton Rouge LA 70817
Server: Carl
Ordered the pizza online. I arrived and was told my food was just coming out of the oven. 20 minutes later I was told my last item was coming out. After that item came out I was told we had one more item that would be another 5 minutes. I was waiting for a total of about 40 minutes before I received everything. When I got home, I opened the box for my P'zone to see this (see attached image). I could not drive back to trade for another one, since that pizza hut is across town and I had my two young children with me AND it was getting late. They were very unhelpful whenever I'd asked how much longer it'd be, either on their personal phones or talking with one another.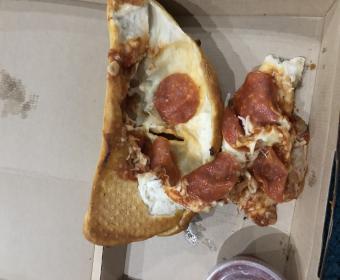 Britney Jones
from Topeka, KS
The Pizza Hut in Seminole OKlahoma never do their job and they all smoke weed in the back away from the cameras to not get caught. I have witnessed them doing so in their cars and etc. the managers that are supposed to fire people and make sure employees work do nothing about their poor customer service and they cannot run the business properly. A delivery driver named Chris steals the other drivers deliveries from the board as well.

We were at the Pizza Hut in Siloam Springs Arkansas today for lunch1. Service was poor 2. We waited for thirty minutes on our food which was not even ready at that time. 3. we told the waitress we were leaving and they charged us for our drinks. another customer in the store was having the same problem. they did not offer any compensation for our wait and did not explain why the pizza was not made yet. The only explanation was and I quote Sorry about that end of quote. plus the sign said buffet and there wasn't one they said it was other days which I cant remember. WE ARE REALLY DISAPOINTED IN THE WAY WE WERE TREATED! I THOUGHT PIZZA HUT HAD BETTER CUSTOMER SERVICE. I KNOW THEY HAVE IN THE PAST BUT I GUESS ITS NOT NOW. To rate my experience I wouldn't even give it a 1 MAYBE 0

It was not cool it was stuffy and when gave us the menu it was so worn out could hardly see what was on menu apparently mgr does not care walked out

My daughter and I had a very bad experience with the lady working there. She was very rid from the time we walked up . I asked her prices and she's like they are up in the board and I ask her if she was making fresh pizza amd bread sticks ,because the ones that were there we're expired . She was rude about that also . Then when they were finally done she have my daughter the old ones anyway and told her they were still good but they weren't . And my daughter was holding her hand out for the change and she threw it down in front of here . So so rude . She was throwing the old pizza in the trash with attitude when we ask for fresh . Was being so so rude with attitude the whole time . If you hate ppl don't be in a job u have to deal with them on a daily basis and I they will lose a lot of costmers because of her ruddness . She needs to be told about it or fired .

Dylan Johnson
from McDonough, GA
We ordered delivery and one pizza was burnt and the other was burnt and incorrect. We ordered pepperoni and got sausage. Also, we ordered a 2 liter and the driver did not give it to us. When we called they told us they would have him bring it back and he never did.

Ok you only driver was less than respectful and took my change with him and tried to snatch the pizza out of my hand when I wanted my change before I could call Pizza Hut and ask why I wasn't able to have my change. Anyways that alone the first pizza room an hour and 30 minutes to get here. We got a refund pizza (still only got one drink even though we had two now) and he told my brother (143 minutes of waiting) to tell 'your girl to learn to have respect for people'. Talk about disgusting and disrespectful I hope I can take this farther because I'll take some rude shit like this to court I have none of my change and still missing a drink this is distant gross and the first one wasn't even warm but the banana peppers were burnt.

Pizza hut in Farmington Mo. Is the filthiest eating establishment I've be in a long time. Only one person waiting on people. No tales had been cleaned, trash on the floors. We finally just walked out. All i heard while I was there was how hours had been cut and corporate only cared about profits. A sorry restaurant indeed.

james l liverett
from Talladega, AL
I have been to 3 locations for a meal and was given poor service and bad attitude. Store in Jasper Alabama was closed at
2:30 PM and employees were inside and would not come to the door. I went to store in forestdale alabama and treated very rude, because I was white. They did not want to wait on me. Store in Gardendale Alabama was received with bad attitude from the manager and the food was bad. All three locations have bad food and bad attitude. If this is the way you run your business, I will not be visiting your stores any longer. I may add that I report a problem to your customer service rep and he assured me that I would receive a call from the district manager. I never received the calls after complaining to corporate Headquarters. You may not care about my complaints, but you have on record 928 other complaints. You use to have a great business, but not anymore.

I have been reaching out to corporate by phone and email for the last two weeks about an experience I had where I was threatened by a staff member. 11 days later and still no response. Filing a complaint with the better business bureau.

Barbara Montgomery
from Saint Joseph, MO
When I placed my order, I requested extra marinara for the family order of breadsticks which was part of my order. After looking at my receipt when I returned home, I noticed I was charged .75 for the extra marinara. When I requested the sauce I was not told it would cost $.75. If I had been told, I would not have gotten the extra marinara. I was shocked that a little cup that size would cost that amount of money. I do not believe 2 cups that size of marinara are enough for a family order of breadsticks. Otherwise, everything was good.

I made a order with the call center they got everything right but one thing was still missing from my order some cinnamon buns. Well I called them back but no one will give me what ordered or refund the money.

Claudia Marshall
from Orange Park, FL
Ok I used the online ordering today. I thought I had ordered a Specialty pizza and a pepperoni pizza. I ordered this @ 12:35 p.m. the online app said that it would be there in 30 to 40 minutes. The place is 5 minutes from the middle school where I teach. So @
1:25 p.m. he arrived I had 3 minutes to wolf down a piece and found that not only did I not have a specialty pizza. I had two pepperoni pizzas. So I called back, to complain about the order. Unfortunately, we had a fire drill. I had to stay with my class so by the time I got back he was gone. I called the store this afternoon. The manager said or the assistant mgr said I could only get 10% off and they were writing off one pizza. But my price was 29.00 dollars! I just don't think they were understanding how messed up this was. I got mistakenly 2 pepperoni pizzas in the middle of the day and I had bought Cinnabon's also that should have been there on time. I can't return food easily that was my lunch now. I was treating some coworkers with this lunch also. I also got a complaint from the manager about how he only had one driver. So should I get the wrong order late because he can't get a driver? I already like Marcos better but I was using Pizza Hut cause I was gonna buy Pizzas for my students. I feel like you guys cheated me and didn't try to make a good faith effort. If you don't fix this better than you have. I will go to Little Caesar's. I will find every opportunity to complain. Can you make this right?

I ordered a Italian sausage pizza carry out and when got home had just a cheese pizza. Tried to call them back and they wouldn't answer phone. Rawlins wy Pizza Hut. Will not go back

Robert Fieler
from Dayton, OH
Tonight I've been treated so poorly that I feel like was 100% your company in Mt Gilead Ohio's fault. I ordered delivery from your company this evening at 738 and tied to pay through my PayPal account. The manager Natalie said my payment was denied and so I told her I would pay cash . 30 minutes later the pizza was deliveredand I paid 20.even , giving driver almost 4 dollar tip. As soon as he left I seen that the manager made a mistake and charged my card 16.36. I called and brought it to her attention that it went through. She then said it was denied were not giving you your 20$. Or refundimg your card
She insisted there was no way she is giving us refund on card or my cash
She said I would have to come to her. Angrily that it's an obvious mistake I drove down to show her transaction I'd from her sever
.I'm a known homosexual and have been treated so so horribly in this town for years I even left for 15 and just recently came back to marry my best friend who is Mexican American citizen. Even though I'm gay we are married. As soon as we walked in the door we could tell she thought very little of us the manager at Pizza hut in . Mt. Gilead Oh. She acted like we were inconveniencing her and literally wouldn't even talk to us . I was so upset left my card at the house a d had to go back and get it .then she said how do I know thabthis is this pizza hut refusing to check to see if my payment cleared after all she said you forgotnykur card and I just wanted cash . I just wanted to be treated like at humn being who just paid for a single service 2 times. After debating with her about why she won't just refund my cash since the payment obviously came out of my accounts she supposedly refund my card but really was being obviously racist or whatever wouldn't even talk to me ,she said you obviously only want cash . I don't know what was less obvious that I wanted my money back since they charged me twice. I only wanted what was right. I have never felt so poorly treated in my life . It had taken me 25 years to come out of the closet and didn't believe this kinda hate still exhisting in this town. I'm going to let it be known that pizza hut has Managers in there corporation treat homosexuals and minorty woman like we're just scamming them. I work hard for my money building homes and swinging the hammer every day. Then a multi million dollar company can't give a customer 20 back after they realized there error. I'm so hurt and this totally consumed all of my night. I just wanted my rightfully deserved refund. She acted like I was just some queer that doesn't matter. I'm filling multiple complaints and will probably find out of there is any legal action I should take.
Sincerely.
Rob Fieler and Joedi Carlos/Fieler

Alyssa Conlon
from Shamokin, PA
I ordered a stuffed crust pizza from coal Township Pennsylvania Pizza Hut and I got the wrong pizza went I called and complained they gave me a different pizza that was cardboard pizza no cheese on the pizza at all it was disgusting I threw it away. I'm very disappointed

Alex Holbrook
from Trion, GA
Okay, I usually have no problem out of Pizza Hut, but I went to Atlanta for a concert this weekend, and it ended at 12:00, while Pizza Hut closed at 1am. I understand no one wants to work past closing time, I have to close a grocery store consistently, but we were super hungry and wanted a decent bite to eat. We ordered 2 medium pizzas at 12:30, and the order was accepted, saying the order will take a maximum of 45 minutes. I know it would be after 1:00, but only by a few minutes. The app said the order was being made, and even sent a text alert that it was on its way around 1:30 or so, but it was taking unusually long. I stayed up until 3:00 because the app was saying a delivery driver was on its way. This was really upsetting, since we haven't eaten since 3:00 from being on the road for a majority of the day.
The next day, we stop by the Pizza Hut we ordered from (25 Piedmont Ave NE, Atlanta) which was 5 MINUTES AWAY FROM THE HOTEL, and the cashier went and got a manager I think, and he showed me a cancellation report where my order was on it. I told him that the app showed the pizza was on its way, but he completely blew off that we waited forever and just said the money will be refunded sooner or later. There is no reason that the order should've been refunded at all. I understand working is hard, especially after midnight, but there should've at least been a prompt saying that the order wasn't coming. I don't know, I feel like the staff could've handled it better, rather than just completely cancelling my whole order and giving my money back because they didn't feel like "working over". Usually encounters like these don't bother me, but the lack of care really pushed my buttons, and I do not plan on ordering delivery from the Atlanta restaurant again.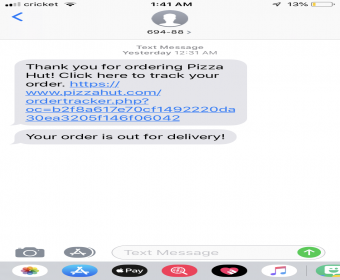 Moffatt
from Rock Hill, SC
I am a customer that patronizes cherry Rd pizza Hut in rock hill sc 29732 frequently. They have messed up my pizza the last 3x. I called go get my "so called free pizzas" and the information was not available in the system. If pizza Hut messed up an order- then state they are going to make it right but then take the information out of the system... How is that good business?
Cherry Rd in Rock Hill SC has poor service and does not attempt to do better.
I just whatt is due to my family. Pizza Hut made a mistake and should pay for it as they offered... I didn't request anything they offered to make it right.
I want to work with pizza Hut but not at my expense.

I was in sanducy and heard the manager swear at her employee. This isn't the first time this has happened. Your manager at this branch is rude and degrading. Her name is Vicky.

Amber Denton
from Chicago, IL
Had to wait almost 2 hours for our food about 30 min for drinks our waitress was a crack head her teeth were all rotted out she couldnt be still and she didnt turn our oder in. We were suppose to get a discount and didnt even get one. Worste experience ever!!!

Alex Peach
from Racine, WI
Only because I had to give it a star. Not only was the food cold, wrong, it took TWO HOURS. Tried calling to cancel and was on hold for 20 min. So we just accepted that we couldn't cancel it. Ordered a hand tossed pizza and got cold, hard thin crust. Also ordered a chicken Alfredo and it was overly loaded with pepper and the chicken wasn't cooked fully.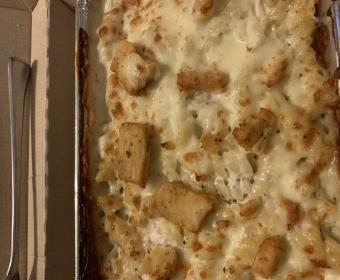 I went the Hut on Route 9 North in woodbridge to get a Pezzone the TV said $ 5.00 when I reached the store I expected to pay 5.00 + tax then I was told it was $ was 5.99 and tax that's not was advertised

Garold Dungy
from Plattsburg, MO
First of all the server was not engaged in her work, no smile, no thank you, no refills on drinks or checking on us to see if all was fine. I ordered a pzone meaty sandwich, when I got it the sandwich was not good, it tasted very bad, it had a very bad taste to it and I did not eat it. It was mostly full of cheese. Actually I had an upset stomach a short time later after eating only a few bites of it, it was evident something was wrong with it. On top of that the restaurant was not very clean and our table had a sticky surface. Pizza Hut has always been my favorite pizza until lately, what we are experiencing now is it seems like they are thrown together quickly, greasy, and almost seems like they are not fully baked kind of mushy? I also blame management training for the shortfalls in product, service and clean restaurants. One more thing, maybe things would improve if the help put down their phones and quit playing grab ass in kitchen and focused on the job they are being paid for and had some pride.

The driver was so nasty. Bad hygiene, rude, etc.. And smelled of weed. Name tag said Kembryana. This was the Garden City Location in Georgia.

Jessica Hearn
from Katy, TX
It should not take over an hour everytime we order from the Firethorne Katy Tx store. This store has the worst service and the home number never works.


Delivery driver was really rude, and our pizza was under cooked I would I like full refund otherwise I will make a formal complaint.

On March 31, 2019 i called to order a pizza to be sent to another address, i had to repeat myself several times and the young lady was not
understanding the information i was providing so i got frustrated and disconnected the call. I then disconnected the call and then called back
to speak with a supervisor and i told the young man that i wanted to speak with a superviser concerning this issue and he placed me on hold and
never came back to the phone. I then called and the same young lady who initially answered the phone took the call and i asked to speak with
the supervisor, the supervisor did pick up the line quickly and then i advised her of what happend on the call and she took my order and she
seemed like she had an attitude and the told me the my card was declined and i had just used my card with another merchant. I then called my
bank and they told me that pizza hut declined my card. I asked my bank (Wells Fargo) did they decline the card or did pizza hut decline the card
and they told me that pizza hut declined the card. I asked can they do that he my bank said that pizza hut has the ablity to decline the card. So i
then went into the same pizza hut and ordered the same pizza and used the same card and the charge was approved. I was very disappointed
in the way i was treated. I have worked in customer service for at least 20 years and have NEVER been treated so disrepectfully and so horribly.
This was one of the worst customer service experiences that i have ever had. I will be reporting this the to the better business bureau and consurmer affairs. There have got to be better people you can hire. Very disappointed with the service of one of my all time favorite pizza places. I will NEVER, go to this pizza hut again. Thank you Shri Brown, 762 524 2433, Columbus, GA. Pizza Hut# 025857. I still have my receipt from that day.

JOE ROEBERRY
from Hutchinson, KS
I was just at my pizza hut on 30th street in Hutchinson KS, I bought a meaty pzone to go and the order was totally wrong. I was told they can not add a item inside the pzone up they can leave stuff out. first of all this is a stupid policy. I ordered a meaty pzone, minus the ham, minus the sausage both kinds, I wanted beef and pepperoni, and bacon but I was told you cant add the bacon to this food item.....but when I got home my wife's dinner was WRONG.... I got sausage, and three pieces of pepperoni, my wife can not eat sausage so this pzone had to be thrown out. my ticket number is 0058 server name is RUSSEL, the amount charged was $6.50...….today's date is 4-21-19 this is not the first time that my ordere was wrong. please do a better job in the quality of your food ordered. This the only full service pizza hut in my home town, so I might have to not go there in the future. That will depend on your response to this complaint if I go back.
my Unhappy wife,,,,,
Joe Roseberry

Susan Pope
from Little Rock, AR
North Little Rock Arkansas - Warden Rd
I have called this pizza hut several times and it kept saying they were closed. When I finally got ahold of them they put me on hold and I'm still on hold. It's been 17 minutes.

Rosanna Hope
from St. Marys, GA
St marys Georgia Pizza Hut. My husland and I after watching tv commercials about the PZones we ordered by phone and I picked up the order. 3 pzones 1 meat lovers and 2 pepporoni. The bread was good on these, the size was larger than expected but had hardly anything inside. Pepporoni ones had very little pepporoni maybe 5 on each side and no cheese at all. I opened them up and put my own cheese inside. Meat one was eatable but not really what expected. Commercials show lots of cheese. Really a false and misleading thing. Not satisfied at all with my food. Thought you should know. Service was good food was not. Rosanna hope

Call in to store #4762 located on 241 South Main Street. I called in 11 pizzas and when I arrived they had only made 10 pizza but charged me for 11. I told them I want the pizza because it was a special made pizza for someone... I then asked for a discount or an extra pizza for free for the inconvenience because this was their mistake. The manager said she can either give me my money back or make the pizza. Pour Pour Pour customer service to the MAX.

on Friday at 9:28 am I called to place a order for delivery I placed a order for 10 pizza's and 2 orders of wings, to be delivered at 11 am to my job for a work crew at 11:20 I called to ask where my order was no one seem to know where my or was. finally I spoke to someone in the woodlawn store and she informed me that my order was on the was on the way. 1:15pm still no pizza we all went without eating .I called back this time I checked with the call center spoke with Robert he said no order had came in but my ccard ending in 8660 was charged $76.57.such poor Service I was so disappointed I always order with Pizza Hut great food but the Service Really got me so upset.i called my ccard company to stop payment. I called and spoke to 4 different people no apology or northing I work at a call center my self if I gave that kind of service I would be without a job.one employee at woodlawn said she could make the order but she would have to charge me again imagine that.

Kimberly Campbell
from Stafford, TX
I order pizza often from our local Pizza Hut often. Tonight I was faced with some very rude and unprofessional employees!!! I ordered my pizza online, watches the tracker, as well as my surveillance cameras at home. I received an out for delivery text and 15 minutes after that still no pizza (mind you I leave approximately 3 miles from the destination-one turn!) 30 minutes after the text I decide to go to Pizza Hut. First I was told that my order had already been delivered which was impossible because I didn't see a driver in route to the store! We sat there while the employee supposedly called the driver. About 10 minutes later the driver comes up and says she never even left to deliver the pizza yet and pulls it out of the warmer then hands it to us. I asked to speak to the manager whose name was Cameron-he was no help at all. His response was "oh well you was misinformed" then he walks away! Some manager you have running your store! I'm not satisfied at all with the actions of your workers at all and I will not stop ranting until something is done!!!
Have feedback for Pizza Hut?
Thanks for your feedback!
Sorry. Please try again later!