Pizza Hut
Pizza Hut Complaints Continued... (Page 8)
1050+ reviews added so far. Upset? Call Pizza Hut corporate: (972) 338-7700

WILLIAM D ESPARZA
from Fort Worth, TX
Dear Sir/Madam:
On 2/1/19 at 8:22pm I placed an order by calling 817 581 3700, for 24 piece bone out medium wings, bread sticks, ranch dipping sauce, blue cheese dipping sauce and a 2 liter Pepsi. The call lasted 6 minutes 17 seconds. The person taking the order sounded new to the job. She was polite and professional, but seemed to be struggling with taking my order. After taking my card information she notified me that it would be 1 hour 4 minutes for delivery. This is an acceptable time to wait for Friday night. At 9:47pm I dialed 817 581 3700 to get the status of my order. The gentleman on the phone took my phone number 817 968 6512, and informed me that they did not show an order in the system. He offered to re-take my order, but it would be another hour before I would receive my meal. This was not an acceptable solution. He then asked if I would like to speak to his manager, Nathan Flores. When Nathan got on the phone, he had not been informed of the situation and simply says "Yes?", I asked, "Is this the manager?" He says "Yes. What can I do for you?" At this point I felt as if I was bothering him. This frustrated me and I immediately became defensive, as if I did something wrong. In my experience, if someone is asking for a manager, then something must be wrong. Know the problem before you get on the phone, so you know how to handle the situation! He then asked if I had an email confirmation of my order. I informed him that I did not order online, that I called 817 581 3700 and placed my order over the phone. He then ignored my response and continued to explain that if I had ordered online that I would have received an email confirmation. This did not apply to my situation. This frustrated me further because it was obvious he was not listening. He seemed unapologetic and offered to retake my order, informing me that it would be another hour for delivery, which would be 11:00pm. NO!
I do not know what an acceptable solution to this problem would be, but had Nathan feigned concern of any kind, maybe I would have let him retake my order and I would not be writing this complaint.
I do not know where the miscommunication happened, but there needs to be an investigation. I gave my credit card information to a stranger. It was obviously not put into your system. I was not charged, but I do not feel comfortable knowing that my information is out there. It was obviously not put into your system. This may seem a little dramatic, but it is not too far fetched in todays day and age.
My complaint is not about the food, nor is it that a mistake was made. These things happen. I realize nobody is perfect. My complaint is how your manager handled the situation without compassion or concern for your now former customer. There are far too many Pizza choices for me to accept being treated as if I am a bother because of your company's miscommunication.
Sincerely,
William Esparza

TOMMY KRAUSE
from Hedgesville, WV
Stopped to pick up pizza hut on line order on Friday, February 1, 2019 and I found the establishment/floor not very clean and it was very understaffed. I mean very understaffed. The men's bathroom was disgusting. One of the waitresses dropped a tray of soda and then she walked away from the mess. Finally, came back to clean it up after about 7 minutes.
In my opinion these waiters and waitresses were not dressed appropriately for the job. All employees should be a reflection of the business they work for. They should look presentable when serving customers.
I had to wait over an hour to get my pizza on line order after I had paid for the order. This food order was guaranteed in 15 to 20 minutes. They gave me the wrong order so that means someone else got the wrong order as well. Simply no excuse. We buy a lot of Pizza from Pizza Hut, if this service continues my wife and I are done. We will take our business else where unless we see some changes to this establishment. Simply no excuse for the conditions of this establishment or the service I received.
My experience was a 1 on a 1 to 5 scale.
As a business owner, all employees should be a reflection of the business they work for.
Simply unexcusable.
Take my observations/opinions constructively to make some positive changes with this establishment.

My concern is the time I sat on hold in your customer service queue to complain about my order. I finally called back on another phone and got order desk to put me through to customer service - that process took 10 mins whereas I video taped my initial call at 44 minutes and now at 55 mins on hold I have not been answered. My problem was readily solved but based on this experience you place higher value on orders than servicing customers after they leave - I have taken a video of the phone with elapsed time and playing Pizza Hut recording - I look forward to hearing from you before I post the video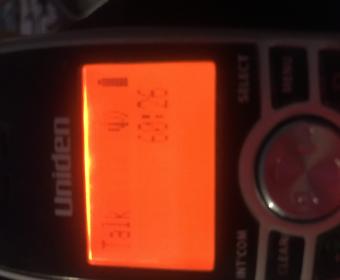 Ok. I just ordered here at Pizza Hut on North Parkway in Huntsville AL. And I'm looking at the cook make my pizza. He just got through touching his phone an putting it in his pocket and proceeded to make my pizza. I told the young lady about it and she said that's how y'all make y'all pizza. "No the hell". Maybe your company needs to tell your employee to wear gloves and not to be messing with anything but the food. This is really nasty and unsanitary.

Absolutely horrible
They were an hr and a half late my pizza is cold and they didnt even get the order right i willl call them horrible hut
The worst

Nicole
from Des Moines, IA
Tried ordering pizza on Jan 7 online when the special was 50%pizzas it was not letting me complete order,we tried for an hour finally we called to tell them website was not allowing us to complete order and can we order over the phone and get the discount.a pizza hut representative from the store in Virginia,MN said the ovens were down so they were not taking orders so we asked if we could use the discount for a our future order she said she would make a note.We attempted ordering today and using the discount we should have had,they couldn't find a note.they took our order and sent us to a shift leader to make the adjustment she told us the best she could do was give us 20% off. We argued for awhile telling her the exact date this happened and she said she couldn't verify it we asked if she could verify that the stores ovens were not working.she had different answers. I don't feel she cared at all about making the customer happy or losing a customer we order pizza every month and I do prefer pizza hut but honestly did order somewhere else today due to this and I am wondering if we are going to continue using another pizza place.it's very frustrating not being able to get the food we wanted on the day we should have and then when we want to get food again are denied the discount we should have had and I feel like they are accusing me of lieing. I am very upset and disappointed!!

Bennett Family from Candler,NC
from Candler, NC
In total we have been customers at the Pizza Hut on Smokey Park Hwy (original and current spot) for about 7 years...it's the only one left in our area.Going back 6-8 months ago back we had issues with their cheese sticks being burnt/dried out.We reported in our survey and Pizza Hut corporate made amends.Being that I'm the one that picks up the order and pays when I pick up the order...I still check the cheese sticks.Once in a while they're burnt and I reject them so we've ordered from them less than usual.
This time I went and as usual the cashier wanted me to pay first before checking my order so I wanted to see the cheese-sticks first.Cashier gets them and wants to know why I want to check them.I explain they are burned sometimes and the cashier (Justin was his name) says 'burnt' in a sarcastic tone to one of the other employees beside him.They seem to be mocking me in light laughter until I lock eyes on both of them...they dropped their smiles fast.The conversation went like this next, literally...
Me:When you're serving cheese sticks me that look like a blind person cooked it sometimes...I'm gonna check it first
Justin/Cashier: Well we're under new management now so that shouldn't be a problem
Me: You can't blame previous management for that...they don't make all the food
Justin/Cashier: Well I can
I finish paying and leave.As I'm going out the door and leave he's talking to a another employee about the nerve to complain about burning the cheese-sticks finishing off with MF'er.I already planned to contact corporate about this but was already fuming mad and my brother saw it when I brought back the food.I parked on the couch and tried to cool my jets and explain what happened.Being that my brother placed the order he decided to call them up and talk to the manager.Apparently Justin was the SUPERVISOR on duty and said I was 'giving him sh*t' about wanting to check the cheese-sticks and insulting the cooking quality of the staff.My brother explained the history of this quality variance and told Justin what a smart aleck he was being and how unprofessional that was.Justin began to cuss my brother out on the phone and apparently said 'yeah send your pissed off brother back here tonight' and then hung up.I guess the guy was hoping I'd come back and respond in an unciviized method. My brother was now pissed from this guy.We ended up laughing about how stupid, unprofessional, and poorly trained in customer service Justin was and shook it off.I've never seen a member of management behave like this before towards people.Aside from Justin making this Pizza Hut establishment look bad it just led to two things....
*We did go the professional route and contact corporate and reported the incident from both of our interactions with this supervisor.Hopefully regional management will deal with it accordingly.
*Family decision made (pounds gavel)….to cease our business with the only Pizza Hut in town after so many years.That's 5 people in my family(including myself) that usually place a carry-out order for get togethers and of course I pick it up.Being that we we're dealing with an inconsistency problem with the cheese-sticks and I get eye-rolls or dirty looks on occassion from a cashier now and then? It gets old.Don't blame me...I'm not thrilled about checking after you either.This guy I dealt with recently was what polished to a high luster the decision to cut our financial cord on this Pizza Hut.Not much sense in contributing to the paycheck disrespectful and uncaring staff who'd serve me burnt food that not even a dog would eat.

smartin@primeenergy.com
from Midland, TX
We ordered a pizza for delivery at 11:53 still have not received it called and was told he tried to deliver it and also called said we didn't answer told her this was not true said she was the manager Rosa it was ordered on Wadleigh in Midland Texas said the driver could re deliver when he returned to the store told her didn't want a cold pizza. WEasn't very friendly but were hungry told her to re deliver but were not happy

JAYNE HARRIS
from Elkins, WV
ordered a carry out supreme pizza over a week ago, picked it up and when we got home and started eating it was not fully cooked, dough very gummy. threw it away. Did not report it due to hating getting someone in trouble, I used to work fast food when I was a teenager and know how that feels. this evening went to the movies with granddaughter and over to pizza hut for a pizza, only one table had customers, we sat down and ordered two small pizzas and drinks, our drinks were wrong and after sitting 45mins waiting for the pizza we decided to leave, we confronted server and asked what was the problem where as she stated we have a new cook who does not know what he's doing. we dine inn or buy pizza call inn at least once a week. they do great business but lately has slacked off. Please before I am forced to eat pizza at another joint correct the issues at the ELKINS STORE. Thank u for your time

Steveland Butler
from Virginia Beach, VA
Hello, I ordered some Food last night around 9PM from one of your locations in Hampton Virginia, and they charged my card and told me that they would be there in an hour. After 2 hours they never arrived, and my card was still charged. I called the location, and they told me that the driver said that they knocked, and no one answered the door. I called the location back around 9:45 this morning, and was told that they don't deliver to that location after dark. If they couldn't deliver to that location, why not just tell us that? Why did the driver have to lie and say that no one answered the door? In the end, all I really want Is my money back. My phone number is 757-779-0587
And my email address is ventusbutler@icloud.com
Please get in contact with me immediately.

James Edwards
from Lynchburg, VA
I love pizza hut! I get it often. I ordered carry out tonight (I order carry out as opposed to getting delivery so that my order doesn't sit in a warmer for an extended period of time and arrive on my doorstep barely warm and dry). When I arrived in store, I was "greeted" by a server from the back of the store. Angie. "I'll be with you in a minute," she said. A little curt, I remember thinking, but thought no more of it (until now). She approached the counter and asked me my name. At that moment, Angie's friendly manner and love of her job exuded from every fibre of her being. Actually, it didn't. That was sarcasm right there. Angie had just put two large pizza's and a dessert box in the warmer. I had ordered two large pizza's and a dessert, so suggested to her that they MAY be mine. Angie grabbed the two large pizza's and the desert box from the warmer, put them in front of me, rang me up, and slapped a receipt down in front of me to sign. Wow, I thought. Perhaps verbal communication, interspersed with occasional please's and thank you's are just not a requirement for the job anymore. I paid for the food and went home. When I got home, it became apparent that I didn't have my actual order at all. I returned to the store. As soon as I walked in the store with somebody else's order, Angie looked at me, and with the driest, sarcastic, smile on her face, LOUDLY proclaimed in front of three other customers "LOOKS LIKE THAT WASN'T YOUR ORDER AFTER ALL!!" Now, I and every other pizza hut server I've ever encountered before, my have been doing it all wrong up to this point, but so far as I was aware, it's NEVER been the customer's responsibility to open up boxes in store to check that they've been given the correct order. Now, I don't want Angie's TONE and her implication that the mix up was somehow MY FAULT (in front of other customers) to be lost on you. She was, quite simply, damn rude. No apology. No nothing. I was absolutely floored that a Pizza Hut server could be that rude and uncaring, and in front of so many other people! Angie handed me my food - the same dry, sarcastic smile etched on her face. I thanked her in as pleasant a manner as I was able to muster in the moment and walked out the door. Angie's apologies and good night wishes as I left were deafening by their absence. Needless to say, when I got home, the pizza tasted like it had been sitting in a warmer - barely warm and dry. Please understand. I'm not a serial complainer. The only other thing I can ever remember complaining about in writing before, was regarding a seat allocation at a concert venue that had me sat directly behind a portaloo - affording me exactly NO view of the band I had travelled three and a half hours to see. But, I digress. My point is, things have to be pretty damn bad, and I have to be pretty damn put out, to even bother with a written complaint. I simply feel that Pizza Hut need to be aware of the kind of people who are fronting their stores and tarnishing their usually very good customer service.

Renea
from Washington D.C., DC
Every time I order from pizza there is always something wrong. Either they don't put all my toppings or they don't bring sauce that I have paid for it's always been small mess ups, until today! Today I ordered and waited for over an hour when I finally received my pizza they were very cold and the crust was too hard to eat, we returned them tried to get a refund and was told they can't refund all they could do was store credit, I don't want anything else from this place, and we will not be ordering again.

Daniel Winker
from Green Bay, WI
first off I would like to say we do like your pizza, the food has never been the issue. On several times we have received poor service. Usually receiving the wrong order when delivered to our house. In Dec. we ordered our usual and they again sent the wrong pizza, which having to call and speak to the manager and then wait for another pizza to be delivered. The manager stated he would put a $10.00 credit on our account for future order. On Jan 19th we ordered, and again received the wrong order and did not receive the 10.00 credit as promised, and again having to call and talk to a manager which the first call after being put on hold for 5 min. I some how got disconnected, called back again and was put on hold for 15min. when the manager assured me he put in a refund for our 10.00 credit but have still not received it on my credit card. This will be the last time we order from Pizza Hut.

Deborah Gill
from Denver, CO
WE ordered extra cheese with only 3 topping. There was no extra cheese but extra charge!!! Some slices had only 2 sausage!!
1 onion! No mushrooms! The pizza was over cooked yet it came very quickly. I think they chose an already made pizze added nothing and rewarmed!!! So disappointed!

I pay the extra $2 for extra cheese on my pizzas and never get extra cheese. I get more cheese from Little Caesars. I bought 2 medium pizzas tonight both with extra cheese and they had the same amount as my 3rd pizza. It's really making me angry, I used to work at Pizza hut I know how important it is to cheat customers on toppings. I feel I want my money back for all the extra cheese orders I have made. I will call corporate.

Michael & Ashley Wells
from Chicago, IL
On January 22 2018 at 21:34 I contacted the on duty manager (male) at Pizza Hut located at 102 E Quincy St, Pittsburg, KS 66762, via phone at (620) 231-8990. I advised the manager that our deep dish pizza was not cooked thoroughly and both pizzas we're cold. The manager asked if we wanted them remade and I stated, yes. The manager then stated there would be two to three deliveries in front of us and the call ended. That call lasted 2 minutes and 23 seconds.
I then advised my wife what the manager had stated to me. My wife asked if I would just call back and see if we could get a credit. She was tired and just wanted to go to bed by this point. I called the same store at 21:37 and the phone was answered by a female. I explained the situation and advised her that I just spoke with the on duty manager. I asked if we could just get a credit instead of having the order remade and wait on it. I over heard the female ask the manager if a credit would be fine. I heard the manager state yes that it would be fine. The female returned to the phone and stated that he would add a credit to our account. I asked how I would redeem the credit and I was advised it would be under my phone number.
My wife decided tonight that she didn't feel like cooking so we agreed on using our credit from January 22nd 2019. My wife called the same Pizza Hut located at 102 E Quincy St, Pittsburg, KS 66762, via phone at (620) 231-8990 at 17:35 on January 25th 2019. An employee by the name of Lindsey answered the phone. My wife explained that we had a credit for $28.29 that we would like to use. Lindsey stated that there was no credit under (417) 793-4422. Lindsey then asked the manager, a female, about the credit. The female manager then laughs where I can hear her and and says rudely there is no credit over and over. The manager then yells over the phone and says. "Do you know how many times I've heard that one!
My wife hung up in tears. We have been loyal customers of Pizza Hut for over 25 years. Our local Pizza Hut in Missouri knew us by name until we moved here to Pittsburg this past summer. We have never seen such disregard, rudness, and hatefulness torwards a customer, especially by someone who is suppose to be a manager. We do expect our credit to be placed on our account, I also hope my wife is afforded an apology as well. I'm not sure what the disconnect is with this female manager, but I hope she gets proper training moving forward. If she hates her job that much, I'm sure someone else would love the opportunity.
Respectfully,
Michael & Ashley Wells
801 S Joplin St.
Apt. A
Pittsburg, KS 66762
(417) 793-4422
Original order #: 3190122211531001432.
January 22, 2019
$28.29
+50 points
Create Your Own
280 cal/slice, 8 slices
Large Hand Tossed Pizza
Ham, Pineapple, Classic Sauce, 4 GarlcBB
Create Your Own
Large Original Pan® Pizza
EZ on Sc, Chicken, Black Olive, Classic Sauce, 4 GarlcBB
MTN DEW®
1020 cal/bottle, 1 bottle
PEPSI®
900 cal/bottle, 1 bottle
Total
$28.29
Delivered to: 801 S Joplin St Apt A, PITTSBURG, KS 66762
Cash
Order Number : 3190122211531001432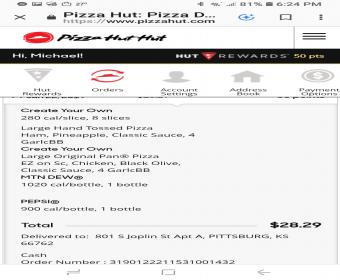 Kelsey Kemp
from Bloomington, IN
I ordered a medium meats pizza with banana peppers and a half order of breadsticks for carryout. There were too much toppings on the pizza so the crust was still half dough and it was all concentrated in the middle of the pizza. The breadsticks were the only remotely good part about the order a bit flat but still good. The pizza though was disgusting as it was basically like taking a bite out of a chunk of meat and adding a gooey dough to it.

Catherine Nelson
from De Forest, WI
Pizza ordered for carry out 1/9/18.Picked up &left with my kids-I returned 10 minutes later &surprised not eaten. Knots dry & over cooked/burnt at spots. Pizza had dollaps of some sauce on crust-kids didn't eat their crust and the whole Pizza should have been gone. They were unhappy with it & threw plates away with food on...not typical in my house of boys. Called Waunakee Pizza Hut &spoke to Joe Morgan. He told me to send pics to his personal email-I did & he replied that he would talk to general manager & get back to me. This was on 1/10/19. No response since.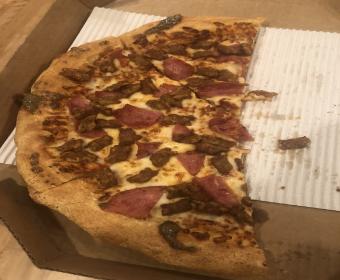 Rick Wilken
from Valley Park, MO
I'm not one who complains matter of fact I feel its important to pass this along. On January 24 , 2019 at 18:15 hours I was picking up a order at 1358 Big Bend Square in the City of Twin Oaks, While checking out the gentleman had a issue with the register, he asked for assistance from a fellow worker (female) who proceeded to remedy the problem. While she attending to the issues I noticed the gentleman preparing pizza's while sweating and wiping his forehead, I noticed he was not wearing GLOVES placing his hands in the in the pepperoni cheese and other topping.
I've been a customer for many years at this location however i placed my last order their.
Rick Wilken , If you like I paid by credit card and feel free to verify

We have had terrible food the last 2 times we have ordered from Pizza Hut in Oakley, KS. January 14th my husband ordered sandwiches and I left work 20 minutes after he ordered them to pick them up (a 2-3 minute drive). I got there and one sandwich was not done yet. I was told the forgot to cook the bacon for on the sandwich. I waited 15 minutes and finally got our order. Got home, only to realize that my sandwich was a black forest ham and my husbands was a buffalo chicken, neither of which had bacon on them. The sandwiches were dried out and the worst sandwich I have ever gotten, only took a couple of bites and threw the rest away.
My son and grandkids came over last night and wanted pizza so my son ordered online at 6:23 and it would be ready in 15-20 minutes. I went to pizza hut at 6:40 and there were 2 others waiting for their pizza. One told me she had been waiting over 45 minutes the other had been there for 30 minutes (both had ordered ahead). There was one other couple sitting at a table and they said they had been there for a long time and still no food. I asked how long it would be for my pizza and no one could give me an answer. I finally did pay and they said, we added a discount ($3.71 off). They said I could have a complimentary salad. I went to the salad bar and the one bin of lettuce was brown and there wasn't more than a cup of lettuce in there. The other side had decent lettuce but no more than 2 cups in that bin. Most of the toppings and sides were over 1/2 to 3/4 gone. One of the worst salad bars I have ever seen.
The lady who had been there for 45 minutes finally got her pizza around 6:50. At 7:00 another family walked in and they had to ask for a table to be cleaned off for them (remember, there was only one other table occupied and there were 4 people working, 1 just standing around and she should have had the table clean already.) There was no food that came out of the oven for over 10 minutes. They finally brought out one sandwich for the dine in, but the other person at the table still did not have her food when I left, a good 6 -7 minutes after he had his sandwich! I finally got my pizza at around 7:07 and the other poor lady was still standing there and we overheard them say, we still need a large pepperoni and beef, and she told me that is what she had called in around 6:15, and she was still waiting. Got home and both of the pizzas were soaked in grease.
If i could rate it a negative 5 stars, I would do so.
We will not go back there for a very long time,if ever. We will instead order Pizza from Caseys.
You need to get good help in there or close the doors.

Debbie Eason
from Darlington, SC
I ordered pizzas from the Boone Trail Fayetteville NC store last night. I ordered the 2 pizza special and it was to be delivered. I was told 30-45 minutes. I waited 59 minutes and called to check status just to be told they did not have a order for me. I asked to speak with a manager and spoke with manager Sam. She said the one that took my order thought I was just checking prices which is totally obscene. I have used this store many times and have only had one other issue in all my years ordering from them. I was so upset I hung up and called Domino's and ordered my dinner. This is totally unacceptable customer service so I guess Domino's will take your business from now on and I do intend on spreading the word on social media. I have had friends that have had similar complaints and said they are now using other restaurants as well. It should be a sign when you have to file complaints by email because you can't answer all the calls obviously. I have used Pizza Hut for over 30 years because you do have the best pizza but the customer service sucks in the past few years.

Che Adams
from Washington D.C., DC
So basically it was a situation where there was a two hour wait for delivery and instead of the store telling me that, they kept putting me on hold for 30+ mins then would hang up. I would call back and they would hang up again. Then when I finally get a chance to talk to someone she's very rude and very inconsiderate and tells me that it was a wait and I'm like I've called from three different numbers, they kept putting me on hold. I would start talking and they would cut me off and put me right on hold. It was disgusting and very bad for you guys business. I would never order from there again! That's messed up!

Dorothy Olive
from Tucson, AZ
I called your location on Valencia and country club in Tucson Arizona. I placed a order with Anthony he told me it was $52 and change it is 10:30pm he never told me how long so I assume 45 minutes at least. I waited and waited until 1 hour later no food. So I call them back this time spoke with Cathy who never acknowledged she was the manager I might add. I inquired about my order she then proceeds to tell me that you are suppose to pick it up! I said no I wanted my order at 10:30pm mind you delivered. She then gets into her role only after I ask to speak with the manager she acknowledges she is the manager. I never would have expected her to be after not helping solve the misunderstanding!!! By now it is 11:30 PM almost midnight! She was more focused on being s smart ass than being a helpful manager. Also when I did call back 1 hour later she told me that my order had just came up 5 minutes ago. I guess I was suppose to know that to since after all no times were discussed. I live very close to this store less than 5 minutes to be exact. When I wanted to know the general manager name she just said James. I said what's her first name she told me she is not allowed to give it out. What are a secret service joint now. I canceled my order now have to wait 2 days for a refund. Not happy at ALL!!!! I want to know why??? I then asked are the phone calls recorded because I wanted someone to review the conversation that took place she said no for HIPAA reasons. That's how confident Iam in what took place. I never experienced this before. My contact info is 520-296-9662

I would like to complain about a manger yelling at employee in front of everyone, including me the customer ! He was in the employees face , yelling at him , he sounded very threatening and hostile ! . All because the employee set a water bottle in the wrong the place . This is one of the most disrespectful things I have ever witnessed! The employee was in tears ! The name of the manger is JAY GOLDSTEIN ! This employee should not be working at your establishment! The store is located 5856 s Lowell blvd Littleton Colorado .

Rina Cuellar
from Denver, CO
I ordered an 8 piece boneless Oder of wings and only got 5 when the order arrived. I called the store back to try and get my order fixed and they said they'd said it back out. After about 40 minutes they dropped an offset but left someone else's wings and the driver ran off before I could say anything. Called the store back and management was extremely rude and not helpful at all. Told me to call back 2 hours later for a credit because she had other calls to take. Below is the wrong order I received the 2nd time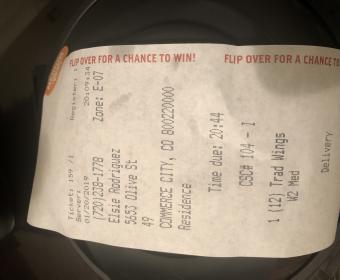 Joe fisher
from New Iberia, LA
I ordered pizza hour ago, picked carry out by mistake , someone we don't know picked up our pizza , Pizza Hut would not refund our money or replace pizza. When I called , all they did was argue with me . I gave up and ordered from dominoes , wouldn't trust pizza from Pizza Hut now anyway !!!

NO COMPLAINT, just want to let you dunces know, that i walked into pizza hut, at west lawn pennsylvania, to order 3 large pizza, she was telling me, that a lot of people order the deep pan, so said is it $7.99 , like the large is, she said there pizza is $11.00, i said on the computer, it says $7..99 for a large, she said, if you order on line, so i left the store and order across the street, at dominoes, so your loss, is their gain, isn't that great, since you don't know how to train these young stupid kids you hire, isn't that great, they gained , and you loss, see they accept money, to them its all the same, hope i made your day, maybe you should fire your area bosses, since they must not be able to train new employees right, also , last summer you had a guy , that knew what he was doing, good for you , did you fired that guy, since he isn't there, lol,

Peter Algieri
from The Bronx, NY
Last nite I purchased a dinner box to my surprise the pizza was the worst I ever had...it was extremely spicy and salty...the bread sticks were over done and hard..My family loves Pizza Hut but after this experience don't know if we'll ever go again...I tried to call the store he wanted the food back..but we ate the pizza only and drank lots of water....I feel that the person incharge just didn't care...Thank you for your time and help with this matter...Peter

Kathryn Horton
from Clover, SC
I ordered a pizza tonight. I live about 5 minutes away from the Pizza store in Lake Wylie, SC. I ordered a medium pizza with beef, peppers and onions with a thin crust. It came barely warm, hardly any toppings and the crust was so hard it crunched with each bite. I love PIzza Hut pizza and usually it meets all expectations. Thought you needed to know. I am going to try to attach some pictures so you can see for yourself. Thank you for your time.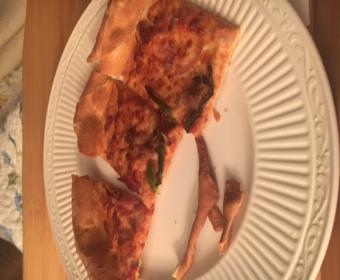 Dorothy Burns
from Aiken, SC
1/17/2019 I have been waiting over two hours for a pizza and it is still not here! Just so frustrating order at 730 and it's almost 10pm

Diane Hart
from El Monte, CA
I ordered 2 pizza's from Pizza Hut on Live Oak in Arcadia, CA in late October. My order was for hand tossed crust. When I got them home the crust was thin as paper and was literally dripping with grease. Took them back and was told they could remake them or give me a credit for the $13.58 on a future order. As my guest were hungry, I made up a quick meal and then took the pizza's back so I told the cashier to just put a credit on my account. I have been ill and then the holidays came so I did not have a chance to go back to Pizza Hut until earlier this week. I was told by a VERY RUDE young lady at the counter that I should have come back THE NEXT DAY or within a week for my credit pizza. At the time I took back the pizza's there was NO mention that I had a time limit on my re-order ! I am a 70 year old senior citizen on Social Security and do not appreciate some young rude kid speaking to me in the manner she did nor do I have extra funds to throw away on bad food. I have been a customer of this Pizza Hut for many years and this is the first time I have received such horrible food and the lack of respect I received. I am demanding either full credit for the $13.58 I paid or a check for same amount as reimbursement. You have no right to steal money from your customers or subject them to incredibly rude, disrespectful employees.

Louis Dipofi
from Marshfield, WI
Pizza and wings took 1.75 hours suppose to be 60 min. Pizza cold. Wings cold. Complete waste of money. Your 10.00 off survey does not work. Rating is 0

Pamela Saulsberry
from Metairie, LA
I order a pizza on 1/16/19 and they stated that I did not answser but I have a copy of the website and tracking screen showed it out still being made and I spoke with a Marrisa and she said the driver knocked and called but I did not receive a call and the tracking showed that it was in process being made. I am requesting a refund. I just want to make sure my account is credited back this amount. I didnot get the pizza and she said that it will be an additional charge if I had to reorder.

Vera Taylor
from Rising Sun, IN
On Saturday 12th, I placed a delivery order for two pizza's. One pizza was pepperoni and banana peppers and the other pizza was thin crust chicken and sausage cut party style.. I received my order and the second pizza was wrong. I received hand tossed chicken and sausage cut regular. I sent the pizza back with the delivery man with $20. I called in and explained to the caller my order was wrong and I was able to replace my order. As the caller was hanging up I over heard them say, "You an idiot Hoe." I called back and spoke with the same person who took my order and asked them who was they talking to, they said you really want me to answer that? I said yes,, they said You and hung up the telephone. I called back and spoke with the Manager and explained the situation. He was only concerned about if I wanted to replace the order or want a refund. The service I received was unprofessional and I would not order from the Pizza Hut on 10th Arlington.

L Bartley
from Finksburg, MD
Dear Sir / Madam,
I am writing to you to raise an issue about: Restaurants
The issue that I have experienced was: We order a pizza at 12:49PM from this store and the pizza didn't arrive to our office until 3:10PM. I contacted the manager who told me that some drivers didn't arrive so we just have to deal with it. He said his name is Nono. I am sure he was not being honest. I would like a refund back for the cold pizza that I received. I would also like for someone to call me regarding this matter. We constantly have problems with this place even though they are less than 2 miles away from our office.
It occurred on: 14/01/2019
Refund me my money and apologize.
I look forward to your prompt response on this matter. As recommended by Trading Standards, I would like to keep a complete record of my case, so please reply back via this email account.
Yours faithfully,
Lucretia Bartley
Restaurant name and location Beltsville, MD

Donna Oliver
from Bentonville, AR
ordered pizza from store # 002600 Bentonville, AR Walton Blvd. Pizza was over 30 mins late, ice cold. Spoke with manager on duty who did not give a damn that the food was no good. I paid with a credit card and the manager pretended that he did not know how to refund me my money so I had to drive to the store to get my receipt as proof of return of funds. I still am not sure if my did go back on my card I guess I will have to monitor my account.
This is my 3rd time ordering from this store and there is always a problem with help. No one in the store no one to deliver and cold foods. Managers with bad attitudes and poor customer service. I will never order from any Pizza Hut again and i will definely file a complaint with the BBB about Pizza Hut in generall I feel this entire francise should be eliminated form the planet.
I remember when pizza hut was the number one pizza chain in america now your just a second rate knock off of poor pizza service and foods. Shame on you not caring about the customer. Good luck in the future keeping stores open even Little Ceaser has you beat.

Tongela Tate
from Cleveland, OH
My pizza was cold and also paid for jalapeño peppers on my pizza and it wasn't added.

Mike Dickson
from Katy, TX
Pizza ordered at 6:34PM on Saturday January 12th and we received an email stating that the order would be delivered by 7:20. I called at 8:35PM and the excuse was given that we were new customer and the order needed to be verified prior to it being filled. We were not contacted and the store had already proceeded with placing the charge on my credit card. The person I spoke with said she did what the computer told her to do.
I will never buy another item from your company and at this rate you will end up on the same list as Sears.....
See attached email.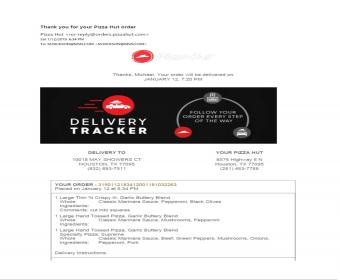 Ali Law
from Springfield, MO
Ordered pizza dinner box, comes with pizza, cheese sticks at upgrade and cinnamon sticks. Ordered other stuff too. Received everything except pizza from dinner box. Was charged almost $70 for 4 things off 5$ deals, apple pies $5, and $5 cookie and the box . I would NEVER order cheese sticks and cinnamon sticks ever ever without the pizza. I put gas because it's a good deal. 2 different stores said they didn't send me pizza. Well somebody did!!!!!! A manger then yells at me on the phone. I yell at him, screenshot all my info and they refuse to send me the pizza or do anything about it. He hung up on me on the phone. I'm probably the most loyal customer in my area and they had the audacity to treat me that way when I've spent well over a grand on pizza from them. Fuck Pizza Hut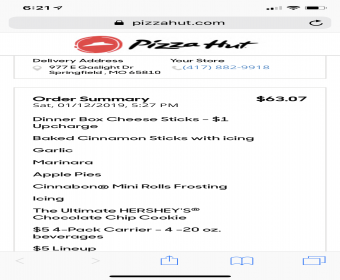 randi bardo
from Royersford, PA
Had a terrible experience with my online order which was placed on Sunday, 1/6/2019. I placed an online order for 2 medium pizzas and 2 orders of chicken wings at 4:05 pm and was promised a pick up time at 4:50 pm. When I entered the store, I was told by the manager named "Rambo"( it was probably a made up name)that my order wouldn't be ready for another hour, atleast and there were many people ahead of me. I was livid because we had people at our home watching the football game and they were hungry. I went back to the store at 6:05 pm and waited on a long line. When I got to the counter I was told by the manager that my order was cancelled. I would never cancel my order and was " fuming". The manager had 2 pizzas ready but they were burnt to a crisp and was told that the store ran out of chicken wings. The manager wasn't respectful and treated me poorly. People waiting on line was told the same thing... a long wait ahead of them. I regularly ordered from this Pizza Hut location and this has been the worst experience ever.

Jeffery Jerome
from Fort Wayne, IN
I only ordered 1 pizza and got charged for 2. I called the store and the manager was very rude and said it was my fault. This isn't the first time either it's every time I've ordered from the location in New Haven, Indiana.

BYRON A CERRE JR
from Houston, TX
I ordered a pizza over the phone personal pan meat lover's add Banana peppers. I was quoted a price of Approximately 4.82. I stated that a meat lover's always has cost me 5 dollars and some change, was he sure that it was a meat lover's, he said yes twice. I get to the store wait 10minutes in line, get the pizza and it's wrong, plain pizza. They tell me the delivery driver took the order and did i want them to remake it. Yes i say . They ask did i want to pay for it now. By all means my time it unimportant, the only thing that matters is that i pay for the pizza. So the manager is watching all this, she doesn't say anything but at the last minute she makes sure I'm charged the right price. No statement about the order being wrong, no statement about Inconveniencing me, no comp for the mistake even after I told the order taker that it couldn't have been right, now she wants to make sure I'm charged correctly. I have bad experiences this was the worst. Pizza Hut ,Carrollton Avenue, New Orleans

I placed an order at my local Pizza Hut (1 mile down the road in New Martinsville WV) at 7pm. They told me it would be 15-20mins. An hour and 15mins later it finally shows. No big deal.. until I realize they didn't even bring me all I paid for. So I call the store and after it ringing for the first 5mins I'm transferred to the call center. I explain the situation and he transfer me to the store. Exactly 6 mins later they finally answer at the store and the lady says "let me put you on hold for a manager. 4mins go by (I have screened shots of each occasion) the manager gets on and I explain. After telling me I was lying about how long I was on hold, and telling me I never ordered ranch, The only solution she could give me was that when the driver gets back she can have her run it up. I asked if it would be another hour? She said well i don't know what time it will be she's out on a run.
I hope you can understand my frustration and complete horror by the disrespect and lack of management skills. I deal with the public in hospitality everyday. I couldn't Imagine EVER treating or speaking to my guest as such.. and not offering a better solution is just ridiculous.

Jerry Frugia
from San Antonio, TX
I was staying in a motel in Marlin, Tx and call the Pizza Hut store there for delivery and was informed they do not deliver. After looking at their website it shows they offer delivery until 10pm, the person who answered the phone said they just don't deliver. I asked "if the drivers were off or what the deal was because the website says delivery until 10pm." Again the person said they just don't deliver. Why advertise delivery on the website if they are not going to honor what the website says? Seems like false advertisement to me! Their website should be changed or they should start delivering. Thank You

Joan Marshall
from Greensboro, NC
My husband and I decided we wanted a pizza and we wanted a dine in restaurant where we could sit and enjoy our meal instead of getting a to go pizza and taking it home. There are not many dine in pizza restaurants in our area but we knew that there was a Pizza Hut in Reidsville, NC. We had not been to it in quite a while and decided we would go. We arrived shortly before 5:00 pm on a Tuesday evening January 8th. We ordered a large thin crust pizza with peperoni, mushrooms and beef toppings. The pizza was brought to our table and we started to enjoy our meal. It turns out that the pizza was horrible. The crust tasted like dried cardboard. The beef topping was extremely hard and dry like it was over cooked and the sauce was very lacking. My husband said that if he held up a piece it was so thin he could almost read through it. Needless to say we were not pleased. As I mentioned it had been quite a while since we had been there, but I can tell you that we probably will not go there again. Thank you for giving us the opportunity to voice our displeasure.

Kamilah Gregory
from Bellevue, WA
I travelled about 18 miles from my house to order pizza at the new Pizza Hut in Willingboro New Jersey I had already made my order online and which I had to wait an additional 25 minutes for my order after my email stated that my order was completed when I received my order my pizza was cold I asked for garlic parmesan boneless wings my boneless wings were nothing but chicken nuggets that we were not created and saw that all there was a little tiny bit of sauce when I spoke to the woman in charge she acted like she had a attitude this store this store is very unprofessional and very very very very sloppy and messy the food was horrible and after I had drove so far and waited and promise to my children that they were getting Pizza Hut I then had to turn around and my car and return my items this service was very poor I recommend better management and I am a very dissatisfied customer there was Pizza Huts in Mount Holly and the town in which I live which closed down and they never had this type of problem I actually enjoyed Pizza Hut pizza but they ruined this visit and I will never attend this Pizza Hut restaurant again

Joan Marshall
from Greensboro, NC
My husband and I wanted to set down and enjoy a pizza rather than taking one home. We don't have many dine in pizza restaurants in our area but knew that there was a Pizza Hut in Reidsville NC. It had been quite a while since we had been to this location but decided to go. We arrived around 5:00 pm on Tuesday, Jan. 8th. We ordered a large, thin crust pizza with pepperoni, mushrooms and hamburger. The pizza was horrible. It was very bland tasting. The crust was like very thin cardboard. The hamburger was very hard almost like it was over cooked and the sauce was very skimpy. My husband said that if he held it up he could almost read through it. We don't think that we will be visiting Pizza Hut again in a very long, long time if ever. Wanted to let you know of our very unfortunate experience.

Carolyn Graham
from Memphis, TN
I had gone to Pizzahut yesterday, in a hurry ordered a chicken pizza with black olive. The manager assisted me name Maraina. I asked for the online large special which I was prepared to order online , she told their wasn't a need she could assist me.i told her word to be true. When I got the pizza it was a black olive pizza with bits and pieces of chicken, very little sauce, very little cheese if any, I have always concerned Pizzahut to be a place where I could get a decent pizza from, but after this experience I beg the differ. I am complaining because I feel cheap out of the ingredients and the respect as customer, should feel as a paragon. You spent your money for goods and should receive good products. I am among furlough employee, surely I deserve better service than this. I could count the pieces of chicken on one hand on a large pizza, some slices wasn't any. The crust was thin I asked for a hand tossed. I am very displeased with order. Phone 901 846 7821, Name is Carolyn Graham, Amount of pizza 7.99 plus tax.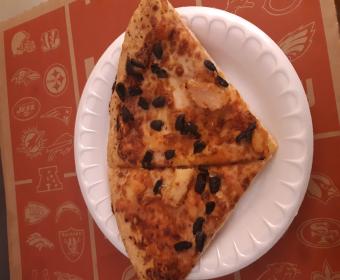 Have feedback for Pizza Hut?
Thanks for your feedback!
Sorry. Please try again later!