Lowes
Lowes Complaints Continued... (Page 4)
1000+ reviews added so far. Upset? Call Lowes corporate: 1-800-445-6937

Ferenc Fodor
from Youngstown, FL
Did not receive all that was ordered, delivered wrong items refuse to exchange wrong items a disgraceful costumer service filed complaint by phone complaint number # 1-28694602917 yet no response from anybody promised to receive call next day.

Robert Johnsey
from Naples, FL
I was shopping at Lowes at 12730 Tamiami Trail East in Naples, Fl a few days ago and was looking at your Craftsmen tools and asked an associate now that Lowes sells Craftsmen tools do they honor the traditional Craftsmen warranty of tools that have worn out? He said yes!. I went to the store yesterday 3/26/2019 and went to the customer service and they refused to honor the warranty! The Manager Mr. Edyson refused in that I didn't buy the 40 year old worn out screw driver (3 of the actually) at Lowes! I called Craftsman at 1 888 31 4569 and talked to Jonathan and after telling him he asked to speak to Mr Edyson, so I handed the phone to Mr. Edyson and he told Jonathan the same story of its not in Lowes sku's and he couldn't exchange the screw drivers!
Do you honor the Craftsmen warranty or not? Very frustrating experience with Mr. Edyson, all he had to do after listening to my praising of Craftsmen warranty polices and how it has worked for a hundred years he should have said let me check this out with corporate and call you back with an apology for the confusion.
Please let me know your Corporate policy regarding Craftsmen Tools. Craftsmen web site says to return damaged product to a stocking Retail Partner !
Thanks Robert Johnsey
6969 Avalon Circle 1503 Naples, Fl 34112
239 530 3310

As a contractor I spend thousands in my local Lowes because they have run everyone else out of business in our small town. It isn't because of their customer service it's the worst. If there was any where else I would never step foot in their stores again.

I called Lowes in Columbus, GA this morning. After 12 calls I finally was in touch with someone in Appliances. I spoke with Robert. I asked about a service call for my refrigerator I bought on Memorial Day last year. It is still in warranty and I have an extended warranty,. The ice maker is not working. He was very rude he told me to replace the filter. I asked where it was his reply was It is not my job to tell you where it is or what to do with it. I have no idea where it is. He said It is your job to read the manual with the appliance. I asked about a service call he said. You don't call Lowes you call the contracted service company. I tried to ask about that he said. Call someone else to find out it is no my job to tell you. I told him when I bought the refrigerator I was not told about a filter or when they delivered it. He said call someone else. I told him I am going to report you he said I don't care. I think he will say this is not true. I have no reason to make this up. I called back later and talked to another man. He said he would speak to Robert about this issue. The main reasons I want the Ice maker is because first of all I paid for it secondly my 93 year old mother lives with me she has to have ice in her water. It is not right to give her room temperature water to drink. I think Robert is very rude, maybe to comfortable in his job and needs to be brought down a notch. I just wanted to know how to get someone to look at the ice maker. It is no 4:30 in the afternoon I have 3 pieces of ice. I do not appreciate his being so rude and nasty

james black
from Olyphant, PA
I am member of the scott twp. lions club of lackawanna county pa. last year we were told if we filled out the proper forms lowes would donate thr charcoal for our upcoming chicken barbeque. we did so only to be told when we came to pick it up that they could not honor there commitment. we are very disappointed to say the least. we got no explanation or any phone calls in advance. we would like an explanation on how this happened thanking you in advance for your attention in this matter.
james black 570-587-1689

My name is Lisa Richard my address is 3937 Tabernacle Rd. Columbus MS 39702. My son order a stove & refr. from you, delivery date March 6th.My Christopher Richard took a day off of work to be there when they came. He called around 3:00, because Lowes hadn't called nor showed up. They told him order was cancelled. They didn't have the decency to called & let us know, but they took 979.46 off of my card. I called them & asked them when my money would be sent back to my card, they said the order was closed out. That is when I called them 1 to 2 times a week. The next time I called & asked when would refund would be on my card, then every time I called they told me it would be 10 to 12 business days. I called them every single week, they kept telling me the same thing. I last time I called was Wednesday March 20th. I was very upset by then, that day they told me ordered was closed, they had put the money back on the card, NO they did not. I would appreciate my money to be put on my card. Sending attachment were they took it out. If need be I will report you to the Better Business Bureau, & also I will get a lawyer. 979.46 might not be a lot of money to you, it is to me. Lisa Richard
662-242-5204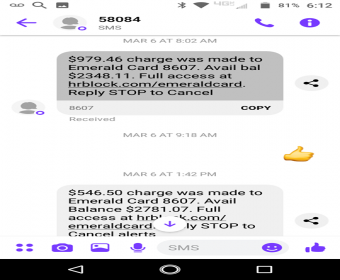 kathie richey
from Hermitage, PA
went to your niles, ohio store on 3/24/2019 to get a board to finish a project. A women approached me, asked if I needed help. she then asked cashier to call someone from lumber. the cashier stated the 2 young men were out side helping a customer, when they finished they would help me. I thanked her and watched the 2 boys loading a pick up truck with a lot of large items. It clearly took two of them to do it. Because it was taking so long she called for another employee to come to register. From the time he came up he had a very bad attitude. Asked me what I wanted , I said a 14ft. 2by4. His reply, " We don't have them". I told him I looked on internet before I came over. Then he said "white or treated". I replied what is that? He replied his previous answer in a discussed voice and stood there. Instead of telling me what white wood meant he pointed to a board in front of us that a customer was checking out. I said white would be fine. He then decided he had it in white. He went and brought the board up to register, the whole time never making eye contact with me. He rolled the cart with the board on outside. I brought my car over with the passenger window down. He proceeded to put board in window . Did not offer to put flag on end of board or ask if I needed a tie down. I said "thank you for your help", he turned and said yeah, and returned to the store. His name was Chris. about 45 or so. I called store to talk with store manager she was out, spoke with a manager from another department. He informed me that Chris was a associate manager in lumber. Do you not have to help customers if your a associate manager? I found Chris rude, and he seemed to know and not care that he was being rude and unhelpful. Not good for your store image.

I went to lowes on southwest side of Wichita yesterday for a sander, would have wanted the black and decker one ( according to website, there are 7 at this store), but the tools department is going through a remodel and all I could find was the craftsman and some high end sanders; could not find anyone in the department, checked with someone in nearby department, she tried to help, but was unable to find any herself; she tired flagging down someone who might be able to help, but he was busy with another customer. I usually have no problems with lowes, but that trip sure ended up very disappointing with no purchase for what I needed

Richard Good
from Tucson, AZ
I bought a clothes dryer and it was delivered and installed on a Tuesday. The installers forgot to turn the hot water back on (it was a steam dryer) and therefore the washer didn't work and gave an error code. After searching the 'Net and finding the problem, I called Lowe's delivery (Mark) to find out the earliest a man could come out was Saturday (4 days later). Instead I had a neighbor help me pull out the washer (my back isn't what it used to be at 72 years old) and we were able to solve the problem. On Friday I called Lowe's delivery dept to cancel anyone coming out only to find out that I wasn't even on the list at all for Saturday! Makes me feel all the dumber for tipping the two delivery guys!
I have been a satisfied customer of Lowe's for many years and am especially fond of the veteran's discount, but this experience is making my re-think my shopping habits.

Rev Willie Henderson
from Flat Rock, MI
I went to the lowe's Home center, at 21000 West Road to buy four springs and to ask questions about a belt sander, the woman who waited on me there seemed very kind and very helpful, when i got to the check out, the woman who waited on me was very sharp and did not answer the question about a table set i was interested in for the summer,but was very friendly to the white man behind me. It seems the i was just tolerated as long as i just spend my money, so i don't know if i should continue to shop with you store if this is the way i am treated.
I was not being nosey, just trying to plan out my needs, for the summer Thank you Rev. W. Henderson

Joyce Stanyard
from Acworth, GA
I wrote and still have not heard from anyone, concerning all the problems with the delivery and installing of our vanity for our bathroom It has been a night mare. We ordered on Feb27th It was delivered on the 19th of March and installed it. He left the wall a mess drywall tour off And the facet he put is a problem can not get stopper to work. If someone doesn't respond I will have to hire someone to come fix it. We do not know anything about drywall The people in that store is great but we are 78 yrs old and can not do that kind of work Lowes as a company would be better off to have their own in store install and delivery We have bought All of our appliance and paint etc. If I have to hire someone to come out and fix it I will not use Lowes anymore

Terrible Customer Service . And these issues needs to be resolved. I purchased $3.600 in your Custom Windows and still to this day they are not functioning properly and not just the functionality of these windows, they are missing parts and I cannot secure my home because they do not lock. I have done everything I can do. Since day one of the first initial delivery, the windows have been incorrectly ordered, With second delivery, they are still incorrect. Once Parts and replacement sections came in for the third time, still incorrect and none functional. This has put a Major Strain on my health, has given inconveniences for my Contractor that I hired for the remolding of my house. And a fear of security during night time that has given me endless nights of lack of sleep. I feel that these issues are now out of control and need immediate attention and needs to be resolved immediately . I refuse to go back to the Store, or call the person that filled my order , or wait any longer. I believe that I should be rewarded a Custome Service Discount Resolution for this matter and that this shall be resolved immediately.
Let it also be known, that I have spent along with the Custom Windows at Lowes a total of $4.139 on other Supplies for the reconstruction of my house.
Sincerely,
Lidia L Moirano
5057 Phillips Road
Valdosta, Georgia 31601
229-548-4533
l.moirano57@att.net
P.S.
This has been going on since 11-17-2018...

Joyce Stanyard
from Acworth, GA
After waiting two and half weeks to get my Bathroom Vanity, we are now faced with more problems the installer left us with messed up walls that we thought we could fix it ourselves, but the drywall is more than we can do ourselves. Also the facet is not right you can not pull the plug up to stop up the sink. We do a lot of repairs ourselves but this is too much. I am 78 and husband is 77. This has been a nightmare for us. The Lady ( Kathy) from lighting has been trying to help us even tho it is not her department. She is a great asset to the store. Would like to get this taken care of this as soon possible./ I think the store needs to invest in putting a in house setup and delivery. I think things would go much smoother for the company and the customers. We have bought All of our appliances from Lowes and do not wait to leave Lowes.
my phone number if someone wants to contact me: Home 770-974-6773 or cell 678-232-1297

Sue Doland
from Swisher, IA
I like the Waterloo, Iowa store, but you have some very stupid company policies. I keep trying to buy at your store and things were going along pretty well until today. I received a phone call telling me my special order had arrived. I have a couple special orders going right now so I had no idea what had arrived. I called back to the store to find out what was coming. A really big fat runaround to get an answer. I finally asked for a manager. He looked it up and as I thought and hoped it was the 9ft. three door slider I had ordered and paid 1500.00 for a week ago. Great delivery from the factory. But when I asked the manager when it would be delivered I was told there was a charge for delivery of 59.00. I have a pro card so it would be 30 something. I think this is the dumbest thing I have ever heard! The deliver should be free. I have spent over 5000 in the store in the last 2 weeks. So I am going to stop using this store again. I like Nathan the asst. mgr. and when he is there he takes care of any problems I might have and appreciates my business. I have no choice but to get the door now but will be moving down the road to Home Depot in the future. You need to take care of business!! Anytime a customer in town purchases over 500 you should deliver FREE. Maybe you would get more business. Really too bad about this as I do reno on two different real estate offices listings and rentals but I have really had enough and just have to figure things are not getting better as I had thought. Sue Doland

Kathleen Miller
from Anaheim, CA
I returned a " Irwin quick grip 36 inch Heavy Duty one handed Bar Clamp Item # 122547 model # 1964715.Since I didn't have a receipt , I had to give my CA ID Number / card. To the returns lady and was given an in store credit
card with tax for a total approx. $ 32.00.
I bought it for $ 29. 95 + tax. Before I could use the card it was stolen from my purse . I reported to the front returned desk and was told that I needed to call a phone number she gAve to get my stolen card replaced . Since no one can use it anyways because she said, It is under my name and who ever uses it would have to present an ID with the correct name on it. Kathleen Miller. I wentered back to the returns desk and was told could not do it and to call Corp.Corp. told me to go back to the front desk . Again . I really like Lowes And do All my shopping there and never once had a problem . Its not to much but I never been given the runaround from Lowes like that before so can I get my stolen card replaced .? Or give me back a replacement card . Since I'm the only one with the right ID and must be present..?; to use the card .I was told. Please help me in this matter thank you.

Mike Grodsky
from Saint Simons Island, GA
We ordered a glass shower door from our Brunswick, GA Lowes. This was the worst experience ordering from a retail store that I can recall. First it took 2 to 3 weeks to send someone out. The first person they sent out wouldn't measure it because they said there was a problem. The second people finally came out and measured the door. It took 10 days for them to call in the measurements. This was Hunter Home Service. Then it took more time to order a crew to come out and install the door. The crew showed up on a Saturday. They sat on our bathroom floor to read the directions. They also bought a crew members girlfriend with them. One of them laid on our floor, and said there was a problem. They could not install the door. They said the would be back Monday at 8:00 A.M. with a tile person. We waited on them until 9:30. Then Lowes called and said we would have to pay an extra $1,000.00 to get them out. We of course, refused. They were able to get M & M to come out 8 days later to put in the shower door. There was no problem. I am glad they sent M & M. The whole time our house was on the market, and we were anxious to get prospective buyers in because it is the best time for selling houses. Plus we wanted to put pictures on the internet.
This was the most stressful installation I have ever been through. Honestly, I can't recommend your company for anything, and will probably never shop at Lowes again for home revenations. I have used Home Depot, and they were excellent.
Mike Grodsky6

Ambrose Nathe
from Edinburg, TX
We purchased a Washing Machine, Dryer, Stove, Refrigerator and Dishwasher from Lowes. First our dishwasher has backup problems that the repairmen have tried 3 times to fix. They even brought a new dishwasher and it still has the same problem. Lowes sends a moving company person to try and fix what a plumber should be doing. Second, something is all over our clothes dryer tub, inside, so we went to our Lowes store where we bought all the mentioned appliances and told them the issue. We were given a phone number to call to set an appointment. we called the number and the people set an appointment for Thursday, March 21, 2019 between 8:00 am and 4:00 pm. This occurred on Monday, March 18, 2019. The company that was going to come, Valley Wide Appliances, called back to reschedule the appointment for Friday, March 22, 2019. They never called back with a firm appointment. Now we are waiting five days to maybe get service expected. Five days is unacceptable to go without a clothes dryer!
We have a three year maintenance agreement on all five appliances and would expect some form of reasonable service from Lowes. We spent a lot of money with Lowes, especially on the appliances, and so far have not been satisfied with the help received. As of now, we will not be purchasing anything from Lowes. Not satisfied at all.

Randy Gallatin
from Bradenton, FL
Strore # 0772 was to be here on 3/5/19 between 11am and 1pm to replace our garage side entry door. After waitin all morning, contractor called
@ 1:30pm to say he couln't make it and resceduled for 3pm on 3/13/19. Woke us up @ 7:30am to arrive @ 8am instead. Arrived with the wrong door. Resheduled for 3/116/19 @ 3pm. Woke us up @ 8:30am to show up early. After the install We were told that he din't know how to rewire our alarm system and left. Called Lowes and was told they would send someone out by 3/20/19 but instead called @ 8:30 to announce that they would not activate our alarm, that it was out of their "scope of work". and should contact our provider to have them do it. I told the Lowes Mgr. that that was not acceptable and Lowes should pay for the complete repair or reimburse us for the repair. Prior to the instal we sent photos and did an on site review of the project with Tony Wathey from Lowes We expect Lowes will remedy this issue soonerthan later.
Respectfully, R. Gallatin

Kevin Woodman
from Newport News, VA
Purchased a dishwasher on Feb 18th and have never received it. The store called on February 6th that the dishwasher was on the truck. So we waited and it never arrived. We have called and received no delivery date. We buy much from Lowes and usually have great results. One month to deliver a dishwasher is not good. Kevin Woodman
Order # 369098784

Doug Gibbs
from Lancaster, PA
I tried to purchase $145.00 worth of products today at your columbia ave lancaster pa location. I used my debit/mastercard and was told it could not be used as a credit card, only debit. I said that I only use my pin # at the bank and have only ever used the card for purchases as a credit card. You are the third business that has lost my business due to this practice.I get that you are trying to save on the credit card fees but putting your customer at risk to do it only loses you customers. I insist on the added security I get from using it as a credit card as intended.

Purchased a Maytag Washer and Dryer (Model # MED5500FW2, Serial # M820 08207, from D'Iberville Lowes store on 09/02/2018. It was hooked up correctly by the Lowes team. However, as soon as we used the wrinkle prevent steam option, water leaked out the bottom onto the wood floors in the laundry room. I contacted Maytag customer in October and they have had three local technicians out here and have not resolved the issue. A part was replaced per direction of the Technical Support expert at Maytag, and after three separate techs have looked at it, Maytag now says that's the way it is supposed to work. It still leaks out on the floor. I'm pretty sure that's not how its supposed to work. Clearly they have a design issue with the misting nozzle, since it doesn't mist. It shoots a straight stream of water that bounces off the front door down into the lint vent and onto the front door which drips water when you open the door. The water that drips down into the lint vent finds its way to the floor on the left front bottom of the dryer.
Maybe you can put some pressure on Maytag to fix this issue since I have been unable to!

Jerry Linton
from San Mateo, CA
Recently, I purchased interior paint for a villa I own in Litchfield by the Sea. I purchased a gallon and had it tinted the selected color. While painting, I realized I would need more paint, so I returned to the same location, handed a gentleman the empty can so he could use proper information. The salesman seemed to not know much about his job, as at first, he gave me a can with no tint added. Another customer standing next to me had apparently experienced the same problem as he replied to the same salesman that he also had not added the specified tint to the can. I paid for my purchase and left.
When I arrived back at my villa, I began painting the remaining section of the wall and doing touch up in areas where it was needed. Something appeared amiss, but I figured that when dry, the color would be the same.
Unfortunately, the next day, it was apparent the color was not the same tint as my previous can. So, I took time from my schedule and returned to the store. Upon explaining to an assistant manager, I was told he would make amends for my trouble and for the correct tint. Then, he took me to another salesman at the paint area, did not explain to the salesman what had happened and left. Upon giving me the new corrected tint, the salesman replied, "no charge" and that was it. I received no compensation as I had already paid for the paint when given the incorrect tint. His only other comment as I attempted to describe the man who had given such bad service and was not wearing a Lowe's vest to identify him was he thought he knew who it was.
I always use Lowe's as my go to store back home in Louisville, Kentucky, where I am writing this note from. But, I will NEVER use the Lowe's in Myrtle Beach near Surfside Beach because of the poor service and lack of doing anything for me for the incompetent salesman. I know this is not the way Lowe's wants its employees and assistant managers to operate. I should have been compensated for the paint, my time, and the mess it made of my walls.

michael cumerlato
from Irwin, PA
I submitted a complaint earlier about Arthur Holland and your Oakland MD store. I would like to withdraw it. I've decided I do not want to be involved.
Thanks

michael cumerlato
from Irwin, PA
Your Oakland MD store has an individual named Arthur Holland who works the Commercial Sales and Outside Salesman desk.. Short and sweet myself and several other Contractors will not be shopping at a store that allows someone in a position to take business from the very people who shop at your store. Mr. Holland owns his own Building company AH Holland Homes and AH Holland Home Services. He has been directing business from the Lowes counter to both his companies for years. Everyone in the store and the community knows this. He manages his jobs on your dime all day long.
The Manager has been aware of this for sometime and other associates in the store. The bottom line as long as Hollands allowed to continue to take business away from other local contractors, we as a group will not be shopping there or sending clients your way. He is supposed to be supporting his contractors not taking business away. You would never see this at OC Cluss or 84 Lumber.
Thank You for your time.
PS. If you doubt my intentions here just send someone in saying they are thinking about building a log home and if they had any recomendations. Answer will be AH Holland Homes.

Michael Lynch
from Marlborough, MA
I had three rooms of carpet installed in November 2017, within six months the carpet started buckling from not being stretched properly when installed. One year later I had two big mounds sticking up. I called Lowes and was told the warranty was up buy three weeks. They told me to call corp. headquarters, when I did, headquarters told me to take it up with the store. I called the store again, and they just blew me off. Now what? The store is the Westboro, Ma. location.

Donald Spadaro
from Myrtle Beach, SC
I gave a $17,642. check for kitchen cabinets to your Whiteville NC store on 2/21/2019.
I immediately decided to cancel the order and have been told that in order for Lowes to return the check "it had to through the regional office"?
It is now getting close to one month! You cashed my check and put it in your Lowes account but I am sitting encurring equity loan finance charges on this amount...I cannot buy other items until I get this money back NOW!
Please call me as soon as possible
Donald Spadaro
843-957-4218

Gary Pickett
from Newark, NJ
This involves Lowes on Lowes Blvd in Killeen, Texas.
I have a home remodel project requiring a new outside door. The contractor started the job the morning of the day the door was reported delivered at the Lowes store. The door was very late, they said 5-8 business days but it took weeks.
So the workers tear out the old French doors and wall to prepare for the new door while the supervisor went to pick up the new door. When the supervisor gets to the store, it turns out a worker had used a hammer to remove the door from the packing pallet which is secured into the door frame with wood screws. Anyone should know you have to remove the screws to get the door and frame out of the shipping pallet. Naturally the frame was destroyed by the Lowes employee's actions.
No apology, no discount, no action by the store or it's supervisors AT ALL except to order a new door in 5-8 business days. Not even an attempt to rush the order.
Now we are weeks later and still NO apology, NO discounts, NO door.
Who pays for the heating and cooling in my house because I have a temporary door that can't be properly insulated or secured? I DO!
Who suffers with weeks of incomplete work on the rest of the job? I DO!
Who never even got an apology from Lowes, the employee or any manager? ME!
Who never even got any assurance the problem would be resolved or the door expedited? ME!
I'm losing money due to higher environmental bills and I've lost patience with Lowe's excuses. You can see the gaps in the door in the pics.
I thought I would give corporate a chance to respond because clearly the local managers couldn't care less about their customers (and yes, my contractor has been in their face for weeks trying to get a resolution.)
Here's your chance before I turn to social media and ruin your customer service reputation.
Gary Pickett
254 3681081
gdpsnake@hotmail.com
565 CR 3340 Kempner, TX 76539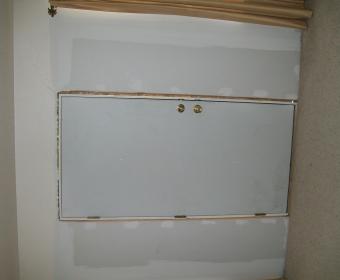 ARTHUR WILLIAMS
from Atlantic City, NJ
ref complaint # 1-26614454987. some receipts and pictures cannot be uploaded for some reason. I've contacted Lowes corp. and store multiple times and still nothing has been done. Our total cost is@$2000 not including my @20 hours of my time trying to dry the mess up from our kitchen and the rug in our basement. I can forward complete pics, video, and receipts via email. I also sent all info described to Patti Latshaw how was a manager at the Egg Harbor Twp., NJ store 3 Nov. 2018. My cell is 609-350-4270, home 609-465-5544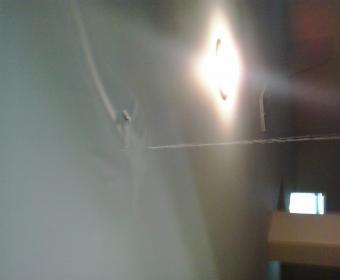 I have spent thousands of dollars at your store, here and at the one in Neosho Missouri, NEVER have I had such incompetence and "assumptions" as from the Installation manager,( Lori ). I had Pergo installed throughout a home in Papillion, I was told at the time of purchase it was the "best" whether the product was faulty I am not sure, what I am sure of is the installation was horrendous, I let the installation department know the problems, of which I have pictures, it was haphazardly, taken care of, at the same time I explained about the faults in product and installation, calls went not returned, excuses made, I was told how much they had done for me, getting a word in edge wise with a sledgehammer would have been a challenge if I had a one.
I was ready to have that floor removed within a few weeks, but was dissuaded, so I kept it, things were getting worse with it, edges raising, "ruffles" appearing, etc., finally they sent a man from Pergo to check it, he decided that all the problems were from dog pee and mopping, not product or installation, yes, my little dog peed on it in a very few places, none of which I was complaining about, the mopping was done with a Swiffer, not the spray one but the one done with the damp sheet attachment.
NOW, I have moved and decided to sell the house but the flooring was unacceptable for me to put it on the market, so, Lori decided if I bought the product to replace it they would cover everything else, which I thought was unfair but agreed to. Yesterday my son went over to check on the installation, and ask me why I hadn't had the laundry room done ( which is an extension of the kitchen ) Lori had decided to only do what had been done before, so since I hadn't done Pergo in the laundry room it didn't need to be done, even though it meant new vinyl butting against old, when my son told me I immediately called Lori, who said when she was out with the installers, she saw that, instead of calling me so I could decide, she decided since Lowes hadn't put Pergo there not to bother, Who with ANY common sense or thought of what a customer would want would have made that decision? she informed me that she would be contacting the contractor to correct the problem.However just before I decided to send this, the contractor called me to see how I liked the floors, I ask him about the laundry floor issue, he had heard NOTHING from Lori about it, after explaining what needed to be done, he proceeded to tell me he would take care of it, which a short time later he called and let me know about it. TNT is the installers name, which you should know seem to be a honest, concerned company.
I understand this is a long issue but it still didn't cover the complete issue. I don't have all the figure at my fingertips but feel I have had to spent money on things I shouldn't have had to.
Thank you, for your time, and hopefully others won't have the same problems I have had, on second thought maybe they have, but just accepted Loris glib line.
Shaaron Schnurr
2408 Leigh Lane
Papillion NE 68133
402-819-3404

On Feb 3, 2019 we went into store 445 located on South College Road in Wilmington NC, we ordered a package of appliances and Moses was the one that helped us. They were supposed to be delivered on or about the 15rd of Feb, however we got a call on the day of delivery and stated that our microwave still wasn't there, so we told them to wait until they all had arrived before they deliver. In the mean time, we made a change to our order and up graded the stove which we were told wouldn't be here until the 20th of March which we understood. A couple of days later they called and said that the microwave was there, so we told them to go ahead and schedule a delivery for everything but the stove. They scheduled our delivery for Feb 23, we received no calls from Lowes giving a 2 hour window, we noticed them in front of our house around 9am, as soon as we saw them my husband got his shoes on, during this time, no one knocked on our door, or try to get up with is letting us know that they were outside, as soon as he gets out there to move the car, they pull off. We called Lowes and spoke to delivery and told them what had happened. She finally got ahold of the guys, and this time we got a call stating that they were on their way back. Also why on the phone waiting for someone to pick up, I made a comment that they were suppose to give us a 2 hour window, the lady that answered heard my remark, and said, I wish I got a 2 hour window, which I thought was very unprofessional. Our stove has come in and they still have yet to schedule a delivery date, I am guessing it will be on March 20 when we were told that I stove would be in, they haven't tried to get to us any sooner. On Feb 12 or 13th, Moses calls James and stated that our Microwave was in, and they could deliver, we informed him that we had our Microwave and that we had already installed it, so I am guessing they didn't update the information in the computer. On Friday March 15th, my husband had a missed call from the store, he calls back and spoke with a lady in appliances, she ask how could she help him, so we really don't know why she called, he stated to her that Moses had called and said that out microwave was in, we told her that we had it already and she stated to him, that we must of got someone else's microwave but in the computer it is showing that our microwave hasn't come in yet. We spent almost $4000.00 and really expected better customer service. This has been a night mare and I will not purchase anything else from Lowes, we have spent over 10k remodeling our home with Lowes and are very unsatisfied.
Any help would be greatly appreciated.
Lori and James Booth

went to lowes on Freedom blvd- Florence to apply for lowe"s credit card to purchase carpet. I was approved for $12,000-- pick out carpet and padding. .. worked with Christine davis-- I got man to come out and measure carpet for installation and was told by Lowes employees that there was no charge to move furniture. When I went back Wednesday March 13,2019 to close sale. I was informed that it was $40 per piece of furniture to move anything over sized. or anything that takes two people to move. I even showed employee that was helping me pics of furniture. This was very upsetting to me because I was told no charge to move furniture. only thing I was told if purchase is over $699 free installation, removing of old carpet and furniture. This was very misleading. Maybe home depot will want my business. sooo disappointed.
Gail Tindal- Florence,sc 29501
.

Jesse Adawag
from San Clemente, CA
I place an order for a Maytag dishwasher on February 16, 2019, due for delivery March 1, 2019. Dishwasher never got delivered and when I contacted the Sales Associate at the San Clemente Lowe's inquirying status of my sales order, they indicated that the delivery date was moved to March 14th. I contacted the Sales Representative on March 13th as a follow up on the delivery and now the delivery date was pushed to March 26th. This is totally unacceptable and the worse experience that I've encountered at Lowe's. When I asked to speak to the store manager, they indicated that he was not available. I've always shopped at this store because it is the closets hardware store to my house, this may be my last visit to this store for any future purchase on an appliance. I would give this store any star due to poor service.
Jesse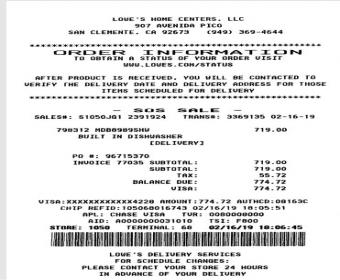 We purchased new vinyl siding and had it installed by our local Lowes, (Athens Ohio #1866). This was back in October 2018, with the installer starting on 11/27/18. We let them use are garage to work due to the weather. The first day they took off the old siding, breaking our motion detector light, broke our satellite connection, and covered up the lead to our outdoor thermometer with the new installation. They work the whole day on 11/27, didn't work on 11/28 (to cold), worked 1/2 day on 11/29 (blew a breaker), did not show up on 11/30. On 12/3 they showed up about 10:30 and stayed for a couple of hours, 12/4 worked a whole day, 12/5 did not show up, 12/6 did not show up. 12/7 stared around 1:30 and worked until about 5:30, and still did not finish. They left my garage a mess that I cleaned up, and they did a very poor job of installing the siding. We have insulation showing from under the siding, pieces that are cut to short, our phone box was put back on with one screw, wires tangled, the holes they cut for the heat pump wires and way to big and no insulation behind it. Pieces of siding were left all over our yard along with hundreds of nails. The installers took our remaining siding too! I have called the local store numerous times, I sent pictures to Renee (877) 505 4923 or renee.r.saincy@lowes.com. The sales person has been back out here and has seen the poor work that they did. I have spoken to the manager, still nothing has been done. I feel that we have been very patient with all of this. We spend hundreds if not thousands of dollars at your local store. I beginning to feel that we are not appreciated as a Lowes customer and may need to take our business elsewhere. Thank you Jay Reese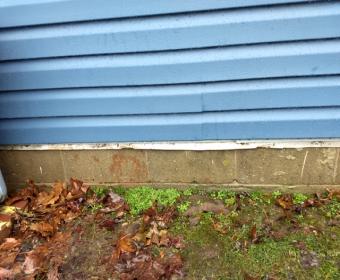 The Lowes store in Forest City NC has 6 Husqvarna item# 896875 42" cut 18.5 hp Hydrostatic I have ask management for the last 3 weeks to get one assembled so I could make a decision between a John Deer and this model of Husqvarna and to date they still don't have one assembled.
So with all that said I am going to the Shelby NC store tomorrow to look at this model mower and will purchase it if it is like the documentation, I have already call the Shelby store to make sure they have one assembled.
You as Lowes have major issues with the Lowes at Forest City store. Management is non existent at this store plus at this store their are department heads that has no idea how to manage or even what's in their department. All your experienced people are leaving or moving to another department.
Again I have been trying to see this model of Husqvarna for over a month now and have been asking management for three weeks to have one put together. I am sure when you talk to management their story will be different ,but if you talk to the young lady that works in the mower department she can tell you that I have ask for this mower.
If you have any questions call me William D. Cook 828-748-8063

We ordered and paided for a refrigerator
the day it was to be delivered it was damaged. The Delivery personal notified us that it was damaged Another refrigerator and it was to be delivered to us again and it was Never placed on the delivery list for 3/7.
I went to the store on 3/7/2018 spoke with a manager and was advised that she placed on emergency order for delivery to the store
I was advised that it was going to be delivered to the store on 3/11 and sent to me on 3/12. I called to check the status and Not delivered today and now I am being told that it is too be delivered to store on 3/13 and to be delivered to my home on 3/14
This is beyond frustration and very dissatisfying to a customer
An Emergency order means it is an emergency order and should be delivered immediately
WHY cant an employee travel to the distribution center to obtain this
total dissatisfying
I want to speak to a Manager from Coroprate
something needs to be done with this store
as the sales person called us to check on why it was not delivered -- He did not even no
no communication
and If I would not have called today I would not of even been notified
call me
570-294-9276 or 570-294-9278

Pam Tate
from Blacksburg, VA
I placed an order for a refridgerator, range, dishwasher and range hood on 2-22-19 at that time they had everything but the dishwasher. They ordered the dishwasher and I was scheduled for delivery on 3-2-19. I waited at home and no one called so at 2:30PM I called Lowes to see where the delivery was and was told they did not have my refridgerator that was there on 2-22 so they had to order and it would be in on Monday and they would deliver on 3-5-19. No delivery on 3-5-19 I was then told that the refridgerator would be another 5 days. On 3-8-19 I was called and told that the refridgerator would be in that day and they would deliver on MOnday March 11. I arranged to have someone that could meet them to let then in and around 11 no one had called so I called again and was now told that the dishwasher that was there on Friday had been sold and they would have to order another one. I proceeded to ask for a refund of my money as everything was paid in full on 2-22. I ow have to make another trip to the store to get my money back. Extremely poor customer service and no apologies for the trouble. I will shop at Home Depot from now on and they just lost another 3 to 5 thousand dollars from me as we are getting ready to build outdoor steps and large deck.

i recently purchased approx.5000 for 2 bathrooms in my home.1 in the store and 1 online.the shipment i rec. on line had the wrong tile since i ordered the same tile i ordered in the store.the store order i was to wait until it came in and i rec, a call and picked up most of it.thurs. i rec.a call the shower doors were ready and fri. i rec.a call the toilet was ready.i came to the store on sunday ,and spent 2 hours and noone could help me.today i call and i am put on hold for 30 minutes with a customer serevie rep with and attitude.finally i get a supervisorwho asked the same questions and told i will rec.acall back.john deraffele. overall rating ion my experience is a 5 out of 10

I have order tree windows for my house on November of 2018 after multiple try to reach anyone I still have not herd anything from anyone ,two
payments have been taking from my credit card and no windows ,I find these a poor was to handle any customer by ignoring us but taking the money out of our credit card if I do not hear anything by MARCH 16th I am contacting my attorney and channel 10 help news Thank you and have a great day

Susan Slarve
from Mansfield, MA
I purchased online the myway 800 series Bosch dishwasher. What was delivered and installed was the 100 series. A difference in price over 500 dollars. I have been told the correct dishwasher I ordered would be delivered on Friday March 8th. It was not. Then it would be delivered today March 10th. It was not. No phone call. I called the Warwick Rhode Island store and spoke to Johna the manager on duty. I was hung up on hopefully accidentally. I called back numerous times and was disconnected. Finally I was told she is busy and to call back later. I am in the final phase of my new kitchen installation and this has held me up and my plumber. I was also told I would be reimbursed for the installation. I would ask that someone from the corporate office call me to discuss this upsetting issue. My phone nu,brr is 5083395748. Thank you.

VICKI ROSIA
from Mount Holly, NC
On Sun Feb 24th went to buy a blind that needed cut,machine broke down that day,she took my name and # was suppose to call me when fixed,went back on the 3rd not fixed,called today the 10th,machine was fixed a few days ago she was gonna check to see if it was cut if not she would cut it I said fine I'll be there within the hour,got there and was told they have an old machine it was still not cutting verticaly,so I got no call to tell me and now I still don't have a blind and I have to find a store that has a new machine that will cut verticaly, BS.This is the only home improvement store close to us,so we come here often.

john e. suchy
from Omaha, NE
ordered a washer on 3-5-19, said they deliver on saturday 3-9-19 they said they will call me, waited from 8am to 8pm no one called, my son called and someone said they did not put the washer on the truck , lowes said they screwed up and would put the washer on the truck on 3-10-19 and i would be first on the list to be delivered , again no one called on3-10-19, at 12 noon i called lowes they said they were checking into this, found out the washer was not on the truck, they finally delivered it about 3pm, what a JOKE, I lost 10 hours overtime on saturday and 6 hours overtime on sunday , I will now say bye to lowes, john

tami dunlevy
from Paducah, KY
On March 9 2019 I brought in a empty can of paint Sherwin W. Cooper Penny. I had previous purchased the same paint at the Paducah Ky location in the past week. I needed another gallon of Cooper Penny . The young man at the counter put in the skew number of the paint and said that he mixed it correctly. When I got I started painting on the wall when I noticed that the paint color was wrong. He had given me the wrong color. So I had to use my gas, my time not to mention repainting the area over just because of this mistake. I only have a short amount of time to do projects on weekends and I cant afford to waste time returning the wrong paint and waiting for them to remix it right. I feel that I should get a full refund for the paint purchased due to me having to paint over the darker paint that was given to me by mistake, Here is the receipt Info: Sales #S0465EH1 2463252 Trans# 22182979 03/9/2019
Store #0465 Terminal 27 Time 19:56:27 Item#535124

Last Thursday i was in the Lowe's Store on 40 in Silver Springs to bye a mower. I was looking at them for over 30 minutes then finally a associate showed up after another associate called them . I asked about the Craftsman that was on sale he said we do not have them in stock right now. I knew that was not true because I seen them in top stock. He said all we have right now is Troy-bilt. And we have 1out front that has been repaired which I will sale to you for 10%off. I said no thanks. Then I asked him what was that guys name that used to be here. He said Leo I said ok thanks. I miss seeing him there. He was very helpful. I heard that he left after 17 years do to medical reasons. And that the management did nothing for him. And they never called him up. And that Department looks terrible.So I went to the other store on the other side of town. And they where very helpful and knowledge knows what you need.

I was in the Lowe's Store on 40 in Silver Springs. Last Thursday and was going to buy a mower that was on sale. There was nobody around there in the morning. Then about 30 minutes later somebody finally showed up. I asked him about the craftsman that was on sale for $269. He said we do not have them in stock and trying to push the Troy boots out. I looked up to and seen them up there. He would not help and trying to push a use mower out front. That store has gone down in Seasonal Dept. since that one guy had to leave. I believe his name was Leo and I heard that after 17 years with Lowe's they did not do nothing for him. So I went across town to the other store and bought one they where more helpful and friendlier. I will not stop at that store again.

GERALD GILLAND
from Carrollton, GA
I received an email this am and an item was clearanced to be on sale until 3/13 2019 and called to see if one of the stores had the item. It was a Kobalt 80v cordless lawn mower and one of the stores did have the irem but would not honor the email .that said that the mower came with a charger and 2 batteries. I called corporate and they gave no help in that there was nothing they could do that the mower was now an upgrade and the cost would be a good bit higher. When you send an email and then check the flyer and both say mower with charger and two batteries and find out that the ones sold before did have a charger and two batteries included then I think why did Lowes even send the email. I have bought thousands of dollars of merchandise from Lowes but if I see an email from Lowes now it will be sent to junk. If they could not honor the one they sent me the email on they should have sent the upgrade. I have bought appliances from Lowes and hundreds of thousands of dollars worth of lumber and supplies for the company in building shopping centers and office parks and I bought all of the materials for the three houses that I keep in top notch shape that I own. I just completely remodeled 1 of them and every item came from Lowes. But in speaking with one of your stores they said that I should just go to Home Depot if I did not like the result. That seems like a good idea.

(lowes clarksville indiana) I have several complaints with the recent purchase of a Refrigerator,Range,Microwave and Dishwasher.First the range that was delivered had a large 2 in scratch on the front handle the first two people I talked to said no problem we will give you 10% off which I say no thanks that wont work so finally after talking to a manager a new range was delivered.The second complaint which cost me approximately 40.00 for the part which I had shipped overnight and approximately 100.00 to the contractor working by the hour waiting to see what Lowes and myself were going to do.The problem was with the dishwasher mount hook up which I have a granite counter top and ceramic tile which the contractor did not want to drill into because of very possible damage he said I needed side mounts.I then called Lowes and told customer service what i needed they then transferred me I believe to appliances where I was put on hold for over 20 minutes finally a person answer and I told her what I needed she then said she had other customers waiting and could not help me at that time so I ask for a manager.The manager came to the phone I told her what I needed a side mount for my dishwater to be installed keep in the mind the contractor is standing in my kitchen waiting and charging me for his time.The manager said they were really busy I then became upset and told her I had now been trying to get something done for over an hour after she saw I was getting very upset her or someone went to a computer and starting looking for a side mount for my dishwasher.After looking for what I needed she said we dont carry that side mount I said how do you sell the dishwashers with no side mounts there has to be other customers with granite counter top and ceramic tile that they dont want to drill into she say I dont know I can get the part but it could take up to 15 days I said that dont work I will try and get myself.I then called Frigidaire it took about 1/2 hour but found part and it was delivered next day for 40.00.I have purchased carpet for my house and other item and never had a problem but this purchased and installation was.
Mark C Shipley
5023034173
markshipley265@yahoo.com

On 27 Feb, I purchased a stackable washer & dryer. I was told that they were in stock and although the delivery date on the ticket was for March 5, to expect it before then. On March 5, I was told that the washer had arrived, but the dryer was not in and they had no idea when it would arrive. I called customer service, who had Zack, from my local store call me. He offered me a substitute, GE and assured me the size was the same as the Whirlpool brand. Today, when the delivery men arrived, they discovered it was NOT the same size and would not fit in my closet area. Needless to say, I was very upset and spoke with Zack again, He has reordered my original order but refused to help me further. I want a loaner stackable (small unit) delivered and set up for my use until my dryer comes in....whenever that is! He claims they have no loaners and the store model is inoperable. What poor customer service! How hard can it be to get a washer and dryer?!!

Tammy Pichoff
from Patterson, LA
I bought 5700.00 worth of merchandise and the local Lowes sold it and will not refund my purchase!!! More than Pissed!!!!

Doug Mcleese
from Venice, FL
Sarasota Fruitville store. Tried on two occasions to speak to your associate named Bob in lumber. First time he wasn't interested in my question. I was buying two shelf brackets and wanted to know if he had any pieces of scrap wood, I only needed a piece about 9"" long. Many time there a pieces in scrap bin that will work. Angrily he said we have nothing like that. I went over to the last aisle and found a piece of scrap that was perfect, just Bob walked by. I asked him what I had, he became very rude and upset. I told him he was just too miserable and I wouldn't deal with. Another associate said it was junk , no charge. Bob is not the person you want on the front lines as the face and voice of Lowe's.

DELIVERY NUMBER 369575042 Your delivery men ruined our new freezer. To get it in the house, they had to remove the door. They did not lean the door against anything, they stood it upright on my carport. It fell over forward, hitting a desk chair, then sliding off unto the concrete. It has a very obvious dent about face-high, plus lots of paint was scraped off the front corner of the door. It look like hell. We hate it. To spend that much money, only to have incompetent, untrained people damage it before our eyes. Our excitement for our new freezer was quelled quickly by the mangled trash that is now in our kitchen. Everyone who comes over can easily see the damage, and believe me, we will tell everyone we know whenever anyone mentions Lowe's again. ALSO, the lift gate on their truck did not work, they said it hadn't worked all day, so why were they making deliveries in a broken truck? This LOWES experience sucks all the way around. You have our money, and we have your damaged junk. Our new freezer needs a new door. AND YES, the delivery crew is very aware of the damage. All they could say was "we'll knock off 10%". It's been three days and they haven't refunded anything. Lowe's employs liars who damage appliances that they cannot afford themselves. And I have to wonder if it was because they don't like my skin color.

This not a complaint, but a question? In July 2017 my wife and I purchased a Samsung refrigerator, model RF28JBEDBSG at our local Lowe's store in Olathe, KS. At that time another couple also looking at refrigerators, said to us "Do not buy a Samsung refrigerator, because they are "junk"". We took their statement as just someone that had a bad experience. Since then I know why they made that statement. The ice maker in our unit has been worked on three times. As I am sure you are aware that their is a class action lawsuit filed against Samsung concerning the ice maker in many of their models.
My question to you is, "Why do you keep selling a product that has numerous know issues, without informing the buyer of the issues?" Lowe's Corporation, in my opinion is a very good company do do business with and has a reputation to protect.. Put a big "LEMON" sign on these units and let the consumer know about the the bad consequences that could happen if they purchase one of the Samsung units. Thanks for listening.
P.S. Please say "Hi" for me to Gaither Keener, Jr., Lowe's lawyer.

Charles m Laird
from Crisfield, MD
In 2016 we had pergo flooring installed, within a few months some of the boards started to bow upwards to the point where you could stub your toe. The flooring was discontinued so we were given the option to pick another flooring. We chose vinyl flooring and it Was installed September 2017, we love the flooring, in October 2018 a week after the warranty ran out we noticed in three places hall,family room,and dining area bubbling up. I went to Lowes talked to Mangement, within a couple days someone came and took pictures. Didn't hear anything for two weeks. Went back and talked to another manager had to explain it all again because he didn't know anything about it. Same thing,get back to in a couple days, three weeks nothing. All in all I saw 6 managers had to explain the same thing to each of them. We love the flooring and right now it is flat, but I just want it on the record if it happens again. All I want to know is if it is my floor or the flooring, if it's my floor I will fix it. I've had multiple moisture readings all negative. Lowes has always been my go to place when I need anything, roofing, flooring and everything in between, but this is the first time I've been dissatisfied with Lowes. Charles Laird.

J D Miller
from Palm Coast, FL
store 2241 may 3/2019. Items not priced correctly, and assistants manger philosphy that customers moved huge box bug kill is ridiclous. Your buy 1 item recieve one item free seems like a good idea, until you try to find the free item its no where to be found.
The sign above registers says if more than 3 in line will open a register . there was 6 of us. and after 10 minutes I went to customer to ask if another register could be opened. finally was after another 5 minutes. This lowes used to be a really good store. but now looks like ace or home depot may be a better option.

Timothy Arbagy
from Sarasota, FL
To department that handles complaints,
My name is Tim Arbagy and I purchased a sliding glass door from you about the 3rd of February. My friend and I picked up the door last weekend on 2-17-19. I had my installer come to put the door in yesterday, 3-2-19. The door was damaged when we unwrapped it and it appeared the band in the center of the door for shipping, made the frame bend severly on one end. (I have photos) with a curve on one side. We could not instal the door in that condition.
I called the Lowe's on Fruitville Rd in Sarasota Fl where I purchased it to let them know about the damage and how to expedite another one.
I called the store and told Ron the assistant manager and told him that I needed someone to be available when I arrive so we could handle this very quickly. He said that Barry would assist me when I arrived, which was within 10 minutes of my call. When I arrived, Barry was with customers and I asked him if they had told him I was coming and needed to get my problem resolved as quickly as possible. He said they had, but he was with customers right now and said he could assist me when he was finished with them.
I was not happy at all about how this situation was handled at all. I went to customer service and asked for the manager and they sent out Ron, who knew he had talked to me on the phone. I explained that because of your defective product, I now have a big hole in my wall and I just needed the door replaced and shipped to my home as quickly as possible. I also needed to by additional plywood that I did not need and Ron said he could only give me a 10% discount which I get anyway because I'm a veteran. Ron did I hope take care of the replacement and the delivery of the new door.
Ron also stated that there was no guarantee to expedite the door until calling the manufacturer on Monday, and he said there was still no guarantee it could be expedited. I was very upset for several reasons.
So I had to spend $23.00 more dollars on plywood and screws that I did not need. My initial cost from my installer to put the door in was $350.00 for the whole job. But because of the delay now and him having to return to finish the job, his fee went to $500.00.
So my question is, how is Lowe's going to reimburse me for the additional costs? This is over $150.00 I am now spending because no one at your store bothered to check the condition of the door when the door arrived. If the door was checked when it came in, there would be no issues right now other than a delay for the installation. Also now I had to put plywood to cover the hole in my wall, which makes my home vulnerable to a possible break in.
I have been a Lowe's customer for decades now and this is the first real issue I've had with your company. I just had a front door and windows installed by your company within the last few years. I would like someone to call me at 941-704-5782 before 9 am eastern or after 3 pm eastern time as quickly as possible to let me know how Lowe's can offset the costs now that I have occurred due to the negligence of not having the merchandise that was shipped to your store inspected to make sure there was no damage when it arrived.
I appreciate your help with this matter. I would like a phone call not a email response to this matter please. Also if you call and I cannot get to the phone, please leave a name and direct number to call you you back at.
Thank You.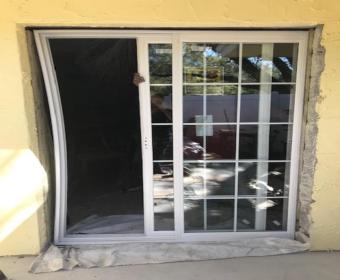 Letha Carpenter
from Houston, TX
I purchased whole house floor tile Lowe's #501. I was lied to & mislead. I trusted the salesman & Lowe's to stand behind there contract & word. Salesman assured me Lowe's with me from start to finish. My nightmare started with delivery curbside, accept or refused. Keller installation came late 1 person & 2 men crew 30 minutes later. Carol called Keller office because paper work different. I call Lowe's talk to Chelsea mgr. About what's going on. She put me on hold to find answers. Returned & said Lowe's do not remove vinyl because of asbestos. If home built in 1986 or after. I tried to explained, I purchase home in 1992 & I had replaced all floorings after 1992. When do the vinyl clause receeds contract. I talk to other companies & other peoples. They don't understand why this clause applies to me when all floorings been changed from original floors. Chelsea mgr pressure me to reschedule or let Keller start with carpet, knowing I would be charged once they touch my material. How deceiving is the people working & twisting the contract around. Chelsea refused to let me talk to Glenn the salesman. Chelsea is rude, misleading, heartless, & coming to work only for paycheck. People don't care anymore. I went & talk to another Company that will remove all floorings including vinyl. I called Lowe's customer service, I talk to Savannah, who said customer care support team will contact me in 24 hours. No one never called me. And this tile been here since February 12, 2019. Sorry Lowe's all over reviews. I BELIEVE EVERY REVIEW BECAUSE I HAVEN'T GOT TO 2nd STEP YET. DEALING WITH UNPROFESSIONAL PEOPLE.

Lowes Corporate Office
1000 Lowe's Blvd
Mooresville
NC 28117
cc: Lowes, 1350 Springdale Drive, Rock Hill SC
In 2016 I purchased a 3M 4WH-QSS-S01H Whole House Filtration System and had a plumber put it in. I don't have the receipt. In 2017 and 2018 I purchased and replaced the filter through Lowes, I have one receipt for one filter. 2019 I went to Lowes to purchase a replacement filter and there were none. I went home and attempted to find it online, and due to no success I contacted 3M they referred me to Filtrete Division the phone number is 800 388-3458 who informed me that that Whole House Filtration System 3M 4WH-QSS-S01H was manufactured expressly for Lowes and is no longer made. They informed me the Whole House Filter replacement unit part number is 4WH-QS-S01 and there was no other thing I could do but replace the whole system. I then called Lowes in Rock Hill and spoke with Mark who researched and called me back informing me that I needed to purchase the 4WH-QS-F01 filter through Amazon and that filter would work on the 3M 4WH-QSS-S01H I purchased it and had my plumber come to install it but it didn't fit. Now I called Flitrete and repeated this story and they again said to buy the WH-QS-SO1 and take up with Lowes the cost of replacement and installation. Summary I have purchased in 2016 and paid for the installation of the original 4WH-QSS-S01H (no invoice available for item or installation however made exclusively for Lowes), I have purchased the suggested replacement filter #4WH-QS-F01 at the price of $108.36 (from Amazon) and had a plumber come out to replace it $0.00 charged by Plumber because it did not fit. I purchased suggested equal product online as suggested by Filtrete the 4WH-QS-S01, UWrench-01, and Lubricant $122.47 plus labor to take off old system and replace with new system, Plumber fee will be $125.00. To be exact a total cost of $108.36 plus $122.47 and $125.00 will have been spent in regard to replacing your Whole House Filtration System 3M 4WH-QSS-S01H.
March 1, 2019 I went into your local store prior to the installation of my new replacement product to voice my complaint without my contractor having to stand by to hear this story. Doug Shirley helped me who in turn went to his supervisor Denise Torres. I have been offered a store credit in the amount of $88.00 for the original part. I have been offered a credit for the filter #4WH-QS-F01 once I bring it all in for proof?? Let me make it clear on one more thing I am disabled, I don't drive so I take an Uber for these visits to your store, however small these trips are costing me a minimum of $12.00 per trip. I am retired after a 30 year career in Procurement with the State so this is not the first time I have encountered such a problem but I can assure you that vendors typically refund their customers it being the right thing to do. This is such a small amount that such a large conglomerate would be looking at I am surprised I was not given better service at your local merchant. Please reply at your soonest convenience because you can be sure I will not sit around very long to hear from you, I will continue this process until I am satisfied with a refund of a minimum amount of $355.83. You can imagine the time and effort that has been given to this project, it is not even conceivable.
Laura Lawrence, 774 Cambridge Circle, Rock Hill SC. (907 227-2923)

A month ago I purchased patio and front entry door from Lowes at Serling, VA, schedule installation date was 3/1/2019. The installer called on the date of installation stated that the door is not deliver, I took a day off to be home for the installation. This is not acceptable to call in the day of installation stating the doors will not be installed. I would like my doors to be installed on weekend or I will cancel my order.
Agha
703-431-7158

February 28, 2019
To: The Offices of Mr. Marvin Ellison
Re: Complaint No. 1-27770684482
(See also: Claim # 30191887938-0001)
Dear Mr. Ellison:
I am writing to you in an effort to resolve an incident which began early last December and is continuing to this day. I'll try not to belabor all that has transpired but here are a few highlights:
On December 5th of last year, our new refrigerator bought at your store # 445 was delivered
to our home. After the Lowe's truck left, my wife and I noticed that our flooring had been
scuffed and gouged. We immediately called the store. Pleasantly, the next day, Lowe's
personnel came to take phones of the damage. After that, not much pleasant transpired.
Between the 6th of December until January 19th, the store delivery department
effectively stalled our efforts to move things forward. The two personnel involved in that department were Robin Sturkie and Matthew Corey: both whom failed to respond to repeated efforts for updates.
It wasn't until late January that I was able to connect with Assistant Store Manager Chad Collins who was able to jump start our claim. Stunned that the appropriate Lowe's personnel had yet to receive either the photos (taken on 12/6) or the original estimate, he was able to get the ball rolling. Our corporate contact was Tatum Walker who gave us our claim number (30191887938-0001). In the meantime, Jason Gillespie was designated as Lowe's insurance appraiser who visited us in early February and submitted his estimate to Ms. Walker.
On February 15th, Ms. Walker returned my call and stated that a decision should be reached the following week. However, despite two separate calls to her this week (2/25 and 2/27, Ms. Walker has not returned those calls.
Nearly 90 days have transpired since Lowe's was first notified of our complaint. It's time to get this issue resolved.
Regards,
Craig M. Miller
250 Windchime Way
Leland, NC 28451
Tele: (910) 769-2305
Email: meresdad2003@aol.com

I waited 45 minutes for someone just to answer the phone , not even being transferred... just to answer the initial phone call. Keith's response " sorry man , we're doing inventory ". It's 6 o clock in the afternoon and no one was there just to say " hold please " .... spent and I'm taking my business to Home Depot or Amazon. Just absolutely unacceptable. Hope y'all sort that out before it's too late. You already lost me.

After deciding to update kitchen went to local Lowe's. At first, salespeople were very helpful with any questions. We took in measurements but a contractor was sent out to remeasure. Had problems making them understand where the kitchen was to start as currently have an inland that was not going to be in the new kitchen. Went over and over the measurements with contractor and Lowes. Was assured the measurements were correct and the kitchen cabinets and new appliances would fit. Was also told that we needed a bracket for the top of the dishwasher for the new countertop. Now that the cabinets and appliances have been purchased no one seems to know anything about the bracket. Countertop folks say they will not install the countertop with out the bracket being at the house. Have been trying for days (3) to get the bracket and still no one can answer. It's frustrating enough doing this project but when the sales people leave you high and dry after getting paid WE WISH WE HAD NOT PAID FOR THIS.

We have tried to buy carpet and have installed, but can not get information from Lincolnton store so we can pay for carpet.
I have been on phone for 2 days trying to get answers. Keep getting put on hold and told different story every time I call.
Store manager David was no help. Ask him for his last name so when I call back make sure I get right person, he said he could give me his last name.
I can assure you we will never buy flooring from Lowe again!!!!

Bought a brand new washer, dryer and fridge and had delivered and installed for my son. After one use of the washer it quit working. Due to unforeseen circumstances I had to help him move, when we tried to move the washer after one use, it was full of water and the lid was locked shut. No laundry was in the washer. We pulled away from the wall and it looks like water had run down the whole back side getting everything inside wet and causing the washer to not work. LOWES INSTALLED THE WASHER!!! NOT US!!!! The said they would not return it because we had extended warranty, extended warranty does not want to repair because says faulty installation. I am stuck with a washer that was used once and no one wants to take responsibility for the installation or repair. I will not purchase from lowes again. WE were very pro Lowes and only shopped there because of their pro Military stance. BUT NEVER AGAIN, if this is how you treat your customers you will not get our business!! I have been on the phone every day for the past 2 weeks trying to get this resolved. WORST CUSTOMER SERVICE and lack of responsibility and acknowledging that their employees might have installed something and damaged it during installation.

My nightmare started on March 13th. I go to my local Lowes, Garners Ferry Rd. Cola. SC. After shopping for a range, I found what I wanted but not in the color I needed. The salesperson was helpful and recommended that I go home, go online, find exactly what I wanted and order it from there. The reason he said was because the system would find me exactly what I wanted within my local range. Since his store is one of the larger locations, his delivery was already backed up and he said that sometimes one of the other stores delivery time might be a lot shorter. He said the system would find the item in my area. That made sense to me and that is what I went home and did. And just like he said, one of the other locations in my area had it and I assumed would deliver it soon. In fact, I got a CONFIRMATION EMAIL, with my SPECIFIC DELIVERY DATE and from the store it was coming from. GREAT, I thought. The first delivery date I waited all day for it to be delivered at almost the last hour I called the store it was supposed to be coming from only to be told NO....it hasn't been ordered yet. Wait...I ordered it online and paid for it. What do you mean you have to order it? She then tells me that 'she tried to leave me a message to see I still wanted it but my mailbox was full.' Again, what do you mean? I ordered it, I paid for it, Lowes has my money, I THOUGHT I ORDERED IT!! And YOU SENT ME A DELIVERY DATE AND TIME THAT I SHOULD EXPECT IT TO BE DELIVERED! Why should I expect that I'm going to get a call to 'confirm I want my item' when I have already ordered it and paid for you....YES!! I WANT IT.
I let this situation go.....I did CONFIRM with the Orangeburg location that I wanted to the stove and once again, got a NEW EMAIL, NEW DELIVERY DATE AND TIME and I waited. Now we are at the SECOND time that I waiting ALL DAY for a stove to be delivered that DID NOT COME.
I then called the corporate office. A very nice girl did her best to help me. She looked into the system, could not figure out why this was happening to me. She saw that the Orangeburg store had the stove, gave me the confirmation email for delivery and could not herself understand why it wasn't being delivered. She went into action sending out ALERTS, EMAILS etc., flagging them as ISSUES and told me that within 24 hours I would get a phone call from someone in Management at the Orangeburg store. That phone call never came. HOWEVER, once again.....I get ANOTHER, we are at #3 now.....CONFIRMATION, DELIVERY DATE AND TIME email and once again, I waited for my range to be delivered. Something told me that I CAN'T TRUST LOWE'S OR THEIR SYSTEMS so instead of waiting ALL DAY like I did the previous two times, I called Corporate AGAIN just to be sure my that range would be delivered today.
To my shock, amazement and disappointment I GOT THE SAME STORY ONCE AGAIN. She did her best to help me, called the Orangeburg store to see if she could get to the bottom of this and I was basically told once again......'it could take 3-10 days before they could get a range ordered and then the delivery time would be scheduled'...…...I WAS GIVEN THREE DELIVERY DATES.
I have now been without a range since March 14th. I cook for my family. We don't eat out like many families do. However, we have been forced to or make do the best we can. Are we going hungry, no? But I have ordered a range and paid for it, had three delivery days scheduled and I'm still being told it isn't even ordered.
Your system if very broken. While it may not matter to you, my family always buys appliances from Lowe's. This experience has left me with a very bad taste in my mouth and since I have always worked in the service business and even own my own business of 22 years, this level of customer service is enough to make me walk away. The Orangeburg employee didn't impress me as having a sense of urgency to help me, in fact, in one conversation she said that she was 'covering her butt' to make sure I wanted the range before she ordered it. The other two girls I spoke to with corporate were very nice, tried their best to be helpful but they were just following 'steps' and I could tell that their hands were tied in helping me and they could not do anything to truly help me. So here I am, with no resolution, same song and dance, Lowe's has my money but feel no real need go any further to make things right for me. Although she was very sweet, I knew that I was going to have to go through the same 'song and dance'. It was at this point that I was DONE. She expedited a refund for me which I will have to wait additional days to hit my account.
Customer service is very important to me. If all of these mishaps could be understood, then I'd certainly have more patience. But, you tell me, would you? None of it makes sense, none of it. I place orders online ALL THE TIME, I don't then have to sit and wait for the business to call me to 'make sure I want the order' meanwhile, taking my money in the process. To say I'm livid is an understatement because now, I will have to WASTE more days to go out and purchase another stove. Believe me when I say that I WILL NOT be back.

Attached find one picture of the products that are the subject of this of this correspondence and the sales receipt for their purchase. Note, there are three different products involved in the product mislabeling issue. The picture shows the three products dumped side by side. The contents of the three bags are exactly the same. I have used these products for several years and am very familiar with their definition, texture, color, and contents of each of the products in question. In this transaction I purchased a total of 12 bags of the products. Each of the 12 bags contained the top soil and not the humus or manure as labeled on 8 of the bags. I am calling this to your attention because this is not an isolated incident. It is, however, the first time all the bags contained the same product. In the summer of 2018 I had received one or two bags from a single pallet that were similarly mislabeled so much so that I started to opening the corner of all the bags I was purchasing to determine what was inside (Not commingled). This issue makes it very unlikely that I will not continue to purchase this product , and will surely warn other potential customers about the problem. Sorry about the shadows in the picture but when I dumped the bags to start mixing them, I was not expecting to take this photo. The slight color variance in the pile is caused by the different moisture content of the bags.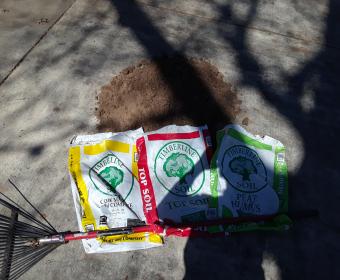 Went to your Gainesville Ga store to buy trim to Finish my bathroon renovation. Found everything I needed except one piece of outside corner trim you only sold 14" or maybe 16' pieces, that would not fit in my car so I needed it cut in half. The employee there said no they couldn't because the saw was to rough, so I then went to customer service to get an answer. They told me the same. I asked why they couldn't just change the blade after all you do sell fine cut blades. The same answer was no. I put everything back and left and I shall not ever return nor any member of my family. I called Lowes in Cornelia Ga and they told me sure they could handle my need. This is not the first problem I had with this store but it will be my last after all I spend over 25,000.00 in you Cornelia store for a renovation several years ago. You really should close the Gainesville Ga store or consider starting over with the entire staff.
Regards, Dalwin Smith Ret TSGT USAF.

Went to buy a mower at bee cave Tx store that was marked 1,700.00 when they came out to help me they said it was the wrong mower it was the one next to the one that I wanted they discounted the wrong mower but both a retail of 2,999.00 they should have sold me the one I wanted I won't be going back that's for sure

Robert Nicholas
from Nederland, TX
I go to the Port Arthur Lowe's at least twice a week, but if there were a Homedepot within 10 miles of my home - I'd never set foot in that store again. When I go to P.A. Lowe's, employees never ask if they can help me. When I ask for help it's like I'm bothering them. They all seem like they have the red ass and don't want to be there much less want to help a customer. I'm sure there are a few employees who really value their jobs and want to be helpful, but the vast majority don't even know how to spell customer service.

samuel jones
from Lincoln, TX
I ordered a roughneck storage shed online, Was in Bryan Texas store 907
My order number 369347133 invoice number is 94033 order date 2/23/2019
ITEM # 961392
I called this morning and spoke to pick up counter, The employee assured me my order was there but some detergent my wife ordered was not and that the detergent was credited back to card. I explained to the employee I had to drive over an hour to get there, He assured me my order was there!!!!
When I got to the store the girl at the pick up desk got on the phone and told me they were having trouble finding my order but they would pull another and have it ready for me,We did the paper work the young lady verified my drivers license, and asked That I go to the garden department and they would load me.
I went to the garden center the employee's were very helpful but could not find order, An employee told me to go back to the pick up desk and Tony the manager would get me a shed similar to what I ordered.
I went back up to the service desk and Tony the manager was there the girl asked me to sign for my refund( I didn't want to but I did)
I asked the manager Tony what I was told in back and that I had driven over an hour to get there to pick up shed.
Tony the manager said wasn't his problem and he couldn't give me what he didn't have.
LOWES NEEDS TO RE-ELVALUATE MANAGERS AS TONY WAS NOT FRIENDLY OR DIDNT EVEN TRY TO MAKE IT RIGHT.

John wolf
from Seattle, WA
I live next door in a subdivision neighborhood I don't believe it's commercially zoned over here but many apartment buildings and every night woke up from parking lot cleaners tonight they had to wait for the hot rodder kids to leave which it took until 1 in the morning I don't know if you give them permission to do burnouts and ruin the pavement but it's Extremely Loud Kiss revving their engines and intentionally making them backfire this is not the first time every weekend it seems like every couple weeks extra cars show up for a rally Gathering driving down the highway like a drag strip doing burnouts in your parking lot maybe you should put up some gates to stop this from happening between that and the semi trucks loading and unloading at all hours there's absolutely no peace and quiet in this neighborhood and it's all Lowe's so close to calling my lawyer and filing complaint officially against this company 240th Pacific Highway South Kent Washington 98032 I have been complaining for 6 months to no avail if something doesn't happen immediately you will be hearing from my lawyer

Michael Eberhardt
from Dallas, TX
Over the several months, including today (Feb. 23, 2019), I have ordered over $10,000 of materials, appliances, flooring, etc as I renovated a home in Arkansas. I live in Dallas and thoroughly enjoy the customer service I receive at your stores in Dallas. Your store in Hot Springs, Arkansas however is nothing but a terrible experience. Abysmal! Screwed up orders, failed deliveries, failed carpet installations, horrible phone service. You name it and it is terrible there.! Today they dropped my calls (as usual), took forever to take a simple order and could not process my $20 discount coupon. Shut that store down. It is an embarrassment to your reputation. Mike Eberhardt 972-567-0029

Tina Hall
from Cleveland, OH
Good morning, Im emailing you due to the huge headache and damage our local Bellefontaine store has caused.
I ordered a GE refrigerator, the delivery men dropped it off and left it sitting in middle of kitchen floor without measuring it, it did not and would not fit. So the fridge (picture included) sat in the middle of my kitchen blocking off the dining room for 7 days until they could bring us another one. Meanwhile not using it since its an exchange and not having a refrigerator again. Called and ordered another one but now this size I needed wasn't in stock and theres a $85.80 price difference forcing me to the store to pay that amount, so we go to a different brand. We get that Whirlpool delivered finally and guess what? It makes a god awful rattling sound and the delivery guys tried for a good hour to find out why. They managed to shove a piece of Styrofoam underneath it to stop the noise temporarily. Than back on the phone with lowes to reorder another. Im clearly buying another brand, That one was fine. So now im dealing with all these charges on my cc, I call again, manager tells me there is cash at the store for my refund. Go to pick it up (20 mins away) and its very short. I left it at the store. The two charges on my cc are
$$1,468.22
$85.80
The envelope had $1,350. Than after everything had settled with the fridge deliveries I get a knock on the door yesterday and its lowes. They asked what fridge they are picking up?!?! No fridge to pick up. My kitchen floor and trim is destroyed from all this. The managers were very nice and helpful and I hate to cause problems for anyone but at the same time..... Im just done with this! Id like my cc adjusted (not cash) and see what we can do for the damage on my floor and trim.
Thank you for your time
TIna Hall
586.222.9710
5527 State route 273 w
Belle Center oh 43310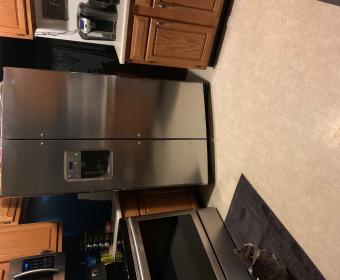 Well, we tried today to purchase a refrigerator from Lowes in Lexington VA. The refrigerator we wanted to buy was out of stock in the store and we were told that it would be from 14 to 21 days which was fine. We were told to complete the purchase, we could pay at the front registers. There were three people trying to complete a cash, not credit or debit card transaction. We gave them our information and our cell phone numbers and we kept getting told that our phone numbers ( we gave them two correct cell phone numbers) were connected to other customers. We told them we had no issues with our phones but they could not get the refrigerator ordered and therefore we couldn't pay for it. After over 30 minutes of standing there trying to make a CASH purchase of over a thousand dollars, we could not. We told the front customer service staff to forget it and left the store. I am at a loss as to why in the world that three Lowes employees could not order a refrigerator and take payment. We took the day off to do this and now we are home with no refrigerator and a bitter taste in our mouth. I don't know if we will ever again try to purchase appliances from Lowes. We were thinking about buying a new washer and dryer as well as a stove to match this refrigerator. We may not be the biggest customers Lowes has but we are certainly two disgruntled prospective buyers...Sincerely Stephen R. Clark and Patricia B. Clark 540-290-6440. 806 N Rockbridge Ave. Covington, VA 24426

Hello,
We purchased flooring around May 2017 and recently experienced a leak from our toilet related to the installation.
After consulting with two professional plumbers we were informed the wax ring was not replaced when re-installing the toilet. The two plumbers went on to let us know this is standard when replacing a toilet and we paid an additional fee to have this done. When customer service was contacted we were told the local store would provide a resolution to the issue. The local store manager (Hanford store), Garret was incredibly rude and condescending. He did not provide a resolution or even consider one. He let us know that we were outside of our warranty and there is no way to prove the plumber did not replace the wax ring that caused the leak. I then reached out to David from installations and he would not return my call or speak to me. He insisted another staff member, Sam (female) discuss the issue with me and I had to explain the issue to her from the beginning. She was professional but still very dismissive and unfortunately did not provide any resolution either. Whether this becomes a legal matter could have been avoided with better communication and management skills. We have done business with other Lowe's stores in Fresno and Clovis CA and have never had such an awful experience. Locally we are not the first customers that have had negative interactions with this man. When customers are avoiding shopping at one location due to the management it should be concerning. I am sure to a company of your maginitude one complaint is not alarming however for corporate to say we should be provided with a resolution and have the local store manager be aggressive and dissmissive was very upsetting. I personally am still hoping for a resolution as this situation has caused not only a major disruption to our home but also the stress level has taken a physical toll.

Ordered 3 sets of railings 5 posts and an extra set of in line brackets. Posts came delivered to my house, railings sent to store for pickup, wrong brackets delivered to my house. This was all on the same order. When I called customer service as to why half my order was delivered to the store they had no idea. Now the right brackets have been ordered and are being sent to the store, they cannot ship them to my house, like they shipped the first set. Confused? so am I. Tried calling the main headquarters for Lowe's that was a joke, there's only so much time to wait on hold.

Melody A. Kiley
from Shelby, NC
I have used internet sales for garden supplies about 4 times. Of all of them only 1 was faster than if I collected the items myself. I am a 72 year old women and hauling bags of fertilizer is not easy. On February 14 I placed an order. The next day the email was there saying it was ready. I went to Customer Service and got my paperwork. The gal at the desk called over to the Garden Dept. to tell them I was coming and that my order was in isle 1. When I got to the Garden Dept. the guy at the register knew nothing about it and received no phone call and worst of all my order was not there. Either someone lied about getting it ready or it was put back on the shelf.
The guy at the register calls CC and listens for 5 min on how I need to go over their to get my paperwork all the wild holding it in his hand. He has worked that department for about 2 years and didn't know what the paperwork looked like? No one relayed the message about me coming to pick up my order?
I told them I would go the Aldi across the parking lot and expected my order to be ready when I got back. About 30 minutes later I returned and it was ready but then had to wait for someone to load it in my car. All total it took about 1 hour to get my merchandise. This is totally unacceptable. I went to complain the the manager but he was not there.
Anyone wanting quick service should stay away from ordering online!

Ordered refrigerator, cooktop, wall oven, hood vent, sink, faucet, dishwasher on 1-21-2019. February 4, 2019 Lowe's called to tell me order was in. Went and picked up hood vent, sink and faucet. Lady got on computer and saw my order and marked onff everything I picked up and verified all my appliances were there. Day after I pick up three of my items, sales lady calls me to make sure I did not get my refrigerator , that it was still there. I said no I have not had Lowe's deliver it yet. At this point all my appliances were at Lowe's ready to be delivered. My contractor and I go to Lowe's to pick up my cooktop February 12 and made arrangements to have my appliances delivered Monday February 18. Yesterday morning at 7:50 am I received a call saying my appliances were not in and would not be delivered today. Called back they said nothing they could do. Called back again and talked to guy in appliances and he went back and found my wall oven and dishwasher but no refrigerator there ,that sales lady called to verify it was there. My contractor went and picked up my wall oven and dishwasher and they tell him only wall oven was there. My house was ready for all appliances to come yesterday I missed work for this delivery. Very disappointed. I have been lied and I feel like my appliances were taken by someone else since everything was in store and gone on delivery date except wall oven. Very disheartening the way I have been treated and lied to.

I placed an on-line order..[because of previous bad experiences trying to get in-store assistance]. I was notified that my order was ready at the "pick up" area. I went to the store to that area.. there was no one there. I pushed the "request for assistance" button. The announcement came out SEVERAL times.. after 20 minutes I asked an employee walking around, if there was NO ONE working in that department, he went over and did a phone page.. I was told to go to customer [lack of] service, where the young man there informed the that.. " Sorry, that's NOT my department." At that point I was so angry I left the store WITHOUT my items.
This isn't my first bad experience with your company, but I can assure you, that once I DO get my order.. it will be the LAST.
KENNETH CASE

Thomas Hughes
from Cape Coral, FL
On June 27,2018 I signed a contract with Lowes to install a 6 ft high green vinyl fence along the street in front of my house in Southborough, Massachusetts.. The work was to start on July 20, 2018 and be completed by October 20, 2018. The installation was started by mid July but unfinished because one post was the wrong design. When the crew never returned by mid August, I started calling Lowes and visiting the store in order to get the job finished. Throughout September and October, I continued to contact Lowes but the fence remained unfinished.
I live in Florida during the winter. Before leaving for Florida in late October, I secured the uninstalled fence sections in my locked garage. On December 11, 2018 Lowes sent me a bill for $6,793.33, the balance due on the fence less $100. ( total job cost $10,340 - a deposit of $3,446.67 was paid on June 27, 2018). I complained to corporate headquarters and they have told me they will not complete the fence install until I pay $6,793.33 in spite of the fact that they did no finish the fence installation for 5 months before I left for Florida.
When the Lowes salesman sold the fence I was told the green color of the fence was permeated throughout the vinyl material. That was a lie because the fence material is white painted green on the finish.
I agreed to pay Lowes the balance of the fence job when the installation is completed however, they want to be paid prior to finishing the job.

My husband and I ordered carpet from Lowes with free installation, when the installers came to install the carpet in our basement they had the correct carpet but it was the wrong color. So, after the installers left we came to the conclusion that the customer service person who placed the order for us typed in the wrong color. The color swatch that we wanted was located above the color that ended up being ordered. At this point we were slightly annoyed but hey things happen and mistakes get made, no big deal. Today we went into Lowes located in Washington, PA to get everything sorted out and get the correct carpet ordered. Once we got back to the flooring department desk we were approached by a very nice and helpful gentleman who explained that the associate who works in the flooring department wasn't there yet today and that he was just a delivery associate but if he could help us he could (this was at about 10:30am). So, we then explained our situation and he promptly said that he was just going to call a manager for us to speak with because he didn't know how to even begin to help us. At this point we were fine with everything, then after a very lengthy phone call with the manager he got off the phone and said he was looking for someone named Ron and that he would be right back. He came back after a few minutes and explained that he couldn't find Ron and that the associate was coming in in 20 minutes and that we would have to wait for him because the manager didn't want to come help us. We thanked the associate for his help and we just looked at each other in complete shock and disgust. Seriously? The manager couldn't be bothered to come help us fix the situation which was an error on Lowe's part in the first place! My husband is a store manager for a local grocery store chain and could not believe that was the response we got. The manager expected us to wait for 20 minutes for the associate to come in who was working in that department instead of coming right away and helping us out with something they messed up in the first place. Absolutely unacceptable! We went with Lowes because their price was great and they were offering free installation. Lesson learned there. After this problem is fixed we will pay the extra money for a company who can actually help their customers. We weren't even really upset about the mix up because like I said, mistakes happen. We just wanted it fixed and we ended up wasting about 30 minutes waiting for someone to do that. Unbelievable.

Me and my husband visited your Lowes store locate at 770 Daniel Ellis Dr James Island SC 29412 Store #0661 on Feb 16, 2019 around 9:30 am. My husband went to the restroom and it was so dirty and smelled so bad that he could not use it. I thought he was over exaggerating so I went in to see. I was astonished at the filth and smell I have used and seen many public restrooms but this was the worst. How can you expect your customers to use this restroom or take their children in there. If the health department done an inspection they would close it down. Pure shame you allow your restrooms to look like this.

I just recently purchased 1300.00 dollars worth of vinyl plank flooring and after driving all the way home we found several boxes were so damaged that the flooring was chipped bent or cracked so we couldnt use it some boxes were even taped shut we were unaware because they loaded the boxes for us I really needed the floor done in a short time frame now I have been set back due to having to purchase more flooring. Very upset with how I found things when I went to lay the floor!

Remodel on both bathrooms in condo. Starts out great with rep in the store as we think we have someone who is knowledgeable and responsive. That was October 2018... now to February 11, 2019...first bathroom is 70% complete-forgot to order light fixtures, shower door (who would have thought that was a priority!!) and the bathroom cabinet, mirror and a toilet that is installed but with no lid and no water connection. Frequent attempts to get answers and no one calls you back. Oh..you can talk to Kianna in Indiana (or wherever she is). She can single-handedly ruin Lowes! I was offered the chance to have the 2nd bathroom renovated while we wait on the first. Well, that's a marvelous idea! We'll just go outside to go to the bathroom! Lowe's slogan should be "we understand your concerns, but frankly, we don't give a damn. LOUSY place to do business!!

I contracted Lowes to install a perimeter fence around my property in February of 2017 and was told I needed to go to the Village of Schaumburg and get a permit and codes to give to the installers which I did, I am now being ticketed by the Village because they are saying Lowes did not do the installation according to code and that I now have to have it corrected, I contacted Lowes and spoke with both Ashlin McFarland and Christian Luis, both product installation specialists??? They made me pay for the parts to have installer come out and fix, Which they did last Tuesday and once again completely ignored the codes WHICH WERE AGAIN GIVEN TO LOWES, when I again contacted Ashlin by email she responded by telling me that if I want to contact a lawyer I should let her know so she can direct me to Lowes legal, I have cancelled 2 projects I was going to have Lowes do at over 25000.00 and will be using another company, extremely poor customer service and treatment to a very loyal Lowes customer.

douglas kinnas
from Davenport, FL
On 02/06/2019, i was attempting to purchase an orchid with a friend who knows a lot about flowers. I came across one i liked and she said it was almost dead and to buy a live one. The one i liked cost $29.99. as i was bringing it see to if i could get a better price, an employee stopped and said, "oh, i forgot to mark that one down" Jennifer marked it half price. My friend and i agreed i should talk to a manager. Bryan came out and called Jennifer and asked her what to do. She stayed half, Bryan said whatever jennifer said goes. I asked who is the manager, Jennifer or Bryan? Jennifer said she's the boos in flowers. Bryan just nodded his head and said "Whatever she said goes" I then called corporate office because my friend said Lowes in Haines City, Florida DON'T CARE. I talked to Ashley and explained everything and she was going to talk to Bryan. While she was talking to Bryan another manager, which i found out latter, stopped to talk to my friend whom he knewn because he helped her with some kitchen apliances. Ashley came back to me and said " I can't help you because you were talking to another manager about the same thing " I wasn't, my friend was talking to him. Bryan also told Ashley the orchid was in the clearance rank. It wasn't. It is bad enough i am handicapped and a senior plus military and i couldn't get a near dead plant better then half price. I was so upset, i couldn't eat, sleep or leave my house for 2 days. All i wanted was my first orchid. If you could help me, i would eat, sleep and tell people about what Lowes has done. sincerely, and God bless, Douglas Kinnas 863-656-6463

My complaint is that we bought floors from Lowes and they had someone come install them.....Well the company that Lowes hired did not install them properly and now our floors ruined. They company that installed them came back and took them off and never came back!!! this has been over two months ago and my floors are falling apart Lowes sent this to their insurance dept to try and get resolved and I can tried to call them multiple times and also email mailed them multiple times. No one has ever helped us and no one has ever tried to help us. I have over $11,000 dollars worth of damage and no help! I don't see how Lowes would expect us to pay the bill when I have NO FLOORS!...This was at the store in Victoria TX. My phone number is 361-649-9102

We bought carpet from Lowe's. Big mistake. They took our $5000 grand easily but the rest has been hell. They lost our carpet and other excuses. We attempted to call them numerous times and were basically told they had no clue. Promised to call back on several occasions but never did. We had to call them. Then when the carpet finally gets here, as our house sits on market and can't be seen without carpet, we sit and wait after being told 8-10 am for installation. Nope nobody shows up once again we had to call. We have been trying to get our house sold and this has increased our stress unnecessarily. We were Lowe's customers faithfully. We will drive past Lowe's on our way to Home Depot from now on. Very disappointed in customer service

Dawn Neff
from Ann Arbor, MI
We have spent a great deal of money at Lowes in the last several months, buying carpet and vinyl flooring. The purchasing was easy and the installation went great, we were very happy. We decided to have our garage doors replaced as well. We had our choice of 3 different stores to purchase these at (Lowes, Home Depot, Menards), we choose Lowes because of the previous serves we received. We bought and paid in full two garage doors with installation back in September of 2018. Here we are 5 months later and we still do not have garage doors completely installed. We receive the run around for five months. We didn't start getting concerned until mid November when we hadn't heard from anyone at Lowe's. We stopped into the store a few times to check the progress and was given an apology and promise to find out what the issue was. In December we were told there was a mix up at the factory, they were unsure if we ordered one door or two, yet no one ever called us to verify. We had to initiate this process. January the problem was delivery to the installer. Finally the installer received the delivery and scheduled to come put our doors in. He worked one day on them, did not complete the installation, said he would return the following day to complete but never showed. It took several phone calls for him to finally get back to us on when he would complete the installation. His excuse was his truck broke down. Currently we have two garage doors that we can not use, which makes our garage useless since we can not get into it. In addition we are in the process of trying to sell our house. This is causing a delay in the selling process. It is now February and my doors are still not done. The installers current excuse is he hurt his back. This has been ongoing for five months. I am not impressed with the installation company ( Access Door Systems, Daryl is the installers name). The only actual help we have received was from Chris with AMAR who had made multiple attempts to contact the installer on our behave. I am tired of apologies, I want my doors installed. I have been apologized to for five months yet no one has seemed to do anything to take care of this matter. We will be needing new flooring for our new home when we move, this experience is making me consider another company to do business with. I know I am just one person's business but I deserve to be treated better.
I hope that you will see the extreme stress and frustration here and make this right.
Thank you,
Dawn Neff

We ordered a Refrigerator Item# 712177 (Order # 368601964,Invoice # 88755) from your Fayetteville, WV store, and was told our delivery date would be 2/6/19. Someone was to call us the night before to confirm delivery, no one call. When I spoke to someone today I was told the order was cancelled due to not having a refrigerator in stock. NO ONE called us or e-mailed us to tell us this. We have been without a refrigerator mow for four days.
My wife disapproves of Lowes due to past experiences purchasing over $10,000 worth of appliances from you. The only reason we turned to you was you could deliver sooner than anyone else. So much for that.
I want to know what you are going to do to make this good.

Dear Sir or Madam
I go to the lowes store in Americus GA
My wife went yesterday to get a thumb screw went to the desk to get help 3 times in a 15min period and nobody showed up she got upset and walked out . I went today to return somethings and the lady at the Regester acted as if i was bothering her to have to do the return and she was busy i will give her that about 5 people were walking around acting like they were busy and doing nothing and could not help her or me.So I can understand as to why you are closing a bunch of your stores. If there was a Home Depot closer I would shop there when one of there workers walk buy you they ask if they can help and that is what a costumer based buss. should be doing.
Gary W Langlois

thomas e williams
from Pawtucket, RI
i purchased a fan and light from lowes 3 or 4 years ago in north providence rhode island harbor breeze 331107 model l2p1 it stopped working some time ago I so I went back to lowes in north providence the man tried to help me but fan is discontinued so I called harbor breeze to find out fan is discontinued and not making anymore and there are know parts at all for light to be found but Cranston store has 4 light kits 331107 for sale I told manager that it was a discontinued fan with know parts to repair asked if she can help me in anyway she said know I am very unhappy with lowes I go shopping a lot at lowes but I think I will be shopping at homedepot they help and have more heart unhappy lowes custormer

Jerry Terramagra
from Lancaster, PA
We had new carpets installed on February 2nd, 2019. The installation went smoothly until we found out that the measurements were off by 98 square foot at a cost to us of approximately $441.00. We attempted to contact the installer and measurer that day; nothing. We contacted Lowes, Egg Harbor Twp., nothing. We went to Lowes in person and was told that we were the 4th people that day! TO COMPLAIN OF OVERCHARGING.
We were told to call back on Tuesday the 5th as no one could help us. we called a few minutes and no manager was available and were told to call back yet again.
We would like to have the credit of $441 immediately. We will have to consider purchasing at Lowes again. We have been faithful customers since 2004 and redid our home inside and out using Lowes.

I purchased a dryer, it had a mfg warranty of 12 months. I also bought a 3 year extended claim warranty. Now the unit has gone out in its 3rd year. They will not cover and says their 3 year extended warranty includes the manufacturers. They did not tell me this. Now my unit has broken and they will not cover it. I am done. No more Lowes for me.

In September 2018 I purchased a Husqvarna 3-bin bagger from store #2704 in Hamburg NY. The box was labeled for a 46"/48" mower. This led me to assume that this bagger fit both a 46" and a 48" mower deck. Upon opening the box it contained two lower chutes, one to fit a 46" mower deck and one to fit a 48" mower deck. I immediately contacted Husqvarna and went back and forth with them via the telephone and e-mails. Finally yesterday 2-4-19, I was told that the matter had to be settled with Lowe's. I went back to store #2704 and was told that the bagger was sold as a
"kit" and that's just the way it was. My argument here is why would anyone buy equipment with parts one will never use. So now i have a lower chute that only fits a 46" mower deck. This is nothing short of ripping off the consumer by Husqvarna and Lowe's if you stand behind the "kit" explanation. What i am saying to you is that i paid for something that i did not want nor can i use. In short, i would like a refund for the extra part and i will be glad to return to whoever and wherever youl deem. Thank you for your cooperation concerning this matter. Mike

Brittany Walton
from Atlanta, GA
To whom it may concern:
Currently I have been waiting for over a month for them to complete my kitchen. It has been a very big inconvenience especially having 7 people living in my house. The youngest is two months old! I feel like we have been more than patience with the process and frankly feel like we have been taking advantage. I can not even express my frustration. When will it be done!

michael slomkowski
from Gibsonia, PA
i called to have my 6 month old stove serviced. I had called due to chips on the cook top. i was told that cosmetic damage would not be covered and i asked who determines if it is cosmetic or not and i was told the service technician would. i asked for clarification that if if it was determined it was cosmetic would I be charged a service fee and I was told no. The service man just left my home and told me it was cosmetic and that I would be charged a service call over $100.00. When I made the service call and asked for clarification, I was told this would not be the case. I was told incorrectly by the service representative and I believe I was on a recorded line and would like someone to listen to the recorded phone call. I can not be held responsible for something I was told. Please call me at 724-265-1441. I put my faith in Lowe's when I bought my appliances and have been a loyal customer and expect Lowes's to correct this error.

Susan sayer
from Orlando, FL
Will never do business again with this company why do people have to wait for a part on a dryer a week is ridiculous especially when the dryer is 16 months old have done a lot of business with this company a few months ago had sliding glass replaced awful job I do have pictures as soon as my account is paid off I'll do my business with Home Depot I should of listened to people any we have to lose a day of work because they won't come at 4 terrible company

I do not usually do online ratings but I was not able to access the customer survey. I had THE worse shopping experience at your Aberdeen NC store today.
This constructive criticism will probably be dismissed just like my visit at Lowe's today but here are my comments anyway.
I entered the store and asked a gentleman (Ron) in the hardware section if he could help me find staples for a staple gun I had previously bought there. He pointed me at the end of the isle, as I saw him do to the CONTRACTOR before me, who also asked him for help.
Please know it was that contractor who actually helped me find the correct staples for my staple gun. You should also know that that patron was unable to locate his needs. He was just as frustrated as I was, so good luck on getting that business back as well….How your staff could blow off a man whose living it is to purchase his supplies in your store is beyond me!! I also needed a chain and another gentleman sitting behind a computer rolled his eyes at me as he pointed me to isle 11!! There were staff all over the store and no one offered assistance. I then went to the blind section where I waited for the sales woman to finish ordering something for another customer already there. I waited, and waited, and not once did she address me and acknowledge my existence even to tell me she would be right with me. I finally left. As I waited in line (note there were only two cashiers checking out a line of customers), four staff members chatted at the door and just stared at us. Again I listened to other customers complaining about your lack of customer service!!
You won't have to worry about any more comments from this buyer. I will most certainly drive out of my way just to go to Ace Hardware where I'll have everyone in the store asking to help me! This was so frustrating that I discussed it with the manager on duty who just softly said he was sorry.
SEE YA Sorry!! I'm headed to Ace Hardware or will order online from Home Depot!!

In mid December, we went in to our midtown Lowes and spoke with Rene about carpeting needs. We paid for Lowes to come out and measure so we would know what we were looking at for costs. The fee was $45 which we were told we would get back if we followed through ordering through Lowes. I met the individual (not a Lowes person but a subcontractor) who did the measurement and said he'd have the numbers to Rene in two days. From there, Rene was to contact me right away. We expressed to Rene that this was going in a rental and time was of the essence. He stated that installation was 2 weeks out once we made a decision. Rene never contacted us. It wasn't until January 4th that we got a message from him and that was a voicemail stating he had the information (for some time) and that I was to come in to the store to get it. It wasn't until January 8th that I was able to get a hold of Rene. I asked about the square footage, etc., and what the breakdown was by room (we told him from the start that we wanted the bedrooms separated from the living room/stairs/landing as they weren't in too bad of shape and we may have to keep them as they were. He told me that's not how it worked and that it was all together. Basically, I was crap out of luck. After a lengthy conversation, I asked to speak to his supervisor (it was clear he didn't care). He hemmed and hawed but finally said her name is Vicki. I asked that he have her call me. He claimed she wasn't in the store that day (January 8). It is now January 28, 2019, and there has never been a call, an email, a letter, or anything else from anyone from Lowes, including Rene or Vicki. I am so ticked, I could spit nails. Our project timeline is so messed up that we've lost a month now. That means another month, and in two days, another month with no carpet and no rent money coming in! What a crappy store. Crappy employees. It's clear it was fine for Rene to take our money and expect us to go away. If I could, I'd leave a negative star rating!

randy bohannon
from Alabaster, AL
I went to lowes alabaster location Saturday night around 7:30pm 1/26/2019, I was trying to get a house key remade because the one they made did not work.i ranged the customer help button several times and no one came ,,I asked a cashier to page someone, and still no one came , I went to the front desk and ask for some one to be paged again and still no help,, then the first cashier I asked came out in the ailses and said they sent every one home at 7pm 1/26/2019, and to me, not in a nice way, by this time two other customers were waiting to get keys also. I waiting 20 min. and ask to speak to a manager, the front desk lady called 3 or 4 times and she said they would not call back,, this lady was very nice in her help, the store was not very crowed at all,, so I see no reason not to have gotten any help, and why would all help be sent home home on a Saturday night, at seven when they close at I think 9pm. im a very un happy customer,,,

joseph p Zanotto
from Leechburg, PA
Purchased Delta faucet on line. item was at my store. When I picked it up the box was not secured in anyway & appeared to have been opened. When I got home everything in the box was in disarray..& item was in pieces. I attempted to use it but a part was missing. So I drove another 30 miles round trip & secured another one which I opened at the store to find that it was packed perfectly & in one piece. There where at least 3 on their shelf, SO WHY WOULD LOWES GIVE AN ITEM IN THIS CONDITION & NOT ONE THAT WAS UNOPENED.. Apparently you have a thief in the store or someone stupid enough to give out an opened box that was already paid for that was opened. 60 miles & wasted time on the job. NOT GOOD BUSINESS . As far as I'm concerned lowes owes me a $50 gift certificate. My purchase today was at HOME DEPOT This the 2nd time I got screwed by lowes. Last time I had to drive to rt 8 lowes to pick up flooring that was suppose to be delivered, & still was charged for shipping.which was delayed like the the rest of my second order. lowes, pitts. mills

I went to return some items at my local Alpharetta store. I had a receipt for one of the items, but two of the items I had lost the receipt. This is the first incidence like this ever anywhere for me and I was humiliated and appalled. The cashier asked for my I.D. as usual, then refused to give me a store credit for the items that I did not have a receipt for. She told me that my I.D. was flagged due to too many returns. WTF!!! I buy a lot of stuff there as I have rental properties, a commercial building and I also do home renovations.
The other employee, who was helping her said "You have to call this 800 number". At which point I told her that I did not have to do anything. I could walk out and never come back.
There was a line, and I asked for the manager. He came after a long delay. He told me the same thing. I gave him my Lowe's loyalty card and told him he could put it anywhere he wanted and how far he wanted and that I would never shop at Lowes again. Home Depot is just down the street and there is a Home Depot on every corner where there is a Lowes.
I'm outraged at their refusal to give me a store credit. I had some other Items I was going to purchase there. The credit would have been less than $20 and I walked out and took my money to Home depot and spent over $100 there. This is bad customer service policy! Especially since I have a loyalty card. Lowes has lost my business although I have bought remodeling supplies there since they were in their original location with a lumber yard back in 1981. I was so sad when it closed and happy to see the new stores spring up now I'm hurt and disappointed. I will also not use any materials bought at Lowes by my subs on my remodeling jobs. They will need to show the receipt that they bought them elsewhere. Lowes disrespected me and sent me away now they can forget me. I'll never be back.

Jerry Whichard
from New Castle, DE
Ordered a double vanity by Scott Living Durham with a marble top and had it delivered to my home - it was an on line purchase. The delivery men would not open the package for me to examine the vanity said that they do not open packages after much back and forth I said I have to see the ordered to make sure I received the correct vanity - then they would only open the top of the box I could not examine the full vanity. I don't know if the vanity is damage or any flaws because delivery men would not open the package fully. When I made my online purchase it was supposed to be delivered to the second floor of course they, the delivery men, would not take the vanity to the second floor said that it was too heavy. Very disappointed with delivery service. I was charged $75.00 for delivery service. It should have been a free delivery charge.
Rate experience on a scale of 1 to 5 is ONE

sandra Biggs
from Murfreesboro, TN
Some one in the Smyrna lows is telling people that washers start them self that is wrong they do not start themselves.

The store is terrible. No one answers the phone. I have had a lot of problems with this store. First I bought a $2000.00 wood door a while ago and the installer took out the grout and told me to replace it. Called the store was told that was my problem by the manager Then I purchased a storm door and it was not measured correctly and it took a month to get it installed. Now I ordered a dishwasher and I ordered a different color and was told it would take a week This on was May 28th it is June 9th no one has called me I have called and was told by two people it would be installed on June 13, but the manager of the store said it would be on the the 22nd. I am very disappointed in this store I feel i am getting the run around I have purchased a new stove a storm door and the dishwasher and also two toilets that my handyman purchased I am very disappointed in this store

Anne Fountain
from Fairfield, CA
I purchased a Bosch dishwasher 2 years ago and Lowes installed it. The warranty on service is only a year; my dishwasher is not stable, but freeflowing in the area it sits; i had a professional from Bosch come and evaluatee it. They said it was not installed properly. But Lowe's wont help with this situation without charging me I'm sure; I've spent well over $10,000 at lowes with all my appliances; i am disgusted that Lowes won't fix it's improper installation of my dishwasher that cost me 1,000 at Lowes; I've had lowes install all my Samsung products; washer/dryer; Refridgerator;oven, microwave and more; this makes me very unhappy and i don't think i will be shopping Lowe's anymore
Ann Fountain
]

Jesus Agostini
from Cambridge, MA
I don't even think it's fair that I am not unable to uncheck even a one star rating because of right now I am completely dissatisfied with your Saugus, MA store as well as the delivery manager and her proposed manager. I ordered a 3.6 cubic ft Manual Chest Freezer ( White ) item # 1218880 Model #HCM4SMWW which was supposed to be delivered on Monday the 10th, 2019. I received an email stating that they had rescheduled the delivery date to Sunday the 9th 2019 between the hours of 7 am to 9 p.m.. No where did it mention that I would receive a call on the day of delivery to notify me that the delivery person was about to deliver my item. When I heard that a message was left Sunday morning stating that my freezer delivery would have to be rescheduled for a different date because I was not reached by phone so the delivery was off I immediately call and spoke with the female delivery manager. She was very rude when speaking with me. She stated that she had tried calling 3 times time and the delivery guy called once. Since both myself and my wife are hard of hearing I did not hear these calls. Nor, did any delivery truck show up at my residence. Despite her saying it did. No one rang a bell or knocked on a door. She became frustrated when I insisted no one came here she hung up. My wife call the store once more requesting to speak with the delivery manager. This manager started to debate the facts with my wife in a loud rude manner once she realized it was indeed my wife calling to find out why we had to reschedule a delivery date since no on had showed up in the first place. My wife at this point became frustrated. My wife requested to speak to this managers supervisor or manager and a gentleman came online and basically began to say the same thing that they tried to call but no one answered. He also became rude in tone until I told him to let's keep it professional. At this point the gentleman agreed and even stated that the delivery man would be coming to the address to delivery the freezer. Going so far to have my wife provide him with clear driving instructions for the deliveryman as this is a new development. STILL no DELIVERY!!!! Very upset with this matter and unprofessional behavior of your employees.
Sincerely,
Jesus Agostini
857-246-5853

Augustus L. DeBella
from Provincetown, MA
Drove one hour from ptown ma to Wareham ma for some supplies including a box of nail.. Once we got home the box of 100 nails had 25 which means i have to drive another 2 hours to purchase a full box and not finish the project till the next day

Was in your Enterprise Al. store yesterday. Not the first time but last. The customer service in that store is the worst I've ever seen. I use to travel allot, so I've been in allot of Lowe stores. However the one in Enterprise Al. is terrible .Employees will walk past you and around and never acknowledge the fact you alive .Much less offer you any help.
Your store in Enterprise is the closest one to me but I will drive the extra mileage to another store. or will go to another retailer.
Regards,
Barry White

Deborah Porche-Smith
from Chicago, IL
I purchased with installation a fence in April. The came May 30 to start the installation , it took three working days but they failed to return to complete the job. Was told they would be back the next day to finish and the gates wouldn't open. The gate has no latches on either gate and my dogs got out without me knowing. I contacted the fence coordinator Carley and left several messages but no response. Today is June 6 and someone called and stated that someone would be out today its after 5pm no show. I didn't think Lowes did business like this after receiving a full payment. NOT AGAIN

Deanna Shelton
from San Antonio, TX
I bought an 18,000 BTU room air conditiioner on 5/29/19. I was told I would be called by the installer in 48 hrs, which would have been by Friday afternoon, I got no call Still no call by Monday afternoon, so I called your installation department. They tried to call and text installer with no luck, but they did leave an email for them to call. Still no call on Tuesday, I called your installation dept. again, they connected me to installer, I was told the job would be done on Thursday between 1-3 and would call if not coming. At 4:l0, no show, no call, so I called your dept. again. They said installer had no signal and could not call me, but would come today. We will see. I am a widow, neighbors and friends are older with bad backs and my son does not live here. I have been without AC for over a week, I have chronic bronchitis which makes it hard to breathe hot air. I do have a little AC in my bedroom, but who wants to live in their bedroom for over a week! This has been very POOR service on your part. The installer is l hr and 25 min from my hometown, makes not sense. If you have a Lowe's in a city, you should hire local installers, just saying. I have been tied to my phone all this time awaiting a phone call and my house, today, waiting for an installer. Even if he comes today, it is still poor service..

Lyman Smith
from Scottsdale, AZ
I purchased a $1199 Samsung Range at store 792 in North Scottsdale on 27 May 2019. At time of purchase I was promised a June 10 delivery and installation. Since I had heard nothing from Lowes and since June 10 is near, I called customer service this morning to determine status of the order (#69998625, P.O. #105834256). The Lowes service # I called was 1-800-445-6937 and I got nebulous info from the female service rep. After 10 minutes, she told me she would have to call the vendor and find out delivery status. She put me on hold for 35 timed minutes (by my computer) and I finally hung up and called the above # back and spoke with a supervisor and told him about the previous call. He got back to me in 4 minutes and told me the vendor would ship to Lowes in 6-9 days. He also apologized and indicated he would discuss appropriate customer service processes with the original service rep who put me on hold for 35 minutes. I believe the customer (in this case, me) should be compensated for the poor service proffered by Lowes as well as for the inconvenience and now late delivery of my purchase. In conclusion, I have decided that I should have bought the range from Home Depot or Best Buy!
Thank you, Lyman Smith

Richard Clifton
from Jacksonville, FL
The manager at your arlington store running coustmers off telling them they cannot shop at this store.Manager running people off.there is lots of trouble in your Arlington store you need to look into (Manager is causing great deal of trouble) running people off. Jacksonville,Fl. arlington store

James T. Clark (renter) and Montreal Newkirk (home owner)
We contracted Lowe's to replace a fence at residence 2218 Wallington Dr, Albany, GA 31721 around December 2017. We have had problems with the gate not opening properly to the latch not going smoothly in the hole to close the other side of the gate, my neighbor had his fence replaced last week, and it was discovered that the contractors that Lowe's sent out did not do a good job making sure the fence could stand-alone, they leaned the end if the fence against the neighbors old fence for stability.
I need this rectified as soon as possible.
James T. Clark
Jtclark2@me.com
2293473113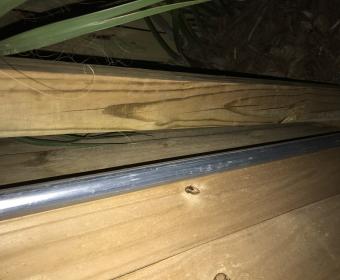 We ordered a shower door from Lowes. We picked the shower door up and when we received it, it was not the right door. When ordering, we verbally specified to the saleswoman that we wanted brushed stainless steel on the hardware. The order from Lowes was placed correctly to Dreamline for the DOOR SIZE AND BRAND but the FINISH was incorrectly ordered. Dreamline has rectified their side of this issue by replacing the door. However, they had to replace it with the polished chrome hardware because that is how the order was placed from Lowes. I tried to talk to representatives from Lowes about this. Their solution was for us to bring the entire door back to the store so they can reorder. We are not interested in waiting another four weeks for the shower door. All we want is replacement on the hardware which is much easier to transport back to the store than the entire door. They are refusing to contact Dreamline to see if they can simply purchase the hardware. They said is was ordered as a whole and must be reordered as a whole unit. The woman, Amanda, in plumbing at Lowes was extremely rude. I said, "lady, you are not listening to me". She said not to call her lady and hung up on me. This whole mistake in ordering the wrong finish was entirely Lowes fault and it is only appropriate they should correct this issue without severely inconveniencing the customer. The person that ordered this door for us no longer works at Lowes. I was told she was fired because she screwed up too many orders. (Amanda told me this before she hung up) This is unfortunate because I am sure there is a possibly she would remember us ordering this door and our conversation.

Judy Carol Zorn
from Little Rock, AR
June 4, 2019
Lowe's
Attn: Robert A. Niblock, CEO
1000 Lowes Blvd.
Mooresville, North Carolina 28117
Re: COMPLAINT - JUDY CAROL ZORN vs. Lowe's, 4330 East McCain Boulevard, North Little Rock, AR 72117
Installation Department
Mr. Niblock,
First, SEE ATTACHED PICTURES OF THE INSIDE / OUTSIDE VIEW OF WHERE THE FRENCH DOOR IS TO BE INSTALLED. I have other pictures of the rest of my rooms in my home but I was unable to attach them as there was not enough space. But I wanted you to see them so you can see that my house is not UNINHABITABLE!
I want to tell you a little bit about myself. My name is Judy Carol Zorn. I live at 425 Sierra Madre Drive, North Little, Rock, Arkansas 72118. My home phone is 501-753-2524 and my cell is 501-920-9154. My parents purchased this home and moved in September 28, 1958. My home was built in April 1958. It is a one story, single family ranch style home. I never got married or had any children. My Mom passed away 05/10/01 and my Dad passed away 09/10/06. Then my boyfriend who was staying with me and helping me take care of my Dad passed away in my living room on 11/11/08. I lost all three in about a seven year time period. Now they are all gone and I am totally alone since I have no immediate family or close friends everything is on me to keep myself, auto or home running. I work for the state of Arkansas Insurance Department / Risk Management where I have been employed for six years. But I have been with the state of Arkansas for 18 years. But my income from the state is very minimal to say the least. I live pay check to pay check and God forbid if I have something happen and all of my dominos (so to speak) start falling. I have to make do with what I have until I can do something different. When I get any additional money after paying my bills I spend it on my home and get things updated & repaired as needed.
All of my life since I started working in 1984 I have lived pay check to pay check. Back in September 2018 (I think it was) I started the process of refinancing my home to alleviate my credit card bills and lower my finance charge on my mortgage that my parents took out in 1993. In November 2018 I paid off all of my credit cards. One of which was Lowe's. At that time I paid 1,507.44 to Lowe's to pay off my account.
I have been a Lowe's customer ever since this store opened way back when. Over the past years I have spent thousands of dollars at this store. I purchased my Whirlpool gas range ($888.81) & my Whirlpool refrigerator ($1,410) from that store a few years ago from Steven Jacobs who was my sales person. He is and was FANTASTIC! Then in May 2015 I purchased a set of French doors ($1,800 approximately) that goes from my kitchen onto my patio from Enrique Iglesias in millwork. He also is FANTASTIC! I will say that I just LOVE my French doors.
In 2016 I think it was I had a Pella storm door (approximately $500) installed by Lowe's on the south side of my home where my carport was that is now my den. Then in 2017 or 2018 I purchased a beautiful Hunter ceiling fan (approximately $125) from Lowe's. Now, this is just some of my more expensive purchases that I have made at Lowe's over the years. Not to mention the small things that I purchase there frequently. For example, air filters, plants, potting soil, light bulbs, etc. Everything in my home just about is from Lowe's.
Like I said I had my home refinanced last fall. With the remaining money after paying off all of my credit cards I am planning on using that money to do some updates to my home. I need / want a backsplash in my kitchen (as I have never had one) and what is there now is a faux back splash that I painted on. I need new kitchen counter tops, interior doors, floors and my .25 acre lot landscaped since it's so hilly that I have to have it mowed and it costs me $100 every time my lawn man shows up. If it was landscaped the way I want it then I probably could maintain it myself or it would at least not cost me $100 all the time.
So, now to the real problem. In my carport / den there is / was an old sliding glass patio door. I can't tell you how bad I hate those types of doors. That's why I had Lowe's install the French doors on my back patio. The one in my carport / den has not locked / unlocked properly in years. I thought this fall I would have it replaced and another set of French doors put on the front of my home.
On May 10, 2019 my lawn man (Quinton Jackson) called me as I was driving home from work and he said he had some bad news. He said he had accidentally broken the stationary part of my sliding glass patio door on the front of my home in my carport / den while he was weed-eating. I was not real happy to say the least. I got home and he had swept up most of the glass. I was just sick about this because like I said I was going to get the door replaced in the fall. But now the fall had apparently arrived a little sooner than I expected.
I started calling all the glass repair shops and they wanted up to $450 to replace that one sheet of glass. I was thinking to myself that would be stupid to pay that when in a few months I was going to order from Lowe's my 2nd set of French doors. So, that night after my yard man left I had a friend and her boyfriend come over and he had cut a piece of plywood to fit and screwed it to the metal frame of my old sliding glass patio door. Which is not really safe in my neighborhood and plus there is about a ½" gap on the right side where he could not install screws because it would break the other part of the glass door. So, now my air conditioning is going outside and the hot air is coming in.
The next day on 05/11/19 I went to Lowe's and told Enrique Iglesias that I wanted to go ahead and order those ¾ glass French doors now since my lawn man (Quinton Jackson) broke my sliding glass patio door. Enrique said I would have to pay $35 and they would send someone out to my home to do the measurements. I paid the $35 on 05/11/19. I did not hear from anyone at Lowe's regarding the measurements for days. Then on 05/20/19 Robert Criswell showed up at 4:45 p.m. to measure my exterior area where I want these French doors installed at the top of my drive way. Since this fall I wanted to go ahead and get my interior doors replaced I told Robert to go ahead and measure all of my interior doors as well. That way I would not have to pay another $35 to have anyone come back out and measure again. So, he came in my home and measured all of my interior doors as well. Let me say that I had spent all day Saturday 5/18/19 and Sunday 05/19/19 cleaning my home as I always do on weekends and especially if I am having guests. I worked on my home from 7 a.m. to 6 p.m. both days. It was spotless in my book. I am OCD when it comes to everything being put up and in its place. I never have stuff scattered all over my home. My clothes are always hung up, shoes put up and dishes put up. I never have dirty dishes in my home.
On Wednesday 05/2219 I think it was a woman named Jillian from Lowe's called and left me a message on my phone that Robert Criswell said that he could not install these doors on my home because my home is UNINHABITABLE! So, I immediately called her back to see what the heck she or he was talking about. Because I was furious to say the least! How dare anyone say that about my home? After I had spent 12 hours cleaning it the day before. I have had lots of people in my home (electricians, plumbers, friends, and a lady from Metro Appliances & More - about installing my backsplash & counters in my kitchen). And not one of them said anything about my home being UNINHABITABLE! Jillian said that she did not know and that is just what Robert had told her. Since I had his number because his wife Melissa Criswell had called me to set up the appointment I called her numerous times and left messages to see what was going on. But she did not call me back until Tuesday 05/28/19. I asked her what they meant by my home is UNINHABITABLE. She said that is not what they said and that Jillian misunderstood. And that they had not contacted me back because they had been on vacation for the Memorial holiday. Melissa told me that they didn't know that Robert was so allergic to cats. And, that when he left my home he had to go have an allergy shot. I told her I was sorry but that was not really my problem. That since I was purchasing the door from Lowe's I expected Lowe's to install it. I told her for him to wear a mask. I would even give him one to wear. Plus, he would not be inside my home installing the door. It was to be installed outside because of it being an out swing door due to my floor's configuration because it was a carport it has a 3" + drop and so the door would not open in. She said well they would have to talk to Robert's doctor and see what he said. I said well, then if Robert can't come in my home due to my dog and cats then he should not be doing that type of work. Because I know I am not the only person on the planet that has pets. I said well if he can't do the job then get me someone else.
At this time I spoke to a Matt and he told me I could bring back my $35 receipt for installation measurements to the customer service counter and get a refund since they could not install my door. Or that they could refund my money to the credit card I used. I said ok then refund my credit card since you just are refusing to do my installation. Well, I never got the $35 refund.
So, I waited a few more days and no one contacted me. I then called Lowe's back and spoke with Dennis. I told him how furious I was about all of this and that if Lowe's did not install my doors that I was going to call Channel 7 and speak with Jason Pederson at 7 On Your Side. Because I have never been so humiliated, disgusted, frustrated (or any other adjective / adverb you want to use). When I told Dennis this his reply was don't threaten me." I said, "I am not threating you. I need Lowe's to do their job." Then I went to Lowe's and had a discussion with Enrique and told him that since I was purchasing another French door from them AGAIN I expected them to install it and to find me someone else. He said a guy named Frank would be contacting me to come measure my door way AGAIN! Frank showed up at 9 a.m. Saturday 06/01/19. Because I knew he was coming I got up at 5 a.m. that day and started cleaning my "zoo" again. I vacuumed, mopped not only with Lysol & Mr. Clean but I re-mopped my entire home with bleach. Plus, I dusted and washed everything again. Now mind you I had done this same thing the first time when Robert came out and I spent 12 hours cleaning my home.
Well, when Frank came last Saturday 06/01/19 I did not let him in the rest of my home. I had my dog & cats in there and so I shut the old carport door. The only room he was in was my carport / den. He measured everything from the outside. He said he would have to see inside to see about the door jamb? So, I took him through my south door and I had just mopped the floors and they were still a little wet. The floor in my carport / den is currently just bare concrete. It looks like it has cancer on it because after my previous boyfriend who died and I took up the indoor / outdoor carpet that was there we stained the concrete. But it did not work so we went back and painted it. Now, that has been over ten years ago and it has all pretty much wore off. I would like to have some terra cotta Moroccan lantern tiles installed when I find a place that has them and can install them for me.
After Frank left on Saturday 06/01/19 I had errands to run. But while I was out Enrique called me and said that he had the measurements and I could come in and order my doors, finally! Now mind you this is 06/01/19 and my door was broken on 05/10/19. That is nearly three weeks I had been waiting. So, on 06/01/19 I paid Lowe's approximately $2,200 for these French doors. Then yesterday I got another phone call from Enrique and he said that Frank needed $75 more for an up charge. I asked Enrique why and he said he didn't really know. I said well call Frank and find out and call me back. A few minutes later Enrique called me back and said Frank said it was because my home stunk too badly. I am very hurt about this! Yes, I have a small little dog (Dachshund / Border collie) and 4 cats. But I know I am not the only person on the planet that has pets. I noticed on the work order when I was up there Saturday 06/01/19 and paid Enrique for my doors that Frank had written or someone had written up the side that they could not install any interior doors for me because my home was too bad due to the stink.
Enrique wanted me to come back up there last night and pay that $75. But I did not go because one all of this drama over these doors have made me very sick to my stomach. So, I did not go up there last night. But yesterday afternoon I called the 1-800 number listed on the Lowe's corporate website and I spoke to a woman named Robin. I told her my situation and how humiliated and upset I am. Robin profusely apologized for how I have been being treated. She said she would have the store manager (James White) at this Lowe's on McCain in North Little Rock call me today.
I am still waiting on his call. But I don't feel I should have to pay any more money for them to install my doors. I have paid all I want to pay. My home is not and never has been UNINHABITABLE as they say it is. I do not have any mice, rats, roaches nothing. I am an EXPERT when it comes to decorating and knowing what goes with what and where. I watch HGTV 24/7/365 plus I read all types of articles on decorating. All of my wood furniture pieces for the most part are solid oak or birch. All of my bathroom floors and sinks are marble. My furniture is the best that I can afford right now. Just about everything in my home is new. So, how someone could say this about me and my home is unfathomable.
I feel that since I have been treated so badly and for no reason I want an apology from all of those installers and managers. Because this is all totally uncalled for.
Please contact me at your earliest convenience regarding this matter because I am a very displeased customer right now and I have always given Lowe's a 15 on a scale of 1 – 10. But now, as far as the installation / manager employees they get a "0". I will not be recommending Lowe's to anyone until this matter is resolved.
Thank You,
Judy Carol Zorn
425 Sierra Madre Drive
North Little Rock, Arkansas 72118
501-753-2524 (home)
501-920-9154 (cell)
jczorn@live.com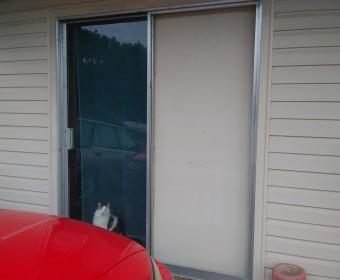 Sandra Williams
from Riverhead, NY
I purchased blinds custom blinds. There are unresolved issues with the measurements and manufacturing of the blinds. The blinds were cut too large for the windows, they actually cover approximately two inches of the wall. There were three blinds made to cover a patio door (side by side installation) and the blinds are made of fabric and the fabric doesn't line up when the blinds are lowered.
I was very specific with the installer when he came to measure for the blinds as to the width, and he assured me that they would come from the same batch, ergo, there would be no issues with them line-up.
I called Lowes numerous times, including the day of the installation (approximately 1 month ago), to date the blinds have not been corrected. I've been told several times that they were waiting to here back from the installer. My recommendation is to move on, clearly the installer is nonresposnvie. I would like this issue to be addressed and resolved immediately!

Ronda Cantrell
from Guyton, GA
I purchased PERGO MAX Handscraped Manor Hickory flooring Product number 636287 from Lowes. The flooring got a wet spill and it ruined my floor. I am very dissatisfied with this product. Is there any recourse to my problem. Can I expect Lowe's to stand by this product that they sold to me or am I just out in the cold? Please respond to my complaint asap. I am now having to replace this garbage. I will never again use PERGO brand products.

James Clark and Montreal Newkirk
from Leesburg, GA
We hired Lowe's to replace our fence in December 2017 and our neighbor just had his fence replaced last week, it was discovered that our fence with gate was put up with no foundation, the the fence have pulled the pole. Th3 screws ar3 pulled out and we have difficulties opening and closing the gate, I am extremely frustrated and upset with the contractors you sent our to do our fence.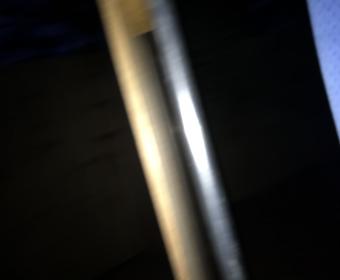 Ordered an item on 5/25 - checked delivery status using their system - says it will be delivered on June 1st - does not arrive. Check status on June 1st says its delivered. Clearly not. Call Lowes - told (2) things : DATE provided initially was a guess and that would be the date the product WOULD ship NOT arrive. I ask why then does it show DELIVERED in the system . I am told that is how LOWES works - when a delivery date passes - the system changes it to delivered. I am then told the date the item will ship is 6/3 Monday. Today is Tuesday, I check system for delivery status - still no product. SYSTEM now says - ORDER CANT BE FOUND. Seriously. So phone call # 2 - oh were sorry but we can't get ahold of the vendor and we don't know if it shipped or not. I ask why was my credit card charged on 5/30 - when I was told it was shipping yesterday and now your system doesn't show it in the system. No answer, other than we are sorry maam. I ask for supervisor - ask for expedite - his response - he doesn't have authority to do that. I ask for his supervisor - he says he is the only one that can manage this activity. but yet he doesn't have any authority. I ask for the order to be cancelled. He can't do that - because he doesn't know if it shipped. If it did ship, then I will have to receive it and then return to my closest store. I will NEVER EVER EVER EVER EVER order from Lowes or shop in their store again. I have ordered so many times from Home Depot - BIG ITEMS and no problems. STAY AWAY FROM LOWES!

MICHAEL LYONS
from Portland, OR
BEEN TO STORE THREE TIMES, HAD TO WALK OUT. CUSTOMER SERVICE DESK JUST IGNORES YOU, OBVIOUSLY MINIUM WAGE, AND IT SHOWS.
FIRST TRY,WAS TO BUY 1OO 20FT LENGHS OF PVC PIPE BUT NOW ONE COULD BE FOUND TO RUN THE FORKLIFT,
SECOND TRY. WAS TO BUY 4 CRAFTSMEN STOREGE SHEDS, COULDN'T FIND ANYBODY TO PURCHASE THEM FROM. WENT TO SERVICE DESK, THREE PERSONS BEHIND DESK, I WAS JUST IGNORED, UNTILL THE GUY MANNING THE RETURN DESK NEXT DOOR FINALY ASKED ME IF I NEEDED SOMETHING. I TOLD HIM, AND HE PROCEEDED TO PAGE THE GUY IN CHARGE OF THE SHEDS, AND KEPT PAGING HIM MULTIPLE TIMES, EVEN ON THE ADDRESS SYSTEM, NOTHING, I ASK FOR A STORE MANAGER. HE CAME AND I TOLD HIM I'VE BEEN THERE FORTY MINUTES AND CAN'T FIND ANYBODY TO SELL ME THE SHEDS. HE TOLD ME MAYBE EVERYBODY WAS TO BUSY TO HELP ME, IN A RUDE WAY. I HAD TO WALK OUT AFTER THAT, HE YELD AFTER ME TO HAVE A NICE DAY, IN THE SAME RUDE TONE.
THIRD TRY, I READ LOWES IS CLOSING STORES, MAY I SUGGEST THE BEND OREGON STORE BE ONE OF THE FIRST, AND NEEDS TO CLOSE, CAN'T BUY ANYTHING IN IT.
,HOPE THIS HELPS
THANK YOU
MIKE LYONS
BEND OREGON

Vanessa Church
from Murrieta, CA
I am a carrier for Oldcastle, one of the vendors that supply Lowes with garden and landscaping product. I have delivered into Lowes for years now and I follow all rules that Lowes has established for carriers. Today I tried to schedule in a truck. I called a day ahead of time during receiving hours. The load is on a flatbed per Lowes request. The receiving department did not answer the phone or page. I told customer service that I would call back. I do realize how busy they are. I called back at 3:45pm EST and was told that the receiving department was gone. I then asked to speak with a MOD, per Lowes instructions if we are unable to get a hold of receiving. It is now 6pm and I have yet to talk to one of the four managers on duty. I am on hold as I type this. I have literally been dealing with this for more than 3 hours now and still have not spoken to anyone. This truck is planning on delivering tomorrow, 6/5 in the afternoon. The load is due 6/6. The customer service lady, who has been trying to help me, asked if I could call back tomorrow and speak with receiving. She has been trying to get a manager to take my call. I am going to do this, but I will probably be told that trucks have to be scheduled in a day in advance, which is what I have been trying to do. I am sending this because there will probably be an issue tomorrow when I try and schedule the truck in and I would like for it to be on record that I did comply with all of Lowes regulations regarding delivery of product. Thank you

Bob Bohrer
from Chittenango, NY
Purchased your Troy Bilt 2700 Pressure Washer which has stopped running after several uses. It refuses to start after proper cleaning. How can I exchange this for a better machine? I am a loyal customer of your Oneida, NY store.

I purchased 60 bags of dark mulch on my Lowes credit card during the Memorial day sale to get the sale price of $2.00 a bag. I asked the cashier if I can purchase the mulch while it is on sale then have my son pick it up at a later date with his truck (I don't have a truck). She said yes so I bought 60 bags to pick up on a later date. Today 6/4/19 at 12:30 my son went to pick up the mulch with his truck. They said the cashier did not mark it to be picked up at a later date. I had to call the manager (Vanessa Walters) who approved the pickup for today. Ms. Walters told my son he would have to load the 60 bags of mulch into his truck him self. This is terrible customer service. I have never had to load heavy bags into my vehicle by myself. Home Depot across the street will load it for the customers as will the tractor supply store. You have plenty of employees working in this department they should have loaded up the truck with the front loader. This is terrible customer service. If I was there instead of my son I would not be able to due this with a sprained hand. They should tell the customers you have to load it yourself that way you have the option of buying elsewhere.
Suzanne Jacobs

I wanted to complain about the waveland MS lumber the way the managers are doing to the cashiers. The cashier will no longer be waiting on us that we are use to because they was thinking about putting them up front and would no longer being a regular cashier back there and they would be moved to the front, I am a regular and do not agree this is not fair to them and us they should not be treated that way,

Melvin Holmes, Jr
from Louisville, KY
Back last year July 2018 we had kitchen countertops installed. The countertops are great but I have issues with some other things like backsplash and soap dispenser coming loose. I went by the store today to see if I could get the person who finished the work to come back and fix the dispenser. The person I spoke with was looking up my information (so she said) and sent it over to the representative I had work with (Heather Knuidise) which would generate a work order for the repairs. After thinking about it I called the store. I was told the person (Heather) does not work there anymore and that department has now been elimated. The person I spoke to earlier in the store never made mention of that. I did speak to a manager but no resolution. Now if there is no department does that mean there is no warranty for repairs on workmanship? The store no. 1923.

joan purvis
from Shreveport, LA
I paid $3500 in Feb 2019 for 3 windows and 5 doors. windows only right size - all doors wrong. Still don't have front storm door. I've spent close to $50000 in last 20 yrs-will never do business w/Lowes again. Call Shreveport LA on Youree and see is anyone answers the telephone.

Jerry Whichard
from New Castle, DE
I ordered a double vanity by Scott Living Durham 60in white oak w/ carrara marble top 4in backsplash, the delivery service called me and said that the order would be delivered Saturday from anytime between 8:30 am until 1:30 pm waited and no show. I received another call from the delivery service and said that the order would be from 8:30am to 5:00pm again no show and no explanation. I called customer service and customer service investigated and found out the order was never put on the truck I was told it would be delivered on Monday between 8:30am and 1:00pm again no show again no on truck. When will I receive my double vanity. I have missed two days from work waiting for this order and would like compensation for my time off.
order # 373260116 item# 922226 model# 1328VA-60-241-900 Scott Living Durham 60in white oak double sink w/carrara marble top
Thank you.
Jerry Whichard
4 Lester Ct
New Castle, DE 19720
302 261 6886 home - 215- 605-1082 cell

Gerald Dixson
from Bedminster, NJ
Display of Kobalt battery powered lawnmowers were marked at a price of $299.00. There were some that were self propelled and some were not in the same stack. They were stacked this way since Memorial Day. I asked a sales associate about the price and she proceeded to tell me the self propelled mowers were $399.00. If there was only one self propelled in the stack, I could understand a mistake. There were in fact three that I saw in the stack. I asked here why they were stacked that way but she only replied the self propelled was $399.00, with no other reason they were stacked that way. Not wanting to start a confrontation I moved only, but walked back by the display and noticed the sale sign had been removed. I shop at Lowe's frequently and know them as a company of integrity. On the surface the incident seemed to be a bait and switch tactic. To me the price marked on the stack should have been honored at that time then the mistake corrected. I want to continue to shop at Lowes but I feel I was treated in a none professional way and am considering taking my business elsewhere. In addition I fell that I should be able to purchase the self propelled mower at the price of 299.00 as it was marked on the sales tag. I did not take any photos, so I'm doubting the sales associate will fess up to the error, given the way she treated me.

Elizabeth Leahy
from Branford, CT
I purchased a dryer, service was excellent, the installers were professional and courteous, I was very impressed until an emergency flashlight was missing after they left that I had placed on a table in the basement when I had to replace a light bulb prior to their arriving. Although it was of small monetary value it ticked me off because I had tipped them well and I had to buy a new one. I don`t like to complain but this didn`t sit right with me.

Sharon Jackson
from Hagerstown, MD
Store #471 Date of purchase: 5/31/19 Time: 16:00:09 Terminal:15 Clerks name: Debbie
I brought my purchase to Debbie's register. She did not acknowledge me at all. I said, Hello to her, she did not respond. She rang up my purchase, don't remember if she handed me my receipt or put it in my bag. Did not say thank you. Did not say anything at all. She was talking to the lady at the register beside her. Then told a young man who came up to her that she would like to take a break. Very disappointed with the lack of customer service!

Tom McCallum
from Beverly Hills, FL
Service. My wife and I went to lowes in Ocala, sw 90th, to pick up an order that I had made online, we arrived and the sales associate was NOT very friendly at all. She did NOT smile the whole time we were there. She acted as if she didn't want to be there, much less to wait on us. She did say Thank you as I left, but no smile. I'm not submitting the complaint to retrieve anything other than self satisfaction. I have to run now, but I will continue later.
Tom McCallum

I went to buy $1000.00 washer it's been more than 2 weeks the schedule for delivery was on Thursday 30. When they show up with it They had the wrong washer they came again today they had something wrong with it again I got upset and told them I really need that washer they told me that they couldn't go and get the other one and come back. So I try to reach a manager and I couldn't in all the 4 times I called. So really is that much y'all care off y'all business.

Susan M Berthelette
from Mansfield, MA
We visited you store in North Attleboro MA on 5-24-19, in the garden center. We purchase about 175.00 and when the clerk was finished he said oh I cant print you a receipt, ran out of paper, do you really need a receipt? I said Yes, your store return policy that you do need a receipt in order to return an item. Another clerk came by said, DO you really need that receipt?. Again, I said Yes, so I made her look up the transaction. She finally she looked up the transaction and said "Okay go to Customer service and ask them for the receipt. SO I said really, I have to walk back into the store and go to customer service? Yes, she said cant help you here. So I has to walk to customer service and stand in line with 4 other people, which they had one person on the desk. Took a while, and finally got my receipt. I don't understand, isn't your policy for return that you need a receipt, so why do your employees really are shocked to hear that a person needs a receipt? Also why do I have to walk across the whole store and stand in another line just to get the copy of the receipt? Poor customer service

Ordered a bunch of appliances online and one of my appliances was priced lower at the store, but it charged me $50.00 more. Tried to get a refund at the store, they said it was an online order and will be helped by customer service. Called customer service but they put me on hold and never got back. I might just go ahead and cancel The whole order. I have options.

Joseph A. Mercadante
from Norristown, PA
Regarding Lowes Store @ Metroplex in Conshohocken, PA 19428.
My son and I have decided to purchase our future garden and hardware needs at
Home Depot (less than a mile away) because of a recent experience at your store.
The experience was more in the way of a 'last straw' than a isolated incident;
we are not sensitive people and make allowances.
I watched with incredulity while my son had to wait at a checkout for the female
cashier to finish a social conversation with a male employee before she checked
his items out.
When the transaction was completed she promptly sat down and did not offer to
help bag the items. As a matter of fact her attitude as far as the customer was
concerned can best be described as sullen.
We have tolerated long lines at unmanned return departments, employees uninformed
of product description and of product locations; but, we will not tolerate outright ignorance.
Until this situation is rectified will take our business elsewhere albeit reluctantly
because we love the store.

Nicole Hawley
from Hunlock Creek, PA
I wish I could rate it a 0, for stars, the Lowes in Vestel NY blind and shades department does not even deserve 1 star, the entire system is so screwed up and they have been not following though on what they have said for custom blinds. It happened the first time I ordered my custom blinds and now the second time also and I have to be honest I will tell everyone that comes to me to never go to lowes that it was terrible and to use home depot. No one there even seems to care, I have entire documentation of what happened if anyone even cares.

Alfred L Thompson
from Midlothian, TX
I received a delivery and my door was damaged by the delivery drivers. After 8 calls to the store and 2 personal visits no action was taken by the store manager to fix my door.

Victoria Jackman
from Pittsburgh, PA
Zero is my rating...…
Lowe's is ridiculous. I placed an order for appliances on 5/4/19, no call, no delivery.....nothing. Couldn't even get someone on the phone for weeks. Finally after calling several numbers, I reach someone only to be told my appliances would be here Tuesday 5/27/19...AGAIN....no call, no delivery.
I WILL NEVER ORDER FROM YOU AGAIN. NOR WILL I SHOP HERE. WORST EXPERIENCE EVER. YOUR TAG LINE IS HUMOROUS.

Frank chastain
from Bedminster, NJ
I bought an electric range took it home unbox it it was a gas range i took it back and got the right one no one there seemed concerned about about the inconvenience it caused me

Just left your store after buying a 300.00 Dyson vacuum. While checking out the receipt printer malfunctioned (which Happens), the girl didn't know what to do, so I had to wait for her to ask someone. Then I had to go wait in line at the service desk to get a receipt, (couldn't get it at the checkout). I said that it was ridiculous that I was the one having to do all the leg work to get a receipt. The girl then told me "it wasn't her fault" the absolute worst thing you can ever tell a customer. Like it's my fault your equipment malfunctioned. The most you should say is that your sorry it happened and then you go and get my receipt for me because it's not MY fault. I will never shop at Lowe's again, I gave it a shot also there were like 4 employees standing around talking to each other and the lady at the service desk was about as friendly as a pit bull. I will take my business to Home Depot from now on. Lowe's doesn't seem to care about us lowly customers.
Lowe's GVX 2646 3122 Interstate 30 West, Greenville, Texas 75402 Invoice number 10147 1*14 05/29/2019. 12:38:34, Sales # 002663325.

Leslie Cook
from Ruckersville, VA
In your sales ad dated 5/23/19 - 5/29/19 you list a picnic table for $69.00. No where does it state that assembly is required nor does it state that there is a $10.00 fee for assembly. I visited your Culpeper, VA location on 5/26/19 wanting to purchase one of these and NONE of them were put together. When I entered the store and inquired about purchasing one I was told that it would be at least 3 days before I could get one already assembled and that there would be a $10.00 fee for doing so. I asked to speak to a manager concerning the fee that is not listed anywhere and was approached by a very arrogant, rude and down right ASS of a person who I don't believe was a manager at all but just someone they pawned me off on. I explained to him my concerns with having an assembled item listed for a certain fee and then trying to charge more money for putting it together. I was told that I was not the first one to bring this up during the sale, but that there was nothing he could do and even if they had one already assembled then there would still be a $10.00 fee added to it because they had assembled it, which is also not listed in your paper. I am a customer service rep for a very large company and we would NEVER allow one of our customers to leave feeling as though their business doesn't matter. We go by the motto that the customer is always right. I would rather eat a few dollars today than lose my customer's business in the future. There was also another family in line behind me who also agreed with my point of these fees not being printed and walked out with me, so this "manager" let $140.00 in sales go over $20.00....SMART! Now in the grand scheme of things I'm sure my little purchase doesn't mean anything to you, but my husband owns his own company and is not looking to spend anymore of his money at Lowes either. I hope that in the future you can train your employees to be more polite to your customers and you can learn to print more honest ads and not have hidden fees that make you lose more business.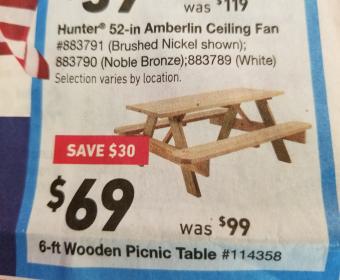 I was to get flooring delivered to my home on 5/29/19. I called to confirm with Lowes on 5/28/19 and they confirmed delivery for that day. TODAY is 5/29/19, my father took off work to sit at my house to ensure someone would be there when they delivered the flooring. It is 2pm and I called Lowes in Altoona, PA to see when someone would be coming because no one has, and they inform me delivery was changed to 6/5/19. NOONE INFORMED ME OR MY FATHER OF THIS! He took off work just for this day. Very unprofessional and totally unacceptable especially since I, the customer took it upon my self to confirm delivery and they did, FOR 5/29/19!

On May 28,2018 I wanted to buy a 4x4x8 of wood and have it cut to a certain size. I called to the Lowes in La Quinta,California and I called customer service department and I asked them if they can cut a piece wood they said yes. I asked them if they can check with the lumber department before I go over to the store. After I bought the 4x4x8 wood I asked them to cut the wood and they said they cant cut the wood due to the machine being broke. I am very upset with the customer service I received. I asked to speak with a store manager and I explained the situation with my poor customer service I received.I would like to know what can Lowes do for me as a customer?

NABIL SAID
from Stone Mountain, GA
On May 24, 2019 WE BOUGHT 25 CU FT WHIRLPOOL REFRIGERATOR, ITEM 876294 RRS 8555SIH2, from Lowes store #1644 in Milledgeville, Georgia. the appliance was delivered on May 26, 2019 to our lake house in the area. THE SERVICE WAS VERY GOOD, 5 STARS
on May 28, 2019 we went to Lowes store # 2232 on Fairington Road, our residence area. we wanted to buy 5 years extended warranty for the appliance. One associate could not help, another associate told me to go to the store in Mellidgeville. When I objected she did some entries in the computer and charged my Lowes credit card $189.97. She produced a receipt which did not have any reference to the appliance or my name
When I asked for receip that shows reference to the appliance and the full record, she told me to call warranty coverage for help. I asked for a manager. the manger Mr Zola Davis did not seem interested in understanding or solving the problem, and went fast into hiding, VERY BAD SERVICE. VERY BAD REPRESENTAION, 0 STAR.
Finally I was helped by sales associate MS DORA MAPP, she was VERY HELPFUL and called warranty coverage and asked them to connect the warranty to the appliance. She was told it will be done the next day. I hope so !!!!!!

I purchased a brand new refrigerator on 3/2/19 Fulfillment # 85580 location 1190. ORDER # 369835895, invoice # 92245. On Thursday evening, 5/23/19, I noticed my freezer had defrosted and all of the ice melted and refroze. The Fridge was not cooling. I immediately called Whirlpool Customer Service and due to Memorial Day weekend, they could not get repair out to me until Tuesday, 5/28/19. I am being told that the Freezer Harness is defective and the defrost safety is malfunctioning... I called Lowes CS at 800 445-6937 and I am being told that there is nothing you can do about this! The repair man said the part in stock to replace is no where available and could be at least two weeks. I will be without a fridge/freezer for over 3 weeks, possibly longer. I am so disappointed in Lowe's and can't believe you will not replace this defective appliance that was just delivered less than 90 days ago! I want someone to make this right. Please call me at 813-629-9014.

John and Jacqueline Beck
from Tallahassee, FL
We signed a Contract with Lowe's on November 2, 2018, for the purchase of kitchen and floor remodeling, with a sub-contractor thru Lowe's. We have been dealing with a Lowe's store in Tallahassee, Florida, on Capital Circle NE. The work that we wanted started the first week of January, did not start until the 2nd week of February. There have been delays due to mis-ordering of material (wrong material ordered and not ordering of items), no call backs from Lowe's personnel, poor workmanship by the contractor, poor measuring by contractor, no call backs from the contractor, additional work needing to be done by contractor due to the aforementioned, damage by the contractor, plumbing mistakes, electrical mistakes, damage to house, plumbing leak, having to use customers tools and materials because the contractor did not come prepared. We are now at the end of May 2019, and this project is still incomplete. We do not want the contractor back in our house due to the many mistakes and lack of professionalism they have exhibited. I have spoken to Anthony Robinson and Kelly Lewis on two occasions, and we are still waiting for a reply from them and from Chip Pledger or Jay somebody to resolve our concerns and issues. We are very disappointed with LOWE's, and their lack of customer service. Trying to get through to speak with someone on the phone is a joke, your customer service is lacking at this store.

WORST CUSTOMER SERVICE EVER!!!!
Purchased an Upright freezer and had it set up for delivery on Monday, May 27th, 2019. I was told by the manager in the Greenville, Texas store that he couldn't give me a time frame for delivery which I was fine with, I was off work that day since it was Memorial Day. Around 10:30 AM i received a call from the delivery guy stating he would be at my house between 4-5 PM, again i was fine with that. 5:30 rolls around, no delivery and after calling the store for AN HOUR i finally get ahold of the Store Manager and i was tol that my delivery will have to be made at another day since the delivery truck is runnung late. Did not receive a call from the driver who called me from his personal phone and when i tried to call him 2 times he didn't answer. As much as i hate shopping at Home Depot i will from now on. I'm done shopping at Lowes! This is the 2nd time I've been treated this way after ordering something from them and having it delivered.

Dear Mr. Ellison,
I am writing to you today to share my experiences with your store and express my extreme displeasure. My intension is to keep this letter brief and on topic. Our family made a decision to renovate our home last year. Our modest 3-bedroom home was somewhat dated and in need of some work. After a long search and much thought, we chose Lowe's for our renovation. We were impressed with the care and support we found in the early planning and decision-making stages. 5 months ago, we walked in, spoke with our PSA and wrote your organization a $36,000 check. This amount of money constituted the bulk of our savings as well as the equity in our home. We were told that it would take 4-6 weeks for the custom cabinets to be delivered and then a week to 10 days after that to complete.
On the day that the work was to begin, we were informed that our PSA, Jessica, was no longer with the company, and in fact the Job of PSA had been discontinued. From that point on we were directed to deal with Tammy, the "installation person". Since that time, we have never spoken with her without having to call the store at least 3 times. We have been hung up on more times than I can count. When we have gotten her on the phone and the 2 times she has come to our home, she was disinterested, rude, and dismissive.
The Sub-contractor, Neil Carpenter, has been another disappointment. Just a few of the items that have happened include no plastic sheeting being hung to protect the rest of the house, paint and drywall mud in the bathtub, an entire wall of cabinets being installed several inches off so they could not be opened, and our house left in total disarray on a daily basis. This is far below the industry standard of practice. The week to ten days that he promised was more like 4 weeks, with a long 6-week gap in the middle. When these things were brought up to Tammy, I was informed that I was "nitpicking" and that I should have know it would take more time.
So, here we are 5 months into a renovation of our kitchen, living room, and dining room and still no end in sight. For 4 months we ordered take out, ate microwave meals, or sandwiches. Our Son has found nails, tools, and chemicals more than once, and our garage was used to store things and was unusable to us. Our deepfreeze was unplugged by your workers and left for weeks. Luckily it was bitterly cold here. Our bathtub has been used as a utility sink, and the communication from your employees has been next to non-existent. Any time we have asked for time lines or dates of work, we have been told "Sometime next week".
2 events finally pushed me to write this letter. The new dishwasher we purchased did not work on installation. Tammy was called and told me she would have to send a warranty service call in and would get back to me. She did not. We went in to the store and talked with another person who was able to get the new dishwasher switched out immediately and, in the process, informed us that Neil no longer works for Lowe's due to poor work, but was allowed to finish our project. So, we are now depending on a former employee to care and respect our home.
Secondly, When Marie and Tammy came to do our final walk through, I was asked to sign off on the finished product even though there is a list of things that are not complete. I was again told that I was nitpicking, and not answered when I asked about a promised refund on cabinets damaged by Neil. Marie told me that she would get right on the list and have Neil back to my house immediately. Today, 8 days later, I got ahold of Neil and was again told, "he would be around to finish sometime next week."
This is an unacceptable way to treat a customer, particularly one who spent such a large amount of money with your organization. I am disappointed and dismayed that this is has colored how I feel about my new kitchen and that my excitement and flexibility were exploited by your people. We went out of our way to be understanding. My Husband and I work very hard and realize that things happen and there are delays. This whole experience, however, has been far more than life getting in the way or simple miscommunications. This was one of the saddest displays of poor service imaginable.
Angrily,
Katherine & Bryan Sullivan

David tuck
from Greenville, NC
I've purchased pine straw twice in last month and had to wait over twenty minutes in extreme heat for someone to unlock truck. Today a young boy came out to load pine straw and saw trailer was locked and radioed for a manager to unlock. The young boy preceded to help another customer and forgot about me. After waiting for about 10 minutes I called Lowe's operator at store and asked for someone to come out and unlock truck. I waited for a while and no one shows up so I called again. Finally lady comes out (I think Gloria was her name) to unlock truck. I suggested it might be a good idea for someone to be responsible for unlocking truck every morning. Her response was that sometimes things were beyond her control...like when people call in sick. Unlocking a trailer in the morning seems like a simple task to me and could be done in just a few minutes so loyal customers like me (67 year old veteran) would not have to wait for a long period of time in the extreme heat. Also I feel like a better response from Gloria might have been "great idea, I'll tell the manager" and would have defused me. I seldom make complaints but eight hours after this Lowe's purchase I'm still very annoyed especially since it's happened twice in the last month. I'm retired and have been spending several hundred dollars a month for years at Lowe's (ask my wife). Honestly I would like to have some sort of credit toward my pine straw purchases for the long periods of time I've had to wait for someone to unlock the trailer. Thank you.
Thanks for your feedback!
Sorry. Please try again later!